Mia Farrow shot to fame in Rosemary's Baby, but pretty soon, her world became a real-life horror story. The young woman––who would seemingly do anything to help anyone––became a target for controlling abusers, monsters, and pederasts. Let's take an in-depth look at Mia's childhood, her career, her troubled relationship with Woody Allen, the claims of sexual abuse against him, plus the many tragedies that shook the Farrow family to the core. 
Maureen's Baby
Maria de Lourdes Villiers "Mia" Farrow was born in Los Angeles, in 1945. She was the first daughter of Australian movie writer-director John Farrow and actress Maureen O'Sullivan. The child's godfather was film director George Cukor, and her godmother was the film columnist Louella Parsons. So, all-in-all, Mia was always destined for the movie industry.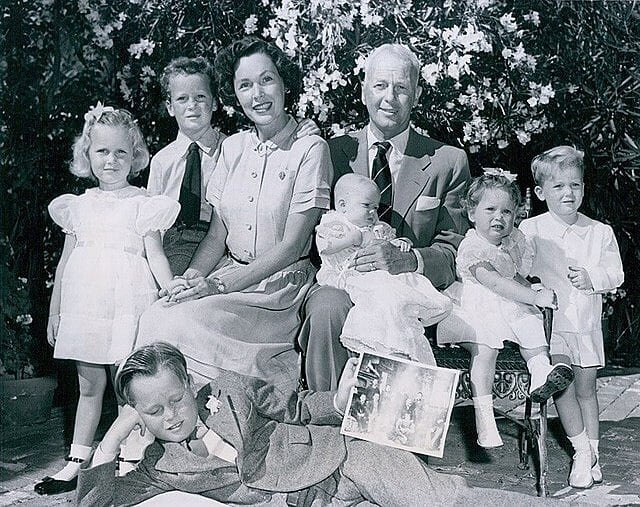 The soon-to-be star grew up in a strict Roman Catholic household with three brothers and three sisters. She attended Catholic school and has remained a devout Catholic for her entire life—save for those two divorces. As a youngster, Mia loved performing for her parents, siblings, and sightseers who happened to be passing by on celebrity tour buses.

From Breakout to Outbreak
Nowadays, Mia has dozens of film credits to her name, and that's because she started young. She had her first acting role in a short documentary when she was just two years old. Then, aged 13, she appeared in her father's film John Paul Jones (1959).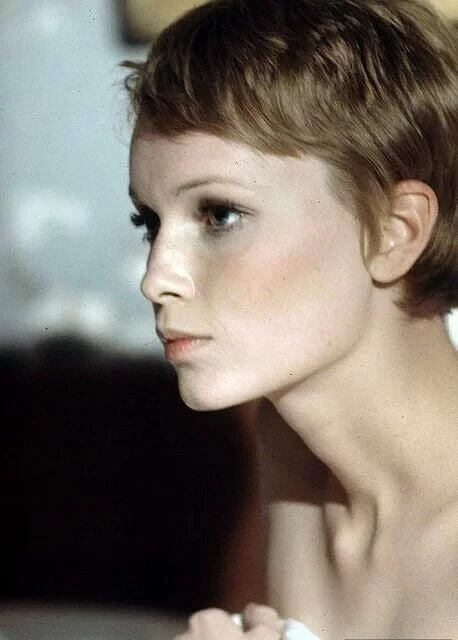 But her breakout became an outbreak when––aged nine––she was struck by polio during a 1954 Los Angeles County outbreak that hospitalized 500 people. Mia was quarantined, alone, for three long weeks. She later stated this period of isolation marked "the end of childhood." 
A Tragedy Hit The Family
The following year, the Farrows upped sticks and briefly moved to Spain while her father directed John Paul Jones. Mia and her sister, Prudence, ​​were sent to attend a convent school in Surrey, England. On October 28th, 1958, Mia and Prudence's eldest brother Michael died in a plane crash near Pacoima, California.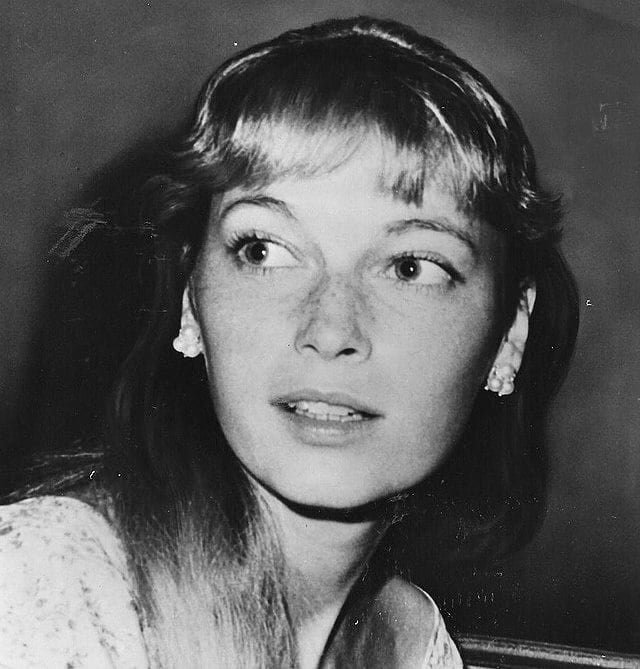 The tragedy took its toll hardest on their father. John Farrow tried to drown his sorrows with heavy drinking, which caused many marital problems. When Mia was 16, the family returned to Los Angeles where she continued her education. During this time, her parents had been struggling for money, so her mother relocated to New York City to act in Broadway productions while John remained in California.
Daddy Issues
Mia had a complex, fraught, and unhappy relationship with her father. After the tragic death of Michael, John Farrow's sorrow and extensive drinking led to violent fights with his wife, Maureen. In her memoir, Mia writes about the fierce and violent arguments between her parents when she was a teenager. Then, just four short years after her brother's death, Mia's father suffered a heart attack and died.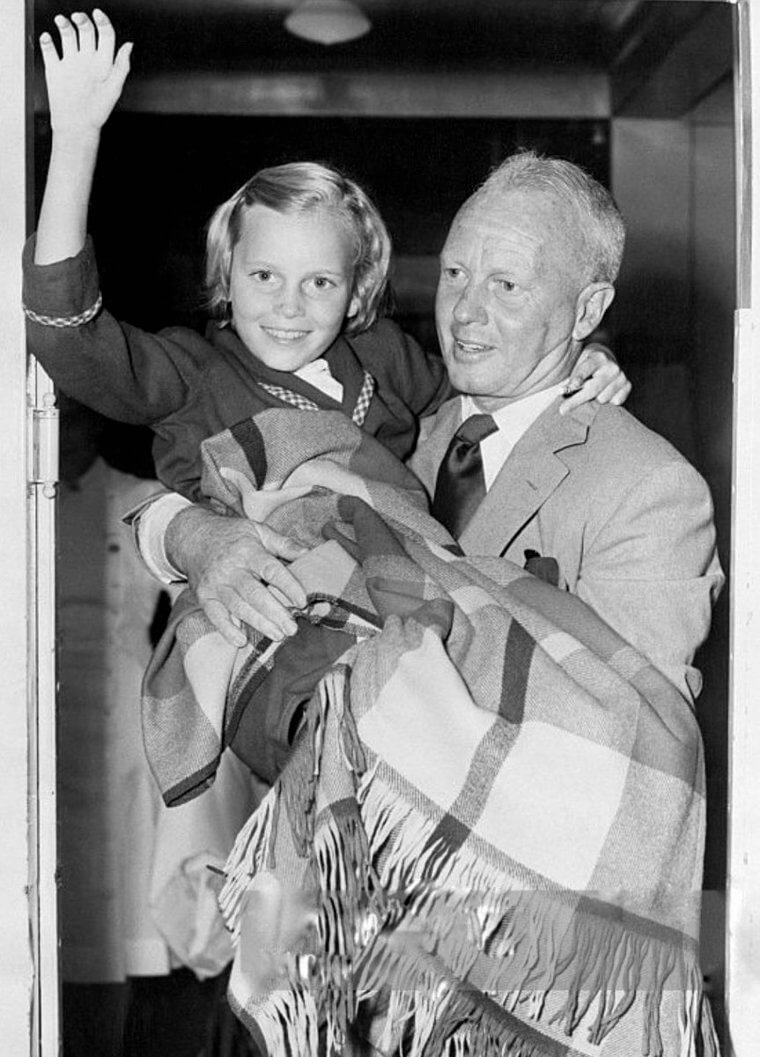 He had drunk himself to death. Though John had written and directed many movies, and their mother was a famous actress who once played Jane opposite Johnny Weissmuller's Tarzan, the family was left in dire financial straits. So, Mia––who always seems to put the needs of others before her own––decided it was high time she started contributing.
The Sound of Silence
Mia put her beauty, charm, porcelain skin, blue eyes, and waif-like figure to good use by becoming a fashion model. Next, she tapped into her love of performing and appeared as an understudy in a stage production of The Importance of Being Earnest in New York.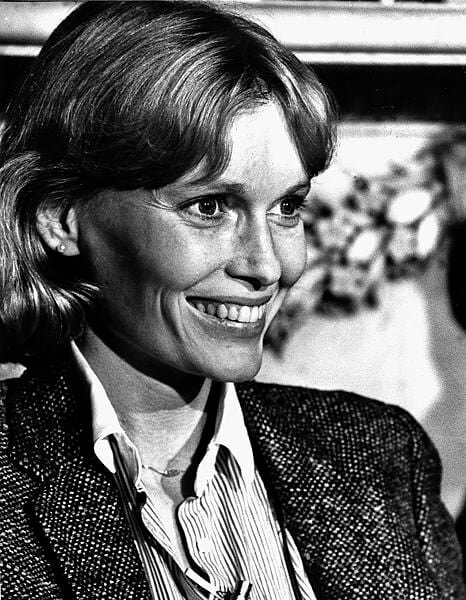 However, the young Mia Farrow didn't always get what she wanted. When she was a fresh-faced 20-year-old, she auditioned for the role of Liesl von Trapp in The Sound of Music (1965) but ultimately lost the role to 21-year-old Charmian Carr. Neither actress was exactly "Sixteen Going on Seventeen"! If you're interested, you can see Mia's screen-test footage on the 40th Anniversary DVD of the beloved musical. 
The Big Break
Mia's first roles came as bit parts, but her first credited appearance came alongside Richard Attenborough in Guns at Batasi (1964) a movie about the last days of the British Empire in East Africa.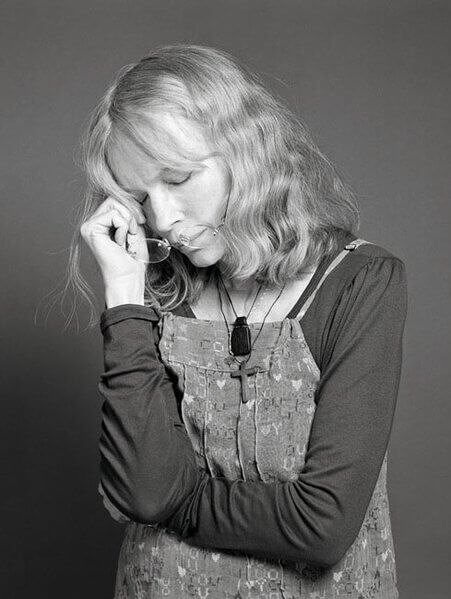 Then, later in 1964––just one year after her father's death––Mia was cast in the popular primetime soap opera Peyton Place. She went on to play loveable but naive teenager Allison MacKenzie for over 250 episodes. Her love interest in the show was played by heartthrob Ryan O'Neal.

You Make Me Feel so Young
While filming Von Ryan's Express (1965), 21-year-old Mia met and fell head over heels in love with Frank Sinatra. He was 29 years her senior. They married in 1966, and the controlling crooner forced his young bride to give up her acting career. Doing as she was told, the soap-opera-loving nation was shocked when she left Peyton Place at the height of her rising fame.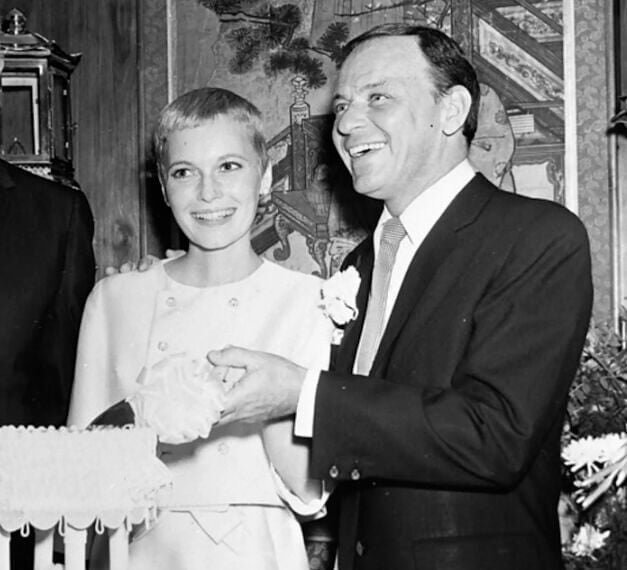 All of a sudden, Mia found herself more famous for her high-profile marriage to Old Blue Eyes than for her acting chops. She accompanied her new husband as he shot several movies, most likely the ironically titled, Marriage on the Rocks (1965), Cast a Giant Shadow, and Assault on a Queen (both 1966). But Mia soon grew listless of being nothing more than Sinatra's accessory and plaything. 

Real-Life Horror Story
Farrow spent two long years playing house while Sinatra brought home the bacon. Bored of her dutiful, domestic lifestyle, an exciting––if somewhat scary––opportunity came knocking. The innocent-looking, doe-eyed
waif was the perfect actress to play the lead in Roman Polanski's horror film Rosemary's Baby.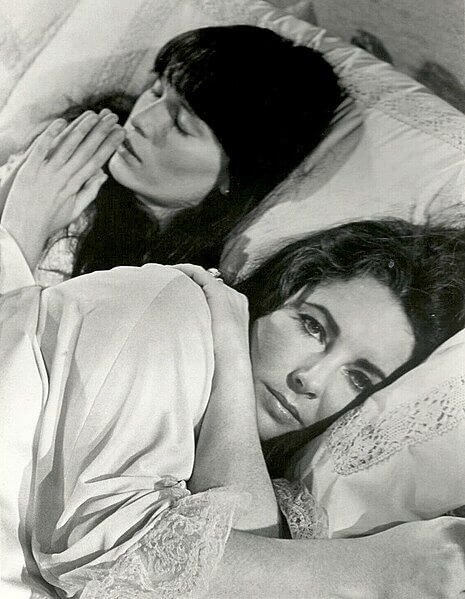 One year later, Roman Polanski's wife Sharon Tate was murdered by members of the Manson Family cult. Farrow had become very good friends with Sharon Tate. Mia was absolutely devastated after Tate's murder, especially as both had become pregnant around the same time.
Roman Polanski
Polanski's film started a wave of 1970s horror films that riffed on Satanism to scare audiences, along with classics like The Exorcist (1973) and The Omen (1976). But did you know that the cruel director nearly killed Mia Farrow?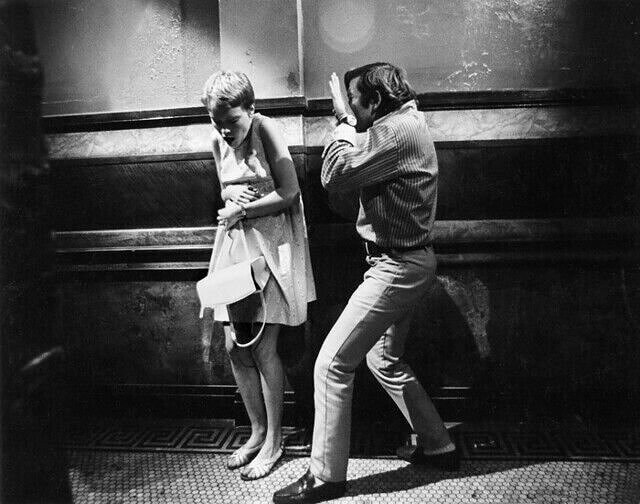 Yes, the eccentric director actually made his lead actress walk out into heavy traffic by convincing her that no one would actually drive into a pregnant woman. No doubt under the guise of getting the perfect shot, Polanski played chicken with someone else's life at stake! It was almost as if there were something psychopathic about him...
The Fall of Roman
Within a decade, Polanski was charged with drugging and raping a 13-year-old girl. He plea-bargained to the lesser crime of unlawful sexual intercourse with a minor but fled to Paris when faced with prison. Even today, he remains a fugitive in the U.S.A. yet he continued making films and winning Oscars, Golden Globes, and BAFTAs. Why mention this?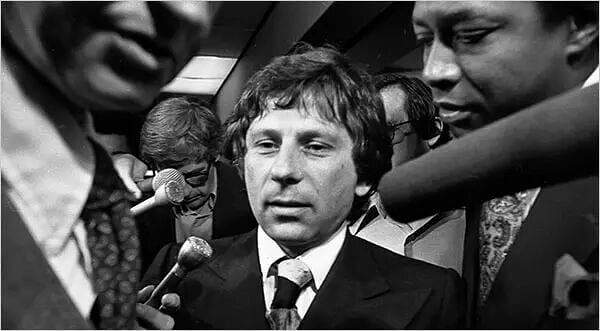 Well, because almost everywhere you look in Mia Farrow's life, she was surrounded by controlling narcissists, sociopaths, rapists, and pedophiles. Her people-pleasing personality made her an easy target for monsters. And to this day, they continue getting away with their crimes and abuses. 
Rosemary's Baby
As the Rosemary's Baby shooting schedule ran over its initial schedule, Sinatra became angrier and angrier as he had cast his wife in his film The Detective (1968). More on that in a minute. In November 1967, Mia didn't show up for her husband's film because she went M.I.A. filming Rosemary's Baby. So, Sinatra cast Jacqueline Bisset in her role and served his wife with divorce papers.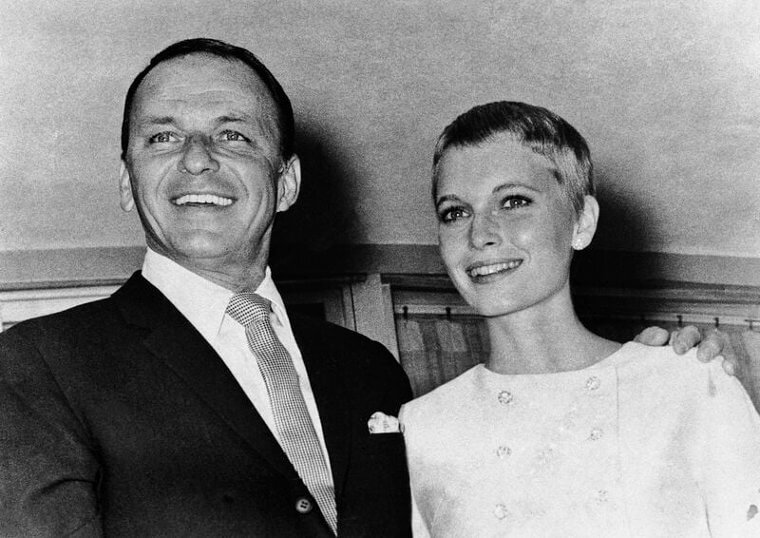 Their divorce was finalized in August 1968. Mia later blamed their age difference and said she was an "impossibly immature teenager" when she married the singer. The two remained friends until Sinatra's death, perhaps staying more than just good friends. 
And the Oscar Doesn't Go To…
Mia had actually been considering dropping out of Rosemary's Baby due to the strain it placed on her marriage. Still, one studio executive convinced her to stay by saying she would surely win an Oscar for her role as Rosemary Woodhouse.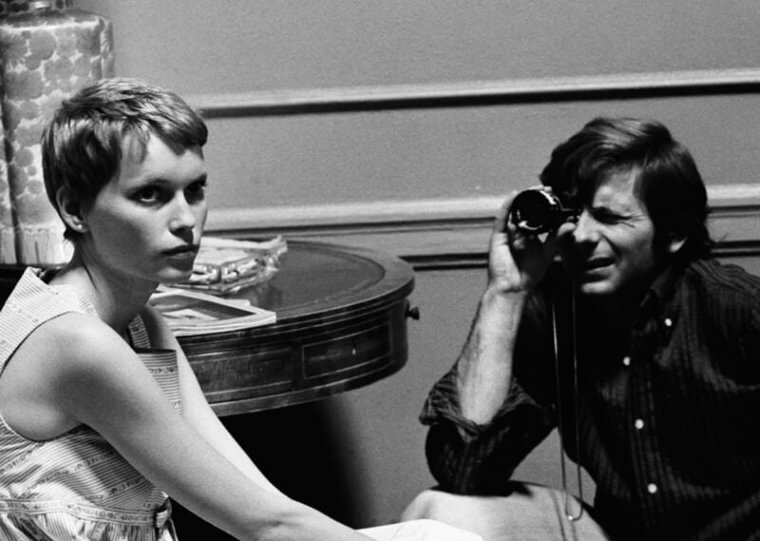 The young actress was indeed nominated for multiple awards, including the Golden Globe for Best Actress, but she didn't receive an Academy Award nod. Yet again, someone had taken advantage of Mia's child-like naivety through future-faking. Mia was never once nominated for an Oscar in the decades to come. 
Die Hard With 'Ole Blue Eyes
Despite Sinatra doing his level best to stop Mia from pursuing her acting career, he had planned to cast her in his 1968 passion project, The Detective. But did you know that the film is an unofficial prequel to 1988's Die Hard? Yup! The Detective was based on Roderick Thorpe's novel of the same name, and Die Hard is based on his later work, Nothing Lasts Forever, which features the same detective protagonist.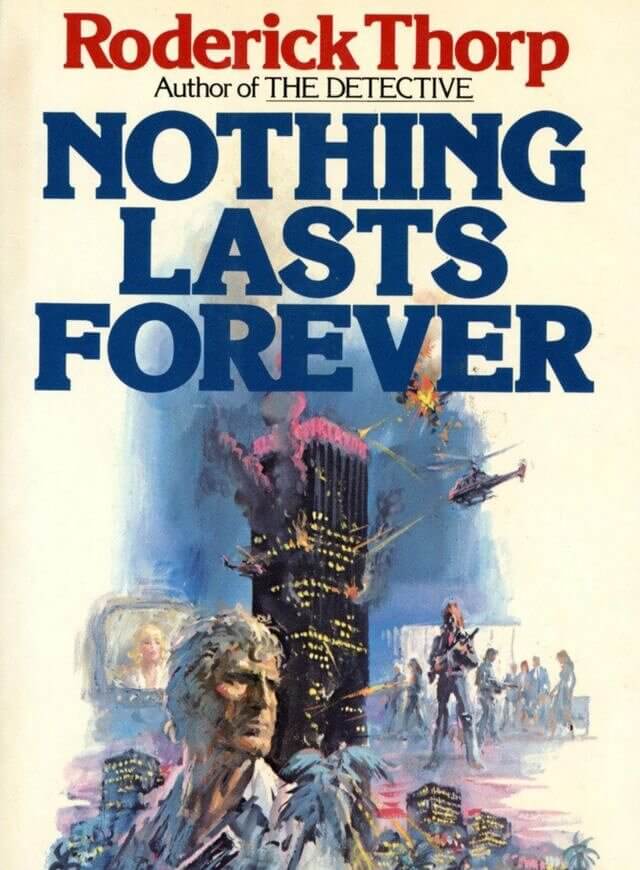 As a result, two decades later, the studio was contractually obliged to offer Bruce Willis' role as of John McClane to the then 73-year-old Sinatra! Can you imagine the old man crawling around in air-ducts saying: "Now I know what a TV dinner feels like" and "Yippee-Ki-Yay, Motherf****er!"?
Dear Prudence, Won't You Come Out to Play?
Even though Mia was a strict Roman Catholic, she and her sister Prudence traveled to India to study transcendental meditation with the famed Maharishi Mahesh Yogi. Unbelievably, she was there in 1968 at the same time as The Beatles, Scottish singer-songwriter Donovan and Mike Love from the Beach Boys. Talk about a supergroup!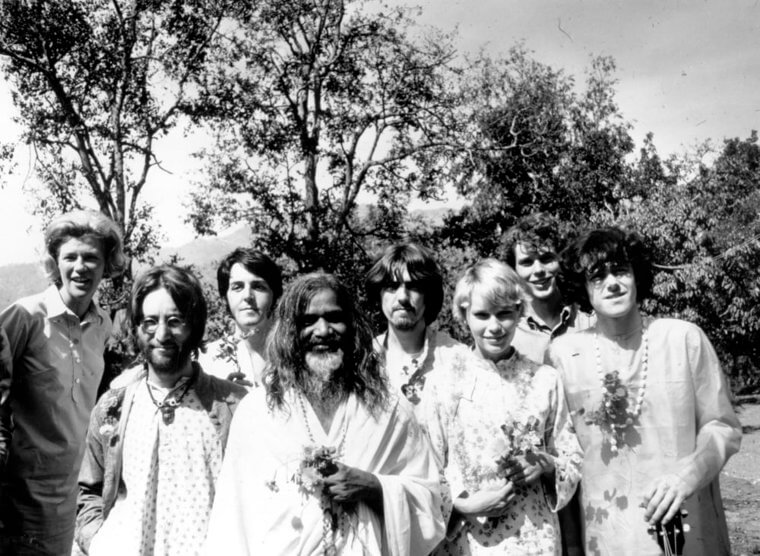 But did you know Mia and Prudence were close friends with John Lennon? And would you believe he actually wrote "Dear Prudence" for the younger Farrow sister? On a more tragic note, Mia later lived in a Manhattan apartment building next door to The Dakota Building, where Lennon was shot and killed by paranoid schizophrenic Mark David Chapman in 1980. Spookily, the gothic-looking Dakota was also the setting for Rosemary's Baby. 
Keep Good Company
After the release of Rosemary's Baby, Mia's acting career finally sky-rocketed. She appeared alongside megastars like Elizabeth Taylor and Robert Mitchum. When she wasn't working with bona fide stars, she'd be appearing opposite up-and-coming actors like Dustin Hoffman in John and Mary (1969)... for which she received her third Golden Globe nomination.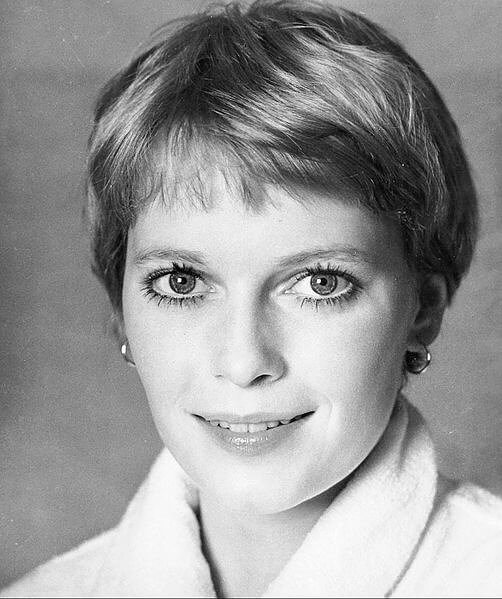 In 1971, Mia became the first American actress to be accepted into London's prestigious Royal Shakespeare Company. Her first RSC role was playing Joan of Arc in Jeanne in d'Arc au Bûcher. She would go on to appear in many critically acclaimed stage productions throughout the 1970s. That said, her next role was portraying a blind woman whose family is stalked by a killer in the British horror film See No Evil (1971). It would be a chilling prophecy as, within a decade, Mia and her family would themselves be stalked by evil. 

André Previn
After Frank Sinatra suddenly, dramatically, and callously divorced Mia, the young actress set her sights on acclaimed composer André Previn. But, unfortunately, at the time they got together, André Previn was still married to his second wife, songwriter Dory Previn.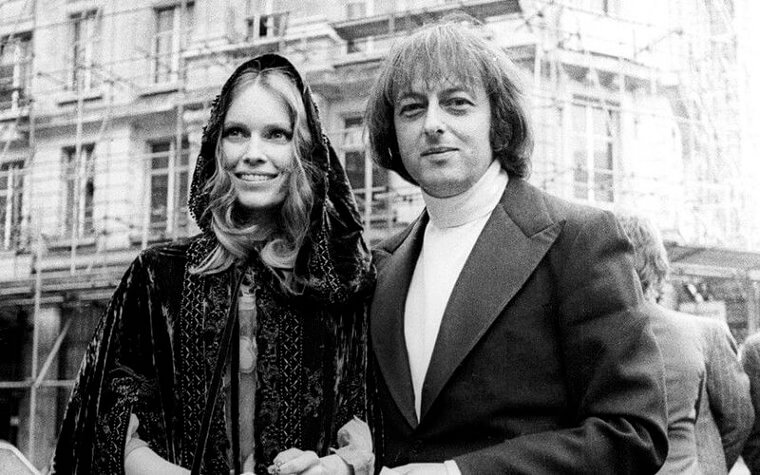 Then, in 1969, Farrow became pregnant by Previn. This led to André leaving his wife before Farrow gave birth to twin boys, Matthew and Sascha, in February 1970. Farrow and Previn married that September, just months after his divorce was finalized. When Mia and André walked down the aisle, she was 25, and he was 41, which was a slight improvement on Sinatra. 
Beware of Young Girls
After being unceremoniously dumped for a younger model, Dory Previn didn't hold back and wrote a song ironically titled: "Beware of Young Girls." The brutal lyrics claim that the pair had started out as friends but that Farrow had "a dark and different plan."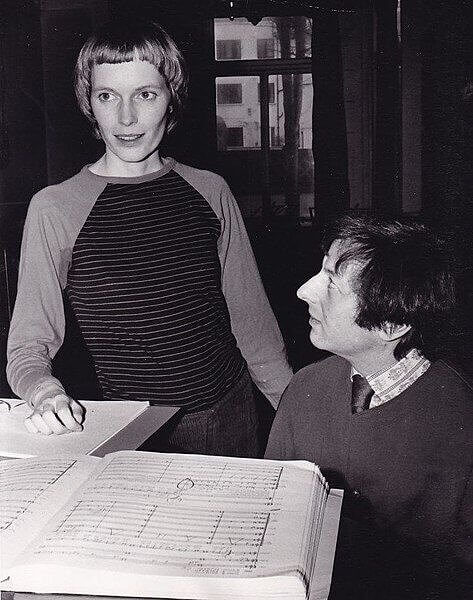 In the final verse, Dory Previn predicts: "She will leave him one thoughtless day, she'll just leave him and go away." Farrow and Previn eventually divorced in 1979 but not before they added a third son, Fletcher, and adopted Lark and Summer Song from Vietnam, and Soon-Yi, from Korea. The title of Dory's song would go on to have a much darker meaning when Mia met her next lover. But first, she filmed the Great American Novel… 
The Great Gatsby
One of Mia Farrow's most famous roles is her performance as the beautiful, charming, shallow, bored, and fickle heiress Daisy Buchanan in Jack Clayton's ambitious adaptation of The Great Gatsby (1974).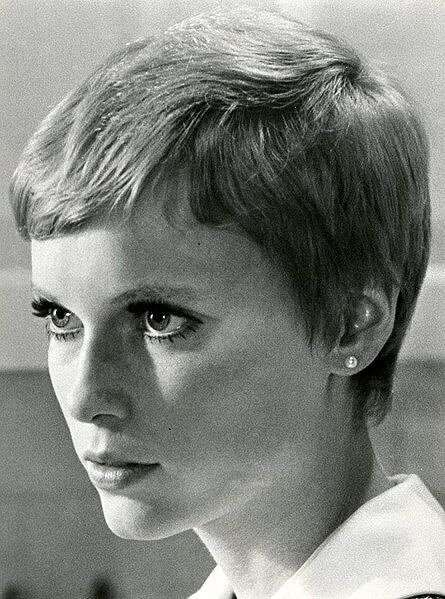 She starred alongside Robert Redford as Jay Gatsby and Bruce Dern as Tom Buchanan. The film proved a massive financial success, recouping $26 million from a $7 million budget but critics were less impressed and cited a lack of chemistry between Mia Farrow and Robert Redford.
The Swinging Seventies
Mia spent the '70s, appearing in a wide range of movies, from the French black comedy film Dr. Popaul (1972), opposite Jean-Paul Belmondo, to the horror film Full Circle (1977). In the latter, she played a secretary who marries a womanizer and as a woman haunted by a dead girl's ghost.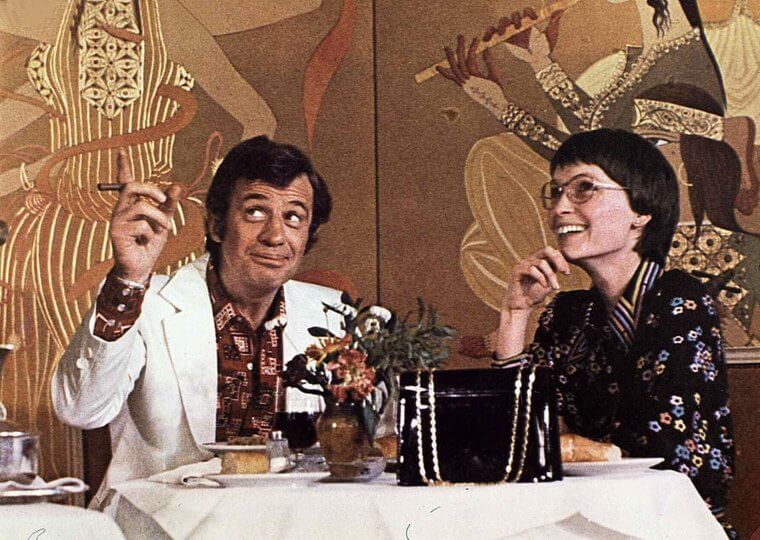 Next up was Robert Altman's comedy A Wedding, then she starred in the disaster movie Avalanche, followed by Agatha Christie's Death on the Nile (all 1978). The next year, she appeared in the romance film Hurricane (1979). 
Woody Allen
Shortly after divorcing Previn, Farrow began her most destructive relationship of them all. In 1980, she became entangled with Woody Allen. The neurotic film director is notorious for repeatedly casting the same actresses, and in Mia Farrow, he had found his latest muse. Their highly successful collaborations began with A Midsummer Night's Sex Comedy (1982), a role originally written for Allen's ex-girlfriend/muse Diane Keaton.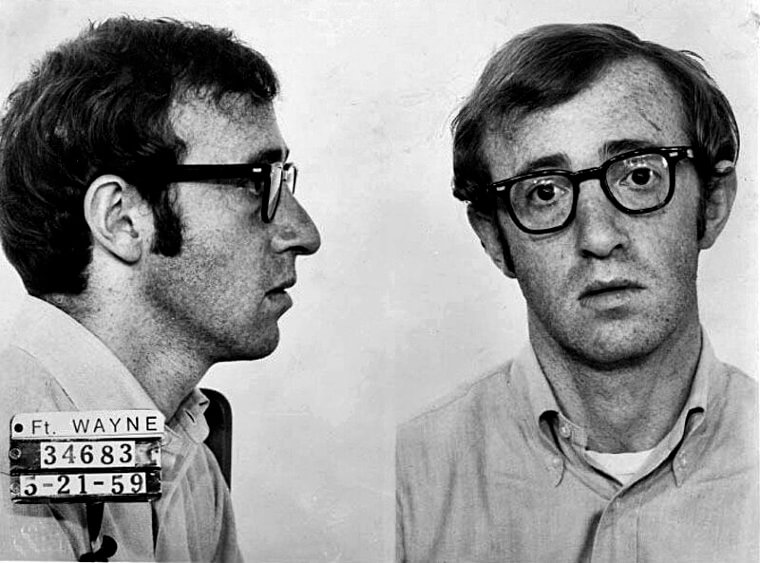 Soon after meeting Woody, Mia soon adopted two more children: Moses––a Korean boy with cerebral palsy––and a two-week-old girl from Texas called Dylan. Moses and Dylan were later be co-adapted by Woody Allen, and Dylan became the apple of Woody Allen's eye. The Hollywood power couple also had a biological son, who they named Satchel Ronan O'Sullivan Farrow.
A Decade of Success
The director and his muse made a glut of successful movies together––Zelig (1983), Broadway Danny Rose (1984), The Purple Rose of Cairo (1985), Hannah and Her Sisters (1986), Radio Days (1987), September (1987), Another Woman (1988), and Crimes and Misdemeanors (1989).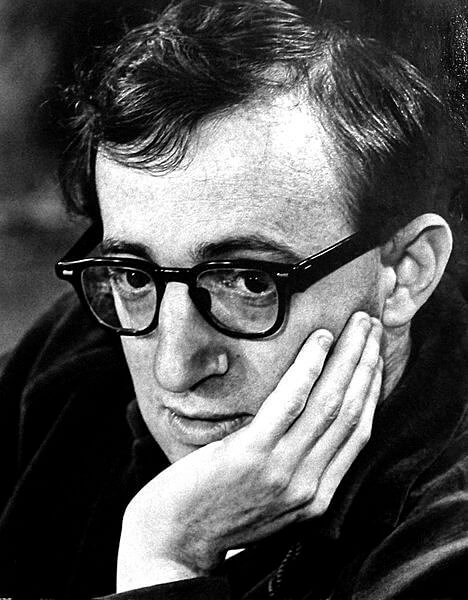 As the eighties turned into the nineties, their on-screen partnership continued with Alice (1990) and Shadows and Fog (1991). Woody and Mia won enough awards for several mantles in their decade-long relationship. In December 1991, Woody Allen was somehow allowed to formally adopt 15-year-old Moses and 7-year-old Dylan, even though he was already in therapy for his "inappropriate behavior" towards Dylan.
Skeletons in the Closet
Their collaboration ended with Husbands and Wives (1992). In a chilling harbinger of what was to come, their final film together saw the real-life couple play a married couple split asunder after Allen's character has an extramarital affair.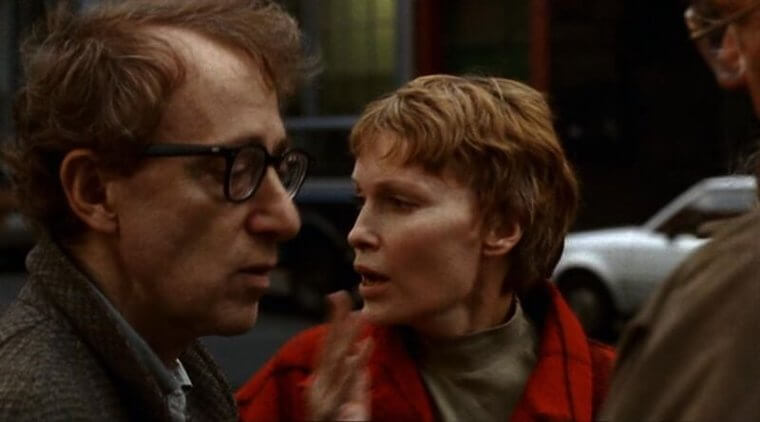 But that chilling harbinger was just the tip of the iceberg as darker and darker skeletons were about to come out of Woody Allen's closet. Now, it's important to know that throughout their relationship, Woody Allen always kept a separate home opposite Mia's Manhattan apartment across Central Park. And he had his reasons for doing so.
Soon-Yi
One cold and wintery day in January 1992, Mia Farrow crossed a presumably snow-caked Central Park to visit her husband's home. Woody was not there, and Mia soon discovered something shocking and terrible––naked polaroids of her adopted daughter, Soon-Yi... photographs taken by Woody.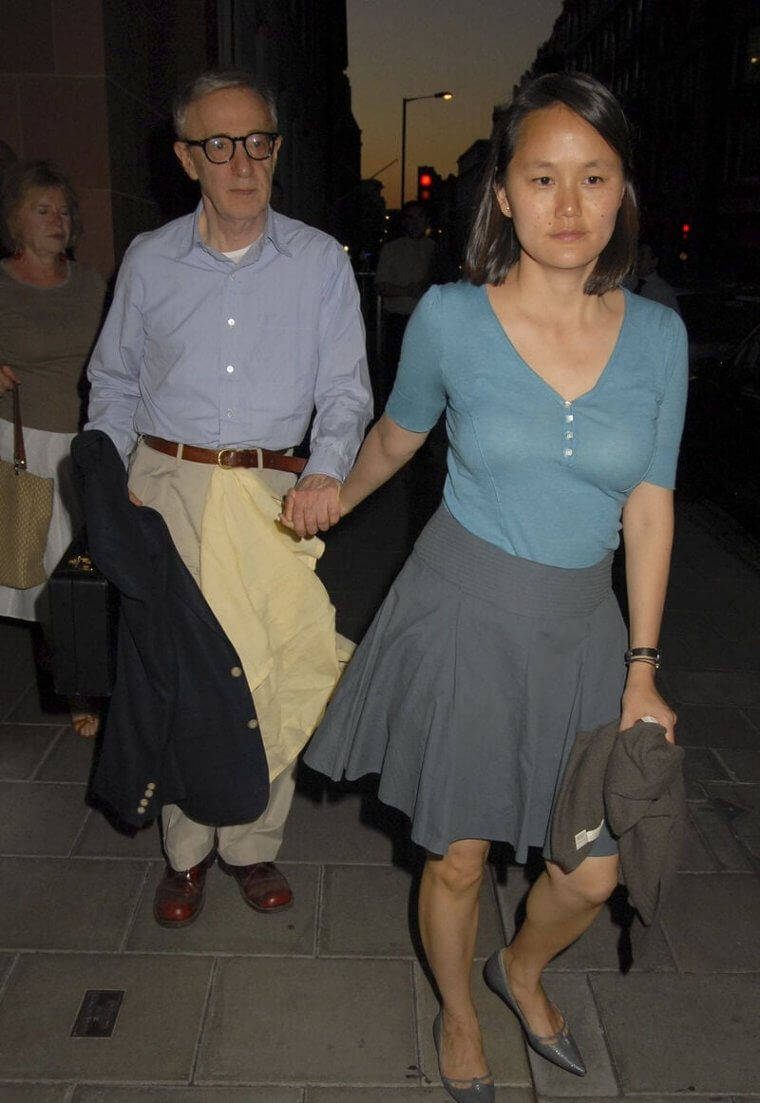 When Mia confronted her husband, he said he and Soon-Yi had been conducting a physical relationship for the last two weeks. Mia immediately ended their relationship there and then, although both Allen and Soon-Yi later claimed that Allen and Farrow had split up sometime before. If Woody Allen's two-week claim is to be believed, he and Soon-Yi began their relationship when she was 21 years old. 
Dylan
During a later court battle, Allen argued he had never played a paternal role in Soon-Yi's life and that the two had rarely interacted prior to 1990 by which time she was already an adult. The courts and the world believed Woody's story and many people just viewed a 57-year-old man having a relationship with his young stepdaughter as immoral but not illegal. But just six months later, things took a devastating turn for the worse...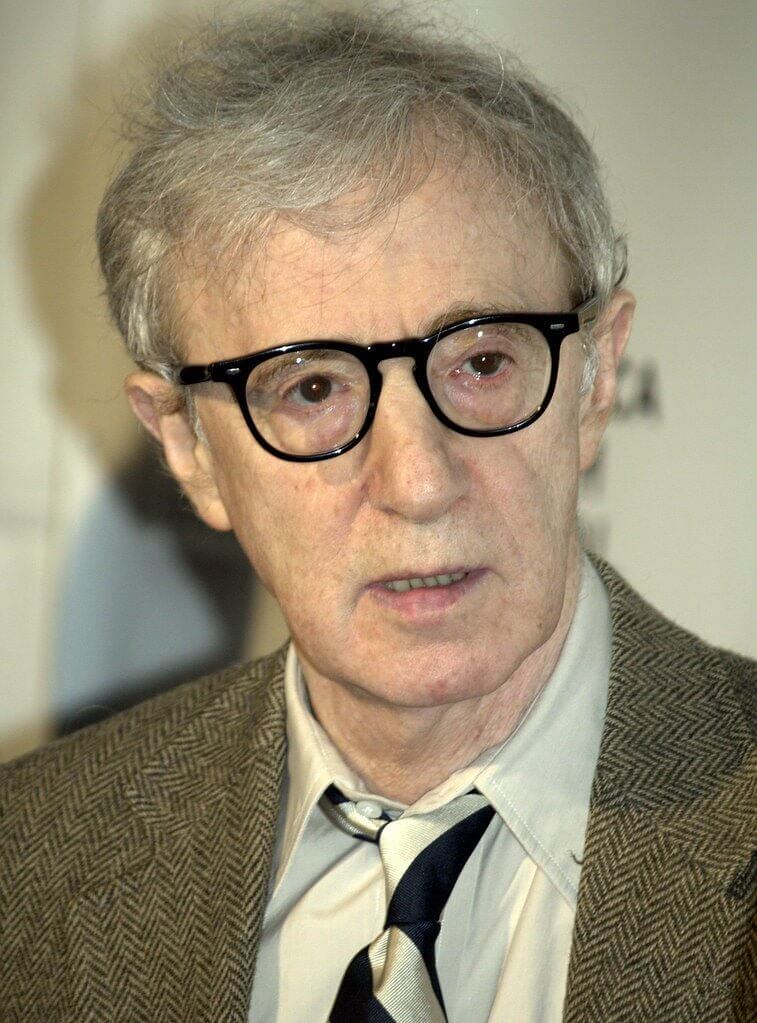 Though separated, Allen still visited Dylan, Moses, and Satchel at Frog Hollow––Mia Farrow's Connecticut home. During an unsupervised visit on August 4th, 1992, seven-year-old Dylan disappeared for 20 minutes. During the same timeframe, Woody Allen was also nowhere to be found. When Dylan was finally found, she reappeared without her underwear.
Married to the Mob
That evening, Dylan informed her mother that Allen had inserted his finger inside her and kissed her all over while they were alone together in the attic. The next day, the babysitter came forward telling Mia what she had witnessed: "Dylan was sitting on the sofa, and Woody was kneeling on the floor, facing her, with his head in her lap." Allen has always vigorously denied the allegations.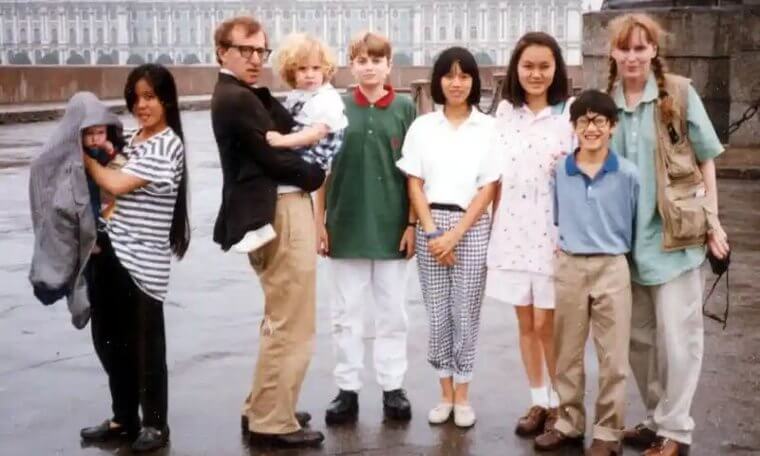 Mia Farrow immediately informed the authorities. Out of mind with fear of reprisals––since Woody Allen was a hugely rich and powerful man–she confided in Frank Sinatra. Shortly after talking to her ex-husband on the phone, Mia received a call from a man who told her: "Don't talk on the phone. Meet me at 72nd and Columbus Tuesday at 11 A.M. I'm in a gray sedan." After meeting the mobster, she no longer felt her life was in danger. 
Escalation
After a six-month investigation, the Child Sexual Abuse Clinic of Yale-New Haven Hospital concluded that Dylan had not been sexually abused. Next, Woody Allen went on the offensive, gaslighting Mia in taped phone calls. But the icing on the cake came when he sued Mia for full custody of Dylan, Moses, and Satchel. It was all part of his intimidation tactics.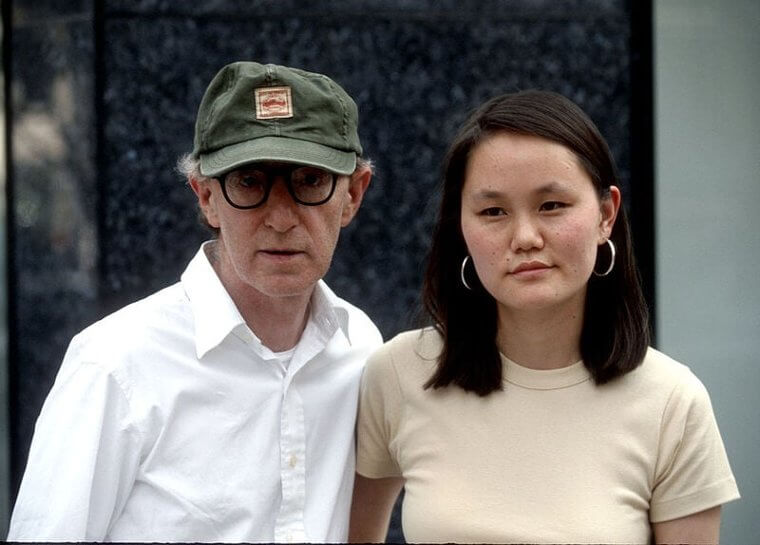 At the same time, Woody also released a public statement confirming his relationship with Soon-Yi Previn. In addition, he stated Dylan and Mia Farrow were making false allegations against him and that Dylan had been manipulated into making the accusations by her mother. 
See You in Court
Woody Allen's petition for sole custody was rejected, but––to prevent causing young Dylan further trauma––authorities never followed up a criminal inquiry against Allen. Mia's Farrow's petition to revoke Woody Allen's adoption of Dylan and Moses was also rejected.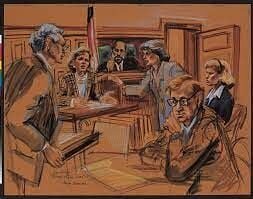 In the years since the court battles, both Dylan and her mother have maintained the allegations of sexual abuse against Woody Allen, with Ronan Farrow also backing up their version of events. Allen continues to this day to deny the allegations of child abuse against Dylan. While the film director has never been charged with a crime, a Connecticut prosecutor said there is probable cause for a criminal case against him. 

Bakers Dozen Plus One
Thankfully, Mia won custody of Dylan, and between 1992 and 1995, she adopted five more children: Tam, Kaeli-Shea (aka Quincy Maureen), Frankie-Minh, Isaiah Justus, and Gabriel Wilk (aka Thaddeus Wilk). Soon-Yi married Woody Allen in 1997 and broke contact with her adopted mother. In 1992, after Soon-Yi's relationship with Allen became public, her adopted father, André Previn, said, "she does not exist."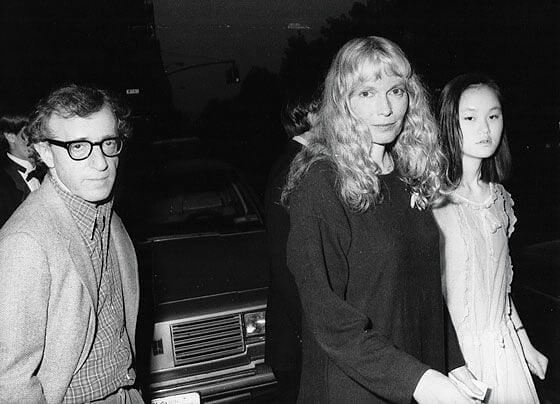 Mia found this heart-breaking as "They are all people I loved with all my heart. They are all people that I would've laid down my life for," Mia admits. "I love Soon-Yi. It took me six years to throw away the Christmas stocking I knitted for her, thinking she would come back, but she didn't." All Mia ever wanted was a real family and to help those less fortunate than herself. 

Philanthropy
Among all this tragedy and raising all those children, Mia Farrow still finds time to help those in need. She's a UNICEF Goodwill Ambassador, advocating for African children's health and human rights. In the 2000s, she traveled to the Darfur region of Sudan and Nigeria, and she's also protested against Chevron's environmental damage in the Amazon rainforest.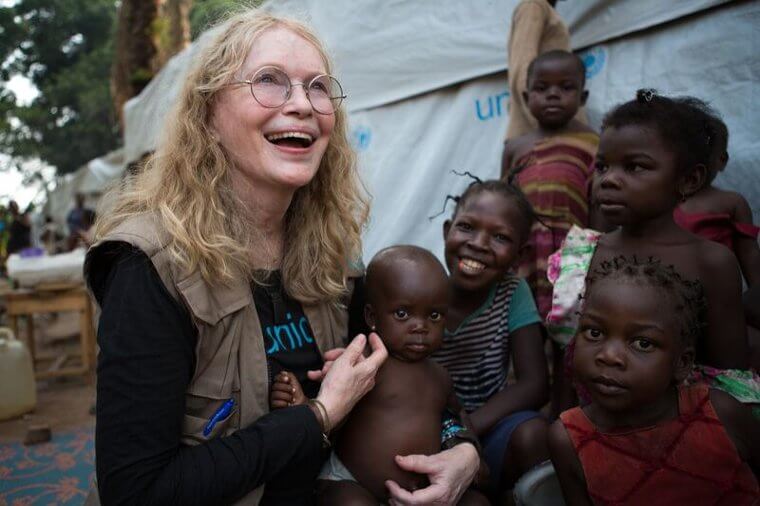 Mia's neighbor, the novelist Philip Roth, says, "Mia has a conscience as big as the Ritz. She is one of those people who can't bear to be in the presence of human suffering without acting on her feelings." Another humanitarian cause she fervently believes in is the fight against and eradication of polio. Not only did the actress battle the disease, but one of her adopted children, Thaddeus, also contracted polio leaving him paralyzed from the waist down. ​​

No Happily Ever After
So what became of Mia and her brood of children? Well, after everything they'd been through, the Farrow family should have been allowed a happily ever after, but even more, heartbreak was just around the corner. Since the turn of the millennium, three of Mia Farrow's ten adopted children have died in tragic circumstances.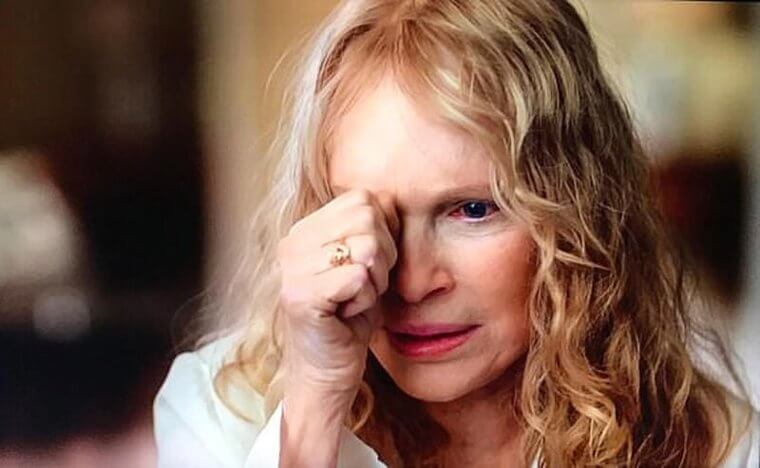 First, Tam Farrow––who was blind––died of heart failure in 2000 at the tender age of 21. Then, on Christmas Day 2008, Lark Previn passed away at the age of 35 after battling an HIV-related illness. Then, in 2016, Thaddeus Farrow was found dead at the age of 27 after an apparent car crash in Connecticut. He was later found to have committed suicide by shooting himself in the torso in his car.

Two Points Of View
But according to Moses Farrow, the abusive parent was not Woody Allen, but Mia Farrow. In 2018, he published a blog post called "A Son Speaks Out," disputing Dylan's version of events and supporting Woody Allen. Moses claims his mother coached Dylan to make the allegations of sexual abuse against Allen. Mia said of Woody Allen: "He's weaponized two of my children that he's turned against me."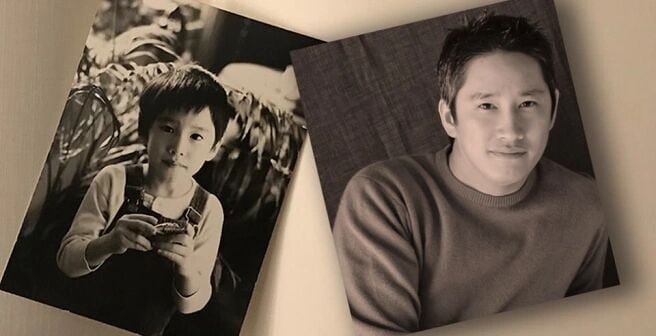 In Moses' blog, he also made a number of disturbing allegations about the death of his siblings. He claimed Tam did not die from heart failure but instead from the result of an overdose following a lifelong battle with depression. He also wrote that Lark's death also partly stemmed from substance abuse issues. 

Ronan
One Farrow sibling that has turned his traumatic childhood into a positive is Mia and Woody's biological son Ronan Farrow. The artist formerly known as Satchel is now an accomplished journalist for The New Yorker magazine.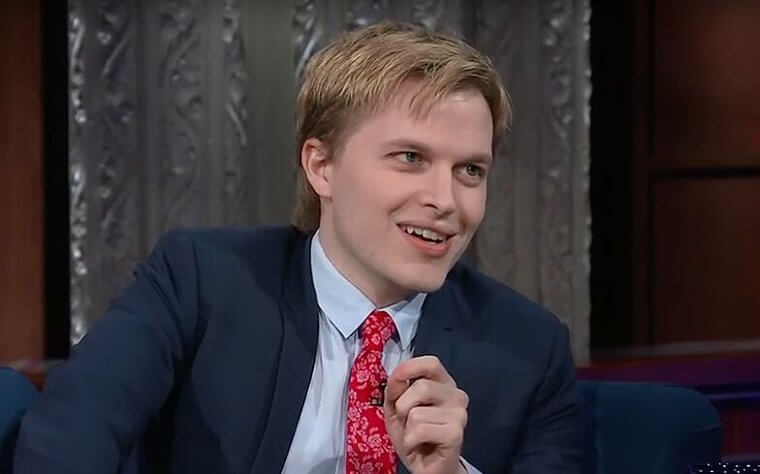 Ronan is perhaps most well-known for his investigative journalism, most notably the allegations of sexual abuse against film producer Harvey Weinstein. This case was an important component in kickstarting the #MeToo movement. 
I Did It My Way
Another Farrow family twist came in 2013 when Mia claimed in an interview with Vanity Fair that she always suspected Woody Allen was not Ronan's father. But she dropped an even bigger bombshell when she said Ronan's dad might be Frank Sinatra, with whom she claimed to have "never really split up." Nancy Sinatra called the story "nonsense," saying her father had a vasectomy prior to Ronan's birth.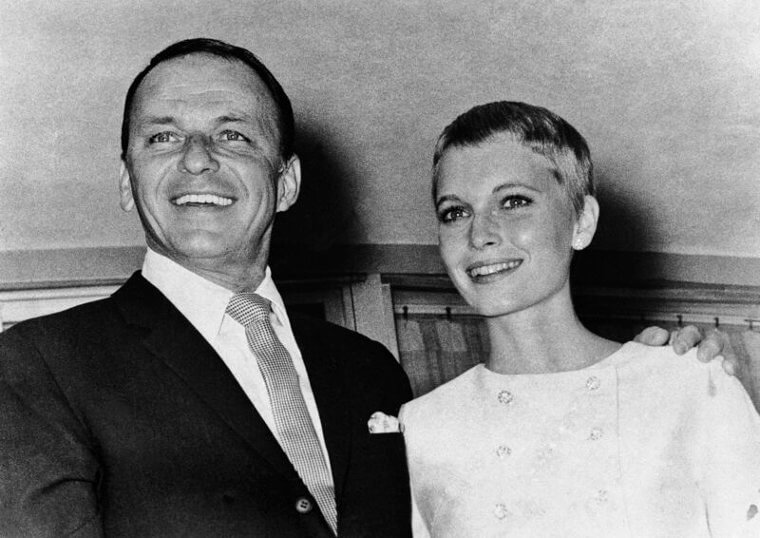 Ronan certainly has the same bright blue eyes as Sinatra (but then again, so does his mother), and he definitely looks more like Frank Sinatra than he does Woody Allen. What do you think?
Allen V. Farrow
Mia said inviting Allen into her family is "the greatest regret of my life." To fully understand why you must check out the acclaimed HBO docuseries Allen v. Farrow. The series chronicles Dylan's sexual abuse accusations against Woody Allen, the custody trial, Allen's relationship with Soon-Yi, and the controversial aftermath in the decades that followed. In those intervening years, While Woody Allen continued making films, earning millions of dollars, winning trophies, and Lifetime Achievement Awards.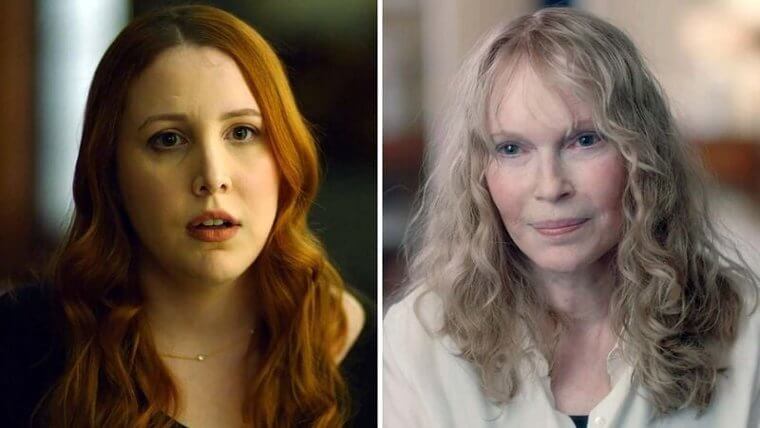 Perhaps most importantly, Allen v. Farrow finally gives Dylan the chance to tell her story. The four-part documentary is exceptionally well-made and riveting, it makes for incredibly difficult viewing. You have been warned.