She was just 8 when she first appeared on our screens in 2001 alongside her famous country-singing dad. Five years later, she was cast by Disney as Hannah Montana and propelled to megastardom. As a teenager, she kept the family-friendly image expected by her employers. The moment she turned 18, however, things changed quickly. Now in her 30s, she's established herself as a strong personality who is not afraid to do, or say, anything she chooses. For more than a decade she's been a source of tabloid rumor, scandal, and controversy - and we wouldn't have it any other way. Here are 20 of the most famous bust-ups and entanglements in the dramatic life of Miley Cyrus.
Liam Hemsworth
For all her relationships, Miley Cyrus has only been married once, so far. After being on-again-off-again since 2009, Cyrus married the Australian actor Liam Hemsworth On December 23, 2018. They separated less than eight months later and were finally divorced on January 28, 2020. In the years since her split with Hemsworth, Cyrus hasn't exactly kept a dignified silence.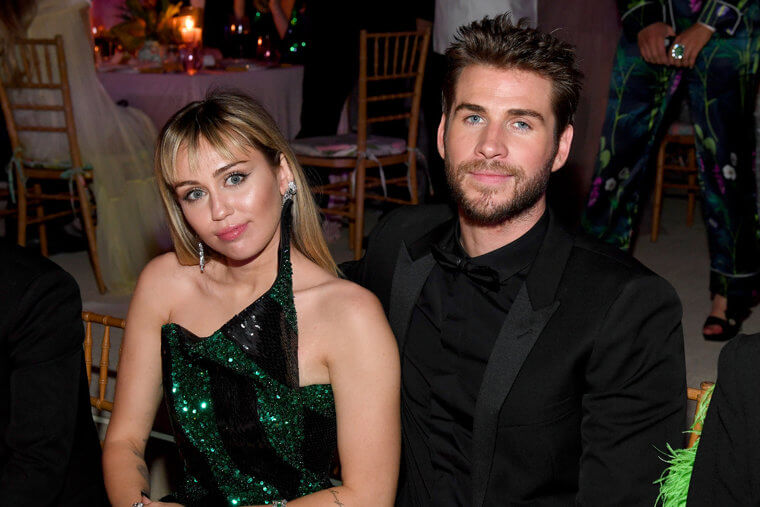 "I thought all guys were evil," she said in 2019, referring to how much better things were with her new boyfriend, Cody Simpson. She also made it clear the significant man who'd come before Simpson was very much in the "evil" category. In 2022, Cyrus told the audience at a live show that her marriage had been a "f***ing disaster." Most recently, on Hemsworth's birthday in 2023, Cyrus released the single "Flowers", a song about heartbreak that many believed was pointed at her ex-husband.

Nicki Minaj
"We all do interviews. We all know how they manipulate s***. Congratuf***inglations, Nicki." When Miley Cyrus said this about Nicki Minaj, it was the nearest either party came to backing down in a notorious spat that began after Cyrus' video for "Wrecking Ball" was nominated for Video of the Year over Minaj's own singles. "If your video celebrates women with very slim bodies, you will be nominated for vid of the year," Minaj tweeted.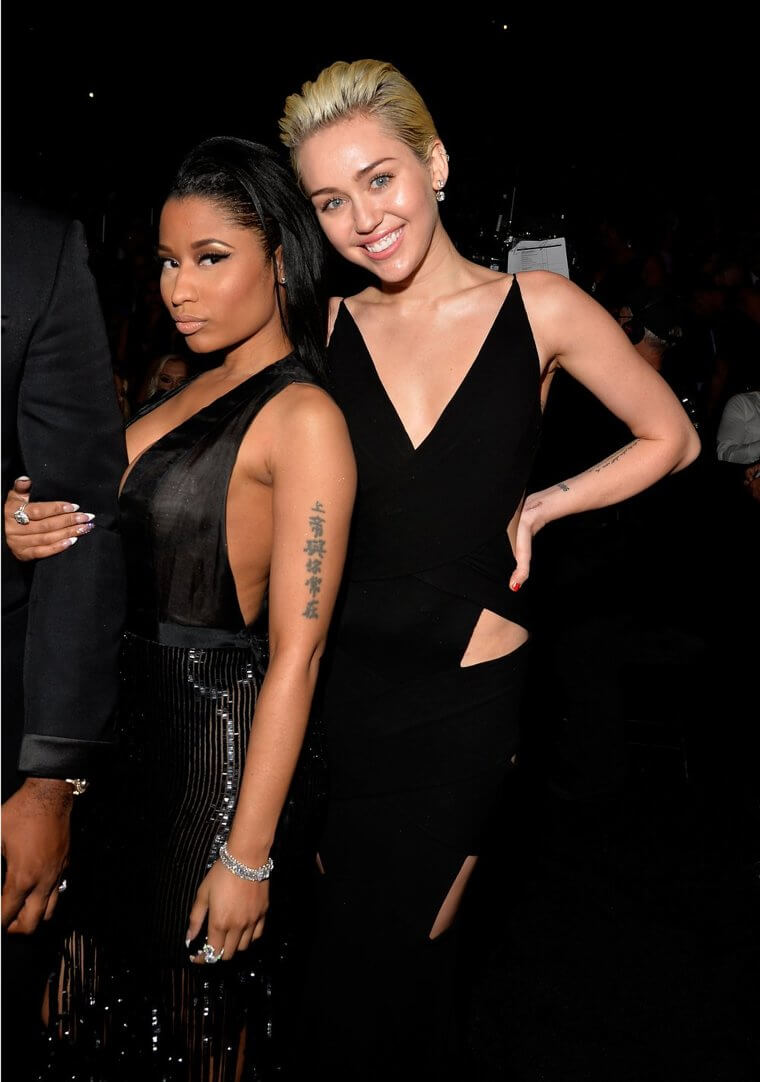 Cyrus responded by telling The New York Times, "What I read sounded very Nicki Minaj, which, if you know Nicki Minaj is not too kind. It's not very polite." At the ceremony, Minaj won Best Hip Hop Video and finished her acceptance speech by reintroducing Cyrus, who was hosting, with, "And now, back to this b***h who had a lot to say about me the other day in the press. Miley, what's good?"

Taylor Swift
What do Jaime King, Hailee Steinfeld, Sarah Hyland, Emma Stone, Lorde, Selena Gomez, Martha Hunt, Lily Aldridge, Karlie Kloss, Gigi Hadid, and Cara Delevingne all have in common? They're members of the tight group of celebrity friends Taylor Swift refers to as her "squad". Notably missing from that list is Miley Cyrus, who sang a duet with Swift at the 2009 Grammys.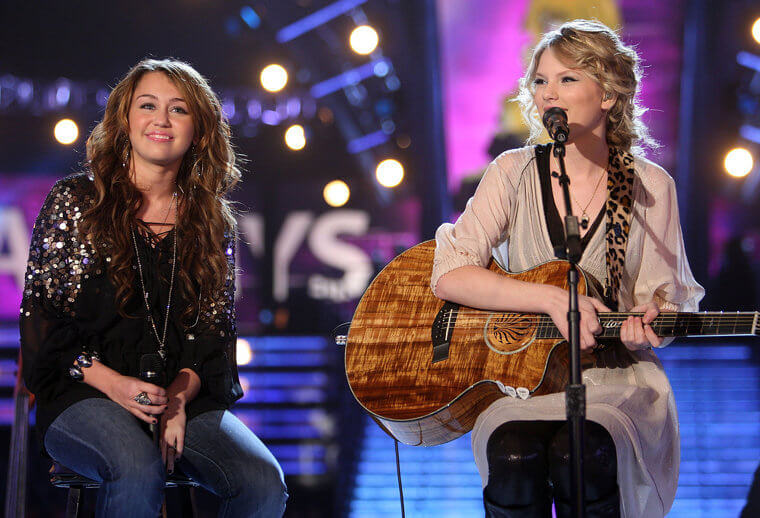 "None of my friends are famous and not because of any other reason than I just like real people who are living real lives because I'm inspired by them," said Cyrus after telling The New York Times, "I'm not trying to be in the squad." In another jibe, Cyrus referenced Taylor's weapon-featuring video for "Bad Blood" by saying "I'm a bad role model because I'm running around with my ti***es out? I'm not sure how ti***es are worse than guns."

Selena Gomez
You might think two women who became famous for representing Disney while they were still kids might have a sense of comradeship and togetherness in adult life. If that was the case for Miley Cyrus and Selena Gomez, it only lasted until Nick Jonas stopped dating one and hooked up with the other. "Nick and I loved each other," Cyrus said, in explanation. "For two years he was basically my 24/7."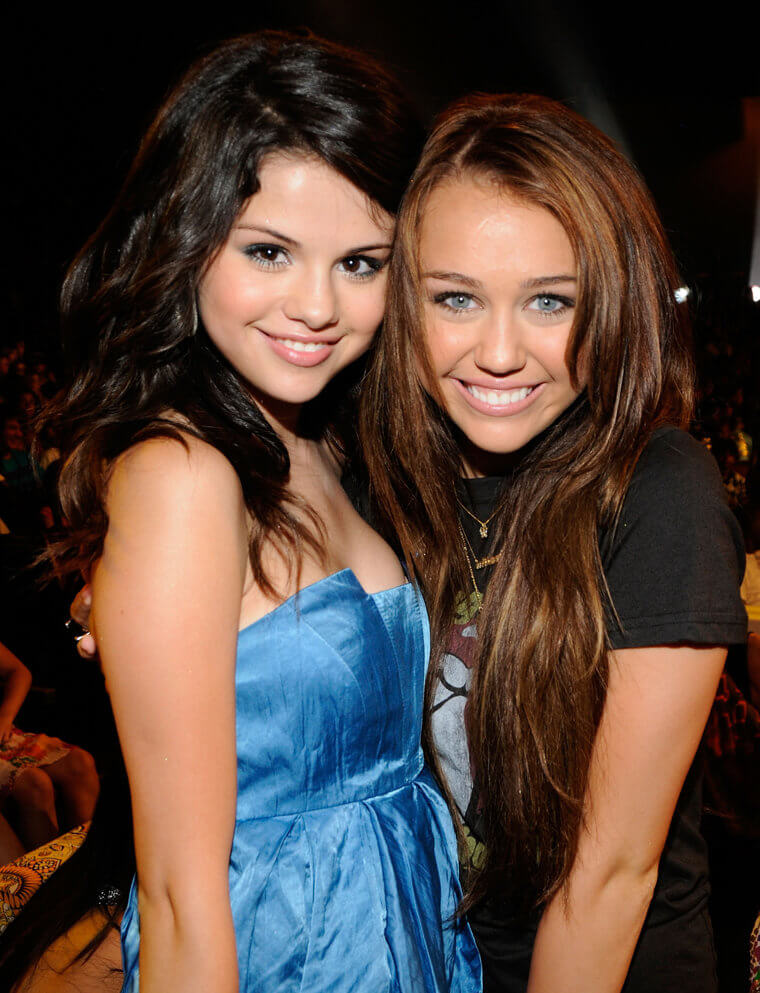 Cyrus made no secret of her distaste for Gomez getting together with her ex and dedicated her song "FU" to Gomez at a concert. "I'm a fan of [Cyrus'] music," Gomez said in response. "I don't know if she'd say that about me." Things do seem to have smoothed out between the former Disney stars in recent years. "We both liked the same guy when we were 16," Gomez once shrugged.

Katy Perry
"I kissed a girl and I liked it," sang Katy Perry in her breakthrough hit, but that wasn't what she was saying after a kiss cam moment with Miley Cyrus. "I just walked up to her to give her like a friendly girly kiss," and then she like, tried to move her head and go deeper and I pulled away," Perry said in an interview with Sunset. "God knows where that tongue has been. We don't know!"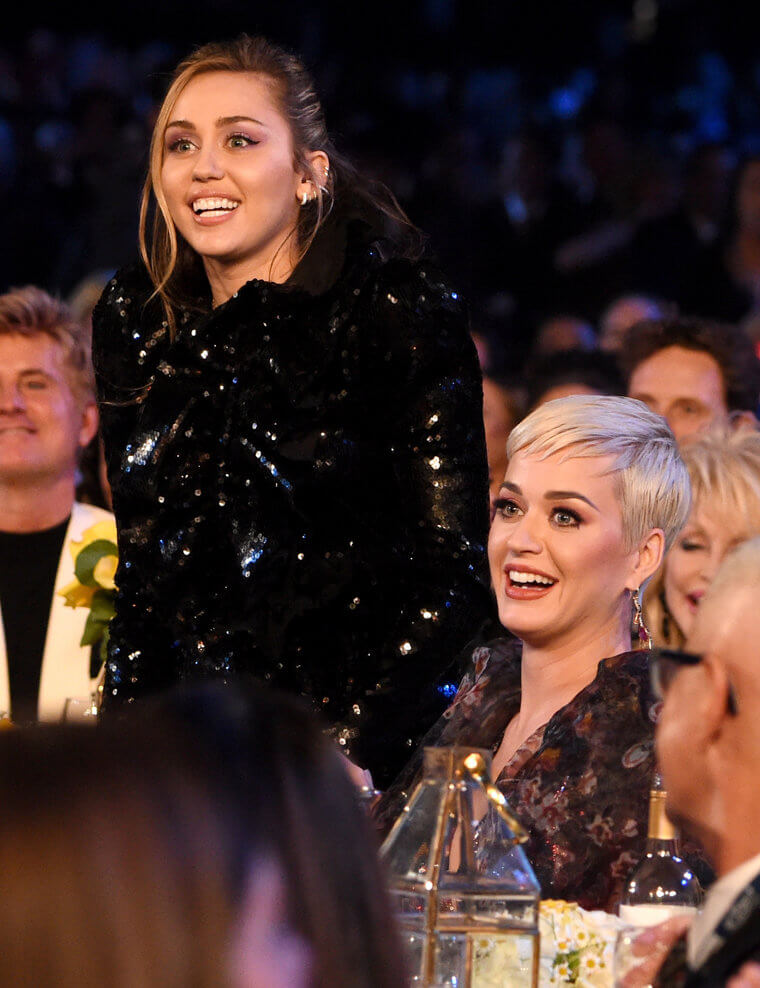 Perry should perhaps have looked at her own life before delivering the catty comment, having recently split with the notorious womanizer, John Mayer. "Girl," Cyrus pointed out. "If [you're] worried [about] where tongues have been, good thing [your] ex-boo is [your] ex-boo 'cause we all know where that [tongue] been." The beef between Perry and Cyrus was short-lived, they were friends again by the end of the day.

Billy Ray Cyrus
Some celebrity squabbles are played out in the media. Others happen closer to home. Miley Cyrus' dad had a famously "Achy Breaky Heart" and it became even worse for Billy Ray when he split from Miley's mom, Tish Finley, in 2020. As is often the story in divorce, Miley found her parent's separation tough to take. Some people have suggested the situation has driven a wedge between Miley and her singing dad.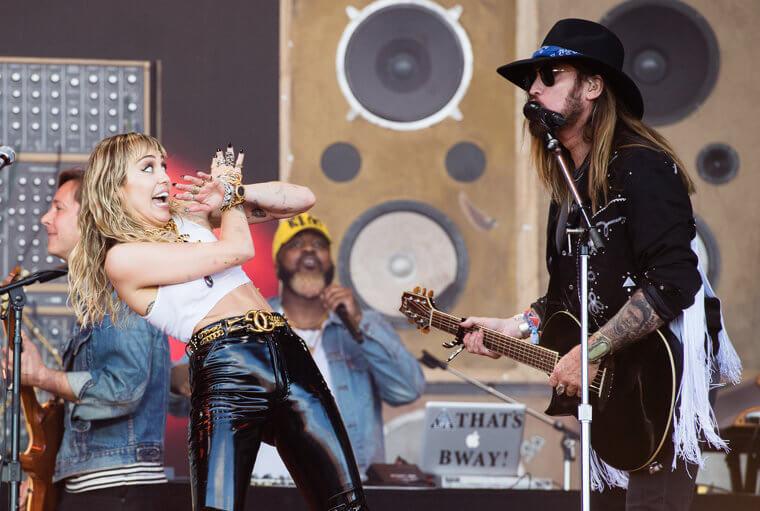 "[Miley] didn't agree with some things that her father has done," one source told The US Sun. "It has really escalated and they are not on good terms." Another spoke to Radar about Billy Ray's post-divorce relationship. "Miley was already shocked and appalled that Billy Ray and Firerose were hooking up," they were quoted as saying, "so now that he's stuck a ring on this gal's finger, it's ... a real kick in the teeth."

Kim Kardashian
Before 2021, Miley Cyrus' interactions with Kim Kardashian were largely limited to sneering from the sidelines. When Kardashian's public posting of nudes caused an online argument between her, Chloe Grace Moretz, Bette Midler, and more female celebrities, Cyrus waded in. "Dear women, you all are acting tacky AF!" she posted on Instagram. "Can we all put the [cattiness] aside for one f***ing day."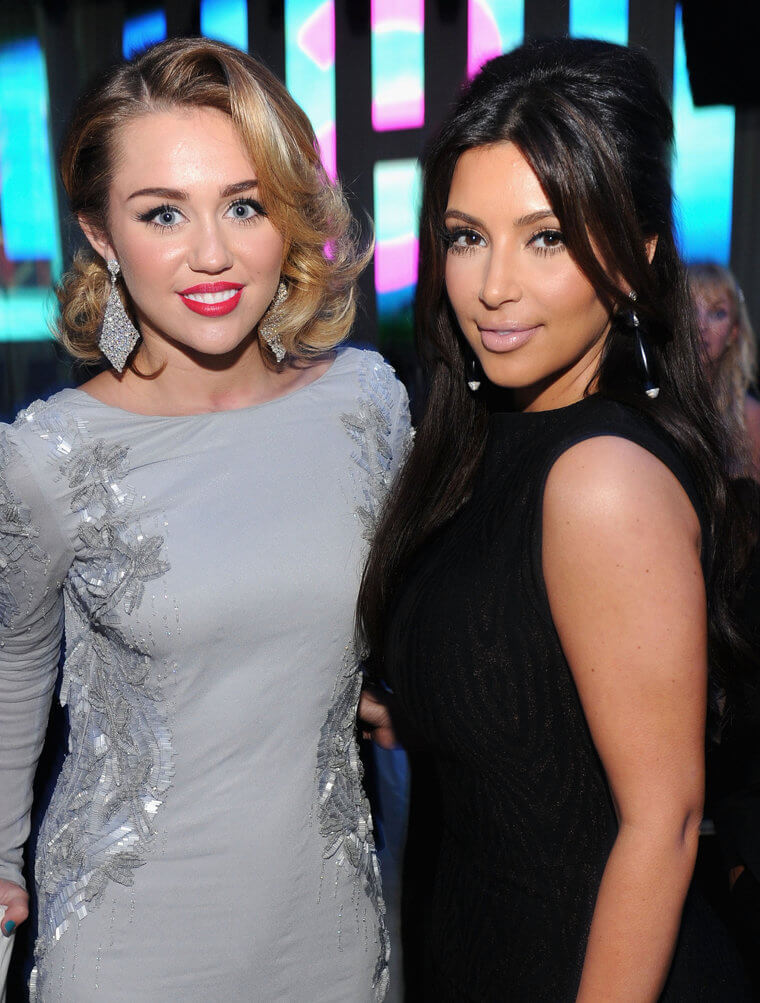 Later, in 2021, a shared interest in the Saturday Night Live comedian Pete Davidson caused Cyrus to behave a little catty toward Kardashian herself. "It Should Have Been Me" she sang to Davidson on The Tonight Show with the lyrics changed slightly to "It should have been me in that Lamborghini leaving that nice-a** restaurant." A clear reference to paparazzi shots of Davidson and Kardashian.

Ed Sheeran
"Well, I don't know why people were expecting that [high-five]," said Ed Sheeran to Ryan Seacrest after appearing to blank Miley Cyrus at the VMAs. "I've never met her." Sheeran and Cyrus might never have shaken hands before, but they certainly knew about each other. "I just think she's packaged the wrong way," Sheeran said of the "Wrecking Ball" singer. "I think encouraging young people to twerk might be a bad thing. It's a stripper's move."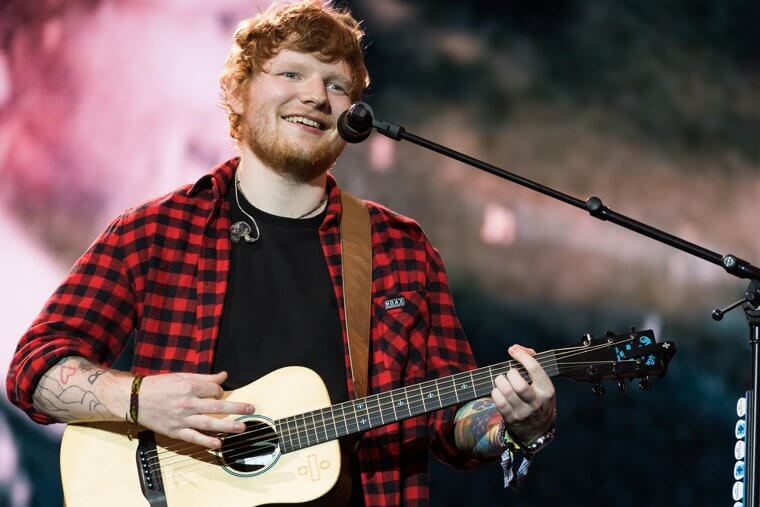 Needless to say, Cyrus didn't react well to Sheeran's unnecessary opinion. She called Sheeran an "a**hole" as he climbed onstage at the VMAs a year later. Cyrus also threw shade at the British star when describing the singer-songwriter style of her 2017 album as "Not granola…. [like] Ed Sheeran and John Mayer and stuff."

Sinéad O'Connor
Perhaps one of the nastiest celebrity falling outs involving Miley Cyrus was with the Irish singer Sinéad O'Connor. After comparisons were drawn between the video for O'Connor's "Nothing Compares 2 U." and the much raunchier one for Cyrus' "Wrecking Ball", O'Connor was moved to write an open letter informing Cyrus "You will obscure your talent by allowing yourself to be pimped."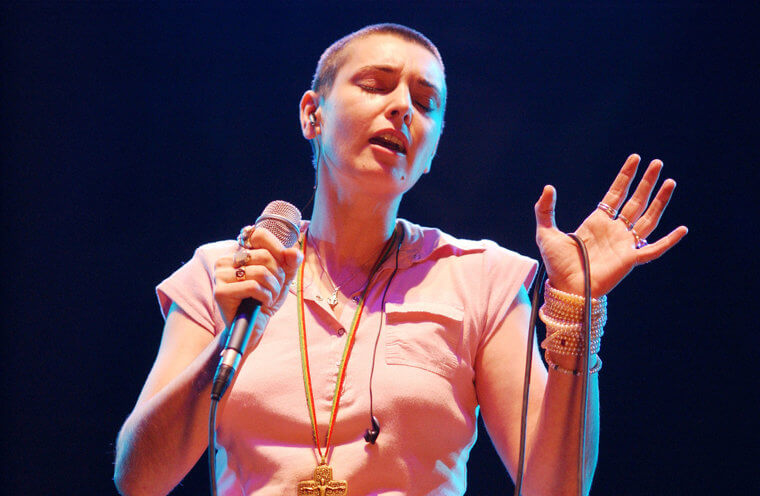 Cyrus responded coldly by highlighting O'Connor's struggles with mental health which prompted a second, and then a third, open letter from the outspoken Irishwoman. "Sinead. I don't have time to write you an open letter 'cause I'm hosting [and] performing on 'SNL' this week," was Cyrus' attempt to brush the troubling interaction away. Cyrus came under heavy criticism for her dismissive attitude toward other people's battles with mental health.

Tyler Posey
"She was trying to make me do a kissy face. And then she kissed me. She planted a big one right on my mouth, and I loved it," said the man who might have been Mily Cyrus' first-ever ex. Tyler Posey, who went on to appear with J-Lo in 2002's Maid in Manhattan as well as playing Scott McCall in Teen Wolf, started his career at the age of nine as Raul Garcia in Doc.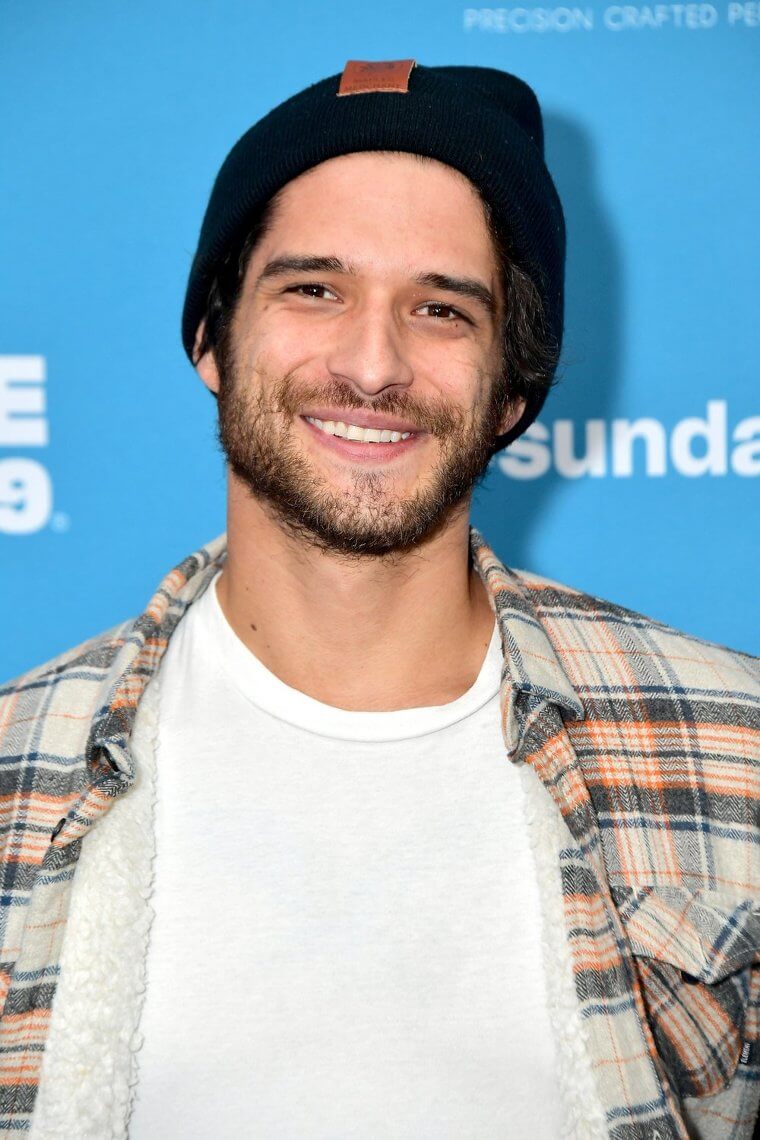 The star of Doc was none other than Billy Ray Cyrus and, before she was Hannah Montana, Miley Cyrus joined her dad at work and made her screen debut in the show. Two kids in a grown-up world far away from home, Cyrus and Posey bonded. "It was very awkward, and very young," Posey said, "and cute, and sweet, and wholesome."

Nick Jonas
While Miley Cyrus was achieving global fame as Hannah Montana, two other young actors were also marking their marks as leads in Disney shows. Dylan Sprouse was Zack Martin in The Suite Life of Zack & Cody while Nick Jonas was Nick Lucas in Jonas. Both were guest stars on Hannah Montana during their early careers and both caught the eye of Cyrus. "We met at her set, I believe, and we dated," remembered Sprouse. "And then Nick Jonas walked by and it was over."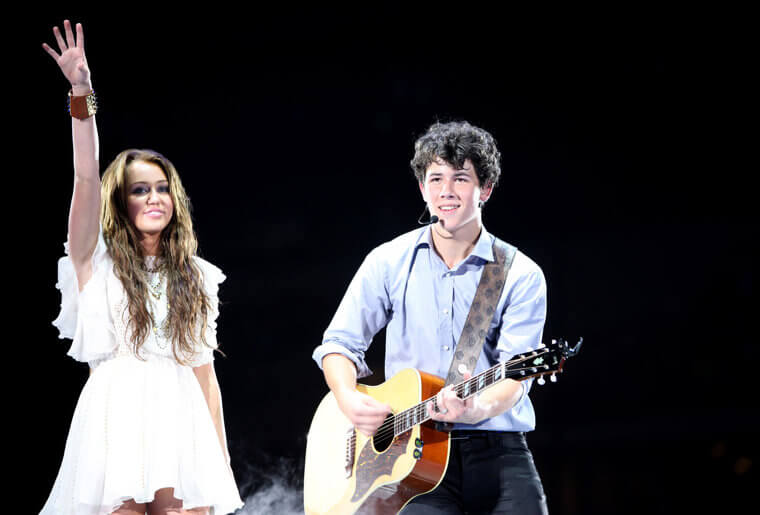 While the relationship between Cyrus and Sprouse was a flash in the pan, the puppy love between her and Jonas is well documented, particularly the fallout after their split. Not only did it drive a wedge between Cyrus and Selena Gomez when Jonas moved on a little too quickly, but many fans believe it spawned Cyrus' early hit "7 Things".

Justin Gaston
"Do I have to fall asleep with roses in my hands?" was the John Mayer quote tweeted by Justin Gaston after his split with Miley Cyrus. "Life will go on. You will smile again ... we will smile again," she responded. Romantic or cringe-worthy? Well she was 16 years old and he was 21, if that helps you decide. Cyrus and Gaston met when he was a virtually unknown contestant on the talent show Nashville Star hosted by Cyrus' dad.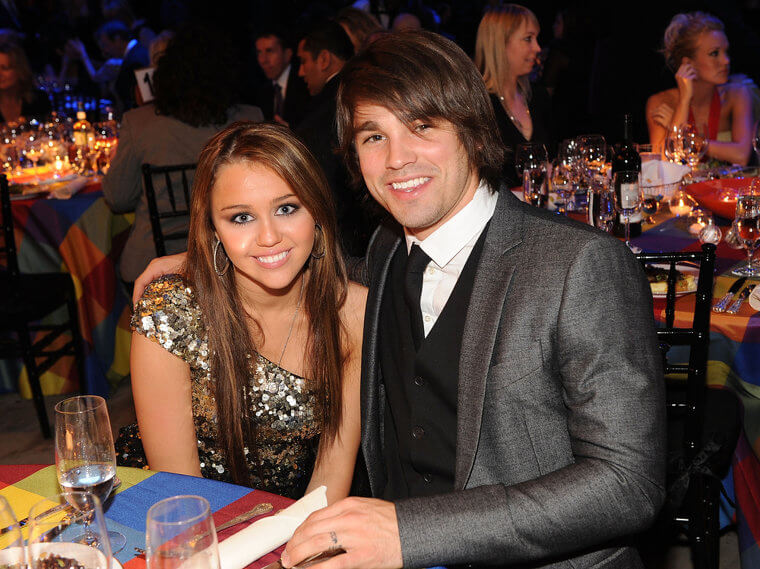 They dated for nine months but Gaston found it a little too difficult to compete with Cyrus' past, which was still very much in her life. "She didn't cheat," Gaston later confirmed, "but I guess Nick [Jonas] was trying to get her back the whole time." The singing couple's final split came around the time Cyrus' met another great love of her life, the man she would marry, Liam Hemsworth.

Avan Jogia
She's super cool ... like a sweet down-to-earth [girl]... she's a nice girl," said the Canadian actor and musician Avan Jogia of Miley Cyrus. A pretty kind review considering she squeezed him into her life during one of many breaks from Liam Hemsworth. As far as people on the outside were concerned, Jogia's most significant role in Cyrus' story was to be photographed in a steamy public make-out session on her 18th birthday. An incident that marked the first step in her transition from innocent Disney star to pop vixen.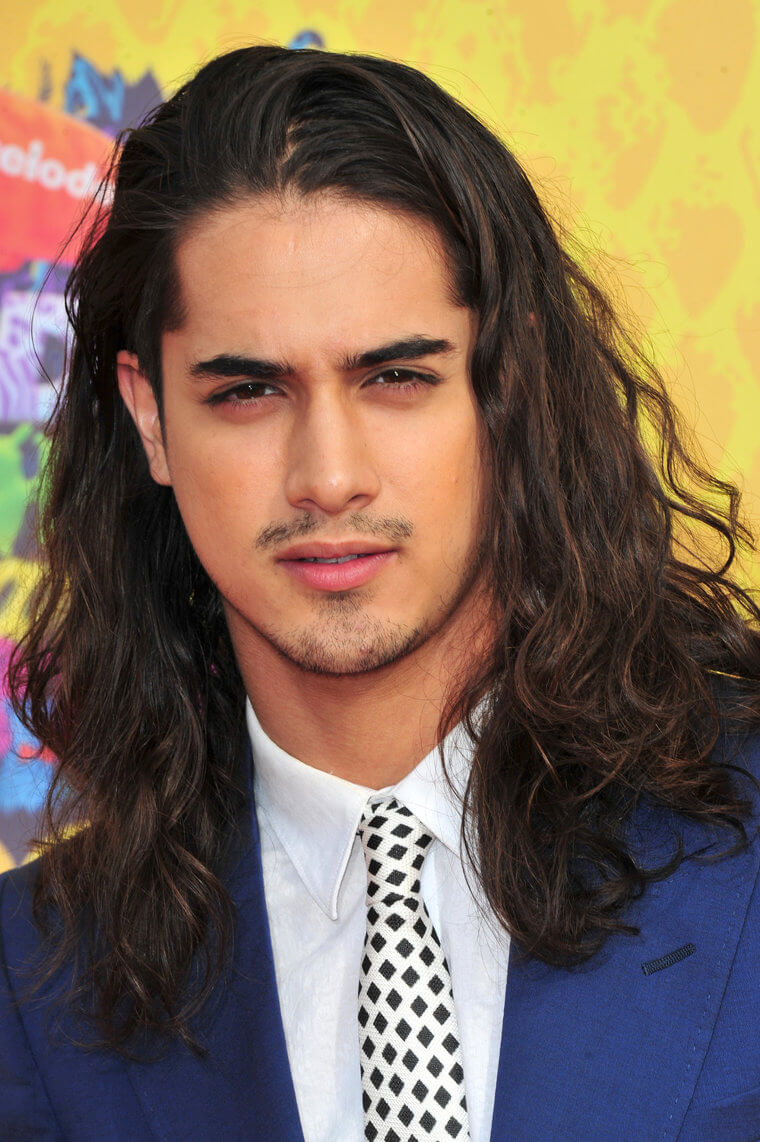 Hemsworth was back home in Australia at the time and Jogia was in the bar with Cyrus, so she made the most of things. It didn't develop into anything serious, Cyrus was reconciled and doing Teen Vogue photoshoots with Hemsworth later that year.

Mike WiLL Made-It
"You know, when you're hot, man, people are gonna talk about anything," said Mike WiLL Made-It, the producer of "We Can't Stop", Miley Cyrus' multi-platinum lead-single from Bangerz. He was referring to press rumors that, in 2013 while Cyrus was on another break from Liam Hemsworth, she and her producer had spent nine months making more than just music in the studio.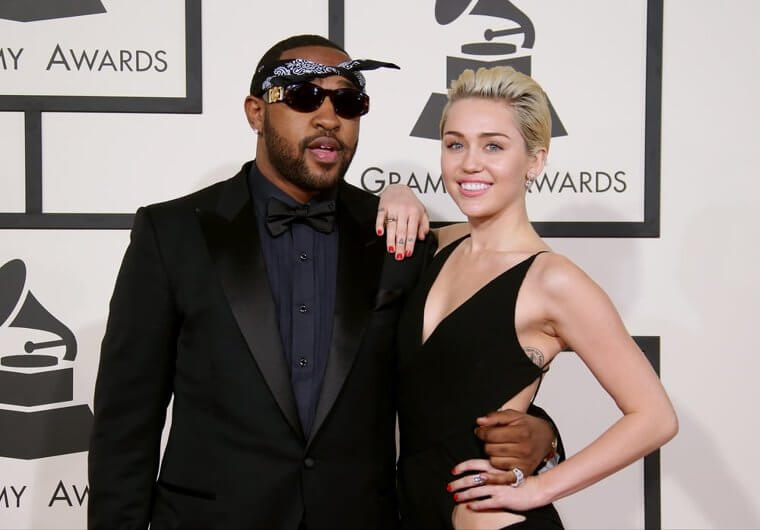 "Crazy how u can make something out of nothing," Mike WiLL Made-It tweeted in response. In a rare moment of restraint, Cyrus chose not to dignify the rumors with any comment. Mike WiLL Made-It, on the other hand, had a simple explanation for why people would make up such a fantasy. "She's great, I'm great," he said to HipHollywood. "That's what happens with greatness."

Kellan Lutz
"They were making out and didn't seem to care who was watching," an unnamed source told E! News of Miley Cyrus and the Twilight actor Kellan Lutz in 2013. Who cares? Two single 20-somethings can do whatever they want, right? Well, perhaps, except Kellan Lutz was close pals with Cyrus' on-again-off-again significant other, Liam Hemsworth. They were on a break at the time but some would argue that's still not cool.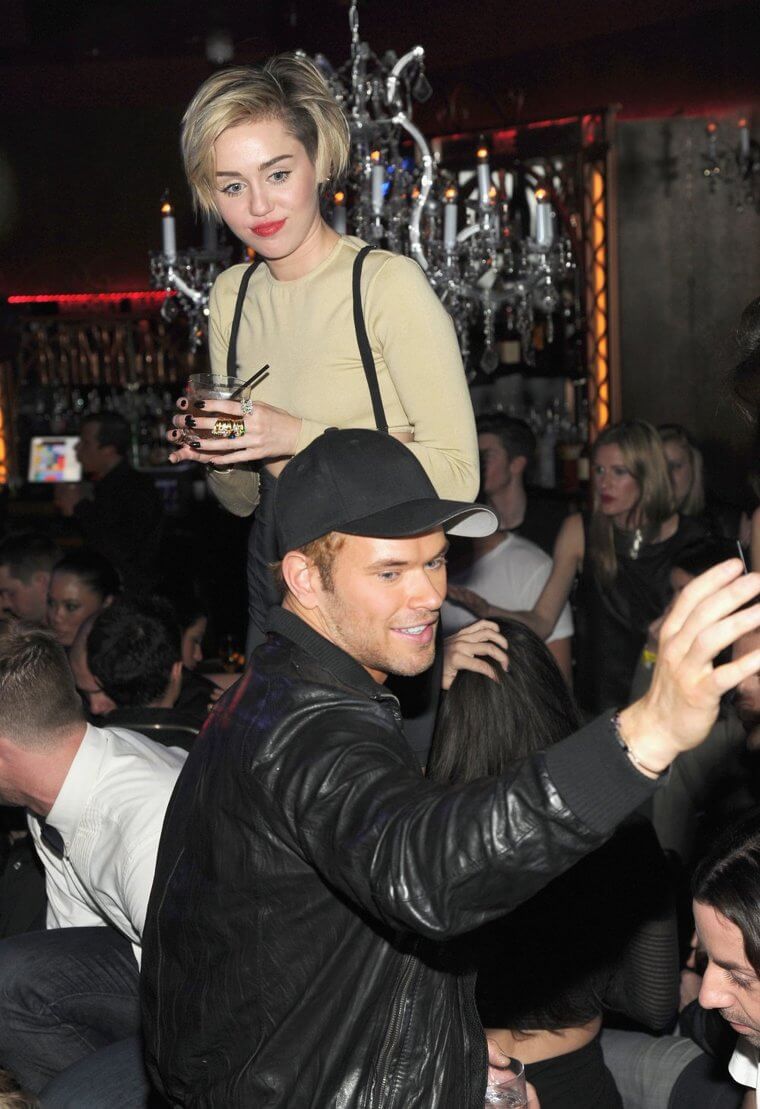 Lutz was quick to deny the story and told Entertainment Tonight, "It was hearsay, that was all gossip stuff." Whatever excitement it generated amongst the gossips, the incident doesn't seem to have affected the relationships between Cyrus, Lutz, and Hemsworth. "I'm so happy for her and Liam," Lutz said when his friends got back together. "I hope they're very happy and it lasts forever, 'cause they're both beautiful people."

Jared Leto
"I do think it's interesting how shocked people get," said the notoriously intense method actor and Thirty Seconds to Mars singer Jared Leto about Miley Cyrus' 2013 VMA twerking controversy. "If they could only see the rave their kids are going to and what their kids are wearing at the rave. Or just watch the video games they're playing. Those are probably the more shocking things in life right now."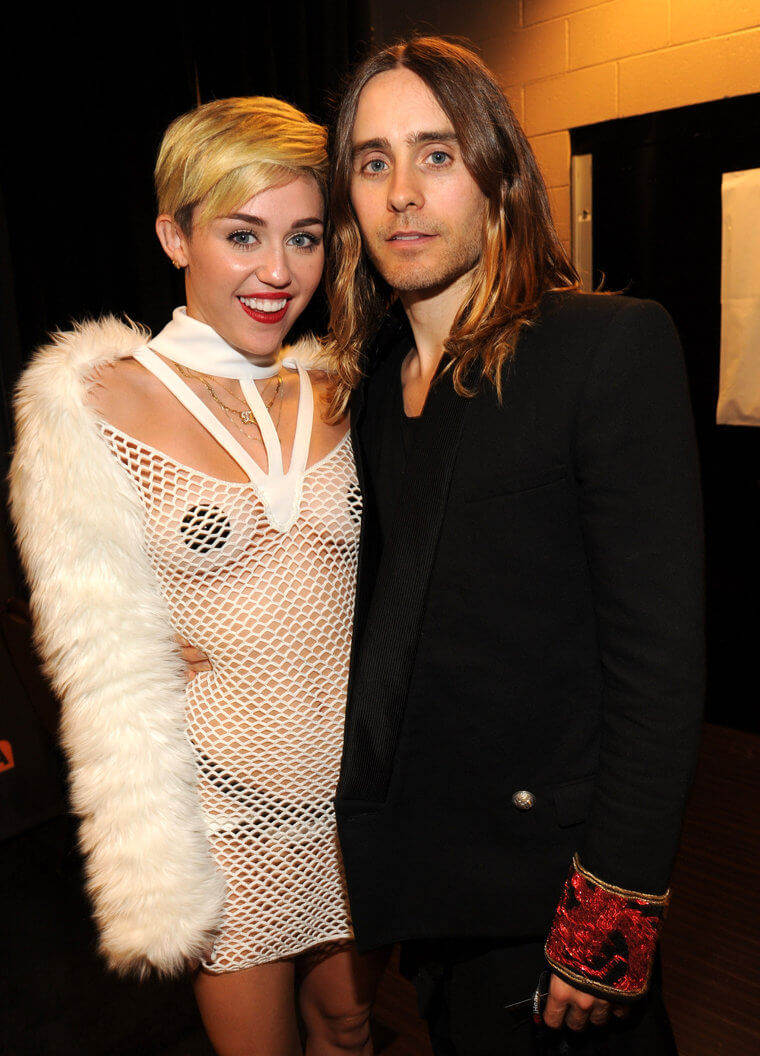 This defense of Cyrus' "Blurred Lines" performance was one of the moments which prompted Us Weekly to suggest Cyrus and Leto might be more than friends. During a time when the press seemed desperate to connect Cyrus with anyone they could, a source close to the singer dismissed the rumor by saying simply, "They like to have a good time, they love to talk about art and music — and they're both comfortable with nudity!" 

Patrick Schwarzenegger
Sometimes it feels like Miley Cyrus has been around so long it's easy to forget she only turned 30 at the end of 2022. If you need a reminder that many of her relationships, and rumored relationships, took place while she was still a teenager or at college age, the story of her and Patrick Schwarzenegger should help. "My eye ... is set on Miley," said Schwarzenegger to Us Weekly in 2011.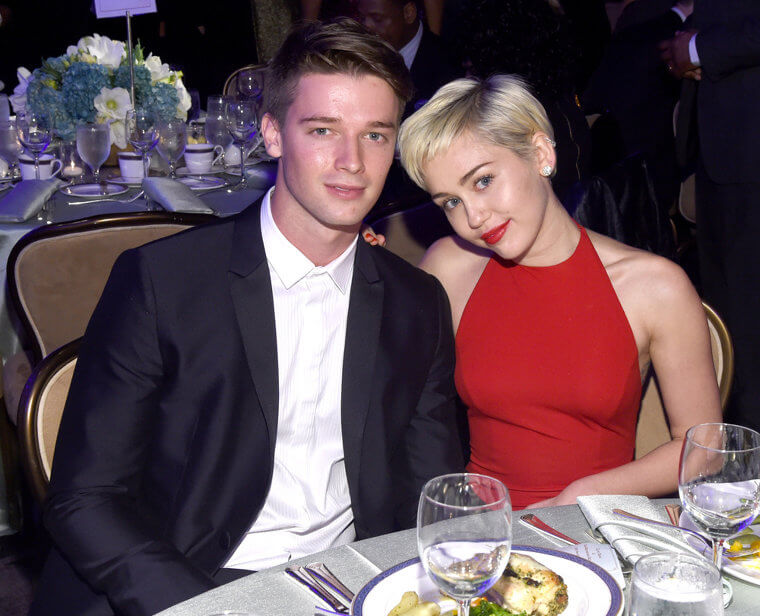 Three years later he seemed to have achieved his romantic goal and was photographed on holiday with Cyrus in Hawaii. She was also spotted skiing with his family in Idaho. Things ended shortly after photos emerged of Schwarzenegger doing body shots off an unnamed woman in Cabo. "Omg. It's one of my best friends' girlfriend..." Schwarzenegger tweeted. That makes it fine then… right?

Stella Maxwell
"Define significant..." said the Victoria's Secret Angel Stella Maxwell when asked if she had a "significant other" in 2015. After Patrick Schwarzenegger, and while still on a break from Liam Hemsworth, Miley Cyrus spent a short time hooking up with Maxwell in what, looking back, was the first public indicator of a new chapter in the "Wrecking Ball" singer's sexual story.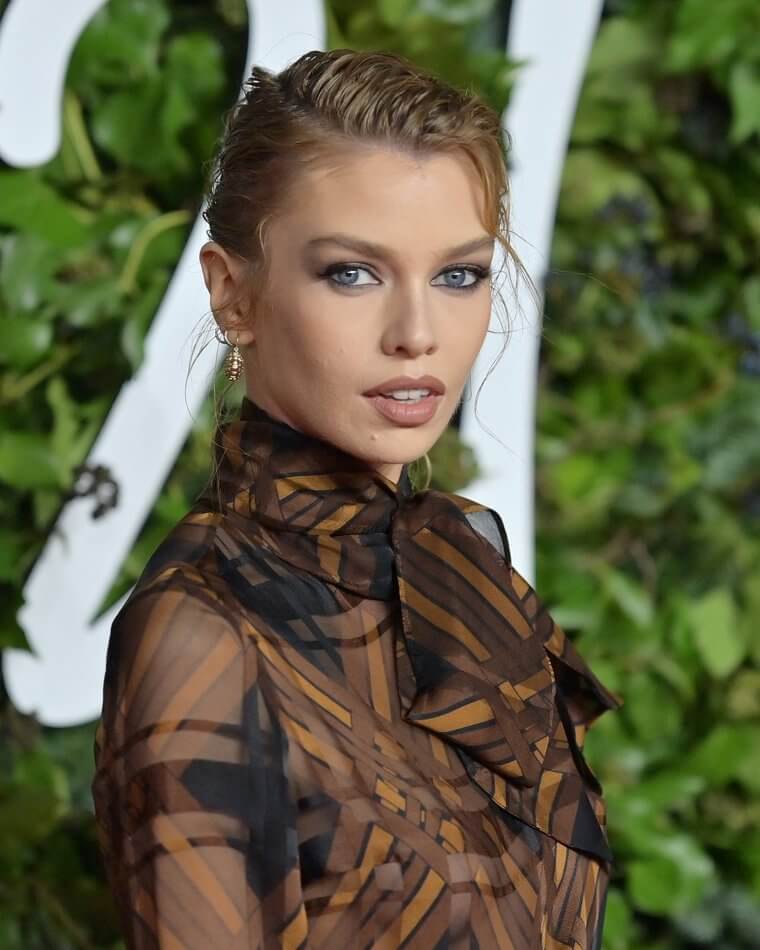 "I'm very open about it," Cyrus said. "I'm pansexual. But I'm not in a relationship. I'm 22, I'm going on dates, but I change my style every two weeks, let alone who I'm with." It was around this time that Cyrus sent the gossip-mongers on high alert after confirming her stance on sex in general. "I am literally open to every single thing that is consenting and doesn't involve an animal and everyone is of age," she told Paper Magazine. "Everything that's legal, I'm down with."

Kaitlynn Carter
"I've been in love three times ... [but there is] one person, who is a girl, who I still think about and dream about all the time," said Miley Cyrus in a 2020 episode of Alex Cooper's Call Her Daddy podcast. This came just 12 months after the singer enjoyed a steamy holiday romance in Italy with Kaitlynn Carter. Both women had recently split from their husbands and seemed to have found the perfect way to move on.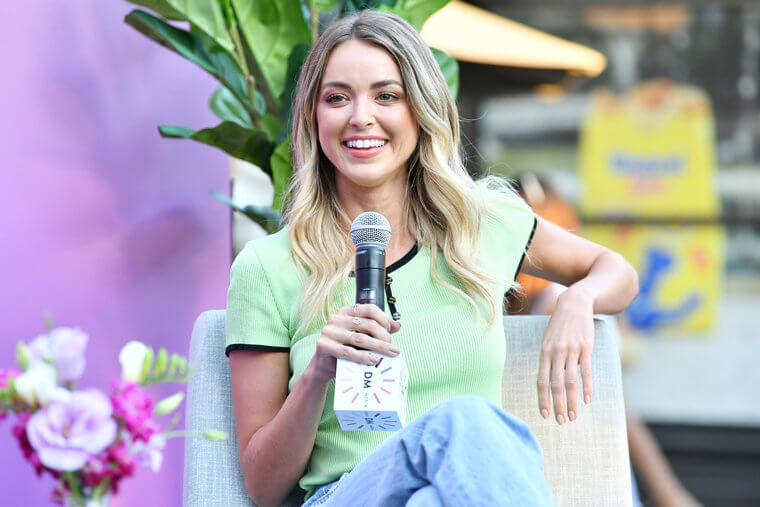 While Cyrus hinted at the importance of this short relationship, Carter was unequivocal. "I went on vacation with a female friend; the next thing I knew, I was in love with her," she told Elle. "Although the relationship with my friend was often referenced in the media as merely a "summer fling" or a "same-sex affair," it was so much more than that. This was a profound journey of self-discovery."

Cody Simpson
Commonwealth swimmer, actor, and award-winning singer, there doesn't seem to be much Cody Simpson can't do. He also spent Covid quarantine in a seemingly adorable relationship with Miley Cyrus. Jealous? Of course you are. "Diamond throne, all on her own, coffee skin, she let me in," wrote the Australian romantic of his beau in his 2019 single "Golden Thing".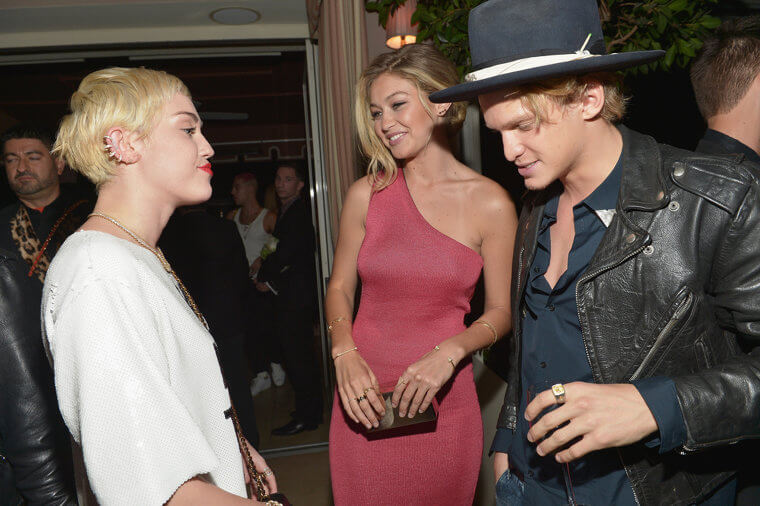 As for the lockdown love affair, which the world watched through Instagram, it sounds like it was a great time for them both. "We just have a ball, yeah," said Simpson, "and that's the most important part of a relationship, you know?" Ultimately, however, it didn't last.  "It's kind of a mutual decision between us," Simpson explained. "Just knowing that we were going in different directions in our life."

Hannah Montana Then and Now: See Where These Once Sweet Actors Are Today
If you grew up in the early years of the Millennium, then there's a high chance that you were a fan of Hannah Montana and perhaps even viewed the stylish and trendy teenage diva as a role model. Premiering on the Disney Channel in March 2006, the show entertained fans around the world until January 2011.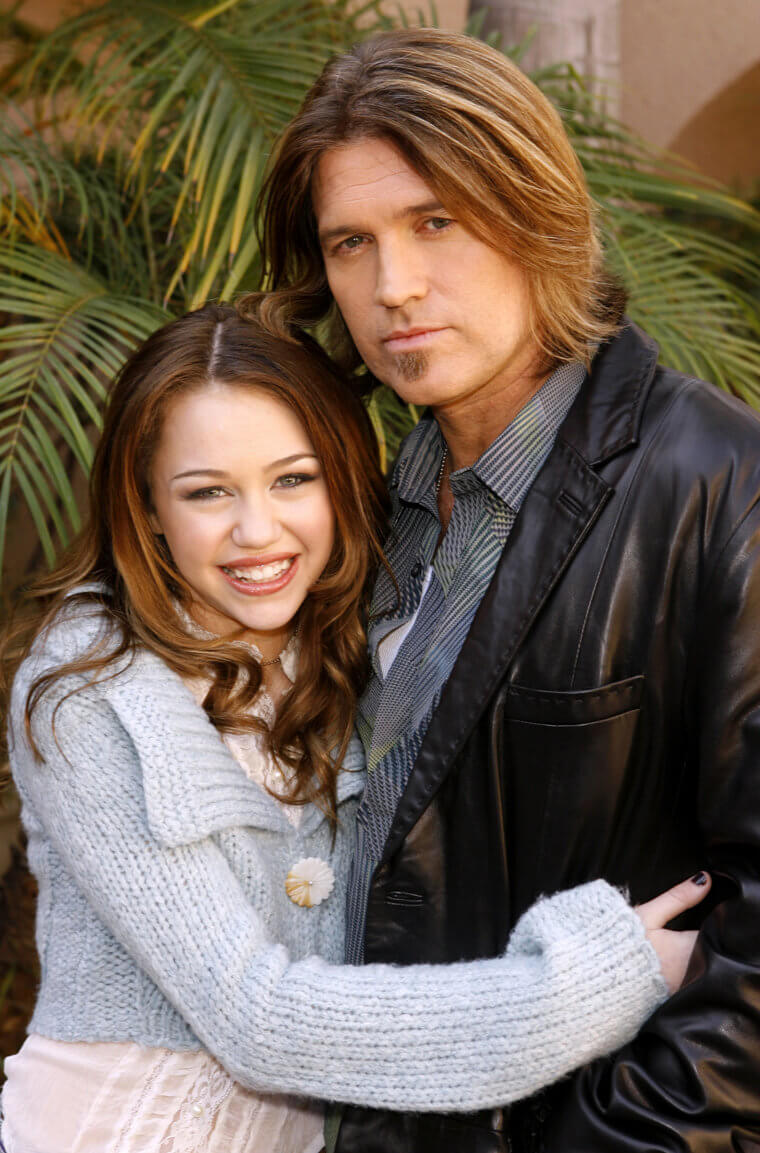 Find out where the following stars from the Disney show ended up today.
Then: Miley Cyrus
No one can daydream the way that a teenager does - but Miley Stewart made her dreams a reality. Miley Cyrus starred as the character of which she shared a name. But while Miley Stewart was a very average high school student who had to hide her secret identity as a pop star, the life of Miley Cyrus was quite different.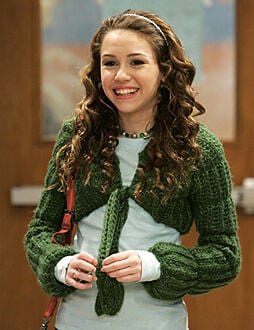 Miley Cyrus, whose birth name is Destiny Hope Cyrus, received her nickname because she was so "Smiley" as a youngster. She initially attended elementary school in Tennessee but her family moved to Los Angeles after she got the role of Hannah Montana. Before the big break in the teenage sitcom, she had her acting debut playing the role of a girl named Kylie in her father's television series Doc. 
Now: Miley Cyrus
Miley Cyrus made headlines in tabloids around the world when she swapped out her innocent, playful image for a reckless, dangerous alternative. Over the years, Miley Cyrus would come to twerk in the crotch of Robin Thicke on stage, and swing half-naked on a wrecking ball. But where is she today?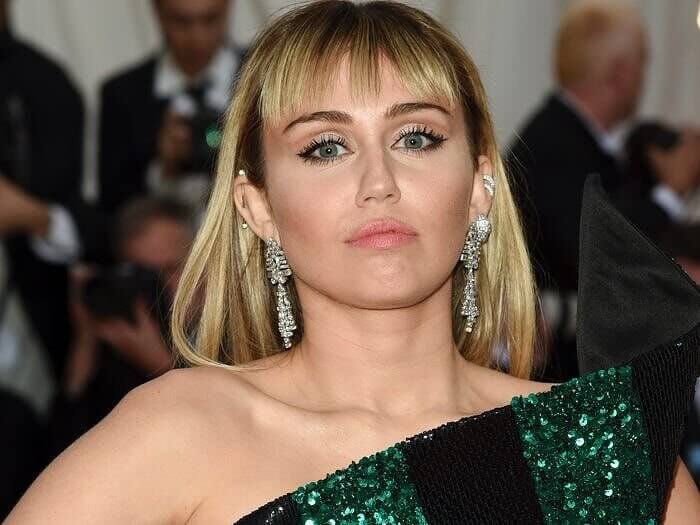 After releasing an EP called She is Coming in 2019, it appears as though the star is continuing to pursue a musical career. She's starred in several smaller films and even appeared in an episode of Black Mirror. After a recent divorce and a taste of upcoming ventures, she captioned a picture in January 2020 saying "New Year. New Era". Considering how much she's surprised her fans over the years - who knows what to expect!
Then: Emily Osment
Each high school protagonist needs an equally goofy and loveable best friend. And that's where Emily Osment came in, playing the role of Lily Truscott. The blonde-haired Californian lass had the important role of being Miley Stewart's best friend, and the first person to find out about Miley's double identity. She would also develop her friendship with Oliver Oken to be a romantic one.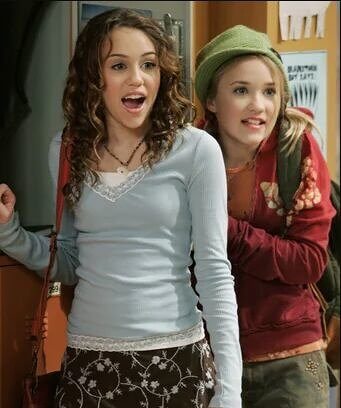 Emily Osment was cast as the role of the bubbly extrovert after Miley Cyrus auditioned but was cast as Hannah Montana. Just like Miley Cyrus, Emily's father was also involved in the acting industry which made her entry to the screen a fairly easy one. In fact, she debuted on camera as early as 1997 after being cast in a flower delivery company.
Now: Emily Osment
After Hannah Montana drew to a close, Emily Osment continued to pursue a career in acting, finding very good success. Since playing the role of clumsy and excitable Lily, Emily went on to play a role in Cleaners, Mom, Young and Hungry, and The Kominsky Method. More recently, she stars as Roxy Doyle in Almost Family.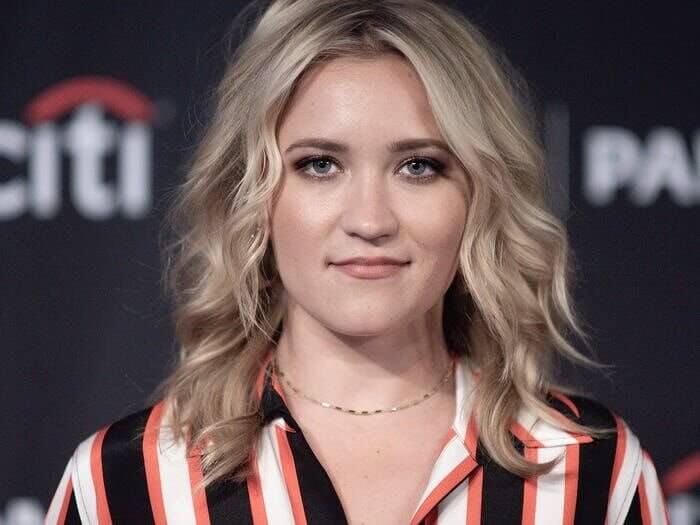 In a strange twist of narrative, while her best friend on the show was the talented singer, it's actually Emily that has a voice of honey in real life. Emily Osment toured in 2010 to promote her studio album named Fight or Flight and released an EP in 2019 called When I Loved You.
Then: Mitchell Musso
Miley Stewart and Lily Truscott may have been best girlfriends, but there was a third musketeer in the mix - Oliver Oken, played by Mitchell Musso. The outgoing lad develops a deep friendship with Miley Stewart - and later Hannah Montana - and an even deeper connection with Lily Truscott, becoming her boyfriend.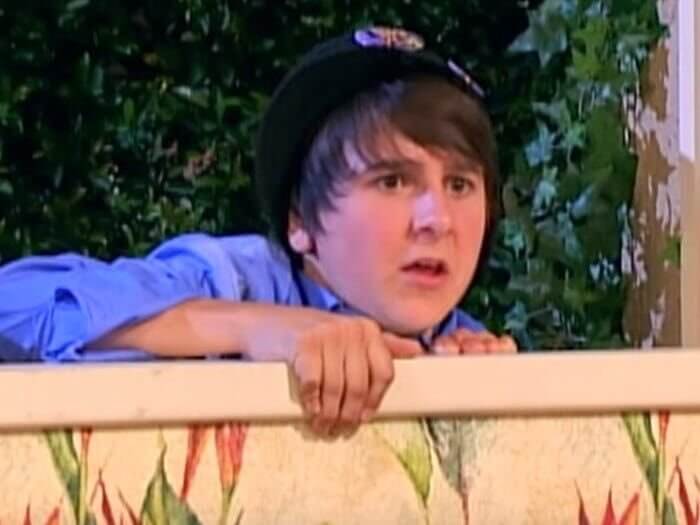 In the end, Oliver becomes a musician who tours the country with his band. When you consider where actor Mitchell Musso comes from, this almost seems uncanny as his family is deeply embedded in the entertainment world in real life. For example, Mitchell has two brothers, one of whom is a singer and the other an actor. But where did the likable character find himself a decade down the line? 
Now: Mitchell Musso
While he may have been a well-liked character on Hannah Montana who would avoid any high school feud between the stereotypes, his personality in real life is a little bit more trouble-seeking. When he left Hannah Montana, he jumped ship to Disney's XD's Pair of Kings, but he wouldn't last long in this role.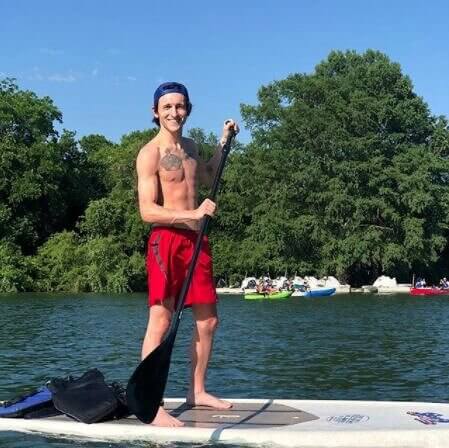 Mitchell Musso was charged with a DUI and was subsequently written off of the show. Still, he's managed to make a name for himself as an actor, voice artist, and musician. Some of the highlights on his credit reel include voicing characters on Phineas and Ferb and releasing a self-titled album that debuted at number 19 on the Billboard 200.
Then: Billy Ray Cyrus
When Billy Ray Cyrus was cast into the show, he was already a star. Playing the role of Miley Stewart's father, Robby Ray Stewart, the chemistry between himself and his actual daughter is one of the main contributing factors to the show's popularity. In the show, Robby Ray is a successful country singer, as well as Hannah's manager, and songwriter.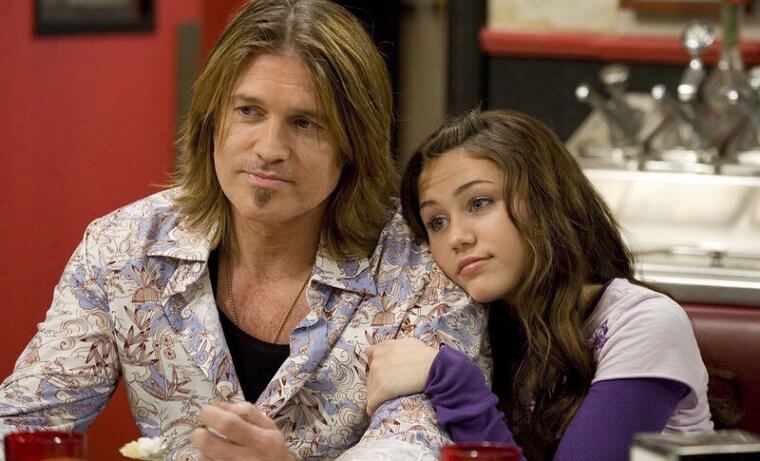 In real life, his responsibilities pretty much line up. His main focus is music, after being signed to PolyGram/Mercury in 1990. But the road wasn't an easy one. In fact, he spent time living in his neighbor's car before getting his big break. But once his musical career began to fly, the acting bug bit. One of his first acting credits was the 1999 independent film Radical Jack and the opportunities continued to come knocking.
Now: Billy Ray Cyrus
Entering Hannah Montana on a strong foundation of successes, it should come as no surprise that Billy Ray Cyrus' accomplishments continued once the show was done. Although he continued to dabble in acting, his main focus and energy were invested in his musical career.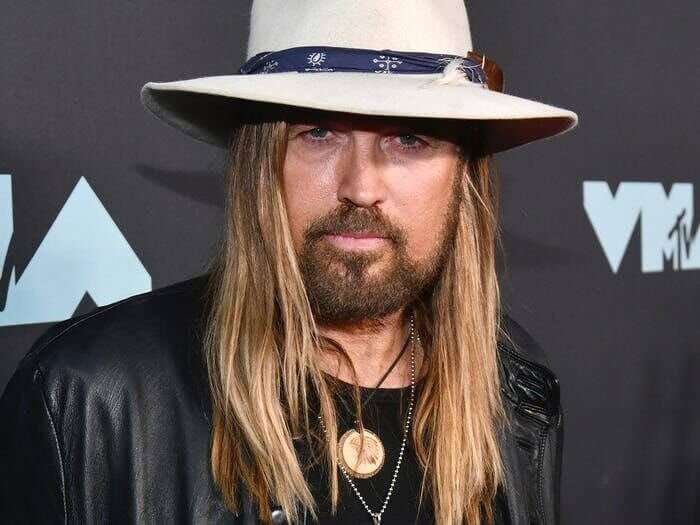 Since Hannah Montana, Billy Ray Cyrus has made country singers around the world smile with five studio albums, namely: I'm American, Change My Mind, Thin Line, Set the Record Straight, and The SnakeDoctor Circus. But perhaps the biggest triumph was the chart-topper and viral remix of Old Town Road that he released alongside rapper Lil Nas X in 2019.
Then: Jason Earles
Although his sister may be the superstar and character that we should be most drawn to, Jackson Stewart managed to worm his way into our hearts with his goofy and argumentative nature as Miley's older brother. Playing the role of Miley's "disgusting" brother who secretly had his little sister's back is what essentially put actor Jason Earles on the map.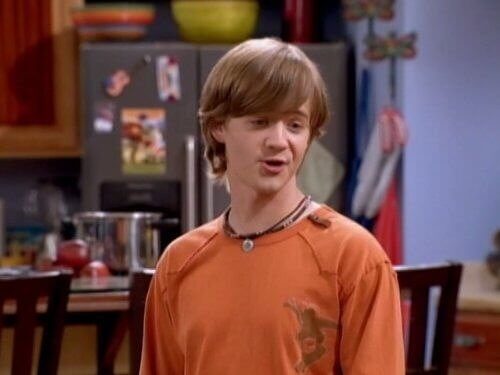 Before he starred as Jackson Stewart, the big brother who spent his days working at Rico's Surf Shop, Jason was waiting for a big break. Strangely enough, this came a lot later than you'd imagine, as he was actually 29-years-old while playing the role of a 16-year-old!
 
Now: Jason Earles
Once he had his foot in the door of Disney, Jason Earles made sure that he leveraged the connection. Following Hannah Montana, Jason starred on Disney XD's Kickin' It and in the movie Super Buddies. In 2019, he joined forces with former Disney star, Christy Carlson Romano, to make cheese jerky - as a tribute to his Hannah Montana character.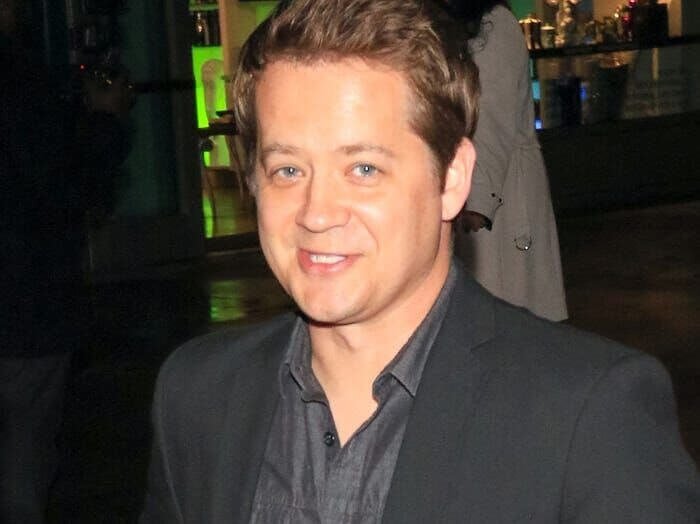 More recently, he worked as an acting coach and mentor to the stars of Disney Plus' spin-off series of the acclaimed High School Musical. But while he may seem like the older actor who got stuck in a world of Disney, he did grow up in some respects. For example, he married his longtime girlfriend, Katie Dryden, in 2017.
 
Then: Moises Arias
What's your first thought when you see this mischievous face? Rico Suave, the billionaire boy owner of the surf shop, is played by Moises Arias. His character is made up of trickster antics and pranks. His relationship with Jackson Stewart, his "employee" is complicated, to say the least, with their "friendship" burning hot and cold.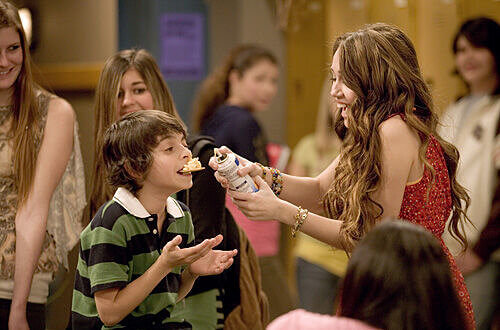 Moises Arias manages to pull off the role perfectly, largely thanks to graduating from Barbizon Modeling and Acting School in Georgia. Although he grew up a bit away, in New York City, under the care of his Colombian parents, he performed off the role of Rico without a hitch.
Now: Moises Arias
The high level of energy that Moises displays in Hannah Montana is carried through to the rest of his career. He may be young, but he has a rather impressive repertoire to his name.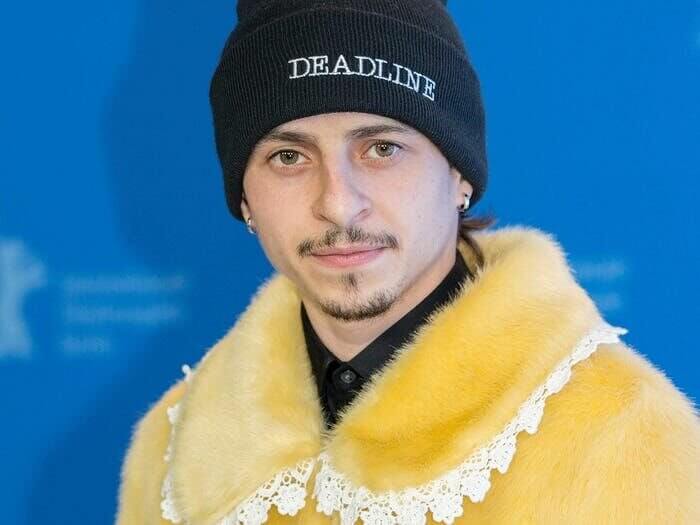 He's appeared in The Stanford Prison Experiment, Pitch Perfect 3, and Ender's Game. His voice has also been used to the advantage of Hollywood, voicing a character in Despicable Me. Most recently, Moises was cast in the show Five Feet Apart, alongside fellow Disney star, Cole Sprouse. We can only imagine what will unfold in the next few years. 

Then: Shanica Knowles
While Spiderman faces the Green Goblin, and Lex Luthor is Superman's ultimate face-off, Miley Stewart had her own villain to face - Amber Addison. Played by Shanica Knowles, Amber is one of the mean girls at Seaview High. Strangely enough, the high school bully is a big fan of Hannah Montana but has no idea that Miley is the person under the wig.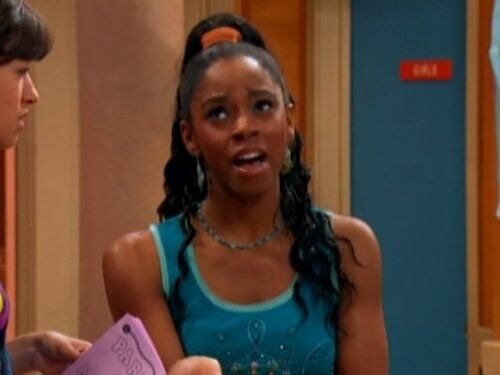 With the surname 'Knowles', you may think that Shanica is related to the iconic queen, Beyonce. But she's not. Blazing her own trail, Shanica first entered the acting world in 2005, playing the recurring character of Vanessa on Nickelodeon's Unfabulous.
Now: Shanica Knowles
Shanica may not be related to the Destiny's Child star, but she's no less a diva. Since taking her final bow on Hannah Montana, Shanica guest-starred in several shows. Included in the list are Melissa and Joey, Awkward, and a recurring role in The Young and the Restless.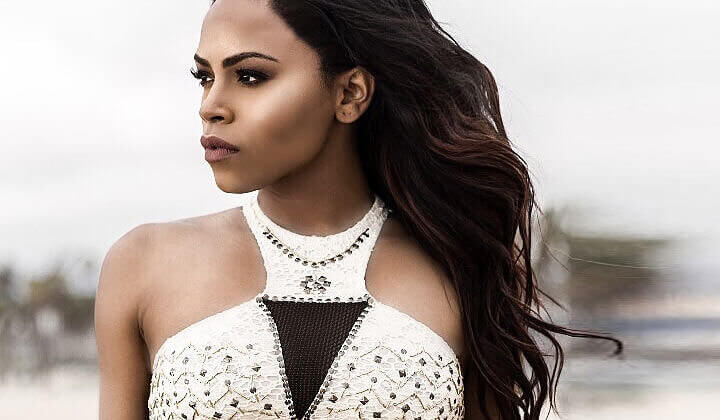 More recently, Shanica has starred alongside Tyra Banks in Freeform's sequel Life-Size which was released in 2018. Pushing her boundaries further, she's also dipped her toes in singing, and released a song called Selentine. Choosing to share her talents with the world, Shanica also teaches acting classes for Inside Talents. She sure keeps herself busy!
Then: Anna Maria Perez De Tagle
Every mean girl needs her equally-wicked sidekick to fluff up her ego and enforce the status quo. Anna Maria Perez de Tagle was happy to oblige, playing the role of Ashley Dewitt, Amber Addison's best friend.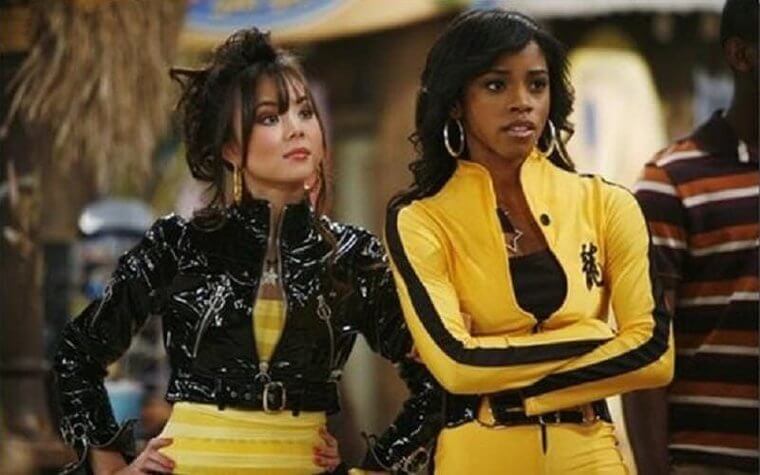 Ashley Dewitt is first introduced in the pilot episode and leaves an increasingly bitter taste in your mouth until the end. But in reality, Anna Maria Perez de Tagle is a sweetheart. Born in San Francisco with Filipino blood, she's managed to fly under the radar of scandal while building success as a triple threat.
Today: Anna Maria Perez De Tagle
Anna Maria Perez de Tagle is talented in several areas and leverages her skills for her success. As an established singer and actress, she's starred in a Broadway version of Godspell, in Freeform's Baby Daddy, as well as The CW's Charmed.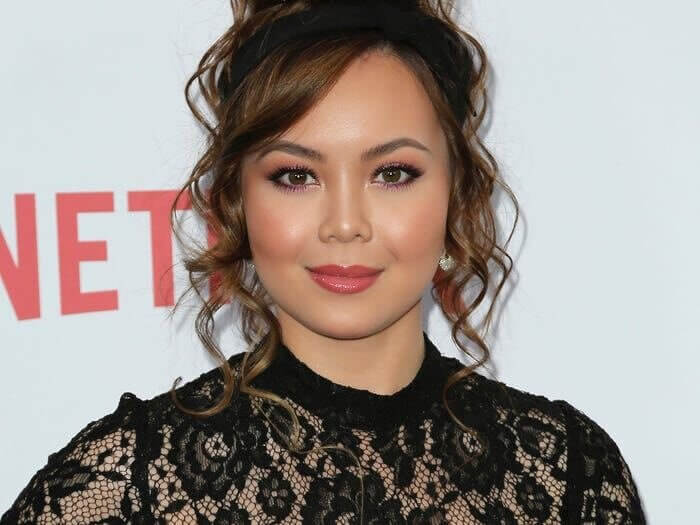 In her personal capacity, the teenage star has managed to remain remotely normal in the chaotic world of the entertainment industry. For example, she tied the knot with her longtime boyfriend, Scott Kline Junior, and standing at her side as a bridesmaid was Orange Is the New Black star, Uzo Aduba.

Then: Cody Linley
As in all teenage stories, the leading lady has a handsome and seemingly unattainable crush. In Miley Stewart's world, this charming beau was Jake Ryan, played by equally dashing actor, Cody Linley.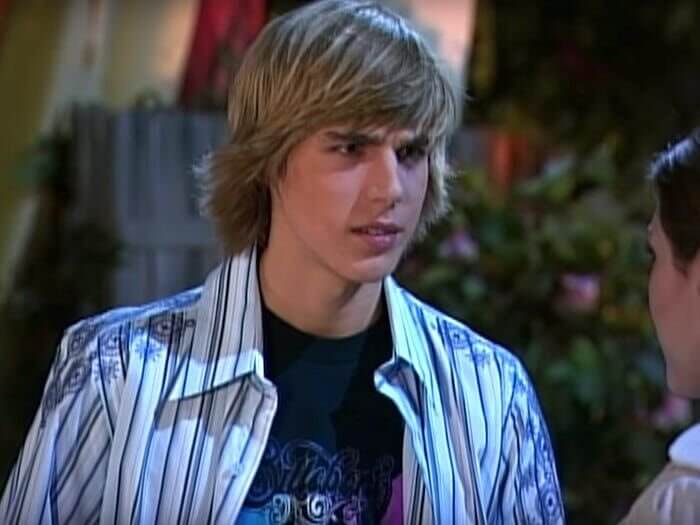 Unfortunately, as the stereotype would go, Jake Ryan's on-again, off-again relationship with Miley Stewart didn't last. The gorgeous high-schooler couldn't resist the temptation from all of the attention that he got from other ladies - even after Miley told him about her double life. In reality, Cody Linley was more tasteful and well-accustomed to eyes of affection. His childhood acting career started in 1998 and it didn't slow down as he played supporting roles in big films such as Walker, Texas Ranger, and Miss Congeniality.
Now: Cody Linley
Needless to say, Cody Linley keeps himself busy. In and among his role in Sharknado: The 4th Awakes and Sharknado 5: Global Swarming, he earned quite a reputation for moving his hips on Dancing with the Stars.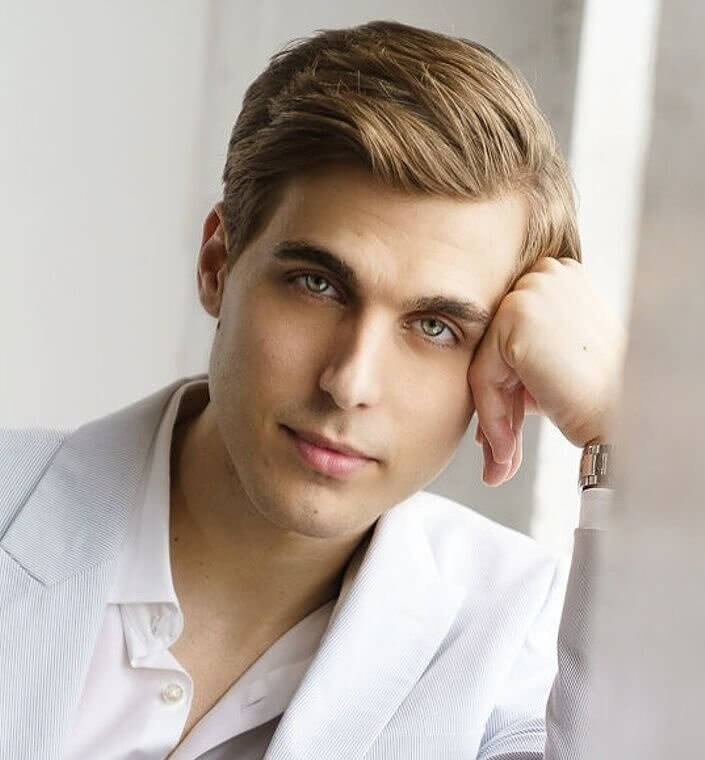 Competing in season seven of the show in 2008, he ended up coming fourth place. Not bad for a heartbreaker! Today, he spends most of his time leading acting classes in California, inspiring others to pursue a career in one like his own.
Then: Tammin Sursok
Jackson Stewart may have been considered "disgusting" by his younger sister, but he was deemed irresistible for the bikini model, Siena, played by Tammin Sursok. After meeting Jackson at the beginning of season four, the pair build a relationship, and Siena even learns Miley's secret before the public does.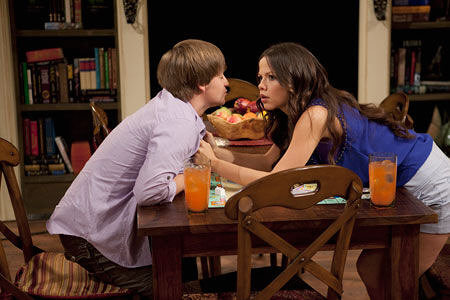 In reality, Tammin Sursok is from a place far way away from California. Born in Johannesburg, South Africa, Tammin immigrated to Australia at the tender age of four. She was brought up in a world of music and was encouraged to pursue her passion for acting, music, and dance. And she's one of the lucky ones who found success.
Now: Tammin Sursok
Since her days on the set of Hannah Montana, Tammin Sursok has made quite an impressive name for herself. Arguably her most notable achievement is being cast as Jenna Marshall on Pretty Little Liars which ran for seven seasons, over seven years.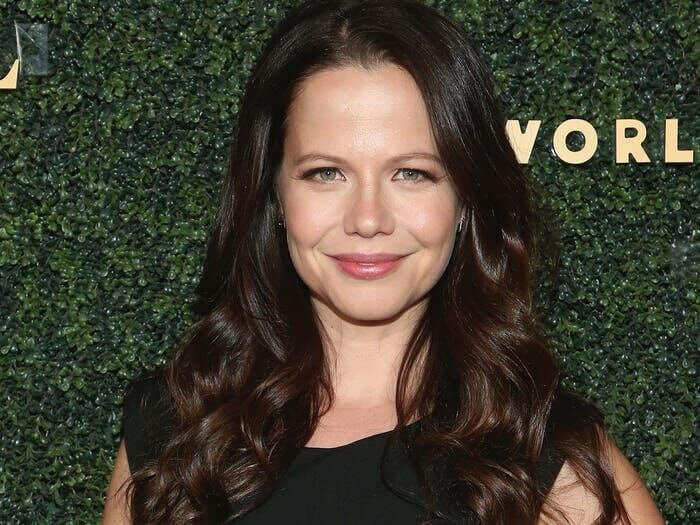 But her life is a lot more intricate than it would seem. She's also a family woman, married to Sean McEwen for the past decade and the mother of two children. In between, she struggled through several miscarriages, which served to make her a stronger person today.