Everybody seems to have an opinion about America's military, but few other than those who actually enlist know much about it. With roughly 0.4% of Americans who are enlisted and only 22 million veterans, that leaves hundreds of millions of Americans who primarily know about the military through movies. People need a more accurate view of the military, so read on for some of the biggest misconceptions people have about it...
Boot Camps Are Not Actually Trying To Fail You
Many think of boot camps as places so extreme and difficult that they're made for you to fail them. While they certainly are a challenging time for everyone, the people running them do want you to succeed. If that weren't the case, the failure rates for basic training would be much higher, but no facility has a failure rate above 14%. Keep in mind the military is paying people to be there, so it isn't in their best interests to flunk them.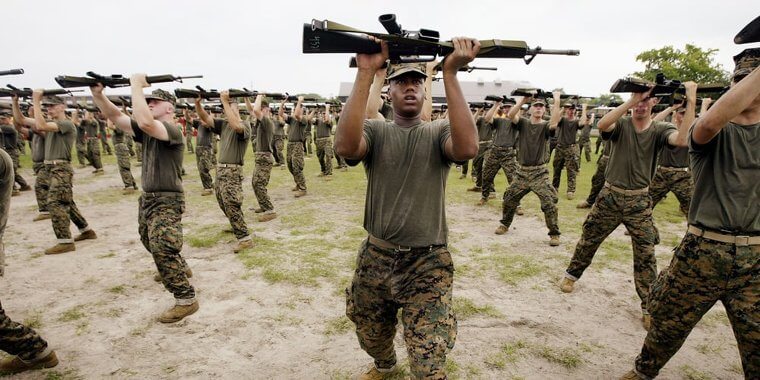 Certain training programs are more demanding than others, and to become part of the Special Forces or SEAL team, you are really up for an extreme challenge. Basic training is far more accessible though, with the goal being to make civilians into servicemembers. This requires much physical and mental training, but it is not the impossible task meant to weed out all of the best of the best. 
There Are Plenty of Non-Combat Roles in the Army and Marines
The general idea people have of the Army and Marines is that you go through basic training and become an infantryman. Though it is true that infantry skills are a major part of your training, there is a great amount of diversity in where you go after that. If you are in the army, you get Advanced Individual Training following your completion of Basic, and that will correspond to the specialty you are seeking, whether it is a cook, an electrician, or an intelligence professional, to name a few of the options out of over a hundred.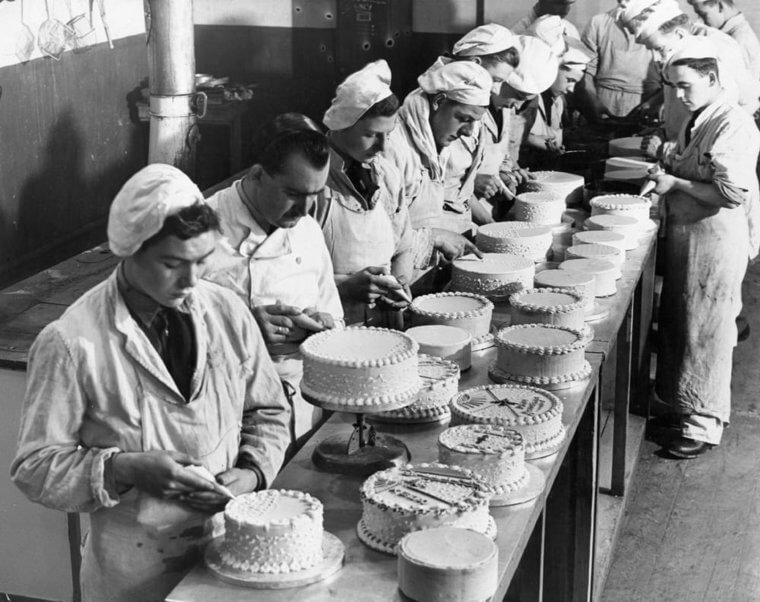 As for the Marines, basic training really gives them a full infantry training, and the mantra is  "every Marine is, first and foremost, a rifleman," which they are told in the School of Infantry. However, once they graduate they have dozens of occupations available to them, running from food service to linguists. 
Combat Veterans Are Usually Normal, Well Adjusted People
One of the biggest misconceptions about the military that people have is that people return from their service with PTSD and could explode at any moment. While there certainly are many veterans who suffer from PTSD and other problems, most veterans are totally normal, well adjusted people, and even the ones who have PTSD are able to deal with it in a heathy way and are not ticking time bombs.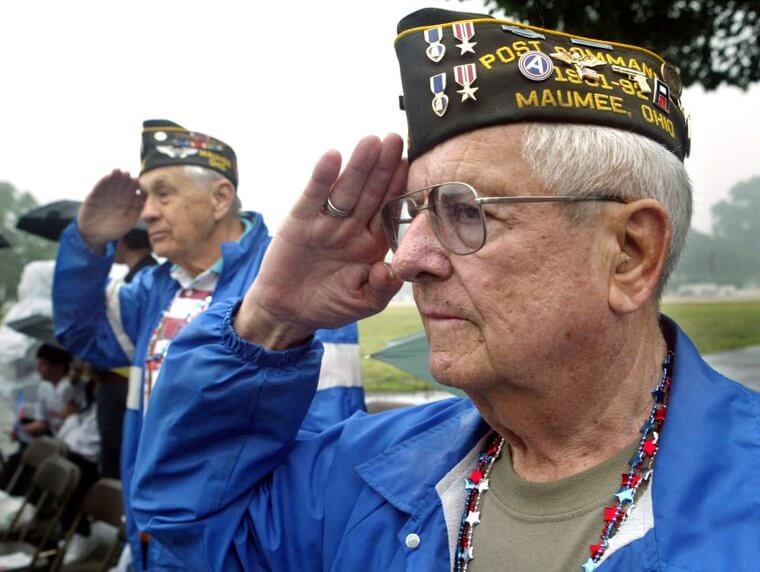 Of course, a person returning from combat and living an ordinary life is not as compelling a story as Rambo, so we get why the Hollywood portrayal of combat vets leans to one side of the story. That said, the mental trauma is real, but they have gotten better at treating it as time goes on. Still, there is double the likelihood of suicide among vets than civilians. On the flip side, civilians have higher crime rates than vets do. 
Not Everybody in the Air Force Actually Flies
There are more jobs in the Air Force than the ones that involve flying. Naturally you would think flying is part of the job description, but consider how much other work needs to be done. Every single aircraft needs dozens of people to keep it maintained, and then there are the administrators, intelligence people, and others who are required to make sure the operations of the Air Force run smoothly.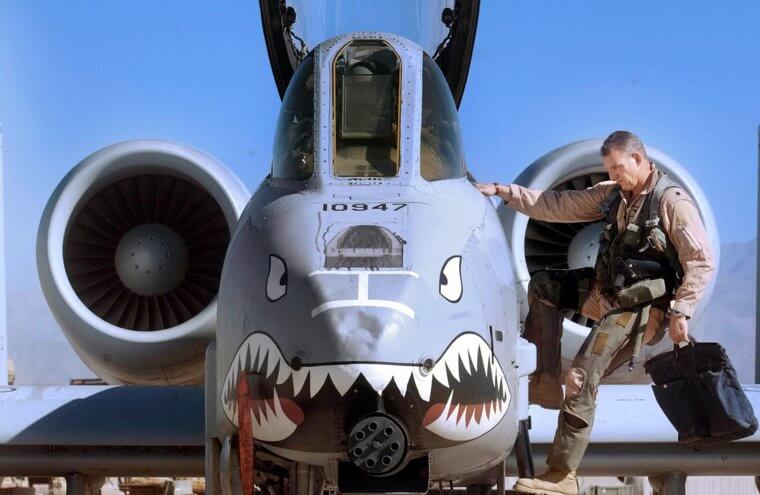 Also, most pilots in the Air Force don't even fly fighter aircrafts. Rather, they fly transport aircrafts, such as C-130s. Surprisingly, the Air Force has fewer fighter pilots than the Navy does, and the Navy even has its own air force which has 70 aircrafts in each of its 11 carrier groups. And if you lack a college degree but want to fly for the military, your only bet is to become a warrant officer helicopter pilot in the army.
The Military Has a Lot of Requirements For Enlistees
Many people have the backup plan of joining the military if they can't find a career. This certainly was true at one point, but the standards have gone up a lot over time, especially since 1973 when the military became an all-volunteer force. Now, only high school graduates are allowed, which excludes the roughly 10% of Americans who don't graduate, and those are the ones who most need help finding meaningful work.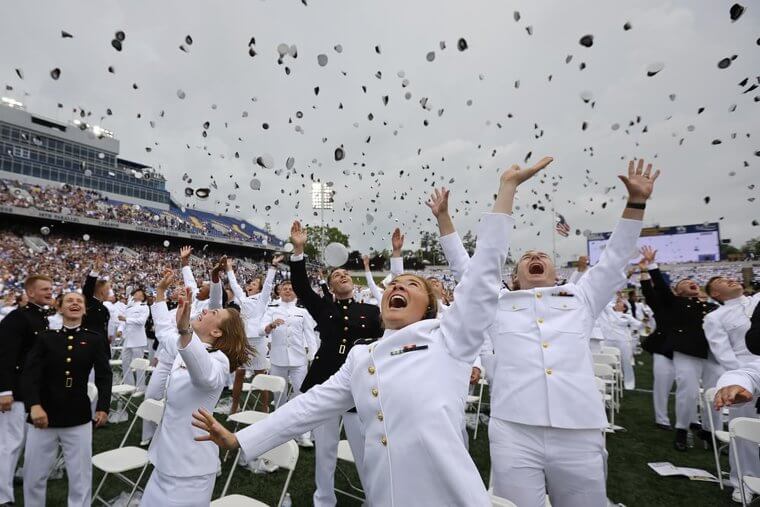 You also can't enlist if you have a criminal record or have certain medical conditions. On top of that, you must pass a test which most people fail. It is said that 40% of civilians actually qualify to serve, though the Pentagon says it is only 25%, and obesity, drug use, and criminal activity are what most disqualify people. 
Boot Camp Is Not Like Full Metal Jacket
Movies give us a very visceral look into what the military is like, but are the film versions accurate? Few films have shown such an intense portrayal of the military as Full Metal Jacket, and anyone who has seen its boot camp scenes will certainly never forget them. While boot camp is certainly no cake walk (it isn't Crocs camp or fuzzy slippers camp), the abuses that you see in the film would never happen in a modern military environment.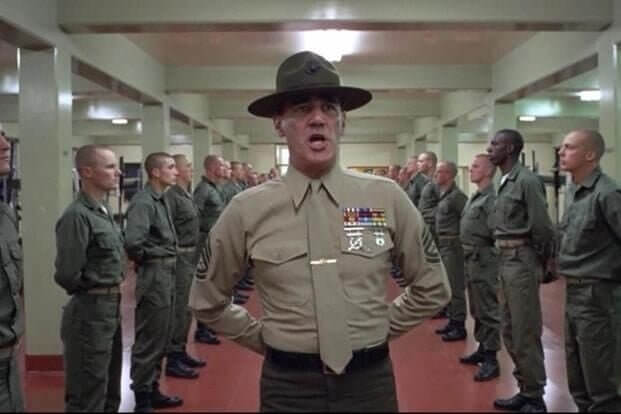 For one, the drill sergeants do not touch recruits without getting their permission first. There is no explicit language used, and so the R. Lee Ermey's are truly a relic of the past. In this regulated environment, there is also no hazing or shaming. If somebody does something wrong, they are no longer told to "drop and give me twenty," with corrective measures being used instead of punitive ones. 
Not All Military Personnel Have Guns
With the exception of the military's clergymen, all military personnel carry either a sidearm or a rifle when they are deployed. However, it is a totally different story when they aren't deployed, and servicemembers are largely not allowed to have firearms whether they are in public or in uniform, with the exception being when they are conducting training.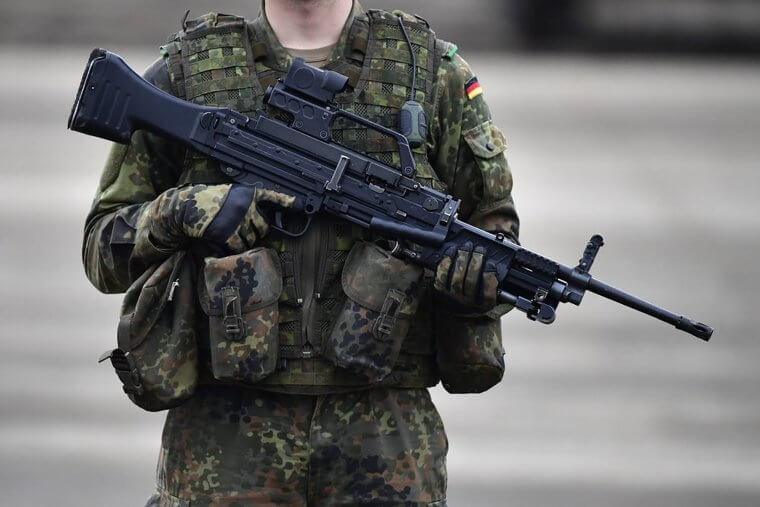 Taking a gun into a federal facility is against the law without getting approval first, and it is only military police officers who have authorization to carry firearms. There are policy changes in the works that would allow concealed weapons for military people, and there is a demand for this because of some violent acts that occurred on military bases in recent times. However, guns will likely remain far less common than people think among members of the military. 
Women Can Actually Thrive in the Military
Women have no place in the military, right? This is among the biggest misconceptions out there about the military, as servicewomen can thrive as much as servicemen, even in combat. There was once a ban on women in combat, but after Congress lifted that ban, women have been free to show just how valuable they can be, even in warfare.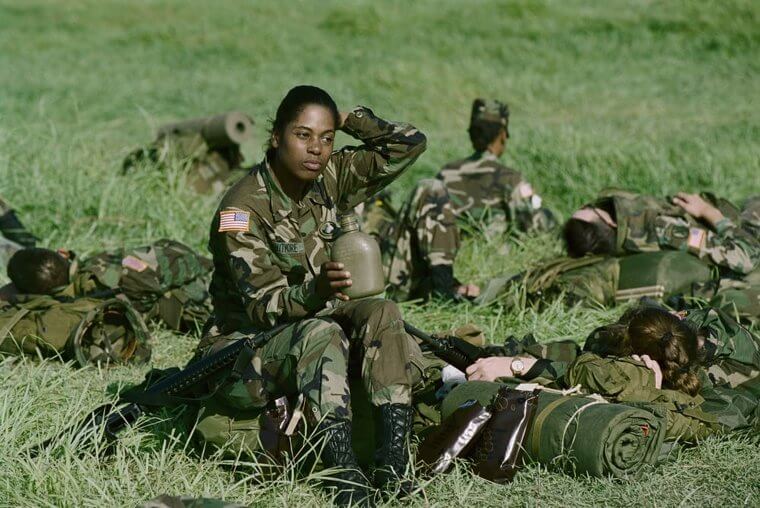 In 1948, the Women's Armed Services Integration Act was signed by President Truman, allowing women to play a role in the military. They have been essential to the military even before they could join in combat, and many of them joined the Army Nurse Corps. The upper echelons of the military were always men as the combat ban prevented them from working their way up to positions such as chairman of the Joint Chiefs of Staff. However, with time, women will take up more important roles. 
Going To War Does Not Necessarily Mean Combat
If we hear of someone we love going off to war, we naturally panic. The thought of a loved one in a war zone is terrifying, but the reality of it is not necessarily so bad. It's not as though they will be engaged in armed combat on a daily basis, or even at all. Most people have other jobs to do, whether it is cooking, cleaning, or gathering intelligence.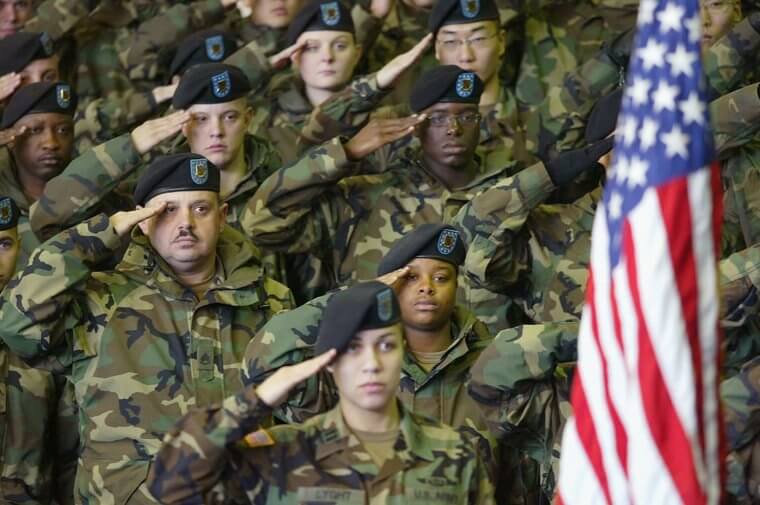 There are heightened tensions and they will also be in uniform and have their weapons on them, but they will largely be confined to their FOB (forward operating base). These "FOBBITS" don't live as dangerous or difficult lives as people may believe, and they have amenities such as restaurants, gyms, movie theaters, and other places to go for some R&R, though this is different if they are in a smaller base in a remote area that is less secure. 
Trainees Can Interact With Their Families
There is the idea out there that when you go into training, you must cut off contact with your families. Though many new trainees come in with this expectation, it is simply untrue. It is true that you will not have the luxury of checking in with them whenever you want, but there are still plenty of opportunities to make contact, and typically on a weekly basis.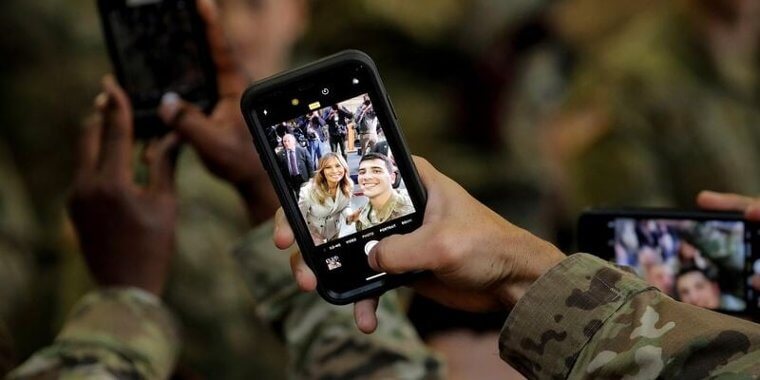 Though it's not true that trainees and their families do not get to talk, it is true that they get to talk far less than most trainees and families would like. Speaking only once per week may be fine if they are lengthy phone calls, but there is often a time limit of around five minutes for the calls. While it is enough time to get caught up on the basics and exchange some loving words, it doesn't exactly qualify as quality family time. 
New Recruits Are Not Necessarily Big And Muscular
There is the perception that the physique of military personnel is comparable to that of athletes, with a predominantly tall and muscular population, that is not the case. You do have to meet a minimum weight requirement for your height, but this does not mean you will be disqualified if you don't look like a basketball player. Military recruits are definitely fitter and more physically able than the average civilian, but the training is not exactly an Olympic level course.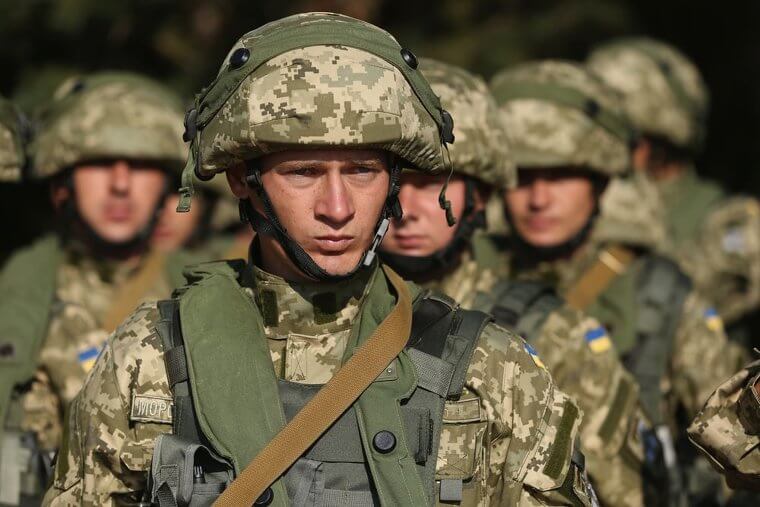 While the military is not for the obese, who are disqualified, or those who are physically very lazy, don't worry that you shouldn't be in the military just because you are not a fitness freak. It may not be for everyone, but you can probably handle the military training if you could handle physical education classes in school. Ultimately, though, physical fitness is less important than the personality traits required. 
Boot Camp Does Not Brainwash You
For some reason, there are a lot of misconceptions about boot camp. As mentioned earlier, it was not designed for its recruits to fail it, and it also is not a brainwashing program that many believe it to be. While it will certainly train your mind to make it more alert and conscious of things than before, it does not brainwash recruits in the sense of instilling an ideology and worldview onto them.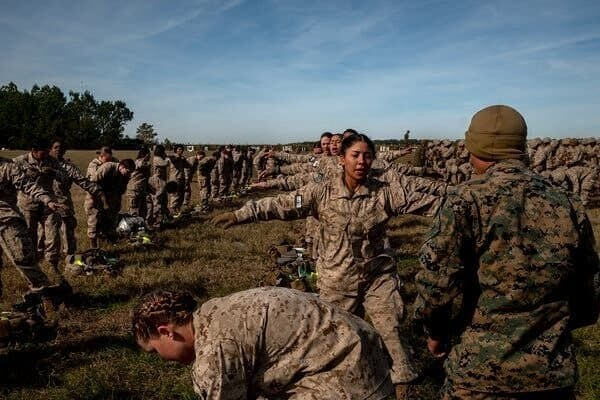 Rather, boot camp rewires their minds simply to think of things from a team perspective, which is essential for a military unit. It also forces recruits to push themselves past their usual limits, and to keep trudging along even when their bodies would normally tell them it is time for a break. We don't consider this to be brainwashing by any normal definition.
Boot Camp Goes Goes Far Beyond Physical Training
When we think of boot camp, we typically think of the grueling physical training that recruits have to go through. That sure is a lot of it, but there are many non-physical training exercises that are part of the program. Firearms are part of it, but the training is also not just about combat and endurance.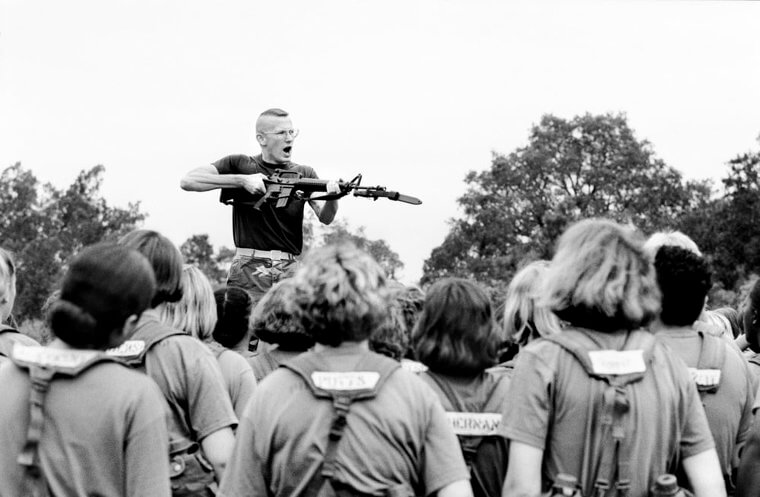 Some of the training is geared around teamwork exercises, and some of it is all about strategy. There is even training that you do where you learn about mapping. All in all, boot camp gives you a robust introduction to what a military life will require, which as we have covered goes far beyond the physical demands of combat.
Boot Camp Is a Struggle Even if You Are in Great Shape
Think you are all ready to get through boot camp without breaking a sweat just because you know your way around the gym? Think again. Boot camp will certainly push you to your limits, no matter what your fitness level. Sure, you will manage it better than someone who isn't in as great of shape, but what would a proper training be if it did not challenge you?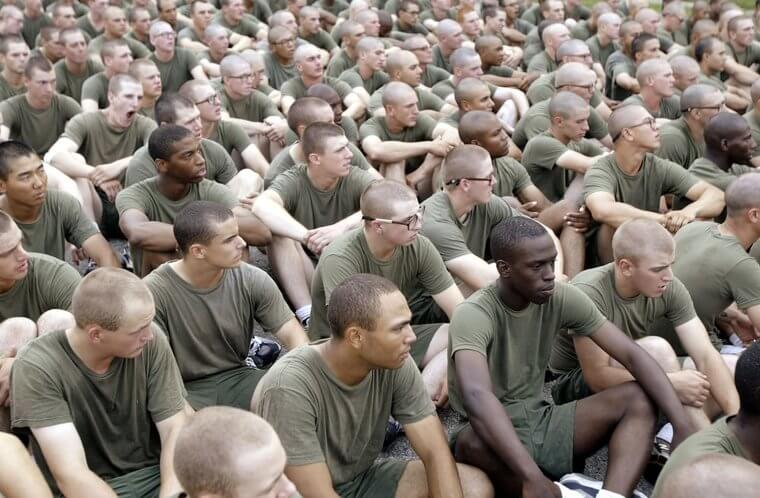 While deaths in training aren't common in the army, they do happen. For example, 19-year-old Marine Dalton Beals died during something called the Crucible, a final event of Marine Corps boot camp. Other deaths include when in 2005, a recruit drowned and in 2009 when another died after finishing a fitness test. Recruits aren't the only ones affected as even a drill instructor was once found dead.
Not Everybody in the Military Is Super Patriotic
Some people may feel they are not patriotic enough for the military, but this is probably not true. Unless you are a hardcore America hater, you will not feel too left out in the military when it comes to being a patriot. There's no requirement that you think America is the greatest country in the world in order for you to join, nor must you have a rah rah attitude about everything the U.S. does.
One thing that is interesting to note, though, is that while the recruits are not really any more patriotic than the average American, veterans are highly patriotic. It shows that being in the military has a positive effect on your patriotism levels. The stereotype of military personnel being patriotic turns out to be true, but it is not because of a selection bias in which patriotic people join the military. It also may be difficult to be patriotic for some folk when they learn that after World War II, the Army dumped a whole bunch of dangerous substances into the ocean, such as bombs, rockets, land mines, and nerve and mustard agents.
Basic Training Has Not Gotten Easier
One thing you will often hear from older vets is that basic training is not what it used to be, and recruits these days have things way too easy. There have definitely been changes to get rid of some of the unnecessary cruelty that films such as Full Metal Jacket immortalized, but that does not mean that it has become easier. In most ways, it is as difficult as ever, but it is always difficult in ways that are intended to create better personnel, and it requires more brain power than before.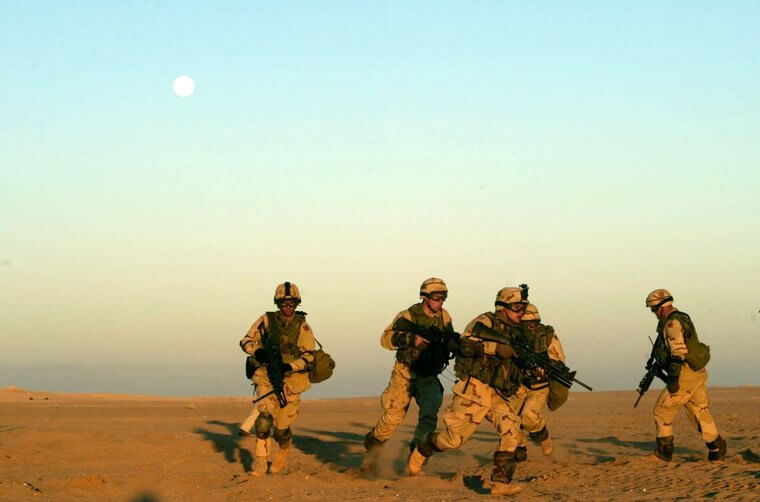 Part of the reason vets think boot camp has gotten easier is because it changed to meet the demands of modern warfare. Knowing first aid is a must, and so is marksmanship. A focus on strategy is important too, and then there are all sorts of training exercises that are specific to various branches of the military. 
Only Select Servicemen Are Sharpshooters
If you believed that everyone in the military could make a perfect shot with their rifles, you bought into a myth sold by Hollywood. Though all recruits do go through firearm training, and in many branches they go on to do rifle training, it is by no means the case that everyone or even most people in the military are gifted sharpshooters.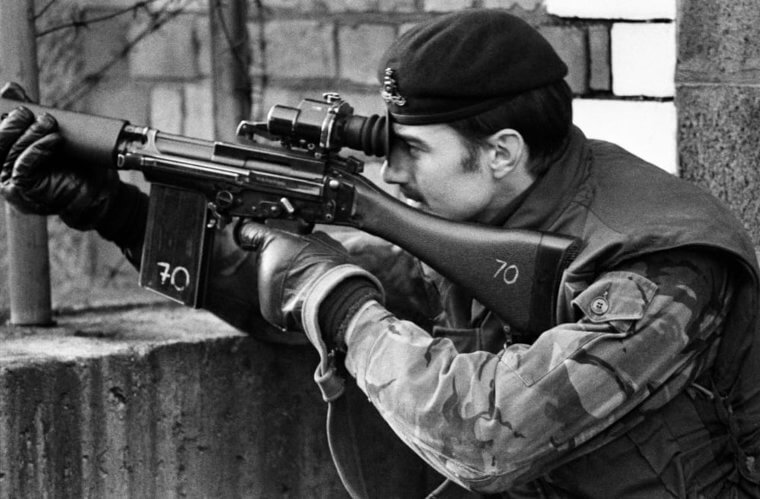 It is a select group that possesses that skill, and if one shows an aptitude for sharpshooting in their training then they will be tracked for sharpshooting, given extra training in it. Perhaps this was the case for every military serviceman we see on television, after all they are getting their own stories because they are exceptional, but in reality sharpshooting is a rare talent. 
Drill Sergeants Aren't as Bad as They Seem in Movies
We wrote earlier that the R. Lee Ermey style of drill sergeant no longer exists, and that sort of physical and verbal abuse is a real no-no in today's military. That does not mean that drill sergeants are warm and cuddly people.  However, drill sergeants don't have hearts of coal, and they behave in a harsh way for a purpose rather than just being cruel for the sake of cruelty.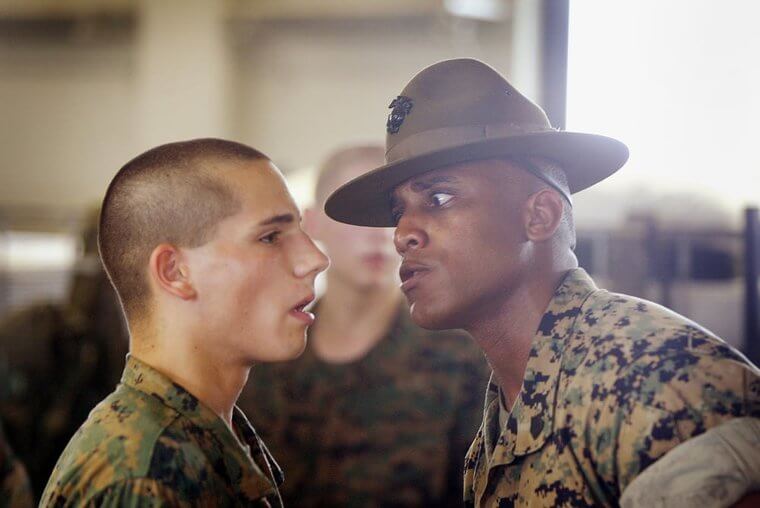 Keep in mind that a drill sergeant's job is to get their recruits into shape and train the future of the military. National security depends on the competence and diligence of the military's service members, and drill sergeants are in no position to play it soft with their trainees. While it is natural for recruits to have some negative feelings about their drill sergeants who pull no punches with them, they often look back on them with respect and admiration.
The 20 Longest Wars in History
Throughout history, wars have formed a critical part of human existence. Whether long or short, bloody or slow to intensify, wars have been used to establish nations' borders, liberate enslaved people, and gain one's independence from colonial rule.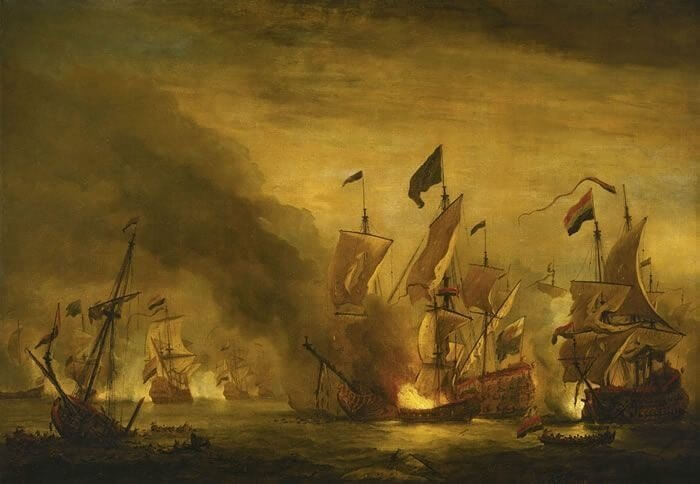 The aftermath of war has forever altered the landscape of many world regions, with consequences such as the extinction of civilizations, shifts in language and cultural barriers, and current issues such as emigration, asylum seeking, and economic collapse. Let's take a look at some of the longest wars in history that paved the way to the modern world.
Peloponnesian War (431-404 BCE)
In approximately 449 BCE, Ancient Greece defeated the Persian Empire in a war lasting 50 years. Following this victory, tensions began to mount between the two great city-states of Athens and Sparta. Despite being allies in the war against the Persians, both of these powerful city-states began to build alliances which included almost every other Greek city-state, in anticipation of an eventual showdown.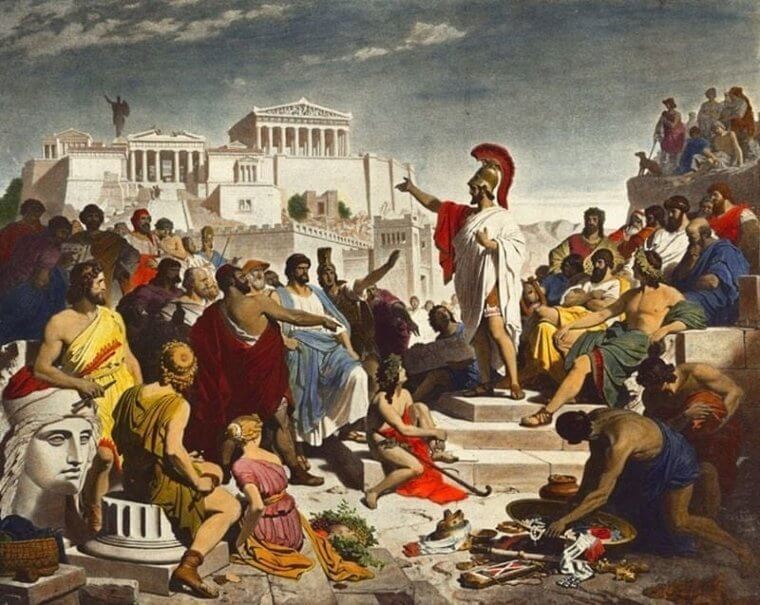 According to ancient historian Thucydides, war eventually broke out due to Sparta's fear of Athens' increased power. With Sparta's alliance consisting of powerful inland states situated in the Peloponnese and central Greece, they clearly had the stronger army. Athens, on the other hand, had a stronger navy, with their alliance mostly including the island and coastal states located on the north-eastern shores of the Aegean Sea. This war lasted 27 years, with Sparta defeating a bankrupted Athens.
Thirty Years' War (1618-1648)
In 1555, the Peace of Augsburg was signed. This settlement entitled each prince within the Holy Roman Empire to decide what branch of Christianity they would like their respective state to adopt, whether it be Catholicism, Calvinism, or Lutheranism. By the start of Emperor Ferdinand II's reign as head of the Holy Roman Empire, however, he soon began to force his citizens to practice Roman Catholicism, thereby causing unrest among the Protestant states of the Holy Roman Empire.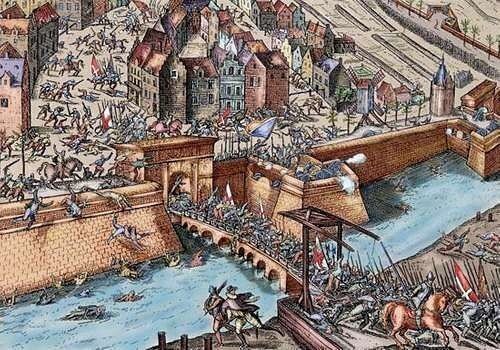 The Protestant Union, comprised of the Bohemian states in modern-day Austria and Czech Republic, Sweden, Denmark-Norway, Germany, Belgium and France found themselves at war with the Catholic league comprised of Spain, Poland, and nation-states within Germany, Belgium and France. Over the course of the war, many states including France, Portugal and Denmark-Norway switched allegiances. This war took more than eight million lives and resulted in the decline of the Holy Roman Empire as well as the influence of the Catholic Church.
Aceh War (1873-1904)
As the Dutch decided to conquer the Indonesian province of Aceh, two expeditions were sent to the region, resulting in the sacking of the Acehnese Palace. The Achenese sultan died shortly after, resulting in the appointment of a new sultan who decided to recognise Dutch sovereignty over the region. The sultan could not gain control over his subjects, however, and they refused to accept Dutch control.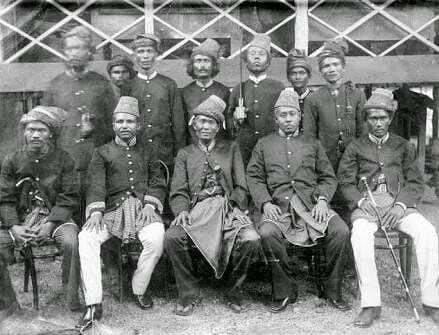 What ensued was a 31 year long guerilla war in the Aceh countryside. This conflict drained the Dutch colonial treasury and was highly disapproved of in the Netherlands. Following several critical errors, the Dutch swiftly rectified their mistakes by inviting Professor Christiaan Snouck Hurgonje to better study the region. Following the appointment of J.B. van Heutsz as the governor of Aceh in 1899, the Dutch rapidly subdued the Acehnese forces. Soon, the Dutch had the entire region under their control. 
War Of The Roses (1455-1485)
This war was comprised of a series of civil wars between two competing British royal families: the House of Lancaster and the House of York. Following the death of Henry V, his son Henry VI became King of England as well as King of France, thanks to his father's military conquests. Henry VI was branded a weak ruler, however, and numerous nobles soon began plotting his downfall.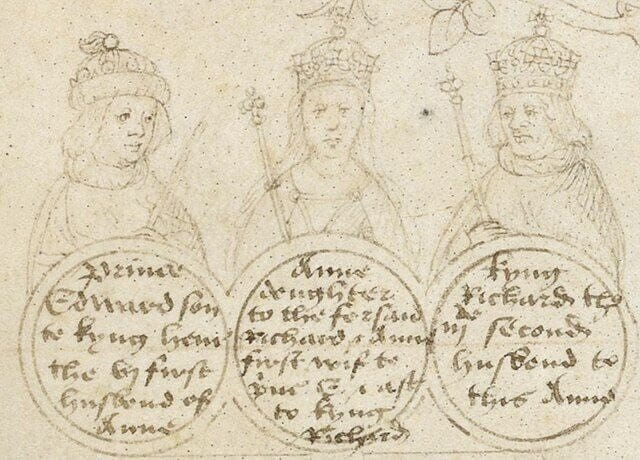 In addition to this, Henry suffered from bouts of madness, and was eventually captured by the Yorks. Power shifted between the two houses multiple times over 30 years, until Henry Tudor of Lancaster defeated Richard III at the Battle of Bosworth. He was then declared King Henry VII, and subsequently married Elizabeth of York in a move that united the two warring houses and brought about the Tudor Dynasty
Guatemalan Civil War (1960-1996)
In 1951, a military officer named Jacobo Arbenz was democratically elected as Guatemalan president. This move was disapproved of by the United States, who viewed Arbenz as a communist threat. The CIA proceeded to support a military coup by a group of Guatemalan exiles in Honduras, lead by Colonel Carlos Castillo Armas. After assuming power, Armas immediately reversed the land reform and stripped illiterate Guatemalans of their voting rights.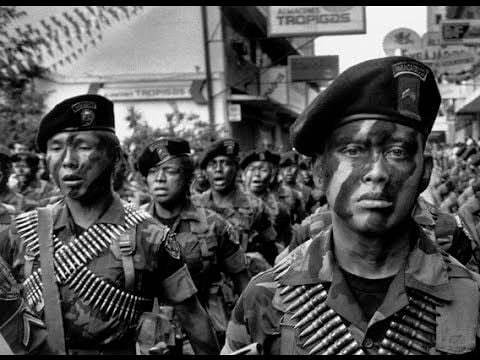 Despite Armas' death in 1957, the situation did not improve, and civil war officially commenced in 1960 as left-wing guerilla groups began to battle government forces, Despite the presidency changing hands multiple times in the next 36 years, neither side wanted to surrender, and more than 200 000 people were killed. Upon the election of President Alvaro Arzu, peace negotiations were finalized, with peace accords being signed in December 1996.
Papua Conflict (1969-Present)
When the Netherlands left West Papua in the 1960s, they handed over control of the region to Indonesia; a control that has been maintained up until the present day. In response to this move, West Papuans decided to form the Free Papua Movement, and have been fighting a civil war for independence ever since.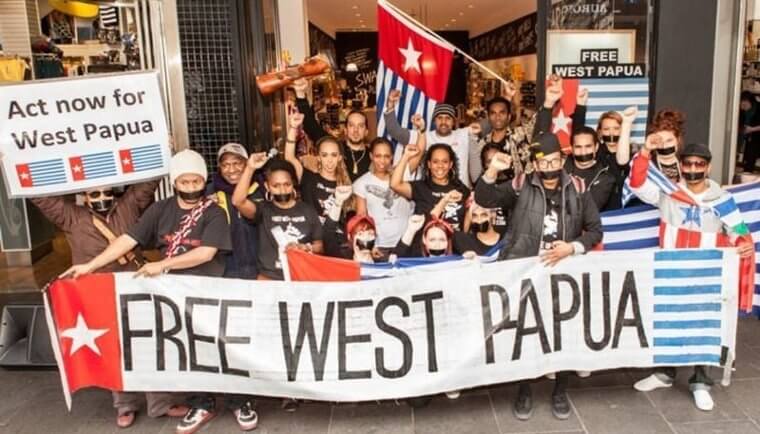 In the years following the birth of this conflict, a number of serious attacks have taken place, including the deaths of 31 construction workers at the hands of the West Papuan Liberation Army in December 2018. This was followed by a fire-fight on the trans Papua highway between West Papuan independence fighters and Indonesian soldiers, which resulted in the deaths of approximately 15 people.
Punic Wars (264-146 BCE)
This was a series of three wars between the Roman Republic and the Carthaginian Republic. The conflict began when Carthage, a city-state located in Northern Africa, decided to involve themselves in a dispute between Syracuse and Messina within the city of Messina. The Romans came to Messina's aid, emerging in victory and claiming Sicily as their first overseas province.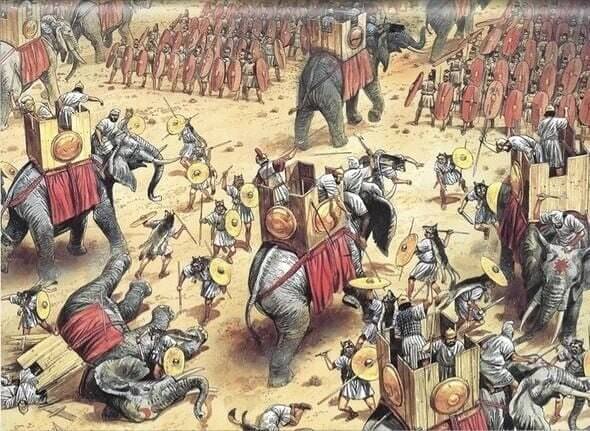 What followed was a war with Spain; a region where Carthage was able to spread their influence. This war culminated in a Roman victory in Spain and North Africa, despite the Spanish winning a multitude of battles. The final Punic War was encouraged by members of the Roman Senate who convinced their colleagues that Carthage was still a threat to the region. What followed was the sacking of Carthage, and the sale of its 50 000 remaining citizens into slavery, marking the end of Carthage.
Greco-Persian Wars (492-449 BCE)
Before the commencement of this war, there had been multiple attempts by the Persian Empire to conquer Greece. This was met with a number of Greek revolts, occurring in territories that the Perisans had conquered decades earlier. In 492 BCE, the Persians launched their first mainland invasion of Greece, thus starting the war.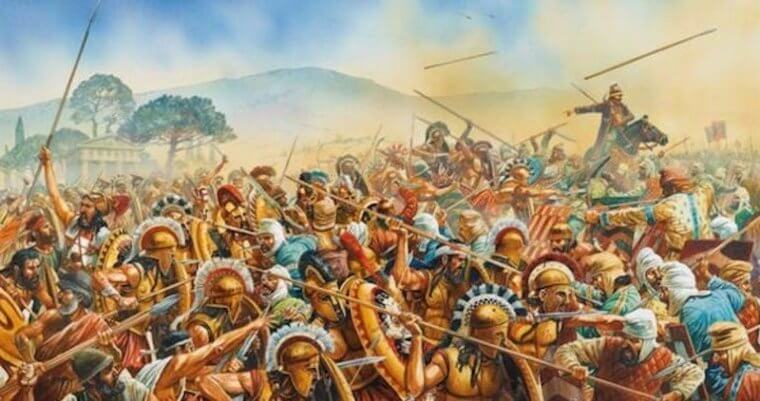 Over the period of the war, another invasion was lead by the Persians into Greece, this time in 479 BCE. Against all odds, the Greeks' unified defense allowed them to overcome the might of the Persian Empire at its peak, even liberating some Greek city-states bordering Persia. The final battle did, however, resulted in exhaustion for both sides, prompting them to sign the treaty of the Peace of Callias. Despite this stalemate, this peace allowed Greek culture to survive long after the Persians' demise.
Korean Conflict (1950-Present)
This long-standing tension began when 75 000 soldiers from the North Korean People's Army crossed the boundary separating the Soviet-aligned Democratic People's Republic of Korea in the north and the Western-aligned Republic of Korea in the south. This move not only marked the beginning of the Korean War, but also the first military action of the Cold War.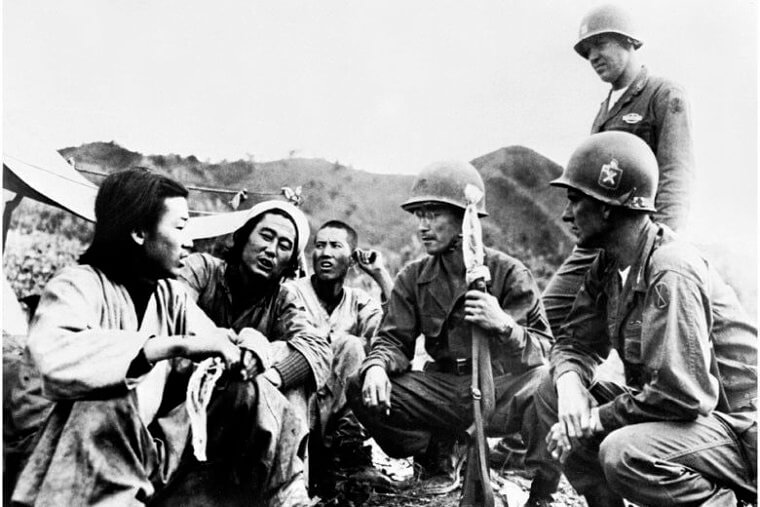 This war saw the death of approximately five million soldiers and civilians, with almost 40 000 Americans losing their lives. With neither side gaining the upper hand, the United States began peace talks that eventually resulted in a ceasefire. A new boundary line was then drawn up, with South Korea gaining an extra 1 500 square miles of territory, and a two mile wide "demilitarised zone" being created. While the war itself lasted three years, the tension between these two states still exists today, with the "demilitarised zone" still a necessity.
Kashmir Conflict (1947-Present)
A region in the northernmost part of India, Kashmir has been a source of conflict between India and Pakistan for over 72 years. When the British made the decision to end their colonial rule over India by 1948, they faced much pressure from the Muslim minority to create a seperate state for India's Muslim population. This lead to the creation of Pakistan in 1947.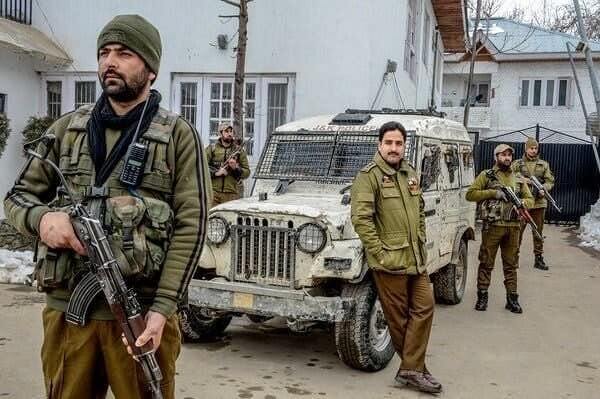 Following these landmark decisions, more than 550 states in India could choose between joining one of the two nations or remaining independent, including Kashmir. Hari Singh, the leader of Kashmir, decided to remain independent, however he signed an agreement with Pakistan to allow trade between the two. With partition-related violence erupting across India and Pakistan, the Pakistani government pressured Kashmir to join it. To combat this, Kashmir requested military aid from India, which required Kashmir to align with it. This decision lead to decades of conflict between the two nations.
Karen Conflict (1949-Present)
Following Myanmar's independence from the British in 1948, the Karen people, who are one of the largest ethnic minorities in the country, looked to establish an independent state of their own. This saw the establishment of the Karen National Liberation Army (KNLA), which launched their first military campaign against Myanmar's government in 1949.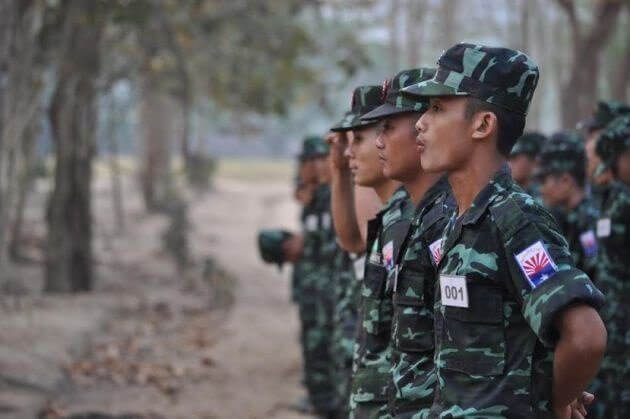 Since then, there has been a combination of armed struggles and peaceful negotiations, both of which have yet to find a solution. Although the Karen National Union, the body that runs the KNLA, signed a ceasefire agreement with the government in 2012, there is still an underlying tension between the KNLA and the army to this day.
Dutch War Of Independence (1568-1648)
Prior to this war, the provinces of the Netherlands were never truly united. While all under Spanish control, they retained their own customary laws and traditions. The northern, mostly Protestant provinces became particularly dissatisfied with the rule of the Roman Catholic King Phillip II of Spain, as well as his reliance on officials sent from Spain.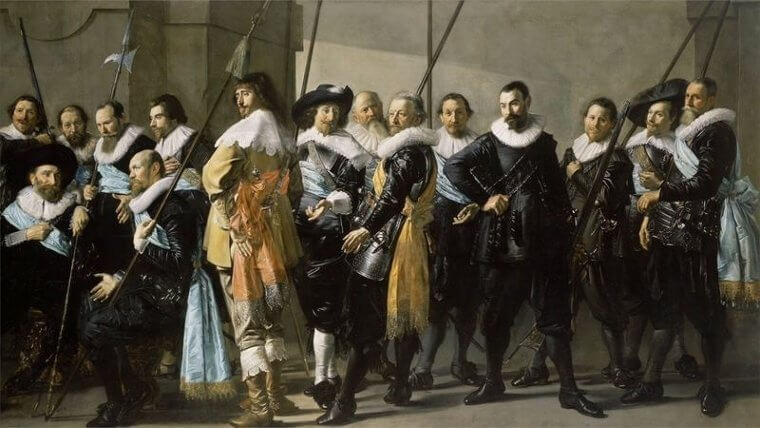 The war started with two unsuccessful invasions of the southern provinces by Dutch leader William I of Orange. He and his forces continued their efforts, however, and by 1573, he had Holland and Zeeland under his control. Following this was the founding of the Dutch Republic, whose military achieved several significant victories over the Spanish, as well as a Dutch-French alliance that pressurised the Spanish into eventually recognising the independence of the Dutch Republic. This led to the Dutch Republic's emergence into what is modern day Netherlands, with the southern provinces eventually became what is modern day Belgium and Luxembourg.
Seleucid-Parthia War (238-129 BCE)
Prior to this war, the Seleucid Empire of Persia stretched from Syria to the Indus River. Being such a large empire, the Seleucids faced conflict with the Hellenistic states to the west and the Iranian people to the east. The state of Parthia, which itself was one of the states of the Seleucid Empire, saw this as an opportunity to declare itself as an independent state.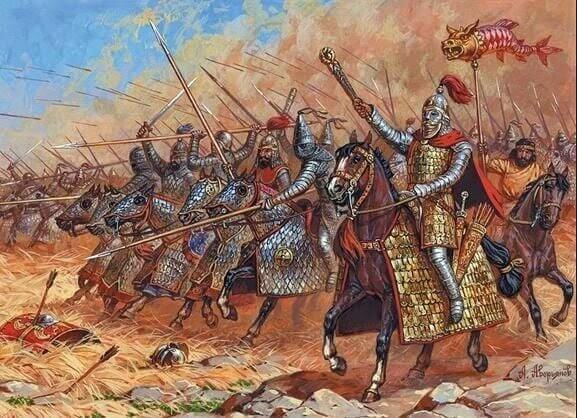 Antiochus III, the Seleucid king who himself originated from Parthia, started a campaign to retake Parthia as a territory of his empire. Despite emerging victorious, Antiochus faced threats from the Roman Empire and Ptolemaic Egypt, resulting in the withdrawal of much of his military force. What followed was a defeat against the Romans, and a Parthian uprising wherein the Parthians began to capture Seleucid lands. In 139 BCE, the Parthians defeated the Seleucids yet again during their retaliation. The Battle of Ecbatana in 129 BCE saw the Parthians defeat the remainder of the Seleucid army, resulting in the birth of the Parthian Empire and the end of the Seleucid effort to conquer Persia.
The Hundred Years' War (1337-1453)
This war between England and France was fueled by the dispute over who was the rightful heir to the French throne. With no sons to succeed him, French King Charles IV died in 1328. Edward III of England laid claim to the throne, because not only was he Duke of Guyenne and Count of Ponthieu, but his mother was Charles IV's sister. The Count of Valois- grandson to Phillip III- also stated his claim. This French justified his claim by emphasising France's heritable property rights over the crown.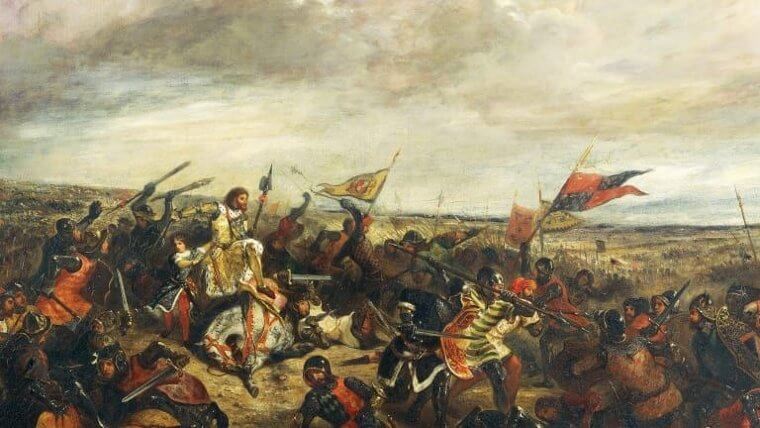 While France was the most powerful state in Western Europe, the English managed to achieve numerous victories in battle due to their discipline and use of longbows to stop cavalry charges. While the Treaty of Calais soon followed, the war later resumed with English victories in Agincourt and Normandy. After a large-scale reform, the French army became too powerful for the English to confront directly, resulting in an English retreat and the restoration of France's status as the most powerful state in Western Europe
Byzantine-Ottoman Wars (1265-1479)

Following in the footsteps of the Fourth Crusaders in 1204, the Latin Empire (established by the leaders of the Fourth Crusade) decided to retake Constantinople in 1261. This act, together with threats from other enemies, saw the Byzantines in a precarious position. It was at this stage that Osman I, the eventual founder of the Ottoman Empire, declared himself the Sultan of the Ottoman Beylik.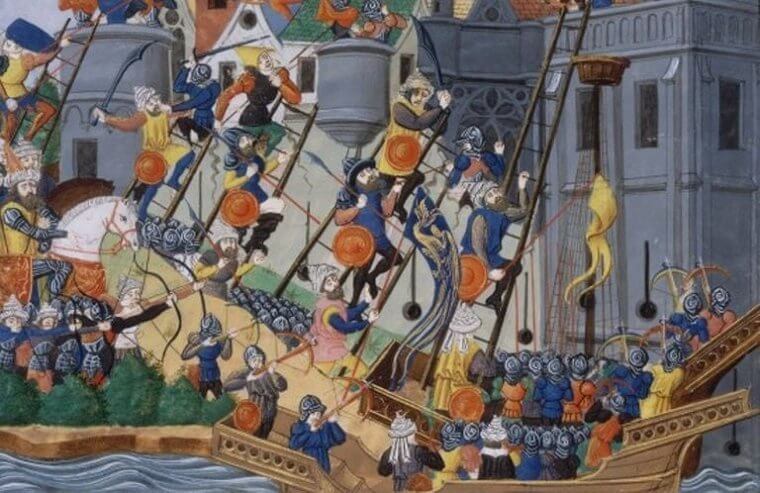 He captured Thrace by 1380, and the following 20 years saw the Byzantine Empire get reduced to miniscule territories within the kingdom that it was originally comprised of. The defining moment of this war came during the Fall of Constantinople on May 29, 1453. Here, the Ottoman army captured the capital city of the Byzantine Empire, thus marking the fall of the Byzantines and the start of Ottoman rule.
Byzantine-Seljuk Wars (1048-1308)
While the Byzantine Empire was still at full power, the Seljuk Turks in Syria and Asia Minor decided to expand their kingdom westwards. What started with the conquest of Baghdad in 1055 led to the Seljuk Turks capturing Armenia from the Byzantines in 1064. When they attempted to push deeper into Asia Minor in 1067, they were pushed back by the Byzantine forces.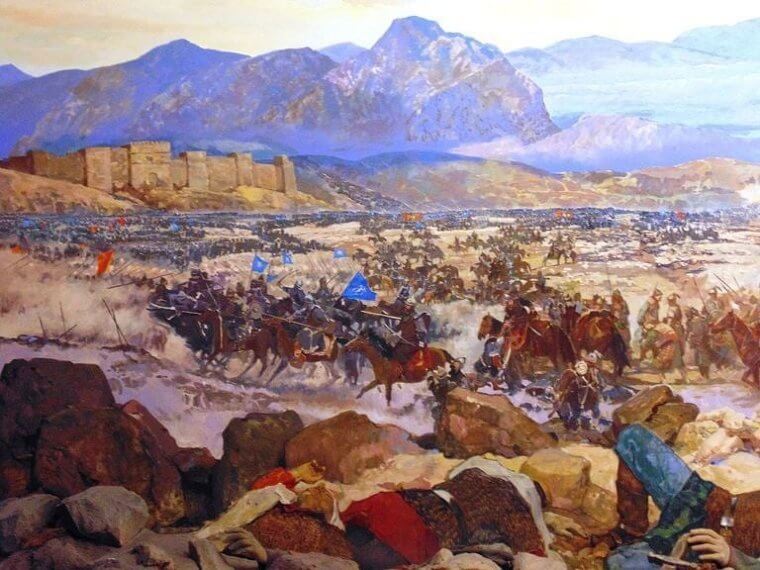 This victory had limited effects, however, as the Byzantines were able to continue their rule in Asia Minor. While the Turks did eventually gain control over the Anatolian Peninsula, their capture of Jerusalem sparked the First Crusade, in which the Seljuk Turks driven from the coasts of Asian Minor. This saw the restoration of Byzantine control over their previous territories.
Arauco War (1536-1818)
During their conquest of South America, the Spanish made their way to Chile where they attempted to colonise the indigenious Araucanian people, namely the Mapuche. While exploring the Strait of Magellan in 1536, the Spanish were prevented from advancing by the Mapuche people. Despite the Spanish gaining the upper hand, the Mapuche were able to remain independent due to natural barriers.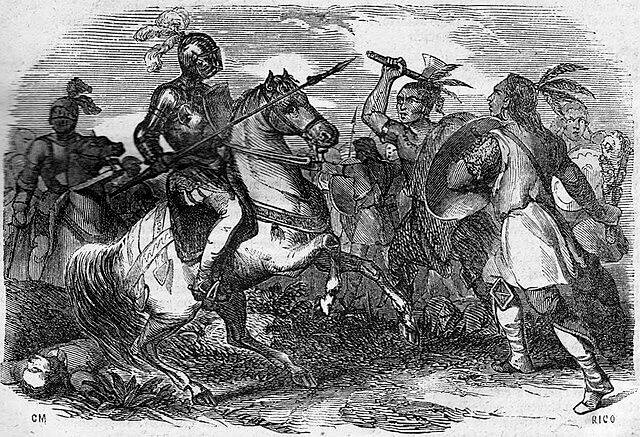 The Spanish subsequently gained power in central Chile, and established the city of Santiago. Despite such triumphs, the Mapuche were able to defeat the Spanish in battle in 1553, however a smallpox epidemic and the death of their leader prevented them from conquering Santiago. Thereafter, the Mapuche people were pushed into the forest region south of Biobio. The Chilean War of Independence then saw the end of Spanish rule, however the Chilean government continued to treat the Mapuche people poorly
Dutch-Scilly War (1651-1986)
This war was triggered by the events of the English Civil War that ended in 1651, where the Parliamentarians defeated the Royalists so badly that the Royalists were forced to retreat to the Isles of Scilly off the southwest coast of England. Being allies of the Parliamentarians, the Dutch sent their navy to battle the Royalists, however they were heavily defeated. When the Dutch demanded reparation for their damaged ships and goods stolen by the Royalists, no reparations were made, and in retaliation the Dutch declared war.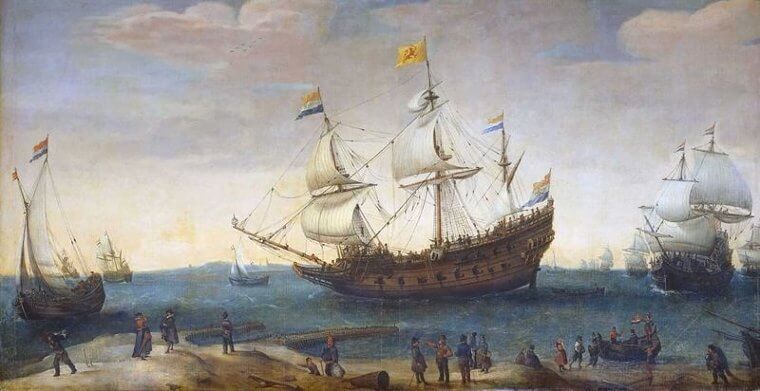 Soon after the declaration of war, however, the Parliamentarians forced the Royalists to surrender and the Netherlands left the Isles of Scilly without even firing a shot. This war was soon forgotten by all parties, however because no treaty was signed, it was not declared over. It took until 1985 for the chairman of the Isles of Scilly to reach out to the Dutch, who sent an ambassador to declare an end to the war in 1986- 335 years later
Persian-Roman Wars (92 BCE-629 CE)
These wars were fought between the Roman Empire to the west and two seperate Persian Empires to the east, namely the Parthians and Sassanids. From 92 BCE, the Romans battled the Parthains until there was a cessation of hostilities. After the fall of the Parthians at the hands of the Sassanids, the Romans engaged in a centuries-long war with the new empire lasting up until 629.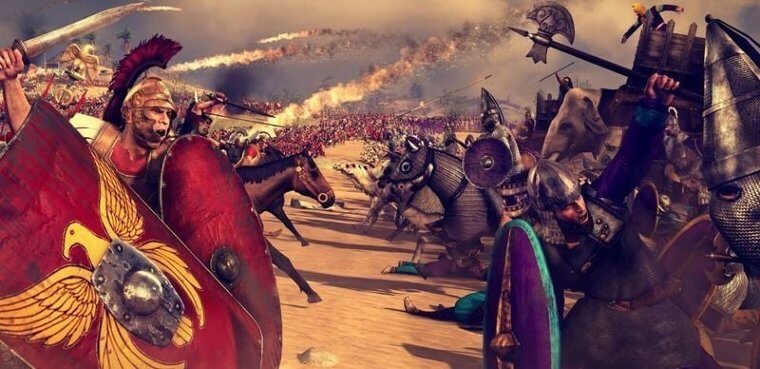 While there was no decisive result, what truly brought an end to this conflict were the Arab Muslims who began to invade the conflicted territories in 629. The Arab Muslims greatly devastated both the Romans and the Sassanids militaristically and economically, eventually becoming the ruling power in the region.
Reconquista (711-1492)
Hailing from the North African region of what is now Algeria and Morocco, the Moors crossed the Mediterranean Sea and established territories within Europe. This sparked a retaliation from the Iberian states of Spain and Portugal, who looked to recapture all territories that had been lost to the Muslim Moors.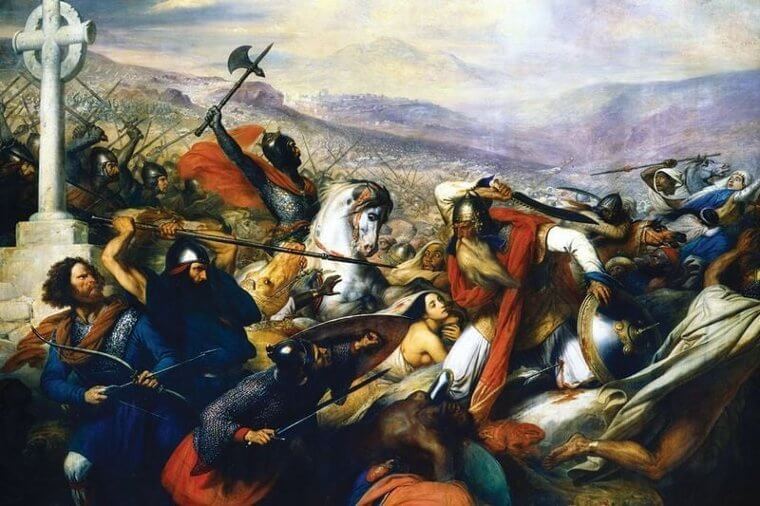 The first major battle came in 718, when Christian King Pelayo of the Visigoths defeated the Muslim army in Alcama. With many battles won by both sides, the Church recognised this as a holy war, in which the Catholic Iberian states were looking to recover their lands from the Moors. They then sent their own military orders to assist the Christian armies. By the 1400s, the Moors only had a few territories left in their control, and by 1492, the Iberians recaptured Granada, the last of the Moorish territories.