Although most tabloids center around the English royal family, there are many other royal families around the world. Monaco has had a royal family since 1297, and if you think there are a lot of eye-catching headlines about the English royal family, then you are in for a surprise. A family curse and unsanctioned weddings are just a few of the many shocking things that lie in this family's closet...
From Oscars to Royalty
Luckily former actress Meghan Markle got married in this century to England's Prince Harry, because her marriage would take a backseat to the 'Wedding of the Century', between Prince Rainier III and actress Grace Kelly if it was in the previous one. The former actress was well in the prime of her career after winning the Best Actress Oscar for The Country Girl.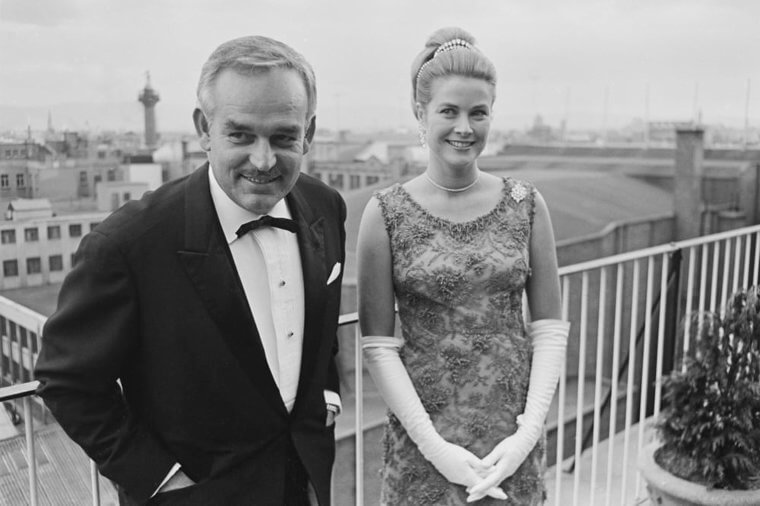 Dating can be a little tough for such high-profile people when the public eye is always on them, like when Kelly's car crashed into a photographer's car, and when the Prince showed up late. Nevertheless, the fanfare didn't stop the two lovebirds from getting married.
Witch's Curse
This tale of the Grimaldi dynasty's curse would be a great plot for a summer blockbuster. According to legend, the first Prince Ranier was a nobleman named Francesco Grimaldi who cunningly took over the castle by dressing as a monk in the year 1267.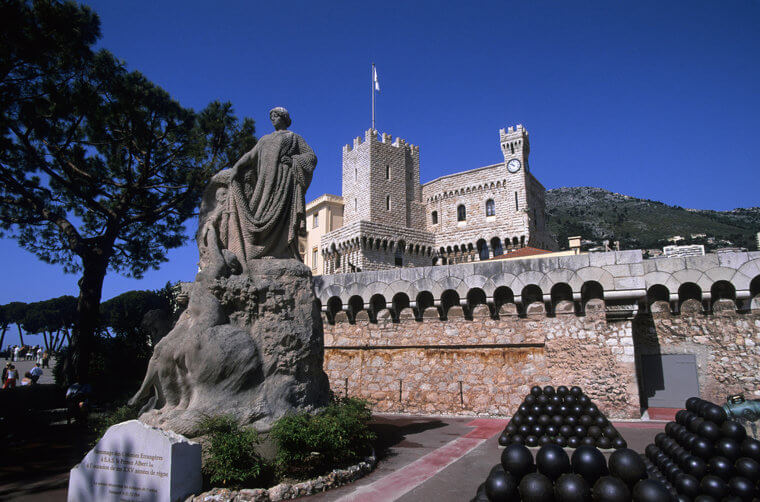 The Prince kidnapped a young girl to make her his wife, but alas she turned out to be a witch! The norm of the day was to put to death anyone who was deemed to be a witch or heretic. Before her death, allegedly the young witch cursed Prince Ranier by saying, "Never will a Grimaldi find true happiness in marriage."
A Competitive Prince
We often believe that a member of the royal family has to act in a certain manner that befits a future king or queen. We're not sure if being an athlete is suitable for the son of a prince, but Albert II the son Prince Rainier III and Princess Grace didn't seem to care. He was a professional bobsledder that competed in the Winter Olympics in 1988. Perhaps his passion for sports was in his blood as both his grandfather John B. Kelly Sr. and his uncle John B. Kelly Jr. won two medals respectively in the Olympic rowing competitions.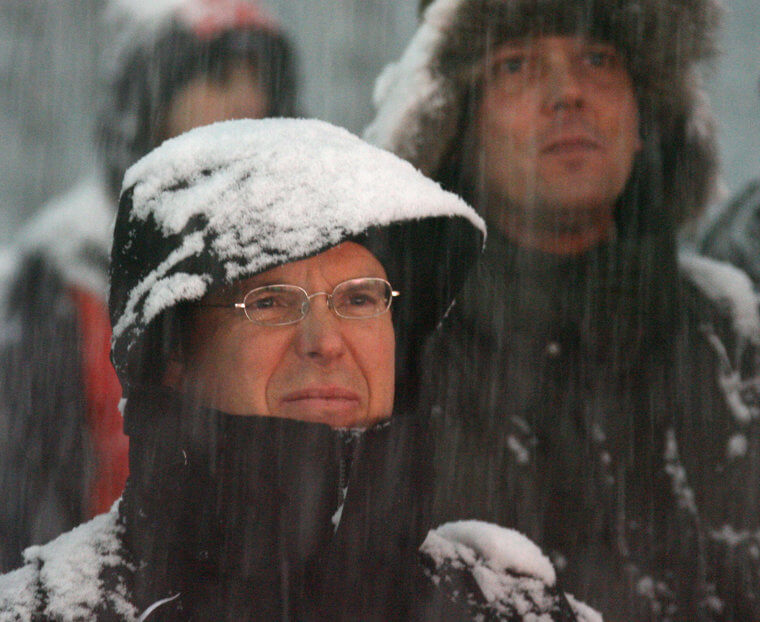 Even though Albert II never won a medal in the 1988, he continued his pursuit by competing in the 1992, 1994, 1998, and 2002 Winter Olympics. Unfortunately the Prince came up empty handed, but he still remains a member of the International Olympic Committee.
A Competitive Princess
Princess Charlene from South Africa also had a passion for athletics as her husband Prince Albert II. The Princess was an Olympic swimmer, who almost won a medal when she placed 5th  in the in the 4 x 100-meter relays race during the 2000 Olympics in Sydney, Australia. Charlene was successful in other grand sporting events, such as in the 1999 All-Africa Games in Johannesburg where she won 3 gold and 1 silver medals. She retired in 2011 from competition, and went on to become an Olympics ambassador.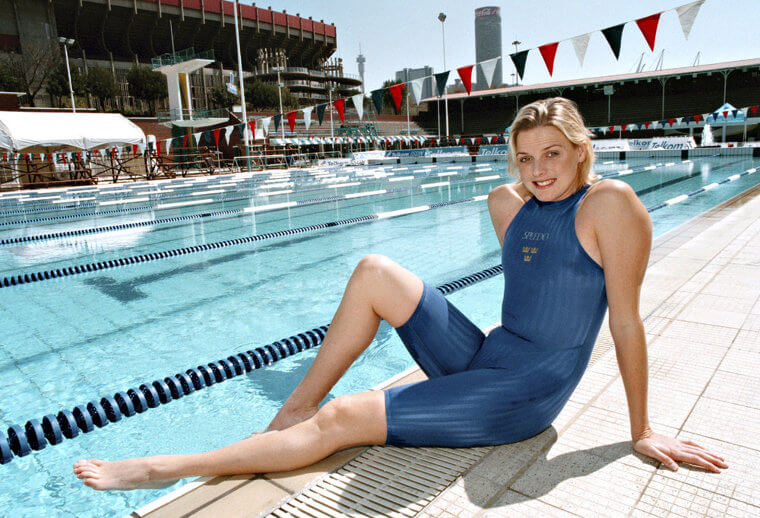 The love of sports brought Charlene and Albert together, when they first met in Monte Carlo during a swimming contest. The two were married in 2011.
Tragic Death
September 13th, 1982 is a day that Stéphanie, the daughter of Princess Grace Kelly, will never forget. On that day fateful, her mother was driving Stéphanie to a train station in Paris. Grace Kelly kept saying that the breaks weren't working, and ended up losing control of the car on a sharp turn. The car careened down a 120-foot slope, and the Princess died in the crash. After an investigation, it was deemed that a "cerebral vascular incident'" is what caused Princess Grace's confusion and a possible blackout.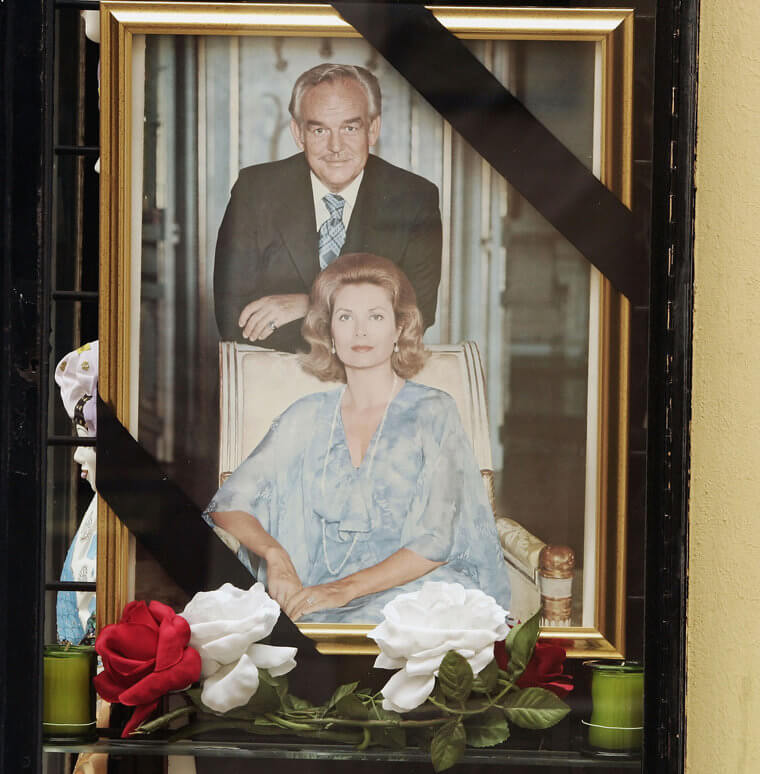 Like anyone else who experienced a similar tragedy, Stéphanie would always wonder why she survived instead of her mother.
Another Tragic Death
Italian financier Stefano Casiraghi was not only a World Offshore Speedboat Championshion, but he was also the husband of Princess Caroline for seven years, and father of three children before his untimely death. In 1990, Casiragh took to the waters again to defend his title with his co-pilot Patrice Innocenti. During the race the boat overturned after hitting a 42-foot wave at top speed.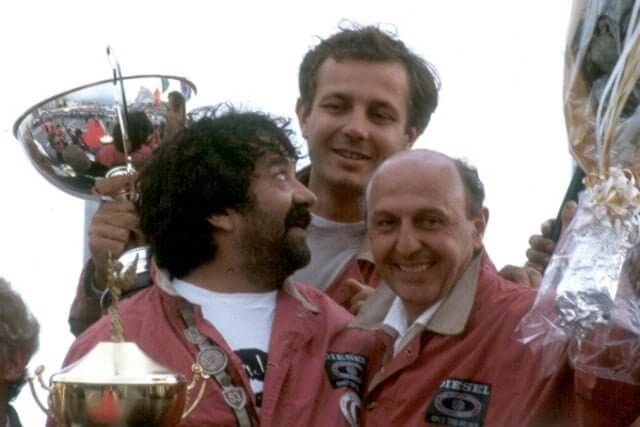 A deep depression overtook Princess Caroline after her husband was pronounced dead at Princess Grace Hospital. Unable to deal with the terrible loss, the Princess withdrew from the public eye for six years.
Promiscuous Princess
Promiscuity is undoubtedly the best word when referring to Princess Stéphanie. Her string of marriages best belongs in celebrity gossip magazines. For example, her first husband was a convicted sex offender in the US, who she cheated on regularly. She even eventually became pregnant by her bodyguard Daniel Ducruet.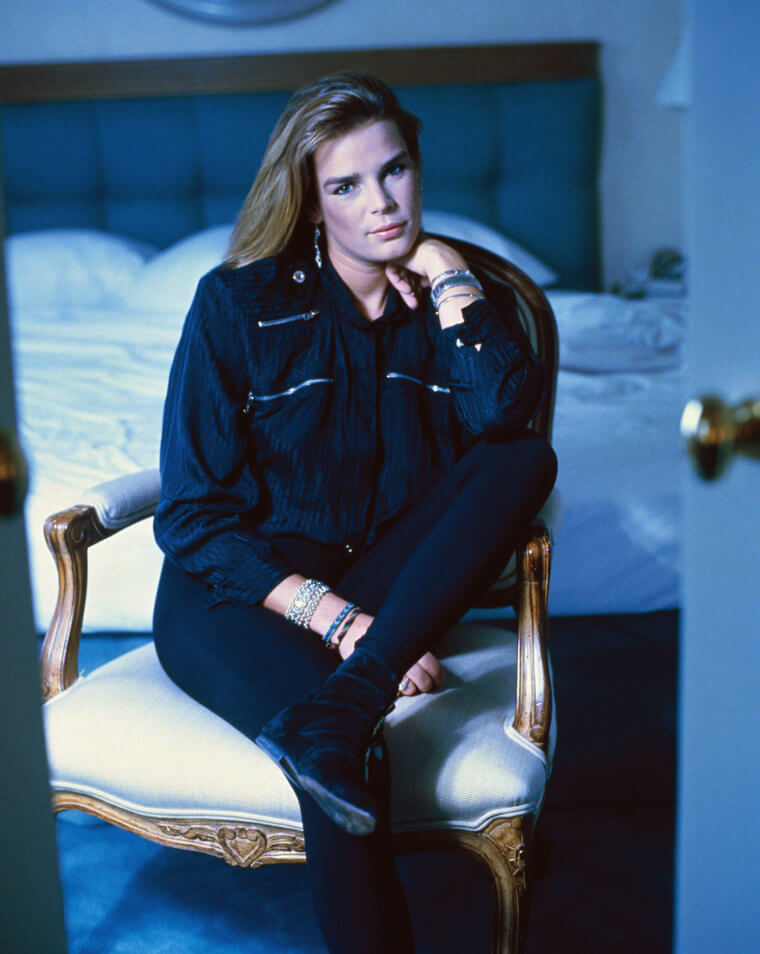 After her divorce with the sex offender, she opted to marry her baby's father in 1995. What started off as one child, ended up being 2 children by the time the two divorced, only one year after their marriage. Ducruet was the cause of their split after a tryst with a stripper named Miss Topless Belgium became public.
Before her third marriage to a Portuguese acrobat in 2003, whom she quickly divorced a year later, Princess Stéphanie gave birth to a 3rd child. The father's name was left out on the birth certificate.
Parents Did Not Approve
Speaking of bad marriages, Princess Caroline's first marriage was also short-lived when she divorced Parisian banker Phillipe Junot, only two years after their marriage in 1980. The two were always yelling at each other even throughout their honeymoon, according to reporters at the time.
To make matters worse, her parents basically abandoned her as they disproved of her marrying a man that was 17 years older than her. Despite her parent's disapproval, the wedding went on without her parents in attendance, and without a chauffeur to drive them around the city.  
Princess Rules
During Princess Grace's acting career, she undoubtedly had many people coming to her to get an autograph or a photograph. Compiling to these requests is something many well-known celebrities like to do for their fans. This behavior ended after she became a princess because Rainier III was fussy about visitors approaching her.

Not only were autographs and pictures forbidden, but also nobody was allowed to leave the room even to go to the bathroom until the Princess left first.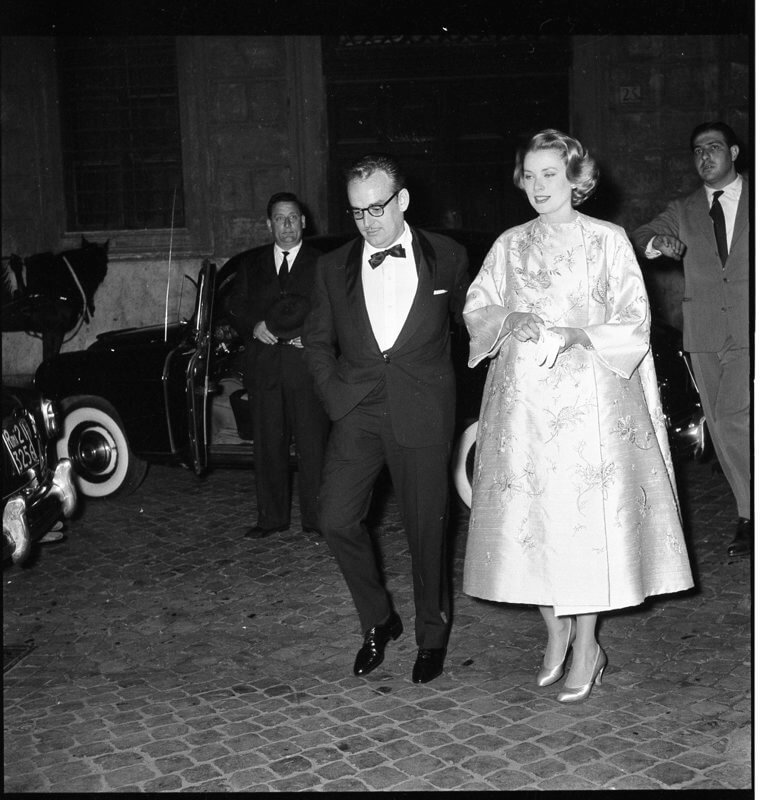 Besides giving up her time spent fans, the Princess had to pay her way into joining the royal family. Her father was furious that had to pay $2 million for the privilege of his daughter getting married to a prince. So Grace's father gave her an ultimatum; either pay half of the dowry, or she will not get married to Prince Rainier.
The Royal Palace
All-out online access was given by Prince Albert to the Monaco royal palace, which is still available to view on the internet. Filmed by CBS News, and released right before the 2017 Oscars, Albert II spoke about his royal upbringing while showing off the palace.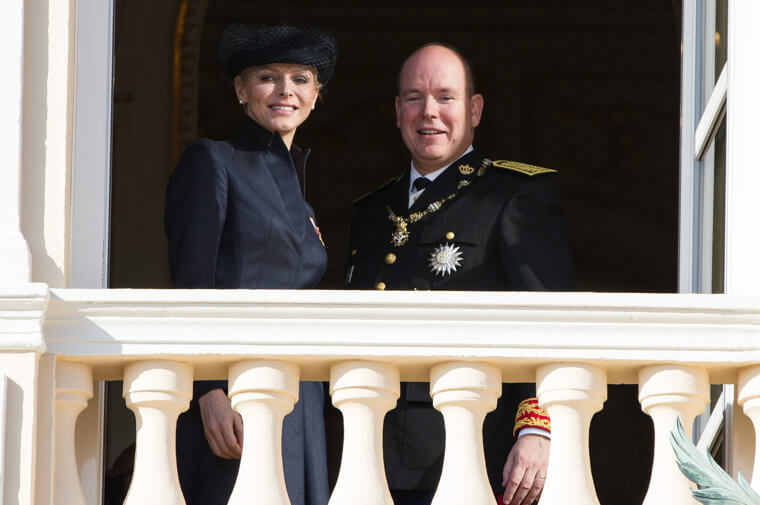 He was particularly proud of the ornate pool and guards room, which Princess Grace designed along with his father, Prince Rainier.
Half Century Monarch
Monaco's Prince Honoré III who died in 1720 still holds the longest record as a ruling monarch for 59 years. The second longest monarch was Prince Rainier III who died in 2005 after ruling for 56 years. A half of a century is a long time for one monarch to rule the country, and as such Prince Rainier III lands a spot in the exclusive club of the longest ruling European monarchs.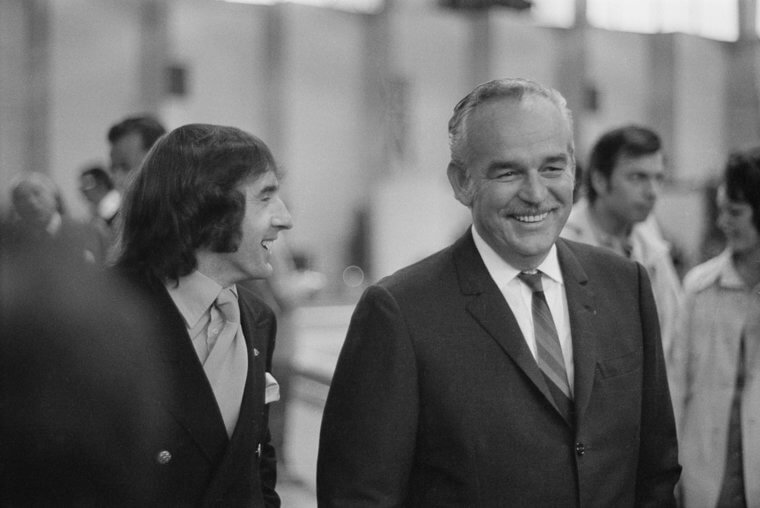 Two dramatic things changed during his time on the throne; the economy drastically shifted away from dependence on casinos to its current role as a tax haven, and he helped forge the country's new constitution, which reduced the power of the royal family. A US President could have probably done this during his first term but for some people, it takes a half a century. 
From Newsweek to Royalty
Rabid readers of Newsweek and the Daily Beast will recognize the name, Beatrice Borromeo. She is best known as a prized reporter and TV figure who directed a documentary about mafia women. What is not common knowledge is that she is a member of the aristocratic House of Borromeo.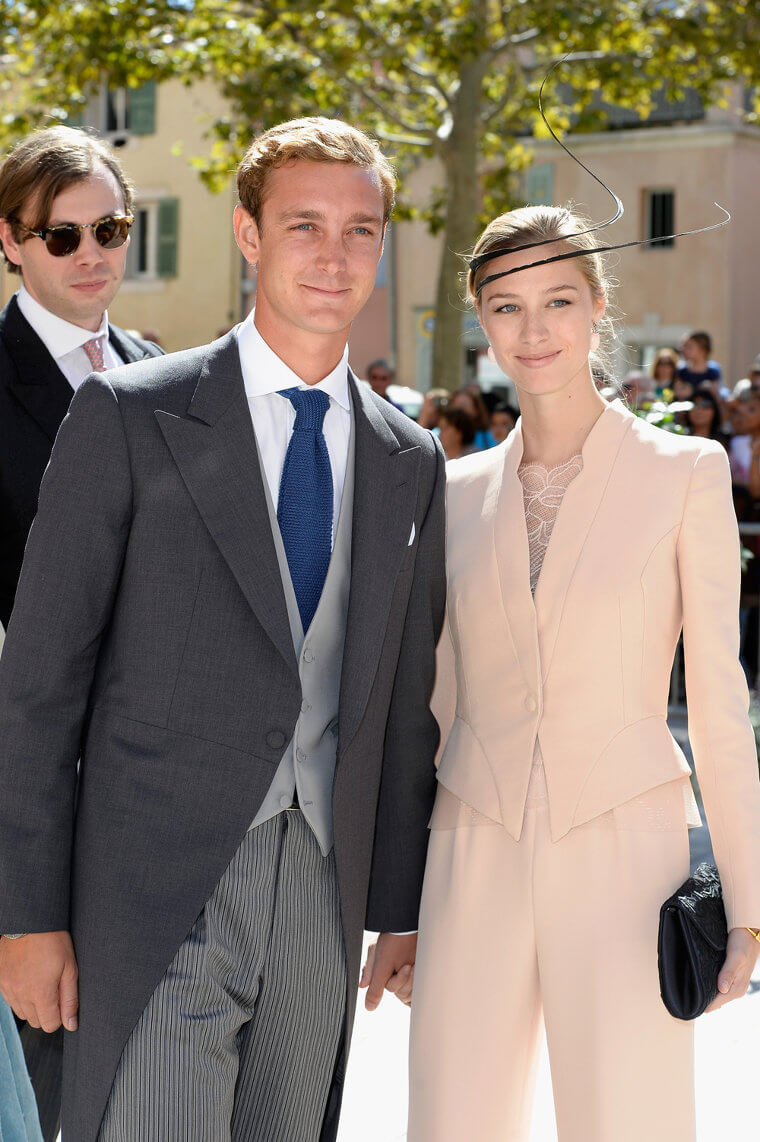 In 2008, Borromeo started dating Princess Caroline's youngest son, Pierre Casiraghi and married him in 2015. After the birth of her two boys, the former reporter has spent most of her time fulfilling her royal obligations.
The Prince's Speech
The 2010 movie The Kings Speech is about King George VI played by Colin Firth who had difficulty coping with a stutter while making speeches. Prince Albert II also suffered from a speech impediment ever since he was seventeen years old.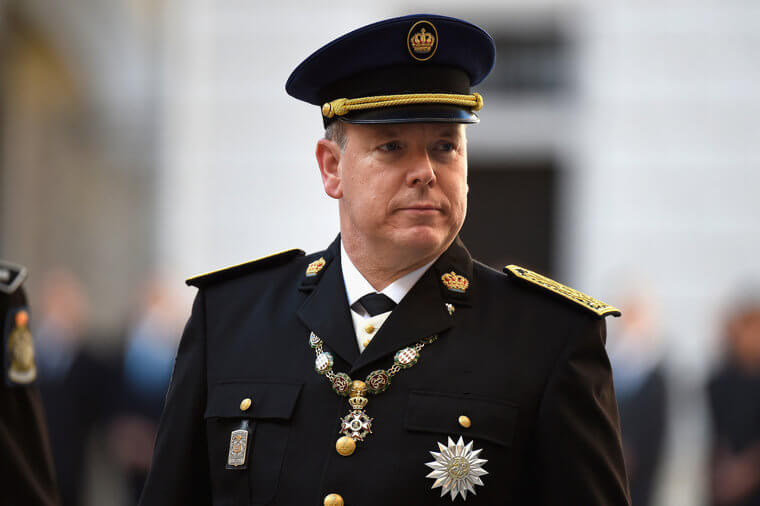 The Prince told CNN that despite unsuccessful speech therapies, he has is making progress through sports activities. Still, it is very rare to see the Prince accept interviews and attend public speaking engagements
Children That Have No Right to the Throne
Only the two children Prince Albert II had with Princess Charlene--Gabriella Thérèse Marie and Jacques Honoré Rainier are in line for the throne. Two other children were born to Prince Albert II while he was still a bachelor: a girl called Jazmin Grace, born in 1992, and a boy called Alexandre in 2005, whose mother was an Air France stewardess.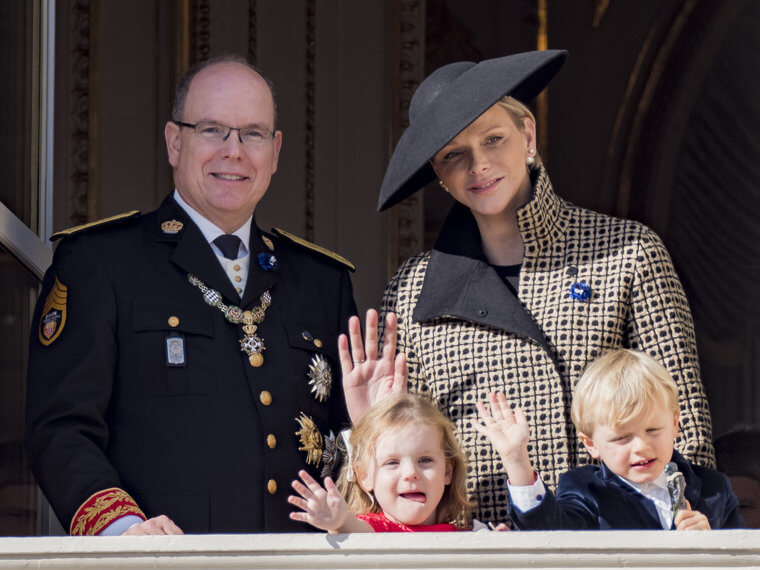 Alexandre, who has largely remained out of the public eye, recently opened up to a French magazine that though he is not heir to the throne, he is happy and studying in the UK for a business degree. Both kids have refuted the term 'illegitimate,' stating that his birth was not in a "marriage and they did not commit adultery". Despite media references to other surnames, he also proudly embraces his father's royal name, Grimaldi. 
From Vanity Fair to Royalty
It seems like a habit that the royal family members marry outsiders. Tatiana Santo Domingo would have never believed that she would become so rich and famous, after starting out her career as an intern at Vanity Fair. Domingo founded a small business called Muzungu Sisters, that ended up becoming an empire. We are not just talking millions here--according to Forbes she is worth a whopping $2.4 billion.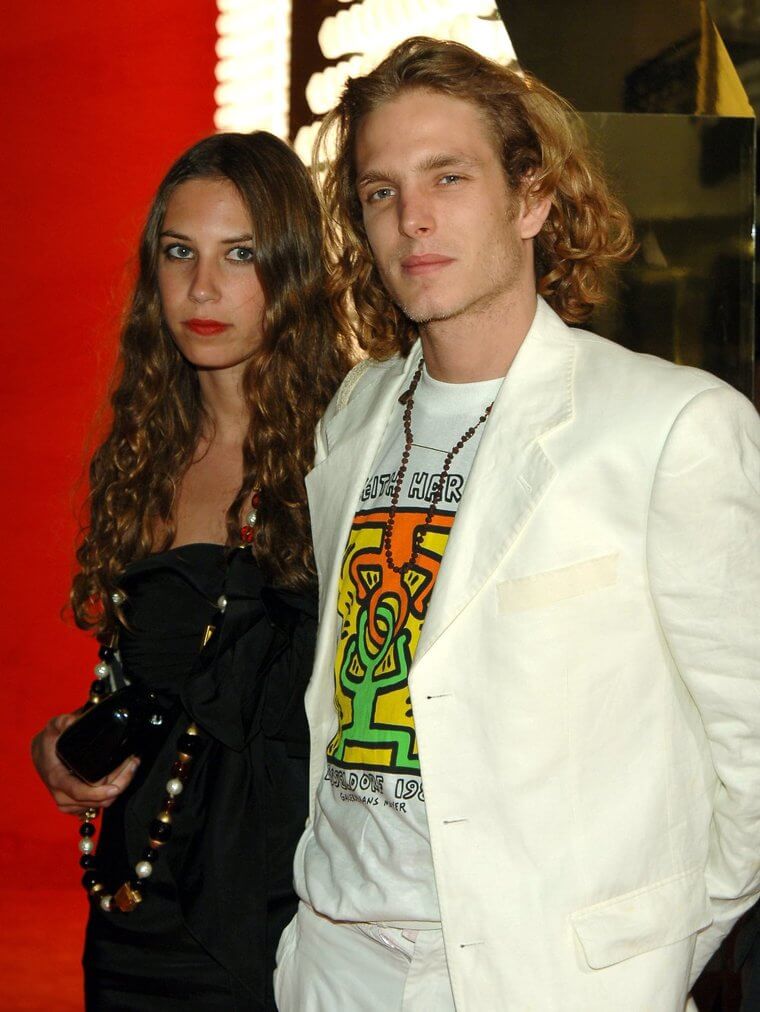 During Domingo's travels across the globe, she met Princess Caroline's oldest son, Andrea Casiraghi. After seven years of dating, the two married in 2013 and have two children together.
Wedding Bells
There is a royal story behind the movies The Little Prince, Escobar: Paradise Lost, and What's in a Name? The film producer Dimitri Rassam will be marrying Charlotte Casiraghi, the oldest granddaughter of Princess Grace in June 2019.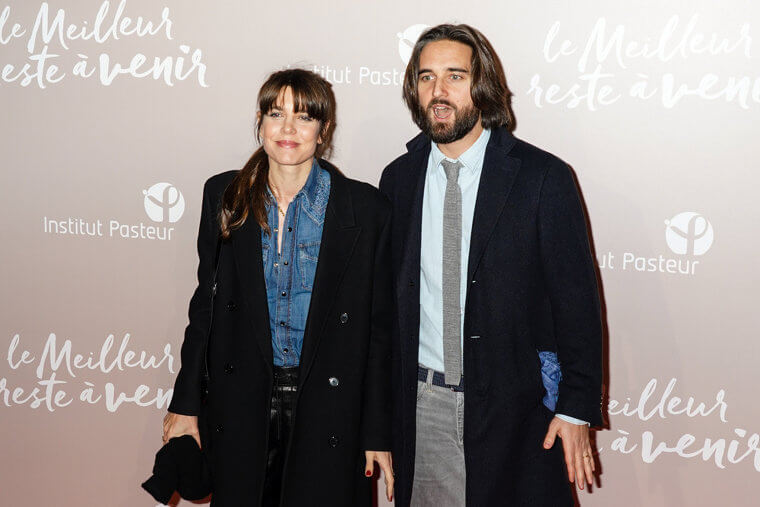 Both Rassam and Casiraghi both have children of their own from prior relationships. Casiraghi used to be in a relationship with comedian Gad Elmaleh, and had a son with him named Raphael. The producer has a daughter from his previous marriage. The happy couple also has a 6-month-old child together named Balthazar.
Engagement Bells
This next relationship isn't well advertised as the previous ones. Louis Ducruet, the son of Princess Stéphanie, met Marie Chevallier at Western Carolina University and became engaged in February 2018.  Other than the engagement there have not been any announcements about a wedding date.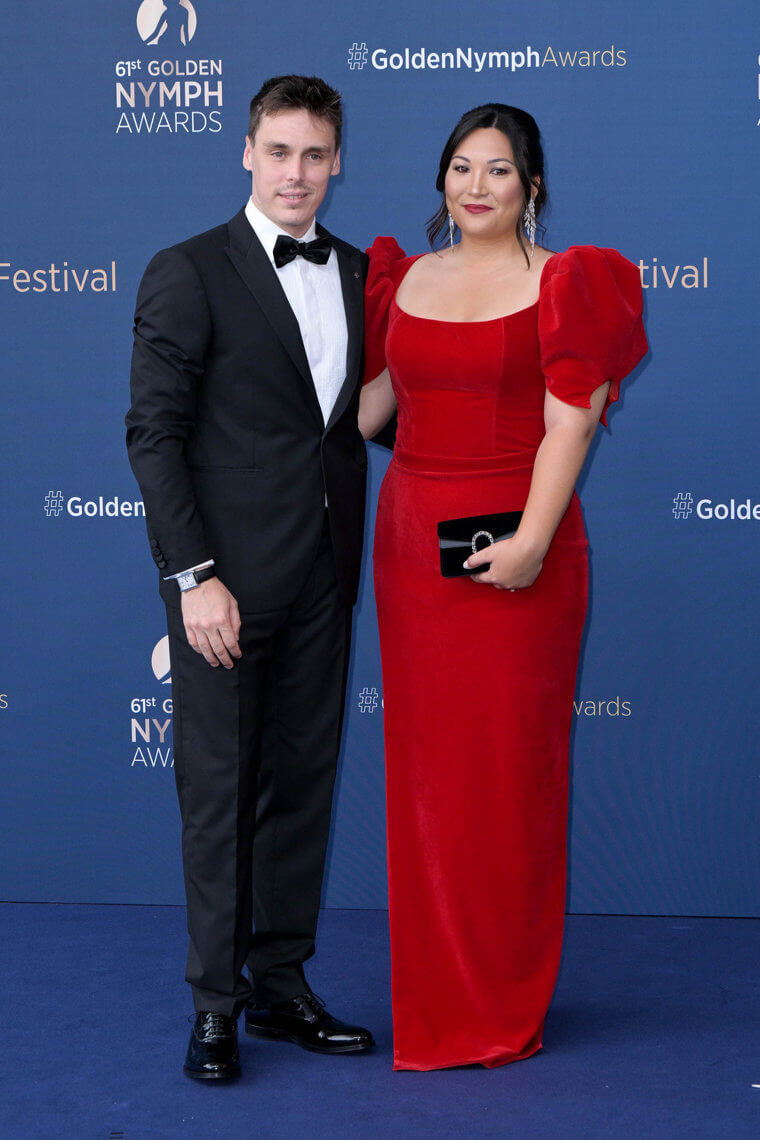 In fact, the couple prefers to stay away from the spotlight as much as possible. They both work ordinary jobs and like to do ordinary things; Ducruet works at a sports development center and enjoys racing, and Chevallier who is a dual citizen of Monaco and France works as a fashion blogger and enjoys to travel.
Royal Twins
Is there anything cuter than royal children? Prince Albert and Princess Charlene have a set of twins who just love to have fun. Prince Jacques and Princess Gabriella are turning five soon, and often accompany their parents to sporting events. At the 2018 International Rugby Tournament, they were seen cheering on the players with the rest of the crowd.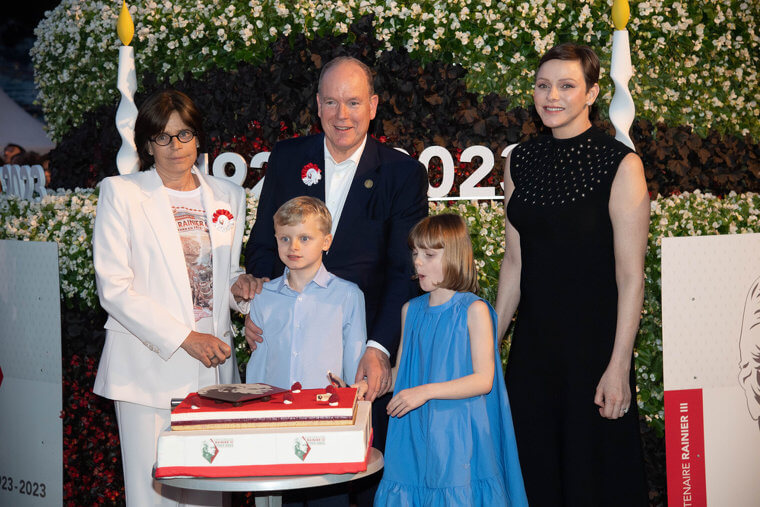 These adorable royal twins just love the camera. Princess Charlene posted the cutest picture of her children giving each other a big hug after getting their first haircut.
Philosophy, Horses, and Royalty
As we have seen, many royal family members take up professions and hobbies that are outside the royal realm. Princess Caroline's daughter, Charlotte Casiraghi is no exception, as she has some major accomplishments under her belt in the sporting world and the literary world.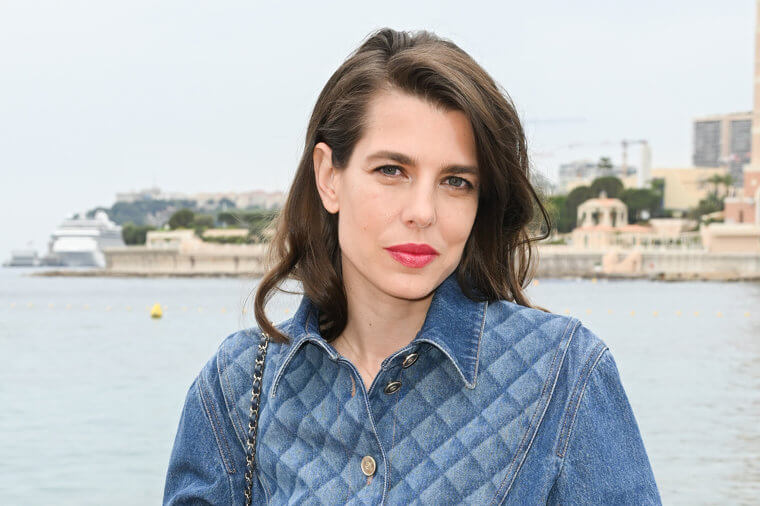 In the sporting world, Casiraghi took her horse-riding abilities to the test by competing in the 2009 and 2010 Global Champions Tournament. Her literary works are philosophically based and can be found in well-known magazines such as; The Above, Ever Manifesto, AnOther Magazine, and The Independent. Her love of philosophy has also compelled her to start a philosophical group called Rencontres Philosophiques de Monaco, which means Philosophical Encounters of Monaco in English.
Selfish Disapproval
Some parents can certainly relate to the feelings of Prince Ernst Sr. who not did approve of his child's choice of a marriage partner. Prince Ernst Sr. felt that Russian fashion designer and filmmaker Ekaterina Malysheva was not suitable for his son Prince Ernst. His motives were probably much different than our own as his justifications were solely financially based.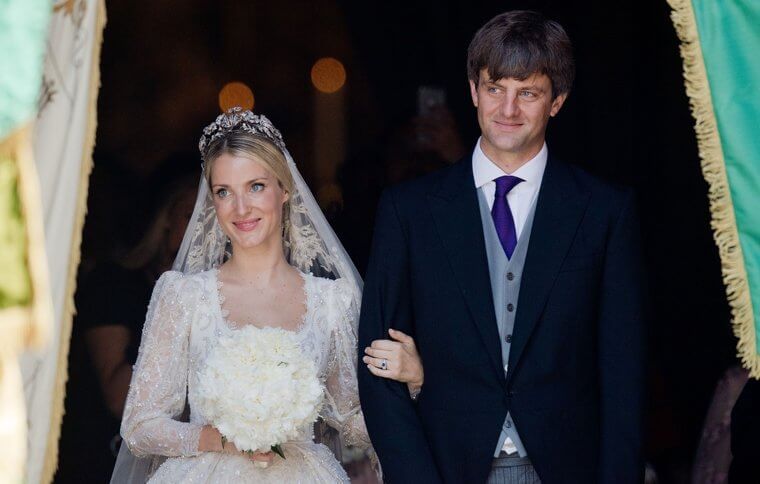 It didn't matter to the couple as the two were deeply in love, and proceed to wed in a civil ceremony in 2017 without his father's attendance. After their marriage, they welcomed to the world their first child, and in 2019 Malysheva gave birth to their second son.
A Wee Bit More Fun Than the English
Monaco's royal family seems to have a wee bit more fun than the English royal family. Members of the English royal family are banned from keeping personal social media accounts. The rule is so strict that Meghan Markle was forced to delete her social media accounts even though she was not yet married to Prince Harry.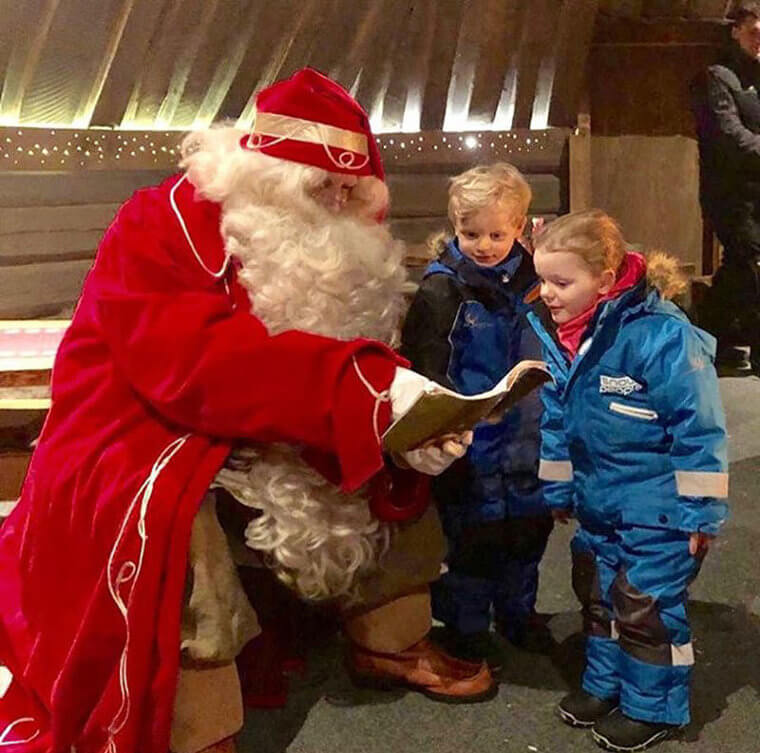 No such rule exists for the Monaco ruling family, and many members take full advantage of it. Princess Charlene is an avid social network user, and posted this photo of the royal twins that is captioned; "Happy New Year from Lapland! met up with Santa just to make sure he delivered all the presents to everyone."
Where Is the King?
Ever wonder why the ruling monarch is not called king or queen? Prince Albert explained the reason to Larry King on his talk show, "Well, because Monaco is a principality, Larry, and so, therefore, the title of prince, which was taken back in the 17th century by Prince Henry II … made it so that Monaco was recognized as a principality by the king of France."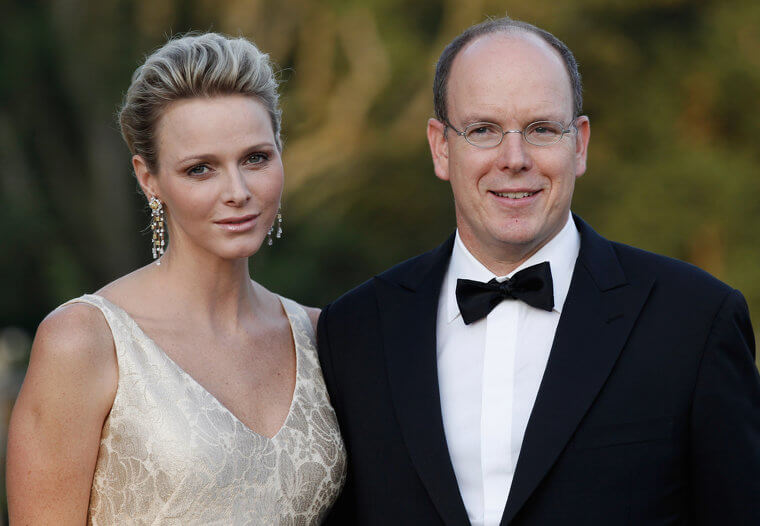 Besides, it would be kind of weird to have someone called king or queen when the population of Monaco is roughly the same as Dover, Delaware, USA which stands at a population of about 38,000 people.
The Prince's Best Friend
Prince Rainier must have really loved his dog, named Odin, who was given to him as a gift on the 50th year anniversary of his reign. He requested Odin to take an active part of the funeral procession. Dogs are well known to bring smiles to ill patients in hospitals, and Prince Rainier who suffered kidney, heart, and breathing problems was no exception.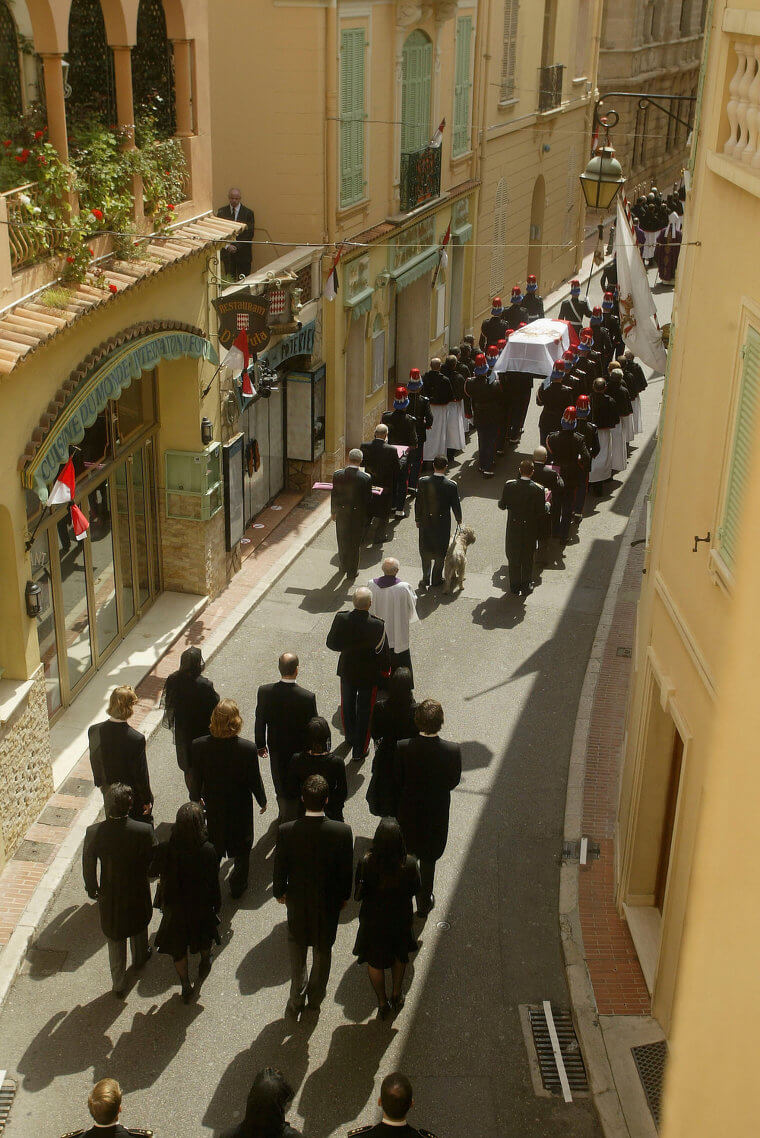 The funeral service for the 81-year-old was held in at the same cathedral where he and Princess Grace had been married.
Living Life to the Fullest
Princess Grace's assistant told The Daily Mail in an interview, that the  Princess lived life to the fullest, ''She wasn't stuffy. She had a mischievous sense of humor, a glint of naughtiness in her eye and a great passion for limericks – even saucy ones."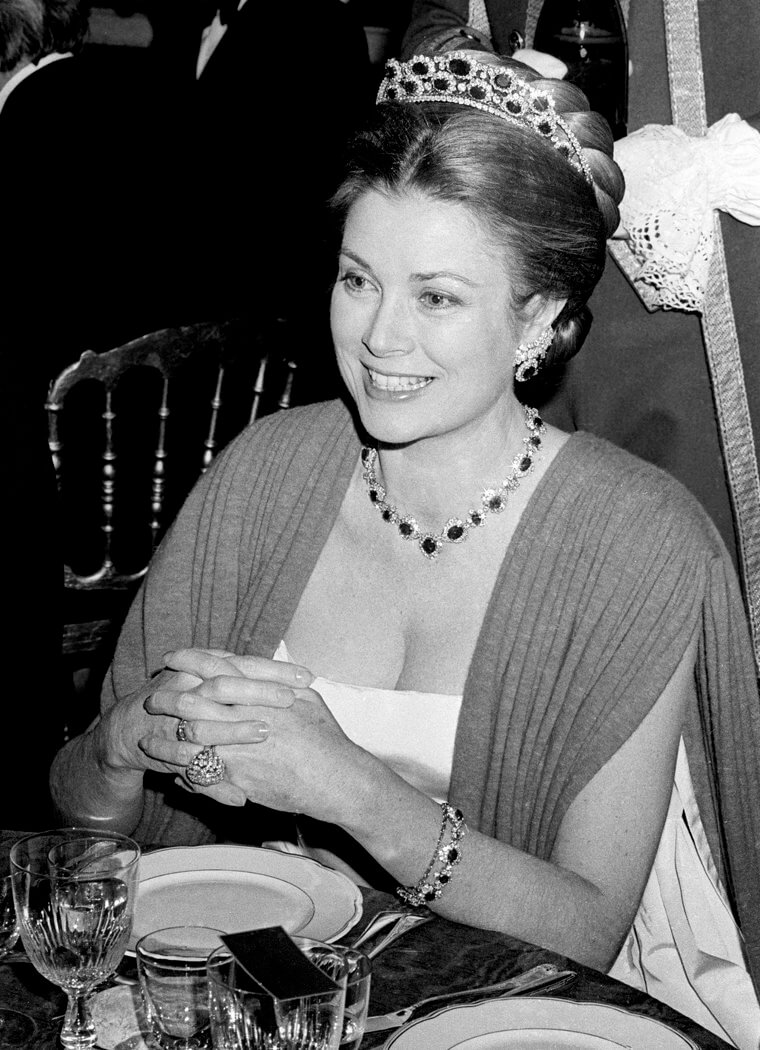 "The actor David Niven shared her love of banter, and there were gales of laughter every time he visited the palace," she said
A Fleet of Cars
Prince Rainier had an affinity with cars ever since the 1950s, and they can all be seen at a Monacan museum that was opened to the public in 1993.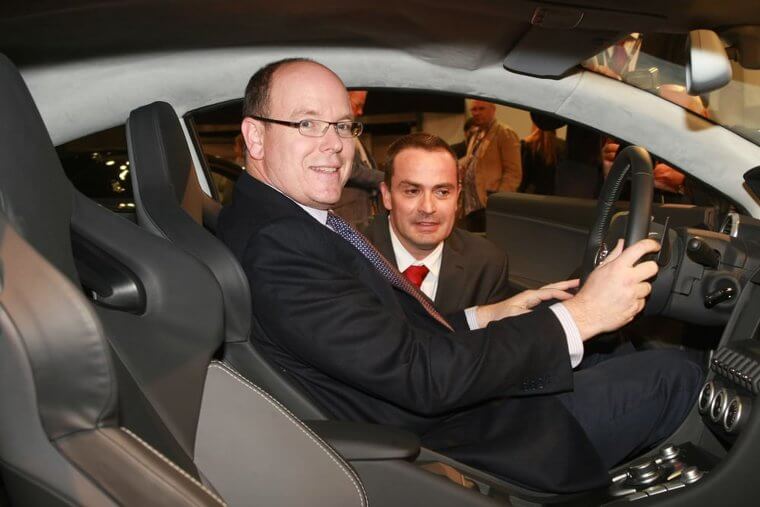 It seems like the love of cars runs down the royal bloodline as Prince Albert II has his own collection of cars. The Prince showed off his royal collection of cars to an interviewer from Auto Express and provided a unique story for each of his favorite cars. His 1959 Fiat 600 Jolly is one of his favorites; he told the interviewer, "When I see the Jolly, I automatically think of summer".
The Price to Pay
Even though Grace Kelly was about to live out every little girl's dream, there were two things that really upset her.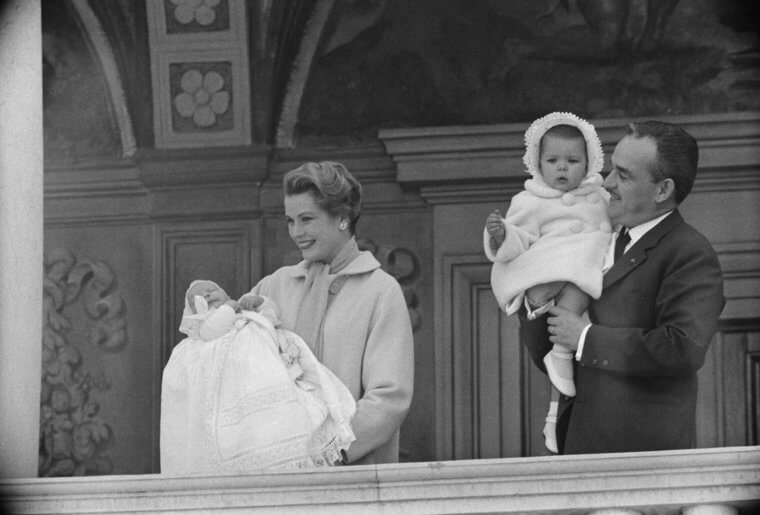 First of all, her father was furious at the royal family for making him pay a $2 million dowry, and gave an ultimatum to Kelly; either pay up half of the dowry with her own money or forfeit marrying Prince Rainier. Secondly, there is a harsh rule that anyone who marries into the royal monarchy must undergo a fertility test.
Faith in God
Religion played an important role in the lives of the members of the Monacan royal family. Prince Rainier, Princess Grace, Prince Albert, and Princess Stephanie often met with the Vatican popes. The royal family frequently traveled to Pope Paul VI (pictured above), Pope Pius XII, Pope John XXIII, Pope John Paul I, and John Paul II to receive spiritual blessings and guidance.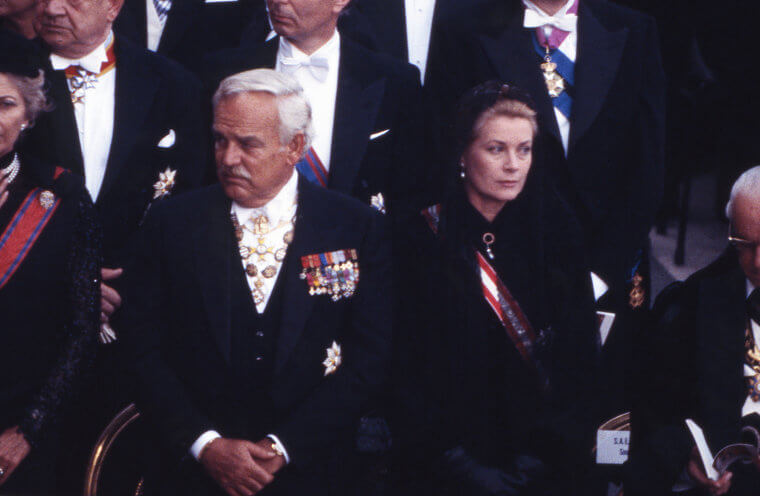 Princess Charlene was raised Protestant but converted to Roman Catholicism in 2011. Their recent trip to the Vatican was in 2013 to meet with Pope Benedict XVI.
The Likes of Elizabeth Taylor
Princess Grace Kelly is best known as Monaco's Princess, but her fabulous acting career should not be taken for granted. Grace Kelly's name can be found on the Hollywood Walk of Fame in the motion picture category. She is joined by many other famed actors and actresses, such as Elizabeth Taylor, Humphrey Bogart, and Dorothy Lamour.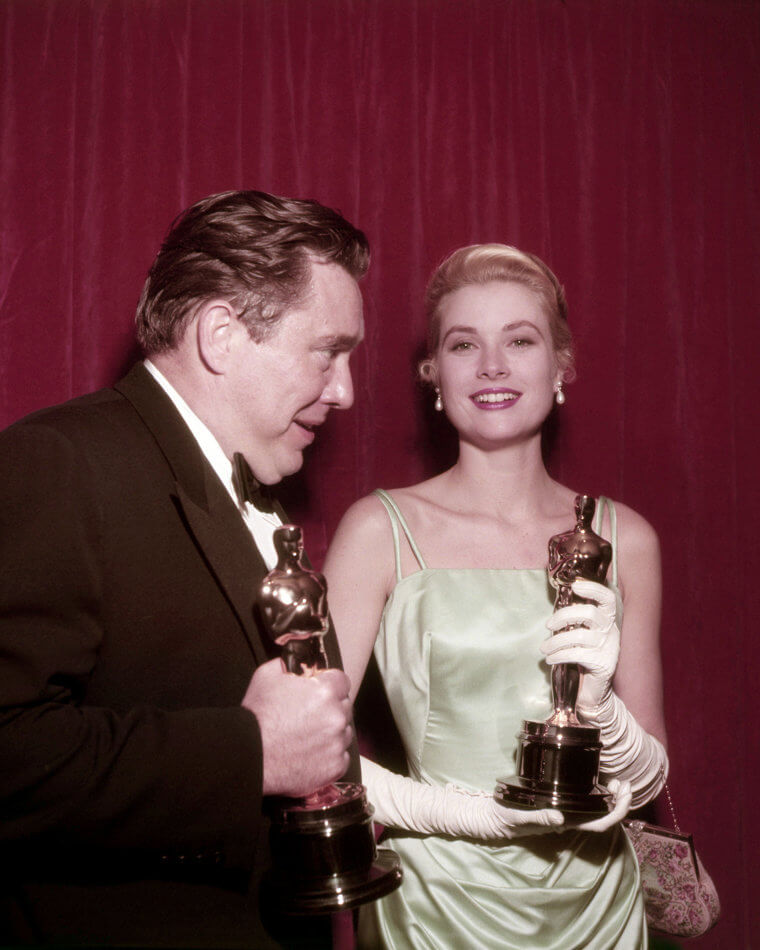 Unfortunately, Grace Kelly was already a princess by the time she was given the honor of receiving a star on Hollywood Walk of Fame. As a princess her priorities were first dedicated to the royal state of affairs, so she was unable to attend the ceremony.
Saving Childhood Memories
Prince Albert and his sisters have many memorable childhood memories growing up, especially during Christmas time, when they would enjoy the holiday at their mothers original Philadelphia home before her engagement to Prince Rainier.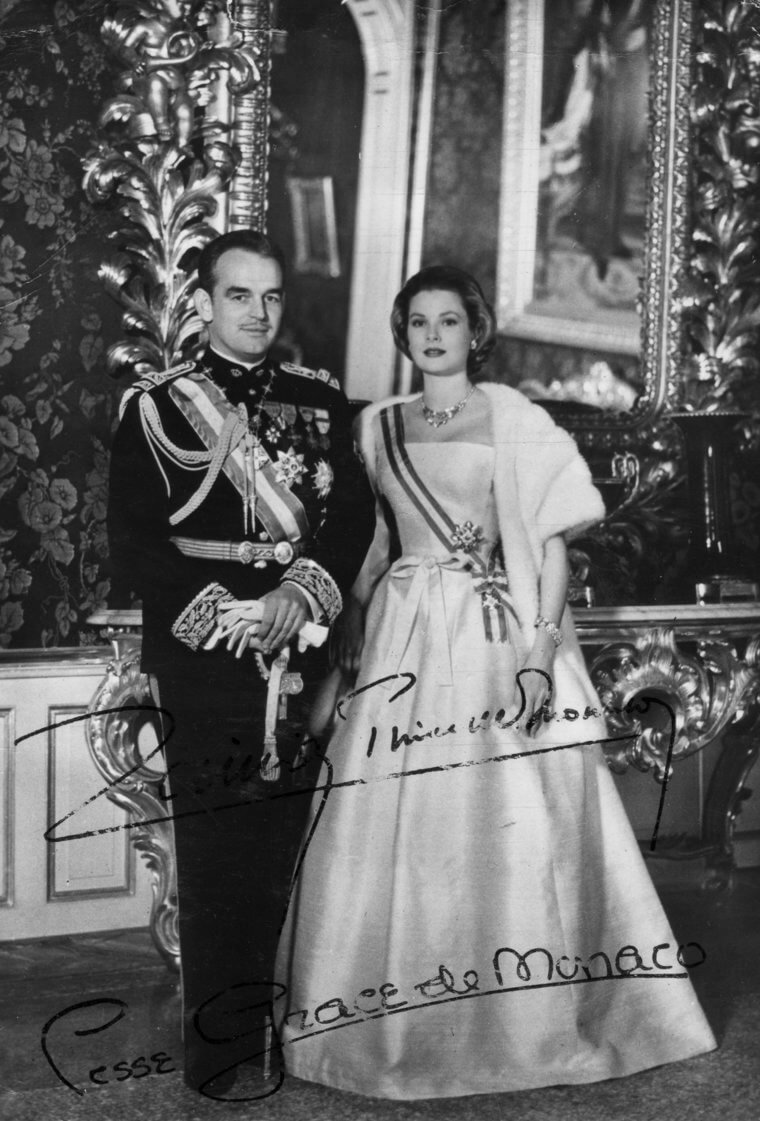 Prince Albert felt compelled to buy this very special home where Ranier and Kelly had their engagement photos taken. Prince Albert bought the house for a quarter of a million dollars and designated it to be used as the American offices for the Princess Grace Foundation.
For the Love of the Open Sea
The royal family loved the open sea and used every opportunity to take out their yacht named Stalca (an acronym of Stephanie, Albert, and Caroline) out to sea. Despite the Stalca only being 25 meters long, it had all the amenities that a royal family needs. The yacht had four guest cabins including a VIP suite, master suite, and a two double bunk cabin.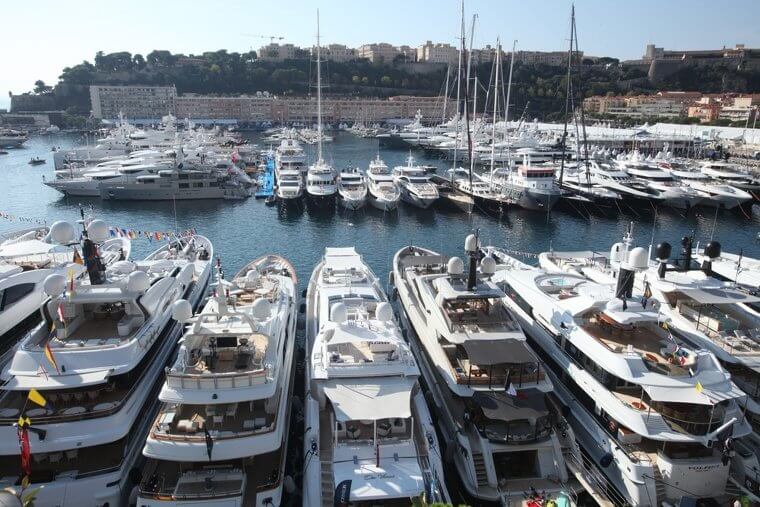 The Monacan royal family eventually sold the Stalca off for an undisclosed amount of money. Ever since then the yacht has seen multiple owners that can all claim that they sailed on the Prince's personal yacht.
A Brother Just as Famous

When one sibling marries into a royal family the other one becomes an afterthought. Not so for Grace Kelly's older brother John "Jack" B. Kelly Jr. He made a name for himself by competing in the Olympics four times and brought home a medal for his win.  John didn't stop there, as he decided to join the world of American politics, and in due course became chairman of the Philadelphia County Democratic Party. His aspirations were set higher when he took on the challenge to run for mayor in the heavy Republican city.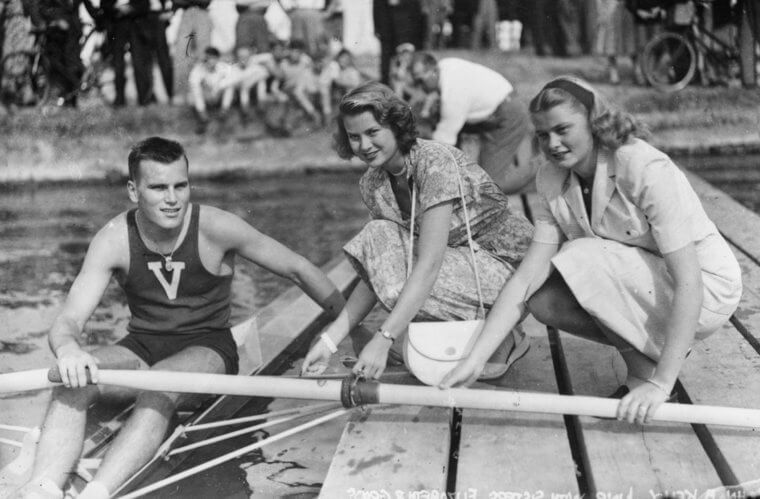 John actually had a legitimate chance to win if he didn't get caught up in a scandal with a transsexual named Rachel Harlow who was formerly Richard Finnocchio.
Shaken, Not Stirred
James Bond's iconic catchphrase, ''I'll take a martini shaken, not stirred," has been said often by the titular spy at the Monte Carlo casino in Monaco. The other main attractions in Monaco entertainment complex is the Grand Théâtre de Monte Carlo, and the office of Les Ballets de Monte Carlo.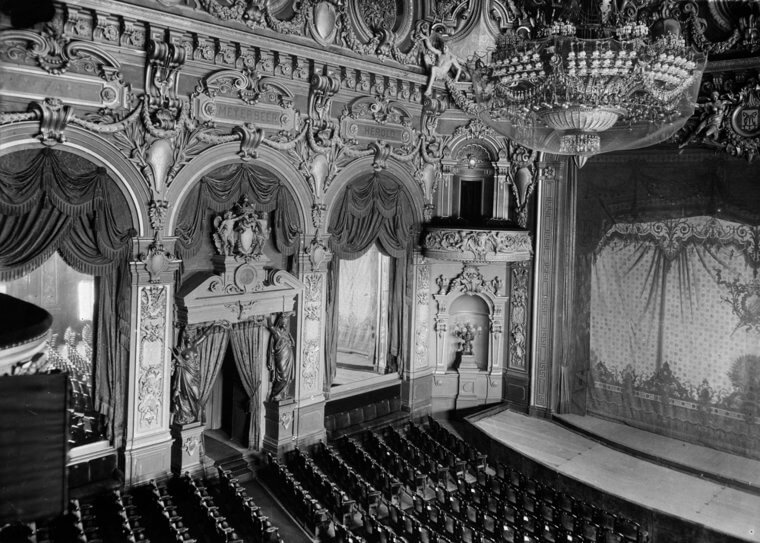 Perhaps what makes these places so majestic, is because the royal family has a significant stake in all of the properties. With all the grandeur, producers of the 2004 movie Ocean's Twelve felt that no other place in the world was best suited for the high-profile heist in the movie
7th Centurial Anniversary
1997 marked the 700th year anniversary of the Grimaldi Dynasty in Monaco. Prince Albert was charged to oversee the preparation and execution of Monaco's 7th centurial grand anniversary festivities.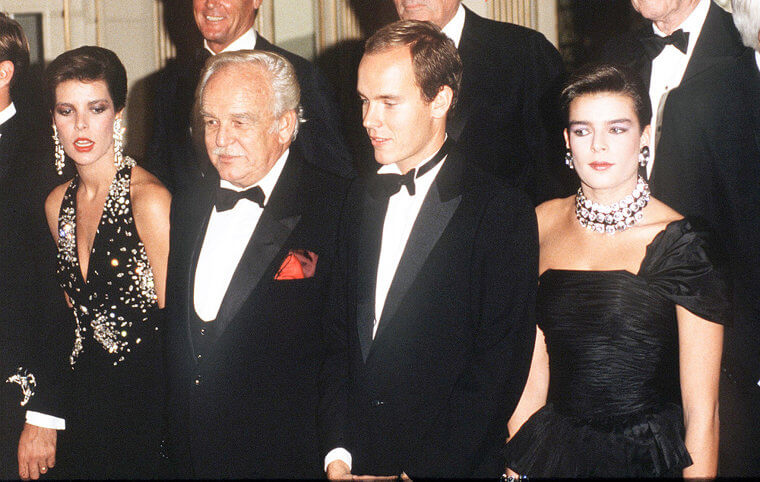 Prince Raniere delivered a message to the country's citizens, by saying, that the celebration will mark "the living expression of the national unity of the nation" between the royal family and the citizens of Monaco, and ''whos authentic history will allow the new generation to find a newborn faith for the future".
The Rose Ball
Princess Caroline was well known for her generosity and decided to establish the Princess Grace Foundation in 1954. She often held charity galas throughout the year, but none compared to the extravagant annual Rose Ball, or "Bal de la Rose".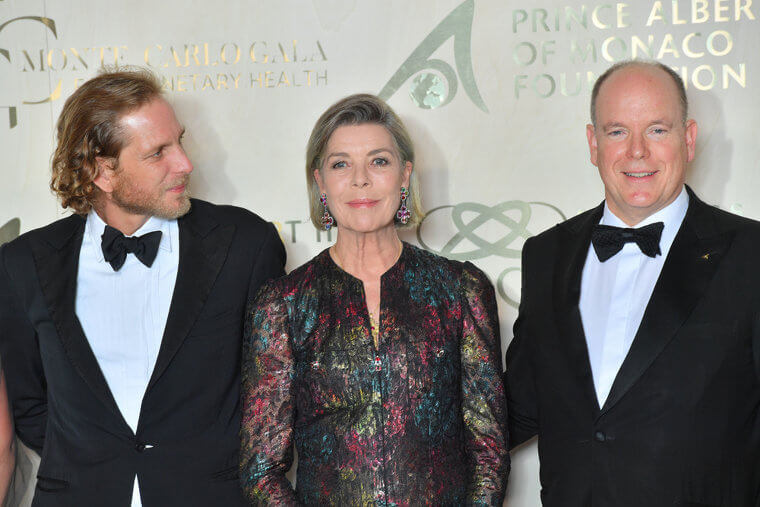 After her death, Prince Albert and Princess Caroline have continued to host the extravagant event to pay homage to the charitable Princess. The charity event is world famous and attracts many celebrities and famed personalities.
Now That's a Ring
Does the love between a couple depend on the size of the diamond on the engagement ring? Hopefully not, but when you have money and wish to propose to your future princess than the sky is the limit. Prince Rainier proposed to Grace Kelly with an extravagant ring which she wore in her final movie High Society.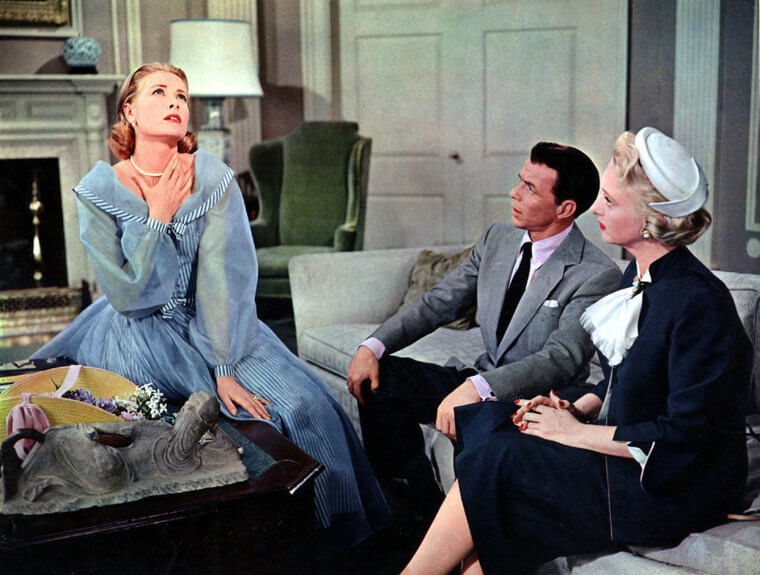 The exquisite 10.48-Carat engagement Ring made by Cartier was set with diamond and rubies whose colors represent the flag of Monaco.
Visiting the Big Apple
As mentioned before Princess Charlene loves to use her social media accounts. This past winter the princess took her four-year-old twins to New York City to visit all the attraction the Big Apple has to offer, such as the Natural History and the World Trade Center Memorial.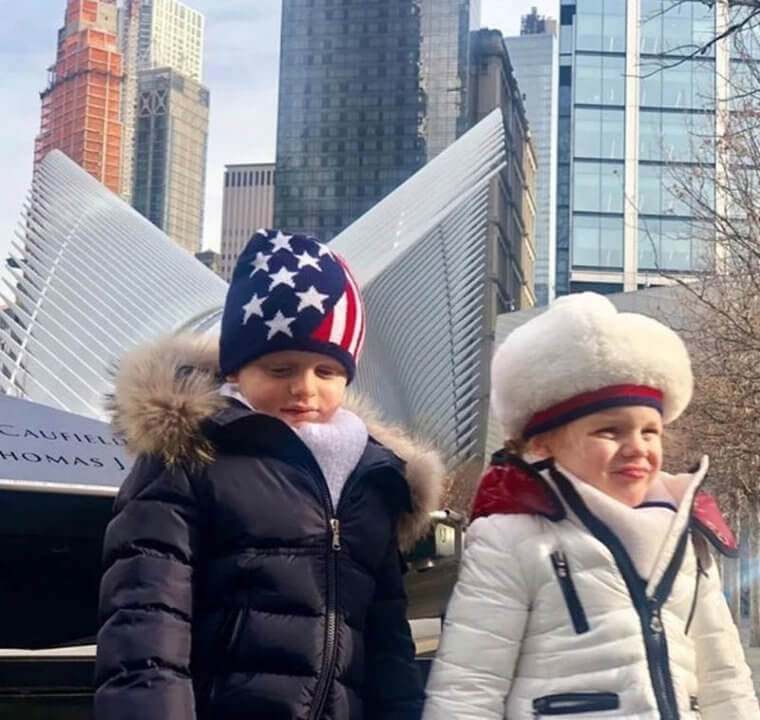 The Princess's millions of Instagram followers loved the picture she posted at the World Trade Center Memorial, that was captioned; "First trip to NY. Great adventure and a wonderful experience!"
A Key From Outer Space
Only seven of the most expensive car keys in the world have been made, and four famous people are known to own one; the Sultan of Brunei, footballer David Luiz, and Olympic champion Usain Bolt, and Prince Albert.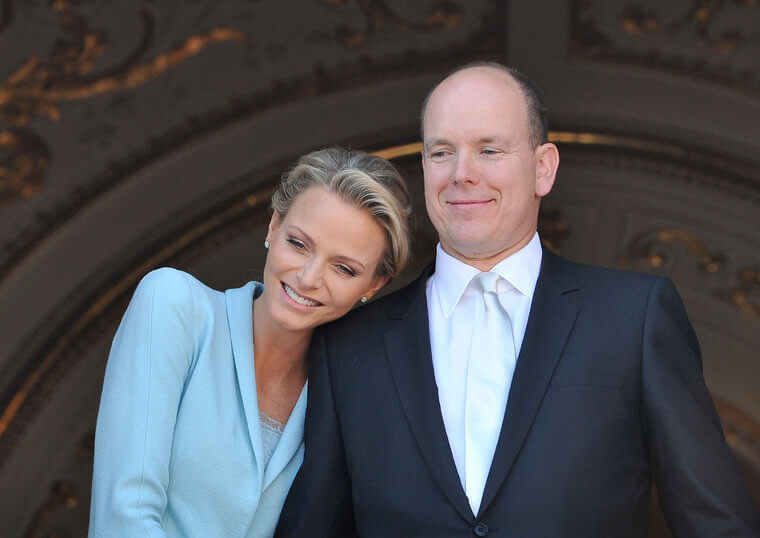 The Senturion Key S177 Full Meteorite $269,521 is a wrist-worn gadget that is made of metals taken from a 5-billion-year-old meteorite that landed in Africa.
Red and White

Monaco's red and white flag can easily be confused with Indonesia's flag which looks almost identical to Monaco's , or Poland's flag that has the same two colors reversed. These colors were chosen for the flag as it has been the colors of the House of Grimaldi crest ever since the 1300s.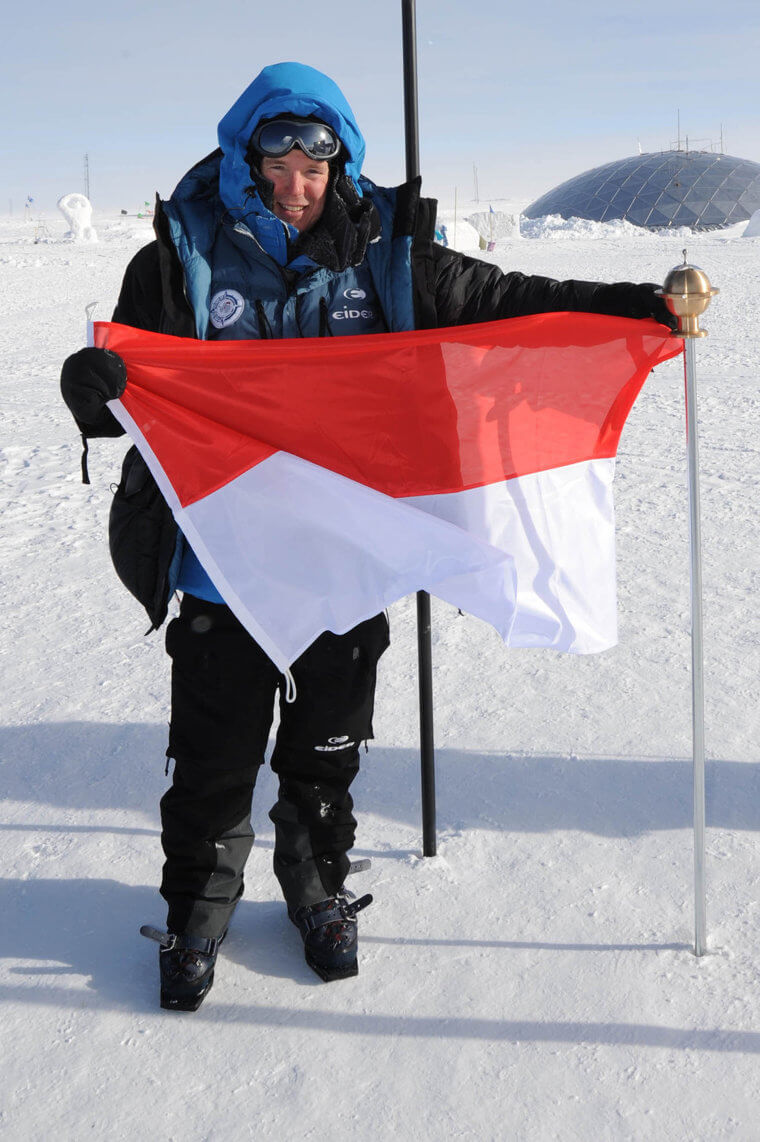 Perhaps people wouldn't mix it up with other countries if the flag still had the royal family's crest on it. Unfortunately, the iconic family emblem was removed by Prince Charles III, in 1881.
The Prince's Personal Flag

There is another Monacan flag that is reserved for Prince Albert or his successor if the prince dies. This special flag has a white background and two red 'A's in the forefront, in accordance to Monaco's constitution that says, "The Princely flag shall be made of the arms of the House of Grimaldi on a white background".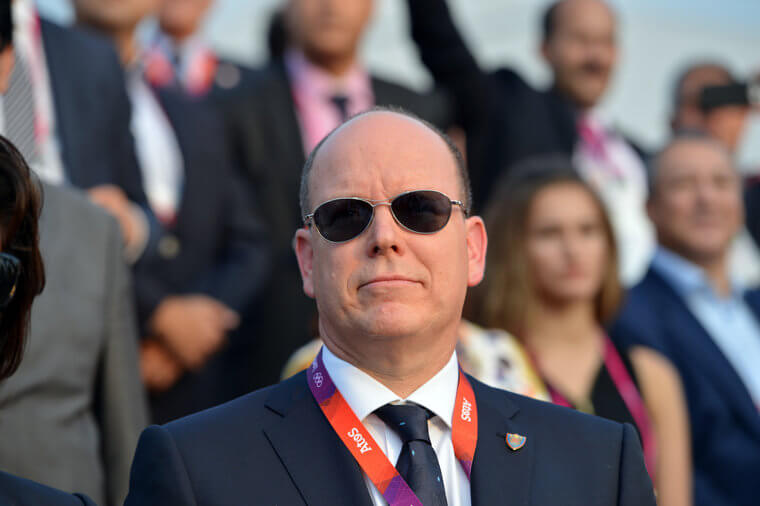 The Monacan constitution also states that this unique flag can only be flown in the presence of the prince.
Forever United in Love

The royal family members of the House of Grimaldi are buried in Saint Nicholas Cathedral and is a must see for any tourist that visits the country. Tourists can see the side by side tombs of Princess Grace and Prince Rainier that is always decorated with beautiful flowers.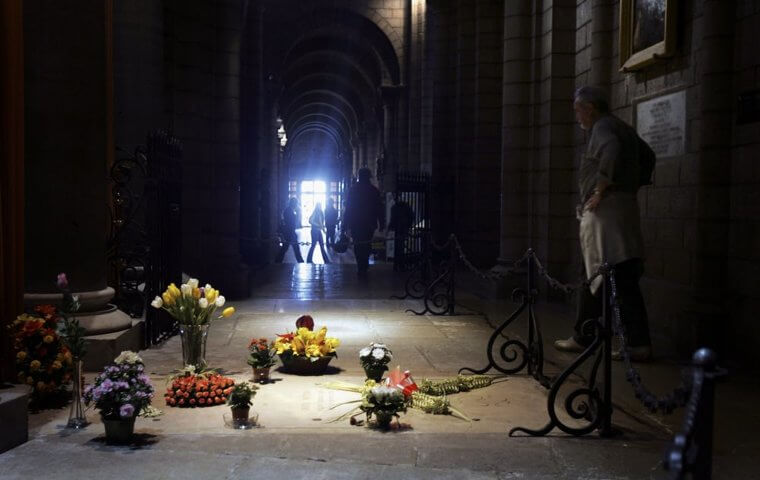 During the funeral service of Prince Rainier, the Archbishop said the most heartfelt words for the couple that now laid together side by side, "We are convinced that those who were united here below by the fidelity of their conjugal love are forever united in the fullness of God's love."