Women are the most wondrous creations in this world who have conquered the universe with their incredible presence. It's a blessing that their beauty stems from their resilience, courage, compassion, and fortitude. The ladies listed here are breathtaking in their beauty, and their accomplishments are even more captivating. When you scroll through this list, you'll find that these beautiful women are as renowned for their work as much as they are for their gorgeous looks.
Scarlett Johansson
Scarlett Johansson is synonymous with every adjective there is to define beauty. She was 18 when she portrayed her breakout role as a 25-year-old in Lost in Translation, winning a BAFTA for her brilliant performance. The same year, she turned in another gritty performance as a 17th-century young servant Griet in the movie Girl With a Pearl Earring.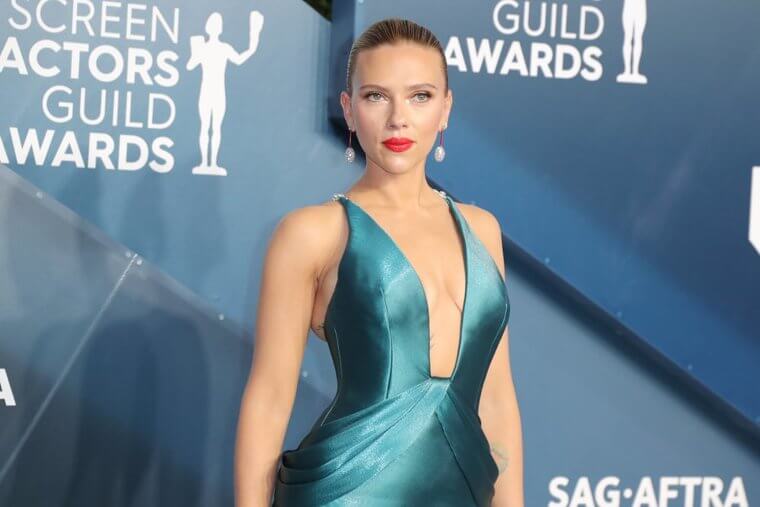 Despite her striking beauty being a tad distracting, the audience is never left in doubt of her spectacular talent as an actress. Scarlett has an uncanny understanding of the challenging characters she portrays and delivers them with the absolute finesse and honesty that the viewers instantly get drawn to.
Megan Fox
Megan Fox's irresistible deep blue eyes are one of the main reasons we have her on this list. The Holiday In the Sun star, who started modeling at 13, quickly rose to fame thanks to her undeniable beauty that would have her offered roles in various TV shows and films.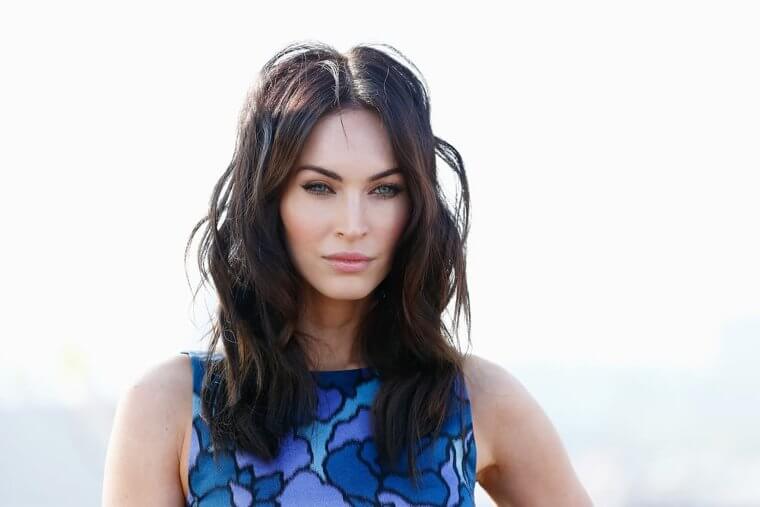 You would think a woman like her would be the most popular within her circle and wouldn't have to deal with any insecurities. That wasn't the case, though. Fox has frequently pointed out that she was bullied in school and didn't have many friends. Not only that, but the actress also had a hard time adjusting to the celebrity life, as she was insecure and shy.
Bella Hadid
Who are we to argue when science deems someone beautiful; when it comes to Bella Hadid, we concur. According to the scientific measure of perfect beauty proportions, she is a gorgeous woman with a high accuracy of 94.35 percent of the golden ratio of beauty Phi.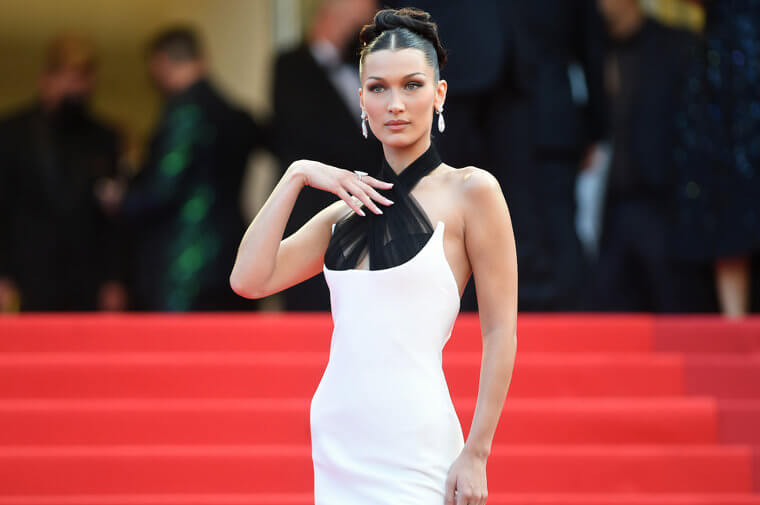 In an illustrious career of over a decade, Bella has graced the covers of Vogue magazine several times and was dubbed the "Model of the Year" in 2016. Her sensational ramp walks are the talk of the town, with her chiseled chin and radiant complexion grabbing all the attention. Her simplicity, despite her fame, has won her many admirers.

Priyanka Chopra
When we talk about famous Hollywood imports, Priyanka Chopra is top of the list. The acclaimed actress is one of India's most celebrated performers, and while she's thriving in the film industry, that wasn't always her career path. Before venturing into acting, the A-lister was crowned Miss World in 2000, and she wanted to pursue aeronautical engineering.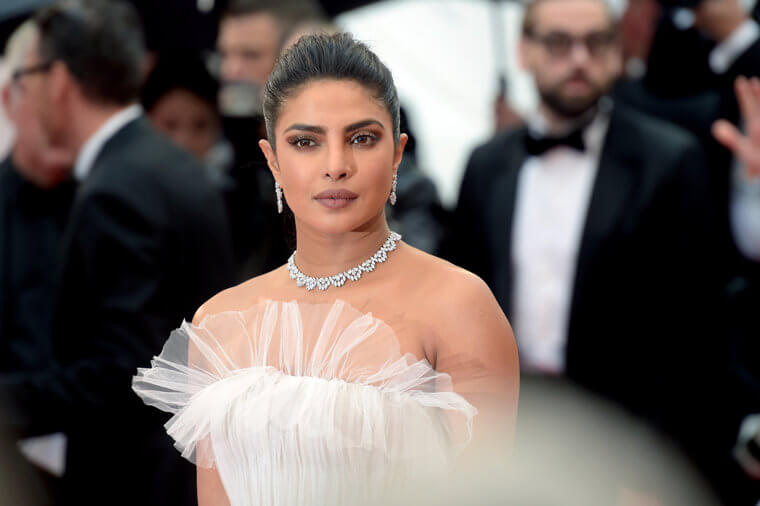 Still, the decision to follow a career in Hollywood seems to have worked out perfectly, as Priyanka has appeared in numerous hit films and television shows, including Quantico, The Matrix Resurrections and Baywatch. Apart from that, the producer is also known for her philanthropy, working with several charities around the world.

Grace Kelly
Grace Kelly was the perfect showstopper back in the day, with her golden hair and eyes that looked like they could see into your soul. The fact that she was a popular American popular actress in the '50s made the late celebrity's beauty reach more people, and no one could deny that Kelly was a sight for sore eyes.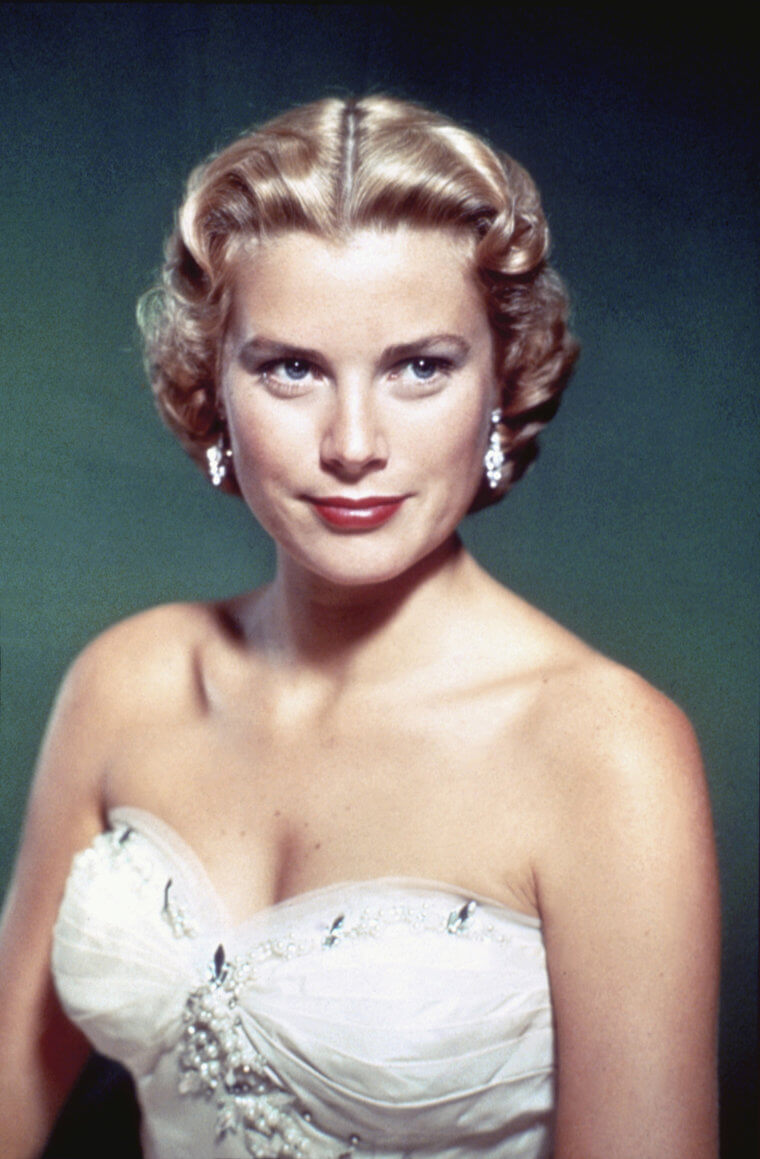 Although Kelly stepped into the entertainment industry at the age of 20, the late actress quit when she married Prince Rainier IlI at the age of 26. Afterward, she became the Princess of Monaco and lived as a royal until she passed away in 1982.

Rihanna
There are some people who have completely redefined the industry with their craft and millions of people dance to their tunes.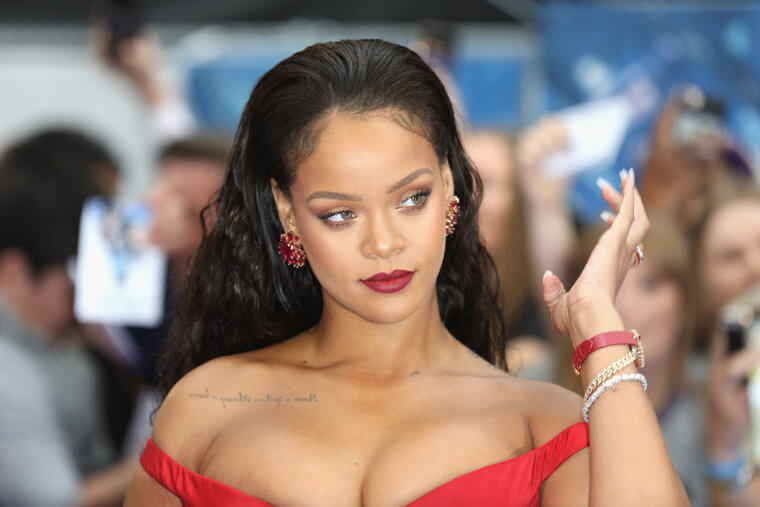 In the list of such music icons, the one who comes at the top of the list is Rihanna. The woman knows how to drive the world crazy with her music, not to mention her runaway success with her brands like Fenty Beauty and Savage. In addition to being massively talented, the pop star is also regarded as one of the most good-looking women in the world.

Blake Lively
If we have to name a Hollywood star that brightens the screen with her glorious presence in recent times, it has to be the enchanting Blake Lively. She stuns off the screens as well; if you don't believe us, look her up in all her Met Gala outfits through the years, and you will understand how effortlessly charming and stylish she is on red carpets.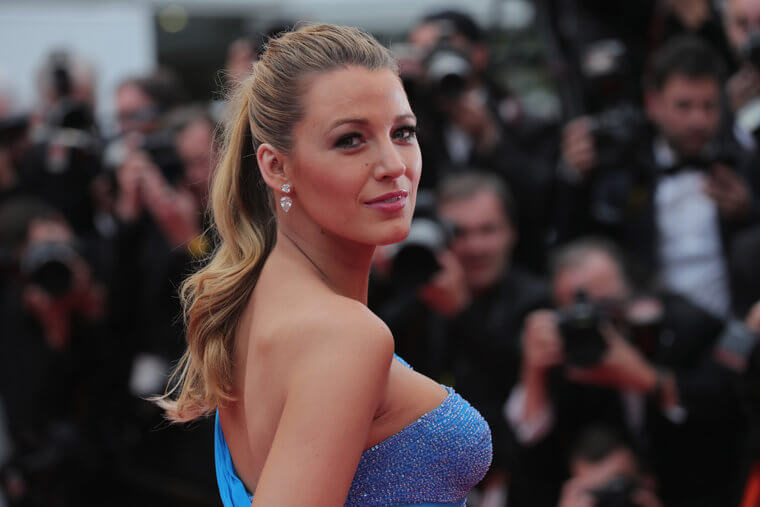 Blake burst into the limelight with her impeccable portrayal of "It" girl of Manhattan and heiress Serena van der Woodsen in the runaway hit series Gossip Girl in the early 2000s. Happily married to actor Ryan Reynolds, she has also done a slew of movies, including the critically acclaimed movie The Rhythm Section.
Sophia Hadjipanteli
The Greek model gained public attention in 2017 and made her debut on the runway during London's Fashion week in 2020. Known for her unibrow, Hadjipanteli has modeled for brands like Guess Jeans and Polaroid.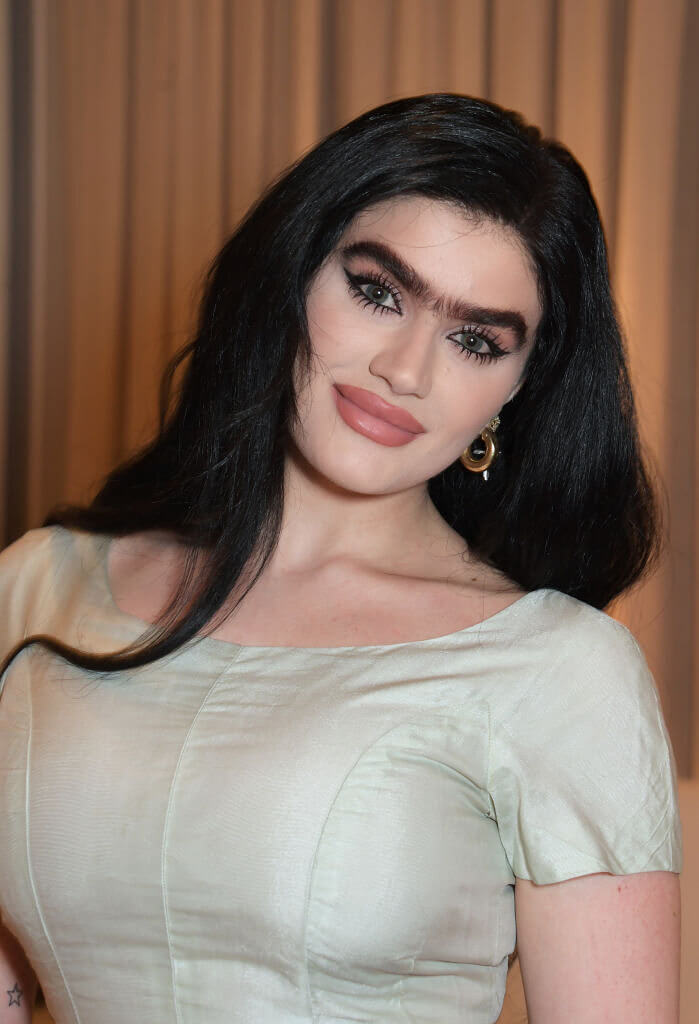 Despite many agencies requiring their models to look a certain way, the talented Sophia Hadjipanteli didn't care to entertain them and continued to don her unibrow. She even named it Veronica. She understood what these beauty standards could do to people and how they can cause insecurities, which is why she decided to start a movement by the name of #UnibrowMovement to promote acceptance amongst women. She believes that physical features shouldn't differentiate between imperfect and perfect.

Angelina Jolie
Widely considered one of the hottest women in the world, Angelina Jolie is the epitome of beauty and grace. Since making her Hollywood debut in 1982 as a child, the actress's career has grown in leaps and bounds, and she's among the highest-paid performers in the motion picture business.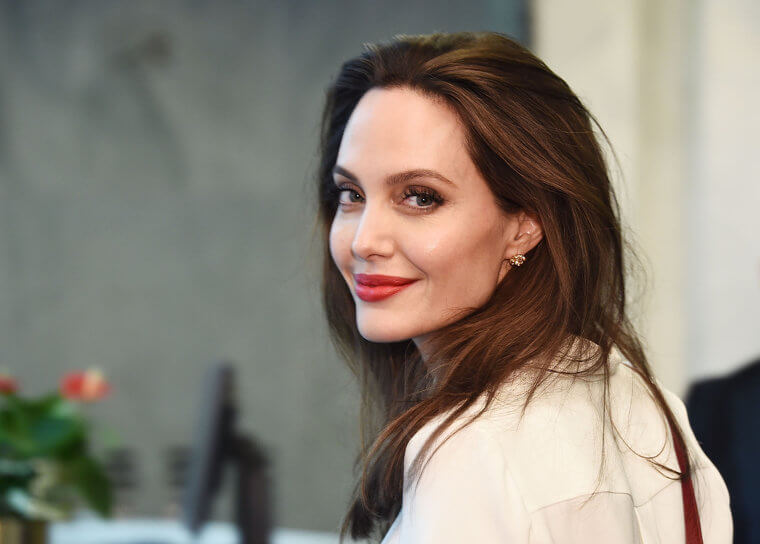 Jolie's acting prowess aside, she is an outstanding beauty, and she has graced the front covers of numerous fashion magazines. The A-lister also has a big heart; she's a generous philanthropist through the Jolie-Pitt Foundation, and she also champions children's and women's rights. Safe to say that Jolie is an incredible human inside and out, and her beauty isn't skin-deep.

Halle Berry
Halle Berry is a legendary actress who started her showbiz career as a model before trying her hand at acting and thriving massively. After a successful stint in the fashion business, the star transitioned into films and has since been a mainstay on the big screen with countless blockbusters and accolades under her belt.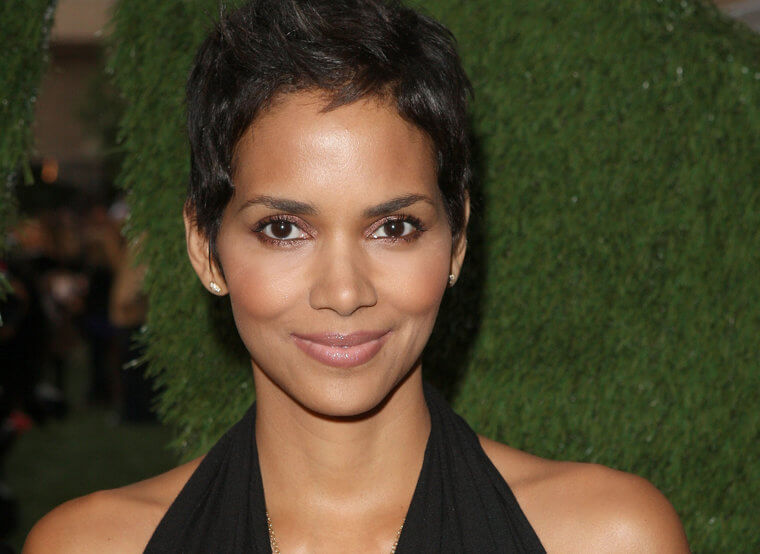 An Oscar award winner, Berry is an undeniable icon, and during the 2000s, she was among the top earners in Hollywood. Despite being in showbiz for over three decades, the Monster's Ball star is still going strong and has maintained her girlish charm. Also, we'd love to know her diet and skincare routine, as she looks stunning!

Shakira
Besides having a physique that most women would do just about anything to have, Shakira's beautiful face is a sight to behold. Although the singer wears makeup, she would much rather keep it at a minimum while letting her natural beauty shine.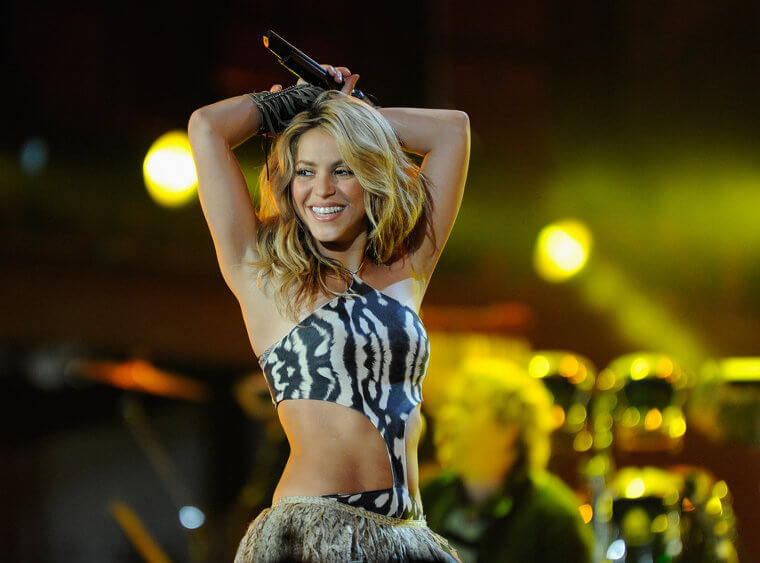 To the 'Waka Waka' songbird, although she is comfortable in her own skin, as everyone should learn to be, she's careful not to fall victim to complacency, to the point where she isn't taking good care of herself. Even so, Shakira believes that it doesn't matter if you're the most attractive woman in the room; whatever aesthetic appeal you have is quickly lost when you don't smile.

Aishwarya Rai Bachchan
Aishwarya Rai Bachchan has been projected in the media countless times as the most beautiful woman on the planet, and it's easy to see why. The acclaimed actress won the 1994 edition of the Miss World beauty pageant, and we can all agree she indeed deserved the accolade. Look at how graceful she is, sporting her svelte figure.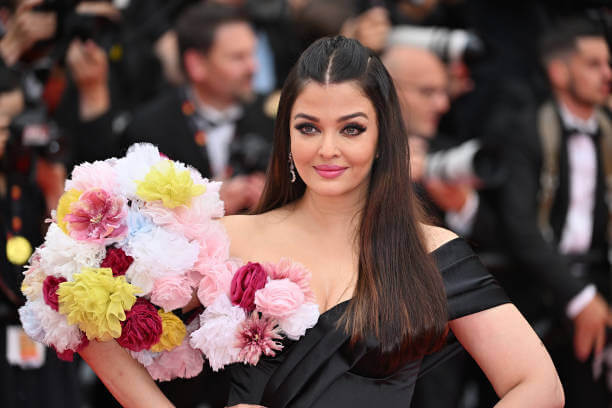 The India native has thrived massively after she decided to pursue acting after modeling, and since making her onscreen debut in 1997, Aishwarya has starred in over 45 films. Apart from her showbiz work, the actress is also heavily involved in social and humanitarian work, donating to numerous charity organizations.

Beyoncé Knowles
Beyoncé Knowles needs no introduction. In fact, anyone who hasn't heard her music knows who she is and her brand; that's how influential the singer is. Famously known as "Queen Bey" by her fans, the star is one of the greatest singers the world has ever seen, and she has numerous awards and nominations and over 200 million records sold worldwide to show for her work.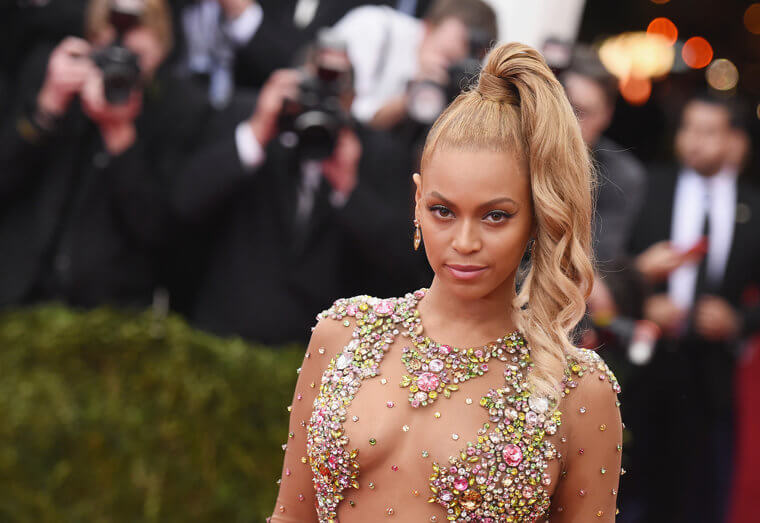 That aside, Beyoncé isn't called a queen for the gist of it; she has the looks and presence that confirm her royal status. The singer is also as wealthy as they come, having earned the bulk of her money from her music, company endorsements, and part-time acting gigs.

Taylor Swift
Most of Taylor Swift's prominent group of friends are top-tier fashion models. Yet, the fact that she made it onto this list proves she fits right in with her A-list squad, which includes Cara Delevingne and Gigi Hadid, both of whom have appeared in her music videos.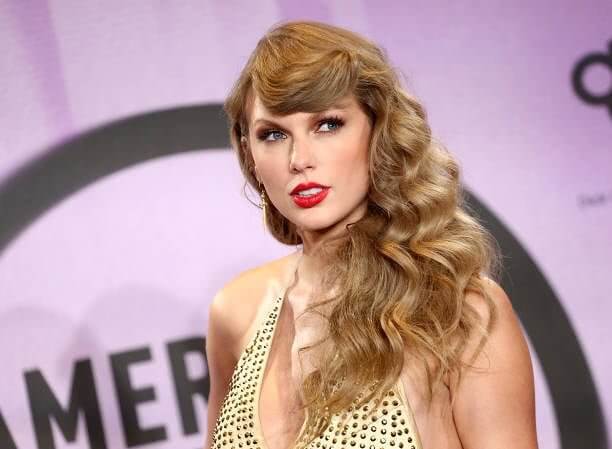 If anyone says no one can have it all, they need to only look at Swift to know that isn't true. She's a successful musician and singer, an unbelievable songwriter, and a smart woman, as she reportedly has an IQ of 140. On top of that, she has the height and face of a supermodel. No wonder many envy the great T-Swizzle!

Elizabeth Taylor
Elizabeth Taylor was famous for many things—her top-rated acting skills, her smashing beauty, and her erratic love life. The late British-American actress started as a child star and grew her reputation from that time until she became one of the most popular entertainers of her time. In fact, Taylor was among the highest-paid actors back in the '60s and won several awards, too.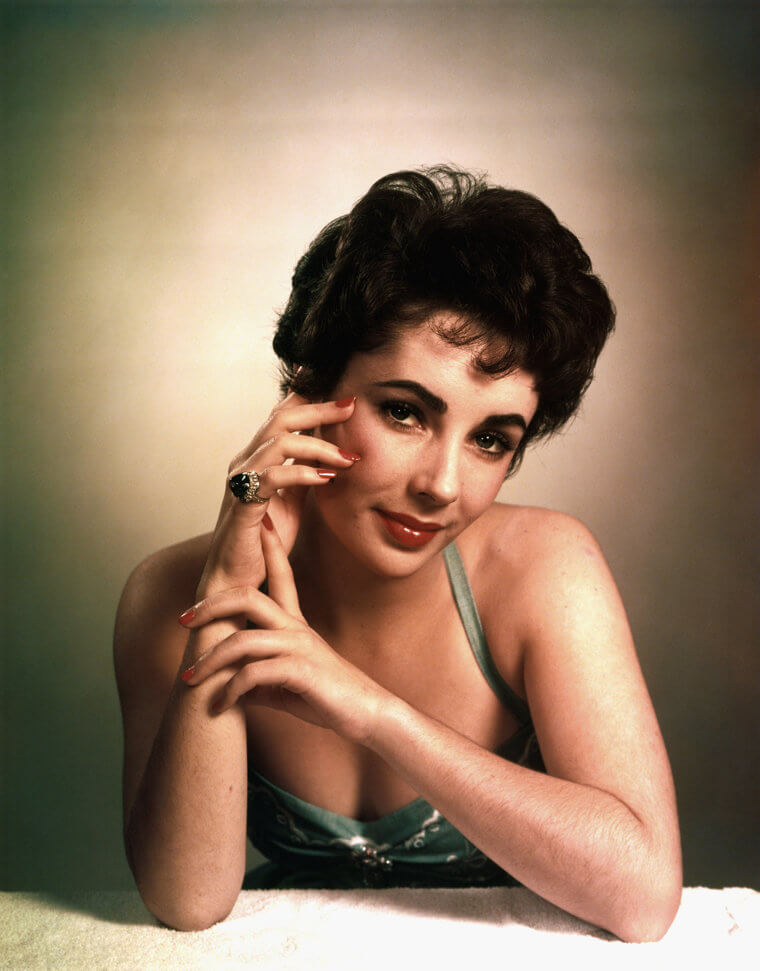 Besides that, Taylor had an interesting love life, and she was married eight times. This doesn't come as a surprise, though, considering that the late diva had a face and body that could melt any man's heart.

Emma Stone
Academy Award-winning actress Emma Stone is often lauded for her talent, although she has also, at one time, become one of the highest-paid movie stars in the world. The effortlessness with which she combines her beauty, elegance, and grace is a source of widespread admiration.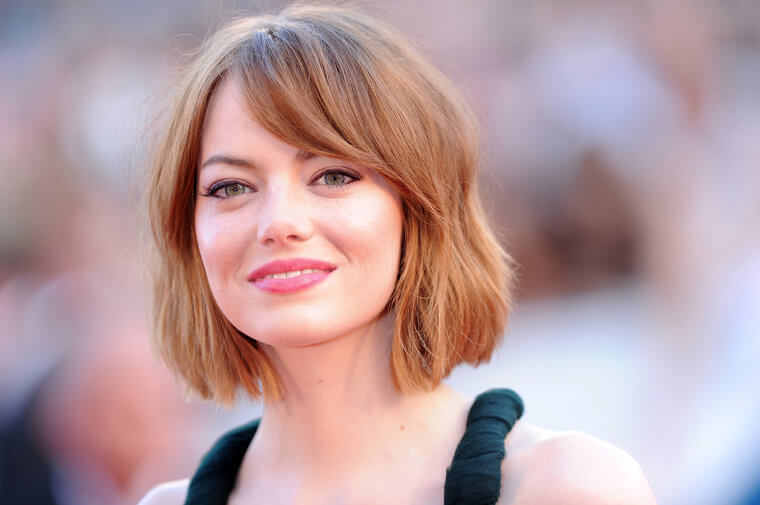 So, people should not be surprised that the La La Land star has made it to this list. Stone began performing as a child in The Wind in the Willows in 2000. As a teen, she moved to Los Angeles and made her TV debut in In Search of the New Partridge Family. She got Hollywood's attention in Easy A, playing 17-year-old Olive Penderghast, a role that earned her a Golden Globe Award for Best Actress.

Gal Gadot
Gal Gadot is one of the most beautiful women in the world thanks to her slim build, picture-perfect smile, and glossy dark hair. The Israeli former beauty queen is renowned for her understated magnetism, but it didn't stop her from scoring some snagging major film roles, most of which required her to maintain the appearance of a fearless young lady who can take on the world.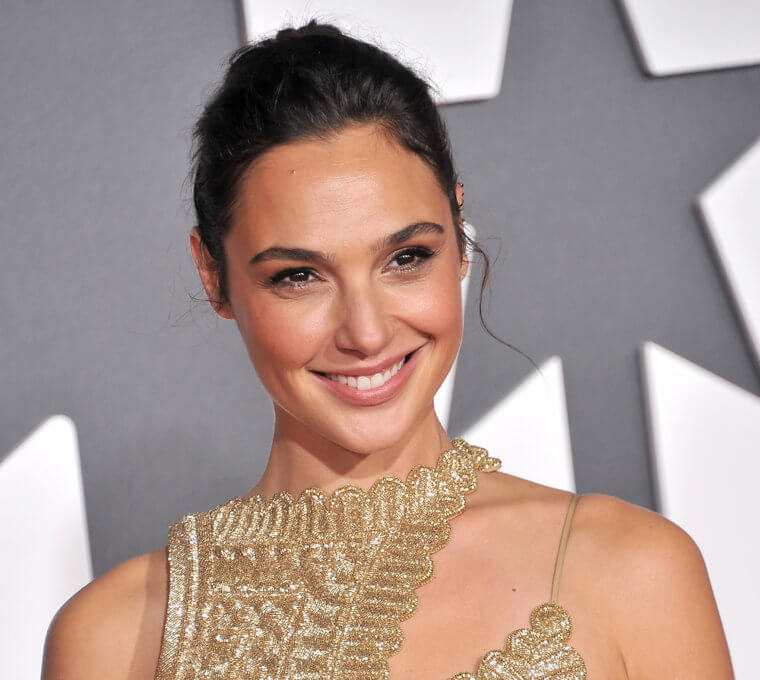 For all her flawless beauty, the former dancer and fitness instructor needs only to thank her good genes. Those who don't believe Gadot is a natural beauty should see her social media account, as she frequently posts photos of herself bare-faced. Nevertheless, the Wonder Woman star allows professionals to do their magic when roles call for it.

Emma Watson
There's no denying that Emma Watson rightfully deserves a spot on this list. Aside from having a beautiful face, she portrayed Belle, aka Beauty, in the live-action movie version of Beauty and the Beast. Of course, the people behind its production would only choose an actress who personifies "loveliness and magnificence."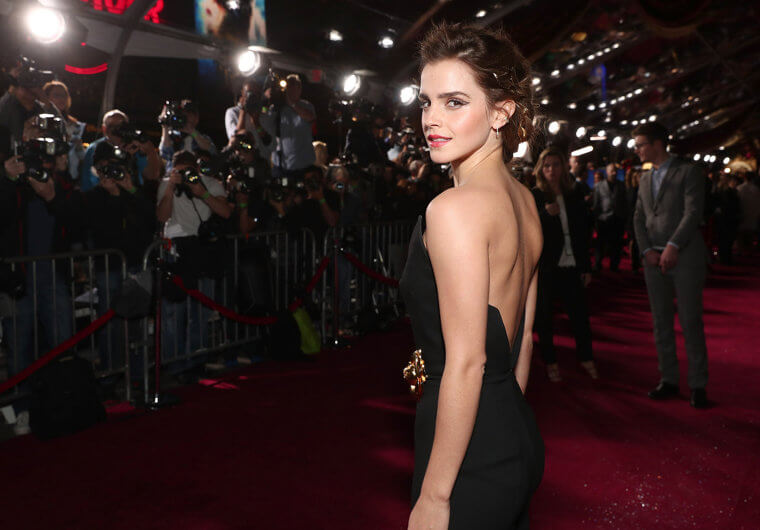 That said, Watson is more than just a pretty face. She has both physical attractiveness and intellectual prowess. She has an awe-inspiring outlook on life and is a remarkable academic. The Harry Potter star is also an outspoken feminist; in her view, feminism advocates for equality rather than the domination of one gender. It's not surprising AskMen voted her Most Outstanding Woman in the World in 2015!

Christina Hendricks
Considering how stunning she is, it's easy to see why Esquire magazine's female readers voted Christina Hendricks "the sexiest woman in the world" in 2010. The actress who started off as a model got her big break after entering a competition to be on Seventeen's cover, resulting in a deal with IMG models.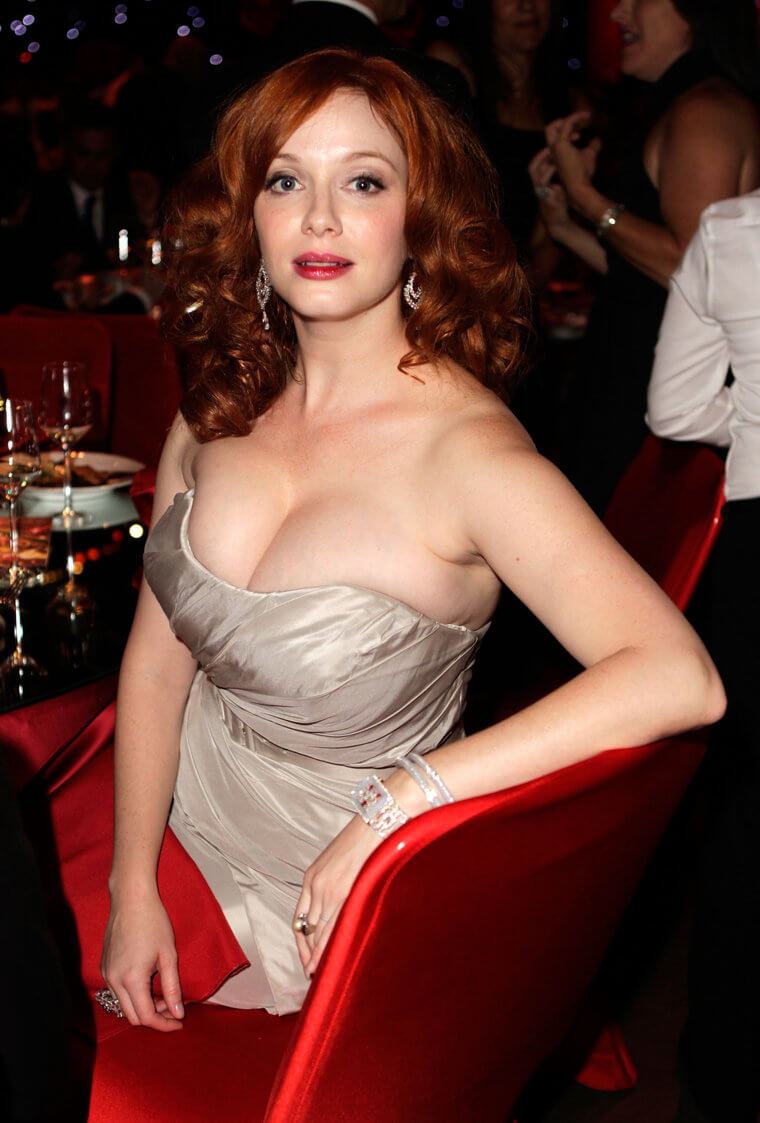 To many, the Mad Men star is the "new modern ideal of Hollywood glamour." While a majority agree that Hendricks is physically attractive, the performer doesn't seem too happy about the over-emphasis on her looks and would rather have people focus on her talent.

Jennifer Lopez
No matter how old she gets, Jennifer Lopez remains one of the world's most aesthetically pleasing women. The singer looks so good we have lost count of the number of times she has been accused of having had procedures done on her to enhance her looks, which she has repeatedly denied.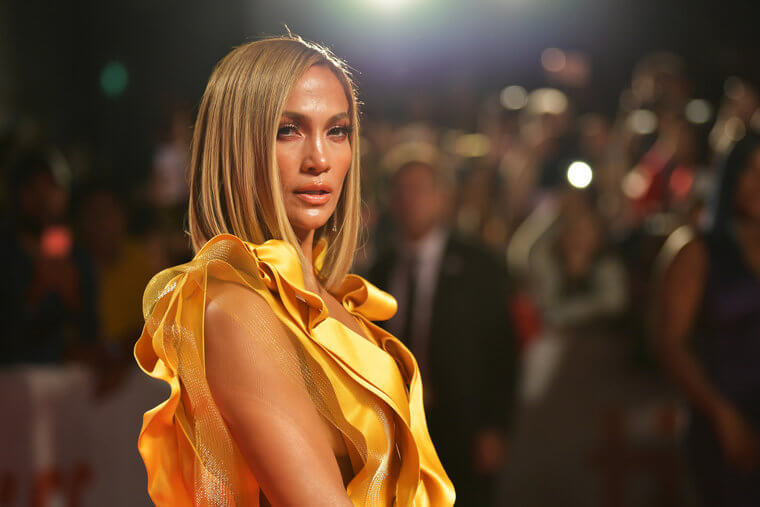 In addition to taking good care of herself, which reflects in her physical appearance, JLO also has good genes to thank for her beauty. According to the 'Love Don't Cost a Thing' famed star, her mother and grandmother are among the most beautiful women she knows, so she gives them credit for being as attractive as she is.

Sophia Loren
Sophia Loren's beauty was already apparent when she joined a beauty pageant at just the age of 14. Then, at 16, Loren found her way into the acting world and started featuring in minor roles until she finally became a hotshot after signing a contract with Paramount Pictures in 1956.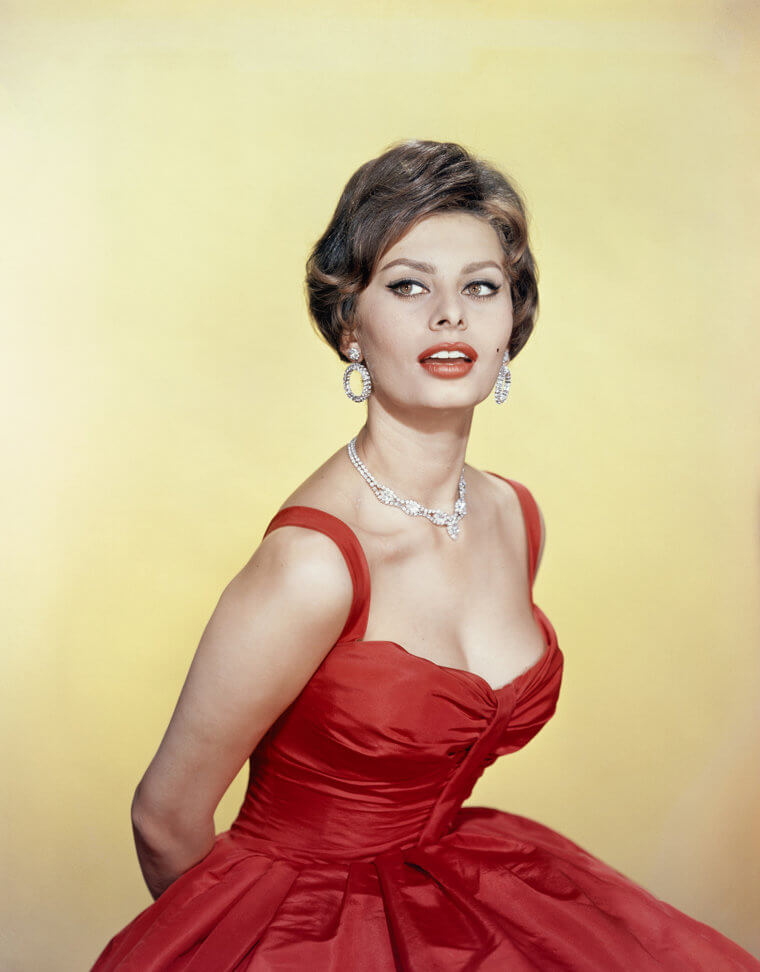 Over the years, Loren has proved to the world that she is not only beautiful but she's also got the brains and skills to match. You can see that in the several awards she won during her time as a Hollywood star, and she was even named one of the "greatest female stars" of Classical Hollywood cinema. At the moment, the actress is living a peaceful life in Switzerland.

Jayne Mansfield
Jayne Mansfield had a short-lived journey in Hollywood due to her sudden demise, but through the entire decade that she was part of tinsel town, she made headlines. She had success at the box office and also won the Golden Globe. Her career was at its peak in the early '60s, but soon it fizzled away, and she came to be known only for her curvy physique.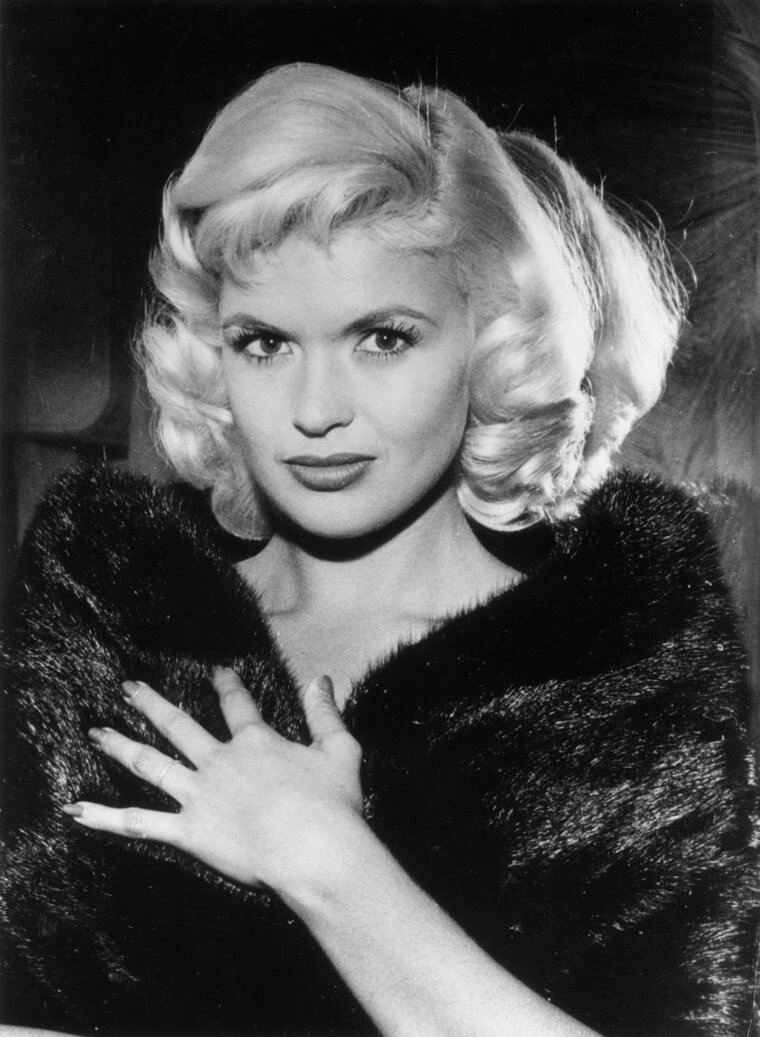 The Panic Button star was among the most beautiful Hollywood ladies, and people often drew comparisons between hers and Marilyn Monroe's looks. Not many know this, but Jayne also had an IQ of 163 and spoke four languages.

Miranda Kerr
If you didn't know Miranda Kerr and you met on the streets, you would probably think she is still a teenager. Although she is far from being a teen, the Australian model has maintained a youthful look, as she takes good care of her body.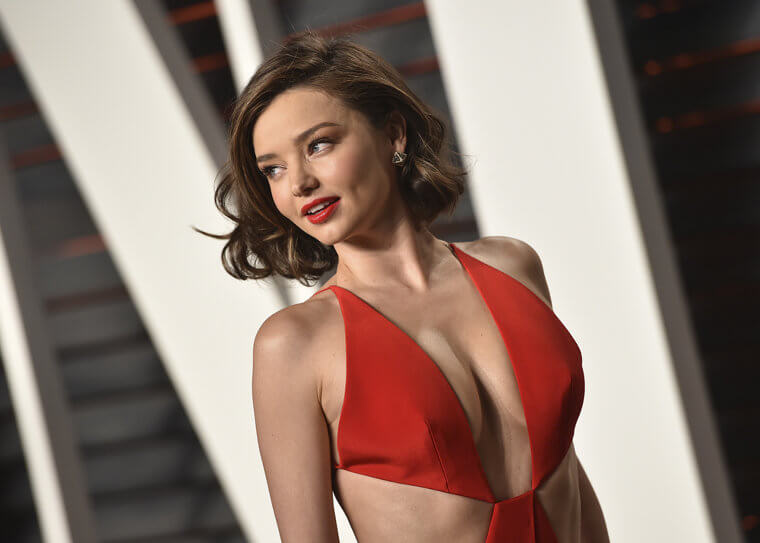 Miranda began modeling as a teenager and shot to fame when she became Victoria's Secret model, making history as the first Australian to become one. Undoubtedly, her work ethic and beauty have helped her land several international deals, which have pushed Miranda to become one of the highest-earning models, according to Forbes.

Brigitte Bardot
Brigitte Bardot might be older now, but it's still easy to see what made her a famous cultural icon in her heydays. The retired entertainer was the perfect embodiment of everything a woman wants to have, and all a man wants to love and hold. Bardot knew the kind of power she had, and she wielded it with so much finesse, gracing our screens as an actress, model, and singer and imprinting her unforgettable face in people's hearts.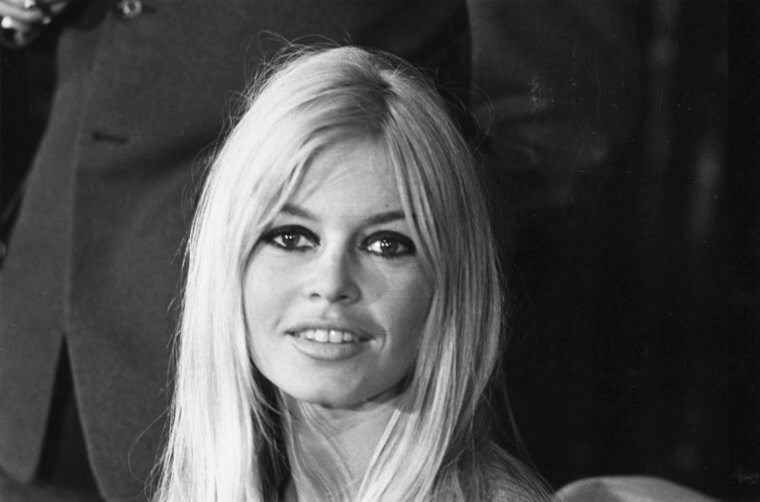 The French star retired from the entertainment world in 1973, but before then, she had appeared in 47 films and recorded about 70 songs. She's now enjoying her old age, working as an animal rights activist.

Lupita Nyong'o
The dusky starlet Lupita Nyong'o made history after her performance in 12 Years a Slave for which she won several accolades, including the prestigious Oscar Award. After this, she came on the radar of many production houses. It wasn't only her talent that made her the talk of the town but also her flawless beauty.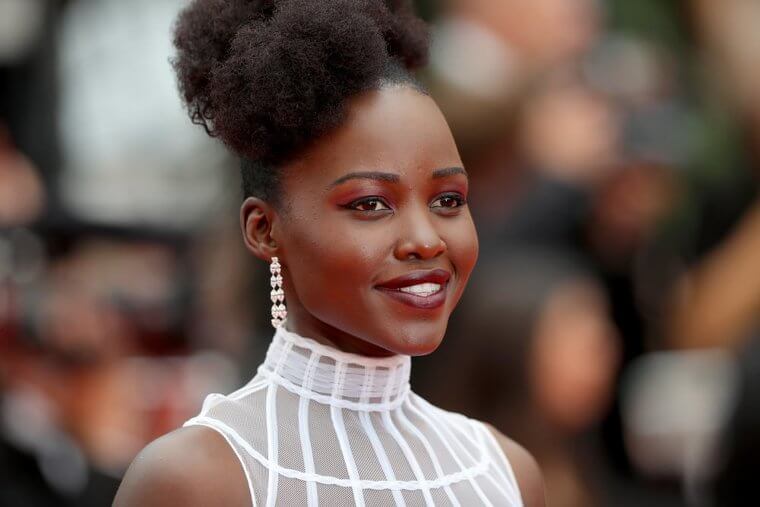 The Black Panther star, without a doubt, is among the most gorgeous actresses in Hollywood, and thanks to her enviable looks, she made it to the top of People magazine's most beautiful women list in 2014. Apart from having attractive features, Lupita is also a fashion icon and receives appreciation from her fans and fashion police for her dressing styles.

Cindy Crawford
From the girl next door to America's biggest supermodels, Cindy Crawford's journey is ever so inspiring. Seeing how gorgeous she is, many of us would believe it was a walk in the park for her to get to such height. Nonetheless, the model had faced her fair share of struggles before she became a prominent face in the industry. Cindy reigned over the fashion world during the '80s and '90s and was on the cover of every magazine.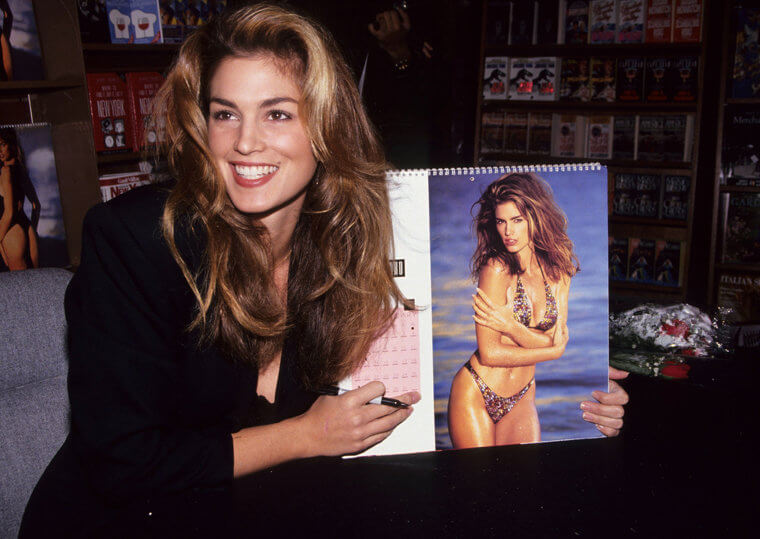 After a successful modeling career, the Unzipped star ventured into acting. Cindy has entertained us for over three decades, and even in her 50s, the actress is as beautiful as ever.

Rita Hayworth
Rita Hayworth oozed so much glamor and class that the media couldn't help but tag her as a "love goddess." It was also easy to see what made the actress special, in terms of beauty and skills. As an actress, Hayworth appeared in 61 films in over 37 years of acting, and some of her memorable works are Gilda, The Strawberry Blonde, and Only Angels Have Wings. In fact, her role in Gilda earned her the "femme fatale" tag.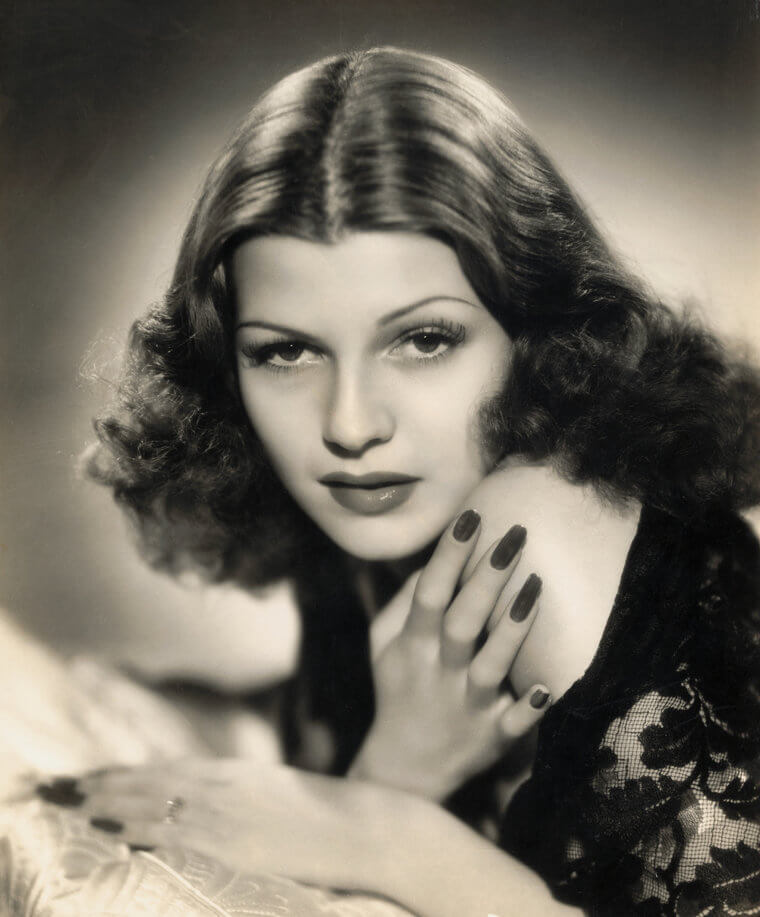 Hayworth was also a dancer and actress, and in all her years in the entertainment industry, she was regarded as a top star. Throughout, the late celebrity maintained her beauty, and this list wouldn't be complete without her name.

Penelope Cruz
Penelope Cruz took the industry by storm when she first stepped into Hollywood. She has an innate talent for acting, and her good looks equally impressed the audience. There have been several occasions when the Pirates of the Caribbean: On Stranger Tides star has won the title of the most beautiful woman.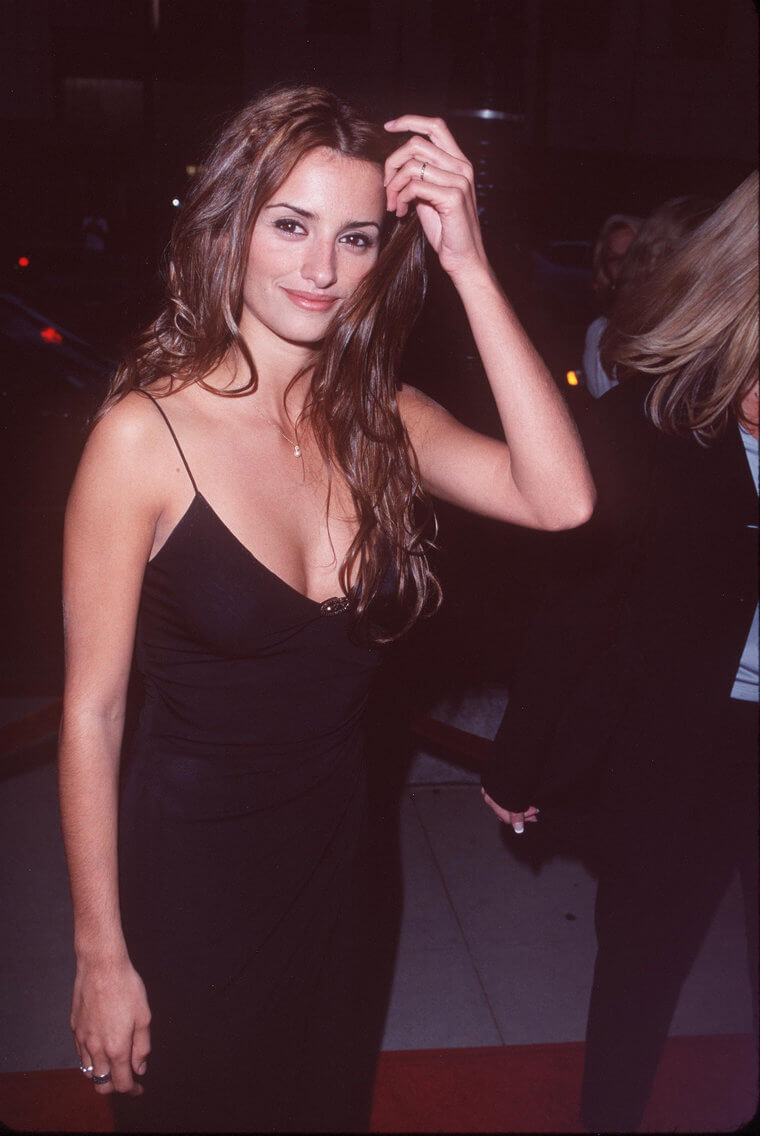 There is no doubt Penelope had a pretty face at the start of her career, but after all those years, her beauty has only grown. Even when photographed without makeup, the actress' natural glow leaves us stunned. She is one of the many eternal beauties who refuse to age.

Natalie Portman
When we talk about A-listers, Natalie Portman is a name we cannot miss, and with an impressive resume and a kitty full of awards, she has been one of the most prominent figures in Hollywood. She left many hearts racing from the first time she appeared on our screen. There is no doubt that the actress is blessed with a beautiful face and has natural good looks.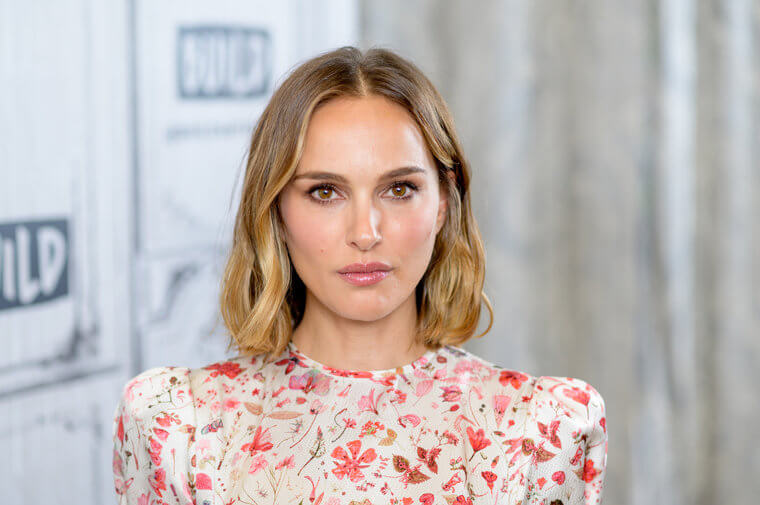 Natalie has often been a top contender for the most beautiful woman and often won the top spot. The Black Swan actor is a timeless beauty, and she is getting more beautiful with age.

Zoë Kravitz
Zoë Kravitz is one of the few humans who won a jackpot in the genetic pool. Not only has she inherited a natural talent for singing and acting from her parents, but she's also blessed with a beautiful face. Interestingly, despite having been born to Lenny Kravitz and Lisa Bonet, the Big Little Lies star has made a name for herself without taking any help from her family.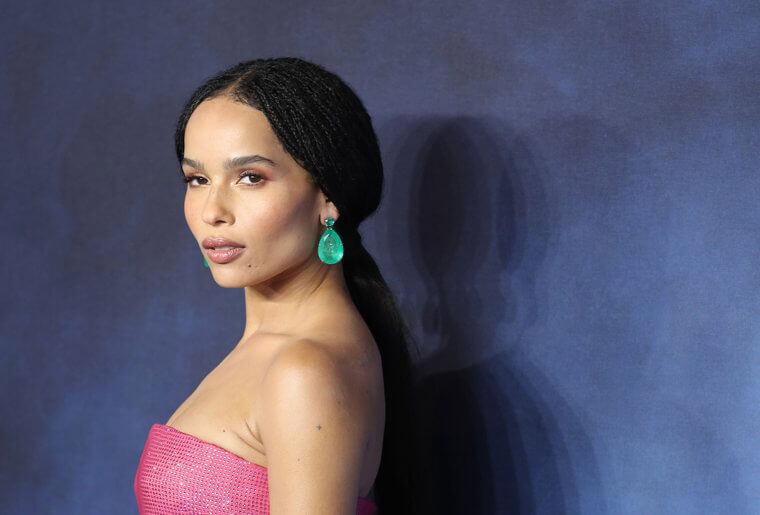 This celebrity has often received praise for her gorgeous looks, but even with growing age, Zoë has gotten even prettier. No wonder she is also the face of the famous fashion house, YSL Beauty. The multi-talented performer has also ventured into work behind the camera and has co-written and co-produced a thriller movie.

Audrey Hepburn
One woman who will never get off the list of the most beautiful women is the evergreen beauty, Audrey Hepburn. She may not be among us today, but her legacy remains. The late actress continues to stand out among other Hollywood beauties, which goes to prove that there is only one like her.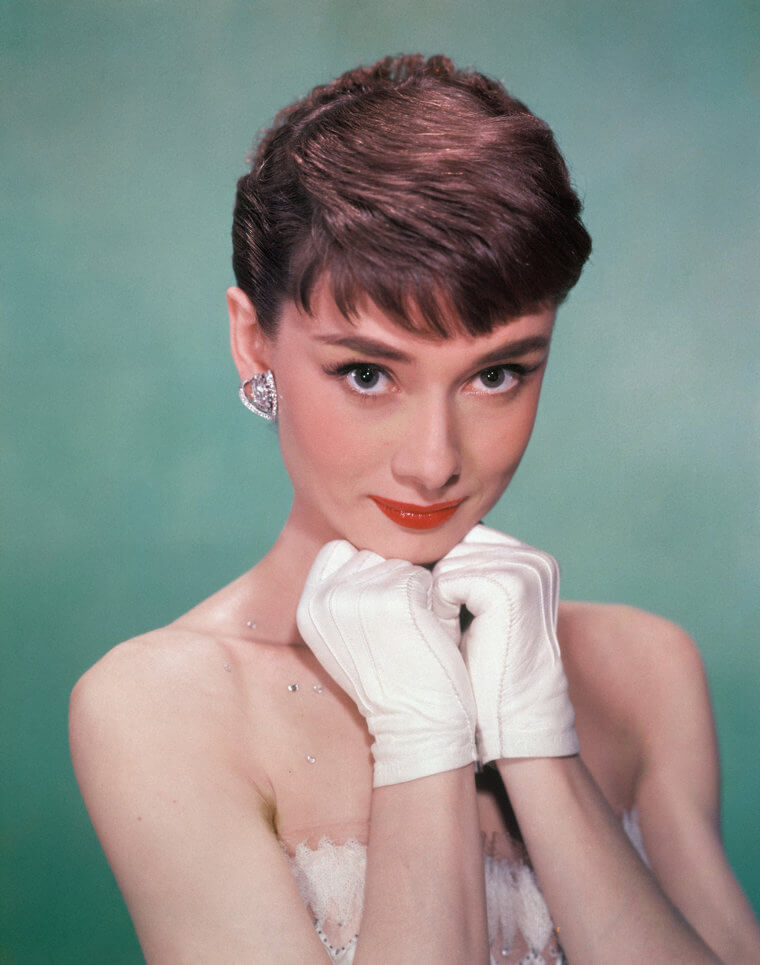 It isn't surprising that Audrey beat some other entertainment industry's lovely ladies, banking the top spot given how blessed she is with good looks. She was an icon in both the fashion and film industries with numerous accolades to her name. Unfortunately, this legend left us too early, leaving a massive hole in the industry.

Freida Pinto
After her debut movie, Slumdog Millionaire, the Indian-origin actress Frieda Pinto received instant fame at national and international levels. Through her first performance, she proved to the world that she was here to stay. Soon, she became associated with some of the most commercially successful films, and her fame continued to rise.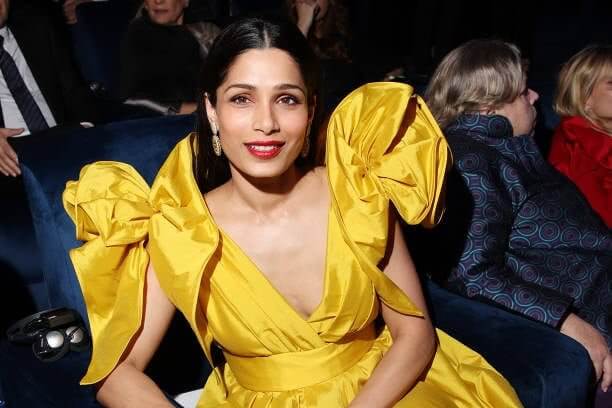 Apart from being nominated for some prestigious awards, Frieda has also made it to the list of the most beautiful women many times. Interestingly, Vanity Fair magazine named her the modern "Helen of Troy." Well, they weren't wrong, and we assume many would agree that the Rise of the Planet of the Apes star is exquisitely gorgeous.

Ursula Andress
Ursula Andress shot to fame after starring in the first-ever Bond movie Dr. No featuring Sean Connery. The famous scene where she exits out of the water in a white bikini, looking like the stunner that she is, cemented her place as one of the most beautiful women in the film industry.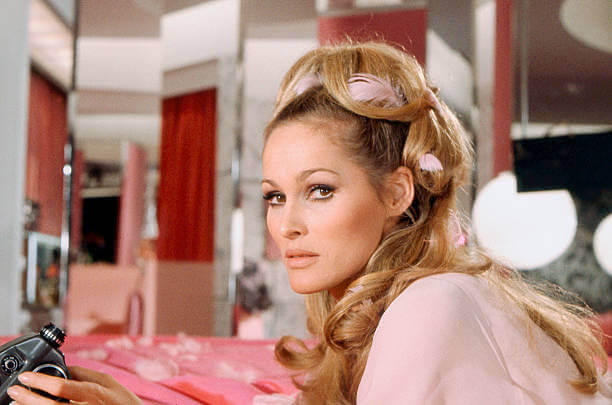 The scene was so iconic that it was voted as the #1 greatest sexy movie moment four decades later, and the role allowed her to be more financially independent. Years later, the Swiss German actress still looks gorgeous as she continues to be named one of the hottest stars in the movie industry year in, year out.

Monica Bellucci
Before finding her way into the film industry, Monica Belluci started as a fashion model and worked for Dior and Dolce & Gabbana. She has since starred in several movies and made history by becoming the oldest Bond girl to feature in the franchise.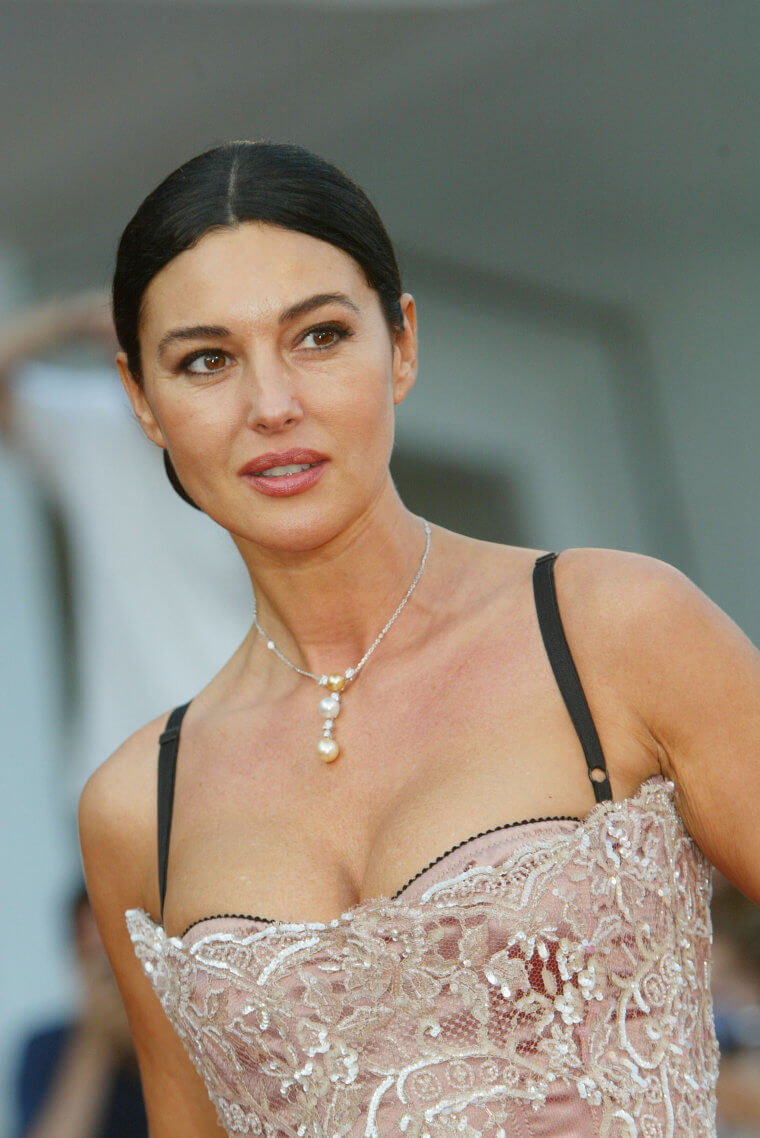 Monica's beauty is indisputable, as she was ranked number 21 in the 100 hottest women of all time by Men's Health. Furthermore, she topped the list of most desirable women by AskMen in 2002. Even in her late 50s, the Italian model and actress still looks stunning. Her secret to staying youthful includes taking a cold shower as it tightens the skin.

Marilyn Monroe
Born Norma Jeane Mortenson, Marilyn Monroe was famously known for playing "blonde bombshell" roles in the '50s. Fun Fact, she initially started as a brunette, but after experimenting with her hair and make-up, she settled on her iconic look—blonde hair, red lips, and full lashes.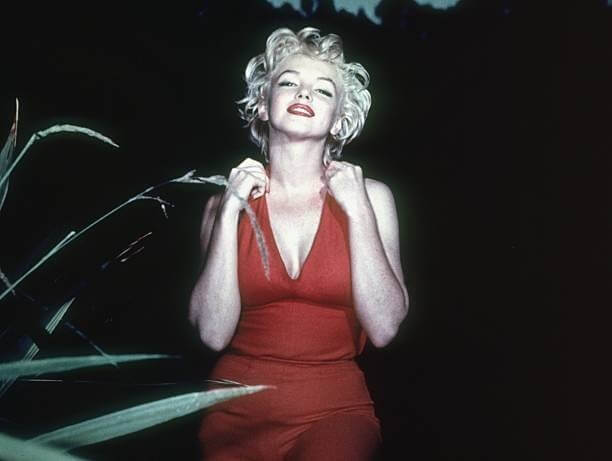 Despite playing dumb characters on screen, the American actress was a phenomenal woman off-screen who founded her own production company after getting tired of being typecast and underpaid. Late Monroe's contributions to film have not gone unnoticed, as she was named one of the greatest screen legends from the Golden Age of Hollywood by the American Film Institute.

Carey Mulligan
People's opinion about beauty is subjective. Some people might find one thing very beautiful, while others might not find it appealing at all. Yet, there are some women in the world that no one can deny their beauty.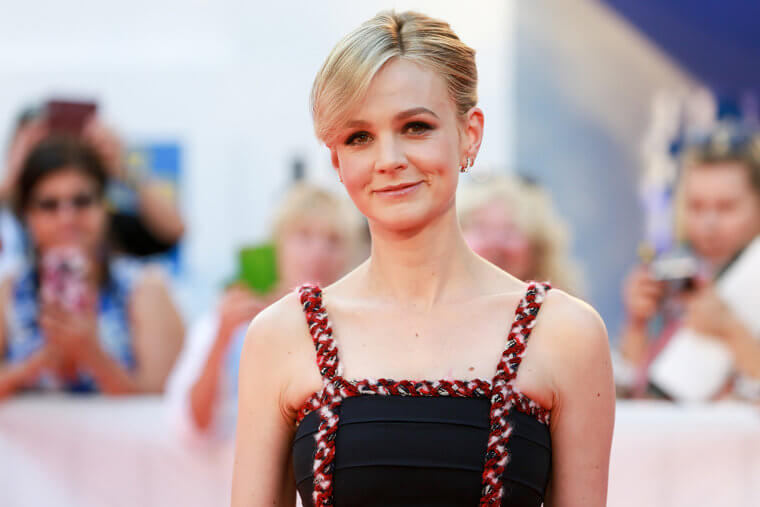 One such woman is the English actress Carey Mulligan. The talented actress has proved her acting capabilities by taking on meaty and complex roles. She has managed to nail every single role, which is why she has been awarded a BAFTA award. Apart from her exceptional talent, the woman is also blessed with beauty, both inner and outer.

Gigi Hadid
There is no doubt that the world of fashion and modeling is filled with glitz and glam. If anyone wants to make it big, especially in modeling, then their physical appearance has to be top-notch. This is why we see countless attractive models, but let's just say that Gigi Hadid is something else.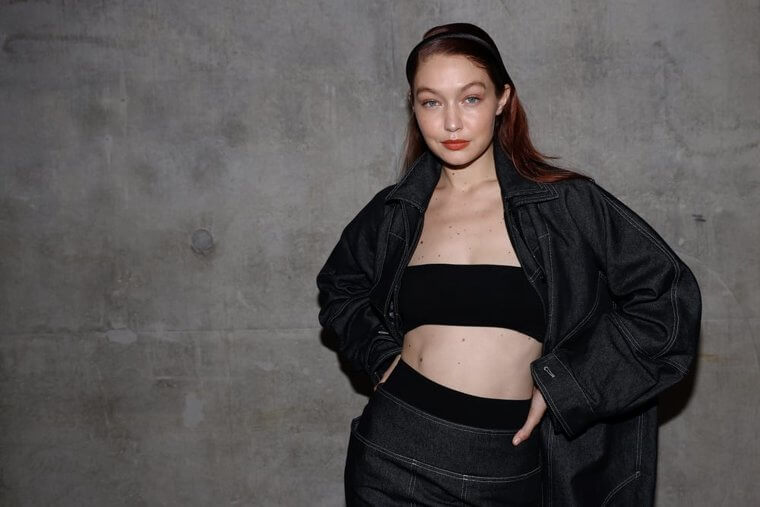 She has very soft features which give her face a very baby-like innocence. Regarded by many as one of the most beautiful women in the world, there is no doubt that nobody can come close to her in the department of beauty. She is a very confident woman, and this confidence reflects in her walk on the ramp as well.

Eva Green
France is a country that is known for a number of things, some of which include fashion and food. Well, let's just say that there is a person too, who has made the country proud on an international level, and that is French actress and model, Eva Green.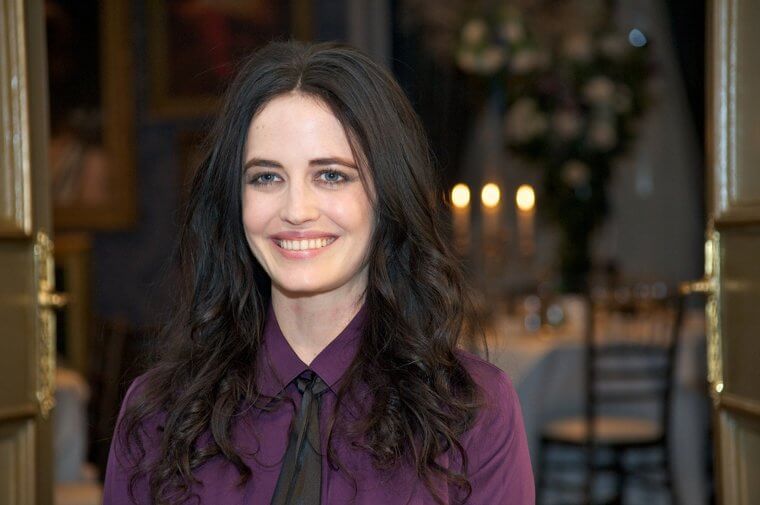 The actress has unparalleled beauty and grace to add to her abundance of talent. She has a huge part in a number of successful projects including Casino Royale and Sin City. She is an absolute delight whenever she comes on screen. We, including millions of other people, adore her and can't wait to see her in future projects.

Zoe Saldana
If there is someone who can give every other actor a run for their money in the global acting industry, then that person is Zoë Yadira Saldaña-Perego, famously known as Zoe Saldana. We do not know where to start when it comes to her career achievements.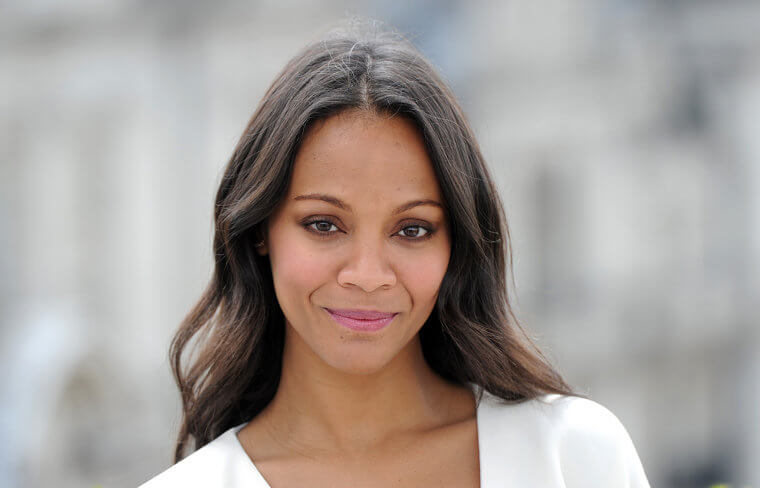 Zoe is an A-list Hollywood actress whose association with any project guarantees that the project will be a success financially. She has been a part of some of the highest-grossing films of all time, and this feat is not easy to achieve. To top it all off, the woman has such a beautiful presence, that one cannot take eyes off her.

Lea Seydoux
Lea Seydoux is a French actress known all around the world for her gorgeous looks and range of acting skills. Seydoux is a celebrated actress who carved her name in the hearts of fans with her stellar performance in the Bond film Spectre.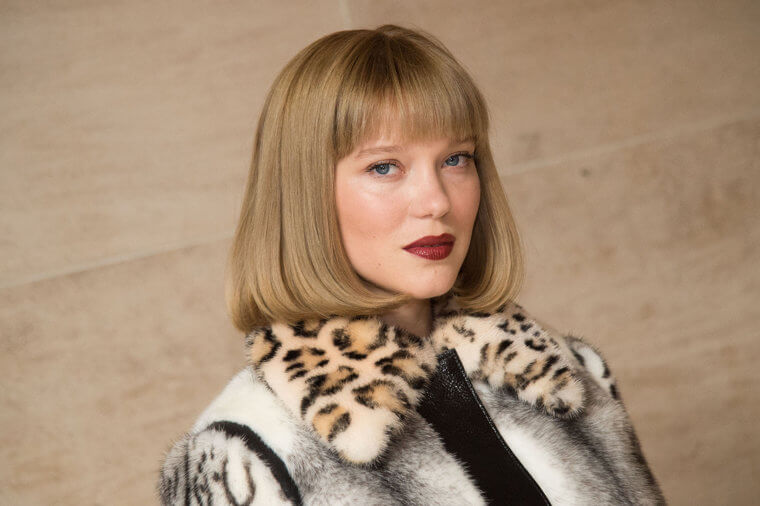 She first rose to prominence after winning the Trophee Chopard for her performance in The Beautiful Person. The actress was also nominated for a Cesar Award for the same role. Although a respected artist by then, Lea reached the peak of her fame with her role in the film Blue Is the Warmest Color. Seydoux is indeed the definition of beauty and talent.

Francoise Hardy
Francoise Hardy is another gem of an artist produced by the French music industry. The singer and songwriter is known not only for her melancholic and sentimental ballads but also for her jaw-dropping good looks. Hardy enjoys the status of a legend in French pop music.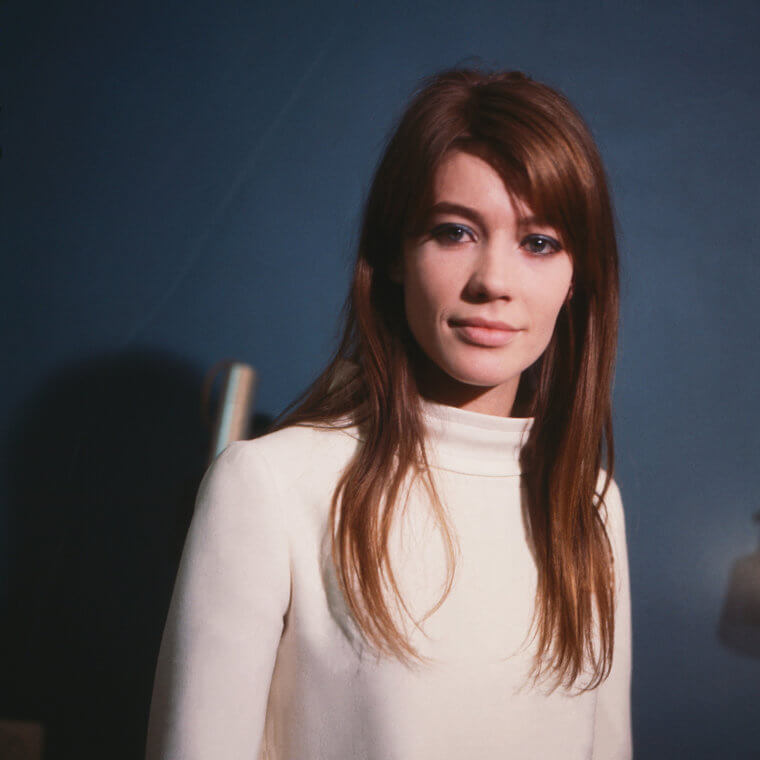 The heartthrob has had a long and decorated career, with many awards and accolades to her name. She released around 30 studio albums over the span of five decades. In the early years of her career, apart from her eye-catching persona, Hardy rose to prominence because of her original and self-written material. She has the distinction of releasing music in around four different languages, including Italian and German.