While most "commoners" dream of a fairy-tale wedding, the royals make our fantasies a reality for the whole world to see. Add in designer gowns, Michelin-star chefs, top-notch security, priceless family heirlooms, and the post-nuptial soiree, and you're looking at a multi-million dollar price tag. Are you ready for the details surrounding the royals' most expensive weddings? Let's see who made the list.
Princess Victoria of Sweden and Daniel Westling – $2 Million
This wedding is a bit of a Cinderella story; however, in this instance, it was the groom who was just a regular guy. In 2010, Princess Victoria of Sweden said "I do" in front of 1,200 guests when she married gym owner Daniel Westling at the Storkyrkan Cathedral in Stockholm. This was the exact venue where the bride's parents, King Carl XVI Gustaf and Queen Silvia, had wed 34 years before.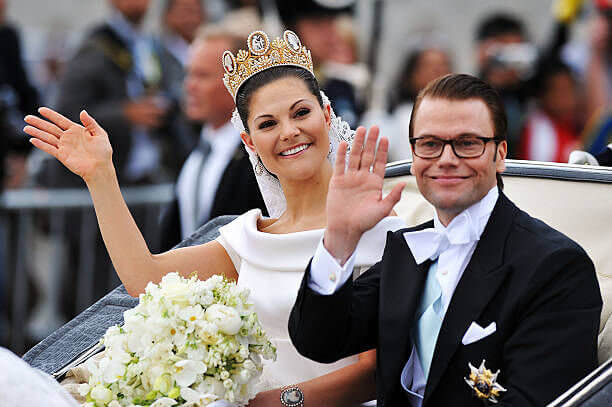 The bride wore her mother's crown as her "something borrowed" and purchased a Pär Engsheden gown with a five-meter train as her "something new." After exchanging vows, the couple paraded through the streets in a horse-drawn carriage before arriving at their reception to slice the 11-tiered wedding cake. The whole affair was televised and attracted over 5 million viewers. The grand total? Just a measly $2.63 million.
Princess Eugenie and Jack Brooksbank – $3.7 Million
Though her older sister, Princess Beatrice, opted for a smaller wedding in 2020, Princess Eugenie spared no royal detail for her 2018 ceremony at St. George's Chapel at Windsor Castle. After a seven-year courtship, Jack Brooksbank popped the question while the couple was vacationing in Nicaragua. Once back in the UK, Eugenie began planning a celebration that would cost her royal parents $3.7 million.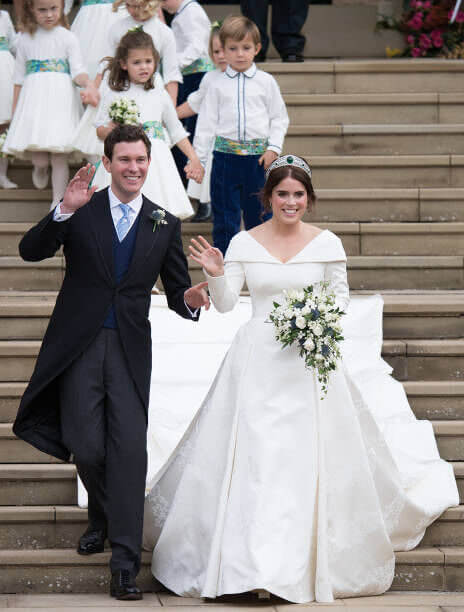 The grand affair occurred on October 12, 2018, with a security team to ensure A-list guests such as Naomi Campbell, Demi Moore, Ellie Goulding, Cara Delevingne, Poppy Delevingne, and Liv Tyler were comfortable. The bride wore a $135,000 long-sleeved ivory open-back dress with a full-length train designed by Peter Pilotto and Christopher de Vos. Of course, the dress was accessorized with a priceless tiara lent to Eugenie by the Queen. 

Prince Al-Muhtadee Billah Bolkiah of Brunei and Sarah Salleh – $4 Million
As the son of Sultan Hassanai Boikiah (one of the wealthiest men in the world), Prince Al-Muhtadee Billah Bolkiah of Brunei was rather conservative in only spending $4 million on his lavish ceremony and reception. Yet another Cinderella story, the Prince married seventeen-year-old Swiss-Bruneian commoner Sarah Salleh on September 9, 2004, at the Nurul Iman Palace. 
Though the couple toured the city in a gold Rolls Royce with an entourage of 100 limousines, that wasn't the most impressive factor about their day. No, it was the guest list that astounded those in attendance. Political leaders and royalty littered the seats of the most spectacular wedding in decades. Well-wishers such as Japan's Crown Prince Naruhito, the UK's Duke of Gloucester, Bahrain's King Hamad, and Prince Bandar of Saudi Arabia were just a few of the most notable figures attending. 
Lady Charlotte Wellesley and Alejandro Santo Domingo – $6 Million
Seeing that Lady Charlotte Wellesley is the daughter of the Duke of Wellington, it's safe to assume her family could afford a lavish wedding, right? Well, her groom has a few bucks of his own; this American-Colombian financier is worth over a billion dollars. Needless to say, Alejandro Santo Domingo and Lady Charlotte Wellesley threw an affair to remember.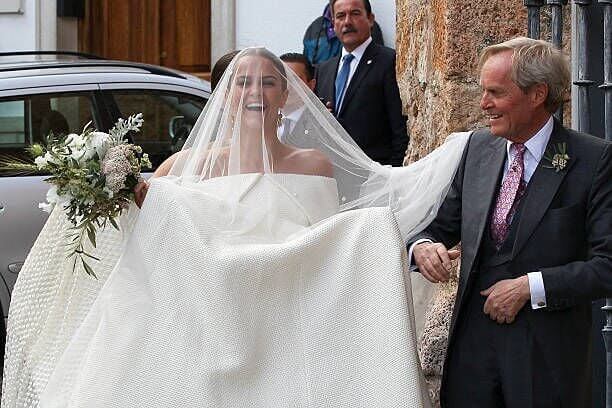 The ceremony occurred amidst the historical relics of Granada's World Heritage site, the Alhambra Palace. Following the exchanging of vows, the bride, groom, and their 200 guests enjoyed a lovely reception at the Duke of Wellington's 19th-century home on his country estate covered in olive groves. Aside from the gourmet food, lavish florals, and private security, a good portion of the couple's $6 million budget went towards Wellesley's gown, an off-the-shoulder number with a polka dot veil designed by Emilia Wickham.

Prince Nikolaos of Greece and Denmark and Tatiana Blatnik – $6 Million
While we are all fascinated with the traditions, lavish flower arrangements, gourmet food, and luxurious venues of royal weddings, the most intriguing reveal is the bride's gown, right? With a $6 million budget, Tatiana Blatnik could have chosen any of the top-ranking designers in the world to design the dress for her big day. Instead, she allowed an up-and-coming artist to show off his talent.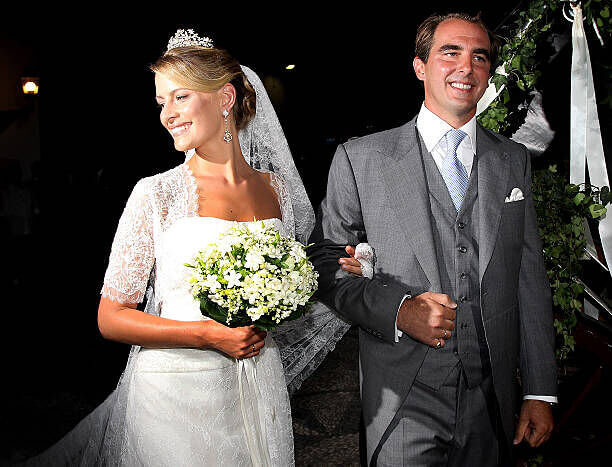 Marrying Prince Nikolaos of Greece and Denmark, Blatnik knew all eyes would be on her during the royal ceremony. Though her parents are Slovenian, the bride was born in Venezuela and wanted to pay tribute to her roots by hiring fellow Venezuelan Angel Sanchez to design and make her gown. Created from 131 feet of French chantilly lace, the stunning strapless dress with sweeping train helped launch Mr. Sanchez to stardom.

Prince Pavlos of Greece and Marie-Chantal Miller – $8 Million
Prince Pavlos of Greece and Marie-Chantal Miller's Greek Orthodox wedding occurred at St. Sophia's Cathedral in West London on July 1, 1995. Though the ceremony lasted over an hour, 450 guests watched from the cathedral's pews while another 850, including Queen Elizabeth, The Queen Mother, witnessed the blessed event via satellite. The reception was held at Hampton Court Palace, increasing the total cost of the affair to $11 million.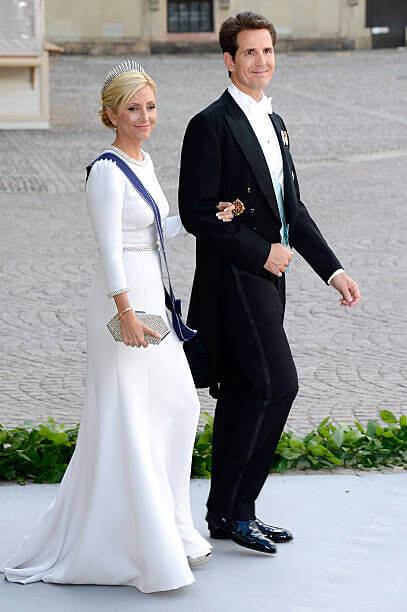 Staging the reception with florals cost a pretty penny as the couple had over 100,000 flowers from Ecuador flown in. But, that wasn't the greatest expense; Marie-Chantal's dress was. Designed by Valentino, the gown was made from silk and adorned with hand-sewn pearls with a four-meter Chantilly lace train. The dress was so detailed it required 25 seamstresses, 12 types of lace, and four months to make at the cost of $225,000. 

King Mohammed VI of Morocco and Salma Bennani – $11 Million
Tradition went out the window when King Mohammed VI of Morocco fell in love with Salma Bennani, as royal protocols were ignored once the couple got engaged on October 12, 2001. Though it was customary to hide the female's identity when a man got engaged, the King was so proud of his bride-to-be that he disclosed her full name to the public.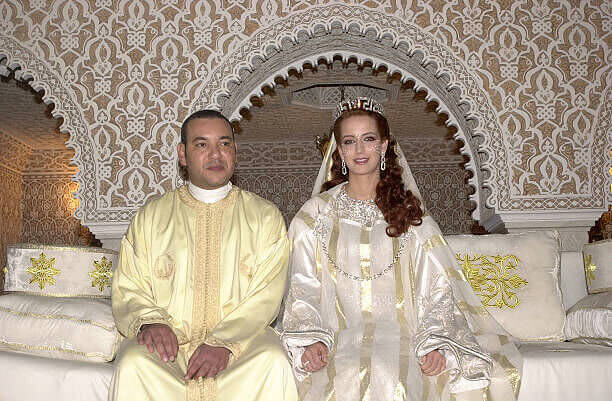 The wedding ceremony occurred in March 2002, with the celebration of their union beginning in July, lasting for seven days and seven nights. The festivities at the Royal Palace of Dar al-Makhzen cost a whopping $11 million. In yet another break from tradition, the King allowed a photographer to capture the happy couple during the celebration. The woman once considered a commoner was now given the title Princess Lalla Salma of Morocco.

King Jigme Khesar Namgyel Wangchuck and Jetsun Pema – $17 Million
After announcing their engagement to the Parliament of Bhutan in May 2011, King Jigme Khesar Namgyel Wangchuck and Jetsun Pema were wed in a traditional ceremony in the Punakha Dzong, also known as the Palace of Bliss. The couple entered the centuries-old fortress dressed in formal wedding attire, with the bride wearing a stunning silk sash and skirt and the groom sporting his honorable red raven crown.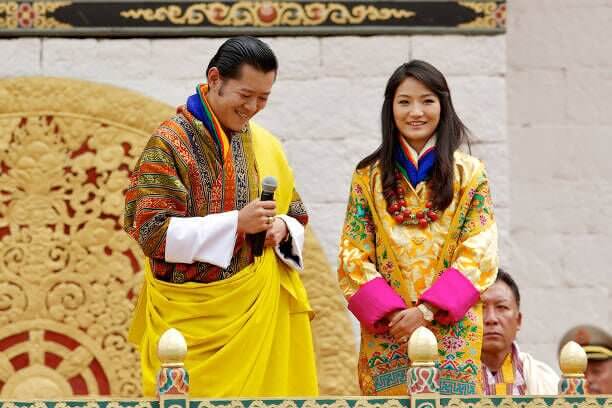 Though the ceremony was limited to family members and dignitaries, the King and his bride granted the entire nation a three-day holiday from work to commemorate the union. In addition, they provided the public with a buffet lunch to join in on the celebration. The cost of the festivities, feeding the nation, and renovation and repainting of the fort and footbridge cost the newlyweds a grand total of $17 million.

Prince Frederik of Denmark and Mary Donaldson – $25 Million
The 2004 wedding of Crown Prince Frederick of Denmark and Mary Donaldson was a family affair. The bride's sisters, Jane Stephens and Patricia Bailey, served as her bridesmaids, while Frederick's brother, Prince Joachim of Denmark, happily served as best man. The flower girls and pageboys? They were family, too; Mary's nieces and Frederick's nephew and first cousin led the procession down the aisle.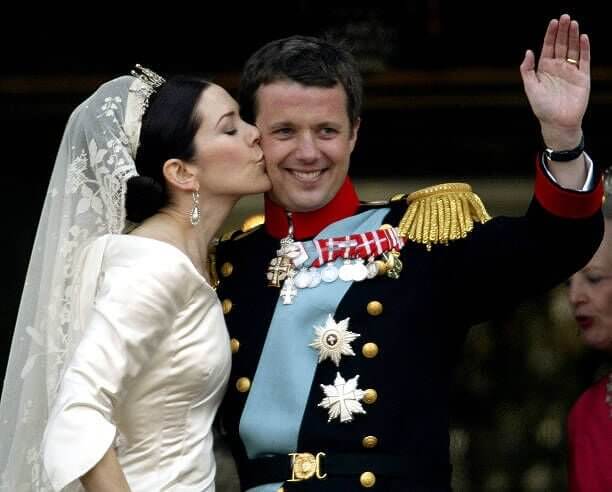 The ceremony occurred on May 14th at the Copenhagen Cathedral, with an extravagant reception at the Fredensborg Palace. The bride splurged on a stunning dress by Danish fashion designer Uffe Frank but saved a penny or two on the veil. Mary was granted the honor of wearing the veil first passed down from Crown Princess Margareta of Sweden. Oh, and the price tag of this grand affair? Just a small fortune to the tune of $25 million.

Prince Felipe and Letizia Ortiz – $25 Million
Speaking of $25 million, that is roughly the same amount the Spanish monarchy shelled out for the royal wedding in 2004 between Crown Prince Felipe and former journalist Letizia Ortiz Rocasolano. Instead of writing the story, Letizia was the story in her Manuel Pertegaz wedding gown, embroidered with gold detailing and accessorized with a 4.27-meter train.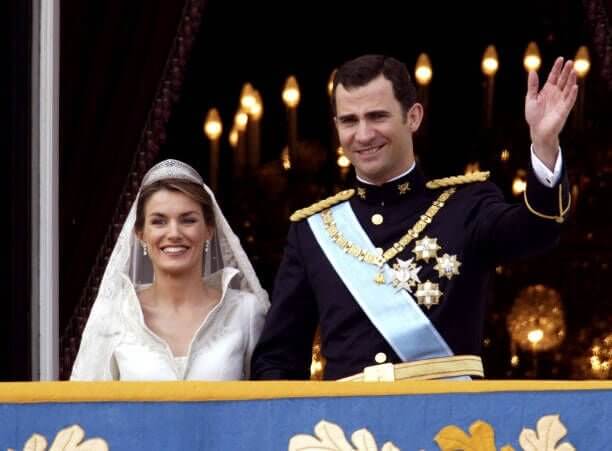 The couple tied the royal knot at the Maria la Real de La Almudena Cathedral in Madrid in front of 1,500 well-wishers. Aside from those witnessing the blessed occasion from the pews, another 25 million Spaniards watched via a satellite broadcast. Once the formal ceremony ended, the bride and groom celebrated with their guests, washing down over 1,000 bottles of bubbly, followed by a slice of their two-meter high wedding cake. 

Prince Rainier III of Monaco and Grace Kelly – (Unspecified Amount)
We mustn't forget the fairy tale wedding that had every American girl in the 1950s thinking dreams do come true. Ah yes, the most glamorous wedding of any Hollywood star: the marriage between Prince Rainier III of Monaco and Grace Kelly. The cost of this glitzy affair has never been publicly revealed; however, those in the know estimated the crown spent tens of millions of dollars.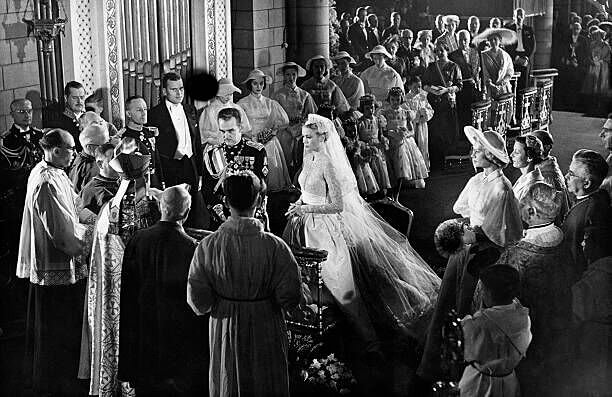 The two-day celebration included a civil and religious ceremony. The latter occurred at the St. Nicholas Cathedral in front of 600 prestigious guests, including Cary Grant, Ava Gardner, and Aristotle Onassis. The actress was the belle of the ball in her gown, which featured 125 yards of silk and taffeta, multiple petticoats, and antique pearls. The couple's six-tiered wedding cake in the shape of Monaco's pink palace came in at a close second.

Prince William and Kate Middleton – $34 Million
The much anticipated royal wedding of Prince William and Kate Middleton did cost a pretty penny; however, their total bill came in less than the union between Charles and Diana and Prince Harry and Meghan Markle. Of the estimated $34 million spent by the crown, $32 million was used for security.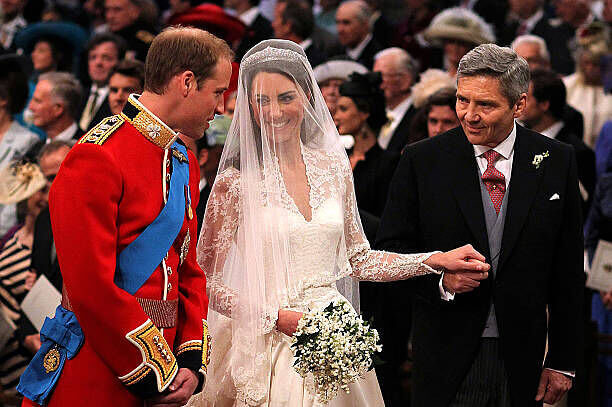 Over half a million was spent on Kate's stunning Alexander McQueen handmade lace gown, complete with a detailed train that extended 2.7 meters. The 2011 ceremony at Westminster Abbey was attended by 1,900 prestigious guests, including members of the royal family, Victoria and David Beckham, and Sir Elton John and David Furnish. Following the pomp and circumstance, an elaborate reception was held at Buckingham Palace. We should also mention that the entire grand affair was televised globally, garnering an estimated three million viewers.

Prince Harry and Meghan Markle – $45 Million
As mentioned earlier, Prince Harry managed to outspend his beloved brother William by a whopping $11 million. Though the couple opted to marry at St. George's chapel as opposed to Westminster Abbey, theirs was a grand affair reminiscent of a Hollywood Oscars bash. Harry and Meghan said "I do" in front of 600 guests, including Oprah Winfrey, Sir Elton John, the Beckhams, and George and Amal Clooney.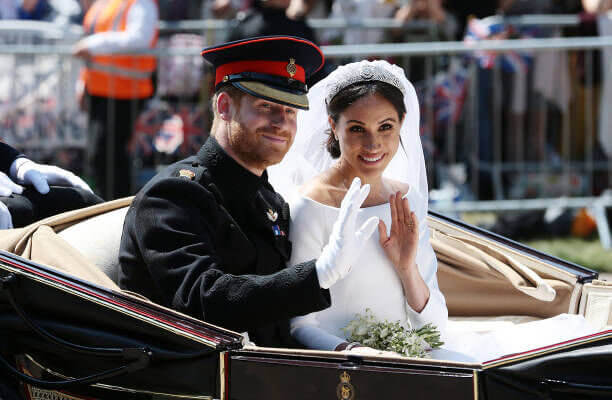 Though like William's wedding, much of the budget was spent on security, Ms. Markle also spent a chunk of change on her ever-so-fashionable gown. The bride relied on the talented Givenchy to create her ivory satin number with overlaid lace bodice and veil. While the dress was stunning, the veil was a piece of art, with hand-embroidered roses, thistles, daffodils, and shamrocks representing England, Scotland, Wales, and Northern Ireland.

Prince Albert II of Monaco and Charlene Wittstock – $70 Million
Prince William and Kate weren't the only royals to say "I do" in 2011. They share the same anniversary year as Prince Albert II of Monaco and his lovely bride, former Olympic swimmer Charlene Wittstock. There were some differences between the two weddings, one of which was the cost. The three-day celebration in Monaco came with a hefty price tag of $70 million.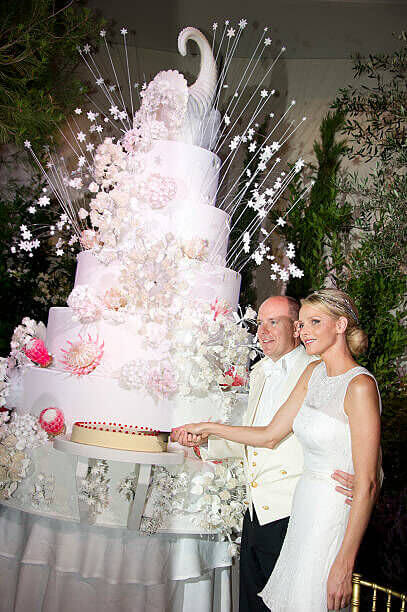 Though the Eagles graciously performed for free, all of the food served at Albert and Charlene's reception was prepared by the talented Michelin-starred chef Alain Ducasse. The bride spared no expense on her gown either. The off-white Georgio Armani creation was delicately studded with 40,000 Swarovski crystals and 20,000 mother-of-pearl teardrops. The royal couple hosted 450 guests, including the royal family, fashion designers Karl Lagerfeld and Giorgio Armani, and supermodel Naomi Campbell.

Prince Charles and Lady Diana Spencer – $80 Million
While the celebrations of the British royal family have certainly been impressive thus far, none can compare to "the wedding of the century": the union between Prince Charles and Lady Di. With over 750 million viewers, that walk down the aisle was one of the most-watched television events in history. Because the event was highly anticipated by the world, every detail had to be perfect. With perfection comes a price tag of $80 million.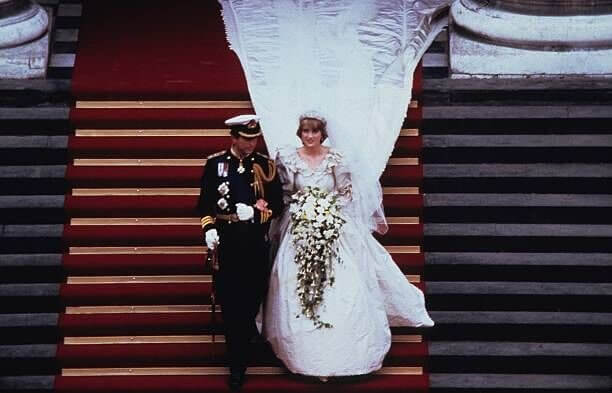 Once the shock wears off, you may be wondering how the money was spent. Unlike Kate and Meghan, Diana didn't splurge on her dress. The Princess wore an ivory taffeta gown embroidered with sequins and 10,000 pearls designed by David and Elizabeth Emanuel, costing only $15,000. The security surrounding St. Paul's Cathedral was a significant expense, as were the 27 wedding cakes made available for the guests.

King Letsie III and Anna Karabo Motšoeneng – $1.5 Million
Are you ready for a Cinderella story? The monarch of Lesotho, Africa, King Letsie III, fell in love with "commoner" Anna Karabo Motšoeneng in 1996. When it came time for the couple to exchange their vows, they hosted a grand affair so over 40,000 well-wishers could attend. You see, their union was unique as South African native Motšoeneng was the first commoner in history to join the royal family.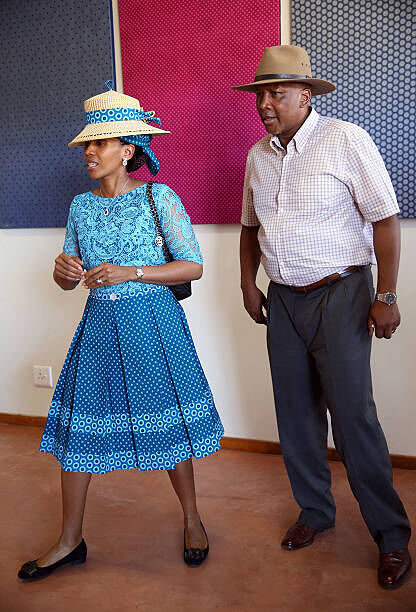 To accommodate their guest list, the couple exchanged vows at Lesotho's national soccer stadium on February 18, 2000. The ceremony was conducted by Archbishop Bernard Mohlalisi in front of Lesotho's population and distinguished guests such as Nelson Mandela and Prince Charles of the British Royal Family. Though the couple's shindig cost them a whopping $1.5 million, they were happy to share the joyous occasion that officially made the bride Queen Masenate Mohato Seeiso.

Prince Rashid of Jordan and Zeina Shaban – $6 Million
Former gymnast and table tennis aficionado Zeina Shaban traded her sports attire for an a-line dress with a lace top and button closure down the back on her special day in 2011. In an effort to look especially beautiful for her groom, Prince Rashid of Jordan, Shaban accessorized her lace veil with a diamond tiara borrowed from her soon-to-be mother-in-law Princess Sarvath.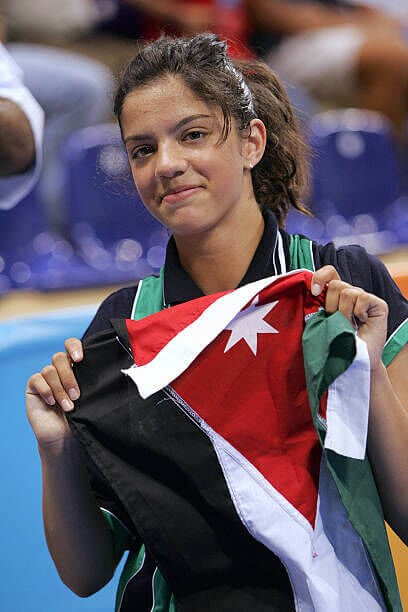 The luxurious affair took place at the Basman Palace and was attended by a prestigious guest list of 2,000 people! Amongst those attending were royals such as Queen Sofia of Spain, Crown Princess Victoria of Sweden, the Duke of Edinburgh, and King Hamad bin Isa Al Khalifa of Bahrain, to name a few. The grand total for the food, flowers, dress, cake, security, and, you know, your everyday pomp and circumstance? A whopping $6 million.

Sheikh Mohammed Bin Zayed Al Nahyan of Abu Dhabi and Princess Salama – $100 Million
While our list has exhibited a jaw-dropping amount of money spent to celebrate royal love, compared to the 1981 wedding of Sheikh Mohammed bin Zayed Al Nahyan of Abu Dhabi and Princess Salama, those costs were chump change. Per CBS, the $100 million spent on their nuptials broke the record for the most expensive wedding in modern royal history.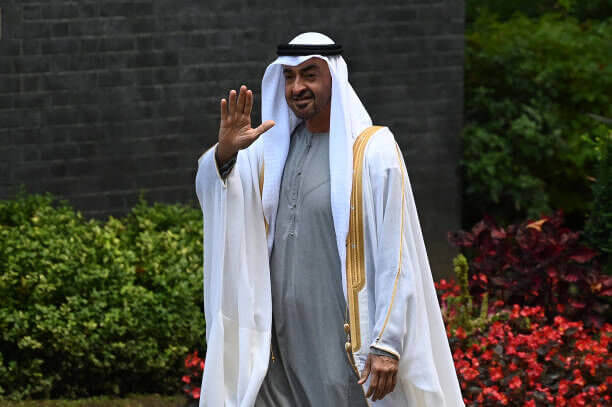 Though that number may seem incomprehensible, we should point out that the royal festivities hosted by the Sheikh and his bride lasted for a full seven days. In addition, to provide seating for their 20,000 spectators, a stadium had to be built and decorated to house the grand occasion. Few photos exist of the royal couple during their week-long celebration; however, Forbes reported their wedding gifts were delivered by a parade of 20 camels covered in gems.

Princess Hajah Hafizah Sururul Bolkiah and Pengiran Haji Muhammad Ruzaini – $20 Million
When the Sultan of Brunei's daughter decides to marry, you can bet that the festivities will be elaborate and luxurious. Princess Hajah Hafizah Sururul Bolkiah and civil servant Pengiran Haji Muhammad Ruzaini held their traditional ceremony and reception at one of the Sultan's palaces, the one with 1,700 rooms. It's possible they chose this particular palace because of the vast guest list of 3,000 people.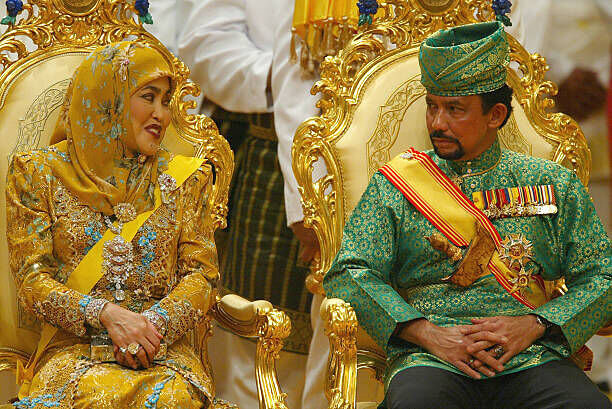 The bride looked stunning in a crystal-beaded beige and silver gown with a matching headdress, while the nervous groom wore a beige and gold brocade suit to complement his new wife's ensemble. The crystals didn't stop there either; even the flower arrangements glistened in the warm glow of the chandeliers. How much for such a grand affair? The costs were estimated at a whopping $20 million.

Prince Abdul Malik and Dayangku Raabi'atul 'Adawiyyah Pengiran Haji Bolkiah – $30 Million
Though we already mentioned the elaborate weddings of siblings Princess Hajah Hafizah and Prince Al Muhtadee Billah, we would be remiss to leave out their brother's extravagant affair as he outspent them both. It's hard to believe, but Prince Abdul Malik and Dayangku Raabi'atul 'Adawiyyah Pengiran Haji Bolkiah managed to rack up a $30 million price tag for their 2015 marriage. So, doing the math, the Sultan has forked over a cool $54 million for just three of his children.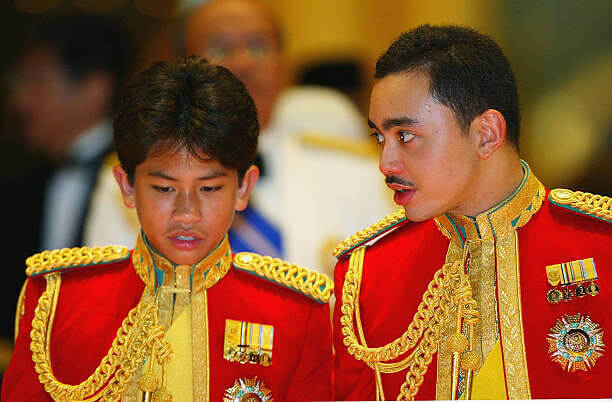 While we don't have the details as to where every cent was spent, we do know a chunk of the cash was used on their wedding attire and bouquets. The bride and groom attended their festivities wearing gold formal outfits encrusted in diamonds. As for the bouquets, instead of flowers, the bride and attendants carried a combination of gems. 

Up next, we'll take a trip to the other end of the spectrum...


The Unbelievably Wealthy Celebrities Who Chose to Economize For Their Big Day
Celebrities are known for their world and how it caught the public eye. Whether it's through acting, music, sport, or an influencer, these stars have become famous for many reasons. Another reason for their fame is due to their over-the-top parties, giant homes, and in this case, weddings. Usually, celebrity weddings are over-the-top and expensive. Today we are going to show you the opposite end of the stick. We will be looking at 20 of the smallest celebrity weddings you may, or may not, have heard of.

Sarah Jessica Parker and Matthew Broderick's Small Ceremony in NYC
Their ceremony was a beautiful surprise wedding at the Angel Orensanz Foundation Center in New York City. The 100 guests invited to the party were under the impression that they were attending a Parker/Broderick casual event, which is one way of ensuring a wedding will be kept a secret. Knowing the fabulous Sex and the City star, Sarah Jessica Parker, and her taste in fashion, we were surprised to find out that she chose an "off-the-rack" black dress for her bridal outfit. Broderick also kept it minimalistic with his suit and went for something less expensive yet, tasteful for the occasion.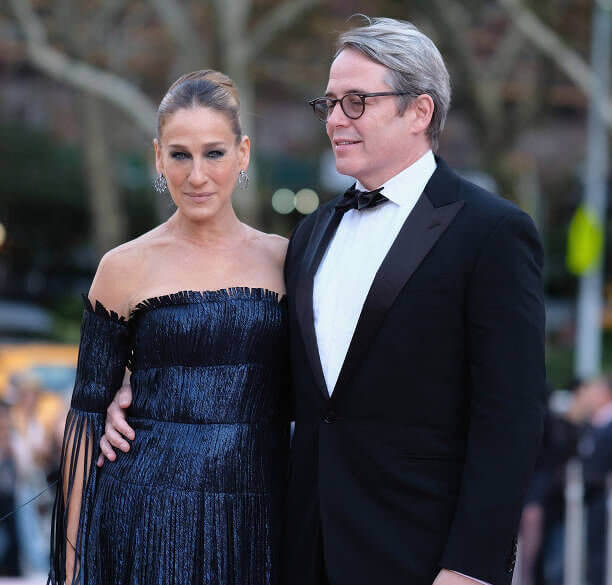 The wedding was back in May 1997 and the two are still going strong. When asked about their successful relationship as a Hollywood couple, Parker said: "one of the secrets to our enduring relationship is time apart." Space is always good for any relationship.
Anna Faris and Chris Pratt Keep It Small in Bali
These two celebrities decided to have an impromptu wedding in Bali inviting only their close family and friends to join them. Chris and Anna had originally planned for a big Hawaii wedding but realized that they could save big on money and added stress if they kept things small. Probably the funniest part of the wedding was that they both ended up with food poisoning but decided to continue with the ceremony anyway.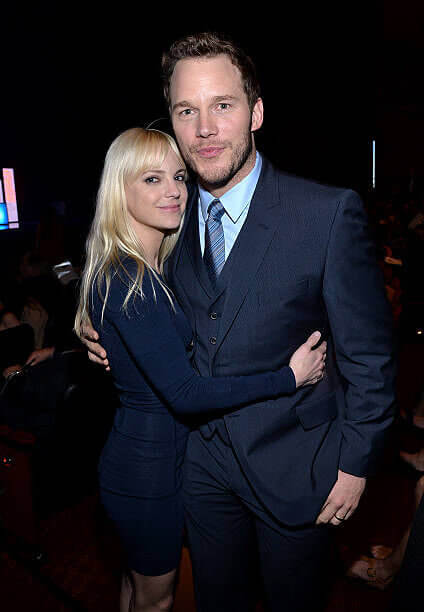 Besides, all their guests had already arrived to witness the two say their vows. They got married in July 2009 "through sickness and in health", and they went on to welcome a baby boy in 2012. The relationship did not last, however, and the couple divorced in 2017.
Kristen Bell and Dax Shepard's Tiny Courthouse Wedding
Kristen Bell and Dax Shepard had what must be known as the smallest celebrity wedding ever. It was just the two of them at the courthouse on October the 17th, 2013 without any friends or family. They wanted their wedding to be an expression of their love for each other, and had no desire for any extra eyes - and pressure-  around. Dax told Jimmy Kimmel in an interview about the lonely ceremony. He even stated that the people brought the two newlyweds a cake to celebrate afterward.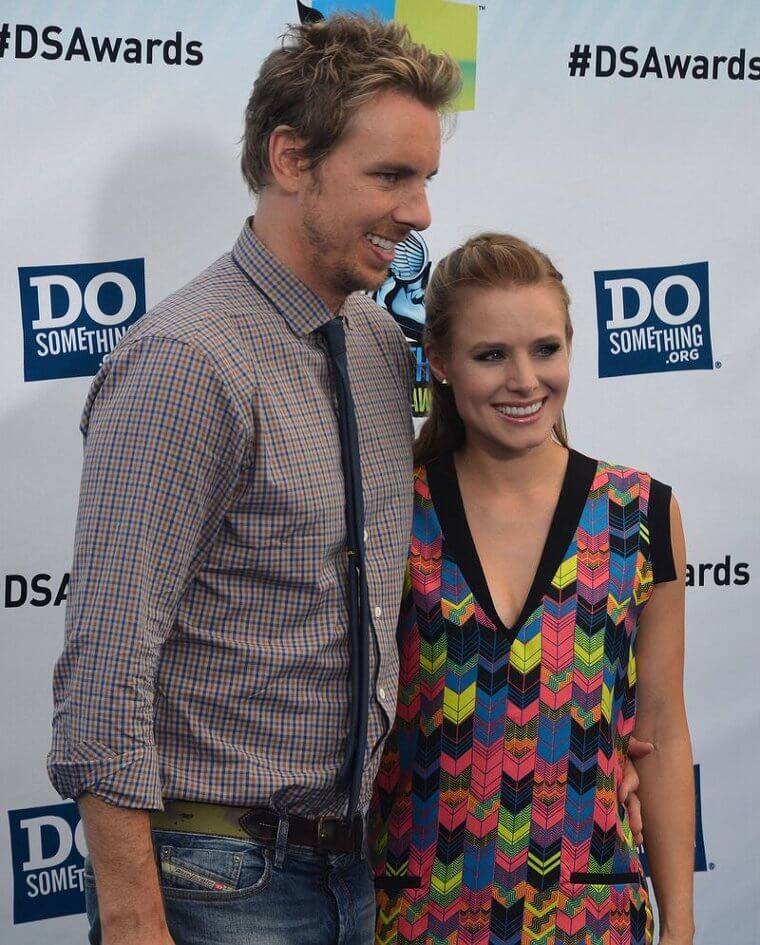 Even though it seems quite sad, we have to recondition ourselves to realize that this ceremony is also very unique and beautiful. It's not every day you see celebrity couples still doing things for love and not for the added fame or attention. Bell and Shepard got married at the Beverly Hills Courthouse and it only cost them $142.
Katie Couric, John Moulner, and Their 50 Guests
"He's really funny. He makes me laugh all the time, and I really think that the best way to get through all of life's challenges is to have a sense of humor," Katie Couric stated in an interview with The New York Times. Well, his sense of humor was probably the biggest thing at their East Hampton wedding because it was attended by only 50 guests, and was held in the comfort of Katie's home. It was a small ceremony with only their closest friends and some family members in attendance. 

Molner knows all about finances as he is an investment banker, while Couric sits comfortably in the limelight as a celebrity TV and online journalist. There was no need for the couple to have their wedding in the public eye as well. They wed in private with Katie's friends officiating it.
Angelina Jolie and Brad Pitt's Tiny Ceremony in France
It's hard to believe that two of the planet's most successful and popular celebrities could have such a small, intimate affair. Angelina Jolie and Brad Pitt had a guest list of only 22 people in total according to their interview with E! Online. They wed on an open piece of land next to their house in Chateau Miraval, Correns, France, and their children hand-picked the flowers used for decorations and the ceremony. It was said that their only real expense was the dinner which was estimated at around $4000 and that included the personal chef they hired.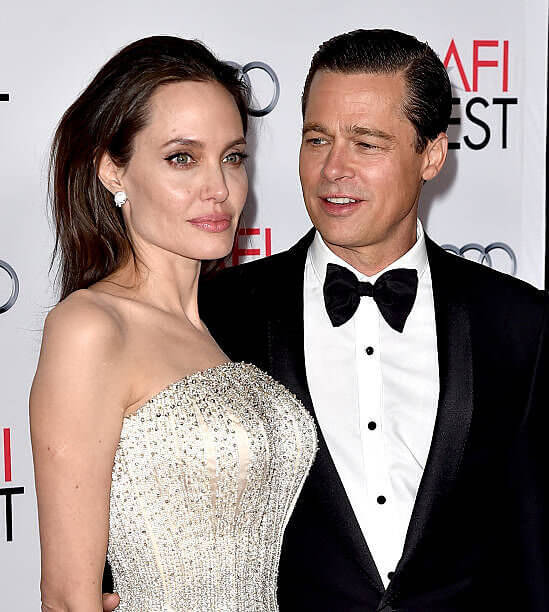 We guess that with all the good deeds they were doing by helping organizations get funding around the world, there was no way they could overspend on luxuries like a fancy over-the-top wedding. Knowing the nature of Jolie, they most likely didn't want to.
Tying the Knot in Private - Keira Knightly and James Righton
Keira Knightly and James Righton tied the knot on the fourth of May, 2013 in the Town Hall of Marzan in the South of France. Keira wore the beautiful Chanel dress that was seen wearing on numerous occasions before. This just proves to the world that if a celebrity like Knightly can wear the same item more than once, then surely the rest of the world can do the same?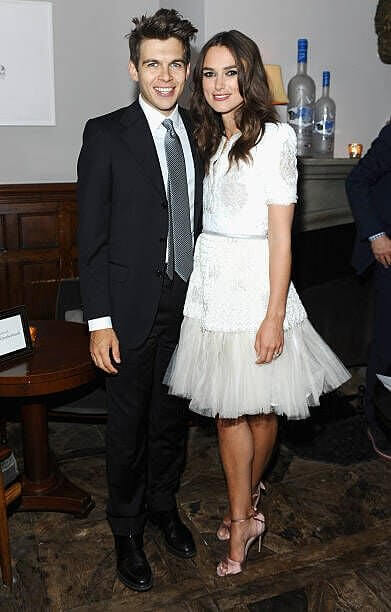 They had a small number of only 50 guests at the ceremony and it played out over a lunchtime gathering and into the night with an evening celebration. Small and intimate is where more celebs are heading these days. 
Jessica Alba and Cash Warren's Wedding Still Has the World Speculating
There is not much information available on Jessica Alba and Cash Warren's wedding. It was done in a Beverly Hills courthouse surrounded by only a few friends with almost no photos available. All we know is that it was small and intimate, the way they wanted it. Alba wore a blue dress as a wedding gown with her hair tied back in her tight signature ponytail.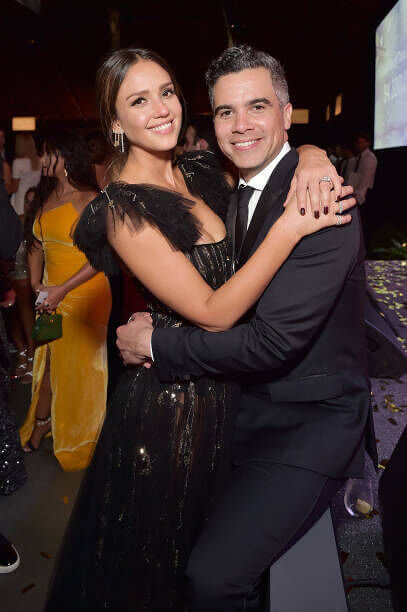 Alba married fellow actor and life partner, Cash Warren back in 2008, and people are still left to speculate about the rest of the details to this day they went out of their way to keep them private. 
Supermodel Giselle Bundchen Wed Her Hubby Tom Brady, Twice
This celebrity couple managed to pull off two tiny weddings. One was held in Costa Rica with 20 guests. The second was held in Santa Monica with another 25 guests in attendance. For such a huge celebrity couple to keep it this low-key, anyone can. There is nothing wrong with small intimate ceremonies to say your vows to the person you love.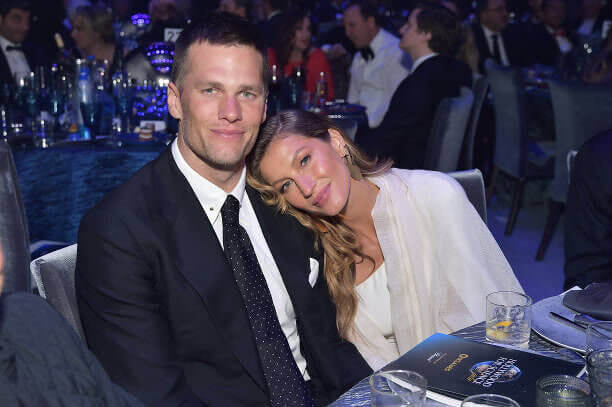 The two got married on the 29th of February in 2009 very soon after they got engaged. They are still happily married today, proving to us just how important it is to do the work behind the camera, behind closed doors, in private. That is where the real magic happens.
Kelly Ripa, Mark Consuelos, and Their $179 Las Vegas Wedding
Kelly Ripa and Mark Consuelos met on the set of "All My Children" back in 1995. In the soap opera, the two filmed a scene getting married quite the opposite of how it went down in real life. The wedding on screen was very dramatic, over the top, and looked expensive while their real-life ceremony cost them $179.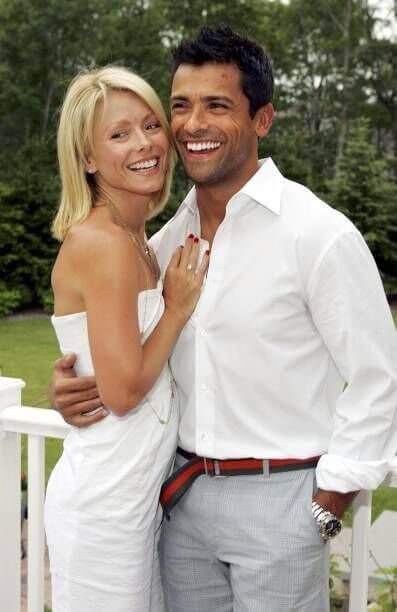 They even opted to not have the wedding filmed which would have only been an extra $20. They too are still together and proved to the world just how possible it was to have a secret, and inexpensive ceremony.
Olivia Palmero Married Johannes Huebl in Shorts and Overskirt
The world knows Olivia Palmero as a fashion icon, so it was only natural for people to be overly excited about the wedding. Turns out Palmero and Huebl gave the public nothing but disappointment when it came to a celebrity wedding show-off. The two had a very small, intimate ceremony upstate in Bedford. 
Only a few friends and family members attended the quaint affair. Palmero's wedding dress also couldn't be further away from everyone's predictions. She rocked a pair of shorts and a sweater and covered it with an overskirt. Although it left everyone baffled, it left the two very content with their decisions. 
Jennifer Aniston and Justin Theroux Invite Guests to a "Birthday"
The world still refers to Jennifer Aniston as the sweetheart from our favorite 90s sitcom Friends. Her love life has been something the media has zoomed in on with a microscope, especially after her breakup with Brad Pitt and all the drama that came with it. Everyone was truly happy when she got engaged and assumed that their wedding would be enormous, big, and full of friends.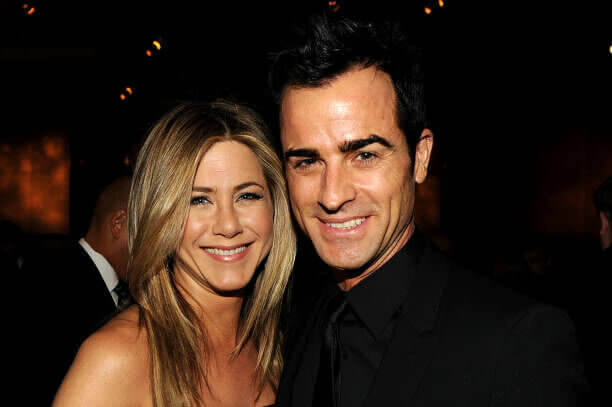 Instead, the two had a very small, secretive wedding and guests were under the impression that they could be going to Theroux's birthday party. There is still almost no information about what the ceremony was like but sadly the two didn't last either. They split up in February 2018 but remain friends.

Gwenyth Paltrow Married Chris Martin in California
Two days after the announcement of their first child, actress Gwyneth Paltrow and musician Chris Martin tied the knot. It was December the fifth as the two said their vows in a small ceremony in Santa Barbara, California. The event was so small that not even their families were invited, and the media only found out about their secret wedding after it happened. Their exclusivity still baffles the media and we think it's brilliant that celebrities can still be this secretive.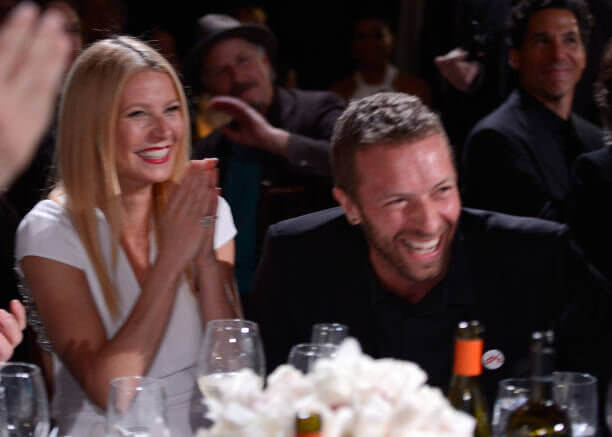 The couple had two children and stayed married for 10 years before announcing their divorce in 2016. They consciously decided to keep it civil and a healthy environment for their children. 
Mariah Carey and Nick Cannon Wed Six Weeks After Meeting
Singer Mariah Carey married her lover Nick Cannon only six weeks after they met while filming the music video for the song "Bye Bye". They said their vows in Carey's estate in the Bahamas without the media having a clue. The whole wedding was a big shock to the world as everyone was expecting Carey to have an enormous "diva-like" wedding ceremony for the whole world to witness.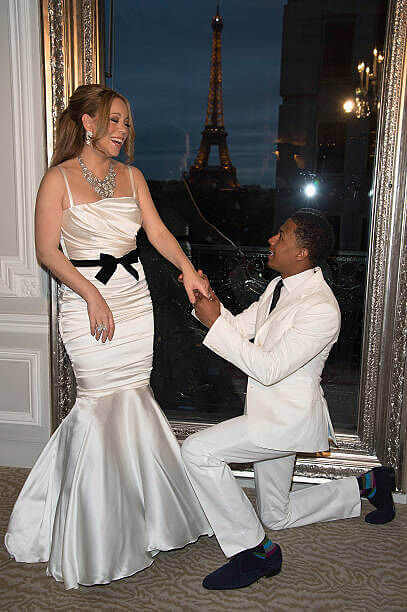 The two had renewed their vows many times and in many different locations, including one extra-special time in Disneyland, but unfortunately they went their separate ways after publicly announcing their split in 2016.

Beyonce and Jay-Z Tie the Knot at Jay-Z's New York Apartment
Beyonce and Jay-Z are two of the planet's biggest celebrities, known for their work within the music industry. When they decided to keep their wedding small, it shocked friends, family, and fans across the globe. Not only are they big names, but they have been compared to those like Kim Kardashian and Kanye West. Unlike Kim and Kanye, however, these two had a quiet ceremony in the comfort of their home.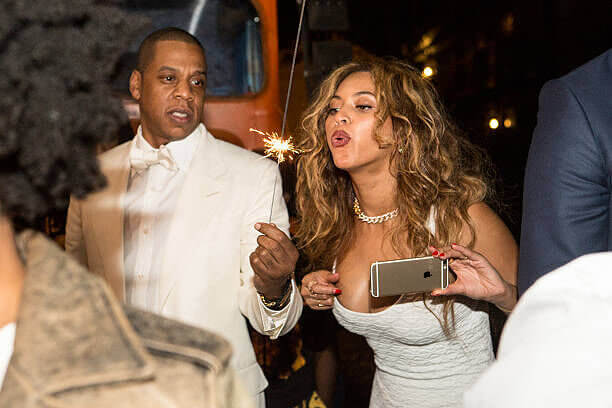 The musical superstars stated that they would release a single clip of the union only seven years later when they celebrate their seventh wedding anniversary. They had the world waiting for seven years and finally gave everyone something to put images to their imagination. The two are seen joyfully walking down the aisle in 2008 with Beyonce rocking a gorgeous dress designed by her mother. 
Jennifer Lopez and Mark Anthony's Secret Wedding
Jennifer Lopez and Mark Anthony tied the knot only six months after they met. As quickly as it happened, so it was also over. Not just the wedding, but the marriage. It happened in 1998 and to this day, no one knows what J-Lo wore to the ceremony. They did walk out of Lopez's Beverly Hills home with wedding rings, and that must be how the world came to know of it.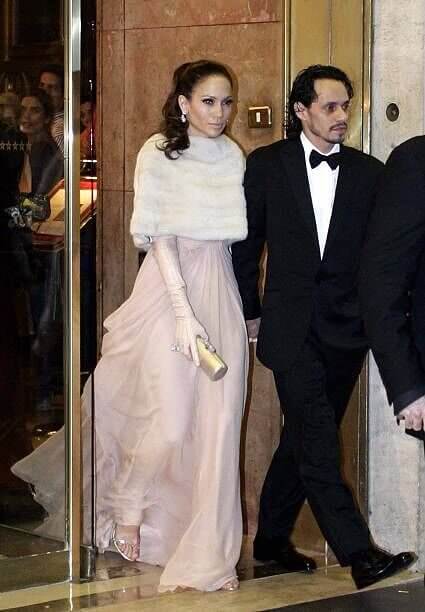 This one must have been one of the most secretive celebrity weddings to date but Jennifer has since moved on to "greener pastures" with her current boyfriend, Ben Affleck.
Paul McCartney and Nancy Shevell's Wedding Ceremony Was Small and Intimate
Paul McCartney's wedding to Nancy Shevell was McCartney's third of his "I do's". This old-school musician from the legendary band, The Beatles, tied the knot in the Old Marylebone Town Hall in London on the ninth of October 2011. There were only 30 people invited to the ceremony which consisted of very close friends and some family members. McCartney wore a plain navy blue suit designed specifically by his step-daughter while Shevell wore a quaint little knee-high dress with a flower in her hair.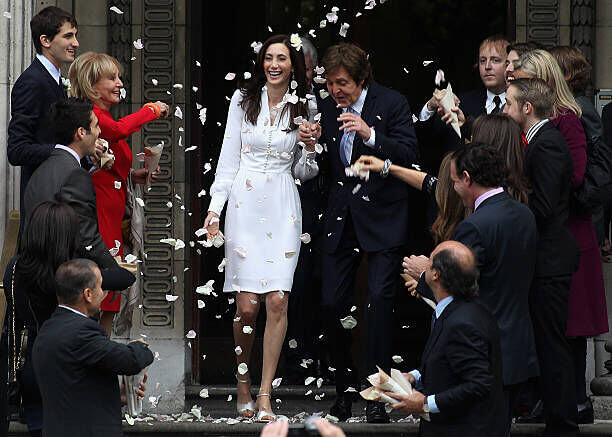 McCartney was very relaxed at the ceremony and handled the paparazzi very well. At one point he even, very calmly, asked them why they were there. McCartney's 7-year-old daughter, Beatrice, was the flower girl, and everything about the whole event was very low-key, small, and simple, unlike his reputation.
Megan Hilty and Brian Gallagher Tie a Small Knot
The two tied the knot in Vegas at one of the many wedding chapels available for shotgun weddings. This one was at the Venetian resort back in November 2013. They saved a ton of money from the actual event but Hilty made up for it with her wedding gown specifically designed by Badgley Mischka. Gallagher wore a charming and elegant suit to go with their big personalities and broadway personas and acting careers in theater.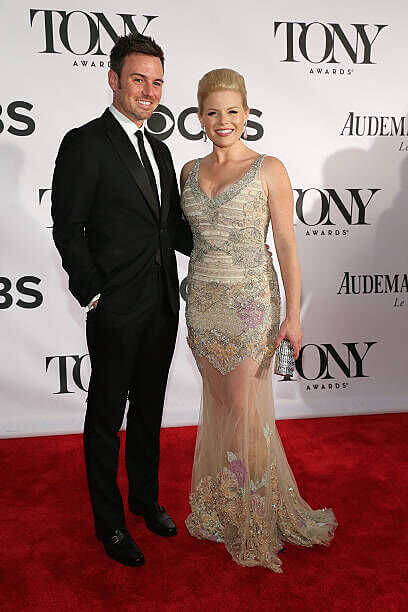 The venue and ceremony might have been small and inexpensive, but for two theatrical humans like Hilty and Gallagher, their outfits stayed true to who they are.

Sinead O'Connor and Barry Herridge's Ceremony Everything but Uneventful
O'Connor has walked down the aisle four times and on December the ninth, 2011 saw her walking into the arms of her online dating website partner, Barry Herridge. The two were seen smooching in a baby pink Cadillac after their tiny wedding ceremony in Las Vegas. Unfortunately, the marriage crumbled only weeks after their big day but then reconciled again after.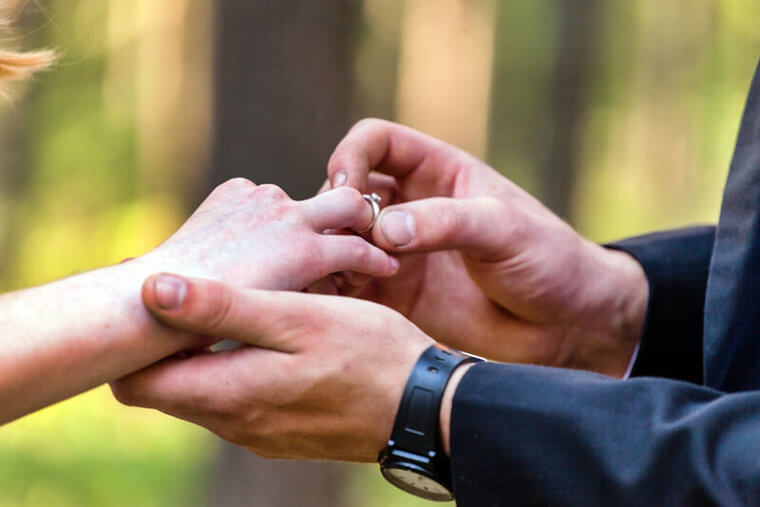 Their on-again-off-again relationship could be due to O'Conner's history of mental illness as she has been diagnosed with depression and bipolar disease. This so-called "modern couple" have had their fair share of ups and down's and with proof of O'Conner's suicide notes written to Gallagher in the past, we hope they turn into love letters real soon.
Isla Fisher, Sacha Baron Cohen, and Their Small Jewish Wedding
These two tied the knot in Paris, France with a total of six people in attendance. They gave the guests short notice of the event and worked hard to keep things small, smooth, and secret. They opted for a very traditional Jewish orthodox wedding even though Fischer converted to Judaism after the wedding and had already been studying the religion three years before the big day.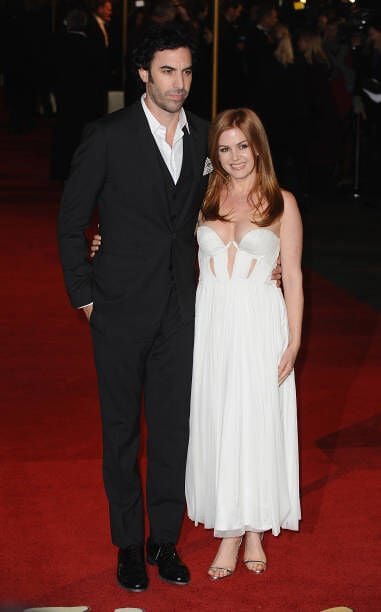 There is not a lot more further information available about their ceremony except that Baron Cohen is an epic comedian and Fisher said she is always wondering about funny tricks he would come up with. Though this wedding was small and traditional, there is nothing small and traditional about Baron Cohen's personality.

Matt Damon and Luciana Bozán Barroso
Damon and Barroso had a very private ceremony in New York City with only one other person present, and that was Barroso's daughter from her previous marriage. Matt Damon's net worth is estimated at around $170 million and the whole idea of such a small wedding left the world with many questions. In the end, their love is all that counts. The two have been married ever since December the ninth, 2005, and have a strong bond outside of the public eye, despite his big name in Hollywood.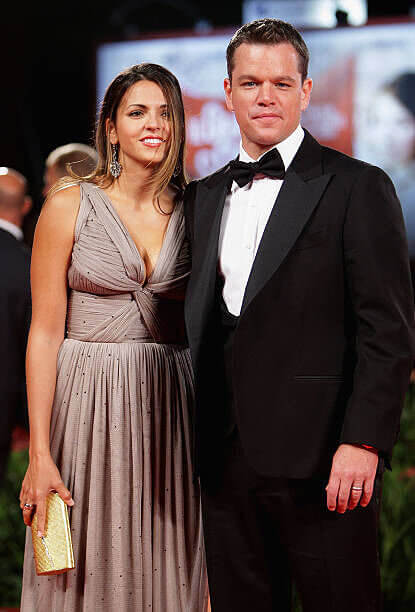 The two have four children together, three biological and one which Damon adopted as his own from Barrosa's previous wedding. They are Stella Damon, Gia Zavala Damon, Isabella Damon,and Alexia Barroso.