While some celebs have millions of adoring fans, many of them have just as many critics, if not more. In the world of the rich and famous, it's not hard to get your fans to turn against you, and many celebs have figured this out a little too late. These are some of the most hated celebs in the world.
The Teenage Pop Sensation, Justin Bieber
While Justin Bieber, or "The Biebs" has many adoring fans, he has just as many haters that are very outspoken about their views of the famed singer. While there is no denying the man's talent, many think the fame got to his head at a young age, making him arrogant.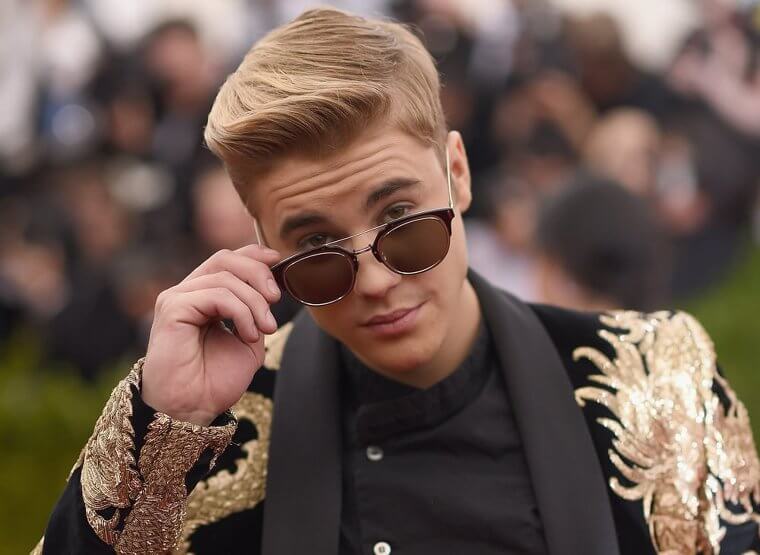 Some fans have claimed that Justin Bieber was rude to them, even spitting on them. Some have mentioned, "He is always trying to present himself as someone better than others." While he may have talent, it seems it may be time to clean up his act or his fans won't be sticking around for the long run.

Rapper and Fashion Icon, Kanye West
Kanye West is a rapper as well as becoming a fashion and style icon for millions of people around the world. But when you hear the name, Kanye, Ye, or Yeezy, you more than likely think of the unhinged individual attached to the brand.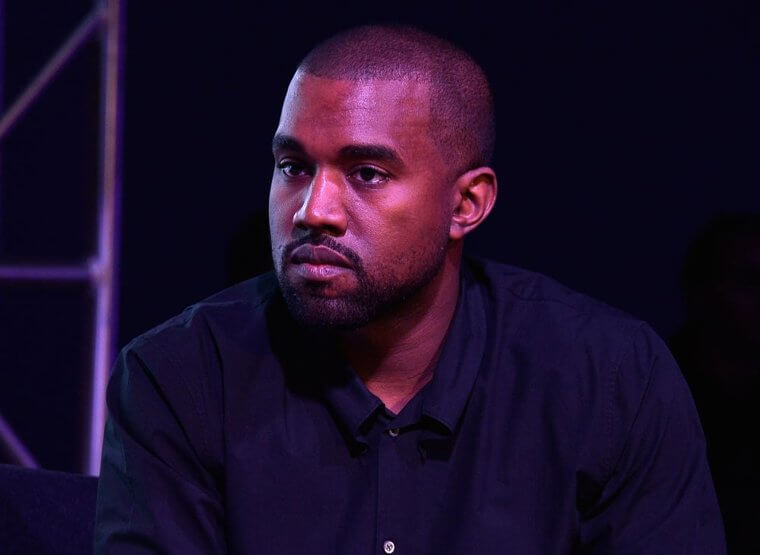 His talent is undeniable but he suffers from bipolar disorder which causes him to feel he is the king of the world at times, and that he doesn't want to live anymore with others. It's this that causes him to ramble on about things that don't always make sense and can cause turmoil in his personal relationships. Many of his fans will tell you that despite his talents, he is a man that cannot be trusted or relied upon, whether it is due to a disease or not.
Famed Celeb Report, Perez Hilton
Perez Hilton was arguably the man that changed celeb reporting for good by doing so online in the form of a blog. It wasn't long before he became the most trusted source of information about anything celeb related. The only problem with this is that he has a lot of celebrity fans to impress.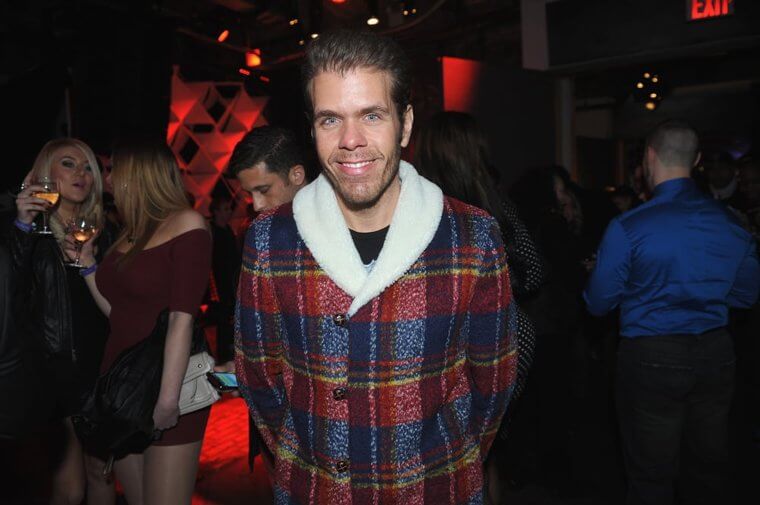 But he doesn't always hit the nail on the head. After writing a defamatory comment about Lady Gaga, her fans give him absolute hell in her defense, for which she was most likely very grateful. His reporting on celebrities is what brought him many haters over the years.

Funny Man to Feared Man, Bill Cosby
Bill Cosby has been a family name, bringing laughter into households all over the world for many years. However, all that changed when reports came out that Bill Cosby had been up to no good behind the scenes of his comedy shows.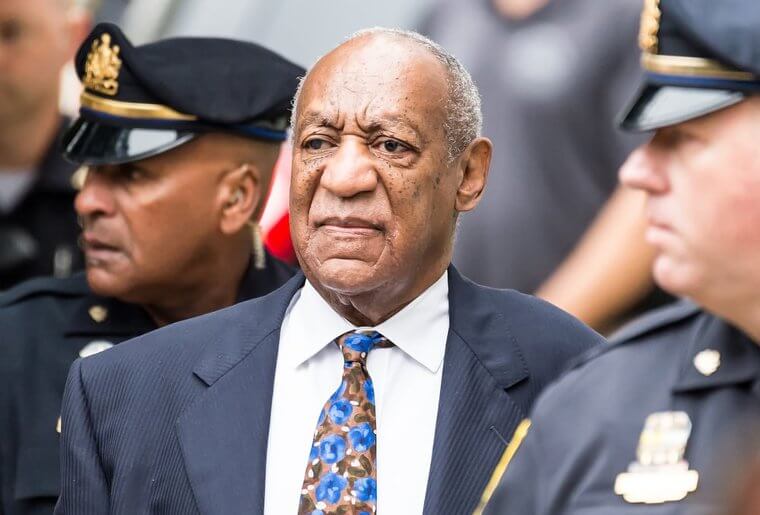 Along with reports of drug abuse, many women came forward saying that they had been sexually assaulted by the man. It was this that turned the public against him, ruining years of great reputation. While the sexual assault had been going on for years, it hadn't been spoken about in the public domain until it all came to the surface.
Revered Make-Up Artists And Racist? Jeffree Star
Jeffree Star gained fame through blogging and vlogging in the early days of the internet. He enjoyed doing his makeup for his fans and quickly became revered for his androgynous image. In 2003, he became a sensation on MySpace which was the most popular social media platform of its time.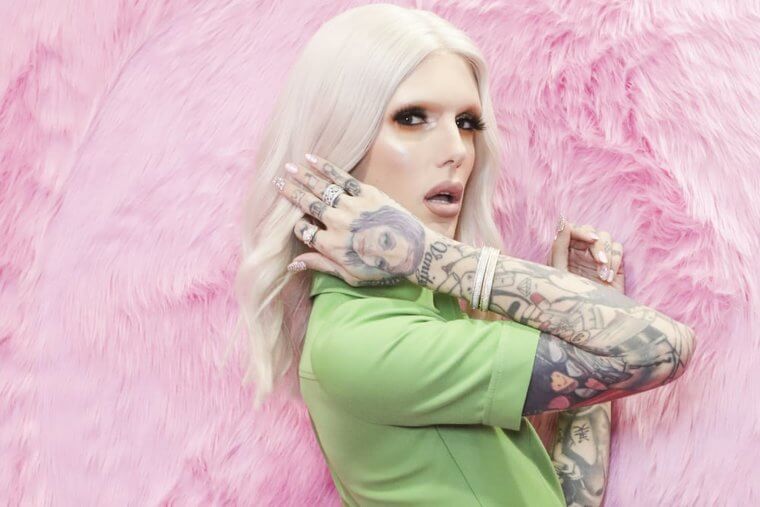 It wasn't long before Jeffree Star was signing deals with major brands and appearing in adverts. But being in the public eye so often, it wasn't long before he slipped up. He was called out for using racist language which caused him to lose brand deals that he had worked so hard for. It is because of this that he has slowly become one of the most hated celebs on the internet.

Talented Rapper And Women Beater, Chris Brown
Chris Brown was a music sensation before his fall, and his talent was undeniable. He was set to be one of the most famous rappers in American history, but then he did the unthinkable. He beat his famous girlfriend, Rihanna, and court cases ensued.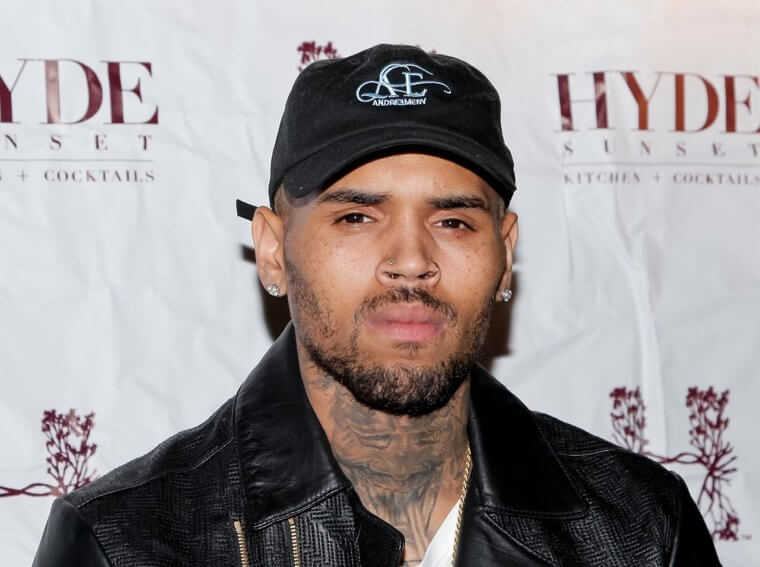 It was this that led him into a highly restricted lifestyle, although, after the first accusation, many more followed. He was later accused of raping multiple other women which further turned the public against him. He never gained back the respect of the public, causing his career to take a dive for the foreseeable future.
Successful Actor And Sexual Assaulter, John Travolta
He was a world-renowned actor and great performer who took the world by storm on his first appearances on screen. To this day, he gets big acting roles that are envied by everyone in Hollywood, so why is he hated so much by a large portion of the public?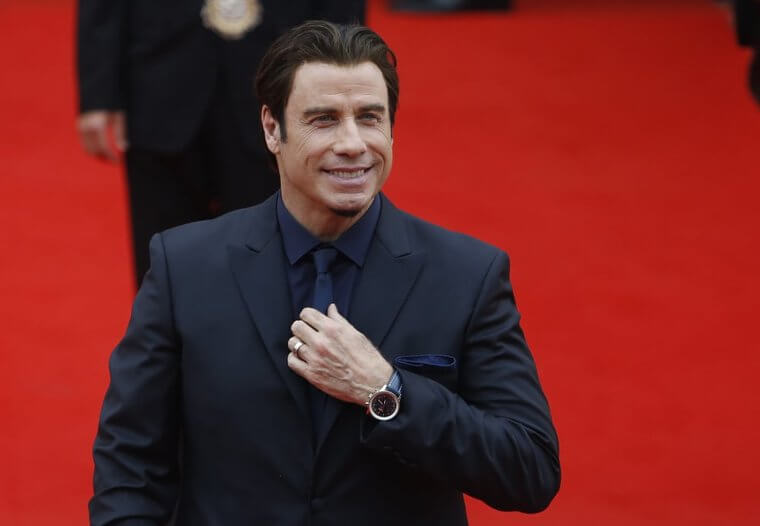 There were multiple allegations of sexual assault that came up against him. He was even accused of sexually assaulting a masseuse at a spa. When some people get rich they truly believe they can do anything, and John Travolta happens to be one of those people. He also began engaging in the belief of Scientology which many of his old fans cannot get behind.

Talented Soccer Star, Paul Pogba
Paul Pogba has made this list because of Manchester United supporters that can be found all over the world. This Manchester player tends to be a little arrogant on the field and often causes the team to lose matches, which is a real problem for fans.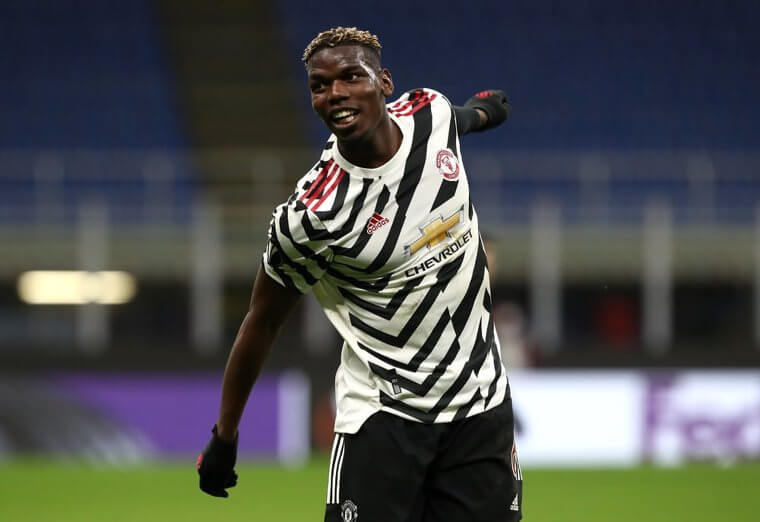 While soccer stars don't usually gain hoards of haters, Paul Pogba has managed to do just that with his arrogant attitude and at times, disappointing ball skills. It is clear that many individuals want this man gone from the squad, and will stop at nothing to express their harsh opinions of the athlete.
Reality Star and Fashion Icon, Kim Kardashian
While Kim Kardashian's rise to fame was less than common, using a sex tape to get ahead in the game, but has tainted the rest of her career. She went on to become a reality TV star, but many still despise the fact that she is famous for being famous, rather than having actual talent.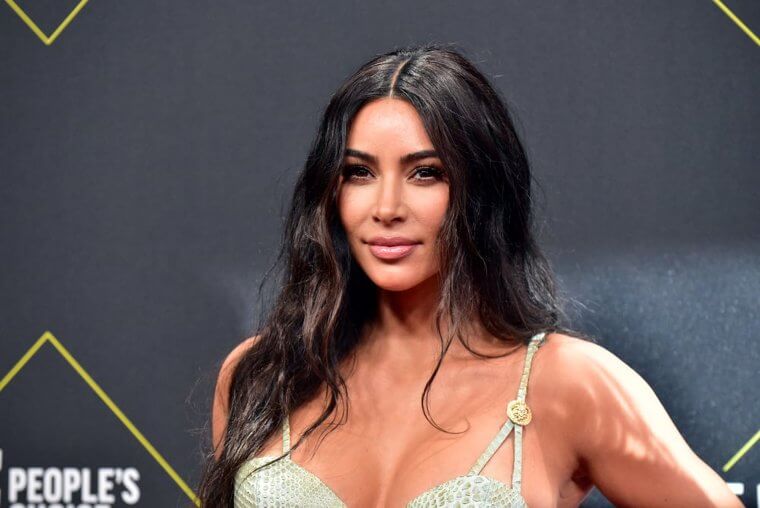 She has gone on to prove her skills in the fashion industry, but because of her multiple surgeries to change her looks, and the shaky moral grounds she stands on, many take a disliking to the Kardashian. She married the famous rapper, Kanye West, which many believed this in itself was the Kardashians' way of social climbing into more prolific circles. However, in November, 2022, Kim filed for divorce due to, as she says, "irreconcilable differences."

Famed Actor and Director, Mel Gibson
Mel Gibson has been in the spotlight for many years, and for much of his career, he was adored by the public and his many loving fans. But all that changed when he went through a very public breakup and more recent years.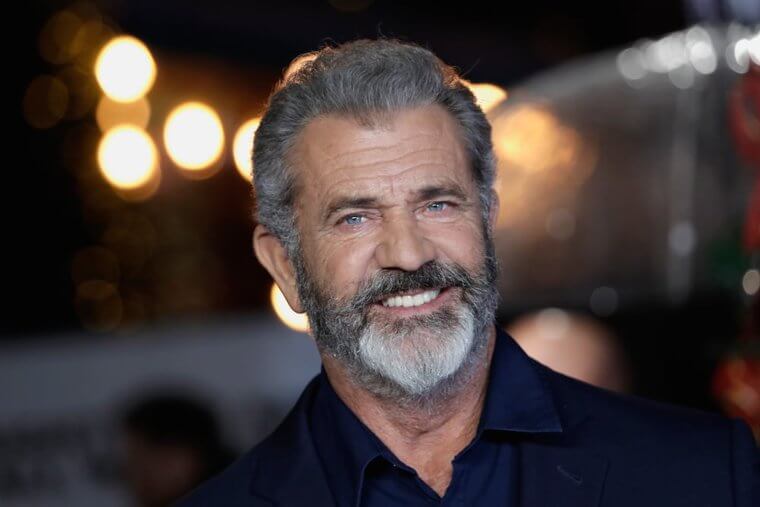 As it turned out, he sent his ex-girlfriend a voicemail that was both sexist and racist. He thought the voicemail was confidential, but when his ex shared it with the public, the masses were outraged by the way he was willing to speak to a woman he once loved. He is now one of the most hated celebs in Hollywood.
Actor, Songwriter, and Rapper, Jaden Smith
While Jaden Smith has many job titles, including actor, songwriter, singer, and rapper, the thing he is most famous for is being Will Smith's son. Although that is probably not something he would like to hear, it seems that he will always be living in the shadow of his father.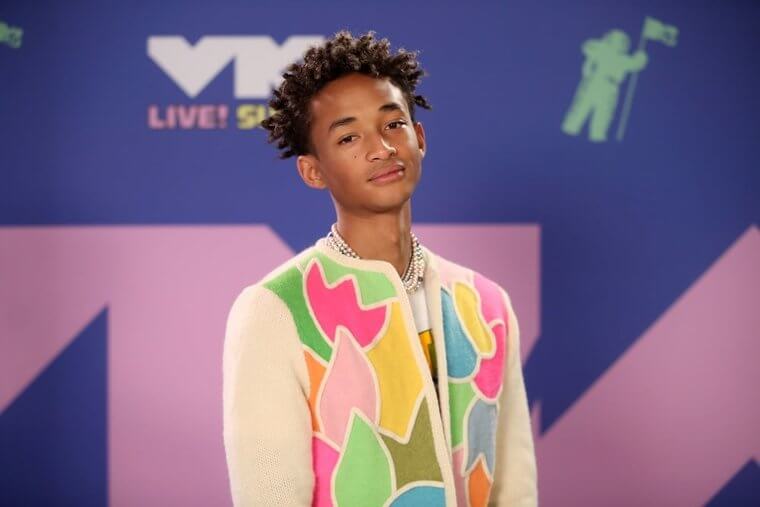 Many people believe that he appears to be trying too hard to be famous, and he just might not have the talent for it. He has often acted like a complete brat in public, and many believe that he acts strange in front of the camera, unlike the natural that his father appears to be.

World Famous Entertainer, Hulk Hogan
Hulk Hogan has been entertaining the world for years with his onscreen antics and many adoring fans still stand by his side. But recently there was an incident that painted him as more of a creep than an icon.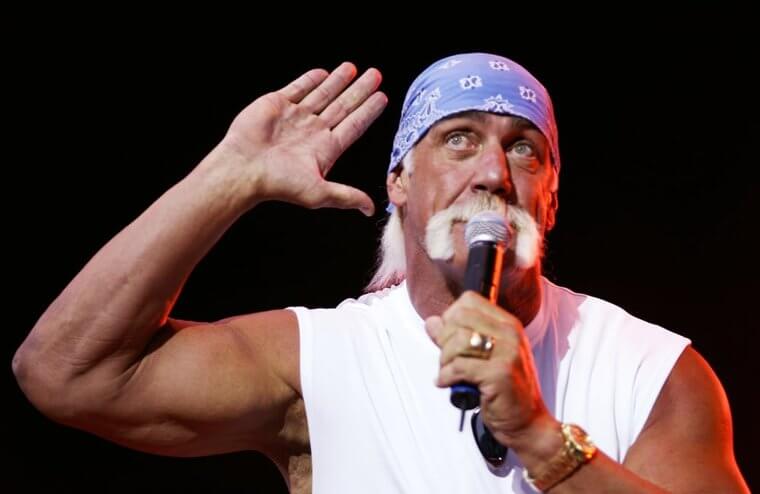 When he tweeted a picture of his daughter's legs in the locker room, it went viral and many sent the famed entertainer hateful messages. But Hulk Hogan claims that the Tweet was completely misunderstood. We may never know the truth behind his strange Tweet, but his reputation may forever be tainted.
Controversial Actress and Icon, Angelina Jolie
Angelina Jolie has always been a controversial character in the public domain, with people either completely adoring her or hating her guts. But she does make it onto the list of some of the most hated celebs.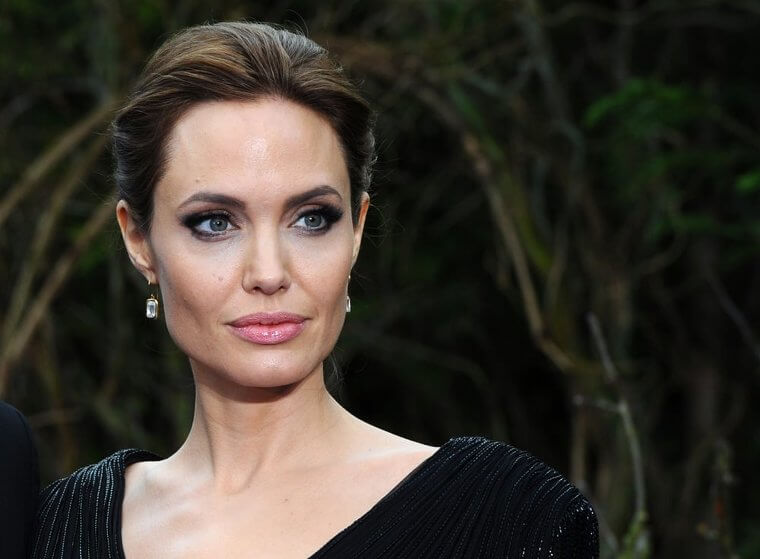 There are many reasons people choose to hate the actress, but one of them is because people believe that she seduced Brad Pitt, which caused him to divorce Jeniffer Aniston. Later, when the couple divorced, she dragged Brad Pitts's name through the mud which caused further distress to his adoring fans.
Singer and Actress, Jennifer Lopez
While Jennifer Lopez has been predominantly adored throughout her career, receiving little criticism in comparison to more controversial celebs, she has caused some disturbances in recent years.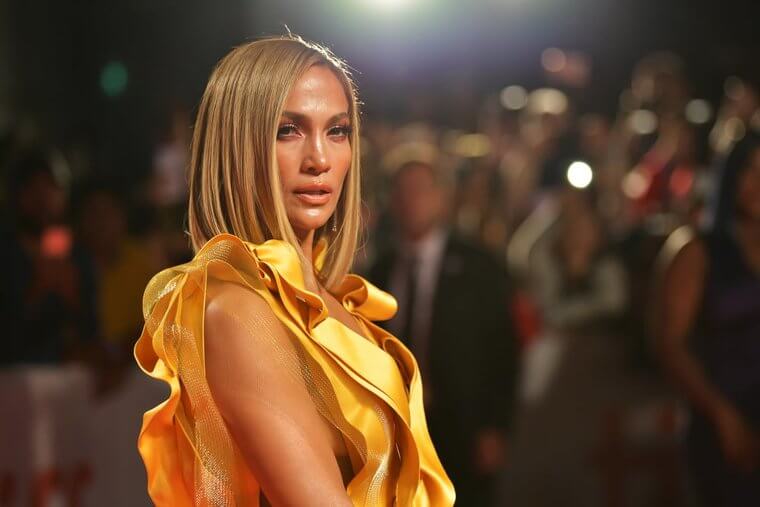 During the pandemic, she and her fiancé decided to take a trip on their private jet. For this, she received a lot of backlashes because many believed they were flaunting their wealth in an unbelievably difficult time for the rest of the world.
Famed Singer and Songwriter, Madonna
Madonna was a famed singer and icon in her day, but many believe that day is over and she should step out of the limelight. She is continually causing a stir online, in attempts to get more attention, but it seems the public is tired of her ongoing neediness.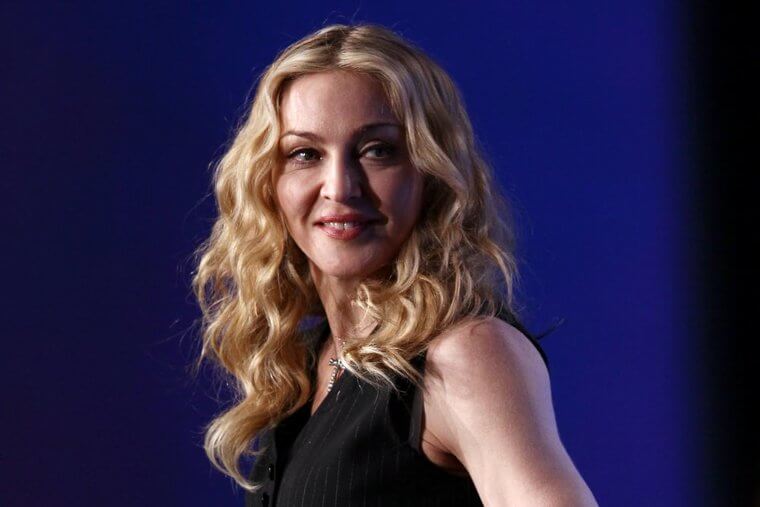 She also attempts to start fights with other celebs on a regular basis, which means she is stepping on the toes of other people's fans. This doesn't go down well with the public who are predominantly over her nonsense.
Controversial Rapper, Rick Ross
Rick Ross is a famous rapper and one of the most talented wordsmiths of his generation. So it might seem strange that so many people are against this rapper who can musically, do nothing wrong.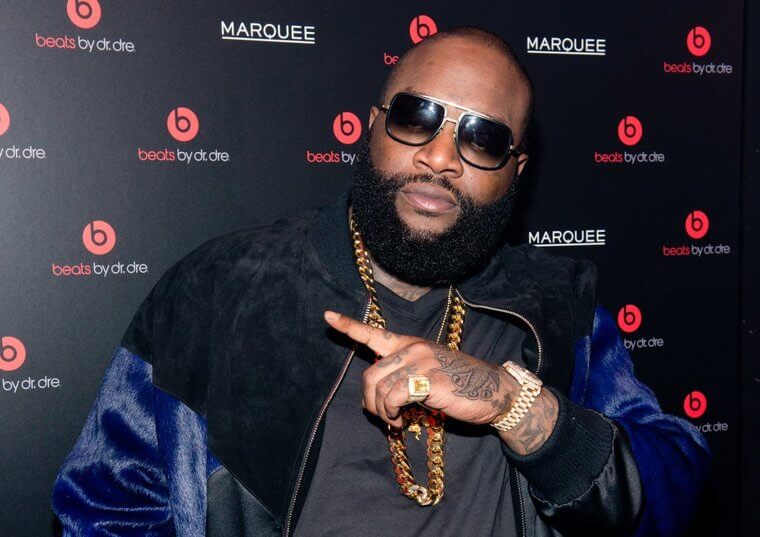 But many believe that he is a bad influence on the youth who listen to his music because his music has a clear theme. He likes to rap about sex, drugs, and money, giving questionable advice to the youth. Looking at the actions of the youth, you can see that his haters aren't far from the truth.
Famed Football Coach, Jose Mourinho
Football fans will know the name Jose Mourinho better than anyone. This famed football coach has a different style of coaching from many of the others out there, and it has caused up a real stir among football fans over the years.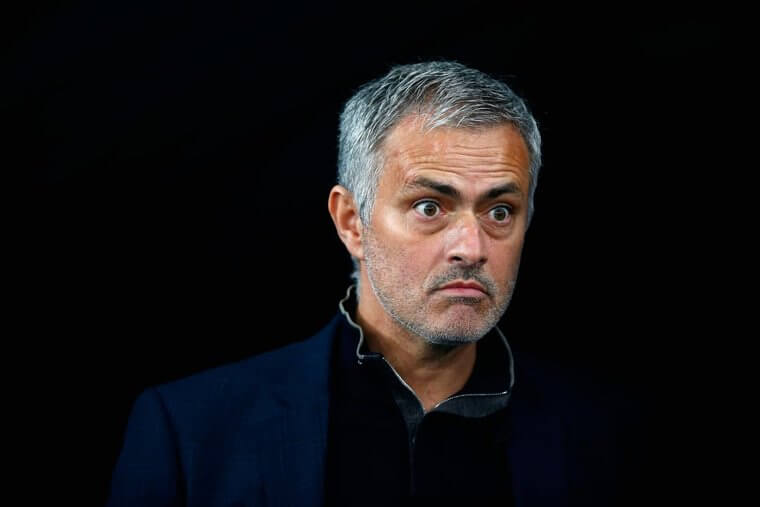 Many believe that he is too pragmatic and that he coaches a style of play that is boring to watch. He is also known for letting the older football stars shine while under coaching the new talent coming up in the ranks.
Famed TV Personality, Jesse James
Jesse James is a famed TV personality who knows he messed up and that the public hates him for it. He even admitted to being one of the most hated celebs in 2010. Athough not the most hated, he is certainly up there with the best of them.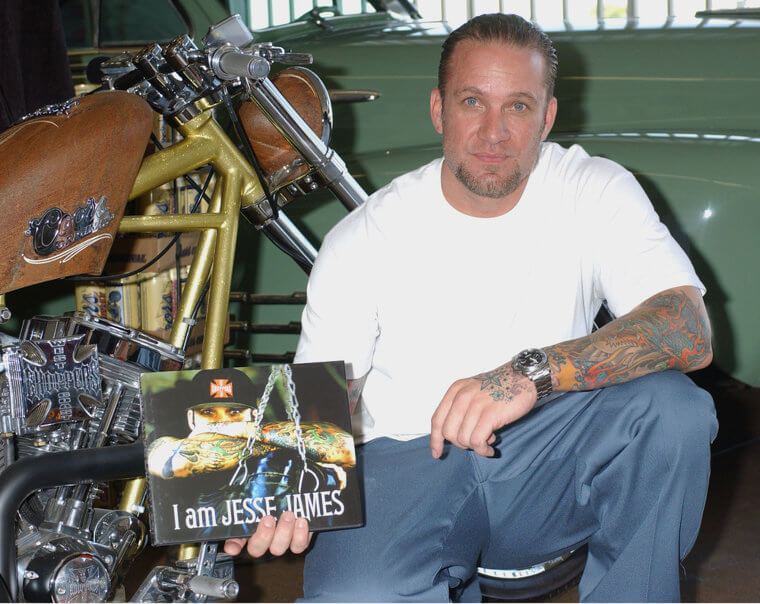 Why is he so hated? He divorced one of the most loved actresses in Hollywood, Sandra Bullock. She was loved by the public for her calm demeanor but apparently, this is something her ex-husband didn't love about her.
Famous Actor and Comedian, Adam Sandler
Adam Sandler is no doubt a talented actor and the large majority of people adore his movies as well as the roles that he plays in them. But there are always a couple of haters in the mix who choose to hate, despise the talent they see in others.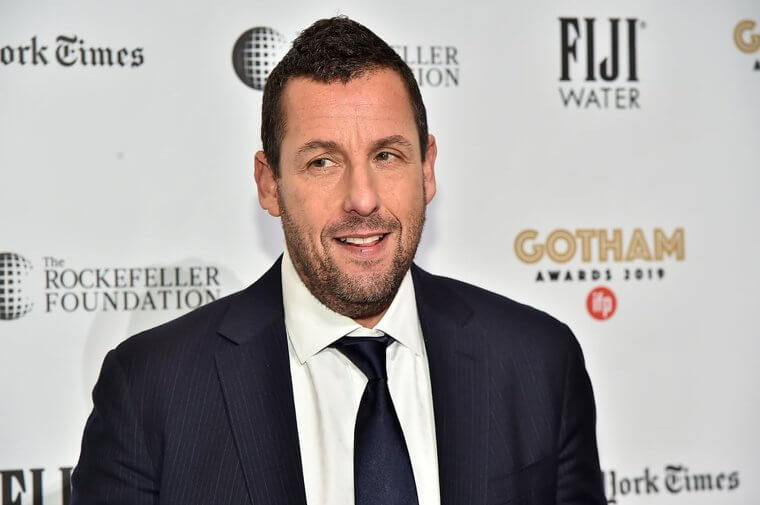 Many believe that Adam Sandler is overrated and struggle to actually laugh at his movies. There are many that say that he shouts too much in his movies, and plays the same character over and over again.
Child Star and Leading Man, Shia LaBeouf
Shia LaBeouf was an adored actor, showing his skills onscreen since he was just a child. When he grew up, his talents shined even brighter as he took leading roles in many movies. But in recent years, he hasn't been painted in the best light by those close to him, causing him to lose a lot of respect.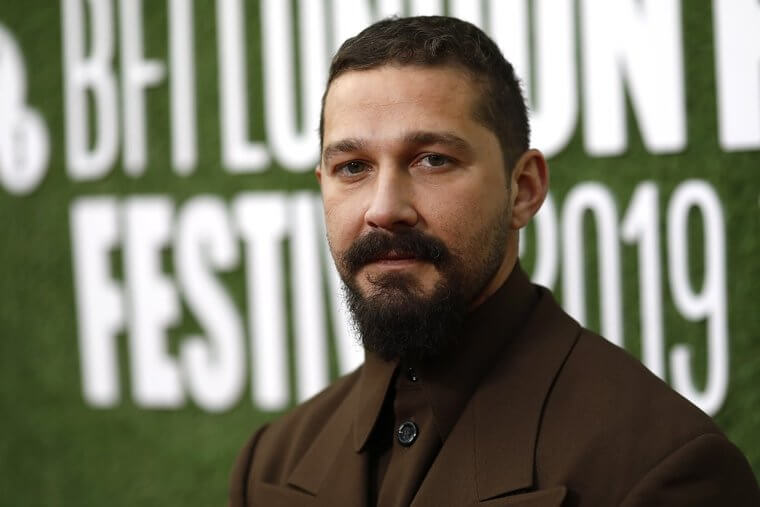 In 2020, his ex-girlfriend sued him for abuse, sexual assault, and causing her emotional distress. This didn't go down particularly well with his fans, especially as she was not the first girl to do so, in which case calling her bluff became more difficult. He has faced a number of allegations over the years including plagiarism among other things.

Actress and Leading Lady, Gwyneth Paltrow
There is no doubt in anyone's mind that Gwyneth Paltrow is a talented actress and star. Her movies have won many awards, proving that her acting is not something to be reckoned with. But there are many people that hate Gwyneth Paltrow for other reasons.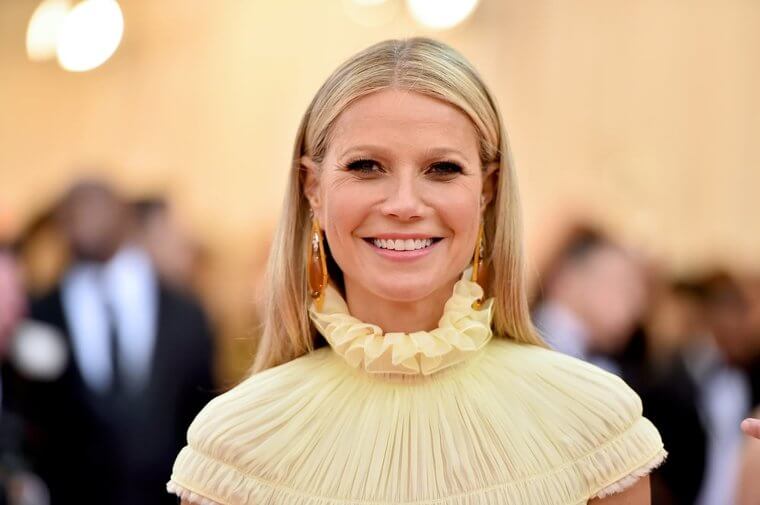 Many people believe that the star is arrogant and loves to flaunt her wealth to everyone's face. She also seems to be completely aware that she is doing it. Her clothing line is extremely expensive, meaning the average joe cannot afford to actually wear her clothes, causing further hatred on the part of the public.
Singer and Songwriter, John Mayer
While many people love John Mayers music and his unique style, many people have grown to dislike the talented singer and songwriter. While he sings about love and relationships in just about every song, it seems that he doesn't treat his women too well.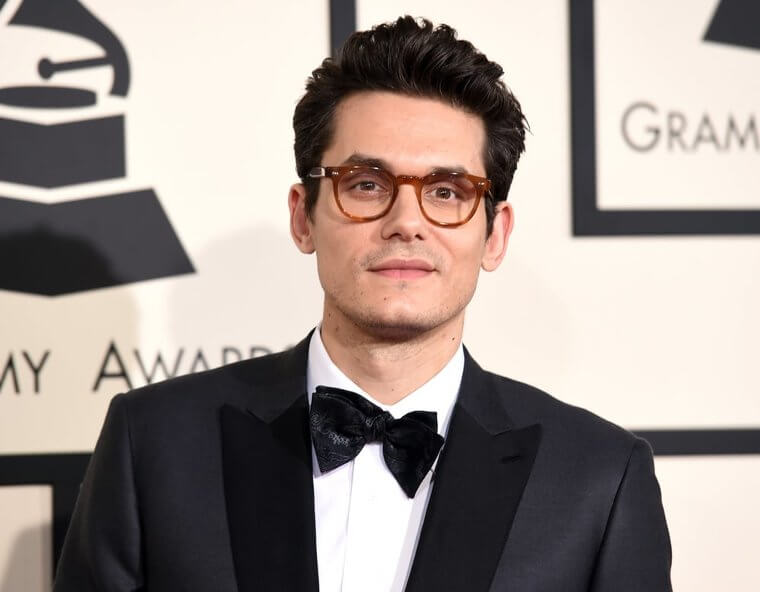 He has dated a long list of beautiful celebrity girlfriends and brags about it to the press, but each one of them has their own horror story about the way they were treated by John Mayer. He has also been accused of making racist statements over the years which never goes down too well. This has led to the singer becoming increasingly unpopular as the years have gone by.

The Ex TV Star Turned US President, Donald Trump
Since the very start of his very public career, there were a large number of people who hated Donald Trump. Why? He is a man with a very big ego and a sexist streak that is hard to ignore. Throw him into the spotlight and he is willing to unveil some pretty controversial opinions that don't sit right with a large portion of the public.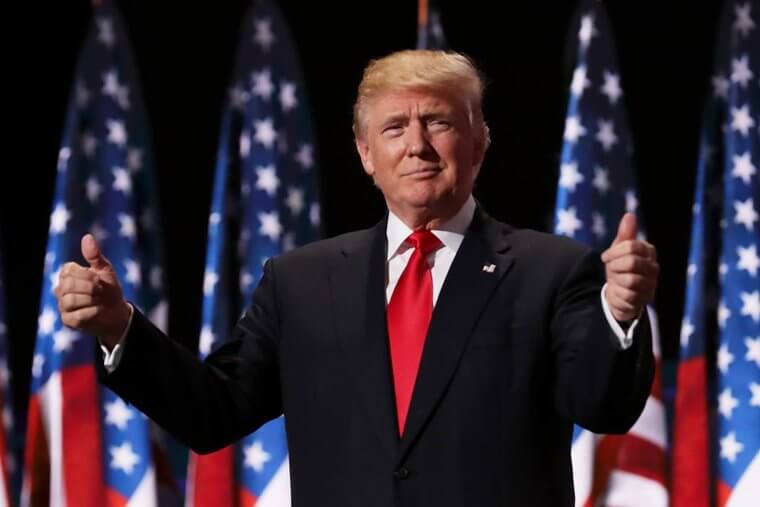 He is known to have been outspokenly racist, disrespecting people's opinions in an open fashion, not to even mention the way he ran the US as if it were a business. After firing people on TV for a living, he didn't earn the trust or respect of a nation in his role as president of the US either.
Famous and Talented Actor, Johnny Depp
Johnny Depp is a very talented and much-loved actor, known for his roles in high-profile movies such as the Pirates of the Caribbean movie series. But in recent times, he is known more for the high-profile court case he was involved in with his ex-wife, Amber Heard.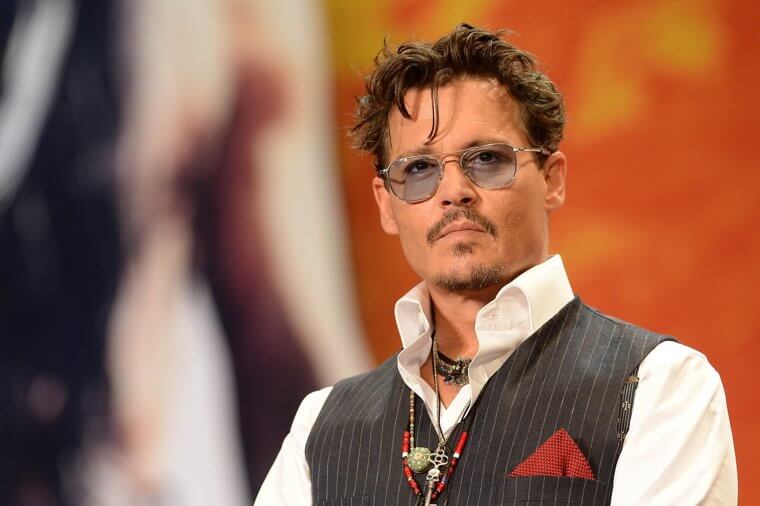 While the vast majority of people took Depp's side in the case, there are still a whole lot of Amber Heard supporters out there. Many of them point out that Amber Heard filed for a restraining order against Johnny Depp straight after their divorce. They use this as evidence that Johnny Depp was in fact abusive toward his ex, but the jury is still out on that one.

Famous For Being a Jenner, Kylie Jenner
While Kylie Jenner can't help being famous, because she was born into the already famous Kardashian-Jenner clan, many people resent her for it. While she claims she was never born to be famous, she has managed to turn that fame into a business.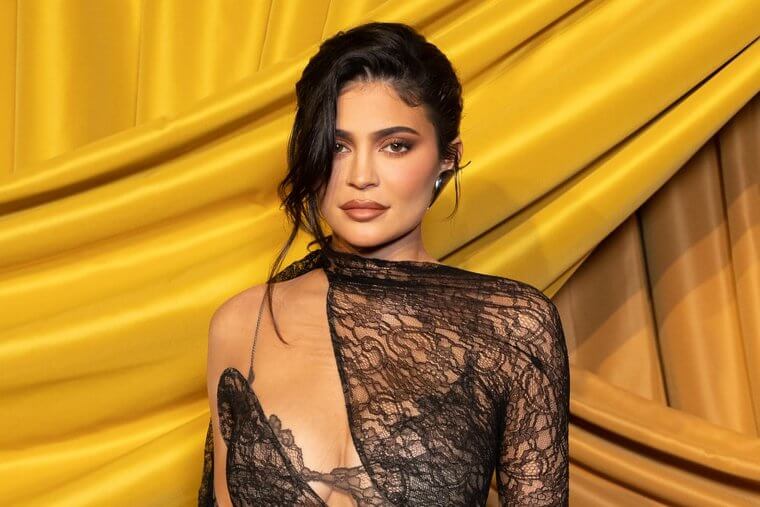 And that business has made her one of the wealthiest women in the world. Many people dislike this about Kylie Jenner and despise that she was ever called a "self-made millionaire" because her success wouldn't be half of what it is if it weren't for her famous family. It is this that makes Kylie Jenner one of the most hated celebrities in the world.
The Teen Vampire Actress, ​​Kristen Stewart
Kristen Stewart being famous when she was fairly young for her starring role in the hit teen drama The Twilight Saga. She went on to date her co-star, Robert Pattinson, and the fans went absolutely mad for the new onscreen and offscreen love affair.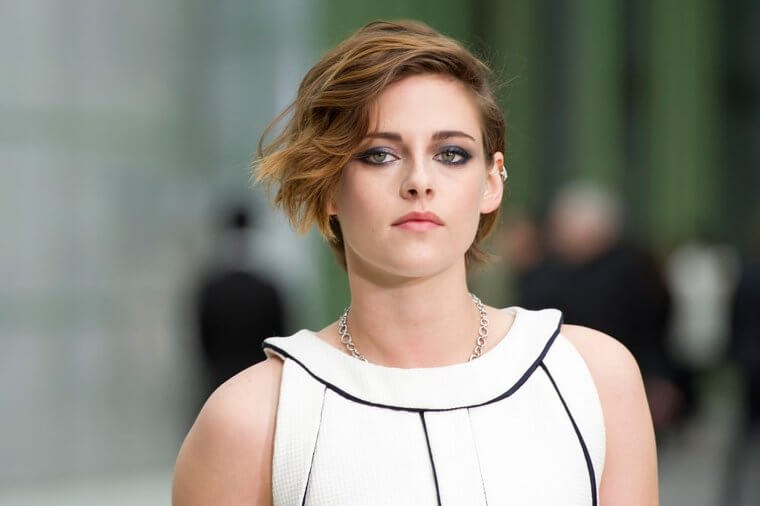 But in 2012 she broke the heart of millions of fans as well as her boyfriend, Robert Pattinson, when she was caught having an affair with someone else. That someone else happened to be a movie director by the name of Rupert Sanders, and this didn't go down well with the public at all. It wasn't long before Kristen Stewart became one of the most hated women on the internet at the time.

Famed Actress and Wildcard, Lindsay Lohan
Lindsay Lohan become a household name in the early 2000s when she starred in up-and-coming films and broke into the Hollywood scene. But maybe she became famous a little to early because it wasn't long before the controversy started to follow her.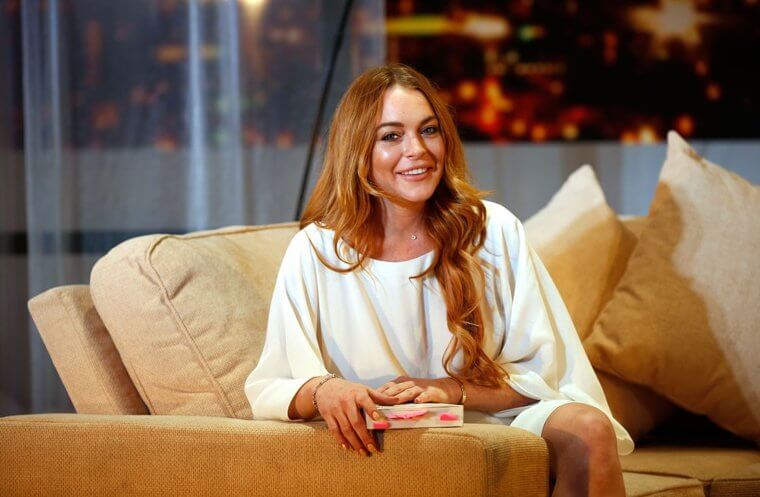 Rumors circled that she was difficult to work with and made petty demands of the crew on every film set. She started to act like a diva and engaged in activities such as shoplifting, despite the fact that she was mega-wealthy. It was this that caused her to lose many jobs and become a second-rate star, despite her talent and quick rise to fame.
Famed Runway Model and Reality TV Star, Kendall Jenner
Kendall Jenner is another member of the Jenner family who many say is famous for being famous. In general, this seems to leave people with a bad taste in their mouths. Despite this, she has gone on to become a famed runway model, although there is no doubt that her family name helped her gain notoriety in her career.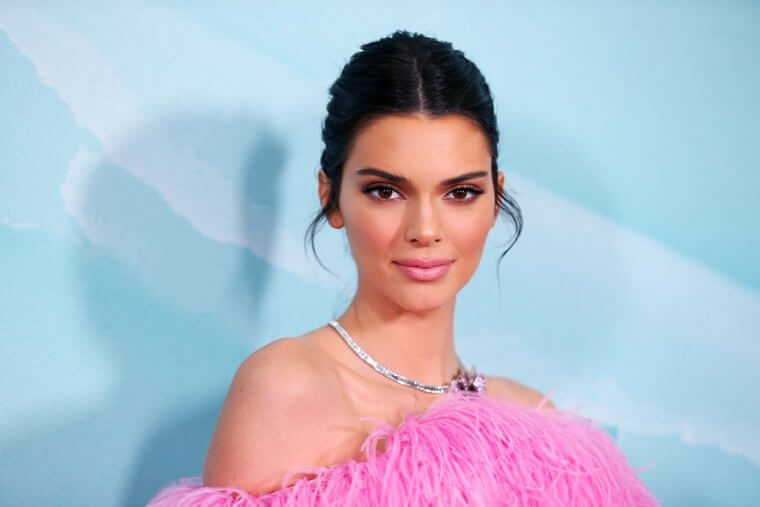 She is often considered to be the most down-to-earth out of her whole family, which fans love her for. But still, many accuse her of being lazy, out of touch, and a bad dog mom for leaving her dog alone for long periods of time. Many service staff has also accused the young star of being a bad tipper, which never gives off the best impression.

Talented Singer-Songwriter, Taylor Swift
Taylor Swift is known for her music which speaks to the hearts of many and her clever lyrics. She has an extremely loyal fan base, but despite this, there are still people out there that dislike the star.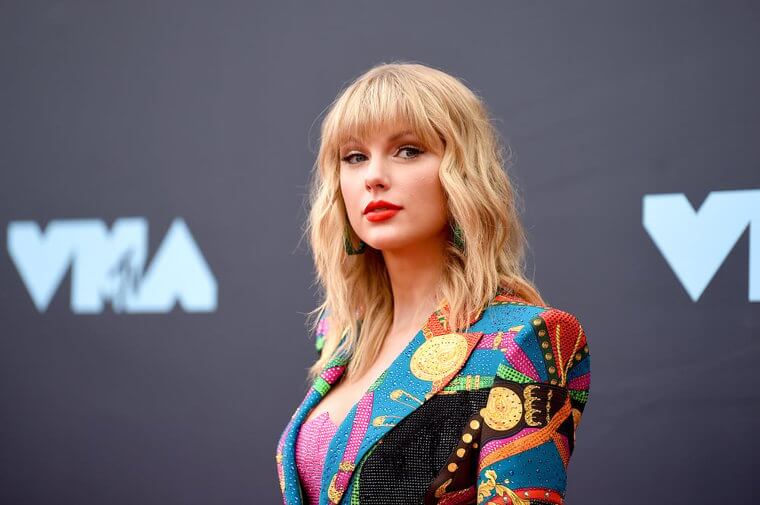 She is hated because she dates a lot of men and sings about her experiences with them. While many male singers do the same thing, they are never criticized for this. Many people also dislike her because she took a while to support the LGBTQ+ community and didn't take an immediate stance against controversial Trump policies, but she has since done so.

Next up...Prepare to be shocked and discover co-star couples that actually couldn't stand each other!
 
It's Hard to Be Believe That These Co-Star Couples Actually Hated Each Other
Once in a while, we experience hate; it's only human. While Hollywood celebrities paint a picture that this emotion doesn't exist on the red carpet, these A-listers prove otherwise. They might have put up fantastic side-by-side performances on flicks, but once the cameras stopped rolling, they couldn't stand the sight of each other. This serves as a reminder that while they're fantastic actors, they're also flawed.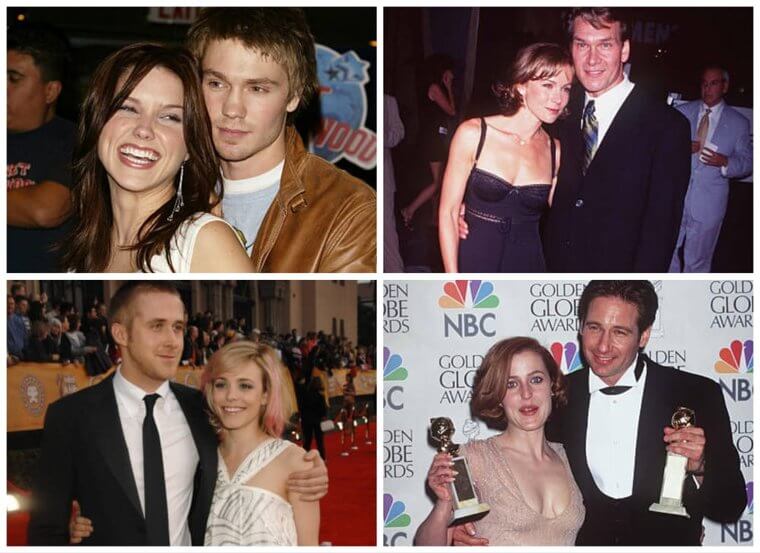 Charlize Theron and Tom Hardy, Mad Max: Fury Road
Mad Max: Fury Road is one of the most iconic films of all time; the cinematic production was top-notch, the props magnificent, and most of all, the actors brought their A-game. Yet, according to Charlize Theron, what made it successful was her tumultuous relationship with fellow star Tom Hardy.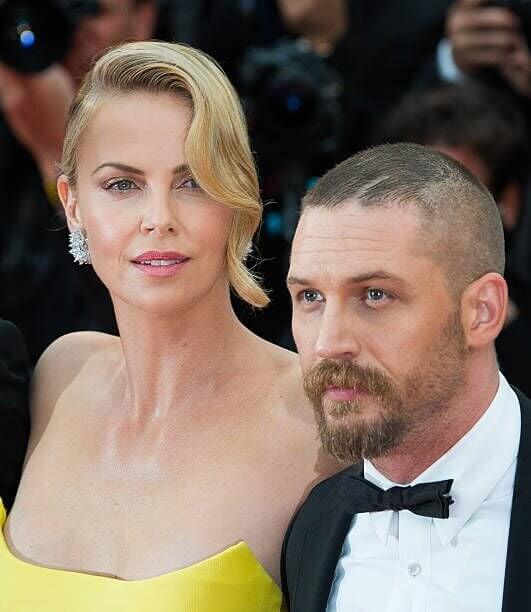 The pair didn't see eye to eye both on and off the cameras, which played a significant role in how they related in the film. Their characters were created to struggle with each other, and since they actually struggled to connect, it made light work of the script.
Kate Beckinsale and Luke Wilson, Vacancy
When working with a team, you'll meet people with different personalities, some you will get along with, and others you won't; it's all normal. Film sets are no different, and considering that there are hundreds of people at any particular time, it isn't surprising that actress Kate Beckinsale had issues with some of the cast.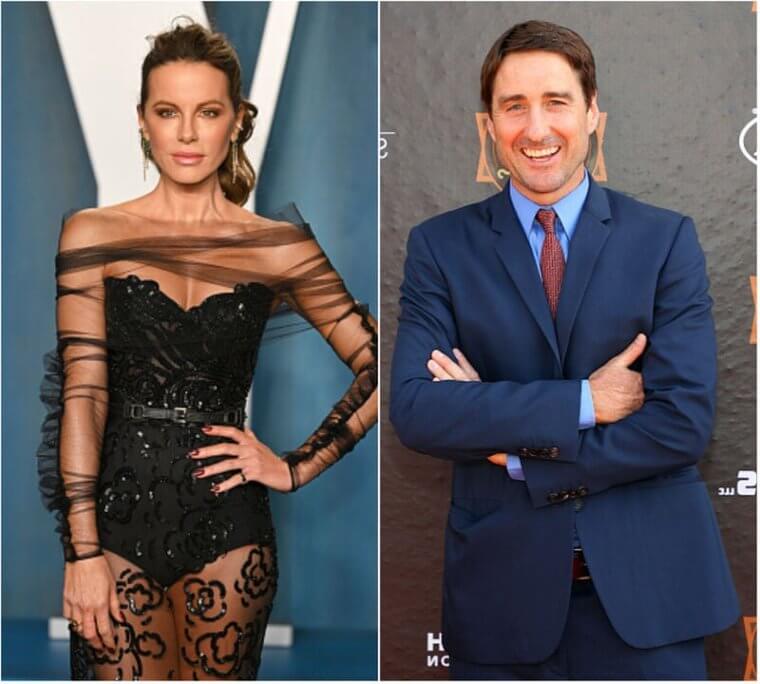 The person in question is co-star Luke Wilson, the actor described as 'a diva' by Kate while they worked together on the Vacancy blockbuster. Those are some pretty heavy words coming from Kate, who was visibly annoyed by Luke's behavior while on set. We wonder how they got through months of filming together.
Jennifer Aniston and Jay Mohr, Picture Perfect
Picture Perfect is a fantastic, hilarious film that leaves you yearning for more. Yet, it's surprising to know that during the making of the movie, all was not picture perfect among the stars involved. In a 2010 interview, Jah Mohr revealed that he didn't quite get along with legendary actress Jennifer Aniston, which to many of us came as a shock.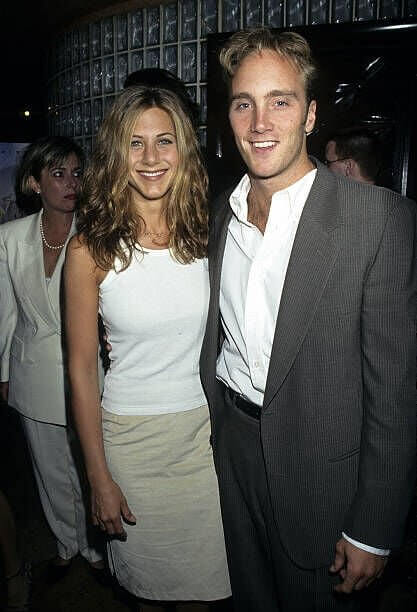 Reportedly, Aniston loudly made her dissatisfaction known to fellow actors when Jay made it to the leading role in the flick. This was heartbreaking for the lad who worked hard to get to the top and would go to his mom's house and cry. Definitely not what we expected from the acclaimed actress.
Marlon Brando and Sophia Loren, A Countess From Hong Kong
They might look adorable together in the film A Countess from Hong Kong but Sophia Loren and Marlon Brandon weren't the best of friends when the cameras were turned off. Sophia was not impressed with the actor's heroics, so much so that she wrote about it in her autobiography.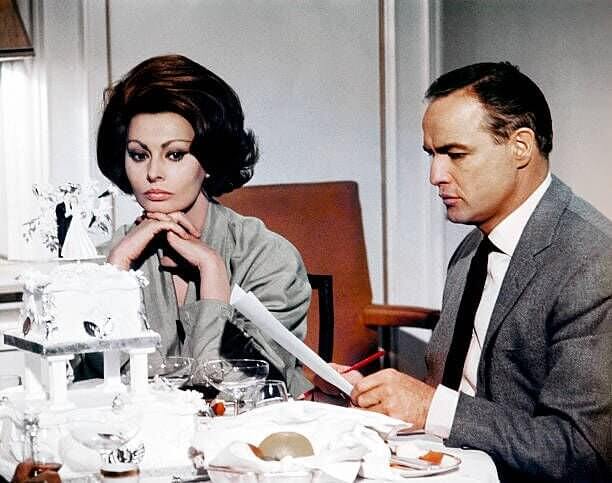 According to Sophia, Marlon tried to inappropriately touch her while they were on the film's set, something she explicitly told him not to do. While the actor kept his hands to himself, things were not the same after that, and indeed, after all was said and done, there was no love lost between the legendary performers.
Angelina Jolie and Johnny Depp, The Tourist
If you concentrate on the on-screen romance between Angelina Jolie and Johnny Depp on The Tourist, you'd think the pair were meant to be together. Still, that would be far from the truth, as the celebrities were known to be hostile to each other away from the cameras.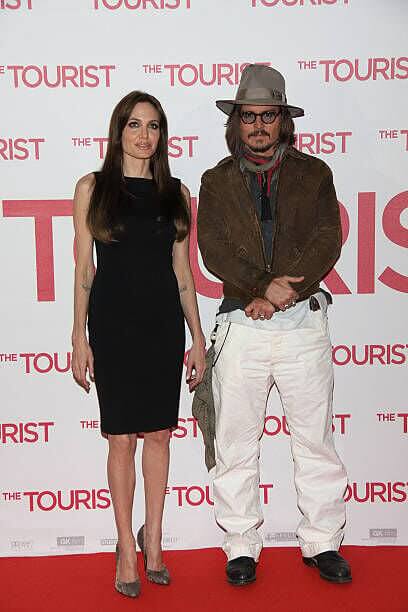 Angelina believed that Depp was an irredeemable mess, while Depp thought the lass was a bit of a snob. With such opinions of each other, it isn't surprising that they clashed a lot when they were filming, and it's a miracle they got any job done. We bet the film's success boils down to their undeniable acting talent.
Nathan Fillion and Stana Katic, Castle
When you work with someone for long, the chances are that you'd develop a strong bond with them, or at least have a soft spot for them. Yet, despite Nathan Fillion and Stana Katic working together for eight seasons on Castle, the two didn't see eye to eye away from the screens.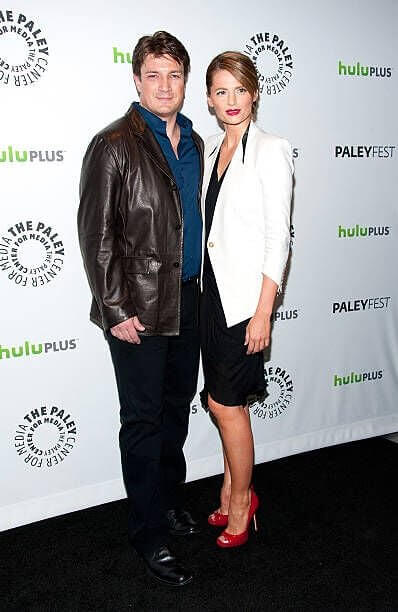 That's a tad strange, considering their adorable on-screen chemistry, and it's even rumored that Katic quit the show out of hatred for Nathan, which led to its subsequent cancellation. We must say, though, that it's awe-inspiring how the A-listers handled the feud, as none of them has spoken about it. That's classy if you ask us.
Jason Alexander and Heidi Swedberg, Seinfeld
Did you know that the chemistry between characters can lead to one being written out of a television show? That's what happened between Jason Alexander and Heidi Swedberg in the critically acclaimed sitcom Seinfeld.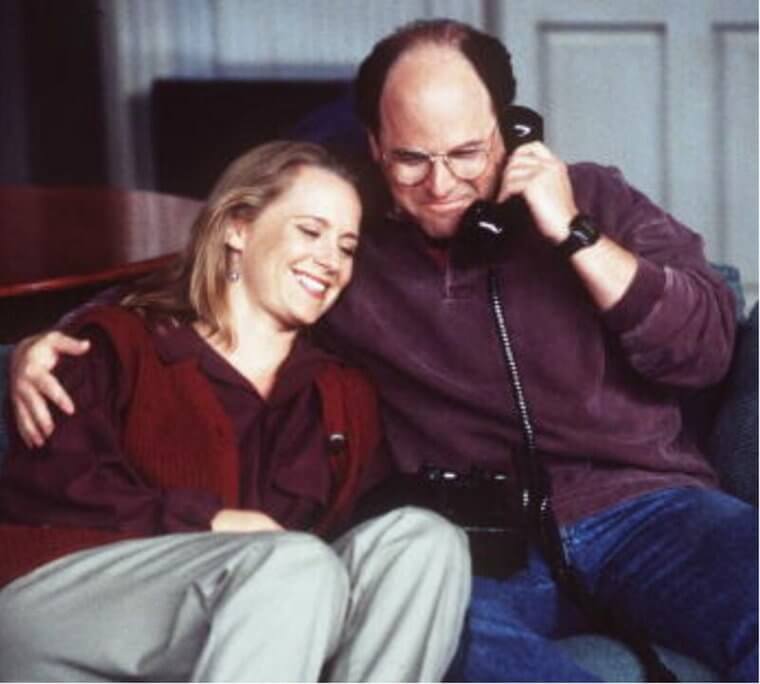 According to Jason, he was unable to comfortably play along with Heidi's acting style, leading to the most surprising episodes in the show's history. While it may be true that the entire cast shared the same sentiment about Heidi, we bet Jason speaking about it in public didn't sit well with the actress. The star apologized later, but we doubt the pair will be seen working together soon.
Kaley Cuoco and Johnny Galecki, The Big Bang Theory
One of the most adorable couples on television has to Kaley Cuoco and Johnny Galecki on The Big Bang Theory. The duo played Penny and Leonard, respectively, with their on and off romance, making the audience fall in love with them. As fate would have it, the pair dated in real life, but that wouldn't work out as expected.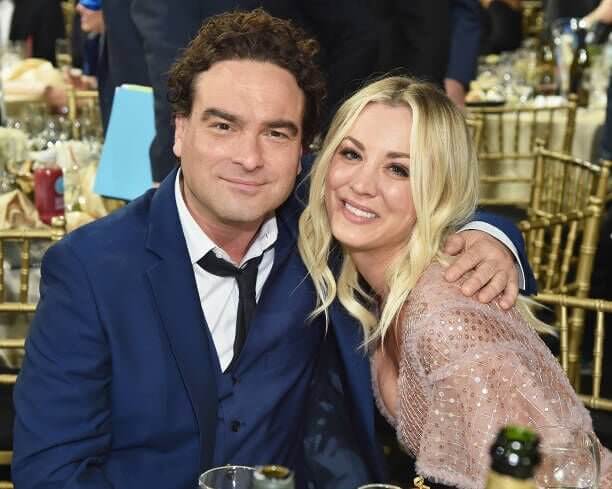 Soon after they broke off their off-screen relationship, Cuoco swiftly moved on with Karl Cook, an equestrian, and made a point of flaunting her new flame. Unfortunately, that caused a rift between her and Galecki, and it has been reported that the cast and crew find Cuoco to be quite the braggart.
Claire Danes and Leonardo DiCaprio, Romeo + Juliet
1996 was a great year for romance in the seventh arts thanks to Baz Luhrmann's Romeo + Juliet. Yet, it wasn't a great time for the film's two young protagonists on set. It happened that Leonardo DiCaprio, 21, established his animated persona by stunting both cast and crew, especially his co-star Claire Danes, with cheeky leg-pulls.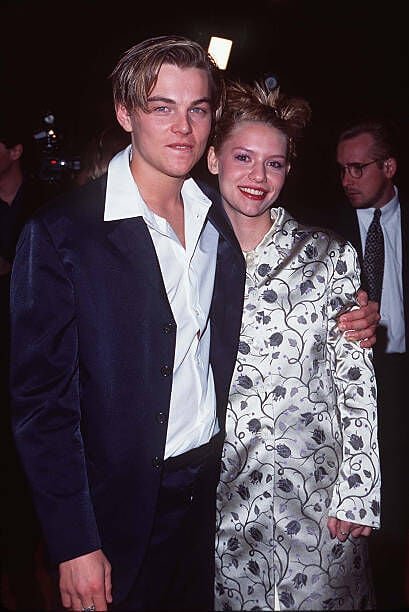 This was to the vexation of Claire, 17. Leo's silliness was such an annoyance for Claire that she thought he was wet behind the ears. On the other hand, Leo was surprised at Claire's tepid response and termed her frigid. Yet, this friction did not impede their professionalism as the duo went to forge one of the most formidable cinematic chemistries ever.
Nick Nolte and Julia Roberts, I Love Trouble
One of the most intriguing movie set troubles ever was the one that erupted between Julia Roberts and Nick Holte on the set of I Love Trouble. We assure you that the movie's title is purely coincidental, but we'll dive right into the gist pot. This is a classic case of casting gone wrong as the two veterans started off on the wrong foot even from the outset.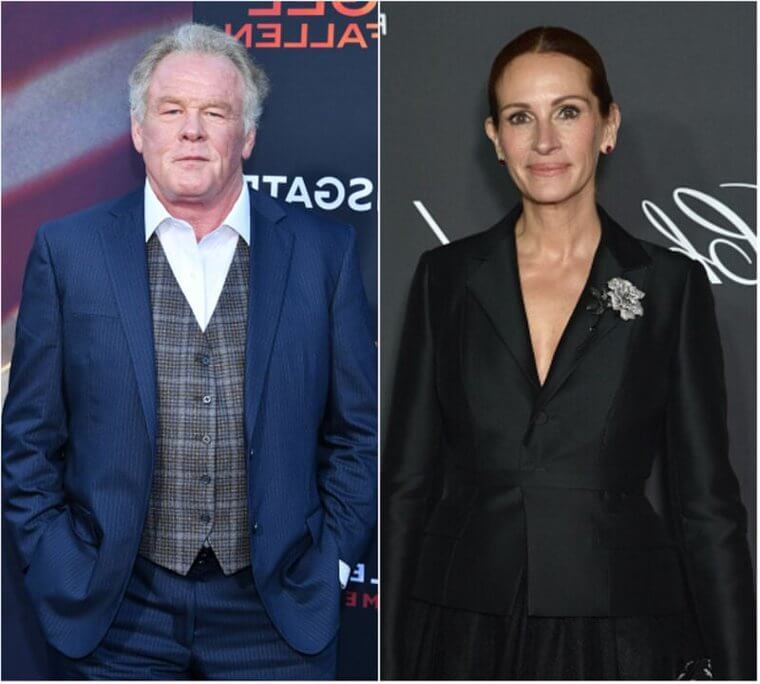 Things went into a steep descent so quickly that doubles were brought in to film the scenes that needed chemistry from the two of them. From the research we did, we found that most of their scenes were even separately shot. Even after the dust settled, the two called themselves out in separate interviews, expressing their bad blood.
Debra Winger and Richard Gere, An Officer and a Gentleman
Moviegoers had themselves enthusing lavishly over the smashing romance between Debra Winger and Richard Gere in An Officer and a Gentleman. Still, folks, it was a different type of bond between the two actors when the cameras weren't rolling. The two didn't see eye to eye and it was so catty that it made their on-screen performance look like a pulled-off miracle.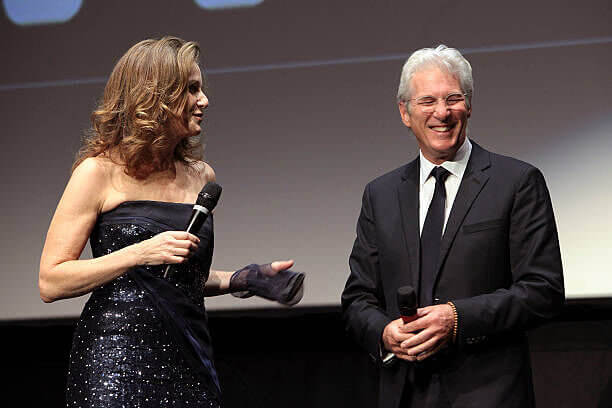 Winger didn't fancy striking a conversation with her co-star because it was, to her, like chit-chatting with a brick wall. Despite the two being galaxies apart, it didn't stop Winger from scoring an Oscar nod for her role in the film. Yet, we are glad to know it's all water under the bridge now and the two are good friends.