Filled with scandal, drink, drugs, infidelity, jealousy, money, and power, the world of entertainment has never been short of shocking and sudden deaths. But what happens when the official verdict doesn't tell the whole story? Take David Carradine's case, for example - a man whose life was fraught with strange practices that may have led to his untimely death. These are 27 of the most infamous disputed and unsolved celebrity deaths. How many official verdicts do you believe? Or do you have theories of your own?
Marilyn Monroe
Presidents, pills, and the CIA - the death of Hollywood icon Marilyn Monroe was ripe for conspiracy. The official story tells of the most glamourous of lives cut short by a tragic combination of depression and mistreatment, culminating in the thirty-six-year-old woman choosing to take enough sleeping pills, washed down with alcohol, to snuff out her flame forever. But is that all there was to it?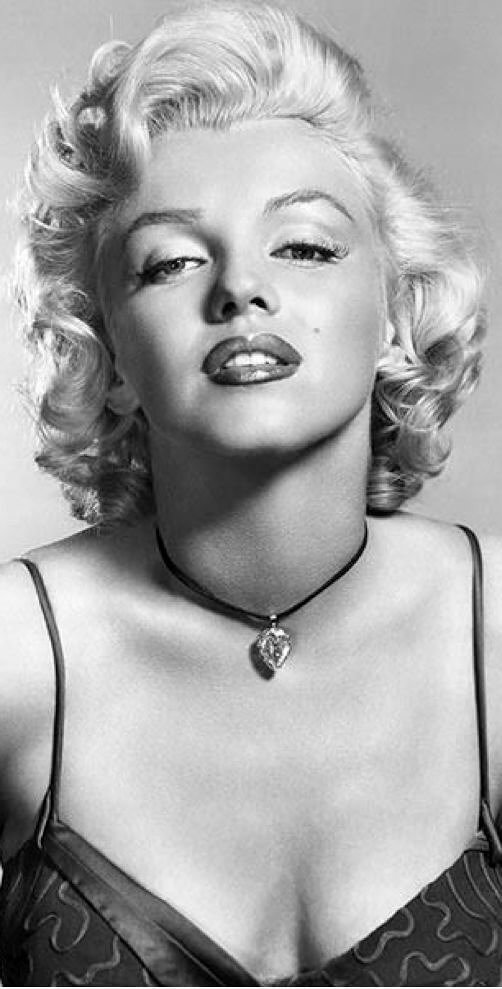 Though Monroe's battles with both mental health and substance abuse, whether true or not, have been well documented, it's suspected in some circles that it was the men she associated with who really put an end to her life. Alleged affairs with President John F. Kennedy, and his brother Robert, have been suggested to have resulted in the powerful family arranging Monroe's death by force-feeding her the pills that killed her. The CIA is said to have the files, but they're not showing anyone.

Natalie Wood
The Miracle on 34th Street and West Side Story actress, Natalie Wood, was found floating face-down in a lake, wearing just a jacket, nightgown, and socks, with bruises on her body.  Her husband, Robert Wagner, with whom she had been on a boating trip at the time, woke up from a night of drinking and reported his wife missing. Police at the time ruled the death to be accidental.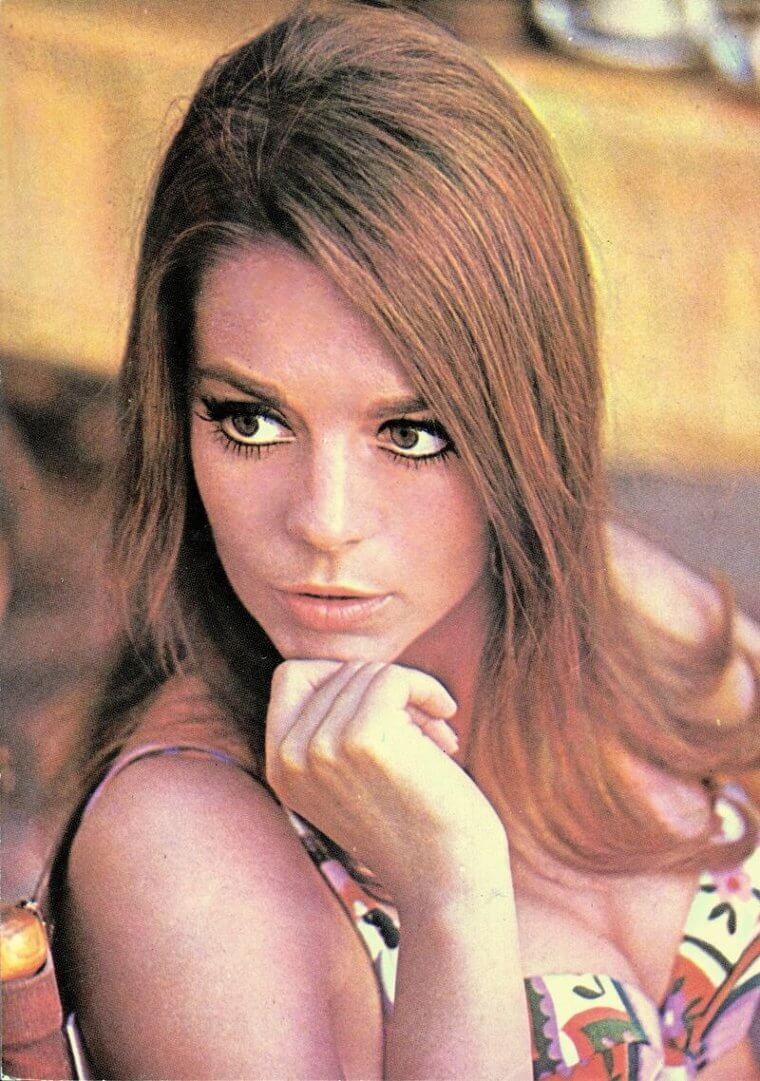 There was suspicion that Wagner may have been involved, but it wasn't until 2011 when the case was re-opened that he was named as a person of interest. Several years later in 2018, Wood's sister appeared on the Dr. Phil show with a claim that Wagner had murdered the Oscar-nominated star, but while 'other undetermined factors' were finally added to the cause of death, Wagner, or anybody else, has yet to be charged.

James Wallace a. K. A. The Notorious B. I. G.
James Wallace, more famously known as The Notorious B.I.G. or Biggie Smalls, was shot four times while stopped at a red light in Los Angeles in March 1997. It was just before one o'clock in the morning when a smartly dressed man, in a blue suit and bow tie, rolled down the window of the car beside Wallace's, pointed a pistol at the rapper, and pulled the trigger.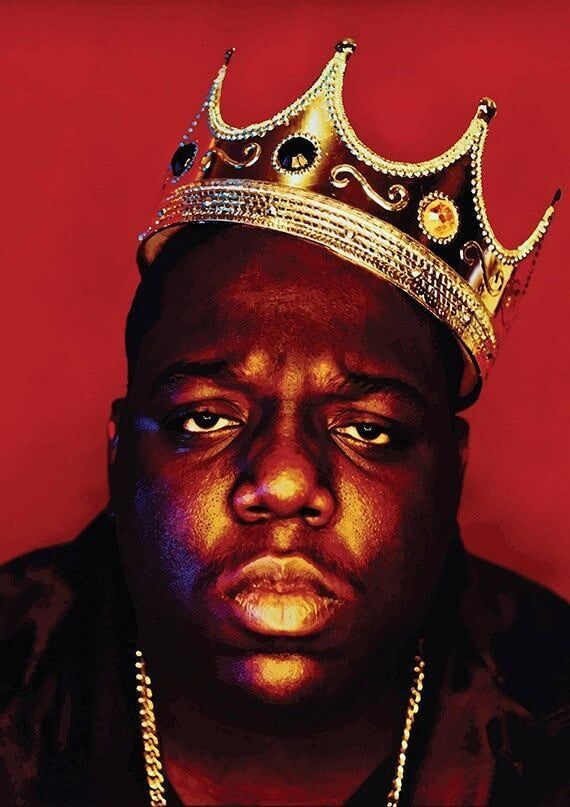 Nobody has ever been convicted of, or even charged with, the killing. A fact that led Wallace's family to file a $400 million lawsuit against LAPD and fans and media alike to suppose for themselves who might have done it. Many have linked it to the drive-by shooting of Tupac Shakur just six months before, but nobody has yet been able to solve the mystery for sure.

Princess Diana
Lady Diana Spencer, Princess of Wales, died alongside her then-partner, Dodi Fayed, in a car accident in a Paris tunnel on the last day of August 1997. In the immediate aftermath, the blame was squared firmly with the paparazzi, who had been chasing their vehicle at the time, and the driver, who was found to be three times over the legal alcohol limit. As time passed, however, suspicion began to fall on much higher profile targets.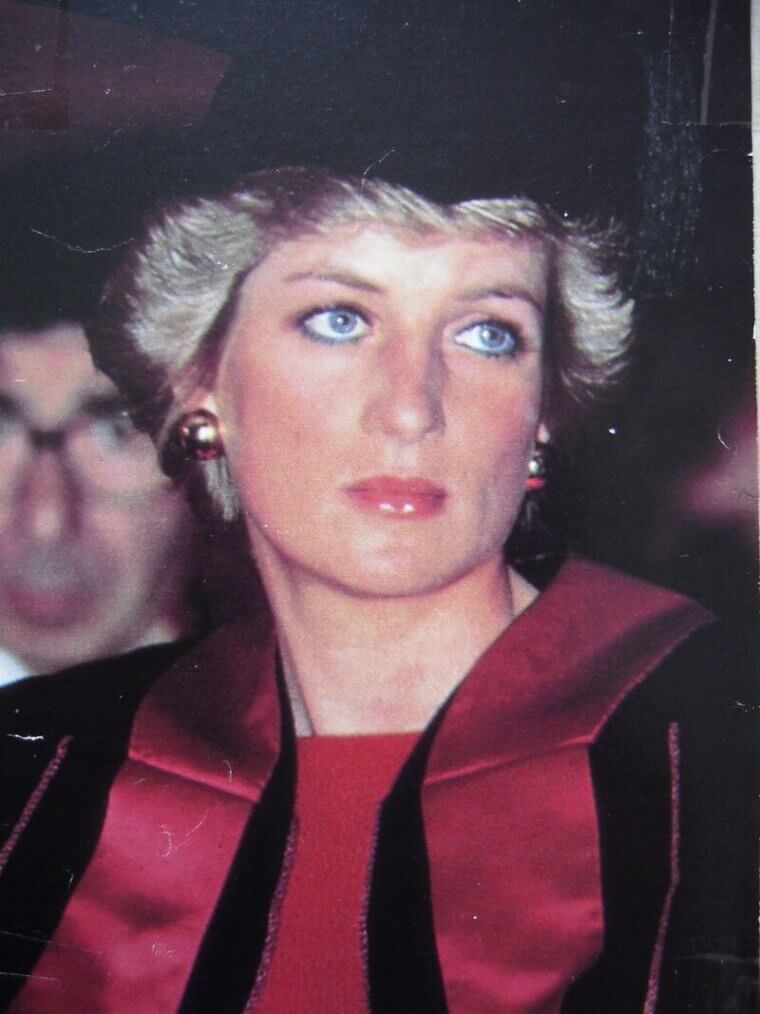 In the weeks and months after the tragedy, the UK saw an outpouring of public grief the likes of which it had never seen before and hasn't since; sentiments that were echoed worldwide. Rumors that Diana felt unsafe had been circulating since her divorce from Prince Charles, and the theory that the death could have been ordered at the very highest levels of British society has gained support ever since.

Prince
When one of the world's most enigmatic and adored rock stars died suddenly in 2016 the public was never going to take a simple drug overdose ruling at face value. Though it wasn't just an outpouring of grief, and the craving for an explanation that comes with that, which made Prince's death as curious as so many elements of his life. The heart of the mystery stemmed from the bottle of pills found with the body at the musician's home in Minnesota.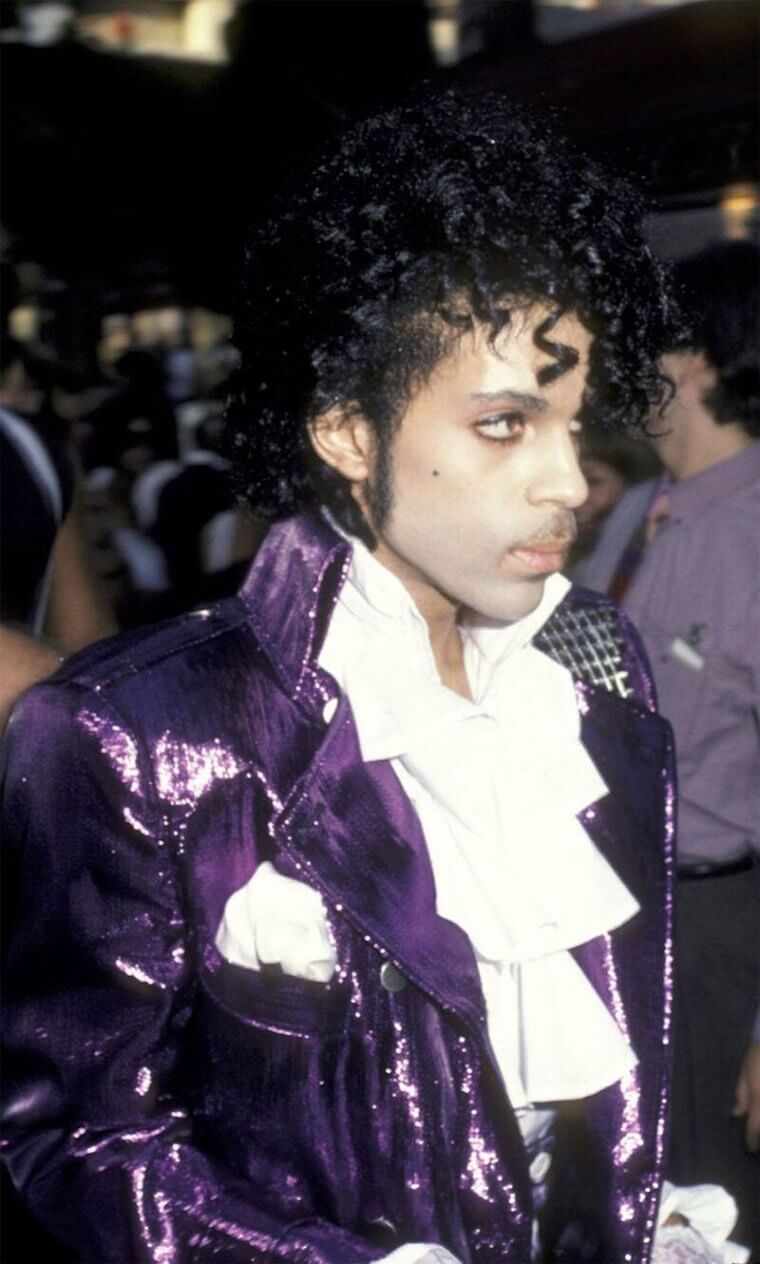 The coroner reported that the singer died from an overdose of fentanyl. This drug was found at the scene, but in a bottle actually labeled with the much less dangerous Vicodin. This spawned questions and theories the world over. Did Prince know what he was taking? Had he switched bottles to cover up his own choices, or had someone deliberately attempted to trick him, possibly to kill him?

Bruce Lee
Is there anything more terrifying than the idea you might simply take a nap one afternoon and never wake up? This is exactly what happened to martial arts acting legend Bruce Lee, and fans have certainly had trouble accepting it. The official report blames cerebral edema - a massive swelling on the brain - possibly exacerbated by taking a common painkiller for the headache it caused, but this was never going to be enough to satisfy those devastated by the news.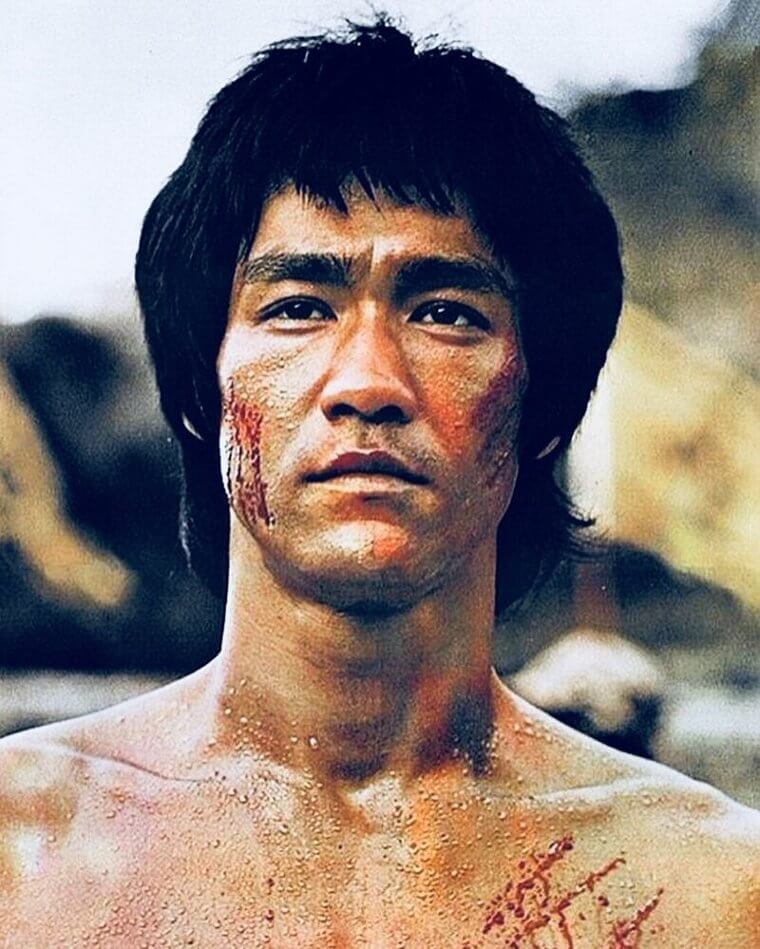 That Lee died while with his alleged mistress only fuelled the fire, but the dangers of infidelity were not the only theory. Triads, misuse of muscle relaxants or other supplements, or even a Lee family curse have all been raised as possibilities for the star's early death. After all, why would a 32-year-old famously at the peak of physical fitness just die, if something sinister wasn't somehow involved?

Tupac Shakur
Everyone knows Elvis Presley is still alive and flipping burgers, but could rapper 2PAC a.k.a. Tupac Shakur have pulled off a similar trick? Despite his being gunned down in a Las Vegas drive-by in 1996, fans and conspiracy theorists have refused to let go of the idea Shakur is still walking tall and breathing air. Stories include a faked autopsy report featuring a changed height and missing tattoos, or even that the rapper is living out a jail sentence under an assumed name.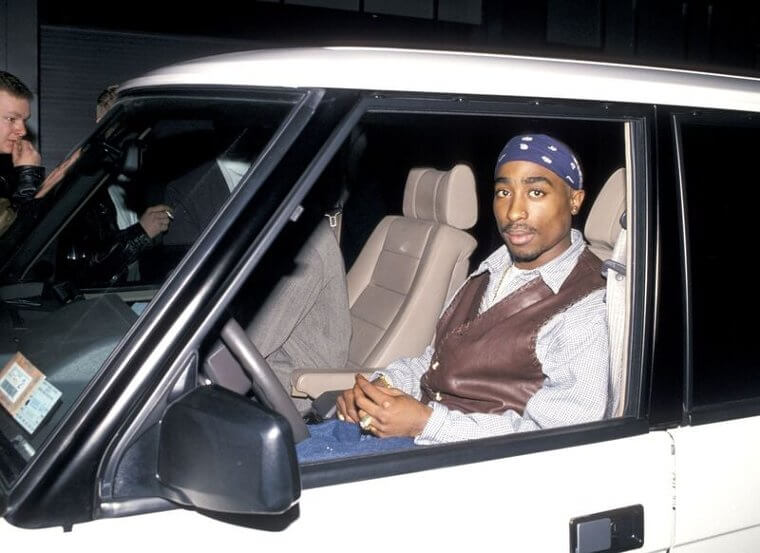 The core of doubt comes from the fact that nobody was ever convicted of the killing. Though an altercation with Orlando "Baby Lane" Anderson from the rival Southside Crips gang six months earlier seems to be the most likely trigger for a revenge assassination, there is also 2PAC's well-documented feud with fellow rapper Notorious B.I.G., himself killed just half a year later.

Thelma Todd
Slumped over the wheel of a Lincoln Phaeton is about the most Hollywood way a body could be found in 1935, though that won't have been much comfort to Thelma Todd. The coroner's report stated the comedic film star died as a result of carbon monoxide poisoning after running her car inside the garage of her lover, despite the fact the engine was off when she was discovered.
Suicide was also suggested by the coroner, which to many seemed at odds with the sightings of Todd seeming to have a great time at a party until after 3am that night. It's also claimed there was evidence to indicate something had been forced into the actor's throat shortly before death. Though nobody has ever been charged, fingers have been pointed at Todd's lover, her ex-husband, and even the local mafia. As all parties are now dead, it seems we'll never know.

Brittany Murphy
When Brittany Murphy was announced dead of natural causes in 2009, at the age of just thirty-two, the world was puzzled. When her forty-year-old husband died, in the same way, less than a year later, that confusion grew into suspicion. Officially, Murphy, a hugely popular actress in the '90s and early 2000s, died of a heart attack caused by pneumonia, complicated by anemia, but for many, including the star's family, that just didn't add up.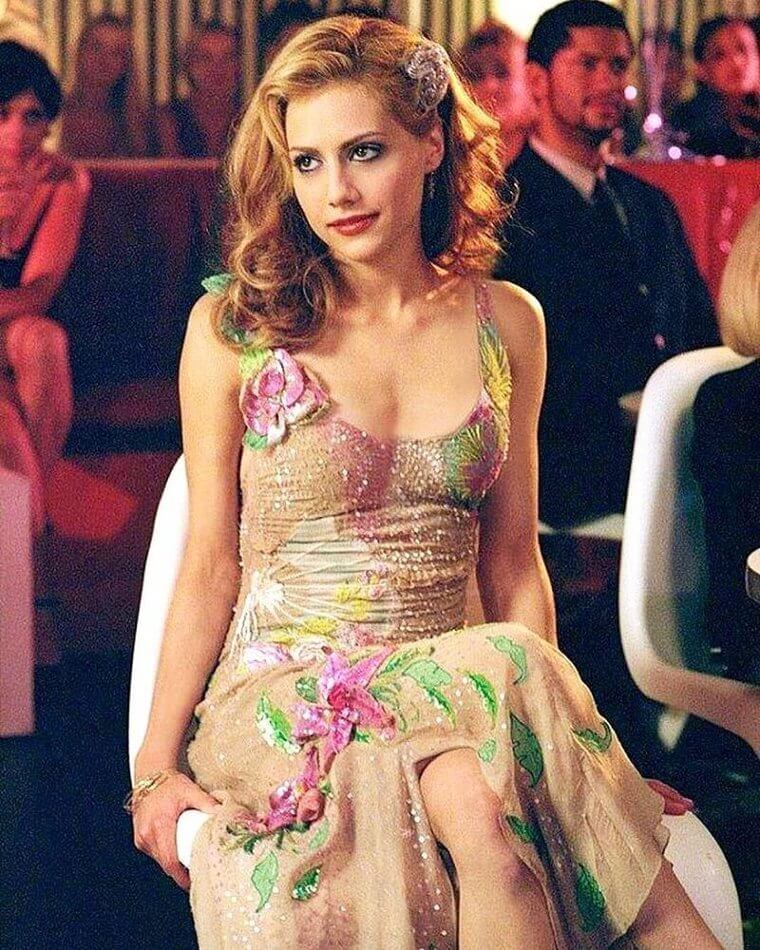 A toxicology report, ordered four years later by Murphy's father, pointed to concentrations of heavy metals, and the possibility of arsenic poisoning. "I have a feeling that there is a definite murder situation here", said the grieving parent. The case has never been reopened and no suspect has ever been identified, leaving the tragic death of the young star a mystery to both her family and the world.

Jill Dando
In April 1999, popular British Journalist, Jill Dando, was shot in the head by an unknown assailant as she tried to open the door of her London home, and to this day nobody has been able to answer why. All any witness could say with confidence was that they'd seen a middle-aged man, about six feet tall, walking away from the scene. A local man named Barry George was convicted, before appealing and being acquitted several years later.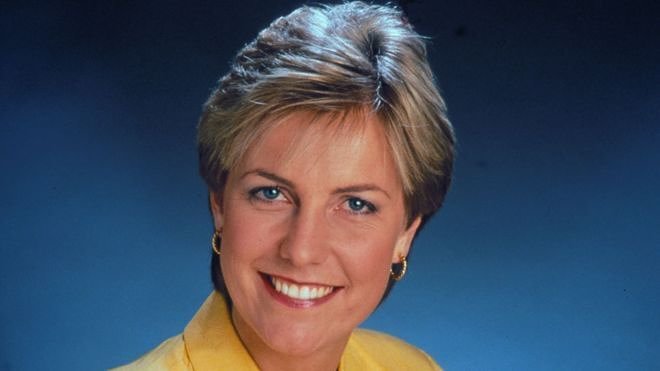 At the time of her death, Dando was best known as a presenter of BBC's Crime Watch, a true-crime and public service show which focused on appealing for information to help current and ongoing investigations. It has been suggested that perhaps the presenter had become the unfortunate face in a campaign against someone who didn't take kindly to being threatened, but that has never been proven.

David Carradine
On the evening of June 2, 2009, Kill Bill star David Carradine went alone to his Bangkok hotel room. The next morning he was found hanging, naked, in his closet. The film company assistant who had been charged with taking care of Carradine had left the hotel without the actor the previous evening, after trying to reach him and failing. Carradine did call the assistant later, but by then the team was already in a different part of the city.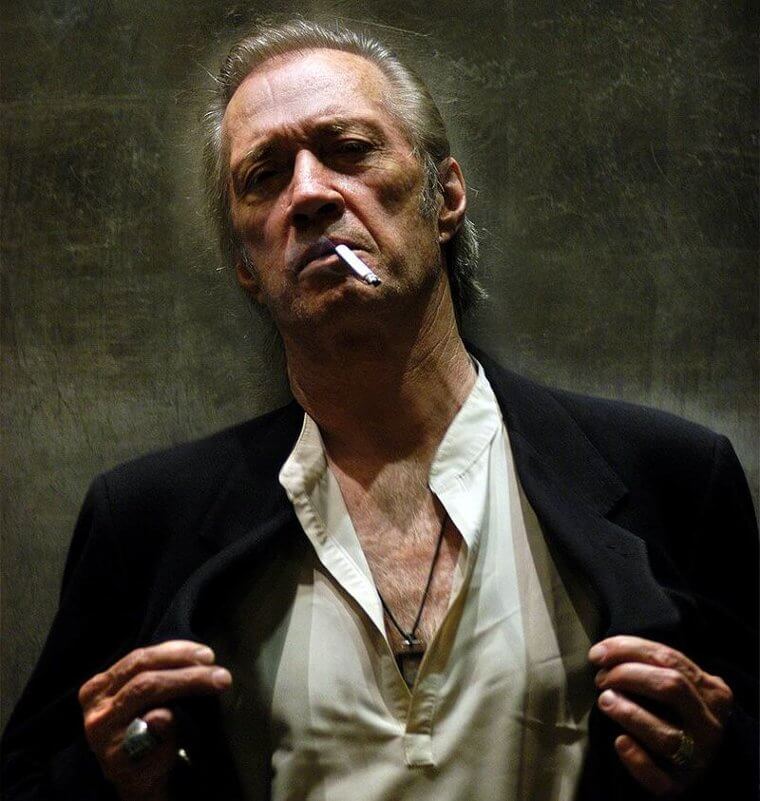 Carradine died of asphyxiation caused by hanging, but a verdict of suicide was ruled out from the start. Two of the 73-year-old's five ex-wives came forward to talk about some of the more extreme sexual practices they knew he had explored. That, combined with the way Carradine was found, led to autoerotic asphyxiation as the dominant theory, but the truth may never be known.

Jack Nance
"I told off some kid, I guess I got what I deserved," was how Jack Nance explained away a black-eye to his friends in 1996. They were unconvinced, and twenty-four hours later the actor was dead. Best known for his parts in cult classics Eraserhead and Twin Peaks, Nance had been lunching with friends when they asked about the bruise and he'd left alone complaining of a headache. What happened between then and his body being found the next morning is a mystery.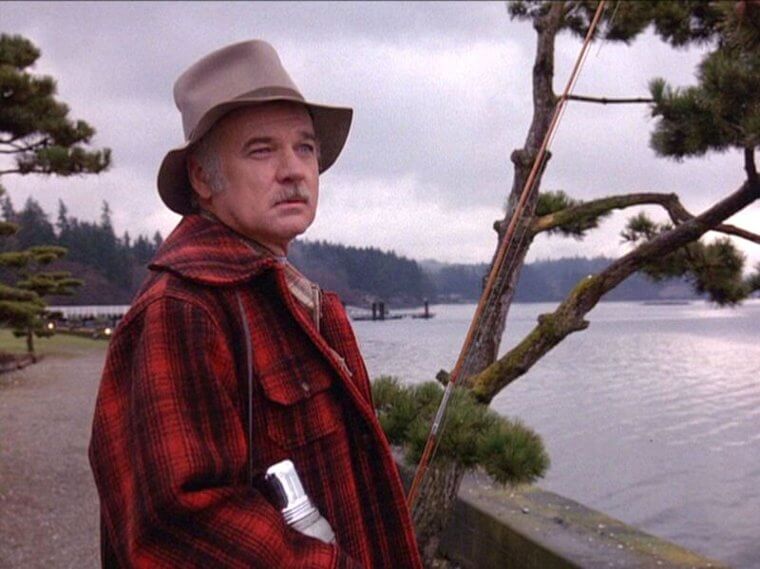 The autopsy revealed that, at the time of his death, Nance had a blood alcohol level of 0.24 - three times the drink-drive limit - and a subdural hematoma thought to have been caused by blunt-force trauma. He was discovered alone on the bathroom floor of his South Pasadena apartment. The coroner's report listed the death as a homicide, but at whose hands?

Ronni Chasen
Police said that Hollywood publicist, Ronni Chasen, was shot four times by an expert marksman as she drove home from the premiere of Burlesque in 2010. Later, they concentrated their investigations on the theory of a robbery gone wrong by a struggling former jailbird, before finally settling on it being a random act of violence. Needless to say, things didn't add up, and it's rumored that neither did the case file.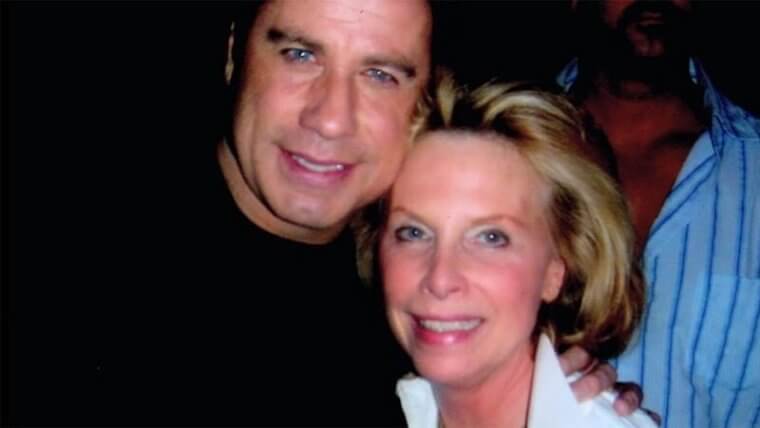 No shells, live rounds, or a gun were ever found, and no arrest was made. There were newspaper reports claiming a suspect did turn a gun on themselves when confronted by police, and the gun was the same as that used to commit the attack on Chasen. The police, however, continued to change their mind on whether the man was responsible and the death remains a mystery to this day.

Jimi Hendrix
The music history books tell us that Jimi Hendrix, the man often credited as being the greatest rock guitarist the world has ever seen, died tragically on September 18th, 1970 from choking on his own vomit after ingesting a cocktail of drugs and alcohol. As deaths go, it's a rock 'n' roll cliche, and an ignoble way for a timeless legend to join the Twenty Seven club, even if it does make easy headlines.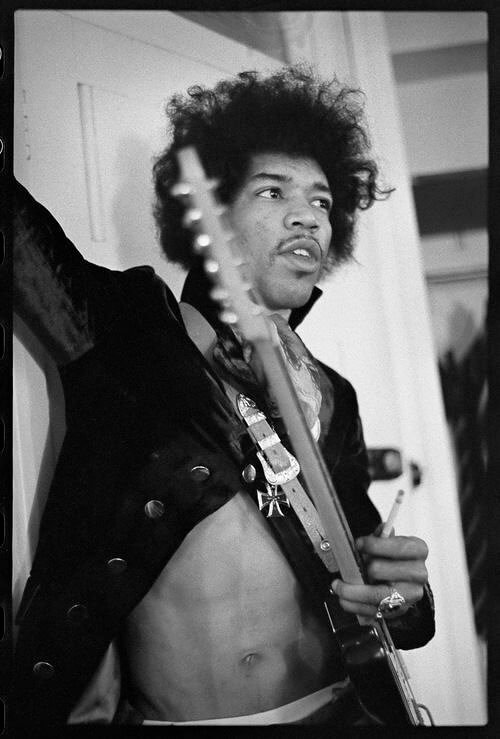 Did Hendrix simply party too hard, or was there something sinister at play? The autopsy revealed the musician had wine and barbiturates in his system, and it was claimed by his girlfriend he'd taken nine sleeping tablets. Did he take them out of choice? Four decades later an accusation was made by Michael Jeffrey that Hendrix's manager, James 'Tappy' Wright, murdered the star for insurance money in fear he might be about to end their partnership.

Virginia Rappe
The stories of Fatty Arbuckle and Virginia Rappe have become impossible to separate since an incident at St. Francis Hotel, San Francisco in 1921. A raucous party was taking place in one of the suites - with plenty of liquor to go around, despite the prohibition laws in place - and the pair had retired to a bedroom alone. There was a scream and the other guests ran in to see what had happened.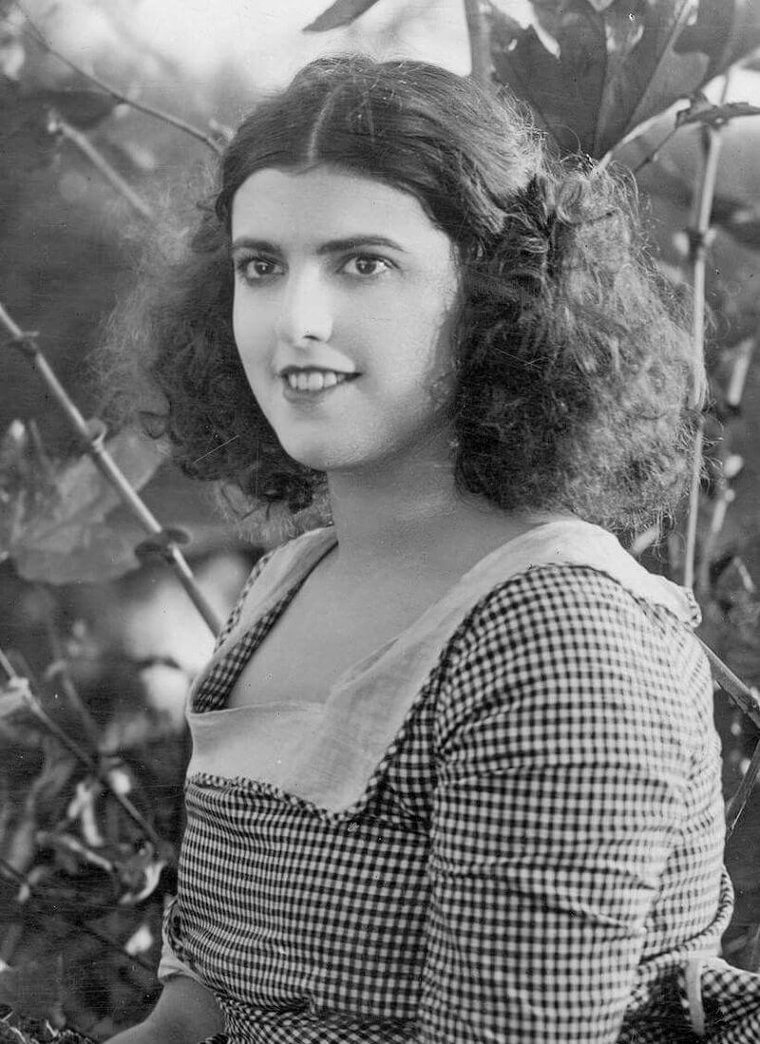 "He did this to me," said Rappe, or so goes the rumor. What exactly Arbuckle did has been the subject of tabloid gossip since, but Rappe died three days later from a ruptured bladder, allegedly caused by an external force. Arbuckle faced three manslaughter trials, in two the jury couldn't reach a verdict, in the third, he was acquitted. It's hard to say if justice was done for anyone, but the scandal ruined Arbuckle's career.

Johnny Stompanato
As a mobster's bodyguard, Johnny Stompanato won't be one of the most famous names you see on this list, but his girlfriend, Lana Turner, might be. The two endured a fiery and often abusive relationship, with Stompanato known to be regularly violent towards Turner. It was the bodyguard who was dealt the final blow though, his attacks were brought to a bloody end when he was stabbed to death in April 1958.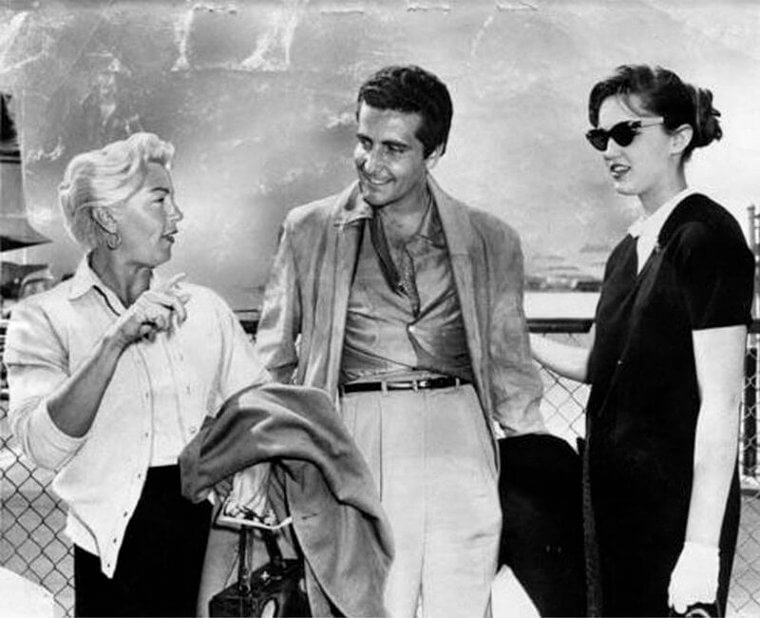 The twist came when it wasn't Turner who confessed to the killing, but her fourteen-year-old daughter, Cheryl Crane. The child argued that she stabbed Stompanato to protect her mother. The trial jury acquitted Crane for a justifiable killing on the grounds of self-defense. It is thought by some that it was Turner who performed the act, and Crane took the blame believing she'd get a lesser punishment. The question is did she volunteer, or was she coerced?

Peter Ivers
They say it's not what you know but who you know. Statistics also show that you are more likely to be murdered by someone you know, and Peter Ivers knew everybody. The popular TV host and musician, described by Muddy Waters as "the best harp player", knew everybody there was to know in showbusiness, and everybody knew him. So when, in 1983, he was found beaten to death in his apartment, the net of suspicion was wide.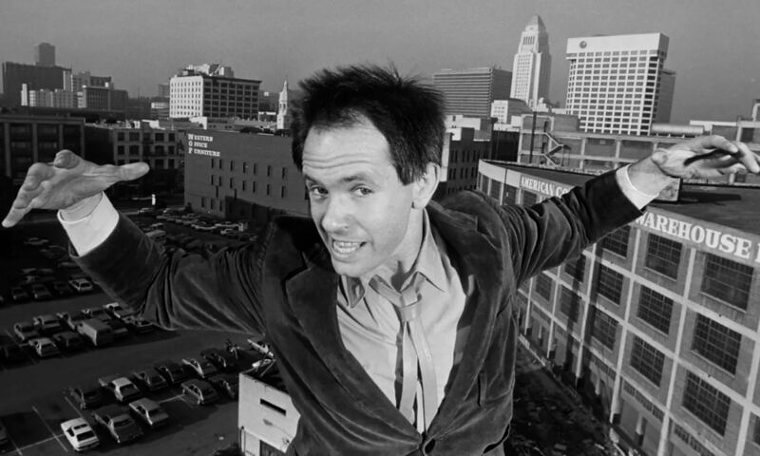 Police could have made things easier for themselves though. Not content with having such a huge list of contacts to start from, when dozens of friends and family showed up at the crime scene to pay respects, police failed to keep them out of the apartment and any evidence they might have found was contaminated beyond all use. Theories include a botched robbery or a disgruntled heckler, but nothing has even been proven.

William Desmond Taylor
The death of silent film star, William Desmond Taylor, reads like a textbook on how not to run a murder investigation. First, when the body is discovered, in the actor and director's apartment, a crowd is allowed to form around the body. A man there puts himself forward as a doctor, without proof, declares Taylor has died of a stomach hemorrhage, then vanishes from the room.
When LAPD finally takes control of the body and somebody thinks to turn it over, it becomes obvious the actual cause of death is a gunshot wound, from a gun that was found at the scene. By now the evidence had been tainted and nobody was ever charged with the killing. Paramount Pictures also became involved, leading some to suspect a cover-up. Whether through tampering or incompetence, the crime was never solved. Thankfully, CSI processes have improved a little since 1922!

Bobbi Kristina Brown
Just as her mother, Whitney Houston, had been three years before, Bobbi Kristina Brown was found unconscious in a bathtub. Though, while Houston's death is widely accepted to be the result of drug misuse, Brown's is much less clear. Aged only twenty-two, the media personality was found face-down in the water but still alive, however, she had suffered irreparable brain damage and was pronounced dead six months later after never waking from an induced coma.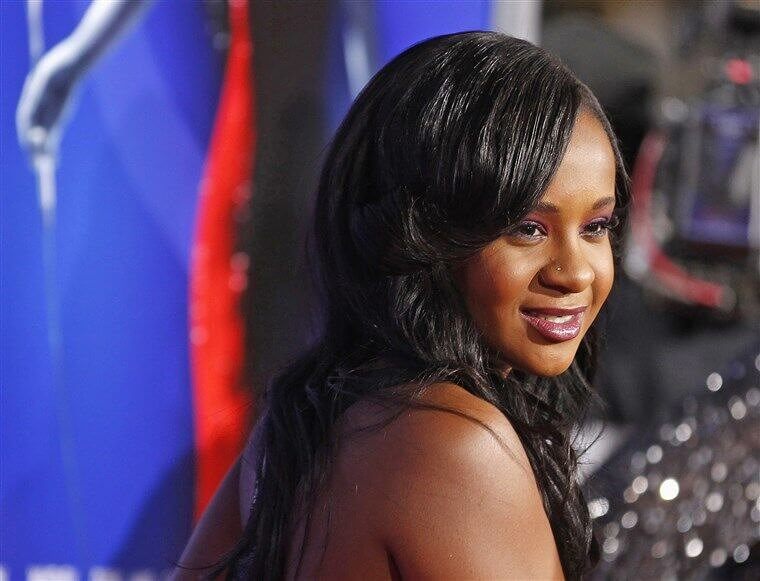 At the time, drugs were not thought to be a factor, and while there was some suspicion leveled at her long-term boyfriend, no charge was brought. When the autopsy report, which was initially classified, was opened up a year later, it was revealed that alcohol, cannabis, and a prescription sedative were all found in the celebrity's system, and the death was officially ruled as being associated with drug intoxication.

Bob Crane
Being brutally beaten and asphyxiated is not the end you might expect for a much-loved comedy actor, but that's exactly what happened to Hogan's Heroes star, Bob Crane, in 1978. After his death, the happy-go-lucky veneer was quickly peeled away from the actor's life, with revelations of sex addiction and other less wholesome elements to his personality and lifestyle, including the videotaping of his sexual encounters with a number of women.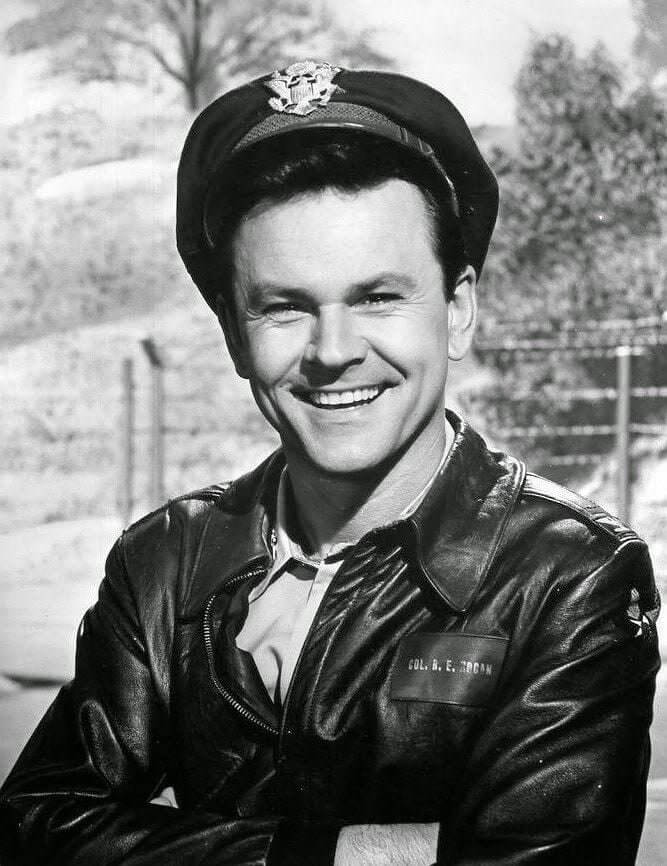 The name most linked with the murder has been Crane's close friend, John Carpenter, a video equipment salesman reported to have joined in many of the actor's sexual exploits and to have appeared in many of the videos they made. Rumors that Crane was bludgeoned with a camera tripod and strangled with an electrical cord only added fuel to the fire. Carpenter died in 1998 without being charged and the crime remains unsolved.

Brian Jones
A month after Mick Jagger and Keith Richards fired him from the Rolling Stones, Brian Jones was discovered unconscious and unresponsive, floating in the swimming pool of his farmhouse estate in the South of England. The twenty-seven-year-old was found by his Swedish girlfriend, Anna Wohlin, who swore she could still feel a pulse, but doctors announced him dead at the scene.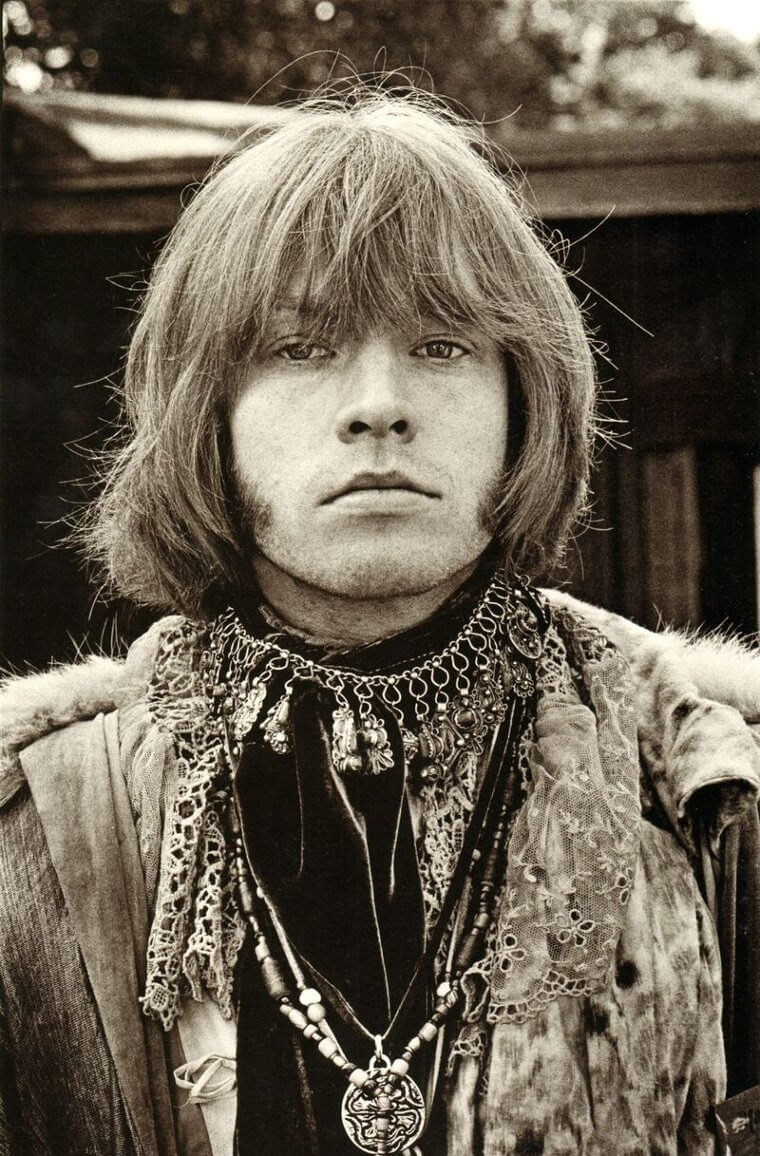 It was 1968, and Jones was well known to have problems with drink and drugs, a big part of the reason he was pushed out of the Stones to be replaced by Mick Taylor. A coroner's verdict of death by misadventure was quickly recorded. Later though, a murder theory would surface, with reports that a builder hired to work on his estate had bragged about killing Jones over a payment dispute. The investigation was re-examined but the misadventure ruling could not be overturned.

Elizabeth Short a. K. A The Black Dahlia
Elizabeth Short was mutilated, severed at the waist, drained of all blood, and, eerily, washed clean, before being posed for police to find. The fresh twenty-two-year-old actress would be named the Black Dahlia in the aftermath of her grim demise and would go on to become one of the most sickening and notorious murder mysteries in Hollywood history. A crime that remains unsolved to this day.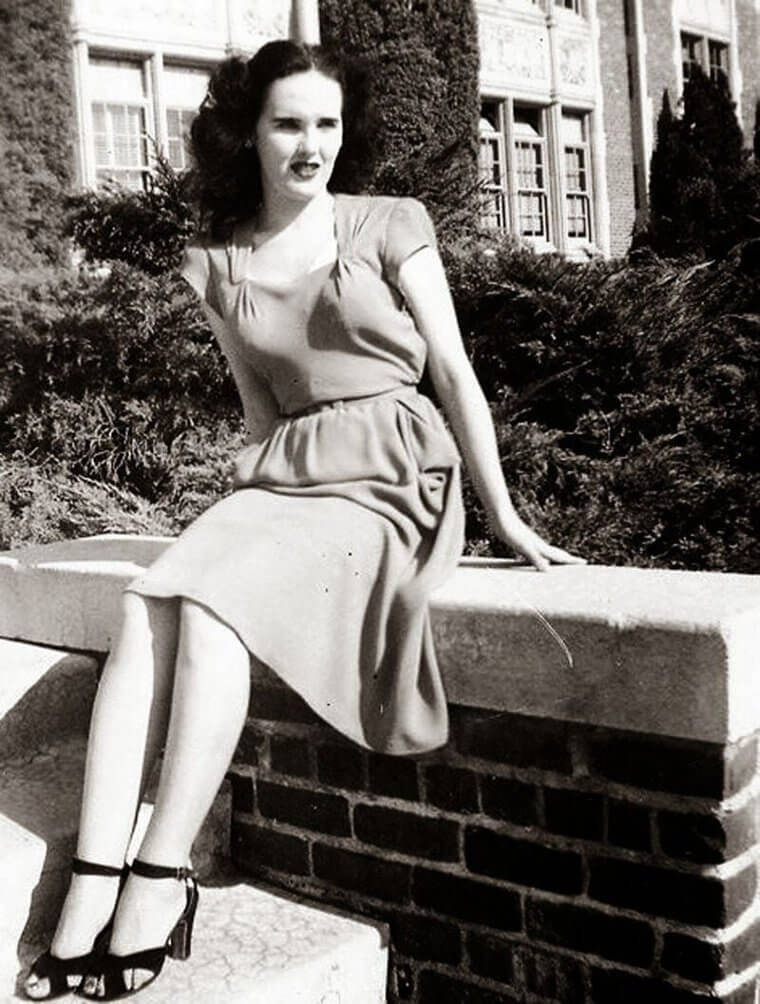 The washing of the body meant that all evidence was removed from the scene. There was only one eye-witness, and all they could report was noticing a black sedan parked in the lot where the body was found. Despite the publicity generated by the grotesque and sensational nature of the killing, all the police found were a huge number of false leads. No suspect was ever convicted, and the case remains open.

Dolores O'Riordan
At 2am on January 15, 2018, Irish singer, Dolores O'Riordon, shared a phone call with her mother from the Hilton hotel room she was staying in on Park Lane, London. Seven hours later she was pronounced dead in the very same room. Her body was found in the bath, and several miniatures bottles of alcohol were found empty, along with a bottle of champagne and prescription drugs. Her death was ruled as accidental drowning.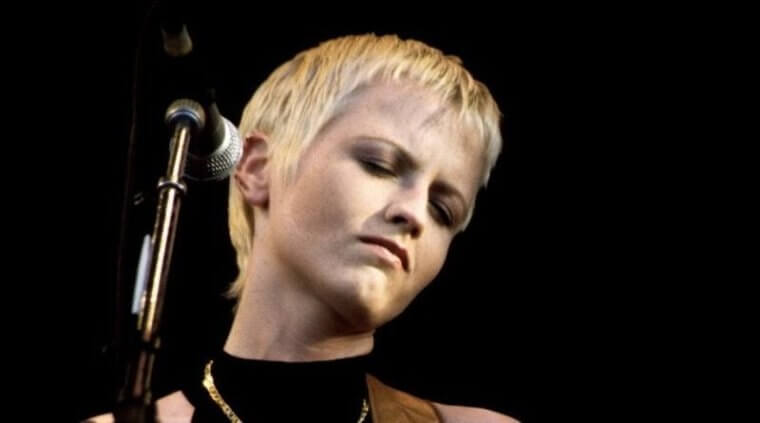 The Cranberries singer was due to attend a meeting with her record label about a new album that morning, as well as meet a collaborator to continue work on her side project D.A.R.K. Questions were raised when the autopsy revealed the singer had only therapeutic traces of the drugs in her system, and her blood alcohol level was below the legal drink-drive limit. How then, she came to drown, has never been answered.

George Reeves
George Reeves played Superman on television for six years, a character who could famously outrun a speeding bullet, just not the one which killed the actor in 1959. Reeves was found dead, naked, on his bed, with a single gunshot to the head. The official verdict was suicide, which on the face of it seems straightforward, but, if it was, Reeves pulled the trigger while his fiancee and friends were still partying downstairs.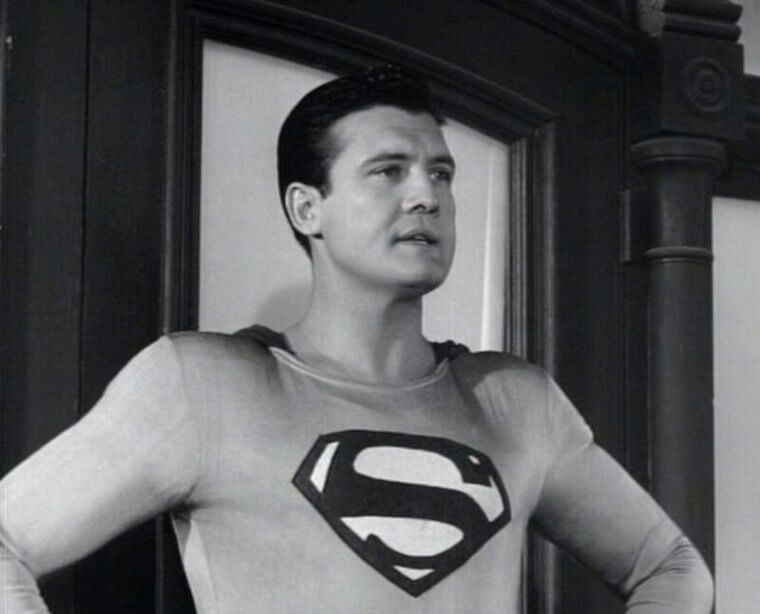 Police struggled to get cohesive accounts from the inebriated houseguests, even after the apparent delay in calling them out at all. These two factors have combined to cause doubt to creep in for many. Speculation circled over whether the shooting was perhaps an accident covered up by the guests, or worse, a murder. Reeves' mother petitioned for a homicide investigation to be opened but investigators couldn't find enough evidence to overturn the suicide verdict.

Sam Cooke
Police received two calls regarding the Hacienda Motel, Los Angeles, on the night of December 11, 1964. One to report a kidnapping, and the other a shooting. They responded to both and found the body of Sam Cooke, with a gunshot wound to his torso. "Lady, you shot me," the singer was reported to have exclaimed in surprise. The shooter was Bertha Franklin, motel manager.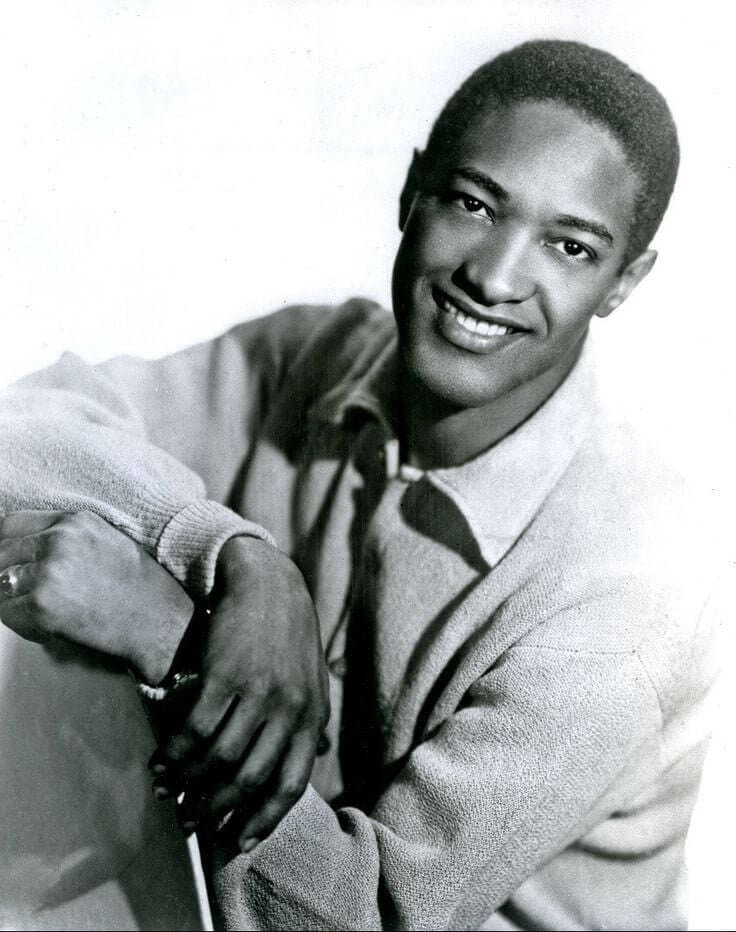 Franklin claimed to have shot Cooke in self-defense after he barged into her office, almost naked, shouting "Where's the girl?" The girl was Elisa Boyer, who had called in the kidnapping after leaving Cooke's room in a panic. One story suggests Cooke had forced Boyer back to his room and she was running to escape, another supposes Boyer had robbed Cooke and was covering her tracks, and yet another claims an elaborate murder plot. Authorities believed the first, but the truth is still debated.

Peg Entwistle
The tale is of a young British actress, handed her big Hollywood break, only to find most of her scenes on the cutting room floor after failing to impress the critics, and cast herself from the top of the Hollywood sign in despair. You might think this was forged at the hand of some screenwriter, but it is actually the true story of Peg Entwistle's short and unfortunate life. Or perhaps it isn't.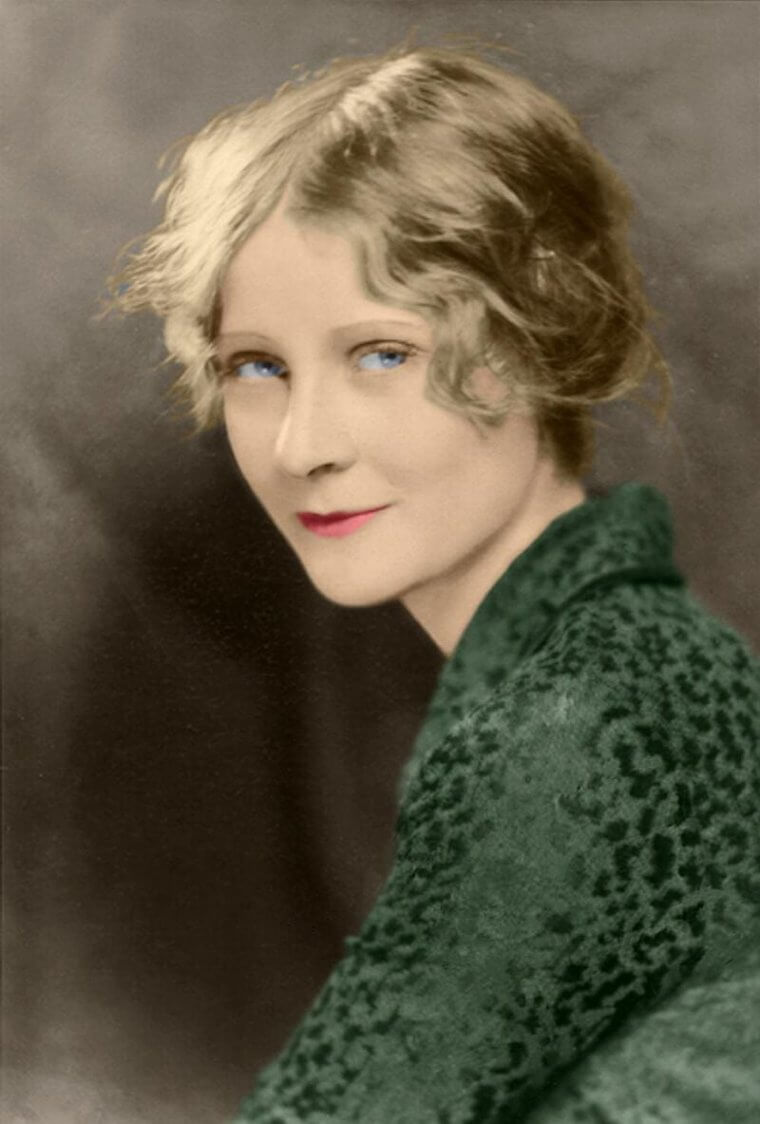 Entwistle did jump, and a suicide note was found with her initials. It read, "I am afraid I'm a coward. I am sorry for everything. If I had done this a long time ago it would have saved a lot of pain. P.E." But whether her reason was the poor reception of her debut 1932 film Thirteen Women, we cannot know. What is more intriguing are the whispers that the fall wasn't the final act of the desperate twenty-four-year-old, or at least not of her spirit. Hikers to this day are known to report sightings of a blonde, blue-eyed apparition haunting the famous sign.

Jason Mizell a. K. A. Jam Master Jay
Run-D.M.C rapper Jam Master Jay, real name Jason Mizell, was shot dead in a New York recording studio in October 2002. All indications at the scene suggest the shooter entered the room without force and was likely even greeted by Mizell and invited in, suggesting they were known to the victim. Another person in the studio received a gunshot wound to the leg, but could not identify the attacker.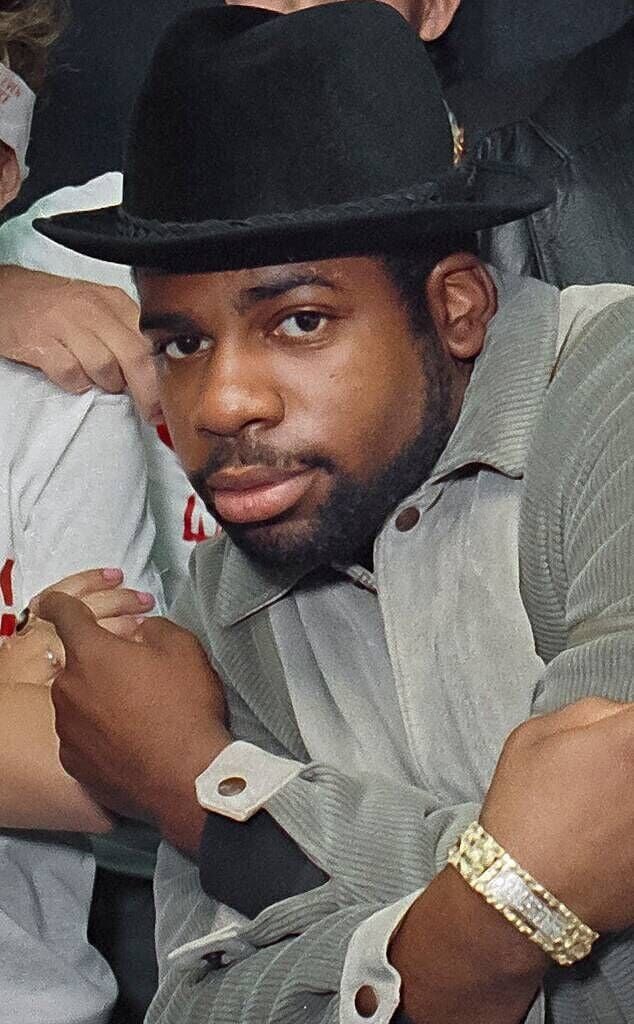 A man named Ronald Washington, who had been associated with other members of the rap world and suspected in at least one previous shooting, was named as a suspect in 2007 but was never charged. Other theories include that the death was a consequence of Mizell's involvement in the drug trade, as he tried to prop up his finances while his music career was in a slump. This has never been proven, however, and the death is still unexplained.

When someone dies suddenly and mysteriously, we often look for clues to try to figure out...what the heck happened? What can be revealed by a final photo?
 
The Last Known Photos of These Influential People
Cory Monteith

When Cory Monteith, who made his name on the show "Glee," in which he played Finn Hudson, died of a heroin and alcohol overdose on July 13th, 2013, fans were shattered at the loss of this bright young star.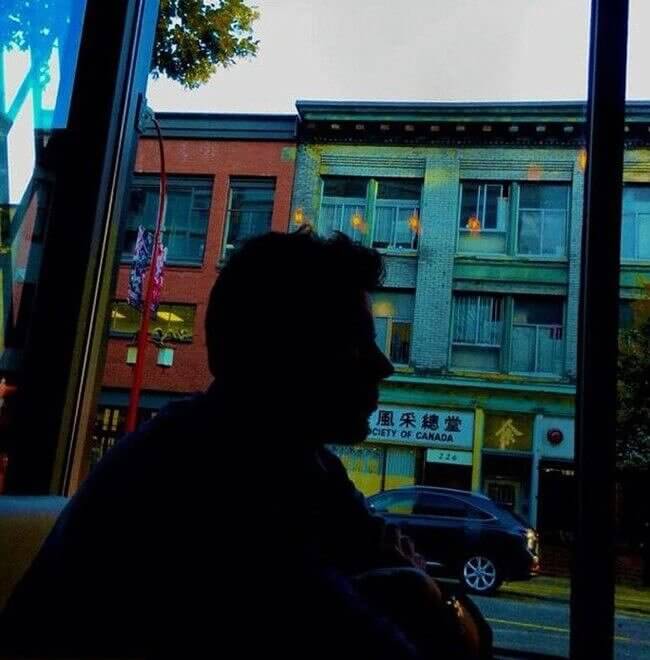 Cory had substance abuse problems since he was a teenager, and just two days before he was discovered in his hotel room already dead as a result of drugs and alcohol, this photo of him was taken. What may have been a totally normal picture takes on a whole new meaning, as the silhouette has a haunting quality. 

James Gandolfini
The star of "The Sopranos" James Gandolfini was always loveable even when he played characters that were dangerous. His death of a heart attack, which happened on June 19th, 2013 when he was on vacation with his family in Italy, was a huge loss for his numerous fans.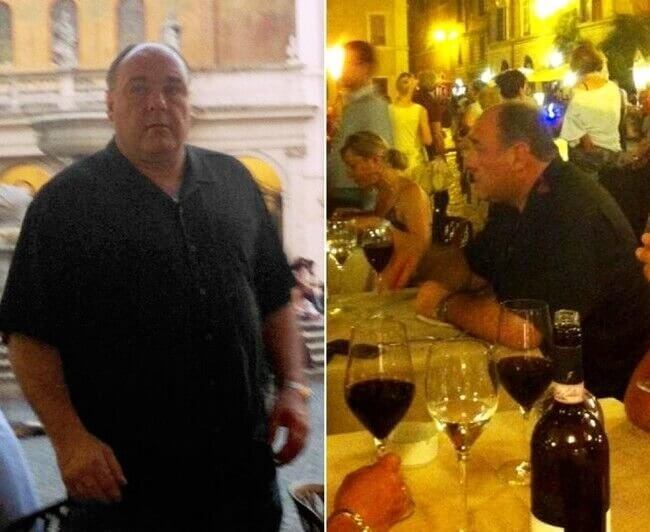 These photographs are the last glimpses we have of Gandolfini before his son, who was only 13, found his father unconscious in his hotel room late at night. His body was flown back to the U.S. for a funeral in New York.  
Prince Rogers Nelson
Few music artists are as legendary as Prince, and his death was a difficult one to process for many. He was photographed the evening before he passed away exiting a Walgreens not far from his home on April, 21st, 2016.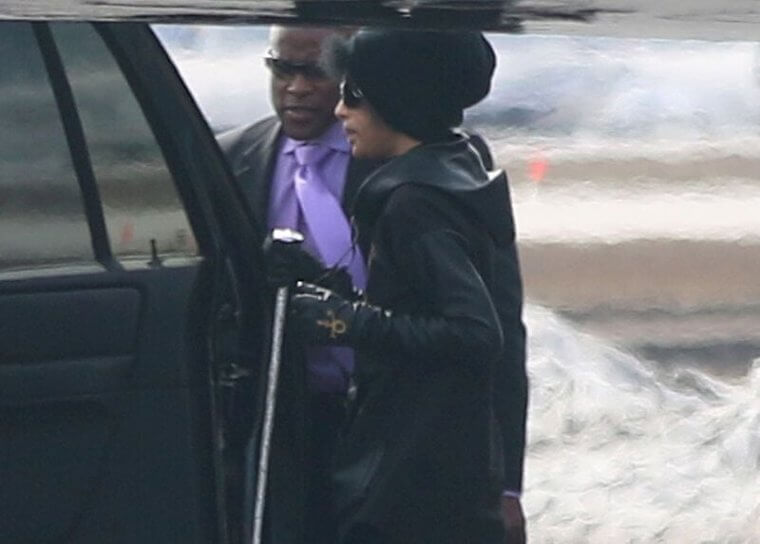 Rumors had flown around about his health, and he even was in the hospital just days before, but by all appearances, he seemed fine. His death of a fentanyl overdose shocked the world. His Walgreens visit caught on camera took a greater significance after his death, as he may have gotten illicit pain medication from the establishment.  
John Candy
John Candy was one of the greatest comedy stars of his generation, and he tragically died far too young. This photograph was taken on the set of the film "Wagons East!" While on vacation from filming in Mexico, he was found dead on March 4, 1994.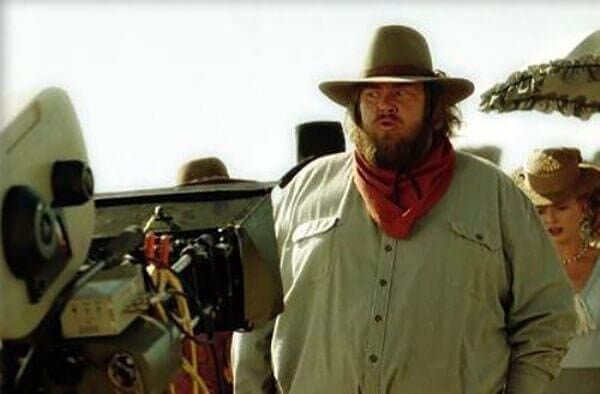 Although no autopsy was performed, his obesity and other health issues suggest that it was a heart attack. Though the film was still in production at the time of his death, they were able to complete it using stand-ins, special effects, and rewrites.  
Paul Walker
Paul Walker was at the height of his career, with the "Fast and Furious" becoming a bigger sensation with every film, when he died in a tragic car accident on November 30, 2013. He can be seen in this photo pulling away from an event for Walker's charity Reach Out Worldwide It was the last place he went to before the crash, which killed him immediately.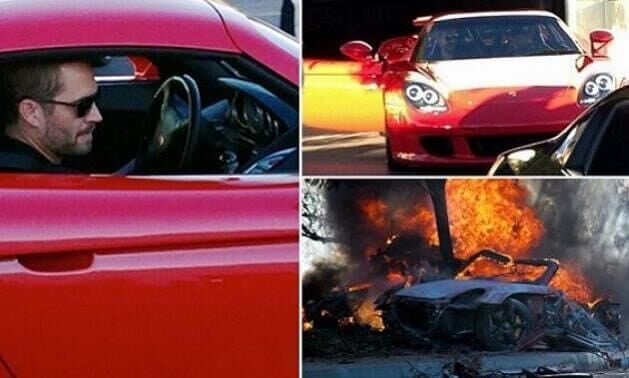 His friend Roger Rodas was driving the car, and he also died. Walker's family filed wrongful death claims against Porsche, blaming their vehicle for his death, and multiple settlements were made to the family.   
Ryan Dunn
Fans of the show "Jackass" were devastated when Ryan Dunn died in a car accident on June 20, 2011. This photograph was taken a few hours before the crash, and he is seen having a drink with his friend Zachary Hartwell, who was a veteran of the Iraq war and who also died in the crash.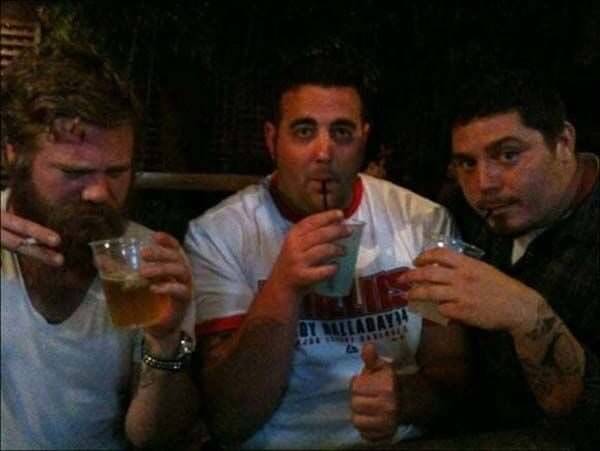 Dunn was driving and he was intoxicated at the time of the accident, with his blood-alcohol level being more than double the legal limit in Pennsylvania. Bam Margera had gotten a text from Dunn earlier that said, "Stopping for a beer, be there when I can."     

George Harrison
George Harrison was suffering from cancer in the final year of his life. Rumors came out in May 2001 that he had an operation to remove cancer from his lung, and in July he was in Switzerland receiving treatment for a brain tumor.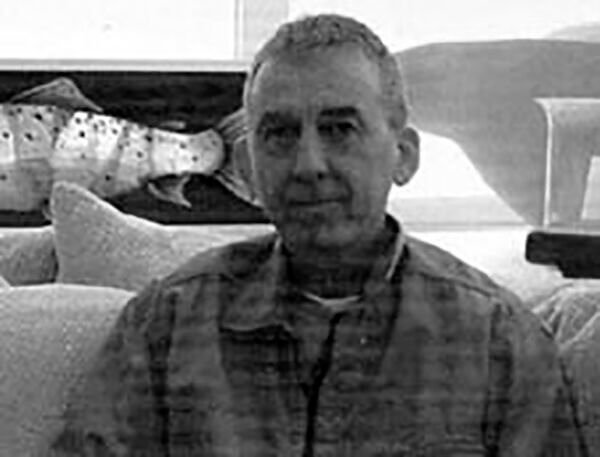 In November, he was in New York for radiotherapy to fight the lung tumor that spread to his brain, and he spent his final days in Los Angeles at Paul McCartney's house before he died on November 28, 2001. George had his ashes scattered in the Ganges and Yamuna rivers in India, following the Hindu beliefs that he followed.  
Biggie Smalls
Christopher George Latore Wallace, or better known as The Notorious B.I.G., was a famous rapper and songwriter who is considered to be one of the best rappers in history. He was appreciated for his intimidating size and his deep lyrics. The legend was from New York City and he signed with  Sean "Puffy" Combs' label.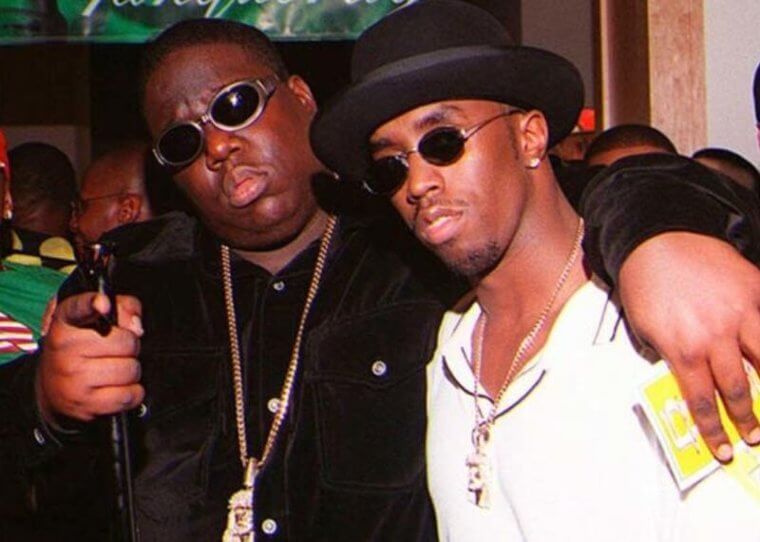 On the night of the Soul Train Music Awards, Biggie was gunned down while stopped at a red light. A vehicle stopped next to his and an unidentified man fired several shots, of which one fatally ended the rap legend's life. This picture is of Biggie and P. Diddy before his death that night.
Jennie Rivera
Regional Mexican music inspiration, Dolores Janney "Jenni" Rivera Saavedra, had many talents. She sang, wrote songs, acted, produced, and performed acts of kindness. Rivera was also thought to be the most important female artist in her genre of music.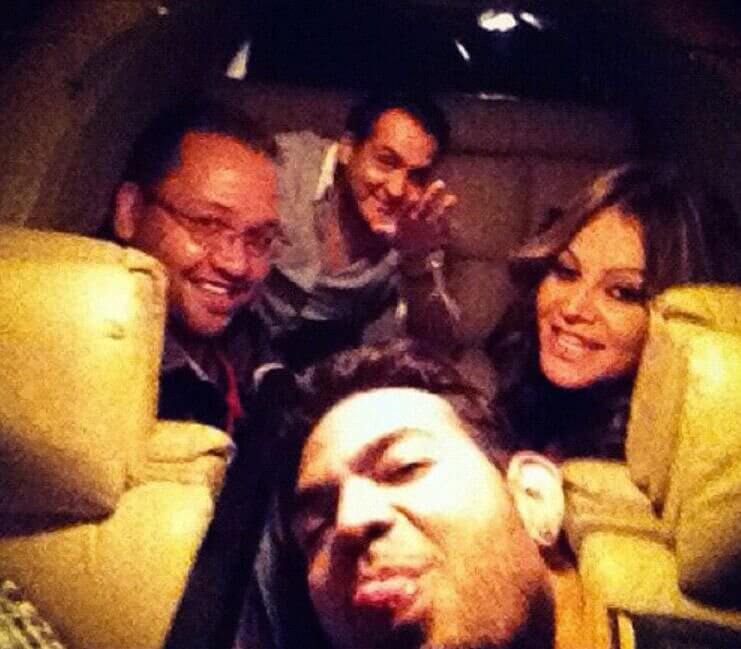 In December 2012, after a performance the previous night, she boarded a jet with a few other passengers. The picture shows her and others on board, shortly before takeoff and crashing. The reason for crashing was unknown, but everyone perished when the plane completely disintegrated upon impact with the ground.
Nikola Tesla
There's no doubt that Tesla is one of the most famous names out there. Everyone knows him for his contributions to the design of the modern alternating current (AC) electricity supply system.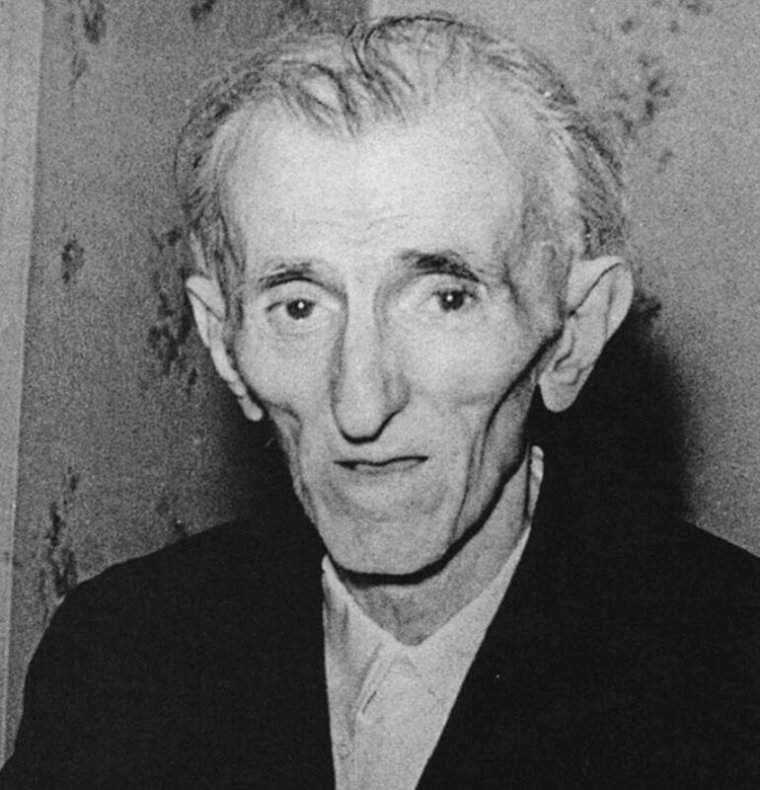 You possibly don't know, however, that the inventor and physicist was poor by the end of his life. This picture shows his less glamorous side and from this image, it's easier to imagine him dying alone in a hotel, which is how he went. For all his contributions, his end wasn't so bright.

Joan Rivers
The night before Joan Rivers passed away, she had her photograph taken with a fan in what was the final known picture of her. The image is from a show she gave that night during which she even joked about her death.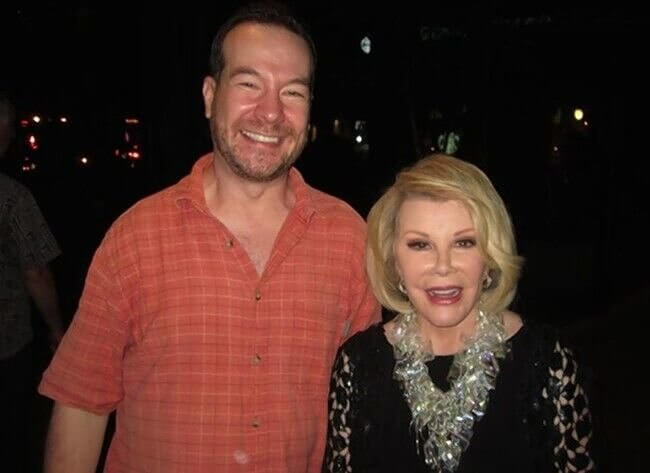 She said, "I could go at any moment. I could lay here and go over... and it would be in the papers and you all could look at each other and say I was there the night Joan Rivers passed." Rivers died on September 4, 2014, from complications that came from a surgery, and her daughter filed a lawsuit that blamed her death on the negligence of the doctors. 

Whitney Houston
The music world saw a huge loss with the death of Whitney Houston. This photograph shows her out and about the night before she died. She was found the next day unconscious, submerged in the bathtub at the Beverly Hilton Hotel, on February 11, 2012. She drowned, and drugs were found in her system, which was said to have contributed to the accident.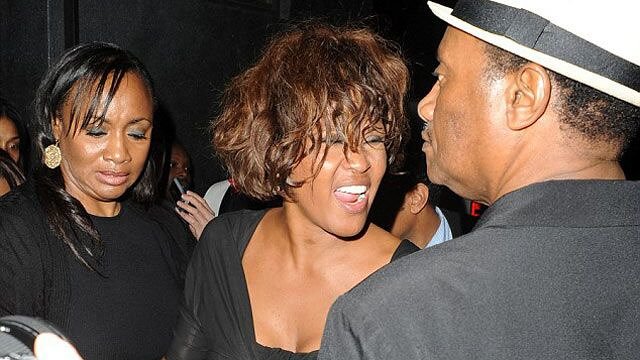 To make this tragedy even worse, Bobbi Kristina Brown, the daughter of Houston and Bobby Brown, was only 22 years old when she was found face down in a bathtub just a few years later. She survived the incident but ended up in a coma, and she died six months later.  

Steve Irwin
Steve Irwin was the host of "The Crocodile Hunter," and he had the whole world saying, "Crikey!" No one would ever have expected him to die from being stung by a stingray, in an event that could be described as a freak accident. Justin Lyons, a photographer, was the witness to the attack and he said, "All of a sudden it propped on its front and started stabbing wildly with its tail. Hundreds of strikes in a few seconds." Stingrays are normally docile creatures, which made the attack completely unpredictable. The ray punctured Irwin's chest with its tail, which is effectively a spike, leading to massive bleeding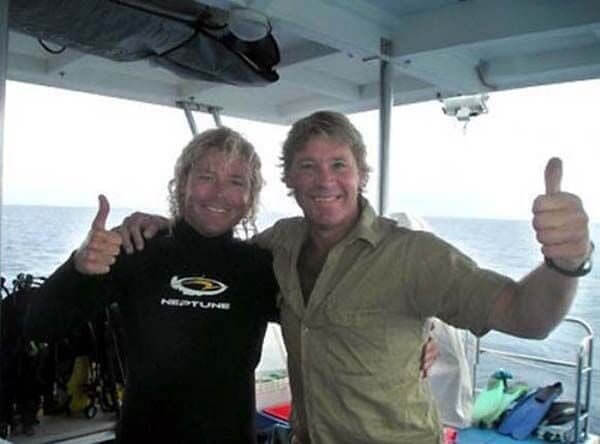 "He just sort of calmly looked up at me and said, 'I'm dying.' And that was the last thing he said," he added. This photograph was taken two days before Irwin's death on the 4th of September, 2006, and it shows him with Chris Jones, a marine biologist.

Naya Rivera
Naya Rivera had been an actress since early childhood but was most well-known for her role as Santana Lopez on the hit TV show "Glee", where she took the character from a minor role to an increasingly more significant one as the series progressed. On July 8th, 2020, her four-year-old son Josey was found alone in a rented boat on California's Lake Piru and confirmed that after both being in the water, his mother had helped him back into the boat, but had been unable to get in herself. Authorities cited the unpredictable current and whirlpools in the lake as the likely cause of her drowning, declaring it to have been an accidental death. She was 33.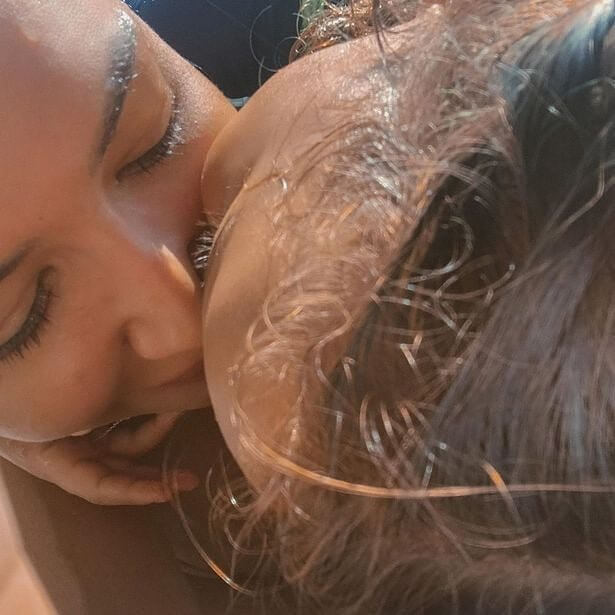 This photo, the last Naya posted to her Instagram account just one day before the search for her began in Lake Piru, shows her and Josey together. She had captioned the photo by saying, "Just the two of us".
Richard Pryor
"At the end, there was a smile on his face," said Richard Pryor's widow Jennifer, touchingly talking about her husband's final moments. This photo shows him with Eddie Griffin not long before the heart attack that took his life on December 10, 2005.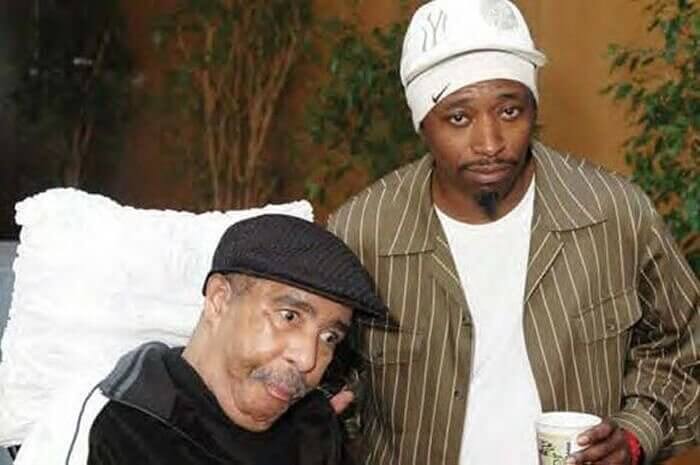 The legendary comedian broke down racial barriers. He appeared in many classic films and had iconic comedy specials that left a huge influence on future generations of comics. He suffered from multiple sclerosis and had heart problems over the years, with his smoking and drinking being a potential cause.   

Chyna
Chyna, the wrestling star whose birth name is Joan Marie Laurer, was referred to as the "Ninth Wonder of the World" by the WWE, then known as the WWF, in the 1990s. Two decades after her heyday, she was found dead in her home from a likely drug overdose on April 21, 2016.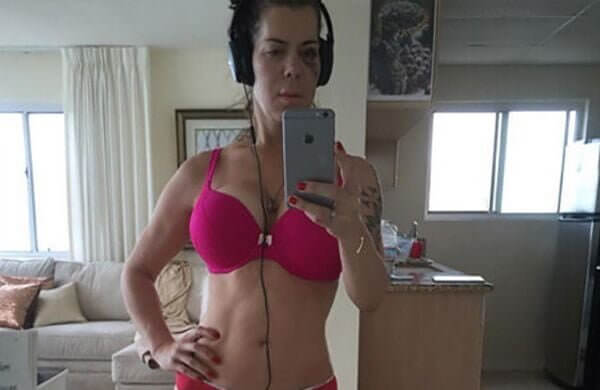 She was said to have a problem with drugs such as valium and Ambien, and many other drugs were found in her home. Shortly before her death, she posted some strange pictures on social media. She can be seen here with a black eye.  
Jimmy Savile
Jimmy Savile was known for hosting British shows such as "Top of the Pops and Jim'll Fix It," and he had a long, successful career as a host, radio personality, and DJ. He died of pneumonia on October 29, 2011, and this photograph of him was taken only a few days before he passed away.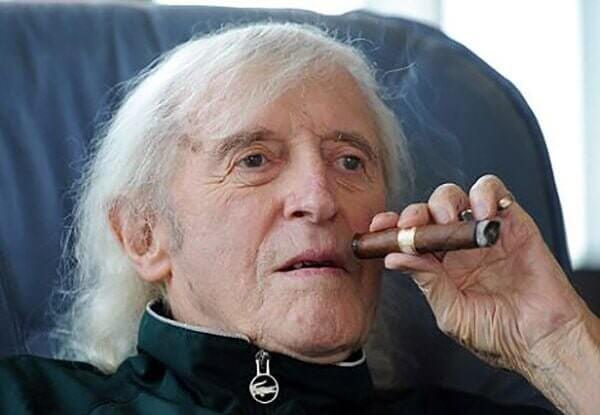 His death came with a resurgence of stories saying he had molested children. While there were some allegations in his lifetime, many more came after he died, and the evidence became hard to ignore. His family even had his gravestone taken out as a result of the controversy.  
Keith Moon
Keith Moon was the drummer from the band "The Who," and his wild lifestyle caught up to him. His behavior could be erratic, and he would even pass out in the middle of his performances. He can be seen here the night before his death with Paul and Linda McCartney eating dinner.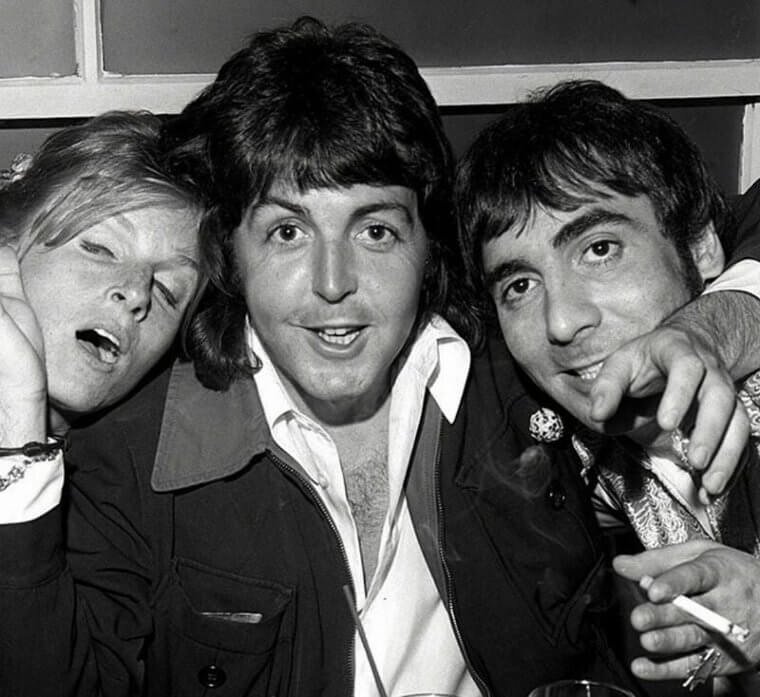 On September 7, 1978, he died of a drug overdose. He was known for playing pranks on people, and Rolling Stone magazine told the story of how he would "disrupt small British villages by blaring bogus public service announcements from a passing car. Though he occasionally used a police bullhorn for these occasions, he also had his own cars rigged up with hidden amplifiers and speakers, which allowed him to keep his windows rolled up while scaring the locals with bulletins about such nonexistent dangers as impending tidal waves or advancing throngs of poisonous snakes."   
Garry Shandling
Garry Shandling was a one-of-a-kind comedian who created and starred in "The Larry Sanders Show," which had a huge influence on the future generations of comedy. He had hyperparathyroidism, and he died after he collapsed one day at home from a pulmonary embolism on March 24, 2016.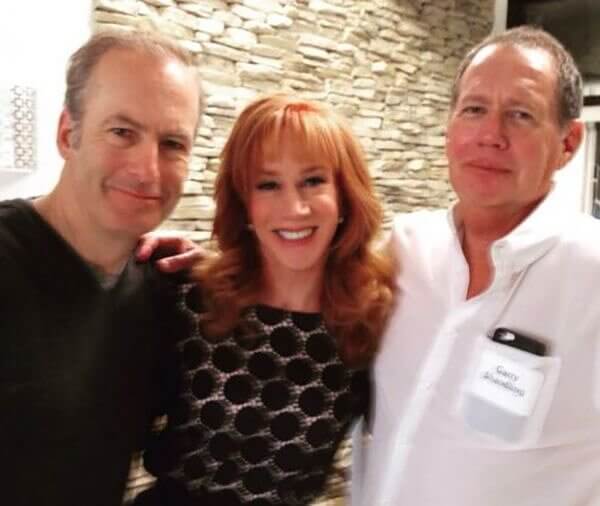 Garry did not shy away from joking about death, and he even remarked once, when talking about his deceased friend Robin Williams, "What I want at my funeral is an actual boxing referee to do a count, and at 'Five,' just wave it off and say, 'He's not getting up.'"
Kirk Douglas
Douglas was a true Hollywood icon, known best for his starring role in the classic film Spartacus. Douglas had been acting and making a name for himself since 1946 and raised four sons who all followed in their father's footsteps and pursued careers in the film industry. After acting successfully for so many years, writing an autobiography, becoming an avid philanthropist, and building a large, loving family pictured here, Douglas passed away at the age of 103. As shown here in his last photo, Douglas was able to be surrounded by his family right before his death.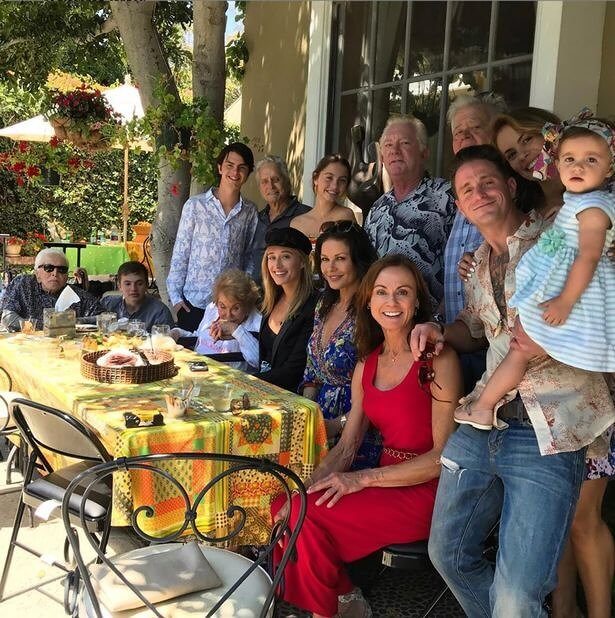 While he died of natural causes and old age, he had faced death earlier in his life. In 1996 Douglas experienced a severe stroke that nearly killed him and was in a traumatizing helicopter crash in 1991. Douglas was riding in a helicopter that collided with a small airplane and, while he was blessed enough to survive the incident, two passengers of the plane were tragically killed. 
Michael Jackson
Few celebrity deaths have sent such a shockwave through our culture as that of Michael Jackson. He was rehearsing in Los Angeles for a 50 show residency at the 02 Arena in London when he went into cardiac arrest due to an overdose of propofol and benzodiazepine on June 25, 2009.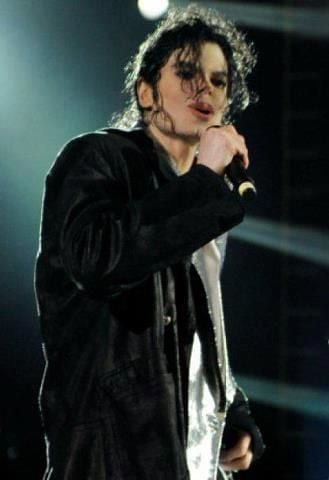 Jackson's personal physician Conrad Murray was convicted of involuntary manslaughter for giving Michael these drugs. AEG Live, who was the promoter for the concerts, was sued by the Jackson family in the wrongful death case, but the jury found that AEG was not liable.
Christopher McCandless
Anyone who has seen the film "Into the Wild" saw Christopher McCandless' story put on screen, with Emile Hirsch portraying him. The film was written and directed by Sean Penn and it was based on the book of the same name by Jon Krakauer, which depicted the true story of the young man who decided to live out in the Alaskan wilds in his early 20s.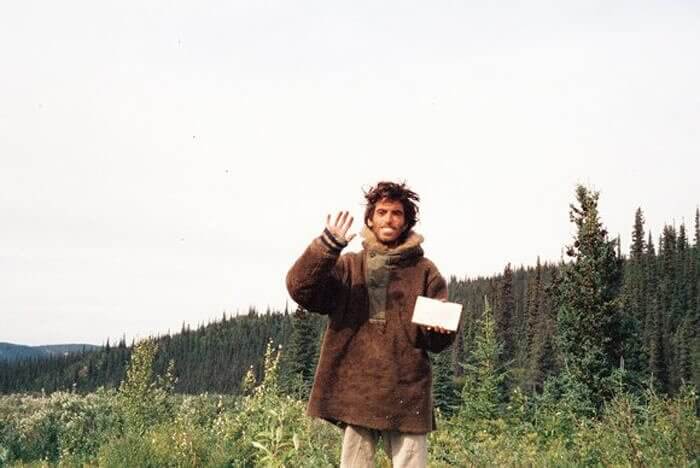 McCandless ended up starving to death, and his body was found in August of 1992, around four months after he first embarked on his journey. Along with his possessions was this photograph, then undeveloped, which is the last photo that was ever taken of him. 
Dean Martin
Dean Martin, who had always been big into smoking, was diagnosed with lung cancer and it took his life when he was 78. He was one of the entertainment industry's most enduring figures, and as an actor, singer, comedian, and host, he was a truly consummate entertainer, along with his fellow Rat Pack stars.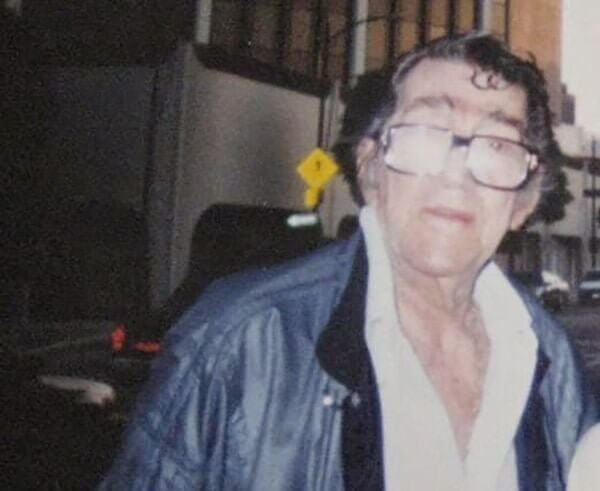 Less than two weeks before he died, Martin was photographed outside of a restaurant and it was the last time he came out in public. After his passing on December 25, 1995, his crypt had the words "Everybody Loves Somebody Sometime" written on it, in reference to one of his most famous songs.   

Frank Zappa
Frank Zappa's career as a music artist was highly prolific and diverse, as were his other artistic ventures, which also included films. He was truly one of a kind, and his legacy still endures. After his death from prostate cancer at his home on December 4, 1993, he was honored with a Grammy Lifetime Achievement Award and his induction into the Rock and Roll Hall of Fame.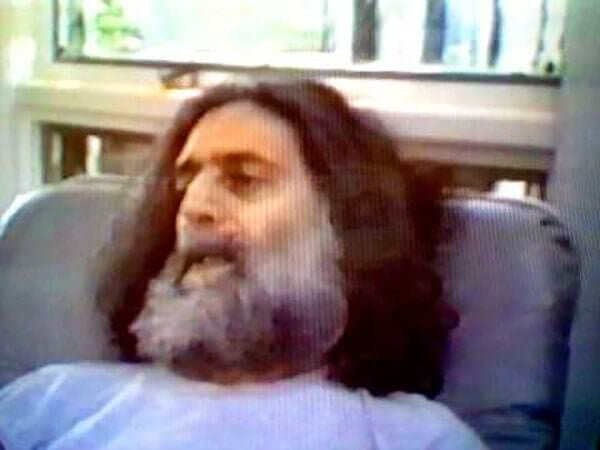 Zappa can be seen in this image from one of the last interviews he ever gave, and his deteriorating health is apparent. After his death, his family announced, "Composer Frank Zappa left for his final tour just before 6:00 pm on Saturday." 

Mahatma Gandhi
Mohandas Karamchand Gandhi, who is often referred to with the honorific title Mahatma, was one of the leaders of India's independence movement, and he was known for his revolutionary form of nonviolent protest, which was adopted by future generations of activists, including Martin Luther King Jr.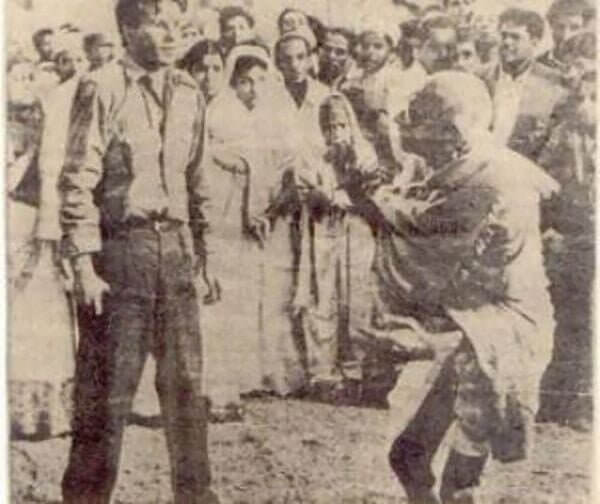 Gandhi's views of equality made him a target of Hindu extremists, and he was assassinated for the values of Hindu-Muslim harmony that he preached. This photograph of him shows him right before he was killed on January 30, 1948. Today, Gandhi is honored every year on October 2nd, his birthday, which is one of the most important holidays in India.  
Muhammad Ali
Muhammad Ali, born Cassius Marcellus Clay, was one of the greatest boxers of all time, which is how he got the moniker "The Greatest," and he is also known for his activism, especially his opposition to the Vietnam War.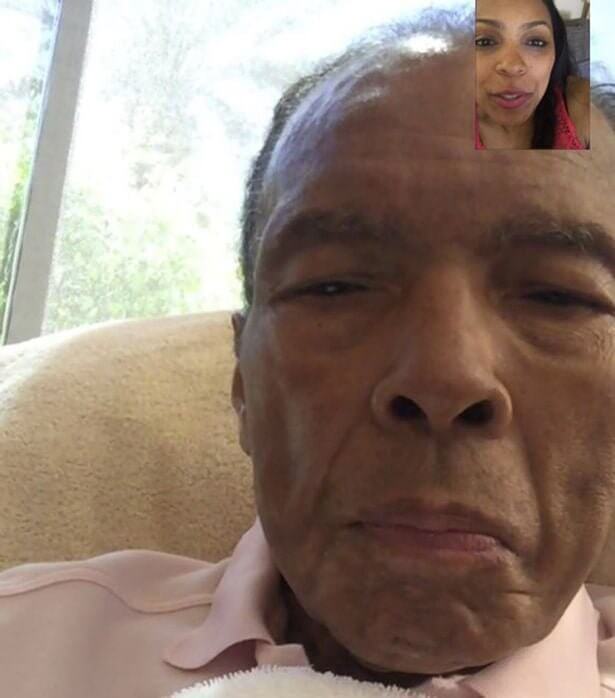 He was diagnosed with Parkinson's syndrome in 1984, though he remained healthy and active for decades. When he died on June 3, 2016, from septic shock, the world mourned the loss of one of the most prominent athletes of the past century. We caught a final glimpse of the legend in this image from his daughter Hana, which was from a Facetime chat they had, and she wrote, "My last photo of my beautiful father...telling him I love him on May 22, 2016."

Gene Wilder
Gene Wilder is beloved by many, whether it is younger audiences who know him as Willy Wonka or older audiences who remember him from "Blazing Saddles" and "Young Frankenstein." His productivity as an actor declined in the 1990s and, by the 2000s, he was all but retired, but he would spend his time painting and writing books.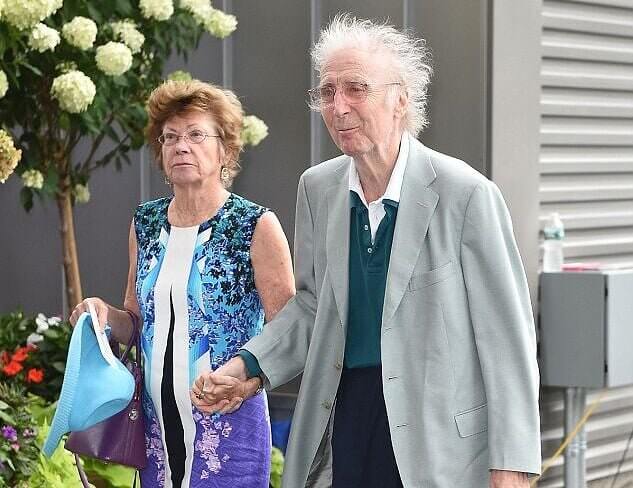 Wilder kept a low profile, and this photograph was taken about a year before his death on August 29, 2016. He had Alzheimer's disease but kept his condition private from the public as he did not want young fans of Willy Wonka to worry about him.