If history, and our own lives, have taught us anything, it's that human beings are going to fall out from time to time. Some disagreements are over serious things, other arguments are more trivial. Some end in violence while others evolve into prolonged but silent feuds. Sometimes, we can resolve them with words, sometimes we just have to agree to live with the conflict. An example we can all relate to occurred in Florida around 2015. This is the story of Oliver Lynch and the cinder-blocked driveway.
Shocking Discovery
This is the story of Oliver Lynch, a 79-year-old American citizen who had spent almost a third of his life living peacefully and in harmony with his neighbors. He'd retired and was enjoying an easy life in his modest one-story home which boasted a simple driveway between his attached garage and the street. Lynch went about his days with little to trouble him and felt it was highly likely his quarreling days were happily in the past.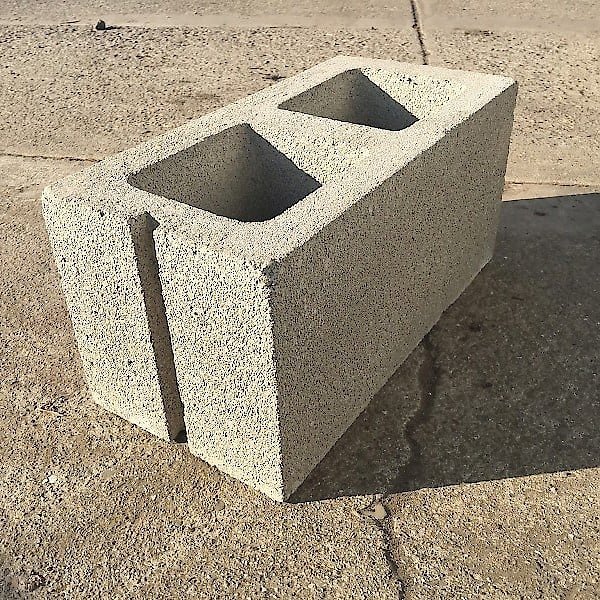 That was, at least, until a new owner moved into the house next door. Having a new neighbor in itself would have been fine. The opportunity to make a new friend or acquaintance might even be something the elderly Lynch could celebrate and enjoy. Then, without warning, Lynch discovered his new next-door neighbor had made a land grab on part of his property.

No Pushover
At the time of the unexpected incident, Oliver Lynch was living in Osceola County, Florida. His neighborhood, which had been his home for the last 25 years, was a typical quiet suburban street where everyone was friendly and nothing too serious ever really happened. So, when somebody new moved in and launched an aggressive takeover bid on the outdoor space of Lynch's home, he was taken aback.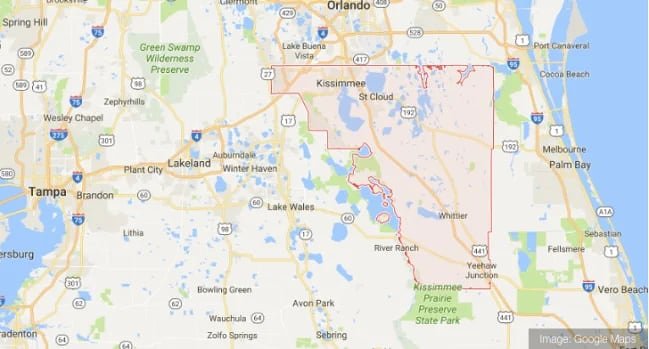 If the perpetrator thought their elderly neighbor would just roll over and let it happen, however, they were very wrong. Lynch may have been approaching his 80th birthday, but that didn't mean he was just going to let a stranger come along and take away something he'd worked hard all his life to have. Though he hoped things could be resolved peacefully, Lynch stood tall and prepared himself for a battle.
Some Fight Left
"I just hate to be bullied," Oliver Lynch later told reporters at WFTV, a local Florida affiliate of the ABC network which is also known as Channel 9. Lynch had experienced a great deal of different human behaviors over the eight decades of his life, some of it good, some of it bad, and he was long past tolerating that which he felt was bad.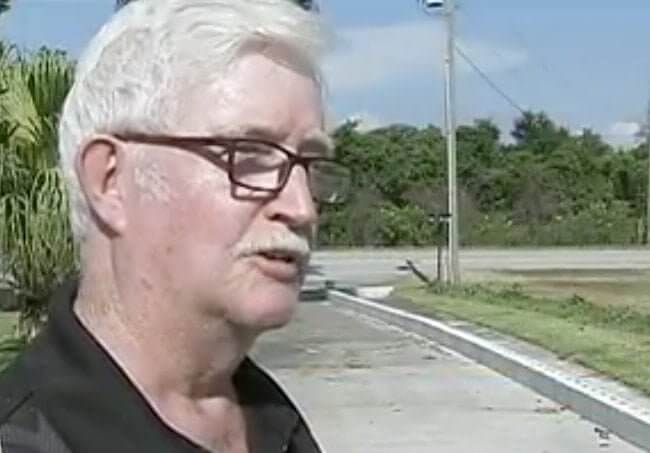 Lynch knew his prime days were long behind him and if things turned physical, he might find himself in trouble. Despite this, he was smart, he was determined, and he wasn't going to shy away from standing his ground. "I have a little fight left in me," Lynch said to the station, "and I hate to see somebody bulldoze over me."

Construction in Progress
Before Oliver Lynch and his neighbor were even aware of each other's existence, the scene for a potential problem had been set. Rather than an already built home with established boundary lines, Lynch's property stood beside an empty plot. This plot had then been sold and stood waiting for its owner to construct their new home. This was the first step toward battle lines being drawn.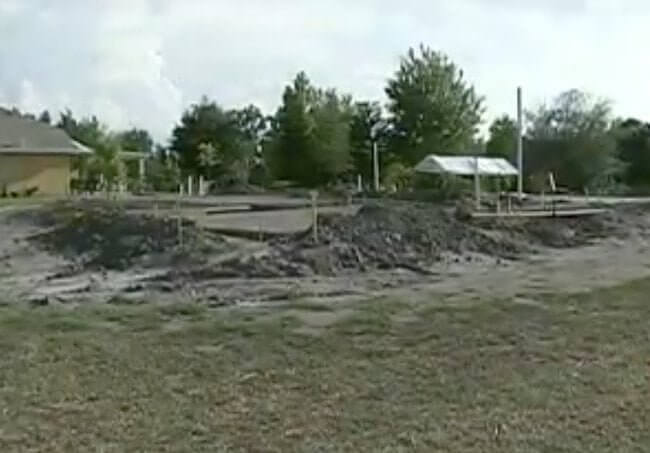 Neighborhood construction is often a trigger for potential squabbles, even among those who have already known each other for many years. Property lines, noise, design choices, access needs, and even the altering of the views outside a person's window can all ignite issues if not handled properly from the outset. In the case of Oliver Lynch, there was no existing friendship to ruin, and it quickly looked as though one might never become possible.
Block Paving
The incident which put Oliver Lynch on the defensive actually occurred while he was out of the house. He'd left his property one morning to go about his daily business. Lynch may have been carrying some worries, just as we all do, but none of them involved a potential threat to the sanctity of his home and its grounds. When he returned at the end of the day, he noticed something which looked odd on his driveway.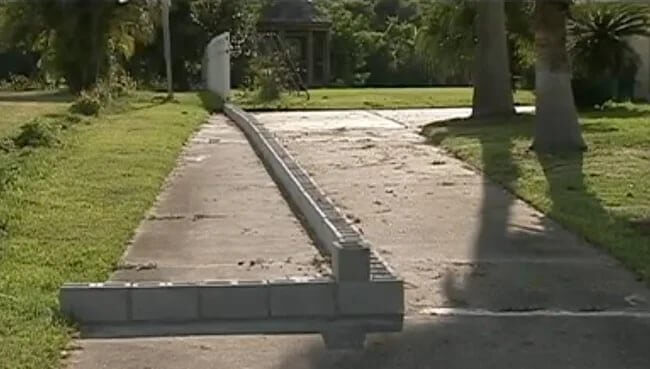 On closer inspection, Lynch discovered a neatly laid row of cinder blocks that extended from his neighbor's land and split the middle of his own driveway. It seemed as though, while he was out, a section of Lynch's property had been claimed by his new neighbor. To say he was shocked would be an understatement. Lynch was both puzzled and astonished.

Firm Stance
Now, placing cinder blocks on someone else's property is annoying. Placing them in a way that appears to clearly mark out their territory as your own is aggressive. Oliver Lynch could have handled either of these things if he'd been able to simply pick up the blocks one by one and remove them from his land. Sadly, and shockingly, that wasn't possible.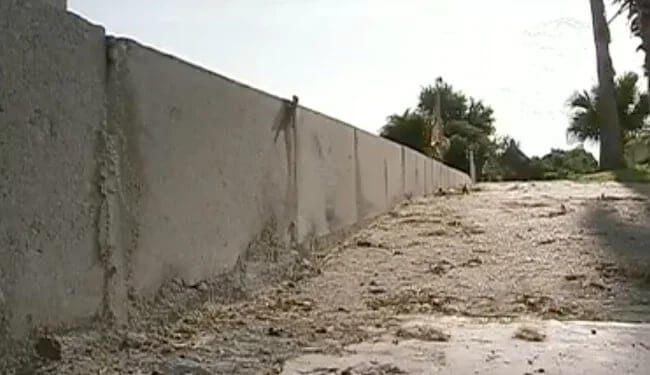 Lynch's border-pushing neighbor hadn't simply positioned the blocks on the driveway, he'd cemented them down. Removing them would not only take a lot of work, and perhaps even some specialist equipment, but it would also probably cause significant damage to the drive beneath. Lynch realized it wouldn't be prudent to act too hastily. He retreated to form a plan that would resolve the unexpected issue with the minimum of fuss, or damage.
Extra Yards
You might think concreting cinder blocks to a neighbor's driveway would be more likely to occur after communications have broken down, rather than before they have even started. In this case, however, Oliver Lynch had been given no indication that his new neighbor was even thinking about disputing the boundary between their properties, let alone taking such drastic and damaging action. Moreover, Lynch couldn't understand what his neighbor, who already had plenty of space, was hoping to gain.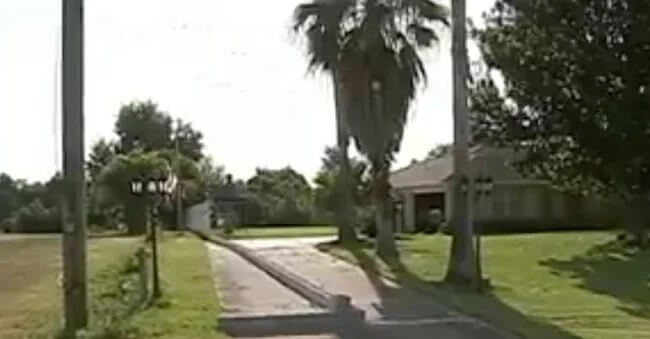 "What's he going to do with these extra few yards of concrete?" Lynch asked himself. Of course, the possible answers to this were even more troubling. If the neighbor was willing to vandalize property to extend his land, what else might he be planning? At 79 years old, Lynch was suddenly forced to face the possibility that the space around his home might be about to change dramatically.

First Negotiations
At the first opportunity, Oliver Lynch reached out to open diplomatic negotiations. He asked the neighbor what was meant by the cinder blocks, explained the driveway was on his property, and asked for them to be removed. Ideally, the neighbor would also have any damage fixed so that everything on Lynch's land could be restored to its original state. The neighbor considered Lynch's argument and refused to comply.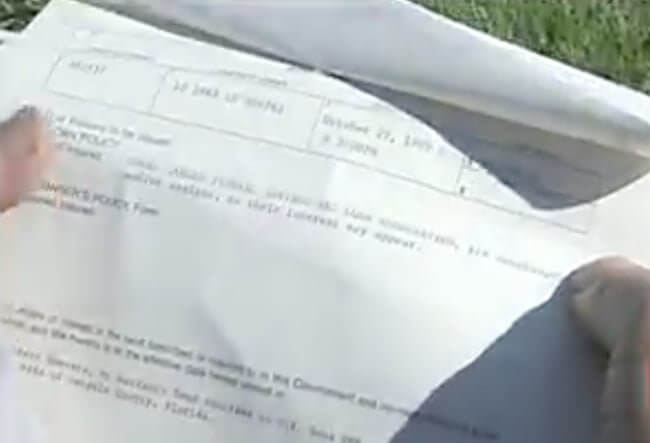 Lynch searched through the official paperwork for his home and produced documents stating clearly that he had permission for the two adjacent 12-foot driveways he had in place. Despite this evidence. Lynch's neighbor still disputed the claim. Scratching his head, the aggrieved old man stepped back once more to consider how he might strengthen his argument. If the invading neighbor wanted further proof, then Lynch would have to get it.
Official Confirmation
Realizing this wasn't a fight he could win on his own, Oliver Lynch called for backup. Support came in the shape of Osceola County's official records office. They checked Lynch's paperwork against the information they had on file and declared it was accurate. The land on which the cinder blocks had been placed officially belonged to Lynch and his neighbor had no right to try and take it.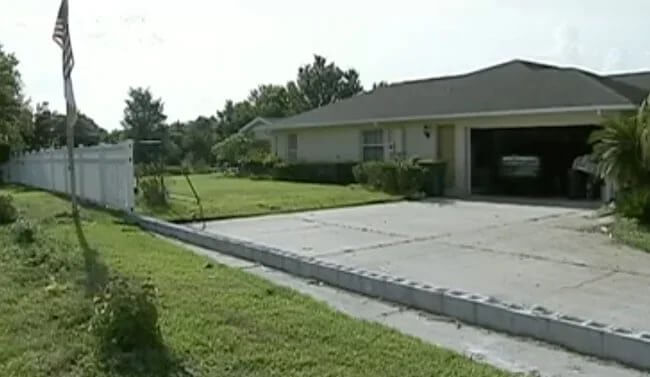 Sadly for Lynch, the record's office had no power to enforce any solution and could only advise the 79-year-old citizen to either employ a surveyor or take his neighbor to court. Getting involved in a potentially expensive and protracted legal battle wasn't exactly high on Lynch's agenda for the twilight years of his life but, if that's what it took, that's what he'd have to do.

Reaching Out
The idea of spending his days in court wasn't particularly appealing to Oliver Lynch. So, before he began consulting lawyers, the aggrieved old man set about trying once again to find a solution directly with his neighbor. Lynch made several attempts to contact the man building beside his house but was either unsuccessful in beginning a conversation, or frustrated by the lack of resolution when he did.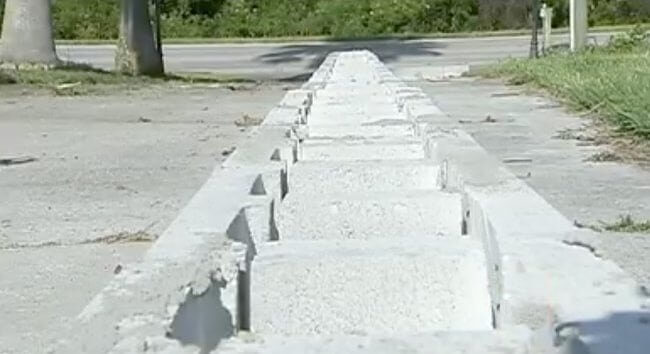 It seemed that, no matter how he approached the topic or what argument and evidence he could offer, Lynch's increasingly desperate appeals continued to fall on deaf ears. Slowly, he began to resign himself to the fact he was more than likely going to have to take legal action if he wanted to reinstate his driveway and protect his property.
Minister of Mayhem
Though Oliver Lynch didn't know much about his intrusive new neighbor, he had managed to learn a couple of things. "He said he was a minister or something like that. [A] God-fearing man," Lynch told WFTV during his interviews. Now, I haven't read the bible cover-to-cover, but you'd think it was full of lessons against this sort of aggressive, possessive, and unfriendly behavior. There's definitely something in there about loving thy neighbor.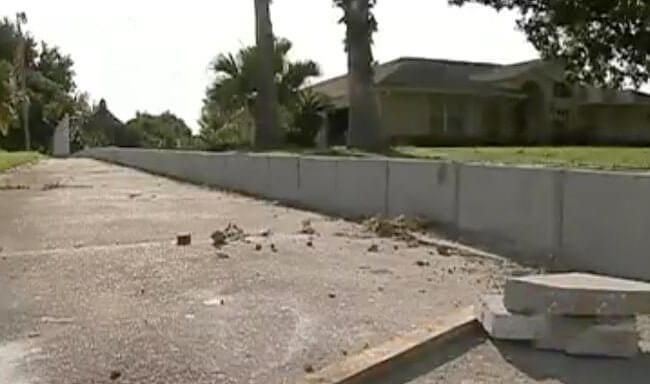 All this information did was cause the increasingly upset Lynch to feel even more confused. He tried to reconcile the man his neighbor claimed to be with the actions he had taken, but the two just didn't seem to fit together. In the end, Lynch had to admit he was stumped. "I don't think that's very Christian-like," he confessed to WFTV.

Long Road Ahead
Oliver Lynch continued to try and make amends with his neighbor but made no progress. Reluctantly, he returned to the county offices in search of an official who might be willing to help. Ideally, he hoped to avoid spending time and money on lawyers and court fees. As time passed, Lynch thought more and more about the idea of using the legal system to battle against his neighbor and reclaim his driveway.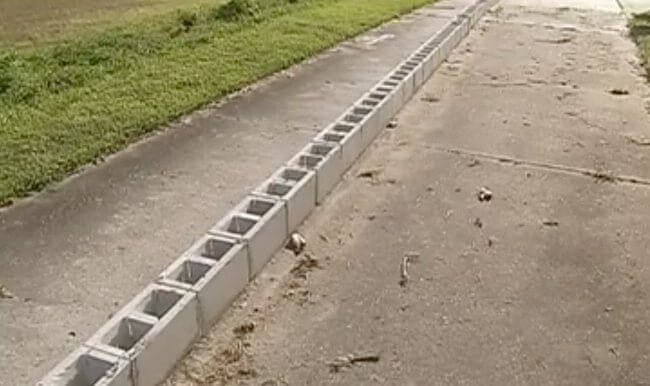 Even in the best-case scenario, it felt like a process that might take months. If things became really complicated, Lynch and his neighbor might be tied up in legal wranglings for years. All the while, Lynch would have to live with an unusable driveway and an increasingly bitter dispute. Any plans he had for a peaceful and pleasant retirement seemed to be evaporating before his eyes.
Media Support
Finally, Oliver Lynch decided to try one last ditch course of action before he began walking down the long and dark legal path which seemed to be waiting for him. He picked up the phone and began contacting the local media, including WFTV. Lynch hoped they could provide him with enough additional publicity that he might attract assistance from somebody who could help with the resolution, or perhaps even shame his neighbor into backing down.
As soon as they picked up the story, the media reached out to try and contact the other party in the dispute. Despite their expertise and additional reach, the media outlets of Osceola County found themselves unable to make any contact with the cinder block-laying neighbor of Oliver Lynch. That didn't mean the story was dead, however, and they agreed to share Lynch's plight with the local community.

Public Support
While the Osceola County media weren't able to help Oliver Lynch with reaching out to his neighbor and finding a solution outside the courts, they did find him some uplifting assistance of another kind. People all over the state spoke out in support of the elderly local who was now facing an unpleasant battle. "This is not Christian-like at all," one reader of Lynch's story felt compelled to remark.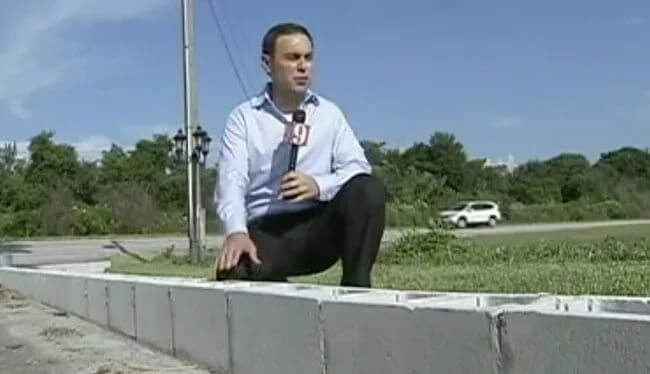 Another member of the public pointed out that the actions of Lynch's neighbor might gain him a little extra space around his house, but it would come at the price of something potentially much more valuable. "You're destroying what could have possibly been a great neighbor over a meaningless few feet of land," the commenter said, despairingly. After all, what is most important in this life - property, or people?
More Voices
As the story of the cinder-blocked driveway reached more eyes and ears, more U.S. citizens felt the need to show their support for Oliver Lynch, and their distaste for the disrespectful builder next door. One pointed out that these sorts of things should be sorted long before any new owner commences work on a property. "Way to make an impression on the neighbors," they said.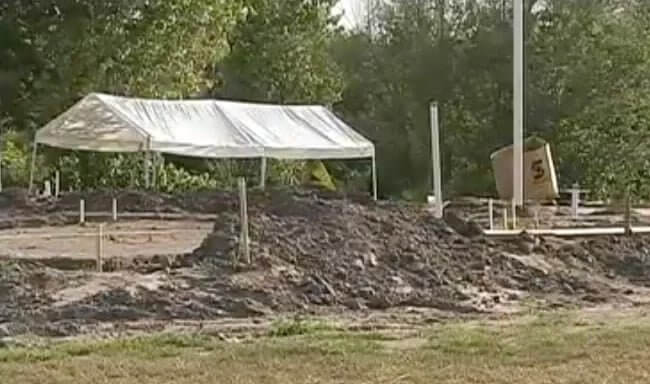 "My thinking is that if this didn't come up before you purchased the property, you are indeed being a bully to the elderly neighbor whose driveway was there before you." Of course, they were expressing an opinion with only a second-hand version of one side of the story, but they did have a point about doing your homework before laying down cash on a property and upsetting the nearby residents.

All Talk
One thing is for sure, the story of Oliver Lynch and his neighbor caught the attention of people in Osceola County, and beyond. Everyone had an opinion and they were happy to share it. Most of them were in support of the almost 80-year-old who had spent a quarter of a century in the county. Despite all the talk, however, nothing changed.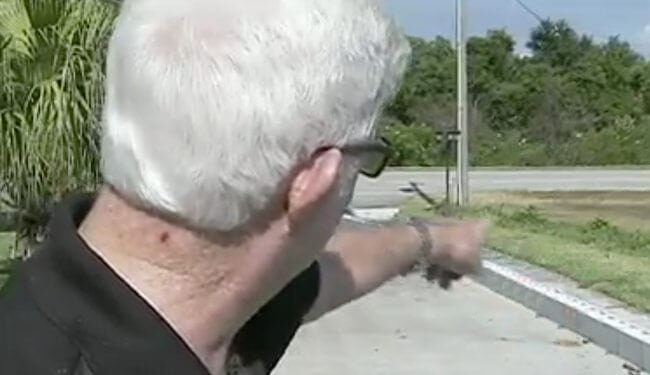 Lynch still had a line of cinder blocks cemented across his driveway. He was still getting nowhere in conversation with his neighbor and the media were fairing no better. It still seemed like legal action would be the only way to resolve the issue and Lynch was still dreading going down that route. Then, just when it seemed there was no way to avoid the inevitable, Lynch contacted WFTV once more.
Breakthrough
Out of nowhere, just as the original arrival of the cinder blocks had been, Oliver Lynch's issues seemed to have been solved. A week after his story first broke on WFTV, and in the wider Osceola County media, Lynch had finally managed to reach an agreement with his neighbor. It seems the two men had connected and opened negotiations. They talked at length about what the neighbor had done and how it had impacted Lynch and what they could do about it.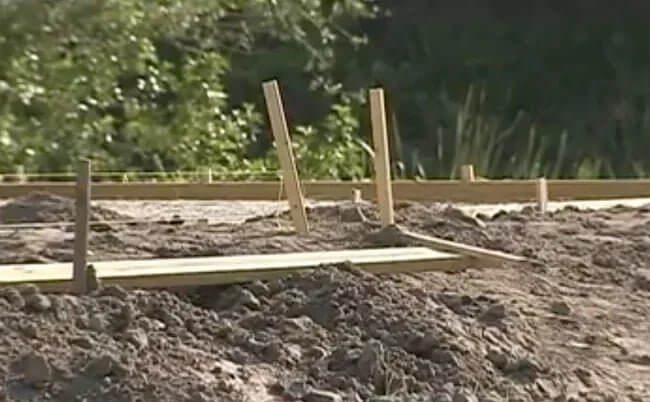 In the end, the neighbor agreed to remove the row of cinder blocks and restore Lynch's driveway to its previously undisturbed state. Whatever had caused him to place the blocks in the first place, the neighbor was willing to set it aside and restrict his building to areas that were inarguably situated on his own property. Oliver Lynch breathed a sigh of relief.

Misunderstanding
As Oliver Lynch explained more about what had happened, it was revealed that his cinder block neighbor was, perhaps, not the monster he had been painted to be. At least, not in the end. According to Lynch, the neighbor had approached him to apologize for what he had done and for any distress or harm he had caused. It appeared the whole thing had been one big misunderstanding.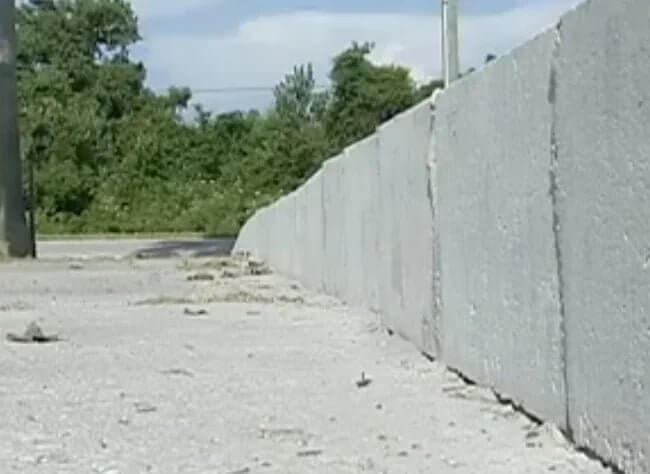 Now, how cementing down a few dozen cinder blocks to what is clearly another person's driveway can be a misunderstanding, we're not sure, but the important thing is that the whole stressful business was over. Lynch would get his driveway back, and he wouldn't have to set foot in a courtroom to make it happen. What's more, the relationship between Lynch and his new neighbor might even be saved.
Times of Peace
After the Osceola County media, including WFTV, shared the news that peace had broken out on Oliver Lynch's property, the online community celebrated. "Happy things worked out for this elderly man," wrote one member of the captivated audience on Facebook. "He said he doesn't have much fight left in him," the writer continued. "So I'm happy the neighbor let him have his whole driveway back."
After all the strain and stress he had been through. Oliver Lynch was finally able to put the disruption behind him and get on with enjoying his retirement. What could have evolved into a protracted legal battle, potentially spoiling the rest of Lynch's life, had melted away in the spirit of neighborly understanding. The old man's Facebook supporter hoped this would be the end of things. "Praying this issue is finally resolved so this man can live his life in peace," they said.

Happy Ending
Oliver Lynch isn't the first person to end up in a dispute with a neighbor. Whether the disagreement is about property lines, antisocial behavior, or any of a million other reasons, this sort of story happens in every town, every day. Sadly, many of them end in irreparably damaged relationships and expensive legal battles which drain so much from our lives. Thankfully, in this case, that was avoided.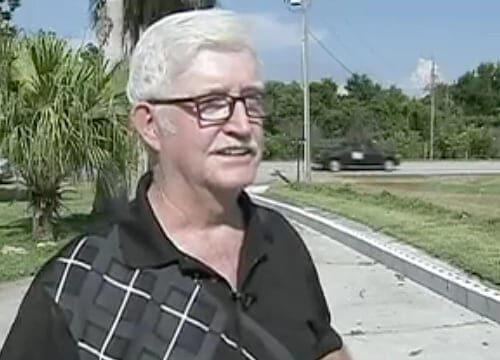 What could have been a cautionary tale of mistrust and bullying turned into an inspirational story about how we can overcome our problems if we just reach out… and perhaps get a little press coverage to support our side of the argument. Most importantly, Oliver Lynch and his neighbor can now concentrate on being just that, neighbors. Which, I think we can all agree, is much better than living as enemies.

This Fiery Red-Head Dealt With Her Obnoxious Neighbors
Neighbors can drive you nuts sometimes. Whether it's the obnoxious group of college kids next door who stay up all night blaring loud music, or the nice family down the street who can't keep their dog off your lawn, we've all been there.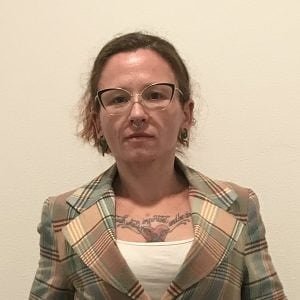 That's exactly what happened to Melissa Scruggs when she found herself having to deal with some pretty offensive neighbors. Luckily for her, she found a creative way to deal with the situation. Like they say, mind over matter.
The VolcanoDoc
Melissa Scruggs is a geologist who specializes in studying volcanoes and calls herself the VolcanoDoc on Twitter. She is also a post-grad student trying to get her Ph.D. She lives close to her California campus and therefore meets a lot of undergrads.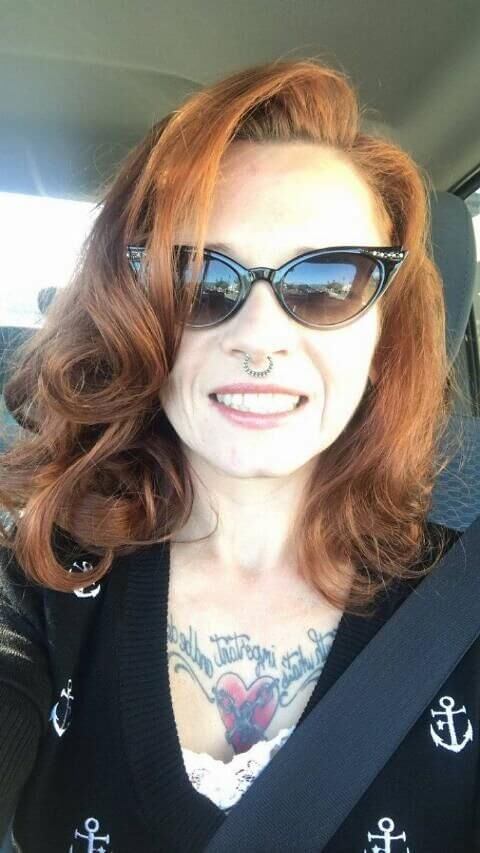 While they're focused on partying through the first few years of college, Melissa is an old hand at the game and is just trying to earn her post-grad degree. However, she knows that she has to be patient with her more fun-focused neighbors.
She Has Been Living in the Area For Several Years
Melissa wasn't new to the college scene. She told Bored Panda, "I have lived in the same building for about three years now." During that time, she had seen several sets of neighbors come and go.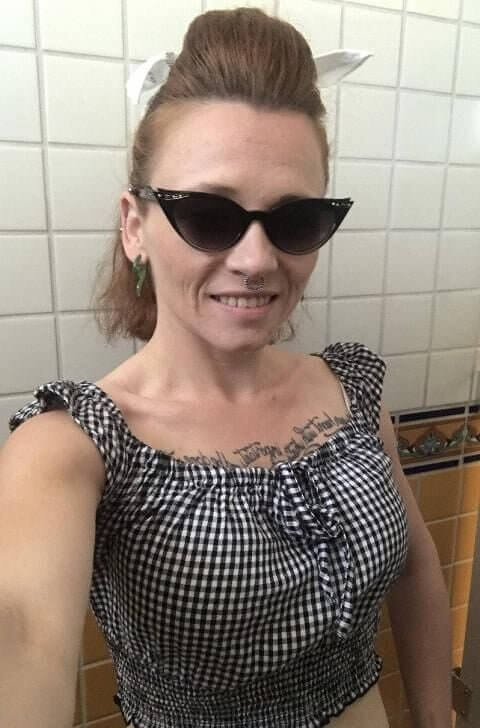 It was almost like playing Russian Roulette. Some years you have quiet neighbors that barely cause you any trouble and other times you end up with frat boys who seem to party their way through college. Well, it seemed like 2018 was not going to be Melissa's year. 
She Had Misgivings Right From the Start
Melissa explained that she had misgivings about her new neighbors as soon as they moved in. For one thing, they were younger. She said, "the current neighbors are first or second-year undergraduates, and they moved in across the driveway in July 2018."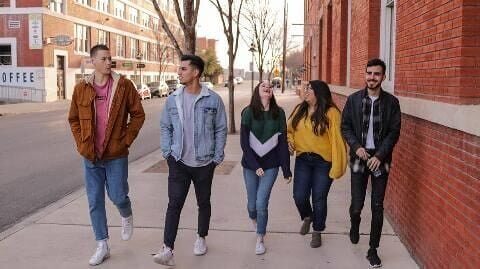 She decided that being young was not a crime and as long as they caused her no trouble they'd get along just fine. That was until she woke up in the morning to find a surprise waiting for her on the gravel path she shared with her new neighbors.

Their House Was a Popular Party Scene
Like most college freshmen, her new neighbors liked to party. She told Bored Panda, "I was a little concerned at first because they like to throw big parties, but they've generally been pretty considerate with noise and keeping people out of our yard."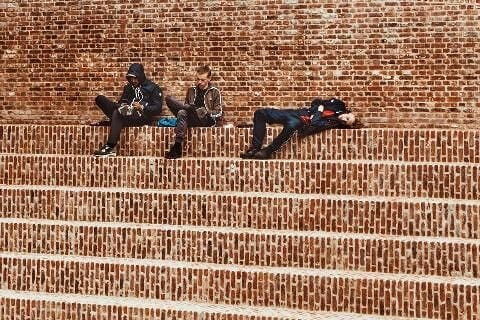 She decided not to make a big deal over their excessive partying since they were generally considerate when it came to noise and boundaries. She just wanted to focus and get her Ph.D. as quickly as possible without any issues.
Melissa Was No Pushover
Just because Melissa decided not to make a scene over her neighbors constant partying doesn't mean she's someone you can mess with. Being a volcanologist means she's one pretty tough cookie and she doesn't let anyone look down on her.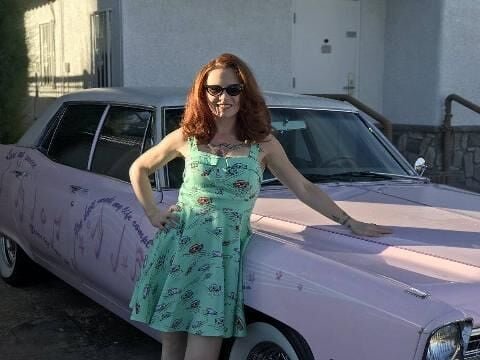 As she stated in her Twitter account, she "LOVES classic cars, rock 'n roll, shenanigans, and vintage things." This is not someone you would want to mess with when in a hurry. Which was something her neighbors should have considered before things went south.
The Boulder Incident
Surprisingly, Melissa didn't have any problems with her neighbors for up to six months after they moved in. Sure they were noisy, but she had fealty with noisy college kids before. What set her off was the boulder incident.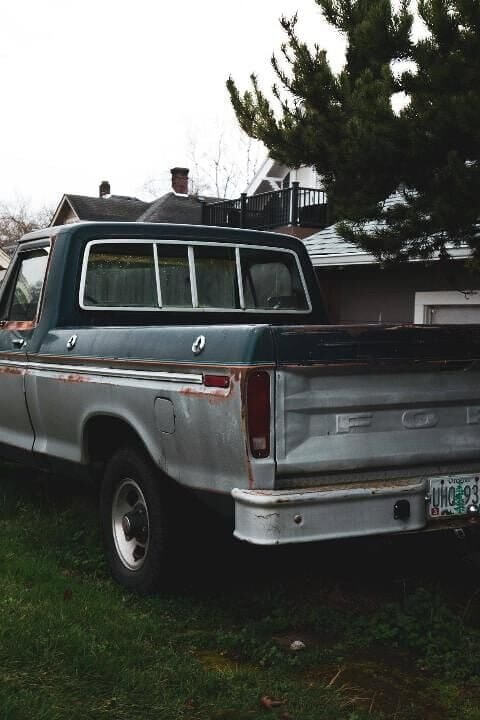 There was a boulder that sat on both sides of the property. Melissa noticed that her neighbors were gradually pushing the massive rock over to her side of the property. "This is actually the second time this has happened," Melissa said.
Let's Explain Why the Boulder Was There
It seems weird to have a massive boulder sitting in your driveway, but according to Melissa, it served a very important function. She said, "So, the purpose of the rock is so that if [you're bad] at parking, you don't take down the fence."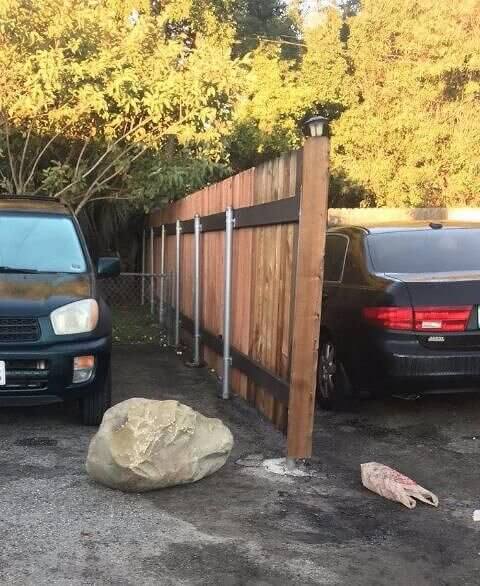 So the boulder was there to protect the fragile fence from reckless drivers. That's why it was placed at the end of the fence, which caused it to sit on both sides of the driveway. Obviously, her neighbors never thought about this.

Her Neighbors Didn't Buy Into the Idea
Even though it seemed like a very good idea, apparently her neighbors didn't support it. Melissa knew that it wasn't the ideal situation, but it worked. "It's inconvenient, but I get it," she said, but no one else had a better solution.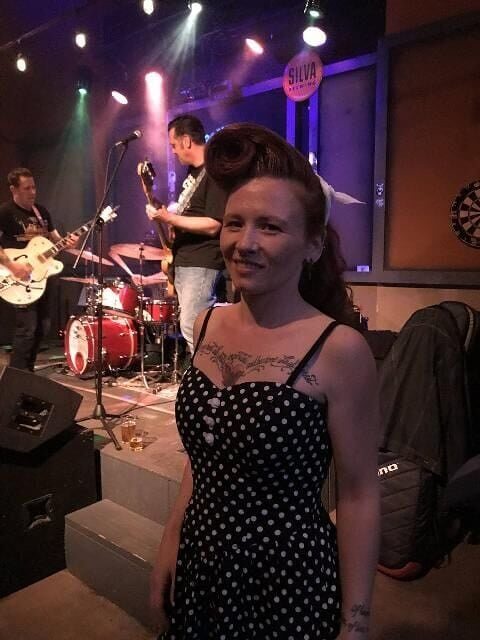 "About a week and a half ago, one of the guys decided that it was too inconvenient for him," Melissa explained. It seems her neighbors were finally fed up and decided to act. That's when the real trouble started.
They Finally Crossed the Line
It seemed her neighbors suddenly received a huge dose of courage because they decided to be not-so-subtle about their intentions. One neighbor, in particular, was the culprit. "He turned it so that it was more on my side of the fence," Melissa said.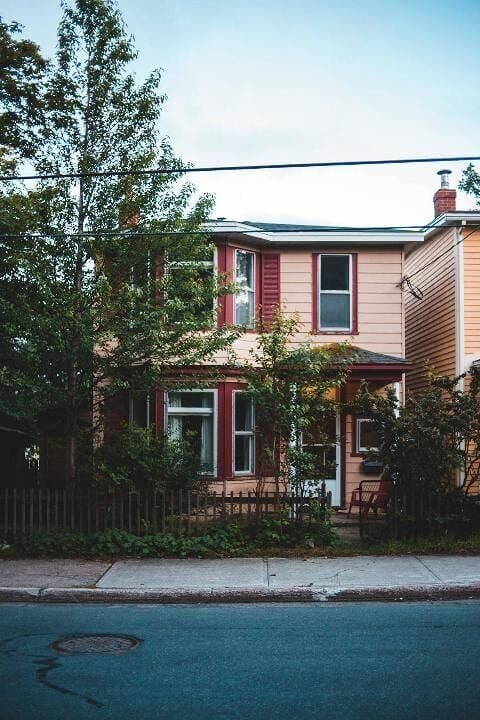 "They wouldn't answer the door to help me move it back, and it was a few days before I had help to get it put back," Melissa said when she was asked about the way her neighbors had reacted.
Things Were Getting Out of Hand
The boulder in question is quite massive and Melissa needed help moving it the first time her neighbors pushed it on her property. She didn't have the time to find help right away so she just went to class hopeful that her neighbors would come to their senses and help her push it back.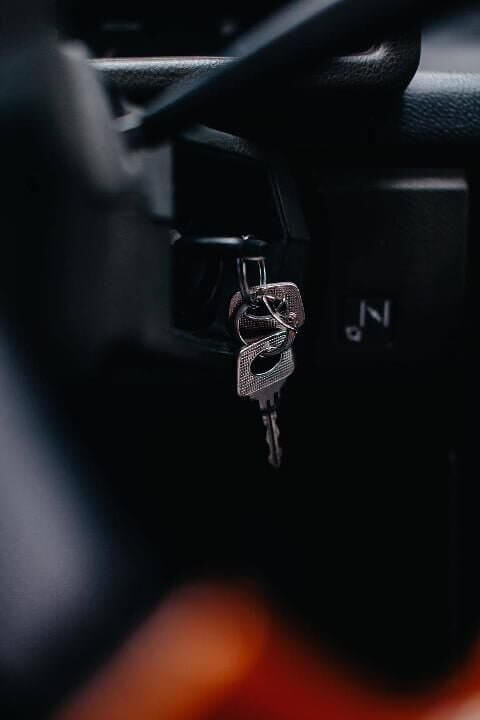 As it turns out, her hope was misplaced. Not only did they refuse to help her push it back, but they also didn't even open the door when she knocked. It took Melissa days before she could find someone who would help her place the boulder back in the right spot.
The Party Incident
Maybe in defiance of her, the neighbors decided to throw a huge party the next day. Melissa had a feeling that this particular party was going to be an issue, so she kindly told her neighbors and their friends to stay out of the backyard.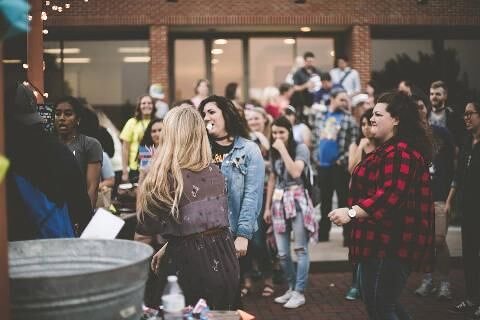 That's when she noticed the car blocking the driveway. "I went over to ask that people stay out of our backyard, and noticed that a car was blocking us in. So I asked that it be moved by 7 a.m., and left a note." Melissa explained.

The Next Morning…
Melissa decided not to make a big deal out of the incident. She managed to sleep through the party but what she saw the next day let her know that she should have been more worried. She woke up and found that someone had placed the boulder right in front of her car.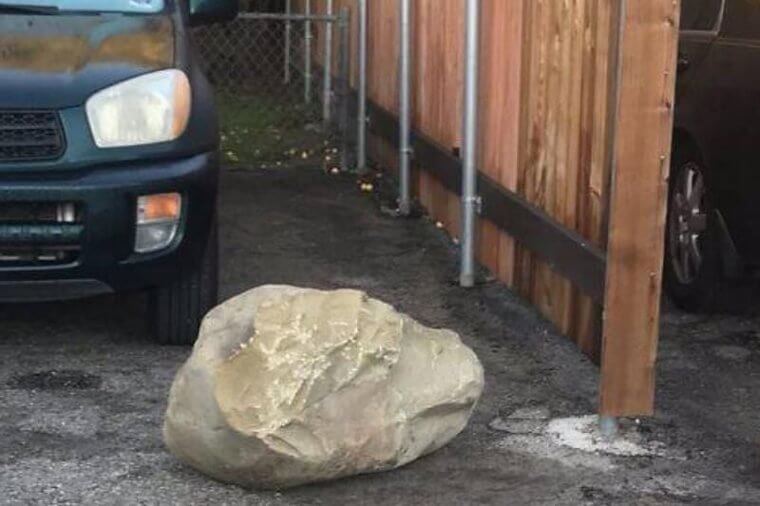 She said, "When I woke up, the boulder had been rolled all the way in front of my car. So I figured that if I moved it back, they were just going to do it again." She desperately needed to get to class but there was no way she could move it on her own.

She Decided to Think Outside the Box
Melissa knew that she had to think of a permanent solution. If she moved it back to the middle of the driveway her neighbors would just push it back to her side. So Melissa decided to get creative and use her resources as a geologist.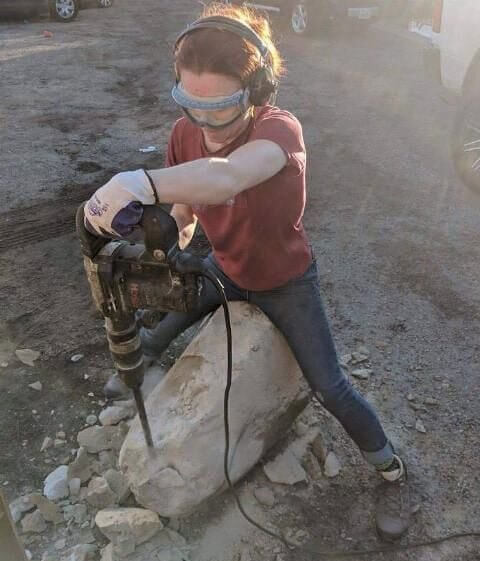 She brought out her secret weapon...her auto-chipper which she uses to chip away rocks on geological sites. She shared on her Twitter account, "I am a tiny geologist who has access to a VERY loud auto-chipper at 7:30 am." That must have shocked her neighbors.
She Demolished the Massive Boulder
Melissa attacked the boulder with single-minded determination. She was a force of nature, a woman on a mission. She chipped at the massive stone and broke it into smaller chunks that she could easily toss to the side. The boulder was very quickly decimated.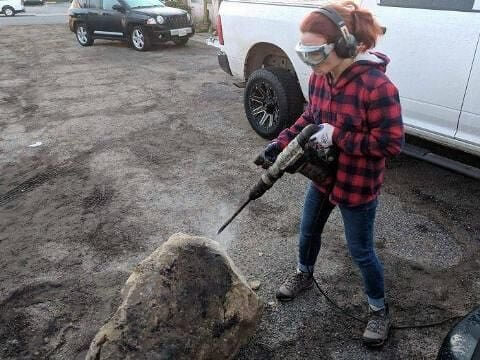 There's one other very important detail to mention. An auto-chipper is VERY loud, so loud she was sure her neighbors could hear it. However, none of them came out to see what all the racket was about or even apologize for the inconvenience they had caused.
The Experience Was Cathartic
Melissa was glad that the experience let her kill two birds with one stone. Not only did she get rid of the massive boulder that was in her driveway, but she also got to vent her anger on her troublesome neighbors.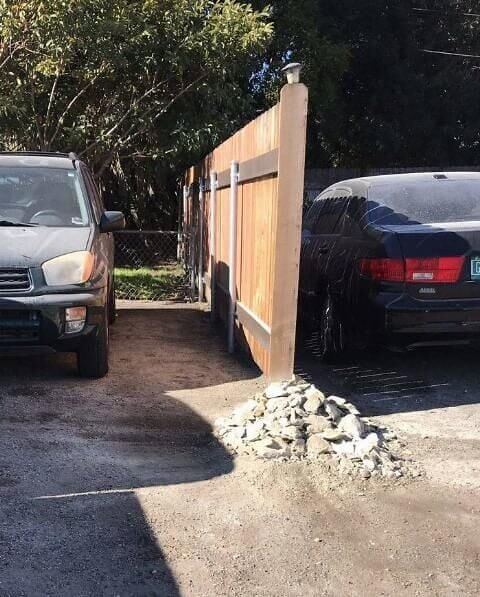 This is definitely an experience her neighbors were not going to forget. After demolishing the massive rock, she posted on Twitter, "Update: All is quiet. Neighbors have deserted the premises. I am thoroughly enjoying a cup of tea."
She Was Suprised Her Tweets Went Viral
Though Melissa is a very active Twitter user, she didn't expect so many people would see her tweets. She had shared them mainly as an in-house joke among her geologist friends. But as it turned out, hundreds of people saw the tweet.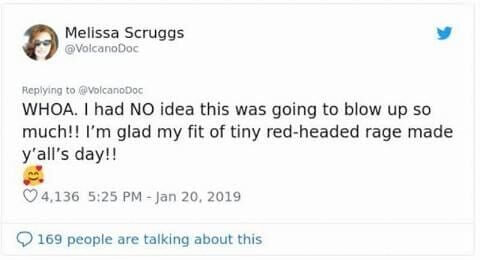 She tweeted, "WOAH. I had NO idea this was going to blow up so much!! I'm glad my fit of tiny red-headed rage made y'all's day!!" She turned to a mini-celebrity overnight for her creative solution to obnoxious neighbors.

Her Neighbor's Reaction Was the Best Part
After demolishing the boulder, Melissa went to campus as if nothing had happened. The best part was when she got back and came face-to-face with two of her neighbors. They could barely look at her, one could only nod and the other stared at her wide-eyed.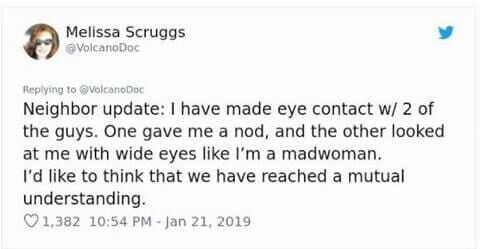 She posted the meeting on her Twitter account. "Neighbor update: I have made eye contact w/ 2 of the guys. One gave me a nod and the other looked at me with wide eyes like I'm a madwoman. I'd like to think that we have reached a mutual understanding."
Twitter Went Crazy
Twitter went wild over her tweet. Hundreds of people retweeted the event and the comment section was brimming with people speaking out in support of what she did. They loved her go-to attitude and how she stood up for herself.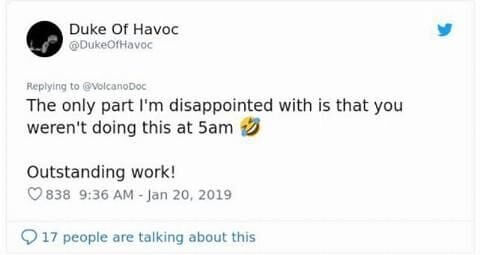 Melissa was glad she could brighten up a few people's day. She was also glad she got an excuse to bring out her auto-chipper, as she must have been itching to use it for a long time. Even if it's only to demolish boulders in her driveway.
She Was Still Considerate to Her Neighbors
Some of the comments asked her why she didn't demolish the boulder in the middle of the night. She explained that there was a noise ordinance in the neighborhood. So even though she wanted to get back at her noisy neighbors she didn't want to break the law.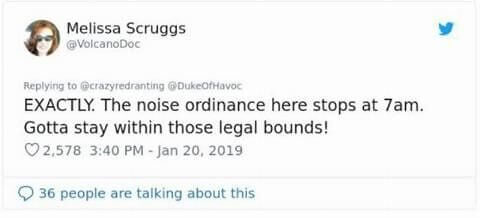 She was just glad she got an opportunity to use her chipper and have some fun. She joked on Twitter about how she would have loved to do it earlier if not for the noise ordinance.
The End to a Surprising Story
The story ended quite nicely and was hilarious for everyone (except maybe the boulder). It's not every day that you hear of someone standing up for themselves and thinking outside the box like this. Not only did Melissas' story get over 400 likes, but she also solved her noisy neighbor problem.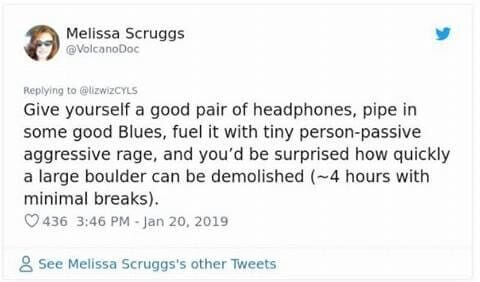 We're sure her neighbors now have a very healthy respect for Melissa. Now they had better think twice before messing with the tough red-head. They might even invite her to their next party...or not.