The NFL Draft is often a time of hope for all fans since a potential franchise-changing superstar can be available with the mere turning in of a card. There is also a chance that said draft pick could flame out and set back an organization for years. There have been many busts in the history of the NFL but this list breaks down 30 of the worst flameouts we've seen. Since higher picks tend to have loftier expectations this list is comprised almost entirely of players picked inside the top ten with one notable exception, where we will start.
30. New York Jets QB Christian Hackenberg
It takes an awful lot to make the list of biggest busts of all time as a second-round pick but Christian Hackenberg was downright dreadful for the Jets. Taken as the Jets' potential quarterback of the future in 2016, Hackenberg was a complete disaster and easily cemented himself as the team's worst draft pick in the last decade.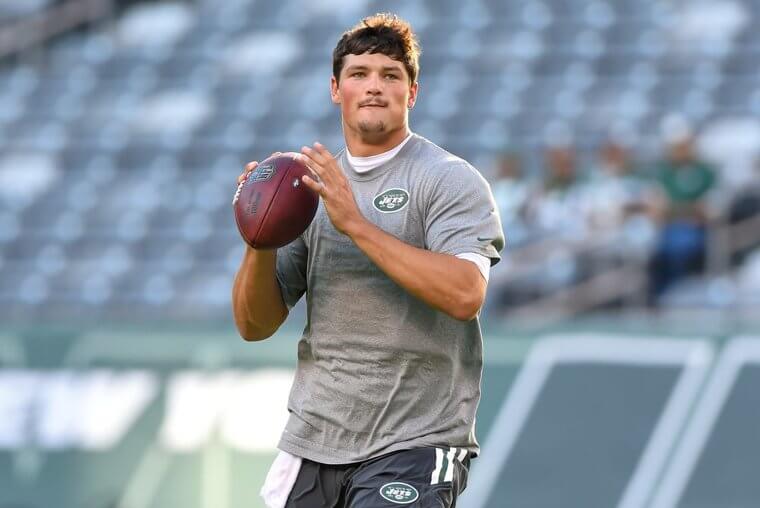 Hackenberg was later dealt to the Oakland Raiders for a conditional draft pick but that trade was negated when he got cut prior to the start of the season. Two other teams took a flier on Hackenberg but he never played an NFL snap, making him the first quarterback picked in the first two rounds of the draft to fail to play in a regular-season game since the AFL-NFL merger in 1967. 

29. Baltimore Colts QB Art Schlichter
Art Schlichter, a dual-threat quarterback at Ohio State, was a strong choice for the Baltimore Colts in the 1984 draft, where he went fourth overall. The hype around Schlichter was intense, but he was done in by a serious gambling addiction. Schlichter gambled away his entire signing bonus by the middle of his rookie season and got himself suspended by the NFL for 13 months.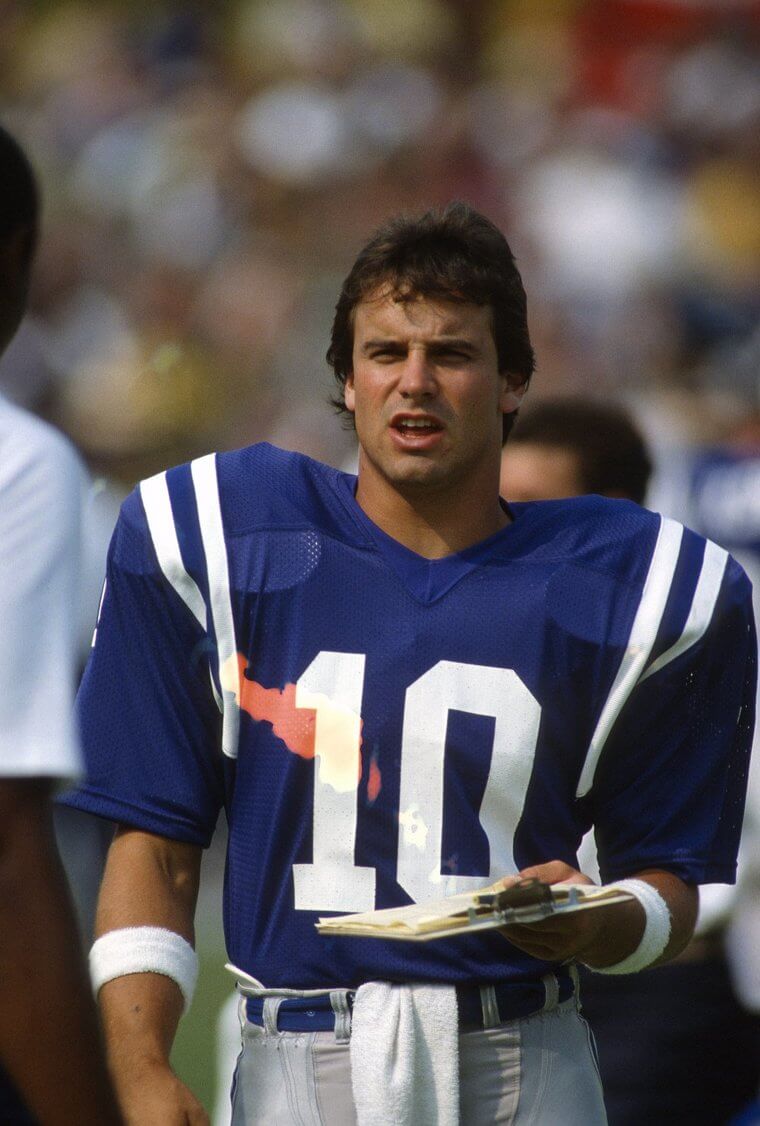 After the completion of his suspension, he returned but was cut by the Colts after he admitted that he gambled anyway during the suspension. The Buffalo Bills gave Schlichter a second chance but the rug got pulled out from under him when the USFL collapsed, allowing Buffalo to hand the job to Jim Kelly instead. Schlichter ended up out of the NFL after that, but his gambling addiction ruined what could have been a very promising career.
28. Seattle Seahawks DE Steve Niehaus
Seattle took Niehaus with the second overall pick in the 1976 NFL Draft as the first player ever picked by the organization. The early returns were good with Niehaus, who racked up 9.5 sacks in his rookie season to earn NFC Defensive Rookie of the Year honors.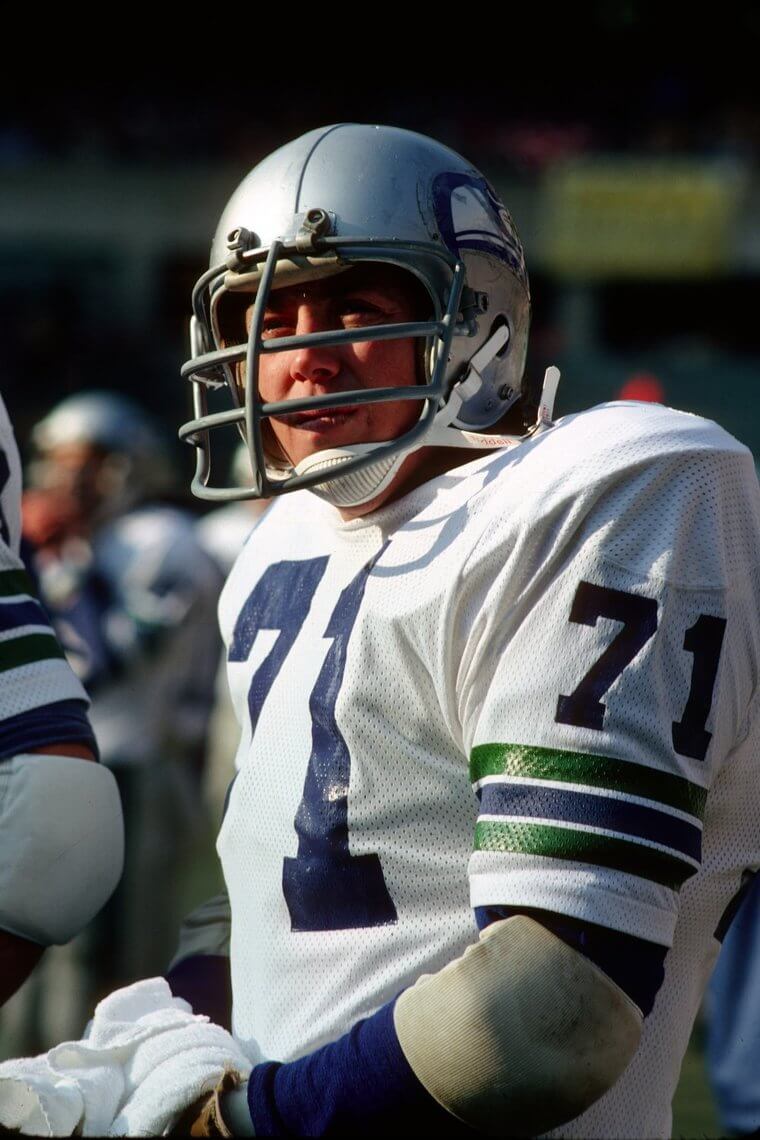 That rookie campaign would be a career highlight for Niehaus, who saw his potential go up in smoke thanks to a devastating series of knee injuries. Niehaus lasted just three years in Seattle before the Seahawks moved on and he played one more year for the Minnesota Vikings before hanging up his cleats.
27. Houston Texans QB David Carr
Carr was the first overall pick in the 2002 draft out of Fresno State with Houston having designs on him being their eventual franchise quarterback. The problem was that the Texans couldn't build an offensive line for Carr, leading him to take a whopping 76 sacks in his rookie year, an NFL record that still stands to this day.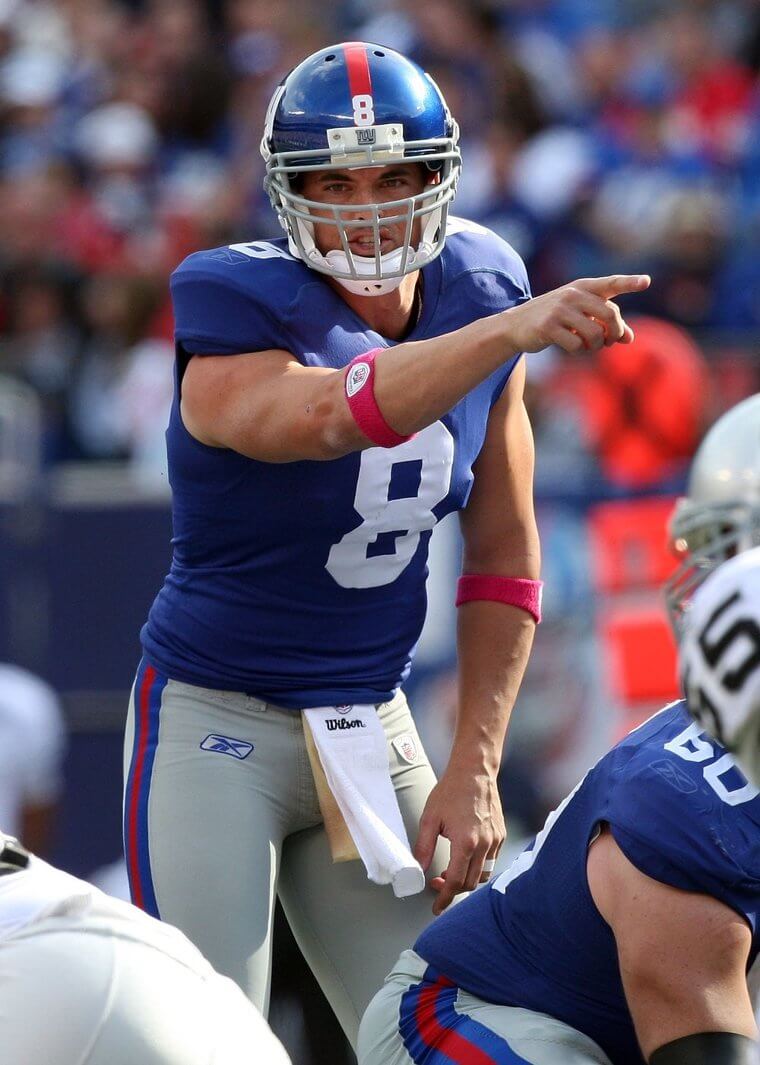 All of those sacks led to some bad habits for Carr, who was trying to do a ton to help drag a bad football team to victory. There were certainly some highs for Carr, who did lead the NFL in completion percentage in 2006, but he was never able to transform the Texans into a winner.
26. Indianapolis Colts DE Steve Emtman
Our first example of this kind of bust is Steve Emtman, who was taken with the first overall pick in the 1992 NFL Draft by the Indianapolis Colts. Emtman was a star defensive end at the University of Washington, helping the Huskies win a national championship in 1991.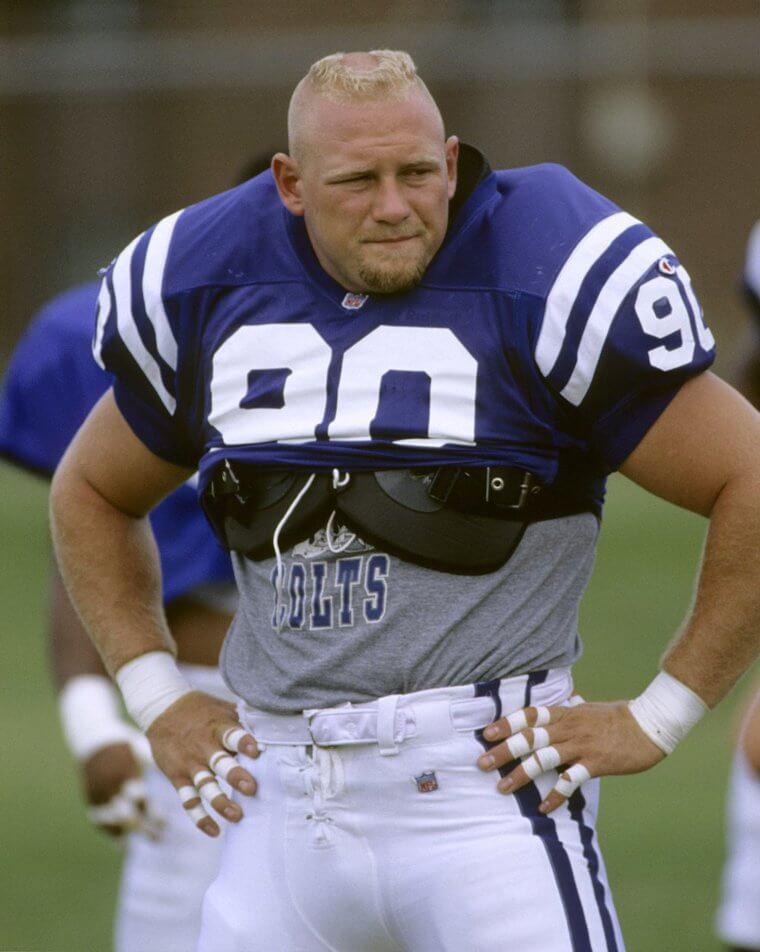 Many scouts considered Emtman to be the best player on that team and he earned unanimous All-American status after racking up 62 tackles, including 20.5 tackles for loss. The Colts did see flashes of that player in Emtman's rookie season when he picked off a pass and returned it 90 yards for a touchdown to ice a victory over the Miami Dolphins, earning Emtman AFC Defensive Player of the Week honors. Unfortunately for Emtman, the artificial turn in the RCA Dome didn't agree with his knees, leading to multiple season-ending knee injuries.

25. New York Giants OT Ereck Flowers
Despite his tremendous collegiate accolades, Flowers never lived up to the hype in New York, giving up a ridiculous 169 pressures at left tackle, the most of any tackle in the league since 2015.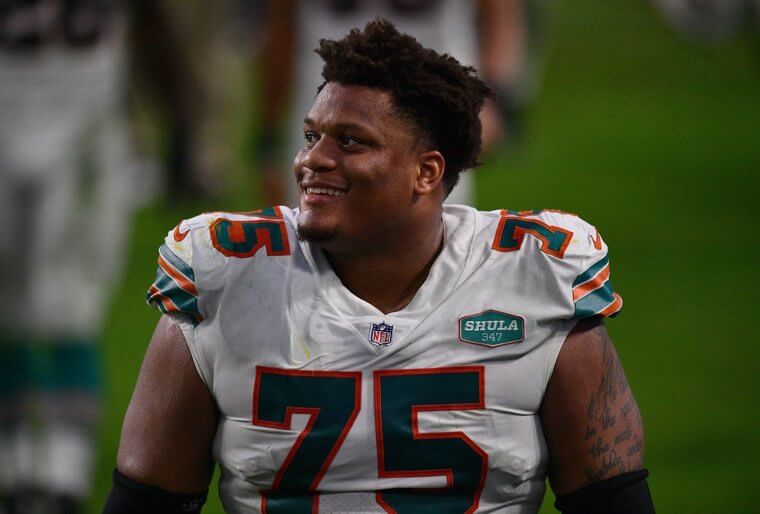 The pressure of playing in New York also was tough for Flowers, who was accused of quitting on his team by former teammate and NFL analyst Geoff Schwartz. The Giants moved Flowers to right tackle in 2018 and eventually benched him for Chad Wheeler, a move that led to his release. Flowers bounced around the league after that, kicking inside for Jacksonville and Miami before landing on his feet as a starting guard for the Washington Football Team.
24. Cincinnati Bengals QB David Klingler
The Bengals thought they had it made when they landed Klingler with the sixth pick in the 1992 draft out of the University of Houston. Klingler rewrote the NCAA record books during his college career, setting the all-time record for touchdown passes in a season with 54, a mark that stood for 16 years.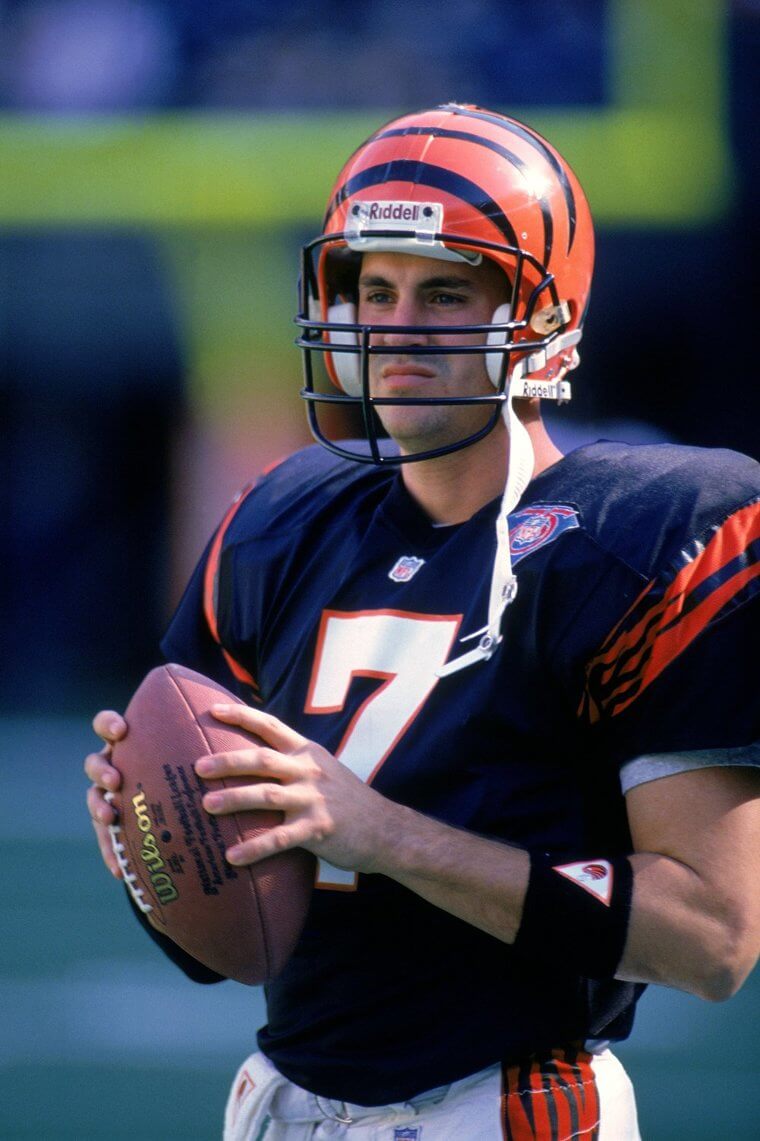 The prolific offensive performance didn't follow Klingler to the NFL as he put up mediocre numbers in his first two seasons as Cincinnati's starter. Klingler lost his starting job in 1995 to Jeff Blake, but his career was essentially over after a major elbow surgery severely impacted his ability to throw.

23. Chicago Bears WR Kevin White
Like Steve Emtman and Steve Niehaus, Kevin White was an electrifying player who never got to showcase his potential thanks to a litany of injuries. The Chicago Bears took White with the seventh pick in the 2015 NFL Draft after a dominant senior season at West Virginia.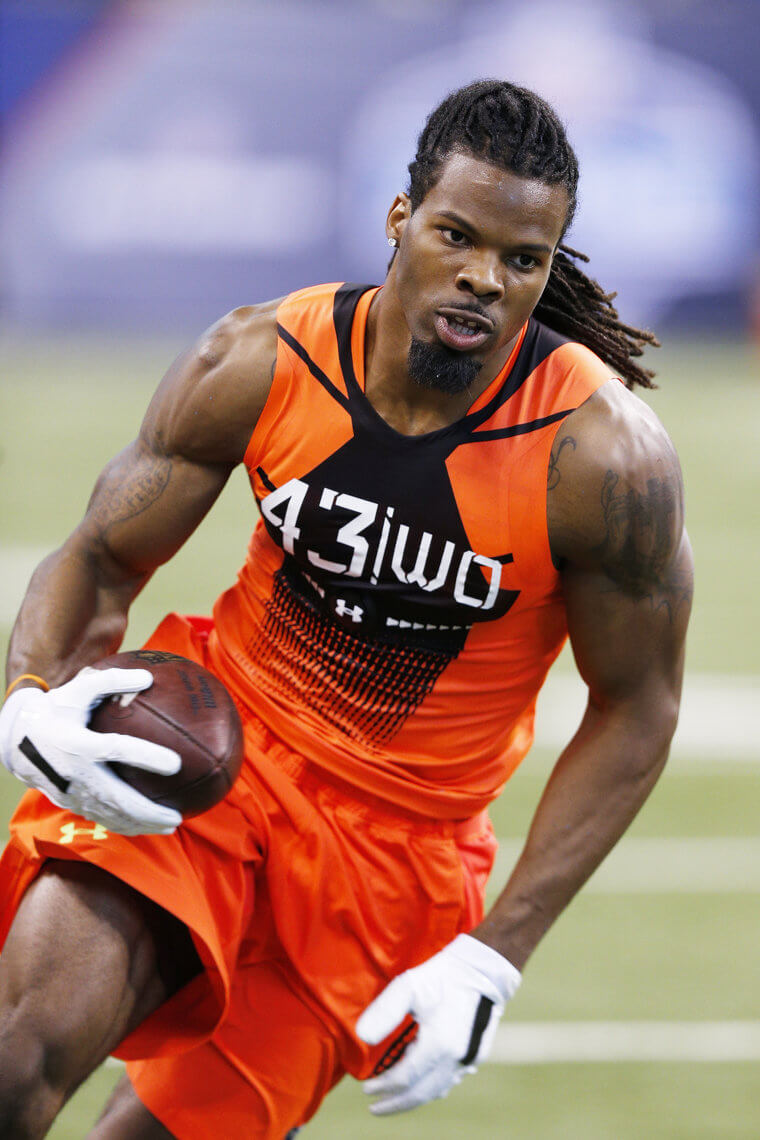 As a Mountaineer, White put up 109 catches for 1,447 yards and 10 touchdowns, joining Amari Cooper as the top receiver in the 2015 class. The injuries started early for White, who never played a game in his rookie season after suffering a stress fracture in his shin. White played in four games in 2016 before breaking his left leg again while White's 2017 season lasted just one game after he fractured his shoulder blade in the season opener.
22. New York Jets DE Vernon Gholston
This player doesn't produce a ton in college but dominates the so-called "underwear Olympics" which is the NFL combine, leading some teams to fall in love with his potential and overdraft said player. That happened to the Jets in 2008 with Vernon Gholston, who had put up only one good season at Ohio State but put up tremendous athletic numbers at the combine.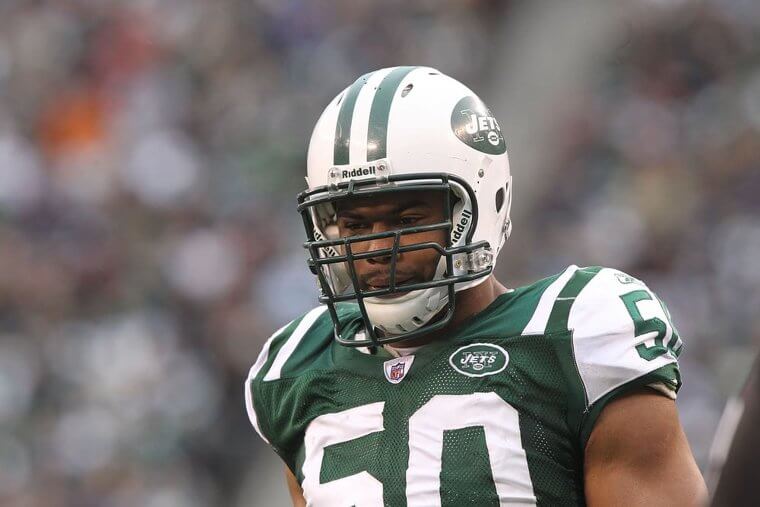 The Jets were desperate to find an edge rusher to replace John Abraham, who they traded to Atlanta after the 2005 season, and selected Gholston with the sixth overall pick. Gholston never was able to earn significant reps on the Jets' defense, racking up just 42 tackles and zero sacks over three seasons in Eric Mangini and Rex Ryan's defenses. The Jets moved on from Gholston after just three seasons and he never cracked an NFL roster again.

21. Jacksonville Jaguars WR Justin Blackmon
One team that has made plenty of draft mistakes is the Jacksonville Jaguars, who got flat-out unlucky with what happened with Justin Blackmon. The Jaguars were looking for a big-play receiver when they took Blackmon with the fifth overall pick out of Oklahoma State in 2012.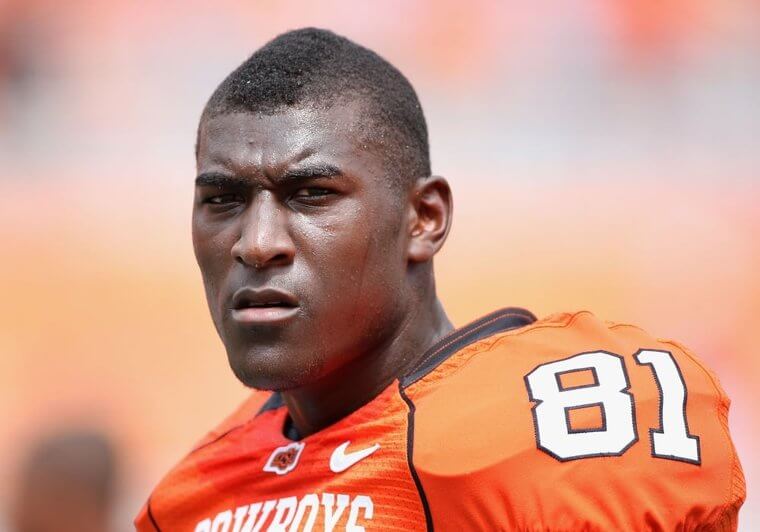 Blackmon rewarded the Jaguars' faith immediately with a dominant rookie season in which he recorded 64 catches for 865 yards and five touchdowns. Everything changed for Blackmon thanks to a series of drug suspensions and legal issues. Blackmon was suspended for the start of the 2013 season thanks to an off-field incident and played in just four games before getting suspended indefinitely for a second violation of the NFL's substance-abuse policy. A series of arrests and off-field incidents essentially ended Blackmon's career and he hasn't played in the NFL since the 2013 season.
20. Seattle Seahawks QB Rick Mirer
A standout quarterback at Notre Dame, Mirer led the Fighting Irish to victory in the 1992 Sugar Bowl and was touted as the second coming of Joe Montana. There was a significant debate leading up to the draft as to whether Mirer or Drew Bledsoe should be the top pick.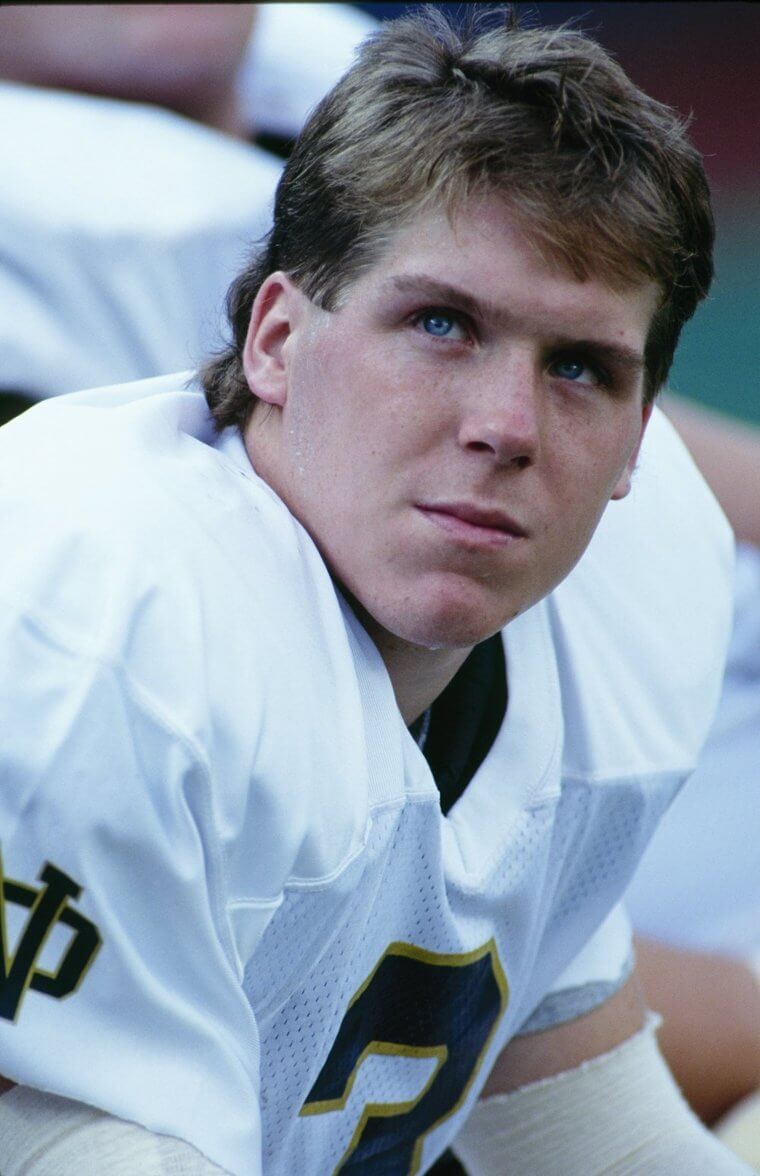 New England held the first selection and chose Bledsoe, leaving Mirer for Seattle at no. 2, a move that proved to be the right decision for the Patriots. The Seahawks let Mirer start from Day 1 and he underwhelmed over the course of four seasons, tossing 41 touchdowns against 56 interceptions. Mirer was traded after the 1996 season to Chicago, where he started just three games before getting cut.

19. St. Louis Rams RB Lawrence Phillips
There were red flags with Phillips dating back to his college career at Nebraska, where he was arrested multiple times for incidents involving assault, vandalism, and disturbing the peace. Despite all of Phillips' issues, his talent was undeniable and it enticed the St. Louis Rams to take him with the sixth overall pick in the 1996 draft.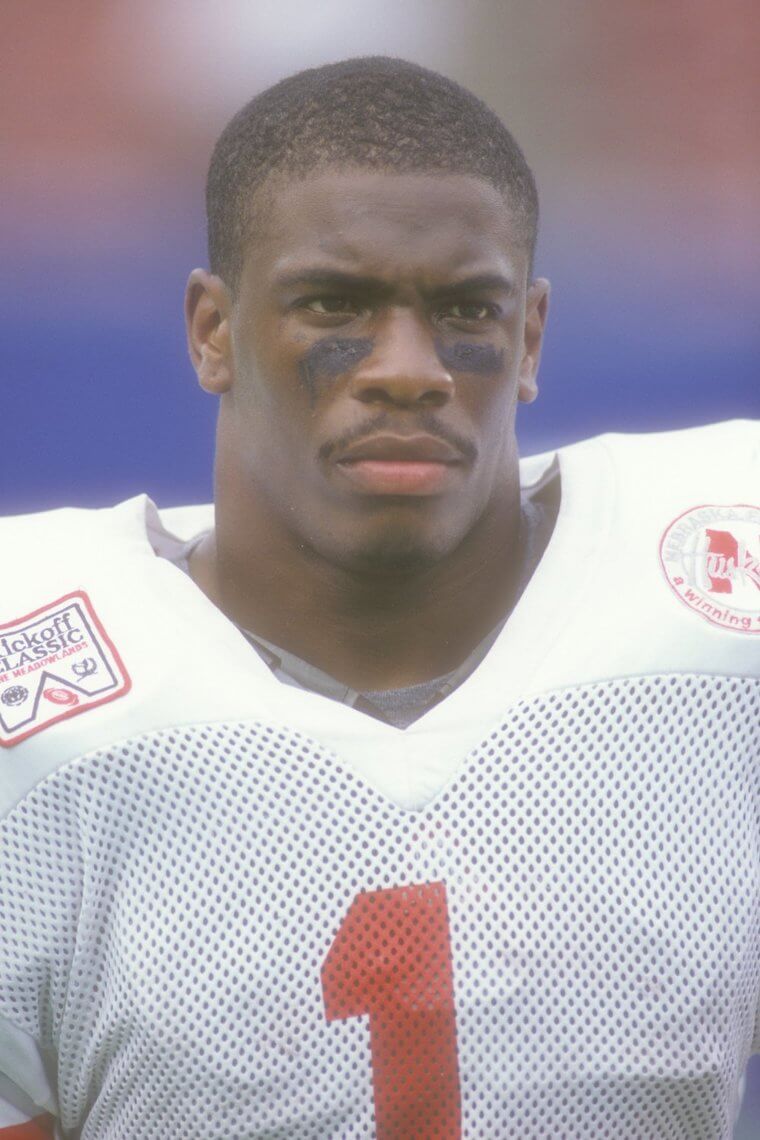 The Rams believed so strongly in Phillips' potential that they traded away Jerome Bettis, a future Hall of Famer, to hand Phillips the starting job. Phillips lasted just a year and a half before getting abruptly cut by the Rams after he showed up to practice with alcohol on his breath. Phillips wound up back in jail and ended up committing suicide in 2016, a tragic ending to a life that had so much unrealized potential.
18. Atlanta Falcons LB Aundray Bruce
A two-time All-SEC performer at Auburn, Bruce was the MVP of the 1987 Citrus Bowl and was regarded as the next Lawrence Taylor. While Bruce did play for 11 years in the NFL he never achieved anything close to an LT level of production.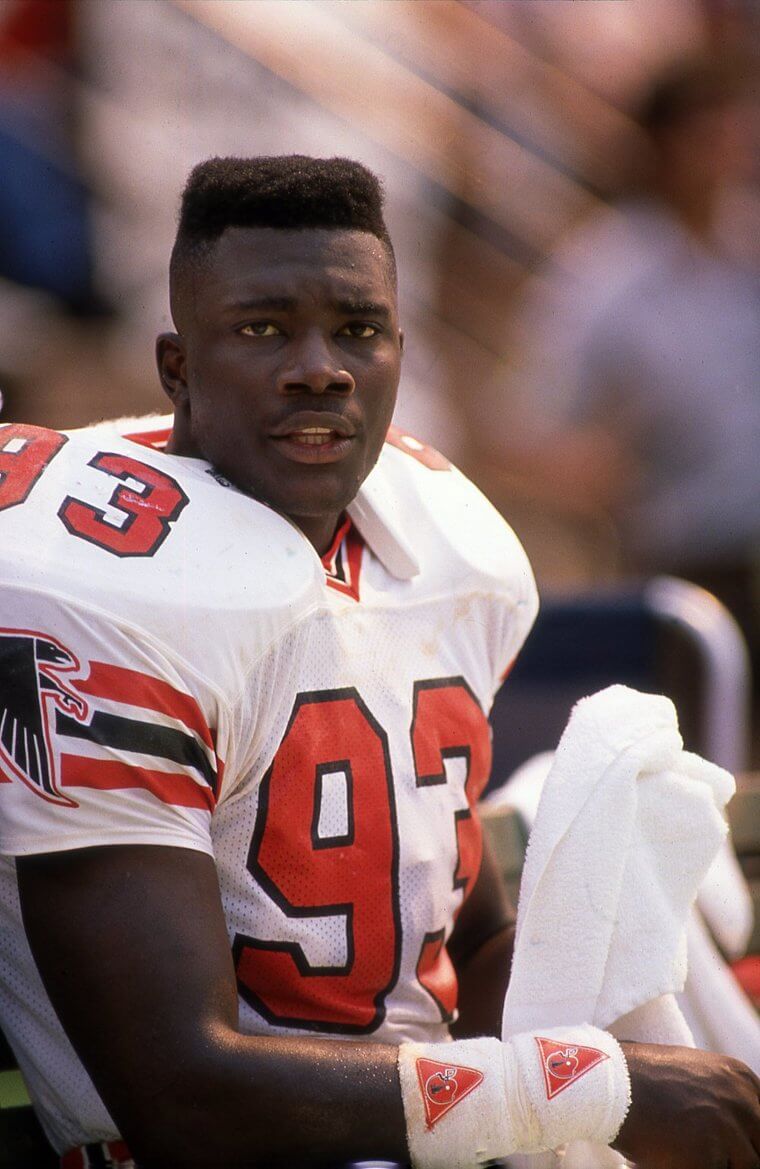 The Falcons had Bruce for four seasons, where he racked up 16 sacks, 176 tackles, four forced fumbles, and three interceptions in 62 games. Those numbers were the equivalent of a solid starter, not a generational talent. Bruce's pro career wrapped up with a seven-year stint playing for the Raiders, where he was again a solid but unspectacular contributor on defense. The failure of Bruce has had a tremendous impact on the linebacker position since no team has ever taken a linebacker with the top pick since Bruce busted.

17. Los Angeles Rams OT Greg Robinson
There was a solid stretch of drafts where the Los Angeles Rams had extra first-round picks, picks that allowed the Rams to take some big swings with Washington's picks, including the no. 2 pick in 2014, when they took offensive tackle Greg Robinson out of Auburn.
A standout starter for the Tigers, Auburn was the left tackle on Auburn's 2013 SEC championship squad. At 6-foot-5 and 330 pounds, Robinson looked like a prototypical left tackle to help the Rams keep Sam Bradford upright. That upside never materialized as Robinson struggled to make the adjustment to NFL competition. Robinson also had issues managing his weight, leading the Rams to dump him on the Detroit Lions after just three years for a sixth-round pick. An off-the-field incident saw Robinson get arrested for carrying over 150 pounds of marijuana in 2020, essentially ending his NFL career.
16. Washington Redskins QB Heath Shuler
Shuler was a star performer at the University of Tennessee, finishing second in the Heisman Trophy voting as a junior in 1993 and holding nearly every major passing record for the Volunteers.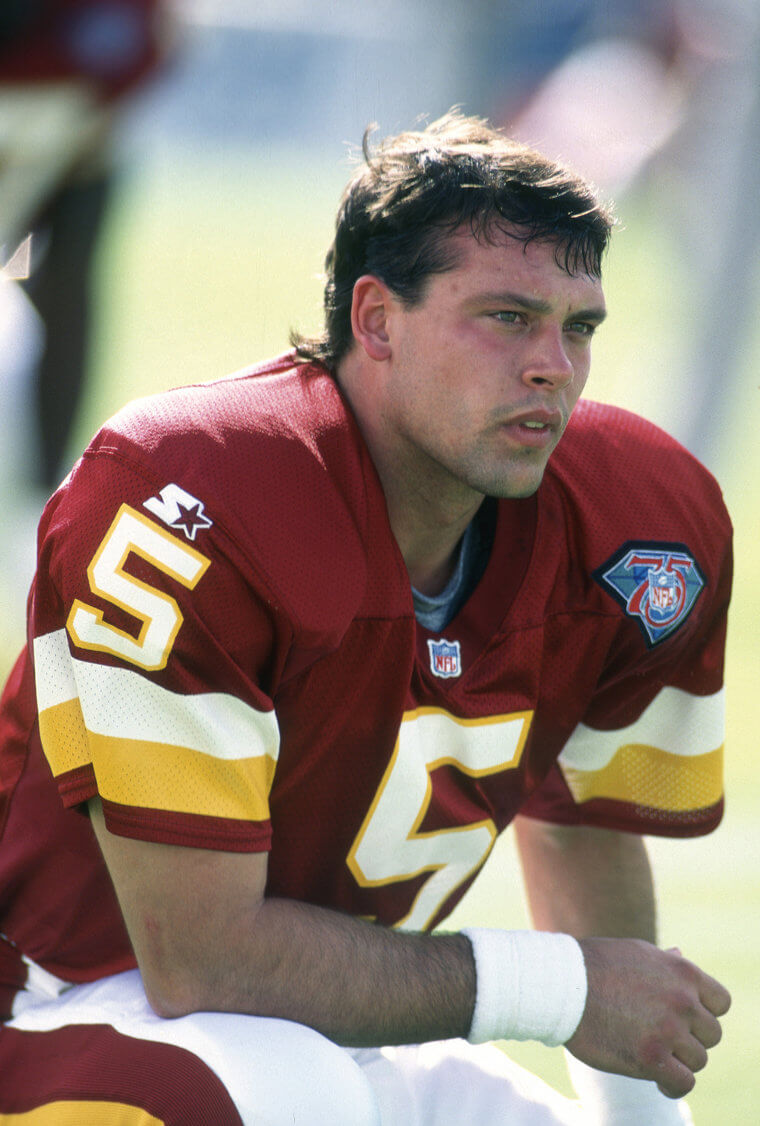 That success was parlayed into the third overall pick in the 1993 draft by Washington, which saw Shuler's tenure get off to a rocky start thanks to a lengthy training camp holdout due to a contract dispute. The delayed start to his career was problematic for Shuler, who struggled out of the gate and quickly found himself in a quarterback competition with 1994 seventh-round pick Gus Frerotte. Washington eventually chose to go with Frerotte, dumping Shuler to New Orleans in 1997 for a pair of picks. Shuler didn't do well with the Saints either, suffering a serious foot injury that eventually led to the end of his career.

15. Miami Dolphins DE Dion Jordan
A standout performer for the Ducks, Jordan drew raves from NFL scouts after an outstanding career at Oregon where he showcased his ability to fit into multiple defensive schemes. A two-time first-team All-Pac 12 member and an All-American in 2012, Jordan was a solid rotational player as a rookie, racking up 26 tackles and chipping in two sacks in 2013.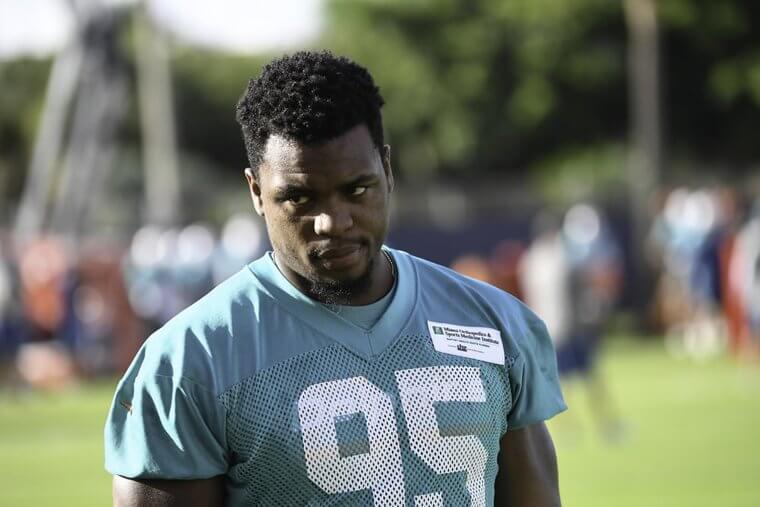 Jordan ran into issues with the league's PED policy, however, drawing three suspensions that led to an indefinite ban from the NFL. Despite getting reinstated in 2016 Jordan didn't play a down for the Dolphins, who had decided to move on. Several other teams took a chance on Jordan after the Dolphins let him walk as a free agent, including Seattle, Oakland, and San Francisco.
14. Detroit Lions QB Andre Ware
There were no talent questions with Ware, who won the Heisman Trophy in 1989 when he threw for 4,699 yards and 44 touchdowns while setting a litany of NCAA records over the course of the season. That star-studded performance caught the eye of Fontes, who envisioned a future where Ware and Barry Sanders would lead Detroit to multiple Super Bowl titles.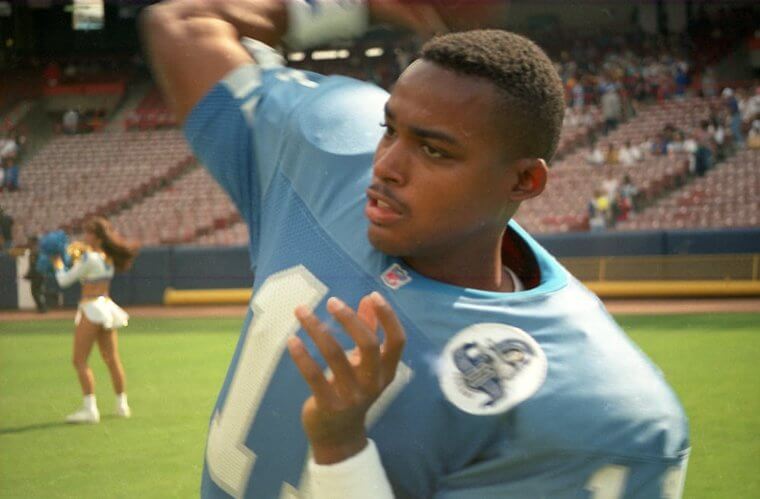 The bloom came off the rose really quickly as Fontes appeared to have buyers remorse with Ware, giving him only six starts in four years, opting to rely on Rodney Peete as his primary quarterback instead. The Raiders and Jacksonville Jaguars each took a chance on Ware after he left Detroit but neither saw enough to give him a shot at their starting job.

13. Cleveland Browns RB Trent Richardson
Taking a running back with a top-five pick has fallen out of favor in the modern NFL but Richardson looked to be an exception to the rule at the time he was taken. A bellcow at Alabama, Richardson ran for 1,679 yards and 21 touchdowns as a junior, helping the Crimson Tide win a pair of national championships in his three years in Tuscaloosa.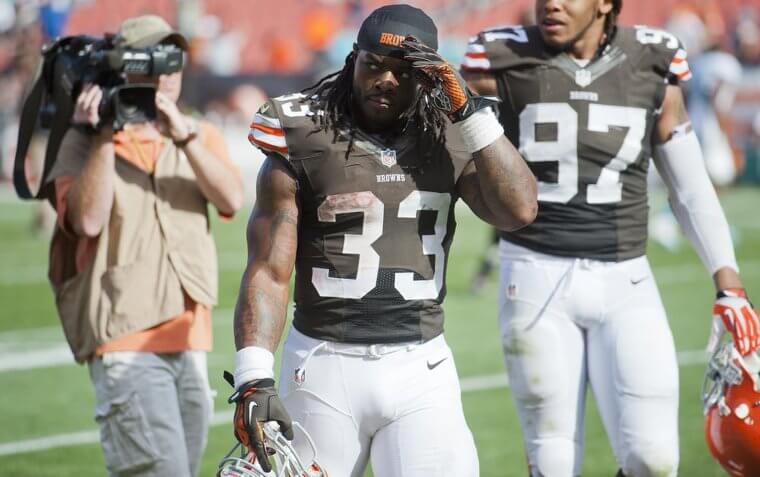 Richardson had a solid rookie year with Cleveland, rushing for 950 yards and 11 touchdowns, but the Browns shockingly gave up on him two games into his second season by dealing him to the Indianapolis Colts for a 2014 first-round pick. The move was widely ridiculed at the time but proved to be correct as Richardson never established himself as a starting quality back in Indy, getting cut after just two years with the Colts.
12. Arizona Cardinals QB Josh Rosen
There was a ton of debate as to who the best prospect in the bunch was but UCLA's Josh Rosen had his fair share of advocates. Scouts who liked Rosen felt that he was the most pro-ready prospect in the class, playing in a traditional offense at UCLA and featuring a prototypical NFL build.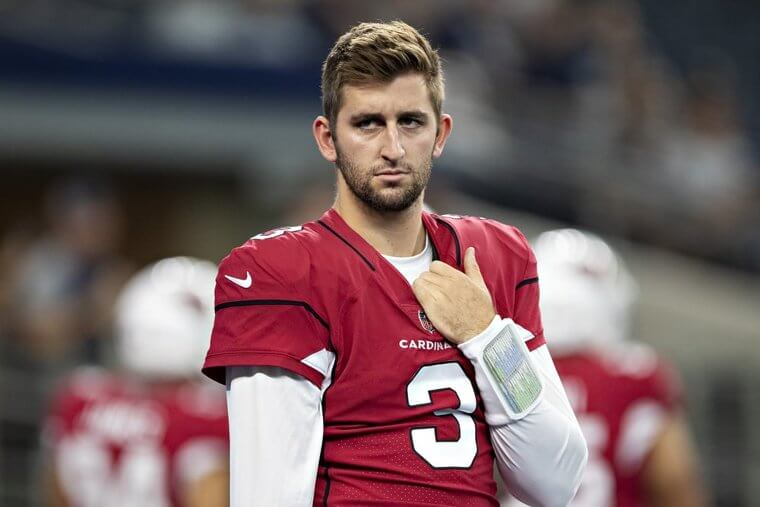 There were questions about Rosen's attitude, however, as well as his commitment to playing elite football but they didn't deter the Arizona Cardinals from taking him with the 10th pick in 2018. Circumstances worked against Rosen, who was thrown to the wolves after starter Sam Bradford flopped. Rosen started Arizona's final 13 games, going just 3-10 with 11 touchdowns against 14 interceptions, but new coach Kliff Kingsbury decided he liked Kyler Murray better so the Cardinals took Murray with the first pick in 2019, leaving Rosen without a job.

11. Cleveland Browns QB Tim Couch
Couch was a Heisman Trophy finalist as a junior in 1998, setting an SEC record for passing yardage in a single season that lasted for over 20 years until Joe Burrow broke it in 2019. The weight of carrying a franchise like the Browns with the roster of an expansion team was a lot to handle for Couch, who struggled to maintain a consistent play.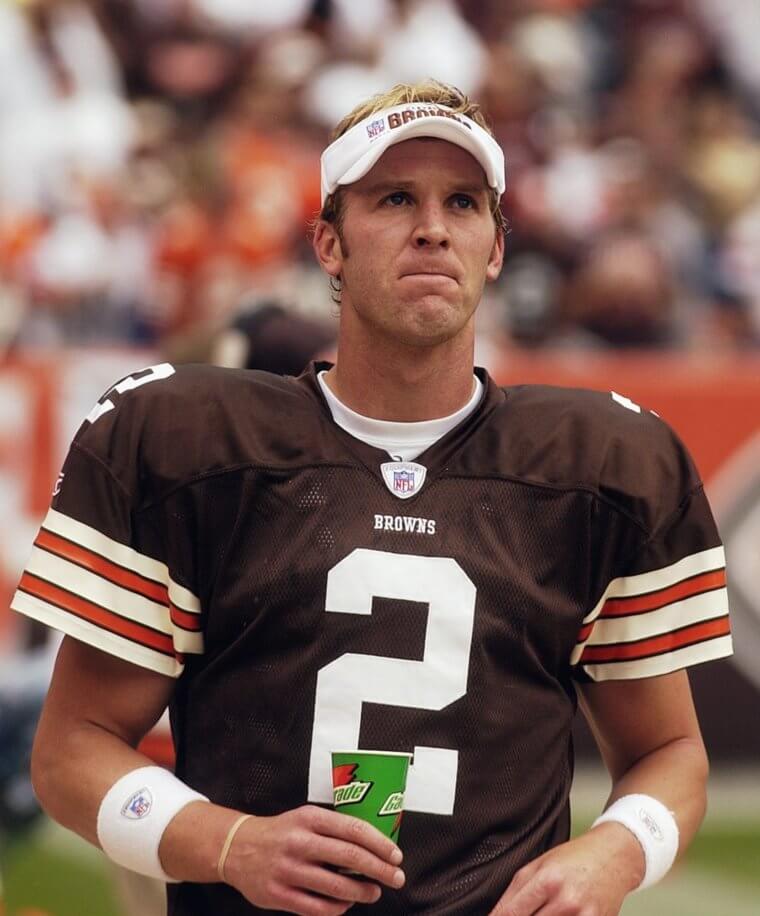 It looked like Couch was on the verge of a breakthrough in his fourth year as he tossed 18 touchdowns while the Browns were closing in on a postseason berth. Couch broke his leg at the end of the regular season, however, leading him to miss the playoffs as Kelly Holcomb threw for 400 yards in a loss to the Steelers, igniting a quarterback controversy that marked the beginning of the end for Couch in Cleveland. 

10. Cleveland Browns CB Justin Gilbert
A star for Oklahoma State as a collegian, Gilbert not only excelled at corner but as a kick returner, making him a versatile weapon on special teams. Gilbert got off to a slow start in Cleveland, failing to earn significant playing time until late in his rookie season, but hopes were high for him heading into 2015.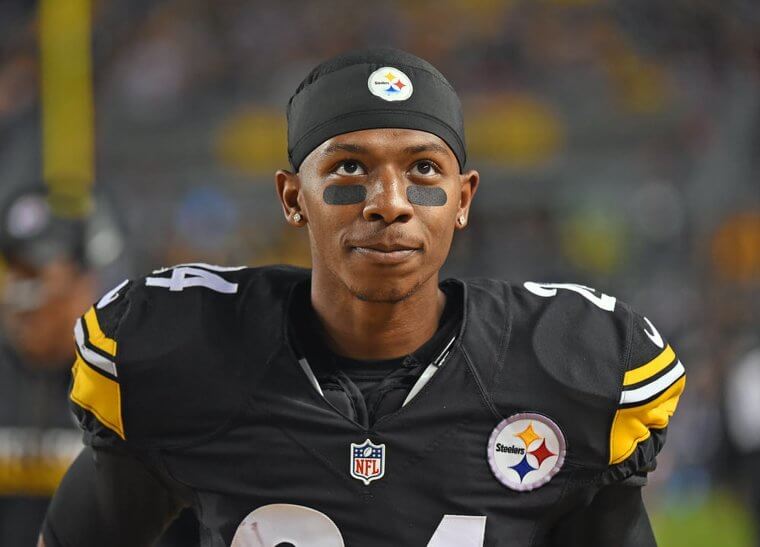 Things didn't improve for Gilbert, who wore out his welcome with the Browns' coaching staff and was shipped to the Pittsburgh Steelers for a sixth-round pick. The move to Pittsburgh didn't do much for Gilbert, who couldn't crack the defensive rotation and worked primarily on special teams. Gilbert never played another down in the NFL, cementing his status as an iconic draft flop for a franchise littered with them in Cleveland.

9. New York Jets RB Blair Thomas
A star running back at Penn State, Thomas was a Heisman Trophy finalist in 1989 after putting up 1,341 yards and five touchdowns. Expectations were high in New York for Thomas, who was taken with the second overall pick in the 1990 draft and given the number 32, the first time a Jets' player received it since the retirement of Super Bowl III hero Emerson Boozer.
Thomas never could earn the trust of the Jets' coaching staff, working in four-man and three-man running back rotations in each of his first two seasons. Injuries also took a toll on Thomas, who only rushed for 2,000 yards and five touchdowns in four seasons with New York. The Jets let Thomas walk after the 1993 season and he appeared in just 13 games over the next two seasons with three different teams.

8. Cincinnati Bengals QB Akili Smith
The quarterback class of 1999 was certainly an interesting one. Smith wasn't really on draft radars prior to his senior season at Oregon, where he dominated the Pac-12, leading the conference with 3,783 passing yards while tossing 32 touchdowns against just eight interceptions.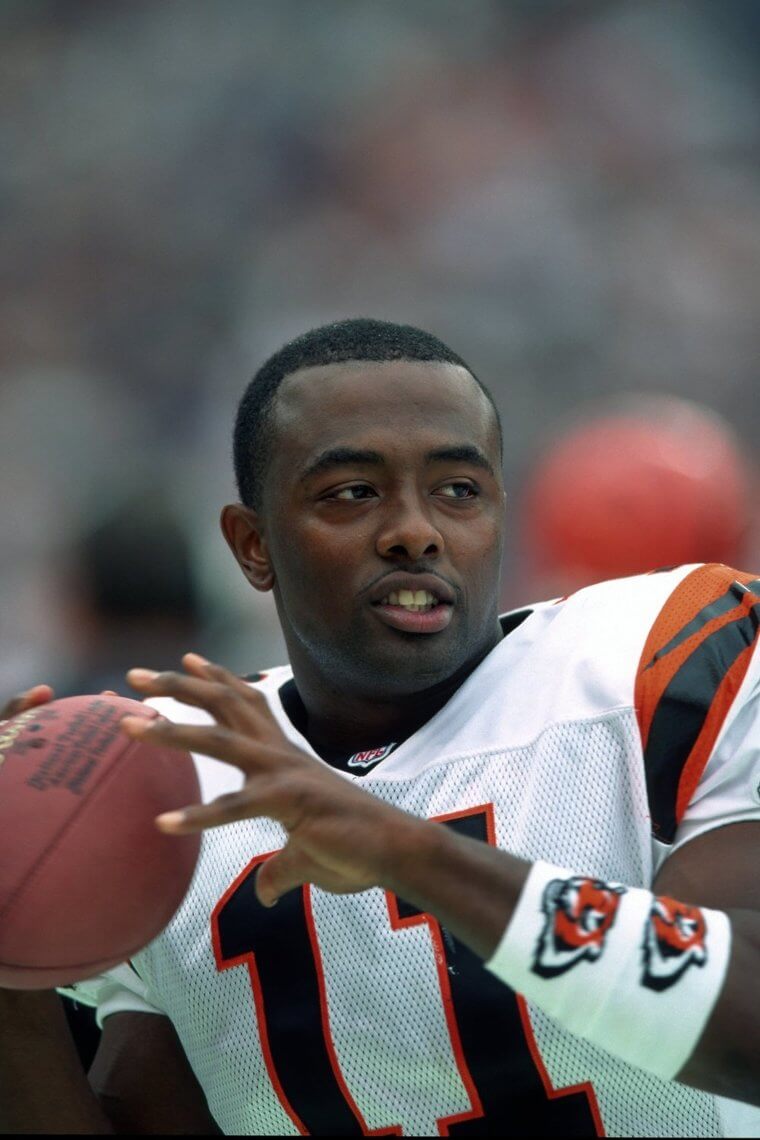 A dual-threat quarterback, Smith impressed teams by running a 4.72 second time in the 40-yard dash, but his lack of experience at the college level was certainly a concern. The Bengals were undaunted when they took Smith but were disappointed in his inability to pick up the entire playbook. Smith started just 17 games in four seasons as a Bengal, throwing just five touchdown passes and 13 interceptions before being released in 2003. Smith's short-lived NFL tenure is a cautionary tale for teams looking to draft quarterbacks with limited collegiate experience.

7. Detroit Lions WR Charles Rogers
Roy Williams was a solid player but Charles Rogers was an all-time whiff. The fit seemed like a perfect one for Rogers, a native of Saginaw, Michigan who starred collegiately at Michigan State. Regarded as a can't-miss prospect at wide receiver, the Lions happily took Rogers with the second overall pick in the 2003 NFL Draft, one slot ahead of Andre Johnson.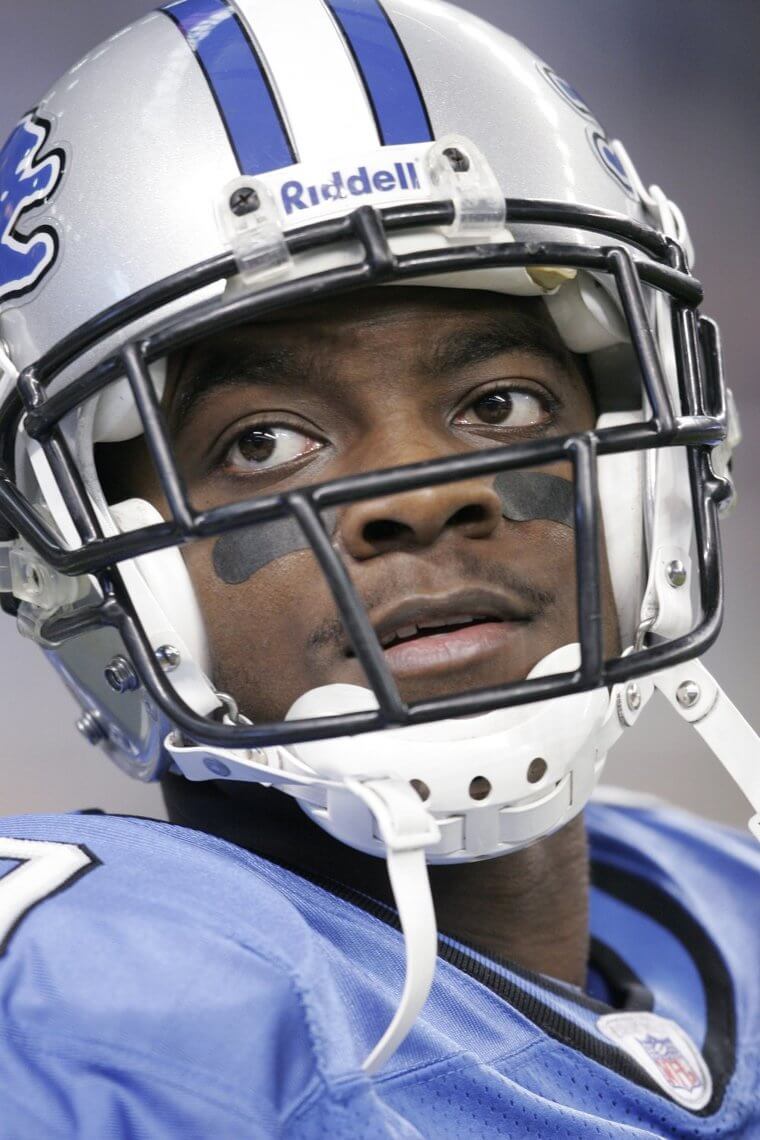 That decision came back to haunt the Lions as Rogers broke his clavicle in both 2003 and 2004, ending his seasons early. Detroit let Rogers go home after his injury in 2004, leading to him picking up a third violation of the NFL's substance-abuse policy, leading to a suspension to begin in 2005. Rogers was never the same player and was cut by the Lions in 2006 after new head coach Rod Marinelli had concerns about his work ethic.

6. Washington Redskins QB Robert Griffin III
The Indianapolis Colts made it clear they would take Luck at one but the St. Louis Rams held the second pick and had their own quarterback in Sam Bradford, leaving the pick up for bids. The Washington Redskins came out on top by sending a whopping three first-round picks and a second-rounder to St. Louis to acquire the right to draft RGIII.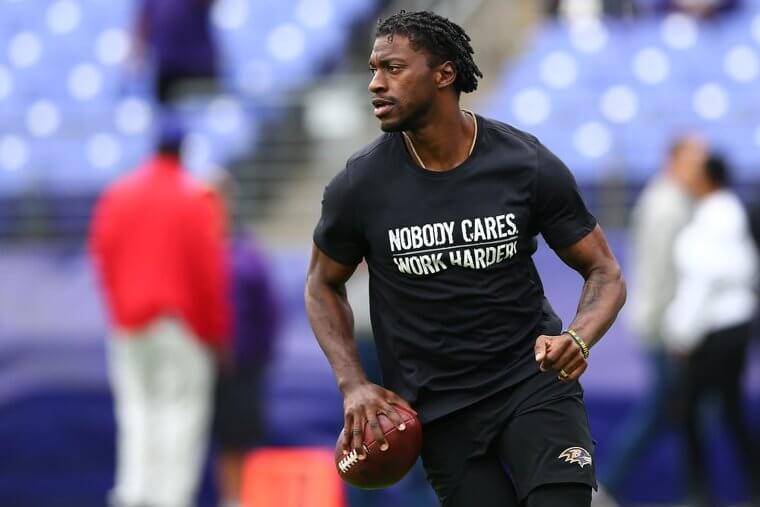 The move paid immediate dividends as Griffin won the Offensive Rookie of the Year award while leading Washington to the postseason but the trajectory of his career was altered significantly by a serious knee injury at the end of his rookie year. Griffin was never the same player after undergoing knee surgery and lost the confidence of the coaching staff, who felt that Kirk Cousins was a better player.

5. Cincinnati Bengals RB Ki-Jana Carter
There may not be a bigger bust at running back in the history of the NFL Draft than Ki-Jana Carter. The Cincinnati Bengals fell in love with Carter after a stellar collegiate career at Penn State which was highlighted by a stellar junior season where he ran for 1,539 yards and 23 touchdowns.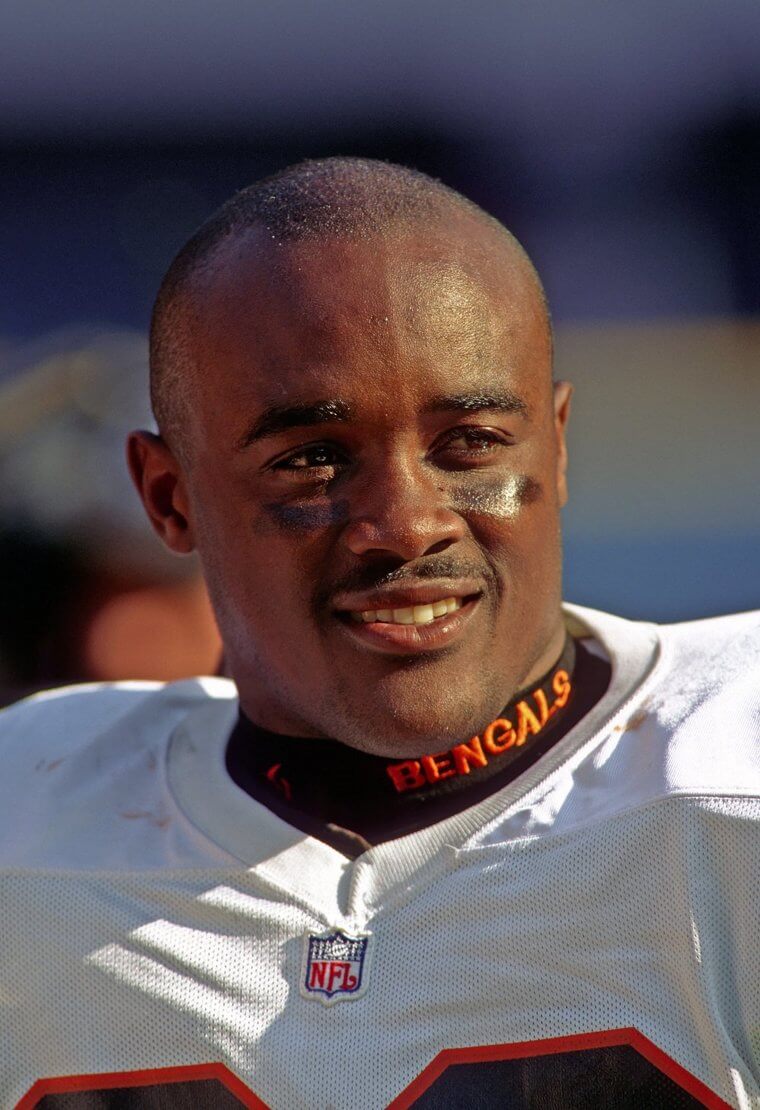 That showing helped Carter become a Heisman Trophy finalist and sent his draft stock to the moon. The Bengals decided they had to have Carter, trading up to the first overall pick to select him as the focal point of their offense. Investing in running backs is always a dicey proposition since they are injury-prone, a fate that haunted Carter's career. The Bengals lost Carter before his rookie season even began after Carter tore ligaments in his knee and two more serious injuries cost him even more time.

4. Seattle Seahawks LB Brian Bosworth
Known infamously as "The Boz", Bosworth made a name for himself in college as an electrifying linebacker who was an intimidating presence when he was on the field. There were plenty of off-field controversies with Bosworth in college, however, including a steroid suspension, a fight with the NCAA, and a tell-all article with Sports Illustrated exposing wrongdoing inside the Oklahoma program.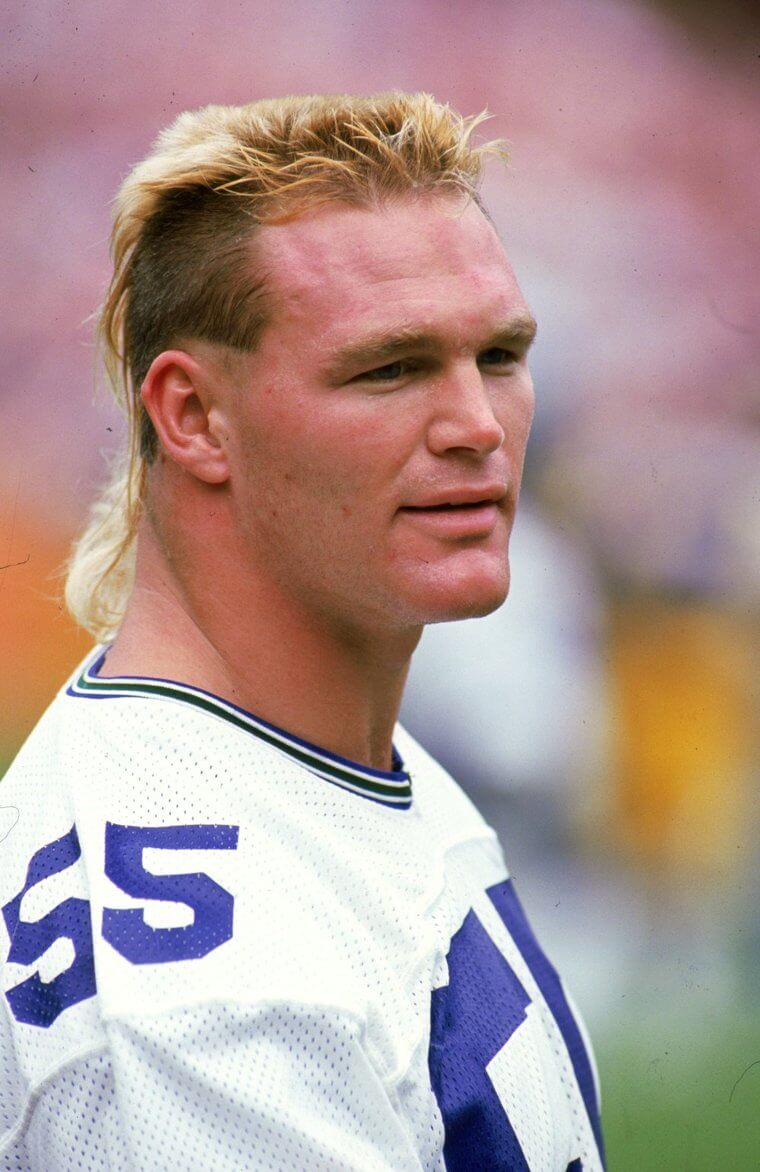 Bosworth's talent did prevail for the Seattle Seahawks, who took him in the first round of the 1987 supplemental draft and handed him a ten-year contract worth $11 million. The most famous moment of Bosworth's short career came when he publicly declared he would contain Raiders' star running back Bo Jackson only to see Jackson blast Bosworth into the end zone on a touchdown run. Bosworth's pro career lasted only two seasons after he was forced to retire with a serious shoulder injury. 

3. Green Bay Packers OT Tony Mandarich
The only Green Bay Packers draft pick on this list is an iconic draft flop. A standout player at Michigan State, Mandarich was named an All-American in 1988 and put together arguably the greatest NFL Combine performance a lineman had ever delivered at the time.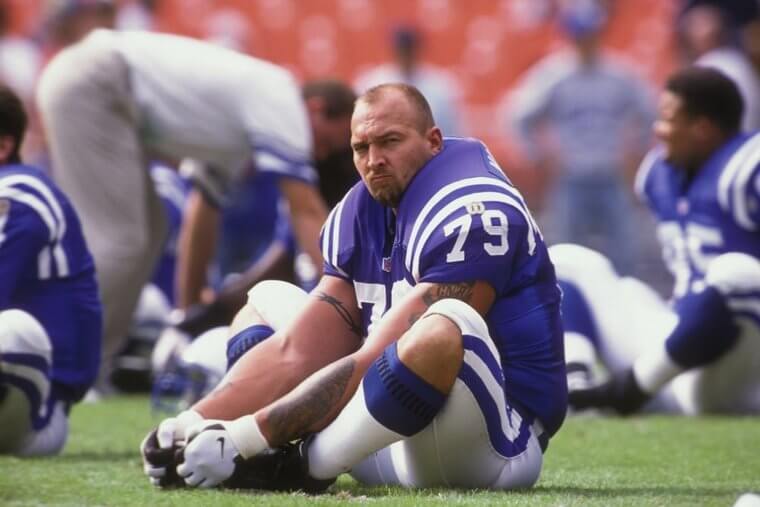 Sports Illustrated touted Mandarich as "The Incredible Bulk" and the expectation was that the Packers had found a future Hall-of-Famer. Mandarich's poor attitude also rubbed the Packers the wrong way and they cut him in 1992 after three years of poor performance. Steroid and substance abuse issues also plagued Mandarich, who took a three-year sabbatical from football to get his life in order.

2. Oakland Raiders QB JaMarcus Russell
 A standout quarterback for LSU, Russell dazzled NFL scouts at the scouting combine, flashing a huge arm and solid speed for a quarterback. The Raiders held the top pick in the 2007 draft and fell in love with Russell, taking him with a design on Russell leading Oakland back to contention.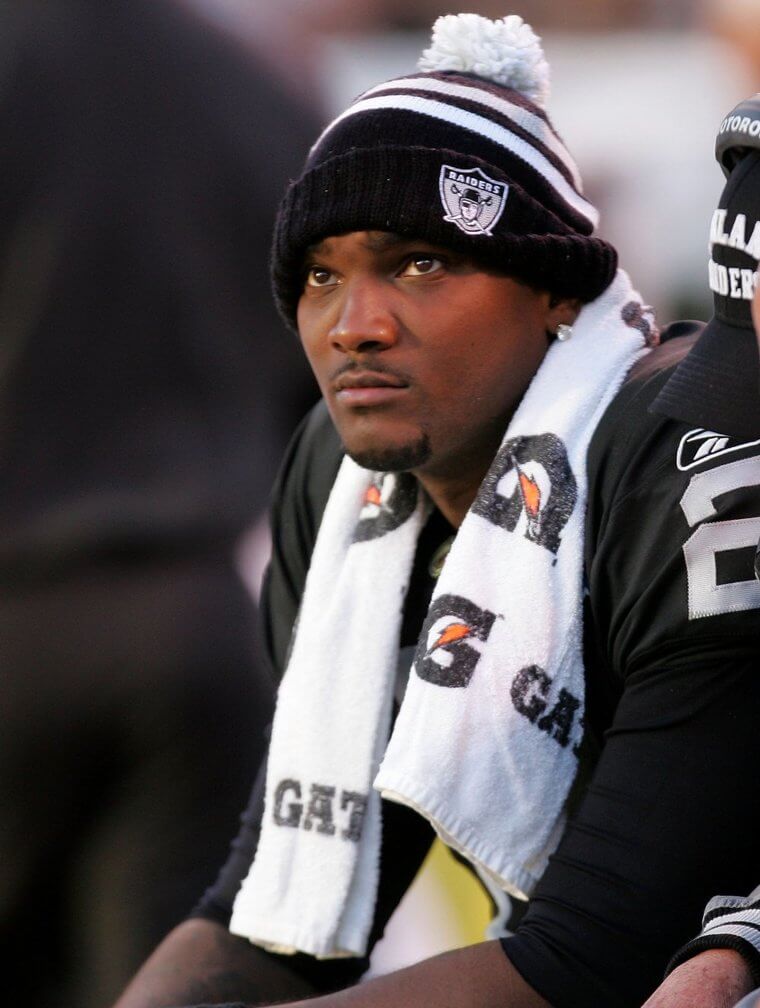 Like several other busts on this list, Russell staged a lengthy holdout that lasted into the beginning of his first season, signing a six-year deal worth $68 million after Week 1. Russell started only one game as a rookie before being named the starter in 2008, leading to a disastrous two-year stint where he threw 19 interceptions and fumbled 21 times, losing 13 of those. Russell had a few tryouts but never played another snap in the NFL, cementing his place as one of the biggest NFL Draft busts in history.

1. San Diego Chargers QB Ryan Leaf
This may have been inevitable but there is no question that Ryan Leaf is the biggest NFL Draft bust of all time. There were significant maturity questions with Leaf and those concerns flashed during his rookie season when a video of him berating a reporter in the locker room made national headlines.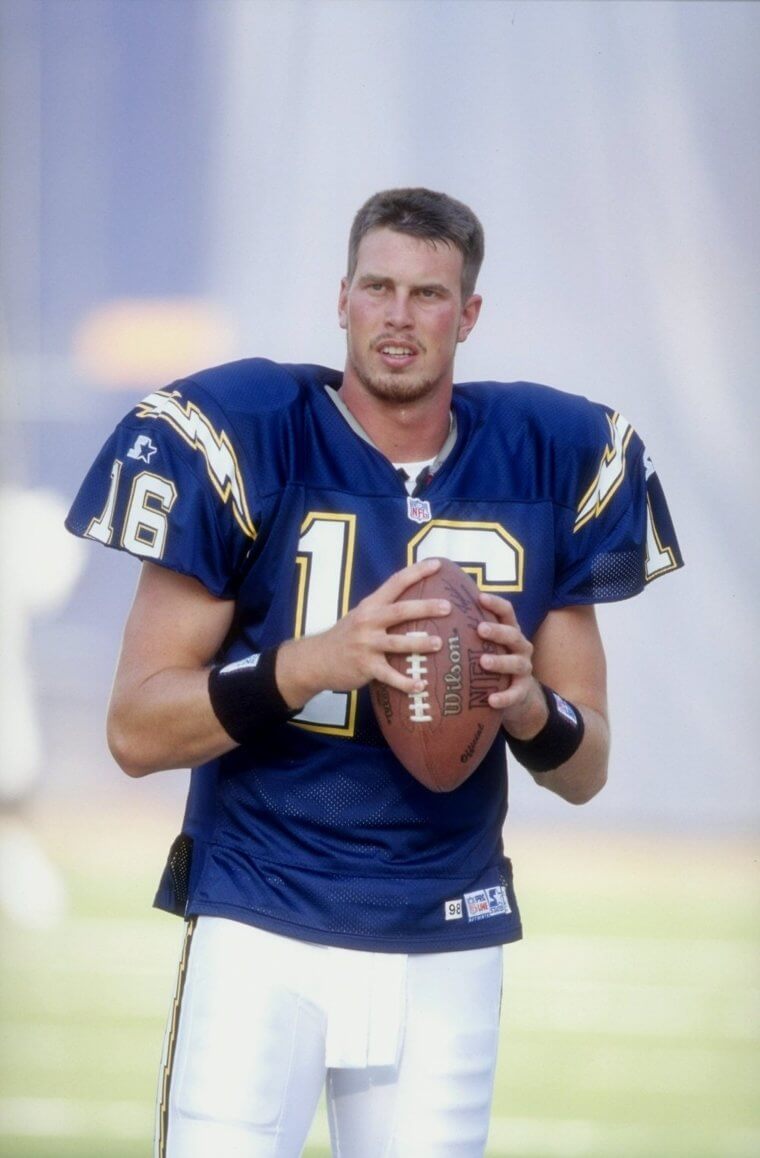 Leaf left plenty to be desired as he tossed just two touchdowns and 15 interceptions as a rookie, infuriating his teammates by seemingly blaming them for his failures. The Chargers quickly lost faith in Leaf, cutting him after a dreadful 2001 season where he helped lead the team to a 1-15 record. Leaf got a second chance with the Dallas Cowboys and did little with it, before retiring at the start of the 2002 season. Leaf's complete lack of desire to put in the work to be a great NFL quarterback cemented his status as the biggest NFL Draft bust of all time.

Love Them or Hate Them, These Are Each Team's MVP in the NFL
On any given Sunday, thousands of households across our fair nation argue and reminisce as to their team's all-time MVP. But if you're in San Francisco, how do you choose between Jerry Rice, Joe Montana, and Steve Young? If you're in Indianapolis, how do you compare relatively recent hero Peyton Manning to the legend of yesteryear, Johnny Unitas? Perhaps even harder; how do you compare, for example, a linebacker to a quarterback? Luckily, you don't have to, as we've done the lion's share of the hard work for you. And the Colts, the Jaguars, the Panthers, the Eagles, and every other NFL franchise. So sit back, relax and get ready to disagree as there's bound to be one or two choices you won't like. And three or four more you might hate!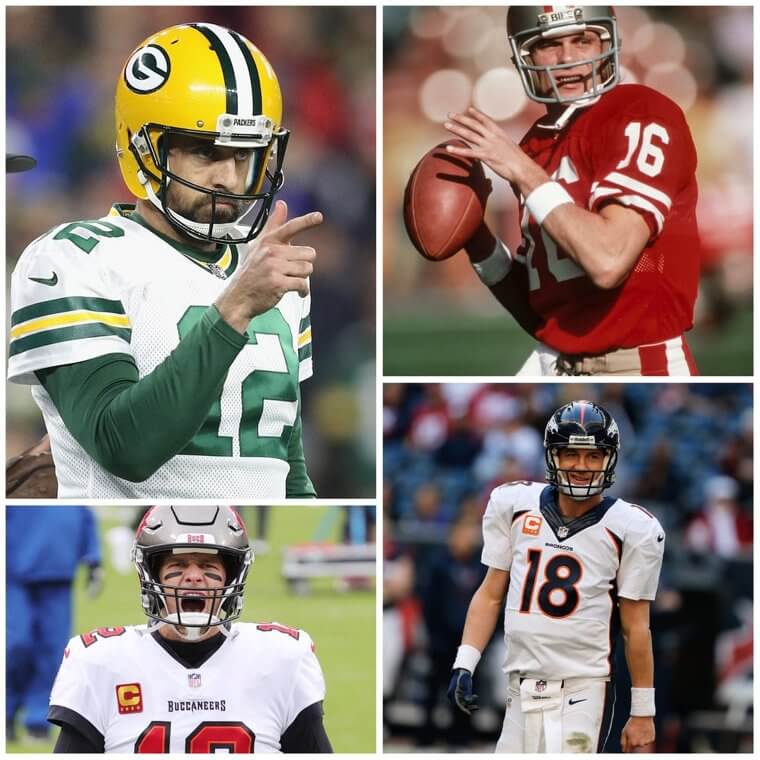 ​​Dallas Cowboys
All-Time MVP: Emmitt Smith

Position:  Running Back

Played: 1990-2004

He might have a name like a farmer, but Emmitt Smith is the NFL's all-time leader in rushing touchdowns and is the league's all-time leading rusher, so he deserves his place near the top of this list. The three-time Super Bowl champion was voted 28th in The Top 100: NFL's Greatest Players and was inducted to the Hall of Fame in 2006 and the Pro Football Hall of Fame in 2010.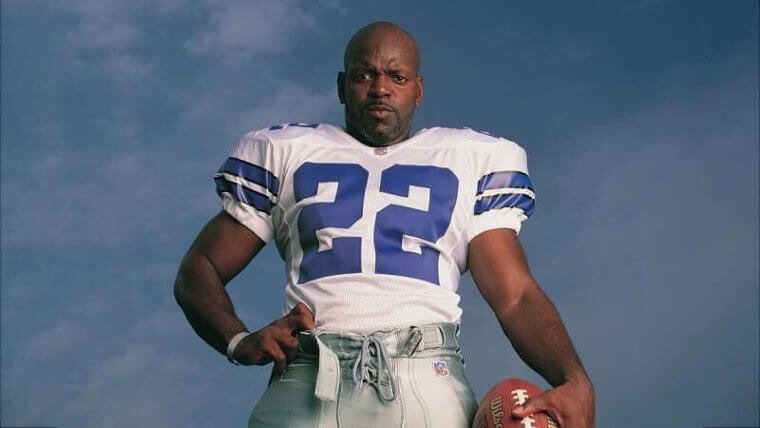 It could be argued that the Cowboys played some of their best-ever football when Smith, quarterback Troy Aikman and wide receiver Michael Irvin bossed the field as "The Triplets." 

New York Giants
All-Time MVP: Lawrence Taylor

Position: Linebacker

Played: 1981-1993

Way before LaDainian Tomlinson played for the Chargers, the original L.T.––Lawrence Taylor––was one of the most feared gridiron players of all time. He was named MVP in 1986 and was named to the Pro Bowl a staggering 10 times. As a vital member of the famed Big Blue Wrecking Crew defense, he helped lead the Giants to victories in Super Bowls XXI and XXV.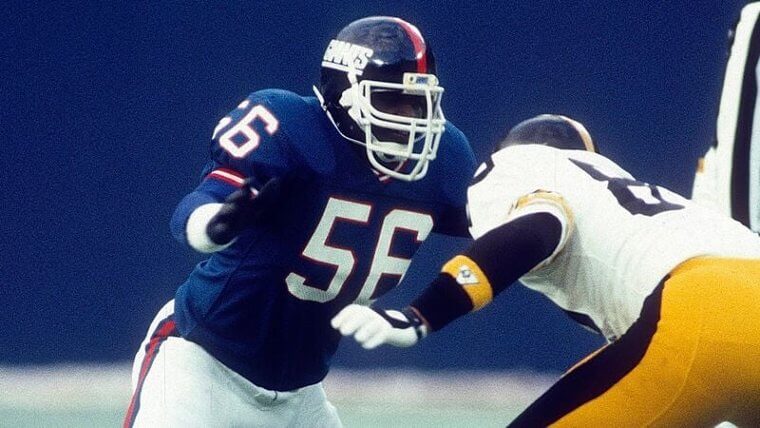 Despite admitting to using cocaine from his sophomore NFL year, Lawrence Julius Taylor comes in at number three in The Top 100: NFL's Greatest Players. Recently retired DE Michael Strahan could have been another shout, but––for us––L.T. is the New York Giants' O.G. 

Philadelphia Eagles
All-Time MVP: Reggie White

Position: Defensive End

1985-2000

We originally had The Eagles MVP down as Don Henley before we realized we'd walked into the wrong meeting! That's the last time we book a conference at the Hotel California! The Philadelphia Eagles MVP was Reggie White, and he was one of the best defensive ends in the history of the game. He left his most significant mark on the 1987 season when he made 21 sacks.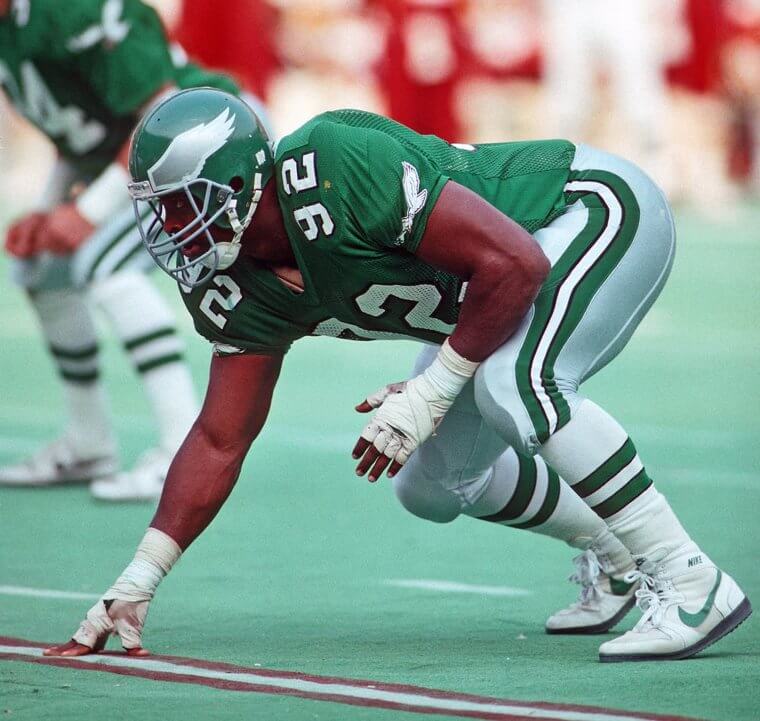 The NFL has him down as the seventh greatest player in their history. Although he (and Brett Favre) helped the Green Bay Packers to Super Bowl XXXI, he'll deservedly always be thought of as an Eagle. In addition to the Philly team retiring his Number 92 shirt, they gave him the key to the city, made him a freemason, and gave him the Liberty Bell, which he could probably have fixed he was so good. RIP, Reggie, we miss you. 

Shout Out To: Donovan McNabb, Quarterback. Steve Van Buren, Running Back. David Akers, Kicker. 
 
Washington Football Team
All-Time MVP: Joe Theismann

Position: Quarterback

1974-1985

Whaddya mean, where's Art Monk and Riggo? They're in our honorable mentions below. Joe Theismann gets our top spot for Washington because––as quarterback––he led them to their famed 1983 Super Bowl win. He also helped the team formerly known as the Redskins to consecutive Super Bowl appearances, losing Super Bowl XVIII to the LA Raiders.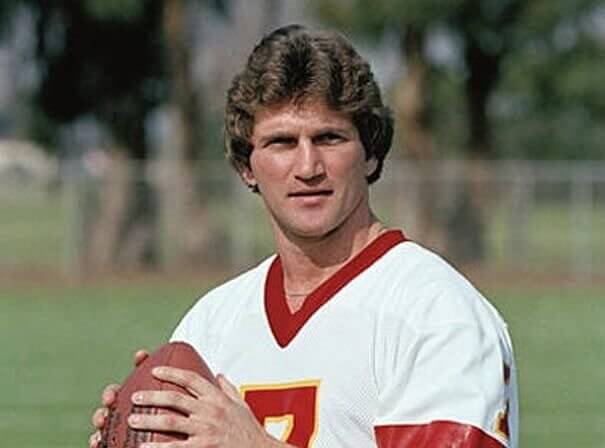 Now a sports commentator, restaurateur, and corporate speaker, Big Joe Theismann remains Washington's greatest quarterback to this day, leading in passing yards and completions. Not bad, eh?

Shout Out To: Art Monk, Wide Receiver. John Riggins, Fullback. Sammy Baugh, Quarterback. Darrell Green, Cornerback.
Buffalo Bills
All-Time MVP: O.J. Simpson

Position:  Running Back

1969-1979

A controversial entry, admittedly, but if the glove fits… Before his three-year stint with the 49ers, faking a Mars landing (look it up!), and all his many troubles, 'The Juice' was a pleasure to watch as the Bills' RB. He became the first-ever player to rush for more than 2,000 yards in a single season and won the NFL's 1973 MVP award. He only had 12 touchdowns, but he bossed pretty much every game that season.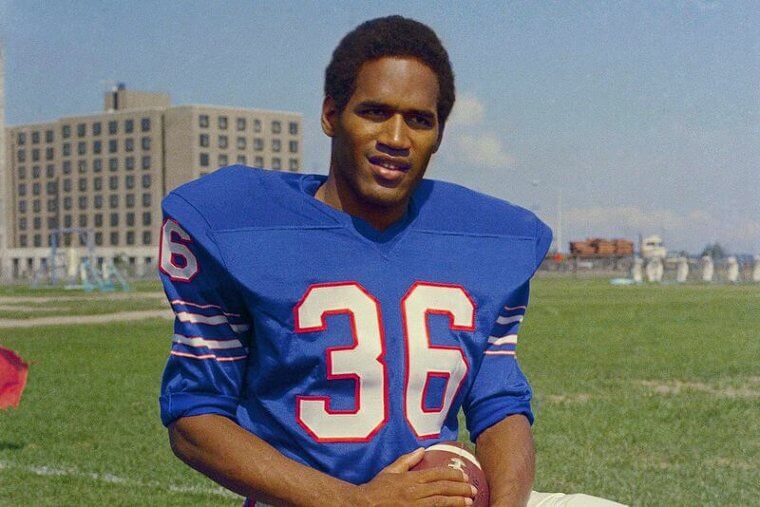 More recently, O.J. came in at No. 40 in The Top 100: NFL's Greatest Players. He may have deservedly lost his hero status, but when he played, he was scintillating. 
Shout Out To: Thurman Thomas, Running Back. Andre Reed, Wide Receiver. Bruce Smith, Defensive End.
 
Miami Dolphins
All-Time MVP: Dan Marino

Position: Quarterback

1983-1999

Who else could it be other than Dan Marino? Well, maybe his more Italian brother, San Marino. Daniel Constantine Marino Jr. tops the Dolphins' MVP list like mozzarella tops a pizza. Not only is he their best-ever performing QB, but he's also one of the best QBs of all time... or Il Quatro Formaggi as they'd probably say in Italy if they played gridiron.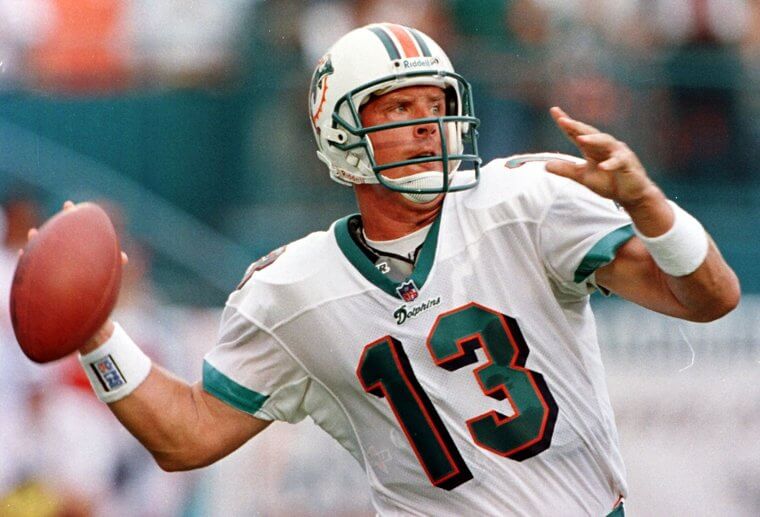 Spending his entire career in the Sunshine State, he holds 31 Dolphins records. Miami even retired his Number 13 jersey. Even if he never won a Super Bowl, Dan the Man was ranked 25th on the NFL's Greatest Players of All-Time list. His appearance in Ace Ventura: Pet Detective more than made up for that, though!

Shout Out To: Bob Griese, Quarterback. Jason Taylor, Linebacker. Larry Csonka, Full Back.
 
New England Patriots
All-Time MVP: Tom Brady

Position: Quarterback

2000-2023

Like The Kurgen from Highlander said, "There can be only one!" Tom Brady's been lucky to play during one of the golden ages of NFL quarterbacks, but only he has claimed seven Super Bowls; six with the New England Patriots and one with the Tampa Bay Buccaneers. He is widely considered the best QB the game has ever seen and probably will ever see.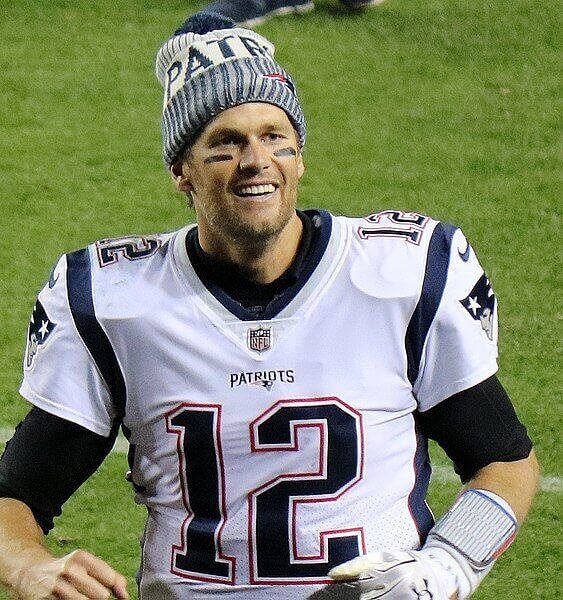 The man with the golden arm holds more records than Tower Records, including passing yards (91,653), completions (8,542), touchdown passes (664), and games started (344), in addition to the most Pro Bowl selections (14). In the NFL's 100th Anniversary All-Time Quarterbacks, Brady is second only to Sammy Baugh but––nostalgia notwithstanding––really should be top of the list. Though he's recently mentioned retiring, Bucs GM Jason Licht said he could play until he's 50! If anyone can, this immortal can!

Shout Out To: Mike Haynes, Cornerback. Teddy Bruschi, Linebacker. Rodney Harrison, Safety.
 
New York Jets
All-Time MVP: Don Maynard

Position: Wide Receiver

1958-1973

If you remember when the world was black and white––and even before the Beatles––you'll remember Don Maynard (and teammate Art Powell) ripping secondaries new ones when the two played for the New York Giants! Maynard moved across town (via Canada!) to the Jets in 1960, where he became one of the best-est receivers of all time.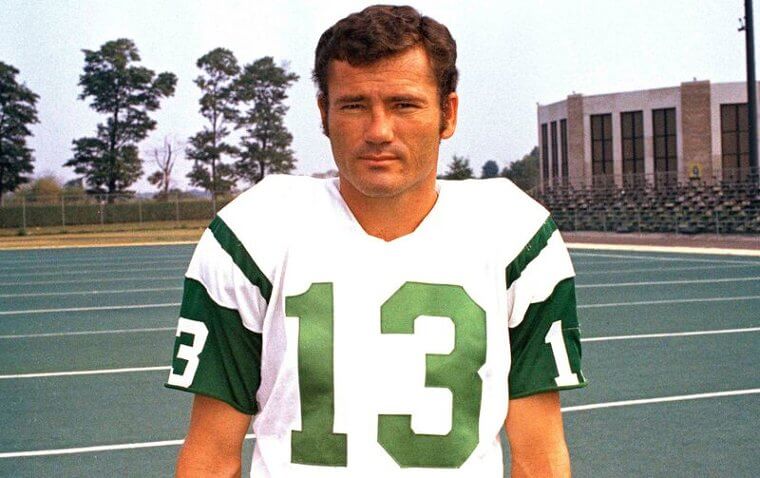 In his 13 seasons with them, he averaged 902 yards a season. He also had three seasons with 1,200+ yards, including a career-high of 1,434 receiving yards in 1967. That season, he helped the Jets win Super Bowl III when a three-second half-time commercial cost $55,000.
Shout Out To: John Abraham, Defensive End. Joe Namath, Quarterback. Gerry Philbin, Defensive End.


Arizona Cardinals
All-Time MVP: Kurt Warner

Position: Quarterback

1998-2009

Kurt Warner is considered by many to be the NFL's greatest undrafted player. He climbed the ranks to two-time MVP and Super Bowl MVP, and his career is seen as one of the greatest rags-to-riches stories in history. He may have looked more Ugly Sister than Cinderella when he joined the Cardinals near the end of his career in 2005, but he rolled back the years to almost single-handedly revive the Arizonans.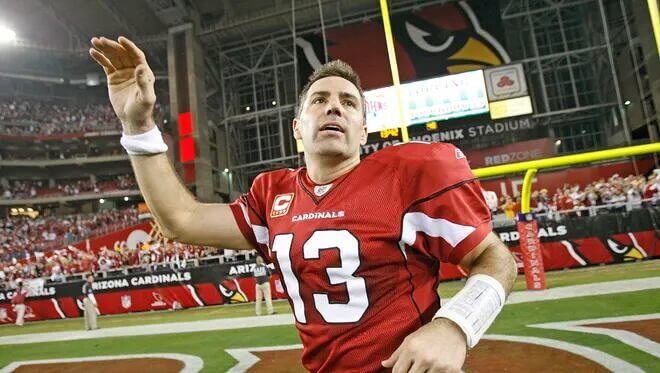 In 2008, Warner led the Cardinals to their only ever Super Bowl appearance––Super Bowl XLIII––where they only just lost 27–23 to the Steelers. The next campaign, Warner again took the Cardinals to the playoffs, where he threw five touchdowns for 379 yards against Green Bay. Unfortunately, following a 45-14 loss to the New Orleans Saints in the divisional playoffs, Warner finally retired, aged 38. 

Shout Out To: Darnell Dockett, Defensive End. Larry Fitzgerald, Wide Receiver. Adrian Wilson, Safety.
 
St. Louis Rams
All-Time MVP: Kurt Warner

Position: Quarterback

1998-2009

No, you're not going mad, nor do you need (stronger) eyeglasses. It turns out Kurt Warner was so good; he features as two team's MVP. In his time with the Rams (1998-2003), they became known as the Greatest Show on Turf, as this man led the offensive line along with Marshall Faulk, Torry Holt, and Isaac Bruce.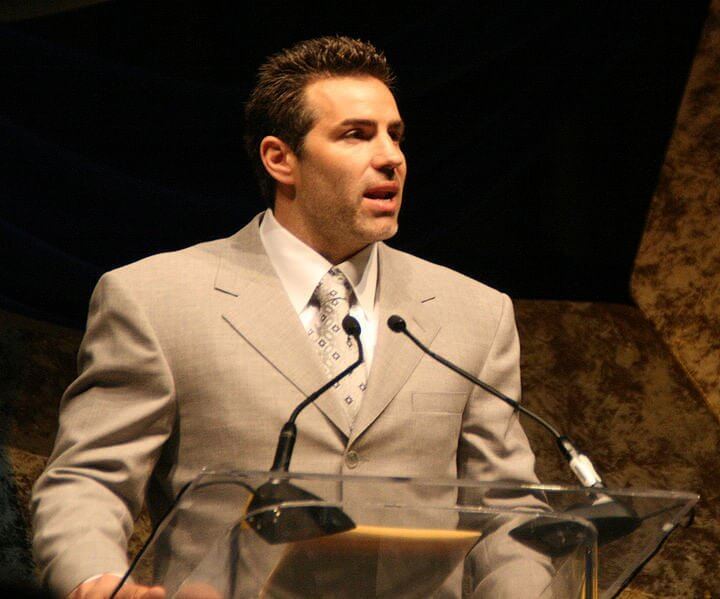 Two of Warner's best Rams seasons saw him throwing for over 4,000 yards with 36 TDs in 1999 and 41 in 2001. King Kurt is the only undrafted quarterback to lead his team to a Super Bowl victory, Super Bowl XXXIV in 2000, mainly thanks to ​​his 73-yard, fourth-quarter touchdown pass to wide receiver Isaac Bruce. The Rams beat the Tennessee Titans by seven points, 23-16. Cinderella did go to the ball, after all!