NBA contracts are a tricky thing. Some players are worth every penny they earn, while others may be overpaid for what they bring to the table. In this article, we'll take a look at some NBA players who may fall into the latter category. From veterans on new teams to young players still developing their skills, these players all have contracts that are higher than their current value. We'll explore why they may be overpaid, what they bring to their respective teams, and whether their salaries are worth it in the long run.
Los Angeles Lakers — D'Angelo Russell
D'Angelo Russell's game has some positive aspects and some drawbacks. He's a smart player who can create space to get open shots, especially when navigating screens. Additionally, he's effective in transition and a reliable three-point shooter. However, he may not be capable of being a top player on a championship team, whether as a primary or secondary playmaker.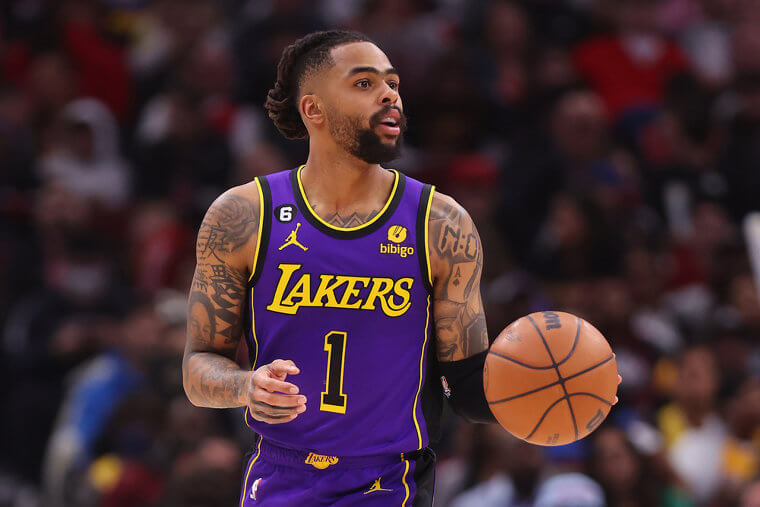 This isn't ideal considering his salary is over $30 million per year. Defensively, he struggles against other players, and his lack of athleticism makes it difficult for him to compete at the highest level. Ultimately, he's best suited for a secondary role where he can focus on spot-up shooting.
Utah Jazz — Talen Horton-Tucker
Horton-Tucker was acquired by his current team in a trade with the Lakers during the offseason. Despite being an analytics favorite, he's an unusual player in many regards. His skill set is unusual, as he's essentially a 6-foot-4 power forward with exceptionally long arms and decent ball skills. However, he's not particularly quick, and his perimeter shooting is a major problem (career .279 from three).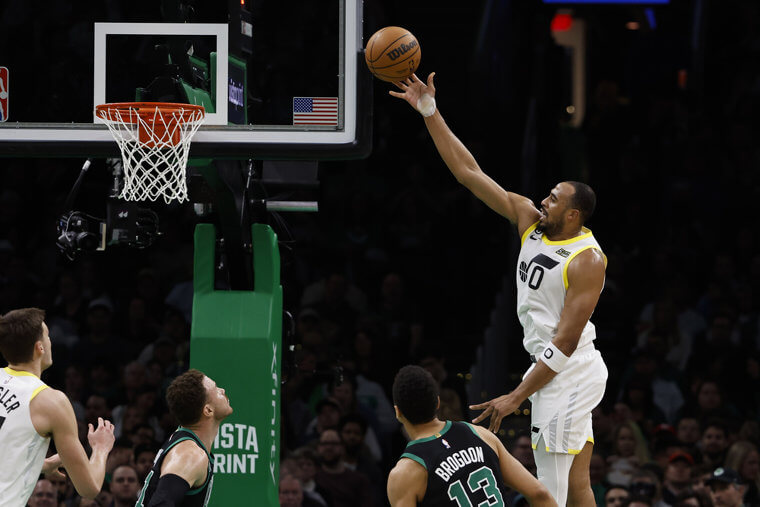 A few good games and the endorsement of LeBron James netted him an annual salary north of $10 million. While he's only 22 years old with plenty of development potential, THT appears to be overpaid at this stage of his career.
Charlotte Hornets — Gordon Hayward
In Gordon Hayward's career, there are many "what ifs." What if he hadn't suffered a severe foot injury? What if he had played with better teammates or for a better franchise? Despite being paid as a top option, Hayward has not played at a No. 1 or No. 2 level since his time in Utah. His injury in Boston derailed his career, but he can still be productive when he plays.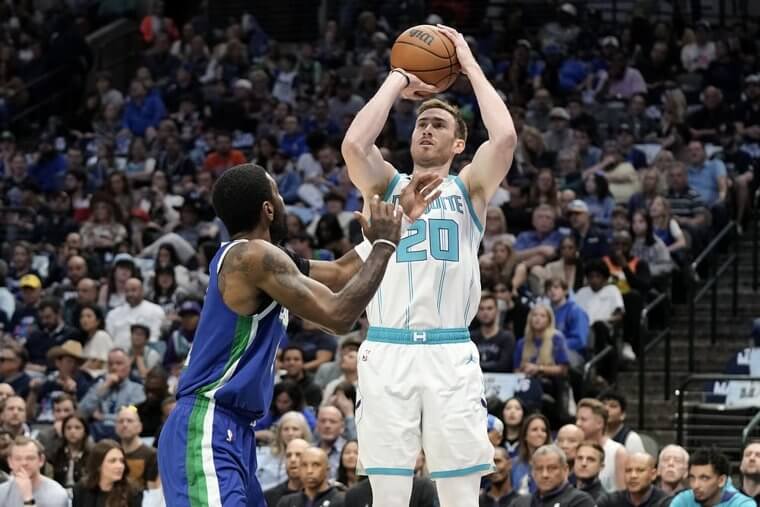 The issue is that the 33-year-old has not played more than 52 games in a single season since 2018. Paying someone over $30 million annually for just half of the regular season does not make much sense.

Los Angeles Clippers — Marcus Morris Jr.
Markieff Morris is currently a starting forward for the Los Angeles Clippers. However, he is not considered to be the most dependable player on either end of the floor, and he is sometimes left out of the team's final group during crucial moments. Morris is averaging nearly 12 points per game on 43 percent shooting from the field and 37 percent shooting from beyond the arc.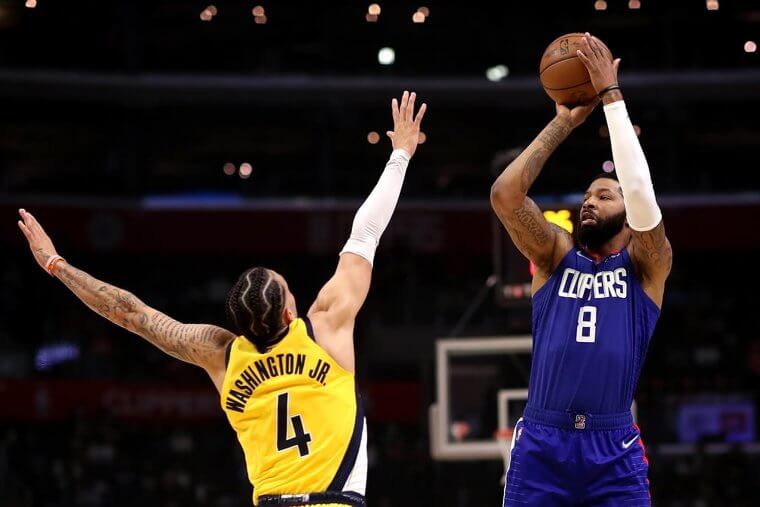 Although his statistics are not terrible, for a player making $16.4 million per year, one would hope for him to excel in at least one aspect of the game, whether it is perimeter shooting or defense. Morris does not particularly stand out in either of these areas.

Dallas Mavericks — Tim Hardaway Jr.
Tim Hardaway Jr. is known as a 3-and-D player, but he falls short in that regard. His salary of $19.6 million is based on the expectation of being an effective wing defender who shoots a high percentage from beyond the arc. While he shoots 38% from 3, his overall field-goal percentage is only 39%, and he ranks 162nd overall in the NBA in defensive win shares.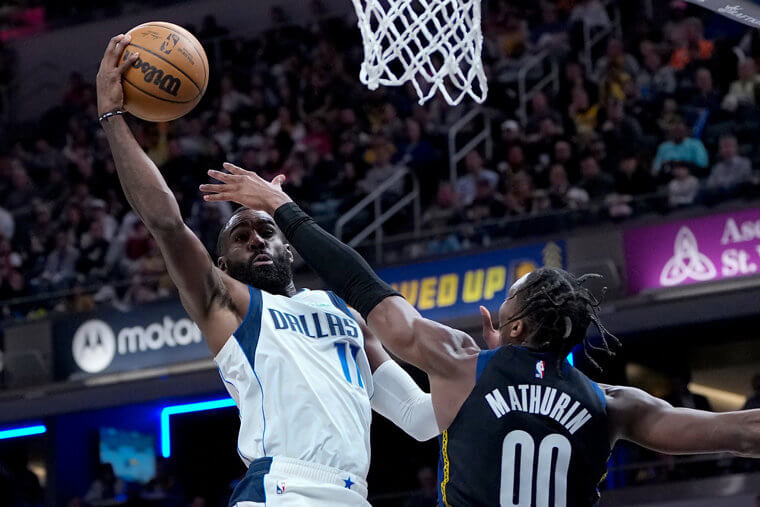 Additionally, his scoring average is the lowest since 2015. Although he is an athletic player with good lateral quickness, Hardaway Jr. does not deliver on his expected role as a 3-and-D player, which makes his salary seem excessive.

Boston Celtics — Al Horford
Al Horford's 2023 salary is $26,500,000. While he brings intangible qualities to the team, serving as its heart and soul, and providing valuable experience to a young team, paying a 36-year-old, frequently injured center this much money for averages of 9.4 PPG and 6.1 RPG is not ideal. Instead, splitting that money between two other rotation pieces could make the team deeper and less susceptible to injuries.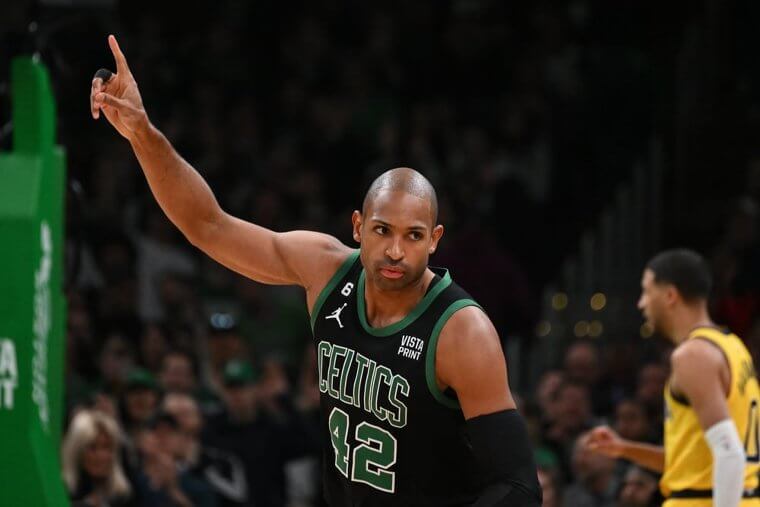 While Horford is a hard worker on defense and capable of making outside shots, the cost-benefit analysis of his contract is questionable given his age and injury history.

Oklahoma City Thunder — Dario Saric
Saric's salary is not a bad one, to be honest. He would be utilized as filler in most trades at this point. He is a capable basketball player who can step up for a contender if necessary. However, he is probably not someone you would want playing extended minutes on the court. Despite that, he brings veteran leadership and some valuable experience to the team.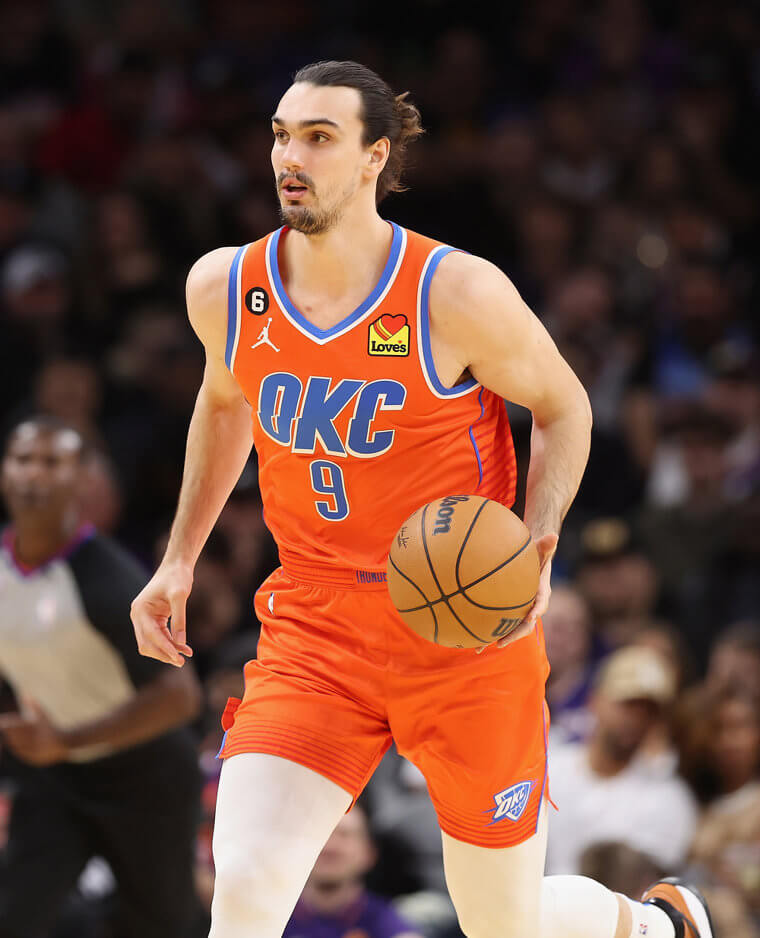 When looking at the salary distribution across the OKC roster, the organization has done an excellent job of shedding poor contracts and compensating its rising stars with reasonable deals, as is the case with Shai Gilgeous-Alexander.

Indiana Pacers — Buddy Hield
Buddy Hield is widely known for his excellent three-point shooting skills, which undeniably add value to his team's offense. With a salary of $21,177,750, he is undoubtedly being paid for this skill. However, his lack of all-around game skills can be a concern.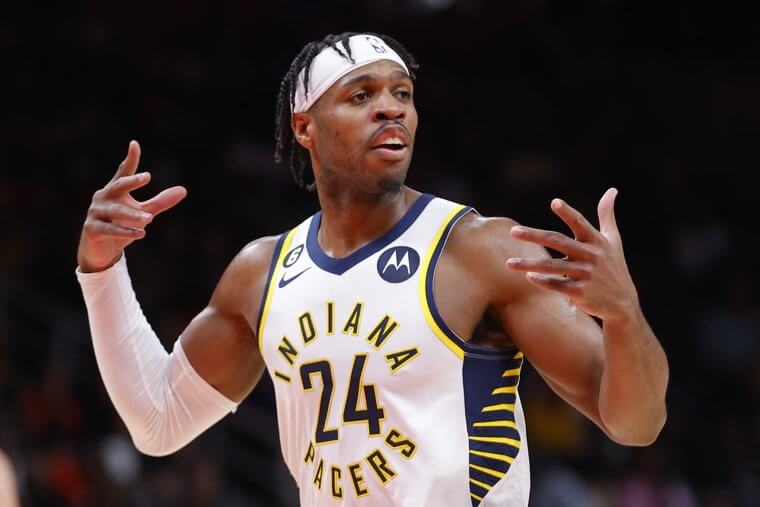 He has only averaged 2.5 assists per game throughout his career and is regarded as a subpar defender. Therefore, Hield is often criticized for being a one-dimensional player who doesn't contribute much beyond his shooting prowess.

San Antonio Spurs — Devonte Graham
The Spurs are currently undergoing a complete rebuild, and as a result, they are only willing to take on bad contracts if they are given a first-round pick as compensation. Graham is unlikely to be a cornerstone of the Spurs' future plans.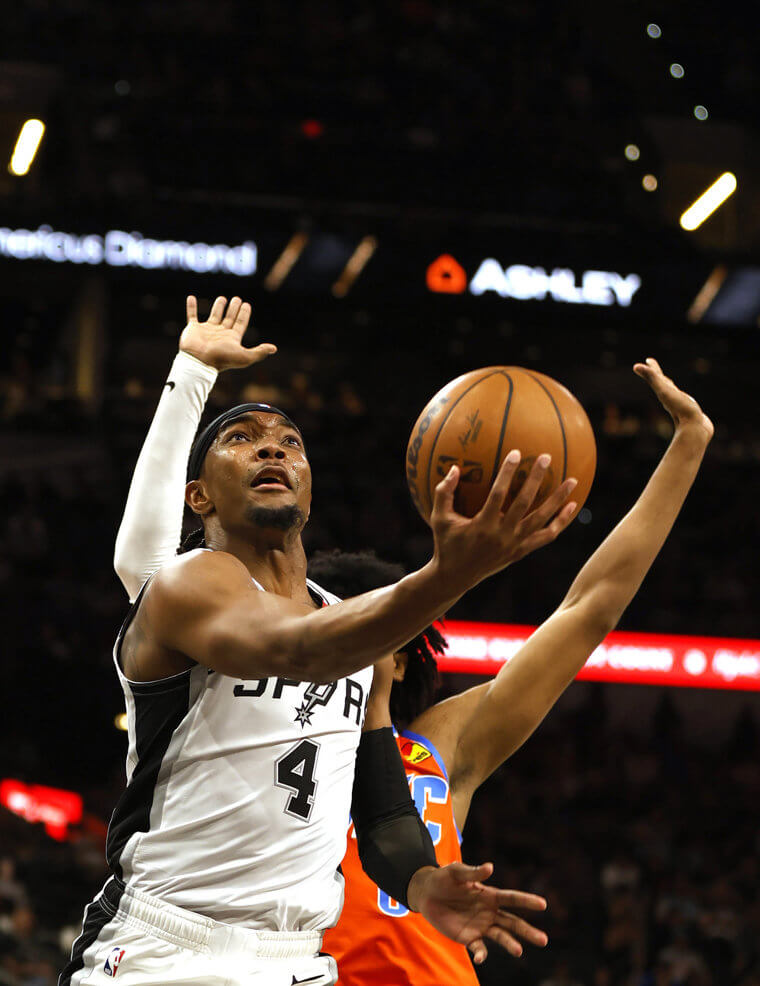 He's a decent guard with poor shooting percentages and a tendency to turn the ball over frequently. While he is a strong athlete and defender, his current salary seems to be inflated, given his overall productivity on the court.

Sacramento Kings — Harrison Barnes
The Sacramento Kings have made positive strides in their rebuilding efforts by getting rid of unfavorable contracts and building around promising players like De'Aaron Fox and Domantas Sabonis. Harrison Barnes, a traditional 3-and-D wing player, is a valuable asset for the Kings due to his defensive versatility and championship experience.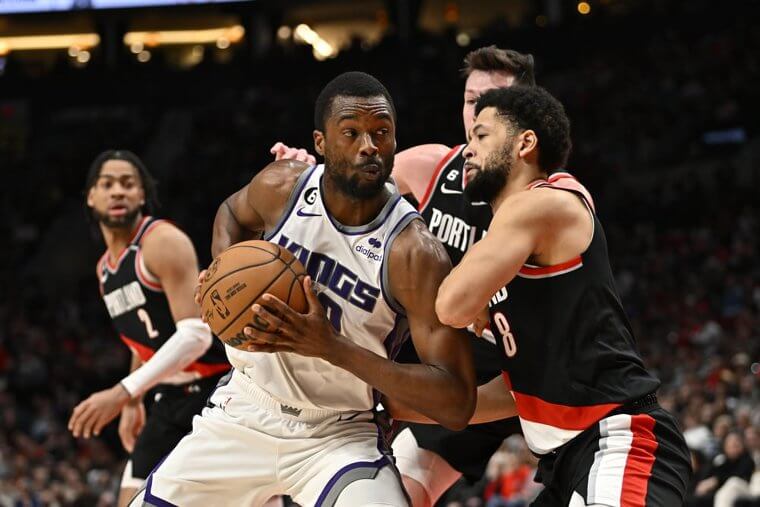 As the demand for quality wing players continues to increase in the NBA, Barnes' contract is a reflection of his worth as a solid veteran presence on a team with many young players. The Kings have done well to add Barnes to their roster, as his skills and leadership qualities are a perfect fit for the team's developing talent.

Portland Trail Blazers — Cam Reddish
Portland's team doesn't have any egregious contracts, but Reddish's is the closest. While he's paid commensurate with his production, he was selected high in the first round out of Duke with hopes of developing into a Paul George-type player. While he's long and athletic, his skill set has yet to flourish. Reddish still struggles with his outside shot, as evidenced by his career .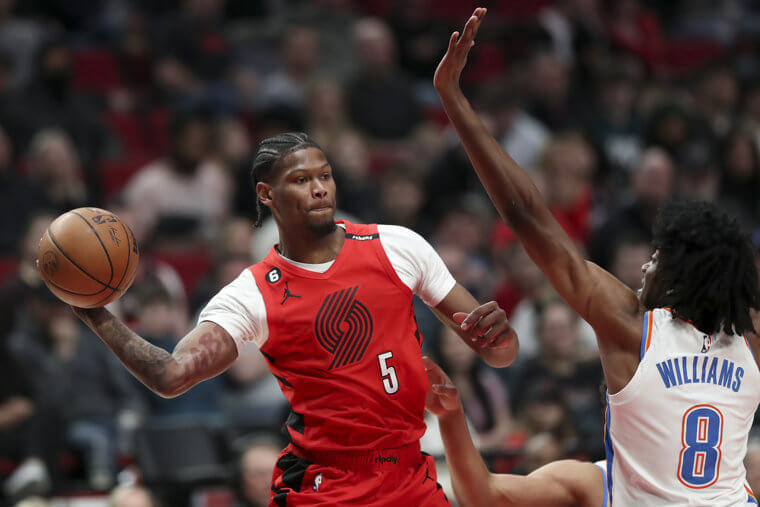 326 shooting percentage from beyond the arc, as well as his assist-to-turnover ratio. While he could be a rotation player for a mediocre team, it remains to be seen whether he can make an impact for a championship contender.

Phoenix Suns — Chris Paul
At age 38, the future Hall of Famer Point God's quickness is not as prolific as it once was, and the toll of almost 20 years of professional basketball has caught up with him. While still capable of ramping it up and turning back the proverbial clock, there is an apparent drop in his defensive prowess, and he is no longer the ferocious on-ball defender he once was.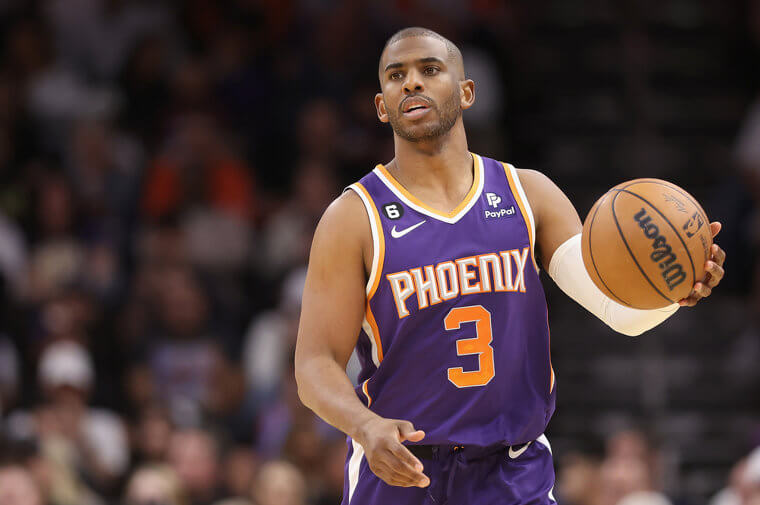 Paul's contract is not favorable for the Suns at this time, as he is now very much okay in terms of deferring to others. It remains to be seen how much value he can provide to the team, but at $28.4 million, the Suns could be looking for more production from their veteran point guard.

Philadelphia 76ers — Tobias Harris
The Philadelphia 76ers' decision to keep Harris instead of Jimmy Butler may have been a mistake. While Harris is not a bad player, his production level does not match his $37.6 million salary. Additionally, there are potential fit issues on the roster due to Harris being a tweener, especially on the defensive end of the floor. At the age of 30, Harris should be averaging more than 14.6 PPG.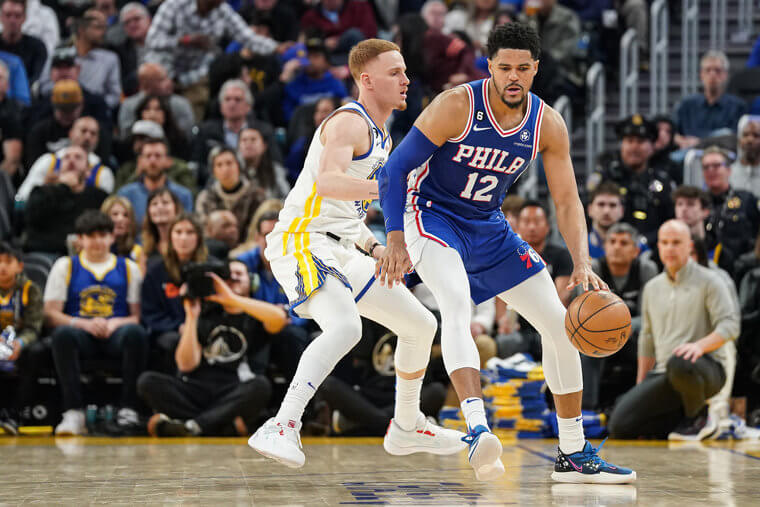 The 76ers would be better served trading Harris and breaking up his contract into two more rotation players that better fit around Joel Embiid.

Chicago Bulls — Coby White
The Bulls' current team salaries seem reasonable, with LaVine and DeRozan deserving their pay, and Vucevic's expiring contract and Ball's trade value adding to their worth. However, Coby White, a lottery pick from North Carolina four years ago, has failed to establish himself as more than an inconsistent combo guard without a defined position.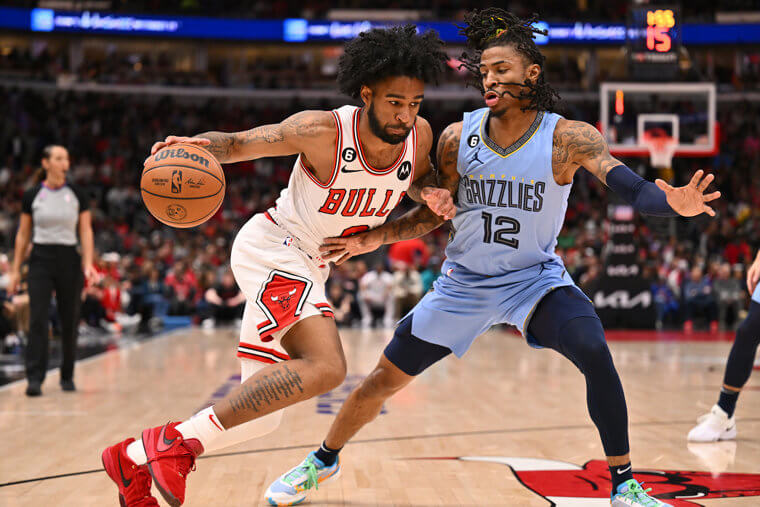 He has seen his scoring numbers drop almost by half from his second season, and it appears that the team does not consider him a part of their long-term plans in Chicago. White's 2023 salary of $7,413,955 seems like a lot for a player who has yet to find his footing in the league.

Washington Wizards — Kristaps Porzingis
Standing at 7-foot-3 with impressive guard skills, Porzingis is a talented player who can score from all areas on the court. With an average of 23 points per game and nearly 9 rebounds per game, along with a shooting percentage of 49% from the field and 38% from beyond the arc, he remains a valuable asset to the team.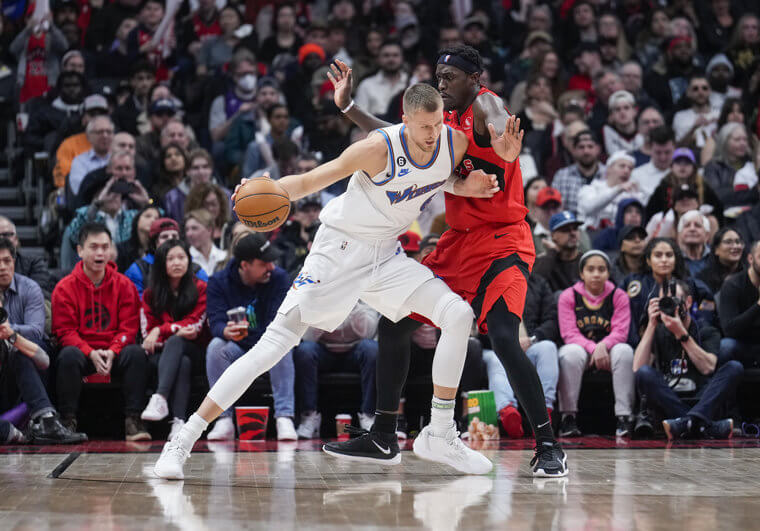 However, his injury history is a concern, and his large contract makes him a risky investment. When Porzingis is healthy, he is undoubtedly a skilled player, but his frequent injuries make it difficult to justify his hefty salary of $33,833,400 for 2023.

Miami Heat — Kyle Lowry
At 36 years old, Lowry is not the same player he used to be. Despite his successful NBA career, he has accumulated injuries and fatigue that have taken a toll on his performance. Nonetheless, he is still valuable to the team as a leader.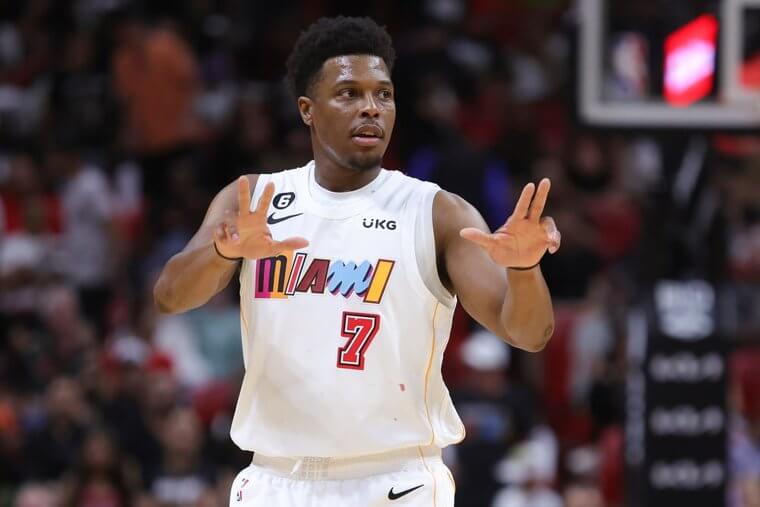 Lowry occasionally produces good numbers, but not as often as he did in his prime. His salary of $28,333,334 seems to be based more on his reputation than his current production.

Orlando Magic — Jonathan Isaac
Jonathan Isaac, when healthy, is an exceptional talent. He stands at 6-foot-10 and is a defensive powerhouse who can guard all positions on the floor. Additionally, he is a skilled scorer, passer, and rebounder. However, injuries have plagued his career so far. Isaac missed two consecutive seasons due to various leg injuries, and as of mid-March, he has only played in 11 games this season.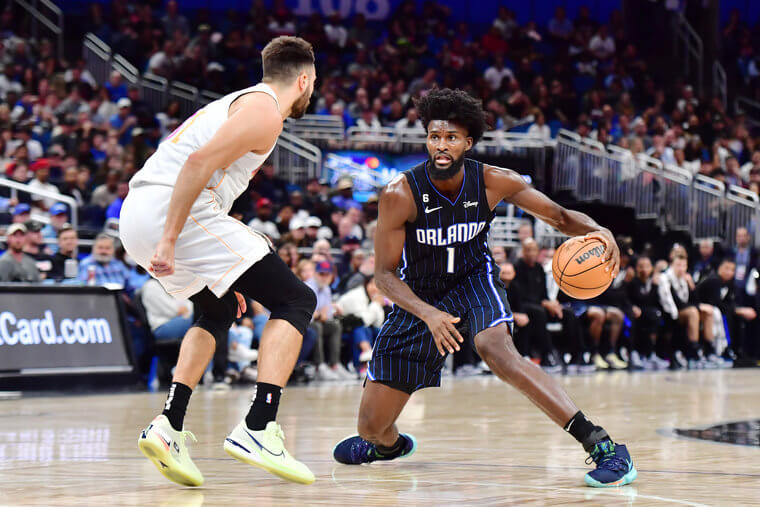 His main obstacle is his health, and it's unclear whether he will be able to fully recover. Nevertheless, with a salary of $17.4 million in 2023, if he can stay healthy, he has the potential to be a productive NBA player.

Houston Rockets — N/A
As of 2023, the Houston Rockets don't have any exorbitant salaries on their roster. Their highest-paid player is Jalen Green, a promising shooting guard earning $9.4 million. Next in line is Jabari Smith, making $8.8 million. There's speculation that both players could eventually receive max contracts, but for now, the focus is on their development.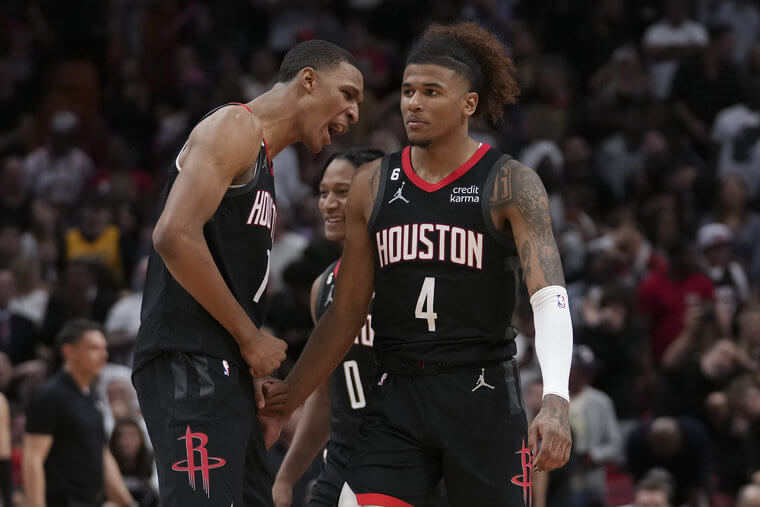 The Rockets are counting on them to become future stars of the franchise. While it's uncertain whether they'll reach that level, their salaries are currently in line with their potential and performance.

Toronto Raptors — Pascal Siakam
Pascal Siakam's All-Star status doesn't negate the question of whether he's overpaid or not. As we examine his value, we have to ask ourselves: Is he capable of being the top guy on a championship-winning team? If not, is he a good second option? If the latter is true, his $35 million-plus yearly salary is somewhat justified, especially since Toronto isn't a top destination for free agents.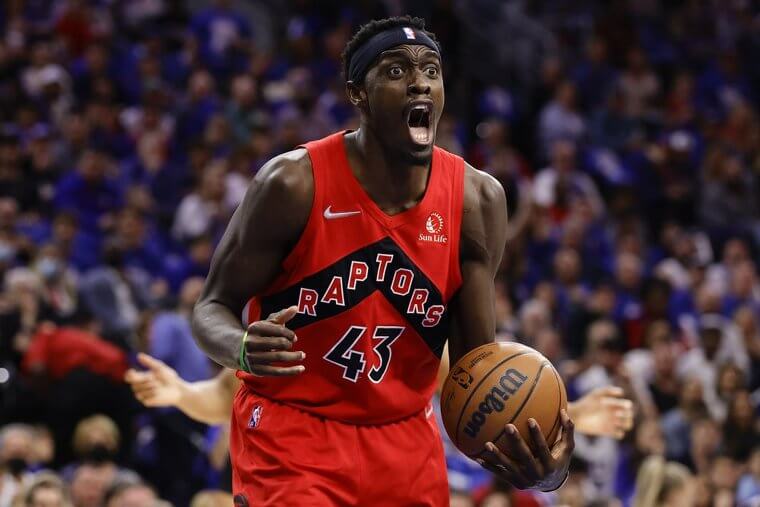 Siakam's versatility makes him valuable to the Raptors, but they could have spent that money differently, as evidenced by the fact that he was rumored to be on the trading block.

Memphis Grizzlies — Tyus Jones
Memphis' roster currently doesn't have any bad contracts, and Jones is among the league's best backup point guards. He has a realistic chance of becoming a starter for some franchise in the future. However, paying a backup point guard $15 million a year seems like a bit of an overpay. However, with Ja Morant out for an extended period, Jones' value to the franchise will be highlighted even further.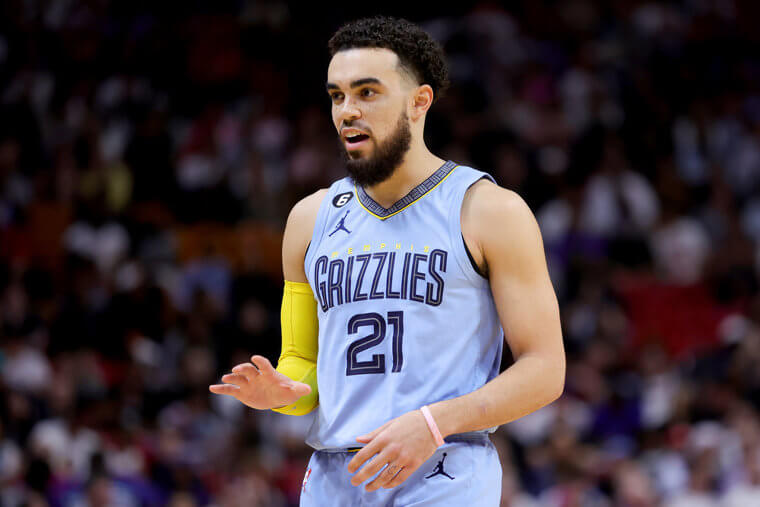 Thus, while Jones' salary may seem high for a backup point guard, his value to the team as a reliable player becomes more apparent when considering the circumstances.

Detroit Pistons — Marvin Bagley III
Marvin Bagley III, currently making $12.5 million annually, was once expected to be a star, but he has yet to live up to those expectations. He has struggled to find his place in Sacramento's evolving culture, and his wiry frame has made him vulnerable to being bullied when defending against post-ups. Bagley's inconsistency from beyond the arc and struggles with finishing at the rim are also major issues.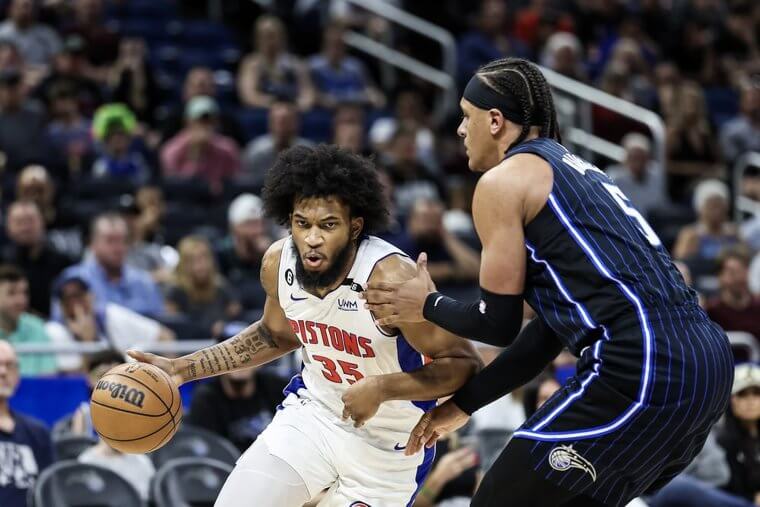 While he is still under 25 years of age, his current level of production does not seem to justify his salary. Nonetheless, Bagley III still has time to improve and prove his worth in the NBA.

Denver Nuggets — Michael Porter Jr.
Denver made a wise move to retain Porter Jr. due to his exceptional talent as a 6-foot-10 forward with a remarkable scoring range. However, his unfortunate injury history remains a lingering concern that has persisted from his college days. He missed his entire rookie season due to a back injury and has played in only 176 of a possible 328 games in the four years since.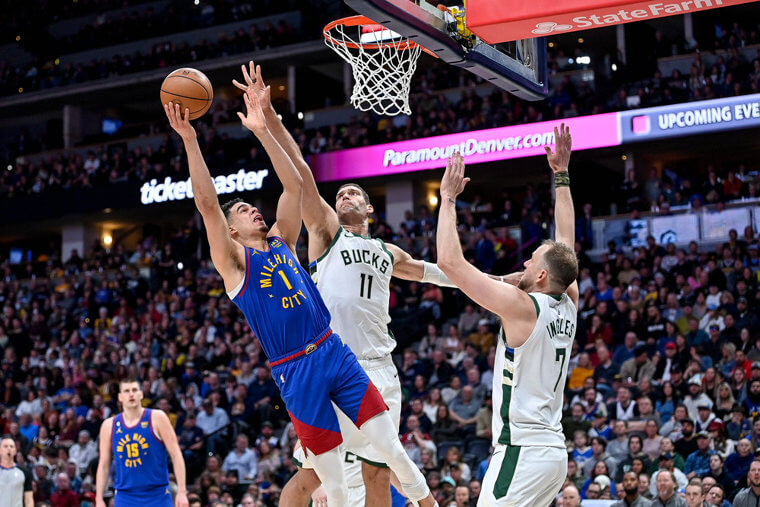 While his annual salary of $30 million is certainly significant, his inconsistent availability for games raises questions about whether Porter Jr. is worth such a massive investment. Despite his talent, Denver may want to assess the potential risk-reward balance of such a high-priced contract.

New York Knicks — Mitchell Robinson
Mitchell Robinson's contract is a bit of a gamble for the Knicks, as the center has only played over 70 games once in his five-year career. When he is healthy, however, Robinson is a valuable asset on the court, with his ability to defend the rim, switch on defense, and score for the team. The Knicks saw the potential and decided to sign him to a multi-year deal.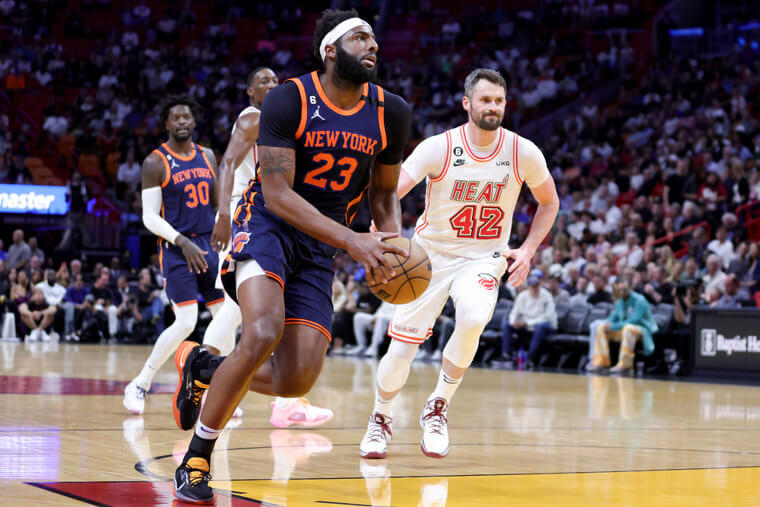 Although it remains to be seen whether Robinson will live up to the promise of his contract, it is not the worst deal out there compared to some of the other contracts in the league. With some good health and consistent production, Robinson could prove to be worth the investment.

New Orleans Pelicans — Jaxson Hayes
At just over $6.8 million a year, Hayes has been a disappointment as a former top-ten draft pick. Expected to be a dominant rim-runner and shot-blocker, he has instead been inconsistent and unremarkable. In four seasons, he has only managed to average 7.7 points and 4.1 rebounds per game while shooting .294 from beyond the arc and .625 from the field.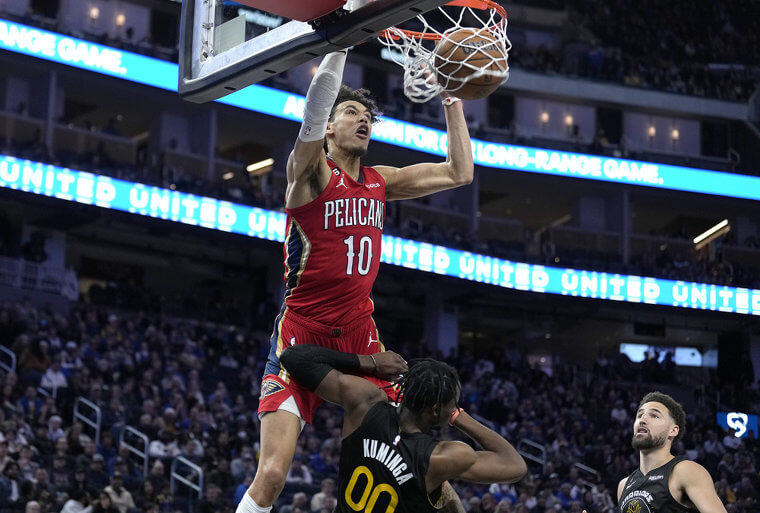 Hayes has not been the difference-maker in the paint that the team had hoped for and looks to be no more than a backup center at this point. While there may be worse contracts on the team due to injury, Hayes' lackluster performance in his early career has left something to be desired.

Minnesota Timberwolves — Rudy Gobert
2023 Salary: $38,172,414. The Minnesota-Utah deal that brought Gobert to the Timberwolves was an impressive haul of assets, but Gobert's contract raises eyebrows. While he's a defensive force, his offensive limitations and struggles in late-game situations make his salary seem excessive. He's often targeted in pick-and-roll situations, and his slow footwork makes him vulnerable to quicker perimeter players.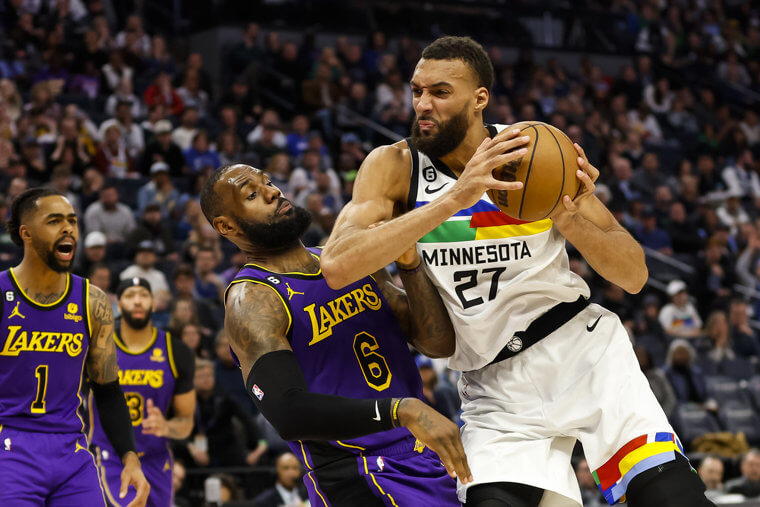 Despite his immense size, Gobert doesn't provide much offensive firepower, averaging just 14 points per game over his career. With a few more years on his contract, Gobert's deal could become one of the worst in the league, especially if he fails to improve on his weaknesses.

Milwaukee Bucks — Khris Middleton
Middleton is undoubtedly a key player on a championship team, a multi-time All-Star, and one of the most underrated players in the NBA. Milwaukee had no choice but to give the versatile wing a big contract extension. However, paying Middleton almost $38 million per year does seem excessive. As he approaches age 32, his body is starting to wear down a bit.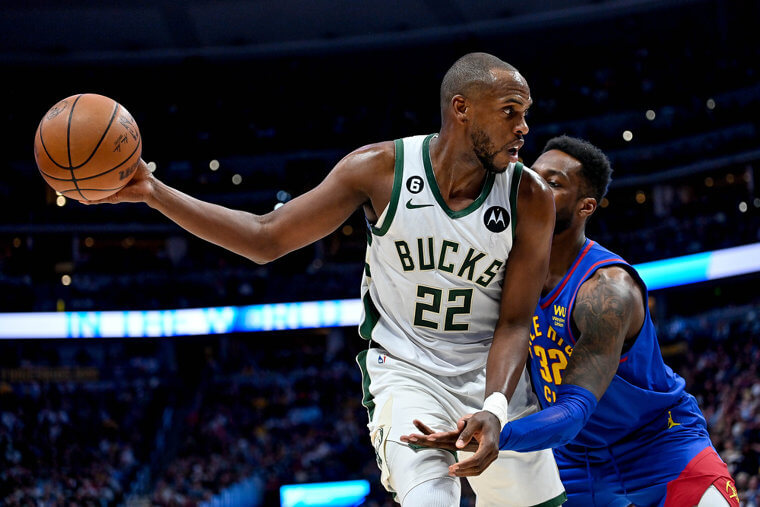 He hasn't played much this season and is averaging his lowest PPG (14.5) since 2014. While we believe Middleton's game will age well, his recent injury issues and annual salary are cause for concern about his future productivity.

Golden State Warriors — Draymond Green
Draymond Green is a highly valuable player for the Warriors, primarily due to his intangibles. He has been the defensive anchor for the team for a long time and has excellent analytical skills as a passer and help defender. Moreover, his championship pedigree and contributions to the franchise cannot be denied. However, he is almost 33 years old and earning over $25 million, which is a concern.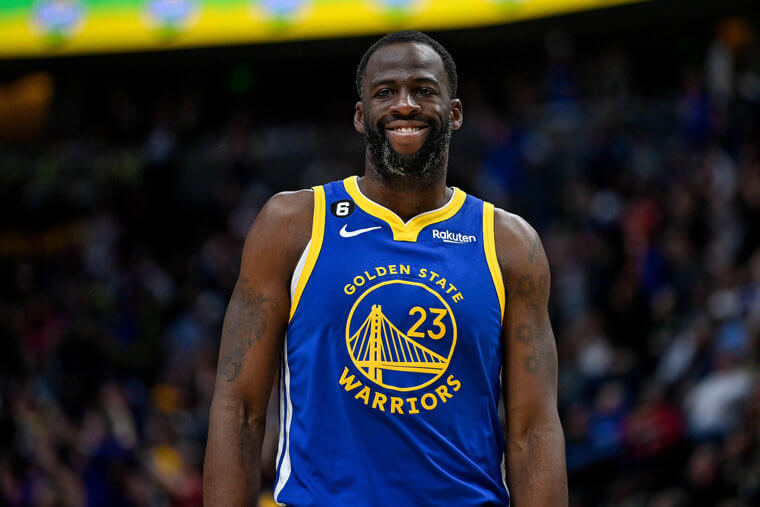 In the current season, he is averaging 8.3 PPG, 6.8 APG, 7.3 RPG, and 1.0 SPG, shooting .324 from three and .525 from the field. Whether he justifies his salary is up for debate.

Cleveland Cavaliers — Caris LeVert
The Cleveland Cavaliers have a roster filled with promising young players such as Donovan Mitchell, Evan Mobley, and Darius Garland, who have contracts that are reasonable, if not fortuitous, due to their rookie deals. In contrast, Caris LeVert is a talented but erratic player who is making almost $19 million annually.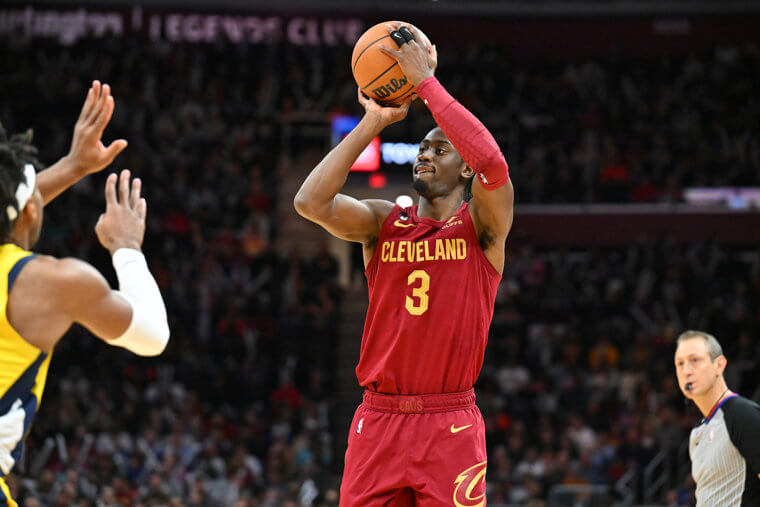 While this salary isn't terrible for his level of production, averaging just 11.5 points per game on 41% shooting this season doesn't inspire confidence. The Cavaliers were unable to make a move at the trade deadline with LeVert as the centerpiece of a trade package, which suggests that his value isn't as high as his salary would suggest.

Brooklyn Nets — Ben Simmons
Ben Simmons' 2023 salary is $35,448,572. Unfortunately, the former three-time All-Star's story is becoming a tragic one, as the cause of his struggles is unknown. Although he seems to be physically fine, Simmons is visibly afraid to shoot threes, and now even passes up open shots for fear of being fouled.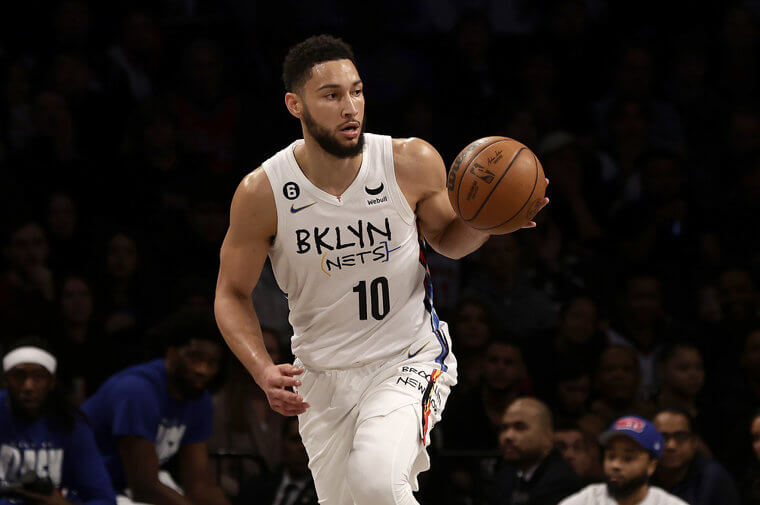 His current role on the team has been reduced to that of a third-string center. Given his production levels, paying Simmons $35 million per year is a terrible decision.

Atlanta Hawks — Trae Young
Atlanta has signed 2-time All-Star point guard Trae Young to a $37,096,500 salary for 2023. Some may consider this harsh for a player who is not yet 25 years old. While the Hawks have secured their most valuable asset for the future, questions arise about Young's ability to lead a championship team. He may not even be a top-two player on such a team, as the Hawks have struggled with him as their lead option.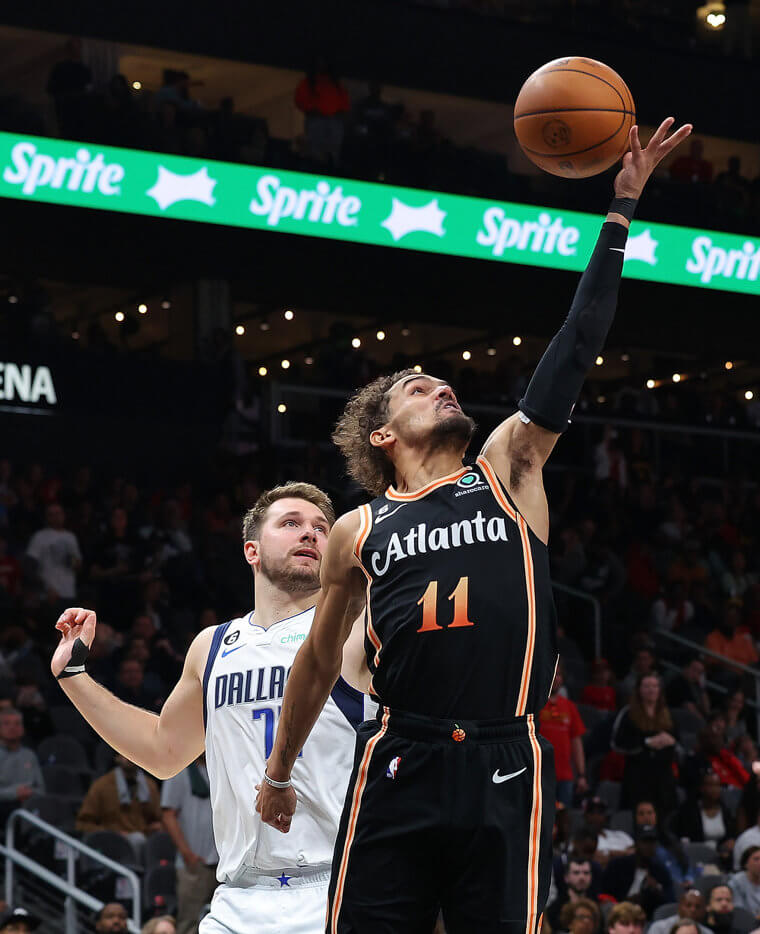 Additionally, Young's high salary takes up a significant portion of Atlanta's cap space, and he has shown inconsistent three-point shooting, turnovers, and below-average on-ball defense. In essence, Young's career may mirror that of Bradley Beal, a good statistical player on a struggling team.