Public displays of affection, more commonly known as PDAs, are usually unappreciated by those having to spectate from afar. Most people would prefer it if the amorous couple could take it somewhere private or tone it down a bit.

When a celebrity couple goes over the top with a PDA moment, it's sure to make headlines. We love seeing famous people being cute and in love, but when the smooching looks forced, unwanted, or just plain sloppy, it's a photo that's hard to look away from. Here are some of the worst moments of PDA, and while some of those listed were done in jest, too many of them were just weird and awkward.
No Thanks for Sharing This PDA Moment
Gwyneth Paltrow has acted opposite a number of handsome leading men, including Robert Downey, Jr., Joseph Fiennes, Brad Pitt, and Jude Law. Acting is all about the fine art of make-believe, but when she starred opposite this particular actor, it seemed that she had to work harder than usual to make the illusion seem real.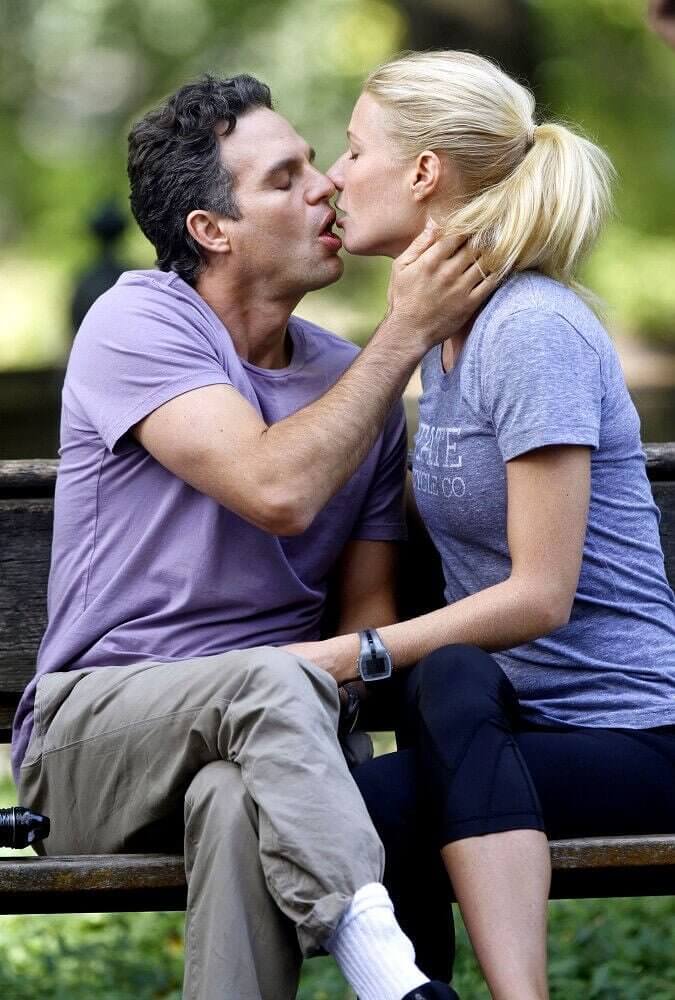 It was 2012 and she was in a film called Thanks for Sharing with Mark Ruffalo, who played The Hulk in the Avengers movies. Having already worked together in a previous movie, it looks as though they never quite hit the mark with their on-screen chemistry. Neither movie was a box office hit.
Mariah Had a Vision of Love and It Didn't Match Her Husband's
Mariah Carey doesn't like husbands who are the same age as her. Her first husband, Tommy Mottola, was 21 years older than her, and Nick Cannon was 10 years younger. Ever the performer, Ms. Carey wanted to let the public know just how much she adored her toyboy husband.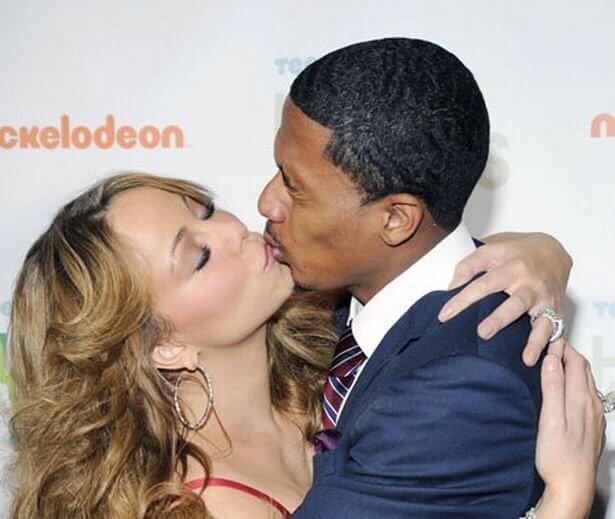 Whenever the cameras were on them, Mariah would become overwhelmed with passion for Nick. He didn't always look comfortable with the displays of affection. In fact, sometimes he looked positively horrified. The couple divorced in 2014. 
This Legendary Couple Show Us All How It's Done
When John Legend needed a sultry model for his music video, he had no idea that the lady chosen to play the part of his love interest would go on to become his wife. Chrissy Teigen is a witty woman who knows exactly what she wants in life.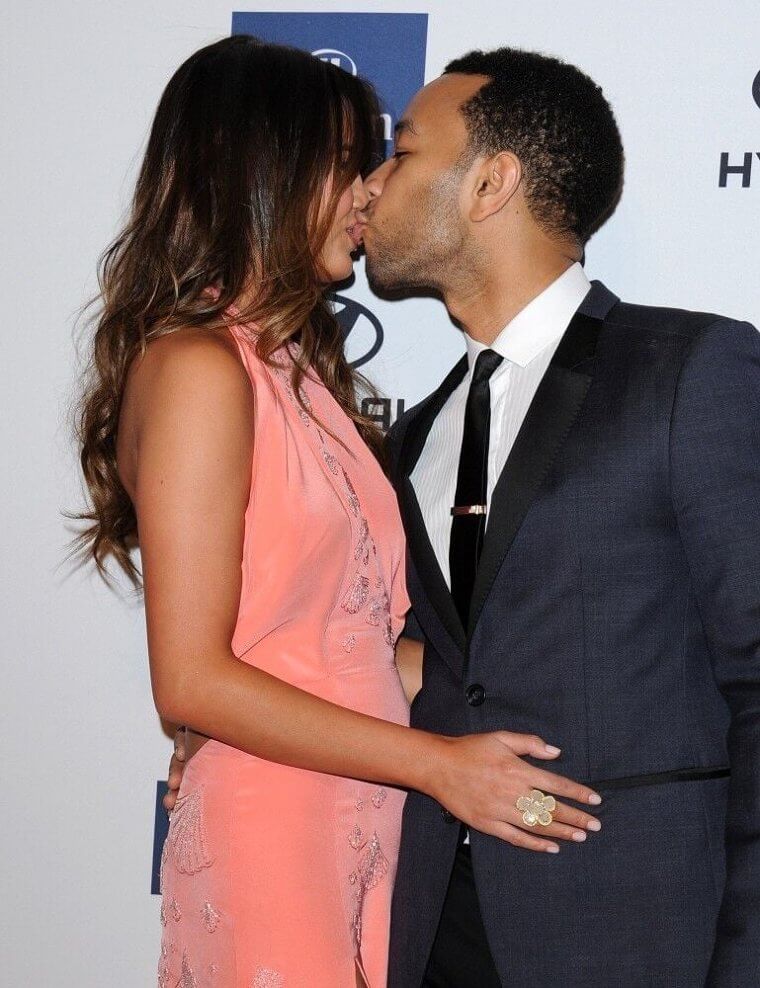 She went on to co-host Lip Synch Battle with LL Cool J and has a huge following on Twitter. She got into arguments with President Trump and won't back down. This adorable couple can do as many PDA moments as they want because everyone loves seeing them together. 
The Lifesaver Who Perfected Mouth-To-Mouth on a Rock God
Mötley Crüe was a successful band in the 1980s and the drummer, Tommy Lee, was a hit with the ladies. He was the epitome of sex, drugs, and rock 'n' roll, but one lady won his heart. For someone to be able to get Tommy to say "I Do", they would have to be one special woman. She was the hottest actress on television, starring as CJ on the hugely popular Baywatch.
Pamela Anderson and Tommy Lee married in February 1995, having met just 96 hours earlier. Their love was intense and passionate and they didn't care what anyone thought of their incredibly quick courtship. They divorced just three years later. 
This Star Has No-One to Blame But Herself for This Shocking Shot
Jessica Simpson became a household name when she starred in a reality show called The Newlyweds with her husband, Nick Lachey. The show lasted for three seasons, and they divorced soon after that. Her fame continued and she loved all the attention.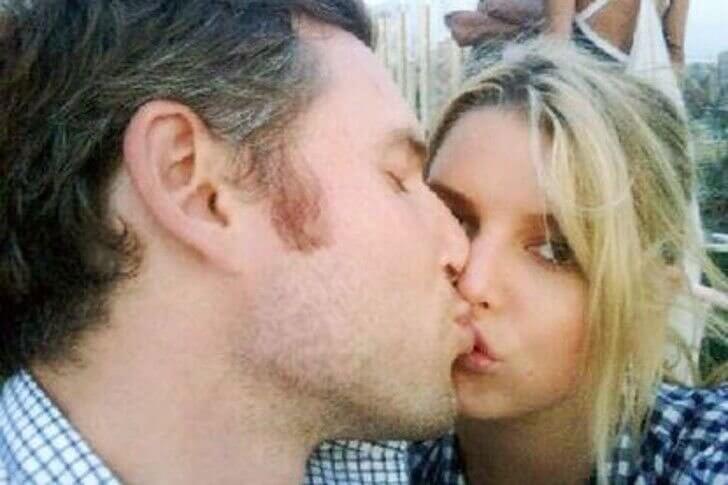 So when she got engaged a few years later, she wanted to keep her fans and Twitter followers up to speed about how happy she was. We're not too sure what her fiancé, Eric Johnson, thought of the selfie she published. It looked so awkward and sloppy – thankfully he couldn't have been too upset about it, as the couple married in 2014 and are still together.
Step Up and Get Married
In 2006, Channing Tatum and Jenna Dewan starred in a movie called Step Up. They were both accomplished dancers and it wasn't long before their on-screen chemistry turned into a real-life love affair. They moved so well together on the dance floor and when they kissed, they seemed perfect for one another. It was a magical time for the lovers and they married soon after the film came out.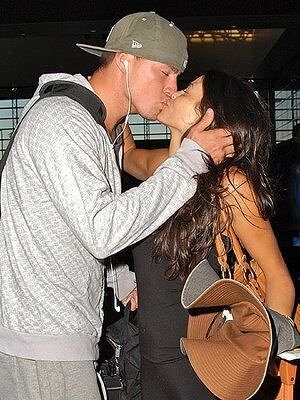 After nine years of marriage, the pair filed for divorce, much to the shock and sadness of the public. Channing has since been seen with English singer, Jessie J, and Jenna has recently given birth to a son with her new partner, Steve Kazee. But we like to remember back to a time when Channing and Jenna steamed up the screen and set hearts aflutter with their PDA moments. 
Marky Mark Didn't Quite Hit the Mark With This Kiss
Mark Wahlberg has had an interesting journey to fame. He was the youngest of nine children and grew up in a poor working-class family environment in Boston. He went on to become a rapper as Marky Mark and the Funky Bunch and then did some modeling before making a name for himself in the film industry.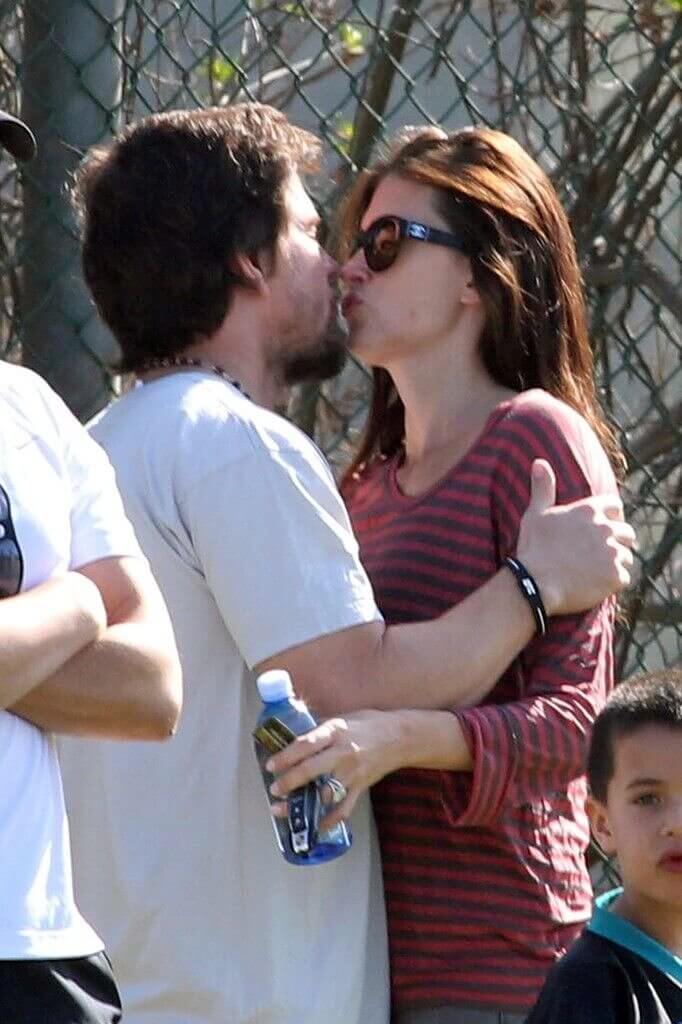 Wahlberg married his model wife, Rhea Durham, in 2009 and they have four children. When they attended a football game in 2012, cameras caught the pair having a PDA session.
The Man From KISS Really Does Like to Kiss
Gene Simmons has made an estimated $350 million as the bassist in the legendary rock band, KISS. The Israeli-born musician married his long-time love, Shannon Tweed, in 2011 after an impressive 30 years together. They have two children together and their passion doesn't seem to have diminished over the years.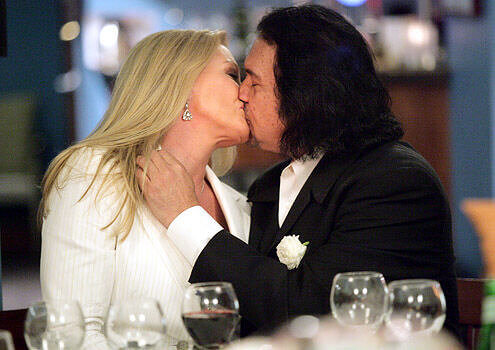 Simmons is now 70 years old but he still loves showing his wife how much he loves her. Known for his excessively long tongue, the pair has no reservations in having over-the-top PDA sessions in front of the cameras. 
Definitely No Sex Happening in This City for This Couple
AnnaSophia Robb has been acting in major roles since 2005, including Charlie and the Chocolate Factory with Johnny Depp. Still, only in her twenties, this versatile actress recently won the coveted role of the young Carrie Bradshaw from Sex and the City in The Carrie Diaries.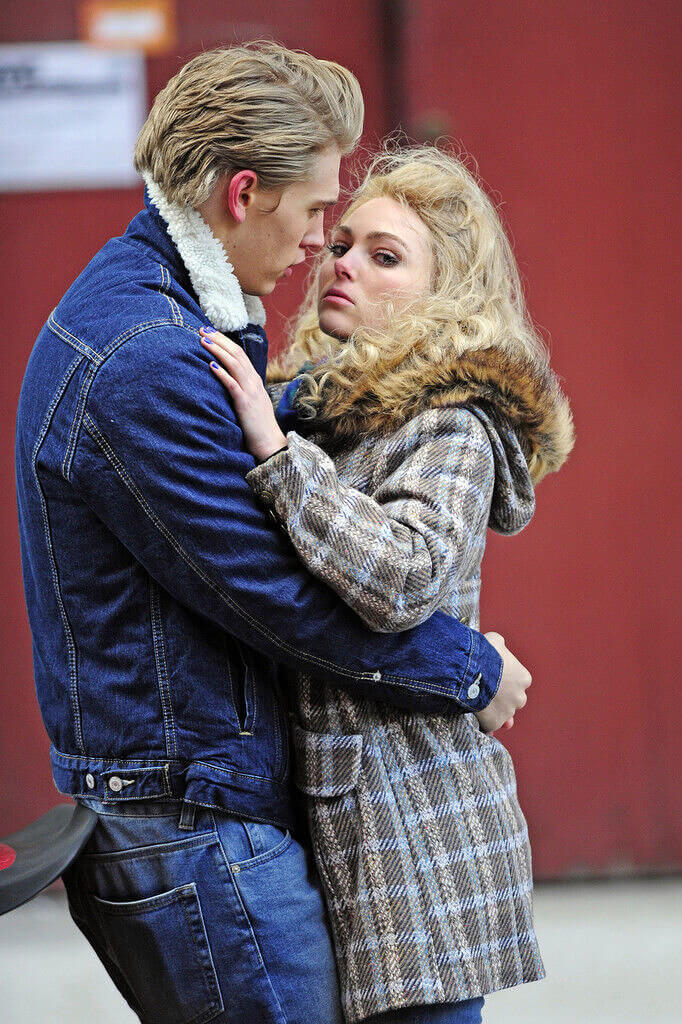 When filming the 2013 TV series, she seemed awkward in the company of her co-star, Austin Butler. Maybe it was the first day on set, but the pair seems very rigid and exceptionally aware of the cameras recording their every move.
Nothing to Gossip About With This Cold Couple
Gossip Girl was an instant hit when it burst onto television screens. It made stars of Blake Lively, Ed Westwick, Penn Badgeley, and Chace Crawford. The show finished in 2012 and was famous for its steamy scenes and complicated love affairs. It could not have been easy pretending to have on-screen chemistry with their co-stars all the time, and at times, some people seemed to positively loath acting like they were in love.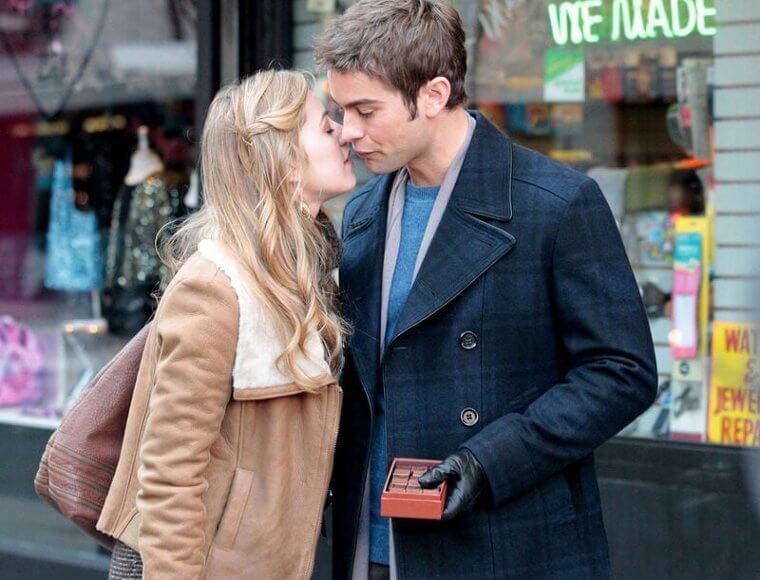 Chace Crawford was caught looking rather repulsed at the thought of having to kiss Ella Rae Peck during one of their supposedly passionate moments. Let's hope it looked more convincing in the final edit. 
That's One Proud Husband But Not Everyone Would Be so Bold
This couple became famous thanks to MTV's reality show, The Hills. Spencer Pratt and Heidi Montag played to the cameras and flashed their perfect smiles towards every lens they could find. They were the epitome of fame-hungry starlets and quickly amassed an estimated $10 million fortune. Within two years, they'd spent the entire amount!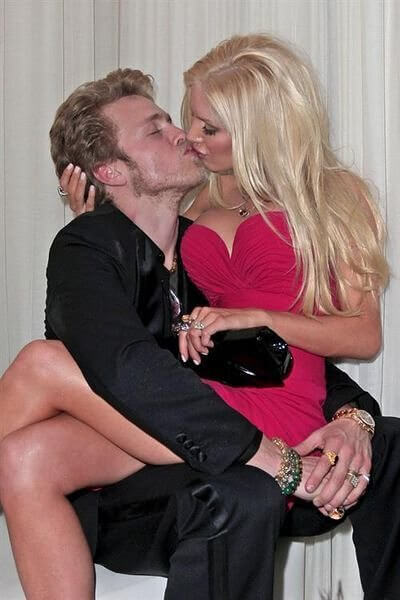 In 2009, Heidi appeared in Playboy magazine, for a reported fee of $1 million. Her proud husband was seen carrying a copy around with him wherever he went, and he was more than happy to pose with the magazine. These days, the couple has an adorable son named Gunner, but they still adore being in front of the cameras and never shy away from the limelight.

This Showgirl Can't Help Showing Her Affection
Elizabeth Berkley rose to fame as Jesse on Saved By The Bell and disappeared into bit-part roles until her infamous starring role in Showgirls. It went on to win her the Golden Raspberry Award for Worst Actress, and she was nominated for Worst Actress of the Century. Eek.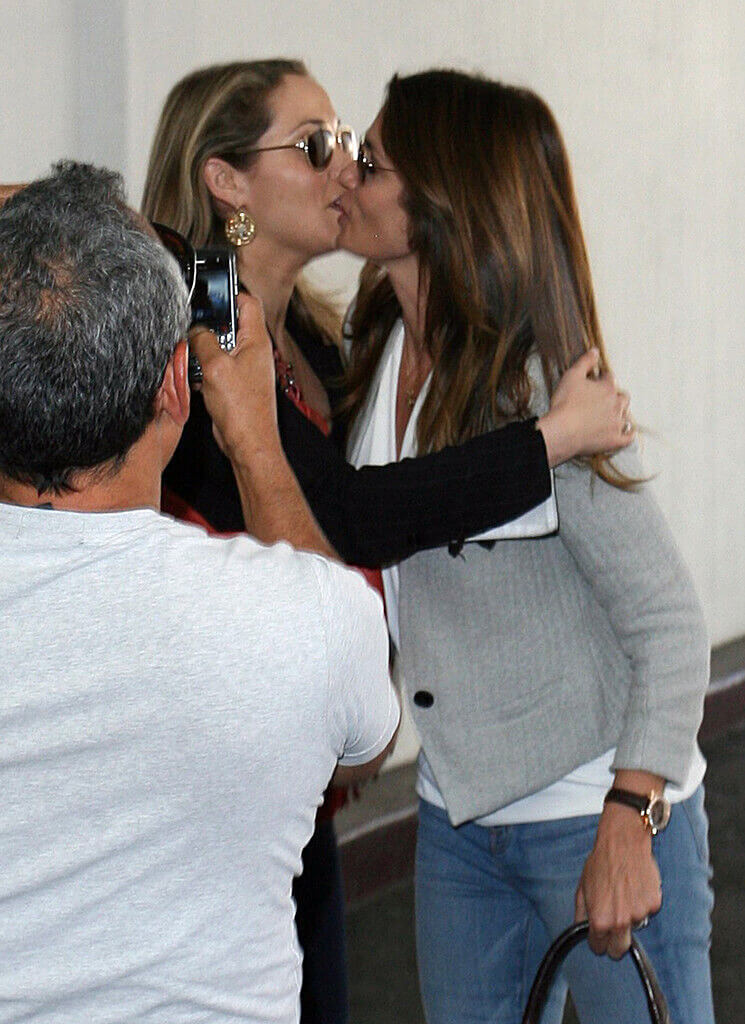 Twenty years after the film's release, Elizabeth is happily married with a new son. She is friends with the supermodel, Cindy Crawford, and their overly-affectionate embrace was caught on camera. Thankfully, Berkley can now talk about Showgirls with a smile on her face, as the movie has somehow gained cult status.

This One Is Just Plain Creepy for So Many Reasons
Mary-Kate Olsen was an actress, alongside her twin sister, Ashley. Together, they made film after film, before retiring to launch their own clothing range. Then things got very strange indeed for Mary-Kate. She started dating the President of France's half-brother, Olivier Sarkozy.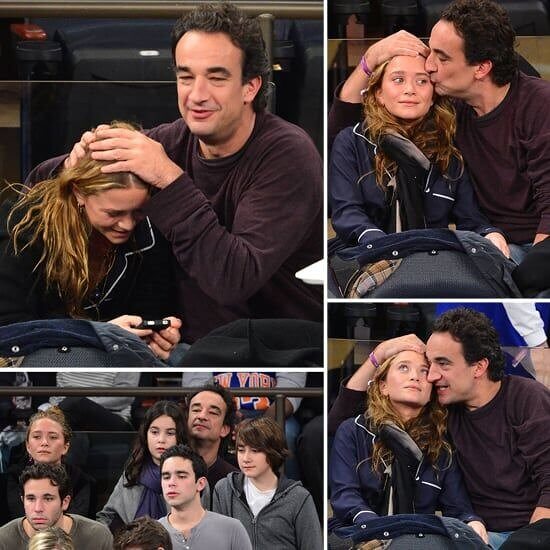 It was 2012 and their 17-year age gap made headlines. They married in 2015 and some of his bizarre PDA moments involved him holding her head back as she looked terrified. In a move that didn't surprise too many people, Mary-Kate filed for an emergency divorce in 2020. 
You're the One That I Want, Even Though It Doesn't Look Like It
When he starred in Grease, John Travolta was a hip-swinging, dancing, and singing superstar. He was a sensation on the big screen and became a household name with other classics, such as Saturday Night Fever. Millions of hearts broke when he married American actress Kelly Preston in 1991.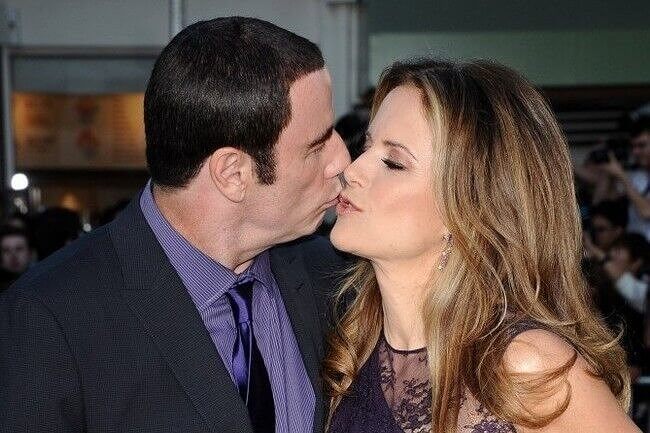 The couple went on to have three children and become die-hard Scientologists. Constant rumors have labeled Travolta as gay, but the couple remains married. They kiss each other in public whenever they are on the red carpet, but that doesn't seem to have stopped the persistent rumors. 

Kissing Whitney Was His Prerogative
When bad boy, Bobby Brown, started dating pop sensation, Whitney Houston, no one thought it would last. But they were wrong, and the pair exchanged vows in 1992. The couple had a daughter, also named Bobbi. But despite their obvious passion and numerous PDA moments, tragedy would strike this famous family.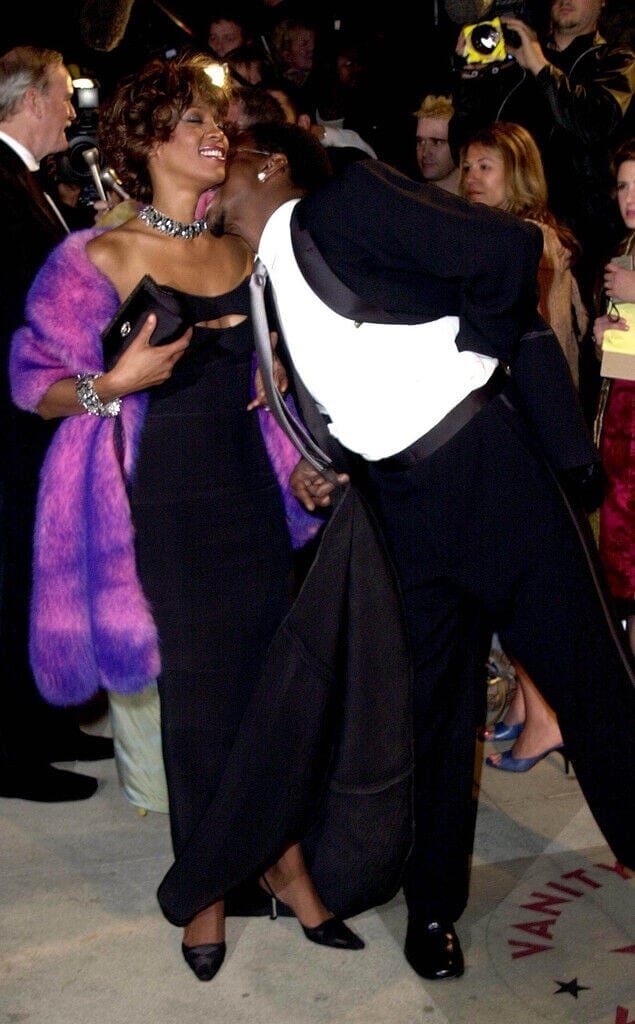 Whitney died in a bath in 2012, as did her daughter a mere three years later. Bobby was devastated to lose both ladies in the same manner, and drug use has been blamed for both deaths. What a sad end to such a romantic couple. 

Kim and Kelly and Kisses and Awkwardness
Kelly Ripa is a TV presenter who works with Ryan Seacrest on Live with Kelly and Ryan. The pair have worked together since 2017 and when Kelly needed a vacation, her spot was filled by Kim Kardashian.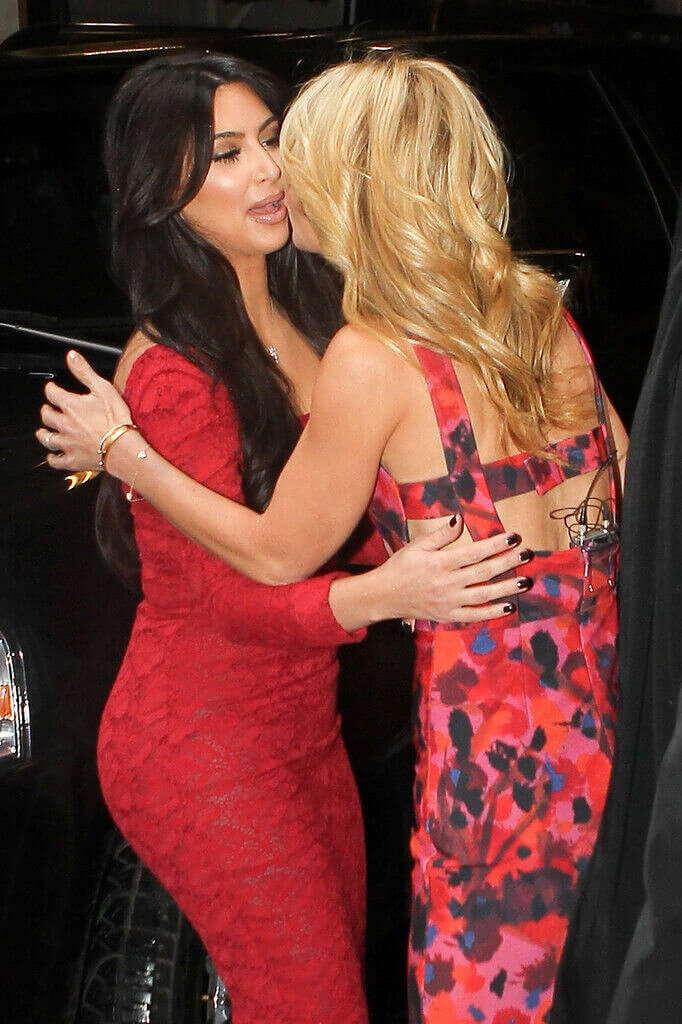 Kim and Kelly promoted the show about Kim's forthcoming appearance, and when they hugged and smooched for the photo opportunity, it wasn't as smooth and seamless as they were aiming for. Maybe it's down to the fact that Kim always needs to look flawless, so perhaps she was trying not to smudge her lipgloss or get a hair out of place. Kim did a good job filling in for Kelly, who has presented the show for 20 years. No pressure there then, Kim!

Walk This Way and Kiss That Way
Aerosmith frontman, Steven Tyler, is also known as The Demon of Screamin', due to his impressive vocals and a rather largemouth. He has been married twice and has four children, including actress Liv Tyler. Steven gained a new audience and many new fans when he became a judge on American Idol.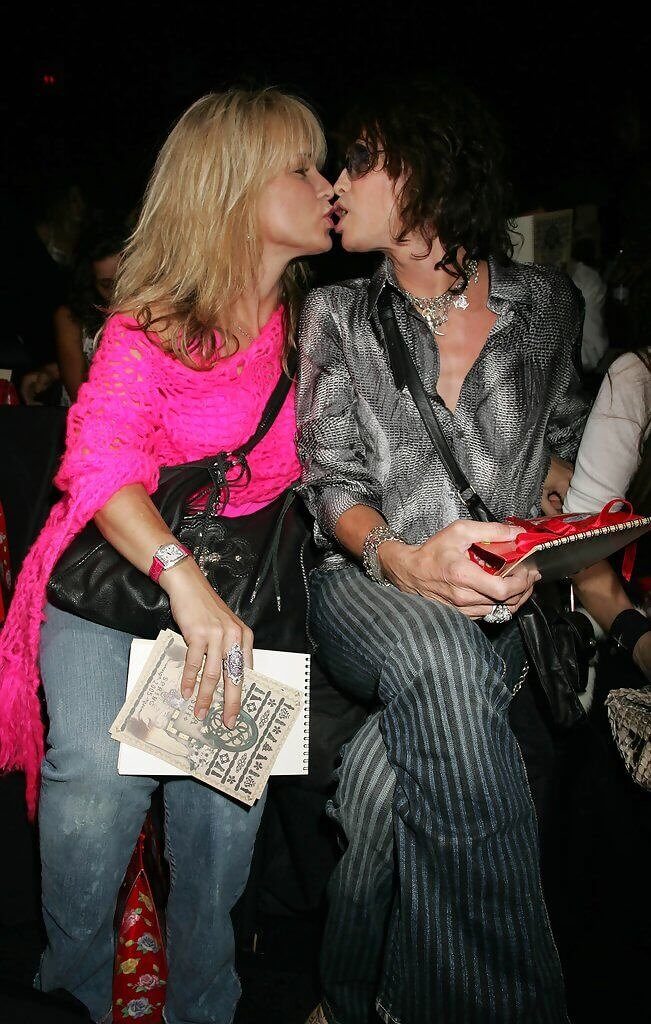 Being in a famous rock band has attracted many groupies over the years. The man with the big lungs and the big mouth is only too happy to show his affection for beautiful women.
M and Ms – That's Morgan and Matthew
These two A-list Hollywood actors are known for their silky smooth voices, not their smooth moves. With his Texan drawl and cheeky grin, Matthew McConaughey won the Best Actor Oscar for Dallas Buyer's Club in 2014 and wowed women all over the world with his appearance in Magic Mike. Morgan Freeman has appeared in countless hit films, including The Shawshank Redemption and The Dark Knight.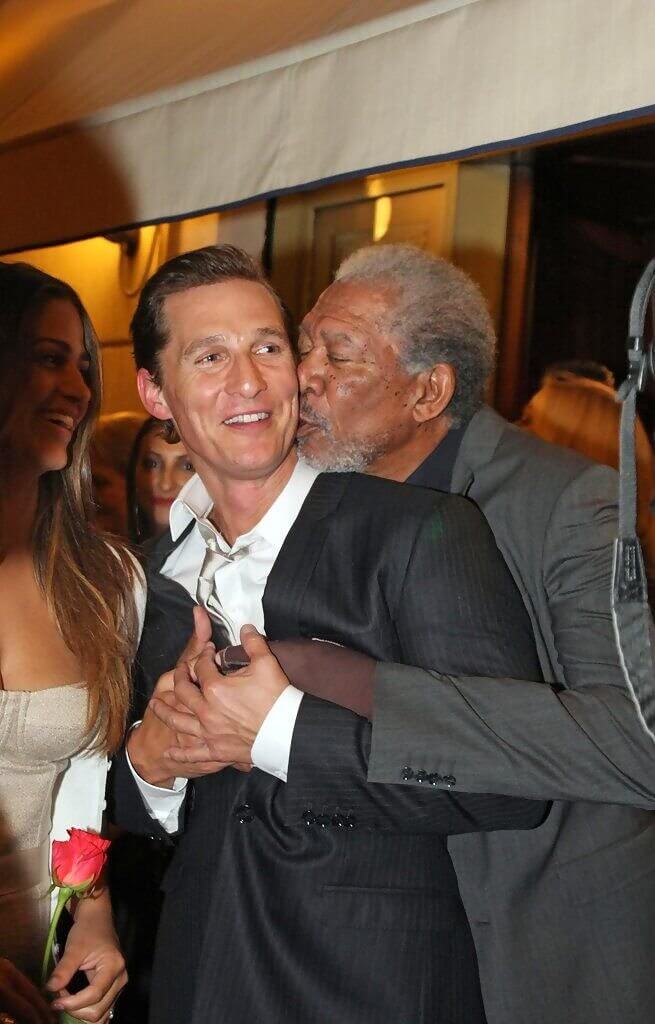 When the pair met at an event in 2010, their mutual respect for each other went from a hearty hug to an over-the-top smooch. Having appeared in the film Amistad together, their friendship has obviously stood the test of time. 
Tom Brady and Gisele Bündchen
Back in 2017 the couple attended the 'Rei Kawakubo/Comme des Garcons: Art Of The In-Between' Costume Institute Gala at Metropolitan Museum of Art in NYC. Like any other red carpet event, the two were posing for photographers.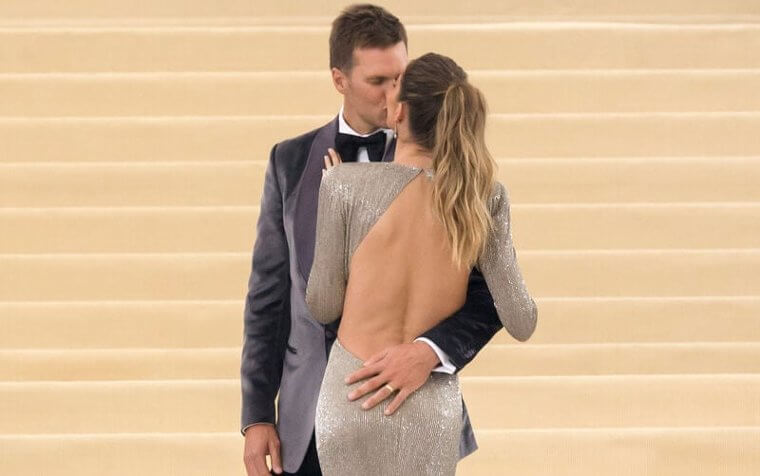 But unlike other red carpet events, the two were a bit overdoing it in showing affection. The level of PDA was above average even for the paparazzi. They had to yell at the couple to look at the camera instead of at themselves while sending hands all over. It was quite embarrassing. 

Gigi Hadid And Zayn Malik
Despite having a kid together, this couple can't seem to keep it together. The latest rift between Malik and Yolanda Hadid doesn't really help them get through this. Yolanda filed a report and said that Malik hit her. Malik wrote on Twitter: "For the sake of my daughter I decline to give any further details and I hope that Yolanda will reconsider her false allegations and move towards healing these family issues in private."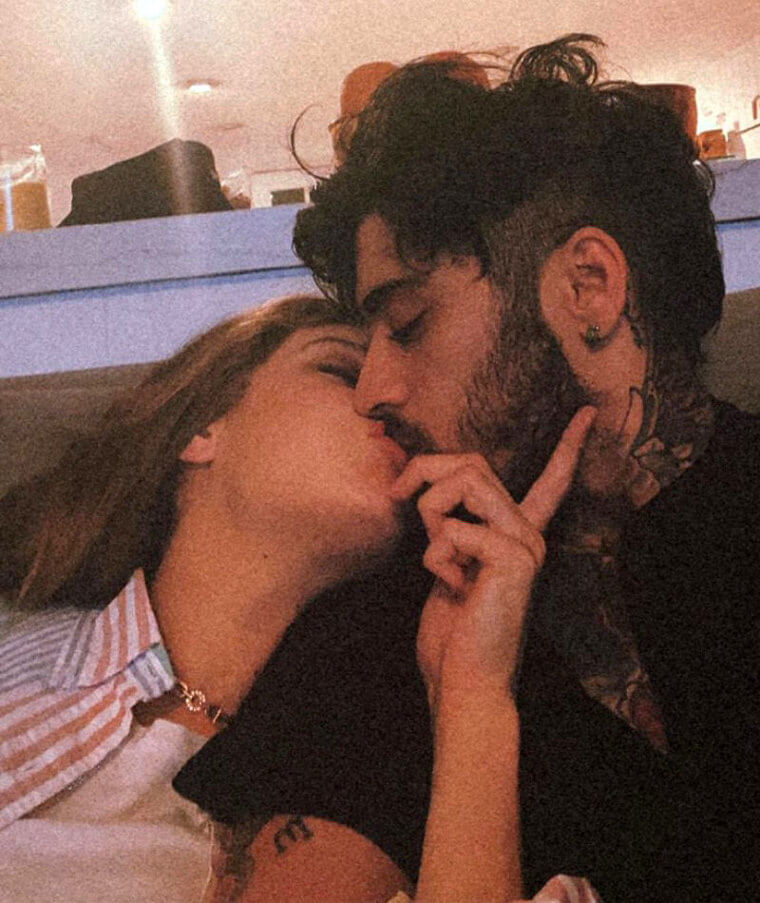 Anyway... this image was released while Gigi was still pregnant and she captioned it "Baby Daddy". Well, we hope when little Khai grows up and finds out about the on-and-off relationship of her parents, she won't be embarrassed like we feel.

Jennifer Lopez and Alex Rodriguez
Before this couple split, there were many rumors about it. Tabloids and "close friends" talked split for a long time. The couple had to do something. So they staged a happy life together and went on vacation.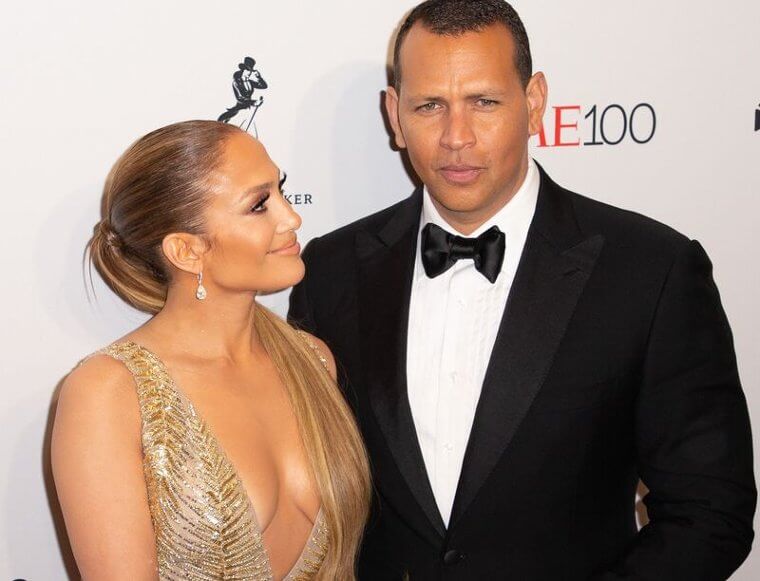 In March 2021 the couple was in the Dominican Republic and they wanted to stop all the noise about them. So they had some PDA captured on camera for the rumors to stop. Many knew it was staged to get the press off their backs, so it became a very pathetic PDA.

One Small Hitch – He Is Already Hitched
Will Smith has been on our screens for years, starting with the hugely successful Fresh Prince of Bel-Air. The TV star went on to have a singing career too and branched out into movies. He scored a hit with Hitch, starring Kevin James and Eva Mendes. Mendes had been a featured actress in his Miami video and it was obvious that the two had great chemistry.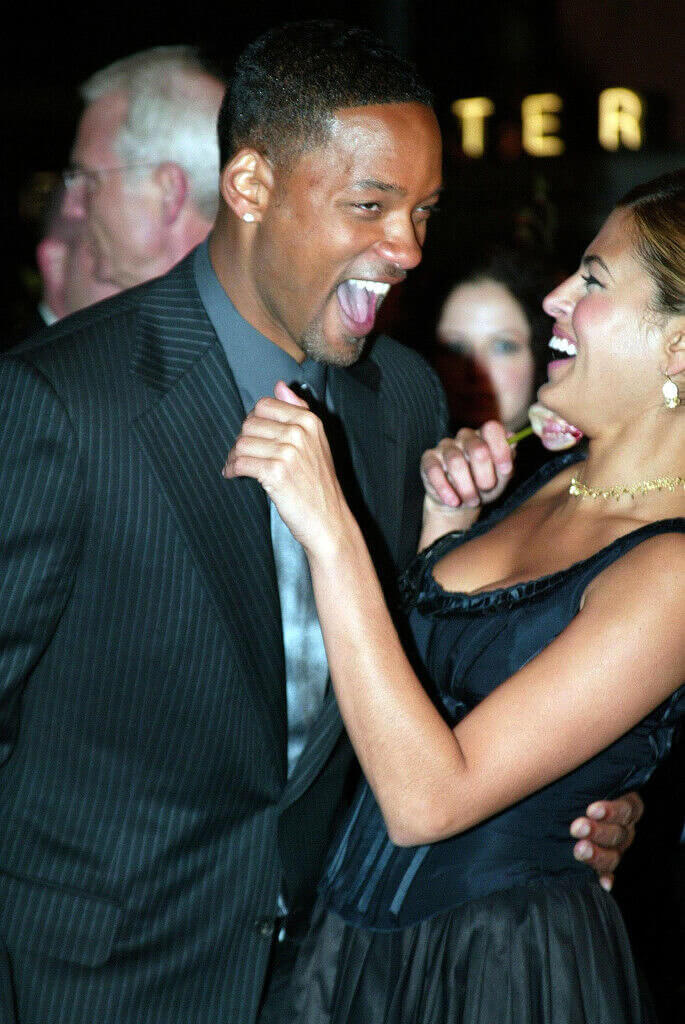 Will Smith is married to Jada Pinkett and the pocket rocket actress might not have been best pleased to see the two movie stars being so affectionate in public. Mendes went on to marry her own Prince Charming, Ryan Gosling, and the pair has two children. 

We Love a Good Bromance
Misfits was an English television show that ran from 2009 until 2013. It starred Robert Sheehan and Iwan Rheon, who went on to play the despicable Ramsey Bolton in Game of Thrones.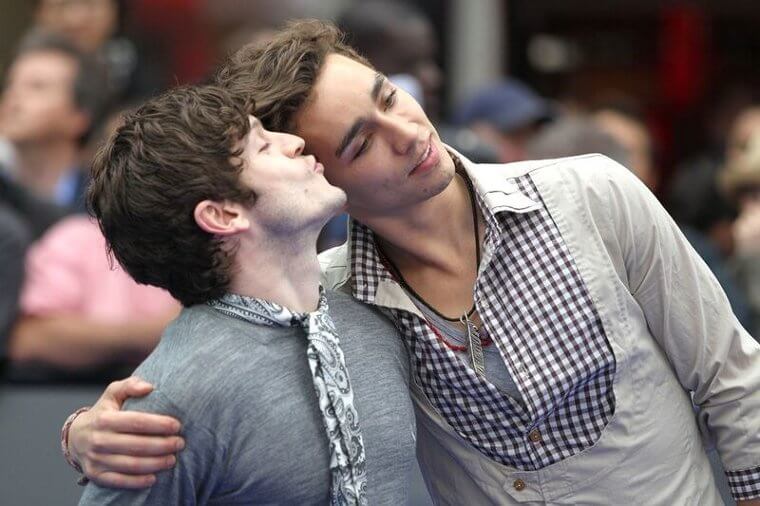 Irish-born Sheehan is now a star on American screens for his role in The Umbrella Academy. The two actors have obviously remained close friends and it's lovely to see genuine affection between these two loveable stars. They didn't hesitate to give each other a big smooch at a recent Hollywood event. That's the kind of PDA that we will never tire of seeing. 

The Idols That Can't Seem to Lock Lips Properly, Ever!
Singer Paula Abdul made a name for herself with her 2009 hit Opposites Attract but that's not strictly true when it comes to her fellow American Idol judge, Simon Cowell. Whenever they are seen together, their body language yells out zero attraction.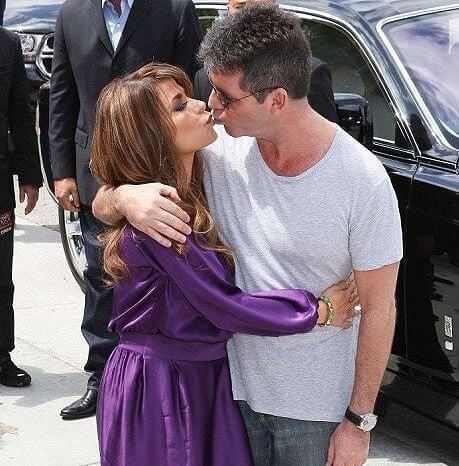 Working together for years has made Paula and Simon firm friends, and there is no chance of them being more than that, based on their inability to ever look comfortable when they are hugging or kissing. Their PDA is very much done for the sake of the cameras, and only for that reason. 
We're Glad This Actress Isn't a Cop in Real Life
Actress Ali Wentworth is an animated and excitable person judging by how happy she was to see Mariska Hargitay one day. The pair had appeared in one episode of Law and Order: SVU when Wentworth played a minor role. Hargitay has been playing the central part of Olivia Benson in the show for 20 years.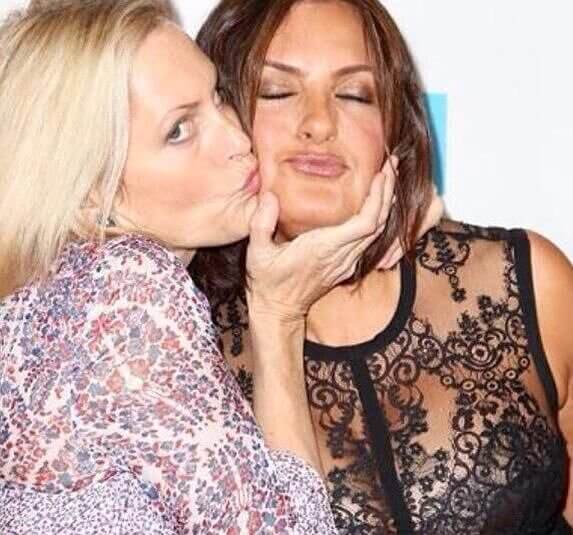 When the pair walked the red carpet at the Joy Heart Foundation event, their PDA was way too much for many who witnessed it. Grabbing Mariska's jaw would have gotten Ali arrested if Olivia Benson had anything to do with it. 
Why, Oh Why, Would You Want to Mess With Perfection?
Some films should never be remade, as the original is simply unbeatable. That was definitely the case with the classic comedy, Arthur, starring Dudley Moore and Sir John Gielgud. Whoever came up with the idea to cast Russell Brand in the title role should have been fired. Casting the ever-glamorous Helen Mirren as the butler, Hobson, was the only good decision.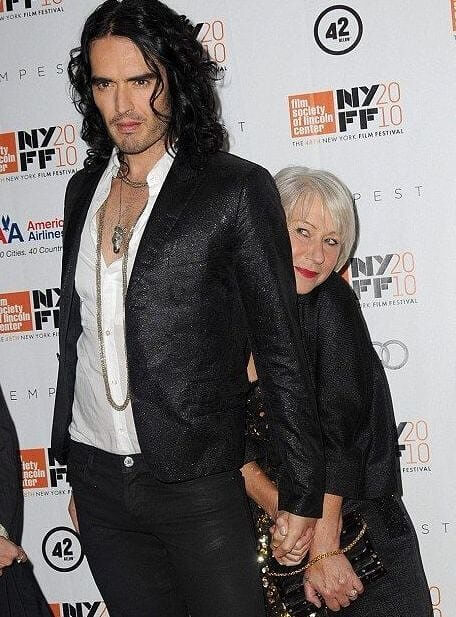 Regardless of the panning it received from the critics, it was obvious that Brand and Mirren hit it off instantly. Russell, who was previously married to singer, Katie Perry, has always been a flirt, and Mirren loves to play to the cameras. 
These Are the Hollywood Couples That Have Been Together the Longest
Ted Danson and Mary Steenburgen – 25 Years

While we tend to believe the world of Hollywood is full of unfaithful relationships and friendships, there are always exceptions that prove this idea false. Take, for instance, the 25-year old relationship between Ted Danson and Mary Steenburgen. Although every pair faces their fair share of battles, disappointments, and frustrations, Danson and Steenburgen have pushed past all that for 25 years.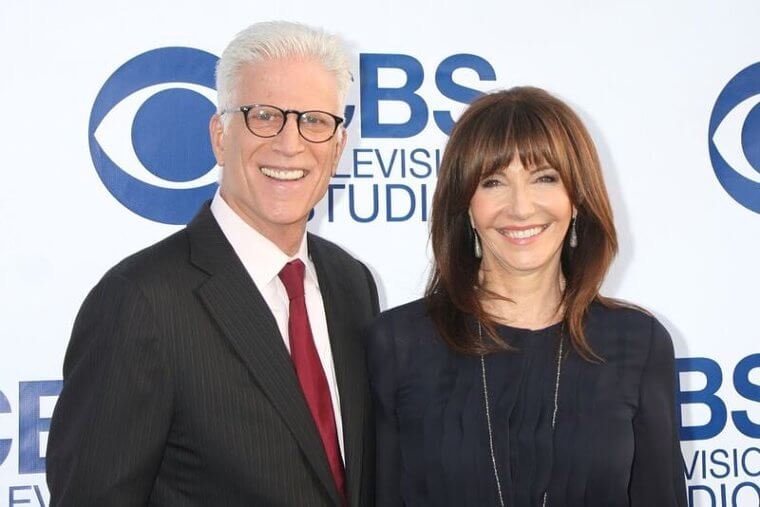 They are strong and stay united by their mutual love and respect.  Naturally, their careers helped them gather a ton of wealth but money is always secondary. They built their foundation on trust and confidence. 

Tim Mcgraw and Faith Hill – 22 Years
If you are not into country music, it is a fair bet that you will not recognize this couple. However, we are pretty sure that you might have heard a song or two from them already, and just not know it. Tim McGraw and Faith Hill began on an unpleasant note when meeting while they were both in other relationships. Yet the appeal they felt for each other was undeniable. It took them little time to break up with their respective partners and get married. Some might consider this to be quite harsh on their ex-partners, but it simply worked out.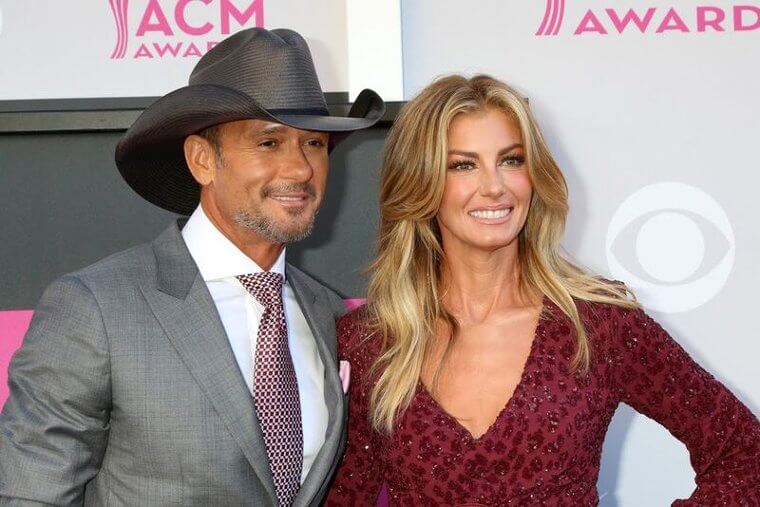 It all happened 22 years ago, and the pair still shock the country music world with their support and love for each other. They have three children together and make sure to bring their kids up to be intelligent and generous, despite what's in their bank account. 

Lisa Kudrow and Michel Stern – 25 Years
Lisa Kudrow's secret to her 25-year relationship with Michel Stern all comes down to the fact that she always makes time to strengthen her relationship with him. Surely, this is why they have lasted so long! The star of Friends is an amazing and accomplished actress, which must have drawn Michel to her.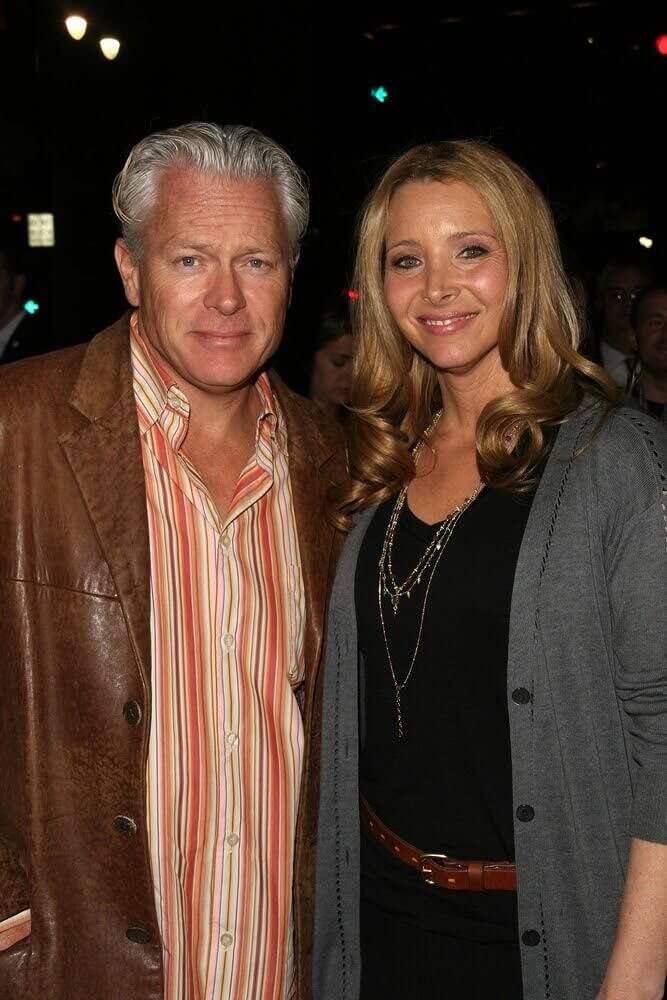 However, like all relationships, it took them time to solve all the problems at the start. Indeed, it was six years before they reached their first date. Fortunately, they have a son together now but little is known about him since they keep their life very private. 

Sarah Jessica Parker and Matthew Broderick - 27 Years
Sarah Jessica Parker is a huge star, acting in many movies, and is well known for her role in Sex and the City. Matthew Broderick is an actor and singer, known for his role in Ferris Bueller's Day Off, as well as being the voice of Simba in The Lion King.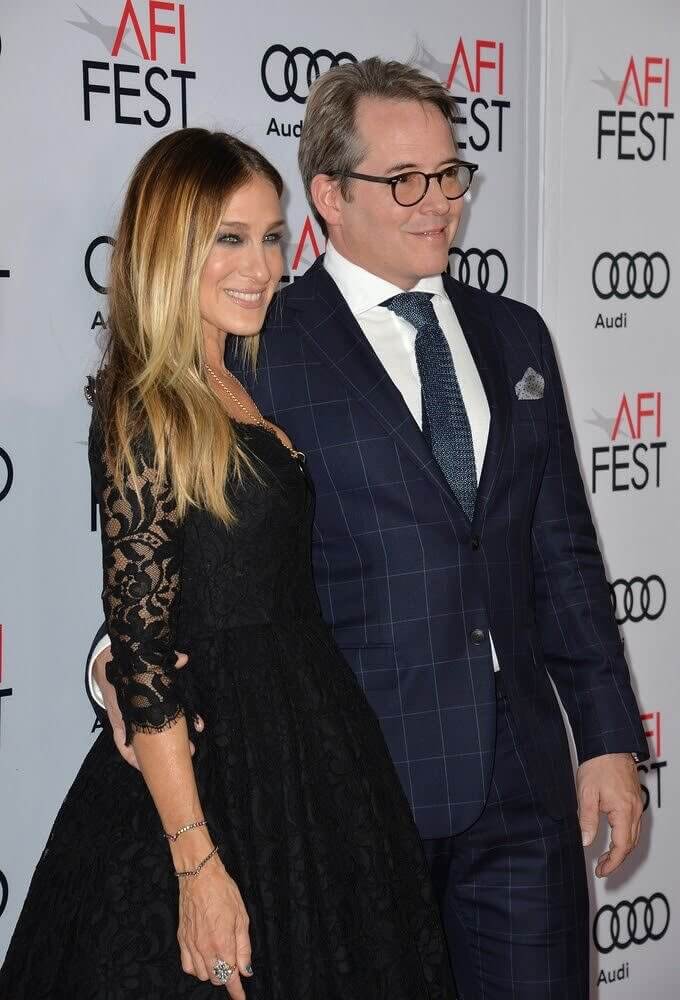 In 1997, the couple got engaged and didn't marry for another 27 years. Matthew and Sarah both like to keep their lives private and distance themselves from the paparazzi. The pair have always supported each other and credit their lengthy relationship to commitment and trust.

Beyonce and Jay Z – 19 Years
Beyonce & Jay Z do not have to worry about future economic crises with a joint net of approximately one billion dollars. Maybe it helped them remain happier when less stressed about cash?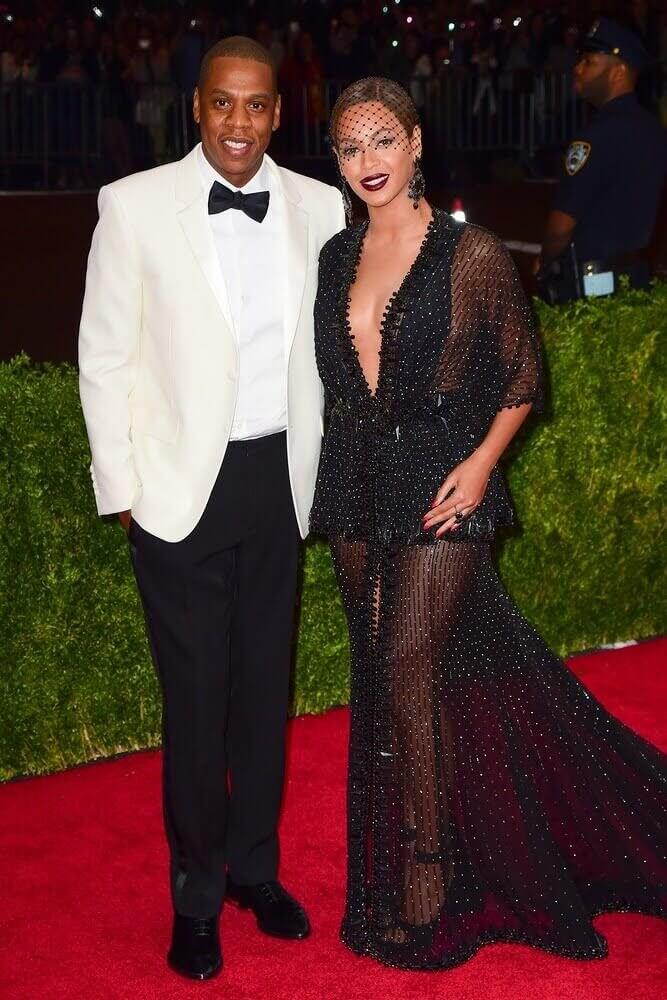 Nevertheless, we know it demands a lot of love, respect, and trust if a marriage can last almost twenty years. They demonstrate that true and lasting love is achievable if you work hard and communicate. Together they have three wonderful children.  

Steve Carell and Nancy Walls – 23 Years
Ah, have you ever wondered how Steve Carell met his spouse? Well, he was her teacher. They finally began dating after beating around the bush for a few years. Now for 23 years, they've been happily married. Fortunately, because we can't believe disappointing someone like Steve Carell who is so funny and beautiful!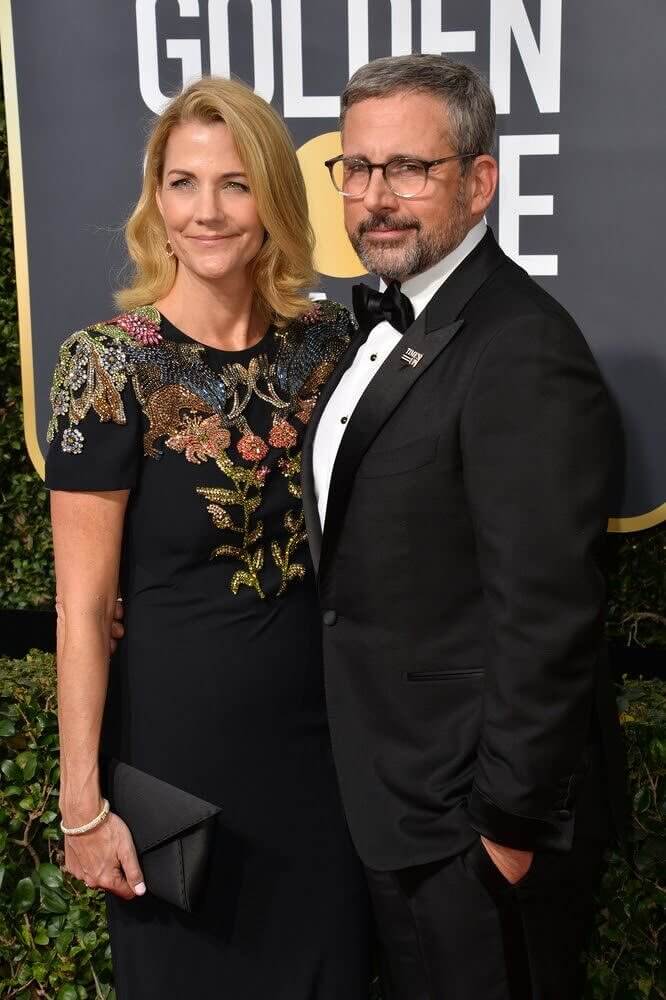 Interestingly enough, in the popular series, The Office, she played his girlfriend. For them, in all these years nothing has altered, except their income, which has likely gone up a lot, and for good reason! Together they are exceptionally successful and continue loving and supporting each other.  

Catherine Zeta-Jones and Michael Douglas – 20 Years
Catherine Zeta-Jones and Michael Douglas must be one of the most prominent couples in Hollywood. They have both made incredible films during their careers. Douglas was the son of Kirk Douglas, another major Hollywood actor, but Catherine's claim to fame was both her incredible skill and performances. They are still married and have been for two decades, despite their age gap.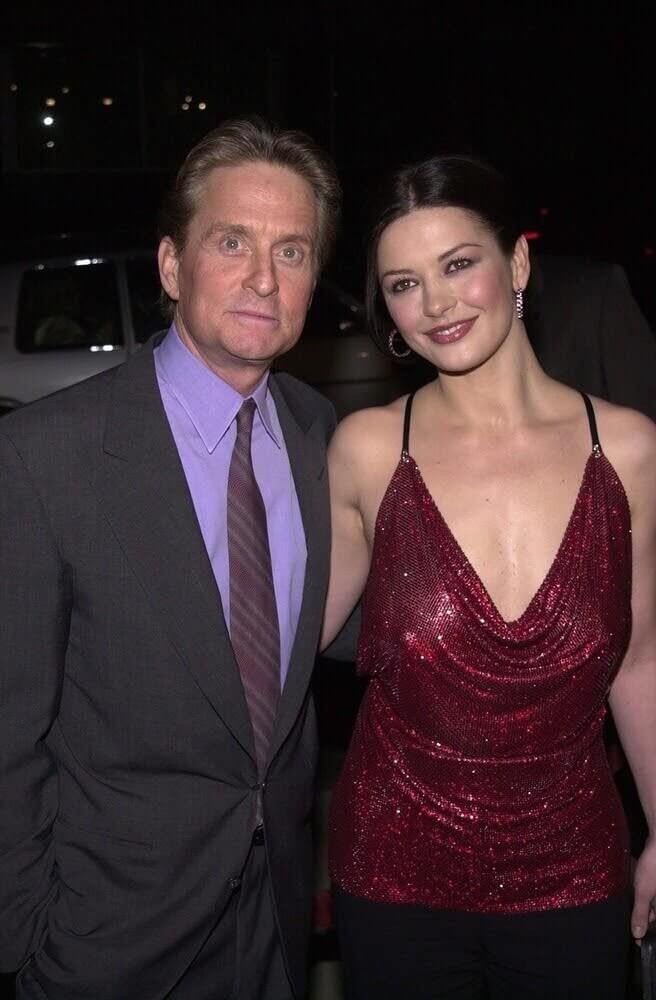 They signed a prenup contract which states that if Douglas cheats on her, Catherine will receive $5 million per year. We are sure that will never happen and the couple will be together for many more years to come. In recent years, the health of Douglas has deteriorated, but he is now doing better. The insights we get from social media also testify to how much they love each other.

Anna Kournikova and Enrique Iglesias – 17 Years
His love for ace tennis player, Anna Kournikova, broke millions of hearts. And we mean millions. When the news went global, many of his female fans became jealous that he was in a relationship. Anna appears perfect for him and together they have happily expanded their family and now have twins. Nevertheless, no one knows for sure whether the two have married.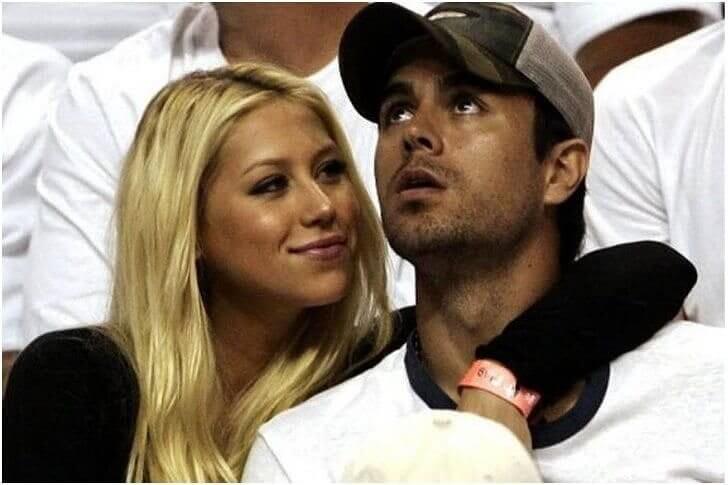 However, married or not, if you are 17 years into a relationship there is little opportunity to leave so quickly. We would, however, love to see Anna in a beautiful wedding dress and Enrique in a tux! 

Kyra Sedgwick and Kevin Bacon – About 29 Years
It needs to be someone unique when you remember meeting them from when you were little. When he was just 12 years old, Kevin Bacon remembered meeting his future wife, Kyra. Later they met again on the set of Lemon Sky and instantly felt the chemistry. In no time they were married.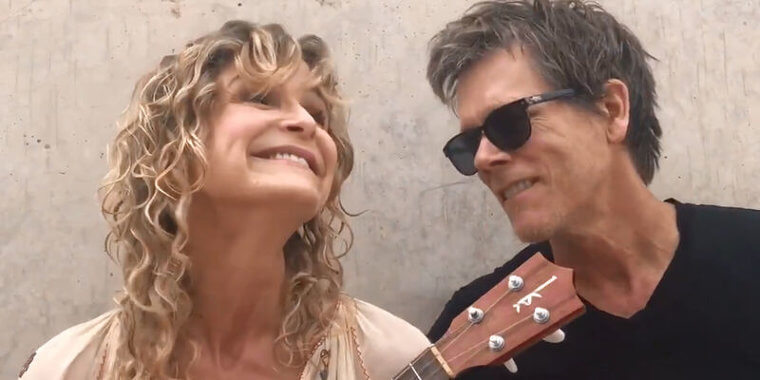 Since then it's been almost 29 years and the pair looks as magnificent as ever. We believe this is due to the fact that their connection continues to remain strong and healthy as they grow older.

Felicity Huffman and William H. Macy – About 36 Years
Felicity Huffman might be in the media for all the wrong reasons lately, but rest assured her connection with William H. Macia is the real deal. Their marriage, which has lasted 36 years has withstood the test of time and continues to be growing and strengthening. They are both very talented, of course, and have therefore earned countless prizes.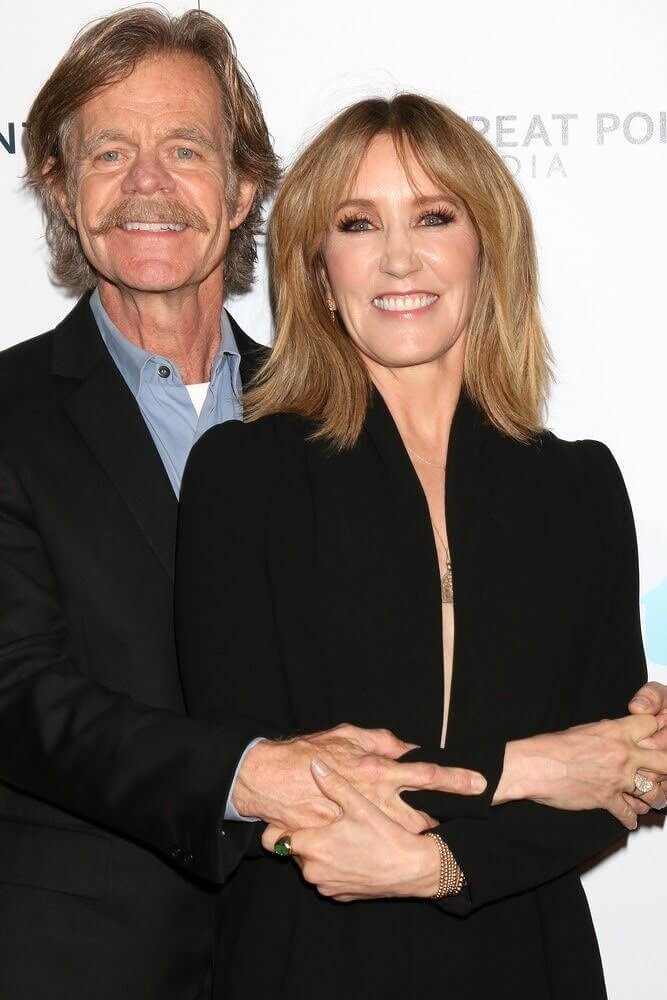 We hope their legal problems are being resolved so they can quickly get back on the big screen. 

Angela Bassett and Courtney B. Vance – 38 Years
The amazing Angela Bassett dated Courtney B Vance for 17 years before finally tying the knot. The key to a lasting relationship is based on fundamental values including mutual love, trust, and, respect.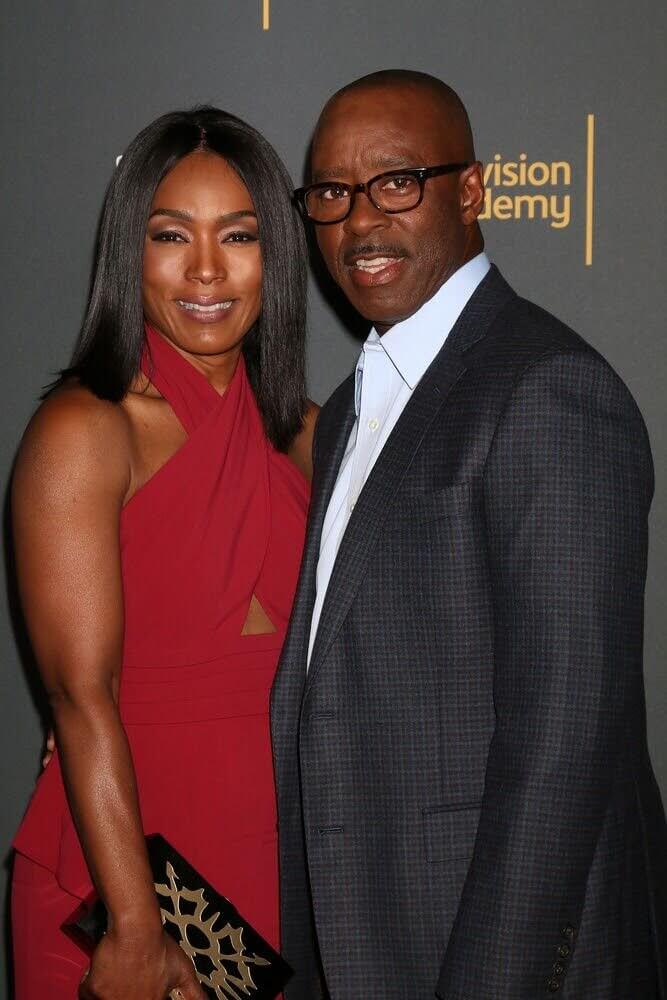 These values are what Basset and Vance based their relationship on in order to have a successful marriage for 38 years. The Black Panther star is now 60 and still has so much left to offer the industry. The couple has a beautiful set of twins whom they love very much and continue to raise together. 

Jennifer Grey and Clark Gregg -18 Years
At 59, the Dirty Dancing star, Jennifer Gray, is still amazing. For 18 years, Jennifer was married to Clark Gregg, and together, they constructed a beautiful life. Her husband, the star of the Agents of Shield, admitted that the beautiful couple had no dirty dance. He added that only that could be performed by Patrick Swayze!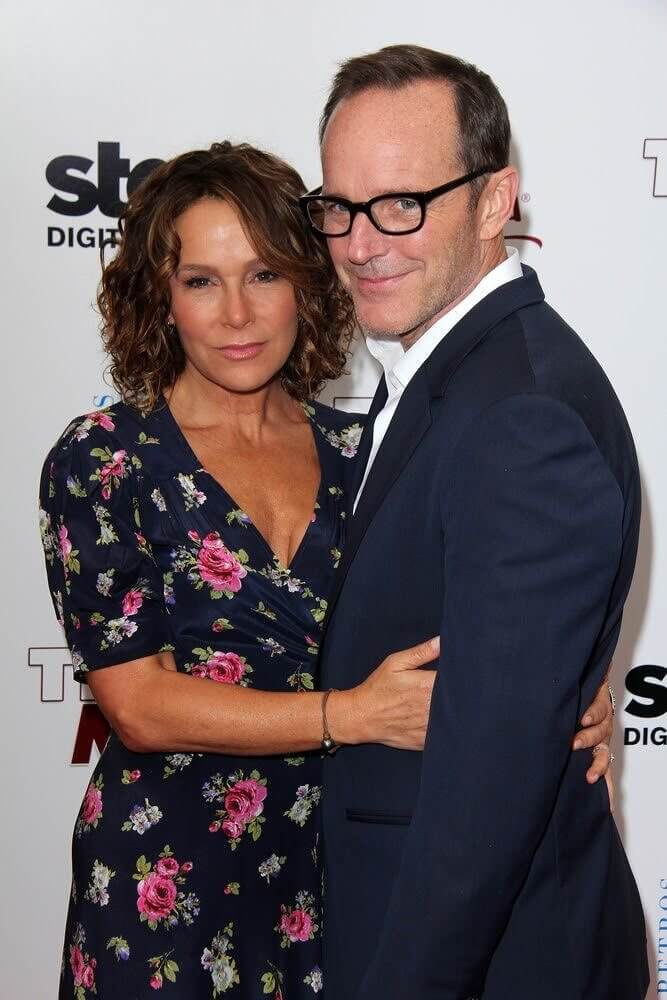 They built their own love story and even made it into a romantic film. Their daughter was born in 2001, and they married that same year! Unfortunately, the couple filed for divorce in 2020.

Harrison Ford and Calista Flockhart – 16 Years
Veteran Harrison Ford started his acting career roughly. However, after his acting abilities were developed, he became one of the top actors. Who doesn't recognize the one and only Indiana Jones, as well as the always elusive Captain Han Solo from Star Wars? Harrison Ford truly has one of the best portfolios in the movie industry today. The couple met late in their lives, but the chemistry was palpable when they met each other. He also quickly embraced the adoption of Flockhart's son.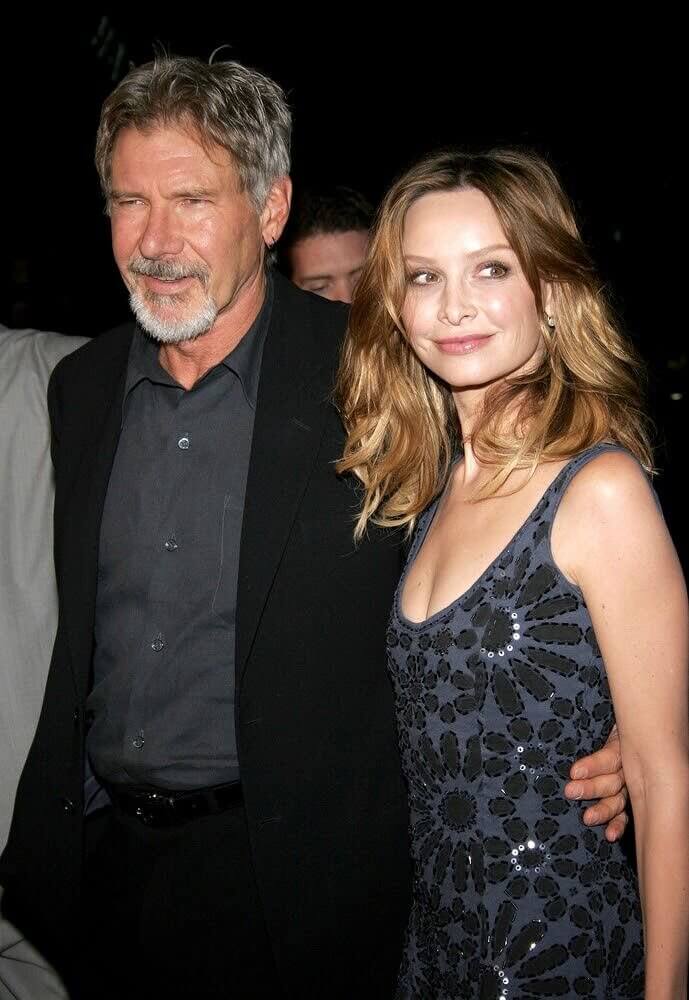 Although Ford's incredible career gave him millions, his lasting and loving marriage to Flockhart testifies that money alone can't make you happy. 

Denzel and Pauletta Washington – 41 Years
Denzel Washington is a recognized name in the world of Hollywood. He is known for many excellent movies in Hollywood. Pauletta met Denzel on the set of Wilma and he immediately liked her. He even tried to marry her three times, but she declined repeatedly.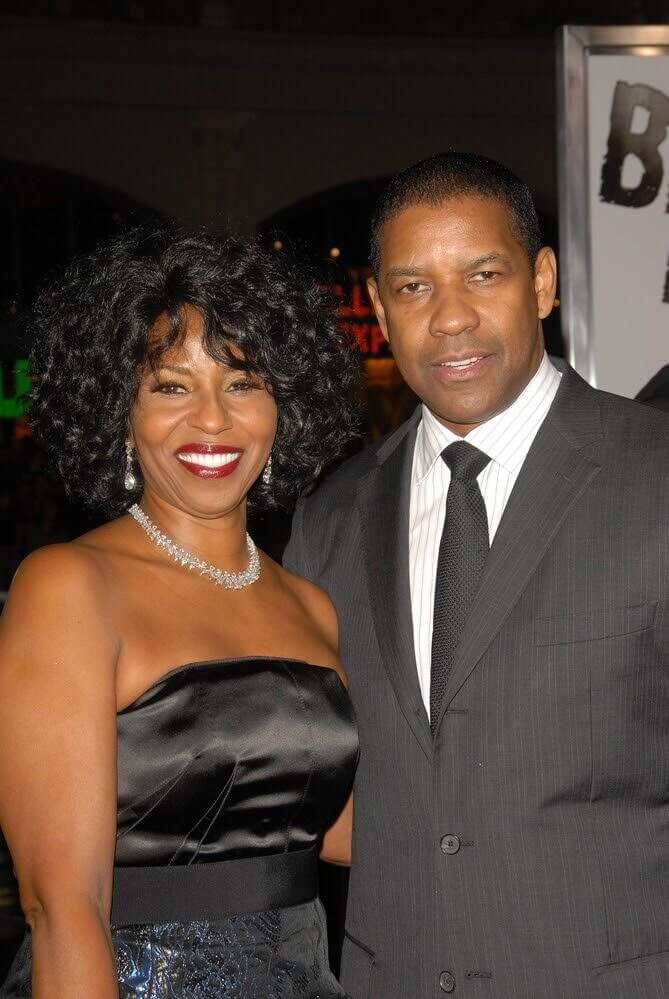 At last, she finally agreed and the couple tied the knot in 1983.  There have been many conflicting rumors about their marriage, but there is no truth to them as Denzel and Pauletta have been happily married for 41 years. The two of them have no economic worries at all and are free to live a luxurious lifestyle together. 

Adam Sandler and Jackie Sandler – 20 Years
Although Adam Sandler has one of the busiest schedules as an actor, he doesn't let it affect his time with his family. He always makes time for his kids and his wife, despite his hard work. Surely because of his dedication to his family,  his wife, Jackie, has been able to deal with him for 20 years. Additionally, they never let rumors of unfaithfulness get in the way of their relationship no matter how harsh Hollywood makes them out to be. They are not the only couple who had managed to steer clear of the evil tongues, and there are many more for you to read about later on.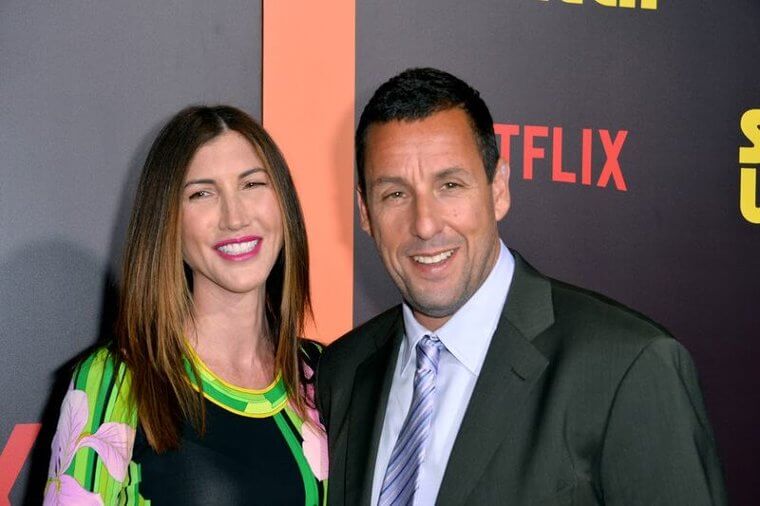 Sandler met his wife on the set of Big Daddy, where Jackie had a small role. They hit it off and soon began dating. They quickly became comfortable and the couple just felt like one. They married in 2003 and extended their family. They are still together and continue living their life with much happiness and love.