Pete Davidson's name has been on everyone's lips. He kick-started his career in Hollywood as a member of the Saturday Night Live cast in 2013 and has been gaining time on screens every since. Recently, people have been less focused on his career and more focused on his love life. Since 2015, Pete has been linked to some of the most beautiful women in the industry, like Emily Ratajkowski and Kim Kardashian, to name a few. So, if you're interested in finding out more about Pete's dating history, keep reading!
Things Were Moving Quicky
Since their relationship was so public, it was clear for fans to see that the couple was getting very serious, very quickly. Not only were they very affectionate, but they even got couples tattoos. On Pete, you may have noticed the "No Tears Left to Cry" ink on his neck and the singer's initials on his hand.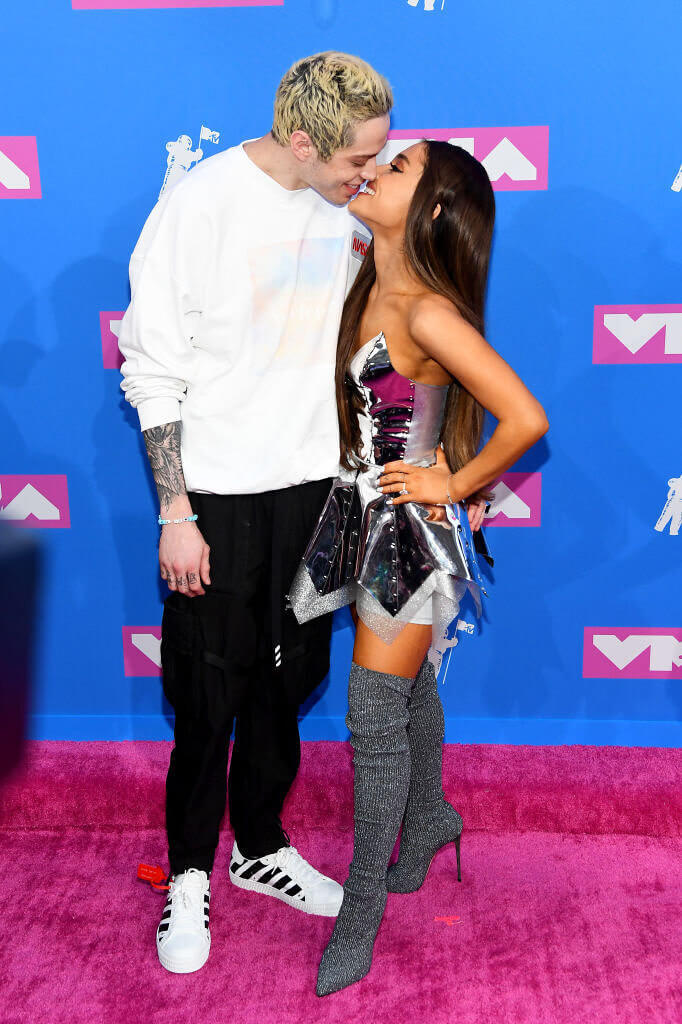 As the weeks passed, the couple's infatuation with one another only seemed to grow. By June, the couple announced that they were engaged. To many it seemed as if they were rushing into things, however, a source told PEOPLE that "They're just two people who found love quickly and make each other happy all the time." Commenting on his recent engagement, Pete told Jimmy Fallon that "I feel like I won a contest." Unfortunately, his childlike happiness was short-lived. 
It All Came to a Tragic End
Ariana and Pete were young, in love, and engaged to be married. However, on September 7, Ariana got the news that shattered their premarriage bliss. Her ex-boyfriend, Mac Miller, had overdosed and the emergency medical team was unable to save him. Just one month later, Pete and Ariana announced that they had called off their engagement and were no longer an item.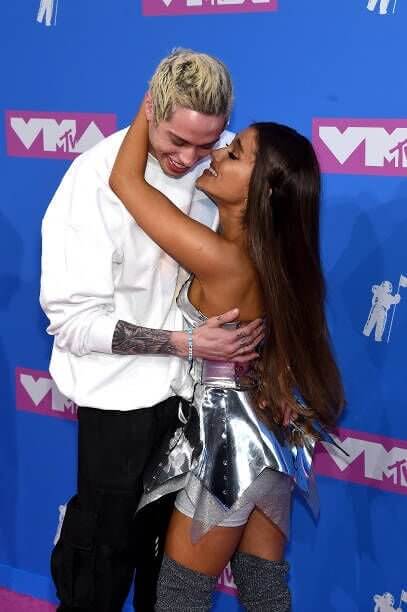 Many thought that their relationship ended because of the speed at which it was moving. However, it was actually the death of Mac Miller that put a strain on their relationship. According to Pete, "I can't imagine what that s–t is like. That s–t is just terrible. All I do know is that she really loved the s–t out of him and she wasn't putting on a show or anything." He was sad that their relationship was over but he understood where Ariana was coming from.
Pete Became the Best Version of Himself
It was clear that Cazzie and Pete made each other happy. However, in 2017, it was clear that their relationship was a lot deeper than that. In that year, Pete announced that for the first time in eight years, he was sober. According to Pete, the support from Cazzie and his friends played a big role in his success.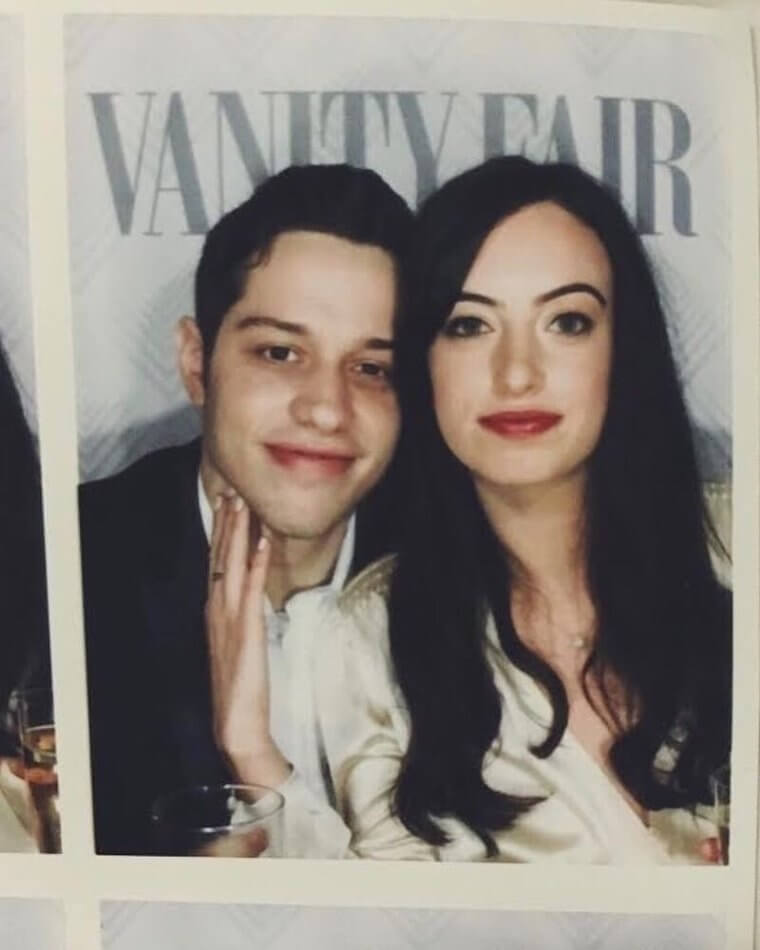 Pete took to Instagram saying, "It wasn't easy, but I got a great girl, great friends and I consider myself a lucky man." He continued to say that "Remember to never give up hope because sometimes that's all we got. We are a family and I appreciate all your love and support. It's nice to be back in action."
Cazzie Was His First Long-Term Relationship
In 2016, Pete was caught spending time with the daughter of actor Larry David, Cazzie. While it was clear that the two were an item, they chose to keep their relationship private. By private we mean, as private as they could be with the lives that they lived. Cazzie was Pete's first long-term girlfriend where he had to worry about what the public thought.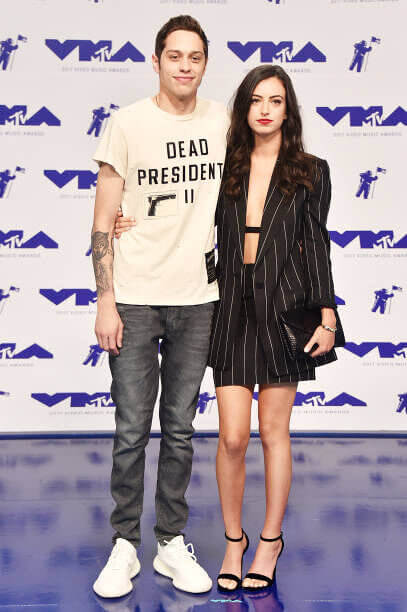 While dating as a celebrity is difficult, it seemed as though he was adjusting well. During an interview with PEOPLE, the comedian revealed that "I just love her very, very much" when referring to Cazzie. And it seemed that the feeling was mutual. Not only were the couple in love, but Cazzie helped bring out the best version of Pete. 
A Taste of True Love
Just a few hours after Pete announced his sobriety, he took to Instagram once again. Only this time, his post was dedicated to Cazzie. Alongside two pictures of the couple, he wrote "Couldn't pick one so I went with two. Luckiest guy in the world #babygirl." Unfortunately, just one year later in May 2018, Pete confirmed that they were no longer together.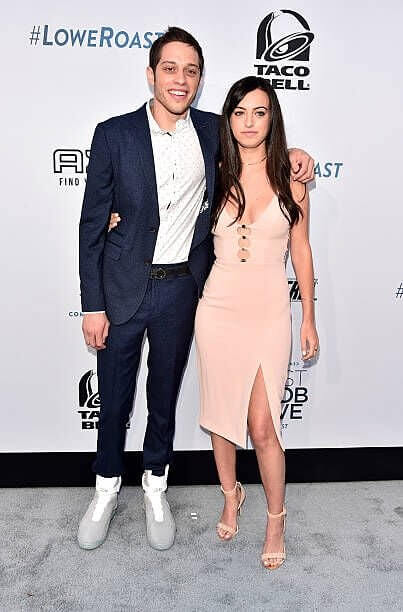 When referring to Cazzie, Pete said "Very talented girl, she'll be great and she'll be fine. Yeah, I think she'll be okay." While many believed that Pete's infidelity was the cause of their breakup, Cazzie claimed that it was due to mental health struggles. The reason why many have difficulty believing Cazzie's reason is because of what happened next. Just a few days later, Pete was seen with another woman.

Ariana Took Him to the Top
When he was with Cazzie, it was clear that Pete loved her. However, after their relationship ended, fans weren't so sure. In the same month that his long-term relationship ended, he started a new one. What made it worse was that his new girlfriend wasn't just anyone…she was Ariana Grande!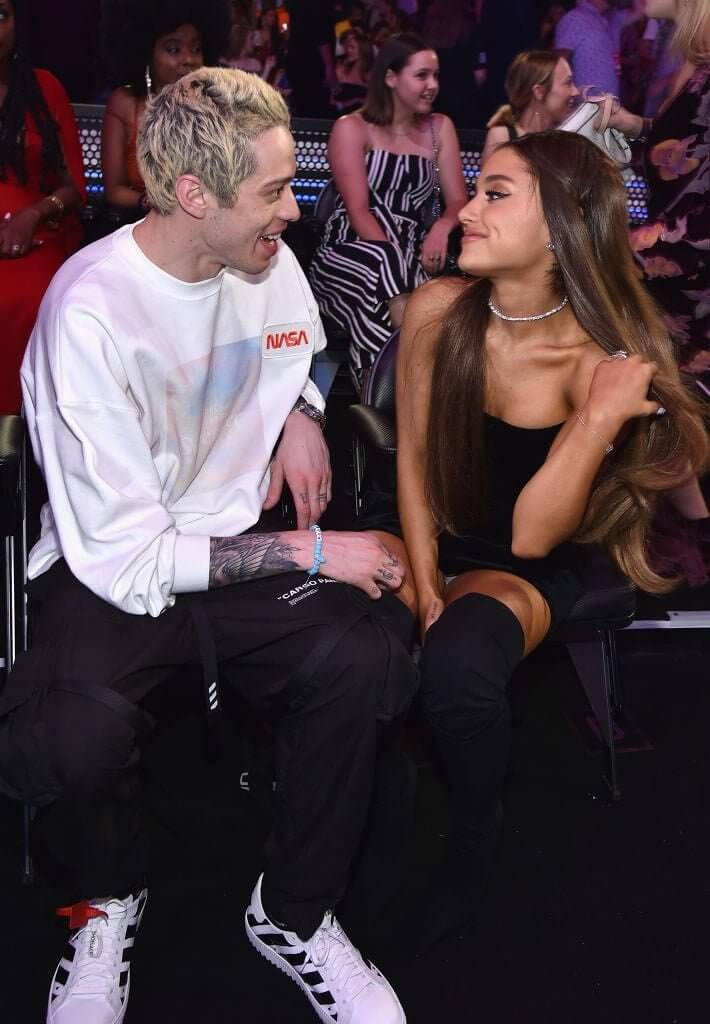 The two were first seen together backstage after Ariana's performance at the Billboard Music Awards. According to sources, "They seemed very lovey-dovey. He was hanging out with her and her friends with his arm around her. She seemed quite smitten." Just weeks later, the couple announced that they were officially an item. And with that, Pete started his first, very public relationship.
Strutting His Stuff With a Supermodel
As it turns out, age really is just a number to Pete. We came to this conclusion after the then 26-year-old comedian was seen hanging out with 18-year-old Kaia Gerber. Despite claiming that they were "just friends," Pete was photographed leaving her apartment after the two had brunch together. He was also seen accompanying the supermodel to a New York Knicks basketball game.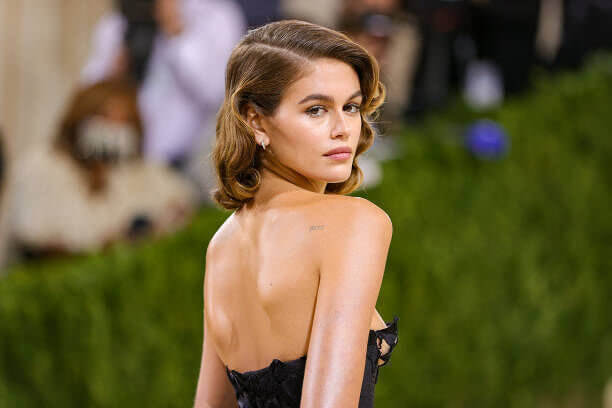 Things seemed to be getting serious when Kaia was spotted wearing a necklace with the letter "P" on it. The couple then seemed to lean into their relationship when they took a trip to upstate New York together. They seemed happy, but for some reason, many people weren't. On that, Pete said when speaking to fellow SNL star Colin Jost, "It's not fair, Colin. You get to date a famous woman and everyone's delighted. But when I do it, the world wants to punch me in the throat."
It Just Wasn't the Right Time
The couple seemed happy until they weren't. By early 2020, it appeared that Pete and Kaia had decided to terminate their relationship. According to Pete, "It just wasn't the right place or the right time at all." Aside from the age gap, their relationship happened before Pete had done his stint at Sierra Tucson treatment center in Arizona.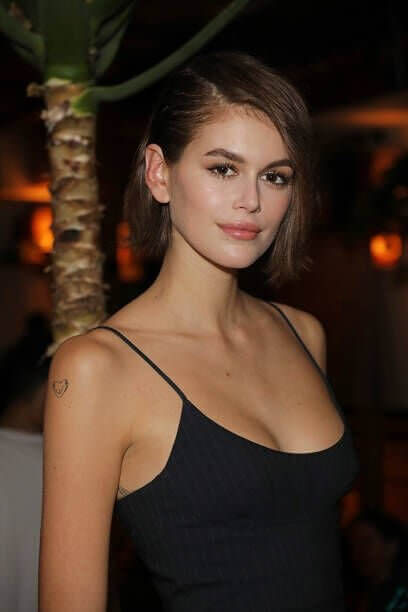 While Kaia hasn't made any comments, Pete claimed that "It's just like, she should be having fun. "She shouldn't have to worry about some dude that just has issues and s—. She should be enjoying her work." At the time, he was dealing with a lot of issues that he felt weren't fair to involve Kaia in.
MTV's Girl Code Comedian
Pete Davidson is known for making people laugh…a quality that just so happens to make women weak at the knees. Not long after joining the Saturday Night Live team, Pete caught the eye of MTV's Girl Code comedian, Carly Aquilino. While the two never officially announced their relationship it soon became obvious and fans couldn't get enough of the new couple.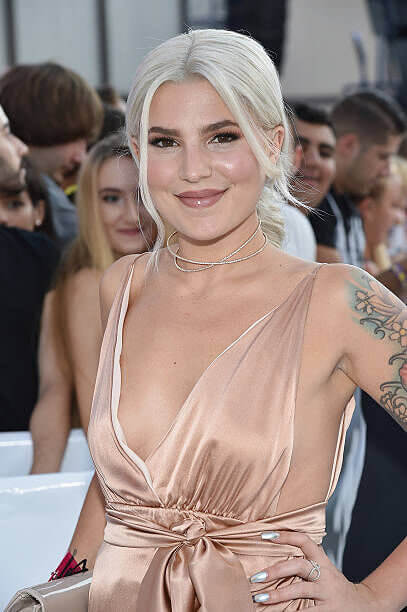 Unfortunately, the couple's (and the fans') happiness was short-lived. After just a few months, Carly and Pete had called it quits. While fans no longer had their relationship to gush over, they did have a string of cute couples photos that the two had taken. 
Carly Didn't Try to Hide Her Feelings
Carly and Pete's time together started in 2015 and lasted only a few months. What's more, is that they never publicly announced their relationship status. So, why then did Carly have such a public reaction to the news of Pete's engagement in 2018?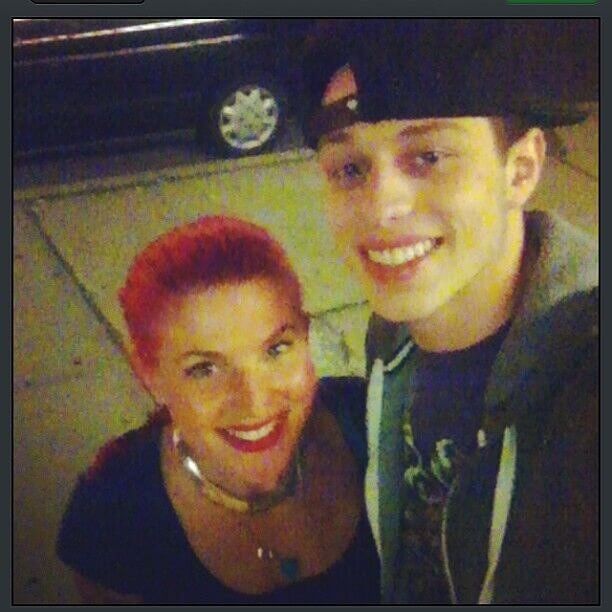 While the reason for the couple's split was never revealed, it was clear that Carly never agreed with it. Instead of being happy for Pete, she instantly took to Instagram and posted a nasty screenshot. The screenshot that Carly posted to her story was a text that she had received from a friend earlier that day. The text read, "I know I'm the 9 billionth person to text you today about this, but… I can't." The only comment that Carly made was "HAHHAHAHAAH."
Kate Beckinsale Was Falling for Him
While Pete understood why his engagement to Ariana didn't work out, he was still heartbroken. By heartbroken, we mean that he waited a few months before starting his next relationship. At the Netflix Golden Globes afterparty in January 2019, Pete was seen getting up close and personal with Kate Beckinsale.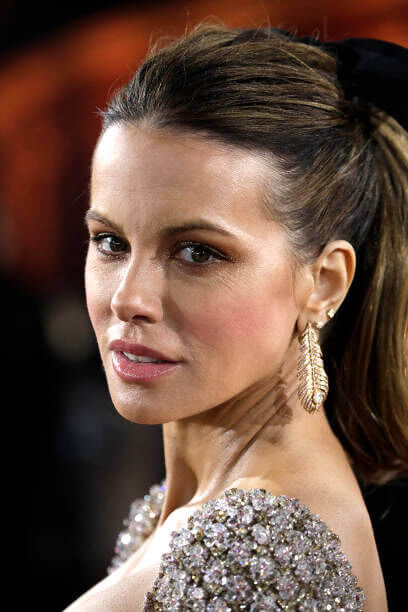 Despite being 16 years his senior, the two were seen hanging out more and more. Not only did Kate support his Los Angeles stand-up comedy show in February, but they were also seen getting cozy at a hockey game. According to a source close to Kate, "He's hyper-intelligent, hilarious, quick-witted and kind, plus a fantastic and considerate lover, too — everything she wants from a guy."
It Was a Whirlwind Romance
Despite having just started their relationship, fans noticed that Pete and Kate made each other extremely happy. However, there was just one thing that the fans couldn't make sense of. When asked about his new relationship, Pete said "Apparently people have a crazy fascination with our age difference but it doesn't really bother us."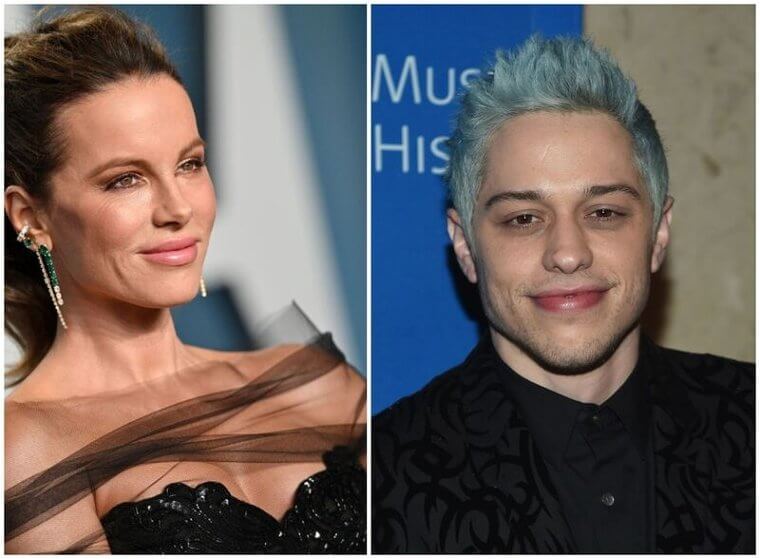 Unfortunately, their time together was nothing more than a whirlwind romance. After just four months, the couple announced their split in April. According to a source, "It was the long distance. They're still friendly, but it just didn't work out."
Love Was in the Air
As it turns out, five months was all the time that Pete needed to get over his old love. How do we know? Well, in September Pete was spotted at the Marco Polo airport in Venice. Only he wasn't alone, he was with Margaret Qualley.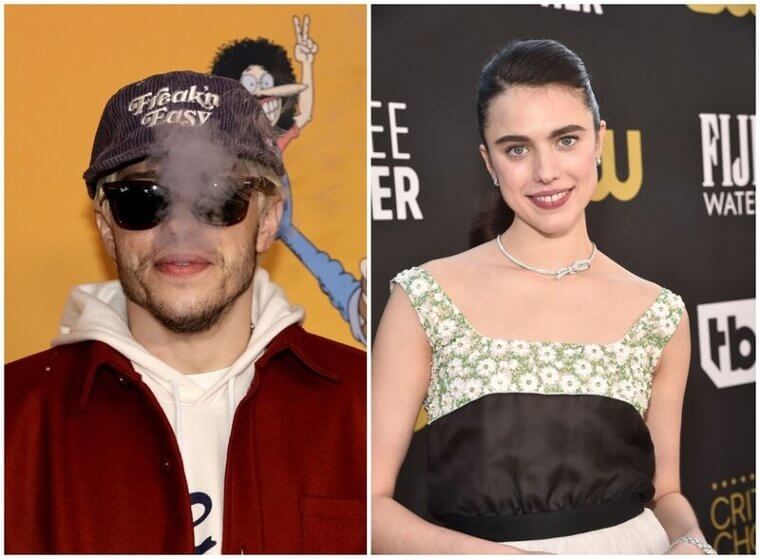 According to those who saw Pete and Margaret together, they seemed "very happy." Apparently, the couple was "very smiley and flirty. Some fans approached them and they happily signed autographs." What's more, is that "They left the airport together for the same hotel."
Their Relationship Was Short and Sweet
The very next day, sources were confirmed when Pete and Margaret were photographed together. As it turns out, their trip to Venice wasn't just a vacation, it was for Margaret's film premiere, Seberg. They took advantage of their time in the Floating City and were seen going for a stroll on Labor Day.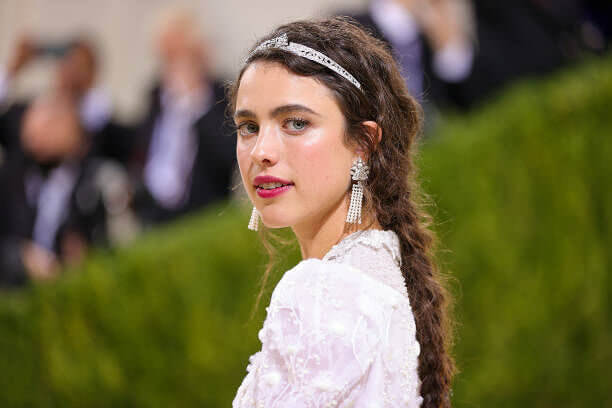 The two seemed to make one another smile and it was clear that love was in the air. However, in the same way, that many of his past relationships had, the couple split after just a few months. The good news is that it was amicable with a source saying "They remain friends."
Pete Was Serious About Phoebe
After his relationship with Kaia ended, it seemed that Pete was serious about working on himself. Often, working on yourself means being single and focusing on what's best for you. Pete did this since his next relationship was only in the summer of 2021. After spending some time with Phoebe Dynevor, Pete knew that they had something special.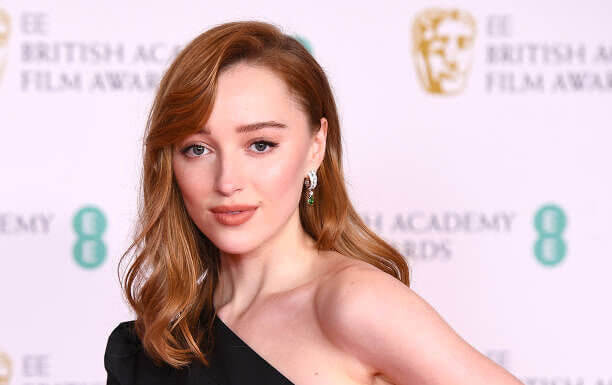 According to an insider, "Pete is telling friends he's serious about her." While the couple kept their relationship relatively private, they were photographed walking arm in arm while in the United Kingdom. Pete even said on an episode of Saturday Night Live that "I'm with my celebrity crush."
The Flame Burned Out
The new couple looked happy and as Pete always did, he made Phoebe laugh a lot. They were enjoying seeing where their relationship was taking them and all of the gooey stuff that came along with it. For example, since the two shared the same initials, they decided to be cute and wear matching 'PD' necklaces.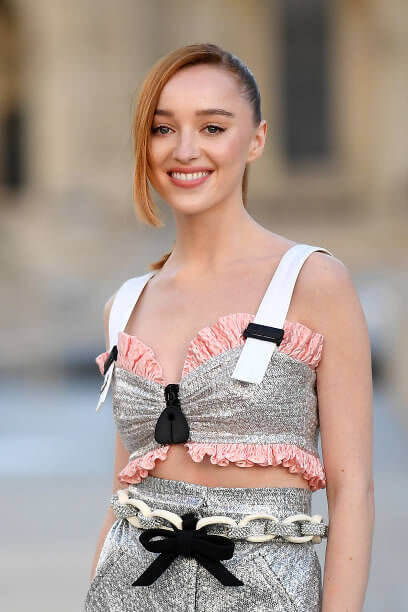 It was all very cute…which is why fans were shocked when the couple announced their split in August. While we can't be sure who initiated the breakup, we're all certain that we wanted it to work out. Nevertheless, Pete picked himself up…and carried himself into the arms of another woman with a very complicated life. 

Pete's Keeping Up With the Kardashians
If you've read this far, the list has now brought you to Pete's most complicated relationship. In October 2021, Kim Kardashian and Pete Davison broke the internet when they were seen holding hands at Knott's Berry Farm. Later that month, the two were spotted sharing dinner in Staten Island and by November it was clear that the two were in fact an item. As we all know, Kim had only recently filed for divorce from her husband Kayne West, so what she had with Pete was her having "fun."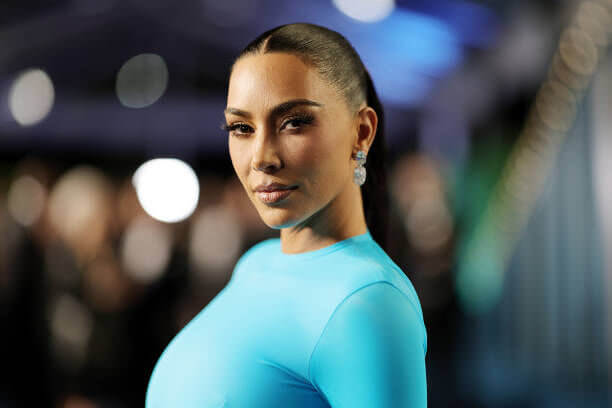 Once again, Pete has proven that age is just a number when it was confirmed that the 27-year-old was dating the 41-year-old Kardashian. Not only is it the age gap, but add in the fact that she has four children and a husband determined to get her back and you've got yourself a complicated situation. 

However, according to a source close to Kim, she is "not overthinking things at this point. It's so early. All she knows right now is he's a sweetheart." So, all that we can do now is wait and see what develops between the two. While fans' opinions on their relationship seem to be divided, we believe that Kim deserves to be with someone who makes her happy. At the end of the day, that's all that matters. 

Seeing Where Things Go with Emily
As of November 2022, Pete has been spotted with model Emily Ratajkowski. The pair have been out and about in the streets of Manhattan. They were caught by paparazzi when the comedian arrived at Ratajkowski's New York City apartment in the West Village to pick her up in his SUV.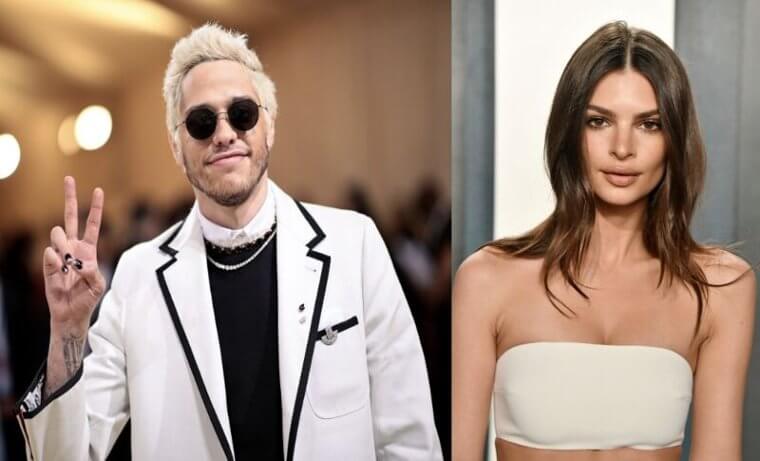 They were seen getting cozy and hugging each other. According to sources, they "have been talking for a couple of months now." Even though it's too early to tell where things will go for Pete and Emily, it's safe to say that they are really fond of each other. 

It might be hard to argue the very short time lapses between each of Pete's relationships. But just because there's overlap, doesn't mean it's cheating...
These Celebrities Didn't Let Monogamy Get In Their Way
Relationships and marriages have become more complex than the old-fashioned monogamous commitment between couples. This means many people, including famous celebs have tried to keep things interesting by having a different kind of relationship such as an open relationship which has become more casual over the years. You'd be surprised at how many celebs are taking the unconventional route when it comes to marriage and exploring their sexuality by embracing freedom while with their partners.

Willow Follows in Her Moms's Footsteps 
Willow Smith may be young but she knows the kind of relationship she wants and it's not a monogamous one. Willow claims that monogamy is the reason for partners cheating and she has decided to be polyamorous. Smith told her mother Jada and her grandmother Adrienne her feelings towards love and relationships.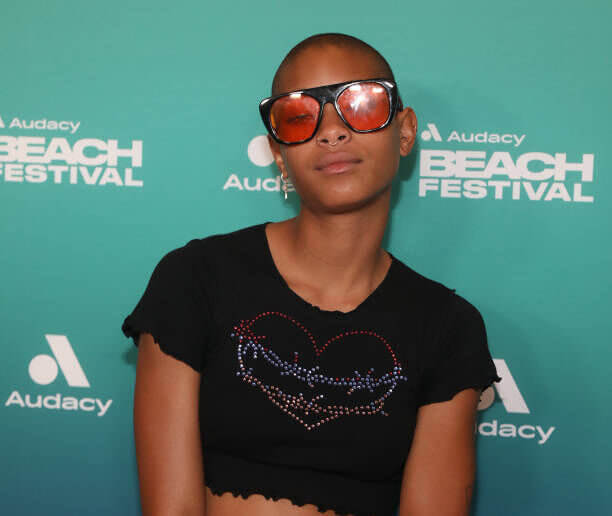 Willow believes that relationships should suit the needs of both partners involved and it shouldn't have to be so much compromise. Smith claims that if the expectations don't fit the relationship that's when infidelity happens and instead of an honest and open relationship people just follow monogamy because it's the standard.
Shailene Makes Her Own Rules
The Big Little Lies star Shailene Woodley expressed that she decides her relationship style based on who she's dating at the time. Woodley has been in both a monogamous and open relationship and is flexible with her relationships as long as they are honest and have good communication!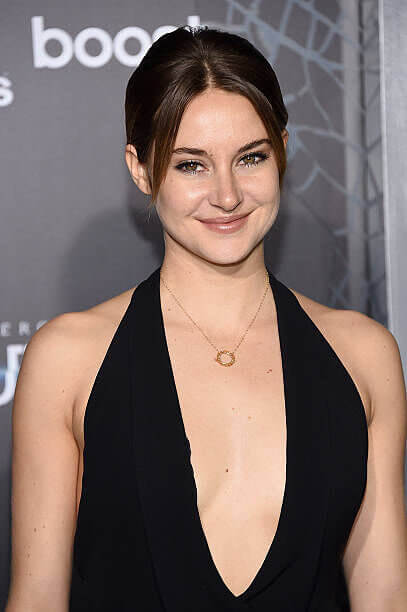 Woodley shared that it's none of the world's business what couples or throuples want to do in their relationship. Today we no longer live in a world that has normal rules when it comes to marriage and relationships, people should have the freedom to make their own rules according to Woodley.
A One-Sided Agreement
This relationship seems a little unfair but hey, whatever floats their boat! Megan Fox has made an agreement with her boyfriend Austin Green that works out more in her favor than his. Fox and Green allegedly have decided to have an open relationship but there was one little catch.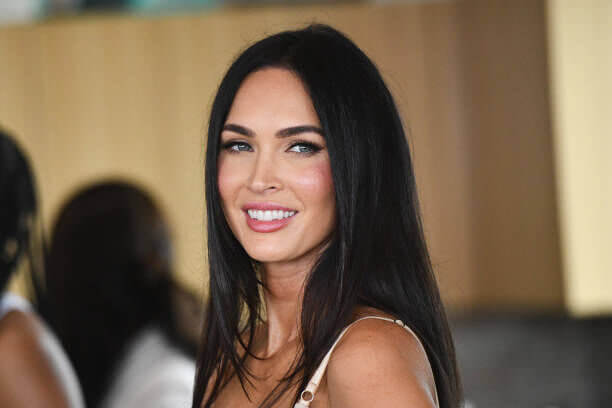 The agreement was only one-sided as Megan gets the freedom to date and see as many men as she wants while Green stays committed. Crazy right? The New York Daily News was told back in 2009 that Megan can have other romances but Green can only date her.

Let's Not Put a Label on It
The star from Younger Nico Tortorella and his girl Bethany C. Meyers has made the public aware that their relationship is unconventional by calling themselves a "queer polyamorous" couple. The two don't enjoy having a label for their relationship but felt that one best described their views on love and relationships. Nico spoke about their relationship and his philosophy of cheating to Cosmopolitan U.S and gave some insight into his views.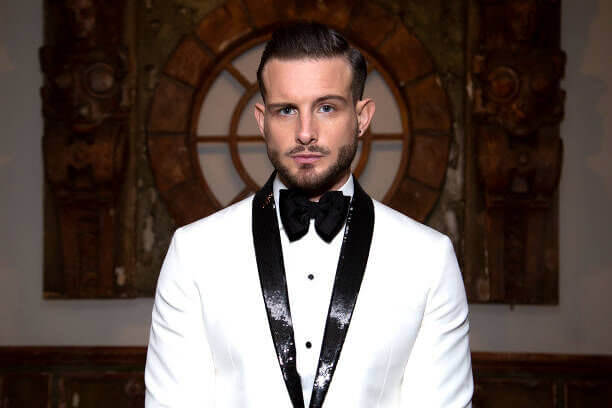 While Nico agrees cheating is not the most moral thing to do, he also believes that things are changing daily and there's a right way and a wrong way. He doesn't see what's wrong with an open relationship because it's different from cheating, you're not purposefully going behind your partner's back. 

It's Called a Grown Marriage
Will Smith and Jada Pinkett Smith are one of the most famous couples and have been together for many years. What's their secret? Trusting one another, and having the freedom they want when it comes to being unfaithful. The couple has not dated outside of their marriage or pursued relationships with other people but their openness is there.
Jada expressed that they don't necessarily have what people would call an open relationship. Smith prefers to refer to their relationship as "grown" because the trust they have allows them the freedom to do what they please while being together.
Marriage With No Strings Attached
Actors Demi Moore and Ashton Kutcher claim they had the happiest marriage for many years and it was all thanks to their openness. Both actors agreed to have an open marriage that was no secret to the other celebs of Hollywood. The couple was not ashamed of their arrangement and made it clear they're on the same page.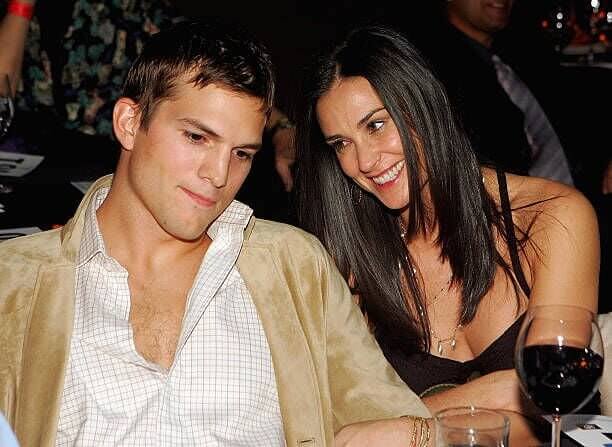 Both Kutcher and Moore wanted to see other people and explore their interests. The couple claims their arrangement was beneficial for their marriage, however, the couple still split in November 2013. While many other celebs knew about their uncontroversial marriage, Moore and Kutcher still kept it under the radar from the public.
Gwyneth Doesn't Mind Sharing
Gwyneth Paltrow was married to Chris Martin for ten years and from the outside, they may have looked monogamous, meanwhile, it was quite the opposite. Paltrow and Martin had the arrangement to see other people and have the freedom to do what they want with who they want for most of their marriage.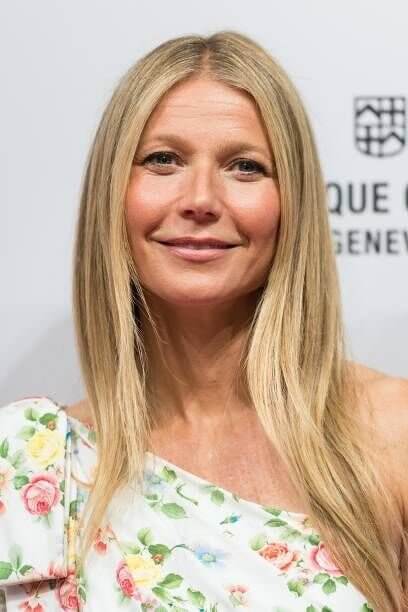 According to Access Hollywood, Paltrow has never been the type of woman to get territorial over her man. Gwyneth has never been the jealous type so it didn't bother her if Martin's head was turned by another person. Gwyneth believes that both partners in a relationship are adults and can choose their paths.
Who Says Fidelity Is a Must?
Another well-known Hollywood star, Angelina Jolie, expressed her views on making a marriage work. Jolie was married to actor Brad Pitt for 13 years before they called it quits in 2016. For their 13 years together, Pitt and Jolie explored their feelings for other people while they were married.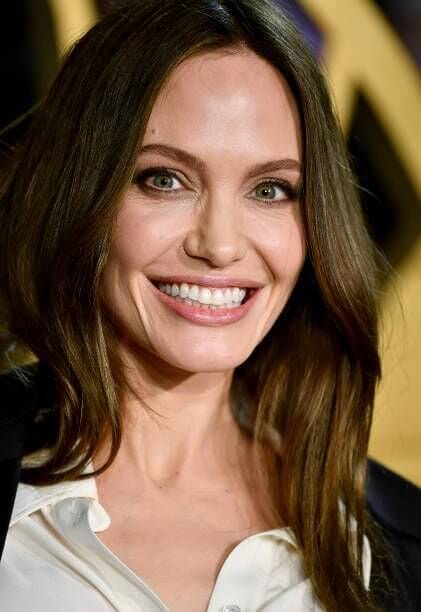 Both of them agreed that an uncontroversial relationship would be good. Jolie told German publication Das Neue that she doesn't believe fidelity is necessary to have a good marriage and it's just a monogamous view. Brad and Jolie made an agreement to ensure their marriage does not mean they're trapped.

Kim Wasn't Impressed With His Proposal
This one is a major throwback and some of you may have even forgotten about this relationship. Do you remember when Kim Kardashian and Nick Cannon dated? Allegedly, Cannon proposed to Kim that they have an open marriage! According to Life & Style, Nick offered the dream life to Kim.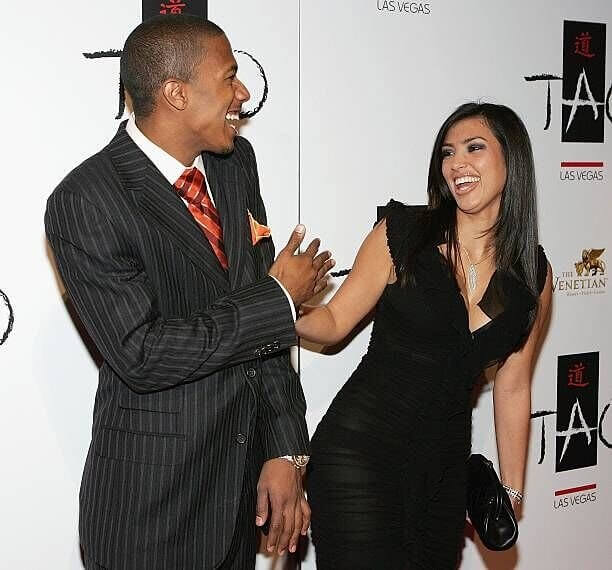 He offered a life with a massive house, endless money, and the best-looking children around, but there was one thing Nick wanted in return - an open relationship. Nick wanted the freedom to do what he wants with who he wants and he expected Kim to stay monogamous in their marriage. 
Monique Educated the Public
Mo'nique and her husband Sidney Hicks, the actor and producer, made the world very aware of their unique marriage. Like many of these famous couples, Monique did not agree with monogamous marriage and instead chose to educate the world on her positive views of an open relationship.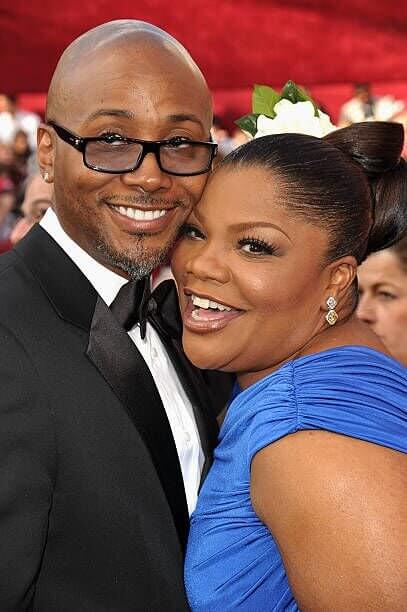 Back in 2016, the couple even made their podcast to help other people understand the various types of relationships these days. They called their podcast "open relationship" and if you listen to it, they answer questions about their open marriage and questions about other polygamous relationships and how they work.
It's Not in Our Nature
The actor from The Good Wife, Alan Cumming, is married to his partner Grant Shaffer and while they don't have an open relationship they also don't agree with monogamy. The Scottish actor expressed his beliefs of monogamy and he says that it's not natural for humans to be tied down.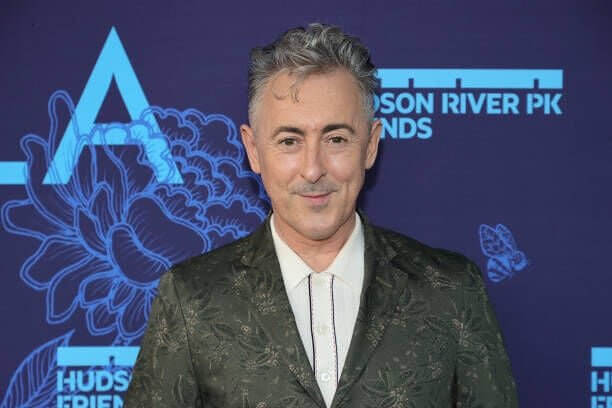 Alan claims that humans are animals and naturally a male animal will explore sexuality so monogamy is just not the right way to go about it. Cumming believes too much focus is put on sexual infidelity being the destruction of a relationship that people forget the many other things that are worse ways to betray your partner.
The Reason for Their Success
Many people will agree that marriage isn't always easy and it can be a lot of work. If you don't have trust in your partner, then will it last? Well, ask Shirley MacLaine because she has all the answers. Maclaine and Steve Parker were married for 28 years and she claims it's all thanks to their open marriage.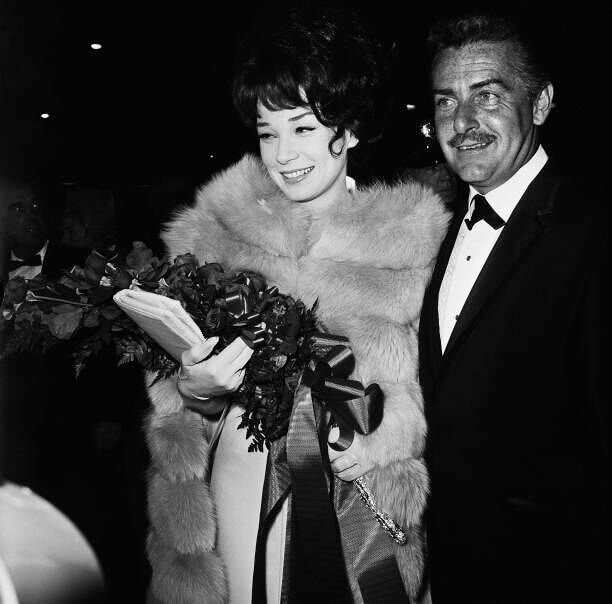 The couple got married in 1954 and separated in 1982 so they take open relationships way back. Shirley expressed that not many people at the time had a positive view of it because they didn't understand it but they did and that's all that matters right? The two lived in different places and needed to make things work somehow so they decided an open relationship was the way to go.
Hugh Wants More Than One
The famous actor Hugh Grant has played the role of love interests on screen over and over again, but in reality, his views on relationships and romance are very different. Hugh shared his views while speaking on Howard Sterns SiriusXM show and told the public that he doesn't believe humans are supposed to be with the same person for 40 plus years.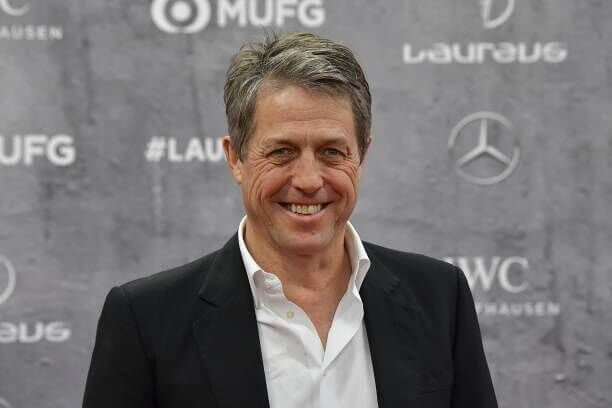 The actor from Notting Hill has also jokingly mentioned that he admires the French culture and how they view marriages. Hugh says you can see how serious they are about their marriage but at the same time, they keep some secret visitors under the radar.
Only One Person Forever? Ew
Margaret Cho is happily married to her husband Al Ridenour and mentioned while interviewing on The Real that she's happy she doesn't have to only sleep with her husband for the rest of her life as that would be "gross" - her words.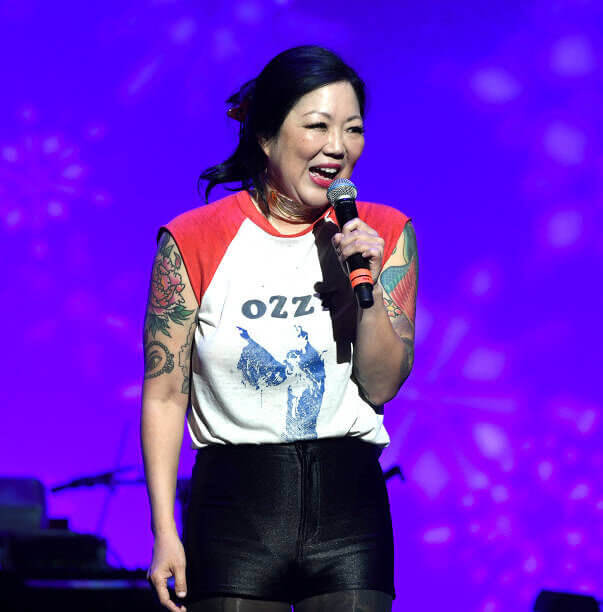 Cho and Al have a very special marriage where they even have their sides of the house and what he does on his side is his business and the same for her. Margaret made sure their house is big enough for their arrangement but sometimes they'll have dinner together.

Keeping up With False Pretences
Another well-known celeb who isn't the biggest supporter of monogamy is Tom Ford but ironically he has been married for 30 years! Ford and his husband Richard Buckley are happily married and even though Tom disagrees with monogamy, the two still don't have an open relationship.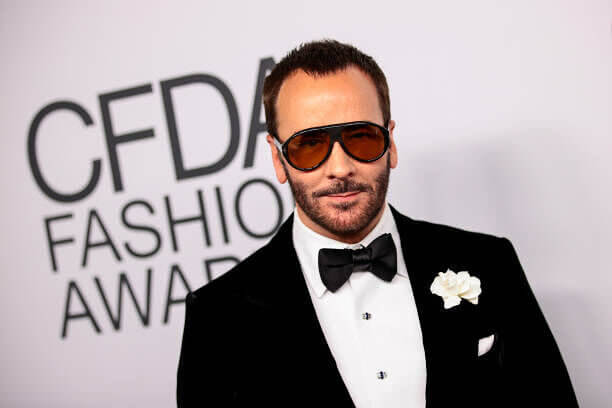 Tom like many other celebs views monogamy as something people just do because it's the norm. Tom told New York Magazine that he doesn't think monogamy is a natural thing and we as humans are forcing ourselves to just do it.
Just Keep It to Yourself
Dolly Parton's marriage to her husband Carl Dean will keep the world on their toes with the arrangement they have. The two met in a laundromat in Nashville back in 1966 when they were both very young and their marriage has been open but on one condition being don't ask and don't tell.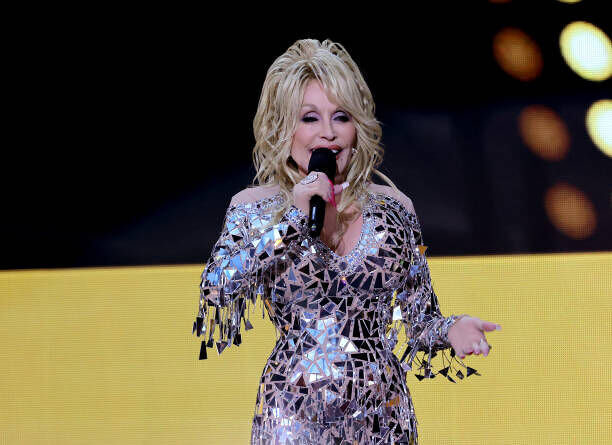 Parton explained her marriage philosophy in an interview with Life & Style telling the world about the "don't ask, don't tell" rule. Parton and her husband Carl can both do whatever they want but she doesn't want to know any details and she doesn't want to tell him anything either.
It's Just a Man's Instinct
The singer of "smack that", Akon, has grown up in a polygamous household and it's all he's ever known from childhood. Akon's father had many wives, four to be exact, and the singer learned from a young age that monogamy isn't the way to go for him.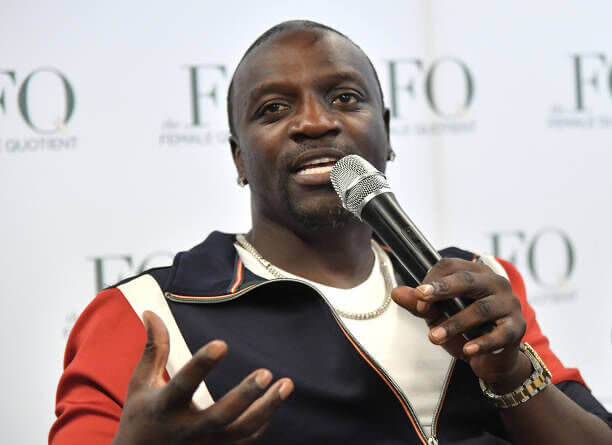 Akon discussed his views with TMZ and explained that he believes women were not meant to have many different partners but for men, it's simply their instinct. On the Angie Martinex show in 2006, he also told the public about his father's four wives and how he can have as many wives as he can afford to look after.
Everybody Has Needs to Be Met
Whoopi Goldberg is an EGOT winner and, you guessed it, she also isn't a believer in monogamy! Goldberg expressed her beliefs in her book If Somebody Says 'You Complete Me,' Run!  back in 2015.  In her book, she tries to convince people that having an affair isn't always a bad thing.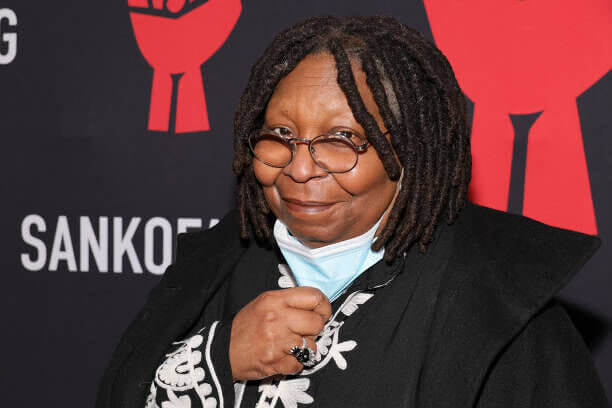 Goldberg explained that you might not always get the things you need from the one that you love so why fight them about it? Rather go find someone who can give you what you need and then you won't get angry at the person you love. That way, everyone is happy claimed Whoopi.
It's Not the End of the World
A celebrity who has cheated on his wife and been given a lot of backlash for it was Ethan Hawke. After cheating on his wife at the time, Uma Thurman, he ended up marrying the other woman who was Ryan Shawhughes who was also their family nanny! Hawke and the ex-nanny Ryan are now happily married with two children!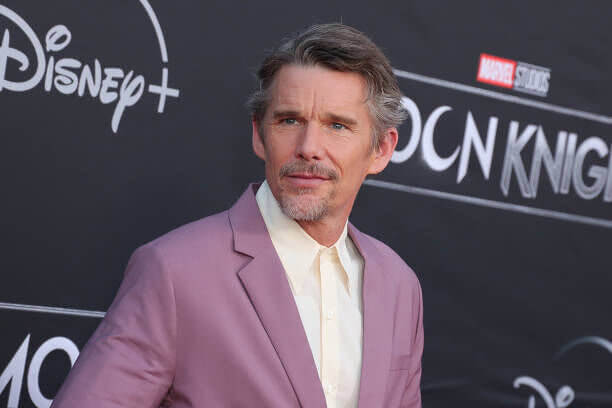 Ethan tries to explain that infidelity is sometimes what leads to growth and true happiness. Hawke believes that monogamy is also not natural and doesn't understand why people focus so much on cheating. Why does everyone view cheating as bad? If you love someone you want them to grow and you can't decide how that growth happens claims, Hawke.
Monogamy Is Too Much Work
Scarlett Johansson once shared her views of marriage with the world and expressed that she believes commitment and love are beautiful but monogamy is just "too much work". Johansson follows the views of many other celebs believing that it's not natural for humans to live in a monogamous way.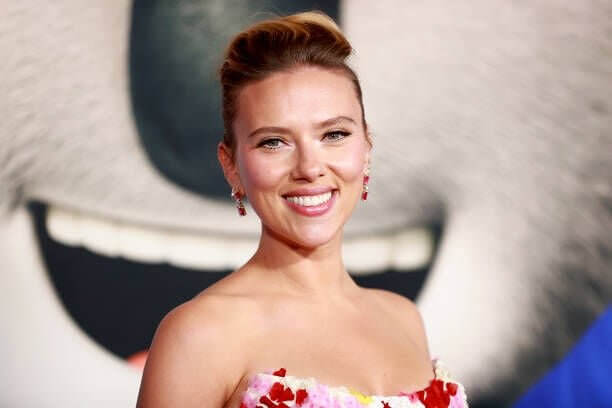 Scarlett still respects relationships that are monogamous because she knows just how difficult it can be. One thing that sticks with Scarlett is that if it's hard work, isn't that telling us it's not what we're supposed to be doing? It just doesn't come naturally.
It's Not Cheating if We're Together
T-Pain and his wife have been compared to Will and Jada Smith as people think they have a similar marriage being an open one. T-Pain, however, has expressed that it's not the same at all.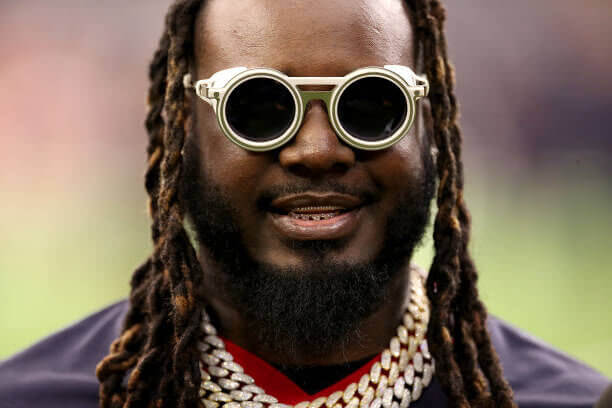 T-Pain and his wife don't cheat on one another separately, they sleep with other women together. The couple has been viewed as swingers or an open relationship but according to T-Pain the world doesn't understand that their marriage is solid, they just have some fun here and there.

Three Isn't a Crowd, It's a Party
Back in 2015, Brody Jenner spoke to GQ about his uncontroversial marriage with his former wife Kaitlynn Carter. Brody discussed how their open relationship was a bit different from how people would expect. The married couple would occasionally have threesomes with other women because why not?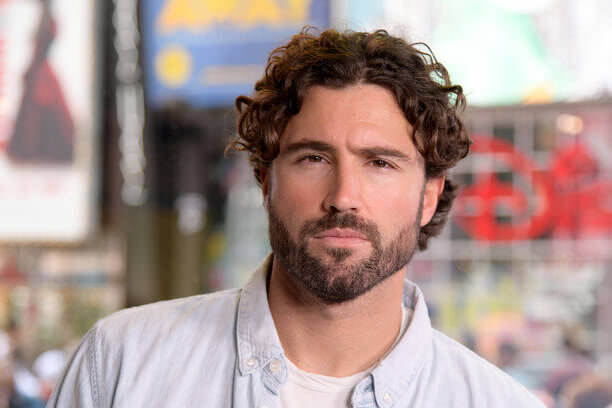 Brody and Cartner didn't see the problem in it and when they brought up the subject with one another both of them agreed it would be fun. Brody expressed that he knows it seems like a difficult idea to propose to someone but as he says "people are a lot more receptive than you think."
It Just Hit Him Out of the Blue
While many stars knew a monogamous relationship was not the way for them from the start, Thomas Middleditch, the star from Silicon Valley only had that realization after he tied the knot. It became a relationship of push and pull as Middleditch wanted to be more polygamous and his wife, Mollie Gates, wasn't ready to be that open. It became an issue in their marriage as Gates filed for a divorce in 2020.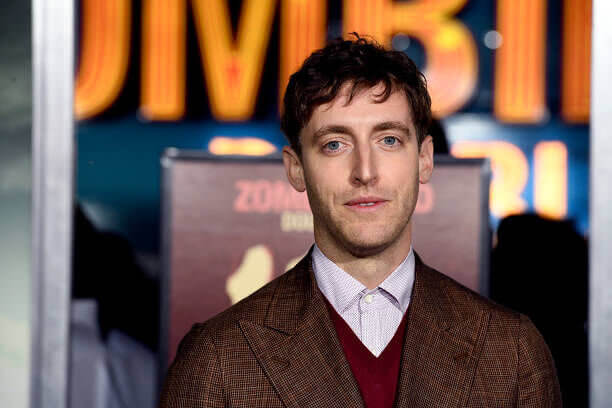 Middleditch realized what he wanted and sat Mollie down to discuss the idea of being less traditional. Mollie allegedly took it well at first and wanted to figure it out with him but Thomas wanted more than Mollie anticipated. Thomas expressed that it can be a tough road to go down but it's better to express your wants than bottle them up.