Pierce Brosnan might be one of the most attractive men of his time, but that has yet to get to his head. Despite having many ladies ready to risk it all for the man, Brosnan has maintained a healthy relationship for three decades.

Keely Shaye Smith is the lady giving Brosnan some sweet love, and we must admit we are jealous of this couple. Most Hollywood actors probably look up to this union, and who can blame them? Nevertheless, their story has been a rollercoaster journey that has seen them grace various headlines, and here we'll be celebrating most of these milestones.
 
The Famous Pierce Brosnan
Most people remember him from his tenure as the swashbuckling James Bond a few decades ago, but Brosnan is more than that. The actor has carved a name among the greats by pulling off outstanding performances over the years while looking fabulous.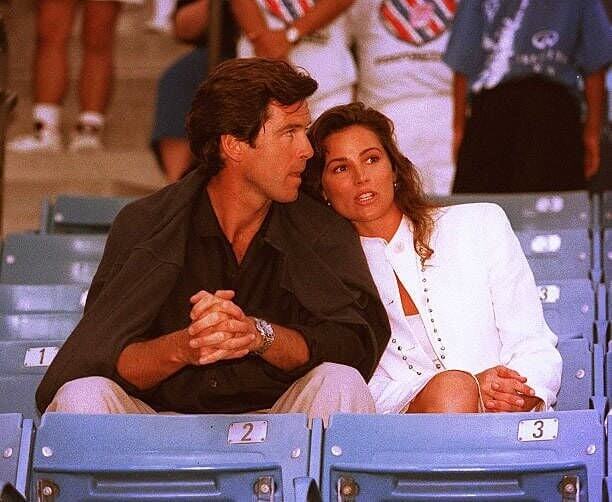 Aside from his career, Brosnan's marriage is one for the books, as it has amassed an amazing following and fanbase. Celebrities and common folk look up to this couple and enjoy keeping track of the love boat that is Brosnan's and Smith's union.
Cut From a Different Cloth
Unlike most celebrities, Brosnan has maintained his marriage pretty well, and almost no controversies have hit the tabloids and blogs. This is a rare situation where love and positive vibes have trumped everything else.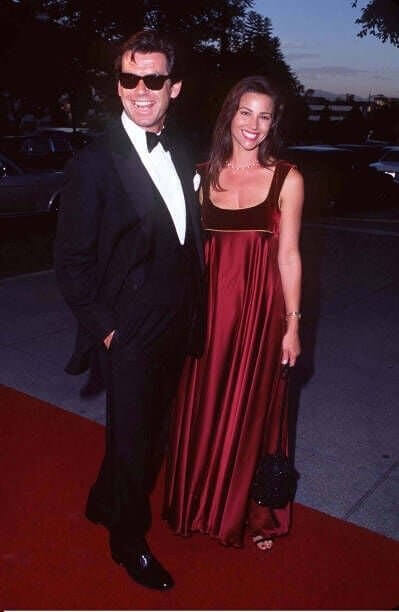 Any time news about the actor and his wife come up, it's all in good faith. Usually, people talk about their cute love messages and red-carpet appearances. The couple not only knows how to appreciate each other online but also looks united when turning up to an event.
 
This Is Not Where We Begin
Before the alluring Ms. Smith entered the picture, Mr. Brosnan married his fellow actress Cassandra Harris. The wedding took place in 1980, but unfortunately, this beautiful story would end 11 years later after Cassandra passed away.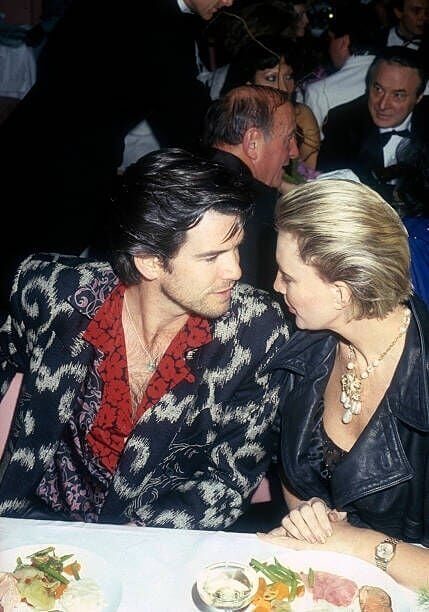 The grieving process was brutal for the star as no one is ever prepared to lose their lover to ill health. It was a pretty tough period for Brosnan's family, and it would take some time before he hopped back on the saddle, or so he thought.
Someone New
When Keely Smith came into the picture, Brosnan was still dealing with the loss of his former lover while doing his best to raise his kids. Love was probably the last thing on his mind, but fate had other plans.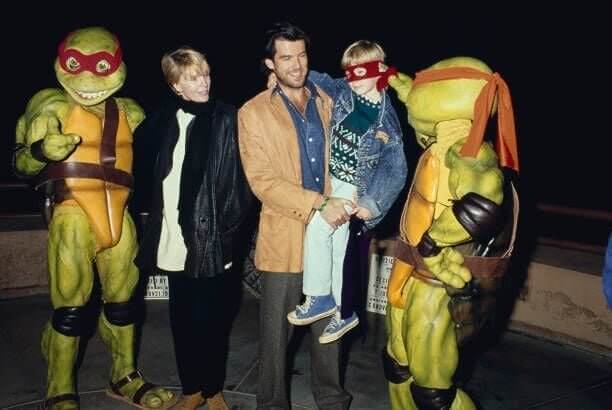 Ms. Smith came into the picture and held Brosnan's hand through it all. She was the friend everyone needed, as Brosnan stated that Smith encouraged him to mourn his loss in any way possible. As luck would have it, Ms. Smith would end up being the woman who won the Irish actor's heart; but let's backtrack slightly.

Who Is Keely Shaye Smith?
You might be wondering where Ms. Smith came from, but believe us when we tell you she had all the chops necessary to be Brosnan's friend. Her career in the industry has been quite colorful, placing her in journalism, acting, writing, and even TV hosting. Yet, Smith's most famous role is her time on Unsolved Mysteries as a correspondent.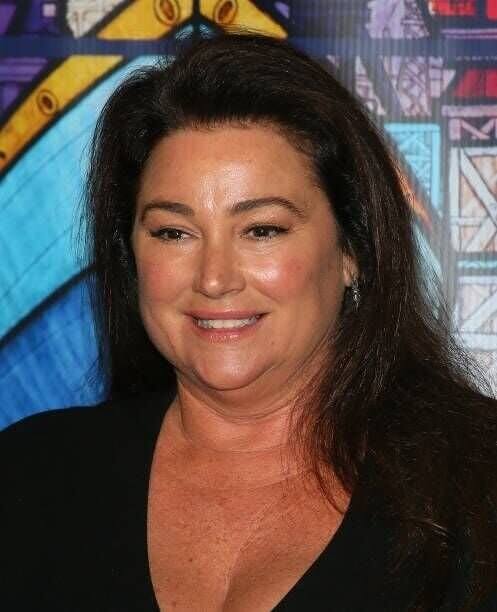 Despite working in the same field, Brosnan and Smith met by chance after attending the same party. Smith was looking forward to interviewing Ted Danson, but this did not work out, and she got something better.
Sparks From the First Day
Immediately, the pair interacted, and the connection was cemented. Brosnan stated in an interview that he'd send Smith flight tickets to join him on his globetrotting adventures, and what's more romantic than that?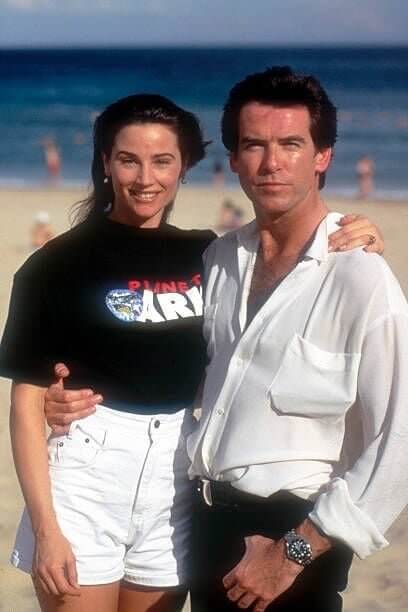 This relationship was not a one-way street, as Smith found Brosnan captivating from the first day. The talented entertainer couldn't hide her adoration for her lover in an interview, and many concluded Brosnan's first impression was pretty heavy. The two were smitten, and it was clear as daylight. So what happened next?
Piercing the Veil of Romance
To show how good this man is, we need to talk about the first date. Brosnan spared no expense in impressing his future wife as he organized a dinner date under the stars. Smith mentioned that he held her hands as fireworks lit up the night sky.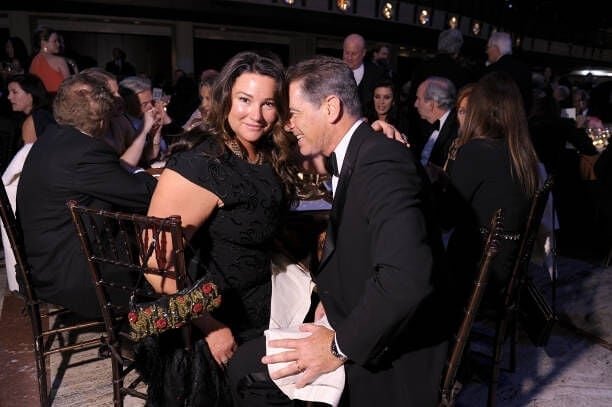 That's not all; Kenny Loggins was singing in the background as the lovebirds swooned over each other. With such a presentation, it's no surprise the couple ended up talking until three in the morning. Honestly, who can compete with such an approach?
They Took Their Time
With all the signs pointing in the right direction, you might think this couple skipped the basics pretty fast, but that's not the case. Instead, Smith and Brosnan took the slow approach and dated for seven years before exchanging vows.
Their charitable ventures have been pretty impressive throughout the years, mainly focusing on wildlife. They are a match made in heaven, and that's probably why they were in no rush getting married.

Father of the Decade
Brosnan has never shied away from his children, and in his previous marriage, he welcomed a son with Harris. He went as far as adopting her two kids, bringing his tally to three. Then, Three years into his relationship with Smith, they welcomed a boy named Dylan, who is following in his father's footsteps while carving a name for himself.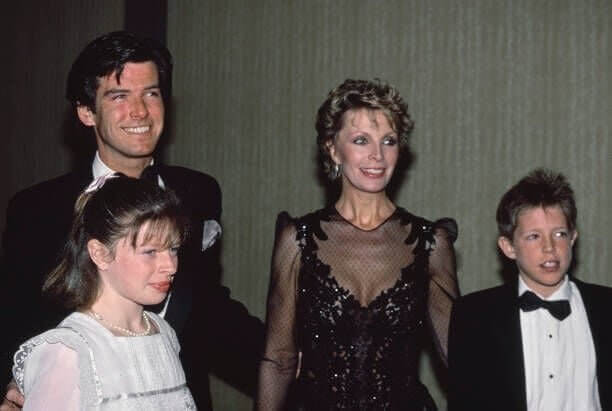 In 2001, Smith and Brosnan welcomed son number two, Paris. He is the spitting image of his dad and has taken a keen interest in modeling. So Mr. Brosnan was born to be a dad, and a pretty good one if you ask.
The Big Day Kept Flopping
You may wonder why we haven't mentioned the wedding day. Well, that's an interesting case. The ceremony took place after three cancellations due to unknown circumstances. The first cancellation occurred after the bride and her four-year-old were stuck at home because of a flood.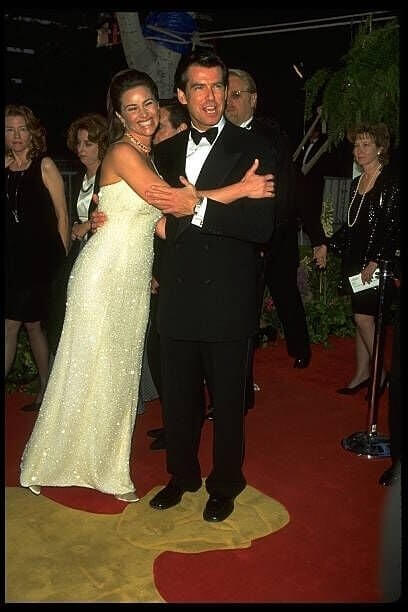 The second date was a sure thing until Sean—Brosnan's son—was involved in an accident. The third time happened after the bride-to-be found out she was expecting Paris. This was the good luck charm this union needed, and a new date was set up.
Time to Ring Some Bells
The wedding took place on August 4, 2001, at Ballintubber Abbey. It was a private affair, but the couple has been kind enough to share some details. All of Brosnan's brood were in attendance, and his daughter Charlotte was part of the bridal party.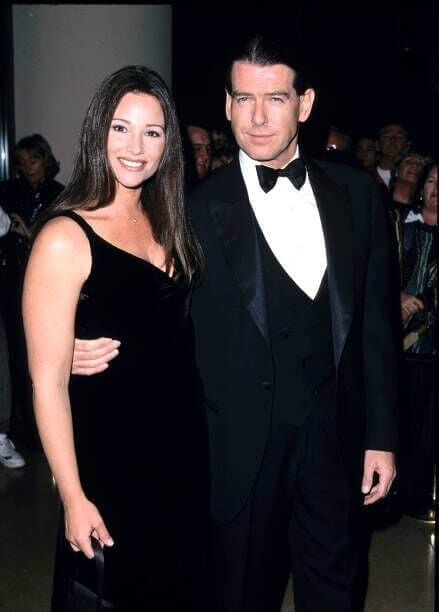 The whole family was proud of this moment, and Charlotte even revealed how happy she was that her father found love again. Since then, this anniversary has been a highlight of the couple, and every year, they share what they are up to.
He Goes Weak in the Knees
Despite having such a lengthy relationship, Brosnan has never stopped loving his wife. He claims Smith's strength is a significant factor in their success and her presence makes him go weak. This man is smitten, and his red-carpet shots prove it all.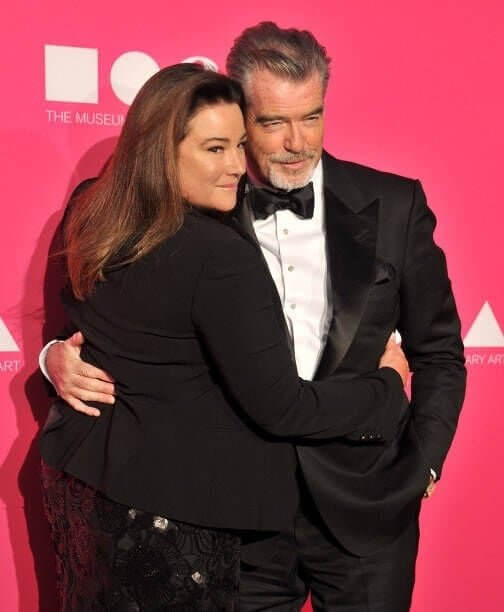 In most cases, Smith is smiling and happy, while Brosnan maintains his smoldering gaze while looking at the camera. As soon as the flashes stop, the fellow turns into a smiling machine, whispering sweet words into his lover's ear. Additionally, the couple knows how to dress for the occasion, with Brosnan rocking his iconic suits and Smith pulling off immaculate gowns.
The Inseparable Duo
Aside from appearing side by side on various award shows and ceremonies, Brosnan and Smith tend to travel together, and that is how they made a surprise appearance in Malibu in 2007. However, unlike their Hollywood engagements, this appearance was a stance against the installation of a terminal off the coast of Malibu.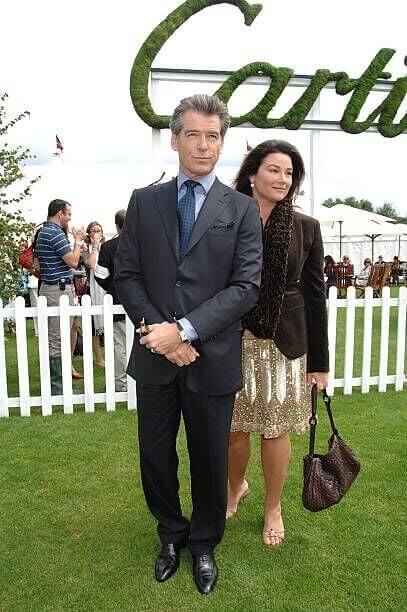 Fans and the press loved this move and had a field day with the story. A celebrity couple rarely makes such a public statement in solidarity while looking good. These guys won the hearts of the fans.
Together Forever and Always
Even when Brosnan is not set to win awards, Smith will still join her man on the red carpet, as evidenced in 2010 when the famous pair showed up at the Film Independent Spirit Awards. Another example was in 2012 when they showed up at a screening of Love is All You Need, where Brosnan was part of the cast.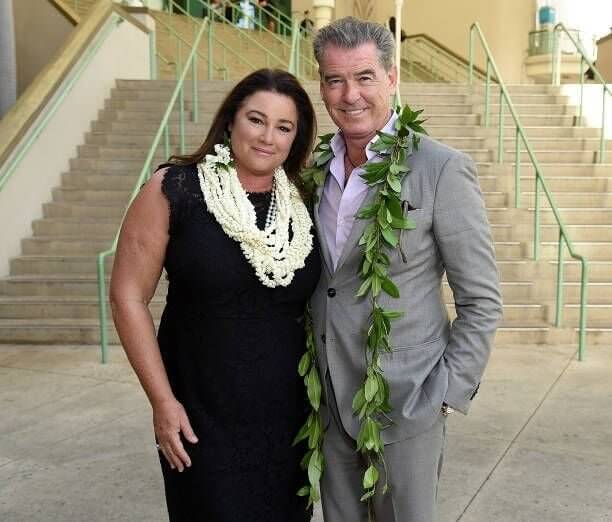 In both appearances, Smith looked terrific, while Brosnan had a bright smile. It's almost as if the lady had taken over the smoldering face while the man took up the smile.

Their Online Presence Is Commendable
If you are a fan of this family unit, we recommend you follow Brosnan and Smith online, where they update their followers on their adventures. They are pretty tactful in their shares, keeping most of the juice to themselves, but we get enough hints about their adventures.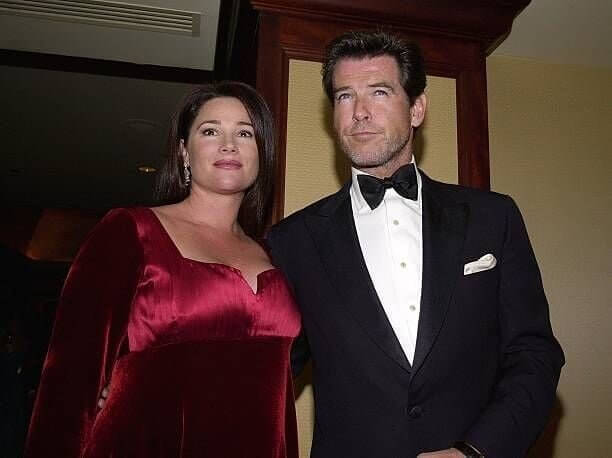 Even so, all the critical dates are documented, and you'll see how much this couple cares for one another. It's a smooth ride full of smiles and glory, making us wonder how they do it. Thankfully, Brosnan has the answers.
The Secret to Love
In a rare in-depth interview, Brosnan opened up about his thoughts on love, giving people a glimpse into the secrets of his successful relationship. He attributes his successful union to trusting and following his heart when trying to meet amazing people. Additionally, Brosnan believes in the sanctity of marriage and the need for a strong woman in his life.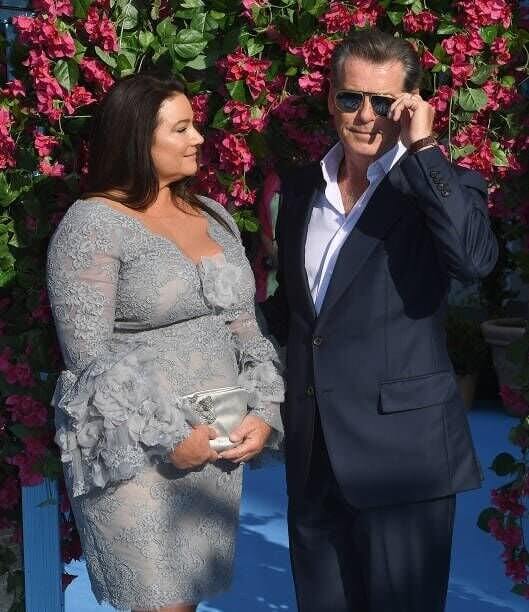 Smith also revealed her perspective on the matter, calling her husband intelligent and captivating. She claims Brosnan is aging gracefully, but his most attractive trait comes from his soul.
Keeping Up With the Brosnans
If you have ever been curious about their living arrangements, Brosnan unveiled some exciting details in another interview. The family owns a cottage near the North Shore that houses a fantastic garden, thanks to Keely's handiwork.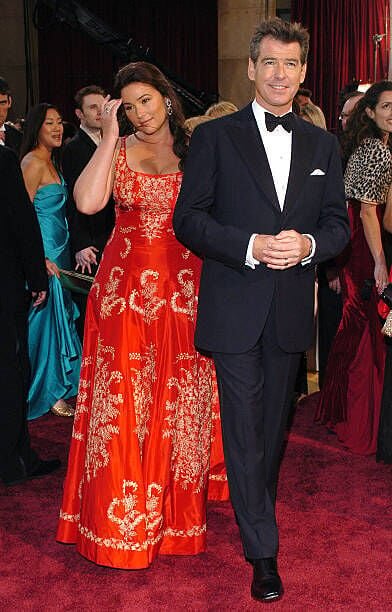 The lady is pretty homely, which is why their property is well-managed. With five acres under their care, that's a pretty significant role, and it takes extensive work to manage. Considering Brosnan's demanding job, Keely must be one fantastic fellow managing most of the estate when her husband is away.
Rising to the Occasion
On their silver jubilee, Brosnan and his wife used their respective social media handles to show their appreciation for each other. It was a pretty sweet anniversary that showed their anticipation and willingness to keep on track.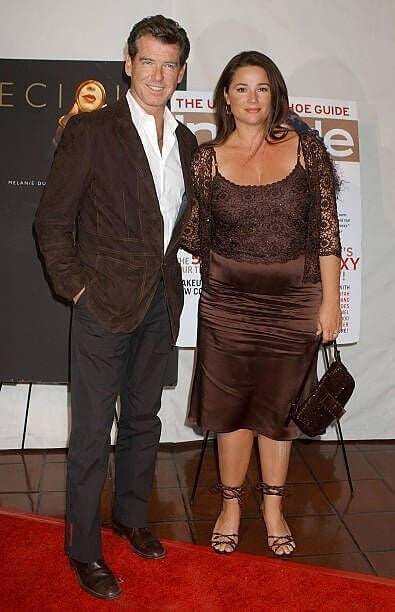 That same year Smith released her movie titled Poisoning Paradise, and Brosnan was one of the first people to voice his support for the environmental flick. The actor was sneaky with it too, adding some appreciation for their silver jubilee. This was a pretty big milestone for the man.

It Was One of Many
2021 was another big year for the power couple as marriage had crossed the two-decade mark, and their relationship was inching closer to three decades. Just like every other milestone where they both share cute messages about each other online, both parties were over the moon with adorable captions.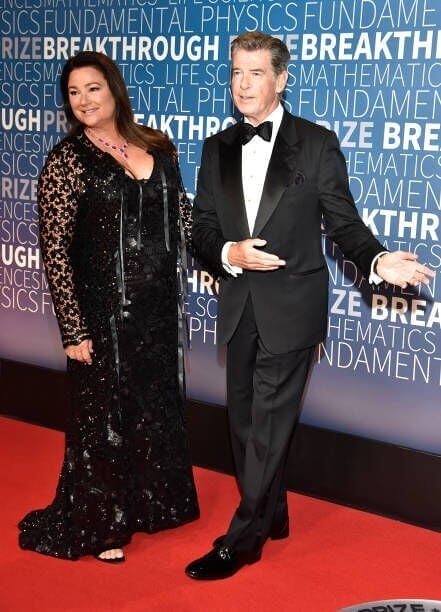 As usual, Brosnan didn't disappoint. He went a step further by sharing a throwback image of the couple in their younger years, when they enjoyed some private time on a boat.
Valentine's Day With a Twist
Anniversaries aren't the only period our number one couple celebrates in style. Valentine's day is a pretty serious affair, as evidenced by their date to the Van Gogh exhibition. Unlike most of their engagements, the paparazzi were not involved here, and the couple had private time.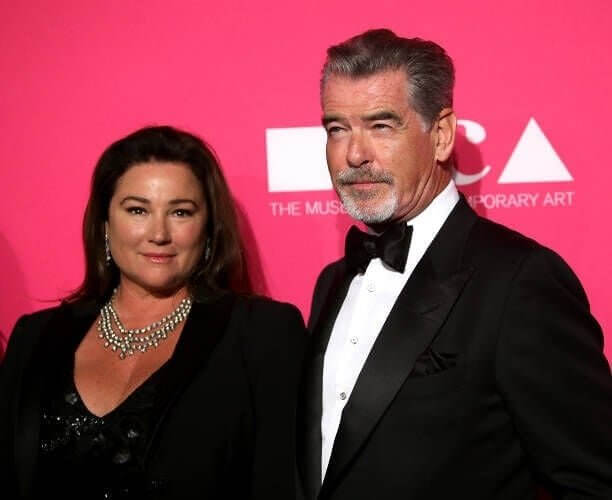 We only knew about this date because they shared photos from the day online with the usual sweet captions. These guys definitely have the recipe for a successful marriage; we know this for a fact.
Quality Time With Your Lover
Most people might think there's some magic involved here, and that's why this pair works so well, but that is not the case. Despite spending all these years together, Brosnan and Smith didn't let the fire fizzle out. Instead, they keep their relationship spicy by acknowledging each other publicly and spending time together.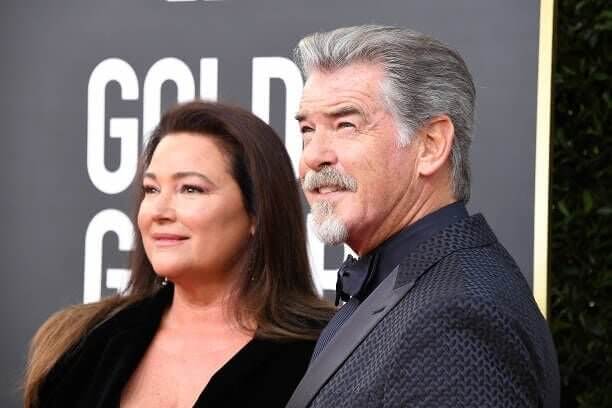 This couple ensures they have a lot of time alone, no matter how busy they get. A good example is Brosnan's revelation about a road trip he took with Smith a while back.
Life on the Road
When most of us take road trips, we usually take the time to enjoy some good music and sleep as we take turns at the wheel. Unsurprisingly, that wasn't the case here, as the couple opted to spend most of their time talking and taking in each other's company. How cool is that?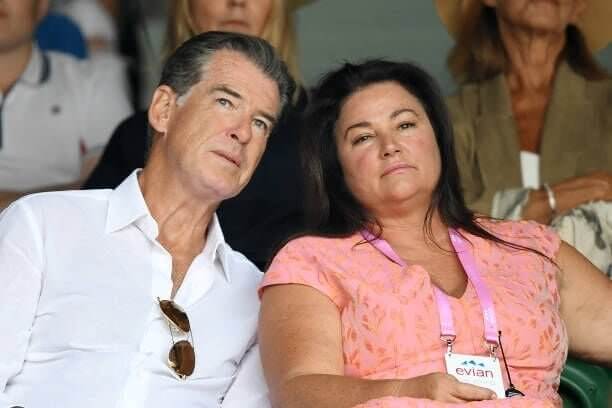 Another interesting revelation was made a while back when Brosnan let people know that he watched the sunset and the stars with his wife. It turns out it's the little things that make the biggest differences.

Love From the Circle
Even their fellow celebrities don't shy away from appreciating this couple. Their fanbase is quite diverse. After Chelsea Handler and a few other notable names flocked to the couple's comments section to congratulate them on their anniversary, it's clear how highly they are rated.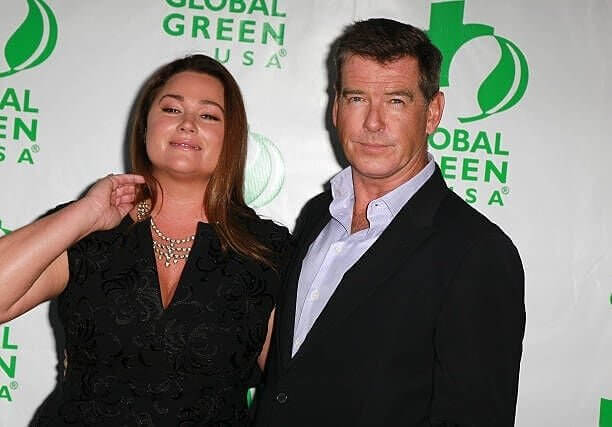 Brosnan and Smith have something good going on; we should take time to learn from them. We think it's time Brosnan started a romance masterclass because it looks like this fellow has all the cheat codes to secure a wholesome union.
Everything Happens for a Reason
According to Brosnan, Ms. Smith was meant to come into her life, and he is grateful for her daily presence. He counts himself lucky, and going by all the good things he has had in his relationship, we cannot doubt his words.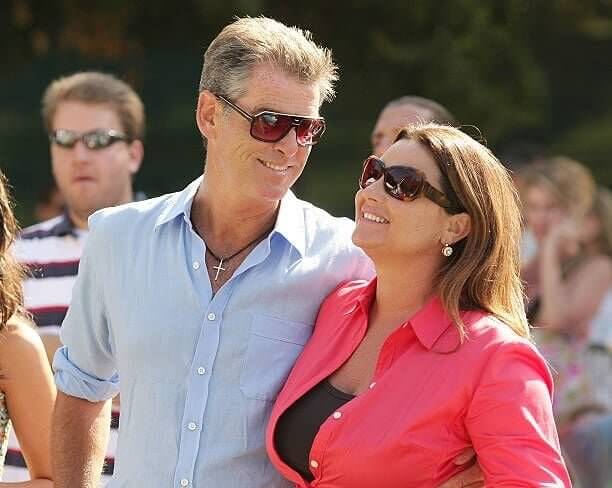 Ms. Smith was the spark that lit the flame that changed Brosnan's life. Since her introduction into his world, things have been on the up, and we love to see it happening. After all, love is a beautiful thing, and cupid worked overtime in this union.
Pierce Brosnan's Life Was Far From Easy
Pierce Brosnan, known for his iconic role as James Bond, had a tragic start to life. Learn some facts about the actor, including how he watched two of his favorite people suffer.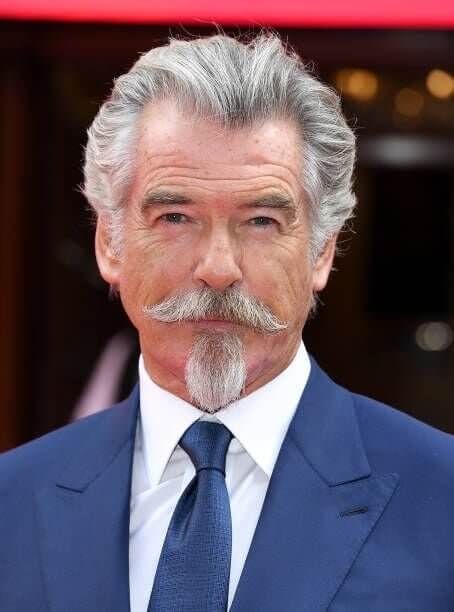 His Life Started With Tragedy
The talented actor was born in Ireland on May 16, 1953. Shortly after he was born, his father abandoned him. By the age of four, his mother couldn't handle the stress of raising a child alone and went to London in search of work. Instead of bringing her little boy with her, she left him in the care of his grandparents.


Reunited With His Mother
It would be seven years before Brosnan and his mother were reunited. At the age of 11, his mother brought him over from Scotland.  Everything that he knew was gone. He had a new school, a new home, and even a new stepfather, William Carmichael.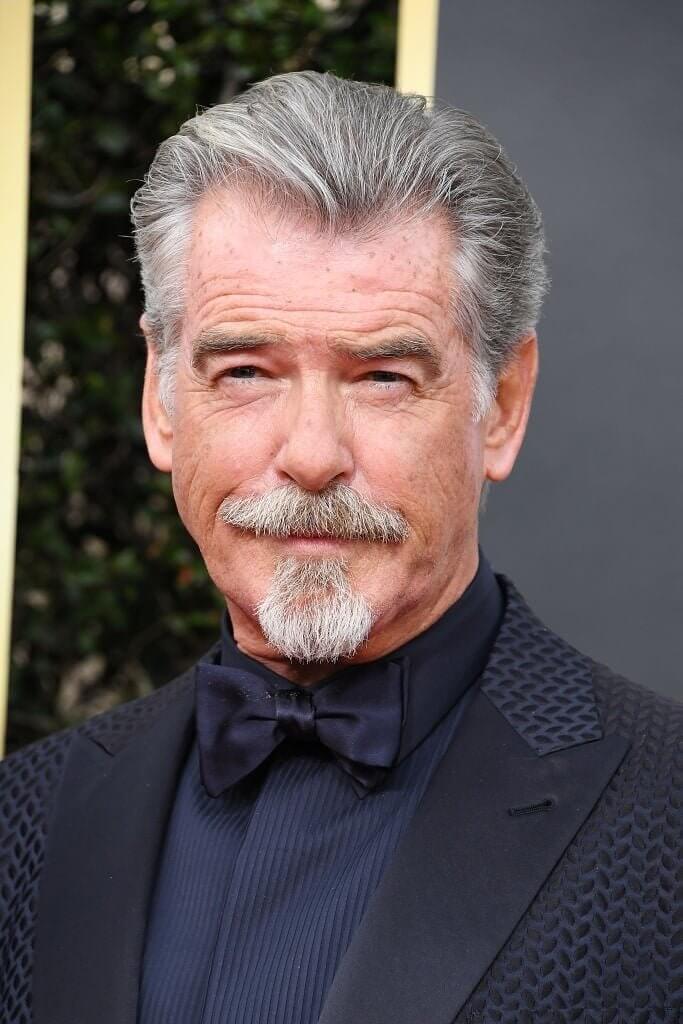 His stepfather was the one who took him to see his first James Bond film Goldfinger and Brosnan was hooked! But at the time, the young Brosnan was less focused on James Bond and more focused on figuring out all of the things that come along with being a teenager. 
Struggling to Find His Way
Not only did he struggle to make friends at school but he got bullied and teased by the other boys. Whether it was about his towering height or his Irish background, it all hurt the same.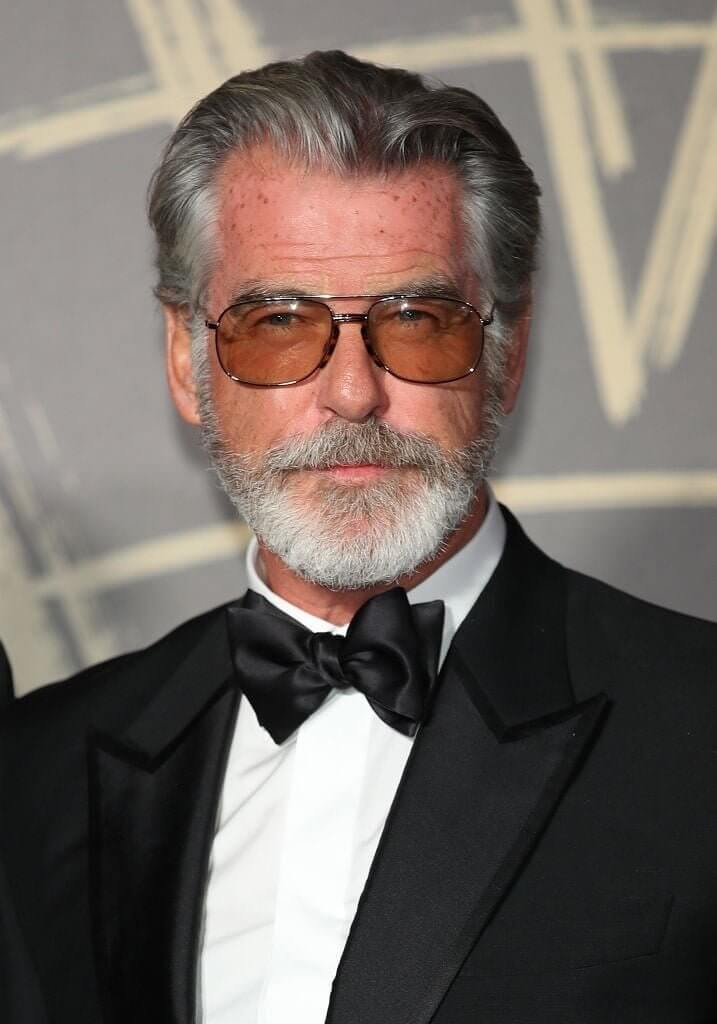 For a long time, Brosnan was miserable. But he knew that he had to find a way to make it work. So he found a hobby that would change the course of his life forever. For a while, Pierce Brosnan was a fire-eater and even performed for passers-by and even performed in the circus. These performances got him accepted into the Drama Centre of London.

Luck Was on His Side
In 1975, Brosnan graduated and started working as an assistant stage manager. While he was doing this, he decided to apply for a role in Tennessee Williams' The Red Devil Battery Sign play. Luckily for him, the main lead backed out and Brosnan was up. But first, Williams wanted to see Brosnan in action.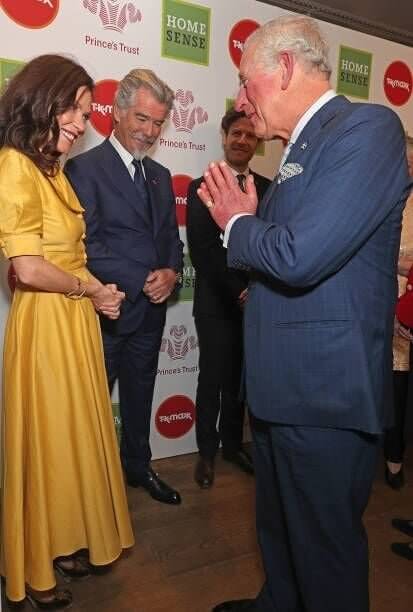 He remembers the day that he got the call vividly. The bus that he was on was moving too slowly so he got off and ran to meet his fate. Brosnan nailed the performance and was allowed to keep the lead role. It was a stroke of luck that thrust him into the rest of his life. 
A Lasting First Impression
Brosnan was still acting in stage plays when he realized that love at first sight was possible. When he met Cassandra Harris he immediately fell head over heels for the Australian actress. Unfortunately, she didn't quite feel the same way about him- in the beginning at least!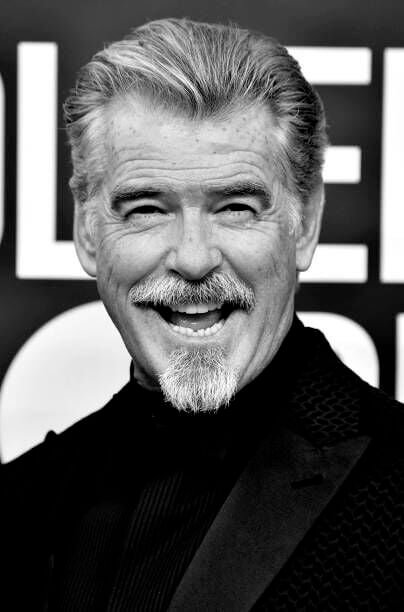 Looking back on the first time that they met, Harris recalls thinking that he was a "funny-looking man" with a "short haircut." But once the two started talking and spending more time together their chemistry was undeniable. They could talk for hours about literally anything and slowly but surely, Harris felt the same way about Brosnan as he did about her. As some may say, it's better late than never. But there was one, rather big, problem. 

Love Was Worth Waiting for
After a couple of weeks, Harris had the same feeling for Brosnan that he had been experiencing since the first day that they met. Unfortunately, there was nothing that the two could do about it. There was no doubt that they had a strong connection but Harris already had three significant others in her life.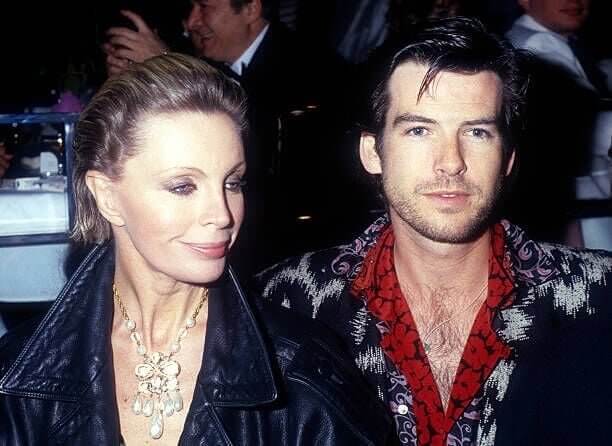 Harris was married with two children. She had made a commitment and Brosnan respected that. That's not to say that he was giving up on her, just that he was willing to wait. After her divorce in 1978, the two were finally able to be together. Because they already had strong feelings for one another, they started seriously dating and planning their future. A future that included the whole family.
Putting Down Some Roots
It didn't take long for the two to fall madly in love with one another. The natural next step in their relationship was to put down some roots and find a house that they could call their home. They bought a house in Wimbledon and decided to make their love for one another legally binding. In December 1980, they said their vows and became husband and wife.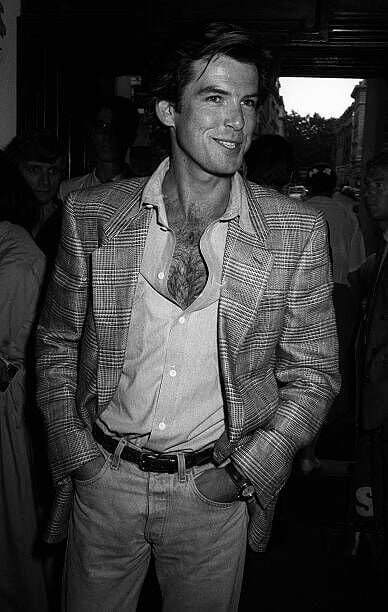 Coming from a broken home, Brosnan was big on family. So when Harris's ex-husband died, he adopted her two children Christopher and Charlotte. Although they weren't his children by blood, he loved them as his own. Finally, Brosnan had everything that he had ever dreamed of and more. But his wife wasn't the kind to let him settle and together they pushed one another to do greater things, even those that were a little risky. 

The Brosnan's Were Risk-Takers
Brosnan had everything that his childhood lacked and his heart was happy. But he still had the dream of making it in Hollywood. Luckily for him, he had a loving and supportive wife who believed that he could. So together, the couple came up with a plan to make it possible.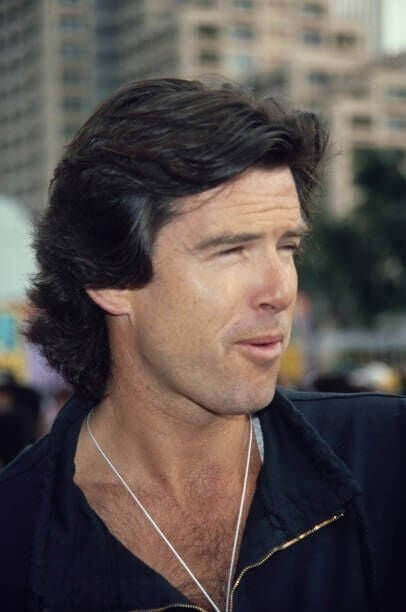 It was a little bit riskier than they would've liked but they were willing to do wherever it took to follow their dreams. The Brosnan's applied for a home improvement loan but never did any renovations. Instead, the money was used to buy plane tickets to Los Angeles. It was a sneaky but brilliant plan that worked out in the end.  
His Hollywood Dream Came True
The Brosnan's landed in America and America responded with open arms. The actor's dream finally became a reality when he was offered the lead role in a series. It seemed that the lead role in The Manions of Ireland was made specifically for Brosnan.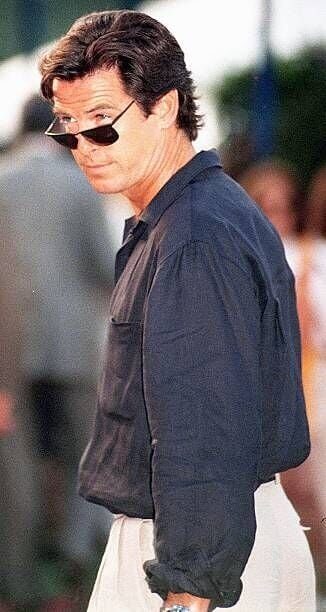 The series was based on the Irish Famine, which was a period of mass starvation and disease in Ireland. Brosnan didn't even need a minute to think about the role, accepting it on the spot. He recalls thinking, "by God, I've done it. It's my time and I'm gonna take it by the throat and fly with it." Little did he know that this was just the beginning. 

Brosnan Was a Fan Favorite
The series was based on the Irish Famine, which was a period of mass starvation and disease in Ireland. Brosnan didn't even need a minute to think about the role, accepting it on the spot. He recalls thinking, "by God, I've done it. It's my time and I'm gonna take it by the throat and fly with it." Little did he know that this was just the beginning.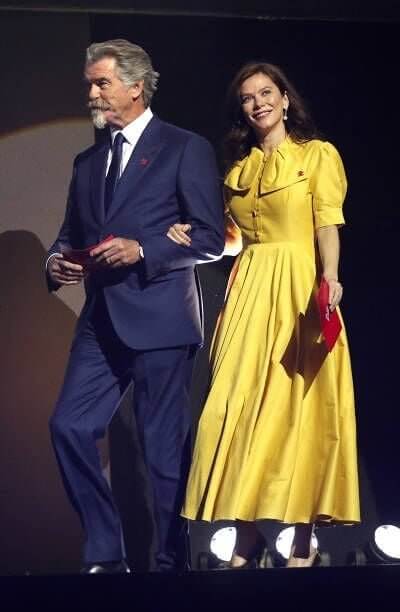 Initially, Brosnan was auditioning for the comedic sidekick but it didn't take long for the director to change his mind. After realizing just how popular Brosnan was, he decided to give him the lead role. He gifted Brosnan with a lead role that would cement the actor's place in Hollywood and set him up for more lead roles. But not everyone was a fan of Brosnan.
The Silent Treatment on Set
It's impossible to please or get along with everyone. But Brosnan was loved by all, except co-star Stephanie Zimbalist. Zimbalist played the role of Laura Holt and the love interest of Remington Steele. The animosity between the two was palpable and the two couldn't stand one another.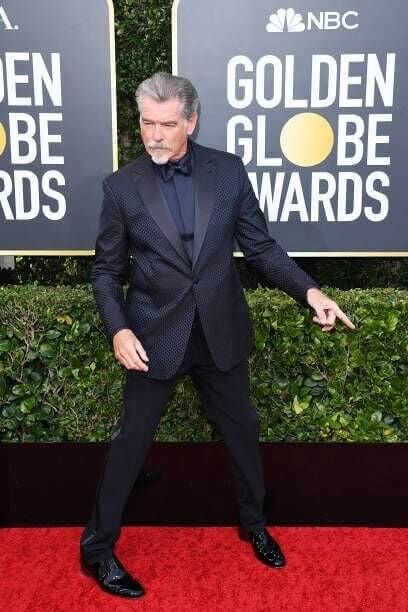 Luckily, they didn't let their dislike for one another affect their work. But Brosnan and Zimbalist never spoke to one another unless they were acting out a scene. Not so much as a "good morning" was said unless they were in character. This made filming very awkward but they couldn't have cared less. Soon Brosnan's feud with Zimbalist was moved to the back burner when he got a surprise at work.

A Long-Overdue Meeting
Brosnan had been abandoned by both parents at a young age. He had been reunited with his mother but had still never met his father. Until he showed up on the set of Remington Steele. For Brosnan, it was somewhat of an anticlimax. He had this picture of his father in his head and it was all wrong.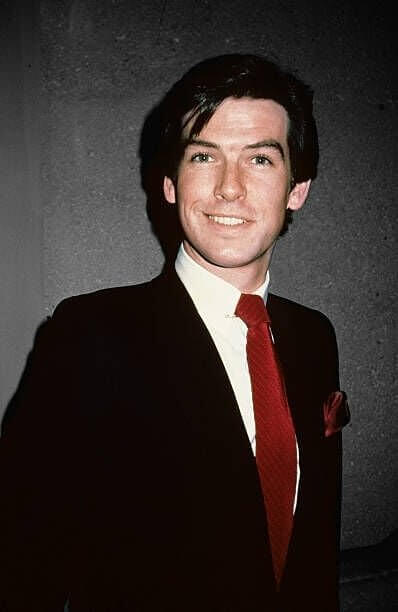 He had pictures of a large man who was a go-getter. Instead, his father was "a man of medium stature, pushed-back silver hair, flinty eyes, and a twizzled jaw." Brosnan was excited to finally meet his father but had hoped for more of a private meeting. Nevertheless, he responded in a way not many of us would have. He held no anger towards his father and never blamed him for leaving. But there was a very special reason behind his forgiveness. 
Brosnan Valued Family Over Everything
Many of us wouldn't have had the same response as Brosnan when he met his father. A father's job is to protect his children from hurt and instead, his father was the one who inflicted it. But his father's saving grace was Brosnan's stepfather.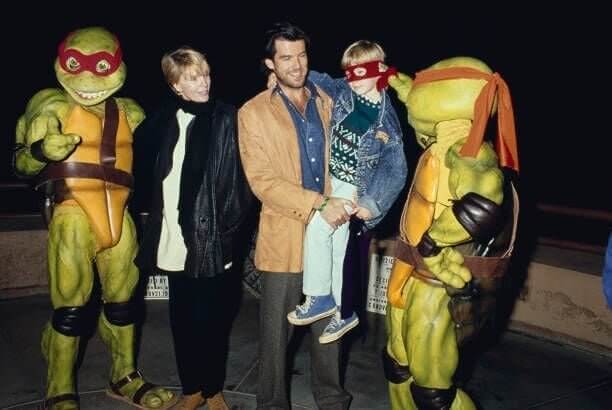 William Carmichael stepped up and treated Brosnan as his own. And perhaps this is the reason why Brosnan was such a good father figure to Cassandra's children. Thomas Brosnan may have been his biological father but Carmichael was his family. When his stepfather fell ill, Brosnan spent every day by his side. Brosnan canceled prior plans because "family comes first." He described Carmichael as "someone I look up to. He is a hero of sorts."

A Blessing and a Curse
Pierce Brosnan was taking the entertainment industry by storm. He had been the lead in a number of successful films and series and his hard work was paying off. His popularity grew when rumors of him being the next James Bond began circulating. Audiences couldn't seem to get enough of him which meant that Remington Steele was getting more views than ever before.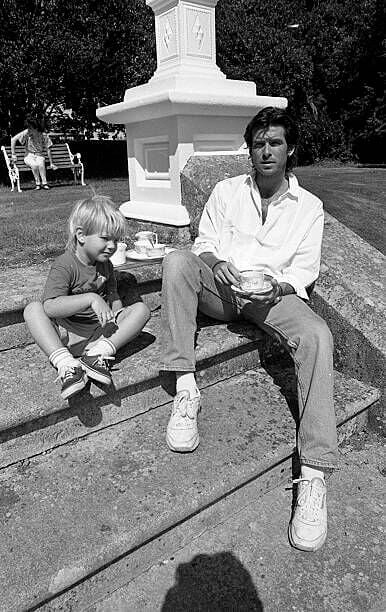 But the more popular a show, the more likely it is to be renewed for another season. Which is exactly what happened. His contract with Steele meant that he couldn't pursue any other roles until the show ended. His dream role was right in front of him and he couldn't grab it. But not even this could put a damper on his mood. 
His Family Was Growing
Brosnan had just issued on his dream role, one that he had wanted for most of his life. His lead as Remmington had given him opportunities and taken them away. But Brosnan never let his career disappointments get in the way of family time, especially since it was about to grow.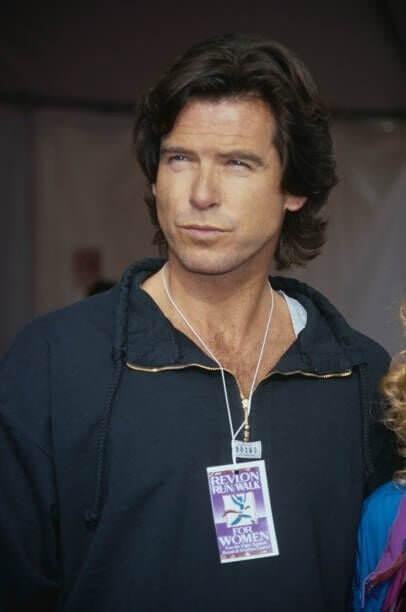 Cassandra was pregnant with their first child and Brosnan was the happiest that he had ever been. The family of four became a family of five when his healthy baby boy, Sean, was born in 1983. Sadly, this joy wouldn't last long.
Tragedy Came Knocking
Brosnan was living the dream. He had a big family and a successful career, but that all changed in 1987. He had been extremely busy so Brosnan decided to turn a work trip to India into a family vacation. Sadly, tragedy came knocking and this trip opened the door.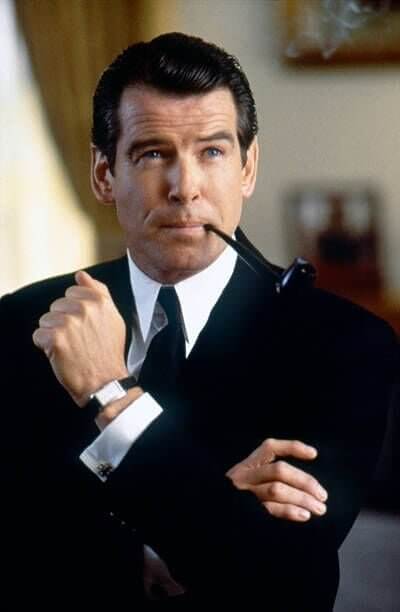 While they were supposed to be relaxing and enjoying their time away, Harris simply couldn't. She was constantly tired and full of stomach pains. These symptoms were still there when they got home so Harris paid the doctor a visit. Unfortunately, the doctor didn't have any good news for the family. Harris received a diagnosis that flipped the whole family's world upside down. She had ovarian cancer. 
The House of Their Dreams
Since her diagnosis, life had been tough for the Brosnan's. Pierce knew that his beloved wife didn't have a lot of time left and did everything in his power to make the most of the time that they had left. One of those things was buying their dream home which they ended up finding in Malibu.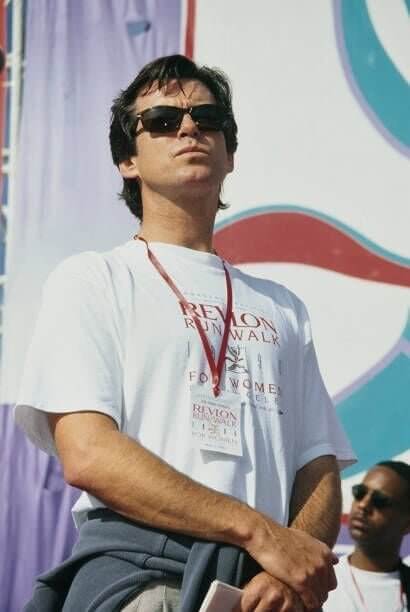 A couple of days before they were supposed to view the home, Harris went for chemotherapy. It left her feeling weak and drained so Brosnan was worried that she wouldn't be strong enough to visit. But his wife was a fighter and her smile lit up the room when she saw their new home. They bought the house immediately and made it their own. Even after she was gone, Brosnan could feel her in their house. She impacted his life in so many ways and pushed him to be the actor that he is today.
She Made Him a Better Person
Brosnan loved Harris from the moment that he laid eyes on her and long after she was gone. He credits her with molding him into the man, father, and actor that he is today. Cancer treatment was tough but she was never too tired to give her husband advice. And luckily he took that advice.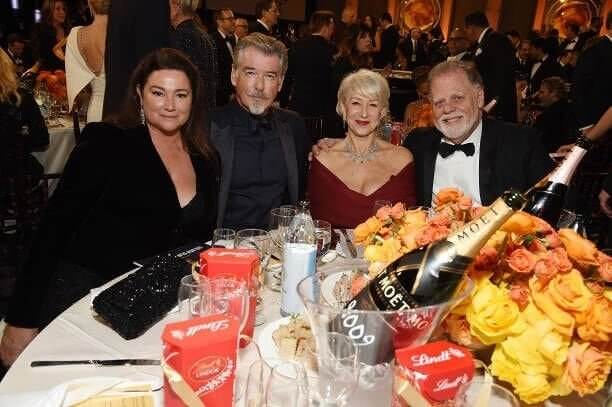 Listening to his wife, landed him lead roles in successful films like The Lawnmower Man and Live Wire. Brosnan wanted to put his acting career on hold but she refused to let him do that. She was his number one fan and he loved her for it. He said that "She's forever embedded in every fiber of my being. She's there with me every day. I was so blessed to have met someone like that."
Harris Lost a Four Year Long Fight
Just as Brosnan had his stepfather, he supported Harris from when she got her diagnosis all throughout her treatment. Harris put up a good fight but sadly was unable to emerge victorious. In December of 1991, after a long four years, Harris passed away.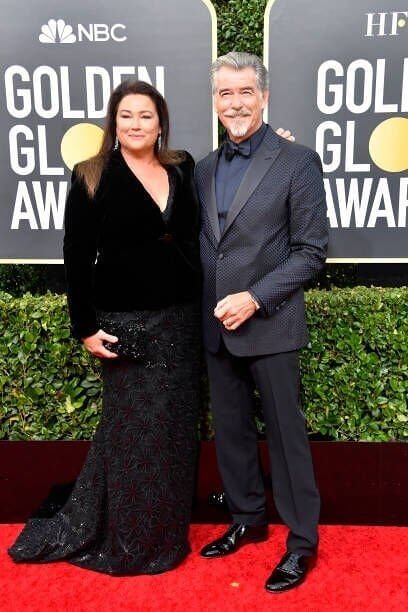 The entire Brosnan family was left heartbroken and all responsibility fell to Pierce. He had just lost the love of his life, but he had to be strong for his three children. A loss this significant changes a person's outlook on life. Pierce described how afterward you "Just feel more deeply…You hug more deeply, you love more deeply." At this point, darkness filled Brosnan's days and the only thing keeping his head above water was his memory of her.
Sean's Struggle
As always, the limelight has its faults, and as far as the Brosnan family is concerned, they hit hard. Lately, Brosnan's son Sean came to the public's attention after his father shared a video of him on social media, where Sean recounts his difficult journey of self-healing. "I grew up in the film industry... I worked for quite a while and made some movies…however, I kind of lost myself along the way," he states in the video and adds hoe he had left a "long trail of destruction behind [him]."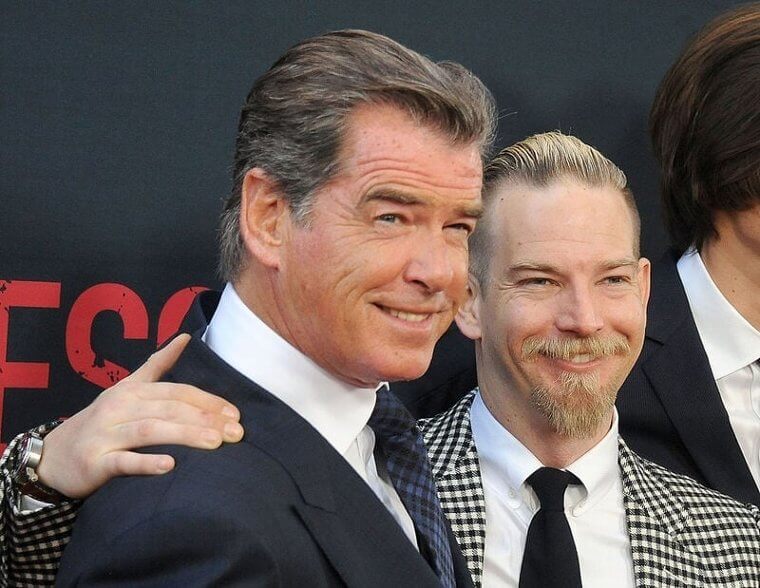 The good new soon follow, however, as Sean reveals that following his daughter's birth, he not only went into rehab and is now sober, but also went back to school to complete his master's in psychology, in order to help other with their tough experiences. 
Brosnan Had a Caring Personality
The passing of his wife changed his life forever but he still had a family to support so he had to be strong. Two years after her passing, he was offered a supporting role in Mrs. Doubtfire. Before it had even been filmed, producers knew that it was going to be a success and Brosnan was eager to get involved.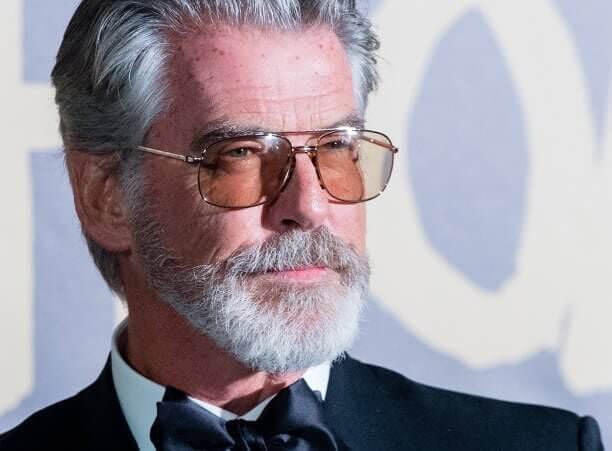 Initially, directors wanted Tim Allen to play the role of Stu but he declined. And when this happened, a lot of changes needed to be made. Tim's rejection meant that Brosnan got the role of Stu,  a villainous and unlikeable character. Can you picture Brosnan impersonating someone like that? Well, neither could the directors so they changed everything. Brosnan was excited to be a part of the film but was even more excited to be working with one of his favorite people.
Robin Williams Number One Fan
Brosnan was thrilled to be working alongside such a renowned actor as Robin Williams. The first time he met Williams they were on set for Mrs. Doubtfire. Williams was getting his makeup done and it was a sight that Brosnan will never forget. Williams had his back to him so all that Brosnan could see was his Hawaiian shirt and hairy arms.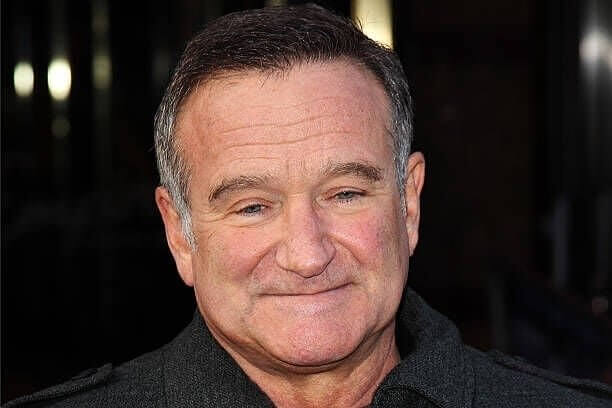 Then Williams turned around with full Mrs. Doubtfire make-up and greeted him in character. Brosnan loved every second of filming the movie and recalls that "[Robin] was brilliant. Sally was gorgeous. She and I got on like gas on fire. It was so delightfully enchanting." And just when he thought that it couldn't get any better, it did. 
The Name's Bond, James Bond
When Brosnan had to pass up the role of James Bond previously, he believed that it was an opportunity that only came around once in a lifetime. Luckily for him (and us), it came around twice! In 1994, Brosnan got offered his dream role as Agent 007 and signed a three-film contract with the company.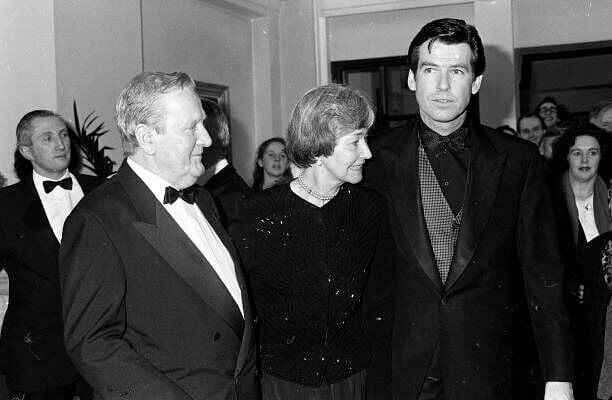 He made his James Bond Debut in 1995s GoldenEye. He loved playing the role and boy did people love him in it! He brought some of his personal flair to the character and it just worked. In fact, out of all the Bond films, GoldenEye brought in the most money. 
A Fluctuation in Weight
Brosnan was perfect for the role of James Bond. He had the right amount of charm and sophistication. But what he didn't have was the right amount of weight. His build differed from those who came before him, something his tailors noticed during fittings. Pierce was the lightest actor that had ever played Bond.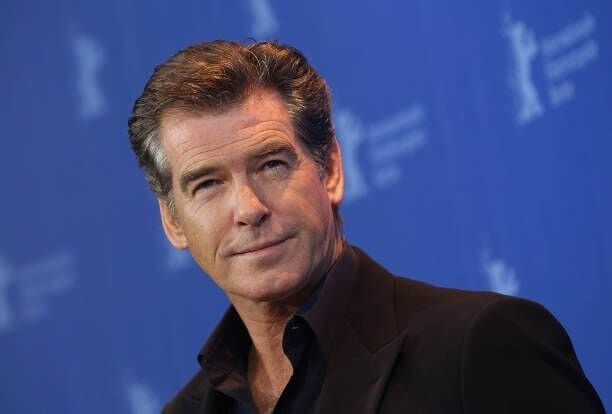 It seemed that Brosnan tried to make up for this and may have overcompensated slightly. Seven years later, he was busy filming his fourth Bond film and the tailors made another discovery. In seven years, he had gone from being the lightest 007 Agent they had ever had to the heaviest. But he may not have noticed these changes since his contract had a strange stipulation in it.
A Small Price to Pay
James Bond's character is known for his sophisticated look and tailored tuxedos. Brosnan had just been given the role of his dreams. In his mind, a strange stipulation in his contract was a small price to pay for an opportunity like this.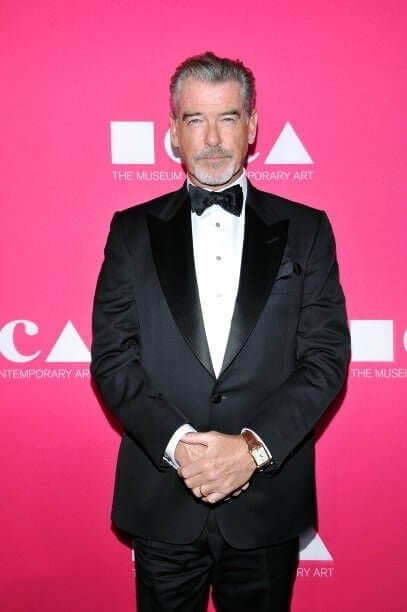 James Bond's character is known for his sophisticated look and tailored tuxedos. Brosnan had just been given the role of his dreams. In his mind, a strange stipulation in his contract was a small price to pay for an opportunity like this. 
A Second Chance at Love
After his wife passed, Brosnan thought that he could never love again. So all of his energy went into his family and his career. But sometimes, the stars align and everything just falls into place. That happened for Brosnan in 1994 when he stumbled upon a career-altering role and love at the same time.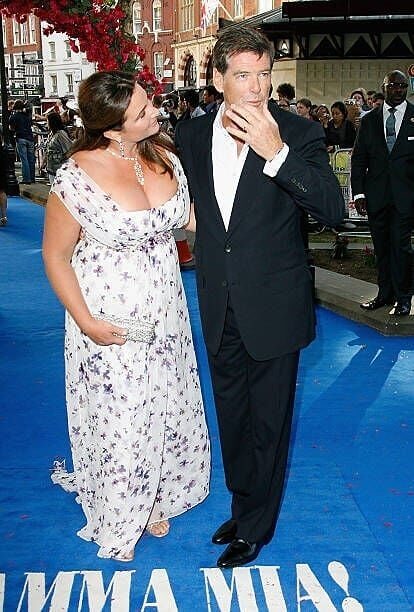 Keely Shaye Smith was an American journalist who Brosnan referred to as his "North Star." The two started dating immediately and Smith helped Brosnan find peace after the passing of Harris. Smith gave him peace, love, and two more children. But this was just the beginning of their fairytale love story. 
Pushing Himself to the Limit
Throughout his acting career, Brosnan pushed himself to become a better actor. And as we learned previously, he wasn't afraid to take risks when attempting to reach his goal. So in 1996, the actor ventured out of his comfort zone and founded a production company.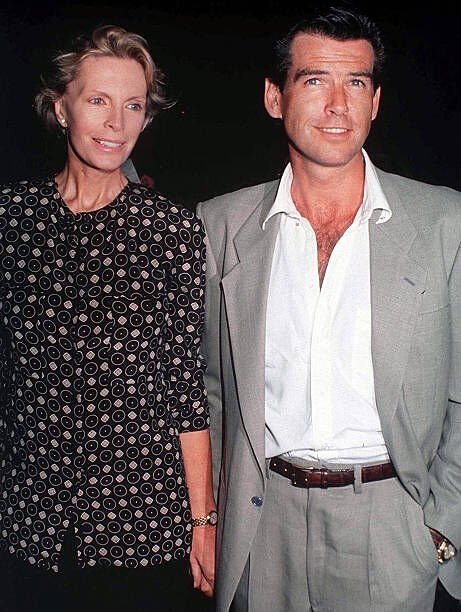 Together with his friend of many years Beau St. Clair, the two created Irish DreamTime. It took a lot of time, energy, and teamwork but his risk paid off. The first film produced was called The Nephew and while it did alright, it was the second film that got them the recognition that they needed. The production of The Thomas Crown Affair was a huge success and solidified their name in the industry. 

Fatherhood Looked Good on Him
The experiences that children go through, stay with them forever. Those who have a terrible childhood generally choose one of two parenting styles. They could either be exactly like their parents or they could vow to be nothing like them. For Brosnan, he found himself choosing the latter.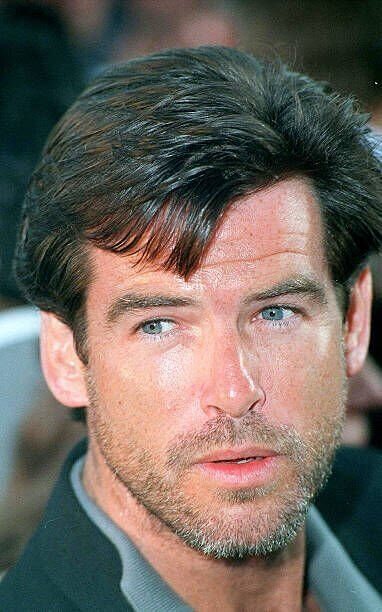 He loved the fact that he had a big family and had already proven himself a great father to his children. In 1997 and 2001 the Brosnan family welcomed two new sons, Dylan and Paris. As with his acting career, Brosnan took fatherhood seriously and always put his family first. And part of that meant making a public commitment to Smith. 

She Was Something Special
When he met her, Brosnan knew that Smith was something special. After years of dating and two children, Brosnan felt that it was about time he got to call Smith his wife. In 2001, the couple met each other at the altar and exchanged vows. They got married in a historical building known as the Ballintubber Abbey in Ireland.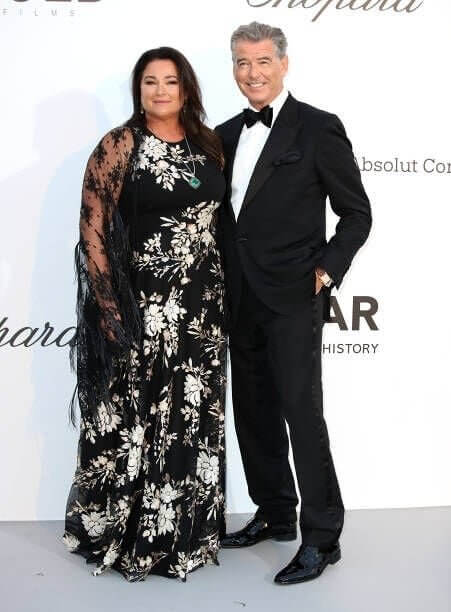 Today, this building is over 800 years old! This building meant something special to Brosnan. It represented him returning to his Irish roots to make a lifelong commitment. It seemed the perfect place for the two to officially start their future together as husband and wife. It's been 20 years and their love for one another is stronger than ever. 

In Love No Matter What
It's no easy feat to be married to a world-famous actor, let alone a good-looking one. there's a lot of pressure to always look your best. Seeing as Smith has much experience being in front of the camera,  it makes sense that she used to have a figure that would make anyone jealous. However, she has had to deal with weight fluctuations in her life - as many of us do.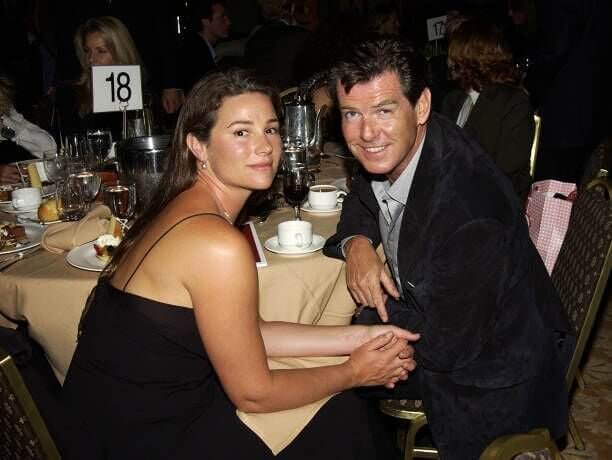 After giving birth, Smith started to put on weight and the pounds just seemed to keep on coming. Eventually, the former TV host managed to lose quite a bit of her gained weight, either 100 or 120 pounds - depending on which reports you read. The couple can still be seen smooching, so their love surely doesn't seem to fluctuate.

He Never Saw It Coming
Brosnan loved playing the role of Agent 007 but he also knew that he wouldn't be playing it forever. He just thought that when the time came for the next Bond to step in and take over, that he would have seen it coming. He thought that he had at least two or three more movies before he'd have to say goodbye.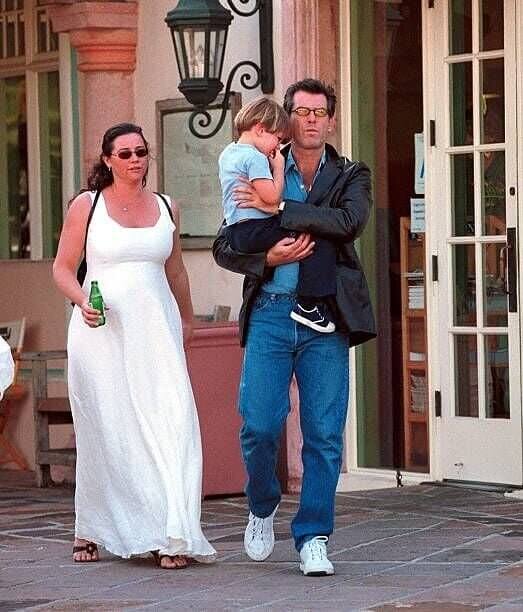 That's why he was shocked when he received an out-of-the-blue call from producers. They said that they planned on going "a different way." It was a way that didn't include him as their lead anymore. Brosnan was blindsided and felt as though he had just been "kicked to the curb." But in true Bond fashion, Brosnan left gracefully and without making a scene.

One Very Sweet Incentive
After being thrown a curveball and no longer recusing his role as James Bond, Brosnan decided to shift his acting career ever so slightly. He went from guns and action to randomly bursting into song when he accepted a role in the musical Mamma Mia! It was something different but there may have been another reason for his acceptance of the role.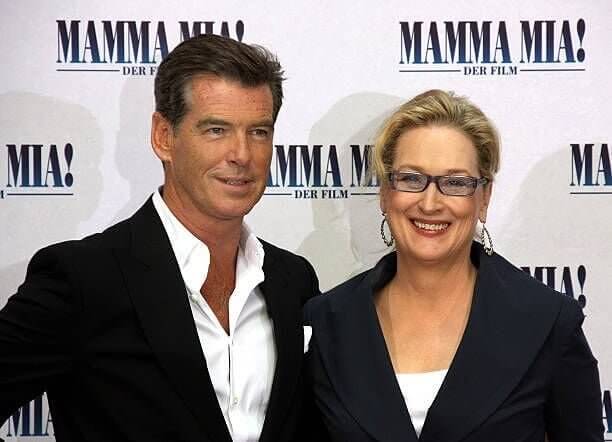 It was an all-star cast but there was one woman in particular that he wanted the opportunity to work alongside. He admitted to accepting the role as soon as he heard her name, without paying attention to the script or his character. He fondly remembered Streep as the "gorgeous blonde" whom he'd "fancied terribly in Drama school." Unfortunately, to perform in a musical, you need to be able to sing. A skill that fans felt Brosnan lacked. 

The Critics Were Ruthless
Pierce Brosnan accepted his role as Sam Carmichael in Mamma Mia! before looking at his role closely. Streep had a huge fan in Brosnan but he may have been in over his head with this one. He was musically inclined so his preparation for the film involved him walking up and down the coast practicing his singing.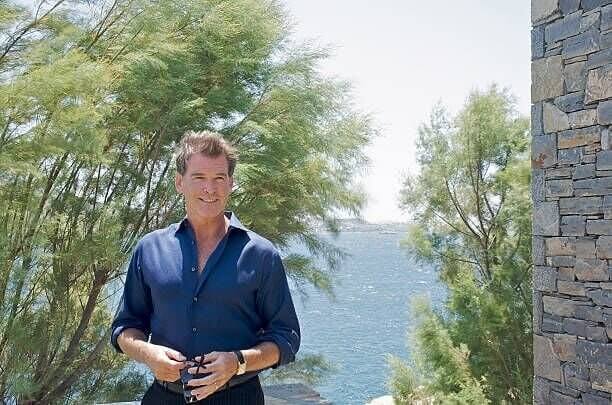 Unfortunately, it wasn't enough to save him from the ruthlessness of critics. And they didn't hold back! They compared his singing to a "water buffalo," a "donkey," and an injured "raccoon." The only thing that saved his performance was his charm. Sadly, accepting a role in a musical wasn't the only questionable choice that Brosnan made.

Fans Began to Question His Ethics
Brosnan was a popular actor who was loved by all. But he made a choice that had his fans questioning the type of man that he truly was. In 2010, the political thriller The Ghost Writer was released and Pierce Brosnan was one of the leads. But the film was directed by Roman Polanski who had been banned by the United States of America.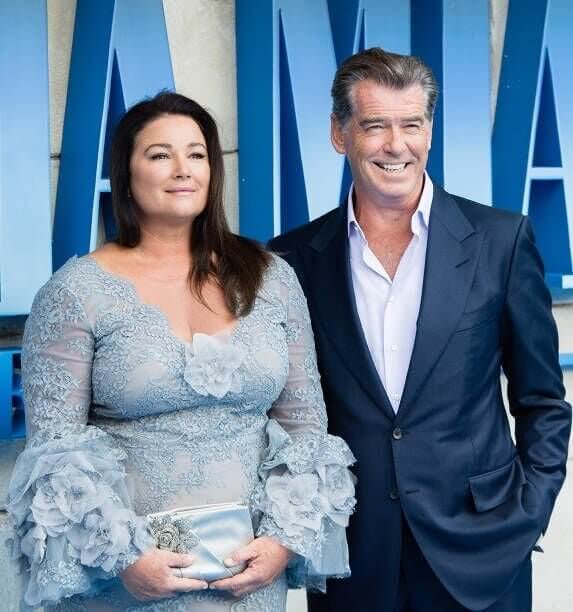 Polanski fled the country after having had sexual relations with a minor and facing a rape charge. This was public knowledge when Brosnan accepted the role. He claimed that he respected the director's work and "didn't let the rest of his life influence my choice." As someone with a daughter, you'd think that he would've turned the role down. After hearing others share their stories, he looked back on his decision in a new light. 

Looking Back on His Decision
As a successful male in the entertainment industry, Brosnan had been sheltered from what life as a woman in the same industry was like. But the #MeToo movement that swept through Hollywood opened his eyes to the horrendous conditions. Women started sharing what had happened (and continue to happen) to them and their stories made the hairs on the back of your neck stand up.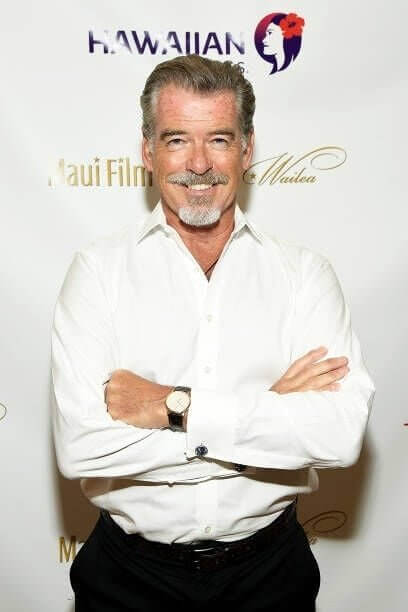 The movement forced Brosnan to look back on his decision to support someone like Polanski. During an interview, Brosnan said that "I don't know if, in this climate, I would have made the same decision, the same choice. These are dangerous times and it's a very toxic world." He couldn't necessarily change the way that women were treated in the industry but he found a way to help support them in other ways. 

Deep Passion for Activism
Brosnan is a world-renowned actor who understands that his fame comes with responsibilities. As with the other important things in his life, Brosnan takes these responsibilities very seriously. Over the years, he has used his influence and resources to support causes close to his heart.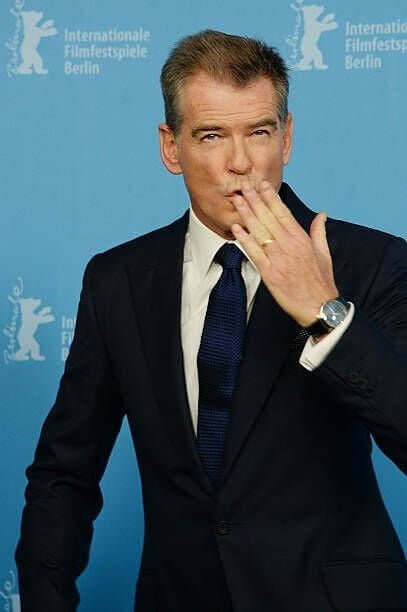 Unsurprisingly, one of these causes is cancer awareness after losing the first love of his life. But Brosnan was passionate about helping others and giving back to people and the environment. Profits from paintings went to women's health, environmental, and children's charities. He has even been an Ambassador for UNICEF Ireland for 20 years. Brosnan is a passionate man who married a woman who is just as passionate. 

Together, They Were a Power Couple
Brosnan had a passion for making the world a better place. Luckily for him, he managed to find a partner who was just as passionate about it. Through it all, they supported one another and did whatever they could to help others.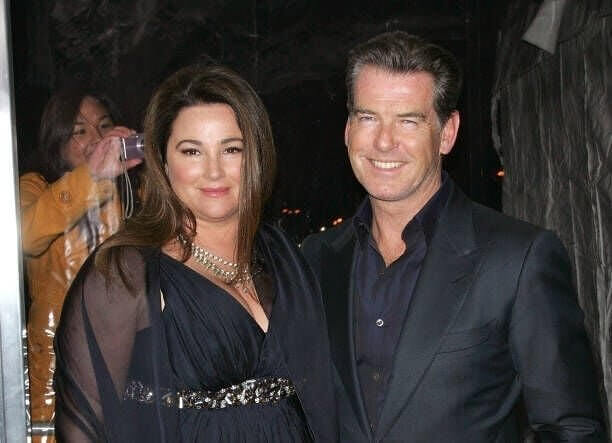 Still today, the couple works with several conservation organizations and has even produced a documentary. The documentary notes the impact of experimental pesticides on Hawaii's environment. But while Brosnan was striving to be a better man, husband, and father, his eldest adopted son Christopher was making it difficult. 
The Hardest Decision of His Life
Brosnan had faced many challenges in his life but nothing could prepare him for making one of the hardest decisions of his life. Despite being his adoptive father, Brosnan treated Christopher as his own. And as we know, for Brosnan, family always came first. Christopher didn't handle his mother's death very well, much like everyone else.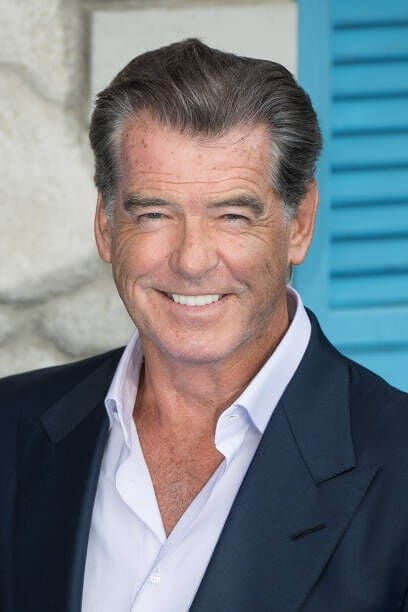 But instead of talking about his feelings, he turned to a world of drugs for help. Brosnan knew how dangerous this world was and tried to save his son from being sucked in. Sadly, he was unsuccessful and came to a harsh realization. By supporting his son, he was enabling his addiction. So he made a decision that he never thought he'd have to make. 
A Little Bit of Tough Love
Brosnan did everything that he possibly could to help his son. But as you know, you can lead a horse to water but you can't make him drink. In other words, you can offer people opportunities but you can't force them to take them. Eventually, Brosnan couldn't take it anymore. It broke his heart but he knew what he had to do.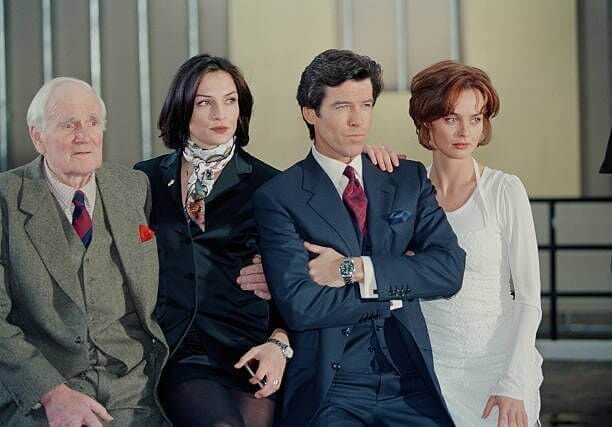 For his own sanity and mental health, Brosnan cut Christopher off completely. He recalls having to say "Go. Get busy living, or get busy dying." At the end of the day, it's his son and he prays that one day Christopher will find his back. Unlike her older brother, Charlotte never gave her father a hard time. Sadly, she wasn't given the time that her brother had.  
Tragedy Found Him Once Again
When Harris died, she left a hole in her family's lives that could never be filled. Not only did they lose her, but they had to watch her suffer. The thought of having to do it all over again with his daughter Charlotte broke Brosnan's heart. She received the same diagnosis as her mother and passed away at the age of 41.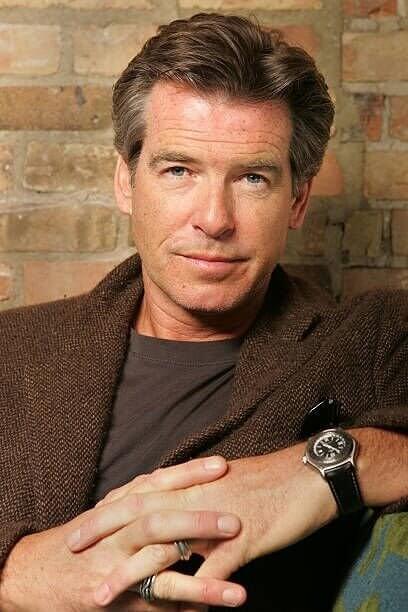 Brosnan chooses to remember Charlotte as his "funny, wonderful daughter," the person that she was before she fell ill. Having to watch another woman that he loved suffer the same way that her mother did tore him apart. He said that eventually, "sorrow becomes an indelible part of your psyche." But tragedy wasn't done with him just yet.  
Cancer Won Once Again
Brosnan was still grieving the loss of his daughter when he heard some more tragic news. She may have only been a friend but they were close enough to be family. Just three years after he lost his daughter, his dear friend Beau St. Clair passed away. The real kicker is that she too lost a fight against ovarian cancer.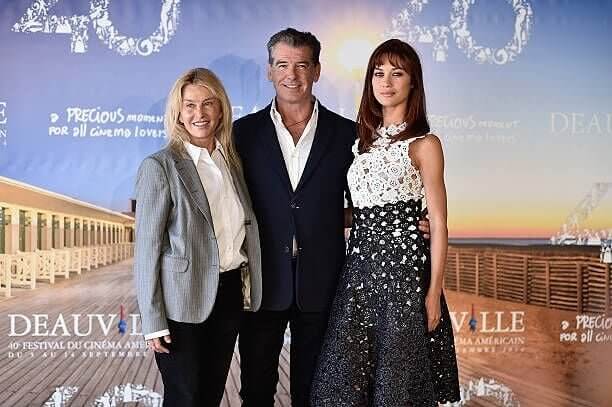 Beau put up a good fight but after 10 years her body was tired and didn't have anything left. Brosnan called her the sister that he never had and mourned her loss as if she were. They had been friends for 30 years and Brosnan couldn't picture a world without her. But one thing was for sure, he wasn't taking any of his loved ones for granted again. 
His Sons Call Him a Dreamer
Brosnan has had a career full of success and awards. He was nominated twice for the Golden Globe Awards and has a star on the Hollywood Walk of Fame. His talents even got him an honorary OBE for his contributions to British Cinema. Audiences are fans not only of his acting but also of his looks! He was voted "Sexiest Man Alive" by People magazine and also as one of the "50 Most Beautiful People in the World."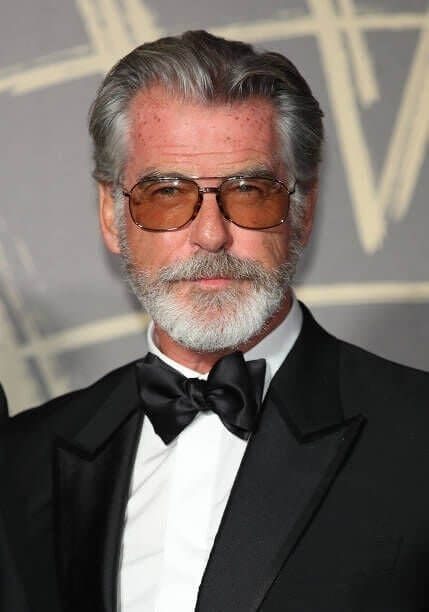 Today, Pierce Brosnan is 68 years old and there's still no stopping him. He plans on painting and acting until he's physically incapable of doing so. He often dreams of a better world and his sons call him a dreamer. But it's a title that he's happy to hold.