Whether you're a part of the LGTBQ+ community, or simply an ally, it's good to read about inspirational transgender role models. And when these are transgender celebrities, it can be even more inspiring to learn more about them and their stories. Celebs are constantly in the public eye, and these famous trans people have had to find their way in their careers under public scrutiny.

This list contains popular trans celebs from as early as the 1950s all the way to those who have just recently transitioned. Some of these people you may know about already, and others may shock you. Some have bravely gone through massive bodily transitions in front of the camera, while others went years before revealing that they were transgender.
The Wachowski Sisters
When making the transition it's important for the person to feel supported and loved by family and friends. Sadly, for some, it's a very lonely process. This wasn't the case, however, for the Wachowski sisters as they were both born male but identified as female. Born the Wachowski brothers, they are now the Wachowski sisters. An uber-talented and creative team, they brought us the sci-fi cult classic The Matrix and the hit TV series Sense 8.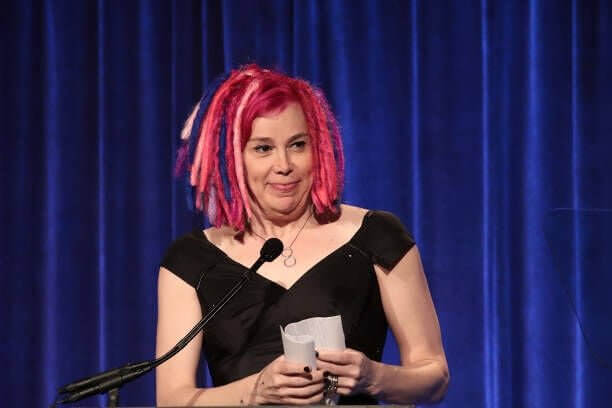 Lana and Lilly's work on The Matrix paid off when they both won the Saturn Award for Best Director. Because of the film's success, the sisters were given the go-ahead to create two sequels, The Matrix Reloaded and The Matrix Revolutions. They have also expanded the trilogy into the video game arena which has become exceedingly popular. Both women also use their platforms to advocate for the rights of the LGBTQ+ community.
Nikkie De Jager: Also Known as NikkieTutorials Beauty Vlogger
Another famous trans Youtuber is NikkieTutorials, also known as Nikkie de Jager. This Dutch makeup artist began posting beauty videos and sharing them on YouTube. She became famous after one of her videos in 2015 went viral - it showed her with and without makeup and was labeled The Power of Makeup.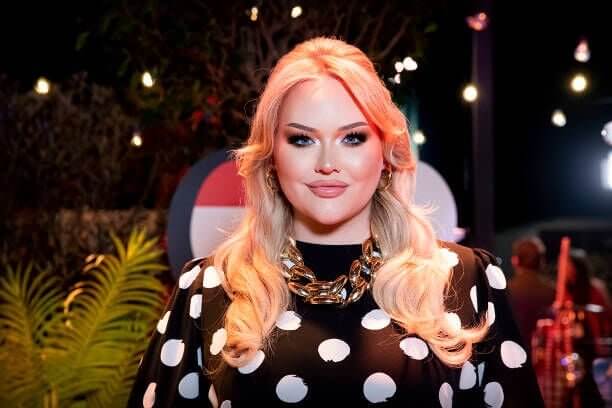 Nikkie quickly gained a mass following, with others following her lead and posting similar videos of themselves with and without makeup. But Nikkie never spoke about her identity, as it wasn't something that interfered with her beauty tutorials. Until in January 2020, after some speculation on the internet, the vlogger came out to her online following in an emotional but powerful video.

Marsha P. Johnson
A celebrated icon in the LGBTQ+ community, Marsha P. Johnson spent much of her life battling for the acceptance of transgender people and raising awareness within the community about HIV. Though she was revered for her activism in challenging social norms, she was also a beloved drag queen in the underground ball scene.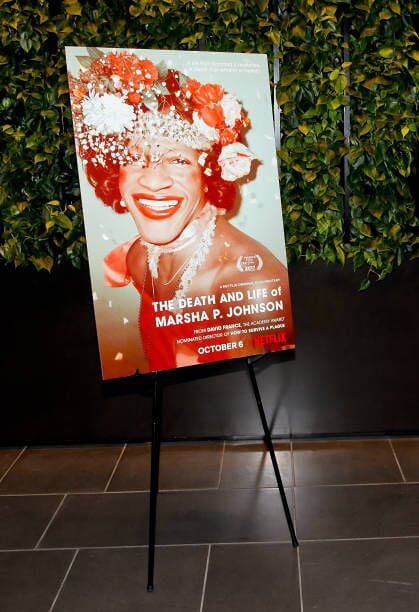 Though she died a mysterious death in 1992, in recent years her name has been included in multiple documentaries about her life, the impact she had on the LGBTQ+ community, and her bravery at the Stonewall Uprising, the event that was the inspiration for Pride. The rare footage captures her performances, conversations with friends, and interviews about her passions and beliefs. 
Octavia Saint Laurent
Octavia Saint Laurent earned the title Queen of the Underground for her spirited performances in the underground ball scene in New York City. Born in Brooklyn on March 16, 1964, Octavia was a model, actress, and activist who was best known for her appearance in the telling documentary Paris Is Burning.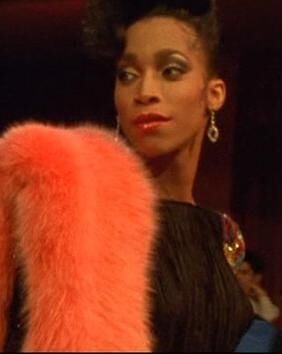 Early on in her career, she legally changed her name to Heavenly Angel Octavia Saint Laurent Manolo Blahnik before deciding on her stage persona Octavia Saint Laurent Mizrahi. While the name is long, it fit for the queen she was. Sadly, on May 17, 2009, this performing icon lost her battle with cancer and passed away.

Trace Lysette Acted Alongside J-Lo
After becoming estranged from her biological family due to her gender transition, Trace Lysette made her way to New York and found a new family in the underground ball culture scene (a young African-American and Latin American underground LGBTQ+ subculture).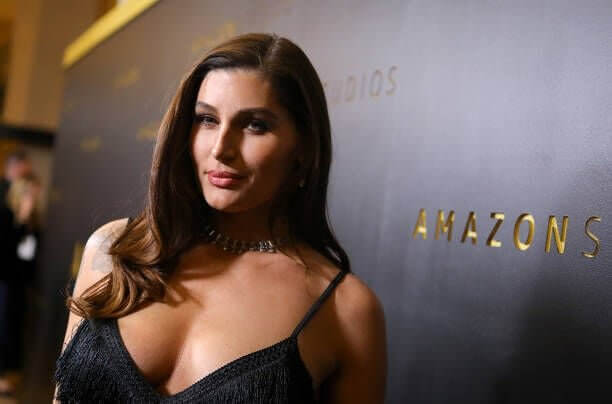 She then went through acting training and debuted with a guest appearance on Law & Order: Special Victims Unit in 2013. Since then, Lysette has appeared in the film Hustlers, alongside Jennifer Lopez. She was also in the popular TV show Transparent and has worked on a number of Docuseries.
Laverne Cox Tells Her Story Without Hesitation
The world got to meet the magnificence that is Laverne Cox when she played the hairdresser in the popular series Orange Is the New Black. Her character in the show is also trans, and Laverne's twin brother played the pre-transitioning Sophia in the show. Since then, Laverne has made huge waves in the trans world and the LGTBQ+ communities.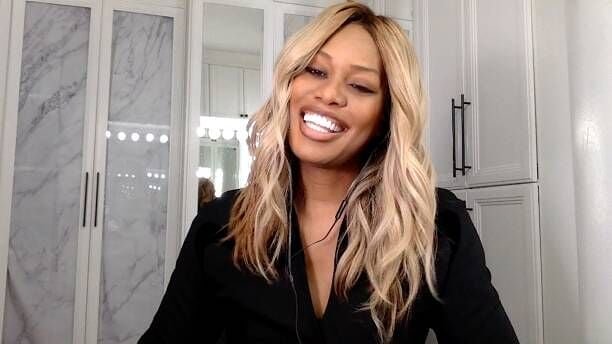 She started out humbly, raised by a single mom, Laverne was bullied in school and teachers worried that she needed therapy. But as a young adult, Cox made her start as a waitress and then performed as a drag queen. Today, she's absolutely famous and continues to advocate for trans people.
Caitlyn Jenner Had to Deal With Major Criticism in Her Transition
Being married to the Kardashian sisters' mom-ager means a lot of publicity in your life, which must have been hard for Caitlyn Jenner when she found the courage to transition in 2015. She was a retired Olympic gold medalist and dad to Kendall and Kylie Jenner - as well as stepdad to Kris' other four children.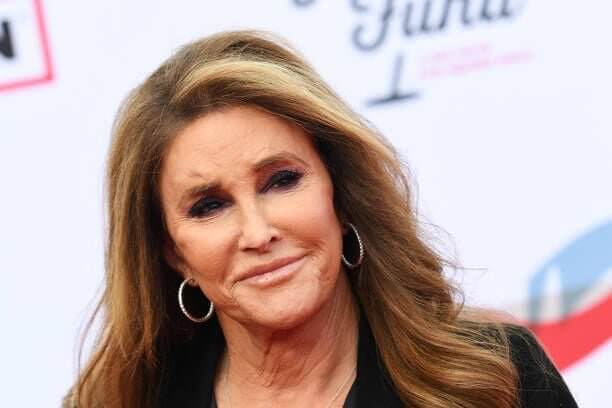 Caitlyn showed nothing but bravery during this trying time, having waited 65 years to finally live her truth. Caitlyn has since been honored with the Arthur Ashe Courage Award at the ESPYs and seems to finally have found her happiness. She continues to encourage other trans people and look glamorous while she does it.
Buck Angel
We present to you the legendary Buck Angel, one of the most famous transgender men in the world and one of the top advocates for the LGBTQ+ community. Known as being a pioneer in transitioning through hormone replacement therapy, Buck agreed to be his doctor's "guinea pig" when he was in his late 20s.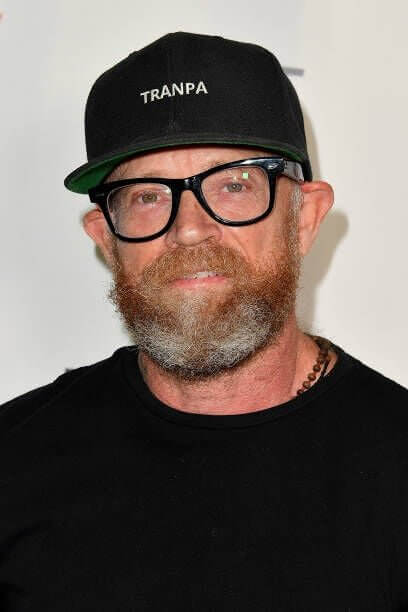 After a long and complex process under the careful watch of his therapist and physician, Buck finally felt like the man he was meant to be. He founded the successful Buck Angel Entertainment and has been one of the top producers in the adult film industry since. In addition to his day job, Buck is also a sex educator and a motivational speaker.
Andrea James
Activist and filmmaker Andrea James is a key figure in the trans community due to her involvement with multiple organizations that not only fight for trans rights and acceptance but also assist those transitioning to receive proper medical care. Throughout her career, she has managed to highlight trans issues by introducing them in mainstream cinemas. In fact, she was the script consultant for the film TransAmerica, the first film to address the journey of a transwoman.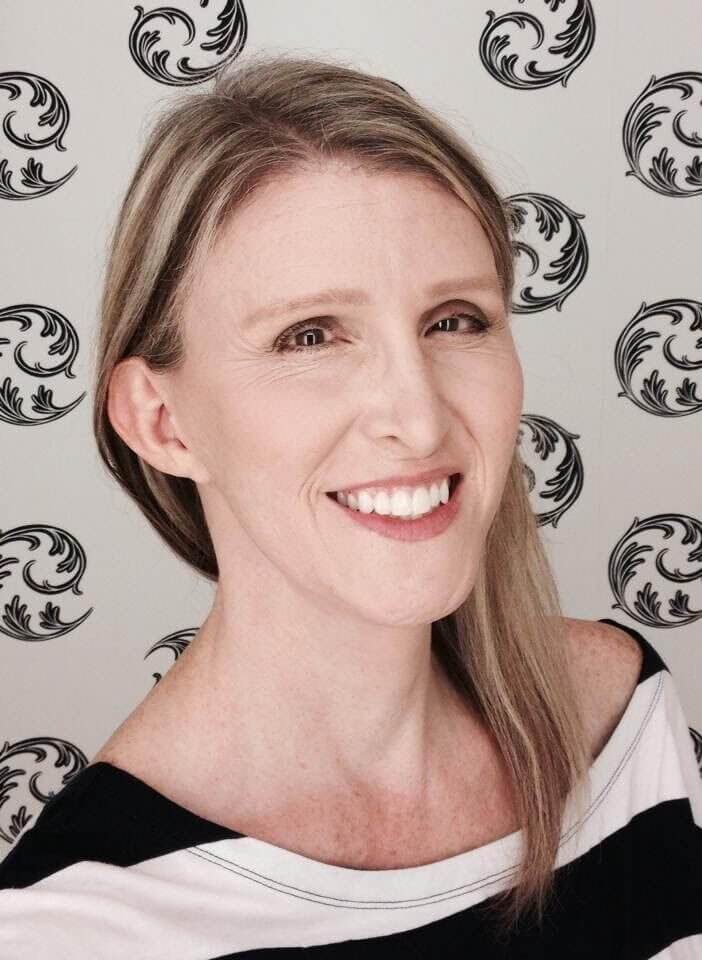 After transitioning herself in the 1990s, Andrea got involved with consumer activism that focused on medical and academic fraud while also creating a guide for those transitioning to acquire only safe and necessary procedures. She is also the founder of GenderMedia which serves trans representation.
Zaya Wade
While Zaya Wade is not a celebrity yet, her father Dwayne Wade certainly is. Though Zaya is quite privileged with her father being a famous basketball player and all, her childhood hasn't been smooth sailing. Her parents divorced when she was an infant and her father remarried when she was seven so she had to adjust to some changes over the years.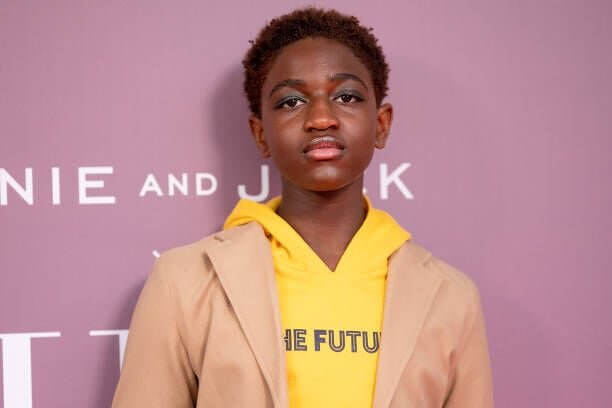 By the time she was 12, the family had blended nicely. Dad and step-mom Gabrielle Union took the kids to watch the local LGBTQ+ parade and right after, Zaya came out as a female. When discussing her feelings, Zaya admitted that she has felt like a girl since she was three years old and was happy to be able to share. While Wade and Union are protective of Zaya, they are also supportive and make it a point to celebrate everyone's uniqueness within the family.

Sophia Lamar
Born June 6, 1955, as Enrique Muñoz, trans celebrity Sophia Lamar first made a name for herself in the Cuban underground scene prior to immigrating to the United States in 1980. After a brief stint in San Francisco, she made her way to New York where she not only entertained but also landed roles in the LGBTQ+ cinema scene. As an actress and producer, her credits include Candy Apple, The Zanctuary, and Adam Green's Aladdin.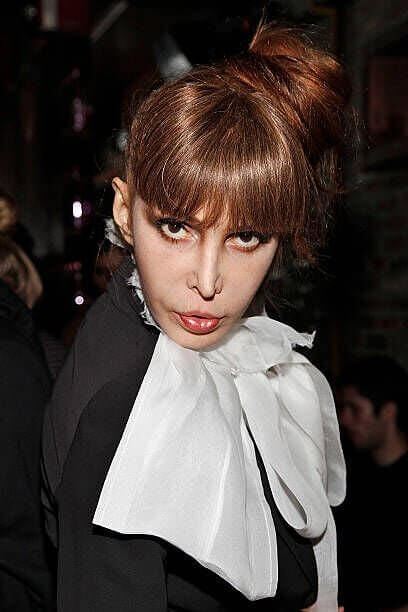 In addition to her work as an entertainer, Sophia Lamar has also been the face of Levi's, Trash & Vaudeville, and the NYU School of Medicine Center for AIDS Research. Being so successful and reaching celebrity status as a trans woman makes her an inspiration to both the trans community and the trans youth.

Sylvia Rivera
Sylvia Rivera has been called the Rosa Parks of the transgender movement. As a transgender rights activist, she led community movements throughout New York City including the Gay Liberation Front. She and her close friend and confidant Marsha P. Johnson co-founded the Street Transvestite Action Revolutionaries also known as STAR.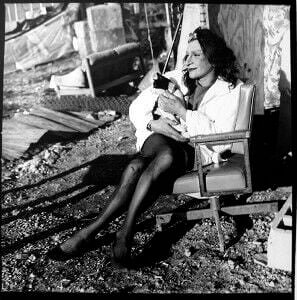 The two women were dedicated to helping drag queens who were struggling, whether it be with their gender identity or just struggling to survive. In her essay entitled Your Half Sisters and Half Brothers of the Revolution, Rivera attempted to educate her readers about the terms transvestite as well as other LGBTQ+ labels. A true humanitarian, she also dedicated her time at the Metropolitan Community Church helping and feeding those in need.

Chaz Bono Is the Only Child of Sonny and Cher
Born in the 70s, Chaz Bono lived a very public life as Sonny and Cher's little curly-haired blonde daughter. But as a teen, Chaz was very 'boyish' and would argue with his mom over what clothes he wore. In 1995 he came out as a lesbian but then in the late 2000s Chaz finally came out as transgender.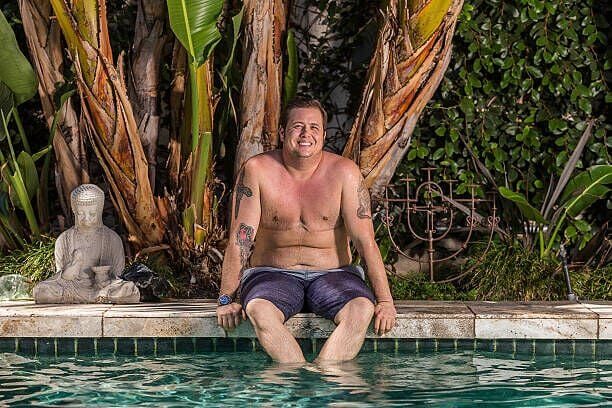 Chaz hasn't had the easiest time transitioning, but he finally seems like he's a place that makes him happy. He doesn't like to talk much about his surgeries and private life in general but does advocate trans rights where he can. He works as a writer, musician, and actor, and even released his own documentary in 2011.

Zackary Drucker
Zackary Drucker is a multimedia artist and LGBTQ+ activist whose work explores gender and sexuality while avoiding stereotypical representations of males and females. Her devotion to preserving trans history comes from her belief that it is not only an artistic opportunity but also a political responsibility.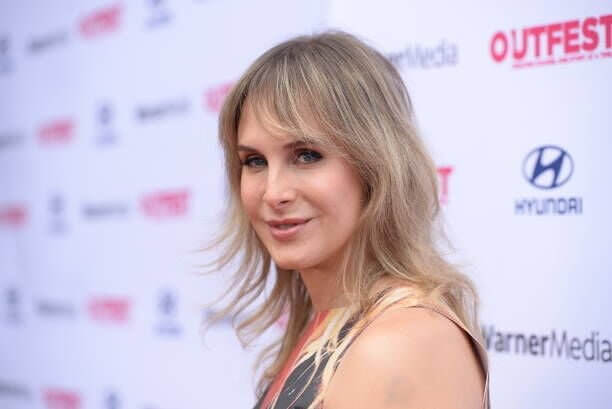 While her success and passion as an artist have led to art exhibits in notable museums and galleries such as the Whitney Biennial, MoMA PS1, Hammer Museum, Art Gallery of Ontario, Museum of Contemporary Art in San Diego, and more, her passion for the trans community also landed her the opportunity to be a consultant on the TV series Transparent and a producer on the docu-series This Is Me. 
April Ashley
Trailblazer April Ashley was born George Jamieson on April 29, 1935, in Liverpool, England. Though she was quite ill as a child, in an attempt to follow in her father's footsteps, she joined the Merchant Navy at age 16. After she had served her time in the military, she followed her heart and moved to Paris to work in the field of entertainment.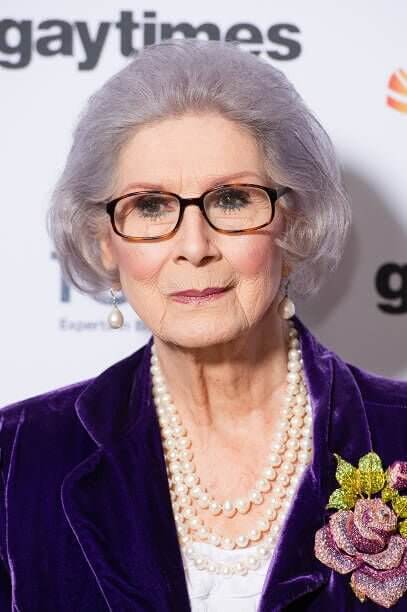 She found success as a model and an actress and once she managed to save enough money she underwent gender reassignment surgery. Though she was quite private about her transition, a British magazine called Sunday People leaked her story to the world. Initially, the story created chaos in her life and career, however, as people accepted her truth she became the face of the trans community in Britain.

Mimi Marks
Not only was Mimi Marks considered one of the most beautiful transgender models during the 1980s, she actually won a few titles saying so. Mimi began living as a woman at age 21 and entered into the world of pageants, winning her first title Ms. Waterloo in 1986. Because of her grace and her beauty, Hollywood was calling, even so, she continued touring pageants and contests around the world.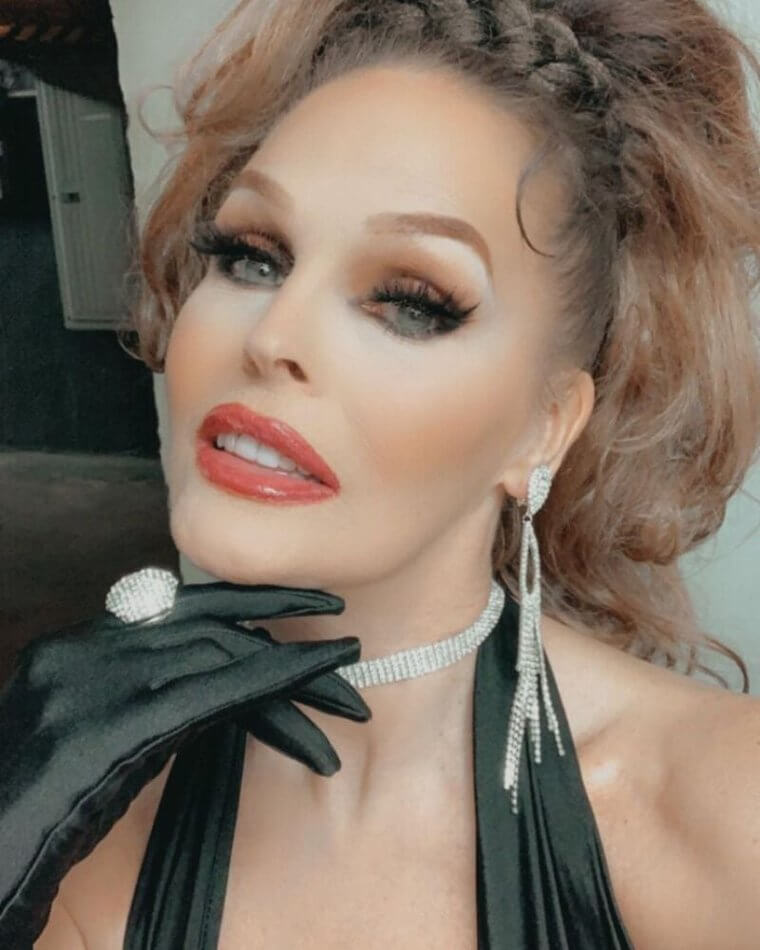 Mimi holds the titles for Ms. Waterloo 1986, Miss International Queen Pattaya, Thailand, The World's Most Beautiful Transsexual Contest, Las Vegas, NV, and Miss Continental, Chicago, IL. In addition to all of her titles, she also became the first openly transsexual runway model after signing a contract with the Ford Modeling Agency.

Dominique Jackson
As people begin to understand the issues surrounding gender identity, more opportunities arise for those in the trans community. Dominique Jackson fled Trinidad and Tobago at the age of 18 because she felt that people in the US were more understanding than her own family. She obviously made the right decision because this actress, author, model, and reality TV personality hit the big time when she landed the leading role in Pose.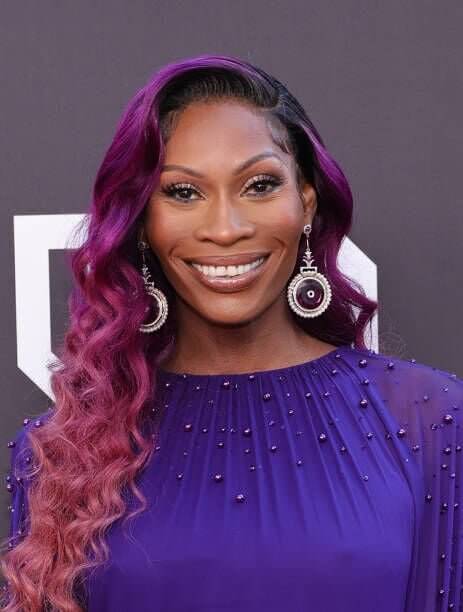 Though she is best known for her portrayal of Elektra Abundance in Pose, the actress has also appeared in other shows such as American Gods and Chick Fight and her role in the reality series Strut earned her a GLAAD Media Award nomination. After a tumultuous childhood and a thirteen-year writing process, Dominique released her autobiography The Transsexual from Tobago.
Amanda Lepore
The iconic Amanda Lepore is known as a voyeuristic performance artist, model, celebutant, and singer since she was first discovered in New York City's underground Club Kid scene. After undergoing her gender reassignment surgery at age 19, her Marilyn Monroe-like persona caught the eye of legendary photographers such as David La Chapelle, Terry Richardson, and Ruben Van Schalm.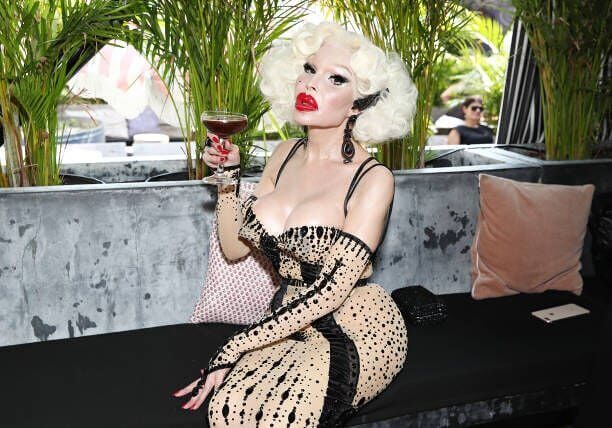 Because of her close connection with some of the best photographers in the business, Amanda has appeared in numerous magazines, music videos, documentaries, and movies. She also followed her passion for music and released several singles via digital downloads. Aside from performing and modeling, Amanda is a savvy businesswoman who dabbles in investments and collaborations with companies such as Swatch and CAMP cosmetics.

Thomas Beatie
Thomas Beatie made headlines in 2007 when the media got word that he was, in fact, pregnant. A trans-activist who has been dedicated to transgender fertility and reproductive rights, Beatie came out as a man in 1997 and completed his transition in 2002. He and his wife opted to undergo artificial insemination using cryogenic donated sperm so that Beatie could carry their child.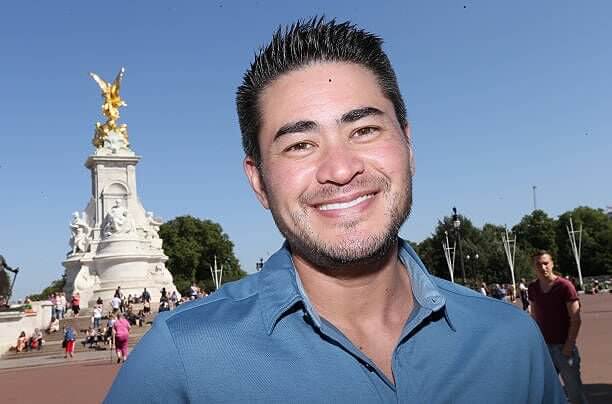 Although the world was up in arms about a man being pregnant, Beatie actually went on to carry four children for their family. Sadly, the marriage ended in 2012. The divorce proceeding became muddled after the judge said if Beatie could carry the children he was actually a woman married to another woman in a state that doesn't recognize same-sex marriage.

Eva Robin's
The trans community reaches far and wide so, obviously, there will be trans celebrities from other countries besides the United States. Hailing from Bologna, Italy, model, actress, and activist Eva Robin's felt she was a female since the young age of 13. She began taking feminizing hormones at 16 and by 21 she was living as a woman. Because she is comfortable with her body, she doesn't feel the need for surgical procedures.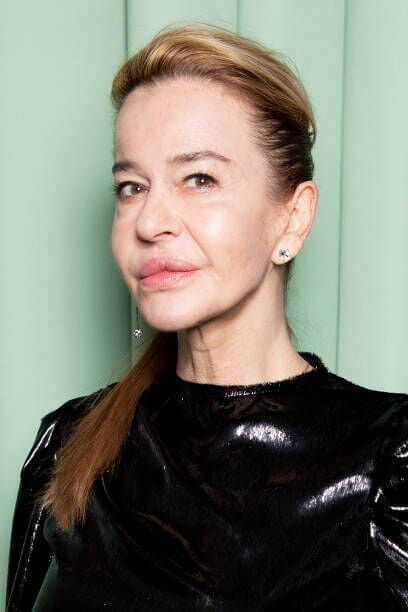 Known best for her performance in Dario Argentino's thriller Tenebrae, Robin's has appeared in multiple films and has a successful career as a model. Aside from working, she is a vocal activist who continues to fight to protect the rights of those in the LGBTQ+ community.

Bibiana Fernández
Born Manuel Fernández Chica, this Spanish actress began her hormone treatment when she reached adulthood and after completing her sex reassignment surgery in 1991, changed her name to Bibiana. After performing in the local cabarets in Barcelona, she made her film debut in Vicente Aranda's Cambio de Sexo which translates to Sex Change.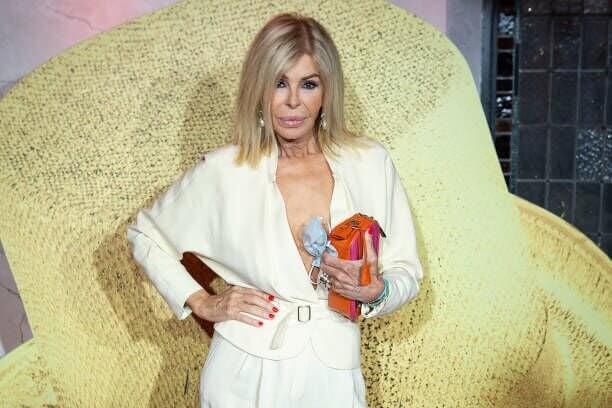 Cambio de Sexo was critically acclaimed as was her performance. Bibiana appeared in several television shows and then began working with film director Pedro Almodovar who cast her in her most memorable roles. She is best known for her performances in Matador, Rowing With the Wind, and Law of Desire.
Marie Pierre Pruvot
One of the perks of reinventing yourself is having the ability to choose your own name. As a stage performer, your name is your calling card, it should be catchy, enticing, and perfectly describe the person that you are. This French performer certainly got it right.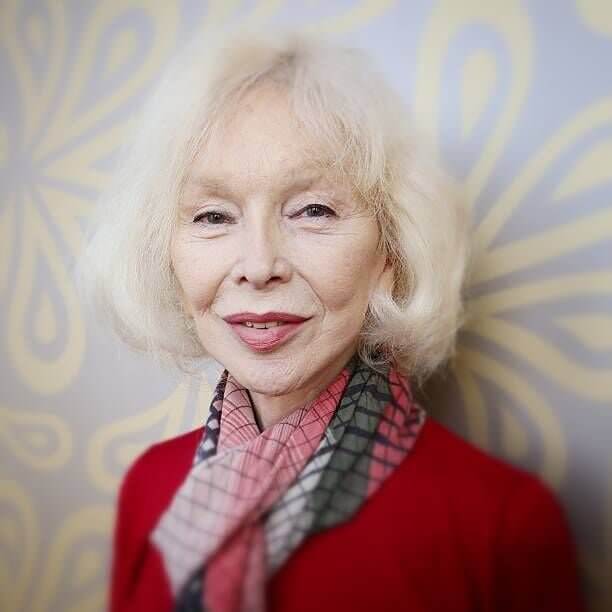 Born in Algeria on November 11, 1935, Marie Pierre Pruvot was destined to be on the stage. Using the stage name Bambi, Pruvot performed in a transgender showgirl revue at Le Carrousel de Paris for nearly 20 years. Because she was on stage for so long, she was featured in multiple documentaries focused on gender and entertainment, one of which was entitled Bambi after her. Aside from her on-stage life, Marie attended the Sorbonne and received two degrees in education.
Aydian Dowling
In general, transgender women are represented much more in the entertainment industry and the media than transgender men. The assumption revolving around this is that a trans man wouldn't be able to attain the chiseled physique of the leading man or male model. Well, Aydian Dowling is here to prove them wrong, just take a look.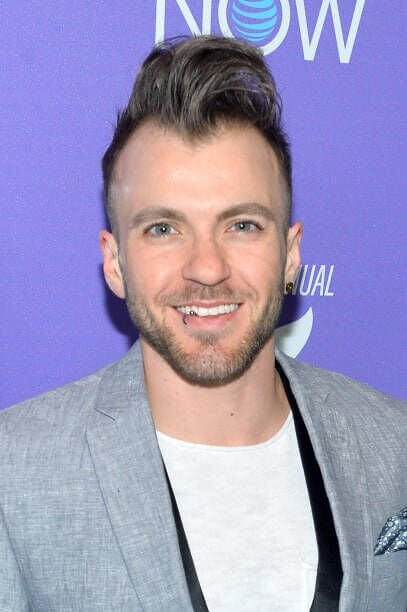 His transition began in 2010, and just five years later he was showing off his hard work and chiseled physique on the cover of Men's Health magazine. This was a first as well as no other trans man has ever been featured in the highly distributed magazine. Though his health is still a priority, he is also happily married, has a successful YouTube channel, and has started a clothing line specialized in fitting trans bodies. 
Lauren Harries
Born James Charles Harries, this British reality star first appeared in front of the camera at the young age of 13 dressed in a suit and a bow-tie discussing art and antiques. While she had a gift for finding hidden gems at a young age, hiding her true identity began to eat away at her until she got the help she needed for gender reassignment surgery.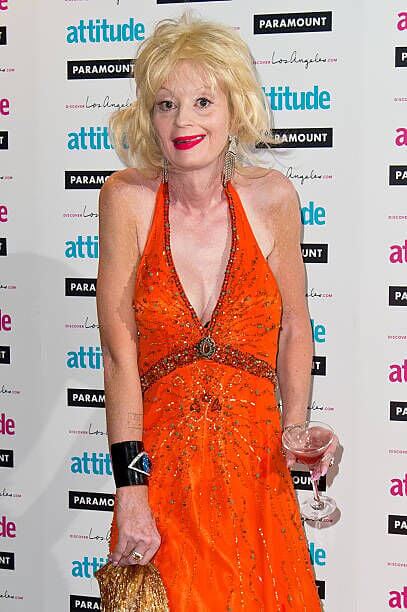 Transitioning after being in the limelight at a young age came with additional challenges, because she was well-known, people felt entitled to harass her. Even so, Lauren trudged on and made a career for herself in the reality show genre appearing in Celebrity Big Brother, Big Brother's Bit on the Side, and This Morning. In addition to her reality gigs, she has also revealed her personal journey in a documentary about her transition.
Erika Ervin
Born on February 23, 1979, this six-feet-eight-inch tall beauty is professionally known as Amazon Eve. By the age of 14, she stood at 5'11 and over the next four years, she grew an additional nine inches taller. At age 25, she underwent gender reassignment surgery and though she studied business management in college, her heart was in the arts.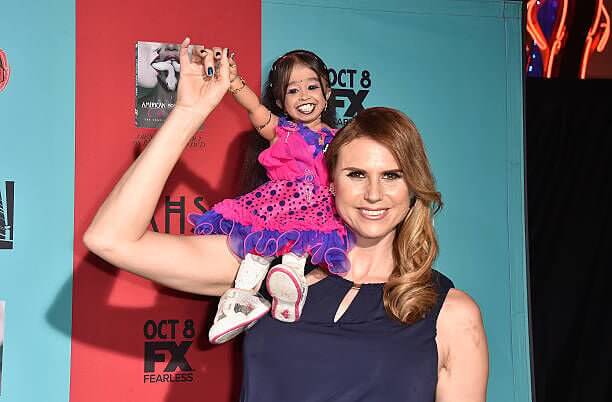 Her quest for roles led to some brutal comments from producers regarding her height and her weight. After struggling with her body image, Erika became a fitness trainer dedicated to instilling realistic expectations for both herself and her clients. Since, she has had a recurring role on American Horror Story; Freak Show, appeared in American Horror Story: Apocalypse, and was crowned World's Tallest Professional Model by the Guinness Book of World records.
Elliot Page
Formerly known as Hollywood superstar Ellen Page of Juno fame, Elliot had the world stunned when he came out not once, but twice. The actor came out as gay in 2014 during a speech at the Human Rights Campaign's Time to Thrive conference in Las Vegas, Nevada.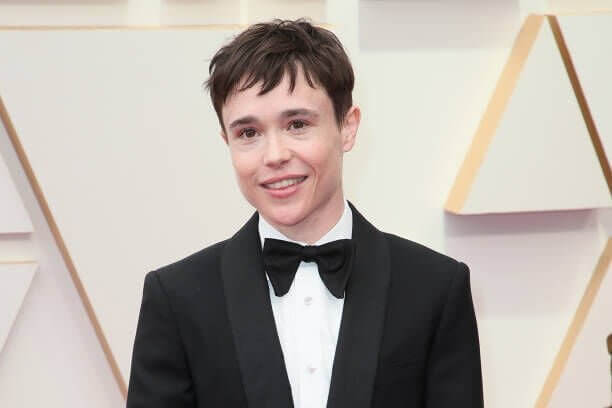 In December 2020, Page utilized his social media accounts to come out as transgender stating that between the pandemic and anti-LGBTQ+ rhetoric coming across the airwaves he felt it important to address gender identity. He has since received support from his colleagues, friends, family, and Netflix who tweeted, "so proud of our superhero" in reference to Page's character in The Umbrella Academy.
Carmen Carrera
We obviously cannot discuss the glitz and glamour revolving around these trans icons without giving a mention to RuPaul's Drag Race. This show has brought the colorful world of drag performers to mainstream television with burlesque queen Carmen Carrera right in the mix. Though Carrera was eliminated in the original show, she was the second person to be invited back for RuPaul's Drag U.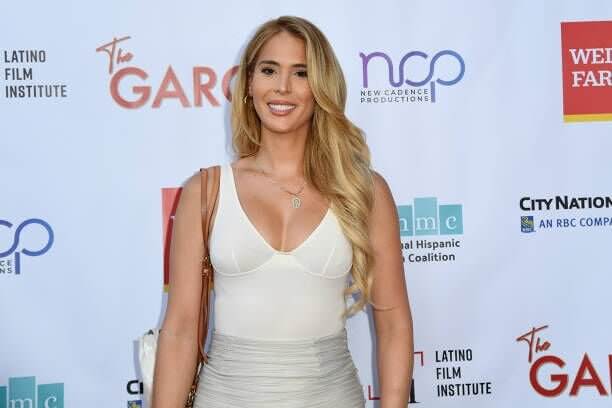 Since appearing for the competition, Carrera has become a vocal activist for the LGBTQ+ community which in turn has made her a role model to the youth. After auditioning for Victoria's Secret fashion show and being denied in 2013, the community rallied around her and petitioned to have her participate. Though they raised 45,000 signatures, the lingerie mogul still said no.
Alexis Arquette
Alexis was the fourth of five children in the talented Arquette family. An actor like her siblings, at age 16 she debuted on the silver screen playing the androgynous friend of Max Whitman in the cult classic Down and Out in Beverly Hills. Though she found consistent work in independent films, she also was a poet, activist, teacher, and therapist in her lifetime.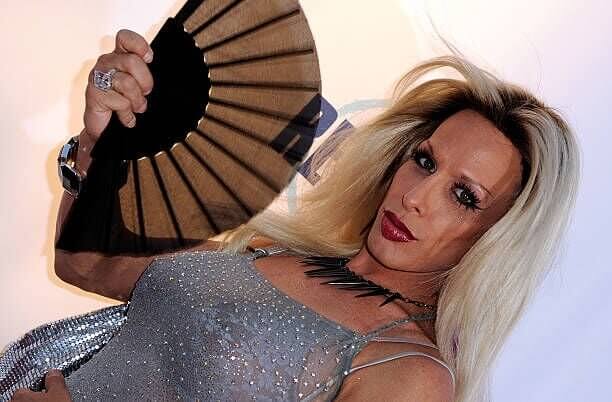 Alexis made her preferred gender identity known when she began performing as a female impersonator with the stage name of Eva Destruction. In 2004, she began gender-affirming medical treatment through hormone therapy, and in 2006 she underwent her sex reassignment surgery. Her entire journey was documented in the film Alexis Arquette: She's My Brother which debuted the year after her surgery at the Tribeca Film Festival. Sadly, Alexis passed away in 2016 from HIV complications.
Kate Bornstein
Though Kate Bornstein is an accomplished playwright, actor, author, and performance artist, her work as a gender theorist really breaks down the complexities involved for those who do not identify with the sex in which they were born. In addition to focusing on gender variations, her published works also address eating disorders, PTSD, and mental health issues.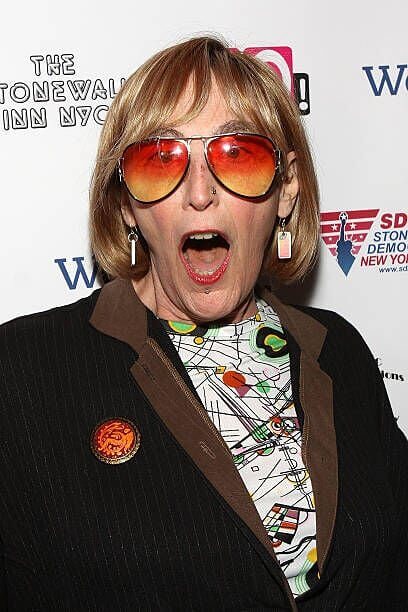 Kate speaks from experience as she did not identify as a man or a woman being someone who is nonbinary. She has dealt with borderline personality disorder throughout her life and also suffers from post-traumatic stress disorder after leaving the Church of Scientology. Kate channels her energy into her work hoping that her literary creations will help "teens, freaks, and other outlaws" to live their authentic lives.
Our Lady J
Our Lady J has been a critical contributor to the LGBTQ+ community by bringing the stories of those within to mainstream television for the world to see. As a writer and producer on the shows Transparent and Pose, Our Lady J has not only captured the emotional journey of someone transitioning but has also accurately depicted the drag ball culture scene of the 1980s and 90s.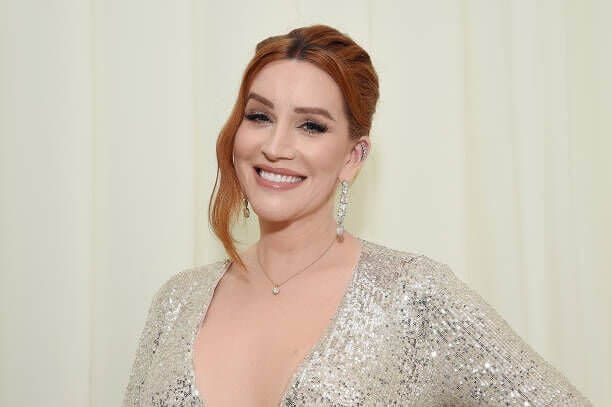 Her true passion, however, is music. Our Lady J is a trained classical pianist who moved to New York to become the musical director and accompanist for the Broadway performer Natalie Joy Johnson. In 2013, she released her first studio album Picture of Man which was met with critical acclaim.
Jake Zyrus
Born in the Philippines as Charice Pempengco, Jake Zyrus began singing at a very young age to help support his family. After posting videos of his performances online, he became an overnight success after appearing on The Ellen Show. Since, he has gone international performing and recording with legendary artists such as Andrea Bocelli and David Foster. In 2010, he was invited to join the cast of Glee playin​g Sunshine Corazon.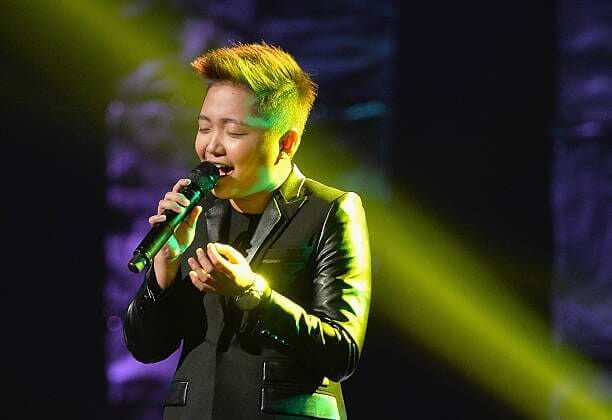 Though Zyrus has said he has always felt like he had the soul of a male, he didn't start transitioning until 2017. When interviewed about his life prior to the transition he said, "I am always thankful for the life of Charice that I experienced and the music that I shared, but that obviously belongs to her, it's not for me. I'm letting her go and be free."
Angelica Ross
Angelica Ross is one smart cookie with a lot going on. This accomplished actress and transgender rights advocate is also a self-taught computer programmer who founded her own company; Trans Tech Social Enterprises, a firm that not only employs but also empowers others in the trans community.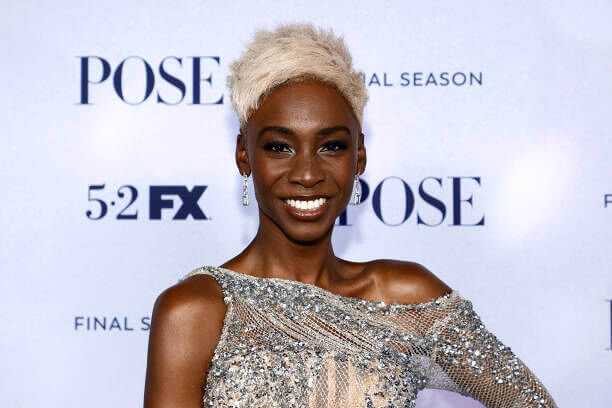 Angelica made her acting debut in 2005, however, it was her performance in the web series Her Story that earned her recognition and opened up more opportunities. She received critical acclaim for her role in Pose and then went on to star in the FX anthology American Horror Story. 
Holly Woodlawn
Born Haraldo Santiago Franceschi Rodriguez on October 26, 1946, Holly Woodlawn knew from a young age that she wanted to flee the streets of Puerto Rico and head for the Big Apple. At just 16-years-old, she decided on a new name based on Audrey Hepburn's character in Breakfast at Tiffany's and an episode of I Love Lucy. With her new identity, she was ready to make a fresh start in New York City with hopes of appearing on the stage.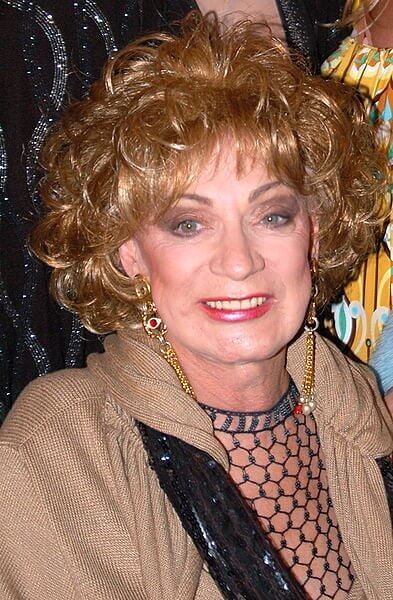 Those formative years were not easy, in fact, in her memoir A Low Life in High Heels, she describes how she had to survive living on the streets. Even so, she eventually made her way to the silver screen in films such as Scarecrow in a Garden of Cucumbers, Women in Revolt, and Alibi. Because of her struggles, she also founded the Holly Woodlawn Memorial Fund for the Transgender Youth located at the Los Angeles LGBTQ+ Center.
Harmony Santana
After being discovered at a Pride Parade, Harmony Santana got her time to shine in the 2011 drama Gun Hill Road. Her performance was so moving it not only earned her critical acclaim, but also a nomination for the Independent Spirit Award for Best Supporting Actress. Her nomination made history as she is the first openly transgender actress to be nominated for a significant acting award in the US.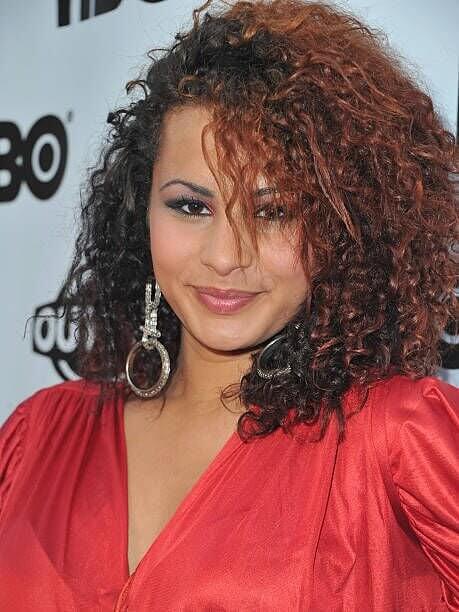 During the time that the film was in production, Harmony was living at a home for LGBTQ+ youth in Manhattan called Green Chimneys. The relationships she formed there inspired her to become an activist who speaks out on behalf of those homeless youth in the community. Between her compassion and her acting ability, she is sure to have a successful and productive future.
Calpernia Addams
While Calpernia Addams is known for being one of the most passionate amongst the advocates for transgender rights, she, herself, remained closeted for much of her career in the US Navy and Marine Corps for fear of violence. In her final year of service, though she served during "Don't Ask Don't Tell", Calpernia came out as a transgender woman.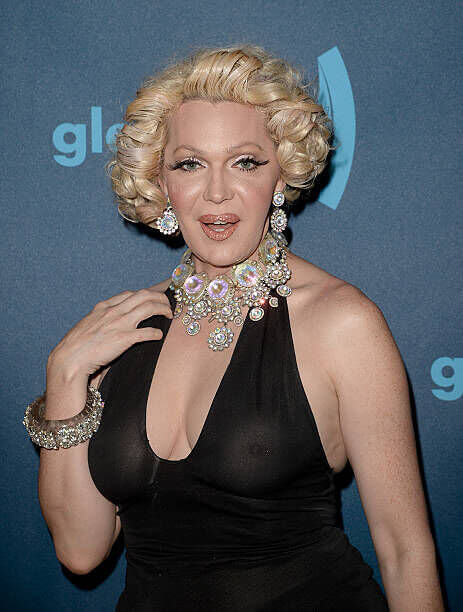 She chose the name Calpernia for two reasons, it was the name of a character in William Shakespeare's Julius Caesar and it appeared on a tombstone in an episode of The Addams Family. The name works for both her personal life and her life as an actress and spokesperson.
Peppermint
Fondly known as Miss Peppermint, this larger-than-life personality was well-loved during her reign as a drag queen in the New York City nightclub scene. She caught the eye of RuPaul and ended up as the runner-up on the ninth season of RuPaul's Drag Race in 2017. In 2018, Peppermint landed the role of Pythio in The Go-Go's inspired musical Head Over Heels on Broadway.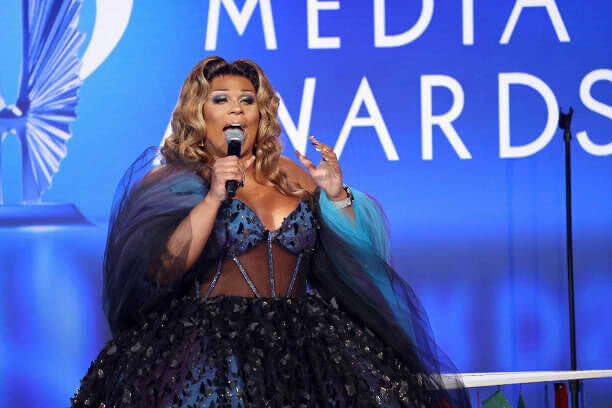 While landing a leading role on Broadway is a huge deal for any aspiring actor, it was especially sweet for Peppermint and the LGBTQ+ community as she was the first transgender woman to do so. Though it may seem that Peppermint got lucky, in all actuality, she has been performing since she was a child and attended college to pursue a musical theater degree.
Cyrus Grace Dunham
Born Grace Dunham, Cyrus is usually associated with his famous sister Lena Dunham, the creator and writer of the HBO hit show Girls. What you may not realize is that Cyrus has some talents of his own. Aside from being a prominent trans-activist, Cyrus is an award-winning writer and poet.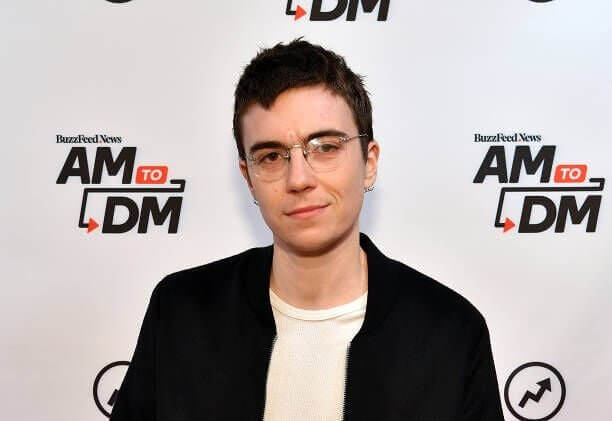 In his memoir A Year Without a Name, Cyrus shares his journey to becoming his authentic self. In a diaristic format, he discusses pronouns and their impact on those who are struggling with their gender identity as well as how he came to the decision to choose his new name. The memoir was not only met with positive reviews, the New Yorker felt it was so powerful they published a portion of it online.
Valentina Sampaio
Valentina Sampaio has come a long way from the tiny little fishing village Ceará, Brazil. Though she was raised in a secluded village, at the age of eight, her parents had arranged for her to see a psychologist who understood her feminine tendencies and told her she was probably trans.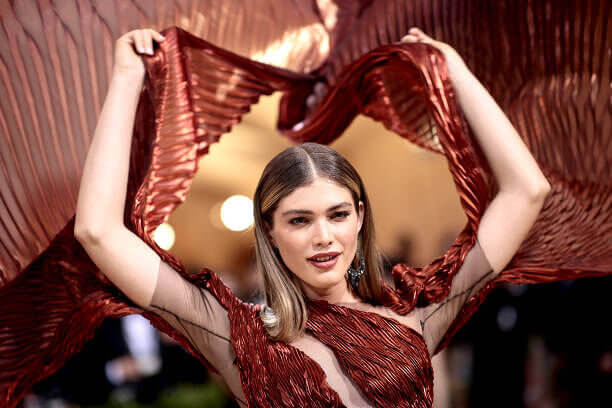 By age 12, she had chosen the name Valentina and since she has never looked back at her previous self. Her modeling career understandably took off after moving to Rio de Janeiro and since then she has broken countless records. In 2019, she became Victoria's Secret's first openly trans model to walk the runway and in 2020 she became the first openly trans model to appear in the Sports Illustrated Swimsuit Issue.
Chelsea Manning
When Manning's name was first in the limelight, it was under some very serious and questionable circumstances. In the year 2010, Private Bradley Manning, a 22-year-old young man, was accused by the US Army of leaking proprietary information. Convicted on violations of the Espionage Act, she was sent to prison from 2010 to 2017.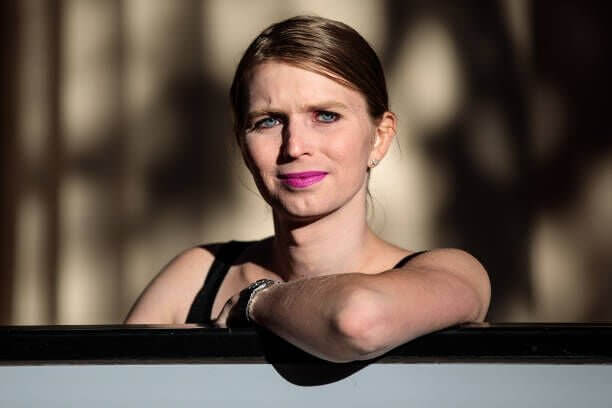 Three years into her sentence, Chelsea appealed to the US Government to allow her to transition. While the military automatically rejected her request, her attorney involved organizations such as GLAAD, the ACLU, and the Human Rights Campaign to assist in her request being approved. After a three-year battle, Manning was approved for gender transition surgery, a first for a transgender inmate.
Balian Buschbaum
Prior to transitioning to a transgender man, Balian was a world-renowned athlete. Born in Germany as Yvonne Buschbaum, he trained in pole-vaulting for most of his life and by age 19 won the European Junior Championship. Though he earned a spot in the Olympic games, an injury cut his career short.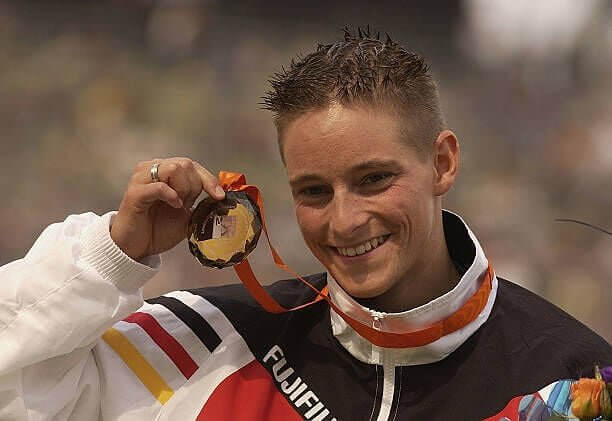 With newfound time on his hands during his recovery, Balian began to evaluate his life, looking within to understand why he was not fulfilled. It was then that he realized he was, in fact, a man and not a woman. In 2008, he underwent gender reassignment surgery, and since he has used his athletic ability in a new way, as a dancer. He joined the cast of Let's Dance, the German equivalent to Dancing With the Stars, and made it through to the fourth round.
Dana International
Born in Tel Aviv as the youngest of three children, Dana International gained instant fame when she was announced the winner of 1998's Eurovision song contest. As a child, she knew from a very young age that she felt more like a female and her goal in life was to sing professionally. In 1982, at age 13, she came out to her parents who were very understanding and supportive.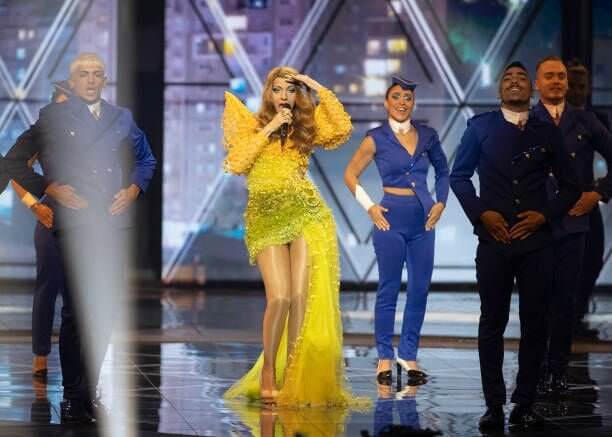 Though the family was far from wealthy, they saved every penny so that Dana could afford music lessons and voice coaching. Obviously, their sacrifice paid off because since winning with her song Diva in 1998, Dana has recorded multiple albums and was selected as a judge on the television music contest show Kokhav Nolad.