When Ashley proposed to Danielle, she didn't have to think twice. Both were certain they were soulmates. However, things quickly began to go downhill for the happy couple. It all happened so fast, and before she knew it, her beloved fiance had died a day before their wedding. Needless to say, Danielle was left devastated. Months passed and she was still inconsolable, until one day, she received a gift from him.
A Fairytale Romance
Danielle and Ashley were both from the UK. They met in 2015, while on a holiday vacation on the beautiful island of Crete. They started dating and were inseparable from the very beginning. Both had their own fair share of relationships in the past. When they talked about their future plans, the two felt like they were meant to be together and all they wanted was more time with each other. However, they couldn't stay in Crete forever.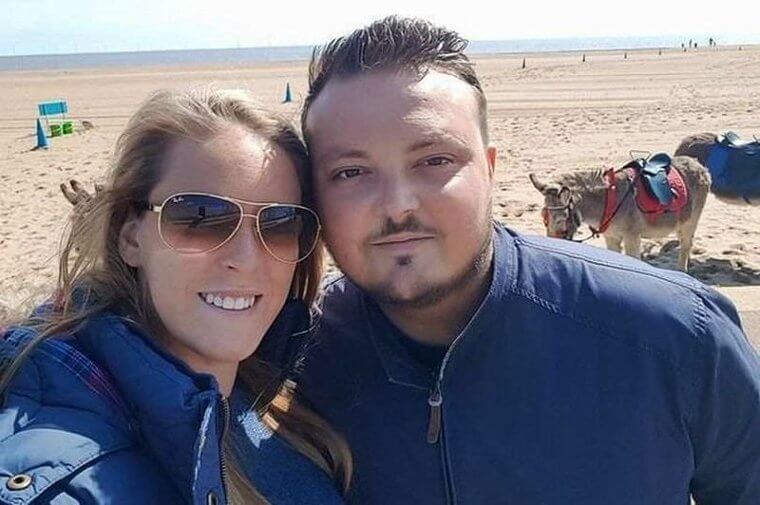 After their wonderful vacation in Crete, Danielle and Ashley both went back to their homes. Danielle was from Tonbridge Wells, Kent, and was working as a football accounts manager in London. Ashley on the other hand was from Leicester. Separated by almost a hundred miles, Danielle and Ashley promised that they would keep in touch with each other. Soon enough, Ashley asked Danielle if she would be his girlfriend. It didn't matter to him that they had just met. He was sure of his feelings. Without second thoughts, Ashley said yes.
Making It Work
A long-distance relationship is never easy. Danielle and Ashley had to free their schedule to be able to meet each other. Whenever there was a long weekend, Danielle would travel to Leicester, or Ashley would come and visit her in London.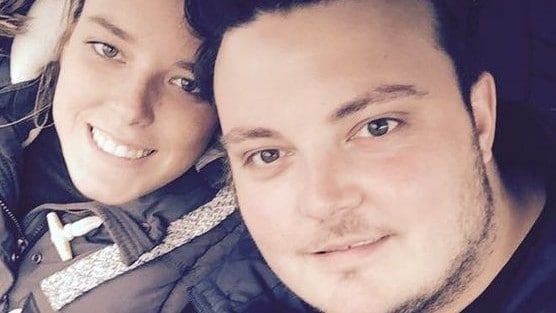 Although they had little time to be with each other in person, it didn't hinder their relationship. They both met each other's families and friends. They loved the same things and shared a lot of common interests. Apart from the distance, it was the perfect relationship. 
The First Sign
Danielle and Ashley shared a common love for swimming. They also loved to go on road trips with friends, whether it was in London or Leicester. Although they had little time to be alone together, they both cherished being surrounded by the people they love.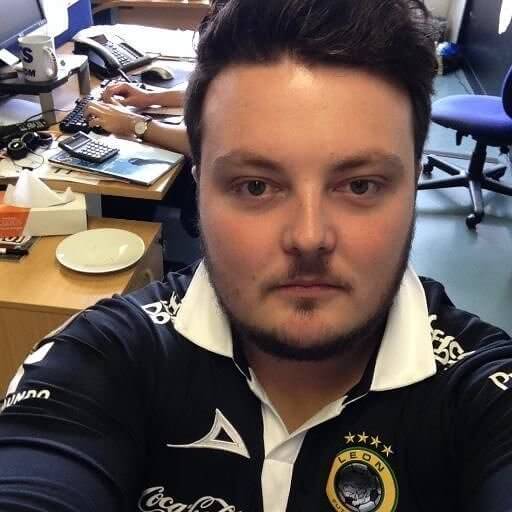 One day, they met with some friends and decided to have a pool party. It was such a nice day and there were plenty of drinks and food. Sitting side by side, Ashley told Danielle about a thing that was bothering him. It was a small lump on his neck.

Nothing to Worry About
Since they were both adventurous and inclined to physical activities, Danielle thought that the lump was nothing. Ashley also thought that he could have gotten it from one of their outings. So they let it go.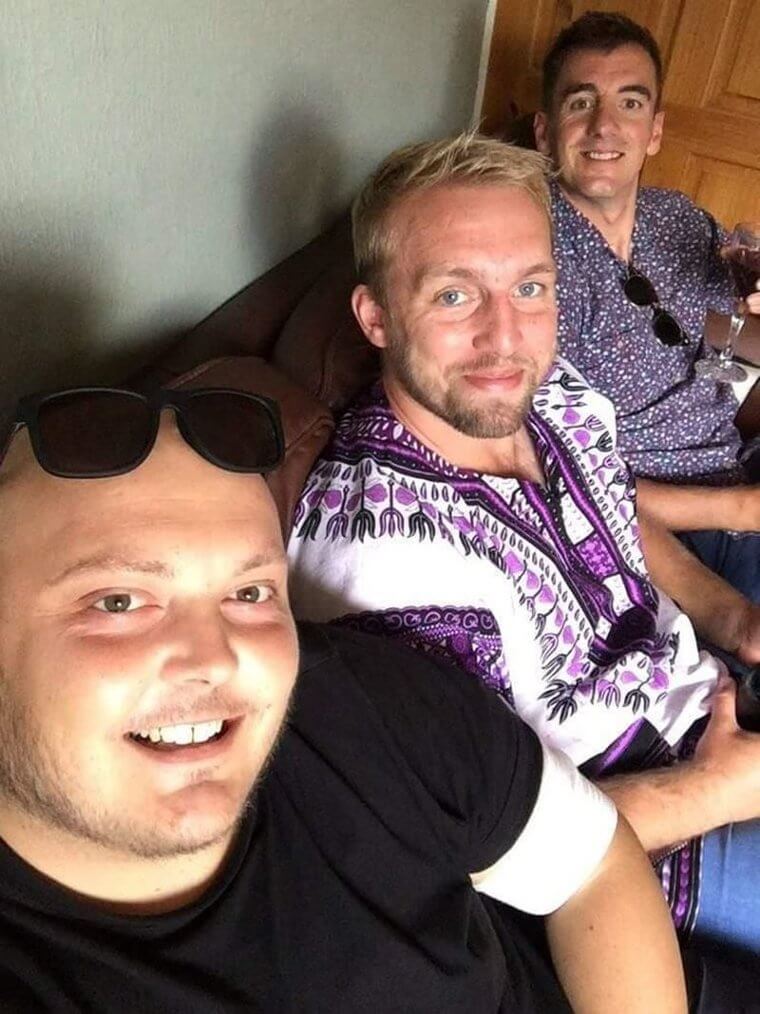 After a month, Ashley began to complain about his health. He told Danielle he was run down and that he was feeling quite unwell. When a week passed by and Ashley still felt the same, Danielle flew to his apartment to personally take care of him. It was then that she saw the lump on his neck had grown.

Asking the Experts
Danielle felt nervous when she saw the unusual lump on Ashley's neck. A month ago, it looked like a boil. She knew they had to see a doctor.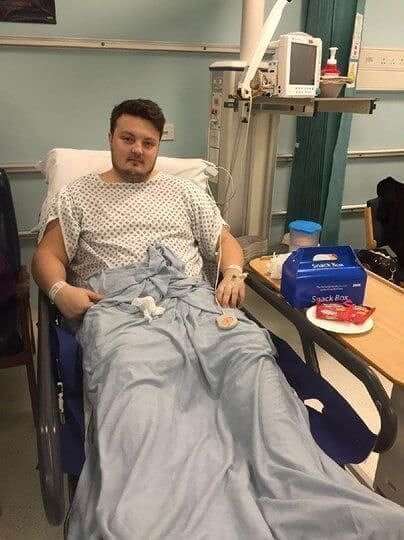 Together, they went to MacMillan Cancer Centre in London. Ashley was confident that the lump was just some type of infection. He went to the doctor to appease Danielle since he thought there couldn't be anything seriously wrong. However, although Ashley was acting like nothing was serious, Danielle knew that he was nervous as well.

The Dreadful News
After many visits to the hospital, the couple finally got an answer. The results of the examinations and tests revealed that he had Peripheral T-Cell Lymphoma. Based on the doctor's explanation, it was a rare type of Non-Hodgkin Lymphoma, so rare that the patients' number only accounted for less than 10% of all cases.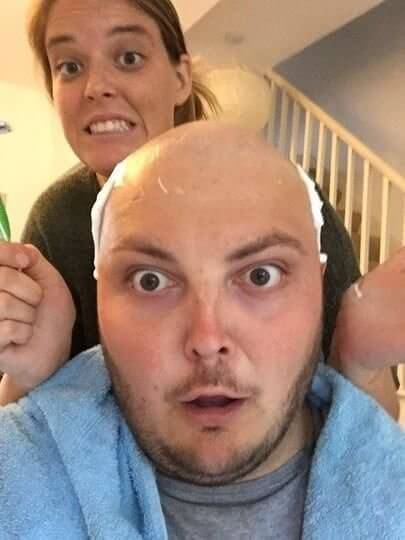 At first, Danielle and Ashley had trouble understanding what was happening. Ashley was only 25 years old at the time of diagnosis. He was healthy and was as fit as a bull. As their minds began to absorb the ramifications of the heart-breaking news, they found themselves crying in each other's arms. It was unbelievable. 

The Terrifying Disease
Peripheral T-Cell Lymphoma is a heterogeneous group of aggressive lymphomas. It develops from the mature white blood cells (T-cells) and natural killers (NK cells). The rarity of this sub-type makes it difficult for experts to study and come up with treatment options in clinical trials.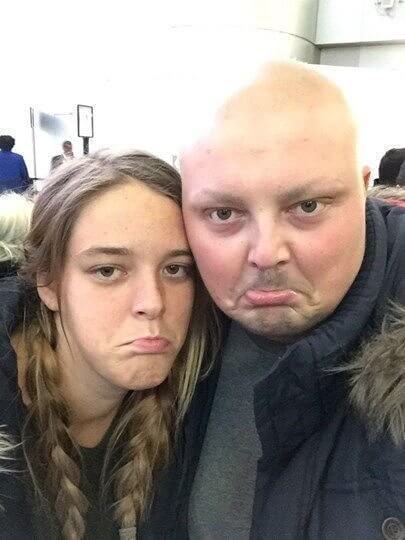 The doctors explained to Danielle and Ashley the real weight of the situation. Collaborative groups, including the World Health Organization, were still in the process of finding the best treatment strategies to help patients with PTLC. However, they presented several options that Ashley could take in hopes of getting him into remission.

Acceptance
At first, Ashley had a hard time believing his diagnosis. His family was equally shaken by the doctor's findings. However, they knew a second opinion wouldn't change his reality. He was feeling the effect of cancer on his body.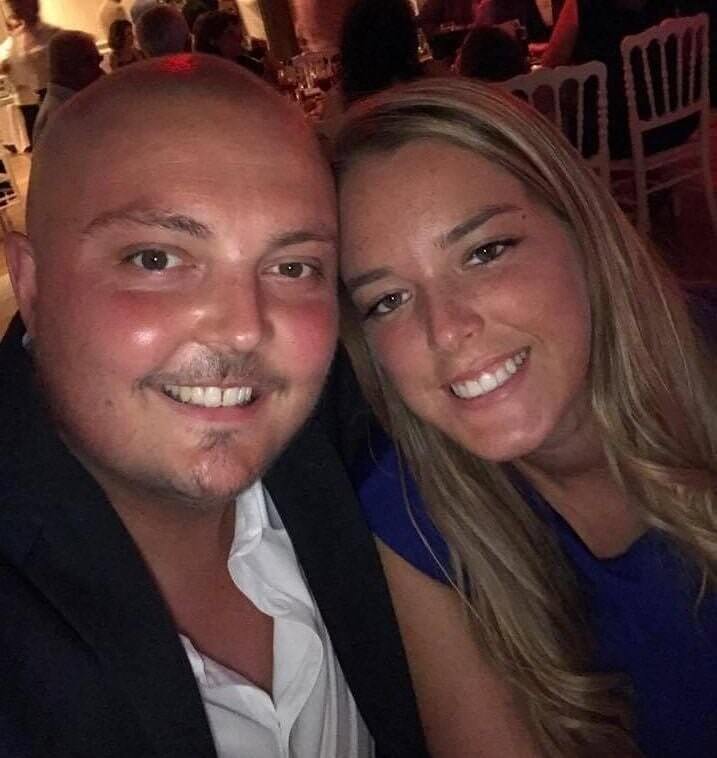 The first weeks after the diagnosis were spent preparing Ashley for the difficult treatment he had to face. Although Danielle was terribly shaken by the news, she knew that more than ever, Ashley needed her by his side. With the blessing of her family, she moved to Ashley's house and became his personal nurse.

Not for the Fainthearted
Ashley underwent chemotherapy as his first line of treatment. With his family's support, as well as Danielle's, he had prepared his body for the worst. However, after the first session, Ashley said that there was nothing that could prepare him for the side effects of chemotherapy. Within a week, he started to lose hair.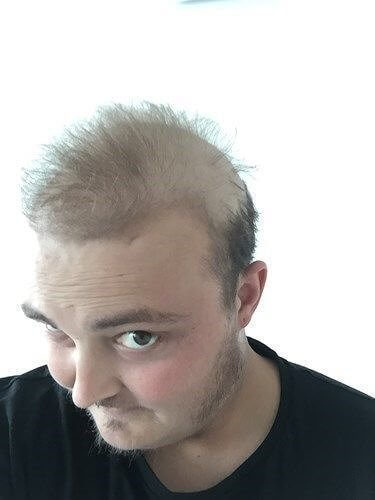 Ashley had made a promise to Danielle. She made him promise that whatever he was feeling, he would tell her. Danielle knew that her boyfriend would try to hide his pain as much as possible just to console her. She didn't want that. She wanted to share his pain. Danielle was with him during the darkest days of his life.

Getting Closer
Since Danielle had moved into Ashley's house, she had become his rock. She was always with him during his chemotherapy sessions and didn't leave him even if she had little rest. His cancer presented itself as a fungating wound on his neck and it was quite an eyesore. However, Danielle had no trouble looking at it and gave her full attention to the lump. She was the one who cleaned and dressed the wound on a daily basis.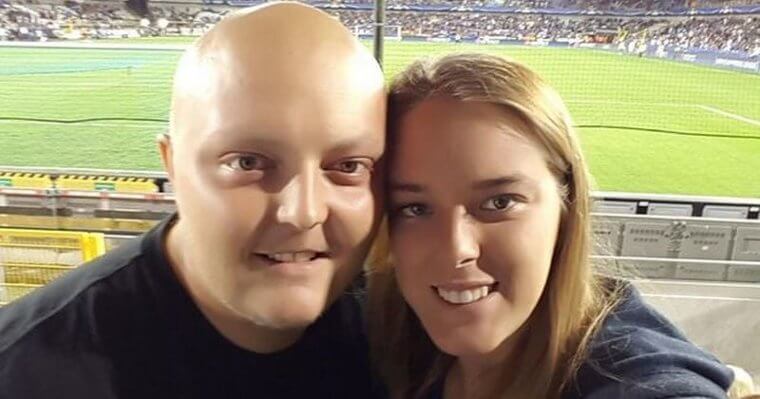 Whenever Ashley was feeling okay, they would take advantage of the moment and act as if nothing was wrong. They would lie side by side on the bed and would talk about their future plans and sometimes random things. Then one night, they talked about their greatest regrets in life.

Plans for the Future
Danielle and Ashley were on their bed, talking playfully. When their conversation became serious, Ashley held her hand and told her that one of his greatest regrets in life was not being able to propose to her when he was still feeling great.

Danielle saw the pang of regret in Ashley's eyes, and she knew how painful it was for him not to be able to propose marriage in a nice way. They were once full of life and the proposal could have happened on the top of a mountain. Instead, it was made in a dark situation they could have never imagined in the past. Danielle knew it could be complicated, but she didn't have the heart to say no to the man she loves.

Rushed Preparations
Danielle, with the help of their families and friends, hastily prepared for the wedding. It didn't matter where it would happen; all they cared about was celebrating their love and becoming husband and wife.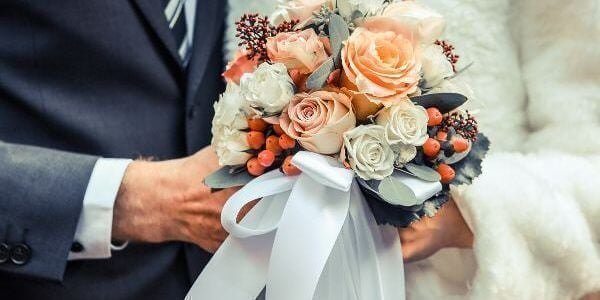 With Ashley getting weaker and weaker, Danielle had to go through the preparations without her fiancé. It was not easy as she had to juggle her time in between work and hospital. However, she just wanted Ashley to become her husband at this point. Danielle hoped their wedding would give him hope for the future.

Not Getting Better
The couple was excited. Every day, Danielle would tell Ashley about the progress of their wedding preparations. It made Ashely more encouraged to fight his cancer. From time to time, they would snap pictures and create new memories.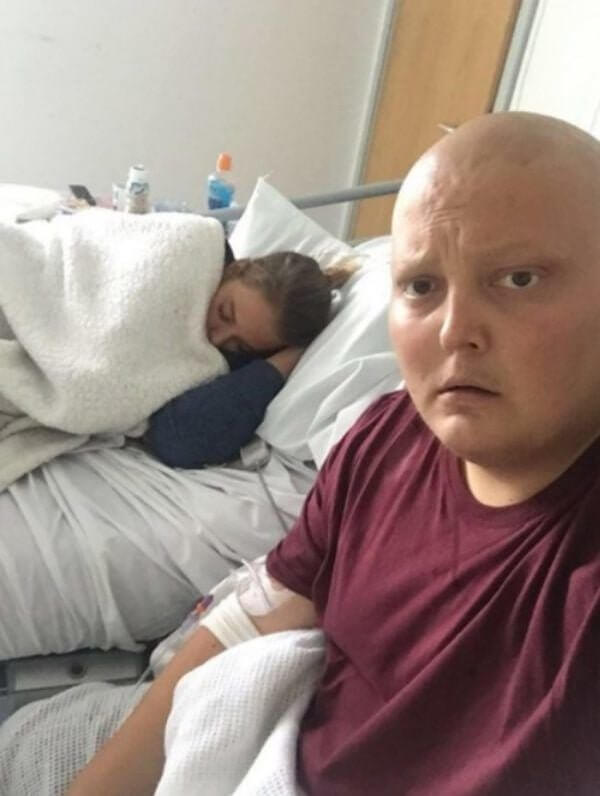 Ashley continued to undergo CHOP, the first line of chemotherapy the doctors had suggested. However, after three cycles, they received heartbreaking news. His disease had progressed. It was time to take another approach.

Never Giving Up
With Danielle as his rock, Ashley knew he could never give up. Love and support from his family and friends kept him optimistic as well. He had a wedding to attend to and he wanted to read his vows to the woman who loves him to his bones. Despite the bad news, he didn't lose hope.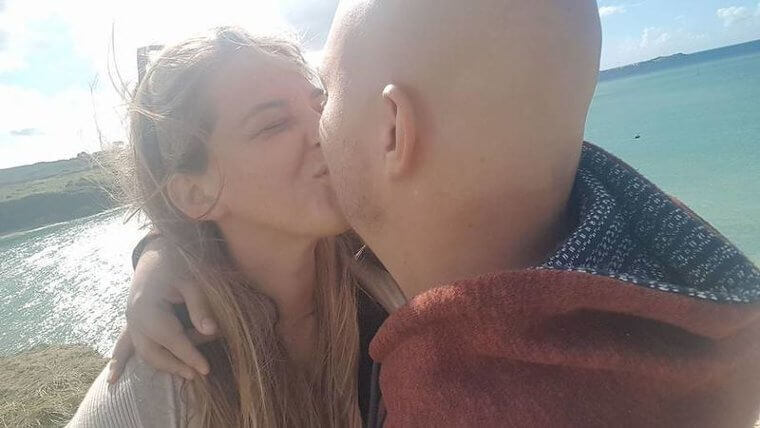 The doctors suggested a new chemotherapy regime. It's called ESHAP, a breakthrough kind of treatment. However, it required him to stay in the hospital for a week, with an ambulatory care team by his side. Of course, Danielle was with him throughout his difficult ordeal. But fate seemed to have other plans.

A Losing Battle
Everyone around Ashley was optimistic about the new treatment. They were all praying that his body would respond nicely to the new approach. However, instead of gaining positive news, the doctors had to break their hearts once more.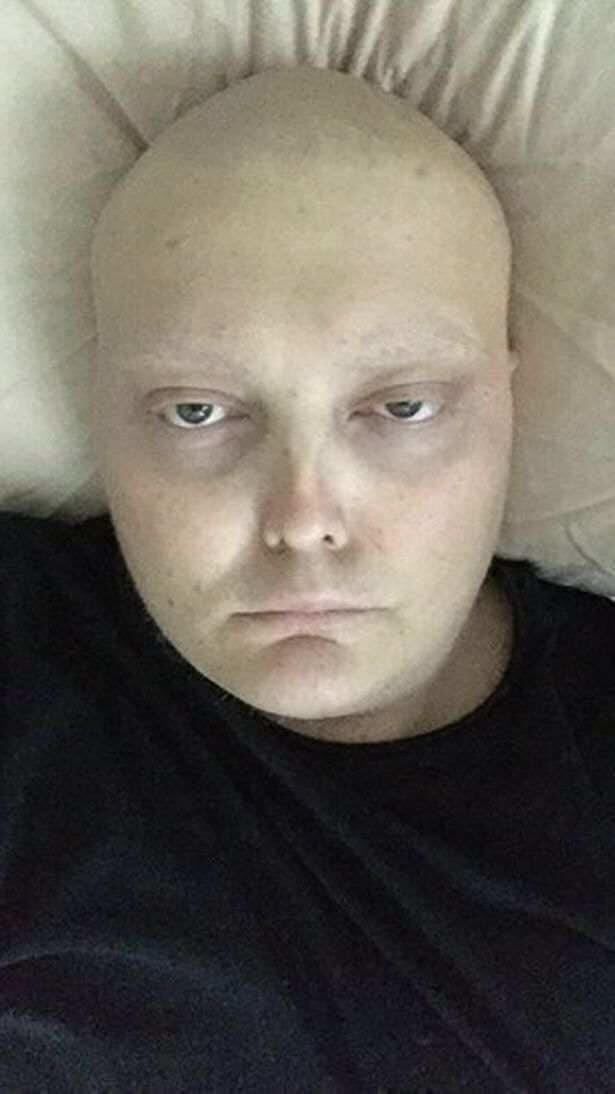 After the first cycle of ESHAP, the aggressive disease had shown its power again. The test results revealed that cancer had spread to his bone marrow as well. Again, another type of treatment was tailored for Ashley. This time, he had to stay longer in the hospital. Worse, he had to endure the more severe kind of side effects. Danielle and Ashley's family could only cry in secret.

Stretching the Days
Still feeling optimistic, Danielle was confident that Ashley would win his battle. Moreover, their wedding day was fast approaching. She hoped the new chapter in their lives would give him the extra courage and faith they badly needed.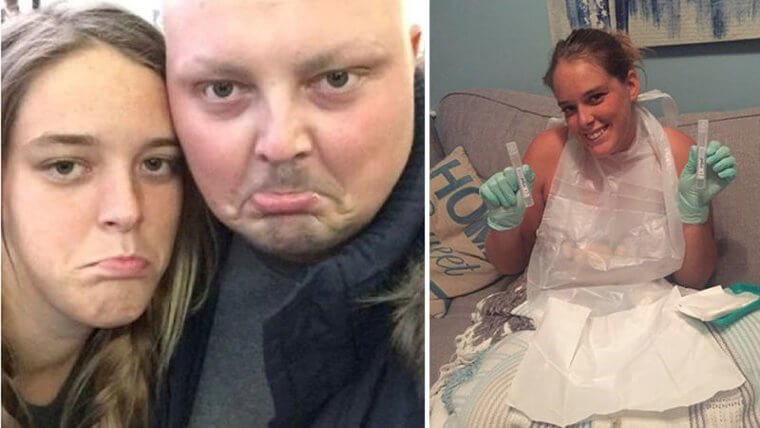 The wedding was to be held on October 10. The day before, Danielle had to leave Ashley for a while because she had some last-minute things to arrange at the post office. When her phone rang and she saw Ashley's dad's name on the screen, her heart stopped.

He Was Gone
After almost two years of battling cancer, Ashley had passed away. Danielle knew he had a rough night and was not in a stable condition when she left. When his dad told her to hurry back home, she knew that the worst had happened.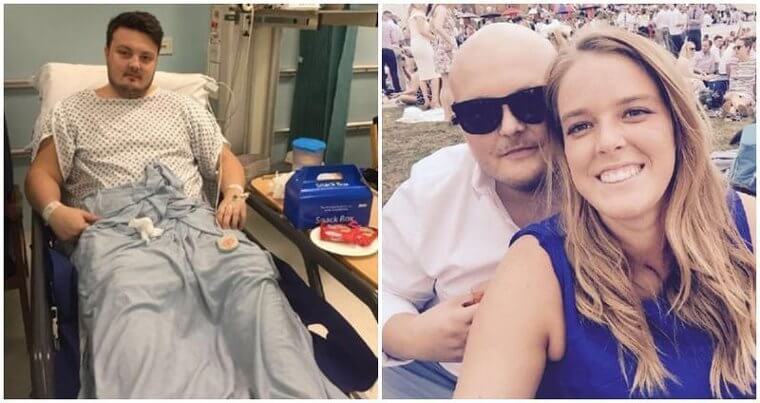 Seeing her fiancé lifeless drained all the strength left in her. She didn't know if she could cry or not. Her heart felt numb. However, when she looked at his face, Danielle knew he died without regrets. He did everything he could to try and win his battle. It was time for him to rest.

Darkest Days
Hundreds of people paid their last respects to Ashley. The wake was held at his beloved Leicester City Football Club's ground. Throughout the funeral, Danielle was like a robot. She was just there to greet the people who attended the wake. She talked casually and even smiled at some jokes attempting to make the atmosphere light.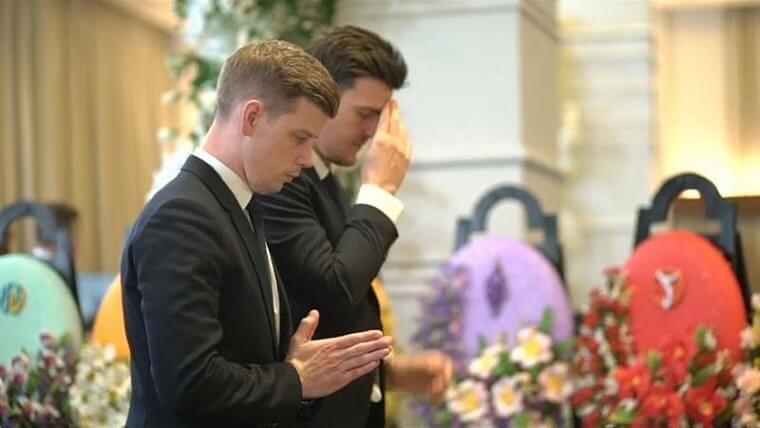 Danielle had mustered all her courage to withstand the pain. They had been together for more than two years and those times were the best days of her life. The wedding didn't take place; however, she knew she would always remember him as her husband. The pain was excruciating but she needed to move on. It was what Ashley would want her to do.

Trying to Get Better
Danielle's pain was life-changing. Her best friend was gone and she missed him so bad. There were sleepless nights. There were times she didn't want to face the world. However, in her darkest moments, she would remember Ashley's face and his loving words. He would not be happy seeing her wasting her life away.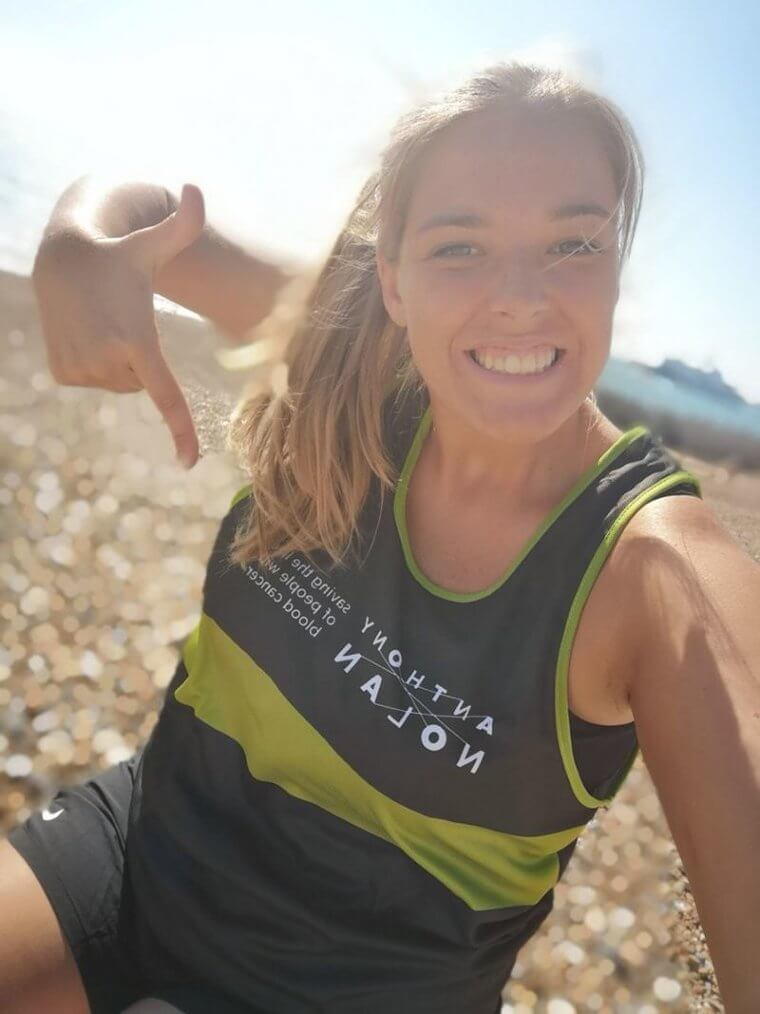 She was lucky that Ashley's family was always there for her. Her own family and friends also stayed by her side. With each passing day, Danielle felt that the pain was gradually becoming tolerable. She began to go back to her normal routine. Then one day, when she returned home from work, something was waiting for her.  

Puzzled and Curious
It was mid-day and Danielle was dreading to get home. However, she noticed a note on her door. It said something about a missed parcel. Danielle had no idea who the sender was.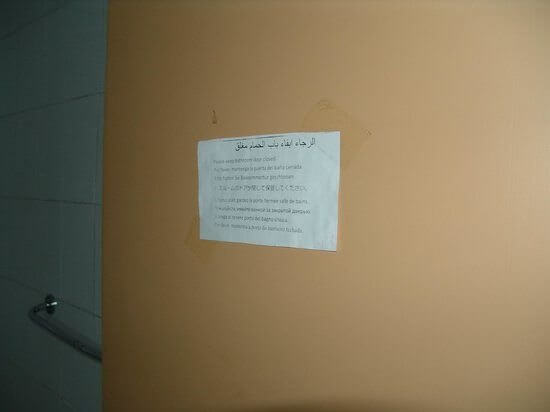 After freshening up, she decided to go to the post office to clear things out. She had confirmed that the parcel was for her. After getting the mysterious parcel, she went back into her car. She couldn't wait to see what was inside the package.


Something So Beautiful
The box was small and simple. When Danielle saw that it was from Ashley, she felt her hands tremble. It had been two months since he passed away. Not a day went by that she didn't think about him.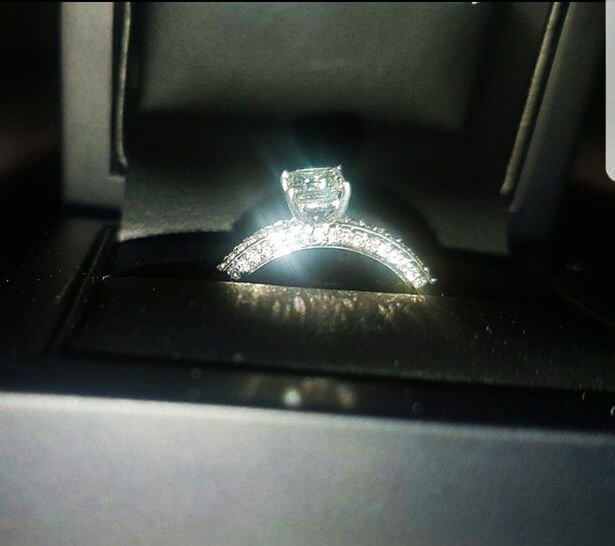 Still confused about the package, Danielle couldn't wait any longer. Inside her car, she opened the box. Nothing prepared her for the sight of the gift. It was a beautiful diamond ring in white gold.

Laughing Out Loud
Since the day Ashley left him, Danielle couldn't remember the last time she laughed. She smiled, yes, but almost all of those times were made out of courtesy. Instead of crying, she found herself laughing out loud. Typical Ashley, he always knew how to make her feel okay.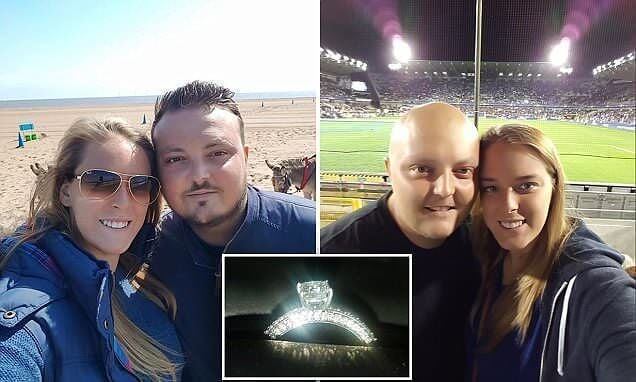 Looking at the diamond ring, Danielle wondered how Ashley had made the order. She found out that it was his design and was meant to be given to her as an engagement ring. Without her knowledge, her fiancé who had been battling cancer still had her happiness as his priority. Knowing that, she knew she had no right to cry.

Keeping His Memories
The breathtaking engagement ring had brought color back to Danielle's life. She took it home and showed it to her family who all felt the same heart-warming feeling. It seemed that even in his weakest moment, Ashley was still trying to be the best partner he could be.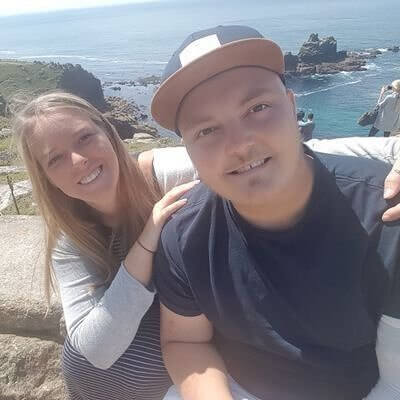 When Danielle went home, she carefully put the diamond ring back to its special box. She knew she would take care of the gift as long as she lived, along with the wedding rings they never had the chance to use.

Running for a Cause
Ashley left her in 2017 after his two-year battle with cancer. When 2018 came to a start, Danielle's mission became crystal clear. She would do everything she could so she could help people find a cure.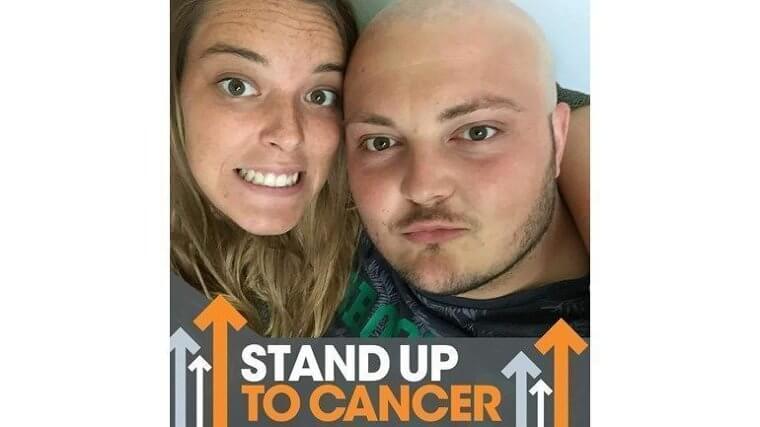 Many of Ashley's trial treatments were funded by an organization called Blood Wise. Although the methods weren't able to save her beloved's life, she knew that sooner or later, it would work for the others. 

Building Hope
Ashley's cancer was a rare one. Blood Wise was in the process of funding an Immunotherapy drug, one that could have saved Ashley's life. However, the running trial treatment was so expensive the organization needed all the help they can get.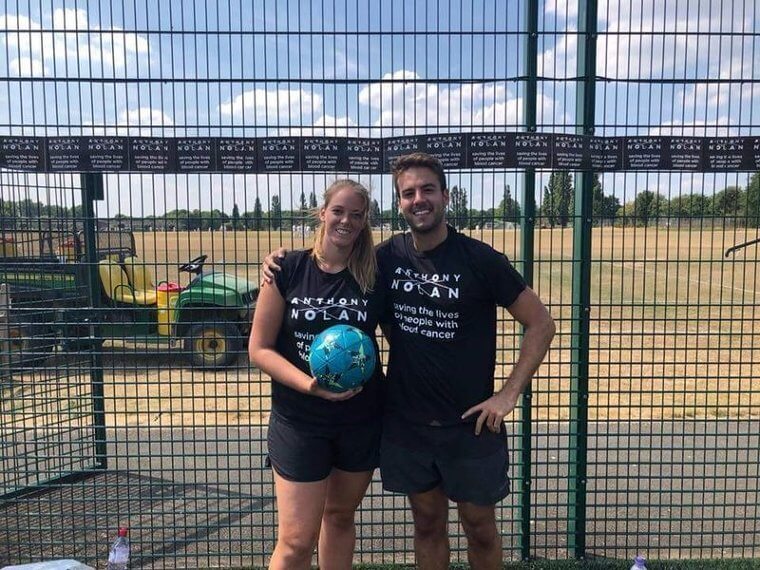 Danielle had started to raise awareness when Ashley was still alive. She told him she'd be joining a marathon that's meant to raise funds for Blood Wise. He was so excited and proud. However, it's as if Ashley knew he wouldn't be there to wait for her at the finish line. In 2018, Danielle completed a 26-mile marathon.

Saving Others
Despite being busy with work, Danielle always found time to help raise awareness. After her first marathon, she joined another one that year and even completed her first-ever triathlon.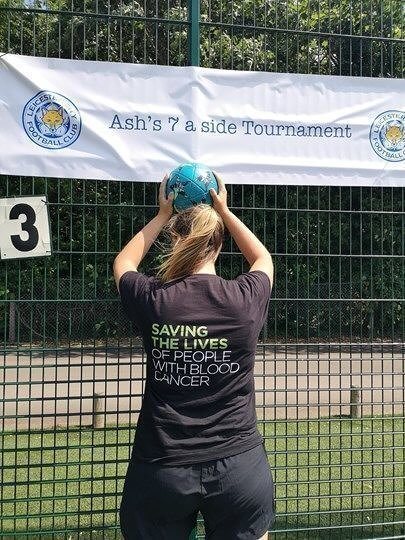 Whenever she was running, she would imagine that Ashley was waiting for her on the other end. Even if she had to crawl to the finish line, she never gave up as she knew Ashley was with her at every step of the way. She tried everything to save Ash and she would never give up on trying for others. Danielle wanted to make a difference.

In Her Thoughts Forever
More than a year after Ashley's death, Danielle found herself happy once more. It was not because another lover had come into her life, but because Ashley had left her a new purpose in life.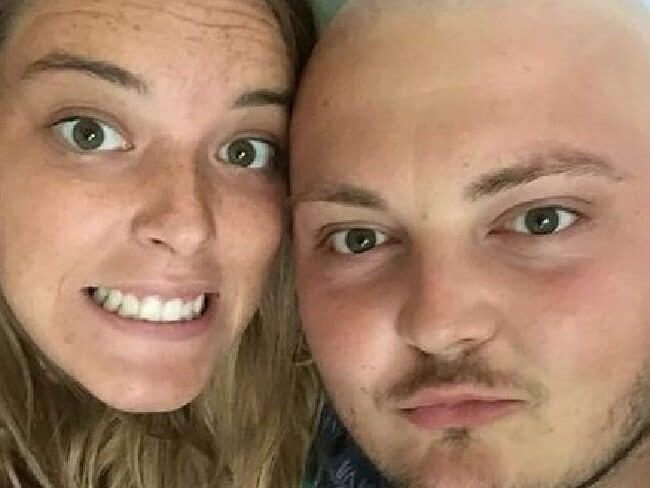 At first, the marathon and charity events felt like just a coping channel for Danielle. But whenever she heard the good news about cancer treatment developments, her heart beamed with happiness. There are too many people out there like Ashley suffering, and she wanted them to know they are never alone. She still thinks of her best friend, her husband, and her angel. But, now, she can do it without pain in her heart. If Ashely and Danielle's heartbreaking story of everlasting love left you with tears in your eyes, you need to read the next story. A woman gets into a terrible accident, and all memory of her husband is erased. Will they make it through this devastating obstacle? Up next...


This Woman Woke up Not Knowing Who Her Husband Was
The Background
To be able to understand this story, we first have to introduce the main characters. Her name is Laura, his name is Brayden, and they are from Victoria, British Columbia. They managed to pull off an unbelievable feat, and they were able to overcome a great obstacle life had thrown at them simply with the power of their love.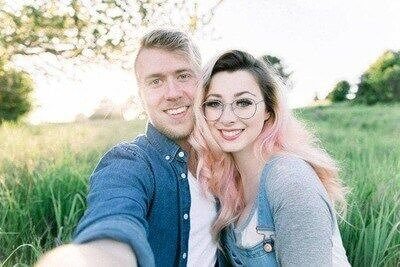 Everything started with a letter with her name on it, sent to some guy name Brayden because his cousins told her to. She then went to Brussels where her parents were staying, so she would enjoy her busy summer. As it turns out, she completely forgot about the letter and about that guy, until she received a phone call from her brother.

How It All Begun
Before they met, Brayden was on a mission in South Africa, serving through the Church of Latter-Day Saints. Laura only knew his cousins, but she had never met him before. His cousins had nagged her to write Brayden a letter because they thought that Laura would be the perfect girlfriend for him. They gave her the address, but she wasn't really into that idea.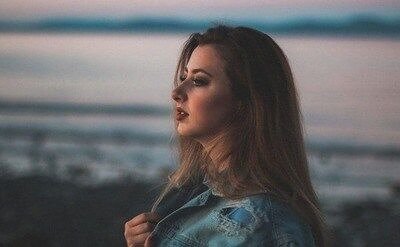 She had a very busy summer in front of her. After visiting her parents in Brussels, she would head to Spain because she had enrolled in some summer university programs, so she didn't have much time for trivialities.

Birthday Surprise
However, even though she was already pretty busy that summer, she thought to herself "What do I have to lose?". And the answer was nothing, so she decided to write that letter. However, she completely forgot about it and after a while, she received a call from her brother who was back home.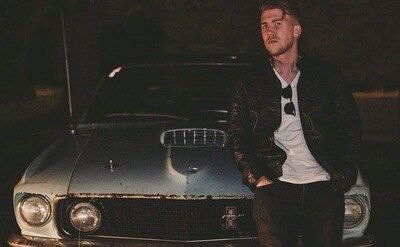 The call arrived on her birthday, so, after they exchanged the usual conversation and birthday wishes, he told her that a letter had arrived at their house with her name on it. The letter was from Brayden. He wished her a happy birthday, and he wrote he wanted to learn more about her.

Why Letters?
Luck was on his side. With his charming and witty letter, he managed to impress Laura. When someone asked her about the letter, she described it as "the funniest thing I had ever read". This earned him a reply, so she sent him another letter. She was intrigued and wanted to get to know him better too. Only this time, she put her current address on the letter.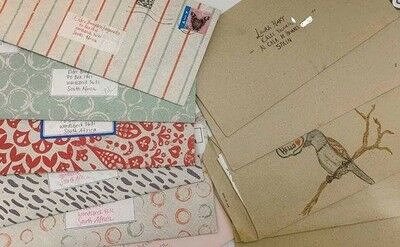 We can wonder why they decided to communicate through letters in this modern age, and the answer is they both thought that letters were more romantic than social media or texts. The only thing they added to their letters is one weekly e-mail. Laura shared on her blog that "my happiest days were the ones where a letter from South Africa appeared in my mailbox."

From First Date to Fiancée
Being long-distance was demanding, but luckily their duties abroad were temporary. Once they were done with their personal commitments, they both came home to Victoria. Now, there was no need for letters and waiting for a response. They could meet up for the first time.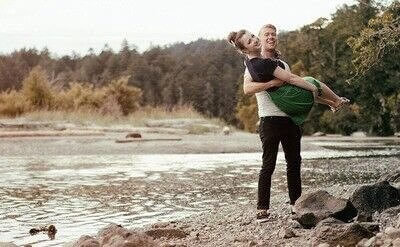 The date went perfectly, so they went on another one and another one. By January, they became official. Not much after that, in February, the first "I love you" was said. They were moving fast but they weren't bothered by that because they had a perfect connection. In late March, another surprise arrived, Brayden bent the knee and told Laura that he wanted to marry her.

The Perfect Wedding
Not even three months after the proposal, the couple started to plan their wedding. On a perfect summer's day, in July, they exchanged their vows and rings. They were officially husband and wife. After the wedding, they celebrated with their family and friends. Everything was perfect.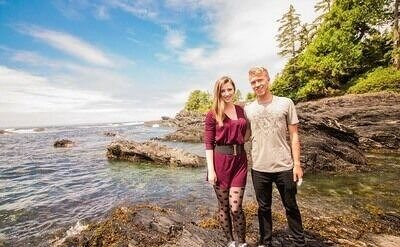 Their joy was immense, and they had no idea what was about to happen. That their lives were about to change for the worse... Nine months into the marriage, a horrible event occurred. An incident that caused Laura to lose all memory of Brayden and her marriage.

The Terrible Accident
After Laura finished all of her college exams, a family friend asked her for a favor. They were organizing an important event, and they needed Laura's help to make sure everything was ready for the big day. Laura was happy that she could help, and she went straight for it. Preparations were in a full swing. Laura was decorating tables and making sure that everything looked perfect.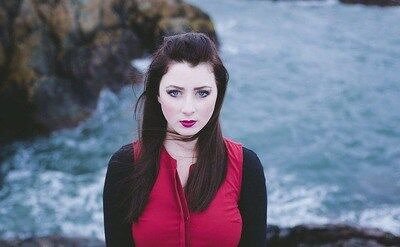 However, that day, the wind was really strong, and while she was decorating the tent, she noticed that the support poles weren't secured properly. She didn't make a big deal out of it at first but, suddenly, a large gust of wind blew and the worst happened. The support pole fell and landed directly on the back of Laura's head.

The Big Change
At first, when the pole struck her, she was aware and conscious. But not long after, she felt nauseous and everything started to spin until she fell unconscious. On the way to the hospital, she began to wake up just to fall in again. That's the moment that turned her life upside down.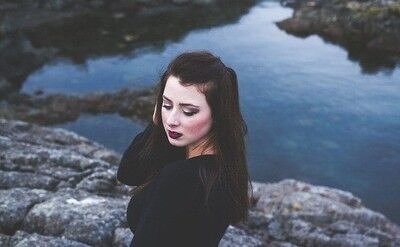 Memory loss was expected, but what they didn't expect was that Laura would think that she was still 17 years old. She was scared, and the only thing she wanted was for her mom to come and take her home. However, there was one major problem, her parents were far away in Brussels. Her mind spun like crazy. She had no recollection that they had moved, and she couldn't understand what was happening.

Who Are You?
The pole that had struck Laura in the head erased her memory of a few recent years. Everything that had happened between her and Brayden was gone, vanished in thin air. She believed that she was only 17 years old, and she couldn't recognize a lot of the people that were around her.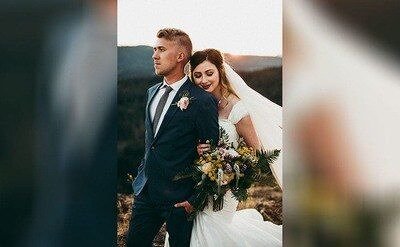 It felt as if someone had put a thick veil over her memories, everything became distant and unclear. When Brayden appeared, he was in for a big surprise. Laura couldn't comprehend the fact that she was married, firstly because she thought she was not even old enough, and secondly, she didn't know the man standing in front of her.

Nothing But a Stranger
Her mind and memories were at different times. She was a teenager going to high school. Brayden was a stranger to her, she couldn't remember him or anything that had happened between them. Though heartbroken, Brayden was still in love with her. He and her family tried to get Laura back to normal, but everything was too much for Laura to handle.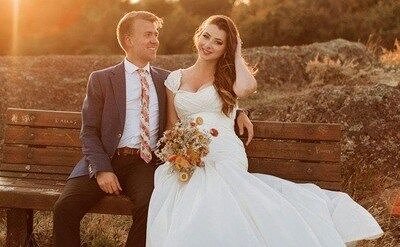 She threw up right there on their bed. She couldn't understand why some stranger was convincing her that she had this life she didn't even remember. She could see her stuff in the bedroom, their pictures hung on the walls, wedding albums on the coffee table, and a ring on her hand. Everything she needed to help her understand was right there in front of her, but she couldn't put the puzzle together. Her life after the age of 17 was gone.

Ongoing Misery
The doctors thought that Laura would make a quick recovery and that everything would go back to normal. Unfortunately, it wasn't temporary. The prognosis was that she would be okay after a few weeks, but instead, her misery and horror lasted for more than two years. She always looked tense and scared, she didn't know herself let alone the people around her.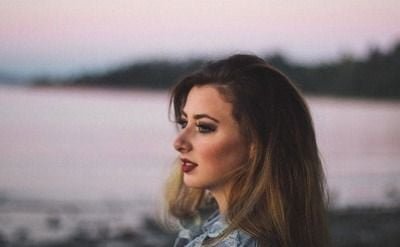 The rotten cherry on top was, besides mental problems, she started to experience physical pain. That pole that had struck her didn't just damage her memories, but it also caused serious damage to her spinal cord. She started to experience extreme headaches, and spasms, which woke her up in the middle of the night. Already scared and confused, this physical pain just made it worse.

Dream Went Down the Stream
Immense pain, and trouble remembering and creating memories, prevented Laura to be a normal person. She had to leave college without even graduating. She had to abandon her dream of becoming a teacher one day. As days passed, she was getting sadder and more depressed.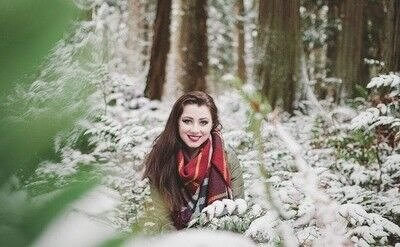 Not only she had trouble remembering things, but she had also lost her ability to read and write. On some days, she couldn't even speak properly. She tried to get compensated for her situation so she contacted the company that had organized the event, but they wouldn't budge. They wouldn't take responsibility for the accident. 

Trying Hard
However, to make things a little bit easier for her, she decided to accept some things happening around her. She recognized Brayden as her husband, and, with every new day, Laura learned more about the life she had forgotten. She hoped for the miracle. Every night before bed, she would make a wish that when she wakes up, her memory would come back.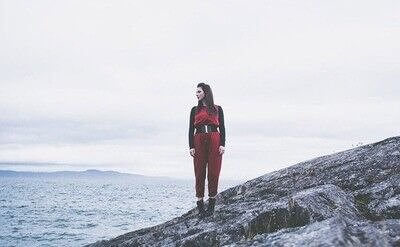 Unfortunately, that day never came. She never remembered. All of the things that had happened, writing and reading Brayden's letters, her relationship with him, her wedding day, everything was lost. Worst of all, she had forgotten that she loved him and that he made her happy. She hated her new life, she hated Brayden. The only thing she wanted was to go home, to go back to her parents and friends.

She Wasn't the Only One Who Struggled
Laura wasn't the only one who couldn't get used to her new life. Brayden was suffering too. It was hard for him, looking at his confused, terrified wife. A wife that considered him as a stranger, that would jump, cry and scream if he ever touched her. But he tried his best to understand.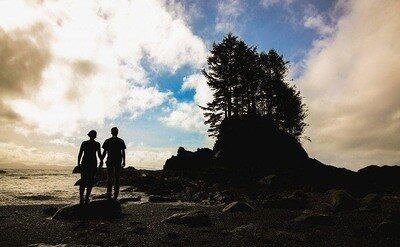 He, too, prayed for a miracle. He wished for everything to go back to how it was before. He wanted her to remember how much he loved her, how much he cared about her, and that she loved him too. Hope was all that he had left. It was a lot to ask for, but he needed his wife back.

Should She Stay or Should She Go?
Every morning after she woke up, she was faced with a difficult decision. Every day she wondered if she should stay, or if she should leave. Reasons for her to stay? A wedding ring on her finger and a man who loved her. Reasons for her to leave? She didn't know him, and she didn't love him.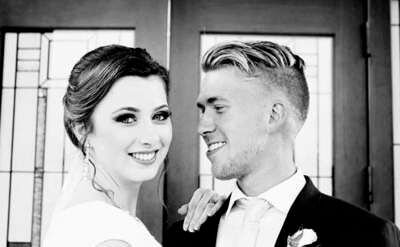 She was torn between those two options. Staying was the right thing to do, after all, they were married, but that meant that she would be cursed to live a life full of lost memories, a life that was not hers. Making that decision was even harder because she saw that he cared about her. He didn't want to give up on her, he tried to rekindle that flame they had, and she had no intention to hurt him.

Finding Her Passion
Laura knew one thing, she needed to make a change in her life. She had lost everything, her health, her job, her happiness. She was at the lowest point in her life, but she started thinking about her life goals before the accident. She just wanted to live a normal life, or as close to normal it could be.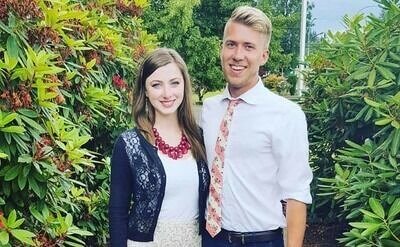 Laura knew one thing, she needed to make a change in her life. She had lost everything, her health, her job, her happiness. She was at the lowest point in her life, but she started thinking about her life goals before the accident. She just wanted to live a normal life, or as close to normal it could be.

Picturing Her New Life
Laura had difficulties when it came to focusing on one thing for a prolonged period. When she first started working on her new hobby, she was only able to stay concentrated for like 15 minutes or so. If she tried to continue working, the headaches and pain would become insufferable. Because of that, she took long breaks in between her "work shifts".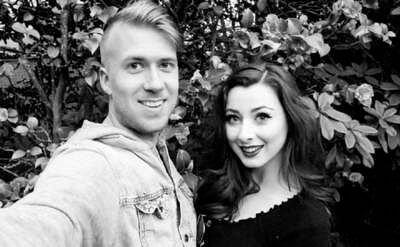 She often worked in tears, the pain was too much to bear. But she never let the pain stop her. She would've wiped tears, and continued to give her best. Soon, she rediscovered her love for photography. When she captured beautiful moments, it reminded her how much she enjoyed that before the accident. She knew in an instant that she had made the right decision.

Change Your Attitude
Finally, after more than two years of hell, Laura woke up happy. She found a goal, she was full of positive energy. She decided to take her life into her own hands. That she was the master of her fate, and that nothing would stop her, not even pain.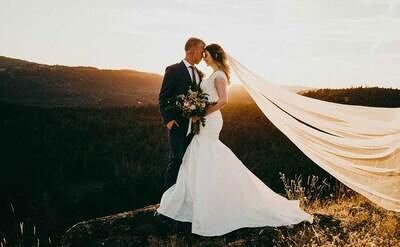 She tackled it head-on. She decided to finish college, and she enrolled in the two classes she needed to graduate. She knew that it wouldn't be easy at all, which proved to be true. Preparing and taking exams was a big challenge. The pain and her foggy memory were holding her back. But she didn't want to give up, and she was fueled with determination.

The Conversation That Changed Everything
After she got her work life in order, it was time to do the same with her personal life. A big decision was to be made. She knew that she didn't want to remain married to a stranger so Laura approached Brayden with the ring in her hand. He was doing some work on her photography business. She took his hand and gave him the ring. He was completely shocked. He didn't know what was happening. And then she explained everything to him.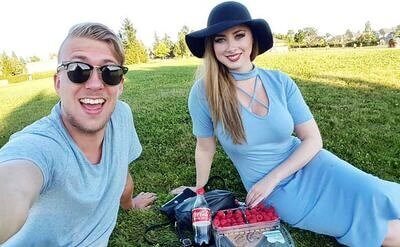 She told him that she couldn't be his wife until she fell in love with him again. She wanted them to start from the beginning, from the first date. Her words were "You know me, but I don't know you". Brayden was positively shocked. He knew that it would be hard, but he was prepared to do anything.

A Second First Date
Laura put her plan in motion immediately, she asked Brayden out on a date. They went to a mini-golf course, and by the time they reached the third hole, Laura had trouble breathing properly because of how hard she was laughing. It seemed that everything was going well.

She realized that she was having so much fun, and she felt butterflies in her stomach. She felt the connection between her and Brayden. After that, they went on another date, and another one, and so on. The flame was rekindled.

Learning Every Detail... Again
However, her memory loss was still bugging her. She knew for sure that there was a connection between them, but she was sad that she couldn't remember anything about him. Brayden knew exactly what to do, and he was happy to do it. He told her everything once again, and finally, she got to know her forgotten soulmate.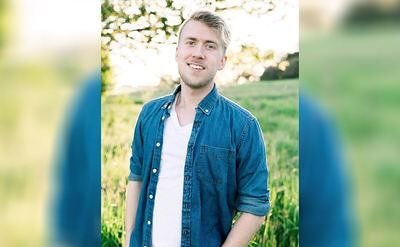 Brayden also had to listen to her stories, even though he already knew them. But he didn't mind, because he was overjoyed that everything was coming back to normal. He could finally continue doing all of the romantic things he had done before.

Love Comes Around
She was falling in love again. She always laughed when he was around, and she missed him when he wasn't next to her. She spent every possible moment with him but it still wasn't enough, she wanted more. However, she also wanted to take time, to let their relationship grow naturally. She still needed time to truly get to know Brayden, before she even considered marrying him again.

She was going through all the phases of this newfound love. Brayden became her best friend, then she had a crush on him, and not long after that she completely fell in love with him. She finally wanted to spend every moment of her life with him. She wrote in her blog, "Love is a choice, and I am choosing to love Brayden."

It's Summer Again
Summer connected them for the first time, and it connected them again. They dated thought the whole summer. Laura got to enjoy listening to Brayden's stories, and Brayden got the opportunity to watch Laura falling in love with him again. After many amazing moments spent together, it was time for something else.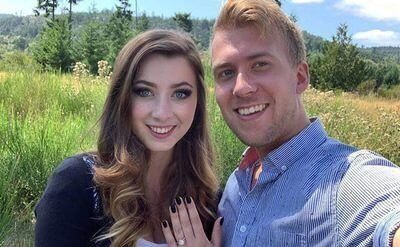 He had a very important question to ask. He once again bent his knee and popped up a question. Laura, as you can guess, said yes. She was overjoyed to marry the man she loved. This was an exciting new beginning.

Unconditional Love
Laura can't remember her original love story, but she managed to create a new one, with the same man. Even though he was a stranger she was afraid of, she fell in love with him all over again, maybe even stronger than the first time around. She had a man beside her that would have gone to hell and back for her, so it shouldn't be surprising that she did.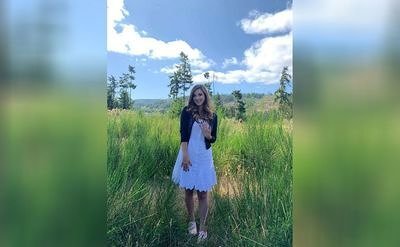 As much pain that Laura went through, Brayden went through the same ordeal. He was in distress for a long time. Imagine the love of your life not knowing who you are. He asked himself constantly if she would be ever able to love him again. But he never gave up, because he had a promise to keep. When he had married her for the first time, he had promised to love Laura unconditionally.

It Was a Rollercoaster
Today, Laura and Brayden have a successful videography company called Fagonello productions. They are specialized in wedding ceremonies. Thanks to their unusual love story, they are offering a unique wedding experience to their customers.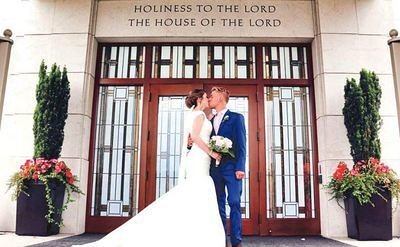 They love to be around other people in love. For them, it is a constant reminder of their amazing story and everything they overcame to be right there where they are now. Their story is full of ups and downs, truly a bumpy ride, but in the end, they ended up exactly where they were meant to be - together.

An Inspiration to Others
Laura's life really took a dramatic turn after that pole hit her head. Everything changed, turned upside down, she was unable to remember anything. She was scared and depressed. But after she focused on the positive, she was able to get her life back on track. She returned to the love of her life, and also back to her career.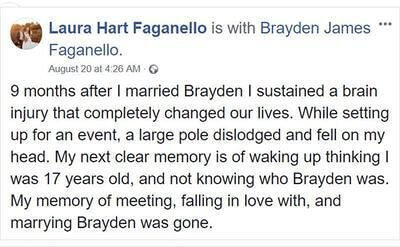 After going through everything she did, she wanted to inspire other people to do the same, to never give up. She shared her story on social media and her blog. Most of the people that read this story fell in love with this unusual couple. A lot of them started following Laura and Brayden on social media. They are keeping up with them and checking out what they are up to from time to time.