Prince Rogers Nelson was a giant of the music scene right up until his death in 2016. Over 37 years, he produced 39 albums, with many more songs locked in a vault on his estate in Minneapolis. However, what many forget is that Prince also had a string of high profile love affairs that suggest his sensual lyrics weren't just in his imagination. Here's a list of those who got lucky with the artist.
Meeting Vanity
Denise Matthews went to the 1980 American Music Awards with Rick James. However, it was Prince who changed her life that night. He called her "Vanity" as he thought she was a reflection of him. When he learned that she could sing, he made the project Vanity 6 for her.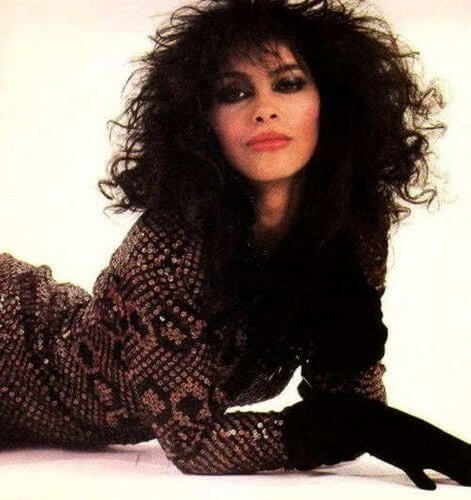 She admitted much later that she didn't particularly like the image, but she went along with Prince because she liked him. They began dating and appeared on the cover of Rolling Stonemagazine together in 1983. With Vanity 6, she had a huge hit in "Nasty Girl" in 1982 and successfully toured the US.
Cast Aside
Vanity was also Prince's first choice to play the lead in "Purple Rain". However, things went sour and that decision was reversed. Prince was known for dating more than one woman at a time, and Vanity wasn't comfortable sharing him. She said she just needed one person to love her, but he needed more.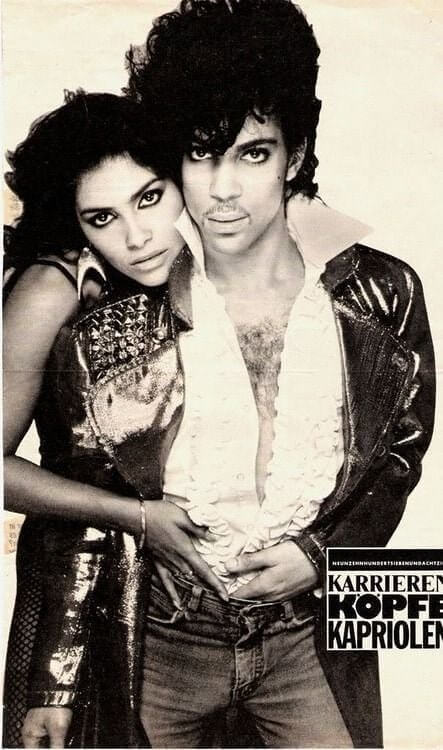 In 1994, Vanity had a near-fatal overdose which caused irreparable damage to her kidneys. She became sober and a born-again Christian. In her 2010 biography, Vanity said that Prince was the only man she ever loved. She died two months before Prince; he found out while performing a concert, where he paid tribute to her.
Music Brought Them Together
Prince met Susannah Melvoin at a Warner Bros. party in Los Angeles when she was just 19 years old. Her sister started playing with the Revolution (his band) and he would visit their house regularly. When he discovered that she was sleeping on a sagging mattress, he bought her a new one. This was the beginning of their relationship.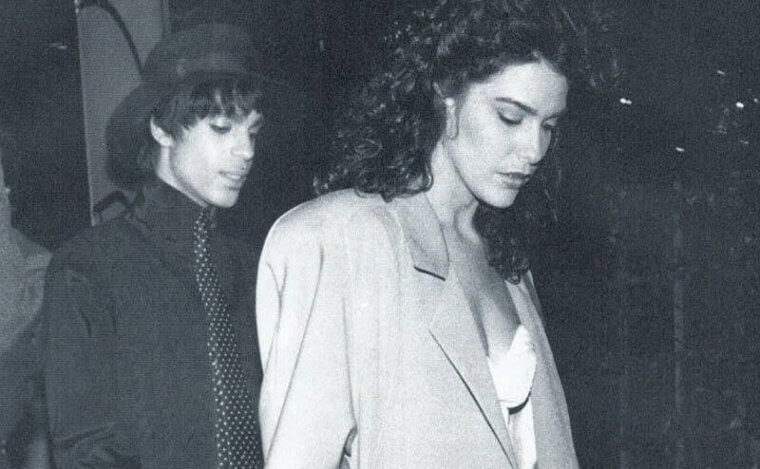 He sent her flowers every day for two years, and she would go to the studio and watch him record, where she ended up singing with him on a few tracks too. His songs, "Crystal Ball", "Empty Room", and "Nothing Compares 2 U" are all about Melvoin. He was truly dedicated to her.
A Parisien Engagement
Susannah Melvoin was supposed to play the lead in Under the Cherry Moon, which Prince was in. However, Prince objected and said that instead, he wanted her to become his wife. The pair were engaged and it looked like happily ever after for some time.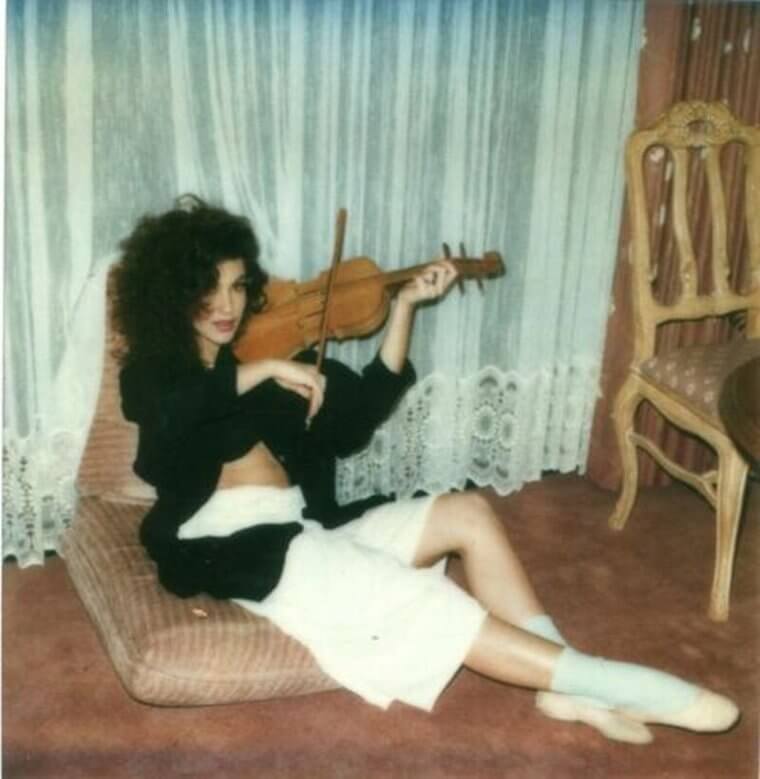 Sadly, they parted shortly after their engagement. Melvoin missed her sister in Los Angeles and the Revolution had broken up. She stayed good friends with the singer right until his death in 2016. Still, "Nothing Compares 2 U" won a Grammy Award in 1990, so she had a huge impact on his career.
Sheila E
Sheila Escovedo was already a professional drummer when she met Prince in 1977. She was performing with her father when the artist came back stage and expressed an interest in her playing with him. More specifically, he said that he and his bass player were arguing over who would get to be her husband!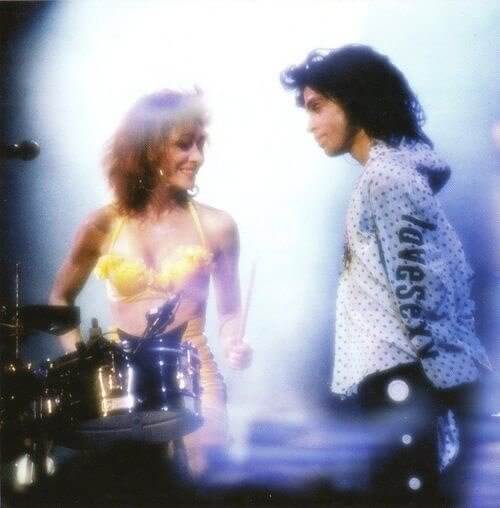 Would he get away with it now? Probably not. Still Sheila was attracted to the petite man with the amazing musical talent. So, when the opportunity came up to work with him on "Purple Rain", she joined his band. It's rumored that they began dating while he was with Susannah Melvoin.
Romance and Music
For the LoveSexy tour, Sheila was not only the drummer but also the musical director. Onstage one night during a performance of "Purple Rain", Prince proposed, and she said yes. It was a magical moment, and she said they just went on as normal, playing and laughing together. He sent her flowers every day - so many that she couldn't bring them on the tour bus.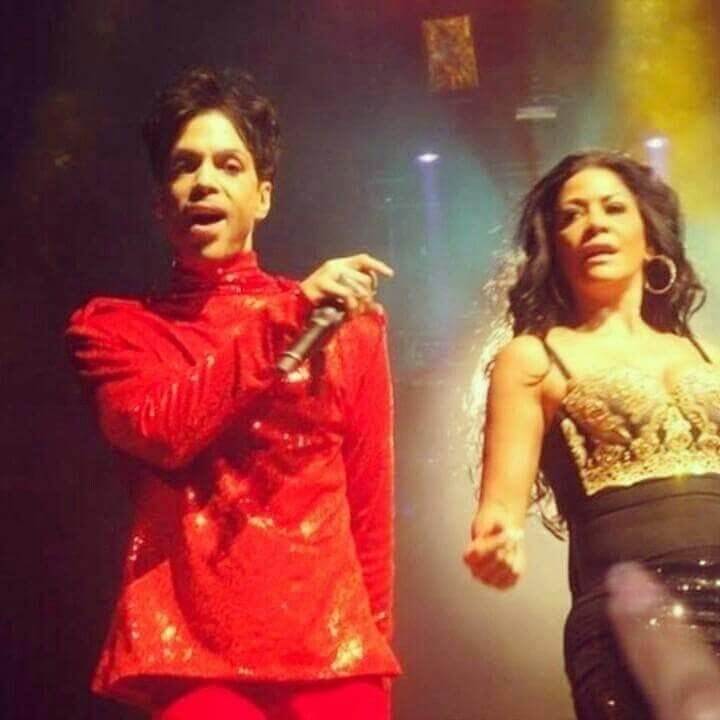 Unfortunately, the romance didn't last and they parted. However, Sheila E's star went interstellar and she has played with many huge names throughout her career, including Lionel Richie and Snoop Dogg. She also appeared as a guest with Prince in many later performances and can often be seen in tributes to the star now.
Madonna: Two Legends in the Making
Both Madonna and Prince were high in the charts in the 1980s, but no one could imagine how big they'd become. The Queen of Pop was very taken with the Minnesota man. At the American Music Awards in 1985, they were properly introduced to each other backstage. Apparently Prince saw something in the raunchy young popstress.
After chatting for a bit, Prince asked Madonna out on a date. That date was to one of his own concerts! It's both cocky and impressive in equal measures, but he'd obviously deduced that she was interested enough in his music. Some of Prince's friends said that she was quite forward with him on the way to the show.
A Brief Fling
The pair dated for a few months, but when Prince wanted to make things official, Madonna decided that it wasn't really a long term thing for her. She didn't want to get tied down, as she was having too much fun. When he ended things entirely, she wasn't too pleased.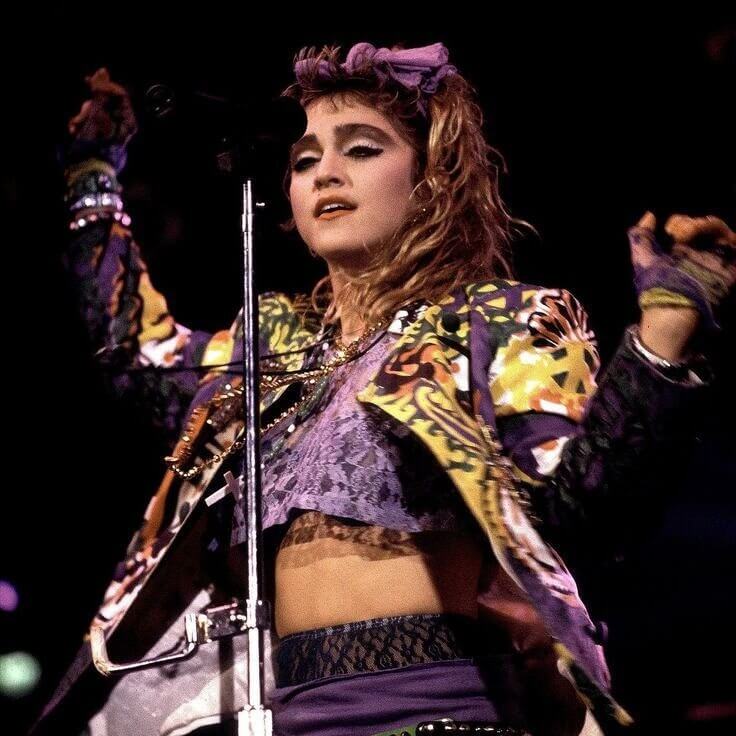 However, she got over it and they became friends. When she asked him to duet on her Love Song, he agreed and he also played guitar for several tracks on one of her albums. After she performed in Minnesota in 2015, Prince invited her to an after-party at Paisley Park, so their friendship had obviously endured.
His Purple Rain Lead
Many women were rumored to play the leading lady in Purple Rain, but only one could do it. Patricia Apollonia Kotero was a Mexican model and actress who was dating David Lee Roth at the time. Vanity 6 became Apollonia 6 with her as the lead singer. She began dating Prince around the same time.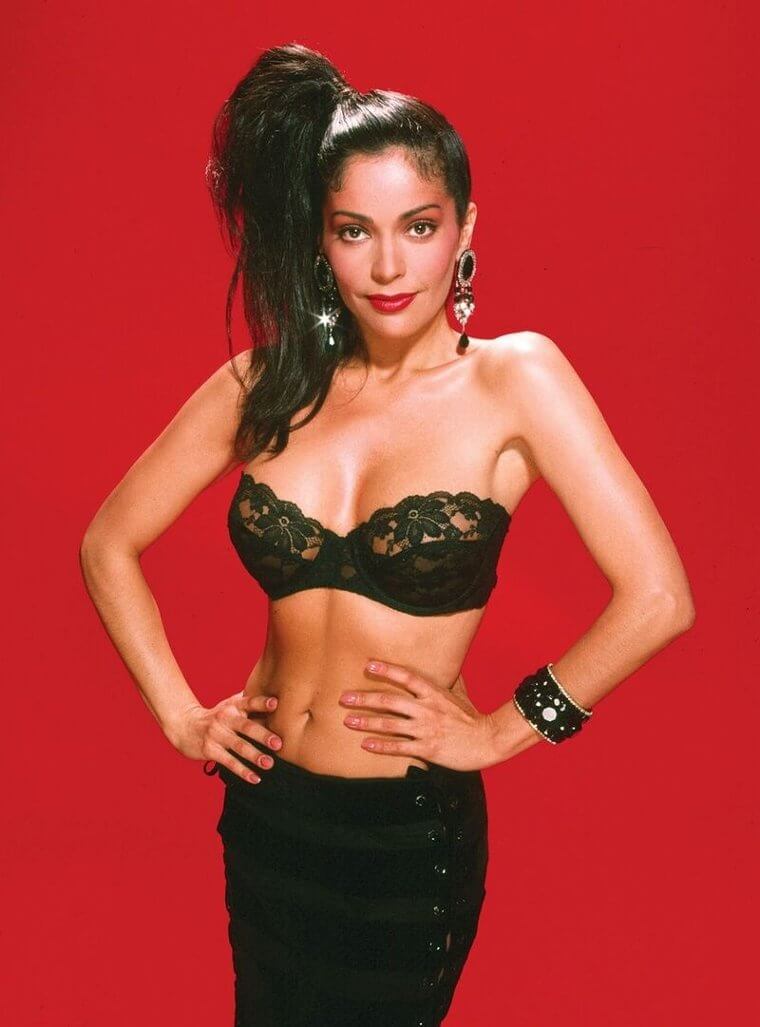 She toured with the band to promote their hit, Sex Shooter, and she began collaborating with Prince, writing lyrics to different songs. In fact, she wrote half the lyrics to Manic Monday, and even recorded her own version of the song before The Bangles released it. They spent quite a lot of time together, in and out of the studio.
A Crossover
Prince and Appollonia were photographed together a lot in 1983 and 1984, but the timeline of their relationship is unclear. That's because he was also dating one of the other members of the band, Susan Moonsie, who had also appeared in Purple Rain. Apollonia doesn't seem to have hard feelings about it though.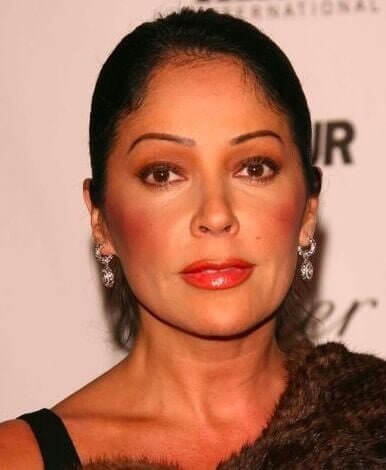 She said that Prince and her remained "family" until his death and that they'd always respected each other. She went on to star in Falcon Crest and have a successful career in acting and performing, even appearing in the Purple Rain anniversary concert in 2009. His death came as a huge shock to her, plunging her into depression for a lengthy period.
An Entanglement With a Bangles Star
Even if Prince wasn't on the lookout for new talent, he seemed to find it. He wrote songs for dozens of other singers and bands. He wrote "Manic Monday" in 1984 and originally planned to release it as a duet with Apollonia 6. However, then he came across The Bangles.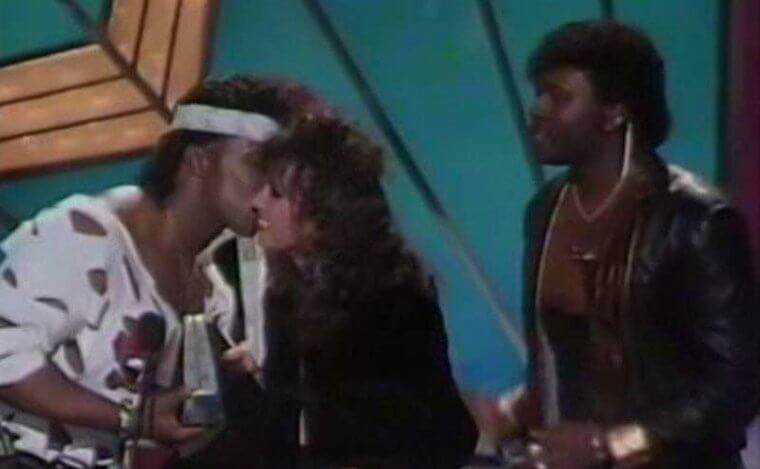 He performed with The Bangles and attempted to woo Susanna Hoffs, who was co-founder of the band. Some suggested that he used the song to do so, however no one ever confirmed it. All that's known is that they had a brief liaison, which could have been a one night stand!
Sherilyn Fenn
Actress Sherilyn Fenn was hot in the 1980s, particularly known for her role in Twin Peaks. One night she was out partying at a nightclub when she saw Prince across the room. He had an entourage with him and one of them approached Fenn to ask for her number. Fenn happily obliged.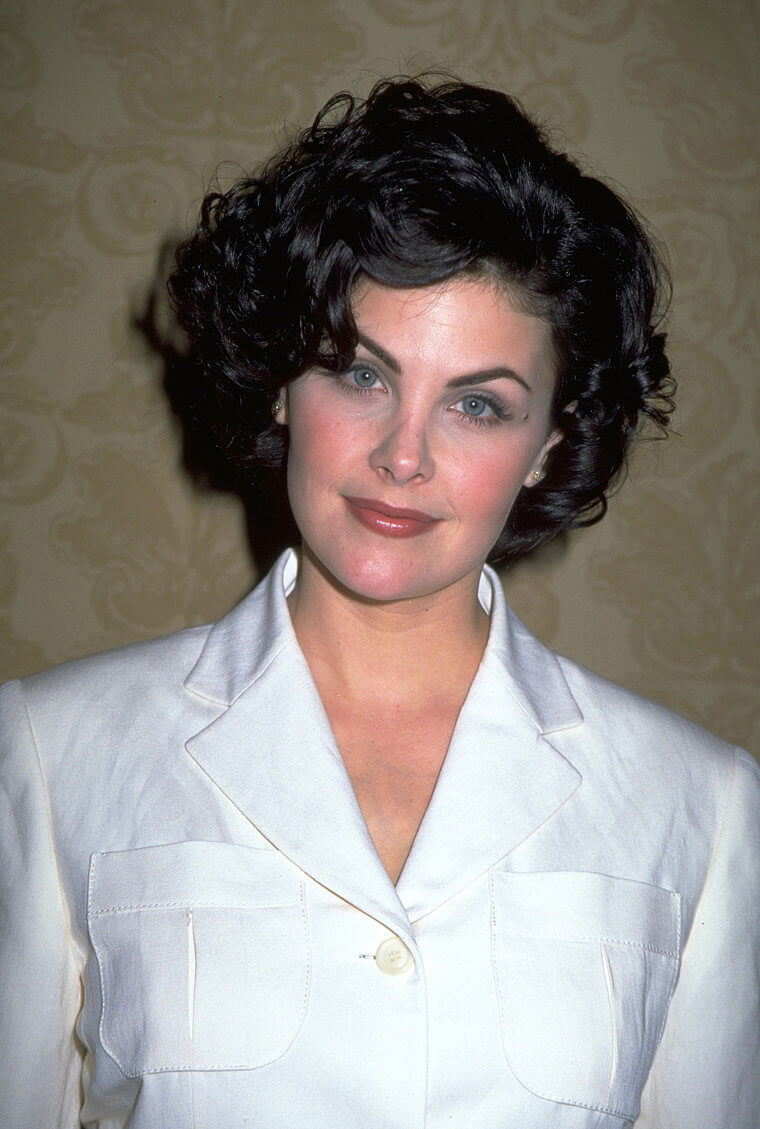 They dated for a while, and even attended the premiere of her movie, Two Moon Junction, but their relationship was brief. Fenn said that they remained friends and that Prince gave her some great personal and professional advice throughout her life. After his death, she was quoted as saying that he had "changed her life".
The Shy Girl
Prince wanted Susan Moonsie to be the lead singer of his girl band, but she was too shy. Nevertheless, she joined Vanity 6 as one of the backing singers and appeared in Purple Rain. She had approached Prince at a disco in Minnesota, as she wanted to show him the songs she'd been writing.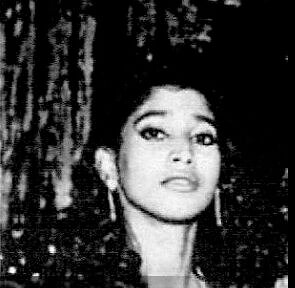 He liked the songs, and Moonsie and decided to cast her in a "Lolita" image. She traveled with him on the Dirty Mind tour, and was called his girlfriend. Their relationship was branded intense, and even rocky, but it was likely to do with Prince's lothario ways. Moonsie's bandmates called her an angel.
Inspiring Great Songs
Moonsie wrote the Vanity 6 song, Drive Me Wild, but she was also responsible for inspiring Prince to write one of his biggest hits. That was When Doves Cry, which some say came out of the relationship that they had together. It wasn't something that the young pop star ever spoke about.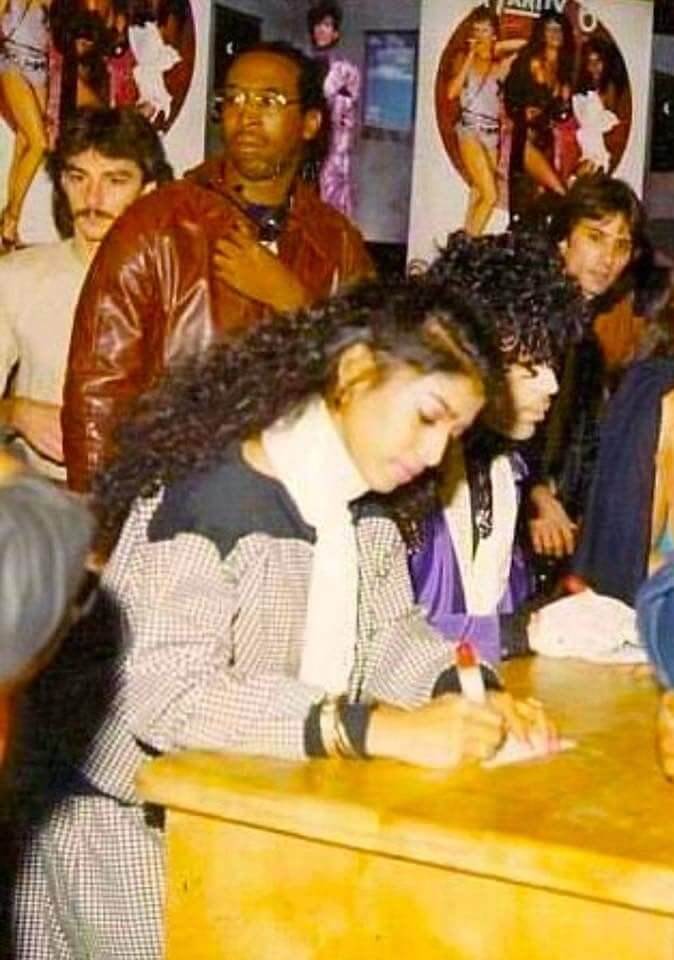 The song Private Joy is also allegedly about Prince's time with Moonsie. When she left Vanity 6, she retired from showbiz completely, but according to her Instagram, she looks back fondly on her time with the band. She moved to Trinidad with her family and keeps a low profile these days.
The Perfect Gentleman
Model Anna Garcia initially lied about her age when she met Prince at an after party in a German nightclub. She began dating the musician, who was almost double her age, but he didn't allow them to become intimate until she had turned 18. She slept in the same bed as him for months before they consummated their relationship.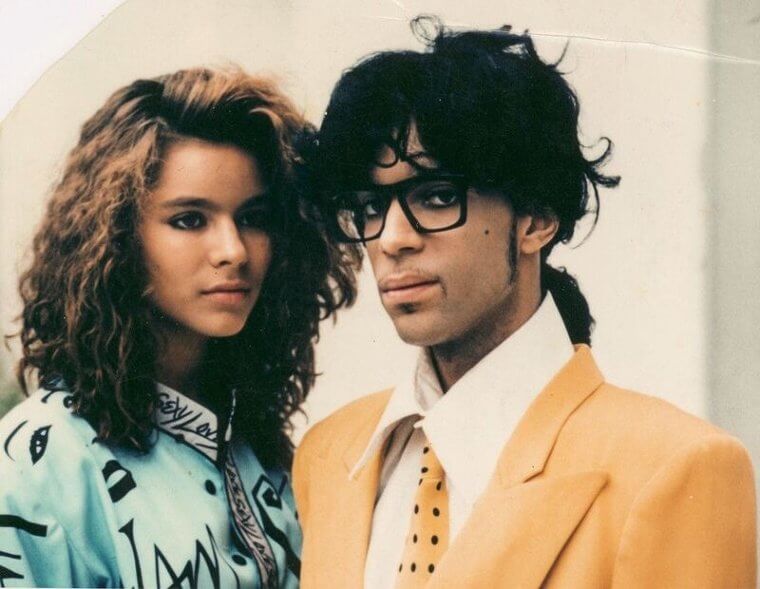 The beauty moved to Minneapolis to be with him, and on her 18th birthday he showered her in gifts. He gave her a pink cashmere coat and a wardrobe of clothes all specially designed and made for her. Later, he gave her the moniker, Anna Fantastic. He also wrote the songs "Lemon Crush" and "Vicki Waiting" about her. 
Gentlemen Prefer Blondes
Although it's arguable that musical talent was a key factor in the women that Prince was attracted to, he did branch out from time to time. One of these was with Kim Basinger, the hot blonde Hollywood star. They met when Basinger was filming Batman with Michael Keaton and Jack Nicholson in 1989.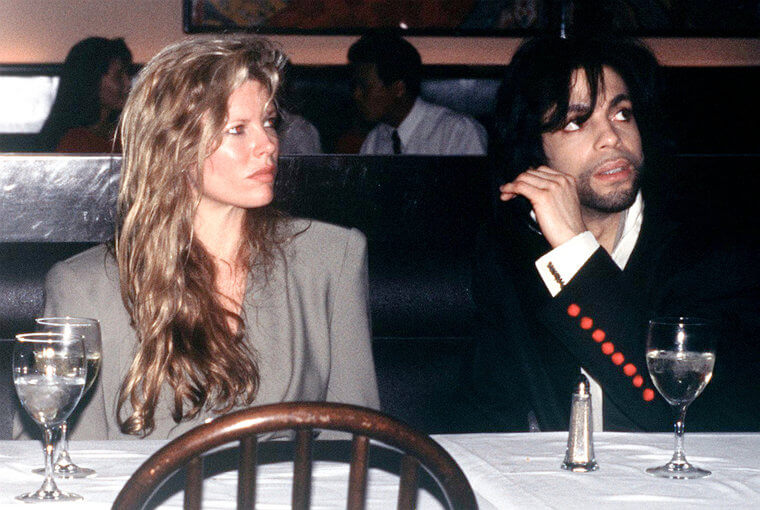 Prince was recording the soundtrack for the movie, and Basinger expressed her interest in creating an album. In fact, she did record an album produced by Prince, but it was never released. She made a guest appearance as her Batman character on Prince's EP The Scandalous Sex Suite, which gave rise to rumours that the pair may have been engaged in intercourse while it was being recorded! 
Good Times
Although Basinger's star burned bright for just a short time, she did have a number of romantic relationships that she was quizzed on by reporters. It wasn't until later that her time with Prince was discussed by celeb magazines. When interviewed by The Daily Beast, she said it was "a neat time".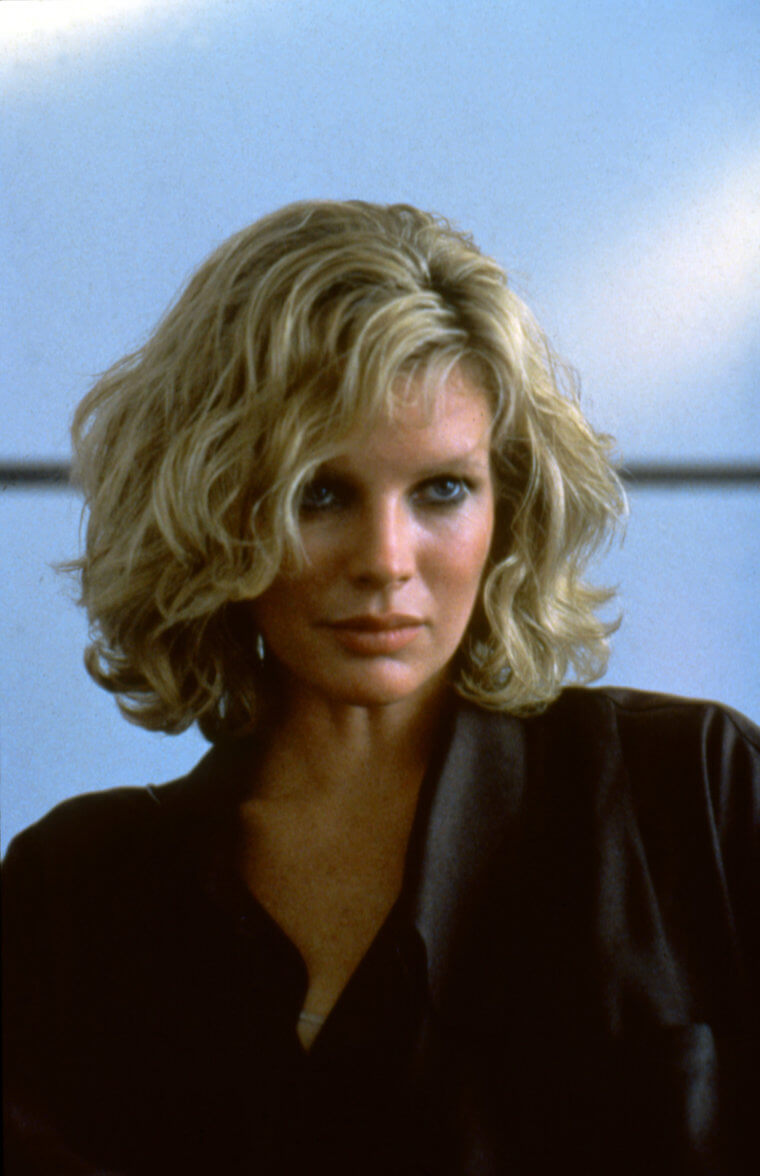 She actually seemed to confirm the rumors about the steamy album too, saying that she had "no boundaries". She also said that Prince was "a great talent", acknowledging that the man's huge musical prowess was something that she found very attractive. Later, Basinger married Alec Baldwin and had a daughter, Ireland, who they co-parent since their divorce.
Love/Hate?
Arguably the most famous Prince cover is "Nothing Compares 2 U", which Sinead O'Connor released in 1990. He had first written the song in 1985, but her version was given lots of airplay. Prince joked that the global success of the song had been solely responsible for the funds for his home in Minneapolis.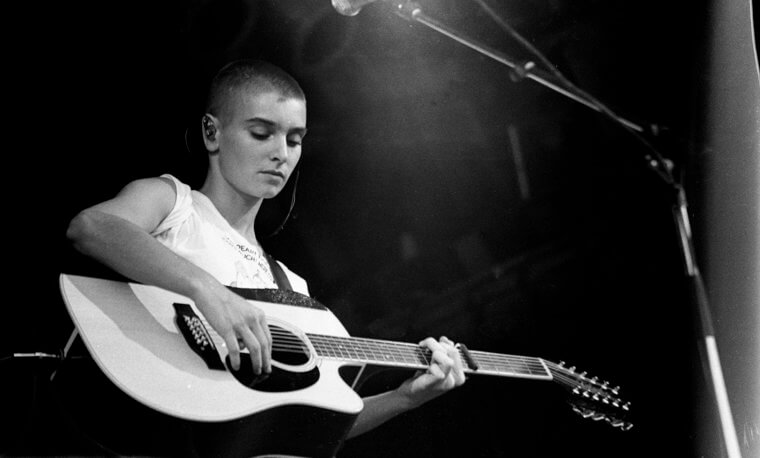 Although O'Connor released other songs over the years, and became known for all sorts of unruly behaviour, Prince's number was her biggest hit. It was a success for both of them, so it's unsurprising that he should reach out and invite the Irish singer to his home. Maybe he had a crush on her?
Not a Fan
Sinead O'Connor was a huge fan of Prince so she was delighted to receive the invite, however she did say that the pair had a slight disagreement over her version of the song. Prince told her that he didn't like the way she used profanity on the track, as he hadn't in the original.
Of course, the musician was entitled to his opinion, but O'Connor didn't really care for it. She told him to "**** off," perhaps jokingly, but Prince responded by throwing a punch at her. She claims that she had to leave his house in the early hours of the morning because it got violent!
Dating Carmen
Tara Leigh Patrick moved to Minneapolis, Minnesota as a budding musician in 1991 and shortly after, she met Prince. She recalls how shy they both were on first meeting, and how they played a game of pool to break the ice. She claims she was pretty bad at it, but Prince saw something else.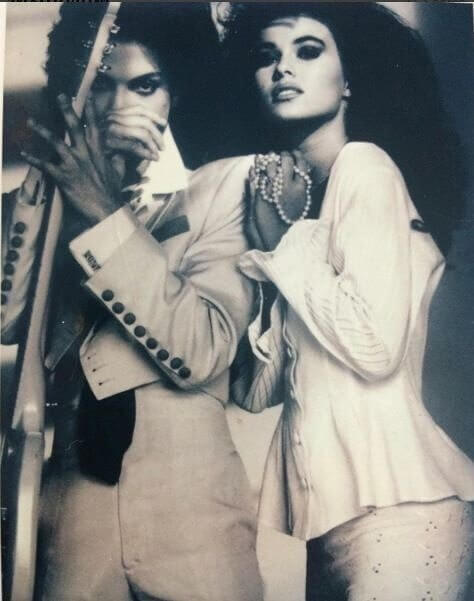 In fact, it was Prince who changed her name. When they went into the studio together, he called her what she's most known as today: Carmen Electra, as he said that's what she looked like. He signed her to Paisley Park records, his own label, and she recorded her first and only album with him. The pair began dating that summer.
A Great Mentor
Prince coached her throughout the album process and she said he was incredibly generous and a wonderful mentor. Sadly they broke up after the album came out in 1993, but Carmen went on to have a modelling and acting career in Hollywood. Although Prince and Carmen weren't spotted much together, she says that they remained friends.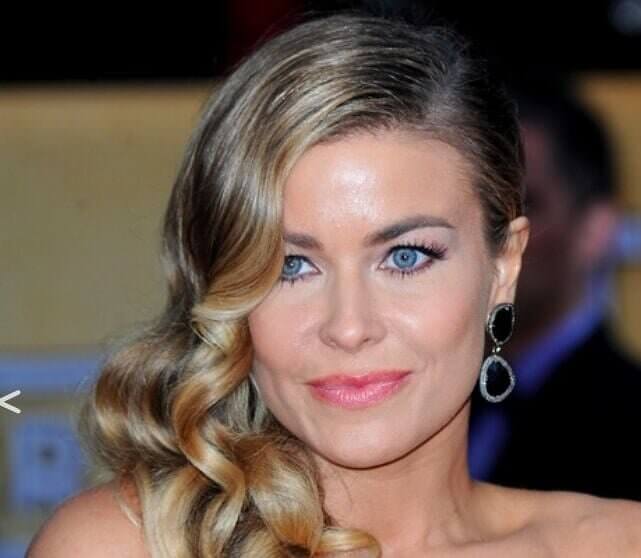 The beauty claims that Prince helped her with her confidence and says that she always cared for him. When he passed away in 2016, she said that it didn't feel like the right time, which was probably because he was only 57 years old. There's no doubt that he had a hugely positive impact on her life.
Breaking a Young Girl's Heart
Prince broke some hearts along the way too. Marvin Gaye's daughter, Nona, first met Prince when she was just 18 years old. They began a romantic relationship and although she says he was always nice to her, she "never really knew him". She said she just let herself be led by him, but thought she was deeply in love.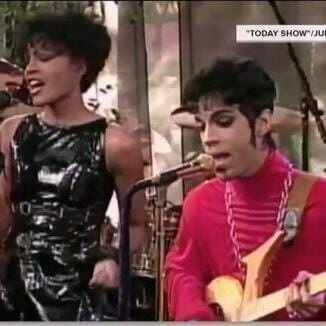 He told a friend of hers that he would marry and take care of Nona, and she expected that would be the case. However, she got a shock when Mayte Garcia flashed her engagement ring from the stage. Nona Gaye went on to star in the Matrix movies, but she says she never forgave Prince.
A Dancer Catches His Eye
Alabama native Mayte Garcia was a ballet dancer in Germany when her mother convinced members of the New Power Generation to show her audition tape to Prince. He was so impressed that he invited her backstage at a concert, and kept in touch with her. When she turned 18, he invited her to become a dancer on his tour.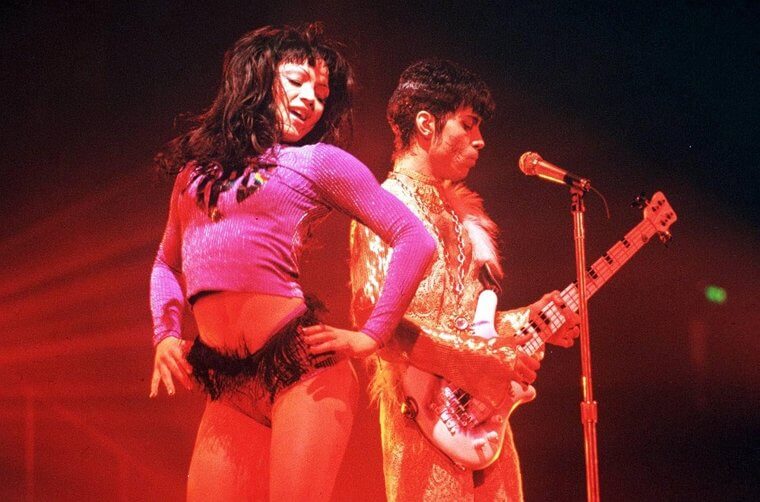 The reason he didn't take her on immediately is because she was only 16 at the time of their first meeting. He claimed that she was a muse and had inspired much of the Love Symbolalbum, which was released in 1992. In fact, the song, The Most Beautiful Girl in the World was written for Garcia. They began dating, because really, who could resist?
A Valentine's Day Wedding, Then Loss
They dated for four years, and Prince asked Garcia to become his wife. Romance was obviously big in their lives, as they chose to be wed on 14 February 1996. Garcia was 15 years younger than Prince, but it obviously didn't affect their love. Later in the year of their wedding, they announced that Garcia was expecting.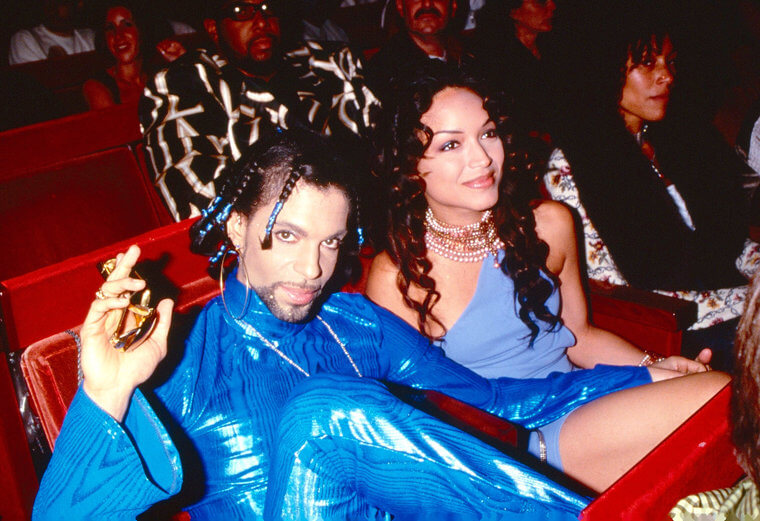 In October of 1996, their baby boy, Amiir Gregory was born but sadly, he was suffering from Pfeiffer syndrome, which meant that his head couldn't grow properly. He didn't survive and the couple were devastated. Shortly after, Garcia suffered another miscarriage, and their sadness drove them apart. In 1999, their marriage was annulled.
Finding Love Through Charity
Manuela Testolini worked for Prince's charity, Love4OneAnother, which aims to help people up and help people out. Her love of philanthropy was one of the things that Prince found so attractive about her. She was only 24 when they met, with Prince nearly two decades her senior. It didn't stop the Purple one luring her in.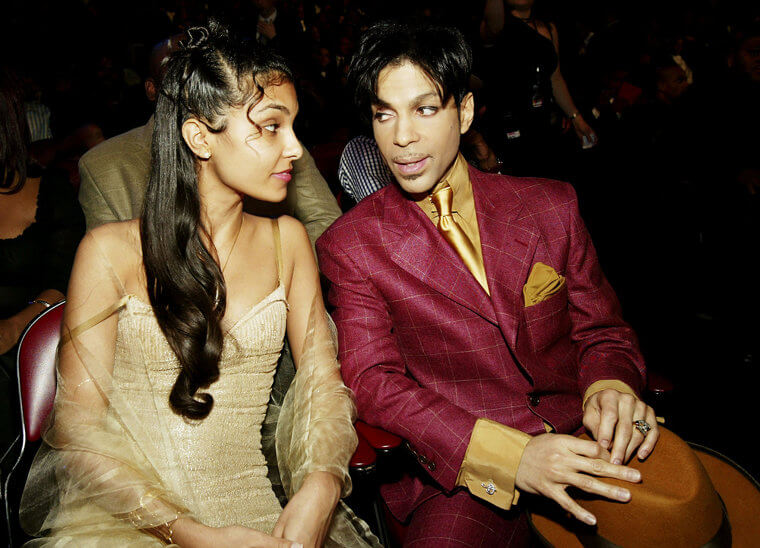 They were wed in 2001, yet Manuela Testolini kept out of the spotlight as much as possible. She filed for divorce in 2006 and successfully managed to keep the details of their split out of the press. Prince was at pains to tell people how sad he was over the marriage failing. 
An Unlikely Friendship
Testolini and Garcia struck up a friendship, and both remained on good terms with their musical ex. The Star Tribune took a legal motion out to discover why Testolini and Prince had split, but even though the newspaper won, the truth never really came out. Sometimes things just aren't meant to be.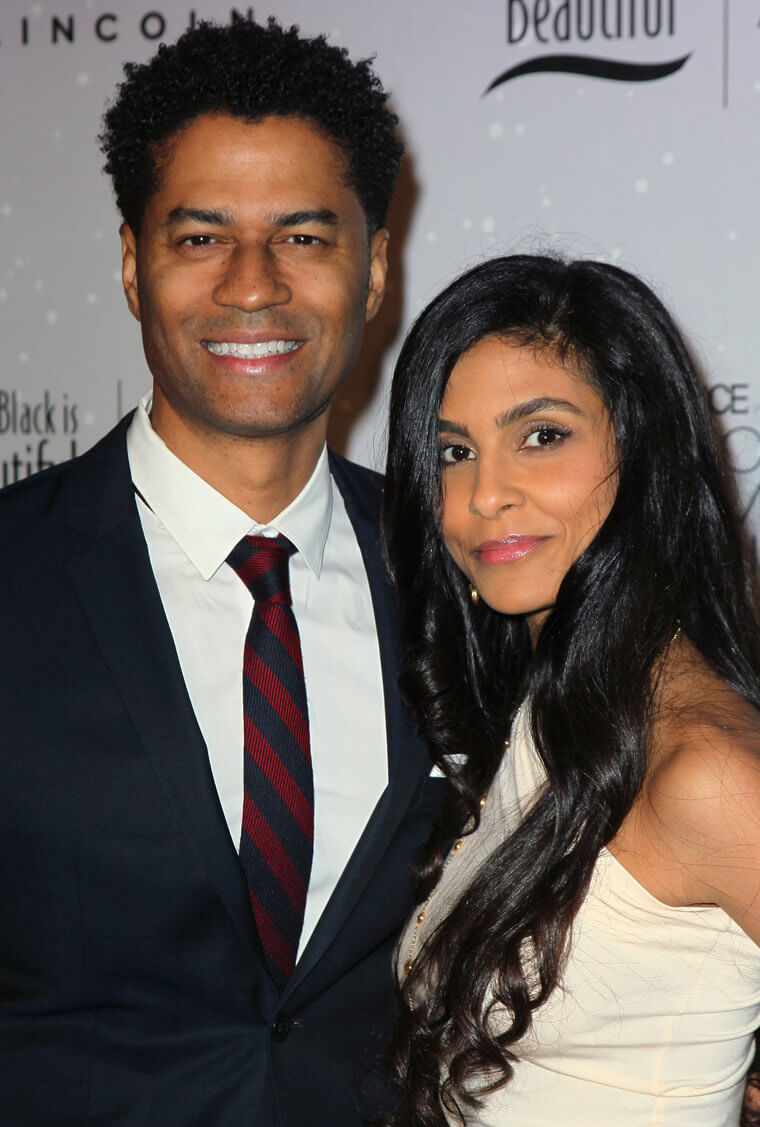 Five years after Testolini and Prince separated, she married another high profile man, despite her dislike of the spotlight. She has been married to Eric Benet since 2011, and the pair have two daughters. She is also founder and president of In a Perfect World Foundation, which carries on Prince's legacy. 
The "Are They/Aren't They? " Relationship
Prince was so impressed by ballerina Misty Copeland that he contacted her to ask if she would appear in his video for the song, "Crimson and Clover". Copeland obliged and her beautiful dancing was a highlight of the video. Prince then invited her to his Welcome 2 America tour, when she wasn't performing ballet elsewhere.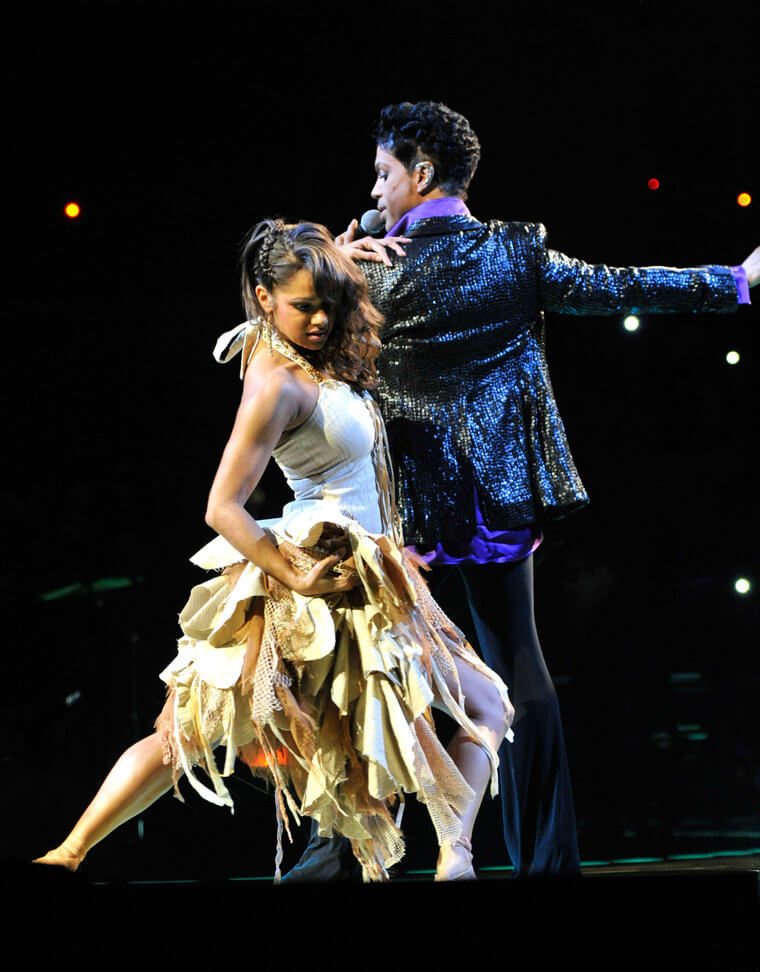 Misty Copeland is a groundbreaking ballerina, the first African-American woman to become principal at the American Ballet Theater. She performed alongside Prince for four years and she credits the musician with boosting her self-confidence and believing in her. However, both vehemently denied that their relationship was anything other than friendly.
Just a Rumor?
Copeland was in a relationship with Olu Evans while she was performing with Prince, and she married Olu in 2016, so it seems unlikely that she was dating Prince. However, as reporters always say, the truth never gets in the way of a good story and people loved gossiping about this attractive pair.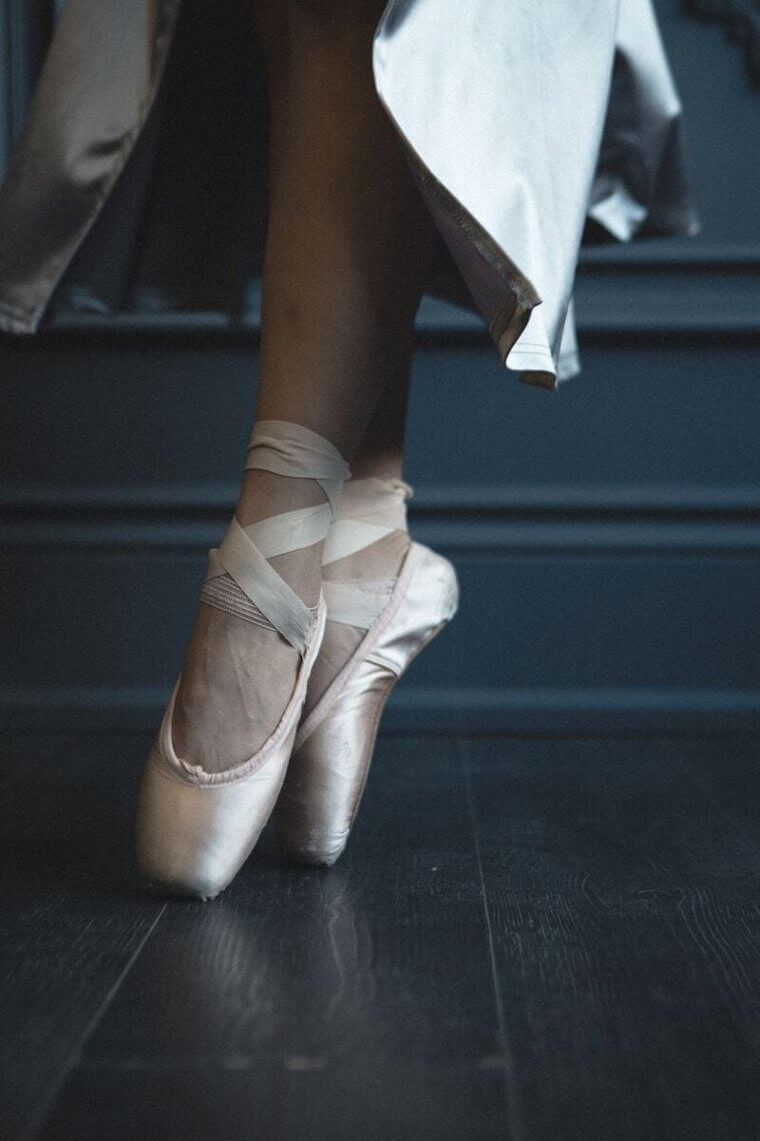 It's true that he thought Copeland was amazing, but likely respected the boundaries of their relationship. When Prince passed away, Copeland was upset by the news. Whenever she is asked about him, she always says how delighted she was to work with him and grateful for the experience. Perhaps this one was just what it seemed.
Prince's Last Girlfriend
Born in Prince's hometown of Minneapolis as Brenda Fuentes, Bria Valente was another protegée of the great star. She met Prince first when she was just 17 at his recording studio in Paisley Park. Later, after she'd worked in Los Angeles and returned to her home state, she worked with Prince on some tracks.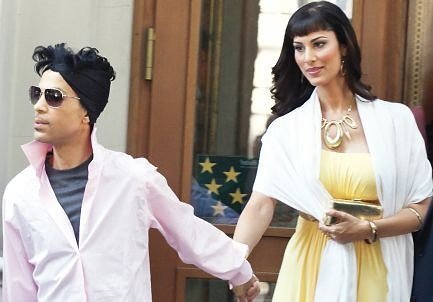 They became romantically involved in 2007, and stayed together for around five years. Prince was a Jehovah's Witness and she joined the faith while she was dating him. It isn't known why the pair split up but she married Alex Reece in April 2013. She was also a backing singer for Usher on his 8701 album.

 

Up next, the relationships of another musical diva extraordinaire...
We [Don't] Belong Together: The Loves and Losses of Mariah Carey
With more than ten multi-platinum selling albums, five Grammy Awards from over 30 nominations, and, of course, that Christmas song, she is one of the most successful solo performing artists ever to step onto a stage. When the lights go off and she heads home, however, things haven't always been quite so glittering, though she may have finally found love in the end. Here are the biggest relationships in the life of pop legend, Mariah Carey.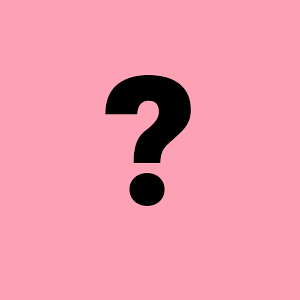 Tommy Mottola - Start
The beginnings of Mariah Carey's personal and professional relationship with Columbia music executive Tommy Mottola has been described as a "modern Cinderella story". In December 1988, the 18-year-old Carey handed her demo table to 39-year-old Mottola at a CBS gala. Mottola listened to it on the journey home and immediately asked his driver to turn around.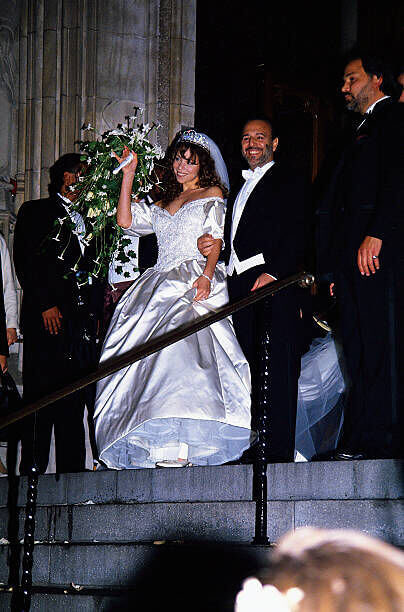 Carey had already left the party and Mottola spent the following days trying to track her down as he held the demo in his hand, like Prince Charming with a glass slipper. Mottola signed Carey to Columbia that year and, by the time her debut album was released in June 1990, the two were dating. They married on June 5, 1993, in a New York City ceremony costing $500,000 before moving into a custom-built mansion in Bedford, New York.
Tommy Mottola - End
Aside from the difficult power dynamic of their relative positions and experience in the music industry, Tommy Morrola and Mariah Carey had something else between them from the start: Mottola was 20 years older than Carey, more than double her age when they met. After their marriage, Carey referred to the couple's marital mansion as "Sing Sing" in reference to the famous prison, as living there with Mottola made her feel caged like a jailbird.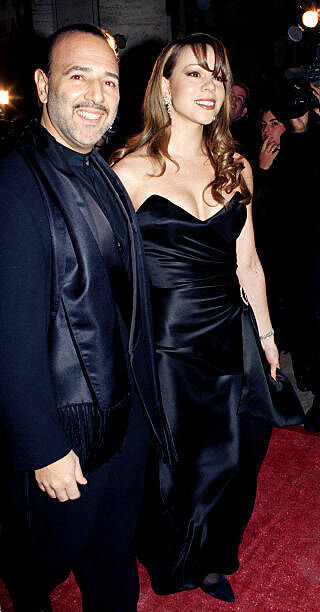 Mottola was controlling by nature and held many different opinions about Carey's music and career choices to the newly famous singer. The couple announced they had split in May 1997 and were finally divorced in the last weeks of 2000. "Sing Sing" was sold for $20,5 million in 1998. It burned down the following year.
Derek Jeter - Start
In August 2020, Mariah Carey admitted to Vulture that a long-rumored 1997-1998 fling with New York Yankees shortstop Derek Jeter had been completely true. In fact, Carey described Jeter as the "catalyst" for the split with her first husband, Tommy Mottola.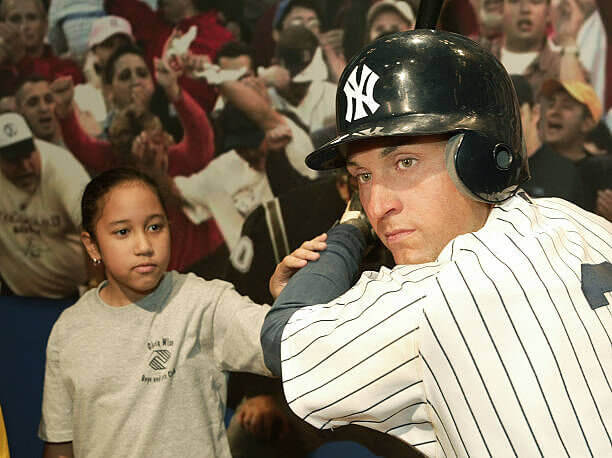 In terms of age gaps, Carey had switched from a (much) older man to a "boy toy". At the time they dated, Carey was 28 and Jeter was just 23, five years younger. Carey was one of the baseball player's first celebrity flings, but she certainly wasn't the last.
Derek Jeter - End
Mariah Carey and Derek Jeter never came close to marriage, though Carey has said two of her songs - "My All" and "The Roof" - were written about their time together. They split in 1998 and Jeter began a career of serial dating which would last until he met Hannah Davis in 2012.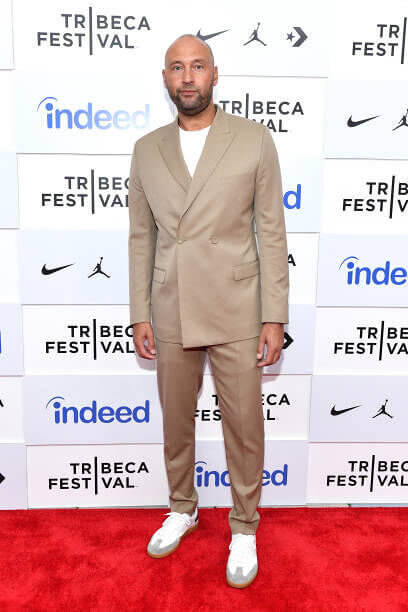 Laura Dutta, Joy Enriquez, Jordana Brewster, Vanessa Lachey, Jessica Alba, Vida Guerra, Adriana Lima, Jessica Biel, and Minka Kelly have all been named on Jeter's dating resume between Carey and the woman who would become his wife. Derek Jeter and Hannah Davis were married In July 2016 and remain together today.
Marcus Schenkenberg - Start
After her time with baseball player Derek Jeter, Mariah Carey moved away from the sporting world and connected with a model for a short time. Marcus Schenkenberg is primarily known for his modeling work with Calvin Klein, though he has also worked with Giorgio Armani, Donna Karen, and Versace.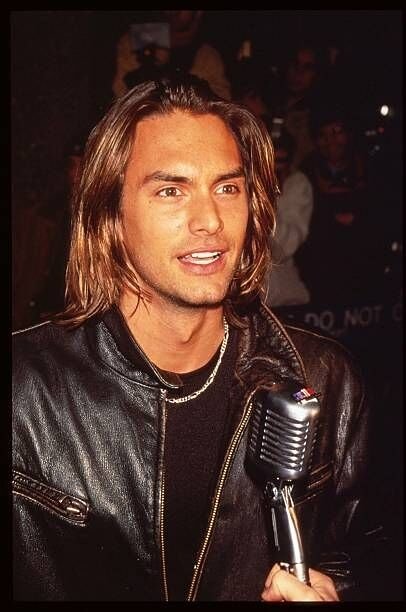 Carey dated Schenkenberg, who has made several small movie and TV appearances, in 1998. The relationship between Carey and Schenkenberg was always believed to be casual and only lasted a few months.
Marcus Schenkenberg - End
In Marcus Schenkenberg, Mariah Carey had found a man her own age, as the two were born less than eight months apart. Whatever long-term connection Carey was looking for, however, she didn't find it with the Swedish model Schenkenberg.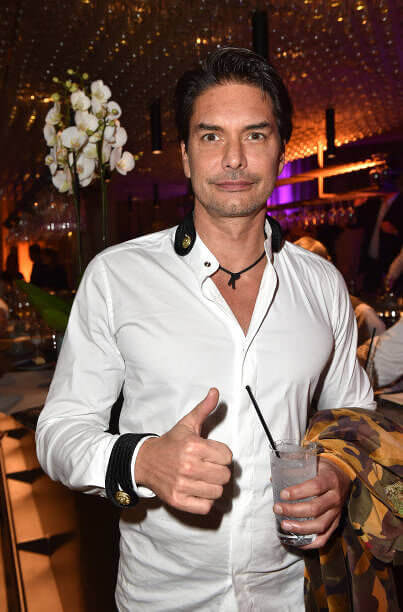 The reason behind the couple's split is unknown, but Schenkenberg went on to date several other high-profile models and celebrities, including the businesswoman and socialite Nicky Hilton, fellow Swedish model and actor Victoria Silvstedt, the singer and actor Jessica Simpson, and Baywatch star, Pamela Anderson.
Luis Miguel - Start
While in the ski resort of Aspen, Colorado, Mariah Carey met the man with whom she would form her first serious relationship since the split from her first husband, Tommy Mottola. That man was Puerto Rican-born Mexican singer, Luis Miguel, often known as El Sol de México (The Sun of Mexico) after a nickname given by his mother.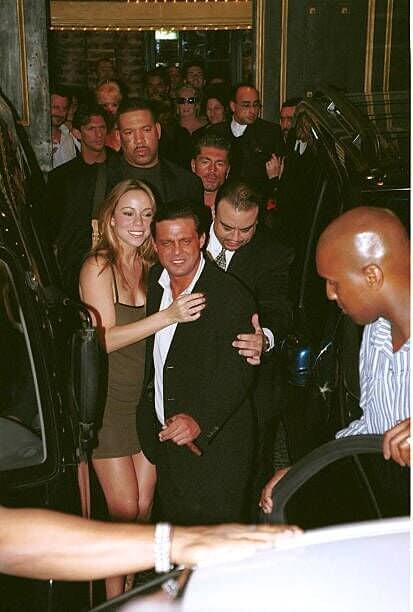 Miguel was attending a Christmas party in Aspen which Carey visited in 1998. The two singers bonded and soon became an item, and their relationship continued until late 2001.
Luis Miguel - End
In the summer of 2001, Mariah Carey checked herself into a hospital after suffering what her press office described as a "physical and emotional breakdown". She was still officially together with Luis Miguel at the time, though their relationship had been known to be patchy throughout its duration.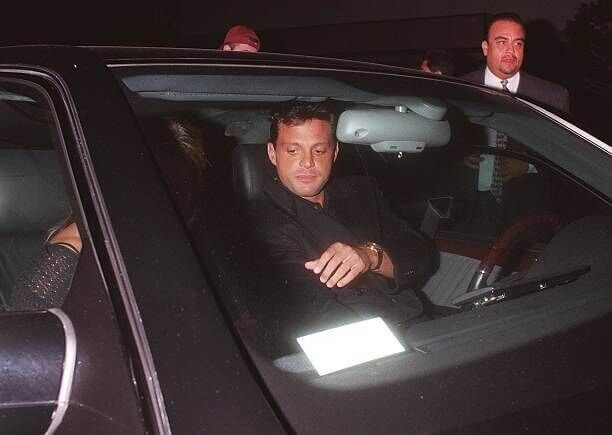 Sometime between Carey leaving the hospital and the end of the year, she officially ended things with Miguel. She later would say, "I knew it was time for us to part ways. We had a good run, and I still have fond memories, but ultimately, he wasn't the one." The Mexican singer, who already had one child from a previous relationship with Stephanie Salas, went on to have two more with the Mexican actor and singer Aracely Arámbula.
Eminem - Start
Nobody knows for sure if Mariah Carey and the rapper Eminem, also known as Marshall Mathers III, ever truly dated. He claims they did, she denies it. Either way, the rumors in 2001 were strong.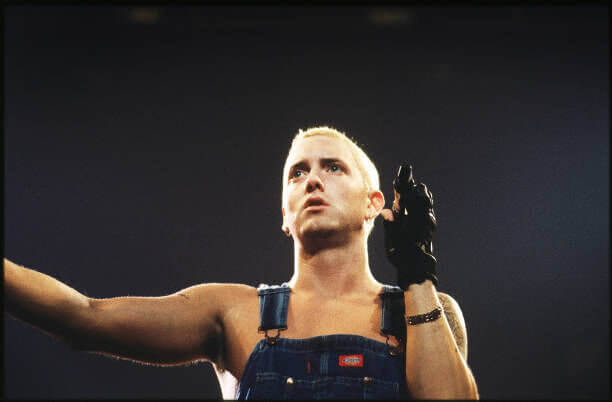 "There's truth to that," Eminem said to Rolling Stone in 2002 when asked about the gossip regarding himself and Carey. In an interview with Maxim the same year, however, Carey firmly denied ever having a sexual relationship with "The Real Slim Shady". That leaves things at something of a standoff.
Eminem - End
Whether or not they were ever an item behind closed doors, Eminem has since made no secret of his feelings towards Mariah Carey, and they are not positive. "I just don't like her as a person," Eminem said to Rolling Stone. "On the whole personal level, I'm not really feeling it."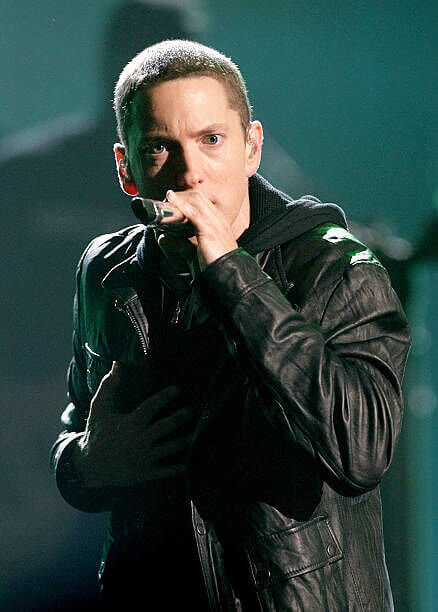 It's clear from both parties' music, however, they got under each other's skin in some way. Eminem's songs "When the Music Stops", "Superman", "Jimmy Crack Corn", "Bagpipes from Baghdad" and "The Warning" all reference Carey while, in response, Carey's 2002 song "Clown" and 2007 track "Obsessed" (the music video for which she dresses up as an Eminem lookalike) are both believed to refer to the vitriolic rapper.
Eric Benét - Start
The Grammy Award-nominated R&B star Eric Benét was married to Halle Berry from 2001 to 2005, but that didn't stop tongues wagging when he appeared alongside Mariah Carey in her debut movie, Glitter, which was released on September 21, 2001.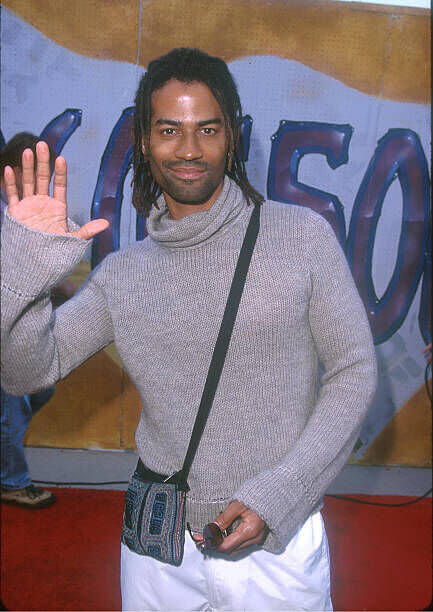 A secret affair between Carey and her co-star was rumored to have occurred between 2000 and 2003, overlapping significantly with Benét's marriage to Berry. Neither party has confirmed it, but that hasn't stopped the press from making their own minds up.
Eric Benét - End
Regardless of whether he had an affair with Mariah Carey, Eric Benét separated from Halle Berry in October 2003 and their divorce was finalized at the start of 2005. Benét went on to marry the Canadian Manuela Testolini, who had previously been wed to the enigmatic pop legend Prince.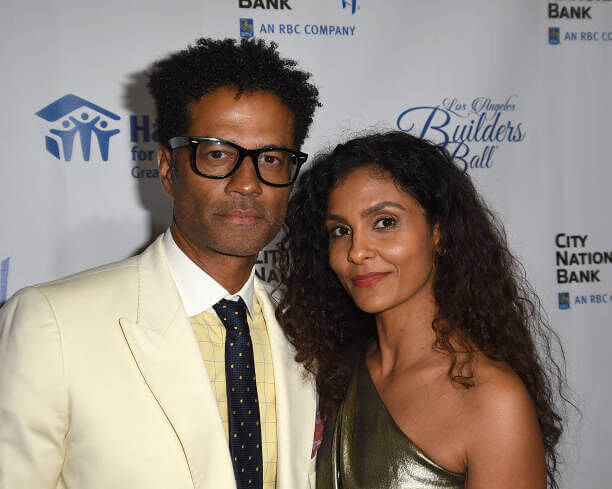 Benét and Testolini tied the knot in July 2011 and their first daughter was born in December of that year. In July 2015, they said hello to a second daughter. The couple remains married today.
Christian Monzon - Start
"Erm, how do we play this?" Mariah Carey said to The Mirror in January 2006. "OK, he's a very nice guy, he's been in a fabulous Dolce & Gabbana advert – did you see it? – and we've had some nice conversations and, um, a nice time. OK, I'll say he definitely did a very good job in the video."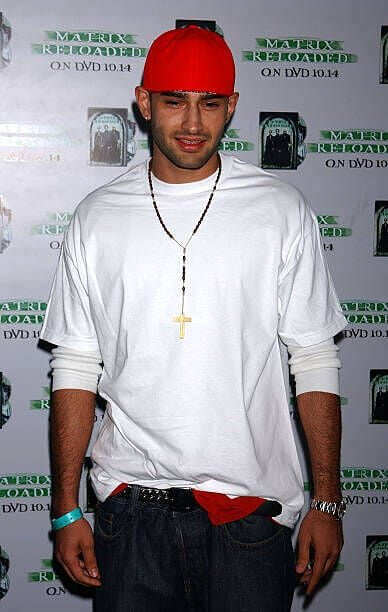 She was referring to Christian Monson, an actor and model with whom she shared a steamy love scene in the video to her 2005 single "Don't Forget About Us". The pair connected during the sexy shoot and began an affair that lasted until the following year.
Christian Monzon - End
In the same 2006 interview with The Mirror, Mariah Carey preempted her expectations for how the relationship might end, while revealing something particular about her own character. "Men tend to go off me when they find out I'm a prude." Carey said, "They either turn into my big brother, or else they stop talking to me."
The then-36-year-old pop diva had clearly already had a few disappointing experiences, but she wasn't entirely downbeat about how things were. "Luckily," she added. "I have a lot of male friends who have gone way, way past that whole sexual thing."
Nick Cannon - Start
Mariah Carey met her second husband on the shoot for her 2008 single "Bye Bye". Nick Cannon, an actor and comedian from San Diego, flew to Antigua to star in the video with Carey and the two fell quickly in love. They married in the Bahamas on April 30, 2008, 15 days after the single's release.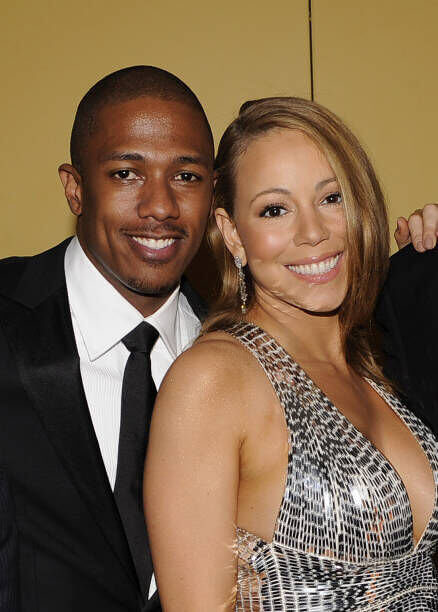 Carey had her first, and so far only, children with Cannon. Twins Moroccan and Monroe were born on April 30, 2011, exactly three years after their parents' wedding. "[Before marrying Mariah], I was like, 'I don't believe in marriage,'" said Cannon in a later interview for the podcast, ExpediTIously. "But, sh-t, it was Mariah Carey. Whatever she say, I'm with it. If she wanted to say we was going to the moon, I'm like, 'Let's go.' If I'mma marry somebody, I'mma marry her."
Nick Cannon - End
Sadly, the marriage of Mariah Carey and Nick Cannon was not built to last. The couple separated in August 2014. They filed for divorce that December and the marriage was officially ended in 2016. Despite this, they still share strong feelings for each other and continue to co-parent the twins, who are now almost teens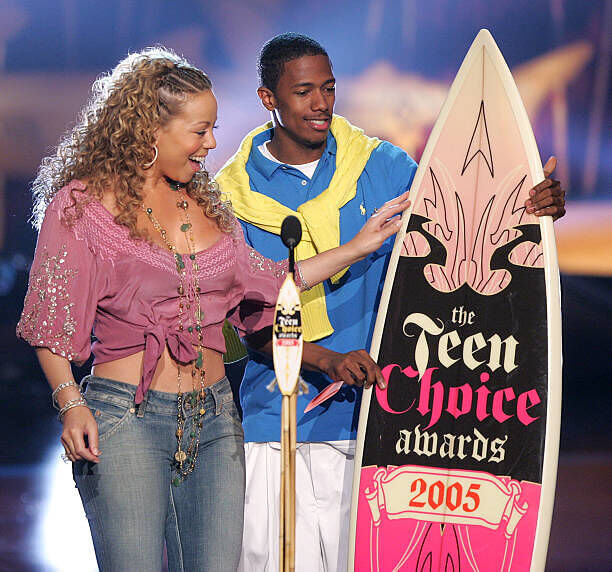 Both Cannon and Carey are also incredibly supportive of each other in their careers, perhaps because of the respect they showed each other during the marriage. "I was very faithful in my marriage," Cannon said in 2019. "The reason why we split up had nothing to do with infidelity, nothing like that," Cannon still refers to Carey as his "dream girl".