The new tell-all Netflix documentary, Meghan & Harry, dropped, revealing new secrets and raising new questions about the royal family and it's relationships. Specifically—why this is the first time we're hearing about them? Seemingly, WIlliam and Kate's marriage as under fire for a long time, and yet, nothing was reported. What was the palace trying to hide?
Under the Spotlight
People may be jealous of the British Royals' heaps of money and lavish houses, but it's not all peaches and cream being part of such a high-profile family. The House of Windsor is one of the most famous families in the world—but that's not all.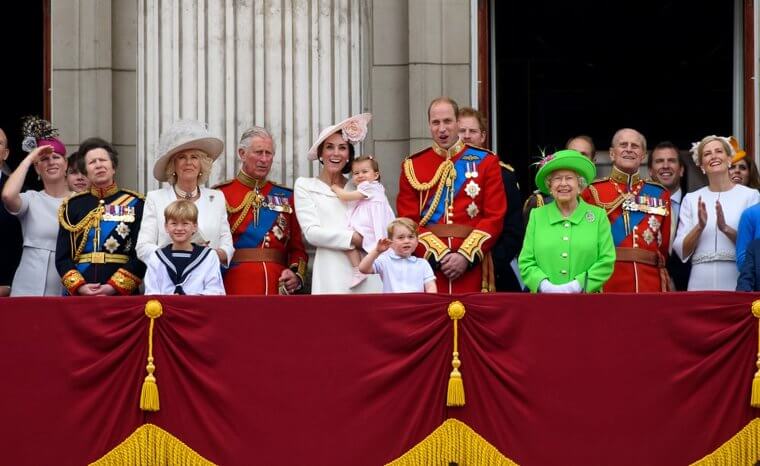 They are also held up as iconic examples of perfection—as people, as families, and as representatives of their country. The pressure of trying to live up to such expectations is astronomical. With a pedestal so narrow and so tall, it's no wonder that someone falls off occasionally.
Young Lovers
Prince William is the firstborn son of the late and much-beloved Princess Diana. He's been the nation's darling since he was first presented to the country on the hospital steps in his mother's arms. The world watched him grow up into a fine young man - throughout all of his troublemaking teen and young adult years, as well.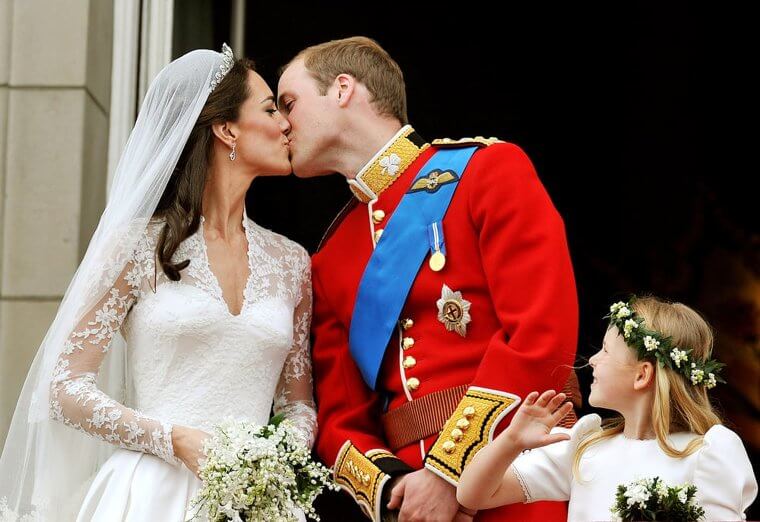 In 2011, 162 million people watched in awe when William and Kate said 'I do' and caused the world to gush over the beautiful couple. They traveled the world, hand in hand, surrounded by an aura of love and happiness. But those who have been following the couple for years know that their relationship is far from perfect - much due to William's frisky reputation...
William Was a Playboy
The beginning of William and Kate's relationship was accompanied by many cheating rumors. It isn't surprising, as William has been linked with many women before Kate. The prince met Carley Massy-Birch, an English language student at St. Andrews university. They became the hottest couple on campus, but it was cut short as Carley found out William wasn't over his ex, Arabella Musgrave.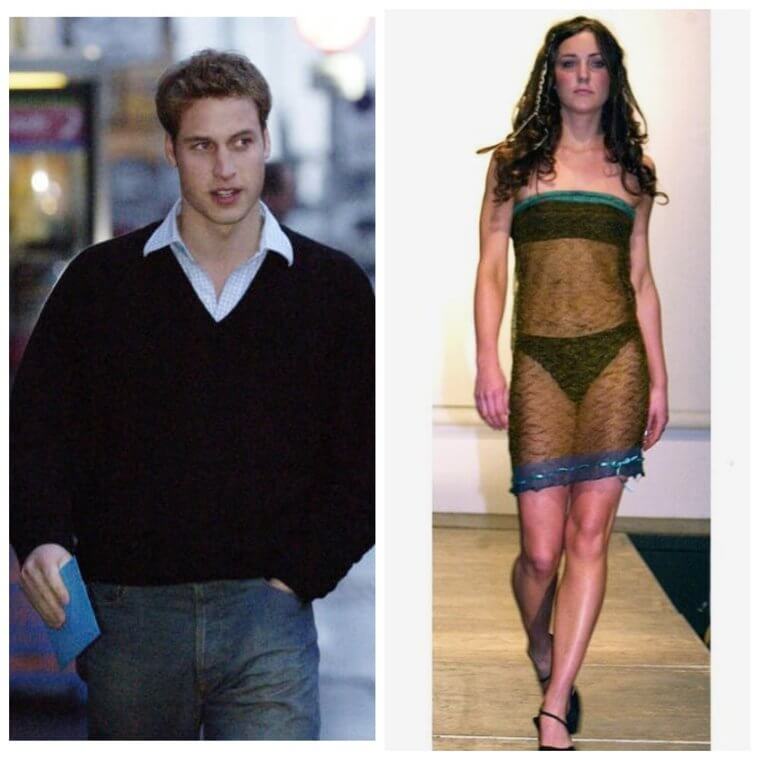 Arabella was William's childhood friend from a high social background. The two had dated before the prince left for university until Arabella broke things off because she didn't want to deal with the distance. After breaking things off with Carley, The story goes something like this—Kate was modeling for a show, wearing a sheer dress down the catwalk when Prince William finally saw Kate as more than just a friend.
Betrayal Right From The Start
After William tracked Kate down after the show, rumors were pouring in about the two dating and even moving in together. That's why when William was rumored to be dating Jecca Craig, everyone was surprised. Amidst seemingly living together, William was pictured with Jecca on his 21st birthday. But the story spins again!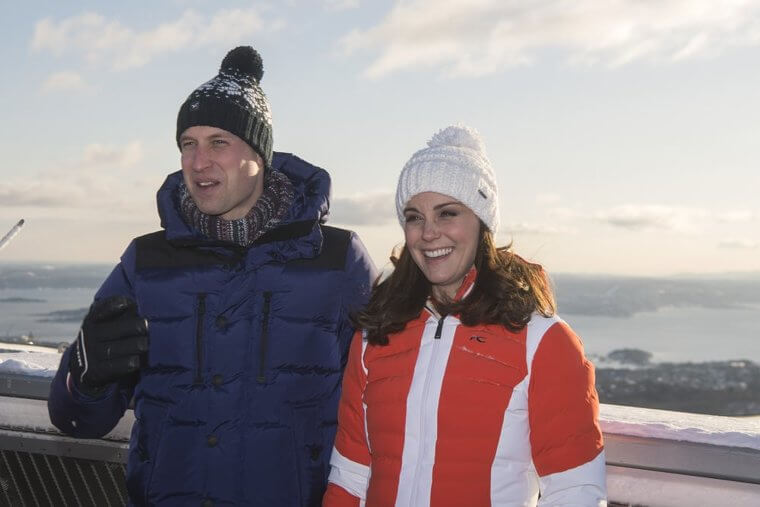 In 2004, Kate and William were spotted skiing together and the public was excited about the loverboy finally settling down. But not for long - as infidelity rumors began circling when William went on holiday with Anna Sloan, an American. He also was pictured many times with heiress Isabella Anstruther-Gough-Calthorpe.
Royal Trust Issues
Kate still loved William but lost her trust in him, so she banned him from seeing Isabella again. The damage had already been done, however, and the couple decided to split up. Reportedly, William flew to visit Jecca in Kenya right after their split, raising speculations that he never really got over her. But—you guessed it—William and Kate soon found their way back to each other.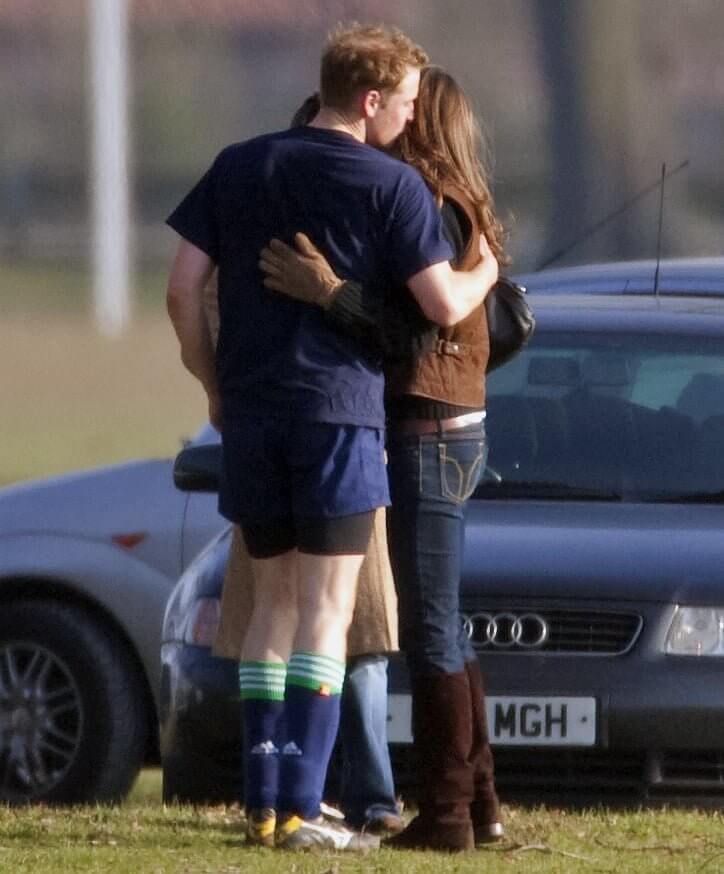 This time seemed serious and rumors of marriage surfaced heavily but in vain, because William decided to join the British army. If that's not enough, the bad boy prince was spotted several times clubbing with other women. The tabloids nicknamed Kate "Waitey Katie", for the time she had to wait for William to pop the question. Surprisingly in April 2007, a source confirmed that the couple had split.
Happily Ever After?
But we all know how the story ended—after years of being on and off, the couple got back together, got engaged, and married in 2010. Kate started getting accumulated to royal life. But even though this seemed like a fairy-tale ending for kate, William's bad habits were still catching up with the royal newlyweds, when in 2019, rumors about William's infidelity burst again.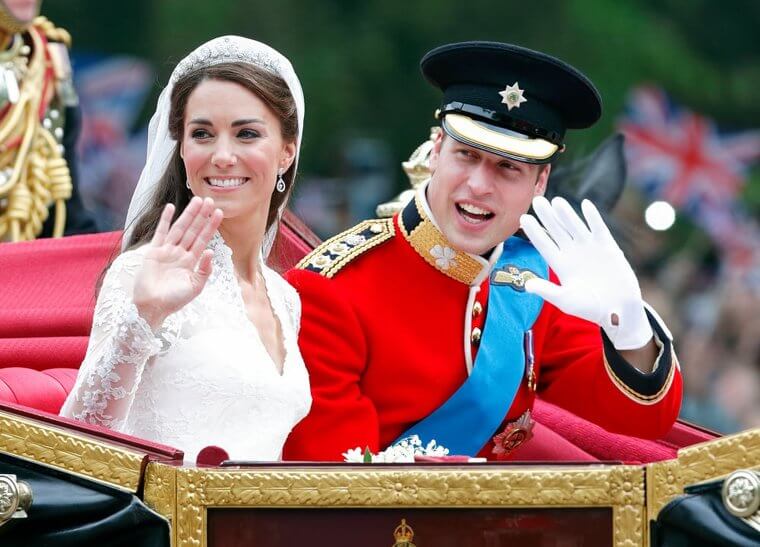 They weren't confirmed, but now, in the new trailer of the Netflix documentary Meghan & Harry, Prince Harry claimed lies were told to protect his brother and that the media and the royal family were happy to lie for him, but were never willing to protect him and Meghan. The public speculates that in this he is referring to William's affair with Rose Hanbury.
Rose Hanbury
Rose, Marchioness of Cholmondeley, is Kate's good friend. They have been frequently photographed together, all smiles and girly giggles, but under the gleaming surface, there is a reputed undercurrent pulling their friendship apart. The aforementioned rumors linked Rose and Kate's husband William in, let's say, a personal manner.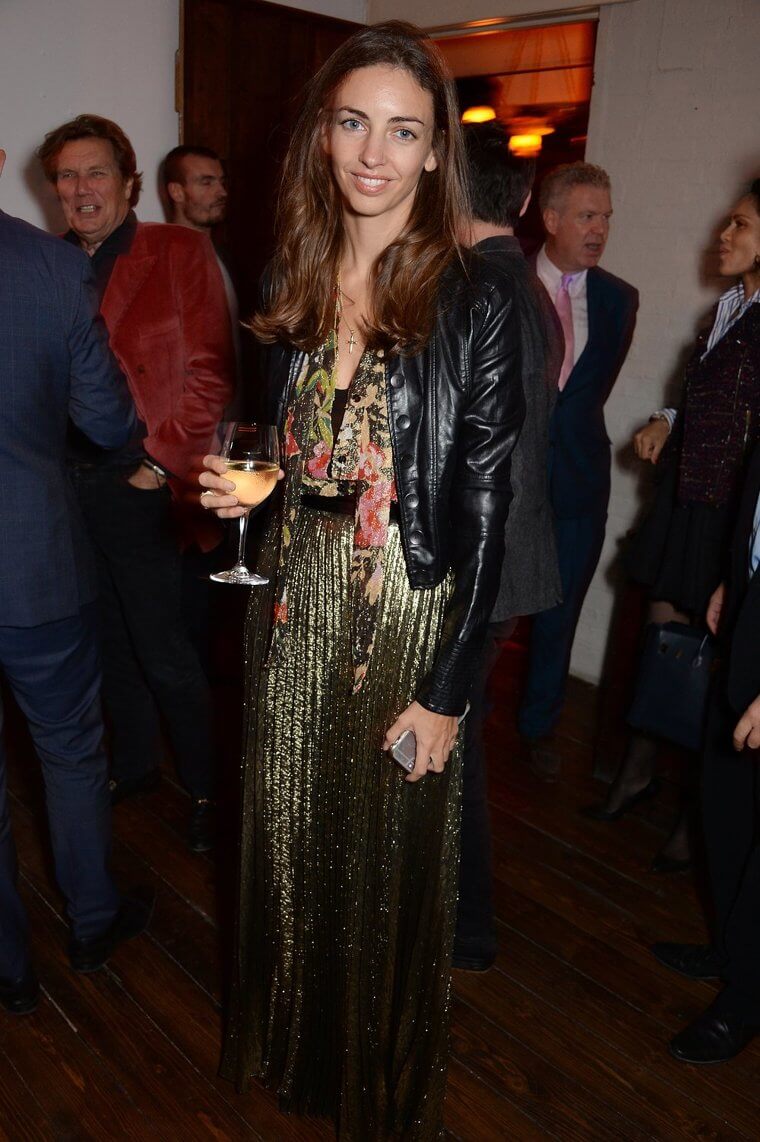 Yes, the gossip mill had started grinding out news of a possible affair. What delicious whispers! A highly scrutinized couple that the public adores, a beautiful best friend, betrayal, lust, a broken family. It's just what the gossipmongers love to share, embellishing with every telling. Social media took the story and ran with it.x
A Royal Affair
Allegations of cheating are bad enough in any relationship. It's the stuff of nightmares, pulling a marriage apart and leaving broken families in its wake. But when you apply it to the Royal family, it can reach catastrophic status very quickly.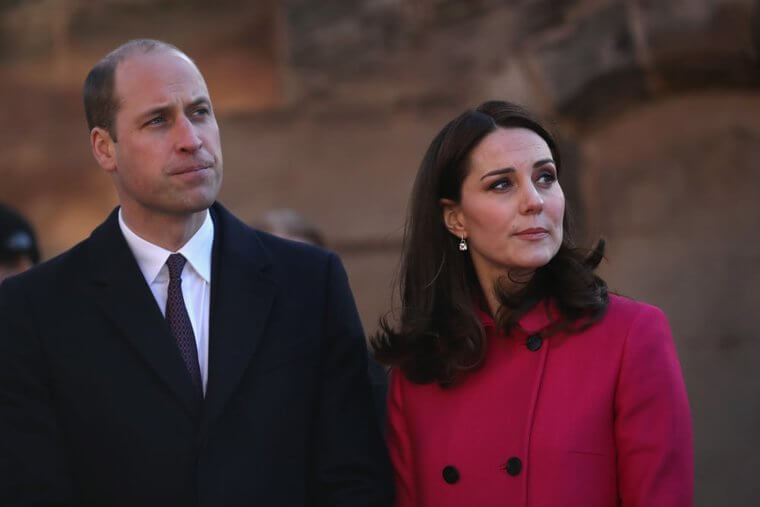 These charges go much deeper for a couple in the public eye. They are not allowed to deal with it in private, and the strain of having every little thing that they say and do analyze and commented upon makes it even harder to sort out the real problem. For a Royal, it calls into question the morals of the whole family, and indirectly, the British nation.
Friendship: Ended
When the first tales of the alleged affair reached the ears of the families involved, it couldn't help but cause a rift that would prove hard to overcome. The two women especially had been very close, and the deeper the friendship, the more bitter the hurt.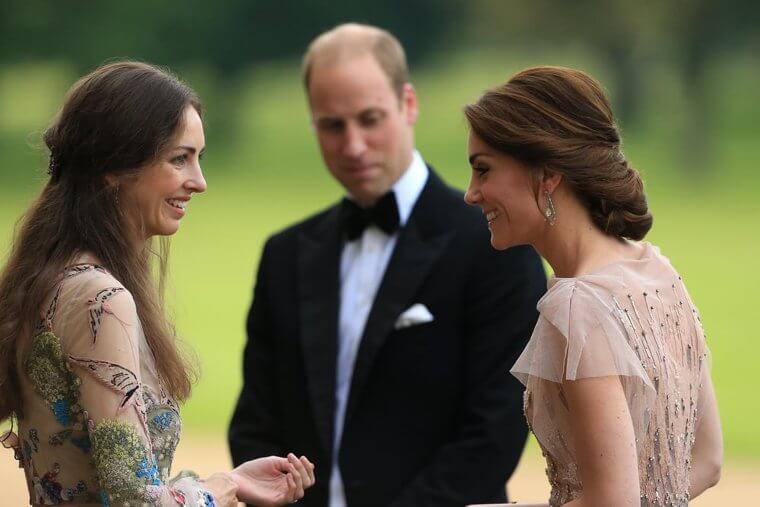 Of course, it was all just hearsay. The rumors themselves were vague, only hinting at an inappropriate closeness between William and Rose. Having no details just made everything more difficult for the trio. It's hard to deny what hasn't actually been said out loud.
Unsolicited Advice
Social media is the perfect breeding ground for gossip like this. Once the rumor was fed out, followers and fans latched onto it like drowning men to a lifebelt. All the photos of the members of the Royal love triangle were inspected for clues. The advice and opinions of the general public started flowing in.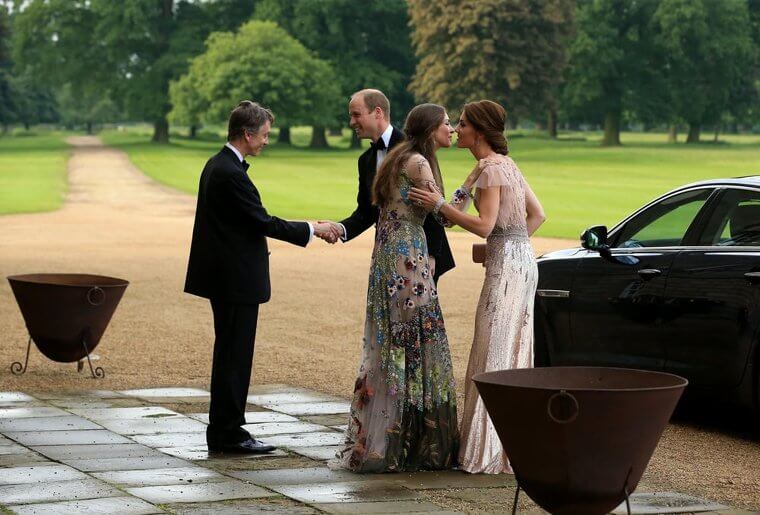 All the social platforms were swamped with posts, comments, and shares. People took just about every view, and arguments raged among them as to what was really going on in the Cambridge household. A small whisper became a roaring torrent of speculation.
Collateral Damage
Once the friendship of the two women seemed utterly destroyed, the rumor mill needed more facts to grind into powder and distribute. One post on Twitter then suggested that Prince William had turned to his younger brother, Prince Harry, for advice in his dilemma. The two have always been seen to be close.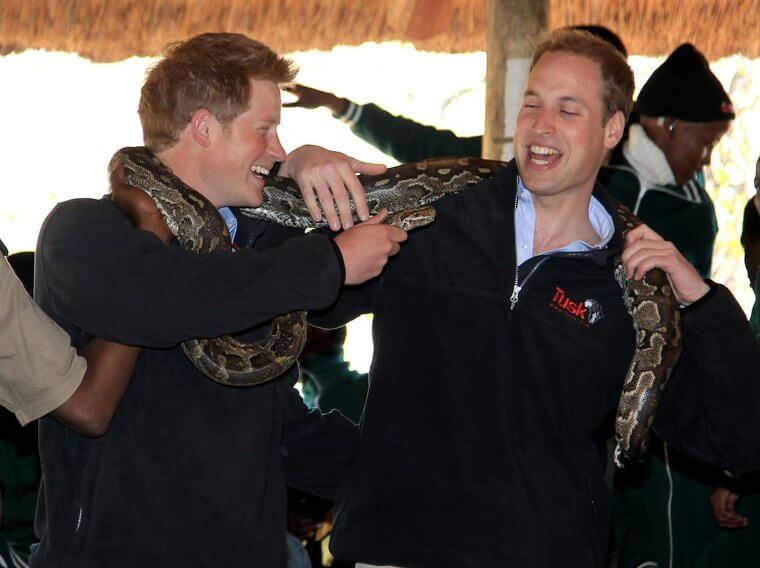 But this, the post continued, is why there seems to be a new frostiness to the brothers' bond. Britain's favorite siblings, thrown together in turmoil at such a young age, growing up with no mother, are suddenly showing signs of there being a rift between them. William's behavior is the root of that rift.
Cutting Ties
The rumors of infidelity may not have any truth to them, but they were enough to cause the Cambridges to cut personal ties with the Cholmondeleys. However, it wouldn't be easy to avoid them completely. The two families are intertwined, not just on a personal level, but also by their duties to their country.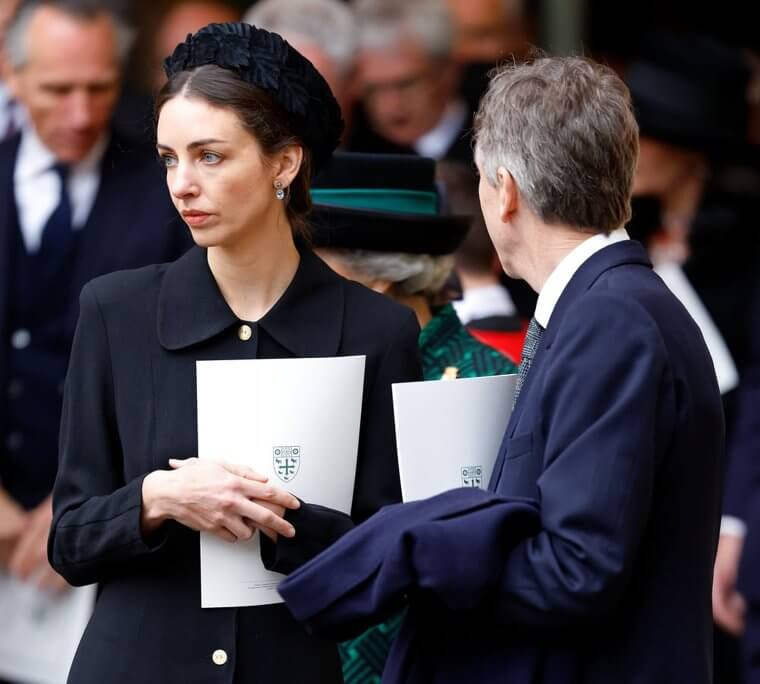 Rose is married to David, 7th Marquess of Cholmondeley, who is also the Lord Great Chamberlain to Elizabeth II. He has charge over the royal apartments and Westminster Hall. Rose and Kate share patronage of the charity East Anglia's Children's Hospices. It was inevitable that the couples would have to see each other occasionally.
Media Silence
Social media was having a field day with the unfolding events in the two households. Everyone was getting their two cents in, and opinions and theories abounded on all sides. The public can never get enough of a scandal, the higher up, the better, and this ticked all the boxes.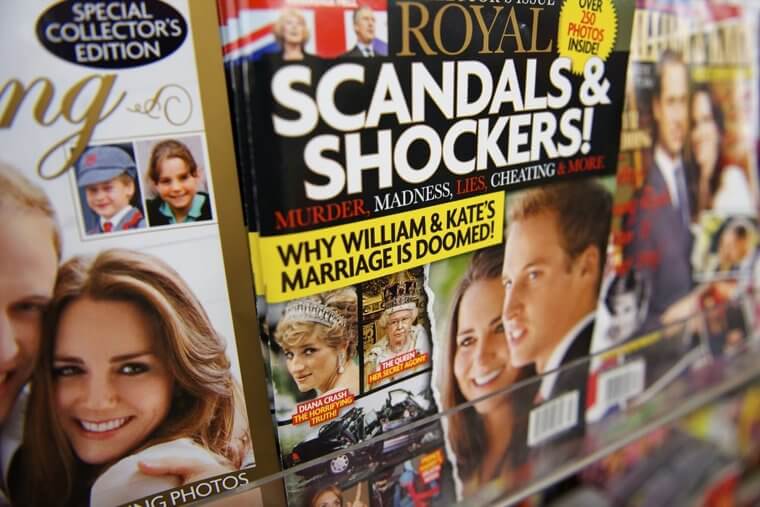 But there was a noticeable lack of public media attention to the whole affair. No newspapers, no broadcasters, and no reputable journalists were covering the story. Far from quenching the fires, this gave rise to even more speculation—what was the palace trying to hide?
The Great British Media
If there's one thing that the media of the United Kingdom is famous for, it's the single-minded determination that they have when digging out a story. As soon as somebody comes up with any kind of solid evidence to back up their claims, the media are all over it.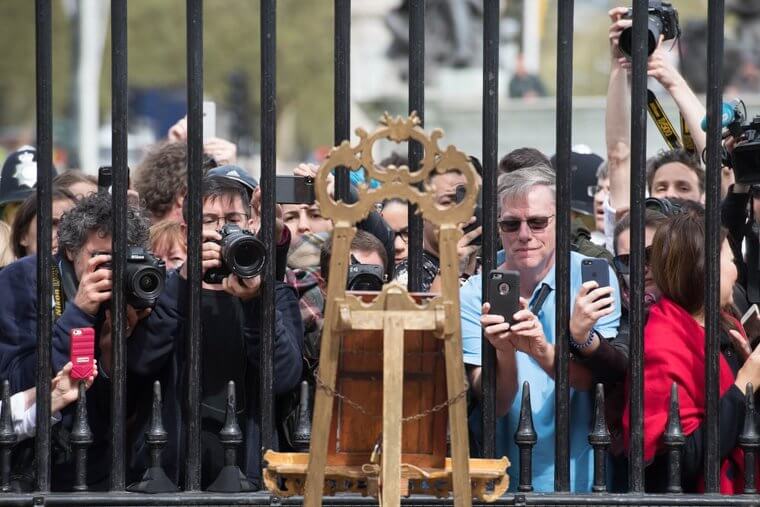 There had to be some reason why the papers and the news broadcasters weren't touching this. It was obviously a snake pit to them, and the public couldn't help but wonder why. For those paying attention, there were two things that they could deduce by the continuing silence.
Breaking the Law
Prince William and Kate of Cambridge are well-versed in the laws surrounding privacy and slander. They have already brought lawsuits to the British press regarding inappropriate photos taken of them. What's more, they won those suits. This is a couple that knows what they're talking about.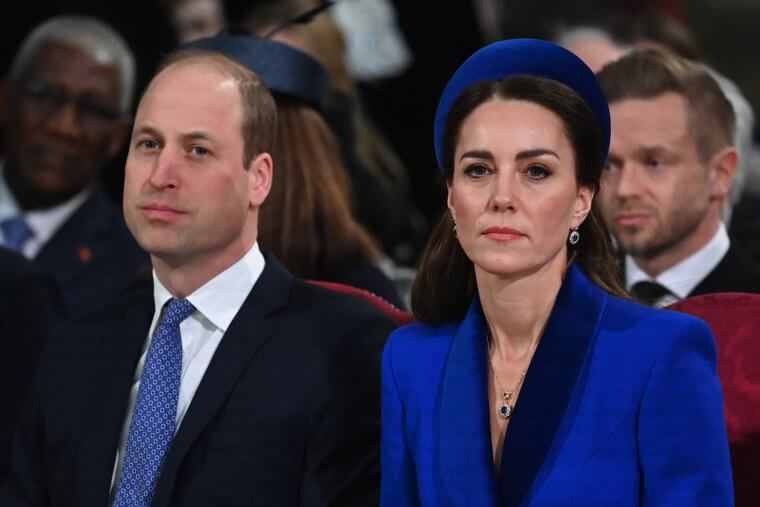 Reporting on a story that has no concrete evidence is asking for trouble. The rumors might have been right on the money, but they were just that—rumors. And vague ones, at that. With that in mind, how did Kate and Rose respond to the allegations?
No Comment
For the most part, they've chosen to ignore the rumors completely. The Daily Mail reported that the story is false and confirmed the ladies' positions: "[Kate and Rose] have considered legal action but, because none of the reports have been able to offer any evidence about what the so-called dispute is about, they have chosen to ignore it."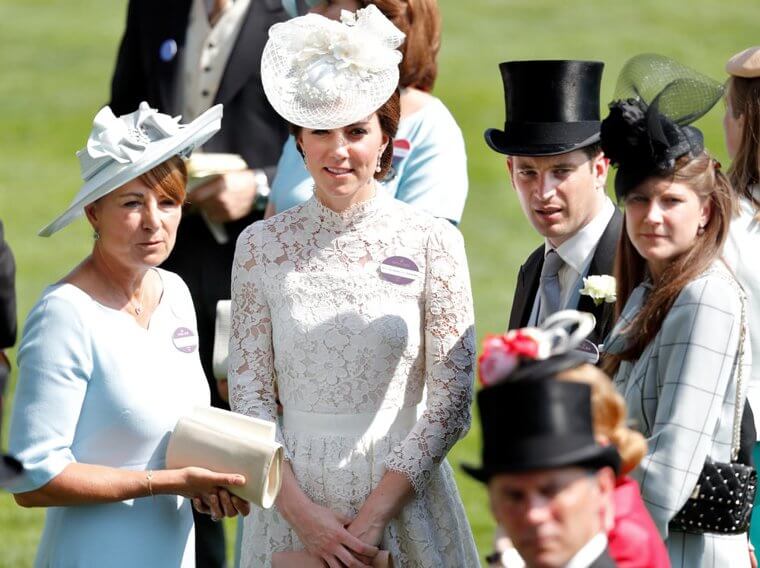 The personal friendship may be lost forever, but the business partnership goes on. The women have been seen attending the same events since the scandal broke, and have even been snapped at church together.
Threatening Letters
Just to cover their backs, the Cambridges did have letters drafted and sent out to media outlets. "In addition to being false and highly damaging," the letter read, "the publication of false speculation in respect of our clients' private life also constitutes a breach of his privacy pursuant to Article 8 of the European Convention to Human Rights."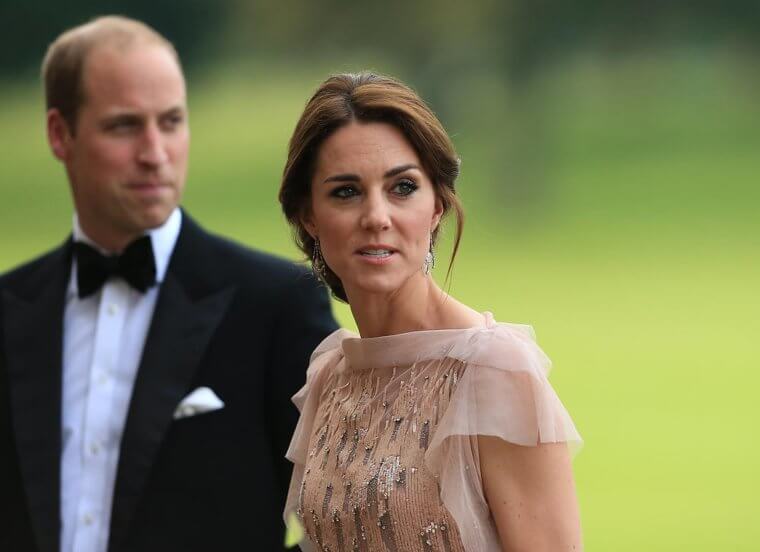 That told them, then. With the threat of legal action hanging over their heads, none of the press was willing to give space to such speculation. They were going to have to keep digging for evidence, and so far, they've not come up with anything.
Upsetting the Applecart
Of course, there's another theory for the media's silence. Conspiracy theorists everywhere claim that it's fear, pure and simple. His Royal Highness Prince William Arthur Philip Louis Mountbatten-Windsor, Duke of Cambridge, Earl of Strathearn, the Baron Carrickfergus, grandson to Elizabeth II, is second in line to the throne of the United Kingdom of Great Britain and Ireland. Who wants to annoy a future king?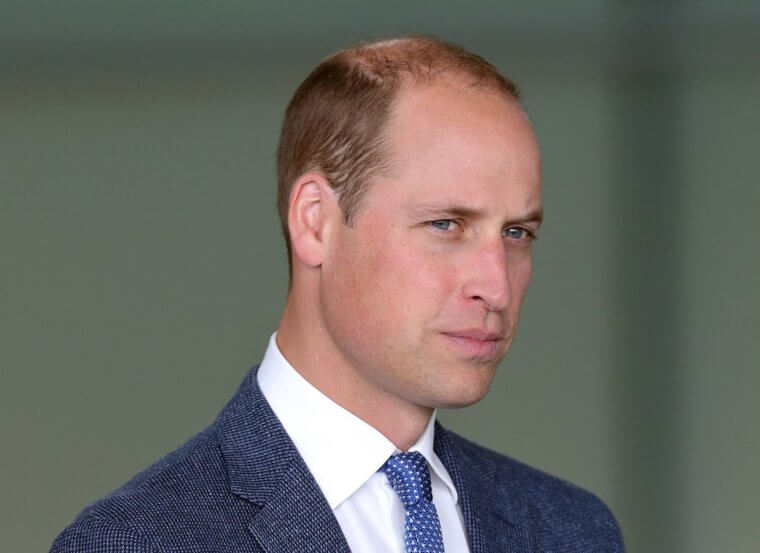 And that reminds us. We've covered the reactions of the Cambridges, the Cholmondeleys, and the British public. One important question remains: What does the Queen think about it all?
Kate and the Queen
Well, of course, there's been no official comment from any palace resident. All we can do is look at the relationship that Elizabeth maintains with our young couple. William and his grandmother have always been seen to get on well, and Kate has been welcomed into the family.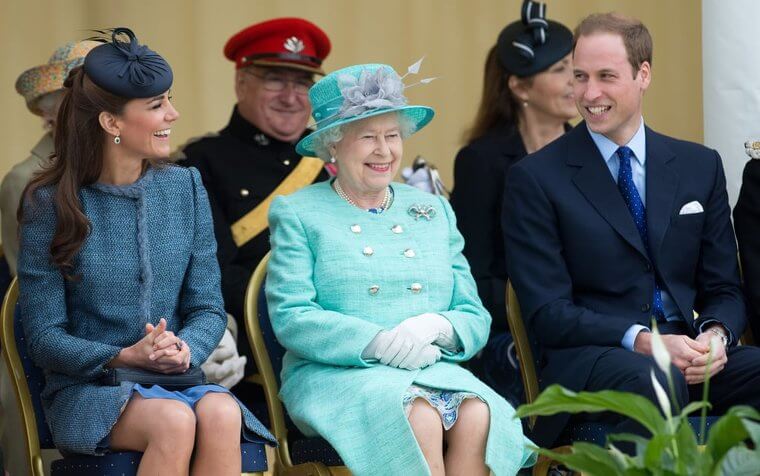 And it seems that nothing has changed there. Not long after the whispers started spreading, William and Kate celebrated their eighth wedding anniversary. In a move that showed the public that her trust in the Cambridges was undamaged, the Queen chose to honor Kate with a new title: Dame Grand Cross of the Royal Victorian Order.
Cleaning the House
That, however, wasn't enough to silence the detractors. Such a grand gesture only fuelled the gossip mills, and the new news was that it was all a distraction. The Queen was dishing out meaningless titles in an attempt to make us forget about the rumors swirling around.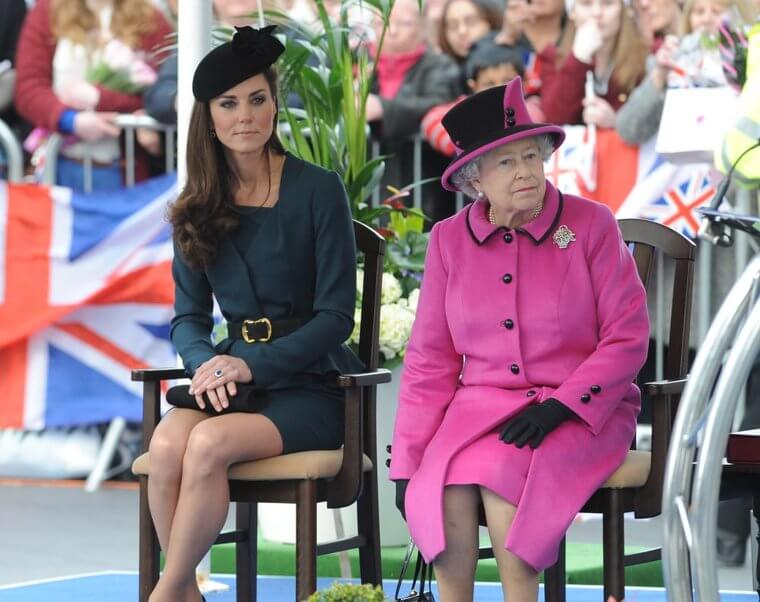 This is a ploy that has admittedly been used before. In lieu of deigning to comment on unsavory hearsay, the palace carries on, as usual, hoping that the great wheels of the family's pomp and ceremony will crush such tittle-tattle to dust. Negativity is merely swept aside without so much as a glance in its direction.
A Royal Birth
Of course, Elizabeth need not have bothered. The press is a fickle animal, and if a better story comes along, it abandons a lost cause in a flash. Harry and Meghan obligingly helped their royal siblings out by having their baby, Archie Mountbatten-Windsor.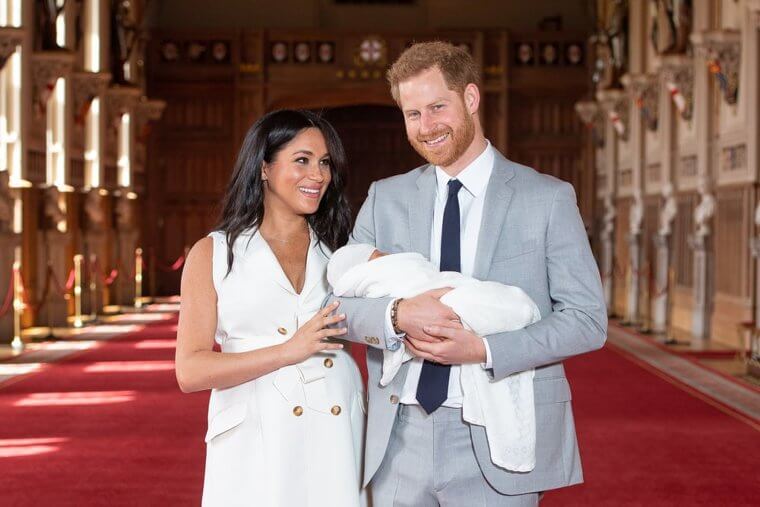 The media loves nothing better than a celebrity baby, and a royal one trumps everything else. William and Rose's alleged dalliances were completely forgotten in the rush to photograph the new bundle of joy, and the media focus settled with burning intensity on Meghan as a mother.
Royal Troubles
When you're a member of the British royal family, you need to be able to deal with very sudden switches in the public's attention. The newest member of the family had certainly turned the spotlight away from the purported love triangle that William, Kate, and Rose were entangled in, and for Rose, it was a light at the end of the tunnel.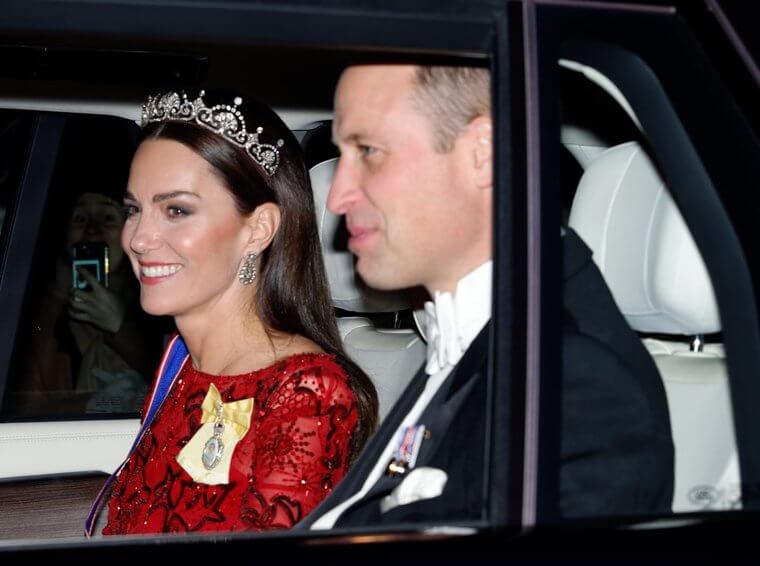 William and Kate, however, weren't so lucky. As senior members of the world's most famous family, the media always has an eye on them. There was to be no recuperation period, no welcome breathing space to mend their marriage. They merely moved from drama to drama.
The Two Duchesses
Of course, having the focus suddenly switch to Meghan and Harry did give the Cambridges some respite in that matter. However, the press' fascination with the relationship between the four of them meant that they were still the center of attention. Now it was all about an alleged feud between Kate and Meghan.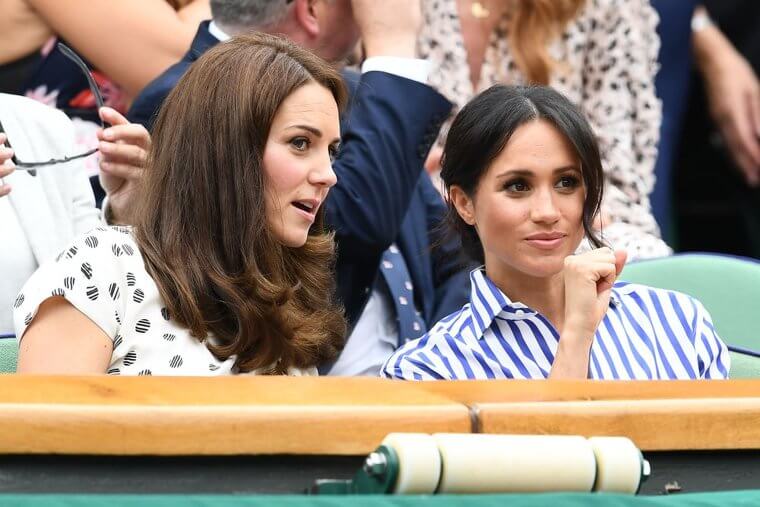 It's already been mentioned that the Wales boys—they used their father's surname in their military careers—were not as close as they had once been. Now, after a seemingly good start, it looked like their wives were also in for some bad blood.
Harry & Megan
The Netflix documentary, Harry & Megan in December of 2022, where Meghan and Harry talk about their decision to step back from the royal family. The movie created an uproar due to the many new details revealed about Harry and Williams's relationship. In the documentary, Harry alleged that William screamed and shouted at him after he informed him the couple was relinquishing their titles.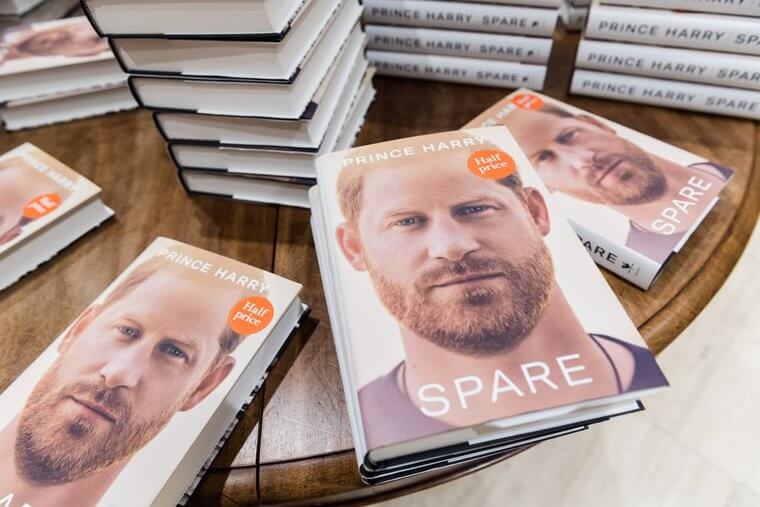 From Meghan's side, she recalled the first time she met William and Kate, stating "I was a hugger, always being a hugger. I didn't realize that that is really jarring for a lot of Brits. I guess I started to understand very quickly that the formality on the outside, carried through on the inside." Harry's tell-all autobiography Spare is also spilling new details.
William Told Harry "Pretend We Don't Know Each Other"
Apparently, as the book reveals, Harry and William's estranged relationship started way back in high school. Harry attended Eton College 3 years after William, just after Princess Diana's death. Harry recalls his brother telling him "Pretend we don't know each other." He continued, "And at the time it hurt. I couldn't make sense of it."
"We had a very similar traumatic experience, and then dealt with it two very different ways," he added. Although it may seem like an innocent young sibling rivalry, Harry expressed that their drifting apart still worries him.  "But the older, younger sort of sibling rivalry as such, now is only really becoming real to me," he admitted.
A Class Apart
It's said that a lot of the problems that Kate and Meghan have in their relationship stem from Kate herself. Catherine Middleton was raised as a member of the British upper class. She fits in with the royal family. Her upbringing has made her scornful of those outside her class, and Meghan grew up in a very different environment.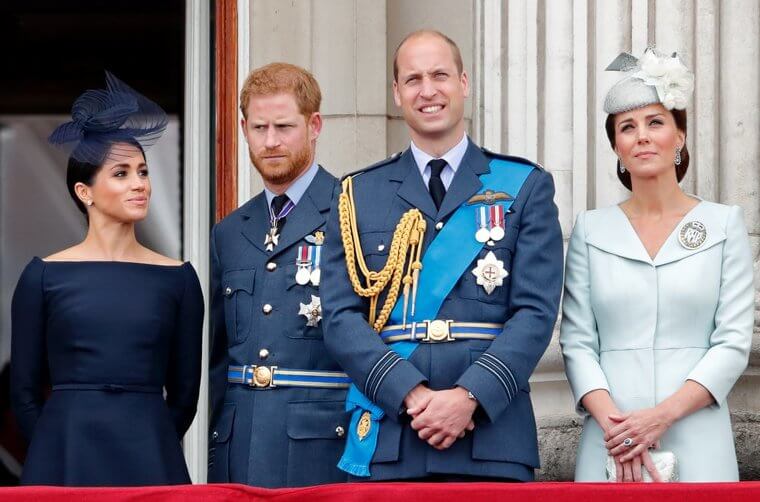 You wouldn't believe any of that to look at the two of them together. Kate is a professional Royal, and Meghan is a professional actress! When the cameras are rolling, the two women are the epitome of family bonding, but there are plenty of people that believe in the animosity that Kate allegedly bears toward her sister-in-law.
Christmas 2017
It was Christmas Day, 2017, that Kate and Meghan made their first official appearance together. What a great, family-oriented occasion to kick off the public relationship between the two women. But the pomp and circumstance surrounding Christmas with the royals only served to highlight the differences that separated them.
Not only was Kate born into a world that understood how the royal family and their very proper British culture worked, but she had years of slowly being drip-fed into the public's eye and her responsibilities. Meghan's experience was the opposite in every way.
No Parallel
Kate's family is part of the British upper class. She came from a privileged childhood and met her prince when they both attended the University of St. Andrews. She was destined to be a queen and started learning the ropes while still at school. Even then, it was years before she and William married.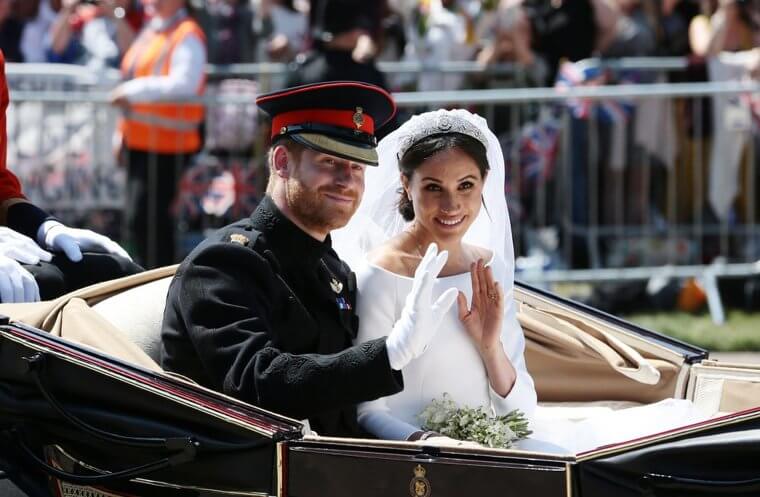 Meghan was raised in California. She's of African-American and European descent. When she met Harry on a blind date, she had a successful career. She is a woman used to championing modern ideas and implementing change. She met Harry in July 2016, they were engaged in Nov 2017 and married by May 2018.
Meghan
It was inevitable. Two women from different backgrounds, different countries, with different worldviews, are thrown together at the very center of the global media's gaze. From the day that they met, the rumors have run free that the Wales wives do not get on.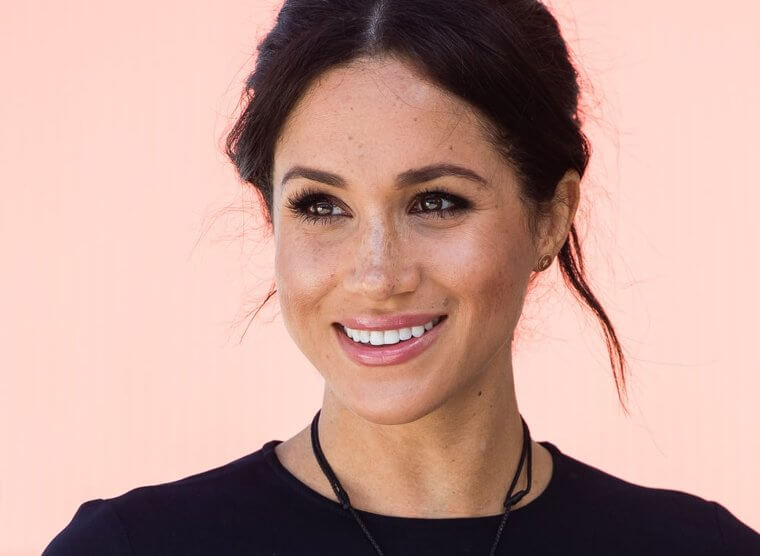 On the surface, Meghan was welcomed into the family just as Kate was. But the daughter of a yoga instructor and a TV director, the product of divorce at 6 years old, raised in California, descended from enslaved Africans was unlikely to settle into her new life without upsetting a few people.
Doing the Research
The scope for a scoop was huge, and reporters lost no time in delving into every possible source to confirm the rift. With so much going on between the two couples, it was a race to see who could come up with some evidence-based information on the supposed divide.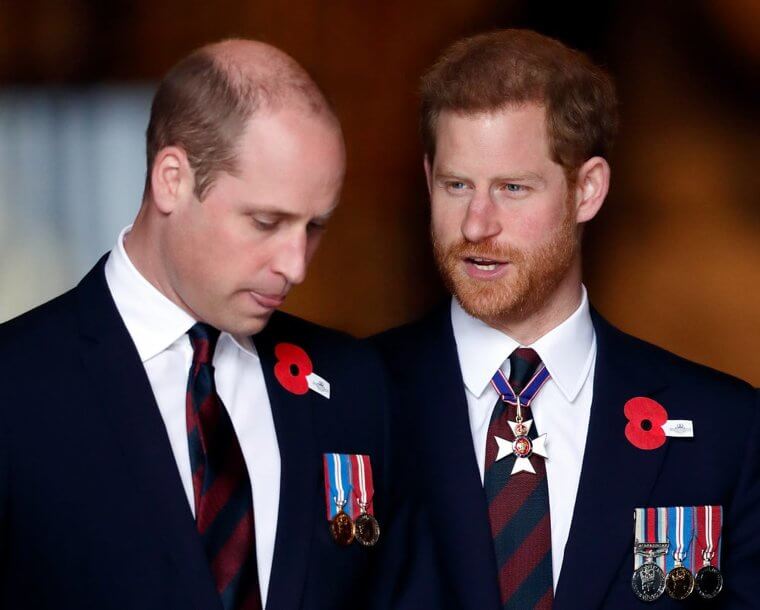 As they pried further, the journalists began to realize that the root of the problem might not, in fact, lie with the ladies. It seemed that their icy demeanor stemmed from the breach that the media had suspected lay between the brothers. Diana's boys had had a disagreement.
Brothers at War
The two men that represent a generation, the cultural figureheads of the United Kingdom, the symbols of family values, were at odds. Despite their shared life experiences, their upbringing, and their grief and stoicism at their mother's death, something had come between them.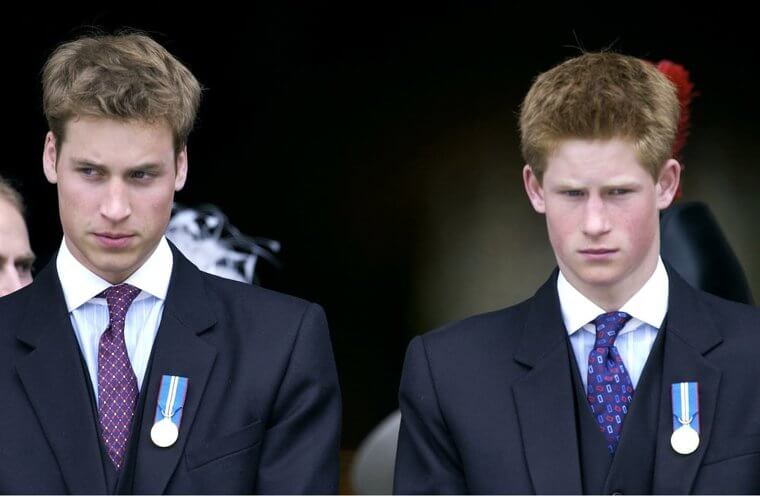 Life has treated the brothers very differently. William has always had the responsibility, not only of being a royal, as if that isn't enough but also of knowing that one day he would rule the kingdom. Harry, on the other hand, has been the relatively carefree younger sibling, often overlooked for his big brother.
Breaking Free
The Wales boys had come to a crossroads in their relationship. William, the eldest, had always stuck to tradition, keeping well within known boundaries in line with palace expectations in all that he's done. He represents the future of the family and is tightly bound in that respect.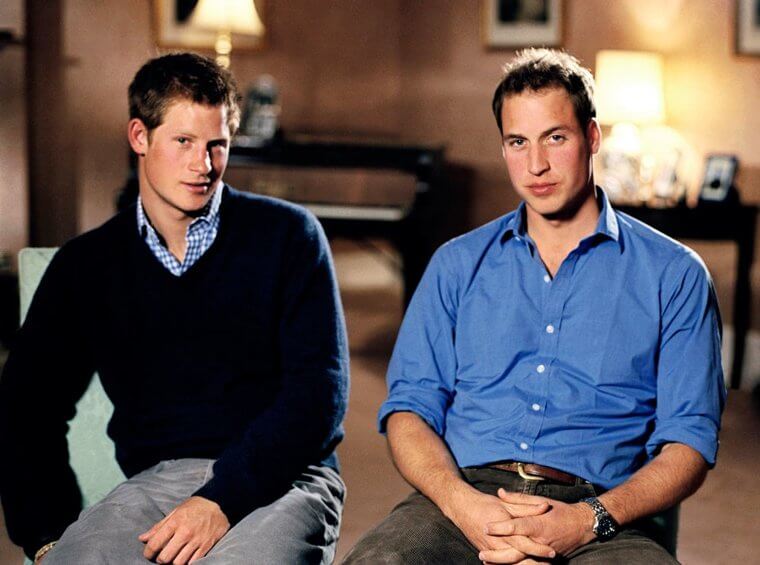 Harry, however, as the younger brother, and unlikely to ever have to take on the responsibilities of rule, has been allowed to wander further from the sanctioned path. His choice of bride, an American woman truly representative of modern ideas and culture, has placed him further from the traditional norm.
A New Life
That's not to say that the newlyweds didn't make the effort to bring their lives and values in line with palace thinking. Once they were married, Harry and Meghan moved into the grounds of Kensington Palace, firmly under the wing of experienced royals who could show Meghan the ropes.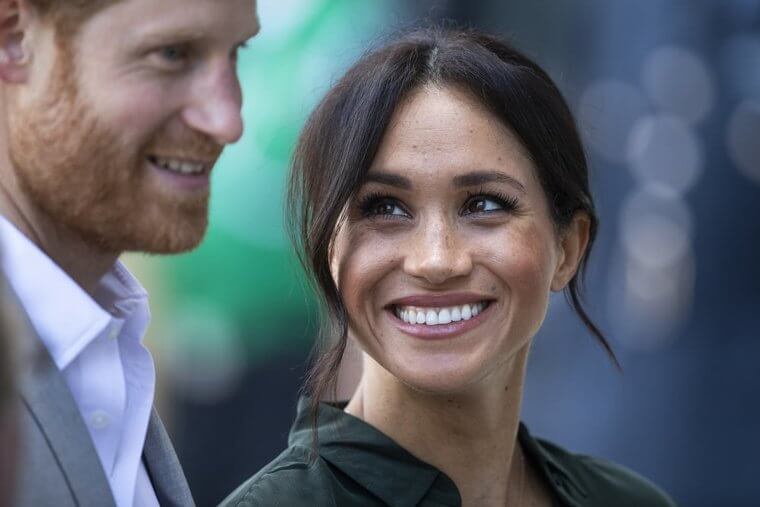 It was a massive change for Meghan. A new country, a new family, a new level of media attention, and so many rules and restrictions that came with being a member of the British royal family. But Kate was on hand to help her out with everything, from which fork to use to dress standards.
The Family Home
In fact, Meghan had a choice of family to go to when she needed advice. Nottingham Cottage, where they lived, was sharing the palace grounds with Ivy Cottage, the residence of Princess Eugenie, and Wren House, where the Duke and Duchess of Kent live.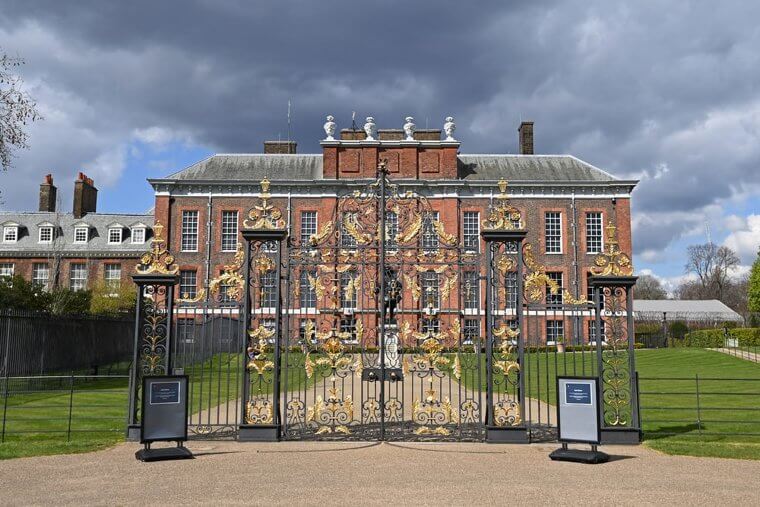 William and Kate were in the palace itself, just across the grounds, in a 21-room apartment within the main building. And Kensington Palace is only a couple of miles from Buckingham Palace, St James' Palace, and Clarence House, full of aunts, uncles, cousins, and grandparents.
A Move to the Country
Things were set to change, however, when the happy couple announced that they were expecting their first baby. Suddenly Nottingham Cottage felt a bit small as Harry and Meghan started to think about the extra room that a child, with assorted accessories and an entourage, takes up.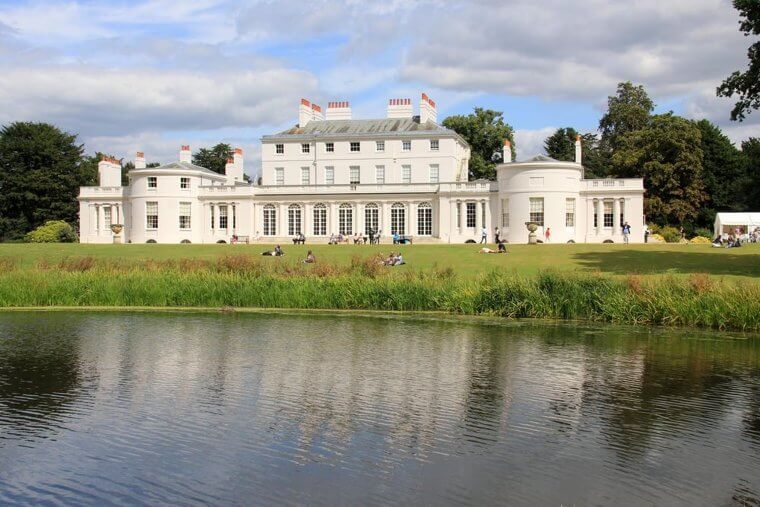 So, they decided to make a move out of the city, to Frogmore Cottage, on the grounds of Frogmore House, surrounded by green lawns and trees in Windsor, Berkshire. It was a bigger place than Nottingham Cottage and would be perfect for a young family.
Wasting No Time
As soon as the Sussexes were out of Nottingham Cottage, which is a modest two-bedroom abode, the royal family set renovations in motion. This had been Harry's home as a bachelor and did just nicely for a young singleton, but we guess it might have been showing signs of wear!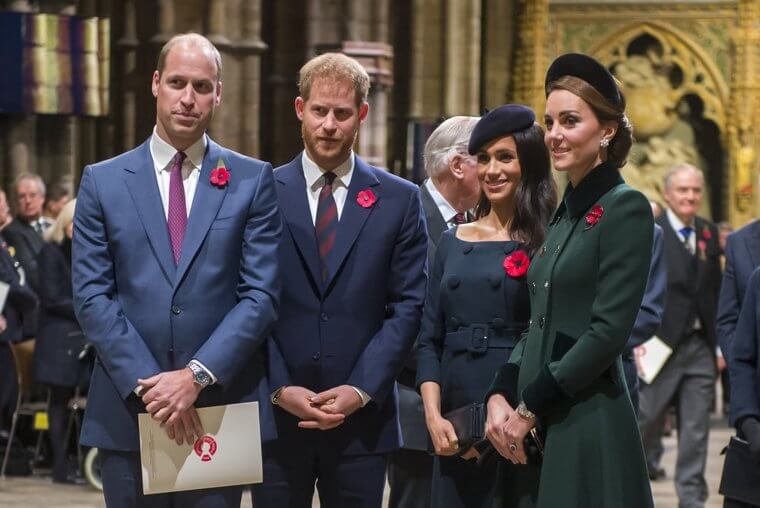 It would have been difficult for the couple with a young child in such a small place, and a move was inevitable. But why did they move out to Windsor, instead of taking an apartment in Kensington Palace? The media were adamant that it was due to the animosity between the Sussexes and the Cambridges.
The Reason Why
"The option of Apartment 1 in Kensington Palace was estimated to cost in excess of £4 million for mandated renovations..," The Sussex Royal website explained. "This residence would not have been available for them to occupy until the fourth quarter of 2020. As a result, Her Majesty The Queen offered The Duke and Duchess the use of Frogmore Cottage...available to move in before the birth of their son."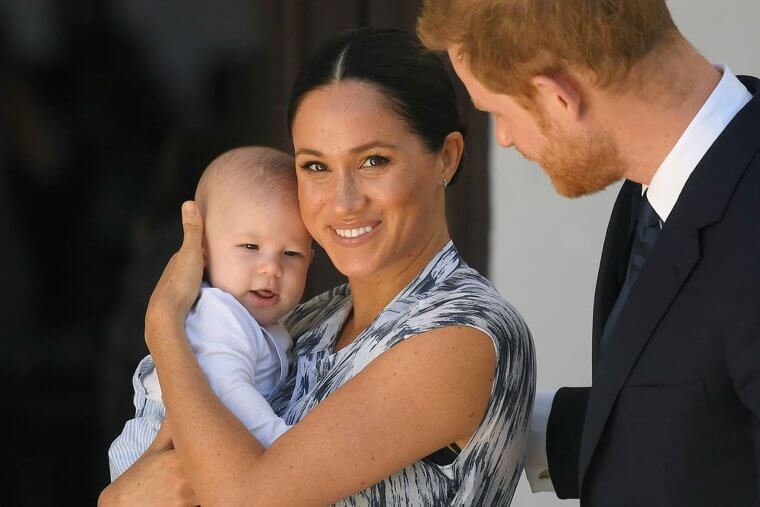 "The refurbishment cost equated to 50 percent of the originally suggested property for their proposed official residence at Kensington Palace. It is for these reasons, The Duke and Duchess of Sussex chose Frogmore Cottage as their Official Residence."
The Real Reason Why
A plausible excuse indeed, and Harry and Meghan maintained it, along with the rest of the family, but the press had uncovered a darker reason for the move. The coolness between William and his brother was well-known by this point, and now the media knew how far back it went.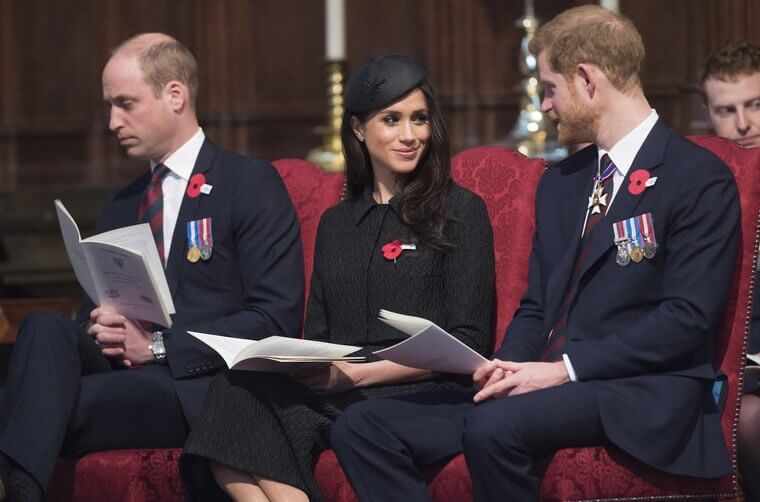 The brothers' argument predates even the Sussexes' wedding. In fact, William started it back when he first met Harry's new flame. He took his younger sibling aside for a chat, and what he had to say drove the first wedge between the two.
Brotherly Advice
William, always the slow and steady one, was concerned with the pace of his baby brother's relationship. It was obvious from the start how madly in love Harry and Meghan were, and it was only a matter of time before he popped the question. What worried William was how much time.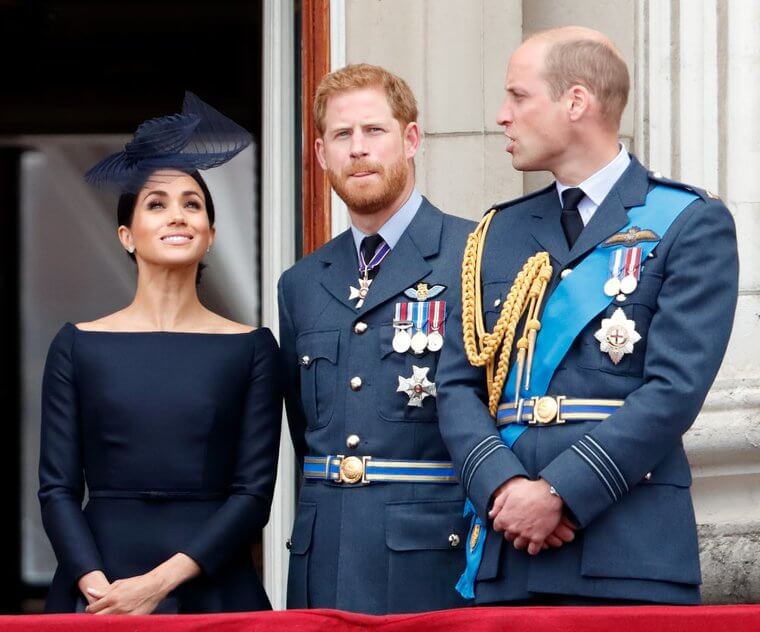 William's own relationship with Kate had been taken very slowly, and Kate had been introduced to the family and her new life of restriction and commitment at a controlled pace. With the speed that Harry was falling for Meghan, it looked like she would be thrown in the deep end. William wanted Harry to slow down.
Who Is Meghan?
William tried to keep the tone of the chat as friendly and calm as possible. But his wording could have been better. "William told his brother they knew nothing about her background, her intentions, what she was really like," said one source close to the brothers.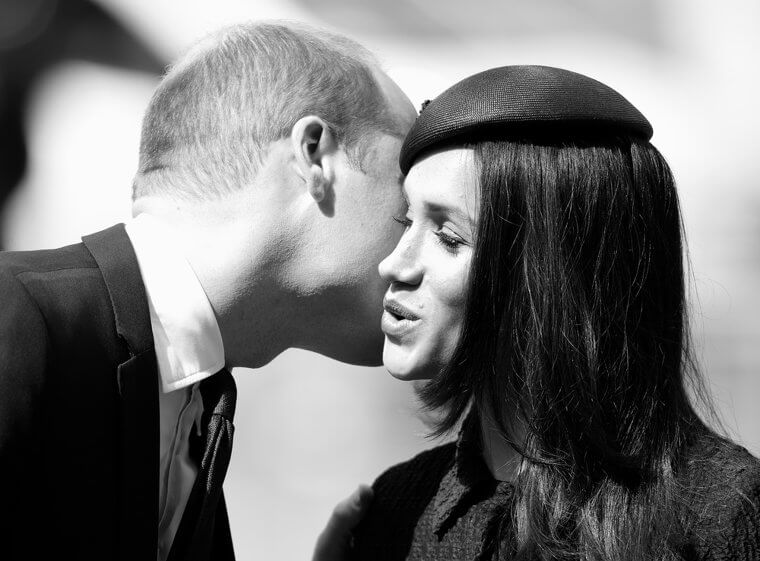 William's intentions may have been good, but Harry flared up at the implied insults to his new love. There are better ways of expressing such concerns than practically accusing her of gold-digging off the bat, after all. And Harry certainly didn't like being told off by someone only a couple of years older than him.
Tactless
Prince William is a lot of things, but tactful is apparently not one of them. "He just wanted to stress that becoming part of the Royal Family is a massive undertaking," the source emphasized. "The pressure and scrutiny are [sic] unrelenting." Unfortunately, what came out was phrasing that offended Harry to his core.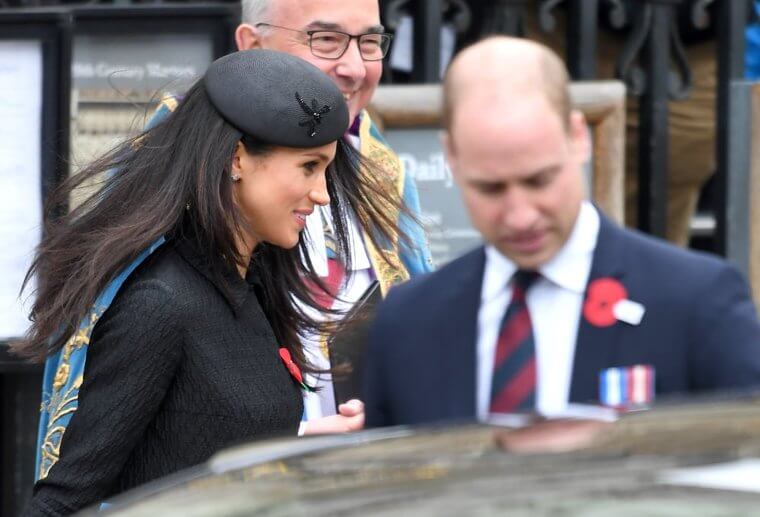 Poor William had inadvertently alienated his brother by suggesting the Meghan either didn't have what it takes to be a royal or wanted to become one for the wrong reasons. He was trying to help, but he made a bad situation much worse.
On Defense
William's wording horrified Harry. Meghan was already having to deal with overwhelming media attention. Her family was putting pressure on her. Making the adjustment simply to being a prince's girlfriend was huge enough, and having his family set against her was not helping.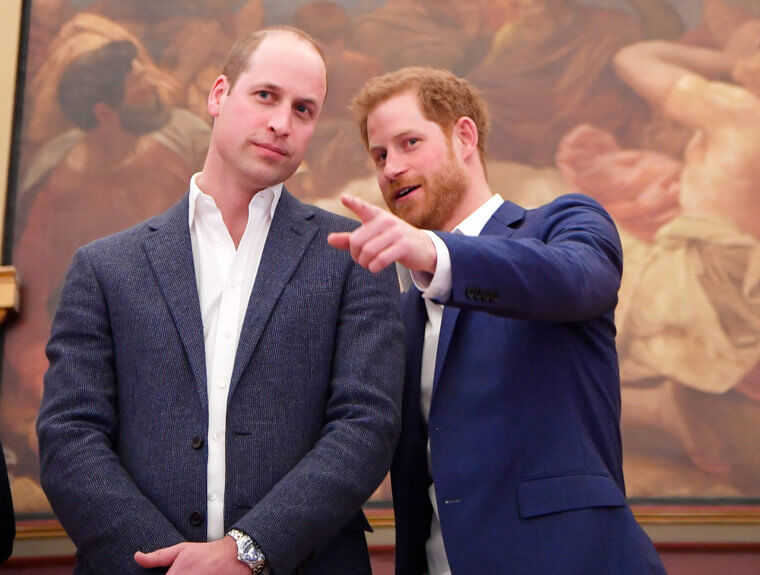 Harry, besotted with Meghan and feeling deeply for her in her situation, felt that he had to stand up for her as the people that he loved started casting aspersions on her character. The rift between the brothers and consequently, their partners deepened as neither knew how to fix the problem.
Family Matters
Saying that Meghan's family was putting pressure on her was somewhat of an understatement. Although she is close to her mother, her relationship with the rest of the family is pretty toxic. At the time of their marriage, she was having particular problems with her father. He did not attend the wedding.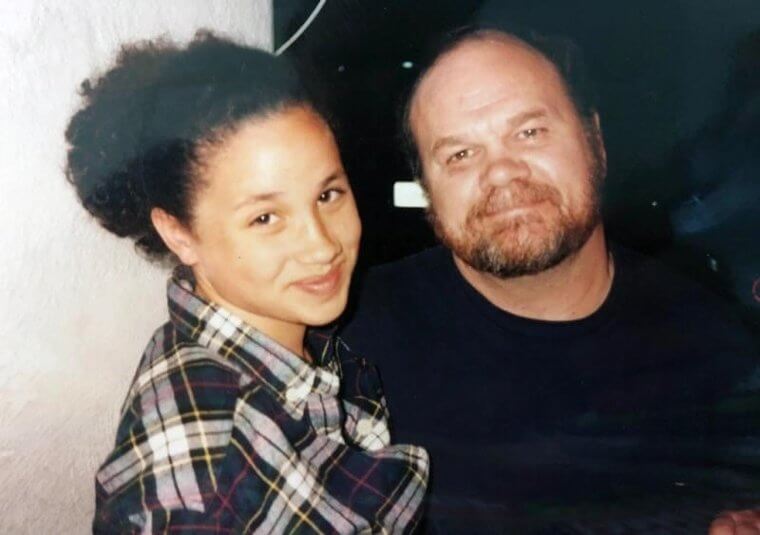 Her father and her half-sister have both been very vocal in the press, and it has all been negative. The two of them seem to have a public mission to destroy the Duchess, and they make money out of every interview. Even her friends keep leaking private information to the media.
Pure Speculation
The rumor mills were grinding out tattle at full speed. With sources all over the show hinting at this and that, the media were having a hard job to decide which reason to settle on for the frostiness the royals were showing towards Meghan.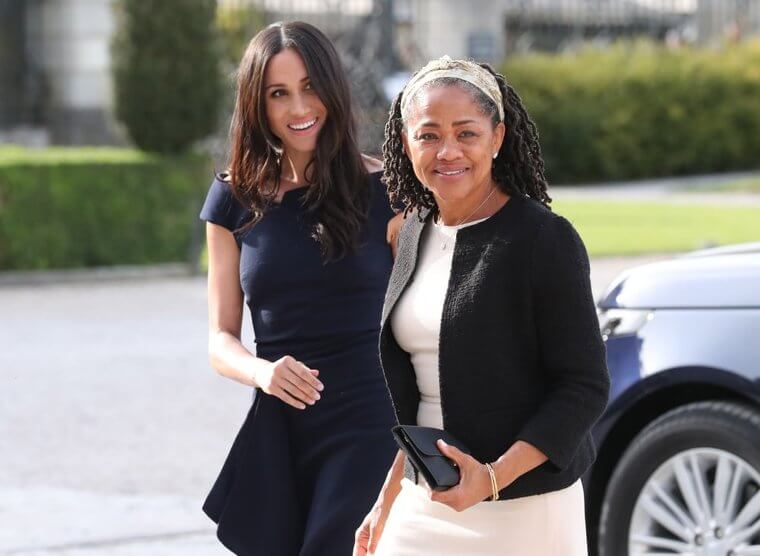 There were accusations of racism. Meghan's mother is African American. Maybe the palace couldn't cope with a person of color representing them? Or perhaps it was her career as an actress. Her whole persona might be an act. Who knew who the real Meghan might be?
Standing Fast
Whatever the cause of the bad blood between the family and Harry and Meghan, it wasn't going to drive anything between the lovebirds. The couple is head over heels for each other, and their mutual affection paints a shining aura around them wherever they go.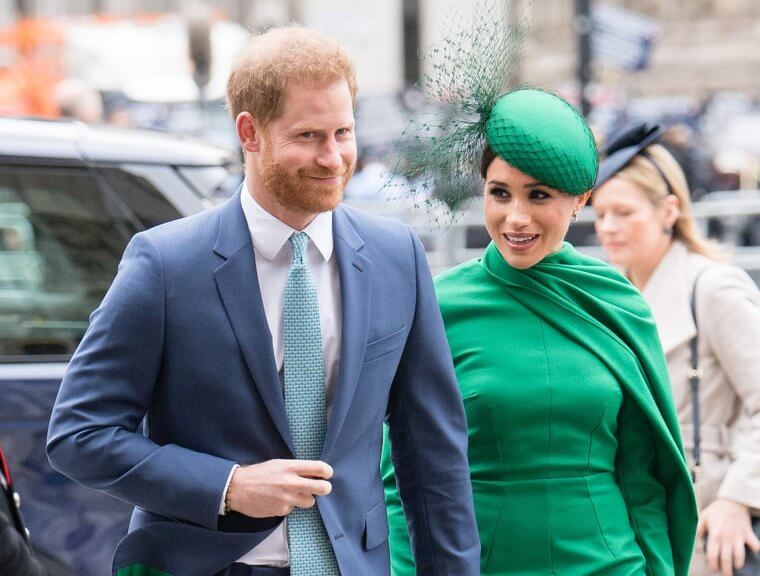 If William really was as concerned as all that, he hid it well from the cameras. On the surface, the whole family welcomed in this bright young thing, despite their vast differences. It was, of course, possible that Meghan would inject a bit of life and modern thinking into the institution.
Knight Protector
It may have been William that inadvertently started the brothers' feud, but, according to sources, it was Harry who kept it going. He borders on unreasonable when it comes to his protective attitude toward his wife. "He will brook no criticism of Meghan," one source said.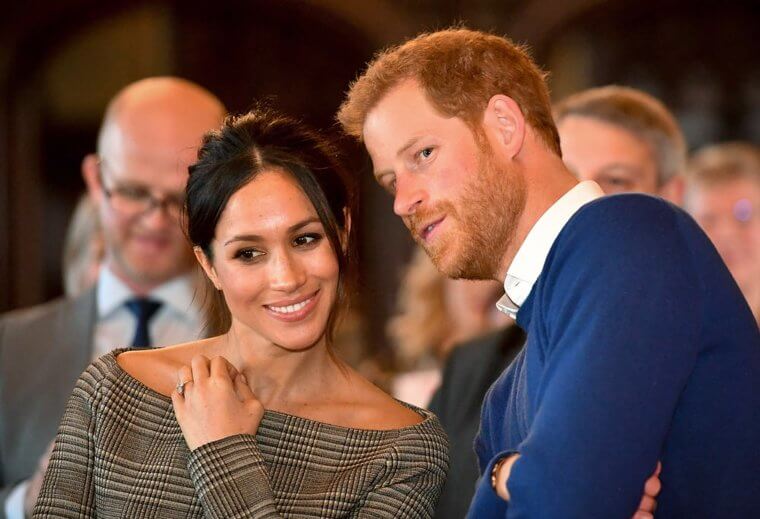 "And he is so sensitive," the source continues, "he often sees criticism or negativity where there isn't any." No matter how William tried to phrase his misgivings, Harry was having none of it. Every attempt at reconciliation was rebuffed, driving the Wales boys further apart. Harry retreated more and more into his bubble with Meghan.
History Repeating
Of course, anyone could have predicted this kind of behavior from Princess Diana's youngest son. Harry was close to his mother, and when she finally dared to flout tradition and separate from the royal family, the global press hounded her unmercifully. It was that hounding that led to her death.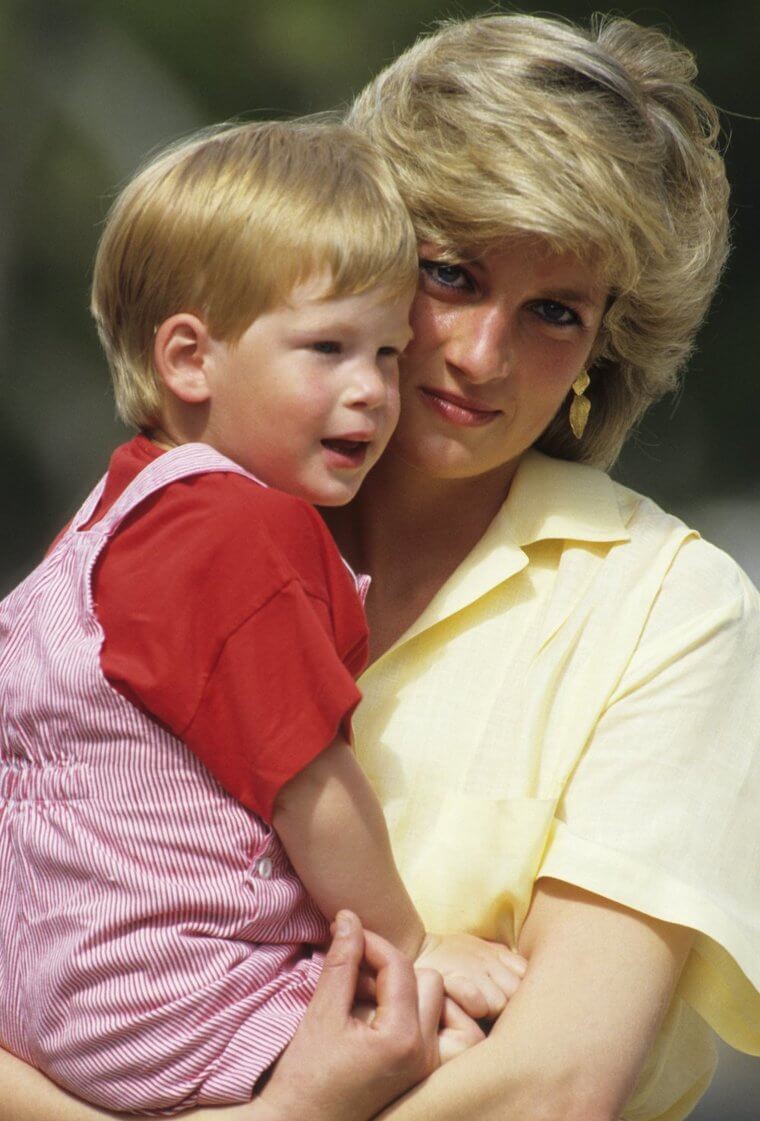 Harry was 12 years old when it happened, and unable to protect his mother from the unmerciful, intrusive, and brutal eye of the press. Now, he's a grown man. "It's my opinion that Harry feels he couldn't protect his mother, so he's going all out to protect his wife," another source theorized.
Granny's Favorite
William, as the eldest and the heir once removed from the throne, is used to getting preferential treatment. So when Queen Elizabeth II named Harry as the Youth Ambassador to the Commonwealth, the press reported that big brother was a bit miffed. Like he didn't have enough to do already?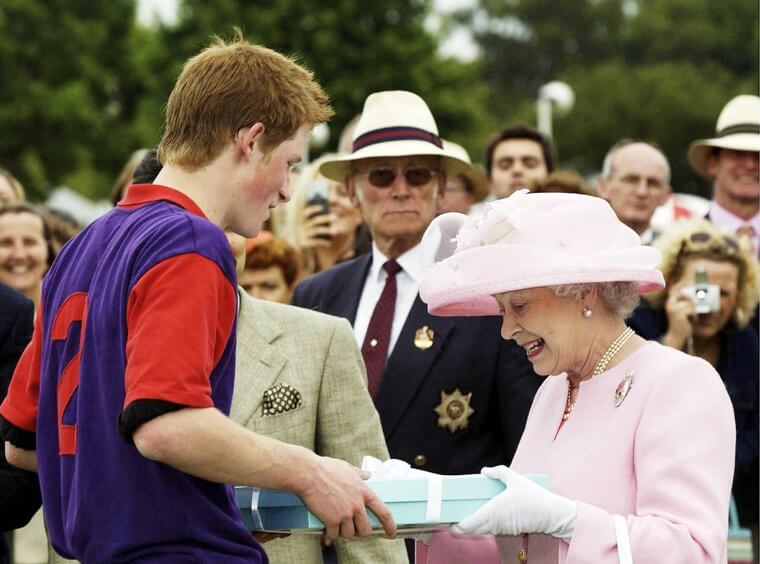 It does have to be noted, however, that the media may have overstretched themselves there. William had the power to veto that appointment if he really felt that Harry shouldn't have it. If he felt passed over at all, he kept it to himself and didn't question his brother's new role.
Oh, Yes!
The nation is divided into those that believe the rumors and those that see no hard evidence and therefore dismiss them as the press causing trouble. After all, nobody involved has ever publicly commented on any kind of rift between them. The media are simply spinning rumors.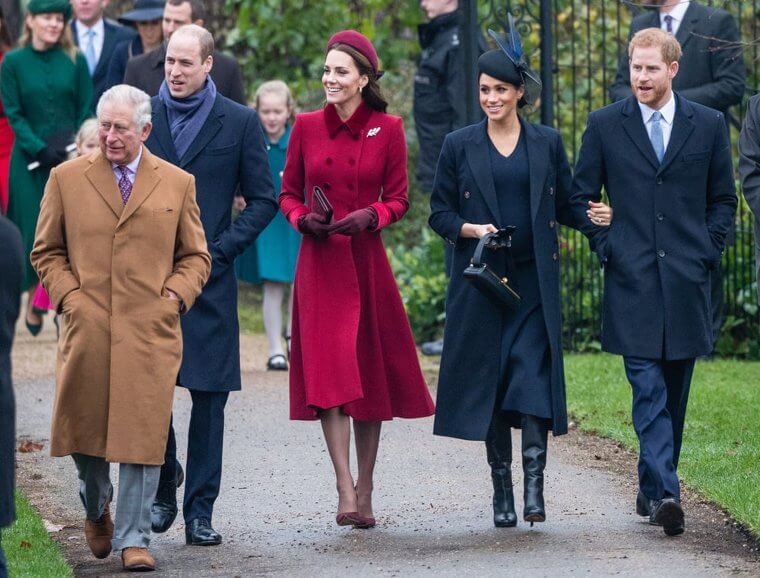 Or are they? The foursome did an interview altogether, and when they were asked if they do disagree, there was a brief silence before William, shockingly, said a firm, "Oh, yes." That was enough fodder to fuel a whole new wave of theories, but really, do you know anyone that always agrees with everything you do?
A Difference of Opinion
After William's unexpected revelation, the two couples laughed a bit nervously. Obviously, the interviewer wasn't about to let that go, so he asked them if their 'squabbles' get resolved. Harry took that one, and with a wry smile, quipped, "We don't know!"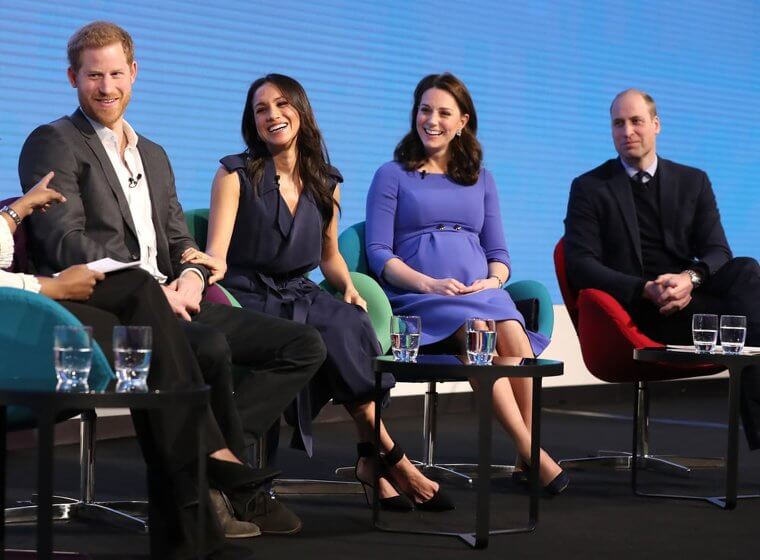 The Fab Four were being lighthearted about the whole affair, and dealing with the questions with humor was a masterstroke, but even through the chuckles, the strain was apparent. Was it due to a forced pretense at closeness, or simply down to the stress of the constant questioning?
Cambridge V Sussex
It wasn't just the men that weren't getting along. The two duchesses were like chalk and cheese. If Meghan had hoped that she would find an ally in Kate, she would prove to be mistaken. The two women are worlds apart in personality and outlook, and of course, their loyalties lie with their husbands.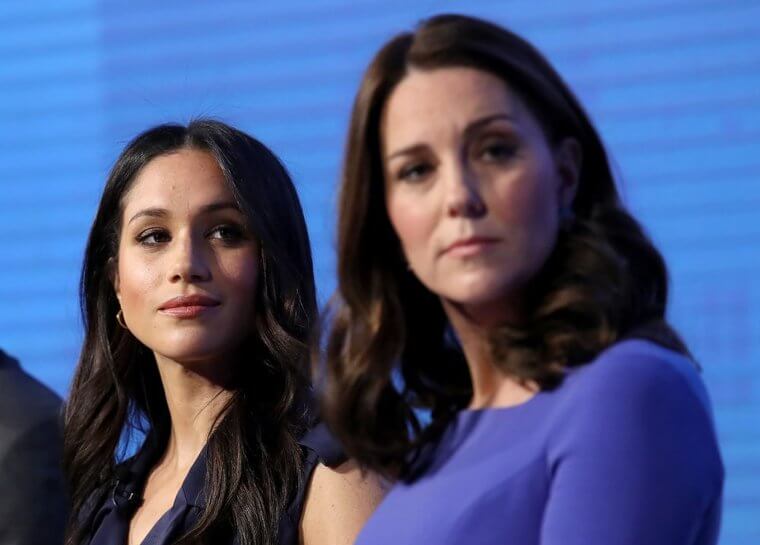 What could have been a close friendship—even a sisterhood—was marred from the very start by Kate's attitude towards Meghan. There was not going to be any help for the young duchess from that quarter. She was on her own.
A Full Plate
Kate's perceived frostiness wasn't all on purpose, however. At the time that Meghan was joining the family and needed the most help, Kate was not at her best. She was pregnant with her third child, a mother of two, and a full-time working member of the royal family.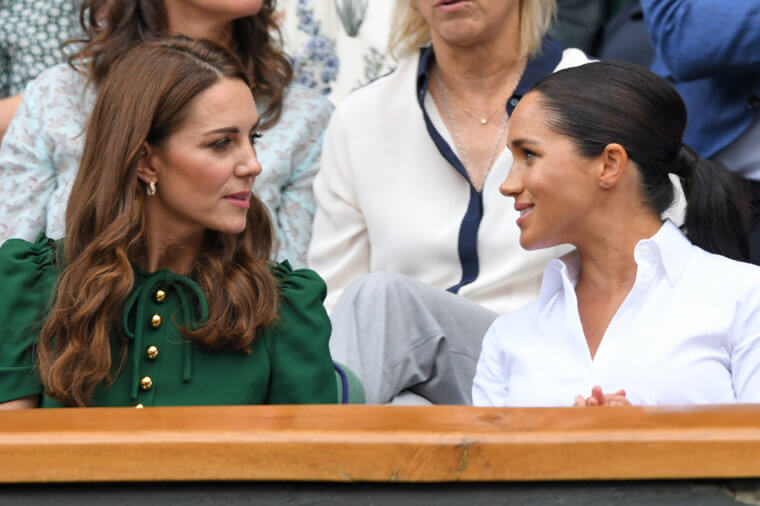 Kate's workload, both at home and in public, was hefty, and she simply didn't have the time or the energy to babysit her sister-in-law. But Meghan, perhaps influenced by Harry's hypersensitivity, thought that Kate was snubbing her right from the beginning of their relationship.
It's Complicated
It was a story that the media just couldn't leave alone. The potential for drama was just too good. These were two women, both elevated from relatively normal lives, thrust into the brightest and least forgiving spotlight in the country. They had become the face of the family they had married into.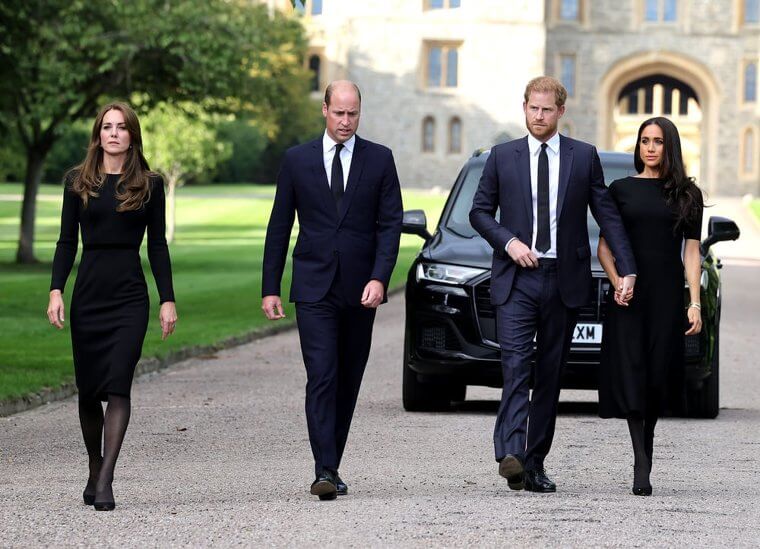 Were they really at odds? Did they get on or not? The media wanted a catfight, but both these ladies are too professional for that. They maintained a cordial relationship as far as the public was concerned, and the press was left with gossip that was unsubstantiated and never commented upon.