If you're one of those vintage car fans who want to relive the joy and glory that beautiful cars from the past can bring, then surely you don't want to miss the Retromobile Fair in Paris! Known as the most prestigious car sale in Europe, the Retromobile Fair gives vintage car fans the chance to marvel at the beauty of various collectors' automobiles from the past. One of the highly anticipated highlights of the show is the auction hosted by Artcurial Motorcars. For the last eight years, Artcurial has been able to assemble more than 200 collections of rare automobiles and motorcycles. From Ferrari supercars to Harley Davidsons, local and international car enthusiasts would surely have bidding wars. 
1964 Porsche 904 GTS
The Porsche 904 was produced in Germany between from 1964 to 1965. However, after being subjected to naming rights issue, this model was officially called Porsche Carrera GTS. It was the model manufactured by Porsche that utilized a fiberglass body and a ladder chassis.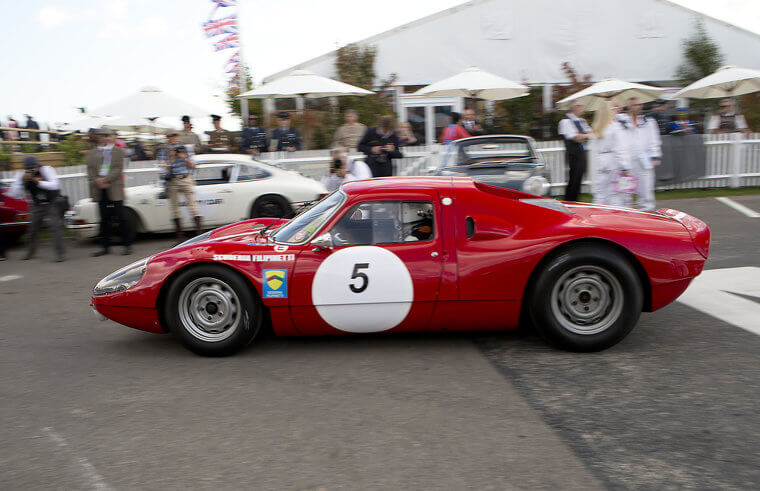 Moreover, unlike the typical modified sports car in the early 1960s, the company designed 904 in such a way that it looked like a specialist racing car. While most German car manufacturers at that time used unpainted aluminum bodies, Porsche decided to experiment. Perhaps to intensify the innovative mechanical developments of this racing model, they painted their 904s with silver which represents the national racing color of Germany.

1956 Riffard Renault Tank Record
This Riffard Renault Tank has an interesting history. Its tubular chassis and other mechanical elements came from two Renault-engined Guépards that were built in Paris between 1952 and 1953. In 1956, this vintage car appeared at the Bol d'Or with Bobet as the driver in 1954.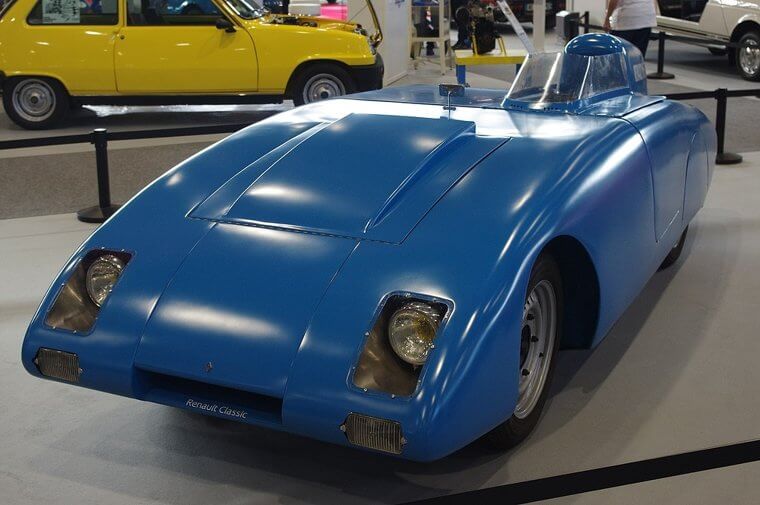 Following an accident, Bobet had this tank repaired. The coachwork which was done by Marcel Riffard resembled the wing of an aircraft. The design was considered as extremely aerodynamic at that time. After the repairs as well as some adjustments in the mechanical parts, he also made an attempt at the world speed record in the 750cc class. Today, this Riffard Renault Tank has an estimated value between €15,000 - 25,000
1966 Citroën DS 19 Cabriolet Chapron Palm Beach
Like all DS Chaprons, this Citroën DS 19 Cabriolet Chapron Palm Beach was hand-built and was a very expensive car in the late 1960s. The first owner, Baroness Sipkes-Moll van Charante from Rotterdam got attracted by the car's stunning looks and ultra-luxurious finish.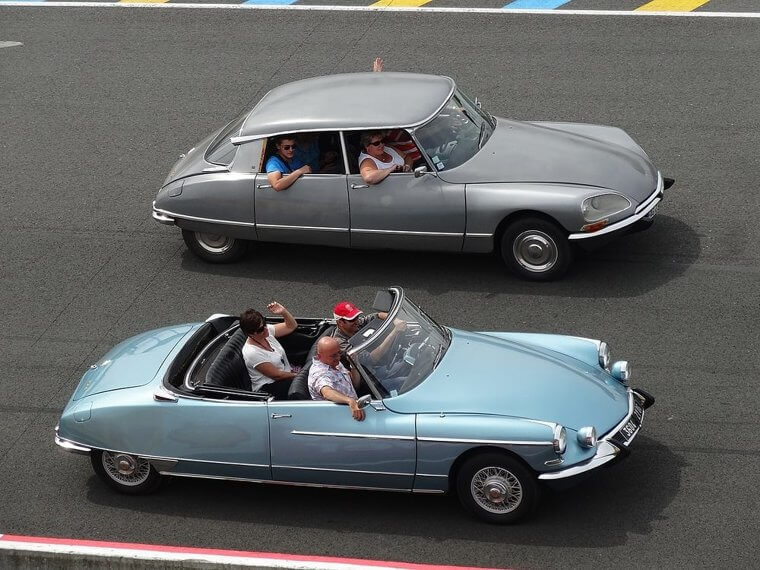 Aside from this reason, the Baroness was captivated by the exclusivity over its performance. She even commissioned the Palm Beach cabriolet to work on providing her with optional extras of an electric hood. The designer incorporated a front bench rather than putting separate seats. A Radiomatic 3P8 radio and an automatic Hirschmann aerial were also added. Today, this vintage car from 1966 has an estimated value of €400,000 - 600,000.

1965 by Tomaso Vallelunga Competizione
De Tomaso's long racing experience can be seen in this Tomaso Vallelunga Competizione. Although the prototypes were started in 1963, it was only in 1965 when the first completed model was introduced to the public. The work was made mostly by Carrozzeria Fissore and it was assembled around a Chapman-esque backbone chassis frame. It also boasts a 1.5-liter Ford Kent 4-cylinder engine that was a rare innovation within road cars at that time.
The Vallelunga prototypes, meanwhile, had been styled and constructed by Carrozzeria Fissore, an alloy-bodied Spider and a pair of closed Coupes having been completed in 1963-64. The Vallelunga was assembled around a Chapman-esque backbone chassis frame and was powered by a 1.5-liter Ford Kent 4-cylinder engine which, unusually, performed double-duty as a stressed chassis member – a practice becoming accepted in competition car construction of the time but rare within road cars. De Tomaso manufactured only 50 Vallelunga before moving on producing Mangusta. The value of the car ranges between €200,000 to 280,000.
2006 Ferrari FXX
This 2006 Ferrari FXX that boasts the trademark technology of Enzo Ferrari was only a part of the overall FXX program. The manufacturer experimented in combining traditional and new developments and it led to the creation of a high-performing vehicle. This model boasts a gearbox that incorporates the latest developments from Ferrari's F1 program.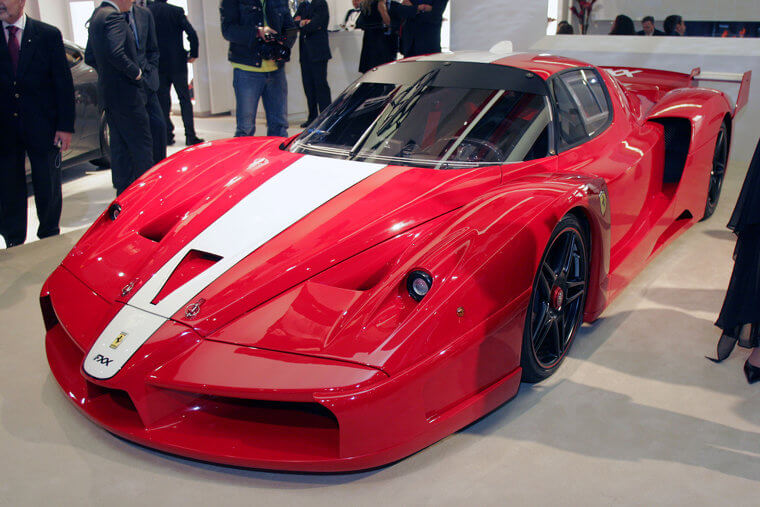 While the Ferrari FXX shares a lot of identical components with Ferrari's flagship car, numerous technologies were also unique to this model such as the carbon fiber-reinforced silicon carbide and the comprehensive data-monitoring and telemetry systems. The value of this car is estimated by the experts to fall between €2,600,000 - 3,200,000.
1938 Bugatti Type 57C Coupé Atalante
The Bugatti Type 57C Coupé Atalante that was manufactured in 1938 embodied everything great and spectacular about French Art Moderne design. This model boast arching fenders, a notchback body complemented with a curving roofline and a slanting tail. The stunning creation battled with the stolid American designs at that time. It was among the 12 models out of 33 Atalantes that was produced with aluminum coachwork.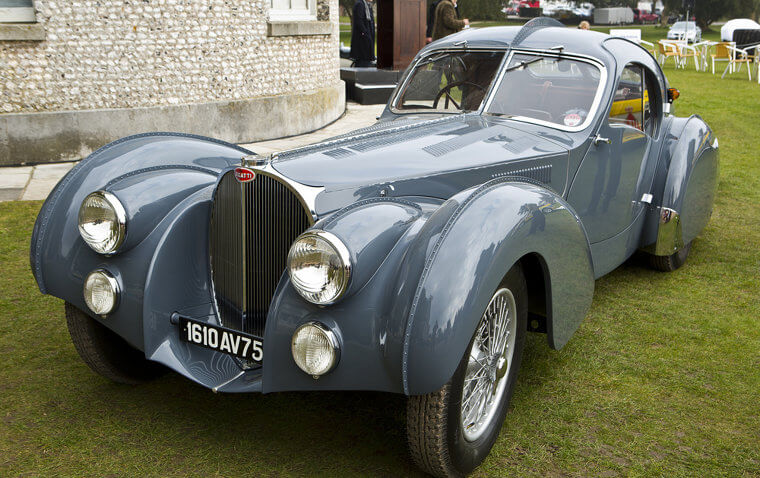 Aside from the stunning design, the mechanical aspects make this vintage car even more collectible. It boasts a 160 bhp, 3,257 cc DOHC inline eight-cylinder engine and comes with four-speed manual transmission and solid front axle with semi-elliptical leaf-spring suspension. Moreover, it has a four-wheel Lockheed hydraulic drum brakes and Houdaille shock absorbers. Today, this model is valued at €3,000,000 - 3,500,000.
1935 Alvis Speed Twenty SD Cabriolet Vanvooren
The 1935 Alvis Speed Twenty SD Cabriolet Vanvooren has only three known owners in history. The elegant cabriolet was made by Vanvooren, one of the most famous coachbuilders in Courbevoie at that time. The car was first displayed at the Paris Motor Show at the Grand Palais.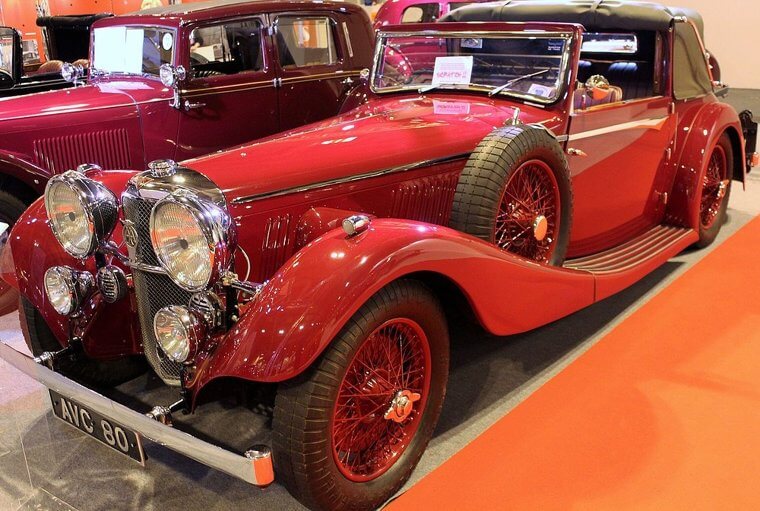 The car stayed for 30 years with its first owner before it was sold to Serge Pozzoli in 1966. This English car collector was one of the pioneers of the genre in Europe and kept the car until his death in 1992. It was in 2012 when Madame Marçais, niece of the second owner, decided to sell it to a British merchant named Martin Waltz. Martin is a German collector and also the manager of the "Volante" museum. Today it has an estimated selling price of €200,000 - 300,000.

1954 Maserati A6 GCS / 53 Spyder by Fiandri & Malagoli
After several engineering variations and prototypes, the Maserati A6 GCS / 53 Spyder finally achieved its perfect form in 1953. The achievement was made possible by Gioacchino Colombo, the one who replaced Alberto Massimino who left to work for Stanguellini.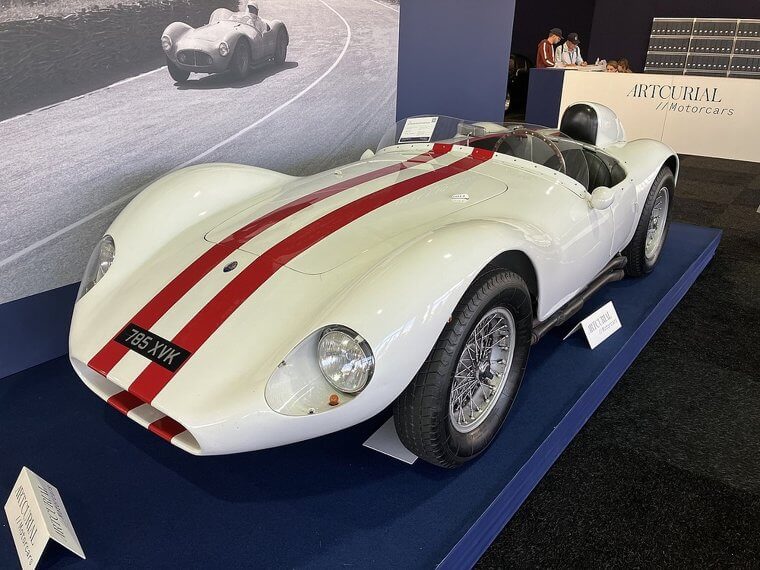 This model with an estimated value that ranges between €2,800,000 and 3,600,000 has a twin-ignition 6-cylinder engine adapted for the sports version and a twin-cam. It also boasts a lightly modified suspension and is capable of providing 170 bhp at 7,300 rpm. The model was later on marketed as the Maserati Sport 2000.
1950 Delahaye 135 M Coach Vanvooren
This 1950 Delahaye 135 M Coach Vanvooren with an estimated value of €250,000 to 350,000 was the last car to leave the workshops of Vanvooren in Courbevoie. In 1950, the coachbuilding business officially closed its doors. Today, there are only two known examples of this model that exhibit such stunning bodywork.

Until 1974, this Delahaye 135 M Coach Vanvooren was registered with the number 51 AH 91 in the Essonne region. However, it was changed to 135 DP 92 when one of the most outstanding rally drivers in French history, Bernard Consten, bought the car. In 1982, the car was sold at an auction where it stayed with its owner, Mr. Borras from Nîmes for 32 years.
1937 Hispano-Suiza J12 Gurney Nutting
Specifically built for the Maharaja Yeshwant Rao Holkar II of Indore, this 1937 Hispano-Suiza J12 Gurney Nutting is one of the most desired models of the Hispano J12 in the world. It was made with the utmost attention to details and the final product exudes exceptional provenance and ultimate luxury.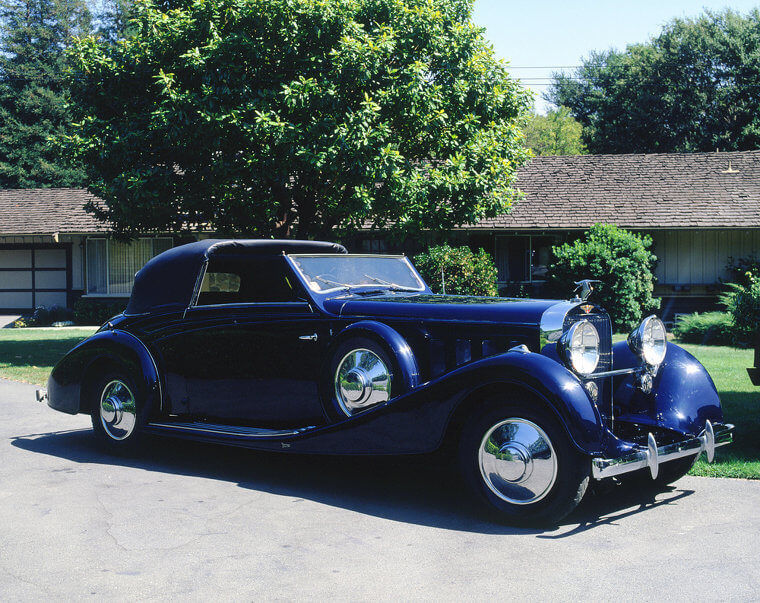 Aside from the elegant body, the engine runs with an unbeatable smoothness. It boasts high compression pistons that offer 30 bhp more than the standard version at that time. The coachwork was done by Gurney Nutting and it includes rear seats that were upholstered in red fabric. The splendid Art Deco wood trim makes this vintage car even more stunning. The value of this model ranges between €600,000 - 900,000.
1938 BMW 328 Cabriolet by Autenrieth
In 1936, Bavarian manufacturer launched one of its most iconic models, the BMW 328. This model made an enormous contribution to the brand's reputation. Coming with a sober and sporty design that was angled more on a minimalist's taste, the BMW 328 reflects the archetype of the roadster at the time.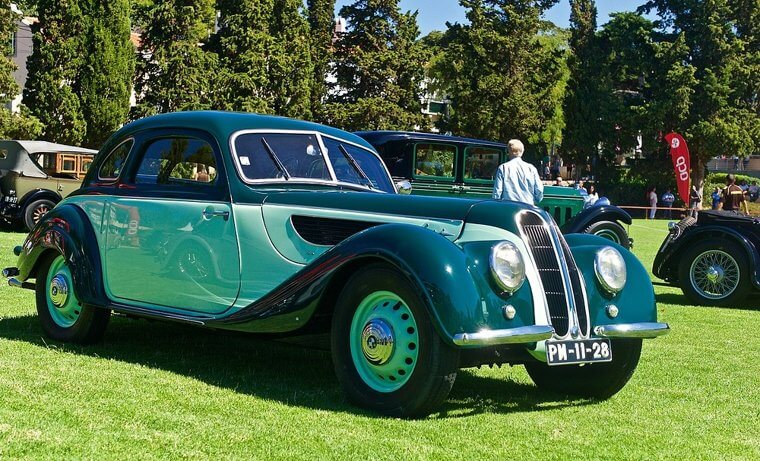 The manufacturer utilized an original technique. Aside from having a well-conceived engine, the model has a 2L straight six-cylinder, hemispherical cylinder head, and overhead valves. The mechanical aspects were solely designed for racing purposes.  Today, this vintage car comes with an estimated value of €450,000 - 600,000.
1955 Mercedes-Benz 300 SL 'Butterfly' Gullwing
The Mercedes-Benz 300 SL 'Butterfly' Gullwing was first presented by Mercedes-Benz in February 1954. It rocked the International Motor Sports Show in New York and was considered the fastest sports car at that time. Almost fifty years after its release, this model was voted by the German classic car magazine Motor Klassik as the "sports car of the century".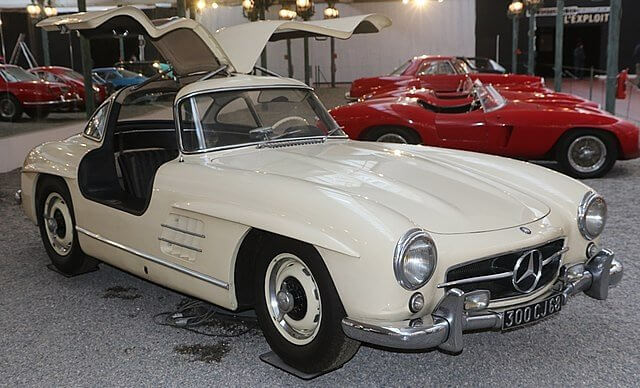 Originally, the mass production of the Mercedes-Benz 300 SL was not included in the plan. However, with the American market booming at that time after the war, Maxx Hoffman suggested it and the mass production was announced. This model was also accredited as the one company's image in America from a manufacturer of solid but staid luxury automobiles to a company that's capable of producing high-performance sports cars. Today, this vintage car has an estimated value of Estimate €800,000 - 1,000,000.
1970 by Tomaso Mangusta
Tomaso Mangusta was produced between 1967 and 1971 by Italian manufacturer De Tomaso. It is the car model that replaced the Vallelunga series. The term "Mangusta" means mongoose in English, a kind of animal that can kill cobras.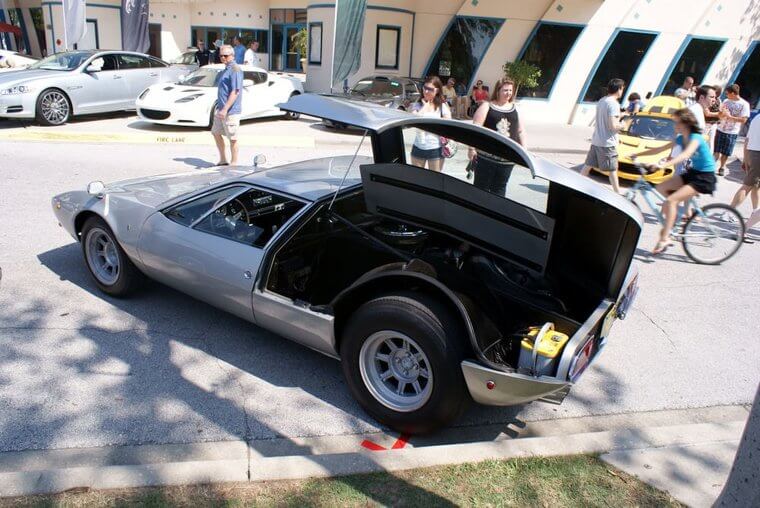 There was speculation that the name of the car represents the plan of De Tomaso and Caroll Shelby about creating a sports car that will replace the Shelby Cobra. There were 401 Tomaso Mangusta in the world and about 150 represent the European version. The rest carried the design of the American version. This model boasts a more powerful Ford HiPo 289 cu. in. engine. Aside from this, the designer incorporated all-around disc brakes, rack and pinion steering, and independent suspension. Moreover, it has air conditioning and power windows. Today, the value of this vintage car ranges from €280,000 - 340,000.
1956 Alfa Romeo Giulietta Veloce Sprint 'Alleggerita'
The Giulietta was first introduced to the public at Turin Salon in 1954. Alfa Romeo was known for its racing heritage and the company had shocked the industry because the new model was modern in every way. The aerodynamic design was remarkable and it was considered as the most graceful car ever produced at that time.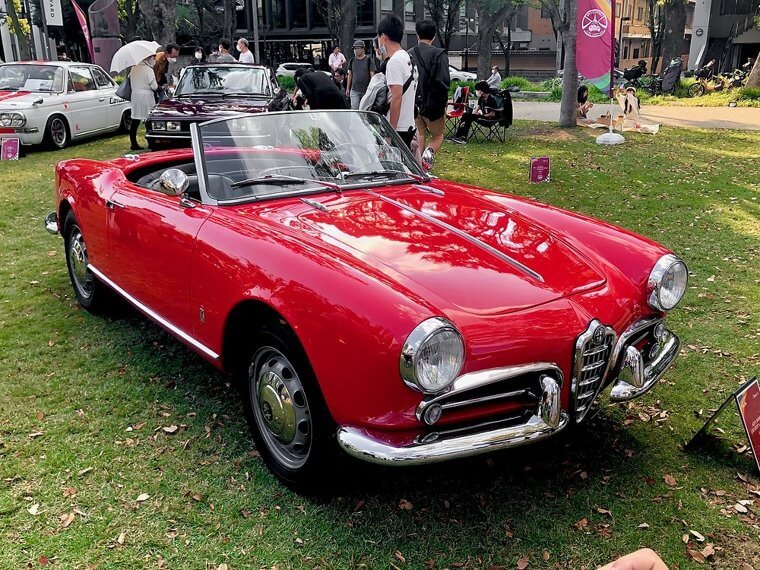 The Alfa Romeo Giulietta Veloce Sprint 'Alleggerita' was made curvaceous less the look of flamboyance. Alfa Romeo incorporated its new 1.3-liter, twin-cam four-cylinder. It has a hemispherical cylinder head that was so advanced compared to the basic design. Moreover, it has an aluminum alloy block and comes with a twin Weber carburetors in Sprint Veloce configuration. Today, this model has an estimated value of €190,000 - 240,000.
Bugatti Type 57 Cabriolet Vanvooren
Many car manufacturers in the 1930s produced a series of automobiles that can be used both as an everyday car and as a race car. However, even if the Bugatti Type 57 Cabriolet Vanvooren was designed solely as a road-going vehicle, the car was still heavily in demand as it was truly a masterpiece in all respects.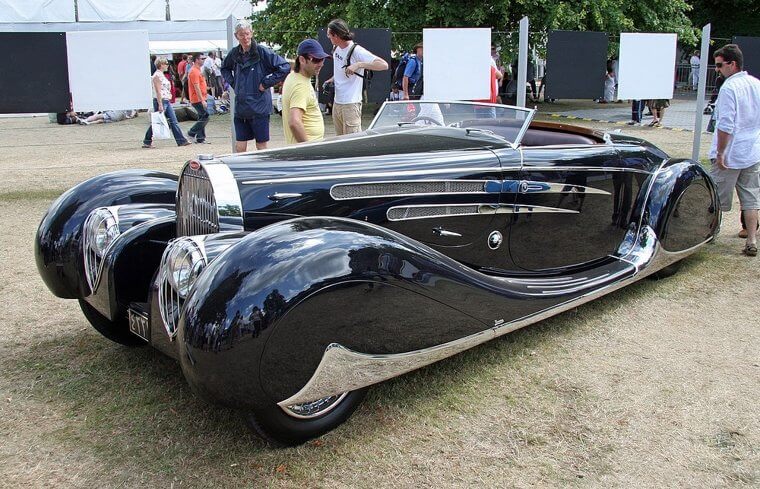 The original Bugatti Type 57 Cabriolet Vanvooren was a touring car model that was produced 1934 through 1940. This version weighed about 950 kg and it boasts the 3.3 L engine and can produce 135 hp (100 kW). It also includes a smaller version of the square-bottom horseshoe grille from Royale. Thermostatically-controlled shutters were used to cover the sides of the engine compartment. Contrary to the normal trend and taste at that time, designer Jean Bugatti designed this car to be a tall one. Currently, it has an estimated value of €650,000 - 950,000.
1942-1946 Alfa Romeo 6C 2500 Convertible Pinin Farina Speziale
The Alfa Romeo 6C 2500 Convertible Pinin Farina Speziale was specifically made for Giuliana Tortolli-Cuccioli, a wealthy lady from Milan. The body works were done by Pinin Farina in 1946. It was one of the of the 14 Alfa Romeo chassis that were delivered to the coachbuilder in 1942. The wealthy lady allowed Pinin Farina to bring the car to a series of exhibitions. However, when the political situation worsened, the Italian manufacturer was one of those people who was forbidden to take part in the Paris Salon.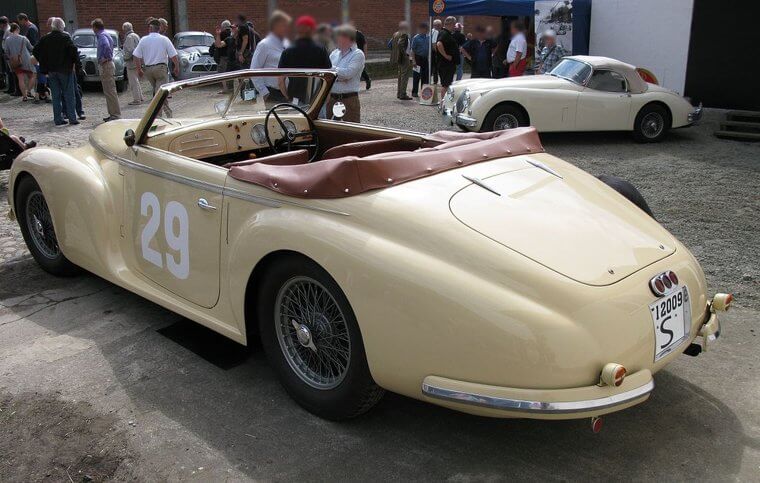 However, one fortunate moment happened. The car was parked outside the Grand Palais when the press noticed the stunning model. In less than a week, the Alfa Romeo 6C 2500 Convertible was chosen by spectators at the Concours d'Élégance in Turin as "the most beautiful open-top car". This day, this elegant convertible has a staggering value of €1,000,000 - 1,300,000.
1966 Citroën DS 21 Convertible
The Citroen DS pretty much made a name for itself in the 1960S. This car model was used almost by everyone ranging from the humble cab drivers to the president himself. Since the production of the DS 19, designer Flaminio Bertoni already had a plan for DS 21. However, the production only began in 1965.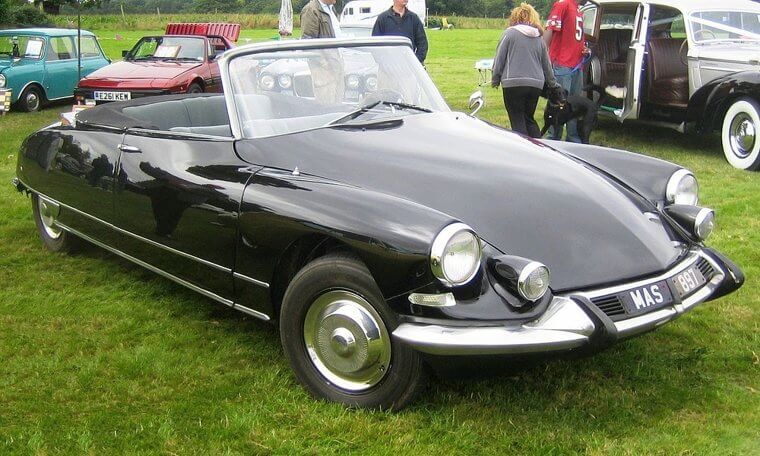 The DS 21 boasts an enlarged 2175cc 109 horsepower engine. The manufacturer also offered a wide range of body options for car enthusiasts. The series includes an estate car called the Safari, a 2-door convertible, a 4-door saloon and a luxury model called "Pallas". The estimated value of this car today falls between €300,000 - 500,000.
1928 Avions Voisin C11 Conduite Intérieure Vanvooren
With an estimated value of €120,000 - 180,000, this 1928 Avions Voisin C11 Conduite Intérieure Vanvooren is a must have for a vintage car enthusiast for two major reasons. First, it was made by Gabriel Voisin and secondly, it boasts Vanvooren coachwork. What makes it even more valuable is the belief that is the only surviving Voisin to have been built by this coachbuilder.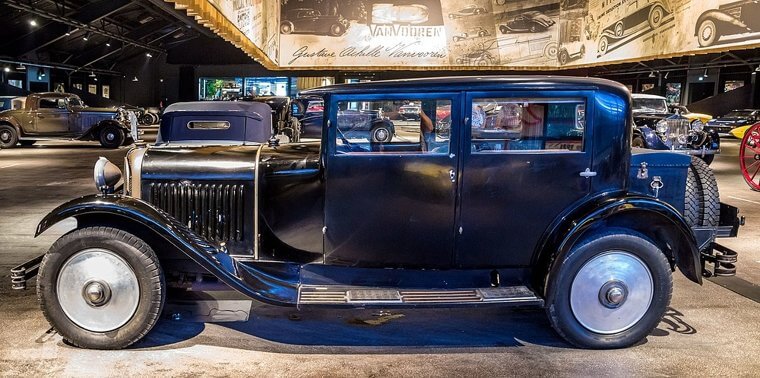 This model is known for its lighter weight because it has the advantage of the patented Vanvoreen aluminum. Compared to the Weymann system, this car also offers greater solidity. The factory body has an elegant sporty shape. When it comes to the mechanical aspects, this Avions Voisin C11 boasts a valveless six-cylinder engine (with sleeve valves based on the Knight system). The designer, Gabriel Voisin preferred this type of engine because it provides a smooth and silent running. The original upholstery exudes an inimitable charm and up to this day, the car has retained its typical Voisin features.
2007 Ferrari Enzo
The Ferrari Enzo remains to be one of Ferrari's most sought modern models since plans of production were announced in 2002. When the model was finally launched in the industry, it made huge waves and was considered as one of the most incredible machines ever produced in the history of automobiles.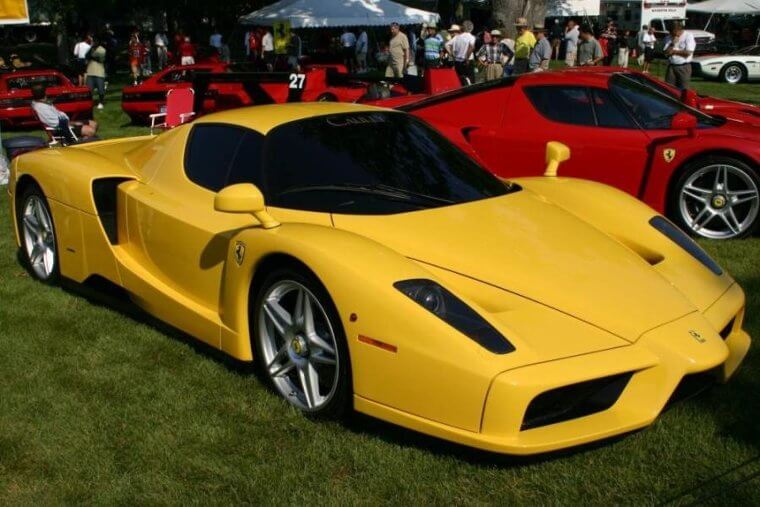 Ken Okuyama was the principal designer and he incorporated a styling cue that was never before seen on a Ferrari car. Okuyama opted for an F1-inspired front fascia. The Enzo comes with a pointy nose mounted ahead of a V-shaped front lid. The air vents in the bumper were designed in such a way that it looks like an F1 car's front wing. Only 400 of this model were produced and car enthusiasts would fight over just to have one. Today, the estimated value of this model is between €1,800,000 - 2,200,000.
1939 Rolls-Royce Wraith Faux Cabriolet Vanvooren
On behalf of Mr. Aaròn Félix Paz de Anchorena Castellanos, owner of an American textile company that was based in Buenos Aires, two orders were placed with Rolls-Royce on May 17, 1939. The special order was made through Franco Britannic in Paris and it included a Limousine and the other a Faux Cabriolet.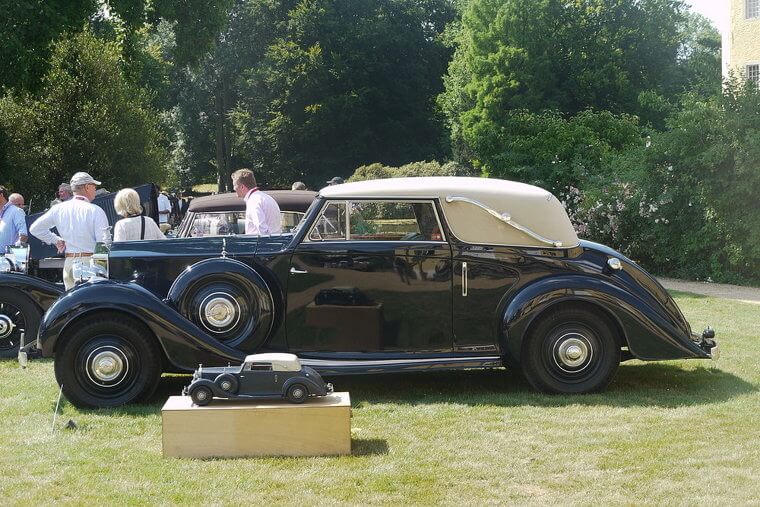 The Rolls-Royce Wraith was sent to the workshops of Vanvooren in Courbevoie for body and chassis works. The work for mechanical aspect was carried out in Japan. It took 10 months for the coachbuilder to send the order back to Buenos Aires. The coachwork is elegant and it has retained its lovely condition up to this day. This vintage car has an estimated value of €120,000 - 180,000.
1958 Ferrari 250 GT Convertible Series 1 by Pinin Farina
With an estimated value of €7,000,000 - 9,000,000, this Ferrari 250 GT Convertible Series 1 is considered as one of the most sought designs by Pinin Farina. It was intended to be the archetypal open-top gentleman's Ferrari. While the earliest models of the California Spider were simply long-wheelbase 250 GT Berlinettas that come without a roof, this one was built to offer a more refined experienced to automobile owners.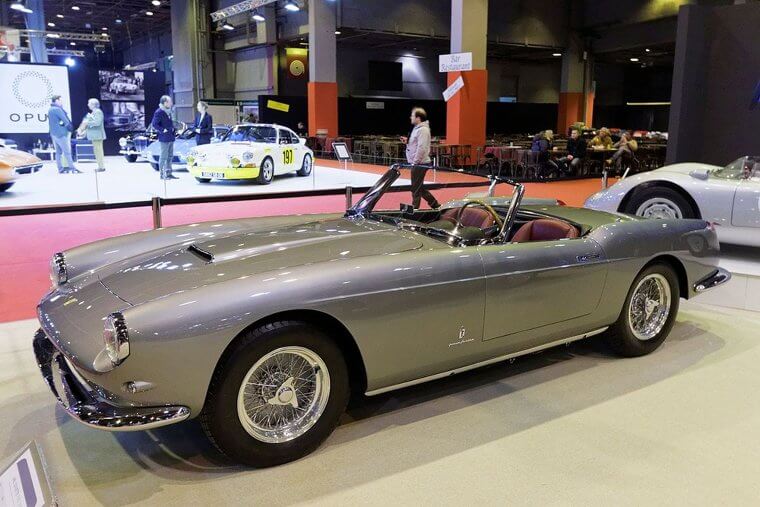 With strict attention to engineering, design, and performance, this Ferrari 250 GT Convertible is dripped with sophistication. With every detail taken care of, this rare model has no trouble getting in style and it can be taken anytime and anywhere.
1952 Gordini Type 16 Formula 1
Amedee Gordini had fashioned the Type 16 Formula 1 in 1952. At first look, it appears quite identical to the T15 model which boasts a 1.5-liter, supercharged four-cylinder under the hood. But upon closer inspection, advanced refinements were clearly added to the overall design. Although the T16 and T15 come at the same size, the new model's narrow design and higher center of gravity made it more stable than the T15.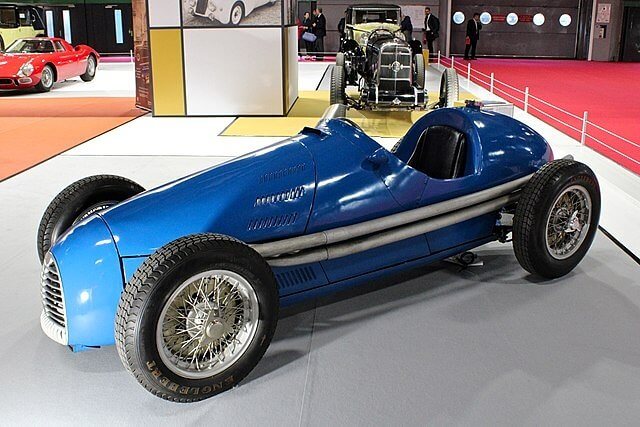 The T16's body was designed with an archway and louvered hood. It is powered by the new 2.0-liter, a straight six-cylinder engine which Gordini had successfully managed to purchase despite a lot of struggles. The car which has an estimated value of €900,000 - 1,400,000 also boasts the four-speed transmission.
1955 Maserati A6G / 2000 Berlinetta Germany / Zagato
It was in 1954 when Maserati announced its plan of creating a new twin-plug-ignition version of the race-bred A6G/2000. Back then, it was informally known as the A6G/54. The prototype was clothed in coupe coachwork but later on, Allemano who was the chosen as the official coachbuilder opted for a more formal closed body.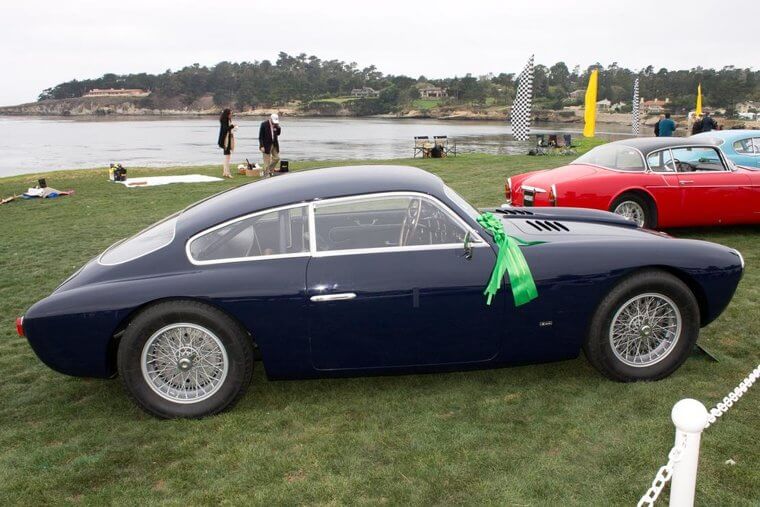 This 1955 Maserati A6G / 2000 Berlinetta Germany / Zagato became highly notable and well-sought in the industry for its Lighter and more aerodynamic design. This model also proved so successful in competition and has become a favorite of racing sports cars enthusiasts in an instant. The value of this vintage car today falls between €2,500,000 and 2,700,000.
1963 René Bonnet Aerodjet LM6
The creators of DB Automobiles, René Bonnet and Charles Deutsch parted ways after a quarrel in 1961. The separation made way for the birth of two amazing marques that became rivals at Le Mans. Deutsch remained faithful to Panhard while Bonnet connected with Renault and agreed to create compact sporty coupés that would compete with the greatest cars at that time both on design and performance.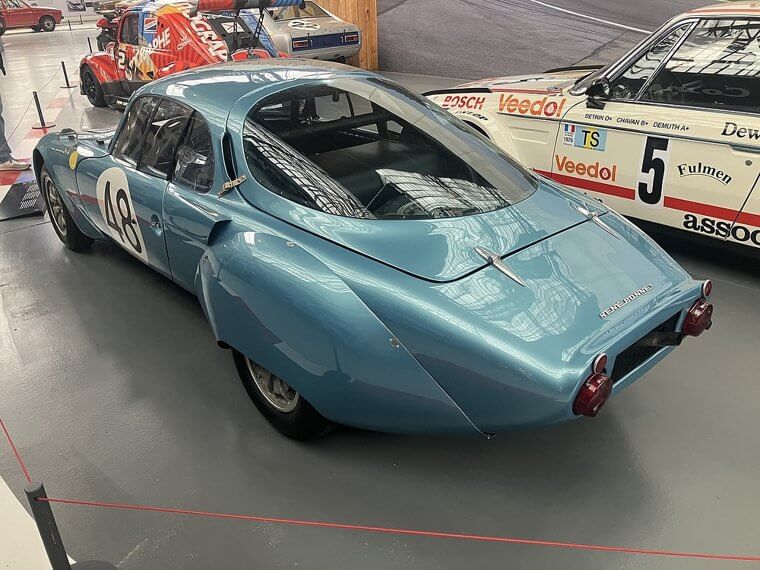 The René Bonnet Aerodjet LM6 which has an estimated value of €250,000 - 350,000 was given the nickname Djet. The main purpose of the design was for the car to compete in the GT class. Hence, it utilized a lightweight chassis (18 kg) and had a tubular aero frame which was embedded in a fiberglass coque. For ease of use and convenience, the bonnet was designed to open up sideways.
1937 Horch 853 Sport Cabriolet
August Horch spent a considerable amount of his career working with Karl Benz. In 1899, he decided to produce cars under his own name. In the first years of his August Horch & Cie company, August became famous for his groundbreaking designs. His masterpieces include friction clutch and shaft-driven rear wheels in lieu of chains. However, he suffered a dispute with his shareholders and later on left the company to form Audi in 1909. Nonetheless, the Horch Company continued manufacturing even without him.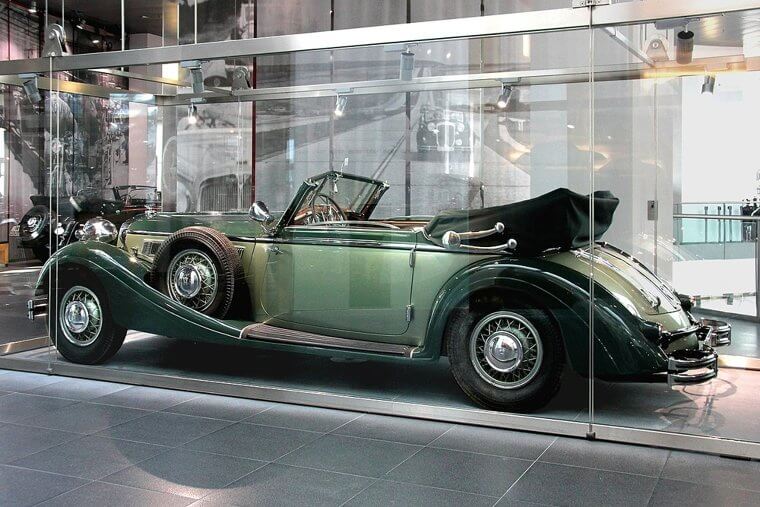 By 1935, the Horch eight-cylinder engine increased in size and displaced just under 5 liters. It was also in the same year when the 100 bhp engine made its debut in the Horch '850' series. Gaining the attention of the richest and the most famous figures in Germany, Horch went on with their groundbreaking designs and launched the shorter wheelbase '853' model. Among the most in demand in the series is the 1937 Horch 853 Sport Cabriolet. The coachwork was done by Voll & Ruhrbeck Company of Berlin and it offered 'Mercedes-Benz luxury' at a very competitive price. This vintage car has an estimated value of €600,000 to 800,000.
1960 Volvo PV544 - Ex-Rally Monte Carlo 62
When Volvo introduced the PV 444 in the late 1940s, it was warmly welcomed by Nordic privateers. The great effect of this model to the consumers made way for the creation of PV 544. Moreover, Volvo even campaigned for the formation of Competition Services Department which aimed to support privateers with performance parts.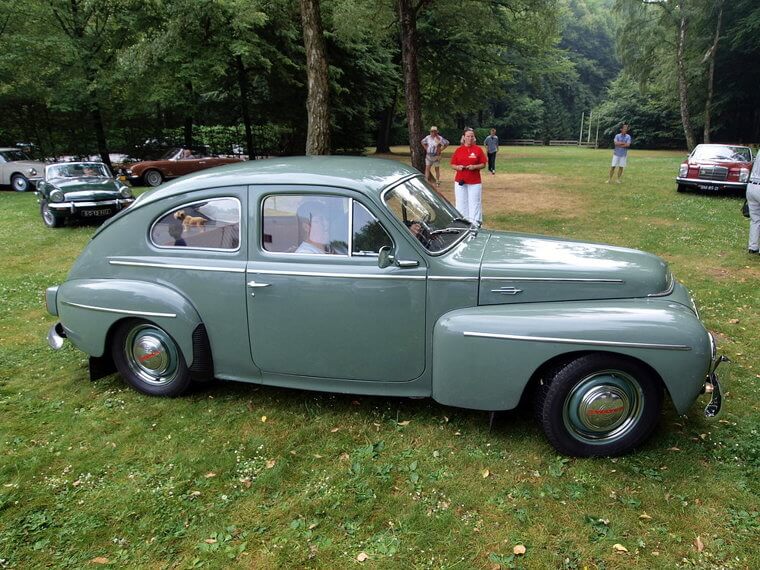 In the late 1950S, the privateers were already working as a rally team. Among the female drivers that were noticed by Volvo was Ewy Rosqvist who was already a 1959 European Ladies Cup champion at that time. She took the new model and even run the 1962 Monte-Carlo Rally. Today, this car has an estimated value of €35,000 - 50,000.

Porsche 356 Pré-A "Evita Peron" Panamericana
From 1953 to 1954, Jacqueline Evans engaged herself to the Carrera Panamericana with a Porsche 356 Pre A. The British actress who was also a motorsport enthusiast dedicated her battle to her great friend, Eva Peron. Aside from being the president's wife, Eva was also a great passionary feminist who was well-loved by the Argentinian people.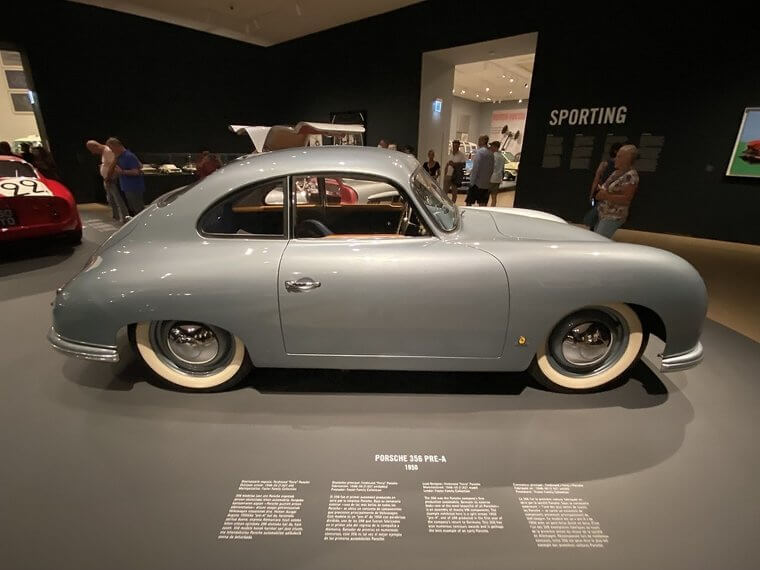 Although the Porsche models were up against cars with bigger engines, Porsche has always managed to win and even rank several of their cars in the top rankings. The Porsche 356 Pre A which was driven by Jacqueline Evans was christened "Evita" and the face of Eva Feron can be seen on the front bonnet.

1899 Renaux Tricycle
One of the most emblematic tricycle models that had a glorious moment in the past was the one designed by Prosper Renaux. Although most would remember the de Dion, the Renaux Tricycle is certainly worth mentioning as well.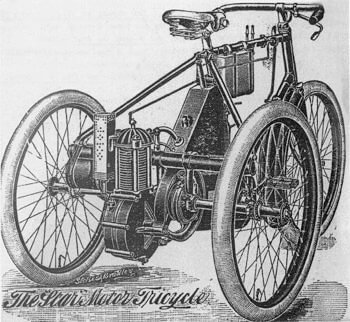 Aside from being extremely rare, this remarkable machine has a single cylinder positioned horizontally between the rear axle and the pedal. The head of the cylinder steered elegantly towards the front. In August 1899, this model had made a record at the St. Malo race held in Paris. Mr. Renaux was able to travel 372 km in 7 hours and 11 minutes at an average speed of 52 km/h! Experts estimate the value of this rare tricycle at €25,000 - 45,000.

These Are the Coolest Cars in History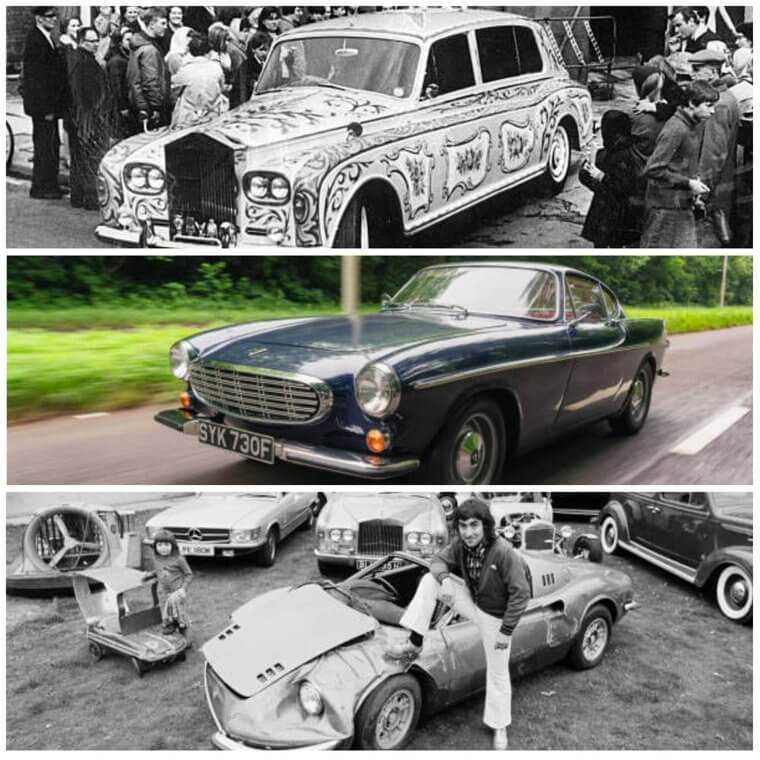 The road of Rock and roll music was paved by great musicians who drove some cool cars. Many of them crashed their cars and often bought some of the craziest cars they could find. It doesn't matter if you're a fan of British or American rock music, you'll be amazed by the vehicles these iconic people drove and probably slightly jealous. For instance, did you know that Keith Moon once drove a Rolls-Royce into a swimming pool? This is something that actually happened. Or have you heard of the story when Grace Slick was driving her Aston Martin at 80 mph and crashed it into a bridge? Keep reading to find out wild stories about the cars Rock and roll stars drove and even see the pictures.

Janis Joplin's 1964 Porsche 356 Was a Piece Of Her Heart
Janis Joplin owned a 1965 Porsche 356c Cabriolet and this groovy car is a part of Rock and roll history. Joplin bought this car in 1968 and decided to paint a mural that was meant to personify the 60s and the summer of love.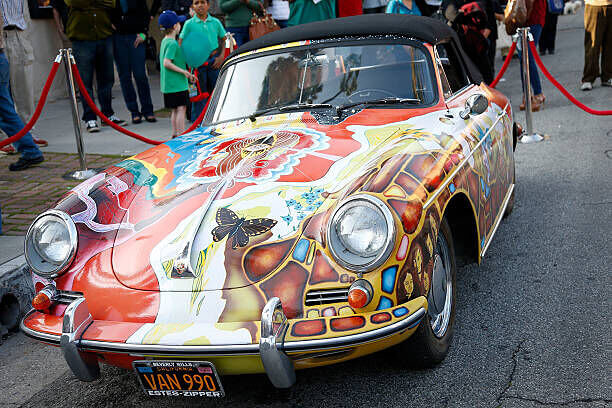 Joplin sadly passed away only two years later at the age of 27 and the car was locked away in a garage by her brother and sister. They even covered the entire vehicle in primer. Luckily, the car was restored to its former glory in 1995 and it was donated to the Rock and Roll Hall of Fame. The car sat there for two decades before it was auctioned off in 2015 for a whopping $1.76 million. The late singer's family told CNN they would be using the money to support social programs in Janis' name.

The Car From 'The Spy Who Loved Me', Was Mysteriously Lost
One of the craziest James Bond films ever made was probably The Spy Who Loved Me. Not only because it featured Barbara Bach who would go on to marry Ringo Starr, but also the best car any spy could ever have, the Lotus Esprit.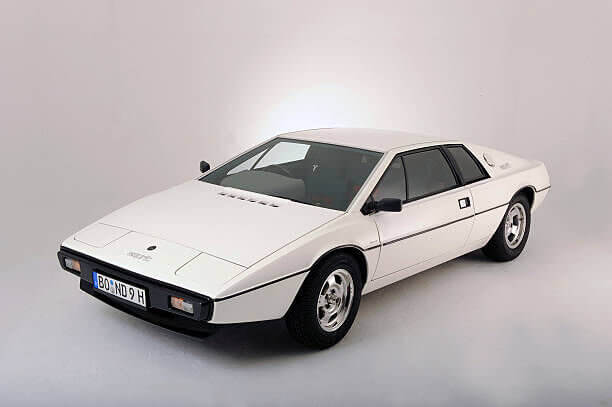 These cars are not only cool but also rare and whenever they pop up for auction they get sold in no time. The car which was used in this movie was lost for some time until a contractor accidentally found it in a storage shed underneath some blankets in 2013. When the car was put up for sale, Tesla Founder immediately bought it for £550,000.

The Grand Torino Driven by Starsky and Hutch Was Sold For $40,000
Anyone who was alive in the late 1970s and owned a TV was probably a fan of the hit TV show Starsky and Hutch, two detectives who spent their days keeping the streets of Bay City, California safe.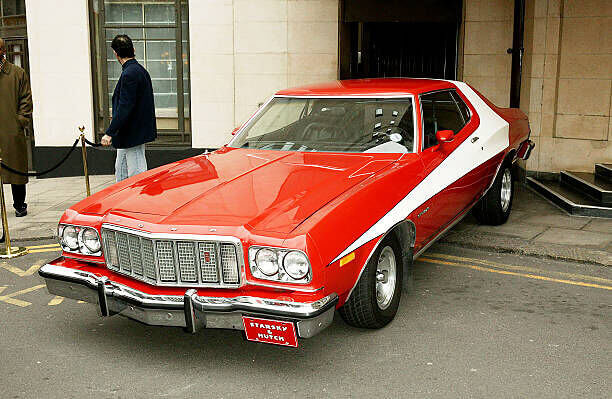 The actors who played Starsky and Hutch (Paul Michael Glaser and David Soul respectively) were household names but the biggest star of the show was their car, a Ford Grand Torino. Multiple models of the car had to be built because of all the stunts on the show. Some were used in stunts while others were just classic models, but all of them were exquisite. Each model was bright red and had a "vector" stripe painted down the side. One of the original Grand Torino cars from the show was sold in 2014 for $40,000.

All General Lees Made For The Movie 'The Dukes Of Hazzard' Was a Pretty Penny, And There Were Hundreds Of Them
If you were making a hit long-running show about brothers who always found themselves in various hijinks, all while driving their cool orange car, how many cars do you think you would need? Not four, not five but a whopping three hundred Dodge Charges were turned into General Lees over the seven-season run of the Dukes of Hazzard TV show.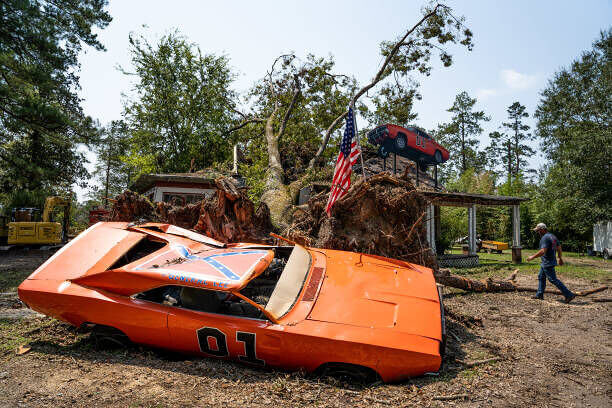 The cars used on the show were used so much that at least 75 of them practically became junk and hundreds of the vehicles were used just for parts in order to repair the remaining cars. When the show was finally canceled only 17 General Lees were left remaining and all of them were sold to private owners. The car used in the pilot episode was restored and sold for $110,000.

Keith Moon Drove a Rolls-Royce Into a Pool in 1967
The story of Moon driving his Rolls-Royce into a swimming pool in 1967 is believable only because that's classic Rock n Roll behavior. According to Moon as well as the people who attended that birthday said that the party went off the rails when the drummer started a food fight near the pool.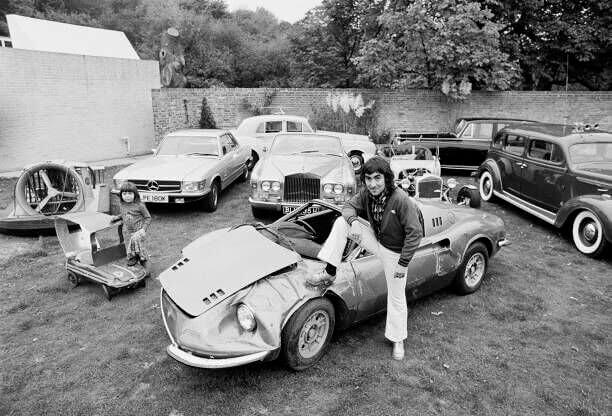 Moon had this to say about the incident: "So there I was, sitting in the driver's seat of a Lincoln Continental, underwater. And the water was pouring in – coming in through the bloody pedal holes in the floorboard ... When there's just enough air in the top of the car to take a gulp, I fill up my lungs, throw open the door and go rising to the top of the pool." Some of the guests said that Moon actually never ended up in the pool. So it all depends on who you want to believe.

Marilyn Monroe's 1955 Black Ford Thunderbird Marlin
Before Marilyn Monroe married playwright Arthur Miller, she bought a beautiful black Ford Thunderbird in 1955. When the two got married in 1956, she drove to the courthouse in this snazzy car.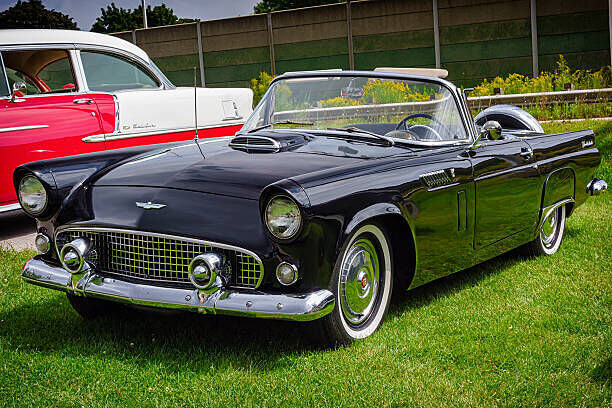 Eventually, the actress got bored of the Thunderbird and in 1962 she gave it to her acting coach Lee Strasberg's son, John Strasberg, as a gift for his 18th birthday. Monroe passed away only a few months after giving the car to Strasberg. The car was sold for $490,000 in 2018 and it was in almost mint condition. If this car goes on sale again, be ready to say goodbye to your savings if you want to own it.

Muhammad Ali's Rolls-Royce Silver Shadow Went on Auction For Almost $70,000
After Muhammad Ali refused to take part in the Vietnam Draft, his boxing license was restrained. That's when he decided to treat himself to a new car so he bought this beautiful Rolls-Royce.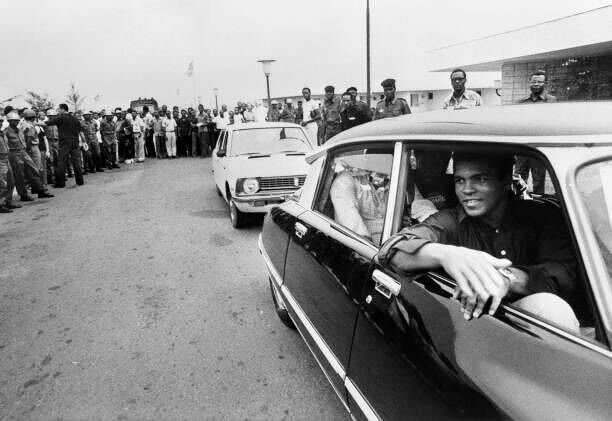 The boxer owned a few Rolls-Royce in his life, and he drove this particular one for six years before selling it. After Ali sold the car, it was transported from the USA to Europe where it ended up in the Netherlands. The car has been completely restored and put up for auction where it's expected to sell for approximately $70,000. Considering who owned in, this is practically a steal.

The Car Ringo Starr Drove In The 60s Is Worth a Quarter Of a Million Pounds, And It Looks Amazing
Ringo is probably one of the most under-appreciated Beatles so maybe it's appropriate that during the height of Beatlemania he drove a car that was also underrated.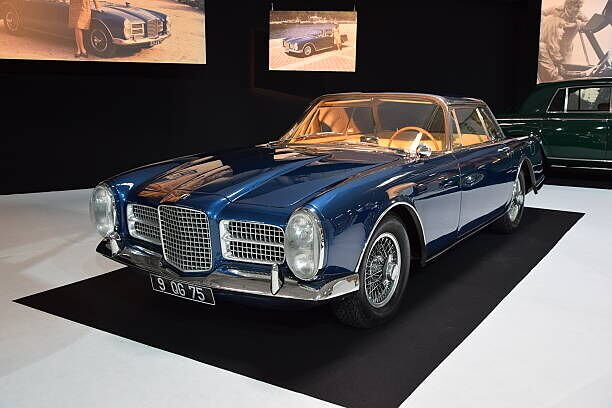 A French Facel Vega II 6.7-liter grand tourer, the car which you really don't hear much about anymore. It looks amazing and sort of like the car a Bon villain would drive. In real life, it was driven by an iconic drummer.
David Bowie Drove a Volvo Coupe Which Is Worth $216,000
Even though David Bowie was an eccentric, he was also practical. He might have lived his life on a diet of peppers, recreational drugs, and milk, he was at least reasonable with the car he drove.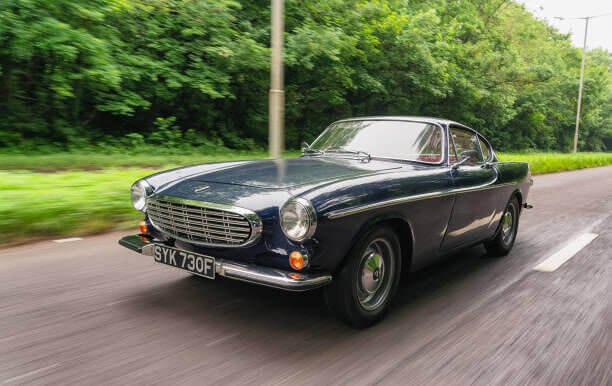 Even though most of his fellow Brits drove flashy cars such as Aston Martins and Rolls-Royces, Bowie could be seen behind the wheel of a Volvo 262C. The singer bought this car in the early '80s and only stopped when he sold it in 1998. The car later ended up in a Swedish auction house, the Oldtimer Galerie Toffen after the second owner decided to sell it. The auction house sold the car along with a copy of the first vehicle registration and the original service booklet.
Keith Richards Traveled Around The World In His 1966 Bentley
The immortal heartbreaker of the Rolling Stones, Keith Richards, was always a man who did things his own way. He can't get no satisfaction, his guitar has five strings and in the 1960s he was the proud owner of one of the biggest cars you could get back in the day.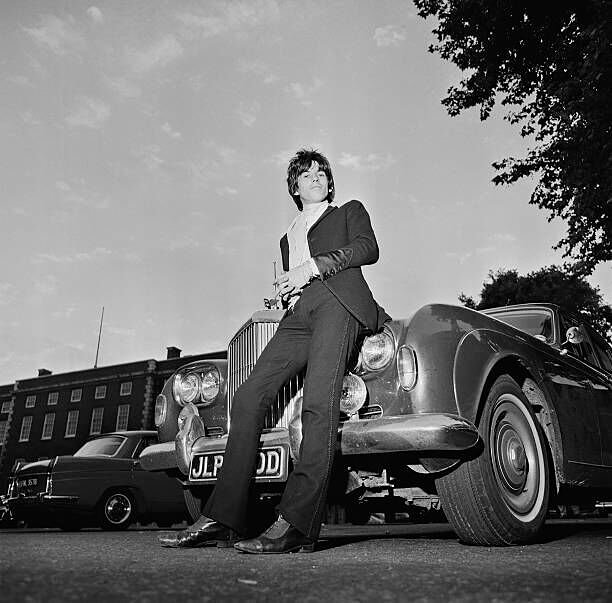 In 1966 he got an S3 Bentley Continental Flying Spur and named it "Blue Lena". This name was inspired by jazz singer Lena Horne. In 1967 he drove this car with Brian Jones and Anita Pallenberg to Morocco. When the Stones were escaping British tax laws, the Blue Lena was flown from England to France. This car was driven by Richards for a decade before finally selling it to Lawrence Kayne, a car collector. In 2015, Kayne sold the car to Bonham's auction house for $1.2 million.
You Can't Put a Price On The Warhol M1
How much money would you give to drive a BMW which was personally painted by Andy Warhol? Well, even if you had all the money in the world you still wouldn't be able to take this M1 for a drive, at least not anytime soon since it's not for sale.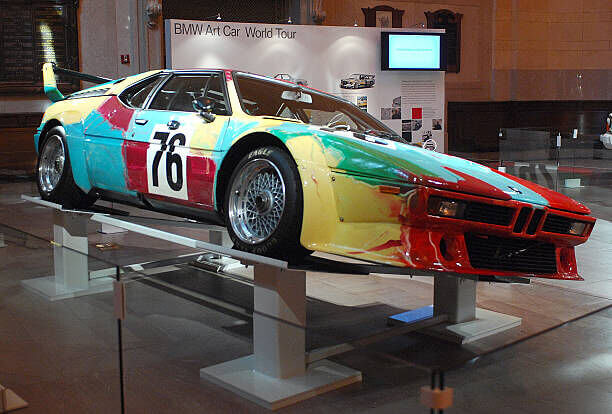 In 1977, BMW hired Warhol to create a unique "Art Car" and even though most artists would need hours, if not days to paint such a big canvas, it took Warhol only 24 minutes. When the press arrived to the shop where Warhol was painting, they were too late since Warhol had already finished his work. He asked if he should paint another car to which a BMW's owner answered, "Over my dead body." That man probably went on to regret that sentence.
You Would Need a Whole Lotta Money To Buy Robert Plant's '65 Aston Martin
British rock legends wouldn't want to drive just any old car. That's why Robert Plant decided to purchase a '65 Aston Martin DB5 in 1970 when Led Zeppelin was already considered a legendary band.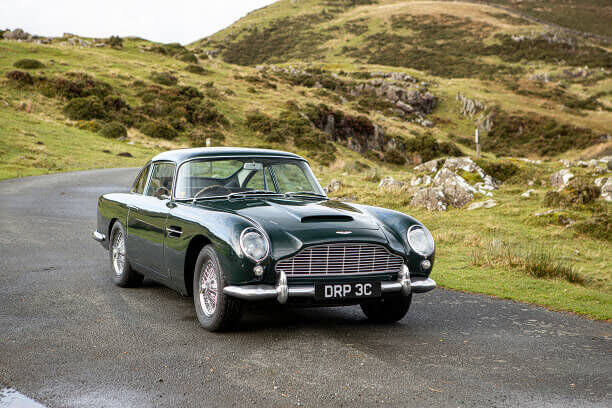 However, he didn't have too much time to drive it because he was always busy with the band. This kind of car doesn't deserve to be locked up in a garage. After the car was sold, it was stored in a "controlled" environment up until it was put on the market in 2017 by Nicholas Mee & Co. This classic car is still in perfect condition and if you have about a million dollars to spend on a car, you can buy this one and drive it all the way to the stairway to heaven.
Bob Dylan Crashed His Motorcycle In 1966, But Maybe He Didn't
Something strange allegedly happened to Bob Dylan in 1966. According to him, he was riding his Triumph Tiger 100 motorcycle near Woodstock, New York when he crashed on a backroad. He destroyed multiple vertebrae in his neck during the accident and he barely survived thanks to the care from local medical staff. At least that's the story.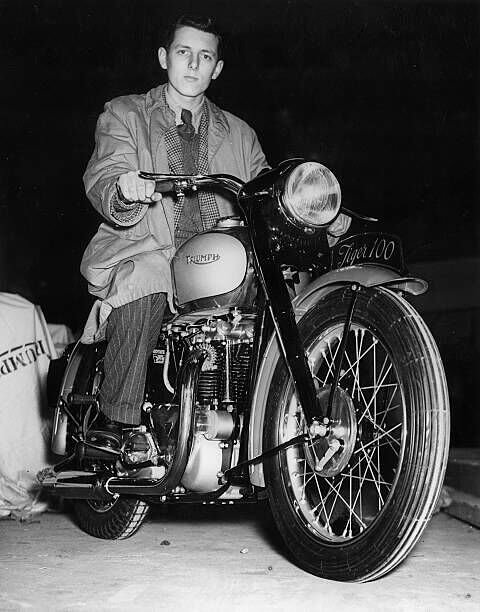 What makes this story strange is that there are no medical records of Dylan of being hospitalized. Nobody can even prove that an ambulance was called, and some people believe that this crash never happened, however, nobody ever proved this conspiracy theory. The story of the accident was included in Dylan's autobiography where he also said that it was nice to have a break from his overpacked schedule.
The Car Driven By Rod Stewart Could Be Sold For More Than a Million Dollars
Rod Stewart truly is a legend. He had one of the best solo careers all while driving a truly beautiful car, a Lamborghini Miura. After his single "Maggie May" became a major hit, he decided to celebrate and buy himself a Lamborghini Miura, a V12-powered supercar.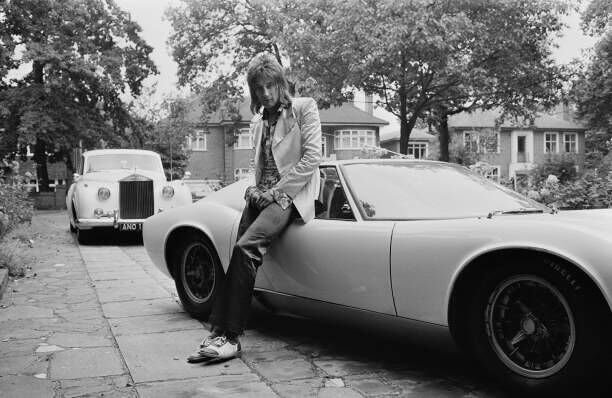 However, since he often flipped the car, he traded it in for a Miura SV. The car was moved from one place to another, but it was finally restored to its original glory in 2014 and put on auction by Sotheby. It's believed that it is going to sold for around $1.8 million.
The Cobra Ii From Charlie's Angels
Anyone who's ever watched Charlie's Angels probably loves the beautiful Jill Monroe played by Farah Fawcett. In the first few seasons, the character drove a cool Ford Mustang Cobra II.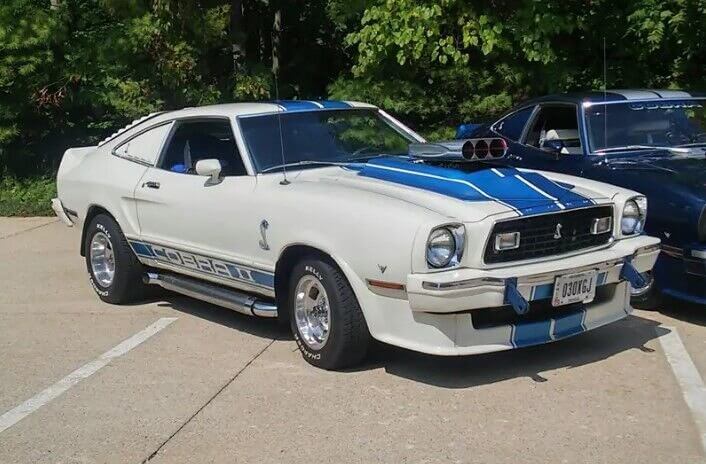 Even after Fawcett left the show, the Cobra II stuck around and was passed on to her sister, Kris. However, after the show met its end, the car mysteriously disappeared. Some fans of the show investigated the mystery of the missing Cobra and all they managed to find out that two different cars were used on the show. It's believed that one of them is still somewhere in Whitter, California but the second one is still missing in action.
John Lennon's Phantom V Is Valued At Around $240,000
In 1967 John Lennon took out his groovy Phantom V for a ride showing off its Sgt. Pepper's paint job. Some British sensibilities were quite offended by this wild-looking car but it was perfect for a pioneer of freaky new-age music such as Lennon. This car captures Lennon's carefree and piss-off attitude perfectly.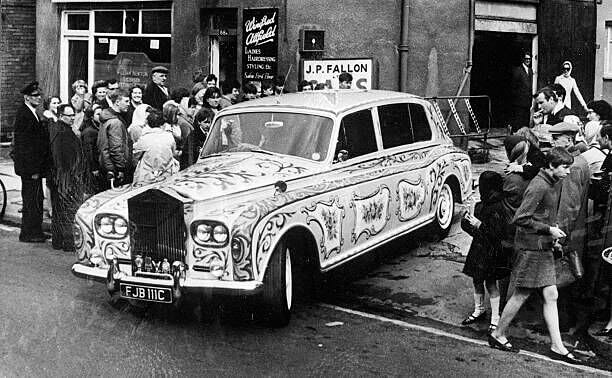 After Lennon's death, his Phantom became a museum piece and it's been kept in perfect shape. In 2017 it was included in Rolls-Royce's list of "The Great Eight Phantoms" and it is a part of Beatles' retrospectives. Nobody knows the exact price of constructing this car, but Steve Clifford said that the cost was around a quarter of a million dollars. However, this car is priceless in the eyes of Beatles fans.