All around the world, there is a huge fascination with red hair. While it is one of the rarest natural hair colors out there, it sure gets a very big amount of attention, and we can totally understand why. So in this article, we set things straight and bring you some of the most interesting facts about redheads, including why they are so rare, which traits are common, and which myths should most certainly be debunked.
They Can Handle Pain More Than Others
This first fact might already come as a huge surprise to many since many of us wouldn't have thought that the color of one's hair could influence one's pain threshold. Well, it turns out that it does, since several studies have proven that people with red hair experience pain differently in comparison to others.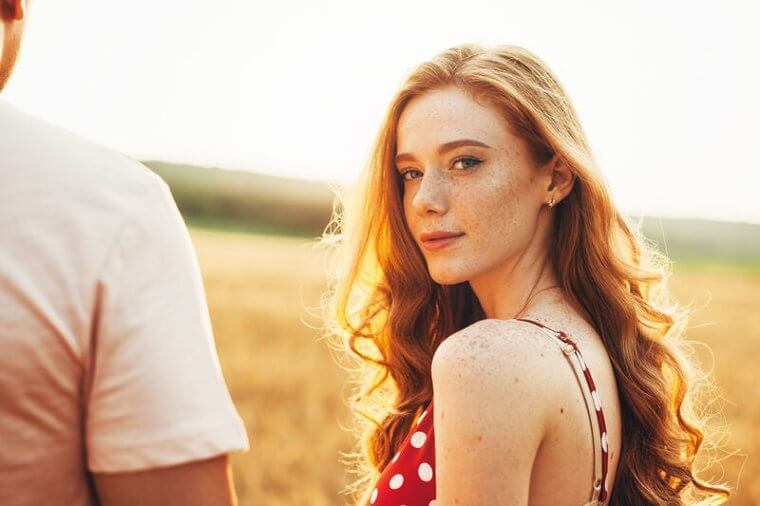 These studies' results have concluded that redheads may not experience certain types of pain the same way most people do, including electric shocks. A few other studies suggest that redheads are able to handle sharp pain and stabbing much better than others.
They Really Feel The Change In Temperatures
While redheads may feel pain less than others, the way they feel changes in temperatures may be more exacerbated than usual. A 2005 study from the University of Louisville found out that there is a big chance that the redhead gene, MC1R, may give some sort of hidden temperature gift.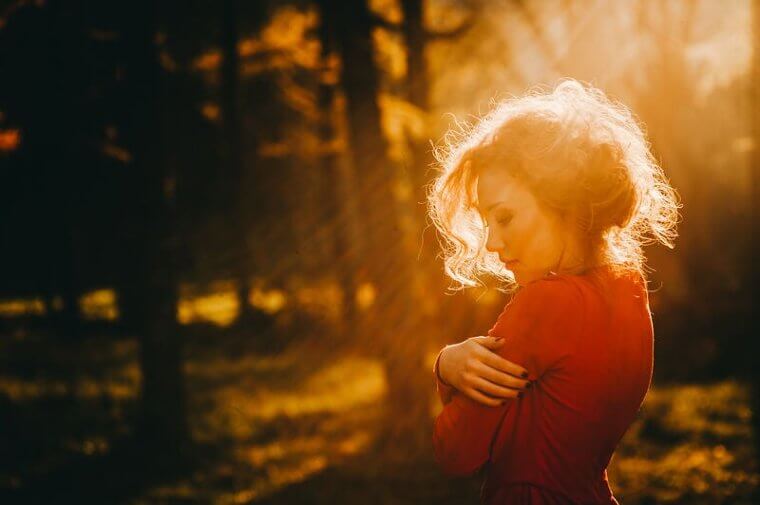 According to the study, redheads may be able to detect changes in temperature before other people are able to, as they are more sensitive to thermal extremes. Hence, if a redhead is either feeling a bit hot or a bit cold, one could expect that summer or winter is about to start.
They Can Live With Less Vitamin D
We have all heard about the importance of vitamin D, but apparently, some redheads are able to create their own vitamin D without needing the help of external things. For instance, because of the large number of redheads with red hair and really pale skin in European environments that are known for being cloudy, certain redheads have simply started creating their own vitamin D.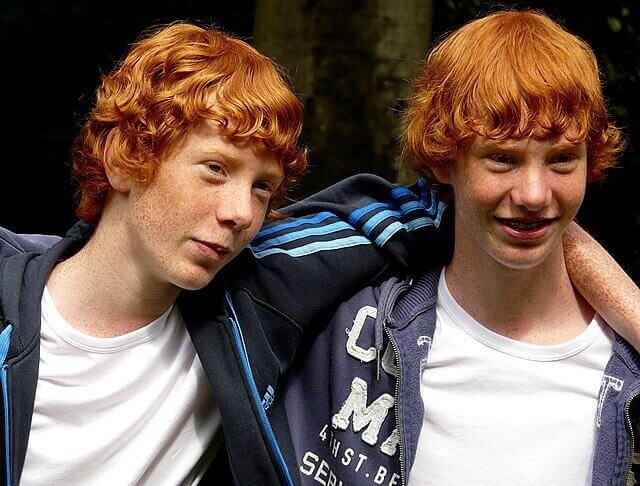 All they have to do is go outside, and voila, they may be producing vitamin D in much less time than people with different hair colors. With this superpower, they are less susceptible to diseases such as diabetes, arthritis, and rickets.

They Are Perceived As Funnier
All the way back in the 19th century, circus clowns began gaining prominence in the US, and there was one common trait they would use to be perceived as funnier, the color red. As concluded in a few studies conducted at the University of Buffalo, circus clowns were known for painting their faces and for using colored wigs with the brightest colors possible, with red being the most obvious one.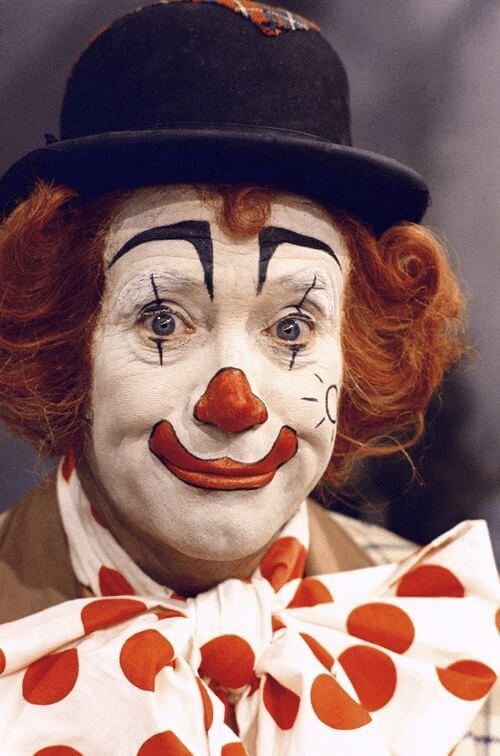 As the 20th century approached, the idea of a red-haired clown became a given in popular culture, especially after the huge influx of immigrants that took place in the US.

They Are Perceived As More Intimately Active
While this one probably needs a little bit more research, there have been studies that concluded that redhead women like getting down and busy more often than brunette or blonde women. Although this could be perceived as a long-standing myth, a Greman intercourse researcher called Dr. Werner Habermehl apparently conducted several studies that supported this assumption.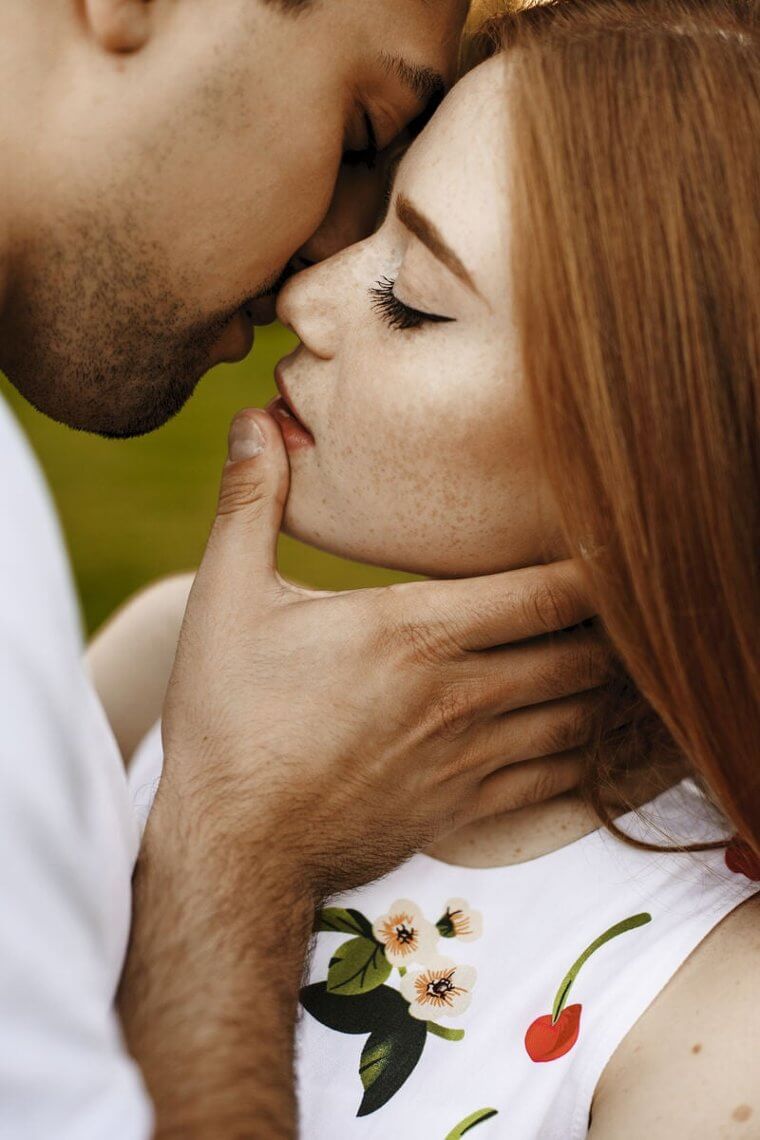 According to her, the sex lives of women with red hair were clearly more active than those with other hair colors, with more partners and having sex more often than the average. The results suggested that in comparison to the rest of the population, redheads have intercourse one time more per week at least.
They Are A Diverse Group
For a long while, there has been a huge assumption around the fact that redheads are mostly caucasian, and that other races don't really have as many redheads. Well, it turns out that this is just another misinformed trait shared about redheads out there. Redheads exist in all ethnicities and races and are spread out all over the world.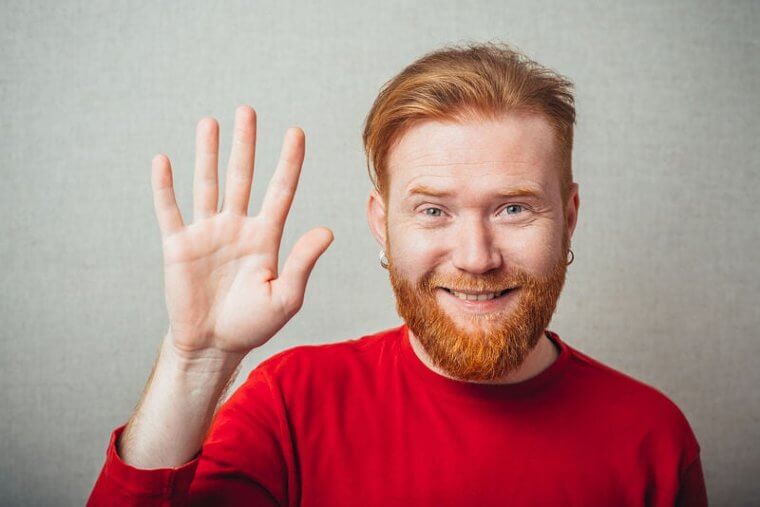 Sure, a few parts of Russia and areas in Northern Europe may see more redheads than in other places, but the genetic mutation exists all over Asia, Africa, and South America, too. One country that may be surprising is Morocco, for having a very large redhead population.
Commercials Love Redheads
It's interesting that even though redheads make up such a small part of the population, somehow, TV commercials feature them in what may be perceived more often than usual. For instance, a report shared by Upstream Analysis in 2014 concluded that at least 30 percent of commercials shared on TV during prime time include one redhead or more.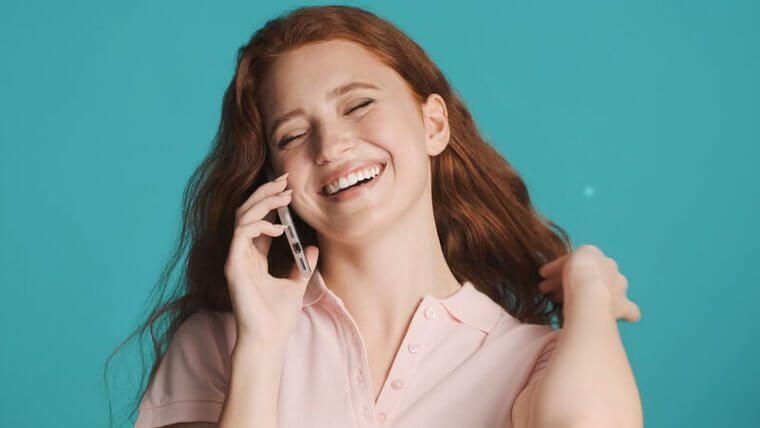 In fact, CBS is known for holding a record once, when they included a redhead in their commercials every 106 seconds. For 2% of the population, that is certainly not a bad representation.
Less Than 2% Of The Population Is Redhead
When we say that redheads are rare we really mean it. Studies show that only around 1 to 2 percent of the population out there was born with natural red hair. But again, while this may be a small number in comparison to other colors of hair, redheads are surely a proud group of people and are spread all over the world.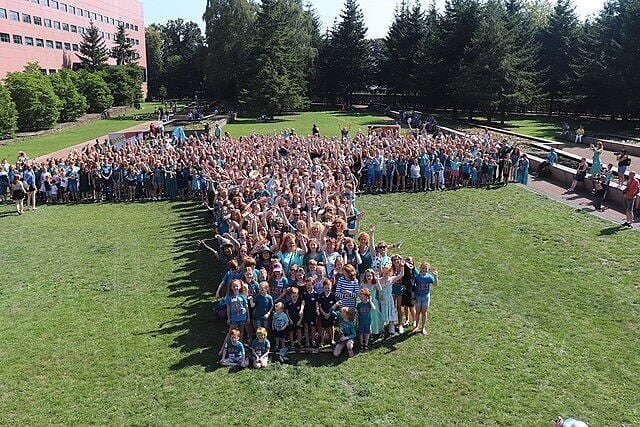 In comparison to other places, Western Europe is probably where redheads are more prevalent, with Scotland having the highest number of redhead populations in the world. At least 13% of the population in Scotland is redhead, 10% in Ireland, and 2% in the United States.

They Have Less Hair Than Most People
We may be used to seeing luscious red hair, but it turns out that most redheads actually have less hair on their heads than people with different colored hair. More specifically, it has been found that redheads have much less hair atop their had in comparison to blonds and brunettes.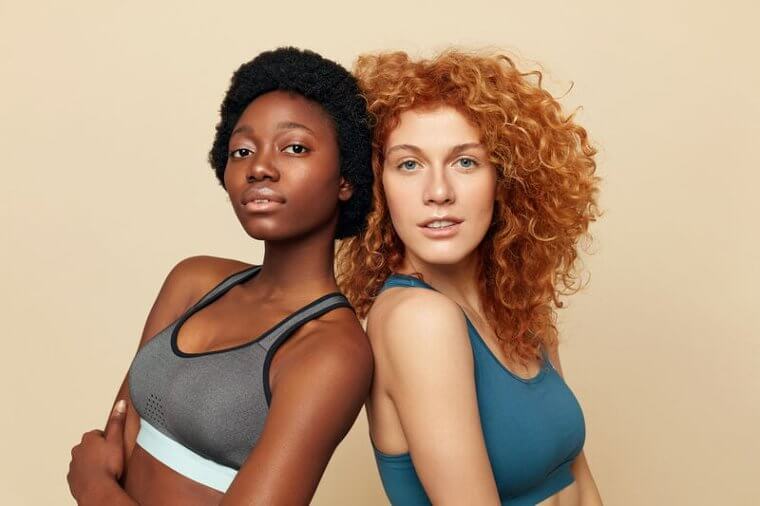 In fact, while gingers may have only about 90,000 strands on their heads, blondes have about 110,000 and brunettes have even more, with 140,000 strands on their heads.

They Don't Get Grey Heads
Believe it or not, there is a way to not go grey after all, and that is to be born a redhead. As surprisingly as it sounds, gingers are actually able to keep their natural hair pigment for much longer than other colored hairs. Instead, red hair slowly fades with age, losing the brightness that it has when one is younger, becoming a faded copper color and then aging into rosy-blonde colors, and only later it reaches silvery-white.
So if you're a redhead, no need to worry much, as it seems like white and grey hair only catches up with ginger at a much older age than usual. 
National Redhead Day Exists
We probably know by now that there are days to celebrate almost everything in this world, so of course, there is something such as National Redhead Day. This celebration is done on the 5th of November every year and is also referred to as "Love Your Red Hair Day" in the US. In other countries around the world, such as the UK, this holiday is also celebrated and emphasizes the pride around ginger hair.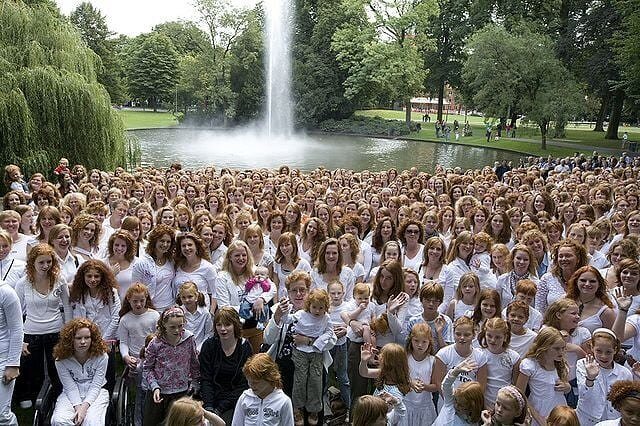 Initially, the holiday came about with the intent of appreciating the rare traits of red-colored hair, making redheads feel more included and welcome in these countries.

There Are Several Shades Of Red Hair
You might have noticed that natural redheads don't always have the exact same shade of red hair. That is because there are tons of different shades of red hair out there, with the level of lightness and darkness differing, the vibrancy also being specific to each person, and more.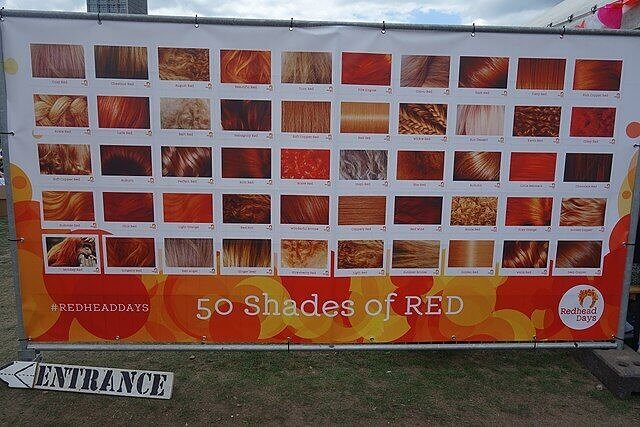 Usually, redheads come in six basic hues. It starts with a light strawberry-blonde color and increasingly reaches a dark auburn. The most common one is probably the red hue, though this is only one of the many shades of red out there.
British Isles Surnames Are Sometimes Based On Red Hair
Now here's a very interesting fact about red hair and surnames which most of us would have probably never guessed. It turns out that a number of popular surnames from the British Isles actually originate from the tone of red hair that was predominant in that specific family.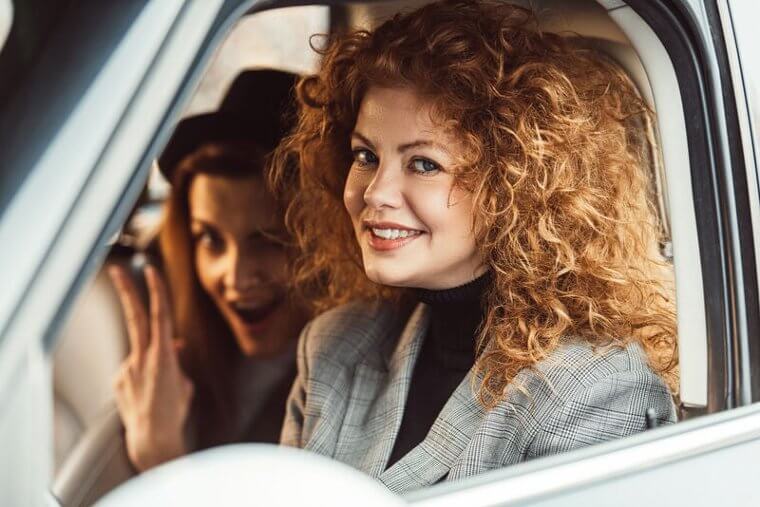 For instance, surnames such as Flannery are directly linked to red hair, referring to red eyebrows. Then, there is the surname Flynn, which is linked to bright red. But the most common surname is probably Reid, which literally means "red-haired person."

Redheads Can Become Extinct In 100 Years
Here's a piece of information that we would take with a grain of salt since there isn't really any plausible proof to support this. There have been a few studies that concluded that the red hair gene is becoming rarer and rarer, and it can eventually be eradicated after the year 2060.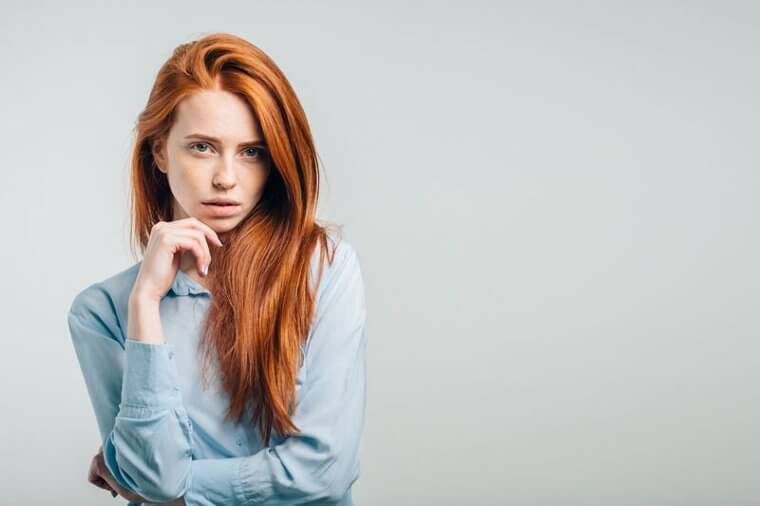 Some scientists have refuted these claims though, suggesting that the red hair gene can instead stay dormant for several generations before it makes its big return. All in all, there is no plausible conclusion, though scientists believe that if redheads continue to have children and procreate then the gene will remain existent.

Dark Hair Could Become Red Naturally
While this is quite rare, there are a couple of protein deficiencies that result in a condition called Kwashiorkor. This condition is mostly found in countries that have diets that are extremely low in protein and are very high in starch.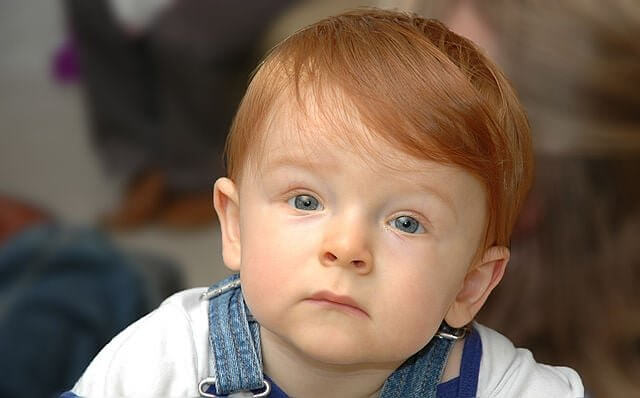 The disease starts manifesting in the body through rashes, dry skin, and edema, and it eventually results in the person's hair turning red. This was observed all the way back in 1932 when children with these diets had their hair turned red after having the disease.

Redheads Are At Higher Risk Of Having Parkinson's Disease
A few studies have concluded something quite frightening, apparently, people with red hair have a higher probability of developing certain diseases including skin cancer and complicated fatal brain disorders.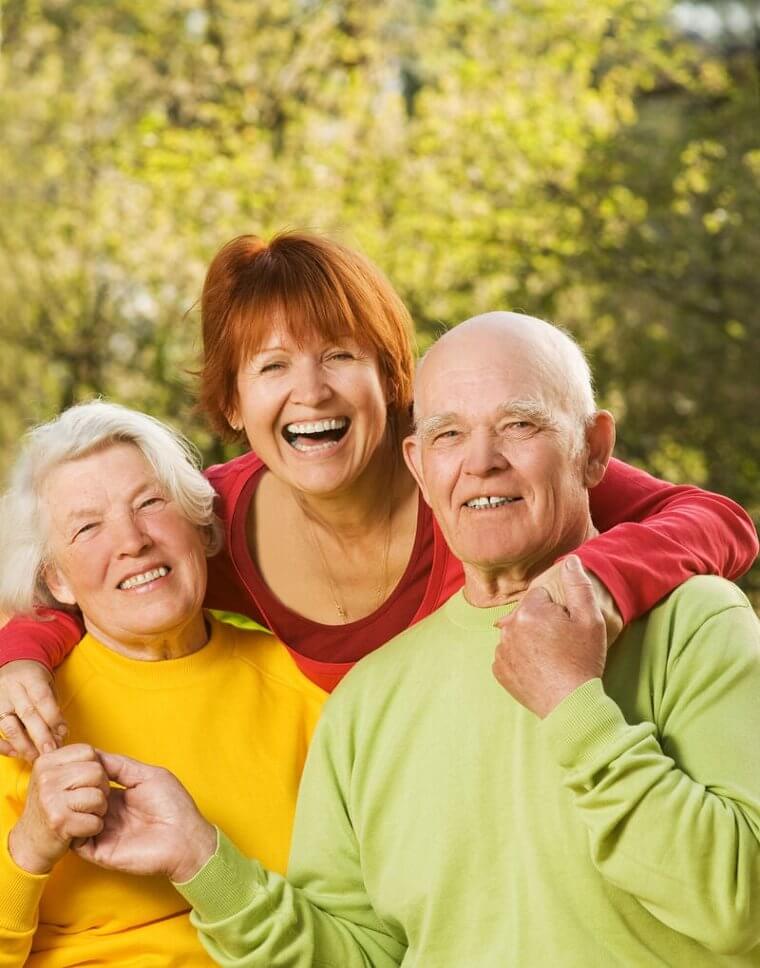 Some studies have particularly pointed toward the high vulnerability of redheads to having the MC1R gene, which has a limiting effect on how much dopamine is released to one's brain. This also means that redheads have two times more probability of developing the disease in comparison to people with black hair for example.
Redhead Women Need More Anesthesia Than Usual
Well, it seems like their pain threshold isn't the only thing that differentiates redheads from other people. According to a study, redhead women need at least 19%-20% more anesthesia to be sedated in comparison to other patients. This is interlinked with their pain threshold, which is affected by a mutation that also affects hair color.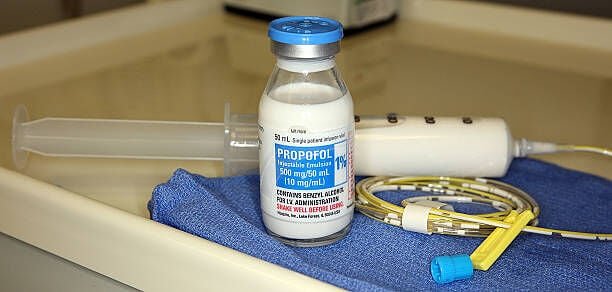 Additionally, redheads also need more topical anesthetics including medications such as Lidocaine or Novocaine, which probably contributes to the huge fear of redheads going to dentists and other practitioners.

There Are Many Famous Redhead People
So many redheads have had a role to play over the course of history, with some of them having influenced several parts of societies around the world. To name a few, there is Cleopatra, the Roman emperor, Napoleon Bonaparte, Thomas Jefferson, Galileo, Vincent Van Gogh, Helen of Troy, and so many others.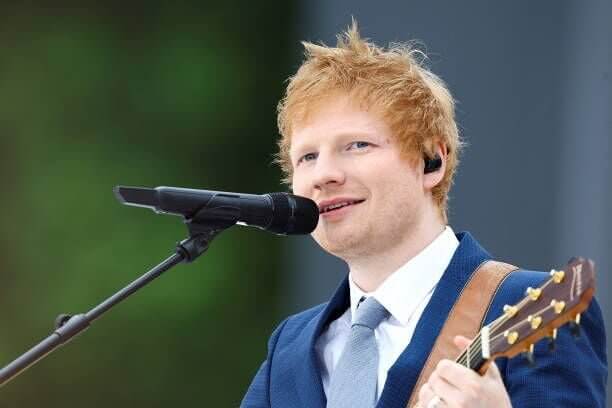 There are other many celebrities who have also played a role in pop culture and continue to grace us with their talents either in the music world, art, or TV. Some of these famous people include Ed Sheeran, Christina Hendricks, Conan O'Brien, Amy Adams, and the list goes on.

A Legend Says That The First Redhead Was A Prince
There are many legends surrounding the origins of redheads, but perhaps one of the most famous ones is that it all started with a prince called Idon of Mu. According to this ancient legend, Idon of Mu got his red hair after he visited the city of Atlantis.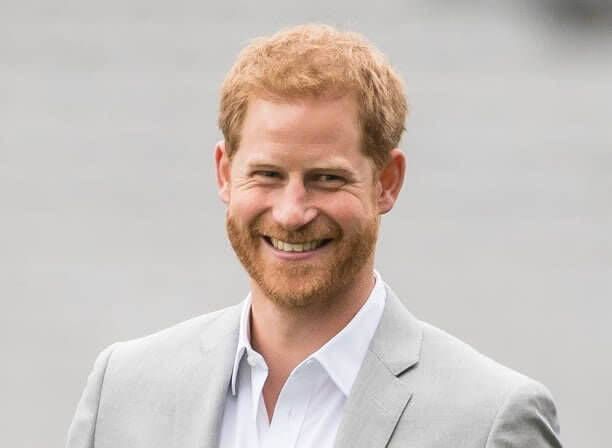 He was supposedly fleeing his homeland when found the medieval Atlantis and was instantly drawn to the very bright red pigment spread all over the sky and the clouds. Then, his hair turned the same color, and everyone who has red hair today is his descendant.
Some Believed That Red-Haired Children Were Conceived During A Woman's Period
It's safe to say that the legends around red-haired people are never-ending, with some of them sounding a little bit more convincing than others. For instance, this medieval belief suggests that children who were born with red hair were conceived during a woman's menstruation.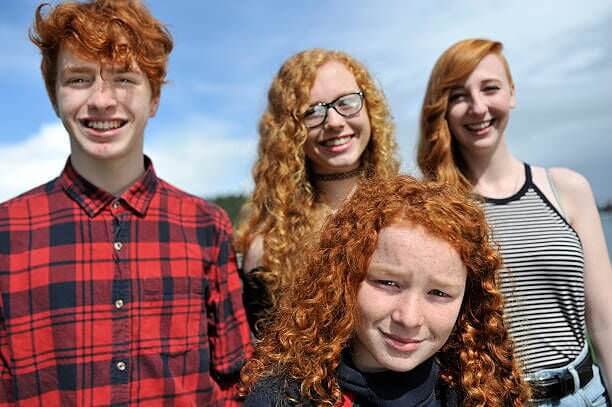 The claim was that the blood was poisonous toward a man's penis, contaminating it and resulting in the child being born with red hair which was associated with unholy blood. Today, it's probably clear that this is not the case, but it's still amusing to understand that this was once a real belief.

Redheads With Blue Eye Are Rare
With redheads already being pretty rare around the world, it looks like redheads with blue eyes are even rarer. This combination can only be found amongst the tiniest percentage of people worldwide. According to some studies, the chances of having both red hair and blue eyes are as small as 0.17%, making it one of the rarest things to happen to someone.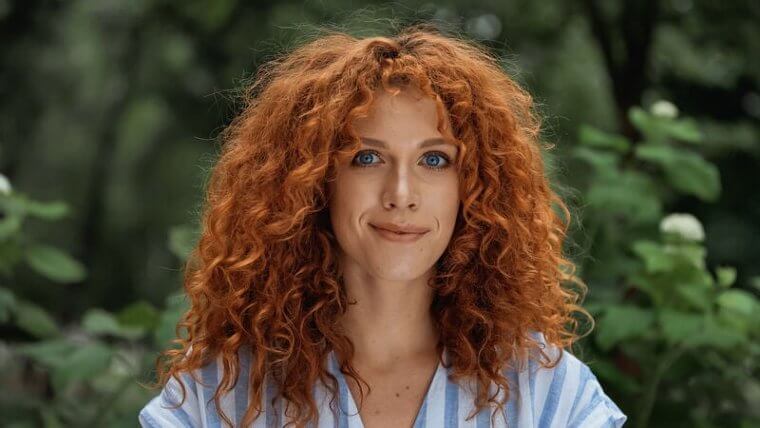 Each of these traits is actually recessive, which makes it incredibly difficult to find a person with each of the traits, let alone with both of them. For that to happen, both parents have to have the MC1R gene and the gene for blue eyes.
These Are Hollywood's Most Beautiful and Talented Redheads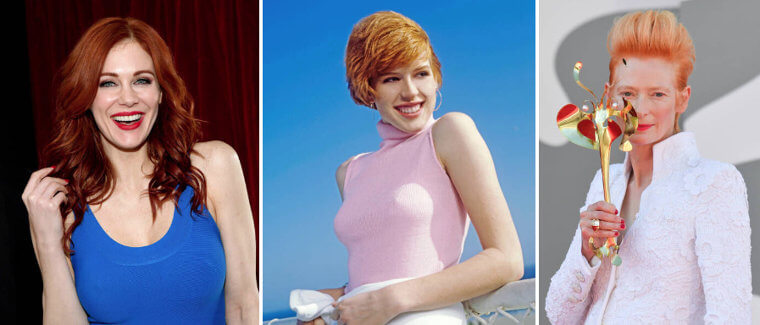 Redheads have always had a way of turning heads like no other woman. Their glowing skin and flame-like locks give them a certain something that is hard to find in any other woman. Hollywood is filled with redheads that are not only beautiful, but talented as well. These women dominate the big and small screens alike, while some are dominating the music world as well. Here is a list of some of the most exquisite redheads in the entertainment industry who are both beautiful and talented.

Isla Fisher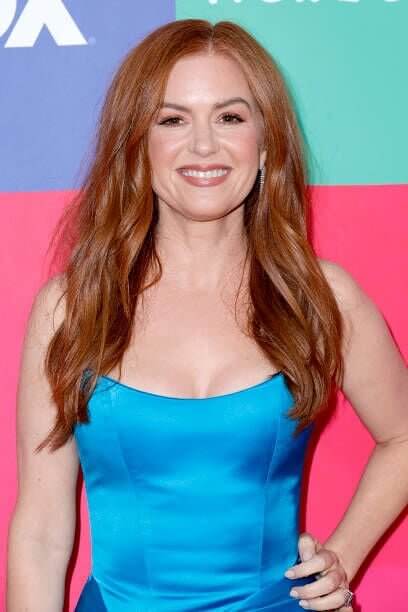 The world first fell in love with this Australian actress when she appeared in the 2002 Scooby Doo movie where she played the beautiful Mary Jane. After this, she went on to star in many notable movies such as the critically acclaimed The Great Gatsby and Wedding Crashers. There's no denying that her private life is just as amazing as her acting career, as she is married to comedian, Sacha Baron Cohen, and the two of them have three beautiful children together.

Debra Messing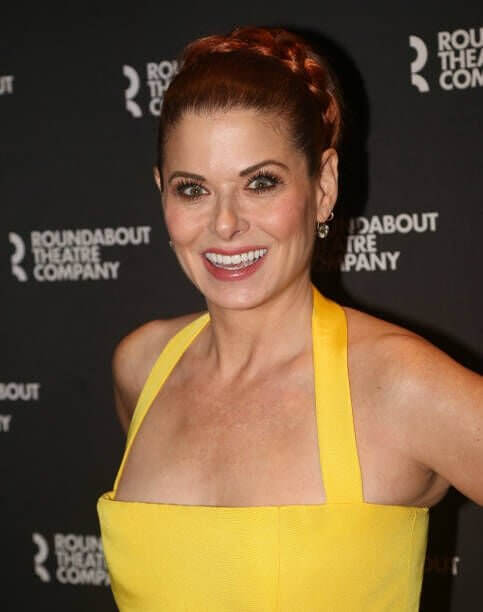 Debra is most famous for playing the character of Grace in the hit comedy show, Will and Grace. Even though Will might not have been attracted to her, plenty of the show's fans were obsessed with this gorgeous redhead. Apart from starring in Will and Grace, Messing has also appeared in many films, such as Along Came Polly, The Women, and The Mothman Prophecies.

Brittany Snow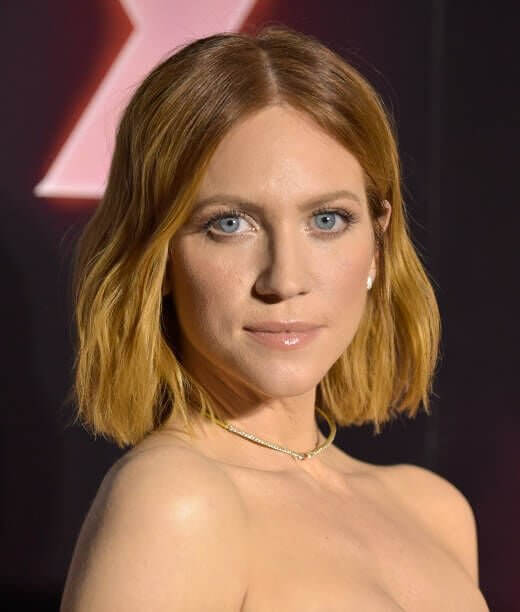 Brittany Snow is an extremely talented and beautiful redhead, who got her break after appearing in Guiding Light, the CBS soap opera. Since that opportunity, she went on to feature in movies such as The Pacifier, John Tucker Must Die, Hairspray, Prom Night, and Pitch Perfect, among others. In addition to her acting career, which has earned her multiple awards and nominations, Snow co-founded an anti-bullying movement as well as being a producer, director, and singer. And not to mention, Snow has been featured on the covers of various magazines.

Rachel McAdams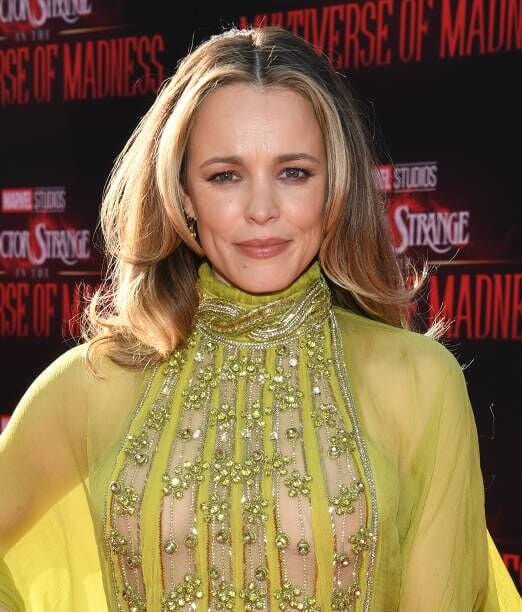 Rachel McAdams first stole everyone's hearts with her gorgeous red locks and stunning good looks when she played the charming Allie Hamilton in one of the most popular romantic movies, The Notebook, which was based on a book by Nicholas Sparks. Her charm and sophistication gave this Canadian actress the well-deserved title of Hollywood's "it girl", as she managed to look incredibly sexy without flaunting her goods. She was awarded a BAFTA nomination for Best Rising Star which is a great honor. Even though she took a step back from her acting career for a while, she returned to our screens when she gave an amazing performance as Sacha Pfeiffer in the drama, Spotlight. This role landed her an Academy Award nomination for Best Supporting Actress. She is still single, but there are various rumors that she's dating Jamie Linden.

Jayma Mays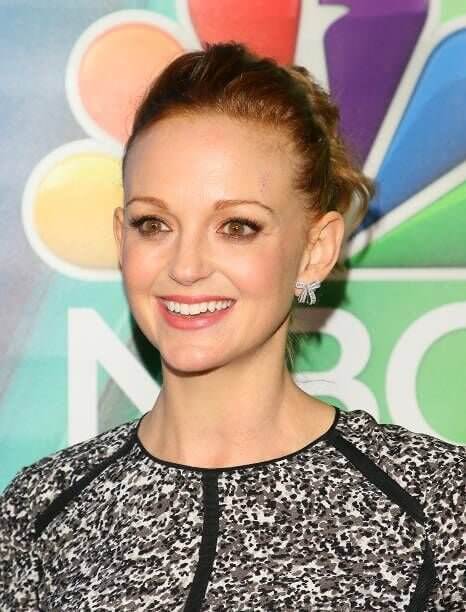 This Tennessee-born redhead has come a long way since she was offered a job at her local radio station at age 15. After her TV debut on Joey and her film debut in Red Eye, Jayma Mays has acted in many projects including Glee, Paul Blart: Mall Cop, The Smurfs, The Millers, and Heroes. Mays is yet another Hollywood talent to publicly raise awareness for a good cause when she participated in the Ice Bucket Challenge for ALS.

Heather Graham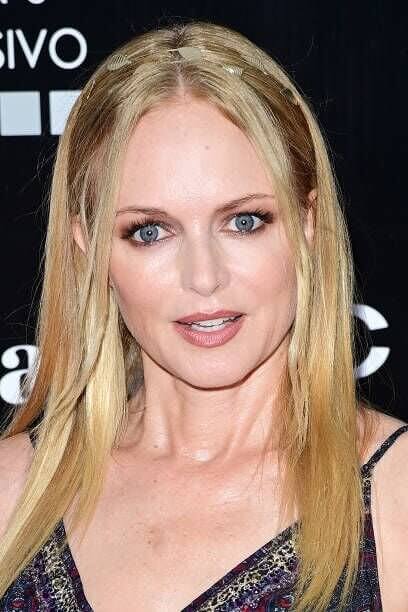 Heather Graham was born in 1970 in Milwaukee to a traditionally Catholic family and was really shy while growing up. However, she has been an icon in Hollywood for over twenty years. Her breakout role was in 1988 when she appeared in the comedy movie, License to Drive. Her most famous roles were in 1999's Austin Powers: The Spy Who Shagged Me and the 2009 hit movie, The Hangover. She has a younger sister, Aimee, who followed in her footsteps and became an actress as well.

Emma Stone
Emma Stone is another actress who was born with blonde hair but also realized red suited her much better. She first changed her hair color when she appeared in the 2007 comedy, Superbad, which made her famous, so the hair color became her trademark. Lately, Emma has become one of Hollywood's most famous actresses and has starred in movies such as Easy A and La La Land, for which she even got an Oscar for Best Actress.

Amy Adams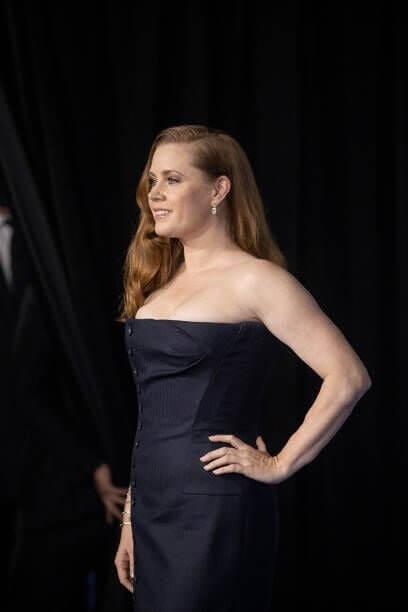 Most people will probably think of Amy Adams when they're asked who the hottest redhead in Hollywood is. Amy started her career acting in Colorado theaters before appearing in some of Hollywood's best motion pictures. She has five Oscar nominations for her roles in The Fighter, Doubt, Junebug, The Master, and American Hustle.

Sarah Snook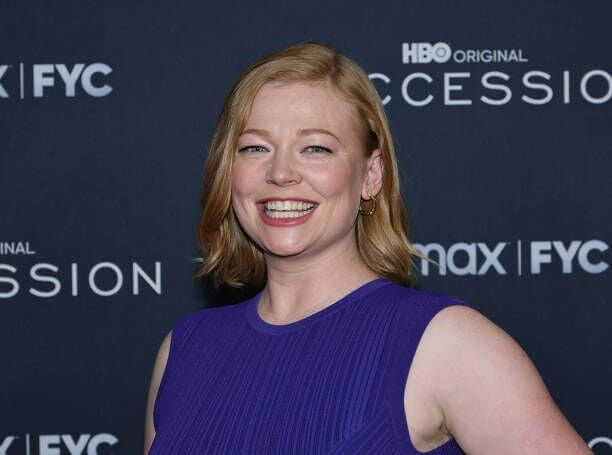 This redhead has been quite the busy bee lately, seeing how she's working on an HBO pilot, Succession. She started her career in 2010 by appearing in a couple of short films, but then went on to appear in some major films such as Not Suitable for Children in 2012. Her resume might be short, but it's still impressive. She had roles in Steve Jobs, The Master Builder, and the ABC miniseries, The Beautiful Lie.

Alyson Hannigan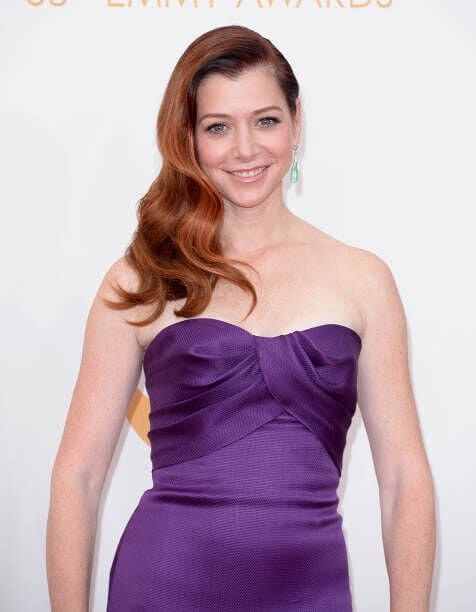 Alyson started her career as an actress at a very young age, she was only four years old when she started appearing in commercials for Oreos. Eventually, after recognizing her talent, her parents moved to LA with her, so that young Alyson could pursue an acting career. In 1988, she got her first big role when she appeared in the comedy movie, My Stepmother is an Alien. Her next big role came when she played Willow in Buffy the Vampire Slayer, and then she got yet another big role in the extremely popular American Pie movie franchise. For nine years, she was one of the main characters in the long-running sitcom, How I Met Your Mother, where she played the art-loving kindergarten teacher, Lilly Aldrin.

Maitland Ward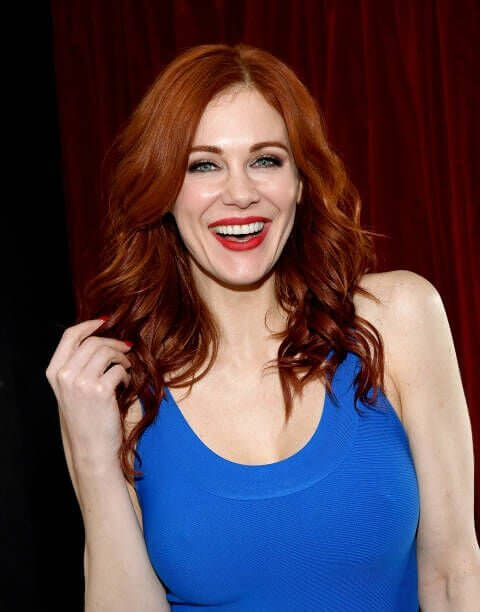 The world fell in love with Maitland Ward when she played Eric and Jack's roommate, Rachel, in the coming of age sitcom, Boy Meets World. This redhead stole not only the hearts of her roommates, but everyone else watching the show. The actress is now 44 years old but is still turning heads with her Instagram and Snapchat photos. However, she isn't showing off her body just for the sake of it, she has a message for people everywhere. She says, "With so much body shaming towards women and criticism over sexy shots, I think women should be able to express themselves however they want and the haters should go take a cold shower."

Judy Greer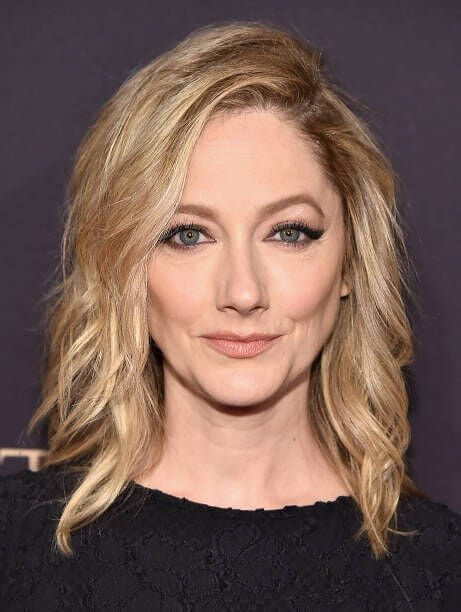 This redhead is a double threat: she is both a talented actress and a published author. Most of the roles she lands are of quirky girls, so she has become a synonym for uniqueness and quirkiness. She is most famous for her role in Arrested Development where she plays Kitty Sanchez. However, she had a very humble beginning, as she had small roles in films such as What Women Want in the year 2000. In 2014, she published her first book, I Don't Know What You Know Me From: Confessions of a Co-Star.

Bonnie Wright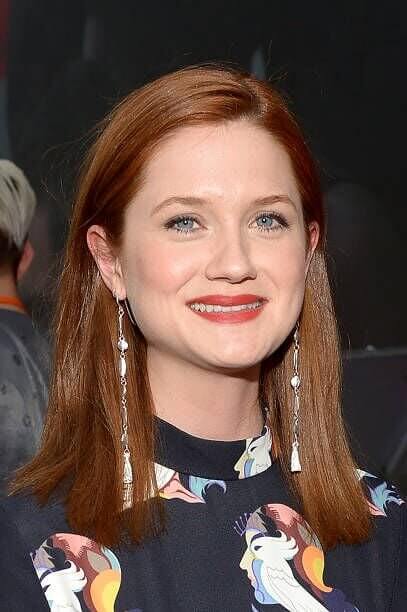 Though her most notable role to date has been that of Ginny Weasley in Harry Potter, Bonnie Wright hasn't stepped away from Hollywood just yet. Since 2011, she's landed roles in a number of independent films. She's also gone on to try her hand at screenwriting and directing. Her first feature-length film, Medusa's Ankles, premiered in 2016. Not bad for a woman under 30 years old!

Laura Prepon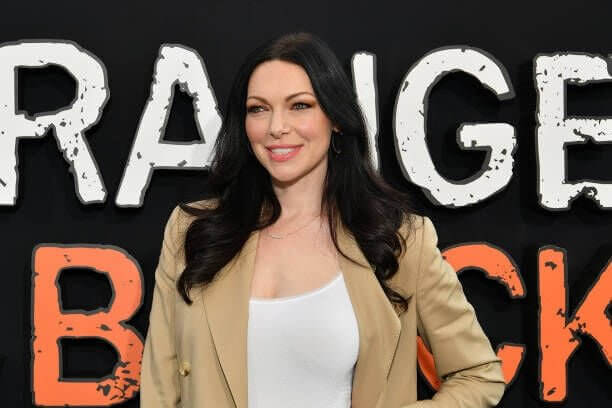 Prepon was born in 1980 to a surgeon father and high school teacher mother in Watchung, New Jersey. She was always a real beauty and worked as a model when she was a teenager, and even had a few small acting roles. She got her big break when she played Donna in the hit Fox sitcom, That '70s Show. Most recently, she appeared in Netflix's very popular prison drama, Orange Is the New Black.

Kate Mara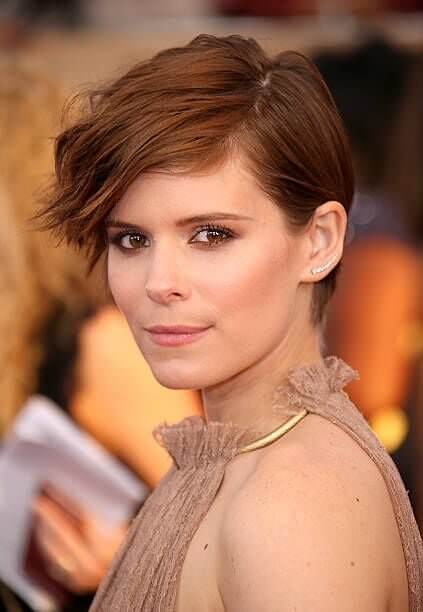 Talent certainly runs in the family as Kate isn't the only actress from the Mara clan: her older sister, Rooney, is an acclaimed actress and the two are actually great-granddaughters of the founders of the New York Giants and Pittsburgh Steelers. Kate is best known for her roles in the TV show, House of Cards, where she plays Zoe Barnes, where she was able to show off her amazing acting skills.

Deborah Ann Woll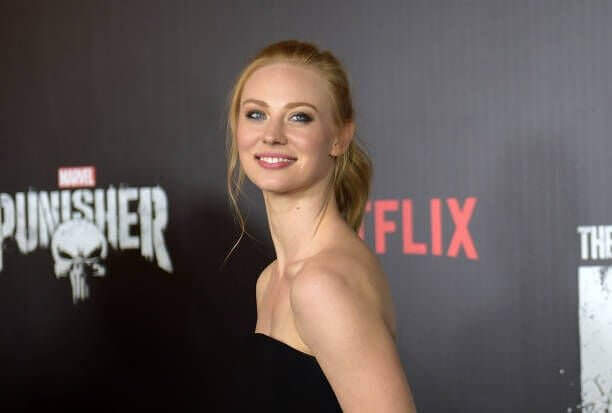 This redhead is a Brooklyn native who started off her career appearing in hit TV shows such as CSI and ER where she had small but memorable parts. She became famous when she appeared in the romantic comedy, Ruby Sparks, but her most famous part is undoubtedly in the vampire drama, True Blood, where she played Jessica Hamby. Her most recent role was in the Netflix show, Daredevil, where she plays Karen Page.

Julianne Moore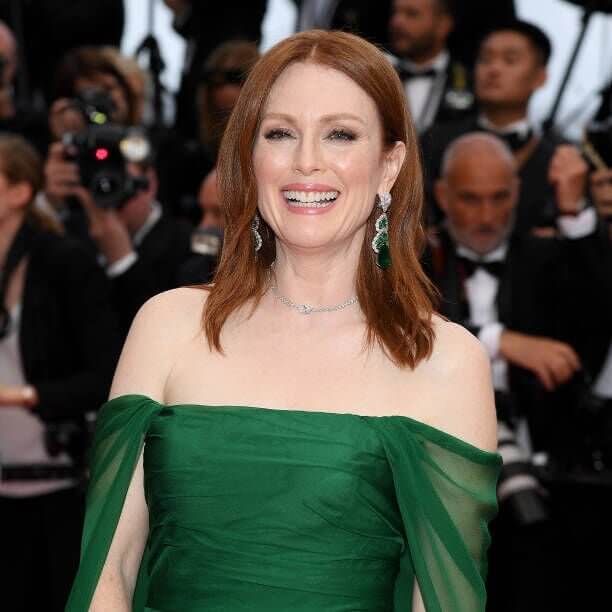 This beautiful redhead was born at an army base in North Carolina to an army man father and a social worker mother. Ever since she broke into the world of acting, she has been appearing in one hit after another. You've probably seen her in The Big Lebowski, Boogie Nights, or the hit feminist movie, The Hours. Her talents were recognized when she received an Academy Award for best actress in 2015 for her role in the movie, Still Alice.

Christina Hendricks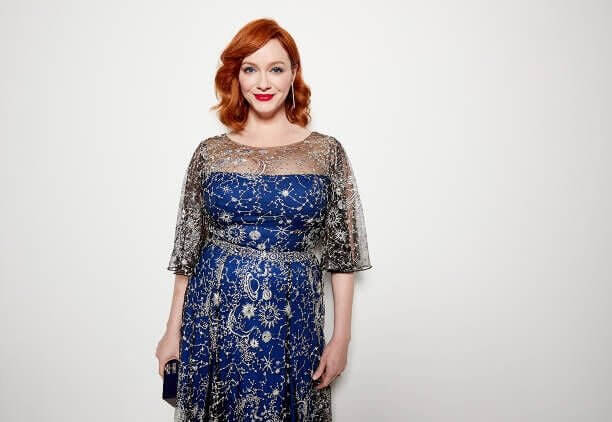 Christina is actually a natural blonde, but she obviously wasn't pleased with this color as she changed her hair color several times and tried many different looks before finally deciding red was her color. When asked why she chose red, Hendricks confessed that it was because of her love of the Anne of Green Gables book. Christina is most famous for playing the beautiful and curvy Joan Harris where she proved that it's not only skinny girls who are sought after in Hollywood. This was further proven in 2010 when Esquire magazine named her the Sexiest Woman in the World.

Tilda Swinton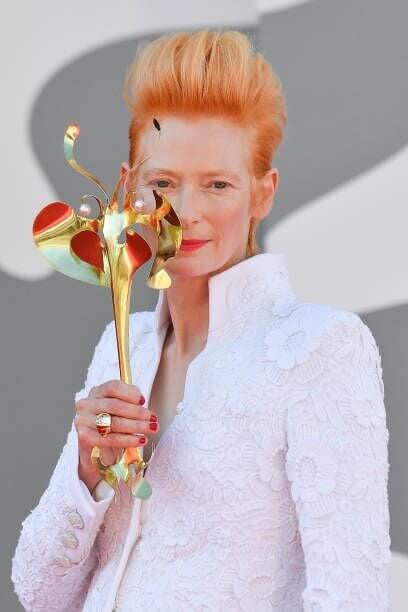 Ever since appearing in the 1986 movie, Caravaggio, Tilda has been appearing in one critically acclaimed movie after another. One of her biggest roles was in the horror movie, We Need to Talk About Kevin where she played the troubled teen Kevin's mother. She also had a starring role in Orlando, a movie which was based on a book by Virginia Woolf.

Sophie Turner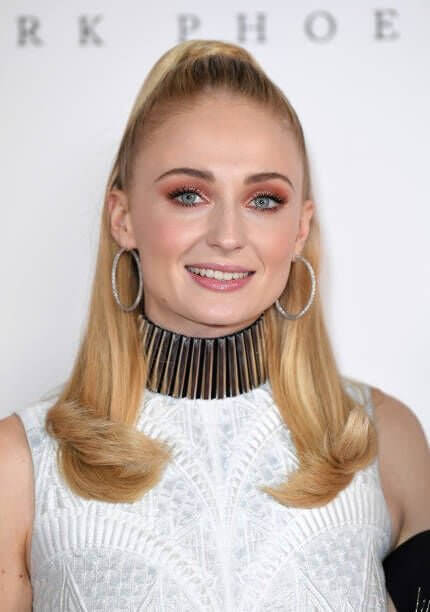 Sophie's breakout role was in HBO's most popular series, Game of Thrones, where she played Sansa Stark. She was so young that she was actually still in high school when she first started acting, so she had to have a tutor on set. This was back in 2011 and Sophie has grown a lot since then, and her career did the same. She played Jean Gray in the superhero action films, X-Men: Apocalypse and X-Men: Dark Phoenix. We look forward to seeing what this stunning redhead will do next.

Jessica Chastain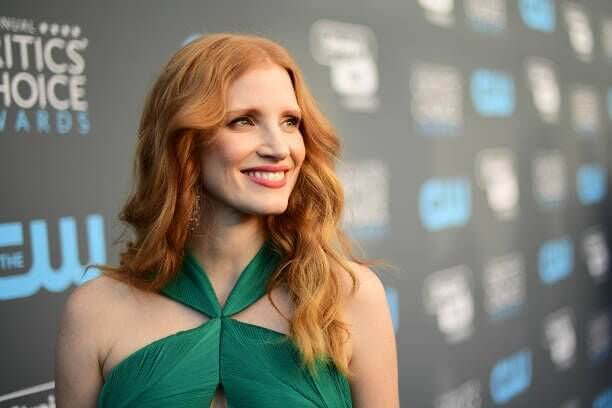 Back in 2012, Jessica Chastain made her way into the hearts of many Americans when she played a CIA agent in Zero Dark Thirty, an Osama bin Laden thriller. For this role, and also her role in the period drama, The Help, she earned Oscar nominations. Her various performances also earned her SAG, BAFTA, and Golden Globe nominations