Hollywood is known to be a valueless place consumed by wealth, where the divine light of God does not bloom. But, contrary to popular belief, some celebrities did not let their career affect their spirituality and faith. The religious side of celebrities is not always showcased publicly. Some keep their faith private while others are passionate about expressing their love for God. Moreover, some of these celebs were even victims of verbal attacks from the media for being devoted to their religion. Let's take a look at Hollywood's biggest celebrities who have spoken out about their religion.
Mayim Bialik
Known best for her role in the iconic show "The Big Bang Theory", actress Mayim Bialik is quite outspoken about Judaism on her website Grok Nation. However, the actress has stated that Hollywood offers everything but a welcoming and safe environment for people of faith.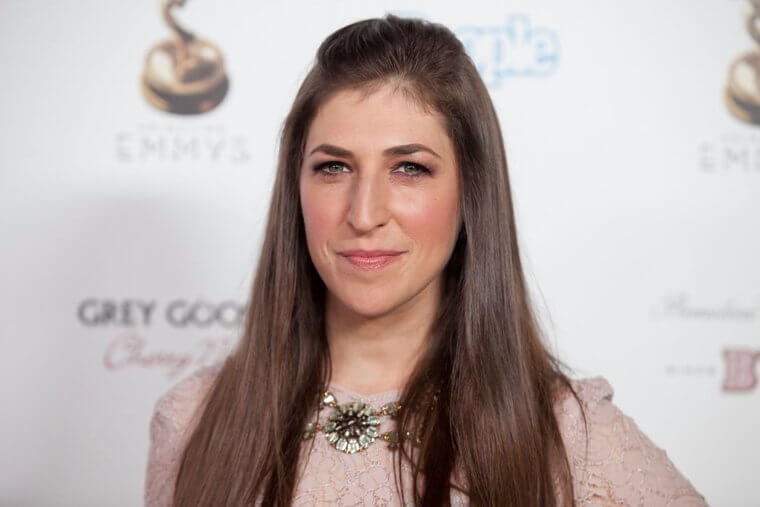 The following is what came from the actress regarding her faith: "I think in general it's never going to be trendy to be observant or religious in Hollywood circles, there are people I know of faith and we tend to congregate together. I study Jewish texts weekly. That's something really positive to me when you're a person of faith, it stays with you all the time."
Stephen Colbert
We all know Stephen Colbert as the host of one of our favorite talk shows, "The Late Show". What most people do not know is the religious background the successful comedian has. Colbert has been a religious person from a very young age. However, Colbert was not one of those people who never dared to question what they believe in.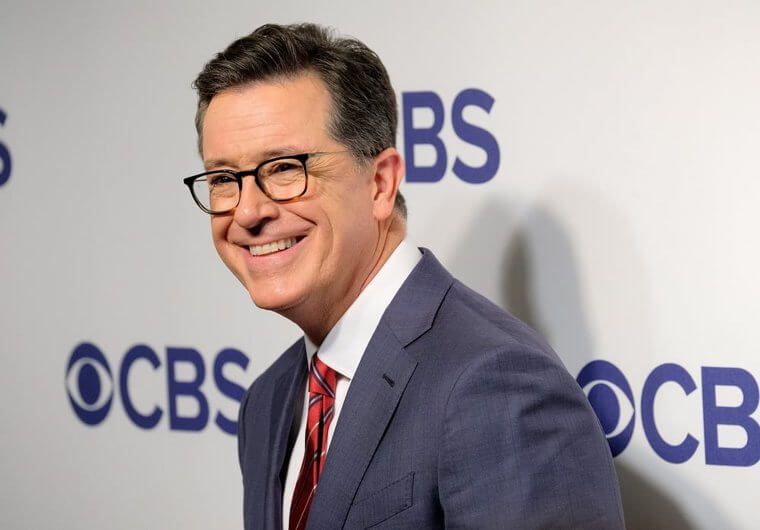 The comedian has mentioned how he had serious questions about his Catholic beliefs back when he was in his 20s. Fortunately, he regained his trust in religion after getting handed the Bible from a completely random stranger on a cold night. "I stood on the street corner in the cold and read the sermon, and my life has never been the same."
Chris Pratt
Chris Pratt is one of those actors who have little to no haters. This is perhaps due to Chris's friendly, humorous, and attractive personality. Another side of the actor that is not hidden from the public is his faith in Jesus Christ. Pratt has been a devout Christian ever since he was invited to church by a stranger.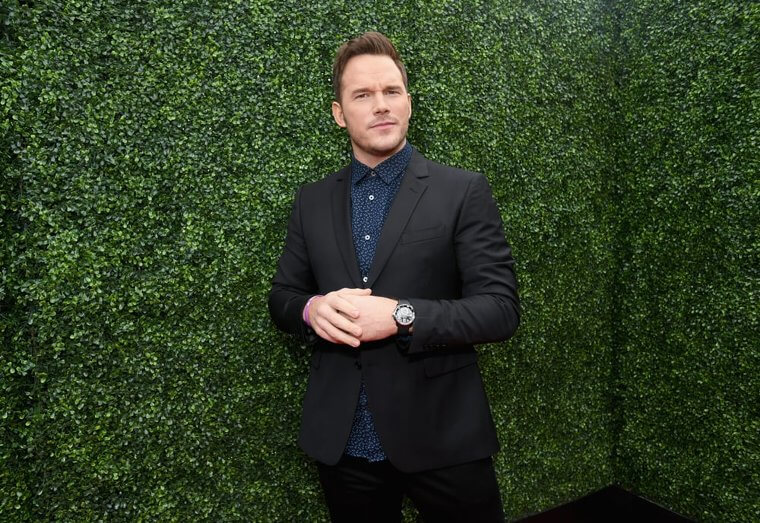 Pratt's faith was revitalized when his prematurely born son was fighting for his life in the ICU. Ever since then, his faith in Lord Jesus Christ has become stronger than ever. The actor is pretty expressive about his faith and does not hold back when it comes to showing love for Jesus publicly.

Denzel Washington
Denzel Washington is a producer, actor, and director. Mostly known for his acting, Denzel was raised by his father who was also a preacher of the Christian faith. Therefore, the actor had a religious upbringing right from the start of his life.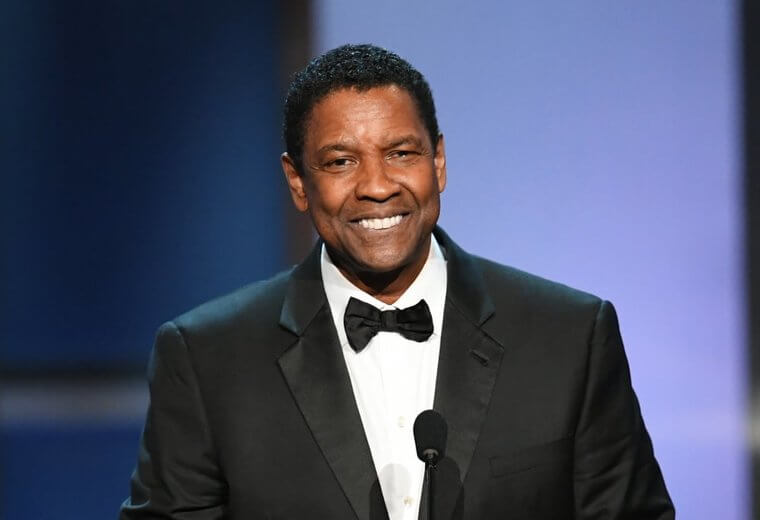 To this date, Denzel attends the same church he used to as a child every Sunday and reads the Holy Bible every day. "Put God first in everything you do," Washington had to say about his faith.
Marie Osmond and Donny Osmond
The infamous sibling duo is best known for their acting, singing, and dancing especially in the 90s are devout followers of the Mormon faith. With so many contributions to the genre of pop, the duo has often talked about the impact of the Mormonism faith on their lives.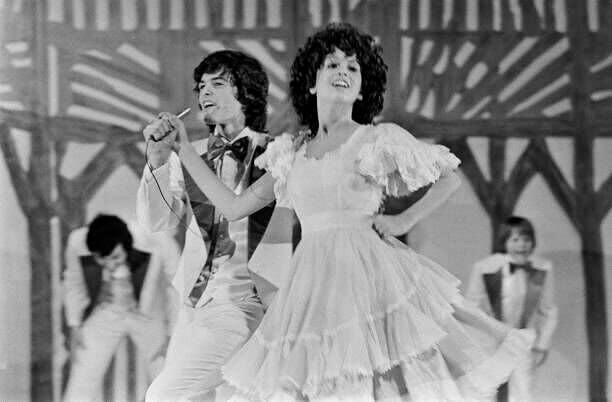 Donny Osmond owes his humble and modest attitude to his Mormon faith. Whereas Marie Osmond credits the church to assist her in a dark time of her life when her son passed away. Despite the two-year mission of sacred service holding great importance in the Mormon faith, Donny never went for it. Nonetheless, his love for Jesus Christ has helped him achieve much in life, said the star himself.
Pierce Brosnan
Pierce Brosnan is still James Bond to most of us. The Irish actor starred in the Bond series from 1995-2002. Brosnan has revealed that he grew up in a Catholic church. According to Brosnan, faith in God was the only light he saw during the dark times of his life, especially when he lost his wife and daughter to ovarian cancer.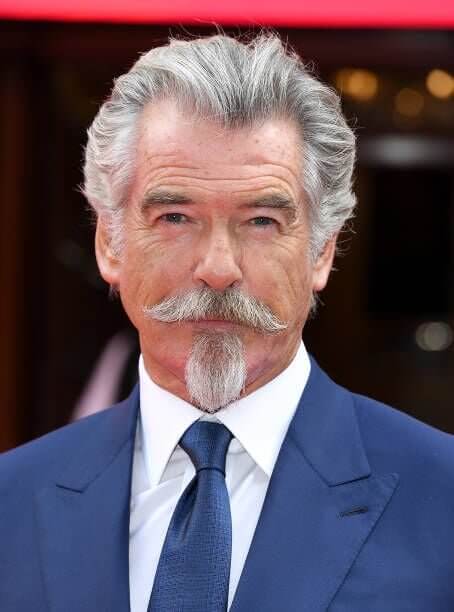 Prayer has been a part of Brosnan's life since the days of his childhood. He has spoken openly about how he turns towards praying to God whenever life shows him a rough time. Here are his comments on the subject: "It always helps to have a bit of prayer in your back pocket. At the end of the day, you have to have something and for me, that is God, Jesus, my Catholic upbringing, and my faith."
Sean Astin
The favorite hobbit of millions of "The Lord of the Rings" fans grew up in an environment with people of several religions around him. With a Catholic mother, a Jewish birth-father, an ex-atheist Buddhist stepfather, a Hindu brother, you can tell that Sean's mind opened up to the thought of being a person of faith quite early.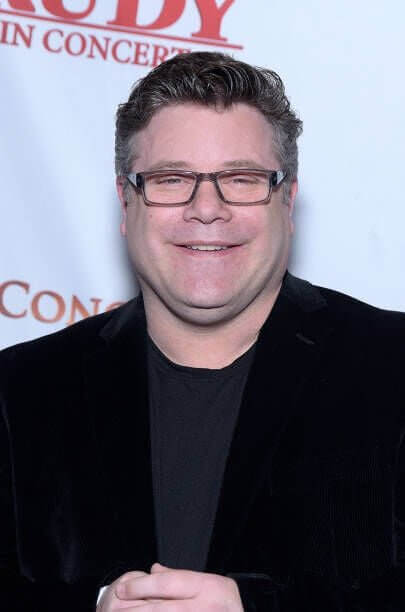 After years of investigation, Sean chose Christianity as his religion and got himself, his wife, and his daughters all baptized in the church. To this date, Sean participates in projects that bring the best out of his acting potential as well as his religious self.
Kevin Sorbo
Kevin Sorbo is one of those brave people who do not hold back when it comes to faith. Sorbo is famous for starring in movies based on religious beliefs such as "God's not Dead". Furthermore, the actor has publicly expressed his views regarding his spiritual love for Jesus Christ.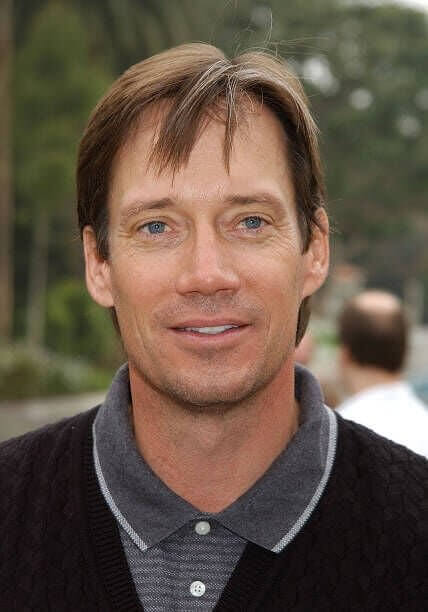 Kevin Sorbo has the opinion that a large fraction of the problems that the United States is facing today is because the concept of God has become a second priority for most. Sorbo views secularism as one of the leading factors that are driving Americans away from their creator and he's willing to bring a change from the screen.
Viola Davis
Viola is definitely a woman of Christian faith. prayed to God for a husband that checked off all of her boxes. Just three weeks later, her prayer was answered. Julius Tennon invited Davis to church and the couple eventually said "I do" forever.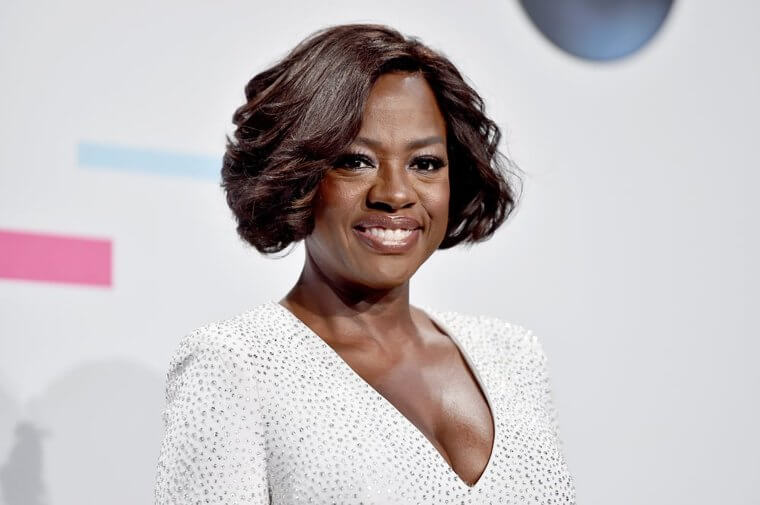 Both Viola Julius worked side-by-side to co-produce Emmanuel, a documentary that recounts a 2015 mass shooting at Emanuel African Methodist Episcopal Church in Charleston, South Carolina.
Tom Hanks
Our all-time favorite actor was raised Catholic and Mormon, and described himself as a "Bible-toting Evangelical" during his teenage years.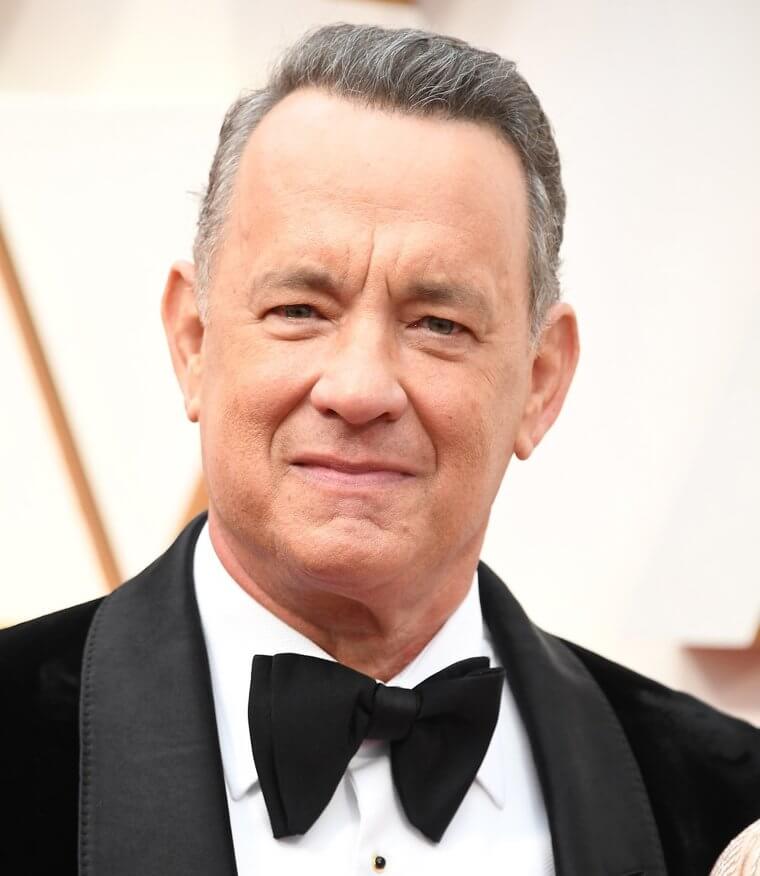 He later converted to the Greek Orthodox Church before marrying Rita Wilson, and together they frequently attend church.
Kevin James
We all loved him for his humorous role in "Paul Blart: The Mall Cop", but we also love Kevin James for sticking to Christianity even after all these years in Hollywood. Similar to our previously mentioned stars, Kevin James was also raised in the Catholic church. James's father emphasized the importance of having a deep connection with God in his household.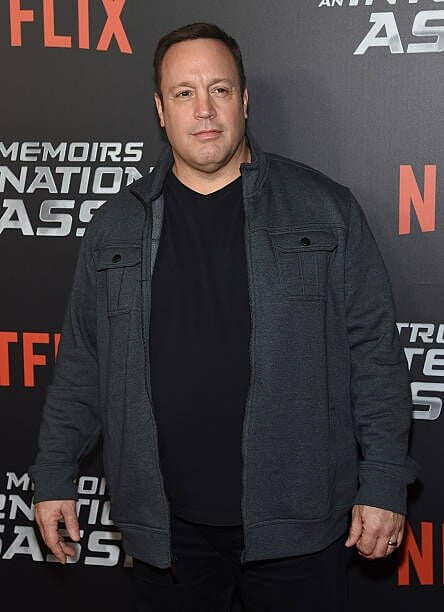 Kevin James has also stated that he learns more and more about his faith as days pass by. The actor is keen on becoming the man his Lord wants him to be. Even when it came to hardships, James did not back away from the remembrance of God. "I've been very guilty of not showing my faith and just praying when I needed it when something bad happened in my life and not being thankful when things turned good. All good is from God, and so I want to honor him."
Kristin Chenoweth
Kristin Chenoweth was all set to release her Christian album back in 2005 when her manager said that she'd face backlash for it. Kristin thought otherwise and went ahead with the album's release. The actress and singer we know best for her shows such as "The West Wing" and "BoJack Horseman", did not hesitate to display her spiritual side in Hollywood.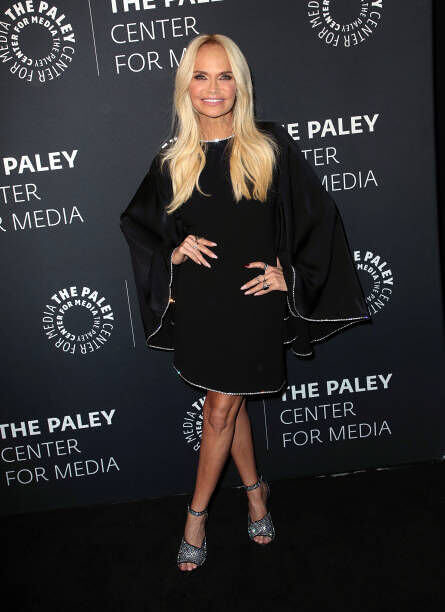 This is what Kristin, who spent her childhood singing at the Baptist church, had to say about her religious beliefs: "I'm an actress and a singer and I'm also a Christian. I just want to be like Jesus, forgiving and loving and nonjudgmental, accepting of everyone even if they don't agree."
Natalie Portman
Natalie Portman was born in the Holy Land of Jerusalem but raised in New York City. Portman went to a Jewish school in her youth and her husband opted for Judaism as his religion before marrying Portman.
To this date, Portman is known to be a practicing Jew. Dual citizenship comprising of both American and Israeli roots, the actress was also awarded the Genesis Prize (awarded to people who are an inspiration for the generation of Jews to come).
Nicole Kidman and Keith Urban
Nicole revealed in a recent interview with Vanity Fair that she and her husband Keith Urban regularly attend church with their children. "That's how we are raising our family," Kidman confessed.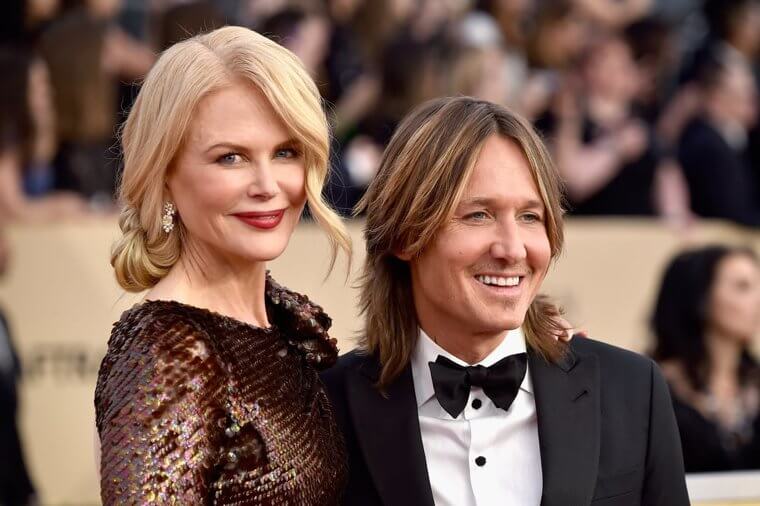 She added, "I had a very Catholic grandmother, and I was raised praying, so that had massive impact. I wouldn't say it's absolutism, there's constant questioning."
Candace Cameron Bure
The Full House star is known for being vocal about her faith. In 2020, she was named the Chief Spiritual Officer of Woman's Day publication.  "My Christian faith is so meaningful to me, and it's the foundation of who I am," she revealed at the time.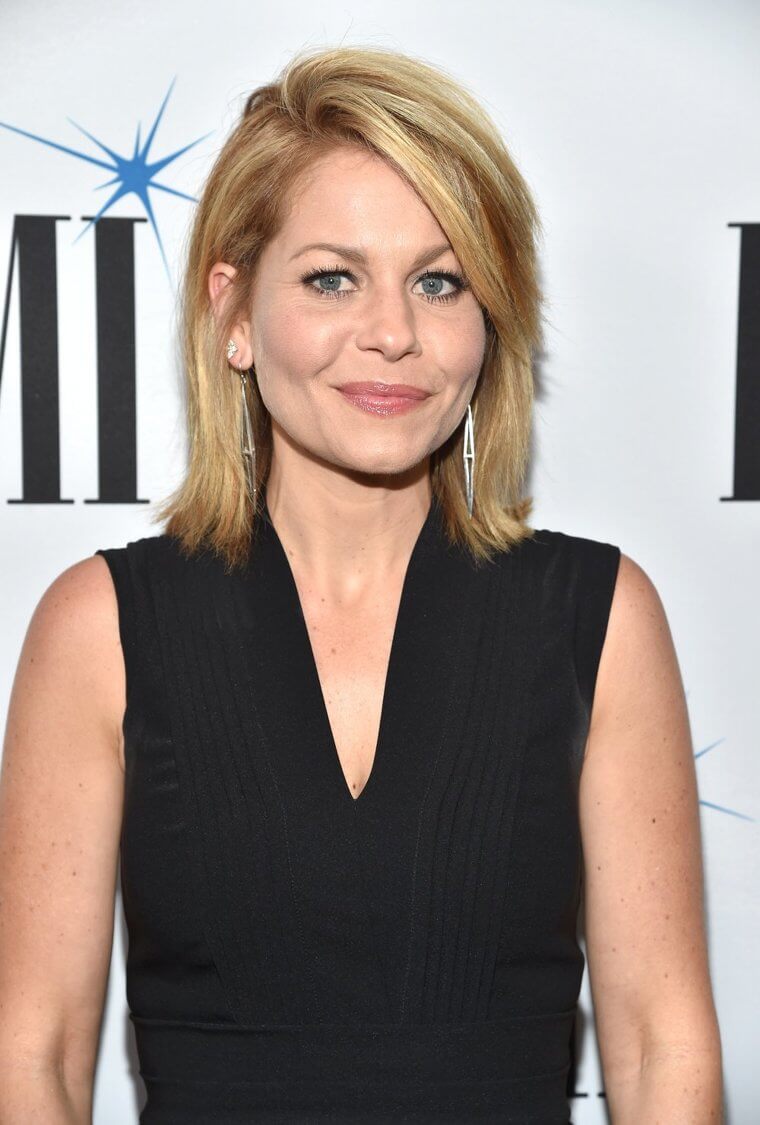 She added, "It always goes before me, and I've never been shy to talk about my faith. So to be known for that and to be respected for that is great."
Orlando Bloom
Our one and only Orlando Bloom who played Legolas in "The Lord of The Rings" and Will Turner in "The Pirates of the Caribbean", was much close to being a Christian until 2004. Bloom turned his ways towards the religion of Buddhism in 2004.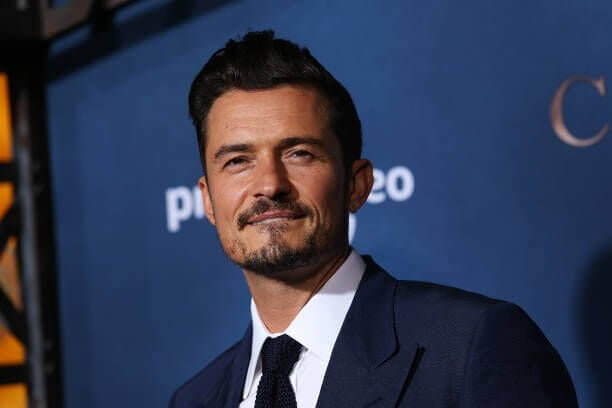 Since then, Bloom has been a participating member of the famous Buddhist organization known as Soka Gakkai International. This organization was built on the teachings of an old Japanese Buddhist preacher who lived almost a millennia ago.
Mindy Kaling
Perhaps being one of the funniest actresses out there is not the only job out there that Mindy Kaling has nailed. Kaling has often taken towards social media and discussed her belief in Hinduism in sardonic tones.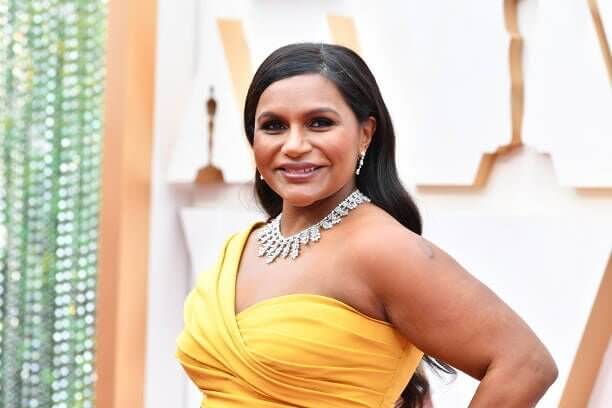 She even once tweeted that Hindus prefer not to use the phrase YOLO as it opposes their core belief of reincarnation, instead they use YOL. If you want more comedy from the Hindu actress and writer, you can check out the Diwali episode of "The Office" since she wrote that episode.
Mark Wahlberg
We've all heard of successful people who never stop grinding even when they're on top of the mountain. We believe Mark Wahlberg is one of those people, considering his daily routine that starts at 2:30 AM!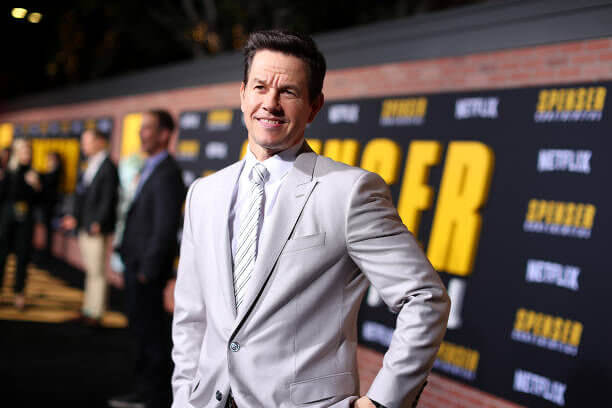 The devoted catholic gets up this early to pray and test his body's limits. Some celebs do have to stay in shape, but the prayer part has us in awe too. What more reasons are there to love Mark Wahlberg, you ask? Well, not to mention the fact that Wahlberg is so down-to-earth that he takes out the time from his busy life to help youngsters in solving their daily life problems.
Dave Chappelle
The humorous comedian we all know as Dave Chappelle converted to Islam over two decades ago. However, Chappelle being a part of the 1.8 billion Muslim community, chooses to not mention his beliefs in front of the public much. This is due to the man's humbleness towards his religion.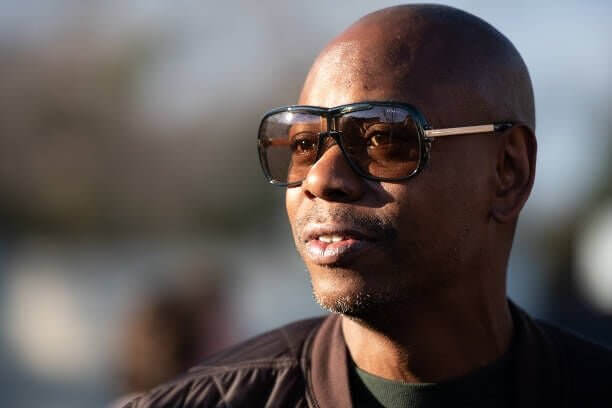 "I don't normally talk about my religion publicly because I don't want people to associate me and my flaws with this beautiful thing, and I believe it is a beautiful religion if you learn it the right way. It's a lifelong effort. Your religion is your standard."
Kareem Abdul Jabbar
Renowned basketball veteran Kareem Abdul Jabbar embraced the breeze of Islam a day after winning the NBA title. Formerly known as Lew Alcindor, he changed his name to Kareem Abdul Jabbar. Although back then his decision seemed to be backward by the public, today Kareem Abdul Jabbar is known to be a legendary basketball player, activist, and writer.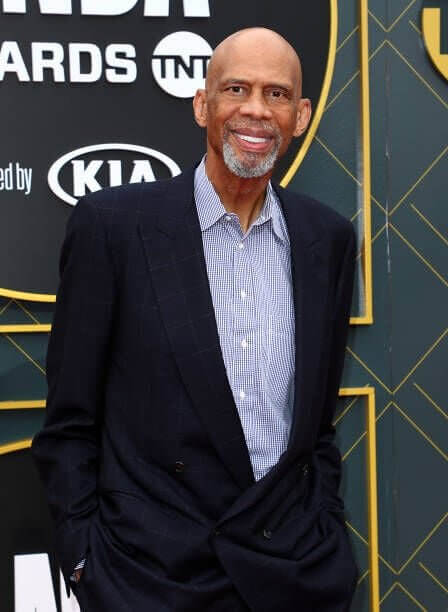 "I emerged from this pilgrimage with my beliefs clarified and my faith renewed. From that year to this, I have never wavered or regretted my decision to convert to Islam."
Rainn Wilson
Rainn Wilson is a firm believer in the Baha'i religion. Wilson regularly interviews his fellow members of the Baha'i faith and has also published a read on a fasting ritual in the Baha'i religion. Even in the pandemic, his spirits were not dampened as he reached out to many other members of his faith and established a bond with them.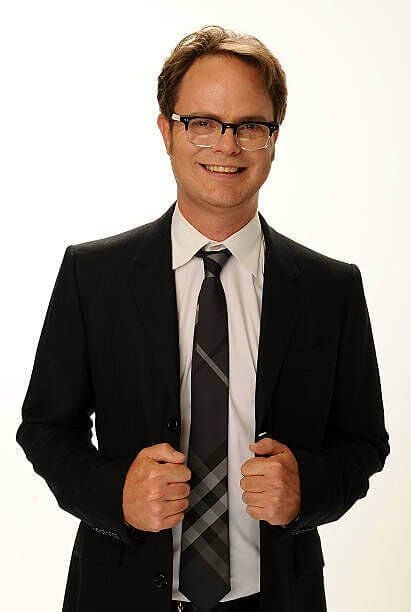 "The Office" actor believes that similar to other forms of art, acting is heavily affiliated with one's spiritual transcendence. Here are the thoughts he gave to the Huffington Post:

"I don't see an artistic journey and a spiritual journey as being that different." 
David Oyelowo
David Oyelowo is very keen on balancing his faith with his line of work. "My faith and my being a father very much guides me in terms of what I do because I want to practice what I preach both as a Christian and as a father," he explained.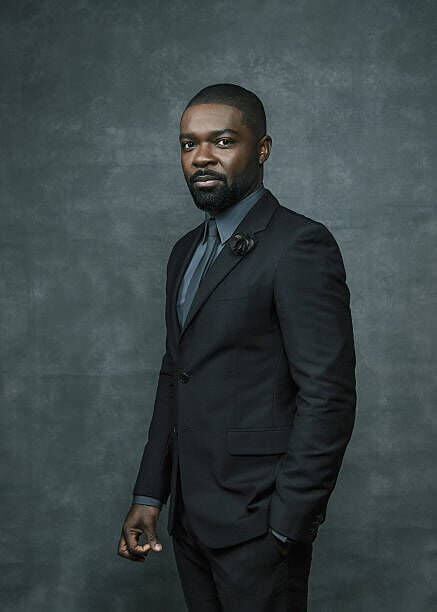 Moreover, once the actor has opted for a role, he proceeds to strengthen his relationship with God. "I always knew that in order to play Dr. King, I had to have God flow through me because when you see Dr. King giving those speeches, you see that he is moving in his anointing."
Jennifer Garner
Jennifer Garner's perception of religion was changed after her role in "Miracles from Heaven". The movie's plot revolves around a young girl who admits that she had a trip to paradise and met Jesus Christ. After working in this movie, the actress regularly started attending Sunday church and got her children baptized in her hometown church.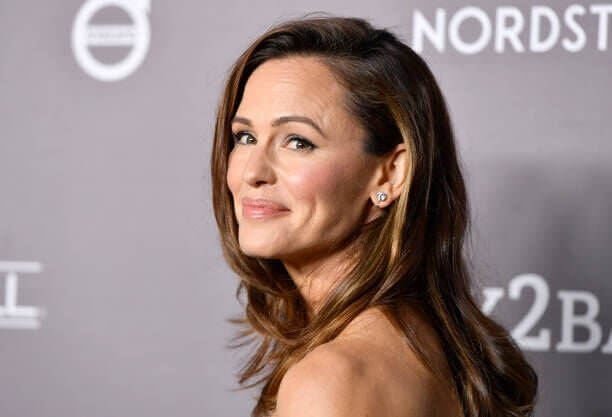 "There was something about doing this film and talking to my kids about it and realizing that they were looking for the structure of church every Sunday," said Jennifer.
Ginnifer Goodwin
Actress Ginnifer Goodwin was raised by a Jewish mother and a Christian father. Young Ginnifer used to accompany her mother to the synagogue on Saturdays while her father took her to church on Sundays. She went on to choose Judaism as her religion.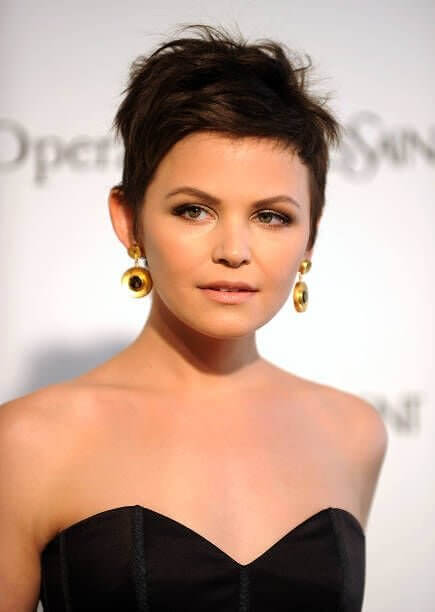 Josh Dallas married Ginnifer Goodwin back in 2014. The couple was all set for a Jewish wedding. However, due to a robbery, the wedding contract was almost stolen. Fortunately, the Ketubah (Jewish wedding contract) made it to the wedding at the last moment. What a miracle!
Julia Roberts
It all changed for Julia Roberts when she was staying in India to film her role in "Eat, Pray, Love". The actress was seen with a Hindu preacher known as Swami Shri Dharam. Now Julia was known to be somewhat of a Christian due to her upbringing. Therefore, her presence with the Hindu Guru raised question marks.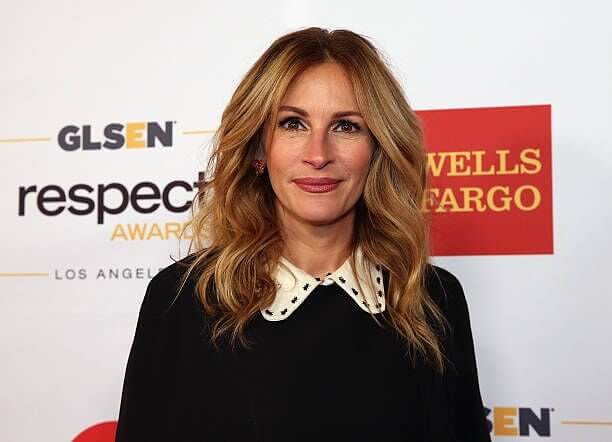 Upon questioning, Julia publicly announced her belief in Hinduism. The actress has stated that she is a practicing Hindu and finds inner peace and tranquility in Hinduism.
Tyler Perry
Tyler Perry is very open-minded about discussing his faith on TV. He supports the idea of his audience being expressive about their belief in God. Perry being a millionaire and a devout Christian at the same time has often displayed his love and respect for Jesus Christ.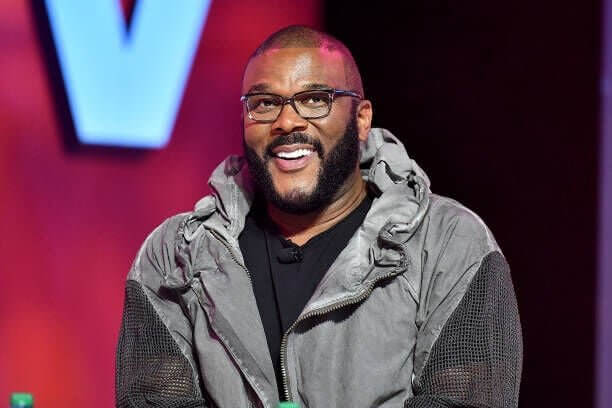 "I've seen lots of people who don't go to church, who have no concept of God, who have never really thought about it, begin to change their lives because of something that was said in the film or something the character invited them to see."

Tina Turner
Back in the '70s, Tina Turner's attention was caught by the religion of Buddhism. This was a tough time for her since she was dealing with an abusive husband. Her trust in Buddhism was boosted since she found a way towards mental peace. She also told the press that singing the Lotus Sutra is a part of her branch of Buddhism.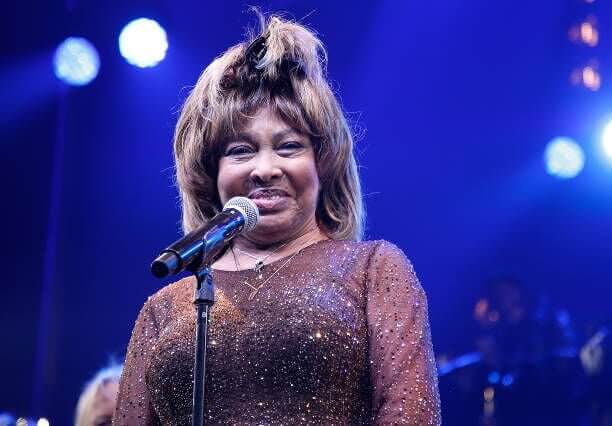 "In the Soka Gakkai tradition we are taught how to sing it, it is a sound and a rhythm and it touches a place inside you. That place we try to reach is the subconscious mind. I believe that it is the highest place and, if you communicate with it, that is when you receive information on what to do."
Kim Kardashian
Who doesn't know Kim Kardashian? Here's a bigger and better question: Who knows about her religious background? Kim Kardashian studied in a Catholic school when she was a child. She wasn't even allowed to wear makeup to school!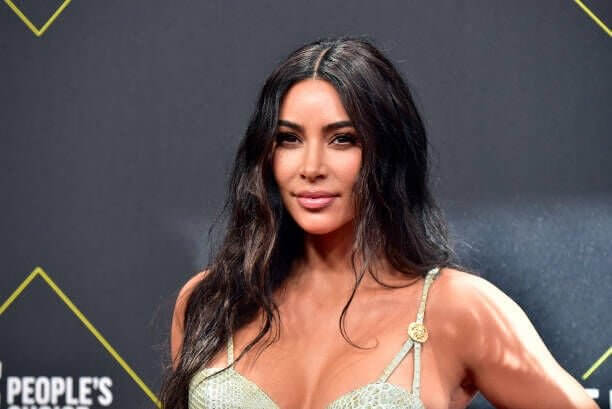 Here's what the iconic model had to say about her religious family in an interview with Vogue: "We don't share it much, but we're really religious, we are very Christian and our work ethic and our discipline comes from so many years at Catholic school."
Selena Gomez
One of our favorite female actresses and singer Selena Gomez had a Catholic upbringing as a child. Selena is a well-practicing Christian to this date and she was also spotted with her ex-boyfriend Justin Bieber attending religious gatherings.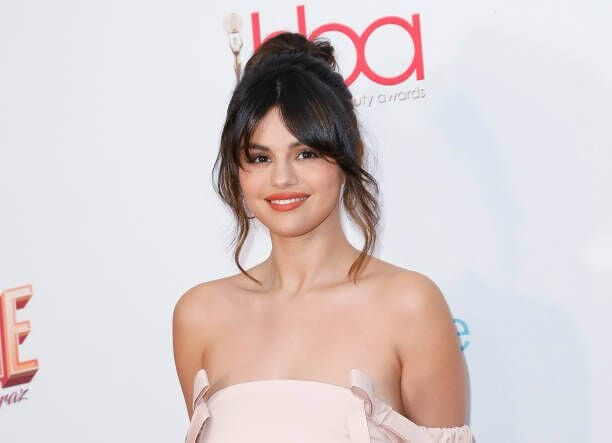 This is what the 26-year-old said to herself in a letter from the Hillsong Conference: "You are enough because you are a child of God who has been pursued from the very beginning."
Elisabeth Moss
Scientology is known to be a mysterious religion that gives off a contentious-like vibe. Although most stars that follow this belief joined after making it big on the screens, actress Elisabeth Moss joined it from way before.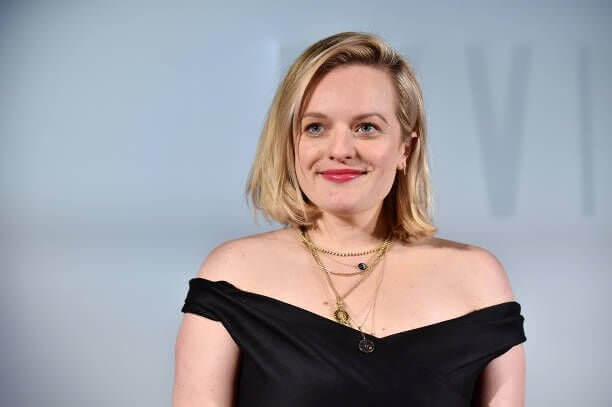 She refrains from publicly speaking about her beliefs since it is a ruling from Scientology itself that does not approve public expression concerning the belief system. Elizabeth Moss is still connected with the Church to this date as she spent a great deal of her childhood in it.
Marilyn Monroe
Although Marilyn Monroe was raised as an evangelical Christian, the actress later went on to accept Judaism as her religion after marrying Arthur Miller. Her husband played a great role in her journey from Christianity to Judaism.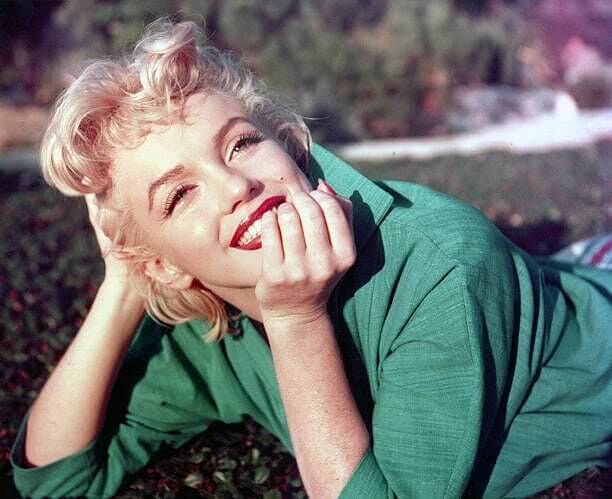 Marilyn expressed her views regarding Judaism saying that she found the religion to be rational. Moreover, Judaism's central idea revolves heavily around the family system, which impressed Monroe and led her into converting. She also found the laws and principles to be more fitting in her life.
Selena Quintanilla
The late Latina star was raised in a Jehovah's Witness household. The parents of Selena, Marcella and Abraham, emphasized teaching their beliefs to their daughter Selena. However, after she died in 1995, the parents of the late Selena affirmed that they do not partake in the death anniversary nor birthday celebration of their daughter.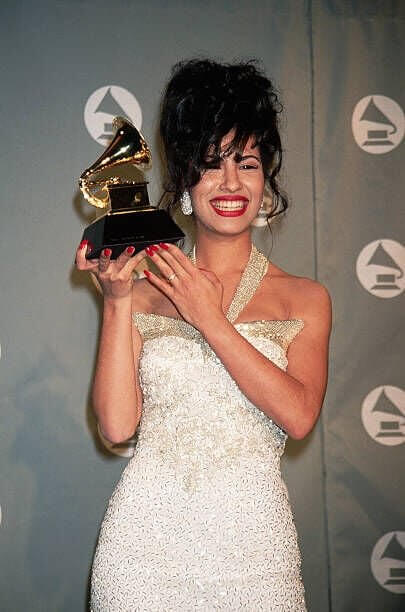 "As Jehovah's Witnesses, we don't celebrate deaths or birthdays, and we don't want people to think we're behind all the festivities," said Abraham on Selena's 20th death anniversary.
Mos Def
Yaslin Bey, who is known as Mos Def as his rapper stage name, was introduced to the religion of Islam by his Muslim Sunni father when he was in his early teens. After turning 19, Yaslin took his shahada (a testimony that confirms the conversion to Islam).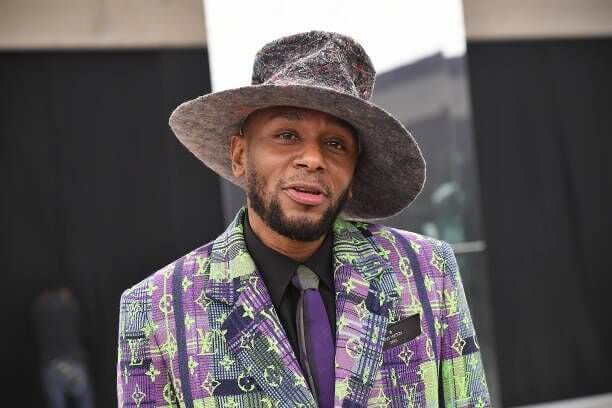 "You're not gonna get through life without being worshipful or devoted to something, you're either devoted to your job, or to your desires. So, the best way to spend your life is to try to be devoted to prayer, to Allah,"  said Mos Def.
Hailey Baldwin
Similar to Selena Gomez, Hailey Baldwin is an active member of the Hillsong Church. Hailey is also one of those models who do not conceal their beliefs on stage, rather she openly expresses them. The model has stated she enjoys the company of people who have the same Christian beliefs as her.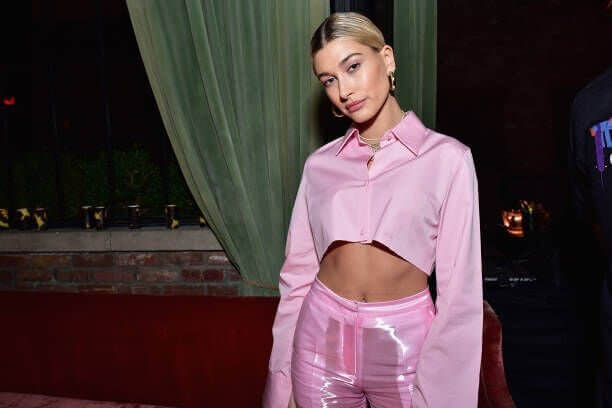 "Now in my 20s, I try to surround myself with people who believe the same thing I do, who follow and are open to it because it's too hard to constantly get people to understand what I do if they just aren't interested in it."
Russell Brand
Famous actor and comedian Russell Bran was born in Britain. Now known to be a practicing Hindu, Russel has discussed his love for Hindu spirituality quite often. He also attends the Hare Krishna services for spiritual enlightenment.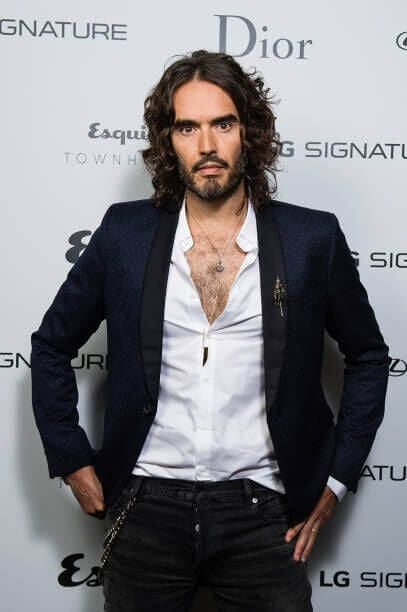 "I choose to believe in God because I think what that is, is the recognition that there is divine beauty in all of us, and if we prioritize that over our own selfish material needs, we will naturally create a culture more in harmony with our planet and we'll have a chance." 
Pink
Raised by a Jewish mother and a Catholic father, Alecia Beth Moore has admitted her religion to be Judaism publicly. The iconic pop star spent her childhood in Pennsylvania where she learned to sing from her father.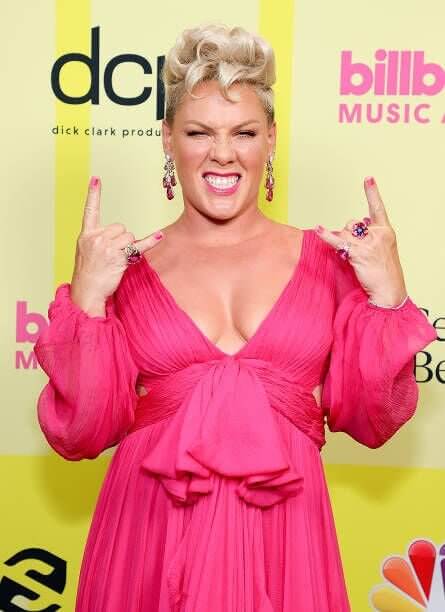 After the events of Charlottesville back in 2017, Pink took to social media and made a post affirming her Jewish identification. "It's incredible to watch neo-Nazis march in 2017, while I, a Jewish woman, headline a show in Berlin where these tunnels were built by him, built curvy so he couldn't be shot in the back."