Over the years, we've seen many celebrity pairings that took our breath away. Well, we think that Renée Zellweger and Kenny Chesney's wedding was one of the most memorable events in Hollywood history. Unfortunately, their love fizzled too quickly, and the duo went their separate ways four months after saying "I do." The award-winning actress shocked everyone when she filed for the nullification of her marriage to Chesney. Naturally, speculations surfaced everywhere, but was the real deal behind their separation?
Dishonesty Was in the Picture
Planning a wedding is simple, but making a marriage last requires much hard work. In modern times, couples call it quits after facing several setbacks in a relationship. People hardly flinch when someone mentions divorce, and it's likely because it's not an uncommon sight.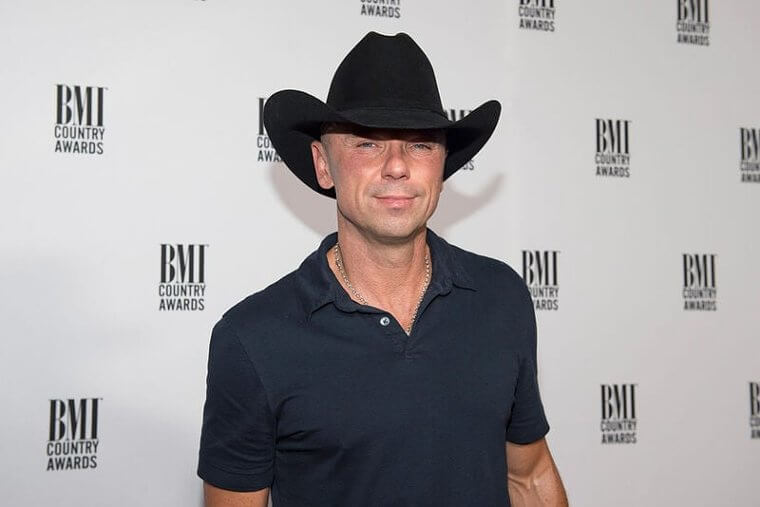 In the case of Renée Zellweger and Kenny Chesney, it appears that their love affair ended due to fraud. Apparently, the Bridget Jones' Diary star picked this reason when she filed the paperwork, although not much is said about whether it's verified or not. Whatever the case, it didn't take long before fans started snooping around. Did Zellweger discover Chesney's well-kept secret that broke her heart?
All He Could Do Was Deny
Rumors started flying about Chesney's orientation, and some followers were naturally curious since he was a high-profile musician at the time. Being married to a star like Zellweger also put him in the spotlight, so Chesney had to deny these allegations. It was a risky move, but his career was also at stake if he kept to himself.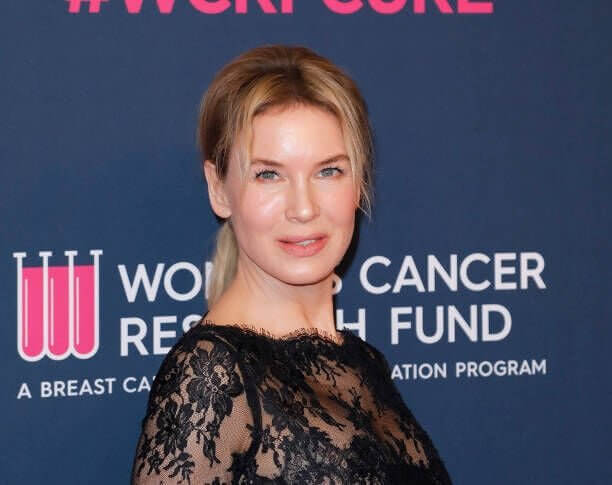 Behind all the gossip, Zellweger continued to support her ex-husband and said nothing but good things despite their failed marriage. Since she had considerable influence over the media, the actress addressed the public saying one shouldn't make assumptions about other people. Indeed, Zellweger's openness suggested that she and Chesney kept a civil relationship.
The Early Days of Love
A closer examination of Zellweger and Chesney's connection may be necessary to get to the bottom of this. The two first crossed paths in 2005 when they attended the Concert of Hope. It's quite normal for celebrities to bump into each other at charity events, so Zellweger and Chesney's meeting was just another day in Tinseltown.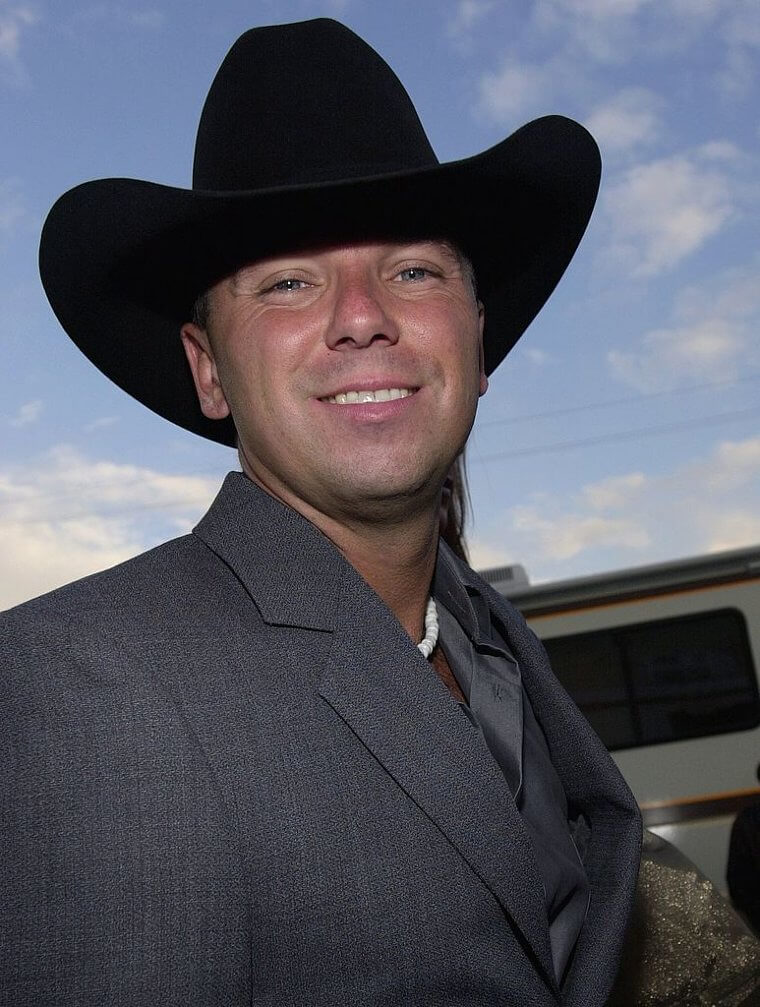 The gig was created to raise money for the needy, particularly those affected by natural disasters like earthquakes and tsunamis that occurred that year. Like other celebrity soirees, prominent figures were in attendance, and that's how Zellweger and Chesney got acquainted.
A Parade of Stars
Along with Madonna and Elton John, Chesney was one of the performers during the event. While the festivities were going on, Zellweger was serving as a celebrity call-taker on a panel that was accepting donations from the public in tandem with other notable actors and actresses.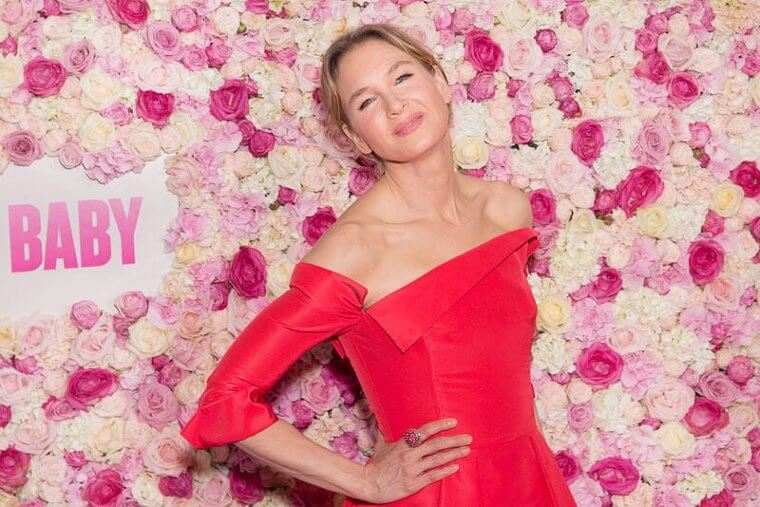 Thanks to the efforts of everyone involved in the charity show, they were able to raise around $5 million worth of contributions. Suffice to say, the organizers' plans were a success, but it turns out some folks like Chesney and Zellweger got more than they had bargained for. Who knew they'd find love just by being there? It was like a scene from a movie.
Setting Her Sights on Him
Believe it or not, even A-list stars have some secret crushes, too. It would appear that Zellweger had been looking forward to a chance encounter with Chesney during the show, and despite the fact that it was a bit juvenile in nature, she managed to charm the singer uniquely.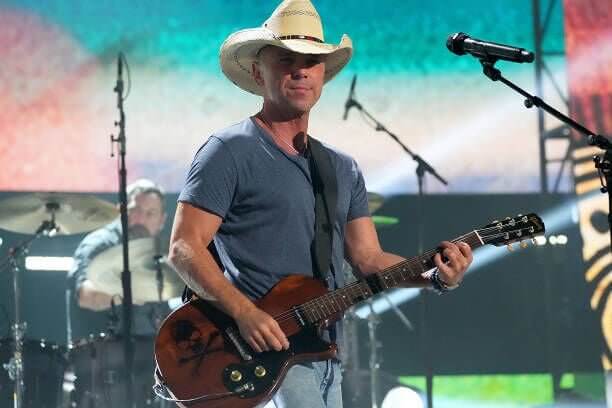 According to some trustworthy sources, Zellweger planned to pass him a little note, as it is done in middle school. It was the perfect plan until it reached Chesney's ears. So, Zellweger had to reassess the situation. After all, it might turn into an embarrassing moment and ruin her chances!
The Girls Wanted to Be Her
Chesney wasn't about to take any chance with a potential meeting with his crush and one of the hottest Hollywood actresses at that time. Before Zellweger could implement her plan, he swooped in like a cupid shooting his shot. According to one of Zellweger's friends, Chesney met her after the show ended and cheekily remarked how the principal shouldn't know about this note-passing business.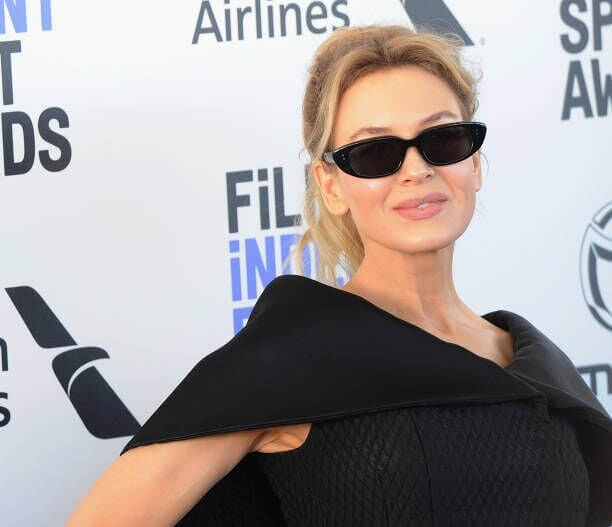 Zellweger's girl group from her hometown was a big fan of the singing heartthrob, and she couldn't wait for them to go crazy over Chesney flirting with her.
The First Public Appearance
It didn't take long for the gossip columns to get wind of the new couple in town. Given their star status, it was commendable how Zellweger and Chesney kept their relationship under wraps and chose to remain tightlipped about their dating life. Four months later, however, Zellweger was spotted in one of Chesney's concerts in Florida.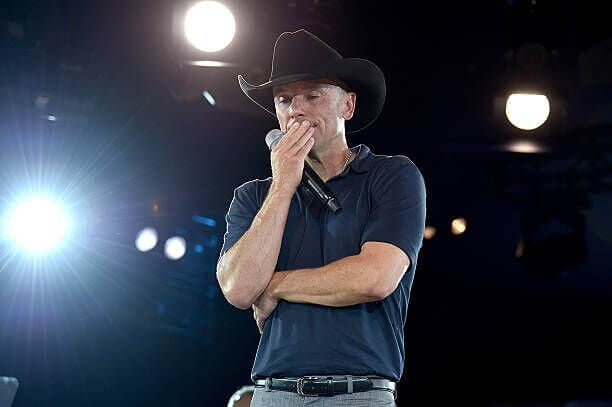 The Jerry Maguire actress decided to surprise her boyfriend by handing him a margarita. It was the perfect confirmation that everyone was waiting for.
Stealing a Kiss on the Stage
In April 2005, Chesney went on his 'Somewhere in the Sun' Tour. The singing superstar always marked the performance of his hit song 'When the Sun Goes Down' with a glass of cocktail. This time, the act was slightly different.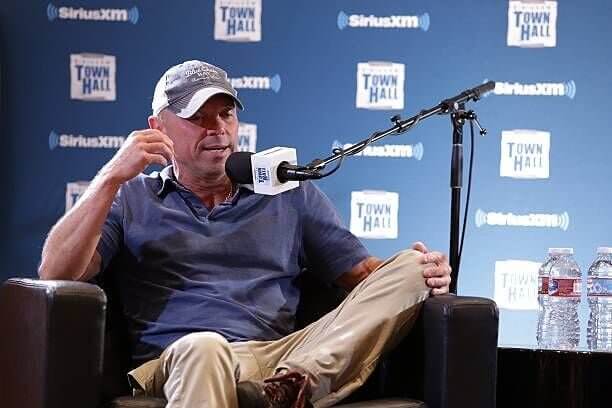 Zellweger attended the show, to Chesney's delight, and the Bridget Jones leading lady also offered him a margarita on the stage. The actress was not done with her surprise yet, and before leaving the platform, she gave Chesney a sweet kiss on his cheek. Suffice to say, this caused quite a commotion.
A Private Wedding Ceremony
While everyone was still coming to terms with Zellweger and Chesney's whirlwind romance, they were already ready for the next step. Just after four months of dating, the couple exchanged vows on the island of St. John where Chesney owned a holiday home. The ceremony was a small affair and the guest list comprised only 35 close friends and family.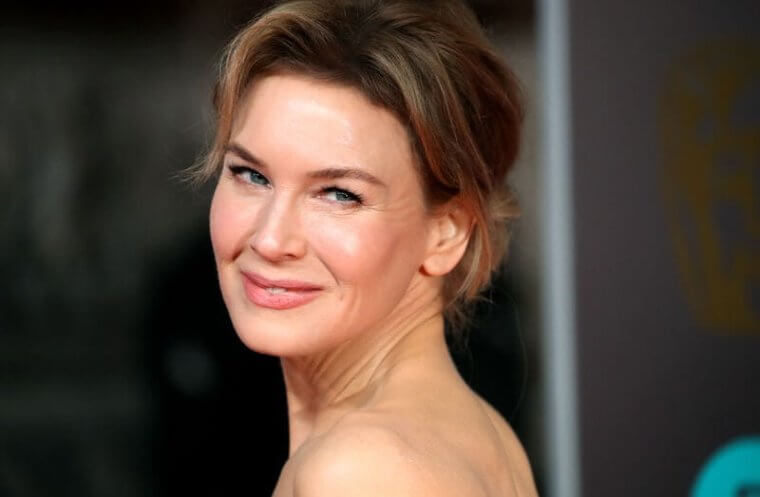 Donned in simple white outfits, including Chesney's black cowboy hat, the stars looked beautiful in their beachside wedding photographs. According to Zellweger's dress designer, the pair was very much in love.
A Day of Happy Tears
Surprisingly, Zellweger and Chesney's marriage ceremony was quite an emotional one. According to the guests, the couple decided to have a simple wedding because, rather than grand gestures, they wanted to focus on celebrating their love with their loved ones.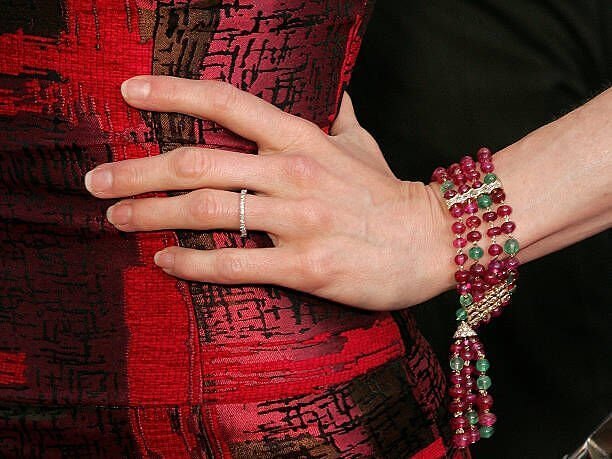 One of the guests fondly recalled how a Kleenex box was being passed around before Zellweger entered as a bride. It was an overwhelming moment for everyone. Knowing the fate of the marriage, we are glad more happy tears were spent on the function than dollar bills.
Chesney Was Smitten With His New Bride
Kenny Chesney was head over heels for his gorgeous new bride, Renée Zellweger. This was evident to anyone listening to the singer around the time of his wedding. In an interview with People, he said that he "may well be the luckiest man alive."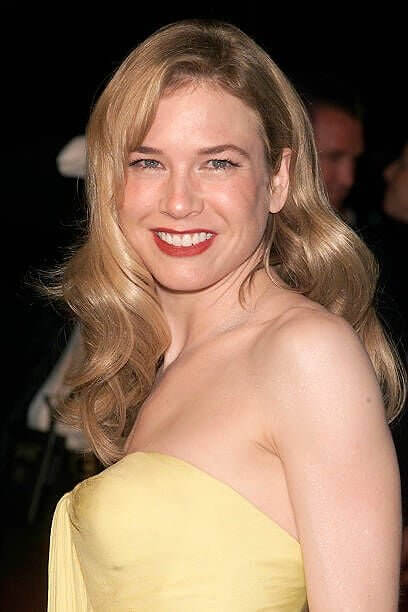 Hindsight, they say, is 20/20. Chesney appeared to be smitten with his betrothed, but as time passed, the public would soon see beyond the perfect façade that the artist put up. In that same interview, he stated that being in love with Renée was like being in a dream.
Chesney Was Hooked on Zellweger "From Hello"
They say that if you are destined to be together, your paths will cross regardless of which direction you choose. In the case of Kenny and Renée's love story, Kenny became aware of Renée long before he met her. Their romance burnt wild and fast, and perhaps their secret connection.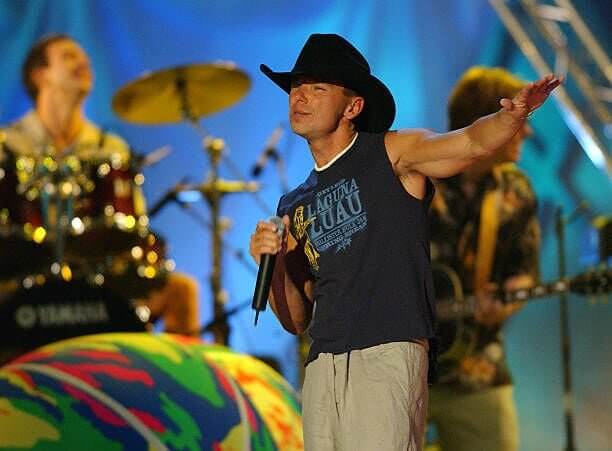 He first encountered Renée through her cinematic work. He had been a fan since her time on the set of Jerry Maguire. Rumor has it that Chesney was inspired to create one of his hit songs based on a line from the movie. Does the line "you had me from Hello" sound familiar to anyone? We'll admit that this part of their story is appealing.
Zellweger Inspired Chesney With Her Art
It is no secret that Renée Zellweger is a wonderful actress, no wonder she's managed to secure important roles. Kenny Chesney thought the same thing as we do because he publicly admitted that he took direct inspiration from her performances.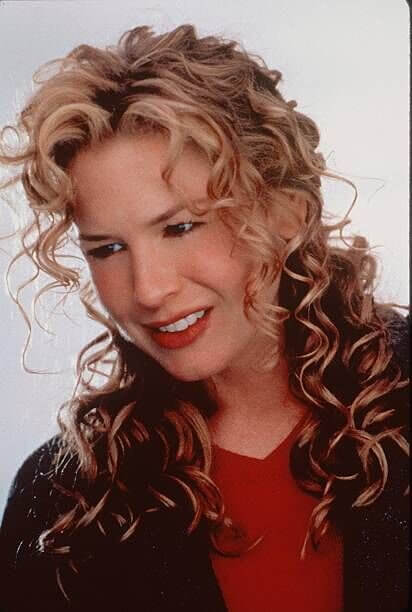 This interview occurred in 2000, and he was very vocal about his admiration for her throughout the entire interview. He explained that when Renée said her famous line in the Jerry Maguire film, he could not help but think, "That could be a great song." He was right.

Renée Was Chesney's Celebrity Crush
Kenny did not let up on giving the actress praises. A few years later, he had an interview with The Tennessean. It was a lighthearted interview, and at one point, he was asked to name the most attractive actresses in Hollywood. Janet Jackson and Charlize Theron made the cut, but the obvious star of the list was Renée.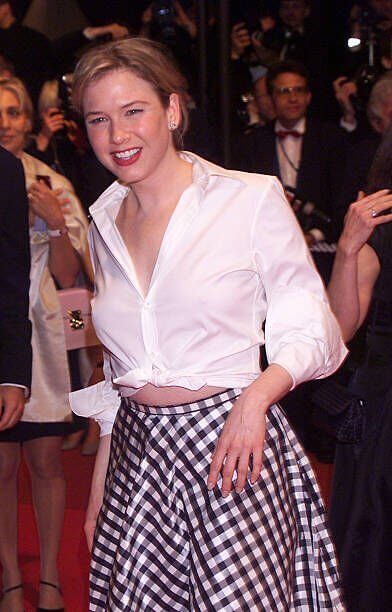 Chesney went on to further compliment his future wife. He described her as a down-to-earth country girl with a sort of beauty that would take the world by storm. The singer claimed that Renée was the type of lady whose attractiveness was downplayed until it was too overwhelming to ignore.

They Seemed Like a Match Made in Heaven
On paper, Kenny and Renée were perfect for each other. To the outside world, too, the couple seemed perfectly matched. The people closest to the pair claimed that they had a large number of things in common.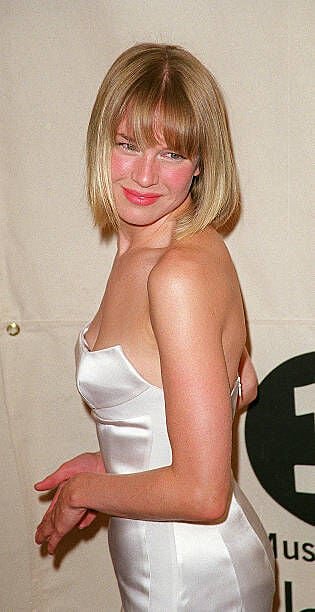 Zellweger and Chesney were born and bred in small towns, and both of them left their small town behind to follow their dreams. They both preferred a night-in over a wild night out. The celebrities also shared a mutual dedication to fitness. On all fronts, they matched each other, except in the ways that count.

All Lovey-Dovey at First
After Renée Zellweger and Kenny Chesney tied the knot, Zellweger had great things to say about her husband and his family when she was a guest on The Tonight Show with Jay Leno. Although their sudden marriage initially shocked people, everyone slowly accepted their union and eventually believed the couple belonged together. Nevertheless, their marriage didn't survive past the honeymoon phase.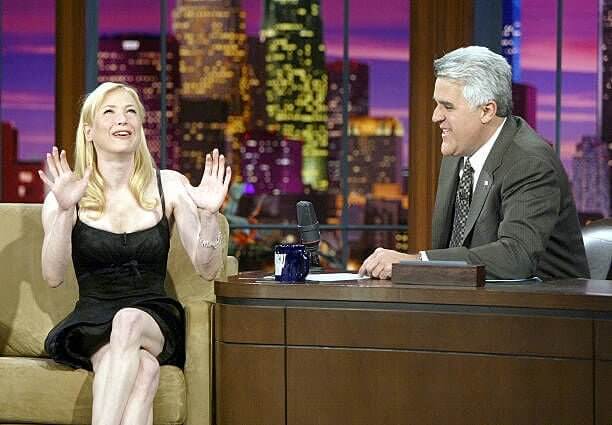 After four months, the couple sought an annulment and parted ways. They both agreed to make "fraud" the reason they split, but it took a while for Zellweger to come out and talk about why her marriage to Chesney ended.

The Reason They Split
When it was later revealed that the legal annulment documents stated fraud as the driving factor of the split, many people assumed that Zellweger had somehow been duped during her marriage to Chesney. This speculation raised many questions about Chesney's character and identity, making it harder for the couple to move past the breakup.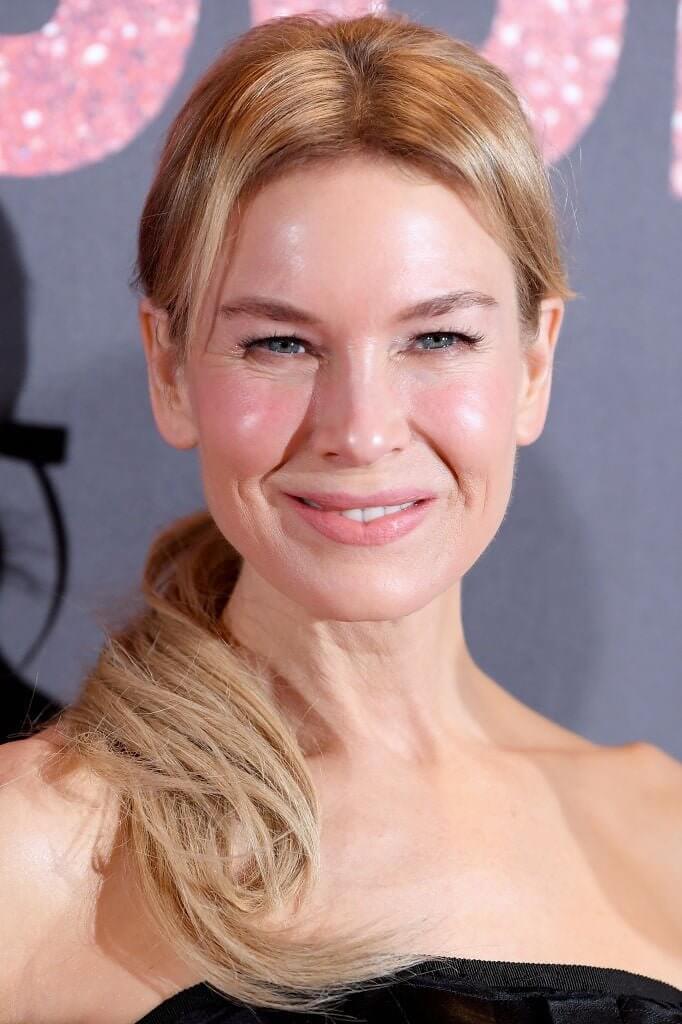 At that time, neither Zellweger nor Chesney spoke on the issue. Yet, people understood that it didn't matter why the pair split as it was something neither of them could look past. It wasn't until the rumors became too much that Zellweger decided to speak up and clear the air.

The Rumors Spun Out of Control
The moment the reason disclosed on the annulment papers hit the streets, everyone had something to say. Since it was Zellweger that filed for an annulment, people put Chesney to blame, and a whole lot of rumors started. Many felt Chesney was gay before the annulment happened, so when they used the term fraud as the reason for their split, it was easy to believe the speculation.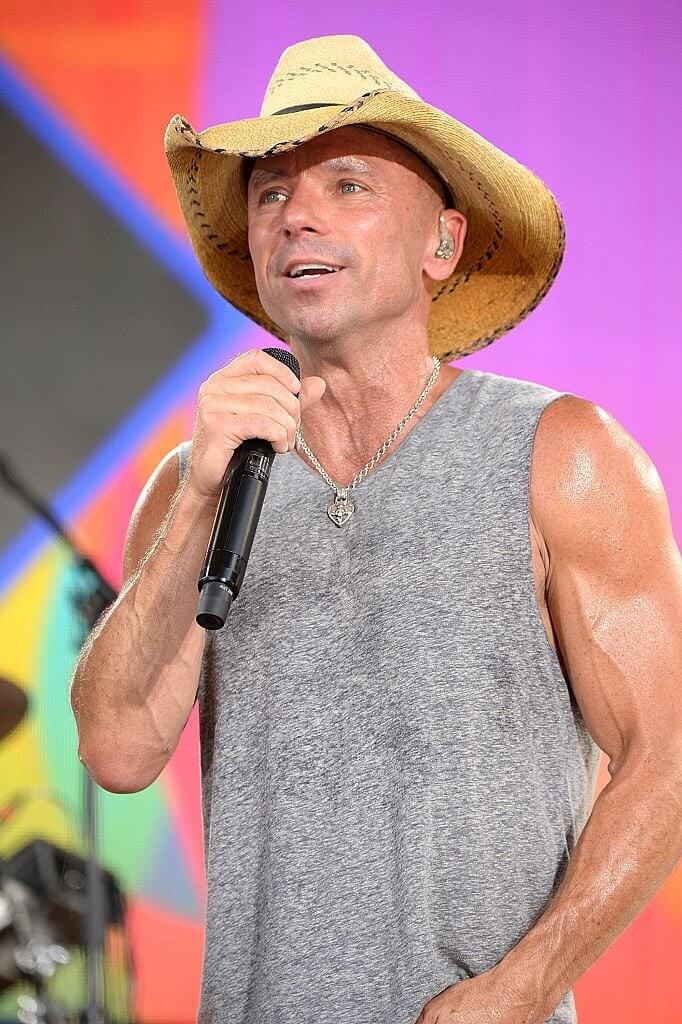 Nevertheless, Zellweger finally came out of the shadows and said that the term "fraud" was just a legal term that had nothing to do with her ex-husband's identity or character.

Zellweger Couldn't Take It Anymore
To defend her ex-husband even more, Zellweger tried to put a stop to the whole gossip shenanigans as it was hurtful to both her and Chesney. In a statement she put out, the actress said, "I would personally be very grateful for your support in refraining from drawing derogatory, hurtful, sensationalized, or untrue conclusions and greatly appreciate your understanding that we hope to experience this transition as privately as possible."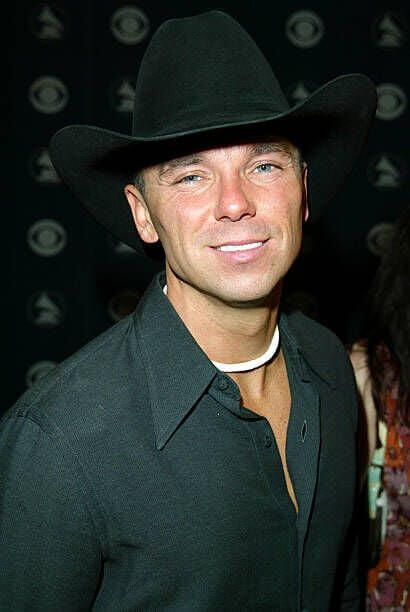 Unfortunately, this wasn't the last time she spoke on the matter, as people didn't stop making assumptions and drawing their own conclusions.

They Asked for Some Privacy
On another note, Zellweger wanted to maintain her integrity along with Chesney's. The only way to do that was to not comment on the specifics of their decision. Her ex-husband agreed with this when he came out with a statement asking the public to respect their privacy.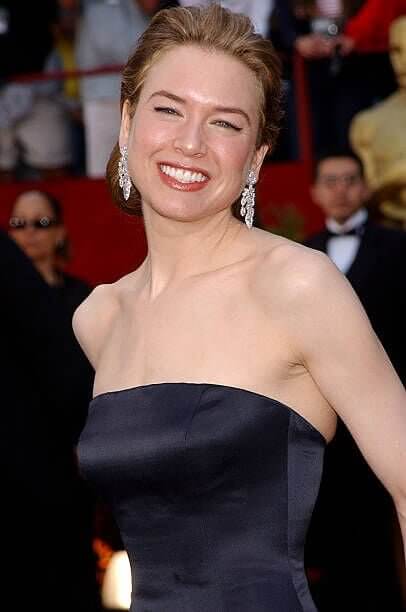 Although the couple tried to be civil about their breakup, the rumors made it hard to do so and only created further conflict. Somehow, the more the couple commented on the speculations, the more curious people got. Maybe all they needed to do to clear the air was to tell people the real reason they broke up.

They Wanted Different Things
Zellweger and Chesney decided to release a joint statement for the benefit of their fans. This was the first time both unanimously gave a common explanation of why things got sour between them.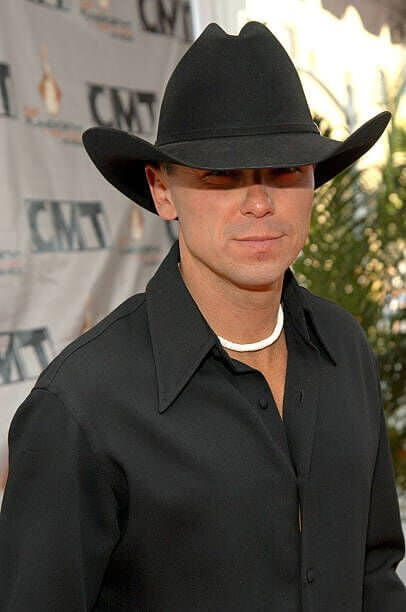 They blamed a difference in life objectives and goals as the main reason for their separation, The statement reads, "The miscommunication of the objective of their marriage at the start is the only reason for this annulment. Renée and Kenny value and respect each other and are saddened that their different objectives prevent the success of this marriage."

A Joint Statement Was Not Sufficient for the Fans
Despite Zellweger and Chesney's joint statement, the world was not satisfied with their explanation. The term "different objectives" did not end the speculation behind their short-lived marriage. People wanted to know what these different objectives were, and what it was that drew the couple apart.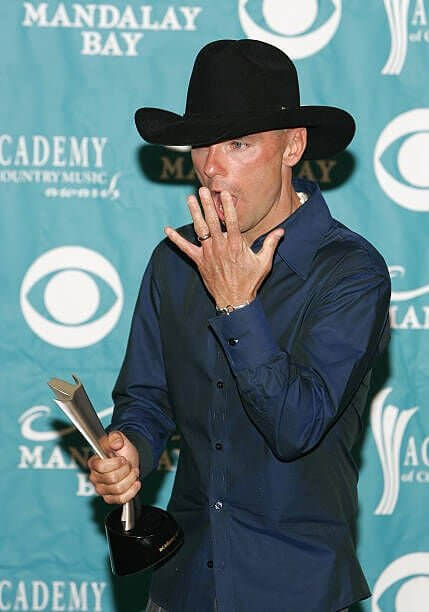 Although both Zellweger and Chesney kept saying they wanted privacy and for people to let them be, the world would not rest till it got its answer. Constant controversy and probing eventually led Chesney to break his silence during an interview that he gave in 2007.

Refuting Rumors of Being Gay
At the time, several rumors surrounding Chesney's orientation were doing the rounds. Many claimed to suspect Chesney was into men, and perhaps that was a reason behind the couple's sudden annulment of their marriage.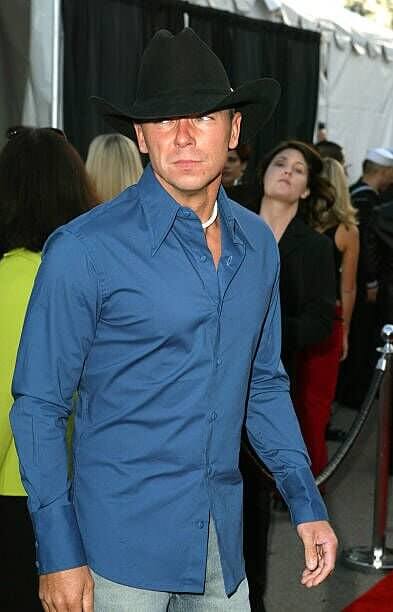 During the 60 Minutes interview, Chesney decided to respond to the rumor for the first time in public and on national television. When the host, Anderson Cooper, asked him if he was gay, Chesney outrightly refuted the claim and said no part of it was true. He also said that he could have said the same earlier but did not want to draw attention to the topic.

Story Behind the Term "Fraud" in the Annulment
Because the word "fraud" was used in the annulment papers, the world was desperate to know if it had anything to do with the rumor about Chesney being gay. Chesney was asked this question in the interview, to which he decided to give a brief explanation.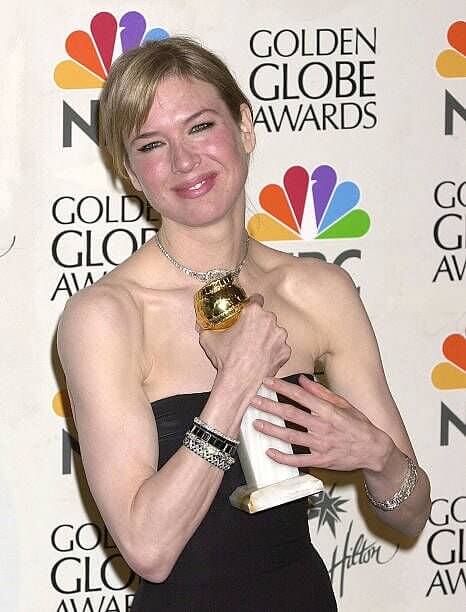 The musician said there was no fraud in their marriage, other than him assuming a different perspective about matrimony and not knowing what it would be like in reality. He said the word did not imply that anyone had committed fraud. Instead, it was just the term that would do the least harm to their reputations.

Chesney Had Enough of the Rumor
By 2009, Chesney had had enough of the rumor of him being gay as a reason behind his split with Renee Zellweger. During an interview that he had with Playboy magazine, Chesney gave a rather defensive statement edging on an emotional burst.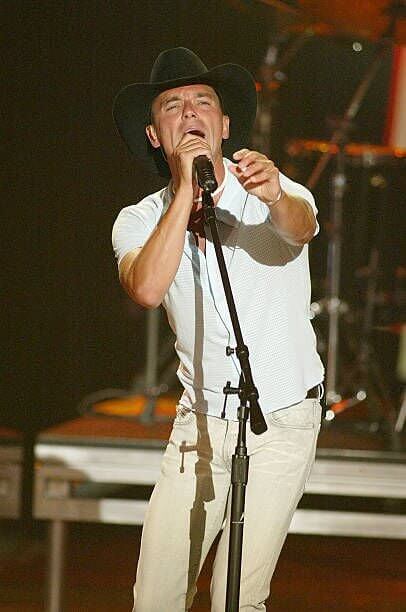 In his words, "That is the most unbelievable thing in the world… What guy who loves girls wouldn't be angry? I didn't sign up for that. I think people need to live their lives the way they want to, but I'm pretty confident in the fact that I love girls." At this point, Chesney was tired of the subject.

Fraud Is Just a Term
Kenny Chesney vehemently opposed the allegations that he was gay, more so because it was used in a demeaning manner. He also continued to insist that "fraud" was just a term that had to be included in the annulment papers.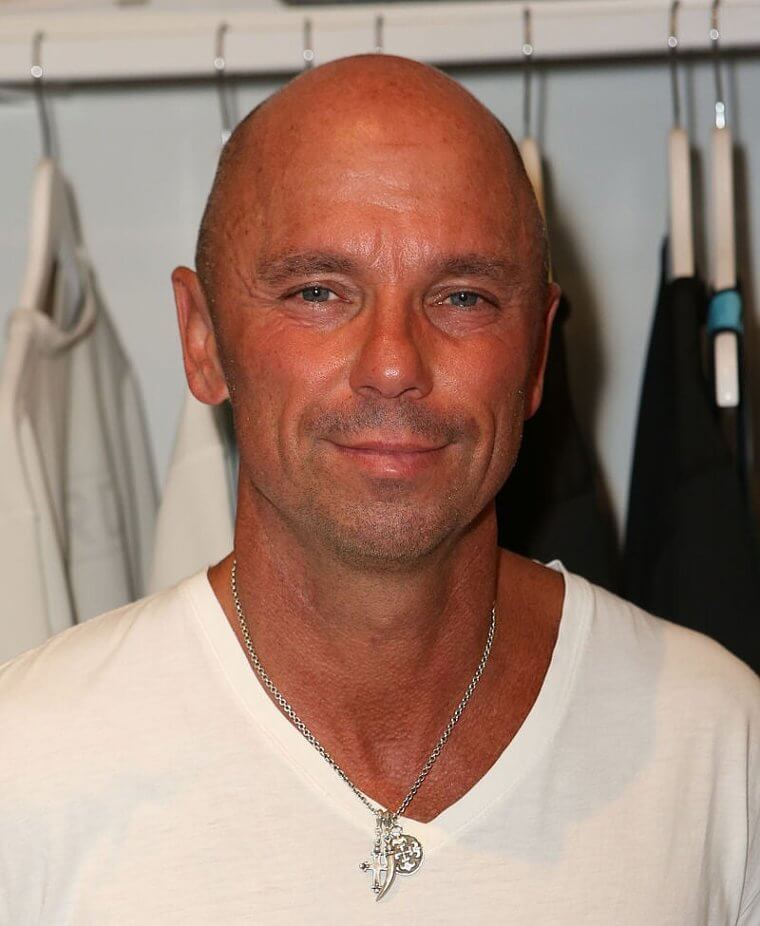 It was either that or a list of other false reasons for which their marriage could have ended, such as bigamy, underage union, and physical abuse. In his interview with Oprah Winfrey, though not stating direct answers, Chesney provided a little tease into what could have been the grounds for their separation, which he continued to maintain wasn't homosexuality. After all, Chesney claims that his reputation with the ladies was enough to debunk that rumor.

Chesney Opens Up Some More
The interview with Oprah was intense, and it revealed that even five years wasn't enough to move on from that kind of heartbreak. Chesney explained that though Zellweger was an amazing woman, they couldn't make their marriage work.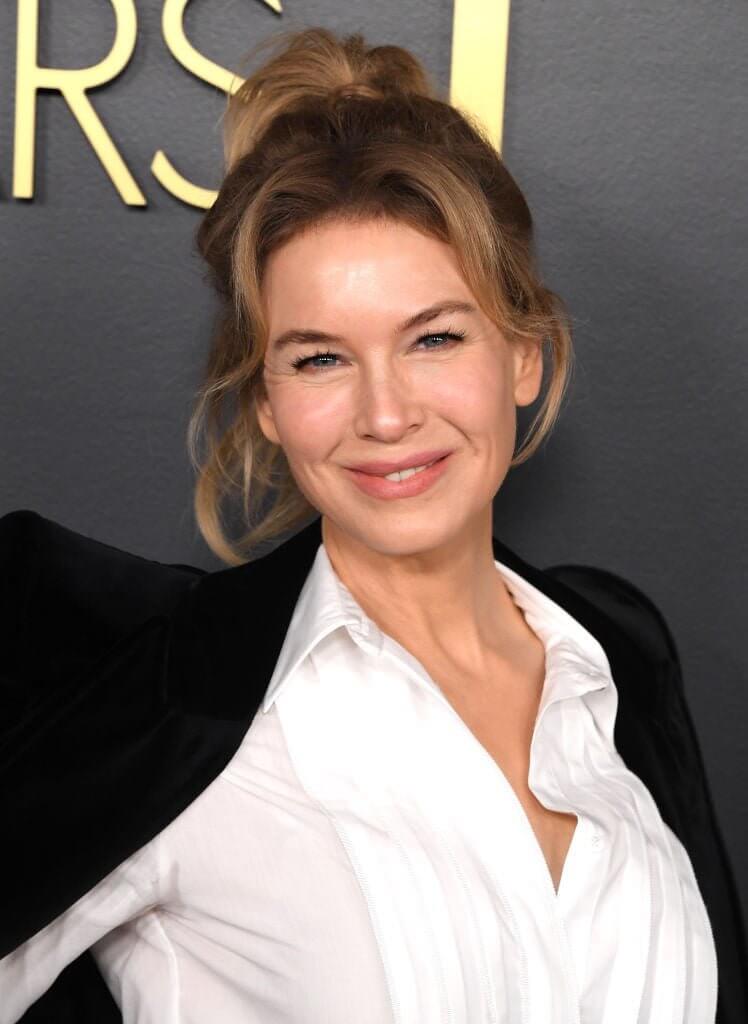 Apparently, the actress didn't fit into Chesney's ideal picture of his future. According to the musician, his life was as simple as a box with items that could go in and others that couldn't. Obviously, Zellweger didn't make his box, yet he maintained that she was a remarkable woman, one he simply wasn't ready for. The interview ended with even more questions, leaving fans to search for answers from a very private Renee Zellweger.

Zellweger Agrees to an Interview
Being as traditional as the modern woman can be, Zellweger remained mute on her affairs, preferring instead to discuss issues pertaining to her booming career in the movie industry. It took 11 years of probing before the actress spoke out on the matter in an interview with The Advocate in 2016.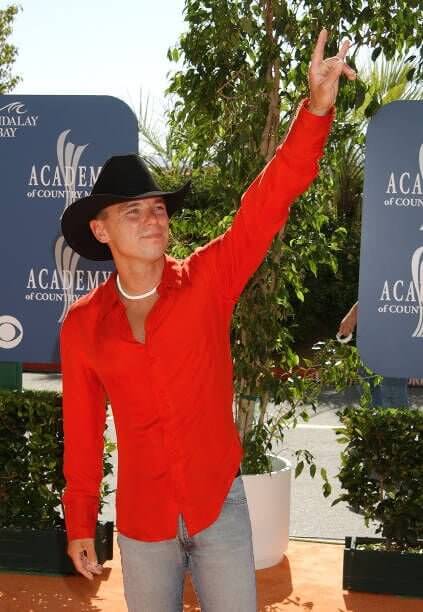 Her reply was very brief. Zellwegger began with the shocking revelation that she had moved past the ordeal and had even forgotten about it. Just like Chesney, she too had no negative things to throw at her ex, which makes us further wonder why they broke up in the first place.

Her Take on the Gay Rumors
The gay rumors annoyed not only Chesney but also Zellweger. Aside from being false, the actress stated that they were solely used harshly, further highlighting the hate the public fostered toward such people.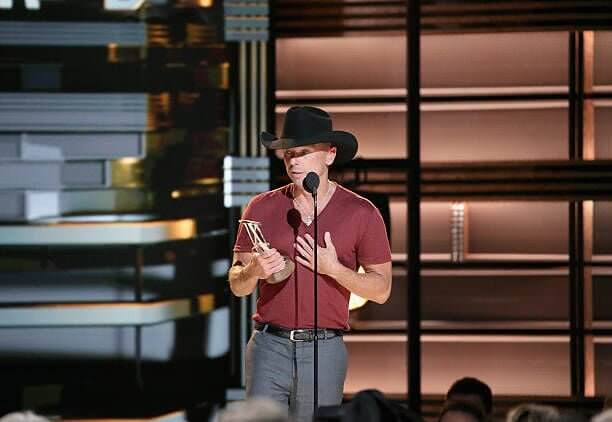 Just like her ex, Zellweger maintained that "fraud" was simply legal language that shouldn't have been misinterpreted. Why anyone would formulate such stories still baffled her, and despite her attempt to shield her mind from all the drama, the star revealed that the slurs at Chesney hurt her the most.

A Very Private Person
After this scoop, which was not a lot, the prying continued. The curiosity of her fans was as yet far from being addressed. After 11 long years, Zellwegger did nothing but answer in circles, leaving fans in the dark on the secrets behind her failed marriage.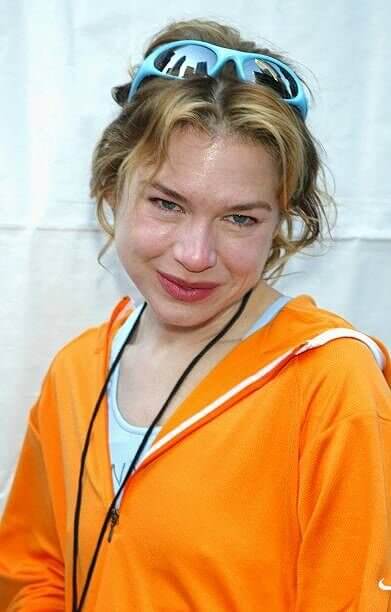 Zellweger's reasons for clamming up were certainly valid. The star stated that she preferred to keep personal matters private, whether the public liked it or not. Zellweger said, "I feel you devalue yourself as a human being when you share very personal things with a bajillion strangers who are making fun of you."