When you think of a religious or a spiritual leader, your mind might wander about as to who that may be or what that even means. A monk? a TV preacher? Gandhi? Whoever it may be, it is definitely not the ones you will first think about when evoking the notion of religious leaders.

Indeed, spiritual leaders can be very different in the way they live, how much money they earn, and their vision of the world. Take a look at these insanely rich religious leaders below — and may your mind forever be changed! 
Mark Driscoll - Net Worth: $2.5 Million
While non-practicing Catholic Mark Driscoll attended college, a young woman named Grace gifted him with a "nice bible," thanks to which he paved his path back to Catholicism.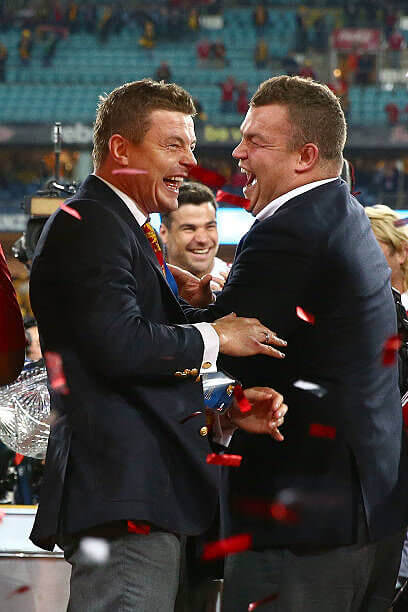 His newfound appreciation for Catholicism led Driscoll to found the Mars Hill Church in Seattle, WA as well as The Trinity Church in Scottsdale, AZ. In addition, Driscoll has made appearances in a few American shows including, Fox & Friends, Loveline with Dr. Drew, and ABC's Nightline.
Paula White-Cain - Net Worth: $8 Million
Finally... A woman coming in at the 18th place. Paula White-Cain, multi-millionaire and current pastor of non-denominational megachurch New Destiny Christian Center in Orlando, FL., didn't always have it easy while she was growing up.  She overcame the death of her father, as well as multiple kinds of abuse to get to where she is today.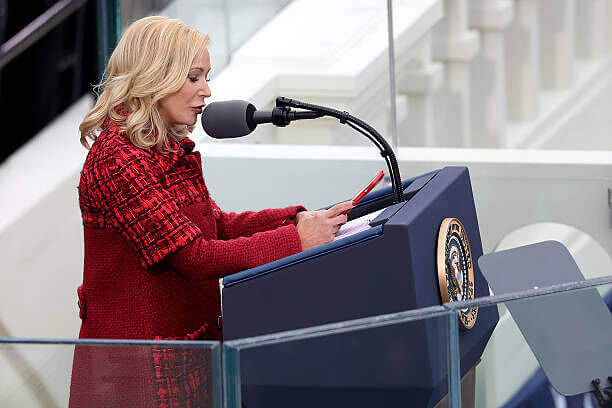 Her father's passing when she was a young girl sent White-Cain into a tailspin, however she thanks the Bible for helping her turn her life around.
 
Eddie Long - Net Worth: $5 Million
Late Bishop Eddie L. Long is known as the flamboyant pastor of megachurch New Birth Missionary Baptist Church in Georgia, AL. However, the numerous disturbing allegations amongst many of his congregants didn't stop him from living a lavish lifestyle.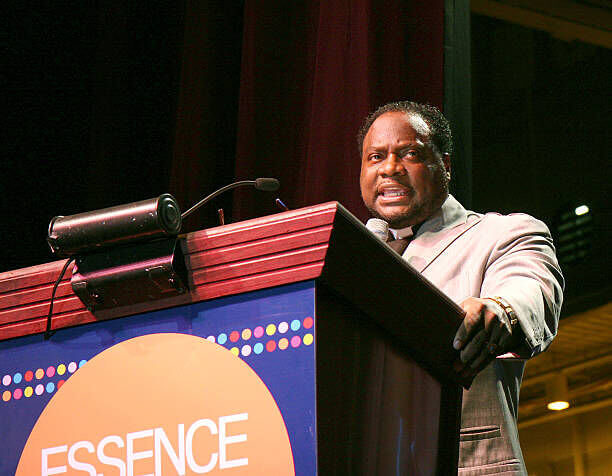 He stayed true to the saying, "practice what you preach," as he was best known for "prosperity gospel," which more or less states that the faithful will be rewarded with wealth. Long notably traveled via private jet, drove a Bentley, and lived in a $1.4 million house.
John Hagee - Net Worth: $5 Million
It's a family affair at the Cornerstone Church in San Antonio, TX. John Hagee is the founder and current senior pastor at the church along with help from his son, Matt.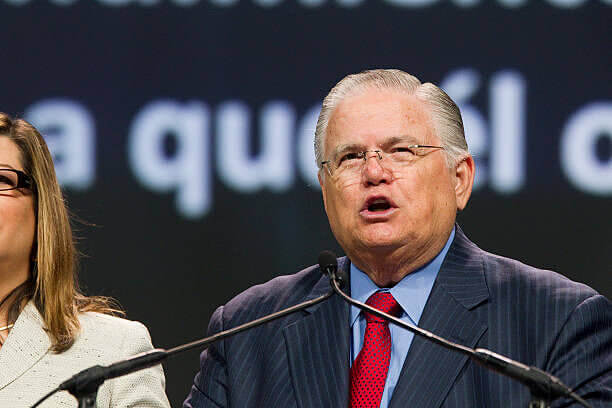 Both John and Matt's wives, Diana and Kendal respectively, lead the women's ministries at the church. Outside of the church, John founded and currently sits as a chairman for Christians United for Israel. Those critical of Hagee's views say he "traffics in conspiracy-minded eschatology."

Louis Farrakhan - Net Worth: $3 Million
From the moment Louis Farrakhan heard Nation of Islam (NOI) leader Elijah Muhammad speak in 1955, he knew the route he wanted to take. However, this wasn't always his clear career path, as he started in the music industry performing various cabaret numbers and was a part of different symphony groups in Boston, MA.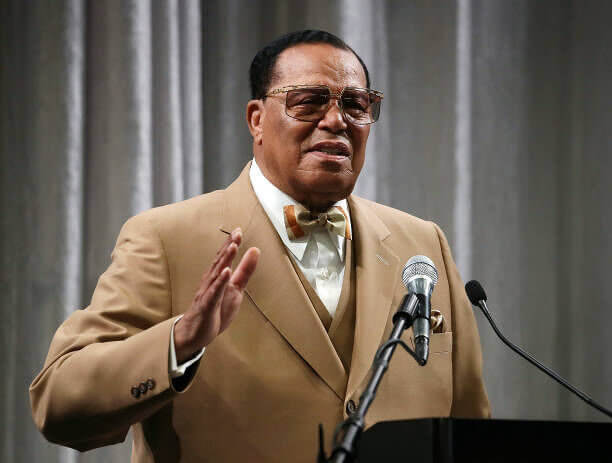 Following his stint in music, Farrakhan followed in Muhammed's footsteps by becoming the leader of the NOI in 1977, according to the Southern Poverty Law Center.
Pope Benedict XVI - Net Worth: $2.5 Million
While the treasures of the Catholic church do not belong to any one man, this particular church leader didn't come into office empty-handed. The late Pope Benedict XVI, former leader of more than a billion Catholics, had, according to several sources, an estimated net worth of $2.5 million.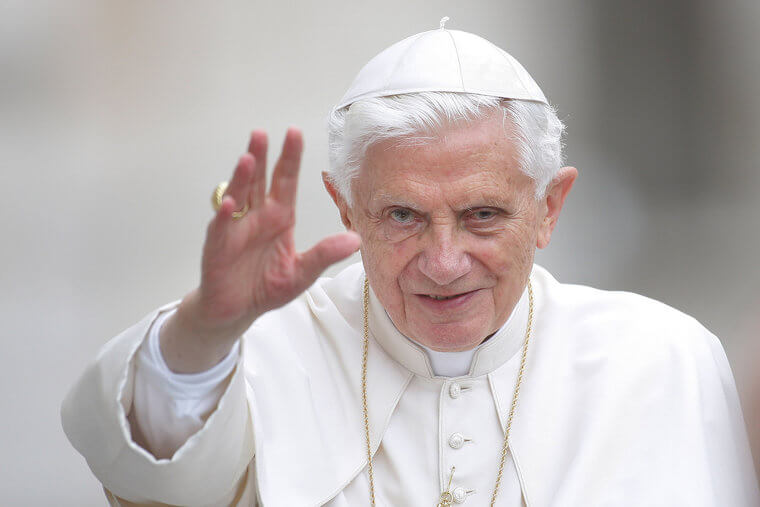 Pope Benedict XVI was elected in 2005 and stayed in office until 2013, when in he made the unorthodox decision to resign instead of keeping the positing for life like most of his predecessors. After his resignation, he continues to receive a $3,300 monthly pension, and in 2020 he became the oldest Pope in history at the age of 93. He passed away on December 31st, 2022.
Charles Stanely - Net Worth: $1.5 Million
Originally from Dry Fork, Virginia, religious leader and New York Times Best-Selling author, Charles Stanely, is best known for founding In Touch Ministries in 1977, an American Evangelical Ministry. Stanley settled on the name "In Touch" after a phrase he came across in his copy of The Living Bible.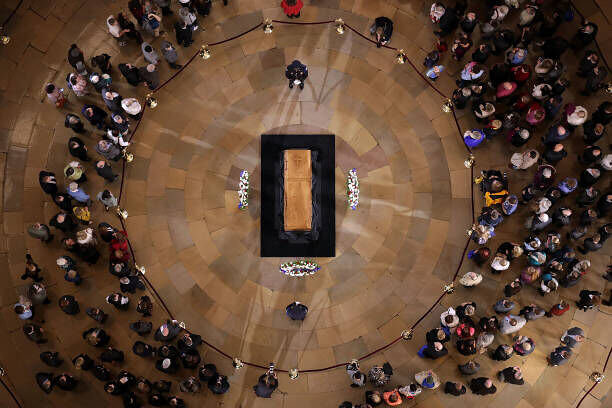 Charles Stanely was inducted into the National Religious Broadcasters Hall of Fame. In addition, he's authored more than 60 books.
R. C Sproul - Net Worth: $2 Million
R.C. Sproul is the Founder of Ligonier Ministries, as well as an established theological author. Sproul's church gained popularity through his use of online and social resources to obtain new followers. His wave of internet success led him to begin "The Reformation Network," an online radio station.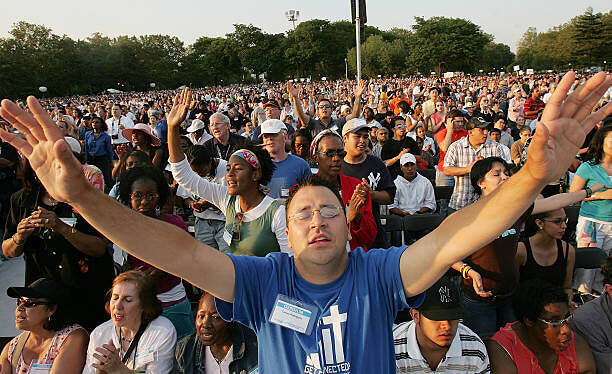 He is also one of the pastors who founded the Saint Andrew's Chapel in Florida, as well as the first president of the Reformation Bible College. Unlike some names on this list, Sproul is revered by his clergy and is also very well-respected outside of the church.
Al Sharpton - Net Worth: $500,000
Notoriously known for his outspoken personality, Reverend Al Sharpton has become arguably the United States' most influential civil rights leader. In 1991, Sharpton founded New-York based non-profit organization, National Action Network (NAN). Today, NAN has more than 45 chapters across the U.S.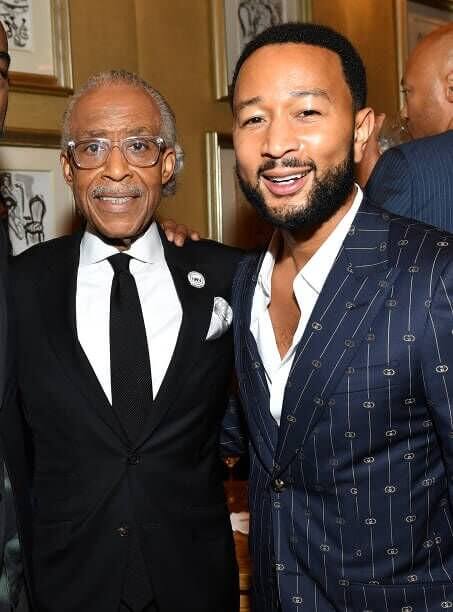 Sharpton delivered his first sermon at the young age of four at Brooklyn's Washington Temple Church of God & Christ. Five years later, he received his license to be a Pentecostal Minister at the same Brooklyn church where he gave his original sermon. 

Clifton Davis - Net Worth: $3 Million
Clifton Davis wrote the Jackson 5's 1971 hit "Never Can Say Goodbye," and was involved with numerous broadway musicals. He also hosted the Stellar Awards Gospel Music Show, all prior to him becoming the minister of an interdenominational ministry.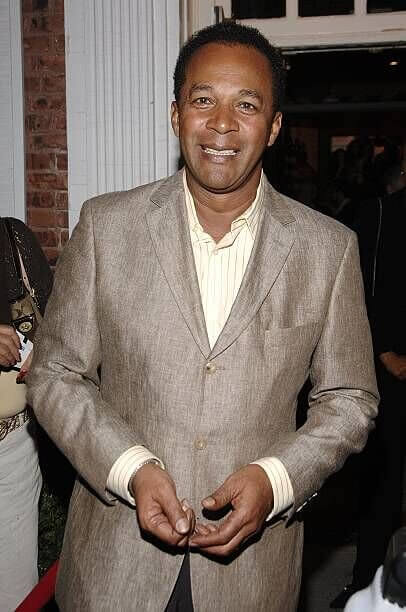 Davis' musical background likely helped launch his career as a minister of a Baptist Church. TV host, minister, and songwriter... to say that Davis is a jack of all trades would be an understatement!
Sri Chinmoy - Net Worth: $2 Million
Sri Chinmoy, a Bangladeshi-born spiritual guru may have died in 2017, however, he still maintains a strong amount of followers among his students. Hit up San Diego based Jyot-Bihanga for a tasty vegan meal and a dose of spirituality, as the restaurant is run by one of Chinmoy's disciples.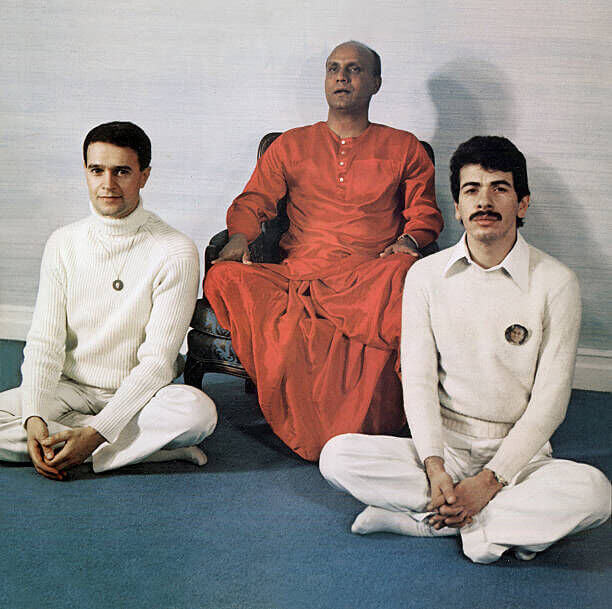 Beyond Chinmoy's religious teachings, his interests included both marathon running and weightlifting. His love for marathons led to the creation of the Sri Chinmoy Marathon Team in 1977. Although he expressed a passion for weightlifting, Professor of Kinesiology, Todd Terry, proclaimed Chinmoy often exaggerated about how much weight he was able to lift.
Billy Graham - Net Worth: $25 Million
According to Billy Graham's website, he's supposedly preached to "more live audiences than anyone else in history."  He better take this up with #20 on this list, Reinhard Bonnke, as Bonnke claims a similar statistic in the Evangelical world.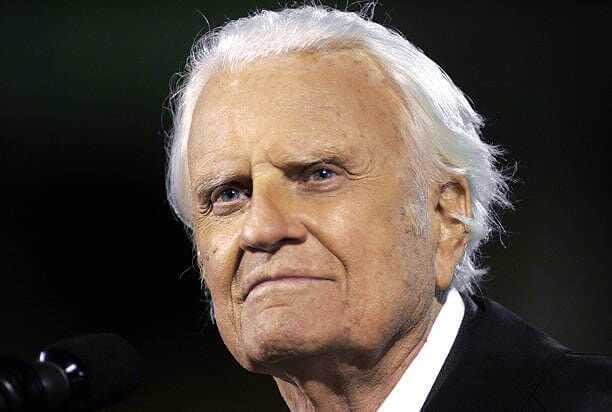 Graham grew up on a dairy farm and came from humble beginnings (his humbleness has clearly gone out the door - according to the above statement). His religious path began at the young age of 15 when he made a commitment to serve the Lord through Mordecai Ham's ministry. 
Kenneth Copeland - Net Worth: $300 Million
Kenneth Copeland is the third televangelist to land on this list and by far the most successful, with a whopping net worth of $300 million. He can thank his viewers for that, as the goal of a televangelist is to garner donations through TV.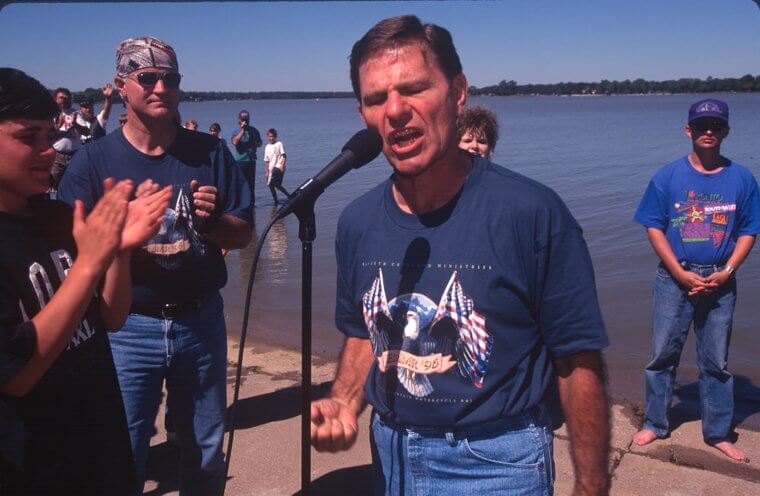 According to his website, Kenneth and his wife Gloria have been preaching for nearly 52 years, with most of those years dedicated to their TV show, "Believer's Voice of Victory". However, they also spread the good word through radio shows, podcasts, their magazine, and Believers' Conventions.

Walter Mercado - Net Worth: $5 Million
Marked as more of a spiritual leader, Puerto-Rico native Walter Mercado's horoscope rundowns had every household glued to your television. According to Remezcla, an online source for the Latinx community, Walter Mercado has had an interesting, yet positive impact on them.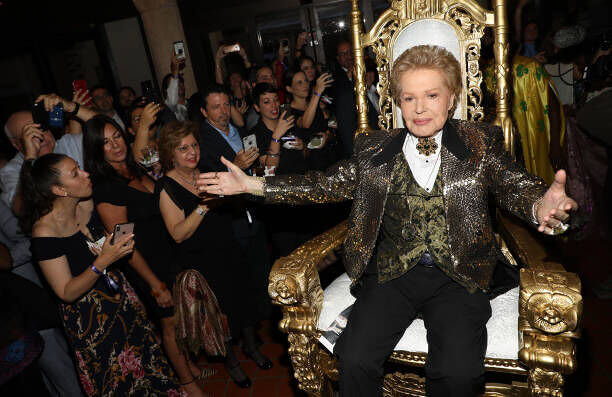 Mercado embraced his gender non-conforming identity and often wore flashy outfits that fitted his eccentric personality, claiming, "Latinidad tends to follow gender norms (i.e. why young girls are expected to learn to cook, while their brothers are not)."
Rick Warren - Net Worth: $25 Million
Pastor Rick Warren played an integral role in founding both California-based Saddleback Church and online website Pastors.com. According to Warren's bio, Saddleback garners 30,000 weekly attendees across 19 locations; stateside and international.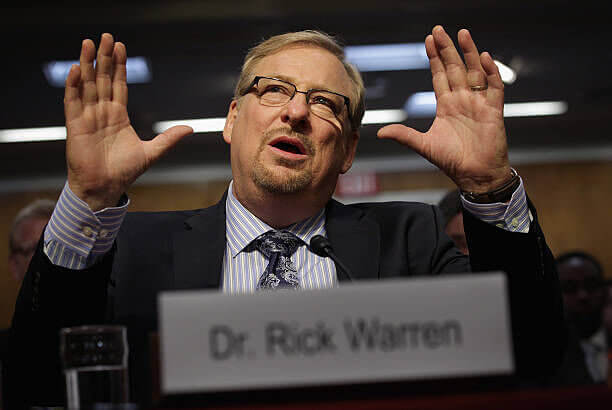 Warren's other endeavor, Pastors.com, is a training website for pastors and church leaders. Warren offers a free newsletter to his subscribers called the Ministry Toolbox, which is a part of this training effort. Last but not least, he is a best-selling author of numerous Christian books, including "The Purpose Driven Church".
N. T. Wright - Net Worth: $2.5 Million
Former Bishop of Durham, Nicholas Thomas Wright is arguably the most notable bible scholar in the United Kingdom. Now an Anglican minister and Theologian, Wright has an estimated net worth of $2.5 million stemming from a career that began more than 40 years ago.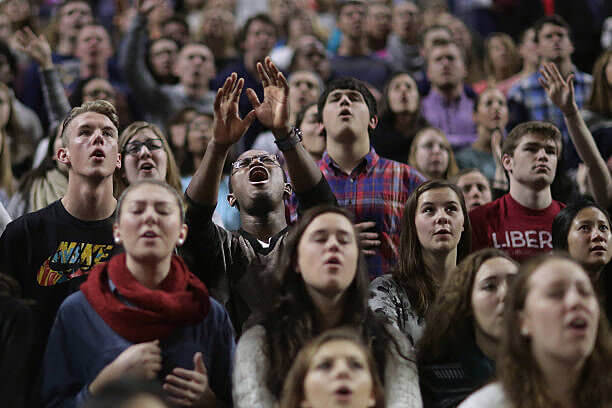 Wright has written more than 70 books on theology, including "Paul and the Faithfulness of God", which is his most popular opus. N.T. Wright is a right-winger with traditional values, most notably opposing same-sex marriage and the LGBTQ community.
T. D Jakes - Net Worth: $18 Million
Bishop T.D. Jakes leads the Dallas-based Potter's House Church, which he founded in 1996. The church underwent a $45 million renovation that was achieved in 2000. In 2010, Jakes expanded it to four campuses, including Dallas, Fort Worth, North Dallas, and Denver, CO.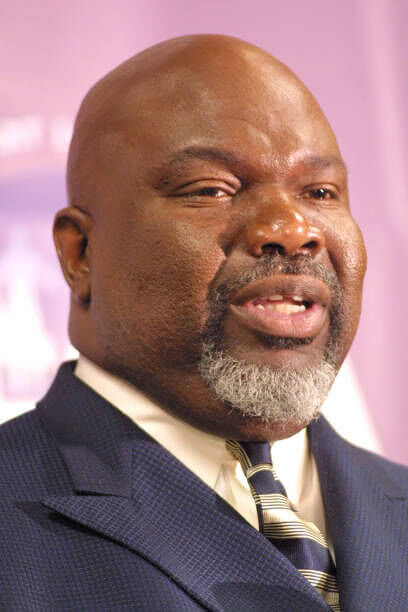 In addition to being a filmmaker, Jakes, as well as his daughter, are both accomplished authors; He often encourages his 30,000 members to purchase both of their books.

Jack Van Impe - Net Worth: $2.5 Million
Have you ever woken up at 4 a.m. with the TV blaring bible verses in your ear?  Well, if you have, you're probably familiar with "The Walking Bible," also known as Jack Van Impe. He is best known for his bible preaching show, "Jack Van Impe Ministries Show."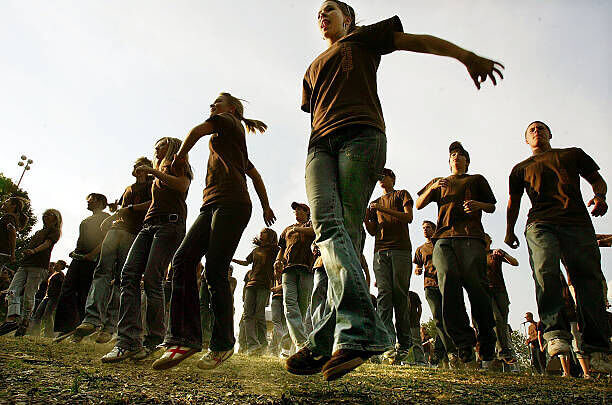 Van Impe strongly believes in the rapture and that the end of the world will be brought upon by a dark political leader and a false prophecy. Nevertheless, Van Impe has been quite successful in his endeavors. His International Foundation rakes in around $12 million per year with him bringing in nearly $150,000 for his work.
Juanita Bynum - Net Worth: $10 Million
In addition to being an author, "Prophetess" Juanita Bynum is a preacher, and a gospel singer; not many on this list can claim to have this number of strings to their bow. Bynum released an album named "Piece of My Passion" in 2007, and The New York Times gave her the title of "the most prominent black female television evangelist in the country".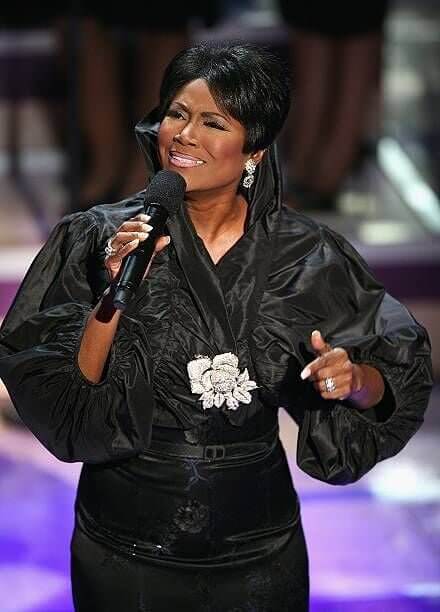 Most recently, Bynum was spotted in the news for canceling a preaching assignment because the pastor who was holding the conference entered her hotel room without being invited beforehand.
George Foreman - Net Worth: $300 Million
Most people probably know George Foreman as "that guy who sells grills." Well, that isn't untrue. However, he's had a pretty successful career outside of that. Foreman had a hard upbringing before becoming a millionaire; he was a bully and didn't like to go to school (but who did?).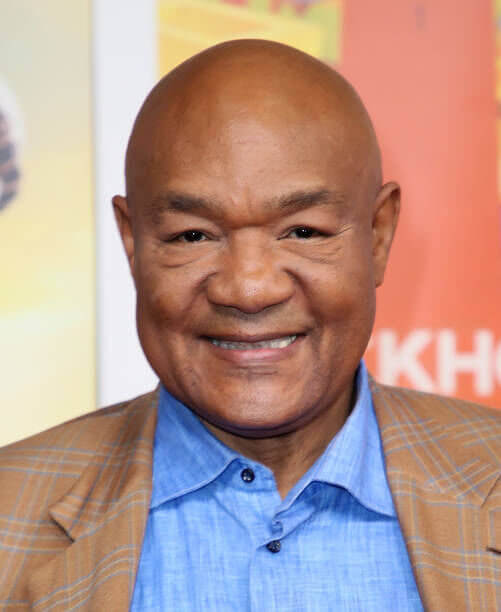 Foreman decided to channel his attitude into something a bit more... appropriate one might say. He became a world-champion boxer, winning the gold medal in 1968. Foreman had a sort of religious experience in his dressing room which led him to become a born-again Christian. He eventually became ordained in 1978.
Tony Campolo - Net Worth: $4 Million
Baptist minister, Tony Campolo hit his career peak when he became President Bill Clinton's spiritual advisor during his presidency from 1993 to 2001. He has a degree in both sociology and theology, a Ph.D. from Temple University and is the founder of the Evangelical Association for the Promotion of Education.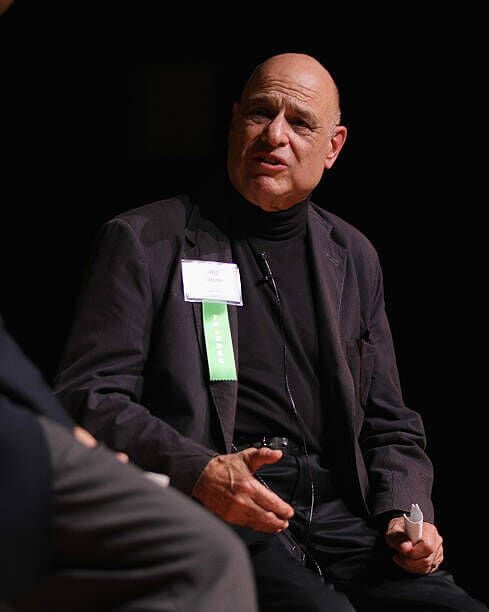 In opposition to others on this list, Campolo holds more liberal views on issues such as same-sex marriage. We can all thank his wife for that :)
Reinhard Bonnke - Net Worth: $4 Million
Reinhard Bonnke, the founder of Christ for all Nations, claims to have preached to more people than any other Evangelical pastor in the world. With such claims, controversy is bound to follow. In 1991, rumors spread that Bonnke was to travel and attempt to combat an Islamic region of Nigeria with his sermons. After many, warranted riots, Bonnke was not allowed to return to Nigeria until the early 2000s.
Aside from his controversial and outlandish claims, Bonnke was recently featured in HBO's, "A Question of Miracles," which investigates the connection between brain chemistry and faith healing.
Joseph Prince - Net Worth: $5 Million
Joseph Prince, of Joseph Prince Ministries, teaches the good word through his best-selling books and broadcast gospel, which is said to reach millions across the country.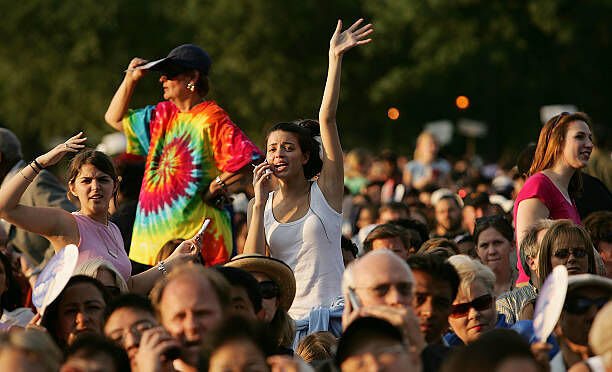 Prince (no, not the artist formerly known as Prince) is a founding member of the New Creation Church and has worked hard to gain respect and rank through the years. He started as an "elder" and associate pastor, eventually becoming a senior pastor in 1990. According to his bio, 1990 is when the church started to grow in popularity.
Noel Jones - Net Worth: $5 Million
Born in a Spanish town in Jamaica with six brothers and sisters, current Pentecostal bishop Noel Jones eventually relocated to Syracuse, NY in 1965, with a few of his family members.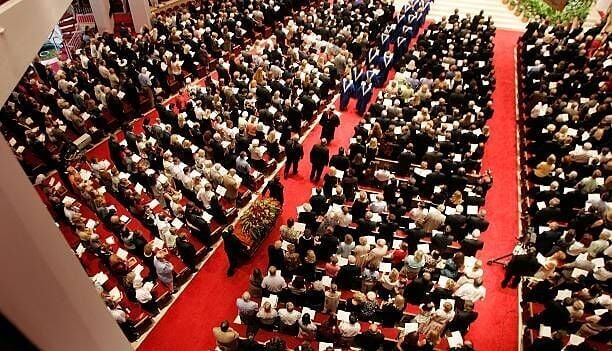 At the age of 19, Jones left Syracuse and ventured off to study and eventually earn a degree in theology from Aenon Bible College. He earned his first pastorate at Bethel Temple of Longview in Texas when he was only 26 years old.
Kirk Cameron - Net Worth: $20 Million
Kirk Cameron wasn't raised as a churchgoer and was first identified as an American actor. He acted in several movies and series, including Saving Christmas, Mercy Rule, and Fireproof.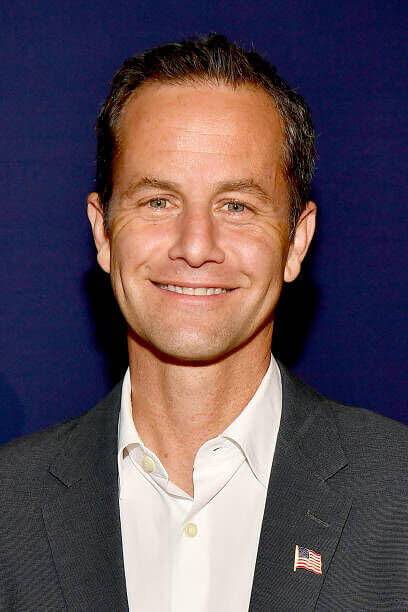 However, while sitting in his sports car, pondering the first Gospel message he ever heard, he decided to change his career path. Cameron is better known for his work as an actor on "Growing Pains" and was even nominated for two Golden Globes for that role.
Joyce Meyer - Net Worth: $8 Million
Who knew someone could receive so many honorary degrees? However, Joyce Meyer managed to receive three: an honorary Ph.D. from Life Christian University, a doctorate degree from Oral Roberts University, and a final honorary degree from Grand Canyon University.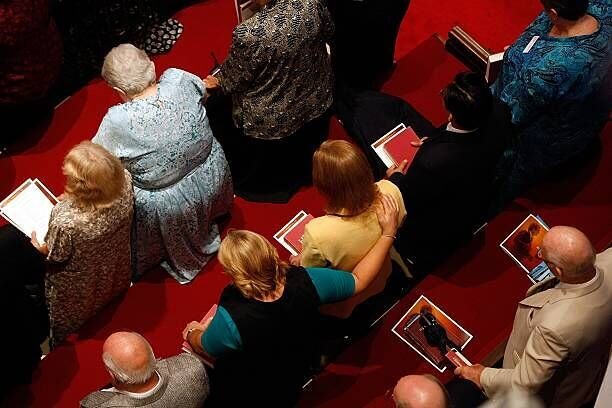 Meyer's faith stems from a trauma-filled life. She experienced abuse at a young age from her father and faced many obstacles with a dismissive mother. In addition, Meyer's first marriage ended disastrously. Similar to #30 on this list, Al Sharpton, her career in religious teaching has been more of a gradual one.

Ernest Angley - Net Worth: $15 Million
Internationally known televangelist Ernest Angley is the pastor and founder of the Grace Cathedral; with locations in both Cuyahoga Falls and Akron, OH. However, like many individuals that choose the religious path, controversy followed him throughout his career.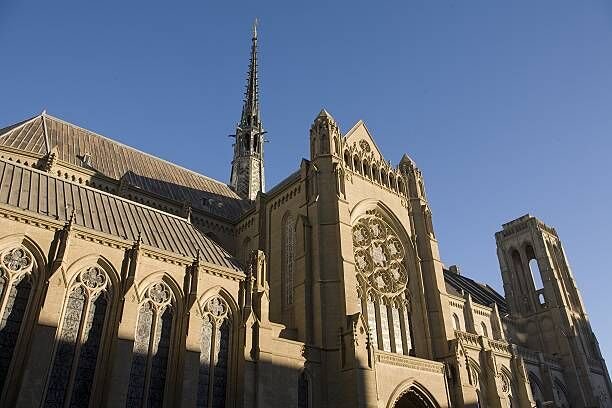 An unknown source provided a recorded conversation of Angley admitting to his assistant minister that he had had numerous encounters with an employee at the Grace Cathedral. In addition, it was said that Angley had an unfortunate history of abusing staff.
Benny Hinn - Net Worth: $60 Million
Televangelist Benny Hinn was born in Israel and moved to Canada in 1968. According to his bio, he decided to commit his life's work to religion in 1972, following a vision he had of people falling into an inferno (sounds lovely!),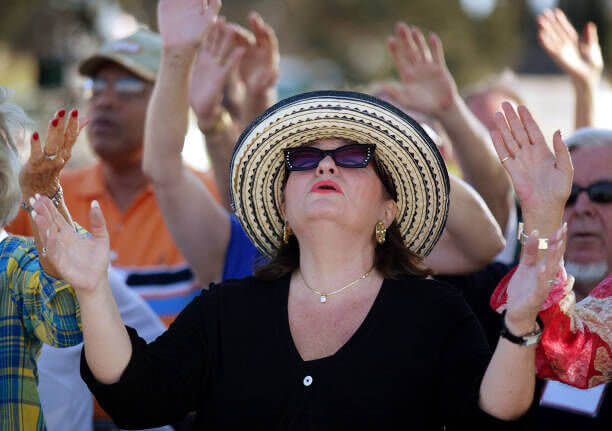 He is most famous for his regular "Miracle Crusades". Similar to other televangelists on this list, Hinn is the author of various books, TV programs, and also a website full of resources. Interested in worship? He's got an app for that!
Joel Osteen - Net Worth: $100 Million
Arguably the most famous on this list, Joel Osteen is the current pastor at Lakewood Church. Many have questioned his $100 million salary, asking if a pastor should be making this much money. However, he did give up his annual $200k salary from Lakewood church, relying instead on the royalties of his books.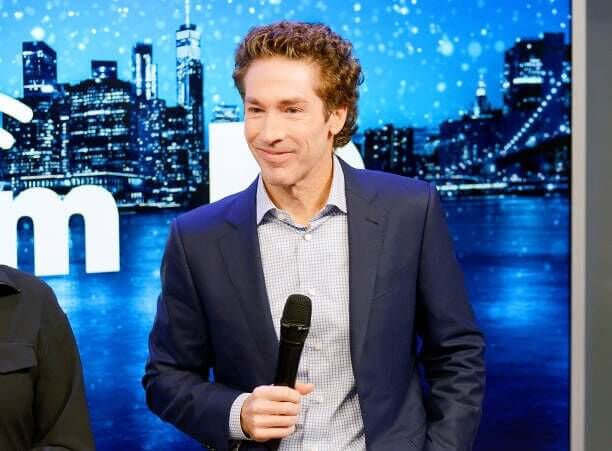 Osteen came under attack when he did not initially open Lakewood Church to aid hurricane victims in Houston, TX. However, it seems as though Osteen is doing just fine; he currently resides in a mansion that's worth well over $10 million. 
Supreme Master Ching Hai - Net Worth: Uncertain (must Be Nice)
Ching Hai is the owner of the international vegan restaurant chain Loving Hut. But, however tasty her food may be, it doesn't change the fact that she is a cult leader. Ching Hai created the Quan Yin Method - a "pseudo-religious philosophy."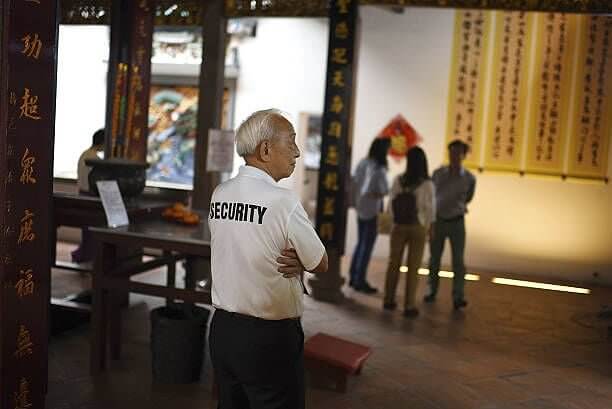 According to cult expert Margaret Singer, the Quan Yin Method "appears to be one of the most well-organized and fastest-growing cults in the United States and the world."