Crime never pays! Well, technically it does. But once you've committed the crime, there's a timer on how long it will last. Sooner or later, there'll be a knock on the door and you're going to have to answer for all that you've done. But that doesn't mean you can't enjoy the ride! Here are the world's richest criminals...
#20 - Michael Franzese
Michael Franzese, also known as "Yuppie Don" and "Prince of the Mafia" was born on May 27th, 1951, in New York City, USA. He is a former mobster who was a caporegime in the Colombo crime family and son of former underboss, Sonny Franzese. By 1986, when he was 35 years old, Fortune Magazine named him number 18 on a "Fifty Most Wealthy and Powerful Mafia Bosses" list, and now he's worth $1 million.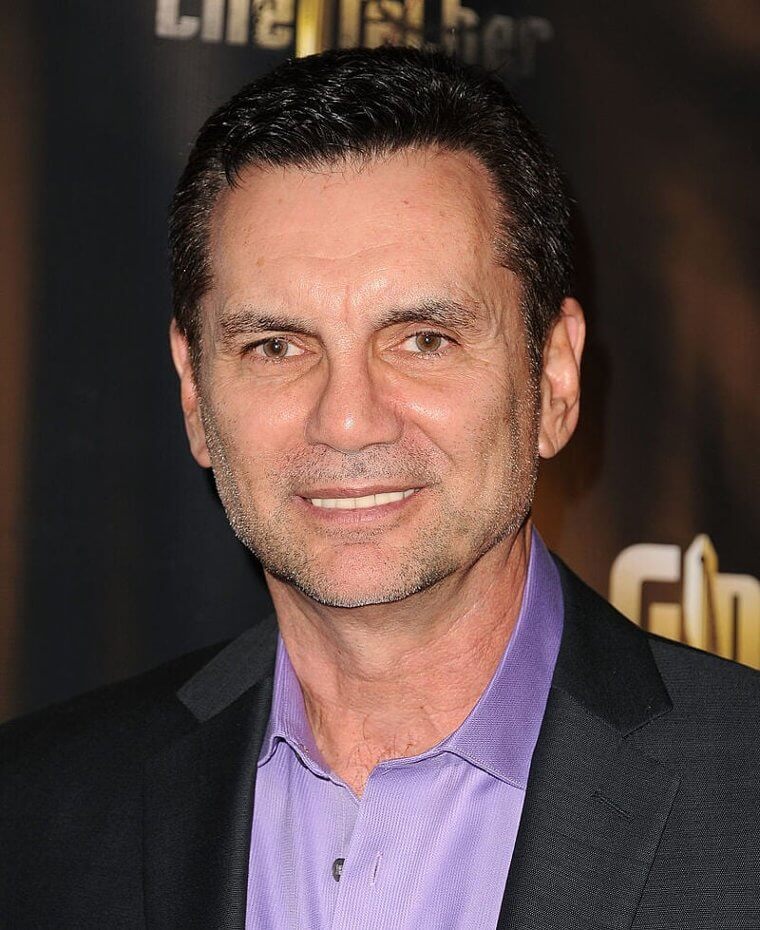 Franzese dropped out of a pre-med program at Hofstra University when his father was sent to prison for 50 years for bank robbery. He made his money by defrauding the federal government out of gasoline in the early 1980s. At one point generating up to $8 million per week, Franzese was jailed between 1986 and 1994, and he now works as a motivational speaker and writer in California.

#19 - Hector "Junior" Pagan
Brooklyn, New York-born Hector "Junior" Pagan originally set out in life with the goal of becoming a professional boxer. That plan collapsed when Hector was smashed over the head in a bar with a 40oz bottle of beer. His partially crushed skull was even replaced with a metal plate. This led Pagan to work his way up the ladder of organized crime, eventually making himself worth $1 million.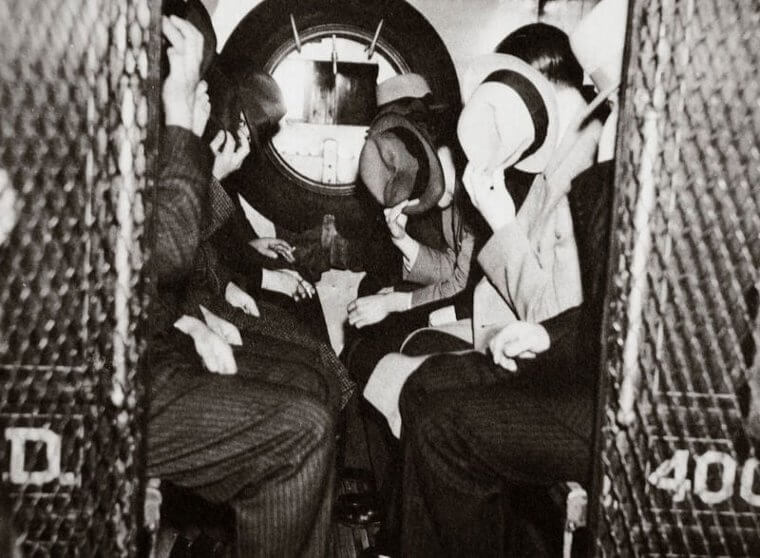 Hector got too big for his boots early into his "career" and spent a few years behind bars. When released, he married Renee Graziano, the daughter of a mobster and consigliere in the Bonanno crime family, Anthony Graziano. The couple later divorced, but Pagan kept his employment, even being locked up in jail again. Most recently, it was revealed that Pagan was actually an informant, he'd been gathering information on his ex-wife's father for over a year.
#18 - Freeway Rick Ross
His full name is Ricky Donnell Ross and he was born on January 26th, 1960 in Tyler, Texas, USA. He's also gone by "Freeway Rick," "The Real Rick Ross," and numerous variations of all of these nicknames spliced together. His crime? Well, Ross is a convicted drug trafficker from California in the mid-1980s who was jailed for life but managed to appeal for his release in 2009.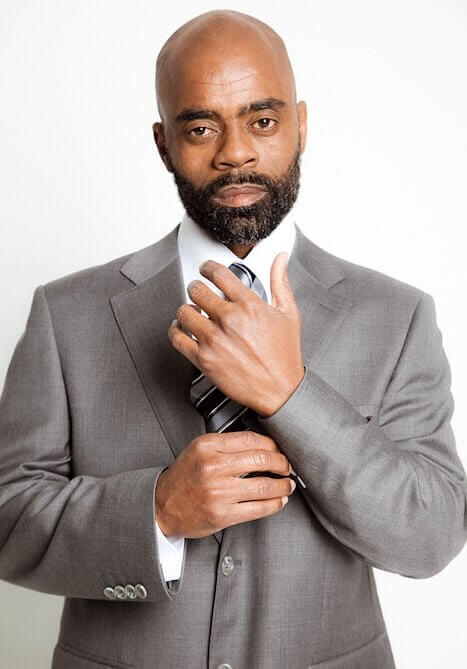 Now worth $1 million, Ross enjoys the freedom afforded to him when he made his case for early release. He then co-authored his autobiography, Freeway Rick Ross: The Untold Biography, with Cathy Scott in 2014. KCET TV reviewed the memoir and said, "(The book) is fascinating for its unsentimental, inside look at his career on the streets of South Central, which started for Ross with car theft and quickly shifted to drugs and the big time."

#17 - John Gotti Jr.
That's the $1 million club out of the way. Next, we move on to a former mobster who's worth $10 million, John Angelo Gotti. He was born in the Queens borough of New York City on Valentine's Day in 1964, and his father, John Gotti Sr., was already an established member of the mob. John Jr. attended New York Military Academy when he was younger, but that was far from the life he'd eventually lead.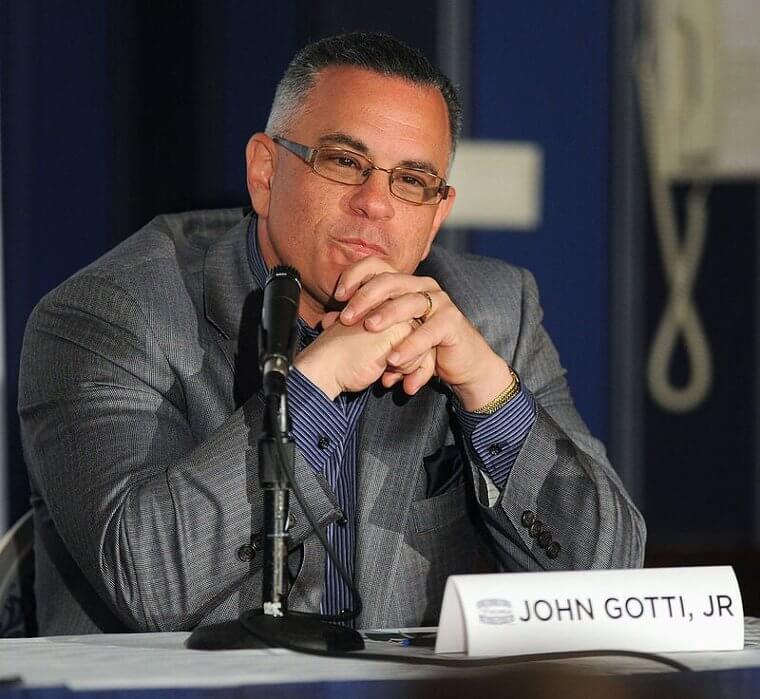 Gotti's father helped him start a trucking business and a place in the Carpenter's Union. However, when John Sr. was taken down by the FBI, John Jr. was the one to take his place outside of prison. Junior tried to take a more cautious and subtle approach, but he'd spend time in jail too; racketeering, conspiracy to commit murder, and a plot to kidnap Curtis Silwa were the charges.

#16 - Frank Abagnale
Frank William Abagnale Jr. is an American author and convicted felon worth $10 million. One of the only other facts we know for sure is the Steven Spielberg-directed 2002 movie Catch Me If You Can is based on Abagnale's life…or at least, on what people were led to believe. You see, Abagnale has a history of telling tall tales, and his first victim was his own father when he was just 15 years old.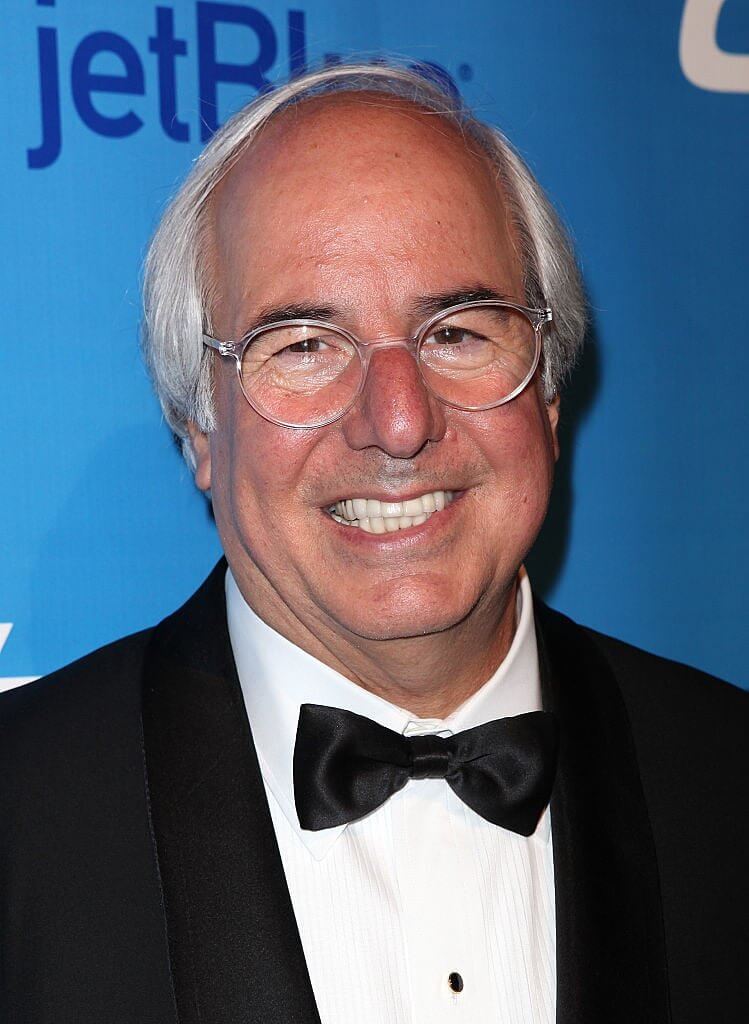 With his dad's gas credit card he convinced gas attendants to give a portion of the sale back in cash. His father got the credit card bill and that scam was done, Frank was then sent to the Navy. They didn't want him and kicked him out after three months for forgery. It was then that Frank began a life of dodgy checks and impersonating everyone from a doctor to a pilot.

#15 - Ephren Taylor
Ephren W. Taylor II is a video game and website designer, a businessman, and the operator of a Ponzi scheme, he is worth $10 million. Taylor made a video game when he was 12 years old and then started making thousands in web design at 13. He said, "When I got a $3,800 check [from an online retailer of vitamins and legal supplements], my parents thought I must be selling drugs."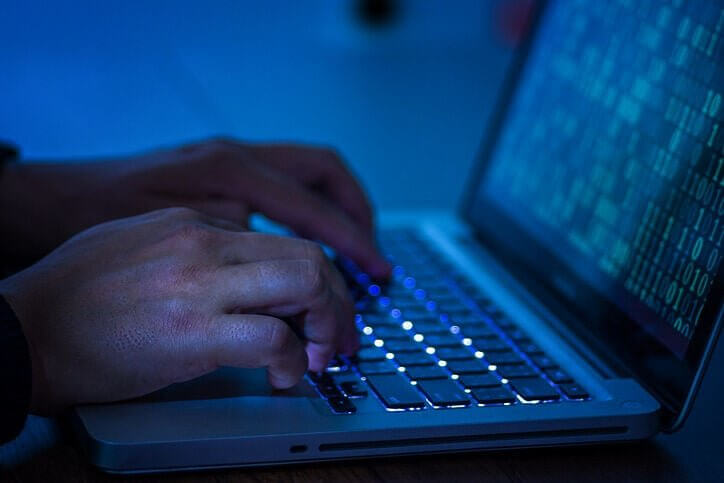 Young Taylor was originally making positive headlines. He'd always had an entrepreneurial mindset, and once told CNBC's The Big Idea with Donny Deutsch, "On the playground, I was always one of those guys—whether it was pencils, erasers, drawings—I was selling it." Shockingly, Taylor collected over $11 million from church-goers while touring and lecturing, which he said was for the sake of renovating impoverished areas…but then he vanished with the money overnight!

#14 - Paul Castellano
Constantino Paul Castellano was an American crime boss who succeeded Carlo Gambino (more on him later) as the head of the Gambino crime family. Castellano was born in New York, USA on June 26th, 1915, and he was killed in an unsanctioned hit on December 16th, 1985. He was 70 years old when he died and his net worth is estimated at around $20 million.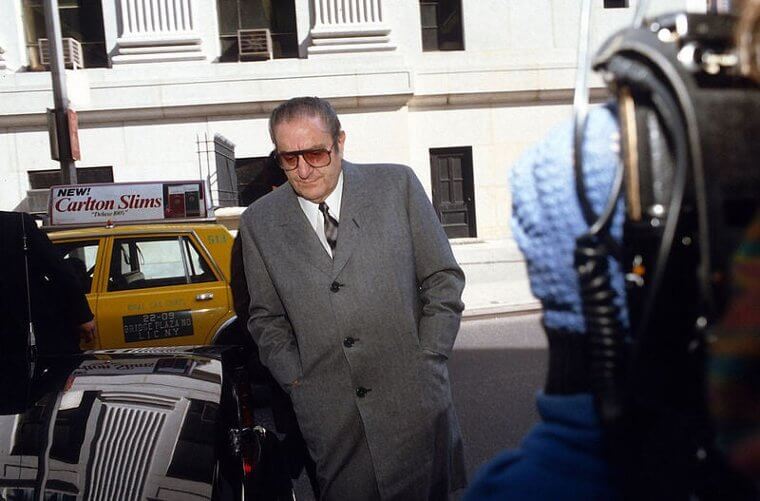 Carlo Gambino died of natural causes at home in October 1976 and wished for Castellano to take over. Initially a construction tycoon and wholesale meat merchant, Castellano became known as "Big Paulie" and "The Howard Hughes of the Mob." The pinnacle of Castellano's career in crime was in the early 1980s. However, he would get a bit too greedy when demanding a cut of the capos' earnings, asking as much as 15% instead of the usual 10%. This cost him.

#13 - John Gotti
Coincidently, the man behind the hit that was put out on Paul Castellano is the next person in our list. John Joseph Gotti Jr., also known as "The Teflon Don," "The Dapper Don," Johnny Boy," and "Crazy Horse" was born on October 27th, 1940 and he died in prison on June 10th, 2002; he is worth roughly $30 million.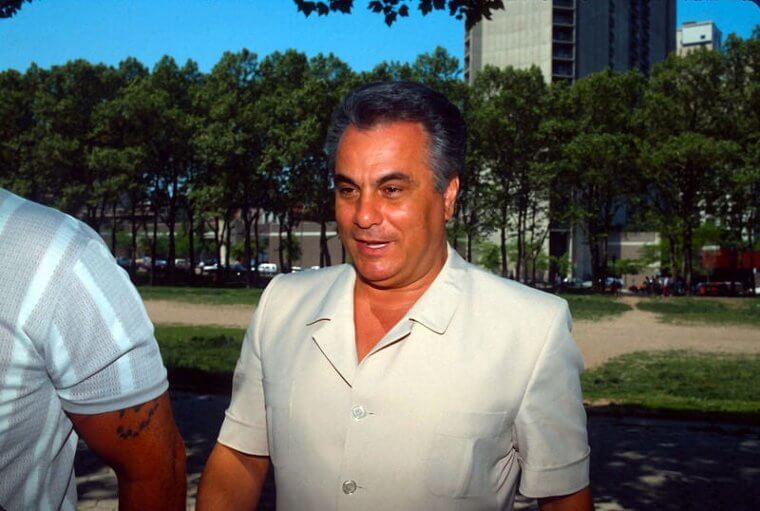 Despite earning the nickname "The Teflon Don" from the media, his ability to evade prosecution fell short in 1992. His days of making millions of dollars a year in extortion, hijacking, gambling, construction, and loan-sharking were over. He began getting involved in street gangs when he was 12 years old, and he accidentally gave himself his recognizable limp when he was 14 and failed to steam a cement mixer; this led to him errand-running for Gambino Family capo Carmine Fatico.

#12 - Rayful Edmond
Rayful Edmond III is an American former drug trafficker and is infamous for being heavily responsible for the introduction of crack cocaine to Washington D.C. in the 1980s. His multi-million dollar business brought on the crack epidemic and saw murder rates almost double in three short years, he is worth an estimated $50 million. Edmond was brought to justice after a gauntlet of wire-taps, witness and inside informants testimonials, and stakeouts in 1989. He was hastily sentenced to life in prison.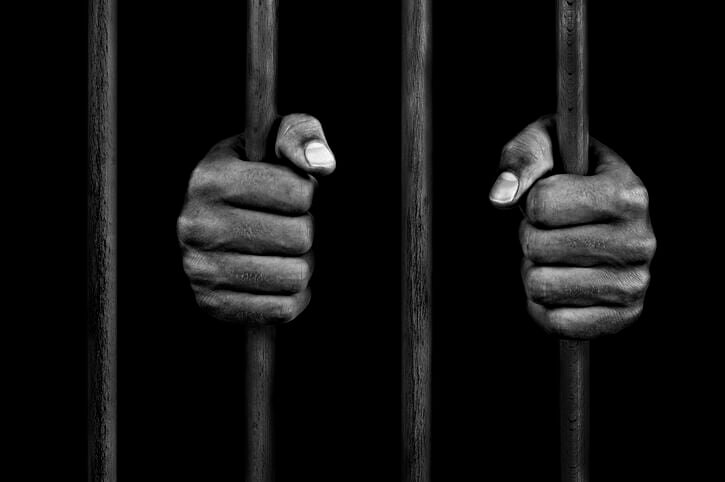 In 2021, a judge granted the request for early release, but Edmond is still behind bars on a separate 30-year sentence for continuing to run his business from prison in the mid-1990s. Edmond is currently in an unknown prison under the United States Federal Witness Protection Program, after years of being a government informant and trying to earn his way back into freedom.

#11 - Bugsy Siegel
At number 11 is Brooklyn, New York-born Benjamin "Bugsy" Siegal. As well as having a net worth of around $100 Million at the time of his death in 1947, Bugsy was one of the most feared and notorious mobsters of his time. Bugsy's good looks and charismatic charm were all he needed for some of his early work, but he had no problem getting his hands dirty…or bloody.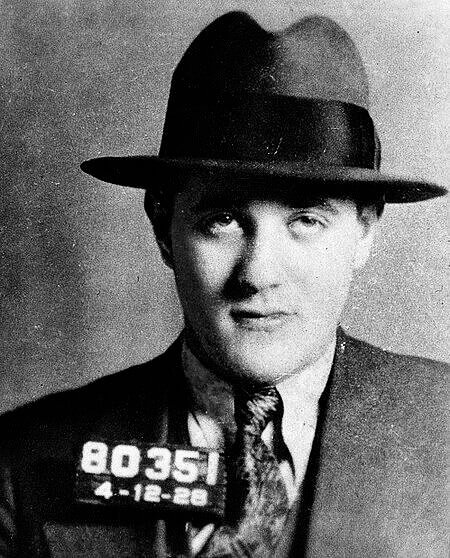 Bugsy's credited for being one of the driving forces behind the Las Vegas Strip, and he was influential with the Jewish mob, the American Mafia, and the National Crime Syndicate. He was a founding member of the crime group, "Murder, Inc." and was a bootlegger during Prohibition. Bugsy was tried for murder in 1939 but was acquitted in 1942. His end came in 1947 when he was shot dead at his girlfriend's home in Beverly Hills, California.

#10 - Big Meech
In 1985, the Black Family Mafia was founded in Southwest Detroit by Demetrius "Big Meech" and his brother Terry "Southwest T" Flenory. Meech operated his side of the drug trafficking and money laundering business in Los Angeles, California, while Terry handled incoming shipments in Mexico. By 2000, the brothers had established cocaine sales all across America, and the peak operations, Big Meech was worth $100 million.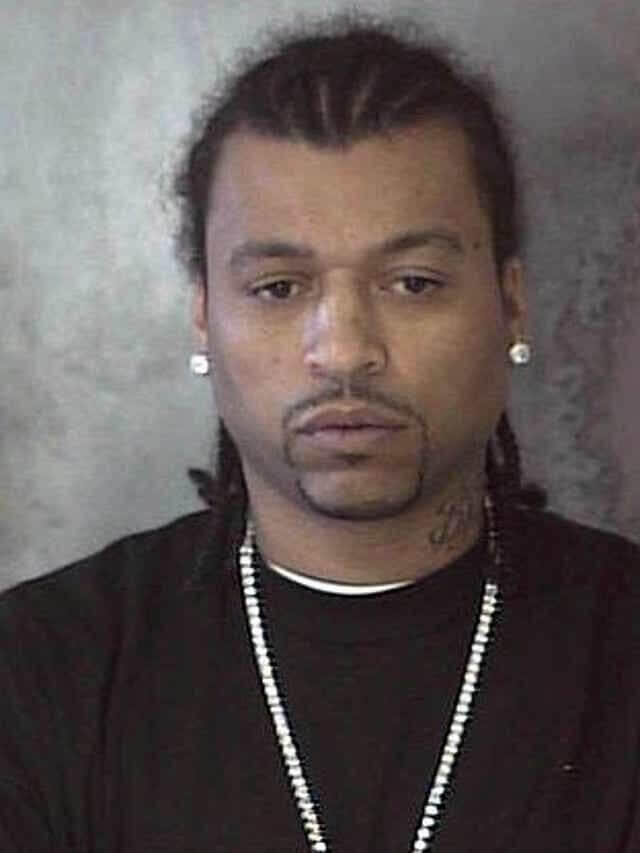 They appeared to attempt to legitimize themselves in 2000, and founded BMF Entertainment, working with acts like Young Jeezy, Bleu DaVinci, Calico Jonez, Nu Money, Baby D, Fee Money, and D-Boi. They were both arrested by The Drug Enforcement Administration and pled guilty to drug trafficking and money laundering in 2005, receiving 30-year federal prison sentences. In 2010, Mara Shalhoup, a newspaper editor wrote the book BMF: The Rise and Fall of Big Meech and the Black Mafia Family.

#9 - Al Capone
Probably the most famous criminal on our list is none other than "Scarface" Al Capone. Known to his mother and father as Alphonse Gabriel Capone, the co-founder and boss of the Chicago Outfit gained notoriety during the Prohibition era. Capone enjoyed a violent, cocaine-fuelled, seven-year reign as the Chicago crime boss. Well, that was before he was captured and imprisoned in 1931.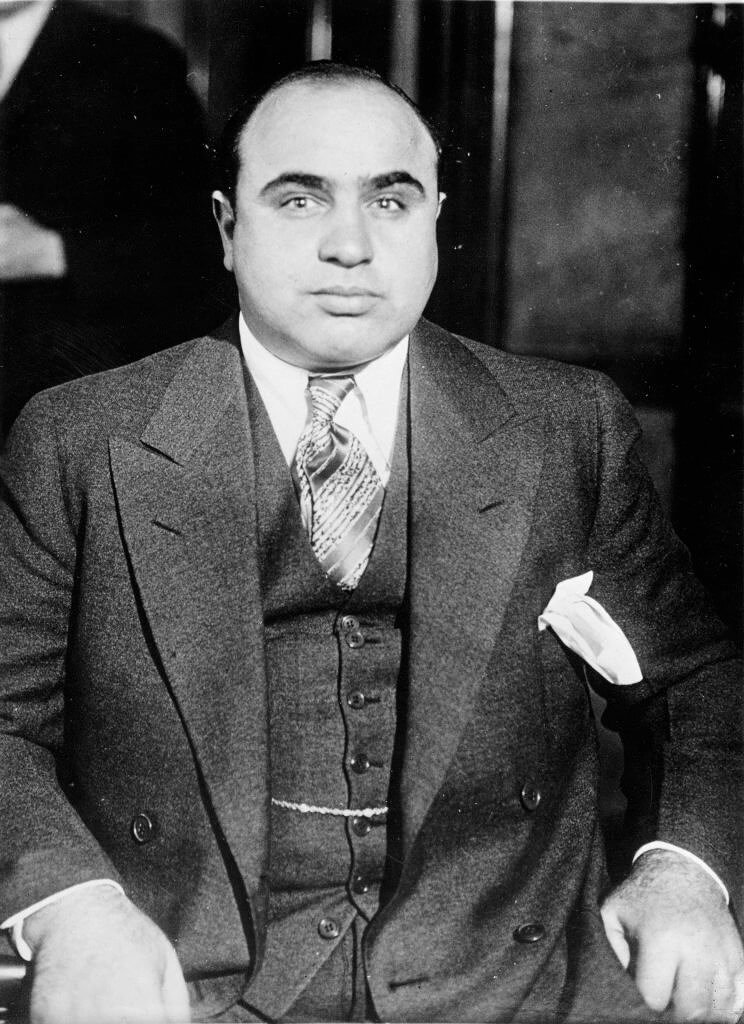 During his prime, Capone was worth $100 Million, and he made his money in various business ventures. Capone earned a reported $60 million from illegal alcohol, $25 million from his gambling business, $10 million in vice, and another $10 million for "miscellaneous jobs." Capone obviously didn't keep receipts of the odd jobs he undertook, but he was linked to countless beatings and grizzly murders; most infamously, the Valentine's Day Massacre in 1929. Capone died at the age of 54 after suffering a stroke.

#8 - Jho Low
Low Taek Jho, commonly known as Jho Low, is a Malaysian fugitive business. He was born in George Town, Penang, Malaysia on the 4th of November, 1981. The 40 year is worth $150 Million, and he is wanted by authorities internationally for his connection with the 1Malysia Development Berhad scandal. Low is the mastermind responsible for the gargantuan fraud case, where prosecutors have alleged Low of systematically siphoning $4.5 billion from 1MDB into his own personal accounts.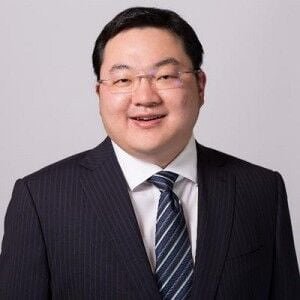 He is adamant that he is being engaged in a campaign of harassment due to his support of former Prime Minister Najib Razak and Low is now suspected to be hiding somewhere in rural China; since stating that he "will not submit to any jurisdiction where guilt has been predetermined by politics and where there is no independent legal process."

#7 - Carlo Gambino
We mentioned Paul Castellano taking over from Carlo Gambino in the Gambino crime family earlier. Well, the fact that Gambino is higher up on this list than Castellano proves that "Don Carlo" left some pretty big boots to fill, and his worth of $400 Million wasn't topped by his heir. Carlo was born on August 24th, 1902 in Palermo, Sicily, Italy. He died from a heart attack at home on October 15th, 1976.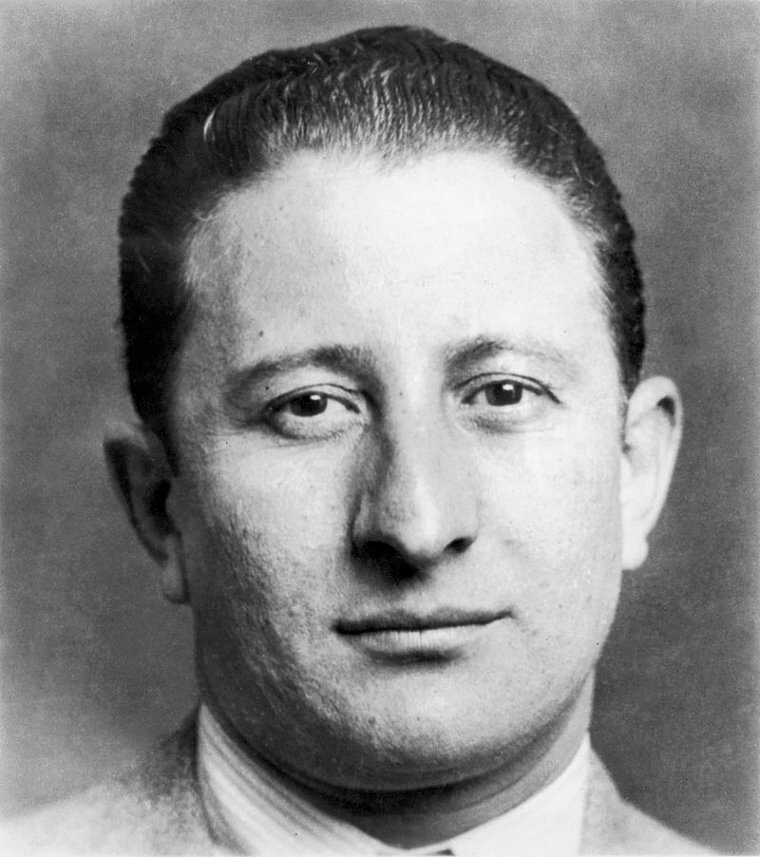 Impressively, in his 50-year run in organized crime, Gambino on served 22 months of that in prison; he was convicted for tax evasion in 1937. He started out as a teenager, carrying out murders for new mob bosses, and was inducted into the Cosa Nostra aged 19. Then he moved to the USA in 1921, he got involved with the Young Turks, and eventually he had more than 500 soldiers beneath him.

#6 - Joaquín "El Chapo" Guzmán
Joaquín Archivaldo Guzmán Loera, also known as "El Chapo," meaning "shorty" in Mexican-Spanish, was once worth $1 billion. Guzmán was in charge of mass operations where cocaine, marijuana, methamphetamine, and heroin were produced, smuggled into, and distributed around Europe and the United States. At his peak, Guzmán was the largest smuggler of cocaine between Colombia and the USA, and the key to his success was the use of tunnels and hiding the product in things like cans and fire extinguishers.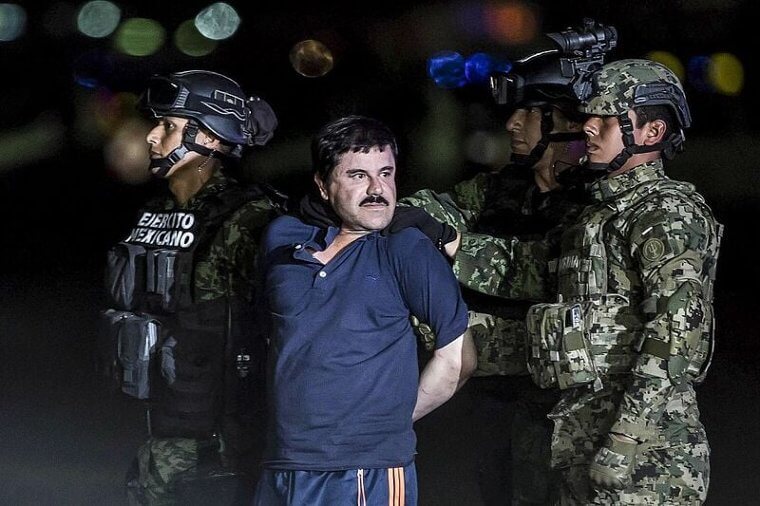 He was first captured in 1993 and sentenced to 20 years in jail for murder and drug trafficking. He managed to bribe guards and escape in 2001, before being caught in 2014. Prior to his formal sentencing in 2015, he escaped through a hole dug to his cell by associates, but was recaptured finally in 2016 after a shootout in Mexico. He remains incarcerated.

#5 - Frank Costello
When Frank Costello's boss, Charles "Lucky" Luciano, was imprisoned in 1936 for running a prostitution ring, Costello got somewhat of a promotion as Luciano attempted to rule the family from jail, and needed Costello's help. "The Prime Minister of the Underworld" Frank Costello was born in Cassano allo Ionio, Calabria, Italy on January 26th, 1891, and he passed away on the 18th of February, 1973; he was 82 years old and was worth $1 billion when business was booming.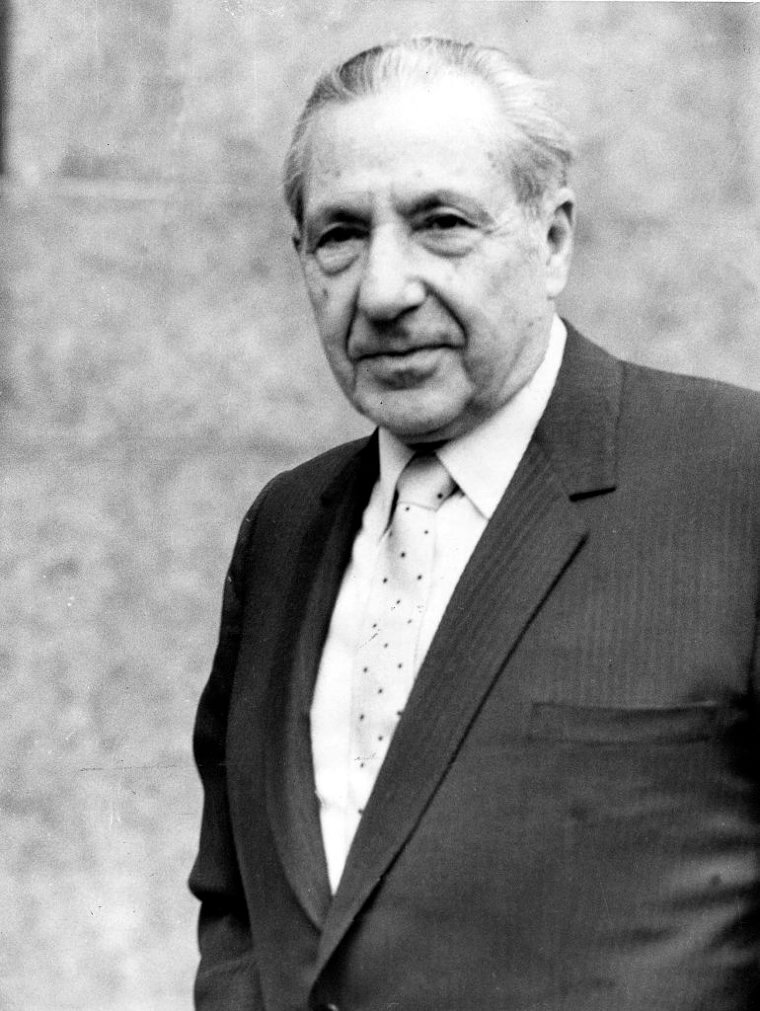 "What business," you ask? Well. not that Costello needed to write a resume, but if he did, in his "previous occupations" box, he'd write bootlegger, crime boss, racketeer, mobster, and maybe even tax evader…although he did get convicted of that in 1952. After several assassination attempts, Costello retired from the mafia but remained busy in politics. He died when he had a heart attack in his home. 

#4 - Griselda Blanco
The "Black Widow" Griselda Blanco Restrepo was a Colombian drug lady of the Medellín Cartel and was a huge figure in the 1970s and 1980s. She entered crime at the age of 11 when she kidnapped and murdered a rich family's son, then she was a pick-pocket and a prostitute at the age of 13. At the height of her career, Blanco was worth a juicy $2 billion.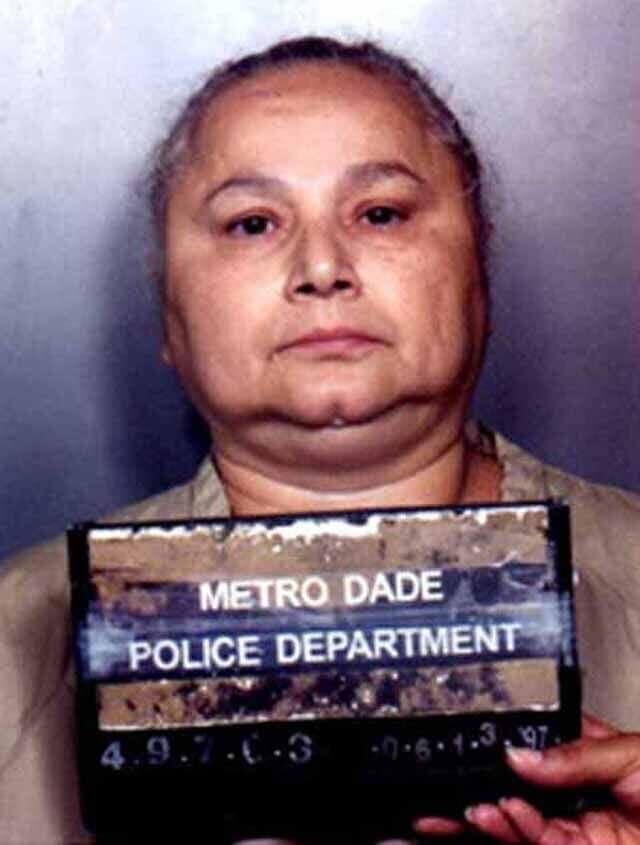 In February 1985, Blanco was arrested and charged with conspiring to manufacture, import, and distribute cocaine. She was found guilty in a federal court and sentenced to 15 years. In 1998, she was charged with three counts of first-degree murder, to which she pleaded guilty. A heart attack in 2002 led to her release in 2004, and in 2012, Blanco was in a butcher's shop when she was gunned down by a motorcyclist; she was 69 years old.

#3 - Adnan Khashoggi
Adnan Khashoggi was a Saudi businessman that was born in Mecca, Saudi Arabia on July 25th, 1935, and passed away on June 6th, 2017. He developed a reputation that earned him the nickname the "Great Gatsby of the Middle East." Adnan's peak net worth was reported at around $2 Billion in the early 1980s, and he was known for enjoying living in luxury with his sumptuous business deals and lifestyle.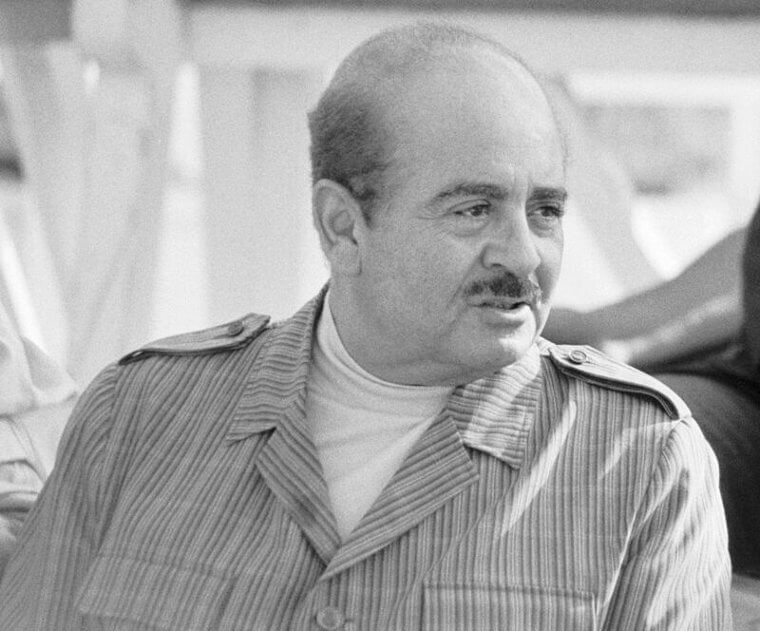 Khashoggi's business began in construction, and then went on to bring together the Saudi Arabian government and Western arms dealers in the 1960s and 1970s. This led to US aerospace company Lockheed employing Adnan for marketing commissions worth $106 million, which Khashoggi received a thick cut of for himself. He was arrested in Switzerland in the late 1980s and detained for three months for concealing funds and racketeering; acquitted by a federal jury in Manhatten.

#2 - Carlos Lehder
Carlos Enrique Lehder Rivas is a German-Colombian former drug lord who co-found the Medellín Cartel, you know, the same cartel we just mentioned "The Black Widow" Griselda Blanco was affiliated with. Lehder's financial gain was obviously greater since he was a co-founder, which is why he's higher up on this list. He's our penultimate richest criminal, and he was worth $2.7 billion.at his pinnacle.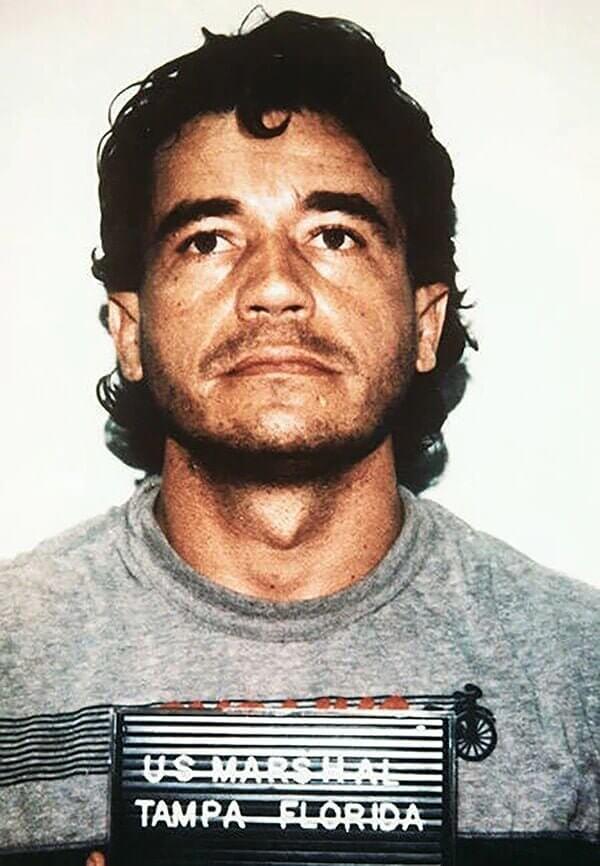 Lehder's business revolved around cocaine and he made a successful enterprise out of it…for a while. His distribution network operated around his own private islands in the Bahamas, which made him one of the richest drug dealers in history. In 1987, Lehder was extradited to the USA, where he was tried and sentenced to life without parole, plus an additional 135 years. Due to relapsed prostate cancer, Lehder was released in 2020 and escorted to Germany to receive treatment.

#1 - Leona Helmsley
And here we are, the number one spot on our list and it's not even a close fight. Almost doubling Carlos Lehder's peak net worth with an astounding $5 billion is the penny-pinching businesswoman, Leona "the Queen of Mean" Helmsley. She took over her husband Harry Helmsley's growing hotel empire and inherited everything in his will. She earned the nickname due to her tyrannical behavior towards her staff, family, and even people trying to do her a favor.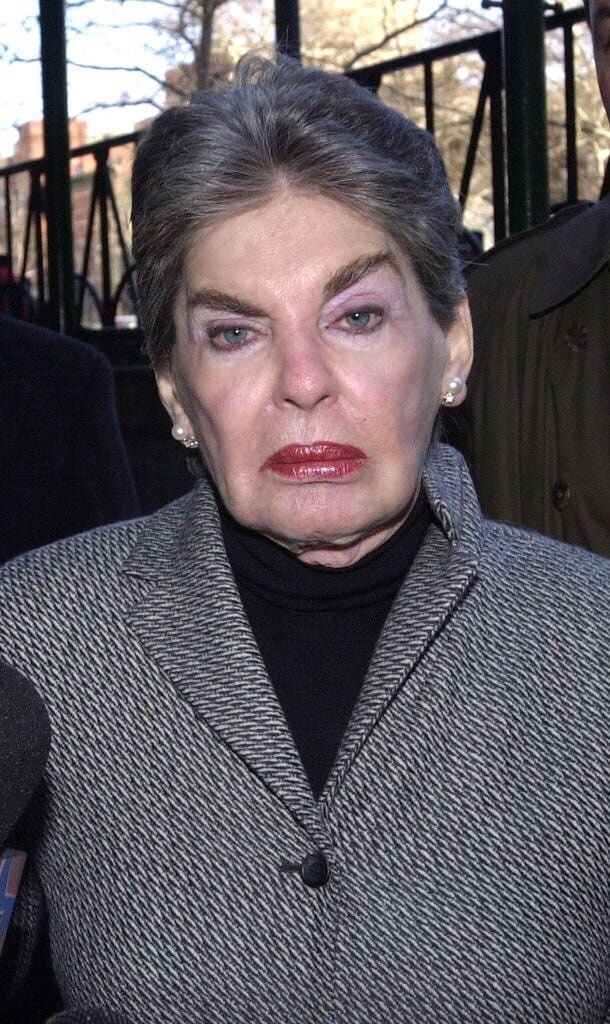 Leona began using this power and money to buy and sell properties and build the hotel company while forgetting to pay taxes and claim things are business expenses when they obviously weren't. After she'd refused to pay so many contractors what they'd worked for, she was reported, investigated, and charged with tax evasion and fraud. She received a 16-year sentence but had it reduced to just 19 months.

Public Enemy Number One: Al Capone
Alphonse Gabriel Capone was one of the youngest and most powerful gangsters to ever come out of America. He rose to power during the prohibition era and remained in charge of the Chicago underground scene for many years before going to prison at the age of 33. So, how did this "Robin Hood" turn into "Public Enemy No.1"? 

Growing Up in New York and Living Alongside Other Immigrant Families
Al Capone was born to Italian immigrant parents and his household was said to be rather chaotic. Growing up, Capone shared a small apartment with his parents and his seven other siblings, which made individual attention to each child rather scary. This could explain why Capone sought attention in unhealthy ways at school.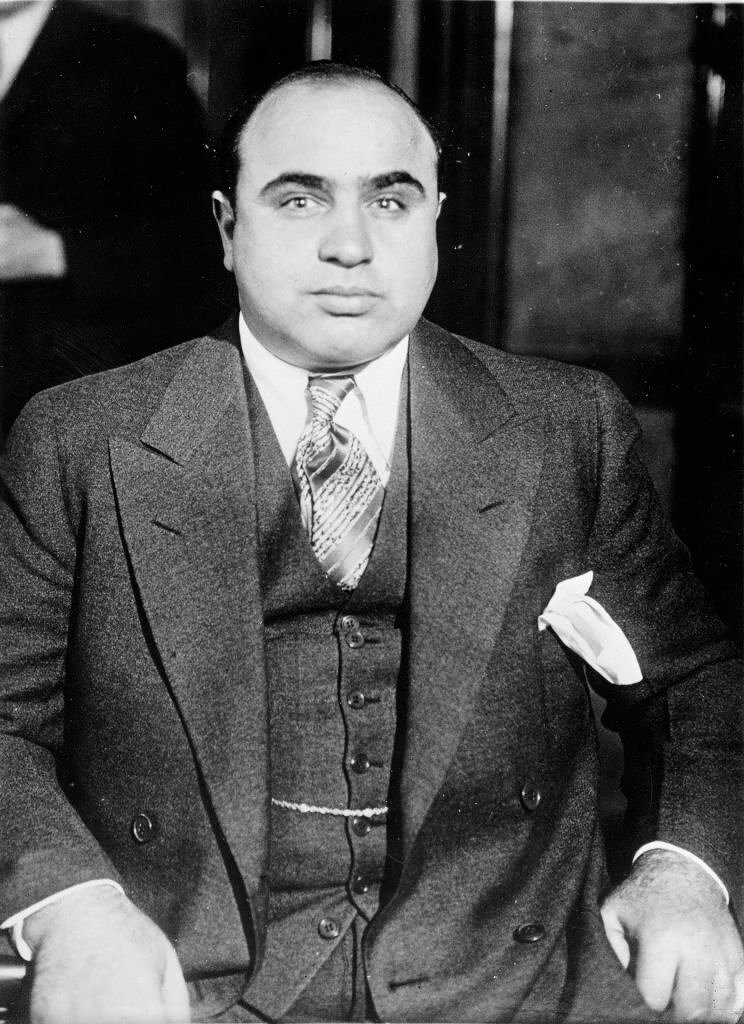 Capone's family lived alongside many other immigrant families and there lies power in numbers. Not entirely an outcast, Capone had his fair share of immigrant friends all living together around Brooklyn. The Catholic school most of them attended proved Capone to have developed some serious issues with authority figures.
Problems With Authority and His Love For Baseball
Capone was expelled from his very strict Catholic school at the age of 14 after punching a teacher in the face. It clearly didn't phase him and he quickly left school behind to set off on different ventures, working odd jobs to contribute financially to the household. From working in candy stores to managing bowling alleys, Capone was a jack of all trades.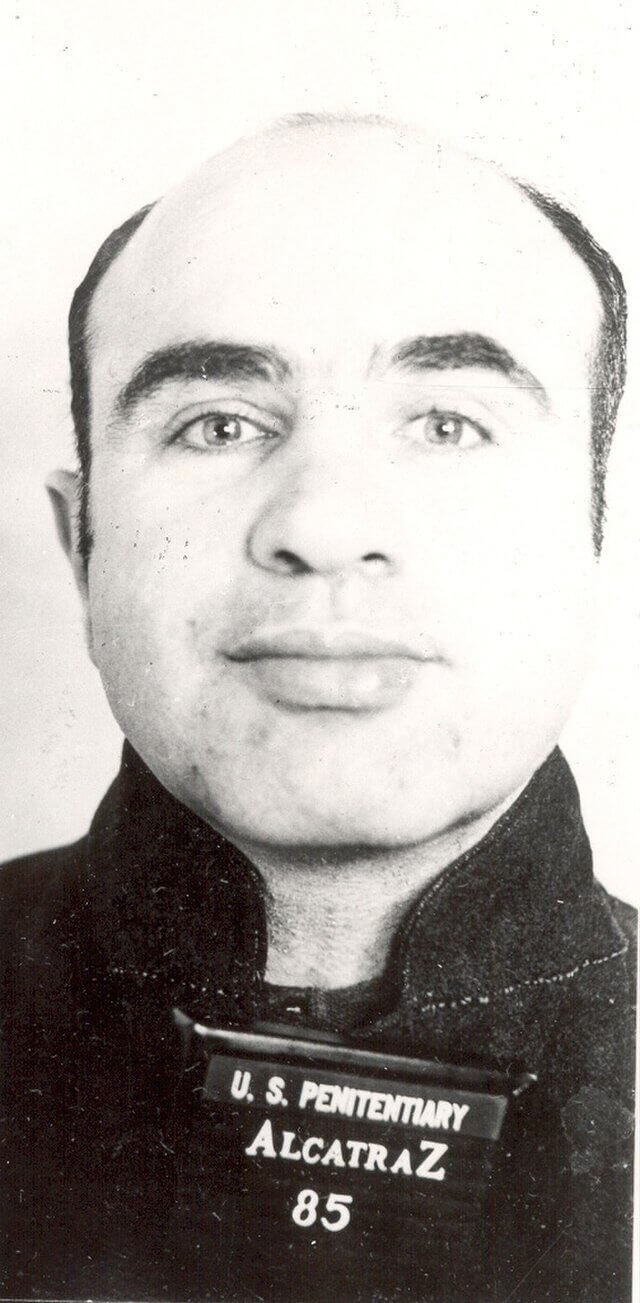 He even spent some time playing baseball semi-professionally for quite some time and continued dabbling in this sport throughout the remainder of his life. Capone spent the rest of his teenage years out of trouble until one day when he met the man who radically changed the course of his life 
Bad Role Models and His Transition Into Gang Life
Johnny Torrio would become almost like a father figure, a man Capone looked up to. Torrio held all the qualities of a confident man, but he was so much more than that: he was a notorious gangster. He taught Capone everything he needed to know to walk in his footsteps, giving him a taste of what it felt like to get his hands on real money and the power that came with it.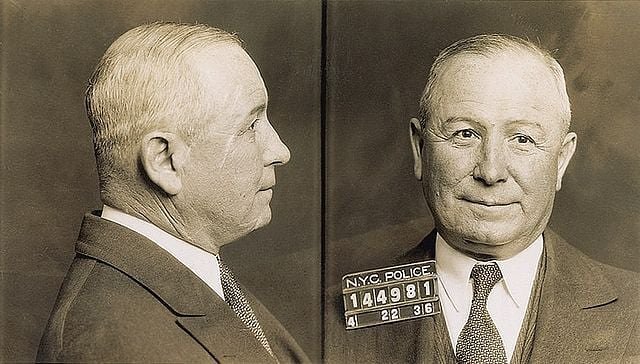 Capone was tougher than the rest and quickly became part of his first small-time gangs such as the Bowery Boys and Junior Forty Thieves. Due to his flamboyant nature, thirst for power, and money-hungry zest for life, Capone quickly joined the Brooklyn Rippers and soon enough moved up to the Five Points Gang. Capone chose gang life, money, women, and power.
The Night "Scarface" Was Born
Frankie Yale also became one of Al Capone's role models during this time. Yale chose Capone to become the bouncer at Harvard-Inn due to Capone's aggressive nature and fiery temper. Unfortunately, Capone also had a big mouth and no idea when to keep it shut. His big mouth landed him the scar on his face and the nickname that stayed with him for the rest of his life.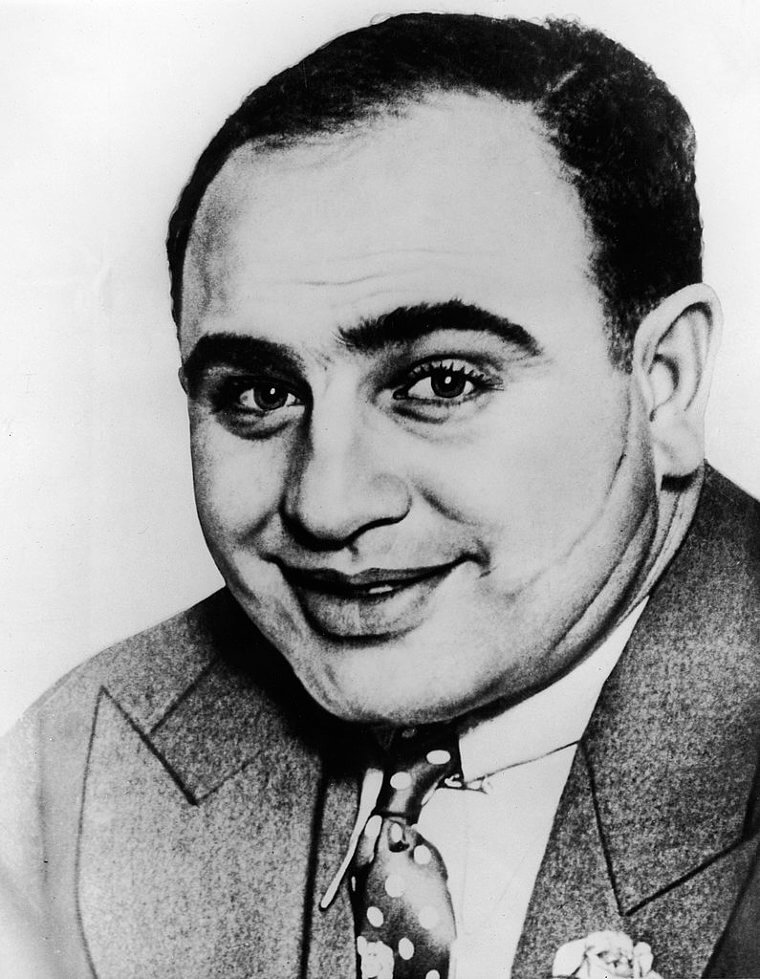 One night at the New York-based club, Capone had some ugly things to say to a woman as she entered the premises, not knowing she had her knife-carrying brother to defend her. Frank Galluccio quickly came to his sister's defense by slicing Capone three times across his face. The nickname "scarface" was born right there and the nickname stayed with him. One could often see Capone hiding the left side of his face from then on.
He Met His Wife, Got Married, and Had a Son
Capone often lied about the scar, saying it was an old WWI injury that left its mark. As much as he disliked it, he found a woman who loved every part of him. Mae Josephine Coughlin was an Irish teen who bumped into Capone one night on the streets of New York. The two fell head-over-heels in love with each other and not too long after, welcomed their son, Sonny Capone.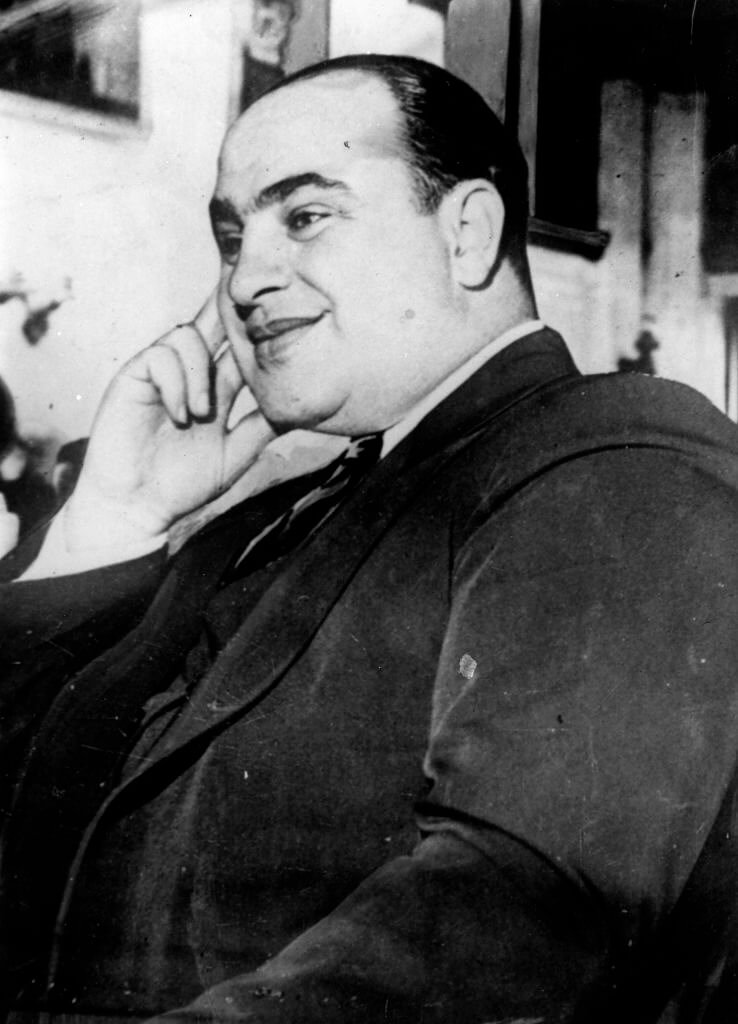 They were still teenagers and Capone was only starting to figure his life out, yet, he committed to marrying Coughlin three weeks after the birth of Sonny with their parents' blessings. As far as Mae knew, Capone was a loving father who worked hard to give them the best life. She had no idea what a womanizer her husband was, constantly cheating on her while away on "business" trips. 
It Was His Love for Chicago Nightlife That Killed Him in the End
Capone tried his best to keep work life and family life completely separated, and despite being a womanizing gangster, was surprisingly loving towards his wife and son. Unfortunately, loving family life took a turn when Capone was offered a job he couldn't refuse. Besides, he was out to become the best, most powerful, and richest man the gang world has ever seen (in fact, his net worth would eventually reach $100M - equivalent to ~$1.5B today). Johnny Torrio, Capone's old mentor, saw great potential in him.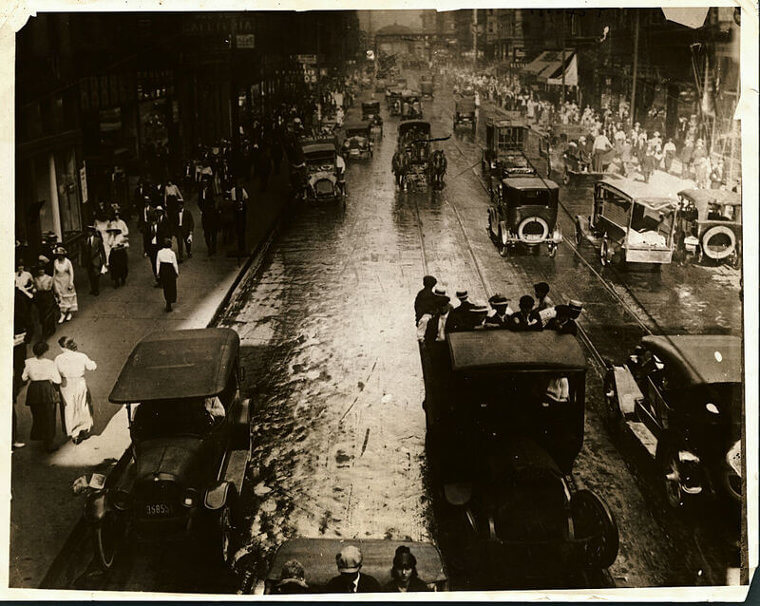 Before employing Capone, Torrio was recruited by James "Big Jim '' Colosimo to come work for him as an enforcer in 1919. Torrio then asked Capone to come to join him out West. Chicago became home for Capone who then made it his kingdom. There, Capone found his fortune but it was all for nothing as he also contracted syphilis - the disease that would ultimately kill him in the end.  
The Death of Colosimo Now Put Them in Charge
During the time he contracted syphilis, Capone was at his prime, still young, eager, and full of lust for success, women, and money. He was now, more than ever, ready to take over the world. In 1920, "Big Jim'' was found shot dead outside his restaurant. No one could prove who had put the many bullet holes in him, but there was talk of a new kid in town. That kid was none other than Al Capone.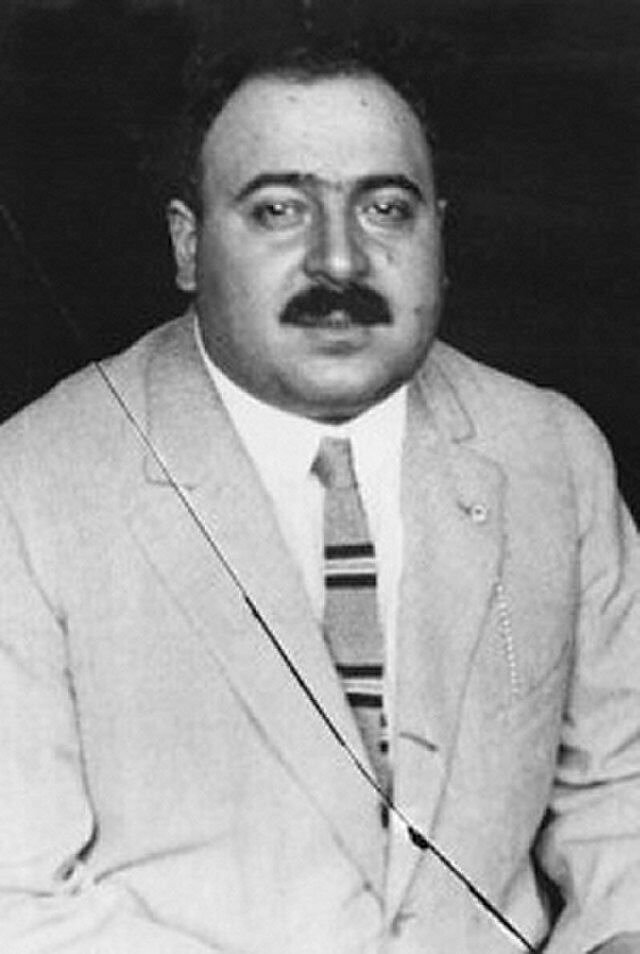 Torrio, Capone's mentor, initially second in charge, was now running the whole operation after having to "conveniently '' take over after the death of his boss. It was because of Torrio and Capone working beneath Colisimo that the speculation started about who his killer was. Enthusiastic gangsters wanting to get to the top proved worthy enough reason for police to begin having their suspicions about them.
Bootlegging - Capitalizing on Prohibition
Big Jim had always been very against the illegal trade of alcohol during the prohibition era in the United States. Now, with him out of the way, Torrio and Capone saw ways to capitalize on the illegal trade. They saw dollar signs and that is what they got, as Prohibition created an opportunity for gangsters to make top dollars. Despite intense police enforcement, people like Torrio and Capone were able to get away with it.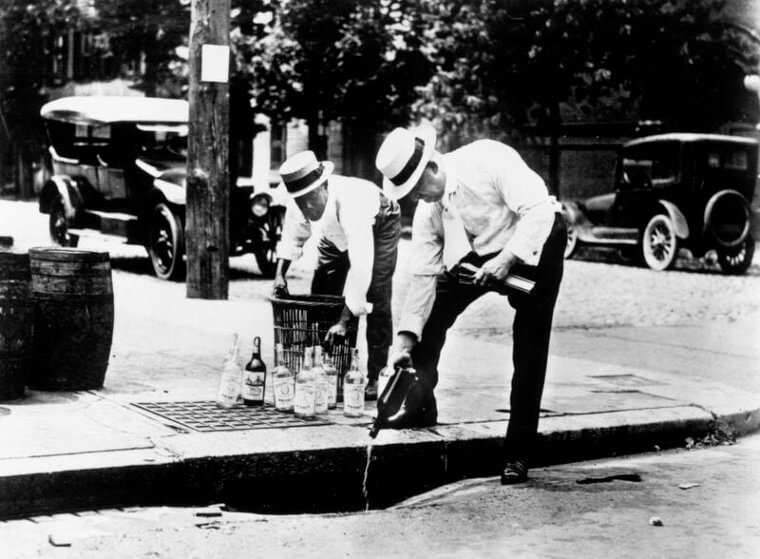 There is still no proof to this day of who killed Colosimo, but all guns point toward Torrio ordering the hit and Capone himself pulling the trigger. It was at this point that Capone was no longer a small-time gangster - he had become part of the big players and was raking in more money than he knew what to do with. 
Torrio and Capone Made Themselves Walking Targets for Rival Gangs
Johnny Torrio now ran the biggest gang in Chicago with Capone operating right beneath him as his sidekick. Their initial plan was to stay civil, be nice to their rival gangs, and operate in a way that benefited everyone in some way.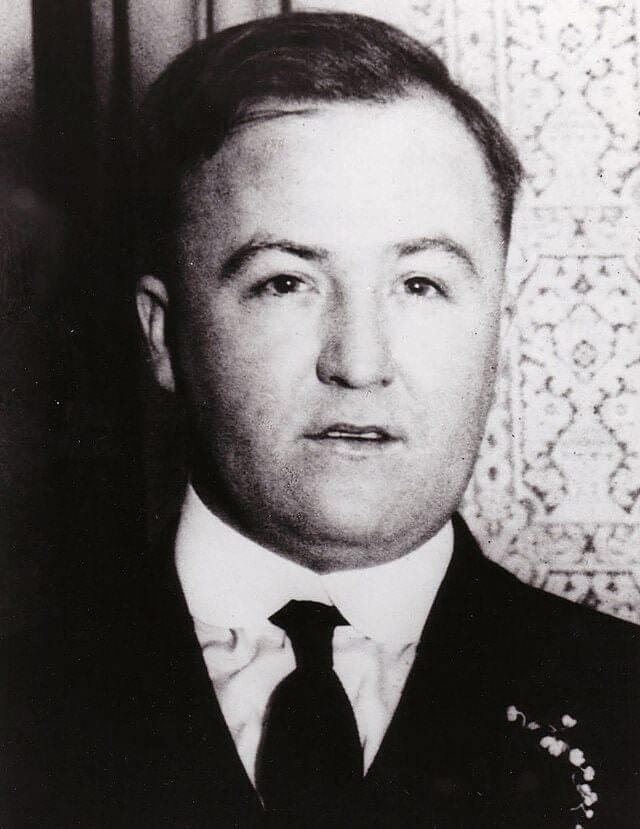 But where there is big money involved, there is bound to be a blood spill over who gets it. One of their biggest rivals was Dean O'Banion and his gang known as the North Side Gang. Things got completely out of hand when Torrio and Capone took O'Banion out in the hopes to relieve the threats to their position. This only made things worse. They were now targeted as all rivals were out to get them.
Capone Came Out Unscathed After North Side Gang Ambush
After gunning down O'Banion at his flower shop in 1924, things only became much worse for Capone and Torrio. The two men had orchestrated the hit in the hopes of getting rid of enemies and possible future competition. Hymie Weiss, who would become known as "the only man Al Capone feared", took over as leader from O'Banion. He was not only a fierce gang leader but he was also driven by hate and a taste for revenge. In January 1925, a big group of North Side Gang members ambushed Capone on a random street corner after following his tracks.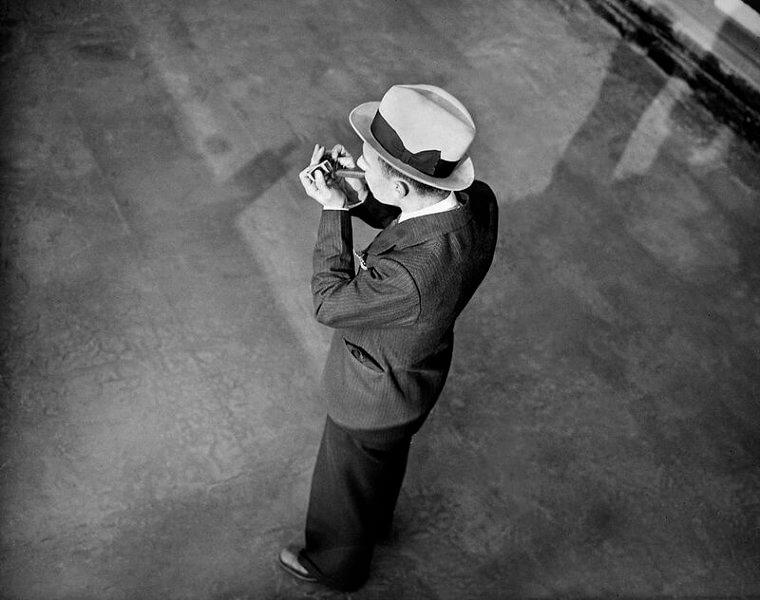 The attack came out of nowhere and luckily for Capone, no harm came to him, aside from being startled. As much as he walked away uninjured, it scared him tremendously. After they tried taking Capone out, they went after Torrio next, but Torrio didn't come out as lucky.
Handing Over the Reigns
While returning home from a shopping trip, only 12 days after the attack hoping to claim Capone's life, Torrio was shot several times. The ordeal left him clinging to life and very shaken up. It was evident that his days were numbered as the leader of the flourishing gang of Italians. As sad as this was to many who respected and looked up to the father figure in their lives, this meant doors were opening for Al Capone.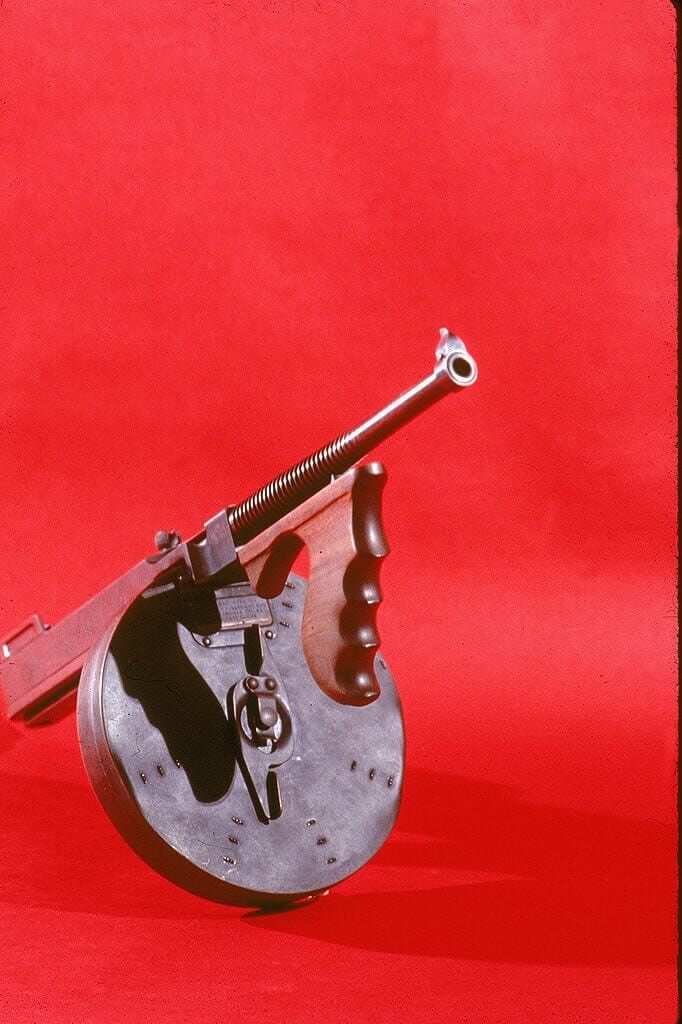 The event scared Torrio too and made him reevaluate his whole life, ultimately realizing that bootlegging money was not as important to him as his own life. Torrio decided to pass over the torch of leadership to Capone, his right-hand man. Twenty-six-year-old Capone was now in charge of the biggest bootlegger operation in the country. And it would soon become evident that he was ruthless, without the same considerate tactics as Torrio.
Capone Was an Aggressive Businessman Who Showed No Mercy
After Capone took the reins, the Chicago outfit started making more money than they had ever seen before. This was accomplished through Capone's aggressive and brutal tactics. Chicago became a very dangerous place to live in during the 1920s as he stopped at nothing to grow his empire. This meant blowing up a venue that refused to purchase beverages from him. The explosion claimed the lives of more than 100 people. Sadly, this was just the beginning of his wrath struck upon those who refused to do business with him.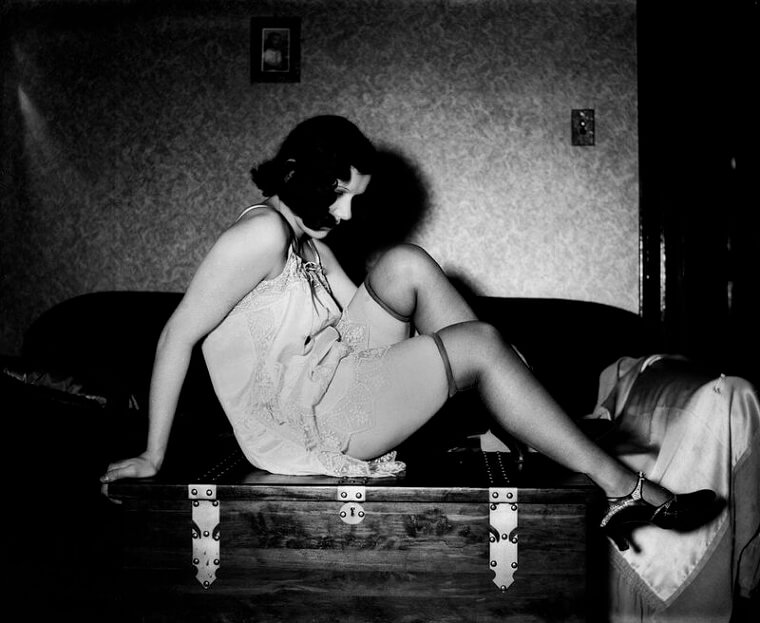 Capone continued to implement violence in his dealings and eventually found more ways of creating an income. No longer focused only on selling alcohol to speakeasies, Capone and his men now owned and ran brothels too. They were all under the protection of the Chicago Outfit. 
Capone's Infidelity Took Its Toll on His Wife
Al Capone had only a few things on his mind: women, money, and power. He worked hard to afford and maintain the extravagant lifestyle he was living, choosing flashy items such as expensive jewelry, over-priced gourmet food, stylishly custom-made suits, and entertaining an array of beautiful women. As magical as it was to him at the time, it wasn't sustainable. He only ended up hurting those who were close to him, particularly his wife Mae, and his son, Sonny Capone. 
Mae tried hard to turn a blind eye but the stress and humiliation she faced took its toll on her. As much as Capone loved his wife, it wasn't enough to stay faithful to her. Capone was a womanizer and as much as he also tried hiding his escapades with other women from his wife, the truth always reveals itself. 
Mae Told Their Son About Her Broken Heart Due to Al Capone's Disloyalty
Mae and Sonny Capone always stayed home while Al was out objectifying women, killing off the rivals and those who refused his business, and attending to business and his flashy lifestyle. Mae and their son very rarely saw anything Capone did in the "other world". Unfortunately, Capone was good at a lot of things, but not at resisting temptation from other women.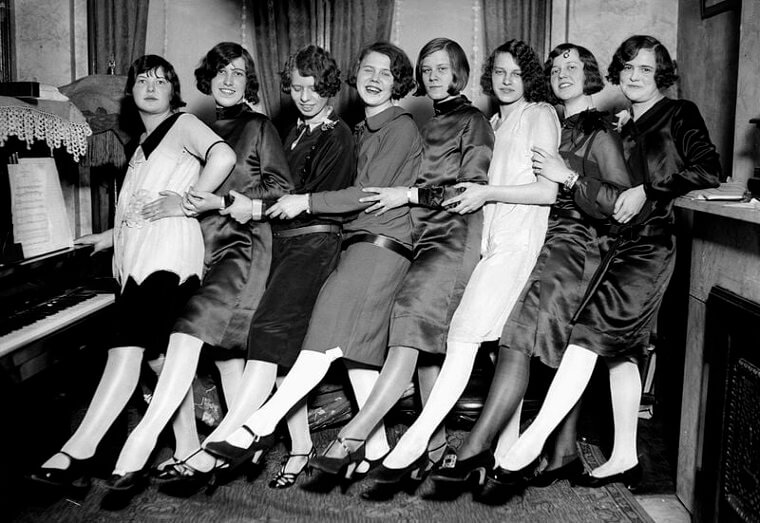 Mae found herself at a breaking point and even confessed to her son the terrible heartache he had caused her by telling her son never to do what his father died and break a woman's heart. Mae's hair had gone completely gray at only 28 and everyone could see the anguish she experienced being Capone's wife. "Don't do what your father did. He broke my heart," she said.
He Became a Celebrity
As much as his actions broke Mae's heart, it wasn't enough to stop Capone from continuing on this path he had created for himself. He was becoming a celebrity, an icon, a famous man, partially thanks to the aura around him that demanded respect and attention. He had many admirers and the American public couldn't get enough of him. Hollywood became obsessed with him even more so in later years.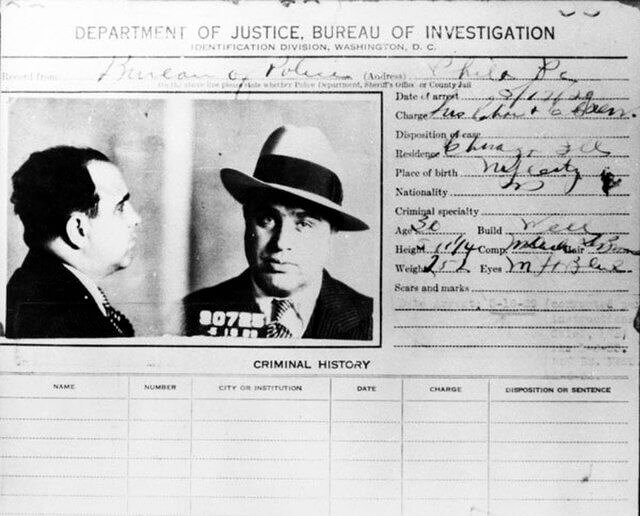 He was an arrogant leader who people could not help but be attracted to: "I am just a businessman, giving the people what they want." He knew that everyone was very aware of his affairs, but when questioned about it, he would divert the line of questioning with confidence and ease.
Gang Wars - An Eye for an Eye
As glamorous and exotic as his lifestyle seemed on the outside, the lights were about to shine on the dark dealings behind the scenes. Tension rose to an all-time high between Chicago Outfit and the North Side Gang and another member went missing. It was Capone's longtime driver, a member of the Chicago Outfit. Police managed to find his body and it became evident that he had suffered severely through torture, eventually leading to his death.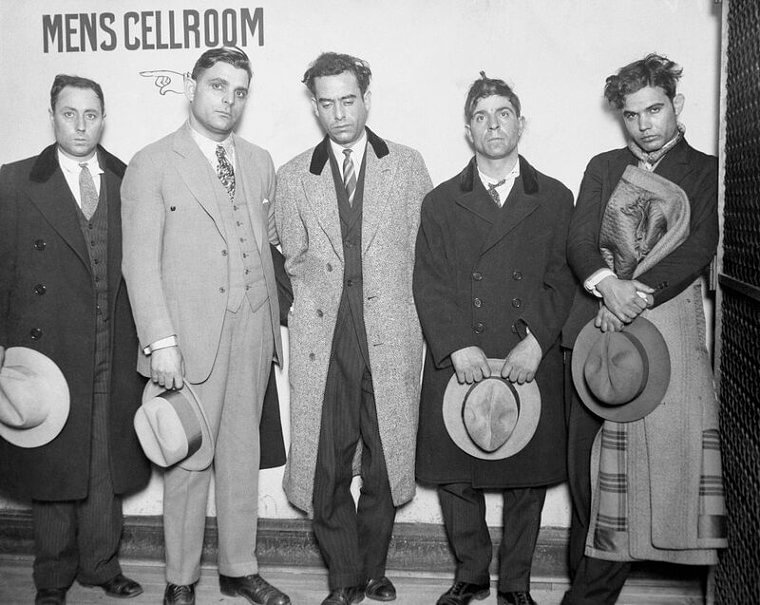 This only made matters worse which forced Capone to want to hit back in rage. He ordered his men to take Hymie Weiss out but the mission failed; Weiss survived and the bloodshed only escalated from there. 1926 proved to be the height of the revengeful hits between the gangs.
The Hit on Weiss Failed and Only Made Matters Worse
It was during September of 1926 that Capone heard the commotion outside of his headquarters at the Hawthorne Inn. Not realizing then that that was exactly what the rivals wanted him to do, he came closer to his window to do some inspecting. A car filled with North Side gang members opened fire on him and sent bullets flying through every wall of the building. Bullets went everywhere except where they really wanted them to go: through Alphonse Gabriel Capone, their greatest threat.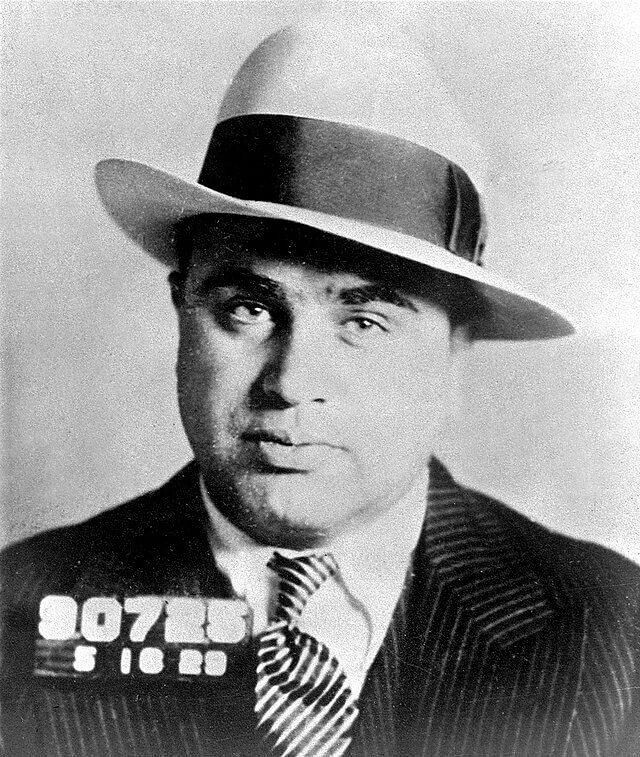 As much as he was ruthless, he still wanted to live and called for a truce. With so much water under the bridge, Weiss refused his proposal and promised to fight Capone until his death. Well, his death came because as they all knew, Capone does not take lightly the refusal of his business dealings. 
When History Repeats Itself
Capone's men retaliated against Weiss's initial refusal of the truce proposal and gunned down hymie Weiss, sending him to his grave just like Capone did two years earlier with Dean O'Banion. Now, Capone was deeper in the mess than ever. Of course, this only infuriated Weiss's lieutenants even further and the bloodshed continued through bullets and more rage.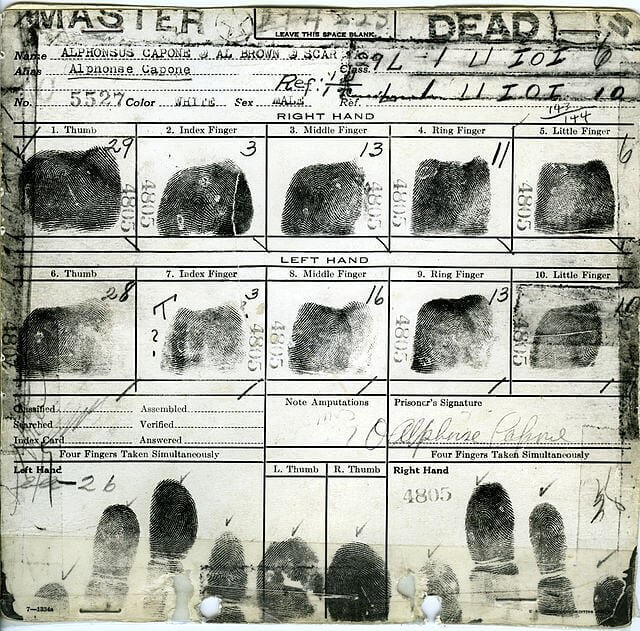 The North Side Gang captured one of Capone's closest friends and the owner of the Hawthorne. Everything was slowly caving in on Capone - his legacy started to crumble and he soon started to turn into a nervous wreck. He developed an acute sense of paranoia but still managed to stay ahead of the game.
He Was Very Careful About Covering His Tracks
Capone stayed ahead and on top of things by covering his tracks. He was almost untraceable due to not registering property to his name, and by constantly moving. Capone and his crew were able to hire out an entire train car within a second's notice. They would skip town in the blink of an eye and spend time hiding out anywhere between Miami and Arkansas while turning their hideouts into luxury getaways.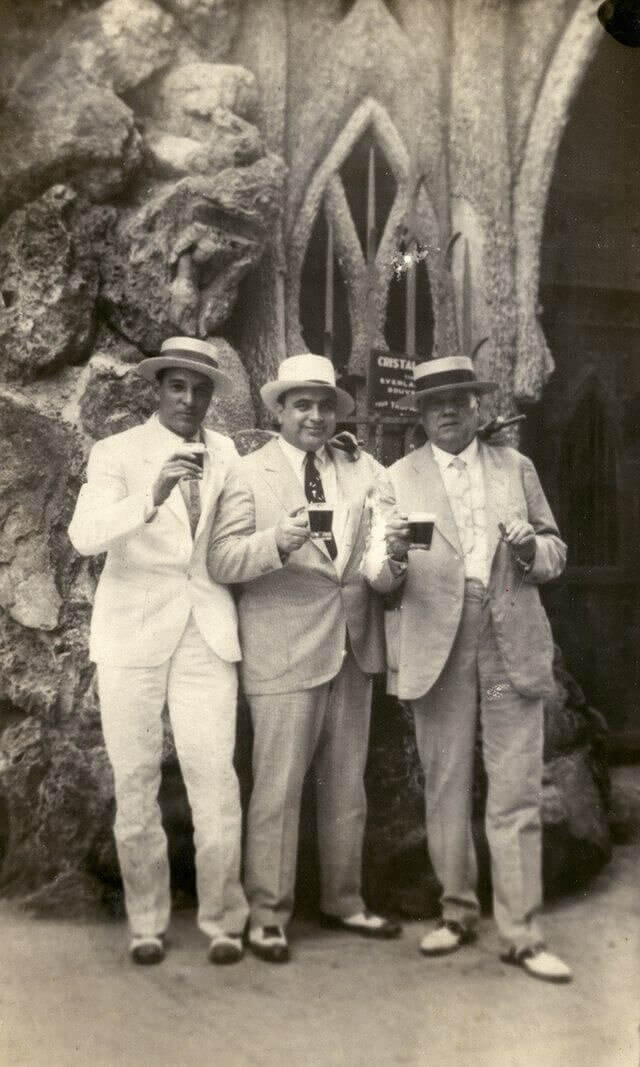 Capone had a reputation for being ruthless, but he was the boss, and rightfully so. He didn't leave room for failure, especially when it came to getting caught and losing everything he worked so hard for. Illegal or not, he was dedicated to always being one step ahead of everyone else. 
Capone's Chef Exposed Aiello's Plans
With such a large number of enemies of Capone to choose from, Joe Aiello joined forces with the worst of them in retaliation against Capone and the Chicago Outfit. Capone had many hitmen trying to take him out under direct orders of their bosses, but Aiello was different in the sense that he preserved and stayed committed to killing Capone. He hired many men in 1927 and even tried to get inside and get one of Capone's closest companions to take him out by putting prussic acid in his soup.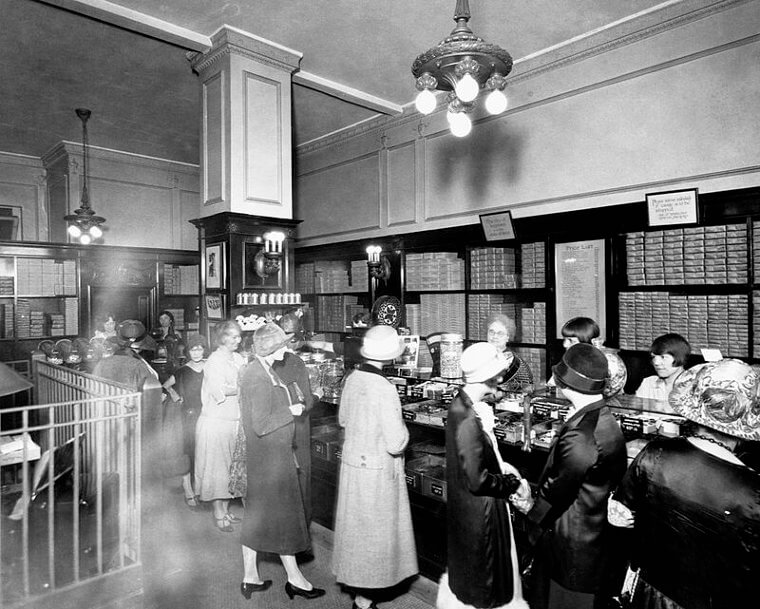 Capone's men were more loyal than he expected, perhaps out of fear of his wrath. Either way, it was hard to get anyone to turn on Capone. The chef ultimately exposed Aiello's plan, making Capone send a car full of men to Aiello's brother's bakery and shoot 200 bullets into the place, badly wounding the brother. 
Aiello's Gunman Cracks Under Interrogation
Joe Aiello wanted blood and kept coming at Capone no matter what. He offered awards of up to $25,000 in cash to anyone willing to take Capone out. Everyone dumb enough to take Aiello up on the offer was killed after failing to take Capone out, creating the illusion that he was invincible. This only added more fuel to the fire and Aiello grew even more aggressive in his approach.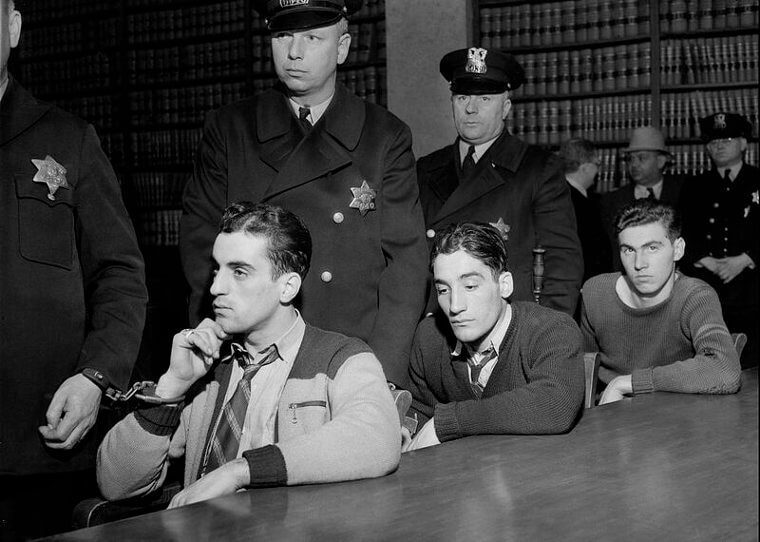 After much back and forth, revenge streaks and planning, an "anonymous" tip-off had police crawling all over Aiello's properties, leading to the arrests of many of his chief lieutenants. Aiello's men didn't display the same level of loyalty as Capone's men and one of Aiello's gunmen cracked under pressure revealing that he had been hired by Aiello to take out Capone. The police were the least of Aiello's worries now that the truth was out.
Aiello Pleaded For His Life
During Joe Aiello's arrest, he was safe in jail because word had spread about his plots to take out the powerful Capone. Capone's men were strategically placed outside the prison waiting for Aiello's release. They didn't even try to hide it - it was very obvious what the future held for Aiello. As long as Aiello was inside the prison walls, he was safe. Two of Capone's men even tried breaking into jail to take Aiello out but were caught and arrested, and placed right next to Aiello's cell.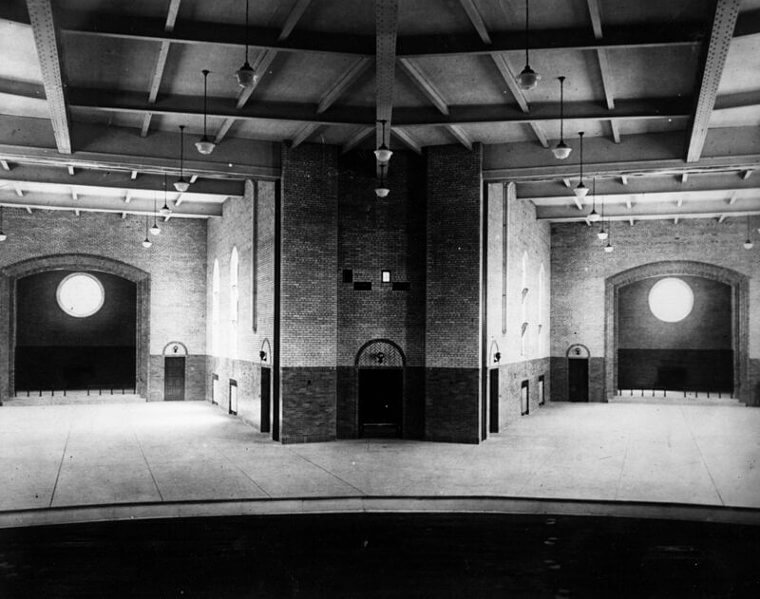 "You're dead, friend. You won't get up to the end of the street still walking" - Aiello was petrified and pleaded with them, stating he would sell everything he owed and left Chicago for good. Aiello was granted his wish and fled as soon as he was escorted out and away from prison and Chicago forever. 
Capone Dealt With Politicians the Same Way He Dealt With Gang Rivals
Due to Capone's scaley maneuvers to hide his tracts, he made the perfect candidate for politics. Capone backed any politician who would look past his bootlegging activities, which meant a fat paycheck for them. Capone handed $250,000 over to William Hale Thompson, a very corrupt politician, for his campaign to become mayor. After winning, he allowed Capone to run his bootlegging operations across Chicago as they pleased. After the death of Thompson, officials found $27 million in his safety deposit box - we all know where that "unaccounted for" cash came from.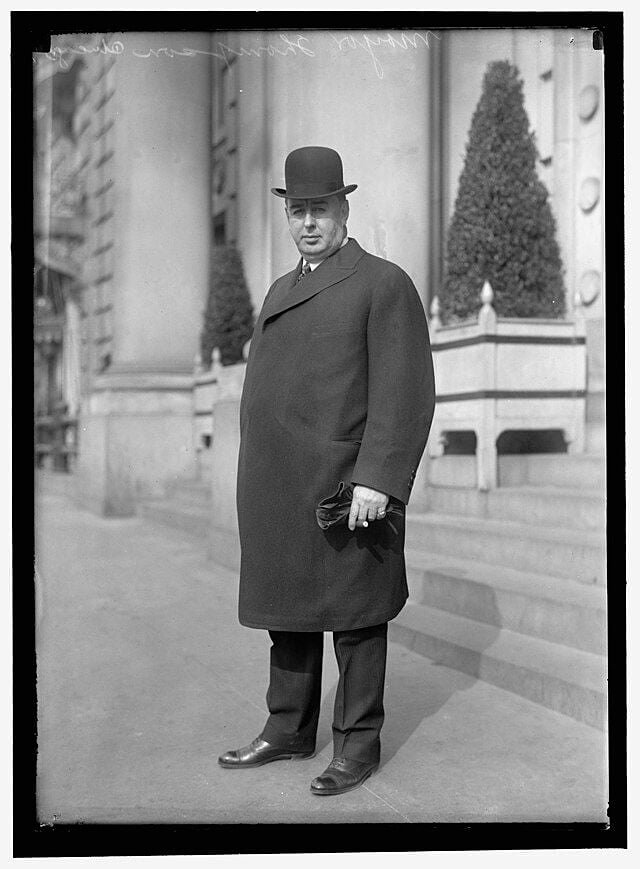 Capone was a politician just like the rest and dealt with the subject just like he did his gang business: with ruthlessness. Capone took out the people against him: Joe Esposito in 1928, and any other politicians opposing Capone's plans. 
North Side Gang Still a Thorn in Capone's Side
Capone had law enforcement eating out of the palm of his hand, but his luck was about to run out.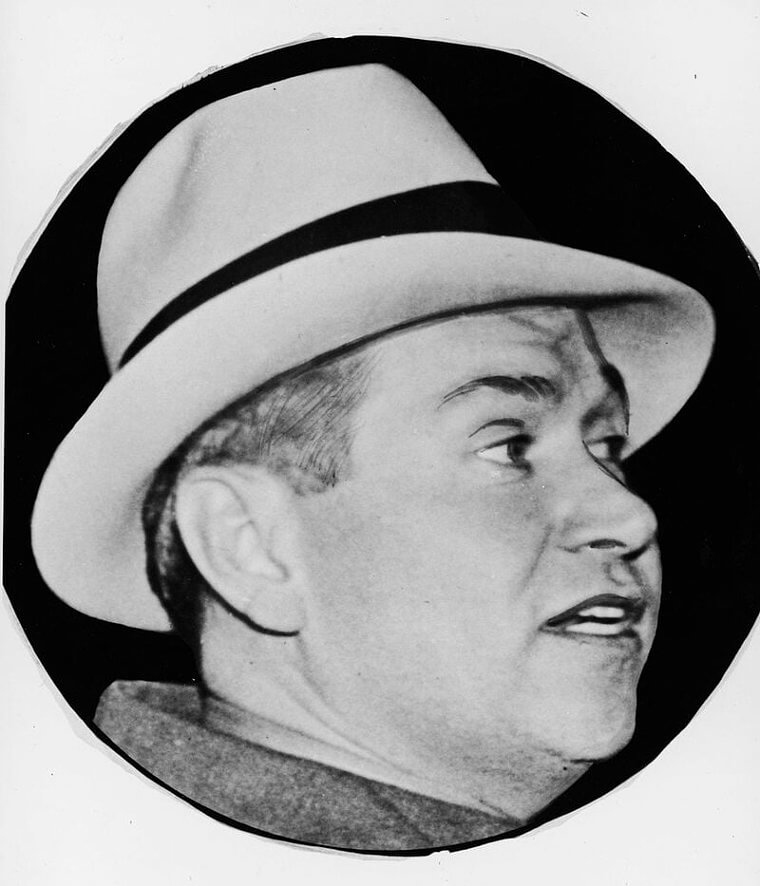 Aside from bribing politicians, owning the cops, and bootlegging, the North Side Gang was still there lingering in the back. Their new leader was Bugs Moran and he took over making life hell for Capone. As Valentine's day was approaching, Capone decided to send Moran a little message.

Capone's Message Goes Too Far
Capone sent his men dressed as officers to raid one of Bugs Moran's warehouses on Valentine's Day 1929. They got the seven men inside to line up against a wall when the "officers" opened fire, causing a massive blood bath. It was dubbed the St. Valentine's Day Massacre and the news accompanied by gruesome images flooded the city.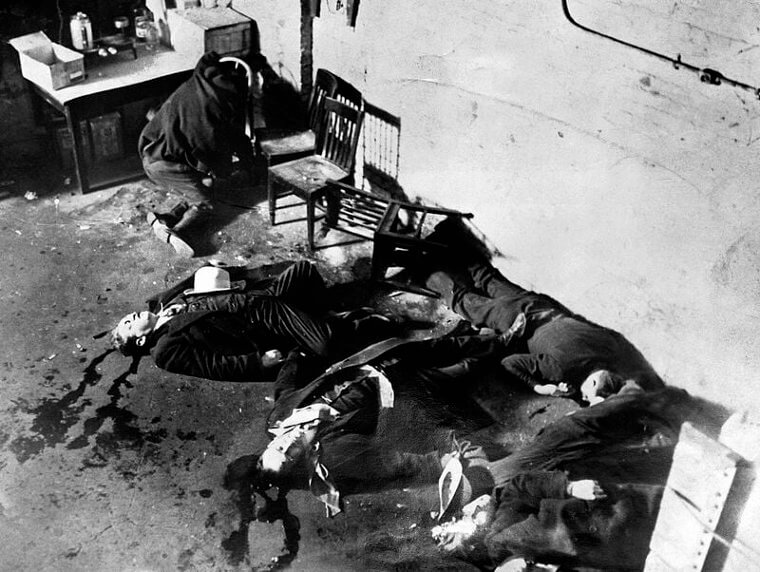 The people who once loved Capone and saw him as a celebrity icon now were slowly becoming afraid of him, perhaps even disgusted. Though Capone's actions opening soup kitchens and helping during the Great Depression had given him a "Robin Hood" reputation, the scene of the massacre was too gruesome to ignore, and even though Capone went into serious damage control mode after that day, people had grown tired of his killings and havoc.