Starting his career in the early 1950s, the dashing, handsome actor reportedly slept with half of Hollywood and married actress Natalie Wood—twice. Most famous as the star of Hart To Hart, The popular 1980s TV show famously contained the line, "When they met, it was murder," a truly fitting epithet seeing as Wagner may have gotten away with murdering his wife. So take a deep breath as we dive deep into Robert Wagner's scandalous life and his possible involvement in the infamous death of Wood.
Where Is He Now?
Recently, it seems like Robert's life has run into a dark phase. Reaching his 90th year, it was revealed that he was diagnosed with dementia. His wife, Jill St. John has been seen sick and using a wheelchair. If that's not all, his daughter, Courtney Wagner has fallen off the wagon and isn't sober anymore, refusing to go back to rehab, against her father's pleas.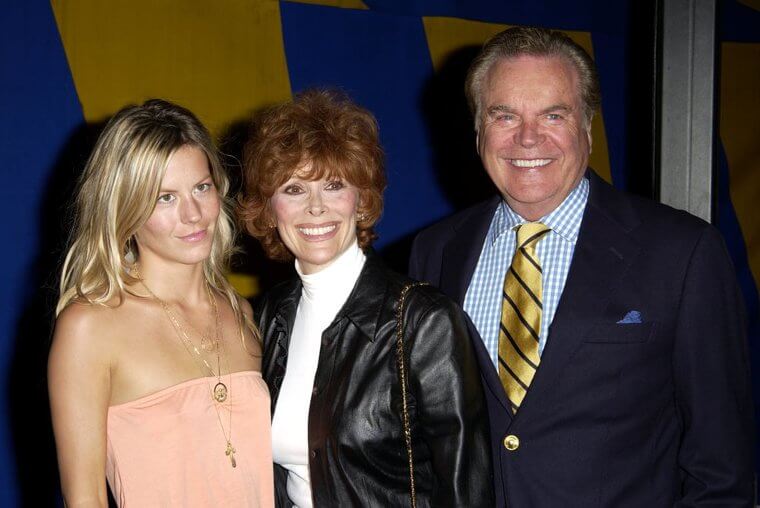 "Courtney continues her battle with prescription pills and alcohol," a close friend said. "Robert doesn't know what to do! He's tried everything he can to support her sobriety." Courtney has struggled as well, losing her fiance in a motorcycle accident and having run-ins with the law. But before all this went down, let's start from the beginning of Robert's path.

Humble Beginnings
Robert John Wagner Jr. was born on February 10th, 1930, in Detroit, Michigan to Hazel Alvera and Robert John Wagner Sr. As a teenager, Wagner flunked one of his first screen tests, but the experience gave him the acting bug. He was soon represented by Albert "Cubby" Broccoli, famously known for producing the James Bond franchise.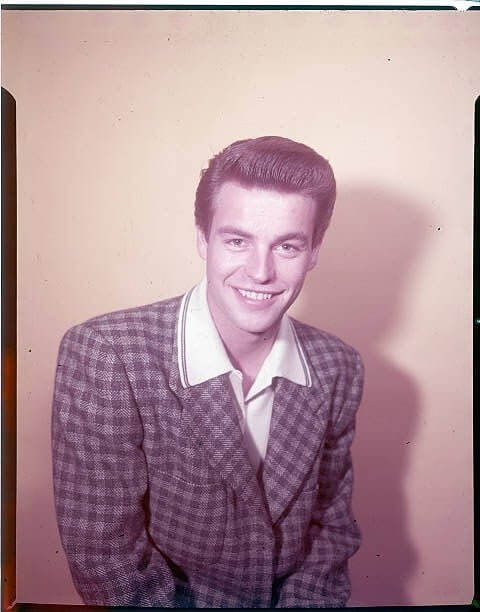 His first film was The Happy Years (1950), winning a contract with 20th Century Fox. "I started as an ingenue…I was 19 years old. I was the boy next door. But you always felt you could work your way up, that you could have a better part in the next picture." Wagner's first film for Fox was the WW2 film, Halls of Montezuma (1951).
Natalie Wood
And so, we move on to Natalie Wood, whose life––and death––is inextricably linked with Robert Wagner. The two actors first met in around 1949 when the 18-year-old male actor strutted his good looks around the 20th Century Fox studios. He soon caught the attention of a ten-year-old child actress, Natalie Wood. 
Born Natalia Nikolaevna Zakharenkoco, she was a product of the studio system. Natalie had been acting since the age of four and had starred in the original Miracle on 34th Street (1947) aged eight. Young Natalie told her mother: "I'm going to marry him one day." She did––twice––and it might have been the death of her. Natalie went on to star opposite James Dean in Rebel Without a Cause (1955).

That Sinking Feeling
After a few more minor movies, Wagner landed a role in Titanic (1953). Wagner claimed he and co-star Barbara Stanwyck, 23 years his senior, went on to have a four-year relationship. Worried about their image, his studio paired him with 18-year-old Natalie Wood. Young Natalie had faced a tough life already—she allegedly had an affair with Frank Sinatra when she was 15 and apparently had been subjected to a vicious sexual attack at the hands of a powerful actor.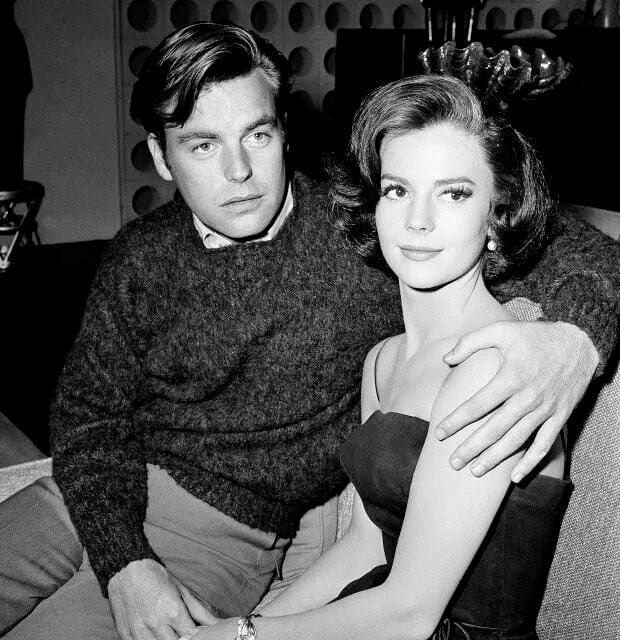 Wagner and Wood were a match made in heaven, and the public went nuts. Dashing Robert and beautiful Natalie's good looks were the perfect ingredients to make them media darlings. Things reached fever pitch when they took a cross-country road trip, and radio stations reported sightings of the couple driving down highways so cheering crowds could line the streets as they passed through American towns.
Critics Ate Them Alive
They married in 1957 when she was 19 and he was 27. Now, the Wagner and Wood partnership may have been a media sensation, but critics mauled their first feature film together, All the Fine Young Cannibals (1960). Before you ask, yes - the film inspired the name of the 1980s English band Fine Young Cannibals. The next year, Natalie starred in West Side Story (1961).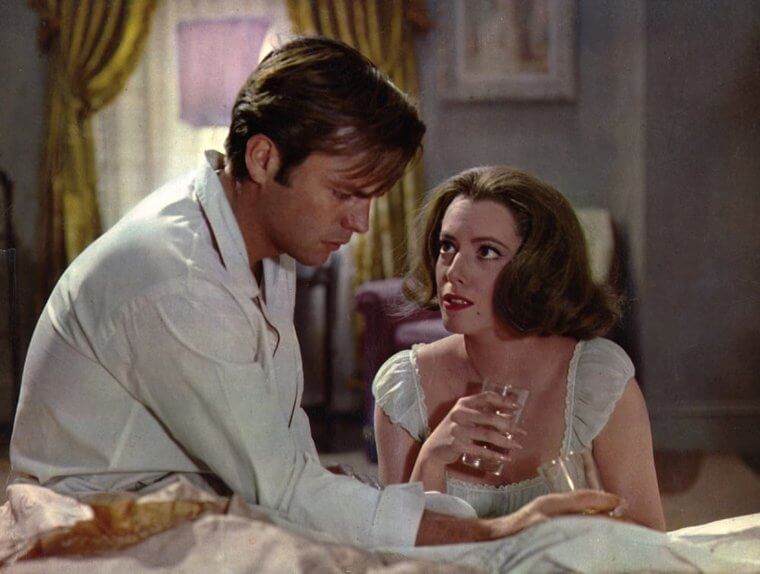 To the outside world, the glamorous couple had a perfect life. They walked red carpets, posed aboard yachts, and drank champagne. But behind the scenes, their relationship was tumultuous, and they were always on the verge of separating. Natalie Wood's star was rising a lot faster than Wagner's, which played on his fragile ego. Another reason is that Wood is alleged to have had an affair with co-star Warren Beatty while making Splendor in the Grass (1961). That was the official story, but the real story is far more salacious...

Early Scandal
The notion that Natalie's affair with Warren Beatty caused their separation was easier to swallow than the truth. Natalie Wood's sister Lana claims that one day, Natalie arrived home early to their Beverly Hills mansion and found Robert Wagner in bed with his male butler, David Cavendish.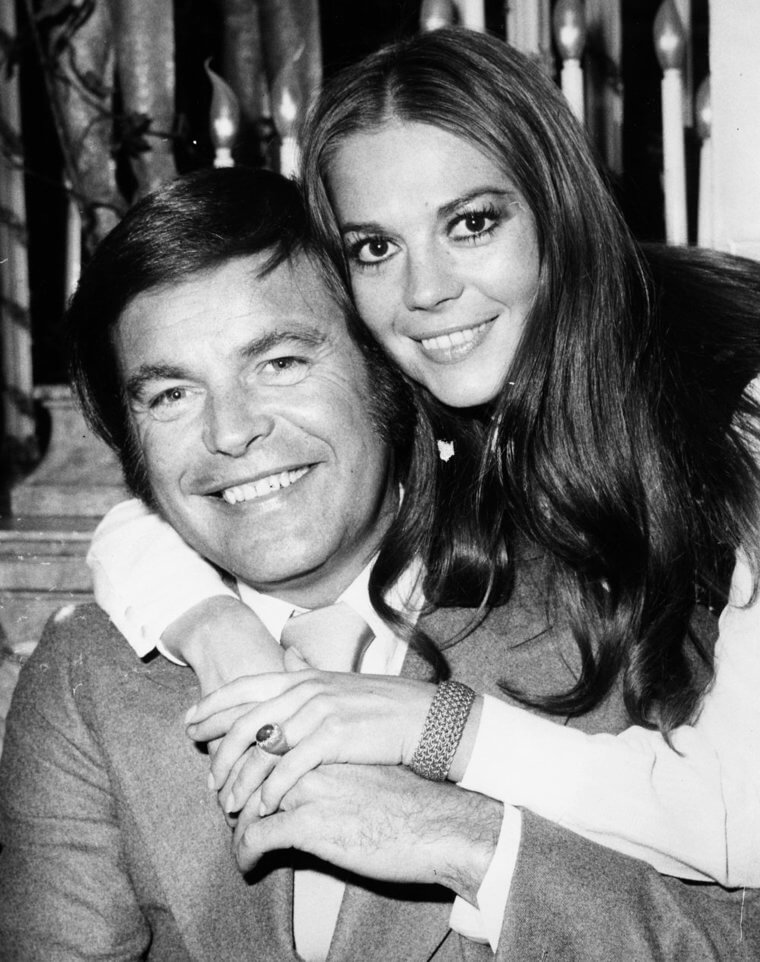 Natalie Wood's mother, Maria Gurdin, described Cavendish as "a much older 'swishy' man with an English accent". She also stated the butler's presence in Wagner's former two-bedroom maisonette made her instantly suspicious, setting off her "protective antennae". 
The Truth
Author Suzanne Finstad revealed in her book, Natalie Wood: The Complete Biography (2020). "The secret that was buried deepest in Natalie's closet of skeletons was the shocking end of her fairy tale first marriage to bobby socks idol Robert Wagner...To protect Wagner's image, Natalie publicly took the fall for their sudden divorce in 1961. She never refuted fan-magazine gossip that her marriage to Wagner imploded over an alleged affair she had with her co-star Warren Beatty while filming Splendor in the Grass."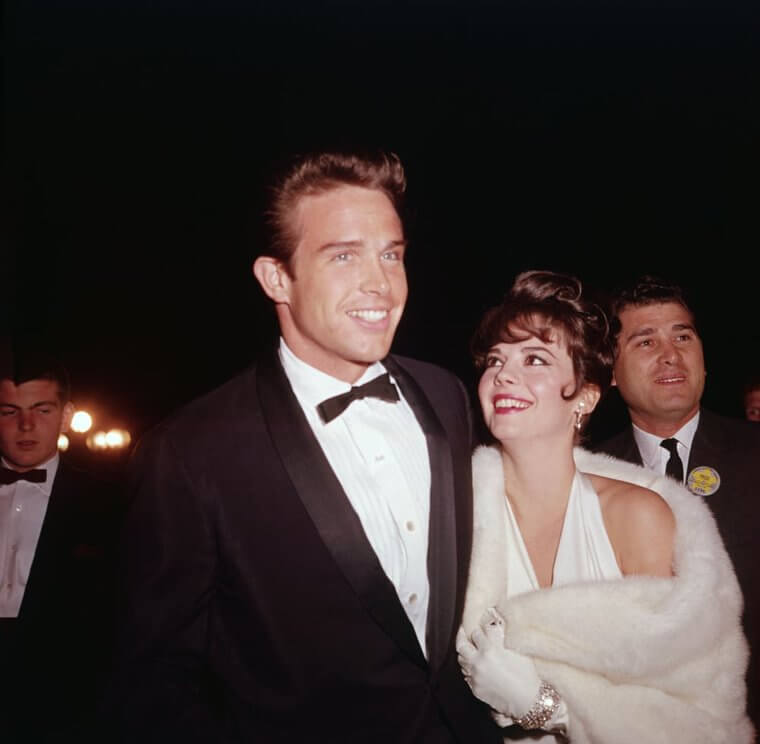 Finstad continues: "In time, the gossip, patently false, was reported as fact. Only a trusted few knew Natalie's account. I was told by three of Natalie's close friends, by her mother's best friend, and her sister, Lana, that Natalie came upon Wagner in their Beverly Hills mansion in flagrante with a man."
Older Women
Although common in Hollywood, this kind of scandal was career-ending. Not that Wagner wasn't famous for loving women, too. Over the course of his career, he is rumored to have hooked up with a veritable who's-who of Hollywood's leading ladies including Elizabeth Taylor, Marilyn Monroe, Audrey Hepburn, Claudette Colbert, Yvonne De Carlo, Anita Ekberg, Shirley Anne Field, Lori Nelson, Joan Collins, and Jill St John.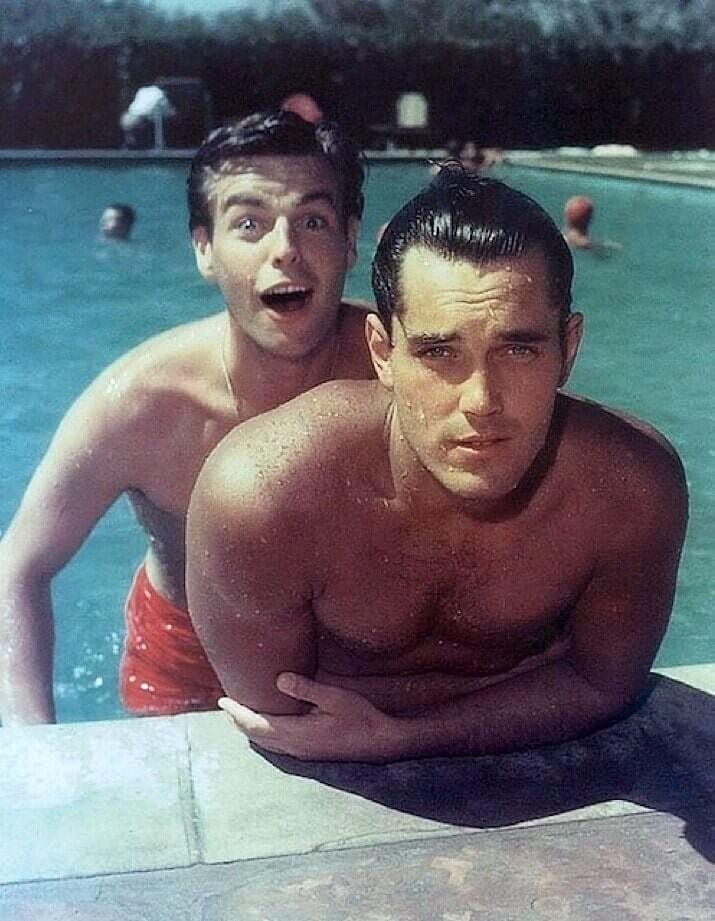 He also dated much older women; in addition to Barbara Stanwyck, Bette Davis was 22 years his senior, and Joan Crawford was 26 years older than him. 
Suicide Attempt
According to Finstad, upon finding her husband in bed with Cavendish, Natalie: "became hysterical, smashed a glass and fled – bleeding and in her nightgown – to a neighbor's house where she called her mother. Her sister Lana––who was 15 at the time––recalled Wood arriving at the family home still bleeding and sobbing, telling them her marriage was over."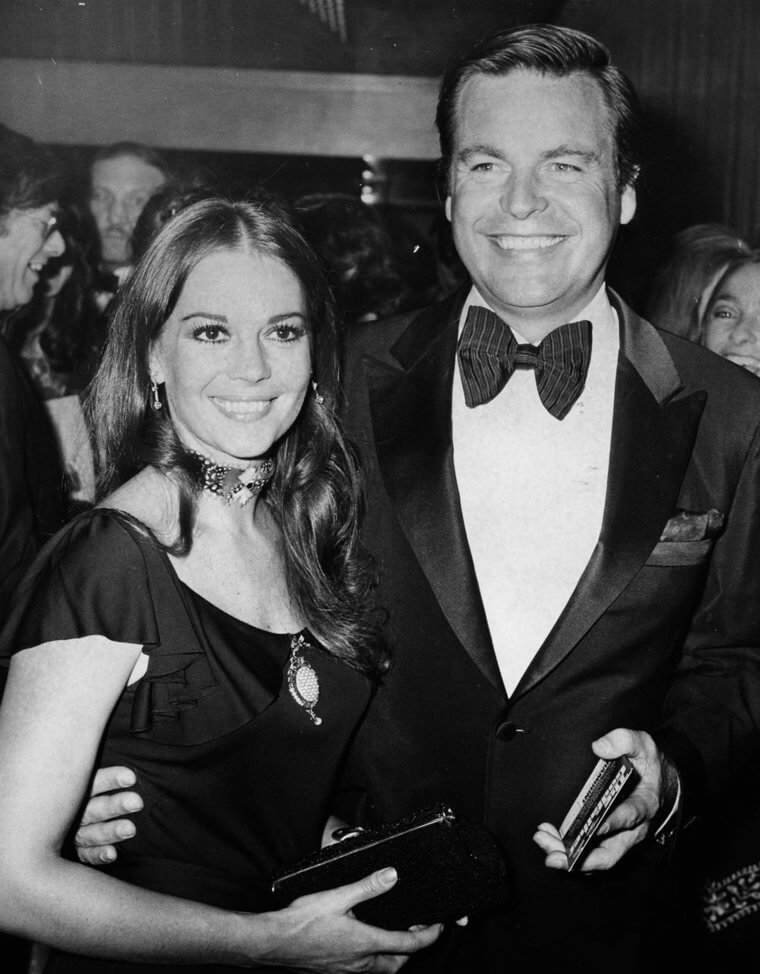 Lana claimed Natalie shut herself in a bedroom and accidentally overdosed on sleeping pills. Her parents rushed her to a hospital to have her stomach pumped. She never recovered from Wagner's betrayal, but he sweet-talked her into lying to save his career. After the divorce Natalie underwent intense psychoanalysis, later joking her therapy bills were "at least the equal of the annual defense budget of most Central American nations."
Second Marriage
Perhaps to further dispel the rumors Natalie found him in bed with a man, Wagner wasted no time jumping back on the love boat after their split. While working in Europe, he reconnected with his old friend, actress Marion Marshall, who was famous for her roles with Dean Martin and Jerry Lewis.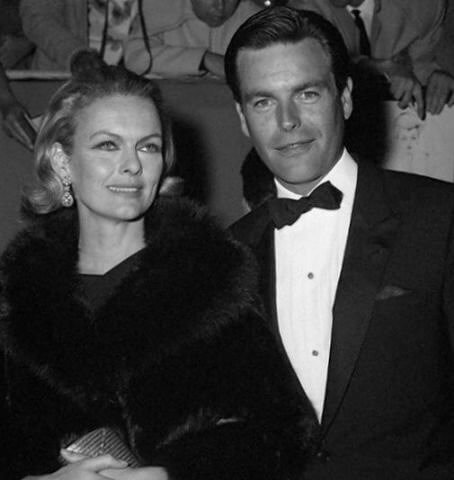 The couple made movies in Europe for two years, and married on July 21st, 1963, having one daughter, Katie Wagner. But Wagner's career was floundering and playing second fiddle to Peter Sellers and David Niven in The Pink Panther (1963) wasn't going to save it. Around the same time, Natalie Wood dated Michael Caine and David Niven's son.
Back in the USA
Back in the USA, Wagner's career was on the ropes. Things got so bad, he played Mister Roberts for one week at a holiday resort just outside Chicago. He was lucky to support Paul Newman in Harper (1966), but later that same year, his fortunes changed for the better when he signed with Universal Studios.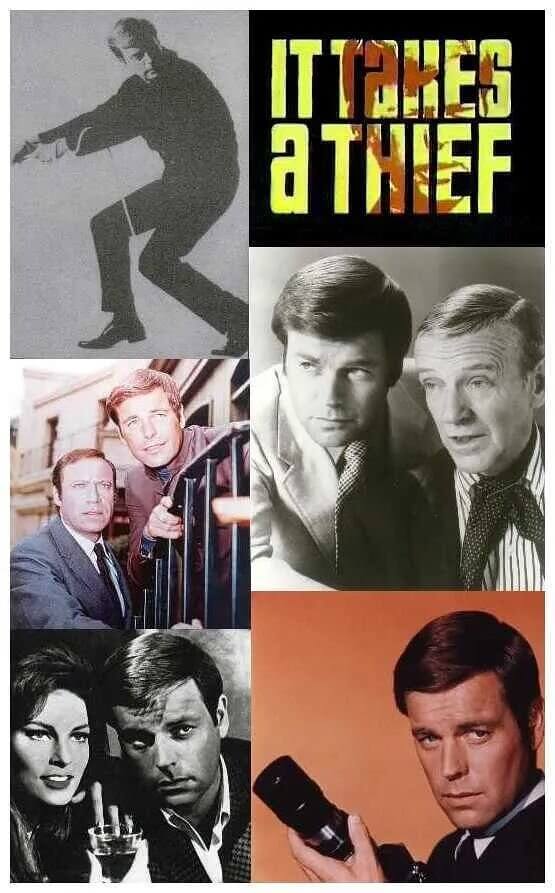 Lew Wasserman convinced Wagner to play a debonair ex-con in ABC's new adventure serial, It Takes a Thief (1968–1970). Wagner later stated: "I was opposed to doing Thief … but Lew Wasserman said: 'I want you to be in TV Guide every week. This is your medium; you've got to try it; you'll be great.' Roland Kibbee wrote the part for me, and I would have missed all that if I hadn't listened to Lew." The show was an immediate hit, and Wagner's career was on the up again. So much so that Cubby Broccoli suggested he should audition for James Bond, before deciding the role "was not right for him." 
These Boots Are Made For Walking
His career was improving but at home, his marriage was on the rocks. He and Marion separated in June 1970 and the same month, Wagner became engaged to Tina Sinatra. Wagner loved hanging around at daddy Frank Sinatra's Palm Springs compound. But something soon had Wagner singing Nancy Sinatra's most famous song, as his boots walked all over Tina.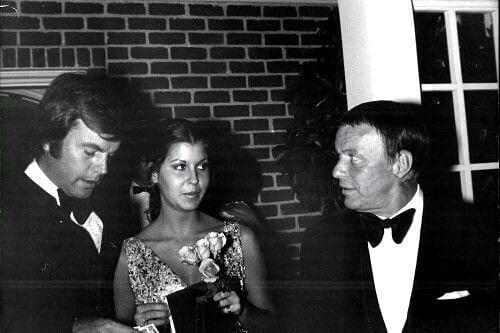 Meanwhile, over in our B-Story, Natalie Wood had married British talent agent Richard Gregson in 1969. But the minute Wagner learned of their 1972 divorce, he gave Tina her marching orders and invited six-month pregnant Natalie over to his Palm Springs home. They soon shocked the world by attending the Oscars together. Wood's sister said it felt "like the whole world felt sentimental about this reconciliation." To celebrate, the happy, reunited couple got on a boat...
 
Romantic Cruise
In June 1972, the on-again couple set sail for England aboard the luxury cruise ship, Queen Elizabeth 2. Wagner was headed to Europe to promote British thriller Madame Sin (1971) which was the ideal excuse for boat-loving Robert to take Natalie on an old-fashioned, Atlantic crossing. The two stars were blissfully in love again, but on the horizon, there was a storm brewing. 
The first morning into the crossing, terrifying 70-foot waves slammed against the cruiser, and they didn't let up for four days. After finally arriving safely on terra firma in the UK, they decided to remarry. 
Fear of Water
Now might be a good time to mention that Natalie Wood already had an intense fear of deep water. "I've always been terrified, still am, of water—dark water, seawater," she told an interviewer in the 1970s. The QE2 trip was supposed to be romantic, but it only intensified her hydrophobia. Despite this, they borrowed a yacht called the Ramblin' Rose for their second wedding.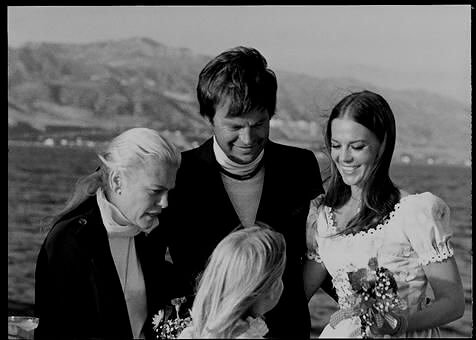 Guests attended the wedding ceremony anchored off Paradise Cove near Malibu before the newlyweds set sail for Santa Catalina Island for their second honeymoon. Wagner became so enraged at Lana's husband selling wedding pictures to a tabloid, he didn't talk to her for years. No one knew it yet, but Santa Catalina would become the site of one of Hollywood's most enduring murder mysteries.

Challenger Disaster
In 1975, Wagner bought a 60-foot yacht called Challenger, but the couple wasn't happy with the name. Now, as any seafarer will tell you, changing the name of a boat is bad luck. Natalie loved a William Wordsworth poem that contained the word "splendor," so they agreed to name their new yacht Splendour.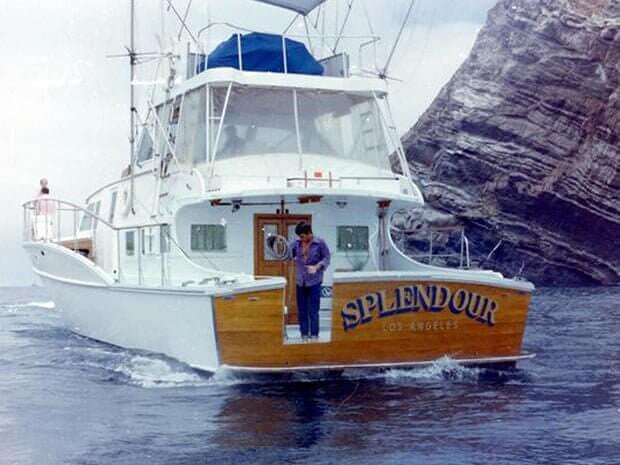 But Splendour also had a deeper meaning. The word featured in Natalie's film Splendor in the Grass - the one where she was rumored to have had an affair with Warren Beatty. Whether the gossip was true or not, every time Wagner got on his boat, he'd be reminded. Natalie was feeling jealous and it seems mind games were afoot.
Hart to Hart
You see, at this point in their lives, the roles had reversed. Wagner's career was soaring while Wood's was floundering. In 1981, he landed the lead in Hart to Hart opposite Stefanie Powers. The weekly show was one of the early 1980s most popular TV serials, primarily due to the on-screen chemistry between Wagner and his stunning redhead co-star. Audiences around the world thought they weren't a real-life couple, and so did Natalie Wood.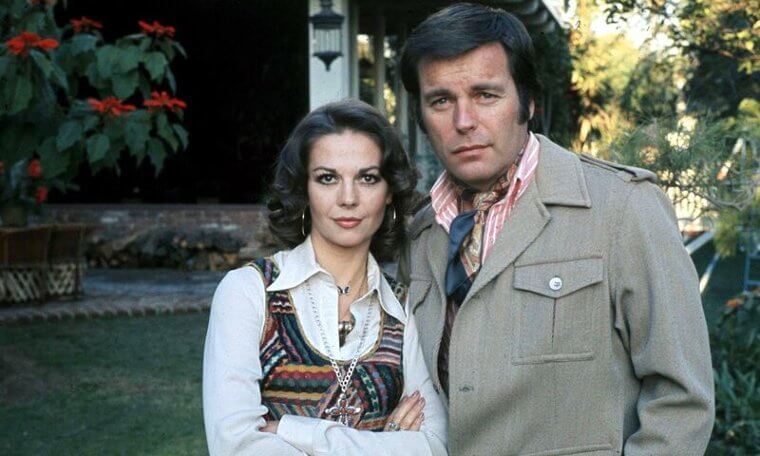 One day, Natalie and two of their kids headed to the studio to surprise Wagner on the Hart To Hart studio lot. Wagner happened to be filming a love scene with Stefanie Powers. Natalie and the girls walked in at the worst possible moment and the children burst into tears.
Brainstorm
As rumors circulated that Wagner and Stefanie Powers were Hollywood's new power couple, Natalie won a role in sci-fi pic Brainstorm (1983) alongside Christopher Walken. He had just won the best actor Oscar for his role in The Deer Hunter (1979) and Natalie thought he was the best thing since sliced bread. Lana Wood said Natalie was infatuated with Walken.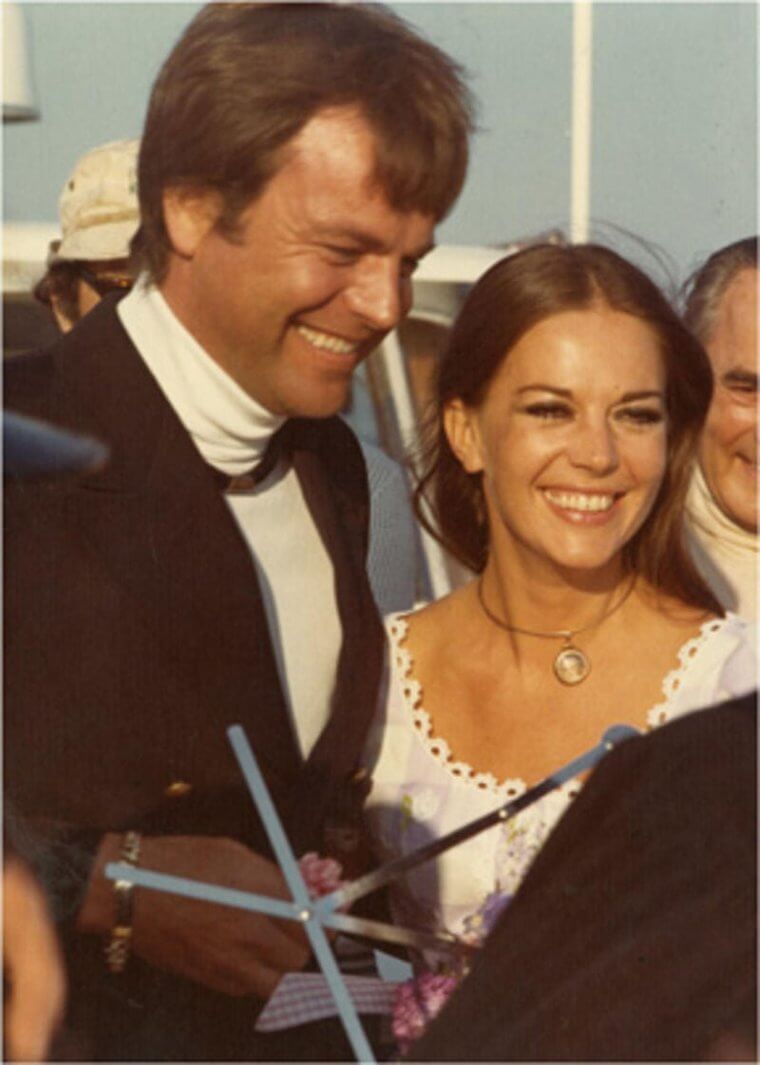 Perhaps still jealous of her husband's chemistry with Stefanie Powers, Natalie invited Walken along to celebrate Thanksgiving weekend with them aboard the Splendour. The only other person with them was the captain, Dennis Davern. 
Natalie Flirted With Walken
Captain Davern anchored Splendour near the town of Avalon on Santa Catalina Island. The three actors took the dinghy into Isthmus Cove to have dinner. While Natalie, Robert and Christopher ate and drank at a restaurant, Wagner couldn't help but notice that his wife was close with her new friend. He likely believed they were more than just good friends, and Walken was a threat to his marriage, his pride, and his ego.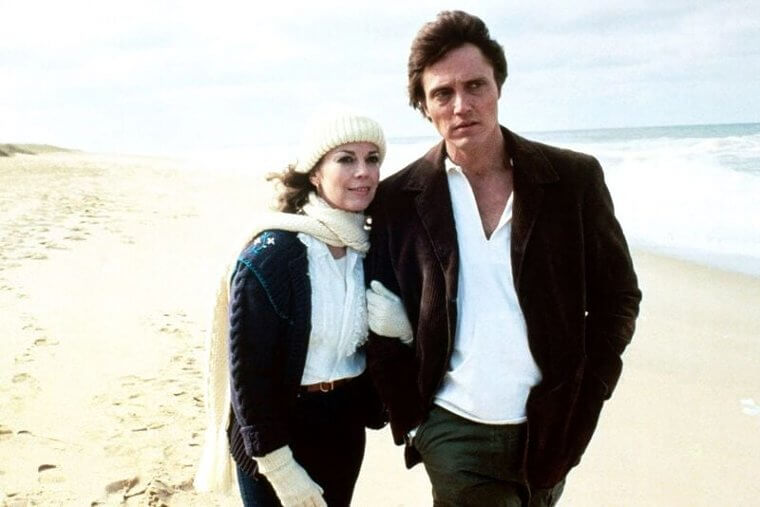 Staff at the restaurant recalled the group had been drinking heavily. By the time the three revelers took the dinghy back to the Splendour, Wagner was sporting a deadly combination: liquor, jealousy and rage.
Fateful Night
Back aboard the yacht, the three actors continued drinking, and Captain Davern joined them. The night ended with a fierce argument between Wagner and Wood, most likely about her overfamiliarity and touching Christopher Walken.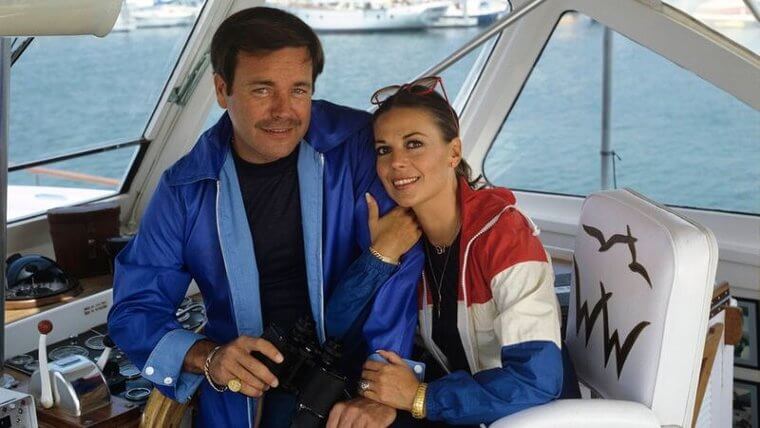 On the morning of November 29th, 1981, Wood's body was found about one mile from the Splendour, floating near the boat's dinghy. She was 43 years old. Blood samples revealed she'd been drinking heavily and there were "fresh bruises on her legs and arms and an abrasion on her left cheek." The official version of events was that an intoxicated Natalie Wood drowned attempting to get on the dinghy from the yacht. But is that what really happened?

Questioning
Police interviewed Wagner twice, and each time, he said Natalie went to bed early, and when he went to check on her, she wasn't in her room. Detectives had to cut Wagner's first interview short due to his emotional state. During his second interview, Wagner remembered that between Wood going to her room and checking on her, Walken had ventured onto the deck for some fresh air. Could Christopher have been involved or was Wagner trying to take the heat off himself?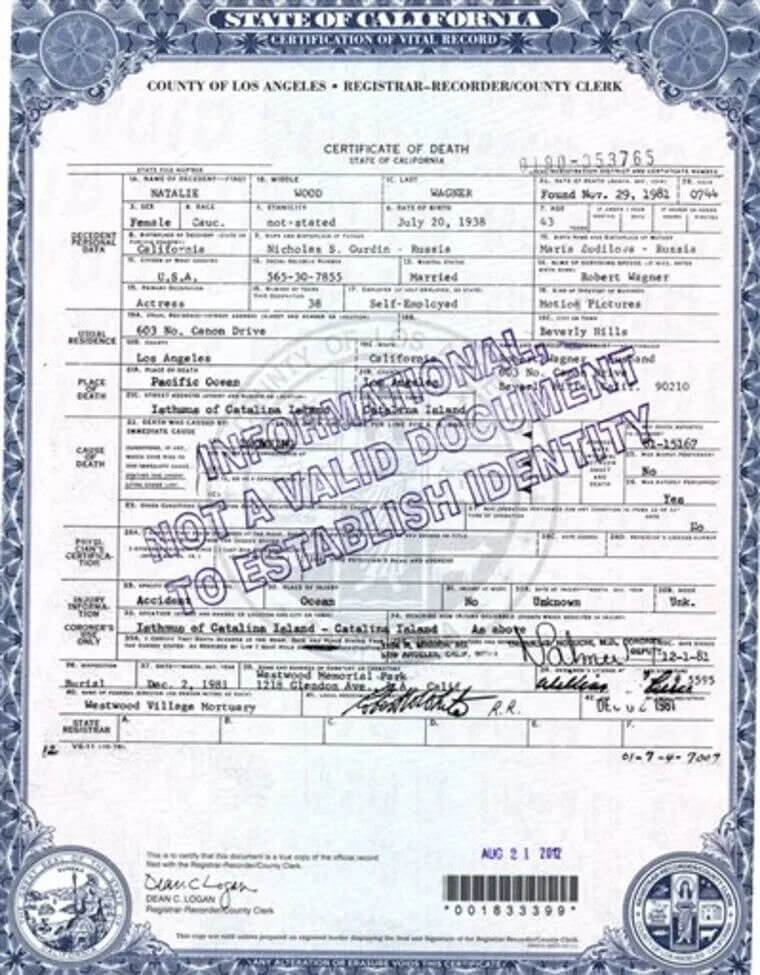 On paper, it was a cut and dried case of accidental drowning. But some things just didn't stack up. Most notably, Natalie Wood's dreaded fear of water and, in particular, drowning. Why would someone try to get on a dinghy in the middle of the night if they were so terrified of deep water? And that wasn't the only disturbing thing about this investigation.
Coroner To The Stars
Coroner Dr. Thomas Noguchi's autopsy determined Natalie Wood had consumed seven or eight glasses of wine the night she died. Additionally, some bruises could have been caused by a fall. But the strange thing was Noguchi downplayed Wood's high alcohol level, bruises, and anything else that might have implicated Robert Wagner in her death. But why was the coroner so against implicating Wagner?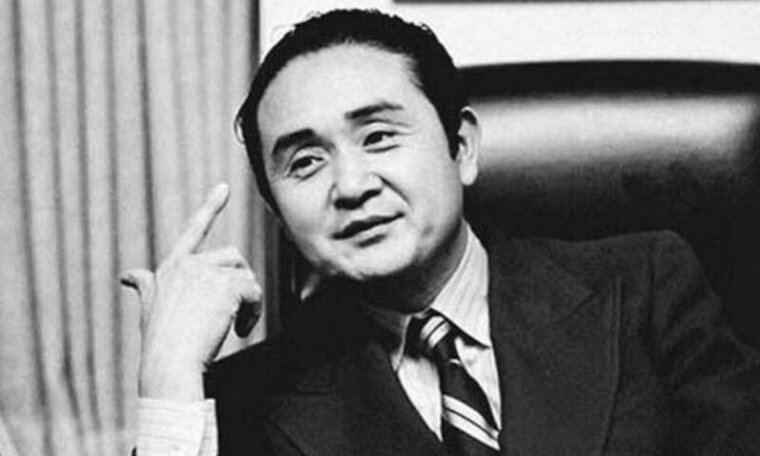 Well, it turns out Coroner Noguchi was already in trouble over the autopsy he performed on actor William Holden. In that instance, he had divulged too much information about Holden's alcohol levels, so Noguchi wasn't going to make that mistake again. There was also one huge, more sinister connection between the two deaths. 

Two Mysterious Accidents, Two Weeks Apart
Now, this may be a bizarre coincidence, but William Holden was no stranger to Robert Wagner. In fact, the elderly actor was Wagner's Hart to Hart co-star, Stefanie Powers: The woman Wagner shared such amazing on-screen chemistry with, and the woman Natalie was intensely jealous of.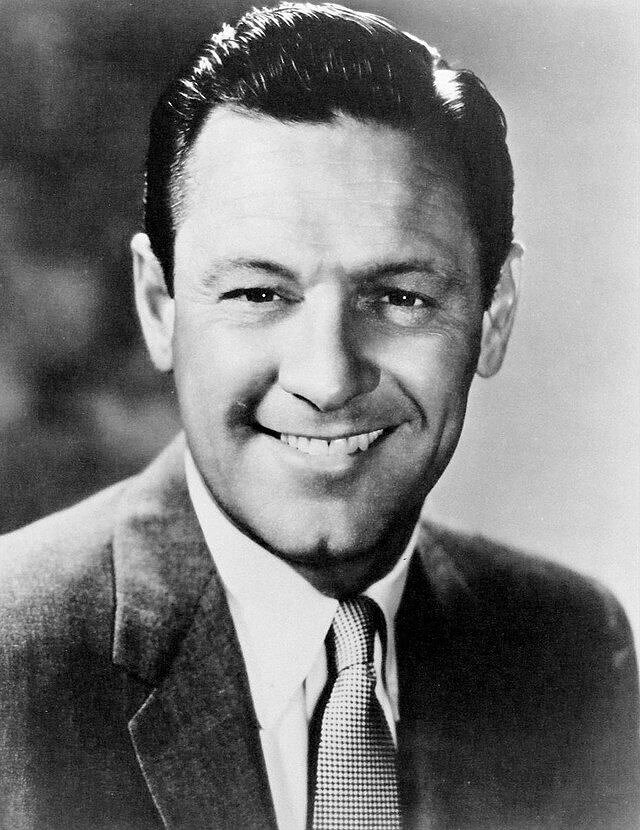 Even more bizarre was that William Holden had also died under mysterious circumstances. Drunk, he had slipped on a rug, lacerated his forehead on a bedside table, and bled to death on November 12th, 1981. That's just two weeks before Natalie drowned. Could life be imitating art? Was it a case of "When they met… it was murder" for Robert Wagner and Stefanie Powers as well as Mr. and Mrs. Hart?
Keep Your Friends Close, Your Enemies Closer
How was Robert Wagner coping in the months following Natalie Wood's drowning? Well, he was working on damage control. The boat's captain stayed at Wagner's home and said he found it hard to leave. The place was highly alarmed, and Wagner's bodyguards kept stopping him from leaving. Why was Wagner afraid to let Davern talk? And to what lengths would he go to keep the captain's silence?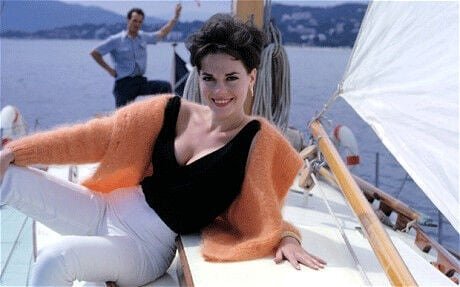 All of a sudden, Davern was receiving offers for acting roles in commercials and even a part in Hart To Hart. Then, Wagner started offering Davern lump sums of money. His friends believed Wagner was paying him to hush money to keep his mouth shut. But what did the skipper know that he wasn't telling? On many occasions over the years, Davern teased the media he had the inside scoop on the mystery, but he always backtracked saying he couldn't share the secrets.

Wagner Changed His Story
In Robert Wagner's 1986 biography, Heart to Heart with Robert Wagner, he claimed Natalie fell overboard trying to tighten the dinghy's rope as the noise of the smaller boat knocking against the yacht was keeping her awake.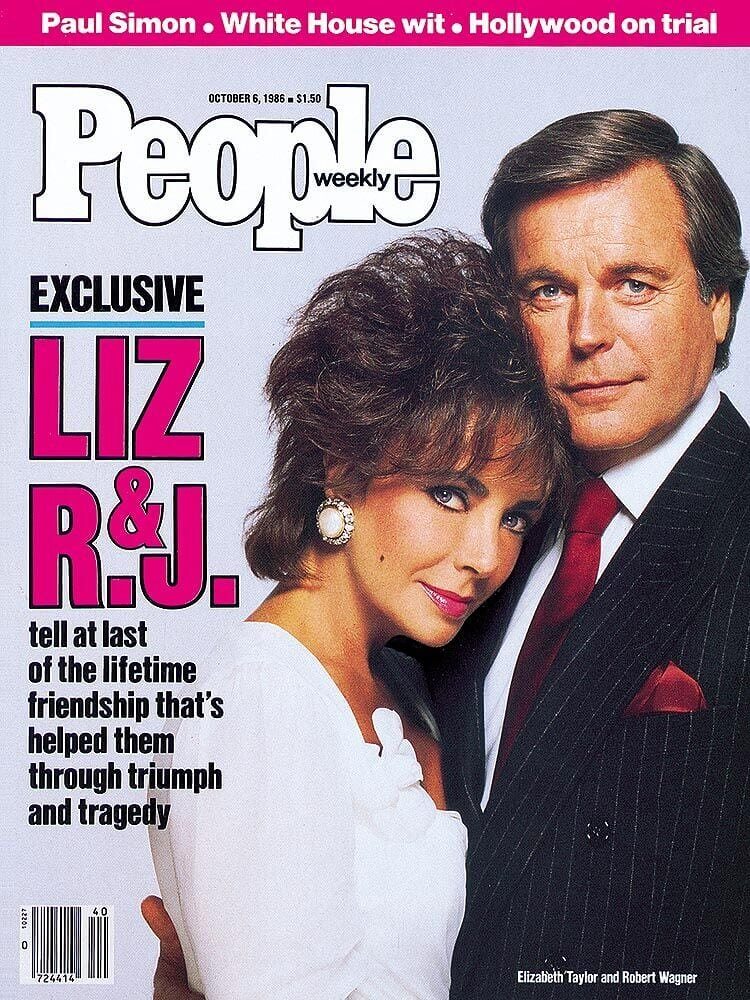 He said: "It was only after I was told that she was dressed in a sleeping gown, heavy socks, and a parka that it dawned on me what had really occurred. Natalie obviously had trouble sleeping with that dinghy slamming up against the boat," Wagner wrote in Heart to Heart. "...She probably skidded on one of the steps after untying the ropes. The steps are slick as ice because of the algae and seaweed that's always clinging to them. After slipping on the steps, she hit her head against the boat...I only hope she was unconscious when she hit the water."
Captain Davern
But so many elements stick out: What about the explosive argument, the cuts and bruises, and the flirting with Christopher Walken? Finally, Captain Davern decided to speak out.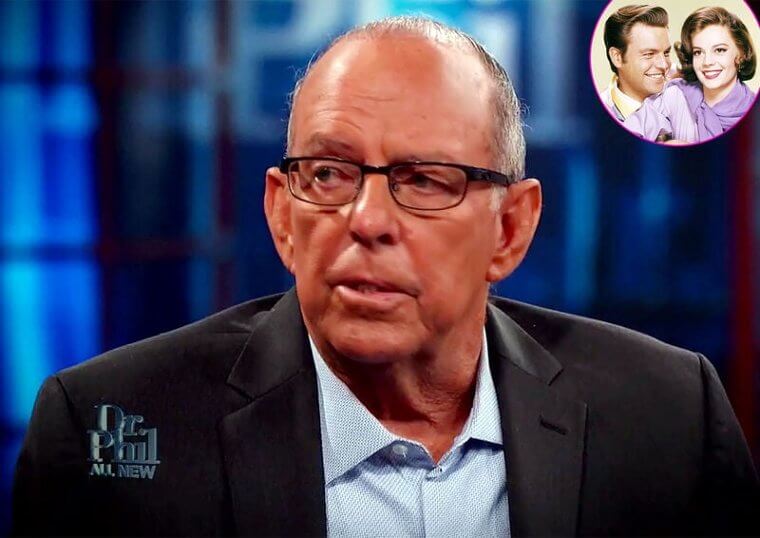 It took years for Davern to share his version of that night's events—and the details were dynamite. He now states that once the three actors returned from dinner, they continued drinking. Wagner let loose about Wood and Walken's flirting. He smashed a bottle across the table and yelled, accusing Walken of trying to steal his wife. Walken made his excuses and headed for his room, while Natalie stormed off to hers. But it wasn't over yet, not by a long shot.
Explosive Argument
Once Wood and Walken had gone to their separate rooms, Davern claimed he continued drinking with the semi-cuckolded husband. When Wagner checked on his wife, Davern reported hearing "a fight as he'd never heard before". The couple was going at it, screaming and throwing things at each other. Davern later heard someone untying the dinghy lines. He claims he found Wagner at the swim steps looking "tousled and sweating … as he'd been in a fight."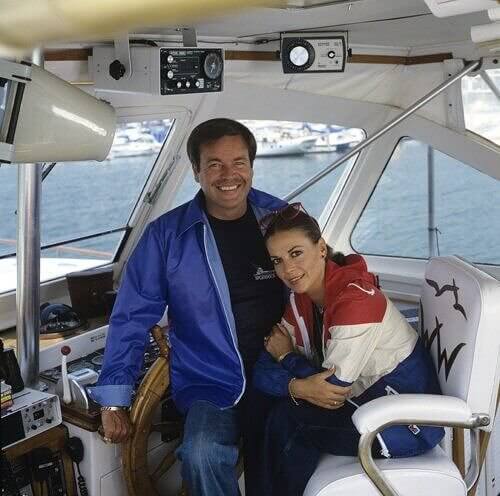 But, being three sheets to the wind, Captain Davern forgot all about the arguing, Wagner's disheveled state, and the fact that someone had been messing with the dinghy ropes. So, the two men drank some more, before both going to check for her. She wasn't in Walken's room, and couldn't be found anywhere on the boat. That's when Davern noticed the missing dinghy. 
Was Wagner The Drunken Voice?
Wagner and Davern raised the alarm at 1:30 AM before the captain suggested searching the water with floodlights, and cruising around to try to find Natalie. But Wagner immediately shut these suggestions down, saying he didn't want other, nearby boaters to know anything was wrong. 
One couple on a boat anchored near the Splendour heard a woman's voice crying out: "Help me, someone please help me." The couple also heard a male voice reply, "Okay honey, we'll get you," but believed it was just late-night revelers fooling around in the water. Could that man's voice have belonged to Robert Wagner? And if so; why didn't he help his drowning wife out of the water? For almost 40 years, the mystery remained. 

Person of Interest
In 2011, the Los Angeles Sheriff's Department Homicide Bureau reopened the investigation into Natalie Wood's death after numerous new witnesses came forward challenging Wagner's conflicting statements. As a result of Davern's updated testimony, people believed there was definitely something fishy going on. In 2011, 700 people—including Captain Davern—signed a petition highlighting their dissatisfaction with the original investigation. Needless to say, most suspected Wagner of murdering his wife.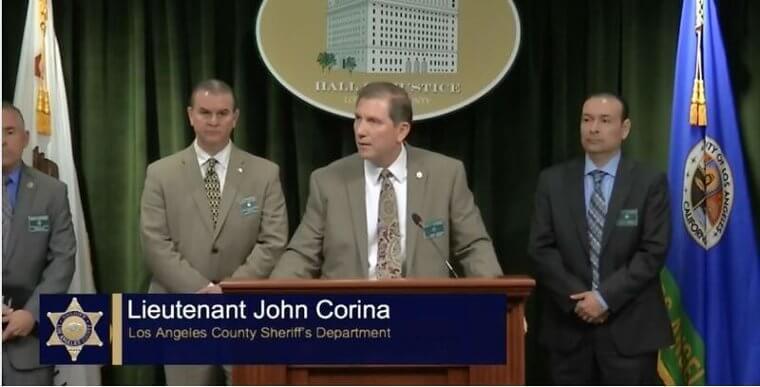 After the captain's testimony and ensuing petition, the coroner changed the wording of Natalie Wood's death report from "accidental drowning" to "drowning and other undetermined factors." In 2018, almost four decades after she drowned, investigators named Robert Wagner as a  person of interest. 
Aftermath
By Valentine's Day, 1982, Robert Wagner started dating again. That's less than three months after his wife's death. He didn't get together with Stafanie Powers. Instead, his latest redhead was Diamonds Are Forever (1971) Bond Girl, Jill St. John, whom he had known since the 1950s. After eight years together, Robert married Jill in 1990 and they are still together.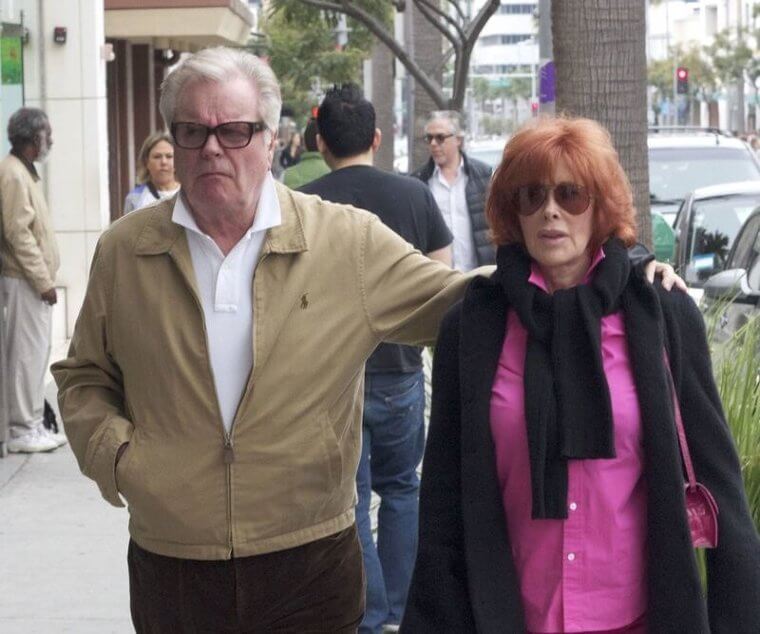 Robert Wagner continued acting, and despite mild success as Dr. Evil's Number 2 in the Austin Powers trilogy, his career is eternally overshadowed by his involvement in Natalie Wood's death.
Legacy
In 2020, HBO released a documentary, Natalie Wood: What Remains Behind. A celebration of her life and legacy, it was created by Natalie's daughter, Natasha Gregson Wagner, who took her stepfather's name. Natasha has never suspected her stepfather was responsible for her mother's death. Meanwhile, Lana Wood is estranged from her nieces because she does believe Wagner was involved in her sister's death. Christopher Walken maintains it was a tragic accident.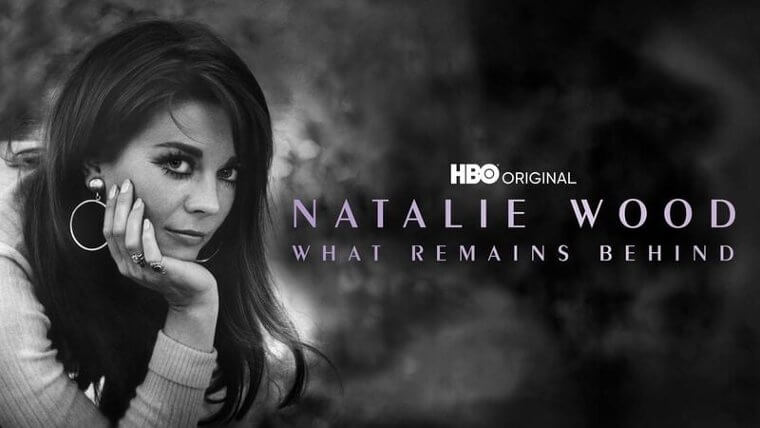 In recent years, skipper Dennis Davern sensationally revealed Natalie was terrified for the whole trip and knew she was going to be murdered. Robert Wagner's part in Natalie's death will remain a secret until, one day, hopefully, the truth finally surfaces. Until that day, some people will have suspicious minds… just like the Fine Young Cannibals said.
The Impressive and Tragic Life of Barbara Stanwyck, One of Hollywood's Most Successful Starlet
In her 60-year career, actress Barbara Stanwyck was always regarded as an accomplished and versatile professional due to her impeccable work ethic and her engaging screen presence. She was considered the hardest working actress in Hollywood, making a total of 85 films in 38 years.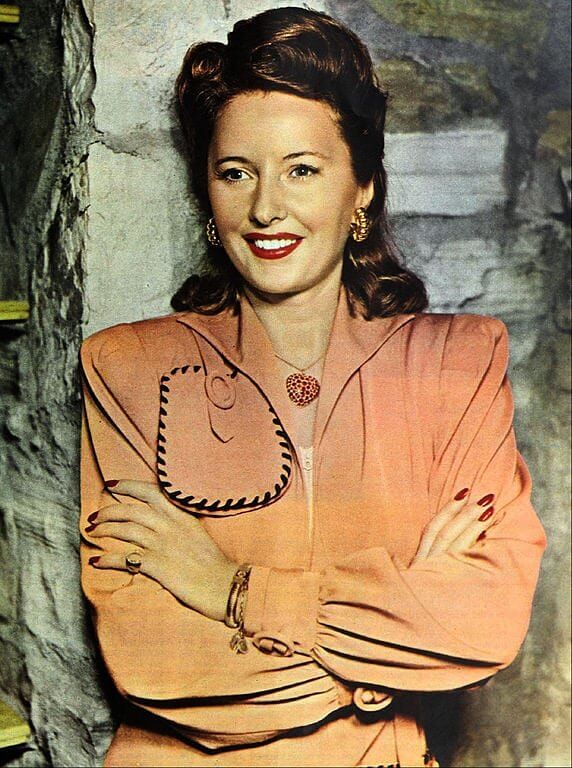 Coming from a childhood full of tragedy, Stanwyk yearned for happiness, love, and success. Though her career was one of the most successful in Hollywood history, her personal life was filled with scandal, regret, and tragic losses. Let's take a look at the most interesting facts about the Hollywood icon.
A Star Is Born
Barbara Stanwyck was born Ruby Catherine Stephens on July 16, 1907, to working-class parents Catherine Ann and Byron. She was the youngest of the family with four older siblings. Though her father was of English descent he hailed from Lanesville, Massachusetts while her mother immigrated to The US from Sydney, Nova Scotia.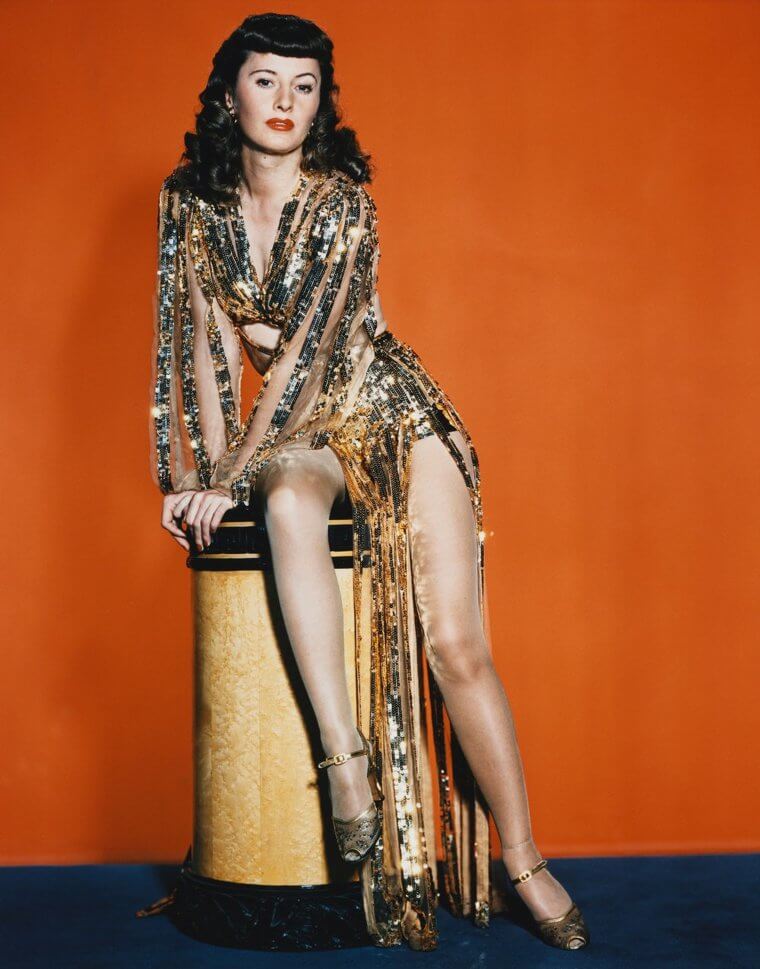 Once becoming an actress, she adopted her stage name which she derived from a combination of her character name, Barbara Frietchie, and the last name of one of her early co-stars, Jane Stanwyck.
A Tragic Beginning
While many actresses claim that their childhoods were traumatic, nothing can compare to the pain Stanwyck had to endure. When she was just four years old, her pregnant mother was unintentionally pushed off of a streetcar while it was moving by an intoxicated stranger. The violent fall caused her to have a miscarriage which resulted in death from complications.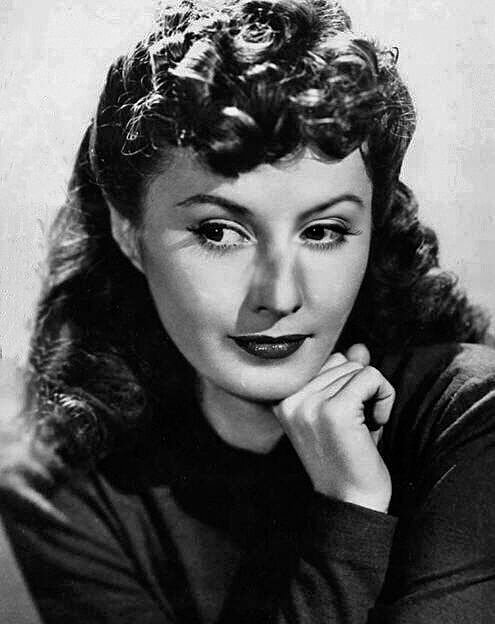 Just two weeks after the burial of her mother, Stanwyck's distraught and overwhelmed father accepted a job working on the Panama Canal. He abandoned her and her four siblings and never returned.

An Unstable Life
With both their mother and father gone from their life, Barbara Stanwyck and her brother were put into the foster care system. Without the guidance of her parents and her older sisters, Stanwyck's behavior caused the duo to be shuffled from home to home. When they reached their fourth set of foster parents Stanwyck began to run away to escape the instability.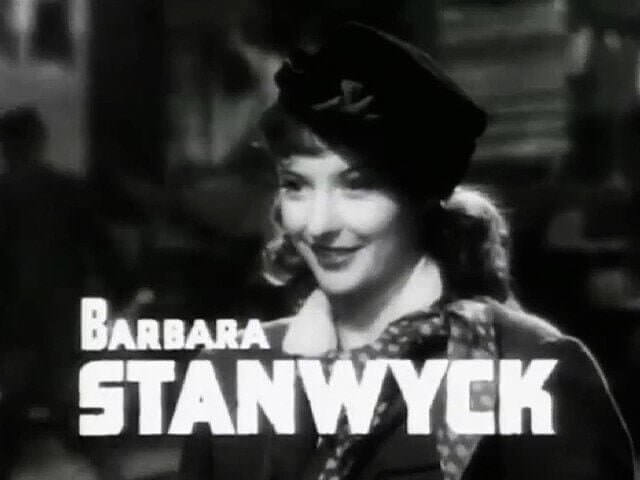 Because her life was in such upheaval, Stanwyck never attended high school. At age 14 years old, she dropped out in hopes that she could make enough money to support herself and her brother. This would be the only time in her life that she quit something.

The Unthinkable Happened
As a dropout at age 14, Stanwyck struggled to find steady work. She managed to get hired as a switchboard operator for a stint and then a dime-store cashier. Things seemed to be looking up until she visited her sister Maud. The brother of Maud's husband cornered her while her sister was out and raped her.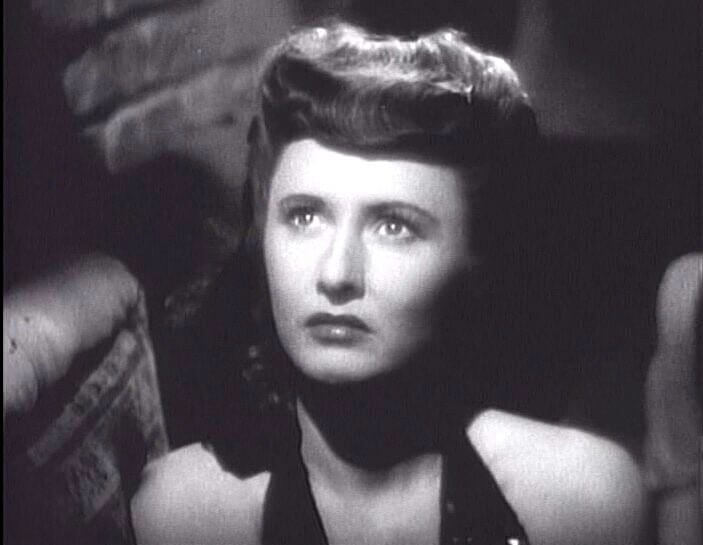 Already feeling lost and alone, Stanwyck then found out that she had become pregnant as a result of the rape. Feeling as though she had no other options, she arranged to have an abortion. Sadly, things only got worse, the unskilled doctors made some careless errors during the operation, leaving her unable to ever bear children.

Getting Back on Her Feet
Though her dream was to perform on stage just like her sister Mildred, Stanwyck knew she had to make some money in order to survive. She managed to get a job at a Brooklyn department store wrapping gifts during the holidays and then moved on to a filing job at the Brooklyn telephone office. Though the money was good she hated the job.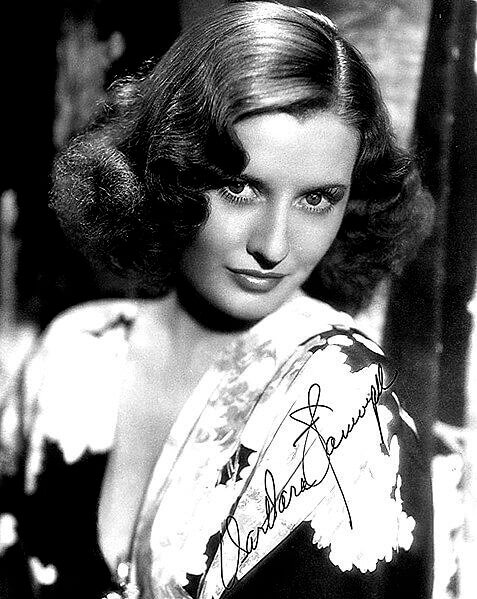 She then landed a job at Vogue magazine cutting out dress patterns but when customers complained about her work she was fired. She quickly found a new job that she actually liked working as a typist for the Jerome H. Remick Music Company, even so, her heart was set on getting on stage.

Following in Her Sister's Footsteps
Though Stanwyck's sister Mildred did not want her to work in show business, she was the one who eventually helped her get her start. Mildred worked as a showgirl and though she knew the seedy side of the industry, all Stanwyck saw was glamour and money. She would accompany her sister on her tours and practice all of her routines backstage in hopes that one day she would be a star.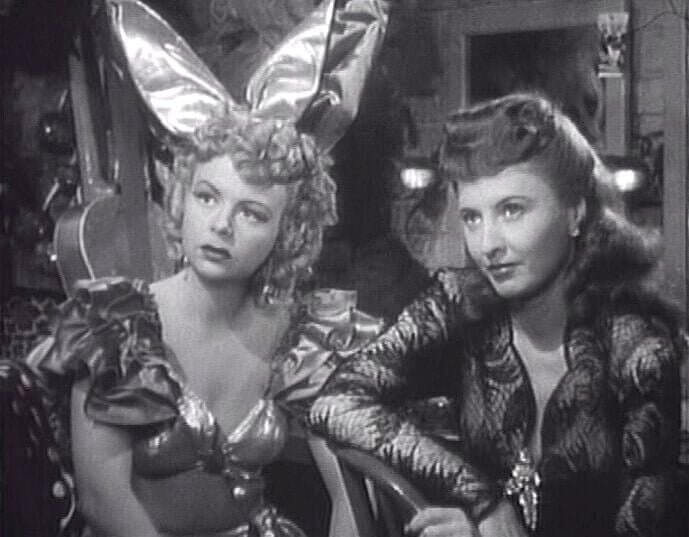 Just before her 16th birthday, Stanwyck's dream came true. She landed a job as a nightclub chorus girl performing from midnight until closing at 7:00 am. Though she was young and attempting to learn the routines, she always kept her cool in front of the high rollers in the crowd and never got sucked into their charms.

A Tragic Crush
By 1926, Willard Mack was casting the part of the chorus girl for his play The Noose. A friend of his suggested that he consider using a real chorus girl for the part and after a successful audition, Stanwyck got the job. The play was a rousing success, running on Broadway for nine months with 197 performances.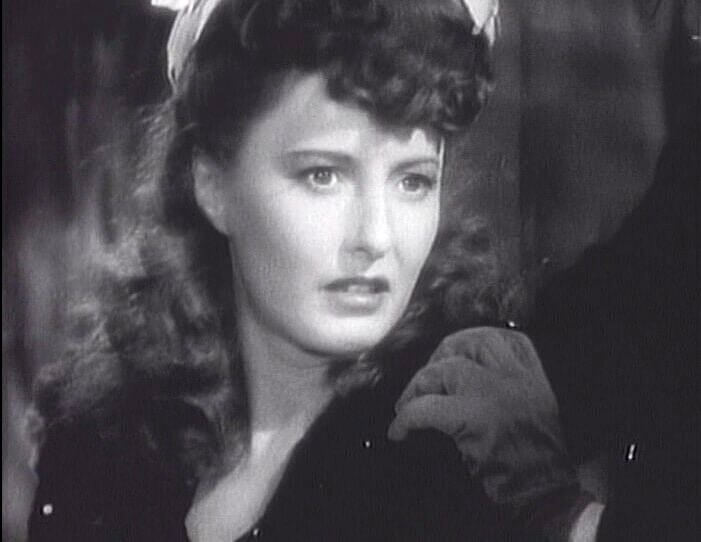 While working on the play, Stanwyck fell in love with her already married co-star Rex Cherryman. Apparently, the feeling was mutual. After falling ill, Cherryman's doctors advised him to take a sea voyage to improve his health. He decided on a trip to Paris and arranged a ticket for Stanwyck to meet him there. Tragically they never met as Cherryman died of septic poisoning while still at sea.

Saying Goodbye to the Stage
After her name change and her stunning debut performance in The Noose, Stanwyck was considered a Broadway star. She was offered her first leading role in the Broadway play Burlesque and nailed every performance. The play was a huge hit earning her enormous critical acclaim.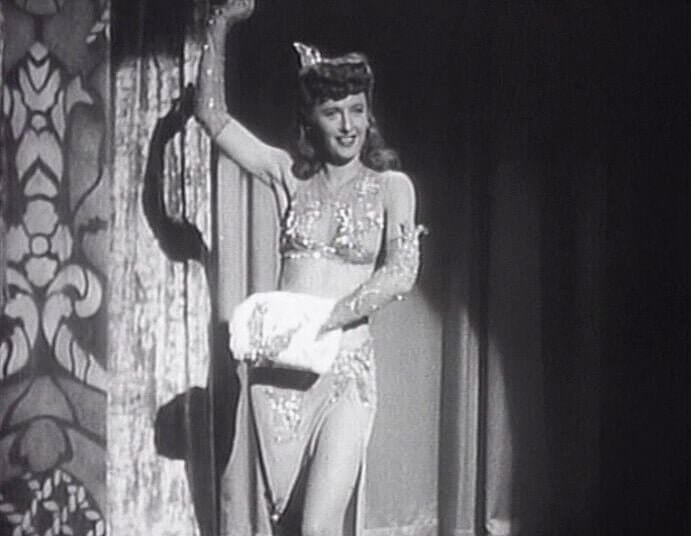 Because of her rave reviews, Tinseltown came calling. Hollywood producers offered her screen tests for leading roles on the silver screen and Stanwyck was thrilled. Broadway director Arthur Hopkins did not share her enthusiasm for transitioning out west. He was quoted as saying, "I had great plans for her but the Hollywood offers kept coming".
All Work and No Play Makes Barbara Stanwyck a Happy Girl
If you ask anyone in the industry at that time they would have told you that there was no other actor in Hollywood that worked as much and as hard as Barbara Stanwyck. Her entire adult life she was either finishing a job, on the hunt for a job or smack dab in the middle of a job, which is why her filmography is so vast.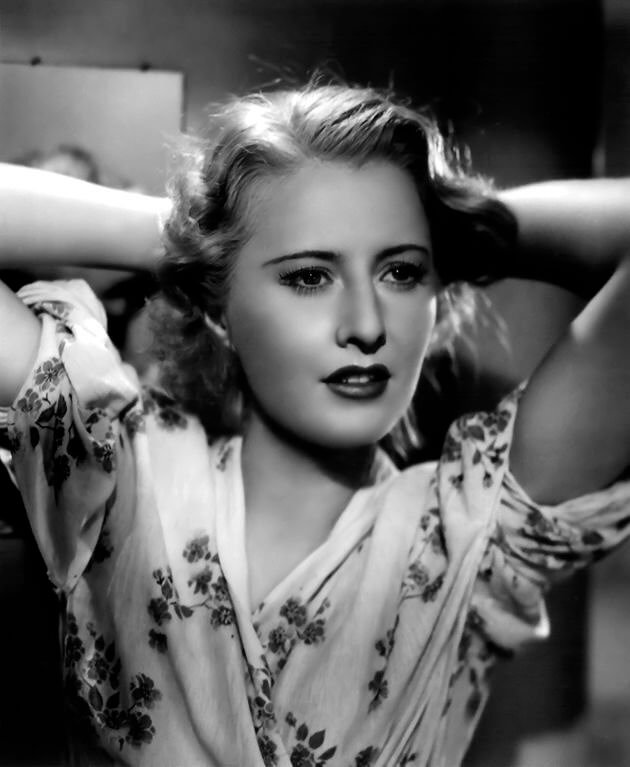 One of her directors summed up her work ethic by saying, "She only lives for two things and both of them are work". In her career, she appeared in a total of 85 films and 11 television series. It is doubtful that any other actress in Hollywood can claim the same.

A Bitter Introduction
Because of her success on Broadway, Hollywood producer Bob Kane thought Barbara Stanwyck would be ideal as the leading lady in his upcoming 1927 silent film Broadway Nights. During her screen test, the scene for which she was reading required her to cry on cue. When she couldn't muster up any tears, Kane demoted her to a bit part as a fan dancer.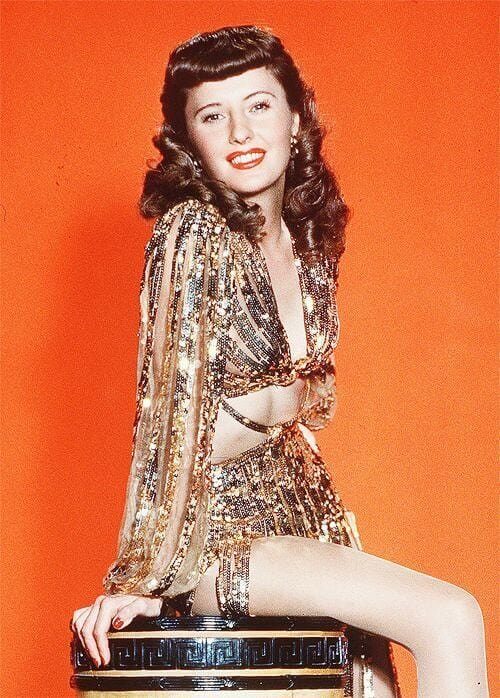 Though Stanwyck was horribly disappointed in herself for what she considered failing at the screen test, she played her bit part to the best of her ability. She had now appeared in her first feature film.