Royal families have always been figures of intrigue and perhaps a little romance. Important events like royal weddings and coronations are sure to draw crowds and be heavily scrutinized. Following the Queen's death, it seems many of these rules are being relaxed or even ignored. It remains to be seen how long some of these rules may continue to last. But there are other secrets - more personal ones - that we wonder about. Take a step into their private world...
Protecting the Heirs
There are strict rules about which royals can travel with each other, particularly on planes. Any plane crash could be devastating, but if one disaster wiped out multiple heirs, the line of succession would be broken. Two royal heirs are not supposed to travel together, so you may not see Prince Charles with his son William.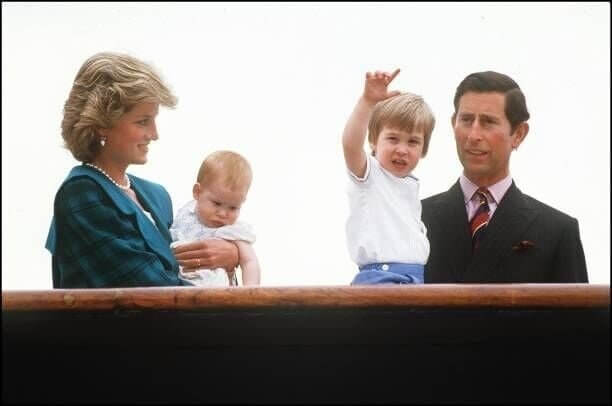 As flying is less of a risk than in previous decades, the rules are more relaxed so Prince William has occasionally traveled with his son, the young Prince George, but this will only have been allowed with permission from the Queen.
The Secret Life of the Royals
In 1969, the royal family revealed all when they released a documentary about their lives behind closed doors, with scenes showing them doing ordinary activities such as eating meals, dressing for public engagements, and spending time together as a family.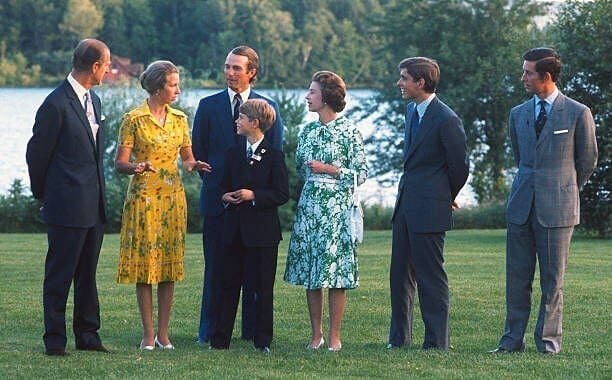 It was intended to show the royals were like any other family, commissioned to celebrate Prince Charles being established as Prince of Wales. Its release in June 1969 drew in 30 million British viewers, but the mixed response to the documentary caused the Queen to pull it from public availability. 
Ready for a Funeral
When Princess Elizabeth (not yet Queen) was traveling in Kenya in 1952, she received the awful news of the death of her father, King George VI. Her trip was cut short and she returned home. Protocol called for her to be wearing black, out of respect and to signify the loss she had just faced, but a black outfit was not part of her travel wardrobe.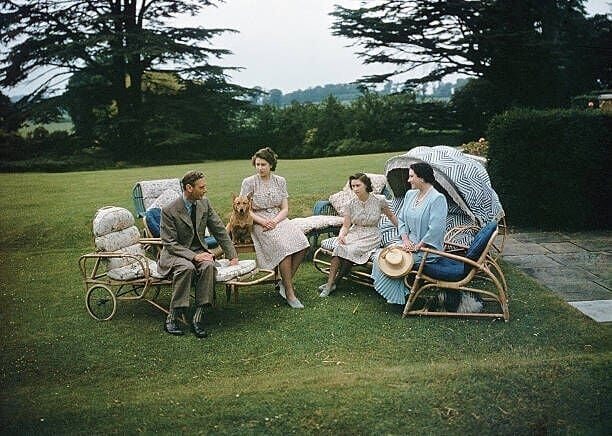 She had to wait on the plane when she landed in Britain until an appropriate outfit could be brought to her. It is now a custom for all royals to travel with a black mourning outfit in case such a situation should require one. 
Royal Blood Bags
Before she passed, when Queen Elizabeth II went on tour, she took quite the army of people with her. One of the most important is of course a doctor - and no ordinary doctor either, but a Royal Navy doctor.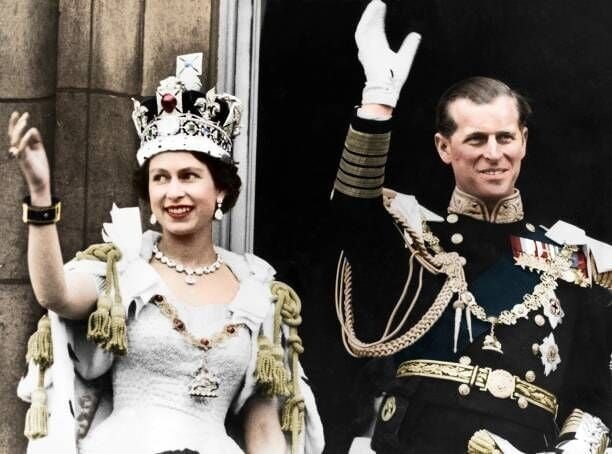 She was also known to travel with a bag of her own blood, which would be crucial if she should fall seriously ill in a location without good medical facilities, or if the country she is visiting might not be able to provide a reliable blood transfusion. Other royals are also accompanied by medical professionals, who may also carry equipment such as a portable defibrillator. 
We Are Not Alone
It's to be expected that the Queen traveled with a doctor and a security team, but for all royal engagements, she required a team of about 34 people, all with various responsibilities. She took eight bodyguards, a personal secretary, dressers, ladies-in-waiting, and a hairdresser. There was even a deputy for her private secretary, and both of these even have their own secretary! It was quite the entourage for herself and her husband!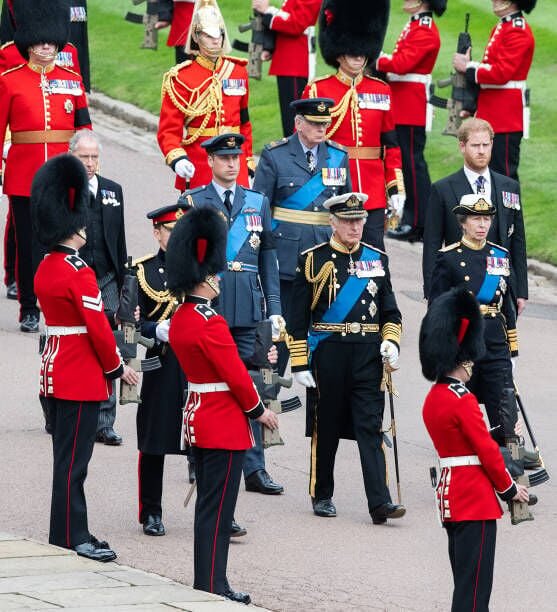 And speaking of bodyguards, they're obviously a big factor in the lives of the Royal family. They're said to use codenames for each family member, with the late Queen's having apparently been "Sharon" at one point.
How Did the Queen Like Her Sandwiches?
There are many ways to enjoy a good sandwich, and of course, the royals will have their own special preferences. Queen Elizabeth was known to be a fan of tuna for a filling, with the stipulation that the crusts are removed.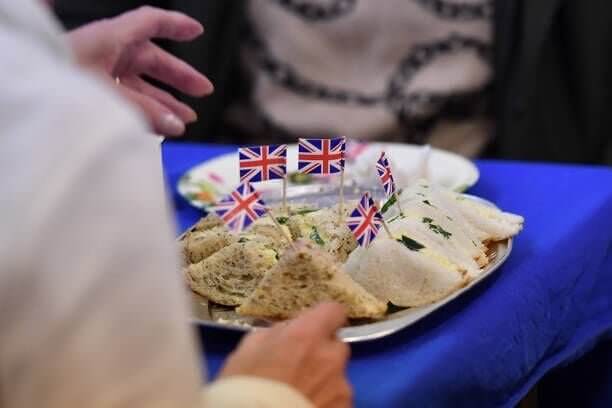 You might expect to have more expensive or outlandish tastes from the Queen! Along with the tuna, she liked mayonnaise, sliced cucumber, and a bit of pepper. She also prefered the bread to be buttered, which is a perfectly reasonable request!
Tea for One
It's well-known that most British people are partial to a good cup of tea, and are often quite particular about how it's made. It's only natural that the Queen of the British Isles herself only accepted a cuppa to her standards. Queen Elizabeth always traveled with her own kettle, which is monogrammed.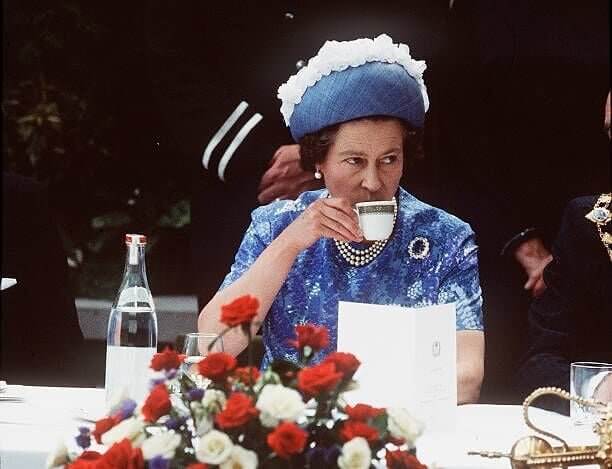 When partaking in an afternoon tea, she drank earl grey loose-leaf tea, which, once brewed, is poured through a strainer before being served with a dash of milk. Another essential for her trips were often Harrods sausages as well.
Weather-Proof Clothing
Air travel can be risky for people in skirts. A little too much wind and a wardrobe malfunction could occur. But such a faux pas would never be committed by Her Majesty. She was truly prepared for all eventualities, even unfavorable weather, and strong winds!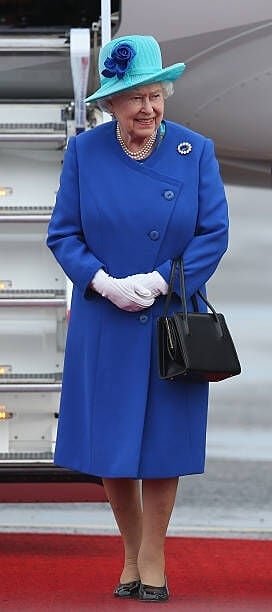 Skirts worn by the Queen were weighted to prevent them from flying up and risking an unflattering or embarrassing picture being captured by the media. Maybe this is a trend other celebrities might be tempted to adopt as well.
Booze to Go
The Queen was not the only royal with travel requirements. Her son, Prince Charles, and his wife, Camilla, the Duchess of Cornwall, are known to travel abroad with their favored tipples. One of their police bodyguards will carry a bag containing their preferred alcohol; Charles likes gin and tonic while Camilla prefers red wine.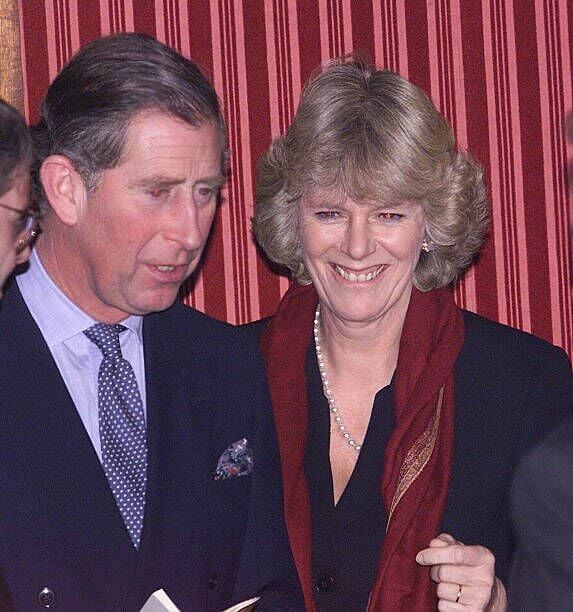 This isn't just a frivolous fancy, but a measure for security. By bringing their own drinks, there's less possibility of them being spiked or poisoned. Another reason is that Charles is known to occasionally be fussy with his drinks, so likes to know there is always something available he will enjoy. Camilla herself is so fond of wine that she is currently the UK Vineyard's Association President. 
Ever Seen a Pregnant Queen?
Royal pregnancies have always been a subject of fascination, with Kate Middleton and Meghan Markle's fashionable baby bump photos gaining widespread attention. However, one notable absence is any picture of Queen Elizabeth II during her pregnancies with her four children.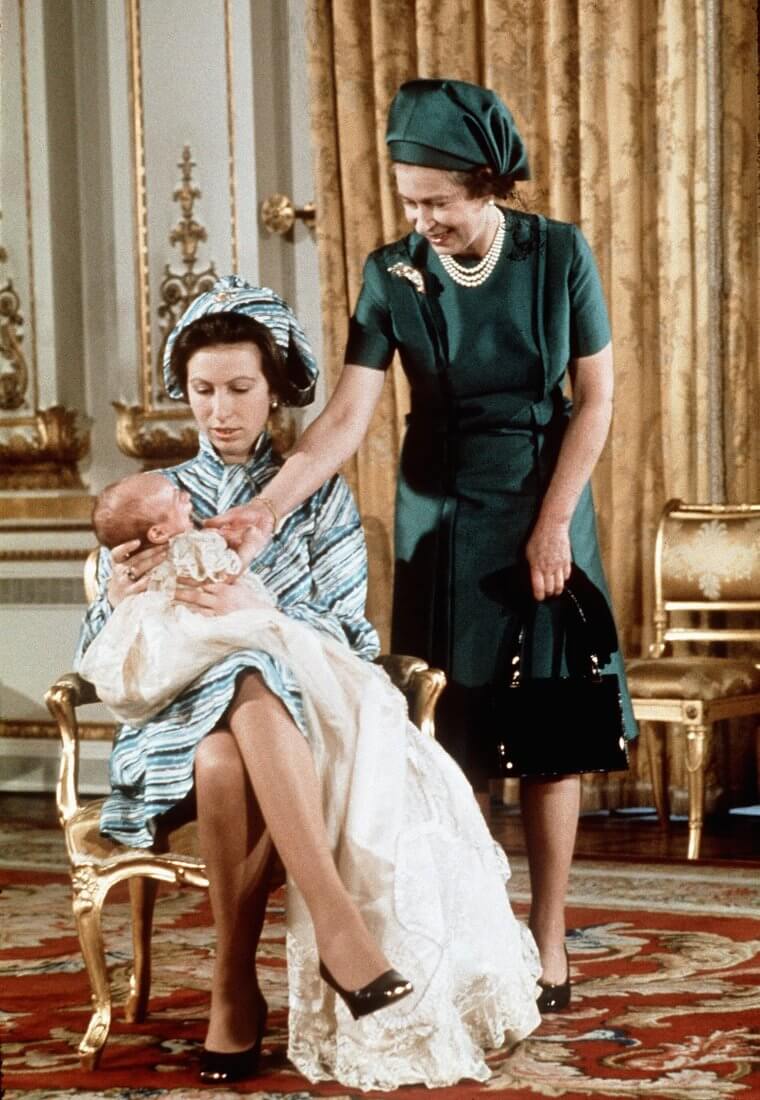 This can be attributed to former Royal protocol, which prohibited expectant royal women from being photographed in public. Even the official announcement of her pregnancies was kept minimal, with Buckingham Palace merely stating a temporary pause in her royal duties without providing further details until after the child's birth. The Queen herself disliked the term "pregnant" and considered it too vulgar!
Meals Fit for Princes
While their parents and grandparents are noted for their finer tastes, the younger royals are known to have more common preferences. It's reported that when Prince William and Prince Harry were young, their mother Princess Diana had to request for lunch to be canceled due to her boys craving fast food from McDonald's, despite their chef insisting he would be able to provide burgers!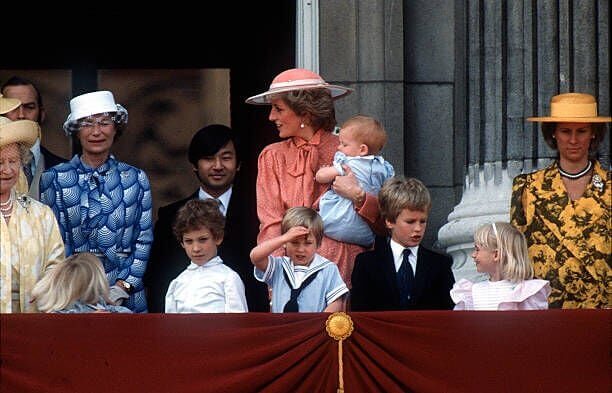 Their trips out with their mother were regular occurrences planned by Diana, who wanted her sons to have normal experiences as part of their upbringings.
Women-Only Events
The pictures of Prince William accompanying his wife, Kate, the Duchess of Cambridge, from the hospital after she had given birth to each of their three children were popular around the world. But the news that Prince William had been present for the births themselves would have been unusual in previous decades.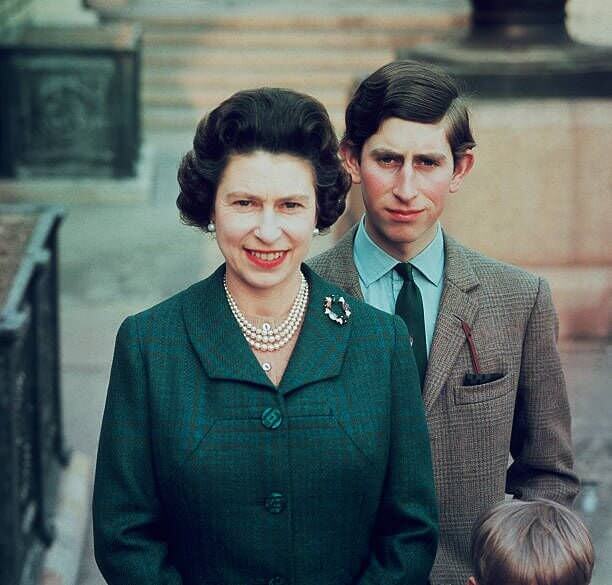 In 1948, the Queen delivered her first child, Prince Charles, but her husband, Prince Philip, was not present. Only females would be present in royal delivery rooms, but conventions have changed with the times, and now it is more usual for the fathers to be present, as demonstrated by both William and his brother Harry.
A Tribute to Diana
Prince George would have been Princess Diana's first grandchild, and the fact that she was not here to see such a special moment is sure to have been present in Prince William's mind.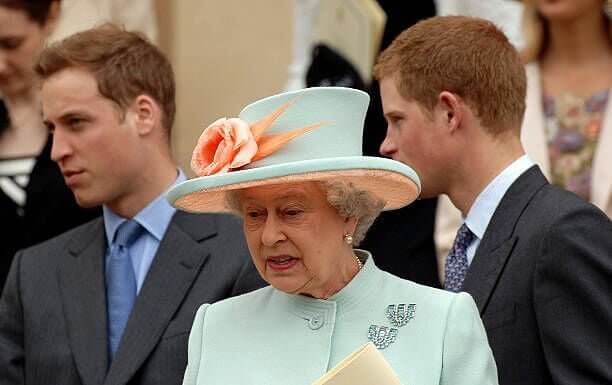 But her memory was honored as Duchess Kate left the hospital carrying her new son and wearing a dress that mirrored the one Diana had worn when leaving the hospital with Prince Charles and their first son, Prince William. The light blue dress with white polka dots was stylish and simple, and a great way to include the Prince's late mother in such an important event. 
Did the Queen Get Two Birthday Cakes Too?
It's a tradition in Britain for the reigning sovereign's birthday to be celebrated in June, with the event falling on the second Saturday of the month every year. It is marked with a parade of 1400 soldiers, some mounted, with 200 horses also in attendance. Around 400 musicians will play as part of the parade, and it is closed with a fly-by from the RAF, which the royal family witnesses from Buckingham Palace's balcony.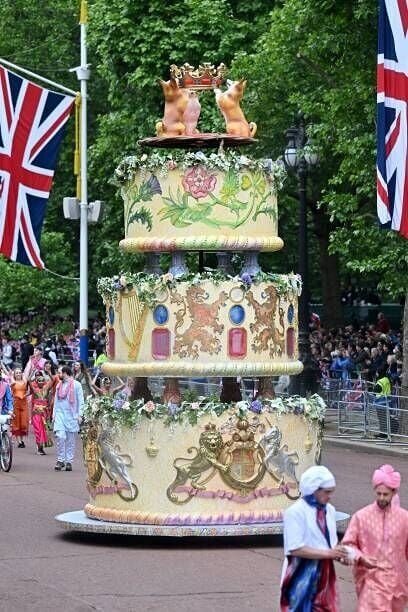 It's known as the Trooping of Colour and has been the marking of a sovereign's birthday for 260 years since the reign of King George III in 1760. The custom itself of trooping a regiment's color dates back even further and has been exercised since the reign of Charles II in the 17th century.
No Clams, Please
This next royal rule is nothing to do with preferences. Royals on tours and trips abroad tend not to eat seafood, in case of contracting food poisoning. There's a higher possibility with seafood, especially if it's raw or barely cooked, like sushi. Despite the risks, some royals do break the rules on public duty.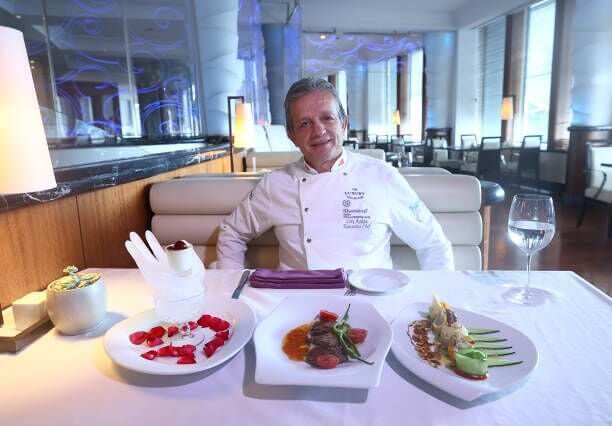 Prince William is said to be a fan of sushi, and his father, Prince Charles has been spotted snacking on seafood treats. Her Majesty Queen Elizabeth takes the risk seriously and does not take the chance. 
The Queen of Tupperware
A former royal chef made an interesting reveal when she disclosed that Queen Elizabeth was sometimes known to eat fruit from a plastic container.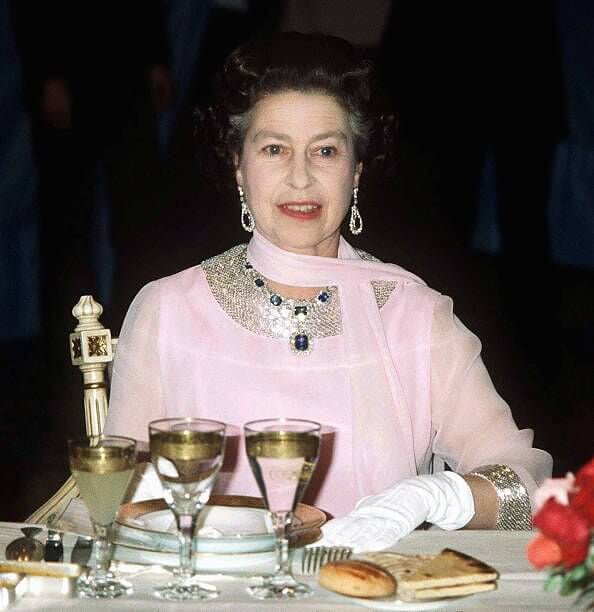 This habit was something she did when at the royal Scottish retreat Balmoral, which is where the royal family tended to relax the rules and behavior, with Prince Philip sometimes cooking on a grill for the family and the Queen going fruit-picking and enjoying the harvest of such trips in a yellow Tupperware box. The Queen was also a fan of cereal, eating Kellogg's that she herself had poured from a plastic container. They really are just like us!
One Requests A Menu
The Queen's menus, especially while she was at Buckingham Palace, were a rigid operation. They are planned up to three days in advance, with the Queen selecting which food she'd like to eat from a menu she is presented with.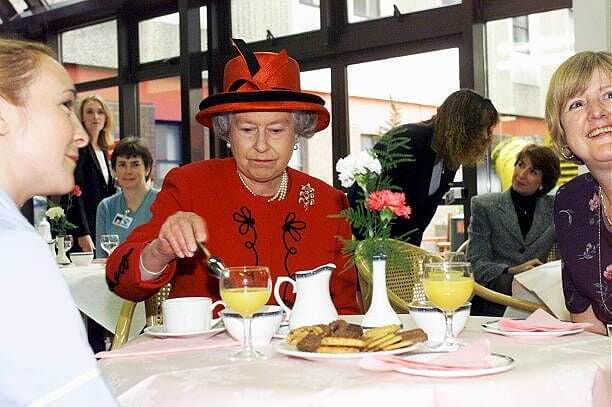 While they may relax a little more up in Scotland, while they are staying at Buckingham Palace, the menu is rarely diverted from when it has been selected.  
Formal Dining
Along with a set menu following the Queen's taste, dinner time was always a formal occasion. Everyone must adhere to the dress code, with women wearing ball gowns and gentlemen in suits. It's reported that Prince Philip on one occasion came to dinner in less than formal apparel and was thought to be the gardener by the cook!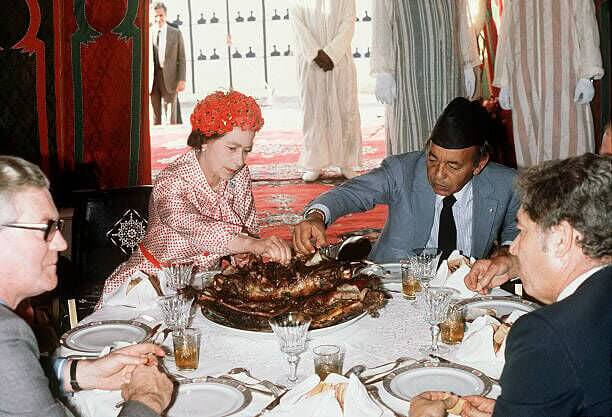 However, you might need to chew quickly to enjoy your royal dinner - everyone was served only after the Queen and stopped eating when she did. 
How to Sit Like a Royal
Royal protocol even dictates how you can sit. Women cannot cross their legs when sitting down or put one knee over the other. Legs and knees are aligned, and ankles may be crossed in order to appear elegant and refined.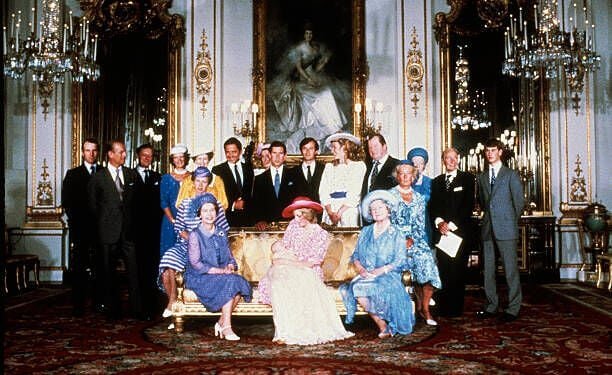 This is how Princess Diana was seen to sit, and even though her daughter-in-law Katherine Middleton never met her, she is also known to follow this rule in public. Perhaps along with the weighted skirts, this rule may be in place to prevent unflattering photographs or wardrobe malfunctions. 
The Queen Must Be Seen
The Queen's outfits were often the subject of scrutiny, with some people wondering what color she might choose to wear for certain royal functions such as the recent royal weddings. Her Majesty always looked regal in flattering dresses and skirt and jacket combos, but it's often been noted how often the Queen wore bright or neon colors.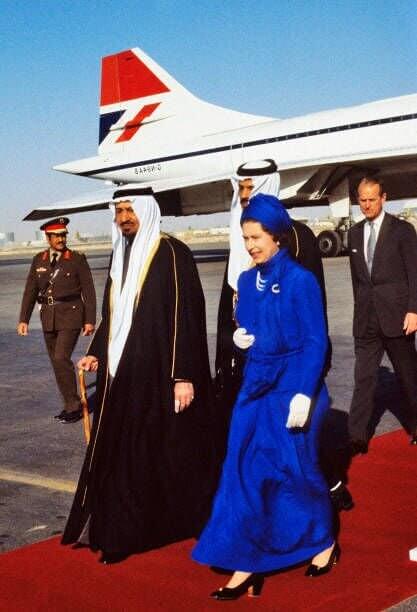 It's actually been revealed that there was a method to her dress sense. The Queen wanted people who have come to see her to be able to spot her from far away when she is in front of a crowd.  
Plain Nails, Please
Neon nails, however, would be a royal no-no. The Queen and other royal women were only be seen in public with neutral, light tones. They were only ever supposed to have a natural manicure. Close-ups of many royal women reveal this pattern to be adhered to by the likes of the Duchess of Cambridge and Megan Markle, the Duchess of Sussex.
The Queen was reported to have a favorite nail varnish that she had been using for over 30 years called 'Essie Ballet Slippers' and is as cheap as $9 per bottle. A royal bargain!
No Surnames for Royals
Royals aren't typically referred to with a surname. Those who are Princesses or Princes may also be called Her/His Royal Highness along with their title. But the royal family does have an official surname given by King George V in 1917.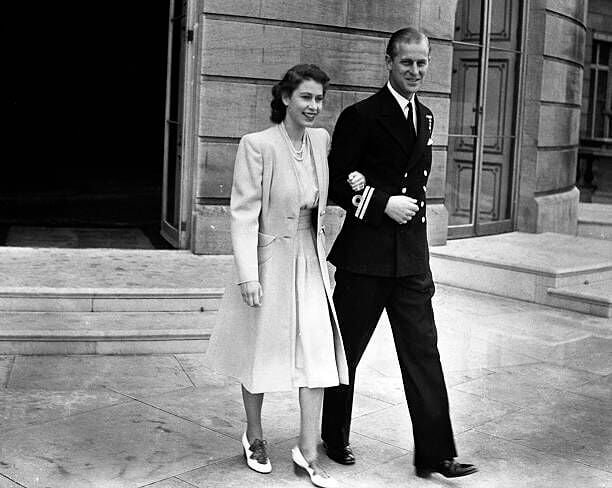 Their surname is 'Windsor' and their lineage is known as the House of Windsor. It was decided by the Queen and Prince Philip in 1960 that the surname 'Mountbatten-Windsor' would be used by any of their family that did not have a Prince or Princess title, or was known as a Royal Highness. 
Charles Gets a Royal Thumbs-Down
Public opinion of the royals rises and falls depending on recent events and public feeling of their spending habits, or importance to the country's legacy and culture. Public affairs like the Royal Wedding tend to improve their general ratings, but individual members have different perceptions in the public eye.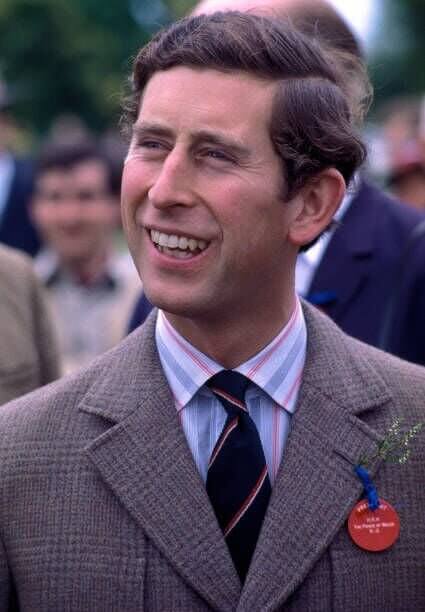 One poll found that Prince Charles was ranked as the least popular royal, perhaps because of his occasionally controversial remarks. He is also likely to be less liked due to his divorce from Diana, who was very popular with the public.
Trousers Make the Man
It's not just the women who have to follow royal orders and dress codes. Prince George is only ever seen in public wearing shorts. According to tradition, only men and boys older than seven or eight can wear long trousers, and this is one rule the young royals haven't broken yet.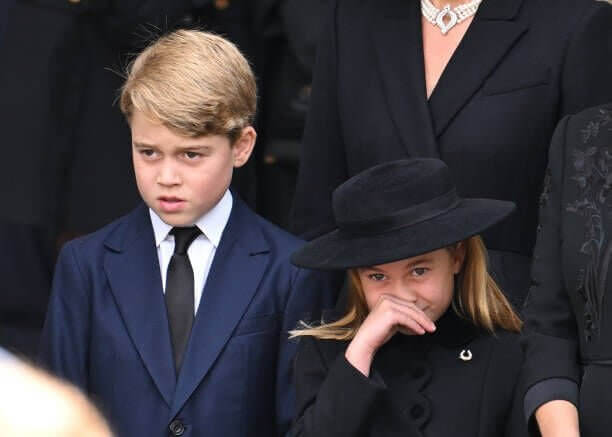 It's thought to be a custom from the 16th century, and a practice that was mainly followed by the aristocracy and upper-class members. It's considered a middle-class practice to let your youngsters wear full trousers, although this may not be a tradition they're very fond of in the winter!
Everyone Else Was Simply Early!
You might think that protocol would dictate that royals should be on time - it seems only polite after all! But this is not a habit all royal family members follow. The Queen Mother was notoriously late, especially to dinner in Balmoral.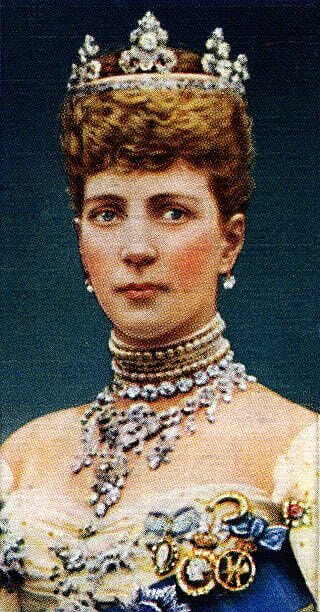 Deception was sometimes the only way they could ensure dinner could be served at a reasonable time. She would be informed that dinner was planned for 8:15, meaning she wouldn't arrive until at least 8:30. However, everyone else was prepared to eat at 8:30! 
Remembering Diana at Prince Harry's Wedding
Along with royal births, the memory of their late mother would have been present in Prince William and Prince Harry on their wedding days. Diana herself looked beautiful when she married Prince Charles, and it was heartbreaking she couldn't be present to see her sons grown-up and married too.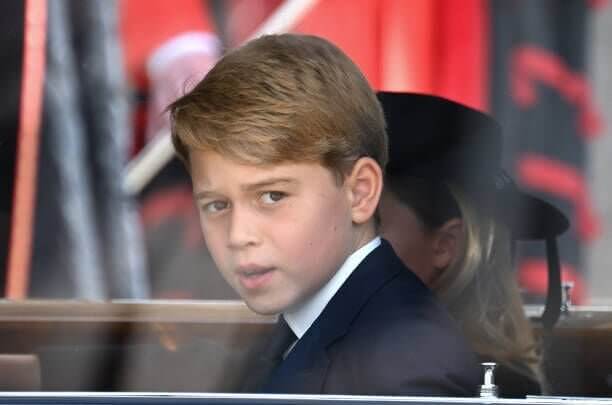 But Diana was represented at their weddings by her sister, Lady Jane Fellowes. At Prince Harry's wedding, his aunt read from "Song of Solomon", ensuring Diana was there in some regard, This was done to help 'celebrate the memory of the late Princess'. 
Making History On Their Big Day
The younger prince's wedding was a big occasion, and not only because of his choice of bride. It may have been against tradition for Harry to choose a commoner who was also not of British descent, but they chose to honor Megan's roots in their special day by being the first royal couple to have an American speaker deliver the sermon at their wedding ceremony.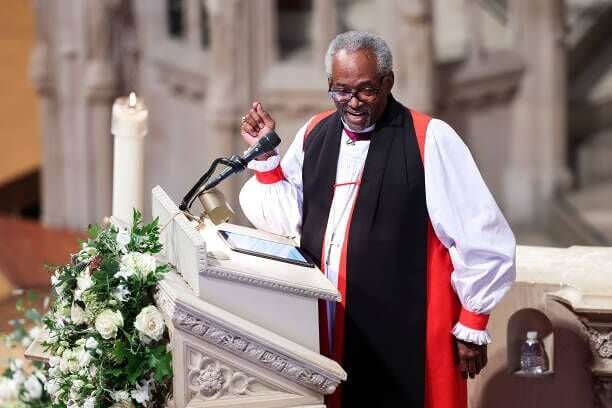 Bishop Michael Bruce Curry spoke passionately about love, marriage, and life during the televised event.
Dressed to Impress on a Budget
Despite becoming a duchess, Megan Markle isn't above department store clothing. When she stepped into the public eye for the first official time with Harry, she chose a Marks & Spencer jumper for the occasion.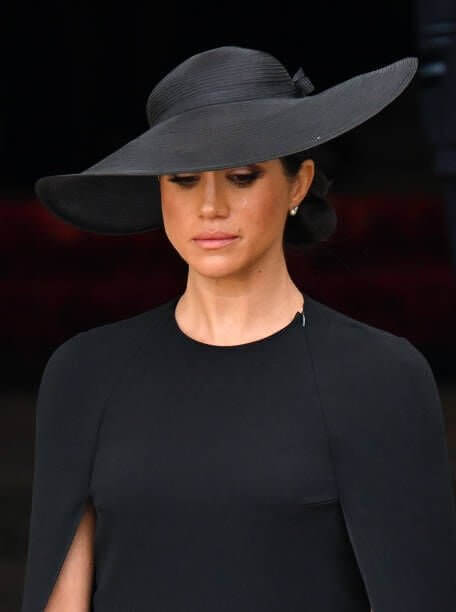 The black woolen top was flattering and stylish, despite lacking a designer label! For American readers, shopping at the British clothing and food chain Marks & Spencer might be comparable to shopping in Dillard's. Megan is also known to wear other British brands as part of her wardrobe, and she always manages to look effortlessly beautiful at every engagement. 
Chocolate Indulgence
It's a well-reported fact that one other indulgence enjoyed by the Queen was definitely dessert. The Queen was said to have a fondness for sweet things, and be particular especially to dark chocolate. According to a former personal chef, her favored dessert was chocolate biscuit cake, which she was known to work her way through when it was available in small pieces.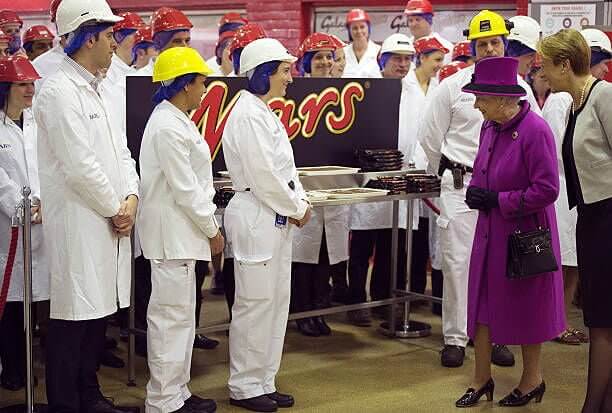 She was equally fond of other cakes and sweet desserts, but not as particular to white or milk chocolate. She only really preferred dark chocolate, and really liked it as dark as possible.
Wedding Hand-Me-Down
As the well-known rhyme states, in order to ensure good luck, brides should wear something old, something new, something borrowed, and something blue on their wedding day. For Megan Markle, her something borrowed was probably a lot grander than that of most brides.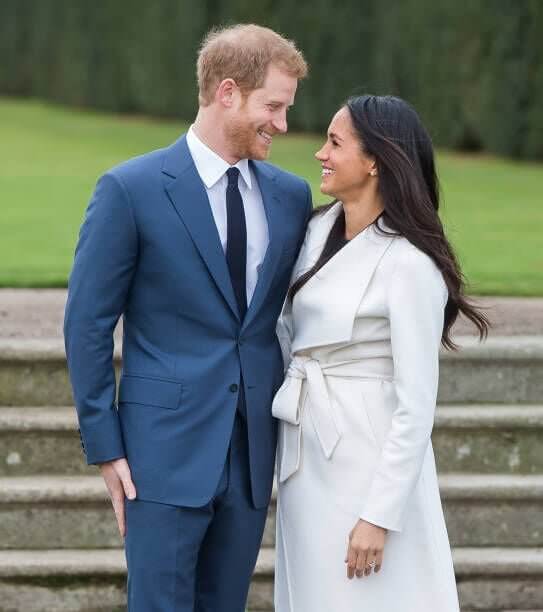 While jewelry is a common family heirloom, a diamond tiara is probably less so. Megan's beautiful dress was complemented wonderfully by a glittering tiara that had previously been owned by Queen Mary, grandmother of the current queen. Traditionally, this particular piece has been worn with a sapphire placed front and center, but Megan chose to go against the norm and wore a diamond gemstone instead.
Presents On Christmas Eve
The House of Windsor has German heritage, so it's understandable that some German traditions may have been adopted. One of these traditions is for Christmas. Instead of presents on Christmas Day, as most British families are used to doing, the royal family opens their presents on Christmas Eve.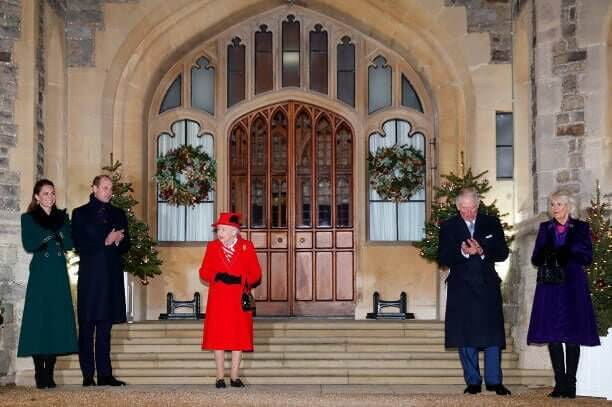 Maybe the children are told that Santa comes to them a little early because of their royal status! The Christmas season is usually celebrated on their Sandringham Estate, with a Christmas Eve game of football often being enjoyed by Prince William and Harry.
Love From Her Majesty
One Christmas card you would be sure to display in pride of place would be a card from the Queen. Around 750 to 800 were sent by royals every year to many people around the world. It is to be expected that people on this list would include politicians, heads of state, and other important figures.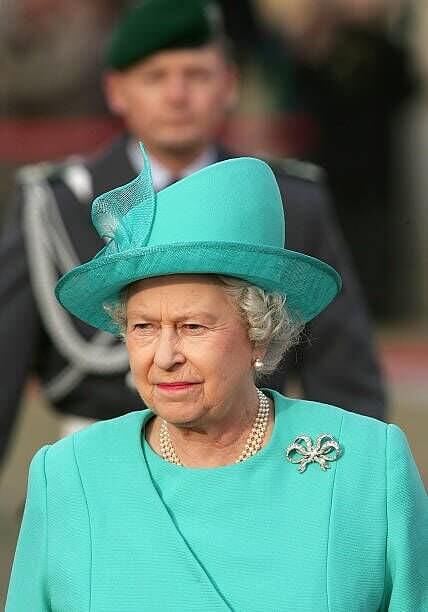 They can expect to receive a card signed simply 'Elizabeth R'. It is signed as such because 'R is shorthand for Regina, which means 'queen' in Latin. But if you were on more intimate terms with the Queen, you might receive a much more personal greeting. For cousins and other family members, cards were signed 'Lilibet'.
Are the Royals Secret Vampires?
While chocolate and sausage are firm favorites, one food that the Queen could not stand is garlic. Because she didn't like the smell or the taste of it, it was never used in dishes she was served.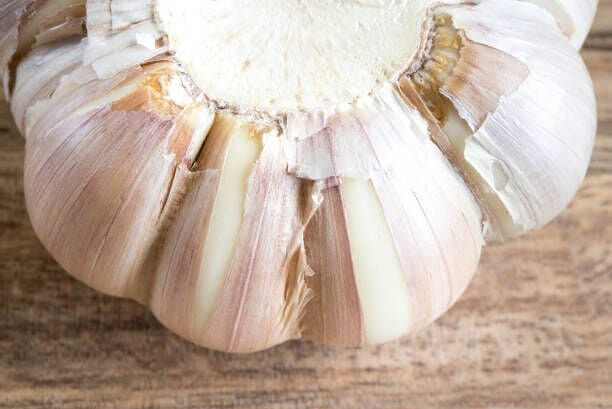 It's a shame that she could never enjoy the wonderful takeaway classic of garlic bread, even though she was said to enjoy the occasional takeaway meal of fish and chips when visiting the Balmoral estate in Scotland. There must be some conspiracy theorists out there who might try to use this dislike as evidence of a darker royal secret!
A Common Sapphire for a Princess Bride
Princess Diana took on a lot of duties and strange customs when she married Charles, but she didn't always stick to the rule book. Most brides at royal weddings would have had their rings custom-made, but Diana opted instead to choose the ring to signify her engagement to Charles from a catalog.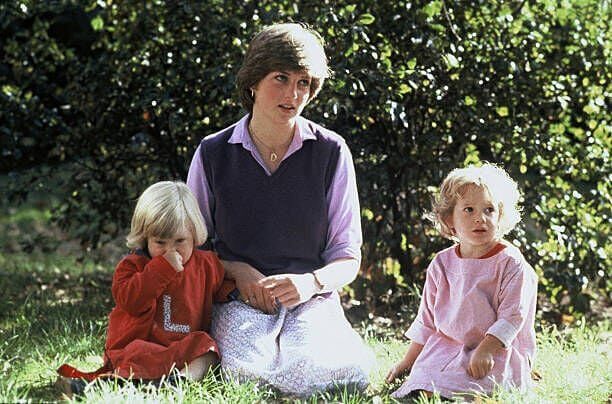 She selected a sapphire piece from the Garrad jewelry collection, and the large blue ring is now famous around the world. However, because of its origin, it was also known as the 'commoner's sapphire'.
Diana Broke Dining Etiquette
Another royal protocol rule stipulated that royals should not eat with their staff members and not outside the dining room. However, Diana did not always stick to this rule, choosing to eat in the company of her own chef, named Darren McGrady, in the kitchen while he cleaned.
It is reported she even brewed coffee herself, a behavior most royals would shun. There are many instances that make it seem as if Princess Diana was very uncomfortable with the stiffness and rules of royal life. 
First Day Of School
There must be an elevated risk for a royal child attending school, and it must be especially nerve-wracking when they're very young and leaving their parents for the first time to have so much attention on them. Nevertheless, Princess Diana still chose to break royal protocol and send Prince William to a nursery near their home.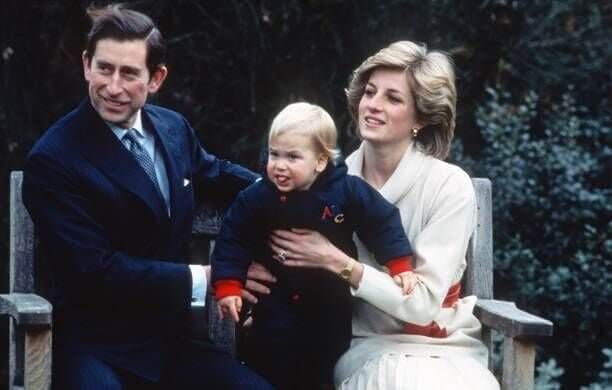 Previously, royal children would first have been educated at home before attending any schools or universities. At the age of three, William made history as the first royal heir in Britain to start learning beyond the palace walls. 
Princess Diana Was a Ballerina
Before marrying Charles, Diana's first love was dance, particularly ballet. She studied the art form in Norfolk and while she was Princess of Wales, was a supporter of the English National Ballet. She even performed on-stage at the Royal Opera House, performing a routine with ballet performer Wayne Sleep.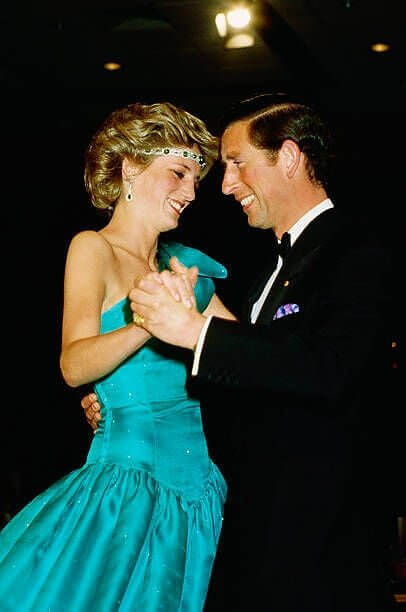 They danced a surprising number to Billy Joel's "Uptown Girl", delighting the audience, but infuriating Prince Charles. This event was recreated in the fourth season of the British royal drama series The Crown, which charts the rule of Queen Elizabeth from her early courtship of Prince Philip. 
Kate Middleton's Faux Pas German Hug
Many of the younger royals and their partners are rule-breakers! In some regards, it's refreshing as the monarchy embraces the modern age and moves away from the traditional British 'Stiff Upper Lip' and strict codes of conduct. And in some instances, the rules are broken for very good reasons.
When the Duchess of Cambridge was greeting children during a visit to a German charity, she chose to give them hugs instead of the dictated royal rule of handshakes only. A hug seems a much more natural greeting for children, so Kate shouldn't be criticized for this move.
Fashion Recycling
Some celebrities hate to be seen in old garments. You seem to be required to wear a completely new outfit for every formal event. And when the royals have so many public engagements, it may be seen by some as a bit extravagant for them to have new clothes all the time.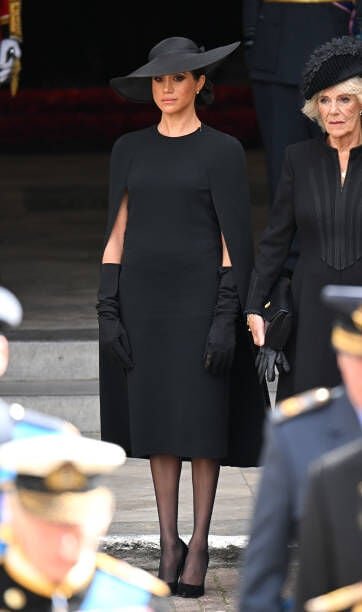 Fortunately, many royals have been spotted wearing the same dresses on more than one occasion. This is a very good example to set - wearing a nice dress more than once should be totally normal behavior no matter your social status. 
The Queen's Loyal Gloves
Another unwasteful habit of the Queen's was keeping her gloves in good condition, and having old pairs cleaned and fixed rather than simply thrown out for new ones. She had the funds to buy as many gloves as she likes, but it's quite endearing to know she'd rather make do with what she has than demand a new pair just because she can.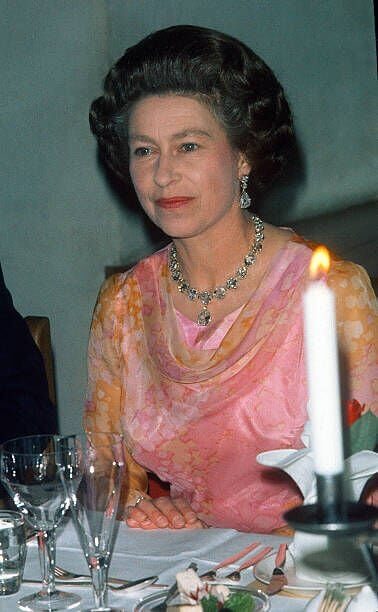 Her gloves of choice were $140 a pair, and she was loyal to her personal glove maker since 1947. 
World's Most Valuable Toddler
How much the royal family costs the average taxpayer is often a subject of scrutiny for the public, especially when questions of abolishing the monarchy arise. Supporters often defend this with how much tourism the royal family brings to the UK, and the hard work most royals put into serving the public and supporting important causes.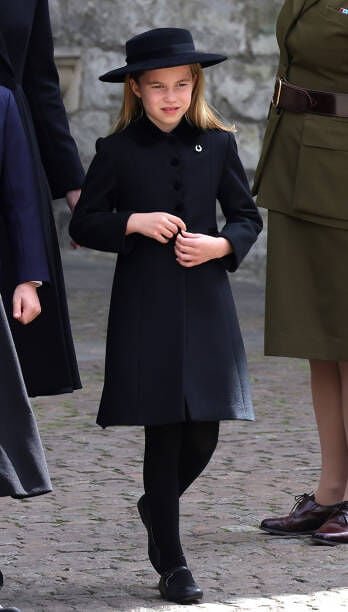 It would be understandable due to her status and prestige to think that the Queen would have been the royal with the biggest net worth, but this would be inaccurate. That title actually belongs to Prince William's daughter Princess Charlotte, who at just five years of age is worth $5 billion.