Few actors can compete with the magnetic charm of Ryan Gosling. With a career spanning decades and charisma that captivates audiences worldwide, the handsome hunk has cemented his status as one of the most sought-after actors of his generation. As Barbie dominates theatres, there's no escaping the actor's loveable face. But, when getting to Ryan's personal life, it's almost impossible to find anything on the private actor. But worry not—we dug up all the facts you need right here!
A Proud Canadian
While the star actor has made himself at home in Hollywood, he was actually born in Ontario, Canada, on November 12, 1980. Raised by a Mormon family, Ryan was exposed to a very religious upbringing. Speaking to The Guardian, Ryan reflects, "We were pretty religious, it was a part of everything – what they ate, how they thought." In a separate interview, he admits that he never really related to the Mormon faith, but there are benefits to attending church.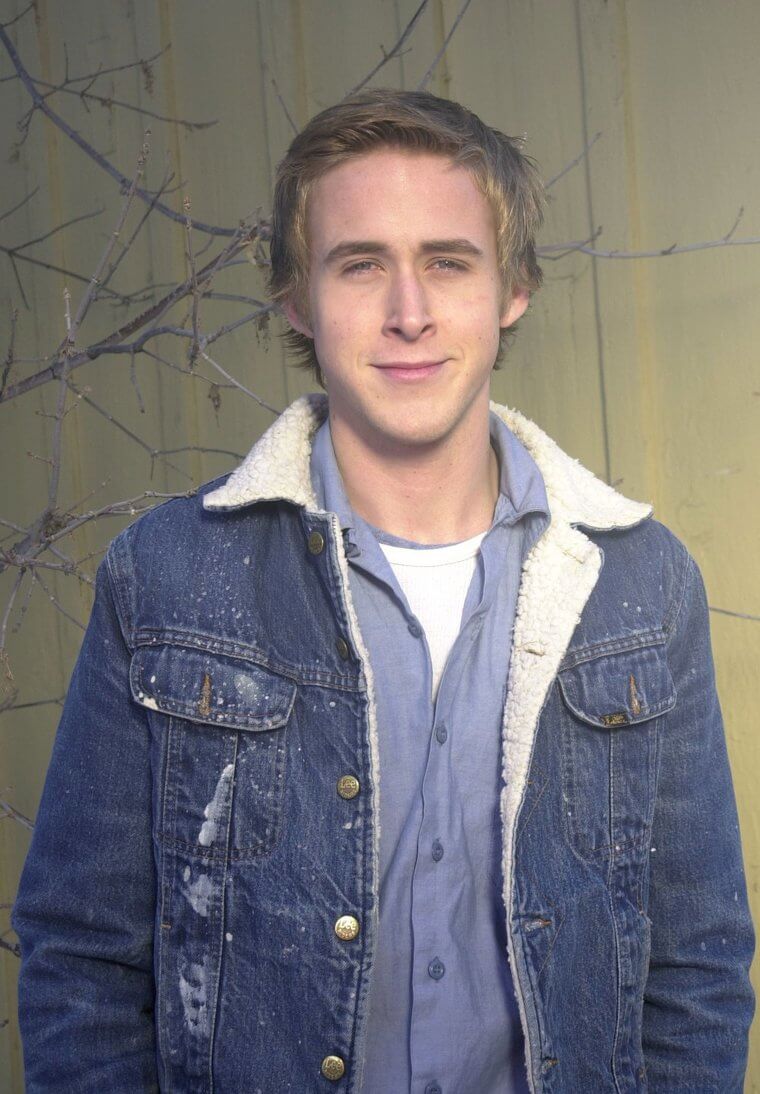 Briefly home-schooled at 10, Ryan only had a few close friends and lived an isolated childhood, which has impacted his current preference for solitude. Added to the social difficulties was that the family constantly relocated as his father worked as a traveling salesman. Needless to say, his school days weren't always easy, and personal struggles compounded them.
ADHD Really Impacted His School-Life
Ryan lives a fairly private life, only sharing details that he intentionally chooses to share. However, he has been open about his former struggle with Attention Deficit Hyperactivity Disorder (ADHD) as a child. He was initially diagnosed in the first grade and allocated to a special-needs class, which kickstarted a challenging schooling career for the talented actor.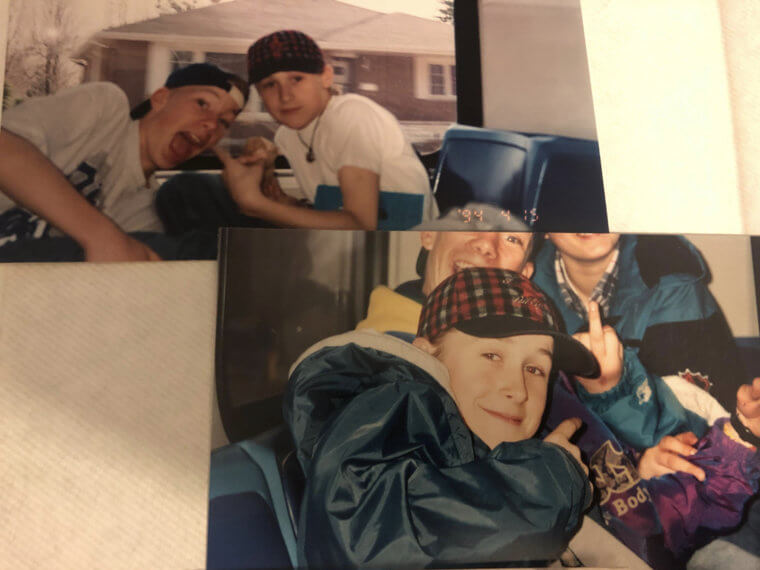 Ryan scraped through schools with sub-par grades and frequently got into trouble. On one occasion, he brought steak knives to school and hurled them at his classmates, inspired by watching Rambo. Ryan says to GQ, "I was struggling in school and simply couldn't recall what the teachers were saying. I thought it was difficult for me, even though it appeared to be easier for everyone else. My sense of worth was impacted."ADVERTISEMENT
An Early Taste of Stardom
As you can see, Ryan's life was slightly unorthodox from the very beginning. Yet being raised in a loving Mormon household and struggling with school is just the tip of the iceberg of unusual childhood moments. Ryan also shares a memory from when he was eight years old when he worked as security for an Elvis tribute show.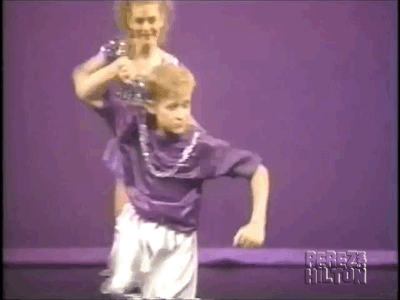 Ryan secured the gig after finding success as a young wedding singer. The Elvis tribute show was organized by his uncle and featured an Elvis impersonator named Elvis Perry. So, what could a young kid possibly do for security? As Ryan shares, his job consisted of "[handing his uncle] fresh scarves, and…make[ing] sure that the ladies didn't become too handsy." This was just a warm-up for what was to come for Ryan.
Mickey Mouse Club or High School?
In 1993, Ryan's life took a dramatic turn when he joined the cast of The Micky Mouse Club, where he started developing a name for himself alongside other future celebs such as Britney Spears, Justin Timberlake, and Christina Aguilera. "I went through puberty in a theme park," Ryan reflected on the experience of filming at Walt Disney World. "I'm grateful. That place was a landscape to me. I had adventures every day."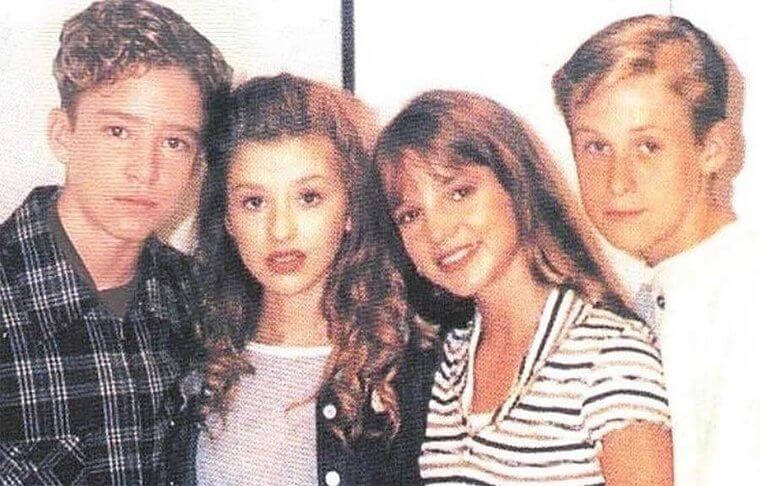 Yet the gang wasn't as sweet and innocent as you'd think. Instead, Ryan and fellow child star Justin Timberlake got up to all sorts of mischief. The pair even lived together as roommates, and Justin's mom was Ryan's legal guardian for six months. So, what sort of tricks did the two rascals get up to?
Mischief in the Mickey Mouse Club
Ryan and Justin Timberlake were two peas in a pod and regularly found themselves in trouble. They stole golf carts and drove them to MGM Studios. In another instance, Ryan allegedly played spin-the-bottle with Britney Spears. In fact, the gorgeous actor feels responsible for corrupting Britney and other innocents on set.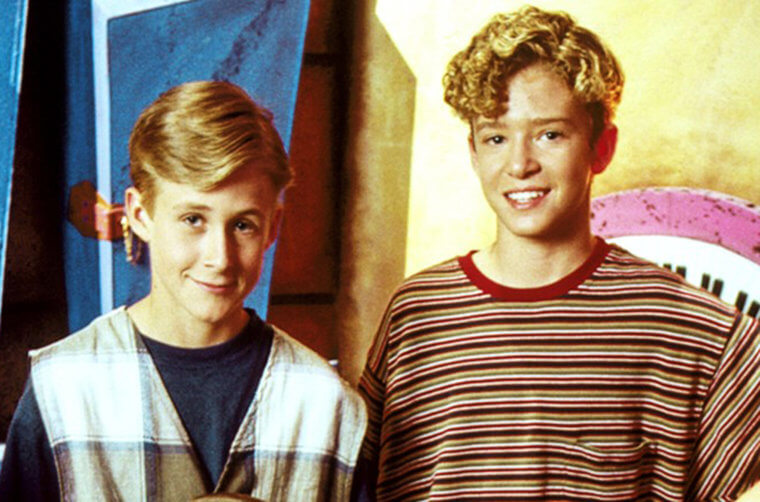 He shares, "They would come and ask me questions about sex, and I just told them what I heard – like positions and stuff. All the other mothers went to Disney and told them I was corrupting their kids. I feel somewhat responsible for how sexual she is right now. When I see her with a snake around her neck, I think, 'Did I do that?'" Unfortunately, Ryan and Justin aren't close anymore.
Pushing Through To Make Show Biz Work
By the time the Mickey Mouse Club was canceled in 1995, Ryan had a taste for stardom and didn't want anything less. Keeping the momentum going, he appeared in the teen comedy Breaker High from 1997 to 1998 and then faced a difficult decision: to continue with formal education or not? At 17, Ryan decided to pursue acting full-time.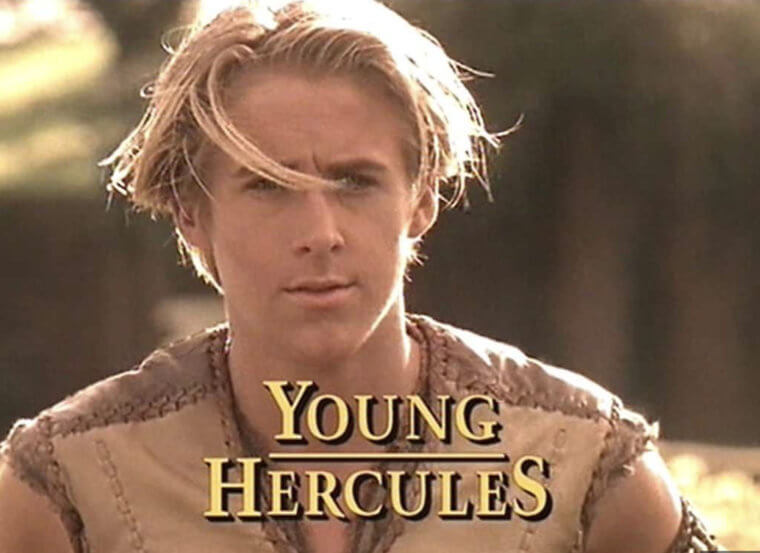 He dropped out of high school and moved to L.A., accepting the title character in the popular teen series Young Hercules. He put on a fake accent to hide his Canadian origins, desperately trying to sound more like Marlon Brando. Unfortunately, not all of his pursuits were successful. Ryan's attempt to join the Backstreet Boys in the early 90s was rejected. But the underappreciative industry was about to learn a lesson.
Ryan's Big Break in the New Millenium
After taking on various roles in television shows, Ryan accepted his first significant film offer as the supporting role in the 2000 sports drama Remember the Titans, which also starred on-screen legend Denzel Washington.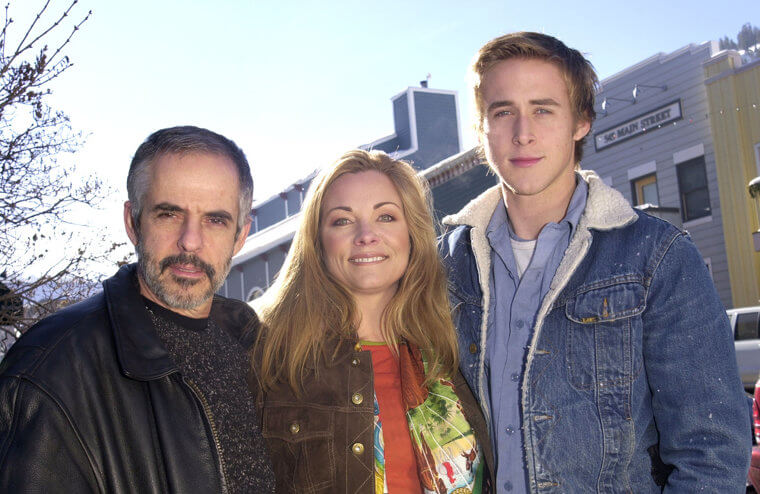 Shortly after, he starred as a Jewish neo-Nazi in the critically acclaimed film The Believer, featuring established actor Billy Zane. Not only was this a major role for Ryan, but it also led to a notch in his belt when the film won the Grand Jury Prize at the 2001 Sundance Film Festival. After this significant achievement, there was a short hiatus before his next major break…
The Notebook Takes the World by Storm
When you think of Ryan Gosling, most people think of the 2004 romantic blockbuster The Notebook, where the star perfected the role of Noah Calhoun alongside his on-screen love interest Rachel McAdams. The role cemented Ryan's status as a Hollywood hunk, but this is not what the casting director initially intended.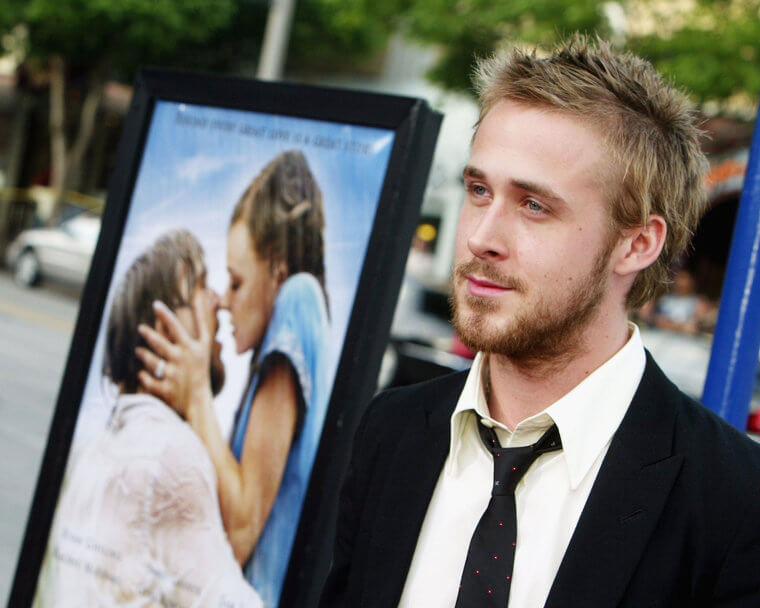 As the story goes, Ryan was originally cast in the role because he wasn't particularly cool or good-looking. Allegedly, the director looked at the rising star and said, "I want you to play this role because you're not like the other young actors out there in Hollywood. You're not handsome. You're not cool. You're just a regular guy who looks a bit nuts.'" As we all know, the casting call was a significant hit (in more ways than one).
Love-Hate Relationship With Rachel McAdams
Ryan and Rachel had an off-screen relationship but surprisingly, the couple didn't get on all that well on set. For starters, Ryan didn't even want Rachel to be in The Notebook. After she was cast, they would fight behind the scenes, with Ryan even pulling director Nick Cassavetes aside and saying, "Would you take her out of here and bring in another actress to read off-camera with me? I'm just not getting anything from this."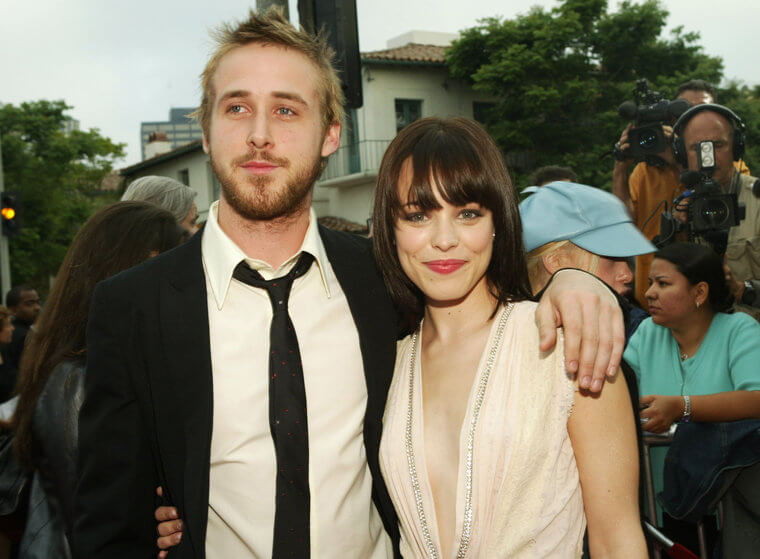 However, the end result was a sensational romance that caused even the most hard-hearted individual to believe in love. The lead couple would later date for two years, creating quite a buzz for an unexpected off-screen romance which lasted from 2005 to 2007. As you can imagine, their ultimate breakup left fans heartbroken!
One Major Hit Follows Another
After The Notebook, Ryan was a household name. Not only was he deemed one of the most attractive people in Hollywood, but he also proved that he had versatile acting skills. In 2006, he further proved this point by playing the drug-addicted teacher Dan Dunne in Half Nelson. The performance was so brilliant that he won a Best Actor Academy Award nomination.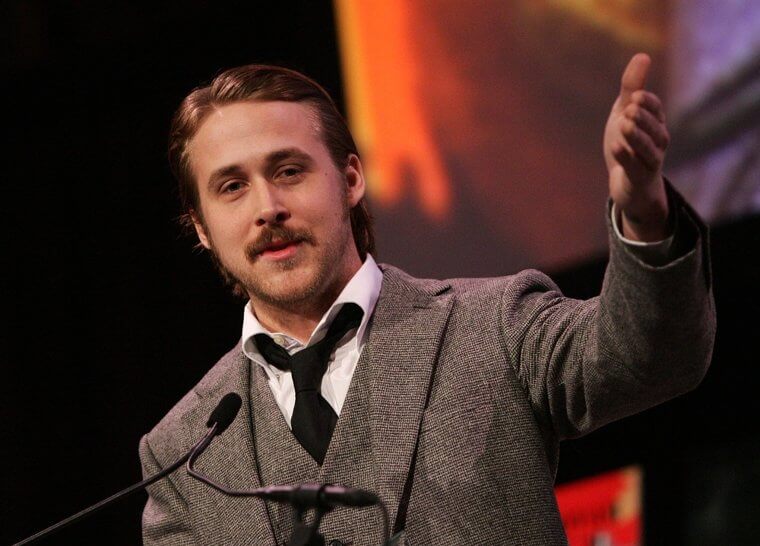 Next, Ryan secured a role in the 2007 crime thriller Fracture, featuring Anthony Hopkins. However, the producers had a tough time finding the actor to give him the script. At the time, Ryan was living in a tent for two months for reasons that he won't disclose! In the end, the film was a success, and he went on to act in the offbeat comedy Lars and the Real Girl, which earned Ryan a Golden Globe nomination.
Stepping Out Into New Waters
In 2014, Ryan kicked his career up a notch and made his directorial debut with Lost River. Showcasing his range of talents, Ryan also wrote and coproduced the film, which stars Christina Hendricks. The film is a tribute to arthouse cinema and received tough reviews from critics, but it didn't slow Ryan down.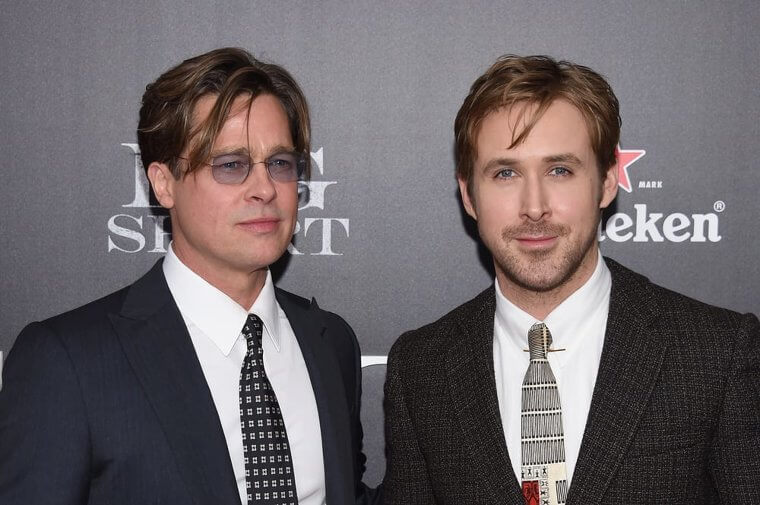 The following year, he co-starred with Christian Bale and Brad Pitt in The Big Short, a story about the housing market bubble that contributed to the 2008 financial collapse. The film was an outrageous success and earned multiple Golden Globe and Academy Award nominations. Ryan Gosling was making big strides in Hollywood, and he showed no sign of slowing down.
Celebrating a Year for the Books
By the time 2016 rolled around, Ryan was on fire, teaming up with Russel Crowe in the dark comedy The Nice Guys and Emma Stone in the musical comedy La La Land. The latter was a major hit and earned a record-tying 14 Oscar nominations, of which six were successful wins — including Ryan's Best Actor Award.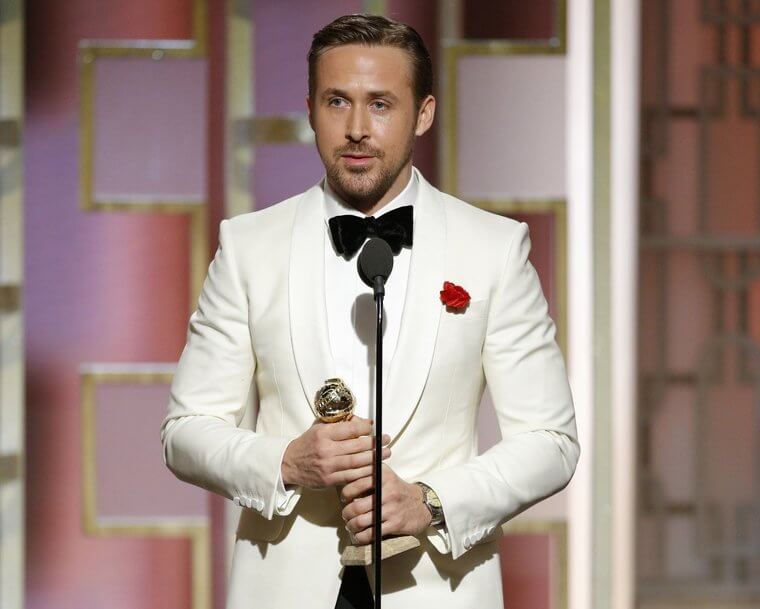 Ryan played an idealistic jazz pianist named Sebastian, putting his former musical experience to the test. However, he also took extensive dance and piano lessons to make the role believable. It was one of his most challenging roles, but also one of the most rewarding. 
Aging Like Fine Wine
Simply put, there's no slowing Ryan down. He may be a child star, but he's barely scratched the surface of his prime, and recent projects are a testament to that. He was a part of the ensemble cast of the romantic drama Song to Song in 2017. Following the magical film was Blade Runner 2049, the highly-rated sci-fi action film which was released in 2017 as a sequel to the 1982 film.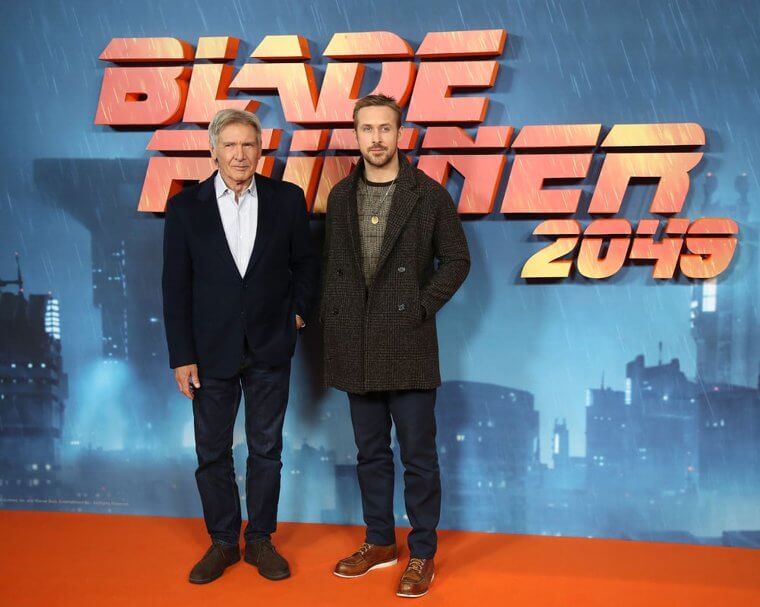 Next, Ryan took center stage by accepting the role of Neil Armstrong in the 2018 history drama First Man, retelling the story of the NASA mission to send a man to the moon. Of course, the list of recent accomplishments wouldn't be complete without his titular role in the 2023 film Barbie, where Ryan was full of "kenergy" and went "full Ken."
Establishing Himself as a Star
Many suggest that Ryan secured his position in Hollywood with his performance in Half Nelson, which earned him an Academy Award nomination as Best Actor. He used the momentum to keep his name on the lips of critics and fans alike, becoming one of the most prolific actors of his generation (and beyond).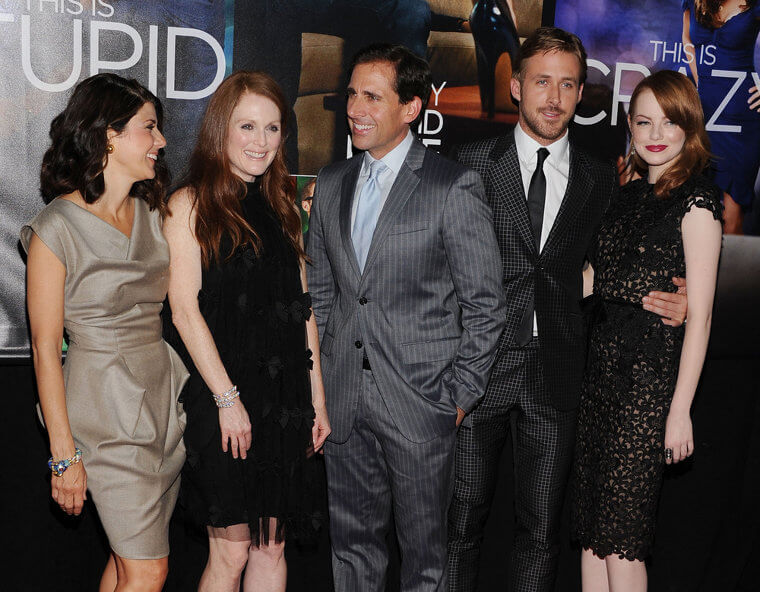 Other films worth mentioning include Blue Valentine in 2010, Crazy, Stupid, Love, Drive, and The Ides of March in 2011, and The Place Beyond the Pines in 2012. With each new role he took on, Ryan proved his versatility — perfecting musical performances, becoming a sex symbol as the leading man, and keeping you on the edge of your seat in action dramas.
A Few Failed Efforts Along the Way
For many, it may seem as though Ryan can do no wrong. Unfortunately, this hasn't always been the case. Ryan was supposed to play the lead role in the 2009 supernatural thriller Lovely Bones, but it didn't quite go according to plan.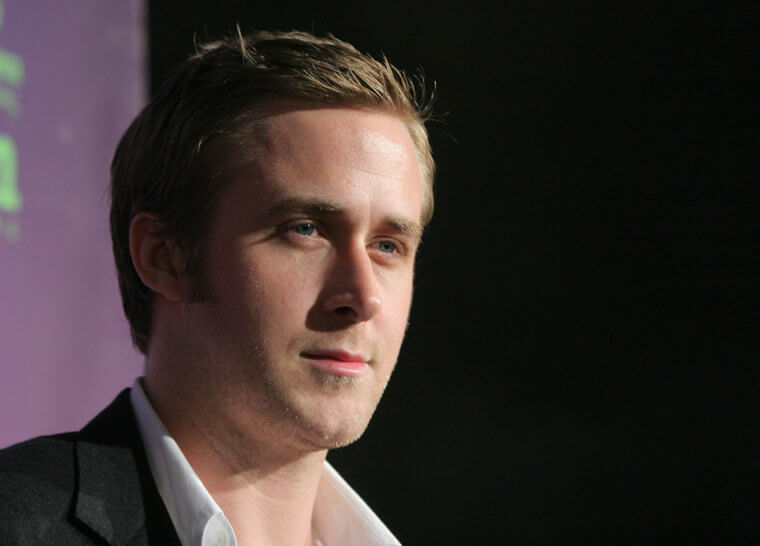 When he auditioned for the role, the handsome hunk weighed 150 pounds — which was on target for the role. However, when he showed up on set to start filming, he weighed significantly more, pushing the scale to 210 pounds. The funniest part of the situation is that he put the weight on intentionally, believing that the character should be fat and bearded. Director Peter Jackson had a different idea.
More Than Just an Actor – For Better or Worse
Did you know that Ryan has several other notable talents besides acting? For example, he built the car that he used in Drive. As the director shares, "Ryan wanted to build his own car. So the car, the Malibu, the old gray car he drives around, he built himself. He took it apart and put it back together." It's not the only film prop he built — he also built the raunchy table from The Notebook.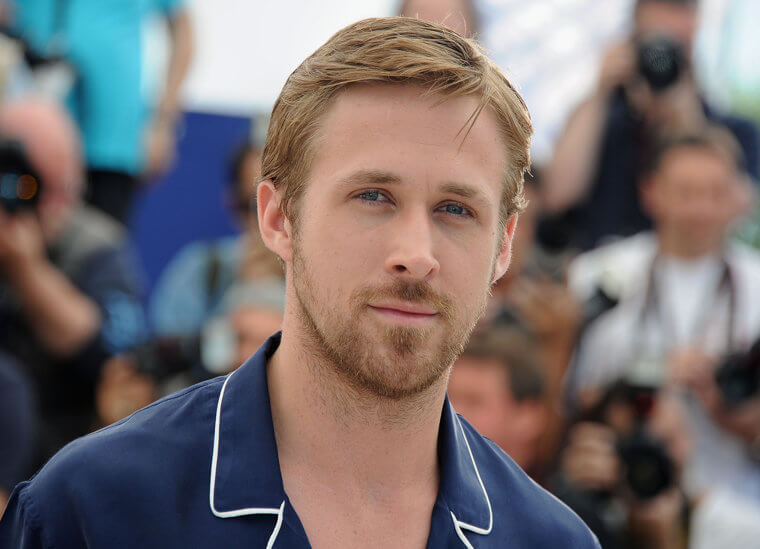 In another instance, Ryan decided to open a Moroccan restaurant called Tagine in Beverly Hills. The project nearly bankrupted him, and the actor got his hands dirty doing all the plumbing work and even the dishes. Oh, and did we mention Ryan's DIY tattoo? He attempted to tattoo a bloody monster's hand with a tattoo kit and no experience, but it came out looking like a cactus!
A Musical Genius
Judging by the number of successful musicals to Ryan's name, it should come as no surprise that he has a skill with music. But while he took dance classes for La La Land, his skills in music extend beyond acting. Ryan is part of a band called Dead Man's Bones.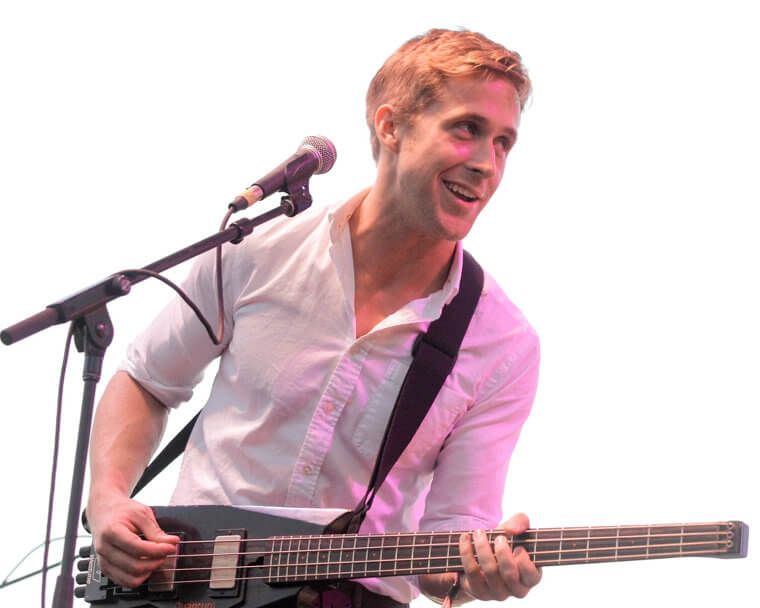 Ryan sings in the band and plays a range of instruments — including piano, guitar, and bass. Yet his musical skills are nothing new. You can find proof of his rhythm as far back as 1991, when he brought the house down with his rendition of Everybody Dance Now. As you can see, Ryan is a great catch, but who has been the lucky women in his life?
Various Romances Attached to Ryan Gosling's Name
It's no secret that Ryan has his pick of ladies to choose from, and he hasn't held back over the years. The star has a few high-profile celebs who have been connected to him. For example, Ryan dated Sandra Bullock after the pair worked together on the 2002 film Murder by Numbers.
Despite the 16-year age gap, Ryan refers to her as one of two of the greatest girlfriends he's ever had. The other was none other than Rachel McAdams. Although he clashed with his The Notebook co-star during filming, Ryan and Rachel McAdam's natural chemistry got the best of them, and they ended up dating for two years after the film was completed.
Settling Down
Ryan was also spotted out on a date with Blake Lively in 2010, and in the following year, he was connected with Olivia Wilde after being seen on a number of brunch dates and being closely connected at award shows. But the romance was short-lived when Ryan met Eva Mendes while filming The Place Behind the Pines. The pair fell in love and brought two beautiful daughters into the world.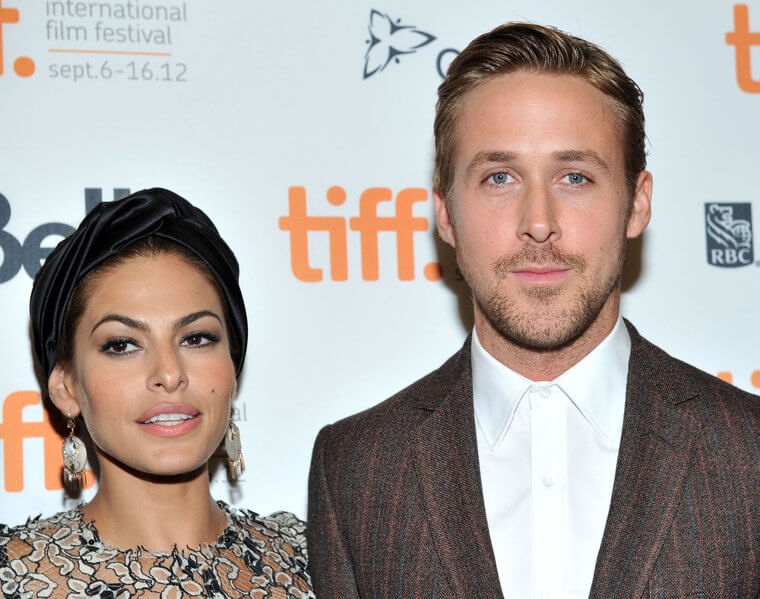 When he learned that he was going to be a father, Ryan shared, "I would never want to go back, you know? I'm glad I didn't have control over my destiny in that way because it was so much better than I ever had dreamed for myself." Of course, his family would be incomplete without his beloved dog, George, which has an iconic mohawk.
Branching Out Into Philanthropic Efforts
Just when you think that Ryan couldn't get any more dreamy, you learn that he has a good heart too. The star is involved in various philanthropic endeavors, including PETA, Invisible Children, and SickKids Foundation. He has contributed time and money towards AIDS research, poverty aid, humane animal treatment organizations, refugees aid, and ill practices of slaughterhouses.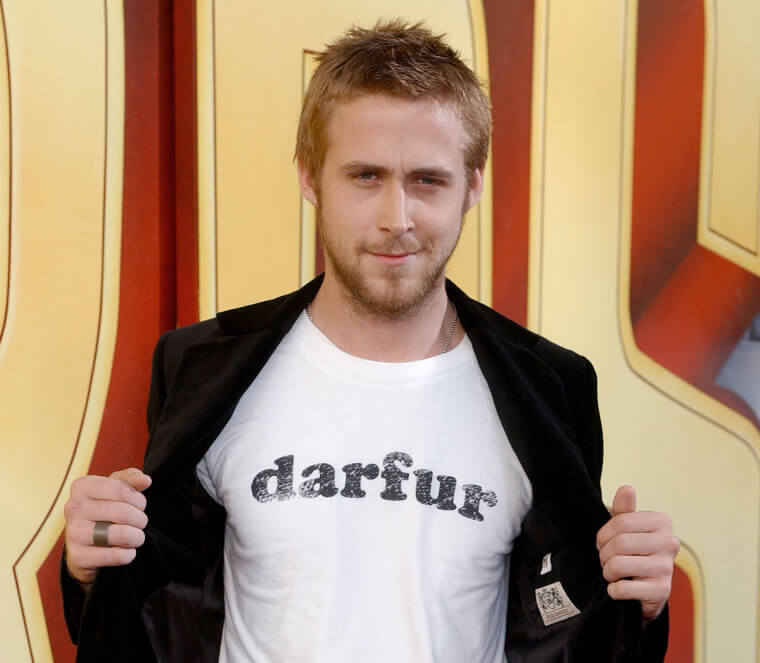 The proof is in the pudding, and Ryan puts his money where his mouth is. For example, he spent a year in 2005 making a documentary about the Darfur refugees. But it's not just the big actions that serve as milestones of kindness in his life…
Smaller Acts of Kindness
While it's noble to contribute time and money towards grand philanthropic gestures, Ryan also lives by an ethos of kindness and generosity in the small areas of life. For example, he's also broken up a random street fight in New York City, and he once bought out an entire Girl Scout Cookie stand only to hand out the baked goods to people on the street.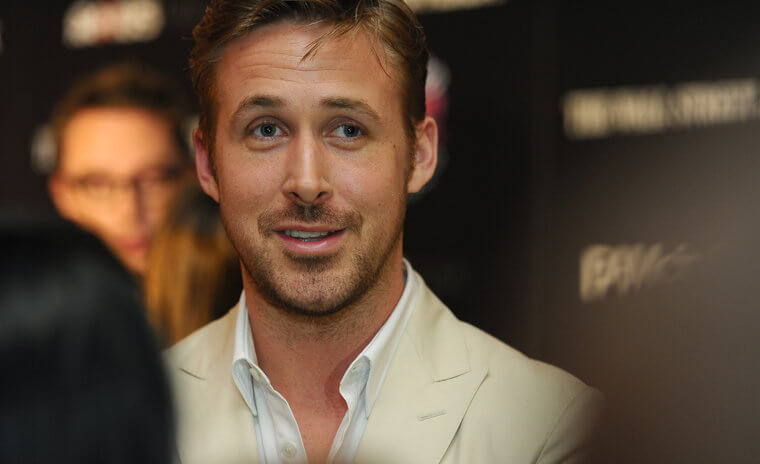 One woman even reports how she wasn't watching where she was going, and Ryan pulled her out of oncoming traffic in the nick of time. As far as role models of the generation go, Ryan is a rather impressive candidate!
Interesting Tributes for a Fascinating Man
There are plenty of exciting stories about Ryan that fill in the gaps in media headlines and tabloid pages. For example, he once told Vanity Fair that he would love to sit in a room and knit all day: "If I had to design my perfect day, that would be it. And you get something out of it at the end. You get a nice present."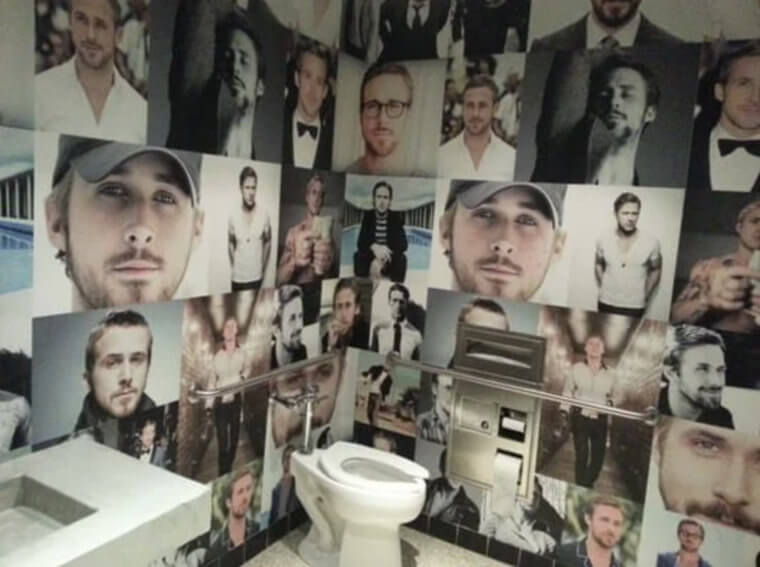 Considering how likable Ryan is as a character, it's unsurprising that people have paid tribute to the star in various ways. For example, a bathroom stall in a San Diego sushi restaurant and dance club called Bang Bang is entirely dedicated to him. Of course, the Ryan Gosling wall can be found in the women's bathroom!
A Huge (Well-Deserved) Net Worth
With so much talent and success, Ryan Gosling's net worth is unsurprisingly high at $70 million. This vast wealth has been accumulated through various efforts. For example, his acting repertoire has brought in millions, with major titles adding prestige and value to his name. Then, of course, there's Ryan's vast real estate portfolio, which extends far beyond his Los Angeles family home.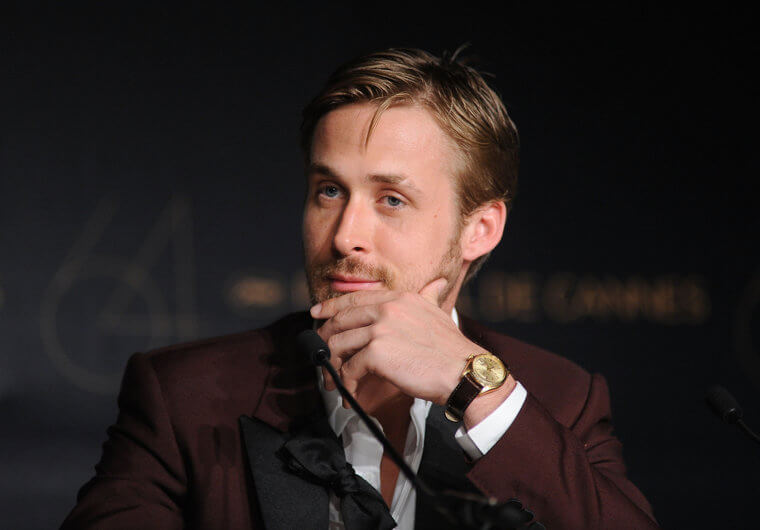 As you may suspect from Drive, Ryan is also a huge car fan and has invested some of his wealth in automobiles. For example, he has a black Toyota Prius, a BMW Z8,  and a 1973 Chevelle Malibu, among other impressive wheels.
Full Blown "Kenergy"
With the recent release of Barbie, Ryan has been back in the limelight. His performance in the pink dreamland alongside Margot Robbie has been highly praised, and his portrayal of the role has, once again, proven his versatility and raw talent.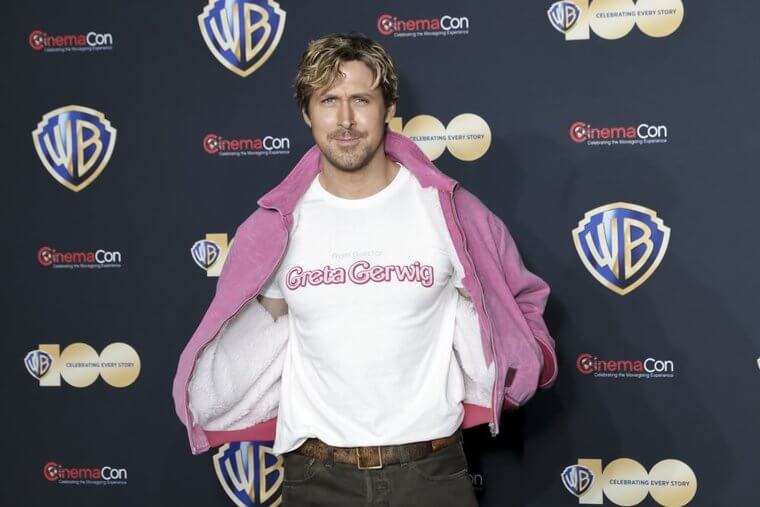 However, as you can see, there's a lot more to the drop-dead gorgeous actor. He's come a long way as a child star, managing to refine his talent and stay grounded throughout his ventures. Ryan is so much more than a heartthrob on screen — he's also a devoted family man, philanthropic role model, and multi-talented. What's not to love?
Ryan Reynolds: Inside His Personal Life and Astounding Career
Ryan Reynolds is a much-loved, charming, and versatile Canadian actor and producer with a quick wit. He has played many roles in various genres but is perhaps best known for his role in Deadpool. Reynolds is down-to-earth and super funny, especially on Twitter. In addition to being a great actor, he is a father of three and a successful businessman. Keep reading to find out more fun and interesting facts.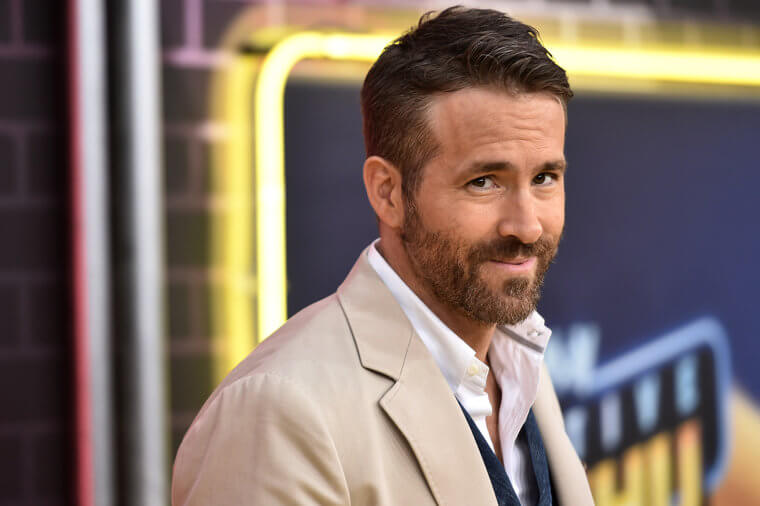 Ryan Reynolds Start in the Entertainment Industry
Reynolds's debut role was in the Canadian YTV soapie Hillside when he was 15, although he had experience with acting since the age of 13. When Nickelodeon broadcasted the show in the US, they changed the name to Fifteen. It ran for 65 episodes in the US, then distributed in Germany, Israel, and a few other countries.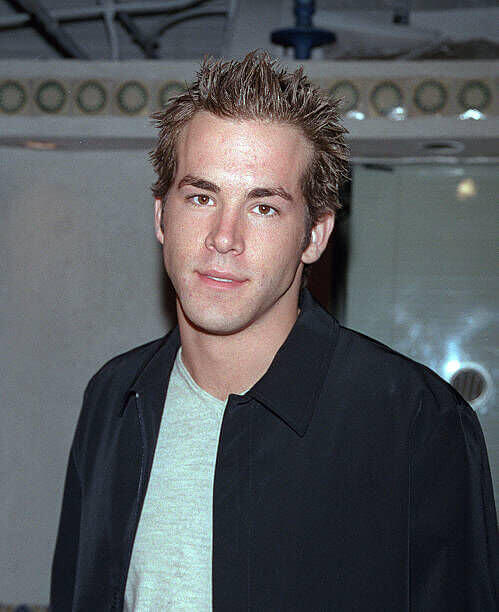 Reynolds reportedly disliked his time on the show and was downhearted enough to quit acting. His friend Chris William Martin convinced Reynolds, at the age of 19, to persevere and join him in Los Angeles. Reynolds starred predominantly in comedies, both for TV and film in the US and Canada. Then in 2004, Reynolds underwent a physical transformation through intensive physical training for his role of Hannibal King in the action movie Blade: Trinity. Since then, he has starred in actions, thrillers, dramas, and comedies.
Ryan Reynolds Arrested for Stealing a Car
Given his wicked sense of humor, it is no wonder that Reynolds got into trouble over an April Fool's prank. Reynolds revealed to Jeremy Clarkson on Top Gear that he was expelled from school. "I was kicked out for stealing a car. But wait - I didn't actually steal a vehicle!"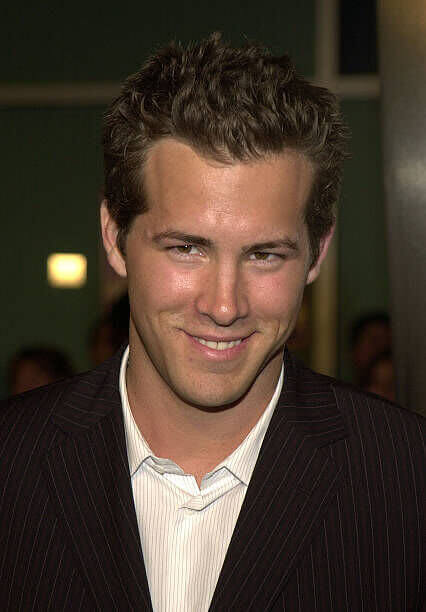 He explains, "A teacher that we had, who was just 100 per cent awful, he had this little car. It was one of those little Volkswagens. So my friends and I just played a little April Fool's prank on him - we picked it up, we lifted it up and carried it down the block. There was about eight of us. But in Canada, if you move it more than 10 feet, it's a felony. I didn't know that. So one city block was 100 per cent grand theft!" 
If Ryan Reynolds Wasn't an Actor, He Would Be a Mountie.
Reynolds was not always sure about his acting career. "It wasn't until my mid-20s that I began to fall in love with it, and see the possibilities, and embrace all the actor c**p that I used to get so embarrassed about. In the early days, it was all just about cracking one-liners, not being vulnerable." he reveals in a Times interview.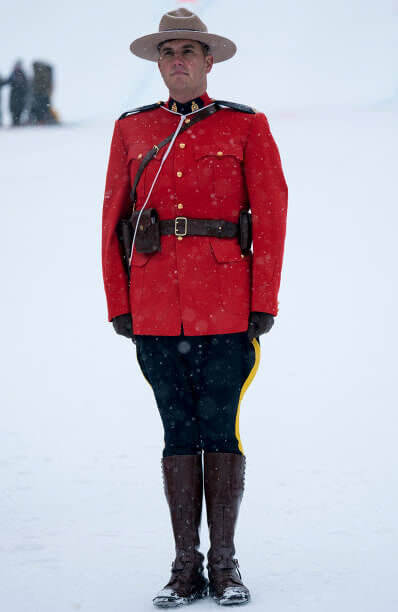 At one stage, Reynolds thought he would follow in his father's footsteps and become a Royal Canadian Mounted Police officer or Mountie. His brother Terry joined the Mounties, and Reynolds could not be prouder. He says that they are real heroes. The Tribute reported Reynolds saying, "I would probably have been one too, if it wasn't for this job. Being a Mountie is actually a dirtier, rougher, and a much more difficult job than you'd think."
How Ryan Reynolds Went From Hannibal King to Deadpool
Blade: Trinity marked two firsts for Ryan Reynolds. Hannibal King was the first superhero role Reynolds had portrayed. It was also the first time he had collaborated with Marvel Entertainment. While shooting Blade: Trinity, Reynolds received Deadpool comic books from a Fox executive who highlighted the similarities between Deadpool and Hannibal King. "Seeing as you're essentially playing this guy anyway, maybe you should play him for real," he suggested.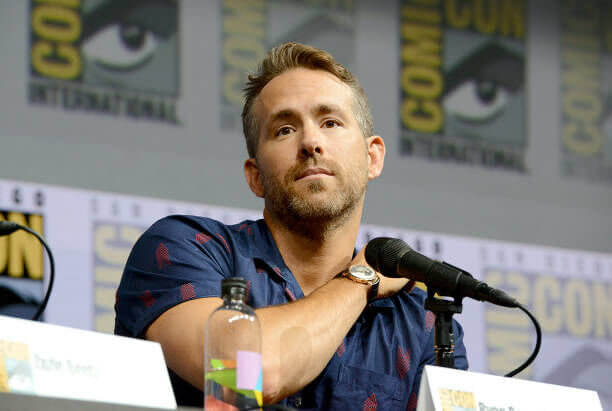 Reynolds loved the comics and was determined to redeem the character after the disastrous appearance in Wolverine. Reynolds emphasizes why he loves this unique movie. "There are moments where we really just venture into the heart of darkness and stay there for a few beats, but then it also has this very humorous undertone. We can go places and do things with this that you couldn't do with any other superhero property."
Ryan Reynolds Completes the New York City Marathon
Ryan Reynolds decided to take part in the New York City Marathon after meeting Michael J. Fox. He says he found him "inspiration exemplified." Adding, "In a moment of extremely poor judgment, I offered to do something big for him—I offered to compete in the New York City Marathon. Which was, well… dumb." Reynolds ran the marathon in tribute to his father, who died from Parkinson's.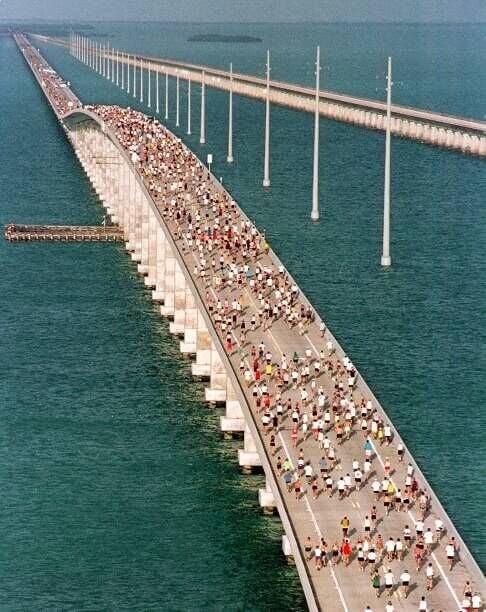 Reynolds also admits the marathon "was the most controlled test of mettle that I could ever think of…It's you against Darwin." In his campaign to raise funds, he writes: "If you happen to be in New York on November 2nd, come down and watch. Feel free to bring a smile, automated defibrillator, or a fresh set of nipples." He finished the race in three hours and 50 minutes and raised over $80,000 for Parkinson's research. 
Ryan and Third Wife Blake Lively Met on the Set of Green Lantern
Reynolds met his current wife, Blake Lively, while filming Green Lantern. She starred as Carol Ferris, the love interest of Hal Jordon (Character played by Ryan Reynolds). Offset, things were strictly platonic. They were both in relationships with other people at the time but became great friends.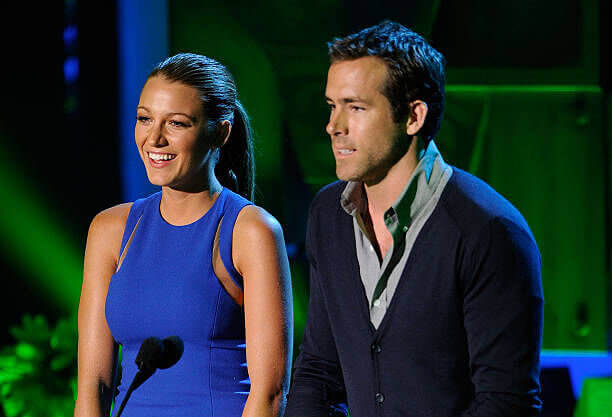 About a year later, they were both single and went on a double date, each with someone else. The chemistry was off the charts, but not with their dates, between the two of them. Approximately a year later, they tied the knot at the beautiful plantation, Boone Hall Plantation in Mount Pleasant. Unfortunately, they didn't realize at the time was that the plantation was steeped in travesty, featuring nine slave cabins, known as Slave Street. The couple apologized for the chosen location and renewed their vows in a private ceremony.
Ryan Reynolds Would Not Jeprodize Deadpool for Green Lantern.
It is a known fact how passionate Ryan Reynolds is about Deadpool. He was worried that if he took the role of Green Lantern, it would hinder him from playing Deadpool which, was his first choice. So he wrote to his Fox executive, "I'm gonna take this movie Green Lantern if you guys aren't gonna make Deadpool. I'm at the altar, about to say 'I do' to somebody else, but tell me you want to spend the rest of your life with me, because I want to spend the rest of my life with you."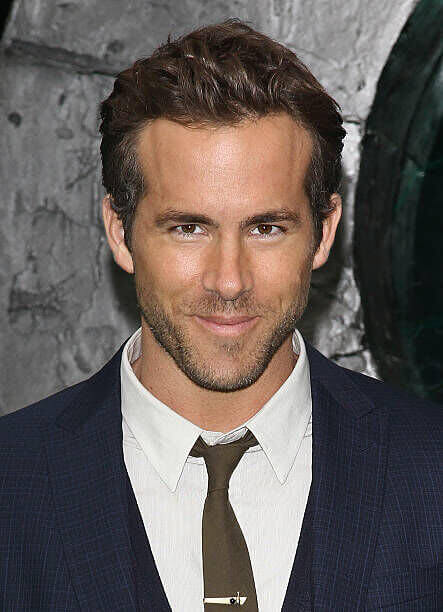 When he took the role of Green Lantern, they never thought Deadpool would make it to the big screen. Luckily he ended up playing both superheroes, and he now joins the shortlist of actors and actresses that have appeared in both Marvel and DC superhero roles.
Members of the Academy of Motion Picture Arts and Sciences
The Oscars are presented annually by the Academy of Motion Picture Arts and Sciences (AMPAS). It is an international honorary organization, formed in May 1927, that promotes the arts and sciences of motion pictures and in April 2020 had approximately 9,921 members. The AMPAS invited Ryan Reynolds to become a member in 2010.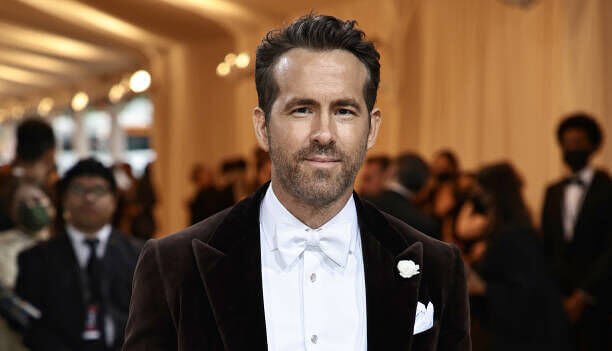 The AMPAS set a goal to increase the number of members, that were women or from underrepresented ethnic or racial groups by 2020. Here's what they achieved between 2015 and 2020. The active women members have doubled and now makeup 33%. 36% of new members were from underrepresented ethnic or racial groups, and they now represent 19% of the total membership. International members increase from 724 to 2107, which is nearly triple.
"We Don't Live in L. A. , We Live on a Farm in New York. "
After dating for about six months, Reynolds and Lively purchased a $2.3 million home in Bedford, New York, overlooking the Cross River Reservoir. After only a few months, they sold the 1.7 acre home and bought their current home 4 miles away. The new house, purchased for $5.7 million, is a Colonial-style home on an 11.65-acre plot. It has seven bedrooms, six bathrooms, and a separate guest house.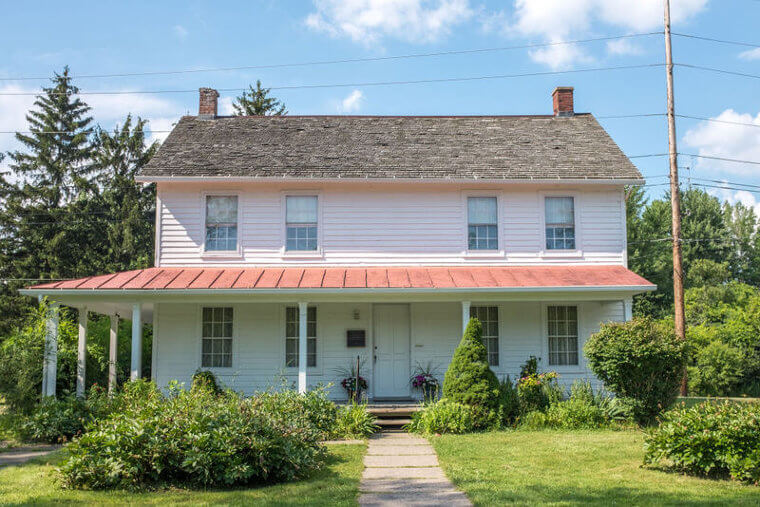 The home is filled with personality and gives them a reprieve from the paparazzi and their hectic lifestyles. The farm is not only their family home, but it also serves as their HQ for creativity. Reynolds co-wrote the Deadpool screenplay and is currently co-writing the sequel with Rhett Reese and Paul Wernick. Their neighbors, Ralph Lauren, Bruce Willis, and Martha Stewart, clearly also appreciate the solitude.
Ryan Reynolds and Blake Lively Apologize for Wedding Venue
Reynolds and Lively were married in 2012 at the picturesque Boone Hall Plantation in Mount Pleasant, South Carolina. They found what looked to be the perfect venue on Pinterest, not considering the history behind it. "What we saw at the time was a wedding venue on Pinterest," Reynolds told Fast Company. "What we saw after was a place built upon devastating tragedy."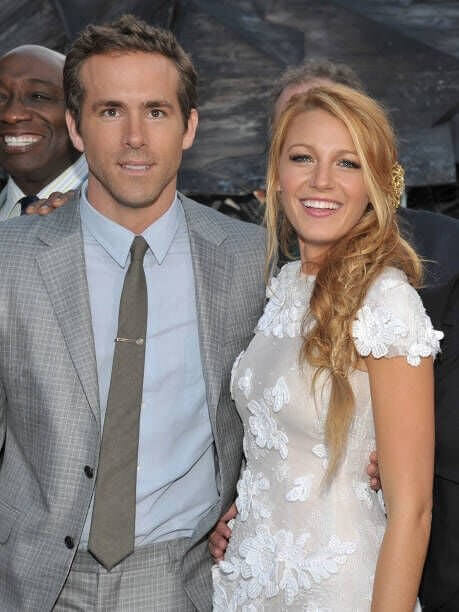 The couple faced criticism for their choice of venue as the plantation presents nine slave cabins on "Slave Street" and represents violence against black people. Reynolds and Lively later apologized and took to Instagram to announce they would be donating $200,000 to the NAACP legal defense fund. They stated they were ashamed to be so uninformed about other people's experiences and vowed to educate themselves and their children and not be complacent. The couple revealed they later renewed their vows.
Ryan Reynolds Prefers Motorcycles
Some people are cat people others are dog people. Some are bike people, and others are car people. Ryan Reynolds is, without a doubt, a bike person. "I love the fact that when you're on a motorcycle, riding a motorcycle is the only thing you're doing." he says. Although, Reynolds has a variety of cars ranging from an eco-friendly Prius to sports cars.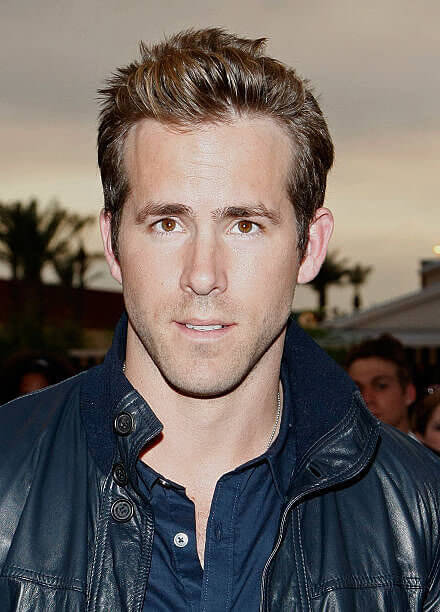 Reynolds is a gigantic Triumph motorcycle fan. It seems they like him too because they gave him a Triumph Thruxton, which Dustin Kott then modified. He was also gifted a rather hot-looking custom motorbike used in a GQ photoshoot. He has a Triumph Tiger, a Triumph Bonneville, and a custom-made 1964 chrome Triumph 650. Reynolds also has a Ducati GT 1000, a Ducati SC 1000, and a custom-built Honda CB750, which holds nostalgia. It was the first bike he learned to ride. 
Ryan Reynolds Had an Estranged Relationship With His Father
Reynolds revealed that he never had a close relationship with his dad, who died in 2015 with Parkinson's. In a GQ interview, Reynolds admits, "I always wanted that father that was like Wilford Brimley, who would put me on his lap and just dispense incredible life advice and guidance, and I would go out into the world and execute it beautifully."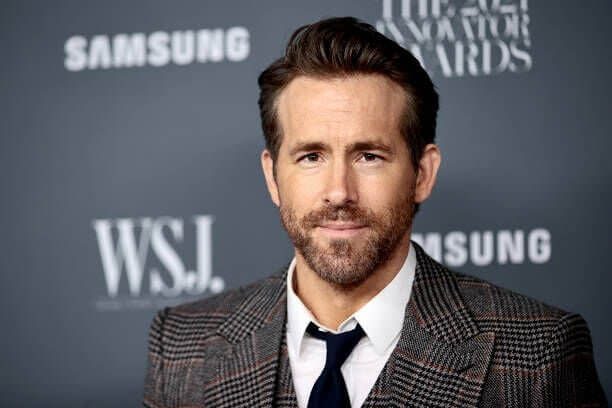 "From my earliest memory of him, my father was that stereotypical tough guy. But it was just a veneer. The hardest part for me is that he was always kind of a mystery. I just don't feel like I ever had a real conversation with him." Reynolds confirmed that he and his father had an estranged relationship, but they managed to "close the loop" as much as they could shortly before he died.
Ryan Reynolds Is Not Afraid of Being Locked in One Typecast
Ryan Reynolds may be anxious about many things, but stereotypical casting is not one. Reynolds would love to play Deadpool for as long as possible. Regardless of his superhero roles, Reynolds has landed roles in films across the genres. In between his beloved Deadpool movies, Deadpool, No Good Deed, Deadpool 2, and Deadpool and Korg React, Reynolds has starred in many other films including, Life, a science fiction horror film, and The Hitman's Bodyguard, an action-comedy, 6 Underground, an action thriller.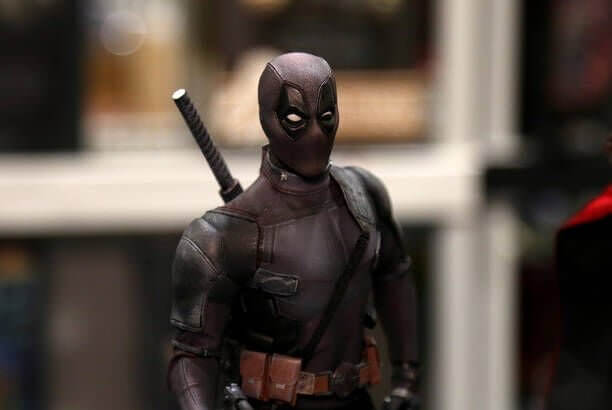 He even narrated the documentary, Great Bear Rainforest, and he featured in a Christmas-themed musical. Reynolds has also starred in many TV shows. He featured in three episodes of Saturday Night Live and Family Guy and an episode of Jeopardy! The Greatest of All Time. Reynolds is also the executive producer of Murder in Manhattan and Don't.
Deadpool Is a Bea Arthur Megafan
The comic books depict Deadpool as a megafan of Bea Arthur. He gets upset that Halle Berry receives the title of Sexiest Woman Alive over his crush, Bea Arthur. Therefore it goes without saying that Reynolds was eager to pay tribute in the movie. Rumors circulated that Reynolds paid $10 million to wear the Bea Arthur T-shirt.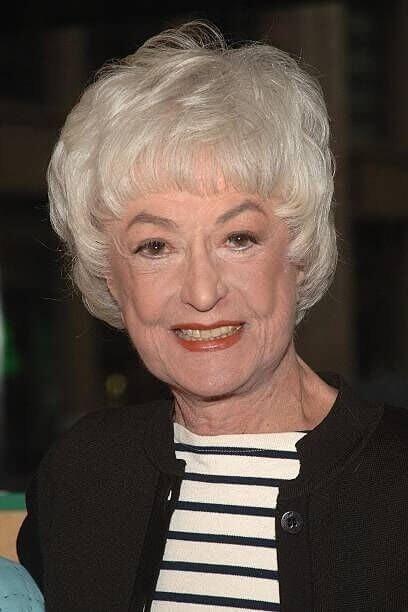 Reynolds clarifies in a GQ interview, "It was more a question of talking to the estate and the family personally and just reaching out and saying, 'We're gonna take care of this.' And there was a little donation made to her charity." When the interviewer asks which charity benefitted from the donation, Reynolds joked, "I forget. I may have donated a lot of money to hunting exotic, endangered animals." Deadpool grossed $783 million internationally at the box office from a budget of $58 million.
Ryan Reynolds Adds Co-Writer to His Offering on Deadpool 2
Scriptwriters can make or break a movie just as any other major contributing factor. There were quite a few films, including X-Men Origins: Wolverine, that suffered significantly from the planned writers guild strike in 2007 - 2008. Fox chose not to delay the scheduled release in May 2009 of X-Men Origins: Wolverine. Instead, they put out an urgent plea for rewriters.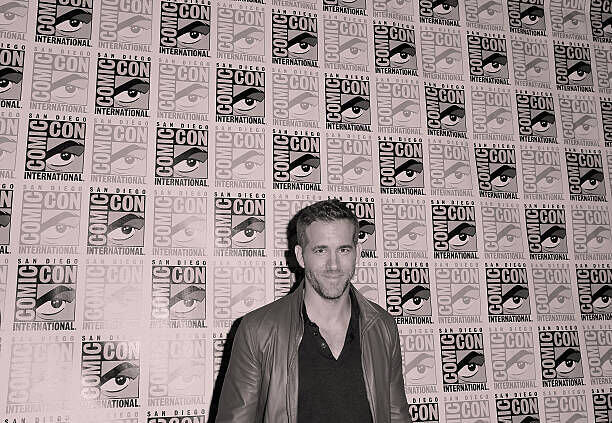 Ryan Reynolds wound up writing all of the dialogue for his role of Deadpool. What's more, he received blurred guidelines like, "Deadpool shows up, talks really fast, and makes a lot of jokes," in the stage directions. The quip Deadpool made, about the studio not having money for more X-Men, was one of Reynold's creations after Fox cut the budget by a few million dollars shortly before production commenced. It's official Fox will credit Reynolds for co-writing Deadpool 2.
Hollywood Walk of Fame
In 2016, Ryan Reynolds joined the list of elite performers who have their names displayed on the stars on the Hollywood Walk of Fame. These actors, directors, producers, musicians, and theatrical groups have earned recognition for their achievements in the entertainment industry. His wife, Blake Lively, and their two children accompanied Reynolds when he received his star.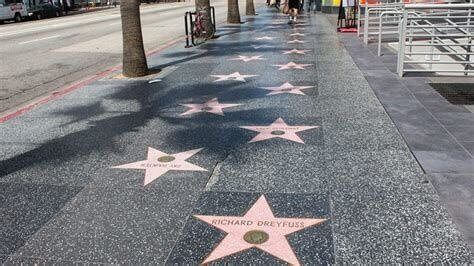 Reynolds thanked Lively during his speech, saying she was everything to him and "You are the best thing, the best thing that has ever happened to me — second only to this star.…You make everything better, absolutely everything in my life better. You've made me the father of my dreams when I thought I only had fun uncle potential."Reynolds added that he was so happy that his family was able to experience this once-in-a-lifetime moment with him and said he would have been sad if they missed it.
Ryan Reynolds Narrates for Air Canada Advert
Canada loves Ryan Reynolds, and he loves Canada. When Air Canada offered Reynolds the job of narrating their new ad campaign called, Our Home in 2017, he jumped at the offer because he could relate so well. "Being a Canadian who travels all over the world, I understand how my home made me who I am, and the special regard people everywhere have for Canada." he stated.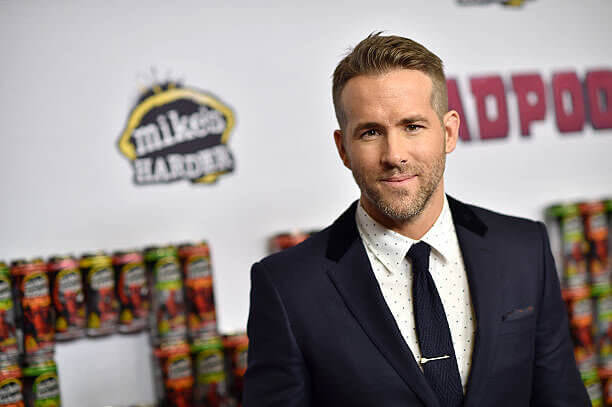 The advert, which lasts 90 seconds, was screened on TV, radio, online, and in certain cinemas, depicting the profound connection we feel towards home, the place we set roots. In a press release, Reynolds reflects, "I felt a connection to this script because I know what it's like to carry that feeling of home with me wherever I go." Reynolds also assisted the Air Canada Foundation, supporting organizations like the Sick Kids Hospital in Toronto.
Will the Clue Adaption Make It to the Big Screen?
The original movie, Clue, released in 1949, was a box office flop and met mixed reviews. However, it has increased in popularity, with updated TV series, board games, and video games. In 2018 there were talks of the production of Clue Reboot featuring Ryan Reynolds.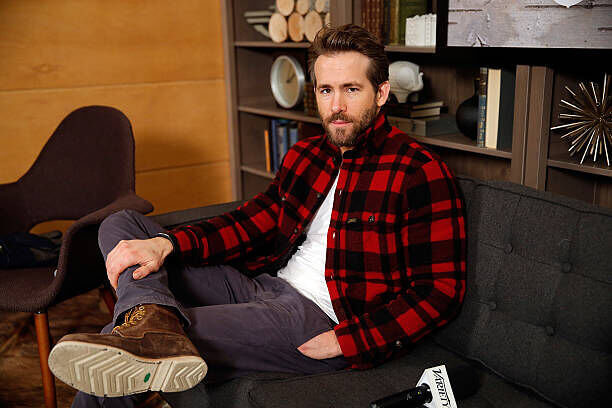 "I don't know if we're ever going to end up ever getting that made. It's one of those things that in the shuffle of Disney acquiring Fox, I'm not sure we'll ever get to, but we'll see hopefully down the road. I love Jason Bateman, I couldn't be a bigger Jason Bateman fan, so if it's not this, it'll be something else that we hopefully get to work on down the road." During the acquisition, the studio cut numerous movies set for production, so there is still a chance Clue Reboot could hit the screens.
Deadpool Wears Pink in Support of F**K Cancer
Ryan Reynolds and Deadpool join forces with Omaze in the fight against cancer. In the campaign, Reynolds swopped out the red suit for a pink one and revealed that he would be donating the pink Deadpool suit to Omaze to raise money for the fight against cancer. People could give a minimum donation of $10 to stand a chance to win the movie marketing memorabilia.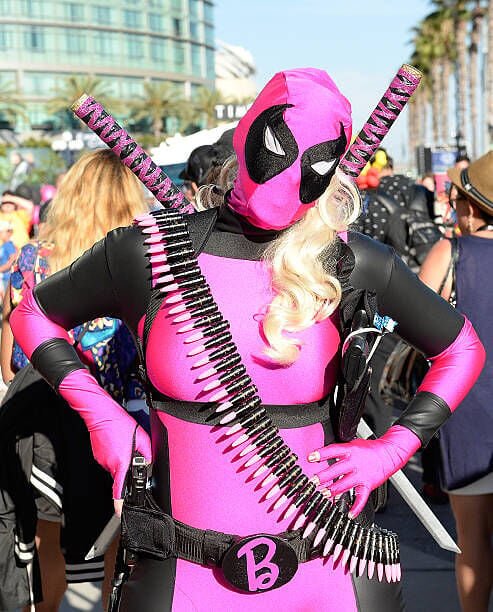 "What you do from there is limited only by your imagination. Will you add it to your weekly wardrobe rotation? Does it become a colourful addition to your S&M dungeon? Or will you simply nail it to a post in order to scare away birds, children and the elderly?" Deadpool says in the online campaign. Funds raised totaled over half a million dollars. Andrew, a huge Deadpool fan, won the suit.
Ryan Reynolds Has Suffered From Anxiety Since He Was a Child
Anxiety can be a debilitating disorder, and experiencing the added stress in the front of the limelight must be agonizing. Reynolds admits that he has suffered from anxiety from a young age, "Our father was tough. He wasn't easy on anyone. And he wasn't easy on himself. I think the anxiety might have started there, trying to find ways to control others by trying to control myself."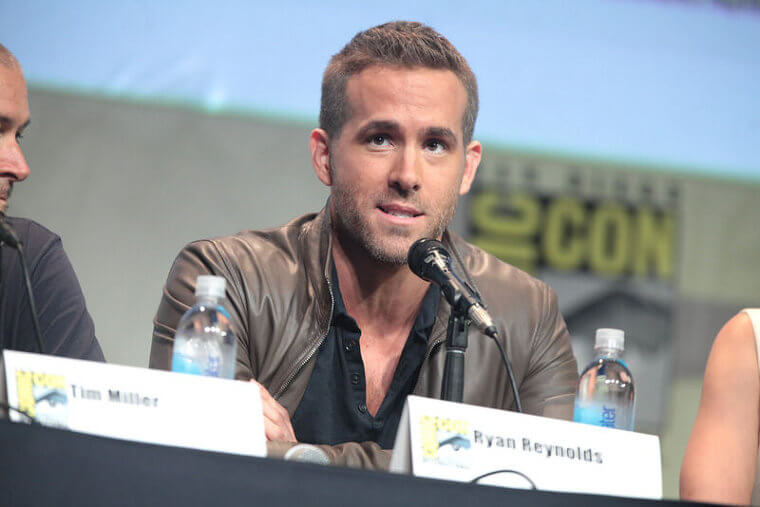 He adds, "I became this young skin-covered micro-manager. When you stress out kids, there's a weird paradox that happens because they're suddenly taking on things that aren't theirs to take on." His determination for Deadpool to succeed put major stress on him, but his wife Blake Lively luckily kept him from going crazy. "Blake helped me through that," he said. "I'm lucky to have her around just to keep me sane."