Being a professional athlete is one of the most rewarding careers anyone can have. You get to do what you love and get paid for it too. And the pay is generally quite good, with many sports stars netting millions of dollars yearly.

On the other hand, there's also the matter of women. With fortune and fame comes a great deal of temptation. Here are the top celebrity athletes who couldn't resist the lure and have been caught cheating on their wives.
Hank Baskett
In 2014, news broke out of former NFL wide receiver Hank Baskett's alleged romp with transgender model Ava Sabrina London. It was a bizarre story that caused a national media frenzy. The incident occured while his wife, model Kendra Wilkinson, was eight months pregnant with the couple's second child, they later told People.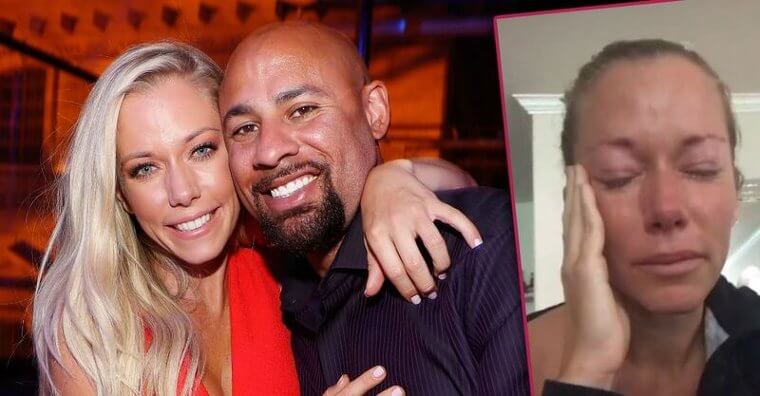 Baskett claimed it was all just a weed deal gone bad. He had approached a random couple with the intention of buying marijuana and was given an address to make the purchase. At the location, he used the restroom and when he got out, saw two transwomen making out. One of them then proceeded to fondle him over his clothes. Talking about what happened, Wilkinson told People that her husband had been "very naive and gullible" and the couple temporarily reconciled. However, the marriage ultimately ended in 2018.
Oscar De La Hoya
Nicknamed the Golden Boy, Oscar De La Hoya is one of the most phenomenal boxers in history, winning 11 world titles. However outside of the ring, he has been involved in drug and alcohol abuse and adultery. De La Hoya admitted he wasn't faithful to his wife, Millie Corretjer, several years ago.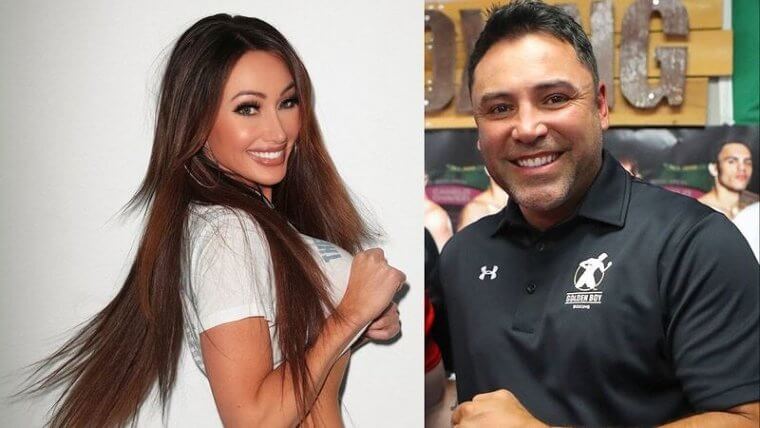 Back in 2007, embarrassing photos of the star dressed in women's clothing and posing with another woman were leaked. He initially denied the legitimacy of the photos, telling reporters they were doctored, but years later he confessed the person in the photos was actually him and it was during a time in his life he wasn't proud of. He has also been linked to Holly Sonders, a TV host.
Tiki Barber
Former New York Giants running back Tiki Barber just about did it all in the NFL. In his 10-year professional league career, he recorded over 10,000 rushing yards, three Pro Bowl appearances, and had an impressive list of franchise records. Off the field, it's a different ball game for the star athlete.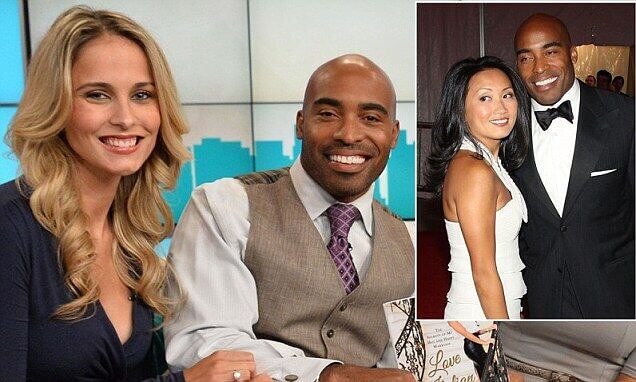 Barber married his first wife, Virginia Cha, in 1999, and in April 2010, news broke out that the couple was separating. It was later revealed that Barber had cheated on his gorgeous wife with an NBC intern nearly 15 years younger than he was. Barely a week after his separation, the Game Day author announced his upcoming marriage to his new woman. Apparently, he didn't make this decision on a whim.
Dwyane Wade
Like Paul Lo Duca and many more on this list, Miami Heat shooting guard Dwayne Wade is an example of someone who had an absolutely gorgeous woman at home but still went out with other women. He and actress Gabrielle Union became an item after she split from Chris Howard. While Union and Wade were trying to get pregnant, Union was undergoing IVF treatments due to her fertility issues when she found out he was cheating on her and had impregnated another woman.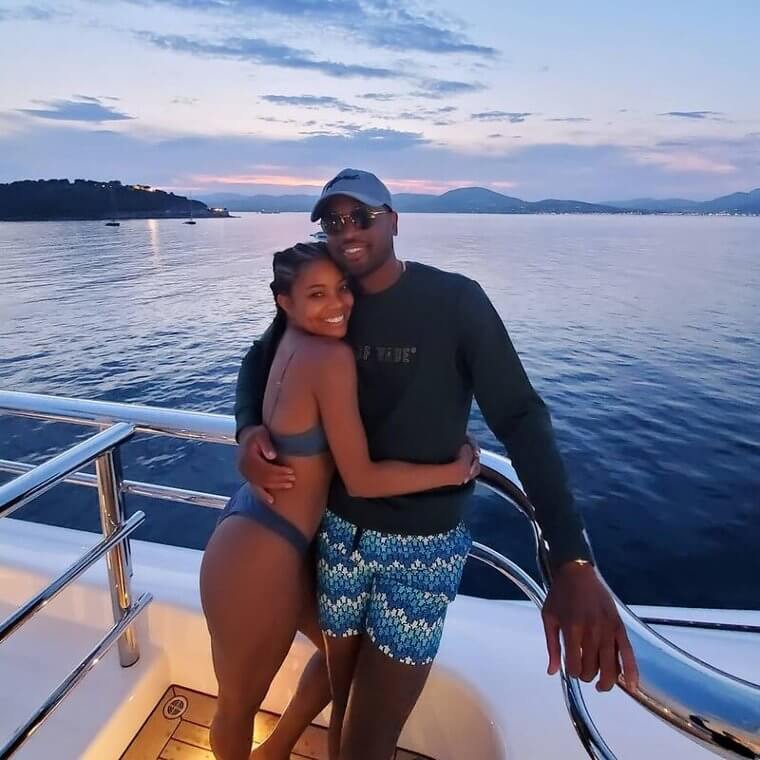 Union and Wade may have called it quits in 2013 after it was revealed he was having a baby with a "friend" named Aja Metoyer but they still tied the knot in 2014, and Metoyer claims that she was in a relationship with Wade while he was with Union, before they split up. "In 2013, before we were married, Dwyane had a baby with another woman," Gabrielle Union wrote in her new memoir. "It should go without saying that we were not in a good place in our relationship at the time that child was conceived. But we were in a much better place when he finally told me about the pregnancy. To say I was devastated is to pick a word on a low shelf for convenience. There are people — strangers who I will never meet — who have been upset that I have not previously talked about that trauma. I have not had words, and even after untold amounts of therapy I am not sure I have them now. But truth matters."

Mark Gastineau
One of the quickest and most feared pass rushers of all time, Mark Gastineau was a five-time Pro Bowler who led the New York Jets in sacks in 1983 and 1984. His affair made headlines after he revealed it during divorce proceedings with his first wife.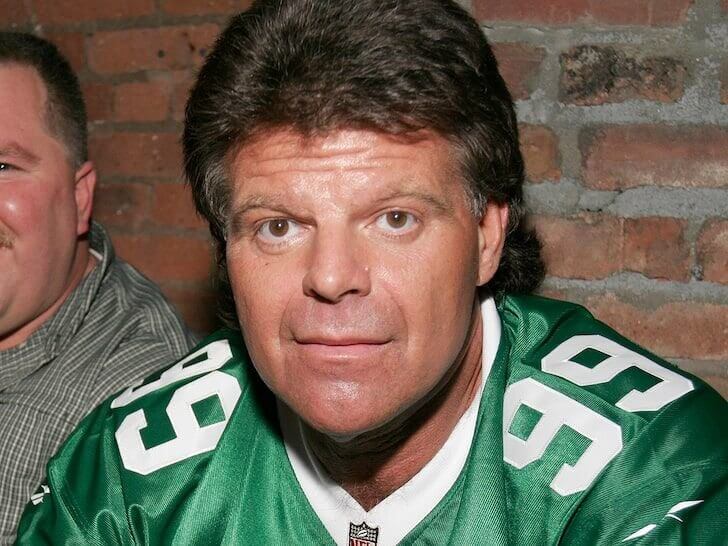 The woman he was secretly seeing was model/actress Brigitte Nielsen. The pair had a child in 1989 and Gastineau's divorce from his wife wasn't finalized until a few years afterwards. Gastineau and Nielsen broke up in 1990.

Johnny Damon
You can call Johnny Damon's infidelities and shenanigans scandalous but he apparently doesn't see them that way. That's because he talks about them openly and in a carefree way with a frat-boy demeanor. He simply doesn't care. The former outfielder clinched the World Series with the Boston Red Sox and again with the New York Yankees and has penned his cheating experiences in his book Idiot: Beating the Curse and Enjoying the Game of Life.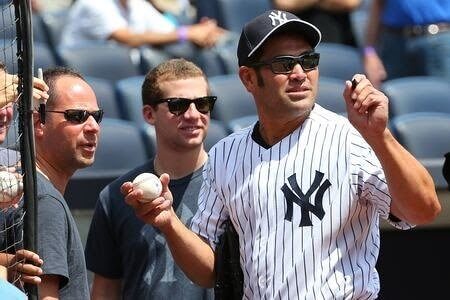 He married his high school sweetheart, Angela Vannice, in 1992 and, according to him, he was too young at the time not to chase other women. Damon even claimed to have slept with nine different women while his wife was in labor. He and Vannice broke up in 2002 and he has since remarried, but it remains unclear whether he still philanders like he used to.

Jason Kidd
Jason Kidd is one of the NBA's most controversial figures in recent years who allegedly cheated on his now ex-wife several times. Here's a little backstory. Before becoming the head coach of the Dallas Mavericks, Kidd was, for much of his career, one of the best point guards in the NBA, but he was also known for his numerous personal scandals.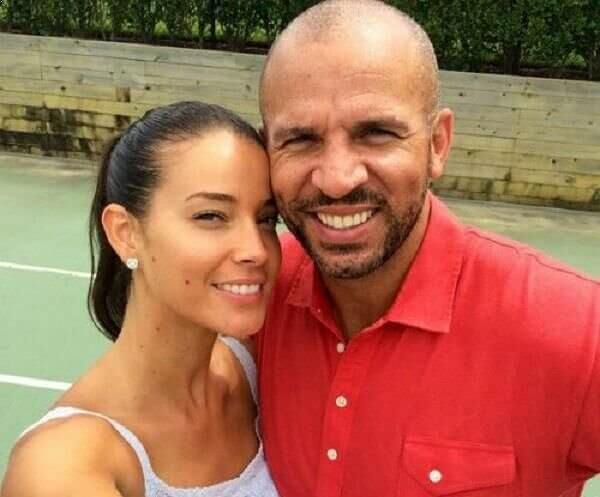 He married his first wife, Joumana, in 1997 and the couple split ten years later. There were allegations of domestic abuse and, for the most part, the marriage was immensely dysfunctional. On top of that, Joumana claimed that during their relationship, Kidd had numerous affairs with reporters, strippers, New Jersey Nets employees, and even a fan.

Shaquille O'Neal
"Shaq" as he is popularly known, was the first overall pick in the 1992 NBA Draft and one of the most decorated centers of all time. How did the bubbly, big-hearted legend end up on this list? Well, in his memoir released in 2011, O'Neal revealed that his breakup from his wife, Shaunie Nelson, was partly due to unfaithfulness on his part.

The two got married in 2002 and broke up in 2007. Shaq admitted he was unfaithful on a few occasions during the union and didn't do the things necessary to keep the relationship going.

Paul Lo Duca
Paul Lo Duca is a professional baseball catcher with four All-Star seasons who was once married to Sonia Flores, a Playboy model. But for Lo Duca, apparently one pretty woman a lifetime just isn't enough. For a while back in 2006, he was in a relationship with a 19-year-old student named Krista Guterman, and as soon as his wife found out she filed for divorce.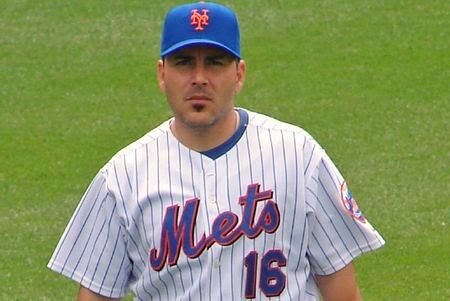 Interestingly, while on Guterman's MySpace page she claimed to be obsessed with the Mets (Lo Duca's team in 2006 and 2007 when the affair happened) she said she didn't know who Lo Duca was when they hooked up for the first time in a bar.

Chipper Jones
Atlanta Braves Hall of Famer Chipper Jones' career spanned nearly twenty years. A well-rounded player, he was named to the All-Star team eight times, won one NL MVP award, and played a major role in getting the Braves to the World Series in 1995.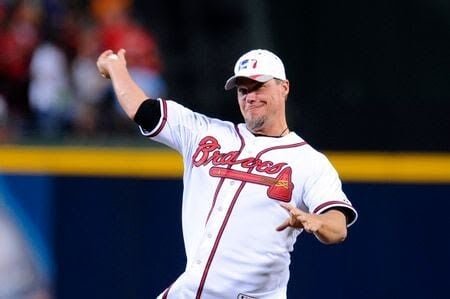 However, his marriage to his first wife, Karin Fulford, ended after she discovered he had been in an extramarital affair with a waitress from Hooters for a year and a half. The affair produced a son, too, born in 1998. Chipper married former Playboy model Taylor Higgins in 2015 and they now have two children together, so we can say everything actually turned out well for him.

Barry Bonds
You can't talk about the most divisive figures in American sports history without mentioning Barry Bonds. The former baseball left fielder was a 14-time All-Star and won seven NL MVP awards, the most in MLB history. He married his first wife, Susann, in 1988 and divorced her in 1994 with the marriage formally annulled in '97.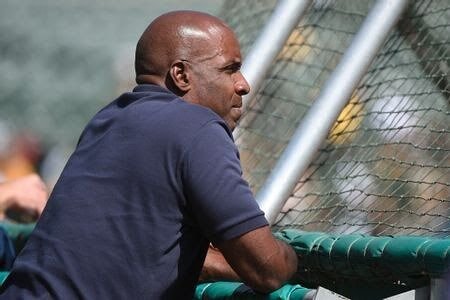 In 1998 he married his second wife, Liz, but from 1994 up until 2003, he was in an intimate relationship with another woman named Kimberly Bell. Years back, Bell testified in his perjury trial following his involvement with the BALCO scandal. The notorious sports star also had a three-day fling with adult film star Devon Shire (or Jennifer Peace) during the summer of '94.

Ashley Cole
Considered one of the greatest left backs of all time, Ashley Cole is a former English defender who appeared in nearly 400 EPL matches. During the peak of his career he was married to musician Cheryl Tweedy. In 2008 allegations of infidelity almost split the couple but Cole denied the allegations and Tweedy stayed.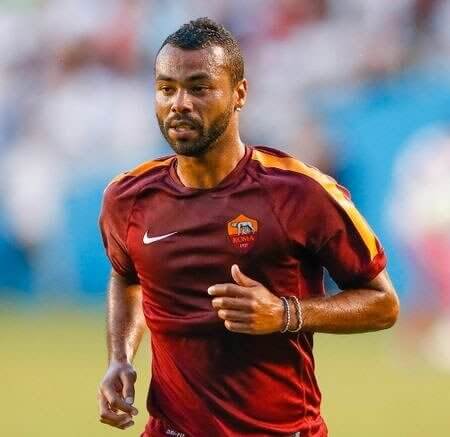 In 2010, however, the rumors resurfaced and this time, Cole denying them wasn't enough. A few months later Tweedy filed for divorce and the marriage was annulled that same year. Cole is said to have had affairs with at least five women during his marriage to Tweedy.

John Terry
Former Chelsea FC captain and one of England's most successful players, John Terry also caved in to the temptation of cheating on his wife and longtime beau Toni Poole. To make matters worse, the affair, which was brought to light in 2009, was with the girlfriend of his teammate in the English national team, Wayne Bridge. 

As a result of the scandal, Terry's captaincy was stripped from him for one year and he became one of the most notorious adulterers in the history of the English Premier League.

Paul Terry
If you thought John Terry's affair with his teammate's wife was sad, wait till you hear about his older brother's. Also a footballer, Paul Terry played professionally for 13 years but never managed to make it to the national team. In fact, Paul spent virtually his entire career in lower-division teams. In May of 2010, while playing for the now defunct FC, he went ahead to have an affair with the childhood sweetheart and wife of Dale Roberts, the team's goalie.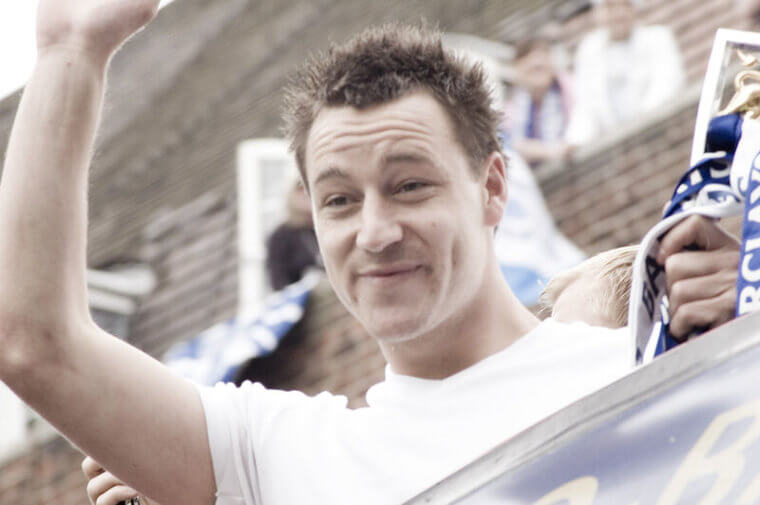 Considering his younger brother had been exposed the previous year for having an embarrassing affair, you would think Paul would be wary of doing something like that but apparently he wasn't. In a sad turn of events, Roberts was allegedly so depressed after finding out about the affair that he took his own life in December of that year.

Alex Rodriguez
Nicknamed A-Rod, Alex Rodriguez may be one of the best baseball players ever to play the game, but he tarnished his own reputation a little too much to be considered an icon of the sport. He's been involved in two scandals for using performance enhancing drugs and has earned disdain off the field for some events in his personal life. After marrying Cynthia Curtis in 2002 and having two kids, the two parted ways in 2008 after his wife filed for divorce due to his infidelity. He had been involved in extramarital affairs with other women, including strippers and hookers. He also reportedly had an affair with Madonna.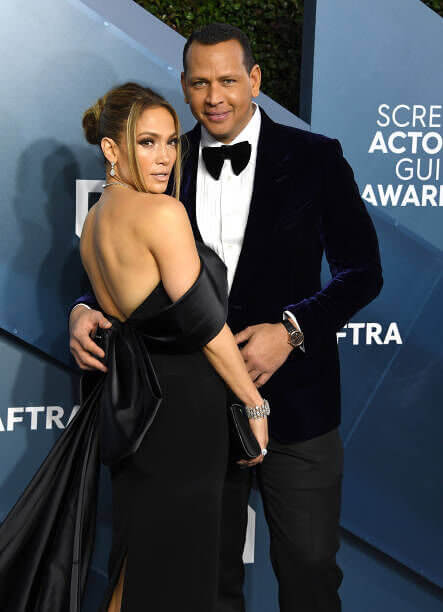 Rumor has it A-Rod's infidelity is the reason behind his ruined engagement to Jennifer Lopez. Days after the engagement announcement, Major League Baseball player Jose Canseco tweeted accusing Alex of cheating on Jennifer with Jose's ex-wife. There's no denying he can play ball, but people still consider A-Rod one of baseball's biggest sleazeballs.

Michael Jordan
Six-time NBA champion Michael Jordan needs no introduction. He is inarguably the greatest basketball player of all time. However, his divorce from his wife Juanita Vanoy in 2006 after 17 years of marriage was at the time the most expensive celebrity divorce settlement in history.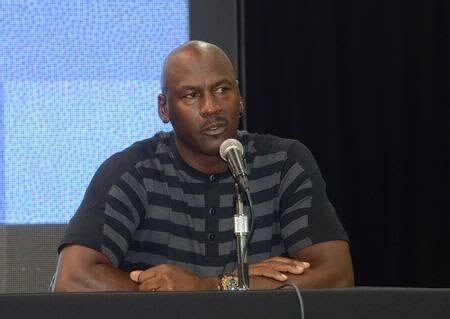 One of the major reasons the marriage crashed was infidelity. His Airness had numerous affairs behind his wife's back and, let's face it, there's only so much nonsense even a very patient woman can take. Juanita left the marriage with a whopping $168 million settlement.

Tiger Woods
With 82 PGA Tour wins and numerous golf records, the legendary Tiger Woods is one of the greatest and most famous athletes of all time. The gifted sportsman was married to a Swedish former model but apparently, he wanted more and had affairs with a host of women through the years.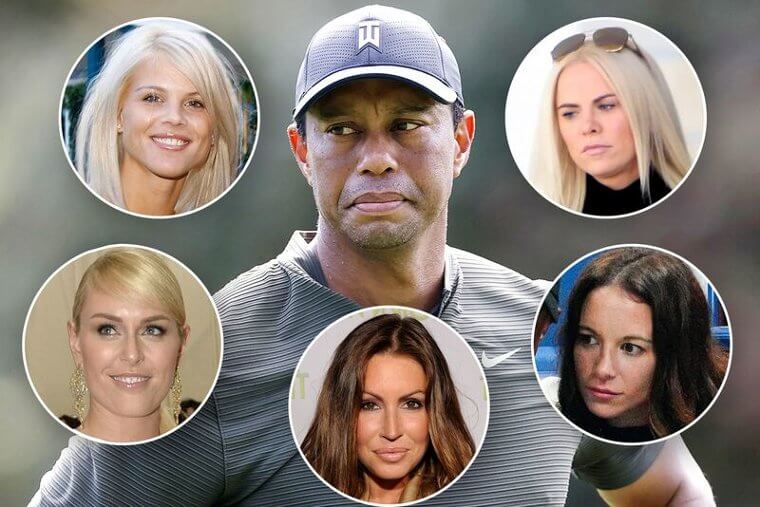 It didn't end well for Woods as his wife eventually found out and filed for divorce while the media extensively covered the saga. Woods apologized and seemed to have put that part of his life behind him. He even started dating a gorgeous skier named Lindsey Vonn. But after they broke up, rumors started circulating about another woman he had a tryst with named Amanda Boyd. She was the ex-wife of golfer Jason Dufner. Wood's romantic history remains one of the most scandalous ever.

Roger Clemens
Roger Clemens played over two decades in Major League Baseball and in that time became a seven-time Cy Young winner, two-time World Series winner, and struck out 4672 batters (third all-time), with 40 of those occurring in just two games. But his career wasn't always rosy. Accusations of selfishness and some obnoxious comments as well as steroid use put a dent in his reputation.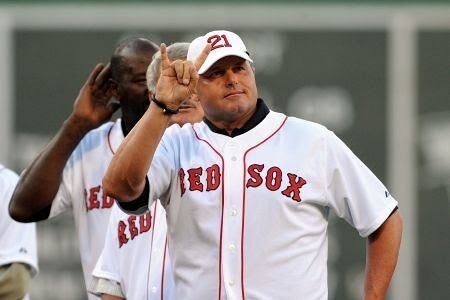 In addition, after he retired, it emerged that he had been involved in at least one extramarital affair, with the most prominent being with country music singer Mindy McCready. They reportedly started dating when she was 15 and the affair went on for a full decade. He also reportedly had an affair with golfer John Daly's ex-wife and with another woman. But in spite of all the controversy, Clemens and his wife, Debra, are still together.

Tony Parker
San Antonio Spurs point guard Tony Parker left millions of men perplexed when it emerged that he had cheated on one of the hottest women on the planet. His wife at the time was Eva Longoria, a woman idolized for her beauty, but hey, we don't know what it's really like to be married to her. She's probably unbearable. Anyway, here's how the affair was uncovered.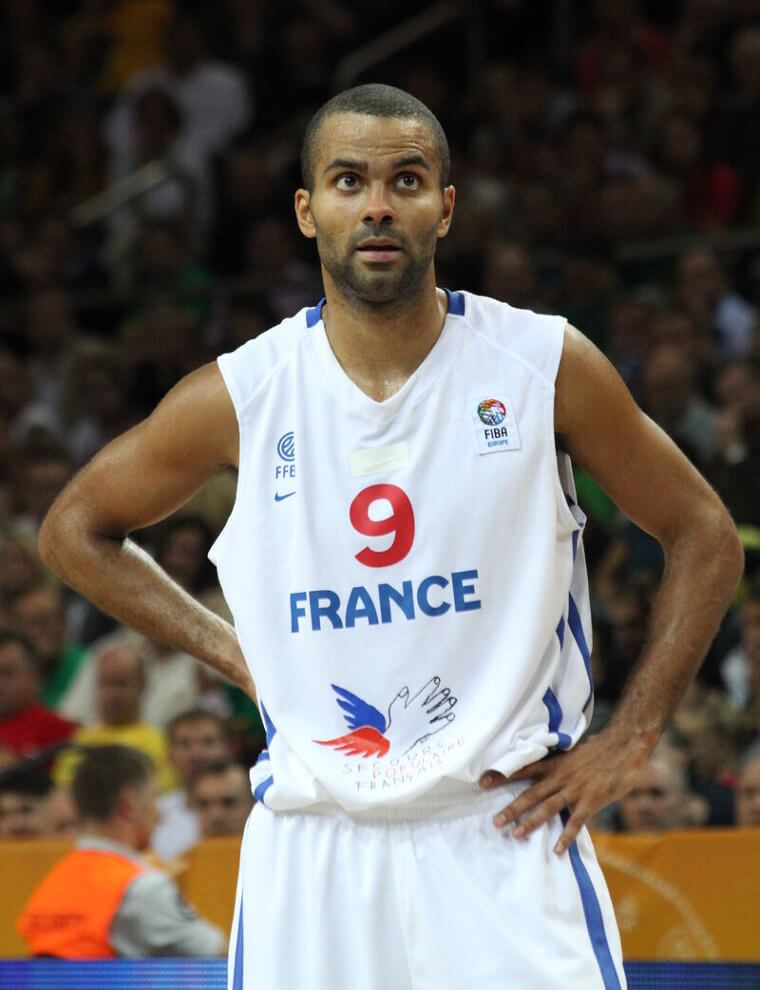 Back in 2010, Parker had been in a secret relationship with Erin Barry, the wife of his former teammate, shooting guard Brent Barry. Parker was busted when he left his computer on one night and his now ex-wife read some raunchy messages he had been sending Erin.

Ryan Giggs
Ryan Giggs spent over 23 years in Manchester United as a player, breaking a club record and winning a haul of honors including 13 Premier League titles. One of the greatest football players of all time, he appeared in more than 670 games, scored over 100 goals, and in 2007 was honored with the OBE (Order of the British Empire).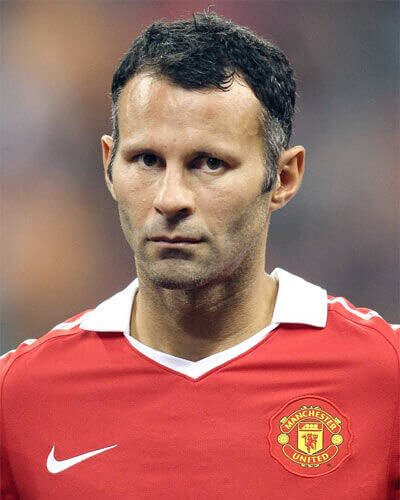 His illustrious career aside, Giggs' reputation was tarnished after his affair came to light. He married his wife in 2007 and the two are still together. However, it was discovered that for eight years he was in a secret relationship with and at some point even impregnated Natasha (she later aborted the pregnancy), who was the fiance of his brother Rhodri. Both brothers only recently started talking to each other again.

Chad Johnson
In August 2012, Chad Johnson was arrested and booked on domestic violence charges after he was involved in a terrible fight with his wife over a receipt for a box of condoms. According to TMZ, the argument had gotten so heated that Johnson reportedly head-butted his wife, which left her with a three-inch laceration on her head. By the following month they were divorced. 

While it was suspected that infidelity was to blame for the dispute, it turns out that while they were engaged, Lozada brushed aside any possibility of the Cincinnati Bengal cheating on her. In 2010 when she was asked if she was concerned about it, she told Latina: "It's not something that I worry about because if I did, I would go crazy. I really feel like that's not something I can control."

Tom Brady
Tom Brady is one of the most hated players in NFL history. He may or may not have done something wrong here, but we're throwing in a story of him supposedly "cheating" into the list just for the amusement of all his haters out there. Many are of the opinion that Brady's marriage to his current wife, supermodel Gisele Bundchen, began as an affair.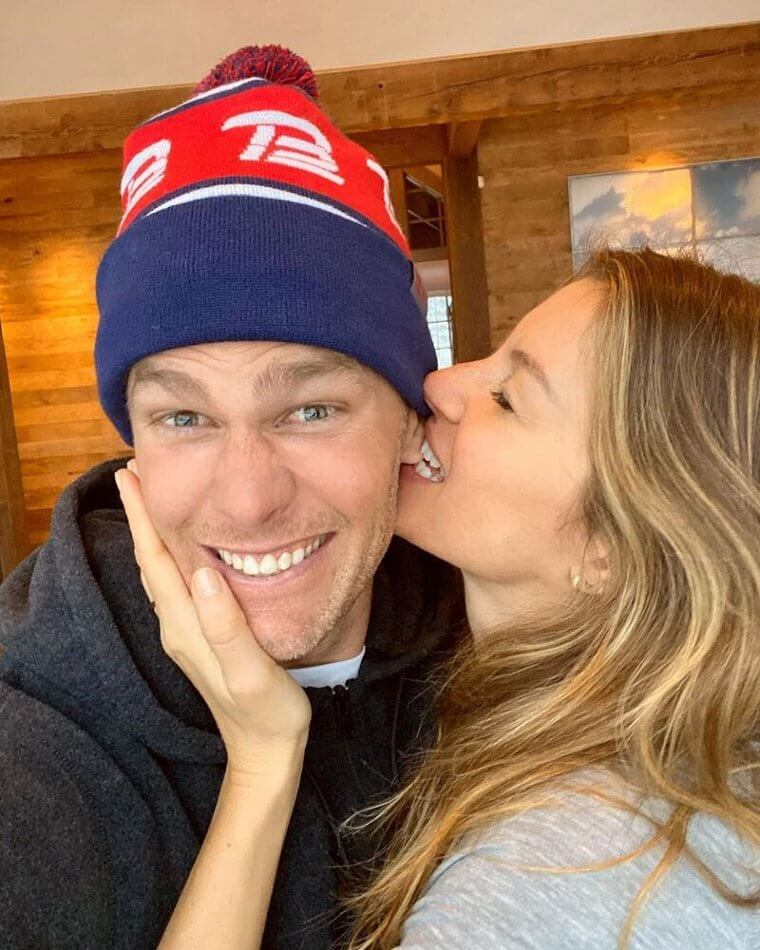 At the time, Brady was in a relationship with actress Bridget Moynahan and it lasted until late 2006. Just when things started to go south between the two, he was seen with Bundchen. We have a lot of admiration for Brady and his talent on the field is indisputable, but we're adding him to the list because, well, who would pass up on a story in which a Patriot might have cheated?

Carmelo Anthony
Basketball star Carmelo Anthony and his wife La La Anthony once served us #couplegoals. Not anymore. Their union hit the rocks in April 2017 when news began circulating claiming Anthony had been unfaithful to his wife and even impregnated an exotic dancer. Shortly after, the couple announced their separation.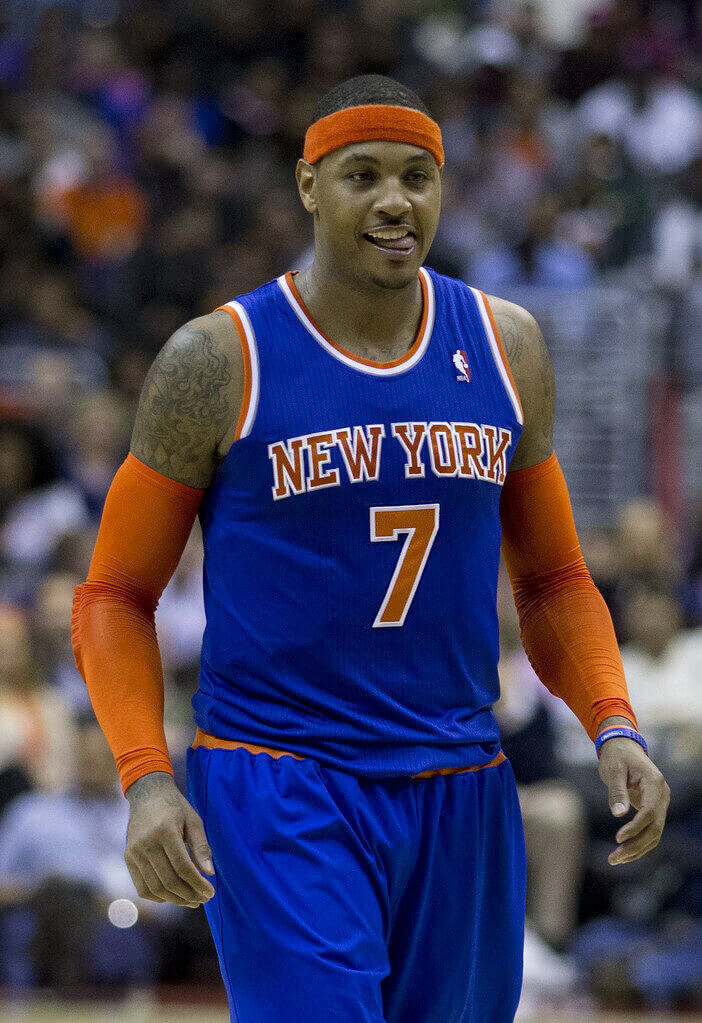 However, the two reconciled briefly in 2018 before splitting for good. After 11 years of Marriage, La La filed for divorce in 2021. During an appearance on The Angie Martinez Show, La La said, "Marriage, I don't think I can do that ever again. I mean, some amazing person would have to come. I don't see that happening again."

Franck Ribéry
The year 2010 would probably be Franck Ribéry's worst one yet. In July of that year, the former three-time French Player of the Year and another teammate were accused of paying for sex with a prostitute named Zahia Dehar when she was under 18. In a radio interview, Ribéry's lawyer said that her client didn't know Dehar's real age at the time.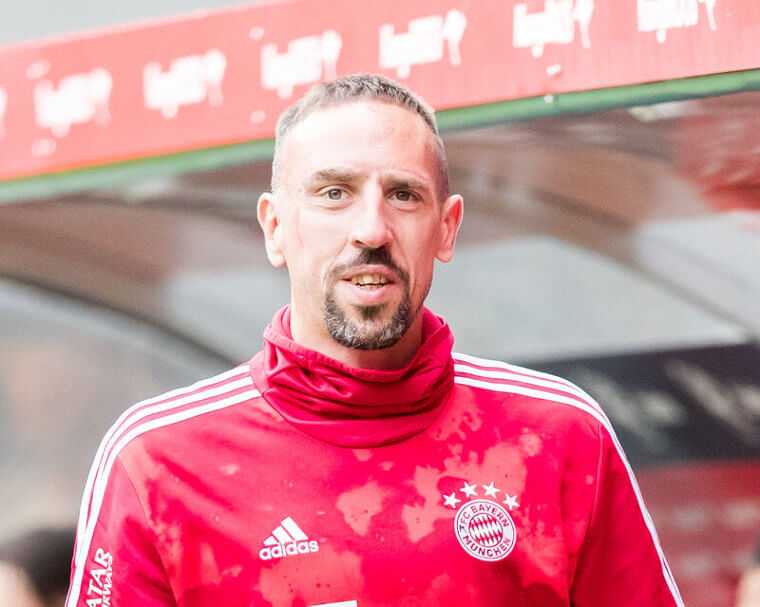 Paris Match Magazine stated Ribéry's wife was standing by him and the former FIFA World Cup player said of the scandal: "It hurt my family, above all those close to me. That's all I want to say." The case was eventually dropped after the prosecution admitted that Dehar had "said herself that she told them she was 18."

Lamar Odom
Former basketball star Lamar Odom and reality star Khloe Kardashian were the "it" couple back in the day. The pair tied the knot in 2009 but the union ended in 2016 due mainly to Odom's drug addiction and infidelity. Speaking about his extramarital affairs to US Weekly in 2017, the ex Los Angeles Lakers forward noted that the reality show Khloe and Lamar "opened this gate up with other women who probably wouldn't have been interested in me."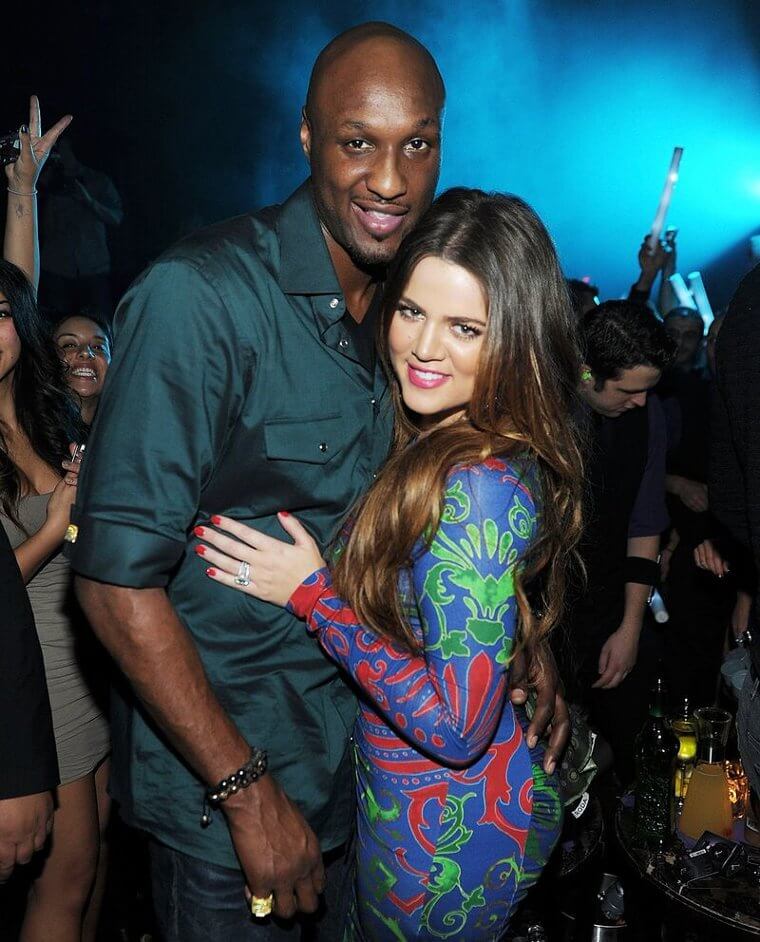 "When I became Khloé Kardash­ian's man and on TV, it made me look more enticing. People who didn't even know basketball would approach me because they knew Lammy," he added. Odom admitted "the one thing" he regrets from his marriage was the multiple affairs he had with several women. "That wasn't the stand-up thing to do. I wish I could have kept my d**k in my pants."

Wayne Rooney
In 2010, two years after tying the knot with his childhood sweetheart Coleen McLoughlin, Manchester United legend Wayne Rooney was embroiled in a cheating scandal. Former escort Jennifer Thompson claimed she was paid to have a threesome with the footballer and Big Brother 15 winner, Helen Wood, while Rooney's wife was pregnant with their first child.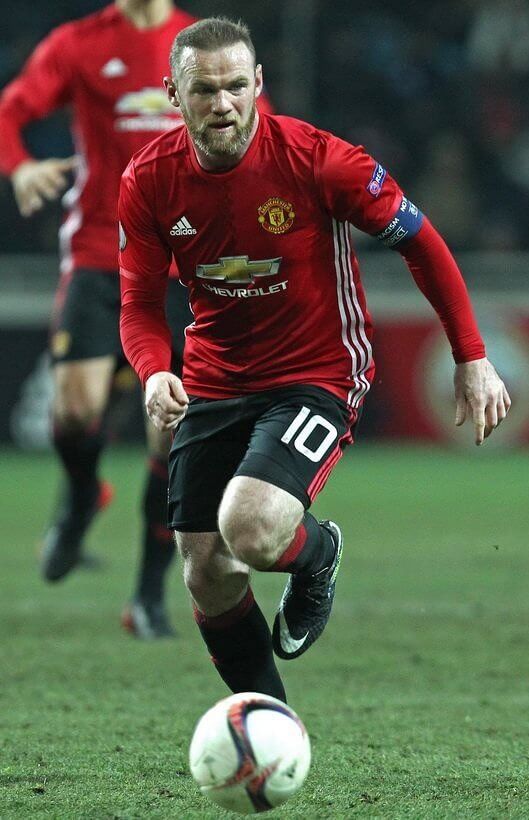 Seven years later, the former England captain was arrested for drunk driving in another woman's car. In 2021 McLoughlin finally spoke out on her husband's cheating allegations. She said, "I knew groups Wayne was hanging around with — together with alcohol — not good. I forgive him, but it wasn't acceptable."

Paul George
Nicknamed PG13, Paul George has established himself as one of the best perimeter defenders in the league. He made headlines in 2013 when, as a forward for the Indiana Pacers, began dating the daughter of Los Angeles Clippers coach Doc Rivers, Callie Rivers. Then at a yacht party in Miami, he met exotic dancer Daniela Rajic.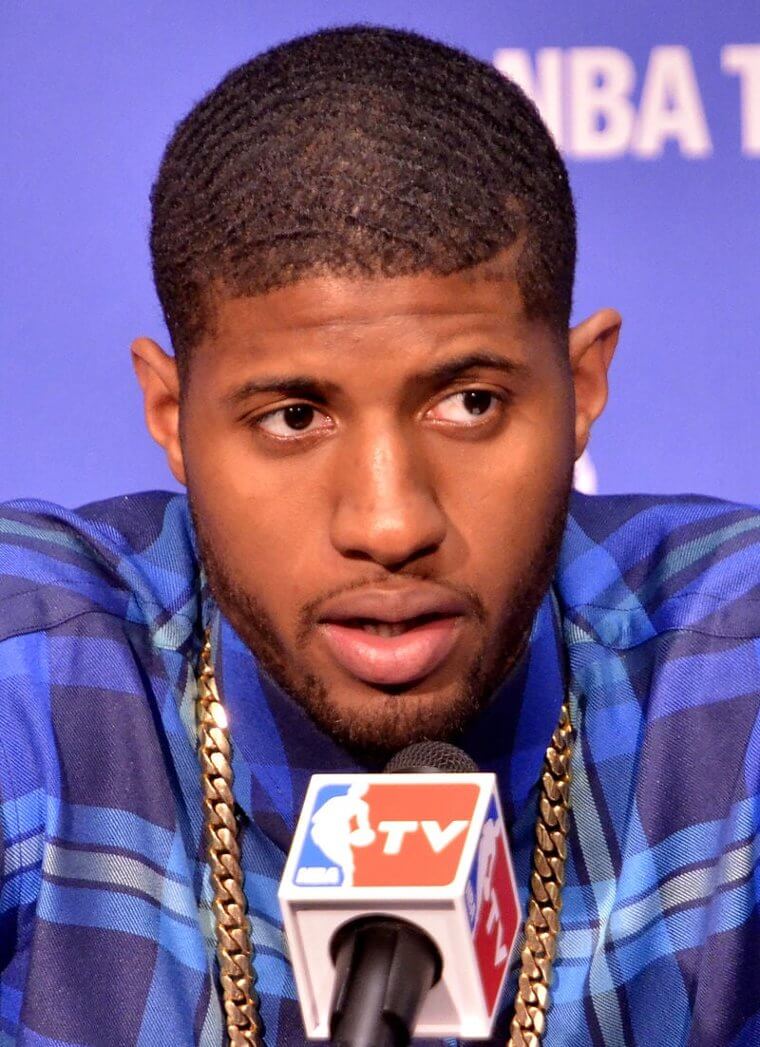 In 2014 rumors began swirling about George getting Rajic pregnant. He also reportedly offered her $1 million to have an abortion, but he strongly denied this. "If and when there is legal confirmation that I am the father, I will fully embrace my responsibilities. This is a personal matter that is still being sorted out, so I hope you can respect my privacy," he said in a statement to TMZ Sports. The baby was his after all, and he and Rajic fell in love and got engaged in 2020.

Pavel Bure
Nicknamed the Russian Rocket, Pavel Bure was one of the fastest skaters and greatest goal scorers in the National Hockey League. His incredible skills on ice earned him a spot in the Hall of Fame of 2012. Over 12 seasons in the NHL, Bure was never involved with any of his teammates' wives, but he also played for Russia's national hockey team.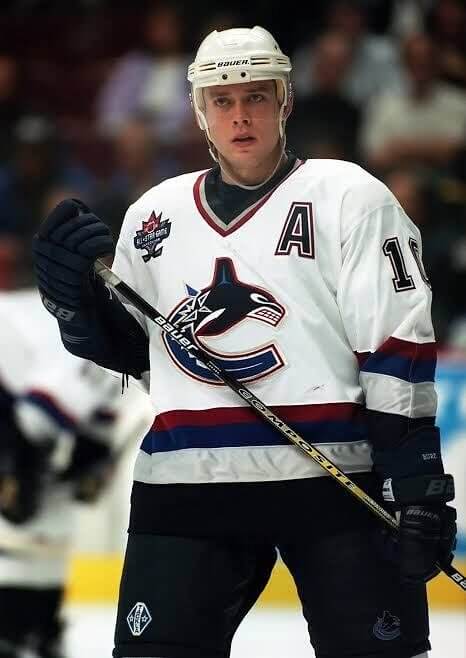 Bure played alongside fellow Hall of Famer Sergei Fedorov, and from 1999-2001, Bure was reportedly in a relationship with tennis star Anna Kournikova, who was at the time Federov's girlfriend/wife. In 2000 Bure and Kournikova were photographed looking quite close. The following year, Fedorov claimed that he and Kournikova were married and she was having an affair with Bure despite the fact she insists they never got hitched.

Derek Fisher
Over the course of his career in professional basketball, former point guard Derek Fisher scored 5 championship wins and became the NBA record holder for the most playoff games played. He retired in 2014 and decided to become a coach, which didn't work out well for him. The New York Knicks underperformed under him and he was fired barely two years into the job.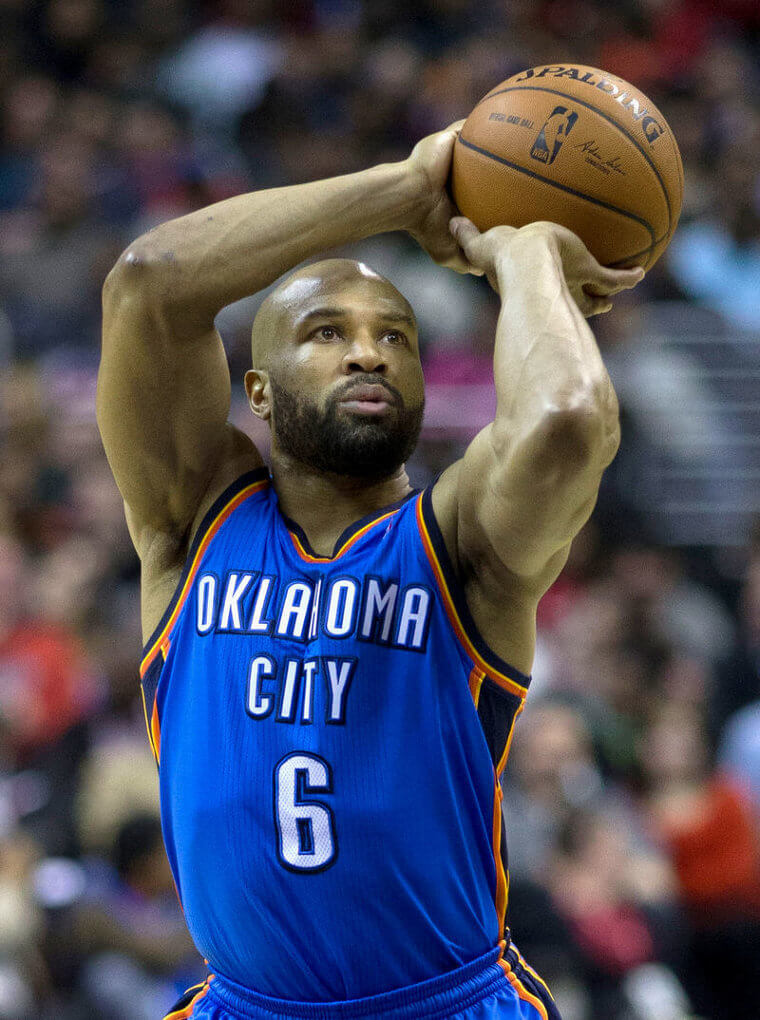 In 2011, one of Fisher's teammates was small forward Matt Barnes. In 2015, both men got into an altercation after Barnes learnt that Fisher was now dating his ex-wife, who was only recently divorced. This shouldn't have been a problem but it turns out that Fisher had actually been in a relationship with her while she was still married.

Wayne Carey
AFL (Australian Football League) legend Wayne Carey was embroiled in an infamous scandal back in 2002 when he was caught cheating with the wife of his teammate, Anthony Stevens, in a bathroom during a team's birthday party. The affair tarnished Carey's reputation and set his club back a few years.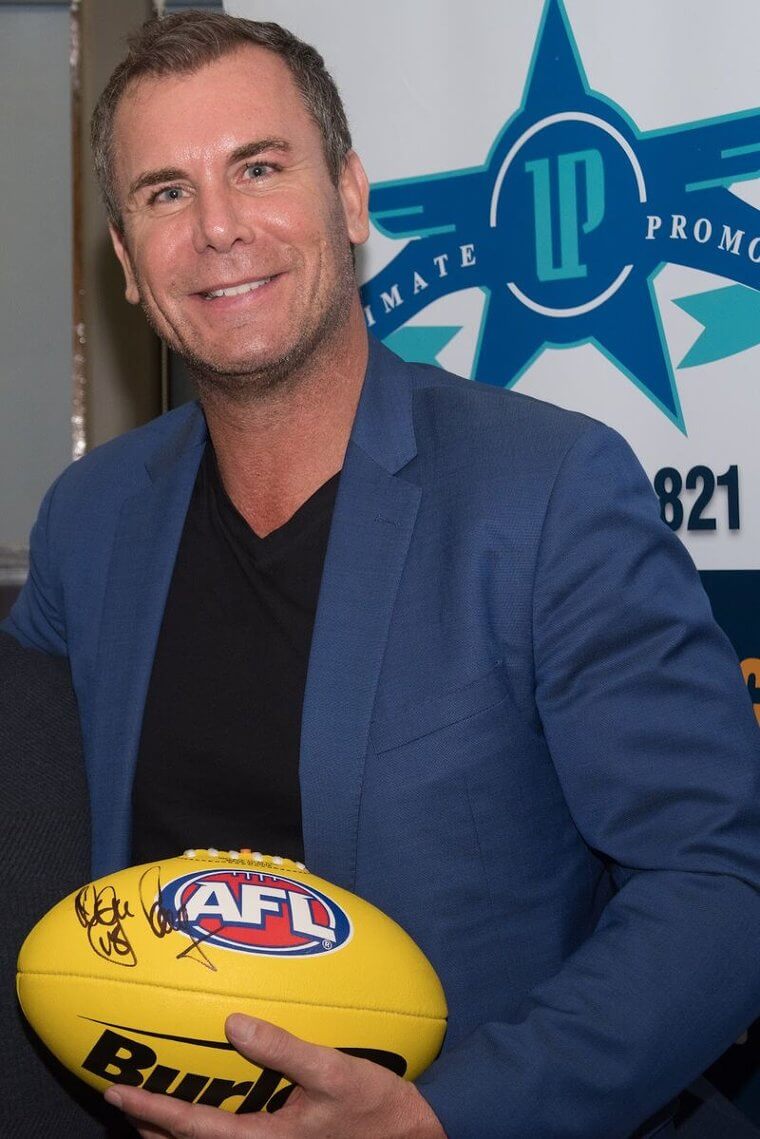 Carey initially tried to hide after the news broke out. He quit the team in disgrace and went into a self-imposed exile for a whole year to avoid the media. However, everyone at the party saw what happened, including Stevens. What's more, the affair occurred just 14 months after Carey and his long-time partner Sally McMahon got hitched with Stevens serving as a groomsman at the wedding.

Rafael Palmeiro
Back in 2005, Major League Baseball was hit with a major steroid scandal that implicated a number of top athletes in the game including former first baseman Rafael Palmeiro. He was already a star athlete at the time, with a track record that saw him on his way to becoming a Hall of Famer. But it all came crashing down when he tested positive for performance-enhancing drugs.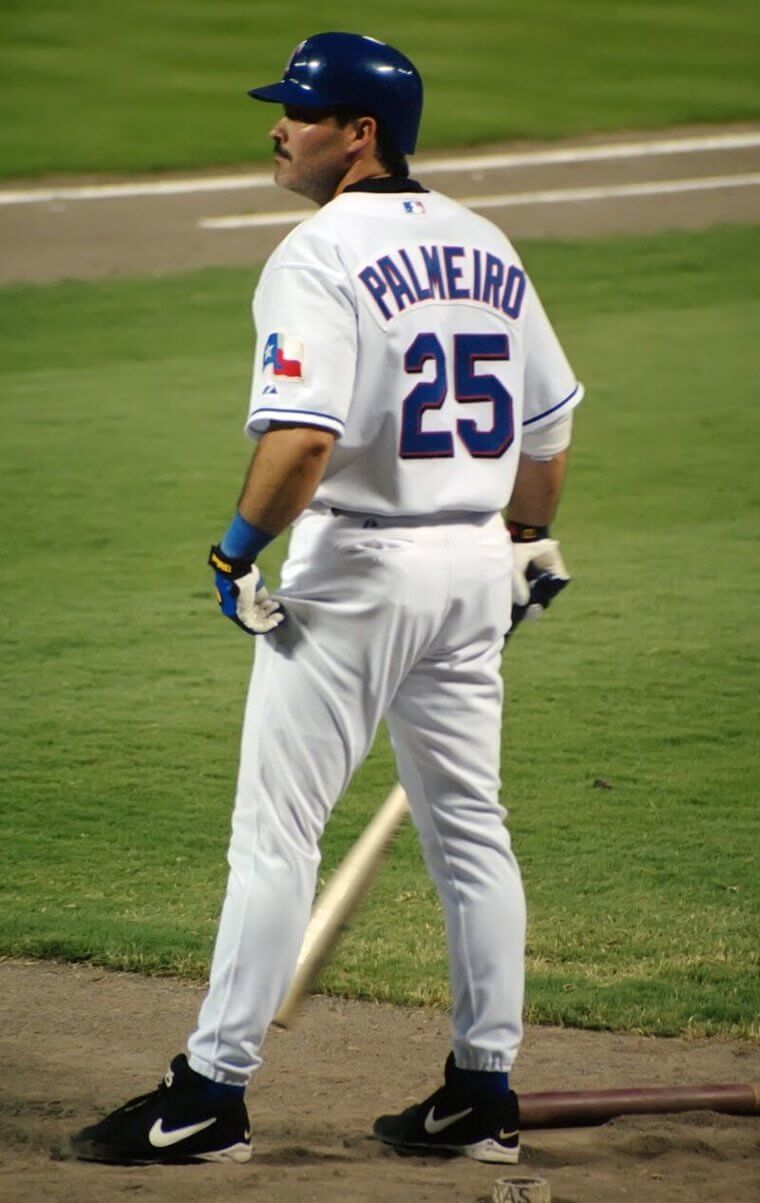 However, that wasn't the only reason he became infamous within the baseball community. Palmeiro was also not a great teammate and was known for being incredibly selfish. To crown it all, he was accused of having affairs with the spouses of several teammates, including the wife of second baseman Ryne Sandberg.

Avisail Garcia
Major League Baseball star Avisail Garcia is currently the right fielder for the Miami Marlins. He made his major league debut in 2012 with the Detroit Tigers and was traded midway through the 2013 season after rumors surfaced claiming he was intimate with the wife of teammate Prince Fielder. Some have claimed there's no truth to the rumors but it seems strange that all sorts of things began happening shortly after the rumors broke.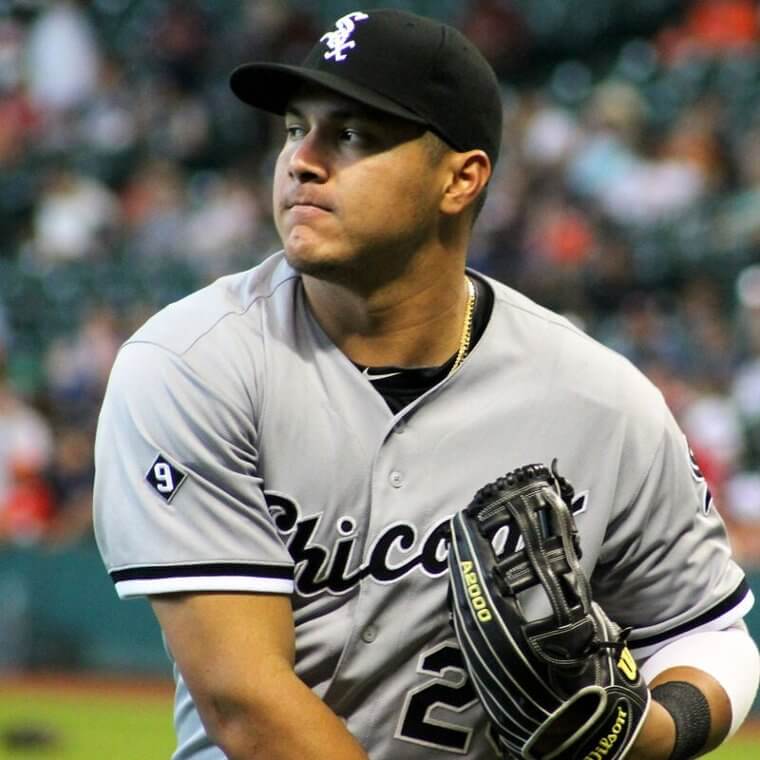 For instance, Garcia and Fielder had an altercation in the team's clubhouse, Garcia was traded to the Chicago White Sox, and Fielder filed for divorce. What's more, Fielder was not in his best form that year, and another player attributed his poor performance to the personal issues he was dealing with.

Golden Tate
In 2015, the Seattle Seahawks squared off against the New England Patriots. The Seahawks would probably have emerged champions if they still had wide receiver Golden Tate on the team as he played a major role in their championship win the previous year. Tate was one of the best receivers in the league but decided to leave the team as a free agent.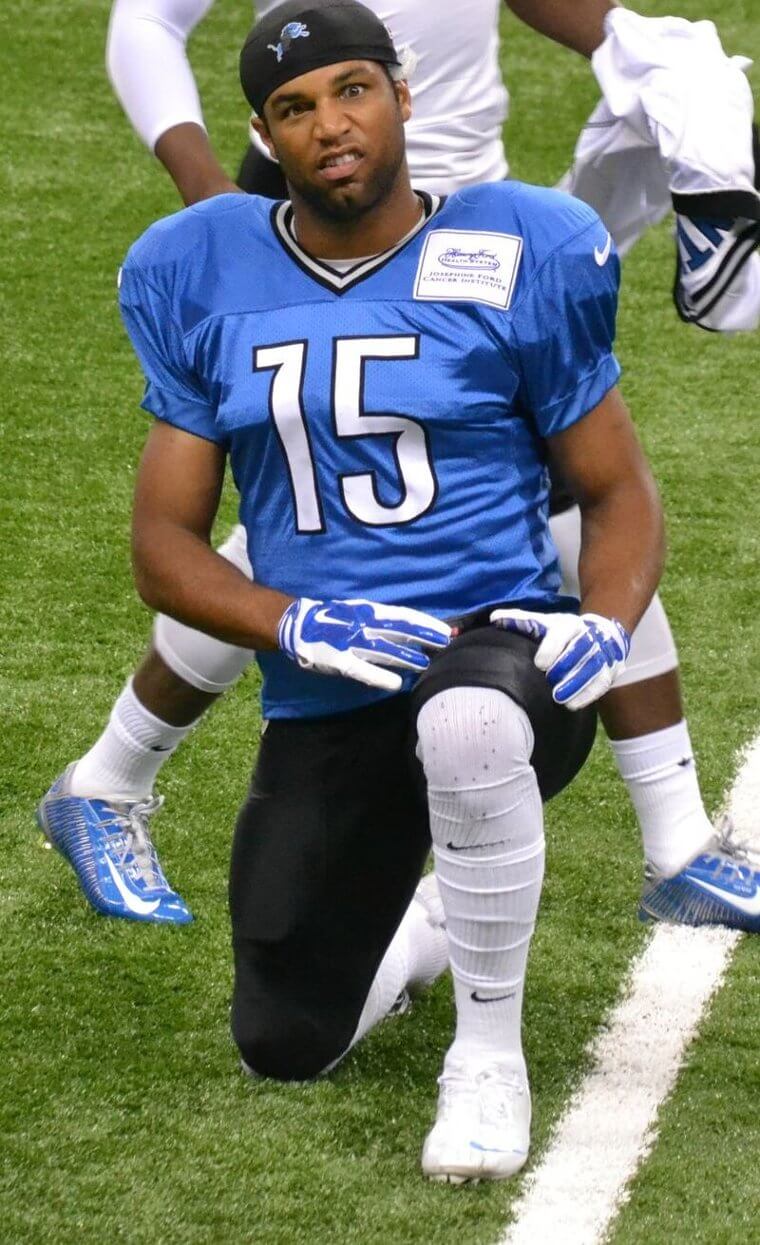 The Seahawks could have renewed his contract if they wanted to but there was a problem. The team's quarterback, Russel Wilson, didn't want Tate on the team anymore. That's because Wilson had divorced his wife that year because he had found out that she was having an extramarital affair with Tate. However, Tate still insists he had nothing to do with the divorce.

Brendan Shanahan
Hockey Hall of Famer Brendan Shanahan's career accolades include eight All-Star appearances and three Stanley Cups. And judging from how well the Toronto Maple Leafs are doing, we can say he's doing a great job as president. During his playing career, he was signed by the St. Louis Blues.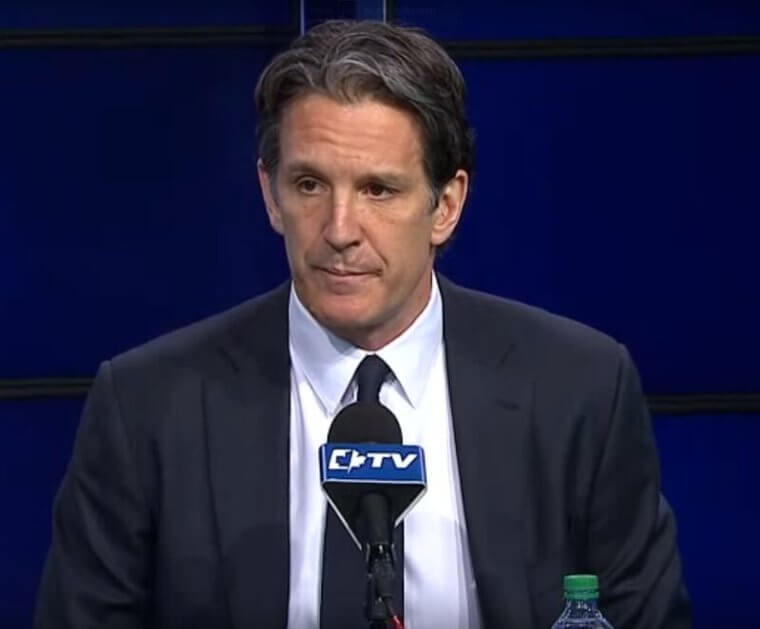 While with the Blues, he did more than score goals for the team, he also kept busy having intimate relations with the wife of a fellow teammate, Craig Janney. As a result, the team's general manager at the time decided to trade Janey for Wayne Gretzky, but that move ended up not favoring the team. The truth of the affair only became known in 1998 after Shanahan married Janney's ex.

Jason Richardson
Basketball star Steve Nash is a former 2-time NBA MVP who spent most of his career playing for the Phoenix Suns. There, he was teammates with Jason Richardson, which must have been a difficult thing for him to do as Richardson had allegedly been romantically involved with his wife back in 2009.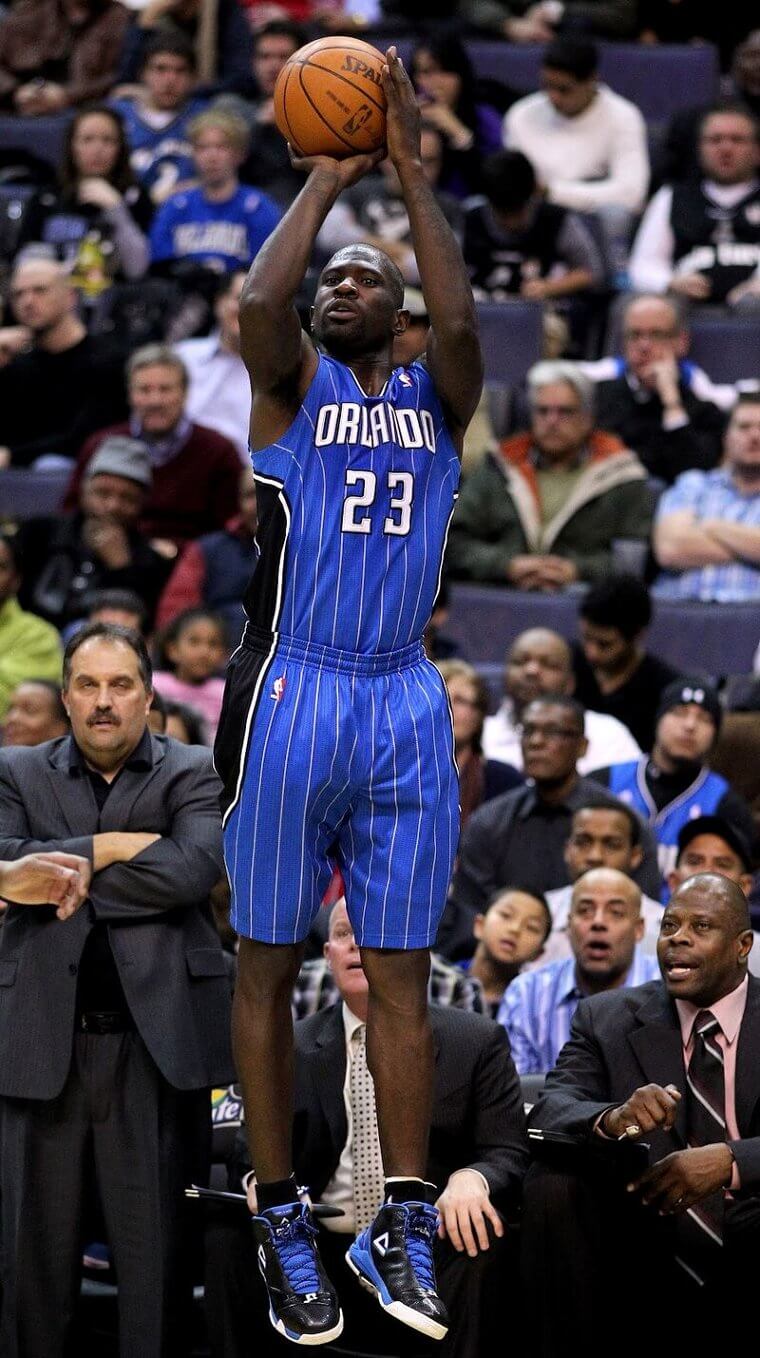 A year after and just before the birth of their third child, Nash and his wife filed for divorce. There were rumors the child belonged to Richardson, but while they were later proven to be false, the rumors about him being intimate with Nash's wife lingered. The affair would explain why Richardson was quickly traded after the rumors broke out and why the Lakers didn't want to take him in on a trade in 2012 because Nash couldn't stand being anywhere near him.

John Harkes
Soccer isn't America's favorite or even most popular sport, which is ironic because every four years they find themselves going head to head with some of the world's most formidable teams. The U.S. National team has some fantastic players, such as former midfielder John Harkes. He was so good that he wasn't just made captain by the coach at the time but also "Captain for life" as well.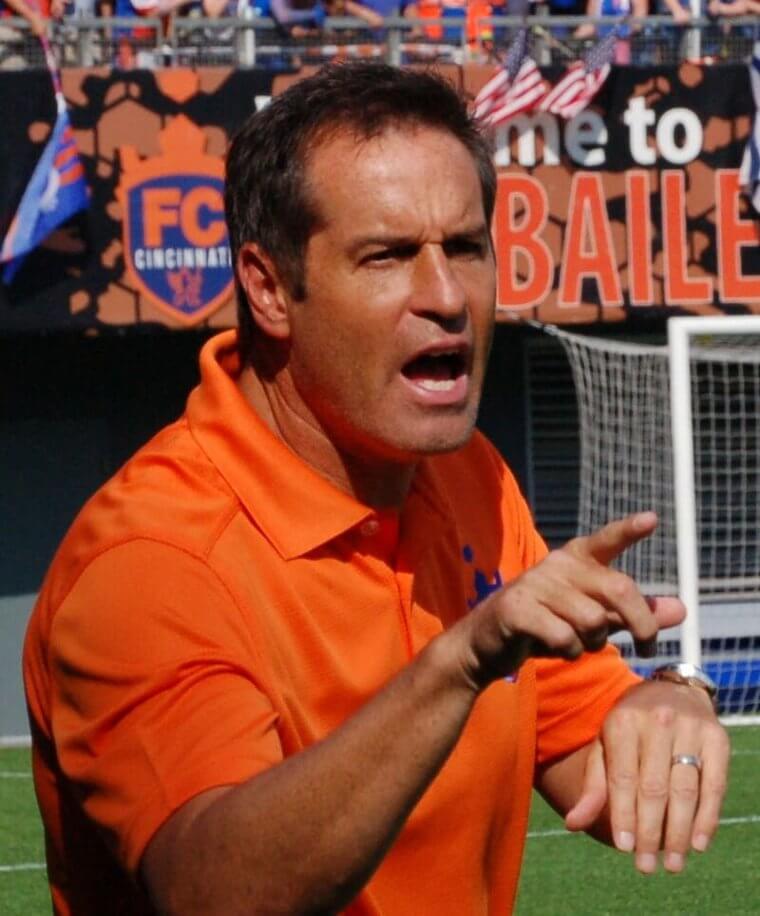 However, just a few months before the 1998 World Cup, Harkes was sacked from the national team. When questioned about it, the coach blamed it on leadership problems. But in 2010, Harkes' ex-teammate Eric Wynalda admitted that Harkes had indeed been intimate with his wife and that was the reason he was booted from the team.

Dave Martinez
Recall we earlier talked about Rafael Palmeiro, who had an affair with Ryne Sandberg's wife while both players were signed to the Chicago Cubs. What really happened was that Sandberg's ex-wife really liked her ex-husband's teammates. It was no secret that in the '80s there was an affair problem that the Cubs organization had to deal with, and at the center of it was Sandberg's wife.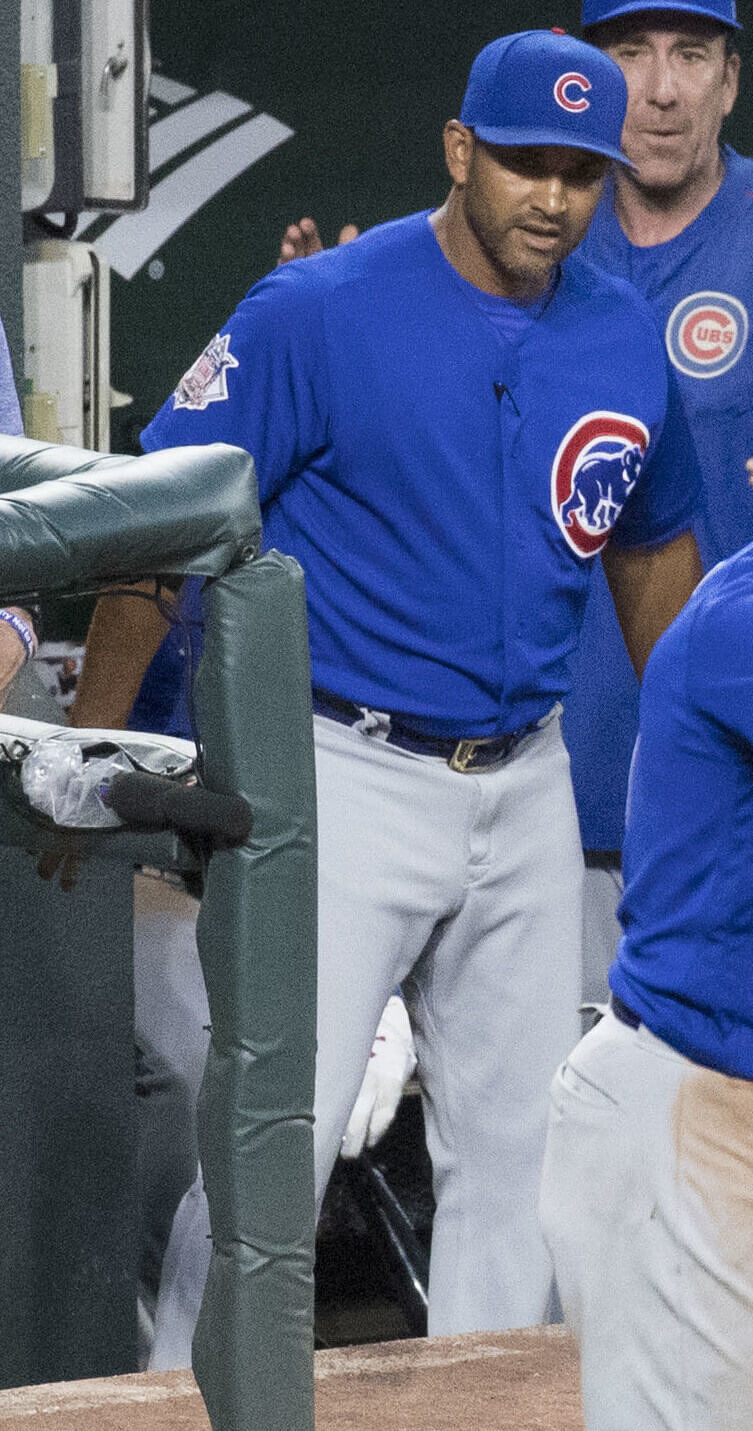 She was rumored to have had flings with several of Sandberg's former teammates and coaches. Apart from Palmeiro, outfielder Dave Martinez was also rumored to have been involved in these affairs. And like Palmeiro, he was quickly traded off to prevent chaos within the clubhouse.

DeMarco Murray
DeMarco Murray played in the NFL for seven seasons and during that time racked up pretty decent numbers as a running back. His career saw him play in Dallas, Philadelphia, and Tennessee. Murray's story is somewhat unique because throughout his career in the NFL he wasn't involved in any affair scandal. But this doesn't mean he's off the hook.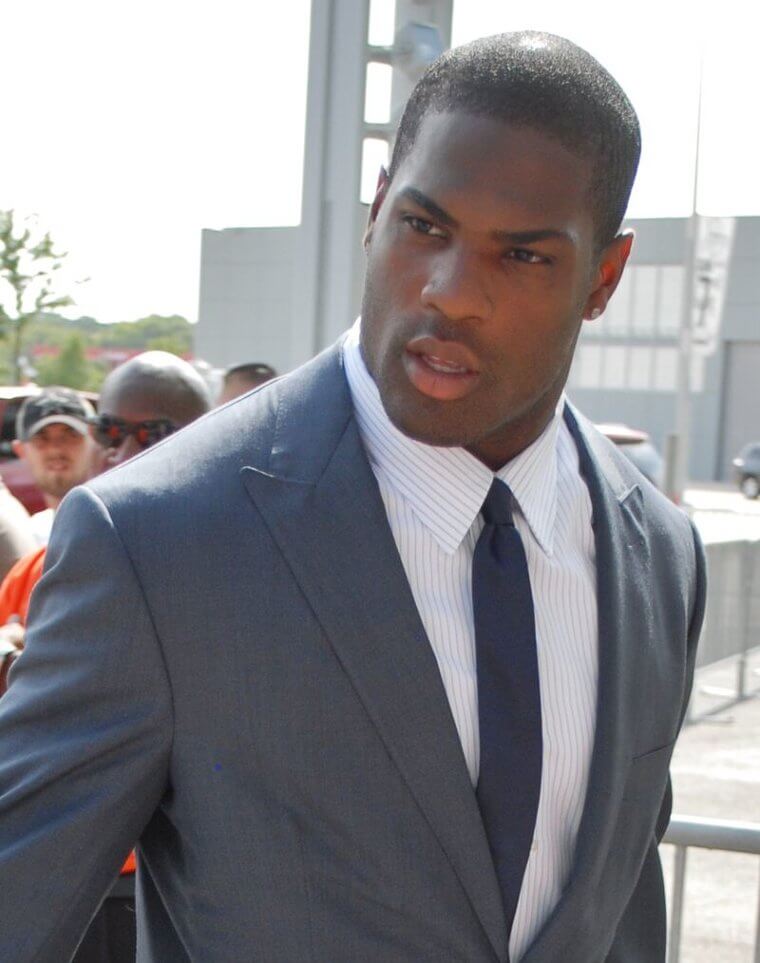 Back in college and before he got drafted, Murray played for the University of Oklahoma and it was there that he had an affair with the wife of fellow Sooners running back Brennan Clay. The two could have gotten away with it had Clay not accidentally found some inappropriate text messages in his wife's old cellphones.

Rick Manning
Former center fielder for the Cleveland Indians Rick Manning was quite young when he joined the team back in 1977. However, he was a super talented player with great prospects. At that time there was also another fine player on the team--starting pitcher Dennis Eckersley, who was Manning's roommate during that year. Although both players were good friends, it didn't stop Manning from becoming romantically involved with Eckersley's wife.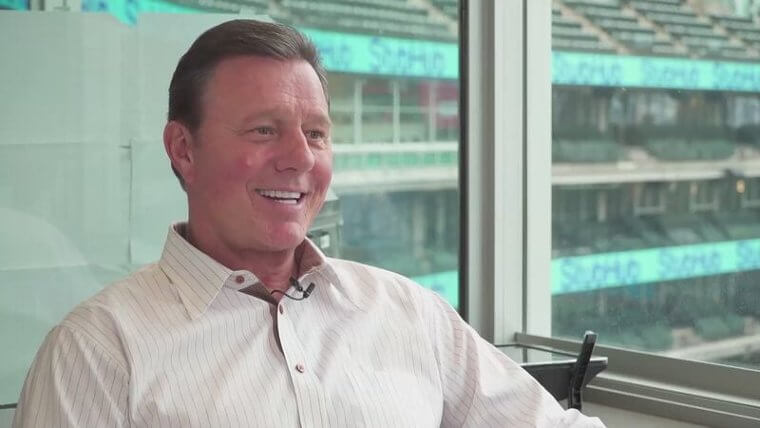 It turns out that everyone on the team knew what was going on except Eckersley himself. Knowing it would cause major problems if he found out, the team made a decision to trade Eckersley away while keeping Manning as they thought the latter was a better player. In the end, Eckersley went on to have a great career and even become a Hall of Famer while Manning didn't live up to expectations. And although Manning and Eckersley's wife also got married, they later divorced.