Is there life on other planets? If so, are other beings visiting our world to study human behavior? This long-standing debate remains to be solved despite numerous accounts from everyday folks who claim they have encountered extra-terrestrials. Though most of their stories are similar, describing bright lights, a foggy abduction, and invasive probing, skeptics have managed to undermine their accounts, often labeling them as crazy.

But what if their claims are true? Well, we have uncovered one story that is so compelling even the most skeptical person may change their mind. On October 25, 1974, a Wyoming blue-collar oilman named Carl Higdon embarked on a hunting weekend in Medicine Bow National Forest in Carbon County. While there, he encountered a foreign being who whisked him 163,000 light years from Earth. 
A Weekend Getaway
At 41 years old, the hard-working Higdon found himself with a rare weekend off. So, the experienced hunter decided to explore the Medicine Bow National Forest, hoping to stock the freezer with some fresh deer meat. According to his wife's book Alien Abduction of the Wyoming Hunter: First Person Story of Carl Higdon, he was unfamiliar with the lay of the land but quickly noticed there wasn't another human in sight.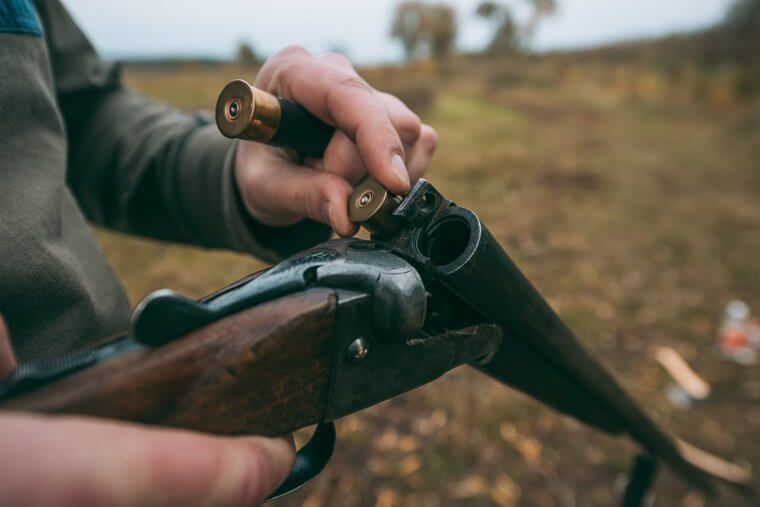 Higdon had hoped his vehicle would take him deep into the forest but soon realized the roads were too damaged. So, he parked his truck and headed out on foot, eventually hiking up and over a small wooded hill. As he descended the other side, Higdon was delighted to see a herd of elk, one of which was a fine specimen, a grown male with impressive branched antlers.

Ready, Aim, Fire
Giddy with excitement over his unbelievable luck, Higdon aimed his Magnum rifle directly at the eldest male elk. However, when he pulled the trigger, the first of a series of bizarre events occurred. Though a typical shot from such a firearm would create a loud blast and recoil, his rifle did neither. Instead, Higdon stood in deafening silence, watching his bullet float forward in slow motion.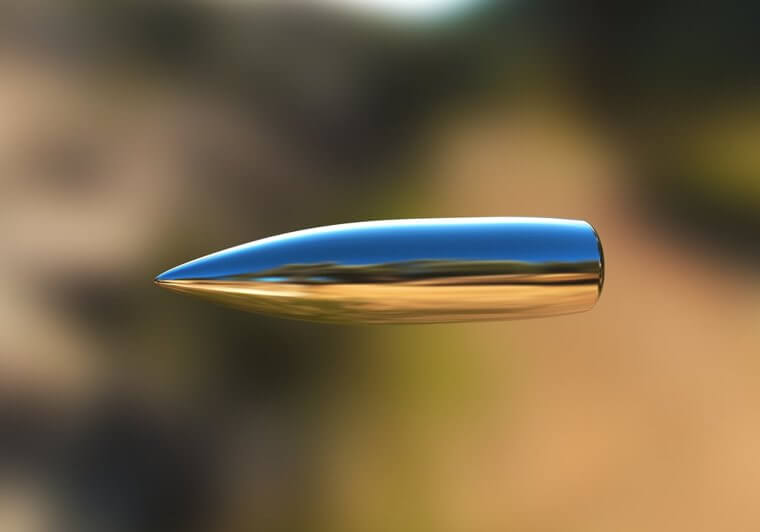 In an interview with the San Antonio Star, Higdon recalled his surprise, saying, "Instead of hitting one of the elk with terrific impact, as it should have, the bullet left my rifle very slowly, as if it were coming out in slow motion." In addition, the bullet dropped to the ground a mere 50 feet away rather than traveling its full intended distance. Perplexed, Higdon suddenly felt a shift in his surroundings.
Bizarre Discoveries
Though the shot was silent, the elk had scattered. So, Higdon went to investigate what he had deemed faulty ammunition. After walking 50 feet, the hunter discovered his bullet flattened as if it had hit a steel door at full speed. As Higdon stood, scratching his head in disbelief, the air around him suddenly filled with electric static. He also sensed he wasn't alone.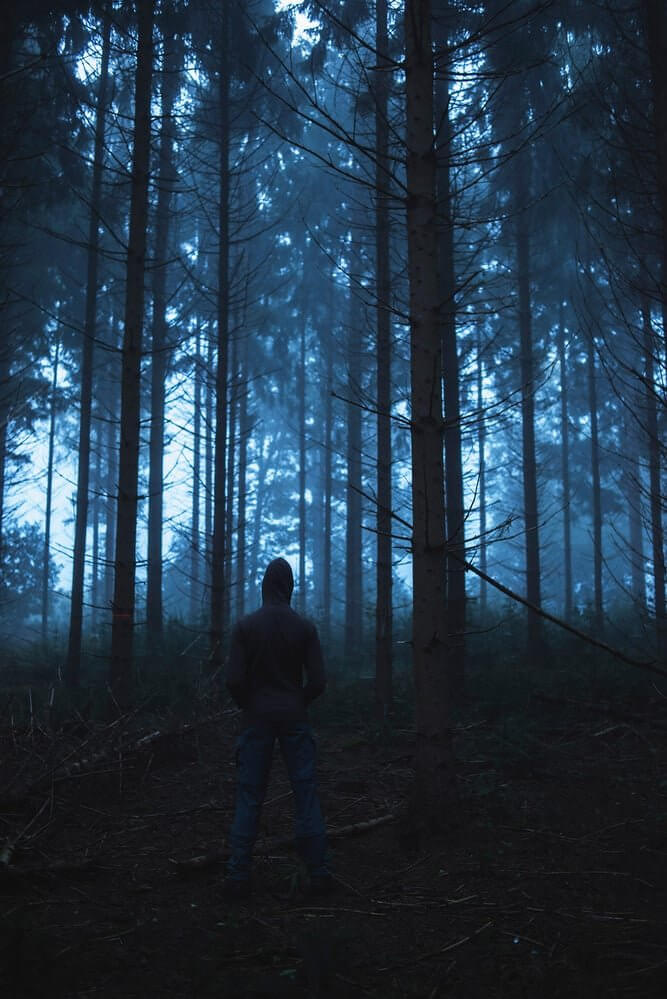 In his peripheral vision, Higdon noticed a stranger standing behind him in the shadows. He recalled, "At first, I thought he was just another hunter until my eyes became accustomed to the glare of the bright sunlight on the freshly fallen snow." His first assumption quickly dissipated as this figure glided toward him without making a sound. This was no human; this was something from out of this world.

A Disturbing First Impression
From afar, the figure looked human; however, as it hovered closer, Higdon noticed some disturbing features that suggested otherwise. The entity was tall, standing at 6'2" like a human man. Even so, its face confirmed this was no human being. Higdon described the face as "eerie," saying he had no ears or chin, deep-set small eyes, and a slit for a mouth with three large teeth protruding.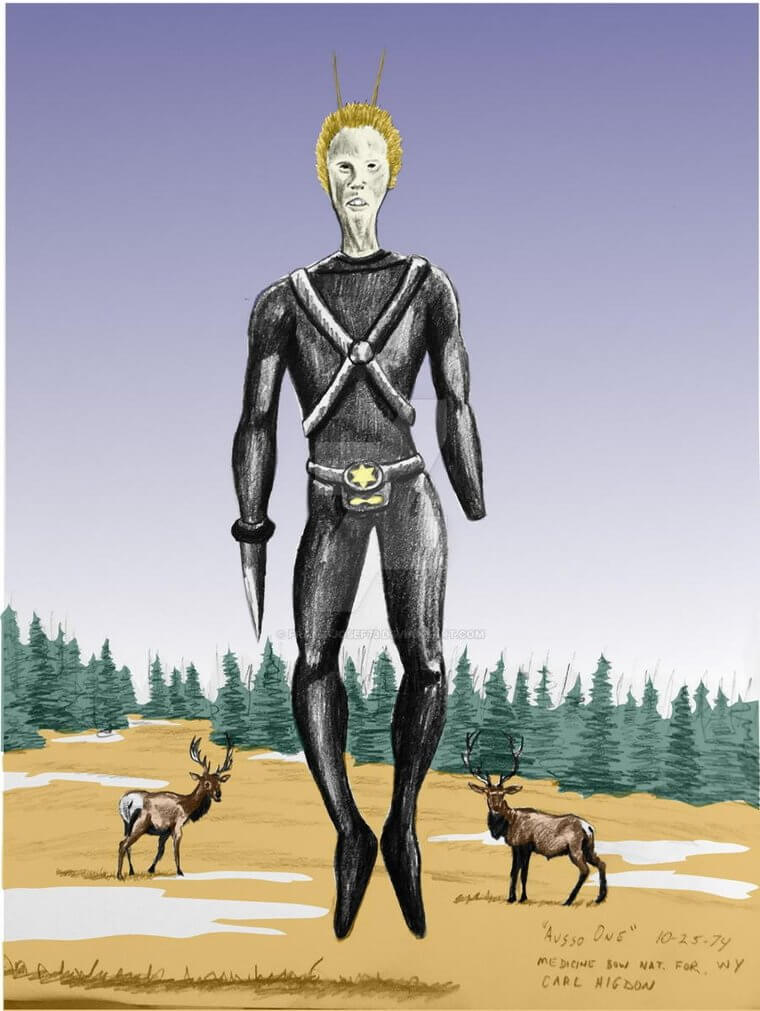 In addition, the figure had "coarse hair that stood up like bristles on a broom" and two short antennae on top of his head. There were no hands to be seen. Instead, at the end of one arm was a cylindrical chisel-like tool. The being's clothes also suggested he hailed from another planet. He wore a skin-tight black bodysuit with a wide belt that had a six-point star and an unrecognizable emblem.
The Introduction
After a few awkward seconds of staring, the being stepped towards Higdon and shockingly asked in English, "How are you?" Stunned, the hunter managed to stumble out the word "Okay" as he tried to assess the situation. Next, the figure asked Higdon if he was hungry. Without waiting for a response, he then telekinetically tossed a plastic bag with four pills in his direction, saying they would keep Higdon full for the day.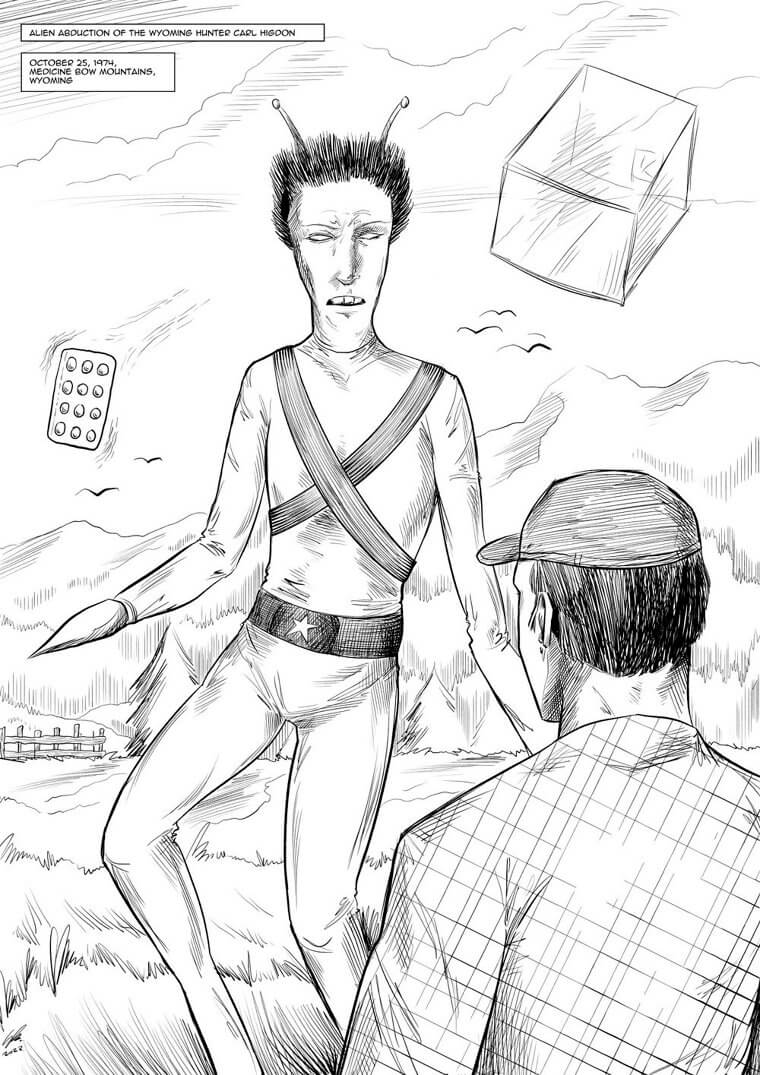 Though the hunter rarely took aspirin even with a fever, he swallowed one of the pills, later saying, "It's like I was being controlled, made to take them." As the mysterious pill worked its way into Higdon's system, the being introduced himself as Ausso One and pointed to something off in the distance. Struggling to focus, the hunter soon realized he was looking at a spaceship.

Kidnapped
Of course, Higdon couldn't believe what he was seeing. Before him was a transparent cube-shaped ship with no entrance, windows, or landing gear. It was simply a small translucent box on the ground. As he stood staring, Ausso asked Higdon if he wanted to take a ride. He then pointed his arm in the direction of the ship, and suddenly the hunter found himself teleported to its interior.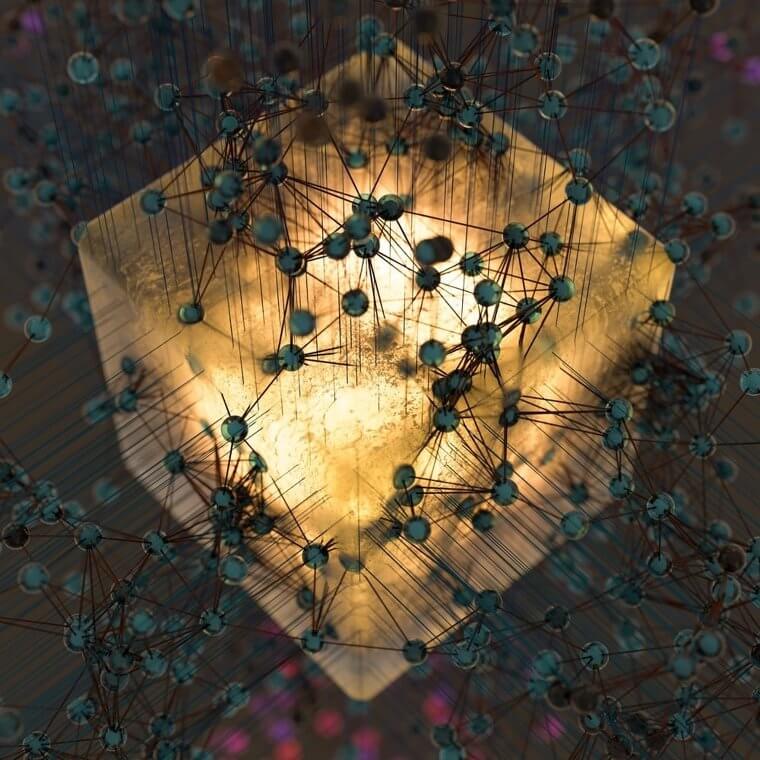 Though in a bit of a haze, Higdon began to panic when he noticed his arms and legs had been confined with ribbons. Once he realized he couldn't break free, the hunter took in his surroundings. He wasn't the only one who had been kidnapped. Floating in the compartment next to him were the five elk who had been grazing in the forest. 
An Unimaginable Journey
Trapped inside the cubed ship alongside five paralyzed elk, Higdon had been kidnapped by Ausso One, Two, and Three. Yes, there were three of these beings on board. Together, they placed a wired helmet onto the hunter's head and arranged for lift-off. As the ship ascended into the sky, Higdon could see his truck getting smaller through the transparent walls.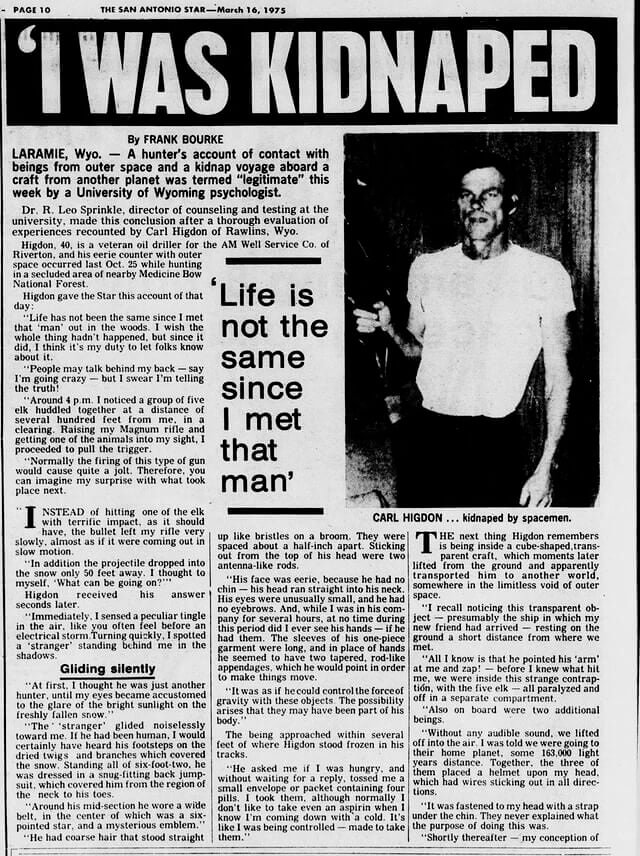 The extraterrestrials explained to Higdon that he would accompany them to their home planet, a whopping 163,000 light years away from Earth. The hunter recalled in his interview: "Shortly thereafter - my conception of time was thrown off entirely - we arrived at our destination. I don't consciously remember leaving the ship, but through its clear walls, I could make out a giant tower with revolving lights around its upper rim."

A Lapse in Memory
It was at this point that Higdon's memory faded. He remembers snippets such as a group of beings surrounding him, a conversation with Ausso One about their hunting practices on Earth, and being told he was not a suitable match for their experiment. He also remembers handing over the remaining pills to his kidnapper before the ship landed back on Earth. He cannot recall his exit from the ship or the extraterrestrials flying away.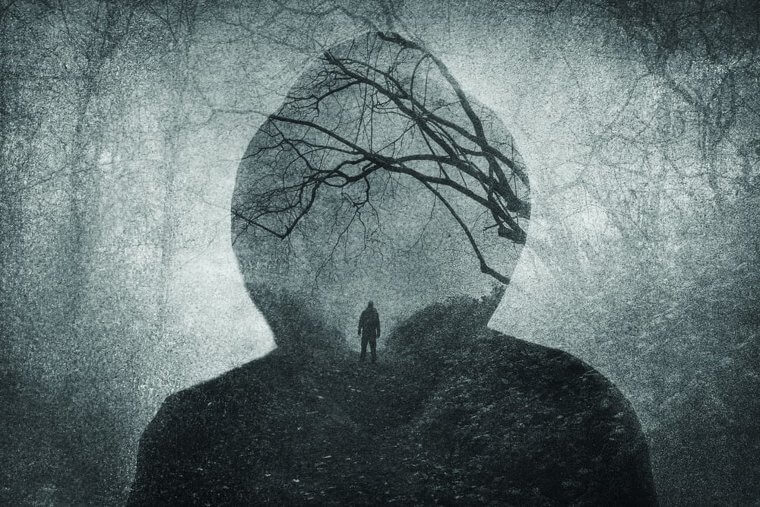 Higdon's recollection of events was muddled until he regained consciousness on Earth. Suddenly he awoke cold, disoriented, and hysterical, wandering around the forest. The hunter managed to return to the clearing where he had parked his truck; however, it was no longer there. Luckily, he stumbled upon it smack dab in the middle of a mud bog after walking a significant distance.
A Call for Help
Though Higdon was relieved to reach his vehicle, he was still frightened, disoriented, and suffering from shock. Luckily, he had enough of his wits to use the truck's band radio to signal for help. Once the rescue team arrived, it was revealed that Higdon was found at the bottom of a deep canyon five miles from where he had initially parked. Authorities later disclosed that no roads or tire tracks led to this new location.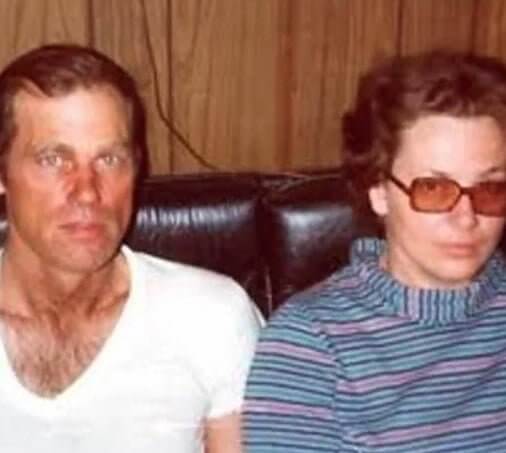 Higdon's wife accompanied the search party to find her husband; however, he was barely recognizable when she finally reached him. Her ordinarily calm partner was in a state of panic, shouting confusing rants such as, "They took my elk, "Where are the pills," and "The lights, they hurt." In fact, Higdon initially didn't even recognize his beloved wife because he was so distraught.

Earning Trust
As you can imagine, Higdon didn't know who to trust. The rescue party had arrived with his wife; however, the disoriented hunter couldn't determine what was real and what was not. His wife Margery explained his initial behavior upon her arrival in an interview with the San Antonio Star: "When I first saw Carl, he was obviously in a state of panic and unable to say a word." Only when she brought up the elk did he begin to shout.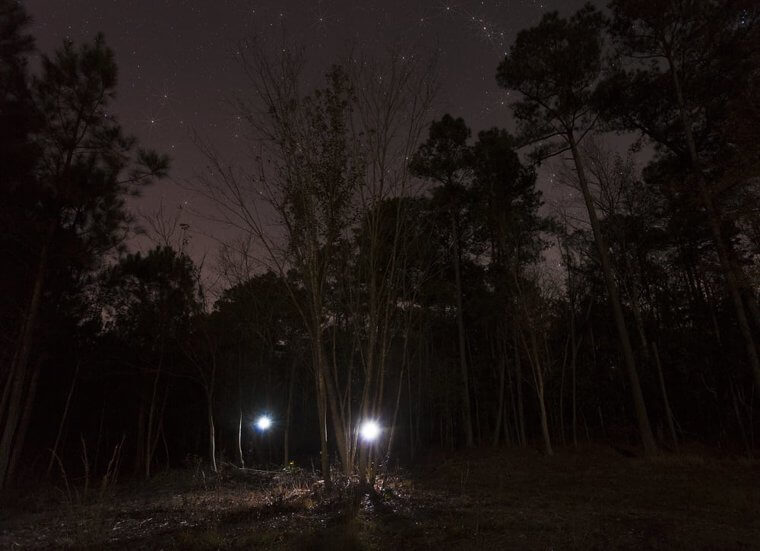 Margery was so concerned about her husband's behavior that she begged the sheriff to remove his gun from his reach: "I wasn't sure what he would do. All the while, Carl kept telling me not to touch him. Finally, I put my coat around his shoulders, and we drove to the Carbon County Memorial Hospital." Higdon was now safe, though his trauma was not over.

New Symptoms and Cures
Because of Higdon's traumatizing ordeal, he had very little to say when he was initially found. Margery's mention of the elk triggered responses from the hunter that the rescue party couldn't comprehend. Who took his elk? What pills? Who moved the truck? It was all very confusing. Sadly, his erratic behavior became even more bizarre once they reached the hospital.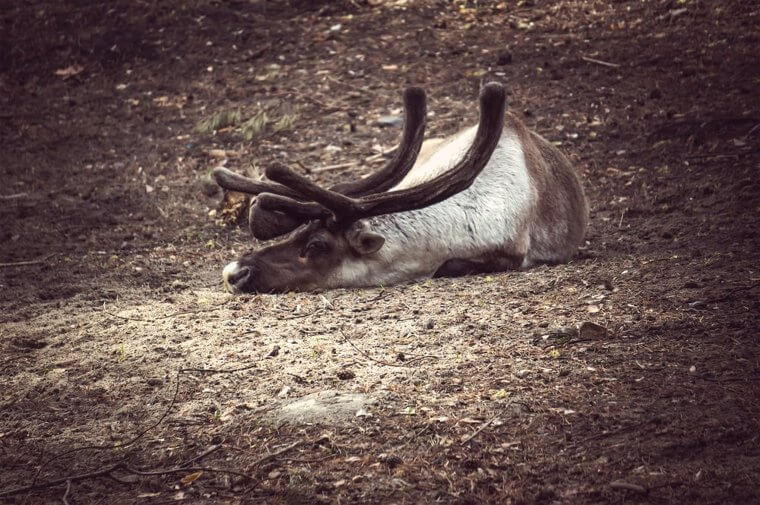 As Margery listened to her husband, he added a few more phrases to his account of events. Soon he kept repeating, "The bullet was flattened" and "The lights - they hurt." Upon examination, it was found that the hunter's eyes were red and watering profusely. Though he couldn't recall it then, after regressive hypnosis, Higdon remembered that the lights on Ausso's planet caused him severe eye damage. In addition, a flattened bullet was found in his pocket.

Astounding Medical Findings
Higdon's complaints about his eyes were taken seriously by the medical staff, as was his overall condition, so a thorough examination ensued. A tox screen showed no indications of alcohol or drugs in his bloodstream, ruling out a self-induced hallucination. The doctors then decided to conduct a series of X-rays, which would reveal an even more fascinating piece of the puzzle.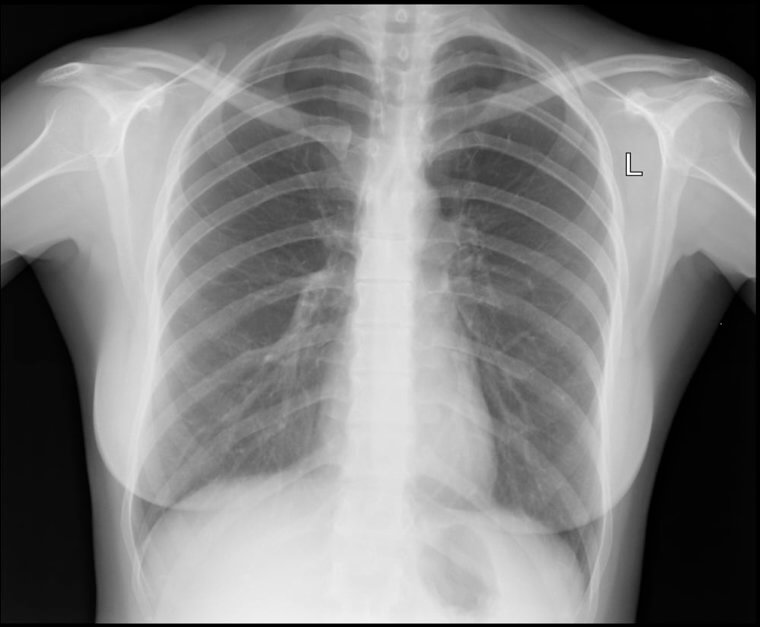 Carl Higdon suffered from long-term tuberculosis, which left numerous scars on his lungs. He also suffered from chronic kidney stones, a recurring painful affliction he had dealt with throughout his life. When the doctors reviewed the X-rays of his chest, the kidney stones and the scar tissue on his lungs had disappeared. In other words, Higdon had been miraculously healed.

Mysteries of the Mind
Despite the drastic improvement in his physical health, Higdon's mental health was suffering. The abduction had been so traumatizing that his mind blocked out much of the event to protect itself. So, the doctors suggested he try regressive hypnosis to put the missing pieces together. It worked; the terrifying memories came flooding back to the hunter allowing him to see this mysterious puzzle as a whole rather than in fragments.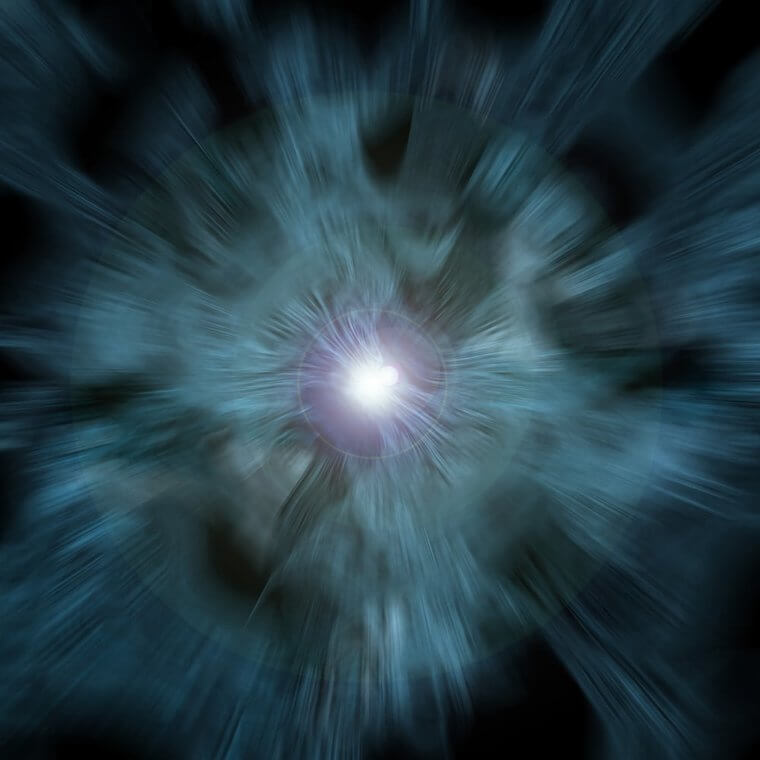 University of Wyoming professor Dr. Sprinkle performed the hypnosis and determined: "Although the sighting of a single UFO witness often is difficult to evaluate, the indirect evidence supports the tentative conclusion that Carl Higdon is reporting sincerely the events which he experienced." Also, while under, the hunter revealed that he wasn't the only human on Ausso's planet. He clearly remembered seeing others who had been abducted.

Fact or Fiction?
The regressive hypnosis also revealed why these extraterrestrials traveled thousands of light years away from their planet to visit Earth. While most Hollywood movies suggest that aliens use humans for medical experiments, Higdon revealed that the beings flew such a vast distance in search of food. They required wild game to survive. Oddly enough, when this story broke, numerous ranchers had reported missing livestock.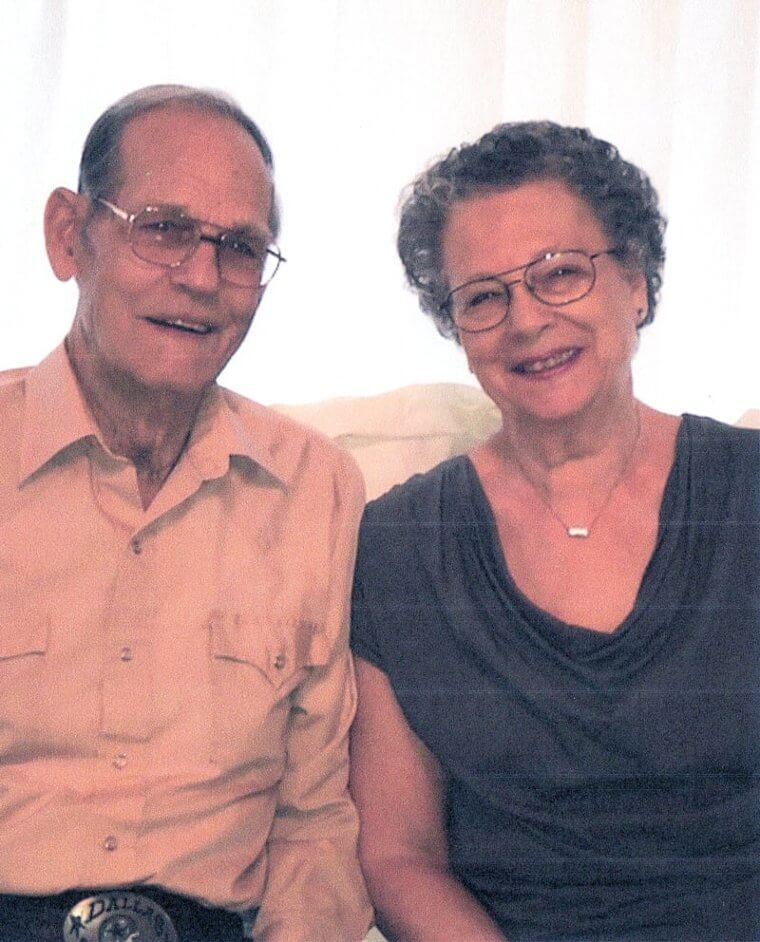 Other witnesses stepped forward after Higdon's interviews as well. A team of investigators led by Dr. Walter W. Walker at the Aerial Phenomena Research Organization examined the bullet and determined there was "no scientific explanation for the condition of the shell." Mr. and Mrs. James, neighbors to the National Forest, said they saw "flashing light changing from red to green to white in a pulsating pattern." Even so, skeptics insisted Higdon was a fraud, claiming he made up the tale to become famous. 

Was He Telling the Truth?
The world can be divided between those who believe in the possibility of life beyond earth and those that claim no life exists outside of our planet. While some people simply speculate that aliens could exist, others claim to have had an actual experience with extraterrestrial beings. Travis Walton is one of these people.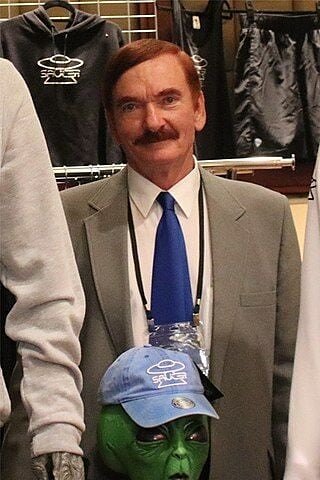 Travis Walton professes that he was taken onboard a spacecraft and abducted by aliens. However, there is no proof that his version of the story ever happened. Instead, the hours that he claims to have been taken by aliens are shrouded by mystery. As a result, Travis Walton's story has inspired films, podcasts, and exaggerated stories. 

A Strange Sighting After a Long Day at Work
It's easy for the work routine to become mundane, especially if the task is monotonous. On the evening of November 5, 1975, Travis Walton had just finished a long day of working in the Sitgreaves National Forest near Heber, Arizona.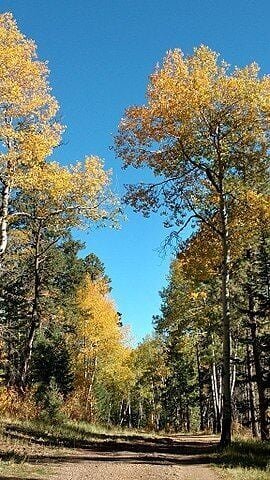 Winter was starting to settle and Travis was itching to put his feet up after a long day at work. Together with six other loggers, Travis was heading home when the commute was interrupted by a large shiny disc hovering in the air, extending 40-feet in diameter.

The Group Is Overcome by Fear
If you've ever experienced an exhausting day on the job, then you may be familiar with the feeling that your eyes are fooling you. Travis Walton was riding in a truck with six fellow loggers after a tough day of work when a saucer-shaped object appeared in their line of sight. Were they all imagining things?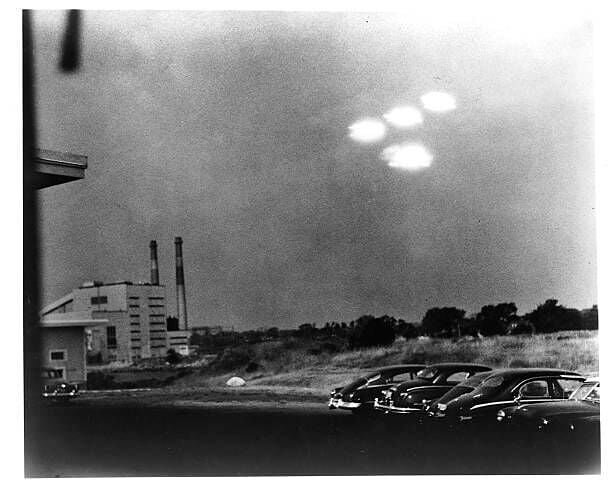 If their eyes were playing tricks, then their ears were too, as a high-pitched buzz dominated the air. Travis recalls, "It was a metallic, glowing disc, making some very strange sounds. The closer I got to it, the more scared we all got and they were swearing at me to get away from there, and when I got up close, it suddenly got louder and started to move." As crazy as the encounter sounds, the most dramatic moment was yet to occur.


Hit by a Blast of Energy
Travis was drawn to the object, edging closer until a beam of light appeared from the aircraft and knocked him unconscious. In the shock of the moment, the other six loggers drove away, fueled by fear.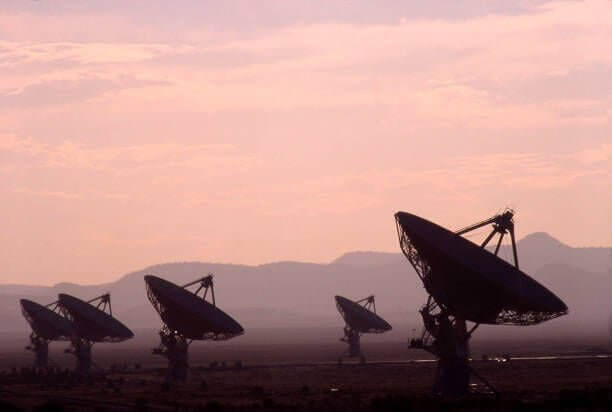 Travis recalls, "I jumped for cover and then jumped up to run back to the truck, and that's when this blast of energy hit me, and I just felt this numbing shock go through my body. But the crew said it threw me through the air 10 or 20 feet and I landed in a way that they were immediately certain it had killed me, and they fled." This would be the last time that the loggers saw Travis - at least for the time.


Foul Play Is Suspected
The loggers drove away, leaving Travis behind. Focused on their own survival, the loggers left behind one of their own, not realizing the severity of the situation. After arriving at safety, it was reported that Travis was missing. And he would remain missing for five days.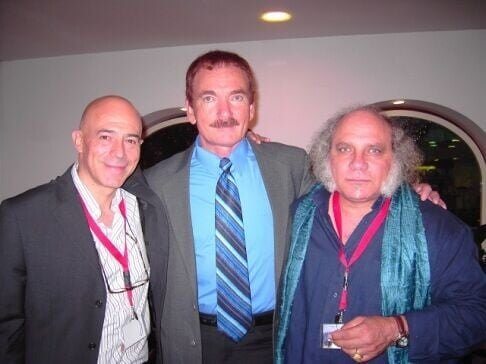 Travis' whereabouts were unknown and the excuse offered by his colleagues was unbelievable for most. Instead, the loggers were viewed suspiciously and people started to whisper about a possible murder. However, before any action could be taken, Travis reemerged.
Discovered on the Side of the Road
When the loggers returned without Travis, a search ensued. Where had the missing logger gone? And did investigators need to consider foul play? Days passed with no results, despite a broad search with scent dogs and helicopters. Then, after five days, Travis reappeared.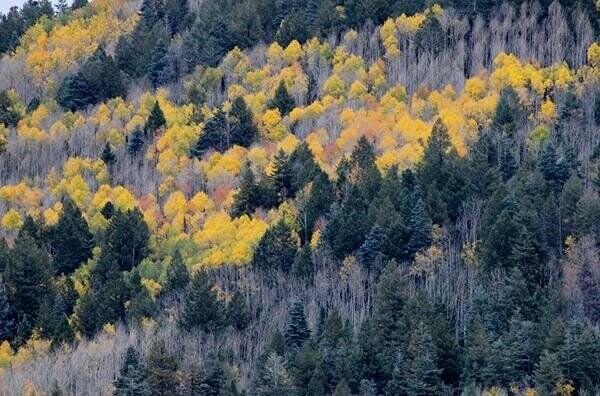 Travis was found on the side of a road near Heber, Arizona, where he initially went missing. The mystery surrounding his disappearance received mainstream publicity and his story would go on to become one of the most well-known alien abduction stories - regardless of whether it's true or not.
Travis Hits a Blank in Memory
At first, everyone was relieved to find Travis Walton alive. However, their relief was quickly replaced by skepticism and concern. With Travis in custody, police were able to ask about what had transpired, but they never could've been prepared for his answer.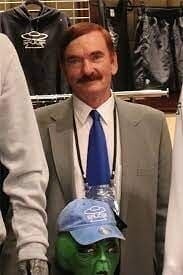 According to Travis, he doesn't remember much after being knocked unconscious. His memory hit a blank and he simply recalls walking along the highway five days later, with the UFO craft floating off in the distance. When the police prodded a little bit more, they were offered even more unbelievable snippets.
An Eery Description of an Alien Experience
While Travis' memory is filled with blank moments, he was able to piece together a few bewildering pieces of information. Travis claims that he woke up in a room resembling a hospital, under the scrutiny of three, short, bald creatures. According to Travis, he attempted to fight the strange beings until a helmet-wearing human led him to another room where he blacked out.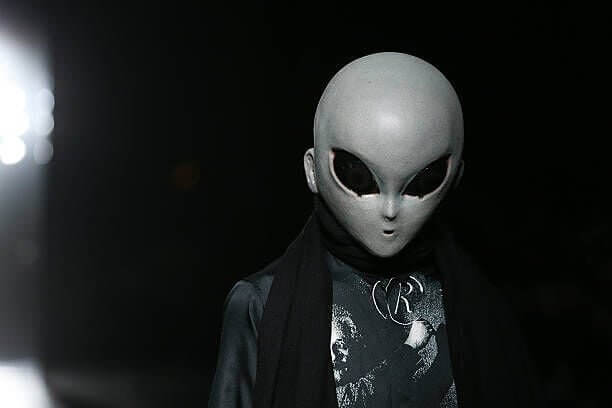 He explains, "When I was first able to focus my eyes good enough, I was still on the table. And as soon as I saw this face, and knew it wasn't human, I tried to hit it away from me. They were much smaller than me, and I think that's the reason they gave up. Once they found out they couldn't control me, they split. I was absolutely terrified."
Made Famous in the UFO World
These bizarre recollections emerged after an intense investigation. As Travis spilled the beans on his experience, police were left with the difficult task of determining whether or not he was telling the truth. He had to undergo multiple polygraph tests as well as physical and psychological tests. Even so, Travis Walton's name was spread far and wide in the UFO world.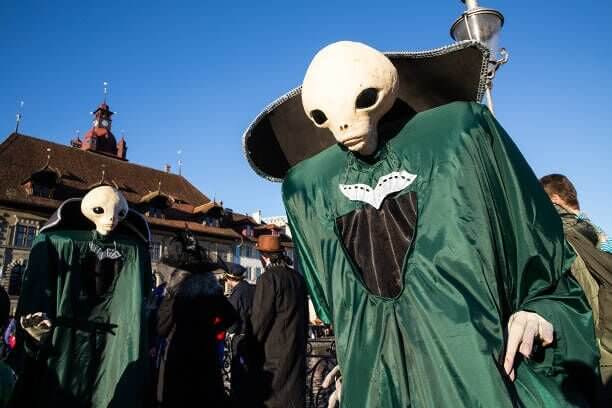 For example, The National Enquirer awarded Travis and his coworkers a prize of $5,000 for the "best UFO case of the year". In addition, the Navajo County Arizona sheriff described Travis, his older brother, and his mother as "longtime students of UFOs". 

Sharing His Story With the World
The more times that Travis shared his story, the more detailed it became. In 1978, he released a book titled The Walton Experience. The pages of the book detailed his extraordinary story, absorbing interested readers - and it didn't stop there.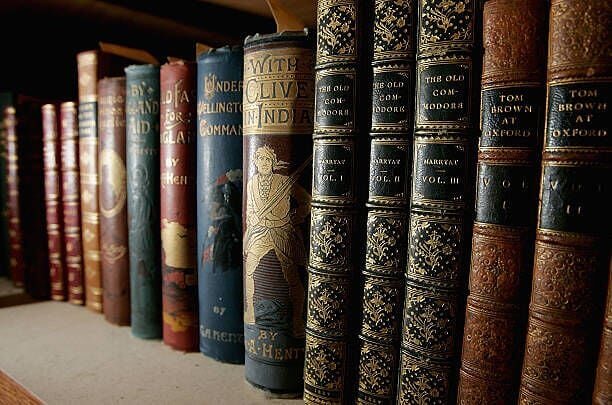 The book caught the eye of a film production team and by 1993, a film was released called Fire In The Sky. However, Paramount Pictures described the production as "too fuzzy and too similar to other televised close encounters" so Tracy Tormé was tasked with creating a "flashier, more proactive" abduction story.
Telling a Wonderful, Gripping Story
Imagine pouring a cup of hot cocoa, cuddling up on the couch, and turning on the television to watch your favorite episode of Game of Thrones (for the sixth time). The chances are that you know the show is fiction, and indulge with joy regardless. Stories of alien beings are viewed through the same lens as fictional entertainment for some - and as a possible reality by others.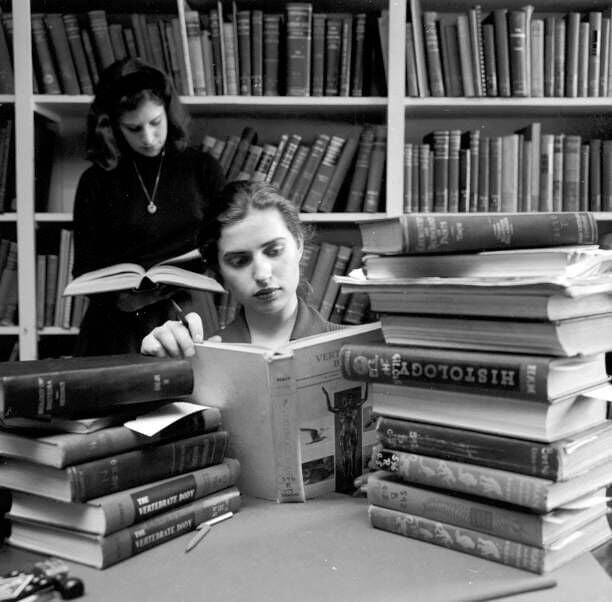 In his book, Travis Walton describes the terrifying details of his experience with the aliens. He doesn't hold back when describing his feelings of suffocation and his deep fear of death. Once his book was shared with the world, it snowballed to include television productions, interviews, and media coverage. Eerily enough, some of this information is validated by other suspicious happenings.
Sinister and Strange Tree Growth
With all of the focus on Travis, there wasn't much attention to the area of the alleged abduction. However, Travis hints that subsequent research in the forested region has revealed creepy developments.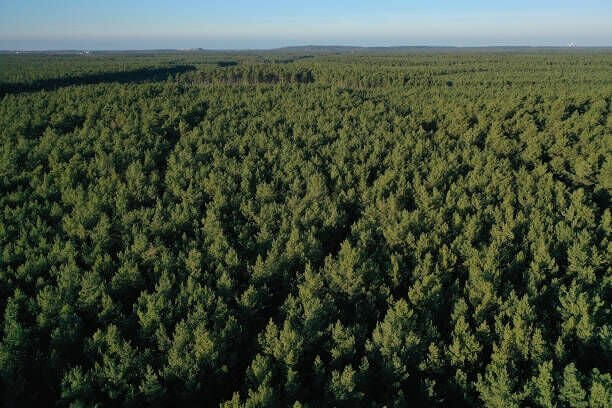 While speaking to HuffPost, Travis describes the unusual growth rate of trees within the immediate vicinity. He says, "About 15 years later, it was discovered that the trees nearest to where [the UFO] hovered had been producing wood fiber at 36 times the rate it had in the 85 years before that. More recently, a complete core sampling revealed that this thickened growth was only on the side of the trees towards, or in the direction that the craft had been." While many people lapped up his story, others were highly skeptical of his claims.
 
A Story of Gross Deception
Critical people have voiced their opinion, saying that Travis' experience is a hoax, describing it as "sensationalizing on the part of the media" and "a put-up job to make money". Even renowned UFO researcher, Philip J. Klaas, believed that Travis' story was a deceptive attempt to make money and had no problem pointing out discrepancies in the reports.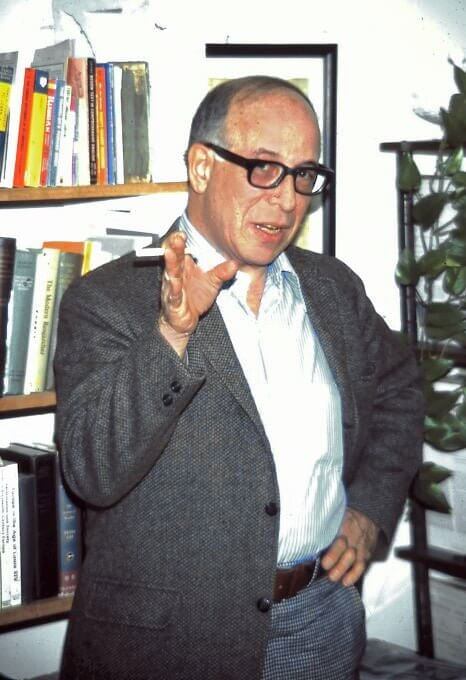 According to Philip, the polygraph tests were "poorly administrated" and Travis went as far as implementing "polygraph countermeasures" such as holding his breath. It was even revealed that an earlier test concluded the case as "gross deception". And it wasn't only Philip who countered Travis' version of events.


Science and Skepticism Counter Travis
Many people struggle to believe in situations that can not be proven. Philip J. Klaas is not the only person who held on to the discrepancies in Travis Walton's story. Science and skepticism writer, Michael Shermer, also argues against Travis' version of events and the polygraph test results that substantiate them.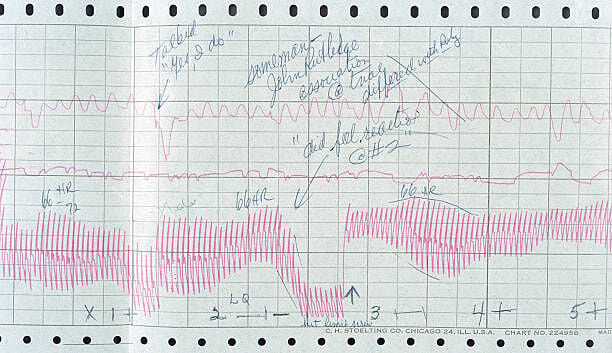 He says, "I think the polygraph is not a reliable determiner of truth. I think Travis Walton was not abducted by aliens. In both cases, the power of deception and self-deception is all we need to understand what really happened in 1975 and after."
Riding the Wave of Pop Culture
While some critics focused on the polygraph test, others adopted a more holistic review. For example, an established cognitive psychologist named Susan Clancy argues that reports of extraterrestrials only started after the theme appeared in films and on television.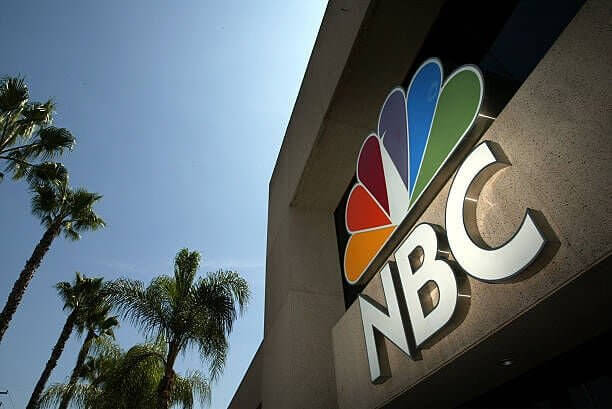 According to Susan, Travis may have been influenced by an NBC television movie called The UFO Incident which coincidentally aired two weeks before his own (alleged) abduction. She says, "After viewing this movie, any person with a little imagination could now become an instant celebrity. One of those instant celebrities was Travis Walton." Despite all of the skeptics, Travis Walton wasn't going down without a fight.
Standing by His Story
Travis encountered just as many critics as he did fans, and he took both in his stride. While many people think that those who believe in aliens are unreliable wackos, Travis believes that the opposite is true. 

In response to the stigma, Travis says, "The scientific evidence of the likelihood of intelligent life in our vicinity has become so overwhelming that the people who believe that we're alone in the universe - those are the kooks." Travis is not alone in his opinion, and there are many others that support his claims.
Travis Walton Didn't Stand Alone
Just as there were experts who challenged Travis' story, there were also professionals who supported his telling of the abduction.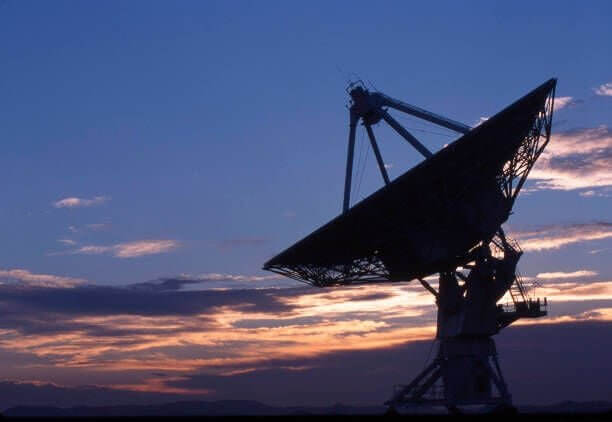 For example, UFOlogist Jim Ledwith said, "For five days, the authorities thought he'd been murdered by his co-workers, and then he was returned. All of the co-workers who were there, who saw the spacecraft, they all took polygraph tests, and they all passed, except for one, and that one was inconclusive." You may think that the dust would settle and life would go on, but Travis Walton is still a UFO celebrity in his own right…
The Situation 30 Years Later
Decades have passed since Travis Walton came face-to-face with extraterrestrial beings, yet the story lives on as though it occurred yesterday. Travis will forever be remembered as a celebrity in the UFO world and he continues to be invited to join media shows.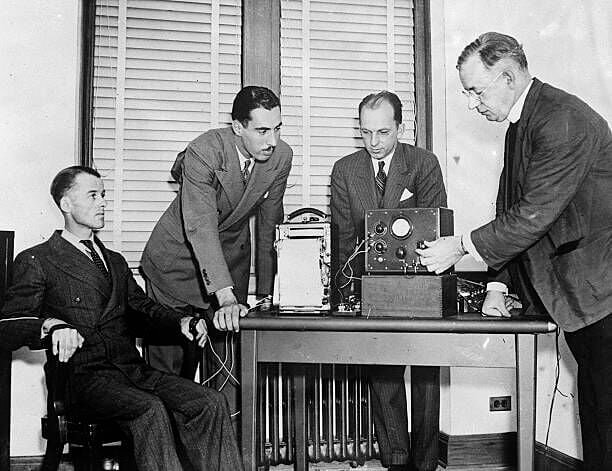 For example, three decades after the book was released, Travis appeared on the Fox game show The Moment of Truth. The game show host used the opportunity to ask if he was abducted by a UFO on November 5, 1975, and Travis answered with a certain "Yes". However, the polygraph test determined that he was lying.
Modern Appearances for an Aged Story
Today, Travis Walton holds on to his celebrity status. Recently, Travis celebrated the 40th anniversary of his close encounter with aliens. To celebrate the occasion, Travis spoke at the Skyfire Summit in Arizona, a UFO conference that he sponsors in Arizona. Part of the agenda involved a trip to the exact spot where the abduction occurred.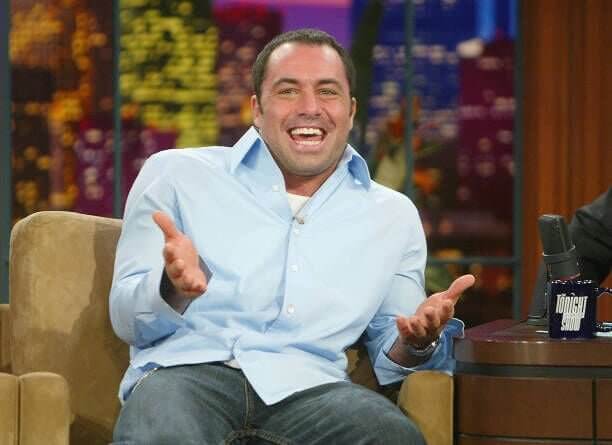 Travis was even an esteemed guest on the controversial podcast The Joe Rogan Experience, which is known for discussing MMA, aliens, and comedy. However, his appearance on the podcast, and his continued presence in the media, have only fueled more debate.
Was Travis Walton Abducted?
Travis Walton has presented all of the information that he could recall, and even went into detail in his book, yet he continues to be challenged. Just like the average person in the world, experts and professionals are divided on whether or not they believe Travis' story.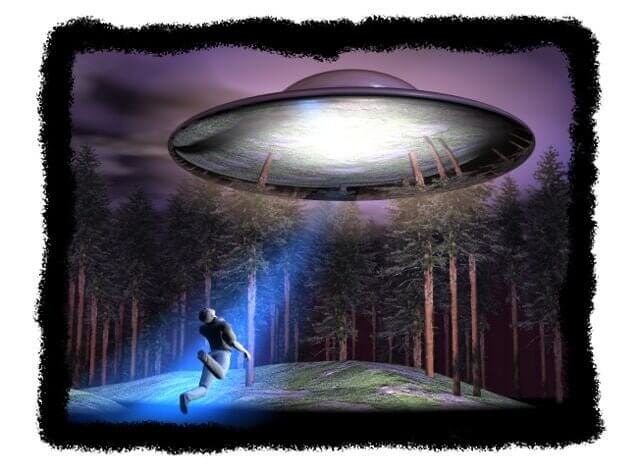 While there's no denying that Travis was missing for five days, there's simply no way to prove what happened during that time. So, do you think that Travis Walton survived a near-death encounter with aliens? Or do you believe his sensational story has financial motivations? Only he really knows - and perhaps a group of aliens too!