In 1971, for just over $1 million, Hugh Hefner made an investment and fulfilled the dreams of countless young men around the world. From Kendra Wilkinson and Holly Madison's confessions to secret tunnels and booby traps, read these interesting facts about the mansion...
Their Daily Uniform Was Exactly As You'd Expect
We've already touched on how the girls were required to wear pink pajamas at night - before removing them swiftly after entering Hugh Hefner's room. But their daytime uniform was equally as quirky and strictly enforced.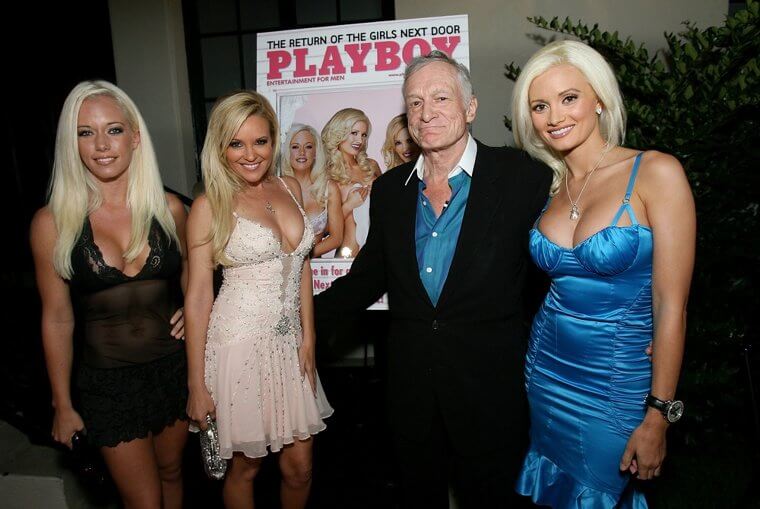 The girls were under strict guidelines to follow a certain make-up regime. This included vivid lipstick shades and wigs to keep them from looking "washed out". The girls would go to extremes to avoid getting "fired for looking pale" including stuffing Kleenex in their tight uniforms for added cleavage.
A Never-Ending List of Amenities
If you ask the average person what they know about the Playboy Mansion, they'll probably rant off a list that includes the large grounds, the bunnies, and, of course, the infamous grotto. But there's plenty more to the hot spot than what meets the eye.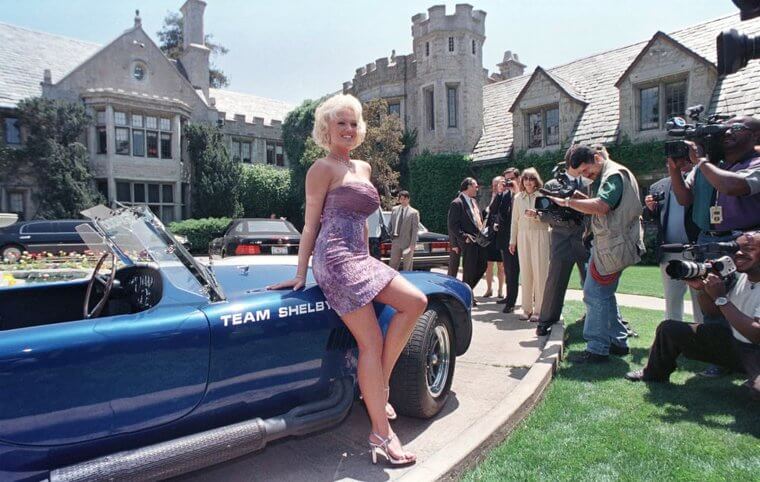 The Mansion has 29 rooms including a game room, a wine cellar, tennis courts, and a screening room that boasts a built-in pipe organ. But the list doesn't stop here, it goes on to include three exotic zoos and an enchanting aviary.
Defending Hef
After the release of the Secrets of Playboy series, Playboy themselves addressed the allegations, stating that "Today's Playboy is not Hugh Hefner's Playboy ... As a brand with sex-positivity at its core, we believe safety, security, and accountability are paramount."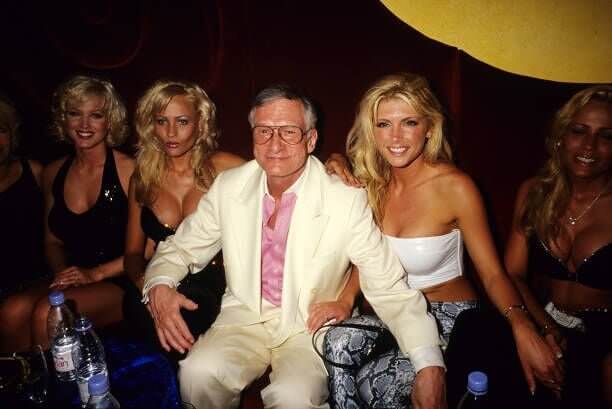 On the other hand, other individuals who were associated with Playboy in one way or another expressed their support of the late Hefner, including his ex-wife Kimberly Hefner, and more than 270 former Playboy Bunnies, all of whom signed a support letter that reads "From all we know of Hef, he was a person of upstanding character ... Our time within Hugh Hefner's Playboy and the organization's subsidiaries remains a period all of us are fond of."

The Various Responsibilities of the House Bunnies
The responsibility of the Playmates extended far beyond wearing latex and looking beautiful. They were also responsible for a variety of service jobs which included working as 'Door Bunny', 'Camera Bunny,' and 'Cocktail Bunny.'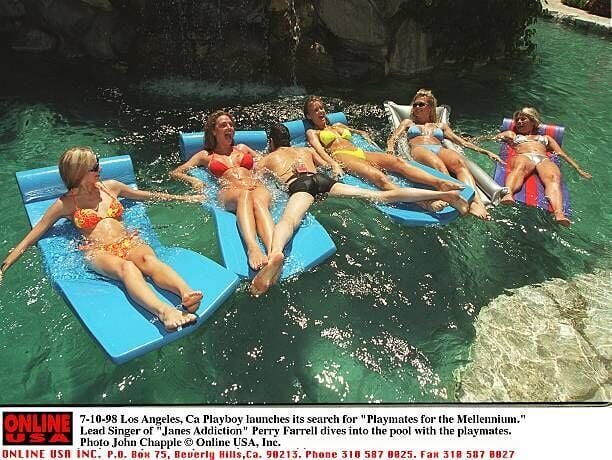 There was even a 'Cigarette Bunny', 'Hatcheck Bunny', and 'Gift-Shop Bunny' who was dedicated to selling Playboy products and generating extra revenue. While the girls may have enjoyed the "luxury" of living in the Mansion, it came at the cost of hard work and strict rules.​

The Claws Came Out
The Mansion was the home of several beautiful women who were constantly undergoing surgery and cosmetic procedures to compete for Hugh Hefner's attention. To add fuel to the fire, Hugh Hefner earned a reputation as being a bit of a manipulator who pitted the girls against one another.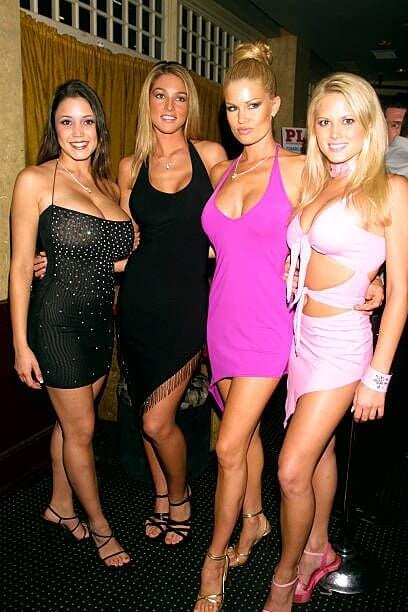 Holly Madison shared, "Hef liked to play the main girlfriend off of the youngest one to try to create competition." Loving being the center of attention, this ethos was subtly carried throughout the house and led to "backstabbing bunnies" who were constantly competing for Hugh's affection.

A Scandalous Romance That Started Within the Mansion
Over the years, many celebrities were invited to spend some time at the Playboy Mansion. Two of these celebs were Rihanna and Leonardo DiCaprio. The pair are known to have romanced for a while after connecting at none other than the Playboy Mansion.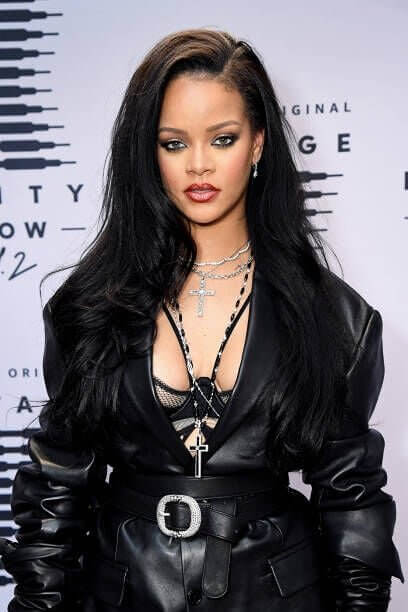 In 2015, a party was thrown at the Mansion in honor of designer Nikki Erwin. Rihanna and Leo were seen smooching while partying the night away, and they went on to become one of the most talked-about relationships in Hollywood. Whether they truly dated or not is still up for debate. 

Not So Friendly
Holly Madison doesn't shy away from telling the truth like it is when it comes to the mansion, and in a recent interview she made some rather scary claims, calling the Playboy mansion "cult-like". Madison recounted how she and the other women "were all kind of gaslit and expected to think of Hef as, like, this really good guy."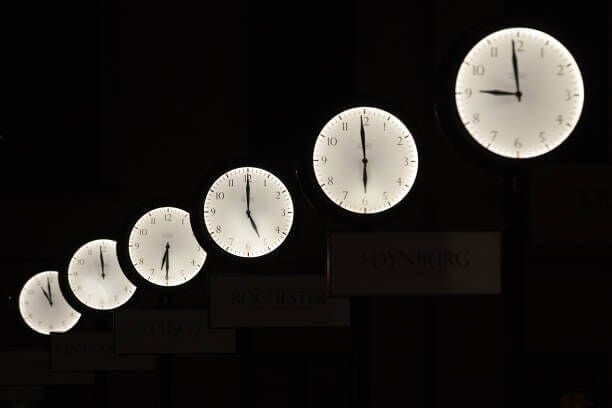 After being bombarded with positivity, Madison recalls the isolation that was forced upon the inhabitants, stating that there was a "9 o'clock curfew [and] you were encouraged to not have friends over. You weren't really allowed to leave unless it was, like, a family holiday." Sounds quite suspicious indeed. Madison hasn't been shy in expressing how she feels, once even saying, "I felt like I was in the cycle of gross things and I didn't know what to do."

The "Bunny Mother" Was an Important Role
Hugh Hefner was the "daddy" of the home. But there was also a matriarch who made sure that the girls stayed in check and followed the rules that were implemented. The role of the "Bunny Mother" was given and has been described as being "similar to that of a college advisor."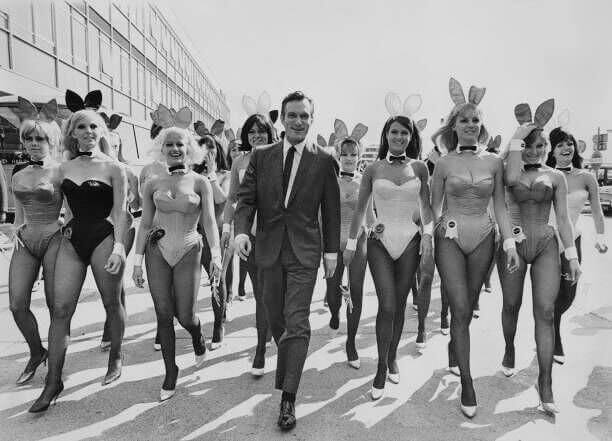 The rule book stated, "Bunnies must allow enough time before going to their assigned rooms to report to the Bunny Mother for appearance inspection. In addition to making sure that the girls upheld a beautiful standard, the Bunny Mother was also in charge of firing, hiring, and training the blonde beauties.

Night Activities Were Contrary To What You'd Think
The Playboy Mansion has a notorious reputation as a sexual paradise, but no one is really sure what happens after dark. While many may dream about getting intimate with the gorgeous bunnies, there were very strict rules and it wasn't as glamorous as many would think.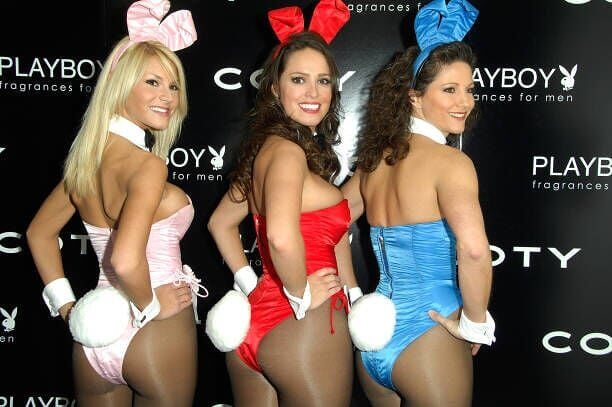 Kendra Wilkinson shared, "I was usually very drunk doing those evenings… It was like a job. Clock in, clock out." Holly Madison added, "There was zero intimacy involved. No kissing, nothing. It was so brief that I can't even recall what it felt like."

The Playboy Mansion Was Also a Zoo
Perhaps one of the most bizarre parts of the Playboy Mansion was the fact that it overlapped the party scene with a petting zoo. The 5.2-acre land was not only home to millionaire Hugh Hefner and his horde of human bunnies, but it was also home to real animals, as well.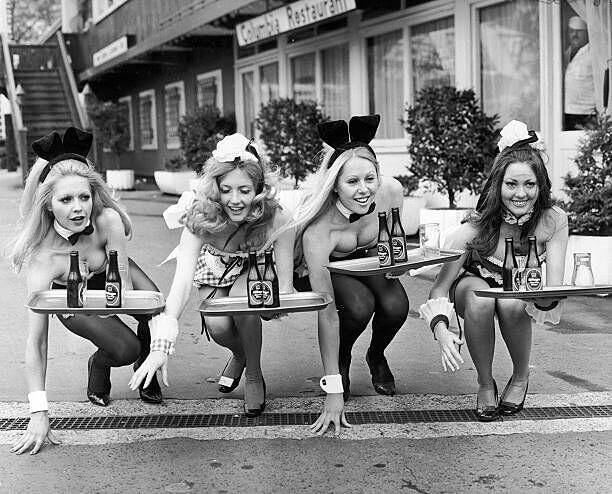 A visit to the property would bring you face-to-face with pink flamingos, a variety of birds, exotic snakes, and real-life bunnies. Because of the diverse wildlife found on the grounds, Hugh Hefner had to get his very own zoo permit.

A Strictly Sexy Uniform For After Hours
Most of us are familiar with the iconic bunny costume worn by the Playmates in the house. But once the crowds disperse, they slip into a different sort of uniform. Once the sun sets, the girls have a strict uniform of sexy pink pajamas.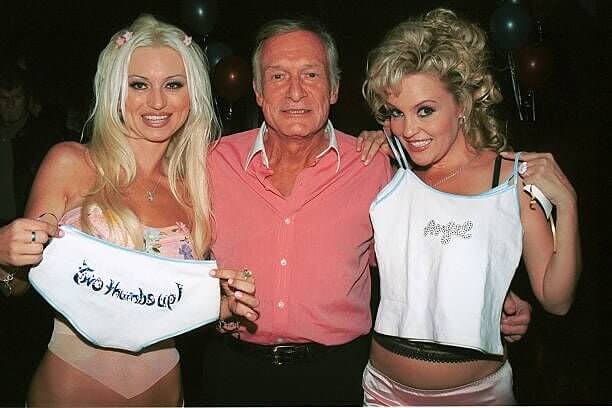 Former Playmate, Jill Spaulding, shares that she "had to put on a certain pair of pink pajamas. They were all lined up and neat. You could tell they'd been to the cleaners. They told you to put them on, even though you'd take them off as soon as you entered Hef's room."

The Truth Revealed in a Controversial Spin-Off
As you can see, life behind the doors of the Mansion was very different from what you'd imagine. Hugh Hefner liked to paint the image of the lifestyle as though it was a fairy tale, but after a spin-off show called The Girls Next Door hit the circuit, all would be revealed.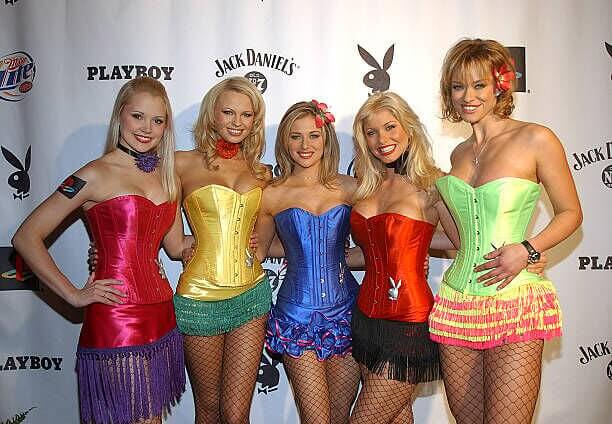 The show's main stars were former Playmates Kendra, Holly, and Bridget. They admit that they were molded into characters based on their strongest traits and then forced to stay that way. But there was little to no financial compensation for their efforts. As Kendra shares, "You. Are. Replaceable… This is not a show about the girls, it's about Hugh Hefner."

Holly Madison Reveals 'Traumatic' Sex With Hugh Hefner
"I was wasted. He was literally pushed on top of me. And after it happened, I was just mortified and embarrassed, and it had way more of an emotional impact on me than I thought it would."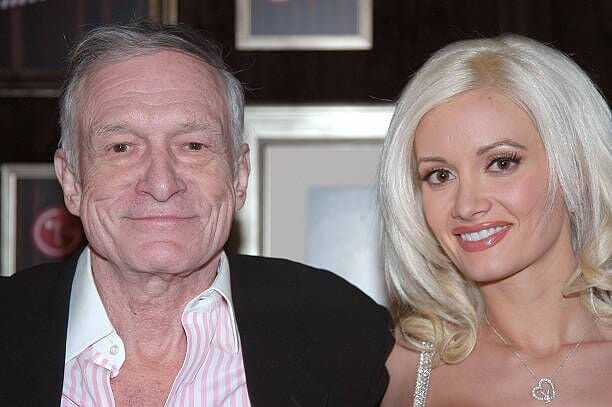 "I wasn't necessarily expecting to have sex that night. I thought it would be more of a first date — even though, obviously, it's not a very traditional first date," she revealed. "I thought it would be more the type of thing where I saw what happened, saw what was going on. If I wasn't comfortable with it, I wouldn't have to do anything and I could make my decision on whether I wanted to come back for date No. 2 or not."

Another Strict Rule Revealed a Curfew
With so many rules in the house, it shouldn't come as a surprise that the girls were instructed to follow a curfew if they wanted to continue living in the Mansion. But rather than a really late night (or early morning) curfew that you'd expect from a party house, it was as early as 9 PM.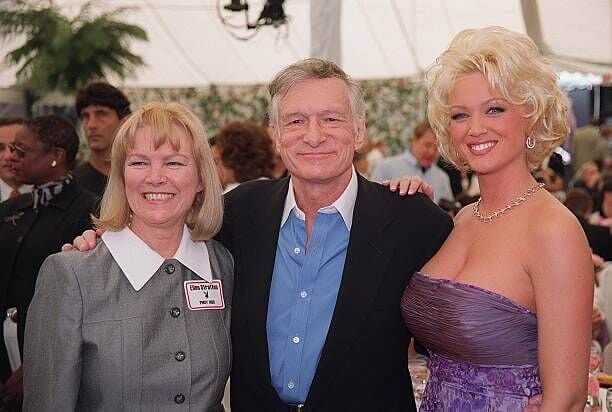 Former Playmate, Carla Howe, explains how this curfew was enforced, and how Hugh Hefner allowed one of the playmates the luxury of breaking this rule. This Playmate was his wife - Crystal Harris. Carla shared, "When you're here, you have to be in by the 9 PM curfew. You're not allowed to invite any friends up to see you. Hef's wife, Crystal, went to do a DJ set miles away, so she had to stay overnight. But she was still back by 2 PM the next day."

The Playboy Cult Almost Went By Another Name
Today, Playboy magazine has generated such a huge cult following that it's difficult to imagine a time before it existed. But can you believe that there was once a time when it nearly didn't even happen? In 1953, Hugh Hefner's financial status was far from being a millionaire. He was staying in a tiny apartment in Chicago and had applied for a $600 loan as a giant leap of faith.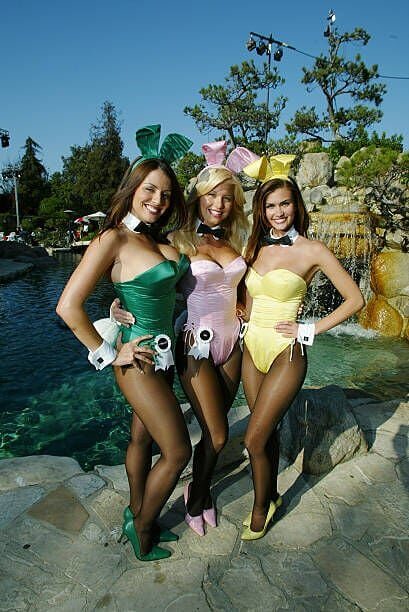 Playboy was originally intended to be published under a different name - Stag Party. But, at the last minute, the lawyer of Stag magazine said that it was an infringement on their title. And so Playboy it was!

One More Strict Rule to Add to the List - No Boys
In case you were confused as to whether or not Hugh Hefner really manipulated the girls to get attention, perhaps the next rule on his long list of restrictions will convince you. Hugh had a strict "no boys" rule.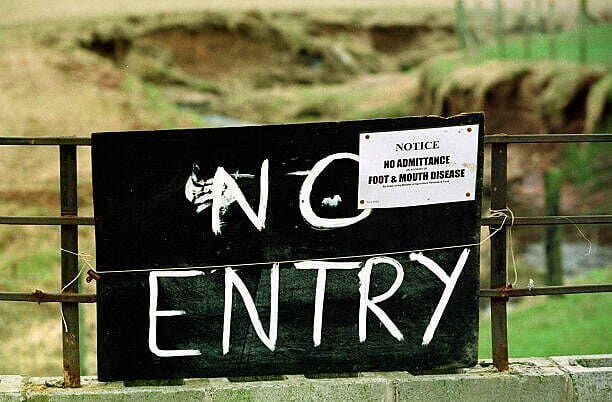 Former Playmate, Karissa Shannon, shared "We were not allowed to have boys in the house. That was the absolute number one rule — no boys allowed." Another Former Playmate, Shannon, adds, "That was one of the main reasons we moved out." While many girls broke this rule every now and then, the thought of being caught was eventually too much.

A Very Unique Fourth of July Celebration
For the average American family, the Fourth of July is a time spent with family, enjoying the sunshine by the pool, and sharing beers over a barbeque. But the Playboy Mansion had a very different way of commemorating Independence Day by shooting fireworks into the sky.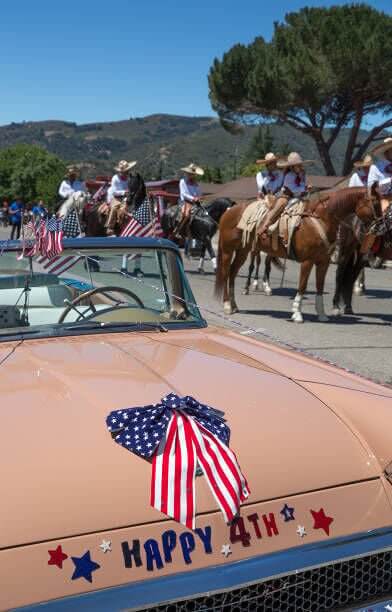 If this nugget of information leaves you a little bit confused, not to worry. You're right in assuming that private homes are not allowed to release fireworks in Los Angeles. But the Playboy Mansion managed to wrangle a permit, making it the only private home in the City of Angels enjoying an explosive celebration.

The Grotto Comes With a Health Warning
There's very little as sultry as slipping into a bubbling jacuzzi with a bikini-clad model and a glass of bubbly in hand. The Playboy Mansion was the location of countless parties over the years and the man-made cave was the focal point of many of them. But, as you can imagine, the 'grotto' experienced its fair share of spilled drinks and other unsavory fluids.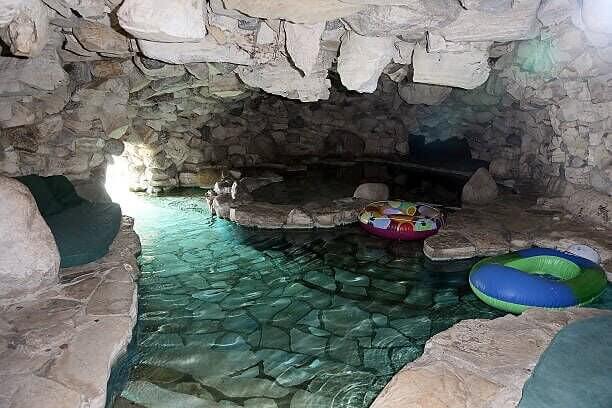 In April 2011, at least 123 people fell incredibly ill after spending the weekend at the idolized party spot. Health officials were alerted to the high number of chilling fevers, headaches, and other flu-like symptoms. It wasn't until after the damage had been done that it was discovered that the tub's questionable water was home to Legionella Pneumophila.

Crystal Hefner Speaks Up
Four years after Hugh past away, his wife, Crystal, opens up about the negativity surrounding womens' experience at the Playboy mansion. And says: "A lot of the women speaking out negatively wouldn't be where they were if it wasn't for Hef." She continued, "I loved being there. It was really magical. It was something that could never be replicated again."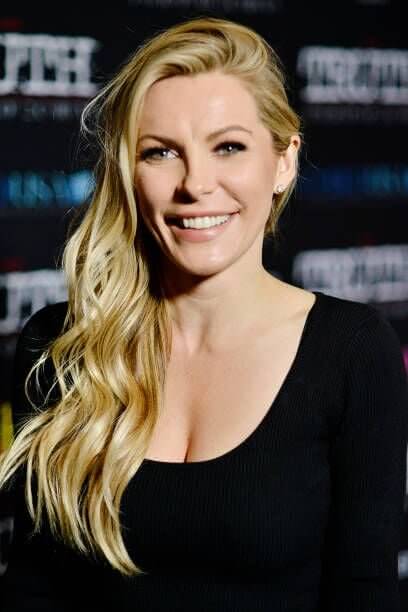 Crystal didn't name names, but she was speaking about former Playboy models Holly Madison, Kendra Wilkinson and Bridget Marquardt, who have spoken negatively about their time at the Playboy mansions with Hugh Hefner. But Crystal, who married Hugh back in 2012 when she was 26, talked about how special he made everybody feel. "He was so humble and kind to everybody. He was so open and just shared his life with everyone and I think that's really special. He was so welcoming. Everyone could come in, leave their worries at the door and just have a great time."
Secret Tunnels For Secret Indulgences
While many people would brag to their friends about spending a self-indulgent weekend at the Mansion, it's understandable that many celebrities would like to keep that information on the down low. As a result, there have been myths and rumors about iconic stars - such as Will Smith and Rihanna - sneaking into the party house through secret tunnels.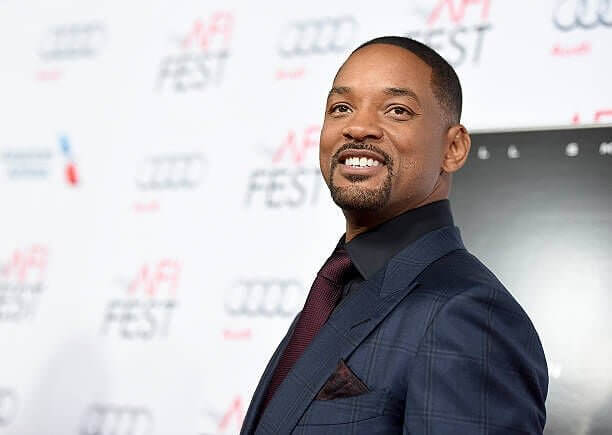 The rumor flared up when polaroids and blueprints of the Mansion appeared on Playboy.com, revealing a network of tunnels. But these weren't just any underground routes, they connected several A-list homes. The blueprints were later revealed to be an April Fool's Joke, but people couldn't stop thinking that where there's smoke, there's fire.

Playboy's Influence Felt All Over
An abandoned mansion has been discovered by an urban explorer in Birmingham, Alabama. The home's owner, Billy Hull, was a strip club owner, and he was charged with tax evasion and murder to hire. However, the Playboy influence can easily be seen.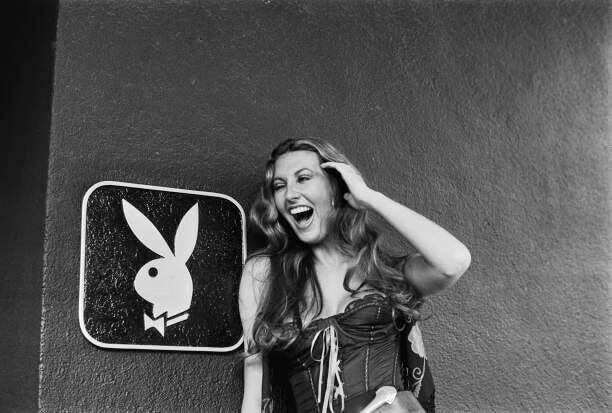 The Bunny's symbol was left on the bottom of the pool and the mansion, apparently, had tunnels that led to bedrooms. But since the owner was handed a 20-year sentence, his place has been left to rot and all that's left is a seedy atmosphere of what was once a place built to impress.

'The Elvis Room' as an Honor to the King's Memory
Elvis Presley is an icon in his own right. The King of Rock and Roll is a legend in the music industry and has created a legacy around the world. But it's not only his soulful music that has earned him a reputation. In fact, his frequent visits to the Playboy Mansion scored him a dedicated room.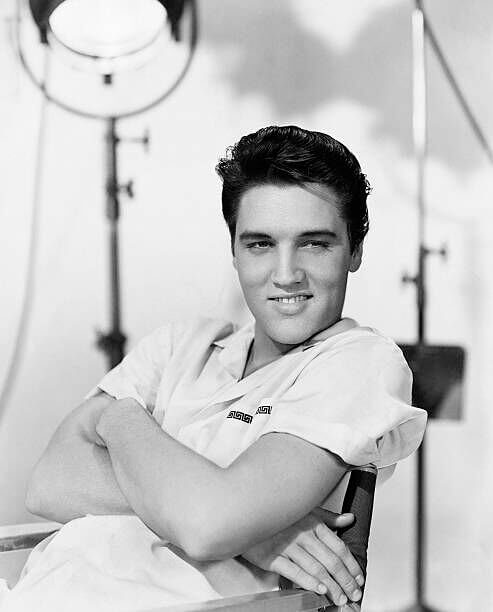 While Elvis was known to spend a fair bit of time at the gated property, one particular night went down in history. Together with eight excitable bunnies, Elvis partied through the night and eventually found himself in one of the rooms. No one is really certain what went on behind those closed doors, but it was enough to name the space 'The Elvis Room'.

A Mansion Full of Booby Traps
And no, we're not talking about boob-y traps, we're referring to legitimate ploys set up to surprise a person. Apparently, the Playboy Mansion had a few secret quirks that would take unsuspecting revelers by surprise during their wild adventure. Just ask actors Robert Downey Jr. and Stephen Baldwin!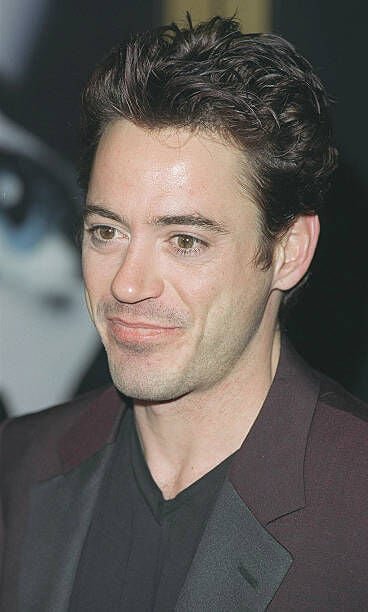 The story goes that the two celebs were enjoying their night of partying when they decided to head downstairs for some intimate attention from a couple of the Playmates. When they reached the third-last step of the spiral staircase, Robert Downey Jr. warned Stephen Baldwin to skip the step. He had made the mistake himself and triggered a silent alarm that was placed there during the Prohibition.

Hefner Loved His Mansions
Looking at aerial photographs of the Playboy Mansion, you'll be amazed at the sheer size and lush surroundings of the property. But you may be shocked to find out that this is only one of the millionaire's mansions.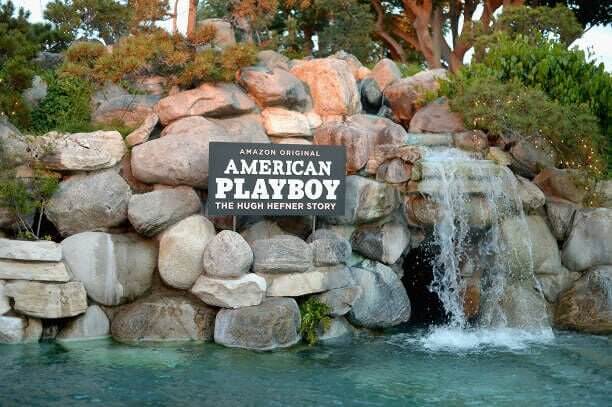 Hugh Hefner also owned a $400,000 hideaway on the other side of the country. He made the purchase in 1959 when he put down the money for 1340 North State Parkway in Chicago. The entrepreneur had bought himself a 48-room mansion with an indoor basement pool and dorms for his bunnies. But after some time, he packed up and moved the troops to sunny California in 1974.

Not All Celebrities Were Welcome
It's no secret that the Mansion received its fair share of esteemed guests. But did you know that not all stars were accepted beyond the big gates? Luke Wilson, a much-loved actor from Legally Blonde, got denied entry in. He shared "I got DNA-ed from the Playboy Mansion in Los Angeles. That means "do not admit"."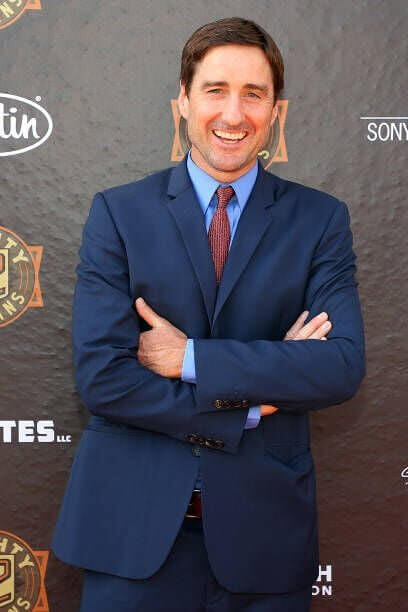 What could Luke Wilson have possibly done to get rejected from the playful haven? He explains, "I tried to get a friend in, and I'd shown up, and they said 'Who are you with' and I'm like, 'I'm with my brother Owen' and they're like, 'We need to see him.'" As it turns out, his friend wasn't Owen, and he paid the price of an 18-month ban.

Some Celebrities Even Moved In
Certain celebrities make their big break playing a specific role, and will forever be remembered to fit that stereotype. James Caan was one of these actors who made a name for himself as a playboy, Sonny Corleone. What many people didn't realize is that he was equally as much a playboy off-screen as he was on.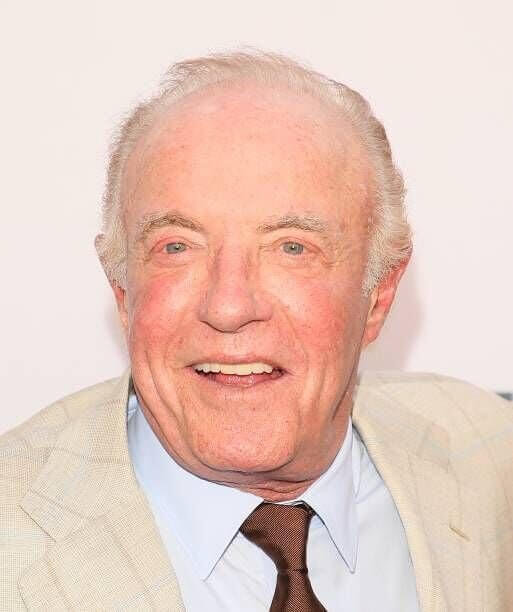 After struggling through a messy divorce, the naughty boy moved into the Mansion to help mend his broken heart. He shared, "There were tons of girls over there and… I'm sorry, but I liked 'em! Hef didn't want me to leave… I brought a lot of levity to the place. Back then, it was the greatest nightclub in the world." Funnily enough, James Caan wasn't the only celeb to move into the Mansion. The same was done by Tony Curtis and Shel Silverstein.

Mr. Hefner Was Not Your Stereotypical Playboy
You'd think that the founder of the notorious Playboy magazine and owner of Playboy Mansion would fit the mold of a typical playboy. But you'd be very wrong! While most playboys would drive fancy cars, date models, and show off their assets in the sun, Hugh Hefner had a different idea of fun.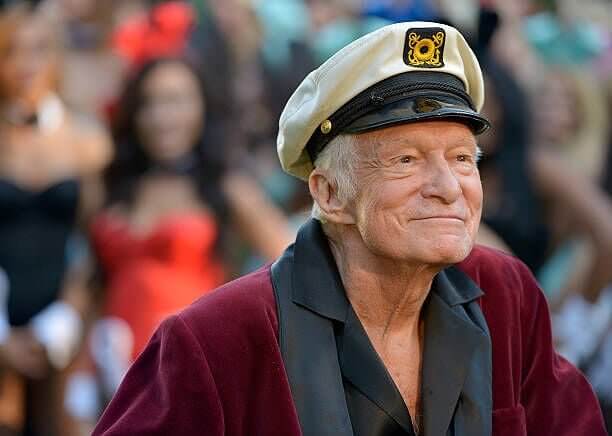 Hugh Hefner was a lot more relaxed and preferred to keep it chilled during the week. He was a homebody who enjoyed movie nights and silky pajamas. Knowing that he was at home with many gorgeous women may make this a little bit more understandable.

Mike Tyson's Amusing Visit To The Mansion
Mike Tyson is known and loved as a boxing legend. But he also loved to party. On one occasion, Mike Tyson even made his debut at the Playboy Mansion, but it didn't go too well and he wasn't welcomed back a second time.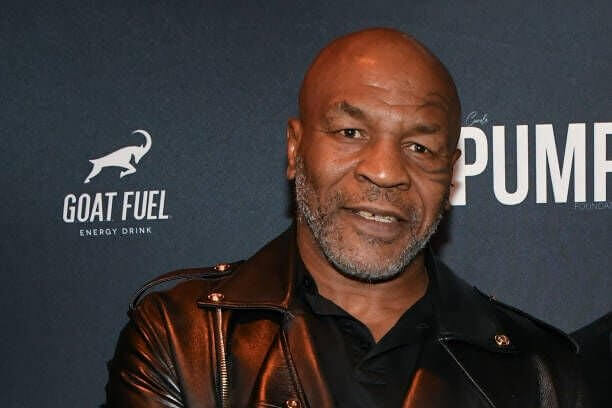 It started off when the fearless boxer lit up a cigarette inside the smoke-free property. But after a little slap on the wrist, he proceeded to enjoy his night. But once he nestled his body into the big leather couch in the mansion's theater he fell asleep, leaving his phone ringing on loud without answering.


John Lennon Walked a Fine Line in the Mansion
It wasn't uncommon for unruly behavior to happen in the mansion - despite the rules. But if you push the boundaries too far, then you might find yourself not being invited back. John Lennon skated on ice when he made a grave mistake during his visit. 

Considering his worldwide fame, it didn't take long for John Lennon to be invited to the Mansion and to accept his invite willingly. But after a few too many drinks, he made the silly mistake of putting out a cigarette on an original Henri Matisse painting. Luckily, a combination of the painting being restored and his British charm granted him forgiveness, and the opportunity to return.

An Unsavory Blast From the Past
In Hugh Hefner's final days, he looked as though he'd have a few good stories to share from his heyday. A walk through the Mansion will give insight into what these experiences included. Rumor has it that the rooms belonging to the strictly-controlled Playmates were made up of mismatched furniture and hadn't progressed in style from the '80s.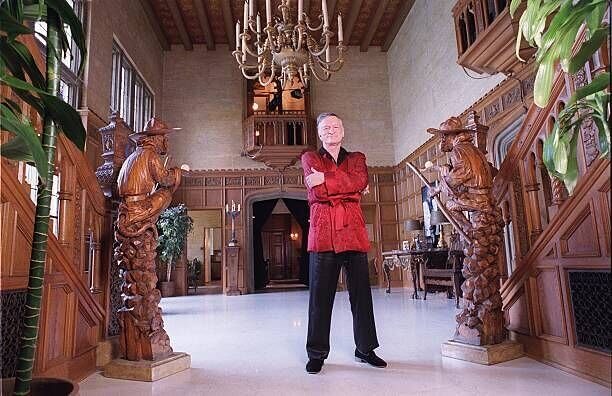 Former Playboy Bunny, Carla Howe, shared, "[Hugh Hefner] refused to change anything… the whole place feels like it's stuck in the 1980s." Another former Playmate, Izabella St. James added that "Each ­bedroom had mismatched, random pieces of furniture. It was as if someone had gone to a charity shop and bought the basics… The mattresses on our beds were ­disgusting – old, worn, and stained. The sheets were past their best, too." Not so glam after all!

Big Daddy Is Always Watching You
So far, this list has sprinkled a few clues as to the type of man that Hugh Hefner was. He was strict - but wild. He was social - but reserved. A very interesting person indeed. But he had a reputation to uphold and public image was very important to him.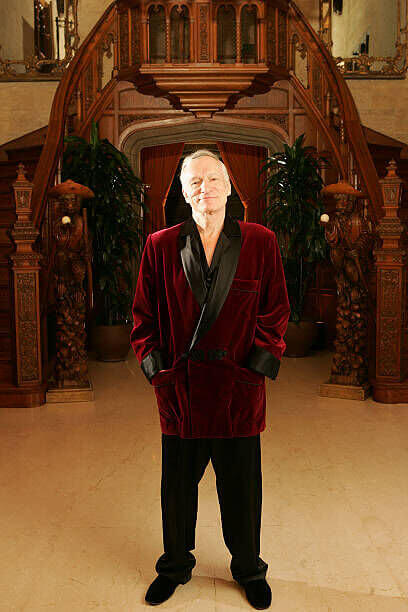 To avoid the pressures of socializing when he didn't want to, Hugh Hefner had a cardboard cut-out of himself that he would prop up in whichever room was hosting the festivity. The figure was even perfectly dressed in silky black pajamas and his iconic silvery hair!

A Sad Death in the Family
With so many animals living entrenched within a debaucherous setting, it was only a matter of time before something terrible happened. After a night of revelry, one of the workers on the grounds stumbled across the lifeless body of Hugh Hefner's llama.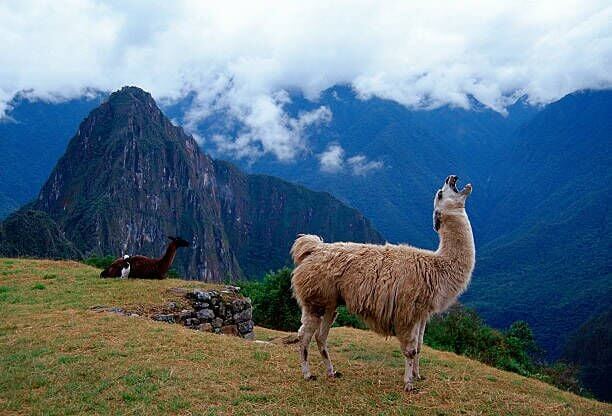 The horrific discovery was far from what people expected from that particular hungover morning. While the cause of death remains unknown, the citizens of Los Angeles decided to take action against the controversial situation. As a result, big-name animals were removed from the Mansion's grounds.

A Man With a Big Heart
Although Hugh Hefner is mostly known for his lust for life and gorgeous women, he also had a reputation for being a caring animal owner. His love for animals was undeniable and the death of his llama broke his heart.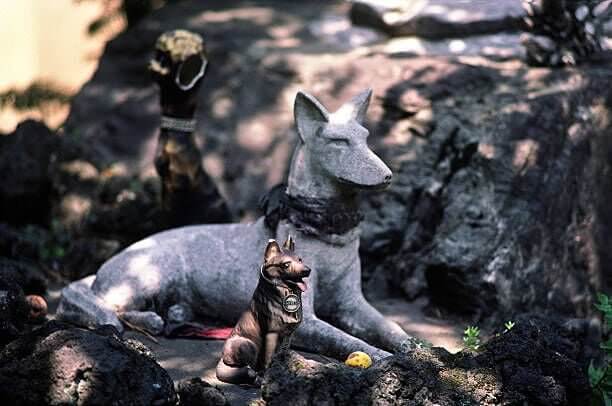 In an effort to pay tribute to all animals that died under his care, Hugh Hefner created a pet cemetery on his grounds. By doing so he ensured that the animals had a peaceful place to rest - when both alive and dead.

One Celeb Opens Up About His Experience
Most people know Rob Lowe as the Outsiders actor. And, just like many other celebs before and after him, the gent was invited to enjoy some time at the Mansion. But while many stars try to keep their experience secret, Rob Lowe proudly shared his.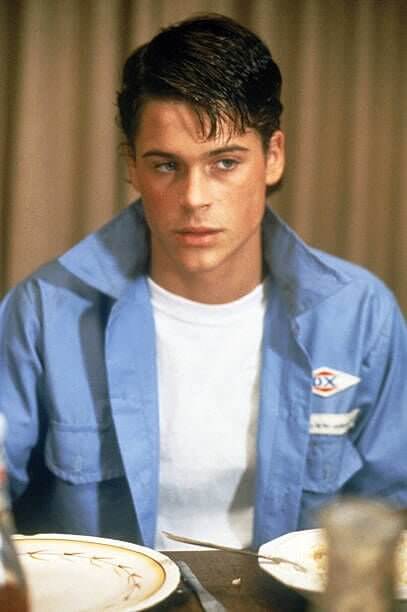 "I had just finished The Outsiders when I got a call from 'Mr. Hefner's' office inviting me to a Super Bowl party. Here I was, invited into the inner sanctum of Hugh Hefner, one of the 20th century's arbiters of cool." What followed next was one of the wildest nights of the young star's life.

Another Form Of Control
Between strict rules, nightly uniforms, weekly routines, and curfews, you may think that there's no other way that Hugh Hefner could possibly control the Playmates. But you'd be surprised. He also allocated a weekly allowance that the girls had to collect from him in person.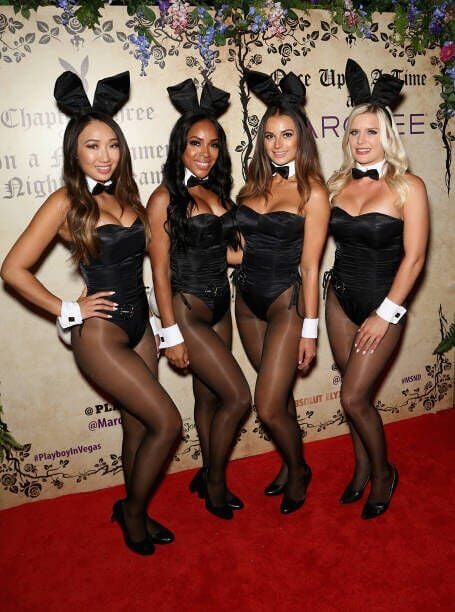 Former Playmate, Izabella St James, shared, "Every Friday morning, we had to go to Hef's room… and then ask for our allowance. We all hated this process. Hef would always use the occasion to bring up anything he wasn't happy about in the relationship." These faults could include anything from lack of harmony among the girls to missing out on 'going out' nights.

Hugh Hefner's Room Was His Colorful Sanctuary
Despite all of the incredible rooms and amenities of the house, the master suite was the place where the magic truly happened. The eccentric, two-story master suite was colorful and erotic, fully kitted with a cabinet of snacks and two huge televisions.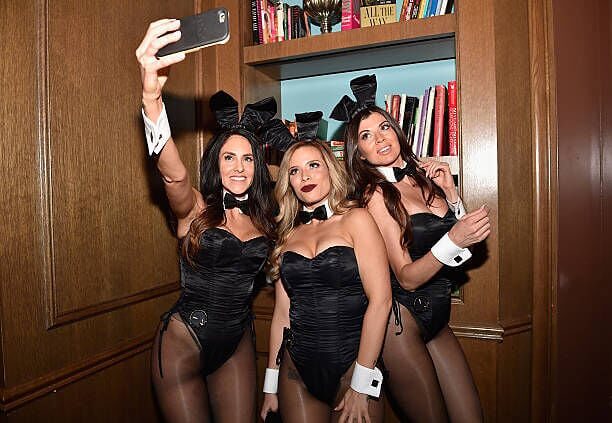 But it wasn't only dirty playtime that happened behind closed doors. It was also his safe space where he indulged in a variety of activities including working on his publication and diving deep into guilty pleasures. But despite these positive attributions, it was disgraceful in a unique way...

The Master Suite Wasn't the Cleanest Room in the House
Considering that Hugh Hefner spent hours sipping on chicken noodle soup in his master suite, it's no surprise that the room inherited a disturbing smell. Between his unhygienic habits and the lack of cleaning, the master suite became a rather disgusting place to visit.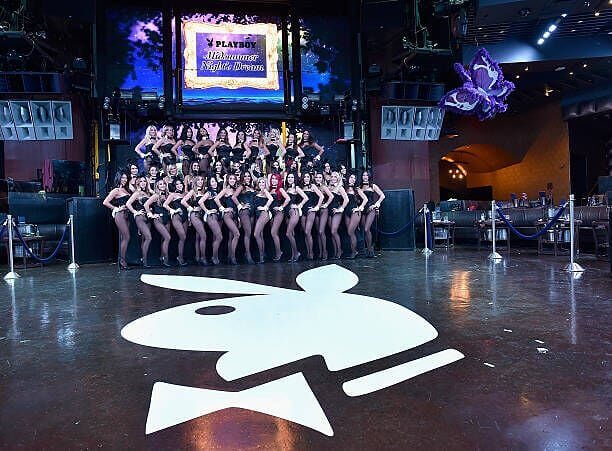 Izabella St. James shared, "Hef was used to dirty carpets. The one in his bedroom had not been changed for years." When Playmate, Holly Madison moved in with her two dogs, the room became even more rancid. The dogs weren't house-trained and would do their business on the bedroom carpet.

A Unique Invite System That Left Many A-Listers Begging
Although the gates of the Mansion have been opened for many different celebs over the years, it's remained closed for several others. Nestled in one of the most exclusive areas in Los Angeles, a ride up the never-ending driveway wasn't available to just anyone. 

So, how do you get invited to a rendezvous at the Mansion? Rob Lowe shared, "An invitation to come to the mansion… was a tough ticket to get. You couldn't buy your way in; you couldn't use connections or a publicist or any Hollywood lever pulling. Invitations came directly from Hugh Hefner, and he cast his parties very carefully in those days."

A Varied Menu at Your Finger Tips
The Mansion was home to several people, animals, and sometimes revelers. In addition, there were at least 80 staff members who served these people, offering what they needed at the snap of their fingers.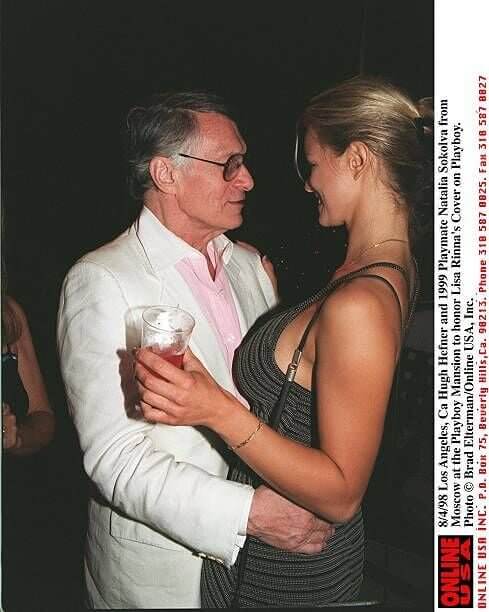 William S. Bloxsom-Carter explains how this worked when it came to food, "We had a catalog of 31 meals from which Mr. Hefner [and the girls] could request what he'd like to eat at any time of the day or night. He liked fried chicken with mashed potatoes, which was his mother's recipe. He was a Midwestern gentleman, so he enjoyed those kinds of foods." Sometimes, Hugh Hefner would even get one of his 12 chefs to send his dishes to restaurants that he regularly visited.

A Very Unique Entry System
The famed house which is located at Charing Cross Road is enclosed within coveted large metal gates which lead down a long and winding driveway to the Mansion of promises. But before you can enter inside, guests need to speak to the rock hiding in the brushes.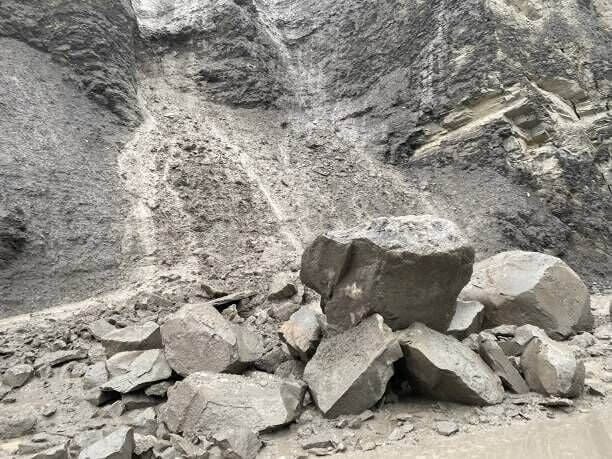 Yes, you read correctly. Outside the property is a talking, camouflaged rock. Guests are required to talk into the big rock and answer questions that emanate out of its structure. What a uniquely bizarre intercom system!

All Good Things Come to an End
At the peak of his party days, Hugh Hefner was known as the notorious Playboy who set up an untouchable legacy. But leading up to his final days in 2017, his life was far from wild and exciting.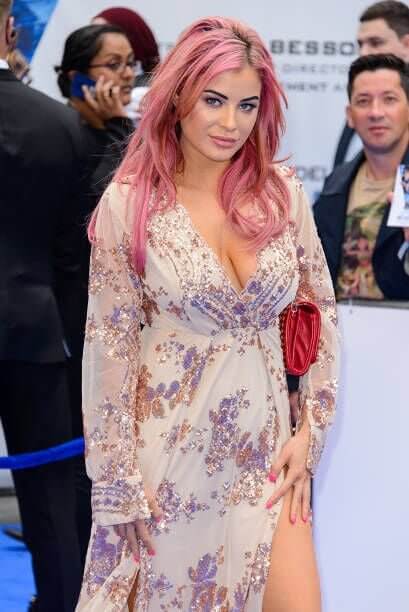 In fact, Hugh Hefner's last months alive would more accurately be compared to a nursing home than a party hot spot. Former Playmate, Carla Howe, shared, "It was like being with a grandad. Not long ago, they called in the nurse because he'd had a fall in the grotto." It seems that the lifestyle was too good to last forever, but after passing away at the age of 91, his legacy lives on.

A Well-Documented Life and a Riveting Story
Although Hugh Hefner had spent many, many hours in the limelight, his life story is quite cryptic and mysterious. He started his legacy as a dreamer from Chicago with a passion for publications. What followed next was a billion-dollar empire and a reputation as a playboy.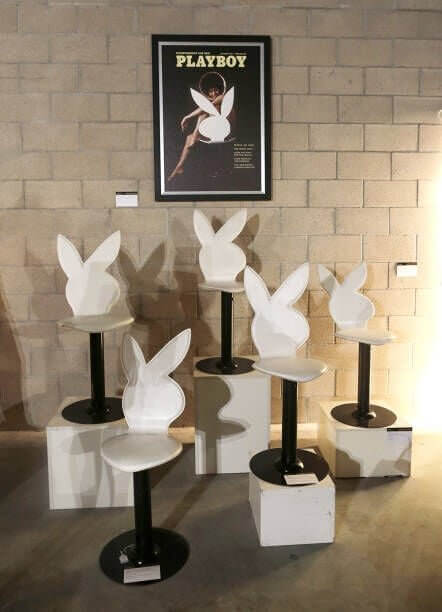 Hugh Hefner's story is being documented in a very unique way, with many details to fill in the various milestones. Stephen David, shared, "On the top floor of the mansion he basically had a presidential library with thousands of hours of video, thousands of photographs, and he has been making scrapbooks about his own life since he was a teenager". One day, his full story will eventually be told with the help of more than 3,000 scrapbooks and an endless supply of interviews.

The Documentary That Exposed Darkness
If these stories weren't offputting enough, a documentary series that was released in early 2022 titled Secrets of Playboy has shed light on some of the darkest occurrences to ever happen in this questionable establishment. it featured interviews with former "bunnies" who bring up horrifying allegations against Hefner, even comparing him and Playboy to a cult-like institution.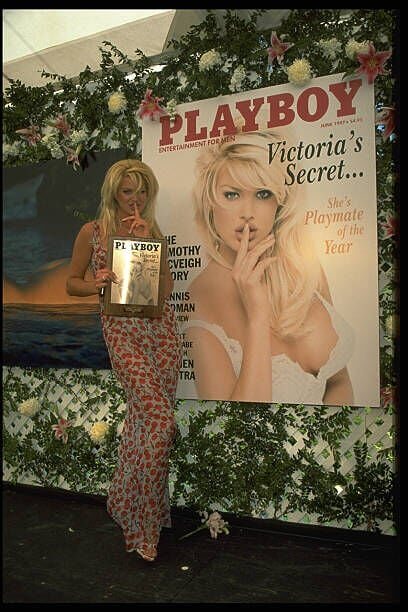 Former bunny mother PJ Masten states that Hefner held sex tapes of women as "collateral", and others say that "every place had microphones and little cameras... we had to be very careful because we knew we were being monitored." Another disturbing testimony by a former bunny states that they had "Playmates that overdosed, that committed suicide," and that Hefner would force them to participate in group sex.

The Many Perks of Living in the Playboy Mansion
Hugh Hefner had a very high standard for his Playmates. The girls were invited into the Mansion because they were gorgeous, and they needed to maintain this image. As a result, Hefner would pay to maintain their appearance. Former Playmate and Hefner's ex-girlfriend, Holly Madison, shared the following insight about plastic surgeries and other aesthetic enhancements.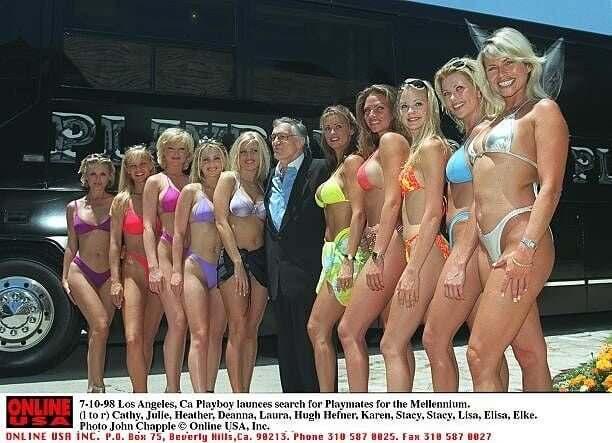 "Hugh would pay if someone wanted it, so there was almost always someone in the house in recovery. Hugh wanted white hair, with no pigment, so we would shuttle to José Eber salon once a week for touch-ups." Some of the most common plastic surgery procedures (paid by Hefner) were breast enhancements, nose jobs, and liposuction.

A Strict Weekly Schedule to Go With the Code of Conduct
By now, you should realize that Hugh Hefner wasn't as wild in nature as you'd imagine. While he definitely enjoyed his crazy parties, he liked to do so within a set of rules. During the week, the Playboy Mansion was also run and coordinated by a tight weekly schedule.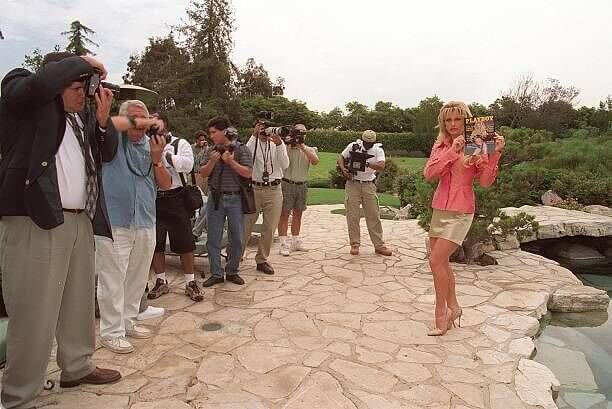 For example, the girls in the Mansion would have to follow "Fun in the Sun", "Family Night", "Club Night" and "Movie Night" schedules. Perhaps most amusing on the list is the "Manly-Night Mondays" where Hugh's friends would come over for dinner and a game of cards.

Strict Rules to Keep the Perfect Image
The Playboy Mansion was the site for many wild parties and secret moments of debauchery. But despite its reputation, there was a lot of effort made to keep these secrets and present a desirable image to the public eye. After all, it was a billion-dollar empire. For example, the Playmates living behind the heavy metal gates were made to adhere to a strict code of conduct.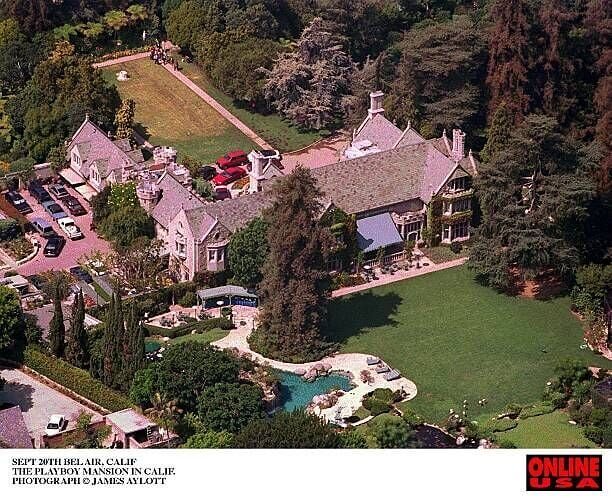 Former Playmate, Melissa Howe, shared "If you did something wrong, you'd get an email… There were even rules about Instagram and Twitter. You had got to show everything in a good light, and if you were drunk in a picture, you'd be in trouble." What happens at the Mansion, stays at the Mansion!