Serial killers have captivated news reports throughout the United States for centuries. The graphic stories of their troubling behavior grab the attention of the entire country. Some of these vicious killers have actually found Hollywood fame as their stories have been told on both the small and big screen, bringing them more attention than they deserve. Here are the most notorious killers from each of the fifty states in America. 
Alabama - Thomas Warren Whisenhant
Cheryl Lynn Payton was abducted in 1976 from the convenience store she worked at, assaulted, then killed. Even after her death, her body continued to be violated. But she wasn't the only victim of Thomas Whisenhant's twisted mind, as he also murdered two other women: Venora Hyatt and Patricia Hitt.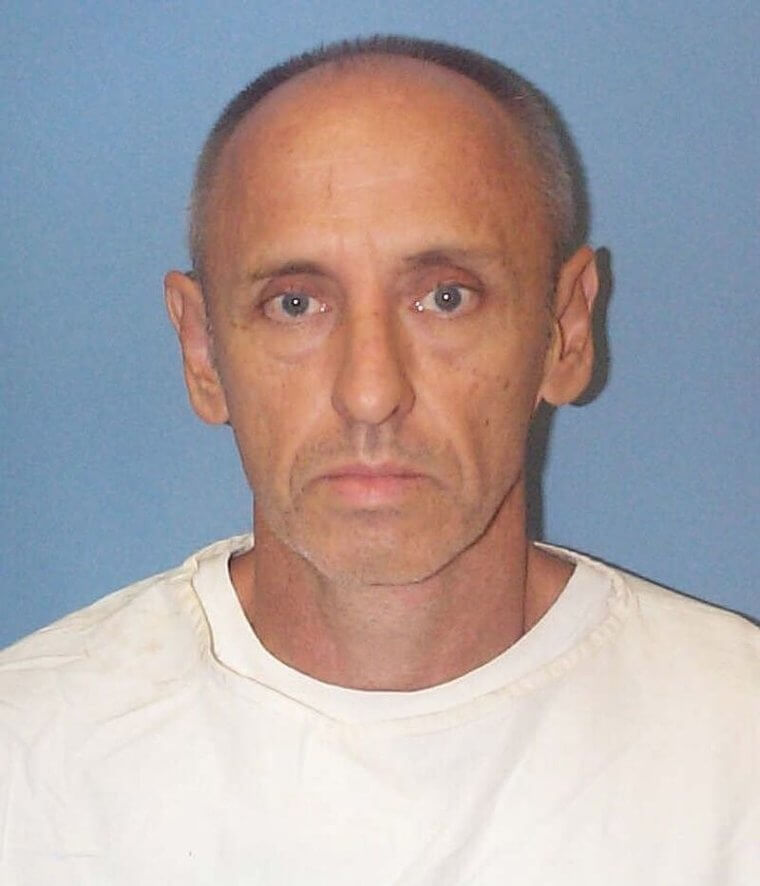 Thankfully it would all come to an end thirty-two years later as on May 27, 2010, Whisenhant would be put to death for his heinous acts. His total time on death row, 32 years, eight months, and 20 days, was longer than any other prisoner had ever served in the state.
Alaska - Robert Hansen
With more serial killings than any other state when it comes to population size, it's difficult to pinpoint who is the worst in Alaska's history, but Robert Hansen certainly has to be ranked near the top.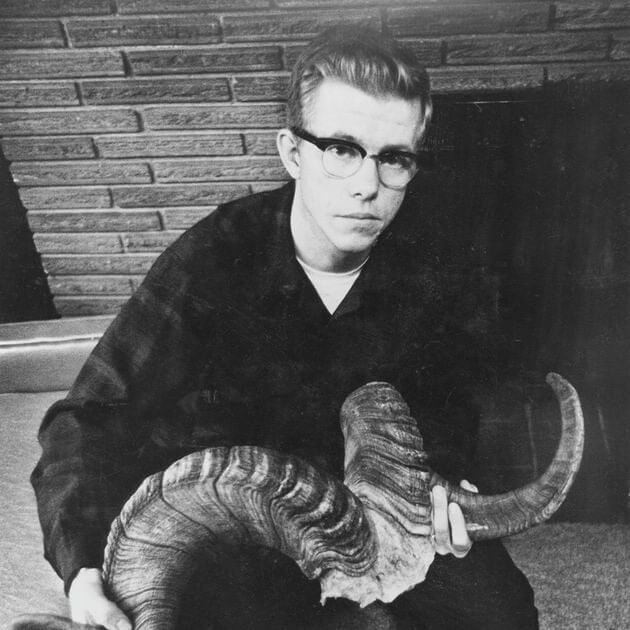 To most of society, Hansen was a typical citizen, who owned his own business and was a proud family man. However, for the longest time, few would know his darkest secret. For years, Hansen would abduct female strippers, prostitutes, and escorts and take them to a hidden cabin where he would torture them. Once he was done abusing them, he would set them free in the forest and hunt them like wild animals. In total, Hansen would confess to murdering seventeen victims, but would only be convicted of four. In 2004 at the age of 75, Hansen would die in prison.
Arizona - Mark Goudeau
Known as the "Baseline Killer", Mark Goudeau had little fear of committing his acts of terror in broad daylight over the course of Summer 2006.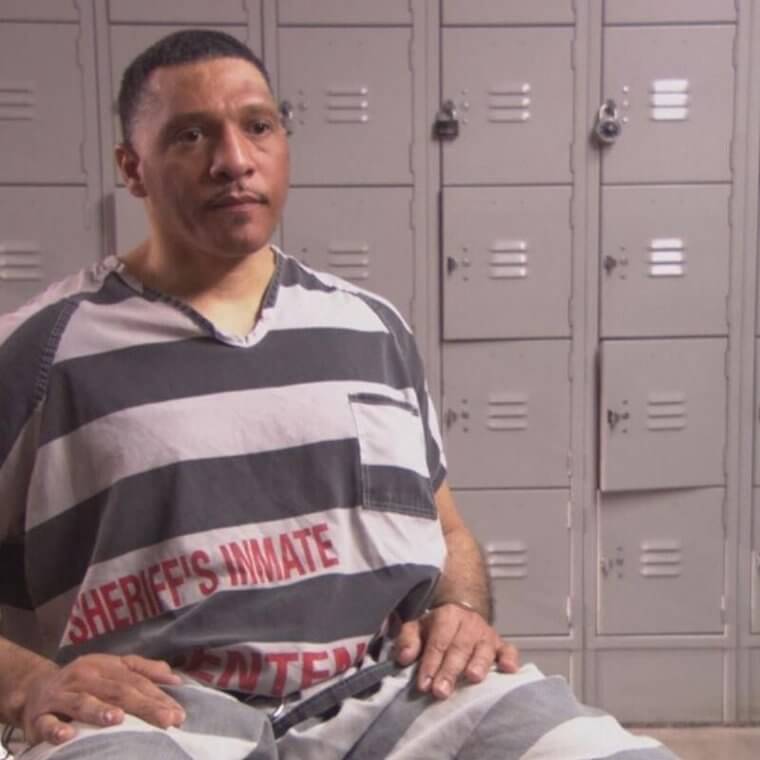 Living in Phoenix, Arizona, Goudeau would attack females who were busy doing their daily activities. One victim was violently raped and murdered while she was cleaning her car and another was attacked and killed while innocently waiting at a bus stop. Both women would be found lying in their own blood with their pants pulled down. Once caught and convicted, Goudeau was on the hook for killing nine people, the majority of whom were female. Currently still incarcerated, Goudeau's nine death sentences were upheld in 2016.
Arkansas - The Phantom Killer
He was never caught and never identified, but the reign of terror that plagued the south in 1946, specifically in Arkansas and Texas (Texarkana) remains one of the biggest unsolved cases in American history.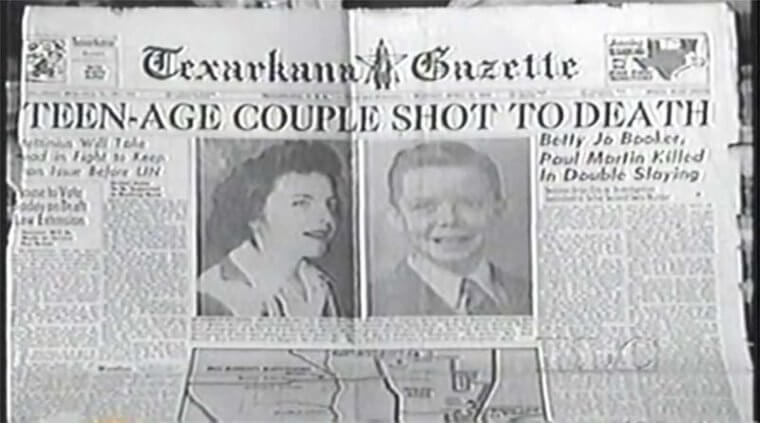 Like clockwork, every three weeks to the exact day, a couple would be shot dead in their car. Officials were so concerned that common daily activities would be shut down and residents would remain at home with the doors locked, living in fear. With five confirmed dead and eight others attacked, the Phantom Killer suddenly stopped, leaving the town in a state of fear of the unknown. The horrible acts would even inspire the horror film, The Town that Dreaded Sundown.
California - Ed Kemper
Labeled the "Co-ed Killer", Ed Kemper lived a troubled life from an early age. After murdering his grandparents at the age of 15 and serving just two years in jail, Kemper would go on to add at least ten other college students to his list of fatalities.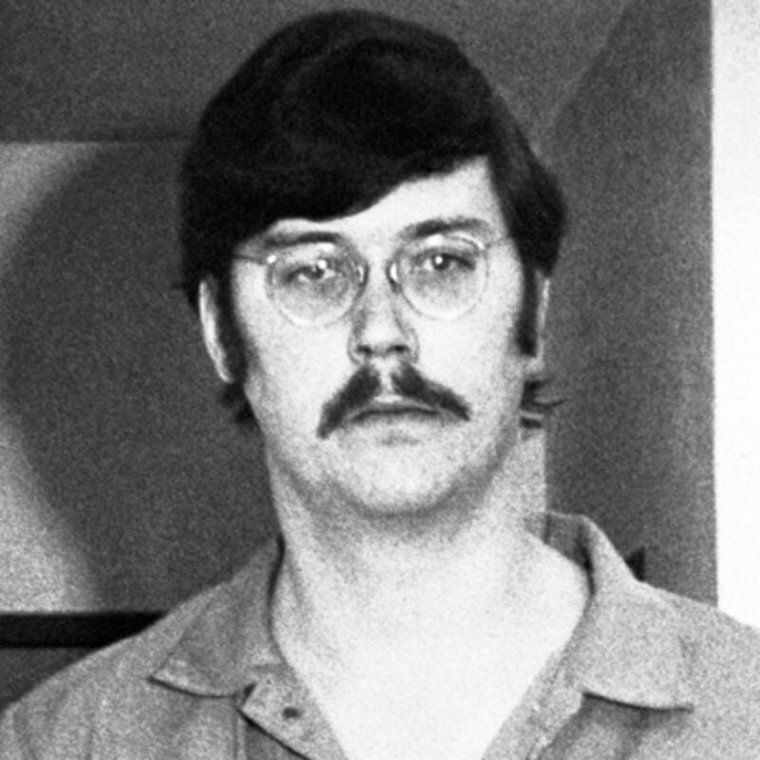 During the early 1970s, Kemper would pick up Fresno State students who were hitch-hiking and behead them. If that wasn't morbid enough, he would also have sex with their headless bodies. Prior to his arrest, Kemper would take his own mother's life, decapitating her with a hammer. Found guilty on only eight counts of first-degree murder, Kemper remains in jail at the age of 71.
Colorado - Scott Lee Kimball
After working with the good guys, Scott Kimball turned into one of the most wanted men in America.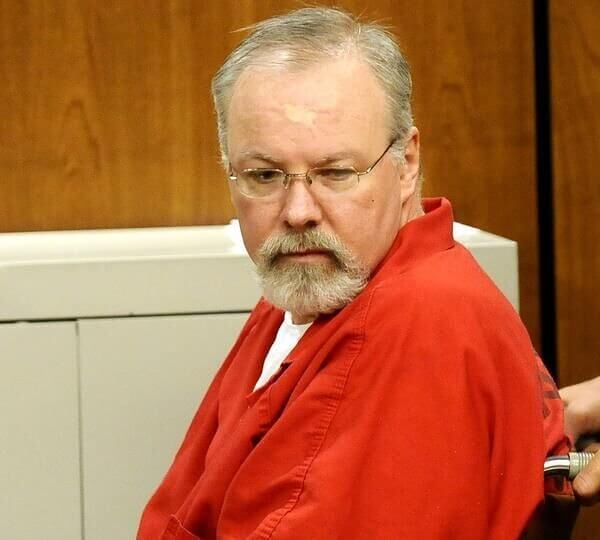 Before agreeing to be an informant for the FBI, Kimball was jailed for fraud. However, after convincing the feds that he would be an asset to them, Kimball proceeded to kill four people on the outside, including his former cellmate, his own uncle, and a nineteen-year-old woman. Sentenced to jail for a seventy-year term in 2009, Kimball will not be eligible for parole until 2044. Although he was only convicted of the four murders, authorities believe that Kimball, who openly bragged about it, actually committed more than he was initially charged for.
Connecticut - William Devin Howell
Considered by many to be a drifter, William Howell was often seen roaming the streets of Connecticut in his self described "murder mobile" van. It would be in this vehicle that Howell would abduct, assault, and eventually murder over half a dozen people.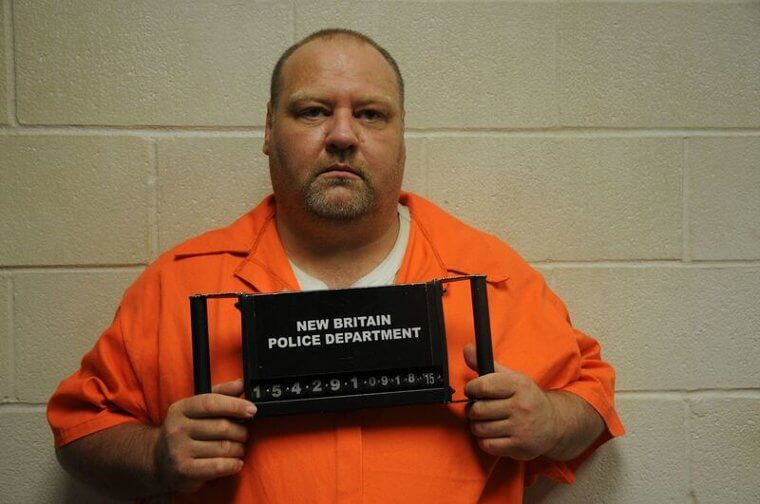 When he was finished with the bodies, he would lay them to rest in his "memorial garden" behind a local strip mall. During his 2017 trial, in which he would be sentenced to 360 years in prison, Howell admitted that he had no idea why he committed these actions, stating that it was the "monster" inside of him that was taking control.
Delaware - Steven Brian Pennell
Believe it or not, Delaware has just one documented serial killer in the history of the state, one known as the "Route 40 Killer".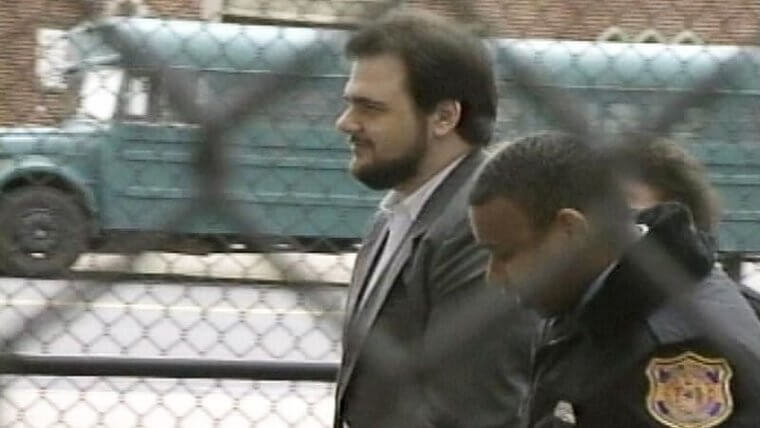 For over a year in the late 1980s, Steven Pennell focused his twisted obsession on sex workers who worked along Route 40. Ironically it would be an undercover worker who discovered that Pennell was the target of authorities, when she noticed the blue carpet in his electrician van, the same carpet fibers that investigators found on all of the victims. Upon being found guilty of killing two of his victims, crimes that he would never admit to, Pennel oddly requested to be sentenced to the death penalty. In 1992, Pennel would have his request granted.
Florida - Christine Falling
The state of Florida has had many notorious serial killers in its history, including Ted Bundy and Aileen Wuornos, but Christine Falling's brutal attacks grant her a place on this list.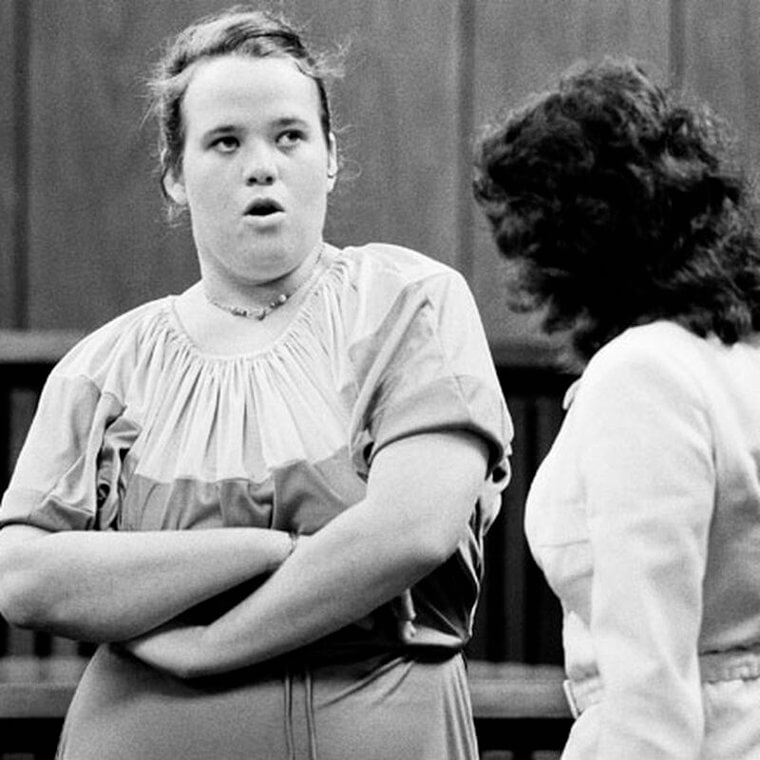 It was during the early 1980s that Falling would become, famously known as the "Babysitter from Hell", as she choked and killed five children, including an eight-month-old infant. Obviously not of sound state and mind, Falling pleaded guilty to her actions stating that she killed them because she needed to satisfy a sudden urge to choke them. With a life sentence, Falling still remains behind bars today.
Georgia - Wayne Williams
From 1979 to 1981, black children in Atlanta were being targeted by Wayne Williams in a saga that would become known as the Atlanta Child Murders.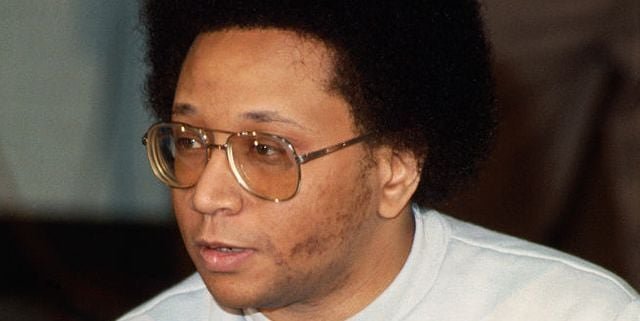 Working as a freelance photographer, Williams would be sentenced to jail for two unrelated murders and was never officially tied to the Atlanta Child Murders. However, multiple pieces of evidence that were found on the young victims point to Williams being involved, including fibers from his home and his dog. With close to thirty victims, some believe that the authorities just wanted to put the blame on someone, whereas others believe that the KKK was heavily involved, however, FBI reports show no relationship between the parties. Williams is currently serving a life sentence for the two murders that he did officially commit.
Hawaii - Honolulu Strangler
Sand, surf, and palm trees. When one describes Hawaii, they paint a blissful, relaxing picture. However, in the mid-1980s it was anything but for island residents as five female bodies between the age of 17-36 were found along the shoreline.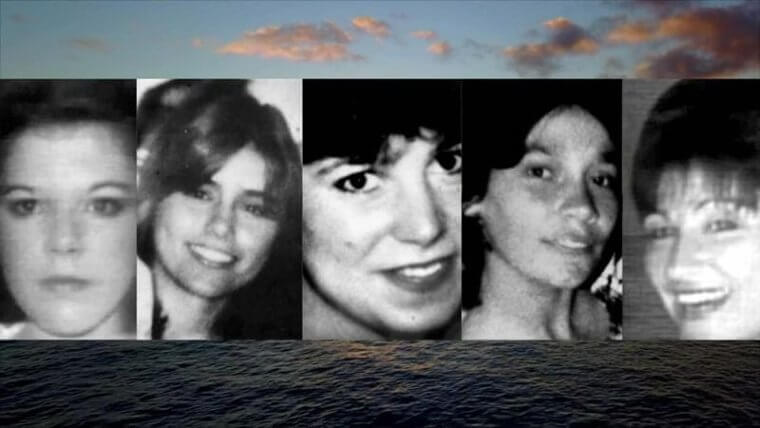 Although a suspect was never found, officials strongly believe it was the act of a serial killer as all the victims had their hands tied behind their backs and most were sexually assaulted. Despite the efforts of a police task force of up to thirty officers assigned to the case, it still remains unsolved today.
Idaho - Lyda Southard
Identified as Idaho's and potentially even the country's first female serial killer, Lyda Southard took the lives of six of her family members in the early 1900s.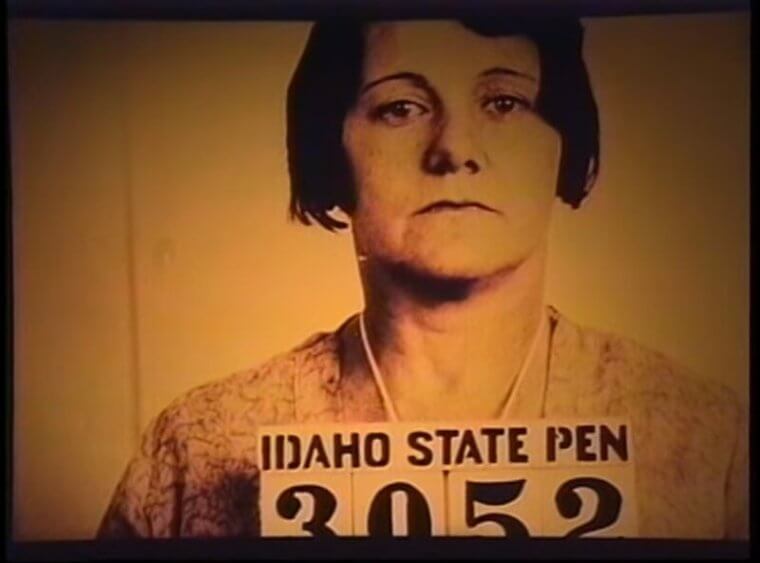 Charged with the murders of her four former husbands, her brother-in-law, and her own four-year-old daughter, Southard, or Lady Bluebird as she was known to go by, used poison to kill her loved ones. Believed to have murdered for life insurance purposes, Southard used flypaper arsenic as her weapon of choice. After being incarcerated and facing life behind bars Southard would escape from jail and eventually be found dead from a heart attack. Ironically, Southard's body would be completely hairless as a result of unprotected exposure to arsenic.
Illinois - John Wayne Gacy
There are various reasons why people are afraid of clowns and John Gacy is one of them.

Working under the disguise of Pogo the Clown or Patches the Clown, Gacy would often perform at children's birthday parties during the 1970s. After luring his young victims away with promises of various jobs to earn money, Gacy would sexually assault his victims and then strangle them, all while wearing his clown costume. Gacy would be found guilty for thirty-three murders after the bodies were found buried underneath his house. In 1994, Gacy would face death by lethal injection.
Indiana - Herbert Baumeister
Most people assumed that Herbert Baumeister was your typical American man, appearing happily married with children. However, unknown to everyone, including his wife, Baumeister lived a secret life as he would often head out at night, trolling local gay bars and hooking up with young unsuspecting men.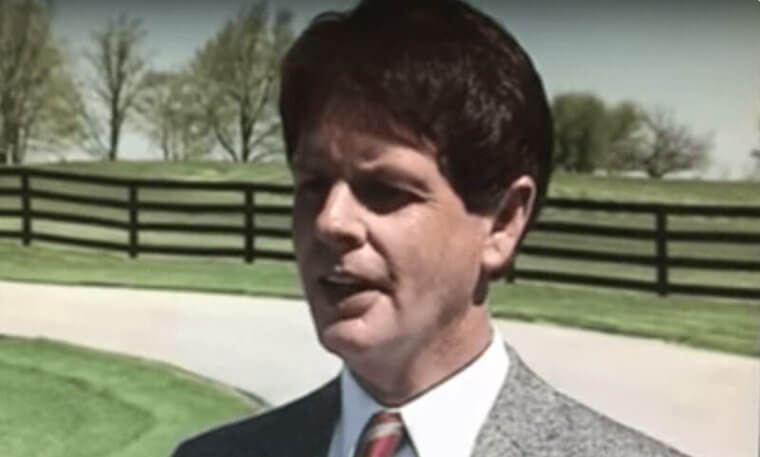 It was unknown whether Baumeister engaged in relationships with these young men, but when they went missing, authorities would question Baumeister, eventually finding eleven bodies buried just feet from his home. Rather than facing jail time, Baumeister would take his own life.
Iowa - Carroll Edward Cole
Although officially he did not commit any crimes in Iowa, Carroll Cole's life was heavily impacted by his time growing up there.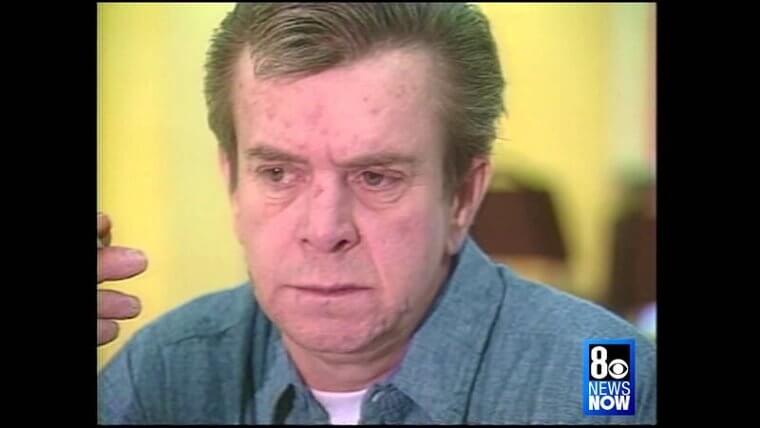 As a child, Cole would be a victim of child abuse from his mother, resulting in his hatred towards her and women in general. As he grew into an adult, Cole's hatred would turn into violence and from 1948-1980, thirteen women would be the target of his rage, as he visioned his victims as his mother. After being sentenced to death (and eventually being executed in 1985), Cole did not appeal the decision stating that "it would be unbearable to stay here any longer."
Kansas - Dennis Lynn Rader
His moniker was his M.O. Known as the "BTK Killer", Dennis Rader would bind, torture, and kill ten victims between 1974-1991.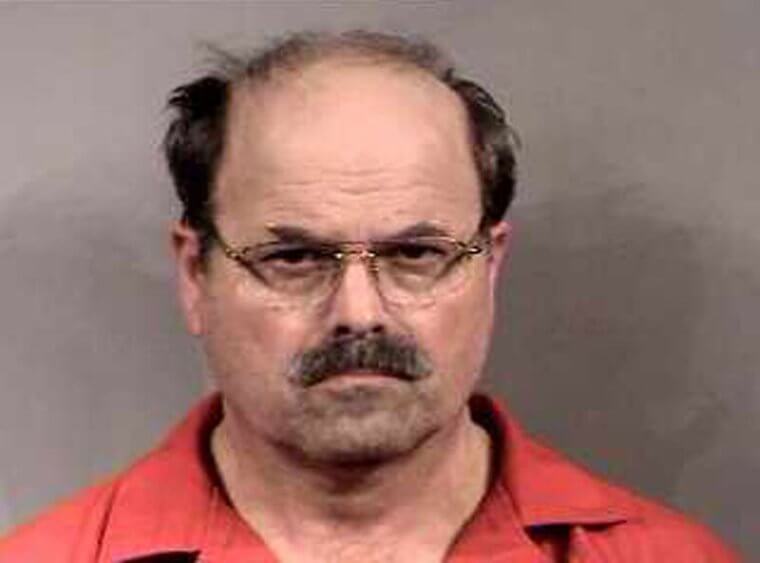 As some criminals have been known to do, Rader enjoyed the chase by authorities, often leaving a clue at the scene as to his identity. Despite his horrific crimes, Rader appeared to live a relatively normal life, with a wife and two children and ironically a degree in Administration of Justice. Currently serving ten life sentences, Rader has avoided the death penalty as he committed his crimes before Kansas reinstated the death penalty in 1994.
Kentucky - Donald Harvey
Although he confessed to fifty-seven murders, Donald Harvey would only be convicted for thirty-seven.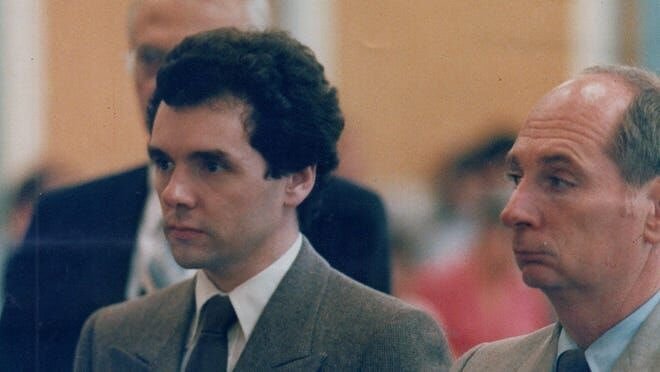 As a nurse's aid during the 1980s, Harvey would become known as "The Angel of Death" as he would kill multiple patients while he worked in the hospitals. Believing that he was doing God's work by ending the life of terminally ill patients, Harvey would use a mix of cyanide, rat poison, and arsenic. Although he would receive multiple life sentences for his crimes, Harvey would avoid the death penalty, but justice would be served as he was beaten to death while behind bars.
Louisiana - Clementine Barnabet
Known as the "Voodoo Murders", the tale of Clementine Barnabet is filled with acts of voodoo and supernatural acts. At just nineteen years old, Barnabet confessed to killing seventeen people in their sleep during the 1910s, many of which were entire families. Believing that she was working on behalf of the Church of Sacrifice, Barnabet would take an axe to her unsuspecting victims. 

Fellow members of her church would also engage in violent acts, taking the lives of up to forty people. Due to her age at the time, Barnabet would avoid the death penalty but would be sentenced to life in prison.
Maine - John Joubert
John Joubert's dream became nightmares for his victims. When he was a young boy, Joubert once envisioned killing his babysitter and eating her.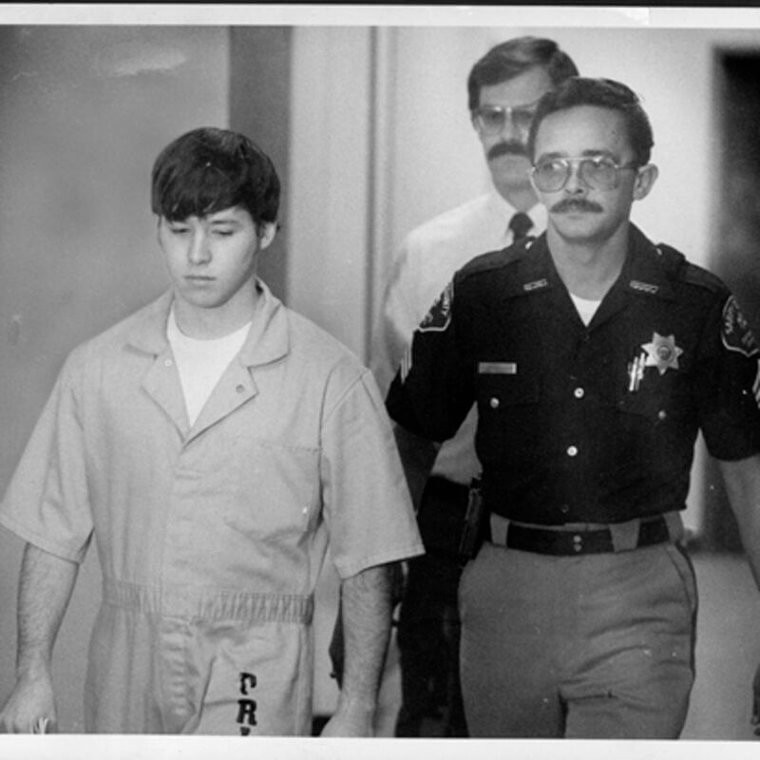 Years later, his vision would come close to becoming reality. In the late 1970s, Joubert kidnapped three boys on separate occasions, treating each the same: strangling them, and then taking bites outs of their dead bodies. While two of his killings took place in Nebraska during his time in the Air Force, his final kill took place in Maine when a young eleven-year-old boy who was out on a jog had his life taken. After being apprehended, Joubert stated he was happy to be caught as he knew it would mean an end to his behaviors with a trip to the electric chair in 1996.
Maryland - Joseph Metheny
How officials decided against the death penalty in place of a life sentence for Joseph Metheny is beyond comprehension.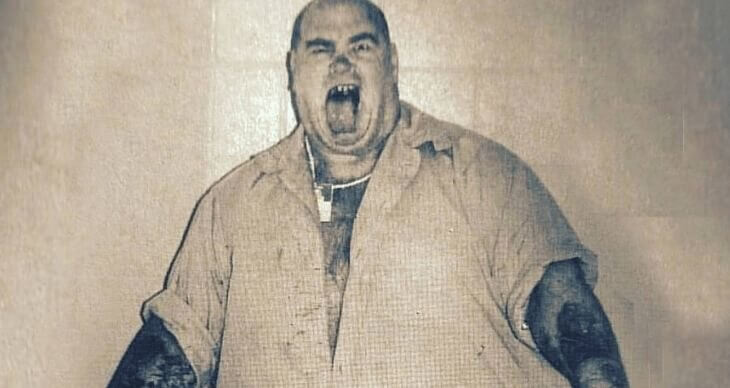 During the 1990s, Metheny took to abducting sex workers into his trailer and murdering them. But the horror didn't end there. As the owner of a food stand, Metheny would grind up the human flesh of his victims and blend it in with animal meat and then sell it to unsuspecting customers. Known as "The Cannibal", Metheny claimed that "the human body tastes very similar to pork and if you mix it together, nobody can tell the difference."

Massachusetts - The Boston Strangler
During the early 1960s, the city of Boston was terrorized by a serial killer. Although there was no sign of forced entry, authorities believed that each of his thirteen victims willingly and unknowingly let the murderer into their homes.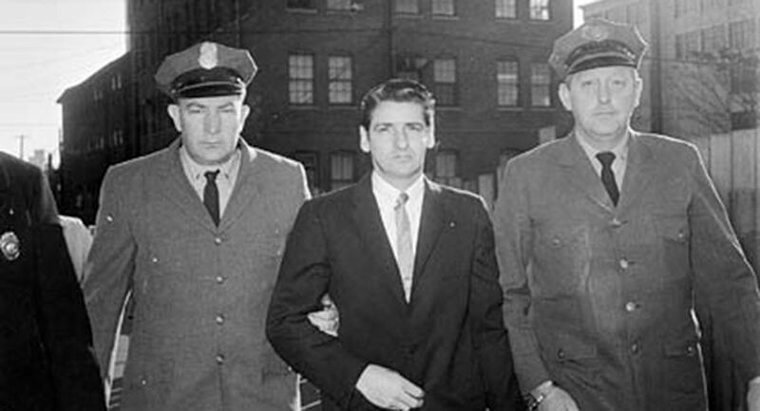 While his nickname led people to believe that he strangled his prey, they were actually all stabbed to death. When Albert DeSalvo was arrested for a rape and murder charge, he admitted to being the serial killer, however evidence and confessions from friends and family members proved against his claim. In 1973, DeSalvo would be found stabbed to death in jail, with the identity of the true Boston Strangler still unknown.
Michigan - Elias Abuelazam
Over the course of 2009-2010, Elias Abuelazam would stab eighteen people in Flint, Michigan, leaving five victims dead.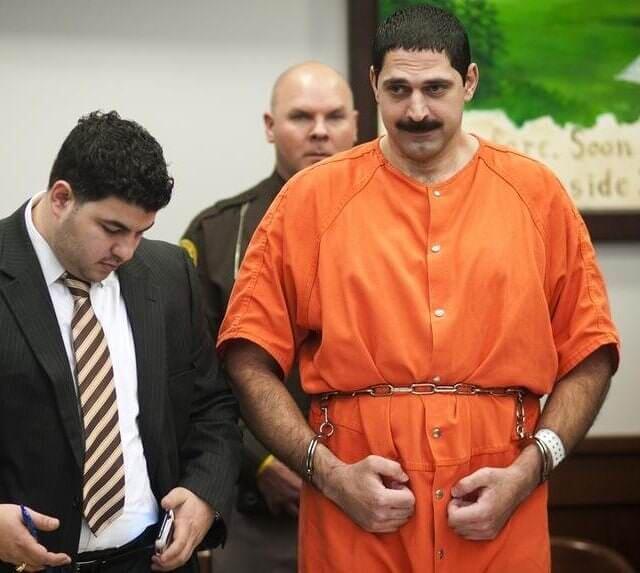 Known as "The Serial Stabber" Abuelazam did not limit his crimes to just the state of Michigan as he also preyed on innocent civilians in Virginia, Ohio, and Israel. It is believed by many that Abuelazam's killings were racially focused as the majority of his targets were African-American. Convicted of first-degree murder, Abuelazam has a life sentence in jail since 2010 without any opportunity for parole.
Minnesota - Paul Michael Stephani
Despite being a monster who murdered five innocent women, Paul Stephani was known by authorities as "The Weepy-Voiced Killer."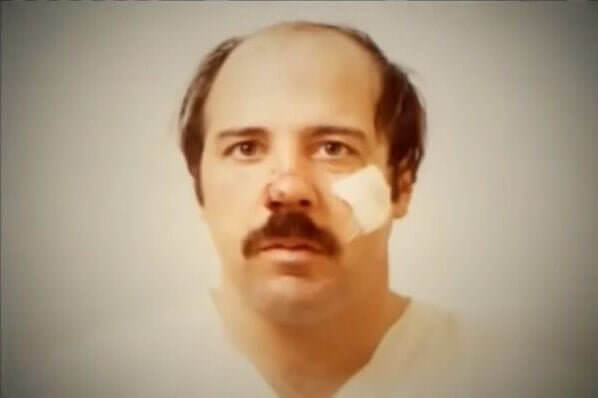 After beating and stabbing his victims, Stephani would call the Minnesota police department, crying on the phone to officers as he confessed his actions. Arrested for the murder of three victims in the early 1980s, Stephani would admit to attacking two other victims, who were fortunate enough to escape and survive his attacks. Stephani would die from cancer in 1998 while still in prison serving a forty-year sentence.
Mississippi - Glen Rogers
Nicknamed the "Cross Country Killer," Glen Rogers would also find himself involved with one of the most famous crimes in modern-day history. During the mid-1990s, Rogers got together with a beautiful redhead named Linda Price at the Mississippi State Fair and their romance eventually led the two to move in together. However the bliss would be short-lived as the day before Halloween, Price would be found dead in the bathtub and Rogers nowhere to be found.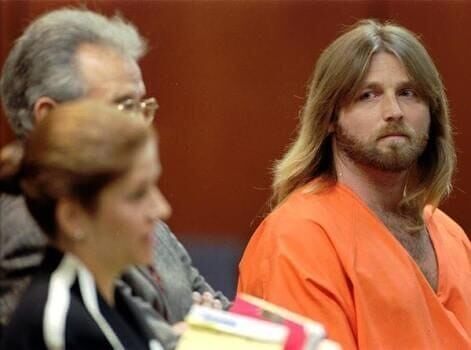 As time passed, Rogers would be tied to two similar murders, with his red-haired victims found dead in their bathtubs. Rogers would be found guilty of killing five women, though he admitted to killing up to seventy. Some even hypothesized that he was the true killer of Nicole Brown Simpson. Sentenced to death, Rogers currently remains on death row.
Missouri - Terry Blair
Terry Blair's behavior appears to be a family trait. With five other relatives convicted for murder, including his mother, the Blair family is one of the most murderous families in Missouri history.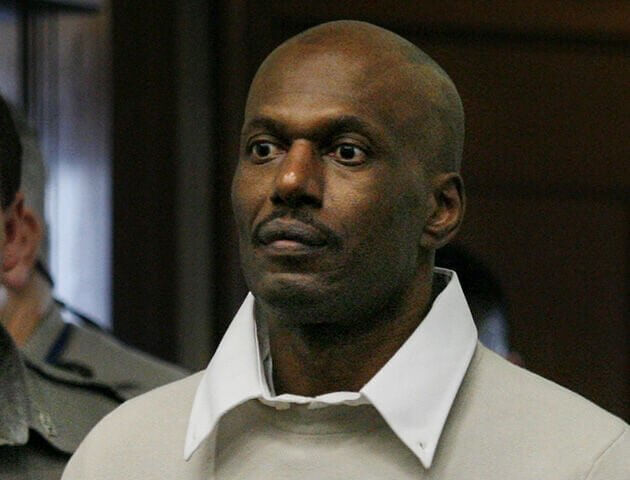 After murdering his pregnant girlfriend and mother of his two children in 1982, Blair would add at least seven more victims to his list, raping and murdering all of them. During his trial, the murderer was defined as a "cold, calculated killer determined to kill as many women who worked as sex workers."
Montana - David Meirhofer
It would only be a few hours after confessing his crimes that David Meirhofer would take his own life by hanging himself in his jail cell. Of the four victims that were killed by him in the 1970s, three were thirteen years or younger and the fourth, a young lady whom he once dated, was only nineteen.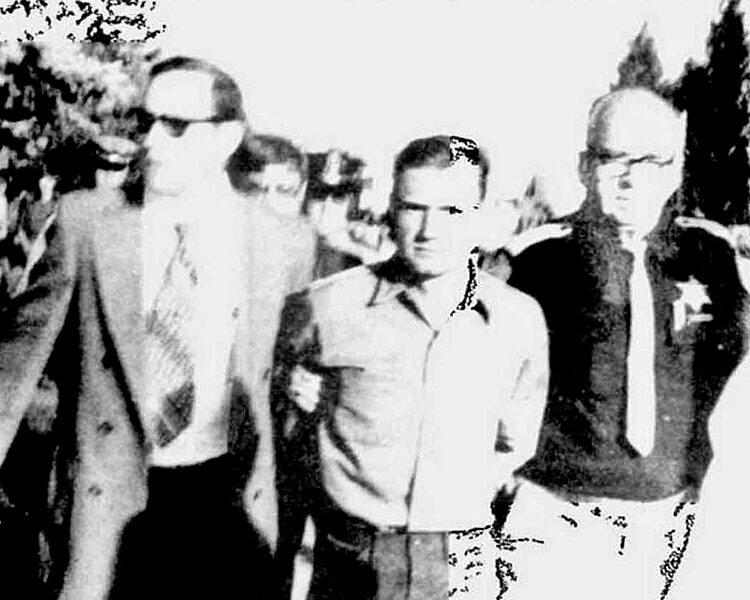 The youngest girl, who was only seven years old, was abducted, strangled, and had her body chopped up. FBI agents would identify Meirhofer using a psychological profiling method that would become a well-used practice to help authorities catch countless other suspects.
Nebraska - Charles Starkweather
Love makes people do strange things and for Charles Starkweather, his parents' refusal to accept his girlfriend led to him going on a killing spree.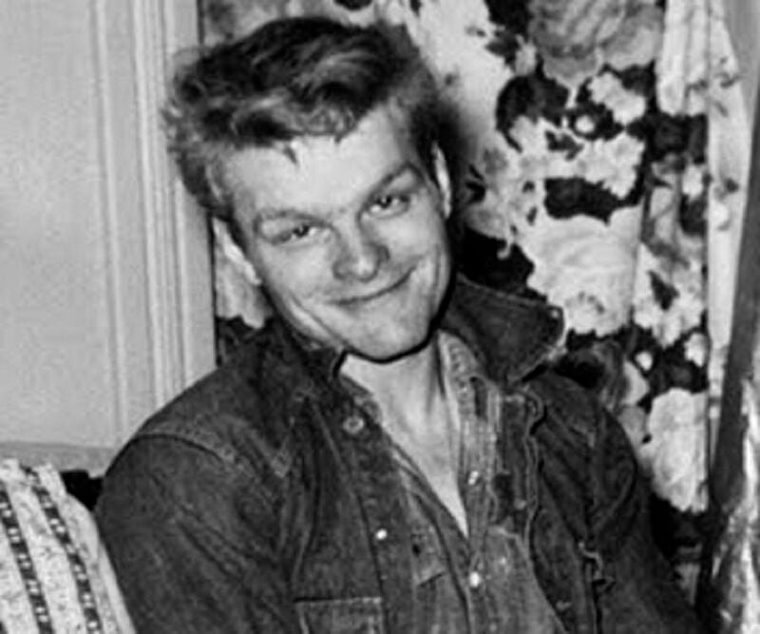 Over the span of two months in 1958, Starkweather, who was just nineteen years old at the time, would murder eleven people with no rhyme or reason to his actions. Ten of Starkweather's victims would be murdered in the span of an eight-day period, in which he would be joined by his fourteen-year-old girlfriend. Starkweather would receive the death penalty for his actions, while accomplice Caril Ann Fugate would serve seventeen years in jail.
Nevada - Gerald and Charlene Gallego
Gerald Gallego was a very bad man starting at a young age. When he was just thirteen years old, he sexually abused a six-year-old girl and by the time he was apprehended for the final time in 1980, he had already been arrested twenty-three times.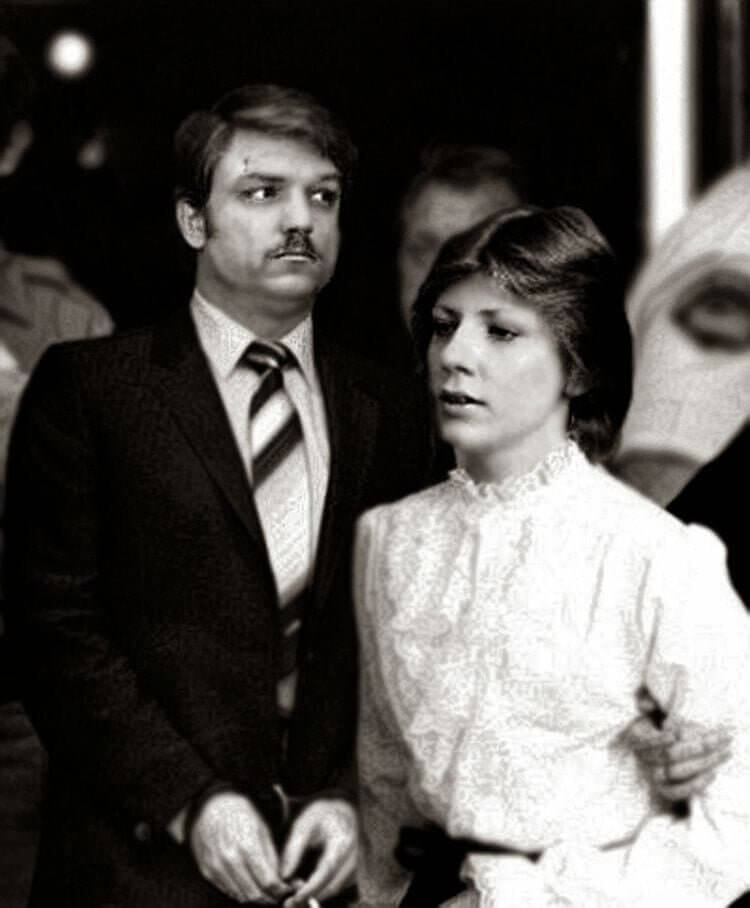 Making up the other half of the duo known as the "Sex Slave Killers", his wife Charlene would lure unsuspecting teenage females in with a promise of a safer life and then turn them over to her husband. Before killing each of the ten girls that they had trapped, Gerald would use them as sex slaves. After they were finally apprehended, Charlene would willingly trade a shorter jail sentence for a plea deal that led to receiving only sixteen years in jail, while he would get the death penalty. Gerald would die of cancer before his execution took place.
New Hampshire - Terry Peder Rasmussen
The "Chameleon" was a fitting nickname for Terry Rasmussen, who used numerous other aliases during his life of crime.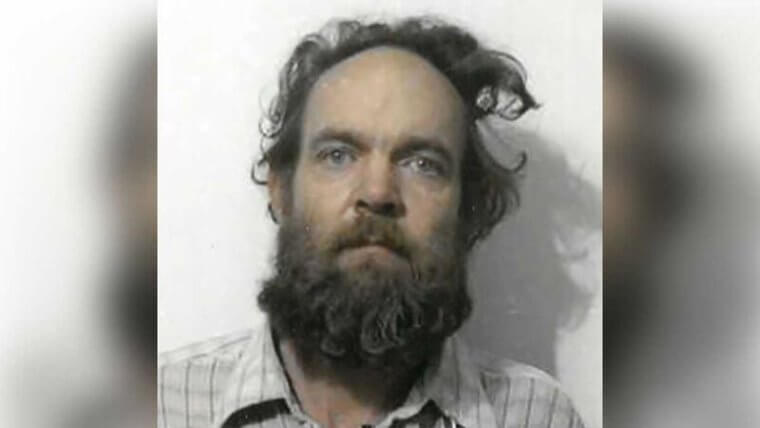 Under the name of "Bob Evans", Rasmussen would kill his girlfriend, her two children, and his own daughter and stuff their bodies in barrels, which he would later hide in the woods. Years later, "Gordon Jensen" would travel to California where Rasmussen would engage in relationships with two women who would mother his children. Both would wind up dead. In total, authorities found Rasmussen to have used at least five aliases and have been responsible for the deaths of at least ten victims. Rasmussen would die in jail as the result of a number of health issues.
New Jersey - Charles Edmund Cullen
The "Angel of Death" was responsible for killing approximately forty people during his sixteen-year career as a nurse in the New Jersey area. Rather than providing his patients with proper professional care, Charles Cullen would take it upon himself to end their lives, mostly through the use of prescription drugs.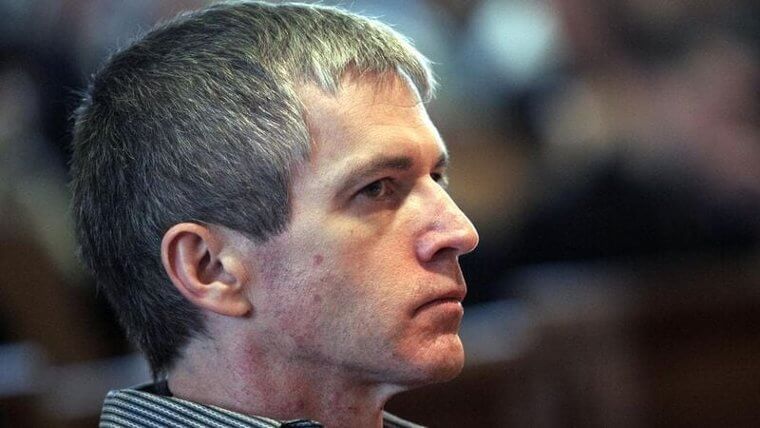 Believing that he was doing the right thing by relieving his patient's pain, Cullen confessed during an interview with 60 Minutes that while he apologized for the criminal acts, that he didn't know if he would have stopped had he not been caught. Found guilty of murder for the forty murders, authorities believe that there were many more uncounted victims. Cullen would be sentenced with eleven life sentences and will not be eligible for parole until 2043.
New Mexico - David Parker Ray
He was arrested in 1999 and by 2002, David Ray had only served three years of a 224-year sentence before dying of a heart attack. Convicted of abducting and sexually torturing three young women, authorities are confident that there many more victims.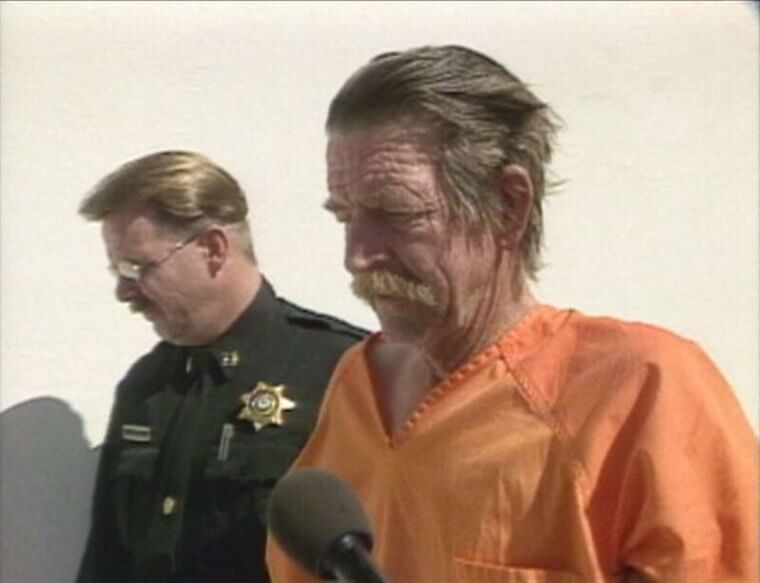 Using a $100,000 trailer that he referred to as his "toy box" outfitted with sex toys, handcuffs, chains, and whips, creating his own personal sexual torture chamber, Ray would bring his abuse his victims before either releasing them or murdering them. Part of his twisted pleasure would be to record his sexual attack on video or in front of mirrors to make his victims watch. If the victims weren't fortunate enough to be drugged and set free, he would cut them into pieces and bury them in various lakes and ravines.
New York - Joel Rifkin
For someone who can be as cold and calculating to kill seventeen victims, paying attention to a missing license plate was an oversight that put Joel Rifkin in jail for 203 years.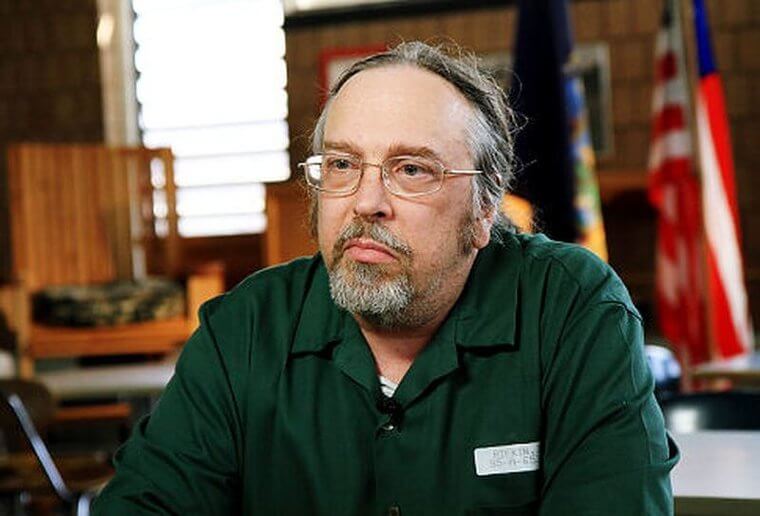 After being pulled over for not having the proper vehicle ID, authorities noticed a rotting smell coming from the trunk, which was the decaying body of a female sex worker. From 1989 to 1993, Rifkin terrorized various New York neighborhoods, primarily Brooklyn and Manhattan, abducting sex workers and then dismembering their bodies and scattering their remains throughout the Big Apple. During an interview in 2010, Rifkin stated that he was surprised that the authorities did not catch him sooner.
North Carolina - Henry Louis Wallace
The ten females that were murdered in Charlotte, North Carolina during the mid-1990s all had some sort of tie to the man who would ultimately take their lives. Whether they were his co-workers or his girlfriend's friends, they all had his contact information in their phone books.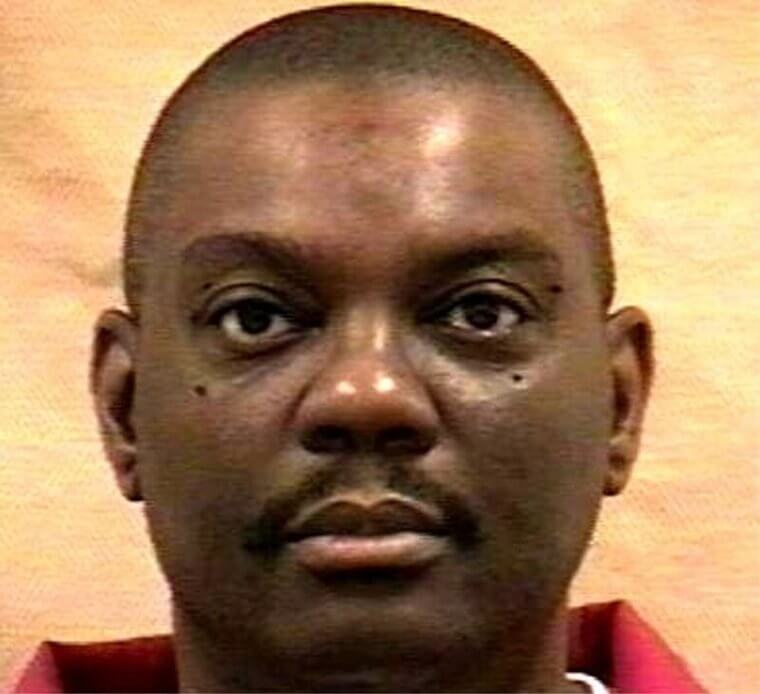 Known as the "Taco Bell Strangler", Wallace worked at numerous fast-food restaurants, befriending his female coworkers, before eventually raping and murdering and disposing of their bodies in lakes and nearby railroad tracks. Unsuspected of his crimes, Wallace would often attend their funerals to cover his actions. Since 1997, Wallace has been sentenced to death row.
North Dakota - Eugene Butler
Following his death during his time in an asylum after being declared mentally insane in 1906, authorities and residents of Niagara, North Dakota found evidence that Eugene Butler may have been responsible for the deaths of six teenage boys.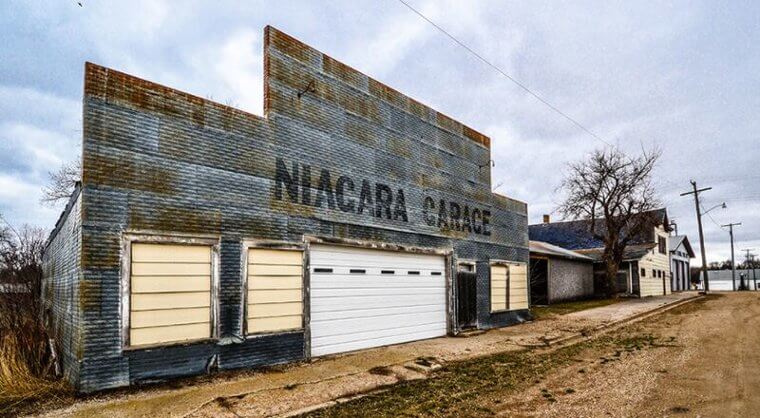 During the excavation of his home, authorities discovered the bodies of the six young men, ages fifteen to eighteen, buried under the floorboards. All of the victims appeared to have similar damage to the back of their skulls. The identities of the six individuals have remained unknown, but some believe that Butler, who hired the boys to work on his farm, killed them in fear that they would rob him.
Ohio - Shawn Grate
A 9-1-1 call in 2016 would lead to Shawn Grate being found guilty and sentenced to death in 2018. When the woman on the other end of the line claimed she had been kidnapped just outside of Columbus, Ohio, police would arrive at the house she cited and find it filled to the ceiling with garbage.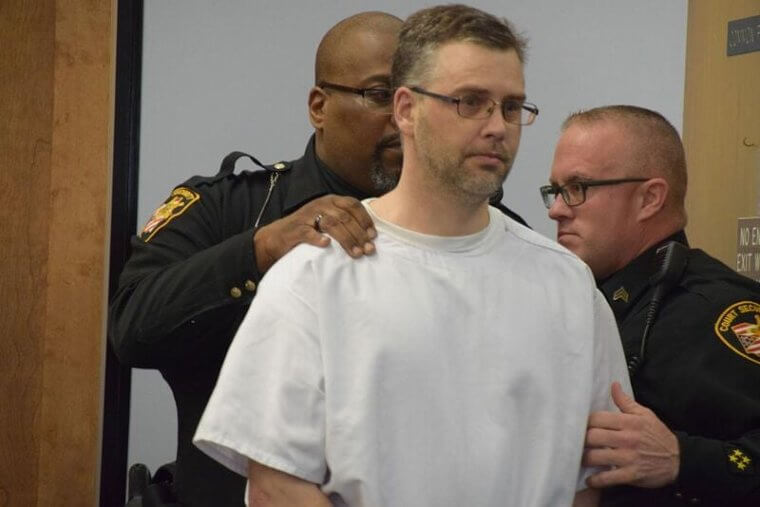 Throughout the debris and the overwhelming stench of decay, authorities would find the body of a strangled female hidden under a pile of clothes and another decomposing body in the basement. Grate would confess and be convicted of murdering five women. The woman who placed the emergency call would fortunately survive.
Oklahoma - Nannie Doss
Few would even think that Nannie Doss, who was described as a "cartoon character," would be capable of killing eleven members of her own family.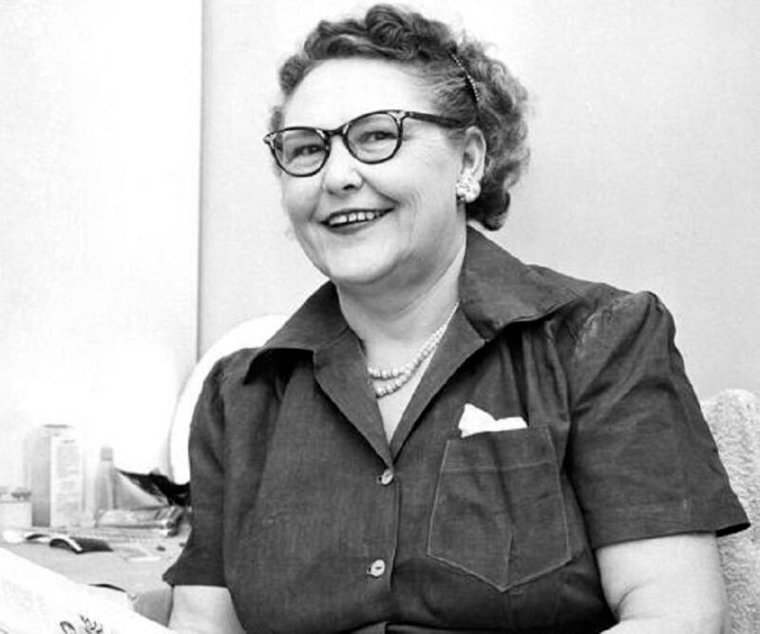 Always seen with a smile, "The Giggly Granny," subtly murdered her own mother, two of her children, four of her husbands, one of her mothers-in-law, her two sisters, her grandson, and her nephew. After killing them with arsenic mixed into various foods and beverages, Doss would chop up their bodies. After doctors and authorities worked together to arrest Doss, she would plead guilty and receive a life sentence for murdering her final husband, even after confessing to killing all of the other family members. Doss would die of leukemia during her time behind bars in 1965
Oregon - Randall Woodfield
After being drafted by the Green Bay Packers in 1974, Randall Woodfield would see his NFL dreams come to a halt due to a number of indecent exposure arrests, a behavior that stemmed from his high school days. Rather than becoming a successful professional football player, Woodfield would become known for being the "I-5 Killer."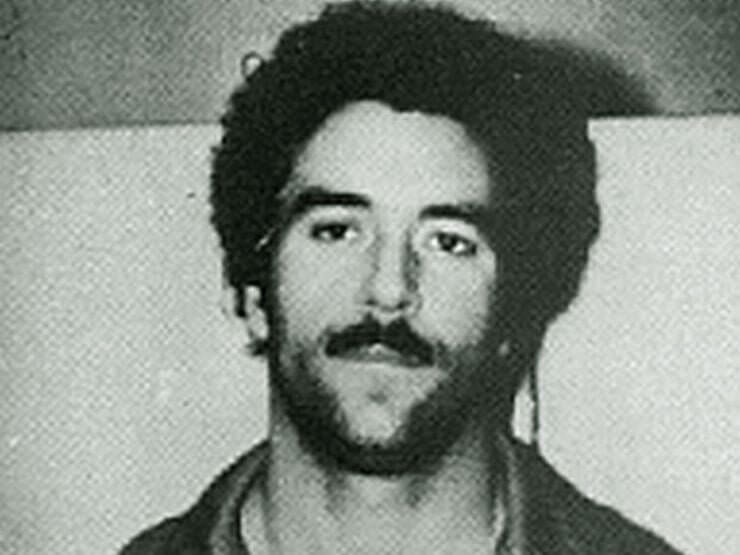 From Washington to California, Woodfield would murder over forty people during the early 1980s. As one of the deadliest serial killers in American history, Woodfield would rob, kidnap, rape, and kill his victims, often with a gunshot to the back of the head while they were laying on the ground. Currently serving a life sentence, Woodfield has only been convicted of one attempted murder and one murder.
Pennsylvania - Harvey Robinson
At just seventeen years old, Harvey Robinson is one of the youngest serial killers in United States history. Currently serving a death sentence, he was charged with the rape and murder of three females between the ages of fifteen and forty-seven.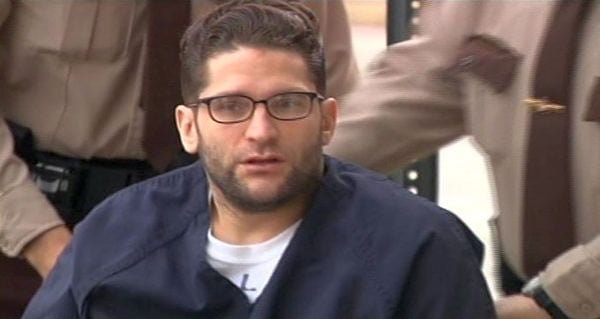 Robinson would also be convicted of burglary, assault of a woman in her home, and the rape of a five-year-old girl, both of which survived. Sentenced to death row in 1993, Robinson once had his sentence altered due to the fact that he was a teenager at the time of his crime, but the Pennsylvania Supreme Court would uphold the death penalty ruling.
Rhode Island - Craig Price
Craig Price was just thirteen years old in 1987 when he committed his first murder, walking over to his neighbor's house and stabbing twenty-seven-year-old Rebecca Spencer fifty-eight times.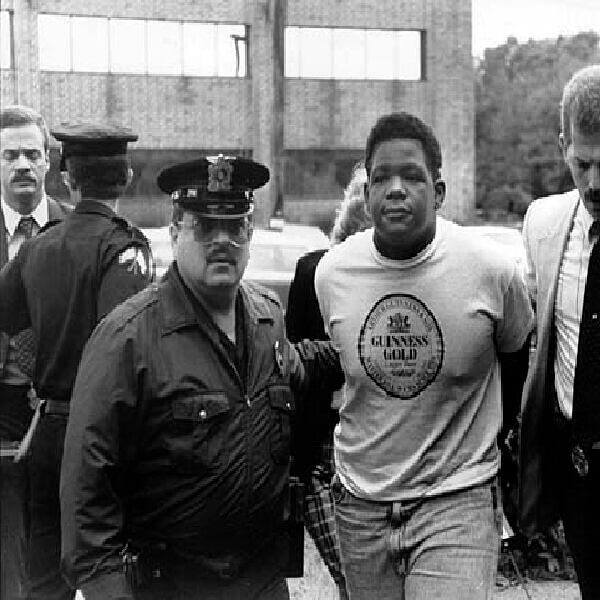 It would be roughly two years later when Price would again cause havoc in his neighborhood, as while he was high on drugs, he walked in on a local family and stabbed the mother fifty-seven times, her ten-year-old daughter sixty-two times, and her eight-year-old son thirty times before smashing his skull. Authorities reported that each of the murders was so violent that the blade of the knives used would be broken off inside of the bodies. Price has been incarcerated since 1989, but the length of his term has yet to officially be determined as he recently murdered another prisoner.
South Caroline - Donald Henry Gaskins
Known as "Pee Wee", Donald Gaskins claimed that he had sexually tortured and killed over two hundred hitch-hikers during a thirty-year span.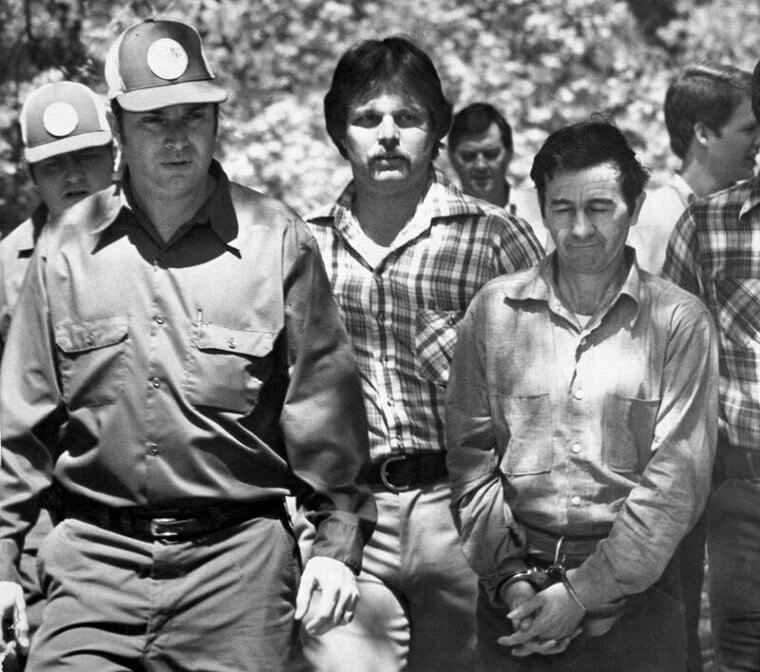 While growing up neglected and abused both sexually and physically, Gaskins would find himself in a life of crime, including robbery, assault, rape, and murder. According to Gaskins' autobiography, he stated that "the mere sight of a woman enraged..." and made his whole body ache. After abducting his victims, Gaskins would torture them, break their bones, and then occasionally engage in cannibalistic behaviors. Despite his small stature, Gaskins would continue to commit violent crimes in jail, murdering several inmates during his sentence as he awaited his execution in 1991.
South Dakota - Robert Leroy Anderson
Sentenced to the death penalty in 1999, Robert Anderson would take his life by hanging himself in 2003. After attempting to murder Amy Anderson (no relation) in 1994 by forcing her car off the road and then pulling her into a ditch, the potentially deadly event was thwarted only because the victim fought back and managed to get away. Unfortunately, Larisa Dumansky and Piper Streyle would not be so lucky.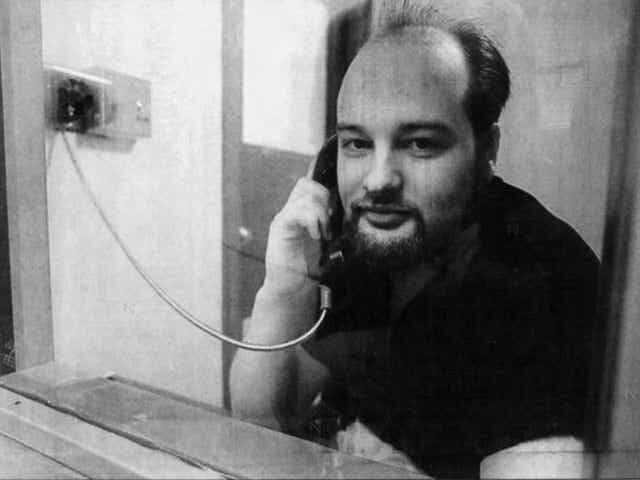 In 1994 and 1996, they were both forced off the road in a similar fashion and violently raped and murdered. Anderson would then bury each of his victims in shallow graves. Despite killing only two victims, authorities believed that he would continue his horrific behavior had he not been sentenced to the death penalty.
Tennessee - Paul Dennis Reid
An aspiring musician, Paul Reid moved to Nashville in the '90s to pursue his dreams of becoming a country-rock star. Already saddled with a criminal past with charges of armed robbery, Reid took a part-time job at a fast-food restaurant to help pay the bills while he tried to find gigs at night. However, when he was fired in 1994, it was the end of that career and the start of another.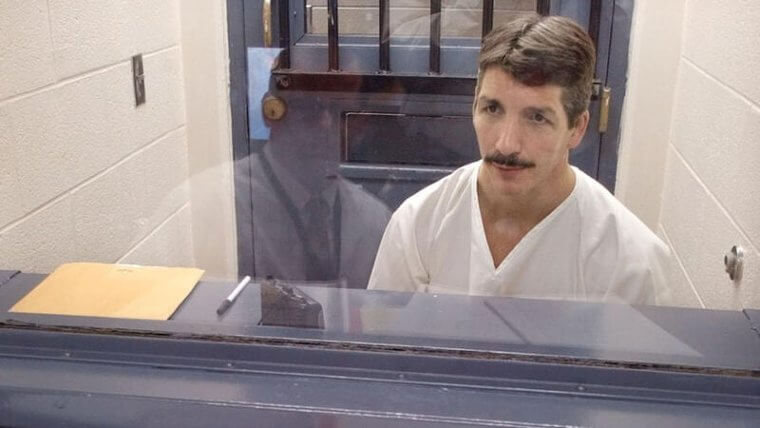 Known as the "Fast Food Killer," Reid would rob four fast-food restaurants and murder a total of seven innocent victims, several of them execution-style, in the process. Convicted to seven counts of first-degree murder, Reid would receive the death penalty, but before he could be executed, a process that was stalled several times, he would die from pneumonia.
Texas - Dean Corll
The reason why kids have been warned to never take candy from strangers has a lot to do with Dean Corll, "The Candy Man.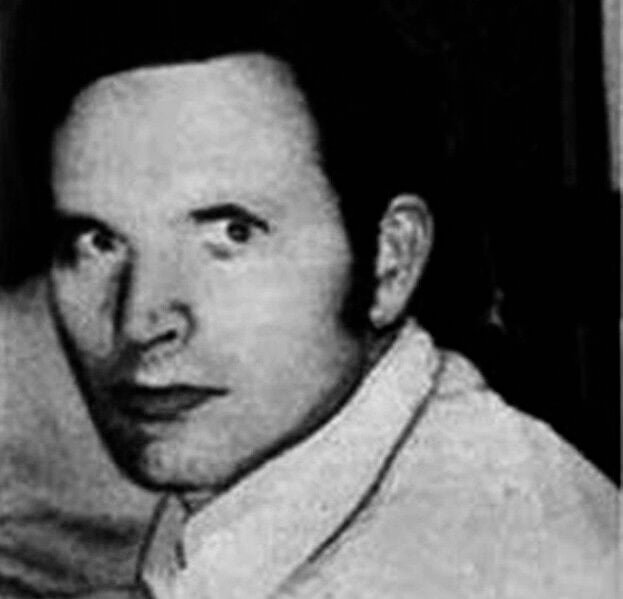 Starting in 1970, Corll, who worked at his mother's candy factory, would entice young children and teenagers into his vehicle with the promise of free sweets. Joined by David Brooks and Wayne Henley, the trio would commit what would become the Houston Mass Murders. Because nobody suspected the shy, straight-laced family man who was a former military man, Corll's crimes went unsuspected, until Henley turned on him and shot him dead. Both Brooks and Henley would confess to their crimes and currently continue to serve life in prison.
Utah - Ted Bundy
Without question one of the most famous serial killers in history, Ted Bundy confessed to murdering thirty victims with many more believed to be unaccounted for. While it remains unconfirmed as to when his life of crime started, Bundy did allude to stories that it began in 1969.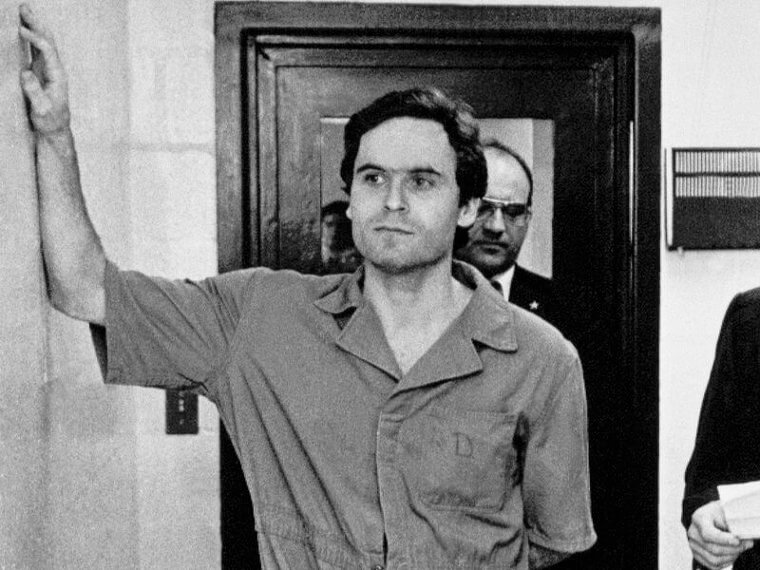 Following five years of crime in the Washington and Oregon area, which he was never convicted for, Bundy moved to Utah, where ironically he would enroll in the University of Utah Law School. Often luring his female victims in with stories of injury as well as his good looks, Bundy would ultimately confess to killing eight women in Utah. Sentenced to fifteen years in jail, Bundy would be extradited to Colorado before being sentenced to death by electrocution in 1989.
Vermont - Israel Keyes
Israel Keyes was a criminal of various trades. In addition to being a serial killer, Keyes was also a bank robber, a burglar, an arsonist, and a rapist. Although he admitted to authorities of killing four victims, including two sex workers, it is believed that Keyes was responsible for at least a dozen murders throughout the country.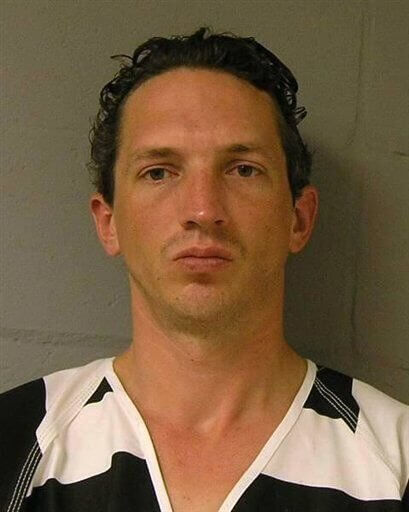 In 2011, Keyes broke into Bill and Lorraine Currier's house while they were sleeping and kidnapped the couple. After taking them to an abandoned house, he shot Bill and proceeded to sexually assault and murder his wife when she attempted to escape. Keyes would take his own life while awaiting sentencing for the murder of eighteen-year-old Samantha Koenig.
Virginia - Timothy Wilson Spencer
For years the individual tagged "The Southside Strangler" had no identity. Over the span of three months in the fall of 1987, four women would have their homes broken into, be raped, and then be strangled to death.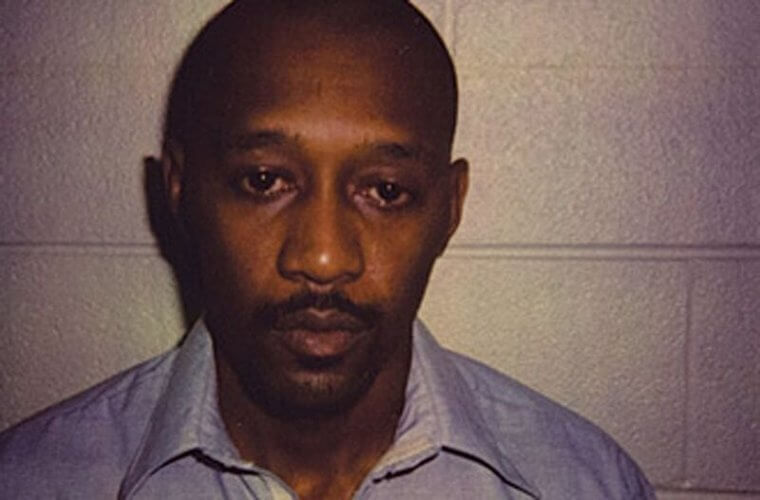 Through the use of DNA matching technology, Timothy Spencer would be the first person in the United States to be executed using this process. After being arrested for the rape and murder of his fourth victim, authorities would use the scientific process to match body fluids and hair strands to those that were found at the site of the other three victims.
Washington - Gary Ridgway
The Green River in Washington became known more for the dead bodies that were found in it than for the scenery around it. For nearly a decade, Gary Ridgway, aka "The Green River Killer," would murder forty-nine female runaway and sex workers along Route 99. After murdering his victims and dumping their bodies along the river bed, Ridgway would often return to have sexual encounters with them.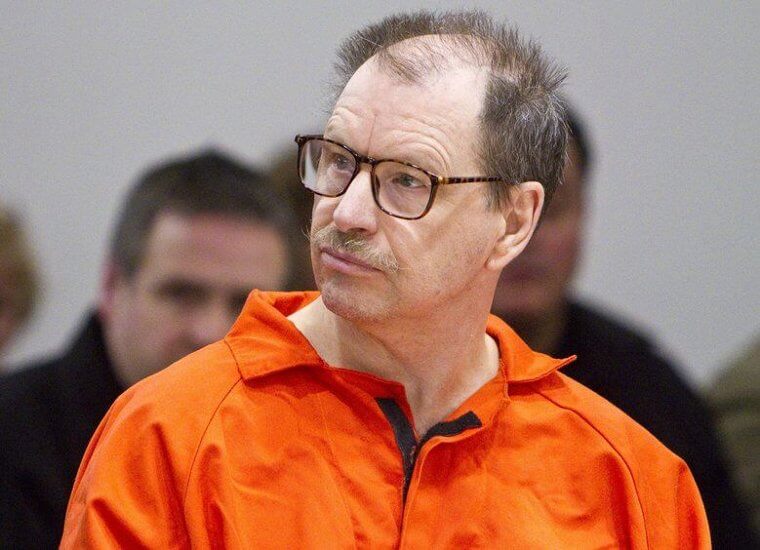 Although he would confess to over seventy-five murders, Ridgway was charged with forty-eight murders. Agreeing to a plea bargain that involved a life sentence but no death penalty in return for information on the location of the missing women, Ridgway would be charged with an additional murder and is currently serving his life sentence.
West Virginia - Harry F. Powers
Long before social media and internet matchmaking services, there was the American Friendship Society. Created in 1927, members would pay an annual fee and in return be given a list of potential romantic matches. Known as the "Lonely Hearts Murderer," Harry Powers purchased a subscription to the program under an alias and when he met up with his female matches, they would ultimately disappear.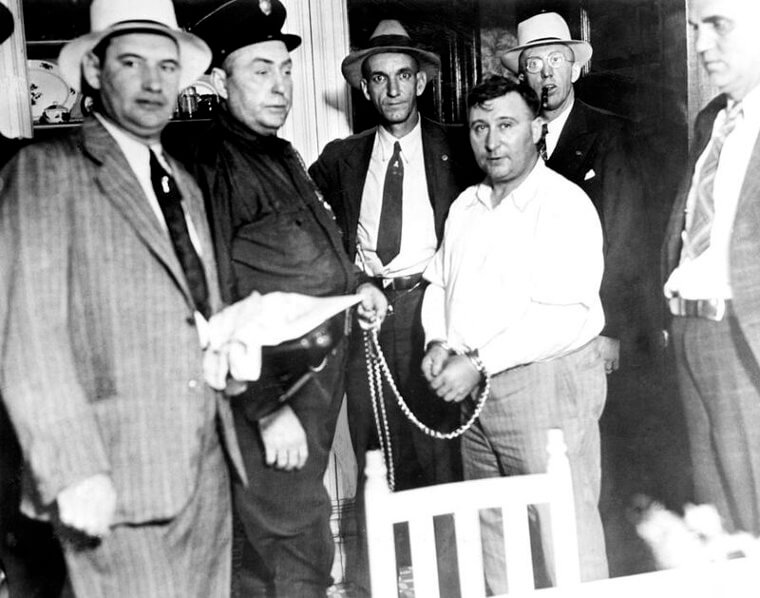 After hooking up with Asta Eicher, who was a widowed mother of three, and then Dorothy Lemke, both ladies and the three children would be found strangled and beaten to death in a shallow grave on Powers' property. Powers would be sentenced and hung in 1932.

Wisconsin - Ed Gein
Three of the most popular horror films in American history were inspired by Ed Gein. Silence of the Lambs, Psycho, and The Texas Chainsaw Massacre were all based on his horrific actions. Taking corpses from graveyards, Gein would decorate his house with their body parts and even made a mask from the facial skin from one of the bodies.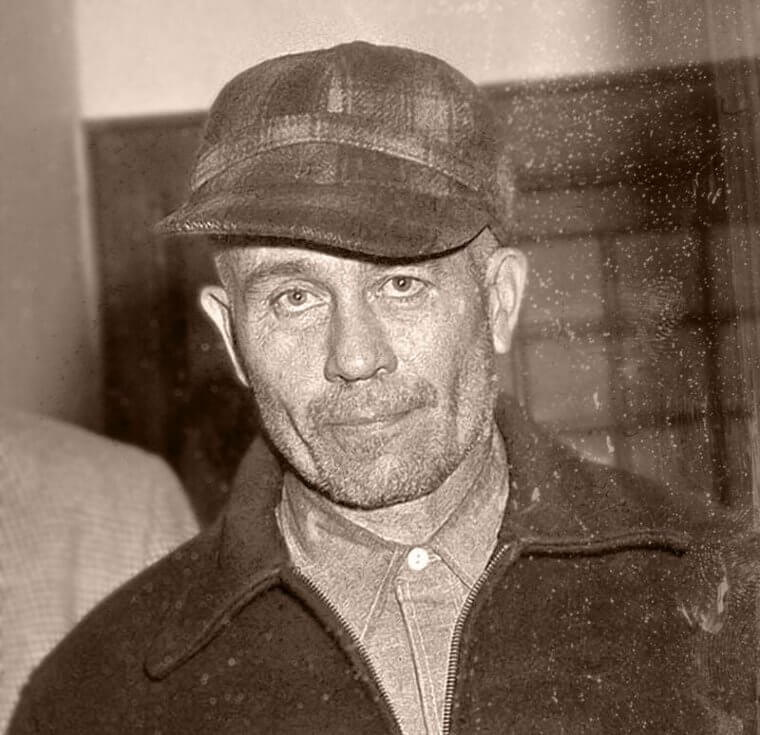 In addition to the body-snatching, Gein would also be charged with the murder of two females. After hardware store owner Bernice Worden disappeared, evidence would point towards Gein being a suspect. Upon a search of his property, authorities found one of the most disturbing crime scenes in history. Initially being found unfit for trial, Gein was sent to a mental institution where he would end up dying in 1984.
Wyoming - Polly Bartlett
Polly Bartlett's tale begins in 1868 when alongside her family, she helped to run a local inn. Identified as the "Murderess of Slaughterhouse Gulch," Bartlett would target single men who appeared to have money on hand. From miners to cowboys to drummers, Bartlett would "loosen up" her victims with some whiskey before serving them meals laced with arsenic.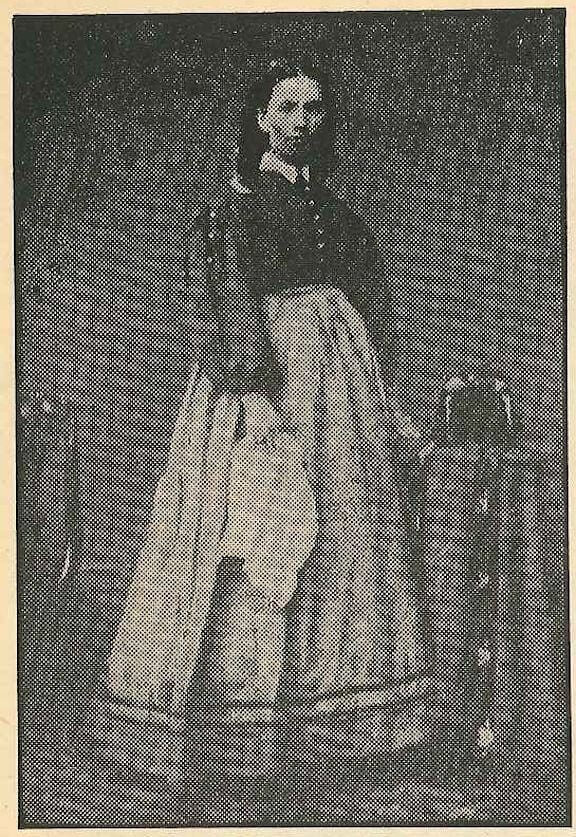 Described as the state's first serial killer with more than twenty-two victims who would be found buried in a local corral, she was also Wyoming's worst. Before she could be tried and convicted of her crimes, one of the victim's friends would take justice into their own hands, killing Bartlett with a double-barrel shotgun blast while she was in jail awaiting trial.