When imagining the world's notorious serial killers, youth and innocence aren't the first thoughts. Yet, every killer began as an innocent child, making their path to ruthlessness intriguing. From the most notorious killers like Charles Manson and Ted Bundy to the lesser known ones like Andrei Chikatilo (a.k.a, the 'Butcher of Rustov'), let's examine how they evolved from childhood to the most defining and treacherous criminals in history.
​John Wayne Gacy
Even as a child, the serial killer who would come to be known as the "Killer Clown" had a slightly unsettling expression. Born in Chicago, Illinois in 1942, Gacy grew up in an abusive household. According to his sister, Gacy became so accustomed to being beaten by his father that he learned to take his punishment without crying.
During adolescence, he began to struggle with his sexuality, realizing that he was attracted to men. As a young man, Gacy gained popularity as a self-made building contractor. During this time, he also dressed up as "Pogo the Clown" and performed at children's parties. Under this guise, he would lure young boys in with the promise of construction work, only to capture, sexually assault, and murder them. He would go on to murder at least 33 boys throughout the 1970s before being apprehended and executed by lethal injection in 1994.
Ted Bundy
Born to a single mother and an unidentified father, this serial killer lived with his grandparents in Philadelphia for much of his childhood. While he spoke warmly about his grandparents, Ted Bundy also admitted that his grandmother suffered from depression while his grandfather was abusive towards her as well as the family dog and other animals.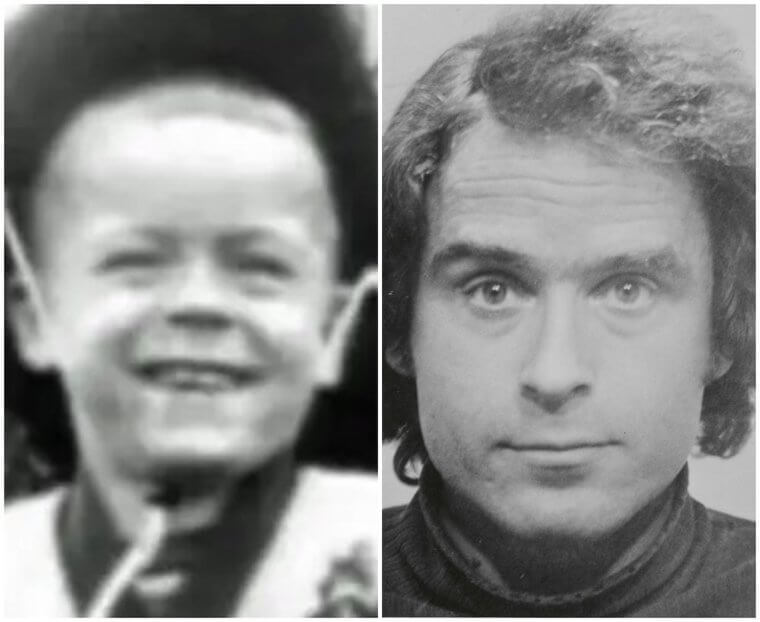 Bundy's upbringing left a mark on his actions. His aunt Julia remembers waking up to a young Bundy standing beside her bed, surrounded by knives. This early disturbance foreshadowed his later behavior: assaulting and killing young women, desecrating their bodies. Between 1974 and 1979, he killed at least 30 women. Despite arrests and escapes, justice caught up with him in February 1978, leading to his execution by electric chair in 1989.
​Dennis Rader
Known as the BTK ("bind, torture, kill") Killer, Dennis Rader was born in Pittsburg, Kansas, in 1945. Although he had a normal childhood, he did have some disturbing pastimes, such as hanging stray animals. Rader later developed torture fantasies and seemed fixated on sexual fetishes related to women, such as wearing their clothing.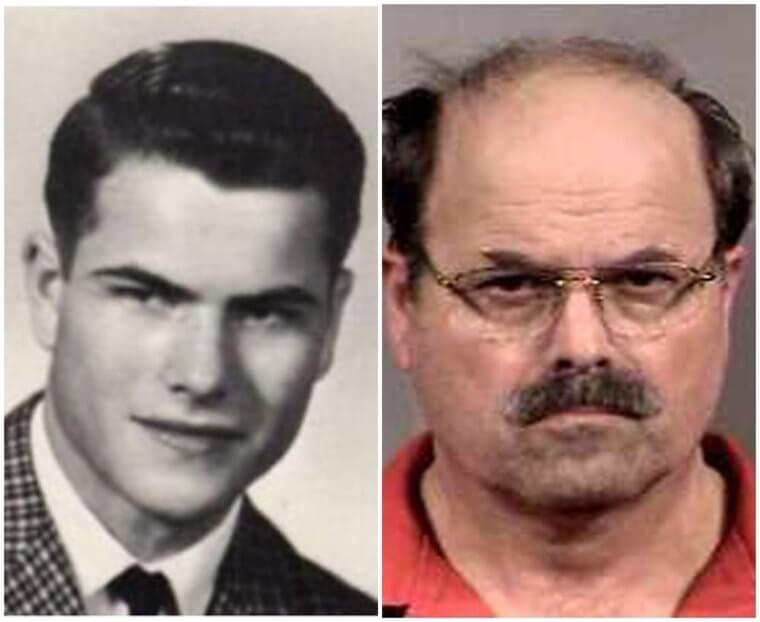 After joining the U.S. Air Force and marrying in 1971, he started a long tenure in the ADT Security Services. In 1974, he began his murder spree killing 10 people between 1974 and 1991. Rader revealed at a later stage that murdering people sexually pleased him. The BTK Killer was finally brought to justice in 2005, pleading guilty to all 10 charges of first-degree murder. When speaking about the day that Rader was finally arrested, his daughter recalls, "We were living our normal life. ... Then everything upended on us."
​Richard Ramirez
This cold-blooded killer underwent a series of physical injuries throughout his childhood. At the age of two years old, Richard Ramirez required 30 stitches in his head due to a dresser falling on top of him. After being knocked unconscious by a park swing at the age of five, Ramirez then endured several epileptic seizures up until his early teens.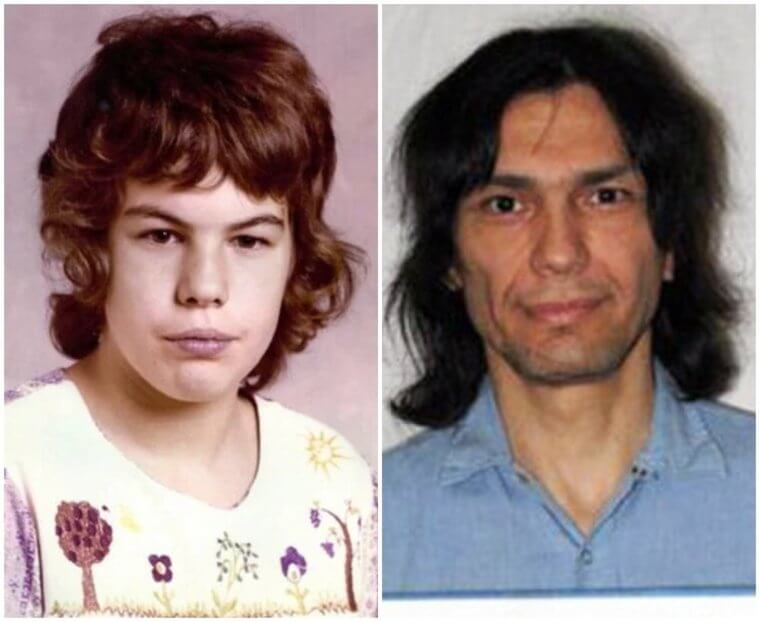 Clearly damaged from his childhood injuries (although this is no excuse for his behavior), Ramirez went on a killing spree throughout 1984 and 1985, murdering 14 people with a range of deadly weapons, including handguns, a hammer, and a machete. He even declared himself to be a Satanist. Ramirez died in 2013 from complications from B-cell lymphoma while awaiting his execution.
Jeffrey Dahmer
Born in Milwaukee, Wisconsin, Jeffrey Dahmer led a disturbing childhood particularly after undergoing surgery to correct a double hernia that seemed to cause a change in his behavior when he was four. Supposedly fascinated by how animals "fit together", Dahmer would dismember animal carcasses, even impaling a dog's head on a stake.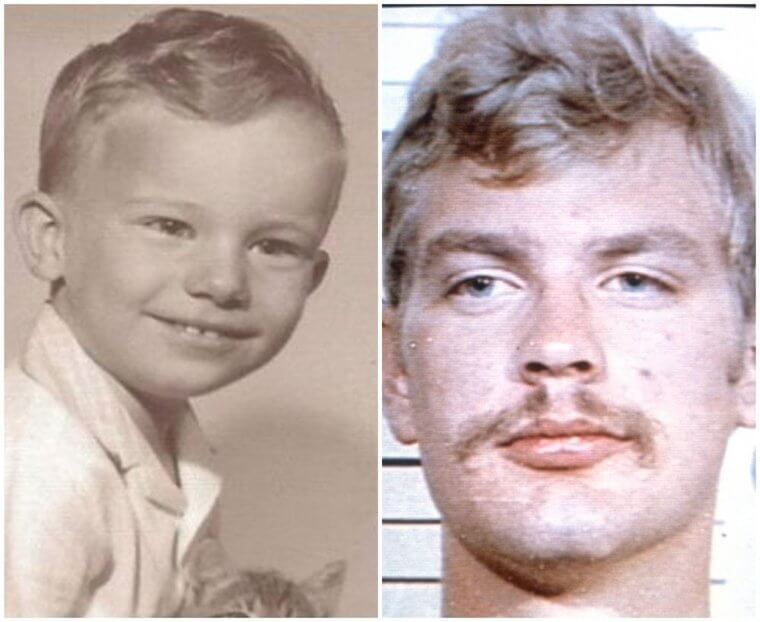 Dahmer's father remarked on how his son would get excited by the sound of bones breaking. At the age of 14, Dahmer's thirst for necrophilia and murder was truly unleashed following his parents' divorce. Between 1978 and 1991, Dahmer went on to seduce, sexually assault, and murder 17 men, even dismembering them and keeping some of their body parts as souvenirs. He was finally apprehended in 1991. Sentenced to 15 life sentences, Dahmer was murdered by a fellow prison inmate in 1994.
​David Berkowitz
Known as the "Son of Sam" and the ".44 Caliber Killer", David Berkowitz was raised by Pearl and Nathan Berkowitz of the Bronx after his birth mother gave him away. Described as a troubled child and a bully, Berkowitz showed no interest in learning, instead becoming fascinated by larceny and arson.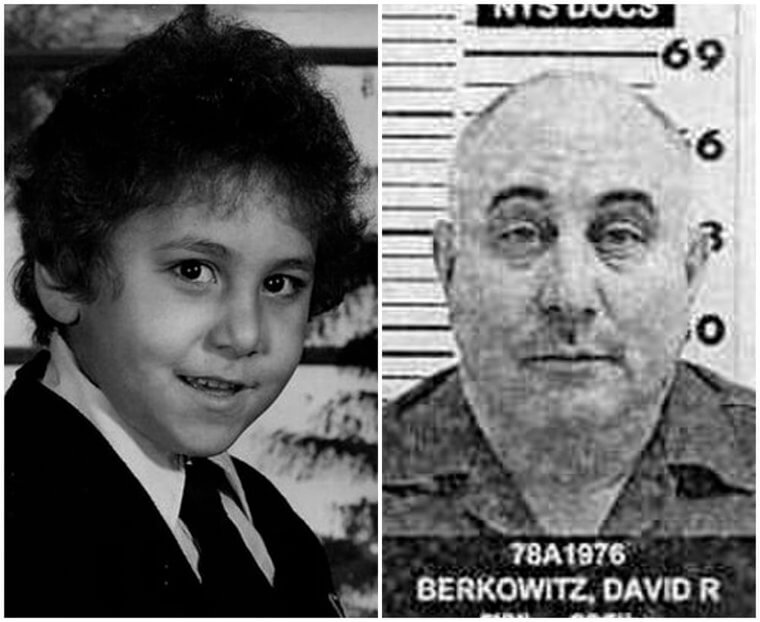 The fact that his adoptive mother died when he was 14 years old only worsened his behavior. In the mid-1970s, Berkowitz began his crime spree, committing multiple shooting and stabbing attacks throughout New York City. In addition to the havoc he caused, he also became infamous for his letters to the police, describing his crimes in lengthy detail. By the time he was apprehended in August 1977, Berkowitz had committed six murders and injured eight more people.
​Al Capone
Otherwise known as "Scarface", Al Capone was born in Brooklyn, New York, in 1899. Unlike many other gangsters of the time, Capone was born into a wealthy family. While noisy, his family was a respectable clan of Italian immigrants who showed no signs of unlawful behavior. This made Capone's future actions all the more unexpected.
At 14 years old, Capone met the gangster Johnny Torrio, who taught Capone the value of keeping up a respectable appearance while running a racketeering business. He then joined Torrio's James Street Boys Gang, later rising to a high rank in the Five Points Gang. In 1909, Capone moved to Chicago, where he would become the leader of the Chicago Outfit. One of the most notorious criminals throughout the Prohibition Era, Capone was responsible for the St. Valentine's Day Massacre - a day in which seven members of the rival North Siders gang were murdered.
Andrei Chikatilo
Having grown up in Soviet Ukraine, the "Butcher of Rostov" was subjected to a harsh upbringing. Known to have fainted on numerous occasions due to hunger, Andrei Chikatilo was often made fun of by other children for his peculiar physical stature and timidity. This didn't stop at home, with his mother constantly berating him and his sister.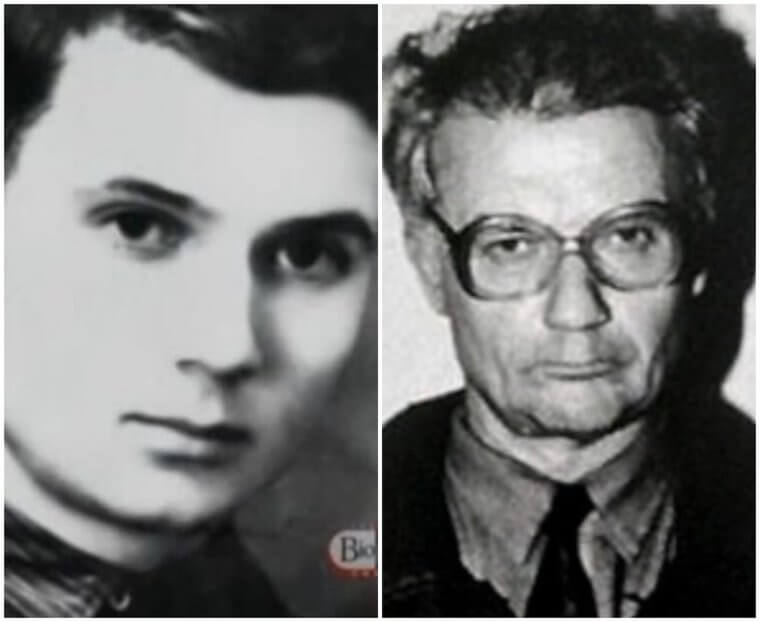 As an adult, Chikatilo only became more disturbed, beginning his crime spree by luring a nine-year-old girl to his house where he stabbed her multiple times before choking her to death. Between 1978 and 1990, this merciless killer was known to have murdered at least 52 women and children and possibly more. He was executed for his crimes in 1994.
​Anders Behring Breivik
This Norwegian terrorist already began showing unstable mental behavior as a child. At the age of four, two reports were made about his mental health, with one psychologist speaking about his unsettling smile. His peculiarities were not helped by the abuse that he suffered at the hands of his mother, who sexually abused him and often told him she wished he didn't exist.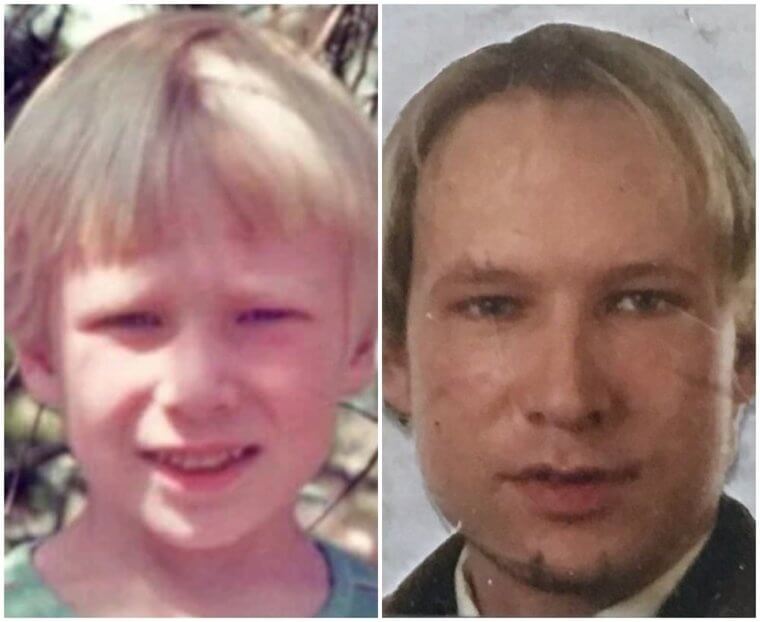 Breivik continued to be a misfit as he entered adulthood. In 2011, he executed a devastating attack in Oslo, detonating a bomb that killed eight people before continuing his killing spree by gunning down 69 people and injuring 319 at the Workers' Youth League summer camp. Despite his devastatingly high volume of murders, Breivik was only imprisoned for 21 years in prison because this is actually the maximum prison sentence in Norway.
​Frederick Walter Stephen West
This British serial killer was born in the village of Much Marcle, Herefordshire. While his mother was overprotective, West's father was a strict disciplinarian who even had sexual relations with West's sisters. Despite her affection for her son, West's mother was no saint either, having introduced her son to sex at the tender age of 12.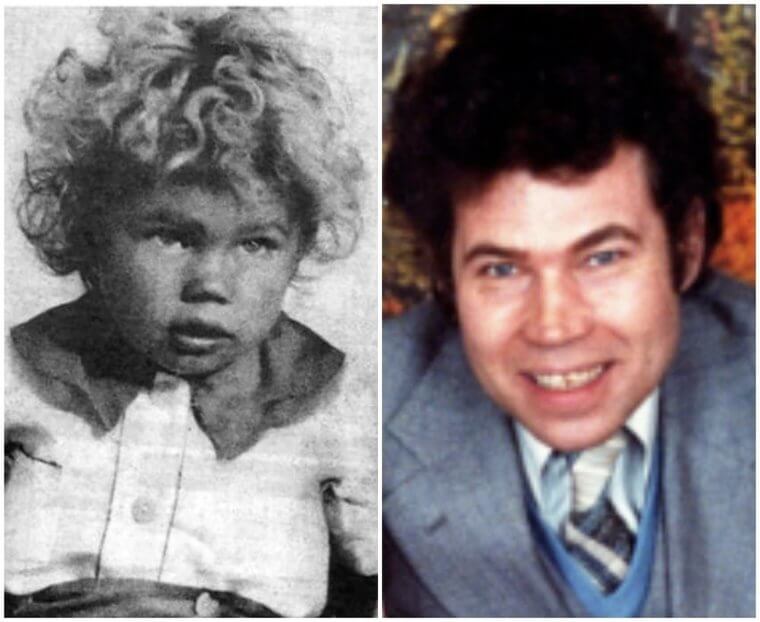 In fact, it was under the influence of his mother that West engaged in acts of bestiality during his teens. West married Catherine "Rena" Costello, who was abused and later murdered by him. He then married Rosemary Letts, with whom he committed at least 12 murders between 1967 and 1987. In addition to murder, the couple also sexually brutalized many of their victims, including young children.  After being apprehended in 1994 for his despicable crimes, West fatally asphyxiated himself one year later while awaiting trial.
​Charles Manson
Charles Manson was born to an alcoholic single mother in Cincinnati, Ohio. Manson's mother decided to send him to a boys' school at the age of 12, and while he requested to rejoin her, she rejected him, leaving him to get by with a life of petty crime. He spent the next few years in and out of jail and started to experiment with hallucinogenic drugs.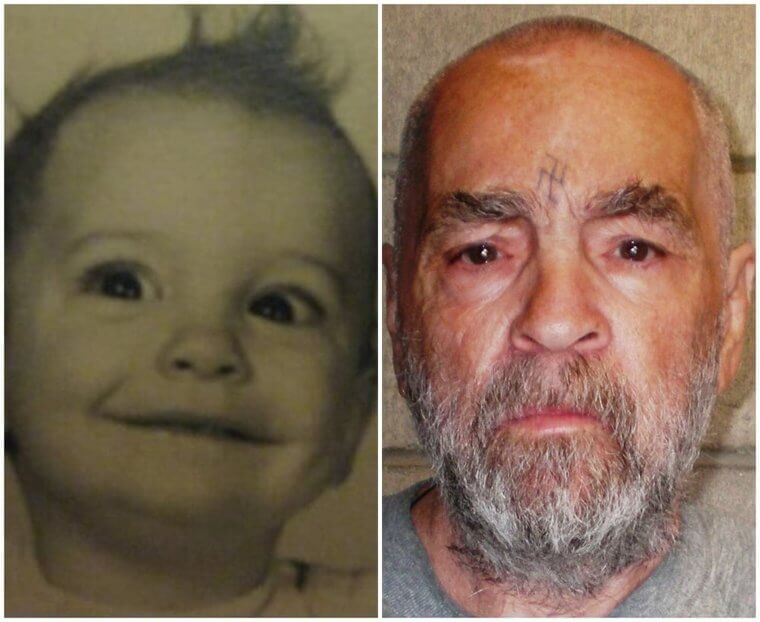 He established the Manson family cult, luring young girls. In 1969, he coerced loyal followers to gruesomely murder Hollywood's elite, including pregnant actress Sharon Tate, the wife of director Roman Polanski. Though not directly involved, he was convicted of planning the Tate murders, which included all of her guests, receiving life imprisonment. He died in 2017 of natural causes.
​Rosemary West
Born in Devon, England, in 1953, Fred West's wife and partner-in-crime was born into a life of hardship. Rosemary West's parents both suffered from mental problems, with her mother even receiving electro-convulsive therapy during her pregnancy with her. This likely caused prenatal injuries that resulted in Rosemary's poor grades and dangerous levels of aggression.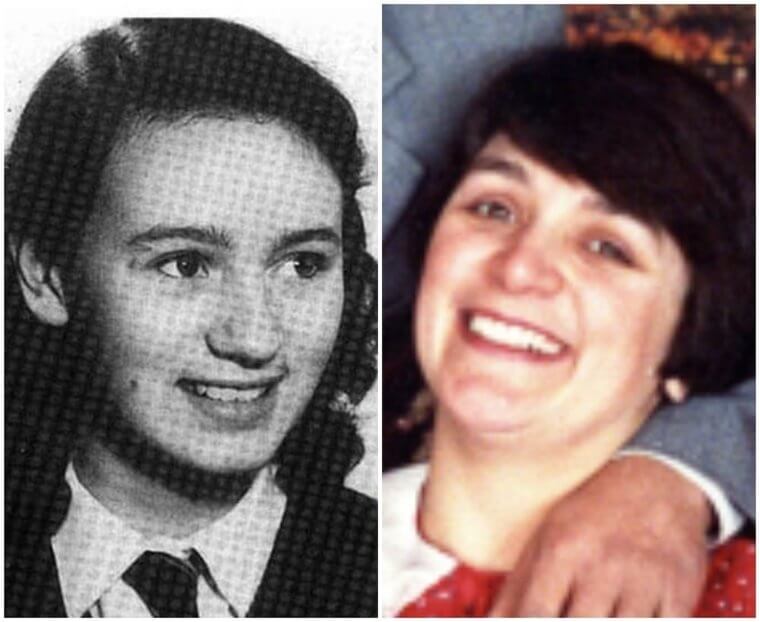 Rosemary became sexual from a young age, and at 15, she met 27-year-old Fred Walter Stephen West. She soon became pregnant and married Fred. It's widely believed that she murdered Fred's oldest child, Charmaine. In order to make ends meet, Rosemary West became a sex worker. Between 1972 and 1994, she and her husband would regularly lure underage girls to their home, only to sexually assault and murder them. West took part in the murder of at least 10 girls, resulting in a life sentence without parole.
​Aileen Wuornos
Aileen Wuornos was Born in Michigan in 1956. After her father committed suicide in prison, Wuornos was abandoned by her mother and left in the care of her abusive grandparents. Her grandfather was violent, both physically and sexually, if that wasn't bad enough, she was also believed to have had sexual relations with her brother. Wuornos was eventually kicked out, and became a sex worker.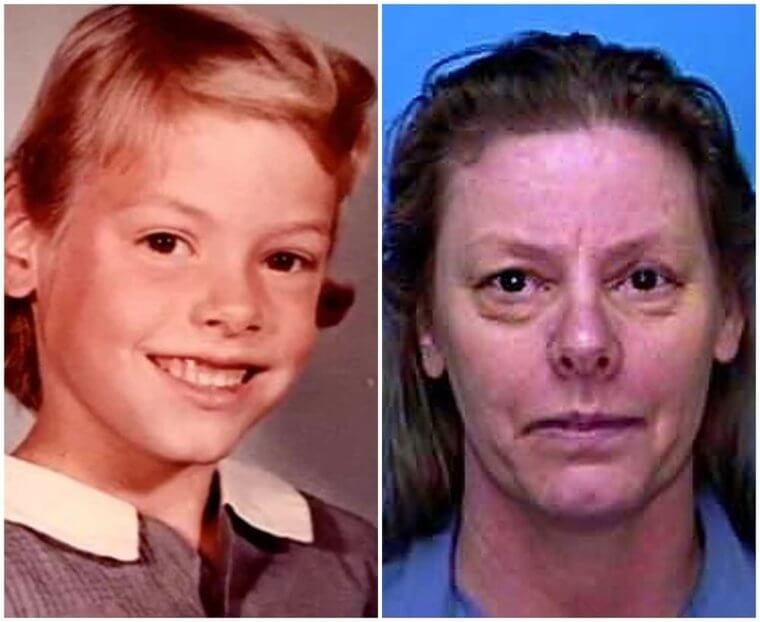 After a brief marriage to a wealthy yachtsman, Wuornos met and started a relationship with 24-year-old Tyria Moore. Between 1989 and 1990, Wuornos murdered at least six men; most of whom were clients of hers. She claimed that these men either raped or attempted to rape her and that she shot them at point-blank range as a means of self-defense. Ultimately, it was Moore who gave her over to the authorities. Wuornos was sentenced to death on six counts of murder and executed by lethal injection in 2002.
Alexander Pichushkin
This Russian serial killer was known as the "Chessboard Killer" and the "Bitsa Park Maniac". Born in 1974, Pichushkin was initially described as a social child. That all changed after fell backward off a swing which then struck him in the forehead.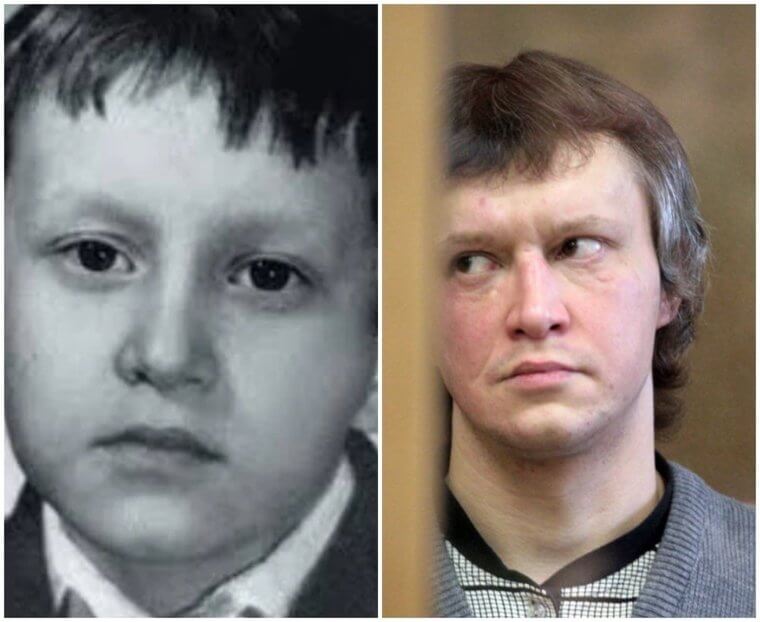 After displaying an increased amount of hostility, Pichushkin's mother decided to place him in a school for children with disabilities, where he was bullied by several children. The subsequent death of his grandfather only increased his fury. Having displayed a talent for chess, Pichushkin would play against elderly men in Bitsa Park. It was during this time that he developed a sinister goal - to murder 64 people; the number of squares on a chessboard. Between 2001 and 2006, Pichushkin killed at least 49 people. He has since been imprisoned for life for his heinous sins.
​Adam Lanza
During his youth, Lanza had been diagnosed with several disorders, ranging from Asperger Syndrome to sensory integration and even OCD. On top of that, Lanza's father admitted that he suspected that his son suffered from schizophrenia as well. While this disturbed individual was clearly in need of professional help, his mother made the fateful decision to discontinue her son's treatment.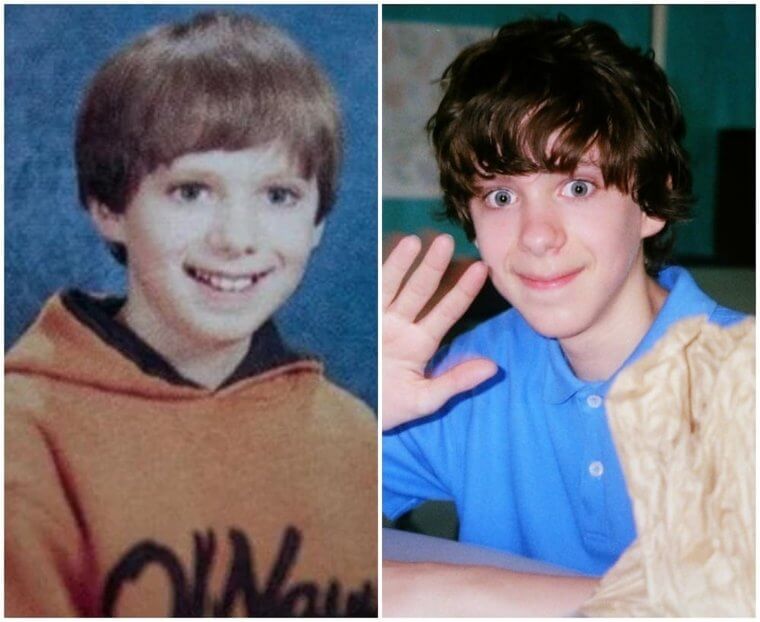 Having not received the assistance he desperately required, Lanza decided to fatally shoot six adult staff members and 20 children between the ages of six and seven years old at Sandy Hook Elementary School in 2012. When first responders arrived on the scene, Lanza committed suicide by shooting himself in the head. This incident remains the deadliest mass shooting at an elementary school in US history.
​James Holmes
Born in San Diego, California, Holmes suffered from mental health issues and depression during his school years. After declining socially, Holmes was reported to have attempted suicide at the age of 11. He also claimed that he was haunted by "Nail Ghosts" that would hammer on the walls of his home at night.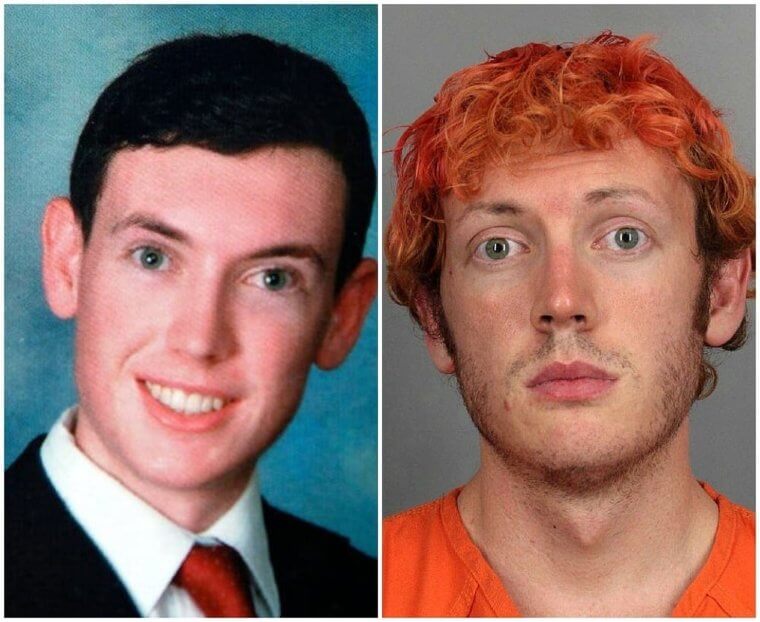 For a decade, Holmes harbored a deadly obsession. At 25, he acted on it, opening fire in a packed Aurora, Colorado movie theater during a midnight screening of The Dark Knight Rises. He killed 12 and injured 70, receiving over 100 criminal counts, including 24 murder charges. He'll spend life imprisoned in Pennsylvania's US Penitentiary.
Eric Smith
After being bullied by some other children as well as his father and older sister, 13-year-old Eric Smith decided to take out in frustration in the most disturbing way possible.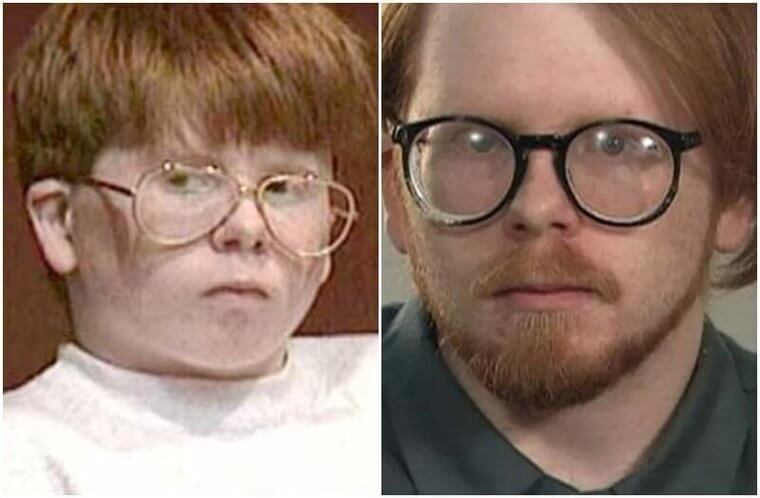 While riding his bike to his summer day camp, Smith spotted four-year-old Derrick Robie to the exact same location. With his head filled with disturbing thoughts, he decided to lure Derrick to the woods, where he would vent all of his frustration by strangling the child and dropping a large rock on his head. He even went on to sodomize his victim with a large stick in order to ensure that he was indeed dead. This sick act saw Smith convicted of second-degree murder and sentenced to a minimum of nine years to life in prison; the maximum term that could be sentenced to a juvenile in the state of New York. 
​Graham Frederick Young
This disturbed individual was yet another killer who began committing gruesome crimes during his youth. Born in Middlesex, England in 1947, Young lived with his father and stepmother after his biological mother died just a few months after his birth. From a young age, he began displaying a disturbing interest in poison and its effects. Infatuated with this shady subject, he began experimenting by slipping poison into his family members' tea.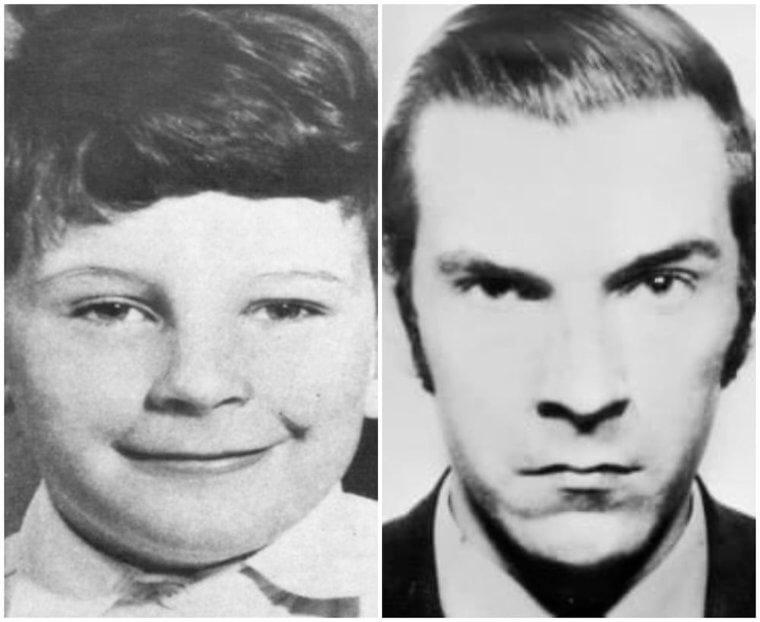 His stepmother, Molly, experienced vomiting, diarrhea, and excruciating stomach pain before Young's poison actually killed her. Young's father and sister were also incredibly sick, while interestingly enough, Young himself grew violently ill as a result of his poisoning efforts. He was sent to the Broadmoor Hospital in 1962, yet released a few years later, only to poison 70 more people and earn the nickname, the "Teacup Poisoner".
​Mary Flora Bell
At the tender age of 11, Mary Flora Bell had already solidified her reputation as a monster. Born in Newcastle, England, Bell experienced a peculiar childhood as the daughter of a single mother who worked as a sex worker. From an early age, she had attempted to murder her mother on several occasions, later justifying her actions by accusing her mother of sexually exploiting her and forcing her to engage in sexual activities with older men when she was just four years old. But such incidents would not excuse her from the brutal acts she was about to perform.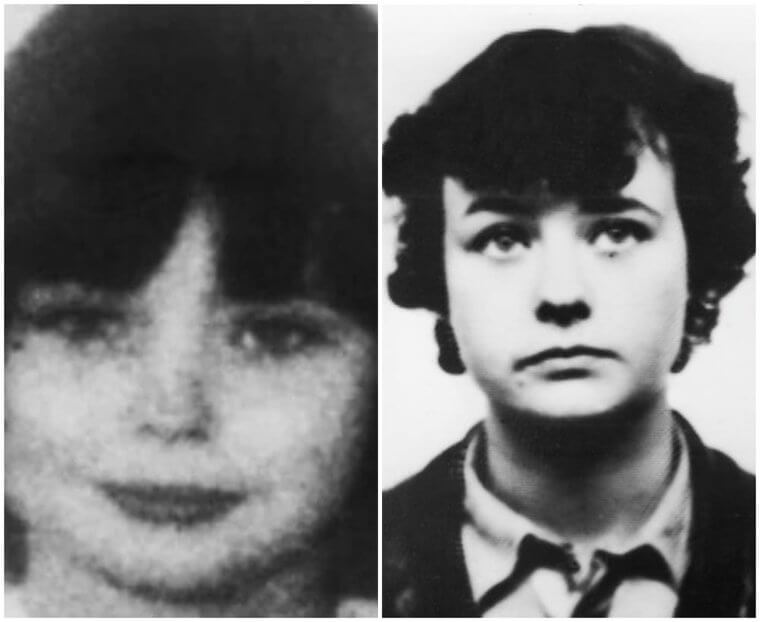 In 1968, Bell would strangle two young boys to death, namely, four-year-old Martin Brown and three-year-old Brian Howe. She was imprisoned for manslaughter until 1980 when she was released after completing her sentence. Since her release, Bell has lived under several aliases as a means of protecting her identity as well as the identity of her daughter.
​James Fairweather
This British schoolboy turned murderer already began exhibiting his thirst for blood in the classroom. Diagnosed as autistic during childhood, James Fairweather was frequently bullied, particularly because of his prominent ears. What's more, he struggled academically, constantly being placed in the lowest sets of each class he attended in school. Having gone through much trauma during his childhood, Fairweather revealed that the career he would like to pursue that one day would be that of "a murderer" - a statement that still haunts his classmates today.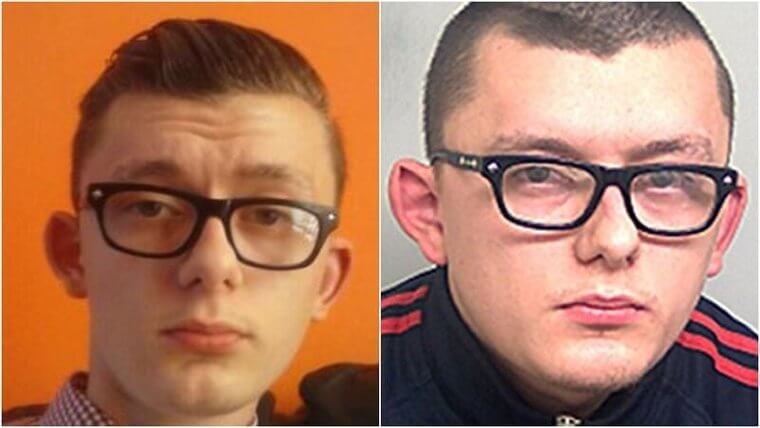 What's more, during his final school assembly, Fairweather threatened to carry out a large-scale massacre. Tragically, Fairweather would follow through on his threats, murdering 33-year-old James Attfield and 31-year-old Nahid Almanea before being brought to justice.
​Nehemiah Griego
This disturbing individual also did not even wait until adulthood to carry out a gruesome set of murders. At the age of 15, Nehemiah Griego of New Mexico decided to murder his entire nuclear family for unknown reasons.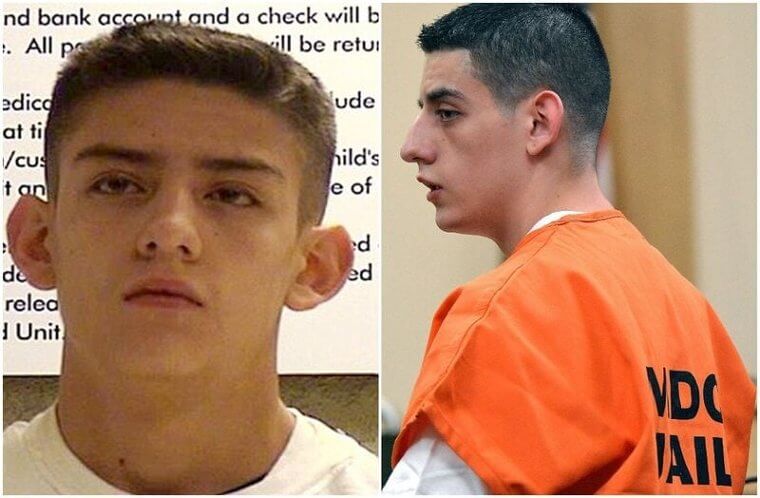 He started by killing his mother with a .22 rifle at midnight. To silence his brother Zephania, who witnessed the act, Griego shot him too. Upon hearing the gunshots, his younger sisters cried; he entered their room and killed them. He then awaited his father's arrival from work and shot him multiple times. Griego now serves three concurrent life sentences at Lea County Correctional Center.
The Children of the Evilest People On This Planet
You can't pick your parents and you can't change the past, a truth vividly seen in children born to tyrants. From Mao to Manson, even deranged cult leaders made time for their kids. These children either distance themselves from their relatives' atrocities or defend them. Here are 28 offspring of some of worlds evilest...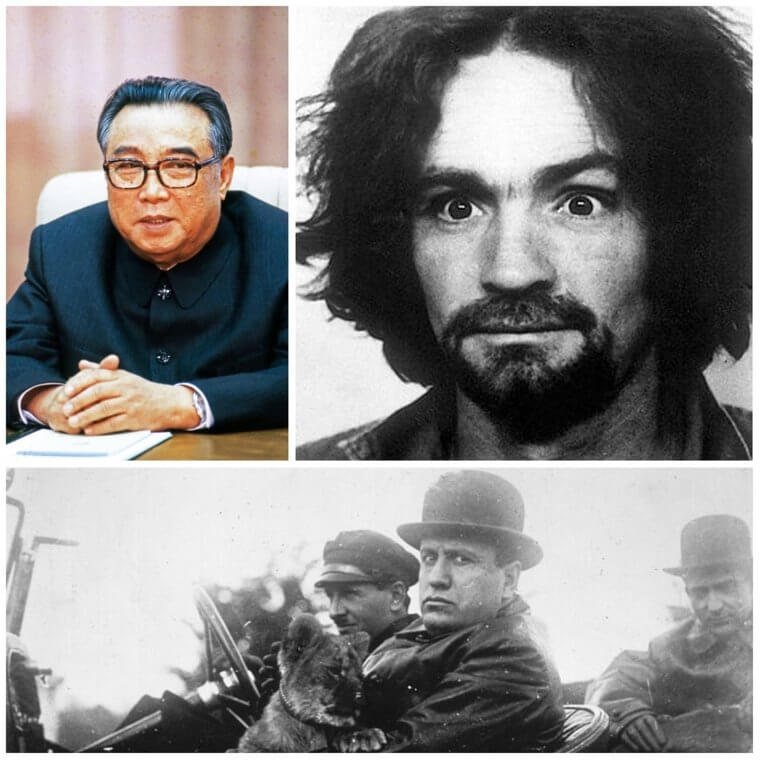 ​Edda Mussolini
Edda Mussolini was the daughter of Rachel Guidi and Benito Mussolini, a man who would become Italy's fascist leader and a tyrannical dictator. In the press, she was perceived as the perfect fascist, and yet on the side, she was drinking and partying with all the wrong men. Eventually, she married Count Galeazzo Ciano, which pleased her father.
However, Ciano advised Mussolini not to associate himself with Nazi Germany. Mussolini wasn't happy with this betrayal and had Ciano executed. After that, Edda denounced her father, moved to Switzerland, embedded herself in the fashion industry, and wrote her memoirs until her death in 1995. 
Charles Manson Jr.
The infamous cult leader and mass murderer Charles Manson fathered Charles Manson Jr. with his first wife Rosalie Jean Willis in 1956. After the 1969 murders, and when his father was sent to prison Manson Jr changed his name to Jay White. Jay White's step-brothers would both die tragically, one from a gunshot wound, and the other from an accidental drug overdose.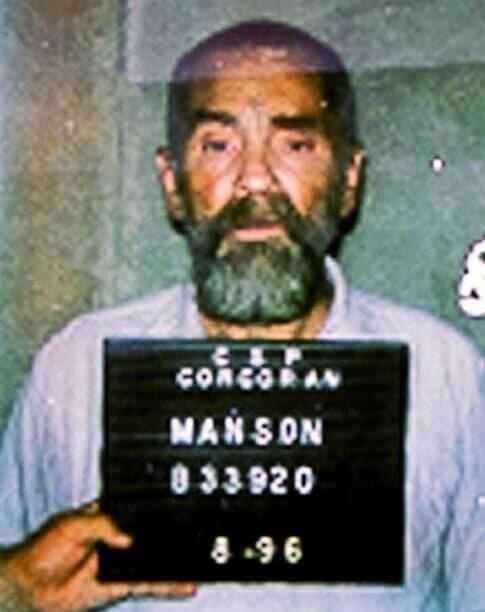 Jay White committed suicide in 1993, and it's said that he took his own life because he couldn't come to terms with who his father was. White's son, Jason Freeman, who is a kickboxing cage fighter, has in an interview expressed the wish that his father had just hung in there, and stuck around longer to meet his own grandchildren. The body of Charles Manson was handed over to his grandson Jason Freeman, and he hopes to sell Manson's estate to raise money for charity.
Katrin Himmler
Katrin Himmler is the granddaughter of Ernst Himmler, and her great-uncle was Heinrich Himmler, one of the leading members of the Nazi regime, who was partially responsible for the advent of the Holocaust. Katrin chose to keep her name and to face her atrocious family history head-on.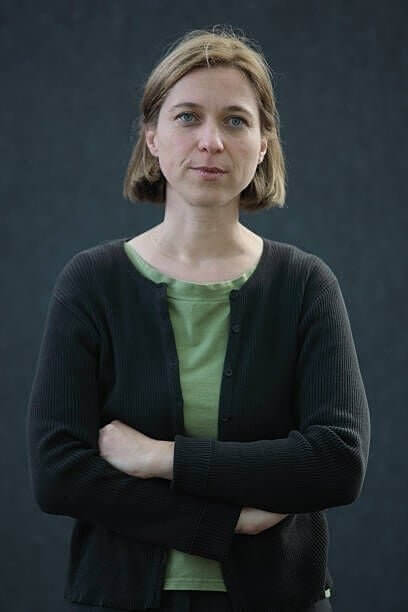 Himmler researched and wrote the bestselling book The Himmler Brothers, A German Family History, and has stated that she wants her own son to know as much as he can about his family history. She married an Israeli man and has chosen to remain honest regarding her Nazi past, rather than keep it hidden.
Emperor Akihito
Emperor Akihito is the eldest son of Japan's Emperor Showa, who was responsible for a number of war crimes during World War II. The emperor was never tried for his involvement. When his son took over in 1990, he studied politics rather than warfare and changed the regime of his country.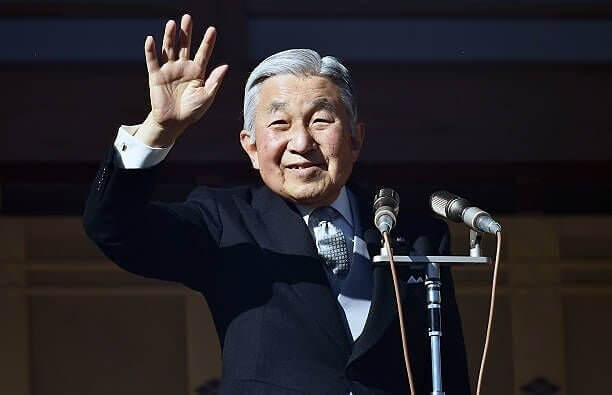 Akihito made sure that his family became more acquainted with his people, and he went against tradition by marrying a commoner. He also made sure to travel more extensively than any emperor before him and met many world leaders. He also chose to step down in 2019, which would make him the first Japanese emperor to abdicate the throne. In many ways, Akihito attempted to not be the tyrant his father had once been.
Kim Jong II
This is a case in which the child becomes even worse than the parent. Kim Jong II's regime on North Korea was catastrophic from the moment he came into power. Over the years, he was accused of countless human rights violations and even starved his people to boost the military.
He came into power in 1994 and overshadowed his father in terms of ruthlessness. He even expanded his father's concentration camps that were used during the Korean War. When he died, his death was kept a secret, and his own son Kim Jong-un has clearly inherited the family's evil streak.
Li Na
Li Na is the daughter of Mao Zedong and his fourth wife Jiang Qing. She was born in 1940 and received a political education, and was brought up in communist China. Though her dictator father insisted on a "one-child policy" for the people of China, he himself had three children (officially). However, as a known womanizer, it is believed he fathered many more children.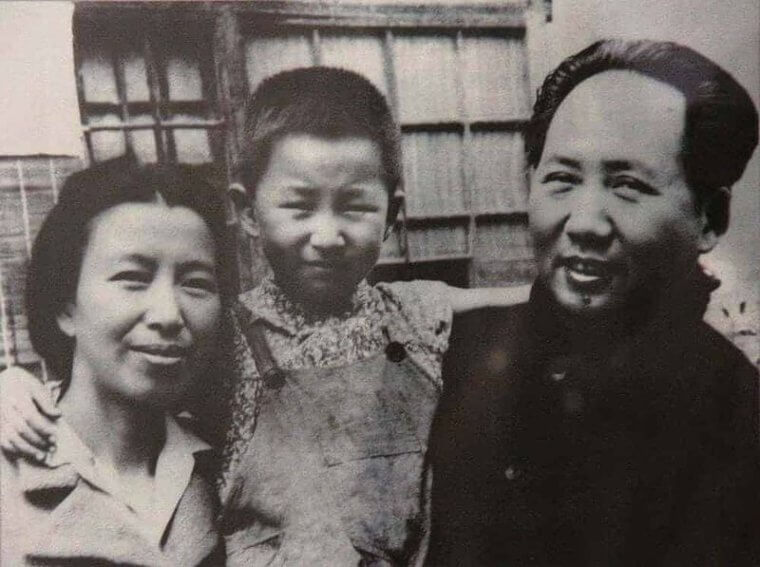 Li Na was clearly indoctrinated by her father's regime and has always maintained her support for Chairman Mao, referring to him as a kind man rather than the tyrant he is said to be. Li Na and her sister Li Min live in Beijing and prefer to keep a low profile.
Yakov Dzhugashvili
Yakov Dzhugashvili did not have a good relationship with his father, and their story would end in absolute tragedy. After his mother died when he was very young, he went to live with relatives, and then attended university in Moscow. He then fell in love with a Jewish girl and attempted suicide after Stalin made him end the relationship.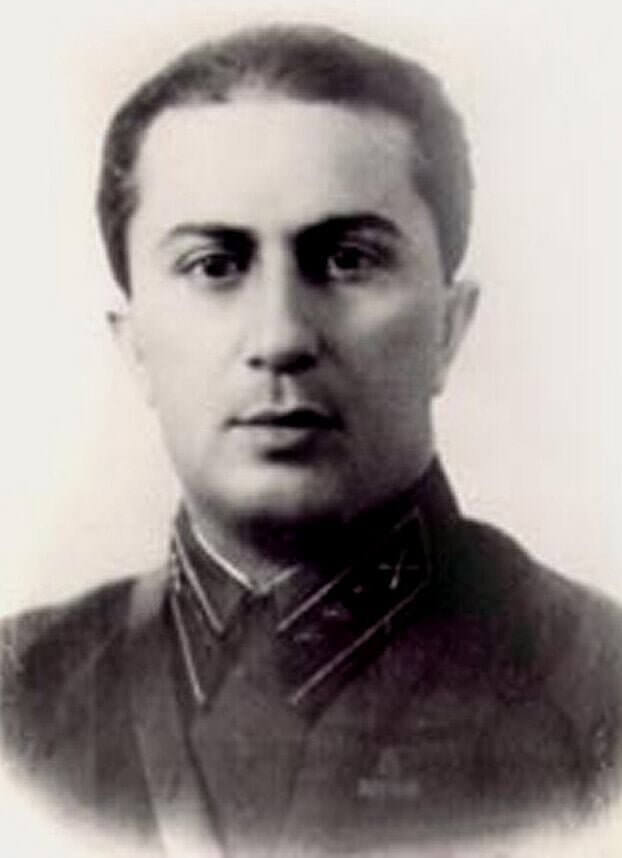 In 1941, he was made prisoner while serving in the Red Army. The Nazis offered to trade his son back, but Stalin flat out refused. Dzhugashvili ended up dying in a prisoner camp in 1943 after it is said he committed suicide. Yakov's own children managed to survive WWII and spent years defending their father's honor and discounting their grandfather's account of history.
Marko Milosevic
Marko Milosevic is the son of former Serbian President Slobodan Milosevic. His father was accused of being involved in war crimes during the Bosnian War, the Croatian War of Independence, and the Kosovo War. Milosevic would, unfortunately, inherit his father's penchant for crime.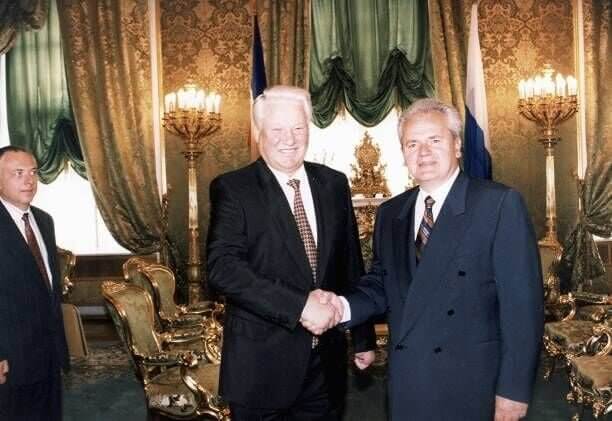 He was a tyrant at school, and after dropping out of school, he became heavily involved in the Serbian underworld of organized crime. He became a smuggler by using his father's name. When his father was ousted as president in 2000, Milosevic was forced to flee to Russia. Though he has since been given refugee status in Serbia, he is still banned from several countries around the world.
Monika Hertwig Goeth
Monika Goeth's father was the infamous Austrian war criminal Amon Goeth. All her life, she had been taught to believe that not only was her father involved in WWII but that he had been a hero. This all changed when she watched the movie Schindler's List, a film that exposed her father for what he truly was.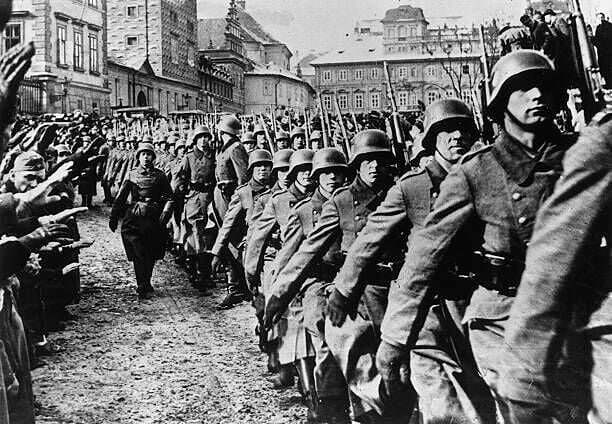 Monika's own mother, Ruth Kadler, killed herself after being shown evidence as to what her lover had been capable of. After Monika saw the Spielberg film, she was angry, but she proceeded to visit survivors in Poland and realized the truth. Her own daughter, whose father was Nigerian, would write a book many years later highlighting how her own existence as a person of color would have appalled her grandfather.
Fidelito Castro
Fidelito Castro was the eldest son of Fidel Castro, the Cuban revolutionary who brought communism down on the people of Cuba. His son would eventually move from Cuba to Miami with his mother. His mother and her family were opposed to Castro's dictatorship. He studied nuclear physics in Russia and received a doctorate. After setting up a nuclear program in Cuba, his father had him removed from his position, and so Fidelito left for Moscow.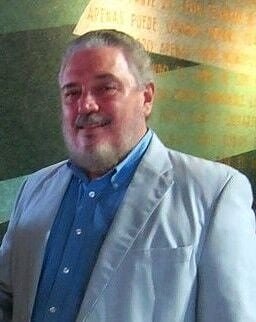 In his later years, he would return to Cuba and welcome American delegations to his homeland. In 2018, Fidelito committed suicide after many years of battling depression.
Rolf Mengele
Rolf Mengele's father was Josef Mengele, a man who was nicknamed the "Angel of Death". Working in the concentration camps, most notably in Auschwitz, Mengele was a medical doctor who conducted countless experiments on women and children living in the death camps.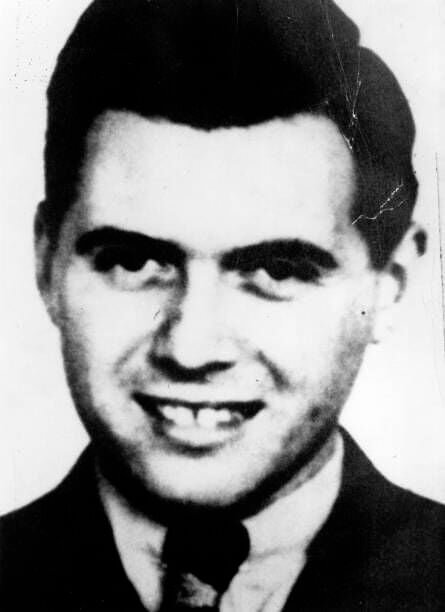 Though Rolf was abandoned, he still received letters from his evil father for years. He never did give up his father's location to the authorities after he went into hiding, but he did denounce his father and his name. It is said that he is now a retired lawyer living in Germany.
Nicu Ceausescu
Nicu Ceausescu was the youngest son of communist leader Nicolae Ceausescu, who ruled over Romania. The entire family lived a very lavish life while the rest of their country lived in poverty. Nicu used his father's name to get into university despite being a terrible student. It is there that he lived out a playboy lifestyle of drinking and gambling.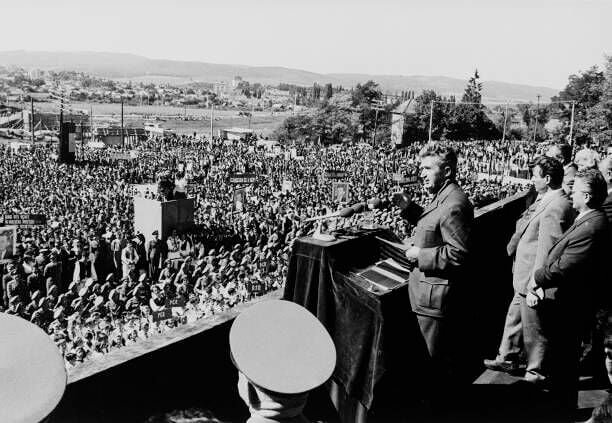 He was a member of the Communist Party and would have succeeded his father had the dictatorship not been overthrown in 1989. Both his parents were executed, and Nicu was sent to prison for 20 years, where he only served two years and subsequently died from complications from his addiction to alcohol.
Niklas Frank
Unlike a lot of children of Nazi leaders, the son of Hans Frank, Niklas Frank, has no problem admitting that, every year without fail, he celebrates the fact that his father is dead - Hans Frank worked as a lawyer for the Nazis and was hanged as a war criminal in 1946.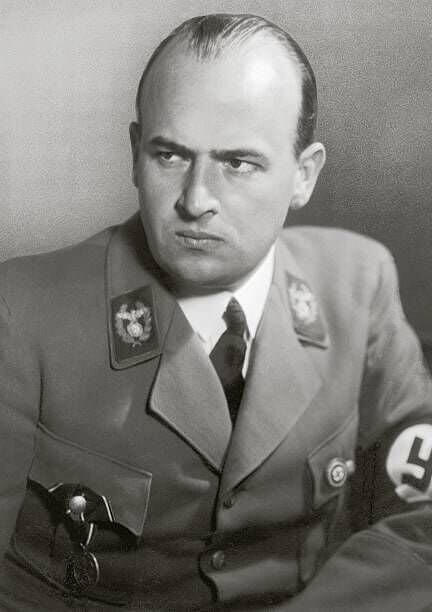 Niklas Frank is a journalist, and often gives talks about his dark family history, and talks about his emotionally distant parents. His father, he reveals, was responsible for the deaths of many Polish Jews, and his mother knew all about her husband's crimes.
Martin Adolf Bormann
Martin Adolf Bormann's father was Adolf Hitler's private secretary, Martin Bormann. He bore both his father and his godfather's names. Bormann was cold and cruel towards his son and eventually committed suicide in 1945. His son fled to Austria where he joined the priesthood. He never publicly condemned his father and his family's involvement in the Third Reich.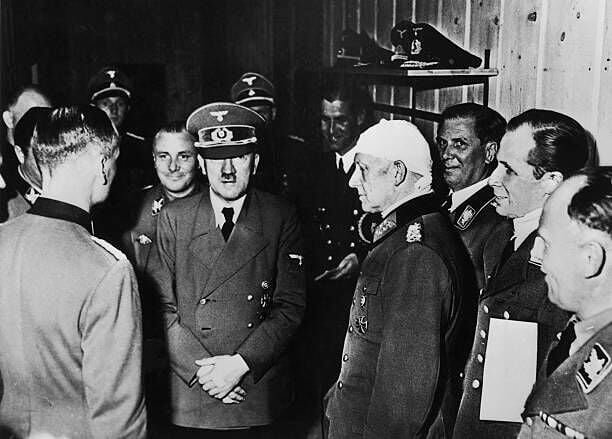 Though he kept his name, Bormann moved as far away from Nazism as he could. Eventually, he fell in love with a nurse, had to leave the priesthood, and spent the rest of his days as a teacher of religious studies. He died of old age in 2013.
Edda Goering
Edda Goering, daughter of Hermann Goering, was the poster child of Nazi Germany - literally. Though she saw very little of her father, as she was born a year before the Third Reich took over, she would defend his character all her life.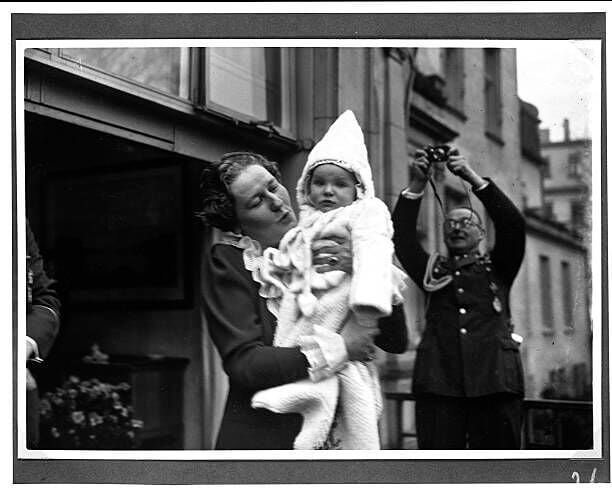 Hermann Goering committed suicide by taking a cyanide pill to avoid execution, and Edda and her mother were forced to flee to Bavaria. She would spend her adult years in legal battles with people whose valuables had been stolen during the war and had been gifted to the Goering family. Edda died at the age of 80 and was buried in an undisclosed location. 
Jaffar Amin
Jaffar Amin is the tenth official child of the tyrannical dictator of Uganda that governed during the 70s, Idi Amin Jaffar. Idi Amin is said to have fathered more than 40 children, and most of his offspring have chosen to live quiet lives away from the horrific history of their family name.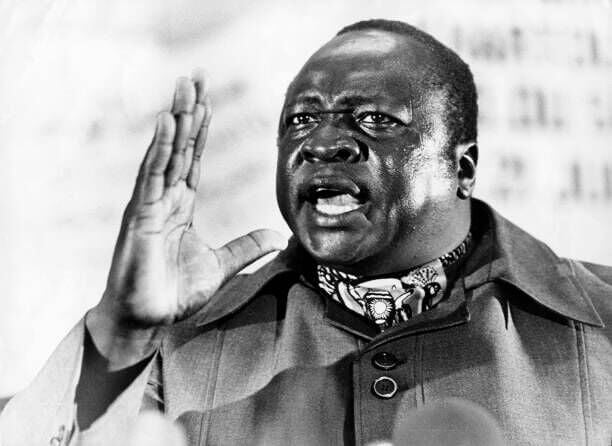 Jaffar Amin has instead chosen to defend his father's ruling of Uganda and his tainted reputation as a dictator who economically mismanaged Uganda in the eight years he ruled and committed several human rights cases of abuse. He plans to write a book that will give an account of the man he believed his father to be.
Jean Claude Duvalier
Jean Claude Duvalier was the son of Haiti's 34th president, Francois Duvalier. He inherited the presidency at the age of 20 and was more authoritarian than his father had been. Over the 16 years during which he ruled, he lived a playboy lifestyle by embezzling money from his own people.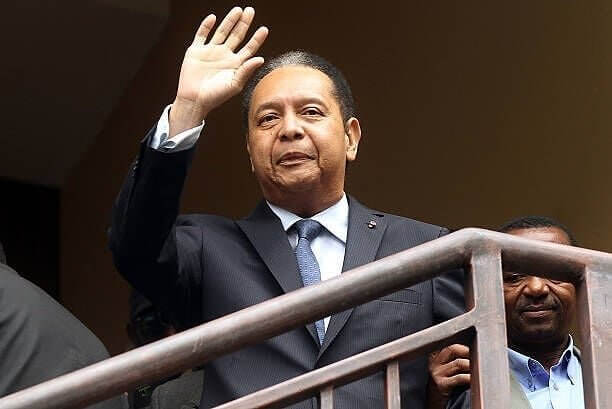 During his time in office, and before the revolt of 1979 that had him thrown out, Duvalier banned the opposition and made sure that the press was heavily censored. He spent his exile in France, and in 2011 attempted a political comeback, which ended in a house arrest. Duvalier died of a heart attack before he could be prosecuted for his crimes against the people of Haiti.
Bettina Goering
Bettina Goering is the great-niece of Nazi leader Hermann Goering. She grew up listening to a father who refused to speak of the war and a mother who honored the memory of Adolf Hitler and her uncle Hermann while insisting that the Holocaust was a complete fabrication.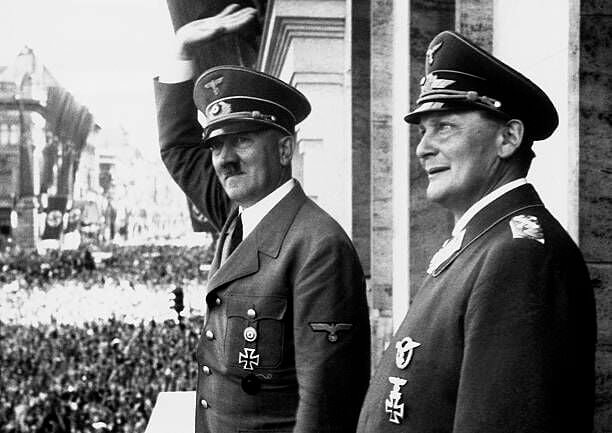 Goering eventually ran away from home in Germany and ended up joining a cult in the United States. She would later travel to Mexico to have herself sterilized so that the Goering bloodline could be discontinued.
Wolf Rudiger Hess
Wolf Hess was the son of Rudolf Hess, a man who was Deputy Fuhrer of the Third Reich and who was a prominent member of the Nazi Party. His son was his most avid supporter and would spend his whole life defending his father's honor, and also attempting to get Hess seen as a hero rather than as a war criminal.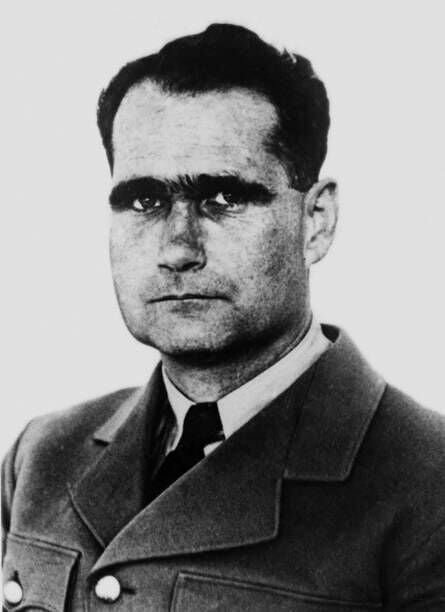 Rudolf Hess is also famous for traveling to Scotland in order to have peace talks with Britain. Instead, he was arrested and sent to prison, and to this day no one has been able to confirm whether these 'peace talks' were ever meant to happen.