Noela Rukundo thought she had finally built a good life for herself and her kids. Little did she know, that the man sleeping next to her actually wanted her dead. 

Though she had experienced a lot of problems and troubles in the past, she thought those days were gone. Noela left Burundi after her first husband died, and flew all the way to Australia to a new home and a new life. However, when she returned to her native country for a very important reason, she had no idea that everything in her life was about to change...
Looking for a Better Life
In 2004, Noela Rukundo left her native home in Burundi to search for a brighter future in Australia. Her first husband had died and left her with five children. With big dreams for her kids, the widow mustered all of her courage and decided to try her luck in a foreign land.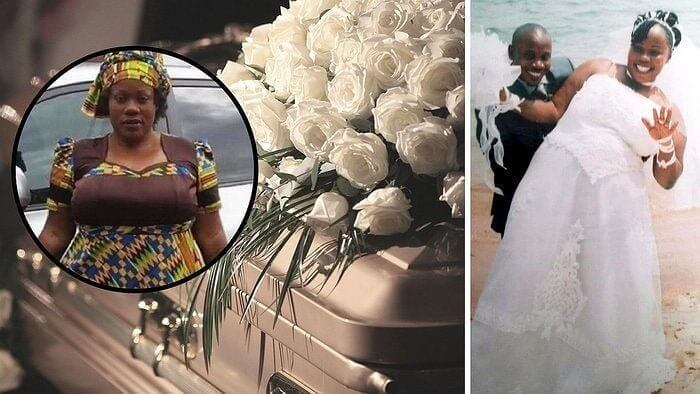 It seemed that Noela made the right choice. Soon enough, she found a new job and a nice place to stay with the help of a resettlement agency. The Australians were friendly and she was offered all the help she could get, and thankfully her kids didn't have trouble adjusting to their new home. Noela was very thankful for the blessings in her life, and would soon meet someone who would make her very happy. Or so she thought...

Keep reading to find out who this mysterious person was.
Getting a Second Chance at Love
Still depending on the social worker who helped her and her family to build a new life in Australia, Noela often visited the agency. It was there where she met Balanga Kalala, a refugee from Congo. Since Kalala already knew how to speak English, he was often asked by the social worker to translate for Noela. At that time, she only knew Swahili.
During those encounters, the two fell in love. Noela was a widow with five kids and Kalala was newly single. She soon learned that he fled to Australia after a rebel army attacked and ransacked their small village in Congo. In that unfortunate incident, his wife and young son were killed. With no reason left to stay, he decided to start a new life in a foreign land as well.
Taking the Next Steps
Noela had no plans of getting married again. She wanted to dedicate her life to raising her children. However, when she met Kalala, everything changed. He was sweet and caring and he always made her laugh. Moreover, he completely accepted her situation. In a short period of time, Noela fell head over heels for Kalala.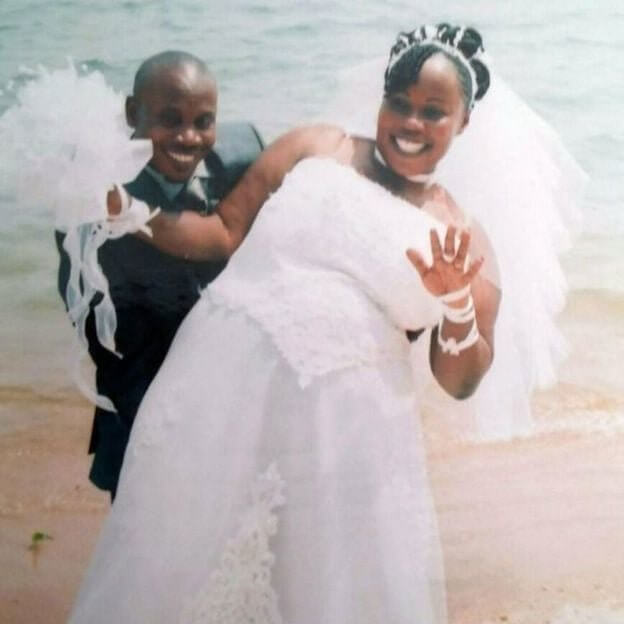 Needless to say, the two decided to live together. They moved into the Melbourne suburb of Kings Park. Kalala treated her children as his own. In the years that followed, she bore him three more children.

However, she soon began to discover her second husband's personality - and it truly terrified her...
The Ugly Truth
Noela had no complaints about her husband when it came to providing for their family. Since he came as a refugee to Australia in 2004, he worked hard and found steady employment soon enough. He worked in a seafood processing factory first before finding a better job as a forklift operator in a warehouse.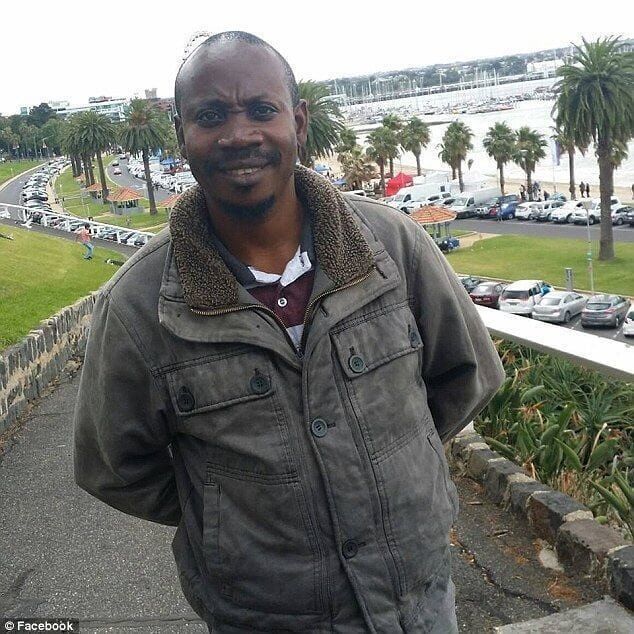 However, while living together under one roof, Noela a violent side of her husband was revealed. When he was tired, he would often shout and get mad at small things. There were times when he would physically hurt her. But, after the rage, he would come to her like a tamed sheep and would beg for forgiveness. As a wife and a mother, she would often disregard the incident and instead, learned to accept the situation. 
Heartbreaking News From Home
Back in Burundi Noela was raised by her stepmother. Although she was thousands of miles away from home, she made it to a point to send her regards to her relatives in Africa. Thanks to technology, she was always updated on what was happening back there.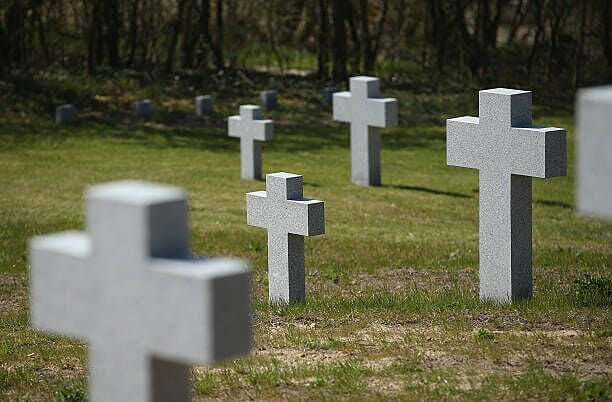 However, one day, the news that arrived from home was not good. Her stepmother had sadly succumbed to her sickness and passed away. Of course, she needed to go home to Burundi to pay her respects. Unfortunately, her husband couldn't accompany her due to work responsibilities.

But, unbeknownst to her, something would happen that would completely rock Noela's world.
Stressful Days
From Melbourne, Australia, Noela traveled 7,500 miles to reach Burundi. She needed to get some things done and of course, to attend the funeral. It would be the last time she would see the amazing woman who raised her. Her husband, Kalala, kept on checking on her through phone calls.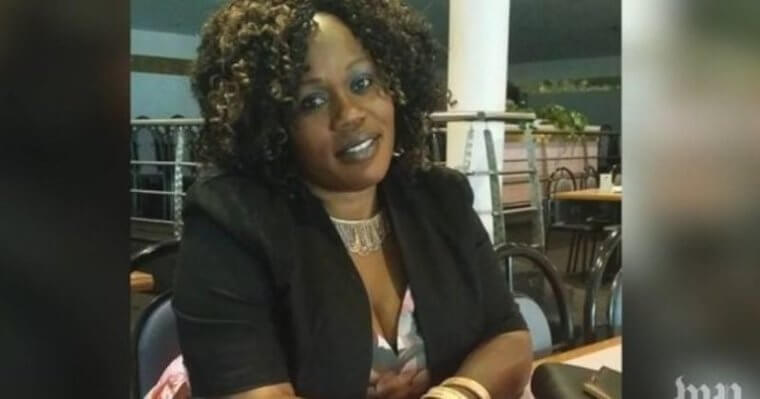 Since her home in Burundi was small, Noela decided to check in a hotel Bujumbura. She was feeling stressed, sad, and exhausted and missed her husband and children as well. After the funeral service, she went back to her hotel room to get some rest. Just in time, her phone rang.

Up next, the call that would set an evil plan in motion.
The Call That Changed Everything
The call was from her husband. She answered it right away and instantly detected the sound of concern in Kalala's voice. She was feeling so lonely and his call was one of the things she needed to calm her anxieties.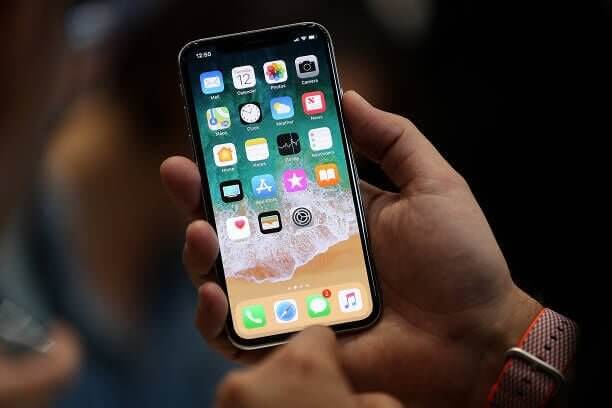 According to her husband, he was trying to get ahold of her the whole day. He asked how she was doing, and she replied she was going to go to bed to get some rest from the hard day she had. Instead of saying goodnight, Kalala advised her to get some fresh air outside. Noela was used to obeying her husband, so she decided to follow his suggestion.

She had no idea that it was the beginning of something she never thought could happen to her.
The Sudden Turn of Unfortunate Events
Noela was only a few steps out of the hotel compound when she noticed a man approaching her. With little time to react, her heart dropped as she realized that a gun was pointed to her.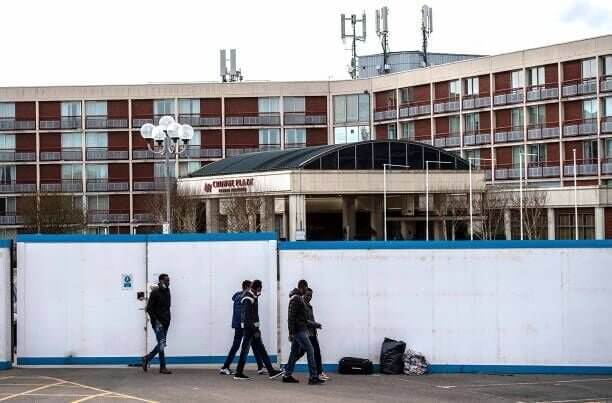 The stranger told her something that kept her from screaming. He threatened, "Don't scream. If you start screaming, I will shoot you. They're going to catch me, but you? You will already be dead." Although she felt that her heart was about to beat out of her chest from fear, she decided that it would be wiser to do as she's been told.

Keep reading to discover the horror Noela endured...
Kidnapped and Beyond Terrified
The assaulter motioned Noela towards a car parked on the side of the road. There were three guys waiting for her. One was the driver and the other two were holding guns. Trying to appear as calm as she could be, she was forced to sit between two men. Before the car drove off, she was blindfolded.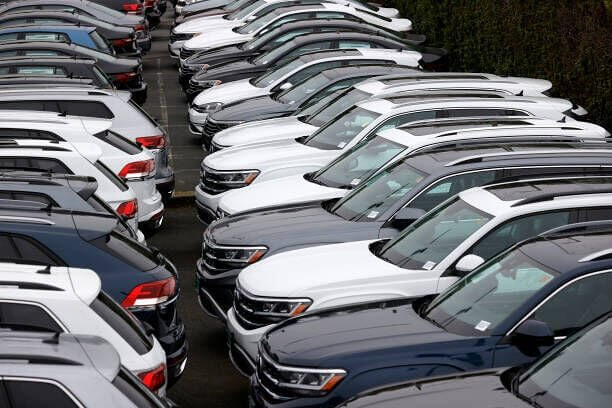 According to her speculation, they drove for forty minutes. No one was speaking while they were in the car. When the car finally stopped, she was shoved outside and was pushed inside an empty building. Noela was then tied to a chair.

As she sat in the chair, she thought back on her life and wondered how she could have ended up there. What did they want from her? 
But Why Was She There?
Still holding her tongue, Noela heard one of the kidnappers make a call to alert their boss. Then they turned to her and asked her some disturbing questions. The questions were direct like, "What did you do to this man? Why has this man asked us to kill you?"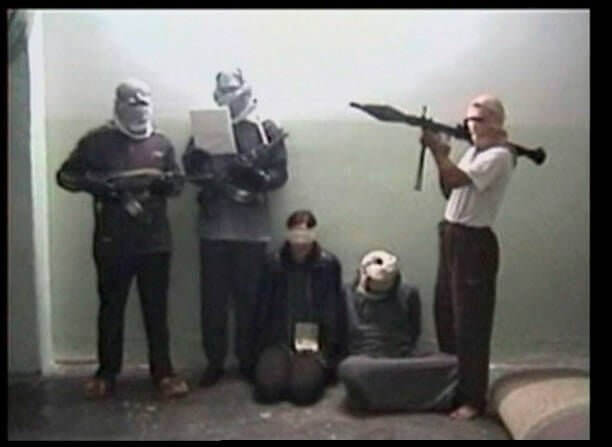 For Noela, nothing made sense. She only answered, "Which man?" She couldn't remember anyone whom she had trouble with. As far as she knows, she didn't have any problem with anybody. However, when the man answered her question, it felt like he dropped a bomb.

Keep reading to find out who wanted Noela dead.
Absolutely Devastating Revelations
The kidnapper's answer was firm. He said, "Your husband!" Time stopped for Noela. There had to be some sort of mistake. Kalala would never do that. She even accused them of lying. And then she was slapped.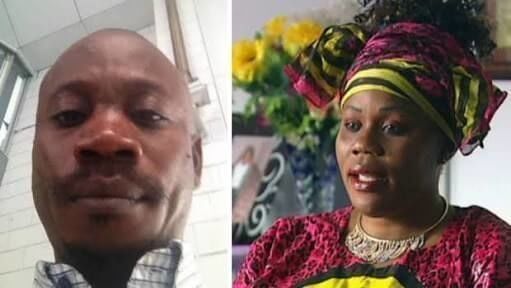 The leader of the group told her how stupid she was. To further prove his point, he called the man who had paid them to kill her. Noela's mind was spinning. The only thing that kept her from completely losing it was for her to pretend she was in some sort of nightmare. This couldn't really be happening.

But it was, and when they called the man who hired them to kill her, reality started to creep up on her...
The Worst Thing She Had Ever Heard in Her Entire Life
When the call was connected, the leader of the kidnappers triumphantly announced that they were had Noela and she was being held captive. The phone was put on a loudspeaker so that she could hear the man on the other line. Then, the truth stabbed her like a knife.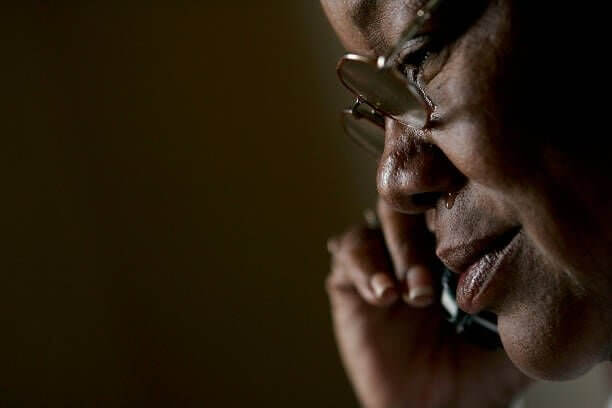 "Kill her." The same voice that consoled her an hour earlier sounded like a monster to her ears now. The man whom she'd given eleven years of her life, the man who was the father of her children, had ordered these men to murder her. When the kidnappers discussed how they would kill her and dispose of her body, the true horror set in. It was then that she passed out.

Would Noela get out alive? Keep reading to find out what happened next.
More Revelations
As the leader of the kidnappers ended the call, Noela was regaining consciousness. She felt like her situation was hopeless and nothing could save her anymore. As she was preparing her mind to accept her unfortunate fate, she noticed the kidnappers looking at her intently.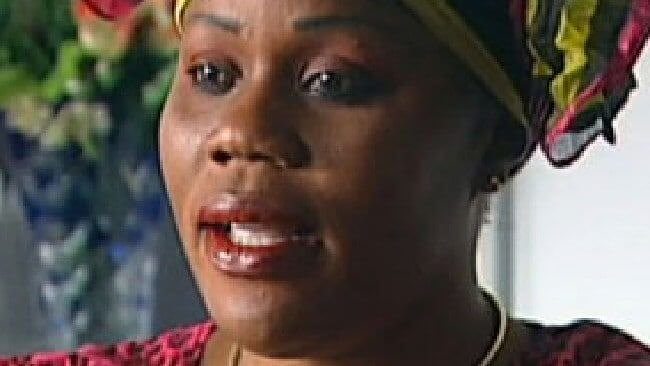 "We're not going to kill you. We don't kill women and children." Upon hearing this, a little surge of hope rose. She didn't even know how to react. Then, the leader asked her why she hadn't noticed in the past that something was wrong. It was January and the order to kill her was planned in November of last year. Noela tried to remember what she had done to her loving husband. Try as she might, she couldn't remember anything nor did she sense this could ever happen to her.

But, if her husband was intent on having her killed, who was to say he wouldn't try again? Click next to discover what Noela does next!
Would She Survive?
Noela's life was in danger. However, when the kidnappers decided to spare her life, she knew she couldn't give up now. The paid assassins didn't believe in killing women and children. At that moment, an overwhelming sense of gratefulness washed over her. She thanked God for sparing her.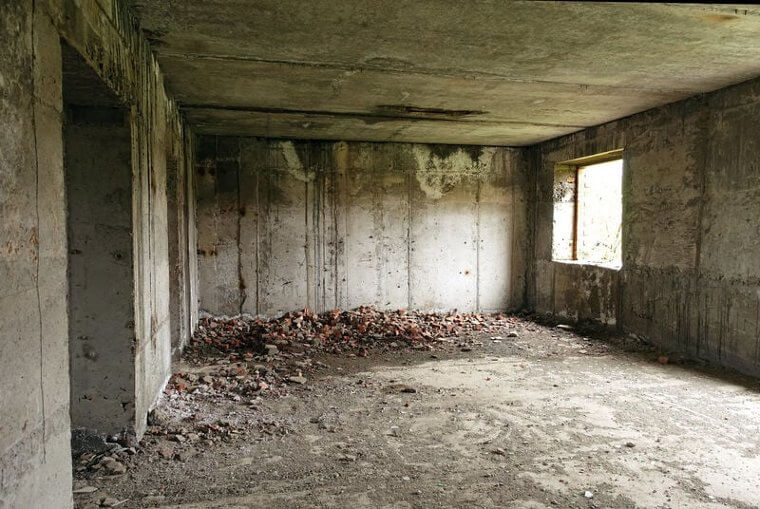 Noela spent the next two days in the abandoned building they had brought her to. During this time, the kidnappers told her husband that she was already dead. They also took the opportunity to extort more money from Kalala. Her husband willingly shipped the money.

 Up next, Kalala makes a show of his grief as Noela plots her next moves...
Her Brother Was Worried
Back in the hotel where she was staying, Noela's brother was looking for her everywhere after her disappearance. She had never told him when she would fly back home to Melbourne. And moreover, her things were still in the room. Suspecting that something bad had happened to her, her brother reached out to Kalala.
According to her brother, he asked Kalala for $545 to pay the police to open an investigation. The husband instantly wired the money and even expressed how worried he was. However, his fake worries were not close to being over.
Released From Captivity
After two days of being held captive, the assassins finally told her what she was dying to hear. The gang leader, however, had a piece of advice and s warning for her. He said that she was extremely lucky they were "murderers with principles," and she needs to remember that not everyone is the same. According to him, Kalala was very serious. He wanted her dead.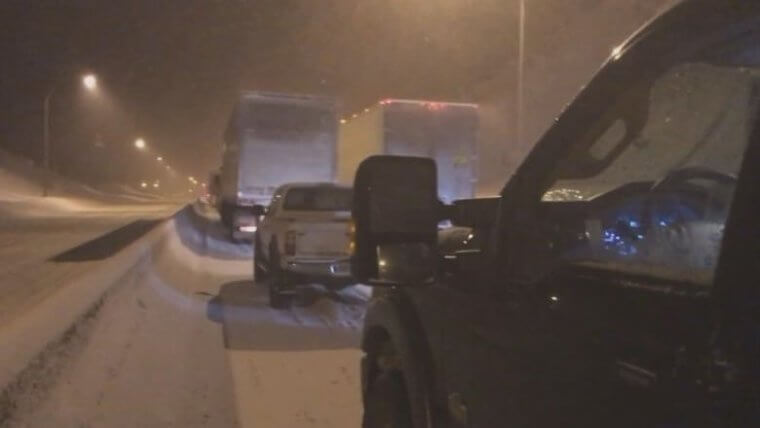 Noela was given 80 hours to leave the country. Before leaving her on the side of the road, the leader handed her a memory card. It was a piece of evidence that contained all the recorded phone calls. They even provided the receipts for the Western Union money transfer. Noela would never forget the last words she heard from the kidnappers.  They told her: "We just want you to go back, to tell other stupid women like you what happened, you must learn something: you people get a chance to go overseas for a better life. But the money you are earning, the money the government gives to you, you use it for killing each other!"
Running for Her Life
In the middle of the night and on the side of the road, Noela realized she had very little time to lose. Right away, she called the pastor of her church, Dassano Harruno Nantogmah, back in Melbourne. The pastor was shocked to hear her voice, due Kalala having told the town that his wife had gone missing. When Noela told the pastor about her husband's evil plan, he almost didn't believe her.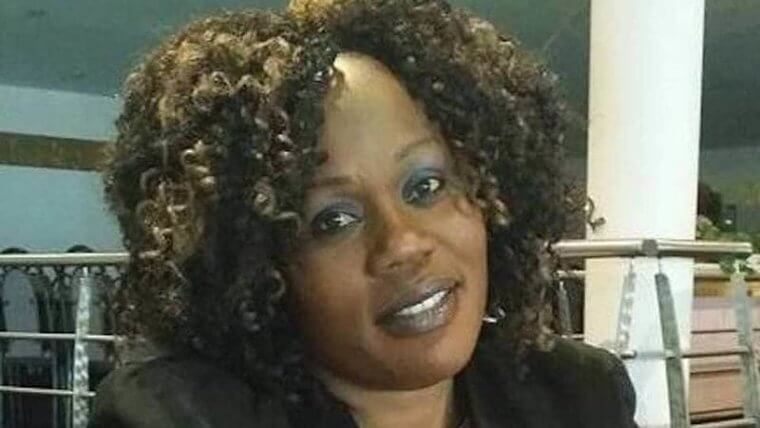 In the end, however, the pastor was convinced to help her. Noela begged him not to tell anyone that she was still alive. For her, she was given a new life to straighten things out. She needed revenge and to get her kids away from that evil man.
A Fake Funeral
Back in their family home in Melbourne, Australia, Kalala appeared like a grieving widower. Days ago, when he received the assassin's call that they have already killed Noela, he had informed the community that she died in a tragic accident in Burundi.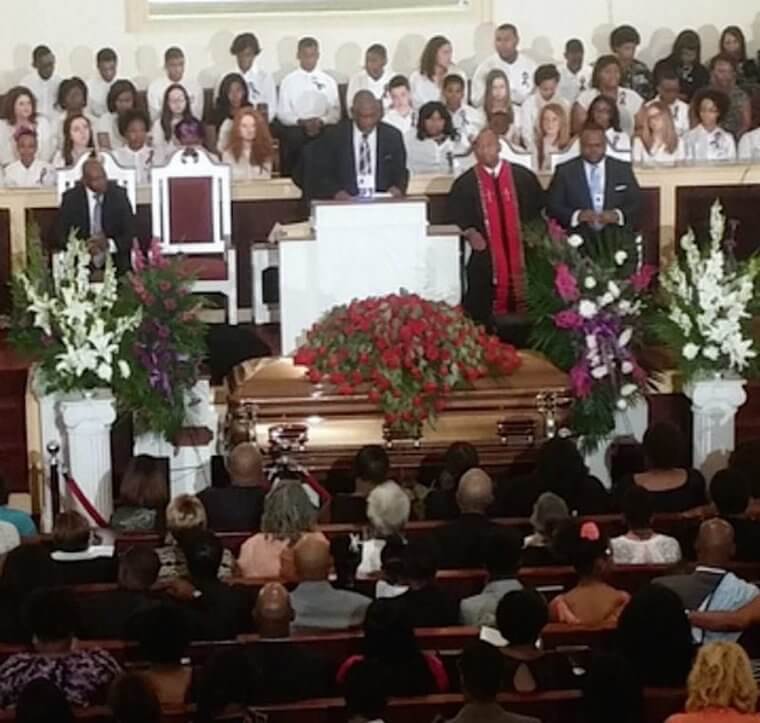 Kalala spent the day mourning with well-wishers. Many of those who came to offer their support and compassion donated money. He looked like a devastated husband who had lost someone so dear to him. However, Noela wasn't going to let him get away with this. He had no idea she was still alive, and she was ready to serve up some revenge. 
It's Payback Time
On February 22, 2015, Noela had returned safely to Melbourne. More careful and vigilant than ever, she got news of the fake funeral her husband had cunningly organized. Of course, it's an honor to be able to attend your own funeral, alive, and Noela couldn't pass up the chance.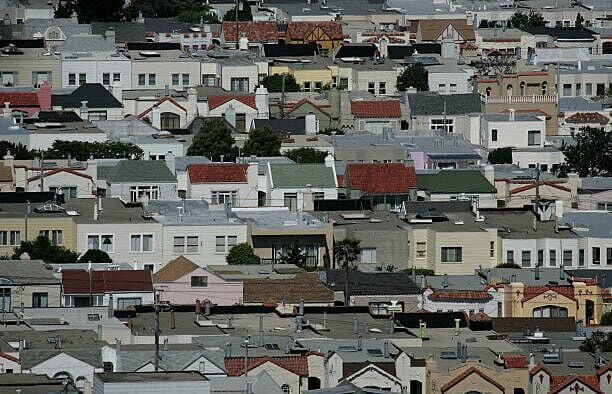 It was around 7:30 pm when Noela, sitting on a parked car just in front of their home, noticed that her husband was escorting the last group of well-wishers into their cars. As they drove away, she decided that it was the perfect time to present her surprise.
The Jaw-Dropping Encounter
When Kalala was left alone on the porch, Noela slowly made her entrance. Even in the dark, she saw her husband's reaction upon seeing her. His mouth was open wide and a look of fear was beginning to show. She walked closer, not speaking any words.
Her husband began muttering to himself. It was as if he was seeing a ghost. When they were inches apart, Kalala touched her shoulders. Then he jumped. When he reached out to touch her again, it was then that he realized she was not just an apparition. Kalala then started to scream, asking for forgiveness.
No More Apologies
In the past, Noela had always forgiven Kalala for hurting her physically. She even believed him when she said that his violence was just a result of the trauma he got from his native land. She loved him dearly, and she was always willing to accept him. But this was completely beyond the scope of forgiveness.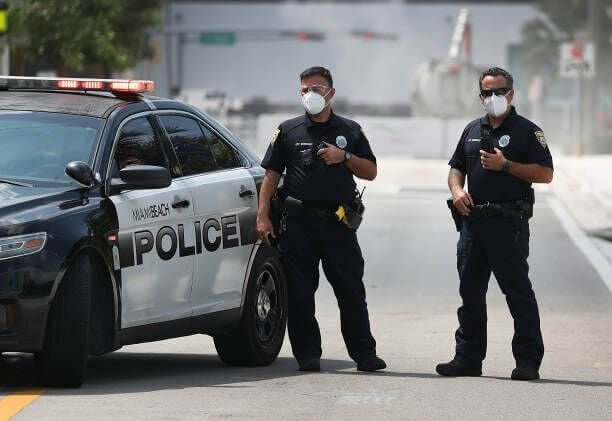 Noela called the police she had contacted beforehand. They ordered Kalala off the premises. A few days later, she obtained a court order against him. To make her case against him stronger, she followed the policemen's order to call her husband. It was then that he made a full confession. Without his knowledge, the murder confession was being recorded on tape.
Rejecting the Accusations
According to Kalala, he loved her so much and suspected that she would later leave him for another man. He said that the evil deed was planned out of jealousy. But no matter how much he tried, Noela's heart and mind were already made up. She had learned her lesson, the hard way, and would never take him back.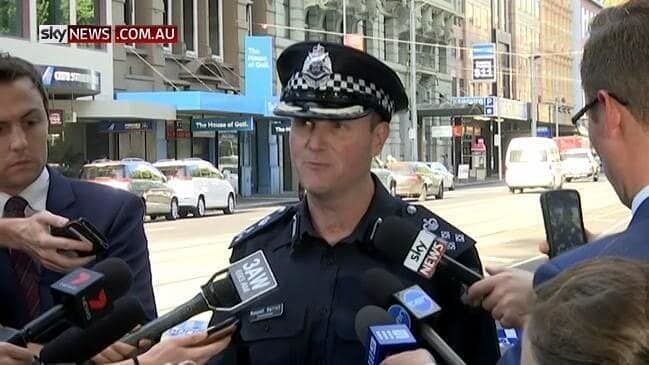 Noela pursued a criminal case against him. With all the pieces of evidence she had, she knew that she would get the justice she deserved. When Kalala was brought in for questioning, he denied his involvement in the murder plan. How could he?
Admission of Guilt
When Kalala was brought in for official questioning, he tried for hours to deny that he was the mastermind. He told the police that he was incapable of such a thing. However, when the police played the recordings of his voice as he was confessing the plot and the reasons why he paid hired killers to murder his wife, he realized he had nowhere to go.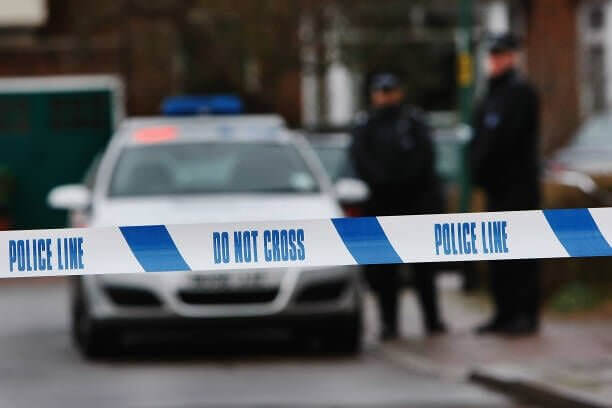 Kalala started to cry as his guilt was presented to him, point-blank. Noela, as well as the police, were still unable to find the real reason why Kalala wanted her dead. All he could ever say is that "sometimes [the] devil can come into someone to do something but after they do it, they start thinking, 'Why I did that thing?'"
The Haunting Memories
On December 11th of that same year, the court of Melbourne sentenced Kalala to nine years in prison. He pleaded guilty to the incitement of murder which lessened the punishment given to him.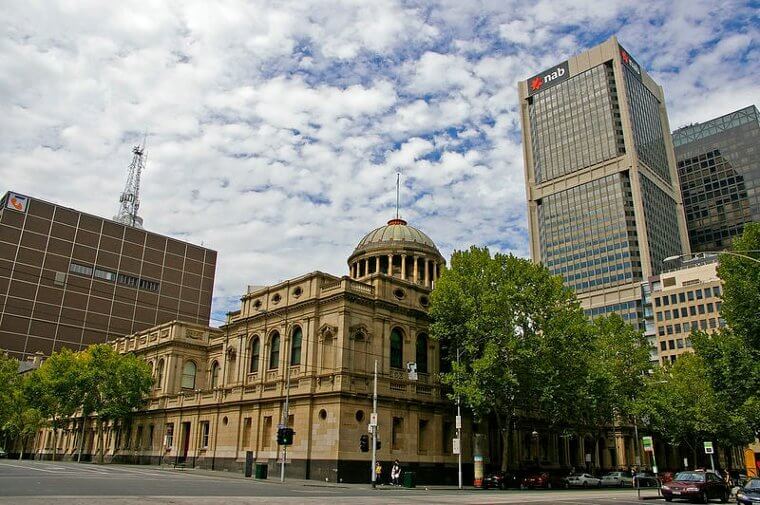 Even when he was put behind bars, Noela wasn't able to get her normal life again. When she was lying alone at night, she would hear her husband's cold, emotionless voice ordering her kidnappers to, "Kill her." She knew it would take a long time to heal, or perhaps, it would always haunt her.
A New Beginning for a Strong Woman
Despite the recorded admission from Kalala, there were some people in her community that ostracised her for her husband's conviction. Some of them who had known Kalala for so long believed that he was not capable of such a thing.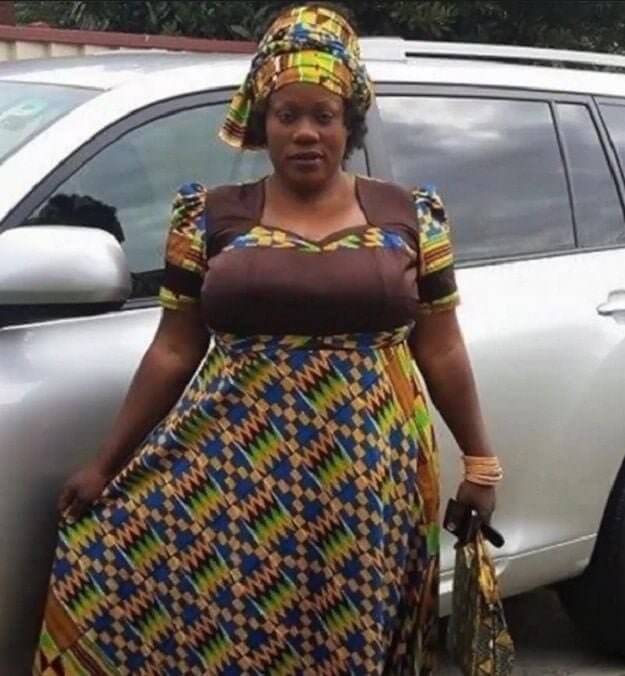 Although Noela knows that the future will be difficult for her and her eight children, she doesn't regret her decision to have him put behind bars. He had committed an unforgivable sin and her trust and love for him were gone completely. She might be devastated as a wife, but she ensures that she will take care of her eight children for as long as she lives. After everything that happened, she knows that she needs to be stronger than ever. When asked about the people who blamed her, Noela held her head up high and said, "My situation, my past life? That is gone. I'm starting a new life now."

Next up, read about the Nagy family and how they had to deal with the loss of a husband and father, Gabriel Nagy, without a trace and no explanation.
After Two Decades Of Mystery, The Nagy Family Discovered An Astonishing Truth
They say that blood runs thicker than water, which helps better understand why rivaling siblings often become the closest of friends, or divorced parents remain civil for the sake of the children. But what happens when a family member completely disappears off of the grid?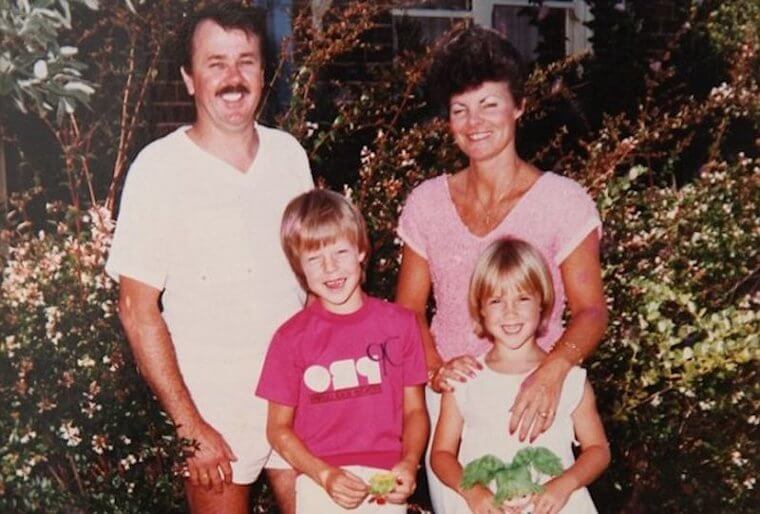 For the Nagy family, this nightmare was a mind-boggling reality. They had lost a husband and a father, Gabriel Nagy, without a trace and no explanation. Now, two decades of confusion later, they received a mysterious letter in the mail that revealed the shocking truth.
The Grass Is Not Always Greener On The Other Side
Gabriel Nagy's story begins in Germany where his parents met and fell in love. World War Two had left the country in shambles and their prospects of a positive future were looking dismal. Rather than wait it out and hope for the best, the couple moved to Sydney, Australia, hoping to find fortune and favor.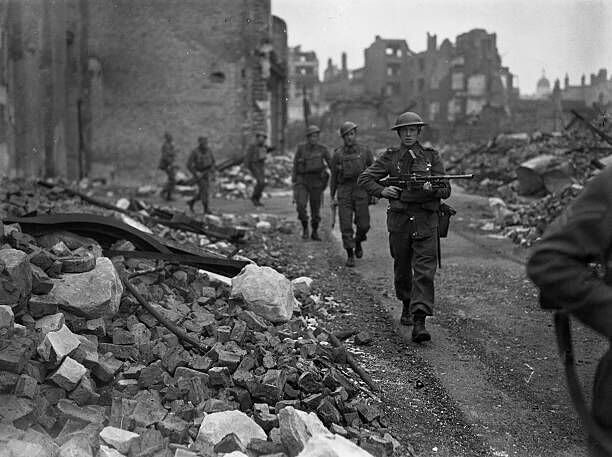 At the time of relocating, Gabriel was just a young boy. Sadly, life was not all that they had hoped for. Gabriel remembers having to care for his sick mother while his father worked away from home. Despite this tough upbringing, Gabriel grew up to start a family of his own. 
Life Goes On And Gabriel Made The Most Of It
Years later, Gabriel married a woman named Pamela. Still living in Sydney, the couple grew their family by two - a son named Stephen and a daughter named Jennifer.  Gabriel knew the value of hard work and provided for his family by working as a shop-fitter and studying to become an accountant.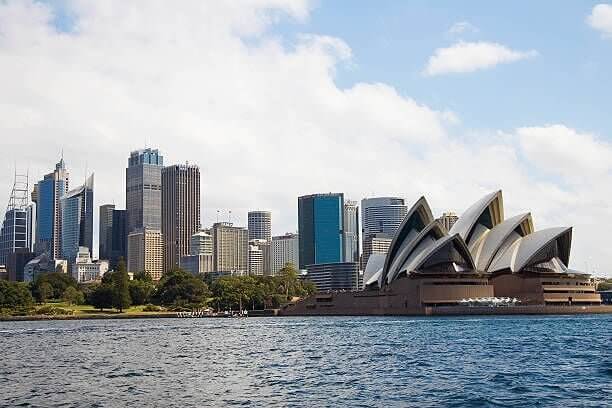 Gabriel had used his challenging upbringing to make a better life for his family. His children fondly remember their father a loving man who worked hard to provide for the family. But this doesn't mean that things were easy.
Leading Up To The Fateful Day, Life Was A Struggle
In January of 1987, when his kids were as young as 11 and 9 years old, the unthinkable happened that would change their lives forever. 

Reflecting, Gabriel mentions that there were a few factors that led him off the straight and narrow path, including not making the correct decisions which left him feeling overwhelmed with the challenges of family life.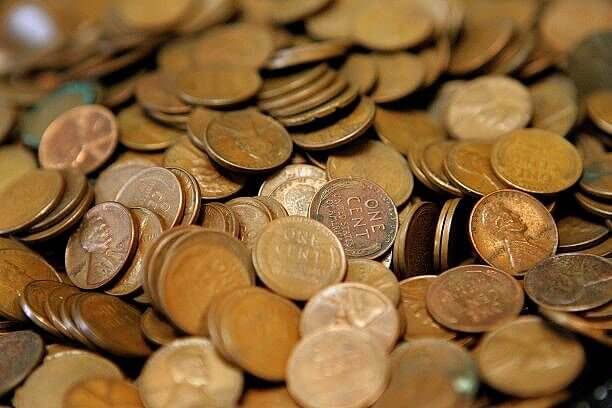 These struggles bubbled under the surface until they overflowed. One day, Gabriel phoned his wife and told her that he was on his way home for lunch. Only he never arrived...
It Wasn't Long Before Confusion Turned Into Fear
When Gabriel never showed up, the Nagy family was left completely confused as to where the man of the home had gone. According to his daughter, "He'd never been away from home without telling anyone." It wasn't until Gabriel's car was found abandoned at the roadside the following day that their confusion changed into bone-chilling fear.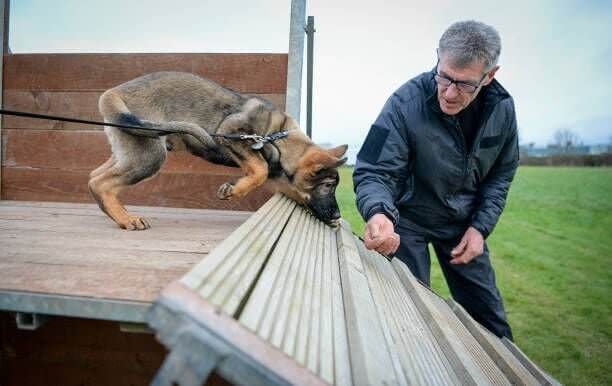 Soon, Gabriel's disappearance prompted a missing-person investigation and everyone got involved in finding the missing man. It wasn't until two weeks after his rusty car was found that there was a very strange break in the case, leaving everyone more confused than ever.
A Strange Cash Withdrawal Led To Even Stranger Purchases
In the midst of their confusion and fear, the Nagy family received some news that would help the case of their missing father and husband. Bank records revealed that Gabriel had visited a bank in Newcastle, more than 100 miles away from home.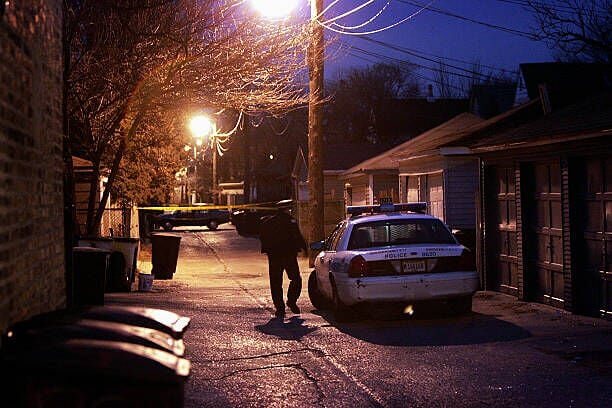 Even stranger than the location of the withdrawal is what the money was spent on. Apparently, the money was used to purchase camping equipment. The case went quiet after this bizarre turn of events, leaving Pamela and children in a cloud of confusion. 
The Struggles That Followed Were Worse Than The Financial Difficulties Before
Over the next two decades, the Nagy family had to come to terms with the fact that their father and husband had disappeared without a trace - other than a confusing bank transaction.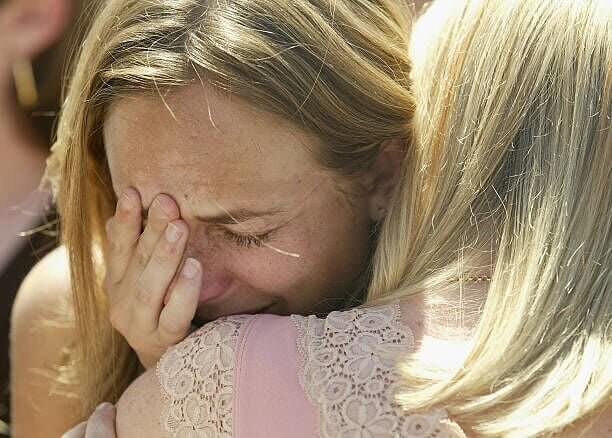 Jennifer, in particular, struggled throughout the years, saying, "It was just so traumatic for everyone. It really affected me emotionally. People would ask, 'Where's your dad?' It was too much - too painful". Up until his disappearance, Jennifer considered her father a loving and caring dad. Despite the passing years, she was kept in the dark by his sudden vanishing.
Life Moved On, But The Family Never Gave Up Hope
After years of anxious waiting, Pamela, Stephen, and Jennifer left their family home in Sydney. They packed their bags and moved 500 miles away to the Sunshine Coast. Despite their choice to move, they remained hopeful that Gabriel would return so they made a plan.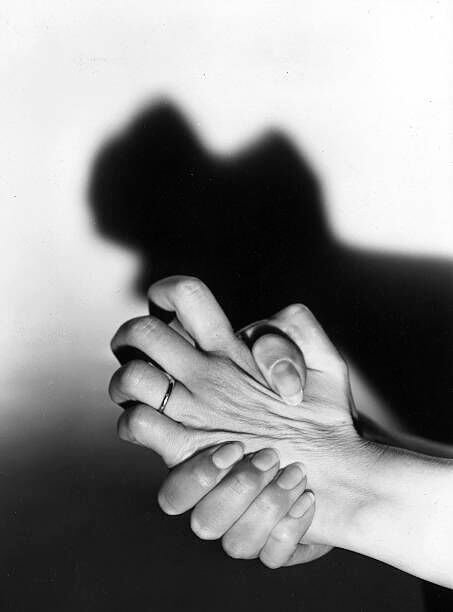 Holding fingers for luck, they kept their details on record in case Gabriel decided to come back. However, at the back of their minds, they were almost certain that he had passed away.
A Startling Breakthrough Occurred During One Last Attempt At Tracking Gabriel
Gabriel had been missing for 23 years, and for the past ten years, Senior Constable Georgina Robinson had been working herself to the bone, trying to get to the bottom of the bizarre case.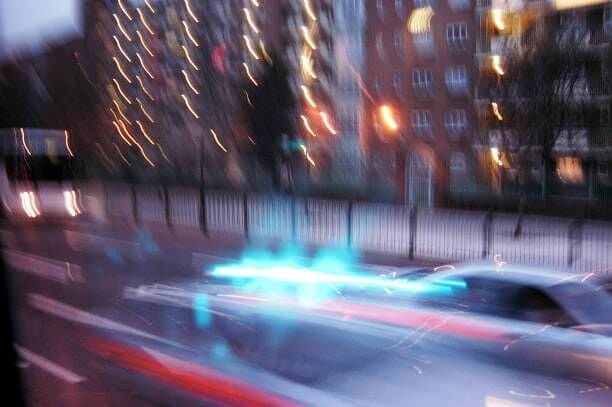 With no real clues to go on, Robinson was about to have Gabriel declared legally dead when she made an incredible breakthrough. She was waiting for a hearing at the coroner's court when she made one final attempt to track him down, and she stumbled across a golden clue.
After One Man's Eye Surgery The Vision Became More Clear For Everyone
As Constable Robinson was about to throw in the towel and declare Gabriel Nagy dead, she came across a fascinating clue. Medical records from Mackay, a city 1,000 miles away from Sydney, revealed that a man named Gabriel Nagy had undergone surgery on his eye.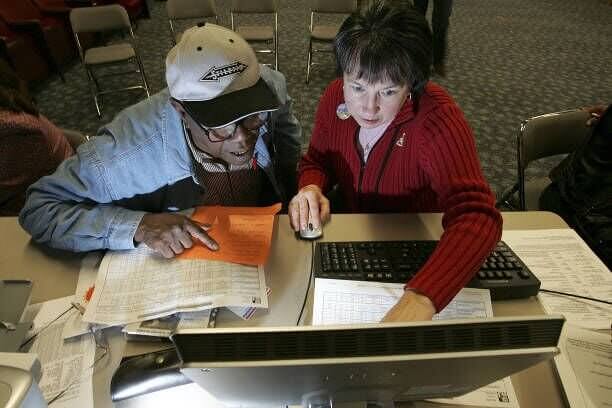 Australia's health authority, Medicare, had documented that a man known as Ron Saunders had undergone the operation. Recently, this man had been going by the name of Gabriel Nagy. It didn't take the police long to jump to action and arrive at the mystery man's door.
The Dots Began To Connect, And Final Picture Was Revealed With A Telephone Call
After years of searching, the police officers were anxious to get to the bottom of the mystery. They promptly handed Robinson's contact details over to 'Saunders' and vice versa. A few days later, the fateful phone call was made.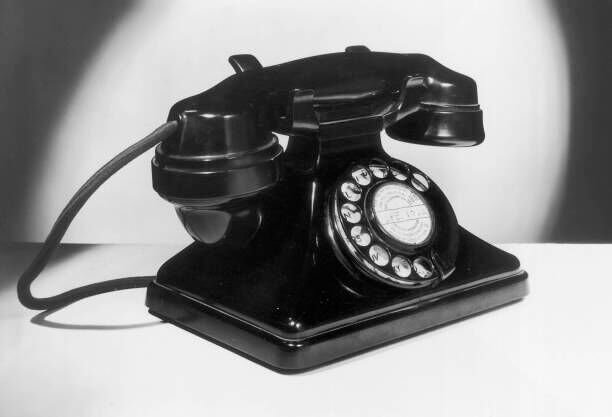 'Saunders' picked up the phone. He described how the last two decades of his life had been a blur. The pair organized a meeting and started to hack away at the past 20 years. You won't believe what they discovered. 
A Blurry Past Included Some Fascinating And Unexpected Flashbacks
At the time of their meeting, 'Saunders' was living at working at Mackay's River of Life Church. Before that, his life was very, very different.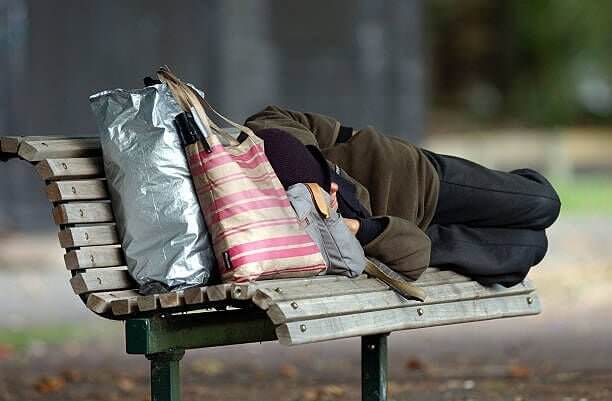 'Saunders' tells how he had spent the majority of the past two decades as a homeless nomad, wandering from one place to the next without much clarity. He says, "There was something in the back of my head there that I must have done something wrong to have been living the way I was."
After A Serendipitous Meeting, Everything Fell Into Place
'Saunders' was intrigued by Robinson's phone call and agreed to meet up, after all, he welcomed any light that could be shed on his confusing past. After Robinson arrived in Mackay, she was able to do something that she had spent years trying to do - confirm that Gabriel Nagy was alive. She had found him. 
The confused man had a million questions, but Robinson soothed the moment by answering them all in a single sentence, "You haven't killed anybody. You're not wanted by the police. You're a missing person, and that's not a crime." But that was just the start.
Despite The Same DNA, Saunders And Nagy Appeared As Two Different People
Robinson had found the missing Gabriel Nagy. However, the past 23 years had a monumental impact on the man's life. Robinson gently began showing him pictures from his past, probing him with questions when the moment allowed. Slowly, old memories started to surface.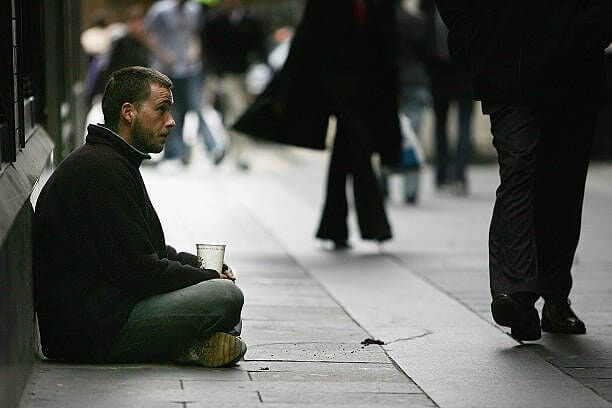 'Saunders' explains, "It was like a cartoon where flashbulbs go off on top of people's heads. Robinson gave me a letter from Jennifer, a letter from Pam and letters from my dad and stepmom." Slowly, the pieces of the puzzle came together and it was confirmed - Gabriel Nagy was Ron Saunders. However, there was still a huge gap in the story that needed to be uncovered.
It All Began When Gabriel Woke Up Confused - About Everything
One of Gabriel's earliest memories is waking up in Newcastle (the spot where his credit card had been used). He had sustained a serious head injury and had no idea where he was or what had happened.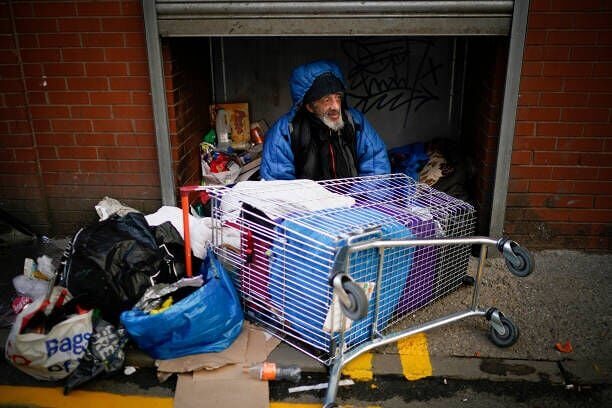 Some reports say that he had been injured in a car accident, but nothing is for certain. Regardless, Gabriel found himself alone, in a strange city, with no idea where he came from.
Gabriel's Confusion Led Him To Find Solace Inside A Bottle, And This Led To Terrible Effects
Gabriel's family was searching for him from the day that he went missing. Little did they know that he was wandering around homeless, uncertain of his identity. In his words, "It was just a big blank in the back of my mind. And every time I tried to think about it, it just made me wonder, 'Am I crazy? What happened to me?' And then I'd think to myself, 'What have I done to be in such a position?"
Without answers, Gabriel started to assume the worst and began considering that he may have been a criminal on the run. These thoughts led him to feelings of guilt and, in turn, excessive drinking to help him forget even more. 
As He Retraced His Steps, A Fascinating Discovery Was Made About The Possible Cause Of His Amnesia
As Gabriel dug deeper into his past, looking for answers, his loved ones were doing the same. Jennifer believes that her father had suffered from an incredibly rare but traumatic neurological condition known as dissociative (or fugue) state.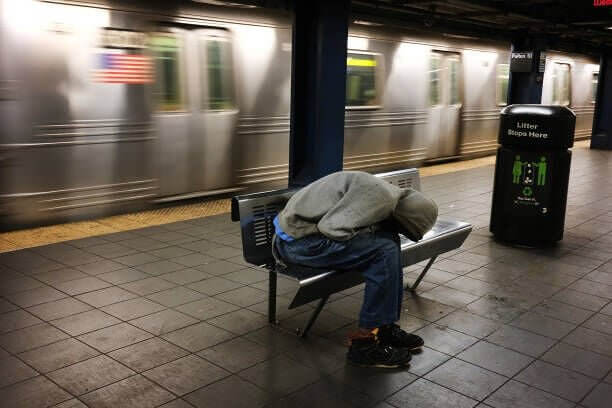 This disorder causes sufferers to forget their own identities and can prompt people to travel and leave their old lives behind. Falling into this fugue state is described as "bewildered wandering". Could this be what led to Gabriel's sudden change in personality and homeless wandering?
Backtracking His Movements, Gabriel Began To Map Out His Life's Steps
The more that his memories surfaced, the more that Gabriel was able to put the pieces of his life back together. After waking up in Newcastle, it seems that Gabriel traveled rather consistently in the northern direction. First, he settled in Gladstone on the Queensland coast and then moved to Rockhampton.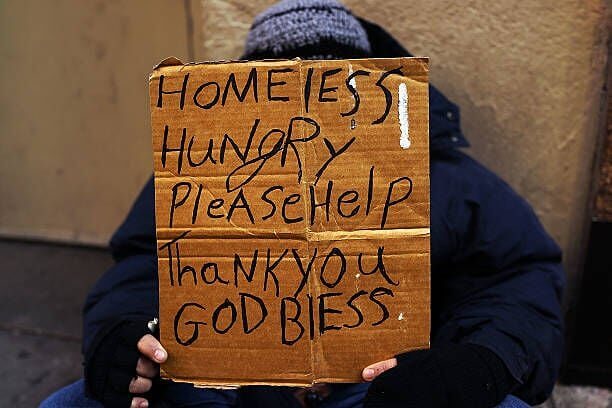 He would pick up casual jobs, such as those in construction and fishing industries, to help keep him alive. It was during this time, he changed his name to Ron Saunders. But the reason he chose the name is quite bizarre. 
You Won't Believe How Gabriel Came To Identify As Ron Saunders
As his movements continued, Gabriel found himself in Cardwell, in the far north of Queensland. It was in this area that Gabriel wandered past a place called Saunders Beach.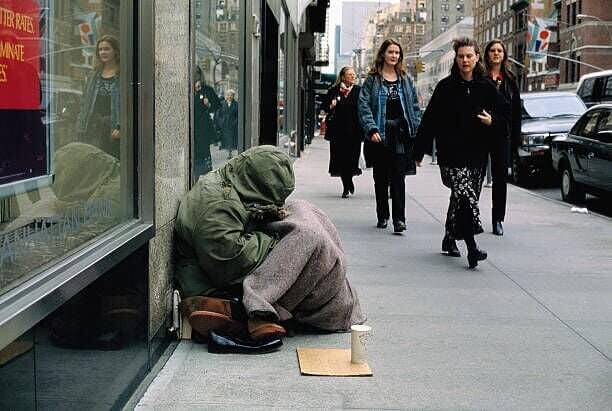 Up until this point, Gabriel had no real idea about his identity and decided that he would claim the name "Ron Saunders" as his own. While his identity solidified with a name, it did nothing for his aimless, nomadic lifestyle.
In Gabriel's Story, Instinctive Behavior Was The First Step To Discovering The Truth
Although Gabriel is fully aware that his past is filled with aimless travels,  he can't seem to find a reason for his actions. All of his choices were seemingly random.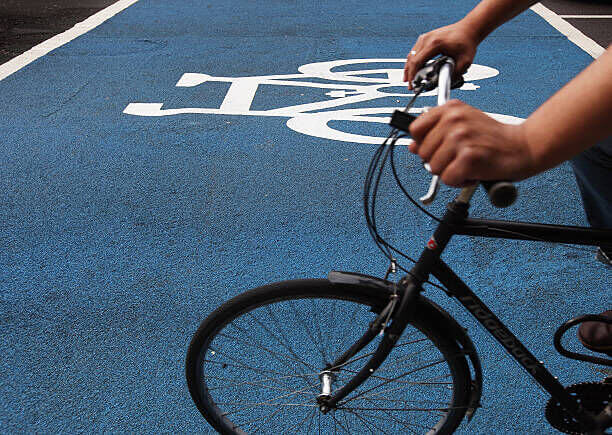 Luckily, it was one of these impromptu adventures that led him to the truth - or at least got him on the right path towards it. One day, he came across an abandoned bicycle at an old dump site and decided to ride it south. Over the course of the next three days, he cycled without ceasing, stopping only to rest briefly and scavenge for food. It was during this time that his life took a drastic turn for the better.
'Saunders' Eventually Made It To A Pit Stop That Would Change His Life Forever
Still cycling without purpose, 'Saunders' came across Mackay where he stopped to rest. It was at this pit stop that he met Barry Hayhoe, a pastor of the River of Life Church. At the time, 'Saunders' looked worse for wear. He was "ribs, skin, and bone".
Barry welcomed 'Saunders' into his home and shared meals with him. Over time, 'Saunders' began helping out at the church in exchange for meals and accommodation. His identity became slightly more refined - he was the church's caretaker.
After Two Years Off Of The Streets, 'Saunders's Life Was Unrecognizable
After two years of being taken under the wing of the church, 'Saunders' had moved off of the streets and into a mode of respectable living.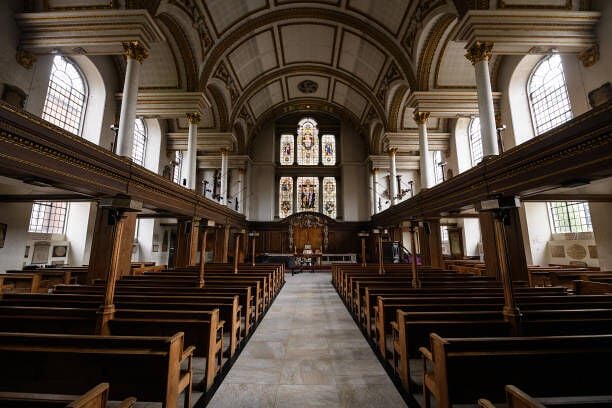 Without the booze and the unpredictable environment, he was visited by fleeting memories of his old life. In his own words, "I'd been living under a pseudonym for a long time, but I'd been having flashes of my proper name; things were slowly returning."
'Saunders' Slowly Began To Reclaim His Identity, Until The Final Piece Fell Into Place
Together with the help of the church and Pastor Barry Hayhoe, 'Saunders' began to remember his past and flesh out his identity - including his real name. But that's not all. He also began to make a respectable life for himself.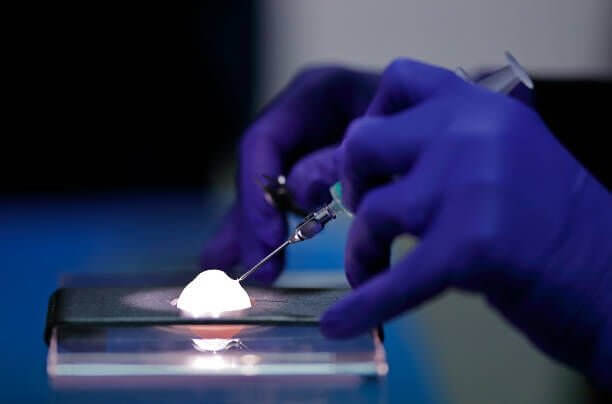 His life was slowly coming together. With a permanent job working at a nursing home,  Gabriel was back on track. However, it wasn't until his eye surgery that the final puzzle piece fell into place. 
The Ball Was In Gabriel's Court, And He Had A Big Decision To Make
Gabriel had grown in leaps and bounds. This made Constable Robinson's call even more shocking. When Robinson tracked Gabriel down, she left the choice of contacting his abandoned family up to him.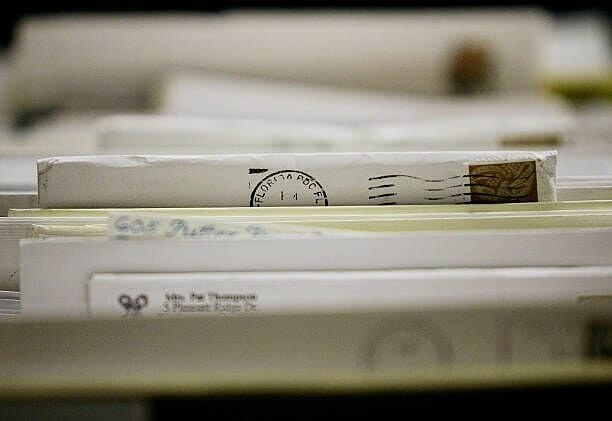 Gabriel had a big decision to make, but for him, it was an easy one. That very afternoon, he started writing a letter to his long-lost family. While this was happening, Pamela, Stephen, and Jennifer were told that their father was, in fact, alive.
Gabriel Wrote The Longest Letter Of His Life And Hoped For The Best
After two years of cleaning himself up, Gabriel was sound of mind and able to make conscious decisions for himself. One of these decisions was to reconnect with his family.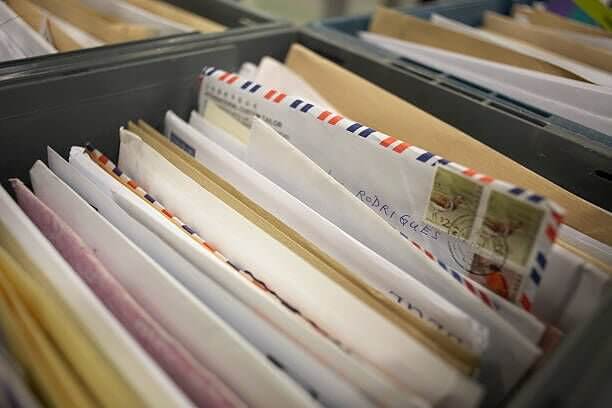 In his own words, "I sat down and wrote the longest letter I've ever written in my life - seven and a half pages on both sides of the paper." After pouring out his heart, Gabriel dropped the letter in the post and anxiously waited for a response.
A Few Days Later, Gabriel Received A Message That Made His Heart Jump
A few days felt like a lifetime as Gabriel eagerly waited for a response - and then he got it, a message that completely changed his life.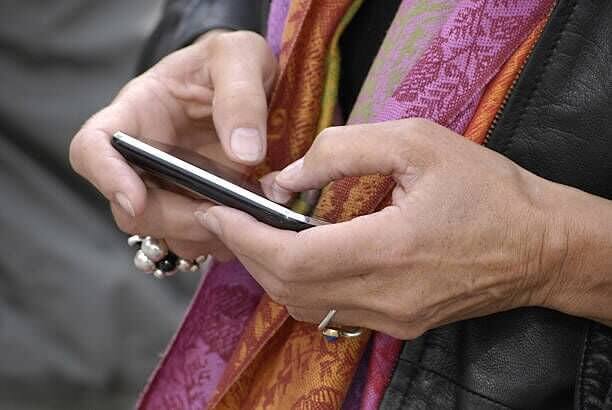 The message began with, "Hi, Dad" and that was all that was needed to open the waterworks. Gabriel mentions, "Jennifer wrote that she'd finished the letter, and she still loved me." But that's not all. He continues, "Ten minutes later, the phone rang, and it was Pam. We talked until the battery died."
After Reintroducing Themselves Into Each Other's Lives, The Family Took The Next Step
At the time of receiving the letter, Jennifer was 32 years old and had spent the past 23 years wondering if her father was even alive. Just weeks after receiving her father's letter, she flew out to Mackay to meet him again in person.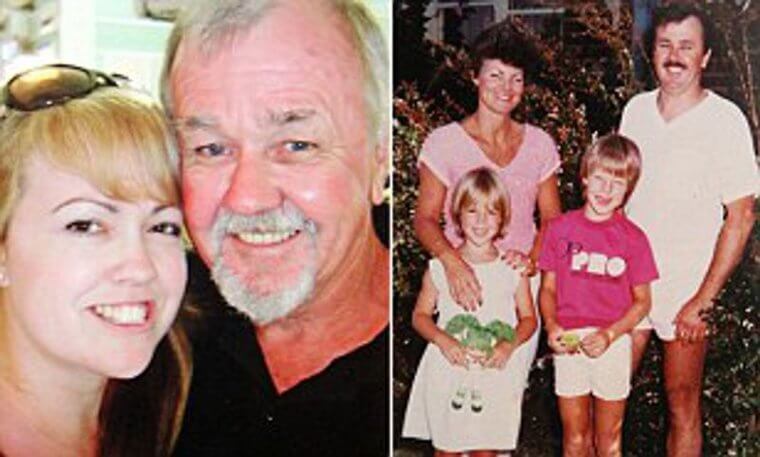 She recalls, "He met me at the airport with a big bunch of flowers. It was like it was all in slow motion, and we ran through the airport into each other's arms." But despite the joyful moment, this wasn't the final happy ending - there was more to come.
Gabriel Did More Than Just Reunite With His Daughter and Wife…
Gabriel kept the momentum of reunions going and reached out to his father. Sadly, he didn't have the chance to reconnect with his mother or younger sister who had passed away, but he would take what he could get.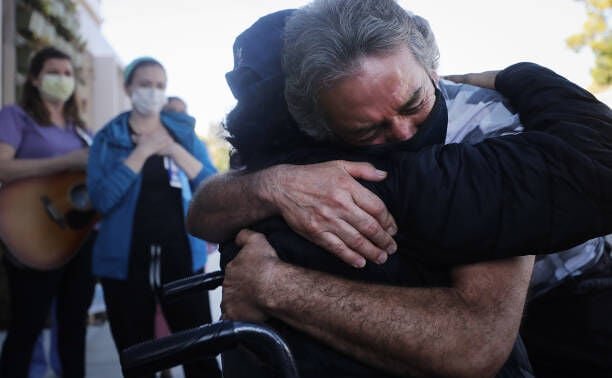 In addition, Gabriel had the privilege of meeting his niece and nephew for the first time. He refers to his opportunities as being parallel to the story of the prodigal son in the bible. A truly unreal experience.
While Making Up For Lost Time, The Family Learned A Valuable Lesson
The Nagy family was reunited and were desperate to make up for the lost time. Gabriel decided to continue living in Mackay where he had set up a life for himself but still keeps regular contact with Pamela and his children.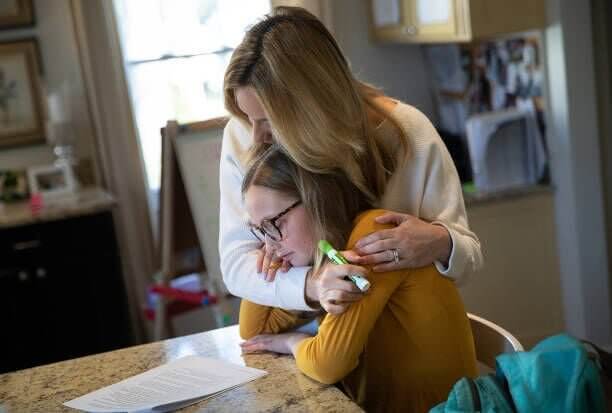 In the meantime, Jennifer has spoken up about how important it is to tell people that you love them when you feel the urge. She continues, "I want to give people hope that sometimes good things can happen - miracles can happen."
Gabriel's Life Has Gone Through Many Changes, But He's Finally Realized Who He Is
Today, Gabriel still has a scar from the original head injury that sent him on the trajectory of confusion and mania. He credits religion for giving him a second chance at life. While he has broken the chains of addiction, he still struggles with his mental health.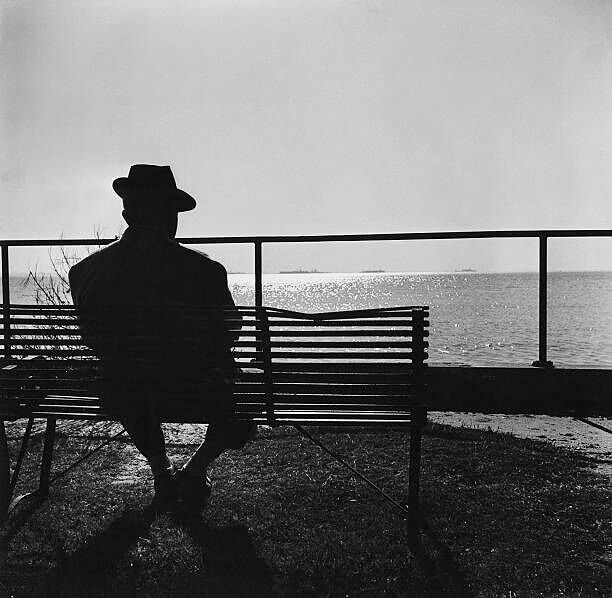 Gabriel acknowledges that his relationship with his children will never be the same, but he's eternally grateful for the time that he is still able to share with them.