Running a TV show is not an easy job. You have to make sure scripts are ready, production vehicles are loaded, staff prepped, that your cast is happy, etc. On top of that, there are a million things that can go wrong, not least of which is the death of an actor. All the shows we're about to talk about had actors die during production and the shows had to make difficult choices as to how to deal with it.
Eight Is Enough
This ABC dramedy centered around the story of the Bradford family. The original parents of the show, Dick Van Patten's Tom and Diana Hyland's Joan, were all set to be the series leads for as long as the show's run. However, it wasn't long into the show's run that Hyland quite sadly developed breast cancer.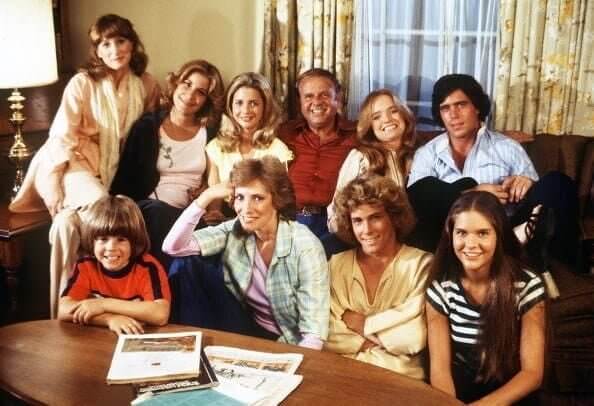 The cancer quickly spread and she passed away in March of 1977. The decision was made to kill off the character in the show as well, and it actually ended up forming a major story-point of the show. Tom, now a widower, began season 2 grieving his wife, and would eventually meet and fall in love with Betty Buckley's Abby.

Chico and the Man
This urban sitcom is often forgotten these days, despite its popularity at the time. It was part of the way through shooting Season 3 in the January of 1977 that the star playing the titular Chico (Freddie Prinze) had died as a result of a suicide attempt. Initially, the show explained it away by saying that Chico had simply gone to Mexico to visit his father. Filling his role in the show was a young orphan by the name of Raul.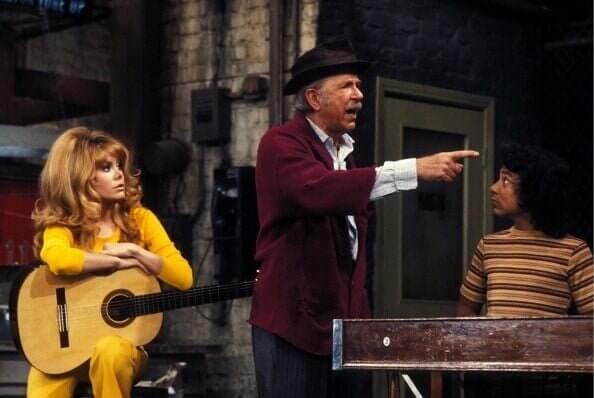 This was not necessarily the most tactful way of handling things, and so in the show's final fourth season, it was also revealed in the middle of Jack Albertson's character Ed's ("The Man" from the title) mental breakdown, that Chico had died off-screen at some point.
And Just Like That...
Willie Garson played Carrie's BFF Stanford Blatch in both HBO's classic Sex and the City, and its recent revival And Just Like That... However, he was sadly only able to shoot three episodes worth of footage before he sadly passed away from cancer in September of 2021.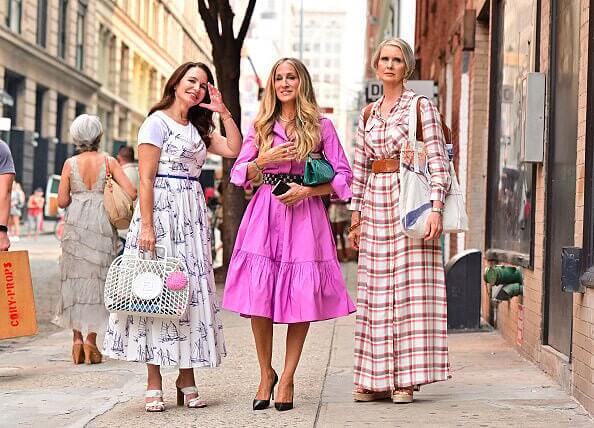 Scrambling for a solution, Stanford was hastily written out of Episode 4. He was sent to Tokyo to take the teen TikTok star he managed on tour. Not exactly a fairytale ending, but still, it's something.
Roseanne (Revival)
Roseanne's return to the airwaves was complicated for many reasons (notably the firing of the show's creator and star for her comments online). However, one that often gets overlooked is that the show had to explain the death of one of the stars of the original run, Glenn Quinn, who passed in December 2002 from a heroin overdose.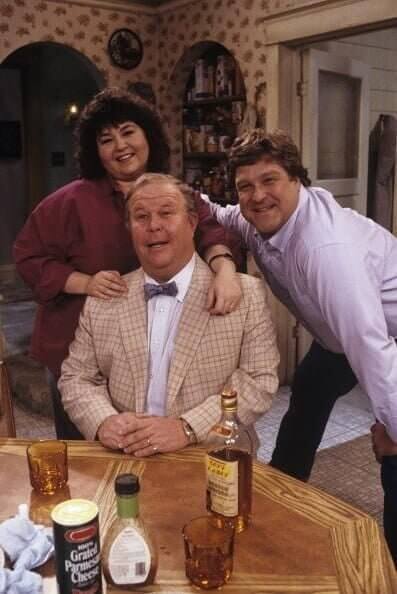 When the ABC show returned in 2018, it was indicated that his character, Mark, had died off-screen a decade earlier, just prior to the birth of Darlene and David's namesake son. The cause of death was initially unspecified, though in Season 3 of The Conners (Roseanne without Rosanne), Mark's widow Becky explains how Mark was killed in a freak motorcycle accident.
Archer
Jessica Walter, the powerhouse of television that she was, was working right up to the end. Season 12 of FX's Archer had been almost completely recorded when she sadly passed in March 2021. The show's finale had to be re-written to accommodate her passing, given that she hadn't finished all of her recording at that time. Her character of Malory was off-screen for a lot of it, though she did get some powerhouse butt-kicking action scenes thrown in there (one-lining, "Guess the old gal's still got it").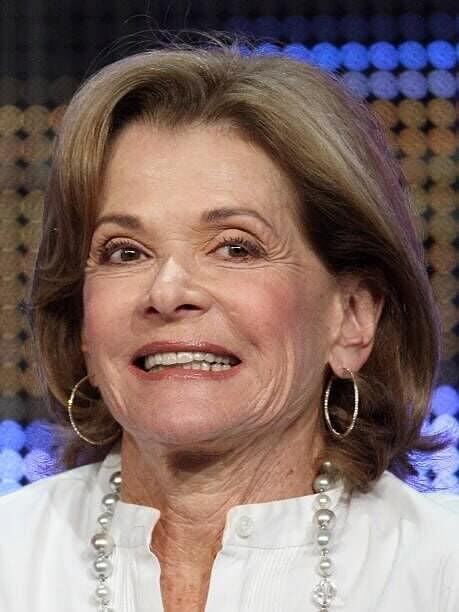 The team then recycled some old dialogue to create a coda for the episode, where it was revealed that Malory had slipped off to retire on a tropical island with husband Ron Cadillac (voiced by Ron Leibman, Walter's actual husband). She passed the torch on to her son, Archer. A fitting tribute to a brilliant woman.
Homeland
The character of Carrie in Homeland had a father in the show played by actor James Rebhorn for the first three seasons of the show. However, before the fourth season could begin shooting in March of 2014, Rebhorn died as a result of melanoma.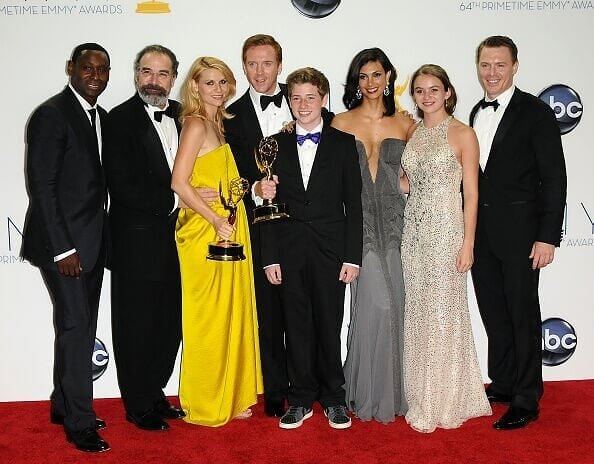 Carrie spent most of the fourth season working out of Afghanistan, so it was decided that she would be informed that her father had died in his sleep from a stroke. In the season's finale, she returned to the States and a funeral was held within the show, appropriately honoring both character and actor.
Dallas
In both of its iterations (the original '70s/'80s run and the 2010s reboot) Dallas had to contend with a number of cast member deaths. Jock Ewing, the family patriarch for the majority of Season 4, died of multiple myeloma in the April of 1981. Ellie's hubbie was sequestered off-screen for the following 13 episodes and was definitively killed off in a helicopter crash at the start of Season 5.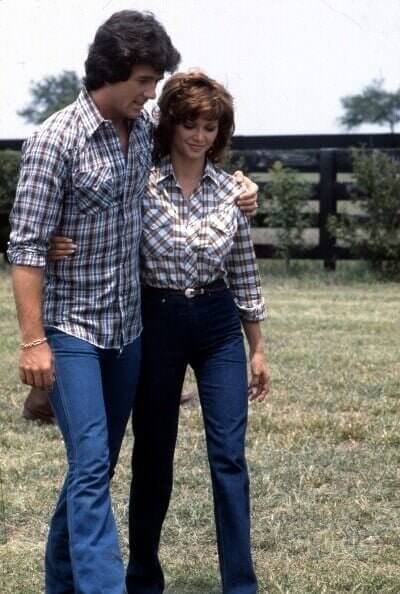 When the series came back nearly 30 years later, Larry Hagman reprised his role as the iconic J. R. Ewing, only to die suddenly from a case of myeloid leukemia in November 2012. They had just begun shooting season 2. The writers pivoted in spectacular fashion, using existing footage of the actor to create a murder mystery around the character on the show. A fittingly elaborate send-off to a man whose presence helped define the show.
The Big Bang Theory
Carol Ann Susi was a voice actress on the show The Big Bang Theory, so she was never actually seen on screen, however, she was a presence that was always felt and she was sorely missed once she was gone.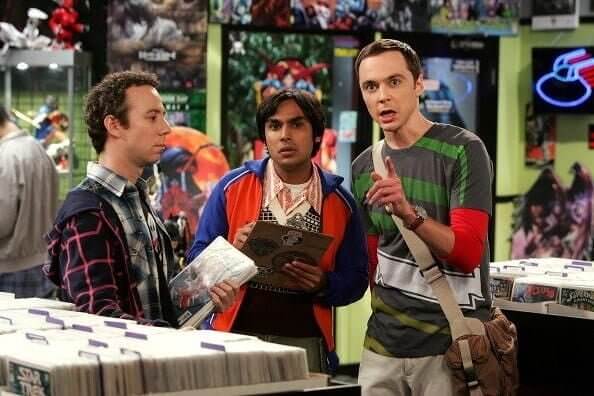 In order to pay tribute to her, the showrunners came up with an episode in which the character of Howard's mother Debbie died suddenly while vacationing in Florida. A nice way to say goodbye to a friend.
Newsradio
Phil Hartman is a really sad story. He was one of the funniest actors of his generation, appearing in a variety of projects, notably including multiple iconic roles in The Simpsons and the workplace sitcom Newsradio. In May of 1998, he was fatally shot by his wife.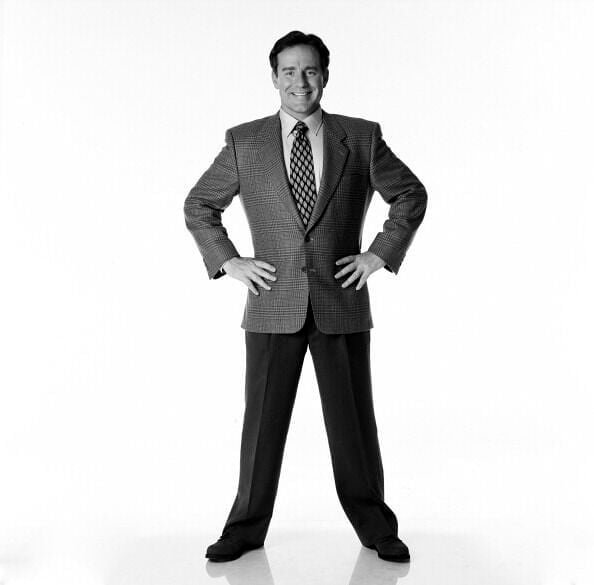 Season four of Newsradio had wrapped at the time, so the season finished as planned. At the start of season five, it was revealed that his character Bill McNeal had died of a heart attack. Meanwhile, in The Simpsons, his two most iconic characters, Lionel Hutz and Troy McClure, were retired. There is also a touching tribute to him at the end of the film Small Soldiers​​​​​.
Passions
This daytime TV show was absolutely wild. More of a surreal sci-fi fantasy series than an actual soap opera, Passions did things that few shows before or since have ever done. Notable in its cast was the actor Josh Ryan Evans. Evans was an actor with a rare form of dwarfism called achondroplasia that gave him the voice and appearance of a small child, despite the fact that he was actually an adult.
He was set to take some time off from the show to undergo heart surgery, so he was written off the show with his character dying (temporarily, they planned to bring him back to life after he recuperated). In a tragic dramatic turn worthy of the show itself, Evans sadly died from complications caused by his heart condition on the same day his on-screen counterpart died in the show.

Glee
One of the best known of these on this list. Cory Monteith, who had been a staple of the Glee cast playing lead Finn Hudson since the show's pilot, quite tragically died of a drug overdose in the July of 2013, just two months prior to the show's scheduled return to the air for its fifth season on Fox.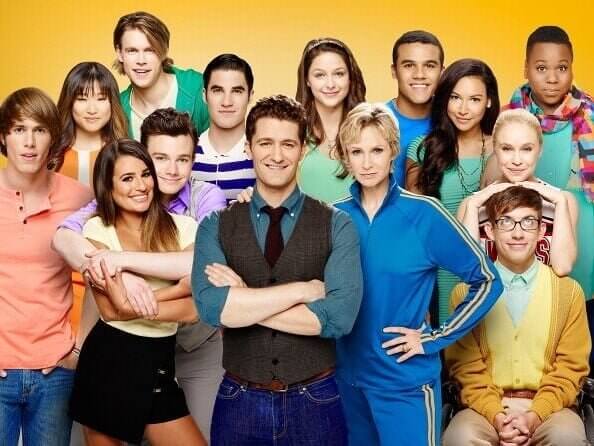 A tribute episode titled "The Quarterback" was written, in which it was revealed that Finn had died off-screen (no cause of death was given in the show). The characters all got a chance to honor and remember him on screen, echoing the grief behind the camera.
All My Children
Frances Heflin (pictured in the far left of this picture) sadly died in the June of 1994 after a difficult battle with lung cancer. Her character was all set to be on the successful daytime show for a good while, so the writers had to do scrap a lot of what they had planned for the season. Eventually, it was decided that her character would also die in the context of the show.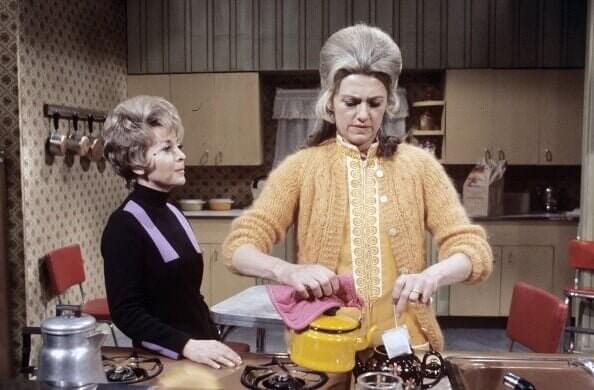 Mona, who she played, was said to have died in her sleep during an August episode of the show. A common thread you see in these stories is the internal debate as to whether the show acknowledges the actor's death and creates a story that gives the characters (and audience) a chance to grieve, or whether they give the character on off-screen happy-ending, a la Paul Walker in the Fast and Furious franchise.
Barney Miller
Jack Soo played Detective Nick Yemana on the show and sadly passed following a bout of esophageal cancer in January 1979. This happened part of the way through shooting Season 5 of the police comedy.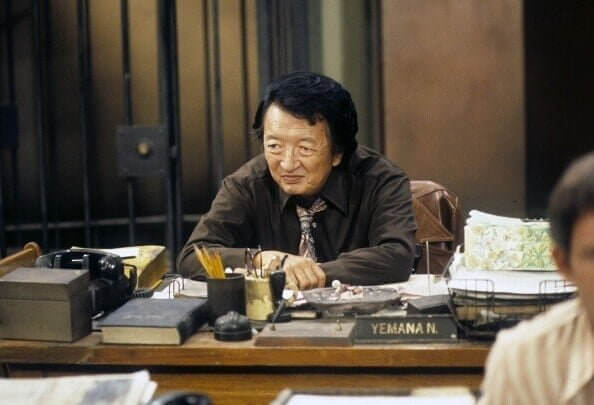 The fifth season ended with a special tribute episode that saw the cast of the show breaking the fourth wall in remembrance of their colleague. The show would also later confirm that the character of Nick had died off-screen. Another fitting tribute to a great actor.
The Bold and the Beautiful
January 2007 saw the passing of beloved soap star Darlene Conley. She had been a long-time presence on The Bold and the Beautiful, filling the role of Sally Spectra. It had been reported that Conley had been battling stomach cancer for some time, but had kept it secret from the public.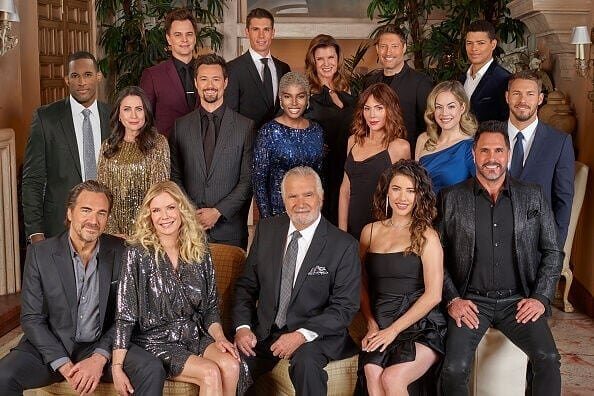 Sally Spectra was always larger than life in the program, so it was decided that the character would not die. Instead, she disappeared to have adventures off-screen, and, as such, is still canonically alive within the B&B universe.

Cheers
Cheers was a TV staple, even by its 3rd season, and regular cast member Nicholas Colasanto was beloved by audiences as "Coach" on the show. However, 1985 saw Colasanto's passing. He had completed all of his shots for Season 3, and so that season finale became his swan song.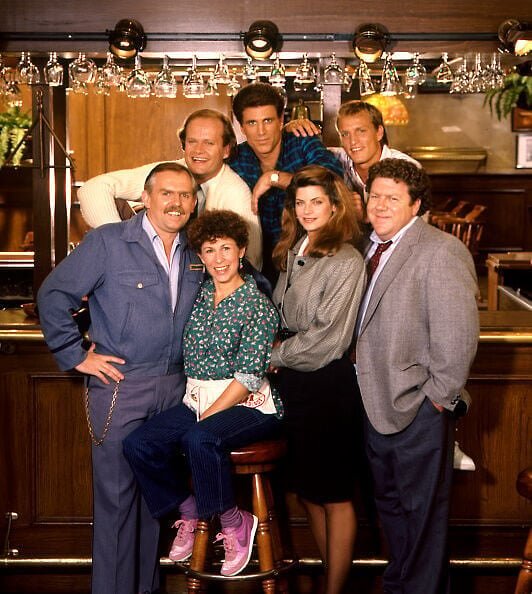 When Season 4 returned the show to screens, it was decided that the character would have died within the show's universe. Woody, played by Woody Harrelson and established to be Coach's pen-pal, was brought in to fill the massive void left by the beloved actor.
The District
Lynne Thigpen played Washington D.C's police chief aide Ella Farmer right up until the spring of 2003. Thigpen (bottom left) then suddenly succumbed to a cerebral hemorrhage.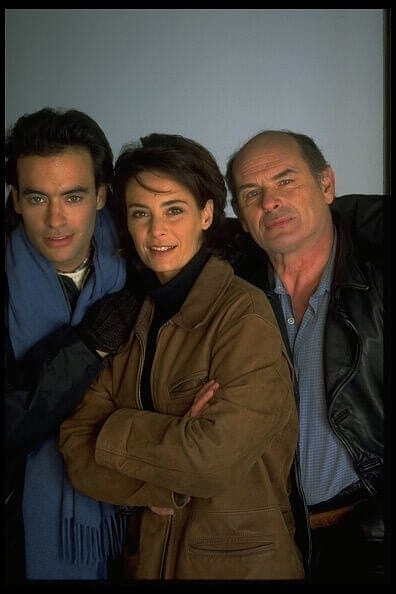 The decision was made to also kill off her character in the show as a way for the cast and characters to grieve. Ella Farmer died suddenly during one of the later episodes of season 3. It's never easy having to wrangle with the death of a co-worker, but it gets made doubly hard when that death extends to a fictional universe.
8 Simple Rules
John Ritter was a beloved American actor who was revered across the world of comedy. In September of 2003, he passed away as a result of an undiagnosed aortic dissection. The ABC sitcom was unsure what to do at first. The show's second season took a two-month hiatus to process the loss. After all, he was the lead of the series.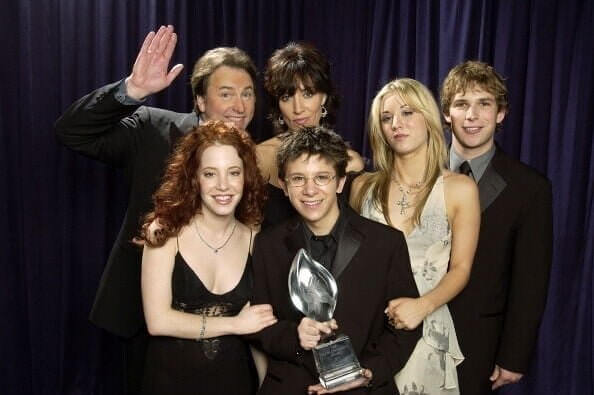 After their break, the show returned with a touching tribute to Ritter, saying goodbye to him within the show. James Garner and David Spade were brought in to fill the void left by Ritter as different characters, but the show was never quite the same, despite their best efforts. It lasted another season and a half. Similar things happened for Ritter in other shows he had featured in, including Scrubs, where his character of series lead JD's father was mourned in a special episode.
General Hospital
This long-running daytime show has seen a few unexpected deaths in its time on air. Actor Anna Lee had played the venerable Lila Quartermaine for years on the show. After a short illness, she passed away from pneumonia in the May of 2004. The character of Lila also died on the show just a couple of months later.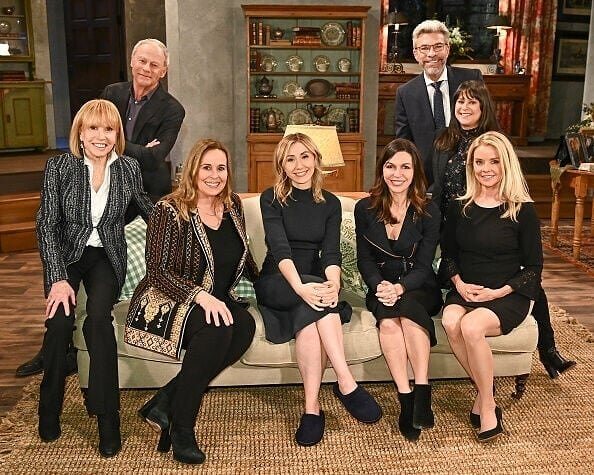 Staying in the same (fictional) family, David Lewis had originally played Mr. Quartermaine opposite Anna Lee, but had to step down from the role due to his health. The role was recast with John Ingle, who took over as Edward. He stayed on in the show after Anna/Lila's death, however, he himself passed on eight years later in 2012. Similarly, two months later, his character died in-show as well.
Gimme a Break!
Not that many people remember this '80s TV show anymore. However, it ran for six years in its day, received moderate reviews, and has been in regular syndication for years since going off the air. During its time, it also saw death in the cast.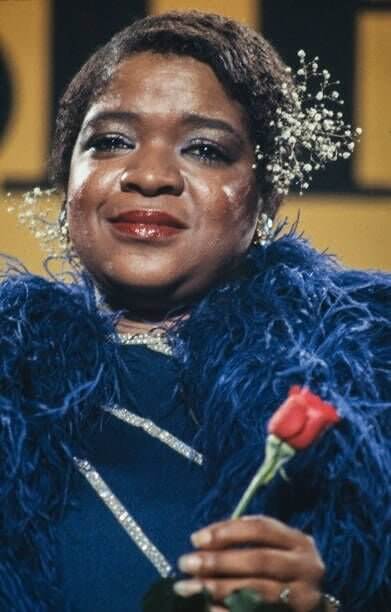 Series regular Dolph Sweet, who played policeman and widower "Chief" Kanisky, died during the show's fifth year. His character also passed on in the show, leaving Nell Carter's character Nell to run the household without him for the show's remaining two seasons.
The Goldbergs
The beloved character of Pops from ABC's hit comedy series The Goldbergs was written to have died quietly in his sleep a few months before the show's ninth season premiere in 2021. This decision was made following actor George Segal's death in the March of that same year.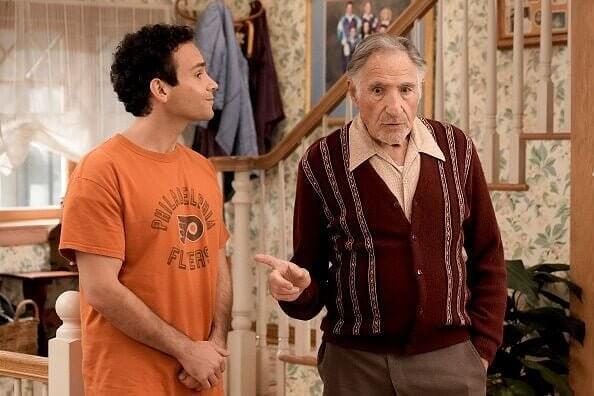 He had passed on following complications incurred during a bypass surgery he had undergone. The cast appropriately mourned the comedy star, giving him the send-off he deserved following all his years contributing to the world of TV.
Hill Street Blues
This cop show was popular with audiences in the '80s, and featured the beloved character Sergeant Esterhaus, the man who would warn his officers to "be careful out there". Michael Conrad played his role with pride for the better part of 4 years.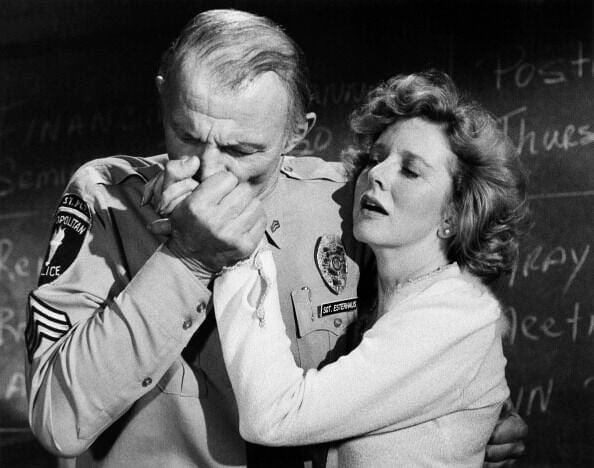 However, in 1983 he discovered he had urethral cancer, and passed on partway through the show's fourth season. His character was then killed off in Episode 14, being replaced by Sergeant Stan Jablonski, as played by Robert Prosky.

The Marvelous Mrs. Maisel
The Amazon Prime streaming show has been an audience and critical favorite for the majority of its run. With its razor-sharp scriptwriting and colorful cast of characters, it has brought laughs and sustained long-term engagement.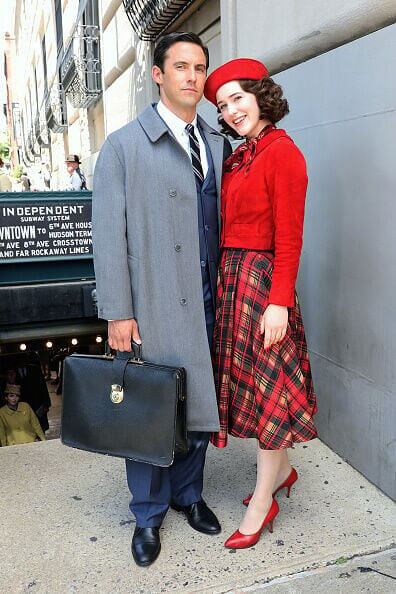 Among that cast was the delightful Brian Tarantina, who played the Gaslight Cafe's curmudgeonly MC and agent Susie Myerson's fastidious roommate, Jackie. In November of 2019, Brian sadly passed. His character was said to have died following a massive stroke in the show and given an appropriate mourning (and hilarious eulogy) in Season Four, Episode Three.
Monk
Monk was a much-lauded TV show for its extensive run, featuring Tony Shaloub as the titular obsessive-compulsive detective. During the show he would regularly see a shrink, Dr. Charles Kroger, played by Stanley Kamel.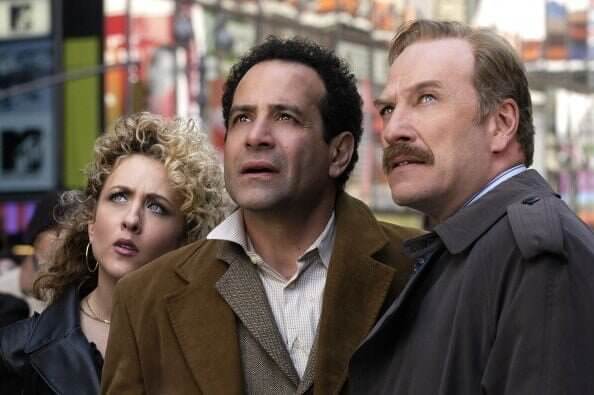 In April 2008, as the show was set to enter its seventh year, Kamel sadly died of a heart attack. His character then died of the same ailment during season 7, in an episode that was dedicated to the dearly departed actor.  Rest in peace, Stanley.
Murphy Brown (Revival)
This sitcom was off the air for twenty years in between iterations. During that extensive period, two of the show's core cast members died. Robert Pastorelli passed due to a narcotics overdose, and Pat Corley was claimed by congestive heart failure.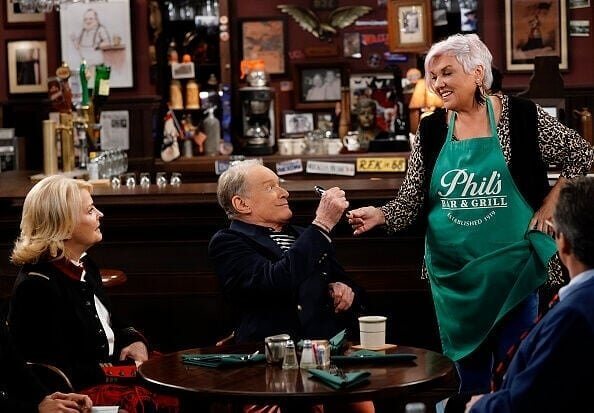 When the series was revived in 2018, it was decided that their characters (painter Eldin and bar owner Phil) would both have passed on in the show's universe as well. Eldin's in-universe cause of death was pretty interesting. It was decided that he had been felled during the Pamplona running of the bulls.
NCIS: Los Angeles
Miguel Ferrer, who played Assistant Director Owen Granger in the show, tragically passed following a protracted battle with cancer.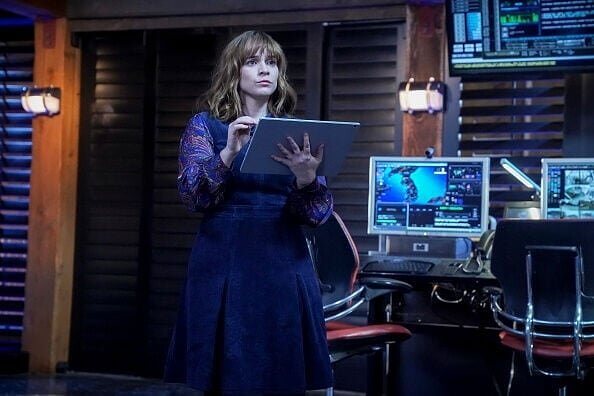 Just six weeks later, the Assistant Director was found to have vanished from his hospital room (which he had ended up in following a mole hunt), leaving behind just a note that said he had "unfinished business to take care of." In the following season, this plot thread was wrapped up for good when it was revealed that Granger had died while visiting his daughter in WITSEC.
Night Court
This show was a comedy staple in its time on air. However, they too were not immune to tragedy. In fact, they got it in a double dose during their run. Bailiff Selma Hacker (played by Selam Diamond) died of lung cancer in May 1985.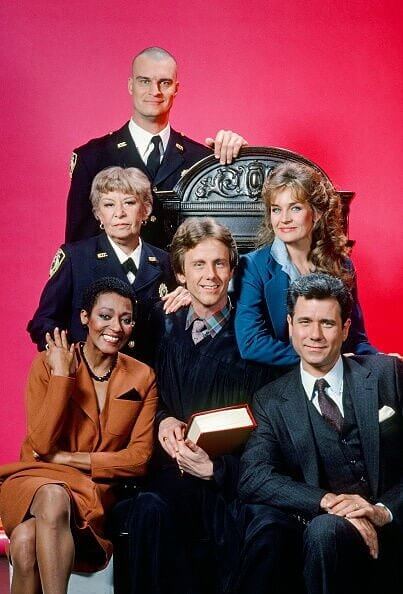 She was replaced by Florence Halop, who played bailiff Florence Kleiner. She then also died of lung cancer in July of 1986. Marsha Warfield then took over as bailiff, playing Roz Russell for Seasons 4 through 9. What are the odds of losing two actors to the same disease within about a year? That's rough going.
Peaky Blinders
Helen McCrory (wife of actor Damian Lewis) played Aunt Polly to Cillian Murphy's Tommy Shelby in the popular BBC/Netflix show. She was set to return in Season 6, however, during the pandemic, McCrory's battle with cancer rapidly got worse. In April 2021 she passed on and the drama's final season had to be completely re-written.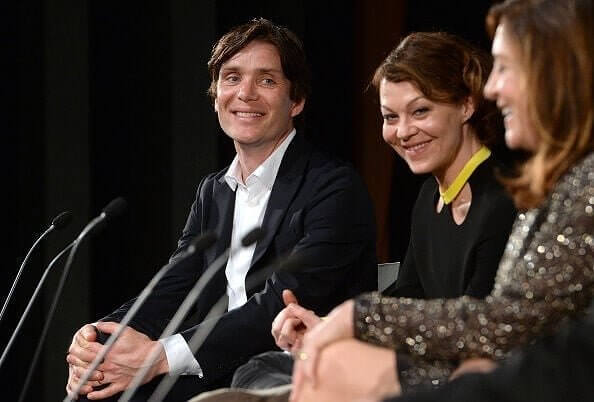 SPOILERS FOR NON-UK VIEWERS AT TIME OF WRITING: When the season premiered in the UK in February of 2022, it was revealed that Polly had been killed off-screen by members of the IRA, a consequence of actions her nephew had taken against Oswald Mosley She received an on-screen farewell that included a gypsy caravan being lit, as well as a three-minute-long silence.
Petticoat Junction
Bea Benaderet took several episodes off from Season 5 of this show in order to undergo treatments for lung cancer. She played Kate Bradley in the show and things went well enough with her treatment for her to be back for the Season finale. Sadly, her cancer returned not long after and it was soon clear that she wasn't going to recover.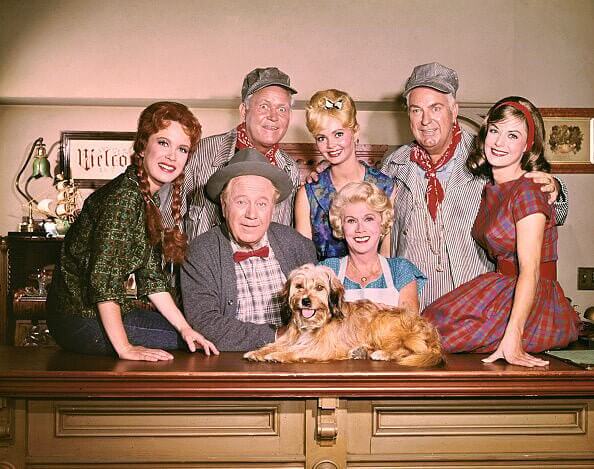 At first, they did voice-only scenes for her, with her stand-in doing the on-screen lifting. Not long after that, the character was said to be out of town and was only referred to in passing by the rest of the cast. In time she was replaced by a new mother figure in the form of Dr. Janet Craig.
Riverdale
Luke Perry was a teen heartthrob for longer than anyone had ever been a teen heartthrob before. In his earlier years, he was one of the handsome lads on Beverly Hills 90210, in his later years he filled out the cast of Riverdale. In March 2019 he very sadly died of a sudden stroke. The show addressed his passing in the fall season's premiere.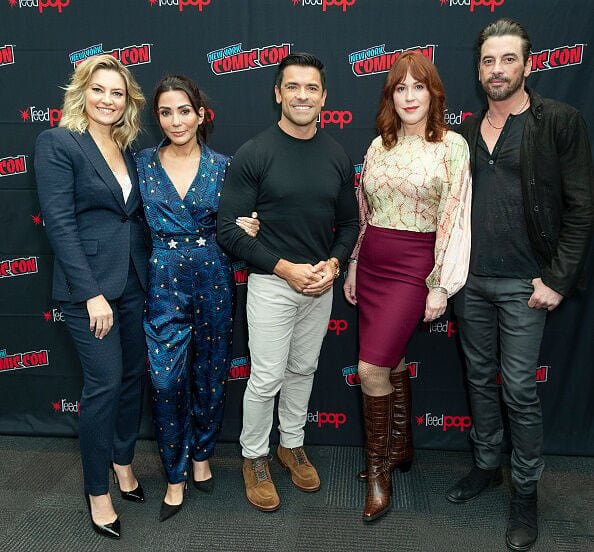 Perry's character Fred Andrews was said to have died after being hit by a car. He was helping a stranded motorist at the time. "Very early on, we landed on the idea that Fred should have a heroic death," Roberto Aguirre-Sacasa, the show's executive producer explained. "It felt like that's a way Fred could've gone."
Rizzoli and Isles
Lee Thompson Young played Detective Barry Frost on this TNT show. He quite tragically committed suicide using a gun before filming in the show's fifth season could start. Understandably, the cast and crew were devastated by what had happened.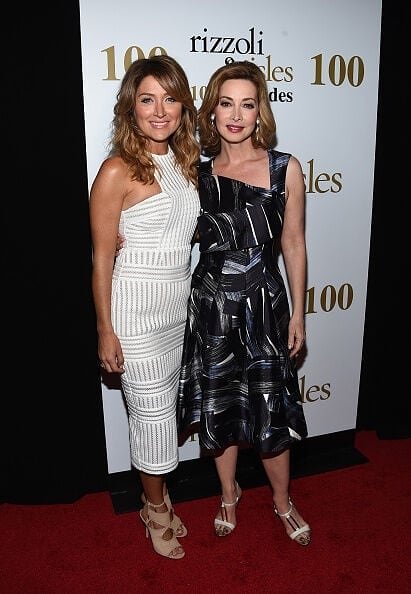 In the first episodes of Season 5, they decided to establish that his character had died in a freak car accident. They wrote a funeral scene into the show which provided the opportunity for his partner, Jane, to give a heartfelt eulogy.
The Royal Family
Redd Foxx was a legend in his day for his work on Sandford & Sons. His career had dwindled somewhat following the show's end, but he was all set for a big comeback as the family patriarch in his show The Royal Family.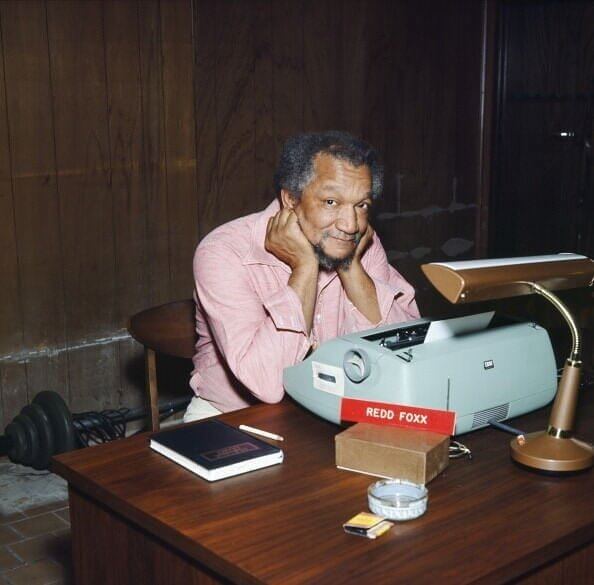 However, before the show could get far into its run, Foxx very sadly died of a heart attack in October 1991. The show was given a soft reboot, now starring 227's Jackee Harry as an outspoken relative of the now-widowed character played by Della Reese. Sadly, the chemistry just wasn't there, and without Foxx, the show quickly fell in the ratings and was canceled soon after.

Sesame Street
Sesame Street has been known since its inception as a place for children to be happy and learn. But no street, no matter how magical, can escape the harsh realities of life and death forever. In December 1982, Will Lee, who had played the beloved Mr. Hooper for years on the show died of a heart attack.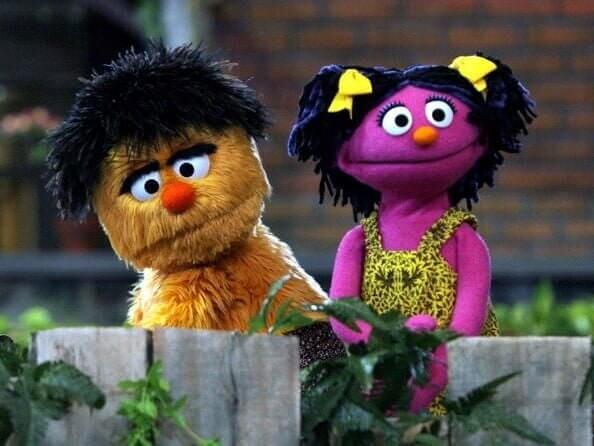 The writers decided that the best thing they could do was to turn the incident into a teaching moment, and so managed to create an iconic moment in TV history. The 1983 episode "Farewell, Mr. Hooper" openly acknowledged the character's death, and featured a poignant moment where Big Bird had to grapple with what had happened.

The Sopranos
Livia Soprano was all set to testify against her son Tony in the landmark drama series The Sopranos, however, the storyline had to be prematurely retired in the wake of actress Nancy Marchand's sudden death following a lung cancer diagnosis in June 2000.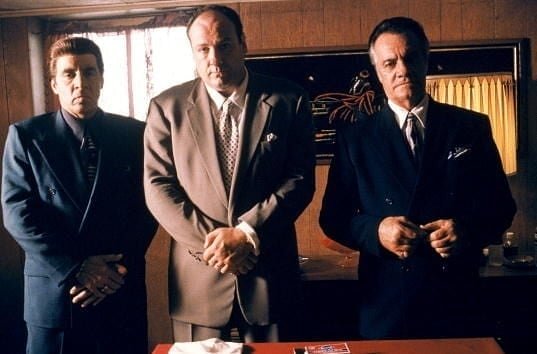 They were able to have her reappear in one final scene using some editing and computer trickery, in that scene Livia suddenly died, leaving Tony with a world of conflicting emotions to wrangle with. It is one of the most effective, and daring, workings of death into a TV plotline on this list.
Spartacus: Blood and Sand
Andy Whitfield was making waves as the lead of the Starz historical action series Spartacus: Blood and Sand when he was suddenly diagnosed with non-Hodgkin lymphoma in March 2010.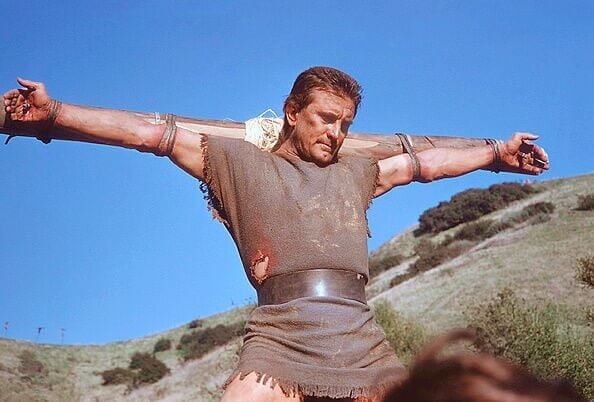 He began treatment and Starz delayed Season 2 of the series by producing a prequel series titled Spartacus: Gods of the Arena. Whitfield relapsed, however, and so it was decided that he would vacate the role, allowing Liam McIntyre to step into his place. The series continued and Whitfield passed eight months after.
Step Up
Naya Rivera, formerly of Glee fame, died in a shocking drowning incident in July of 2020 at the young age of 33. At the time she was playing the role of Collette in the TV adaptation of the movie Step Up.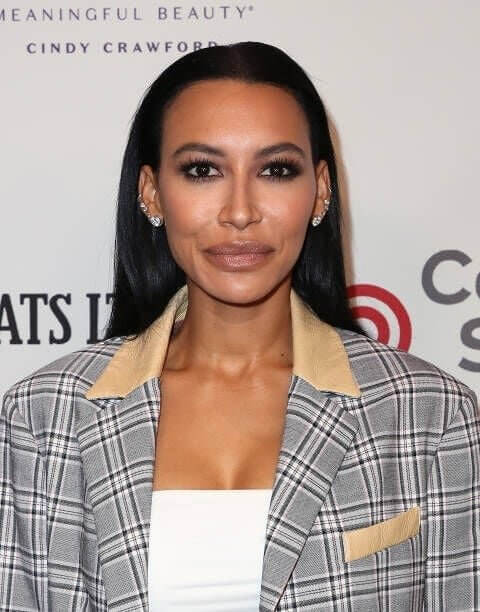 There was much discussion as to what to do, and, in the end, the production team made the decision to recast her role. Actress, singer, and notable Dancing With the Stars alumnus Christina Milian succeeded the sadly departed actress in Season 3 of the program.
Suddenly Susan
The character Todd was a music reporter on this '90s TV show and was played by the delightful David Strickland. Sadly, in March of 1999, David Strickland committed suicide. The show paid tribute to him in a special episode that confirmed the character of Todd had also died in the show.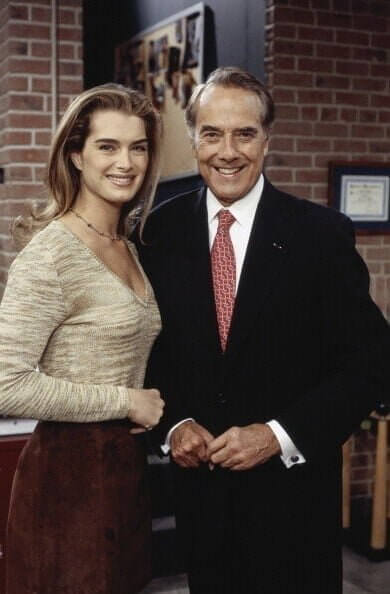 The Waltons
Will Geer played the venerable Grandpa Walton on the beloved televisual staple The Waltons for the better part of six years. Sadly, Will Geer passed away from respiratory failure in the April of 1978, leaving a void in the heart of the Walton family.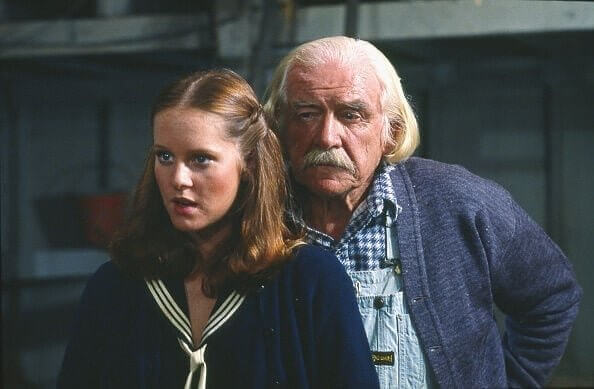 It was decided that his character would also die in the show. In the Season 6 finale, it was revealed that Grandpa Walton had passed away, closing out Geer's career in television in a deliberate and heartfelt fashion.
The West Wing
This television program is widely considered to be one of the best of all time and put writer/director Aaron Sorkin on the list of TV greats in perpetuity. However, even they had to contend with the harsh realities of mortality.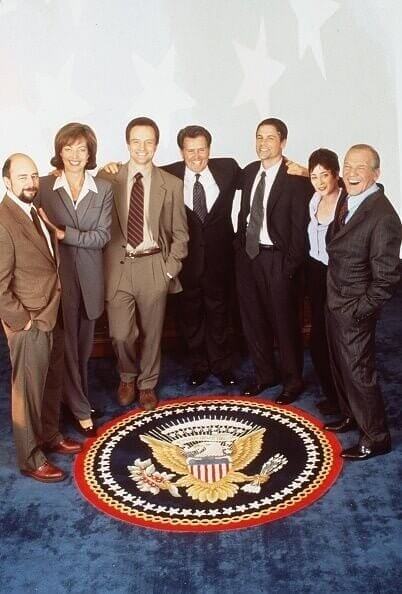 In December 2005, during the production of the drama's final seventh season, actor John Spencer sadly passed away from a heart attack. He had played White House Chief of Staff Leo McGarry on the show, and it was decided his character would go out in the same way.
Will & Grace (Revival)
The titular Grace in the show had a mother named Bobbi. She was played on the TV show by beloved veteran actress Debbie Reynolds (of Singin' in the Rain fame). Sadly, Reynolds passed away in December of 2016, just a few days after the death of her daughter Carrie Fisher. The series came back to NBC in the fall of 2017.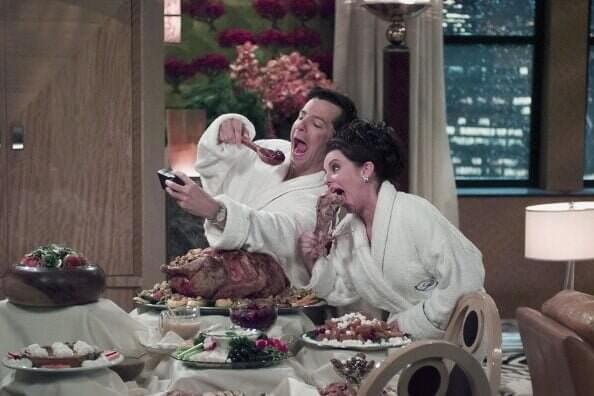 They gave her a quiet tribute at first, having her seen in a portrait that could be glimpsed in the middle of a Christmas episode that took place during 20th Century New York. In March of 2018, a second episode paid tribute. Grace and Will made a trip to Schenectady in order to celebrate Bobbi's birthday posthumously. In November 2018 a #MeToo episode also saw Grace paying a visit to her mother's graveside.
The Young and the Restless
They gave her a quiet tribute at first, having her seen in a portrait that could be glimpsed in the middle of a Christmas episode that took place during 20th Century New York. In March of 2018, a second episode paid tribute. Grace and Will made a trip to Schenectady in order to celebrate Bobbi's birthday posthumously. In November 2018 a #MeToo episode also saw Grace paying a visit to her mother's graveside.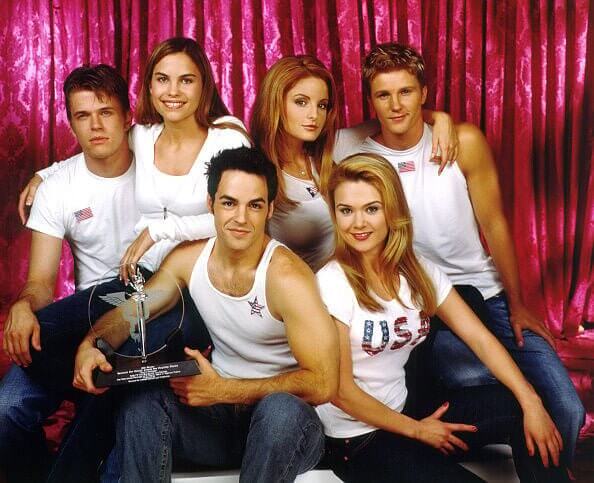 She was not the only actor on the show to die mid-shooting. In the February of 2019, longtime cast member Kristoff St. John sadly passed away at the age of 52. The serial decided to do much the same as they had for Cooper, paying tribute, and then revealing that his character, Neil Winters, died of a stroke.