Throughout the years, the TLC network has become known for its unconventional shows that, like a car accident on the opposite side of the highway, viewers simply can't look away from. In September 2010, a new TLC show debuted called Sister Wives and it quickly became regular viewing for millions of people around the world. Sister Wives focuses on an unusual family dynamic in Utah. The show centers around Kody Brown and his four wives: Meri, Janelle, Christine, and Robyn. It follows their going public about holding to a polygamist lifestyle. When the family came out they suffered public scrutiny and even police investigation for the crime of bigamy. This led the family to move from Utah to Las Vegas in hopes of a better future.
Janelle Wasn't Raised to Be a Polygamist
While you might assume that polygamy is as polygamy does, the world is not as simple as that. In fact, several of the sister wives had no contact with polygamy until they met and fell in love with Kody. Janelle, for instance, was raised in a more traditional monogamist family.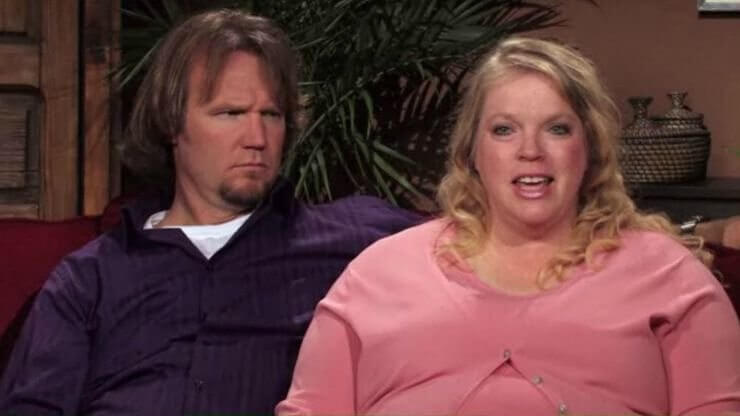 Viewers often wonder how Janelle opened up to the idea of a polygamist relationship without being raised in one herself. The story runs like this: Janelle had been family friends with Meri's family for years. In the late 1980s during a summer family barbeque, Janelle met Kody. Having spent time with Kody and Meri, Janelle became receptive to the idea of polygamy and even asked Kody if she could become his next wife. After some discussion with all involved partners, Meri and Kody decided to let Janelle join their family and become a sister wife. At the time, Janelle's family was shocked by her choice to join such a union, but they eventually supported her decision. Janelle's mother, in fact, became so fascinated by her daughter's new lifestyle that, not long after, she met Kody's father and became one of his sister wives. 

Update: Kody and Janelle Are Officially Over
In December of 2022, Kody, the Brown family patriarch, has put an end to his relationship to Janelle. Both of them have publicly confirmed the separation. Janelle had entered a polygamous marriage with Kody in 1993.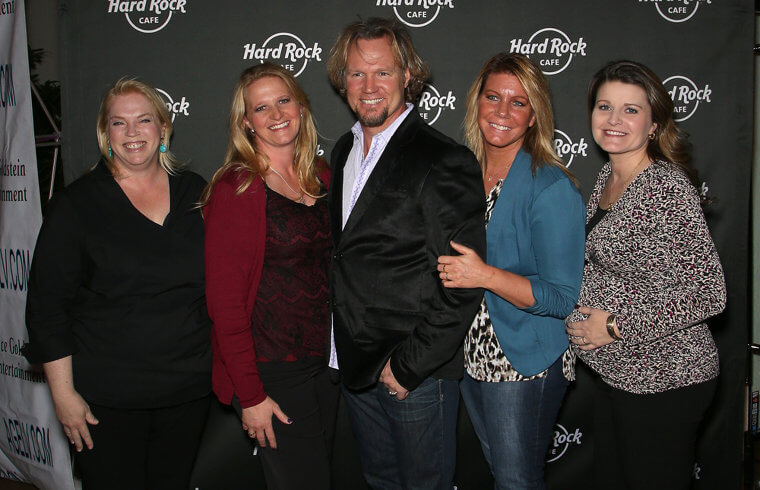 After 29 years of marriage, Kody's issues with Janelle — and Christine, too — have persisted all along. In the latest episodes from the show, Kody and Janelle had contemplated whether or not their relationship still worked. 
Of All the Children, Madison Was the First to Marry
The Brown family consists of one father, four wives, and 18 children. That's huge! With 23 in a household, you'd think there was no way the family could get any bigger. Yet, their clan continues to expand. The eldest of the Brown children are at that age where they are ready to start their own families. Two of them are engaged, while two others are already married. The first to wed was the eldest daughter of Kody and Janelle, Madison Brown. Madison married her boyfriend Caleb Brush in June 2016 in an exclusive ceremony in Montana. They quickly began raising their own children. In May 2017 they welcomed son Axel James into the world.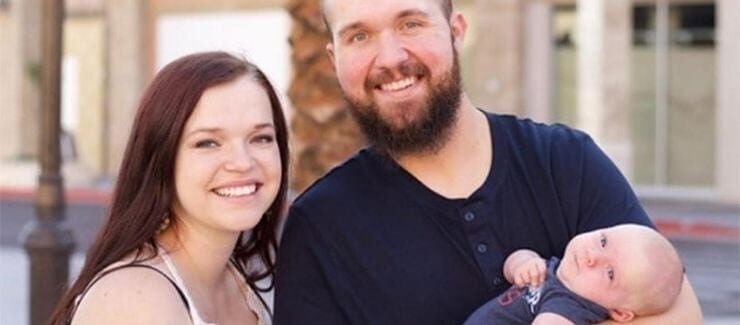 This made Madison the first of Kody's children to make him a grandpa. The new grandparents never waste an opportunity to shower love and affection on their grandson, who also has been featured on their reality show. With so many kids in the family, more grand-babies followed before they knew it!
The Sister Wives Began Their Own Business
The monetary success that came with the show allowed the Browns to expand their empire in other areas. The wives own and operate an online boutique together. This whole idea came about after Robyn designed jewelry as gifts for the other wives. The entire clan was fascinated with Robyn's work, but it ended up being Meri who came up with the idea of selling jewelry professionally. The four wives teamed up and opened their own boutique.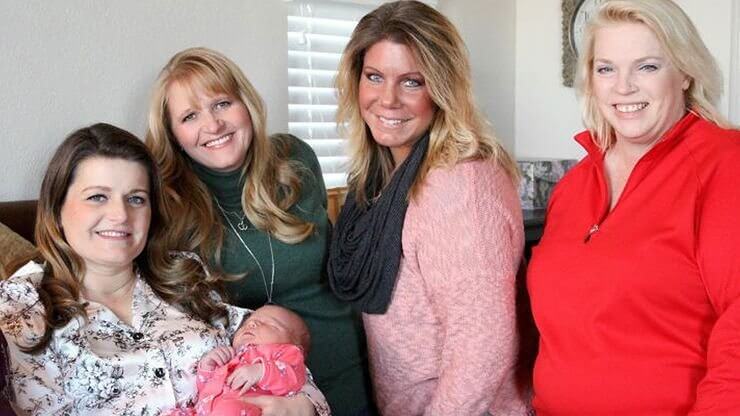 The store launched in 2012 and was called "My Sisterwife's Closet". With Robyn's designs and the popularity of their reality show, they were a fast hit. As the sister wives grew more confident, their business expanded to include not just jewelry, but clothing, holiday ornaments, as well as some home decor. It has now been eight years since the launch of My Sisterwife's Closet. 
Meri's Infertility Has Left Her a Mother of One
A recurring issue that the reality show highlights is Meri's struggle with infertility. Despite these biological obstacles, she and Kody welcomed their firstborn daughter Mariah in July 1995. Kody has not shied away from having multiple children with his other wives even as Mariah remains his only daughter from Meri, her fertility troubles persisting. In 2007, there was a glimmer of hope for the couple when Meri was found to be pregnant with a boy, but this happiness was short-lived due to a miscarriage.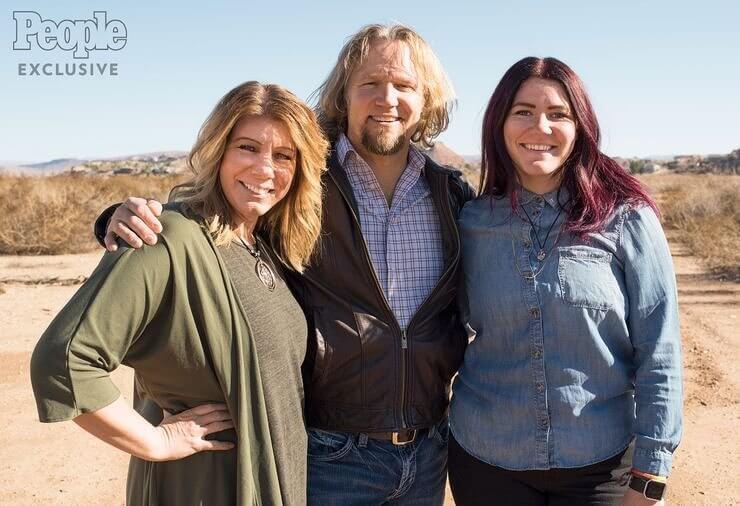 On the show, Robyn has told Meri that she is willing to be a surrogate, while Kody has brought up the subject of how he and Meri have undergone fertility treatments. Despite the other options for conception available, Meri has decided to end her motherhood journey with just one child. Over time, she has also opened up about her difficulty with not being able to give Kody more children, whilst simultaneously watching her sister wives able to do so. She sees her daughter Mariah as a blessing, and to the other sister wives' children, Meri is often seen as a second mother and is usually the first port of call for extra advice and affection.  
Initially, Meri Was the Only Legal Wife
Many people often wonder about how the marriages work for Kody and his four wives. Are they all legally married? Is he breaking the law? Luckily for them, the show explains how it all works. There is only one "legal" marriage in the group, that of Kody and Meri. They were wed in April 1990, but when they decided to introduce other sister wives things had to be handled differently. For Kody's other weddings to Janelle, Christine, and Robyn; the marriages were seen as spiritual unions, but not legally binding.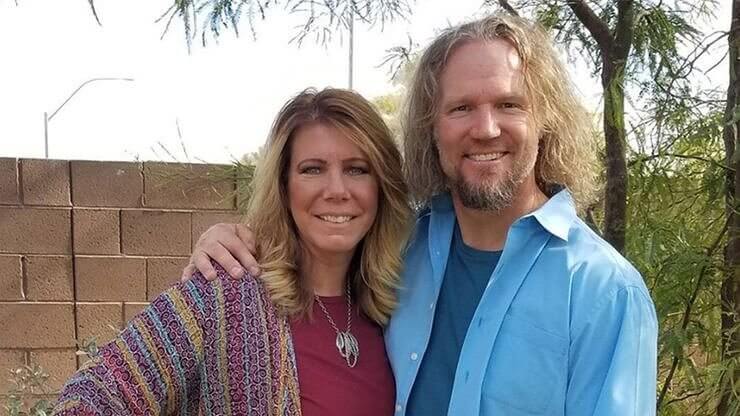 The government does not recognize these "unofficial" unions. The couples still declare their love for one another, however, and go through a spiritual ceremony. When the show first began its focus was on the Utah Police's investigation into Kody for suspected bigamy. Despite the long proceedings, no charges were filed and the family is allowed to conduct themselves as they always have. 

Meri and Kody Divorced to Allow Robyn to Legally Marry Him
Fans were stunned when they discovered that in September of 2014 Kody and Meri had gotten divorced. Much speculation occurred as to why the split had happened. Fans wondered if there was trouble in paradise...or something more sinister. Eventually, they were relieved to find out the meaning of Kody and Meri's divorce. There was no scandal, and the union would remain. However, for Kody to legally adopt Robyn's three children, Kody and Meri had to divorce and he had to officially marry Robyn.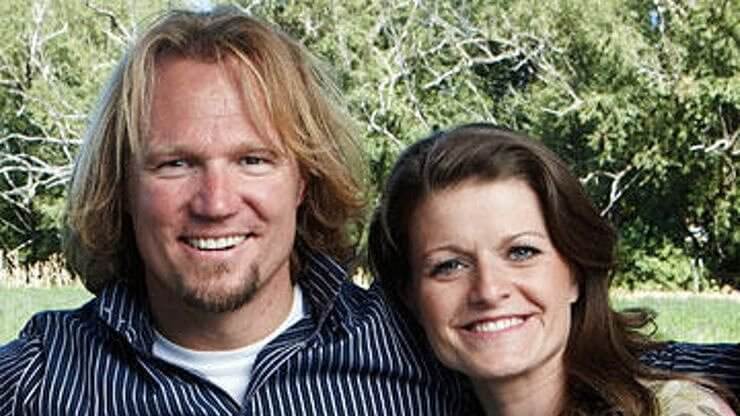 Meri saw that for Kody to be the legal father of Robyn's children meant a lot to them. She unselfishly granted him a divorce and deliberately gave the couple her blessing. Kody and Robyn became legally married in December of 2014. Shortly after, Kody was able to adopt Robyn's children and make them part of the Brown family tree. Not only was the divorce of Meri and the marriage to Robyn a surprise to fans, but to the rest of the family as well, who had to settle into the new arrangement. 
Meri Started Her Own Bed & Breakfast Business
As the popularity of the show continued to grow and the family began to make more money the cast of sister wives started to explore other capital ventures. The wives already had their own online boutique, but one of them wanted her own business independent of the others. In December of 2017, Meri was able to take a leap of faith and open her own bed and breakfast in Utah. The building is an 1800s Victorian home, which belonged to Meri's great-grandparents, and she called it Lizzie's Heritage Inn.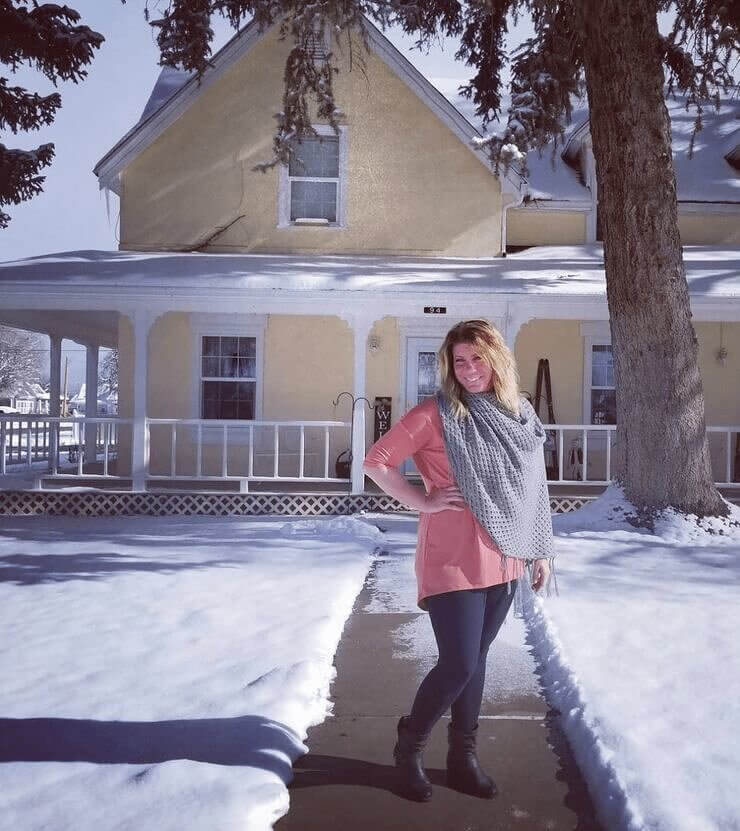 For Meri, it was a long-time dream come true. Her family initially held some opposition to it, though they eventually came to back her endeavor, and even helped with renovations for the inn. It took months, but it was well worth it to have Lizzie's Heritage Inn finally open that winter. For the grand opening, the entire family came to show their love and support. Meri's inn has since become a top attraction for anyone stopping in Utah. It has a quaint historical charm and gives its guests a warm hospitable stay. 

Janelle First Made Kody a Father
Kody has eighteen children in total. He has one child with Meri, six with Janelle, six with Christine, and two with Robyn. Additionally, he adopted Robyn's three kids from her previous marriage in 2015. Janelle was the first wife to make Kody a father, giving birth to their son Logan in May 1994.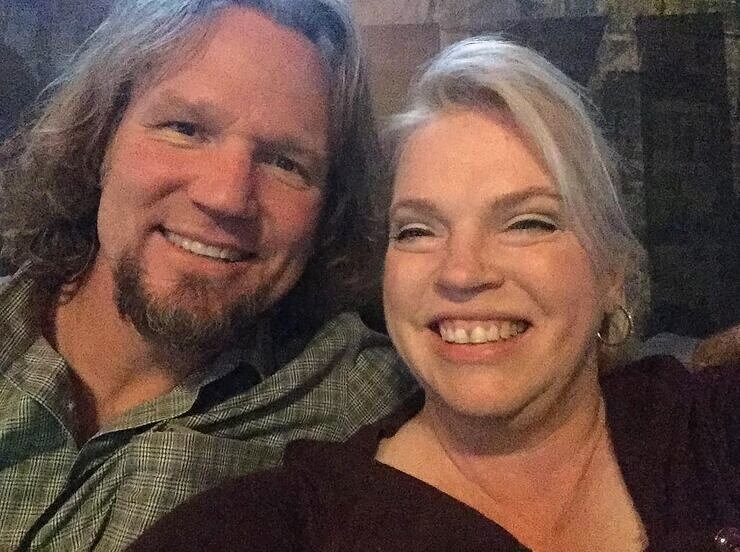 Many would assume that Meri would be the first to give Kody a child since she was his first wife; however, due to her struggle with infertility, she would not be able to have a child of her own until later on. The next sister wife to give birth was Christine in March 1995 with their daughter Aspyn. Four months later, Meri birthed Kody's daughter Mariah. The Browns have eleven girls and seven boys. When it comes to raising such a large family, the sister wives and Kody definitely have their hands full, a fact which is plainly evident in the show. Despite being outnumbered by the children, Kody has been shown to be a good father to all of his kids and makes sure that each child knows their father's love for them. 

Robyn's Kids Don't Speak to Their Dad
Robyn was introduced as Kody's next wife during the show's first season. This was a window to show viewers how Kody courted Robyn and all the little moments that would eventually lead to their wedding ceremony in May of 2010. Throughout the show, fans were aware Robyn was a divorced mother with three children. However, there was little information shared about her ex-husband until she felt comfortable enough to open up about her previous marriage.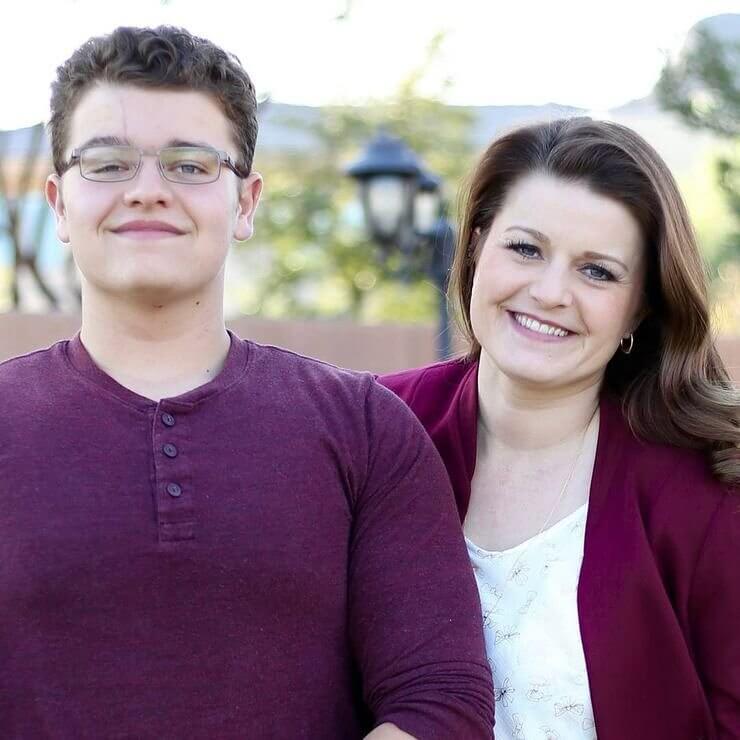 In 1999, Robyn married her first husband David Jessop. Robyn later claimed she felt their marriage was doomed from the start. David would routinely bully her, and was frequently an absent father and spouse. Robyn stayed with David for eight years, eventually divorcing him in 2007. Robyn met Kody two years later and, as she tells it, her life changed for the better. Throughout the show, there are scattered mentions of Robyn's ex-husband. For instance, there is an episode in which Robyn has to apply for a loan and learns that her ex-husband's debt might prevent her from getting it. In a different episode, viewers learned that David had no contact with his three biological children and had signed papers giving her full parental rights. This is what eventually made it possible for Kody to adopt them.
Mariah Came Out About Her True Self
There will always be drama happening on- and off-screen in any reality show. That is the whole point. The tabloids will often clamor and scrap to break a story first, capitalizing on the viewers' curiosity. Usually, when it comes to media, the focus is on Kody and his wives. However, here is one instance where the kids were the ones making the headlines: Mariah, who is the only child of Kody and Meri, revealed that she is gay in 2017. Mariah had no idea as to how her family would react to her news since they all grew up in religious households.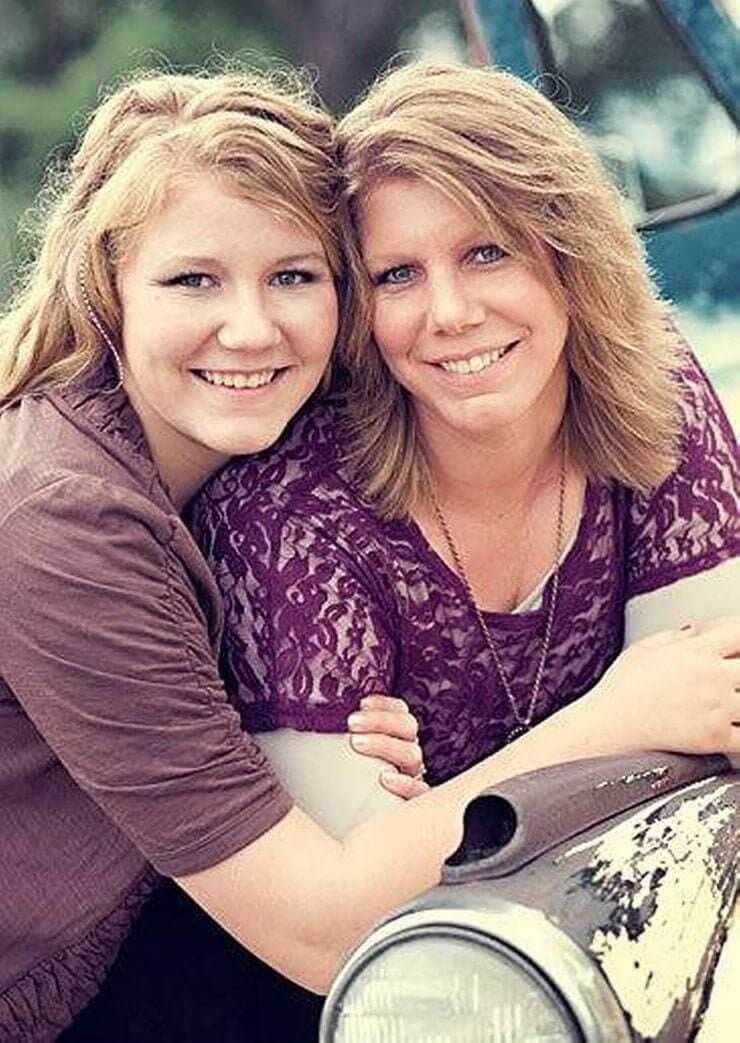 Mariah was met with love, encouragement, and acceptance when she came out to her family. As of 2017, Mariah is in a happy relationship with her girlfriend Audrey Kiss. Mariah and Audrey's relationship was made public during a very special episode of the show when Mariah brought Audrey home to meet the family. They quickly grew to like Audrey and welcomed her into their home. Don't you love a happy beginning?

Christine's Career Choices Centered Around Family
Most of the wives also have regular income-earning jobs in addition to their reality show paychecks. For instance, Janelle is a licensed real estate agent, while Meri worked as a counselor. Christine, however, is a stay-at-home mother. The show highlights how Christine is crucial for the family as she is the primary caretaker for many of the children. Christine feels that being a mother is the greatest joy of her life and loves staying at home with her own six, as well as her sister wives' children. The show depicts how the children rely on Christine for homework help, after-school snacks, and more.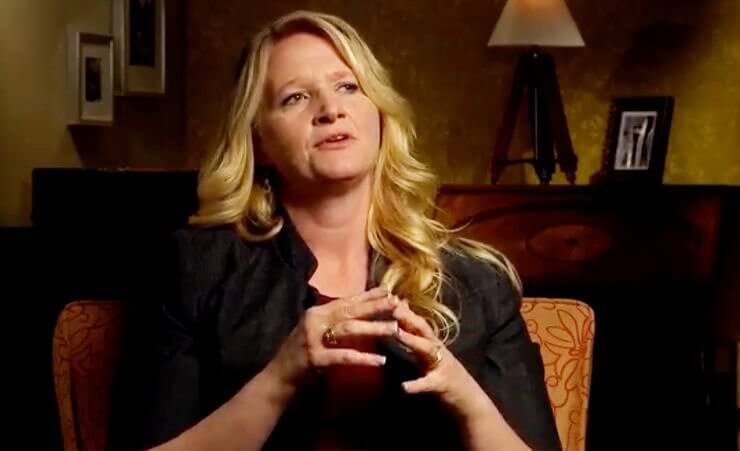 Of course, while important, this is not the only thing in her life. Christine does a lot of on-the-road promotion for the show through television appearances, and she is part-owner of the sister wives' online boutique store My Sisterwife's Closet. All this leads her to be away from her own family for days, which is hard for her. Although her outside works keep her busy, for Christine her family will always be the top priority for her. The moment she is home she spends every minute with her kids before shuttling off to her next adventure.

Janelle Provided Support in Kody & Meri's Marriage
People Magazine has previously reported Kody and Meri's marriage to be on the rocks. It all started when the family discovered that Meri was involved in a catfish scandal in the fall of 2017. In light of her divorce from Kody, she turned to online dating to meet men; however, the man she thought she was chatting with was actually a woman. This embarrassing scandal for the family made major headlines and put great strain on the couple. The two privately sought counseling. Sadly, this is not the first time Kody and Meri have faced troubles in their marriage. When Janelle joined their family things were particularly tense.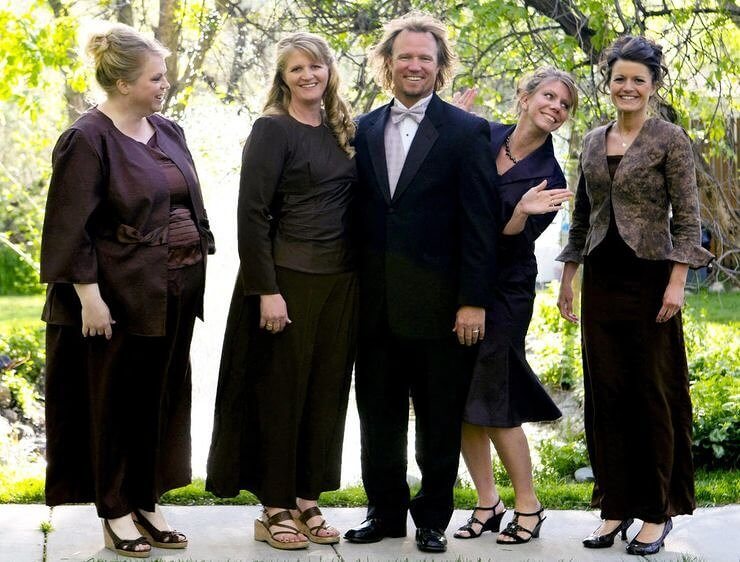 Apparently, at one point Kody considered divorcing Meri. It was Janelle, though, who saved the marriage after she had a compelling heart to heart with Kody. She told him that he should not walk away from Meri if he stilled loved her. If that was the case, he should try to fix things and move forward. Kody worked hard to patch things up, but, as any couple will tell you, a relationship requires consistent work to succeed.
Monetary Issues Plagued the Browns
Financially it's rough supporting a family with twenty three people in it. Though now the Browns have millions in the bank due to their reality show, allowing them to live lavishly and open side businesses, the family has struggled with money in the past. The family was in heavy debt in 2005, owing various different companies thousands of dollars. Collection agencies made regular calls to them. During this stressful period, Kody and Meri were the sole providers of the family and were making very little money, leading to a fairly stressful situation.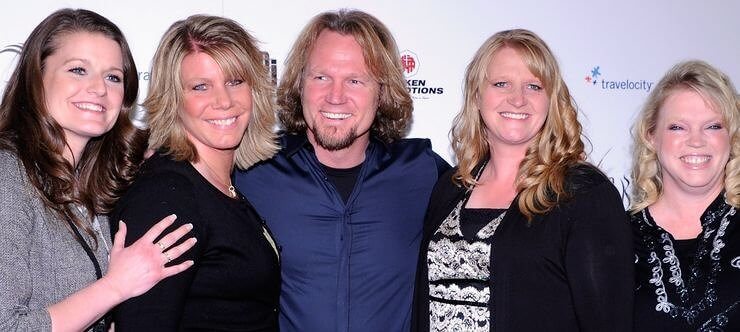 The only solution was for Kody and Meri to file for bankruptcy later that year, and a plan was worked out as to how the couple could pay off their remaining debt. Janelle and Christine also faced a financial struggle that year and declared bankruptcy then, and again in 2010. Even Robyn faced cashflow troubles when she tried to open her jewelry store, but that was thanks to her ex-husband and his mismanagement of the money when they were together. The family can now rest easy, knowing that the show and their business ventures will support them and their children for some time to come.
Meri & Janelle Were Previously Sisters-In-Law
When the show Sister Wives premiered, viewers were quick to judge the lifestyle of the Brown family. Many were not sure how they felt watching one man married to four wives and wondered how they could all be comfortable with the situation. But if viewers thought Kody and the sister wives' lifestyle was weird, they were in for a surprise when they learned a shocking secret about the past of one of the women. Before Janelle entered a spiritual union with Kody, she was legally married to another man - someone who was actually close to the family. This man was none other than Meri's brother Adam Barber.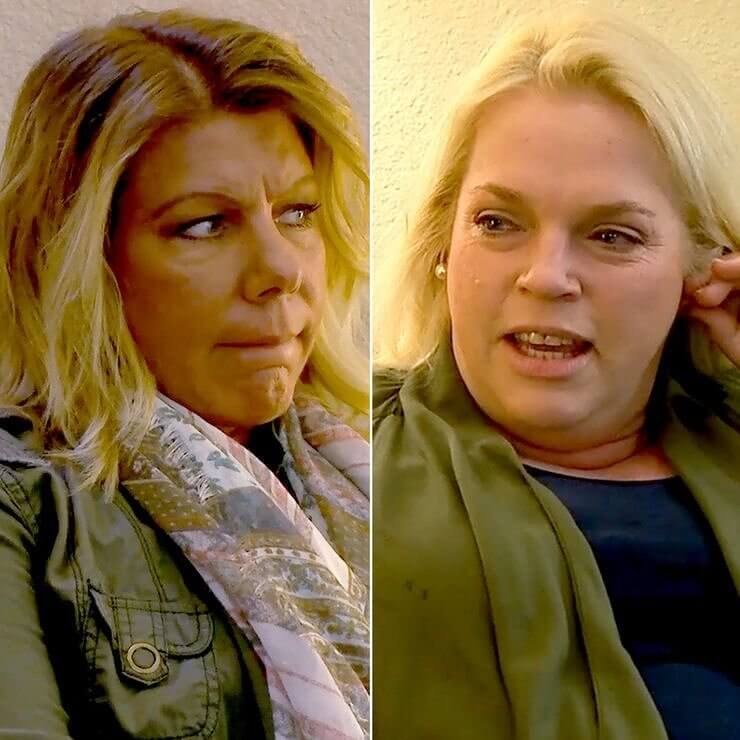 Janelle and Adam's marriage did not last long. They wed in December 1988 and already divorced by the summer of 1990. Three years later Janelle would marry Kody and become Meri's sister wife. Many viewers felt that it might be odd for Meri to have Janelle go from her sister-in-law to sister wife. And how did the brother take it? All parties have been silent on this aspect of their lives, leading most to suppose that the situation is amicable. But you never know for sure...silence runs deep.
Child Number 13 Entered the World on April 13
Sister Wives premiered in September 2010. At the time Kody's third wife, Christine, was pregnant. The child would be Christine's sixth, and Kody's thirteenth. Although the show was filmed months in advance, viewers got to watch Christine's pregnancy up to the birth of her child. Kody and Christine joked frequently that his thirteenth child should be born on the thirteenth, and... would you believe it, she was. Truly Grace was welcomed into the world on April 13th, 2010. Christine already had four daughters and one boy, making baby Truly girl number five. The small wonder was welcomed by all her demi-mothers, siblings, and step-siblings.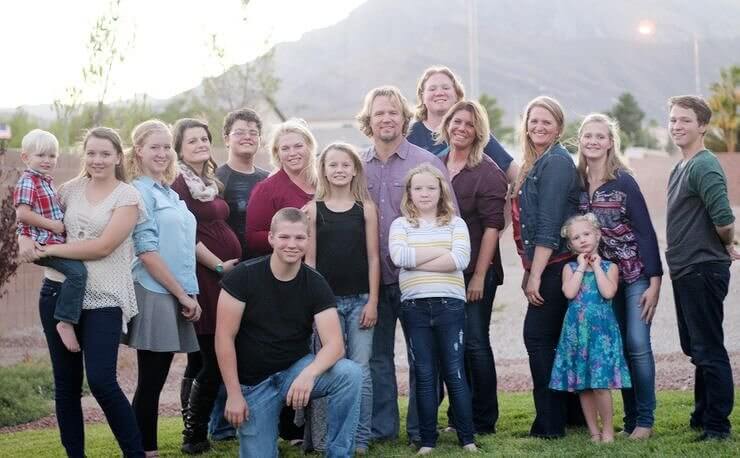 Truly's reign as the youngest Brown did not last very long. Only a little over a year later Robyn had her son Solomon in October 2011. Robyn's next child with Kody was born five years later, a baby girl named Ariella, in January 2016. Currently, there are eighteen children total, though Kody has stated publicly that he would welcome more kids from his wives. That's one way to keep viewers guessing...
Eldest Son Logan Proposed
With most of the older kids now in their 20s, they are starting to enter the stage of their lives when they want to meet someone special and settle down. So far two of the daughters, Madison and Mykelti, are married, while the eldest daughter Aspyn has just been engaged. One of Kody's sons is also engaged and is making plans to walk down the aisle. The firstborn of Kody and Janelle, Logan, is also the oldest out of all the Brown boys. Logan met his now fiance Michelle Petty in college and they dated for several years. In September 2017, he finally proposed to her. The whole Brown family was overjoyed with the news of Logan and Michelle's engagement, especially Kody and Janelle.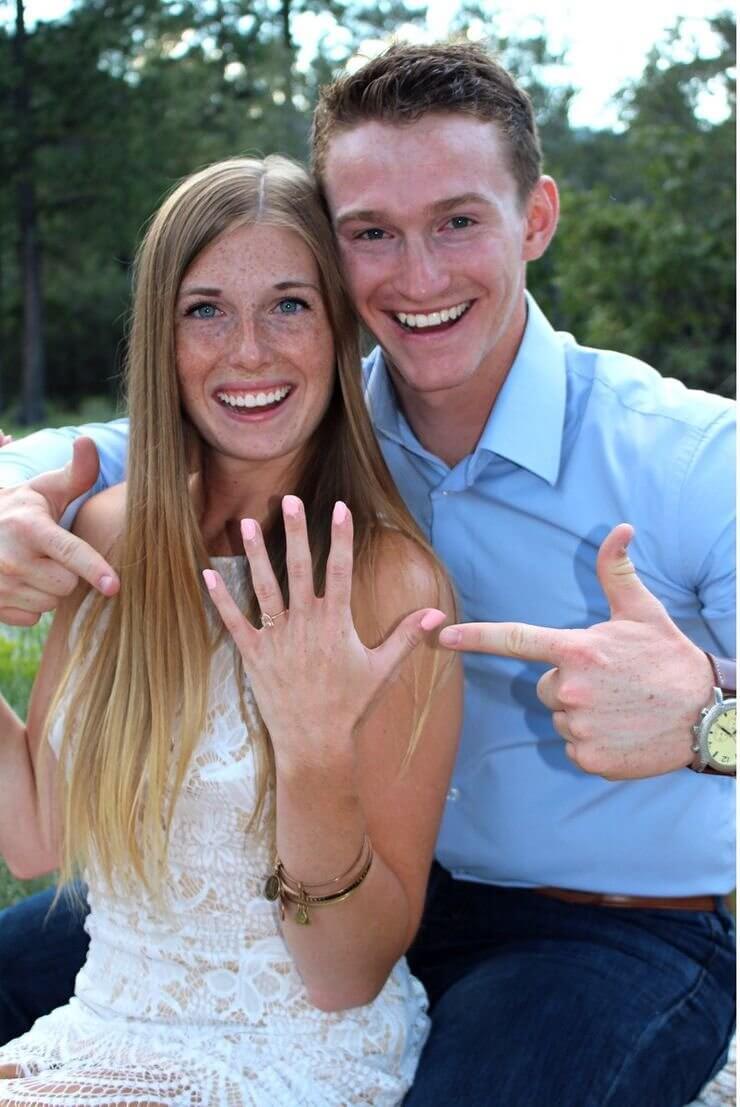 Knowing the Brown family, the event is sure to be a big gathering. Michelle did not grow up in a polygamist house as Logan did, but she does not have any negative feelings towards the Browns because of it. That said, Logan has made it clear that he does not intend to continue in his father's lifestyle, a decision that his siblings have voiced as well and that his parents fully support. 
All the Wives Struggled With Their Weight
An issue that arises in the reality show often is the wives' struggles with their weight. Both Janelle and Christine have tackled gaining weight from pregnancy and how difficult it is to lose all those excess pounds. These women struggled for years with this challenge until finally deciding to take action. Right after the family moved to Las Vegas the wives hired a trainer, joined a gym, and set healthy weight loss goals. With hard work and dedication, the wives started lifting weights, running on the treadmill, and, in doing so, improved their health tremendously. Christine even took up kickboxing at one point.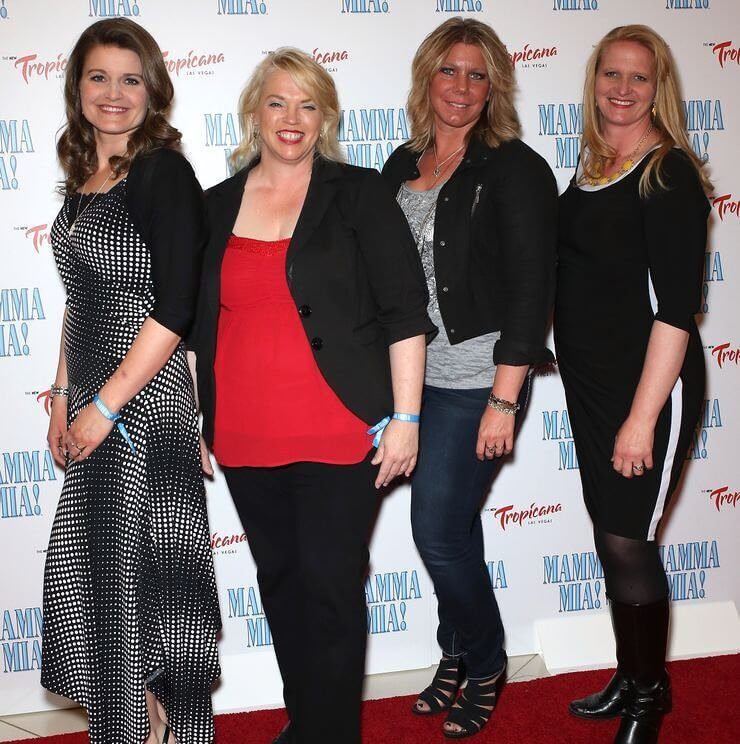 Of course, exercise is just one aspect of weight loss. Janelle, in particular, sought out a regime that included healthy lifestyle choices in addition to exercising. This plan increased her healthy food intake (such as vegetables) and has cut sweets and other unhealthy food out of her diet. Fans have noticed the drastic changes in the women's appearances through comparative photos. All the sister wives now feel more confident in their bodies and are willing to show off their figures in form-fitting clothing. 
Airing Family Drama Caused Meri to Be Fired
The show met with many controversies when it first aired, which affected the family tremendously. The Browns knew they would be judged by their neighbors as they began to watch the show. On top of that, police in Utah had opened an investigation on Kody for possible bigamy. However, that was not the only way the reality show affected the family's life. Meri's employers were not comfortable about her unconventional family going public and decided to let her go. When the show began, viewers would recall that Meri was a working mother for the family. Meri loved her job, working as a counselor at a mental health facility. Sadly when the show aired, everyone at her workplace found out about her home life and the company decided to fire her.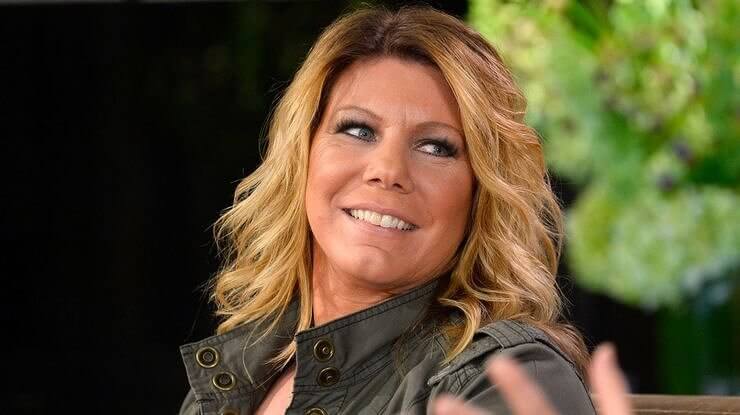 Before the show ever aired it appeared that Meri's former employer already knew about her home life and did not see it as affecting her work life. After the showed premiered, Meri's workplace became uncomfortable with having an employee on television advertising polygamy and decided that they should part ways from Meri. As much as Meri was heartbroken to lose her job, she did not remain unemployed for long. The show increased the family's popularity and Meri helped the rest of the sister wives begin the online boutique, followed by opening her own bed and breakfast. Right now she is busier and more successful than she has ever been!
Janelle Has Great Success in Real Estate
Out of all the sister wives, there is one who stands out as being a financial powerhouse, and that is Kody's second wife Janelle. Though Meri has done great things over the years, working for various companies and opening up her illustrious bed and breakfast, and the wives as a group have opened up their store, Janelle has, arguably, brought in the most money on her own.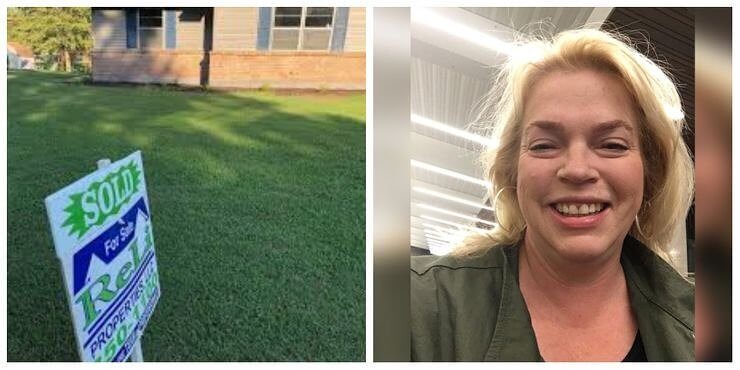 She has worked as a licensed realtor in the state of Nevada for several years now and has earned a reputation for making shrewd deals and doing well for her clients.
The Family Business Is On Hold
Robyn Brown has always been passionate about her children and her married life to Kody, as well as her fellow sister wives, but her creativity and business acumen is what helped push her to start the family business, My Sisterwife's Closet. This was Robyn's big project and all the sister wives got in on the action, helping her set up the online boutique to sell jewelry and clothing.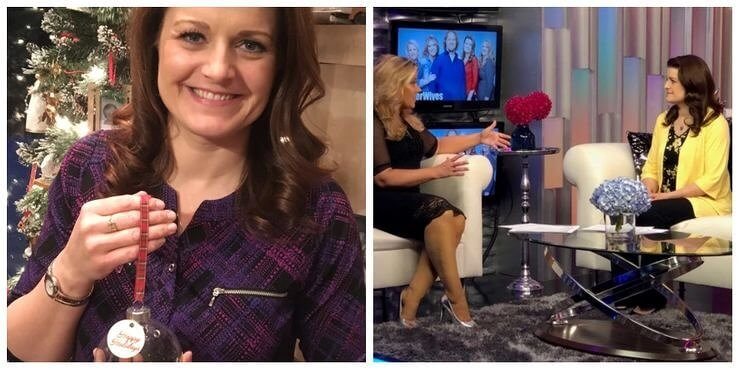 However, the boutique is currently on a hiatus of sorts. The women left this message on the store's still functional website: "We'll be back soon! We are busy updating the store for you. Sign up for our newsletter to stay informed!" So fans of their high-end products will hopefully not have to wait too long before they can get their fix again.
Robyn's Son Dayton Has Some Medical Issues
As it's been stated previously, Robyn had three children from her previous marriage with David Jessop, as well as later on having two children with Kody, who also legally adopted her first three. Dayton, who is Robyn's eldest son, was diagnosed in second grade with a common neurological condition.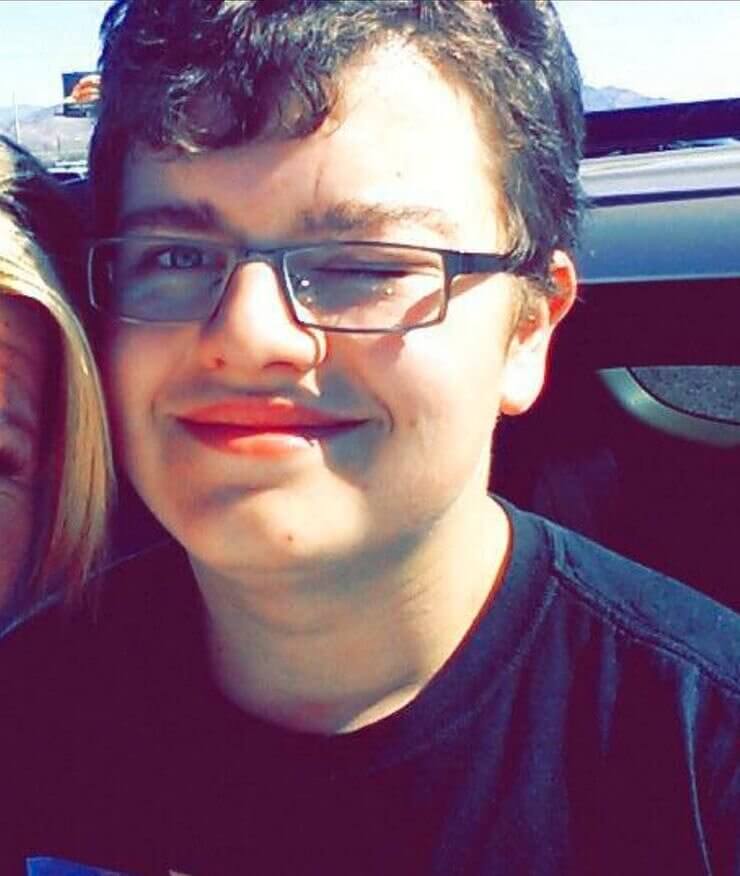 As it's been stated previously, Robyn had three children from her previous marriage with David Jessop, as well as later on having two children with Kody, who also legally adopted her first three. Dayton, who is Robyn's eldest son, was diagnosed in second grade with a common neurological condition. 

Janelle Has Two Grandchildren
With so many children between all the sister wives, and the fact that many of them are all grown up, it's no surprise that grandchildren have started to enter the picture. Maddie, the daughter of Janelle and Kody, married husband Caleb and gave birth to their first child, Axel (as mentioned earlier).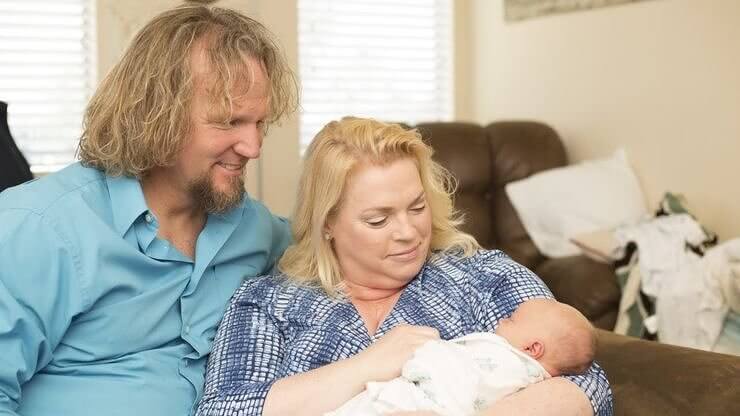 Axel was and is beloved by the whole clan, but he didn't get to be the only child and grandchild for long! He was followed not long after by his baby sister Evangalynn, who was born in August 2018. The family is overjoyed with the grandchildren and cannot wait for more to come.
Kody Is Only Intimate With Robyn
As a husband that has four wives, Kody needs to make sure he makes each wife feel special and loved, no easy feat! Each night Kody spends his time with one of his wives. On the surface, that sounds like any man's dream! But while that sounds thrilling, it may not be the grand romantic gesture many might imagine.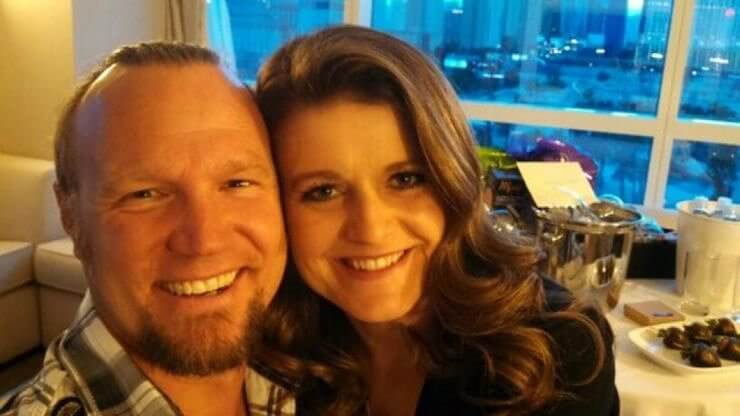 So much of these evenings and nights consist of family time, where he gives as much attention as possible to both the wife present and the correlating children. Interestingly enough, Kody is only regularly physically intimate with one of his wives: Robyn. To each their own, and as a man with twenty-something mouths to feed he might do well to keep nocturnal activities to a minimum!
Meri Dreamed of More Children Despite Her Fertility Issues
As mentioned previously, while Janelle, Christine, and Robyn were able to have multiple children with Kody, Meri was only able to have one child. Meri's infertility struggles are well documented in the show. It was not that Meri did not want more children, but luck simply was not on her side in that regard.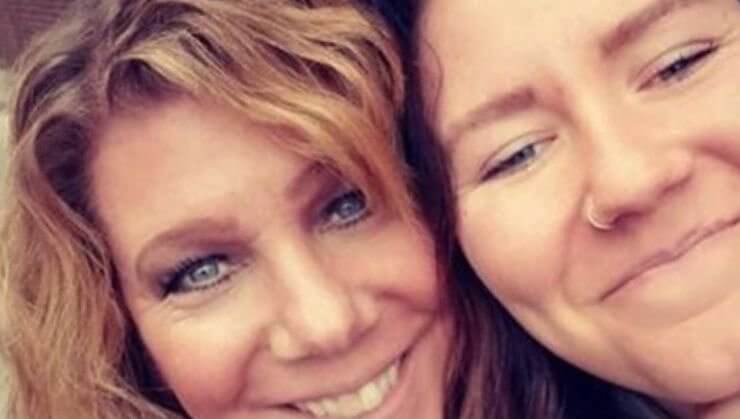 As mentioned previously, while Janelle, Christine, and Robyn were able to have multiple children with Kody, Meri was only able to have one child. Meri's infertility struggles are well documented in the show. It was not that Meri did not want more children, but luck simply was not on her side in that regard.
Christine Was Raised Around Polygamy
Christine, Kody's third wife, had very little struggle adapting to the polygamist lifestyle - mainly because she didn't have to adapt at all. She had always lived in this way life, so like parents, like daughter.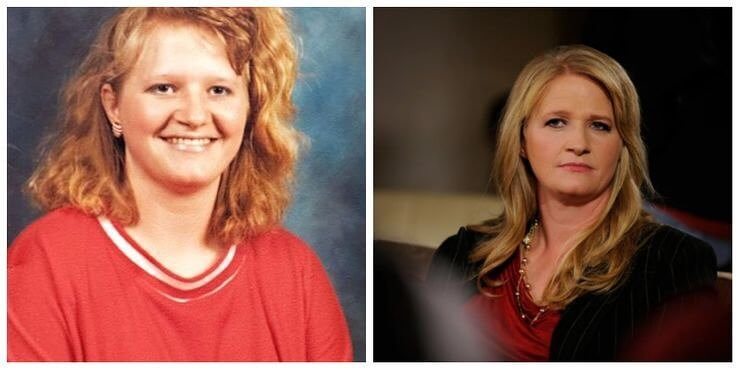 It gave Christine the mental advantage of knowing all the ins and outs of what is to be expected in a polygamist family. Christine also expressed anxiety about having the Brown family in the public eye, given her childhood experiences. These concerns did not stop the show from becoming the rating juggernaut that it is now, though.
Jealousy Is a Common Theme
With Meri, Janelle, Christine, and Robyn all sharing Kody, their only husband, one can imagine that jealousy must have a part in their relationship from time to time. Well, that's a given. After all, why else would this show make for such addictive watching? Things can definitely get tense for these ladies, though they often try to remain calm, cool, and collected when talking about the jealousies that arise between them.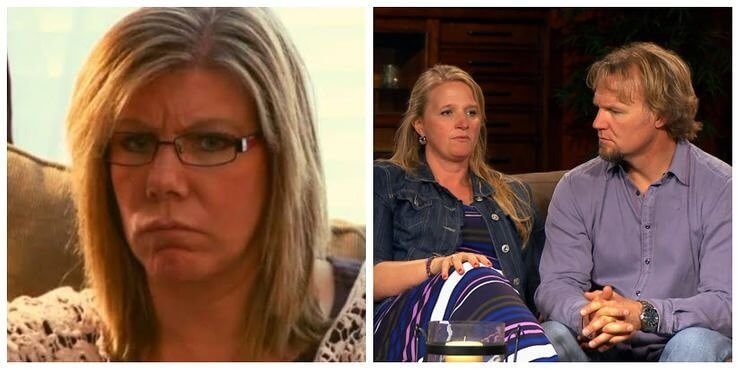 One particular instance (a fan favorite, in fact) was when Kody chose Robyn's wedding gown. The moment provoked an outrage in Christine - a fit of jealousy so severe that she stormed out of the interview she was in. 
All Agreed on Different Homes for Each Wife
For the Brown family, the living situation could get a bit rough, particularly in the early years when they had to share a single house between all four sister wives, eighteen kids, and one husband. As much as the sister wives love each other and each other's children, they did not love having to live under the same roof as everyone and wanted to have their own private space with their families.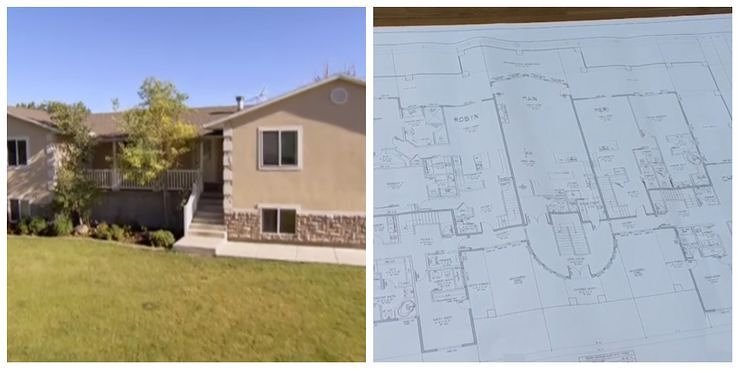 This was the way the Brown family lived while they were in Utah, but once they relocated to Las Vegas they decided to live close to each other, but with each wife in her own household. This has eased tensions considerably and so is probably the best overall solution for the family. 
Depression Caused Janelle to Leave for Several Years
Out of all the sister wives, Janelle was the always the one who kept the family tied together and was strong and steady no matter what was thrown at her. However, back when Kody and Janelle were in their eighth year of marriage, she decided to leave the family and was absent for many years.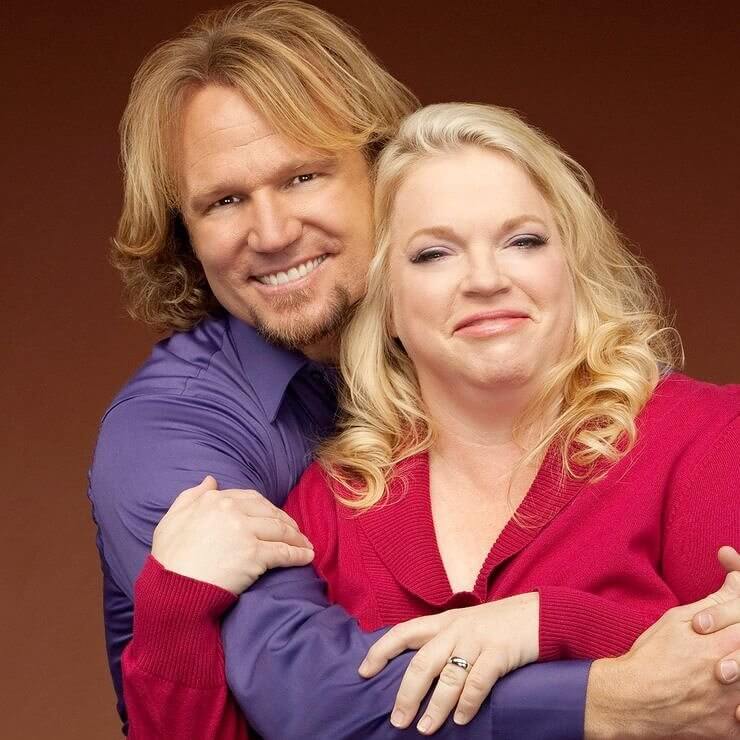 This took place right after the birth of Janelle's fifth child. She became intensely depressed and it all became too much for her. Janelle took her own kids, left, and moved into her own place. It took her a few years before she felt comfortable enough to rejoin the family once more. 

Polygamy might not be for everyone and another topic that people will argue about is the idea of saving yourself for marriage. Next up, take a look at these stars who chose to wait until they got married.


35 Celebrities Who Played the Waiting Game and Held Off Until Marriage
No one could blame us for thinking famous people are out there fornicating all day and night. After all, it's the reason that the human species exists and it's the primary biological drive behind our every action. Being a celebrity translates to having more opportunities than the rest of us mere mortals to get it on. So it boggles the mind that some would choose not to. These stars opted to postpone pleasure until marriage.

Adriana Lima Stood Her Ground

The Brazilian supermodel and actress was a Victoria's Secret Angel for almost 20 years. There is no short supply of people who would love the honor of seeing her without the lingerie she modeled. "Sex is for after marriage," Lima declared adamantly in an interview in 2006.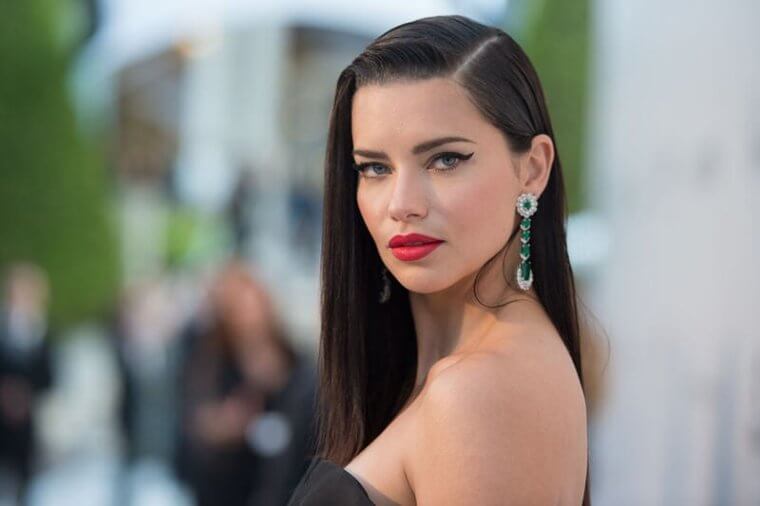 It was her right and she said, her lovers would, "Have to respect that this is my choice. If there's no respect, that means they don't want me." At the time of the interview, she was in a relationship with Marko Jarić. She married the basketball star in 2009 and they got divorced in 2014. She's currently in a relationship with Andre Lemmers and the two are expecting a baby boy.
Ciara and Russell Wilson Waited for Marriage
During an interview, the celebrated singer shared, "I really believe that when you focus on a friendship, you have the opportunity to build a strong foundation for a relationship - and once you know you're really great friends and you're what we call 'equally yoked,' where you share the same values or the same outlook on life, it kind of sets the tone."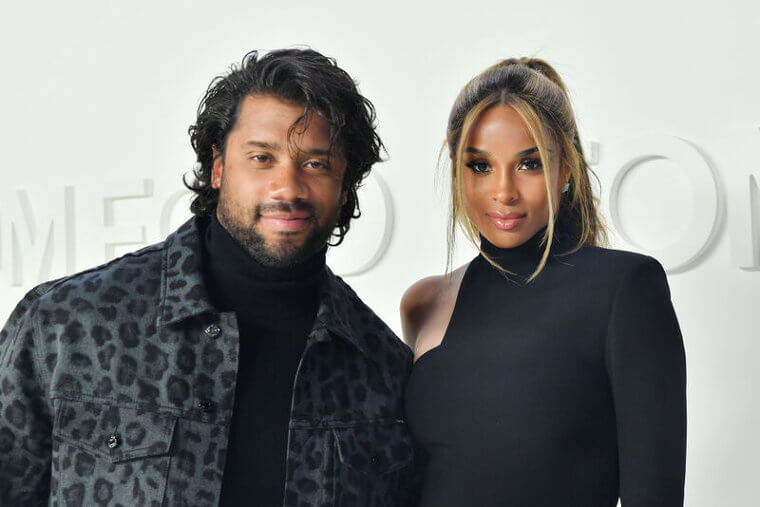 She had a specific man in mind when she was telling the world how she regards relationships. Russell Wilson is a football star and the man Ciara married in July 2016. They have three kids together and still seem to be making things work six years later.

Jessica Simpson Had a Message
Back at the turn of the century, Jessica Simpson was the embodiment of all the wholesome things a country girl should be. In 2000, she was quoted as saying, "Virginity can be cool and sexy," as well as, "My virginity is something I stand strong in." She was practically the poster girl for saving yourself for marriage.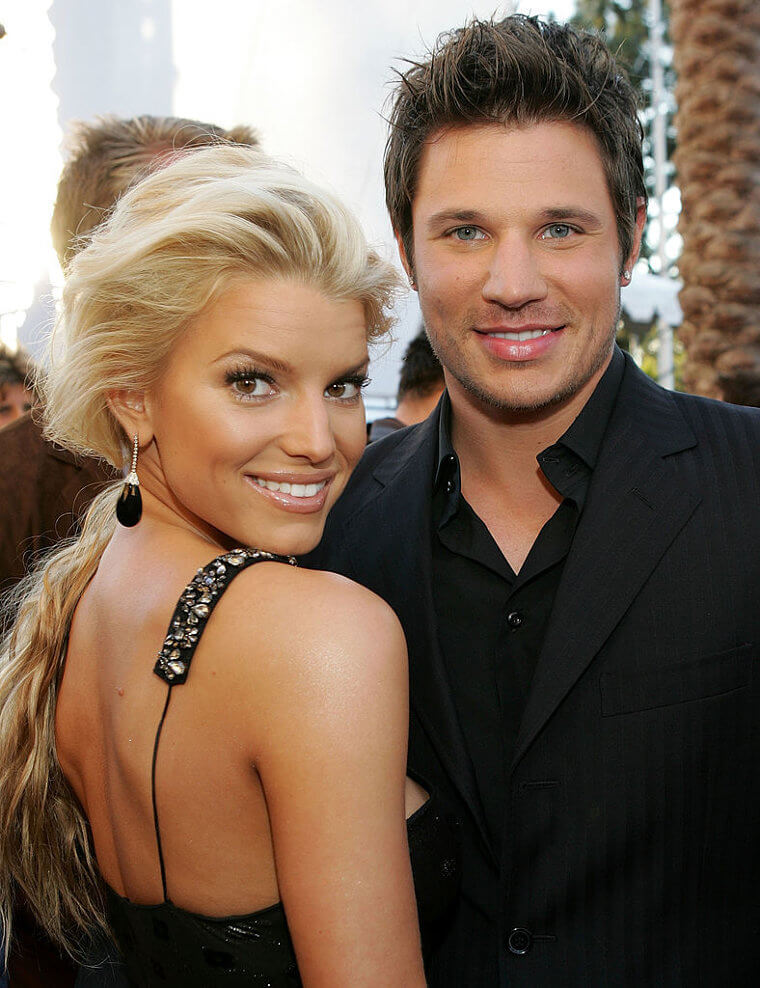 Her boyfriend at the time, Nick Lachey, said, "It's not always easy. But I do respect it." They got married in 2002 and it was such a big deal that she lost her virginity to him that she wrote a song about it and it was frequently a plot point in the reality show they did together, Newlyweds: Nick and Jessica. They got divorced in 2006.
Jordin Sparks Did It for Religious Reasons
Jordin Sparks flared her career into existence by winning American Idol in 2007. Since then she has consistently featured on charts and has had success in branching out into some other ventures. Sparks was raised very Christian and the values stuck. She was so serious about waiting for marriage to have sex that she wore a purity ring.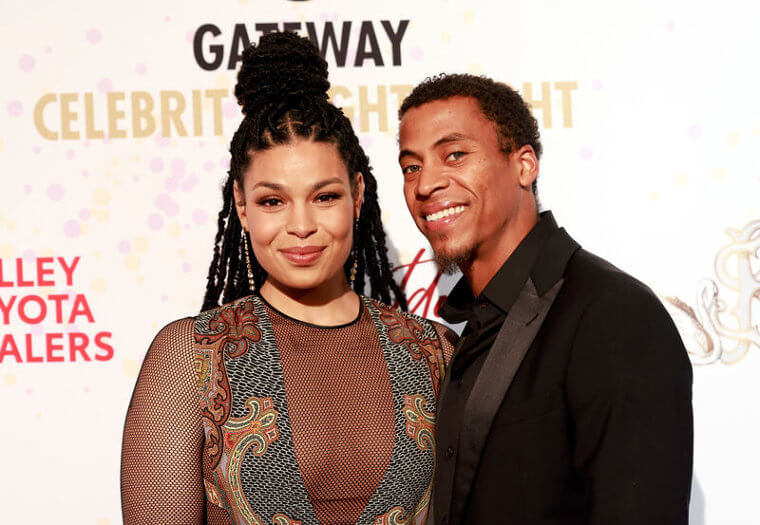 "I don't want to give away bits of my soul to lots of different guys - I want to give all of myself to the right man on the right night. And the right night is my wedding," she shared. In 2017 she married Dana Isaiah and they had a son together in 2018.

Julianne Hough Wanted to Make Good Choices
This stylish dame came with a message that abstaining from sex doesn't mean pretending it doesn't exist. The dancer and actress chose to wait until saying "I do" before engaging in intercourse, but that didn't mean she wasn't curious and adventurous in other ways. She and her boyfriend used to have phone sex but she claims it was reasonably awkward.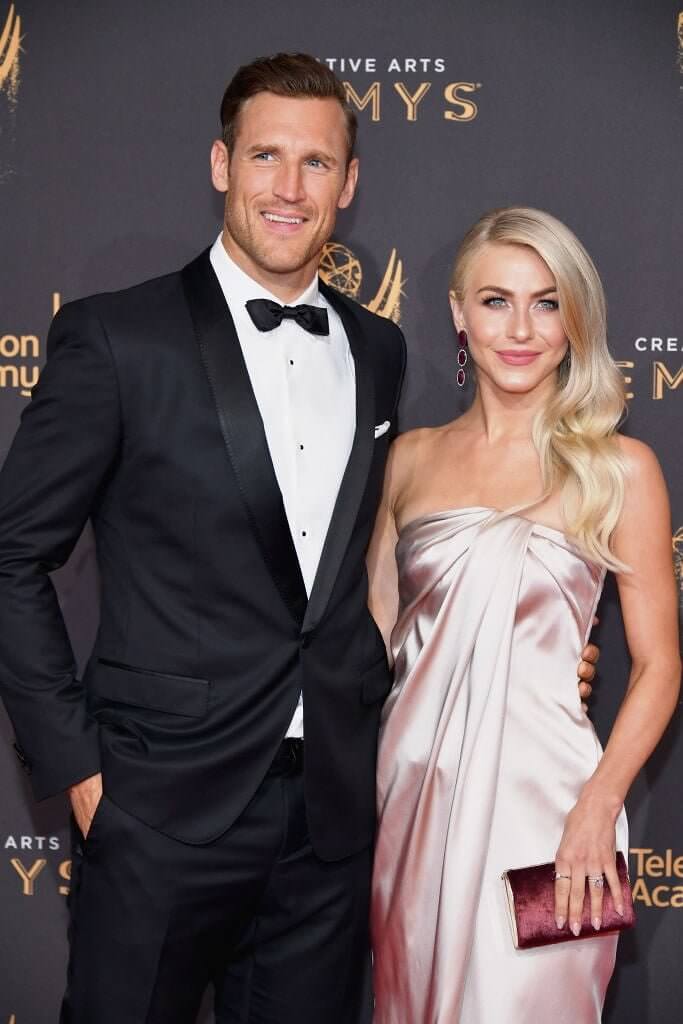 It couldn't have been too bad, because Brooks Laich ended up marrying her. "I think [the choice] to have sex before marriage is an individual one, but if you're just with one person, it's only for one good reason, and [waiting to have sex] will strengthen that relationship. I'm not trying to preach consequences here, but I think when you say no, down the line it will be a better decision," she shared. Unfortunately, the advice didn't work for Brooks and her marriage as the pair divorced. 
Kevin Jonas Was Willing to Wait
The oldest member of the three Jonas Brothers is proud of his conservative values. Growing up in the spotlight can make it difficult to develop a sense of what's right and age-appropriate for you as an individual. For Jonas, he felt that abstaining from sex until marriage was right for him.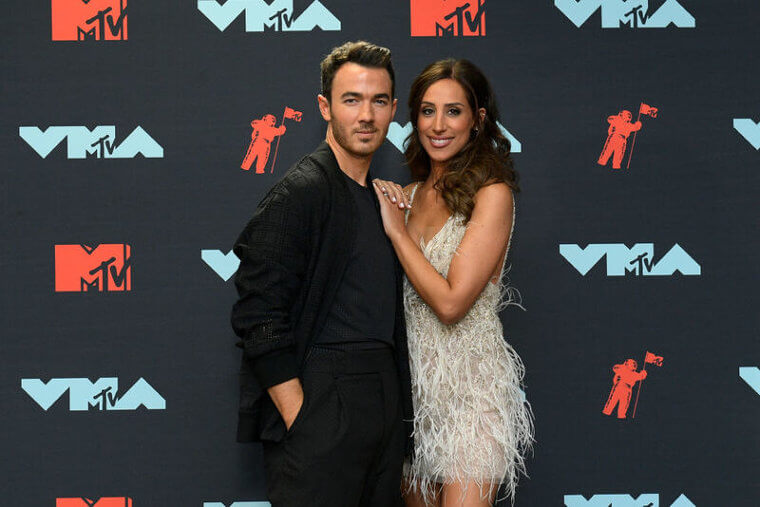 He even wore a purity ring as a symbol of this commitment. He met Danielle Deleasa while on vacation in the Bahamas in 2007, and they were married in 2009. "I could've gotten married the day after we got engaged. We'd have gone crazy waiting any longer," said Jonas.
Evan Spiegel and Miranda Kerr Waited
Spiegel, the founder of Snapchat, was named the youngest billionaire in the world in 2015. Kerr was one of the Victoria's Secret Angels and has had other successful business ventures. She was also previously married to Orlando Bloom, with whom she shares a son.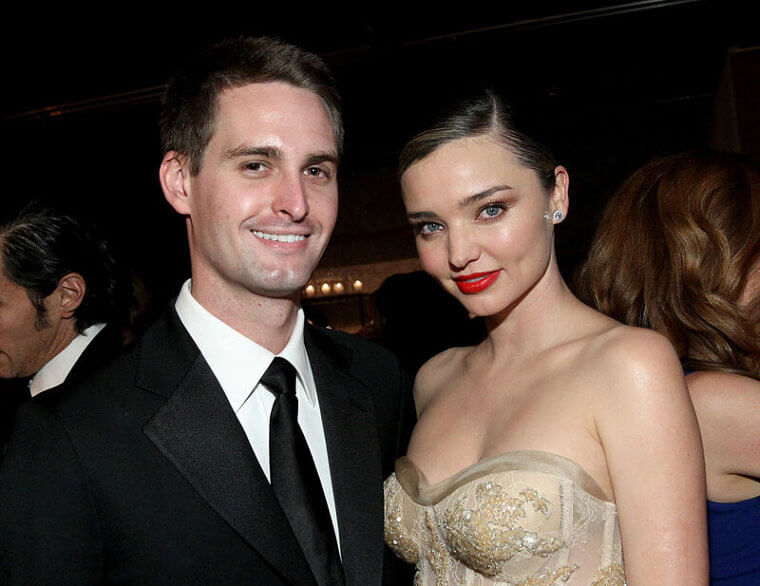 It's understandable that both parties had high stakes in the relationship. So they decided to take sex off the table, to ensure there was more to it. Kerr shared, "Not until after we get married. [Spiegel] is very traditional. We can't…I mean we're just…waiting." They got married in 2017 and have two children together.
Mariah Carey and Nick Cannon Were Religious
Everyone knows who Mariah Carey is because of Christmas and also because she's done other music. Cannon is an actor and comedian who first rose to prominence in Nickolodeon's All That before branching out into comedy and rapping later in his career.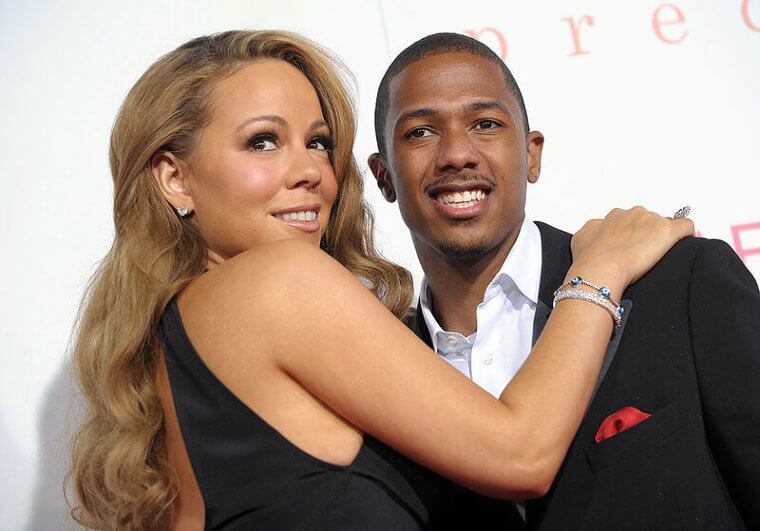 "We both have similar beliefs, and I just thought that it would be so much more special if we waited until after we were married," Carey shared in 2008 regarding her relationship with Cannon. They were married in 2008 in the Bahamas and divorced eight years later. They share fraternal twins named Monroe and Moroccan.
Sean Lowe Did It for Jesus
Lowe is a TV personality best known for his appearance on the reality dating shows The Bachelorette and The Bachelor. He is a devout Christian and was dubbed the "Virgin Bachelor" even though he wasn't a virgin.  He shared, "I didn't have sex in college. And honestly, I don't even know if I knew at that time why I took that stance. After graduating college, I moved back to Dallas.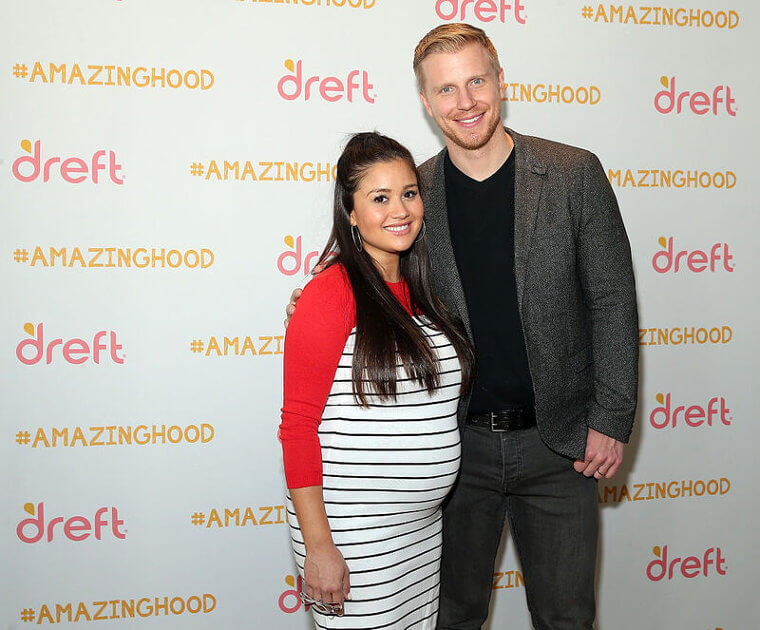 I was dating other girls and I started having sex, and I would feel extremely guilty afterwards. But after that guilt faded, then I'd start talking to some other girl and go down that same path of destruction. At the age of 24, I finally became a man. I said, 'Okay, Jesus, let's do it again.'" He and his wife Catherine Giudici met on The Bachelor and have been married since 2014.
Tamera Mowry-Housley Stayed Chaste for Her Belief
In an interview, the actress shared that she had lost her virginity at the age of 29, but she regretted it and decided that going forward, she would wait until she was married.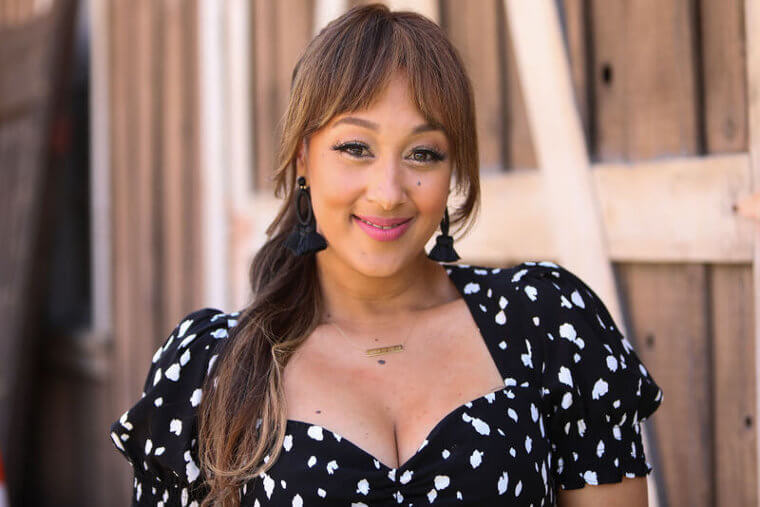 Mowry was in a long-term relationship with Adam Housley for six years before they got married in 2011. "We felt God wanted us to do it. Whenever you're feeling discouraged just pray together," she said. That's a lot of years of prayer. They now have two children and a dog together.
Tim Tebow Is Serious About Christianity
We often see sports stars that cheat on their spouses or choose a lifestyle of reckless abandon, a different model on their arm every week. The inverse is much rarer to see. But Tebow is proof that they do exist. The football star is a staunch Christian.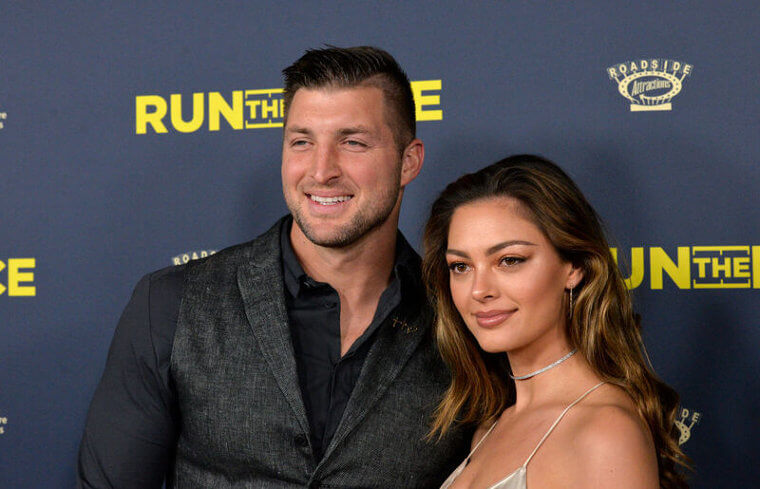 "It's about finding a girl who likes me for me, and not because of what I do, or who I am, or the name," he shared. A while later he opened up that he was eager but patient. "I think it's something that I'll have to trust God for. He'll bring someone along at the right time," he said. In 2020 he married Demi-Leigh Nel-Peters, a South African model.
Carrie Underwood and Mike Fisher Waited
Another American Idol winner, another vow of celibacy. Underwood won the reality show competition in 2007. She is rated as one of the most successful country singers of all time.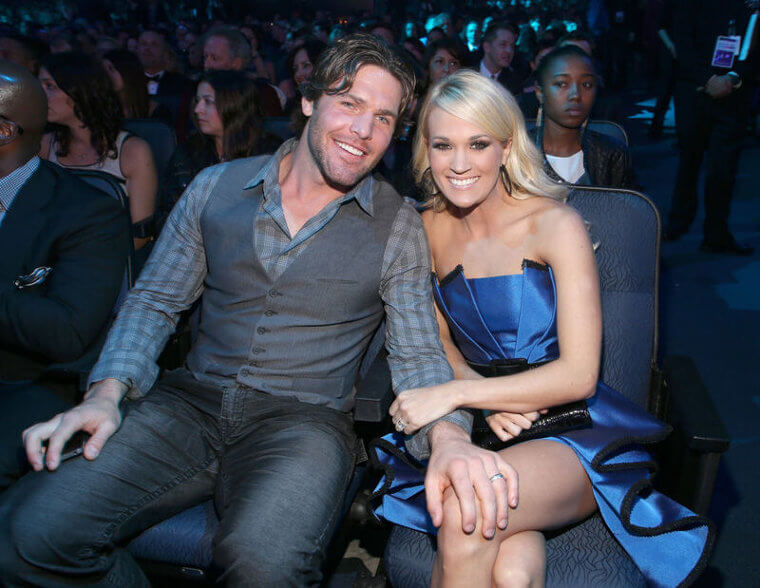 She is also devoutly Christian and was open about the fact that she would be waiting until she was married before engaging in intimate relations with another human. Mike Fisher was a former hockey player for the NHL. They were together for two years before getting married in 2010. They have two sons, born in 2015 and 2019.

Hilary Duff Wanted It to Be Special
When Duff was 16, she was dating Joel Madden from Good Charlotte, who was 25 at the time. "It's harder having a boyfriend who's older because people just assume. But [virginity] is definitely something I like about myself. It doesn't mean I haven't thought about sex, because everyone I know has had it and you want to fit in," she shared in an interview in 2006.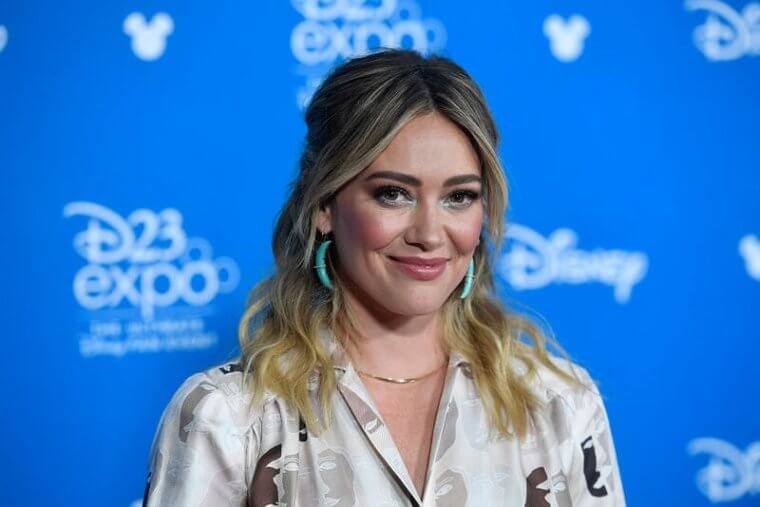 "But when they talk about it, it doesn't sound special, like you would imagine it to be. It just seems like everybody has slept with each other - you know what I mean?" Since then she has been married twice and had her second child with her second husband before they got engaged. We are all allowed to change our views as we go through life.

Selena Gomez Changed Her Mind
At the tender and impressionable age of 13, Selena Gomez wore a purity ring that she had obtained from her dad. It was her intention to stay a virgin until her wedding day. But then she started dating Justin Bieber and she removed the ring. Her circumstances had changed and so had she. She got a lot of flack from fans but stood her ground.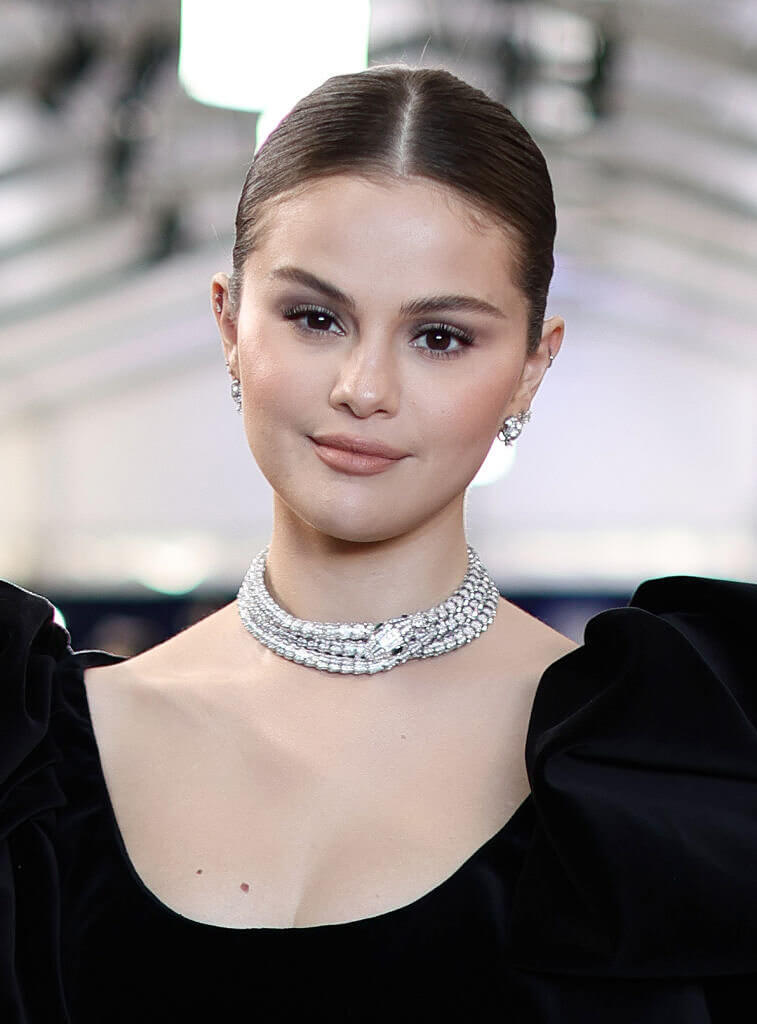 "I'm not embarrassed to say that [I had a promise ring]...I'm also not embarrassed to say that the ring has come off. I got it was I was 13 and I respect so much what it represented, but it isn't for everyone." It's important to be true to yourself and she wasn't a hypocrite about following her path.

Tina Fey Was Striving to Be Homely
It might come as a surprise that the funny actress and comedian who is so outspoken in her stand-up is actually fairly conservative in her approach to sex. On an appearance on David Letterman, the talk show host brought up the topic and mentioned several other celebrities who had elected to abstain until married.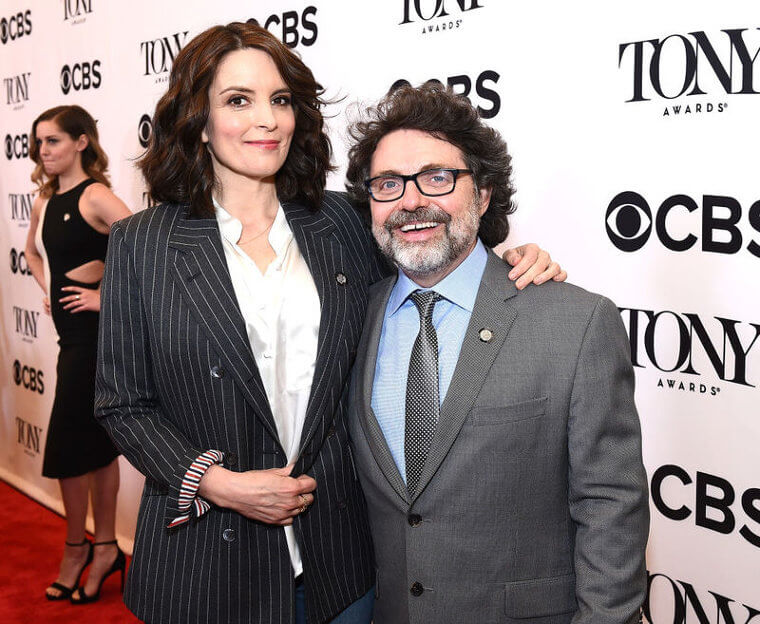 She responded, "[I] couldn't give it away. That's just good, Christian values, or, being homely." She lost her virginity at the age of 24. She married her current husband in 2001 and they have two children together. They met while they were working for the same improv theatre troupe.

Lisa Kudrow Did It for Herself
"I don't know if you'd characterize me as uptight, but I understood what it is to be so afraid of sex - of your sexuality. For me it was just, 'No, I'm saving myself because I have to make myself worthy of the kind of man I have in mind,'" she shared.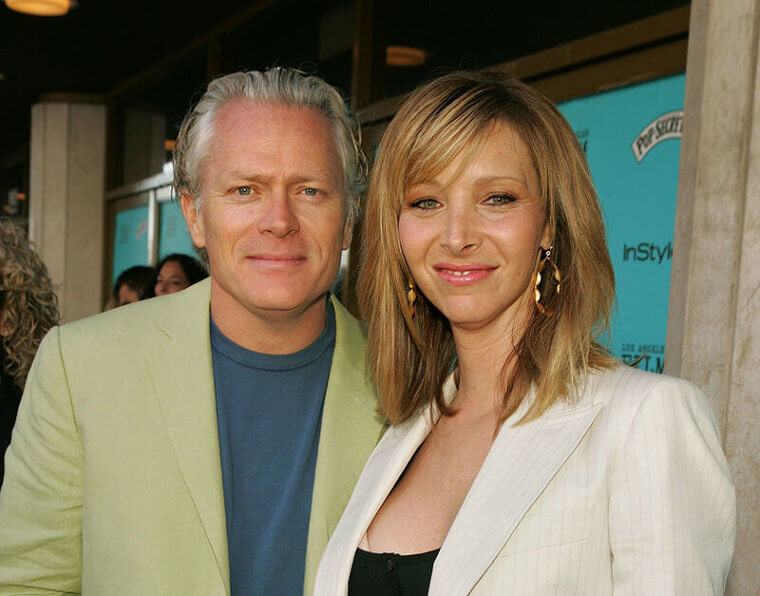 The quirky actress married Michel Stern in 1995 and they remain married almost 3 decades later. They have a child together, and her pregnancy was written into the story as they were filming Friends at the time. Clearly, waiting until she found her person was the right option for this actress.
Andy Grammer Thinks Porn Is Bad for People
Grammer is a musician who writes and performs country and pop music and plays the piano and the guitar. The song which has received the most recognition is "Honey, I'm Good." He got married to his wife Aijia in 2012 at the age of 28 and shared during an interview that she was his first.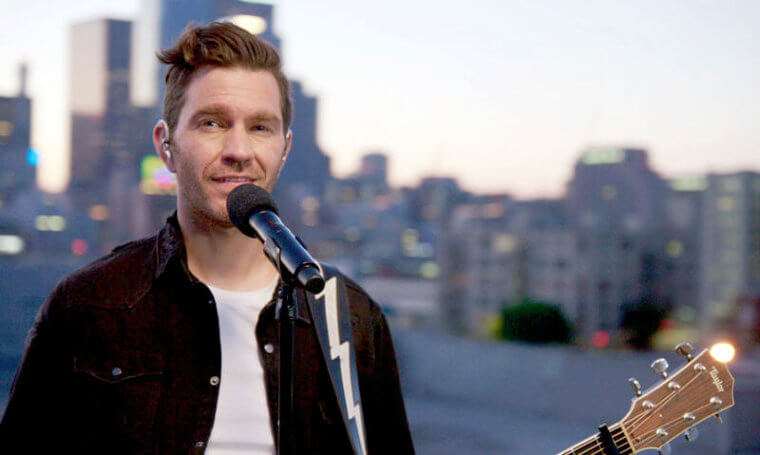 "I actually waited until I was married to have sex. That was not without some porn, unfortunately." He added, "I do think that, as a culture, we don't understand the effects of that. I feel for men right now because it's never been this easy to do something so destructive to yourself."
Bethany Hamilton Was Strengthened by Trauma She Survived
"I think growing up I was blessed to have parents that stayed together, and have that husband and wife image of I want - an awesome husband one day that will love and support me until I die," Hamilton wrote in her book Body and Soul. When she was 13, she was attacked by a shark.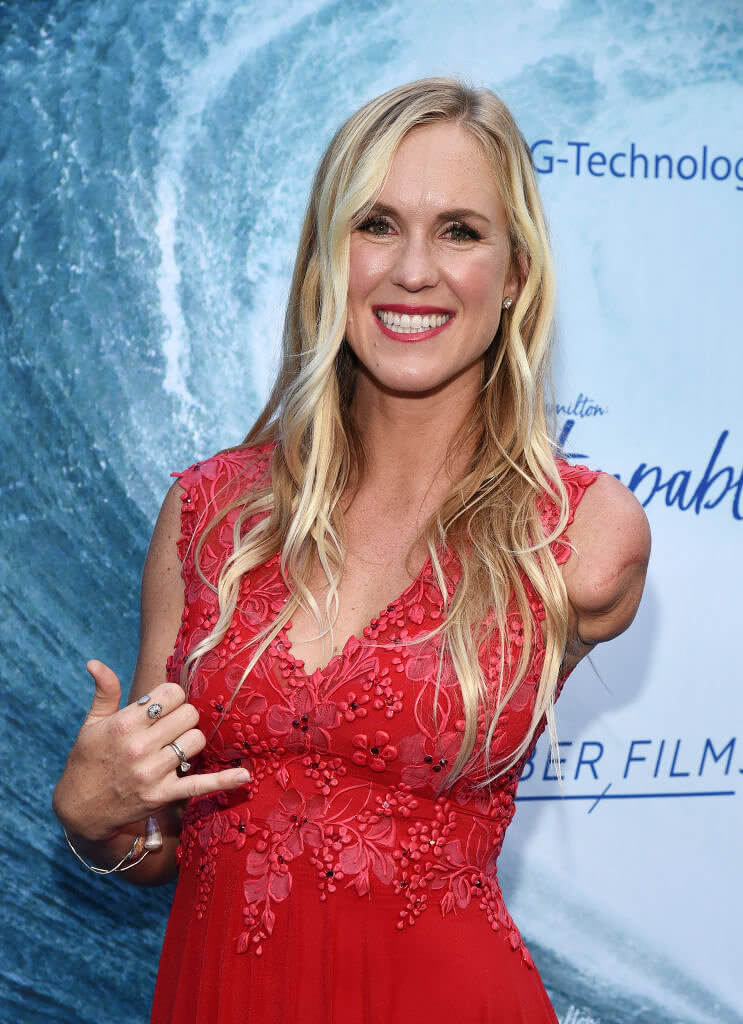 She lost an arm but kept her life, and her ordeal was the basis for the film Soul Surfer. Going through something as traumatizing as that as a child is bound to have effects. Hamilton chose to be inspired to lead a good life. "And I also wanted to honor God with the way that I approached [marriage]. I definitely was patient and I didn't mess around and [my husband is] the only guy I've ever kissed," she shared.

Brooke Shields Had Regret About Waiting
Shields didn't abstain from sex for any religious reasons, but rather because she wasn't comfortable in her skin. "I had the public and all this pressure, and I wish I had just gotten it over with in the beginning when it was sort of OK. I think I would have been much more in touch with myself," said the actress.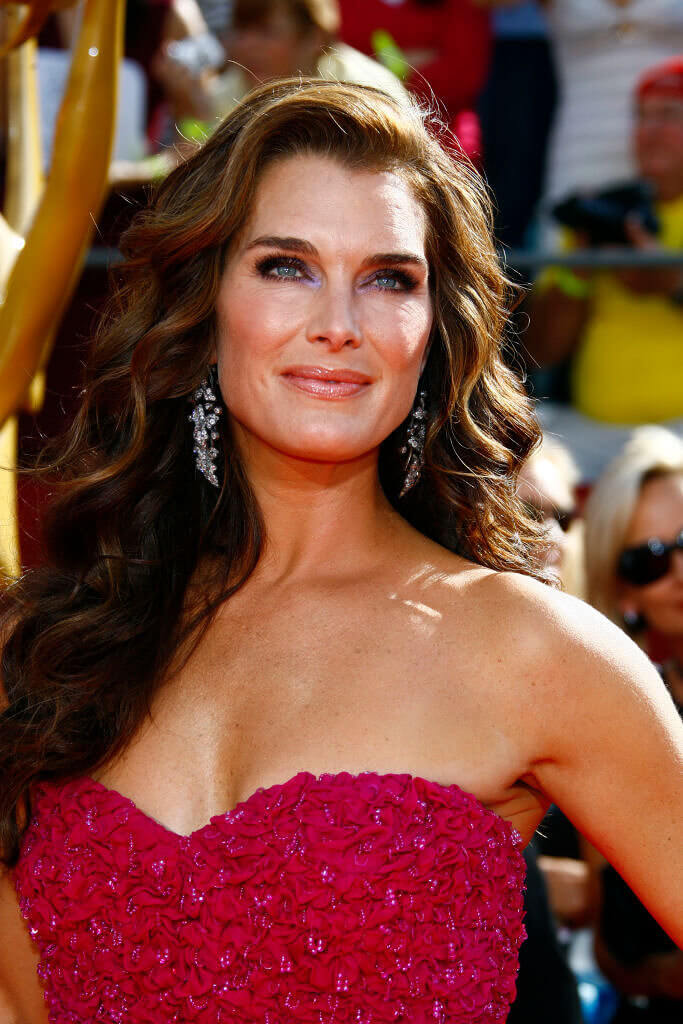 Shields was in a long-term relationship with the actor Dean Cain, and they didn't get intimate for years. Even though they seemed to have all the makings of a Hollywood happily-ever-after, things didn't work out between them.
Zac Hanson Felt It Was the Right Choice
Zac Hanson, born in 1985, is the youngest member of the band Hanson, which is comprised of three brothers. He did an interview with the late-night talk show host Howard Stern, wherein Stern obviously kept attempting to steer the conversation to sex and Hanson employed aversion tactics.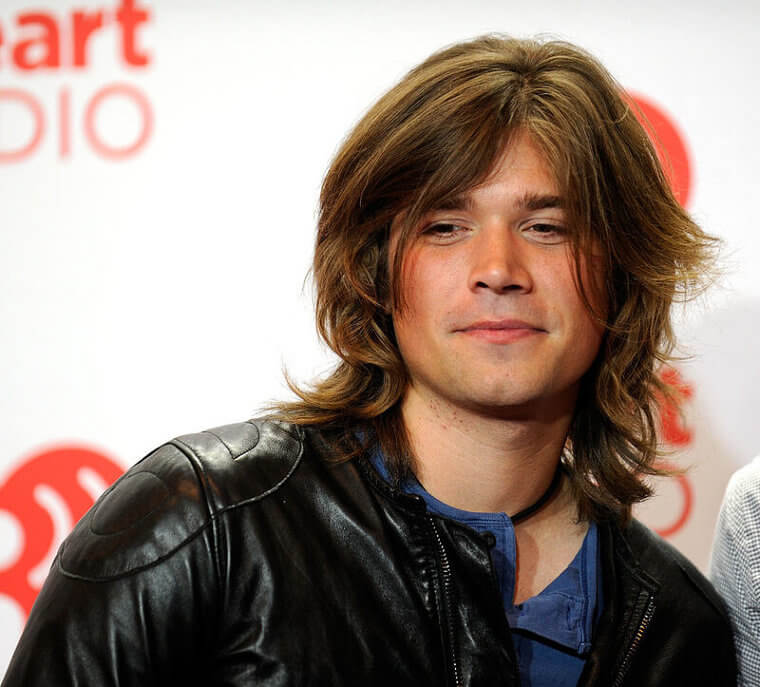 Eventually, he confessed that he and Kate Tucker, to whom he was married in 2006, postponed having sex until after they were married. "Everybody's got their own preference. I'm not telling everybody, 'Don't have premarital sex,'" he told Stern. "I'm just saying, I didn't. And that seemed like the right thing to do for me," he said. They share five children.
Kathie Lee Gifford Was Disappointed in the End
Here's something you only realize after you have sex with someone: chemistry matters. It's not a given, and sometimes everything is perfect in theory, but it fails in practice. Gifford shared her experience with her first husband, Paul Johnson, in the memoirs. "It was, like, YABBA-DABBA-DOO! I lost every inhibition I'd ever had.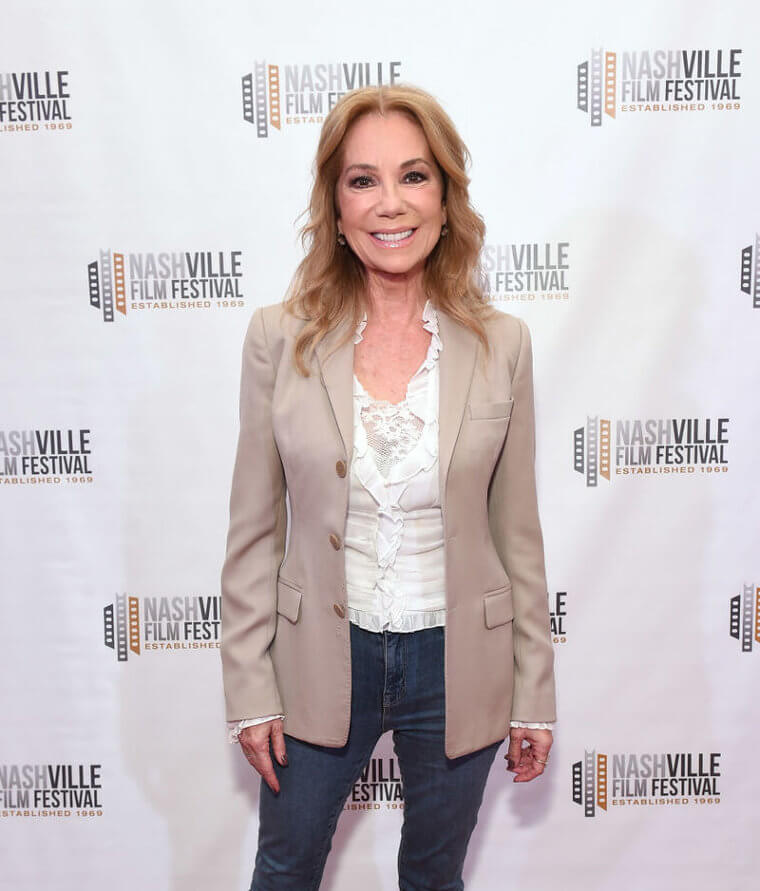 It was time for candles and romance, time to boogie and swing from the chandeliers. And yet we just couldn't seem to get relaxed with each other." She went on, "We saved ourselves for so long and expected it to be so good because we had done it 'right.' It was not passionate, and it was not successful, but it was polite."

Justin Bieber and Hailey Baldwin Waited for God
Though Justin Bieber went through a rather promiscuous phase, he eventually decided to change his ways. Bieber had a lot of thoughts regarding premarital sex which he talked about openly. "I wanted to rededicate myself to God in that way because I felt it was better for the condition of my soul. And I believe that God blessed me with Hailey as a result. There are perks. You get rewarded for good behavior," Bieber shared in an interview.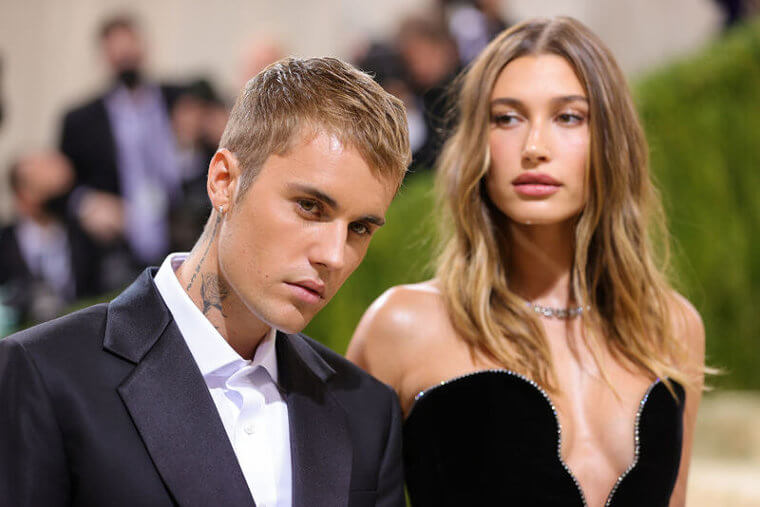 "[God] doesn't ask us not to have sex for him because he wants rules and stuff. He's like, 'I'm trying to protect you from hurt and pain.' I think sex can cause a lot of pain. Sometimes people have sex because they don't feel good enough. Because they lack self-worth. Women do that, and guys do that," he said.

Josh and Anna Duggar Aren't the Best Example
Josh Duggar is currently incarcerated for the possession of child pornography. It wasn't the first time he had been identified as exhibiting tendencies of being a sexual predator.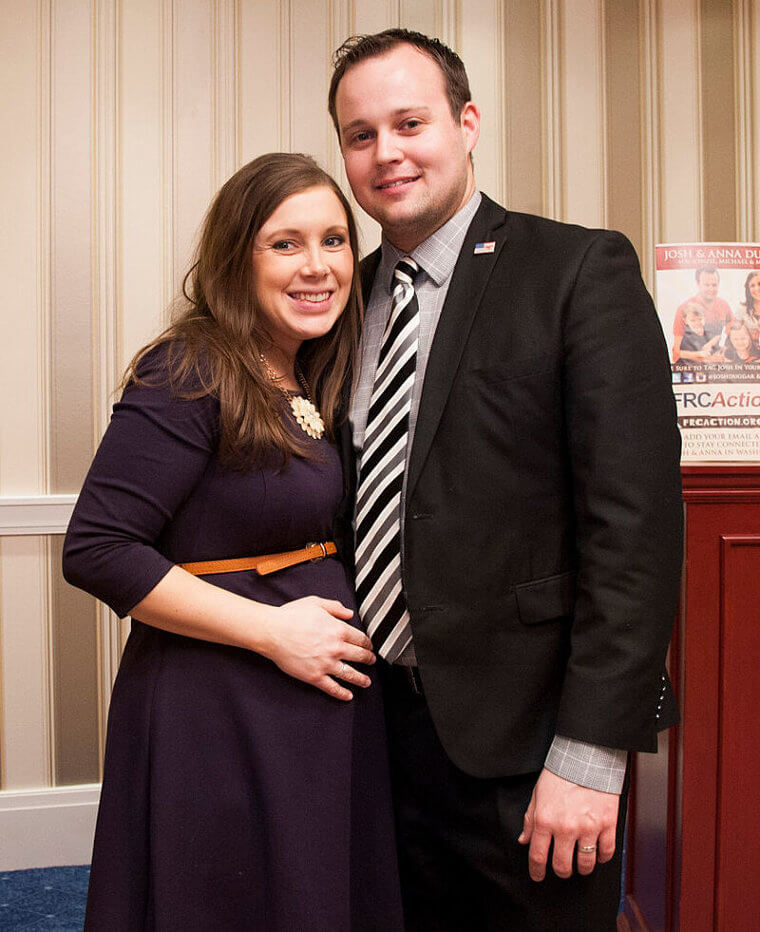 He had molested his sisters while they were asleep when he was a teenager. Nonetheless, it is said that he and his wife Anna, only did side-hugs until they were married at the age of 20 in 2008. They have seven children.
Lolo Jones Is Running Away From Suitors
The American athlete is a devout Christian who used to pray before every race and openly discusses her beliefs on social media. She admits that abstaining hasn't been easy for her. "It's the hardest thing I've ever done in my life. Harder than training for the Olympics," she shared.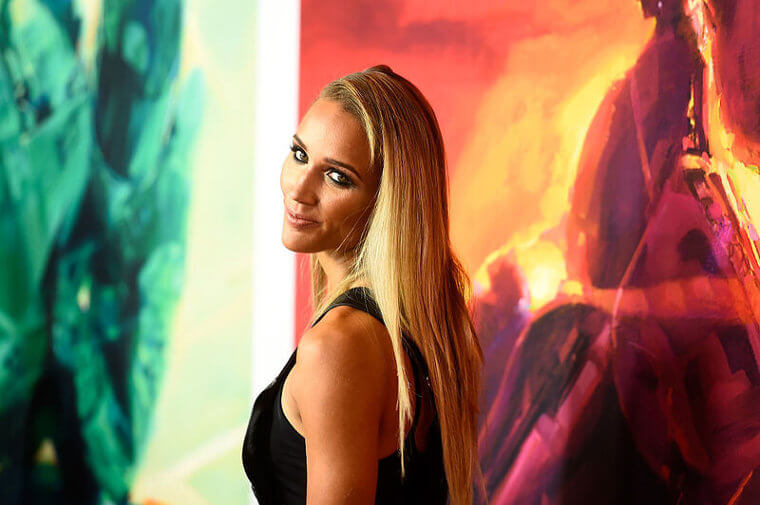 Jones says she dates online and there have been many times when she has thought about giving in. Some shrewd individuals even tried to pitch the theory that having sex could improve her speed. Testosterone is a remarkable thing. In 2022, aged 39, Jones is still waiting for the right man to sweep her off her feet.
Jill Duggar and Derick Dillard Were Patient
The Duggars are a really big family - so big that they got their own TV show. Jill Duggar was featured with her family on the show 19 Kids and Counting. They are obviously a fan of intimacy, but strictly after marriage. The family rules state that side-hugs are the only form of physical contact that their children are allowed with a prospective mate.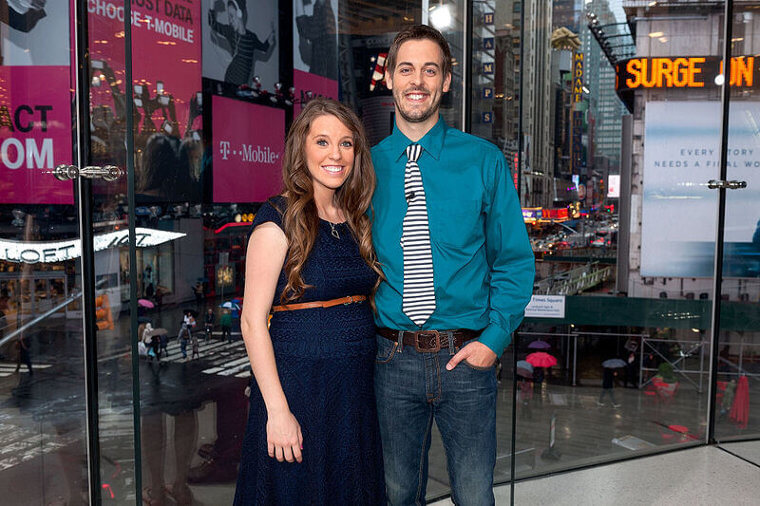 "We're just really trying to keep our relationship-focused, not on the physical but really just more on communication and continuing to learn more about each other. We're saving our first kiss and things beyond that for our wedding," said Duggar. They got married in 2014 and have 2 and three-quarter children in April 2022.
Kirk Cameron Is an Evangelist
Cameron started acting at the age of nine and the most notable performance of his career was as Mike Seaver in the sitcom Growing Pains. Now he travels around the U.S. spreading his beliefs and values to as many as he can access. His ministry has a TV show and used to have a radio show as well.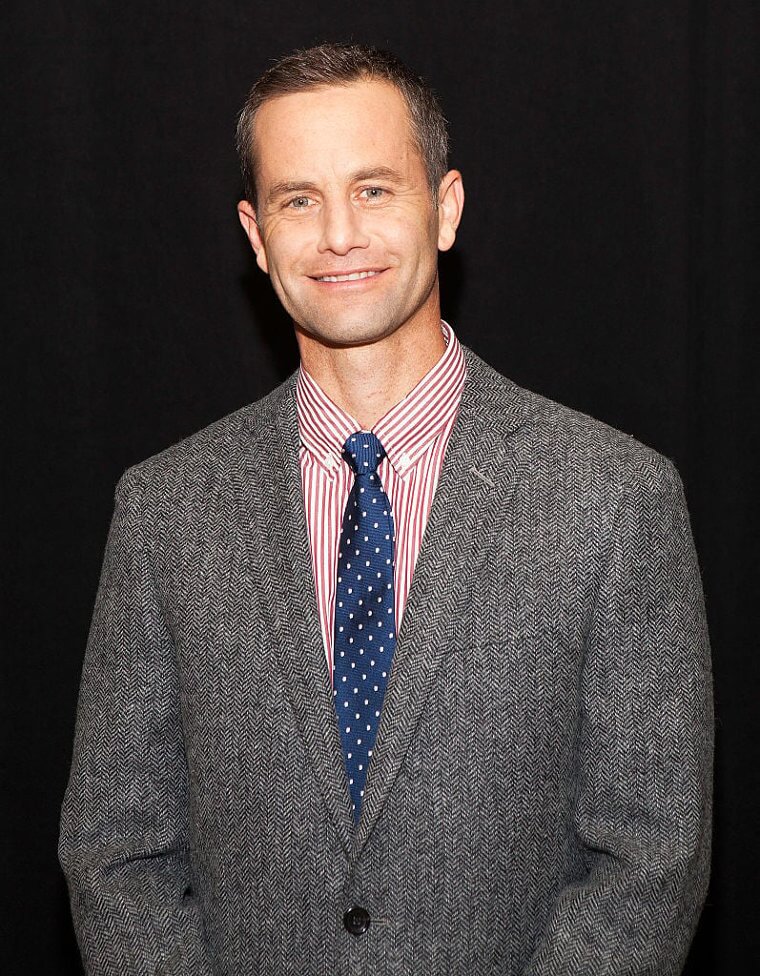 It shouldn't come as any surprise then, that Cameron waited until he had wed Chelsea Noble before they had sex. She was also on the cast of Growing Pains. "Sex within marriage is the only kind that's truly fun and exciting - the kind that lasts for a lifetime. I'm glad I waited," he said.
Kody and his unorthodox family were an instant fascination to viewers, who would tune in weekly to learn more about the family's lifestyle and watch the drama and jealousy that flowed freely from the Sister Wives clan. The show also highlights how the children adapt to their unusual circumstances and its impact on their everyday lives. The ratings for this unconventional show have continued to grow in tandem with the family's popularity. They quickly became a national fixation. However, while their show is pretty "tell-all" there are still some things that even the most dedicated fan may be interested to know. So let's take a deeper look at the fascinating lives of the Sister Wives.