There are many mysteries in the world. One is why so many sitcoms are mired in scandal and controversy. Perhaps it's the cast rebelling against the white picket fences and good old-fashioned American family values. More likely, it's young actors and actresses being beamed into millions of homes around the world and thrust into the spotlight way too soon.
Diff'rent Strokes
In the 1980s, Dana Plato shot to fame as America's sweetheart girl-next-door, Kimberly Drummond in Diff'rent Strokes. The show was one of the most popular sitcoms of its day, but behind the scenes, she and her fellow juvenile co-stars were secretly smoking marijuana and snorting cocaine.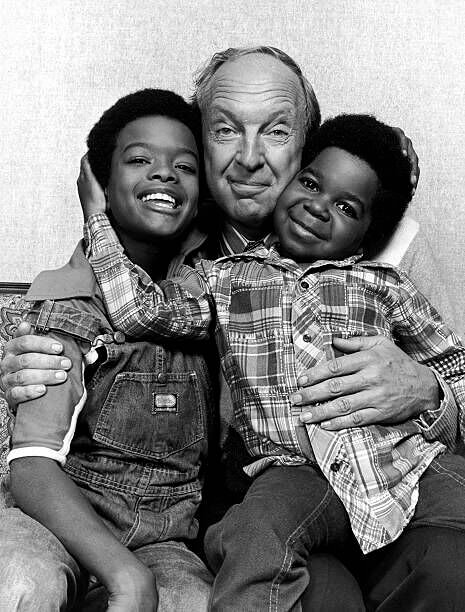 Aged 19, she interrupted filming by marrying a rock n' roll musician, having a baby, then losing custody of her child. After the show was canceled after eight seasons, Dana spiraled into addiction as America watched her life unfurl like a slow-motion car crash. She turned to crime, famously held up a video store with a gun, went to jail, and even appeared in a porno before suffering the ultimate tragedy. On May 8th, 1999, Plato took her own life from an overdose of prescription drugs. She was 34. 

Whatchu Talkin' Bout, Willis?
Dana wasn't the only scandalous Diff'rent Strokes actor. Pint-sized Gary Colman won over a million dollars after suing his parents and manager for stealing his earnings from a trust fund. He also attempted suicide twice by overdosing on pills. Later in life, while working as a security guard, the 4'8" actor––who suffered from kidney disease––assaulted a woman. When Coleman refused the woman an autograph, she mocked his acting career, so he punched her in the face multiple times. He died on on May 26th, 2010, aged 42.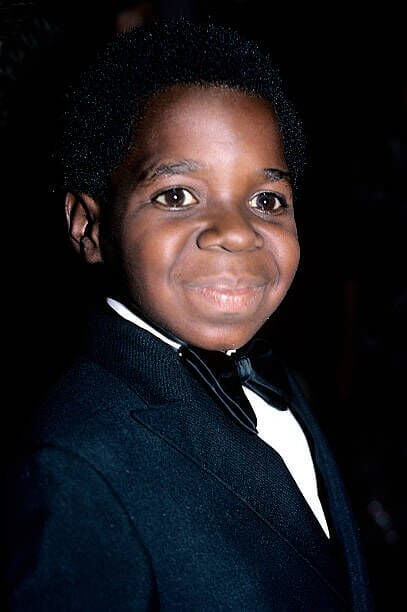 Willis, aka Todd Bridges, became a drug dealer to feed his crack cocaine and meth addiction. As a result, he was twice arrested for possessing narcotics and a firearm, making a bomb threat, and went on trial for the attempted murder of a rival drug dealer. His attorney, Johnnie Cochran, argued he had been driven to drugs as a child by an abusive and exploitative entertainment industry. It wasn't all bad, though––Todd once saved a woman from drowning when her wheelchair rolled into a lake. 

​​Not Saved By The Bell
Saved by the Bell features too many scandals to mention. From Mr. Belding's drunken karaoke binges and Jessie appearing naked in Showgirls (1995) to Screech leaving Polaroid pictures of his genitals around the set. When wrestling didn't work out for him, Samuel "Screech" Powers, aka Dustin Diamond, was bankrupt by 2006, so he released a celebrity sex tape, Screeched – Saved by the Smell. He also sold "Screeech" T-shirts to save his house from foreclosure. Then the former actor tried becoming a stand-up comedian, dissing his Saved by the Bell colleagues.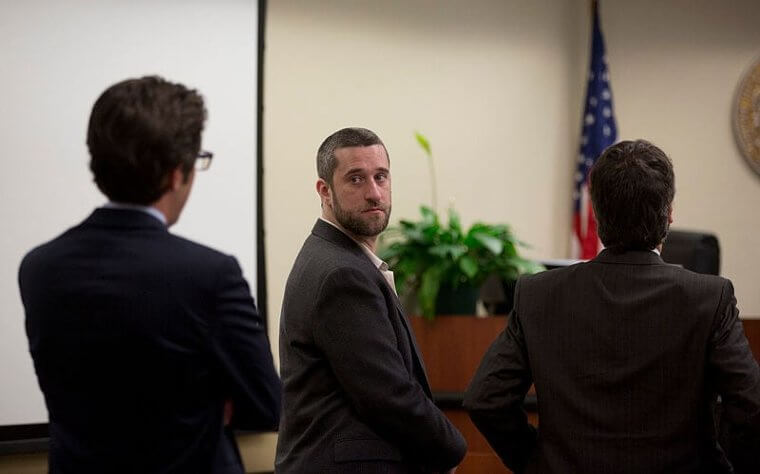 On December 26th, 2014, Diamond got into a bar brawl in Wisconsin, pulled a switchblade, and stabbed a man. He was sentenced to four months in prison, serving just three months. Then, in January 2021, he was diagnosed with extensive stage four lung cancer. After undergoing chemotherapy, he died on February 1st, 2021, aged 44. 

The Girl-Next-Door Turned Bad Girl
In the 1970s, One Day at a Time followed a single mother raising her two daughters in Indianapolis. One of the daughters, Julie, was played by Mackenzie Phillips. The young actress (pictured, middle) became so popular that she earned $50,000. That's the equivalent of $250,000 a week... until that is producers fired her after the show's fifth season. Mackenzie, you see, had developed a severe drug problem.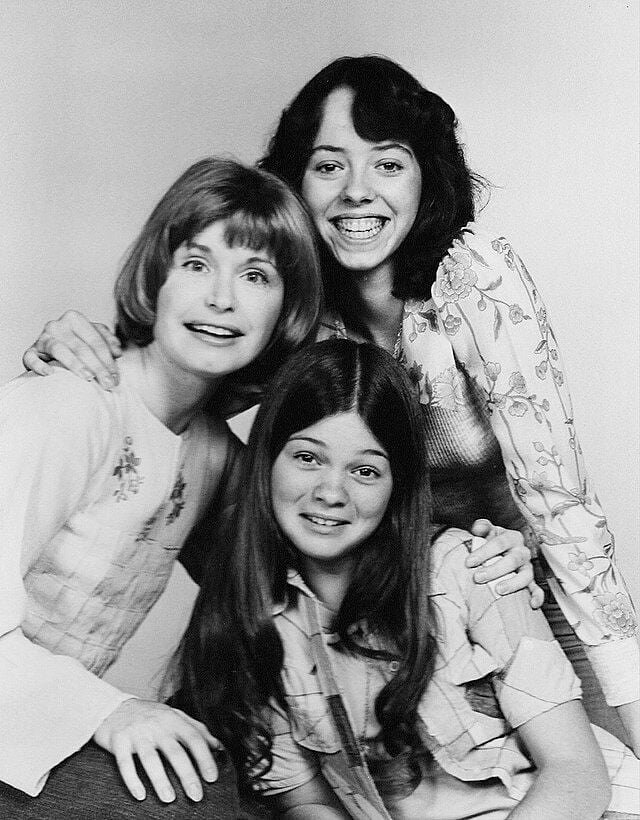 During the show's third season, police arrested her for disorderly conduct. Her substance and alcohol abuse meant she often showed up late or was too incoherent to rehearse or read her lines. Producers made her take a six-week break but fired her in 1980. Finally, after two near-fatal overdoses, Mackenzie sought treatment. In 1981, the producers invited her back, but her cocaine use meant she collapsed on set. After refusing a drug test, writers wrote her character out of the series for good. In 2008, she was arrested by Los Angeles Airport Police after she went through airport security screening with cocaine and heroin. 

Kramer's Racist Rant
Jerry's wacky neighbor, Kramer, is one of Seinfeld's most beloved characters. Actor Michael Richards' entrances were so hilarious that filming often had to be stopped to accommodate the live audience's raucous cheers. But by the time the sitcom ended, Richards had become so typecast that he had difficulty finding acting work. So he went back to stand-up comedy, which was a big mistake!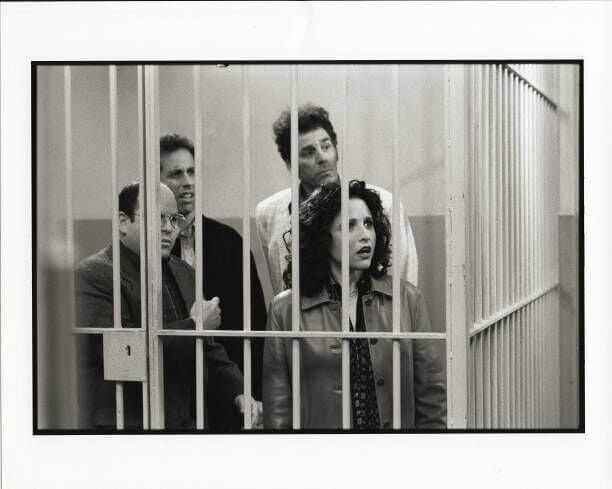 In 2006, Richards lost his cool dealing with a heckler. Lost for words, the only thing he could come up with was mocking the man's ethnicity with Jim Crow era racism. "Fifty years ago, you'd be hanging upside down with a fork up your ass!" Richards snapped back. If that wasn't bad enough, the beloved actor pointed at the man and repeatedly shouted, "He's a N*****!" Video of the event went viral, and Richards had to take an anger management course. Full of genuine remorse, he apologized on the Late Show with David Letterman, but it was too late. You don't come back from something like that. 

Home Improvement
Home Improvement made superstars of Tim Allen and his DIY sidekick Jonathan Taylor Thomas. But the show's writers didn't know what to do with kid actor Taran Noah Smith. His character, Mark, began as a typical punching bag for his bullying older brothers. After trying to toughen him up as a Karate Kid clone, and turning him into an amateur aviator didn't work, they turned him into a sulking emo goth who joined a band. This writing choice seemed to influence the young actor's real life.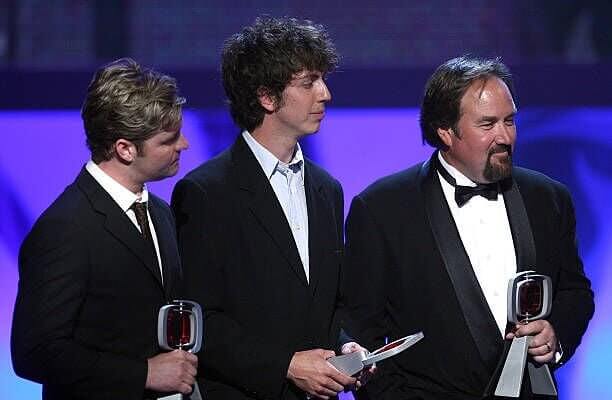 Aged 16, Taran filed for emancipation from his parents to gain complete control of his career and earnings. At 18, he gained control of his $1.5 million trust fund but accused his parents of buying themselves a mansion with his wages! When Home Improvement ended, the young star quit acting altogether. When he was 17, he controversially married Heidi van Pelt, who was 16 years his senior. They divorced in 2007 and lost their home. Nowadays, the self-proclaimed artist and stoner says he is trying to find his true calling.

Sabrina, The Teenage Sex Addict
Melissa Joan Hart started her career playing Clarissa Darling in Nickelodeon's Clarissa Explains It All. More recently, the mother of three appeared with Joey Lawrence in Melissa & Joey. That said, she's perhaps best known for playing Sabrina the Teenage Witch. The show was the epitome of family values, so it may be a surprise to discover that Melissa was a wild party girl!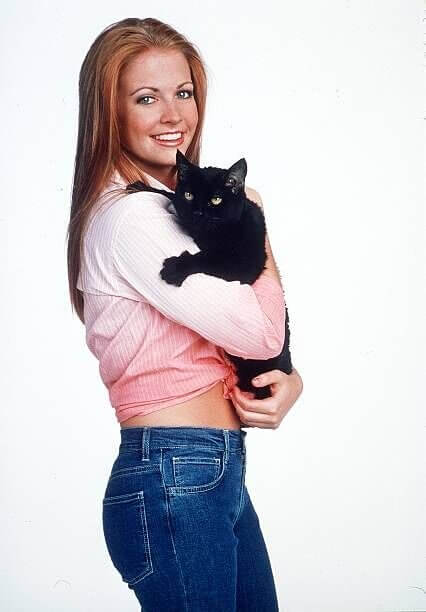 In her memoir (shouldn't that be grimoire?) Melissa explained it all and shattered everyone's illusions by telling the world she's a sex addict. She cheated on her then-boyfriend with Ryan Reynolds. Further autobiographical revelations disclosed she was a hard drinker and even dabbled in hard drugs, experimenting with "weed, ecstasy, mushrooms, and mescaline." Now Salem -the weird stuffed talking cat- makes a little more sense! 
The Bad Boy Of Sitcomland
Wherever Charlie Sheen goes, scandal is never far behind. After his disastrous departure from Two and a Half Men, he starred in Anger Management. The first season featured Selma Blair, who soon saw the bad-boy actor's wrath when she called out his excessive unprofessionalism. Blair told execs Sheen was always late and had a terrible work ethic. When Charlie heard Blair's criticism, he fired the actress via text message and issued an ultimatum… if she showed up to work on Monday, he would quit the show.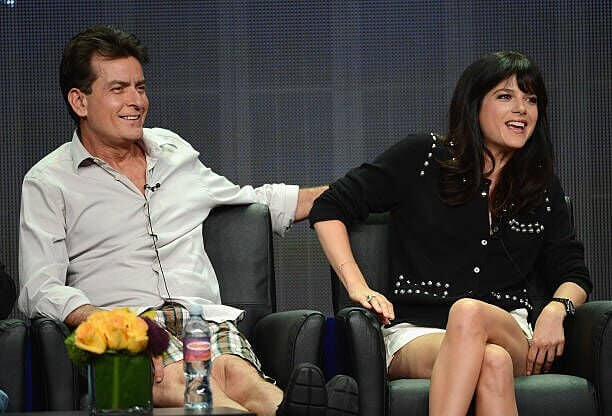 Sheen's powerful threat was serious enough to make producers sit up and take notice. By the Tuesday afternoon, Lionsgate confirmed Blair would be leaving the sitcom. They said in a statement: "We are confirming that Selma Blair will not be returning to Anger Management, and we wish her the very best." Selma threatened Charlie Sheen and the producers with legal action but later said she was "at peace" with the decision. Sounds like Anger Management works for some, but not everyone!

Born-Again Cameron
Back in the mid-80s and early 90s, Growing Pains told the tale of the Seaver family: Psychiatrist father Jason, journalist mother Maggie, and kids Mike, Carol, and Ben. Mike, played by Kirk Cameron became a teen heartthrob and the face of the show. But when he was 17, Cameron became a born-again Christian and insisted storylines not include anything too adult or inappropriate. Sitcom legend says he had his co-star, Julie McCullough, fired after finding out she had appeared in Playboy.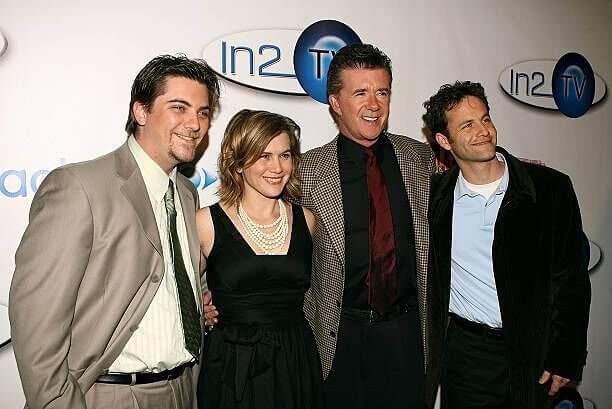 However, in his book, Still Growing, Cameron denied getting McCullough fired. He stated: "Contrary to popular gossip; I had nothing to do with the firing of Julie McCullough as my TV girlfriend because she posed for Playboy magazine." He went on to explain she was fired because the writers felt his and her character getting married was a writing dead-end. 

My Cousin Cody
Step By Step saw Patrick Duffy and Suzanne Somers star as single parents Frank and Carol, who married and formed a blended family of six kids—three boys and three girls—all who seem to hate each other's guts! The mediator was cousin Cody, who lived in his van and played guitar.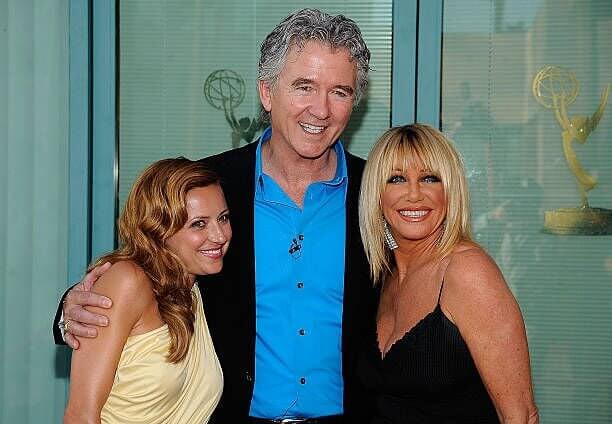 With his catchphrases, cousin Cody became a firm fan favorite, and actor Sasha Mitchell's career skyrocketed. Then, on April 21st, 1995, he was arrested for domestic abuse after his wife claimed he attacked her and endangered his stepdaughter. Mitchell pleaded not guilty and was acquitted when it was found he was acting in self-defense, protecting his children. Despite his acquittal, Step By Step producers were worried his brush with the law would tarnish the show's wholesome reputation, and Mitchell was fired. 

Full House
By the eighth and final season of Full House, widower Danny Tanner was losing control of his middle daughter. Stephanie was becoming a rebel without a cause mainly by hanging out with bad girl, Gia. But after the show came to an end, actress Jodie Sweetin continued the downward spiral that Stephanie had started. She says she first got drunk aged 14 at co-star Candace Cameron-Bure's wedding. That was a slippery slope and she was soon regularly using ecstasy, crack, and meth.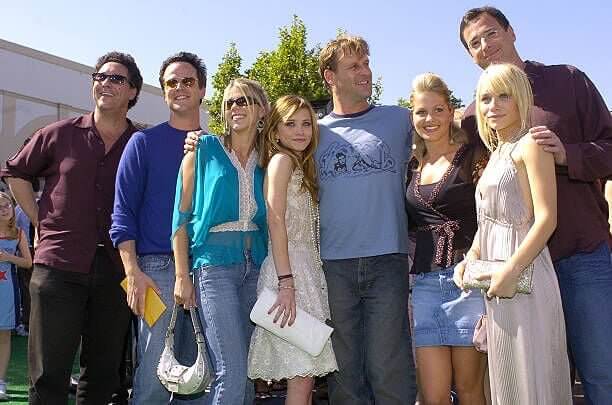 She kept her secret meth-addicted life from her police officer husband, until he found out and divorced her. Two more divorces followed, as she spiraled into depression. The good news is Sweetin has conquered her demons and has reprised her role as Stephanie in Fuller House. 

You're Not My Aunt Viv!
The Fresh Prince of Bel-Air saw two actresses play Aunt Viv. The first was Janet Hubert-Whitten, who played Mrs. Banks in 73 episodes between 1990 to 1993. When Janet became pregnant, the writers included Aunt Viv becoming pregnant. But after Aunt Viv gave birth to Baby Nicky, Hubert-Whitten was replaced by Daphne Maxwell Reid.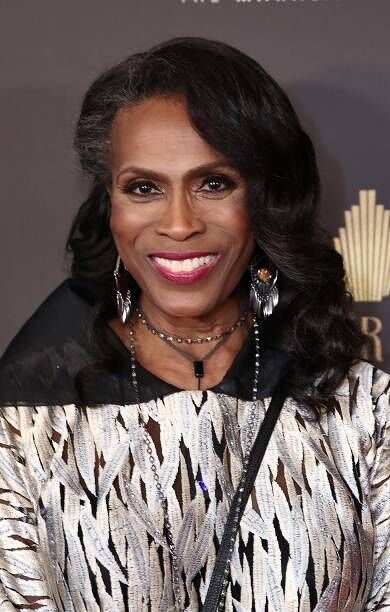 In her memoir "Perfection is Not a Sitcom Mom," Hubert-Whitten blamed star Will Smith for getting her fired. She later explained she was trapped in an abusive marriage at the time of the controversy, which led to her no longer laughing and smiling. But then a cast reunion saw sparks fly with her former castmates, particularly Alfonzo Ribeiro, who played her son, Carlton, and Will Smith's wife, Jada Pinkett-Smith. 

How Dare You Get Pregnant!
Before being outed as a sexual predator, Bill Cosby was famous as the compassionate role model father on The Cosby Show. But when spin-off A Different World debuted––which followed Lisa Bonet's character Denise Huxtable going to college, things went downhill. Bill Cosby became a ticking time bomb of rage when Lisa Bonet became pregnant by Lenny Kravitz and fired her from the show. Daughter Zoë went on to play Catwoman in The Batman.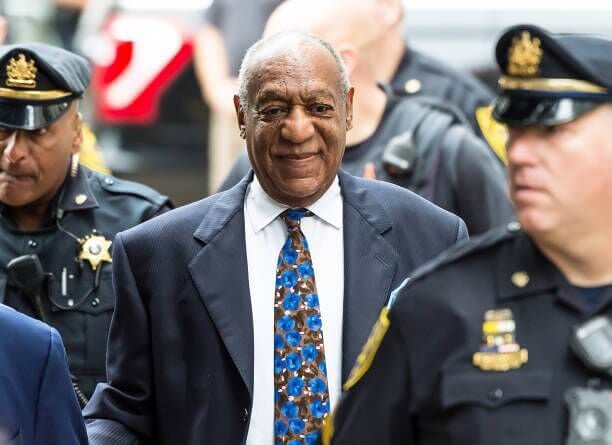 In 2014, many women accused Cosby of various sexual assaults. In September 2018, he received ten years in jail for aggravated indecent assault against Andrea Constand. But his conviction was quashed in June 2021 by the Supreme Court of Pennsylvania. Prosecutors petitioned the U.S. Supreme Court to reverse his release, but they upheld the Supreme Court of Pennsylvania's decision. Right now, Bill Cosby is a free man. 

Bizzare Love Triangle
Based on the British sitcom Man About the House, Three's Company aired for eight seasons on ABC from 1977 to 1984. The storyline followed the classic premise of a man pretending to be gay, so he could rent a place with two female co-eds, played by Suzanne Somers and Joyce DeWitt. But behind the scenes, the producers allegedly treated the two actresses appallingly, resulting in the two women ending up in a massive feud.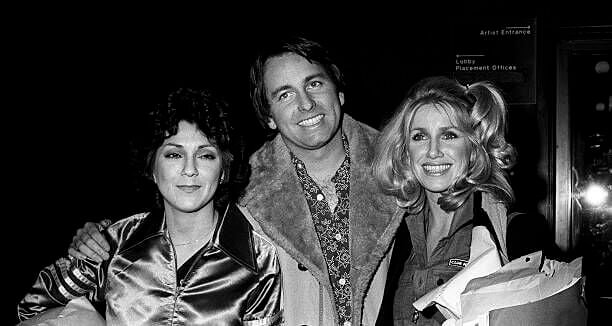 As the show became more and more successful, Suzanne Somers demanded wage equality with the show's male stars. When producers turned down her requests, the writers diminished her role and ultimately wrote her character out of the show and replaced her with a new character. Then the new actress, Priscilla Barnes, courted controversy when she appeared in Penthouse magazine!

The Show Must Go On!
For years, Valerie Harper played second fiddle as Rhoda Morgenstern in The Mary Tyler Moore Show. Then her character had her own spin-off, Rhoda. Then, in the late 1980s, she followed in Moore's footsteps and received a sitcom under her own name. That sitcom was simply called Valerie. She played Valerie Hogan, who struggled to raise her three sons as her pilot husband was often away.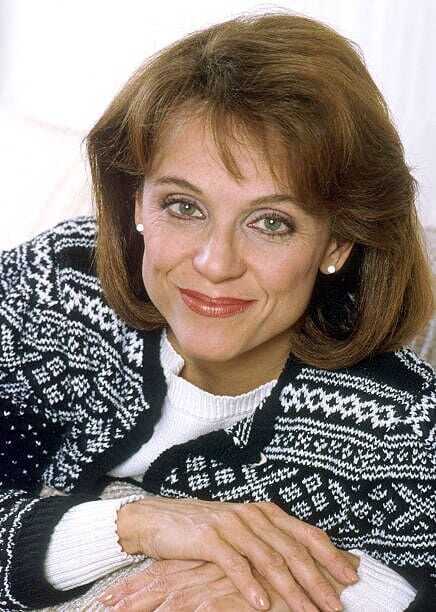 When Valerie's second season became a hit, Harper asked for a hefty payrise, perhaps having learned from The Mary Tyler Moore Show's progressive feminism. But when the execs flat out refused, she quit the show. To the world and his wife's shock, the producers decided to teach her a lesson… that no one is bigger than the brand, so they killed her off and renamed her sitcom! The Hogan Family continued without Valerie for four seasons. 

She Was Expendable
Inspired by the classic 1950s sitcom The Honeymooners, Kevin James and Leah Remini starred in The King of Queens for nine seasons. The antics of Doug and Carrie Heffernan, a working-class couple from Queens, New York, became essential viewing between 1998 and 2007. So when audiences tuned in to James' next comedy vehicle, Kevin Can Wait, they were delighted to see his ex-co-star Leah Remini return as a guest star for one episode. The dream team was back together, and most people were thrilled. Most people.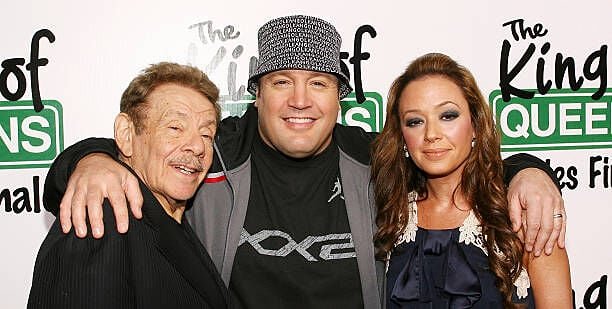 After being reunited, Kevin James decided to have Leah Remini join the show as a series regular, but one person wasn't so thrilled. Actress Erinn Hayes. She played Kevin's wife Donna Gable in season one but was unceremoniously killed off to make way for Leah! Gee, thanks, guys! 
Don't Call Me Shirley!
Laverne & Shirley was the most successful of the many Happy Days spin-off. Others included Joanie Loves Chachi, Out of the Blue, and Blansky's Beauties. Oh, and don't forget Robin Williams' loveable alien in Mork and Mindy. The series, which ran between 1976 and 1983, told the tale of the titular roommates who worked in a 1950s Milwaukee brewery.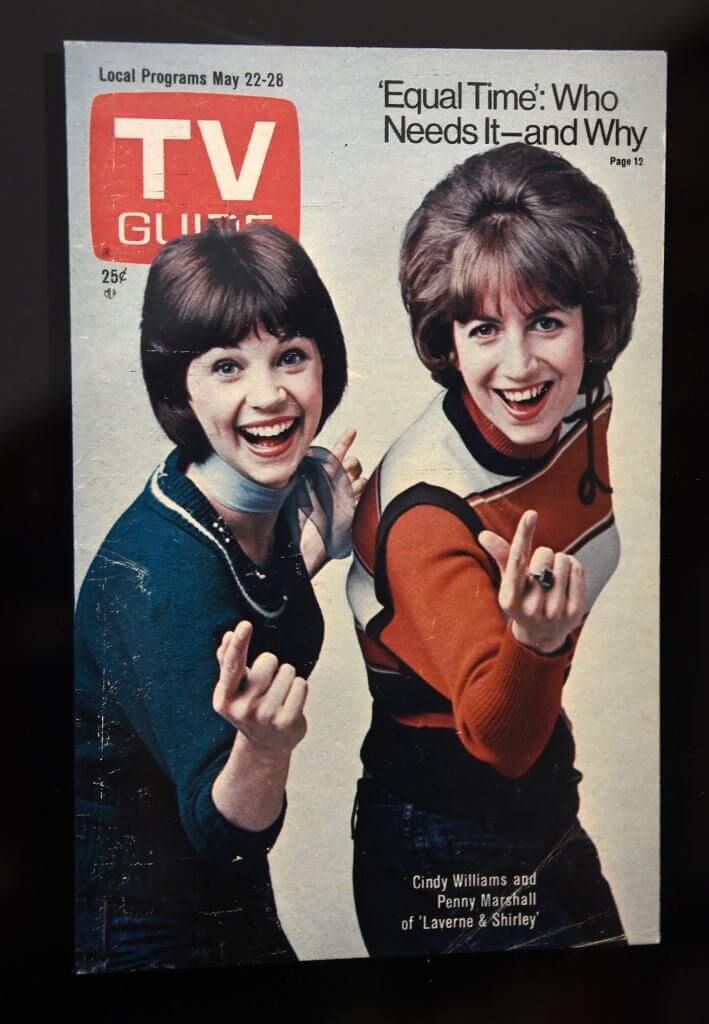 However, the show came to an abrupt end after its eighth season. Laverne & Shirley was canned because, in March 1982, Shirley (Cindy Williams, left) became pregnant with her first child. She left the show and filed a $20 million lawsuit against Paramount after they demanded she work on the day her baby was due! The case was settled out of court when Williams was released from her contract.

That '70s Show
One of the most tragic sitcom scandals hit That '70s Show. Lisa Robin Kelly, who played the protagonists' older sister Laurie, was written out after the third season. The reason? After battling depression after suffering a miscarriage, Lisa hit the bottle. Her alcoholism caused all sorts of problems in her personal life and on set. But things took a turn for the worse after leaving That '70s Show.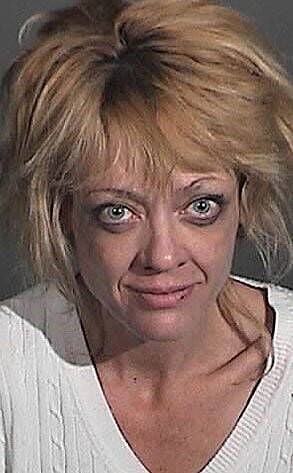 A decade later, it was revealed she was addicted to meth. Between 2010 and 2013, she was twice arrested for DUI and also charged with spousal abuse. On the news, the former beauty's mug shots demonstrated how meth ruins people's lives. In August 2013, Kelly checked herself into rehab, determined to get her life back on track. Sadly, it was too late. A few days later, on August 15th, Kelly died from an accidental mix of drugs in her system. She was 43. 

Restraining Order
By the early 90s, Martin Lawrence's face was all over the silver and small screen. But after the success of his own show, 1992's Martin, he bagged roles in blockbuster films like Bad Boys alongside Will Smith. But behind the scenes on the sitcom, his relationship with his on-screen wife, Tisha Campbell, caused a right royal scandal!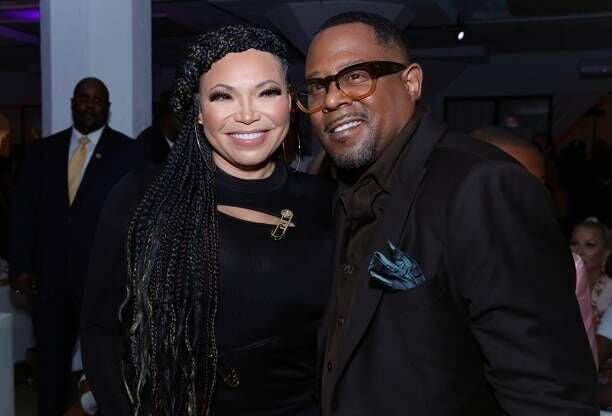 While on the show, Martin and Tisha allegedly struck up an affair, but it was one-sided. He fell head over heels, but she wasn't that into him. So when Tisha began dating fellow actor Duane Martin, Martin began harassing her, trying to convince her to leave Duane to be with him. Her character was written out of the majority of the fifth and final season, but producers convinced her to come back for the two-part finale… on one condition. Martin and Tisha would not share any scenes. And if they did, they would be filmed at different times so they would never have to be in the same room.

He'll Never Get Into Heaven
The long-running, award-winning show 7th Heaven (1996-2007) was packed to the brim with family values and cautionary moral tales. Actor Stephen Collins played Reverend Eric Camden, who lived with his wife and seven children in the fictional town of Glenoak, California. A Protestant minister and seven children… what could possibly go wrong? Quite a lot, apparently.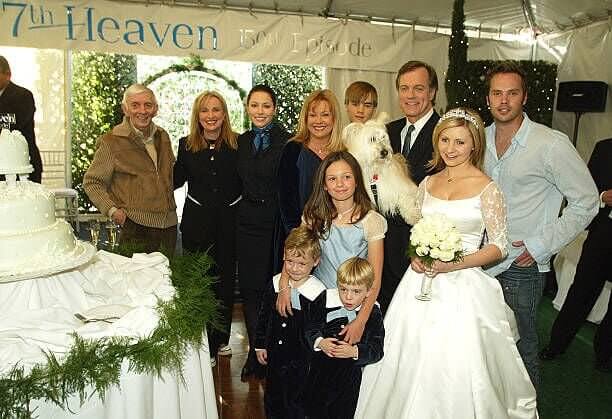 In a 2014 therapy session with his wife, Stephen Collins admitted that he had molested three girls aged between ten and thirteen in 1973, 1982, and 1994. Unbeknownst to him, his wife recorded his confession and went straight to the police. Sadly, since the unspeakable acts happened 30-50 years ago, authorities could not find any evidence to charge him with a crime. His career ended that same year, and he hasn't acted or spoken up about his crimes.

Heartbreaking Murder-Suicide
Canadian-American comic Phil Hartman was a beloved Saturday Night Live cast member between 1986 and 1994. He went on to have a successful show of his own, News Radio and appeared in 52 episodes of The Simpsons. By the mid-1990s, his deserved success and popularity led to starring roles in feature films, and a rosy future awaited him. He also had a beautiful ex-model and aspiring actress for a wife and two loving kids. Life was good until…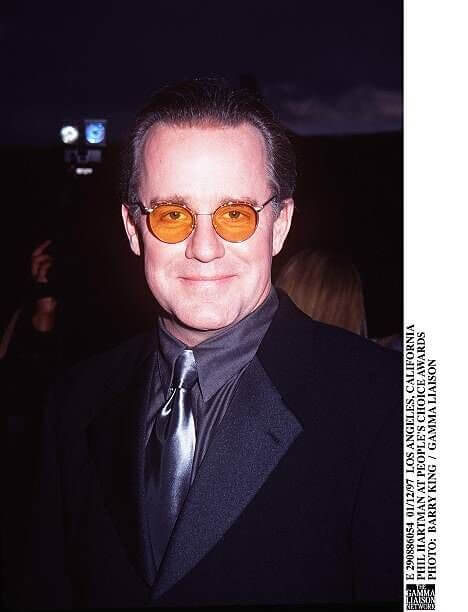 Jealous of his fame, his wife Brynn began using alcohol and drugs. Then, one night in May 1998, after a heated argument at a restaurant, Brynn shot Hartman to death at their home as he slept. After confessing to murdering her husband to a friend, police arrived, and she locked herself away in her room and shot herself. Ridiculously, News Radio producers decided to go on with the show, killing off Phil Hartman's character and replacing him with Jon Lovitz. It lasted one more season.

Family Matters
Did you know that clumsy nerd and freakish super-genius Steve Urkel was only supposed to appear once taking Laura to a school dance, and never to be seen again? But actor Jaleel White was so popular, he made the show his own! Before that, Family Matters centered around The Winslows and their three kids; Eddie, Laura, and Judy. However, in 1993, Judy disappeared after the actress Jaimee Monae Foxworth's parent's removed her from the show after unsuccessfully trying to renegotiate her salary. When they couldn't get her a pay rise, her parents pulled her contract.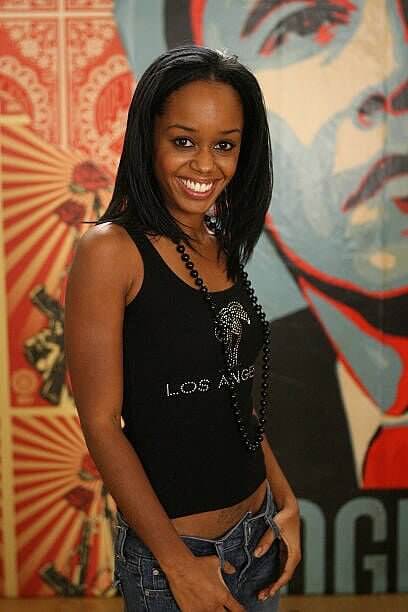 Her acting career didn't exactly take off, so instead, after advice from a friend, she started to take off her clothes! Soon, she found herself acting in several pornographic films under the name Crave. In 2002, after another friend called her a whore, Foxworth quit porn forever after realizing her self-respect was more valuable than money. 
In The House
Don't call this a comeback… because 90s sitcom In the House was LL Cool J's first foray into acting. He played a down-on-his-luck ex-football player who is forced to rent part of his home out to a single mom and her kids. The show ran for five seasons and featured a famous cast including Alfonso Ribeiro, Kim Wayans, and newcomer Maia Campbell, who played teenage daughter Tiffany and had appeared opposite Janet Jackson and Tupac Shakur in John Singleton's Poetic Justice (1993).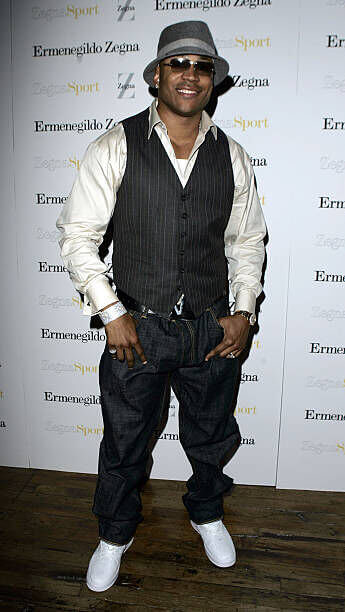 A year after the sitcom ended in '99, talented but troubled Maia welcomed a daughter, but it came with a heavy price. Her pregnancy caused her to stop taking the medicine she needed to keep her bipolar disorder in check. Without prescription drugs, poor Maia spiraled violently out of control and was arrested for car theft, drug possession, and prostitution. Though she later got her act together, Campbell relapsed in 2015 when police arrested her yet again for acting erratically in a Burger King in Atlanta, Georgia.

35 TV Scandals That Prove Not All Press Is Good Press
In today's world, political correctness is something that most television networks try to keep in mind with all of their programming. But sometimes to sell a show, you need an over-the-top personality to bring in the ratings. And sometimes these individuals bring more than the execs bargained for and scandals beckon.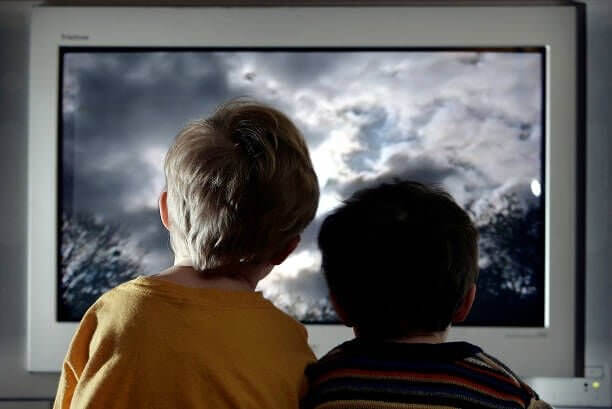 Before the internet, controversial news could be hidden from the public eye, but now it's almost impossible to keep anything from the wider world. This forces networks to act quickly to remove themselves from a negative situation - canceling a program or removing a prominent figure from it. Here are just some TV shows that faced such a fate when the unthinkable happened.

Shannen Doherty (Beverly Hills, 90210 and Charmed)
Shannen Doherty did not have it easy when it came to working for American producer Aaron Spelling. Then again, neither did Aaron Spelling. In 1994, Shannen had a falling out with one of her co-stars, Jennie Garth, on the show 90210. This, in conjunction with a surprise shoot with Playboy magazine, led to Shannen being let go from the show.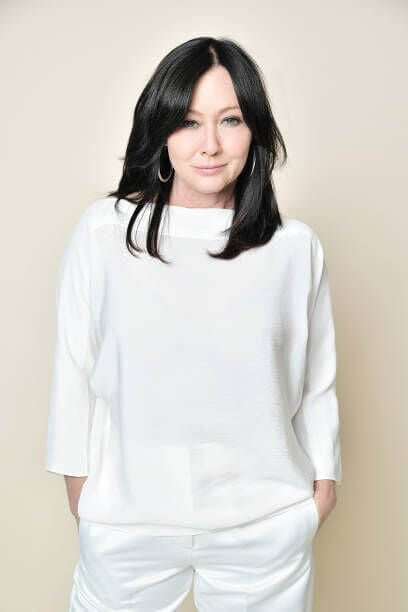 Skip ahead to seven years later, Shannen was either fired or quit (depending on who you believe) from the show Charmed due to a rapidly escalating feud with Alyssa Milano. This was quite the surprise given that Milano had been one of Shannen's bridesmaids two years prior. These incidents led to Shannen being banned from any future projects with Spelling attached. Ouch, that's a heck of a blacklist moment.

Robert Lindsay (Line of Duty)
It may seem odd to see Robert Lindsay and Line of Duty together in the header here since he never actually appeared on the show (don't worry, you didn't miss an episode). However, there was once a time when the British actor was slated to be a part of that world. Robert was not with the show for long - in fact, he was only on set for two days. The producers and the actor decided to split after creative differences began to surface. If Robert had stayed with the show he would have starred as Deputy Chief Constable Mike Dryden, who was played by Mark Bonnar after Lindsay left.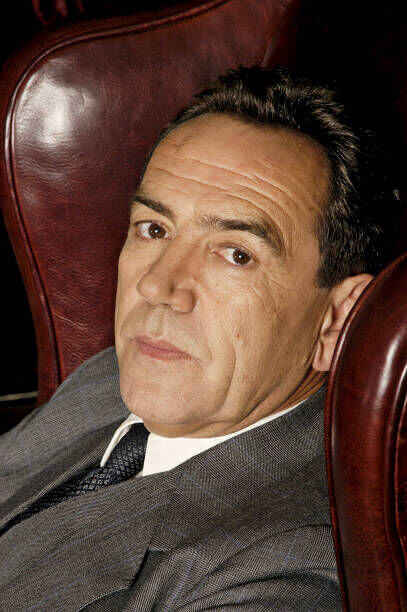 Robert told Seven magazine: "Sometimes you do things because your agent says: 'It'll be really good for you.' But I hadn't seen the script and when I got it at the last minute, I thought: 'Hmm, I don't want to do this.' Jed [Mercurio, who was the show's writer] could see in my face I wasn't happy and he didn't need that, he wanted someone who was driven to do it and I just thought: 'No.' It was the wrong decision and they were happy to get rid of me as well."

Janet Hubert (The Fresh Prince of Bel-Air)
When it comes to the popular and happy-go-lucky '90s TV show The Fresh Prince of Bel-Air, it's hard to imagine that there were any behind the scenes tensions. However, when the cameras weren't rolling (and sometimes when they were) there was a massive falling between the original Aunt Viv, Janet Hubert, and the show's lead, Will Smith. Given Smith's growing star power, it quickly became obvious which actor would be let go from the show. Janet was replaced with Daphne Maxwell at the start of Season 3, who stayed till the end of the series.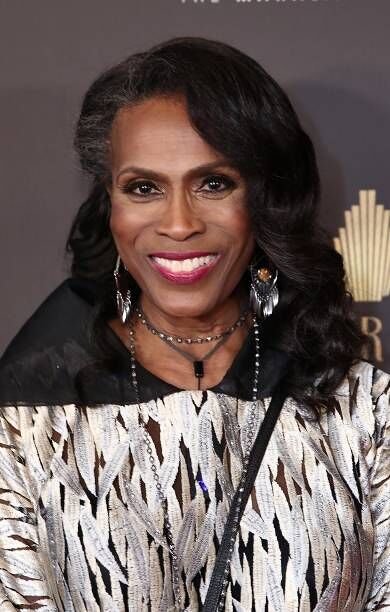 Hubert has made claims that NBC used underhand tactics to get rid of her. They allegedly claimed they were set to reduce her episode count and half her salary, forcing her into a place where she would have to walk from the show. She strongly believes that Will Smith had a huge say in her being let go. However, Smith credits Hubert with having a poor on-set attitude, and that disrespect was what led to her being fired. For many years things were calm between the two until Hubert called out Smith for complaining about his Oscar snub for his work in Concussion. 

Columbus Short (Scandal)
It seems a little too perfect that the show Scandal would have an actor leave the show due to, wait for it, a scandal, but here we all are, partway through a listicle reveling in that very information. After several arrests on battery charges, Short was written off the show after Season 3 aired in 2014. At the same time, his then-wife also took out a restraining order against him. Shonda Rimes decided to write off his character, Harrison, by killing him off-screen, and Short did not blame Rhimes for what she did.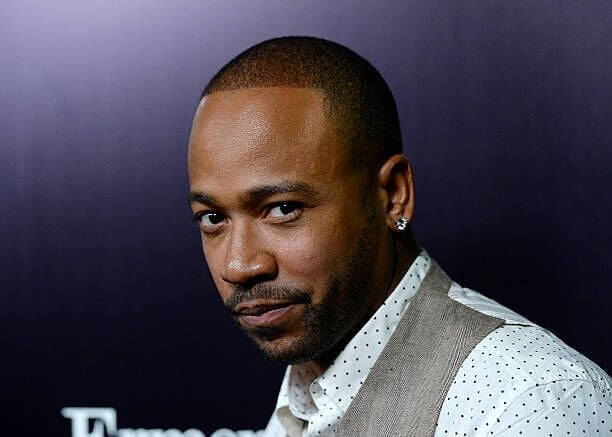 After Short left the show he magnanimously stated, "[Scandal] did not throw me to the curb like trash," he continued. "That's my family. They knew that I was going through a tough season and rallied around me and wrapped their arms around me, from Shonda to the craft-service man. We're a family and I think at a certain point when you're getting a barrage of stories after stories, ABC justifiably would want to distance themselves... They did the right thing, but I think it takes time to rebuild."

Chris Langham (The Thick of It)
Langham's career spans over thirty years in TV and film with works including The Muppets and People Like Us under his belt. His work was steady, and it looked like he had finally earned his ride to the forefront when he landed the role of Hugh Abbott in the popular BBC sitcom The Thick of It. This would be the highest form of star power that Langham would ever see, however. It all came crashing down on him quickly, and he has never been able to recover his career from the tumultuous scandal that collapsed his world around it.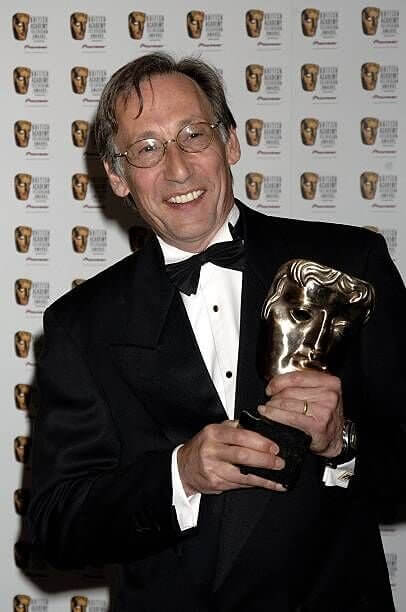 In 2007, Langham was jailed for six months for the possession of child pornography. Langham tried to defend his actions by stating that he was only viewing it as a means of exorcising his own abuse as a child. The BBC made no allowances for this and decided to cut ties with Langham when trails began, and his role that he had worked so hard for was written out of the political comedy. The show would eventually become known as the vehicle by which actor Peter Capaldi would rise to prominence. 
Luke Grimes (True Blood)
Luke Grimes only appeared briefly at the end of True Blood's sixth season as the hunky vampire James, but just as soon as he came, he left the HBO show. What was the reason? Apparently, he didn't like the planned trajectory for his character on the show. It was discovered that writers were shipping his character James to have a gay relationship with Nelson Ellis's character, Lafayette, which Grimes did not care for. He left the show and would be replaced by Nathan Parsons.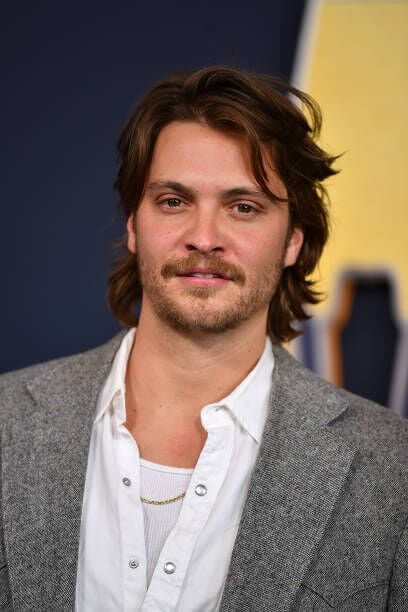 Ellis would later go on to talk about Grimes's departure: "I mean, I can say I'm not going to make a comment, but I just think that... you're an actor. You're an actor on a show that's True Blood. We're all sitting there going, 'You quit your job because... really?' I'm just... I'm over him. You quit your job because you don't want to play a gay part? As if it's... You know what? I'm going to stop talking."

Selma Blair (Anger Management)
Selma Blair, known for her performance in popular '90s movie Cruel Intentions, was fired from the Charlie Sheen comedy Anger Management after allegedly having a feud with Mr. Tiger Blood himself. Blair made the understandable, but ill-fated, choice to complain to executives about Sheen's unprofessional behavior and when he found out, he was furious. Sources say that he was directly responsible for firing her from the show and that he even threatened to the crew that he would shoot Blair if she ever showed up to set again.
Sheen, however, says things went differently: "One of our primary characters, Selma Blair, who played Kate, was written out because [the show] was not about our relationship, and the problem was too many people[…] thought the Anger Management character was a little dull. So, um, that is not the case anymore. Her character leaves, and I start circling the drain. So it's really fun to watch and hella fun to play."

Christopher Eccleston (Doctor Who)
Not much is known about Eccleston's hasty departure from the iconic hit TV show Doctor Who. The actor left the era-spanning program after just one season as the show's lead "The Doctor". He has recently admitted that it was his fault that he left the series after only thirteen episodes and was replaced by David Tennant. Eccleston explained that he had "clashed" with "three individuals at the very top of the pyramid" and that this is what led to his departure from the show.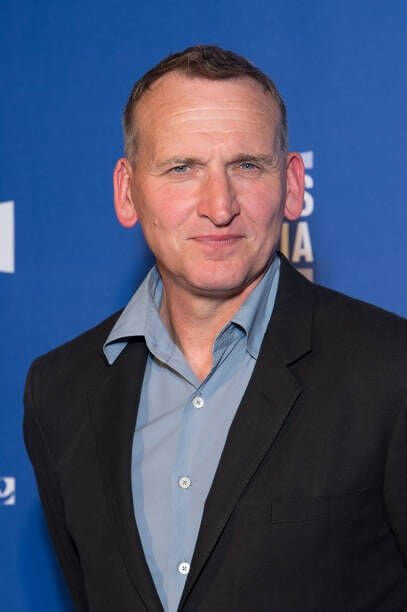 Daily Record interviewed him and he said: "I'd had enough. I wanted to do it my way, they wanted something else. We were never going to compromise so it was best to be straight about it and just go. It's very easy to stay in one job and make that your comfort zone, and I want to resist that temptation."

19 Kids And Counting, TLC
For years, 19 Kids and Counting was one of many iconic shows on TLC. However, it is difficult for any series to come back to the air after reports of sexual abuse come out. In a scandal that would end up destroying the show completely, main cast member and eldest Duggar son Josh was discovered to have molested his sisters when they were teenagers.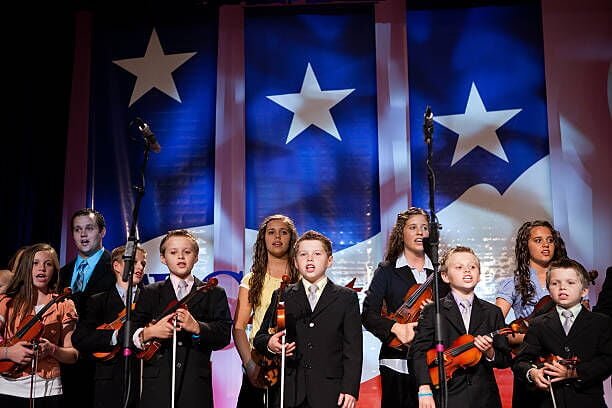 At first, TLC only temporarily pulled the hit series as the allegations were still allegations at that time and they thought they may be able to weather the storm. But when it turned out those allegations were true, the network decided to cancel the series for good. Probably for the best, all things considered.

Man Finds Food, Travel Channel
Travel Channel may have the oddest reason on this list for a show cancellation, and it concerns Adam Richman's Man Finds Food. Get ready for this one, it gets weird fast. Right before Richman's show was about to air, the star caused a commotion on Instagram through his use of the hashtag #thinspiration, which he had added to post. Little did the world know what was coming next.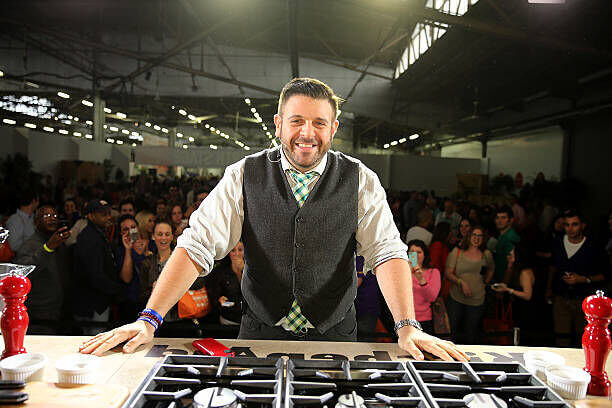 Things quickly spiraled out of control and Richman became incredibly heated. Old Adam was not great at dealing with the online arguments that flowed forth from his followers who took issue with this hashtag. He not only argued, but insulted, bullied, and even yelled, in no uncertain terms, at these relative strangers to commit suicide. It was not enough for Richman to be at good at eating at this point. These creepy, distasteful exchanges with fans caused the Travel Channel to cancel his show. Way to sink your own ship, Adam. Hope unemployment is #thinspiring for you.

Here Comes Honey Boo Boo, TLC
There was a time when Here Comes Honey Boo Boo was the biggest show on TLC. The precocious child was a pop culture phenomenon, being parodied and referenced in late-night shows, and even becoming the subject of a South Park episode. The show was widely watched and was well received from most audiences that cared to tune in, but the network was forced to cancel it after shocking news came to light.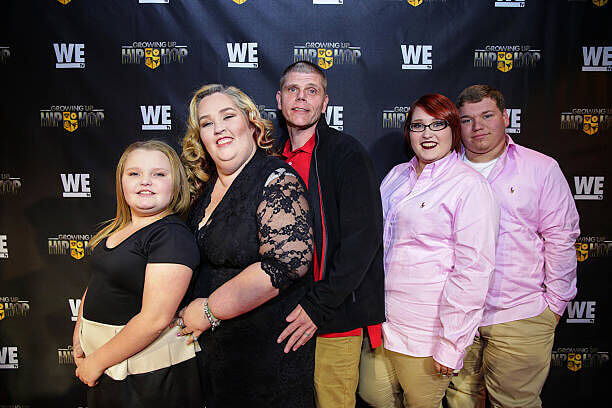 It was revealed that the shows lead, Mama June, was having an affair with a child molester who had been convicted after molesting one of her own daughters. The popular network may have been slow when it came to canceling 19 Kids and Counting, but they did not hesitate to remove Here Comes Honey Boo Boo after their scandal was revealed. You live and you learn, we guess.

Buckwild, MTV
In hopes of capturing the fun and crazy antics of Jersey Shore, MTV released a new series in 2013 called Buckwild which centered around young adventurous adults living in Appalachia and getting into shenanigans. It was all fun and games until something went horribly, horribly wrong. Shain Gandee, one of the show's stars, was killed by carbon monoxide poisoning while on a hunting trip in his four-wheel drive.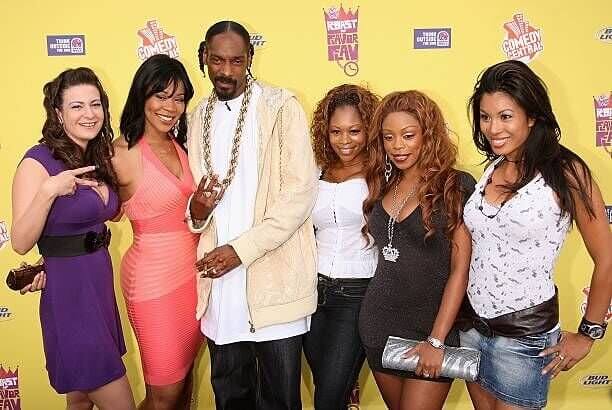 The situation was not necessarily scandalous, but rather tragic for the people involved with the show and their families. In light of the accident, MTV decided to suspend production on the series before officially canceling it.  
Luck, HBO
HBO is known for its provocative programming. Its tendency to flirt with controversy had given rise to criticism before, but rarely has the network needed to cancel an entire series because of those critiques. That all changed, however, with Luck.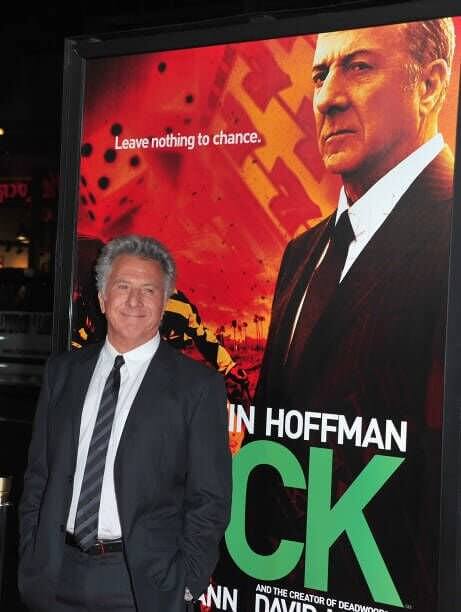 The network began filming the series, which centered around racehorses, and while in production, one of their horses died on set, allegedly due to staff negligence. After the incident, a lawsuit was brought against the show, and Luck became a focal point for the criticisms and complaints of animal rights activists PETA. Drowning in controversy, the cable network came to the conclusion that the show had to be pulled from its schedule. Despite the being called Luck, this drama was anything but for the network.  
Paula Deen, Food Network
What happened to Paula Deen is a rare case. It's not particularly common to see a celebrity chef with a thirteen-year career on the Food Network go down. Once you're a dynasty brand, it's quite difficult to be taken out. However, the controversy over her making racially charged remarks, and using the "n" word in the past was enough to tip the scales against her.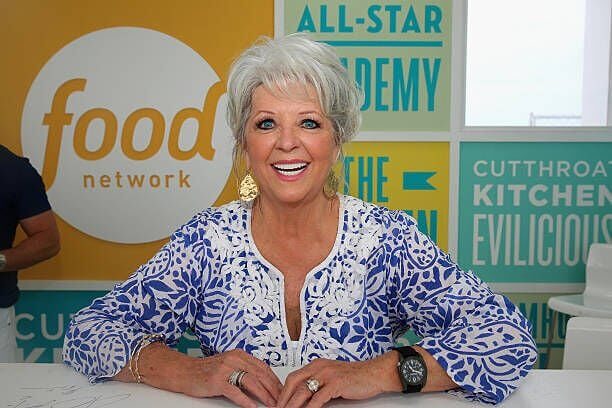 Here's the thing... at the time, most of the Food Network was built around programming that Paula Deen was a part of. So it wasn't just a matter of pulling one item from the schedule - half of the shows on the network had to be canceled. On her exit, the famous entrepreneur and chef decided to buy the rights to all her shows from the network in hopes to continue her work and make it available to her dedicated fans after the scandal. 
8 Minutes, A&E
8 Minutes was supposed to be a simple reality series that would pull on the heartstrings of viewers as they watched former police officers helping women get out of prostitution. The women would listen to an 8-minute plea on how they could change their lifestyle, and after that, they would decide what they wanted to do with their lives.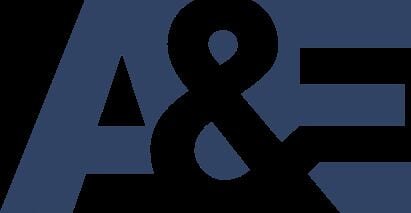 As good-hearted as the show may have appeared, the truth was revealed that the women pleaded with would only receive a few hundred bucks for their appearance and a phone number for potential outreach - not really enough to get people out of a systemic economic problem. A&E admitted to lying to the women and even confessed that they had made things worse for many of the women who had appeared on the show. They quickly canceled the show and removed all of its episodes from their official website. 
The Cosby Show, TV Land
It's hard to hide from or not to be informed about the rape allegations that have been raised against Bill Cosby over the years. There's a good chance you know this one from memory by now, so we'll spare you the gory details, but put simply: the guy was a lecherous creep and it all took everyone far too long to bring it out into the open.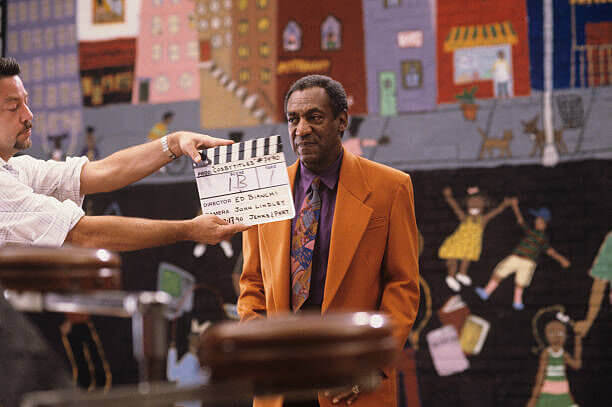 When this information finally started making headlines, most of Cosby's future projects were put on the shelf. These included what would have been a Netflix special, as well as several other agreements he had with other streaming services. Cosby's past work was also not safe from the consequences of his actions. His best-known work, The Cosby Show, once a beloved a TV staple, was canceled from reruns on TV Land. A sad day for all the people around him who had worked so hard on the show, only to have their work essentially erased. Definitely not a sad day for Cosby's victims though, who now get to watch TV without the fear that their abuser will appear randomly on their screen in a goofy sweater.

All My Babies Mamas, Oxygen
With ten baby mamas and eleven children, all at different ages, rapper Shawty Lo seemed like absolute prime reality TV fodder. His TV special couldn't miss. It was a slam dunk. Except...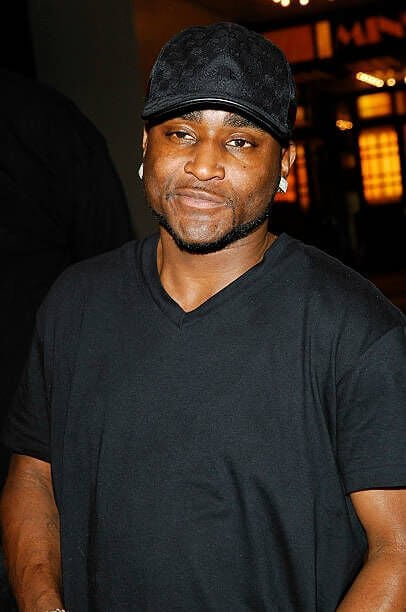 Parent groups and a whole swathe of concerned individuals online were displeased with the concept of the show and vocally demanded it be canceled. The program never aired, entirely due to those complaints, but to think what could have been... it would have been that particular brand of terrible/glorious that makes for the best guilty-watch of your life.
The Good Life, TBS
Remember when CeeLo Green was a big deal? The year was 2012, everyone was still jamming to his chart-topping song "F*** You", and it seemed like he was ready to go on and on and on. He was a judge on NBC's The Voice as well as the face of the TBS series The Good Life.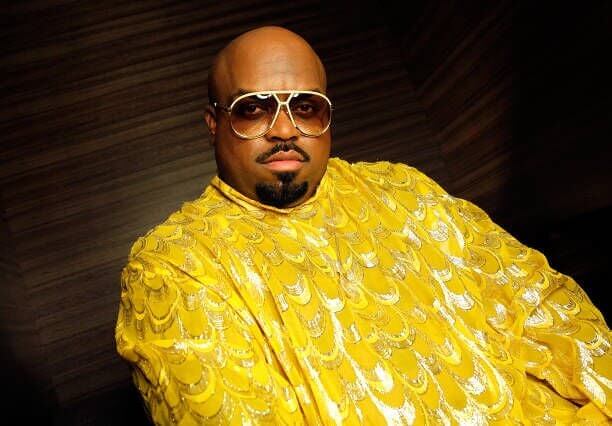 Unfortunately, CeeLo's popularity would all come crashing down when he was accused of putting ecstasy in his date's drink. As soon as the accusation came out publicly, and Green made a series of tweets saying some pretty worrying things regarding rape, TBS quickly distanced themselves from the situation and canceled The Good Life.
Taylor Armstrong (The Real Housewives of Beverly Hills)
This popular show is no stranger to scandal, in fact, the show is basically built with scandal in mind. However, it was a shock too far for viewers when it was revealed that Taylor Armstrong's husband was abusing her physically.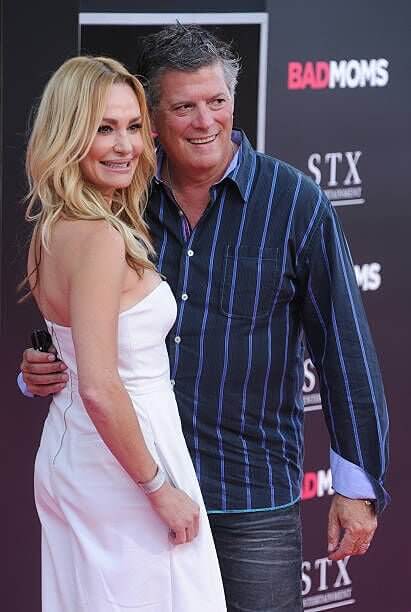 Just when you thought it couldn't get any worse, during the media frenzy surrounding the story, Armstrong's husband committed suicide. This of course only intensified the media scrutiny further, but not enough to stop the series from continuing to air and bring in the ratings.
Frenchie Davis (American Idol)
When it was revealed that season two contestant Frenchie Davis had modeled topless on an adult website, the singer was met with an overwhelmingly negative response.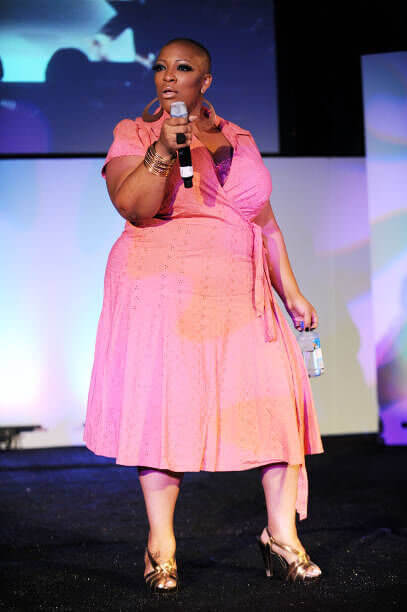 With all the backlash Davis was facing, she was forced to leave American Idol, much to the heartbreak of her fans. ABC has said that the reason Davis left was that her past did not line up with their family-friendly show. Get ready to hear a couple of these about American Idol, it's a show with some skeletons. 

Farrah Abraham (16 and Pregnant)
Farrah Abraham came to be semi-famous through her unexpected teen pregnancy which was all documented on the MTV show 16 and Pregnant. Although Abraham was not a stand out on the show, she would, later on, make her own headlines.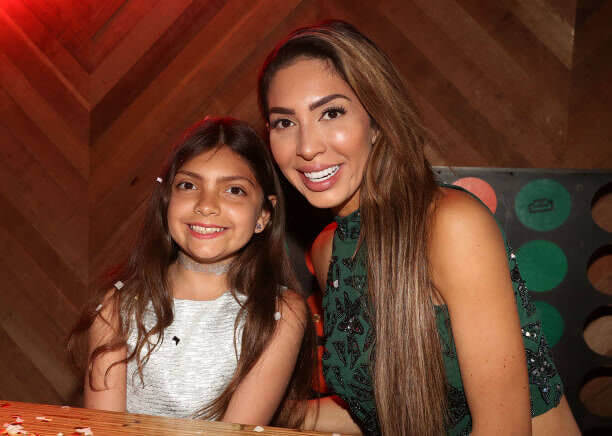 When Abraham began to have plastic surgery and then proceeded to have a career in adult films, the semi-famous MTV star was finally making some headlines. We mean, hey, having a kid is expensive, you gotta do what you gotta do to pay the bills. 
Dog (Dog the Bounty Hunter)
Viewers were easily taken in by the gruff but righteous personality of "Dog", a bounty hunter who would catch criminals in his reality TV show airing on A&E and bring them to justice. That said, his public persona took a bit of a beating in the wake of this less-than-wholesome scandal.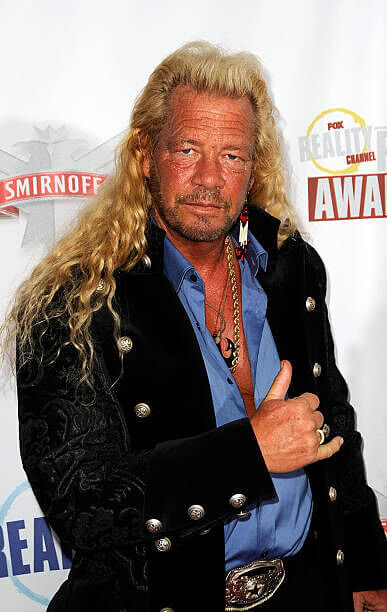 A leaked recorded phone call was brought to light that featured Dog repeatedly using racial slurs. This was enough to make many a dedicated fan of the show at least a little uncomfortable with the big Dog. 
Chip Gaines (Fixer Upper):
HGTV always thought they had the ultimate wholesome hosts in the form of Chip Gaines and his wife Joanna on their show Fixer Upper. So when the news came out that the couple scammed two of their former business partners at Magnolia Realty out of their shares, it was nothing short of a shock to the system.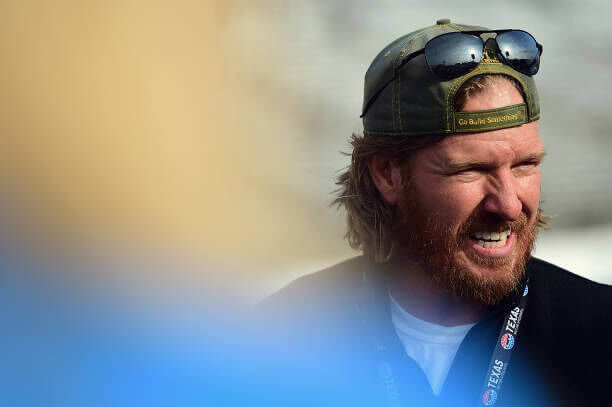 The Gaines apparently paid their former business partners $2500 to have full rights to the company name right before they officially launched the show. When they saw how successful Magnolia Realty was, both decided to sue the Gaines for damages. Looks like it was the couple's financial morality that was the Fixer Upper all along.
Abby Lee Miller (Dance Moms)
Abby Lee Miller is known for her work as the dance instructor and choreographer for TLC's hit show Dance Moms. Unfortunately, though Abby Lee knew how to dance her way into the hearts of millions, she couldn't dance her way out of tax fraud. The famous reality TV star was found guilty on several counts of fraud and had to serve a full year in prison.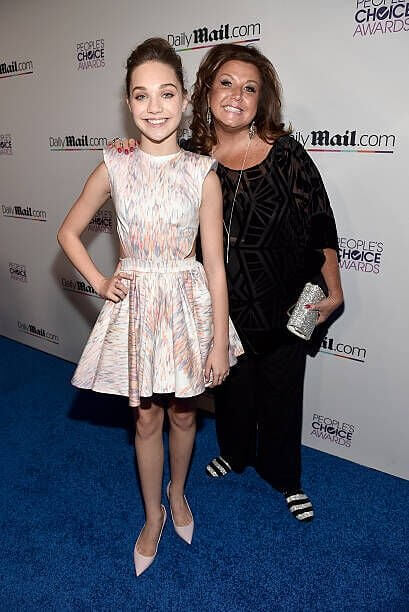 Abby Lee has paid her debts (both to society and to the IRS) and is ready to get back to life in the rehearsal studio, but a scandal like this tends to follow a gal around, so she's had trouble getting work ever since.
Jonny Fairplay (Survivor)
Oddly enough for Johnny Fairplay, he did not play fairly when it came to being on Survivor. Don't you love verbal irony?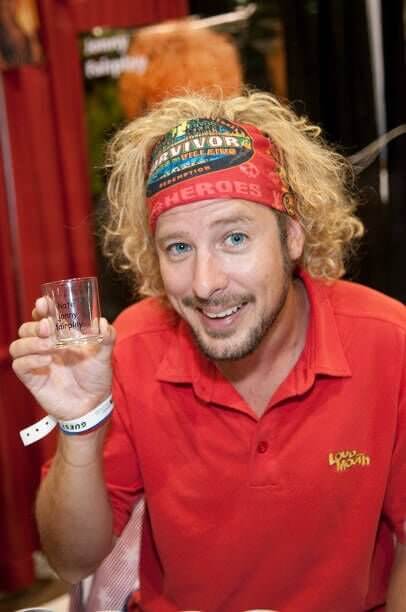 Johnny's killer strategy to earn sympathy with the tribe was to hire a friend to come to the island and reveal that his grandmother had passed away. Here's the thing... she was still very much alive, Good for her, but a big WTF moment for Johnny. Later on in the season, Johnny revealed the truth about how it had all been a stunt to keep himself from being voted off the island. His co-competitors were not best pleased. His grandmother was unavailable for comment.

Phil Robertson (Duck Dynasty)
A&E has a history of popular shows that have been able to withstand a little backlash here and there, but nothing quite prepared A&E for the furor it would receive when Duck Dynasty star, Phil Robertson, compared homosexuality to bestiality in a GQ interview.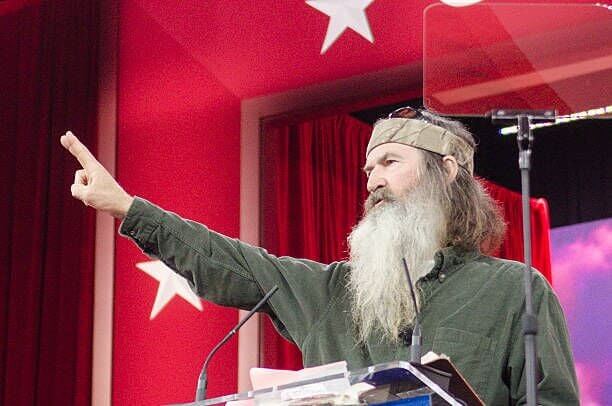 Surprisingly, despite this blatantly homophobic stance, Phil Roberston remained on the show with no repercussions from A&E. The accusations rolled off him like water off a duck's back, and if you're wondering if that joke was in poor taste, it may be, but at least it's not in as poor taste as keeping an open gay-basher on staff because he's good for your bank account.

Kenya Moore and Porsha Williams (The Real Housewives of Atlanta)
Ah, the Real Housewives franchise. Are you surprised to see them on this list again? We're not. Many viewers know that a lot of moments on reality TV are staged, but this moment was not planned out at all.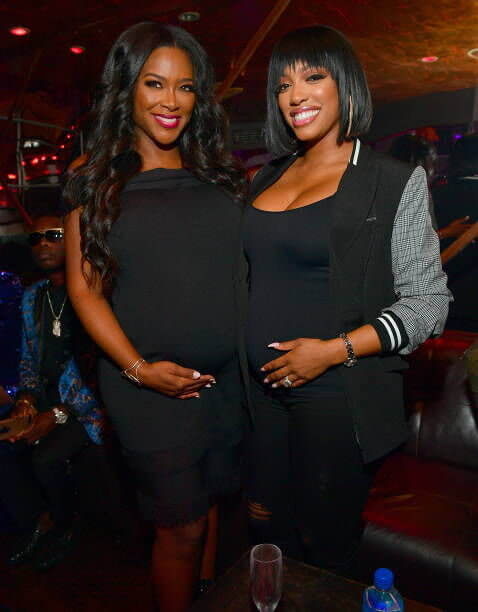 It was on The Real Housewives of Atlanta. It began with a bit of light wand-play and then escalated into a wrestling match between two of the show's stars. Kenya and Porsha descended in to combat after one waved a crystal wand in the other's face, and the fight got so ferocious that producers had to step in and break it up. It's a rare thing that a catfight is too much for reality TV, so we should all take a second to appreciate this unique moment.

Paula Abdul (American Idol)
We told you American Idol would be back. Paula Abdul was at the top of her game when she was one of the judges on ABC's popular singing contest. But the top is a long way to fall from. Scandal struck for Paula in 2005 when she was accused of seducing Corey Clark, allegedly promising to help his career in exchange for sexual favors. A textbook case of quid pro quo sexual harassment.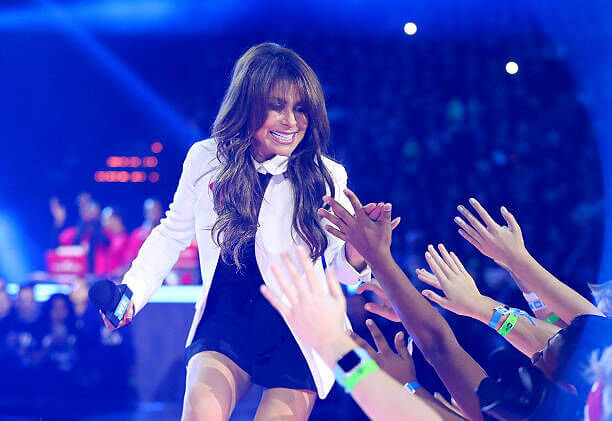 Paula has denied the accusations multiple times throughout her career, but rumors of the scandal still haunt her.  
Aaryn Gries (Big Brother)
Big Brother is a show in which people living under one roof are filmed 24/7 for public entertainment. One would think that when they are being filmed in such a way, contestants would be careful about what they say on camera. One would think... but then reality TV contestants have not always been well known for their thinking.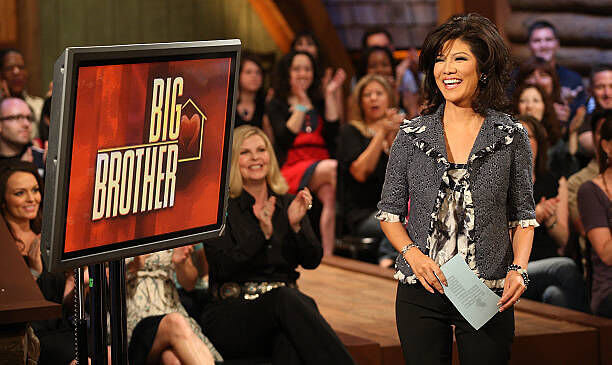 Viewers were shocked when Aaryn Gries made racial and homophobic comments on the show, allowing her to plummet from the hearts of a nation. Really, her remarks should never have been heard, which raises the question as to why producers decided to let it air in the first place.
Rachel Frederickson (The Biggest Loser)
Weight loss shows are known for their amazing transformations of contestants. However, fans were concerned when Rachel Frederickson from Season 1 of The Biggest Loser lost 155 pounds rapidly and was seen to have a skeletal appearance following said weight loss.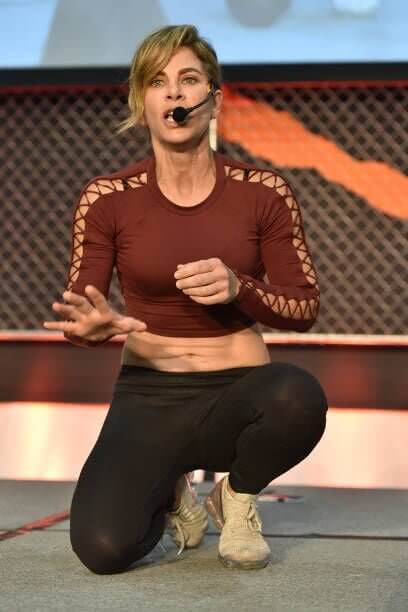 Not long after this, other contestants came out and explained that the show had pushed them to extreme lengths in order to get the jaw-dropping weight loss transformations seen on screen. The show faced backlash for their methods, and eventually, host Jillian Michaels was forced to depart from the show. The show had finally gotten rid of the real useless weight.
Chris Soules (The Bachelor)
Chris Soules was once the heartthrob of America. There seemed to be nothing against him: he was untouchable, handsome, and lovely. That all changed, however, when one fateful night he was in a car accident that took the life of a 66-year old veteran.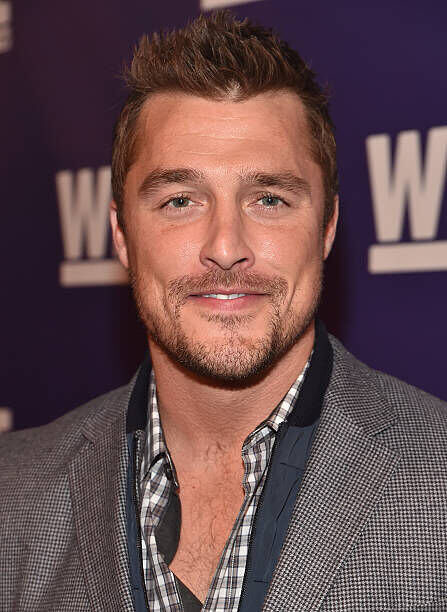 If that wasn't bad enough, Soules fled the incident before any emergency responders could arrive to assist him. Police later found him and arrested and charged Soules for leaving the scene. America collectively took back the metaphorical rose they had given to him

Teresa and Joe Giudice (The Real Housewives of New Jersey)
Oh hey, it's the Real Housewives franchise again. Are you surprised? We're still not. There were always suspicions surrounding the couple Teresa and Joe Giudice on The Real Housewives of New Jersey. They seemed a little shady - suspicious even. Sometimes the most obvious suspect is the culprit.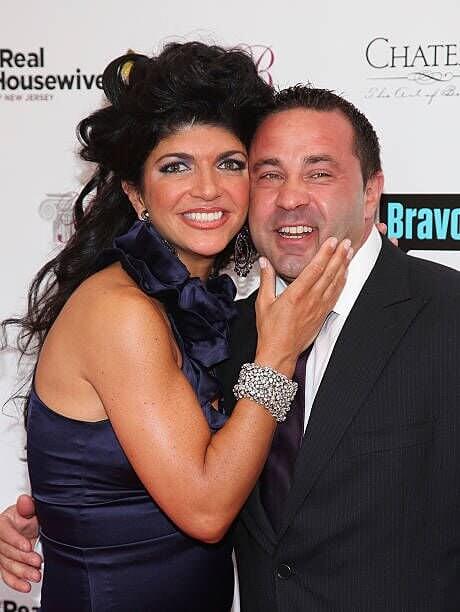 Suspicions became a reality in 2011 when the couple was found guilty of fraud. Though they tried to defend themselves as innocent, the courts would have none of it. Joe Giudice served 41 months in prison while his wife, Teresa served 11. Joe was eventually deported back to Italy where he has citizenship.
Christina and Tarek El Moussa (Flip or Flop)
Not every reality TV couple appears to be what they are. In fact, if this list has told you anything, it's that a decent chunk of them are the exact opposite. For Christina and Tarek El Moussa, everything seemed to be alright as they renovated homes that needed a touch-up, but the real touching up wasn't taking place on-camera...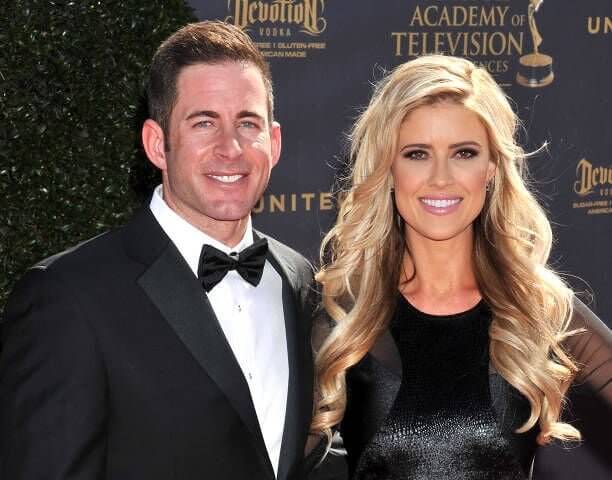 All the home renovations they made were not enough to keep their marriage stable. In 2017, tabloids released rumors of possible adultery that were largely confirmed to be true. The couple would eventually divorce in 2018. Looks like the renovating they should have been doing was on their marriage.
Meri Brown (Sister Wives)
Sister Wives focuses on the Brown family, who are polygamists. But this scandal surrounding the show involved one too many women than even these multi-spouse hosts were ready for. Meri, one of the sister wives, was left red in the face when it was revealed that the "man" she had been courting online (in an extramarital affair) turned out to be a female fan named Jackie Overton who simply wanted to meet the star and get some free stuff.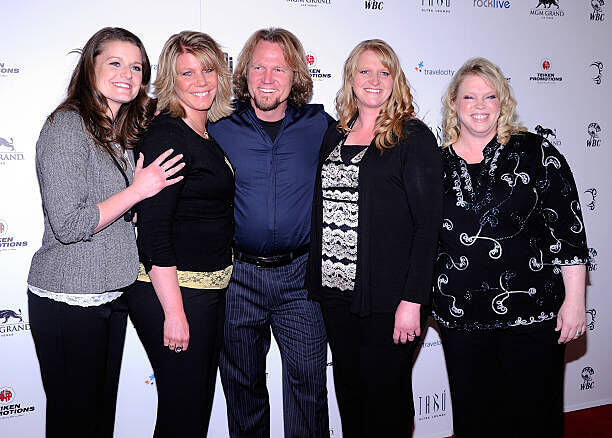 We all want to meet our favorite TV personalities, but catfishing really is a step too far. Now if you excuse us, we have to go and camp outside Neil Patrick Harris' house all night because we are decent human beings who keep their stalking out in the open.

RuPaul (RuPaul's Drag Race)
For a show that seems to be supportive of the LGBQT+, this backlash might come as a shock to some. The trans community was outraged at the popular drag show when it titled one of its mini-challenges "Shemale" during season six. The term is considered offensive to many non-cis-gendered individuals as it has, in the past, been used as a common insult against them. Fans were quick to call out the show for this slip.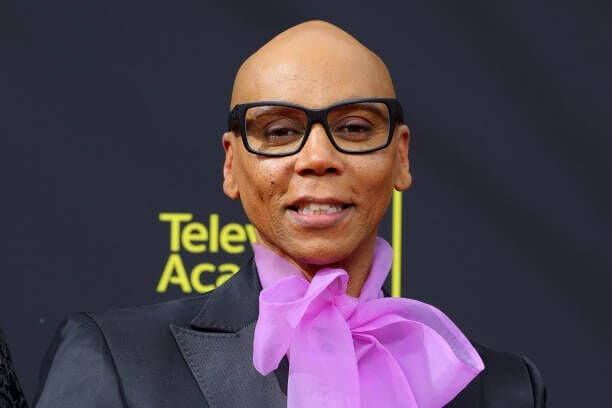 To keep peace with fans and the trans community, RuPaul 's Drag Race quickly dropped the bit from its show. 

Today, we'll discover some of the most outrageous stories of out-of-control egos, power clashes, feuds, rivalries, drugs, abuse, exploitation, knife fights, pornography, suicidal overdoses, and even murder that surround some of our favorite sitcoms. So, if you want to learn which teenaged childrens' sitcom star was a sex addict, don't you dare change channels!