There aren't many rappers as well known as Snoop Dogg, even with all his aliases. Between his love for all things green (which has helped get him to his net worth of ~$150M) and the way he helped popularize West Coast G-funk hip hop, everyone knows who Snoop is.

But there's also a lot about Snoop that most people don't know, so keep reading and learn some facts you never knew before - Fo shizzle?
Origin Story
Snoop Dogg. Snoop Doggy Dogg. Snoop D-O-Double-G. Snoop Lion. Bigg Snoop Dogg. Dogg Father. Snoop Rock. DJ Snoopadelic. Snoopzilla. Calvin Cordozar Broadus Jr.
Not many in the entertainment business have been known by as many and as wide a variety of names as the one and only Snoop Dogg. He was born on October 20, 1971, in Long Beach, California, to Vernell Varnado and Beverly Tate. After his father left when he was three months old, Snoop was named after his stepfather, Calvin Cordozar Broadus Sr.
From Snoopy to Snoop
However, we must admit, it's quite a leap to make it from Calvin Cordozar Broadus Jr. to Snoop Dogg. So how did he come to be known by the now iconic name? As a young boy, Snoop Dogg loved the Peanuts cartoon, as well as the Snoopy character. So, his parents began calling him Snoopy.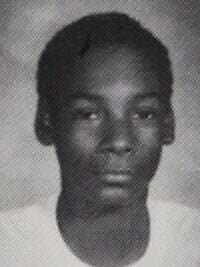 Not to mention, it's said that his parents thought he looked like Snoopy when he was little, too. How cute! Apparently, the name stuck because now the whole world knows him as Snoop.
Rollin' Up
By the time he was a teenager, Snoop Dogg joined the Rollin' 20 Crips gang out of the east side neighborhood of Long Beach, California, and was in frequent trouble with the law.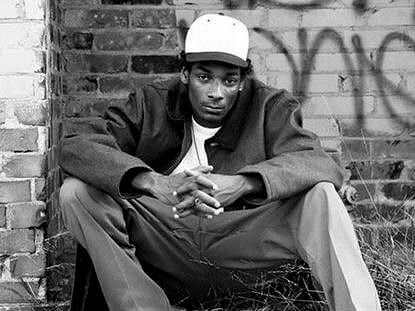 In 1989, after he graduated from Long Beach Polytechnic High School, Snoop was arrested for possession of cocaine and he was in and out of Wayside Jail over the next three years. Later in his career, around 1993, Snoop denied ever being in a gang to the media. But we all know that Snoop was all about living that "gangsta" life early in his career.
How It All Began
Around this time, Snoop Dogg began recording homemade mixtapes as part of a rap group called 213.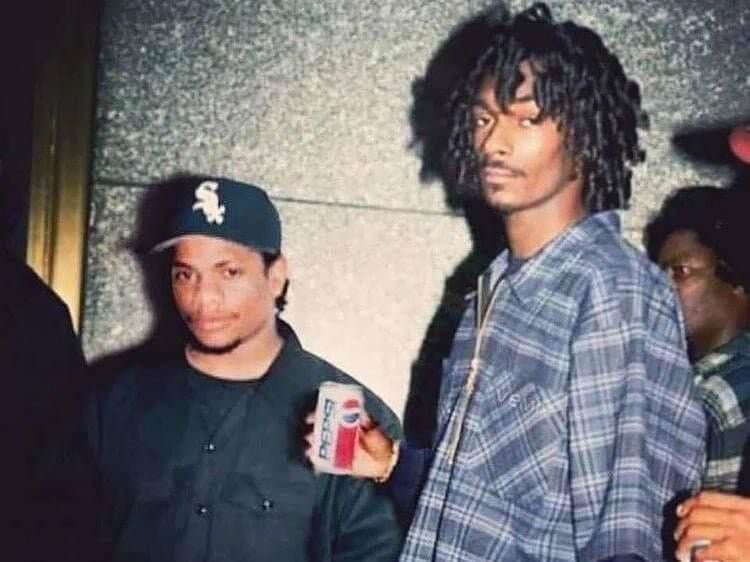 The group consisted of Snoop, his friend Warren G, and Snoop's two cousins, Lil' ½ Dead and Nate Dogg. They named their rap group 213 after the Long Beach area code at the time. Snoop had been rapping since high school. He said, "When I rapped in the hallways at school, I would draw such a big crowd that the principal would think there was a fight going on. It made me realize that I had a gift."
A Fated Mixtape
On one of these mixtapes, Snoop Dogg recorded one of his first early solo freestyles over the song "Hold On" by En Vogue.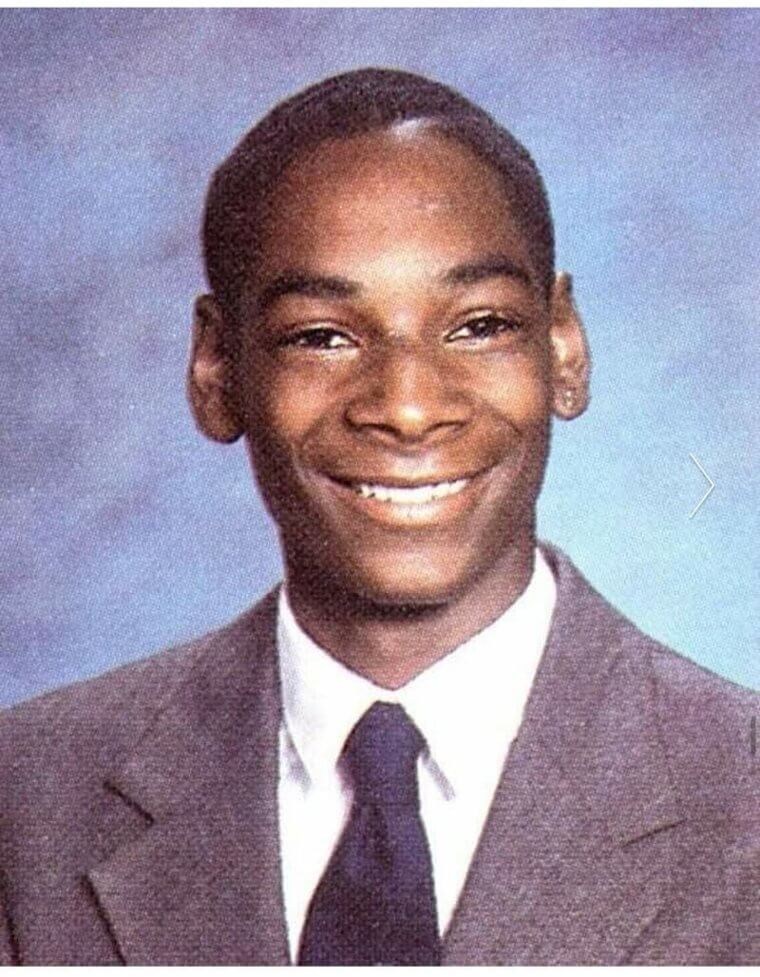 Lucky for him, that very mixtape made its way into the hands of Dr. Dre himself. When he listened to it, he was more than impressed with Snoop's freestyle talent. Dr. Dre then invited Snoop Dogg to audition to work with him and that ended up giving Snoop's career the jumpstart it needed to get going in the right direction.

Just What The D. O. C. Ordered
After Snoop Dogg started working with Dr. Dre, he was introduced to The D.O.C. who was another rapper, songwriter, and producer who Dr. Dre had worked with back when he was a part of the legendary rap group N.W.A.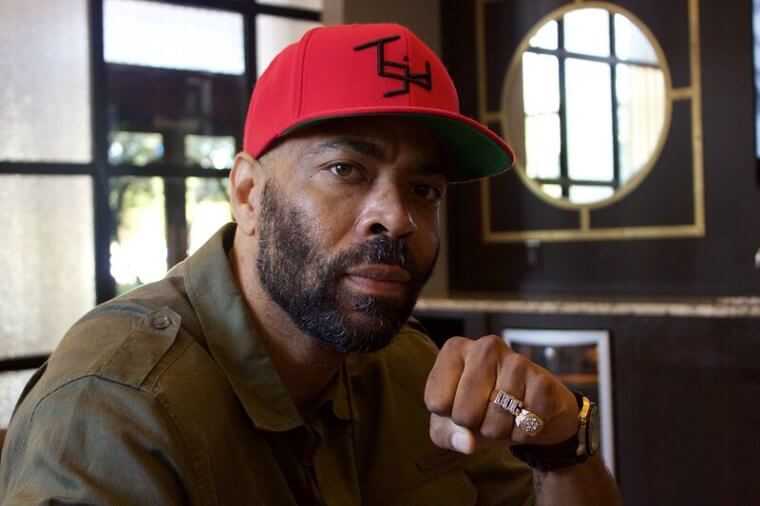 He was also the one who taught Snoop how to write songs. The D.O.C. showed Snoop how to separate the themes of his songs into verses, hooks, and choruses, and also how to structure his lyrics.
Snoop Hits the Scene
Snoop Dogg first hit the scene by collaborating with Dr. Dre on the theme song for the 1992 movie Deep Cover about a Los Angeles police officer who goes undercover to stop a drug cartel starring Laurence Fishburne and Jeff Goldblum.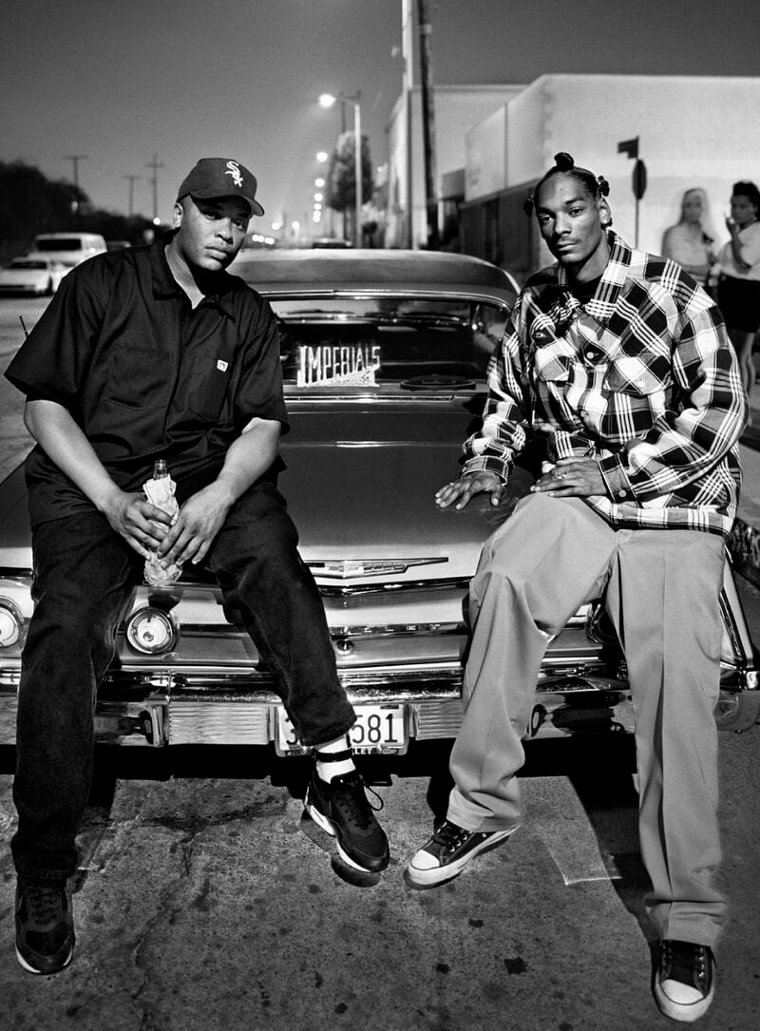 Snoop then appeared on The Chronic, Dr. Dre's debut solo album, along with Kurupt and Daz Dillinger, other members of his former starting group, Tha Dogg Pound. Just starting his career as a recording artist, Snoop went by the stage name Snoop Doggy Dogg at first.
Soft Spoken
At a time when the harsh-sounding gangsta rap dominated the airwaves, Snoop Dogg's music made an impact for being quite the opposite.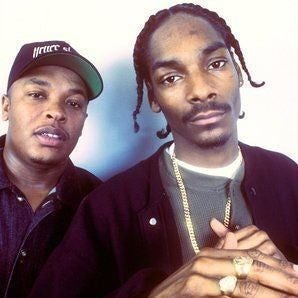 According to Chuck Philips with Rolling Stone magazine, it's was Snoop's soft vocal delivery that set him apart from other rappers. Philips said, "Snoop's vocal style is part of what distinguishes him: where many rappers scream, figuratively and literally, he speaks softly."
His First Record
Snoop Dogg's debut album, Doggystyle, was released on November 23, 1993. Death Row Records, a record label founded by Dr. Dre, Suge Knight, The D.O.C., and Dick Griffey that also produced records for big-name artists like Tupac Shakur, had produced the album.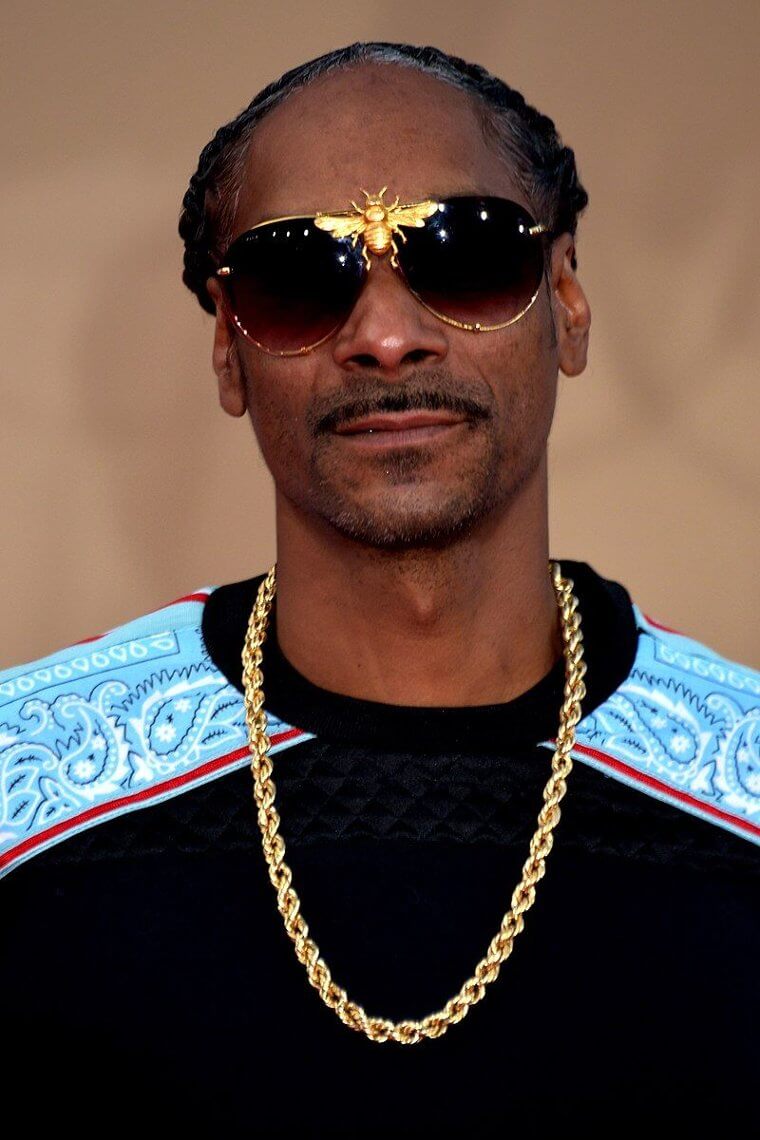 The album featured several other rappers affiliated with Death Row Records, including Nate Dogg, Kurupt, Daz Dillinger, and more. Out of all the tracks on Doggystyle, Snoop's favorite was "Gangsta Life" because it was a gospel-inspired tribute to his mother.

A Sticky Icky Situation
Snoop Dogg was charged with first-degree murder in 1993. He had been present when his bodyguard shot and killed a member of a rival gang during an altercation at Palms Park.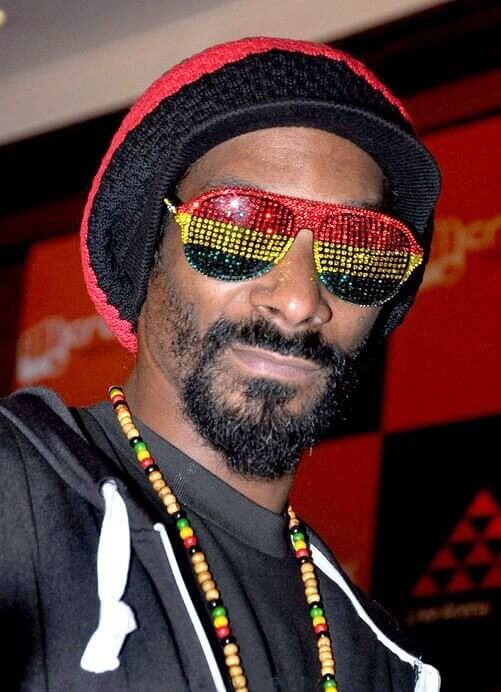 While Snoop and his bodyguard, Malik, claimed that the rival gang member had been reaching for a gun while they were seated in a Jeep Snoop was driving, there had been no gun found at the scene to back up their claims. Snoop didn't end up going to trial until 1995.
Murder Trial Good for Marketing
In 1994, a short film detailing Snoop Dogg's murder trial titled Murder Was the Case was released. There was even a soundtrack to go with it. The song titled "Murder Was the Case" actually debuted at number one on the Billboard 200 chart.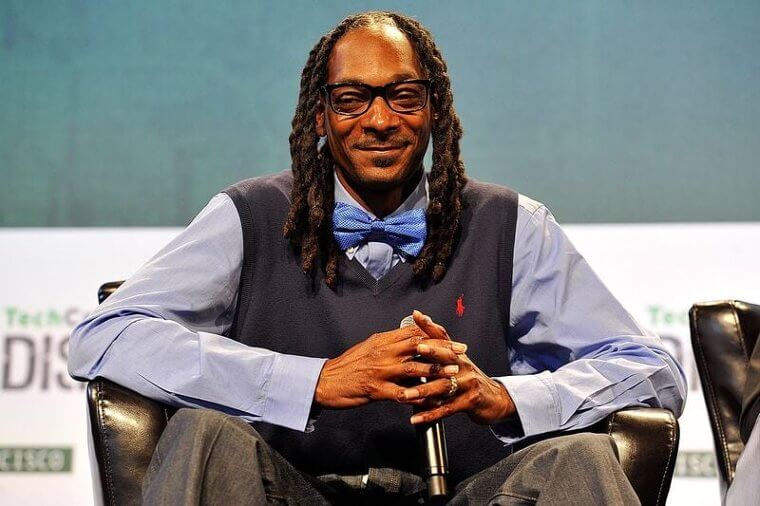 The murder trial also helped boost the sales of his Doggystyle album. By the time the trial was over, it had sold over five million copies. However, that isn't the best way to market your work if you ask us.
The Dogghouse
Snoop Dogg lives in a luxurious mansion which he purchased in 1998 for $720,000, and it has since been estimated to be worth $1.7 million today! But, Snoop loves his privacy and refuses to let anyone from the public see the inside of his dwellings.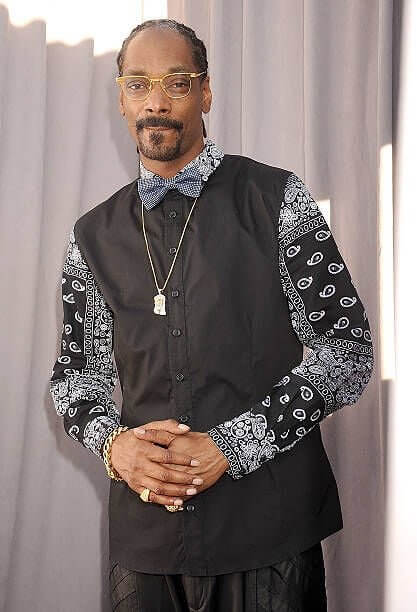 The mansion is located inside a gated community called County Estates, and  an outdoor basketball court, a swimming pool, and even a spa. In the process of all these renovations, Snoop found himself in a sticky situation. He had to sue the contractors he had hired for $500,000 after he was left completely unhappy with their unfinished work. But no worries, Snoop always comes out on top.
Special Relationship With Martha
They might seem incompatible on the surface, but the pairing of Snoop Dogg and Martha Stewart has flourished since their initial meeting in 2008 on Martha's show, The Martha Stewart Show. From making mashed potatoes and brownies (no, not that kind), the two have graduated to their own weekly cooking show: Martha & Snoop's Potluck Dinner Party (which even earned an Emmy nomination in 2017). 
They show no sign of slowing down, and only have glowing things to say about one another. About Snoop, Martha has said  "I like his laid-back energy...I like his outspokenness. I like his sense of timing." And about Martha, Snoop has been even more expressive, saying  "I love Martha, like, I love her for real. Like, when I see her away from me, I get jealous when I see other people with her."
Acquittal for Snoop
Snoop Dogg was finally acquitted of the murder charge on February 20, 1996, after it was revealed that a friend of the rival gang members hid the gun.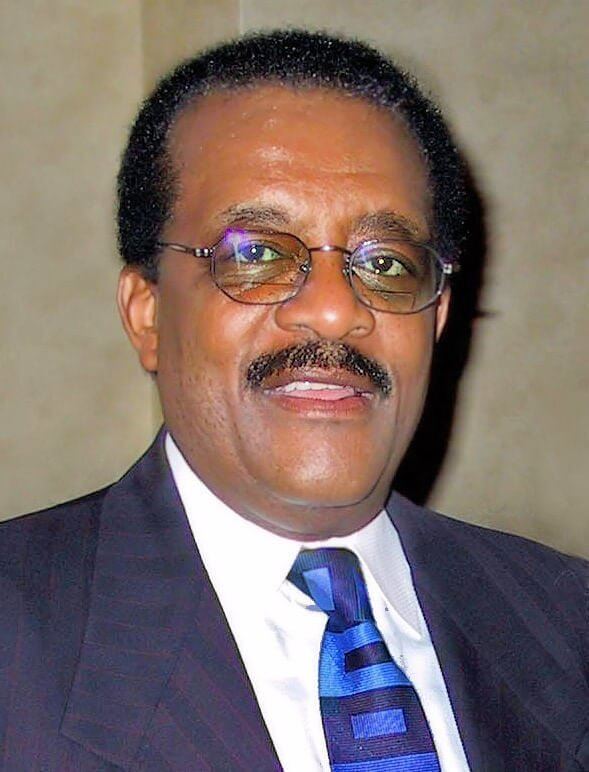 Funny enough, Snoop's lawyer was Johnnie Cochran, the very same lawyer who got O.J. Simpson acquitted of a murder charge in 1995. After his acquittal, Snoop stated that he didn't want to go back to living the "gangsta" lifestyle because it would either end with a prison sentence or his assassination. So he, his girlfriend, their son, and their 20 dogs, moved to the hills of Claremont, California.

The Doggfather
Snoop Dogg released his second album, Tha Doggfather, three years after his first, in November of 1996. It was co-produced by DJ Pooh and Daz Dillinger as Dr. Dre had left Death Row records early that year after an ugly contract dispute.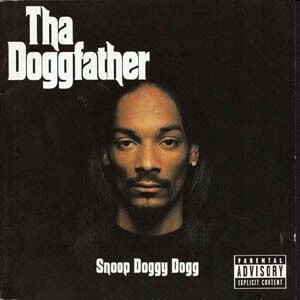 Not to mention, Snoop's labelmate and friend, Tupac Shakur, had been murdered earlier that year and Suge Knight had been indicted for racketeering. It resulted in Tha Doggfather having a drastically different sound than Doggystyle and wasn't as successful.
The Loss of a Friend
The death of Tupac Shakur baffled the whole music industry, but it did more than that to Snoop Dogg. The two were very good friends so, after he was shot in Las Vegas in 1996, he decided to go visit Tupac at the hospital.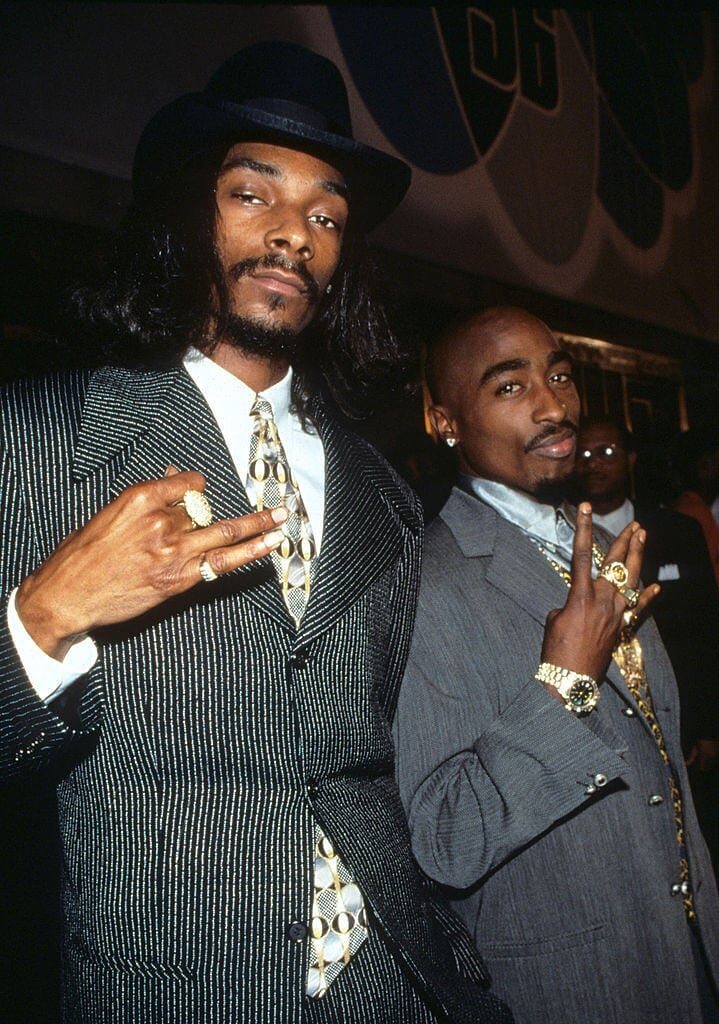 However, Snoop wasn't ready for the shape he found him in. Indeed, the producer later revealed that he actually fainted when he saw him on his hospital bed, "We feeling like it's gonna be alright until we go to the hospital and see that it ain't alright. He got tubes in him ... When I walked in, I could just feel like he wasn't even there and I fainted." The young West Coast rapper passed away six days later.
No Headaches for Snoop
One thing that everyone knows about Snoop Dogg is his love for the Sticky Icky. After all, he and his associates have rapped about that OG Kush on several occasions. So, it should come as no surprise that Snoop is a card-carrying medical marijuana patient. In fact, he has been certified to use medical marijuana since 1997.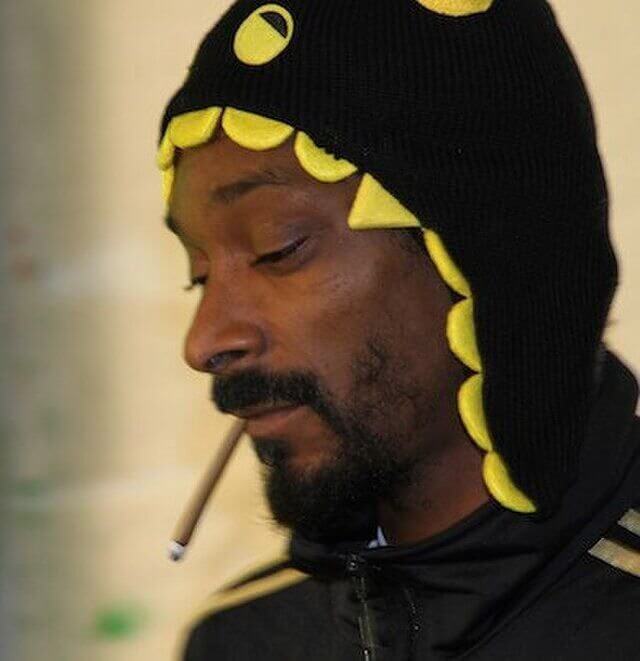 He received certification to use medical marijuana to treat his migraines. What brings on his migraines you may ask? A lack of sticky icky in his system, as it turns out.
Love Is in the Air
On June 12, 1997, Snoop Dogg married his high school sweetheart, Shante Taylor. She knew him back in the day when he would rap in the school hallways and (allegedly) sold dime bags of weed to his fellow students, like Cameron Diaz.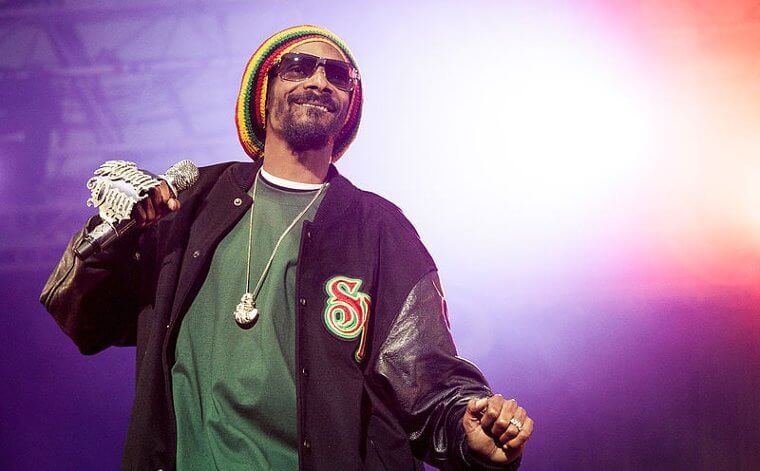 Perhaps that's why Snoop made her his first manager. After his career started to take off, Shante continued to stick by his side and even started her own production company, Boss Lady Entertainment. However, they filed for divorce on May 21, 2004, due to irreconcilable differences.
The Start of a Feud
After Dr. Dre left Death Row Records after a contract dispute in 1996, Snoop Dogg's relationship with the record company, as well as Suge Knight, rapidly began to deteriorate, as well.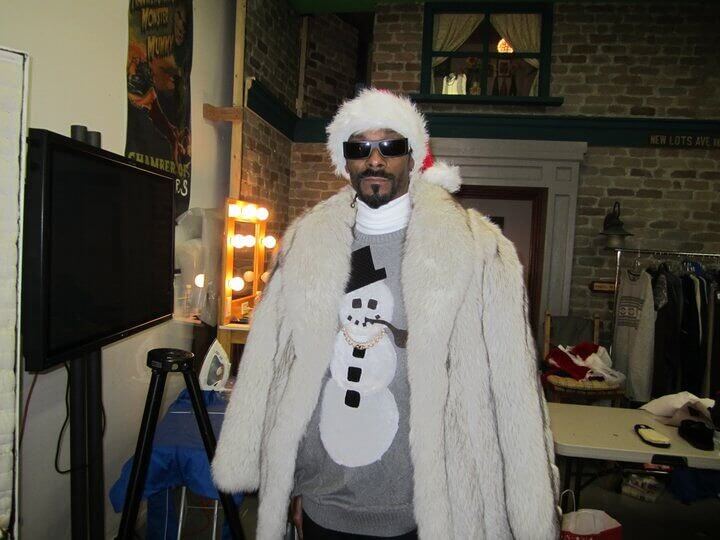 Dr. Dre's contract dispute made Snoop realize that Death Row Records would own anything he created. So, the only thing Snoop would produce for Death Row was a song titled "F*** Death Row" until his contract finally expired in 1998 and he was free to work with another record company.

A Hard Road to Travel
After leaving Death Row Records, Snoop Dogg lost a lot. The first thing that had to go, for legal reasons per Death Row's contract, was the "Doggy" portion of his stage name. Thus, Snoop Doggy Dogg formally became known as Snoop Dogg.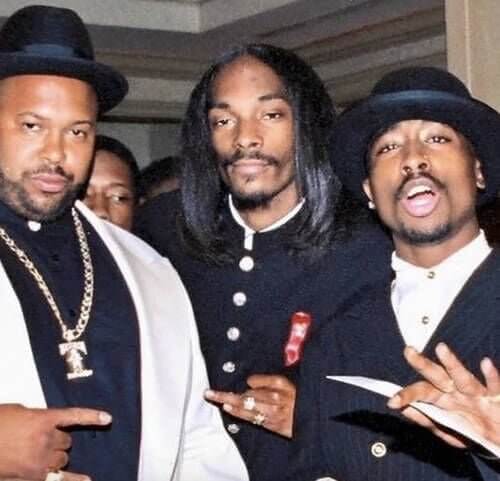 Snoop also had to give up the rights to many of the popular songs he made with Death Row Records including "Murder Was the Case," "Gin and Juice," and "What's my Name." That means he didn't get any of the profits from some of his biggest hits.
No Limits for Snoop
In March of 1998, officially dropping the "Doggy" and going by Snoop Dogg, he signed with No Limit Records, a record label founded by the rapper Master P.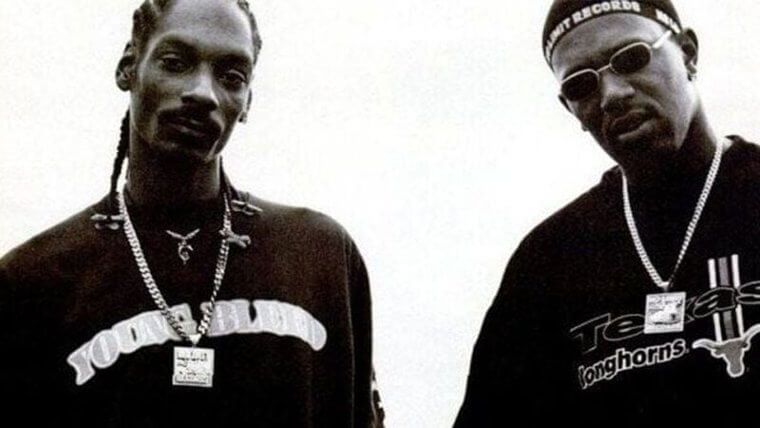 No Limit Records had the power Snoop needed to finally be out from under Suge Knight and Death Row Records. Snoop's first record with No Limit Records, and the third album of his career, was Da Game Is to Be Sold, Not to Be Told which was released on August 4, 1998.
Hello New Orleans
After running into some money troubles between leaving Death Row Records and signing with No Limit Records, Snoop Dog sold his California mansion and moved to New Orleans with the help of Master P.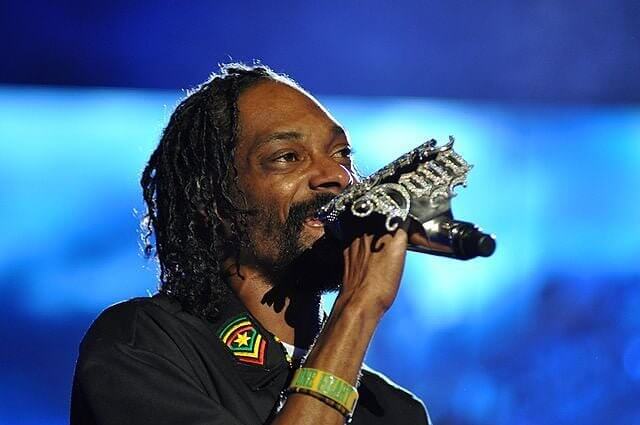 It's said that Snoop enjoyed the Cajun cuisine and the vibrant music scene. However, it was believed that Suge Knight allegedly put a hit on Snoop if he ever came back to California. We might not know if this is 100% true but given some of the past occurrences of this network, it isn't out of the realm of possibilities.
Address the Situation
If putting out an alleged hit on Snoop Dogg wasn't enough to make it clear that Suge Knight clearly had some issues with him, then his next move certainly did.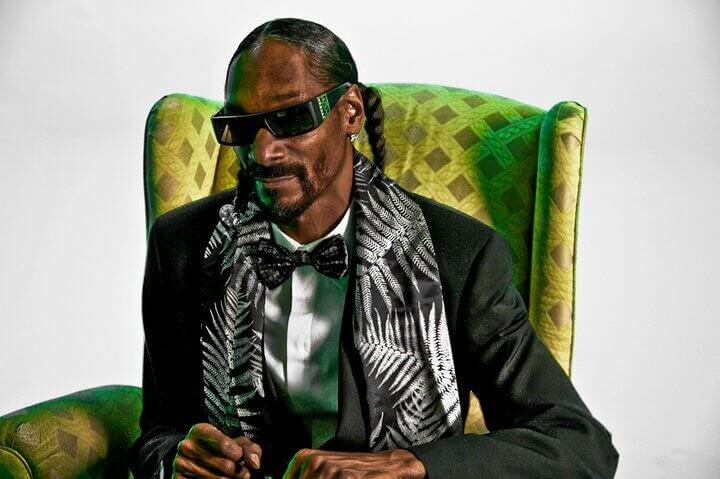 When making the Death Row Uncut DVD, Knight included the directions to Dr. Dre's and Snoop Dogg's homes with the intention of getting his supporters to find them and hurt them. It totally sounds like Suge Knight understands the definition of forgiveness. Maybe he should just let bygones be bygones.
Snoop Didn't Want to Feud
According to Snoop Dogg himself, the reason for the feud between him and Suge Knight and Death Row Records was because he wanted to put an end to the east/west coast rivalry.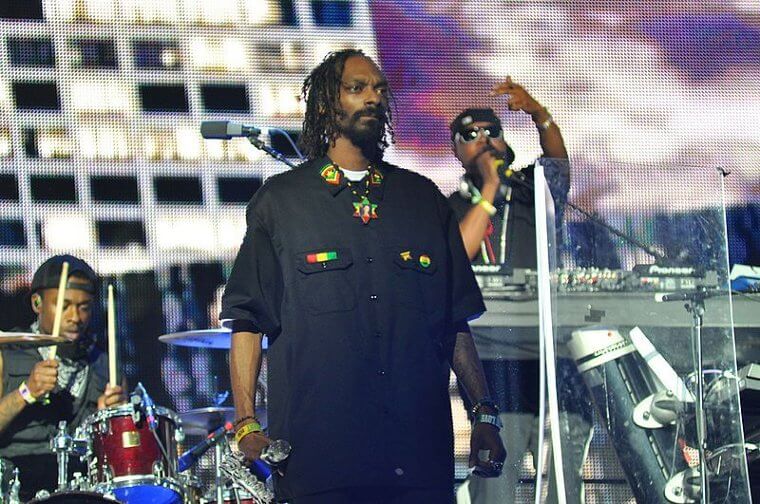 This rivalry had already taken the lives of Biggie Smalls and Tupac Shakur and Snoop wanted to publicly make amends with The Notorious B.I.G. and P. Diddy. Clearly, Suge Knight wasn't on board with that plan at all seeing as he quickly cast Snoop out of the record label.
Snoop Was About the Pimp Life
A persona that many rappers tend to take on is that of the pimp persona. For Snoop Dogg, he began to leave behind the "gangsta" image to embrace his "pimp" side by the early 2000s.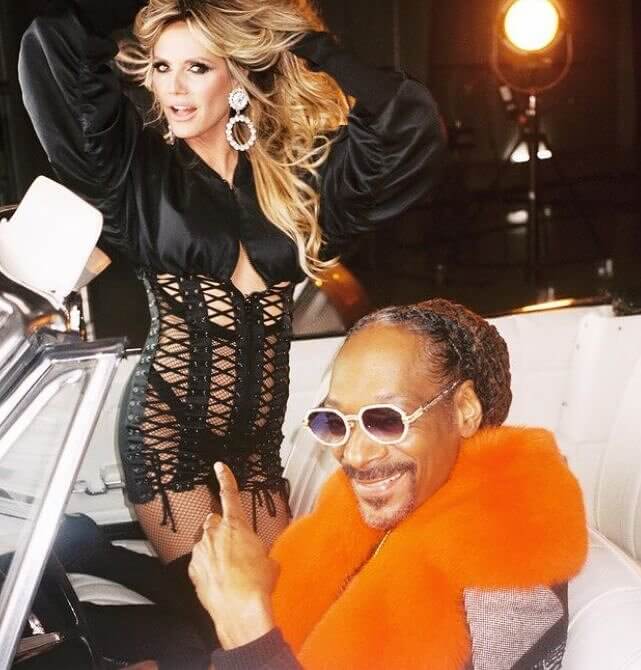 He released films like Snoop Dogg's Hustlaz: Diary of a Pimp and songs like "A Pimp's Christmas Song." But, according to Snoop himself, it was never fake for him as he was really a pimp from 2003 to 2004. He said, "That s*** was my natural calling and once I got involved with it, it became fun. It was like shootin' layups for me. It was makin' 'em every time."
And the Football Life
Snoop Dogg wasn't just about living the pimp lifestyle and rapping in the early 2000s. He gave back to the community, too. He started a youth football league for at-risk youth called the Snoop Youth Football League in Southern California in 2005. In 2018, it had 50 teams and over 1,500 players.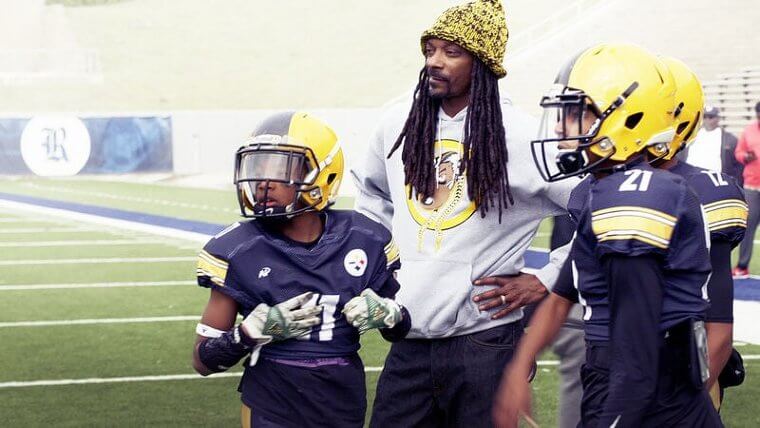 Not only did he start it, but he also coaches in it. Snoop played football in high school and also coached his son's youth football teams. The Snoop Youth Football League was also responsible for starting a handful of NFL careers, including that of Kam Jackson, Greg Ducre, and Ronnie Hillman who was the first alumni of the league to win a Super Bowl title.
The One Time He Wouldn't Smoke Weed
Though we already know Snoop Dogg's proclivity towards smoking that good good, especially to stave off the migraines he gets from not doing so, he announced that he made the decision to stop smoking weed before he goes to coach youth football.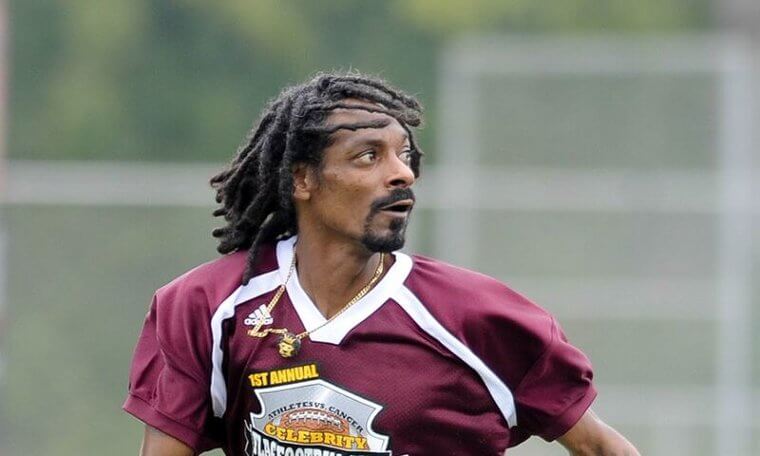 Why stop for this one particular occasion and not any other? Snoop figured it wasn't the best idea after a child went up to him at football practice one time and told him that he smelled "like my mama's boyfriend."
A Big, Happy Family
Remember Shante Taylor? Snoop Dogg's high school sweetheart who he married in 1997 only to divorce due to irreconcilable differences in 2004? Well, they got back together. Snoop and Shante renewed their wedding vows on January 12, 2008, and are still together.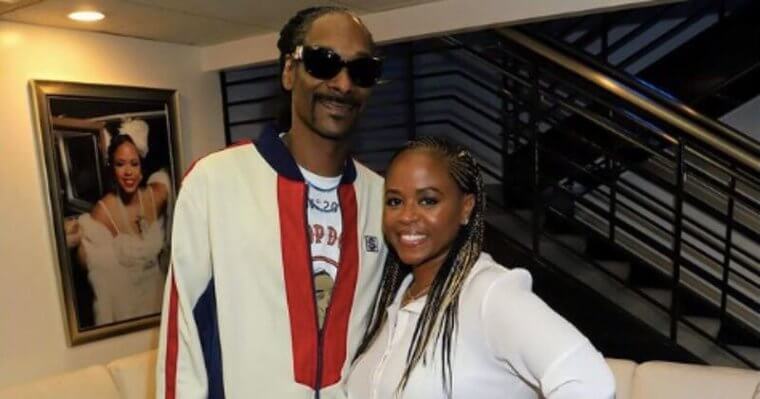 Together, the couple has three children: two sons, Cordé, born in 1994, and Cordell, born in 1997, and a daughter, Cori, born in 1999. In 2015, Snoop and Shante also became grandparents when their son, Cordé, had a son of his own.
Rastafari Is the Way
Back in 2009, it was said that Snoop Dogg was a member of the Nation of Islam. He had made an appearance at the Nation of Islam's annual Saviour's Day holiday, donated $1,000 to their organization, and had openly praised Minister Louis Farrakhan.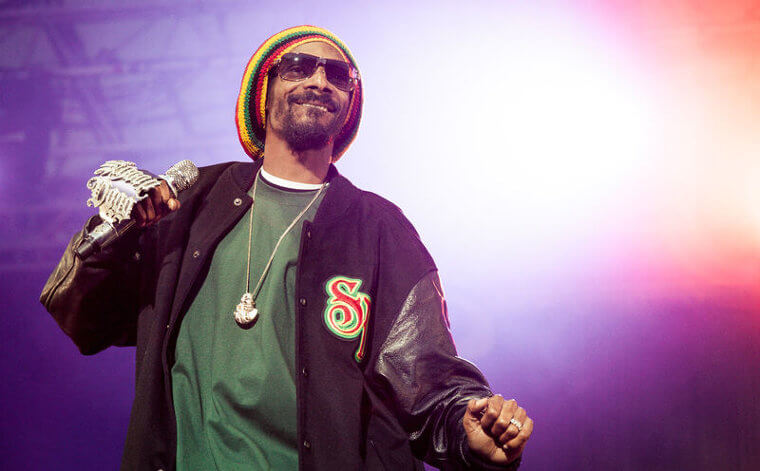 However, in 2012, Snoop stated that he was "born again" when he joined the Rastafari movement soon after a trip to Jamaica. He also changed his name to Snoop Lion, started focusing on reggae music, and released a reggae album titled Reincarnated after stating, "I have always said I was Bob Marley reincarnated."

More Feuds
In 2014, Snoop Dogg started a wild Instagram feud with Iggy Azalea after paparazzi pictures of the "Fancy" rapper captured her with no makeup and Snoop stated she looked like an albino woman with cornrows.
While Izzy didn't do much except tweet "why?" Snoop continued to post rude memes, videos, and comments about the Australian rapper. That is, until T.I., Iggy Azalea's manager, called Snoop and told him to calm down. Then, Snoop finally apologized and Iggy accepted. We still don't know what got into Snoop in the first place.
The Documentary We Didn't Know We Needed
In 2016, there was a movement that swept the world. It was a Change.org petition to get Snoop Dogg to narrate a season of the BBC and Discovery Communication documentary series Planet Earth that was already narrated by David Attenborough.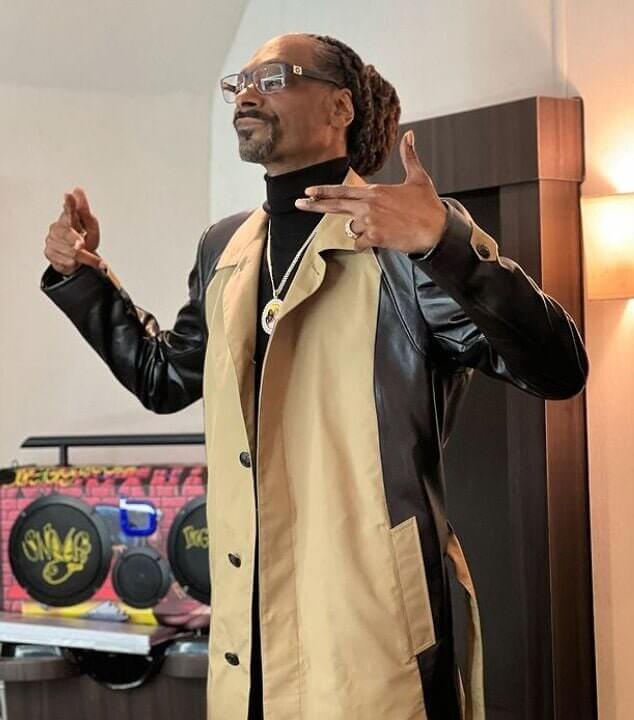 The petition grew by 5,000% to over 50,000 signatures after Snoop himself tweeted it out. But where did the hilarious idea come from? A regular short series on Jimmy Kimmel Live where Snoop would record voiceovers of himself reacting to footage of the original series. Unfortunately, nothing ever came from the petition. But we need it.
All in the Family
Hollywood is a smaller place than you realize. Especially when you consider all the ways celebrities are related to each other.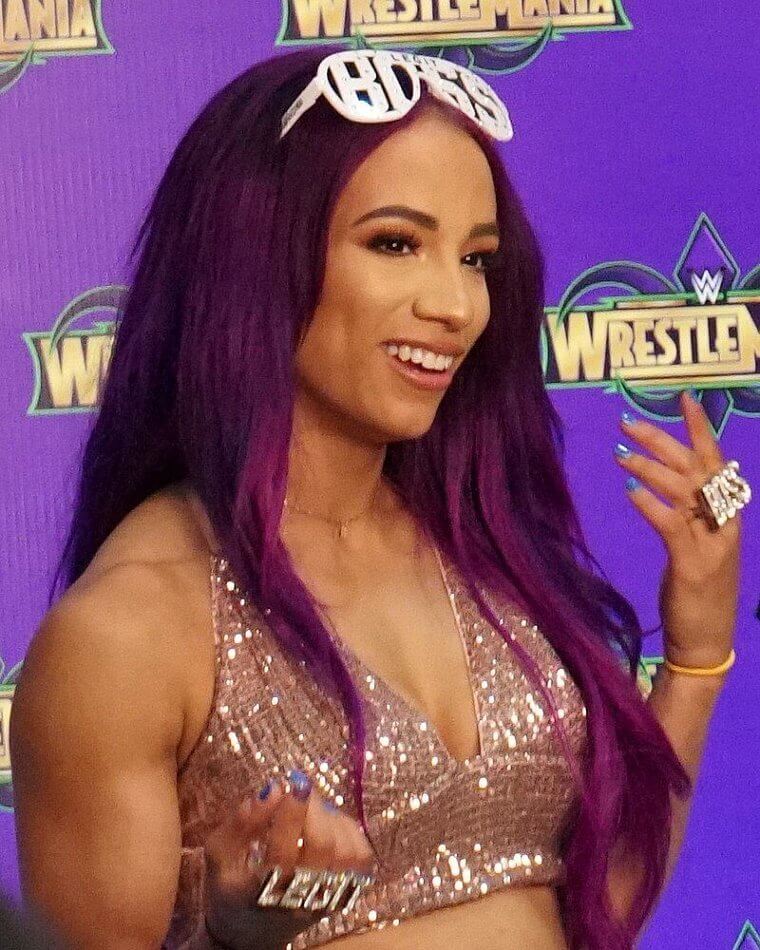 As it turns out, Snoop Dogg has several famous cousins. Remember Brandy, the R&B singer from Moesha? And her brother, the R&B singer Ray J? Snoop is their first cousin. They all have parents from McComb, Mississippi. They are all also cousins with Sasha Banks, a WWE professional wrestler.
One Smart Cookie
It is said that Snoop Dogg has an IQ of 147. Since the average IQ range is 85 to 114 and anything over 140 is considered high, that means Snoop is pretty smart.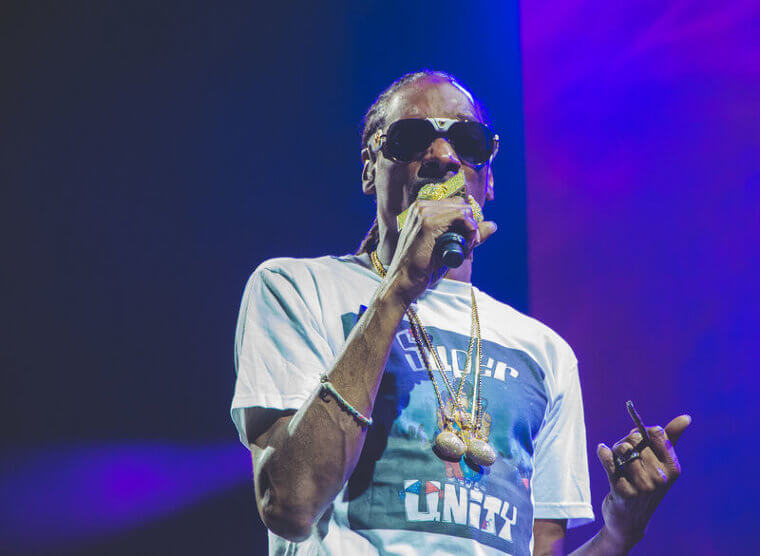 While this technically isn't legitimately confirmed via a test that we know of, Snoop Dogg did "throw us a bone" by reposting a picture originally posted by RapTVZone on Instagram that reads "Snoop Dogg has an IQ level of 147 that is thought to be extremely high and that of a gifted genius" in 2020. Snoops reply? Simply a shrug emoji. At least he's humble.