Colombian bombshell Sofia Vergara won us over with her signature accent and comedic timing on the show Modern Family, however, there is so much more to this vivacious Hollywood A-lister than you could ever imagine. The multi-talented actress has come a long way from her humble home in Barranquilla, Colombia but has always remained true to her roots no matter how famous she gets. From her tough upbringing to her surprising divorce - this is Sofia's life.
Sofia Vergara and Joe Manganiello Have Separated
Sadly, Sofía Vergara and her husband, Joe Manganiello, announced in July 2023 that they have decided to separate after being married for seven years. In a joint statement, they shared, "We have made the difficult decision to divorce. Despite our deep love and care for each other, we kindly request respect for our privacy during this challenging phase of our lives."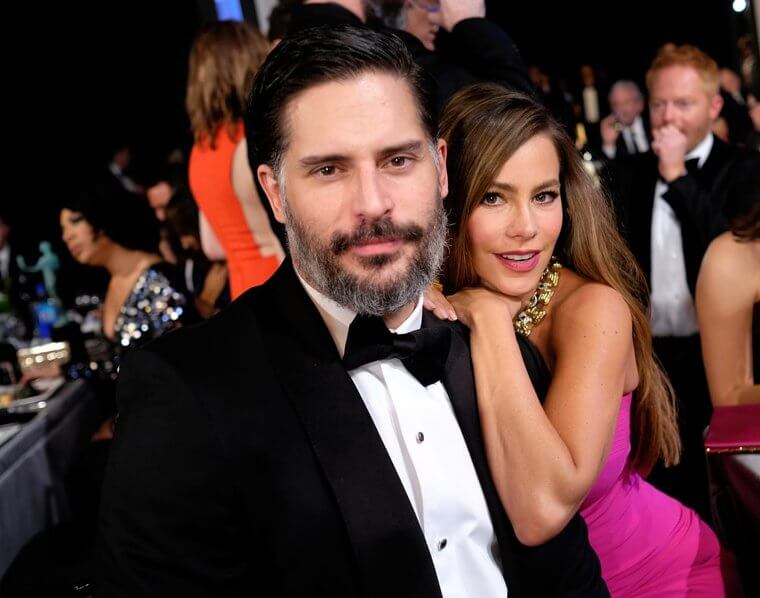 According to a source, Sofía and Joe have been drifting apart for some time and are taking time apart to reflect on their future. The couple was last publicly seen together last month in New Jersey when Sofia visited Joe on the set of his new film Nonnas. Was this a surprise or a long time coming? Some fans are saying the clues were there. Just see for yourself...
The Writing Was On The Wall
With today's social media, fans can be very intuitive. Sofía was in Italy celebrating her 51st birthday with a group of friends when they released the statement of their divorce. But, her fans quickly noticed that Joe wasn't there and that she was not wearing her wedding ring. They went as far as to check out the photo's comments and found Joe's 'interesting' remark.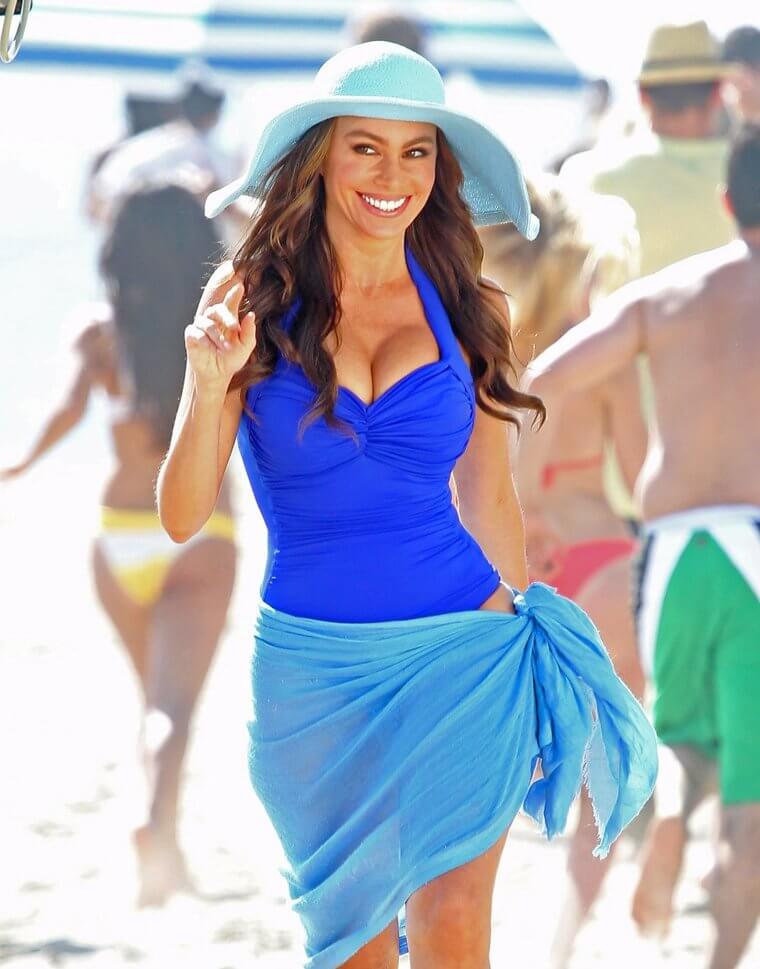 Sofía posted a photo with a caption that seemed to hint at the situation, saying, "When life gives you lemons, you come to Italy to squeeze them." On Joe Manganiello's Instagram, he posted a simple birthday tribute to his wife in Spanish, saying "¡¡Feliz Cumpleaños Sofía!!" (Happy Birthday, Sofía!). Fans immediately noticed that the comment sounded cold and distant. Ultimately, they were right.
She Came From Humble Beginnings
Sofia Vergara may be one of the most glamorous women in Hollywood but she came from humble beginnings. She grew up in a modest home where her mother was a homemaker and her father was a cattle rancher.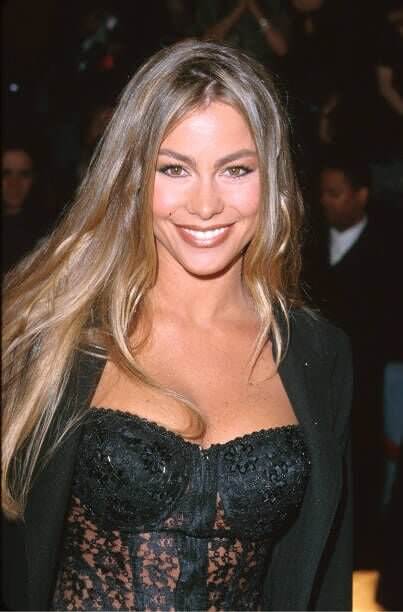 As a child, instead of attending the local classes in her town, Sofia was sent to a private Catholic institution called Marymount School Barranquilla. Though the school was located in Colombia, the curriculum was based on the education system of the United States so nearly all of the courses were taught in English.
She Was In the Right Place at the Right Time
Sofia Vergara is a stunning woman so it's no surprise that she was one of the lucky ones to be discovered. What is interesting though, is how. It may sound like something out of a cheesy movie, but believe it or not, Sofia was just taking a stroll on one of the beaches in Colombia when she was approached by a photographer who recognized her beauty.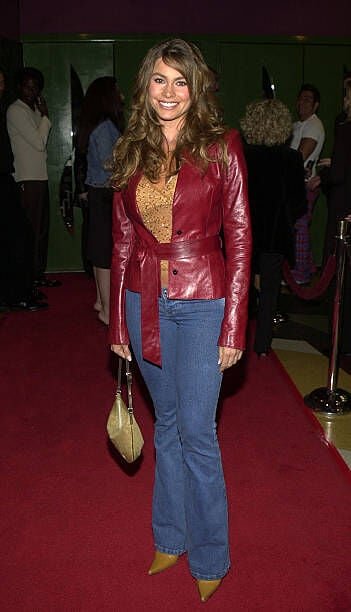 This random meeting on the sand led to multiple job offers for both modeling and television appearances. Though the offers were intriguing, Sofia was still unsure if this was the path she wanted to take in life. 
She Married Her High School Sweetheart
Sofia made another important life decision when she was just 18 years old, she married her high school sweetheart, Joe Gonzalez. In September 1991, the couple welcomed their son, Manolo, to the world but sadly, the marriage was beginning to fall apart. Just two years later, they filed for divorce.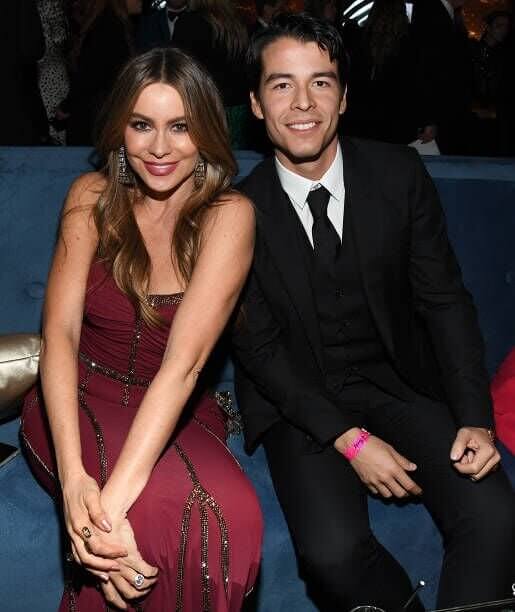 When choosing the name for their son, Sofia was weirdly inspired by the character Manolo "Manny" Ribera from the violent classic Scarface. Apparently, the creators of Modern Family were inspired also because her son on the show is also named Manny. 
Tragedy Struck Her Family
By 1998, Sofia was living in Colombia with her family, working as a model and actress, and raising her seven-year-old son. Life was good until tragedy struck, the senseless death of her older brother Rafael. The Vergara family was successful and well known which made them a target for the violent gangs of Bogota.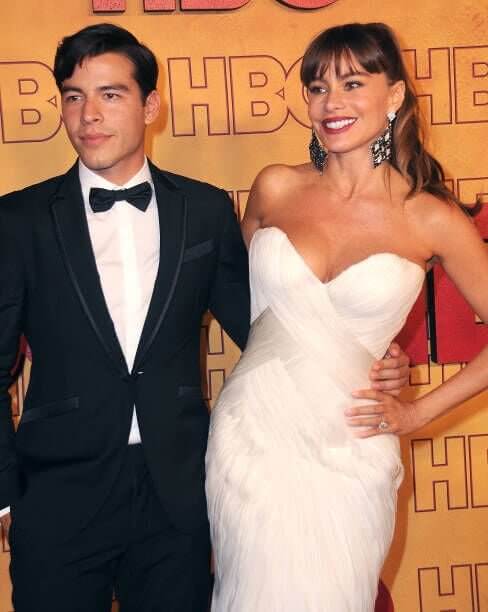 Though the family members usually traveled with bodyguards, the one day Rafael was alone became his last day alive. The 28-year-old was murdered in the streets of the capital of Colombia in a kidnapping gone wrong. After the murder, Sofia fled with her son, mother, and sister to the United States and settled down in Miami, Florida.
She Strutted Down the Catwalk
Because of Sofia's height and stunning good looks, she received multiple modeling job offers which she happily accepted. For someone trying to break into the entertainment industry, modeling offers many perks. Aside from the money and travel, modeling creates opportunities to meet and network with people in high places.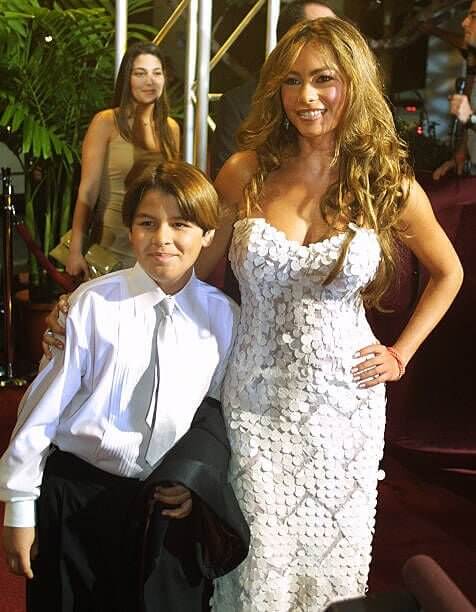 At 23-years-old, Sofia was strutting down the catwalk commanding the attention of the entire audience. Aside from building her confidence, her time on the runway also increased her exposure, as agents, producers, and casting managers were watching.
She Survived Cancer
Though her future career-wise was looking bright, Sofia received a devastating blow in the year 2000. After undergoing tests, doctors diagnosed her with thyroid cancer. Luckily, after undergoing complete surgical removal of her thyroid and months of radioiodine therapy, she was declared in remission and prescribed medication for hypothyroidism.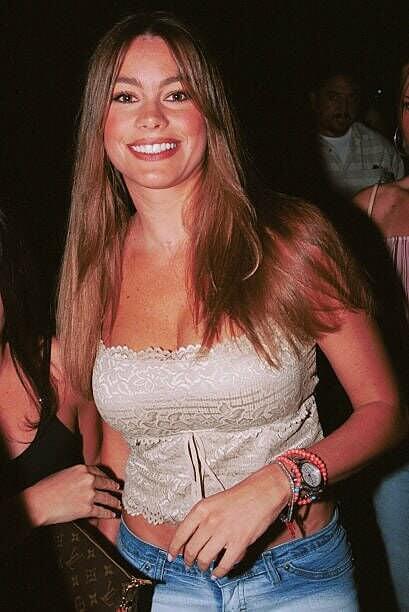 Though the actress is an open book about most things, for years, she kept her battle with cancer private. She explained, "I didn't want publicity because of that. Having cancer is not fun. You don't want to deal with anything else while you're going through it." 
Her Brother Was Deported
After emigrating to Miami, Sofia also sent for her younger brother Julio to rejoin the family in the United States. Julio had been very close with Rafael so after his murder, he began to spiral out of control. His self-destructive behavior included a prolonged addiction to alcohol and crack cocaine.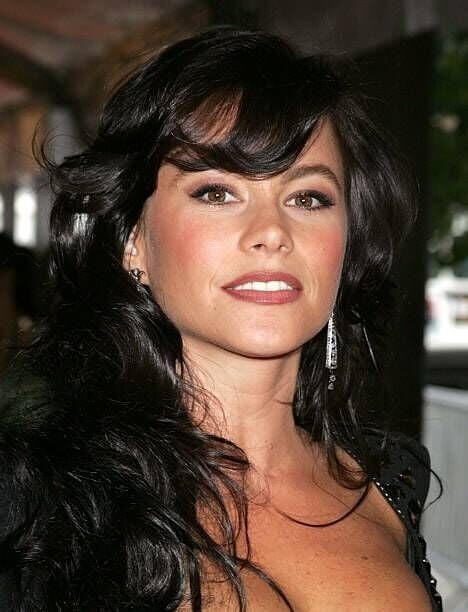 After being arrested for possession of marijuana in 2011, the judge decided he would be deported back to Colombia due to his history with the law. Since arriving in the United States, Julio had been arrested 30 times on drug-related charges. When asked about her younger brother Sofia said,  "To see somebody dying over 10 years, little by little, that's the worst punishment. Now he's like another person."
She Went to Court Over Embryos
Before Sofia married her now, ex-husband, Joe Manganiello, she got engaged to businessman Nick Loeb after a two-year relationship. Two years after he proposed, Vergara disclosed that the relationship was over. While together, though, the couple had created two fertilized embryos via in vitro fertilization and had them kept in cryopreservation at a California clinic.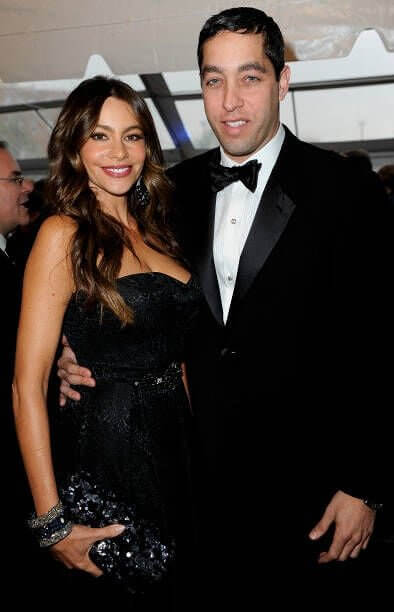 Following their breakup, Loeb filed an unprecedented lawsuit in California requesting custody of the embryos. Luckily for Sofia, when it was brought up in court that two women in Loeb's past had undergone abortions, the lawsuit was dropped. But, this battle wasn't over.
She Battled in Court for Seven Years
Loeb wasn't giving up. Though he had lost the battle in California, he found a loophole in the Louisiana court system as the state considers all embryos to be "judicial persons". Per Louisiana, embryos "Emma" and "Isabella", as they were now referred to, were allowed to fight for the right to live.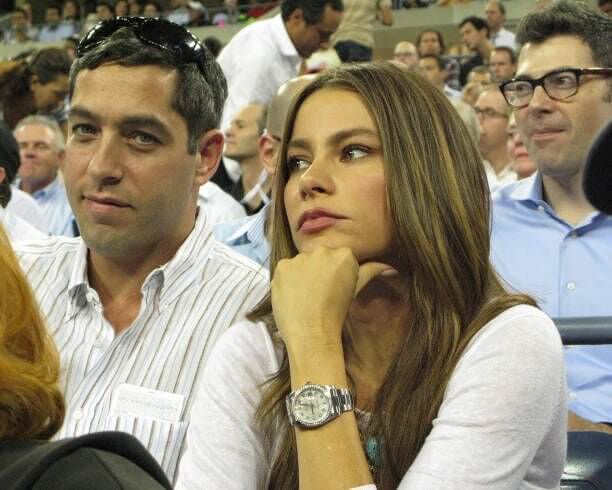 Even though the former couple had signed a contract stating that neither party had a right to the embryos without the other's consent, Loeb also wanted Vergara's parental rights terminated stating that she had abandoned and neglected the embryos. Ultimately, after seven long years,  the judge inserted some common sense into the situation stating that their contract would be upheld.
She Married Another Joe
After a six-month whirlwind romance with True Blood star Joe Manganiello, Sofia Vergara said "yes" when he proposed on Christmas Day in 2014. They didn't wait long to tie the knot either as the ceremony took place in Palm Beach, Florida on November 21, 2015, with friends and family in attendance.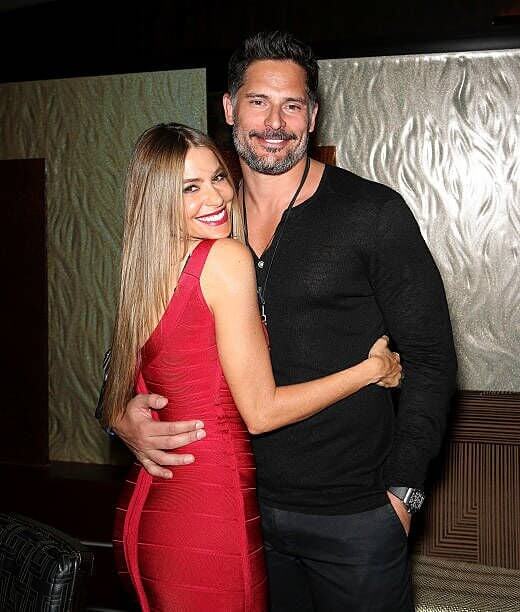 While many celebrity weddings are over-the-top, theirs was an intimate affair with a twist that had their guests chuckling. Though many ceremonies are geared towards the bride's interests, Joe Manganiello seemed to be a hands-on type of groom who did some planning of his own. Not only did he hire violinists and cellists to perform the wedding march but he also instructed them to play an acoustic version of Metallica's Nothing Else Matters as the couple walked up the aisle.
Paging Doctor Vergara
While it may be obvious to all of us that Sofia Vergara was meant to be an actress, she wasn't so sure. Aside from her superstitions and religious beliefs, she was also internally conflicted because she had already chosen a career path that was vastly different from the opportunities in front of her.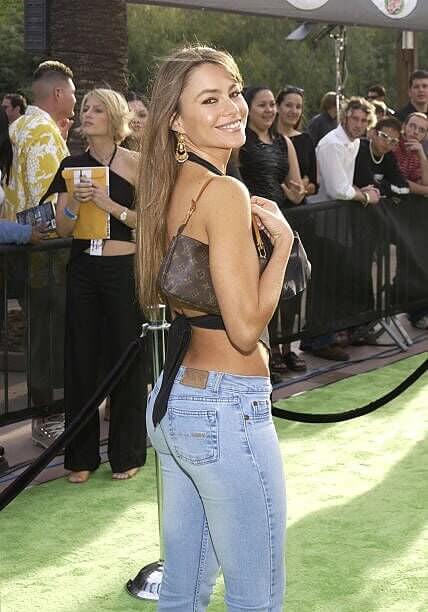 The actress had been studying dentistry for three years at the National University of Colombia and was discovered when she was just two semesters shy of completing her degree. In a leap of faith, she quit school and set her sights on showbiz.
She Has Unusual Names
Sofia Margarita Vergara Vergara was born on July 10, 1972, in Barranquilla, Colombia. No, that isn't a misprint, that is her given name. You see, in Latin cultures, parents traditionally bestow both the surname of the father and the mother. With her father's name being Enrique Vergara Robayo and her mother's name being Margarita Vergara de Vergara, per tradition, her surnames are identical.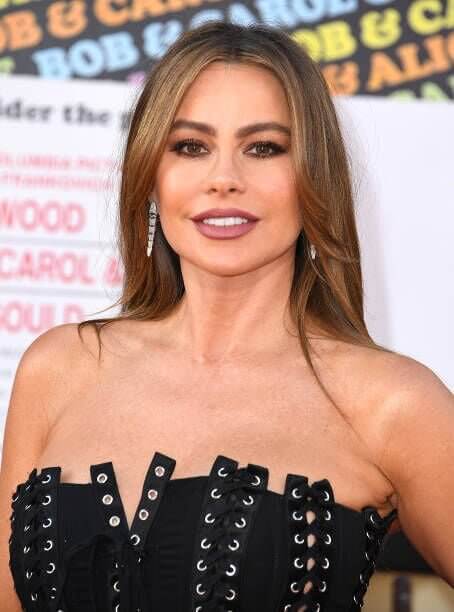 As for her first name, Sofia suits the actress beautifully but when at home, her parents, siblings, and cousins refer to her by the nickname "Toti". We may never know the origin of her adorable moniker but we can assume it is a term of endearment.
She Chose Formal Training
Aside from her modeling gigs, Sofia had also landed a co-host position on the Univision travel show Fuera de Serie where she would report her experiences from exotic locations all around the world. Because the show was also broadcast on a network in the United States, this also increased her exposure in Tinseltown.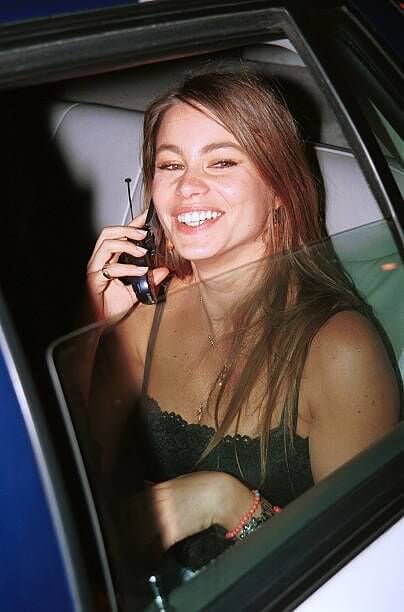 Even so, Sofia felt that if she was going to be successful she should devote some of her time to formal training. In order to perfect her acting skills, she enrolled at the Creative Workshops School of Acting which boasted Gloria Estefan as one of its alumni.
She Had a Role on Broadway
Though Modern Family had its viewers in tears from laughter when they gave the otherwise perfect Gloria a singing voice that would make dogs howl, in real life, Sofia does not sing off-key. In fact, it was her singing voice (and her acting ability) that earned her the part of Matron "Mama" Morton in theTony-Award-winning musical Chicago on Broadway in 2009.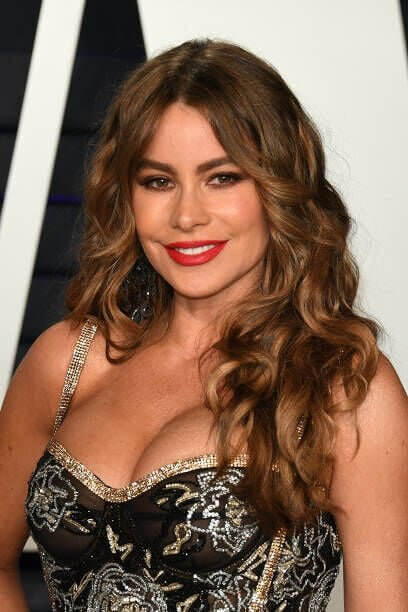 Though producers tweaked the role of Mama to incorporate Sofia's signature accent, her five-week guest appearance was met with rave reviews and her reputation as a horrible singer has been debunked.
She Is a Supportive Mom
Sofia gave birth to her son Manolo when she was 19 years old and has been a proud and supportive mom ever since. And why shouldn't she be? This fine young man is smart, passionate, polite, and has an excellent sense of humor just like his mama.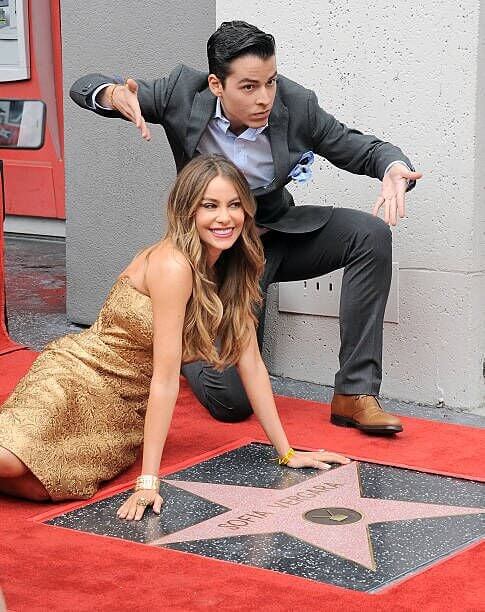 Aside from his successful modeling career, Manolo also has a love for film production and all things Hollywood. In 2012, mom and son collaborated when Manolo featured Sofia in his mockumentary web series called Mi Vida con Toty. The series offers viewers a hilarious behind-the-scenes peek into their lives.
She Is Superstitious and Religious
Sofia was raised as a devout Catholic but also with a firm respect for the influence of the evil eye. According to the actress, this firm respect was instilled in her by her mother who kept evil eyes throughout their home as a means of protection from negative energy. Sofia has carried on the tradition by carrying an evil eye with her wherever she goes.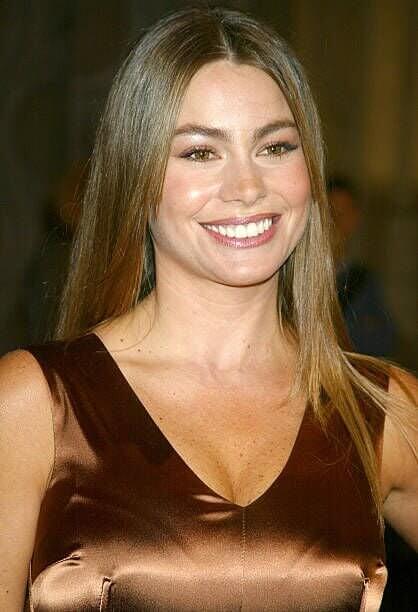 It was her beliefs that had her questioning whether or not to grasp these new opportunities that were coming her way. After being offered a Pepsi commercial at age 17, Sofia was quite conflicted so she turned to her teachers at the Catholic school for advice. Luckily for us, they encouraged her to shoot for the stars.
She Based Gloria on Her Family
While her role on Modern Family certainly wasn't her first, playing the part of Gloria Delgado-Pritchett not only shot her to stardom but also made her one of the most famous actors in North America. Her perfect portrayal of the spicy housewife earned her four Primetime Emmy nominations for Outstanding Supporting Actress in a Comedy Series!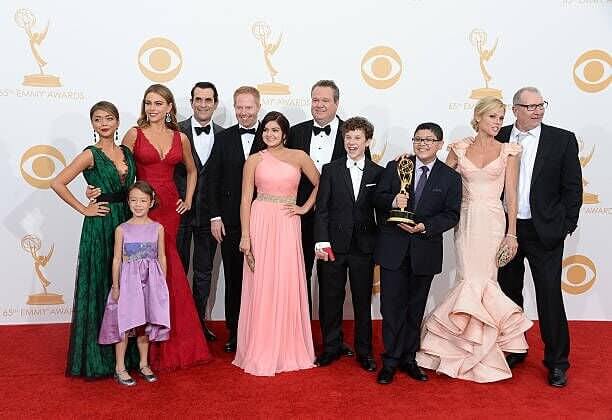 When asked about her inspiration behind her character Sofia revealed, "Gloria's character is inspired by my mom and my aunt. They are both Latina women who grew up in Colombia, like me. They love color, prints, and shoes. I'm like that too: a voluptuous, intense, happy woman who wants to get involved in everything with her partner to help."
She Appreciates Her Stereotype
Racial and cultural stereotypes both on and off-screen have proven to be problematic in our society. For this reason, Sofia Vergara has been criticized for portraying Gloria using stereotypical behaviors of Latin women. When asked how she felt about the critique, she didn't seem bothered by it, saying, "What's wrong with being a stereotype?"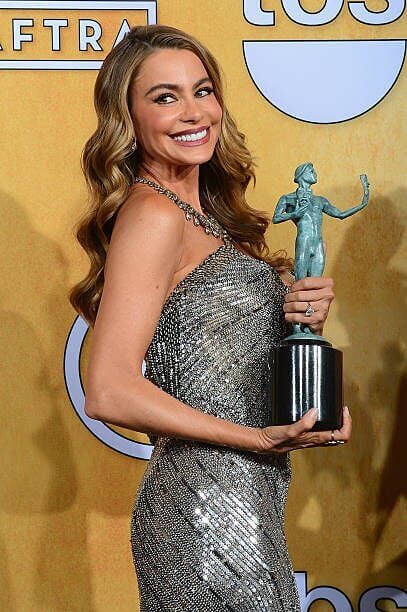 She went on to say that what the critics consider "stereotypical behavior" of a Latin woman, she considers positive characteristics of the female role models she has had throughout her life. Growing up in Colombia, the women were strong and supportive as well as loud and assertive. Seems like those qualities describe Gloria and Vergara to a tee.
Her On-Screen Mom Was 13 Years Older
We all know it is impolite to discuss a woman's age, however, one of the most hilarious aspects of the plot of Modern Family was the dramatic age gaps between the characters. While the show tends to downplay the massive age difference between Gloria and her husband Jay (Ed O'Neill), the ongoing issue Claire (Julie Bowen) has with it makes for some of the sitcom's best comedic writing.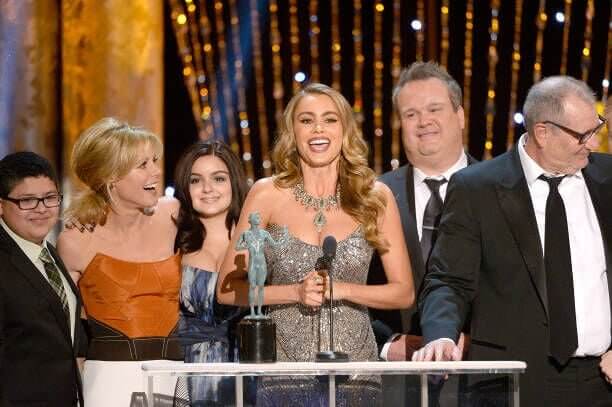 What isn't discussed though are the age gaps between the actors in real life. Granted they aren't as controversial as on the show but interesting nonetheless. Take, for instance, Gloria's on-screen mother Pilar Ramirez. She was played by actress Elizabeth Peña who was actually only 13 years older than Sofia Vergara.
Ed O'Neill Disappointed Her
While it is obvious that Ed O'Neill and Sofia Vergara have a great relationship both on and off-screen, there was a time when he did not meet her expectations. While living in Colombia, the actress would often watch Ed O'Neill's other hit show Married With Children.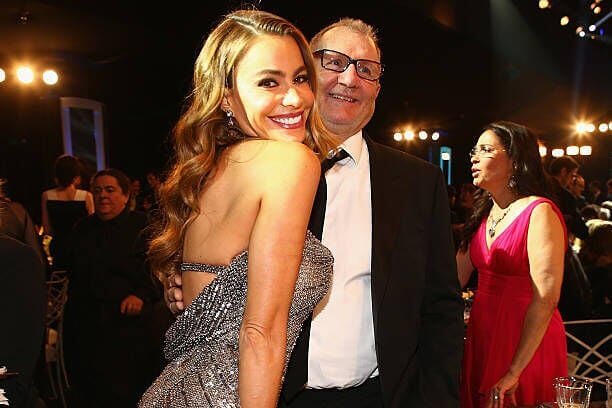 Because it was being aired in multiple Latin countries, the version she saw was dubbed into Spanish. Already a big fan of the actor, when Sofia was cast to play his wife Gloria, she couldn't wait to meet him and have a conversation. After being introduced, Vergara began speaking to him in Spanish that he would understand. Unfortunatekly, she found out that he spoke no Spanish at all. 
She Isn't the Only Actor in the Family
Sofia Vergara is undoubtedly an A-list actor in Hollywood, however, she is not the only one in the family with a list of credits to their name. Her son Manolo has also dipped his toe in the acting pond with appearances in Vandal, The Big Feed, Destined to Ride, and The Guilty Party.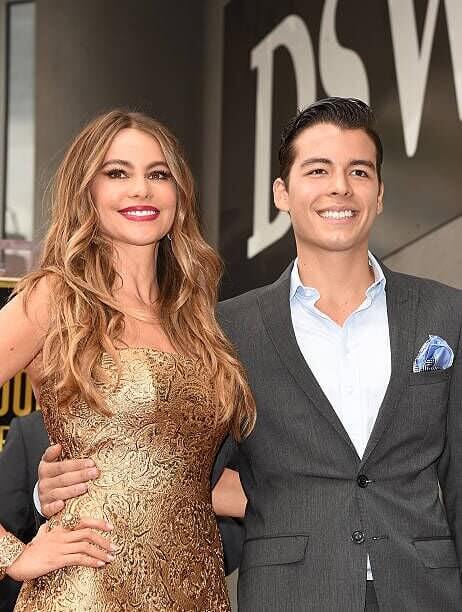 Her bombshell cousin/adopted younger sister Sandra Vergara took the same path as Sofia as she started out as a model and has since landed multiple parts in both television and film. Though she is currently working as a correspondent for the People magazine series, her most recognizable role was that of Theresa Corazon on The Bold and the Beautiful.
She's a Natural Blonde
As mentioned earlier, Vergara has been criticized for playing into Latin stereotypes but the fact of the matter is, it would seem some of her "restyling" is required by the big wigs of Hollywood (no pun intended). Though she has been a brunette for most of her roles, her natural hair color is actually blonde, believe it or not.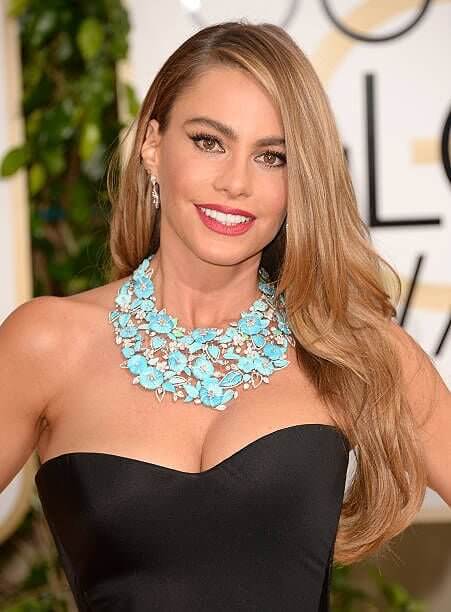 While the bombshell would look good even if her hair were green, the reason she has been asked to dye her hair dark is to make her appear more Hispanic in her roles.  
She Had Two Great Achievements in One Year
Sofia Vergara and her family fled Colombia after the tragic murder of her brother Rafael. They made the United States their home, however, it took them quite a while to earn citizenship. Finally, in 2014, after passing her citizenship exam with a perfect score, Vergara achieved her goal of becoming a citizen of her adopted country. She announced the good news to all of her fans on Jimmy Kimmel Live.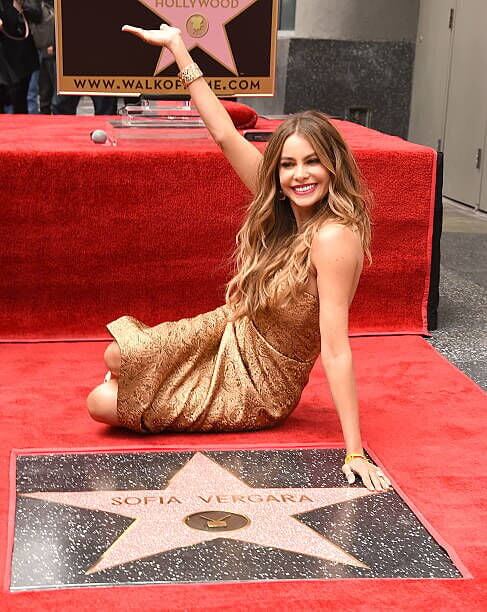 Less than a year later, on May 7, 2015, the actress received her star on the Hollywood Walk of Fame, a prestigious honor only awarded to a select few in the industry. 
She's a Philanthropist and an Entrepreneur
Sofia Vergara is more than just a successful actress and adoring mom, she is also a philanthropist and an entrepreneur. After the horrific shooting at the LGBTQ nightclub Pulse in Orlando, Florida, 49 celebrities, Vergara included, created a video tribute to share the story of each of the 49 victims.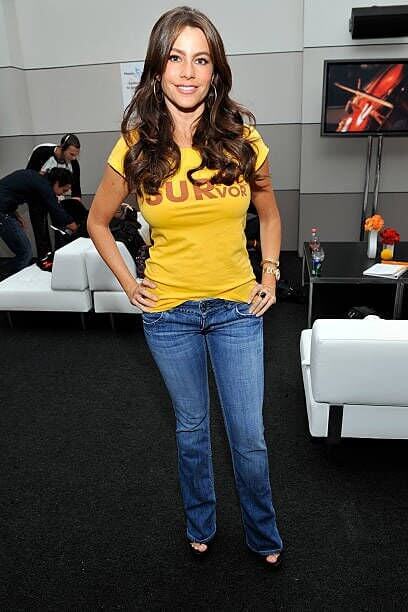 Sofia is also quite business savvy while also incorporating a philanthropic goal. She co-founded the underwear company called EBY which not only sells women's delicates but also empowers impoverished women around the world by making microfinance loans available through the Seven Bar Foundation. These loans enable these women to then become entrepreneurs themselves.
She's Quite Charitable
The actress is also extremely charitable. Being from Colombia and a cancer survivor, Sofia gave back to her home country by generously donating a pediatric cancer pavilion to Barranquilla. In an effort to assist the children who are less fortunate, she founded the Peace and Hope for the Children of Colombia charity in 2001.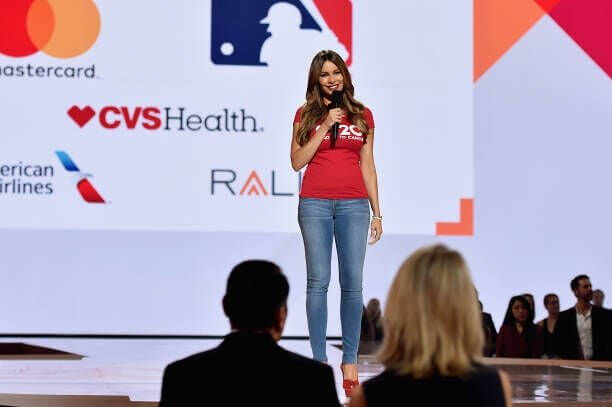 Because she is known for her charitable work, a family from Colombia contacted her desperate for help. They had a young son who was in need of both a bone marrow transplant as well as funding for aftercare. Since Sofia also works closely with St. Jude's Children's Hospital, she was able to arrange for the child to be transported there for the procedure and recovery within a week of the family's plea. Vergara may be a saint herself.
She Received the Courage Award
Sofia Vergara's generosity and compassion have not gone unnoticed either. In 2018, while attending the Women's Cancer Research Fund's "An Unforgettable Evening", the actress was honored by the foundation with the Courage Award.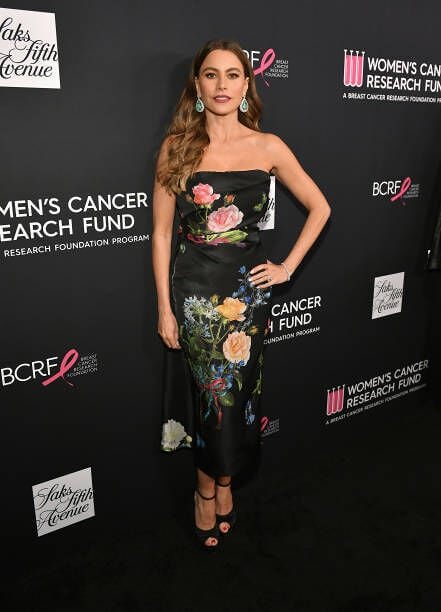 Obviously a charity very near and dear to her heart, Sofia revealed her dedication in her acceptance speech by saying, "My personal experience with cancer 18 years ago made me passionate about cancer research and one of my greatest joys is working with the team at St. Jude Children's Hospital." 
She's a Fashion Designer
There is no doubt that Sofia Vergara is a fashionista as she always looks impeccable and polished. Her bold fashion sense on Modern Family and the red carpet doesn't reflect how she chooses to dress in everyday life however, as deep down, Ms. Vergara is a jeans girl.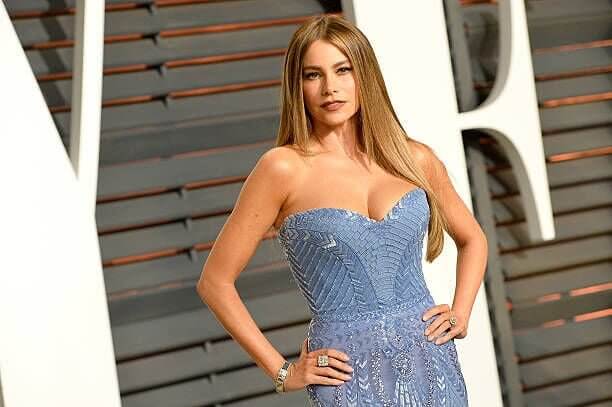 This is probably the reason she chose to dabble in the design industry in her "free time". In all actuality, the actress has done more than dabble, she created her own denim line on Walmart.com. She chose to partner with Walmart so that her clothing could be both affordable and accessible. Reviews say her products are very comfortable and size-inclusive, all for under $40
Her Childhood Inspired Her Choice
One thing we know for sure, Sofia Vergara is inspired by her roots and her history. Her family and mentors have inspired how she plays her characters, her history with cancer inspires her philanthropy, and her childhood inspired her clothing line. You see, as a child in Colombia, the family did not have a large budget for clothing.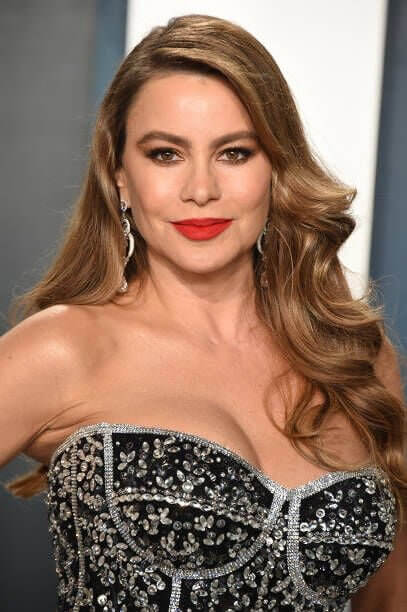 Because many people she knows and loves are still budget shopping at stores like Walmart, she knew it was important to make her designs affordable so that the average person would have no problem purchasing them. Once she partnered with the chain, she also decided to name each style after a family member. Cute, right?
She Was Self Conscious
While Vergara is certainly an amazing designer as well as a fashionista today, growing up, choosing an outfit was not an enjoyable experience, in fact, she saw it as a chore. Body shaming not only occurs when a man or a woman is of a larger size, but it can also happen when a person is considered too thin.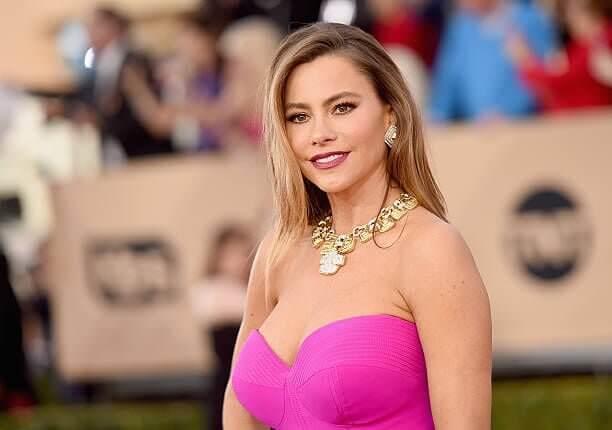 Such was the case for Sofia when she was growing up. When she was younger, because she was so tall, her frame was tiny which made her incredibly self-conscious. In an effort to appear larger than she actually was, the actress would wear two pairs of jeans instead of just one. 
She Wanted a Breast Reduction
As Sofia got older she began to fill out, once again making her self-conscious. Her insecurities, however, had shifted focus, she was no longer concerned about appearing too thin, but instead, hated her breasts. Sofia pleaded with her mother to allow her to have breast reduction surgery as she felt her double Ds were way too big. Concerned for her young daughter, her mother encouraged her to wait until she was older to make such an important decision.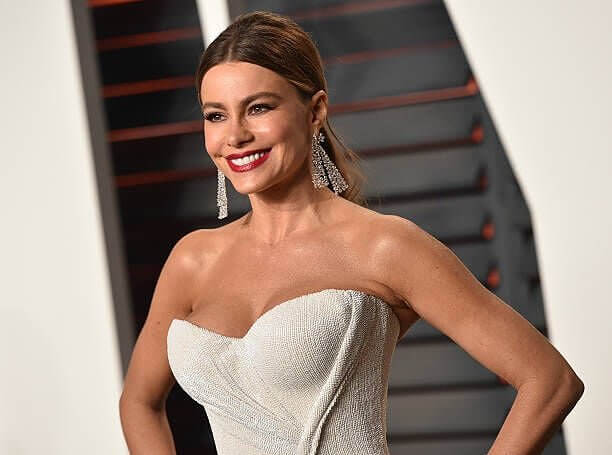 As she got older, Sofia became confident with her body and is now grateful for her bosoms saying, "I'm grateful I have them, and honestly, they've helped me a lot in my career. And I've always felt sexy." 
She Was Body-Shamed by Her Father
With her mother's encouragement, Sofia grew to love the skin she was in despite some comments from the peanut gallery, aka, her father. Don't get us wrong, her father loves her and wants what is best for his daughter, however, some of his comments could have led to her insecurities.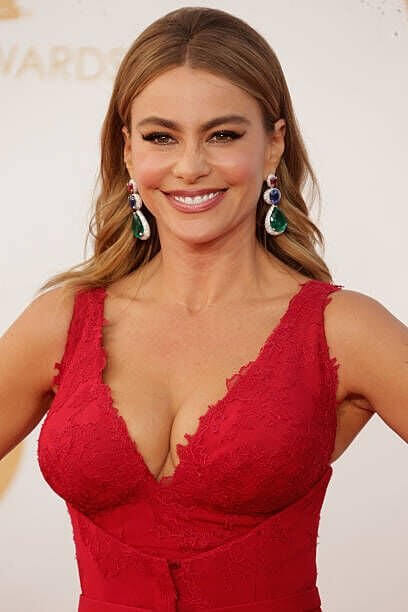 Even though she fits the mold for a Hollywood bombshell, her father was concerned that her curvy figure may work against her when auditioning for a role. The actress explained, "My father told me if I did anything artistic, I would look like a hooker." Obviously, over her insecurities, she said, "I told him, 'With these huge boobs that I inherited from your mother, I already look like a hooker!'"  
She Feels Strongly About Plastic Surgery
Through all of the insecurities in her youth, Sofia now embraces her body and her age. Though at one time she did desperately want to have cosmetic surgery, nowadays she would never even consider having a procedure an option. In fact, she has some rather strong opinions on the subject.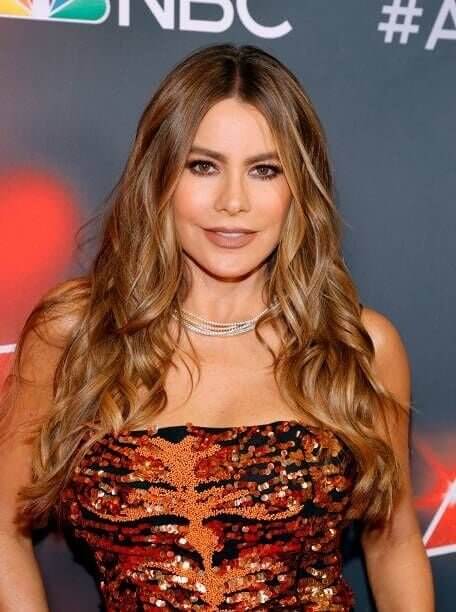 Vergara is not one to mince words so it should be no surprise that her take on plastic surgery amongst celebrities is rather blunt. During an interview, she said, "Los Angeles is crazy. The women all look the same now. That thing with the cheeks. Like Madonna. Who do they think they're fooling? It doesn't make them look young. You end up looking like a freak." 
She's a Business Mogul
Sofia Vergara has proven that she is a jack of all trades, she has the beauty and the brains to not only be one of the hottest actors in Hollywood, but also run and design a clothing line, empower other women, and be personally involved in important charities. Would you believe it if we told you that she also co-founded a multimillion-dollar media empire? Well, she did.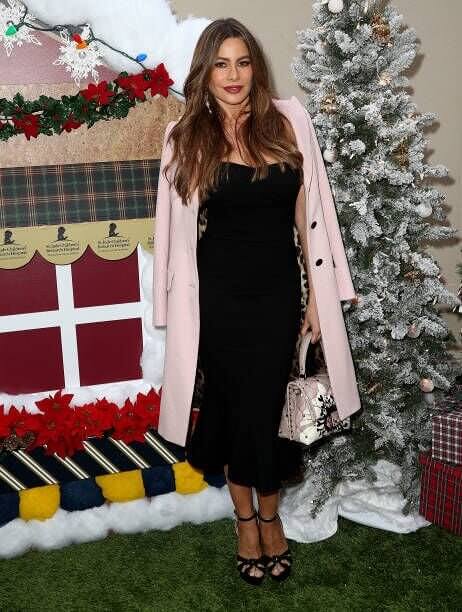 Sofia and Luis Balaguer founded Latin World Entertainment Holdings Inc., aka LatinWe in 1994. The multi-service company offers publicity, licensing, endorsements, brand integration, production, and content development to its clients and is considered the premier Hispanic talent management agency in the US.
She Has an Eye for Talent
Now, there is no doubt that there are a lot of talented people in Hollywood, however, not all of them can spot talent when they see it. Sofia Vergara absolutely can. It makes sense, she does run a multimillion-dollar management agency and is a successful singer, dancer, and actress.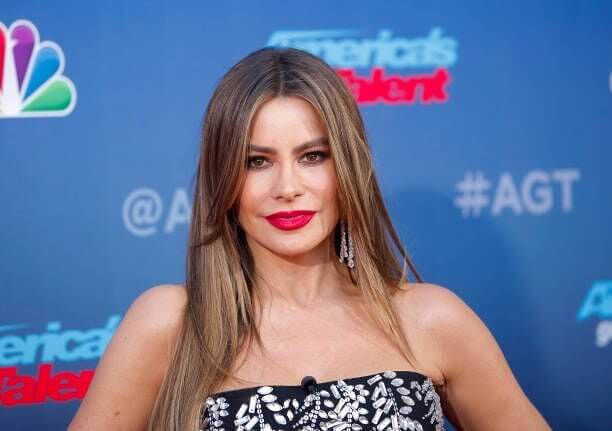 So who better to take on the role of judge on the 15th season of America's Got Talent? As of 2020, Vergara joined Howie Mandel, Heidi Klum, and Simon Cowell on the hit variety show to assist in finding the most talented people in the country. While her eye for talent will certainly be a welcome addition to the show, her bubbly personality will also be great for ratings.
She Was 2020's Highest-Paid Actress
Sofia Vergara has come a long way since her days in Barranquilla, Colombia and yet, she still remains humble and down-to-Earth. Whether it is her connection to her roots or her handy evil eye, her success in all of her endeavors has been simply remarkable.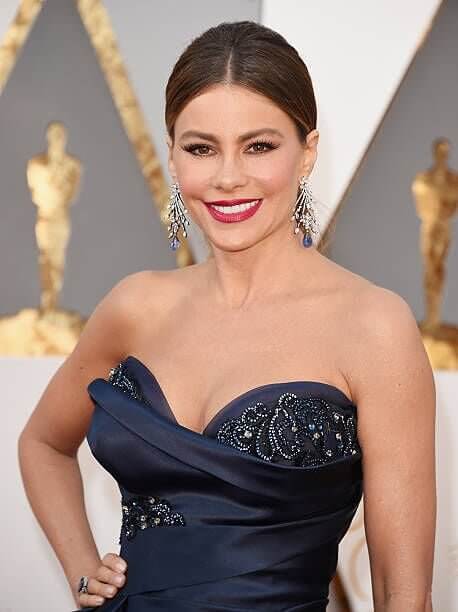 Apparently, Forbes agrees as they named Vergara the highest-paid actress in the world as of 2020. With earnings of over $43 million in that year alone, the actress has managed to slip into the number one spot knocking out powerhouses such as Angelina Jolie, Gal Gadot, and Meissa McCarthy. Congratulations on a job well done!