The artists behind many of the most popular songs of all time were inspired by people from their personal lives. In some instances, these songwriters used music as an opportunity to pay tribute to or express their feelings about someone they admire. In other cases, the songs are used as platforms to air their grievances. It isn't always obvious when a song is written about an actual figure. Here are 20 examples of hit tunes that owe their inspiration to people from the real world.
"Jolene" (1973) by Dolly Parton
If country music legend Dolly Parton is to be believed, there was more than one inspiration behind what is arguably her most successful hit. The first is slightly more familiar- Dolly wrote this song after a local beautiful bank teller started flirting with her husband whenever he arrived at the bank.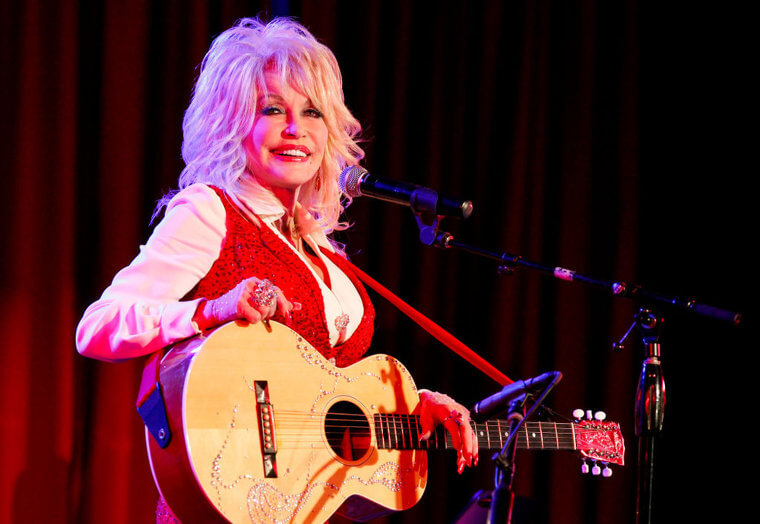 "No matter how beautiful a woman might be, you're always threatened by ... other women, period," Parton claimed. But there was a second, real Jolene that hit Parton with the spark of inspiration. "One night, I was on stage, and there was this beautiful little girl," the singer shared "she was looking up at me, holding, you know, for an autograph," and when she told Parton that her name is  "Jolene" the singer replied "That is pretty. That sounds like a song. I'm going to write a song about that." 
"My Sharona" (1979) by The Knack
When the lead singer of The Knack Doug Fieger met the 17-year-old Sharona Alperin while she was working at a clothing store, he probably didn't imagine that she would make him famous. But lo and behold, during their three years together Sharona not only inspired the mega-hit "My Sharona" but it was an actual picture of her used for the single.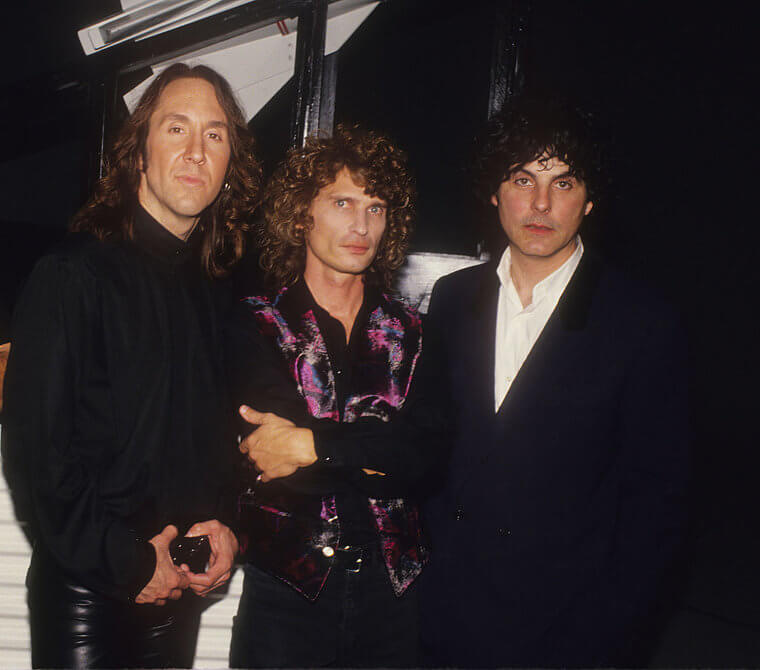 Even though Doug and Sharona didn't end up together, she has only fond memories from that time. "How many people have a song written about them?" she was quoted saying "I mean, who would I be to say 'it's too much'? I don't tire of it." Today Sharona Alperin is a successful LA realtor, and she even uses this little fact about herself to promote her career. You go girl!
"Stacy's Mom" (2003) by Fountains of Wayne
Despite what some people may this, Fountains of Wayne's Adam Schlesinger didn't write this song about himself being attracted to a friend's mother, but rather one of his friend's crush on Schlesinger's... Grandmother.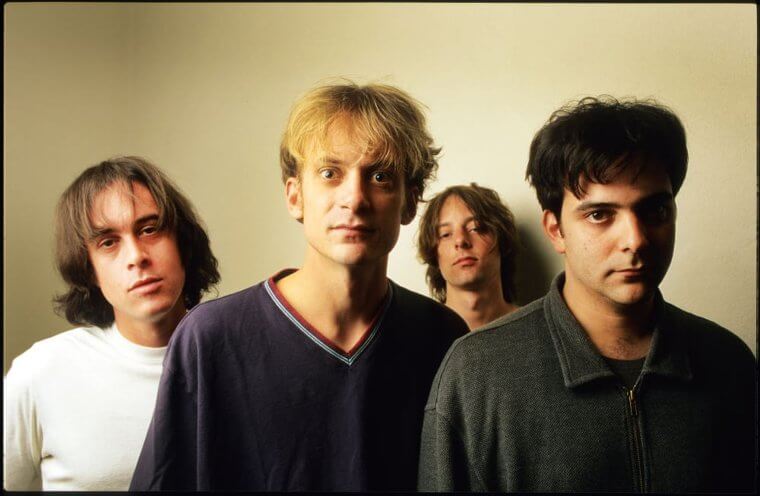 That's right, if Schlesinger is to be believed, his friend thought that his grandma was hot, and it ended up inspiring the song's lyrics. That being said, Schlesinger also claimed to have been inspired by  Simon & Garfunkel's "Mrs. Robinson," so who's to say what's true?

"Barbara Ann" (1961) by The Regents (and Later The Beach Boys)
The grandma crush is not the strangest story that songs can tell, as is evident by the one that is told about The Regents' "Barbara Ann", which most people probably know more from the cover sung by The Beach Boys.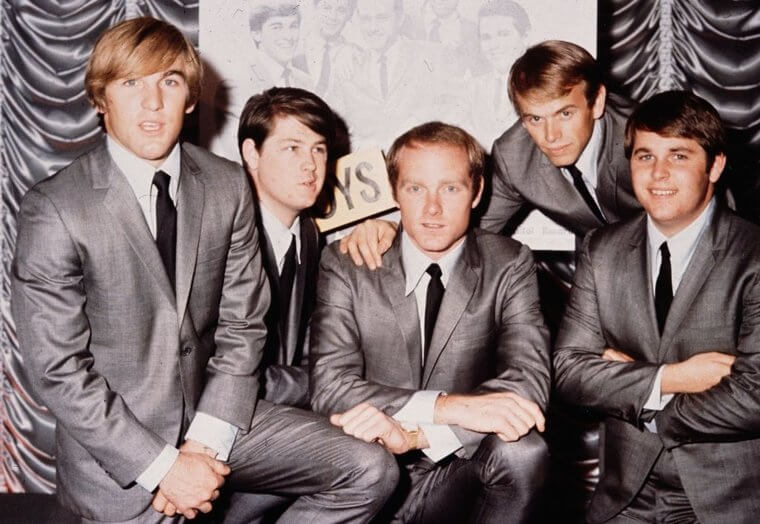 Apperentely, the man behind the song, Fred Fassert, took the name from his own younger sister. Considering the fact that it's a love song, albeit a light-hearted one that involves mostly an invitation to dance, the cringe is pretty much inevitable.

"Come On Eileen" (1982) by Dexys Midnight Runners
There's really nothing like a teen romance, and sometimes this young loves stay with the parties involved for a lifetime. Such as the case of Dexys Midnight Runners' singer Kevin Rowland's high school romance.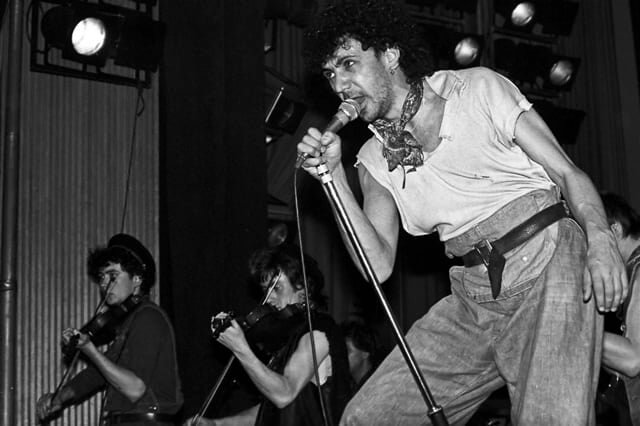 Rowland and the titular Eileen had a shared strict, Catholic upbringing, and the song describes just how their budding romance had to grow in its shadow. The 80's hit was "absolutely true all the way" said Rowland in an interview and added that "our relationship had always been so clean. It seemed at the time to get dirty and that's what it's about."

"Jessie's Girl" (1981) by Rick Springfield
It seems as though every person who ever pined for someone from afar can identify to some degree with Rick Springfield's "Jessie's Girl", and it would come as no surprise that Springfield wrote the song based on his personal experience.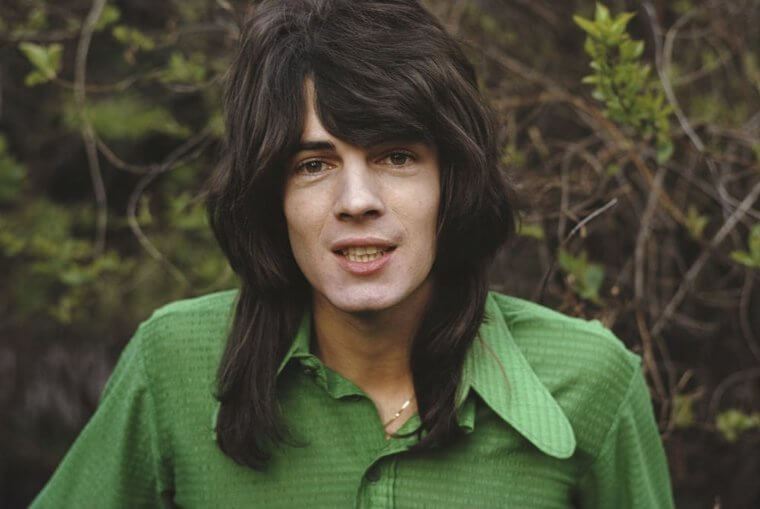 "I was always girl-obsessed but unbelievably shy," he shared, and although his girl was actually in a relationship with a certain Gary, not a Jessie, ay seems that he feels a deep connection with this song. It probably doesn't hurt that "Jessie's Girl" earned him a Grammy award later.

"Billie Jean" (1983) by Michael Jackson
Undoubtedly one of the King of Pop's greatest, there are three conflicting stories behind the creation of "Billie Jean." According to the first, Michael wrote the song after experiencing the behavior of an obsessive fan who would send him letters claiming he was the father of her child, and once even mailed him a gun.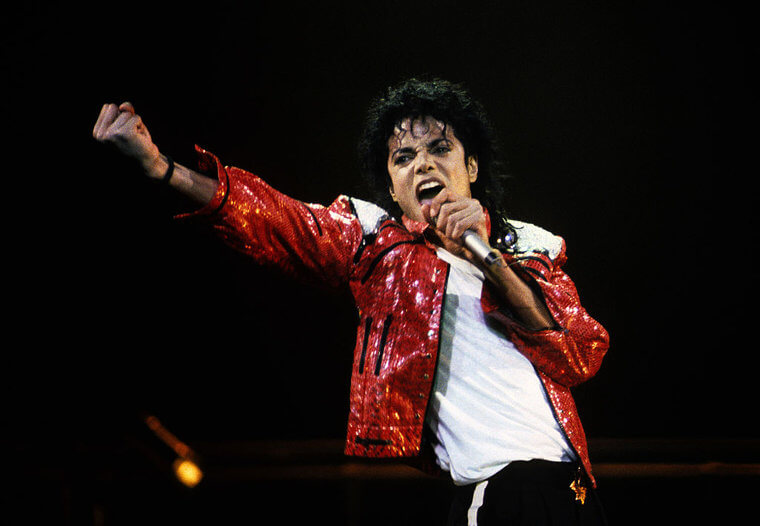 The second story claims that it was indeed based on a stalker, but on one who had broken into Michael's house. However, in his autobiography Michael himself claims that he based "Billie Jean" on  "a composite of people my brothers have been plagued with over the years." All that's left to do is speculate about the identity of the mysterious (and creepy) Billie Jean.

"Layla" (1970) by Eric Clapton
Rock legend Eric Clapton is responsible for some of modern music's greatest creations, and this one was born following an especially scandalous incident. As the story goes, "Layla" was non-other than model and Beatle wife Patti Boyd who at the time was married to George Harrison.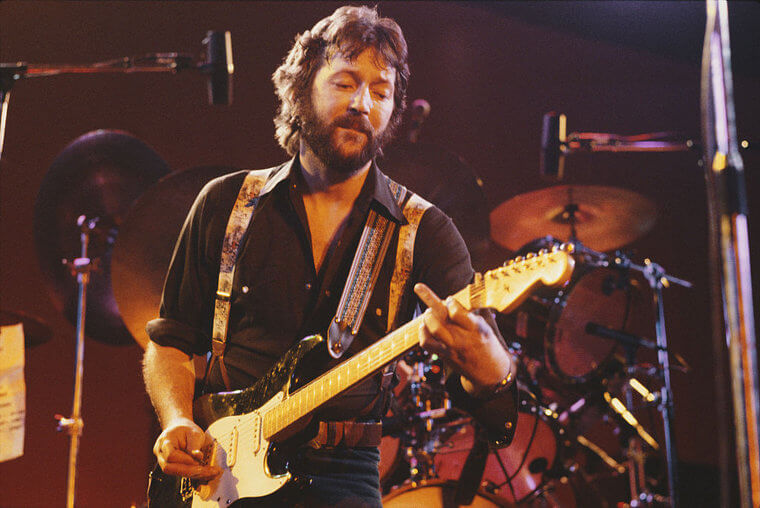 Clapton and Boys fell in love and even had an affair, which Boyd said started after she had heard the song for the first time. "The song got the better of me," she recalled "I could resist no longer." Although their relationship didn't last, the world earned one of it's greatest love songs, and for that we're all thankful.

"Sweet Caroline" (1969) by Neil Diamond
As American as apple pie, "Sweet Caroline" is said to originate from one of the country's most recognizable symbols- the White House, however, that is not completely accurate.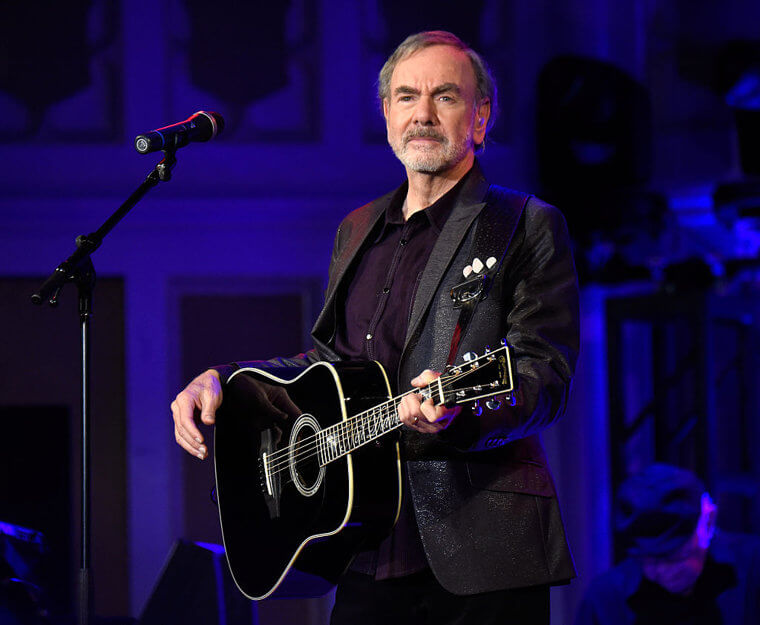 Although Neil Diamond initially claimed to have based the lyrics on a picture of a young Caroline Kennedy, stating that "It was such an innocent, wonderful picture, I immediately felt there was a song in there," he later revealed the true, less poetic reason. "I needed a three-syllable name," said Diamond in a 2014 interview "The song was about my wife at the time - her name was Marsha - and I couldn't get a "Marsha" rhyme." Well, there you go.

"Hey There Delilah" (2006) by The Plain White T's
Continuing in the tradition of women who musicians admired from afar, "Hey There Delilah" was written for Delilah DiCrescenzo, who attended Columbia University at the same Tom Higgenson did.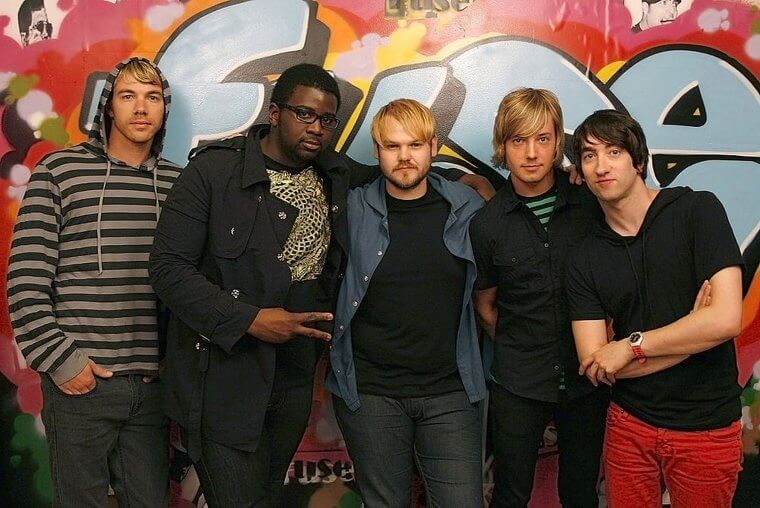 The two ran in the same social circles, both despite what the song may insinuate, they were never in an actual relationship. Although Delilah herself, who is a professional athlete today, was complimented by the song written for her and even accompanied the band to the 2008 Grammys.

"I Walk The Line" (1956) by Johnny Cash
The Johnny Cash biopic I Walk The Line includes a fictionalized origin story of the song that shares its title. In the movie, the famous country musician used the career-making tune to win the heart of June Carter.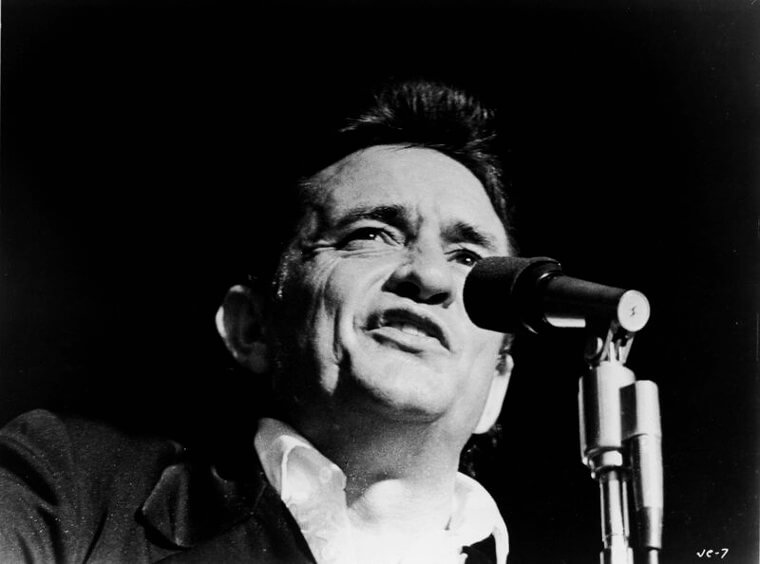 In real life, the song was actually written for a different woman. Johnny Cash penned the hit for his first wife Vivian as a demonstration of his loyalty after several years of marriage. The movie I Walk The Line leaves this part of the story out.

"The Girl From Ipanema" (1964) by Astrud Gilberto With Joao Gilberto and Stan Getz
Before this song, bossa nova wasn't considered mainstream. Upon its release, it transformed the obscure Brazilian music genre into an international sensation.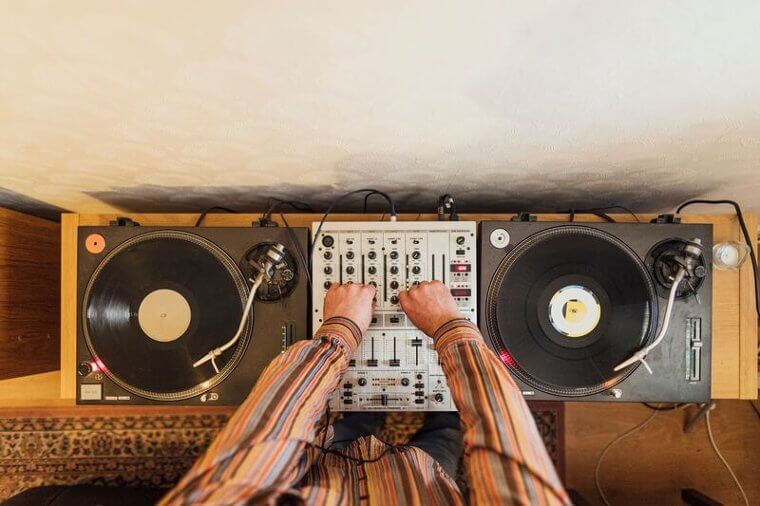 "The Girl From Ipanema" was inspired by 17-year-old Heloisa Eneida Menezes Paes Pinto. The songwriters became smitten with her when she passed by the cafe where they worked and periodically came in to buy cigarettes for her mom. After she was made famous by the song, she became a model and the owner of a bathing suit shop.

"Something" (1969) by The Beatles
Pattie Boyd is one of the most prolific rock muses of all time. She was romantically involved with George Harrison, Eric Clapton, and Rolling Stones member Ronnie Wood, which led to her inspiring at least 10 tracks.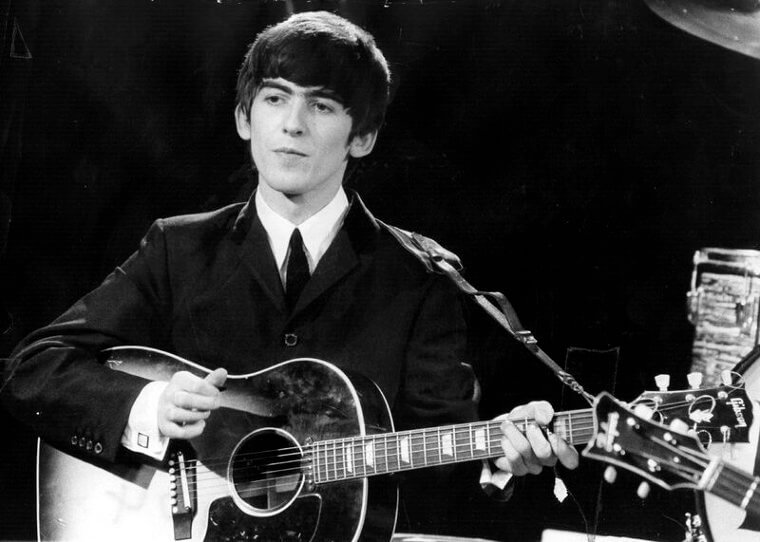 According to her autobiography, her first husband, George Harrison, wrote one of his most famous songs about her. Harrison doesn't support this narrative, however. He instead claims that the song "Something" is really about his relationship to Indian culture and the Hindu god Krishna.

"A Boy Named Sue" (1969) by Johnny Cash
You would be right to assume that the iconic Johnny Cash song "A Boy Named Sue" was inspired by a real person. What's less obvious is that Cash wasn't the one who penned the track.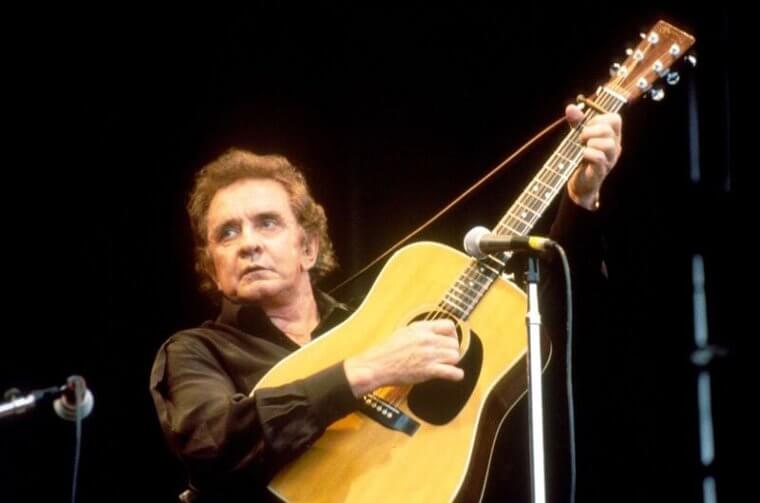 Shel Silverstein—the poet behind the kids book Where The Sidewalk Ends—wrote it about his friend Jean Shepherd. The American radio personality and narrator of A Christmas Story was relentlessly made fun of growing up because his first name sounded feminine. The story was retold in the lyrics of "A Boy Named Sue".

"Wild Horses" (1971) by The Rolling Stones
Two people from real life inspired this Rolling Stones tune. Initially, it was intended to be a lullaby for guitarist Keith Richards's newborn child. Frontman Mick Jagger took the song and repurposed it to be a love ballad.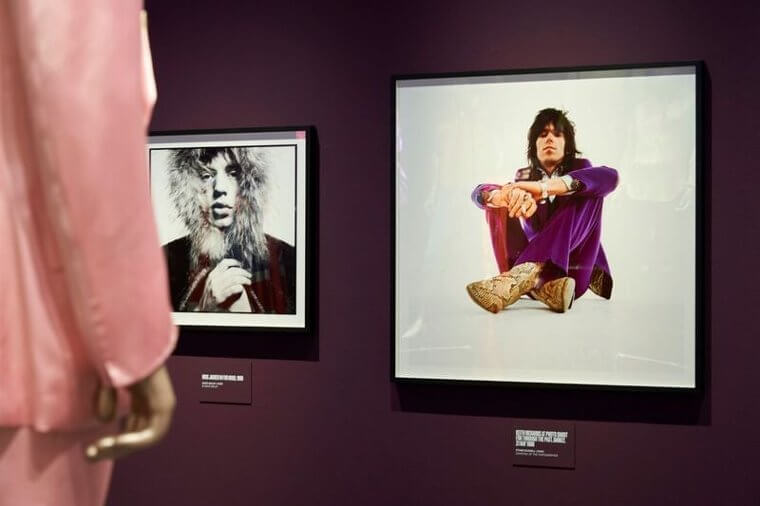 The new version of "Wild Horses" was based on Jagger's relationship with musician Marianne Faithfull. Ultimately, there were two popular versions of the song—with the second one sung by Gram Parsons. The track went on to become a Rolling Stones classic and one of the gentlest songs ever produced in classic rock history.

"You're So Vain" (1972) by Carly Simon
Numerous people reportedly inspired Carly Simon's famous call-out song "You're So Vain". Most of the self-absorbed celebrities she references in the lyrics have gone unnamed, but she did confirm the identity of one of them. If Warren Beaty probably thought the song was about him, he would have been right.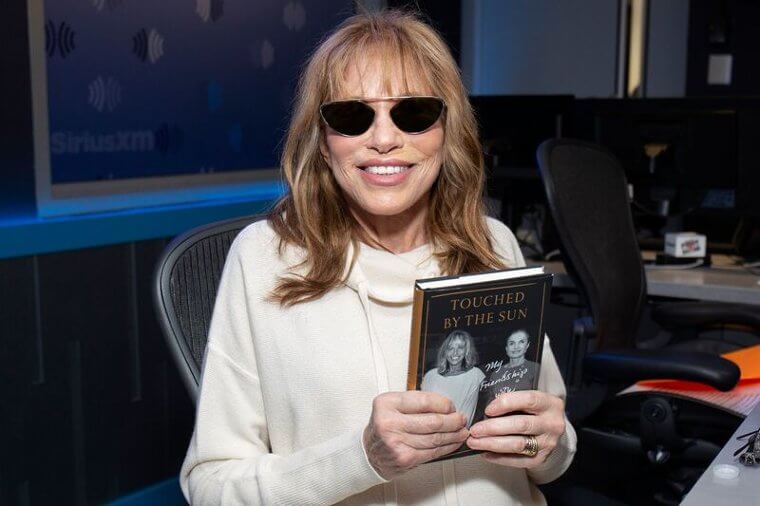 Simon revealed that the superstar actor was the inspiration behind the tune's second verse. The musician had previously dated Beatty, who was famous for his good looks and his inflated self-image.

"Killing Me Softly" (1973) by Roberta Flack
"Killing Me Softly" was first sung by Lori Lieberman in the early 1970s prior to Roberta Flack and Lauryn Hill recording their famous covers. It was apparently inspired by "American Pie" musician Don McLean.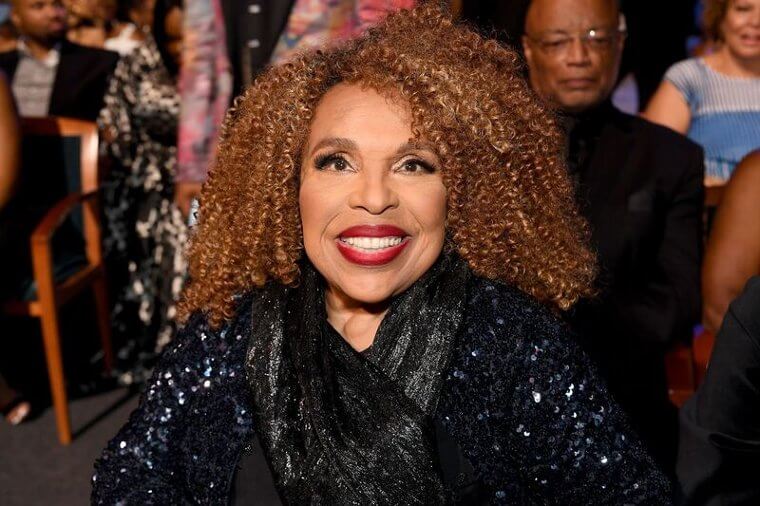 When Lieberman saw McLean play music at a club, she was captivated and inspired by his performance. She immediately began writing down lyrics and songwriter Norman Gimbel and composer Charles Fox helped turn them into a song. Though Gimbel and Fox later tried to take full credit, Lieberman is remembered as a major creative influence on the track today.

"I Will Always Love You" (1974) by Dolly Parton
Whitney Houston helped make this ballad famous when she covered it for The Bodyguard soundtrack, but Dolly Parton is the performer responsible for its creation.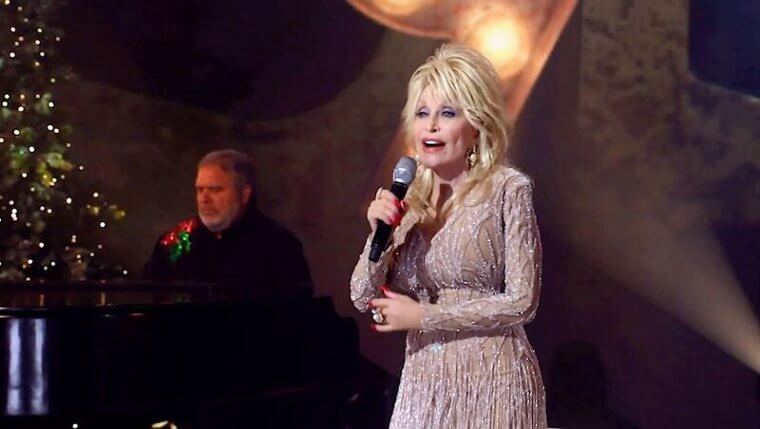 It was inspired by the end of a seven-year creative partnership. After parting ways with her mentor Porter Wagoner, she wrote a heartfelt goodbye in the form of a song. The country music artist later shared that she wrote her massive hit "Jolene" in the same night, making that one of the most productive songwriting sessions in music history.

"Go Your Own Way" (1976) by Fleetwood Mac
Fleetwood Mac has released some of the most memorable breakup songs of all time. After band members Lindsey Buckingham and Stevie Nicks went through an emotional split, they wrote the experience into their 1977 album Rumours. "Go Your Own Way" is one of two breakup songs on the tracklist.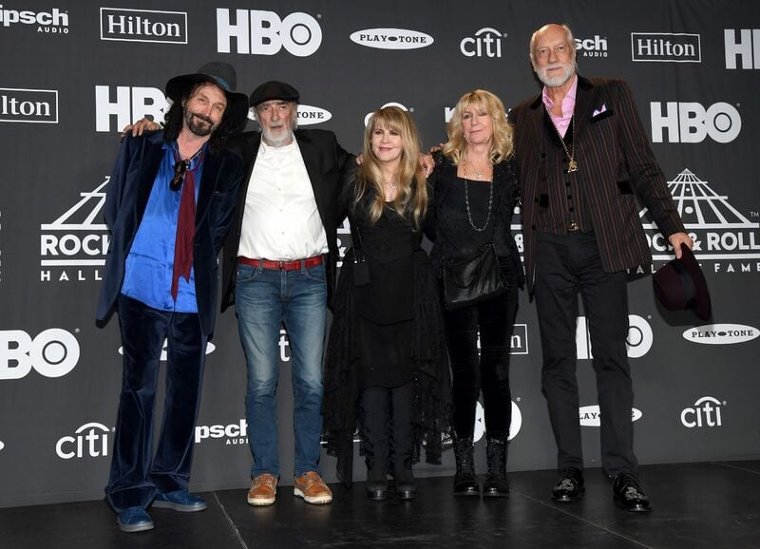 The breakup didn't stop the band from producing an iconic record, but it did make the recording process more complicated. To finish the project, Nicks and Buckingham had to record their portions separately.

"In The Air Tonight" (1981) by Phil Collins
The hit song that helped Phil Collins become a solo singer after leaving Genesis has spurred numerous rumors. The most popular story is that Collins wrote "In The Air Tonight" about a friend he stopped from killing himself.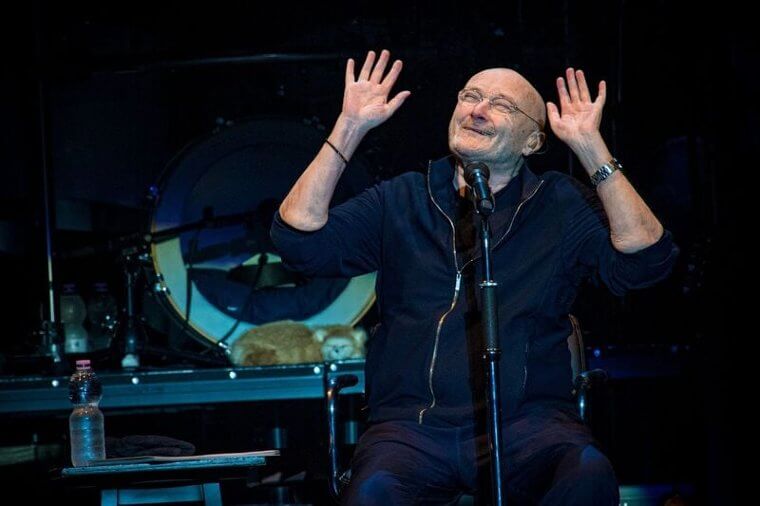 This is just a rock music urban legend, however. According to Collins, the song is really about his divorce from his first wife Andrea Bertorelli. The experience is also what pushed him to move on from Genesis and pursue a solo career.

"Don't Stop Believin'" (1981) by Journey
Journey's power ballad has been a staple of weddings, school dances, and karaoke nights since its release in 1981. It's known for its uplifting melody, but the inspiration actually came from a feeling of hopelessness.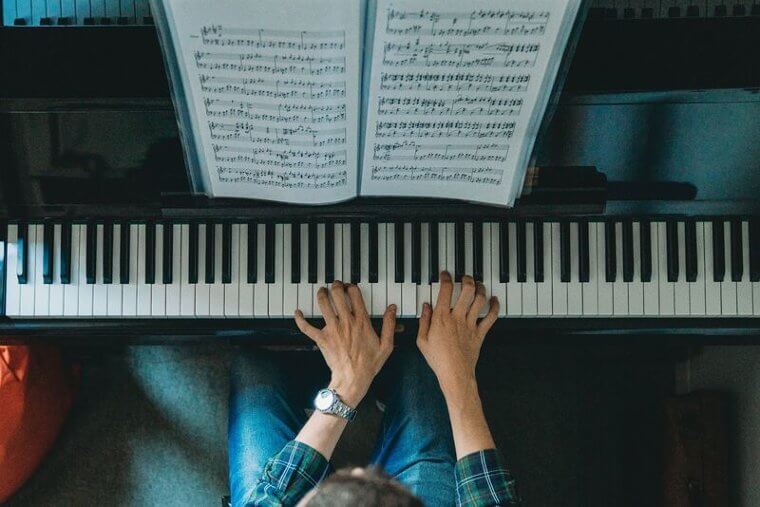 Following his move to California to chase after a career in music, keyboardist Jonathan Cain felt dejected. He regularly called his father on the phone, who offered these words of encouragement: "Don't stop believing, or you're done."  That advice became the seed of Journey's biggest hit.

"Uptown Girl" (1983) by Billy Joel
There are actually multiple uptown girls behind this upbeat tune from musical artist Billy Joel. This is a rare example of a hit song that draws inspiration from more than one person from real life.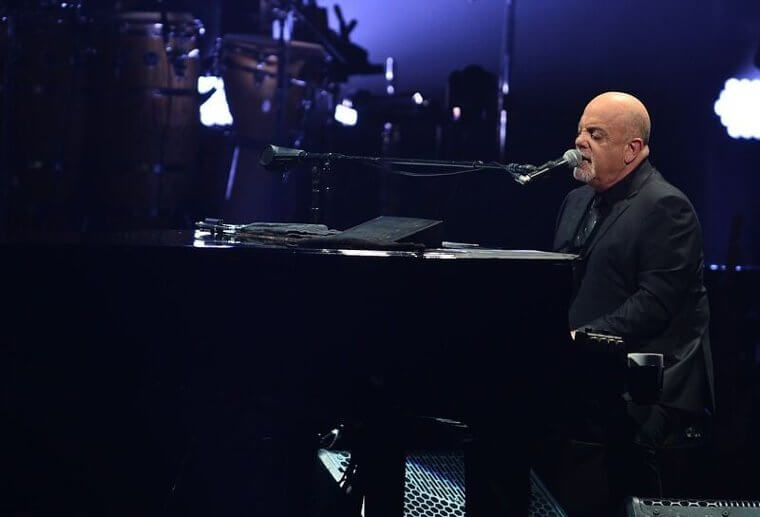 The song started out as a tribute to model Elle Macpherson, whom Billy Joel was dating when he started the writing process. It was also heavily influenced by Christie Brinkley after the pair started a relationship. Brinkley and Billy Joel would later go on to get married.

"In Your Eyes" (1986) by Peter Gabriel
Like Pattie Boyd, Rosanna Arquette was famous for her career as a rock music muse. One song—"Rosanna" by Toto—makes a clear reference to her name in the title. Peter Gabriel and Rosanna Arquette were a couple when the former Genesis lead singer released "In Your Eyes".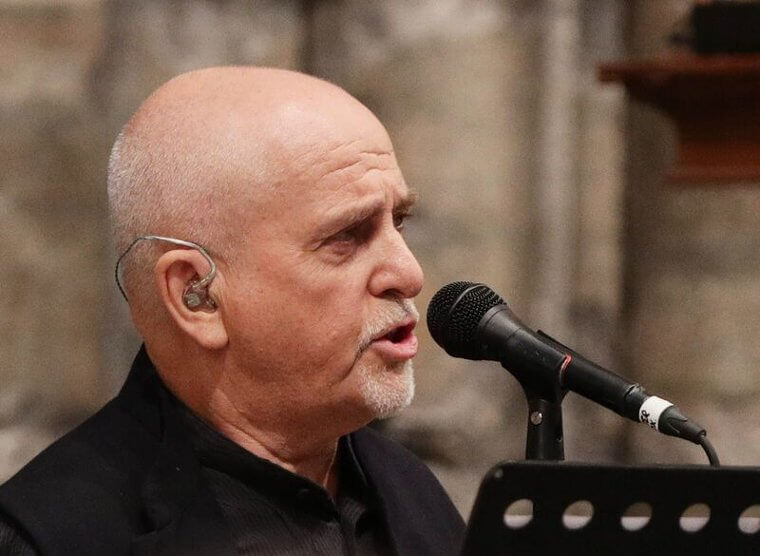 She was ultimately the one who convinced him to let director Cameron Crowe feature his song in Say Anything..., the movie that gave the song a boost three years after its release.

"You Oughta Know" (1995) by Alanis Morissette
Her third album Jagged Little Pill marked Alanis Morissette's shift from pop music to alternative rock. No song better exemplified her reinvention than "You Oughta Know". The track is the ultimate angry breakup song, and without knowing any better, you would never guess it's about Uncle Joey from Full House.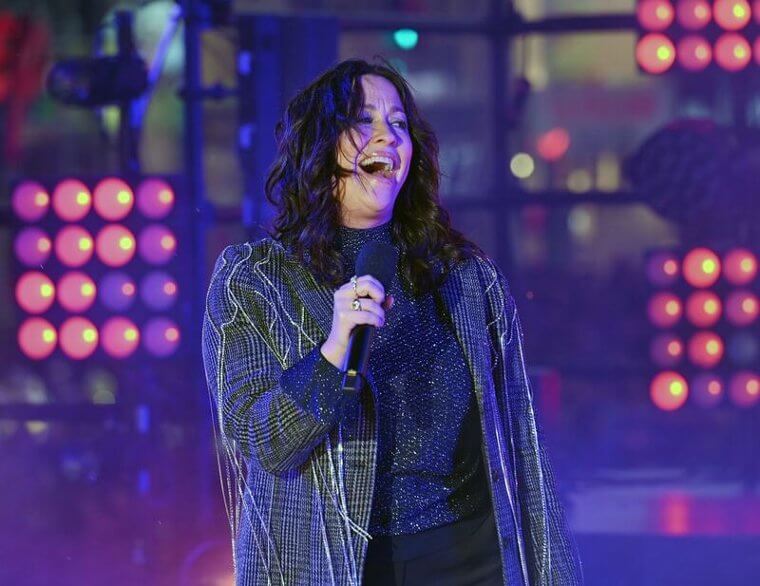 Morissette has denied that her hit single is about her ex Dave Coulier, but the comedian says otherwise. He claims that Morisette revealed to him that he inspired the song. Details in the lyrics also allegedly match specifics from their relationship.

"Don't Speak" (1996) by No Doubt
Like Fleetwood Mac, No Doubt has produced some iconic breakup songs inspired by romance between the band's members. No Doubt lead singer Gwen Stefani has both inspired and written such tunes. Of the many great songs she has penned for the band, this award-nominated hit may be her most memorable work.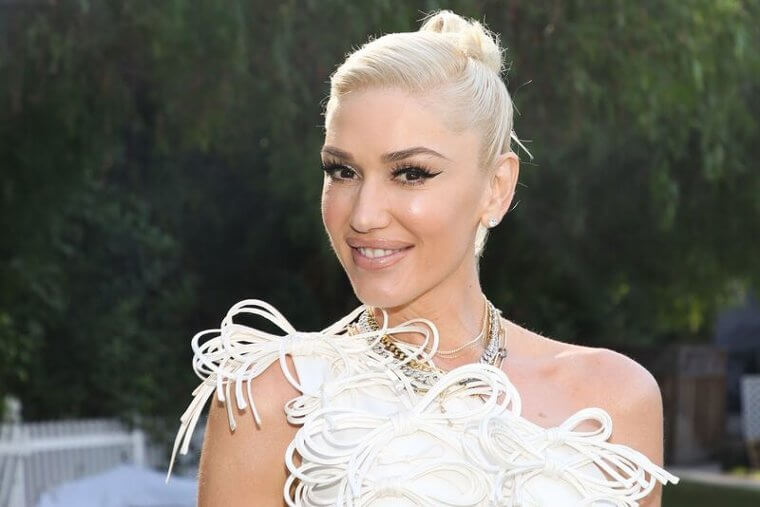 When writing it with her brother Eric, Stefani intended for the song to be a love ballad. She changed the lyrics to be mournful after ending a years-long relationship with bandmate Tony Kanal.

"Me & Mr. Jones" (2006) by Amy Winehouse
Amy Winehouse's former husband Blake Fielder-Civil was the inspiration for many of her popular songs. This track—"Me & Mr. Jones"—isn't about a romantic relationship at all, but a concert she went to in 2005.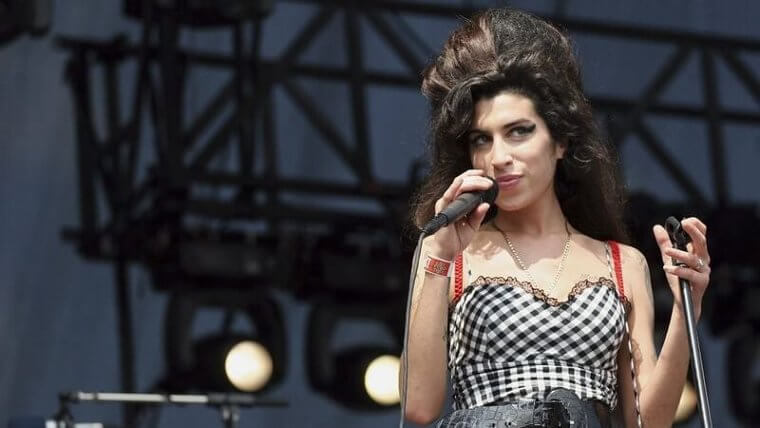 After seeing Nas perform, she wrote this song about him. The rapper has gone on record confirming the origin story. He isn't mentioned by name, but there are Easter eggs—such as the fact that he and the late musical artist share the same birthday—hidden in the lyrics.

"So What" (2008) by P! Nk
With lines like "I guess I just lost my husband / I don't know where he went," P!nk's hit tune "So What" isn't exactly a love song. She wrote it about her husband and motocross racer Carey Hart during a difficult period in their marriage.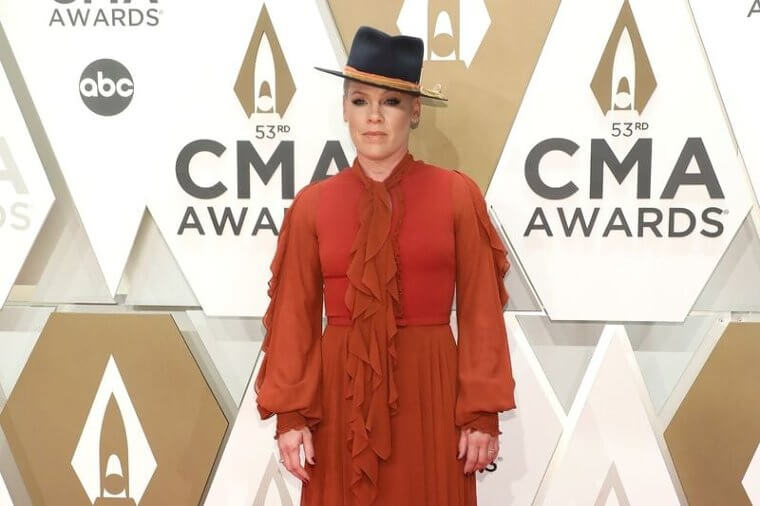 They were separated for a while, and when they got back together, P!nk offered to have her husband appear in the music video for the song. Apparently, he didn't know what it was about until he heard the lyrics on set.

"Dear John" (2010) by Taylor Swift
Taylor Swift never explicitly states who her songs are about, but identifying the inspirations behind them has become an obsession for fans and critics alike. The song "Dear John" from her 2010 album Speak Now may be the easiest one to link to a real person.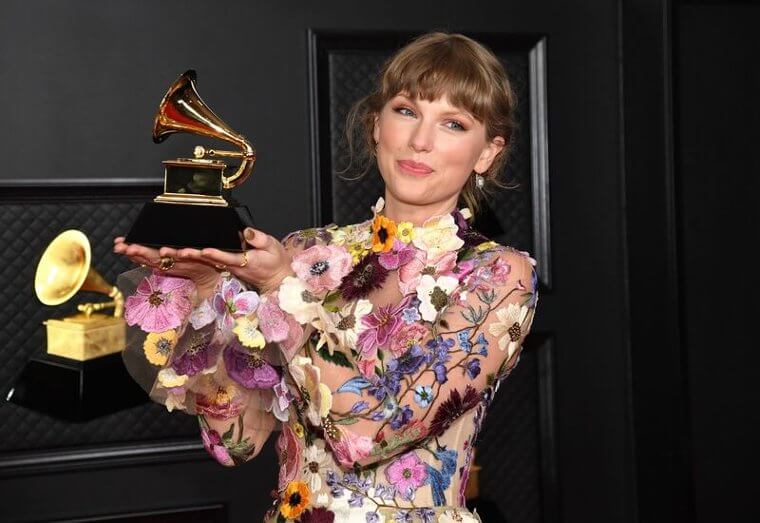 In addition to the song's title, the lyrics possibly reference John Mayer by describing a relationship with an older man. In a 2012 interview, Mayer confirmed what the tabloids already suspected. "It made me feel terrible, because I didn't deserve it," he said.

"All Of Me" (2013) by John Legend
The year he married supermodel Chrissy Teigen, John Legend penned this ballad about his future wife. The song won a Grammy and went on to become one of the biggest hits of Legend's career.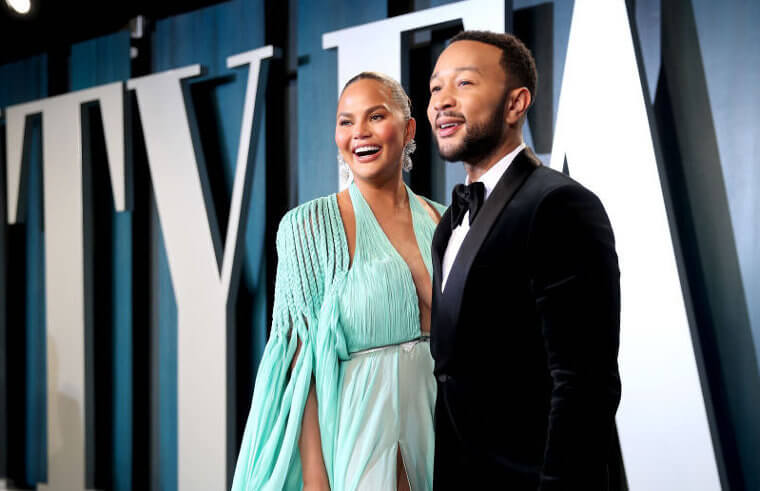 According to Teigen, the lyrics are an accurate representation of their relationship. She discussed the opening line in a HuffPost interview, saying, "The first line of it is 'What would I do without your smart mouth,' so if that's not about me I don't know what is."

"Thank U, Next" (2018) by Ariana Grande
Popstar Ariana Grande doesn't shy away from covering her entire romantic history in the song "Thank U, Next". She may hold the record for most exes referenced in a hit song—rap artists Big Sean and the late Mac Miller, athlete Ricky Alvarez, and SNL star Pete Davidson are all name-dropped.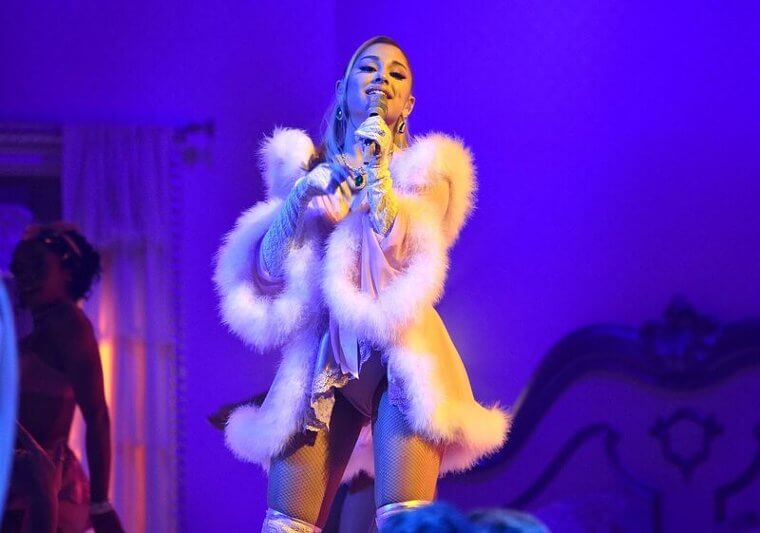 Popstar Ariana Grande doesn't shy away from covering her entire romantic history in the song "Thank U, Next". She may hold the record for most exes referenced in a hit song—rap artists Big Sean and the late Mac Miller, athlete Ricky Alvarez, and SNL star Pete Davidson are all name-dropped.