When most people hear the word "Korea" they think of dictator Kim Jong-un. However, Korea is divided into two completely different countries: North Korea (the dictatorship) and South Korea (also referred to as Korea).
The latter is a popular tourist destination that is known for K-pop and K-dramas. This East Asian country is also where the "Gangnam Style" dance originated. Here are 42 of the most fascinating facts about this culturally rich country that you probably did not know.
Calculate Your Korean Age
Koreans calculate age differently from most of the world. Koreans believe that life starts at conception, therefore when a baby is born, he or she is already approximately nine months old. This is rounded up to one year, so Koreans' first birthdays are celebrated the day they are born. Instead of aging on their birthdays, Koreans all turn a year older at the start of each year, on January 1.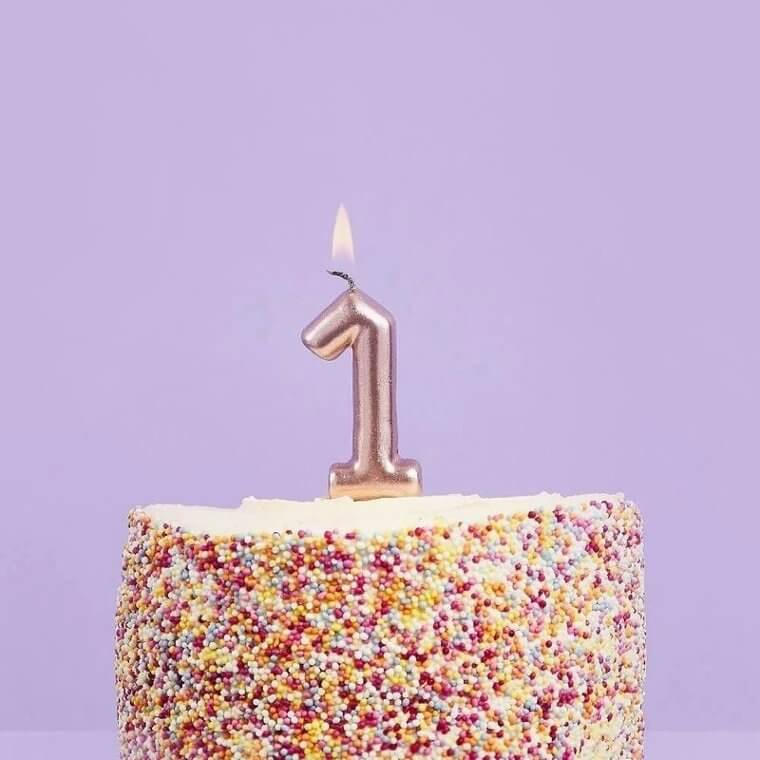 This means that if a baby is born on December 31 in Korea, he or she will turn two years old the very next day. The Korean age, also known as lunar age, nominal age, and East Asian age, originated in China and spread to other Asian countries. South Korea is the only country that still uses it. You can calculate your Korean age by subtracting your birth year from the current year and adding one.
Koreans Can Fall Asleep Anywhere
South Koreans have the ability to take a power nap wherever they are: on a park bench, on the subway, at a noisy party, at work, and at school. This is a useful talent since most Koreans only get an average of four to five hours of sleep at night. Parents try to instill this skill in their children at an early age, by letting them sleep with the lights on.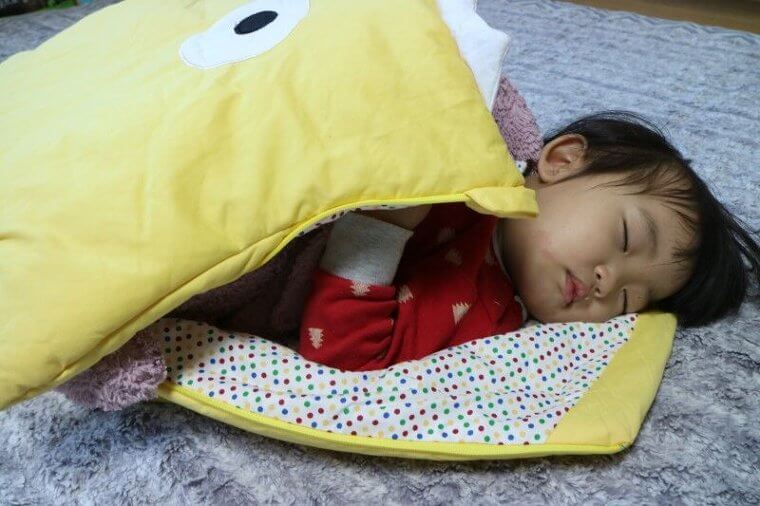 In most countries, kids usually sleep in the dark or with the dull light of a night lamp. But Korean kids do not have to worry about being afraid of the dark. Sometimes they even fall asleep when there is a lot of noise around. It is believed that this is healthy and can help strengthen the nervous system. Plus, it is really cool to be able to recharge your batteries wherever you are.

The World's Plastic Surgery Capital
With high beauty standards and advanced technology, it makes sense that South Korea is the go-to destination for cosmetic surgeries. The country has more than 2,500 plastic surgeons who perform almost one million procedures each year. The surgeries are relatively inexpensive, especially considering that they are performed by highly skilled doctors. The country offers world-class healthcare to anyone and is free for citizens at the point of delivery.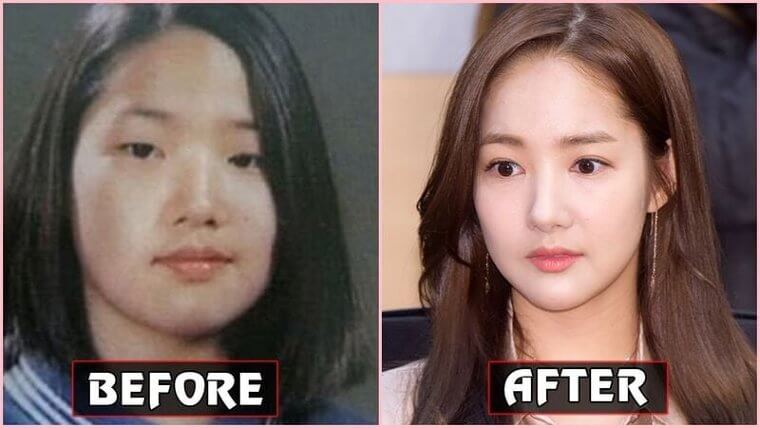 The most popular cosmetic procedure is double eyelid surgery, also called blepharoplasty, which corrects deformities in the eyelids and aesthetically enhances them. Koreans prefer the look of double eyelids as opposed to monolids, as the lack of a crease apparently makes them look angry and unapproachable. The surgery is not too invasive and has a fairly quick recovery period of two weeks. While in a Korean hospital, you can also expect an excellent quality of food.

South Korea's Voyeurism Epidemic
When it comes to modesty, Koreans have it covered. Although it is common for women in South Korea to wear mini skirts, they often sit with blankets over their laps. This is not to keep warm, but rather to preserve their modesty. Despite being a developed country with a progressive president, conservatism and gender inequality remain prevalent. Even if a woman accidentally exposes herself, she is blamed and shamed.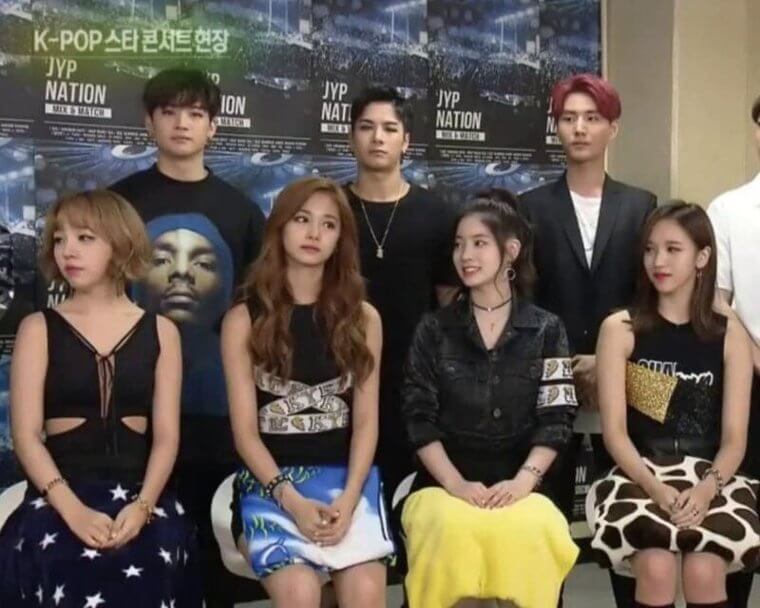 Unfortunately, many South Korean men attempt to secretly film women in private places. The crime is so common that they even have a unique word to refer to spy cameras and indecent images posted on the internet without consent. Between 2010 and 2014, 16,201 South Koreans were arrested for the crime, known as molka. 98% of the perpetrators were men, and 84% of the 26,000 victims were women.

Showing Your Emotions Is Not Polite
In Western culture, it is good manners to cover your mouth while yawning and to close your mouth while eating. However, in China, Japan, and Korea, this etiquette extends to smiling and laughing. The Asian belief that one should repress their emotions originates from Confucianism, a social and ethical philosophy. According to the culture, losing composure due to strong emotions is a sign of weakness.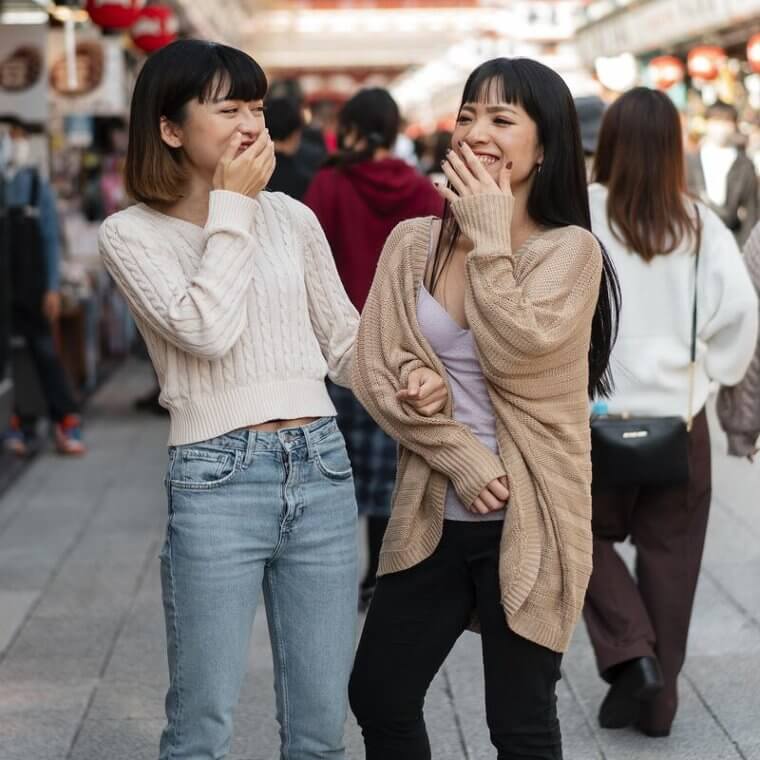 This belief mostly applies to women, as bringing attention to oneself is not regarded as a feminine quality. Although South Korea's current government tries to instill feminist values, women instinctively put their hands over their mouths to conceal their laughter. Some will even hide their smiles too. Smiling typically indicates that you are feeling happy or amused, however, many Koreans will subconsciously smile when they feel embarrassed or ashamed.

Death by Air Cooler
Koreans do not sleep with an electric fan on. This is because of an old myth that it can result in hypothermia and even death. It is believed that the urban legend originated in the '20s when an article was published about the dangers of electric fans. In 2006, the Korea Consumer Protection Board warned that one of the country's top five most common summertime injuries was related to "asphyxiation from electric fans and air conditions".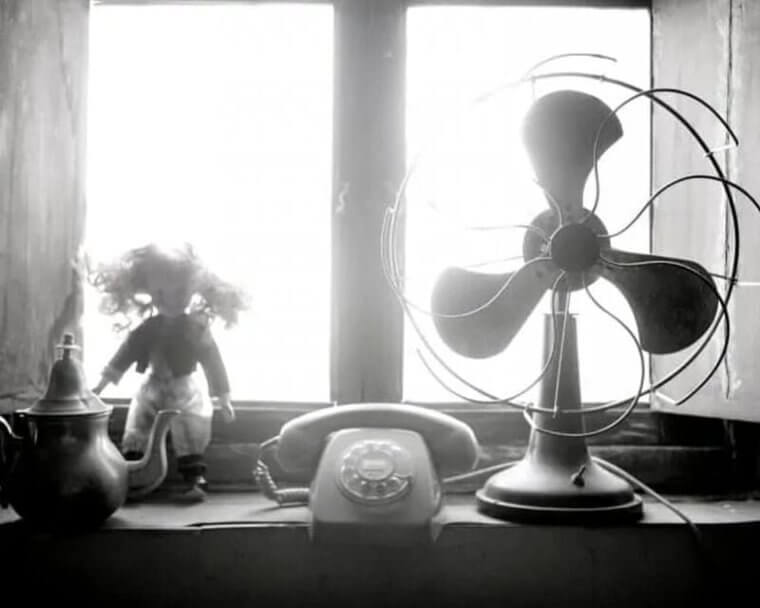 South Korean news sources frequently imply that mysterious summer deaths were caused by electric fans. There is a conspiracy theory that the government promoted this myth during the 1970s energy crisis, to reduce electricity consumption. Thanks to the internet, younger Koreans are less likely to believe the fan death myth, however, many Koreans still set timers on their electric fans, just to be on the safe side.

Koreans Take Education Very Seriously
Asians, and Koreans in particular, have adopted many of their beliefs from Confucianism. One of the philosophy's traditions is to be an ambitious and diligent learner. First-year university entrants arrive at campus two days in advance to integrate into their new school. They are also assigned to a senior student, who teaches them the history and rules of the university.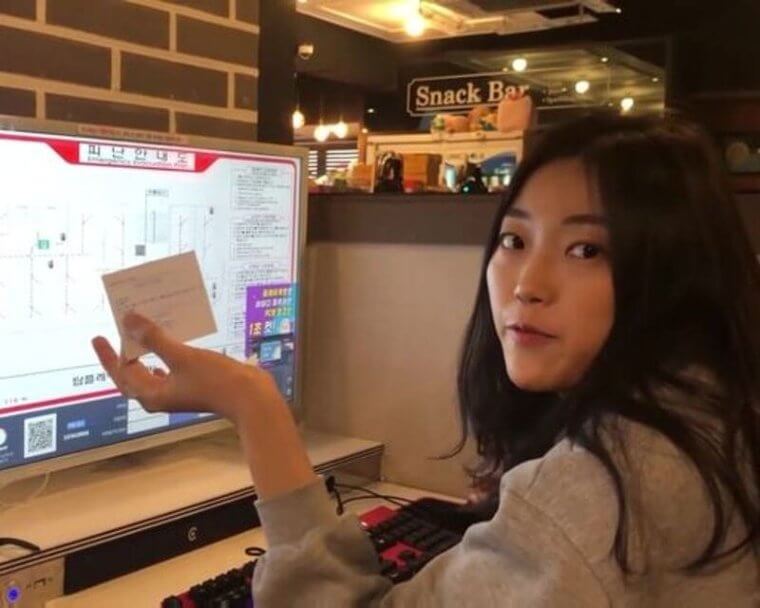 As of 2021, the Organization for Economic Cooperation and Development (OECD) places Korea as the fourth most educated nation in the world. 47.47% of Korean residents between the ages of 25 and 64 have completed some form of tertiary education. The United States is not far behind, in the sixth position. In the '60s, South Korea was one of the poorest countries in the world; however, thanks to their top-quality education system, they experienced one of the largest economic transformations in history.

South Koreans Rarely Take Off Days
Korean law currently does not guarantee sick leave, let alone paid sick leave. Come rain or shine, life in South Korea continues as normal. Not even the East Asian monsoon that brings heavy showers from the end of June, can stop Koreans from going to work. The downpour continues until the typhoon season ends in September. Each year, a typhoon usually passes through or close to South Korea, bringing the added hazard of strong winds.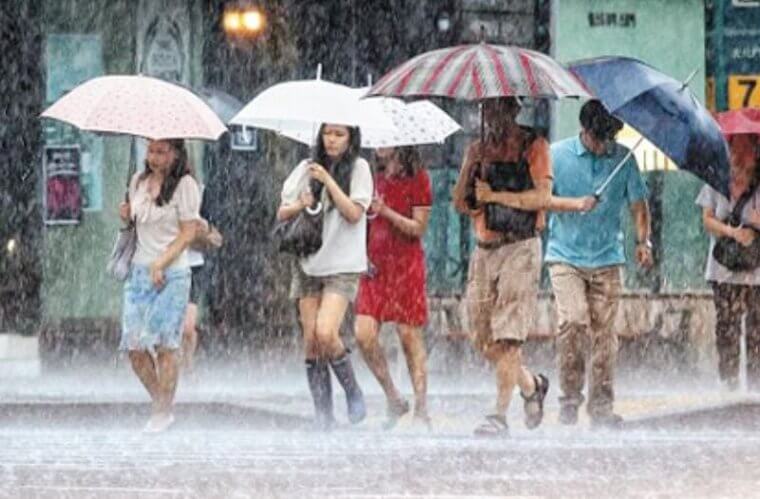 While schools and businesses in America temporarily close due to torrential rain and potential flooding, everything in South Korea stays open. Koreans continue to walk in the streets as if the rain is no big deal. Sometimes they even walk in knee-deep water. They don't even dress warmly or wear raincoats. Often their only protection is an umbrella, which is more to keep their hair neat.

Korea's Magical Hot Packs
During the winter months, the temperature in South Korea can drop to -20 °C (-4 °F), which is even colder than in Alaska. Just like when it comes to the monsoon seasons, businesses in South Korea stay open even when the temperature drops to below freezing. They are well-prepared to handle the extreme cold, and most buildings have a good heating system.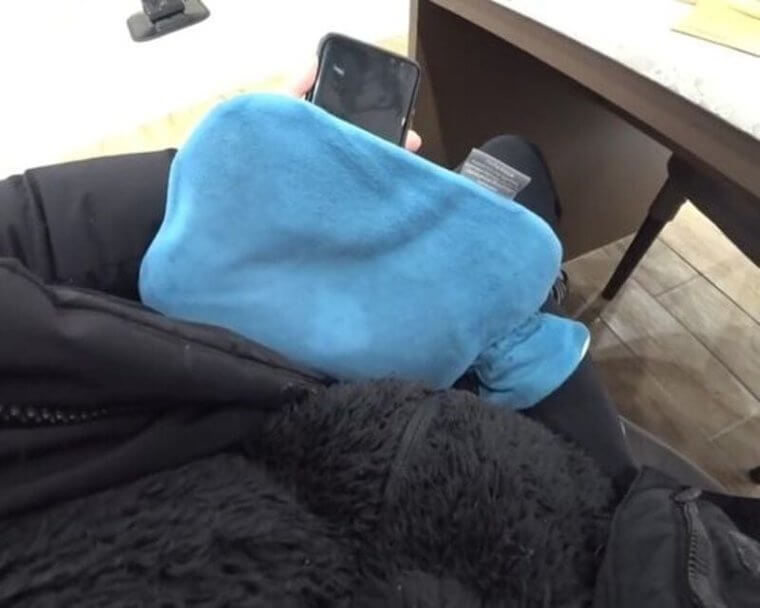 Many businesses go above and beyond to help their customers feel warm and cozy, by offering complimentary hot packs to use as hand warmers. These hot packs are extremely popular. They only cost around 1,000 won (less than $1) and the heat lasts for up to 12 hours, depending on the size. They do not even need electricity to be heated. Most can just be shaken to create a chemical reaction inside that magically heats the bean bag.

The Spectacular City of Seoul
The capital city of Seoul (pronounced soul) is the largest metropolitan in South Korea and one of the top 20 largest cities in the world. The total surface area of Seoul is 233.67 square miles, with a population density of more than 42,000 residents per square mile. Over 12 million tourists visit Seoul every year. There is so much to do in the capital city that you will never get bored.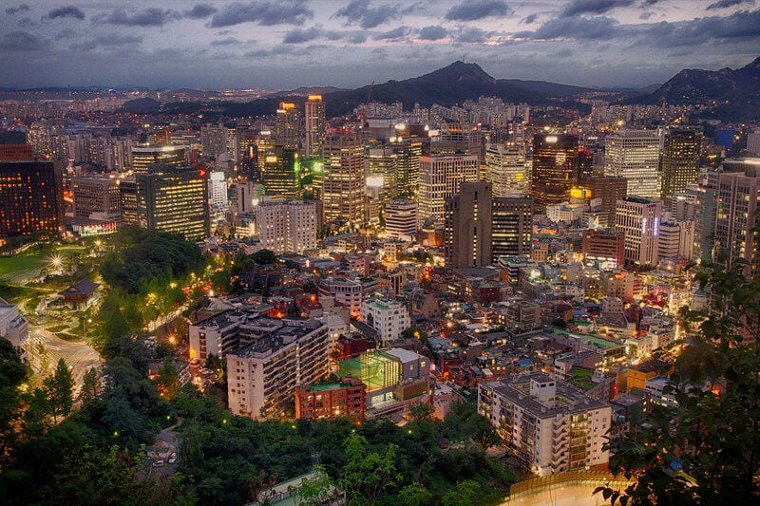 Whether you are interested in historic museums, delicious street food, memorable shopping locations, or exciting amusement parks, Seoul has it all. It even has cat cafés for feline lovers, where you can enjoy a meal surrounded by the most adorable cats. There are also mountain hiking trails, with magnificent views, for outdoorsy people. If you prefer relaxing spa treatments, you can enjoy a full-body scrub at a jjimjilbang (bathhouse).

The Best of Both Worlds
Seoul is one of the "smartest" cities in the world, with state-of-the-art infrastructure, and the world's longest subway system. However, another South Korean city makes Seoul look outdated in comparison. Songdo International Business District is a low-carbon, sustainable development. There are no garbage collectors in Songdo; all household waste is sucked into underground pipes directly from individual kitchen trash cans to huge sorting facilities. In the future, the trash will be converted into energy for the city.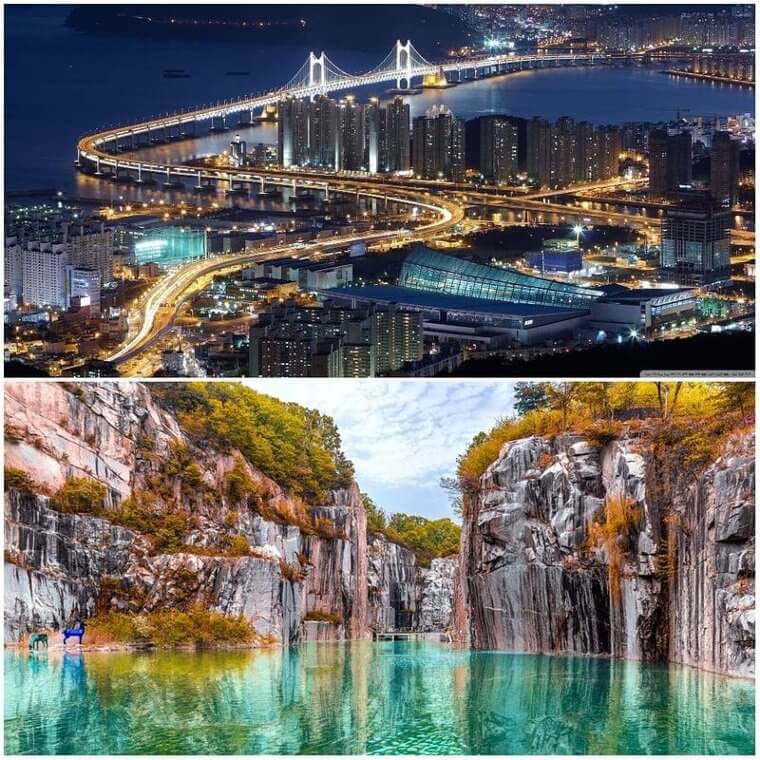 With 16 miles of bicycle lanes, a central park, and a futuristic garbage disposal network, the Korean smart city is an environmentalist's paradise. Although South Korea has many modern and busy cities, it is also known for its lush green, mountainous countryside. Whether you want to explore the technologically advanced urban areas or go hiking in nature, South Korea has it all.

Male-Female Friendships Are Rare
In America, it is generally accepted to be friends with the opposite gender. However, male-female friendships are not as common in Korea. In 2012, 300 single Korean men and women participated in a survey about these relationships. More than half of the participants said that it is impossible to have a platonic relationship with the opposite sex. Some said it is possible but that they end these friendships once they become romantically involved with someone.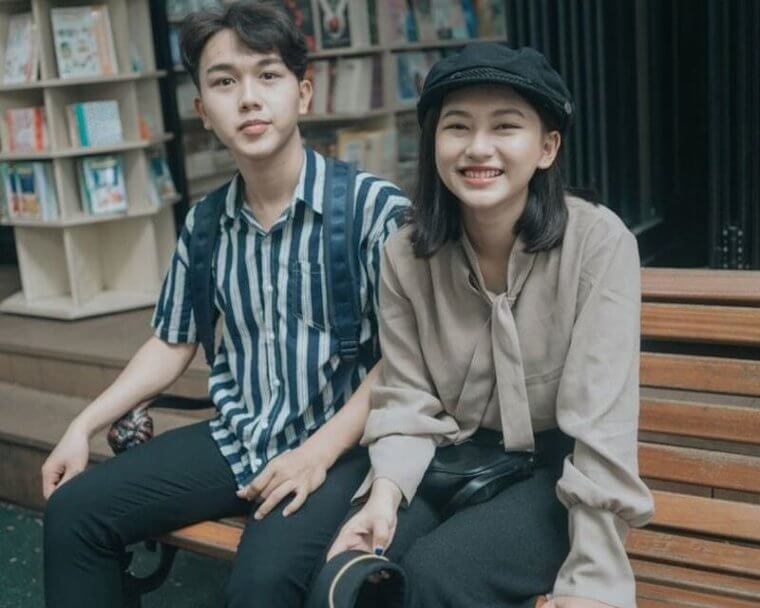 One participant explained that her 20-year-long friendship with a male became difficult to maintain after marriage. "I was worried if my action with a purely friendly intention, for instance, sending a text message calling him fondly by his nickname, could derail his marital life," she said. "In Korea, people are still hesitant in accepting the idea of male-female friendship after marriage and see it as foreign and strange."

Free Healthcare… For Trees
In the United States of America, it has recently become a trendy health hack to get an IV vitamin drip. In South Korea, the IV drips are popular too and are even used for trees. It may sound bizarre, but it is an innovative way to keep the trees hydrated and full of nutrients, especially during the long dry seasons.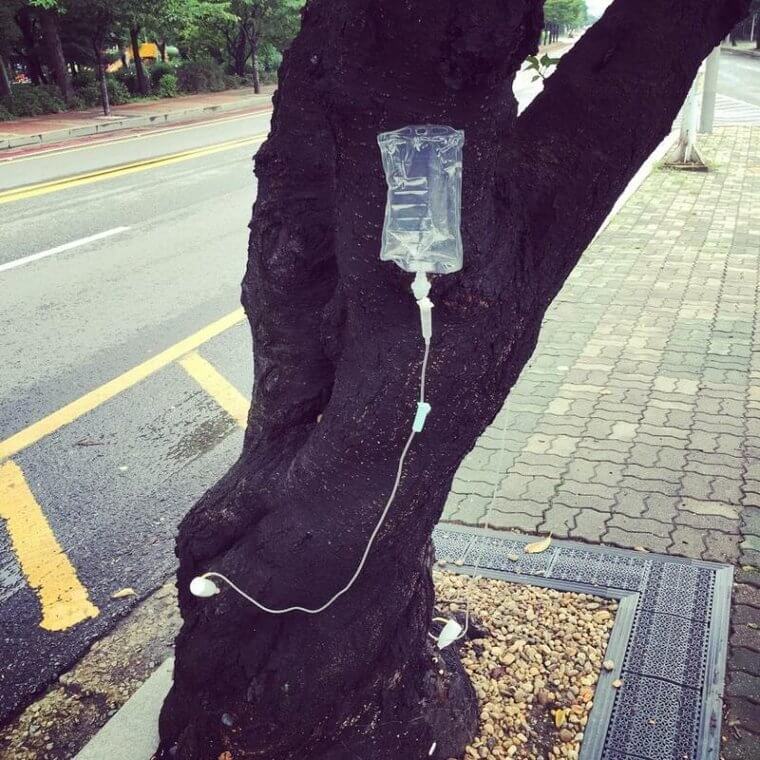 South Koreans have figured out that if you invest in taking care of your environment, it will in turn take care of you. This is just one of the ways that they are reducing air pollution. In 2016, the Air Quality Life Index reported that South Korea was the 13th most polluted country in the world. By 2020, they had impressively dropped down to 41st place. To put it in perspective, the United States was in 84th place that year.

Koreans Are Comfortable With Nudity
If you ever visit South Korea and your hotel room is not ready, but you desperately want to take a shower to scrub off the dirt and sweat of traveling, there is a solution: Bathhouses. There are many located all around the country, which will allow you access to hot running water and a towel for a very affordable fee. Just do not expect a private shower.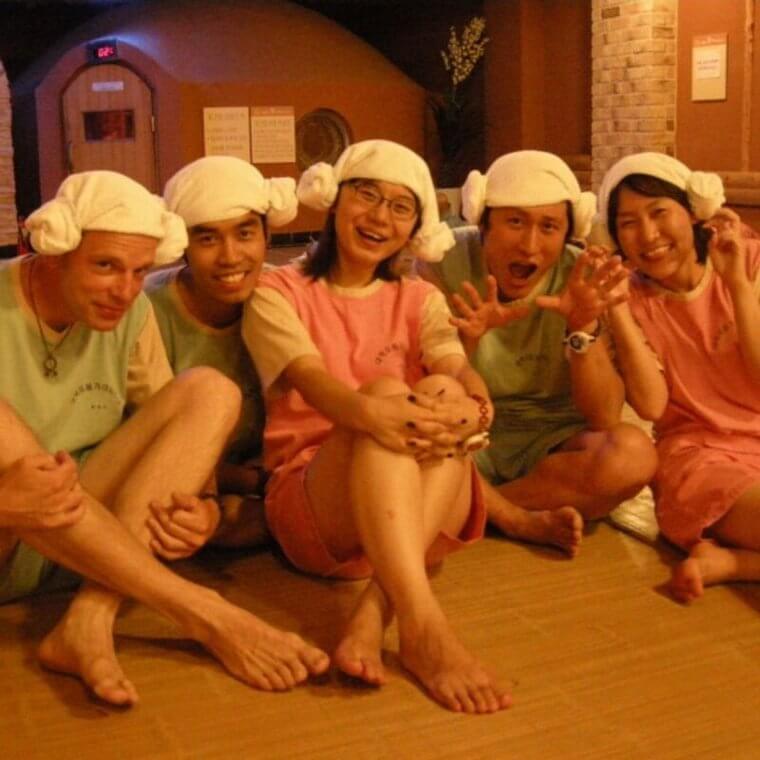 South Koreans love bathhouses and saunas almost as much as Finnish people. They are called jjimjibang in South Korea and are open 24/7. Koreans of all ages enjoy relaxing here, especially after a stressful day at work. They wear clothing in the communal areas but are stark naked in areas that are segregated by gender. If you are not comfortable being naked in a room full of nude strangers, we advise that you avoid the bathhouses in Korea.

A Preoccupation With Poop
South Koreans have no shame when it comes to toilet matters. Many Koreans will choose their meals based on how the food will affect their bowel movements. And when the time comes to pass stools, they see nothing wrong with mentioning that they are going to do this. They even talk to each other through the cubicles while pooping.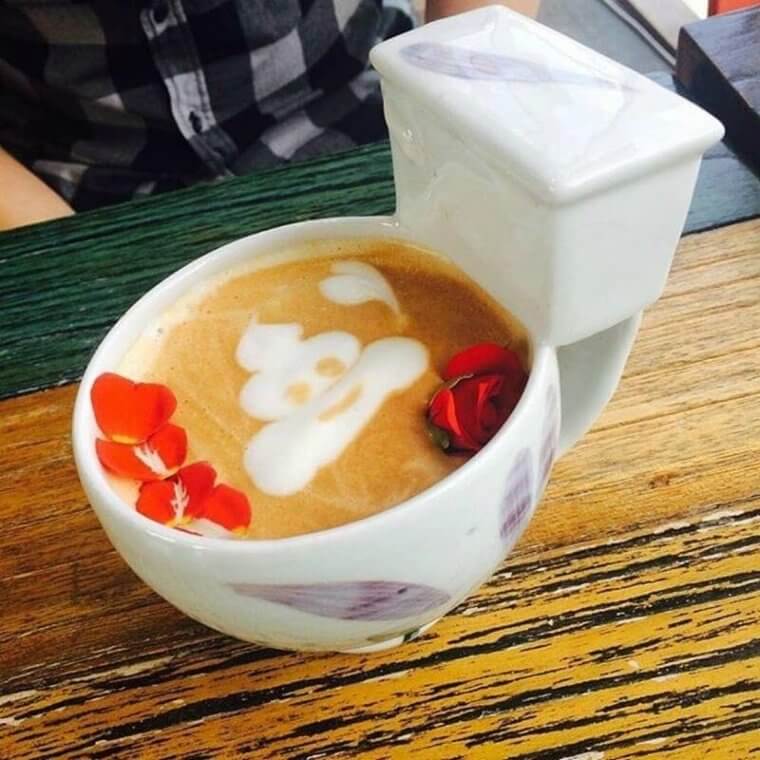 In America, we may call a little child a 'cutie pie', but in South Korea, that term of endearment is ttong gang-aji, which directly translates to 'poop puppy'. Their fascination does not end there. There is an old superstition that dreaming about feces means that you will prosper. The poop icon itself is associated with wealth and good luck and has been integrated into clothing, toys, stories, and more. You can even find a poop museum and a poop café that serves coffee in toilet-shaped mugs.

Where Does Dirty Toilet Paper Go?
If an American is asked this question, the answer is simple: You flush the dirty toilet paper down the toilet. In South Korea, however, it is not that straightforward. Unlike in the United States, the plumbing systems in South Korea are very old and cannot withstand toilet paper being flushed. It is ironic that such an innovative and technologically advanced country has plumbing problems.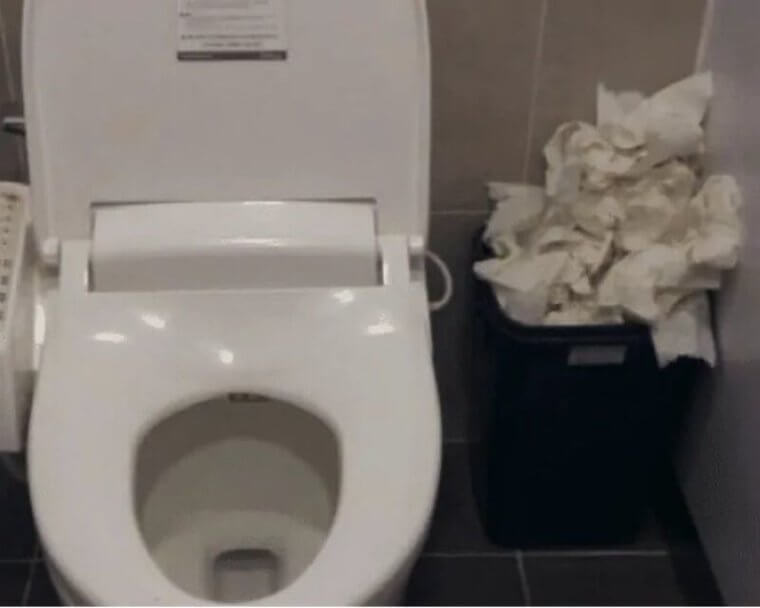 So where do they put their used toilet paper? Believe it or not, it is very normal for Koreans to discard the dirty tissues in the trash cans next to the toilet. If you visit South Korea and you absolutely cannot fathom throwing your used toilet paper in the trash can, you can try to flush it. There is a risk that you'll clog the pipes but, thankfully, the water pressure has started to improve since 2010.

South Korea Has a Low Crime Rate
According to worldpopulationreview.com, South Korea has the 24th lowest crime rate in the world. The United States only ranks 83rd on the list. Violent crimes like murder are rare in South Korea, and most wrongdoing includes crimes such as bribery, fraud, and corruption. The country is generally very safe to visit. You can even walk alone at night and leave your doors unlocked.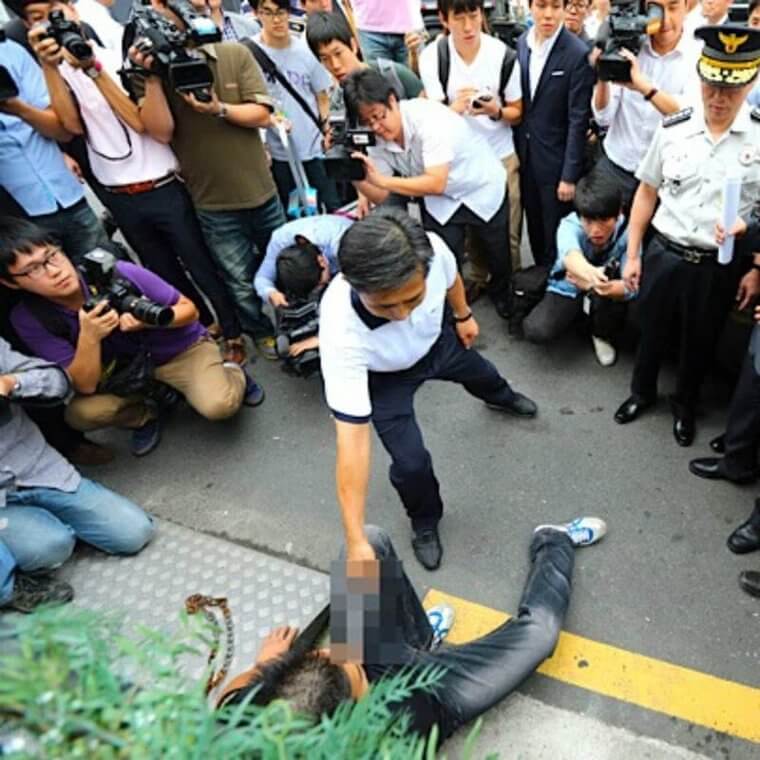 When a crime is committed, it is customary in South Korea to publicly reenact the crime under police supervision. The suspects are taken back to the scene of the crime, where they have to show officers, bystanders, and the media exactly what transpired. Not only is it a form of humiliation for the perpetrator, but it also discourages crime and shows the public that the police have the investigation under control.

Christmas Is for Couples
When you think of Christmas, you probably either think of a big festive occasion where you share delicious food and exchange gifts with your extended family, or you think of going to church and watching nativity plays. Christmas also falls on December 25 in Korea, but it is typically celebrated very differently. It is more like Valentine's Day with Santa. Although there is no particular food associated with Christmas in Korea, most restaurants will be busy as couples will be out celebrating. Instead, New Year's is reserved for family time.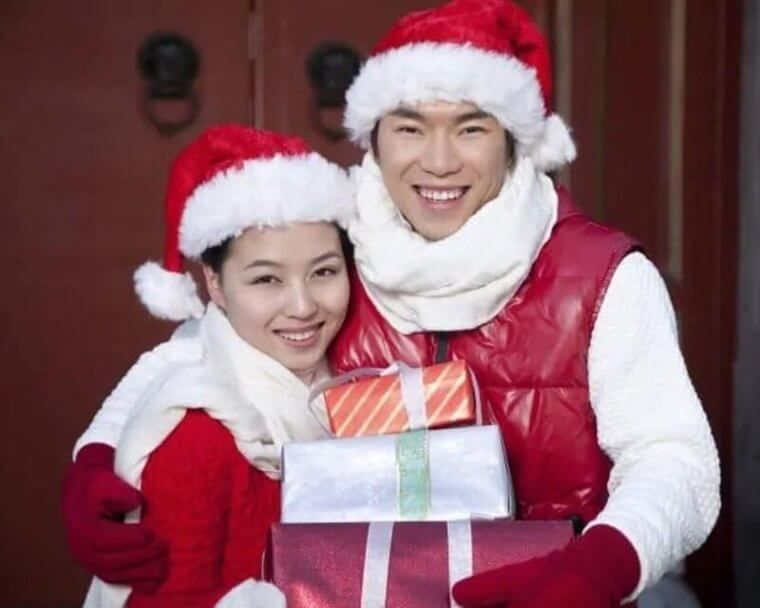 A Quora user named Joon Lee explained how the Christmas vibe differs in South Korea: "It's nothing like the states. It's growing a bit, and it's merry, but it's not all Santa Claused out, we don't drink eggnog and sings carols by a fire. I don't see lights or many Christmas trees in apartment windows."

South Korea's Drinking Culture
It may come as a surprise, considering the conservative culture, but South Koreans love to party and drink alcohol. They can legally start drinking from January 1, the year that they will turn 20. In American years that is equivalent to being 18 going on 19. South Koreans tend to drink copious amounts of alcohol to relieve the pressure and stress from work or home life.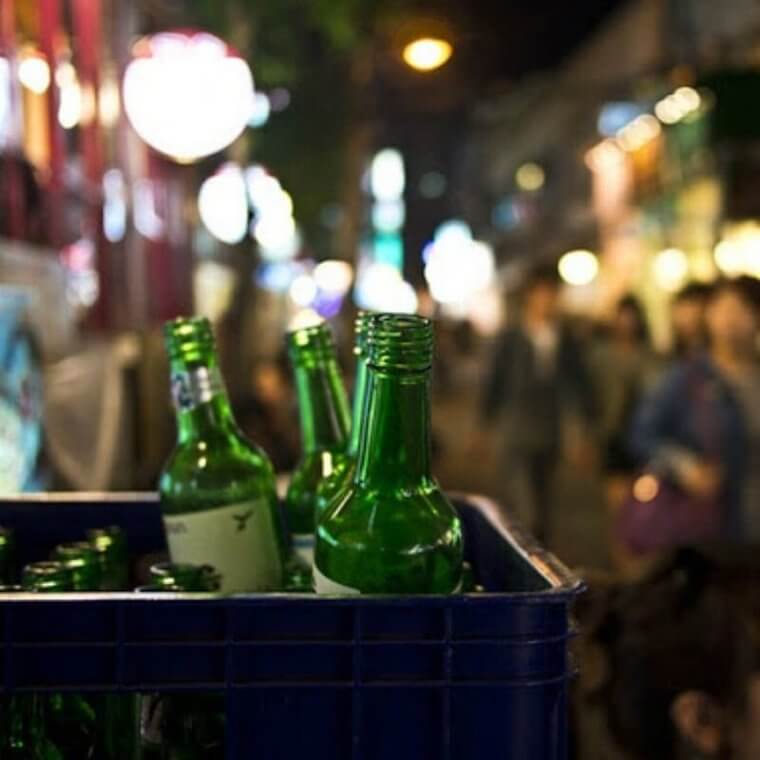 It is estimated that they drink an average of 16L of pure alcohol each, on a yearly basis. In comparison, the US is at 13.7L per person, per year. In 2021, South Korea had the fourth-highest rate of alcoholism in males, at 13.1% of the population. Perhaps most startling, is that drinking in public is completely legal in South Korea. Cops will only intervene if a drunk person is behaving in a disorderly manner.

Turning Waste Into Money
At the Ulsan National Institute of Science and Technology in South Korea, a professor's invention takes human waste and converts it into a digital currency that can be used to buy things such as coffee, books, and other groceries at the university. The invention is called BeeVi and it's a toilet that is connected to pumps and an underground tank.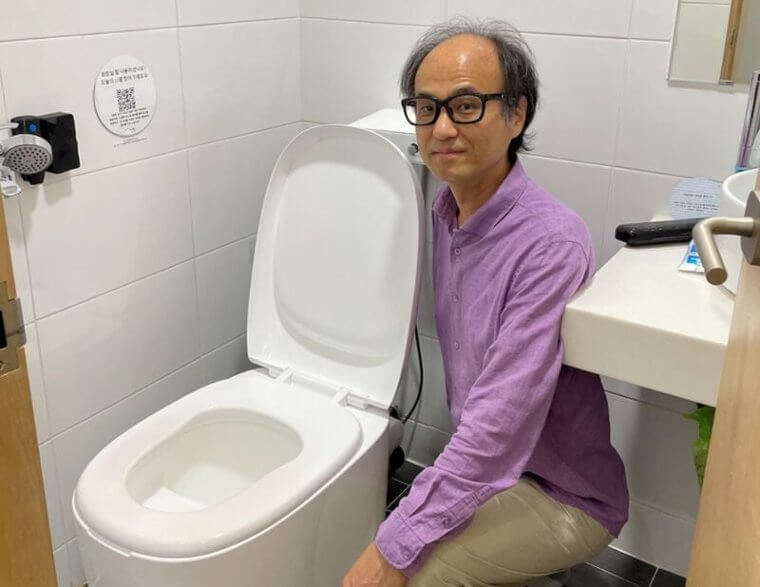 The idea is that waste from this energy-saving toilet is converted into fertilizers and with each use, people can earn Ggool - the invented currency - that can be accessed using an online platform. The professor is trying to encourage people to follow his initiative and he describes how we are all valuable on the inside, saying, "Everyone has to poop, and if we give value to human poop, that means everyone is valuable."

Not Everyone Enjoys the Parties
Since Koreans love to party, they tend to be very loud. South Korea has a high population density of around 1,366 people per square mile, compared to 94 people per square mile in the United States. Koreans are so close to their neighbors that noise complaints are very common. The Covid-19 pandemic has resulted in a 60.9% increase in reports about noisy neighbors.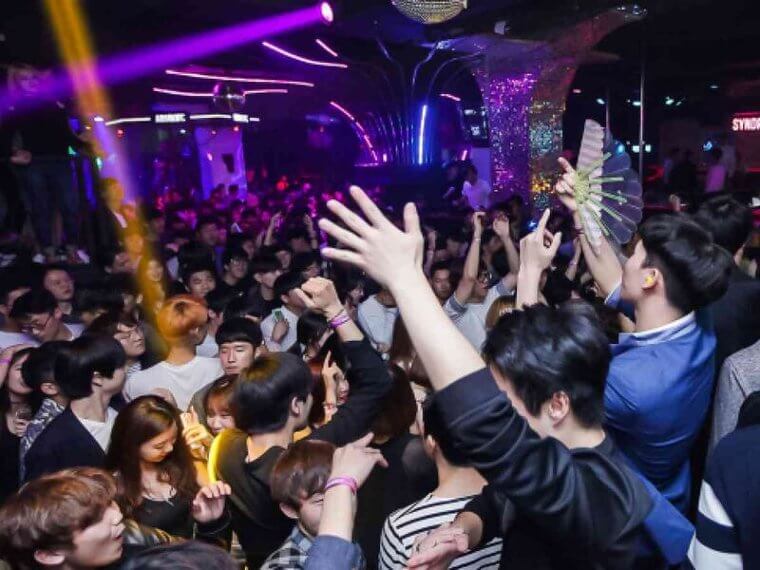 Koreans have taken to social media to vent their frustrations. One Twitter user tweeted that the noise coming from next door was so bad that he attempted to make a louder noise as revenge, by drilling a hole in his wall. The country has a call center that is dedicated to dealing with these issues. The center offers mediation between neighbors to prevent the disgruntled persons from filing a lawsuit against the noisemakers.

An Unintentional Wildlife Sanctuary
It is well-known that there are tensions between North Korea and South Korea. The Korean War, which claimed at least two million lives, was suspended with an armistice agreement in 1953. A demilitarized zone (DMZ), which is roughly 155 miles long and 2.5 miles wide, was established as a neutral area that separates North Korea and South Korea. Since then, only a few people have been granted access to this strip of land, which is guarded by soldiers.
The absence of human interference has unintentionally resulted in the land being reclaimed by nature. Troops have reported that the DMZ is home to rare wildlife, such as Asiatic black bears, Amur Leopards, and long-tailed gorals (mountain goats). Although the area is currently being protected, ecological experts worry that it is in danger of being bombed or transformed if the military tension either worsens or disappears altogether.

You Can Buy K-Pop BTS Dolls
South Korea is best known for K-pop, which is short for Korean pop music. It is not a genre of music, but rather the entire Korean music industry. K-pop brings billions of dollars to South Korea and is a huge part of the culture. K-pop performers are known as idols and have millions of fans in Korea and all around the world.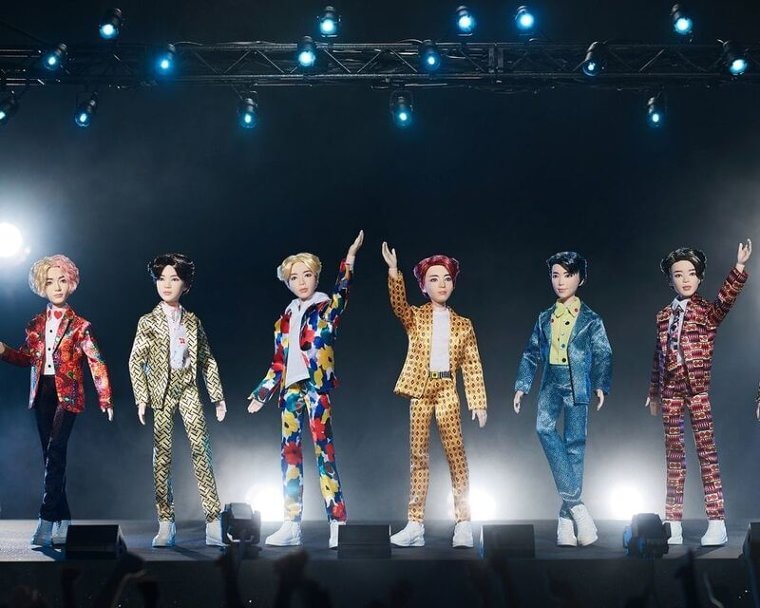 The most famous K-pop boy band is BTS, which stands for Bangtan Sonyeondan in Korean and translates to Bulletproof Boy Scouts. Unlike many K-pop songs which are about love and relationships, BTS sings about more diverse and relatable topics such as mental health and bullying. The group consists of seven members: Jin, Suga, J-Hope, RM, Jimin, V, and Jungkook. Fans are so obsessed with the BTS idols that in 2019, American toy manufacturer, Mattel, launched a collection of BTS dolls.

South Korea's Unattainable Beauty Standards
Korean women are known for having flawless skin. This is because skincare is a big part of Korean culture, and it is seen as the greatest investment. In Korea, beauty is often used to measure a person's worth, which is why Koreans spend so much money and time trying to achieve the ideal beauty standard. Pale skin, big eyes, small nostrils, and a v-shaped jaw are the preferred facial features.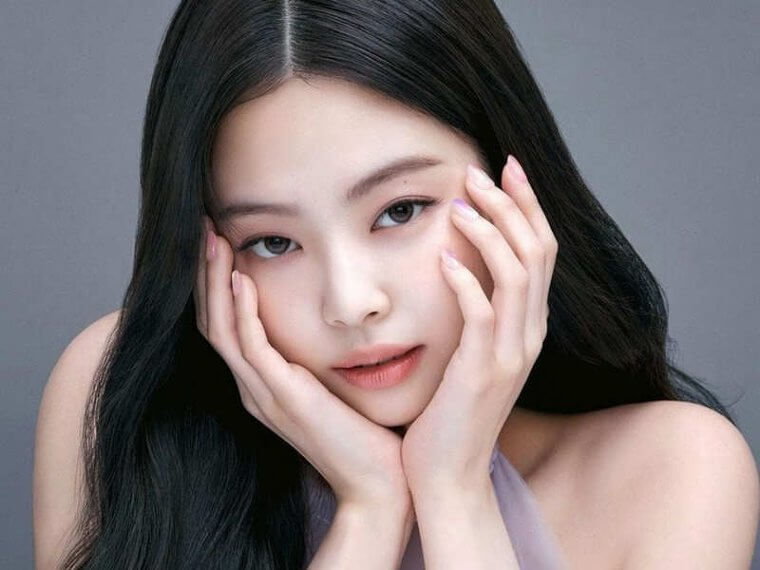 Apart from looking youthful and innocent, Korean women are also expected to be slim and neither too tall nor too short. A height of 162 cm (5.3 feet) and a weight of 42 kg (93 pounds) are favorable. However, many people feel that this is unattainable, as not everyone can physically achieve these beauty standards without plastic surgery. Some Koreans reject the beauty norms, although they are in the vast minority.

Makeup Is Not Only For Women
In South Korea, men also have beauty standards and they take skincare very seriously. Roughly one fifth of South Korean men wear makeup regularly. It may sound unusual, but men all over the world use makeup to enhance their masculine features. In the United States, makeup is often worn by actors and anchormen. In South Korea, there is no stigma against men who wear makeup. Even Korean soldiers openly use skincare products and BB cream with SPF properties.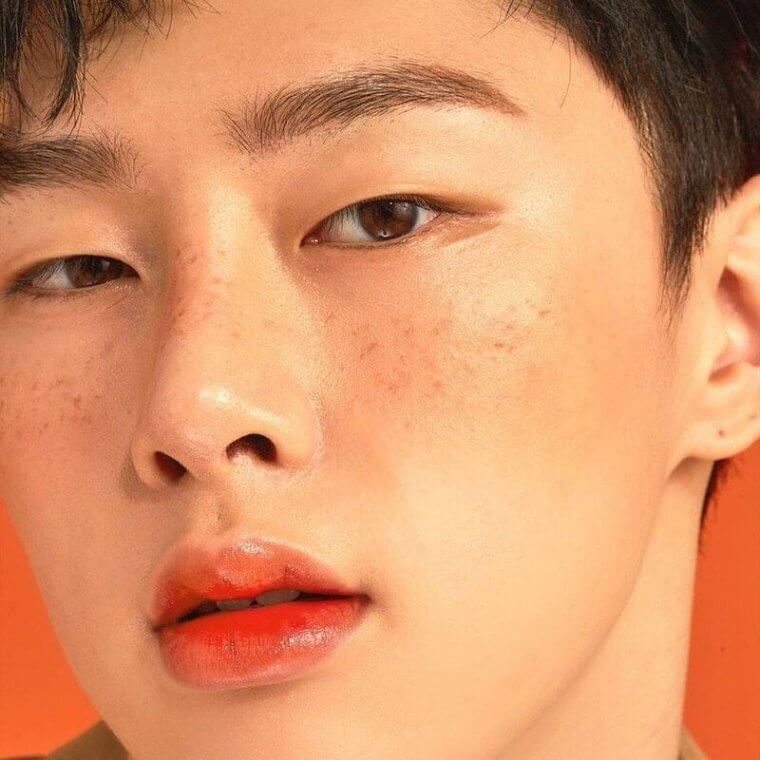 The ideal beauty standard for Korean men is a reflection of male K-pop idols: dyed hair, slender facial features, fair skin, an androgynous body shape, and fashionable clothing. Western media has recently influenced the male beauty standard, and now Korean men have started to care about fitness. However, they still wear makeup even while working out at the gym.

Love Is in the Air
Koreans love celebrating love. Couples frequently exchange gifts and even wear matching clothes. It is also customary for younger couples to make a big deal out of the 22nd day in their relationship. Although Koreans openly express their love, there are strict unwritten rules when it comes to public displays of affection. While PDA is not illegal in South Korea, it is frowned on. It is rare for couples to kiss or even hold hands in public.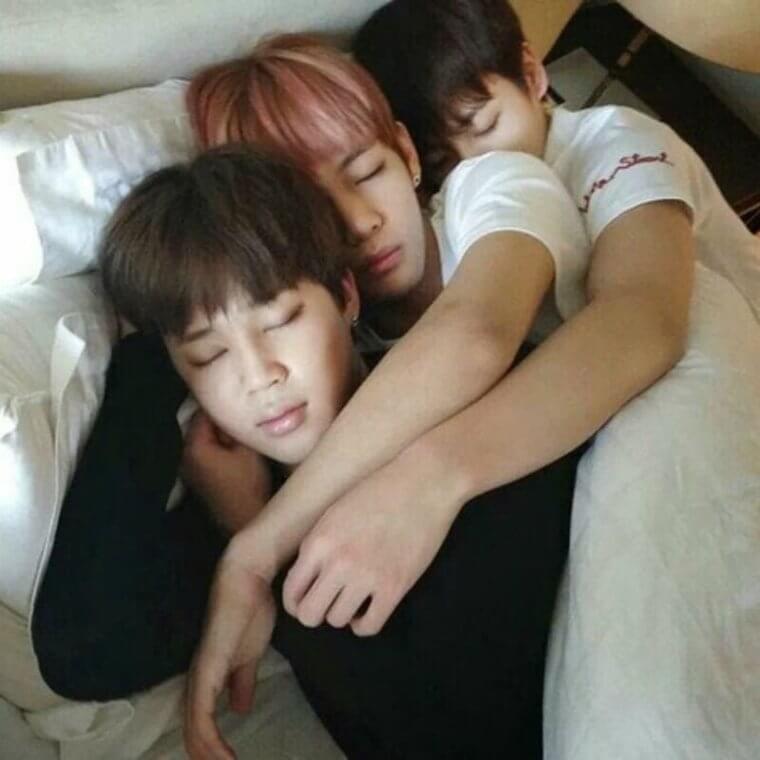 The same cannot be said for same-sex friends. Women often hold hands or link arms when walking in public. In South Korea, this is completely normal and an indication of a close friendship. "Bromances" are also common and accepted in Korean society. Studies show that an intimate but non-sexual bond between male companions is beneficial for their physical and mental well-being.

Hashtag Korean Relationship Goals
When it comes to romantic partners, most people have a specific type that they are more attracted to. Korean women typically look for men who are around 178.5 cm tall (5'9 feet), are at least two years older, and have an annual income of 40-50 million won. They also prefer men who are considered "cute". The physical appearance of a potential spouse is generally important for both male and female Koreans.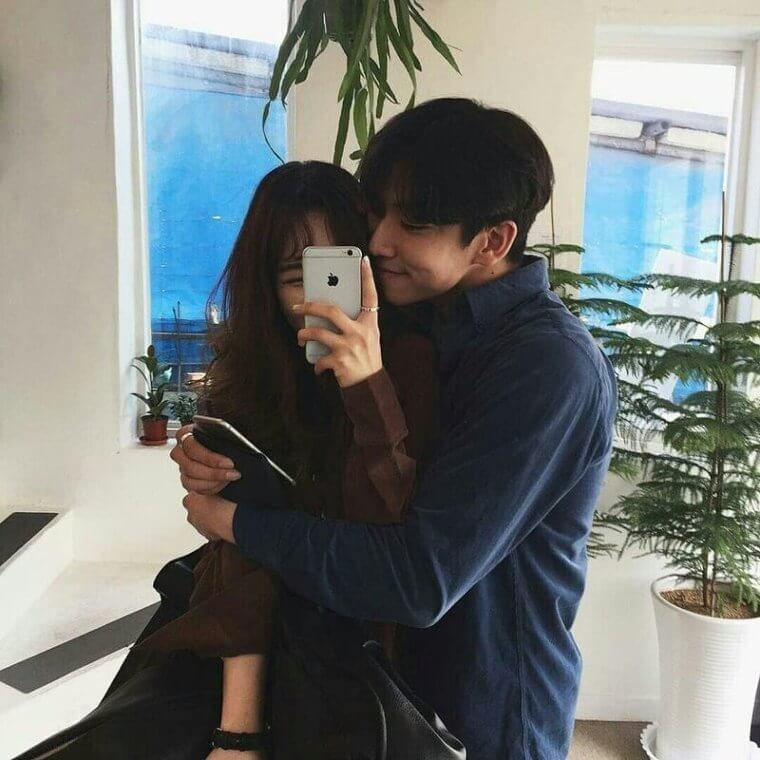 Korean men usually prefer women who are at least as slender as them, have a pointy chin and an s-line body shape (a slimmer version of an hourglass figure). There is a lot of pressure to meet these beauty standards, not just to be treated better by strangers but also to find an ideal partner. Although appearance is important, Koreans also place a lot of value on age, education, personality, and even blood type.

Blood Types in Dating Culture
Koreans often prefer a partner with a specific blood type. This may sound odd, but the concept is no stranger than determining compatibility with dates of birth. In America, it has become popular to date based on zodiac signs. Similarly, each blood type is associated with a different personality. There is also a compatibility rating for each combination.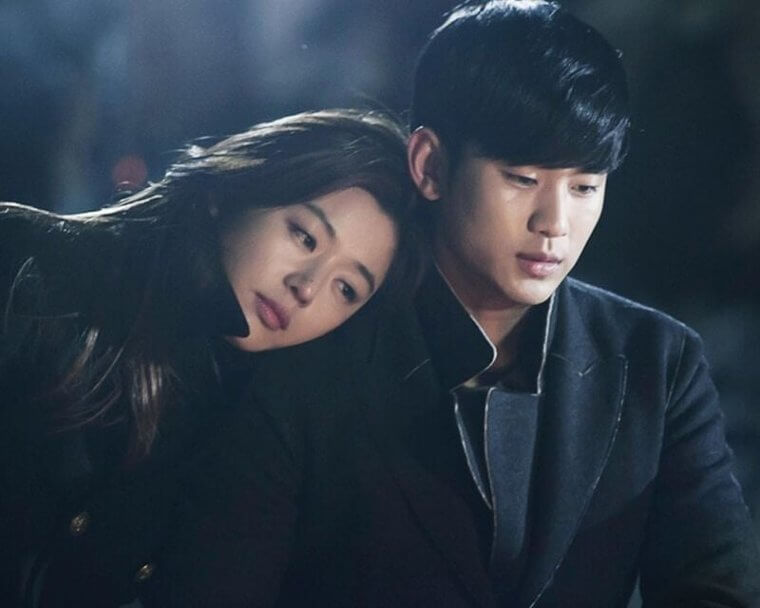 In Korea, people with blood type A are known to be introverted but friendly and tactful. Those with blood type B are believed to be extroverted and the males are even seen as players. Blood type ABs share traits from A and B, and are thought to be logical but inconsistent and two-faced. Blood type Os are apparently natural leaders and, according to research in Korea, they make excellent coworkers and CEOs. Blood types A and O are most compatible, as well as B and AB.
Valentine's Day Is for Men
South Korea has 12 days in a year when love is celebrated. These days fall on the 14th of each month. Traditionally in Korea, Valentine's day is celebrated by women giving gifts (usually chocolates and sweets) to their significant other or love interest. When South Koreans celebrate "White Day" on the 14th of March, it is the women's turn to receive gifts from their partners.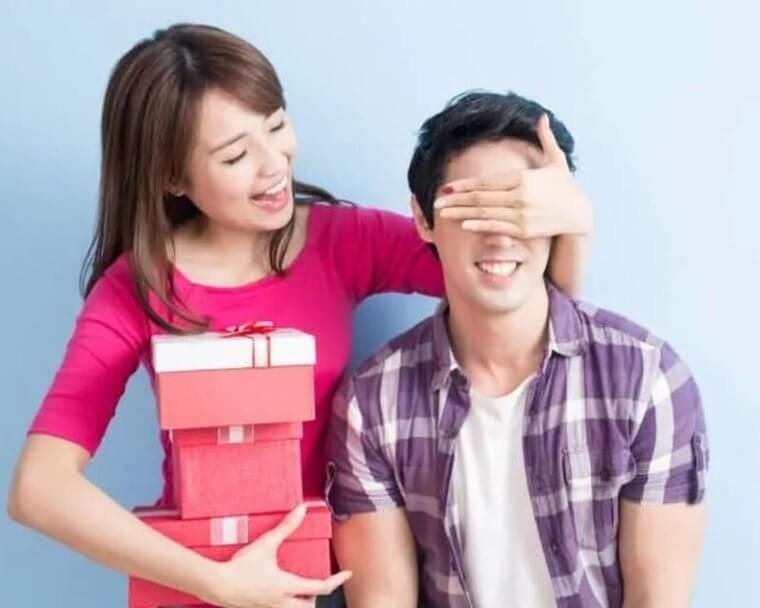 Men generally try to choose a gift that is around three times the value of the gift they received on Valentine's Day. The celebration is called White Day because traditionally men would give white gifts such as white chocolate and white lingerie. This is less strict now and they tend to give gifts of other colors too. Valentine's Day and White Day are the most popular love days in South Korea, and they receive much more commercial attention.

A Controversial Korean Holiday
South Koreans celebrate many holidays, especially when it comes to love. One of their most important days is Pepero Day, which is like a mix of Valentine's Day and Easter. It is celebrated on November 11, by exchanging chocolate-dipped breadsticks, which are similar to Pocky biscuit sticks. There is some controversy around the holiday. It falls on the same day as Farmer's Day, which is celebrated to encourage taking pride in farming. Unfortunately for farmers, the popularity of the fattening snacks outweighs any publicity about farming.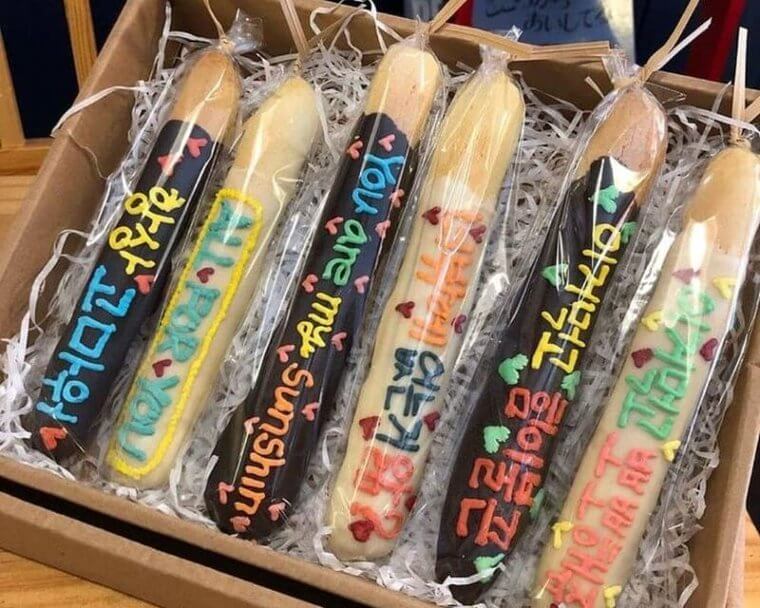 Pepero Day is believed to have started in 1983, when two middle school children gave each other Pepero, in the hopes that they would become tall and thin, just like Pepero. Ironically, the legend goes that if you eat 11 packets of the chocolaty snacks at 11 seconds past 11:11 on 11 November, you will become tall and thin.

The Best Housewarming Gift
Koreans love housewarming parties, which are known as jipdeuri. Housewarmings combine all their favorite things: family and friends, partying, food, and giving gifts. When invited to a housewarming in South Korea, it is advisable to bring a gift. The standard housewarming gift in Korea is toilet paper. One can never have too much. Apart from being practical, the length of the toilet paper is associated with wealth and success.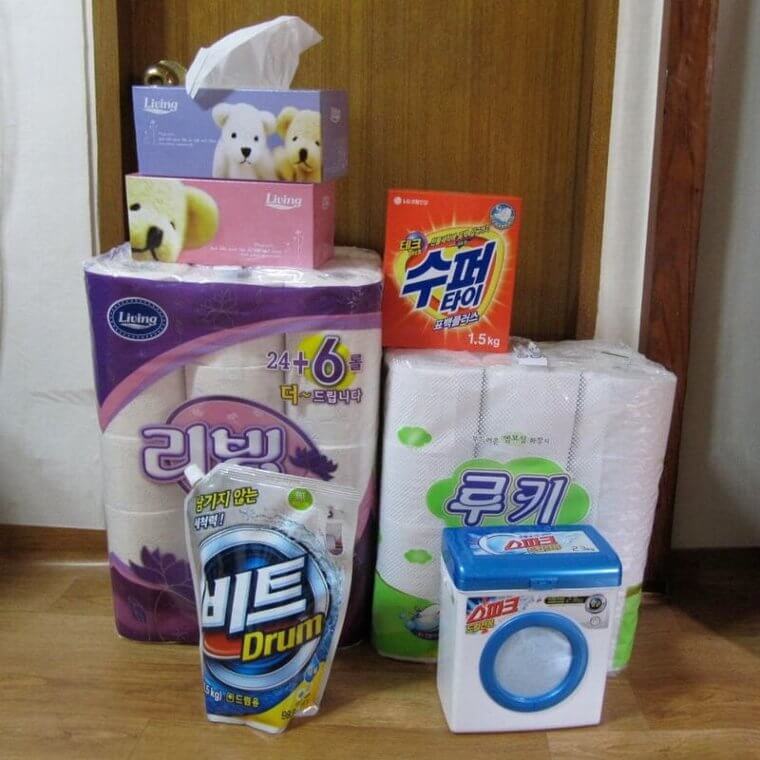 Another acceptable gift is laundry detergent or dishwashing soap, which symbolizes the blessing of a pure and prosperous new home. Like many places in the world, pot plants are also a popular housewarming gift in Korea. If you opt for this gift, we recommend that you go with the window-leaf plant or the hauntingly beautiful moonshine snake plant. If all else fails, just bring a bottle of wine or whiskey to the housewarming party.

"If You've Got Spam, You've Got It All! "
As is evident by the multitude of festive holidays, Koreans love exchanging gifts. There are a few rules to keep in mind when surprising a South Korean with a present. Do not spend too much money on a gift. Koreans will feel compelled to reciprocate with a gift of equal value. Wearing a green hat signifies that your partner is unfaithful, so do not give green headwear to a Korean.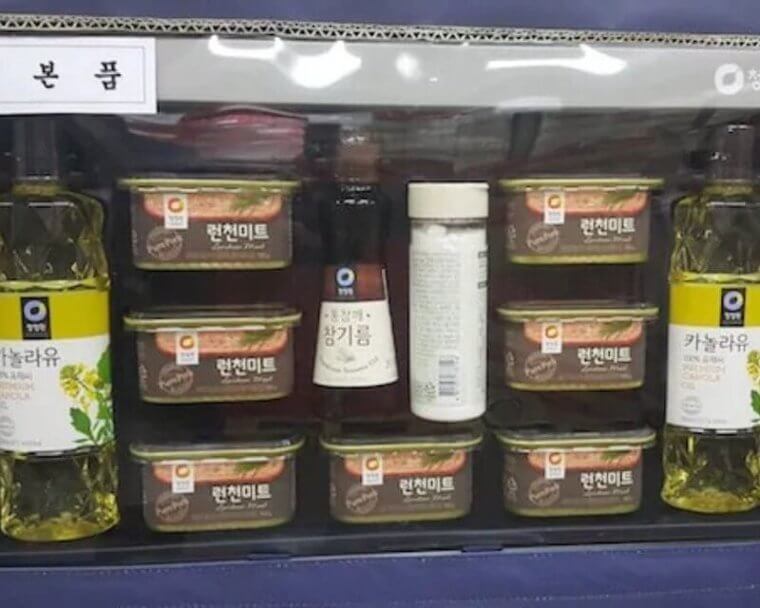 Avoid gifts in sets of four, or with red letters, as both are associated with death. Surprisingly, the best gift that you can give a Korean is Spam. The canned meat is considered a luxury item in South Korea, although a 200g can of spam only costs about $3. Spam advertisements in South Korea claim that "anyone who gets a Spam gift-set also gets a warm feeling in their heart."

One, Two, Three… Five
In many countries, the number 13 represents bad luck. We are even familiar with this myth in the United States, although most Americans are not superstitious. South Koreans, on the other hand, tend to take superstitions very seriously. Instead of the number 13, their unlucky number is four. The reason for this is that in Japanese, "four" is pronounced as "shi" (四) which sounds very similar to "shi" (死) which means death.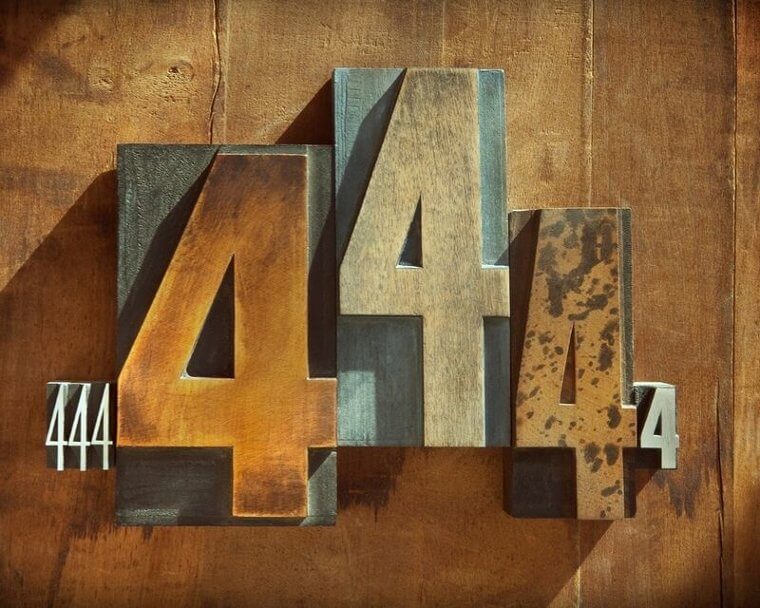 The fear of the number four is called tetraphobia, and it is common in many Asian countries. If you are ever in an elevator in Asia and you notice that the number "4" is missing, it is not a mistake. The number was purposely skipped to prevent bad luck. Many hospitals and funeral parlors call their fourth floor the fifth floor and skip the number when labeling rooms.

The World's Top Esports Gamers
Electronic sports, or esports for short, is a term used to describe the increasingly popular career choice of competitive video gaming. Not surprisingly, the best video gamers live in South Korea. In July 2021, an estimated 98% of the population in South Korea had access to the Internet, making the country the third best in the world when it comes to internet penetration,. The estimate for the United States is currently at 90.8%.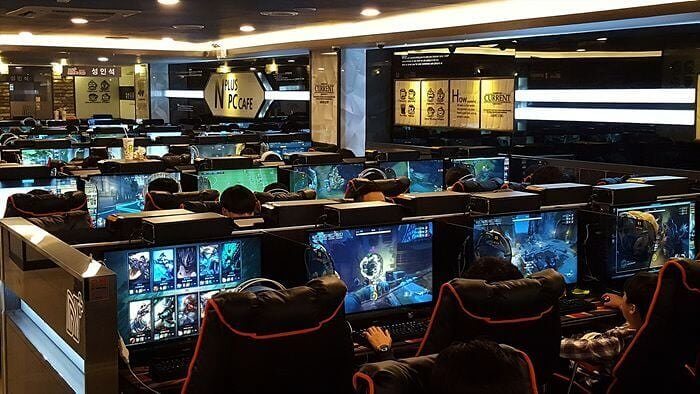 South Korea has one of the fastest internet speeds in the world. In 2017, according to a report published by Akamai Technologies, their average internet speed was 28.6 Mbit/s, which was four times faster than the world average of 7.0 Mbit/s. The fastest internet speed in South Korea is much higher than their average – 1,024 Mbit/s (1Gbit/s) at only $20 per month.

Close to Going Cashless
Thanks to the high internet penetration and the fact that around 91% of the population own a smartphone, South Korea is one of the five countries that are closest to going cashless. According to Korea's central bank, its banknote retrieval rate dropped to 40% in 2020. More than 800 of the country's 1,600 bank branches have stopped accepting cash deposits and withdrawals.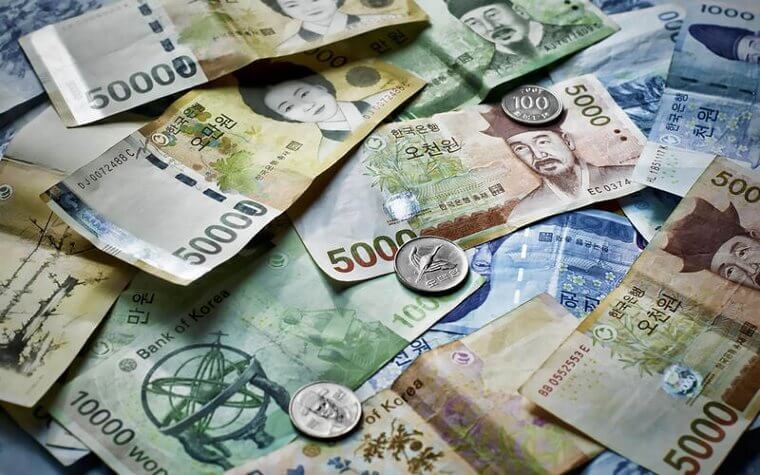 The Covid-19 pandemic has further reduced the use of cash. More people are doing online transactions to avoid unnecessary human contact. Sending gifts and money through a messenger app, called Kakao Talk, was previously perceived to be rude and impersonal. However, it is now becoming the norm. Retailers have even started accepting cryptocurrencies as payment methods. The Bank of Korea reported that counterfeit money is at a record low with only 272 fake bills discovered in 2020.

A Nation of Shopaholics
With a high rate of smartphone use and fast internet speeds, it is no surprise that many South Koreans frequently shop online. Not only is online shopping convenient, but it also provides some relief from the frustrations of high demands and stress in the workplace. The country caters to its citizens' shopping needs with huge shopping malls and extended trading hours.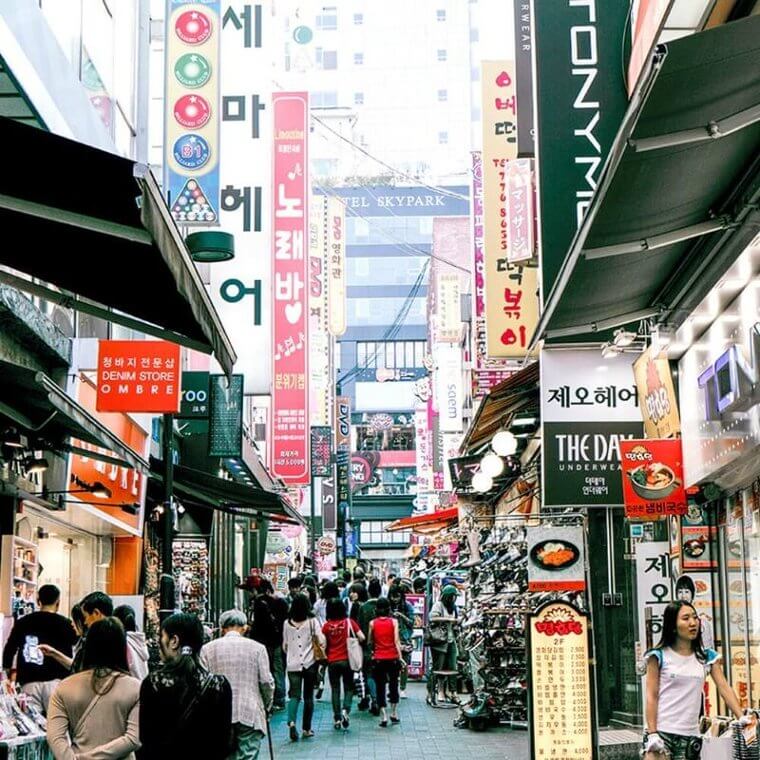 Retail therapy is so common in South Korea, that they call it shibal biyong, which directly translates to "fuck-it-expense". The term refers to an expense that would not have been necessary if one was not under stress. In a BTS song called "Go Go", the group sings "No money but I want to eat Jiro Ono [sushi] / worked hard to get my pay / … / let me be even if I overspend / even if I break apart my savings tomorrow."

The Best Korean Dish
South Koreans love eating, and their traditional foods are some of the tastiest on the planet. The most popular Korean Dish is Kimchi (fermented vegetables). The fermentation process is the same as the one used to make sauerkraut, which is consumed regularly in the United States. 387 million pounds of sauerkraut is consumed each year in America. This is about 1.5 pounds per person. The consumption of kimchi in South Korea is much higher – about 79.59 pounds per person.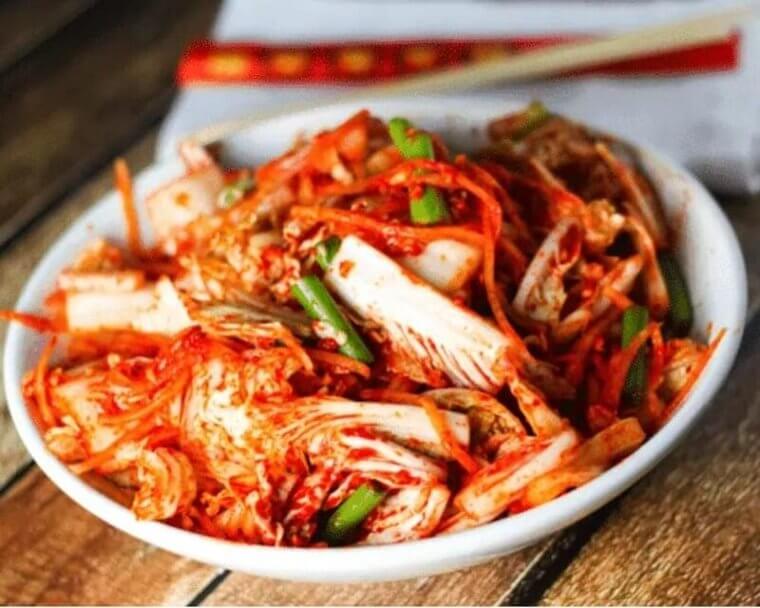 Although kimchi and sauerkraut have similarities, they also have many differences. There are over 250 different types of kimchi, and it can be made with any vegetables. It usually contains chili powder and fish sauce, among other ingredients and seasonings. The Korean dish is known to be good for you. It may improve intestinal health, promote weight loss, and even slow the aging process.

The Delivery Nation of Korea
There is such a big demand for online shopping and food orders that businesses have ensured that their delivery services are fast and inexpensive. An enormous number of parcels are constantly being delivered throughout South Korea, to the point that they even refer to their country as the "delivery nation".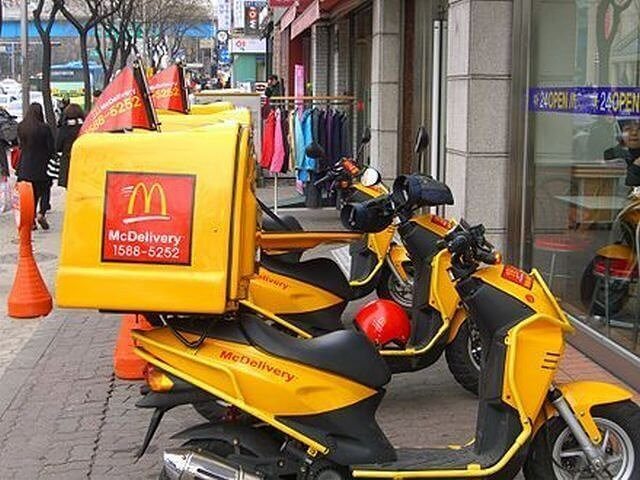 "We get everything delivered as if we are Prime members," said Andrew Eungi Kim, a professor at Korea University. "Because everything gets delivered so fast and at such a cheap rate, I think we just love to order things online." Imagine how many drivers need to be hired by restaurants and online stores. These employees must skillfully maneuver through peak traffic to deliver orders to customers in record time. Unfortunately, many drivers in South Korea are overworked and underpaid, and some deaths have tragically been linked to the stressful job.

South Korea's Taxi Services
The most common color for a taxi cab worldwide is yellow. This is because it has been proven to be the most noticeable color. However, not all taxis are yellow. For example, in London they are black, and in Malaysia and Hong Kong, red and white are the designated taxi cab colors. Regardless of the color, the purpose is typically to help passengers distinguish the taxis from the other vehicles.
However, in South Korea, taxi cabs are color-coded according to the level of service they provide. Orange taxis used to be popular with foreigners as the drivers were required to pass an English language test. That service ended in 2013 and now they are simply known as "Seoul's Signature Taxi". White and gray cars are owned by the drivers and provide the standard service, while black cars are Deluxe Taxis, offering a luxury service.

Koreans Are Very Family-Orientated
In the United States, adult children commonly live their own lives independently, and they are not expected to look after their elderly parents. Many elderly Americans would feel like a burden in their children's care. However, this is not the case in South Korea. In fact, Koreans find it disrespectful not to take care of their elderly parents. They believe that a family is a unit and that living only for yourself is disdainful, isolating, and inhumane.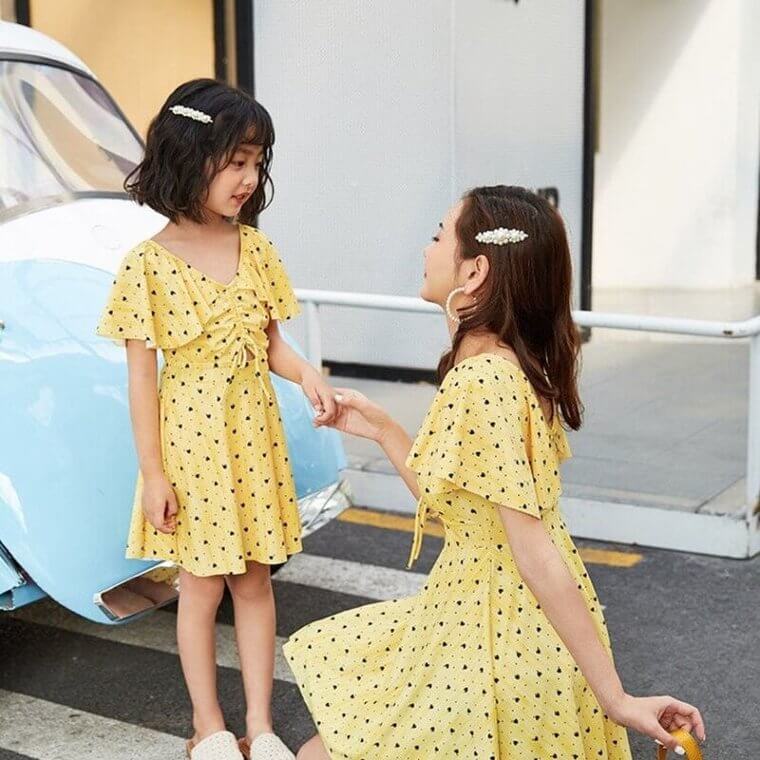 In Korea's conservative culture, fathers are expected to earn a living while mothers stay at home and raise their children. Koreans believe that a good mother should always accompany her children everywhere, and not give them the freedom to roam around on their own. They also believe that children owe their parents for raising them and that this debt can be repaid by reproducing and continuing the family line.

Koreans Respect Their Elders
Another one of the Confucianist traditions is to respect your seniors. This includes parents, teachers, bosses, and the elderly. When South Koreans address anyone older than them, they typically use formal titles instead of first names. Some examples of respectful behavior include giving your seat up for an elderly person, using two hands to receive a gift, and not wearing sunglasses in front of your seniors.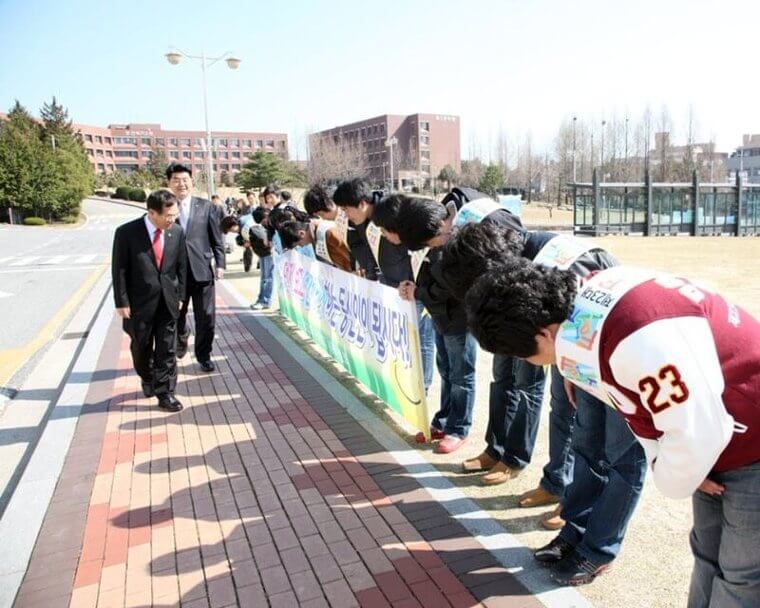 Yang Myoung-Hwa, a retired woman who has spent her time between Korea and the United States, says that the tradition of respecting elders without any conditions regardless of how they treat you is changing. She believes that this is a positive change, however, she disapproves of the blatant disrespect for the elderly that many youngsters have started to display. "I think some people do not understand Western culture, its individualism, and freedom of expression correctly," Yang added.

The Single Life Has Become More Popular
For many decades, marriage has been considered a social responsibility in South Korea. It is so important that Koreans often opt for arranged marriages if they cannot find a life partner. However, younger South Koreans are now being referred to as the "sampo generation" (meaning "giving up on three") because at least 40% are no longer interested in dating, marriage, and having children.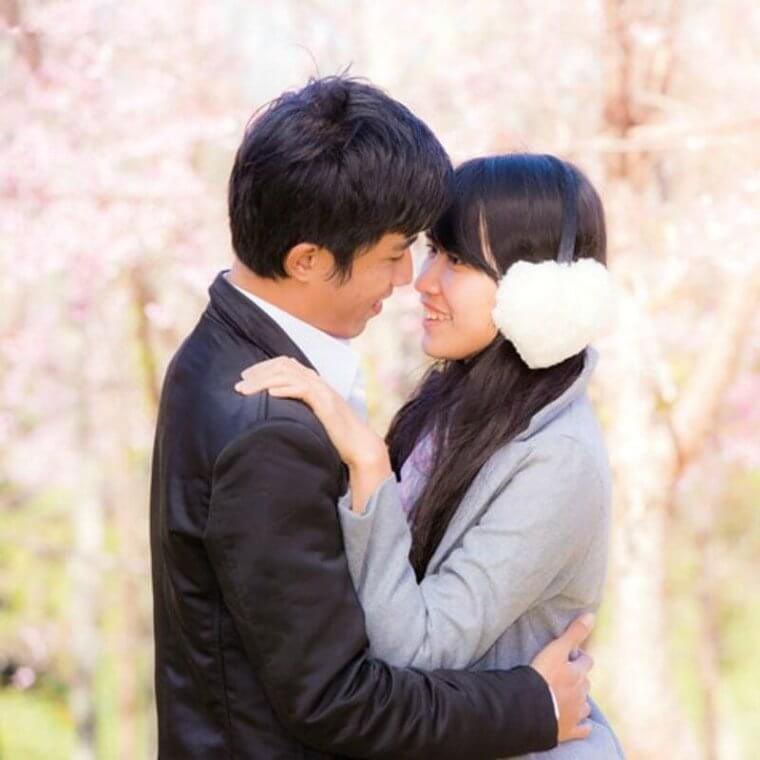 A 34-year-old single South Korean man said that his parents ask him about marriage every time they see him. "They joke about it at first, but they get really serious by the end of our conversation," he explained. Another Korean has a similar experience: "Society made me feel like a failure for being in my 30s and not yet a wife or a mother. Instead of belonging to someone, I now have a more ambitious future for myself."