When it comes to history, most people base their knowledge on what they were taught in school, but if you think that people in the past were all nobility and decorum, you better think again. Throughout history, humanity had engaged in racy, weird, and frankly pretty shocking behavior, the raged from admiration of bodily functions to pretty gruesome acts. So check out these 30 historical facts that will definitely surprise you, amuse you, and probably freak you out a bit.
Lyndon B. Johnson And His Weird "Colleague"
Lyndon B. Johnson became the 36th president of the United States of America after the assassination of his predecessor JFK, and was known for maintaining collective security and for attempting to restrain Communist encroachment in Vietnam.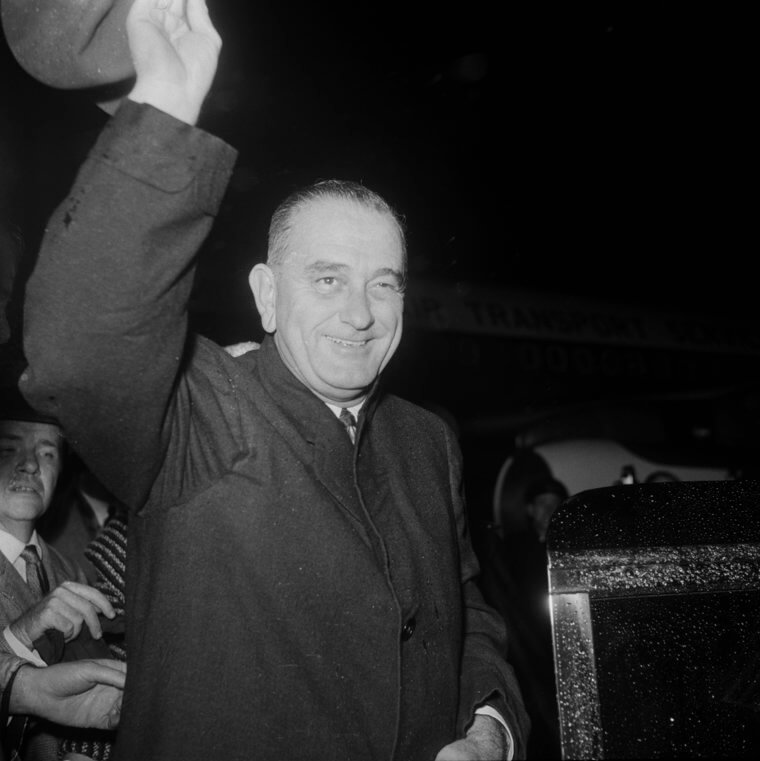 However, despite taking part in some of the most extensive legislative programs in the country's history, LBJ left a different type of mark that's hard to forget once you know. With a weird habit concerning his "junk", the President even named it "Jumbo" and sometimes referred to it as one of his Congressional colleagues. In front of a group of reporters, LBJ  intentionally showed off Jumbo when he couldn't seem to find the answer to the questions they were asking.  

American Revolution Soldiers Used Gunpowder Made From Pee
The world-famous American War of Independence began when shots were fired at Lexington and Concord. The revolution that took place afterward required the massive use of gunpowder, but at the time, there was only one mill that manufactured it. Within a few months, there was a massive shortage that dimmed the hopes for a successful American outcome.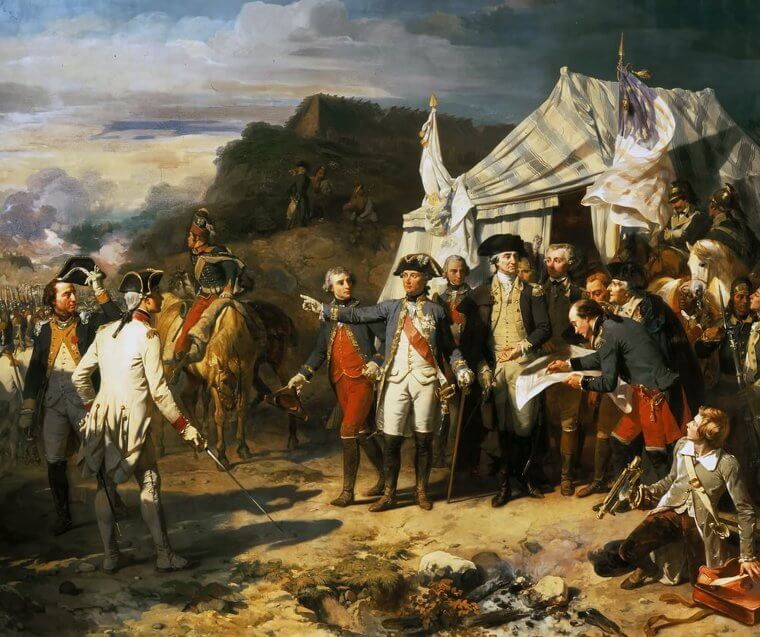 The French offered assistance to the Americans, but the supply was still not enough. To be able to meet the demand for heavy artillery use, the Americans came up with a bright idea. Gunpowder is created by mixing charcoal, sulfur, and potassium nitrate in specific ratios. The revolutionary colonists knew that they needed to produce nitrate, and achieved this by soaking soil in urine and letting it dry. By the way, they used both human and animal pee. Cooooooool.
The Cure to "Hysteria" Led to the Invention of the Vibrator
Hysteria was a medical diagnosis considered to be chronic and common to women. While 'experts' had long passed it off as a medical disorder, hysteria had lasting social implications. Women with this condition suffered from shortness of breath, anxiety, depression, and sudden bursts of uncontrollable emotion.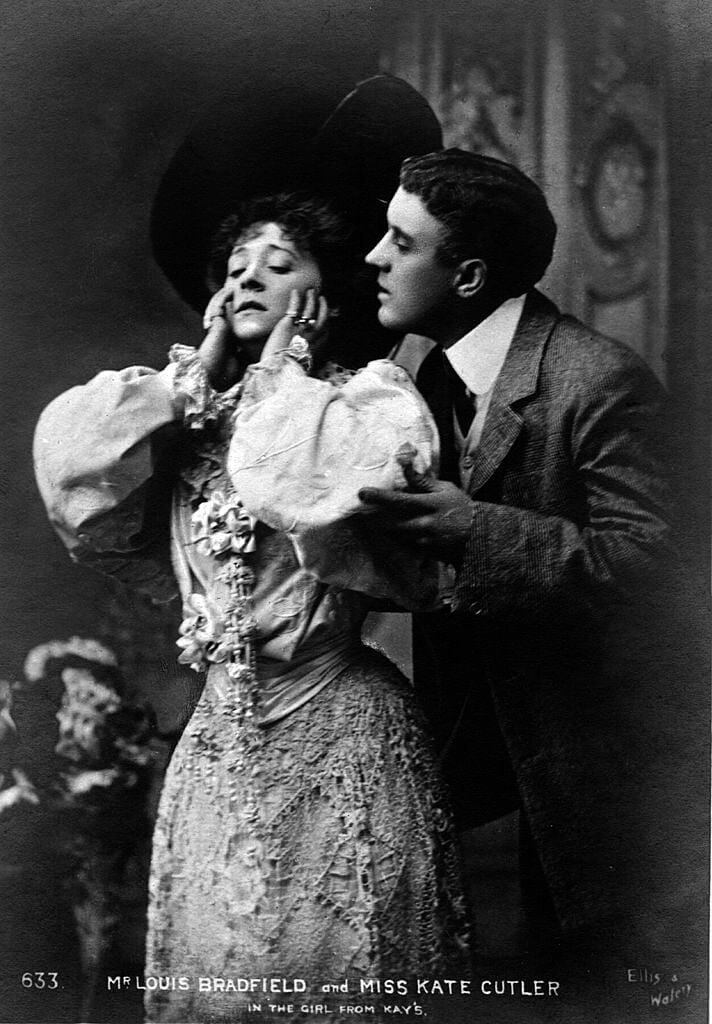 But back in the Victorian era, the medical community figured they had discovered a cure for this frightful female affliction. Doctors calmed patients by giving them vigorous pelvic massages until they reached hysterical paroxysm. Sound familiar? It's masturbation. However, when doctors found providing the cure too much for them, they found a way to deliver the cure without as much effort. Yes, this is the story behind the invention of the vibrator.

Want to Avoid Pregnancy? Use Animal Bladders!
Although our ancestors left a lot of evidence behind about the way they physically pleasured themselves back then, there were discoveries that proved they were not fans of the big populations that can come as a result. Archeologists have uncovered tools of contraception from the 16th century.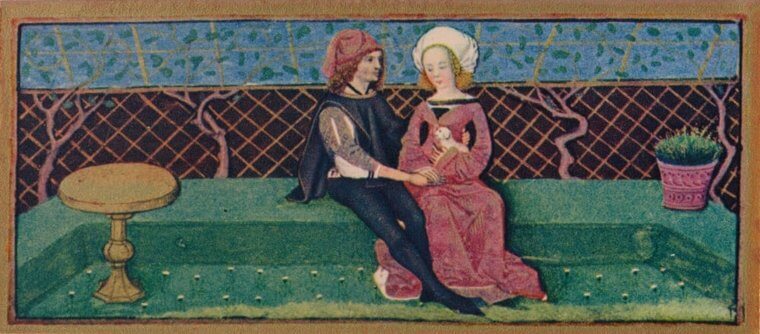 Although they weren't called condoms in the past, our ancestors had used prophylactics that were made of animal bladders and intestines to avoid pregnancy. However, as further studies suggested, these prophylactics date back even earlier than the 16th century and that they weren't actually used to prevent women from getting pregnant. Instead, the Church ordered its usage in an effort of preventing sinful physical pleasure. Of course, these tools were far less comfortable and less effective at that time.
Sardines, the Greatest Weapon of Norway's Resistance Fighters Against German Invaders
On April 9, 1940, Nazi Germany launched an invasion of Norway. The Norwegians were largely caught by surprise, however, some of their military defense was able to secure strategic positions and the government had a chance for evacuation. Although the resistance was able to launch counter-attacks against the invaders, they soon realized something else could work in their favor.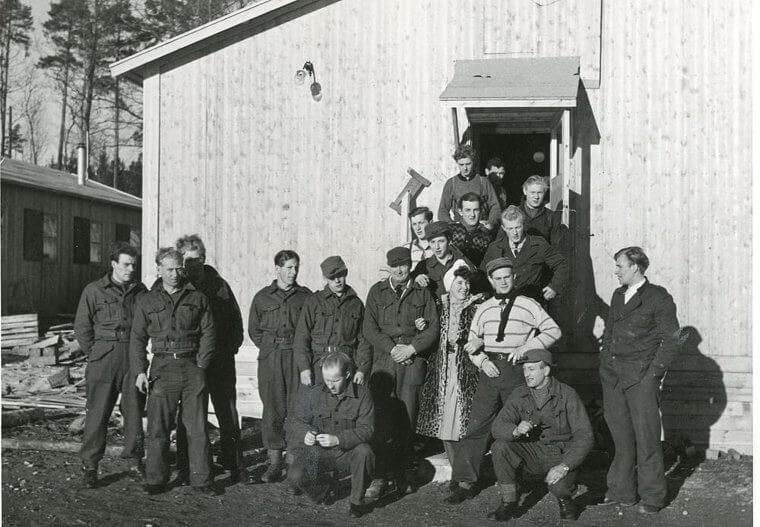 Norway's economy at the time was largely based on pickled fish, and when the Germans announced that they would be seizing the supply, the resistance fighters found a way to fight back. They requested large amounts of strong laxatives from their British Intelligence support and snuck it into the sardine canning factories. The Germans were obviously stricken with bowel issues for days.

Gandhi's Unusual Ways of Teaching His Followers About Chastity
Mahatma Gandhi had always been open about his unusual sex life. He spoke freely to his followers and gave them specific instructions related to observing chastity. These provocative messages were not very popular, as he said that even newlyweds must maintain their celibacy for the sake of their souls.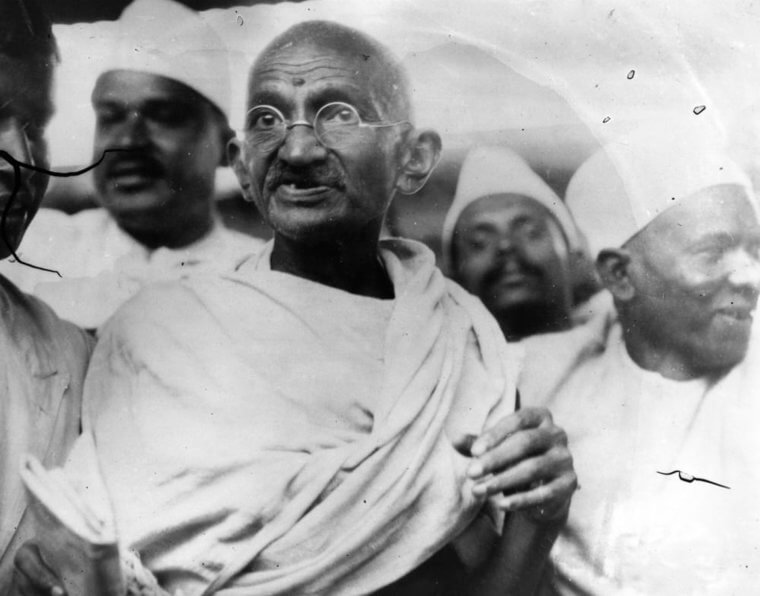 However, more than his unusual messages, Gandhi carried out unusual personal practices based on his beliefs and would test his control by sleeping nude next to young girls. He even ordered his followers to sleep and bathe together. Naturally, those who were caught breaking the law of chastity were punished. 
President Warren G. Harding Steamy Love Letters to His Mistress, Carrie Phillips
Warren G. Harding served as the 29th president of the United States and is often considered to be one of the worst to ever serve in office. His appointments and legislation were often wracked with scandals.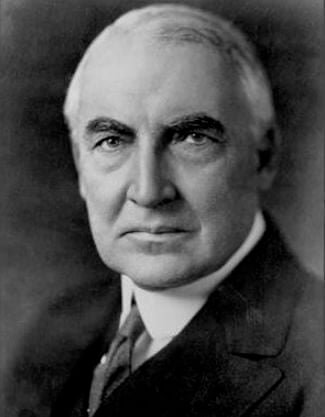 President Harding's infamous affair with his best friend's wife is definitely a more private one of these scandals. Many steamy love letters were uncovered, some even 40 pages long. In most accounts, he declared his undying love for his mistress, as well as his lust. In one letter, the President wrote, "Wouldn't you like to get sopping wet out on Superior - not the lake - for the joy of fevered fondling and melting kisses?" Guess for yourself what he was referring to with the term 'Superior'.

Vlad the Impaler Punished His Enemies in the Most Painful Way Possible
In history, there are few names of very real people that were known to have cast more terror than even legendary vampires, horror movies, and blood-curdling tales. Among these widely-feared humans is Vlad the Impaler.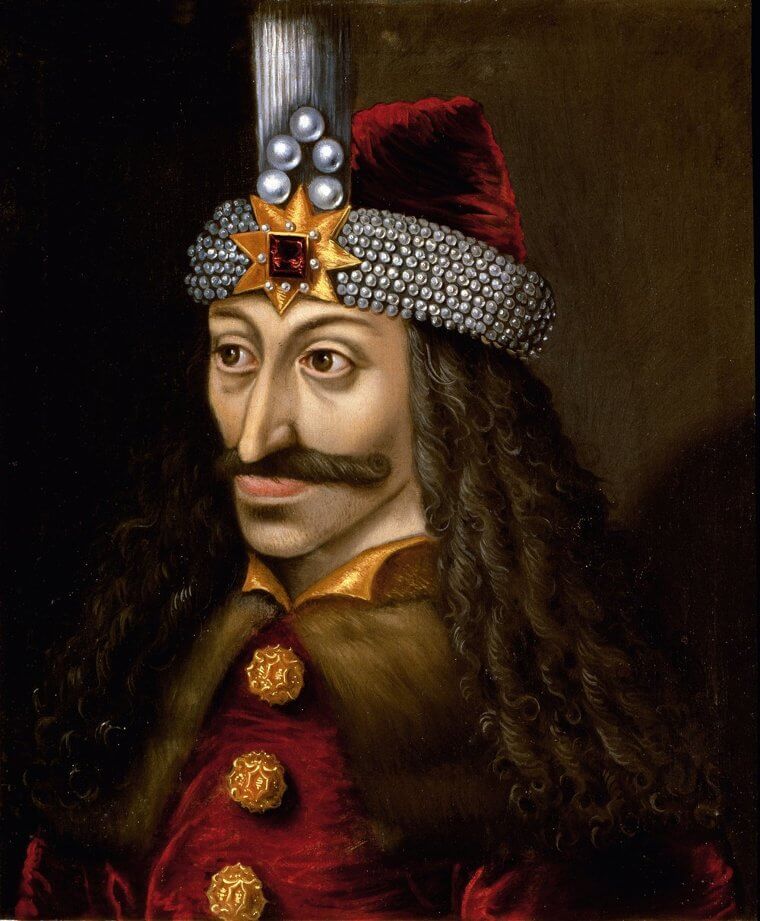 In modern times, he is described as the real Dracula. Why? This Prince of Wallachia had a very unusual way of dispensing of his enemies. Believing that everyone who decided to go against him deserved the most painful punishment, Vlad the Impaler prepared a banquet and invited all those he suspected of plotting against him. He ordered his soldiers to impale his guests on spikes and unlike Dracula, Vlad had his enemies impaled through the butt. The torture lasted over a series of days.
Royal French Women Used to Give Birth in Front of an Audience
The French royalty had a strange custom that went on for hundreds of years: royal births had to be conducted in front of spectators. From ministers to advisors, everyone wanted a front-row seat. However, what happened to the infamous Marie Antoinette led to the abandonment of this tradition.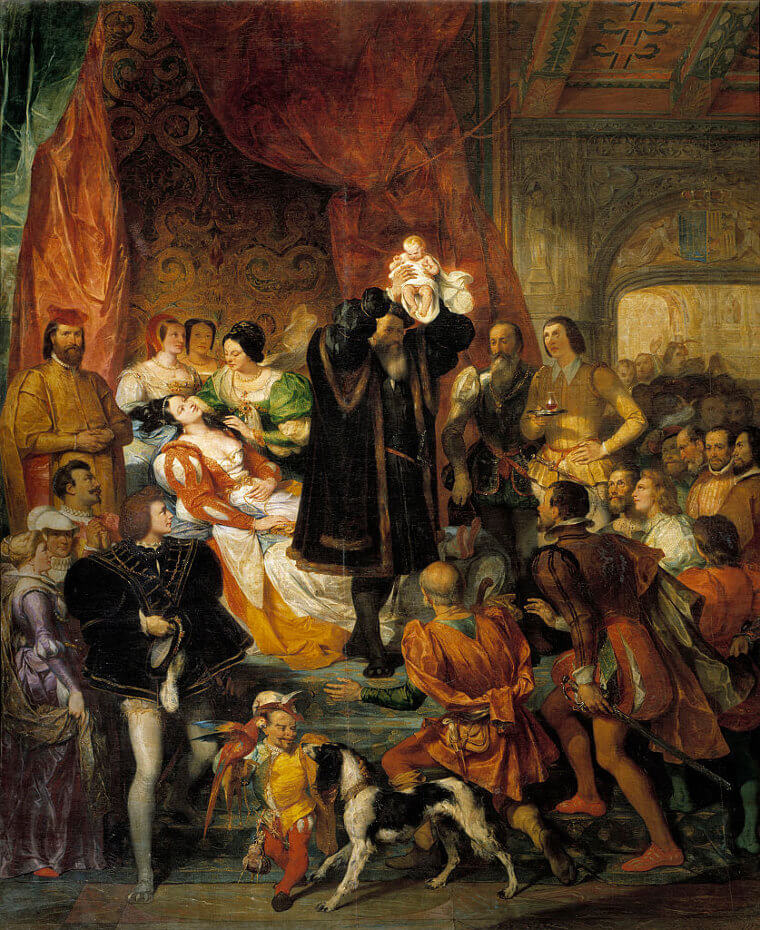 According to contemporary reports, it was extremely hot the day she went into labor, and the observing crowd went wild. Some apparently climbed on the roof and atop the furniture, and so high was the number of audiences that it became almost impossible to move. The mother-to-be fainted and the doctors had a hard time saving the baby. After that, the tradition (thankfully) went into decline.

The Welsh Claimed Being Romantically Involved With a Sheep to Get Lighter Punishment
Since time immemorial, Wales' agricultural sector has been based on sheep farming. But when they joined the United Kingdom, they were amazed to discover that there were strict laws regarding sheep.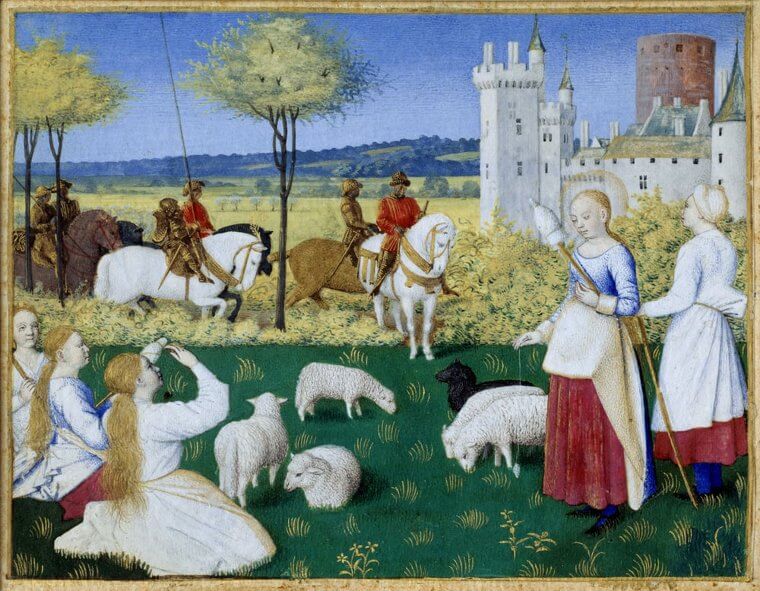 According to the rules, if someone was caught stealing one, a hand would be cut off. Oddly enough, if someone was caught having a relationship with a sheep, however, only a finger would be taken. So as absurd as it may sound, most of the sheepherders confessed to having romantic relationships with their sheep in the hopes of avoiding the harsher punishment. Not ba-a-a-a-ad.
Benjamin Franklin Authored a Classic Piece "Fart Proudly"
Around 1781, one of the founding fathers of America, Benjamin Franklin, wrote a classical piece that now belongs to the Library of America collection. The satirical letter, entitled "Fart Proudly", has been the subject of studies of scientists and philosophers from all around the globe.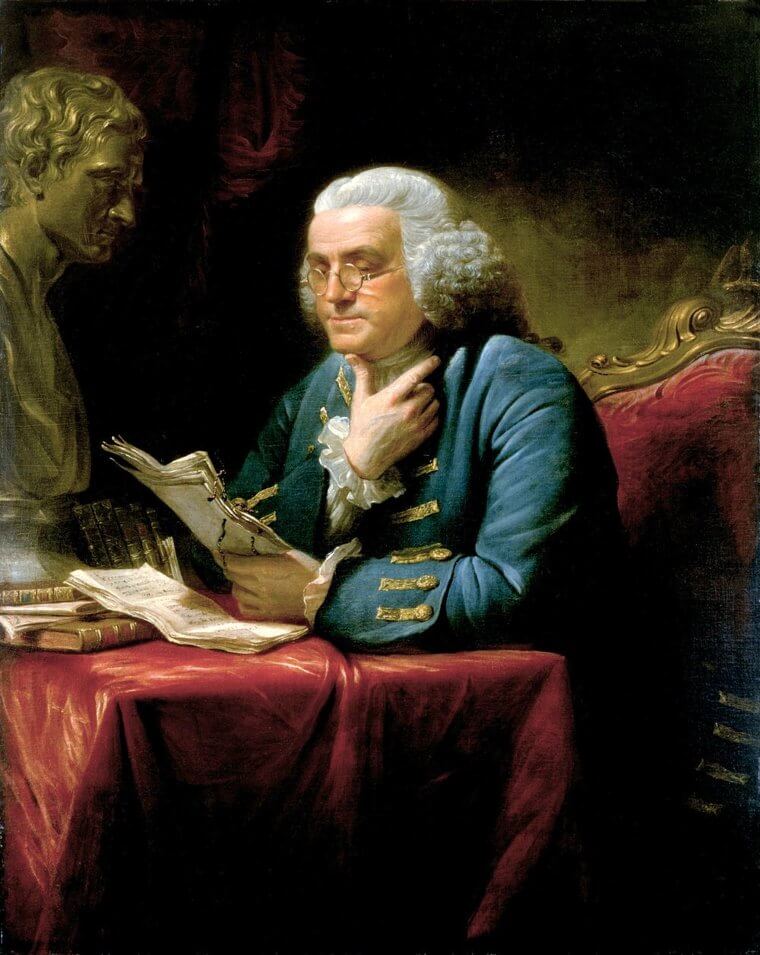 However, the classic piece that the American polymath wrote was filled with hidden meanings. Modern scholars routinely pointed out that Franklin was indeed referring to some of the more far-fetched research the federal government was working on. It seemed that even at his time, the genius philosopher had thought of challenging the government to find ways on how to deal with the nation's problems so that everyone could indeed, fart proudly.

Empress Wu Zetian, Filicide
Wu Zetian was an infamous Empress who ruled China with an iron fist in the 7th century. Known to be smart, charming, and strong-willed, she expanded the territory of the empire enormously during her rule.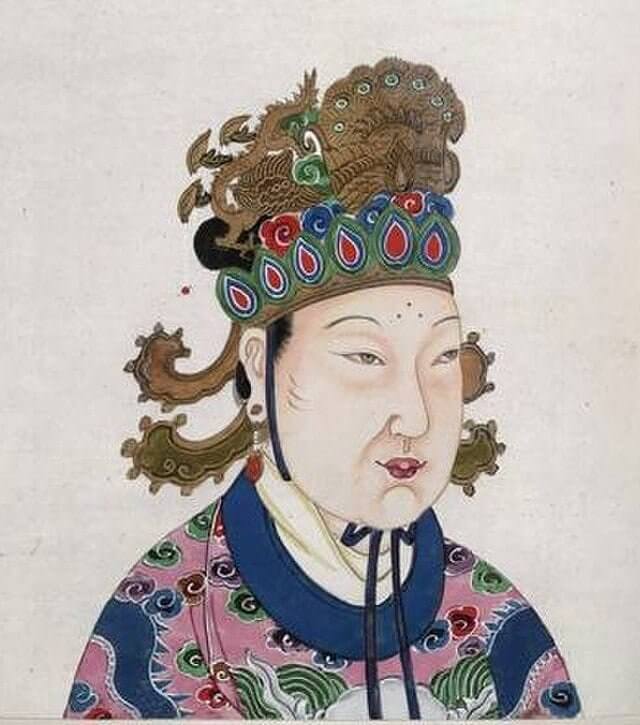 However, she was anything but fair and just. In fact, she was a killer. History has long-floated the idea that she murdered her own baby daughter in order to frame a rival for the killing. She ordered the 'suicides' of multiples of her grandchildren and even poisoned her own husband. 
Anne Frank's Unedited Diary Shows She Was Also a Typical Young Girl
Presumably the most famous diary in the world, the Diary of Anne Frank has captured the interest of millions of people from all over the world. Anne and her family, as everyone knows, were caught and captured by the Nazis.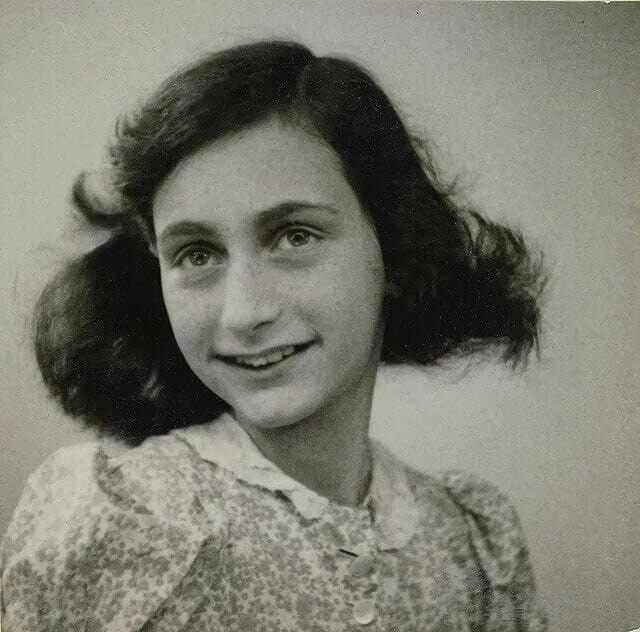 Anne's diary was retrieved and given to her father, Otto Frank, the only survivor in the family. Upon reading it, Anne's father was not in favor of publishing the part of the diary which he described as having "adult" themes. However, the unedited version came to light when the diary was found to have pages with impressions of writing on pages that had been removed. The redacted pages see Anne discussing her puberty and periods, and her development of sexual urges, as well as general dirty jokes she wrote.
Pantsless Soldiers Amazingly Won the Battle of Agincourt
The war fought between France and England had raged on for a hundred years. But perhaps the most impressive battle fought throughout the 14th and 15th centuries was the one that took place in Agincourt, where, aside from being outnumbered by the French army, the English soldiers had been plagued by dysentery.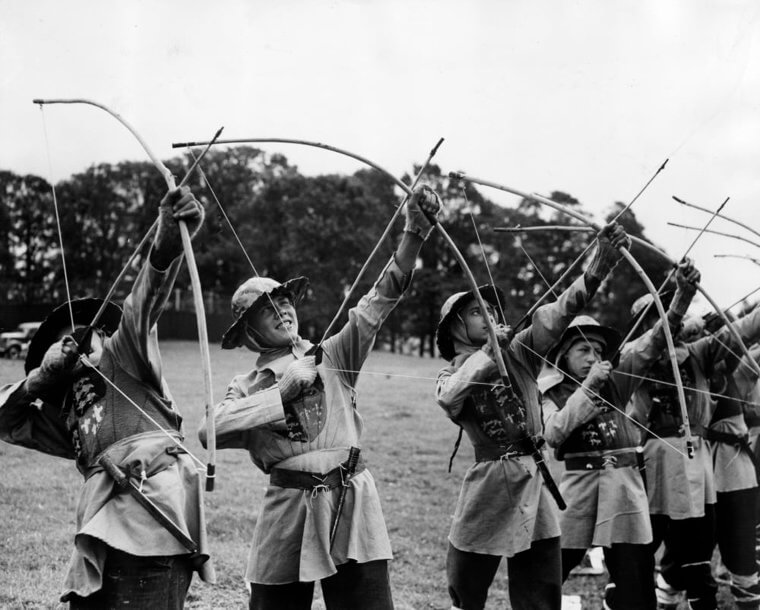 Uncontrollable diarrhea obviously presented a huge problem on the eve of an already unpromising battle. Securing a position on one side of a narrow battlefield, the English had no choice but to rely on their tactics in order to win the battle. Despite their fatigue and constant loss of bowel control, they simply dropped their pants to allow for speedy, uh, deposits, and bravely did what needed to be done. They won the battle, by the way.
High King of the Celts Had a Relationship With a White Mare as Part of His Inauguration
Between 1200-550 BCE, a time also known as the Iron Age, Celtic kings were chosen by the nobility from the knightly elite of the society. Back then, the ability of a man to afford a fighting horse was considered a mark of elite status. The Celtics relied on horse goddesses for the sovereignty and protection of their tribes.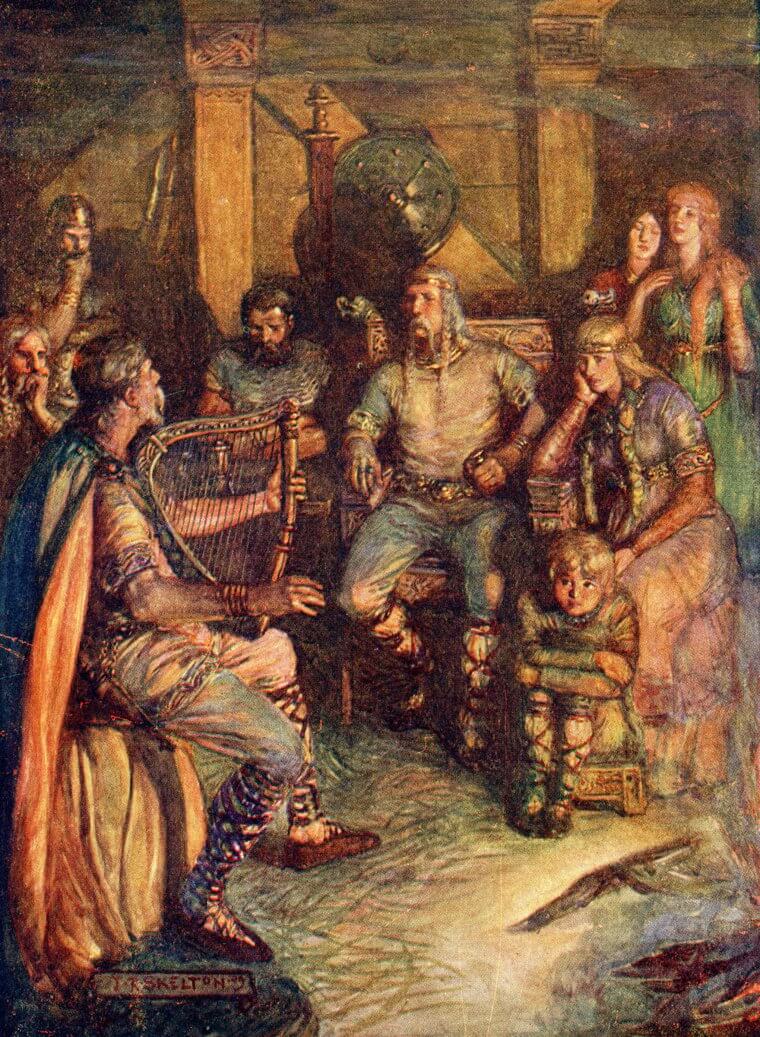 Such was their respect for horses that a disturbing tradition developed: Celtic Kings in Ireland would, before assuming the throne, have to have a relationship with a white mare. After 'relating', the white mare, which they considered as a representation of their goddess, would be eaten in a move symbolizing the union of the new king and the land he had sworn to protect.
William of Orange Consummated His Marriage While His Uncle Watched
For hundreds of years, wedding nights for royalty had been celebrated as family affairs. The European royal families wanted to make sure that every marriage was consummated and that there would be no chance of annulment. The custom was attributed to King Louis XIII of France and Anne of Austria who were betrothed to each other when they were just 11 years old.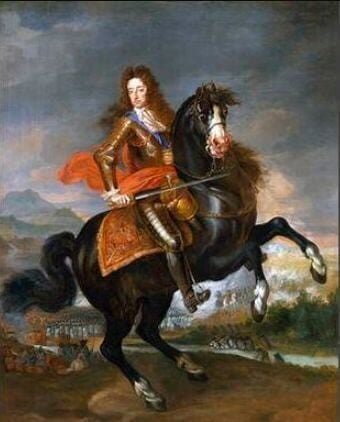 The unusual custom continued until the time of William of Orange, who later on became King William III. On his wedding night, his uncle, Charles II, stayed in his private chamber and watch his nephew as he consummated his marriage with Mary II of England. The royal spectator even shouted words of encouragement for the newlyweds!
The Haka Is a Traditional Maori Dance That Must Be Performed With an Unusual Requirement
New Zealand's All Blacks team performs the "Haka", a historical war dance is a tradition of native Maori people, before every game. A war leader named Te Rauparaha composed the song after he hid from his enemies in a food storage pit.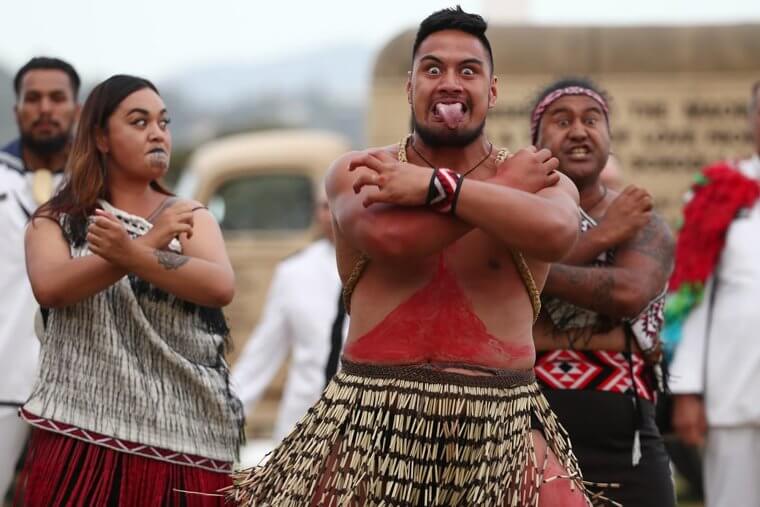 The vigorous movements along with the stamping of the feet and rhythmic shouting are often performed to intimidate opponents. However, tracing back the original stance of this ceremonial dance, it seemed that the All Blacks team performed the Haka in a slightly different way, as although they have successfully choreographed movements, one of the most important elements is missing. The Haka was composed to represent the "celebration of life", and early Maoris channeled the message of the song by having an erection whenever they performed.  
Jean-Jacques Rousseau And His Spanking Fetish
Jean-Jacques Rousseau was one of the most influential writers and philosophers of all time. He was the author of The Social Contract, one of the inspiring documents that was used as inspiration for the Constitution of the United States (and the Declaration of Independence as well).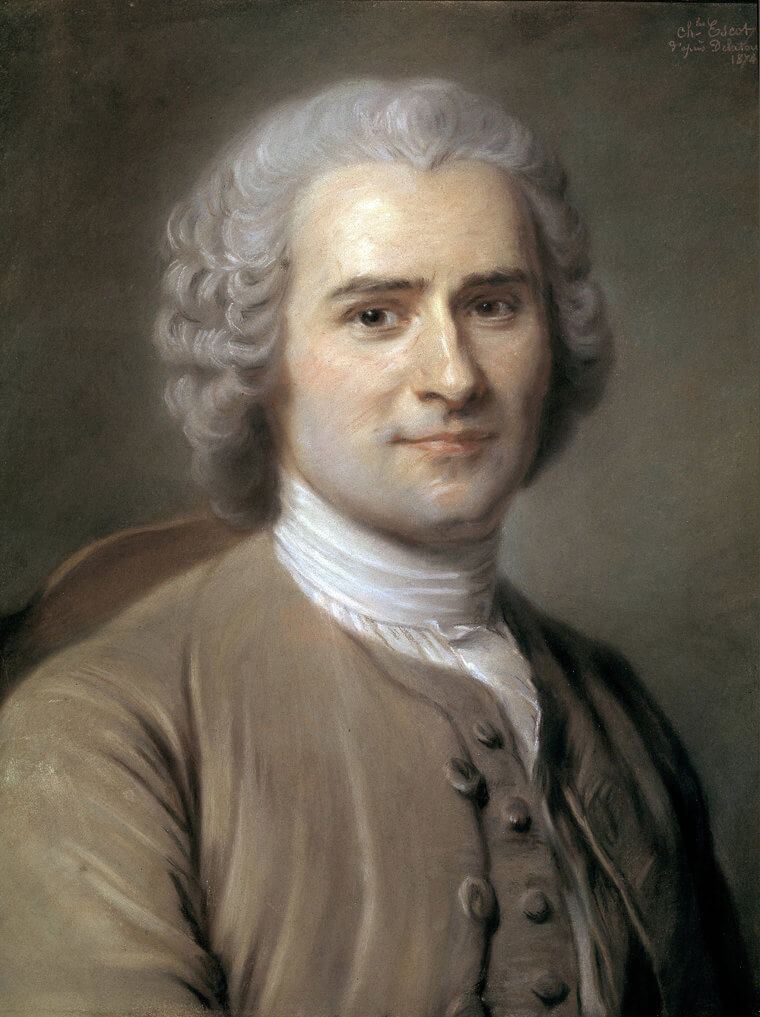 Ever dedicated to the truth in humanity, it seemed that the famous philosopher didn't want to pass away without sharing his deepest secrets. In his autobiography, he didn't hide the more incriminating details of his life. A self-described 'spanking addict', he wrote that he would actually run around as a child with his pants pulled down in hopes of getting spanked. The philosopher also revealed that he developed the taste after he was spanked by his stepmother in an effort to teach him about discipline when he was eight years old.
The Salacious Furniture of Catherine the Great
Catherine the Great was known as the longest-ruling Empress of Russia who pioneered women's education and led the Russian people to the Age of Enlightenment. She modernized the city of Moscow and ruled longer than any woman had in history at that point. Her reign is only further intriguing when you find out her taste in furniture.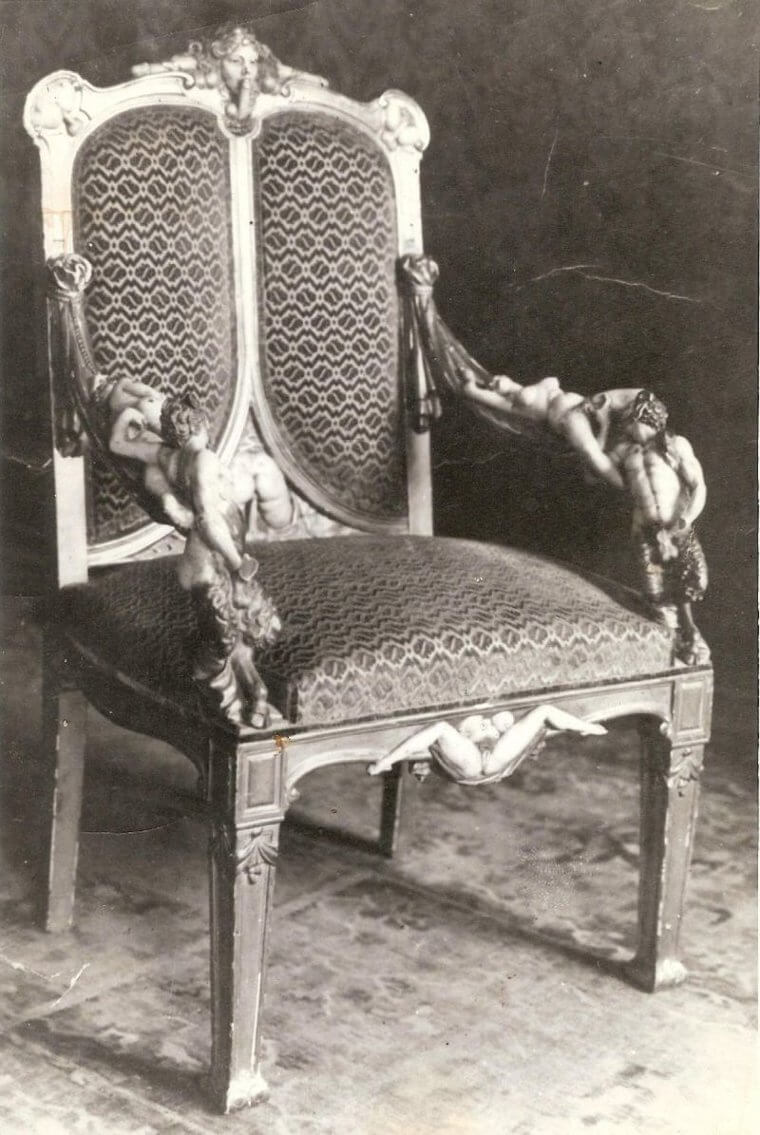 Aside from being a strong ruler, the Empress became infamous for her illicit relationships and extra-marital affairs with Russian nobles. The confident leader didn't even try to limit herself to the boundaries of womanhood in her time. Instead, she had a wing in her palace that was adorned with erotic furniture. From tables to couches, chairs, and even doorknobs, the Empress displayed her great fascination with the nude. When German soldiers took over her palace in 1941 during WWII, they discovered not only the furniture, but the walls also covered in explicit art (and are believed to have destroyed all of it).
Alexander the Great and His 361 Concubines
Alexander III of Macedon, more popularly known as Alexander the Great, was widely admired not only for being a great military leader, but for his treatment of his lovers. While other powerful leaders in the past and of the time treated their concubines as slaves, Alexander the Great loved them all humanely.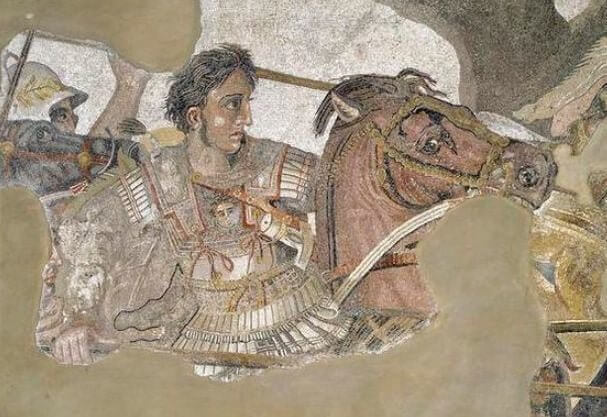 Perhaps this was the reason why females, both from common and high levels of society, came to him. This great lover had a total of 361 concubines whom he visited from time to time. With this number of lovers, Alexander even have to repeat lovers if he wanted a different one for every day of the year!
Edward II of England's Unlikely Death With a Red Hot Poker
Edward of Carnarvon became King Edward II in 1307 when his brother Alphonso, the heir apparent to the throne, died. However, his reign was clouded with criticism as he relied heavily on Piers Gaveston, who people suspected was actually his lover. Partially because of this, despite his efforts of enforcing positive development for England along with his wife Queen Isabella, Edward II was deemed an unsuccessful ruler.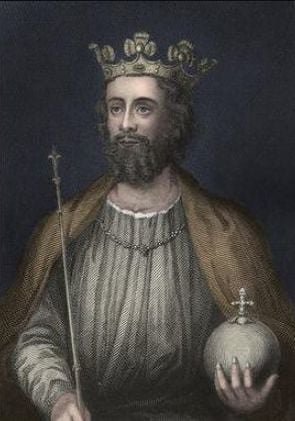 As a result, several attacks were plotted against him. His people saw him as an incompetent king and eventually, a plot was hatched that would be the one to take his life. On the night of September 21, 1327, he was held down by his attackers at Berkeley Castle in his bedroom and was murdered when a symbolic red-hot poker was inserted into his rectum.
The First Person to Be Hanged Due to Forbidden Acts of Bestiality
Thomas Granger, or Thomas Graunger in some accounts, was a servant who became famous after his death. His name is in the record as the first-ever person to be sentenced to death due to an unusual crime after he was caught having intimate relationships with animals like cows, mares, goats, sheep, and even a turkey.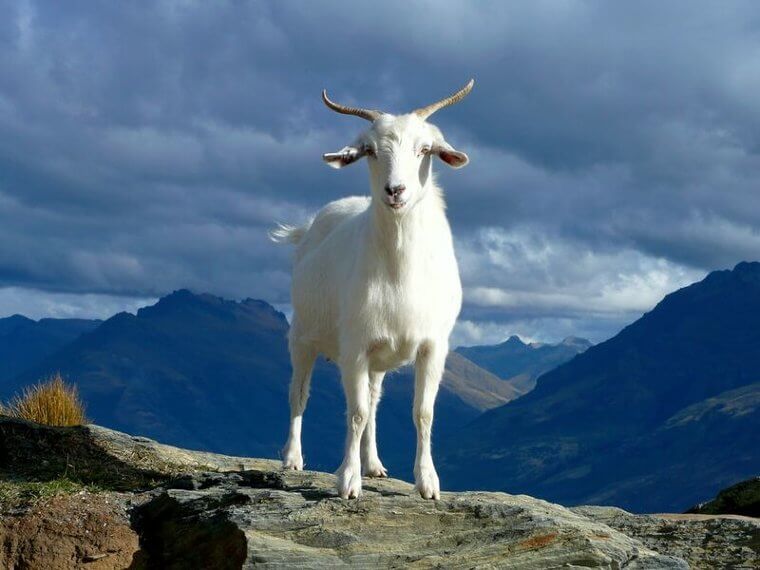 According to the law of Leviticus, if a man lays with a beast, the beast will be put to death as well. Before his execution by hanging, the animals in question were slaughtered in front of him and were thrown to a large pit where his body was to be buried. His crime was the first recorded case under the law of bestiality.
Ancient Romans Prevented Unlikely Pregnancy Using a Natural Herb
Ancient Romans are famous in history for their love of physical intimacy. However, no matter how much they adored pleasing each other through erotic acts, they were not fans of big families. Although they had their version of condoms at that time, not everyone had the money to buy them.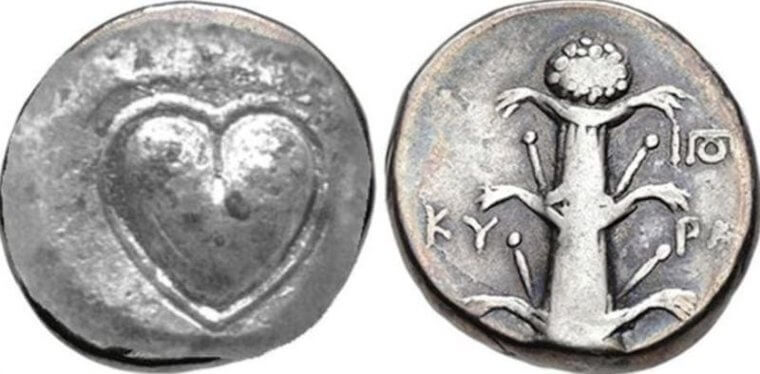 Not willing to give up their physical obsession, the Ancient Romans found an attractive option to prevent pregnancy. The Greek settlers in North Africa had discovered a little weed with the power to reduce the likelihood of a woman getting pregnant: a plant named Silphium, or silphion, that was ground up and mixed into a resin. The weed became so famous that the Romans even put its image on their coins.
Mozart Had Composed a Song With a Dirty Humor Entitled "Lick Me in the Ass"
Mozart is undeniably one of the most treasured composers in history. His compositions were described as music with substance and his pieces are taught in music classes in almost all parts of the world. However, it seemed that even a musical genius can have a naughty side as well.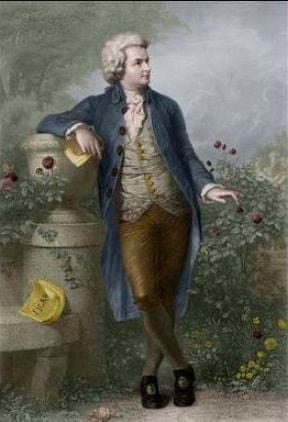 Proof that Mozart had dirty humor just like a typical man lies in the song titled "Leck Mich im Arsch". When translated to English, it goes like this, "Lick Me in the Ass". Although the record shows that the famous composer wrote it for laughs at a party, it can't be denied that the lyrics came out from his mind.
Confessional Booths Were Invented to Protect the Vow of Celibacy
One of the most notable sins in the Catholic Church is celibacy for priests. Any contact, and we mean any, between the sexes was an opportunity for this sin.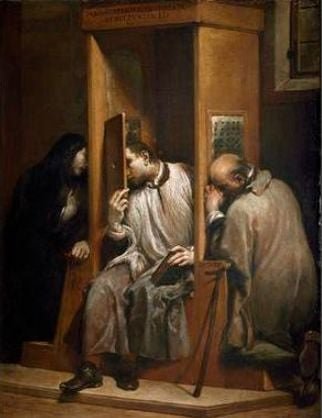 The Spanish people had found a way to prevent these importunities without actually dissolving the religious act of confession. A device called "confessional booth" was created. This box is usually made of wood with a compartment in the center where the priest sits. A screen is put in place between the priest and the person to help the confessors avoid the temptation of breaking the seal of confession, as well as to keep the vow of celibacy intact.
Catherine the Great Had a Servant Who Tested Men
Catherine the Great is famous in history as the longest-reigning Empress of Russia who led the modernization of the entire empire. But despite her achievements, we've already seen from her furniture that most people remember her for her sexual behavior.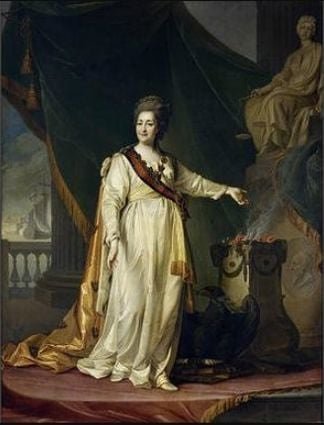 But the empress was nothing if not responsible with her conquests. So whenever she spotted a guy in her banquet that she wanted to bed, she would order her servant to test out their sexual skills before permitting them to, uh, entertain in the royal chamber.
Genghis Khan Has a Lineage of 16 Million People
Genghis Khan is the most famous Mongolian warrior in history. He was the founder and the strongest ruler of the largest empire recorded in human history that united many nomadic tribes all over Northeast Asia. All throughout his reign, no leader ever dared to test his power.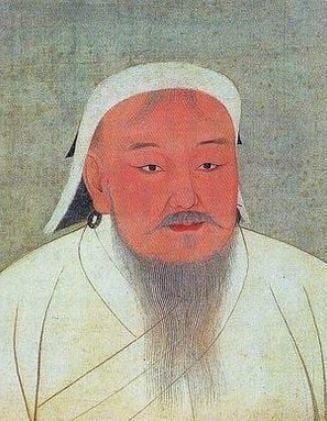 However, aside from leaving a legacy when it comes to modernization and development, Genghis Khan also left behind a physical legacy He had so many children that, according to modern geneticists, nearly 0.5 percent of the men now living in the area of the former Mongol empire carry the Y-chromosomes identical to Genghis. That's nearly 16 million people!

Artificial Phalluses Dating Back to Ice Age
It does seem that the people in the past were more obvious and more straightforward than us in modern times when it comes to boasting about sensual inspiration. Dating back about 30,000 years ago, archeologists have uncovered artificial phalluses that they coined "ice-age batons".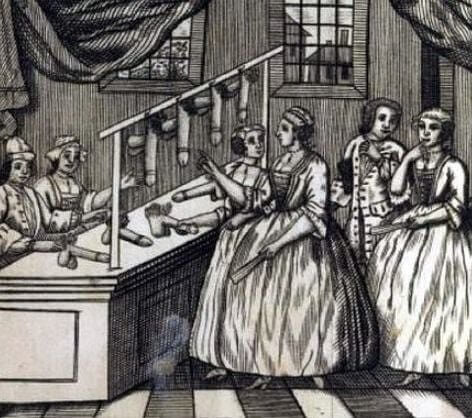 Although the word we use today for these artificial male parts wasn't used at that time, the size, shape, and symbolism is proof that crafting and using artificial phalluses is one of the longest-standing human traditions. Based on studies, some thought that the tools that were discovered had a deeper purpose than just delivering sheer physical pleasure. Modern scholars have mixed opinions about the discoveries, but most of them concluded that these things were used in the same way as people of today are using dildos.
Early Women Used Crocodile Feces To Avoid Pregnancy
When it comes to history, it seems that our ancestors never fail to surprise us. The ingenious methods they used in the past without modern technology were both interesting and amusing, especially when it came to avoiding pregnancy. Aside from the unusual tools they kept handy, they also used absurd things from nature as their contraceptives.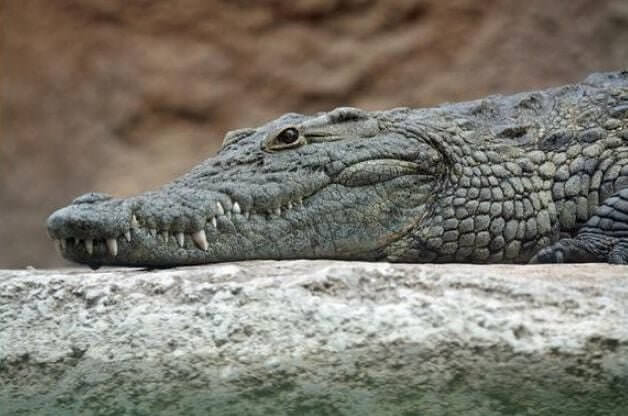 Around 1800 BC in Egypt, women used crocodiles' dung that was combined with fermented dough. Then, they would insert the mixture into their nether regions. Although it sounds bizarre, ancient women believed that this method could block sperm. Although modern researchers found out that crocodile dung contains alkaline, which can be compared to modern-day spermicides, they are still unsure about the effectiveness of this ancient contraception method.

Maria I of Portugal Chose Her Uncle for a Husband
History shows how most European royal families in the past have kept their close family ties by intermarrying with cousins for various generations. But while these families were known for practicing incest, none can beat what the family of Maria I of Portugal did in the 18th century.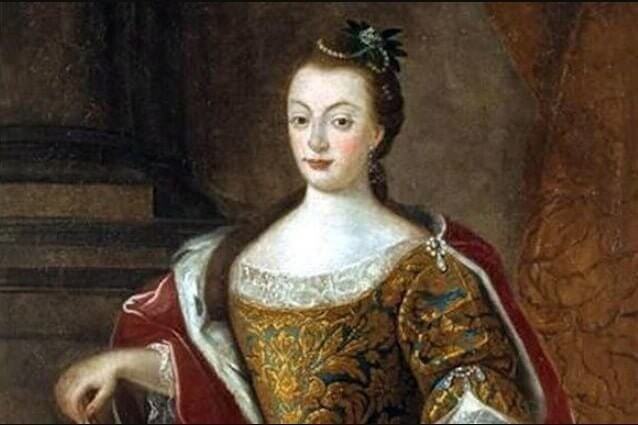 Despite having options of European princes for a husband, Maria I chose to tie the knot with Peter III, her father's younger brother. The incestuous union gave them a son named Joseph. When Joseph was fifteen, he made it clear that he would continue the unusual marriage tradition by choosing his mother's younger sister as his wife. The young prince married a 30-year-old woman who was his aunt as well. Fortunately, the couple was unsuccessful in producing an heir.