The following is a list of professional athletes who didn't quite get the memo that they were on the path to success. Even while making millions, they still ended up in all kinds of misdemeanors, from driving under the influence and violence to peddling drugs and breaking and entering.

Check out the following list of some of the most famous criminals in sporting history and their shocking arrests.
Ray Rice
In February 2014, footballer Ray Rice was charged for assault for hitting his then-fiance Janay Parker in an elevator. A video of Rice dragging Parker through the Revel Casino was released, but the couple married a month after the event. The Baltimore Ravens suspended Rice, and the team went on a public relations campaign, defending their teammate.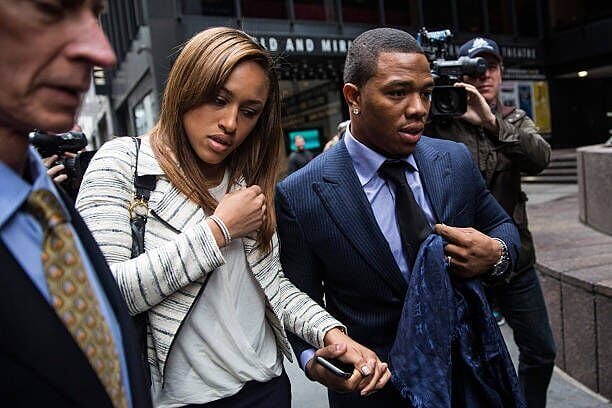 Once footage of him striking Palmer was released, the Ravens effectively immediately released Rice from his contract and the NFL suspended him indefinitely. He was the most hated man in the NFL for some time. The NFL reinstated him after Rice's appeal, but no team signed him. He remained a free agent until he retired in 2018.
Nate Newton
Nate Newton enjoyed huge success with the Dallas Cowboys, he won three Super Bowls and was named to the Pro-Bowl six times. Despite keeping very busy on the football field, Newton also had other projects on the go. He would be arrested twice for moving large quantities of illegal substances.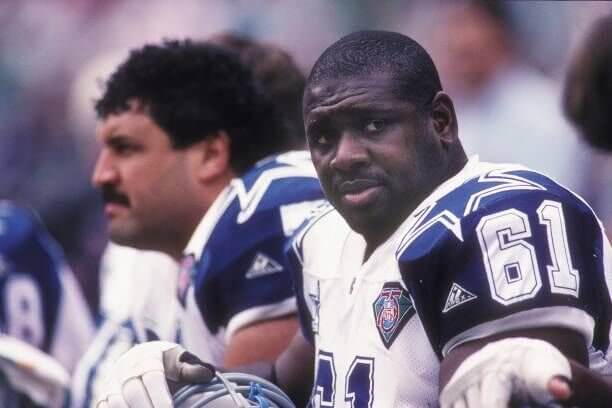 The first bust was in Louisiana in 2001, where Newton was caught with 213 pounds of marijuana in his white van. Five weeks later in Texas, he was stopped with another 175 pounds of the same substance in his possession. Newton served 32 months in prison before being released. He lost 175 pounds himself and went on to speak to athletes about his past.
"Fast" Eddie Johnson
After building a body of work on the court for ten years in the NBA, "Fast" Eddie Johnson's professional credibility flew out of the window when he was suspended for life by the NBA following multiple suspensions for the use of illegal substances. After his basketball career was done, Johnson turned to crime, lots of crime. Johnson was arrested over 100 times for various things, battery, assault on a police officer, and burglary being high on the list.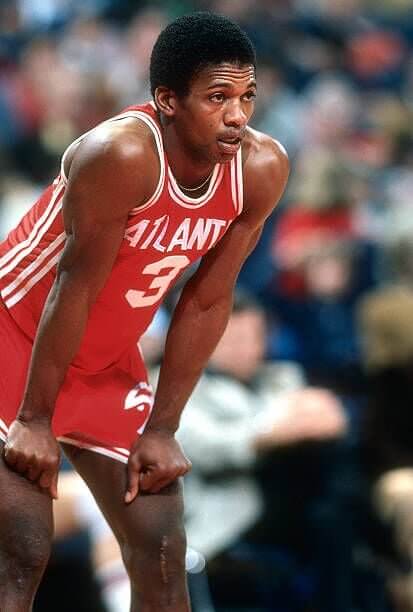 His most disgusting acts came in 2008 just three weeks apart from each other. While he was awaiting trial on charges of raping a 25-year-old woman in a hotel room, Johnson was arrested for burglary and the sexual battery and molestation of an 8-year-old girl. He was given the mandatory life sentence in prison in 2008, and he died of an undisclosed illness on October 26th, 2020.
Jerry Sandusky
Following a two-year grand jury investigation in 2011, former Pennsylvania State University assistant coach, Jerry Sadusky was sentenced to 30 to 60 years in jail. The 1986 and 1999 "Assistant Coach of the Year" hid in plain sight for 15 years between 1994 and 2009, before being arrested and charged with 52 accounts of the sexual abuse of young boys.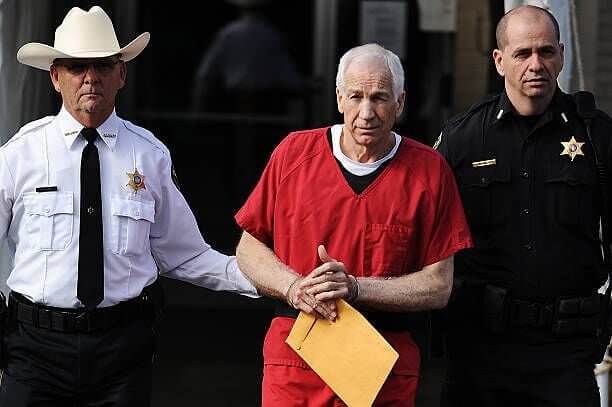 He met his victims through The Second Mile, a non-profit charity organization he'd founded in 1977 for underprivileged and at-risk youth. Sandusky's charges included eight counts of involuntary deviate sexual intercourse, seven counts of indecent assault, one count of criminal intent to commit indecent assault, nine counts of unlawful contact with minors, ten counts of corruption of minors, and ten counts of endangering the welfare of children.

Sally McNeil
Sally and Ray McNeil were a bodybuilding couple that met in the US Marine Corps, got married, and raised Sally's two daughters from a previous marriage. The pair entered the world of bodybuilding together, and Ray earned his pro card in 1991 after winning the North American Championships. Rey would partake in his final training session on Valentine's Day in 1995, as he would be murdered later that night.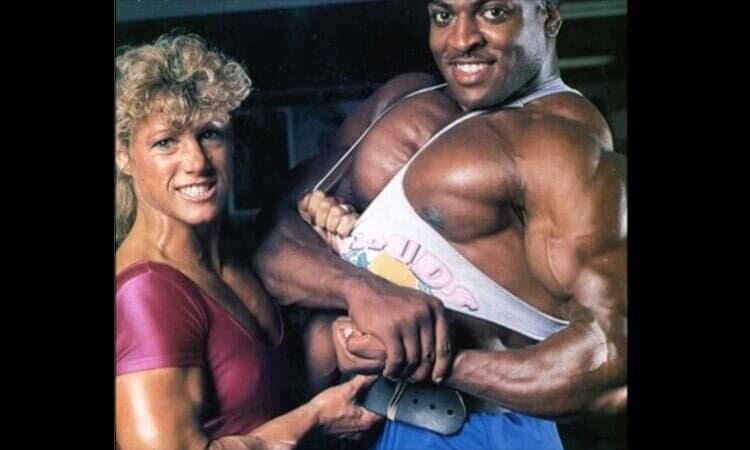 That night, Ray stood cooking a meal as Sally and he argued over accusations of another affair. Sally had historically become violent with other whims, needing to be pulled off of an alleged mistress at a bodybuilding competition. Sally would leave the kitchen and return with a 12-gauge shotgun. One round was put in Ray's stomach, and a second in his face. Sally claimed self-defense but was convicted of second-degree murder and sentenced to 19 years in prison.

Anna Chicherova
In 2008, Russian high-jumper Anna Chicherova won a bronze medal at the Beijing Olympics. She'd also go on to win a gold medal at the 2012 London Olympics. Then, thanks to a new doping test method introduced by the IIAF in 2015, several newer performance-enhancing drugs would become detectable, and Chicherova's accomplishments would be revisited...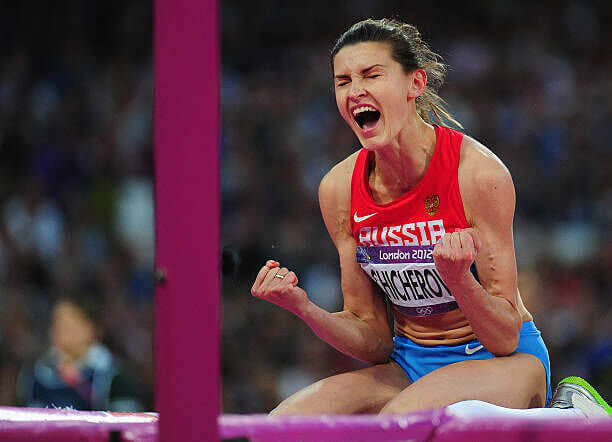 The sample she provided in 2008 was retested and it revealed proof of foul play, so she was stripped of her bronze medal and given a two-year international ban. This prevented her from competing in 2016, but that wasn't the biggest concern, a can of worms had now been opened. The new doping tests led to Russia being investigated on state-sponsored involvement with performance-enhancing drugs. The Russian Athletics Federation was suspended, and Russian athletes were banned from competing internationally.

Ugueth Urbina
This next one is a little different, albeit still disturbing. Venezuelan pitcher Ugeth Urbina enjoyed a fruitful career in baseball, where he was named to two All-Star teams and won the World Series with the Florida Marlins in 2003. In 2004, however, his life would change after his mother was kidnapped and held for a six million dollar ransom. The family refused to pay the demand and an anti-kidnapping unit successfully rescued her.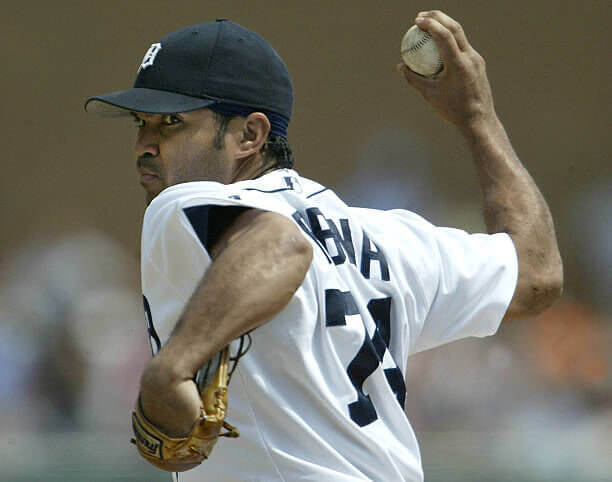 Several months later, Urbina was arrested and charged with the attempted murder of five of the workers from his family's ranch south of Caracas. Believing the workers had stolen a gun, Urbina attacked them with a machete and attempted to pour gasoline on them. He was sentenced to 14 years and seven months in prison, but only served seven of those.

Marion Jones
Marion Jones and her partner, Tim Montgomery, were once known as the fastest man and woman on the planet. Montgomery held the men's world record, and Jones had cleaned up in Sydney in 2002, bringing home five medals. The only thing quicker than this pair on the track was how quickly it all went south. Jones had been accused since high school in the '90s of using performance-enhancing drugs.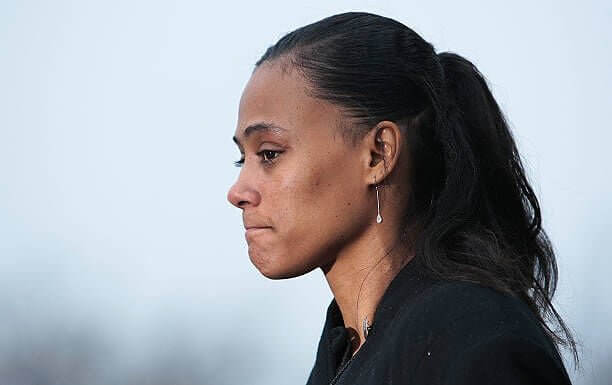 A BALCO investigation began in 2004 and Jones tested positive when tested with newer methods. She denied it at first, and then came clean in 2007. As well as returning the five medals she'd won, she was also forced to pay back all the prize money and was banned for two years. Montgomery was also banned for using performance-enhancing drugs in 2005. He was also convicted for conspiracy in bank fraud, money laundering, and intent to distribute heroin.

Robert Rozier
Robert Earnest Rozier played professional football for the St. Louis Cardinals. In 1982, a few years after leaving the league, he became part of a cult led by Yahweh ben Yahweh. He moved to Yahweh's "Temple of Love" full time and changed his name to Neariah Israel. In 1985, he joined the leader's secret group called "The Brotherhood." Joining the group required every newcomer to kill a "white devil" and return with a body part as proof of the murder. Rozier later confessed to murdering seven people just to satisfy Yahweh.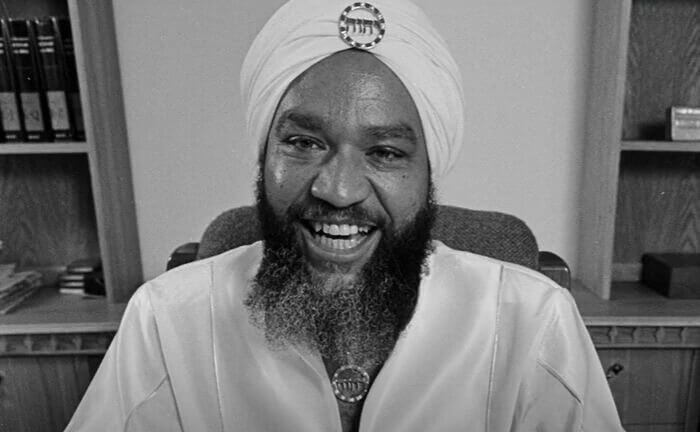 On October 31, 1986, Rozier was arrested and charged with murder. He was given 22 years in jail after he agreed to testify against Yahweh, but he was freed after only ten years. Unfortunately, it seems that his time in prison didn't teach him a lesson as he was rearrested and sentenced to 25 years to life in 1999 for passing a total of 29 bad checks, equaling approximately $2000.

Debi Thomas
When Debi Thomas began ice skating, she was just five years old. By the time she was nine, she was already winning competitions. She won many medals, awards, and trophies over the years while studying and training to become an orthopedic surgeon. In 2010, she even started up her own practice in Virginia, specializing in knee and hip replacement.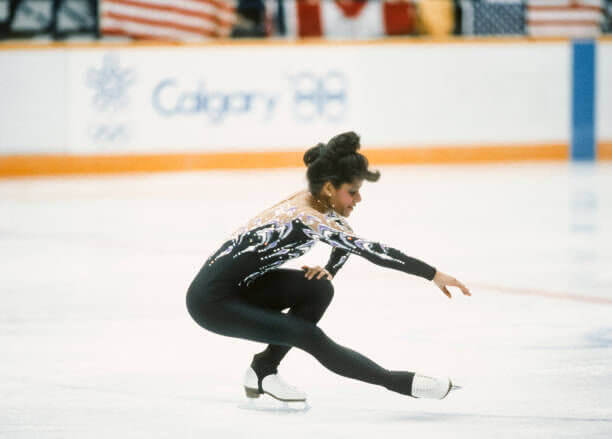 Following a stressful and costly divorce, Thomas was forced to close her business and move into a trailer with her partner, Jamie Looney. Thomas was in a heated argument with Looney one night in 2012, where she set off several rounds of a gun and was arrested. She was diagnosed with bipolar disorder and her life hit rock bottom when she had to sell her Olympic bronze medal to the bank. Appearing on the Oprah Winfrey Network in 2015, it seems things have begun to improve for Thomas lately.

Clinton Portis
Portis was a repeat Pro Bowler for the Washington Football Team from 2004 to 2010. He was sentenced to six months in prison in 2022 after pleading guilty for his role in a nationwide scheme aiming at conning the healthcare benefit program for league veterans of the NFL.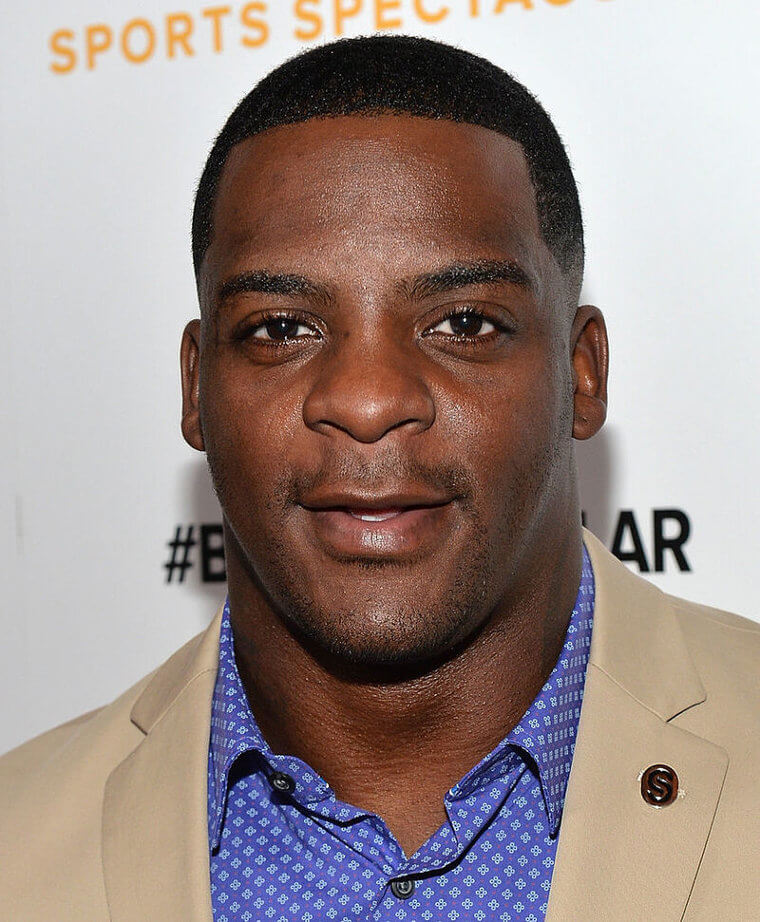 Former NFL linebacker Robert McCune was reportedly the orchestrator of the scheme that targeted a reimbursement account designated to help former players cover medical expenses. Portis received approximately $100,000 out of the intended $2.8 million.

Jonathan Koppenhaver
Jonathan Koppenhaver first got noticed in MMA when he appeared on the sixth season of The Ultimate Fighter. He spent some time jumping between independent promotions, Bellator, and even the UFC. He then switched from being a fighter in the UFC to being a lover, in the adult film industry...or at least, that's how it appeared to observers.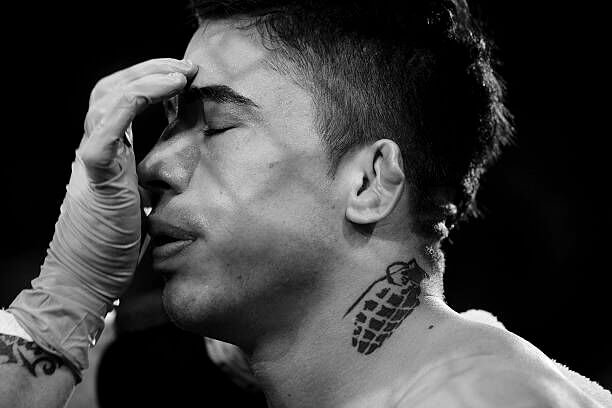 He'd previously been involved in fights that resulted in assault charges being pressed. The third caused him to end up in jail for a year. Not long after he got out, he committed a disgusting act of domestic violence against his ex-girlfriend, fellow adult film star, Christy Mack. After Mack had ended the relationship, Koppenhaver assaulted the woman for two hours in total. He broke 18 bones, ruptured her liver, knocked out several teeth, and he raped her. He was given a minimum of 36 years in prison.

Dock Ellis
Pittsburg Pirates pitcher, Dock Ellis spent a lot of time on the mound under the influence of drugs. His teammates were used to it as he'd taken pills since the minor leagues. The day he decided that taking LSD before pitching was a good idea, however, was a day that'd bite him in the behind.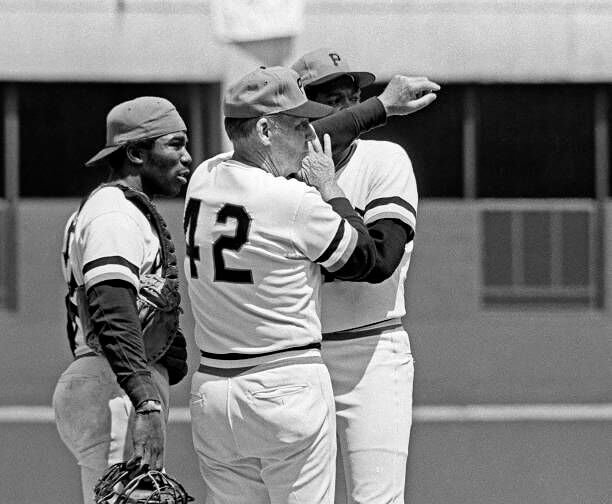 Ellis said, "I really didn't see the hitters. All I could tell was if they were on the right side, or the left side. As far as seeing the target, the catcher put tape on his fingers so I could see the signals. The opposing team and my teammates, they knew I was high. But they didn't know what I was high on. They didn't really see it, but I had the acid in me, and I didn't know what I looked like with that acid. I had lost all concept of time."

Hope Solo
Soccer goalkeeper Hope Solo first got negative attention when she publicly criticized her coach's choice to bench her in a match in which the US team lost. She was usually the first choice keeper for the team but was kept out of the remainder of the competition for her outburst. After winning The Golden Glove and Bronze Ball awards in 2011, she continued to do her own thing and posed nude for ESPN magazine.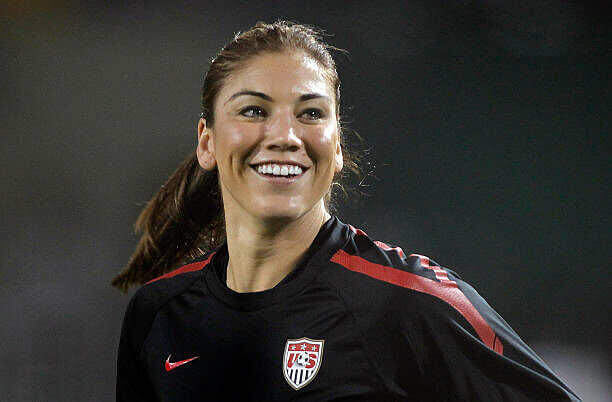 Suspended for six months and her national contract suspended for calling the Swedish team "a bunch of cowards" in 2016, once she'd made enough headlines with her actions on the pitch, her home life was next. Solo was charged with domestic abuse after attacking her half-sister and nephew. The nephew claimed he was punched in the face several times. A judge dismissed the case due to a lack of cooperation from the alleged victims.

Don King
Despite being one of the most famous boxing promoters of all time, Don King is perhaps the person that brings the sport's legitimacy under scrutiny more than anyone else. Not necessarily because of anything he was caught doing within boxing, but for his character and behavior before he got there too. King's criminal career began in Cleveland, where he was heavily involved in an illegal gambling operation.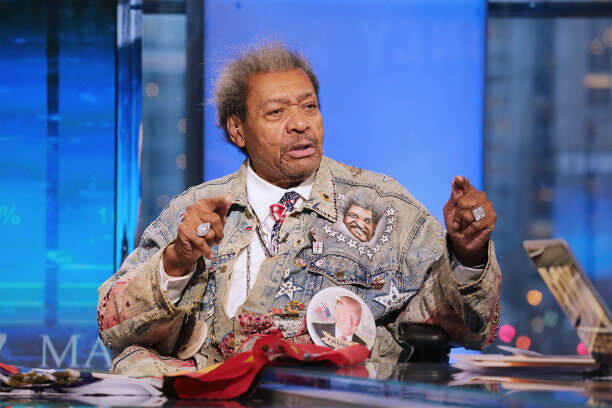 While there, he was also found guilty of manslaughter and was acquitted in a justifiable homicide on TWO separate occasions, 15 years apart. Once he became a fight promoter, he was investigated by the FBI three times for forging fighter's records, insurance fraud, and wire fraud; although he was acquitted all three times. Fighters he represented including Muhammad Ali, Mike Tyson, and Larry Holmes all sued King for not paying agreed amounts.

Rosie Ruiz
In 1979 a 26-year-old woman named Rosie Ruiz was working in New York as an administrative assistant. Ruiz was interested in long-distance running and after finishing the New York City Marathon that year in two hours and 56 seconds, her boss supported her financially to run the Boston Marathon.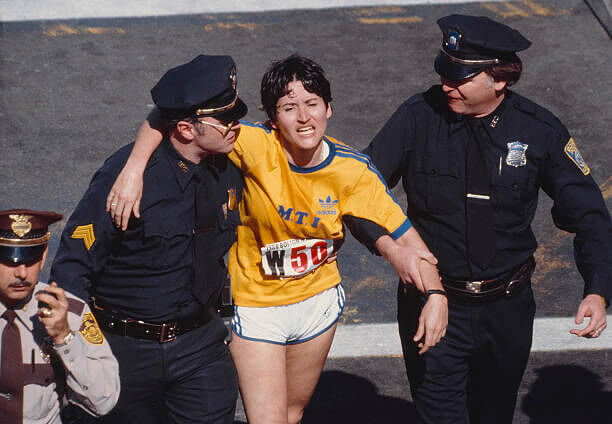 Ruiz would go on to win the Boston Marathon and set a women's record. Her amazing two hours and 31-second time was only trumped by her outstanding physical conditioning, as it appeared she didn't even break a sweat while breaking a record. Witnesses claimed to have seen her traveling on and leaving the subway. Photographic evidence was studied and she was nowhere to be seen on any of the footage of the race. As well as losing her award for this race, there was enough witness testimony to suggest she'd cheated in a similar manner in New York too!

Clifford Etienne
Boxer Clifford Etienne robbed a check-cashing facility in Baton Rouge, Los Angeles in 2005. With the $1,900 he'd just stolen, he attempted to hijack two cars with children inside. Wrecking one of the cars, he attempted to fire his gun at the arresting police, but his weapon jammed.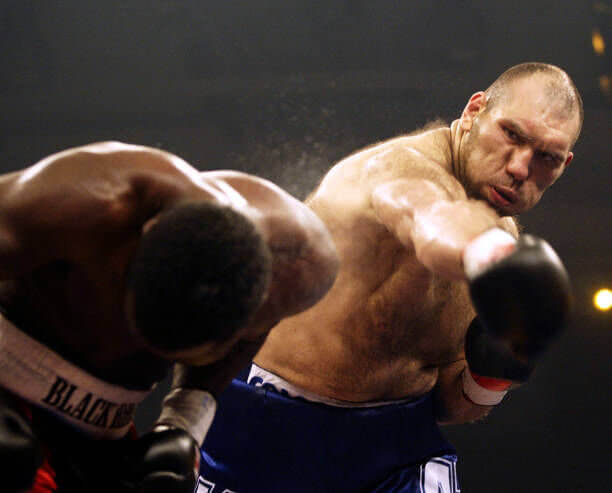 His lawyer attempted to argue that Etienne's behavior was due to a combination of brain damage from boxing and being really high on cocaine. The jury saw through the excuses and sentenced Etienne to 150 years with no chance of parole. Prior to all of this, Etienne's claim to fame was being knocked out by "Iron" Mike Tyson in a mere 49 seconds...we bet he wished it had remained that way.

Darryl Strawberry
In 2016, Darryl Strawberry came clean to a radio talk show host about all the things he used to get up to when he was a Major League Baseball outfielder. Not only would he enjoy smoking and drinking in the dugout, but he'd also find the time to have sex with fans in between innings.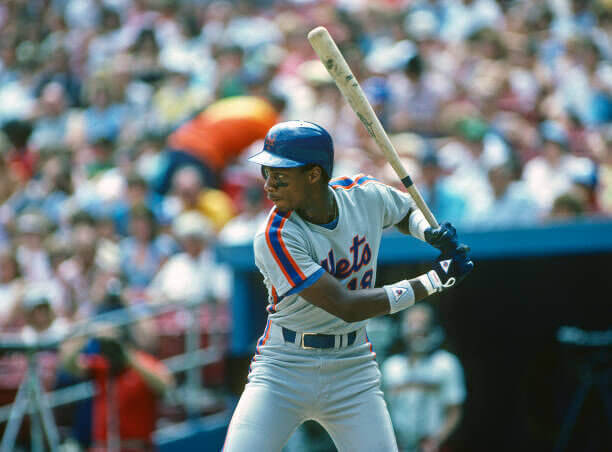 As well misbehaving in MLB, Strawberry had a long history of drug abuse and arrests. His first police encounters in 1999 involved trying to solicit sex from an undercover officer, and he was also found in possession of cocaine. This was enough to get him kicked out of baseball, but the problems wouldn't end there. In 2000, he passed out at the wheel of his car, struck another vehicle, and tried to flee. He was high on painkillers prescribed for his cancer treatments when this happened and was arrested soon after.

Najeh Davenport
While not being the perpetrator of the biggest crime on this list, many would deem the actions of Najah Davenport one of the most disgusting. While playing as a running back for the Green Bay Packers, Davenport was arrested after breaking into a college dorm room at Florida's Barry University, for doing something very crappy.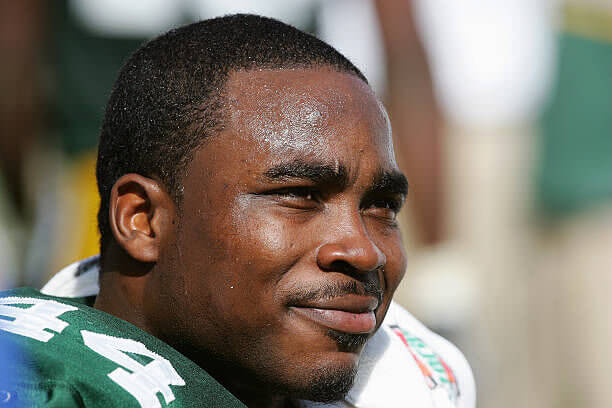 While he may not have hurt anyone directly or physically, Davenport took the time to defecate in a woman's laundry hamper. After his arrest, he was sentenced to community service. Hopefully, it was something to do with picking up dog poop or the like.

Steve Durbano
Steve "Mental Case" Durbano earned himself that nickname on the ice of the National Hockey League for his fiery temper and tendencies towards violence against other players. After he left hockey, he didn't do what most do and find something safer to do as an occupation; Durbano chose to get into drug dealing.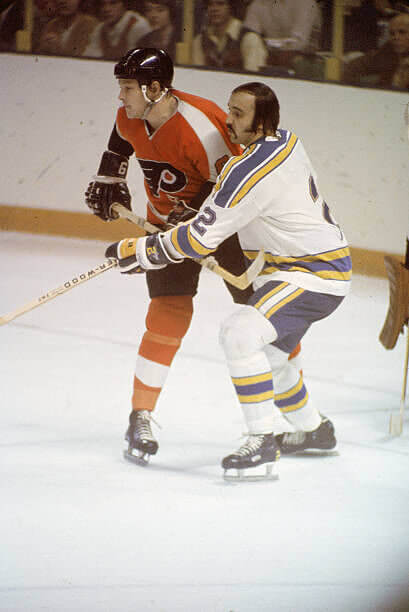 When he retired in the late 70s, Durbano made trips to Peru and Bolivia where he'd set up business deals with drug dealers and bring the product back to Canada. He was convicted in 1984 for cocaine smuggling and sentenced to seven years in prison and again for attempting to recruit an undercover police officer into a prostitution ring. He died in 2002 from liver cancer at the age of 50.

Clay Buchholz
When MBL pitcher Clay Buchholz was still playing college baseball, he played for McNeese State in 2004. As well as trying to steal the game every time he stood on the mound, he also stole 29 laptops from a nearby middle school!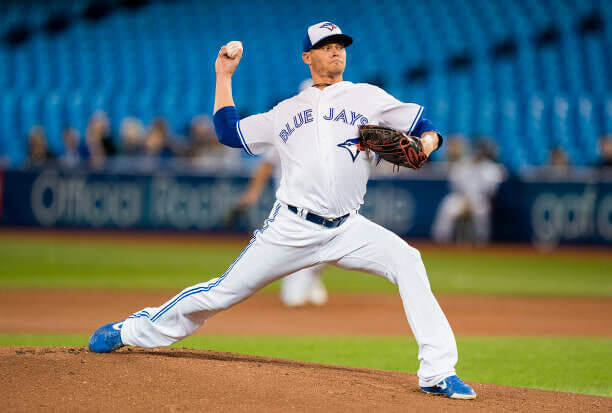 After he was arrested and kicked off his college baseball team, Buchholz played junior college baseball and was then drafted by the Boston Red Sox. It seems like a little computer theft isn't enough to ruin a man's baseball career.

Elizabeth Lambert
It's not just hyper-aggressive male athletes who get a bit of a name for themselves, there have been a few occasions where women in sports have had just as much to prove, and some have even come off as being bullies. Take ponytail-puller Elizabeth Lambert, for example. Lambert went viral in 2009 when video clips and compilations of her grabbing other players by their hair went viral.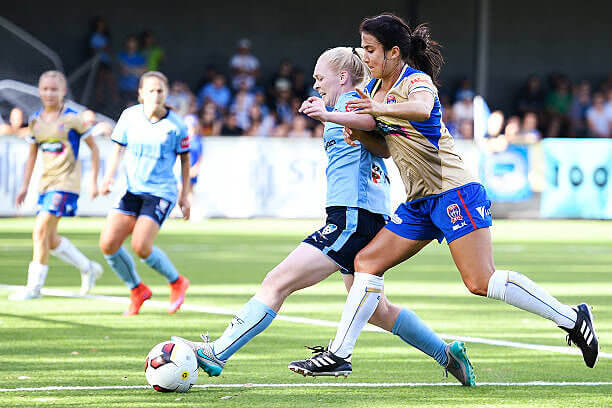 The former Lobos defender has also been spotted kicking the ball into the face of a grounded player, which got her a two-game ban, hitting two-footed tackles, full-speed tripping, and punching other women in the back. Lambert claimed that things were blown out of proportion because she was a woman, but she was temporarily banned and forced to apologize to her teammate, coaching staff, and the team's fans.

Michelle Smith
During the 1996 Atlanta summer Olympics in the United States, Irish swimmer Michelle Smith left her opponents, and onlookers gobsmacked with her performance. That year, Smith took home three gold medals and one bronze; which was a huge improvement to her abilities a couple of years before. The change, however, was so drastic, it bordered on suspicious, especially when taking into consideration who her coach was.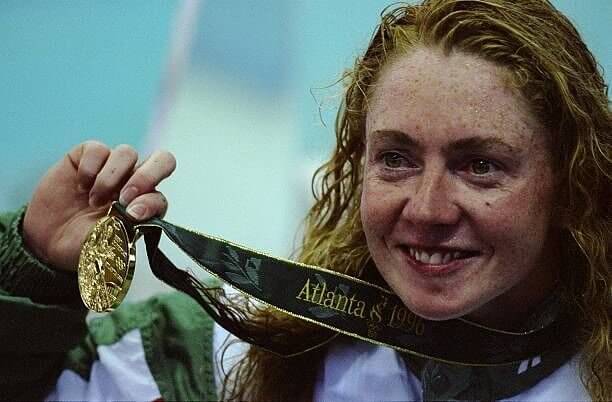 Smith's coach, was in fact, her husband. She married Erik de Bruin, a disgraced shot putter and discus thrower who'd been banned for testing positive for anabolic steroids. Smith missed a scheduled drug test and suspicions were at an all-time high. When she eventually did submit a sample, the urine contained an excessive amount of whisky, so much one human wouldn't be able to consume it. Smith was found guilty of tampering with her sample and banned for four years.

Peter Storey
Peter Storey signed as an apprentice at Arsenal football club after leaving school in 1961. He signed professionally in 1962 and played for Arsenal's third team. He made his senior debut in 1965 and had already made a name for himself as a "rough" player by the 66-67 season. So, people already had their eye on him for several reasons.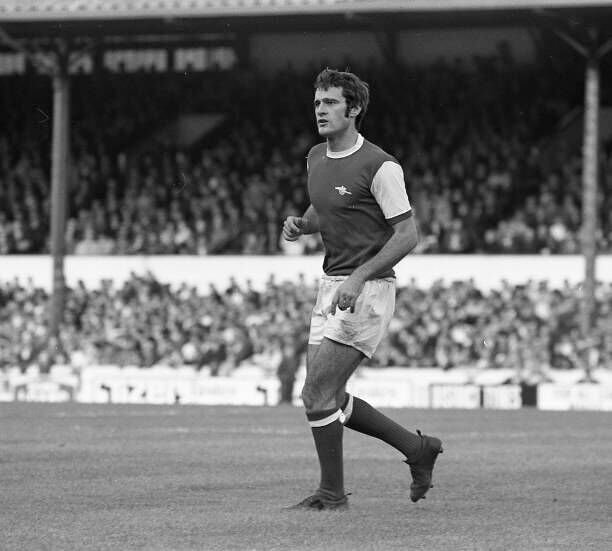 He needed money at this point in his career, and the team wasn't paying him what he wanted. So, Storey decided to make some money himself, literally! He was arrested for being involved with counterfeiters, smuggling pornographic videos, and he also founded a brother called the Calypso Massage Parlour.

Chris Perez
MLB Pitcher for the Cleaveland Indians, Chris Perez was arrested in 2013 because of his postman's keen sense of smell. Perez was having packages sent to the house addressed to Brody Baum. Brody was the name of Perez's dog, and Baum is his wife's maiden name. The postal worker reported their suspicion.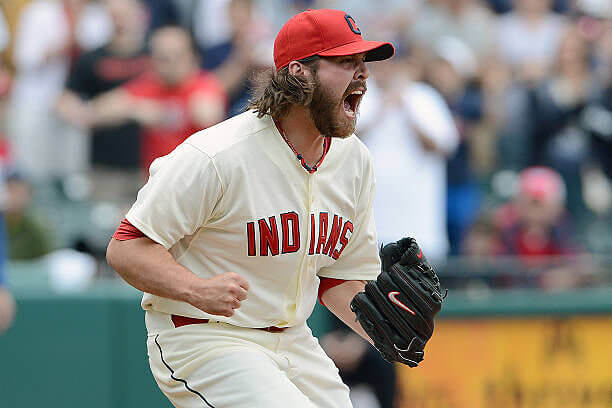 Police dogs confirmed what the smell in the package was, and that was enough for a warrant. While police were searching the house, they found more marijuana and paraphernalia, and both Perez and his wife were charged with misdemeanor drug possession. Perez would again be suspended from his team in 2015 when he violated the MLB drug policy.

Olden Polynice
Utah Jazz's Olden Polynice had many fans when he was big in the NBA, some of them being in the LAPD. Polynice was given an honorary police badge of his own and the power appeared to have gone to his head. Well, what he assumed was power. The badge was nothing more than a symbolic gesture, he wasn't really a cop!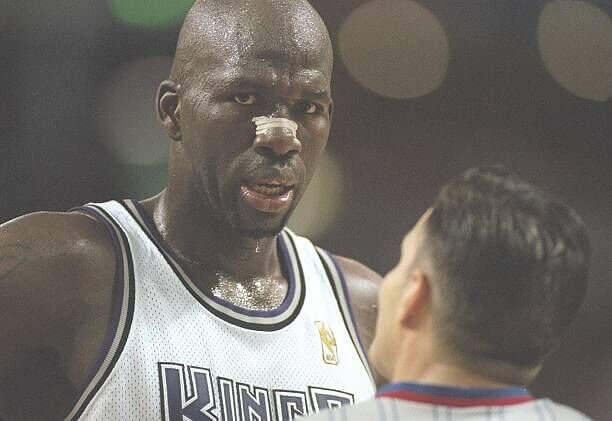 Polynice was first arrested for impersonating an office in November of 2000. He had reportedly been cut off by another driver and decided to pursue them while flashing his badge. Two months later, Polynice again chased another motorist while yelling "I'm with the California Sheriff's Office and I can have you arrested!" He was sentenced to community service for this. That didn't stop him spitting on a golfer at a golf course in Salt Lake City in 2001, nor did it stop him from being arrested.

Ed Belfour
Professional ice hockey goaltender Ed Belfour got himself in a spot of bother, and there was no way he was going to save anything that night. His drunken behavior caused his female companion to call the police in fear for her own wellbeing, and he was even hard work for the officers that got him into the back of their car.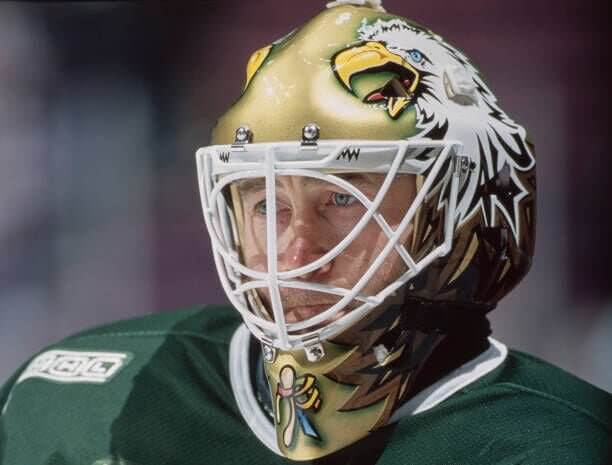 According to the police report, "[Belfour] was placed in the rear seat of the vehicle and was seatbelted when he began attempting to lay down in the seat and putting his cowboy boots on the radio console...[he then] threw up all over his chest." On the way to the station, Balfour tried to plea and bargain with the officers, offering them $100,000 and then $1 billion. Fortunately for Belfour, his plea deal got him two years probation and only a $3,000 fine.

Ryan Lochte
During the 2016 Rio Olympics, US swimmer Ryan Lochte claimed, "We got pulled over, in the taxi, and these guys came out with a badge, a police badge, no lights, no nothing just a police badge and they pulled us over...they pulled out their guns, they told the other swimmers to get down on the ground – they got down on the ground."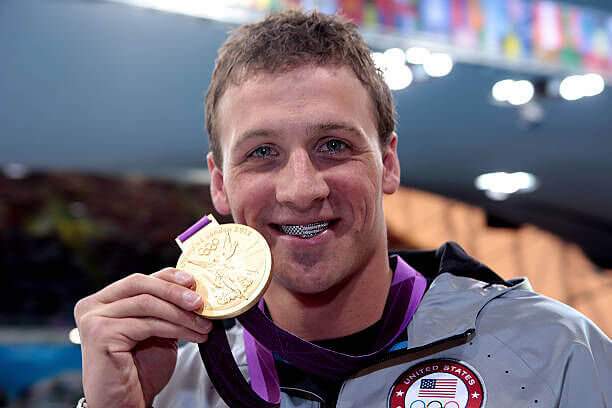 He continued, "And then the guy pulled out his gun, he cocked it, put it to my forehead and he said, 'Get down,' and I put my hands up, I was like 'whatever.' He took our money, he took my wallet—he left my cell phone, he left my credentials." Thanks to video footage of Locke breaking a door at a gas station and fighting with the attendant, this story turned out to be a lie and he was charged with filing a false report.

Dawn Fraser
The first woman to ever swim the 100M freestyle in under a minute, did so in 1956; she was the highly celebrated Australian swimmer, Dawn Fraser. At the 1964 Tokyo summer Olympics, not only did Fraser build a nice collection of medals, but she rocked the boat when refusing to wear the modern, less comfortable swimming costumes that were provided. She also stole a flag from the palace of Japanese Emperor Hirohito!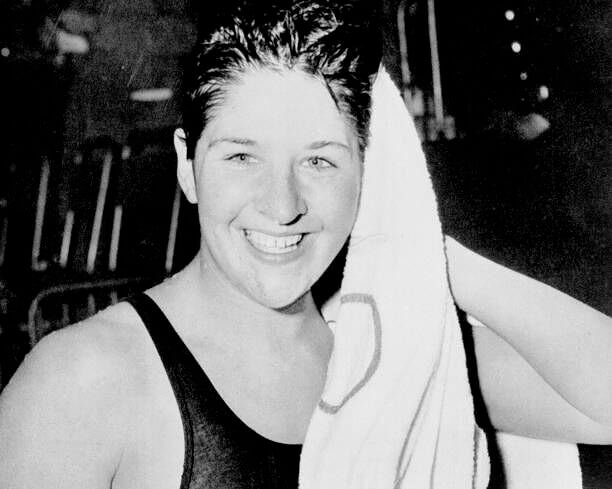 On the penultimate night of the event, Fraser and fellow athletes may have partied a bit too hard, and they almost got themselves into a lot more trouble than they did. After removing the flag, Japanese police were on the scene, but Fraser made her escape on one of their bikes. It wasn't until she sprained her ankle dropping eight feet that she was arrested. Fortunately, she was released and gifted the flag as a souvenir.

Serena Williams
Cutting her teeth as a tennis player at the age of three, Serena Williams went on to win Olympic gold medals in both singles and doubles competition and a whopping 23 Grand Slams. Her first major championship win was at the US Open in 1999, where Williams defeated her own sister, Venus in the final. Williams' dominant reign lasted years, and it wasn't until 2009 that the wheels really began to fall off.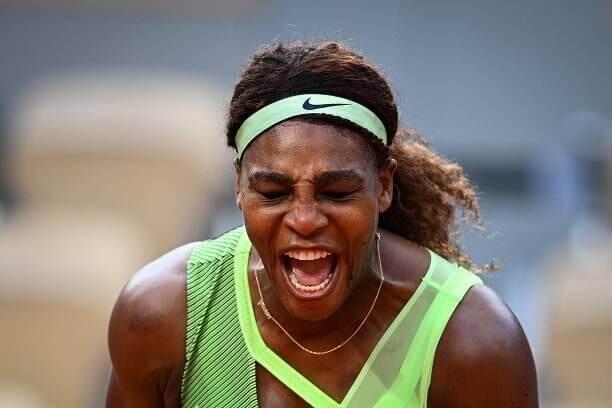 During a semifinal US Open match, Williams hurled a maelstrom of abuse at a lineswoman for calling a foot-fault. The lineswoman alleged her life was threatened amidst the profanity and finger-pointing, and Williams was fined $10,000. Two months later, she paid a further $82,500 in fines. This time she'd lost her temper at an umpire, accusing them of sexism, attacking her character, and then smashing her racket on the floor.

Marlon King
English soccer striker Marlon King is just one of many examples of a spoiled soccer star. King may have performed well on the pitch, but most of his newspaper headlines revolved around his actions off the pitch. Although the club "dealt with it internally," King headbutted Hull City teammate Dean Windass at a casino...and that's just for starters!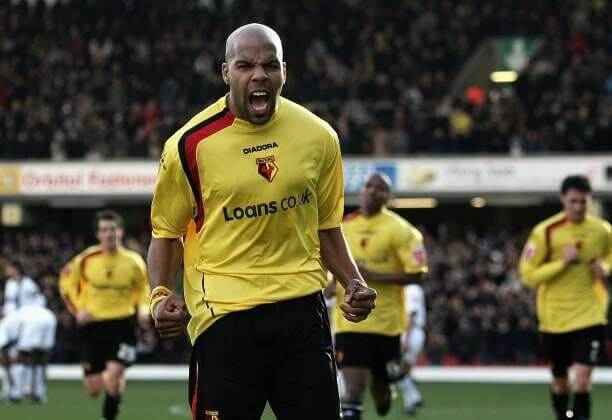 King collected 14 other charges in total. These included drunk driving, speeding, driving without insurance, attempting to obtain property by deception, and two cases of assault on women. In May 2002 he was sent to prison for just five of an 18-month sentence, and in 2008 he was arrested and then sentenced to 18 months for sexual assault and assault occasioning actual bodily harm. A hit and run earned him another 18 months in 2014. King and his family moved to Zambia after his release.

Abbey Wambach
The five-foot eleven-inch tall forward/striker Abbey Wambach was a force to be reckoned with on the soccer pitch in her day. She's one of the most celebrated women in the sport and had a goal tally of 184 during her career. This was a world record for goals scored while playing for one's home country, which wasn't broken until January 29, 2020.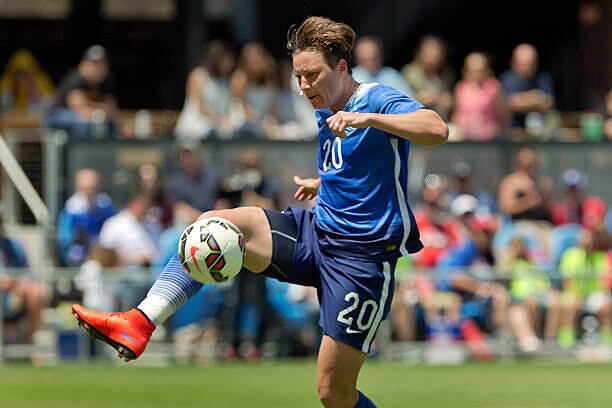 Wambach was named US Soccer Female Athlete of the Year in 2013, and she married her longtime partner and teammate, Sarah Huffman. The marriage sadly lasted only three years, and Wambach's life would take a downward spiral after her divorce and retirement in 2015. She lost her MINI USA sponsorship when caught driving under the influence. A story about her flipping her Range Rover onto someone's front lawn and fleeing the scene emerged, and she admitted to using cocaine and Marijuana in the past too.

Rae Carruth
This former first-round pick by the Carolina Panthers also happens to be one of the most notorious figures on this particular list. Earlier, while in college, Rae Carruth had fathered his first child and with great reluctance, paid up the child support. Naturally, Carruth was not going to have another one, not even with his then-girlfriend Cherica Adams whom she was dating during the 1999 season.

Carruth was determined not to have baby number two and rather than discuss options with his girlfriend Cherica, he hired Van Brett Watkins, to handle the situation. Watkins was a hitman and took care of the situation in the only way he knew, assassinating Cherica Adams and their unborn baby.
Van Brett Watkins pumped four shots into Cherica in a late-night drive-by shooting. All the four bullets miraculously missed the baby, who was born 10 weeks prematurely. Cherica had somehow managed to call 911 despite bleeding profusely in her car. She died a month later and Carruth and Van Brett Walkins were both thrown behind bars, 19 years for conspiracy to commit murder and 40 years for murder respectively.

Tonya Harding
While Harding didn't actually commit the crime herself, she was inextricably linked to it. Going into the 1994 Winter Olympics, Tonya Harding and Nancy Kerrigan were at the top of their games and considered the two figure skaters in the US. Kerrigan was slightly the favorite, a fact Harding was keen to change. Together with her ex-husband, they hired an ex-con, Shine Stant, who was willing to do just about anything to make a quick buck. In this case, the mission was to break Kerrigan's leg.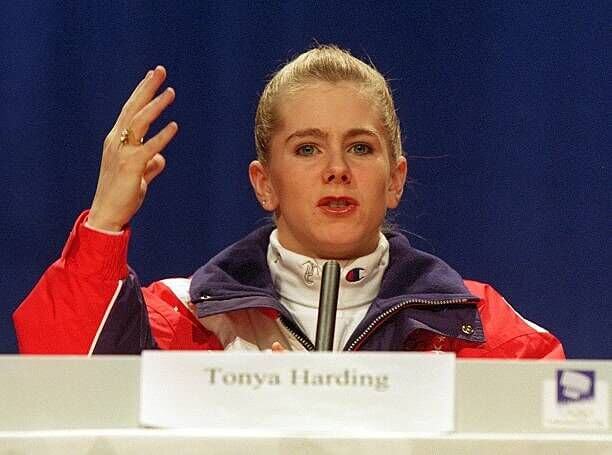 One day before the US figure skating championships, January 6, 1994, Kerrigan withdrew due to injury, and Harding, without any serious competition, went on to take first place. As it turned out, Shine Stant didn't quite succeed in breaking Kerrigan's leg. She was back on the ice in a matter of weeks after what seemed like an improbable recovery, going on to bag a silver medal in the Olympics a month later. Harding, of course, was, at that point, a national pariah who'd tumbled down to eighth place on the rankings.

Michael Vick
This super-fast Atlanta Falcons franchise quarterback could not outrun the law. Michael Vick was set to become the best rushing quarterback in NFL history. However, Michael had been living a double life. Away from the pitch, he had been running, get this, a major dog-fighting ring back in his hometown of Newport News, Virginia.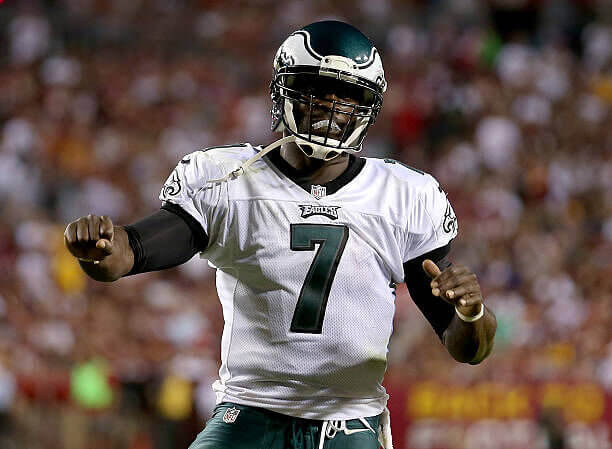 This was bad news for many of the sponsors who dropped him after he got suspended, and after the NFL had banned him for a year without pay. His kennel, called the Bad Newz, housed ill-bred Pitbulls that lived in horrid conditions and which were bred to fight, kill, or be killed. Vick served 23 months behind bars after which he had a second stint in the NFL. He played for the Eaglets, Jets, and Steelers.

Mike Tyson
One of the most ferocious punchers in the boxing ring, "Iron" Mike Tyson just couldn't get a handle on his seething rage or even restrict it to the boxing ring. Back in 1991, he was found guilty of raping Desiree Washington who'd won the Miss Black Rhode Island prize. Tyson was handed a 6-year prison sentence but ended up serving less than half of it.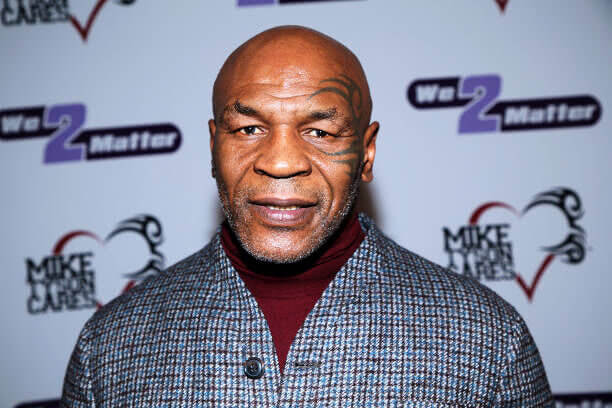 He made a comeback to the ring and continued his dominance. But in 2006, Tyson was arrested on suspicion of DUI and felony drug possession and subsequently joined a rehab program. He was handed three-year probation and has tried to clean up and avoid run-ins with the law. He even became an actor, most notably making appearances in the Hangover movie series.

Charles Barkley
Despite numerous off-court incidences, Charles Barkley had done quite a job of avoiding arrests throughout his career. From fighting drunk fans in back alleys and a series of altercations, Barkley never got arrested. Until Jorge Lugo came along.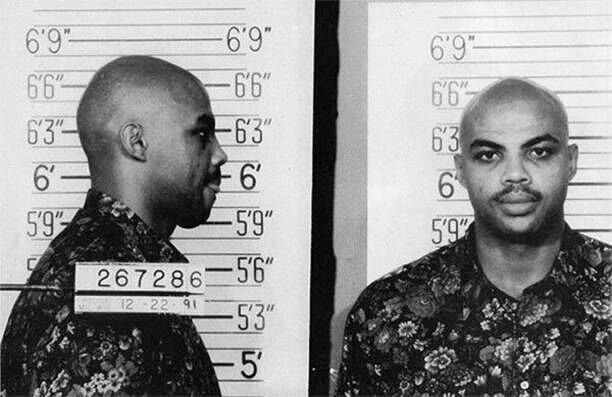 A 5'1" Lugo was, of course, no match for the 6'6" Barkley who relished a good fight. Lugo, an undocumented immigrant who'd already been arrested 10 times before stepped up for a tussle, instigating a fight by throwing a cup of ice at Barkley. The fight was over before it even began. Barkley picked up Lugo and threw him through a glass window.

Luckily, Barkley walked away with only a misdemeanor, a $320 fine, and community service. Lugo, it seemed, vanished from the face of the earth after the incident. No one has heard from him ever since.
O. J. Simpson
How could this list be complete without the famous, internationally televised trial of O.J. Simpson? You know the story. Simpson was accused of murdering his ex-wife and her friend and was finally acquitted of all charges.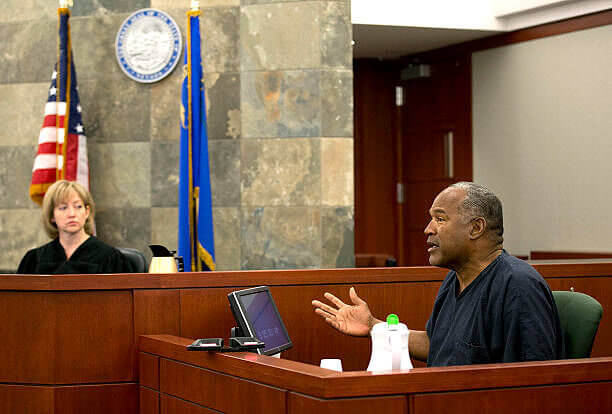 Despite the release of his bizarre and disturbing book ("If I Did It: Confessions of the Killer.") later in his life, O.J. was and still is a troubled man who, it seems, got away with murder. He was arrested in Las Vegas and charged with armed robbery and kidnapping.

Adam 'Pacman' Jones
Did Adam Jones have more interceptions and tackles than arrests and controversial incidents? It's hard to tell with his huge rap sheet of off-pitch assault-based incidents. Nicknamed 'Pacman', Adam Jones has gobbled up both footballs and problems. He's fought anyone in his path, from strippers to airport employees, and has landed in jail quite a number of times for spitting on people, particularly females.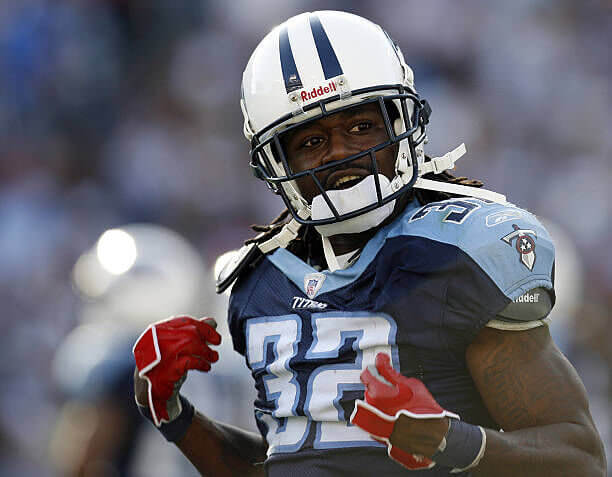 Back in 2007, Jones got entangled in a Las Vegas nightclub scuffle, which escalated into a shooting. He got a one-year ban from the NFL for the entire 2007 season. For his role in the incident, which left a former pro wrestler paralyzed from the waist down, Jones was ordered to compensate the victims to a tune of $12.4 million.

Lawrence Taylor
Former Giants legend and all-time great linebacker, Lawrence Taylor, simply could not avoid trouble. His post-football career was nothing to write about. He admitted to a vicious drinking problem and frequent use of Cocaine in his early playing days for which he earned various suspensions. However, suspensions would be the least of Taylor's concerns.

Taylor quickly picked up his old habit after retiring from football. He was nabbed several times for buying and possessing cocaine.

However, Taylor's worst incident came up in 2010, when he was accused of having sex with a minor, a 16-year old girl in a New York Hotel. He pleaded guilty to multiple misdemeanor charges, which meant that he would avoid jail time. But he was required to register as a sex offender.
Shaun White
Shaun White is not exactly an Olympic sprinter. He is a snowboarder which perhaps explains why he was nabbed as he tried to escape the scene of a hotel fire evacuation exercise. There was no real fire, and White, who'd had one too many intoxicating drinks, had thought it would be a funny joke to trigger the fire alarm of the hotel in which he had been staying.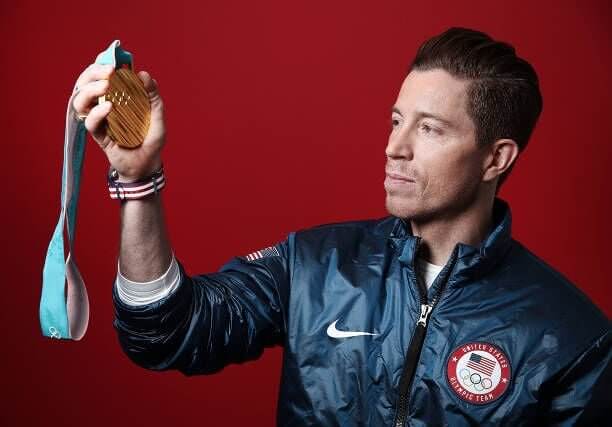 White tried to flee the hotel as it was being evacuated and a guest who'd spotted him alerted security. Apart from the embarrassment, White was also admitted to a local hospital for treatment after he sustained injuries to his head, something that had never happened to him in his snowboarding career.

Darren Sharper
At one point, Darren Sharper was one of the NFL's best safeties. Fast forward and he is not sitting safely in a jail cell, and for a 20-year sentence. The former Super Bowl champion followed his 14-year illustrious NFL career with a string of sexual assault accusations in several states. The first accusation popped up against Sharper in 2011, and over the course of three years, many women began to file complaints against the former football star.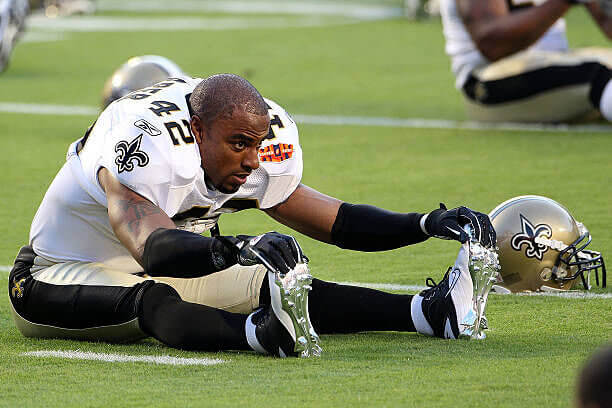 He was picked up in 2014 on two separate counts of sexual assault in Los Angeles. The once adored football star remains in an orange jumpsuit for the foreseeable future and only time will tell if his sentence will reduce.