Movie and TV stars usually play carefully crafted characters to who viewers can relate. Fans tend to mix the character and the actor together. So, for a lot of their fans, celebrities are the epitome of perfection. However, being a famous celebrity doesn't make one immune to human bodily functions.

Some celebrities, for one reason or another, seem to lack the motivation to take care of their personal cleanliness. Want to learn who they are? Just read on and find out!
Gwyneth Refuses to Put on Deodorant
In 2013, Iron Man leading lady Gwyneth Paltrow decided that she's gone to enough Met Galas in her lifetime. The reason? All of the lights aimed at the partygoers were probably a little too bright. The result? It got a little too hot. Before she and the rest of the party-goers got into the venue, they were already a little too sweaty for her liking. However, for people that she stood next to, it may have been even worse. One insider even revealed to the National Enquirer that, "I saw at least two people wave their hands in front of their noses after passing her."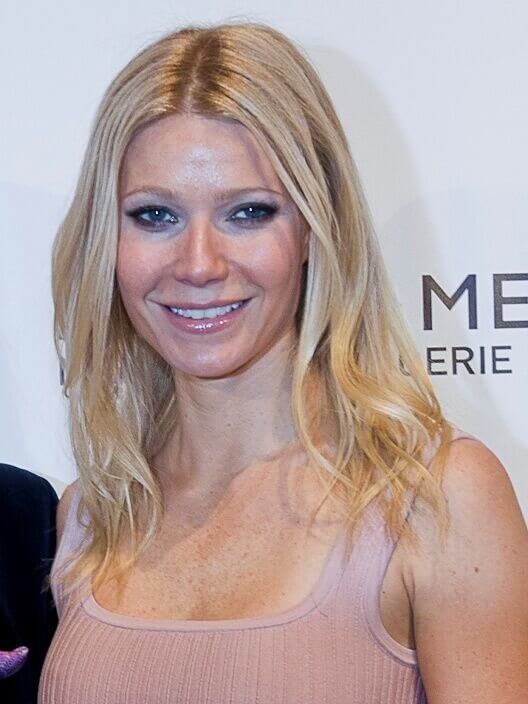 Even her friends come to her defense. One of them tells reporters that Paltrow is trying to avoid aluminum-based deodorants as it supposedly causes cancer. Because of this, she's bound to make some mistakes as she chooses new deodorants. Paltrow tells her friends that she'd rather stink than be dead.
Matthew McConaughey Does Not Like to Smell Artificial
Matthew McConaughey is the first to admit that he's also one of those Hollywood royalties who refuses to use deodorant. In 20 years, he says that he's never used it. He explains his refusal by telling the New York Daily News that he just doesn't want to smell like anything else other than himself. In lieu of deodorants, he says he'd rather take a shower if his smell gets too funky.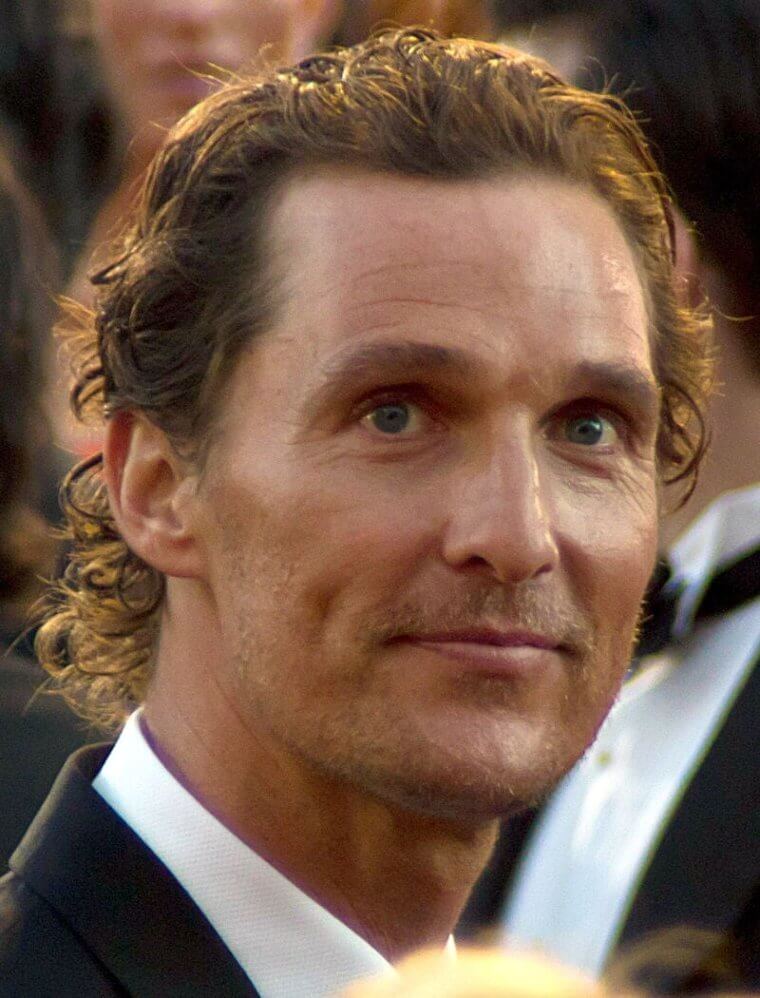 Who could be bothered by the handsome actor's smell, you ask? Just ask Kate Hudson, his co-star in How to Lose a Guy in 10 Days. In a Playboy Magazine article, McConaughey said, "She always brings a salt rock, which is some natural deodorant, and says, 'Will you please put this on?"

Julia Roberts Likes to Save Water
Another surprising celebrity who chooses not to use deodorant is America's sweetheart herself, Julia Roberts. In an Oprah episode, she confessed, "I don't actually use deodorant... it's just never been my thing."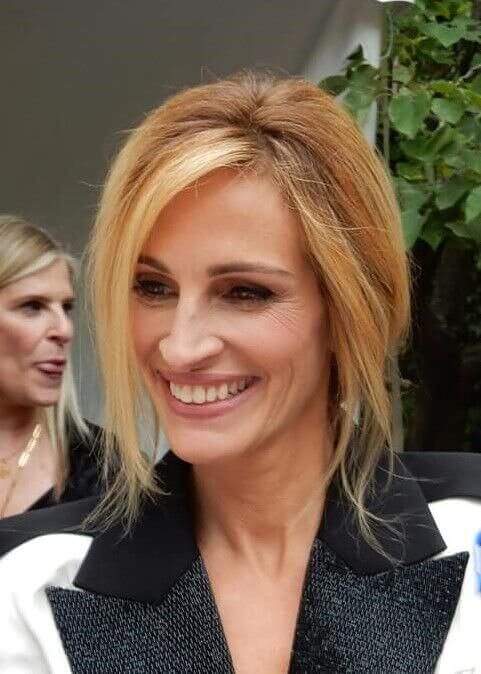 To make things even more unusual is that a bodyguard for the actress reveals that she also doesn't use soap. "Julia is a total hippie. She'll go days without showering. She likes to save water - she's really green. And likes the smell of her natural oils," the guard says. He also spills the beans on her haircare. "She also says she can't wash her hair too often because it's so dry. She may have a point there, but she often gets musty".
Russell Crowe Has Body Odor
Joan Rivers once told interviewers that Russell Crowe has some body odor issues. "I prefer to sit downwind of him at awards shows," she says. While filming Cinderella Man, this body odor problem persisted to the point that Renee Zellweger, his co-star, insisted that they use a body double when filming intimate scenes.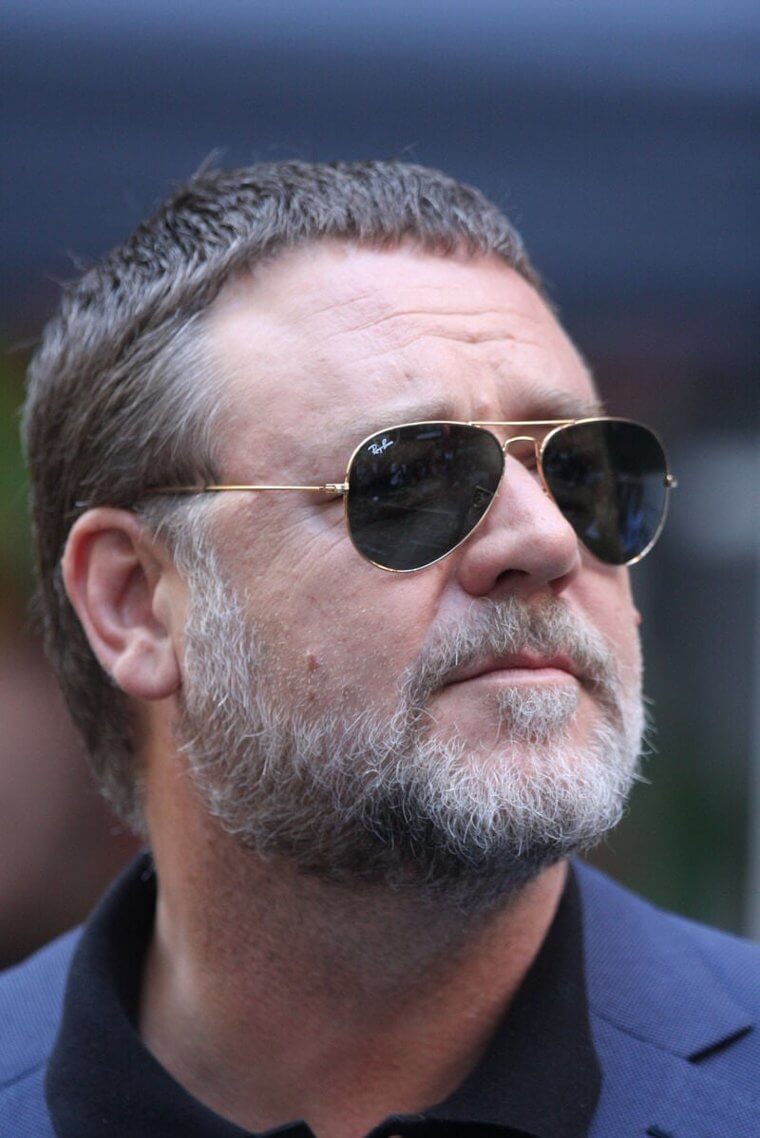 His friends are quick to come to his defense. One of them went on air and explained, "If you stand really close to him you may catch the occasional whiff of alcohol and curry after a night on the town. But you show me a normal, down-to-earth bloke who isn't like that the morning after he's had a few beers and some good grub."

Jessica Simpson Doesn't Like to Brush Her Teeth
While Jessica Simpson has a beautiful smile, there's a chance that it won't be that way for long. In an episode of Ellen, she reveals that she doesn't brush her teeth as often as dentists recommend. "My teeth are so white and I don't like them to feel too slippery," she told the host. "I know it's gross, it's gross, but I always have fresh breath," she continued. It should be noted though that she says that she flosses and gargles with Listerine every day.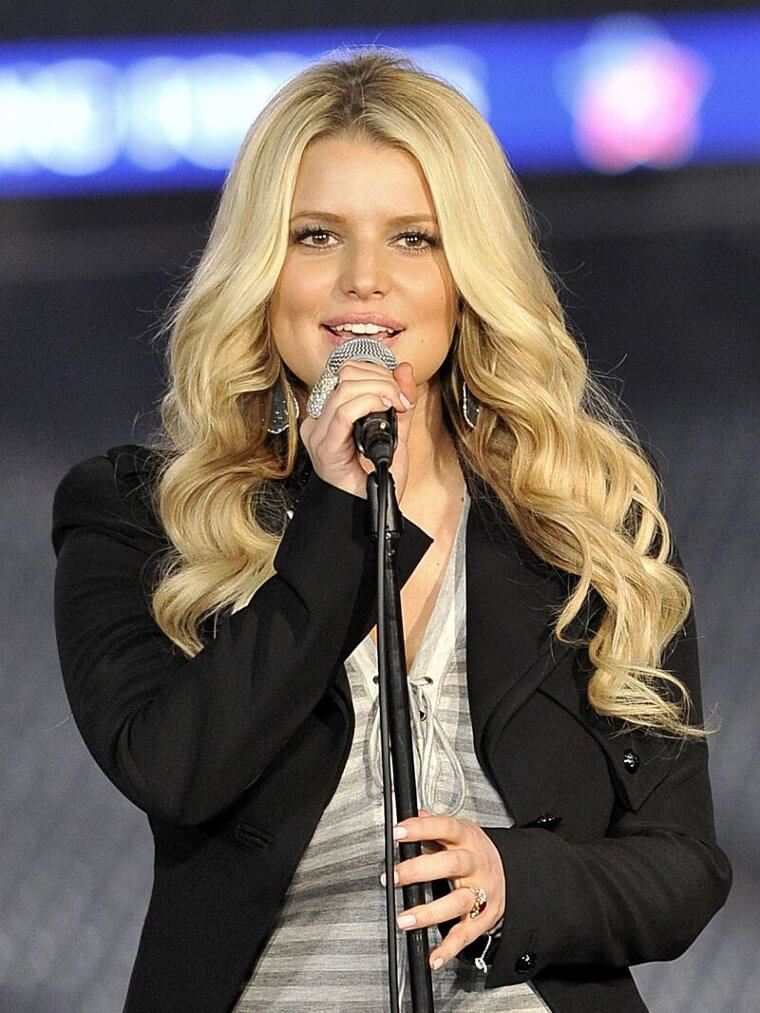 But that interview wasn't the first time she confessed to not brushing her teeth often. Her fans probably already know this because she often reveals it during her concerts. On one occasion, she tells them through the mic, "Find me when I'm 60 and my teeth will probably be all out, but I literally have these strong powerful teeth that don't need to be brushed."
Shia Labeouf and His Fear of Water
Shia LaBeouf went to great lengths to recreate a WWII soldier's experiences in the movie Fury. According to sources, he pulled out his own tooth just a couple of weeks into filming. In addition to that, he also refused to take a shower for a long period so he could understand what his character was going through in the trenches. It was intense filming that's for sure.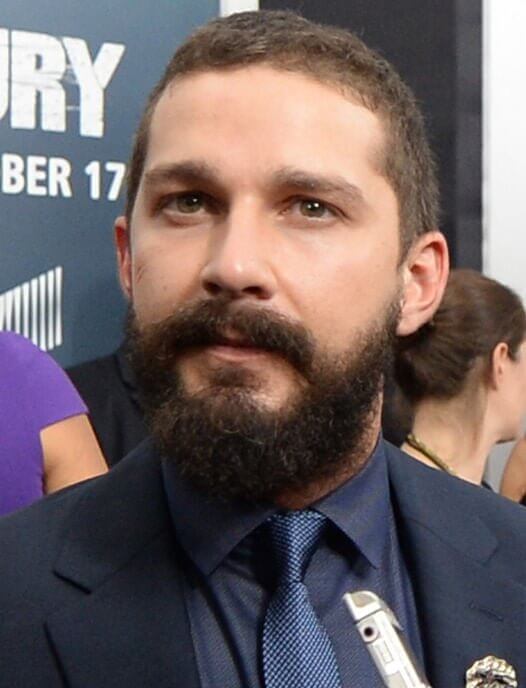 Although, that may not have been just for the movie. It's quite possible that LaBeouf isn't a fan of the shower like other celebrities on this list. Maddie Ziegler, who co-starred with LaBeouf in a 2015 music video, told interviews that she had to give him a couple of wipes. She told him, "I'm sorry, but you're kind of dirty."

Cameron Diaz's Pit Stains
Pit stains were always a visible eyesore from Cameron Diaz's red carpet looks. What's surprising is that it isn't even an accident. Cameron Diaz doesn't like wearing antiperspirants. "I haven't used it for almost 20 years", she explains.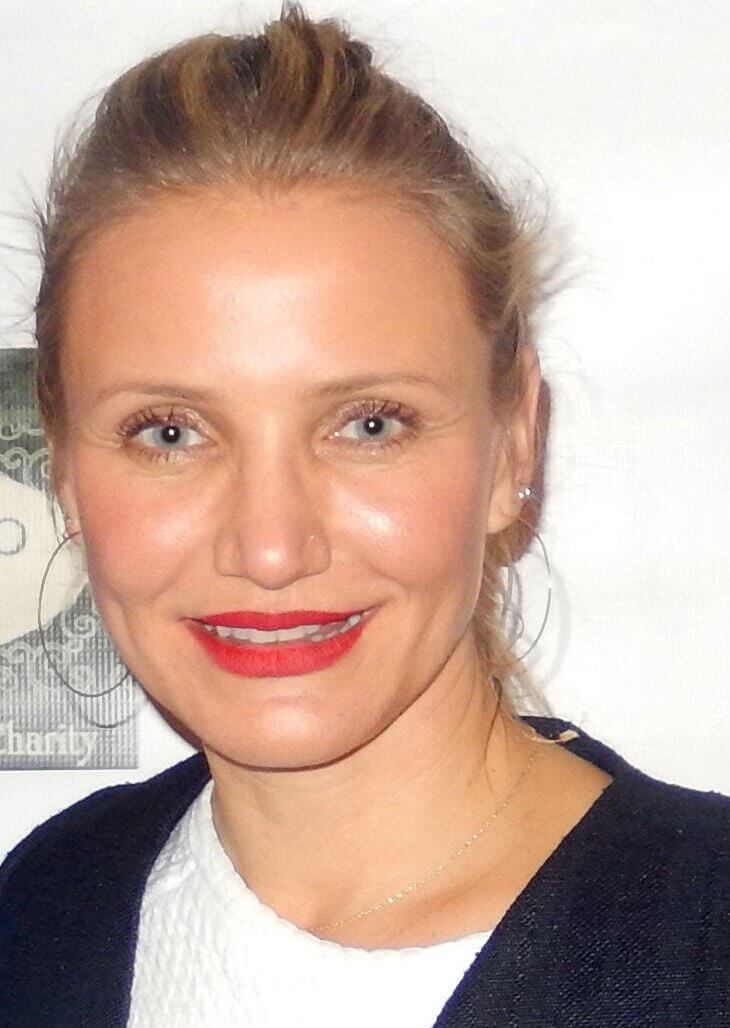 She theorizes that antiperspirant is actually the cause of most body odor issues. "It's really bad for you," she claims. "You're stinky because you use antiperspirant. It keeps all the stink in." She also offers some advice, "Let it go and just trim your armpit hair so it doesn't hold onto the scent."
Johnny Depp and Vanessa Paradis and Their Shared Dislike of Showers
Before Amber Heard, Johnny Depp was in a relationship with singer Vanessa Paradis. The pair went along well even in terms of their view on bathing. One source tells Fox News, "Johnny usually smells because he rarely showers."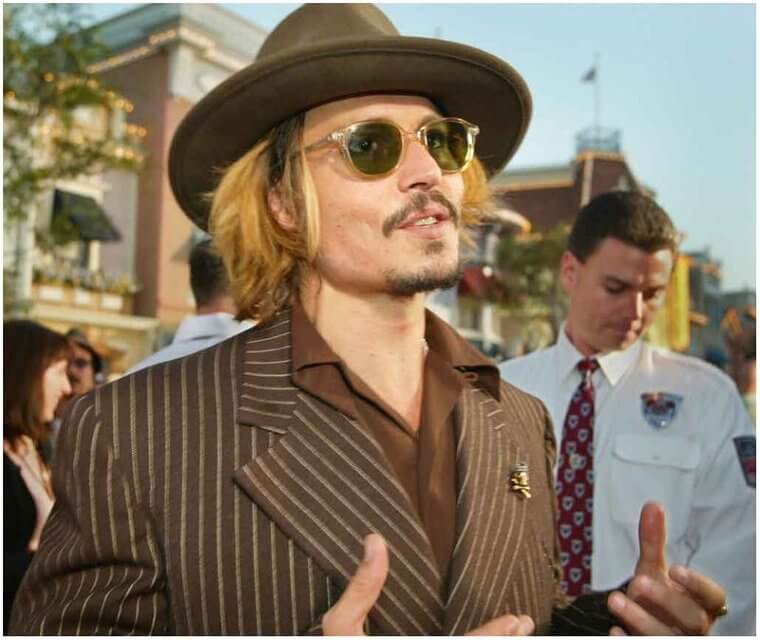 Paradis isn't too different as the source also claims that she too doesn't shower often. So, you get an idea that you probably wouldn't be able to stay inside a room with the former couple for too long. Despite this shared disdain of showers, the couple didn't end up together. Depp even recently stars in his own real-life courtroom drama with Amber Heard.
Megan Fox and Her Forgetfulness
Megan Fox is the first to admit that she has a bad memory. She tells this much to FHM. But anyone can have a bad memory on any given day. However, her poor memory translates into something much more sinister and foul-smelling.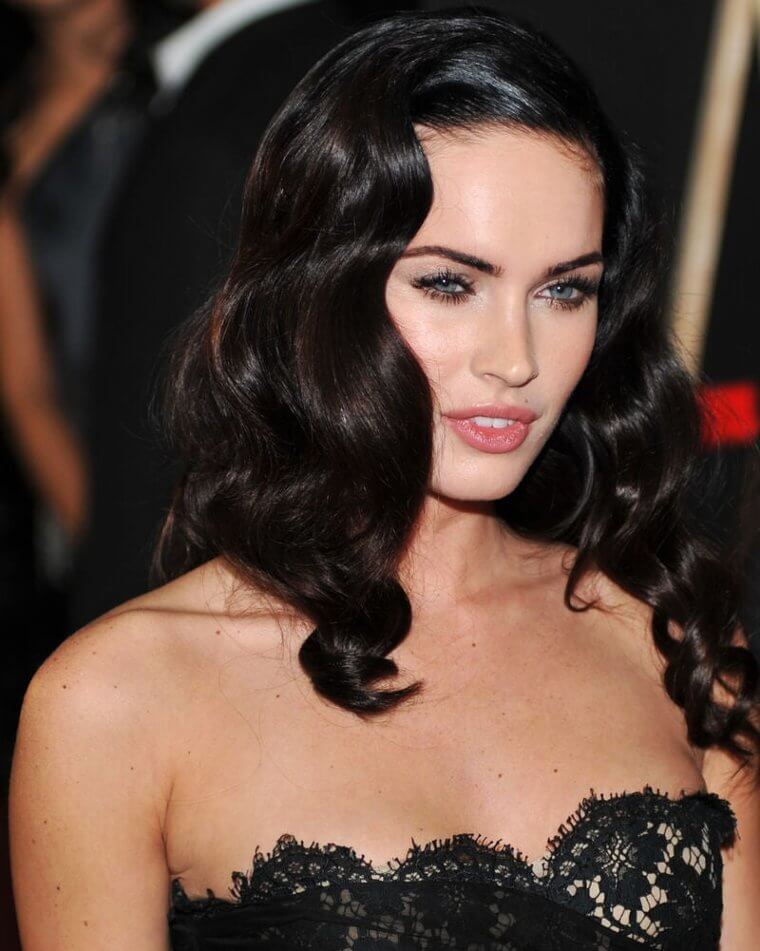 You see, she says that she often forgets to flush the toilet when she goes number 2. She confessed to the men's magazine that friends would tell her, 'Megan, you totally pinched a loaf in my toilet and didn't flush."
Robert Pattinson's Lack of a Cleaning Habit
Robert Pattinson is one of the most dapper human beings on the planet right now. However, during the filming of his career-defining role as Edward Cullen, reports say that he had a bit of a stink on set. The actor wasn't even hiding the fact that he was smelly during those days. He admits that his smell may have been caused by the fact that he didn't shampoo for a good six weeks.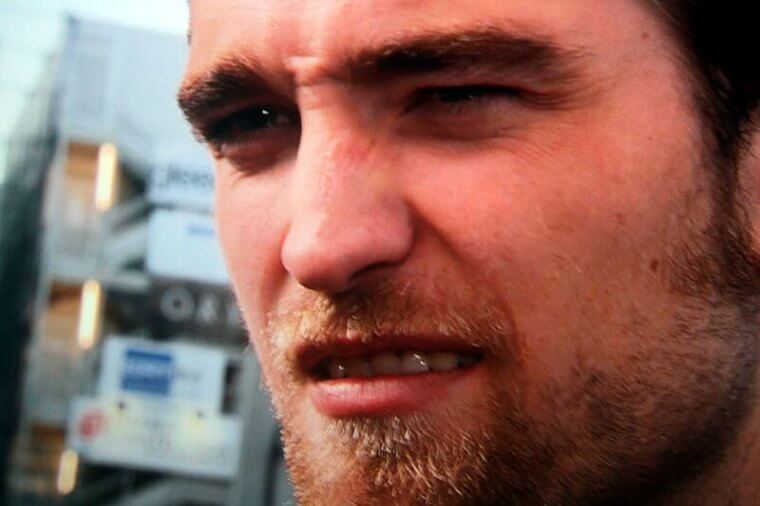 He says, "If you don't care if your hair's clean or not then why would you wash it?" He also says that he's the same way with his apartment, "I have my apartment for sleeping in and I have my hair for just, you know, hanging out on my head. I don't care if it's clean or not."  
Kristen Stewart Isn't Fond of Baths
It wasn't only Robert Pattinson that wasn't so tidy during the filming of the Twilight Saga. Even his co-star, Kristen Stewart, was not fond of bathing during those days of filming. It even got to a point that Pattinson himself was turned off. One source close to the former couple says, "Rob's a laid-back guy, but he finds Kristen's grungy habits a turn-off." She rarely washes her locks, brushes her teeth, or wears perfume.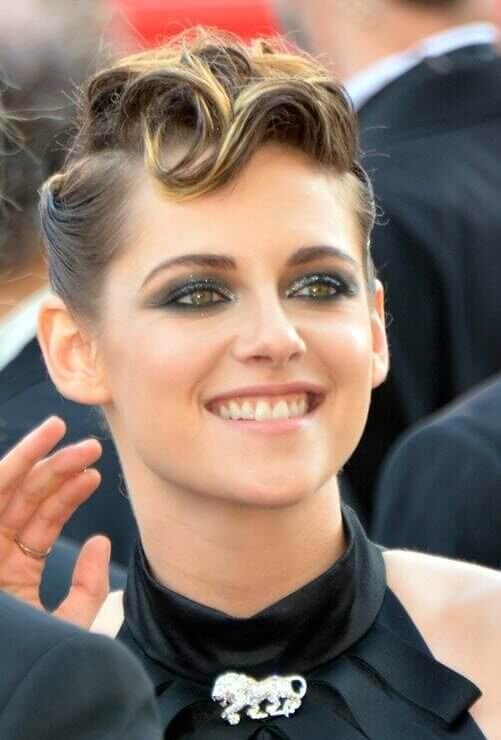 During the film's promotional tour, she'd make an effort to clean herself and Pattinson would love it. These days, however, she's reportedly gone back to the no-bath days. The source even reveals some intimate details about the former couple. One such detail is that Stewart likes licking Pattinson's armpits. 
Showering Isn't Zac Efron's Favorite Thing to Do
Zac Efron's chiseled physique has probably caught your attention. But his handsome face is even more attractive. But the movie star, despite his fresh-faced appeal, seems to have built up a reputation in the industry for not being a fan of showers.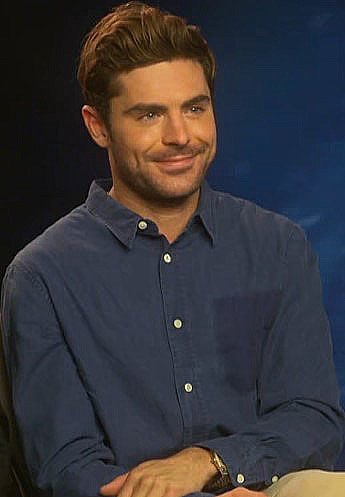 Zac Efron's chiseled physique has probably caught your attention. But his handsome face is even more attractive. But the movie star, despite his fresh-faced appeal, seems to have built up a reputation in the industry for not being a fan of showers.
Kendra Wilkinson Smells Like Urine
As a cast member of The Girls Next Door and Playboy Playmate, Kendra Wilkinson is definitely a looker. However, sources claim that she has a terrible smell. The source tells Star, "Kendra loves to look sexy, but she couldn't care less how she smells".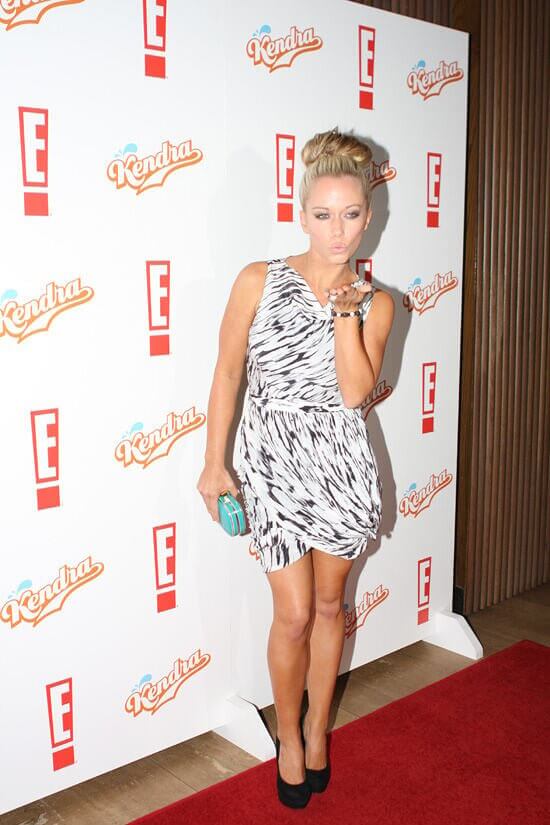 "I don't know if she has pets but she smells like urine most of the time. She almost never takes a shower, and doesn't use perfume, either", the source continues. So, is anyone hot enough to not need to smell good? I don't think so!
Leonardo DiCaprio's Home Gets Pretty Stinky
Leonardo DiCaprio has become one of the most vocal movie stars on climate change. What makes him a cut above the rest of the supposedly green celebrities is that he's willing to walk the talk. People close to the star say that in his quest to cut his carbon footprint, he has decided to stop wasting water on showers altogether.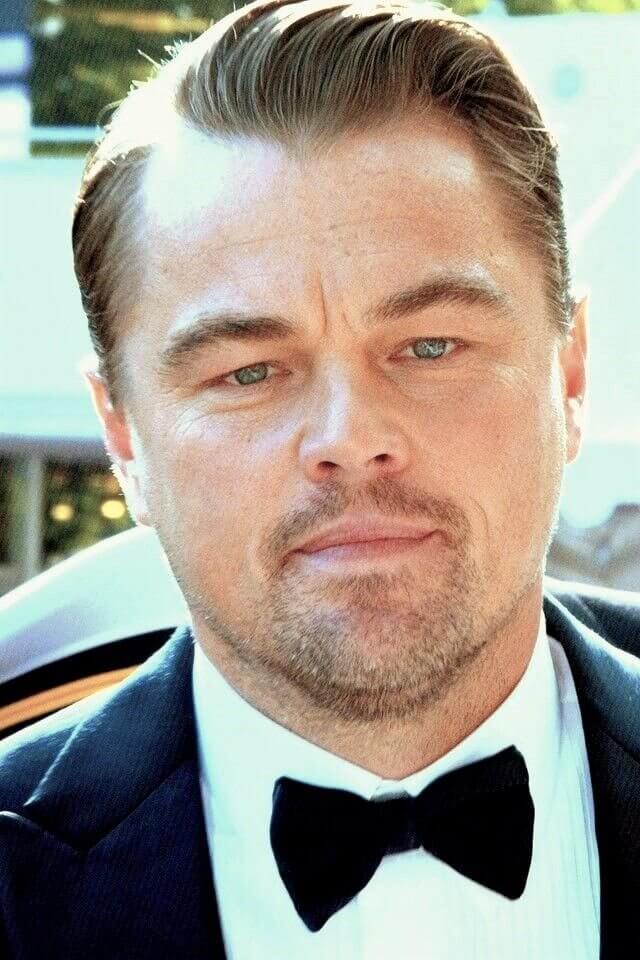 One source disclosed to the National Enquirer: "Leo has let his love for the environment take over his whole world, and it's killing his love life." He's cut down on his showers to one every couple of days. What compounds this is that he also doesn't use deodorant as he deems it unnatural. But his unhygienic streak doesn't end there. He also routinely forgets to take out the trash and recycling bin. His home, therefore, tends to reek from time to time.  
Jennifer Aniston's Unsavory Habits
Nancy Balbirer, Jennifer Aniston's former roommate, spills the beans on the Friends actress. They stayed together to help keep the rent down when they were both starting out in the industry. She reveals that living with Aniston got too awkward.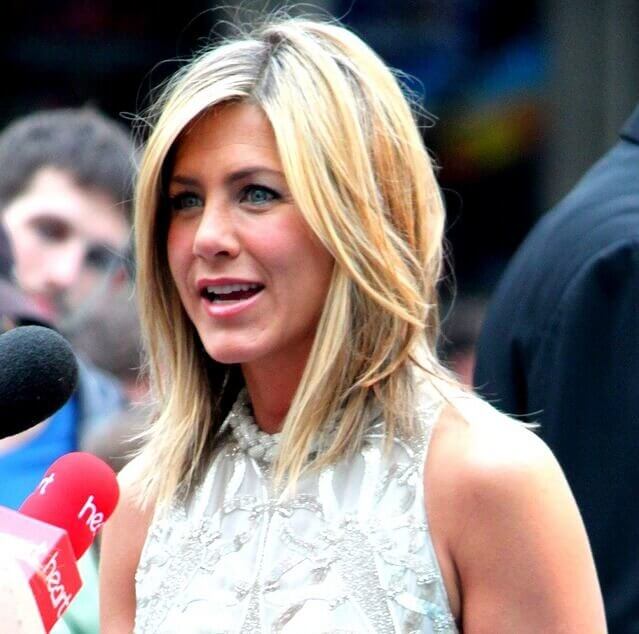 Aniston, she reveals, got bikini waxed on their shared sofa. Balbirer also claims that Aniston usually stuffs actual chicken cutlets inside her bra. It isn't much of a surprise that Aniston's rep and publicist strongly deny all of Balbirer's claims.
Brad Pitt's No-Bath Pro Tip
Brad Pitt is one of the most handsome men on the planet but, at least according to his Inglorious Basterds co-star Eli Roth, he's far from the best smelling. He even reveals that Pitt shared some of his secrets to smelling decent without taking a shower.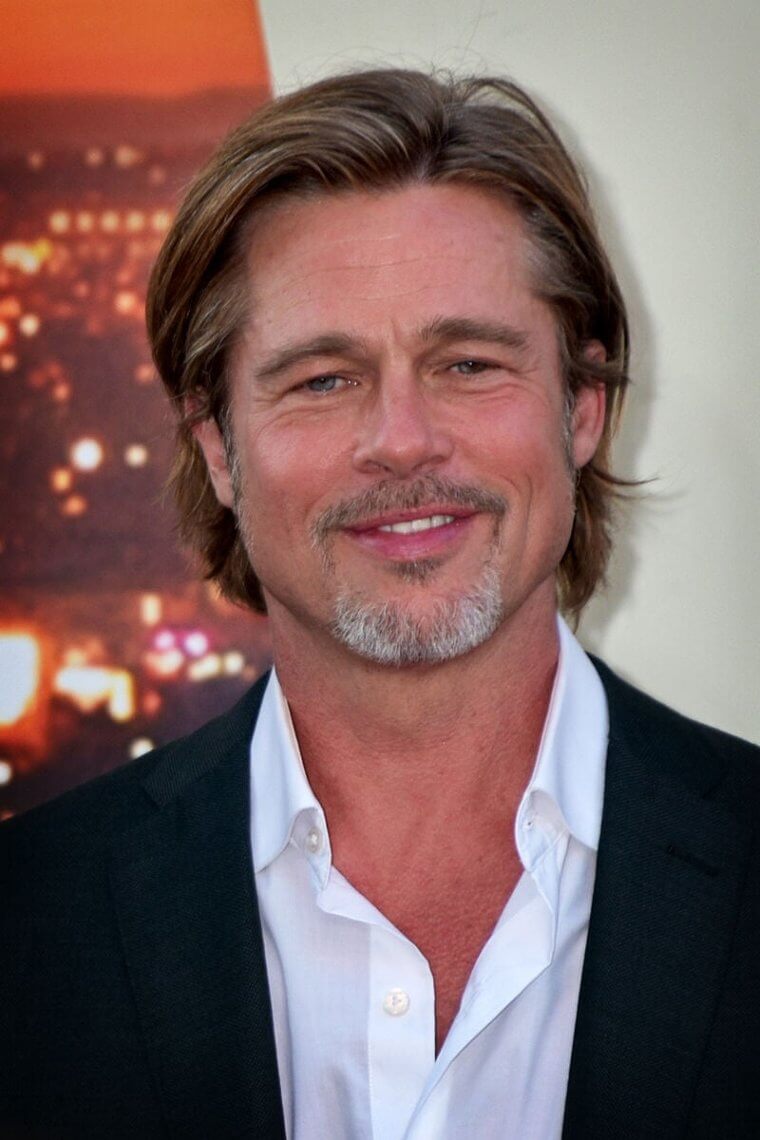 "He shared that when you're sweating and don't have time to take a shower, you just take a baby wipe and rub it under your armpits." This tends to happen a lot during filming. Even Roth couldn't escape it, which is when Pitt shared with him the little pro tip about the baby wipes.
Britney Spears' Unfortunate Cleaning Habits
Fernando Flores, Britney Spears' former bodyguard, claimed in a lawsuit back in 2011 that she was not the most hygienic client. He says that she has a ton of gross habits when the cameras and paparazzi are not around.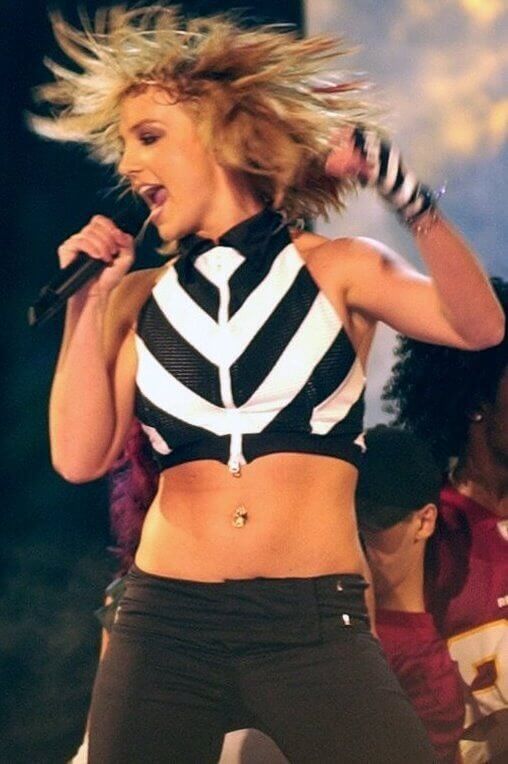 She chain-smoked cigarettes which made the smell of stale tobacco follow her around everywhere. She also routinely broke wind loudly and picked her nose as if there wasn't anyone around. She also went on no-bath streaks and never uses deodorant. Her toothbrushing habits are also completely lacking. 

Ed Westwick and Chase Crawford's Little New York Frat House
Gossip Girl was about the posh lives of the New York elite. The cast definitely looked the part but at least some of them didn't quite smell the part. Chase Crawford and Ed Westwick shared an apartment when the series was in full swing.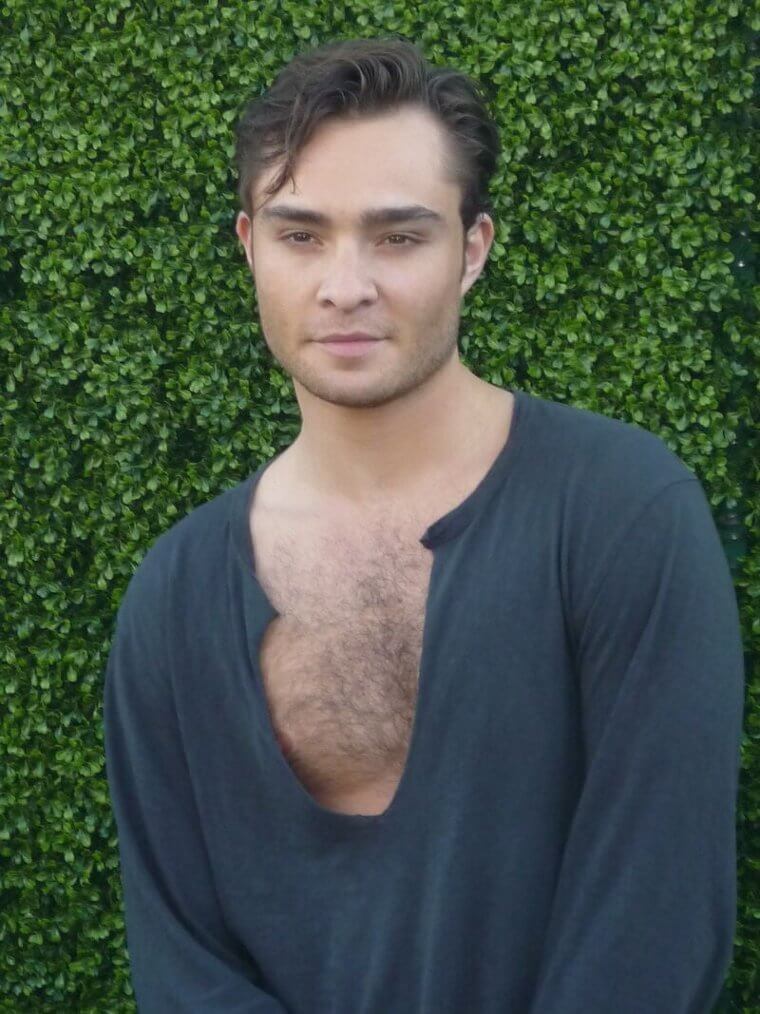 Reports claim that it was a pigsty. An insider close to the two says, "It stinks. Those boys are slovenly and have garbage and clothes everywhere. You'd think they were living in a frat house!" They both looked clean on TV at least.
Oral Hygiene Doesn't Seem to Be a Priority for Miley Cyrus
Miley Cyrus has endured countless controversies throughout her young career. She's made so many questionable decisions that have been dissected and critiqued by the general public. So, when a hygiene-related controversy popped up for the singer, it was just chalked up with the rest of them. However, we just can't ignore the fact that she wore someone else's retainer back in March 2016!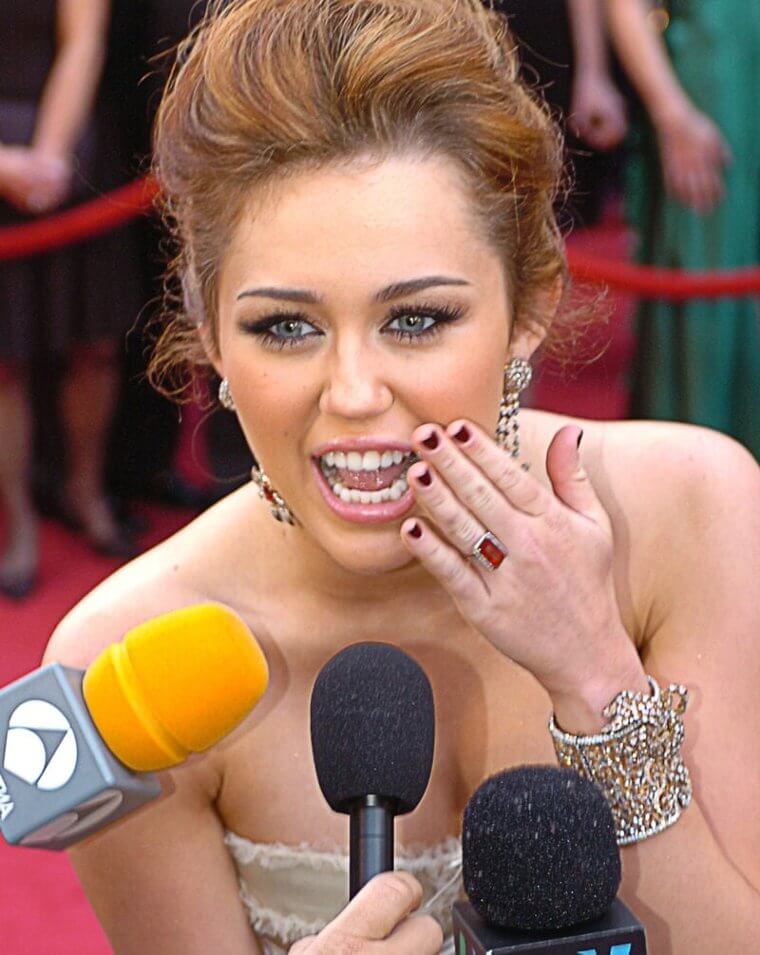 There are a ton of horrific possibilities that could come from that incident, including staphylococcus. Medical practitioners are quick to point out that her coated tongue is another indicator that she's not very discerning when it comes to oral hygiene.
Bradley Cooper Takes a Ton of Showers but Doesn't Use Deo
Bradley Cooper is the first to admit that he might stink sometimes. However, the award-winning actor and director takes some precautions as opposed to the others on this list. He says he tries to compensate for the lack of deodorant with a lot of showers.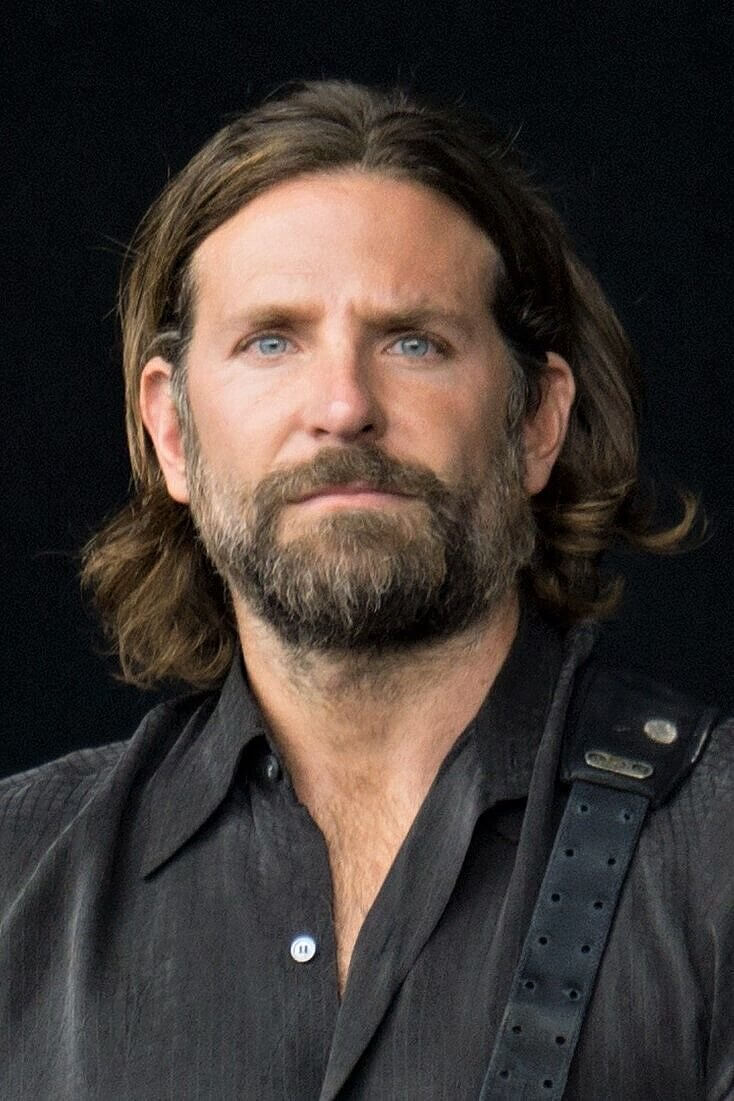 "I do take a lot of showers, so maybe that helps. In the morning and then at night. And after I work out. I'll take a shower. So maybe three a day" he tells Esquire. While it's still not ideal, at least he's self-aware and is taking steps to make it a little bit more bearable to stand next to him.
Hair Scare Secrets From Shailene Woodley
Shailene Woodley seems like a tidy individual and she has one of the most beautiful faces in Hollywood right now. And generally, her appearance doesn't tell you much if she has bad hygiene. However, she did admit that she's not a big fan of shampooing and hair care in general. The movie star tells Parade, "I basically have horse hair. It's so low-maintenance... I only shampoo it like once a month - the oilier, the better." Whether having horsehair makes it smell better isn't the case here though - It's whether or not it's hygienic to go for weeks without washing your hair.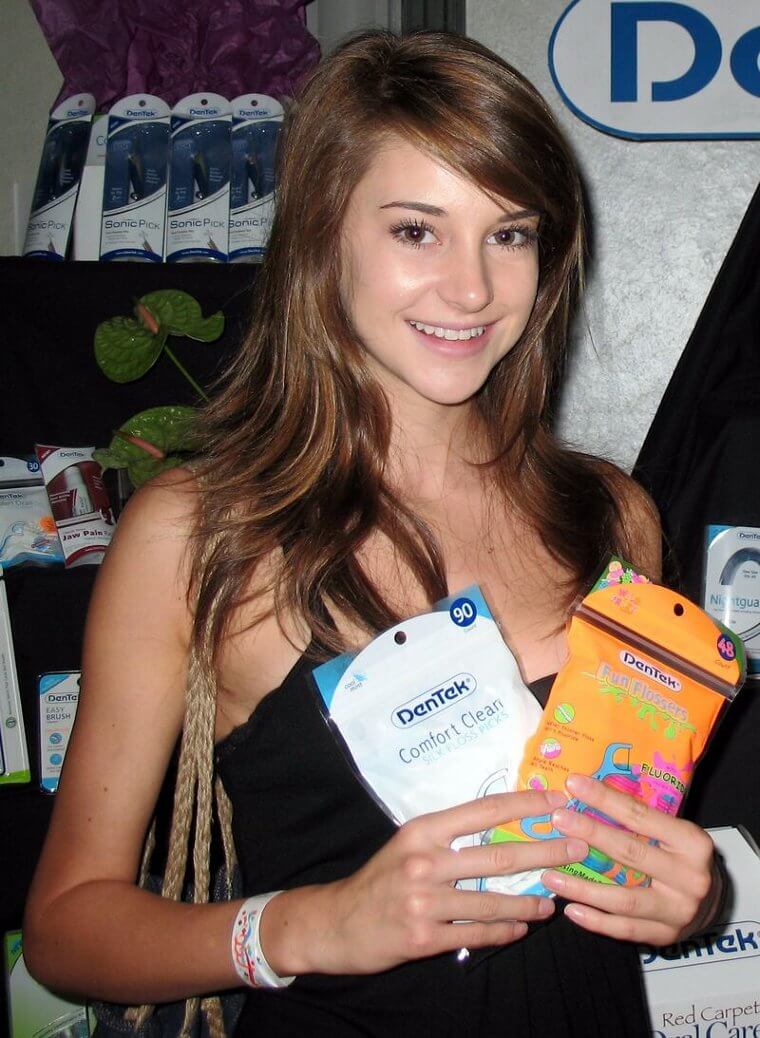 It doesn't end there. Speaking of oils. Shailene is also apparently a huge fan of essential oils. She rubs the stuff all over her body which makes her clothes stink. For this reason, designers are wary about lending her their creations as the stench sticks to the clothes.
Character Prep Went Too Real for Viggo Mortensen
To get into character for the Lord of the Rings series, Viggo Mortensen chose to sleep in the woods like a real ranger. During his preparation, he didn't bathe. This much was revealed by his co-star, Sean Bean who said, "Bear in mind, he was very smelly."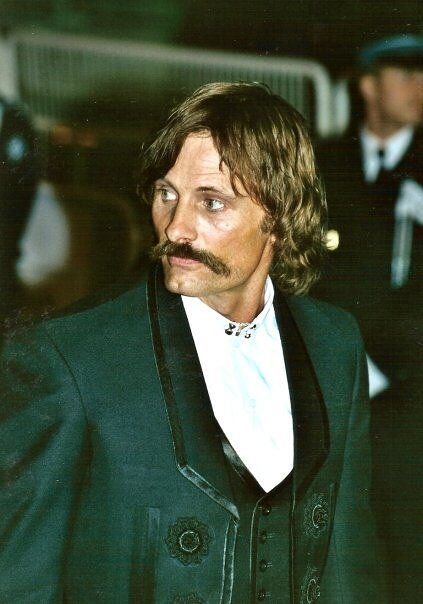 Mortensen, however, was quick to point out that the reports were a tad bit exaggerated. He didn't live in the woods in full Aragorn costume. Instead, he wore his regular civilian camping clothes. It was also reported that he slept with the horses. This, he also refutes.

Uma Thurman and the Two Week Old Shrimp
One designer decided to spill the beans on Uma Thurman. She says that the actress often showed up to photoshoots for a luxury fashion brand in clothes covered in food spillage. It would have been understandable if it was a newly splashed spaghetti sauce but the designer says that it was already crusty.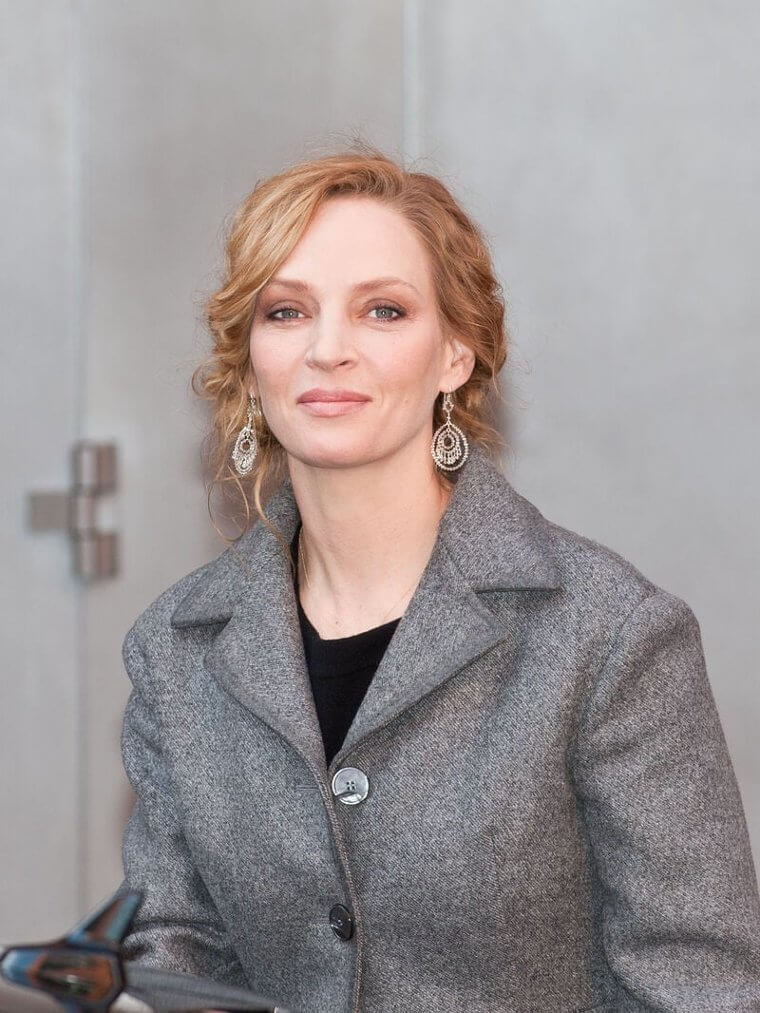 This only points to the fact that the actress hadn't been washing her clothes as regularly as one should. "I pulled a piece of shrimp off her back that I swear was two weeks old," the designer revealed.
Bad Hygiene Caused Orlando Bloom's Marriage to Crumble
Orlando Bloom's unhygienic behavior partially caused the demise of his marriage. At least, this is what the gossip column in Star reports. One source close to the couple says that his former wife, Miranda Kerr, "asked him if he could wash his clothes and perhaps shower more often."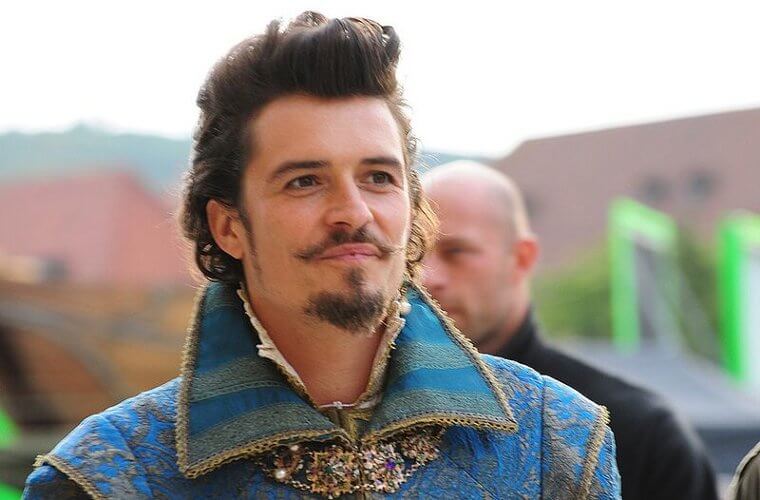 It may have been his Pirates of the Caribbean character taking over but apparently, he just could not kick his bad habits. The same source claims that Bloom would wear jeans for weeks on end before having them washed. T-shirts, sweaters, and even socks have a similar treatment from the handsome actor.
No Deodorant While Breastfeeding for Kourtney Kardashian
There's no denying that Kourtney Kardashian is beautiful. However, Scott Disick, her ex-husband, claims that there were times when she got really smelly. One particular incident, or should I say smell, that Disick just couldn't forget was when she was breastfeeding back in 2013. He just had to point out to her that her refusal to wear deodorant was making her unbearable to be around.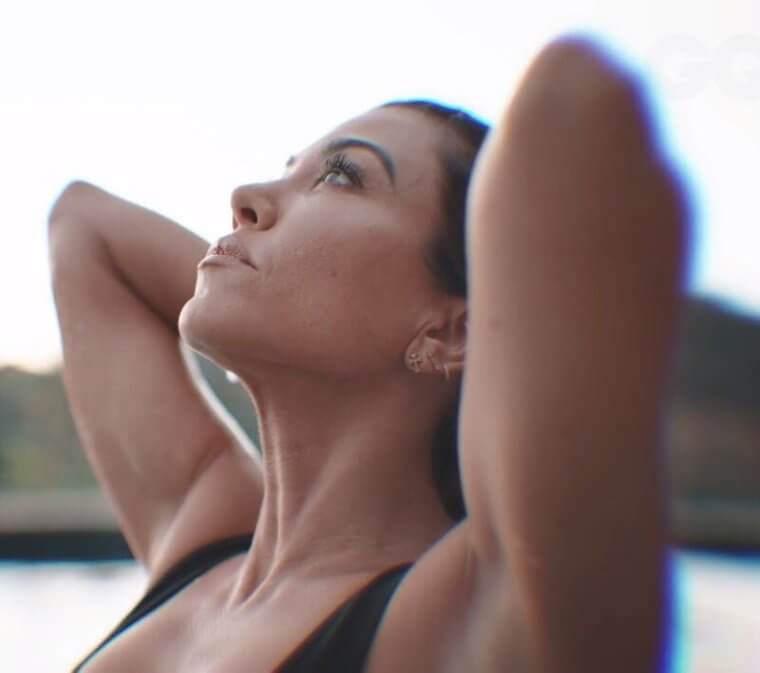 She believed that deodorants were bad for the baby so she stopped using them altogether while she was still breastfeeding. She even went so far as to make her own deodorant with baking soda and other household paraphernalia.
Harry Styles Suffers From Bad Breath, Flatulence, and Smelly Socks
Harry Style's charm and talent got him into the cultural phenomenon that is One Direction. However, there's a rumor floating around that he has a smelly habit that might turn off some of his fans. In an interview, Louis Tomlinson says, "I dislike it when Harry farts and then pretends it's not him for literally 10 minutes."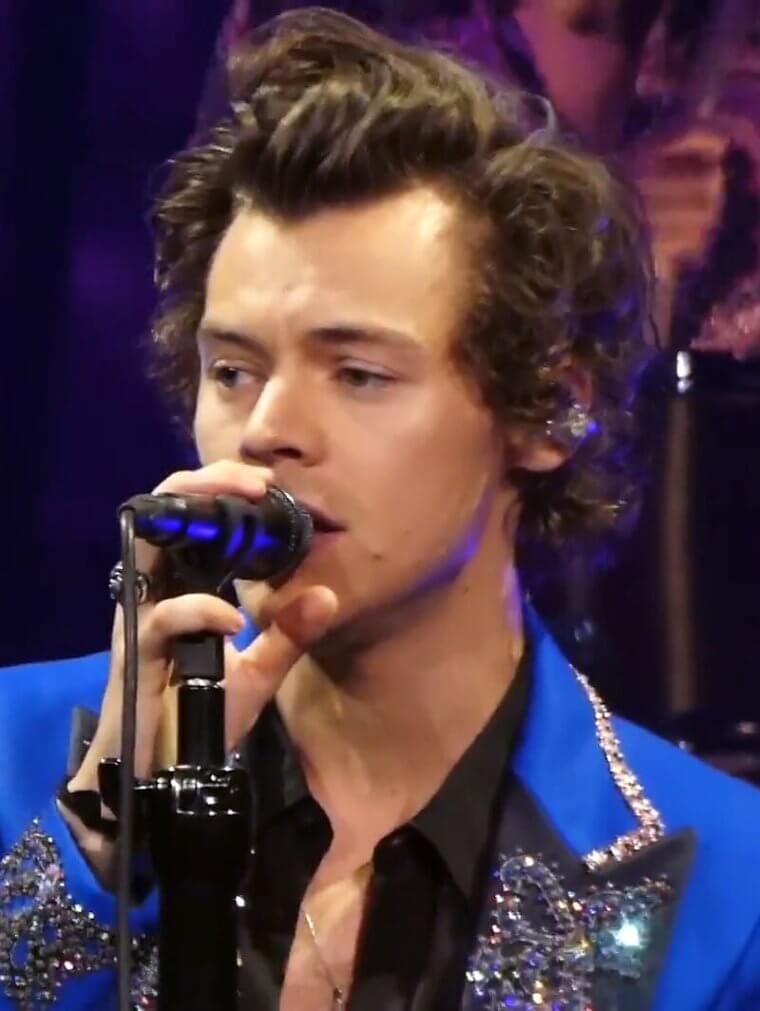 But it isn't just Harry's farts that tend to smell. Taylor Swift, his ex-girlfriend shared with some of their friends that Harry's breath reeked of coffee, cigarettes, and alcohol. Even Zayn Malik, who usually doesn't reveal too much about himself had to tell Top of the Pops in an interview that, "I don't think there's enough money on this earth that would make me sniff Harry's socks!"
Mel Gibson Has a Signature Stench That Deserves an Award
According to a bunch of celebrity stylists, Australian actor Mel Gibson might take the 1st prize for the stinkiest celebrity. They claim that the award-winning director and actor has body odor.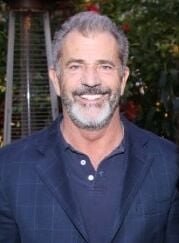 It's worsened by the fact that he's a heavy smoker and drinker which adds a bit more to the stench of his natural oils. By now, these stylists already know that Mel's coming from a mile away. His smell has kind of become a signature for the uber-talented celebrity.
Naya Rivera
Naya Rivera seemed to think the frequency of showers might have something to do with race. This much, she revealed when she was a guest host in the talk show, The View. "I think that white people shower a lot more than ethnics. I think that, like showering more than once a day or every day is such a white people thing," she told her co-hosts.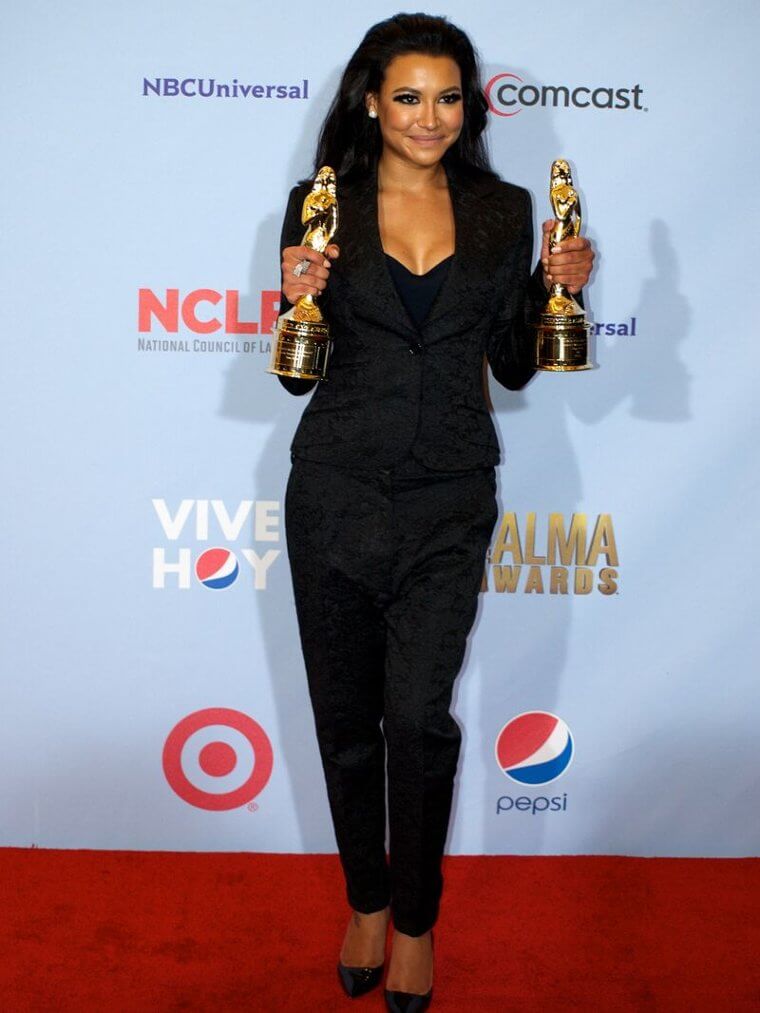 While it's not a direct admission, this reveals that she herself might not be taking as much shower as she ought to. She further expands on her point by saying, "I'm now married to a white man, and he showers a lot. Like a lot. Like two, three times a day. I'm like, 'What are you doing?'"

Courtney Cox Smells Like a Truck Driver
Courtney Cox played the character of the neat freak, Monica Gellar, in the hit show Friends. However, she may not be like that in real life as revealed by her ex-husband, David Arquette.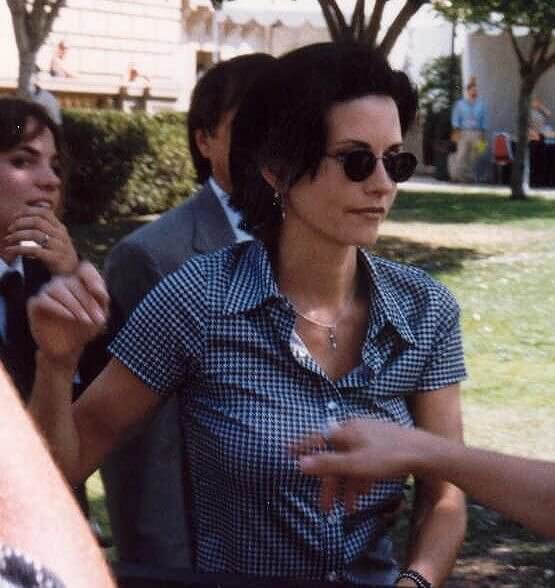 In an interview, he said, "Courtney may be pretty, but she's not on top of it, she smells like a truck driver and I like it." Clearly, Cox's hygiene wasn't the cause of their divorce like Orlando Bloom's. Nevertheless, the two ended up amicably splitting in 2012.
Publicity Stunt Gone Bad for Post Malone
When Post Malone's manager quit due to his bad odor, people went crazy. However, it was all a publicity stunt that worked perfectly. The problem is that people were so convinced that Post Malone really did have body odor that he got nominated a lot for the Queer Eye reboot back in 2018.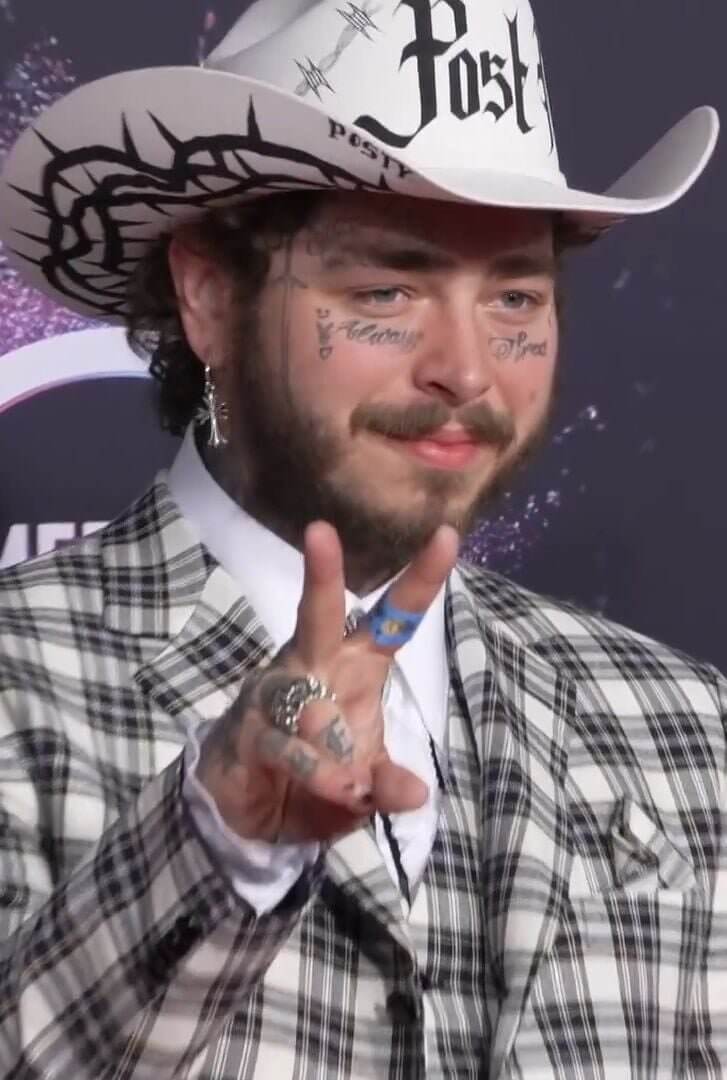 It almost happened but he didn't really want or need it. Ever since then, he's been defending himself from rumors about his body odor and overall hygiene.
Kesha Drinks Her Own Urine
When Kesha cleans up, she looks absolutely stunning. However, she has a pretty self-deprecating approach when talking about her hygiene. "I smell like a hobo. One time, someone told me I smelt like a shrimp on a diaper. I thought I could make a fragrance that was like a shrimp on a Faberge diaper but I don't know if people want to smell that," she told BBC Radio.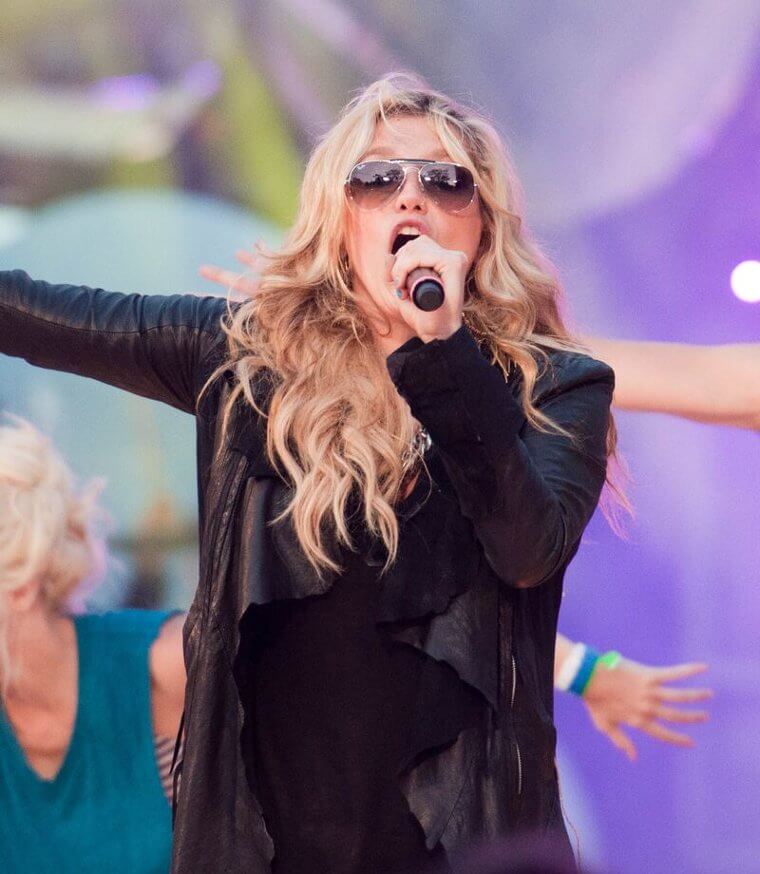 But if her body odor doesn't end up being true, then this next quirk should still make her eligible to be on this list. You see, she used to drink her own urine. She was led to believe that doing so was a healthy thing to do.


But if her body odor doesn't end up being true, then this next quirk should still make her eligible to be on this list. You see, she used to drink her own urine. She was led to believe that doing so was a healthy thing to do.

 

Next up, take a look at the most brutal celebrity divorces - perhaps bad hygiene had something to do with it?
These Celebrity Divorces Were Brutal, to Say the Least
The Divorce of Kim Kardashian and Kris Humphries 

Wedding vows are solemn promises that are meant to last a lifetime. Kim Kardashian didn't even make it to three months when she married Kris Humphries in 2011 and then filed for divorce less than 80 days later. Poor Kris tried to save face, telling the media that he was committed to making the union work. However, Kim was having none of it.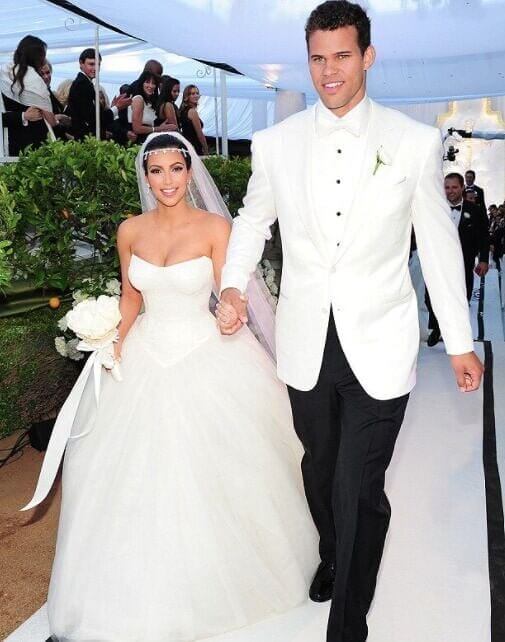 Unlike the marriage, the divorce went on for years. Among the twists and turns of the proceedings, Kris made the bold claim that the wedding was a fraud based solely on ratings for Kim's hit TV show. Two years later and the marriage was over. Kim got together with Kanye West and the rest is history.
The Divorce of Jon and Kate Gosselin
There's no doubt that fame changes people. In Jon Gosselin's case, it was unfortunately for the worse, as his behavior after he and his wife Kate had a reality show made about them was the final straw for his spouse. As it is so often the case when reality TV is involved, the family-shattering news was revealed in one of the episodes.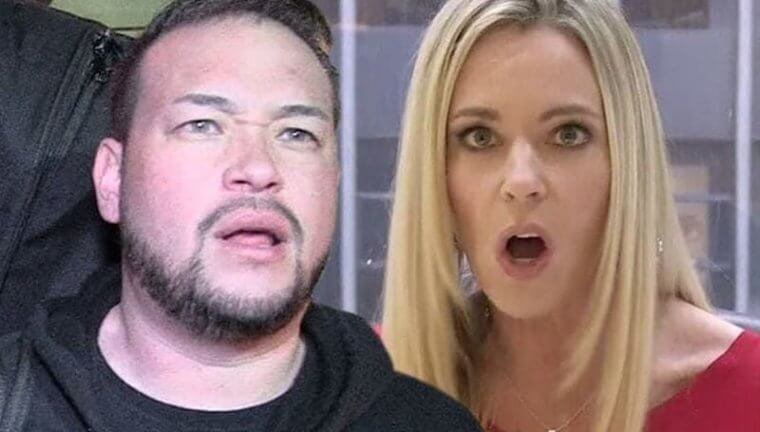 When Kate wouldn't confirm why she wanted to end their marriage - instead only releasing some cryptic statements - the rumor went into overdrive. Accusations flew, including some from Jon about the couple's eight children not being properly cared for. It was all very unpleasant and the custody battle for their kids still rumbles on, more than a decade after the divorce proceedings began.
The Divorce of Tom Cruise and Katie Holmes
No one who saw Tom Cruise announcing his new romance to the world will ever forget it. Oprah Winfrey certainly didn't, as it happened on her show with the superstar actor leaping about it on a couch opposite her. He was slightly over-enthusiastic. Fast forward seven years, though, and Katie was asking for their marriage to be terminated.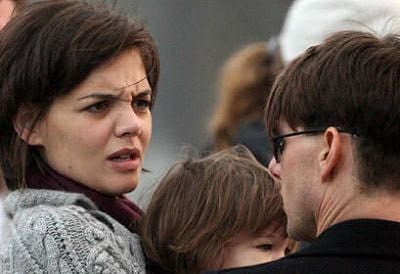 Cruise decided that he wanted to be the sole carer for the couple's daughter, Suri. This wasn't granted, but he's allegedly only been in sporadic contact with his offspring ever since. He even sued a publishing company about a story they ran about his relationship with her. Another oddity asked by Cruise was that, if Katie wanted her share of their fortune, she wasn't allowed to be seen with anyone new for five years. It seems now that Katie has moved on!
The Divorce of Linda and Hulk Hogan
Hulk not only betrayed his wife with the actions that brought about the end of his marriage. He betrayed his best friend too, by being filmed in a compromising position with the man's wife. It's such a shame it had to end like this after Hulk enjoyed such a renowned reputation over the course of three decades.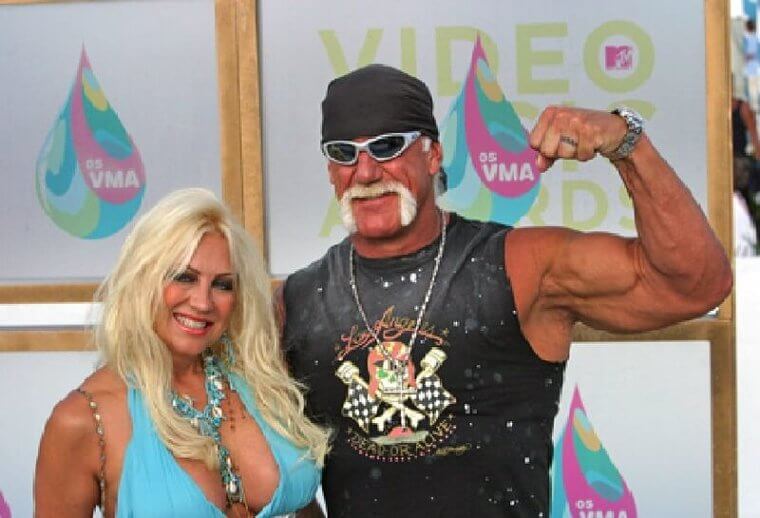 He and Linda were married in 1983, as he was making his name in the wrestling world. His popularity continued to rocket after their children came along, and by the time they were teenagers, the Hogans' reality show was bringing them a whole new set of fans. However, by 2007, it all fell apart.
The Divorce of Prince Charles and Princess Diana
"There were three of us in this marriage," was the grenade that Princess Diana threw in a famous TV interview in 1995. The bombshell was in response to a question about her husband's relationship with Camilla Parker-Bowles, the woman he would go on to marry. Just because they're the Royal family, it doesn't mean they don't face the same, traumatic issues regular families face.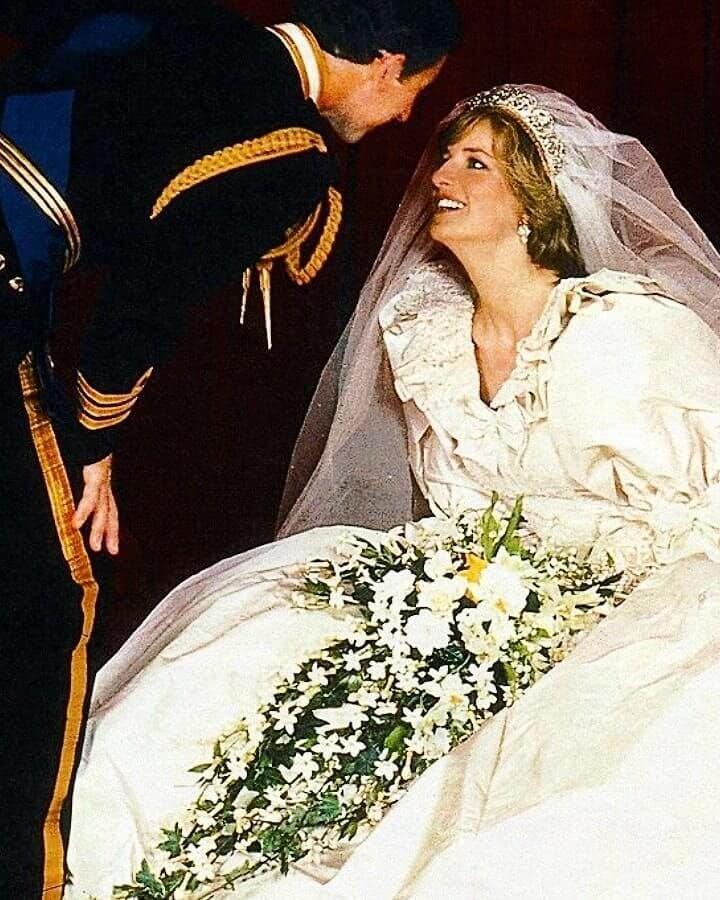 The fairytale wedding which was watched by millions around the world in 1981 came to an end 15 years later. With the divorce, Diana also lost the title of 'Her Royal Highness' after Charles demanded it to be stripped from her. Her life tragically came to a premature end after a car crash in 1997, when she was just 36 years old. 
The Divorce of Madonna and Sean Penn
There's a good reason that the saying "opposites attract" is so popular. It's because, when two people who are practically the same enter into a relationship, it can be hair-raising. This was certainly the case with Sean Penn and Madonna, who decided to call it a day in 1989 after they had been husband and wife for three years.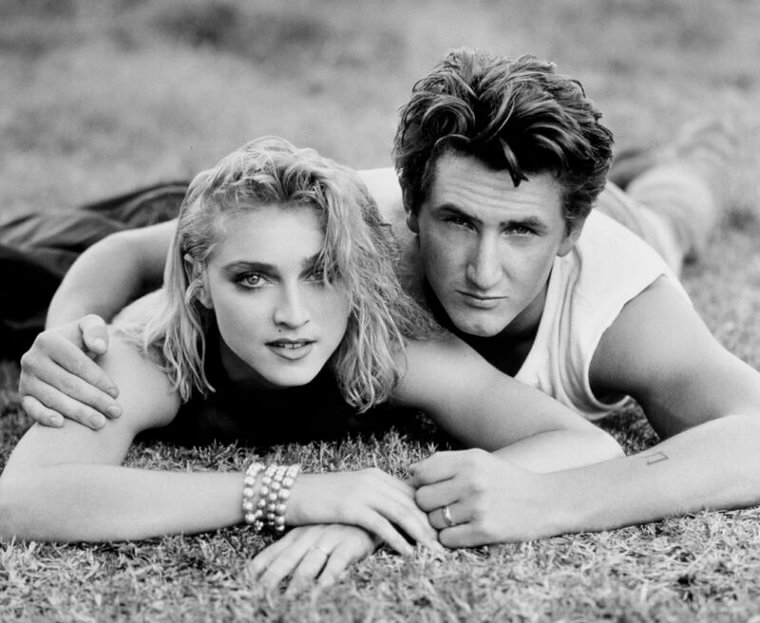 Madonna explained that the two had much in common, but that this included similar tempers. When neither party back down in an argument, sparks fly. The Queen of Pop and the actor had a wild, tumultuous time together but it didn't last long.
The Divorce of Sonny Bono and Cher
I Got You Babe is a safe choice for the happy couple's first dance at a wedding, but the story behind the duo who sang it is anything but a fairy tale. Cher has gone on record saying that Sonny was a manipulative partner, who treated her more as a commodity than a lover. However, when they finally split, Cher's love life became even more chaotic.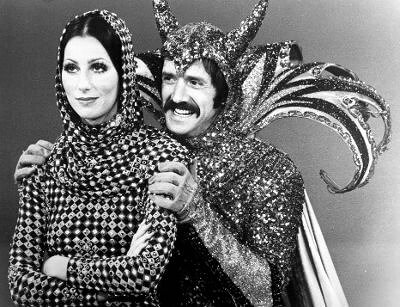 Less than a week after her marriage to Sonny was officially dissolved, she married Gregg Allman. And less than ten days after that wedding, she filed for divorce from the boozy main man of The Allman Brothers Band. They tried again, but he decided to pull the plug when Cher tried to restart her old TV career with her ex. What a rollercoaster!
The Divorce of Sherri Shepherd and Lamar Sally
When children are involved, celebrity splits can be messy. Although this case took messiness and complexity to a whole new level back in 2014. Our two protagonists went to court over an unborn baby, which was fathered by a surrogate and which had fertilized an egg provided by a donor. This isn't the kind of case that's teachable at law school.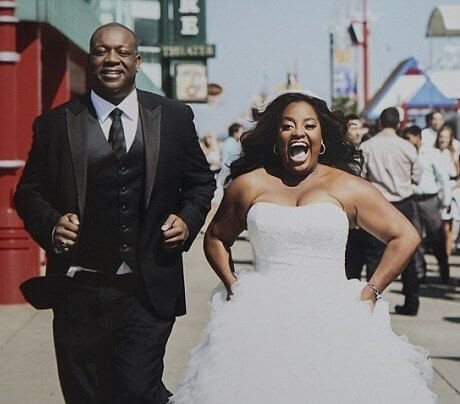 Sherri did not want to be named on the official record of the baby's arrival into the world. The court viewed the matter differently, however, and decided that her money had to be used to bring up the child. Allegations of fraud were thrown by Sherri to Lamar, but the ultimate outcome was that she had to pay child support.
The Divorce of Sandra Bullock and Jesse James
Imagine being the partner of a woman who millions of men around the world find brilliant and attractive? There'd be absolutely no need to cheat on her, right? Jesse James didn't get the memo after he cheated on Sandra Bullock and brought their five-year marriage to an end in 2010. He's since said that cheating is an everyday occurrence.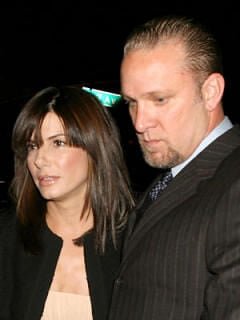 Sandra made a lot of sacrifices for Jesse. She was a stepmom to his kids from his first marriage and even won a fight for more custody of one of her husband's daughters. When the couple began the adoption process together shortly before they split up, she continued that path on her own after the union ended.  
The Divorce of Amber Heard and Johnny Depp
This one got really, really messy. From the outside looking in, it seems as though the event which started the marriage's disintegration was the death of Johnny's mother in 2016. Amber took out a court order related to domestic abuse, and pictures of her with a bruised face began surfacing on social media sites.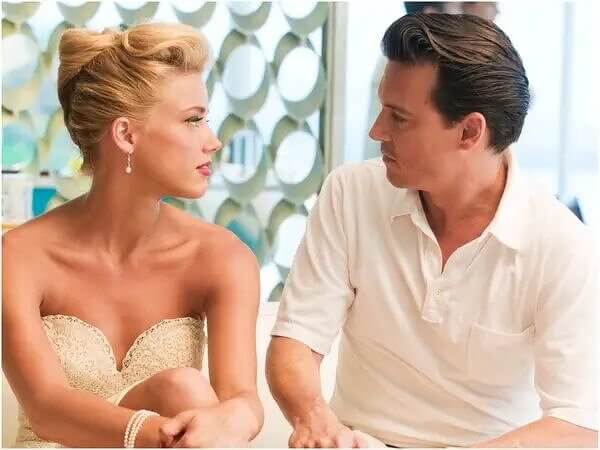 Johnny's ex-lover and the daughter who came from their relationship both went public, saying he'd never done anything like this before. However, a video of Johnny and Amber arguing also found its way to the public, and the divorce was confirmed. In a salute to all victims of abuse, Amber donated the money she received from Johnny to a domestic abuse charity.
The Divorce of Taylor and Russell Armstrong
The Real Housewives of Beverly Hills claimed another marriage in 2011, but this divorce had unfortunate and far-reaching tragic consequences. Taylor Armstrong wasn't always especially complimentary about her husband Russell in the show, so their divorce wasn't totally unexpected. After the divorce went through, Russell took his own life in his Mulholland Drive home.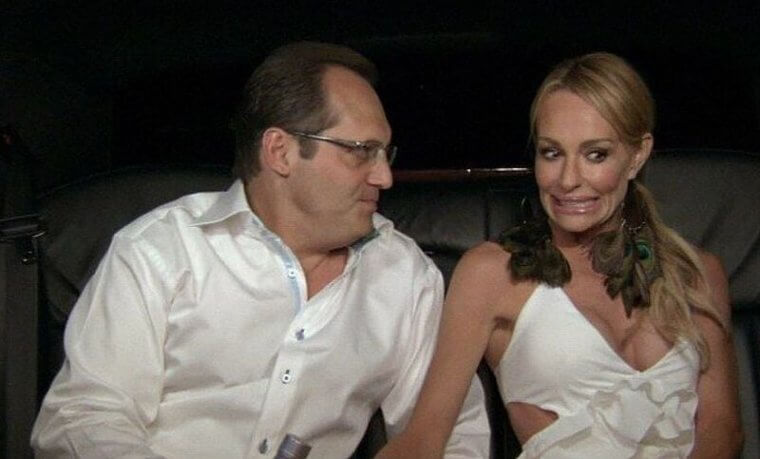 A bitter wrangle for the custody of his daughter perhaps hadn't helped his frame of mind, but it later emerged that Russell had money problems, too. He and a colleague, who also took his own life the day after Russell, were named as owing $1.5 million to a company. It was alleged that the cash paid for Taylor's expensive habits.