Everybody loves Oprah, don't they? As an actress, she brought tears and joy from The Color Purple to Selma. As a talk show host, author, and spiritual guru on The Oprah Winfrey Show, she brought laughter and self-help to millions. As a philanthropist, she's given away half a billion dollars to good causes. But not everyone is a fan. In her five-decade career, she's made quite a few enemies. Here are just a few of the celebrities that have had beef with the Queen of Talk.
Whoopi Goldberg
As two national treasures of the same age who'd met making the same beloved movie, you may think that Oprah and Whoopi might have become friends. But the truth is, for years after they met in the mid-1 980s, the two never spoke again. Worse, when Oprah announced the guests for Winfrey's Legends Ball in 2006, Goldberg was publicly shunned. So what could be the reason behind their decades-long falling out?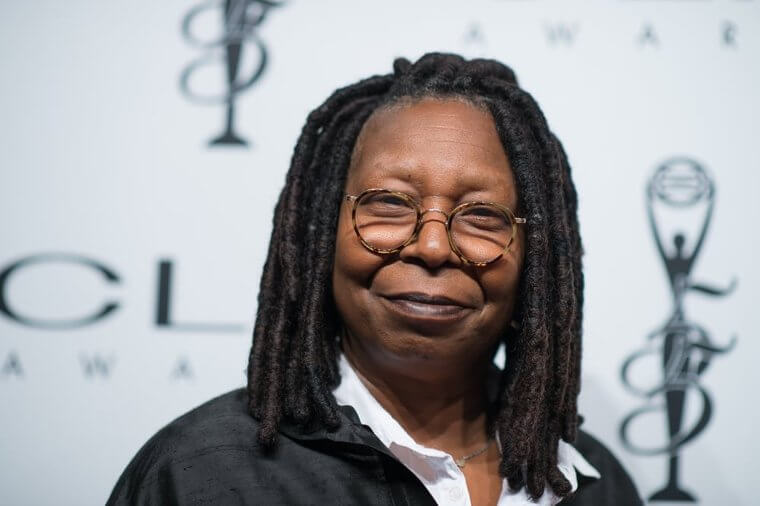 Well, author Kitty Kelley thinks she knows the answer. In her unauthorized book, Oprah: A Biography, she claims that Whoopi was a persona non grata to Oprah. This occurred after Winfrey played second-fiddle to the slightly younger actress in Steven Spielberg's The Color Purple (1985). Goldberg, you see, was nominated for a Best Actress Oscar for her role, while Winfrey was only nominated for Best Supporting Actress.

Kiss & Make Up
It wasn't until Winfrey reunited the entire cast of The Color Purple on her chatshow that she and her so-called nemesis addressed the purported bad blood that ran between them. The Big O said she ran into the popular, talented dreadlocked actress, comedienne, and TV host at a party at mutual friend Tyler Perry's home. There, Whoopi finally confronted Oprah about why they'd never spoken and why she had been snubbed.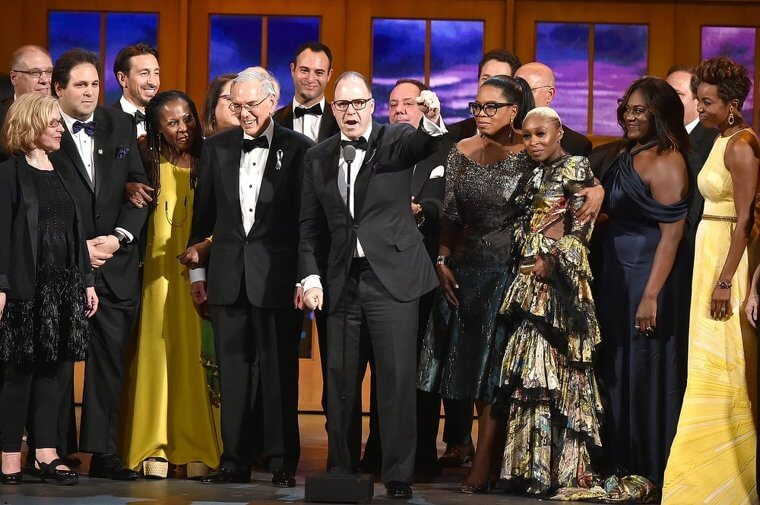 Legend says that Winfrey responded, "You think I'm mad at you? I thought you were mad at me!" The pair agreed that it "may have been a better idea to just pick up the phone years ago rather than let this figment of a feud drag on for years." And that is advice for us all! Go on, make that call.
David Letterman
Most folks believe David Letterman and Oprah's 25-year animosity began after he joked about her as he hosted 1995's Academy Awards. However, Letterman claims their A-list feud started years before. On The Daily Show in 2010, he told his protégé, Jon Stewart, "This predates the Academy Awards; she hated me long before then."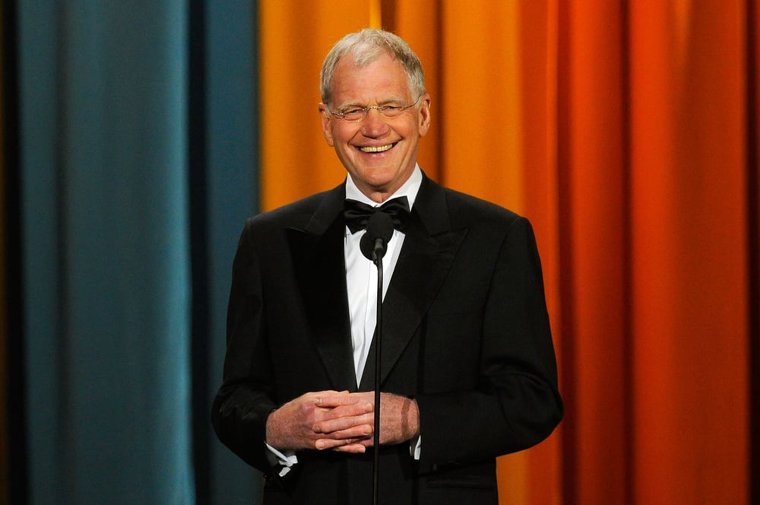 David explained the disagreement stemmed from a prank he played on Winfrey. "She was with Stedman; [husband Graham] I was with my then-girlfriend Regina. We were both at a restaurant having lunch on vacation. I said to Regina, 'Oh, this is hilarious; I'm gonna make Oprah buy us lunch.'" When the time came to pay the bill, Letterman told the waiter, "Oh, this woman right over there has been kind enough to take care of our check ... We got a free lunch, and that's where it started."

Two Sides To Every Story
In 2005, the two talk show hosts called a truce when Winfrey appeared on The Late Show. "Could you tell me please what has transpired?" She asked him, "I have never for a moment had a feud with you….I want you to know, it's really over, whatever you thought was happening".
However, Oprah has since changed her tune, admitting that there was conflict, and it started even earlier. In 2012, she told CBS News that the spat began when she appeared on his show in 1989. This occurred after Letterman allowed his crowd to rip into her the night after her disastrous show about devil worship. She said Letterman made her feel "uncomfortable" and didn't speak to him for 16 years. During that time, Letterman made lots of jokes at her expense. Whoever started it, it sounds like there's some ego and chatshow rivalry at play. 
Angelina Jolie
One is a rich, powerful female philanthropist actress, and the other is Angelina Jolie. In 2006, Oprah wanted to join forces with Angelina to open the Oprah Winfrey Leadership Academy for Girls to help underprivileged young women in South Africa. Since Jolie had adopted her daughter Shiloh from Namibia, Oprah hoped that, together, the pair could help more girls in Africa. But Angelina wanted no part of it, and it seems Oprah was hurt by what she felt was a betrayal.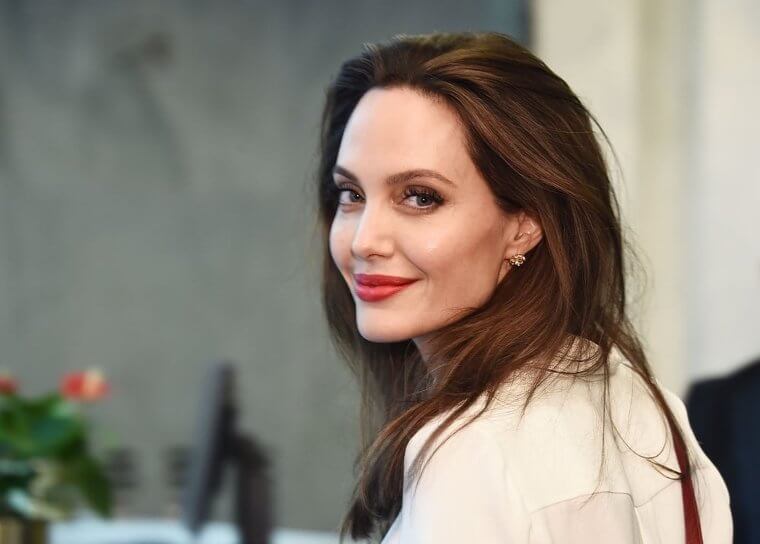 In 2007, Star magazine reported that a source close to Winfrey said, "Oprah thought Angelina would jump at the chance because she knows how much Angelina loves Africa. Oprah says it's the last time she'll ask Angelina to help with any of her causes."

Breaking Brad
While it may appear that the pair clashed over who does most for charity, there may be more going on than meets the eye. Their grudge only began when Brad Pitt dumped Jennifer Aniston for Angelina. The two actors first met and fell in love while making Mr. and Mrs. Smith (2005). The media circus turned the story into a divisive Team Jen versus Team Angelina debacle, and Oprah made her views on the matter crystal clear.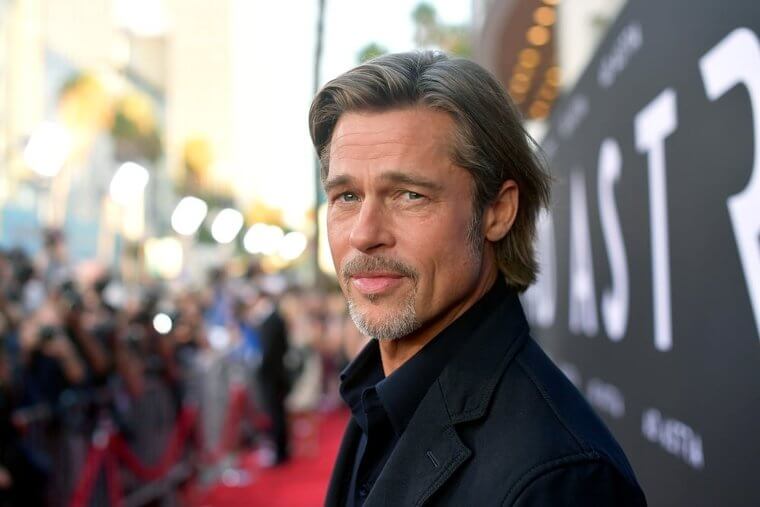 Oprah openly announced that she was on Team Jen, and Angelina has seemingly held a grudge ever since. One source purported to be close to the Jolie camp added, "Angelina has never forgiven Oprah for siding with Jennifer Aniston after Brad Pitt split from Jen." Yikes!
50 Cent
Oprah and rapper 50 Cent have been embroiled in a famous celebrity feud since the mid-2000s. In Elle magazine's January 2006 issue, Curtis Jackson called Winfrey an "Oreo" because, just like America's best-loved cookie, she's white on the inside. He opined that the billionaire TV host "started out with black women's views but has been catering to middle-aged white American women for so long that she's become one herself."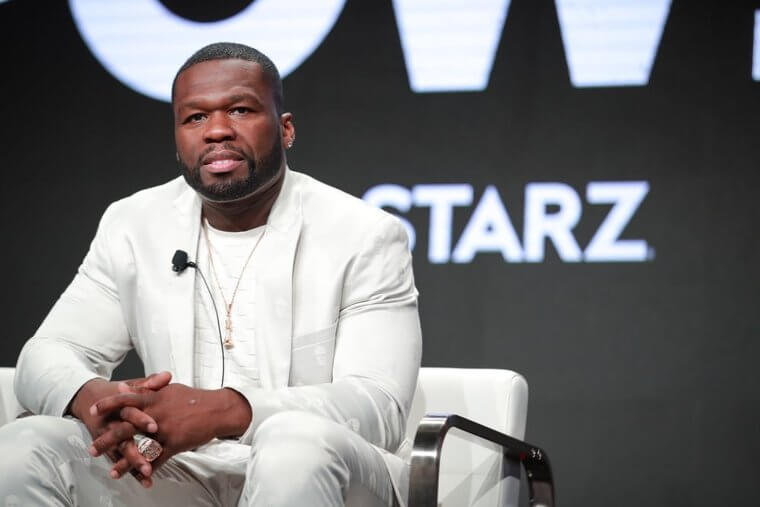 And his Celebrity Grudge Match with her runs so deep that the "In Da Club" singer even named his miniature schnauzer dog "Oprah" as a dig designed to get under her skin. In an attempt at a truce, Winfrey visited the ex-drug dealer-turned-rapper from Jamaica, Queens, at his grandmother's home for a 2012 episode of Oprah's Next Chapter, and it didn't go well…

Go Shorty, It's Ya Birthday
Curtis explained they became "enemies" because Winfrey was "completely against everything that was in my music." He pointed out the lack of hip-hop artists she invited on her show and how she discouraged his misogynistic lyrics and use of the N-word. That said, Fiddy always did have a knack for making enemies to promote his brand.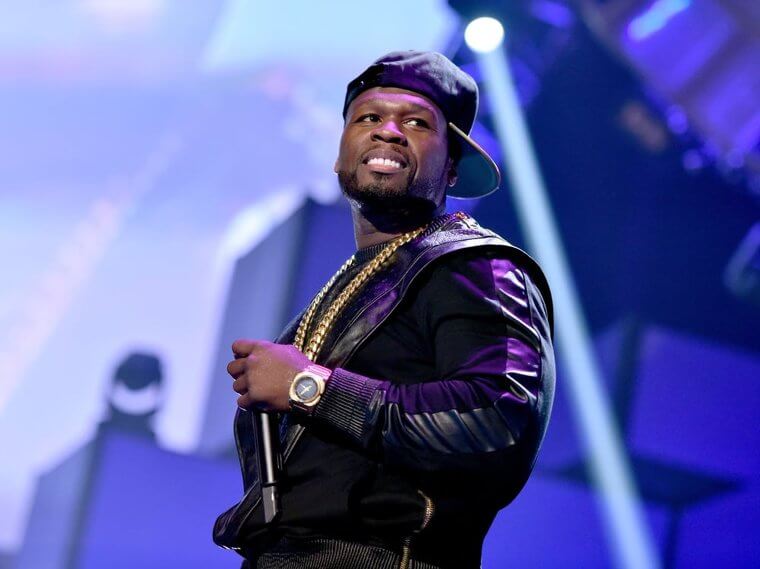 In his book Hustle Harder, Hustle Smarter, he explained: "I would see moments when you would discuss your feelings on the [rap] culture, and everything that was wrong with the culture was what was on my CD. And I was like, 'Oh, she doesn't like me." In other news, Fiddy also called on Oprah to apologize to Mo'Nique for damaging her career. Speaking of whom…
Mo'Nique
Actress and comedienne Mo'Nique idolized Oprah since they both grew up in abusive households. Mo'Nique shot to fame in Precious (2009). Then, the film's producer, Winfrey, interviewed Mo'Nique's brother, Gerald. In typical Oprahfication (i.e., public confession as therapy,) Gerald admitted to sexually abusing his sister when they were young. Mo'Nique gave Winfrey her blessing for the interview but was "shocked and horrified" when Harpo producers invited their parents to watch proceedings unfurl as audience members.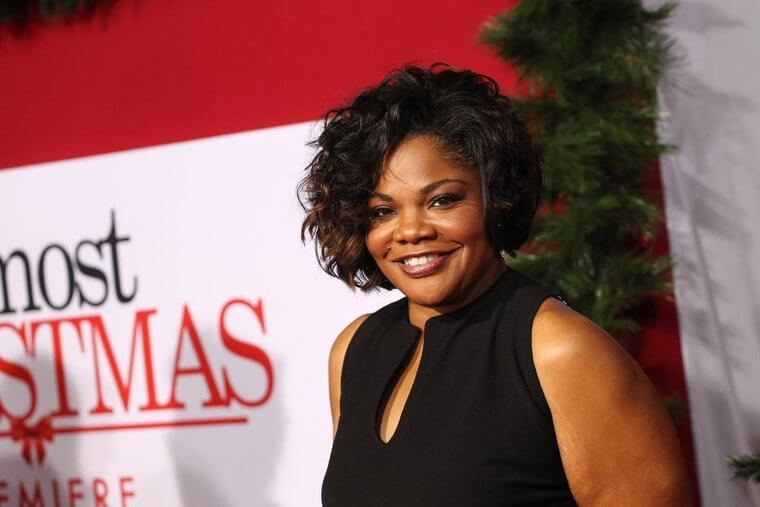 By 2010, Mo'Nique had forgiven Winfrey. Radar Online reported, "Mo'Nique has decided to forgive Oprah and to move on although the interview hurt her to her heart. But she's still not forgiven her family, and unfortunately, the grudge could now go to the grave because her parents, Steven and Alice, are getting older now. She feels that her parents have never fully accepted Gerald's role in the molestation..."

Ulterior Motive
The bad blood between Mo'Nique and Winfrey began around the same time Mo'Nique won the Academy Award for Best Supporting Actress for her role in Precious. In doing so, she became only the fourth African American woman to win the award. Remember, Oprah missed out on the same award in 1986. We're not saying that's the reason, but there might be a pattern emerging.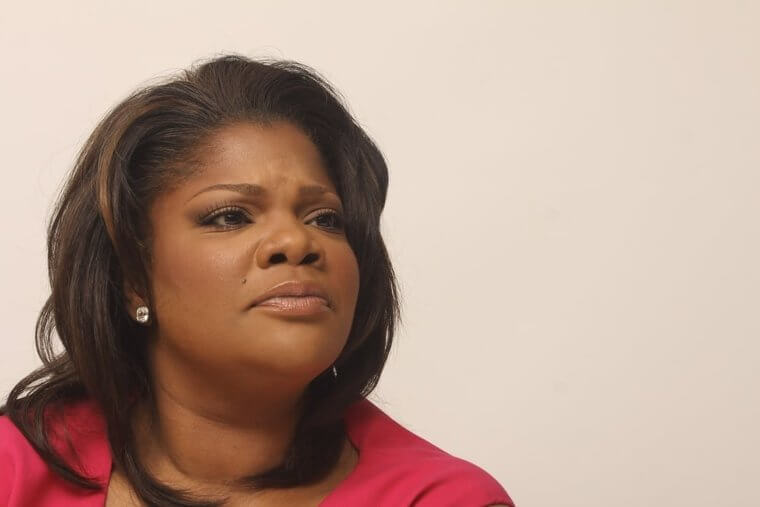 Mo'Nique told Steve Harvey she had been labeled difficult and blacklisted in Hollywood. "I said no to some very powerful people. I said no to Oprah Winfrey. I said no to Tyler Perry. I said no to Lee Daniels, and I said no to Lionsgate." Five years later, in 2015, Mo'Nique snapped, "Thank you, Ms. Oprah Winfrey," during a stand-up comedy performance. The jibe was a reference that Winfrey was to blame for holding back her career. 
James Frey
If you don't know the story behind this quarrel, James Frey wrote a book called A Million Little Pieces. The supposed non-fiction memoir tells the tale of a man's addiction and recovery from drink and drugs. Frey's tragedy and punchy writing style make for a terrific read, so Winfrey invited him on her show. She waxed lyrical about the tome and made it an Oprah's Book Club choice. But there was just one tiny little problem…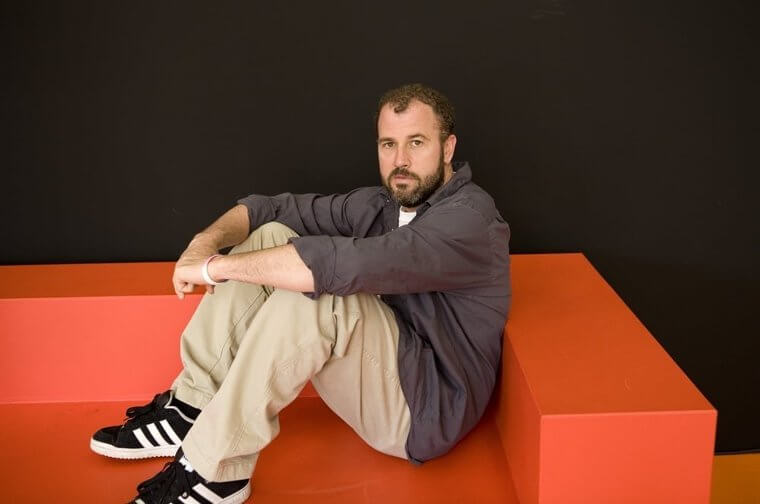 He made it up. Soon, Frey revealed he had invented or embellished details like the time he spent three months in jail (when it was really just a few hours) and undergoing dental surgery without Novocain. Oprah ripped him a new one: "It is difficult for me to talk to you because I really feel duped." In front of millions, she accused the author of betraying his readers. James apologized for lying. 

A Million Little Pieces
Now, just as Winfrey's endorsement sent Frey's book to the top of the bestseller list, her public admonishment can break you into a million little pieces. A month after the 2006 broadcast in which James admitted to lying in front of Oprah's crowd of booing naysayers, his publisher, Riverhead Books, dropped him. Such is the power of the Oprah Effect.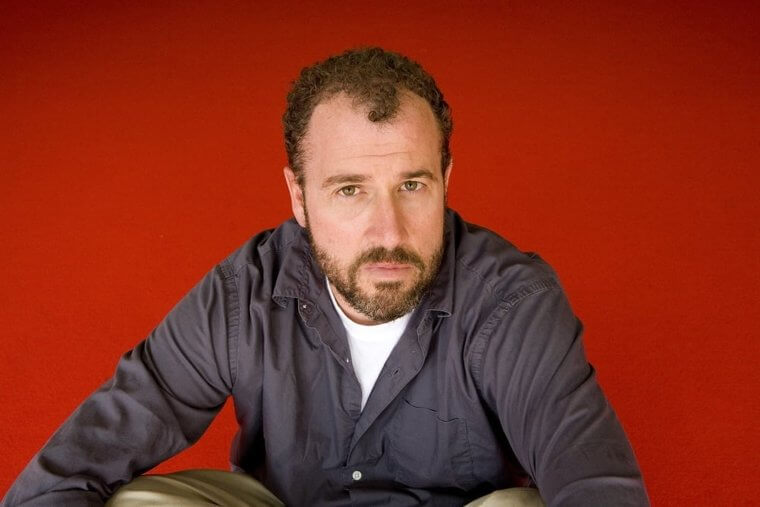 But Winfrey and Frey have since reconciled. According to Vanity Fair magazine, James said Oprah called him to say, "I felt I owe you an apology." She explained that her public take-down came from her own sense of betrayal. "It was a nice surprise to hear from her, and I really appreciated the call and the sentiment." After having forgiven each other, she interviewed him again five years later and went much better this time!  
Janet Jackson
Just one year after Michael Jackson's mysterious death, his sister Janet was furious with Oprah for inviting her late brother's young children onto her show in 2010. So, the "Scream" singer and dancer unleashed on the chatshow host... and she didn't hold back!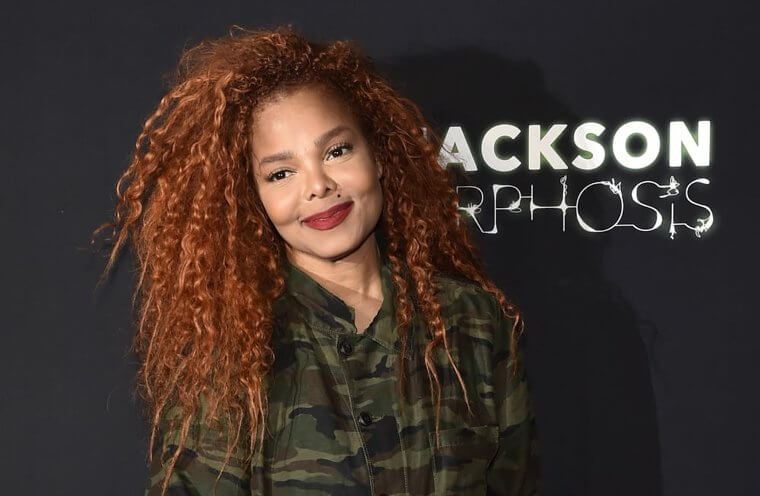 A source told the ever-reliable National Enquirer: "Janet is furious. She thinks Oprah took advantage of Michael's children for TV ratings. Janet told her Michael would be heartsick that Oprah used his kids as pawns. The two women had a blistering blow-up during a telephone call on the day the show was taped. When Oprah made it clear that she was going ahead with the interview, Janet screamed, 'Oprah, you make me sick!'"

Randy Jackson
And Janet isn't the only Jackson sibling that has a problem with the Queen of Talk. The same year, Winfrey interviewed Michael, Janet, and Randy's parents, Joe and Katherine Jackson. After seeing the interview, Randy went ballistic. The furious younger Jackson sibling took to air his grievances on social media, tweeting: "I know how Oprah feels about my brother and family." And he wasn't done there…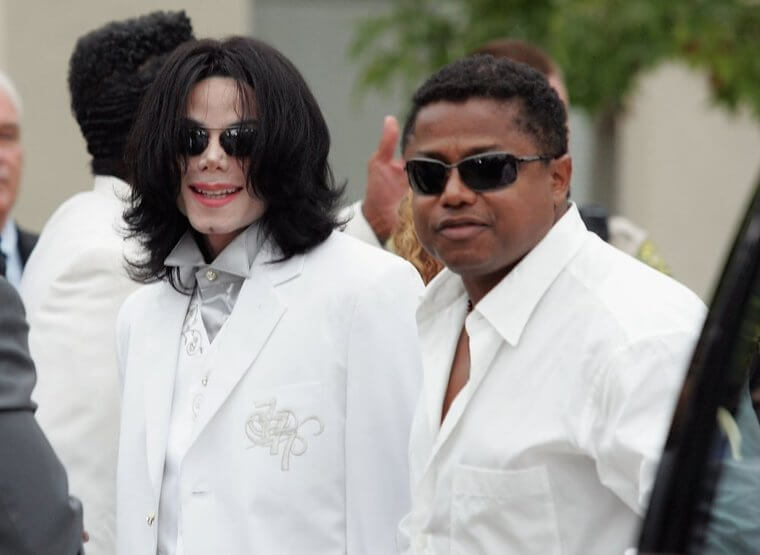 Randy followed up with more tweets claiming that Oprah deliberately focused her episodes on pedophilia during his brother's 2005 child molestation trial. Randy believed Oprah wanted Michael behind bars. "That was no coincidence. She is the last person on earth he would want around his children." But while Randy and others proclaimed Michael's innocence, the documentary Leaving Neverland makes a strong case against him. 
Rachael Ray
Once upon a time, everything was going just peachy for Rachael Ray. In 2005 Oprah personally chose the 30 Minute Meals presenter to come under her wing. The media mogul snapped Rachael away from the Food Network and signed her to host her own daytime talk show. When Rachael Ray's eponymous talk show debuted in 2006, Oprah invited her protégé onto her own show to show off her culinary skills.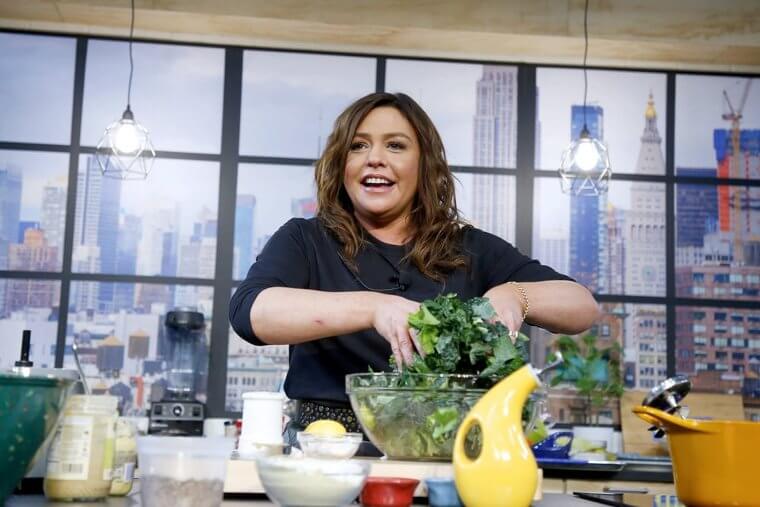 Rachael Ray was such a runaway success that many rumors soon swirled around the industry that Rachael may be the new heir to the Queen of Talk's mighty throne. But then the celebrity chef-turned-chat show host's world was turned upside down after several gossip traders accused her of making racially charged insults against her boss. The following is allegedly what went down at a book signing event at Los Angeles' Century City Mall.

Accusations Of Racism
According to TMZ, Rachael became "extremely loud and aggressive" after four glasses of red wine. Then, she told her friends about a portrait of Oprah that hangs in the lobby of Harpo Productions, Chicago. The picture is from Oprah's slavery-era movie Beloved (1998) and features Winfrey's back scarred by many brutal whippings. Rachael reportedly asked her friends, "Why is she wearing slave drag? She obviously has problems being black."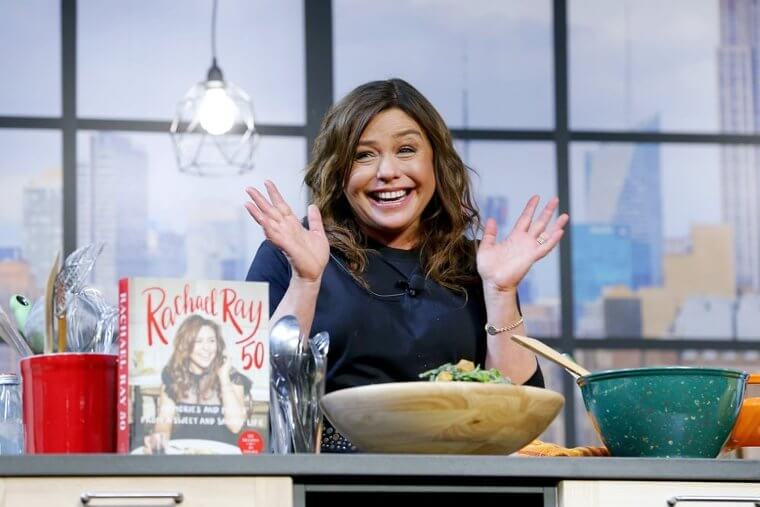 Ray also allegedly called Brad Pitt a "pussy boy" and Angelina Jolie "a skanky, backdoor c***." Charlie Dougiello, Director of Publicity for Rachael Ray, vehemently denied TMZ's claims, citing multiple witnesses. Another report from the National Enquirer surfaced alleging that Rachael had called Oprah a "demanding b***h" before adding, "It's a war between Rachael and Oprah..." The two women have worked together since, so you can probably chalk this one up to overimaginative "journalists."
Chris Brown
The year was 2009. R&B singer Chris Brown was on trial for battery following his brutal assault on then-girlfriend Rihanna. So, Oprah used her show to shine the spotlight on domestic abuse. During the special episode, Winfrey voiced her opinion, saying, "Chris Brown and Rihanna, if I was your friend... I would call you up, and I would say, 'Give it some time, get yourself some counseling, take care of yourself."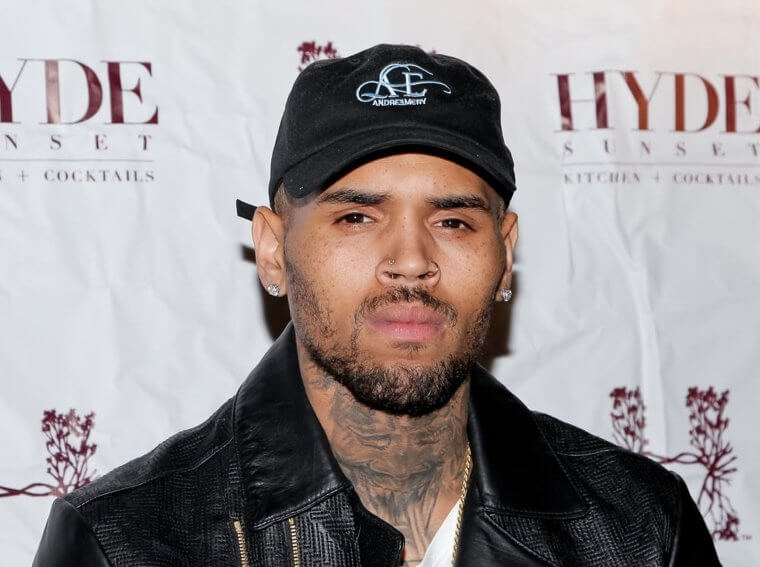 She went on to say, I've been saying this to women for years: 'If a man hits you once, he will hit you again." Next, she reiterated her point by repeating the last sentence for effect to wild audience applause. 

History Of Violence
Chris Brown responded, saying he didn't deserve the criticism and that Winfrey should be more supportive of him. He told People magazine, "I commend Oprah on being like, 'This is a problem,' but it was a slap in my face. I did a lot of stuff for [Winfrey,] like going to Africa and performing for her school. She could have been more helpful, like, 'OK, I'm going to help both of these people out.'"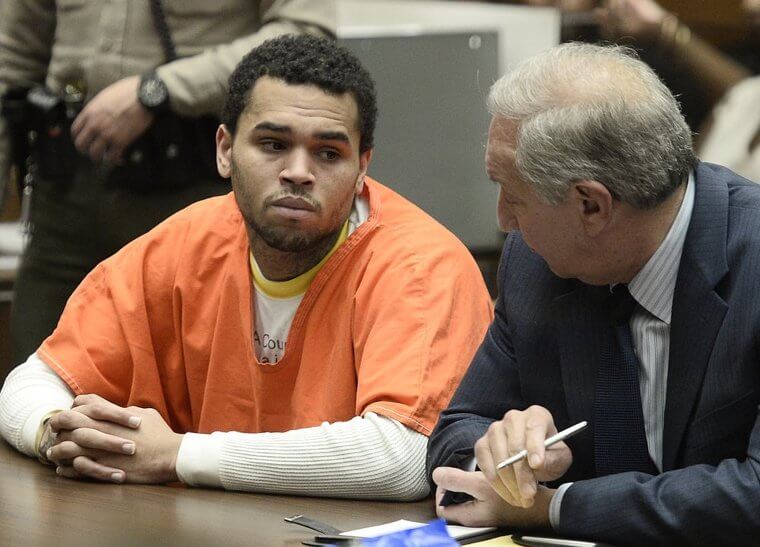 Rihanna finally split up with Brown in 2013. In the intervening years, he has proven Oprah's remarks to be correct again and again. He has a history of violence toward women, from girlfriends to fans to his manager. He was arrested in Paris for rape and also for threatening a woman with a gun. Another ex-girlfriend, Karrueche Tran, was granted a domestic violence restraining order.
Seal
In January 2018, at the height of the #MeToo movement, Oprah picked up the Cecil B. DeMille Award at the Golden Globes. There, she made a barnstorming acceptance speech highlighting racism and centuries of mistreatment of women at the hands of powerful men. Her speech was so rousing that some touted the talk show host for a presidential run. More on that in a moment…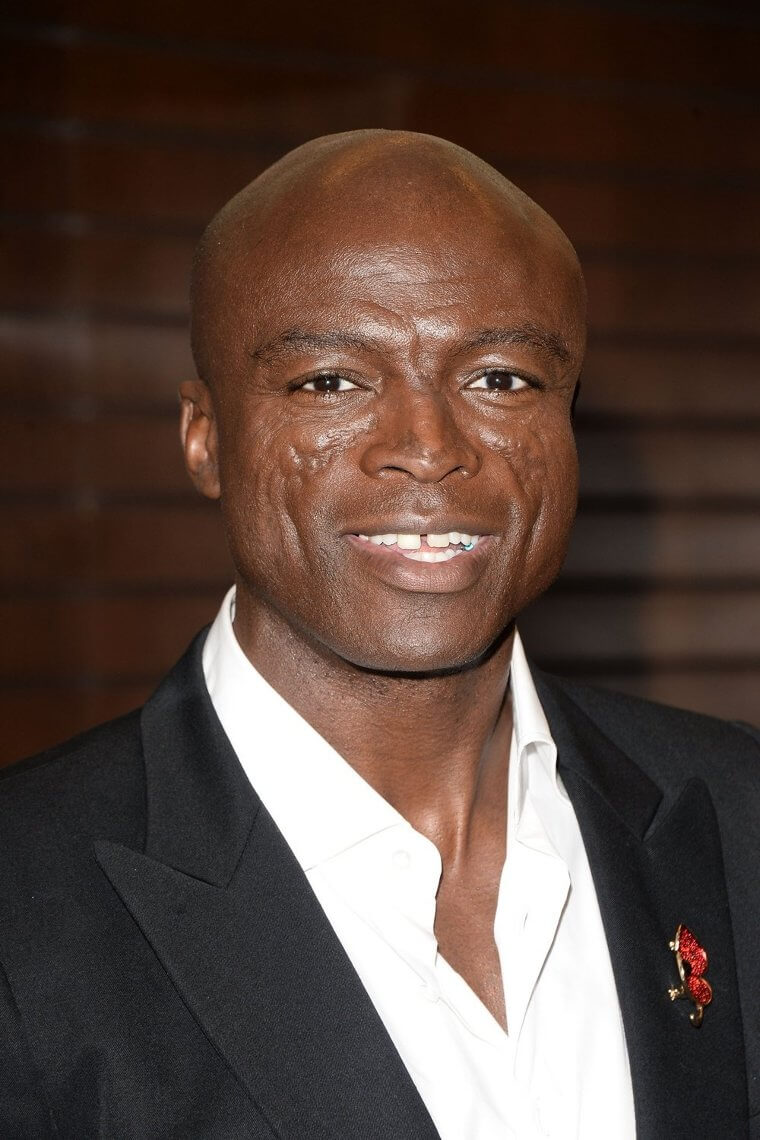 But mere days after being touted as the next POTUS, Seal ripped into the billionaire actress, TV personality, and entrepreneur on Instagram. The British singer and ex-Mr Heidi Klum shot to fame in the States in the 1990s but let's just say he didn't have a "Kiss From A Rose" for Oprah. In fact, you could say he was kind of "Crazy" about what he'd just seen, and he didn't hold back! 

Diss From A Rose
Seal posted a meme featuring two photos of Winfrey cozying up with film producer and media mogul Harvey Weinstein. The first photo shows the disgraced Miramax exec kissing Oprah on the cheek. The second shows the serial sexual predator and rapist looming over young British singer-songwriter Rita Ora and touching her arm. Rita sits looking very uncomfortable as a smiling Oprah looks on.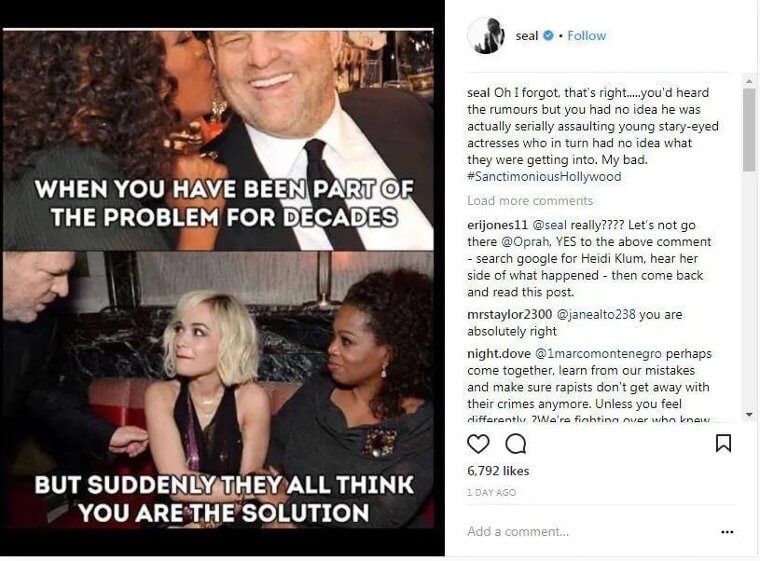 The meme read, "When you have been part of the problem for decades, but suddenly they all think you're the solution." Seal continued, "Oh, I forgot, that's right... You'd heard the rumors, but you had no idea he was actually serially assaulting young starry-eyed actresses who, in turn, had no idea what they were getting into. My bad." Seal also used the hashtag: #SanctimoniousHollywood.
Roseanne Barr
As mentioned, around 2018, when Donald Trump was still President, there were rumors that Oprah might run for the role in 2020. Meryl Streep, Steven Spielberg, and Tom Hanks even backed her. But first, way back in 2008, Roseanne Barr first revealed her true colors when she blasted Oprah for endorsing Barack Obama instead of Hillary Clinton.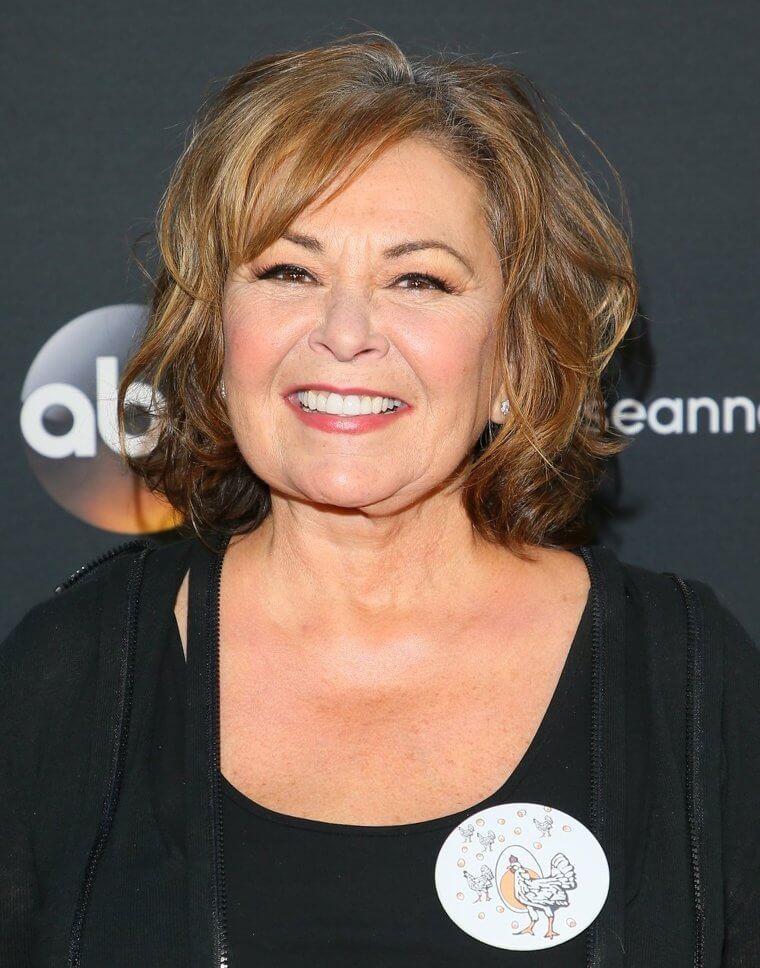 The sitcom actress wrote on her website, "Oprah has given us Swartzenegger [sic] and Dr. Phil. If that was not offensive enough to decent-thinking people, now she brings us Obama ... You are a closeted republican and chose Barak [sic] Obama because you do not like other women who actually stand for something to working American Women besides glamour, angels, Hollywood, and dieting... I have decided that having a woman president before any man of any color is what these times call for."

Barr's Backtrack
When Roseanne woke up the next morning, she backtracked with an apology. She wrote, "I am so sorry for sounding like I don't like Oprah or Obama. I do. Oprah has been a force for good for a long time, and I just got carried away with my preference for Hilary [sic] over Obama... I got upset because I felt Oprah was adding to the divisiveness in this country. I am sorry, Oprah. I really do admire and love you for all the good you do and have done in this country and the world at large."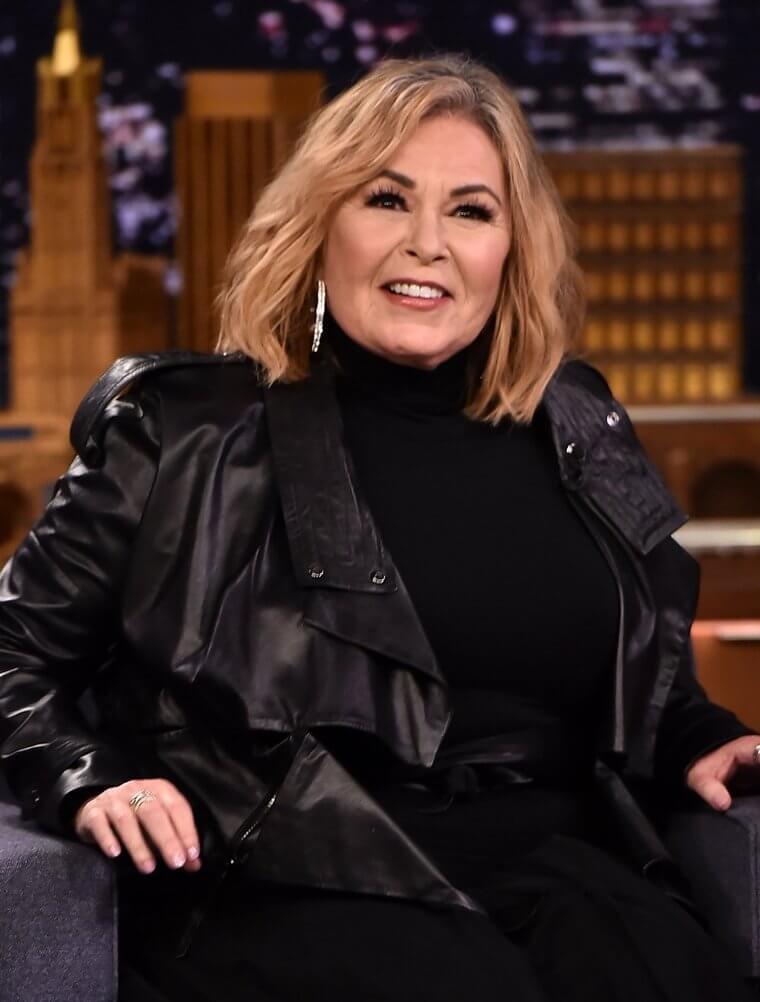 In 2018, when asked if Oprah would make a good President, Roseanne replied, "Of course, I love Oprah like everybody else." But then added a backhander, "Actually, I think I'd be a better president than Oprah and Susan Sarandon, probably even President Trump." Roseanne's show was banned after she sent a racist tweet.

Celebs Who Have Nothing Nice to Say About Taylor Swift
Taylor Swift and Katy Perry's Famous Feud

In 2018, when asked if Oprah would make a good President, Roseanne replied, "Of course, I love Oprah like everybody else." But then added a backhander, "Actually, I think I'd be a better president than Oprah and Susan Sarandon, probably even President Trump." Roseanne's show was banned after she sent a racist tweet.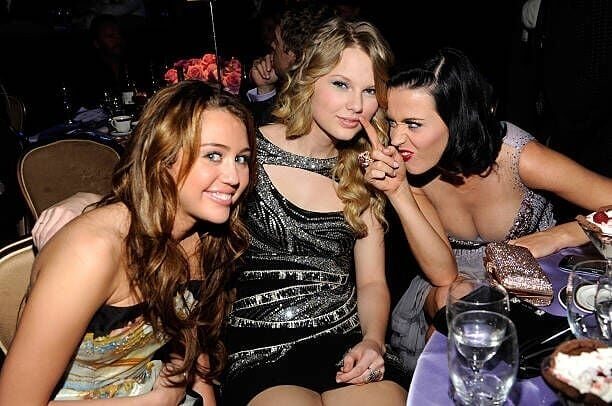 Swift dished out against Perry in a cryptic 2014 Rolling Stone cover story, accusing the Dark Horse singer of trying to sabotage her tour. In response, Perry tweeted "Watch out for the Regina George in sheep's clothing..." This continued for a while until 2018 when the pair finally decided to squash their beef. Soon after, they appeared in the music video for You Need to Calm Down dressed up in adorable burger and fries costumes.

Nicki Minaj Accused Swift of Taking Her Slot
Nicki Minaj appeared in Katy Perry's revenge song Swish Swish, and there's a reason why. Apparently, the rapper took a side in the conflict, particularly as it came after she and Swift fought publicly on Twitter a few years back. It all started when Minaj made a post about being snubbed at the VMAs while "other women" who featured slim girls in their videos got nominated.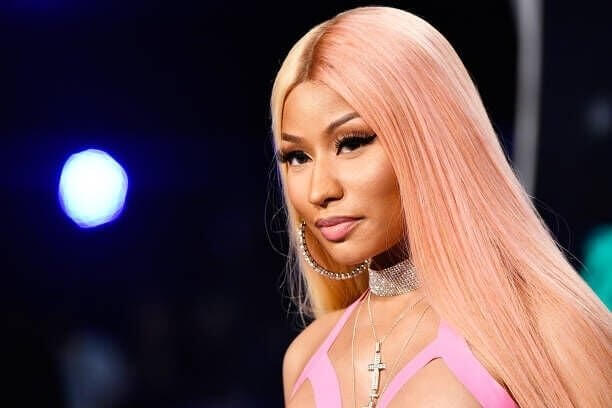 Swift assumed Minaj was referring to her and called out the rapper for blaming her instead of one of the men who also got nominated. Minaj then denied it was Swift she was talking about, even adding that she "loves her." Still, she somehow got involved in Perry's Swish Swish and even tweeted "N—- sit down. Be humble" after Swift released Look What You Made Me Do.

John Mayer Felt 'Humiliated' Over Row With Taylor Swift
Many of Taylor Swift's songs have been about her former flames, and the long list of famous exes includes names like Joe Jonas, Harry Styles, and John Mayer. The Gravity singer's relationship with Taylor began in 2009 and ended a short while later in 2010.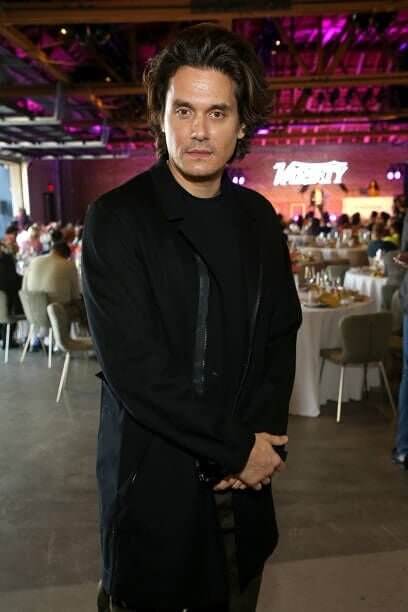 At the time, Mayer was 32 and Taylor only 19, and in her song Dear John, she implied she made a mistake dating him, that she was manipulated, and that she regretted everything. In an interview, Mayer said he felt "humiliated" by Swift's comments. "How would you feel if, at the lowest you've ever been, someone kicked you even lower?" he said.

Justin Bieber Didn't Like Her Friendship With Selena Gomez
Though he's now married to Hailey Baldwin, Justin Bieber reportedly still resents Taylor Swift, and these hard feelings date as far back as when he was in a relationship with Selena Gomez.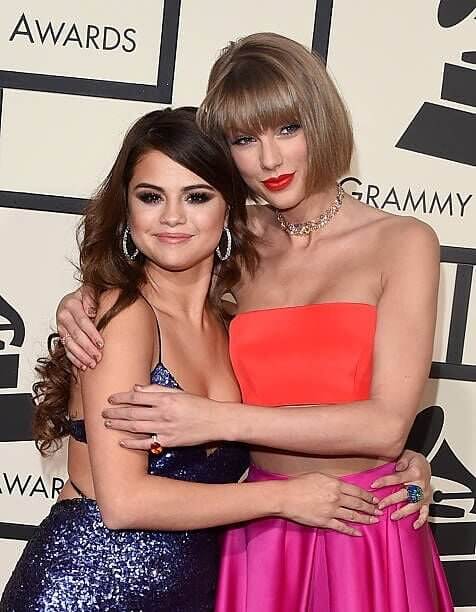 It turns out that Bieber thinks Taylor was behind the problems he faced in his relationship with Gomez, as the pop star kept telling her she was better off without him. If you're wondering if this is true, just take a look at the video of Beiber and Gomez at the 2014 VMAs and you'll catch Taylor sticking her tongue out at the couple.
Kelly Osborne Slammed Swift for Being Falsely Modest
Kelly Osborne and Taylor Swift have spent time together on Instagram and the pair even whipped up cookies, but later on, things went sour between the two and the Fashion Police star had a few not-so-nice things to say about the songstress.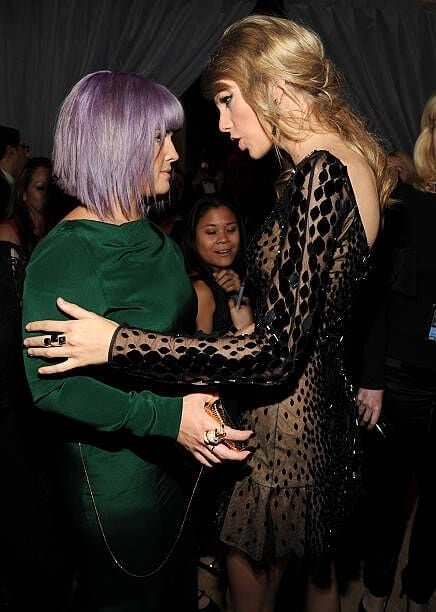 She said, "My biggest pet peeve about Taylor is that she walks on stage in front of 25,000 people and still goes, 'Me? You're here for me? Of course, you're Taylor Swift, get over it!" Yikes! Let's just say Osborne isn't Swiftie's biggest fan.
Hailey Beiber Dissed Her Squad
Taylor Swift is known to have a "squad" that includes famous names like supermodel sisters Gigi and Bella Hadid and Selena Gomez. They frequently hung out together, featured in her music videos, and made surprise appearances at her concerts and on Instagram. One of the Hadids' good friends, Hailey Beiber, doesn't quite get the whole thing.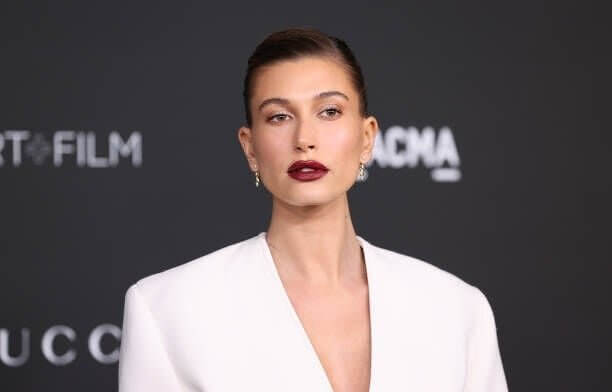 "I don't understand the Taylor Swift squad at all. I don't know what having a squad means. I just have my friends and that's it," Hailey said. After that, she liked someone's post on Instagram that said they'd "smack" Swift for a "sweet tea from McDonald's." Now that's brutal.
Chloe Grace Moretz Has a Different Definition of Feminism
Another celeb who wouldn't be joining Swift's exclusive squad is actress Chloe Grace Moretz. In 2016, she revealed she had actually been invited to join the "powerful girl-squad"  but turned down the chance, saying the posse of galpals was nothing more than a clique. Although she praised Swift's musical talents, Moretz called her out on "appropriating exclusivity."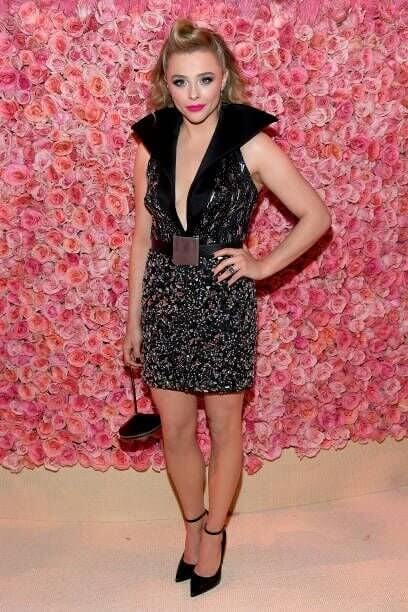 The type of feminism Moretz prefers is the type that includes people. "It's not just about women being powerful," she explained, "It's about races being powerful; genders being powerful." Basically, it's not about that mean girl squadism for Moretz.
Kanye Thought Beyonce Should Have Won Instead
Okay, we're not going to blame Taylor for this one because it was Kanye who started the feud. Let's go back to when Taylor won the award for Best Video at the VMAs. As she attempted to accept her award, the rapper stormed onto the stage and snatched the mic from her. He then proceeded to rant about how Beyonce should have won the award instead. Taylor was clearly upset and by the time he "let her finish," her time was already up.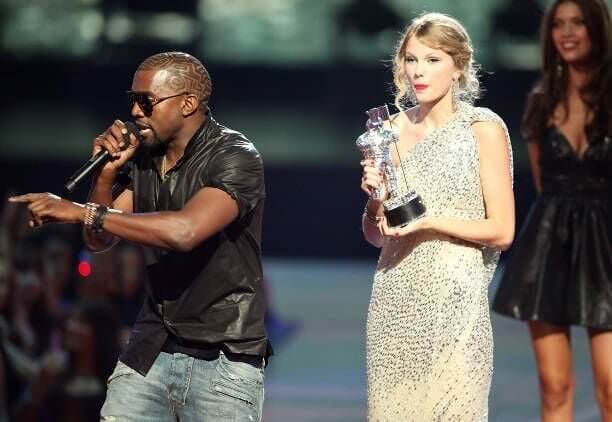 It didn't end there. Kanye supposedly publicly apologized and, for a while, it looked like they were cool, but apparently, the rapper wasn't done. He released a music video titled Famous that showed a nude wax-figure lookalike of Taylor Swift and other celebs in bed with him and had the lyrics, "I made that b— famous." Swift was infuriated and got her gang of besties to lash out at him online.
Kim K Called Her a Liar
In defense of her then-husband, reality TV star Kim Kardashian released a series of videos on Snapchat to prove that Taylor gave the go-ahead for the controversial lyric to appear in Kanye's song. Although the video doesn't explicitly show Taylor approving being called a b—, it was enough to win the public over to Kanye's side and people started calling Taylor a snake.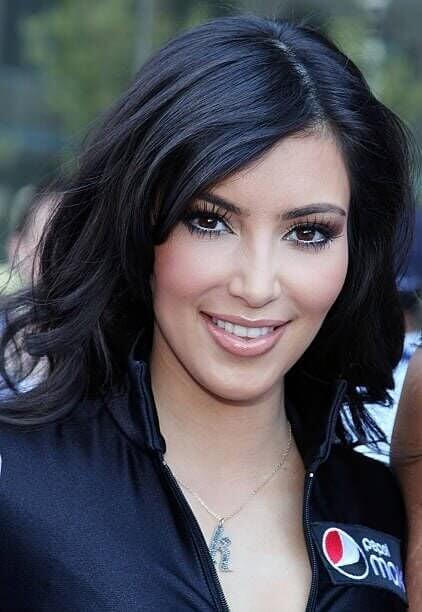 Taylor denied approving the lyric and responded to the accusations with the song Look What You Made Me Do. She also called Kanye and Kim bullies and tagged Kim's actions as a "hate campaign." A source told Radar Online that "Kim hates Taylor and she can't understand why she's always talking about her." While another source claimed the reality TV star was upset about that line in the song that said Kanye might still get hitched with Taylor.
Scooter Braun Stole Taylor's Music Masters
Taylor's beef with Scooter Braun centers around the rights to her music. Braun, who was also Kanye West's manager during his dispute with Taylor, bought a huge stake in Big Machine Records, the company that produced Swift's first six albums and owns the rights to the masters. Big Machine had reportedly sold those rights to Scooter Braun behind Taylor's back without giving her the opportunity to bid on her own music before they were then sold to Shamrock Holdings.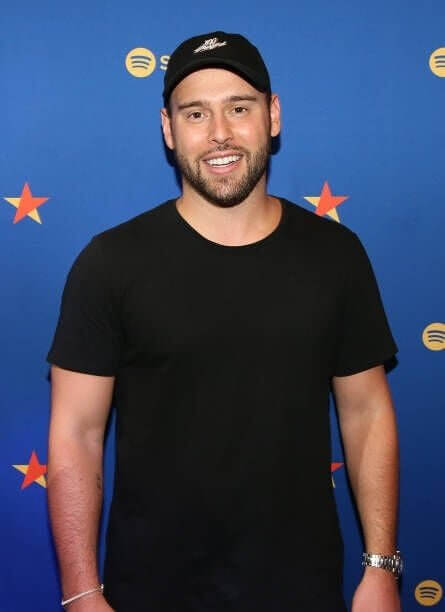 "I learned about Scooter Braun's purchase of my masters as it was announced to the world," Taylor wrote. "All I could think about was the incessant, manipulative bullying I've received at his hands for years." After finding out that Scooter would still profit from her music, Taylor refused to cooperate with Shamrock and instead decided to re-record all her old songs.
Sia Supported Scooter Braun
Following Braun's row with Swift over music rights, Chandelier singer, Sia, who is one of the pop stars Braun manages, rose up to his defense. She tweeted, "You're a good man @scooterbraun I hope this passes quickly. I love you keep going." Eek!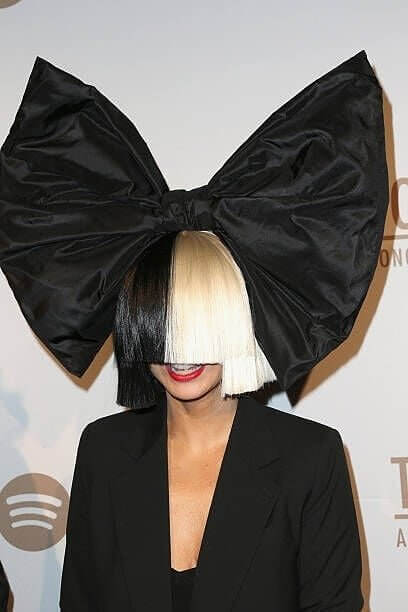 Her statement implied she thinks Swift was at fault while Braun was innocent in the whole debacle. As expected, Sia came under attack by Swift's fans for supporting Braun, and we can say the two stars are no longer on the best of terms.
Karlie Kloss Is No Longer Part of the Squad
Tay Tay and supermodel Karlie Kloss met in 2013 at a Victoria's Secret fashion show and quickly hit it off. The pair would often refer to each other as their twin and broadcast their friendship all across social media. But somewhere along the line, they stopped being BFFs. Taylor not only missed Karlie's wedding to Josh Kushner in 2018 but also wrote a couple of songs about her.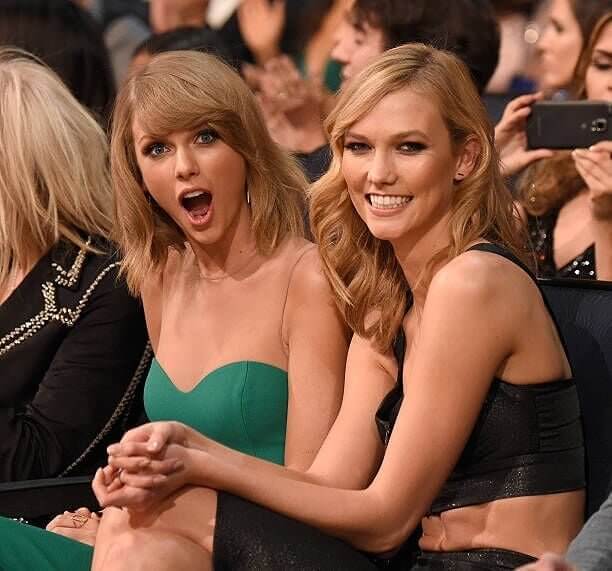 In the video for Look What You Made Me Do, Swift is wearing a shirt with the names of her besties and Kloss' name is missing. Even Taylor Swift told the New York Times that the feud was "keeping her up at night" and she'd like to know what was going on between them both. However, according to sources, the friendship may have crashed due to Kloss' involvement with Kanye West and Scooter Braun.
Calvin Harris Felt Intimidated By Her Success
Taylor and Calvin Harris had a seemingly beautiful romance but it ended badly after 15 months. The reason for the split was reportedly because the Scottish Dj "couldn't handle" Taylor being a bigger star than he was. Then it came to light that Swift actually wrote his biggest hit featuring Rihanna, This Is What You Came For, under a pseudonym.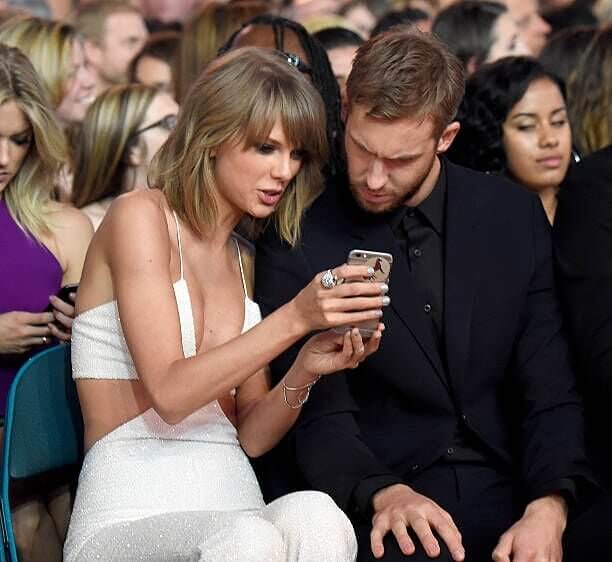 In a series of tweets, Harris ranted about Taylor, saying he was "hurt" that she released that information after he'd said he may not work with her, thereby making him "look bad." He wrote, "I figure if you're happy in your new relationship you should focus on that instead of trying to tear your ex bf down for something to do. I know you're off tour and you need someone new to try and bury like Katy ETC but I'm not that guy, sorry. I won't allow it."
Miley Cyrus Called Her a "Frigid Ice Princess'
Miley and Taylor certainly aren't big fans of each other. The Wrecking Ball crooner hit back at Taylor after she labeled her 2013 VMA performance with Robin Thicke "grotesque." A source told OK! Magazine that Miley said "Taylor is stuck up and can't deal with how prissy she is. [I] can't stand girly." She added, "Taylor is a...frigid ice princess who bored Harry Styles out of bed."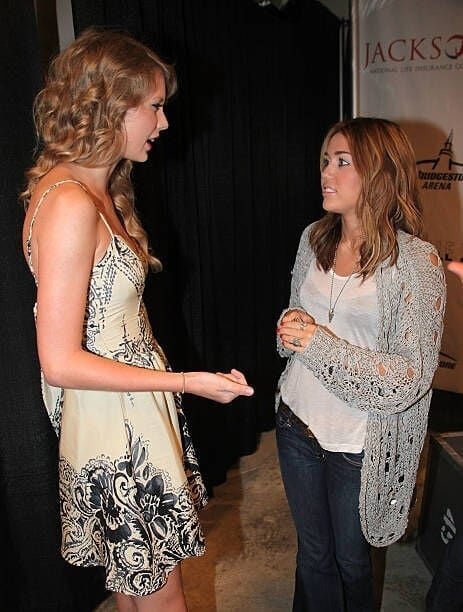 Sometime later, the New York Post published an article claiming "everything Britney did, Taylor does better," and a fan reacted by posting a mash-up video of a bunch of celebs laughing. Miley Cyrus liked the video, letting everyone know she isn't on good terms with Swift. As usual, Swift's fans came out in full force to bash Miley for attacking Taylor out of the blue but considering it wasn't the first time, it seems something had gone wrong between the two.
Joe Jonas Was Dragged in Taylor's Music
Following a whirlwind romance between the two pop stars that lasted just three months, Joe Jonas revealed that he had broken up with Swift over a 27-second phone call. In response, she dragged him in a few of her songs, like Much Better, The Last Kiss Forever, and Mr. Perfectly Fine.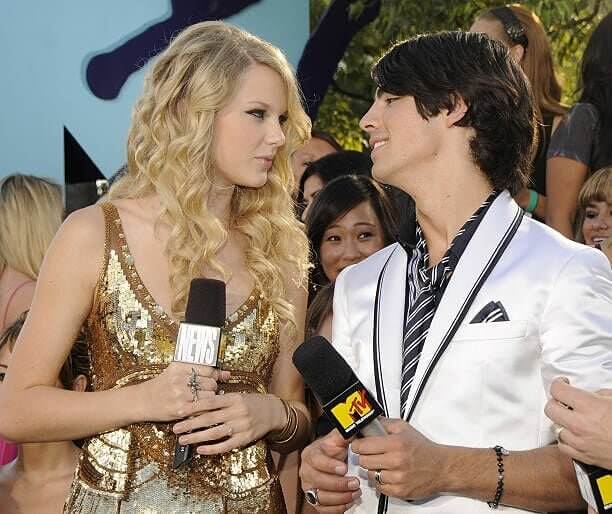 After it looked like they had gotten over everything and with Jonas now married to actress Sophie Turner, Taylor re-recorded and re-released many of her old songs, including the ones about Jonas. What's funny is that Sophie shared Mr. Perfectly Fine on her Instagram stories and wrote, "It's not NOT a bop."
Camilla Belle and the Line Taylor Wrote About Her
Camilla Belle and Joe Jonas started dating after the singer broke up with Taylor Swift, and that was enough to earn the actress a line in one of Swift's songs. Swift, who is known for sharing her innermost thoughts through her lyrics, shaded Belle in the song Better Than Revenge with the line, "She's an actress, but she's better known for the things that she does on a mattress."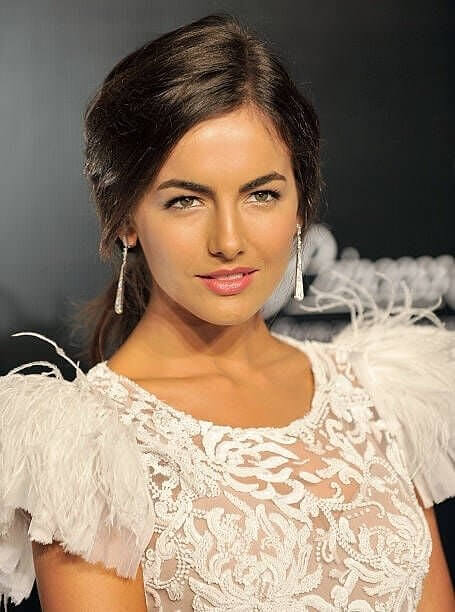 Sometime after, when Swift and Kanye were in the midst of their squabble and Kim posted the Snapchat video of her, Belle tweeted, "No need for revenge. Just sit back & wait. Those who hurt you will eventually screw up themselves & if you're lucky, God will let you watch."
She Was the Reason Demi Lovato and Selena Gomez's Friendship Broke
Chart-topping singer Demi Lovato and Taylor Swift used to get along, but that was before Taylor and Joe Jonas became an item. A while after the pair broke up, Jonas started a relationship with Demi Lovato. Lovato, who was a longtime friend of Selena Gomez, was upset that Selena and Taylor were spending more time together than with them. And when a fan asked how Selena was doing, Lovato replied, "Ask Taylor!" leading to speculations that Taylor somehow drove a wedge between the two friends because of Joe Jonas.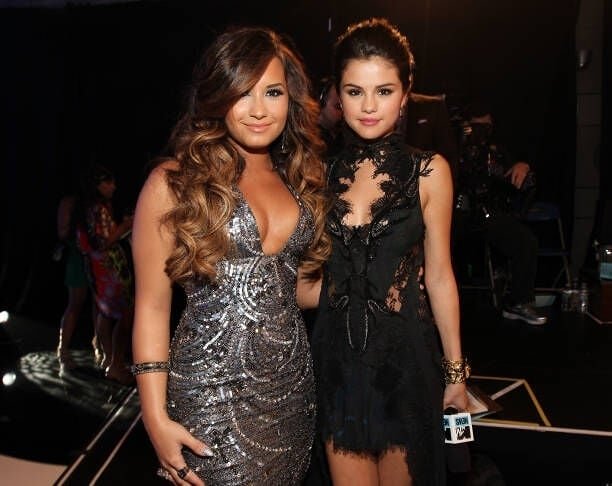 Six years later, Demi Lovato called out Swift for not "supporting" singer Keysha in her legal battle against her producer, Dr. Luke. In response, Swift said she made a $250,000 donation. Demi then tweeted, "Take something to Capitol Hill or actually speak out about something and then I'll be impressed."
She Told 'One Direction' to Shut Up
It's unclear what made Taylor and Harry Styles split up after just a few brief months together. A source told The Daily Mail that "They were on holiday and had an almighty row." While the One Direction singer has not said anything against Swift, something major must have happened between them to make Swift dislike him and his band so much.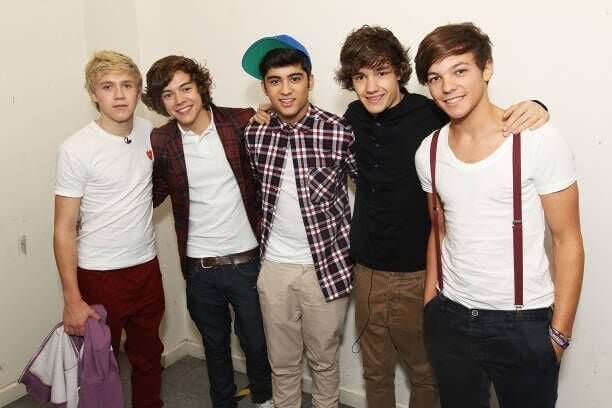 When 1D took the stage to present an award during the 2013 MTV VMAs, Taylor was caught mouthing "Shut the f**k up" at the band. The pop princess thought no one was looking but of course, people were.
Diplo's Offensive Body-Shaming Tweet
Back in 2014, Diplo took to social media to body shame Taylor Swift, and it remains unclear why the DJ decided to lash out at her. He tweeted, "someone should make a Kickstarter to get taylor swift a booty," and received widespread backlash for the comment.
Even Lorde rushed to Swift's defense and asked if they should do something about Diplo's tiny member. A year later, in an interview with GQ, Diplo lashed out at Taylor for having a ruthless army of fans. Let's face it. If they had to rise up to her defense like that, he likely crossed a line.

Jared Leto Dissed Her Music
In 2015, actor Jared Leto caught some heat for criticizing Swift's music. A video clip of the actor was leaked on TMZ showing him having an earful of Swift's album, 1989. Although the album was a commercial success and received praise from critics, Jared didn't think it was worth all the hype.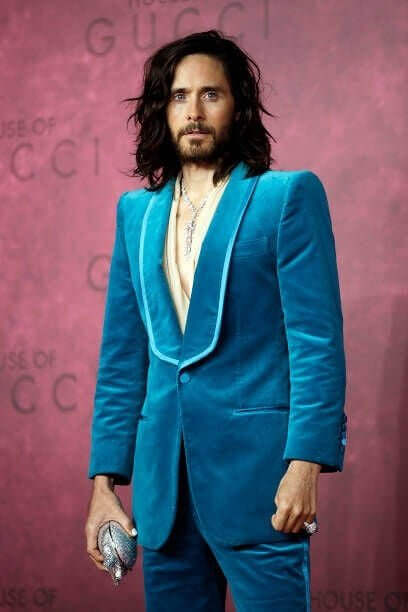 "F**k her," he said in the video. "I don't give a f**k about her. It's about whatever works for us." Some would argue that Swift did a better job on the album than he did as the Joker.
Fey's Joke Wasn't Well Received
In 2013, Tina Fey and Amy Poehler poked fun at Taylor Swift's dating history and the pop star didn't find it funny at all. The pair jokingly said that Swift should "stay away from Michael J. Fox's son" and that she needed "some me-time to learn about herself." Yikes! Later on, Taylor famously said in an interview with Vanity Fair, "there's a special place in hell for women who don't help other women."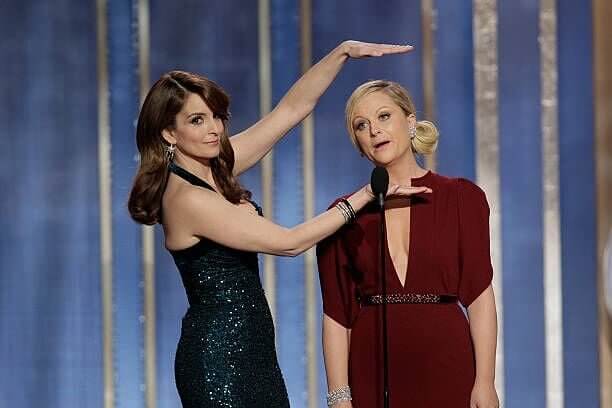 Although Poehler later admitted she "felt bad" that Swift was unhappy with the joke, Fey held her ground. "I did not see that one coming. It was a joke. It was a lighthearted joke," the comedian said. Then she went ahead to make fun of Swift on several other occasions.
Rihanna Isn't Interested In Performing With Her
While Rihanna isn't known for taking part in online feuds, the Caribbean superstar took a side in the Katy Perry-Taylor Swift war. Rihanna is known to be good friends with Perry but she isn't that friendly with Swift and refused to perform on stage with her.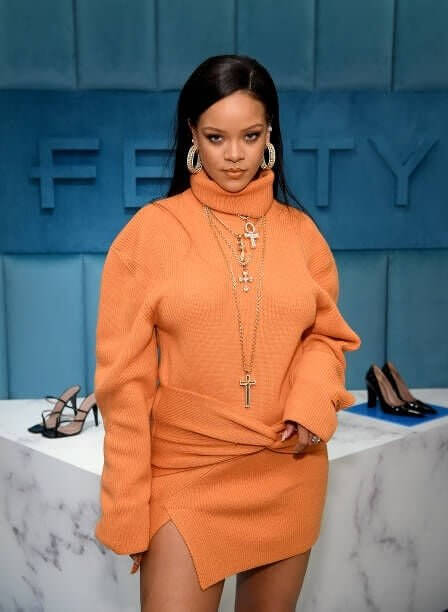 "I just don't think it makes sense." She said, "I don't think our brands are the same." She also said that Taylor is a "role model" while she isn't - and later shed more light on what she means by role model. "I'm not perfect. I'm not trying to sell that."
Father John Misty Called Her Concerts 'Disturbing'
Joshua Tilman, better known as Father John Misty, attended one of Taylor Swift's concerts and had a few words to say about it. In an interview with Rolling Stones, the Indie singer described the experience as both "holy" and "disturbing."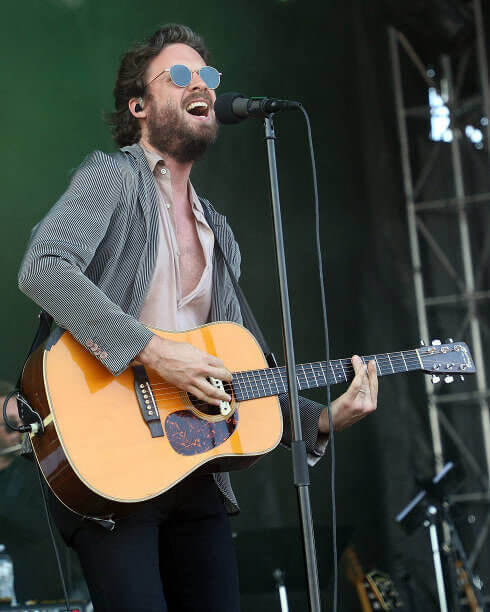 "This insistence on telling girls, 'I'm normal, don't let anyone tell you what you should be,'" He said. "If you wanted to curate an evening with the Grand Leader, this is what you would do. It's a very, very false normal. And that's dangerous." He also added, "It was psychedelic. She fully impregnated my dilated soul with her ideology." Okay, that last part is a little confusing.

Lorde Didn't Like Her Friendship With Taylor
"Magic" was the word Lorde once used to describe her friendship with Taylor Swift. The New Zealand singer even stood up for her during her rift with Kanye West, and others, but those days are long gone. The pair don't hang out together anymore and Lorde has had some pretty nasty things to say about being friends with Taylor.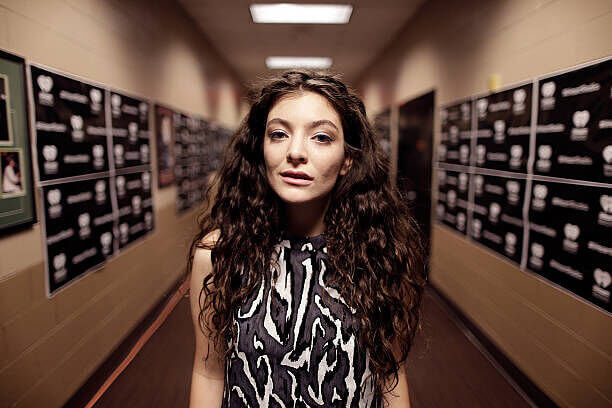 "It's like having a friend with very specific allergies," she said about the friendship, "There are certain places you can't go together. Certain things you can't do...It's like having a friend with an autoimmune disease." Lorde later apologized for using the phrase "autoimmune disease" as it was insensitive towards people who actually have them.
Avril Lavigne Was Upset About Taylor's Tumblr Post
The beef between Taylor and Canadian grunge-pop star Avril Lavigne began when Taylor liked a Tumblr post comparing the way she interacts with her fans during meet-and-greets to the way other celebrities do. It suggested the Bad Blood singer treats her fans better than other pop stars do.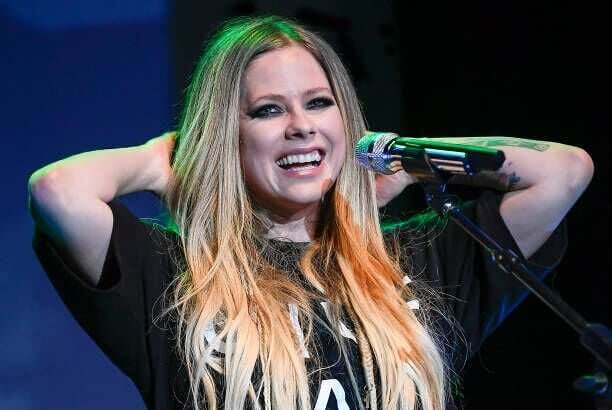 Avril didn't like that and responded to the post by tweeting, "Comparison is judging and judging a person does not define who they are it defines who you are. We all love our fans." She's definitely up to something, and that would explain why she isn't a fan of Swift.
Kendall Jenner Was On Her Family's Side in the Feud
Kendall was once part of Taylor's girl gang but now insists that she and the songstress really weren't that close. Later on, it became clear that the model was only a seasonal member of the gang. The duo dated Harry Styles at different times, which is partly the reason Kendall gave Taylor an attitude after the supermodel got back with Styles.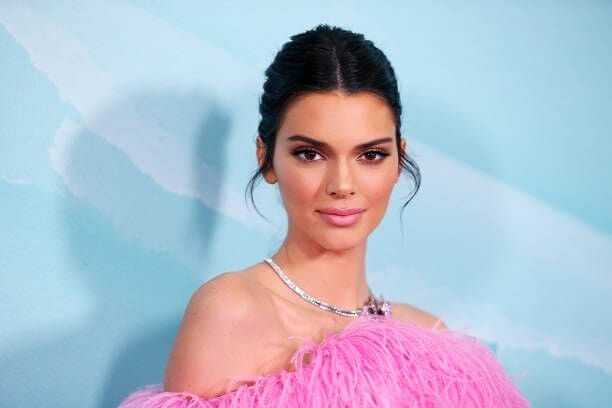 Then there is, of course, the infamous feud between Taylor and Kim Kardashian because everyone knows that no matter what, the Kardashian-Jenner family will always support each other.
What Drake Bell Said About Taylor's Boyfriends
As we've learned already, there are a lot of celebs who don't think too highly of Taylor Swift. Another on this long list is Drake Bell, former star of the Nickelodeon show Drake and Josh. After hearing that Tay Tay may be dating 1D star Harry Styles, he said during an interview with Pop Candies TV, "Taylor Swift? Is she makiig the rounds? She has been making the rounds." Ouch!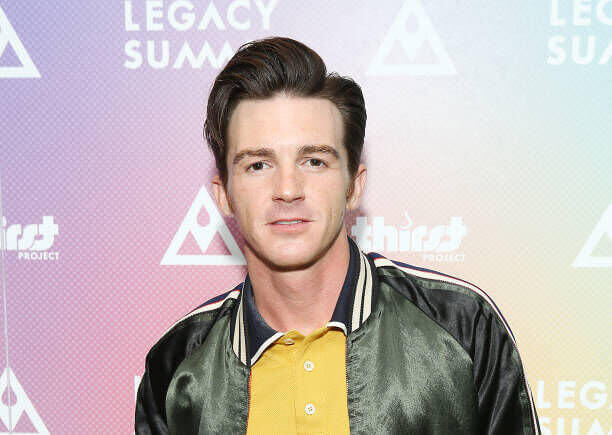 He was probably trying to say that she gets around, but that's some serious diss directed at the pop star. His friends then quickly showed up and offered him some hot dogs to try and save him from dropping any more embarrassing comments.
Ed Droste Was Pleased the World Was Getting to Know
In 2015, Ed Droste, frontman of the indie rock band Grizzly Bear shared on his Twitter page a tabloid post accusing Taylor Swift of being a "mean girl." According to the article, an insider disclosed that the singer is a "control freak' who lets everyone around her know that she's the boss.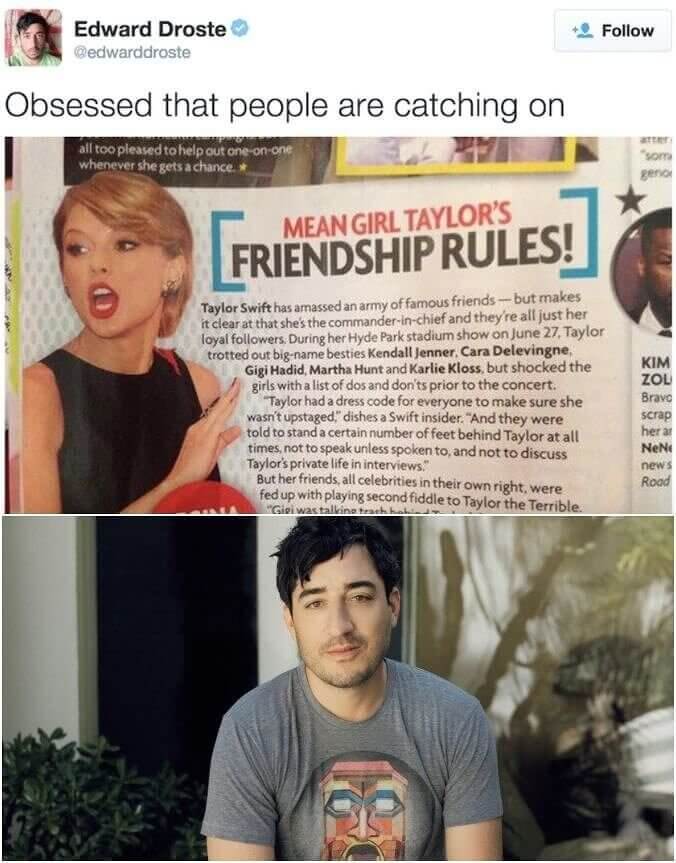 Ed wrote that he's "obsessed that people are catching on," and as expected, Taylor's gal pals rushed to her defense, tweeting back that it's all a "load of BS."
Lushsux's 'RIP Taylor Swift' Mural
Right after Taylor went up against Kanye and Kim in the famous Snapchat feud, a giant mural appeared in the streets of Melbourne that bore a striking resemblance to Swift. On the art was also written, "In Loving Memory of Taylor Smith 1989-2016." The artist behind the satirical piece was Lushsux.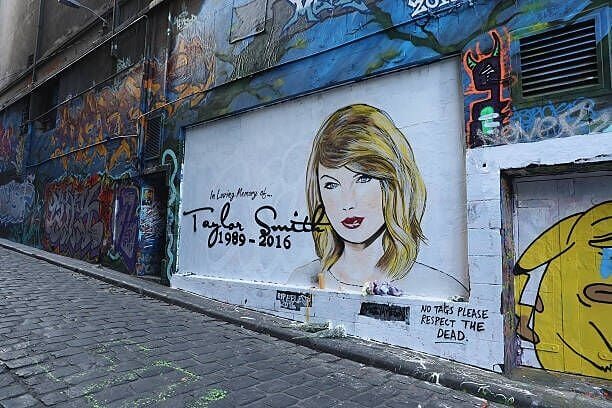 He said that not long after painting it, Taylor's lawyers had asked him to remove the mural or face legal action. None of that mattered though, as the street art was changed just a few days after.