In Hollywood, you either change a lot for a role, which you will see soon enough, or you are under a lot of pressure to be what Hollywood thinks you should look like. Just think about how much the average person struggles to maintain a healthy weight and multiply that stress by 100. 
Kirstie Alley – Lost 50 Lbs.
Kirstie Alley originally lost weight back in 2005, when she began to represent the Jenny Craig program as a spokesperson. She started 2016 by shooting a commercial for Jenny Craig, after losing 50 pounds. Alley stated that this time she will maintain her healthy weight by changing her entire mindset, not only her habits.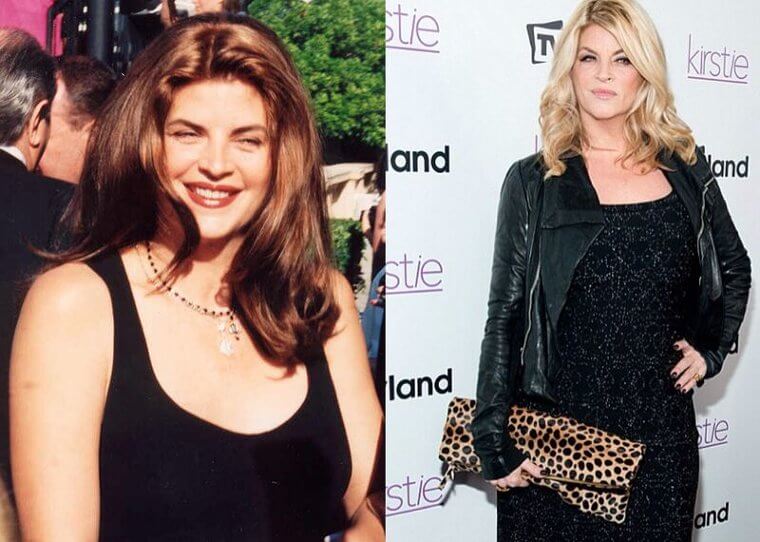 Seth Rogen
We're not sure how much weight Seth Rogen lost, but the transformation is clear as day! He became popular after playing the overweight drug user in movies like "Knocked Up" and "Pineapple Express." But, in order to appear in "The Green Hornet," Rogen needed to lose some weight.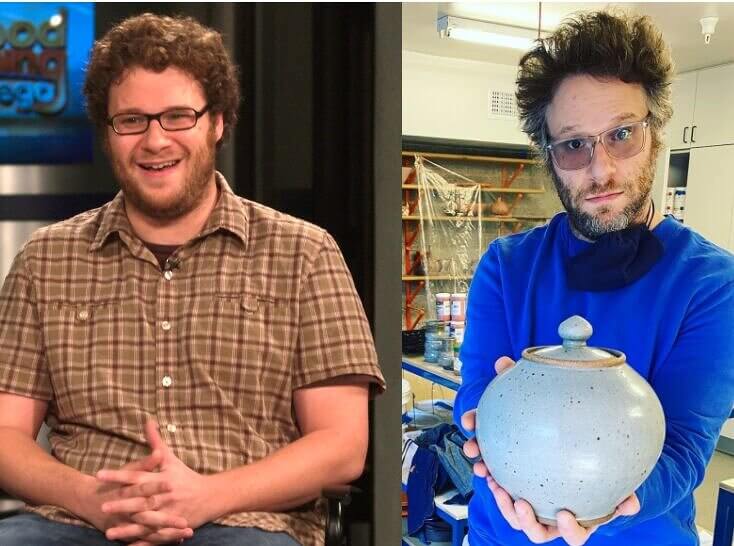 Tom Arnold – Lost 100 Lbs.
Tom Arnold is the ex-husband and a fellow co-star to Roseanne Barr. Tom Arnold went from 287 to 187 pounds, losing a total of an incredible 100 pounds. He started working out regularly with a personal trainer and he also has his "on-the-road" routine. Now, he feels as if he has more energy to play with his son.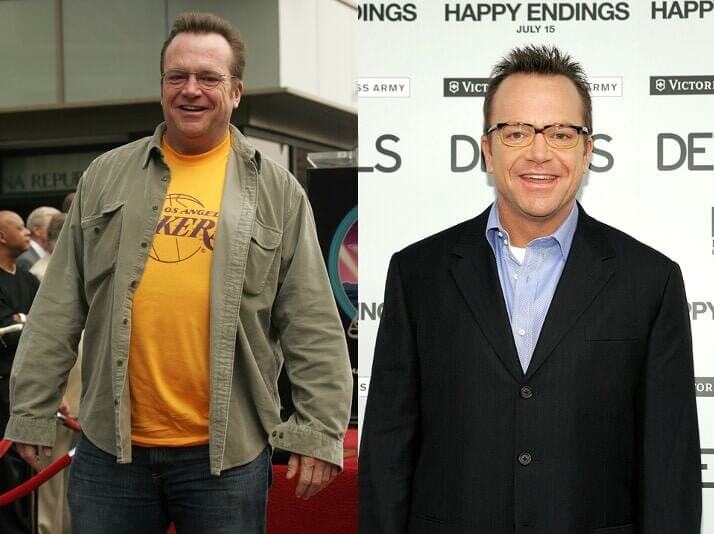 Khloe Kardashian – Lost 40 Lbs.
Khloe Kardashian started her weight loss journey in 2013 after she separated from Lamar Odom, an NBA player. She started following a strict diet plan which eliminated all dairy and she also started working out regularly.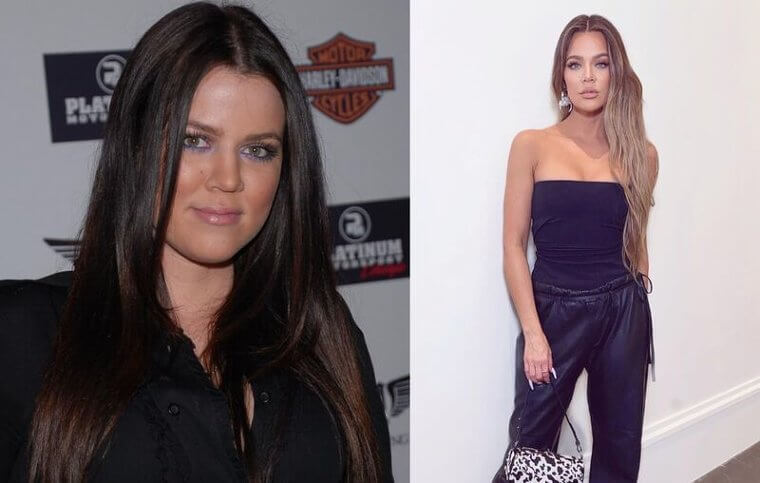 50 Cent – Lost 60 Lbs.
After deciding to switch a rapping career for acting, Curtis "50 Cent" Jackson had to lose 60 pounds so he could play a football player who was ill. His usual weight is 214 pounds, but he dropped down to 160 for the movie "All Things Fall Apart."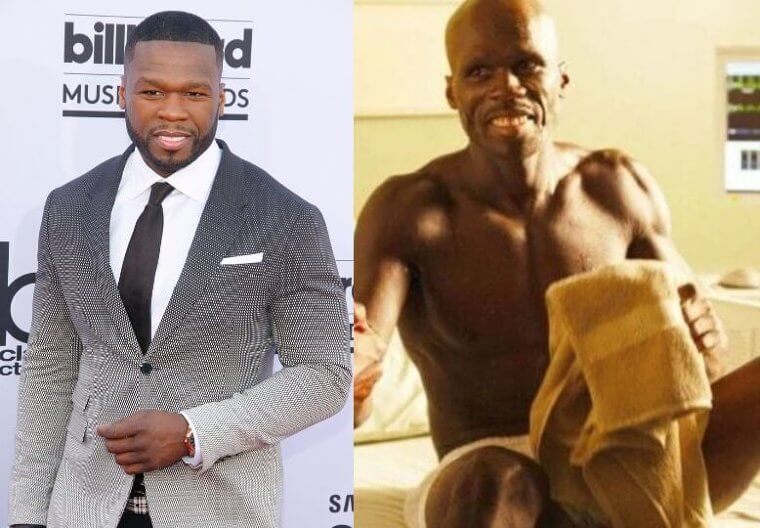 Claire Richards – Lost More Than 80 Lbs.
Claire Richards, the former "Steps" member, has always grappled with her weight. But, after she gave birth to her third child in 2013, she decided to start and stick to a new weight loss journey. Ever since then she lost more than 80 pounds.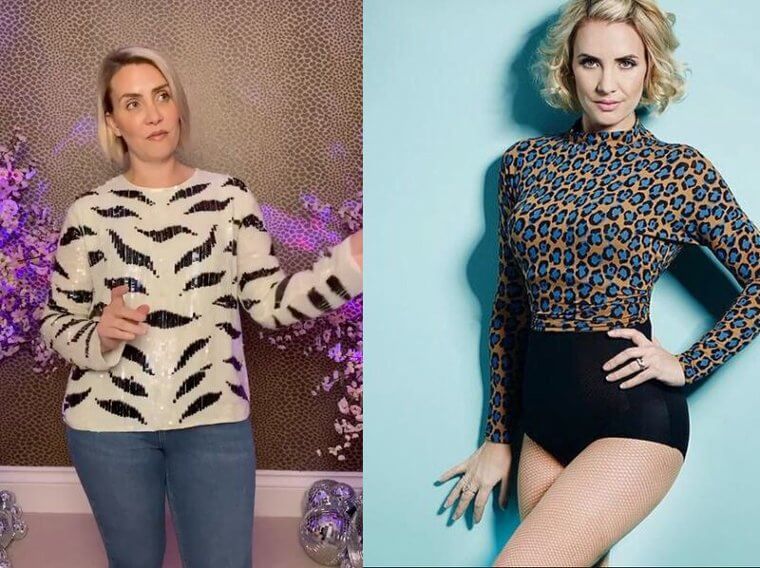 Jennifer Hudson – Lost 80 Lbs.
Jennifer Hudson is an Oscar-winning singer and actress. She started her weight transformation in 2010 and by 2014 she lost 80 pounds. Her tip for losing weight? "Out of sight, out of mind."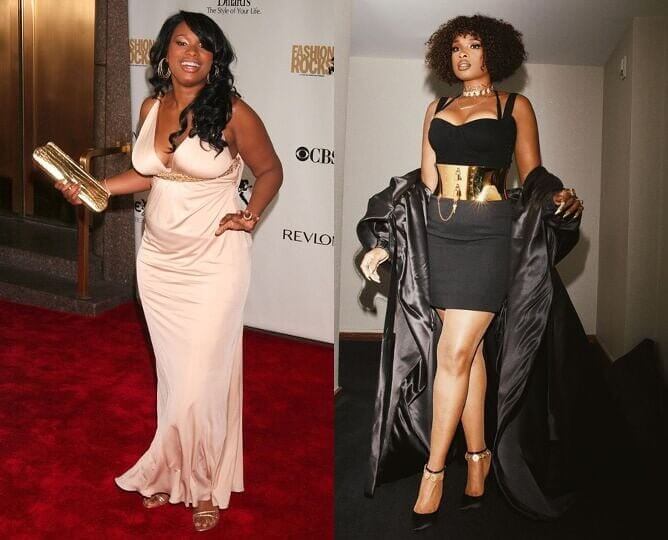 Queen Latifah – Lost 20 Lbs.
Queen Latifah, a popular singer, and actress, always impressed us with her amazing curves. But, in 2008, she decided to make some changes and she called Jenny Craig to help her out. Queen Latifah changed her diet and she hit the gym 5-7 days per week.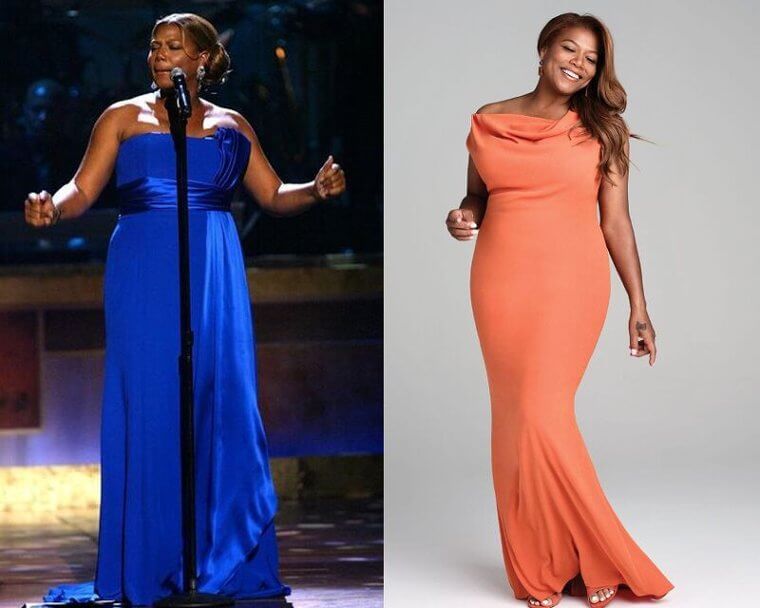 Abby Lee Miller – Down 8 Sizes
We all got to know Abby Lee Miller by watching her on "Dance Moms." This lady managed to drop from size 24 to size 16.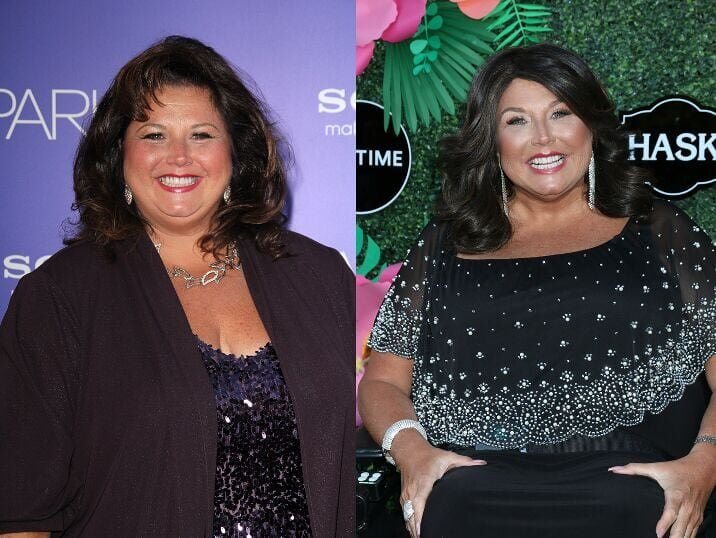 Janet Jackson – Lost 60 Lbs.
Janet Jackson was introduced to the music industry at a very young age and she struggled with her weight for years. In 2011, Janet became a spokeswoman for Nutrisystem. She claimed that everyone can maintain the desired weight and still eat their favorite foods. Following her own advice, Janet managed to lose 60 pounds.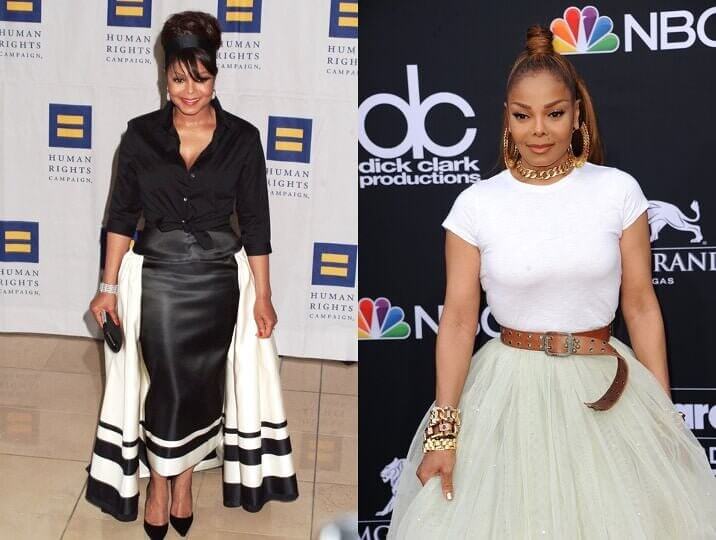 Meghan Trainor - Lost 60 Lbs.
After giving birth via c-section, Trainor told  Entertainment Tonight Canada, "I was my heaviest I'd ever been. I was 200 lbs. ... I just wasn't feeling great. I've never had stitches, so to have this C-section scar, I was in a really dark place, and I wanted to be in a great place for my son."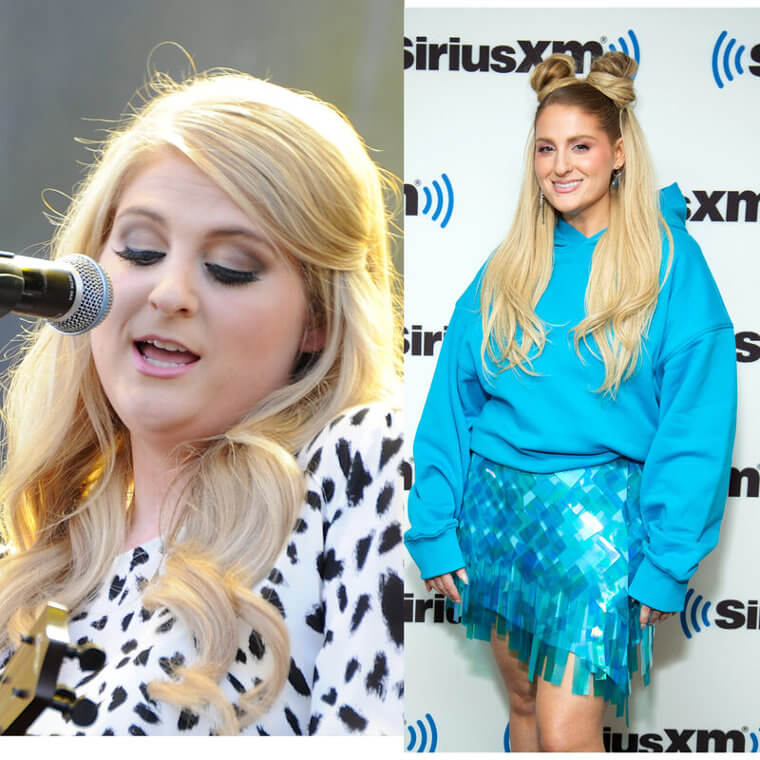 "So I worked [out] every day and challenged myself. And I was like, 'If I can survive a C-section, I can do anything.' And I did," Trainor said. "I was very dedicated and I started seeing the pounds come off one week at a time, one pound. I was like, 'I'm fighting. I learned that I do like healthy food, and I learned what portions mean," she shared. "My brain is so happy when I exercise."
Celine Dion
Dion, 51, who recently became L'Oreal Paris' spokesperson, admitted in April 2019 that she had lost a few pounds. Dion finally put an end to the rumors when she revealed the reason for her weight loss. In an interview with Good Morning America, the artist revealed that she is a little thinner due to her new passion for dancing. The singer revealed that ballet is now taking a big part in her life, and she does it 4 times a week.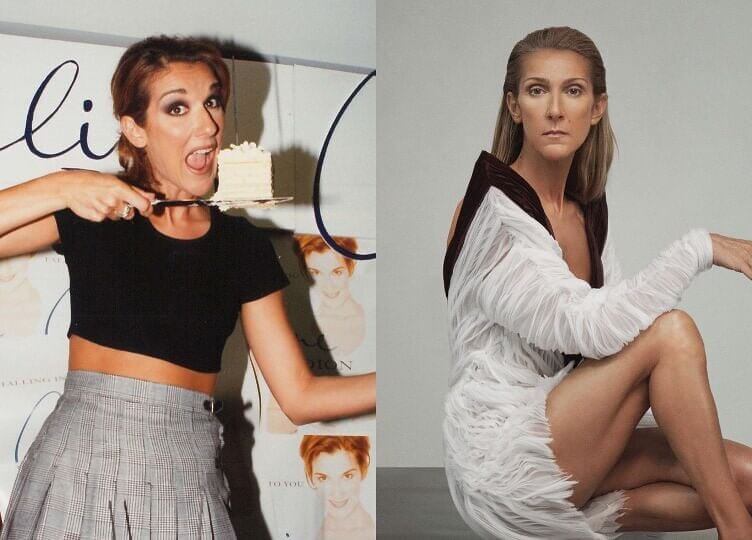 Matt Damon – Gained 30 Lbs.
Here is one transformation that is different from the others. Most of the celebrities on our list worked hard to lose weight. However, Matt Damon had to gain weight so he could star in the movie "The Informant."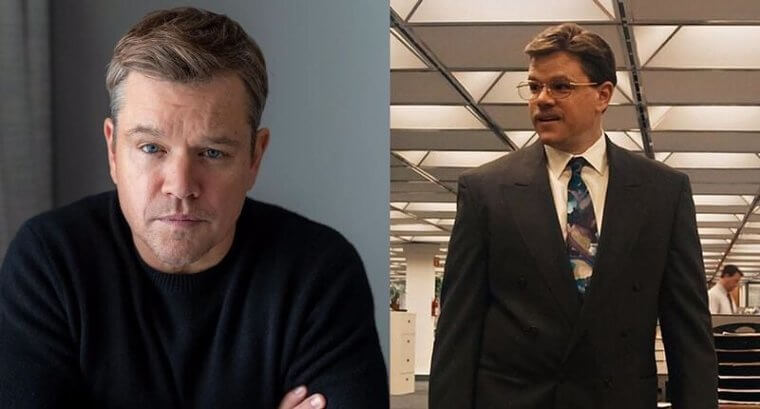 Alec Baldwin – Lost 35 Lbs.
Alec Baldwin started working out regularly and managed to lose 35 pounds in four months. His biggest support and motivation was his wife, Hilaria, who is a yoga instructor.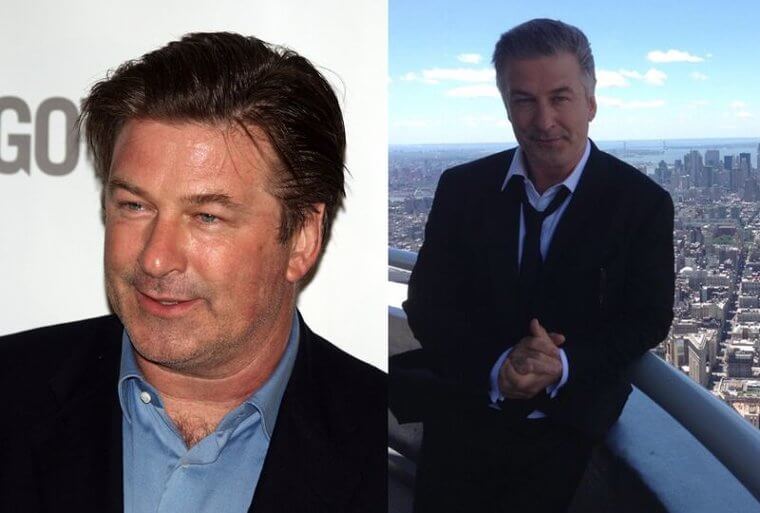 Drew Carey – Lost 100 Lbs.
Drew Carey realized that he may not get to see his son grow up if he didn't change his eating habits. So, he started eating in moderation and cutting down on carbs.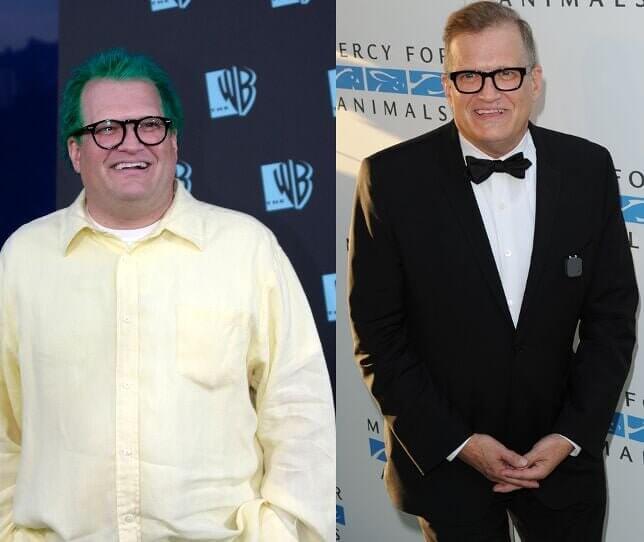 Melissa McCarthy – Lost 75 Lbs.
Melissa McCarthy is looking happier and healthier than ever after she managed to shed 75 pounds. She revealed that she follows a high protein and low carb diet and also consumes foods rich in fiber.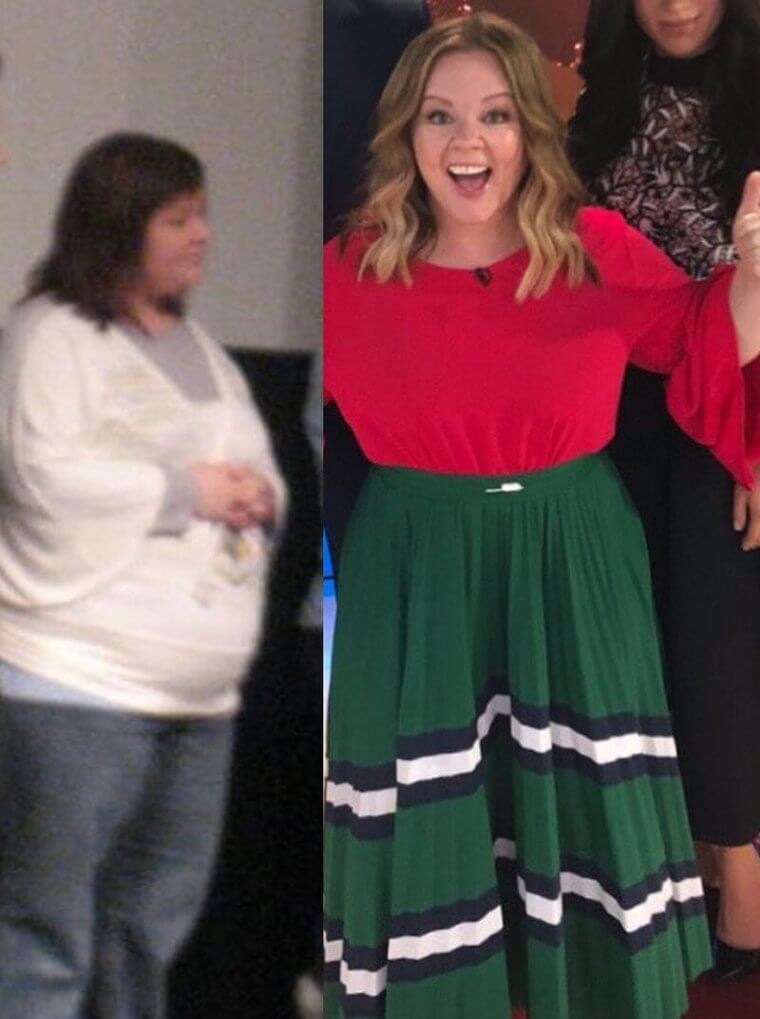 Roseanne Barr – Lost 200 Lbs.
After mentioning Tom Arnold's weight transformation, the time has come to focus on Roseanne Barr, his ex-wife. After she reached over 350 pounds, Roseanne decided that it was time to make some changes. So, she had gastric bypass surgery.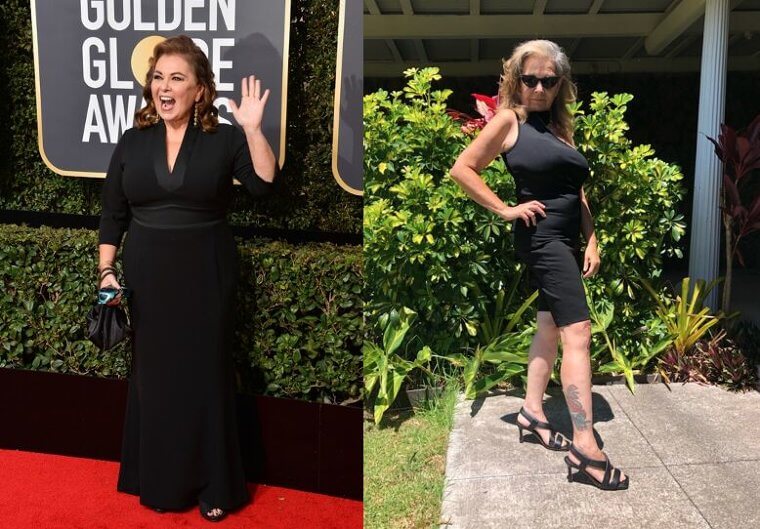 Gabourey Sidibe – Lost 100 Lbs.
Gabourey Sidibe is mostly known for starring in the movie "Precious." This remarkable performance of her got Gabourey an Oscar nomination. She hasn't openly pointed out a number, but according to some reports, Gabourey lost about 100 pounds.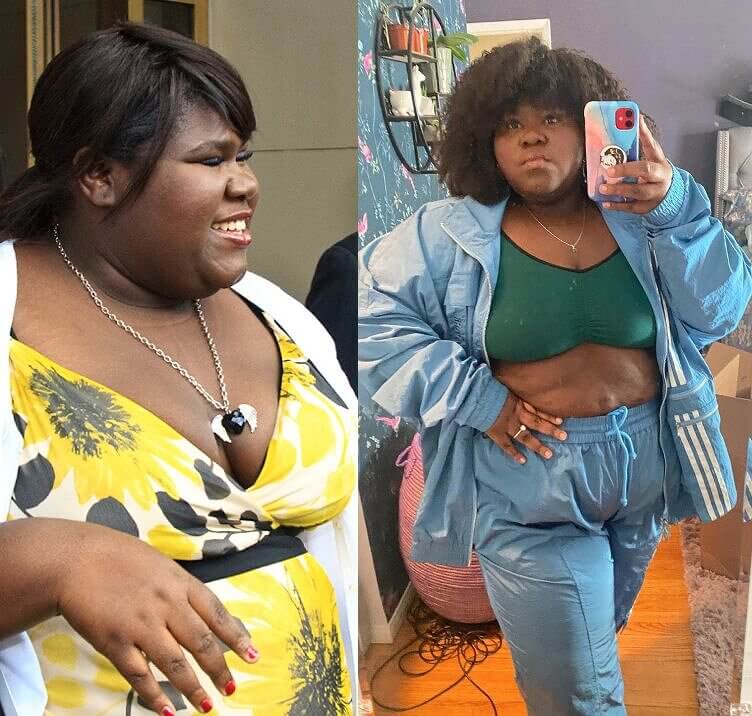 Ruben Studdard – Lost 119 Lbs.
We all remember Ruben Studdard, the winner of season 2 of "American Idol." Recently, Ruben appeared on the show "The Biggest Loser." In the beginning, he weighed 462 pounds. But, by the end of the show, he lost 119 pounds.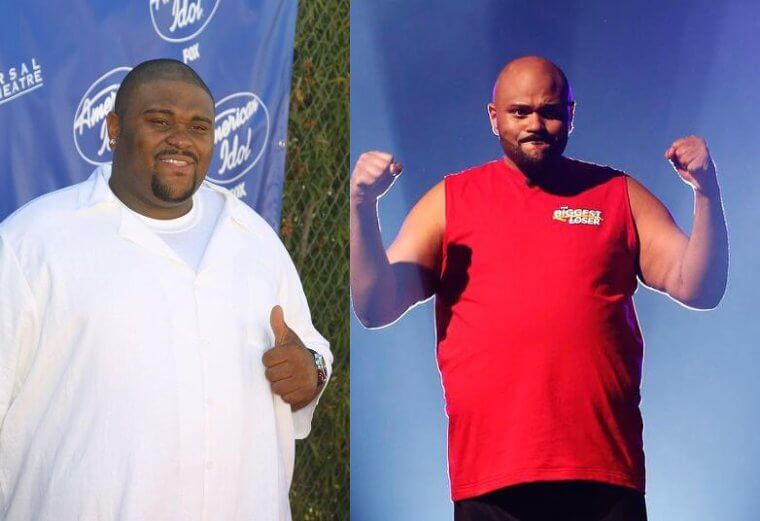 Lisa Riley – Lost 140 Lbs.
Do you remember Lisa Riley, the former "Emmerdale" star and "Loose Women" panelist? Well, this remarkable lady managed to lose 140 pounds and go from a size 30 to size 14! Lisa revealed on "Loose Women," that giving up alcohol helped her out the most.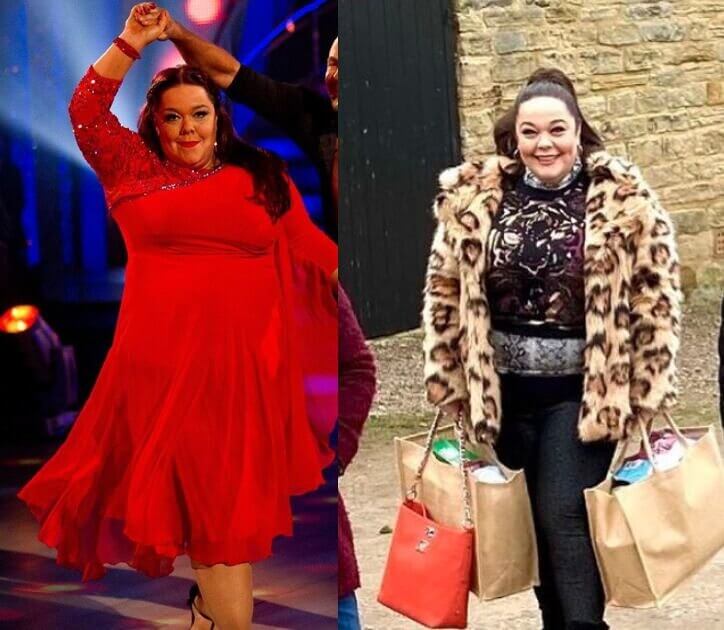 Wendy Williams – Lost 50 Lbs.
Wendy Williams once admitted that she tried so many different diets, but none of them were very efficient. Only when she learned the art of self-control could Wendy lose 50 pounds and maintain a healthy weight.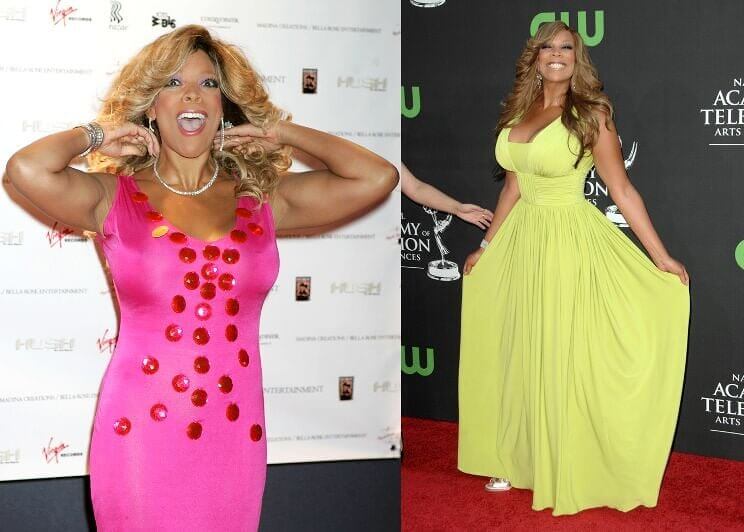 Jonah Hill - Lost Over 40 Lbs.
The young Hollywood actor has been known for his dramatic weight fluctuations. His weight-loss journey started in 2011, with the aid of a nutritionist and trainer along the way. His hard work paid off and he was able to lose over 40 lbs. He even got training tips from none other than his costar and friend Channing Tatum. "I gained weight for this movie War Dogs, and then I wanted to get in better shape, so I called Channing Tatum and said, 'Hey, if I ate less and go to a trainer, will I get in better shape?'" Jonah shared in an interview. "And [Tatum] said, 'Yes, you dumb motherf–ker, of course, you will. It's the simplest thing in the entire world.'"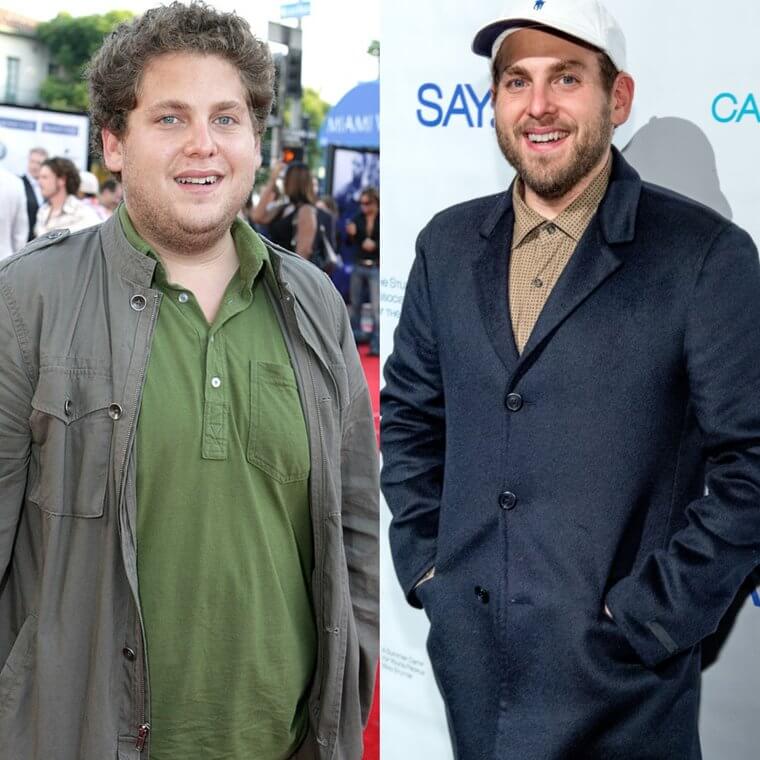 But the weight-loss road was never easy for Jonah, who opened up about his struggles, analyzed the role of the media, and shared how he learned to overcome the criticism: "I don't think I ever took my shirt off in a pool until I was in my mid-30s, even in front of family and friends. Probably would have happened sooner if my childhood insecurities weren't exacerbated by years of public mockery about my body by press and interviewers," he wrote via Instagram. "So the idea that the media tries to play me by stalking me while surfing and printing photos like this and it can't phase [sic] me anymore is dope. I'm 37 and finally love and accept myself. This isn't a 'good for me' post. And it's definitely not a 'feel bad for me post.' It's for the kids who don't take their shirt off at the pool. Have fun. You're wonderful and awesome and perfect. All my love." We love you, Jonah!
Kim Kardashian – Lost 70 Lbs.
After Kim Kardashian gave birth to her second child in 2015, she decided that she would lose all the weight she gained during pregnancy. Thanks to the Atkins diet and her exercise routine, Kim managed to shed off 70 pounds and now weighs less than her pre-baby weight.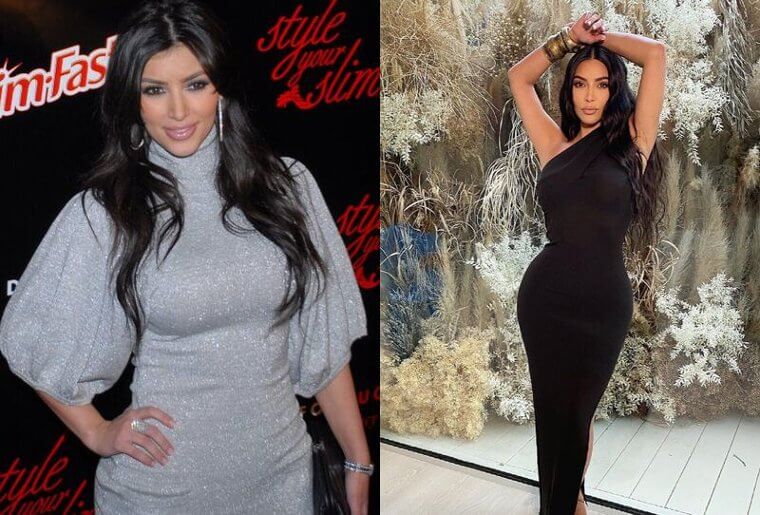 Rosie O'Donnell – Lost 60 Lbs.
Rosie O'Donnell was told by her doctors that she needed to change her lifestyle if she wanted to reach old age. That is when Rosie realized that she should make some changes and she decided to have gastric sleeve surgery. O'Donnell used to weigh 237 pounds. She estimates that she had managed to lose 60 pounds since her surgery.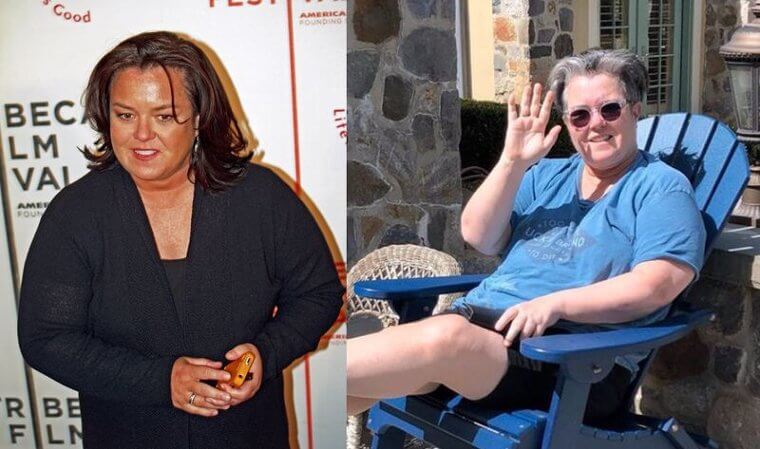 Quinton Aaron – Lost 100 Lbs.
'The Blind Side' star made a major change for his health after deciding to live a healthier, happier life. After gaining weight during the pandemic, Aaron went from 559 pounds to 462 pounds!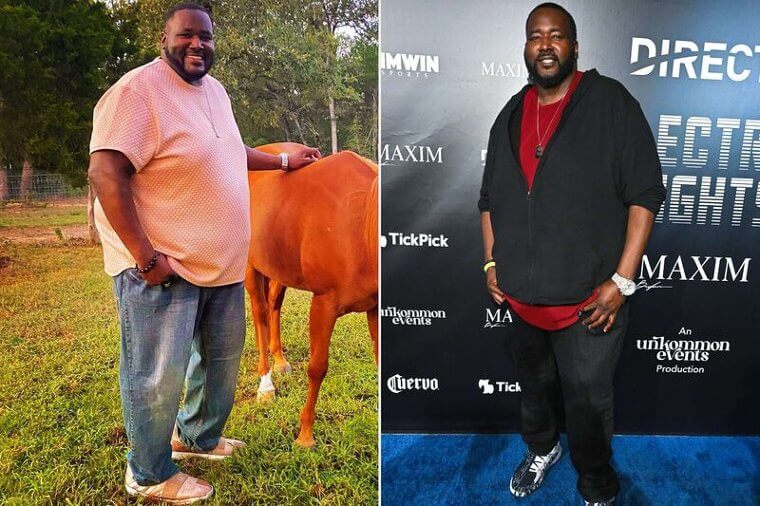 His old diet is quite shocking - two king-size Kit Kat bars in the morning, two packs of Reese's, and tons of bread. He's now fully keto and eats salads every day. Go, Aaron!
Keely Shaye Smith - Lost 120 Lbs.
This journalist and television personality, better known as Pierce Brosnan's all-time James bond girl, has gained a considerable amount of weight over the years after the birth of her children.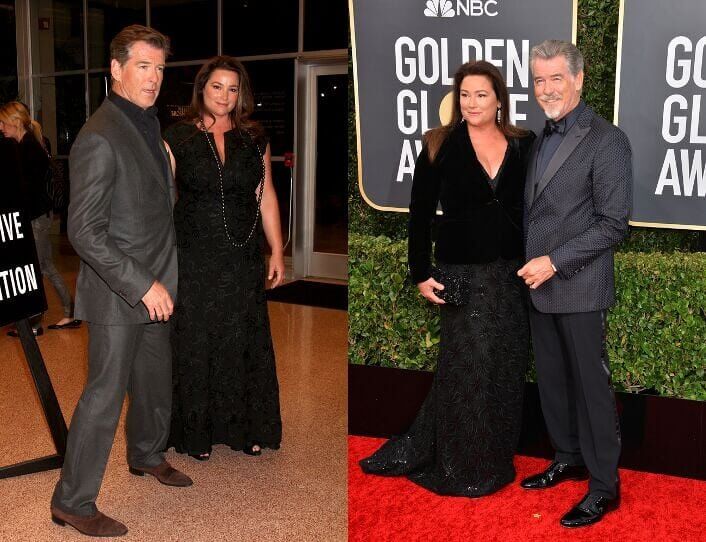 However, even though it apparently has never bothered her or her husband, Keely Shaye Smith decided that 2020 was the right time for a change and opted for a healthier lifestyle. The internet was amazed at her transformation after pictures of her showing a loss of 120 pounds started going viral.
Tom Hanks – Lost 50 Lbs.
Tom Hanks seems to undergo weight transformations frequently. In order to play a baseball coach in the 1992 film "A League of Their Own," Hanks had to put on 30 pounds. In 2000, he wanted to star in "Castaway." And, in order to play a man stranded on a desert island, he had to lose 50 pounds.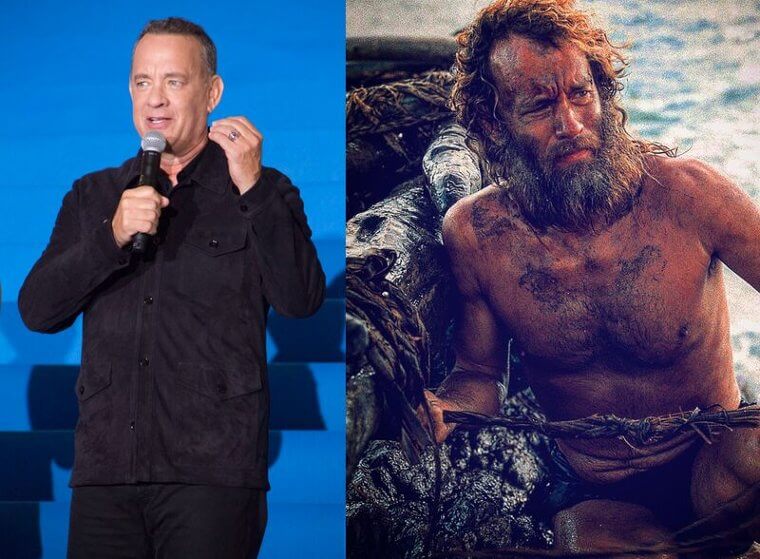 Paula Deen – Lost More Than 40 Lbs.
Paula Deen realized she needed to make a change - but not just a diet - a lifestyle that would stick. She started walking on the treadmill regularly and following a meal plan. This helped her lose more than 40 pounds.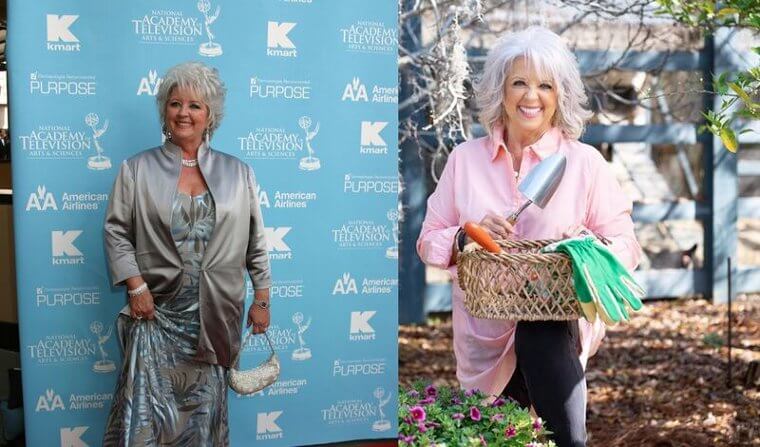 Chrissy Metz
We know Chrissy Metz from the series This Is Us and we love her for it. And even though she became a star for her acting and character, for some reason people kept asking her about her weight.

Before she got the part on the TV series, she had already lost almost 100 pounds (45 kilograms). What's her secret? Taking in fewer calories and walking at least 20-30 minutes each day.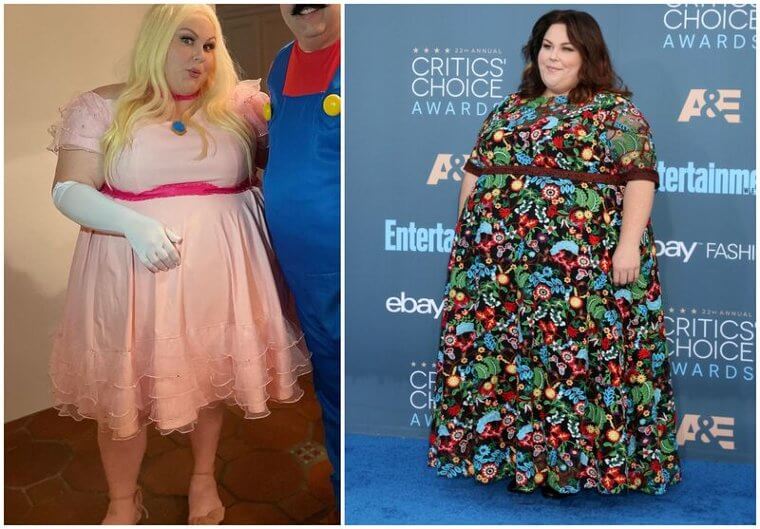 When the show aired for the first time, Chrissy talked about her weight and said that the contract had a clause that she had to lose weight for the storyline of her character. "That was a win-win for me," she told TVLine. "Because it's one thing to try to do it on your own. But as human beings, it's an ego thing: We're more likely to do something for someone else."
Rebel Wilson – Lost 72 Lbs.
Rebel Wilson always played hilarious and overweight characters in movies. She is best known as Fat Amy in the "Pitch Perfect" movies. In one interview, Wilson admitted that she intentionally gained weight because she believed it would help her succeed. In addition, she stated that she suffers from a hormonal imbalance which makes it really easy for her to gain weight.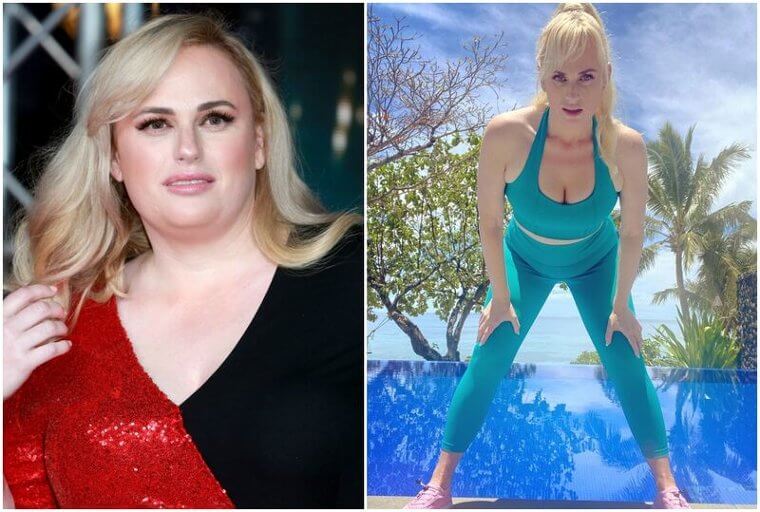 But, in 2016, Rebel Wilson started her weight loss journey. When she was on the "Pitch Perfect 3" set, everyone noticed her smaller figure. Rebel pointed out that she is losing weight for herself, not because of the comments of the public. She later said that walking an hour a day, six days a week was key in her 'year of health' journey.
Jack Black
Jack Black was never a skinny guy, and no one has ever wanted or expected him to be. He was funny and a genius. But when he saw his friend Kyle Glass (from Tenacious B bandmate) go through a weight loss journey, he also wanted to do the same. Until this day he's going through a rollercoaster of weight changes, but he definitely has no problem with how his body looks.

He said about himself: "The problem with me is that I am always super-hungry for macaroni and cheese and also cheeseburgers. And the worrying thing is that there is nothing I can do to stop myself. This is what I am figuring out to fight with right now."

So he started with a low-carb diet and added some training and high-intensity exercises. A few months later, the 'almost 50-year-old' actor looked like a different person. And no, there were no drugs involved in his weight loss.
 
Ricki Lake – Lost 30 Lbs.
Ricki Lake's weight changed much from the first time she was introduced to the public. In 1988, she appeared as Tracy Turnblad in "Hairspray." In 2011, she participated in the TV show "Dancing with the Stars" and lost about 30 pounds.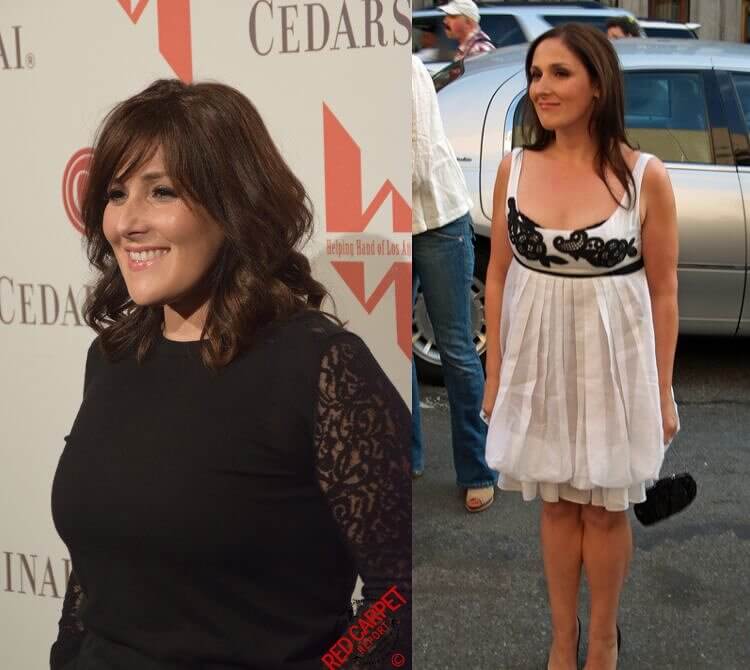 Natalie Portman – Lost 20 Lbs.
You cannot faithfully portray a professional ballerina unless you look like one. Natalie Portman lost 20 pounds so she could star in "Black Swan." In order to reach her desired weight, Portman visited a nutritionist who advised her to eat small portions of food that would metabolize quickly.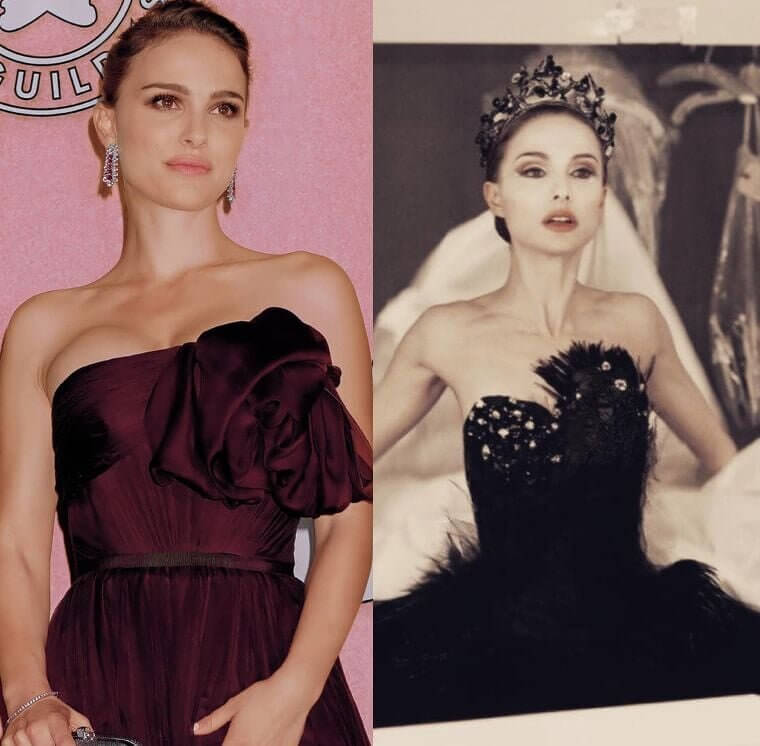 Jorge Garcia - Around 100 Pounds and Counting
Jorge Garcia, the person we all saw on the hit TV series, Lost, started out at 400 pounds. Since then, he decided to lose weight so he created a team of training experts to help him along the way. He then decided to go Vegan and improve his lifestyle.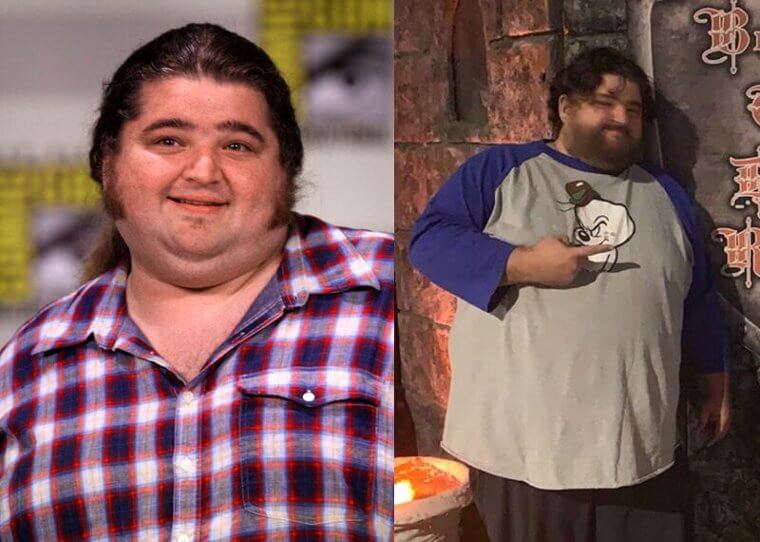 Chaz Bono – Lost 85 Lbs.
Chaz Bono is the son of Sonny Bono and Cher. In 2011, Chaz appeared on "Dancing with the Stars" and managed to lose 40 pounds. However, by November 2013, his weight dropped to 165 pounds and he lost 85 pounds in total.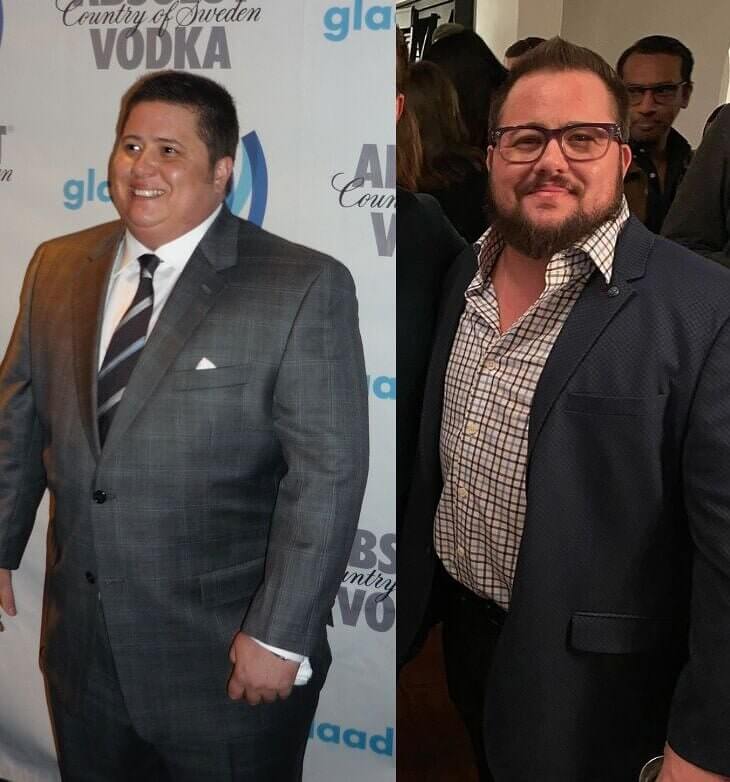 Adele
When people were criticizing Adele's weight, she stated that she would never lose weight. She pointed out that her aim is to make music and to be an entertainer, not a musician. However, things changed slightly because fans noticed that Adele keeps getting slimmer and slimmer.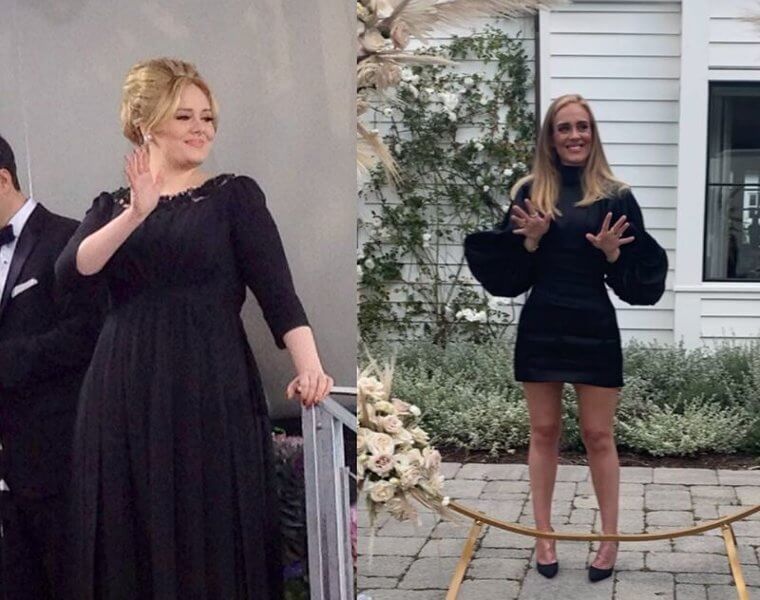 Although Adele rarely speaks about her weight and how many pounds she lost, she did reveal that she is following the Sirtfood Diet and has a personal trainer. Also, she has a customized workout plan created by Pete Geracimo.
Mila Kunis – Lost 20 Lbs.
Mila Kunis had to lose some weight just like her co-star, Natalie Portman, so she could play the role of Lily in the movie "Black Swan." In order to get the role, Kunis lost 20 pounds and she weighed only about 95 pounds.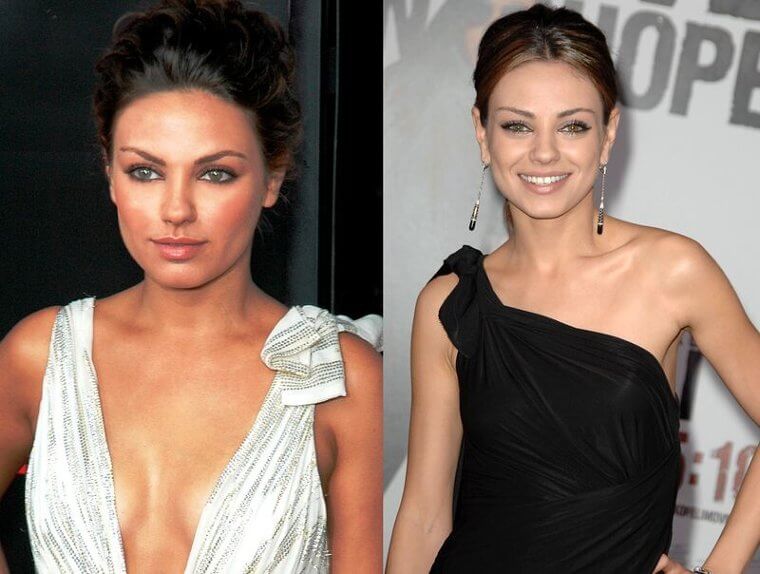 Dr. Dre – Lost 50 Lbs.
Starting with the group N.W.A., Dr. Dre managed to become one of the most influential persons in the music industry. In the early 2000s, he weighed about 270 pounds. Then, he decided to make a change and he lost 50 pounds.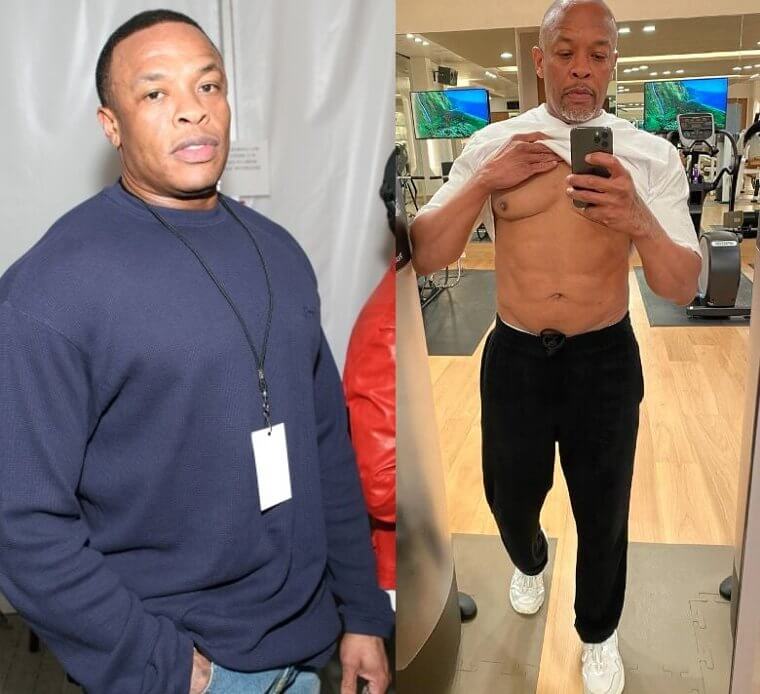 Mo'Nique – Lost 100 Lbs.
Mo'Nique, a famous comedian and actress, started worrying about her health and weight when she hit 300 pounds in 2012. She decided to change her diet completely and start working out regularly.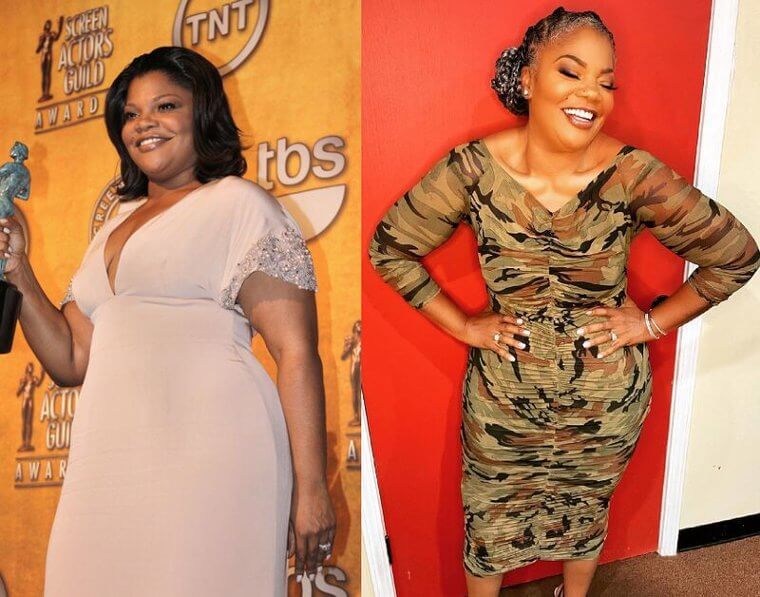 Randy Jackson – Lost More Than 100 Lbs.
In 2003, the American Idol judge, Randy Jackson, underwent gastric bypass surgery. Despite the surgery, Jackson found himself gaining weight and he even opened up about being diagnosed with Type 2 diabetes. Walking 30 minutes a week, eating fruits and vegetables, and treating himself to a frozen yogurt are some of the ways that Jackson is staying healthy. Speaking about getting rid of unhealthy food, Jackson said, " I had a food divorce is what I usually say. I had to let it all go and start over."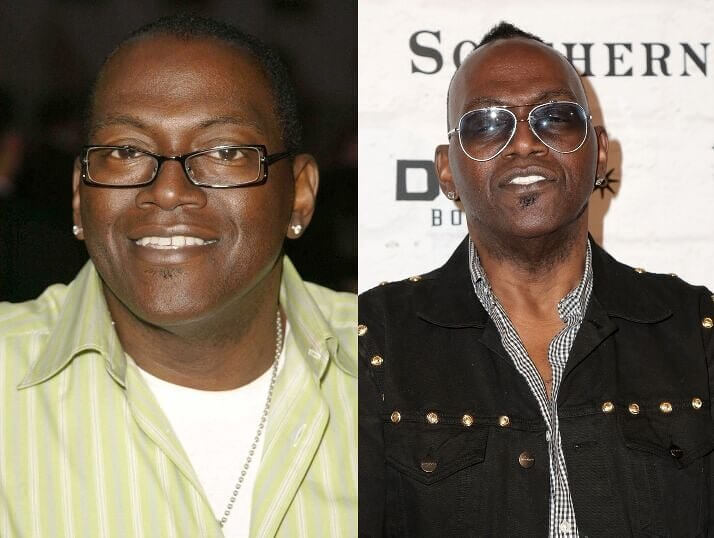 Celebrities like Rebel Wilson, who lost an impressive 75 lbs, are giving us their tips to achieve their incredible transformations... Chaz Bono, Sonny and Cher's son, has also lost a huge amount of weight and is unrecognizable today. Read on to see a then and now of your favorite celebrities' transformations.