From humble beginnings in San Diego, she found her way onto the covers of the biggest fashion magazines and catwalk shows for the best-known fashion houses in the world. Sports Illustrated, Vogue, Victoria's Secret, Versace, Playboy; she's done them all. Her career might have been glamorous but that's nothing compared to her private life. She's lived the high life and she's suffered heartbreak. From dating a 42-year-old when she was 16, to a tragic loss, here\s the dramatic story of supermodel Stephanie Seymour.
An Average Duckling
On July 23, 1968, Stephanie Michelle Seymour was born in San Diego, California. She was the middle child of a real estate developer father and a hairdresser mother. As a child, there was very little in the way Seymour looked or held herself to make her stand out from the crowd. It wasn't that she was an ugly duckling, just an average one.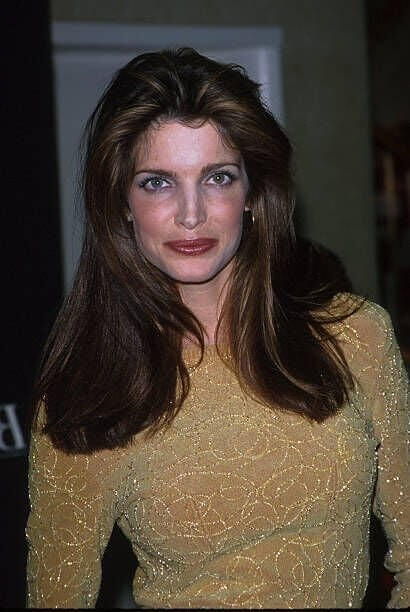 As she grew into her teens, however, things began to change. She grew tall and slim and her smile could stop people in their tracks. There was something else that became clear about Seymour as she approached adulthood too: she was incredibly smart. She was aware of what she had, and she knew how to use it
One in 23,000
When Stephanie Seymour was just 14 years old, in 1983, she learned about a contest being launched by Elite Model Management. The company's Look of the Year contest ran for the first time that year and Seymour saw it as her chance.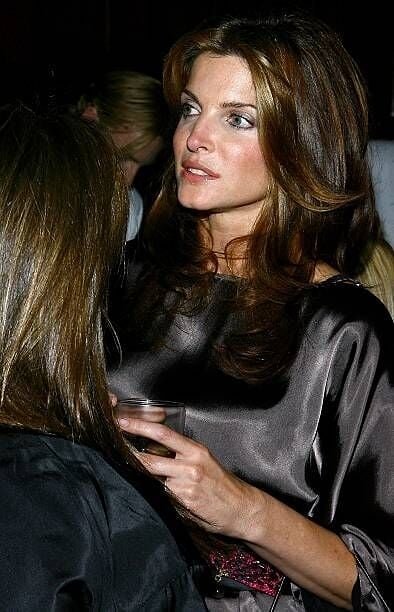 The would-be model needed $15 to enter and first asked her father for the money, but he felt she was too young to be getting involved in a modeling contest. Her mother was more forthcoming, however, and Seymour quickly signed up for the chance to not only become noticed, but to win up to $200,000. The odds of a win were long, Seymour would be competing against 23,000 other hopefuls
Early Good News
After signing up and paying her fee, all Stephanie Seymour could do was wait nervously and hope. Then, one day, the phone rang. The voice on the other end told the excited teenager that she was through to the regional heats of the competition and that she should head to San Diego's Grossmont Center for the next round of judging.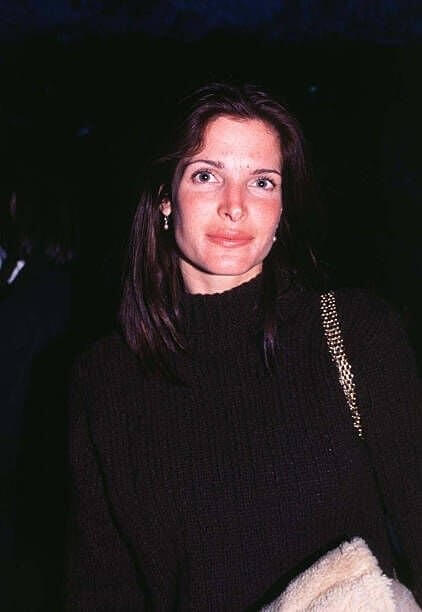 By now aged 15, Seymour travelled with her mother to the center on September 16, 1983, with hundreds of other girls all filled with the same anticipation.
Her Mother Got Noticed
Stephanie wasn't the only good looking woman in the Seymour family and, that day at the Grossmont Center, it was almost her mother who ended up being spotted. John Casablancas, the founder of Elite Management, was in attendance at the San Diego regionals and it was Mrs. Seymour who first caught his attention.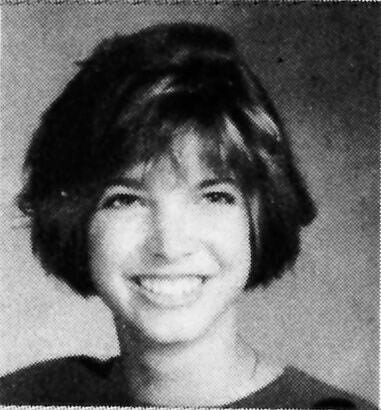 As the day wore on, however, the "long legs and cute little face" of Stephanie Seymour were noticed by Casablancas and the judges, who ultimately named her the winner of the San Diego regional. Things were starting to look hopeful for the aspiring young model.
Determined to Succeed
The next round of the competition was held in Acapulco, Mexico, and the expectations placed on the hopeful models were much higher. It wasn't just about looks anymore - it was about how you looked through a camera lens, how you held yourself on the catwalk or while wearing the latest trends, and how your personality shone through.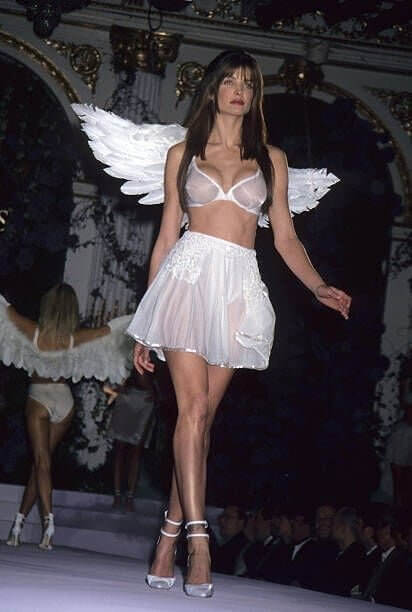 The competition was stiff - another entrant that year was none other than Cindy Crawford. Stephanie Seymour didn't win over the judges and her competition ended, but that didn't mean she was ready to give up. On her return to San Diego she began writing to John Casablancas. Seymour sent playful letters filled with puzzles and drawings. Casablancas wrote back and invited her to join his agency.
Local Demand
By the time she received her invite to join Elite, Stephanie Seymour was already a working model. She had done well enough in the Look of the Year competition to get the attention of local businesses. Department stores hired her for their campaigns and local newspapers asked to feature her in their pages.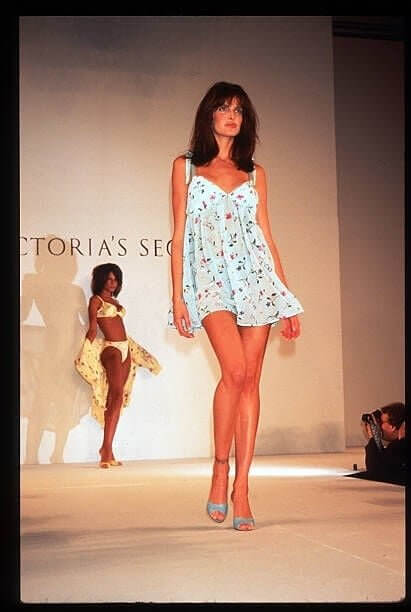 She might not be wowing the catwalks of Paris and Milan, but the teenage Seymour was being paid real money to pose for the camera. It was a start, and it was enough to hold her back from rushing off to join Elite as soon as she was asked.
A European Summer
In June 1984, just a few weeks before Stephanie Seymour's 16th birthday, John Casablancas called her with an offer. He wanted the teenager to go to Paris for the summer and experience life as a model. Her father took some persuading before he would allow it but Seymour and her mother were both delighted.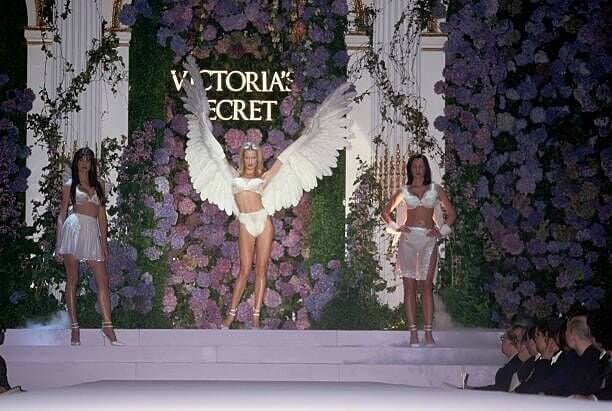 In Paris, Seymour was a hit and she was living her dreams, modeling in the day, surrounded by fashion designers and make-up artists, and enjoying the parties and restaurants of France's most famous city at night. From Paris, she moved to Rome where she worked with an Italian fashion editor after a recommendation from Casablancas. Eventually, however, the summer ended and Seymour had to return home.
Back With a Bump
After the dizzy heights of Paris and Rome and her first experiences in the world of high fashion, Stephanie Seymour struggled to find enthusiasm for rejoining her old life in San Diego. She pined for the avenues and restaurants of Europe, and for the thrill and excitement of modeling.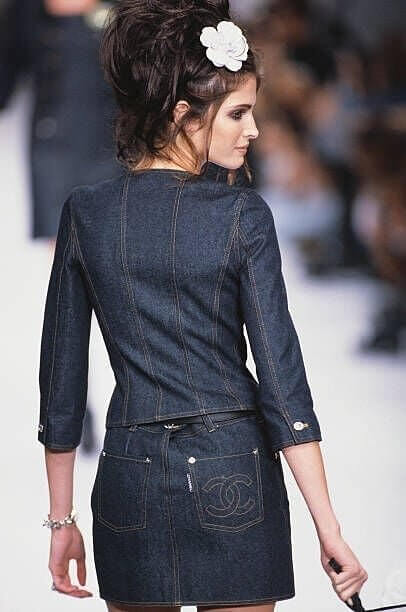 Seymour felt bored and trapped at school and needed to find her way back to modeling. That's when she received another invitation from John Casablancas. The Elite Modeling competition was coming around again and Casablancas wanted Seymour involved, though this time she wouldn't be a competitor.
Ulterior Motive
John Casablancas' motives, however, were not entirely business-related, nor were they simply a matter of helping a promising young girl get her place in the industry. He had invited Stephanie Seymour to be a guest at his competition because he wanted something from her. According to a witness, Casablancas spent the event "fawning over [Seymour] and flirting with her mother."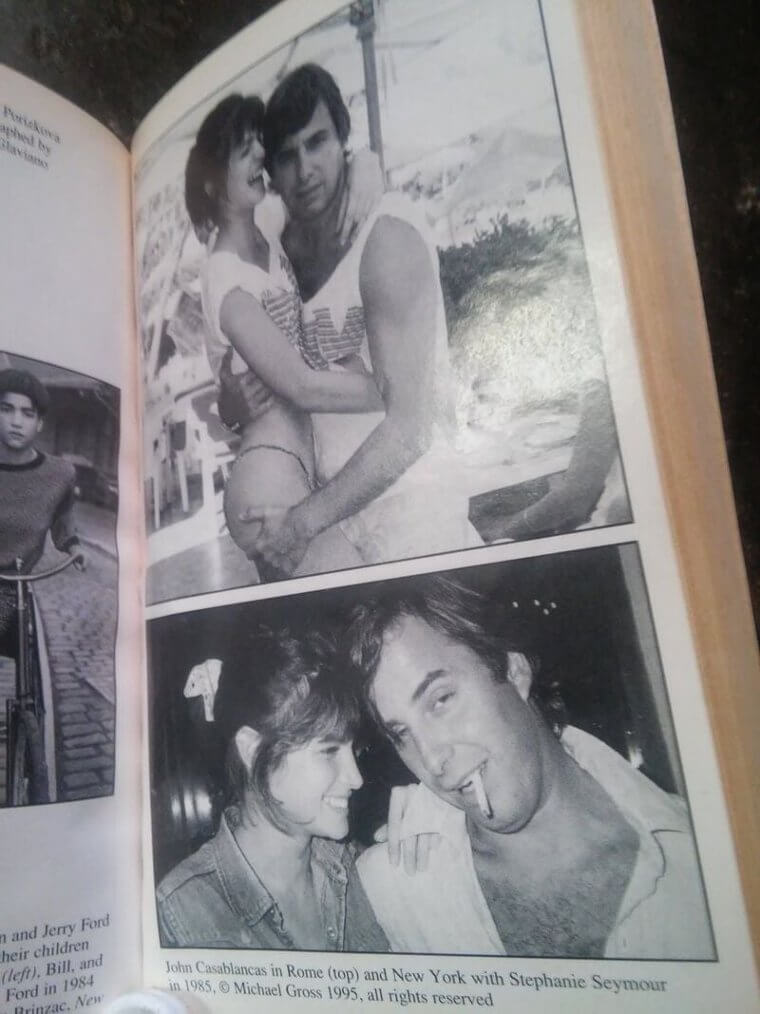 By the time it was over, Seymour had agreed to move to New York to chase her dream. She moved into an apartment block with several other young models. John Casablancas just happened to live nearby, and he began taking Seymour out for dinner; just the two of them.
A Dubious Affair
Despite John Casablancas being 42 years old at the time, and Stephanie Seymour just 16, their occasional dinners began to slide into something more serious. The pair began a relationship that set tongues wagging.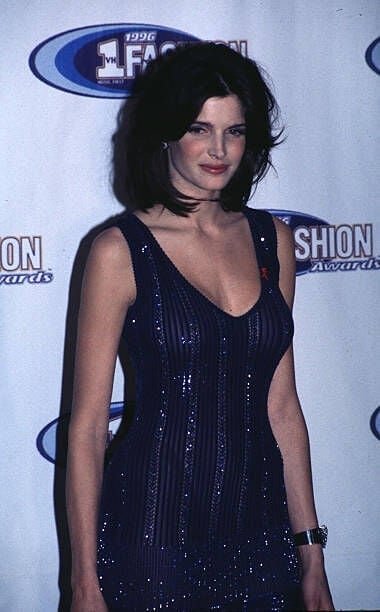 It wasn't just the 26-year age gap that people were commenting on; Casablancas wasn't a single man. In fact, he'd been married to Jeanette Christiansen - his second wife - for five years. They also had a son together, Julian, who would go on to be the lead singer of indie band The Strokes. 
Telling the Family
Jeanette Christiansen divorced John Casablancas when she heard about his affair with the teenage Stephanie Seymour but the young model managed to keep it from her own family until the fall of 1985. She eventually told her parents, expecting them to be angry, and she prepared herself for their reaction.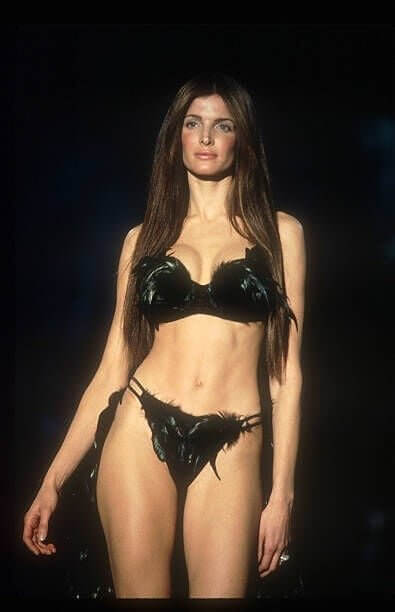 The response Seymour got was not what she had imagined would happen. Her father remained calm and he simply tried to reason with his daughter regarding the big mistake he thought she was making. The decision about what to do, ultimately, was left with Seymour. She chose to stay with Casablancas.
This Charming Man
Aware of the Seymour family's concerns, John Casablancas took that year's Thanksgiving as an opportunity to try and put their minds at rest. He traveled to San Diego to spend time with his new girlfriend's family for the holiday - a laudable effort for any prospective partner to make, if only Casablanca's partner wasn't still a minor.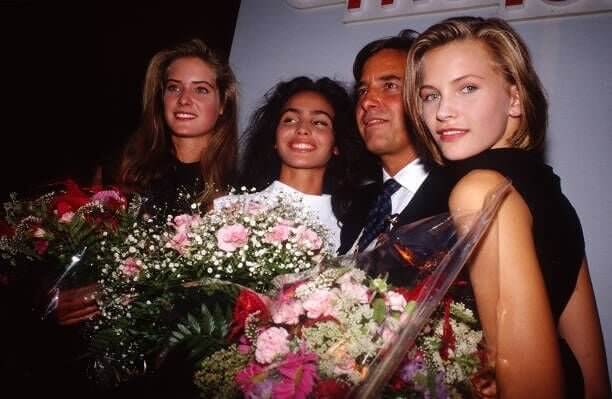 The older man cooked and played sports with the family for three days and by the time he left he had completely charmed them. Casablancas and Seymour now had her family's full blessing to continue with the relationship.
Woman-Child
"[Stephanie Seymour is a] woman-child," said John Casablancas to New York magazine of the teenager he was now living with. "Her voice is a child's, her attitudes, the way she holds her feet and her hands are those of a child, at the same time with an incredible sensuality to it."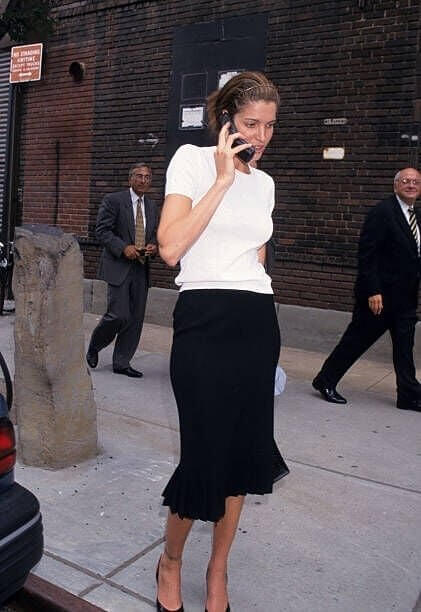 At the same time, the head of Elite was giving his live-in lover every piece of help she might need to get ahead in the modeling game. He opened doors for her, figuratively and literally. If the age gap didn't already make the relationship feel unseemly, the combination of these two things certainly did.
She Stood Proud
As the relationship continued, Stephanie Seymour became used to enduring derision wherever she went. While John Casablancas seemed to be relatively unjudged, Seymour was subject to whispers and scornful looks every day. This moved to another level when the press got hold of the story.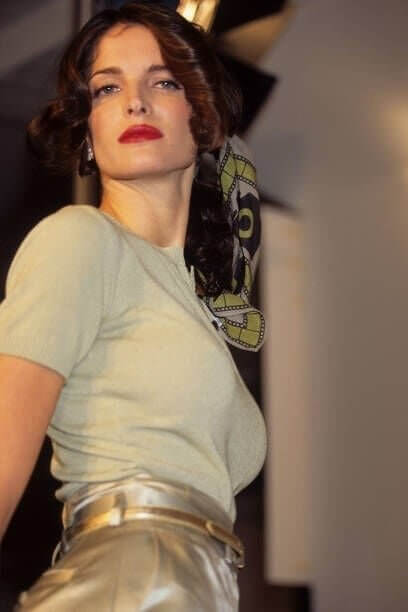 Seymour faced it all with her head held high and made a point of being present with Casablancas at his public appearances and meetings. There was something that seemed to be shifting though - the now-17-year-old Seymour was becoming increasingly independent and her reliance on Casablancas looked to be fading as each day passed.
She Outgrew Him
By the time Stephanie Seymour began approaching her 18th birthday, she was ready to move on from her time with John Casablancas. By then she was confident to live independently and start making her own way in the world. After finishing things with Casablancas, Seymour moved in with a fellow model in New York's East Village.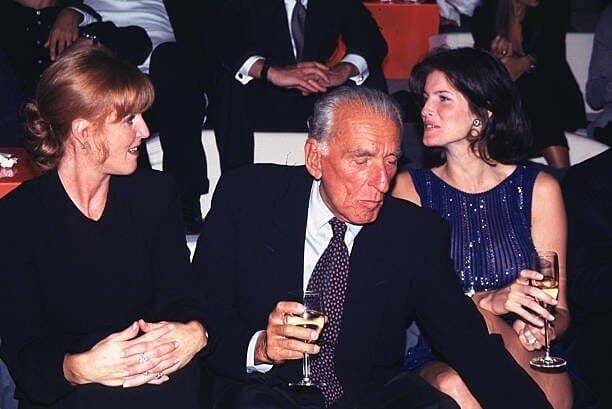 Somewhat ironically, as she became an adult, she no longer needed her 40-something boyfriend and looked instead to start building friendships and relationships with people closer to her own age.
Building Momentum
As the mid-'80s passed, Stephanie Seymour was steadily building her reputation as a model. By now she was no longer an aspiring model and was in the process of cementing her dream into a career. She looked incredible, she was natural and professional in front of the camera, and she was in demand.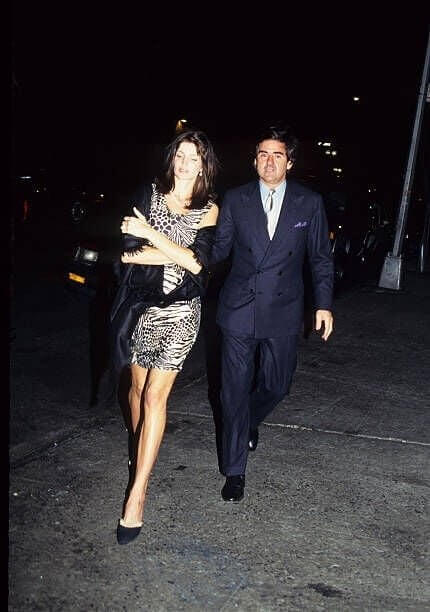 Sports Illustrated came calling and made Seymour the cover star for one of their famous "Swimsuit Edition" magazines. Through hard work, and with a little help from her now ex-lover, Seymour found herself on the brink of stardom.
Vogue
In 1988, Stephanie Seymour was given a big break like none other before when American Vogue teamed her up with renowned photographer Richard Avedon in a shoot that would go on the magazine's cover.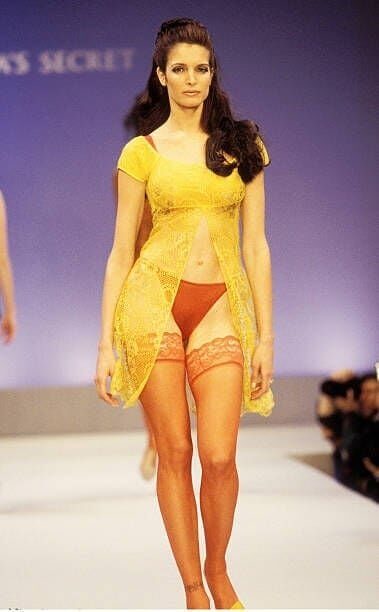 Avedon's reputation was huge: he had been credited with helping make the careers of several models already and the opportunity of working with him was huge for Seymour. Added to that, she was going to be on the cover of Vogue! It was a winning combination and it had a major impact on Seymour's life in more ways than one.
Married With Children
By the end of 1989, Stephanie Seymour was 20 years old and married. Less than a year later, she was a mother. Tommy Andrews, a blues guitarist from Kansas City, was the man Seymour walked down the aisle to meet and the father of her first child, Dylan, who was born in 1990.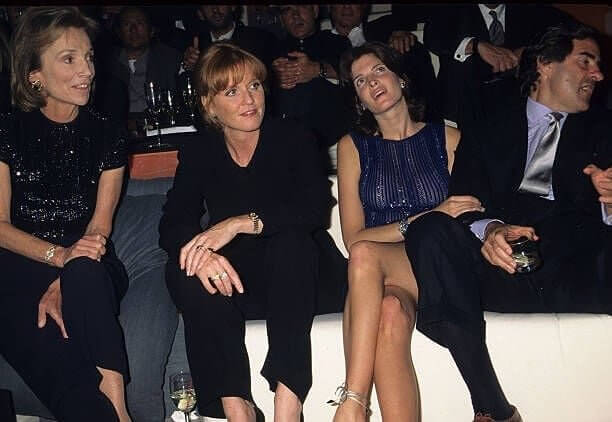 Sadly, the marriage only lasted a year before ending in divorce but it marked a significant turning point in Seymour's life. She was now a successful, sought-after model and a working single mom.
Playboy
Within a year, Stephanie Seymour went from giving birth to posing nude. In March 1991, she bared all for the pages of Playboy magazine. She'd gone from Sports Illustrated and Vogue, via work for Victoria's Secret, and was now a star of the most famous gentlemen's magazine in the world.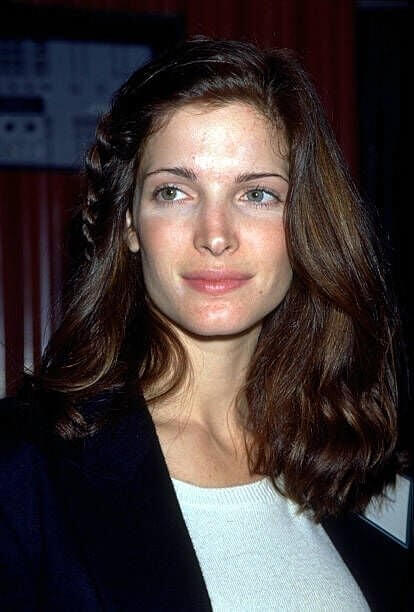 It was this shoot that helped Seymour to recognize the position of power she was now in due to the fact she was "making tons and tons of money for these companies," as Christy Turlington put it.
Kiss From a Rose
Soon after her Playboy shoot, Stephanie Seymour became involved with her next romantic interest. Like Tommy Andrews, the new man in Seymour's life was a musician, but this one was much more famous. Axl Rose, lead singer of Guns N' Roses came into Seymour's life and immediately bonded with her young son, Dylan.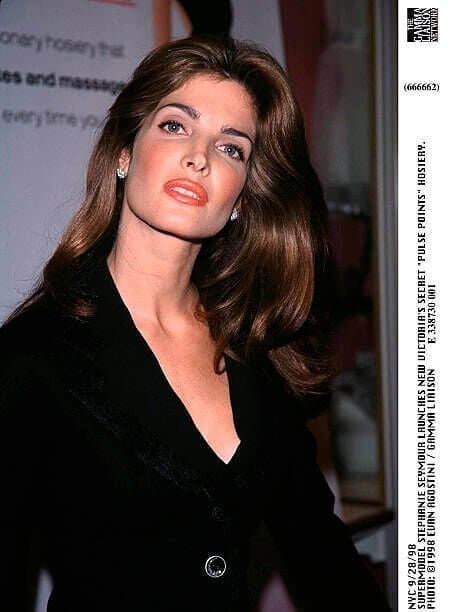 Rose felt strongly about providing some stability for Dylan and tried to be a strong male role model for him, something Rose's own father never was. Despite their fame, and the very public nature of their relationship, it looked as though Rose, Seymour, and Dylan had formed an enviable family unit.
On-Screen Romance
Even if the press would have allowed it, Stephanie Seymour and Axl Rose's relationship wasn't restricted to their private lives, they appeared as on-screen lovers too. At the start of 1992, Guns N' Roses spent $1.5 million on an epic music video for their single "November Rain" in which Seymour starred alongside Rose as his love interest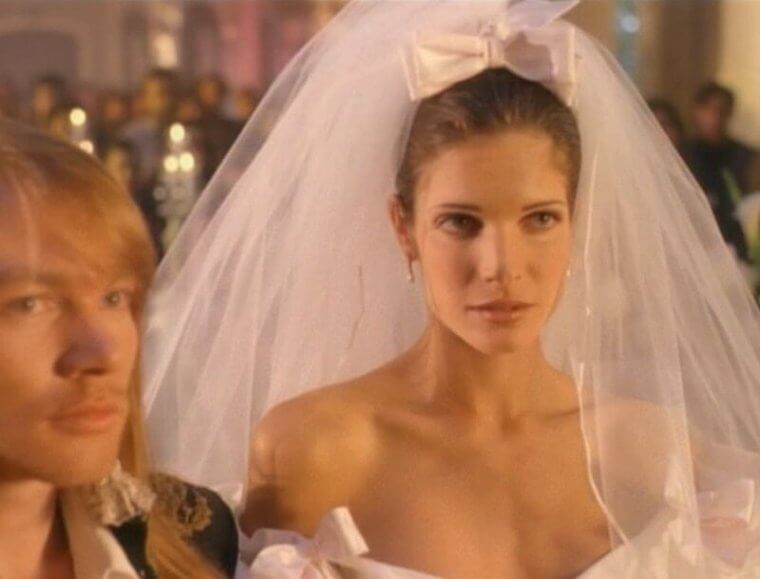 The model also appeared in the band's video for "Don't Cry". It seemed that wherever you looked in 1992, Stephanie Seymour and Axl Rose were together. Then, in February 1993, they became engaged to be married.
Theft and Assault
Sadly, the engagement didn't last long. It was less than three weeks until the couple broke their promise to marry and their relationship with it. That's when things turned ugly.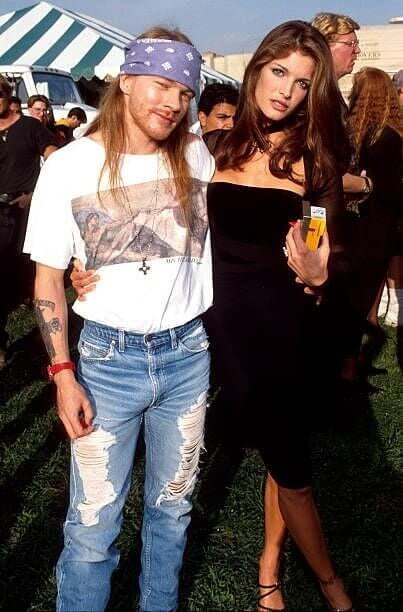 In August 1993, it was announced that Axl Rose was suing Stephanie Seymour for stealing $100,000 of jewelry from him. Rose also accused Seymour of physically assaulting him. Their relationship had gone from publicly perfect to publicly sour in just a few short months, and it was about to get worse.
Shots Returned
Stephanie Seymour wasn't prepared to take Axl Rose's accusations lying down, and she had some of her own to make in return. The case went to court and Seymour made sure she had a prize witness to testify on her behalf.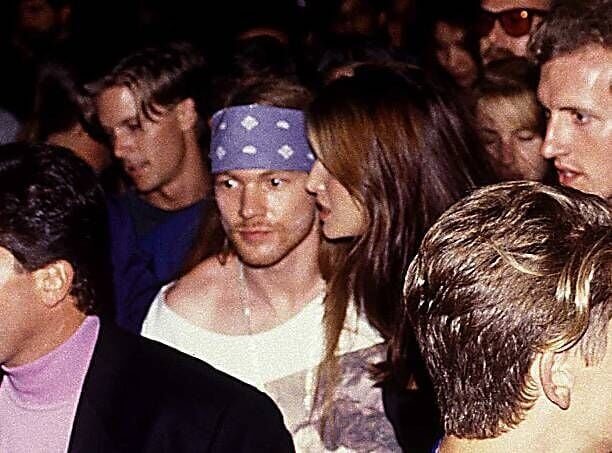 Erin Everly, Rose's ex-wife, was subpoenaed, and she was called upon to corroborate Seymour's claims that Rose had been physically abusive toward her while they had been together. Eventually, perhaps realizing they needed to protect their individual images and reputations, the couple settled their grievances out of court.
Stage Fright
"I used to be booked for every show in New York and cancel the day before, because I'd have panic attacks," said Stephanie Seymour of the period in her life when she first moved from magazine pages to catwalk shows. She was comfortable with the former, but terrified of the latter.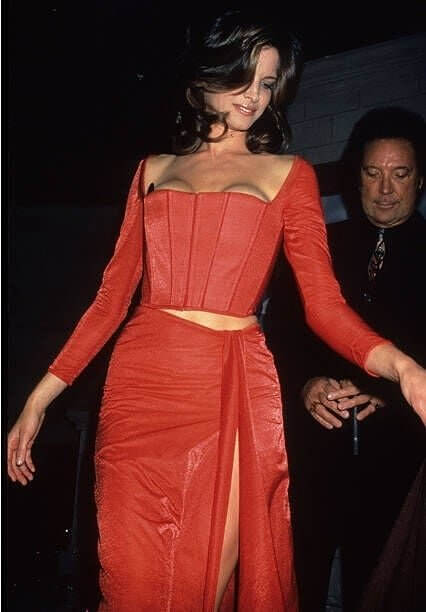 In modeling, however, if somebody wants you to work for them they usually have the means to encourage you to do so. "Gianni [Versace] would offer you so much money that you couldn't say no," Seymour explained. It didn't take her long to be as comfortable on a stage as she was in front of a lens.
Peter Brant
Stephanie Seymour and Axl Rose ended their relationship in February 1993. In December of that year, Seymour gave birth to her second child but the father wasn't Rose. The child was named Peter II after his father: Peter Brant, a wealthy publisher, developer, and art collector.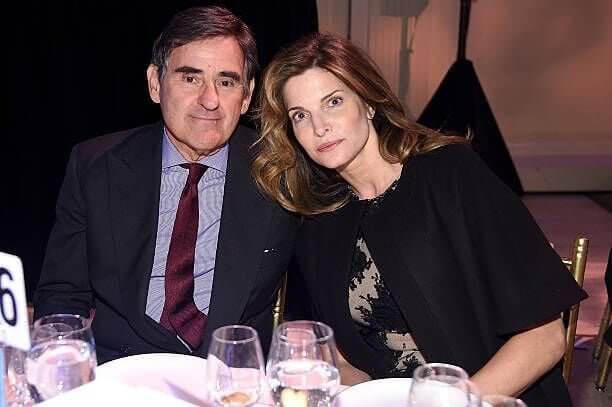 As with Seymour's previous relationships, things were not simple with Brant. Not only was he 21 years older than Seymour, but he was already married to Sandra Simms with whom he had five children. The arrival of a child with another woman was not what Brant's wife of over 20 years was hoping to see.
Marriage Number Two
Peter Brant and Stephanie Seymour's son was born on December 30, 1993. Brant and his first wife divorced at the start of 1995, and on July 14, 1995, Brant and Seymour were married in Paris. The couple and Seymour's two sons lived together on a huge estate filled with ponies and fine art; they even had their own polo field.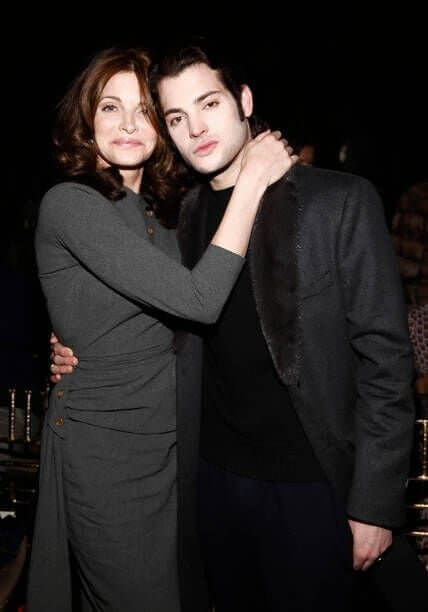 The couple's second child - Seymour's third and Brant's seventh - Harry, was born in 1996. From the outside looking in, and the entire world was looking, it appeared to be a picture-perfect family from an inspirational magazine.
She's an Angel
In the late 1990s, Victoria's Secret began referring to a select group of their contracted spokesmodels as "Angels". These included the supermodels Cindy Crawford, Kate Moss, and Naomi Campbell. By this time, Stephanie Seymour had a long-running relationship with the lingerie brand after first appearing in their marketing at the start of the decade.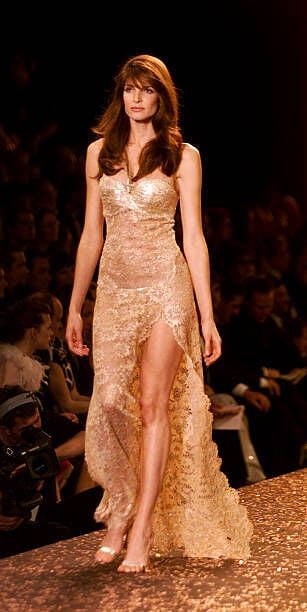 Seymour made her first appearance on their runway in 1997 and was quickly named an "Angel". This was just another step towards cementing her as one of the most celebrated supermodels in the world.
Big Screen Debut
As the new millennium approached, things were going well for Stephanie Seymour both in her personal life and her modeling career. In 2000, she was given the chance to try something new. She had already dabbled in some small-scale acting - those music videos for Guns N' Roses and a video game in 1994 - but now she was given the chance to feature on a much larger scale.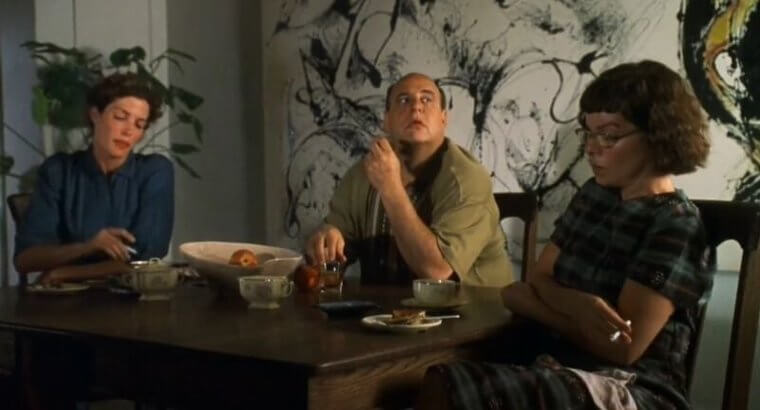 Seymour played Helen Frankenthaler in the biopic Pollock, about Jackson Pollack. Two years later she acted again, this time in the TV series Law & Order. In both, she proved that her talents were far from limited to looking good in new outfits.
A Family Affair
Stephanie Seymour completed her family with Peter Brant in 2004 when their daughter Lily was born. Two years later, she was invited to combine the two biggest loves of her life by including her family in a campaign shoot.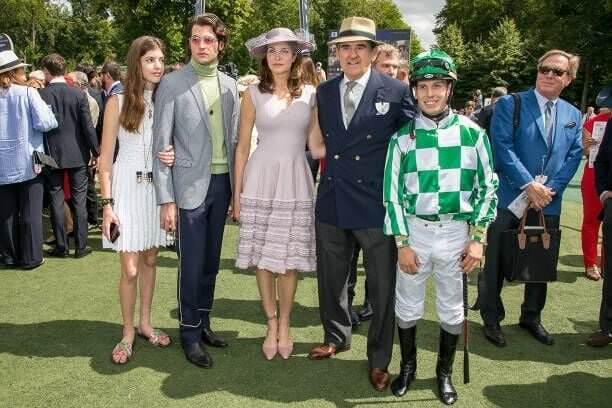 Seymour and her four children - Dylan, Peter II, Harry, and Lily - posed for a Gap marketing campaign in 2006. Peter and Harry picked up the modeling bug from the shoot. It was beginning to seem like everything in Seymour's life was as perfect as it possibly could be and she could already see a legacy for her work forming in her children.
Divorce Number Two
Although it had lasted 14 times longer than her first marriage to Tommy Andrews, Stephanie Seymour's life with Peter Brant hit the rocks in 2009 when the couple began divorce proceedings. It was clear from the outset that their combined lives would take a great deal of time and work to untangle.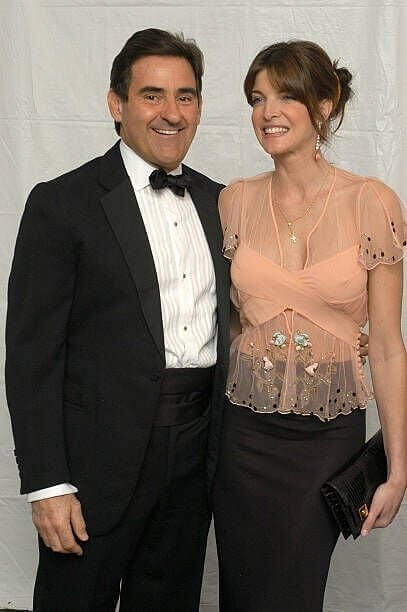 Both Seymour and Brant earned millions and, as a family, they were super-wealthy with a huge accumulation of property and possessions between them. They also had three children together and more from their previous marriages. Divorce was going to be a nightmare for the couple, and a huge payday for their lawyers.
It Was a Fight
It was clear that the divorce of Stephanie Seymour and Peter Brant would be complicated, but it was a surprise to many just how nasty it became. Their descent from a seemingly idyllic family life to mud-slinging in court was rapid and vicious.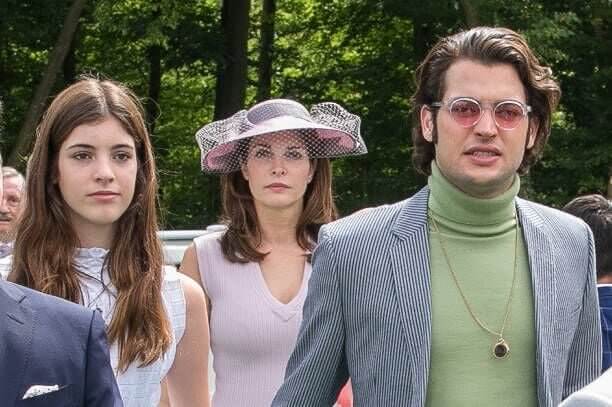 Seymour accused Brant of putting a GPS tracker under her car to keep tabs on her and asked the court to compel him to leave the family home for being "intimidating". Brant told the court that Seymour had an issue with substance abuse and that she should be forced to seek treatment.
A Physical Altercation
Things came to a head outside of the legal environment in June 2009 when a situation turned physical between Stephanie Seymour and a security guard who had been hired by Peter Brant. The guard claimed to have arrived for his first day on the job only to have Seymour tear his resume from his hands.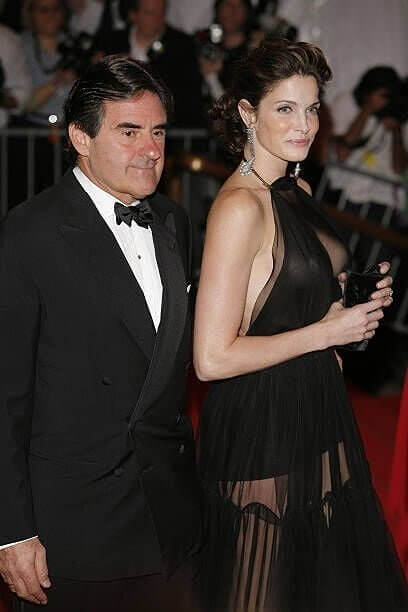 The guard responded by pushing Seymour into a door. The guard was charged and in return tried to sue Seymour but his case was thrown out of court. To onlookers around the world, it seemed as though things were coming completely off the rails for Seymour.
Holding Hands
The messy divorce dragged into 2010 when, after months of public and private wranglings and accusations, Stephanie Seymour and Peter Brant took a shocking step. They held hands as they spoke for the assembled press to announce there would be no more scandal for the media and no more damage to their reputations.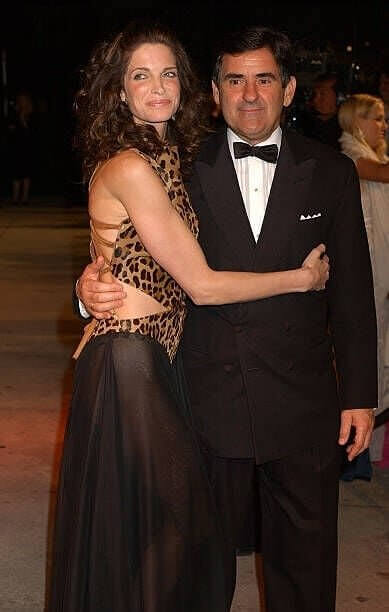 Seymour and Brant had found a way to reconcile their differences and would no longer be divorcing. It was a huge about-turn after such a torrid period between them, all of which had been played out under the microscope of the world's media.
Behind Closed Doors
Stephanie Seymour and Peter Brant may have saved their relationship but that didn't put an end to all their family problems. Their youngest son, Harry, was now in his teens and he was beginning to indulge in every facet of the party lifestyle his wealth, status, and social circles afforded him.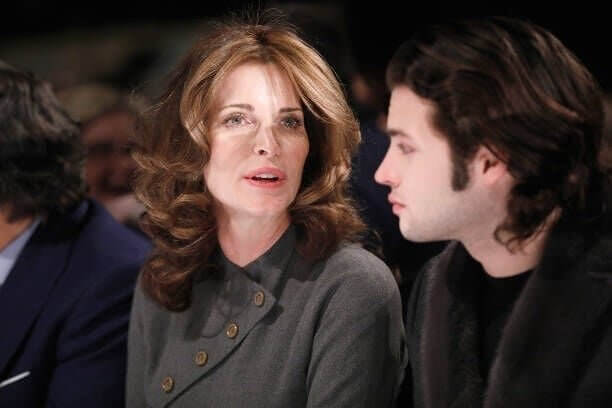 Just as his parents had before, he showed a perfect life of privilege to the outside world. Behind closed doors, however, he was battling with addiction. Seymour became aware and realized she needed to do something to help her son.
Tragedy
"He achieved a lot in his 24 years, but we will never get the chance to see how much more Harry could have become," was the official announcement from the Seymour-Brant family after Harry lost his life. After failing to overcome his addictions, Harry died from an overdose on January 17, 2021.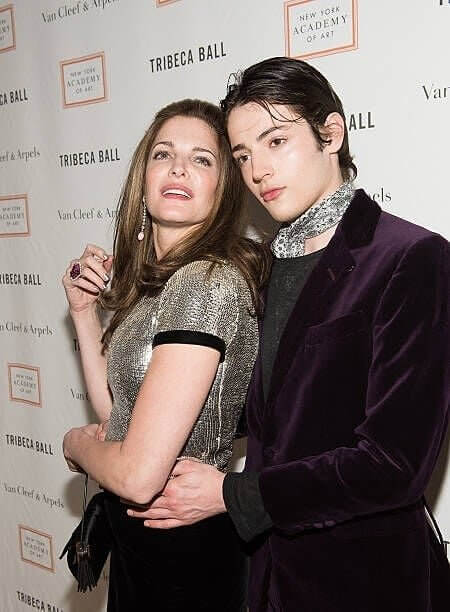 This latest chapter in the life of Stephanie Seymour has been a tragically sad one and, understandably, she had shied away from public life in the months which have passed since.
Next Steps
Despite already achieving so much in her life, Seymour is still only 53 years old as we head into 2022 and just five years ago she launched her own underwear brand, Raven & Sparrow, which is made exclusively for Barneys New York.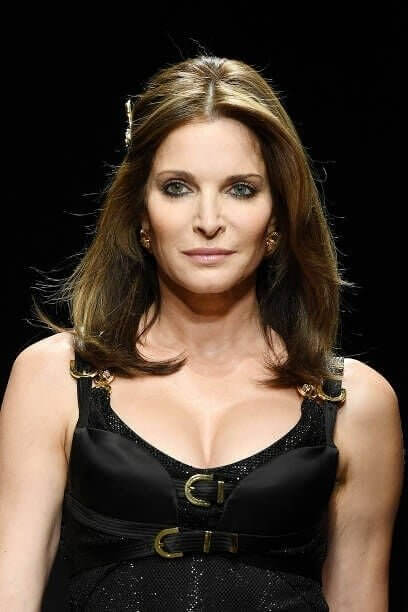 In the story of Stephanie Seymour, it feels like there are still many more chapters to be written.