What did he and other death row inmates want to eat as their final meal? If you knew your next meal would be the last you ever ate, what would you ask for? This potentially impossible choice is the final one most death row prisoners will ever need to make. Some people order a lot, some only a little, and some nothing at all. The United States has executed more than 1500 people since 1970, and many more before. Here are the most interesting requests made on death row.
Ronnie Lee Gardner
The final meal of Ronnie Lee Gardner was steak, lobster tail, apple pie, and vanilla ice cream. He also requested to watch the Lord of the Rings trilogy while he ate. Whether he was granted permission to watch all nine hours and eighteen minutes of the epic Tolkien adaptation is unknown, but after the contempt he showed to his situation in court it would be understandable if his guards chose to deny him.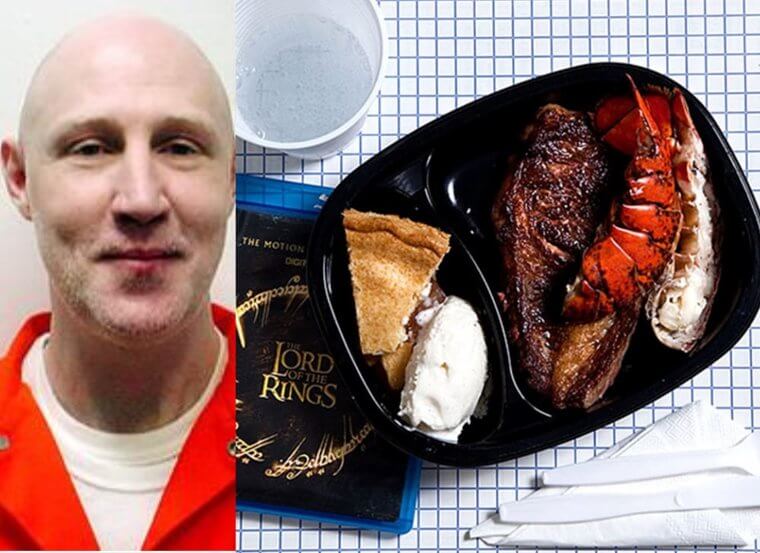 Gardner was executed in 2010 after being convicted of murder. In court, he was asked how he would like to die. "I'd rather die of old age, your honor," Gardner said. "If that ain't possible, I'll take the firing squad." He was given the latter.
Timothy McVeigh
The Oklahoma bomber, Timothy McVeigh was executed by lethal injection on June 11, 2001. He was charged and convicted of 168 counts of murder after carrying out the biggest act of domestic terrorism the U.S. had ever seen. An infamous record that remained in place until the 9/11 attacks.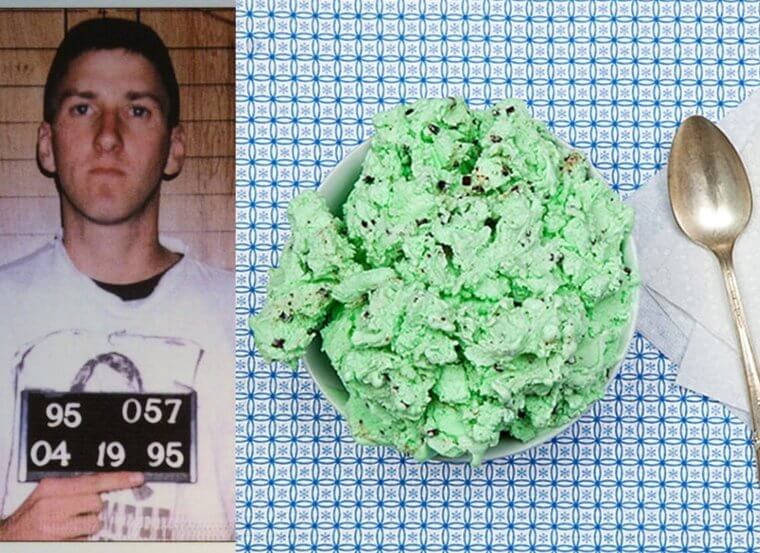 McVeigh, who was 33 years old at the time of his state-mandated death, asked only for mint chocolate chip ice cream as his final dish. He didn't go small, however, he requested the guards bring him two pints of it.
Victor Harry Feguer
It's easy to assume a death row prisoner's final meal will be earmarked by indulgence and gluttony and it's true that many of those in this list have taken that path. Why not? It's literally the last pleasure the condemned person will ever have. In that context, the final meal of Victor Harry Feguer is one of the most bizarre.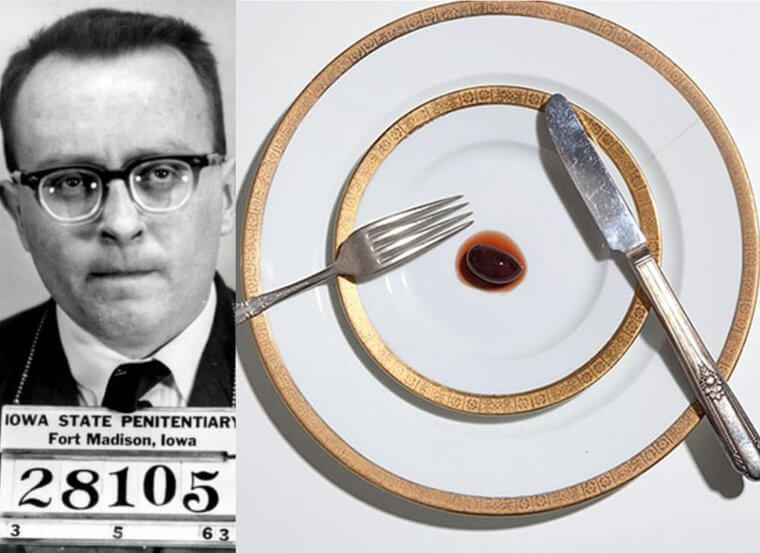 Feguer was hanged in 1963 for murder and kidnapping after appealing to the very top of the chain, John F. Kennedy himself. The last person to be executed in the state of Iowa did not choose gluttonous indulgence, however, nor did he choose to forgo the meal entirely as is often the way. Feguer asked, quite simply, for one single olive (with pit).
Teresa Lewis
"My wife knows who done this to me," said Julian Lewis as he lay dying of multiple gunshot wounds for more than an hour. It was a pair of teenage boys who actually carried out the killing but they had done so after being promised a fee of $1200 by Teresa Lewis, the victim's wife.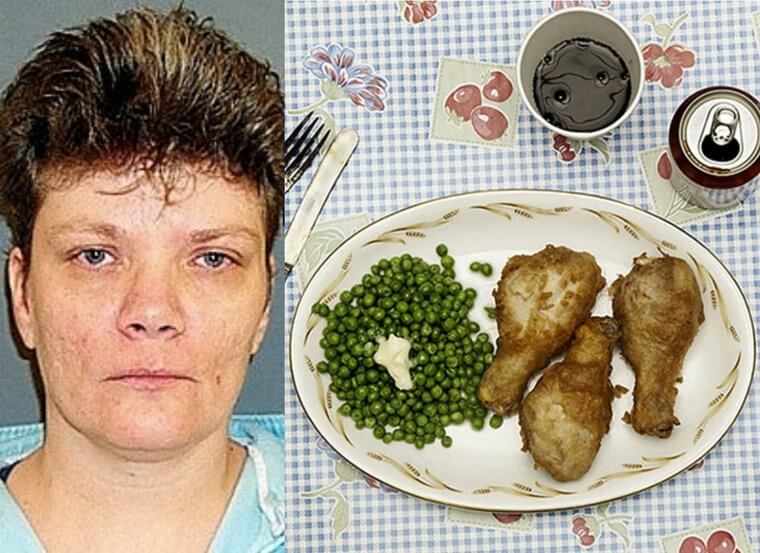 After being convicted, Lewis became the only woman on death row in Virginia and, eventually, the first woman in the state to be executed by lethal injection. The last meal she ate was fried chicken and buttered peas, with Dr. Pepper, and an apple pie for dessert.
John Wayne Gacy
The Killer Clown turned to the Colonel when it was time to order the last plate of food he would ever consume. John Wayne Gacy, who murdered and sexually assaulted more than 30 young men over a seven-year period, was administered a lethal injection on May 10, 1994, more than 15 years after his conviction.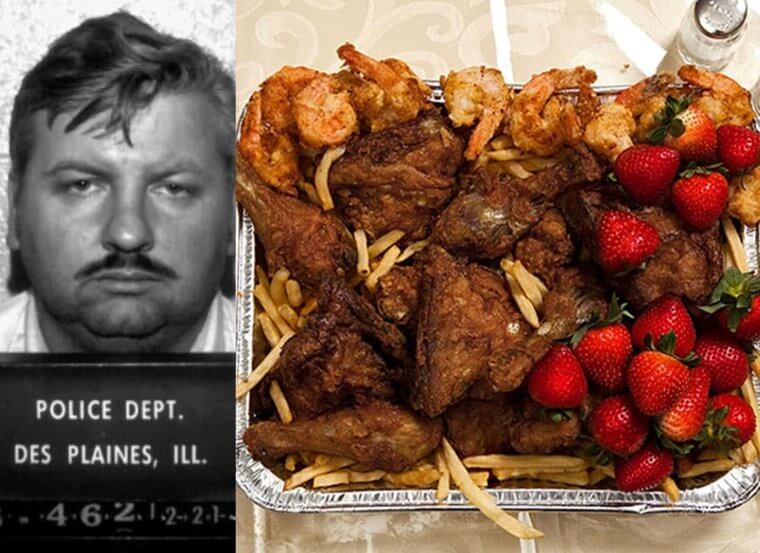 Gacy's final meal request was granted by the state of Illinois. It included a KFC original recipe bucket, 12 fried shrimp, french fries, and a pound of fresh strawberries.
Stephen Wayne Anderson
It seems that Stephen Wayne Anderson enjoyed eating. So much so he was initially caught because he had stayed in his elderly victim's house to make himself a meal from the food in her kitchen, and proceeded to sit down and enjoy it while he watched her TV.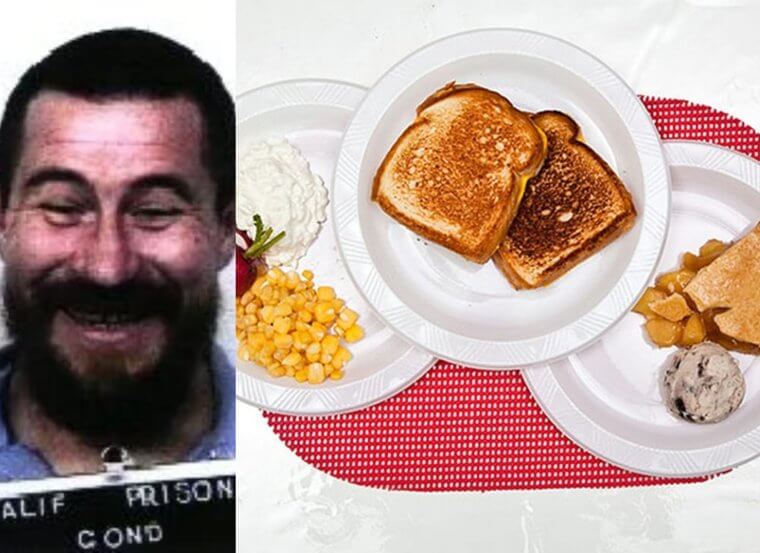 Anderson was sentenced to death for the murder of an 81-year-old woman whose house he had entered looking for money. When Anderson was arrested, even after he had searched through the house he had less than $100 on his person. He enjoyed food but he was by no means a gourmet diner. His final meal request was very similar to the sort of hotchpotch leftovers he might have found in his victim's house: two grilled cheese sandwiches, a-hominy corn mixture, radishes, a pint of cottage cheese, a piece of peach pie, and a pint of chocolate chip ice cream.
Ángel Nieves Díaz
Just as he was executed for a murder he claimed he did not commit, Ángel Nieves Díaz was given a final meal that he did not eat. Díaz found himself on death row after one of his fellow armed robbers turned against him.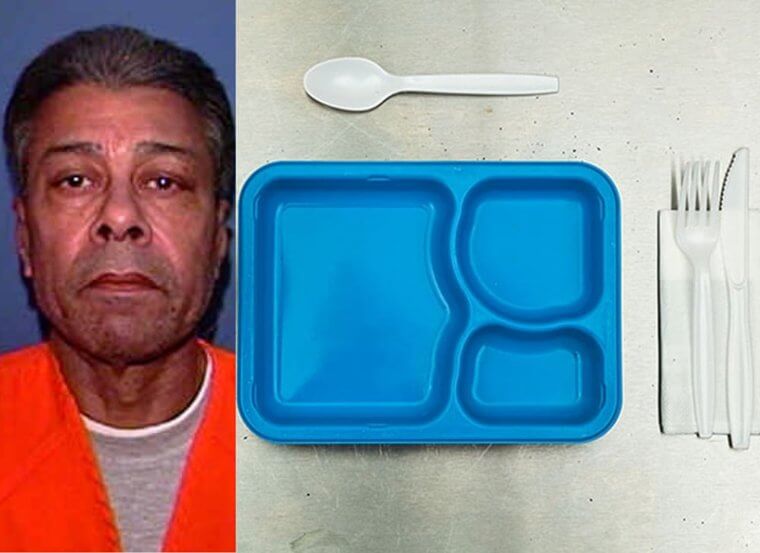 When their robbery turned into a killing, the other man, who was apparently angry after being left out of an escape plan, put the blame for the killing solely at Díaz's feet. There were no eyewitnesses to prove otherwise and so, after declining to eat any final meal, Díaz was executed by lethal injection.
Allen Lee Davis
Lobster tail, half a pound of fried shrimp, six ounces of fried clams, fried potatoes, half a loaf of garlic bread, and a 32-ounce A&W root beer was the last meal of convicted murderer Allen Lee Davis. "Tiny" Davis had been on parole when he killed three people. His execution was so badly botched that it changed the way Florida put people to death forever.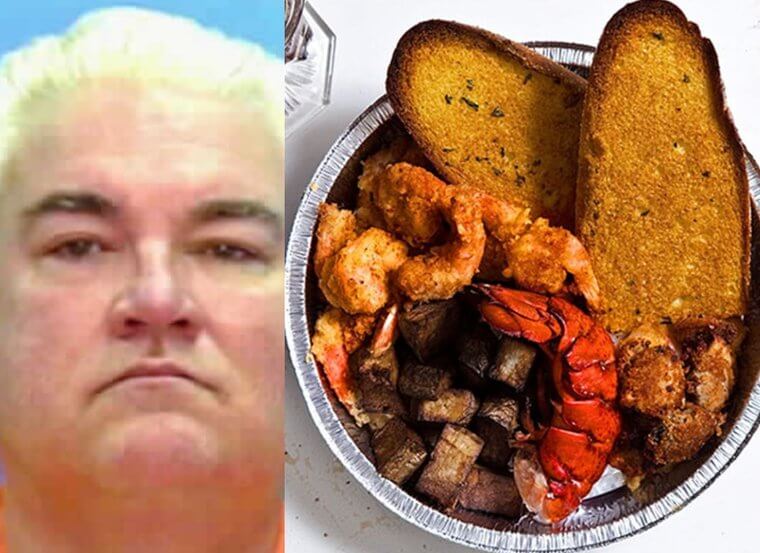 When the current to his electric chair was cut, Davis was still alive and blood was dripping from his nose. Most Florida executions are now done by lethal injection unless the prisoner specifically requests the chair.
Ted Bundy
The notorious serial killer Ted Bundy didn't have much of an appetite on the day of his execution. He had killed at least 30 women in his lifetime and was suspected of murdering many more. His methods and organization were so meticulous that police didn't initially connect all the crimes together as being carried out by one man.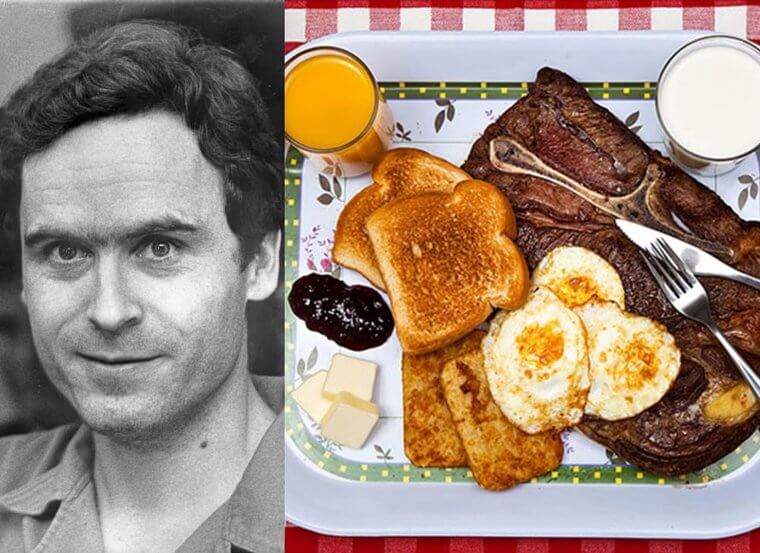 Bundy did not request anything for his final meal but was given the default order of medium-rare steak, eggs over easy, hash browns, toast, milk, coffee, juice, butter, and jelly. The food remained untouched until it was taken away.
Ferdinando Nicola Sacco and Bartolomeo Vanzetti
Two Italian immigrants who were put to death for the same crime also ate the same final meal. Ferdinando Nicola Sacco and Bartolomeo Vanzetti chose a menu of soup, meat, toast, and tea.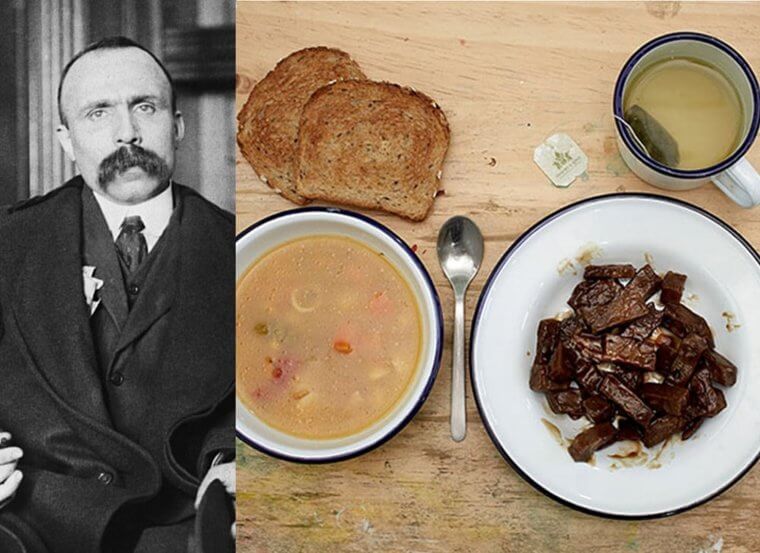 Sacco and Vanzetti actually had their conviction for armed robbery and murder overturned in 1977 due to what the governor of Massachusetts considered to have been an unfair trial built on anti-Italian, anti-immigrant, and anti-Anarchist bias. Unfortunately for the two men, they were executed by electric chair in 1927.
Ronnie Threadgill
Baked chicken, mashed potatoes, vegetables, sweet peas, country gravy, bread, tea, water, and fruit punch was the final meal request of Ronnie Threadgill. On April 14, 2001, Threadgill had shot and killed Dexter McDonald who had just climbed into the passenger seat of a car after leaving a nightclub with his friends.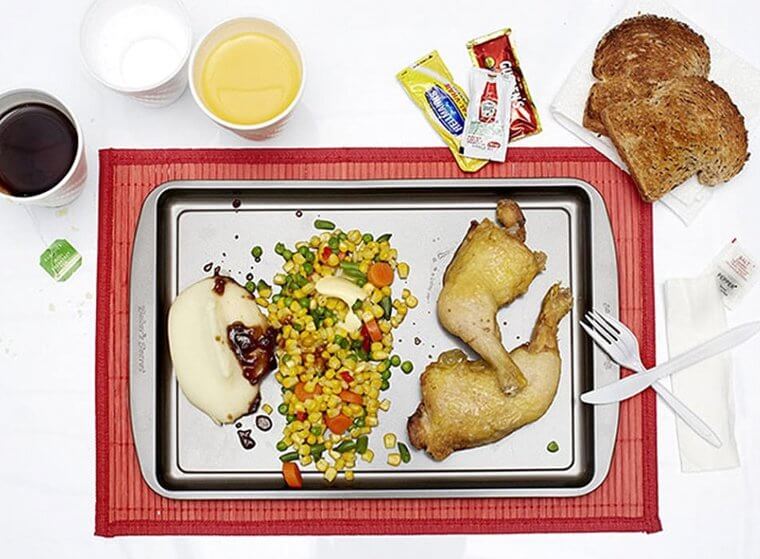 After shooting three bullets into the car, Threadgill let himself into the driver's seat and pulled away. He then pushed McDonald's body from the car at a stop sign. Threadgill was executed for his crime in Texas in 2013. The final meal Threadgill received was not the one he'd requested, as Texas stopped giving death row prisoners this right in 2011.
Ricky Ray Rector
"I'll save that for later," said Ricky Ray Rector as he pushed aside the pecan pie he had been given as part of his final meal. Rector had requested the pie to go with his fried chicken, steak, and cherry-flavored Kool-Aid. A short time later, he died by lethal injection. It was a calm and considered end for a man who, it's fair to say, made some rash decisions in the March of 1981.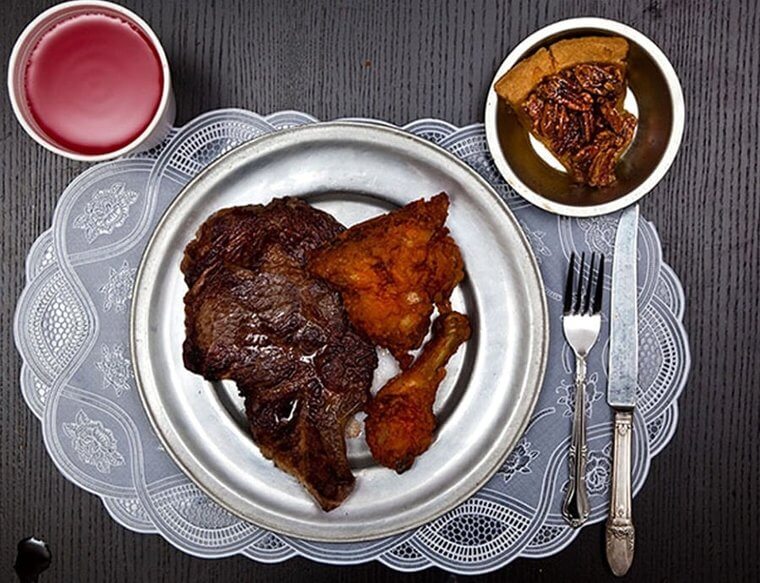 Rector had arrived at a restaurant with friends but one man was refused entry when he couldn't pay a $3 cover charge. Rector drew his gun and began firing. He injured two people and killed a third. After offering to turn himself in three days later to an officer he had known since childhood, Rector wound up shooting both the officer and himself. The officer died but Rector survived, at least until he was executed.
Marion Albert Pruett
For his final meal, Marion Albert Pruett considered ordering a roast duck but eventually settled on a Pizza Hut stuffed crust pizza, four Burger King Whoppers, french fries, fried eggplant; fried squash, fried okra, a whole pecan pie, and three two-liter Pepsi bottles.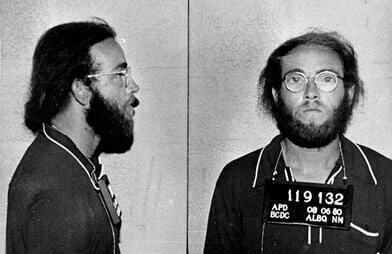 Pruett was put to death on April 12, 1999, for a series of crimes he had committed while enrolled in witness protection after testifying in court regarding what turned out to be a murder he himself had committed. In total. Pruett took the lives of at least five people.
Lawrence Russell Brewer
There's always the one who spoils things, even on death row. Before Lawrence Russell Brewer, Texas allowed condemned prisoners the privilege of requesting anything for their final meal. The white supremacist who was put to death on September 21, 2011, for the murder of James Byrd Junior, however, took things too far.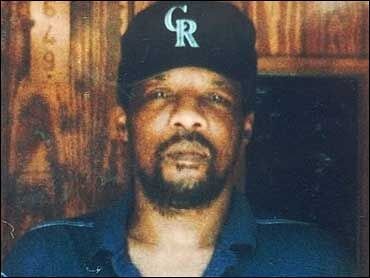 Brewer ordered two chicken fried steaks, a triple bacon cheeseburger with fixings on the side, a cheese omelet with ground beef, a large bowl of fried okra, three fajitas, one pound of barbecue with a half loaf of white bread, a meat lovers' pizza, three root beers, one pint of Blue Bell vanilla ice cream, and a slab of peanut butter fudge with crushed peanuts. The meal was duly delivered at which point Brewer turned his nose away and refused to eat a bite. Rather than go to such wasteful expense again, Texas removed the privilege for everyone.
Alton Coleman
Along with his partner, Debra Brown, Alton Coleman committed crimes that resulted in the deaths of eight people across mid-western USA in the summer of 1984. He received death sentences in three different states but it was Ohio in which his lethal injection was finally administered. Brown's sentence was commuted to life in prison.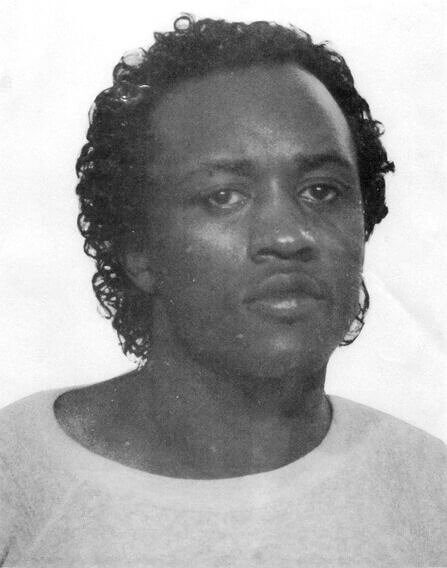 When asked for his final meal request, Coleman instructed the guards to bring him a well-done filet mignon smothered with mushrooms, fried chicken breasts, a salad with French dressing, sweet potato pie with whipped cream, French fries, collard greens, onion rings, cornbread, broccoli with melted cheese, biscuits and gravy, and a cherry Coca-Cola.
Gerald James Bordelon
In November 2002, Gerald James Bordelon kidnapped, sexually assaulted, and murdered his 12-year-old stepdaughter, Courtney LeBlanc. He was arrested, convicted, and sentenced to death. The usual path in modern times is that a death sentence will involve a prolonged period of waiting and appealing while the authorities and the lawyers make sure no mistake is made.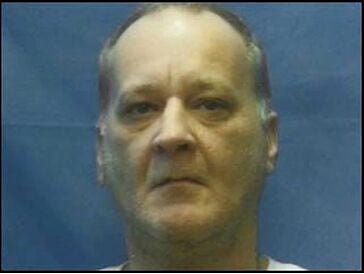 Bordelon wasn't interested in that. He said if he was ever released he would commit a similar crime again and requested his sentence be carried out as soon as possible. He was given a lethal injection on January 7, 2010, after eating fried sac-a-lait fish topped with crawfish étouffée, peanut butter and apple jelly sandwich, and chocolate chip cookies.
Ronald Clark O'Bryan
Most of us have suffered a loss of appetite in our lives when we've felt guilty over some indiscretion, major or minor. Ronald Clark O'Bryan, it seems, suffered no such affiliation. On Halloween 1974, O'Bryan laced five candy sticks with cyanide. He gave one to his son, one to his daughter, and the rest to three other neighborhood kids. O'Bryan had intended to murder his own children to collect on the life insurance he had taken out in their name.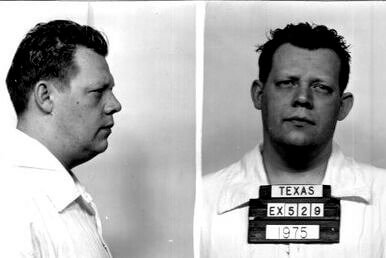 The other three children were to cover up his crime. Only O'Bryan's son ate his candy stick. O'Bryan was sentenced to death for the murder. Whether he felt guilty or not, he managed to eat a final meal of T-bone steak, fries with ketchup, whole kernel corn, sweet peas, a lettuce and tomato salad with egg and French dressing, iced tea with sweetener, saltines, a Boston cream pie, and rolls.
William Bonin
The final meal request of the Freeway Killer was two pepperoni and sausage pizzas, three servings of ice cream, and three six-packs of Coke and Pepsi. It was the sort of thing some of his young victims might have chosen if they'd been given free rein at mealtime.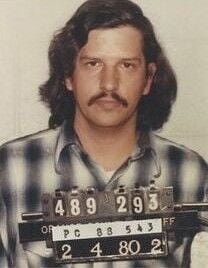 William Bonin killed at least 21 men and boys aged between 12 and 25 during a one-year spree from May 1979 to June 1980. Bonin would drive the freeways and entice victims into his truck before raping, torturing, and murdering them. He was executed by lethal injection on February 23, 1996.
Joe Arridy
As he ate it, Joe Arridy didn't understand the simple dish of ice cream would be his final meal. When his death sentence was announced, he continued playing with his toy train. The prison warden, Roy Best, reported that Arridy was the "happiest man who ever lived on death row", as he stepped into the gas chamber. Arridy was executed after confessing to the murder of 15-year-old Dorothy Drain.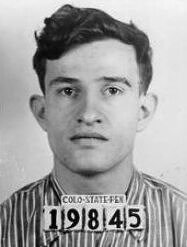 Arridy did not commit the murder, however. He was 23 years old when he was executed in 1939; he was severely mentally disabled. There were several witnesses who could confirm Arridy was not present at the scene. However, Arridy had confessed and in 1936 that was enough to condemn him. He was posthumously pardoned in 2011.
Oscar Ray Bolin Jr.
Medium-rare rib-eye steak, baked potato with butter and sour cream, a salad made of iceberg lettuce, cucumber, and tomato, baked garlic bread, lemon meringue pie, and a bottle of Coca-Cola was the final meal of Oscar Ray Bolin Jr.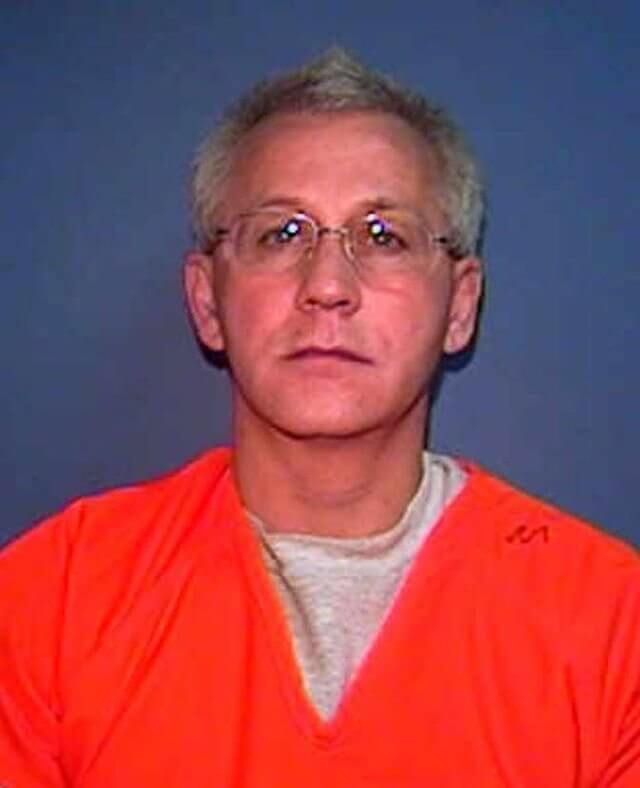 Though he kidnapped and murdered three women, Bolin was only caught when his ex-wife's new husband turned him in after a fourth victim, who he and two other men had raped, was allowed to leave alive. Bolin's own family testified against him in court. Nevertheless, he went to the podium for his lethal injection with a full stomach.
Robert Alton Harris
When Robert Alton Harris stepped into the gas chamber at San Quentin State Prison on April 21, 1992, he became the first man to be executed in California for 25 years. Harris had committed a bank robbery in 1978 but his death sentence was for the murder of two 16-year-old boys from whom he had stolen a car to use in the getaway.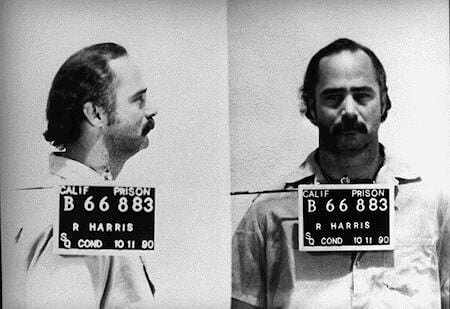 One of the officers who apprehended Harris was the father of one of the victims, though the officer himself would not learn this until later. Harris requested and received a 21-piece bucket of KFC, two large Domino's Pizzas, ice cream, a bag of jelly beans, a six-pack of Pepsi, and a pack of Camel cigarettes.
John Martin Scripps
The English killer, John Martin Scripps, ended his days at the end of a rope in Changi Prison, Singapore, after taking himself on a killing tour around South-East Asia. He posed as a tourist to kill and dismember three holidaymakers in Thailand and Singapore, he was also suspected but not convicted of three other murders.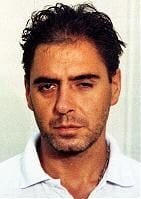 One of the first Westerners to be executed in Singapore since independence, Scripps was nicknamed "the tourist from hell" by the British press. Scripps' simple final meal consisted of Pizza and hot chocolate.
Clarence Ray Allen
Buffalo steak, Kentucky Fried Chicken, frybread, sugar-free pecan pie, whole milk, and sugar-free black walnut ice cream was the last meal of Clarence Ray Allen. He let the ice cream thaw until he could drink it as a milkshake, and just like he did for his milkshake, Allen had gone the extra mile to get himself put on death row.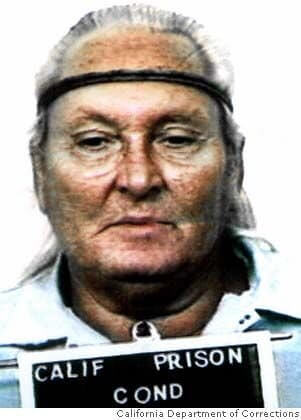 Allen's original sentence was life imprisonment but, in an attempt to eradicate anyone who might testify against him at an appeal or retrial, he then organized three more murders from his prison cell, and it was this second crime that earned him the death sentence. Allen was 76 years old when he received his lethal injection at San Quentin in 2006.
Joseph Rudolph Wood III
It usually takes around ten minutes to end a life by lethal injection. In the case of Joseph Rudolph Wood III, it took two hours. Reports claim Wood "gasped and snorted" for an hour and 57 minutes after receiving the intravenous poisons.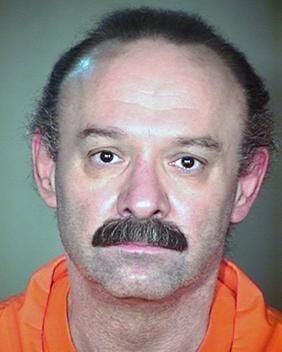 Wood had been sentenced to death for the assaults and murders of Debra Dietz and her father, Eugene Dietz in August 1989. Wood's final meal, eaten in Arizona State Prison Complex on July 23, 2014, was just two chocolate chip cookies. Although the majority of the people featured here were clearly deranged and dangerous, their choice of food seemed quite ordinary, if excessive - Pizza, burgers, fried chicken, and ice cream. Keep scrolling to go from crazy people eating normal(-ish) food, no normal people eating the crazier stuff that may even surprise you.
Phillip Workman
Maybe time in the cell actually does change you. Phillip Workman was executed on May 9th, 2007 after murdering a police officer who dealt with a robbery of a Wendy's. His last meal request was a vegetarian pizza that would be donated to a homeless man in Nashville.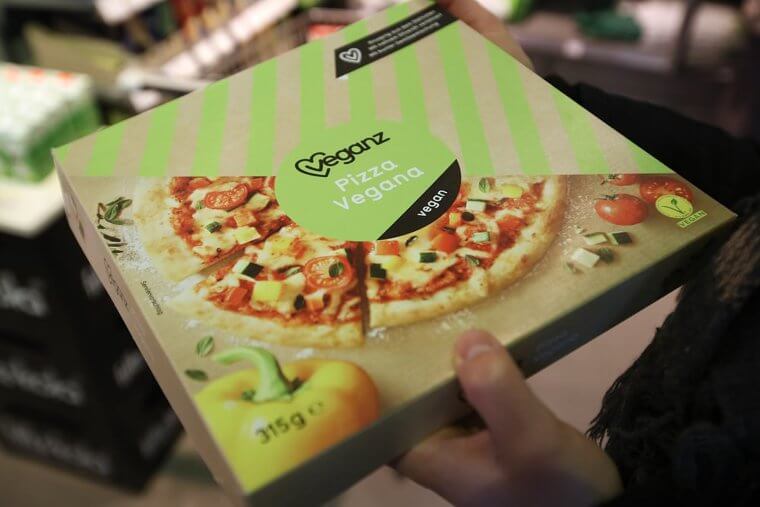 While the prison denied his request, several homeless shelters in the area received pizzas in response to Workman's request.
Steven Frederick Spears
When Steven Spears began a relationship with a new partner, he was open with her from the start. Disturbingly enough, he told her that if she ever cheated on him, he'd choke her to death. Whether she actually slept with someone else or not is unknown, but Spears believed she had and that was enough.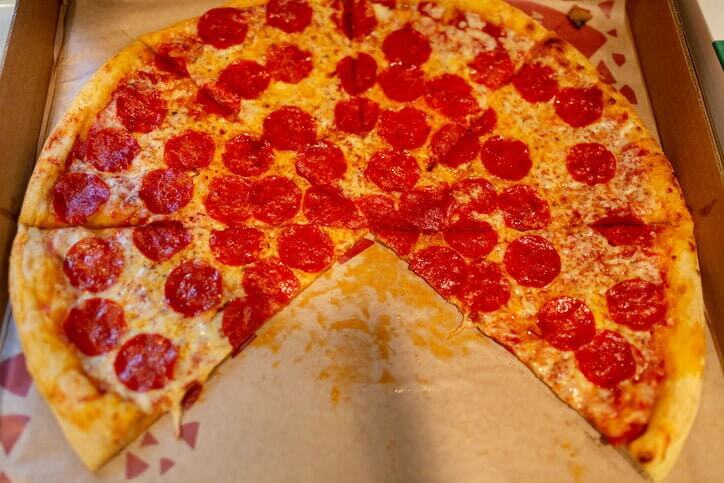 Spears did exactly what he told his partner he would and received the death sentence for his crime. Before he was put to death by lethal injection in 2016, Spears ordered one large meat pizza.
Christopher Brooks
On December 30, 1992, 23-year-old Jo Deann Campbell let Christopher Brooks sleep on the floor of her apartment. She knew Brooks, they had previously worked as camp counselors together. On December 31, Campbell was found dead. She had been raped and beaten. Brooks was arrested, convicted, and, after 23 years of "appeal after appeal", he was executed by lethal injection.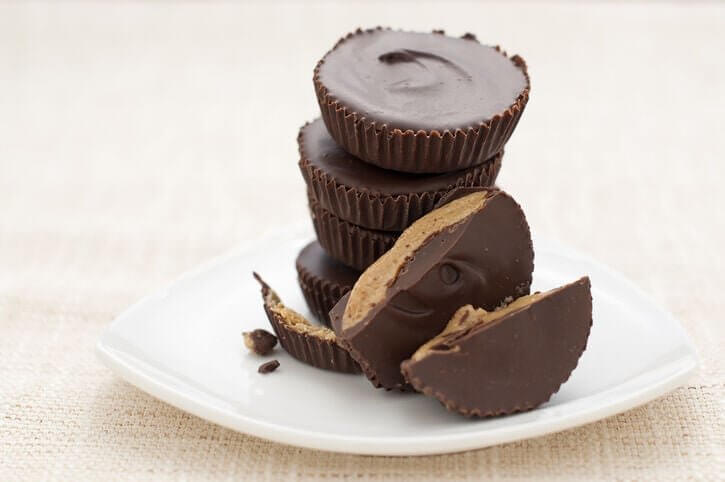 "I hope this brings closure to everyone one involved. These last two years have been amazing. I hope to see you soon," were Brooks' final words of gratitude to his friends and supporters. Two peanut butter cups and a Dr. Pepper was his final meal.
Brandon Astor Jones
The standard-issue final meal in Georgia when Brandon Astor Jones was executed comprised chicken and rice, rutabagas, seasoned turnip greens, cornbread, dry white beans, bread pudding, and fruit punch. As Jones did not request a special meal, this is what the 72-year-old prisoner was given.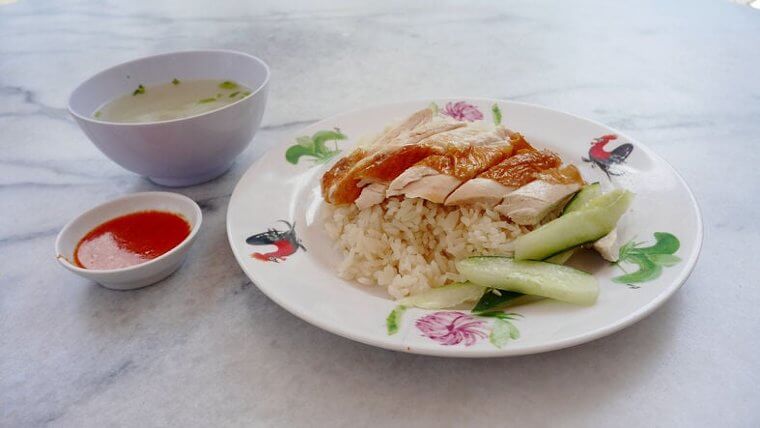 After being convicted of the robbery and murder of Robert Tackett in 1979, Jones became an accomplished death row writer. He wrote an autobiography, a manuscript of historical fiction, and several shorter essays and articles.
Earl Forrest
In December 2002, Earl Forrest visited the home of Harriet Smith. He had provided her with a contact for buying meth and believed she owed him a mobile home and a lawnmower in return.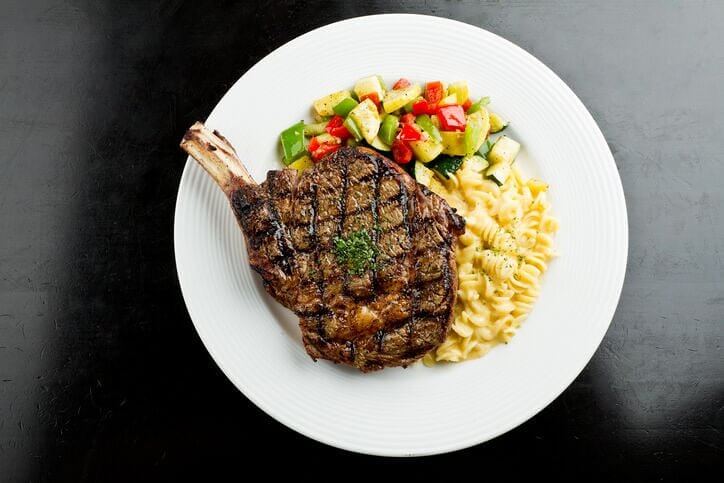 The situation escalated and by the time Forrest was done three people were dead: Smith, her friend, and a police officer who attended the scene. Before his execution by lethal injection 12 years later, Forrest ate steak, pasta, sliced cucumber and tomatoes, fruit, chocolate cake, and milk.
Steven Michael Woods Jr.
One of the largest death row meals to feature in this list was that of Steven Michael Woods Jr. He ordered two pounds of bacon, four fried chicken breasts, a large four meat pizza, five chicken fried steak, two bacon hamburgers, fries, a dozen garlic bread sticks with marinara, two each of Mountain dew, Pepsi, root beer, and sweet tea, and two pints of ice cream.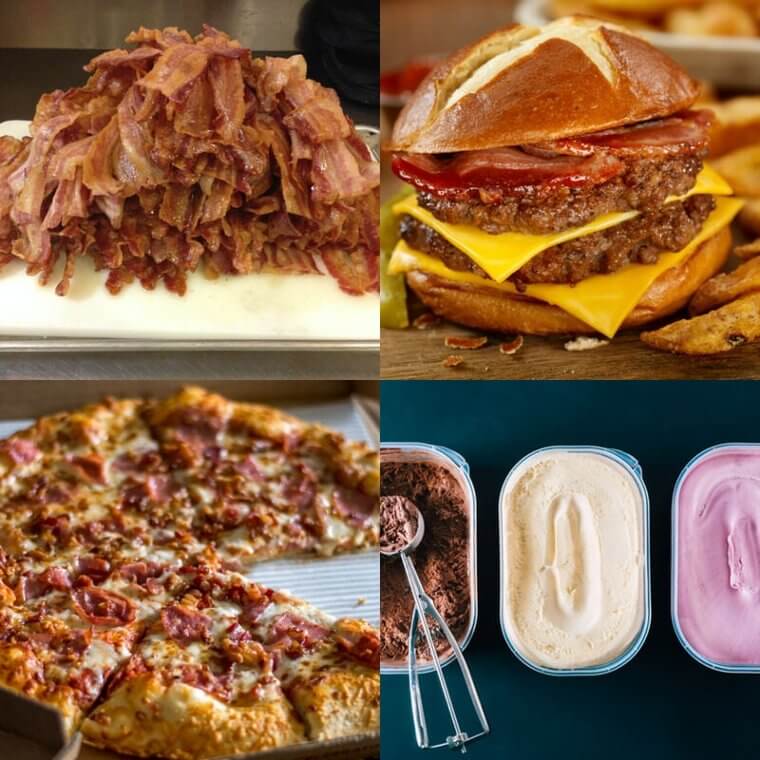 How much of the food Woods ate that day was not recorded. A short time later on September 13, 2011, Woods was executed by lethal injection for a murder which he maintained to his last breath had been carried out by another man.
Dennis Bagwell
In 1995, Dennis Bagwell's mother asked him to move the trailer he had parked on the family property and was living in. He responded two weeks later by murdering four members of the family: Leona McBee, who was 47, Libby Best, aged 24, 14 year old Tassy Boone, and Reba Best, who was just four years old. He was found afterward, still in the home, by his stepfather, Ronald Boone.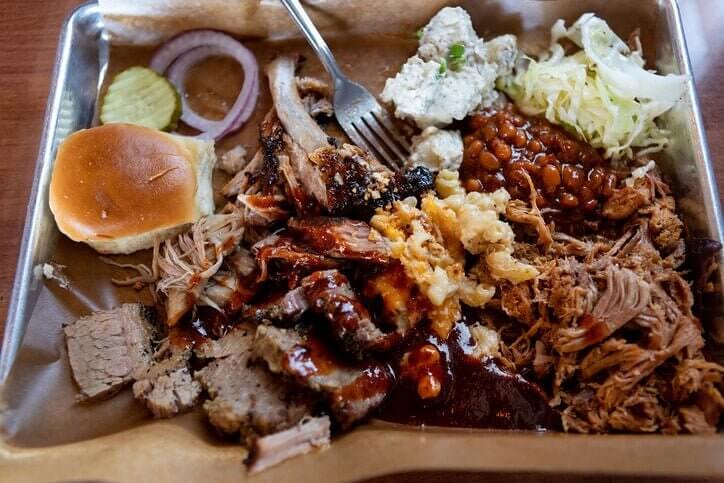 Ten years later, Bagwell was executed by lethal injection for the murders. Before he died, Bagwell sat down to a meal of steak, fried chicken, BBQ ribs, two hamburgers with everything on them, bacon, fries, onion rings, a dozen scrambled eggs with onions, fried potatoes with onions, sliced tomatoes, a salad with ranch dressing, peach pie, milk with coffee, and iced tea with real sugar.
Robert Dale Conklin
Had it needed to have been put through the sink's waste disposal, Robert Dale Conklin's final meal might have taken even more time to dispose of than his victim, whose body he hacked up and pushed down the same way.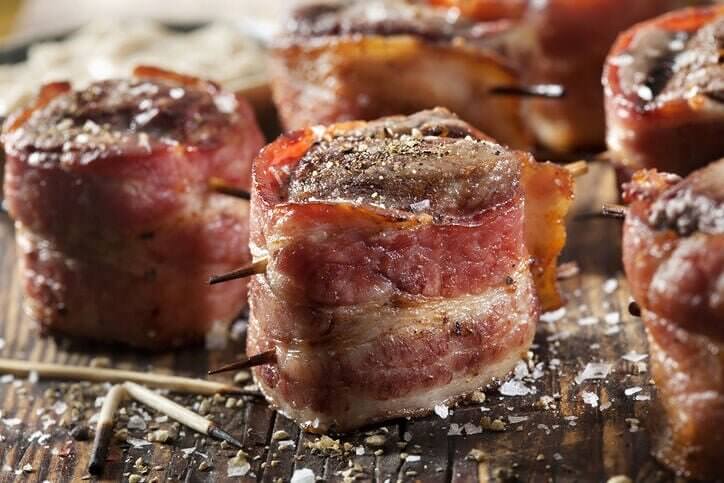 The mammoth order of the brutal killer read like this: filet mignon wrapped in bacon, de-veined shrimp sauteed in garlic butter with lemon, a baked potato with butter, sour cream, chives, and real bacon bits, corn on the cob, asparagus with hollandaise sauce, French bread with butter, goat cheese, cantaloupe, apple pie with vanilla bean ice cream, and an iced tea. Conklin ate the meal on July 12, 2005, the same day he received his lethal injection.
Thomas J. Grasso
"I did not get my SpaghettiOs, I got spaghetti. I want the press to know this," were the final words of Thomas J. Grasso before he was executed on March 20, 1995. The prisoner, who was sentenced to death for the robbery and murder of an 87-year-old woman, was referring to an alteration he believed had been made to his final meal request.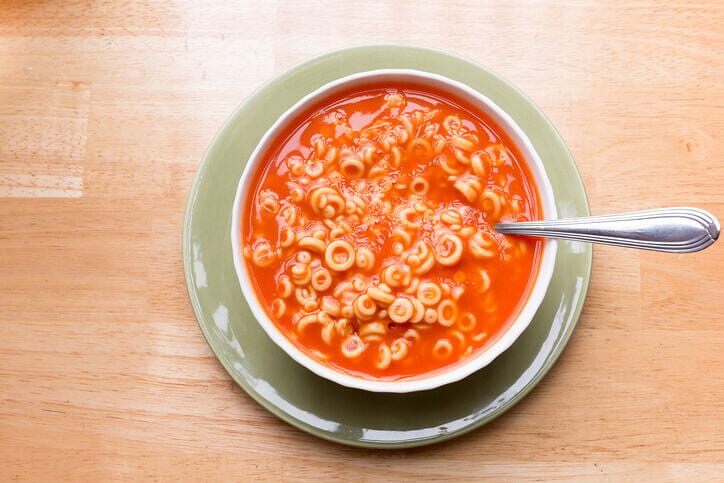 Grasso's order had been two dozen steamed mussels, two dozen steamed clams (flavored by a wedge of lemon), a double cheeseburger from Burger King, a half-dozen barbecued spare ribs, two strawberry milkshakes, one-half of a pumpkin pie with whipped cream, diced strawberries, and a can of SpaghettiOs with meatballs. The last item, he claimed, was swapped out.
Dobie Gillis Williams
To this day, we do not know if Dobie Gillis Williams committed the crime for which he was executed, but when Sonja Knippers was murdered in 1984, it was Williams who was charged with the killing. Detectives claimed he had confessed, yet the record of that confession, if it existed, was lost.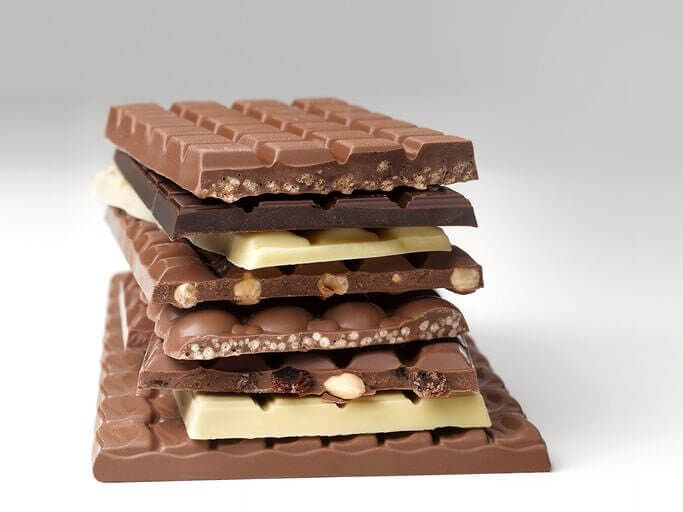 One assessment of Williams ruled him to be mentally disabled but his lawyer did not mention this in court. Williams received one stay of execution, then a second, but was eventually given a lethal injection on January 8, 1999. His final meal request was for some ice cream and 12 bars of chocolate.
Odell Barnes Jr.
"May you continue in the struggle and may you change all that's being done here today and in the past. Life has not been that good to me, but I believe that now, after meeting so many people who support me in this, that all things will come to an end, and may this be the fruit of better judgments for the future. That's all I have to say." This was Odell Barnes Junior's final statement before he was executed on March 1, 2000.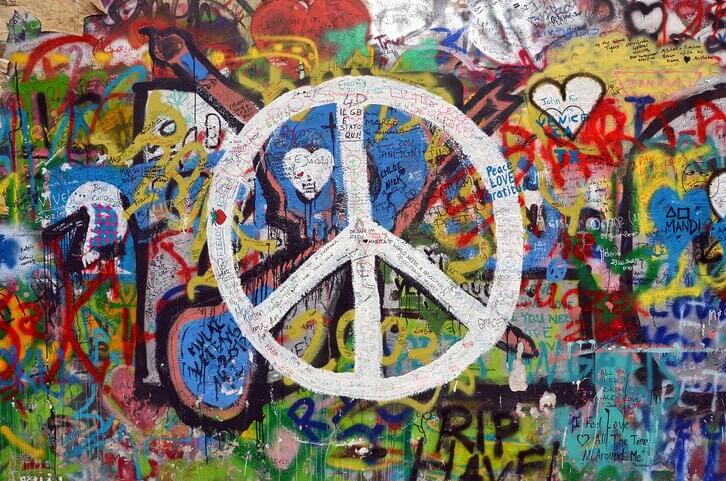 He was speaking to the lawyers and supporters who had assisted in the unsuccessful fight against his conviction. Barnes maintained his innocence of the murder he had been accused of to the last. His final meal request was for "Justice, Equality, World Peace." A noble request, but we're not sure how the guards got it onto a plate.