There is something quite dreamy about motorhomes. For some, they represent freedom, adventure, and living one's best life, while for others, it's just uncomfortable and unthinkable to live in a tiny home that can be driven around. For quite some time though, people have been developing some of the most insane RVs with some of them being quite strange. Take a look at some of the weirdest RVs from around the world.
Atomic Camper
Now here's a motorhome that we certainly don't get to easily see every day. The Atomic Camper is by the consensus of RV lovers worldwide, one of the absolute coolest motorhomes out there. The Atomic Camper is 16 feet long and looks like a spaceship taken directly out of some sort of cartoon.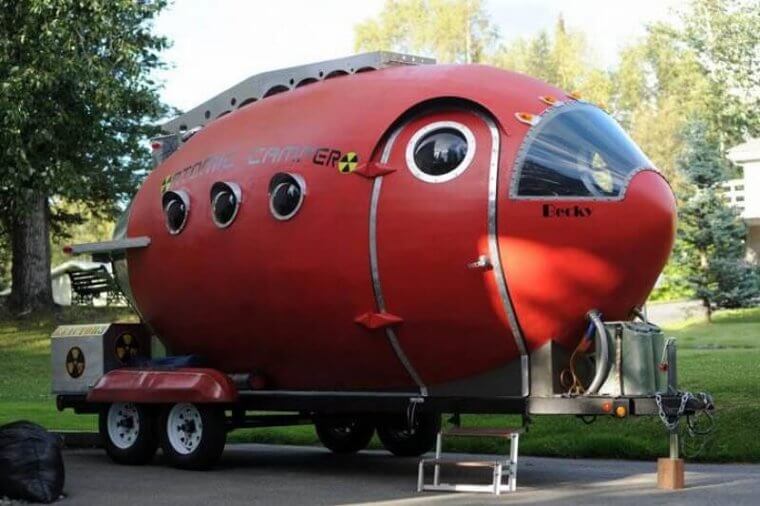 This particular camper is not so easy to find, and could probably be seen being driven around Alaska more than any other place. While the camper is on the smaller side, it is very inviting and would probably be a wonderful experience for whoever would like to give it a go.
The Saab 900
While some RVs stand out for how sophisticated and equipped they are, some RVs are a bit more simple, but that doesn't mean that they're less special in any way. This unique Saab 900 is incredibly cool because it combines simplicity and comfort all in one.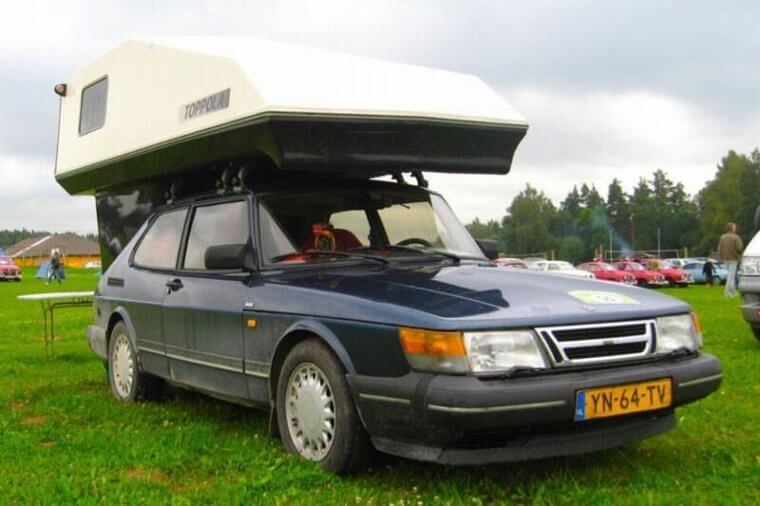 Instead of starting an entire restoration of the car, this Saab 900 owner simply got a box top and placed it on the roof of the car. That way, they could still travel around the country while being able to spend the night in their comfortable box.
A Long VW Truck
Motorhomes can seem to be a bit of a challenge for larger families who'd like to go on an adventure on the road. But this extremely long VW truck was built for exactly these families, as its size allows a large number of people to comfortably lay down inside of it.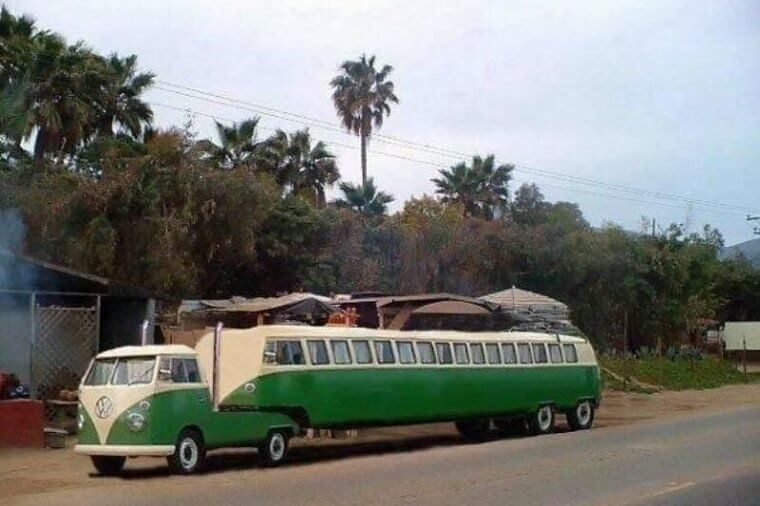 Of course, the RW is not only great for large families, but it can also be used for parties, bachelors and bachelorettes, and anything that requires such a large space. We don't quite know exactly how many people can fit in the huge VW truck, but there should be enough room for more than ten people.
A Fiery RV Camper
This unique RV camper hasn't always been a motor house. Back in the 1950s, the RV was nothing more than a sedan that was used as a regular car. But someone eventually had the vision of the boring car and transformed it into a spacious RV camper that is perfect to ride around town but also to spend a few nights in a forest somewhere.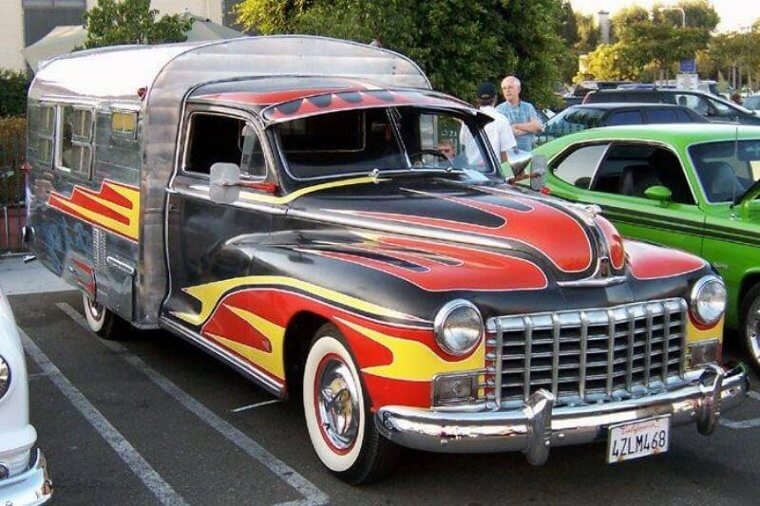 The fiery paint jobs give it a bit of spice, which is only enhanced by the combination of whitewall tires, aluminum rear end, and of course, a unique shape that can't easily be found in any other RV out there.
A Dodge Power Wagon
Another example is that to transform a regular car into a camper one doesn't necessarily have to go to great lengths. This awesome 1940s Dodge Power Wagon is already pretty cool, with its unique green color and retro style for a truck.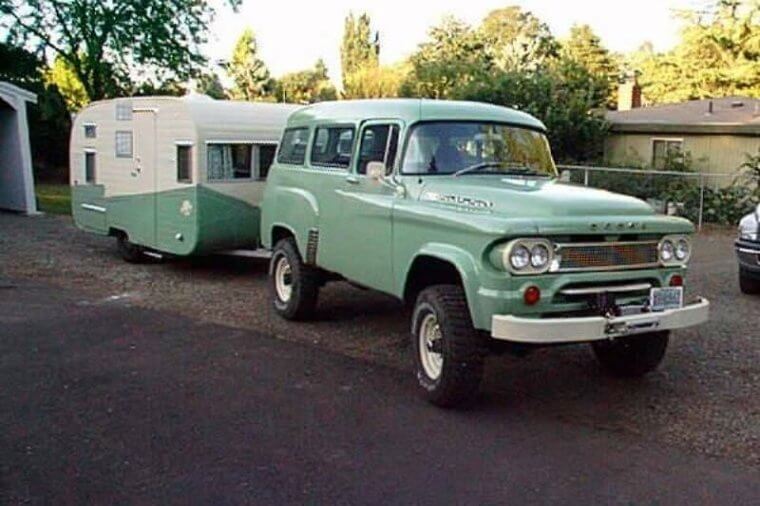 And just like the previous owner, this one decided to make things simple by adding a camper to the back, making it the perfect motorhome. Even better, the Dodge Power Truck comes with some pretty impressive off-road tires, allowing whoever is driving the truck to go on an awesome adventure if they feel like it.
A Deco Truck
Now here's a motorhome that focused very much on style and design, and we are here for it! The beautiful ArtDeco automobile is a tiny home that probably fits a small family. It looks a bit bigger than it is, with the front part being made of the driver's seat, and the back part constituting the well-designed living area.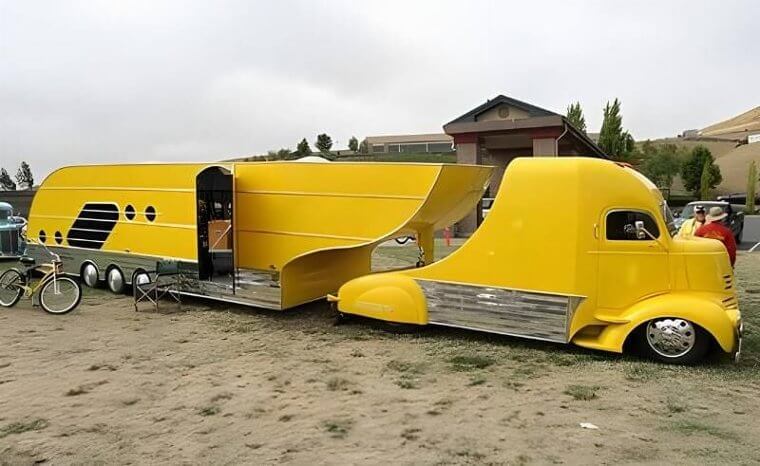 The Deco Truck is the perfect item to take for a weekend family getaway, but probably in a place that's not too far since its design makes it look pretty difficult to maneuver.
A Tesla Cybertruck
Now, this is something we don't see every day. We're guessing that many people wouldn't even know how to identify what they're looking at whenever they are faced with this Tesla cyber-track situation. No matter how much some people may not love Teslas, we have to admit that this one is on a whole other level.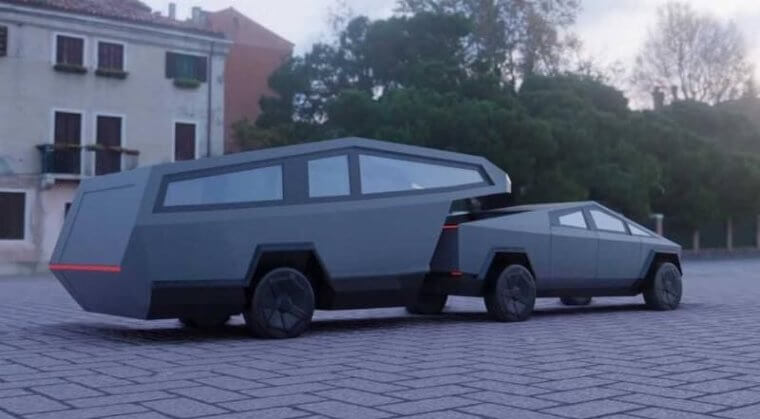 The truck has high bed wings that made it pretty difficult to connect the trailer from the car, hence the interesting design they came up with. In the end, it turned out to be a five-wheeled glamorous motorhome with a design that is not for the faint-hearted.
The Gooseneck Bug
As we can see, cars with motorhomes attached to them are more common than we think, and this golden Gooseneck Bug is probably high up there on the list. The trailer is very simple and can be easily hooked onto the top of the frame of the car (it can also be hooked to a truck).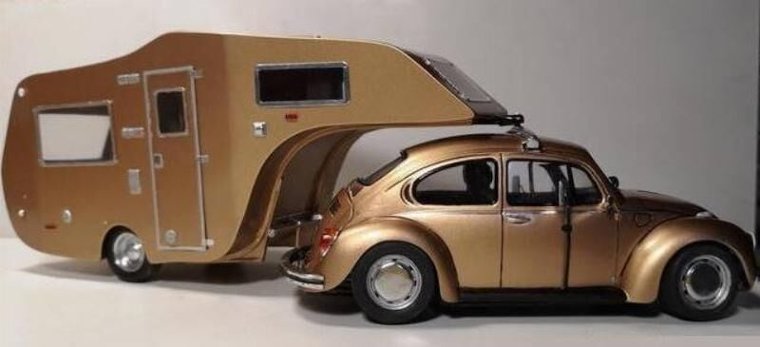 Once that's done, the motorhome is ready to be used and enjoyed. The combination of the design, color choice, and trailer placement certainly makes the Gooseneck Bug a quirky motorhome to drive around.

Another Boat Lookalike
It starting to look like motorhomes that look like boats are not so rare after all. For real, if a person with absolutely no information about this motorhome looked at it, would they think it was a truck or a boat?
Well, it turns out that we are looking at a truck (that could be called a road boat), that outrageously stands out from any motorhome out there. The RV has a unique design that allows whoever is driving it to climb to its top deck and operate the entire RV from up there.
An Ultra Van With A Smile
Some people have a really good way of making others smile, and we're guessing that whoever created this unique RV had that in mind. The optimistic motorhome is probably one of the cutest RVs out there, with a darling front that involves a nose, eyes, and a quirky smile.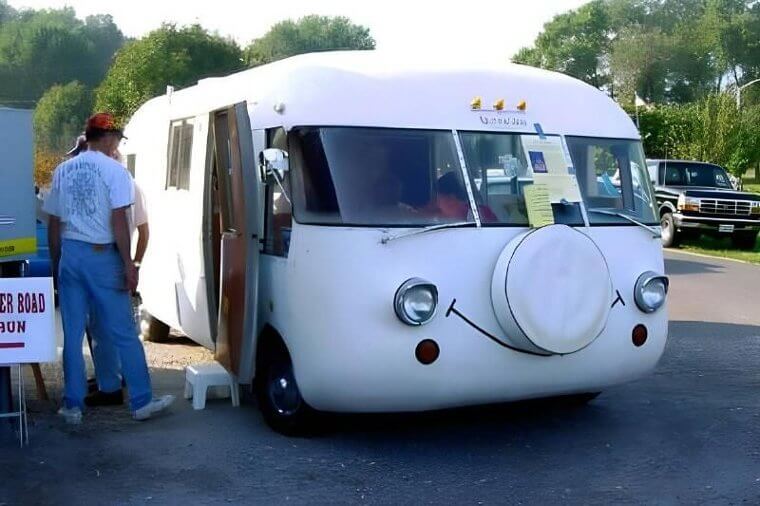 Ultra Vans were initially created around the first half of the 20th century, so they have been around for quite some time. When they were created, their inventors borrowed a few parts from airplanes and then came up with this cool idea. 

The Highway Palace
The Highway Palace is one of Australia's most famous five-wheelers. The truck is custom-made and was designed back in 1911, initially serving horsedrawn wagons. But years later, the truck went through a few changes, which included a whole renovation to this livable motorhome.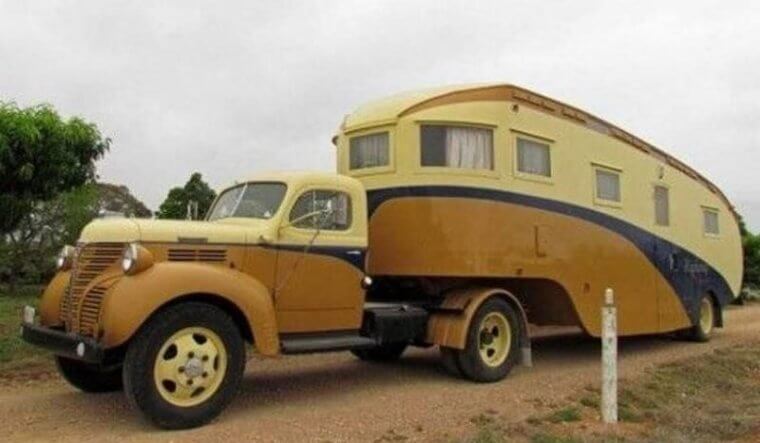 The inside is made of a spacious kitchen, a dining area upstairs, a kitchen with tons of space, and a whole bathroom with its bath. The big rig looks truly awesome, and the couple who owns it certainly uses it to its fullest capacity. 
Chevrolet Tourliner RV
For many motorhome enthusiasts out there, this 1954 Chevrolet Tourliner might as well be their dream come through. The RV was initially built on a 1954 Chevrolet COE platform, and from there, it became this incredible beast we're looking at.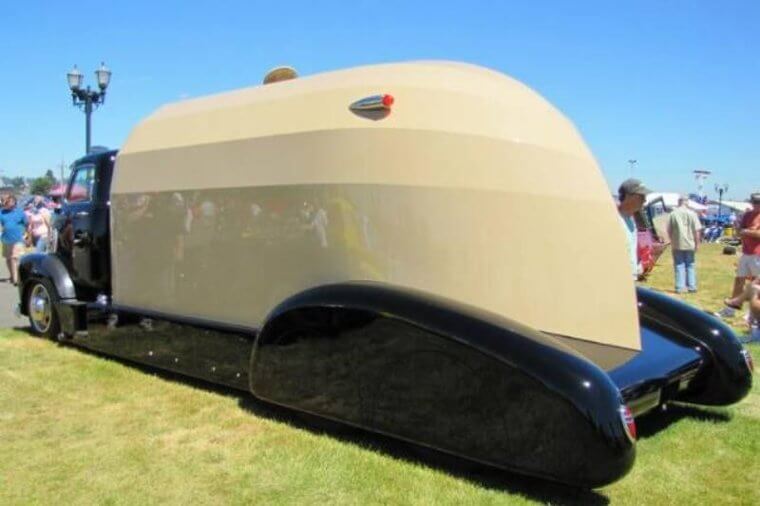 The RV has everything one needs for a wonderful adventure around the country, including modern amenities such as an audio system by JVC, power windows, heated seats, and custom Dakota Digital gauges. The motorhome is as comfortable as a tiny home, and we can only imagine how fun it must be to experience it.
A Trailer That Pops Up
This pop-trailer style of the motorhome is simple, comfortable, and probably less time-consuming than some of the other RVs in this article. These motorhome owners decided to make things pretty straightforward when they chose to build a pop-up camper that combines huge towable rigs with what resembles a van.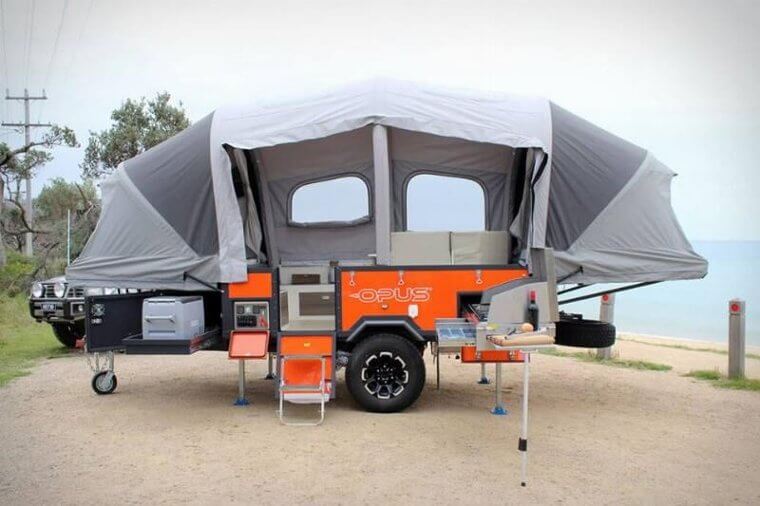 Different from staying in a van, though, this camper seems to be easily foldable for a smoother experience and has different versions with several sizes to fit the needs of whoever plans to spend a night or two in the wild.

The Racing Camper
Some people do a great job of making their dreams come through by creating some similar to what they visualized. This person came up with a great solution for those who don't feel like transporting their equipment to and from the track. The racer motorhome has its own living space with everything one needs for a comfortable stay, while also having a flatbed that allows them to transport their racecar from one place to the other.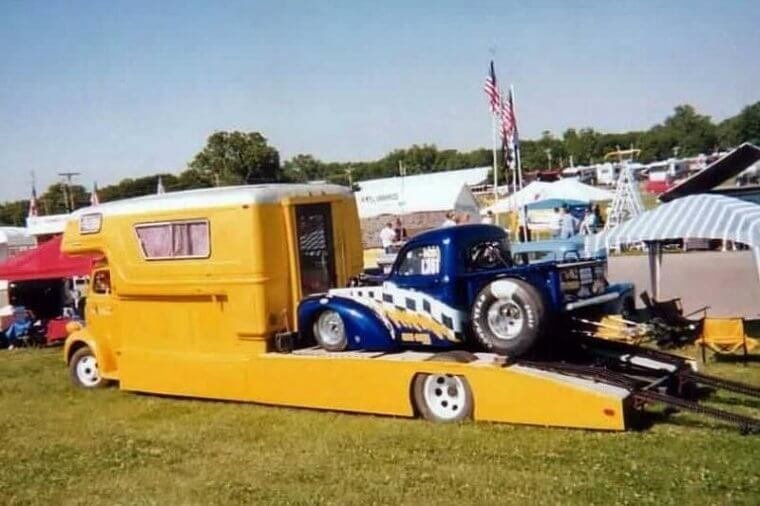 That way, they don't always need two people driving, since one person can easily take everyone and everything, including the racecar, with this unusual design.
A Hotrod RV
Who doesn't love traveling in style? Hot rod enthusiasts especially will probably love this motorhome, similar to the previous '54 Chevy COE. This motorhome has everything that combines a classic, old rebuilt car that has been optimized in many areas, and has been modernized to fit the taste of its owner.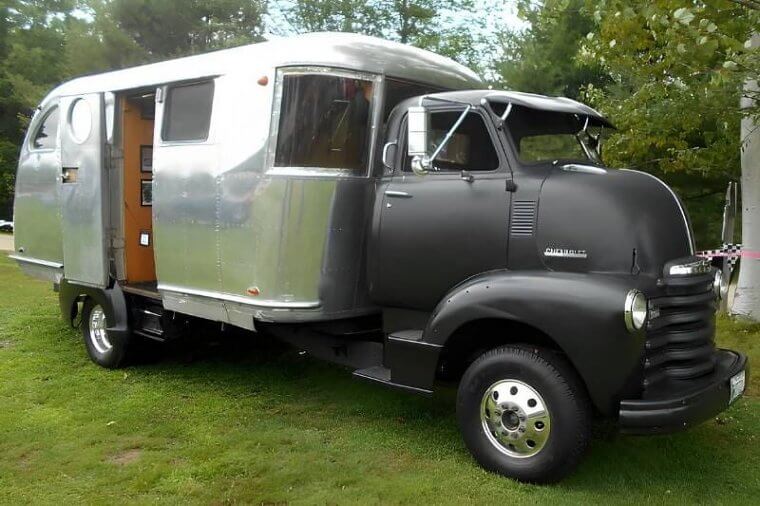 The stylish RV includes an entire cab that was taken from a vintage truck and is combined with an airstream-like living compartment in the back. The front part was completely covered in black paint, giving the RV a mysterious and quite majestic look.
A Truck With A Long Wheelbase
While some motorhomes are pretty easy to maneuver, some of them are built in a way that makes it incredibly hard to drive around with them from one place to another. This crazy motorhome most certainly falls under the second category due to its bulkiness.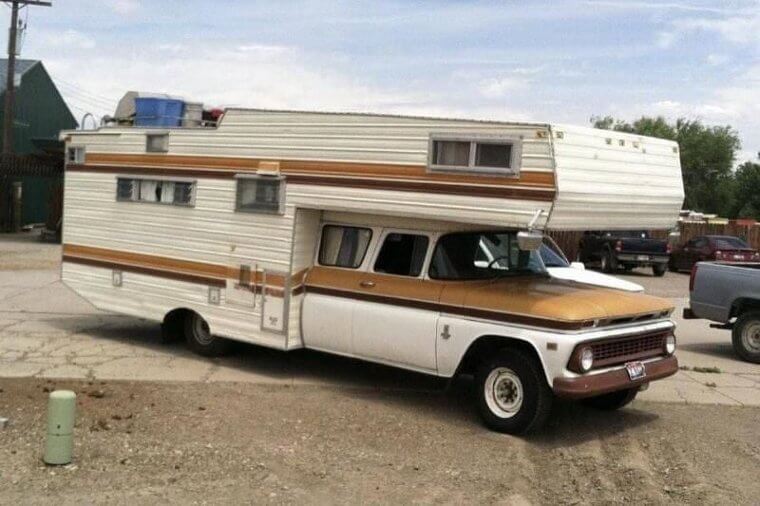 On the contrary, the motorhome seems perfect for a family who is looking for an RV with tons of space. The pick-up truck with the longest wheelbase was converted into an RV and boasts much more room than a regular trailer would.
1968 Ford Escort Dormobile Elba
For many decades now, the UK-based company Dormobile has been busy converting regular autos into some of the coolest campers seen around the world. This particular one is part of the Escort Elba project, which is just one among all of the other cool projects pioneered by them.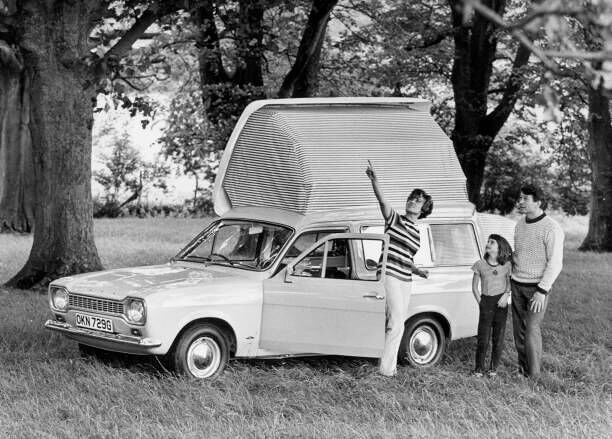 For motorhome enthusiasts with a family, this Ford Escort Dormobile Elba is the perfect combination of a regular vehicle that easily turns into an RV and can be taken anywhere. While not many of these exist anymore, the small number of Dormobile Elbas still out there is worth the try.
The 1938 Turtle
This unusual motorhome was built by a renowned cinematographer, which many people would probably be surprised to hear about. While J. Roy Hunt was recognized mostly for his work in cinema, one of his favorite things to do was drive and refurbish things.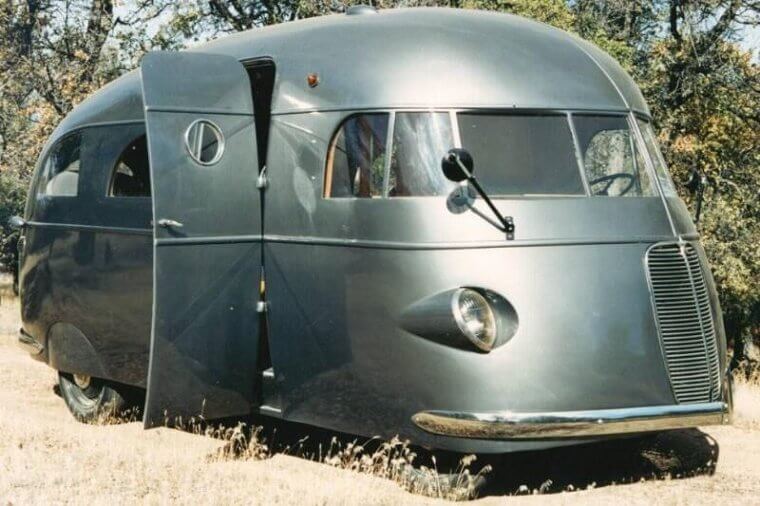 Since he had to be away from home for very long periods, his interest in creating a liveable motorhome may have been sparked by his lifestyle. So in 1938 he went ahead and created this turtle motorhome, which he used and enjoyed for as long as he was alive.

The Future RV
This motorhome might as well be treated as the palace of motorhomes since its size just seems to be out of this world. This Futuria RV is considered one of the most lavish motorhomes in the world and has been referred to by many as the Rolls Royce of motorhomes.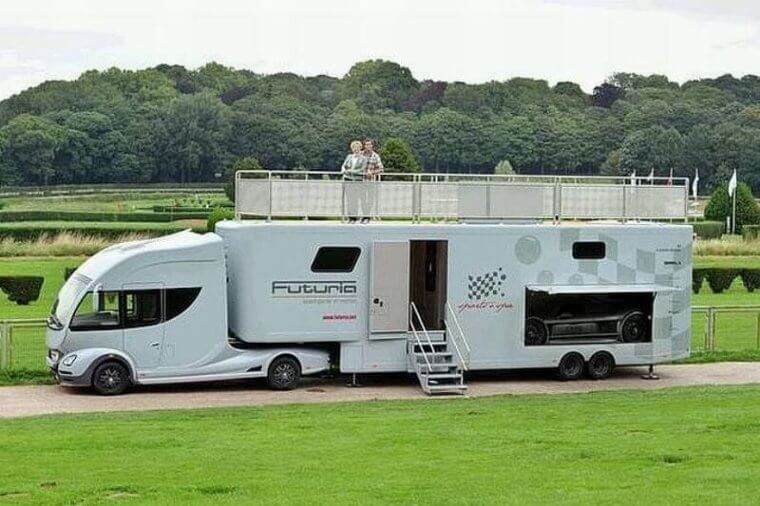 The RV includes so many amenities, including entire car storage in the rear part of the truck. It fits a whole family, it has a rooftop, a room, a living room, and everything one could think of in a luxurious motorhome.
Optimus Prime
For avid fans of the Transformers movie, this Optimus Prime might take them back to the age of Ultron. This huge motorhome combines the front end of a semi-truck and a whole platform attached to the rear. Instead of having a separate trailer from the vehicle like many other motorhomes have, this one comes as one piece.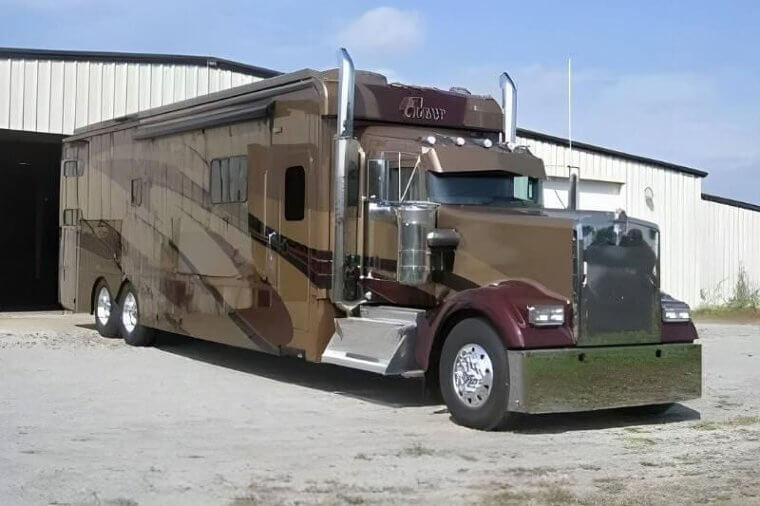 The unusual paint job makes it another motorhome that would stand out from wherever it was parked, and it makes us think of some sort of futuristic yet old-style motorhome.

A Quirky GMC
While some motorhomes stand out due to their size and unique designs, this quirky blue GMC stands out for other reasons. Just by looking at it, we can tell that whoever built this on a '73 GMC RV is a very creative person.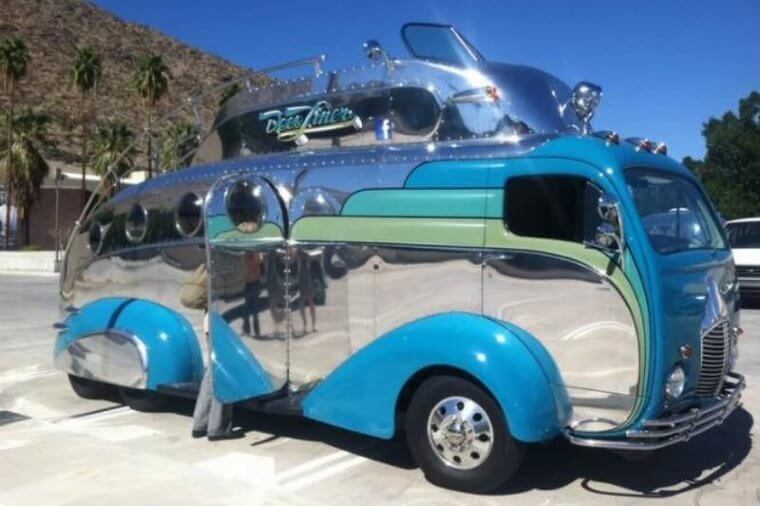 The '73 GMC RV was combined with a COE truck cab, then went through a thorough blue paint job, and had shiny mirror parts added to it too. Of course, the cherry on top is the chrome fish and blue fender covers that were added to the top part, giving it that extra spice.

Ford C900 Motorhome
Now here's another motorhome that may as well be a hotrodder's biggest dream. Though it may look a little beat up, it is yet another unique RV that many enthusiasts would love to experience. The C900 was built by Ford back in the 1970s and was mostly used as a commercial truck.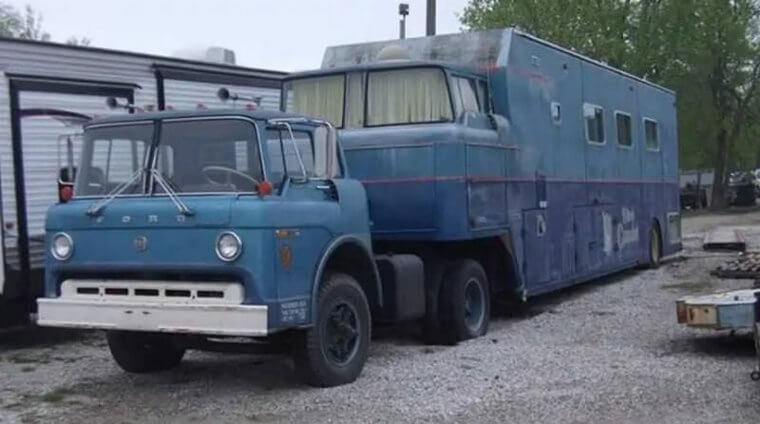 The C900 offered its owners different options when it came to engines, including both diesel and gas engines as an option under the hood. So while the paint job may be unappealing for some, driving one of these bad boys would be an absolute dream for those nostalgic for some 1970s flavor.