Some criminals are masterminds, plotting elaborate plans for gaining illegal riches. Others are petty and opportunistic, trying to see if they'll get lucky on their next outing. This list of criminals highlights some of the dumbest offenders across the world. From robbing a grocery store on a donkey to a novelist who wrote a murder book based on his law-breaking antics, reading this should bring a chuckle to your lips...
One Woman Was Particularly Nervous About Getting Ebola
The idea of contracting a pandemic disease is enough to make anyone fearful. Chastity Eugina Hopson was no different and when Ebola spread across the world, her number one concern was making sure that she didn't get infected.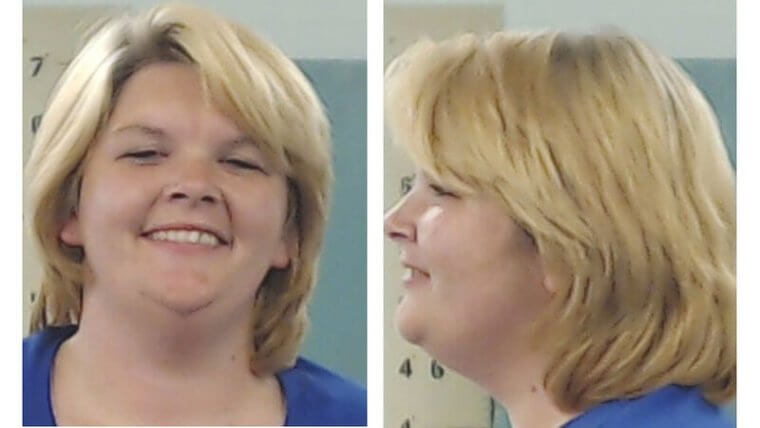 The officers at the Granite Shoals Police Department decided to use the threat of the virus to catch some of the criminals who had indulged in a touch too much meth. They put out a post saying, "If you have recently purchased meth or heroin in Central Texas, please take it to the local police or sheriff department so it can be screened with a special device. DO NOT use it until it has been properly checked for possible Ebola contamination!" When 29-year-old Chastity Eugina Hopson read the post, she got concerned about her stash and volunteered it for testing. Admitting to her guilt in the process.
A Teenage Robber Leaves Behind a Trace to Find Him
Not all criminals were created equal concerning intelligence. Ruben Zarate, an 18-year-old living in Chicago, decided to rob a muffler shop. But when Ruben arrived at the shop, he was in for a disappointment - all of the money was being kept in the safe.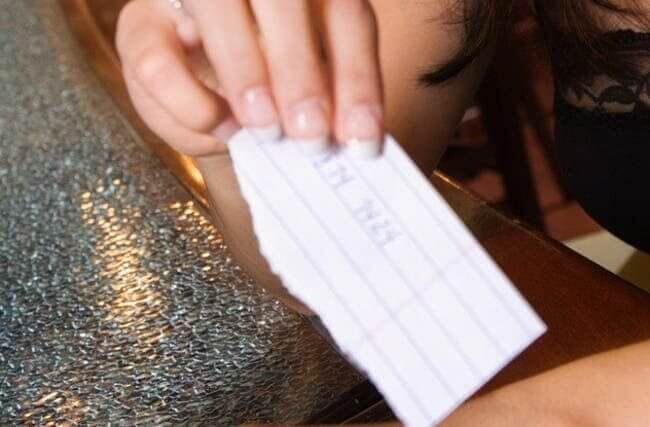 Ruben had set his heart on getting the money and realized that there was no chance of getting access to the safe without the manager being on site. Thinking that he had the perfect solution - Ruben left his cell number with the staff employees to give him a call when the manager returned. And that they did - along with the police.
A Florida Man Was Particularly Fond of His Wanted Poster
Some of us are less photogenic than others, insisting that photographers get their snap from "the good side". So, when one man from Florida got lucky with a particularly good picture - he decided to make it his profile picture on Facebook. Even though the picture was his face on the "Wanted of the Week" poster for an assault charge that happened over Labor Day weekend.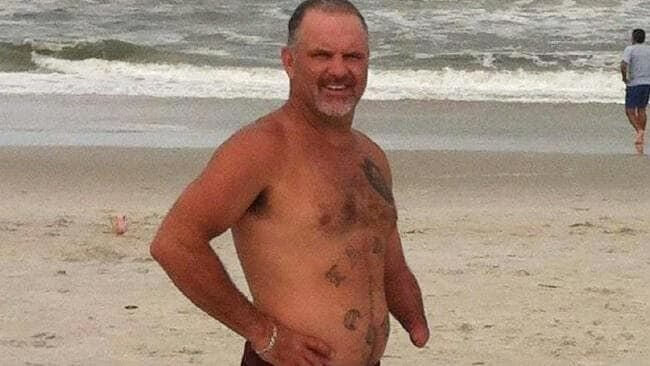 By making the Wanted poster his Facebook profile picture, Mack Yearwood led the police directly to him. Cops in the north of Miami tracked Mack to his brother's house and arrested him on-site - with a bag of weed in his pocket to add to the record.

One Man Robs a Golden Pantry Store - But Not Before Applying for a Job First
Executing a criminal plan requires a bit of planning and timing. Demetrius Robson, a young 28-year-old, thought that he had the timeline perfected for his plan to rob the Golden Pantry store. It was late at night, but he still needed to pass some time before carrying out his plan. And what better way to do so than applying for a job at the store?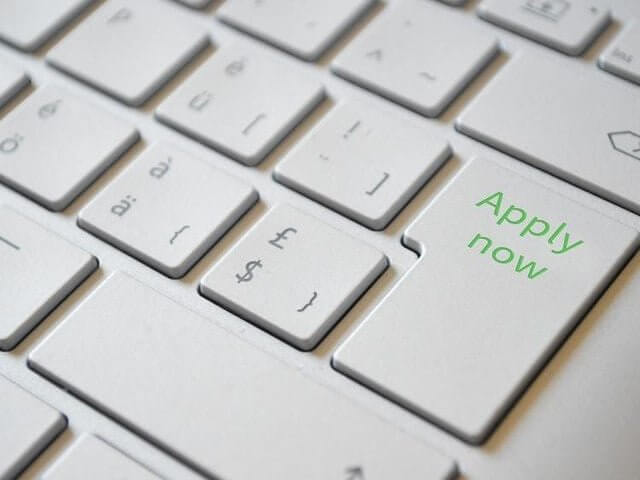 But while Demetrius may have nailed the timing, he didn't quite get the "passing time" right. When filling out his application form, the budding thief put down his real name and a legitimate contact number before robbing the store. Needless to say - the police found him without breaking much of a sweat.

One Woman Robbed a "Shop With a Cop" Event
"Shop with a Cop" is a popular event that allows young children to shop with a police officer and make a difference in their community. When an event was hosted in her neighborhood, one woman from Kentucky thought that this was the perfect opportunity to rob a store.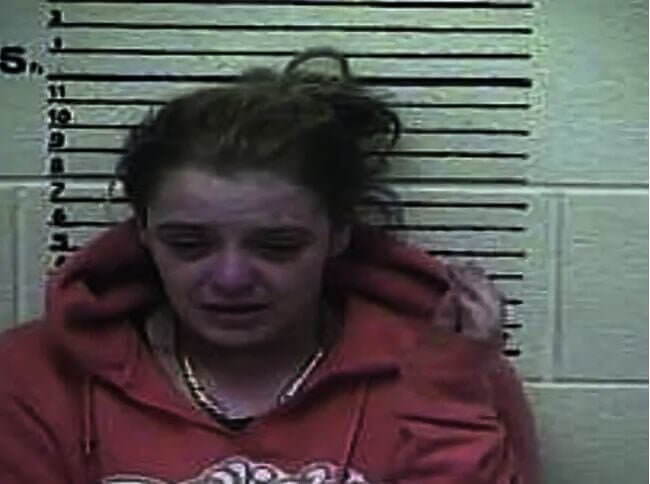 Hiding in plain sight doesn't work when you're in a shop full of police officers. The silly woman attempted to rob a store while her son took part in the event. But the risk didn't pay off and she was charged with theft of less than $500.

While You Can Impersonate Elvis, You Shouldn't Impersonate a Cop
Depending on the laws of the state, impersonating a cop can be regarded as either a misdemeanor or a felony. Regardless, one man living in Dumfries, Virginia, thought he'd get a kick out of dressing up as a cop and pulling people over. But he made a terrible mistake.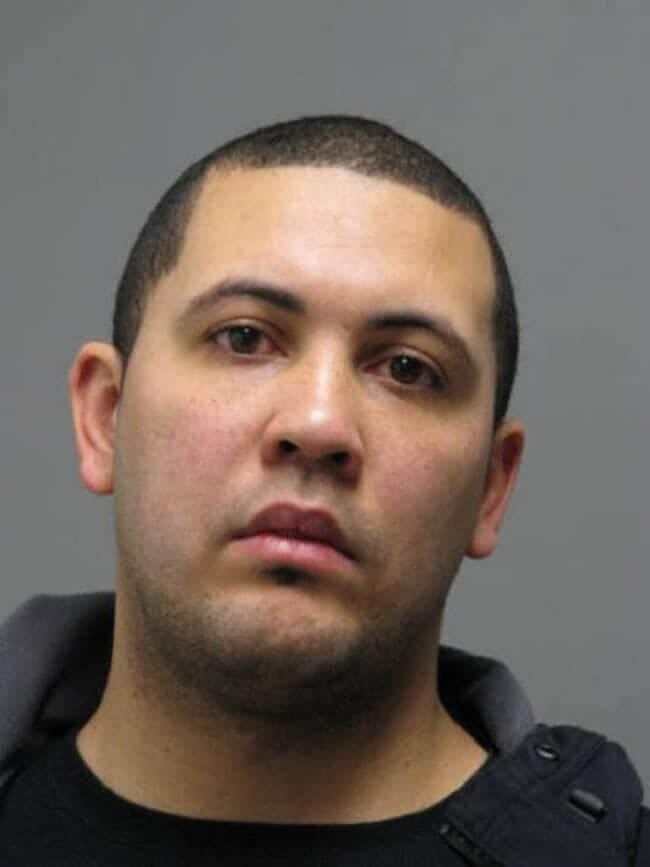 The fake cop pulled over a real cop and couldn't prove his authority. Realizing the mistake that he had made, the fake cop made a run for it. But he was caught before getting very far and paid for his mistakes by being arrested.

One Woman's Morals on Drugs Were Shaky, But at Least She Knew Their Value
Most shady drug deals happen in the shadows and far away from the eyes of the cops. But when Eloise Reaves got dealt a dodgy dose of crack cocaine, she decided to take matters into her own hands.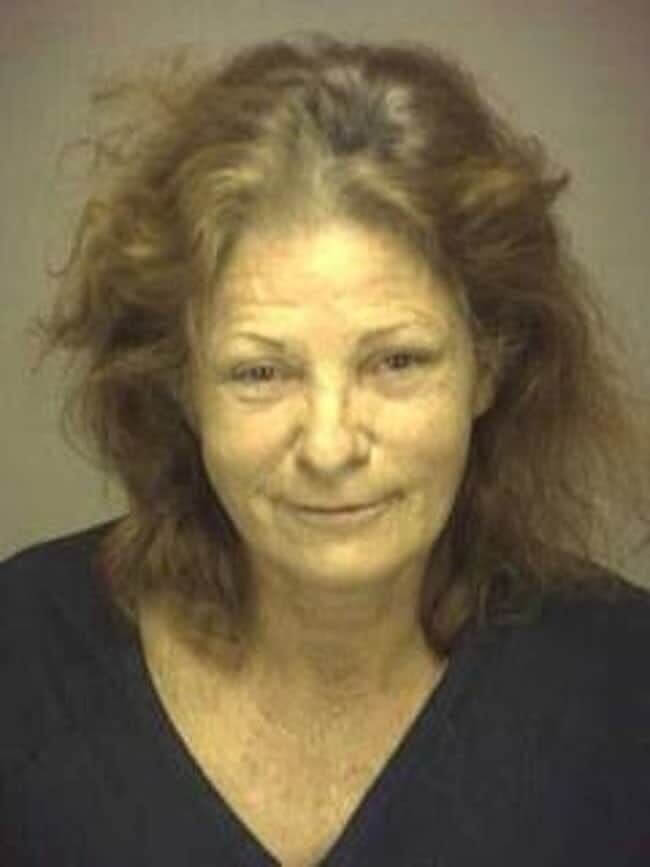 Instead of confronting the dealer, Eloise decided to head over to the closest cops and ask for their help in getting her money back. To further incriminate herself, she exposed the low-quality crack which she had in her mouth. The cops had all that they needed to arrest her on the spot.

A Perfect Combination of Bad Luck and Stupidity
Whenever a criminal decides to break the law, they run the risk of getting caught. But when the thief is not particularly sharp, the chance of them getting caught is higher. Christopher Kron was both unlucky and stupid.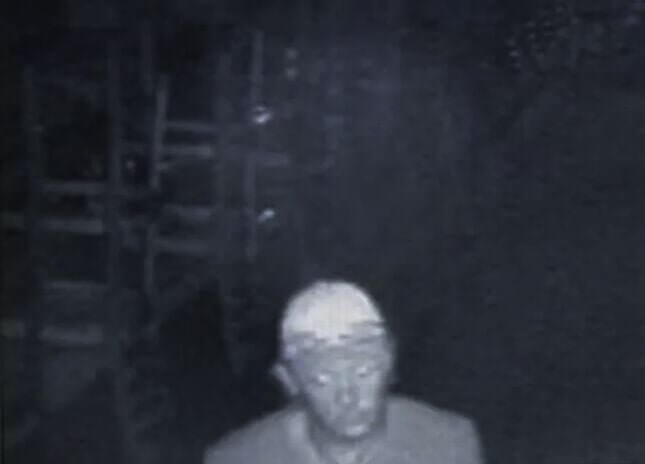 Christopher waited until a restaurant closed so that he could rob it. But when he broke entry he also tripped the silent alarm. The restaurant owner invested in good security so it was only a matter of moments before ADT called. Instead of letting the phone ring, Christopher answered the phone and offered up his real name. But his dumb ideas didn't stop there. The amateur criminal returned to the restaurant the next day and was identified as the man who matched the surveillance tape. Christopher was arrested within moments.

An Inappropriate Swedish Man Got Arrested for a Sex Crime After Making a Stupid Mistake
One particular man in Stockholm, Sweden, committed a rather dark crime. Not respecting the boundaries between adults and children, he organized a paid sexual meeting with a young, 13-year-old girl that he had been dating.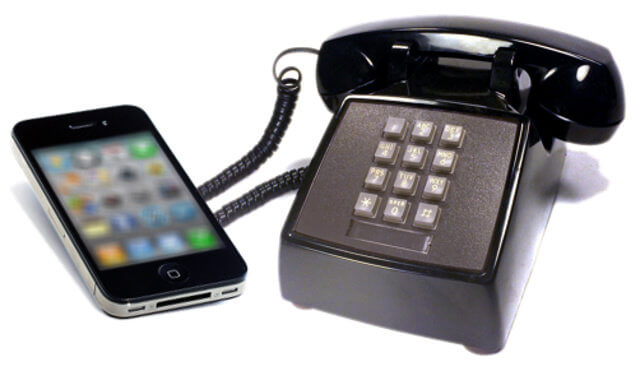 Realizing that the older man was taking advantage of her, the young teenager bailed on the meeting and made him upset. With his pride bruised and his anger heightened, the man looked up the girl's home number to demand a refund. Unlucky for him - and lucky for the rest of society - the girl's father answered the phone and alerted the police.

Two Thieves Left Behind Incriminating Evidence on an IPad
Apple products are typically more expensive than most Android technology. But the heart wants what the heart wants, and a couple of thieves in Houston decided to steal an iPad to get what they wanted - along with some money that was on the owner's body.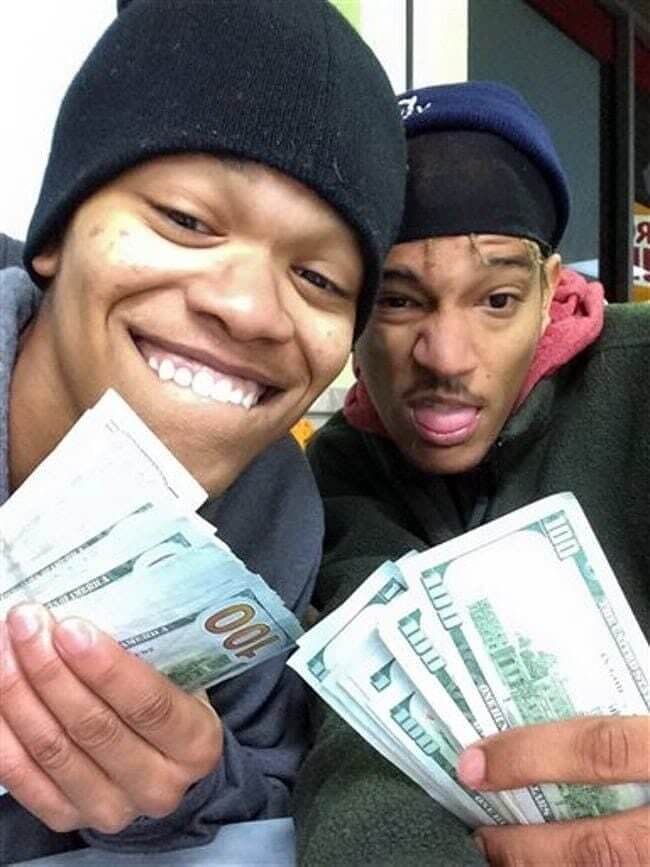 Feeling rather impressed with their newly acquired iPad, the two thieves took a selfie on the device, flaunting the money that they stole. What they didn't realize is that the iPad was set to auto-sync and their picture was uploaded to the victim's iCloud. With this image, the police had a clear indication of who they were looking for.

One Criminal Pair Had a Unique Way of Disguising Themselves
Joey Miller and Matthew McNelly may have been smart enough to remember to disguise themselves before breaking into an apartment, but rather than grab a balaclava, they had another idea. Picking up a permanent market, the duo colored their faces in permanent black ink.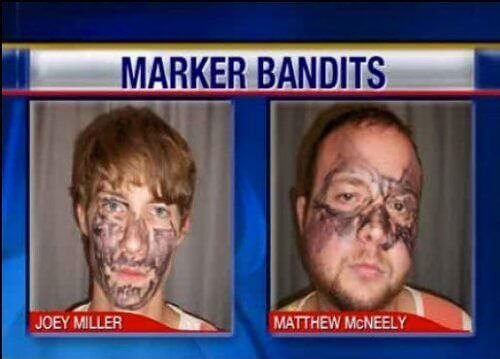 But there was one small problem. The ink didn't wash off after they got away with the stash. When the police started their investigation, they realized that they didn't have to look too far to find the guilty culprits. The authorities only had to look out for two men with permanent markings on their faces.

A Dallas Man Was Charged With Forgery for a Check Worth Billions
Listening to some of these crimes, you'd think you've heard it all. But Charles Ray Fuller from Texas takes stupidity to the next level. The rookie criminal headed over to his local bank and tried to cash a bogus check.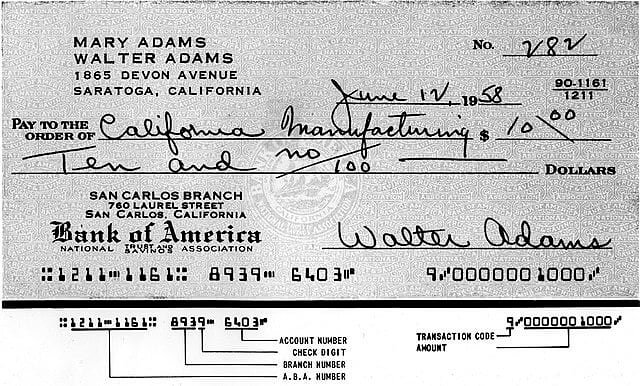 Not only was the check not made out to his name, but it was also drawn up to a suspiciously large number. The value scribbled on the piece of paper was worth $360 billion! The bank attendant didn't need to think twice before calling the cops.

A Florida Man Clears Any Doubt About His Guilt
Does being an honest criminal make you a morally decent criminal? Not quite. But it's worth a try. One man in West Palm Beach, Florida, had racked up a rather impressive list of offenses. And he was eventually caught and charged.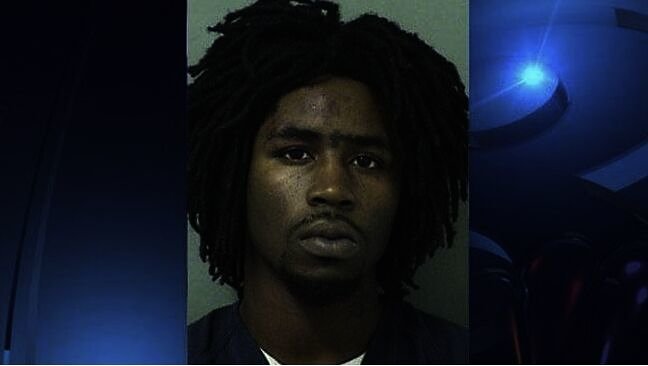 But before the cops could put him on trial and argue the evidence, the guilty man needed to fill out an arrest report. In the space marked out for "occupation", the man scribbled "drug dealer". At that moment, his defense became a lot more difficult.

Some Men Are Unable to Shake Off Their Criminal Tendencies
When criminals are caught for their wrongdoing, they are usually sent to prison. During their time incarcerated, inmates are supposed to learn a lesson and come out better than when they went in. But this was not the case for Frank Singleton.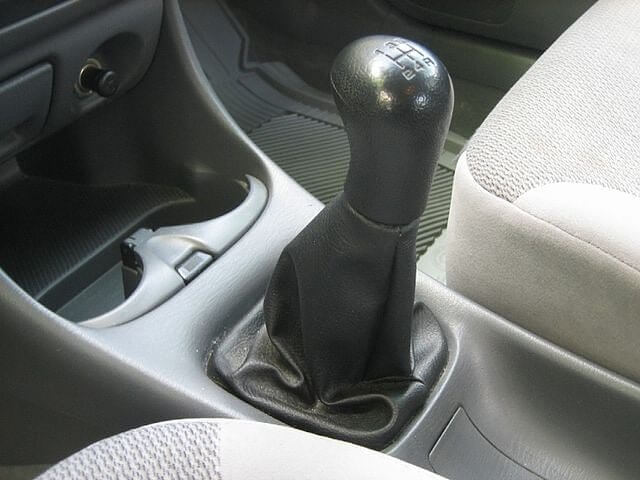 After being released from jail, Frank Singleton had no one to pick him up and "didn't feel like walking". The best plan that he could come up with meant resorting to his criminal ways, and he attempted to carjack a woman in the prison parking lot. Unfortunately, he picked a car that he didn't know how to drive, and he was re-arrested. It seems like his life would have been a lot better if he had learned to drive stick.

A Crime Novelist Used His Own Life for Inspiration
Plenty of authors use their own experiences as inspiration for their stories. Normally, this makes the narrative more intriguing and genuine. But Polish author Krystian Bala's decision to share their real-life experience to draft his murder novel Amok left him in big trouble.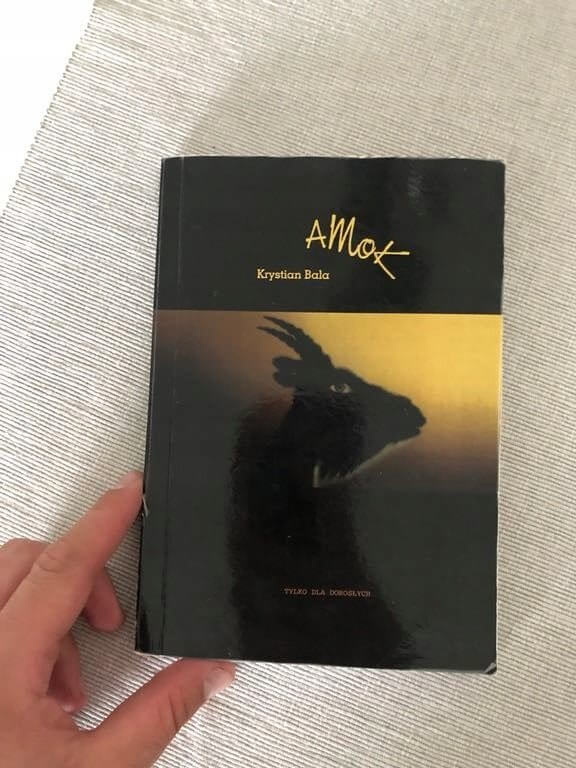 The book skyrocketed to bestseller status and it got the attention of the police who noticed that key details of the novel were eerily similar to the details of an unsolved case. These similarities sparked a new look at the investigation and connections were discovered between the author and the victim. Instead of being given a Booker Prize, Krystian Bala was given 25 years in prison.

An Officer Was Arrested After Stupidly Busting His Crooked Ways
Police officers swear an oath to protect and to serve when they join the service. But one police officer based in Birmingham completely misunderstood the oath and chose to take advantage of his authority.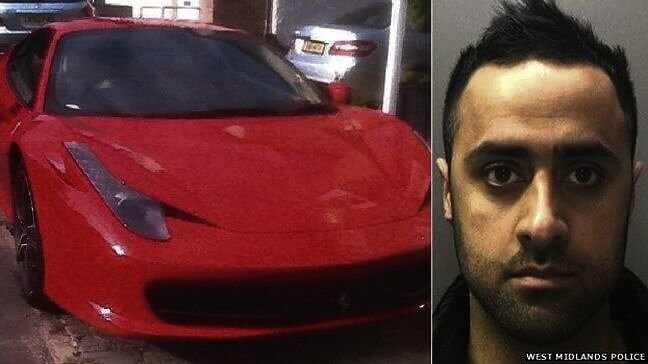 Osman Iqbal decided to earn some extra money on the side and thought that dealing with drugs and prostitution was the best way to do so. But when he arrived at work driving a $170,000 Ferrari to work - which was worth far more than his salary - he was busted and jailed for seven years for running a brothel.

One Clumsy Burglar Got Caught in the Act - Or at Least His Pants Did
Most burglars plan their gigs at night time when the sky is dark and there's less chance of getting caught. John Pierce decided to go against the grain and commit a robbery during the day, but he didn't prepare for the dangers of getting caught in broad daylight.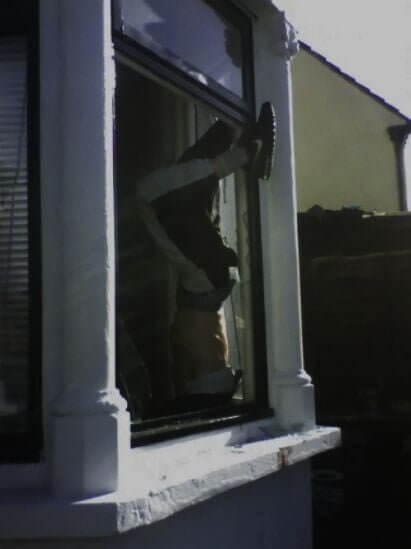 After trying to escape through the window, his foot got caught and he was left dangling upside down. Unable to escape, pedestrians walked by mocking him until the police showed up and arrested him.

Some Stupid Criminals Deserve to Be Locked Up
Facebook can be used for a variety of reasons. To connect with loved ones, sell items on the marketplace, and even get yourself caught for a variety of offenses. A 22-year-old man from Texas was rather proud of his 16 warrants and decided to boast about them with a Facebook status.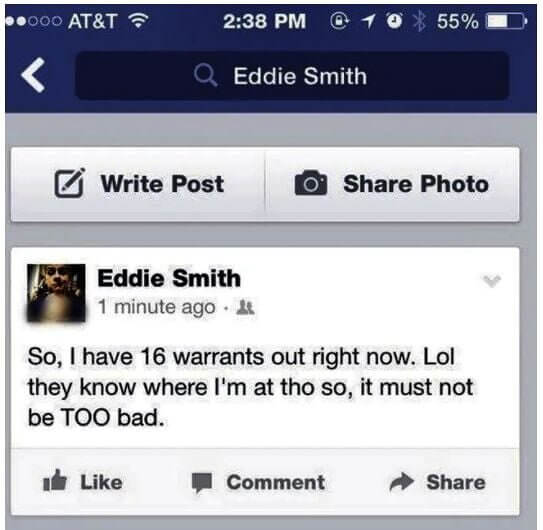 By letting his followers know that he had 16 warrants out for his arrest - ranging from traffic citations to petty theft - he was essentially offering himself up to the police. In the end, his crimes had totaled more than $1,200 and his admission was made public.

One Man's Story Had Details That Didn't Add Up
Just because someone has impressive material items, it doesn't necessarily mean that they are wealthy. And this was precisely the case with William Anderson. The man's fake wealth was made up of bits and bobs, including a stolen Hummer and welfare payouts.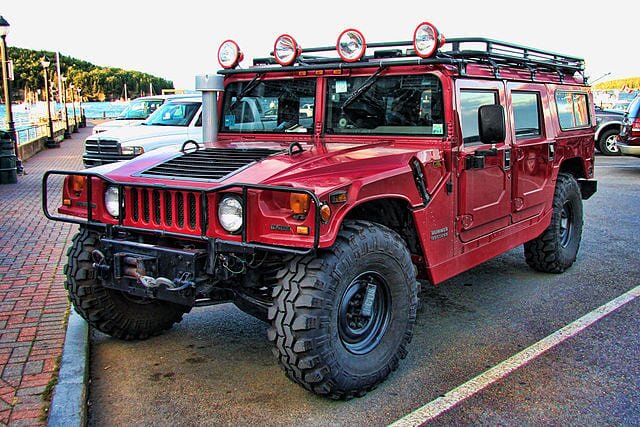 When William Anderson showed up to apply for the state funds, he arrived in an H2 Hummer. Thinking that his mode of transport was suspicious, the local sheriff decided to run the plates of the vehicle and realized that the car was stolen. Needless to say, his application wasn't approved.

A Hungry Pig and Stash of Weed Are a Bad Combination
One man in Ohio found himself with an unusual soft spot for his marijuana plant. But one day his pet pig, Millie, decided to eat his illegal plant for a snack. At that moment, his whole world fell apart.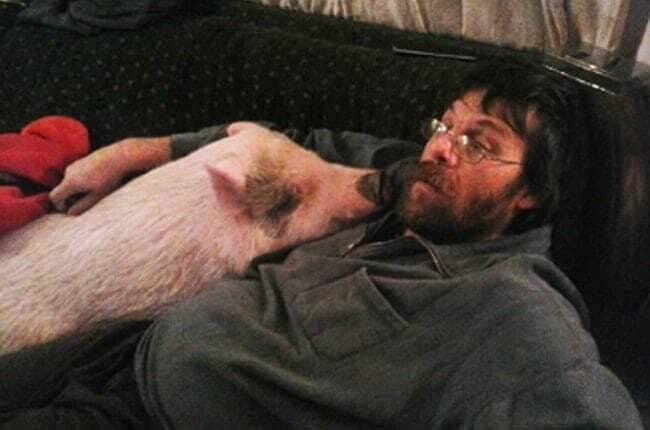 The man was so distraught that he called 911 several times, threatening to hurt himself. He had already downed an entire bottle of Everclear to drown his sorrows. The man was charged with disorderly conduct and learned a very valuable lesson that day.

Pot Transporters Gave Themselves Up by Mistake
There's a saying which goes "better to ask forgiveness than permission". The law works similarly when it comes to owning up to your mistakes. The sentence is often less severe when you cooperate. Two men in Idaho were transporting 20 pounds worth of marijuana from California to Montana when they believed that they had been busted by undercover police officers.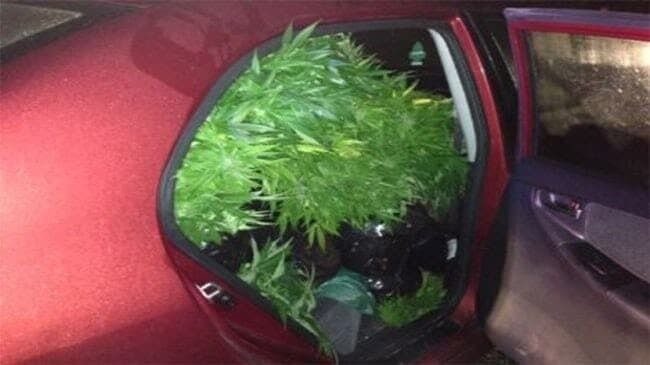 Realizing their risk of possessing $16,000 worth of pot, the pair called 911 to report their location. But police had no idea about their actions, and the criminals essentially delivered themselves to authorities on a silver platter.

One Porn Addict Went to Extremes to Get Free Entertainment
Impersonating a cop is one crime, but impersonating a cop to break another law is a double crime. Andrew Libby, a notorious porn addict, decided that the best way to add to his collection of adult entertainment was to avoid paying for it - by dressing up as a cop.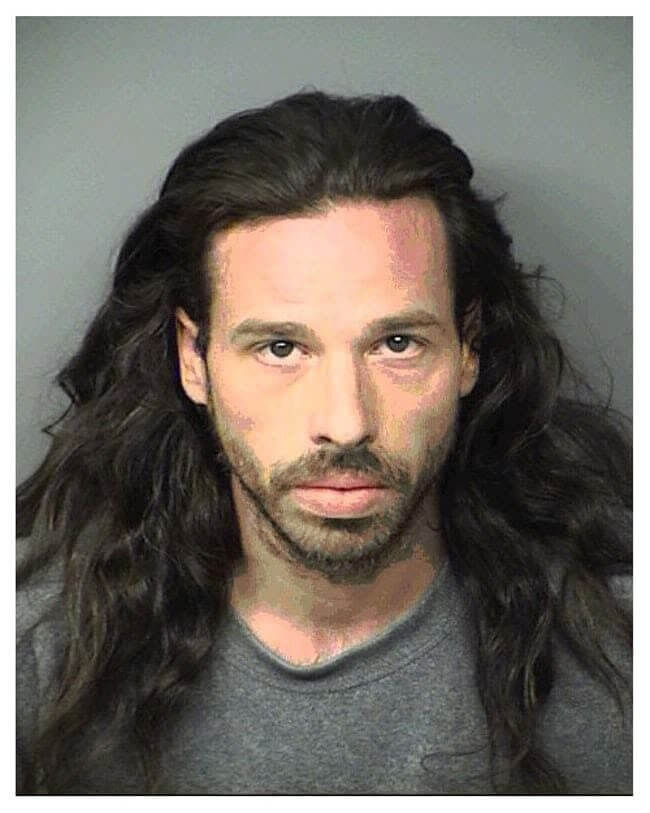 Pretending to be a police officer, the sneaky devil presented himself as an "age verification detective" at an adult video store. His attempt at convincing the employees that he wanted to verify that the actors were of legal age was not believable and he was reported to the police. Not only did he try to steal the videos, but he did so by pretending to be a cop. That's a double whammy!

One Drunk Woman Had a Bizarre Excuse for Driving Drunk
Some lawbreakers are better at making you feel sorry for them than they are at getting away without punishment. A 56-year-old woman made the stupid, but common, mistake of getting behind the wheel after drinking.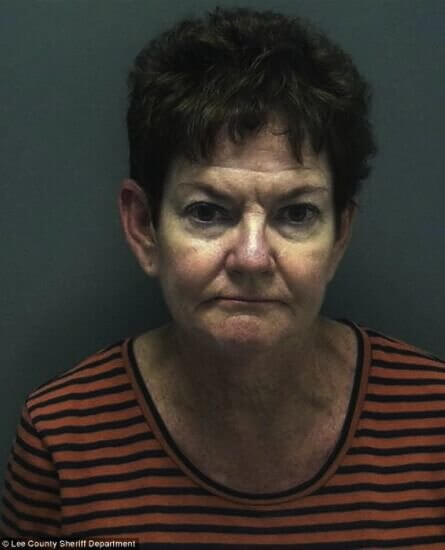 At her trial for drunk driving, the woman shamelessly shared her reasoning behind the act, claiming that she drove with one eye closed to avoid seeing double. As punishment for breaking the law, she was sentenced to two months in prison where it's best if she keeps both eyes open!

A Scene From Breaking Bad in a Park Restroom
Public spaces are meant to be enjoyed by all who live in a community. But this becomes difficult when the public restrooms smell of chemicals. The attention of local police was drawn to a restroom in a park that was emitting chemical smoke.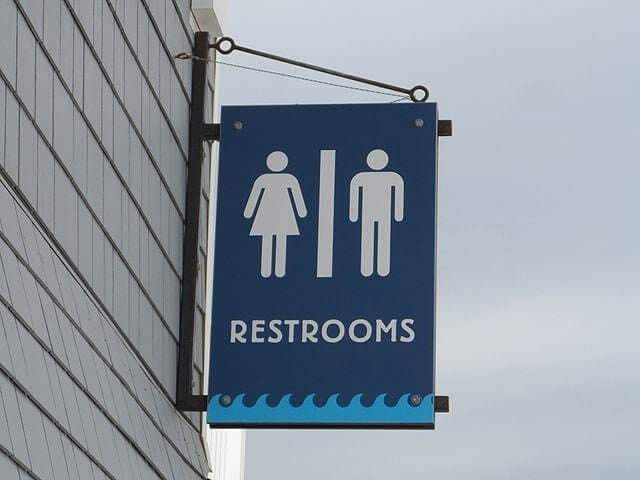 Getting a closer look, the police discovered Justin Hill cooking meth out of a single pot. There was no getting out of this one and the young punk was arrested, only to be released later on $56,000 bail.

Another Terrible Attempt at Disguise
Some people will do desperate acts to not get caught for their crimes (which makes you wonder why they do them in the first place). Douglas Stewart took this mantra to extremes when he glued tissues to his face to hide his identity.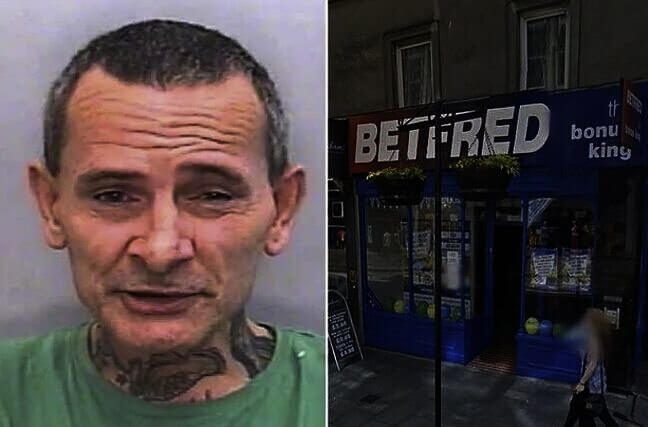 The man also stuffed his mouth with tissues to disguise is voice before barging into his local bookies which he frequented regularly. But his stupidity didn't end there. Once inside, he scrawled his robbery demands on the back of a piece of paper. It wasn't just any piece of paper, it was a letter from bosses banning him from the underground club.

A Trespassing Pair Were Stuck for Two Days in a Cupboard That Wasn't Locked
John Arwood and Amber Campbell were caught trespassing at Daytona State College in Florida, but their story is far from the usual trespassing tale. The pair were found in an unlocked closet where they had been "trapped" for two days, thinking that the door was locked. But it wasn't!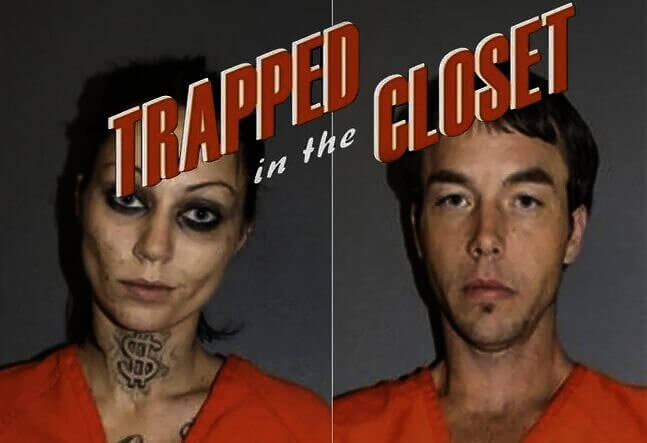 The couple claims that they were chased into the janitor's closet by unknown assailants, but there was no proof to validate their story. Also, Amber was on probation and the charge of trespassing put in her in hot water.

A Robber Fell From the Ceiling - Into the Lap of the Police
As mentioned, many criminals are opportunists hoping to try their luck for a quick buck. One burglar saw a chance to make some money at a Dollar Store and climbed onto the roof with the plan to enter through the ceiling. But he made a critical mistake.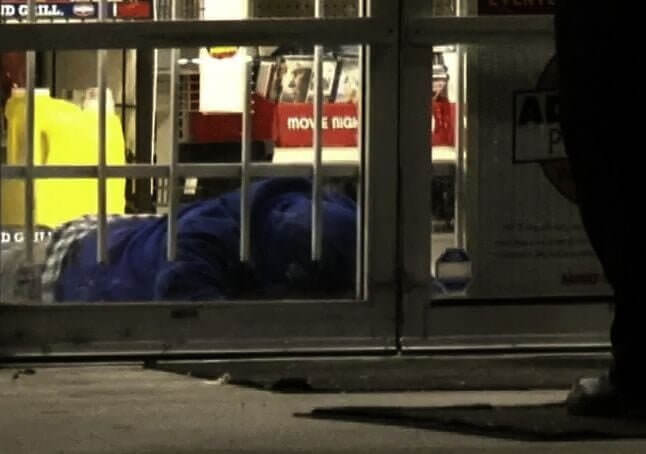 While on his mission, he fell through the ceiling and landed right in front of a Houston police officer - can someone say busted? The police officer finished her shop and took the rookie thief into custody.

A Stowaway Is Busted After Taking Selfies in the Cockpit
It's no secret that plane tickets are expensive. Most people will just save up for their trip, or give it a miss entirely. But Claudiu-Gabriel Costin had a better idea - he was going to hide in the cockpit and make his way to London as a stowaway.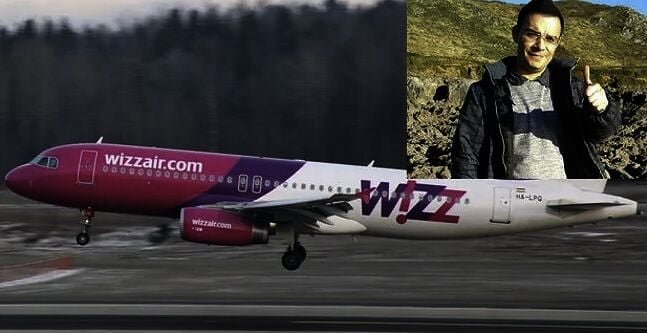 Feeling rather proud of himself for sneaking onto the empty plane, the man took a couple of selfies from his hiding place in the cockpit. In the process, his camera let off a flash and caught the attention of the ground staff. Unfortunately for him, this also led to his arrest. 

The Law Supposedly Doesn't Apply on New Year's Eve
Whether you're a party animal or not, it's not unusual to welcome in the New Year with a glass of champagne (or two… or three). Daniel Pratts from New Jersey had indulged in a few too many drinks and was pulled over around the time of the countdown into the new year.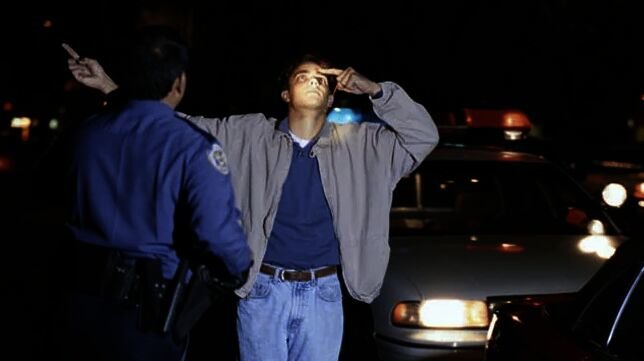 The police noticed him zooming through a stop sign and nearly smash into a police K-9 unit vehicle. When the cops challenged him on breaking the law, he said "It's New Year's Eve, everyone drives drunk." The young man was ticketed for driving drunk, driving recklessly, and refusing to take a breath test.


There Are Some Places That a TV Should Never Go - Like Between a Woman's Legs
The police noticed him zooming through a stop sign and nearly smash into a police K-9 unit vehicle. When the cops challenged him on breaking the law, he said "It's New Year's Eve, everyone drives drunk." The young man was ticketed for driving drunk, driving recklessly, and refusing to take a breath test.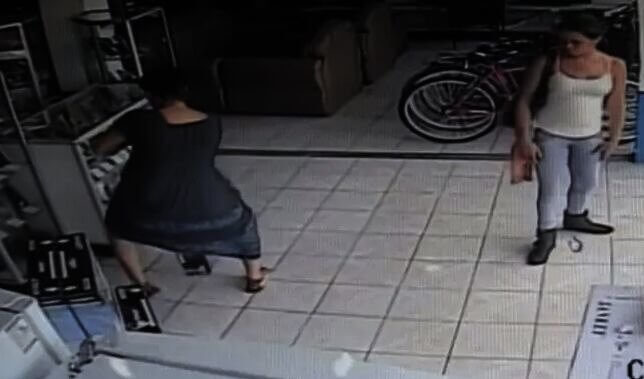 Together with an accomplice, the woman shamelessly walked into the store, put the TV between her legs, and walked out. According to a shop assistant, "She did it so quickly no one had time to notice or react."

An Attempt at Breaking Immigration Laws Fell Apart Due to a Case of Amnesia
People will do weird and wonderful things to get residency in their country of choice, including exchanging vows with a stranger. A man and a woman in Britain tried to circumvent immigration laws by getting married, but they failed to get properly acquainted beforehand.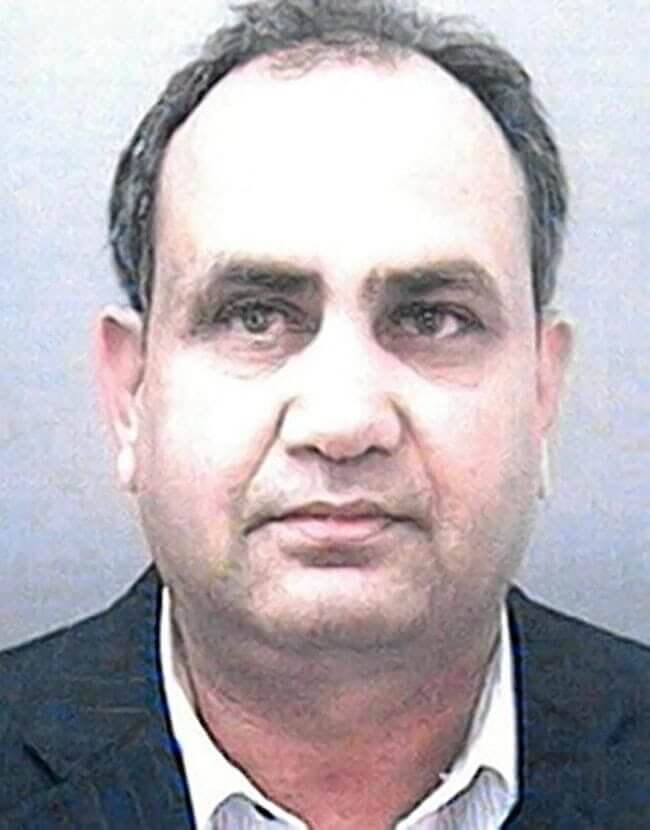 A few minutes before the couple was to be married, the man was arrested for what authorities refer to as one of the most "blatant and farcical" attempts at working around the immigration laws. What led to his exposure? The groom forgot the bride's name!

A Toilet Full of Potatoes Led to a False Alarm
A three-story building in Pennsylvania was evacuated after the sound of the fire alarm rang through the passages. The police arrived on the scene to investigate and found the guilty man who had pulled the alarm. But they couldn't believe what led him to do so.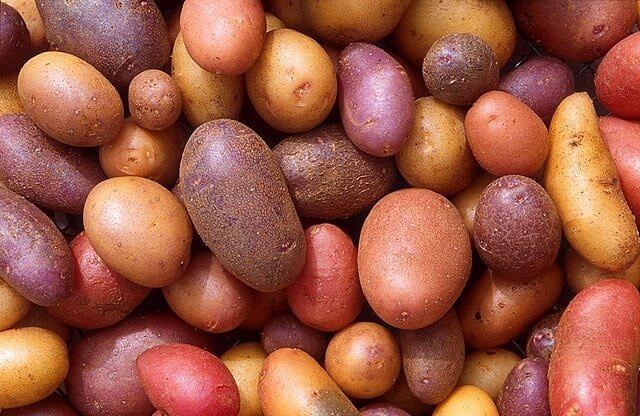 As it turns out, the man had clogged his toilet by trying to flush potatoes. After failing to get attention from the building's maintenance, he pulled the fire alarm for help. But the false alarm didn't unclog his toilet - it only had him arrested.

Perhaps Tin Foil Will Make the Police Believe in Aliens?
What do you do when you want to break into a bank but don't have the right gear to keep you hidden? Well, if you asked two wannabe Brazilian bank robbers who tried to break into the Santa Catarina bank, they'll tell you that tin foil doesn't work. They know this, because they tried it - and failed.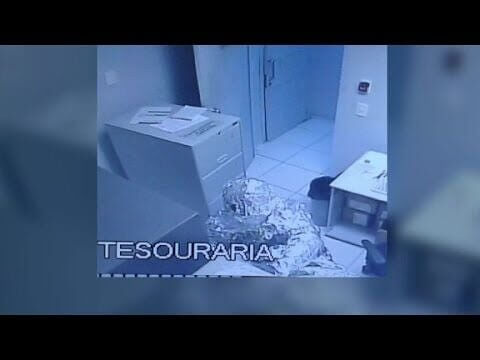 The robbers were caught on camera as they attempted to crawl through the bank wrapped in tin foil before trying to break into the safe. Their strange appearance alerted security and it only took the police a few moments before they had the men in custody.

A Man Created a Fake Twin Brother to Delay Court Hearings
A man from New Jersey had accumulated several motor vehicle offenses and had dodged several summonses to court. Desperate to avoid facing the consequences of his actions, the man concocted an extravagant plot.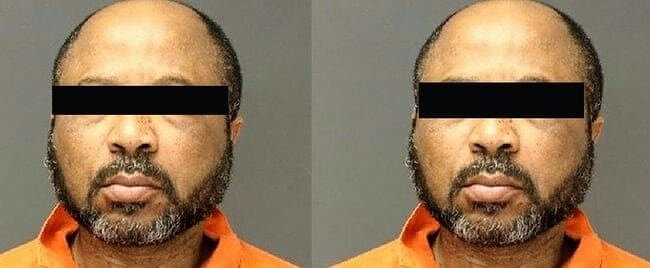 58-year-old Olawale Agoro presented himself as his fake, blind, twin brother named "Tony", hoping to get out of his court hearings. But the court clerks were suspicious when he failed to produce proof of identity and an identifying mark on his lip matched that of Agoro. The clerks called authorities who promptly took Agoro into custody.

A Drunk Driver's Prosthetic Arm Is Left at the Scene of the Crime
Driving drunk is never acceptable, and so it's not surprising that people feel guilty when they are caught. But the cowardly choice to make after being busted is to run away from the scene of the crime.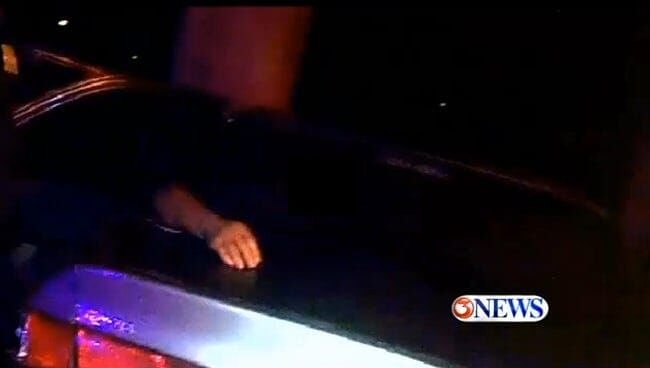 When Corpus Christi's decision to drive drunk led to a car accident, he panicked and decided to make a run for it. But in his rush to get away, he left his prosthetic arm at the scene of the crime which is all that the cops needed to find him.

An Amish Youth Broke the Rules of the Road in a Unique Way
Amish people are known to be quite traditional in the way that they live life, including not driving cars and wearing plain clothes. But that doesn't stop them from sometimes breaking laws. Levi Detweiler, a 17-year-old Amish teenager, found himself on the wrong side of the law after he ran a stop sign while riding his horse buggy.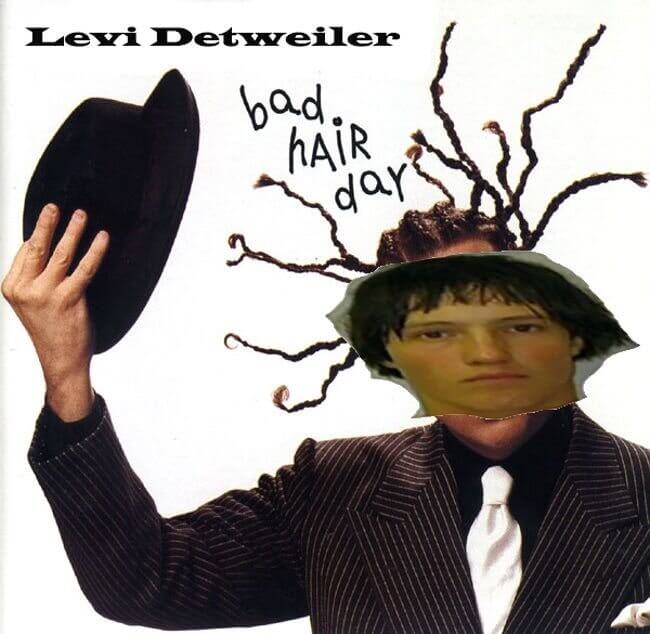 The local police saw him make this mistake and chased him a mile down the road until they eventually caught him. The young Amish man was charged with "over-driving an animal" after what was considered a "low-speed chase".

An Aspiring Drug Dealer Tried to Sell to the Wrong Person
Cold calling is a normal tactic in the sales industry - including drug sales. Teenager Shaquille McKinney was trying to make a name for himself selling weed and decided that cold calling potential buyers were a good place to start. But he couldn't have been more wrong.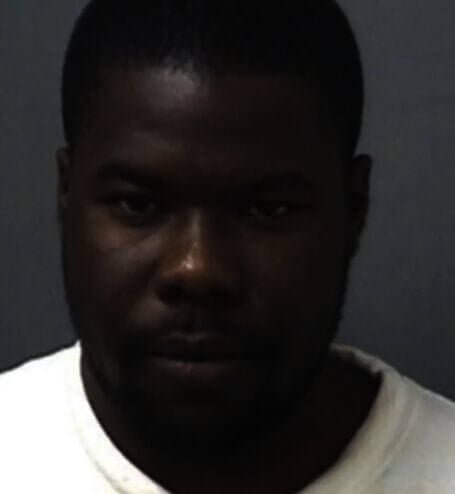 Somehow, the details for Detective Matt Parks were added to the list of prospects and Shaquille dialed the number without a second thought. Thinking that his sales pitch was a success, he organized to meet up with the detective in a local park. But instead of giving the young man money in exchange for some weed, he read the man his rights before arresting him.

A Brave Attempt at Stealing Urine
People will perform crazy acts to avoid being arrested (and rearrested). When 26-year-old Krystal Evans and 24-year-old Denise McClure had their urine samples taken, they started to panic. If Krystal's urine tested positive, which she thought that it would, then she would be sent back to jail.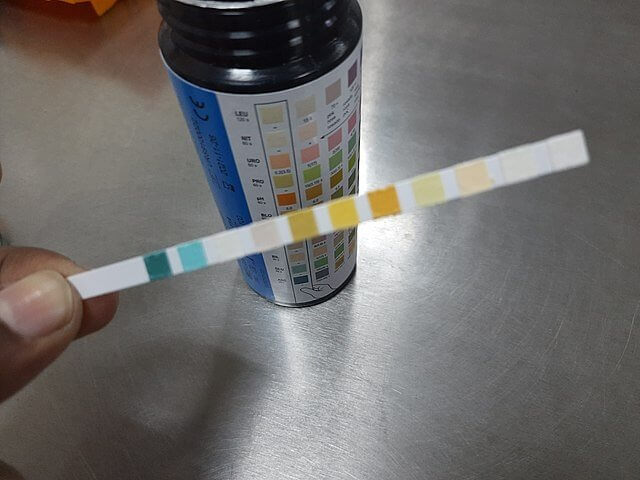 To avoid this from happening, the pair tried to steal the sample while it was on its way to the forensic lab. The driver caught them and called the cops to arrest them. In an ironic turn of events, Krystal's urine tested negative. But she had to pee on a stick again and this time her luck had run out - it tested positive for meth.

The Bra Bandit Has a Unique Idea of Disguise
The world is changing and becoming more accepting of actions that break the status quo - like men choosing to wear bras. However one particular man took this liberty one step too far and decided to dress in bras when on a thieving spree.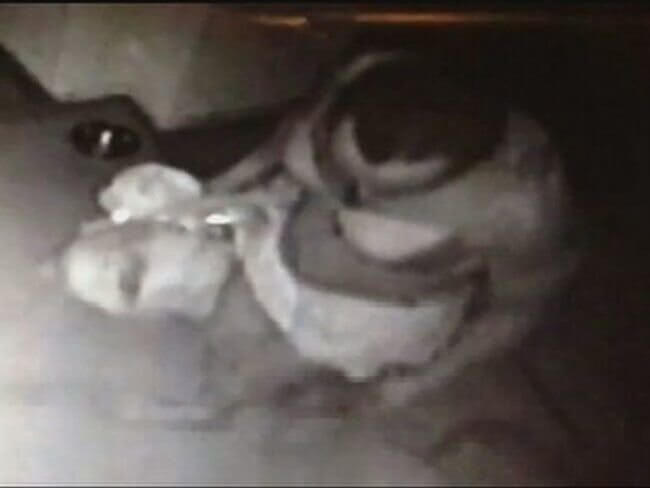 Known by local police in California as the "bra bandit", the amusing robber was caught on camera stealing clothes from a pickup truck, dressed in a skirt, and two bras. In hindsight, perhaps he needed the clothes!

A Donkey Is Not the Most Trustworthy Getaway Vehicle
Blending in with the crowd after committing a robbery is a smart move when planning your escape. Three Colombian burglars in Juan de Acosta knew this and organized the perfect getaway plan - at least what's they thought.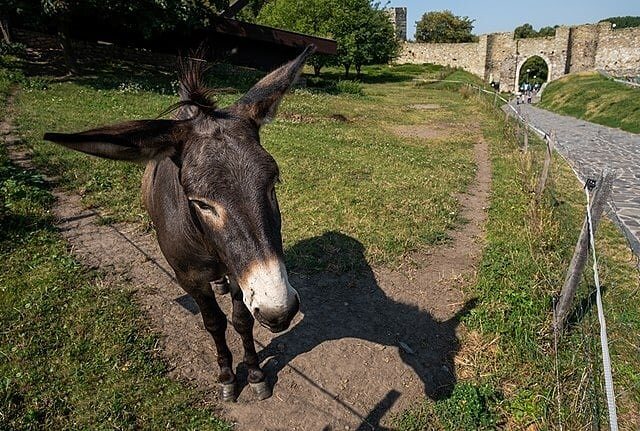 After loading up their getaway donkey with stolen rum, rice, tuna, and sardines, the trio attempted to get as far away from the scene of the crime as possible. But the 10-year-old donkey, Xavi, had a different plan and started braying. This loud noise alerted the local police to the stolen goods - and the criminals.

You Can't Trust Anyone - Not Even Your Neighbor
A man in West Boynton, Florida, arrived home to find that it was not how he left it. The house had been burglarized and key items were missing. Jumping into action, the man looked outside to see how far the burglars had gotten and was shocked by what he saw.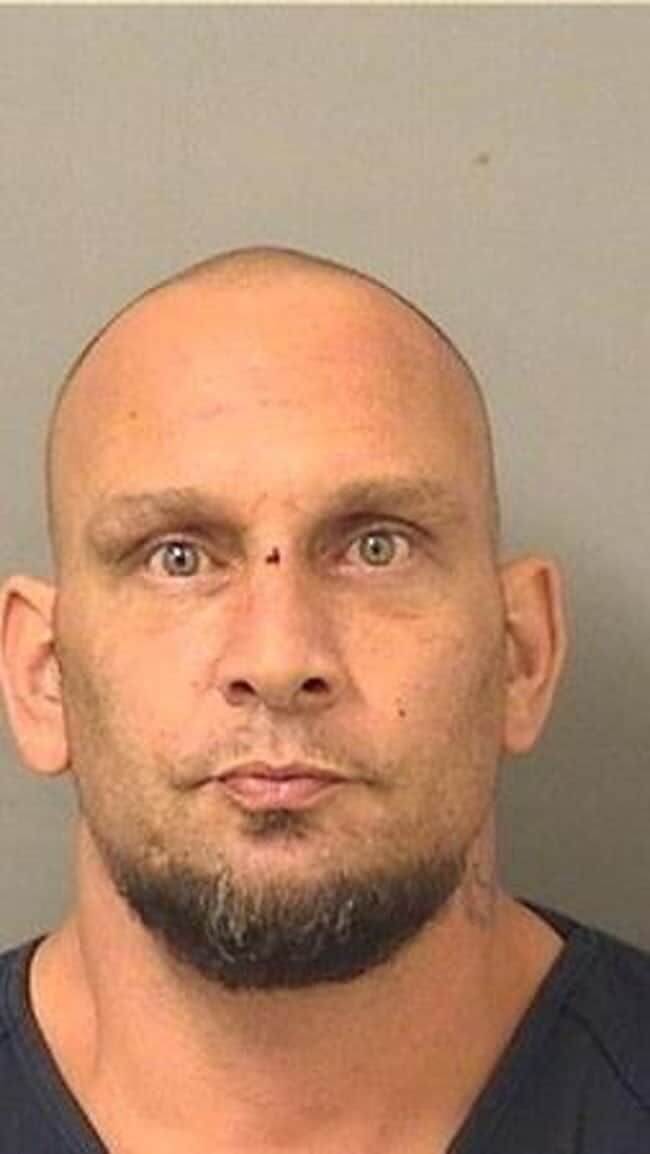 Running across the street with his stolen television was his neighbor. It just goes to show that while some neighbors bring you freshly baked brownies after moving into the street, others will use your hidden key to steal your belongings.

A Couple Just Couldn't Wait
Some people have no idea about personal boundaries and have a warped idea of public decency. One couple in Florida pushed these boundaries when they decided to have sex on top of a 2004 Kia Sedona - but were caught in the act.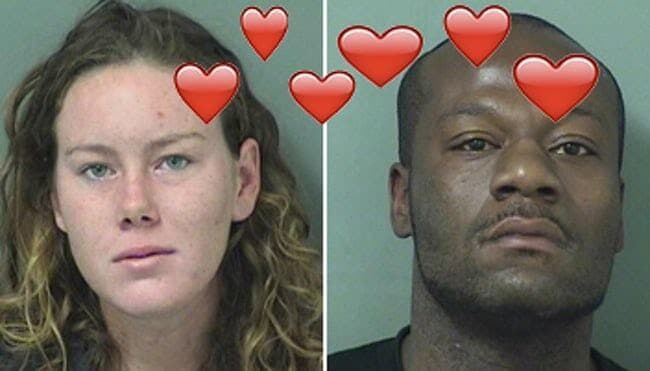 The couple was busted at a West Palm Beach auto dealership and were arrested on-site. Rumor has it that a 300-pound Mitchell spat int he face of a female officer while being handcuffed. It would appear that his climax didn't leave him very chilled.

Is There a Word For Having an Addiction to Cheese?
We all have our quirks and odd characteristics. Whether you're obsessed with having pet rats or have a habit of smacking your lips when you're nervous - the world is made more colorful by these strange traits. But what happens when your addiction leads you into a life of crime?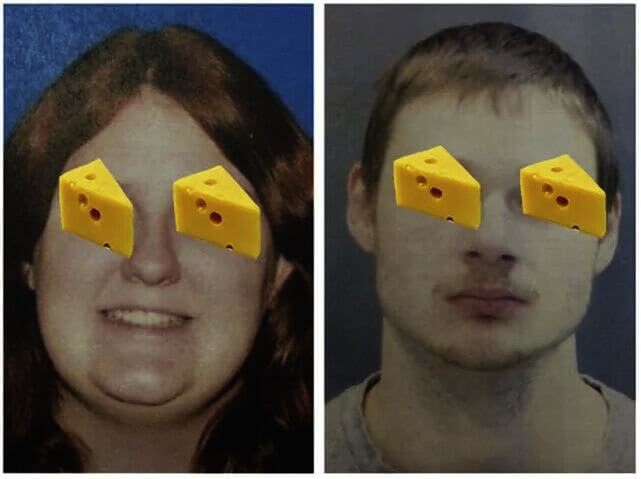 One Tennessee couple from Chattanooga walked into Walmart with one very clear plan - to leave the store with 57 blocks of cheese. But rather than swiping them at checkout, they tried to steal the dairy products and got caught in the act.

One Man's Hunger Prompted Him to Break the Law
We all do strange things when our survival instinct takes over. For one man in Edinburgh, his desire to satisfy his hunger caused him to break into a police station and see what snacks the local cops had on hand.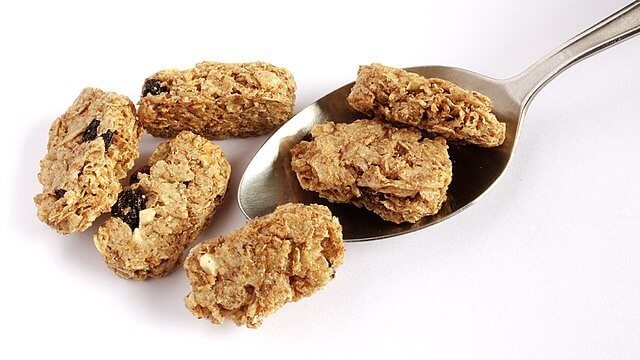 When the burglar broke into the empty building, he set off an alarm. Officers arrived to see what had happened and they found 38-year-old Lynton Frazer eating a mixture of pasta, Weetabix, and milk. The hungry criminal was sentenced to three months in jail.

The Derogatory Cop Name "Pigs" Takes on a Whole New Meaning
Although cops are there to protect their communities, there are always a few rotten apples in the batch who give the rest a bad name. As a result, the nickname "pigs" is often used when referring to the police.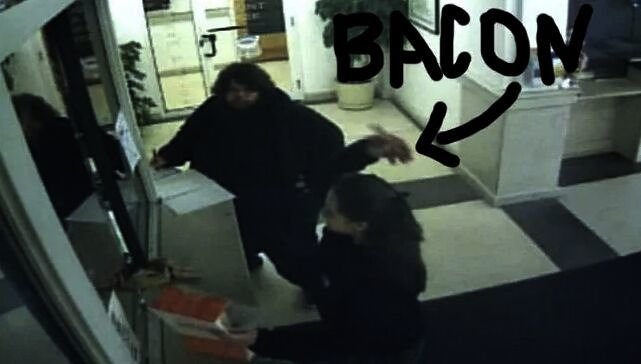 Lindsey McNamara, a woman from Massachusetts took this derogatory slur one step too far and decided to throw uncooked bacon and sausage inside a police station to "feed the piggies". After being caught on surveillance, she was charged with disorderly conduct and malicious destruction of property, but the judge dismissed her charges. It seems that the court had bigger fish to fry.

A Man Steals Pork Loin From Sam's Club in a Very Interesting Way
On the topic of pigs, one man was arrested after stealing pork loin from Sam's Club. Only he did so in a rather unconventional way. Thinking that his crotch could do with some filling up, he stuffed the pork loin in his pants.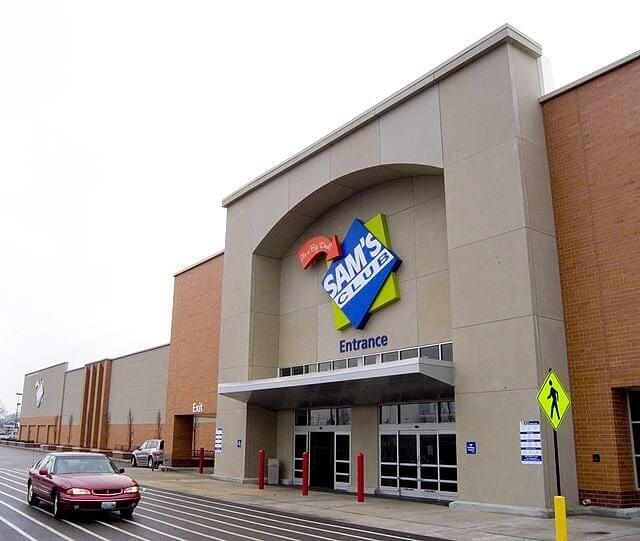 Once he knew that the piece of meat was secure, he rushed out of the store doors without paying. We can only hope that he didn't plan on serving the pork loin to anyone other than himself!

A Burglar's Escape Plan Goes Awry When He Gets Stuck in an Air Duct
Knowing that the police are hot on your tail can propel you to go to bizarre extremes to avoid being cuffed. One burglar was trying to escape a Seattle apartment building during a burglary but got stuck in an air duct when he cut through the drywall.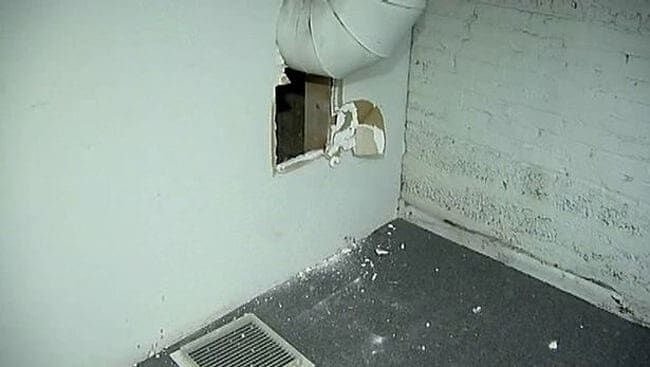 Firefighters were called to save him from his awkward position, and all was revealed. As it turns out, the burglar was a regular offender in the building and was noticed stealing quarters from the laundry room's soda machine the night before.

Google Street View Solves the Mysterious Case of a Missing Lawnmower
If you've ever used Google Street View then you've probably come across a few amusing situations. Some streets have changed drastically over time, and it can be quite ironic to see the street in full summer when you search in winter. Police in Denmark found a particularly unique use for Google Street View.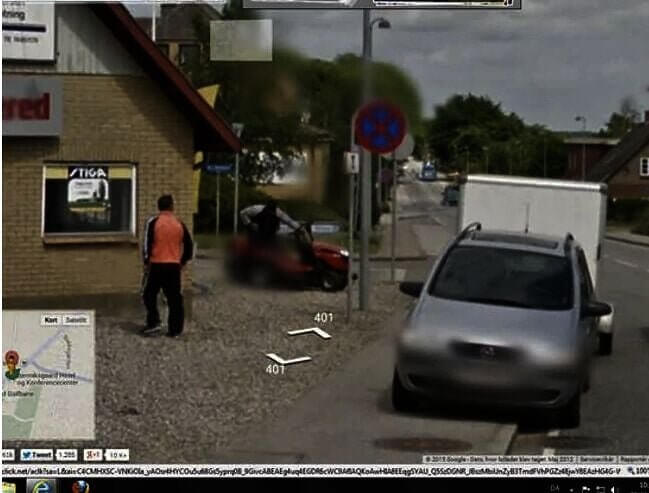 A Google Street View image offered the missing piece of evidence needed to solve a peculiar crime. In the image, two men are snapped stealing a lawnmower from a business in Rinkenaes. Just another reminder that Big Brother is always watching!

The Nasty Result of Pizza Hut's Bad Customer Service
What do you do when you're upset with the service that you receive? When most people are upset with a business's service they ask to speak to the manager, leave a review or decide to shop somewhere else. However one woman from New Rochelle decided to take matters into her own hands.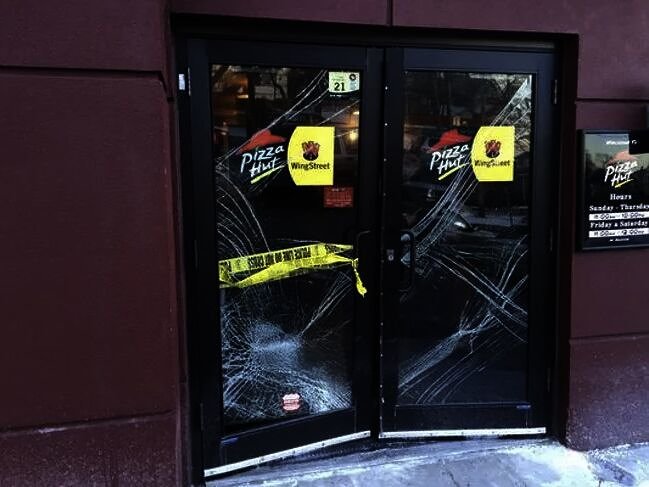 Upset with the service that she received at a local Pizza Hut, the woman jumped into her Volkswagen Jetta in a rage and crashed into the fast-food joint. We hope that insurance covers the behavior of irate patrons!

A Man Poured Water on the Road to Get Out of a Drunk Driving Charge
The extremes that some people go to to avoid getting in trouble with the law makes you wonder why they broke the rules in the first place. One man from Sparta, New Jersey, was involved in a car accident compliments of drunken driving.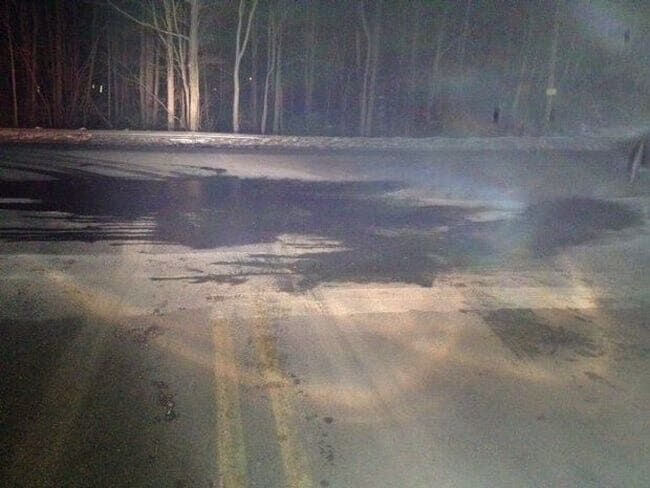 Rather than acknowledge the repercussions, he decided to get to work and poured water on the road to make it look like black ice. But the alcohol on his breath made drunk driving a far more likely cause of the accident.

A Misguided Use of a Stolen Credit Card
Note to self; if you ever use a stolen credit card (which you shouldn't) it's wise to not use it in the same place more than once. When one Virginia Beach resident had their credit card stolen, it didn't take long to figure out what encouraged the thievery - a lonely heart.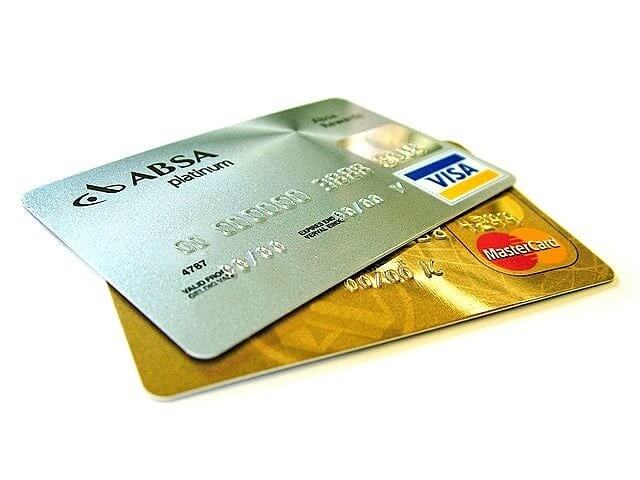 The stolen credit card was used on an online dating site not once or twice - but three times. The fraudulent charges totaled more than $228. Although the transactions were reported, there wasn't much that the police could do to catch the bloke.

A Man From Jersey Is Arrested for the Opposite of Arson
Wasting the city's resources is a serious offense. And just to confirm, the police department and fire department are considered city resources. Over the time of eight months, 33-year-old Vincent Garrison called in false reports of a fire a total of 14 times.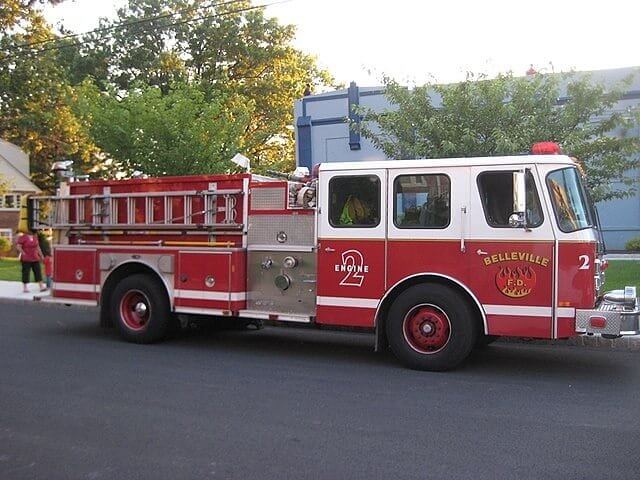 It's not unusual for arsonists to get a kick out of watching things burn. But Vincent had a rather peculiar fetish for raising false alarms. The young man pled guilty to three counts of false public alarm and was ordered to pay $13,500 in restitution.

Cute Animals Make People Do Dumb Things
They say that the way to a man's heart is through his stomach. And we'd argue that the way to a woman's heart is through cute animals. One man from Minneapolis decided to woo his crush and stole a three-month kitten from the local PetSmart.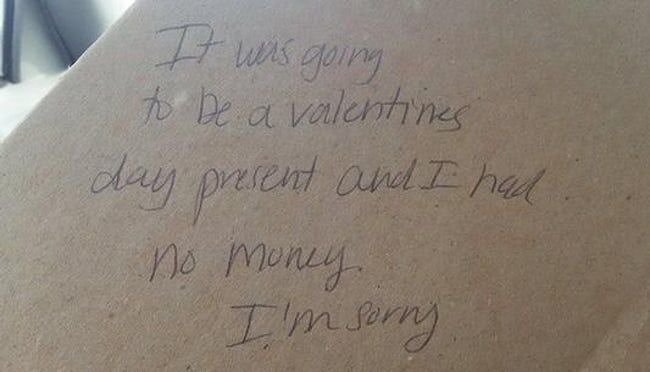 However, the man was either overcome with guilt or dumped not long after because he returned the kitten the next day, along with a note. His letter apologized for stealing the kitten and explained that he didn't have money, but wanted to give the kitten as a Valentine's Day gift. Sound like a keeper?