Tawny Kitaen was a 1980s sex symbol. She appeared in music videos for the rock band Whitesnake, whose lead singer she briefly married. She also appeared opposite Tom Hanks in the movie Bachelor Party, and many other films and television shows. Despite her success, Kitaen largely faded from public consciousness for many years, until her unfortunate and mysterious death on May 7, 2021. Here we look back on the incredible life and career of the glamorous Tawny Kitaen.
Rise to Fame
Born Julie Ellen Kitaen on August 5, 1961, the early years in the life of this girl from San Diego, California, gave little clue to what she would become in her 20s. It was around the age of 12 that Kitaen began calling herself Tawny, about the same time she received a diagnosis for dyslexia.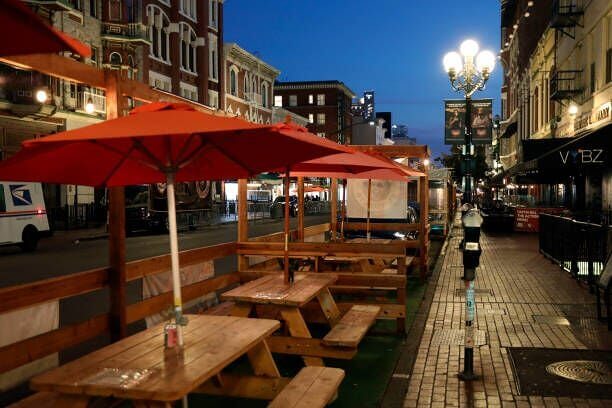 Kitaen attended Mission Bay High School but was never a star pupil and dropped out. It was then she turned to modeling and acting, setting herself on a path that would soon see her become an MTV icon and the wife of Whitesnake singer David Coverdale.
To Tell the Truth
While Kitaen may not have been the biggest academic achiever, she knew how to find success. She looked amazing and quickly began picking up minor roles on television and in movies. Her first television appearance was actually on a game show in 1976.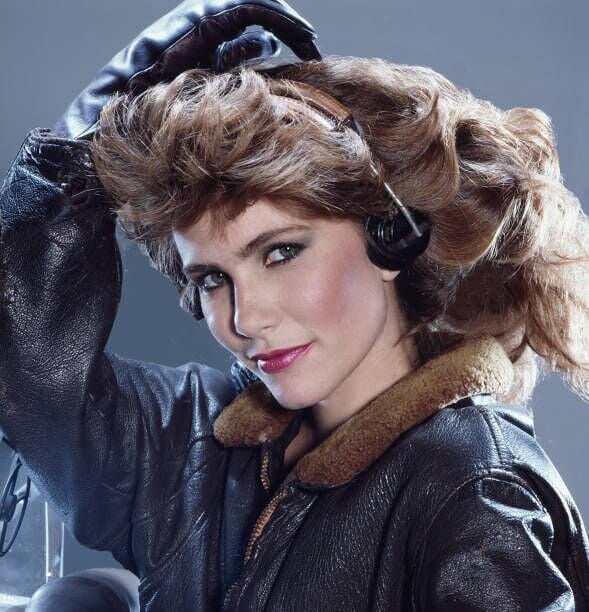 Kitaen was just 15 years old when she appeared on To Tell the Truth. It would be seven more years until she made her acting debut with a small part in the television movie Malibu. This was the start for Tawny Kitaen, but her biggest achievements were just around the corner.
Bachelor Party
Tawny Kitaen's biggest movie role was her second. After taking the title role in the 1984 erotic adventure The Perils of Gwendoline in the Land of the Yik-Yak, Kitaen earned herself a part in Bachelor Party, a sex-based comedy and the third film in the career of rising megastar Tom Hanks.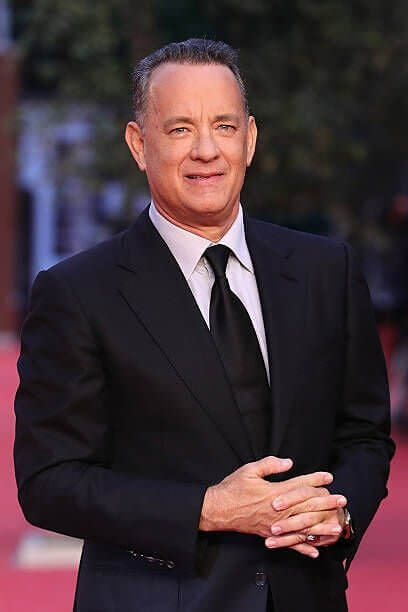 Kitaen played Debbie Thompson, the girlfriend and future bride of Hank's character, Rick Gassko. It was an incredible start for the fresh new actress, and it launched a career that would last for almost 40 years.
The Whitesnake Girl
By 1987, Kitaen was dating David Coverdale, the lead singer for English rock band Whitesnake. That year they re-released what would go on to be their biggest ever single, "Here I Go Again", and the band decided to put the glamorous and beautiful Tawny Kitaen in the video.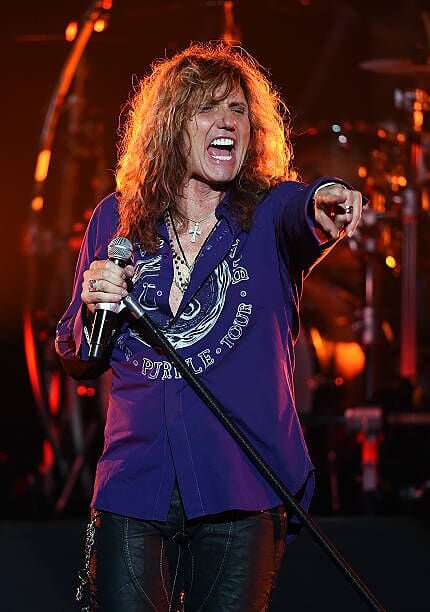 In the five-minute promo, she can be seen in a flowing white dress, dancing around on the hoods of two cars before distracting Coverdale from driving and pulling him into the back seat. Safety is not her concern, but sexiness is. It would be the first of four Whitesnake videos that Kitaen would appear in, and these performances would make her more famous than anything else in her career.

Instant Sex Appeal
"Even by the exceedingly high standards of models, actresses, and video vixens, Kitaen was extraordinarily beautiful," wrote pop culture writer Nathan Rabin, many years later. By modern standards, Kitaen was very covered up in the video, but those moves, those legs, and a very tiny nipple slip were enough to send the temperatures of many teenage boys (and girls, surely) through the roof.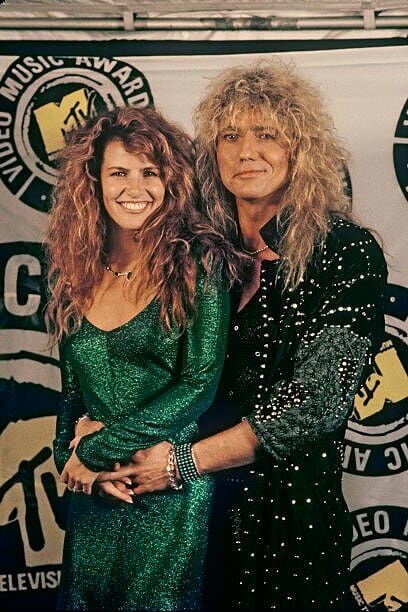 "She was more than beautiful," continued Rabin, who was barely a teenager when the video was first released. "She was luminescent. The camera loved her. She had that ineffable X factor that makes someone a star. She had swagger. She radiated sex and life."

Not First Choice
"Claudia Schiffer was supposed to be the Whitesnake woman when she was the Guess Jeans girl," admitted David Coverdale in 2019. The young German model was 17 at the time of shooting the video for "Here I Go Again" and had recently been talent-spotted.
Schiffer would go on to become one of the most successful and instantly recognizable supermodels of the 90s. She was stunning, and despite Kitaen's place in Coverdale's life, it was hard for the band to look beyond the opportunity to work with Schiffer. It was the video's director who turned them towards Kitaen.
Lucky Meeting
"That's her! She's the Whitesnake woman!" shouted video director Marty Callner when Tawny Kitaen walked through his door. There had been a problem with the initial plan for the video and Callner had called David Coverdale to come round so they could talk it out. When he did, he took Kitaen with him.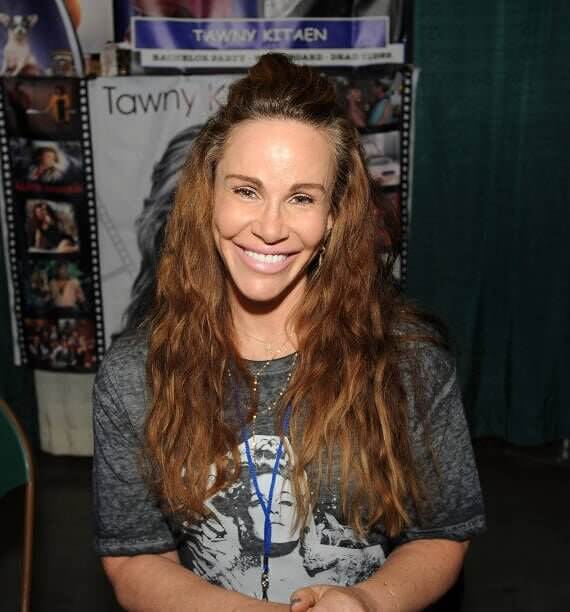 "Marty, this is a friend of mine," explained Coverdale. "She's an actress." Kitaen realized what was going on and wasted no time in making her position known. She interrupted her boyfriend and announced. "No, David, I'm happy to do it!"
Change of Heart
"I had turned down a couple of bands for not being in their video because I was an actress," Kitaen said in 2020 when she was interviewed for a podcast titled Ouch! You're on My Hair. At that time she had thought, "I'm not gonna do a rock video. Are you kidding?"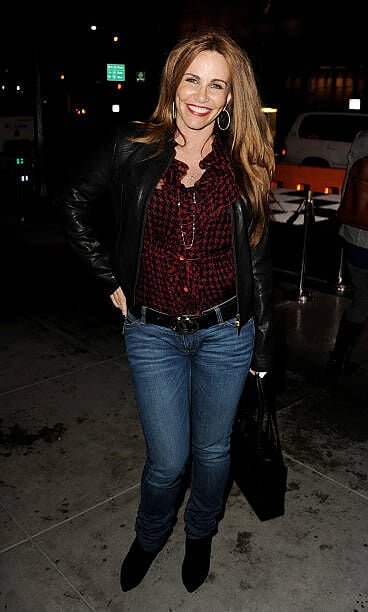 So when she agreed so readily after being ambushed at Marty Callner's mansion in Bel Air, it was as much a surprise to her as it was to anyone else in the room. For a spur-of-the-moment decision, it turned out to be a great move.
Last Gasp Success
David Coverdale was struggling before the release of "Here I Go Again" in 1987. The band wasn't doing well and he was badly in debt. Losing Claudia Schiffer for Whitesnake's video was another blow, so a lot was riding on the success of the song, even with the help of his stunning girlfriend to sell it.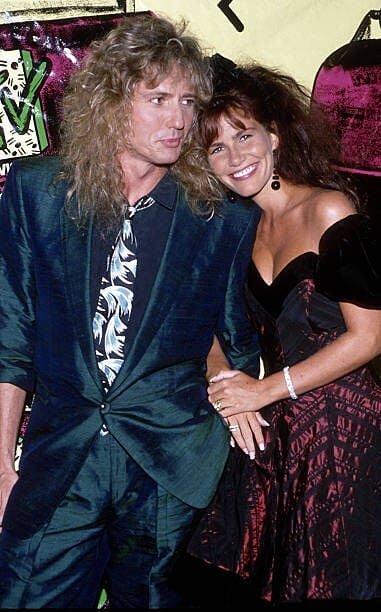 Tawny Kitaen had a habit of helping out her rockstar boyfriends, when she had been dating the guitarist Robbin Crosby from Ratt, she had posed for several of his band's record covers. She figured there was no harm in doing the same for Coverdale. Thanks to their combined efforts, "Here I Go Again" reached number one on the Billboard Hot 100, and everything changed for David Coverdale.
Rock and Roll Marriage
With Whitesnake exploding and Tawny Kitaen now an important part of the team, the relationship between her and David Coverdale blossomed too. The pair were married in 1989 and, for a time, were one of the hottest celebrity couples around.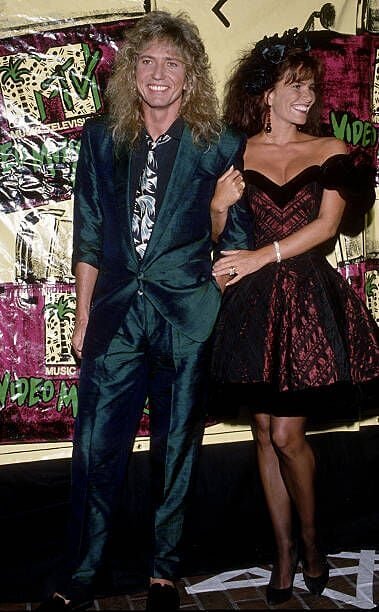 "Once that huge kind of 'Snake mania was going on over here, Tawny, my second wife, and I, we couldn't go anywhere without being mobbed," Coverdale said later. "We were chased down Sunset Strip in my white Jag." It wasn't to last, however, and they divorced just two years later.
Mixed Feelings
Interviews in 2015 and 2019 showed the complex feelings Tawny Kitaen had towards her first ex-husband. The two broke all ties after the divorce but would always be a big part of each other's lives. Even many years later, Kitaen admitted she still believed Coverdale had "the best rock and roll voice ever." She did, however, accuse him of using her to get famous and called him variously a "pain in the butt" and a "narcissistic idiot".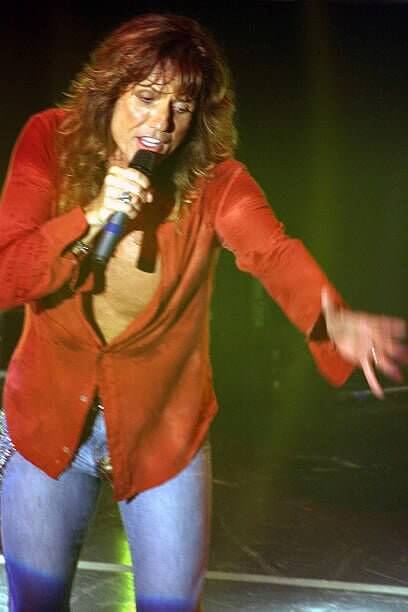 On his part, Coverdale never let his affection for Kitaen fade away completely. On hearing of her death in 2021, he tweeted "Just woke up to some very sad, unexpected news…Waiting on confirmation…but, if it is true, my sincere condolences to her children, her family, friends & fans…"
Secret Affair
After David Coverdale, Tawny Kitaen jumped into a brief affair with another rock and roller, perhaps the most rock and roll man around, Tommy Lee of Motley Crue. Then she moved on to a sports star. Kitaen had a secret year-long affair with football player O.J. Simpson. Simpson was married to Nicole Brown at the time, but that didn't stop him showering Kitaen with gifts, or even having her stay in the same hotels as him and his wife.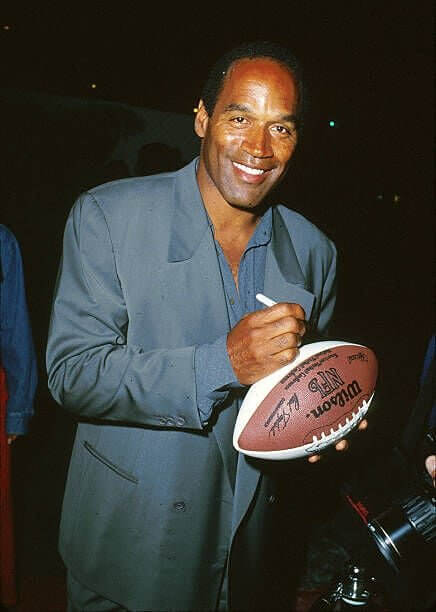 Brown discovered the affair after stumbling across a pair of $25,000 earrings in a drawer at her home, and assuming they were a birthday present for herself. They weren't, as a friend soon revealed.  "Don't you know?" the friend said. "He gave them to Tawny Kitaen. We thought you allowed him to have a mistress!"
Workplace Relationship
In 1991, Tawny Kitaen began a two-year, 19 episode run as Mona Loveland on the CBS sitcom The New WKRP in Cincinnati. This job put her near a huge American comedy star. The sets and trailers for both her show and his, and his office, were all within 60 feet of each other.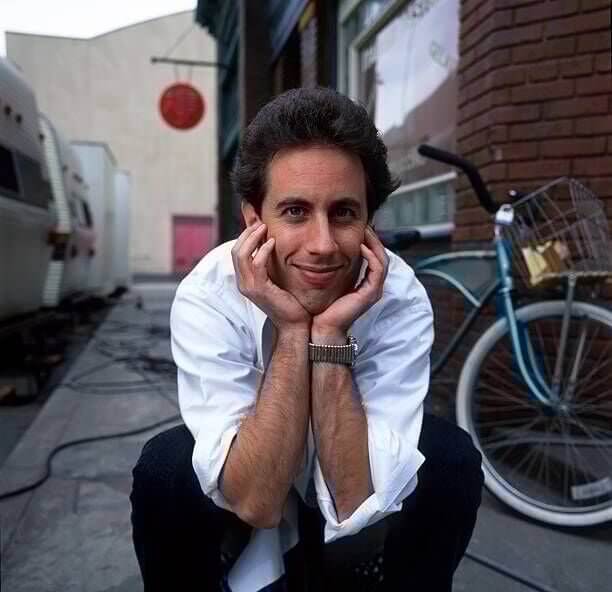 It was completely unavoidable that Kitaen and Jerry Seinfeld would run into each other, and then do it again, and again. Over time, a relationship formed and the pair became a couple. "How fortunate is that," Kitaen said at the time. "To have your office right next door to your boyfriend's?"
The One With the Nose Job
The growing closeness between Tawny Kitaen and Jerry Seinfeld also led to her appearing on his show. On November 20, 1991, an episode of Seinfeld titled "The Nose Job" aired for the first time. It featured Tawny Kitaen as Seinfeld's beautiful but boring girlfriend who the star is conflicted over.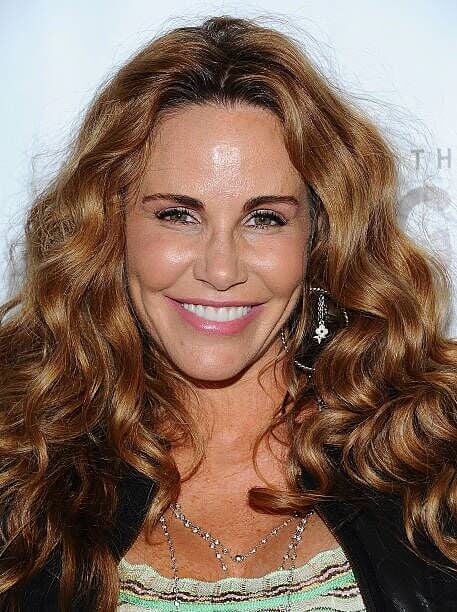 The episode depicts a battle between Seinfeld's mind and his loins over whether to continue seeing Kitaen's character, a battle which is demonstrated by a game of chess between the two body parts. According to Kitaen, it was the filming of this show which marked the point their real-life relationship went from casual to serious.
Subtle Start
Jerry Seinfeld risked scuppering the relationship before it really got going when he got too giddy about it and spilled the beans live on the radio. The pair had been keeping things quiet at the beginning and made a point of being cordial but not affectionate with each other when at the studios. They were both experienced at being celebrities at this point, they knew that "people were always watching".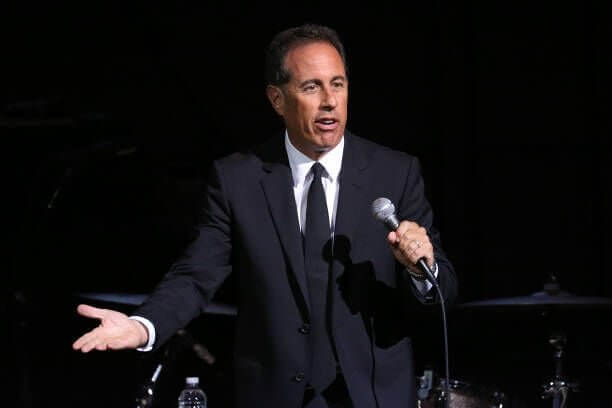 When Seinfield appeared on Howard Stern's radio show, he couldn't keep it in and announced the relationship to listeners without clearing it with Kitaen first. Eventually, however, they relaxed. "What the hell are we doing?" they said and put an end to all the sneaking around.
Tired Drives
Seinfeld and Kitaen quickly became besotted with each other, or at least he did with her and would often send her flowers or little love notes. His office at the studio had glass walls, so Kitaen got into the habit of doing something "silly and sexy" whenever she walked past.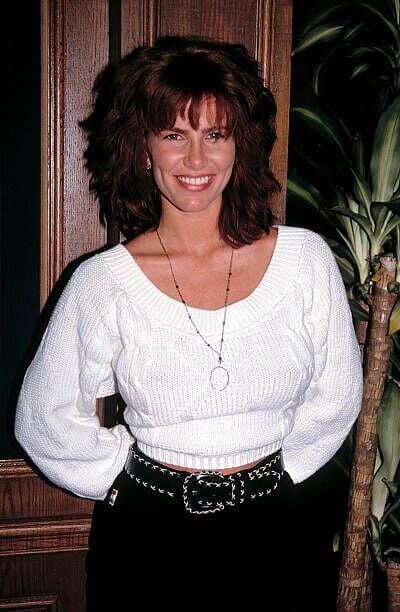 Though Seinfield was only a few years older than his new girlfriend, he did struggle a little with keeping up. They would drive to Santa Barbara on the weekends and it was usually Kitaen who had to drive back because Seinfeld was too exhausted. He was always excited about the relationship though. When they appeared together in one of the tabloids he called his mom to say, "Look at me and Tawny, we're in The Enquirer!"

Budget Romance
"Jerry had nothing else to really spend his money on. He was just amazed that he could buy so many tennis shoes and Porsches. He was like, "Wow, I can do this. Cool!" Tawny Kitaen's words about her lover may have been said purely out of affection, but she may have been making a shaded reference to the lack of gifts that came her way.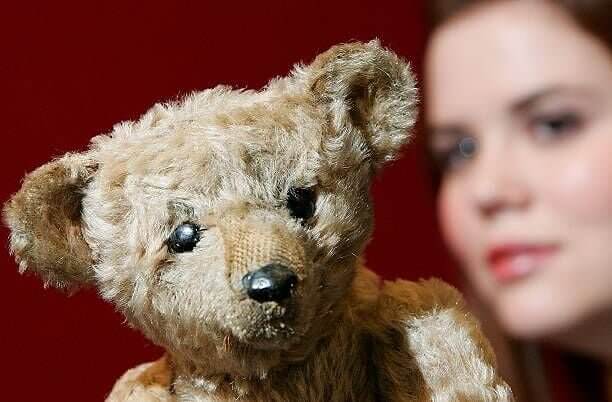 After O.J. Simpson and others, Kitaen was used to receiving expensive presents from the men in her life, but that wasn't Seinfeld's style. He was always good for a romantic note or some nice flowers but, for a successful TV millionaire, he was more of a teddy bear and Coach leather purse sort of guy when it came to buying gifts.
Hidden Depths
There was a lot about Tawny Kitaen that Jerry Seinfeld liked. She was raised Jewish, which was a bonus for the also Jewish star. Her family came from Ellis Island to San Diego, which was, according to Kitaen, "important for [him]." He also loved the way she looked, but it was what lay beneath this and her public bimbo image which really appealed to Seinfeld.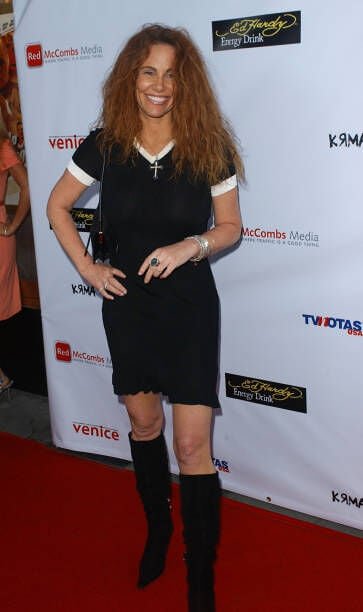 He liked that she was smart and she had something to say for herself. From Kitaen's side, she liked that Seinfeld wasn't the sort of guy "who wore a gold Rolex with his left arm out the window of his Porsche, saying, 'Hey, Baby.'" Though of course, he did drive a Porsche or several.

Pregnancy
Things came to a head in Kitaen and Seinfeld's relationship after around a year, when she revealed she was pregnant. There was every chance that the baby belonged to the "gorgeous, extremely attractive man," Kitaen had been publicly seeing, and for a time she even felt it might be.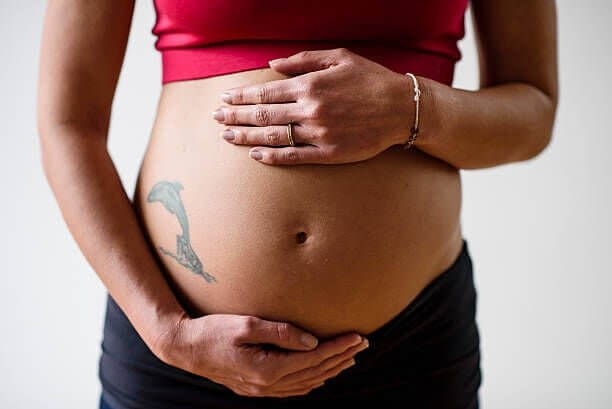 Tawny knew something that very few other people did though, Seinfield wasn't the only person she had been sleeping with. She'd been secretly hooking up with an old boyfriend, baseball player Chuck Finley, and the baby was his.
Understanding Reaction
Tawny Kitaen had flown over to Seattle to spend time with Chuck Finlay after he had left her an answerphone message while she was in Santa Barbara with Jerry Seinfeld. The pregnancy was discovered a month later. Naturally, Kitaen was nervous about confessing to her boyfriend, but he handled the news much better than expected.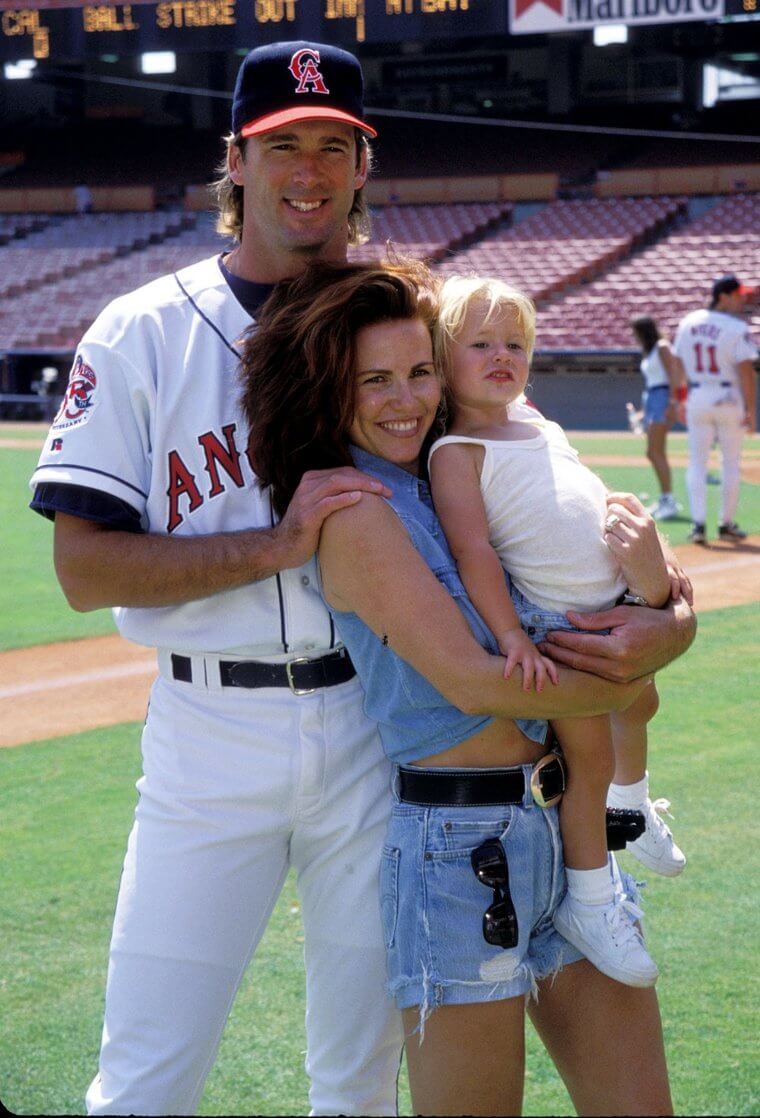 Seinfeld was no longer the weird kid who struggled to get dates, he was a millionaire celebrity comedian and he had women queuing up to spend time with him, so he took the news of Kitaen's infidelity in his stride. According to Kitaen, he told her, "he was happy that I was happy," and gave her a big hug.
Physical Altercation
At the start of the new millennium, Tawny Kitaen found herself in custody for an attack on Chuck Finley. The two had married in 1997 and had two daughters together. ESPN reported that Kitaen had attacked Finley during a drive home after going out for dinner, she used her high heels as weapons. This ultimately brought to the end of their marriage. Only three days later, Finley filed for divorce from Tawny.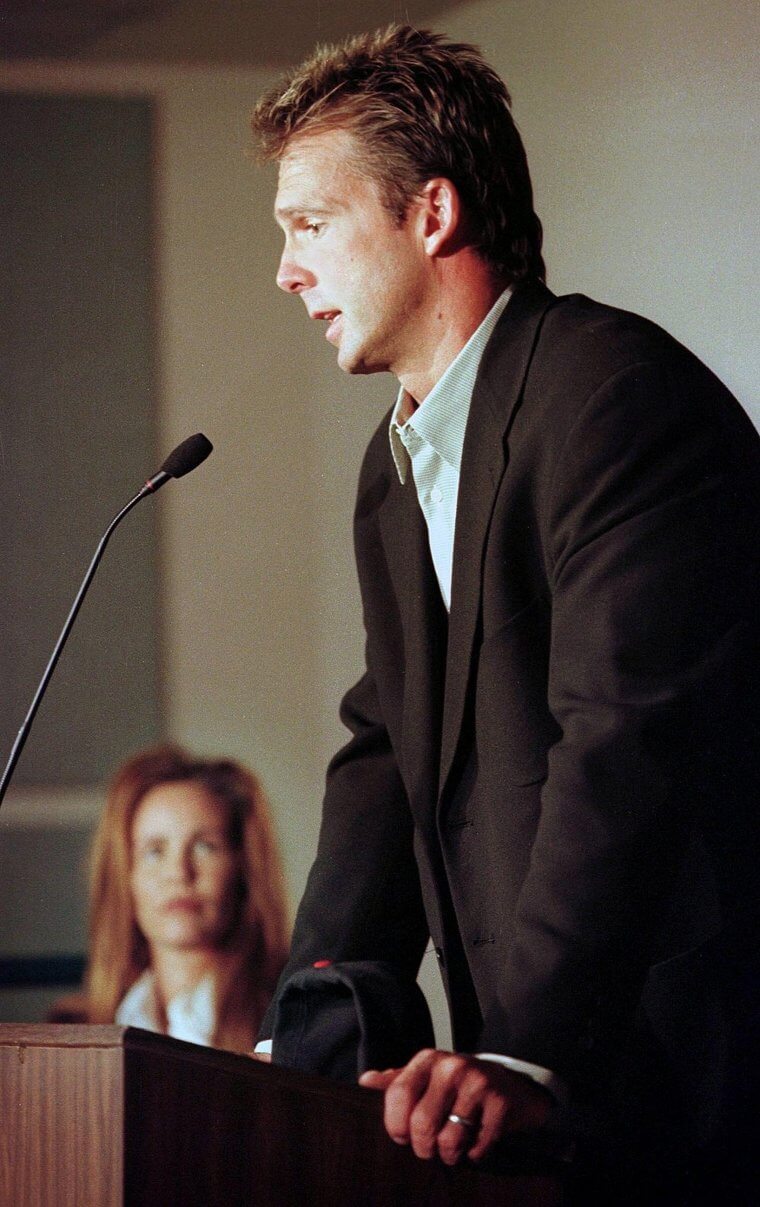 He obtained a temporary restraining order preventing Kitaen and received temporary custody of the couple's two daughters, ages 9 and 3. "I am fearful that (Kitaen)... will harm herself or will harm others, including me or including my children," Finley said in a statement that accompanied the divorce filing. "the most important thing in my life and I live for my two daughters," Tawny replied. Kitaen escaped charges by agreeing to break all contact with Finley and go to counseling.
Messy Times
It wasn't an easy time for either of the soon-to-be divorcees. Chuck Finley found himself the victim of a misjudged joke from the Chicago White Sox musical director, who chose to pump "Here I Go Again" into the stadium where Finley was playing. It cost the man his job and prompted an official apology from the club to Finley.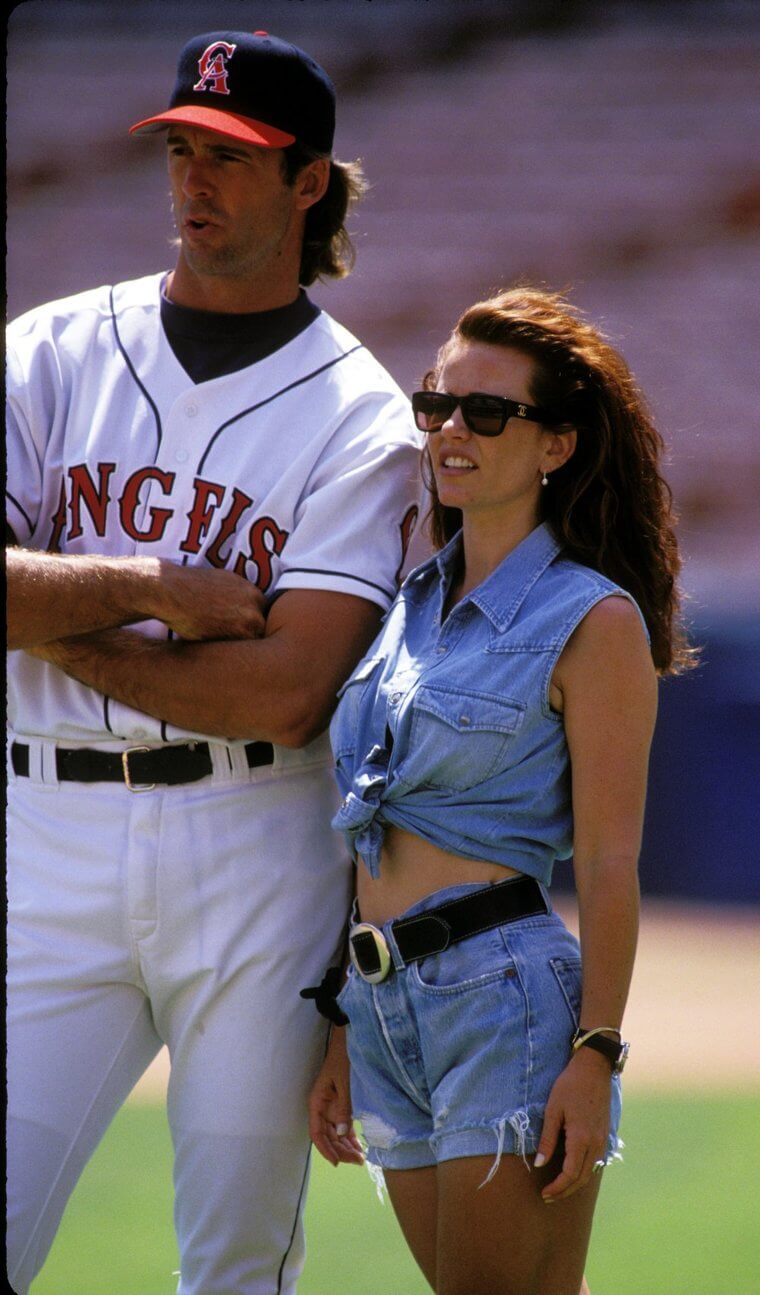 Tawny Kitaen was known to be drinking and using marijuana and she was happy to drag Finley into that mire with her. She testified in the Orange Superior Court that Finley thought he was "bulletproof" to the MLB's testing policy and was himself using steroids and other drugs.
Surreal Times
This Surreal Life ran for six seasons from 2003 to 2006 and had become a sanctuary for washed-up celebrities wanting to get their careers back on track. After a divorce, court proceedings, and a full year of mandatory counseling, Tawny Kitaen was an ideal candidate for the show's final 2006 season.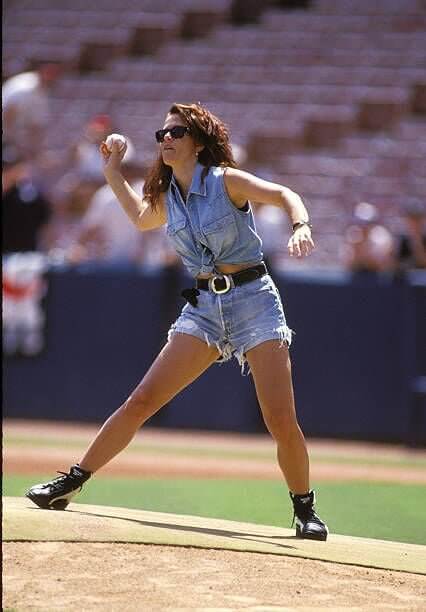 The reality show followed her life as she lived alongside C.C. DeVille from the rock band Poison, Alexis Arquette, Sherman Hemsley, professional wrestler Maven Huffman, and former Playboy model Andrea Lowell. None of this could stop Kitaen from being caught and charged with possession of cocaine in November of that year.
TV Rehab
In 2008 it began to look as though Tawny Kitaen might live her whole life in front of reality TV cameras. She joined the cast of Celebrity Rehab with Dr. Drew for its second season. Here she went through a public rehab program alongside the likes of Steven Adler from Guns N' Roses, Seth Binzer from Crazy Town, and actor Gary Busey.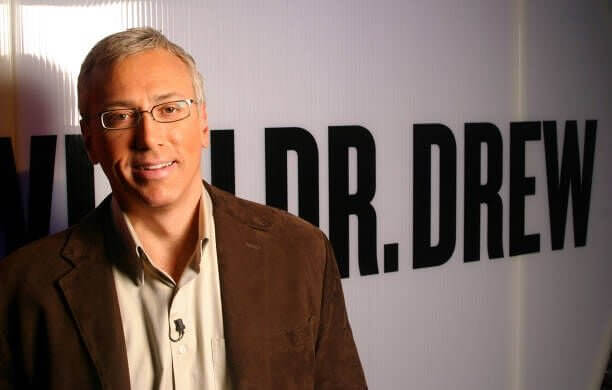 Nine years later, Kitaen would return to reality TV to appear in Botched, a show about plastic surgery gone wrong. Crucially, however, she turned down Sober House, the Celebrity Rehab spin-off which moves successful candidates into a halfway house to follow their ongoing progress. Kitaen was arrested for DUI just before she entered Celebrity Rehab, and again six months after leaving it.
Legal Wranglings
Despite being arrested several times, Tawny Kitaen managed to avoid any real jail time. For her latest DUI she pleaded no-contest and agreed to undertake a six-month alcohol program after spending just two days in jail, she also had to complete 64 hours of community service.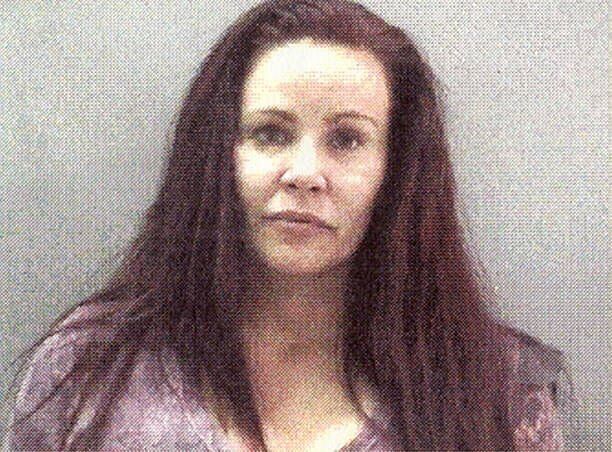 Kitaen didn't only go to court to be a defendant, however, and in 2009 she filed against an ex-boyfriend. She claimed the man had conned her out of $3 million, the matter was eventually settled out of court.

Not Her Too
In April 2021, Tawny Kitaen appeared as a guest on a podcast titled Behind The Velvet Rope. She mentioned she was working on her memoir and engaged the presenters with some snippets of her past romantic life that she intended to include in more detail in the book. A surprising name was mentioned.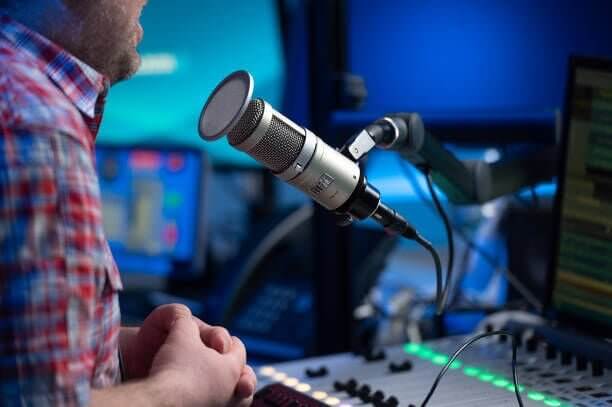 Kitaen revealed she once had a fling with film producer Harvey Weinstein, a man who had recently begun a 22-year prison sentence for the sexual assault and rape of multiple women. Apparently, Kitaen was going to reveal a lot in her book and she expressed her worry when she said, "A lot of people would rather see me dead than have this book come out."
Lucky
Tawny Kitaen's experience of Harvey Weinstein was very different from that of the many women he abused. "[He] was chasing after me. He really wanted to date me and was very persistent," she said. "I dated him for a little while. Nothing ever happened. He was a complete gentleman."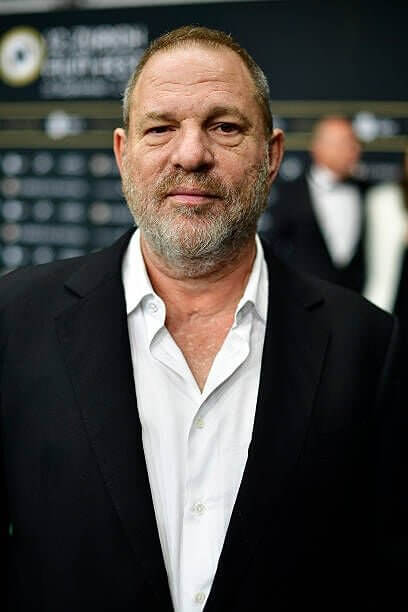 Kitaen described how, for a period, they would go to dinner every night. Then, when she fell ill and was hospitalized with pneumonia, he would visit, sit with her, and chat. In the light of what was revealed later, Kitaen said she considers herself "lucky".
Utter Shock
"I was completely blown away… And disgusted. It frightened me," was Tawny Kitaen's response when the news about Harvey Weinstein's predatory behavior became public. She had seen him for a couple of months then broke it off because it was approaching a self-imposed deadline she had for relationships, or her "three-month rule" as she called it.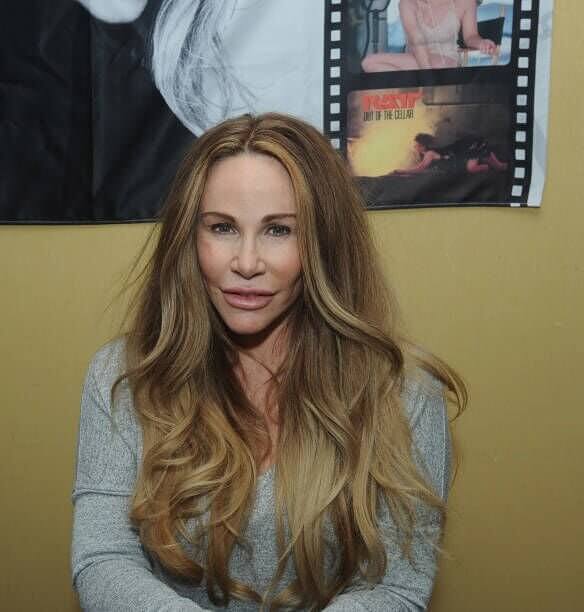 The only explanation she has managed to offer for why she hadn't suffered at his hands in the same way other women had, was that he was actively pursuing a serious relationship with her. 
Unexplained Death
Police visited the home of Tawny Kitaen on May 7, 2021, where they found the former model and actor dead. Kitaen''s death was a result of heart disease. Police initially told her family that there was no evidence at the scene to indicate that drugs or alcohol were involved.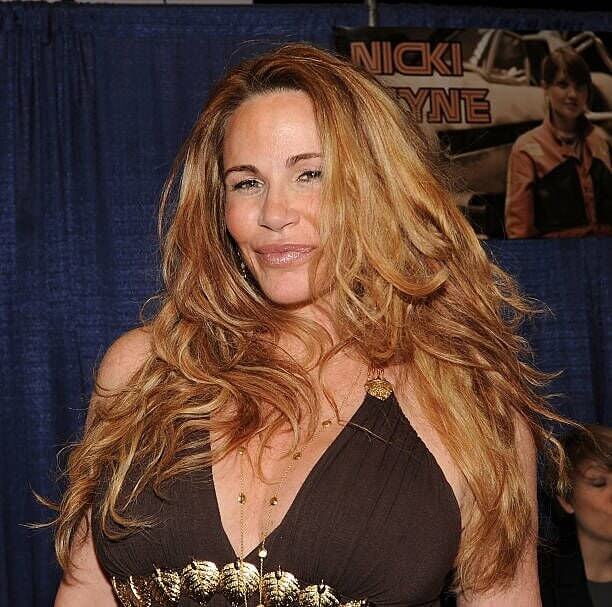 But other factors involved in her death were found to be antidepressants, opioids, clogged arteries, sedatives, Tylenol, and nerve pain medication. The death was treated as neither murder nor suicide. Some members of her family believe that they may know the cause of Kitaen's mysterious death.
Broken Heart
Jordan Kitaen, Tawny's younger brother, believes his sister died of a broken heart. He described to TMZ how she'd had an "uncanny" connection with their father, who had died in April that year. The family had attended his funeral just a few days before Tawny Kitaen's body was discovered.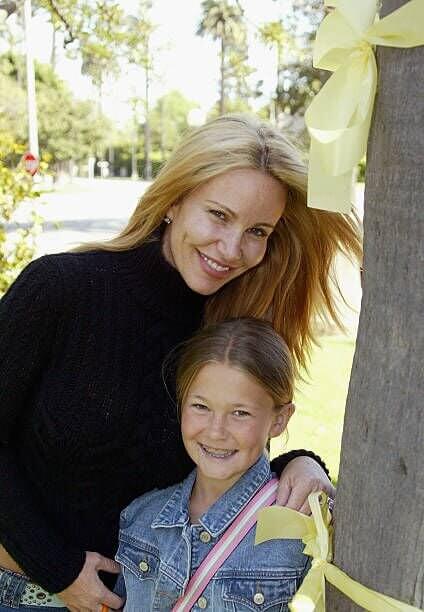 Jordan Kitaen believed his sister had been "in a good place" but that the death of her father, after a lengthy battle with skin cancer, had been "too much for Tawny's system to handle."

Dark Beauty, Androgynous Look and a Wild Attitude: The Life of Gia Carangi
Before Naomi, Cindy, Claudia, Linda, and Christy, there was Gia Carangi. From the mid-1970s, her dark, smoldering beauty and $100,000 salary arguably made her the world's first supermodel with a fabulous rags to riches story.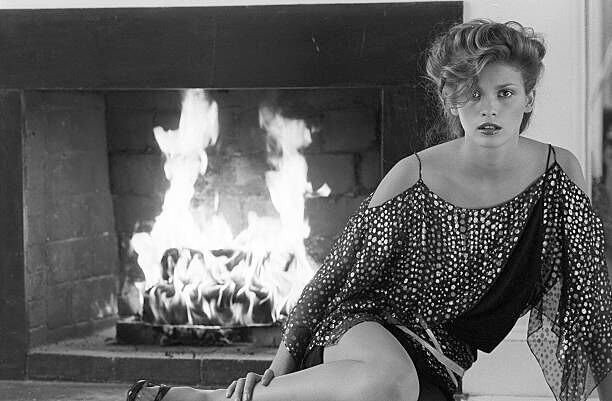 But her meteoric rise was followed by an even more tragic fall. This androgynous wild child didn't give a damn and was one of the first openly gay models, but her dysfunctional upbringing and mother's abandonment meant she craved love and affection. When she couldn't fill the emptiness in her heart, she turned to heroin, which brought her career crashing down just as she was at the top of her game. Gia's downfall is filled with heartbreak and comes with some shocking twists and turns along the way. 

Dysfunctional Family
Gia Carangi was born on January 29th, 1960, in Philadelphia. Her Italian American father, Joseph, owned a restaurant called Hoagie City. Her mother, Kathleen, was a homemaker until she walked out on the family when Gia was eleven. Her two older brothers moved out to live with their mom while Carangi stayed with her father.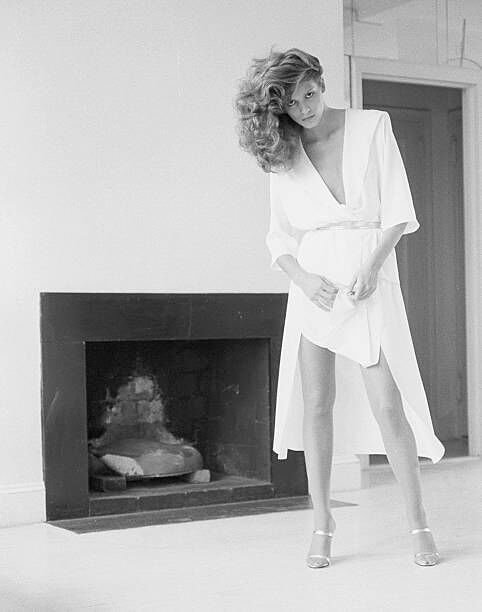 This fractured childhood led to instability and dependency issues that plagued Gia in later life. Relatives described her as a needy, manipulative, spoiled, and shy mommy's girl. After her mom left in 1971, Gia was robbed of the nurturing, encouragement, and affection she needed. She spent her adolescence in Philly, working at Hoagie City and trying to fill the void her estranged mother left behind. 

Flower Power
Gia had no filter, and as a youth was shamelessly open about her feelings. At school, she came up with an unusual way to garner the love and affection that was missing from her life. She found the attention she craved by befriending fellow pupils by giving them small, hand-made bouquets.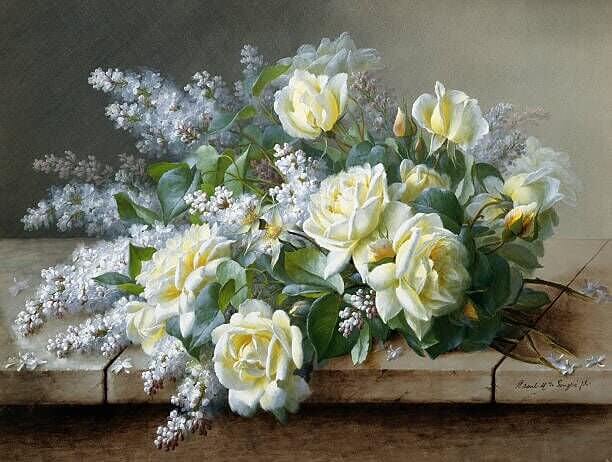 At high school, rebellious Gia pivoted from adolescent schoolgirl crushes to subverting every gender norm she could. Gia realized she was attracted to women and was also inspired to take on a gender-bending look from her idol, David Bowie. And she wasn't the only one in Philly to do so...
Fashion… Turn to the Left
At Abraham Lincoln High School, Gia fell in with "a couple of kooks hung up on romancing", known as The Bowie Kids. Just like Gia, they were obsessed with David Bowie fans who emulated the musician's style. When they were around 15-years-old, The Bowie Kids began frequenting Philadelphia's gay clubs and bars. Although Gia is associated with the burgeoning LGBTQ community, she claimed not to be a fan of "the accepted lesbian style". Gia always marched to the beat of her own drum!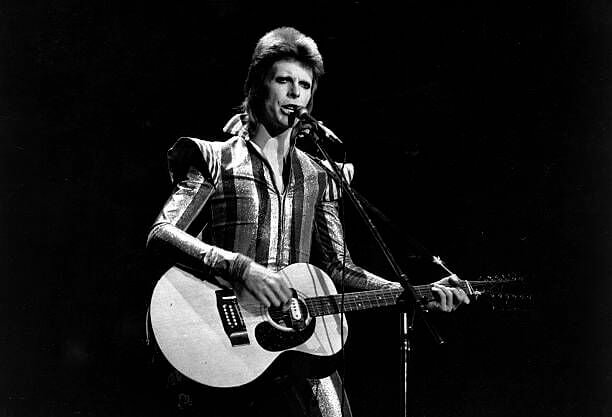 This enfant terrible, and her friends became obsessed over Bowie's 1970s glam style, open bisexuality, and playful gender subversion. Just like her idol, Gia developed her own androgynous style; she cut her hair short and dyed it bright colors. But unlike her idol, she sported men's clothes, the opposite of Ziggy Stardust's flamboyance. What's more, Gia was such a barefaced beauty; she never needed makeup.
She's a Model, and She's Looking Good
Gia defiantly stood out from the crowd as she strutted her stuff at Philly's gay clubs in the mid-1970s. It's safe to say that everybody in the place noticed Gia—it was hard not to notice her sizzling dark, Italian good looks. This fresh-faced teenager was a thing of natural beauty… but wearing thrift-store, men's button-down shirts, Levis 501's or castoff vintage army surplus pants, and stomping around in oversized black combat boots.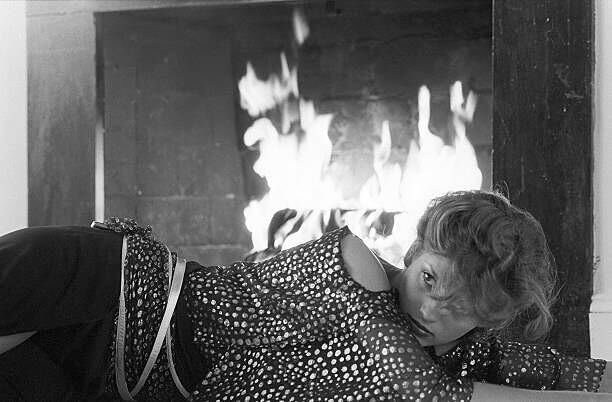 One local photographer and hairdresser named Maurice Tannenbaum was instantly captivated by Gia's aesthetic, so he asked if he could photograph the 5'8″ teen on the dance floor. She didn't know it yet, but that photo would change her life. Tannenbaum passed on the images to Bloomingdale's department store photographer, Arthur Elgort, and before Gia knew it, she was the toast of the town. New York Town, that is! 
Gay and Proud
Back in Philly, as she started to model for local advertisements, a more confident, self-assured Gia Carangi replaced the previously shy teen. At 15, she partied at a gay club called DCA. There, she set her eyes on a gorgeous blonde girl named Sharon Beverly. Though Gia identified as a lesbian, she'd briefly dated Beverly's brother. In the biopic of her life, one of her friends asks if she's ever had sex with a man. She responded: "Yeah, once. And I could have done that with a German Shepherd."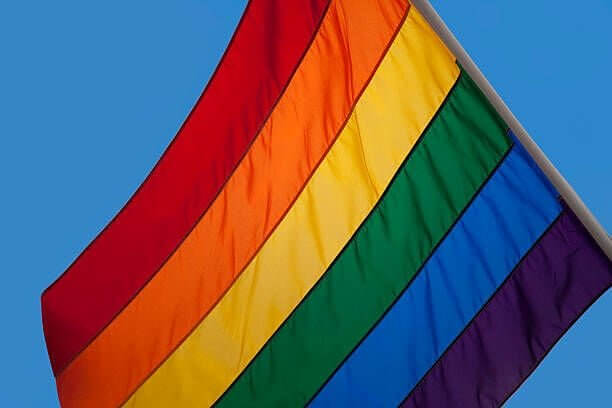 Sharon was older than Gia, but the age gap wasn't the problem; Gia's mom was. When Kathleen learned of her daughter's romantic entanglement, she telephoned Sharon's parents to warn them their daughter was too old for her girl. That being said, nothing ever stopped Gia from chasing what she wanted — be that her dreams, a career, a woman, or a terrible decision.
Take A Chance On Me
Gia gained more exposure in Philadelphia and decided to see if she could make it as a model. The first thing she needed to change was the limiting confines of her hometown, as Philly is great for steak and cheese hoagies but not so good for fashion. Drawn by the bright lights, big city, and endless possibilities, Gia moved to New York. She was discovered in 1977, aged 17. Her big gamble had paid off. She later confessed, somewhat humbly: "I started working with very good people, I mean all the time, very fast. I didn't build into a model; I just sort of became one."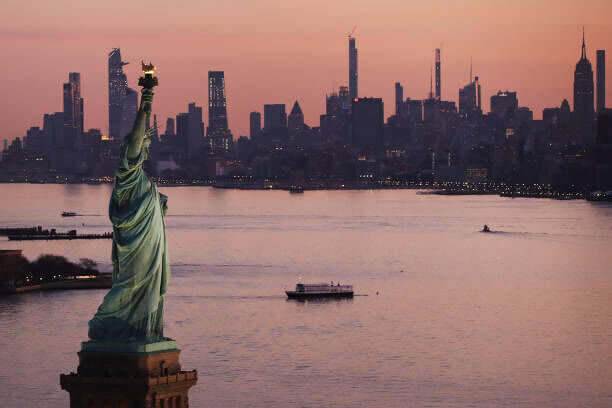 One of those good people happened to be Wilhelmina Cooper, one of the most successful models of the '60s. Cooper's aristocratic Ice Queen aesthetic was the opposite of Gia's edgy, blue-collar look, but the aging model-turned-agent recognized a new breed of model when she Gia. 
Under Our Wing
Carangi's dark features were a breath of fresh air in an industry dominated by tall, willowy blondes. Cooper was said to be "floored" by the teenager's good looks and instantly took Gia under her wing, becoming her agent, friend, and mentor. But furthermore, Wilhelmina was the tonic Gia had been searching half her life for; a maternal figure.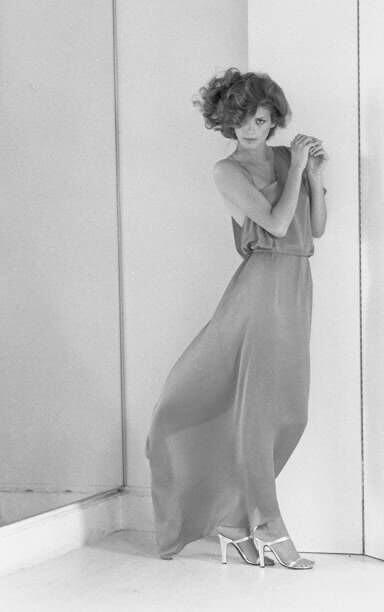 Leading fashion photographer of the day, Francesco Scavullo also waxed lyrical about his new protege: "There was something she had… no other girl has got it. I've never met a girl who had it. She had the perfect body for modeling: perfect eyes, mouth, hair. And, to me, the perfect attitude: 'I don't give a damn.'" But Gia's edgy attitude would also be her downfall. 
Break On Through to the Other Side
In October 1978, Gia had her first major photo shoot. The shoot became notorious and is considered iconic to this day. Posing against a chain-link fence, Gia's clothes magically started "falling off" until she was naked. That's when photographer Chris von Wangenheim asked makeup artist, Sandy Linter, to step in, and that's when the magic started flowing. Carangi and Linter, you see, had unbelievable sexual chemistry that no one had ever seen before. Remember, this was the late 1970s.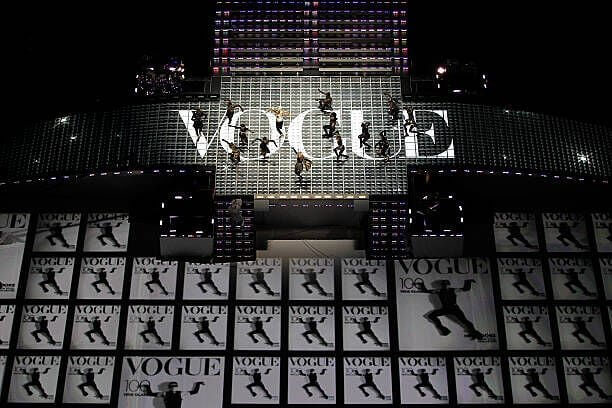 The photos were a sensation, instantly cementing Gia's standing within the fashion world. All of a sudden, this rebellious kid from the streets of Philly was wanted by all the top haute couture houses, including fashion heavyweights Versace, Armani, and Yves Saint Laurent. Before long, she was gracing the cover of American Vogue and Cosmopolitan magazine and had become a one-name wonder. But for Gia. the person she was posing was in the photos might have been more important than the photos themselves...
Can I Give You A Ride?
The day after their steamy photoshoot, Gia asked Sandy Linter if she could give her a ride home. And, just like Gia's bright red sports car, their relationship went from 0-100mph in 3.2 seconds as Gia instantly fell in love. Although infatuation may be the better word. Linter later admitted it wasn't the "torrid love affair" the media made it out to be, for they really did love one another even if it was a largely one-sided affair.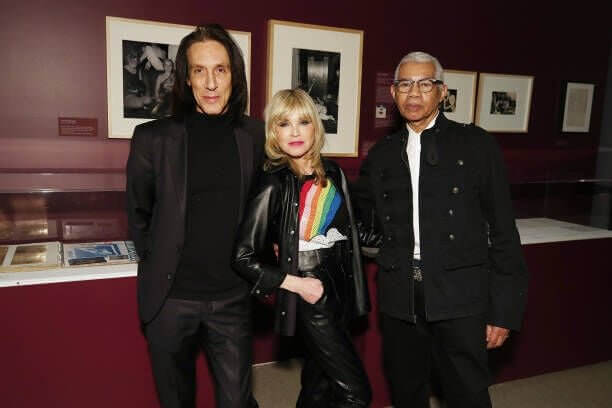 For a while, the beautiful young couple was joined at the hip. They exchanged flowers just like Gia used to do in school, ate in fancy restaurants, and spent wild nights out clubbing. Yet, most importantly, for the first time in her maelstrom of life, Gia had found someone who finally understood her. After being thrust into the arms of fame and fortune––and the loneliness that comes with it––19-year-old Gia had finally found not just a lover but a real companion. Yet the two were never destined to live happily ever after.
Heart of Glass
By the time she was 19, Carangi was making more than $100,000 a year, which made her the highest-paid model in the world, and the reason many consider her the world's first supermodel. But the many pressures of being a supermodel were relentless.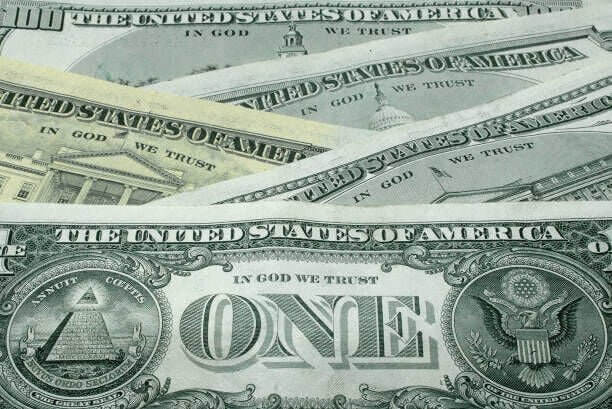 Though Carangi liked to project the image of being a loner who needed no help from anyone, those closest to her claimed the opposite was true. Gia always wanted more from Sandy in this relationship—more of her time and more of her affection: Gia wanted to possess Sandy. Just like her relatives said, Gia had always been a needy child. Ultimately, Sandy couldn't give Gia what she wanted; and was even hesitant to use labels like 'girlfriends'. Slowly but surely, Gia's neediness pushed Sandy away.